I look forward to putting together these posts more than anything else. We Speedhunters are lucky in that we get to see car culture from all walks of life and all over the world. It's a bit much sometimes, and while we are publishing new and exciting stories every day, they only have a lifespan of a few days before they get lost on the internet among the millions of cat videos and car memes.
Going through my year in photographs lets me find some shots that I may have forgotten about, and also reminds me of the good times or the bad while trying to capture them. I've already gathered my best photos of drifting from the year as well as my best rallycross photos, but today I want to share with you a selection of my favorite photos from across the board. Again, they may not be the most technically perfect or have the best composition, but they mean the world to me. I also tried me best to put them in chronological order – enjoy!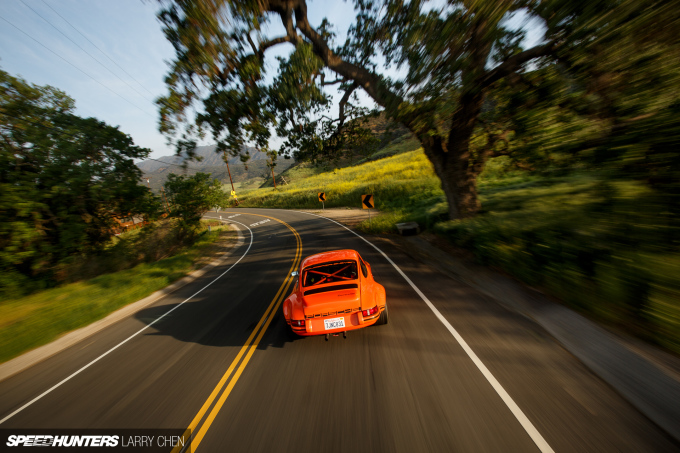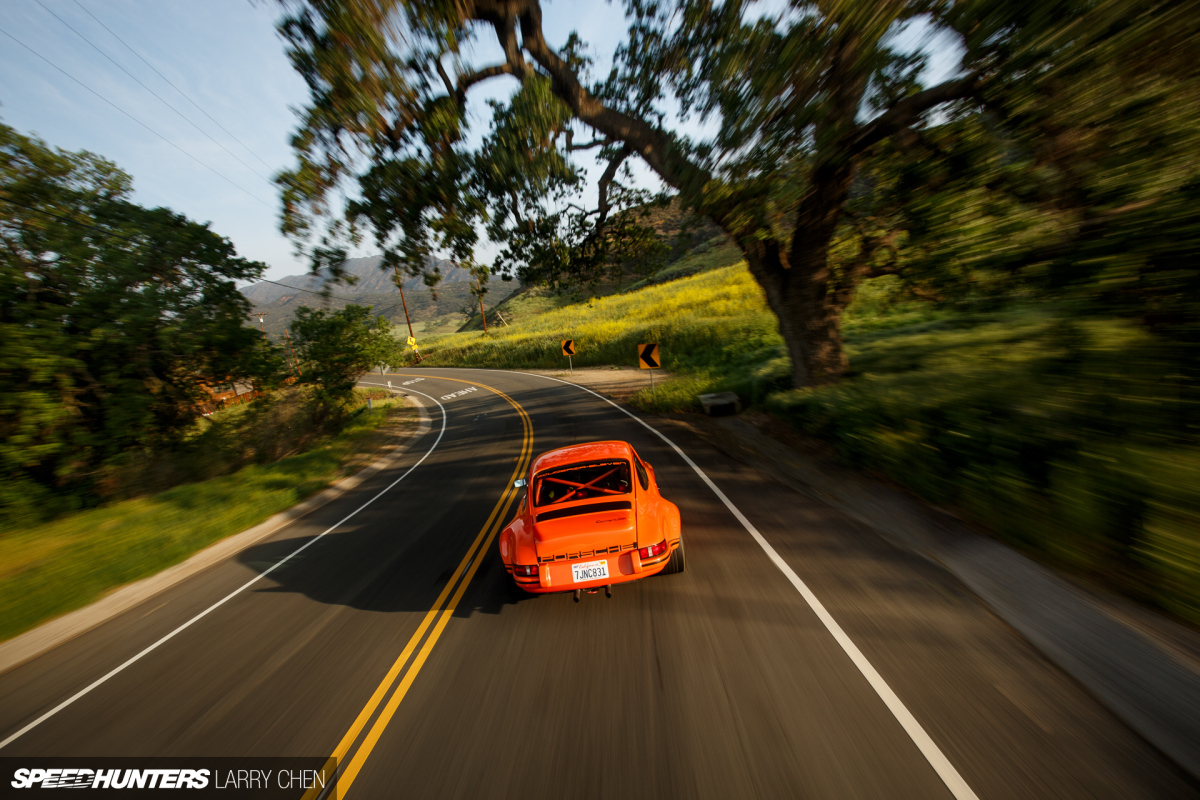 Until I started working for Speedhunters, I'd never really done much in the way of car feature photography. And even then, it took up until around two years ago for me to start pushing my style through into these shoots.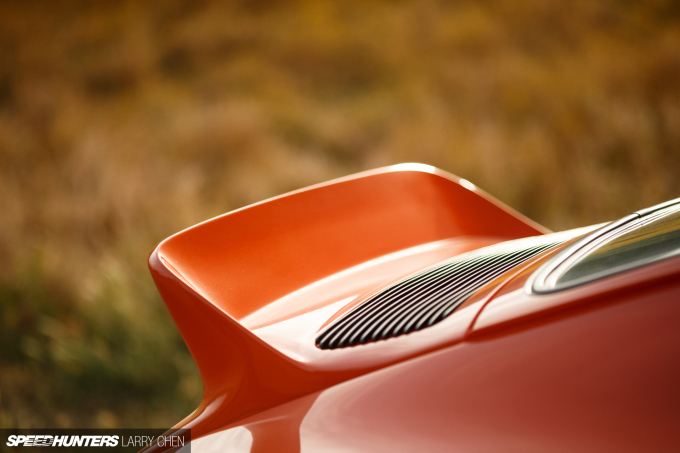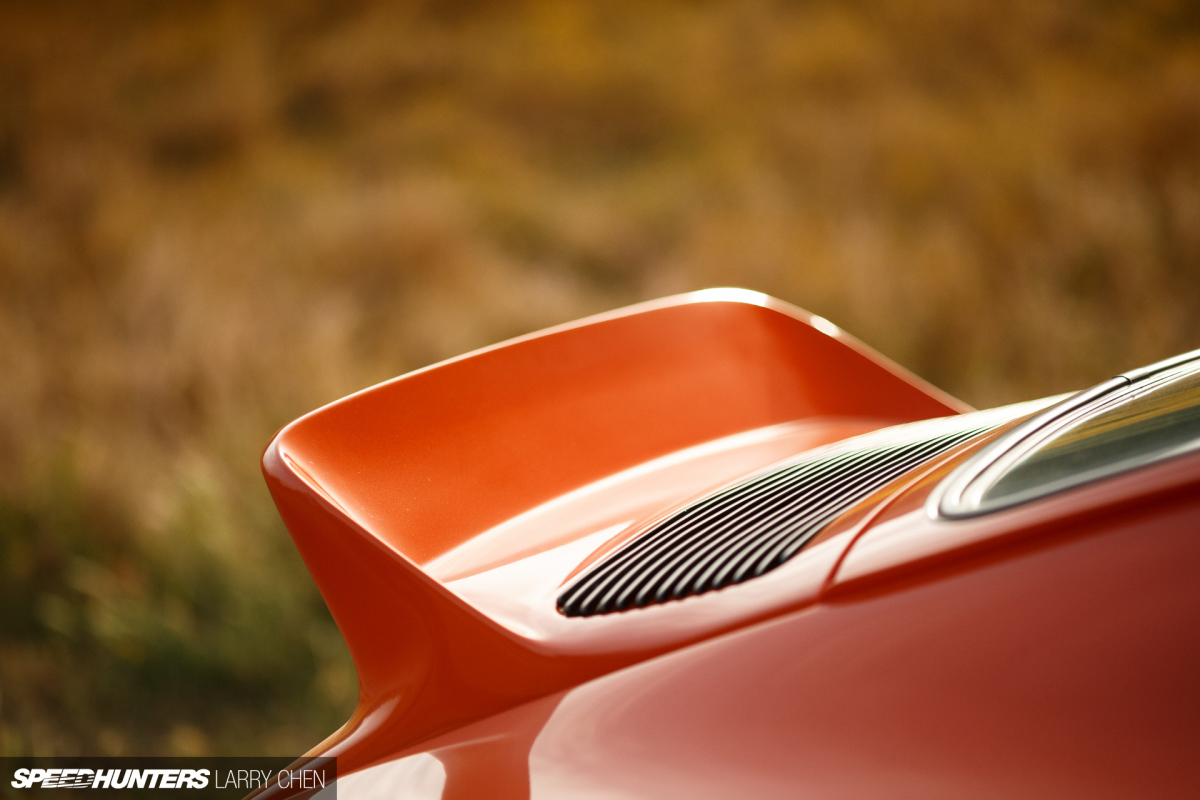 Since then, I've found so much joy in photographing the most beautiful cars, in the way I like best.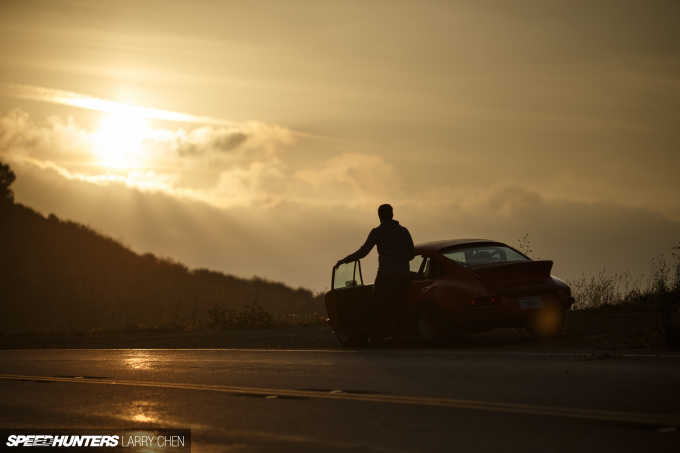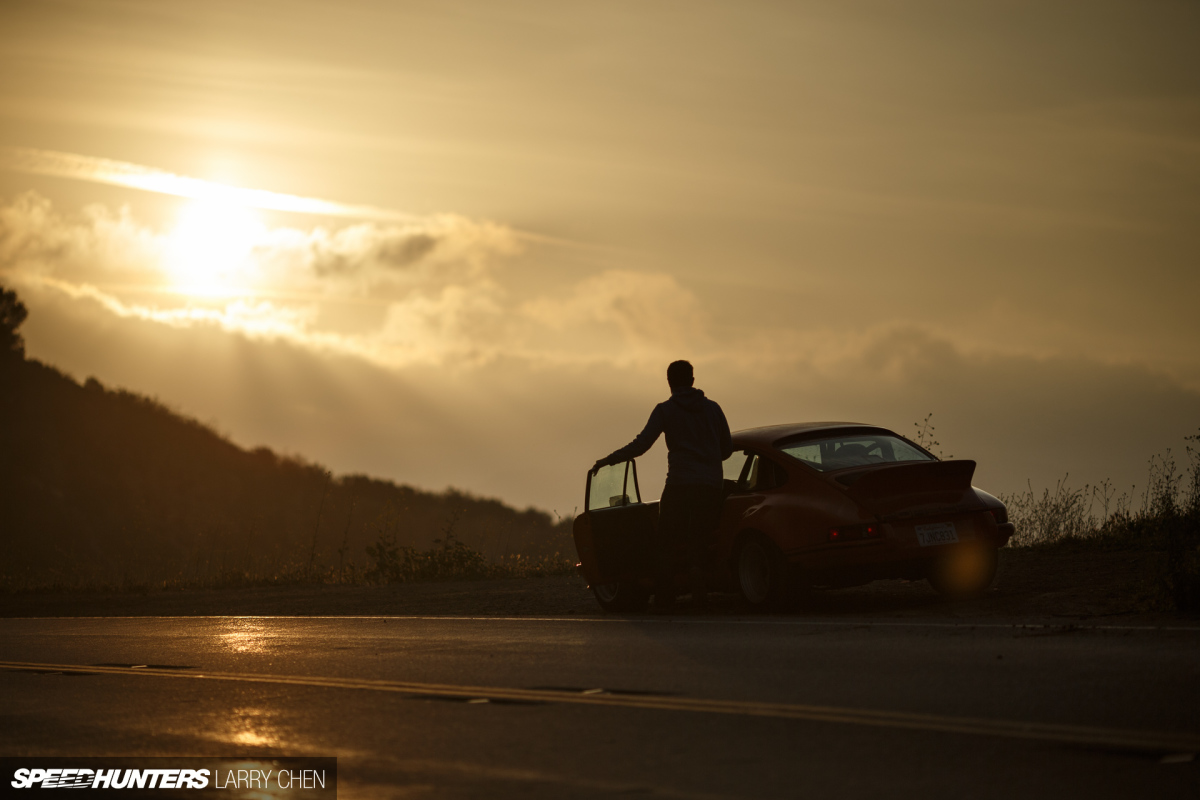 That is, always with natural light, and always 'run and gun'. Nothing is planned, but so much fun is had.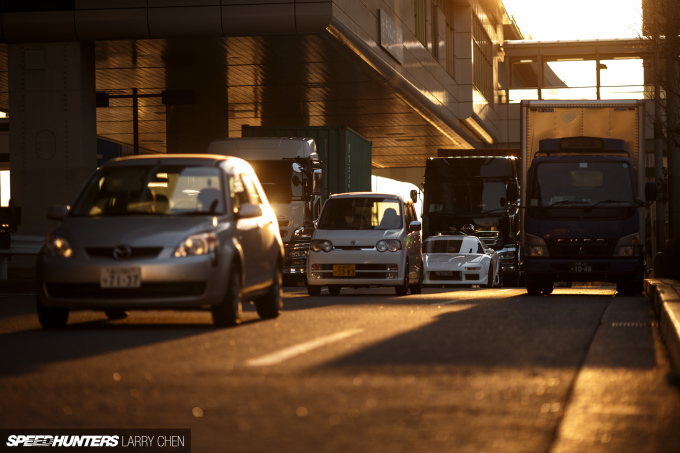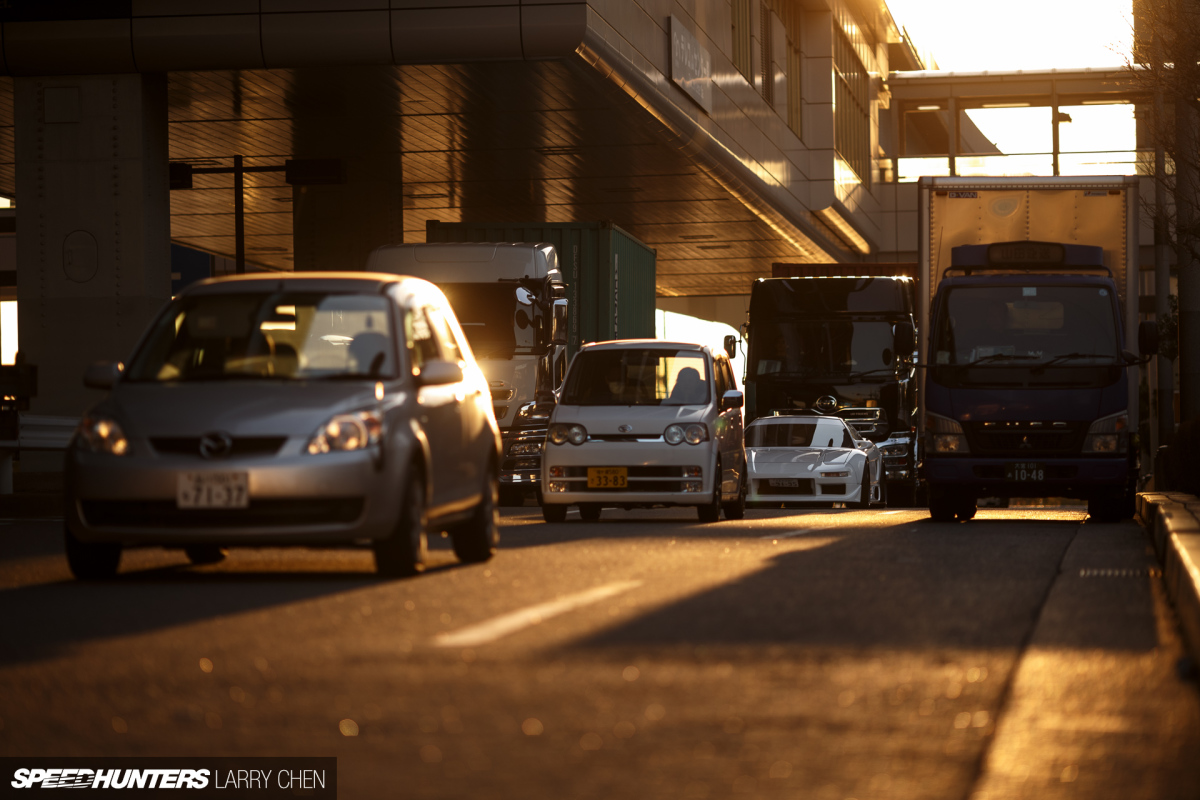 Early in the year I had a chance to head over to Japan for the first of what would be three trips to the Land of the Rising Sun in 2015.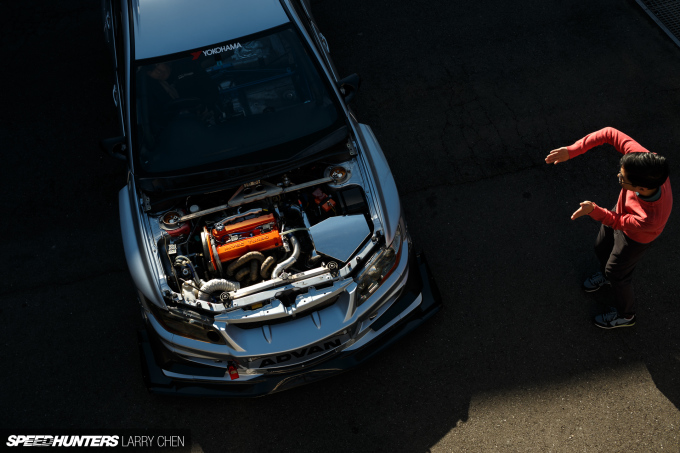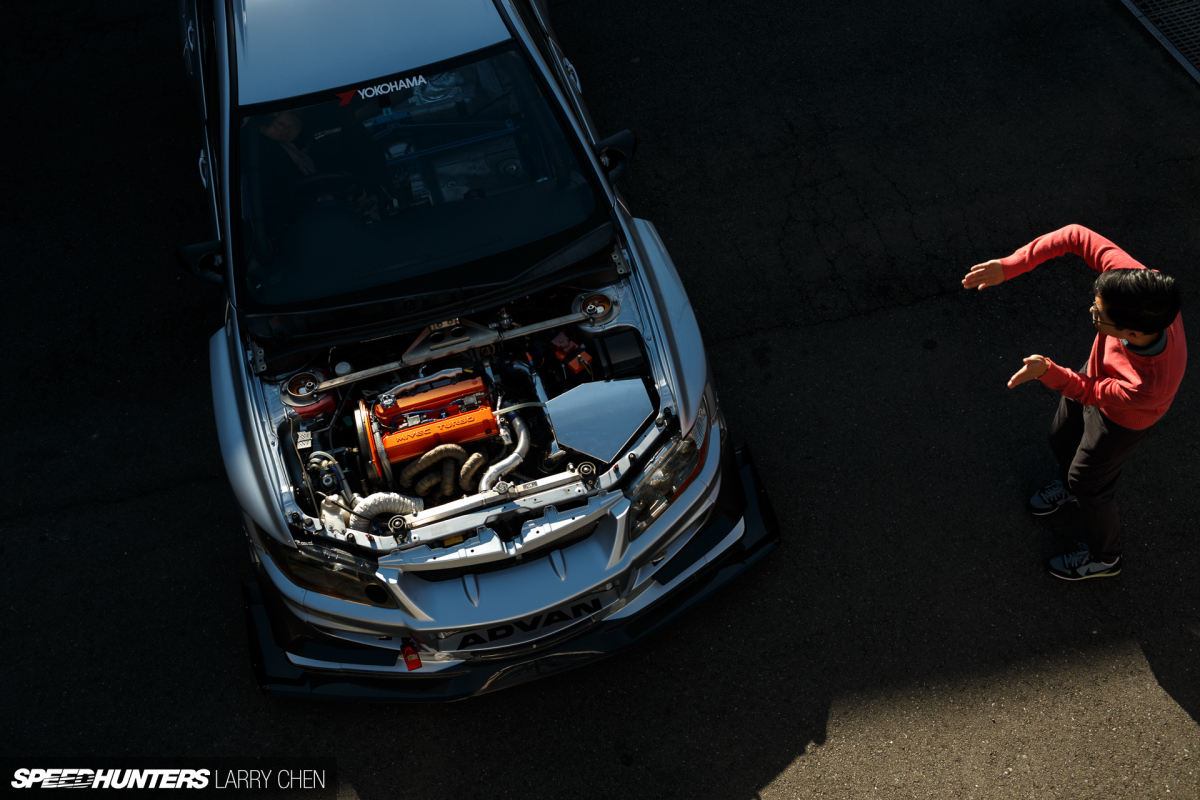 I tagged along with Dino for quite a few shoots, as we always try to work as a team. This is a behind-the-scenes photo from the Garage G Force time attack Mitsubishi Lancer Evo IX feature.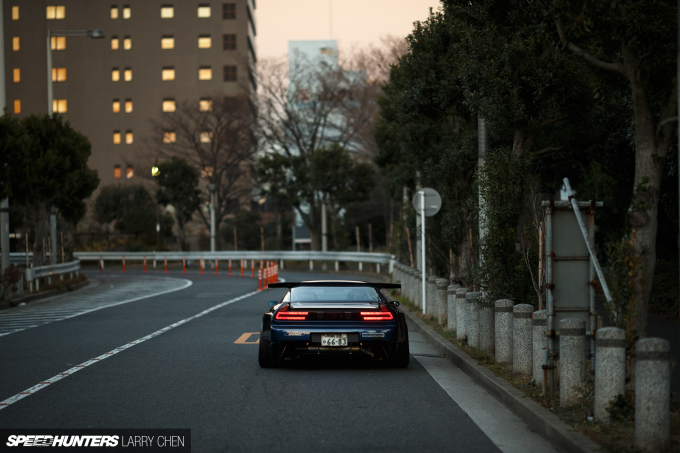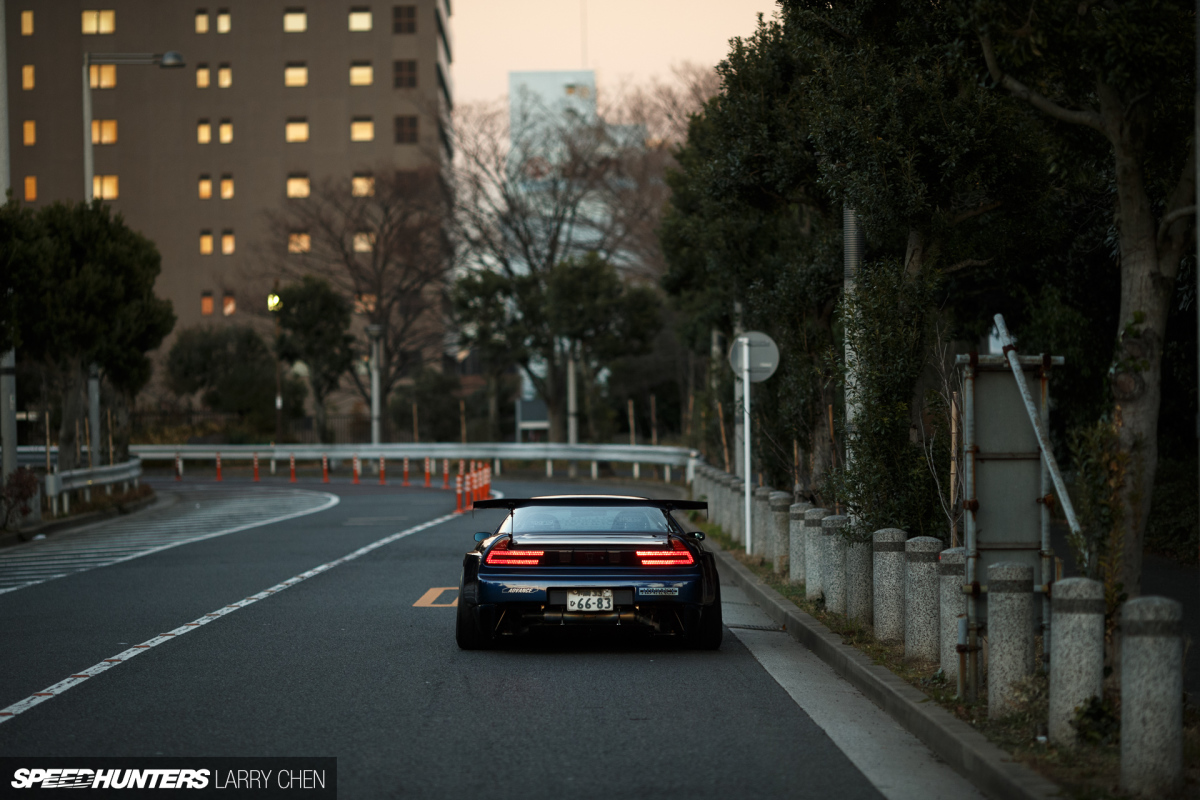 My buddy and fellow Speedhunter Linhbergh always talks about how good the light is in Japan, which is mostly due to the fact that the air is so clean and crisp in winter. Plus, the roads are spotless. It's perfect for car features.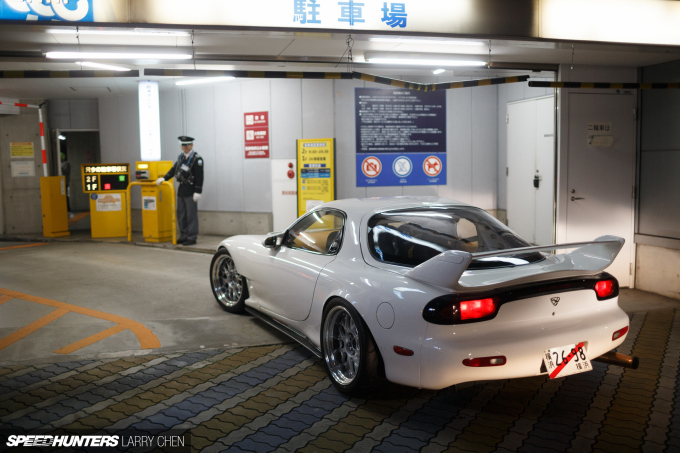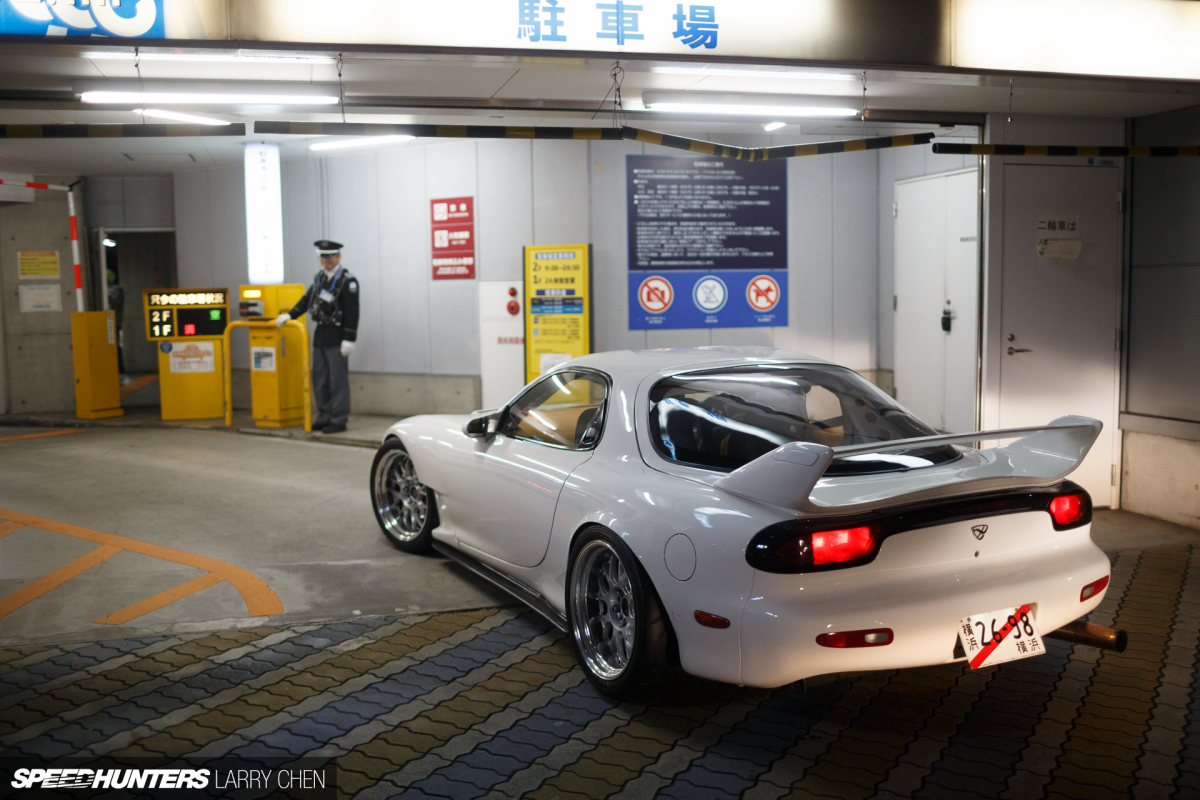 We are so lucky to have Speedhunters all over the world, because it seems that no matter what part of the globe I am in, I can always tag along with someone who knows the ins and outs of the local car culture.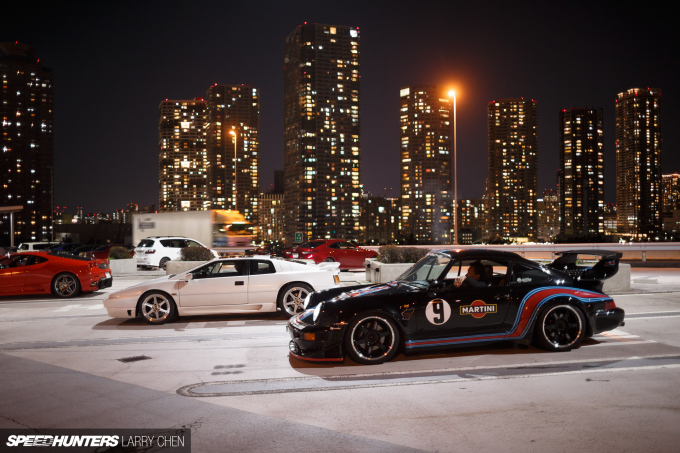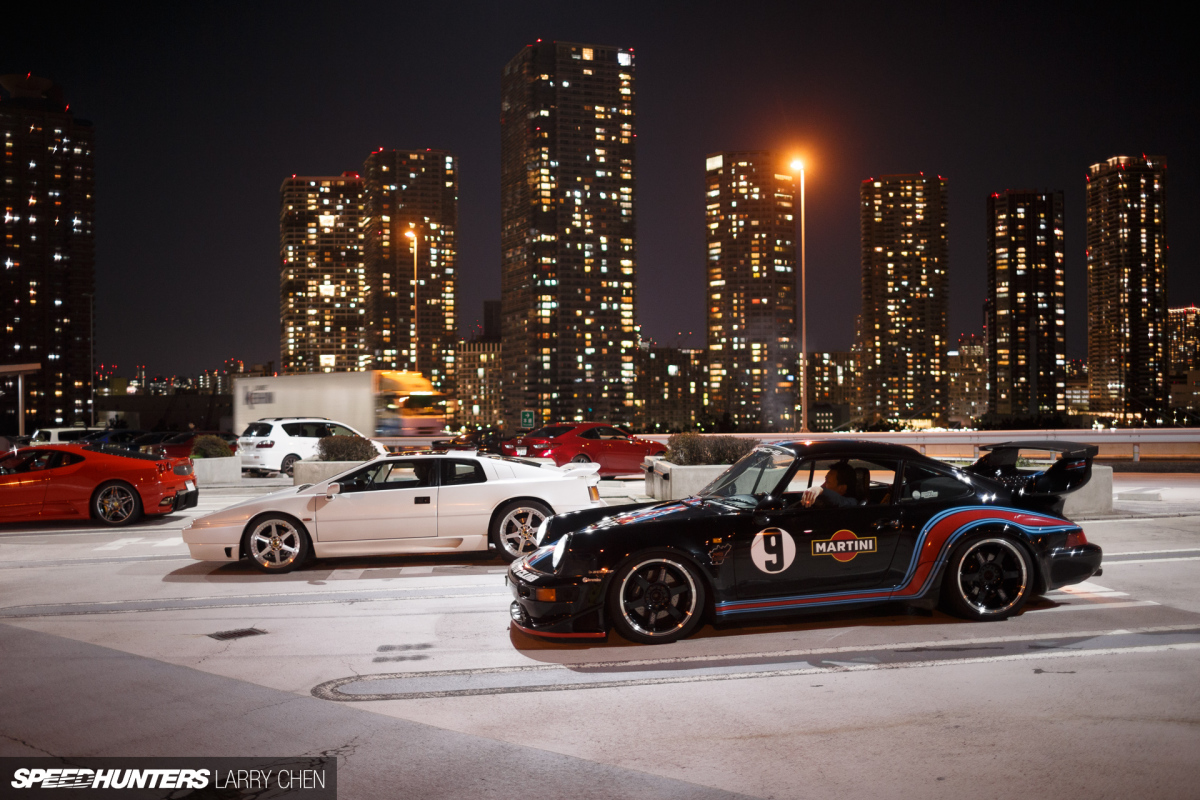 My new favorite place to go in Japan is Tatsumi PA. I just love how fast paced it is, and while it is small, the quality of cars that show up is unlike anything I've seen.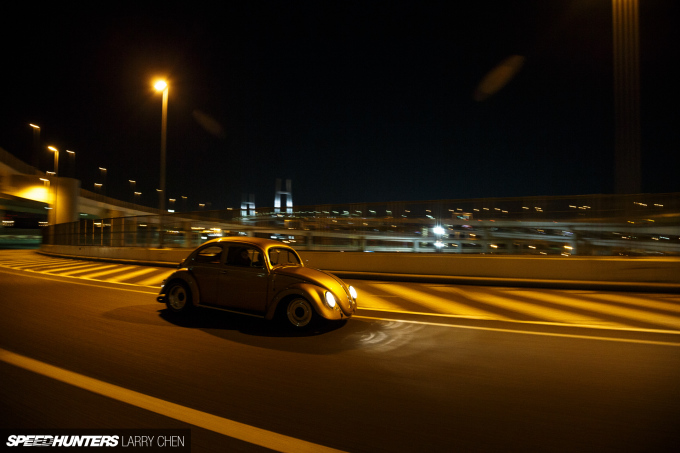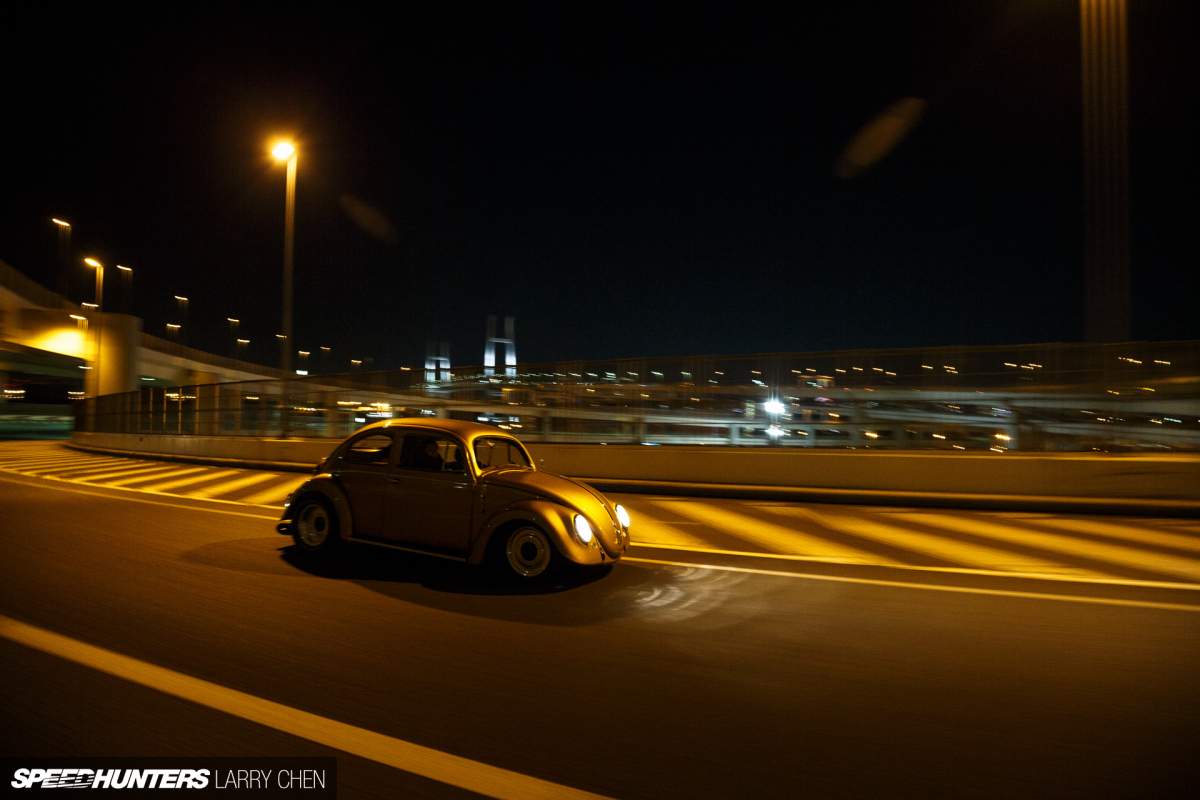 But of course, Daikoku PA is still going to be the most popular area, so I made sure to stop by at least once during my first trip of the year.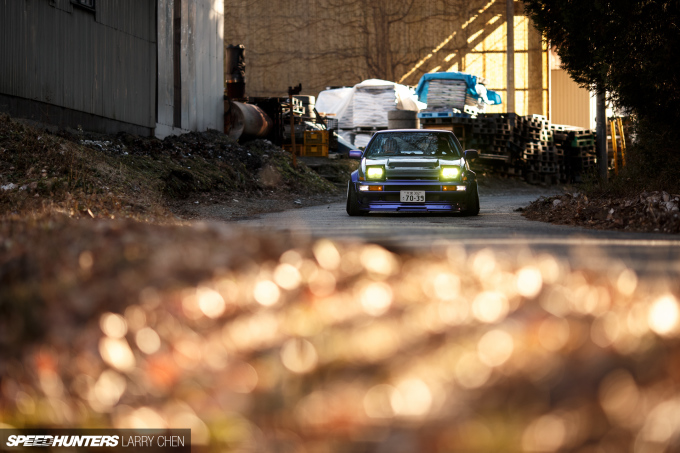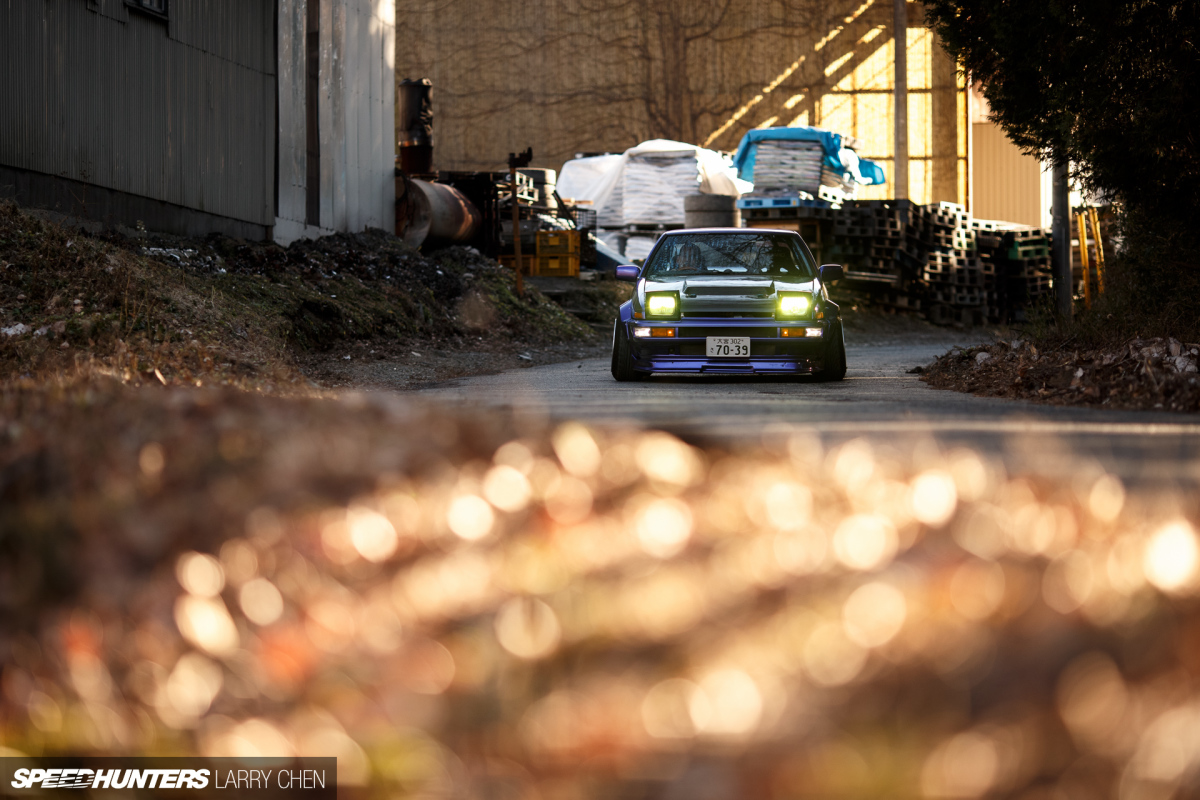 Another nice aspect of travelling to Japan in winter is that track and time attack events are in full swing, and they of course attract many feature-worthy builds.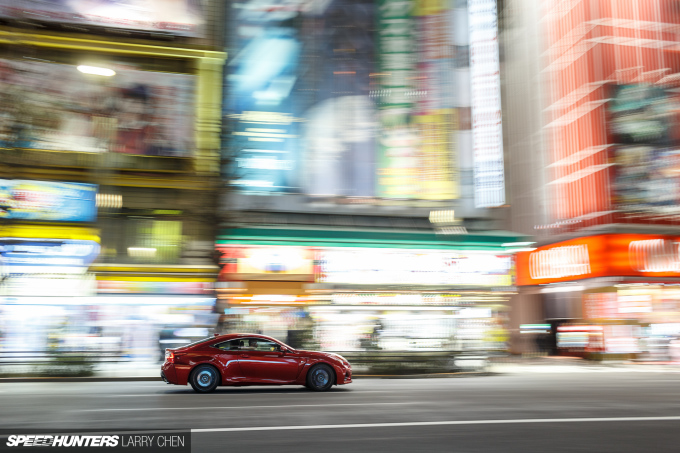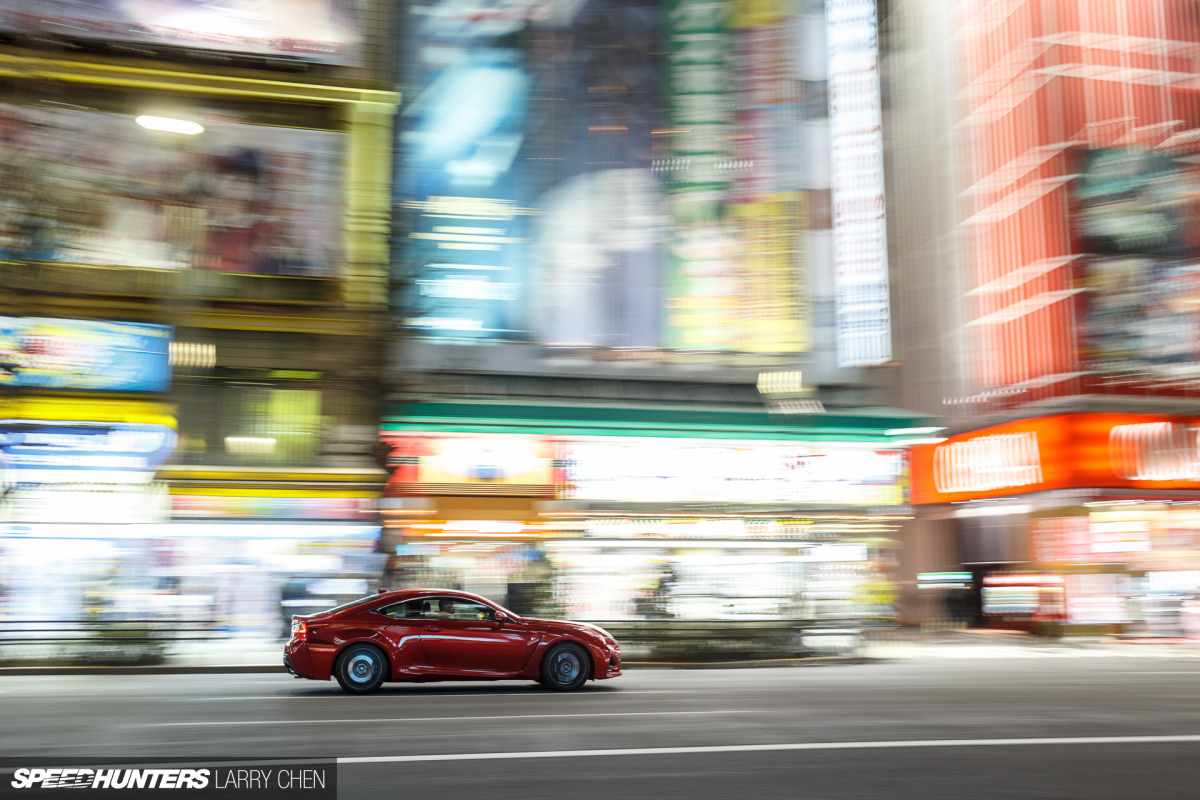 In typical Dino fashion, he never drives his own cars as he loves to sample everything under the sun. We had a great time shooting the new Lexus RC F in Akihabara, and no, we didn't stop by a maid cafe…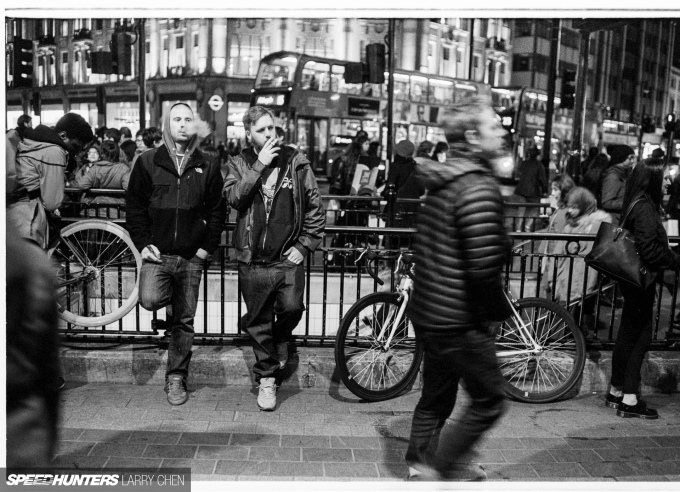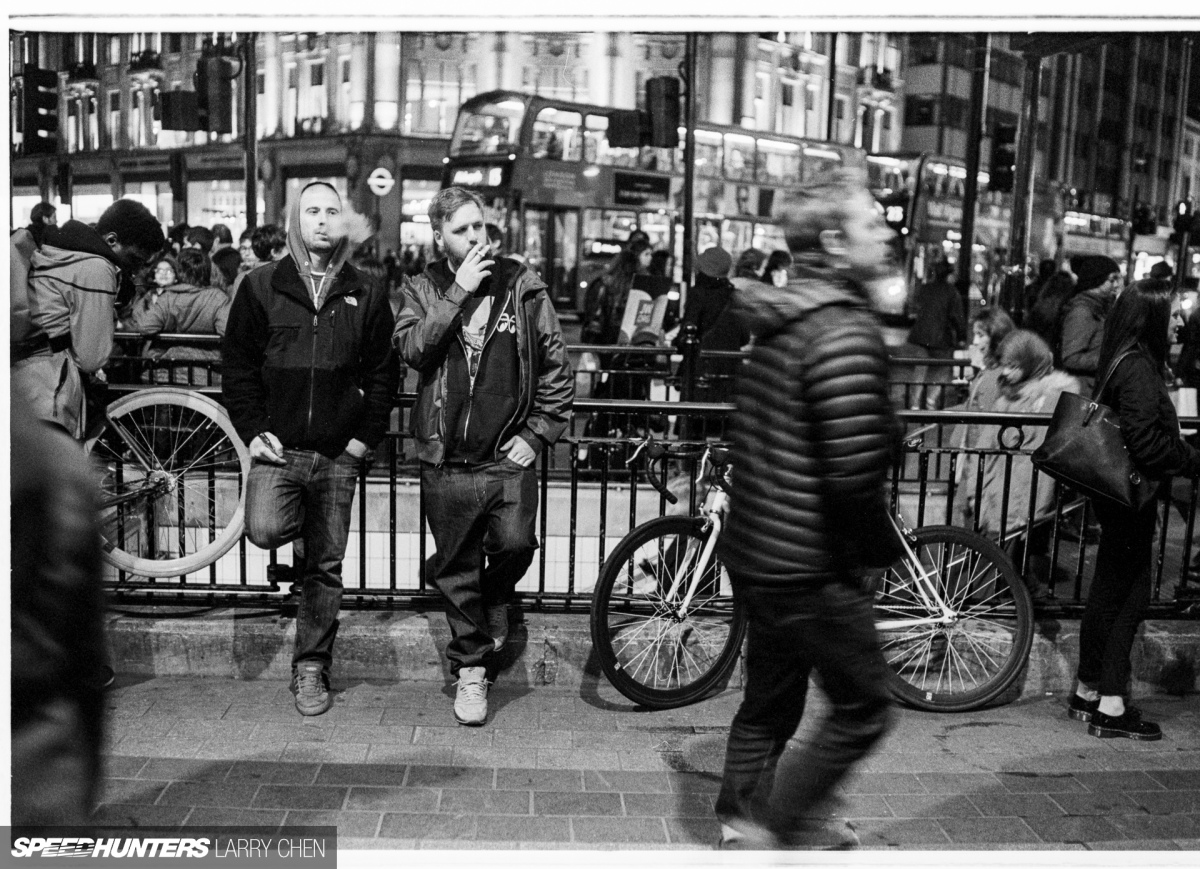 My next stop was London with the Risky Devil crew and the rest of the Need for Speed Icons. I brought along my Leica M6 camera and took opportunity to shoot a few rolls of film.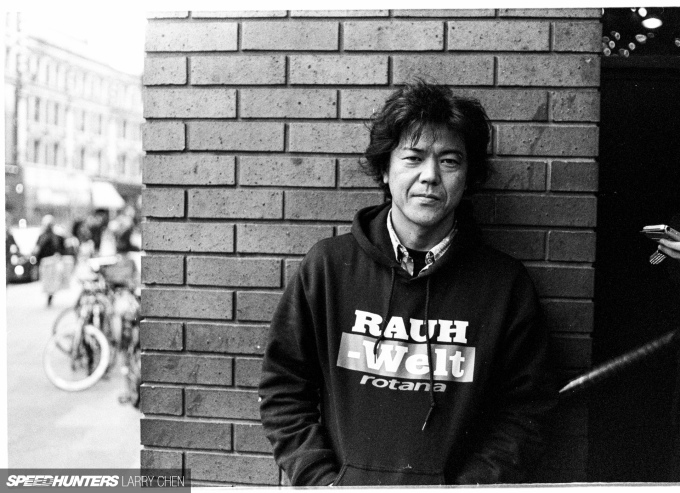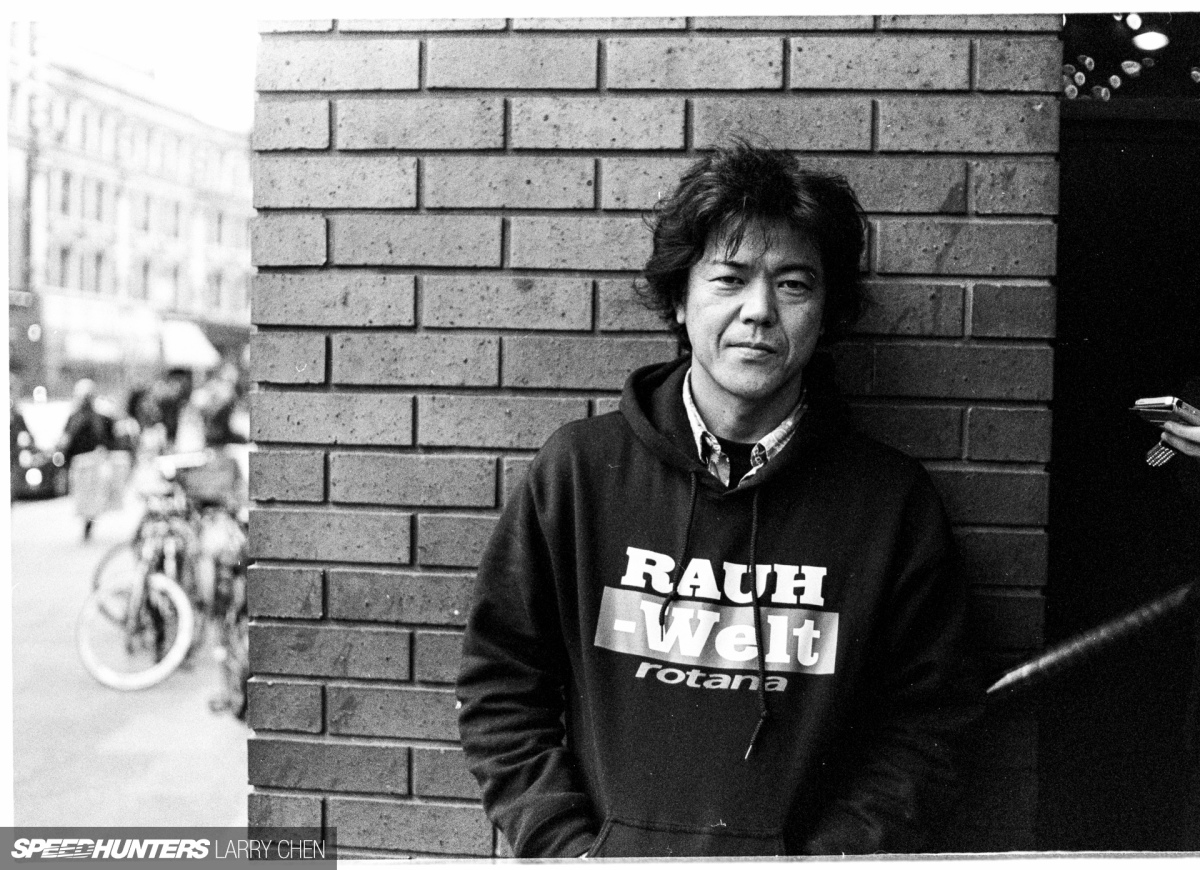 As much as I love to shoot film, it's really time consuming to develop it on my own and then scan it for you guys to see, so I have not been able to shoot this way as much as I'd like to have this year. Maybe that will change in 2016.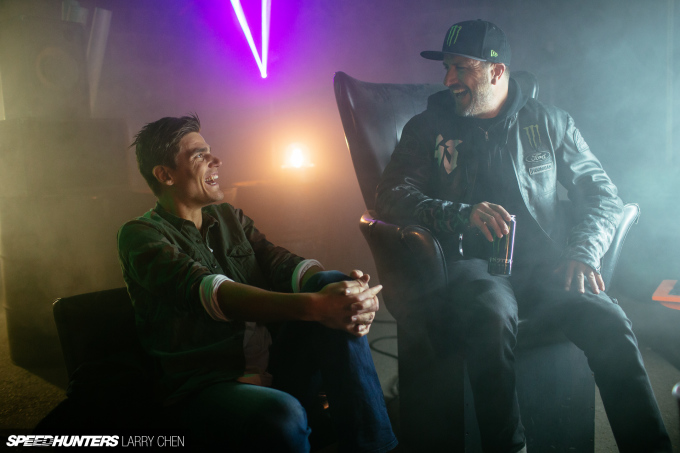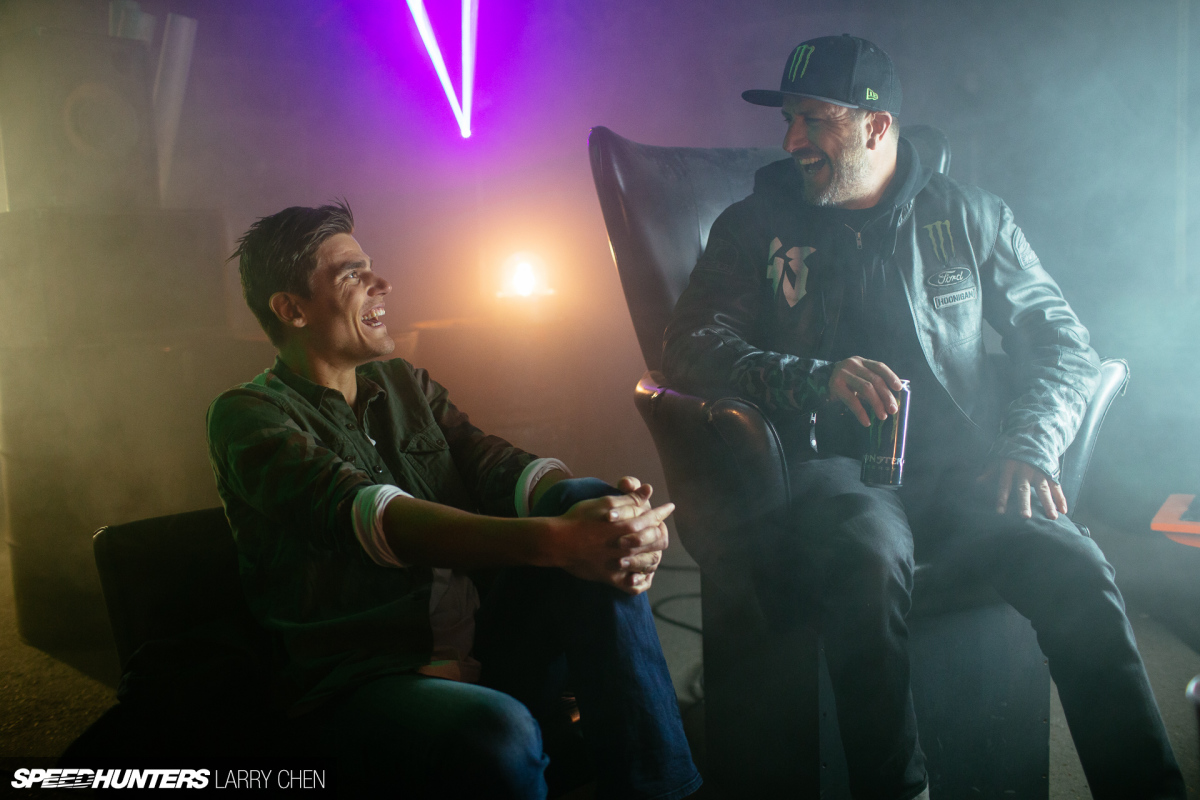 I love this moment that Fredric Aasbø had with Ken Block. I don't recall what they were talking about, but they looked like they were having fun. I had a blast being on set for the cut scenes for the Need for Speed game, and I even had a chance to feature in it myself. I am *spoiler alert* the last thing you see when you beat the game.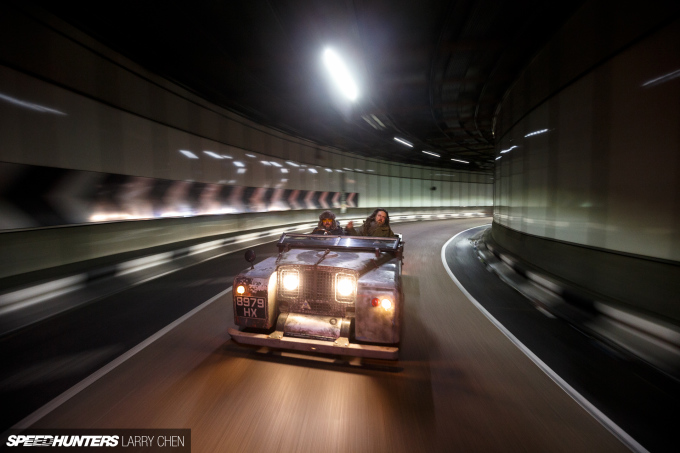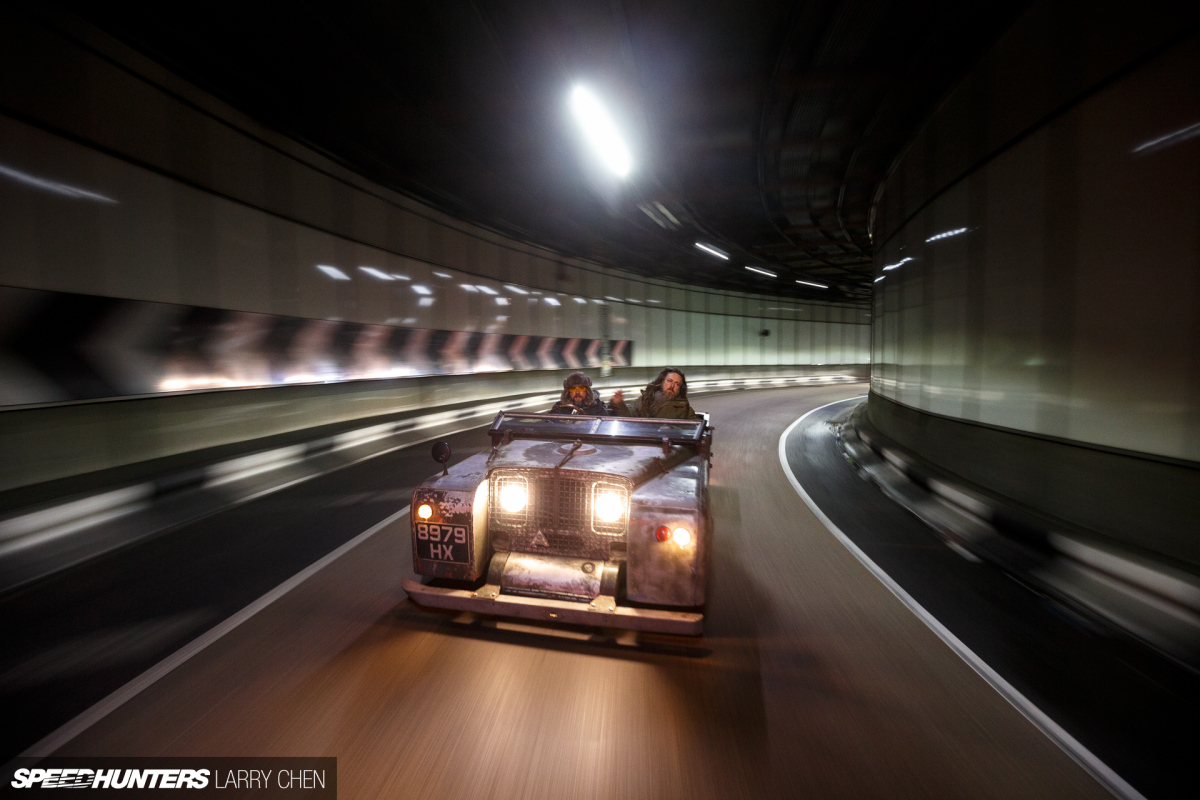 At the same time I had the chance to roam around London and shoot a few other things, including this 1948 Land Rover. This feature should be dropping soon, so keep an eye out…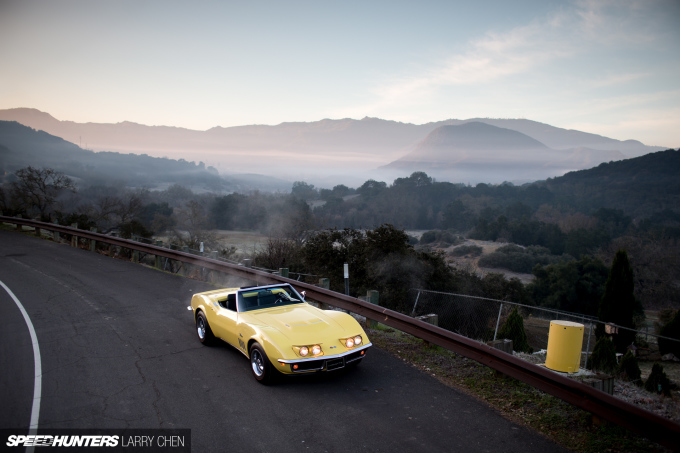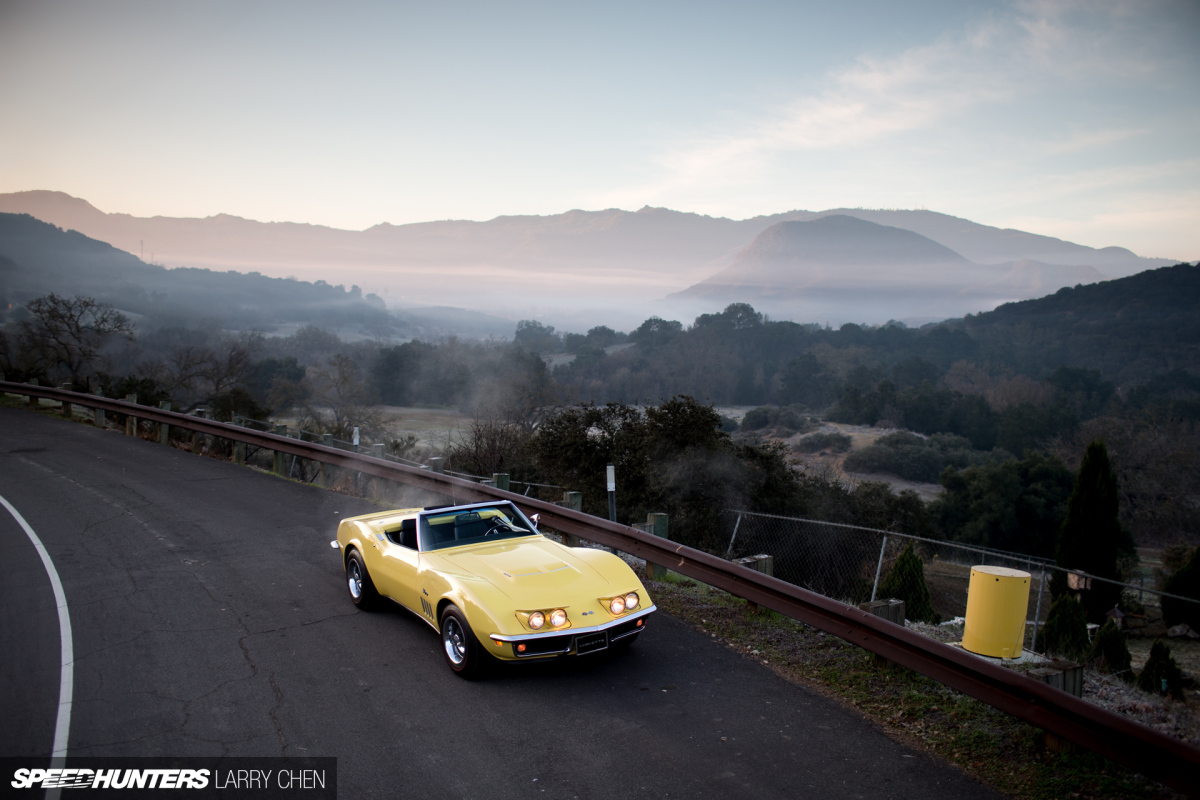 Back in California I made a point to try and shoot as many dream drives and car features as possible before the start of the racing season.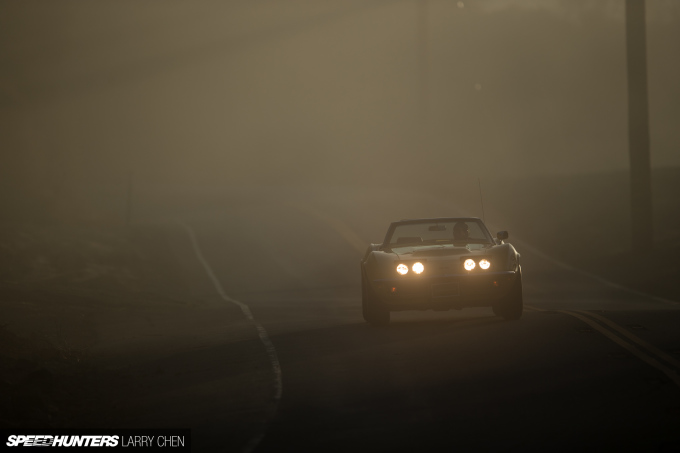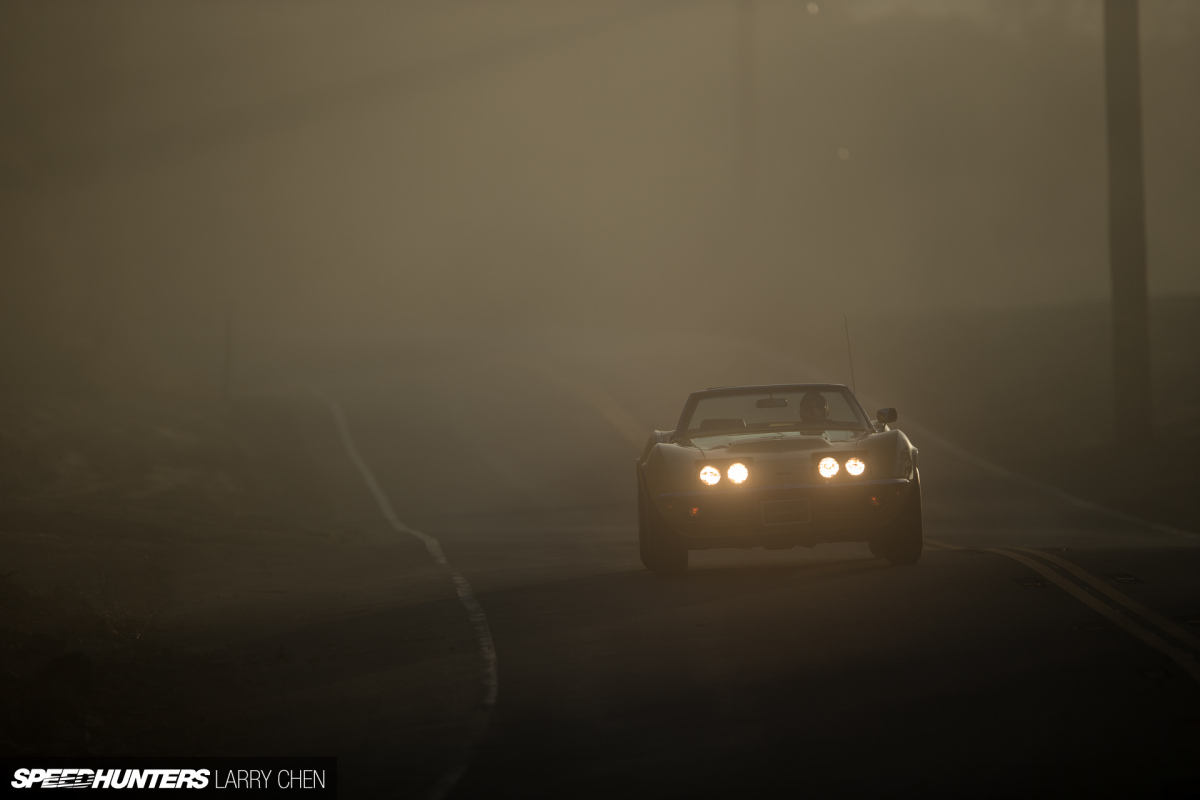 My friend John Cirone told me that he had a 1969 427 Corvette that I just had to drive. Of course I took him up on the offer!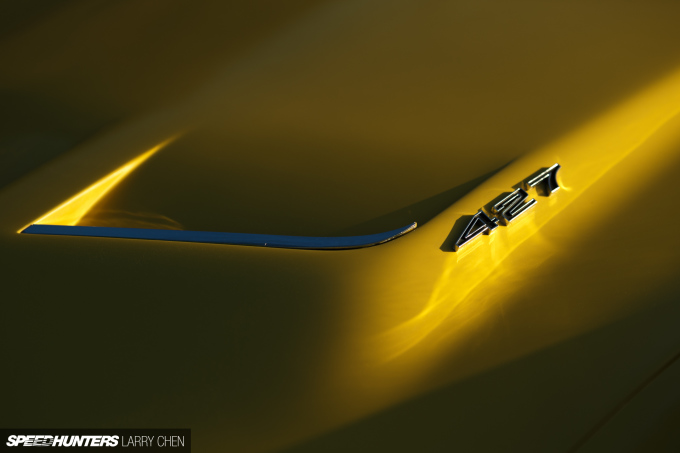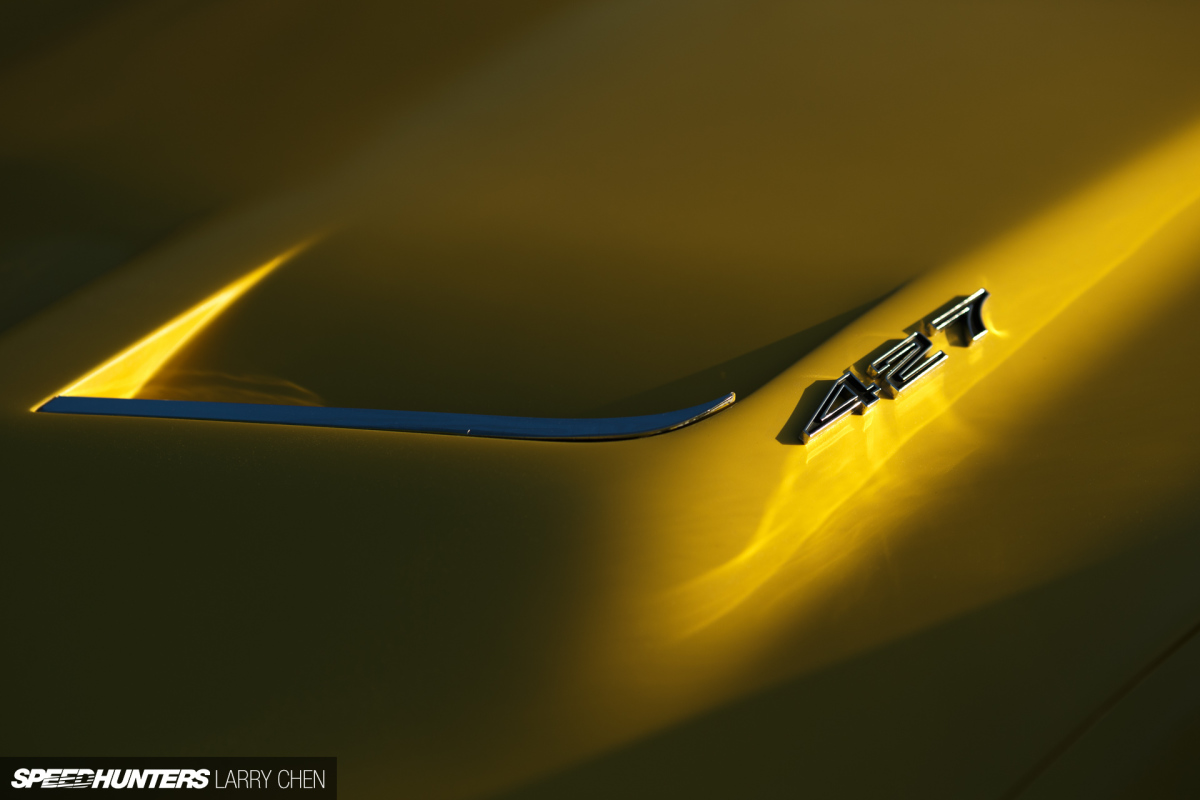 We headed up into the Malibu canyons one morning and I had a great time driving it around like it was 1969.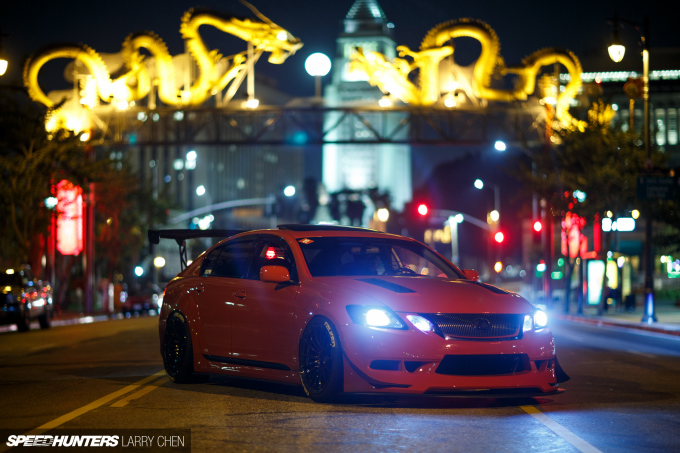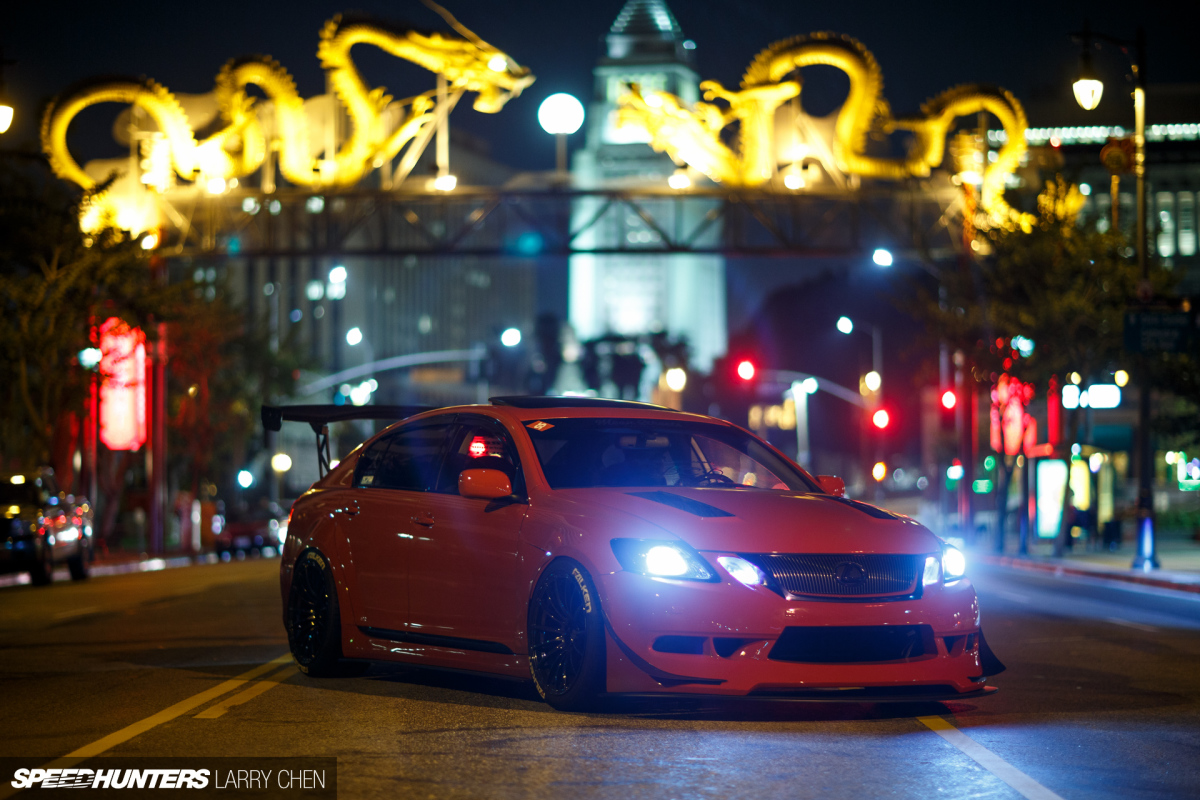 The nice thing about living in Los Angeles is that day or night there are unlimited locations to shoot at.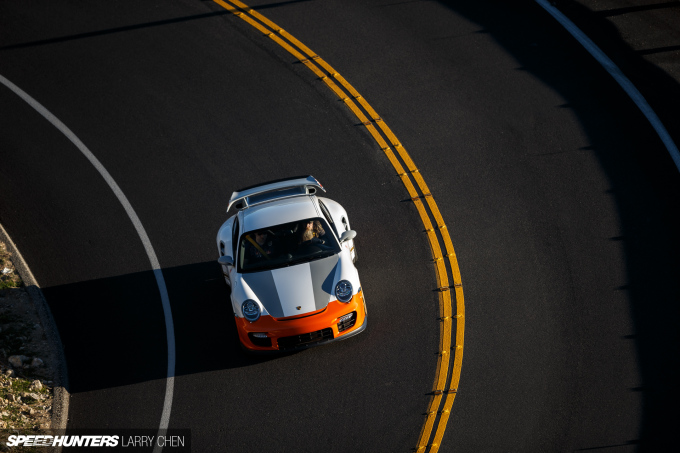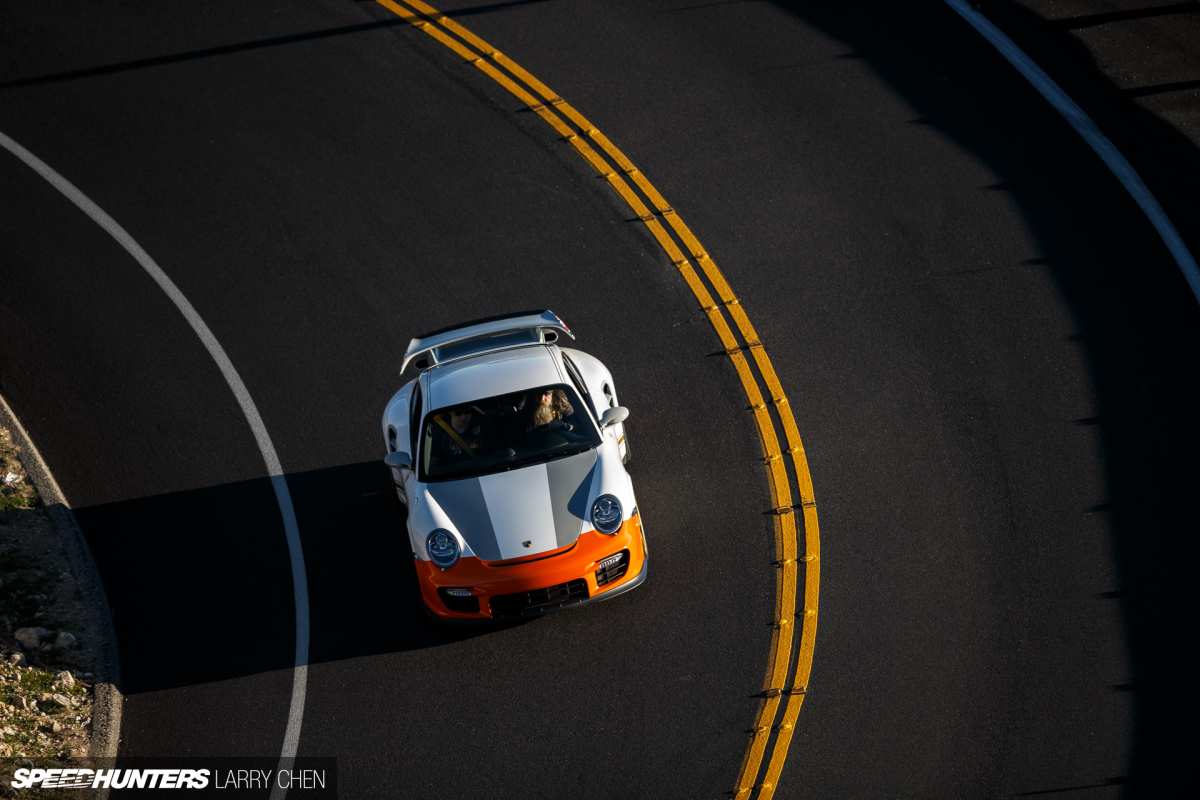 Whether it be a nice canyon road next to the ocean, or just an empty parking lot down the street.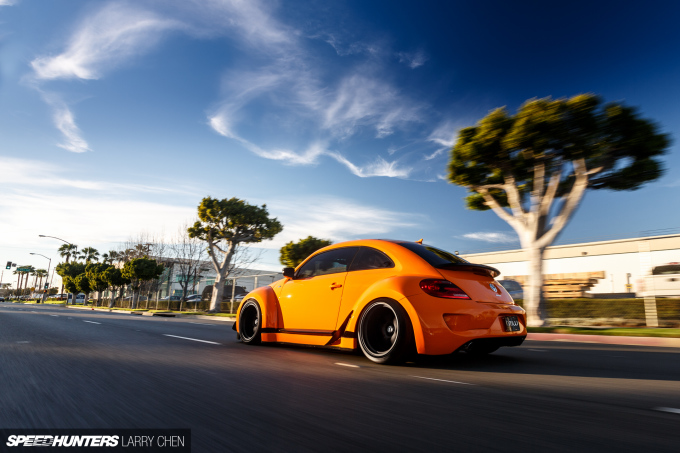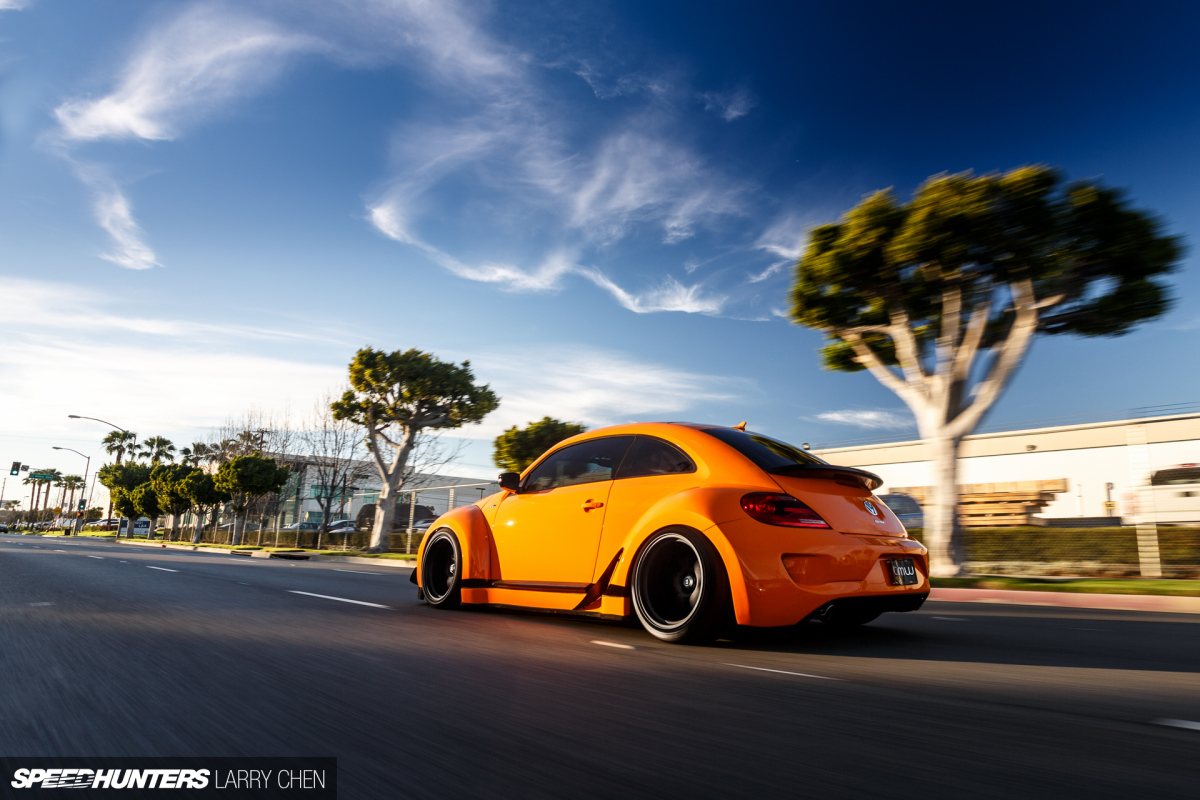 No matter what city you are in, there is always something interesting. I shot Tanner Foust's RWB Beetle just outside Stephan Papadakis' shop. We couldn't go very far due to the fact that this thing was static on coilovers.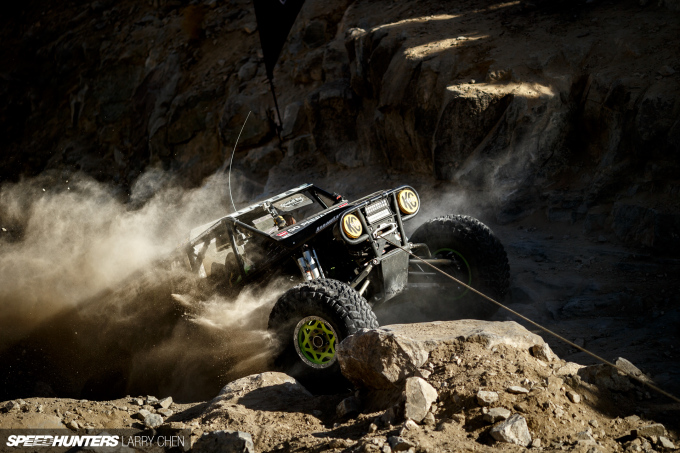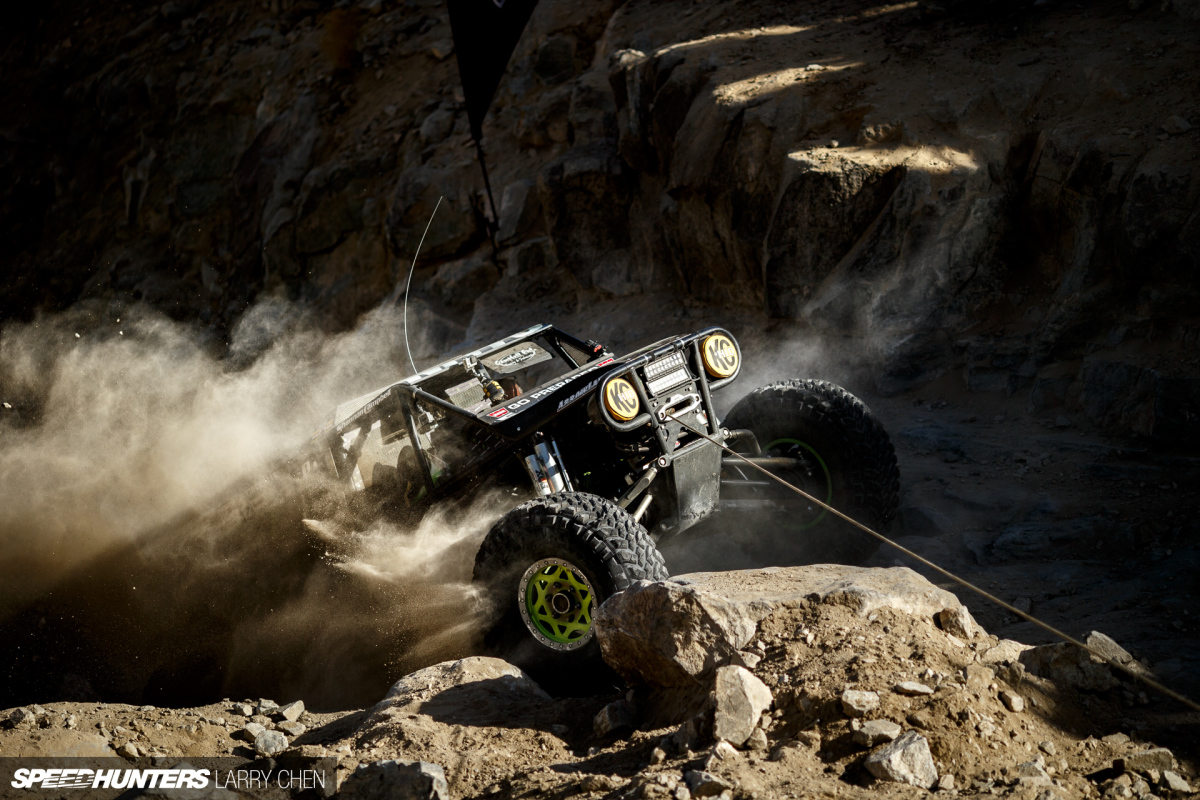 The off-road season kicked off in full swing for me at the King Of The Hammers race.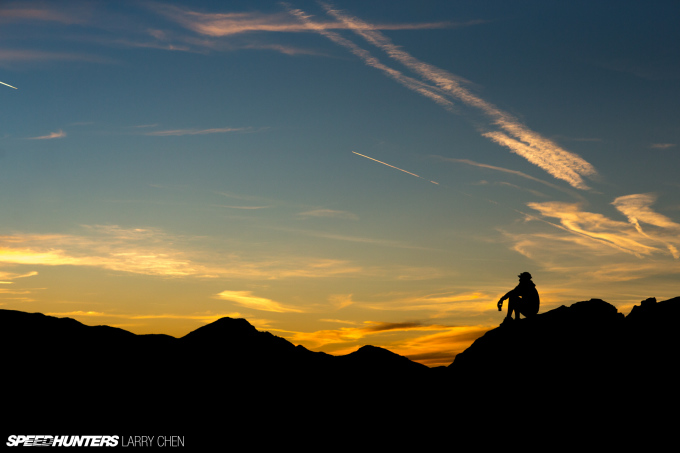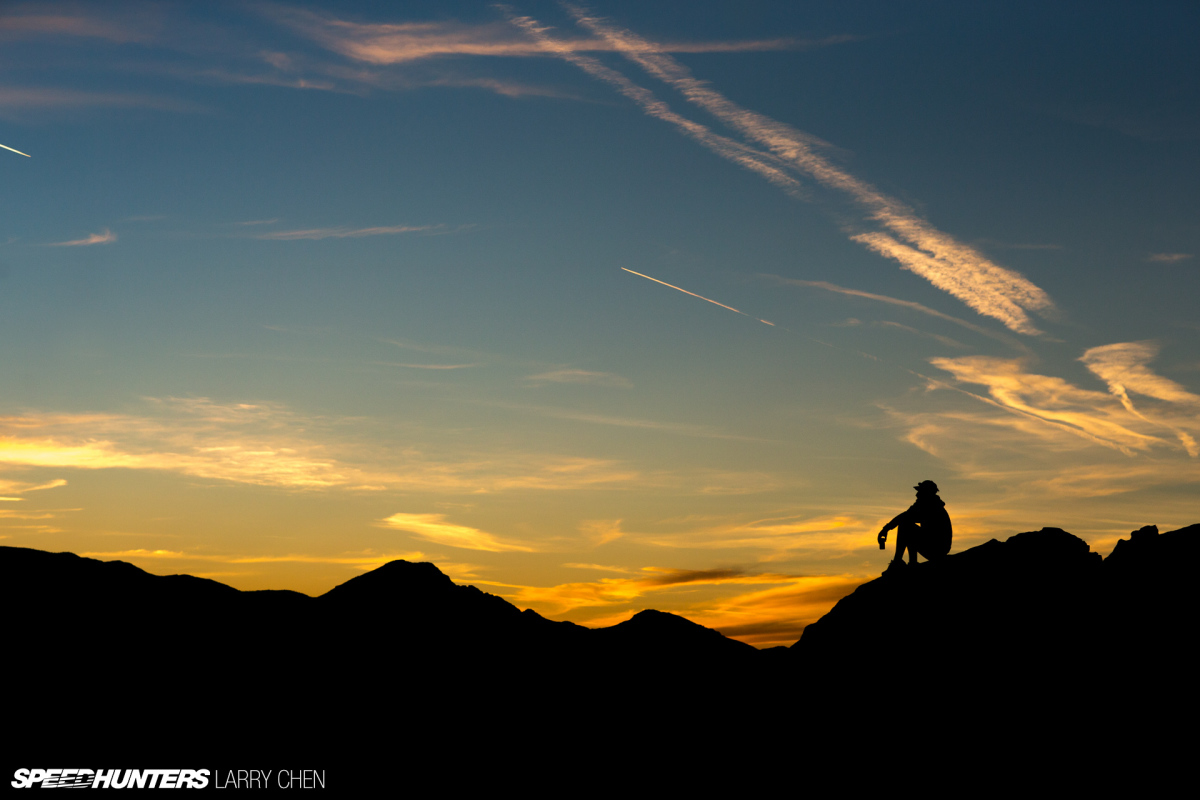 This has become one of the most enjoyable events for me to shoot every year – apart from Pikes Peak, Bonneville Speed Week and Pebble Beach, of course… For one reason or another though, I missed all three of those in 2015.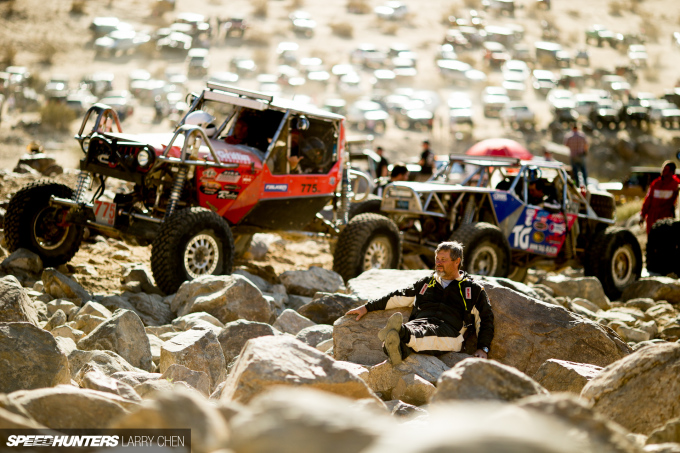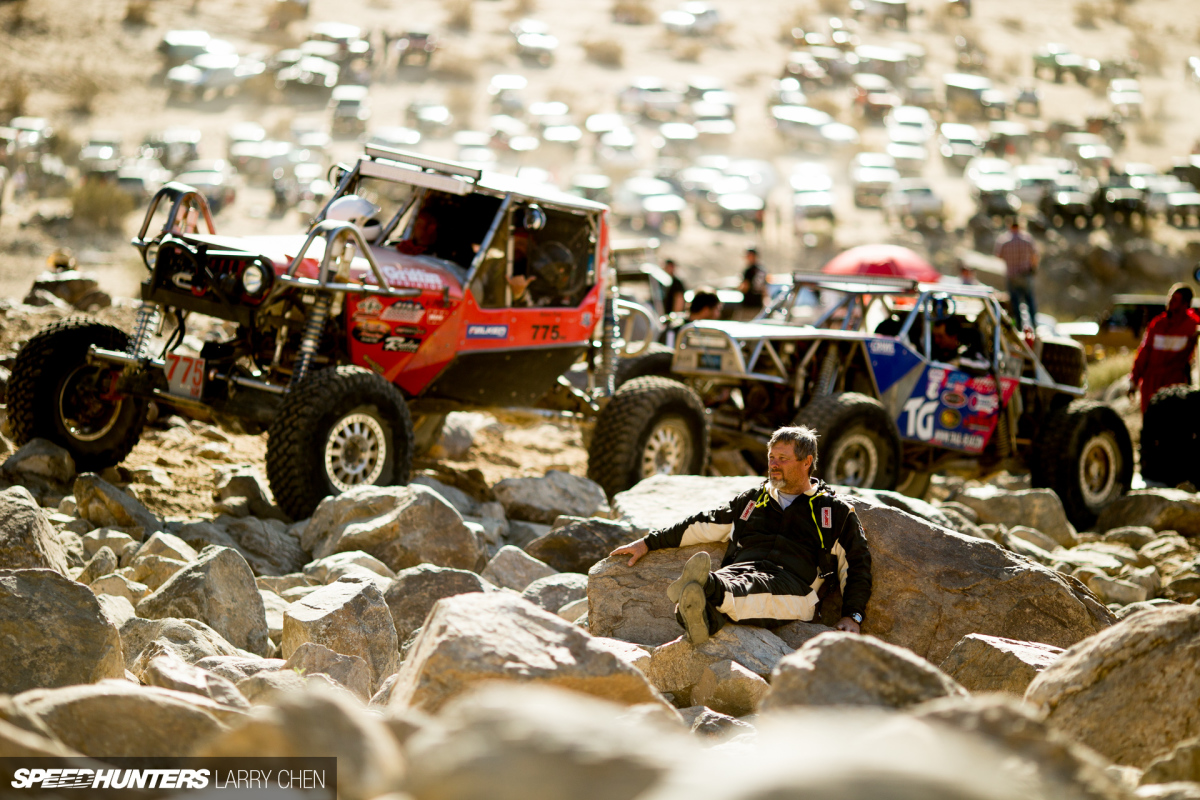 This is probably one of my favorite shots from this year, and it tells the perfect story of what kind of race the guys have to run at King Of The Hammers. There were about a 40-50 rigs backed up going into one obstacle, so this co-driver just decided to get out and relax on some rocks, as it was going to be a very long day.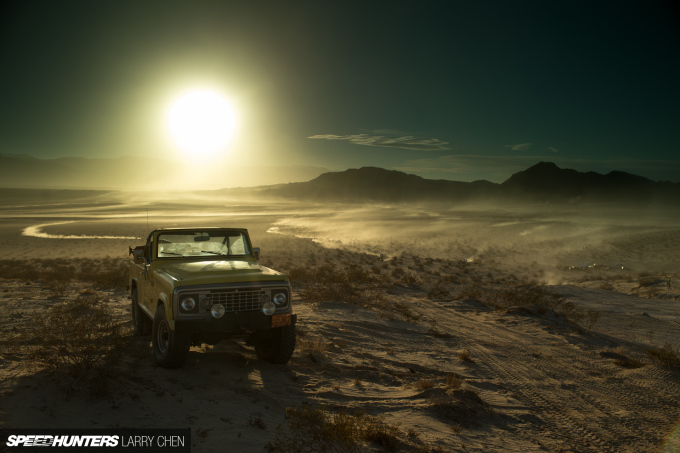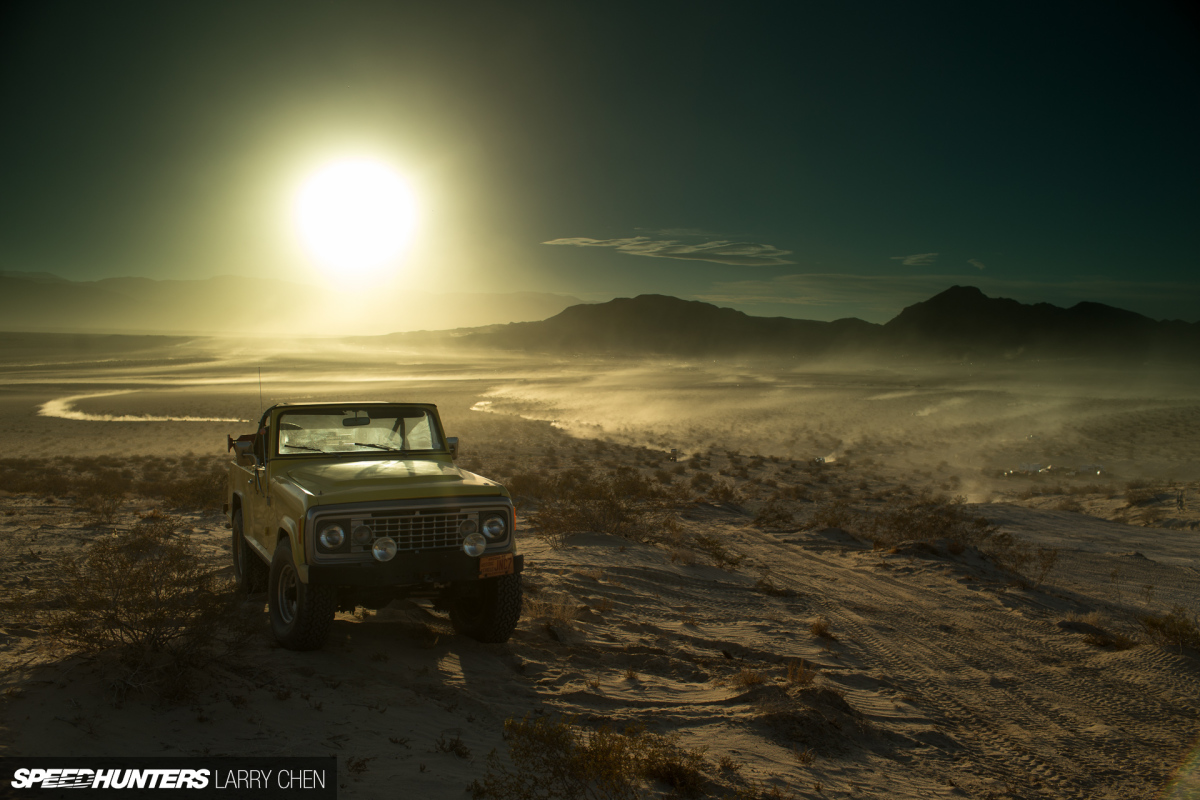 I plan on going back in 2016, but this time I really want to try and hit up some spots that I have not been to before. The valley is so big that there's no need to shoot at the same location twice.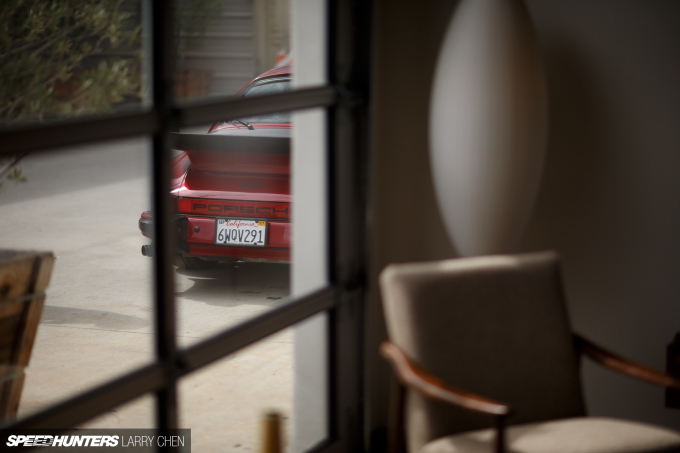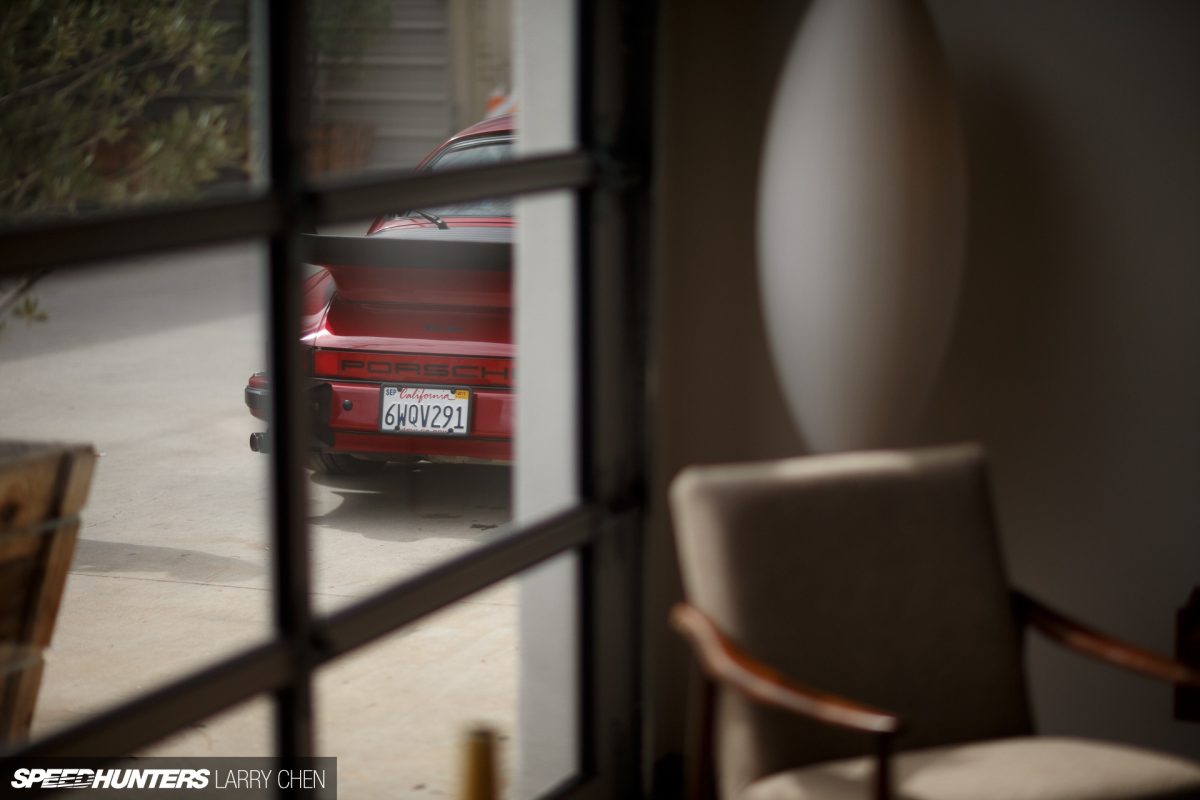 In between King Of The Hammers and the Mint 400 I had a chance to check out a few events like Luftgekühlt, which was a gathering of all things air-cooled.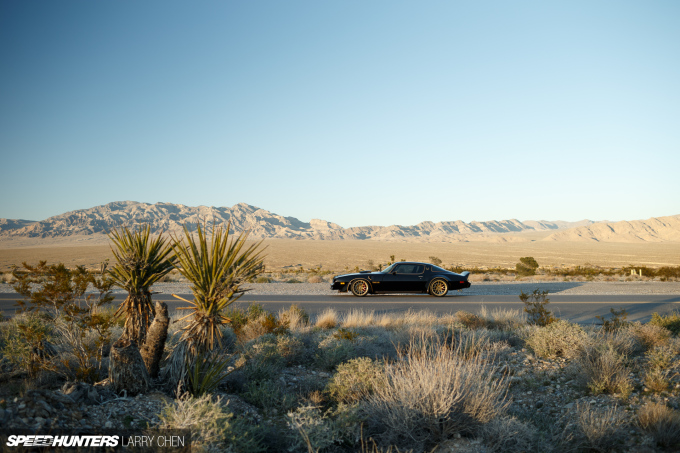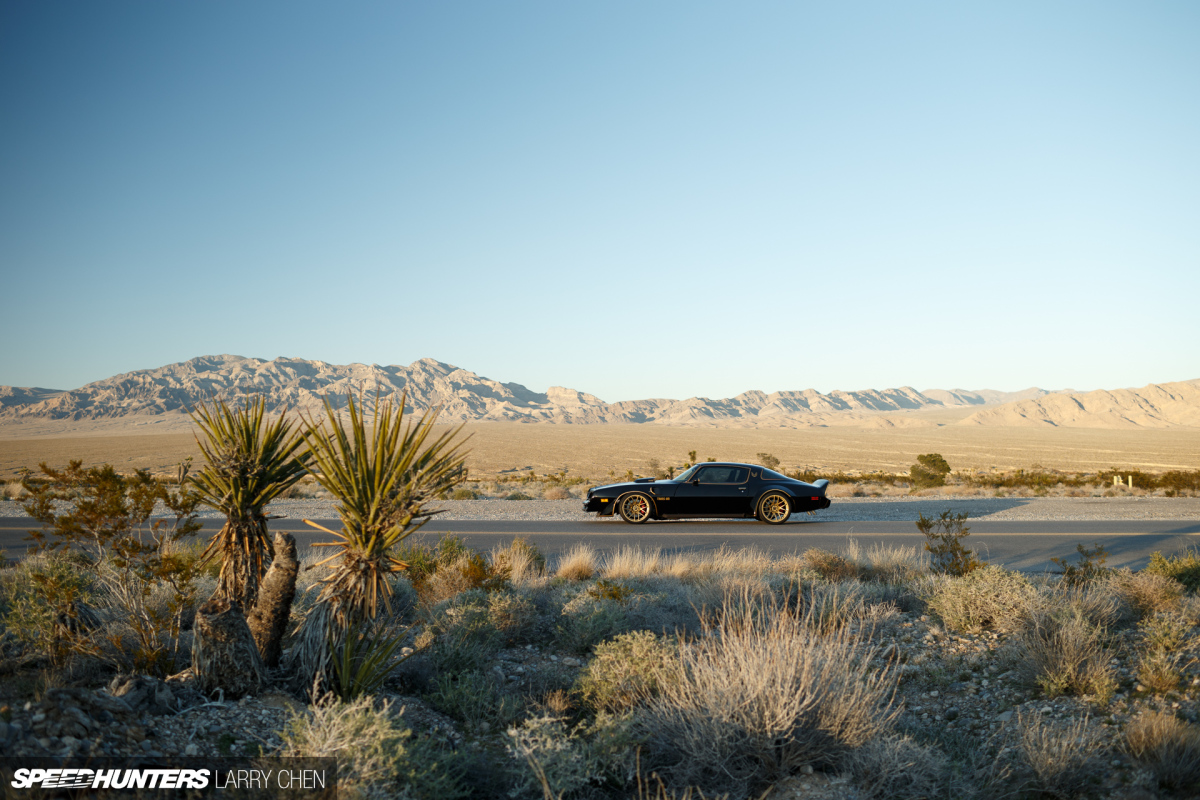 I always say that sometimes there is just no rhyme or reason why certain car features do well.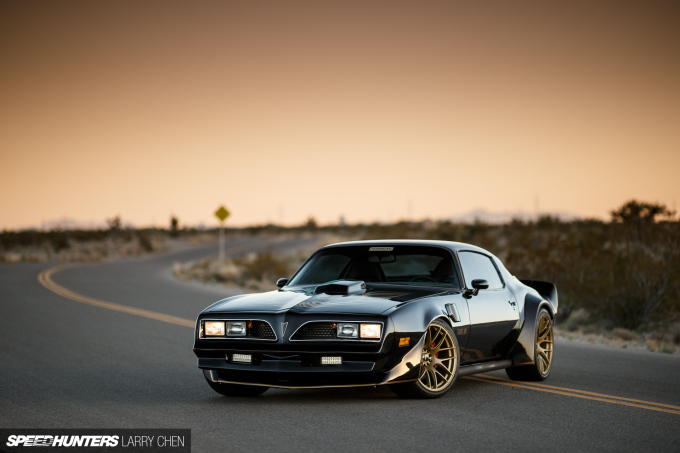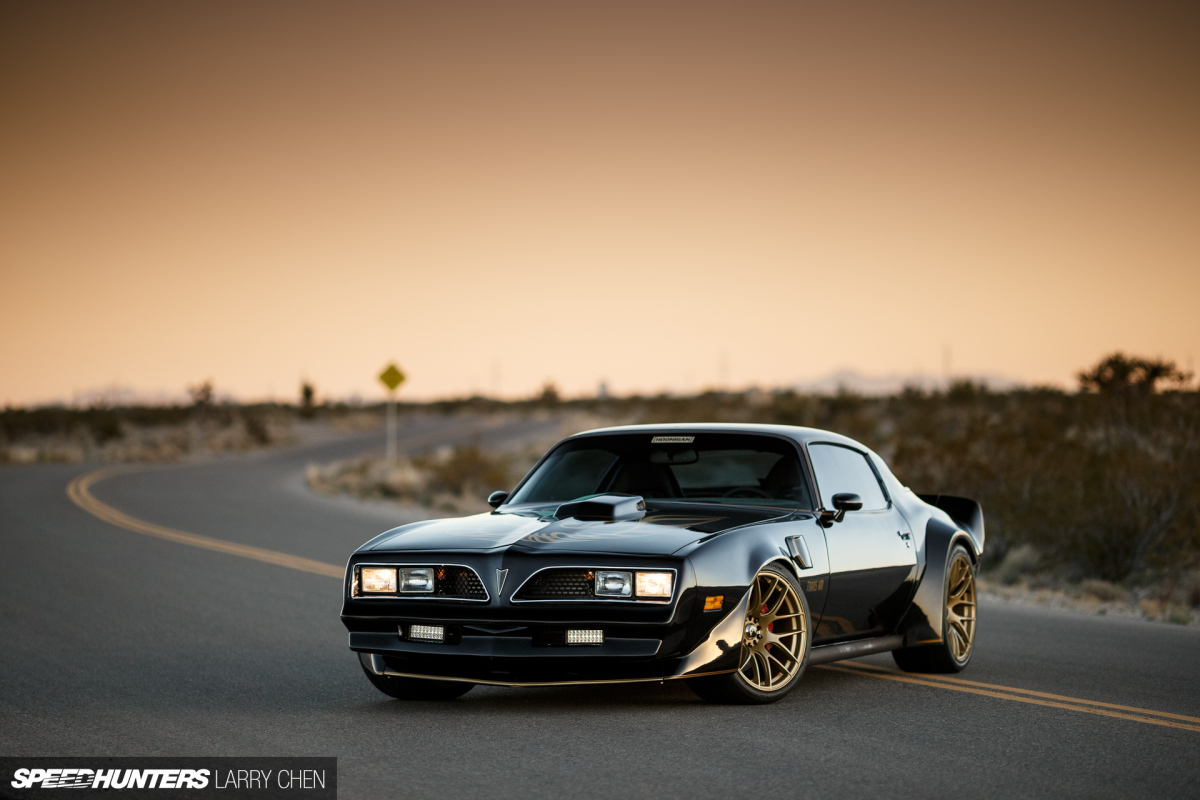 When I set out to shoot Hoonigan Racing head mechanic's 'Fire Chicken', I had no idea that people would like it so much. To this day I'm still getting tagged on Instagram for images from this shoot.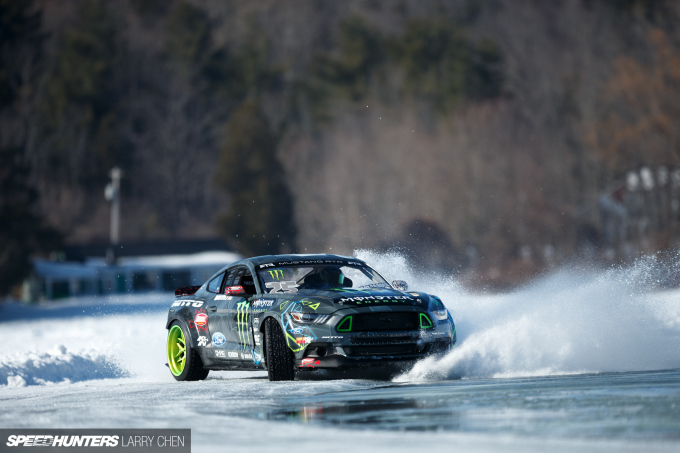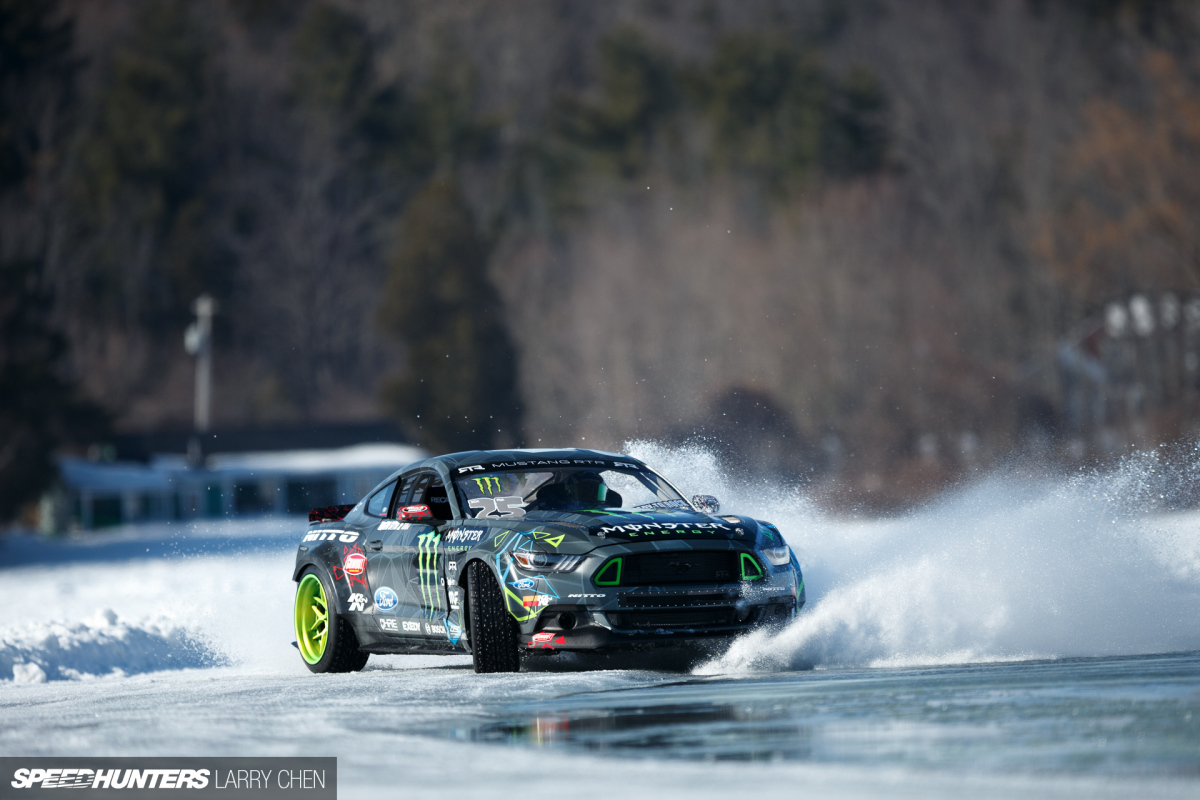 With the last days of really cold weather coming to an end on the East Coast, I met up with Vaughn Gittin Jr. in upstate New York to get some reveal shots of his 2015 livery – on an ice lake.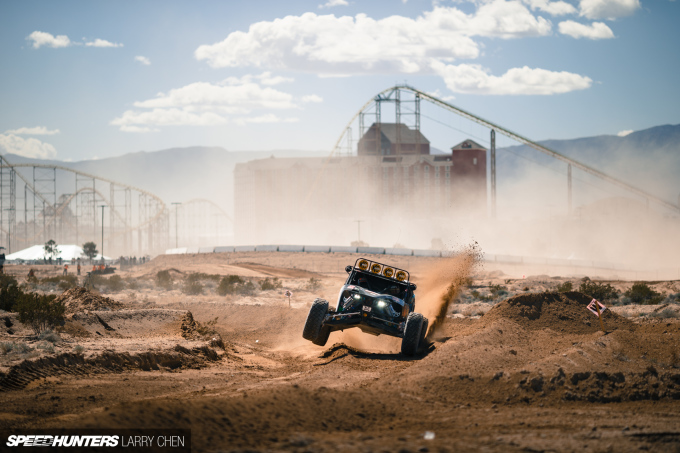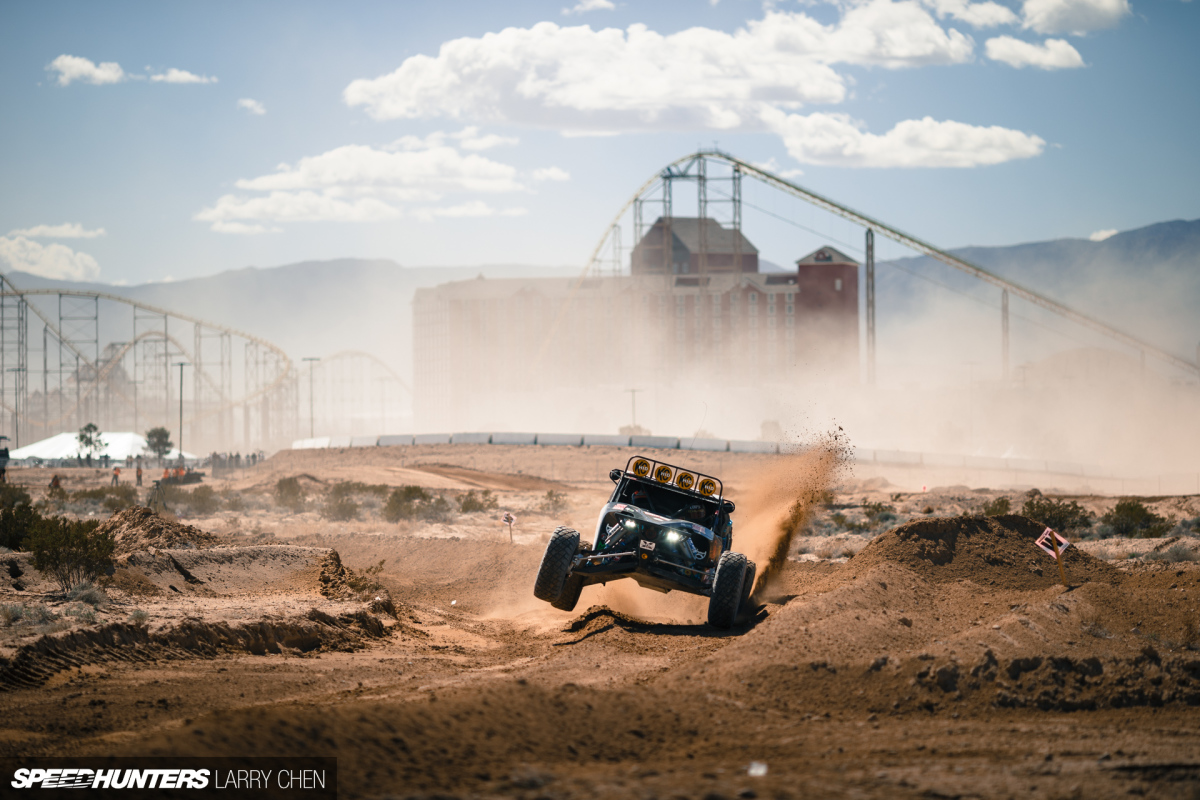 Since it's held in February, I love that the Mint 400 does not conflict with other racing series, as the Baja 500 and 1000 usually do for me. Don't you wish you could be at two places at once sometimes?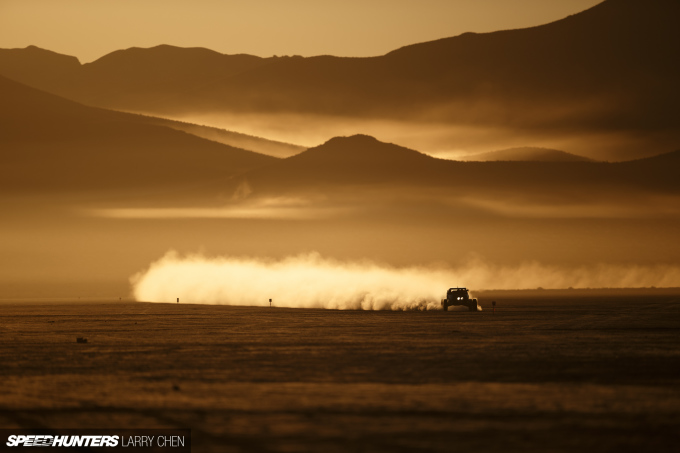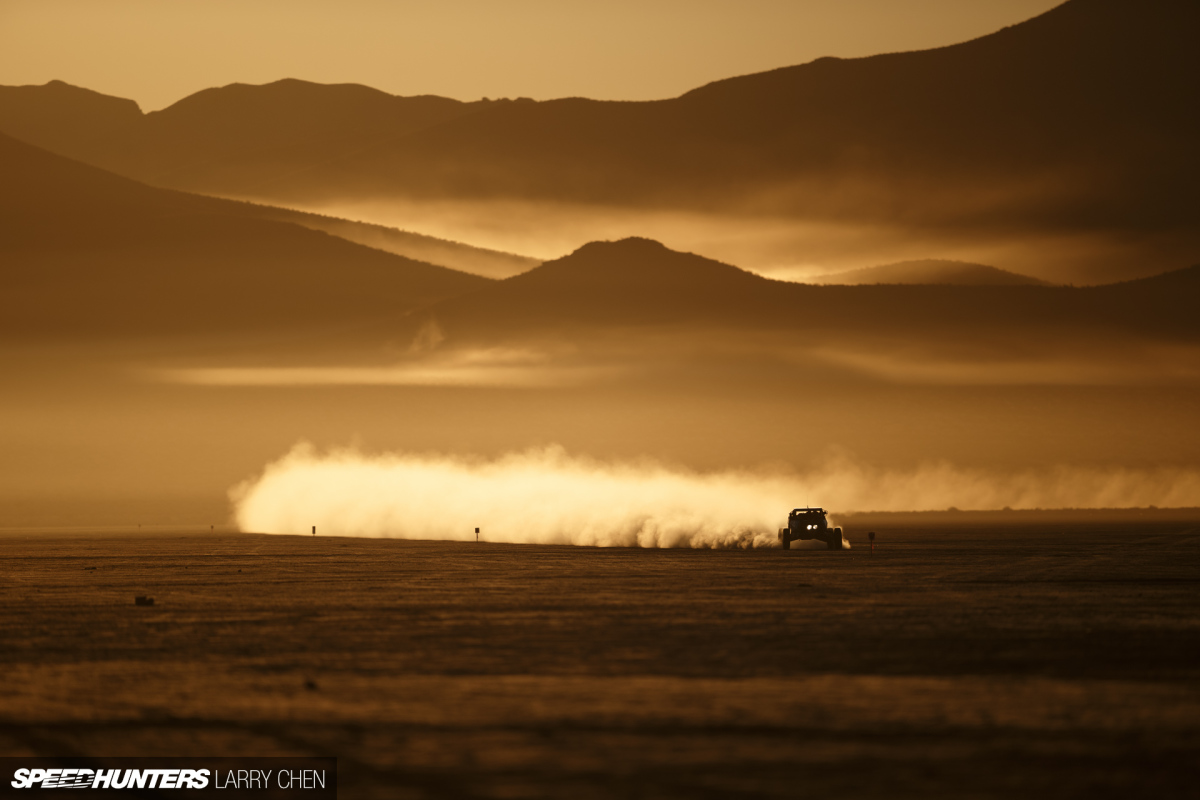 I just love shooting off-road racing, it gives a completely new dimension to racing as a whole.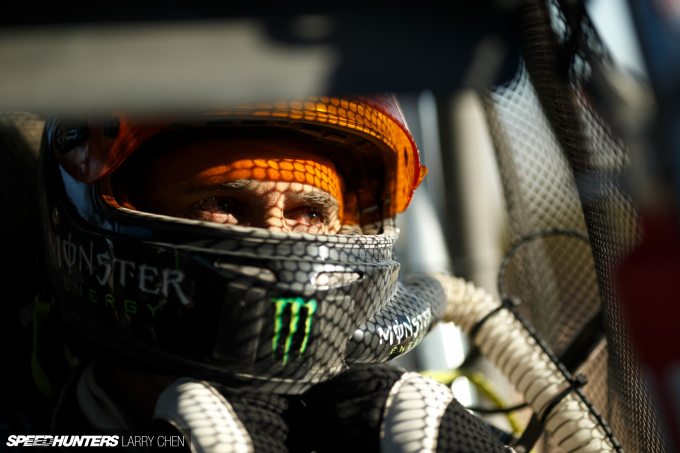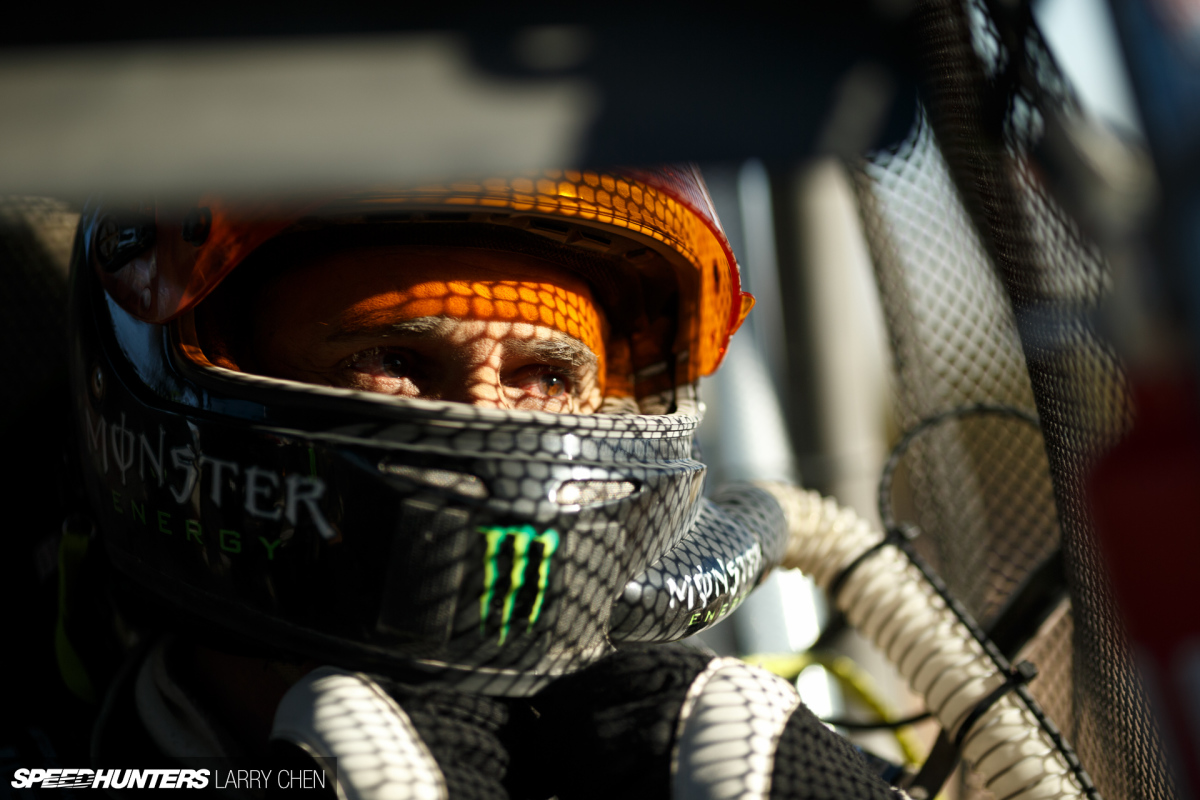 It's endurance racing at its finest, and it's amazing what the drivers have to go through just to finish a race.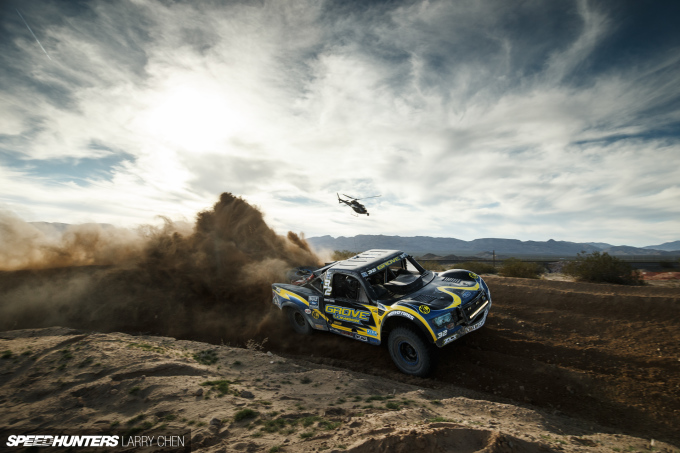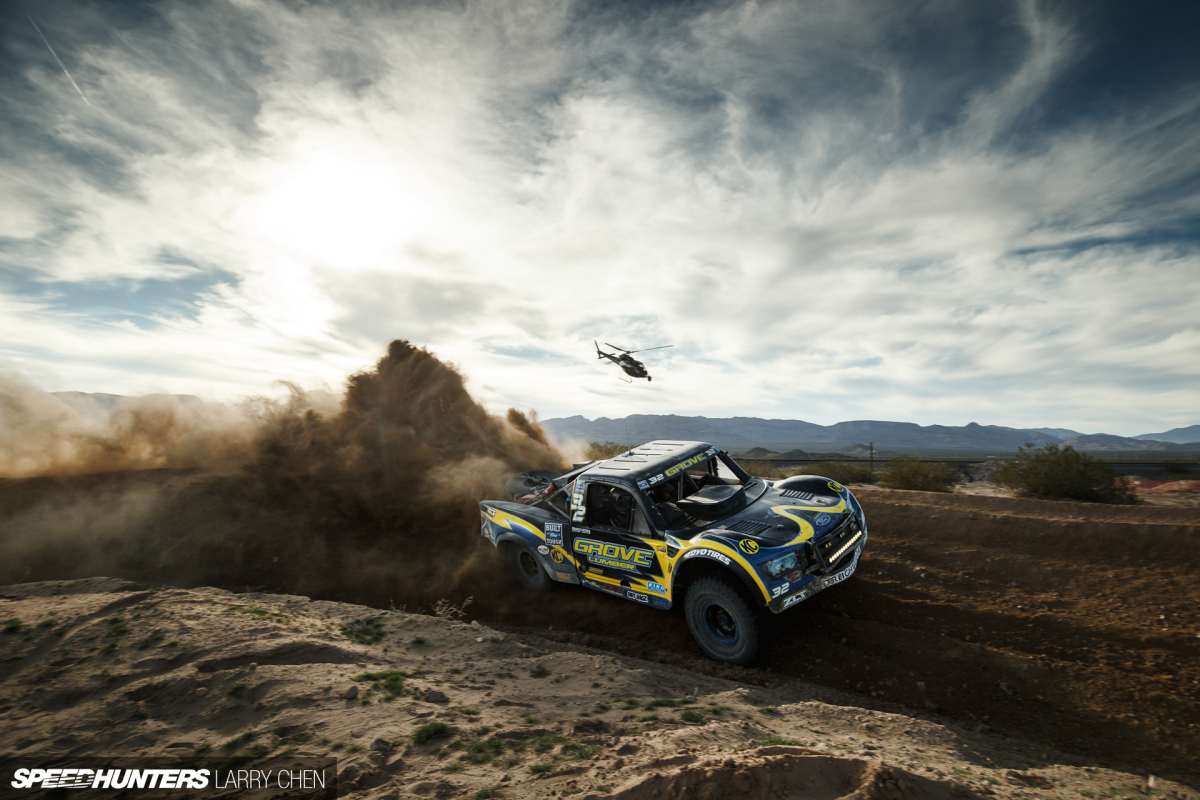 Plus, following the race itself is such a challenge. It allows me to have some fun behind the wheel trying to hit up as many spots as possible.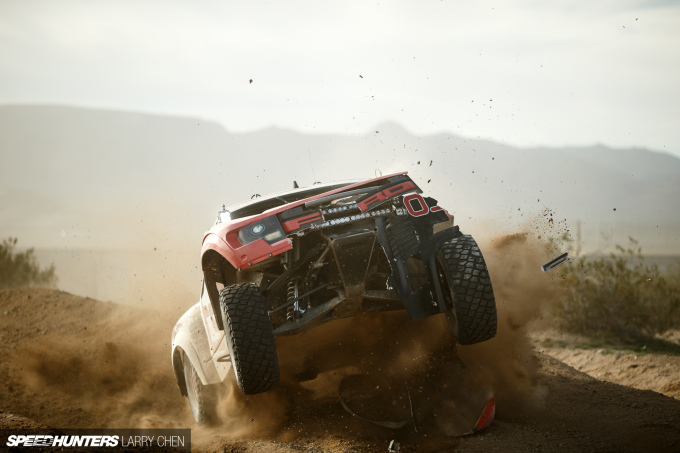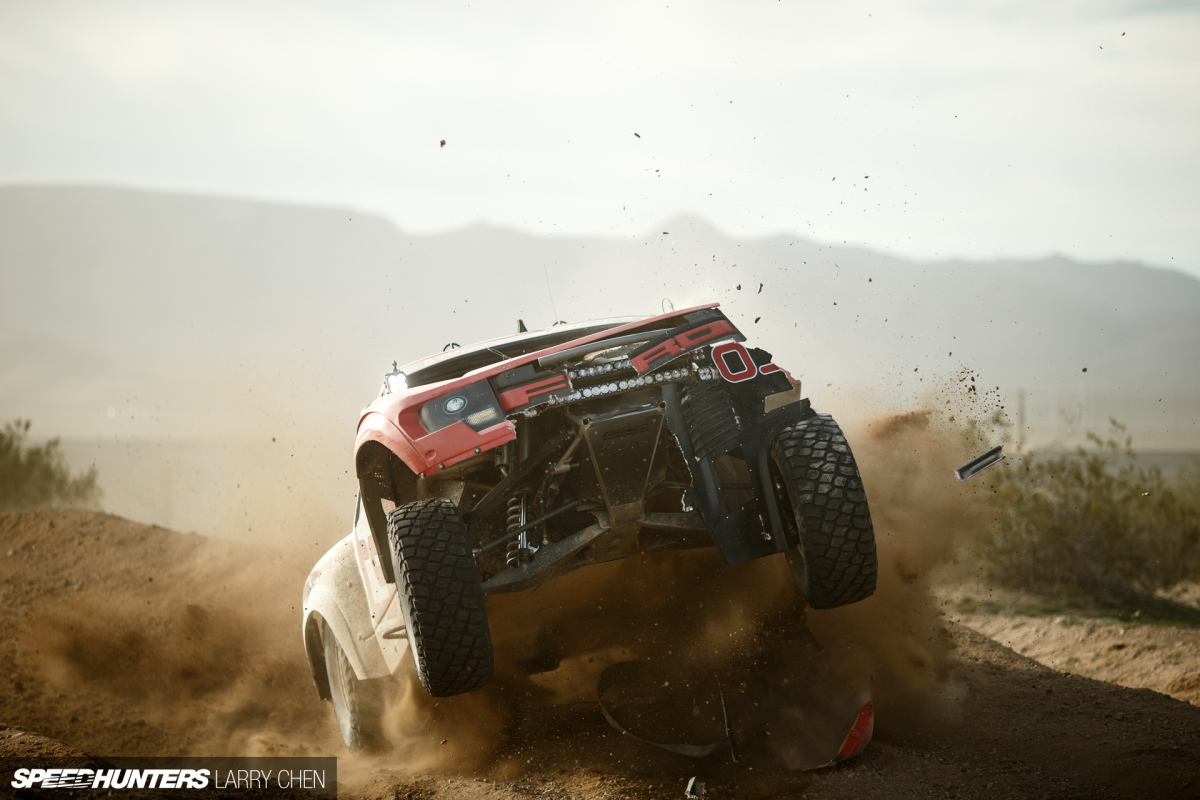 Then of course, there's the carnage. It's a contact sport, and you better move out of the way when you see one of these rigs coming your way.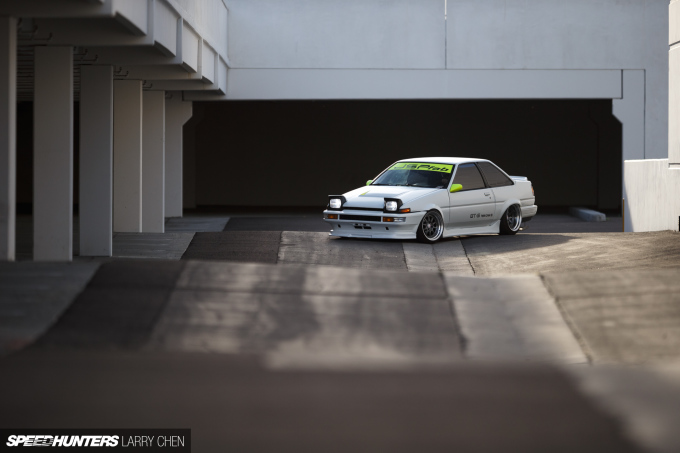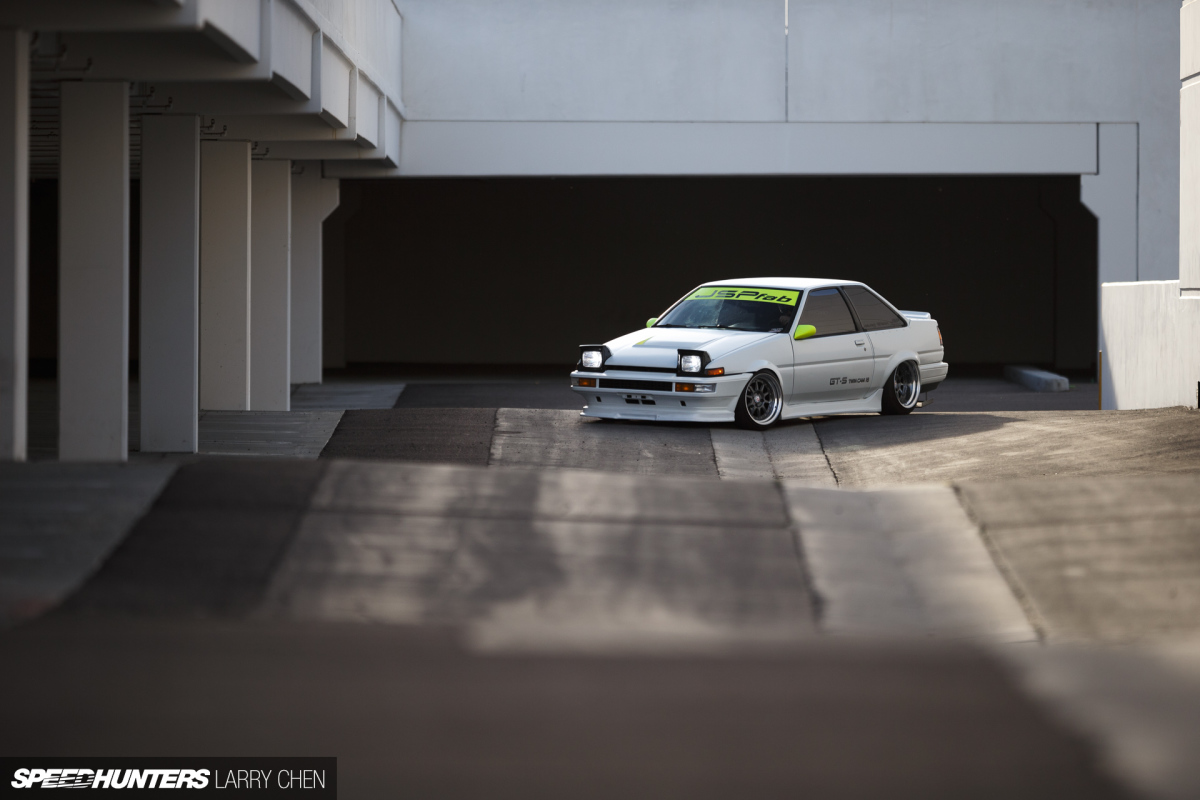 While it's awesome to shoot random builds that we find in the community, it's also nice to catch up with friends who build cars as well. Mickey Andrade has been in the industry for a long time, and he is a big believer in attention to detail. For that reason, we love shooting his cars.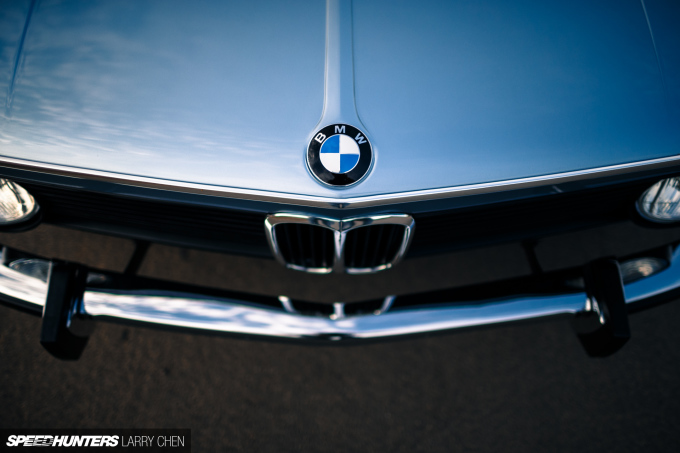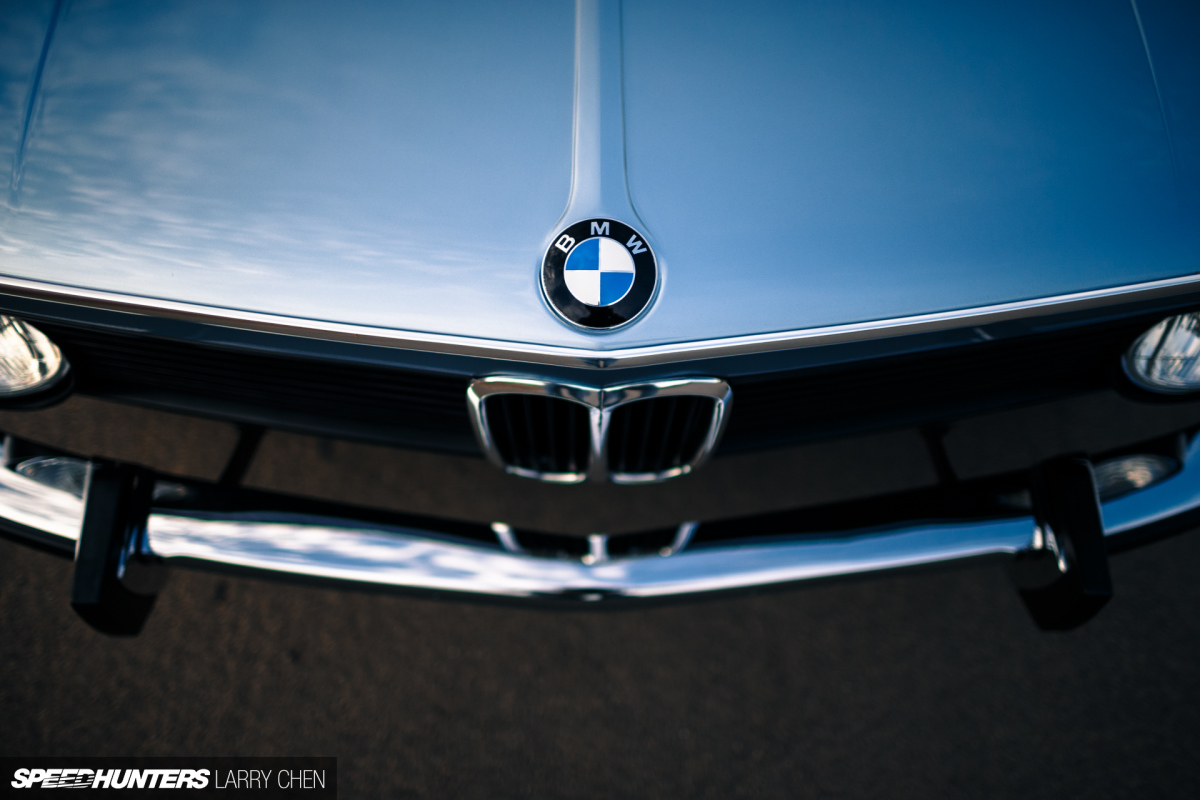 Speaking of friends, I watched a video of Chris Forsberg driving this BMW 2002 and knew that I just had to shoot it. You can expect this feature soon.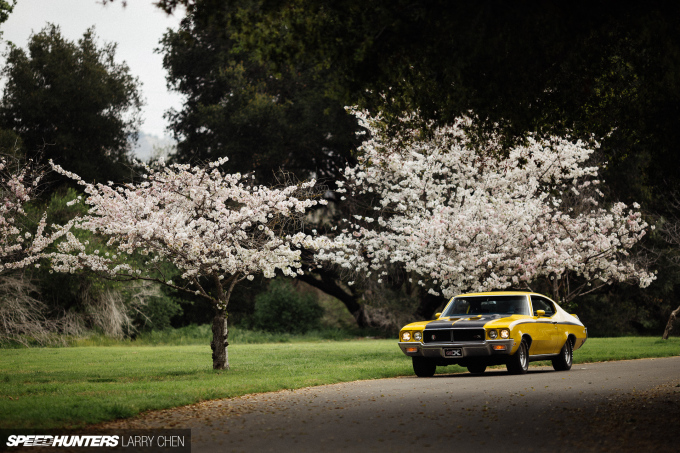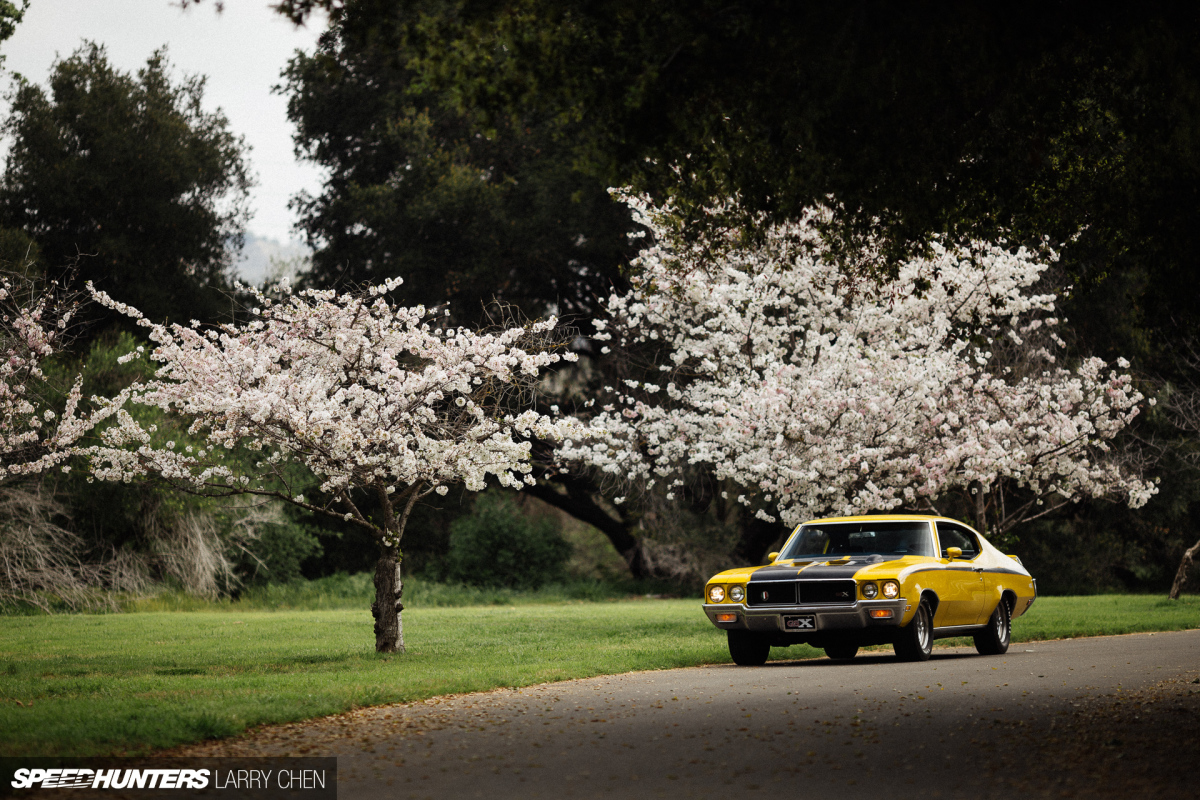 Remember that 1969 Corvette I showed you a moment ago? Well, my buddy John also has a 1970 Buick GSX which I got to rip around in too.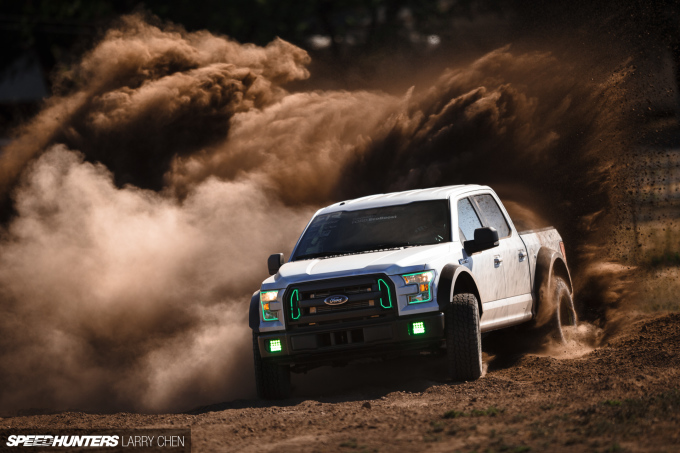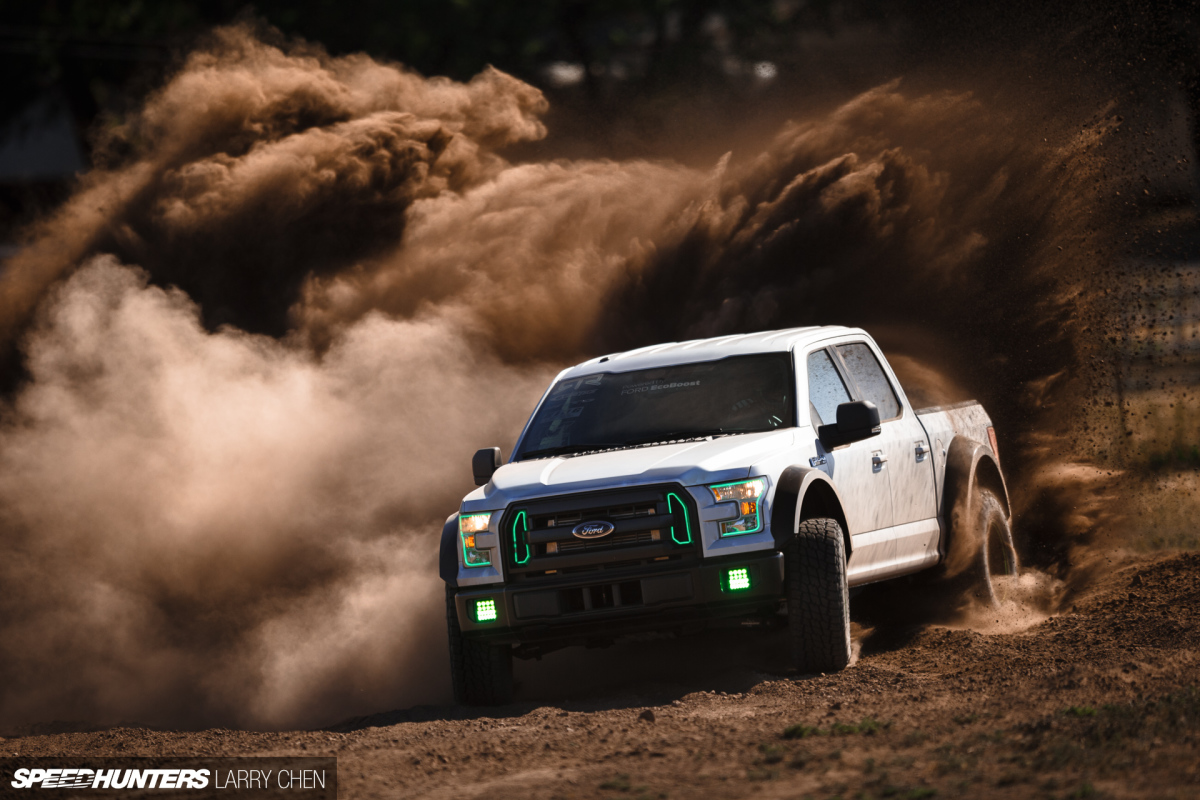 Vaughn never seems to disappoint with whatever he gets a hold of. It was only a matter of time for him to build a jumping and drifting Ford F150, and I think this one came out pretty nice.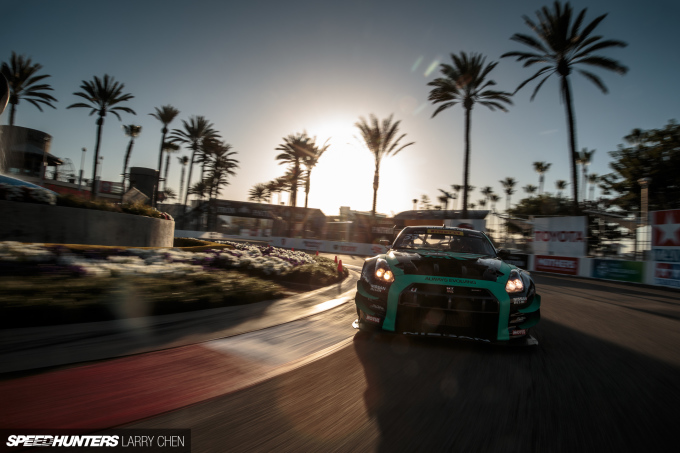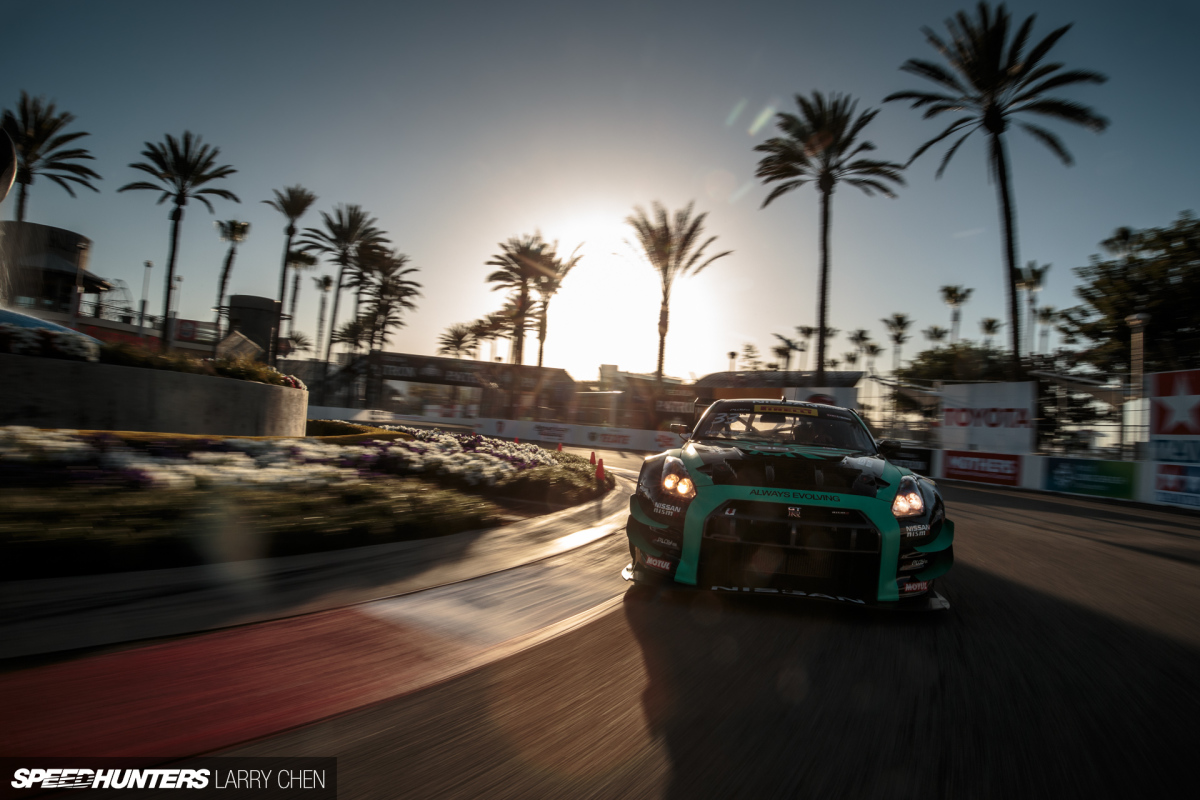 After shooting the Long Beach Grand Prix for a decade, I finally got to shoot on course. Always Evolving was campaigning a Nismo GT-R GT3, and I knew that I had to feature it. I was lucky that we got the okay from the Grand Prix Association of Long Beach to do it on the track itself.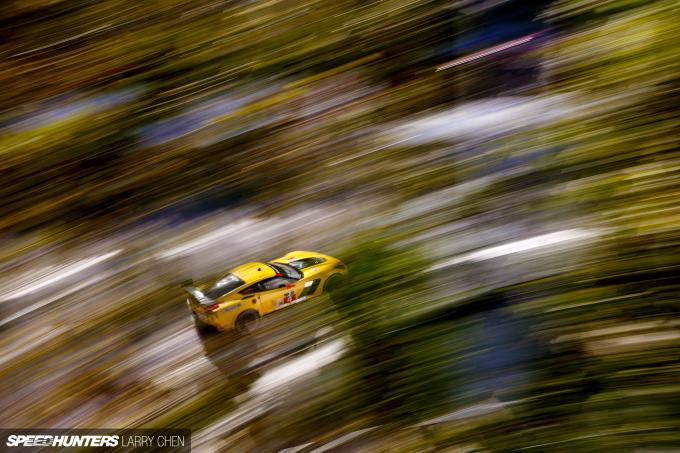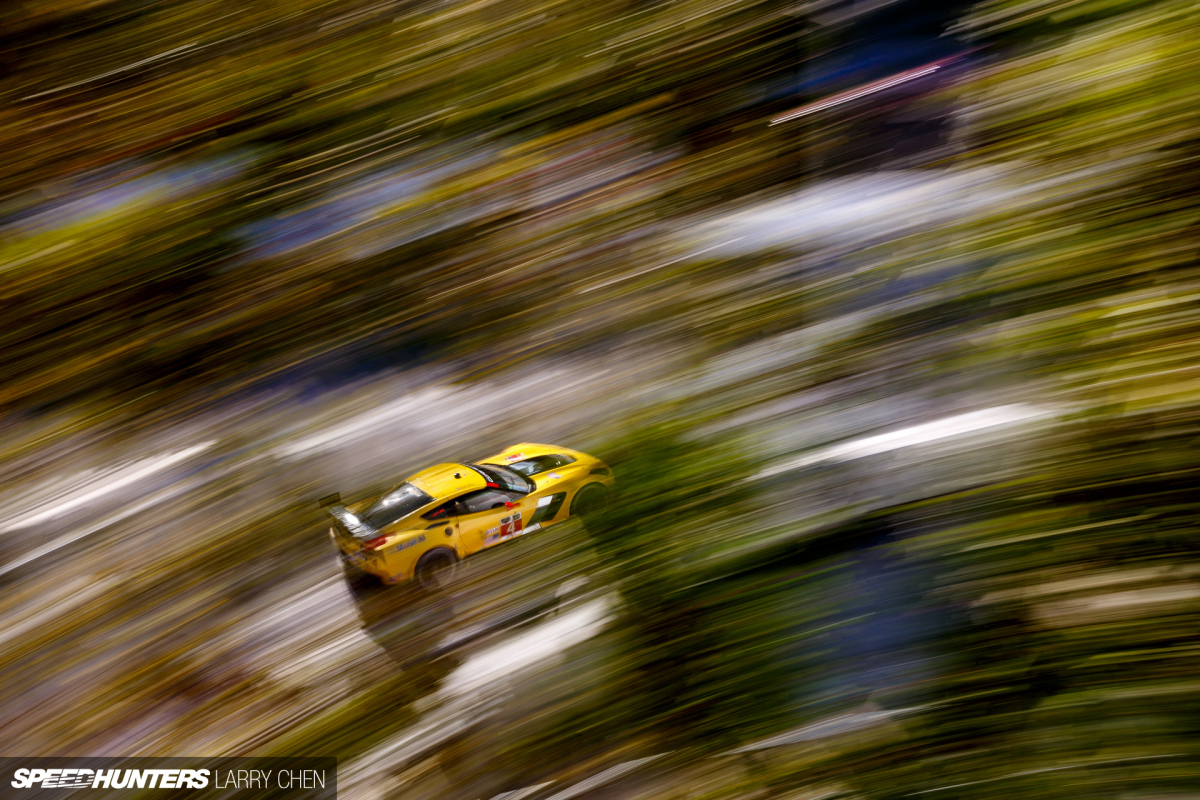 It's nice to go to a race and not have a story to tell, but to simply have it unfold in front of you.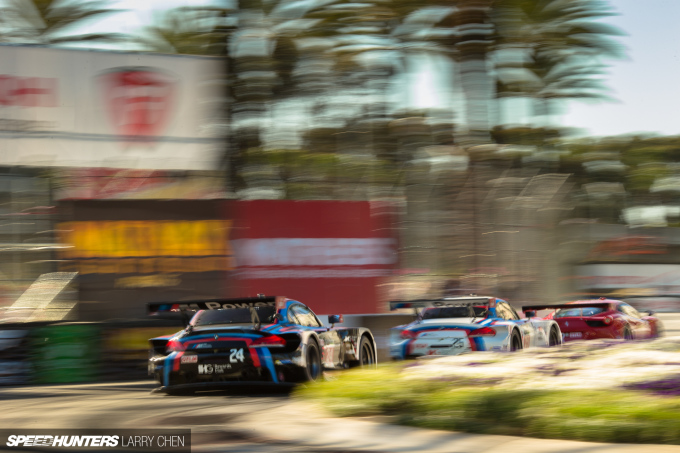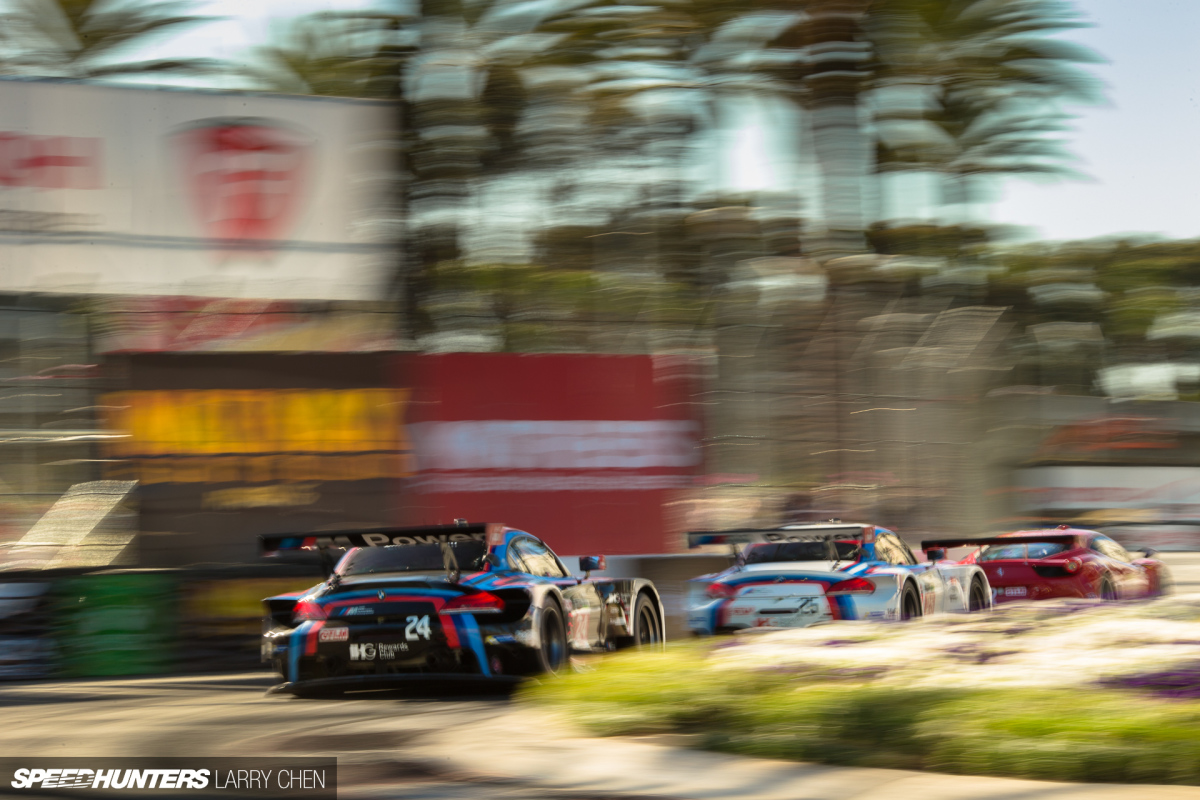 I had a chance to shoot the Long Beach Grand Prix this year with just one goal: to make as many unique pictures as possible.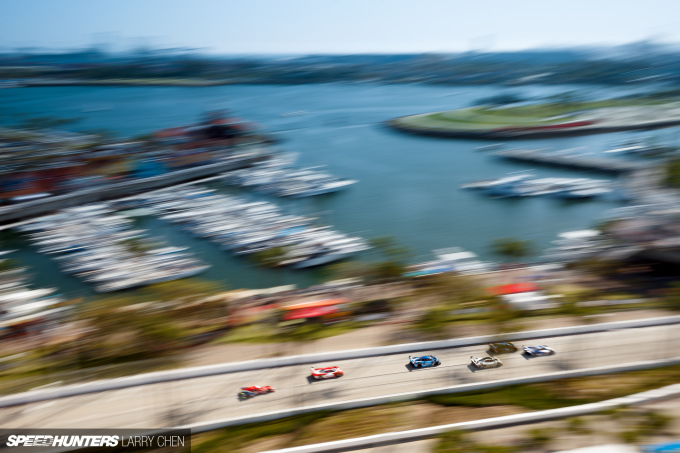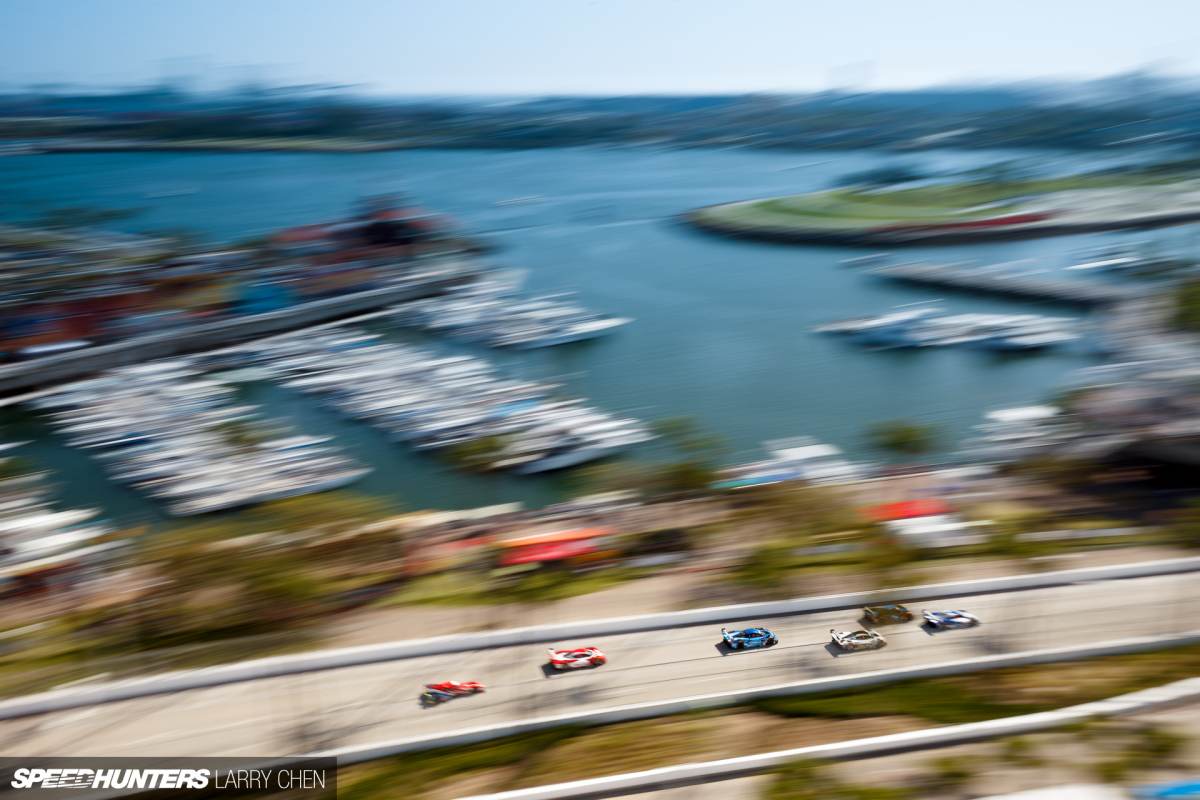 With that in mind, I hit up as many roof tops and weird locations just to show a different side of this race.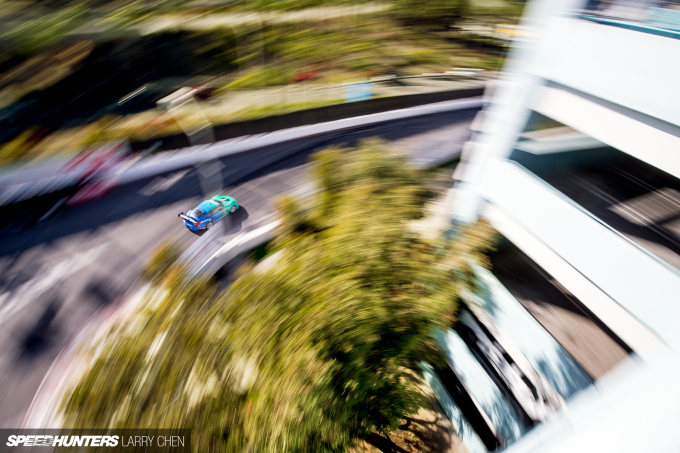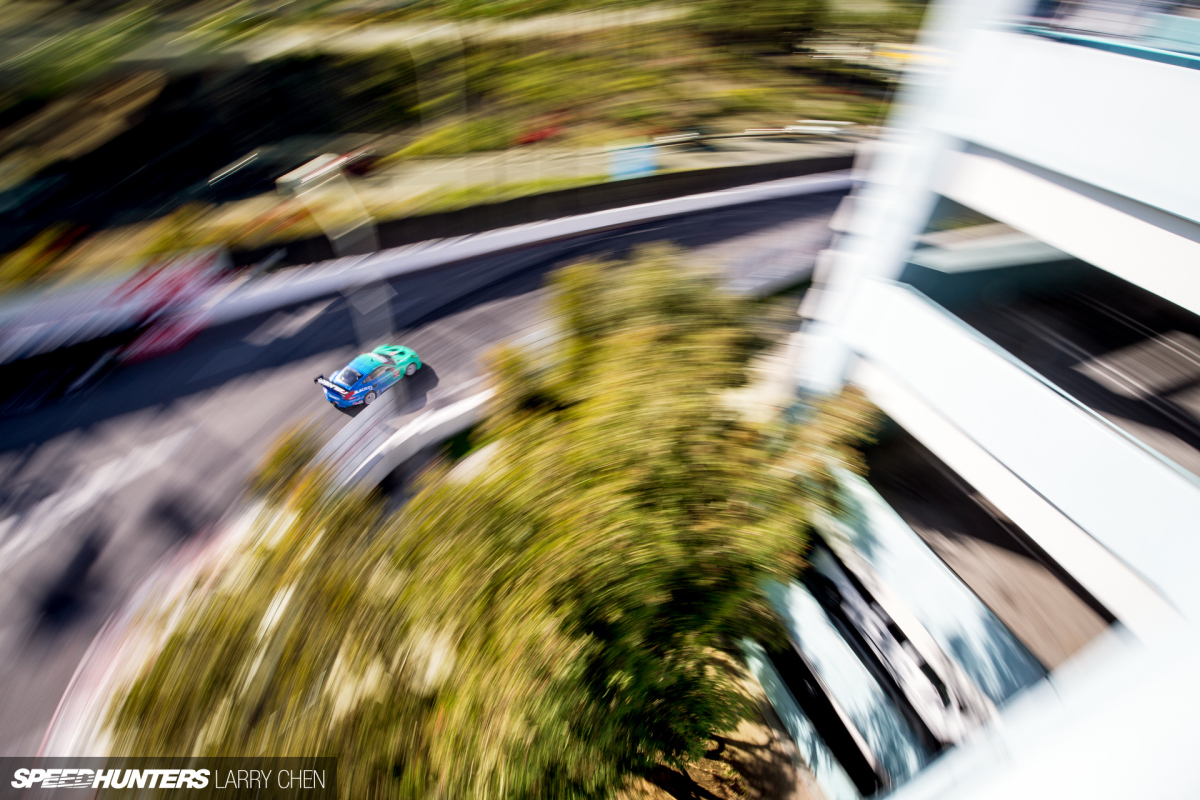 It's all too easy just to use the supplied media pockets and be happy with that.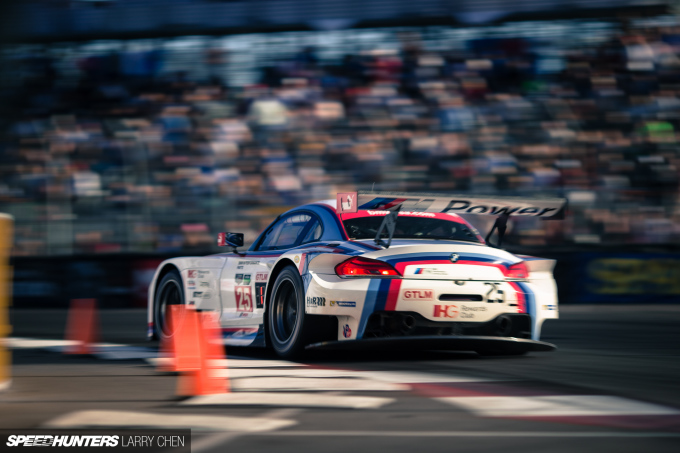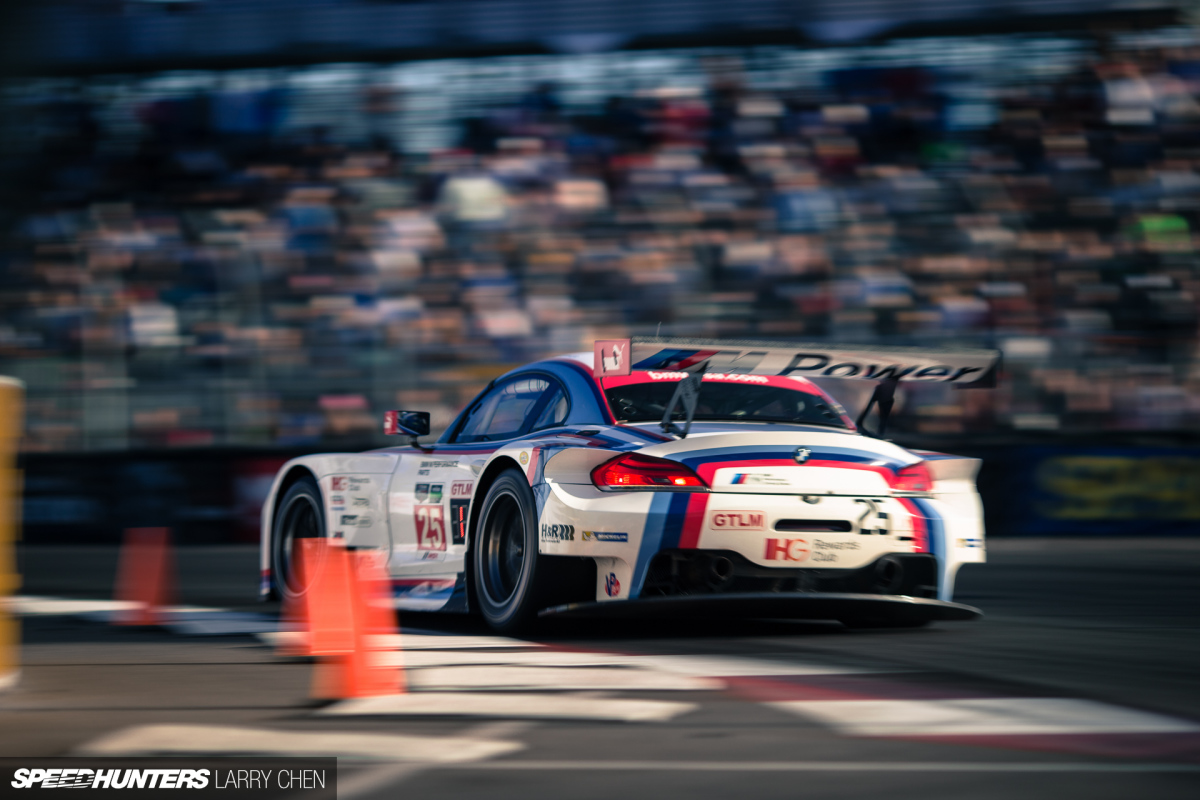 It was definitely a challenge, but I did my best to really capture the beauty of street racing.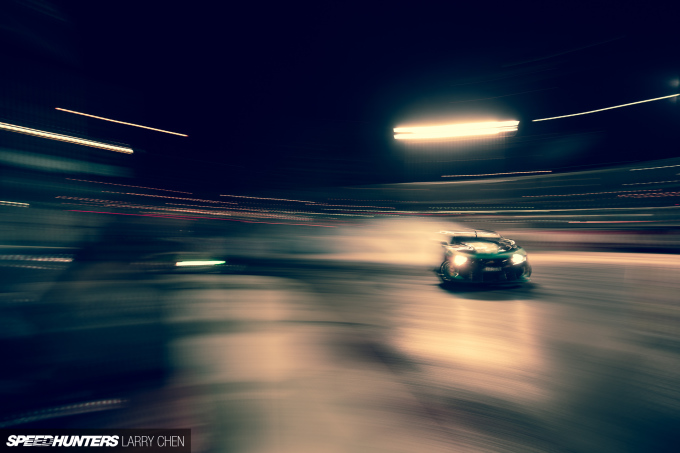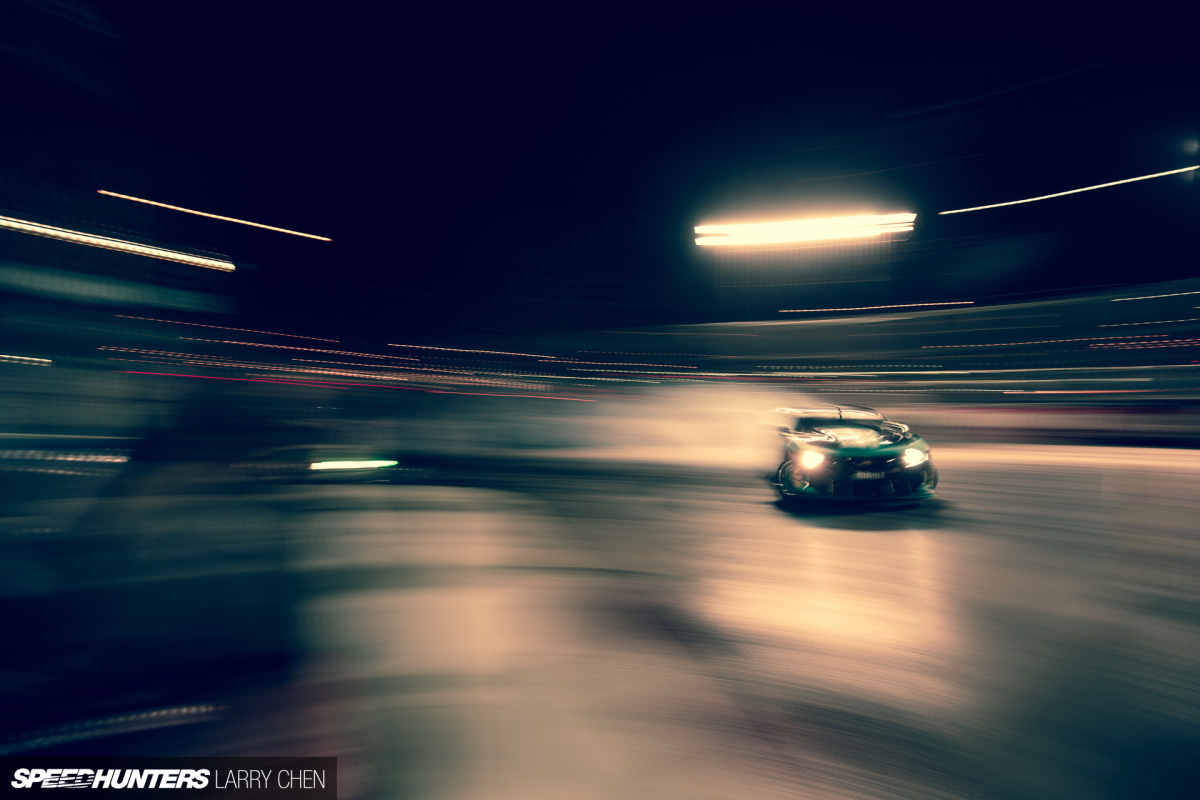 I know what you are thinking, this is a drift shot and it didn't make it into the best of drift. Well, I forgot about this shot until I went through these sets of photos, but I couldn't leave it out.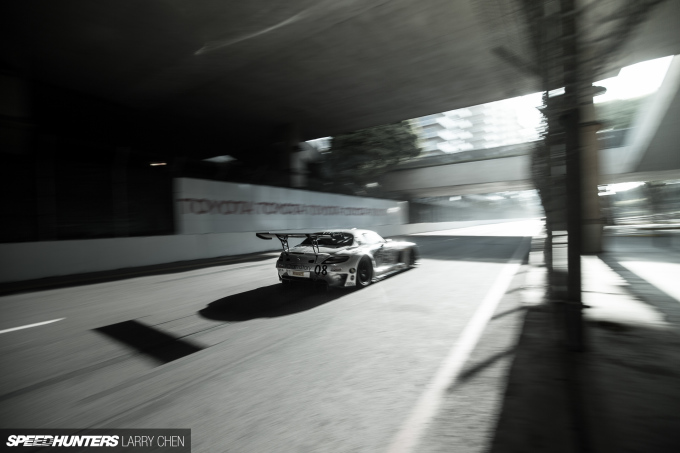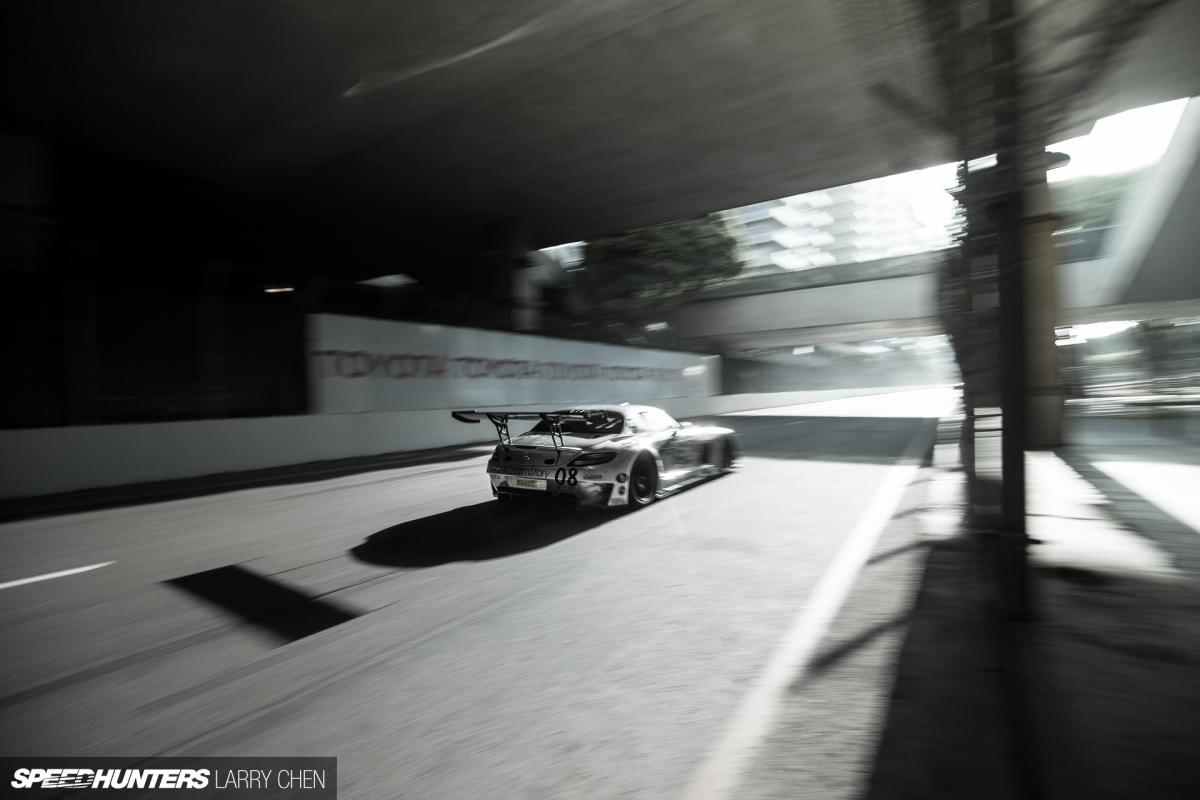 Shooting Formula Drift Long Beach and the Grand Prix comes hand and hand for me every year as I consider them my home races.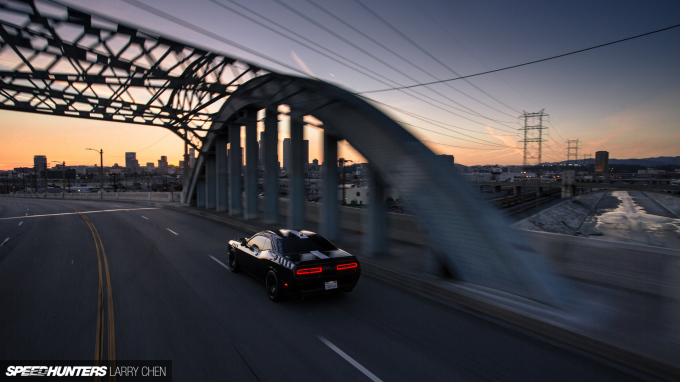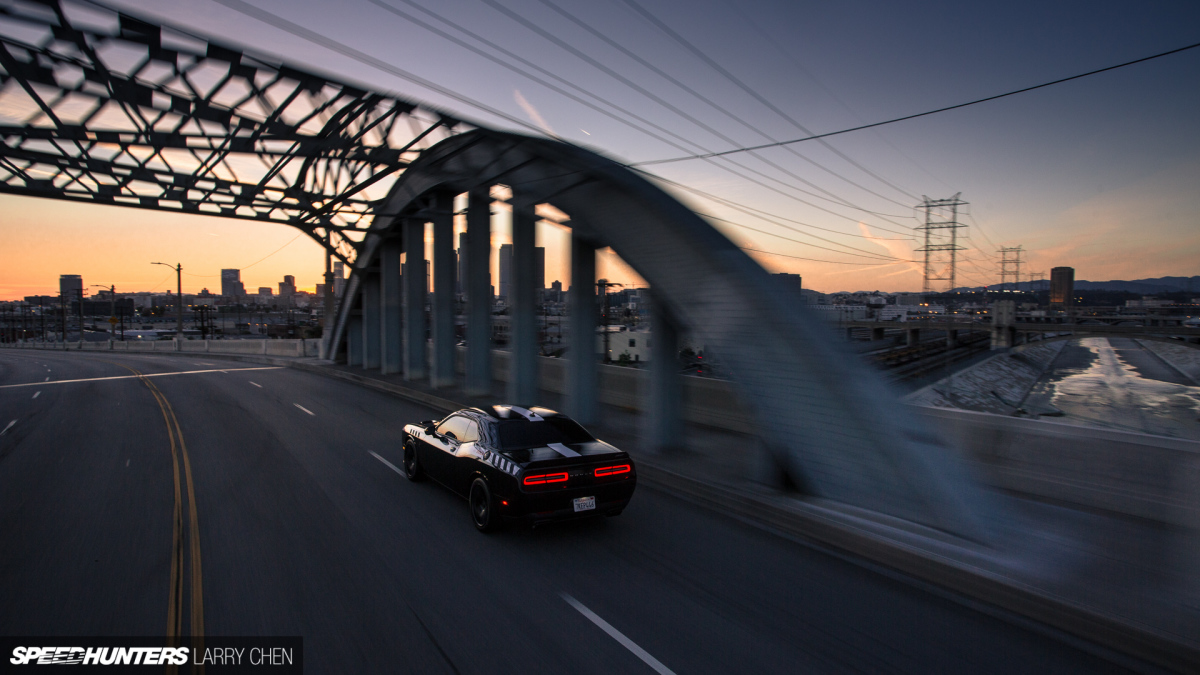 You guys know I need to get my muscle car fix in every now and then too, and I love the SRT Hellcats.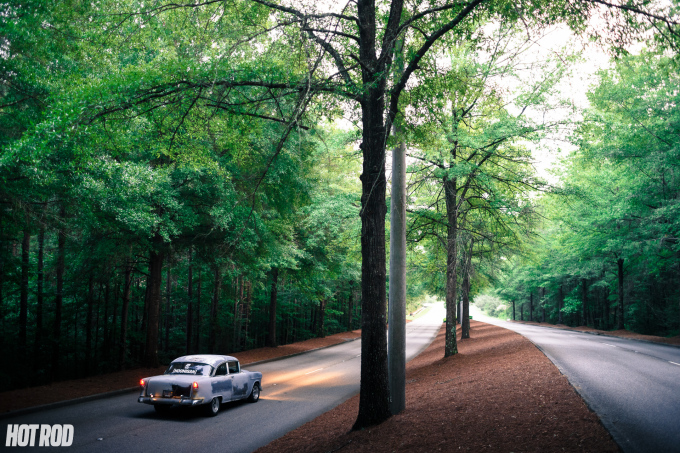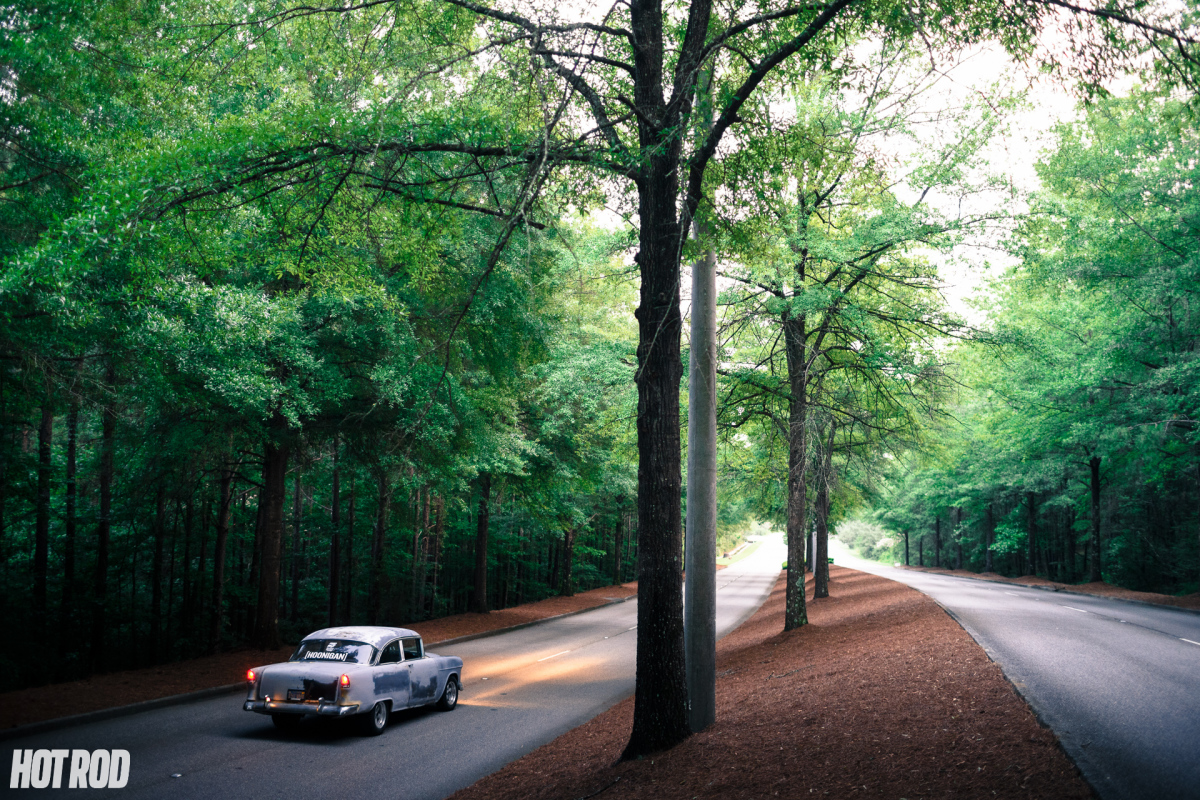 Aside from Speedhunters, I also contribute to other outlets, like Hot Rod, Dsport, and Motorhead magazines. This year I had a chance to go on the Hot Rod Power Tour for the first time.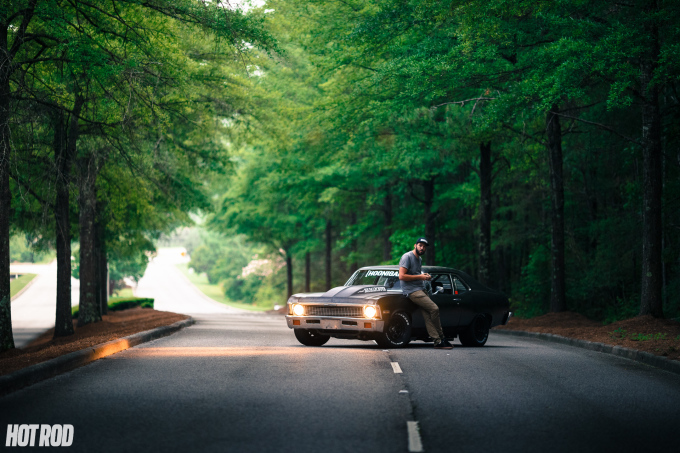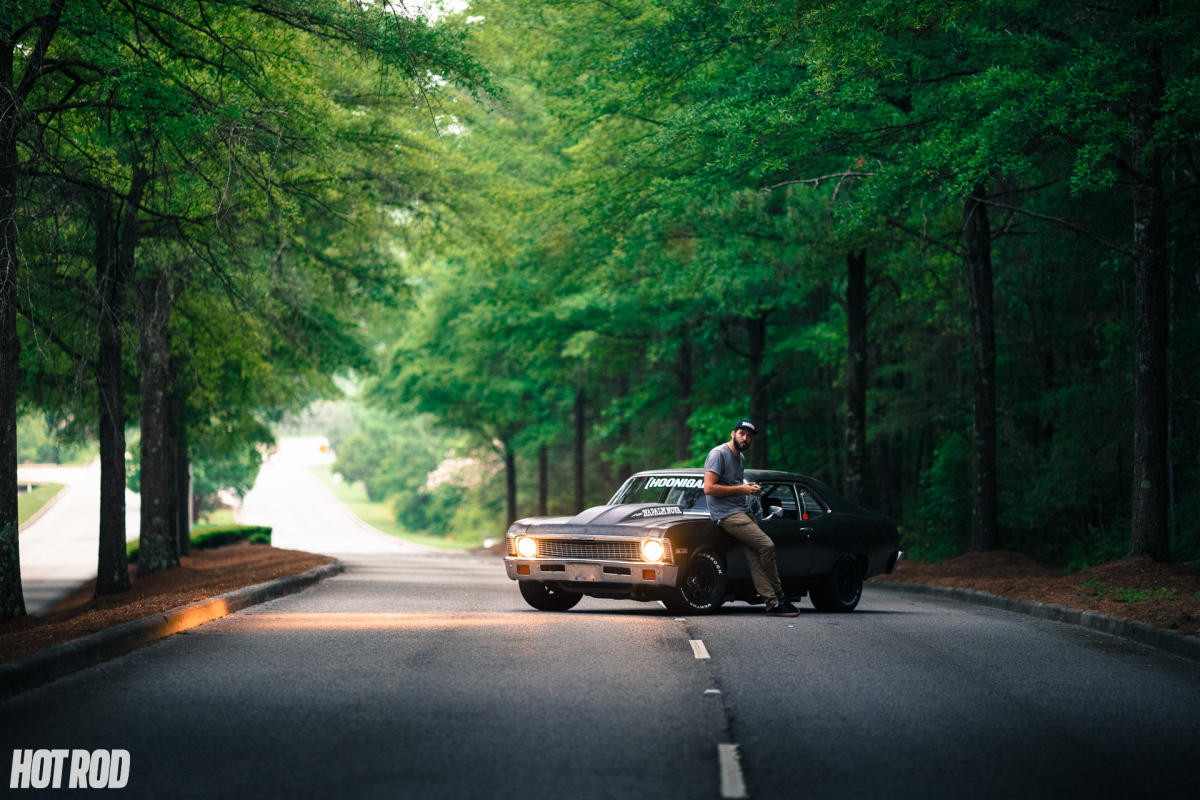 It was during that event that I shot the Napalm Nova built by Hoonigan's Brand Director, Brian Scotto.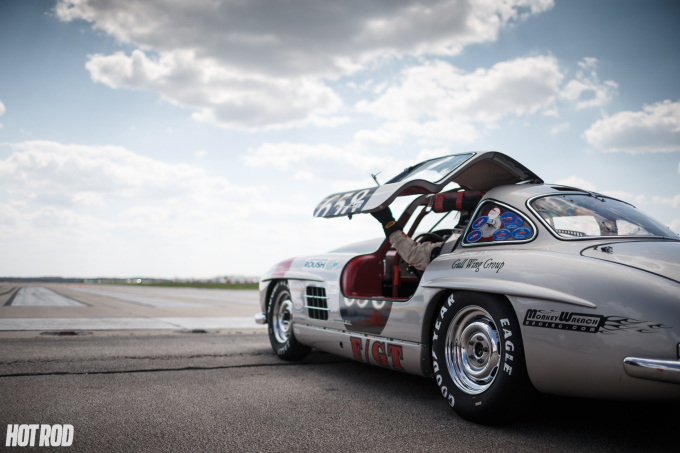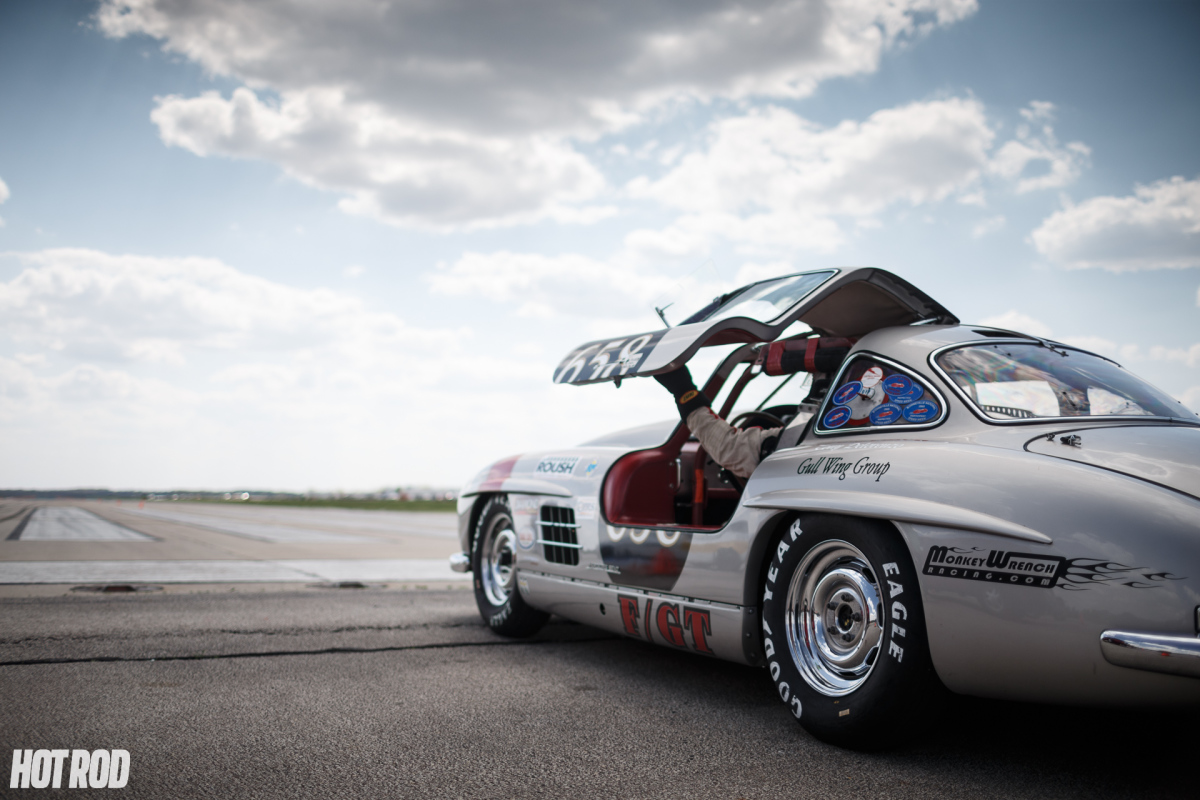 I also had a chance to shoot the Ohio Mile event, which of course was nice since Bonneville Speed Week was canceled for the second year running.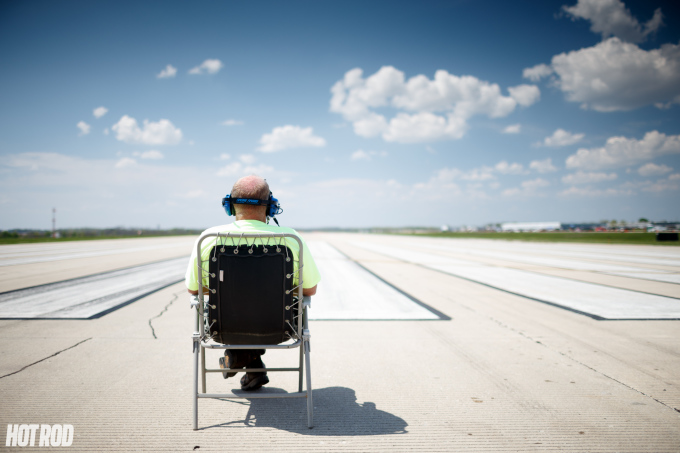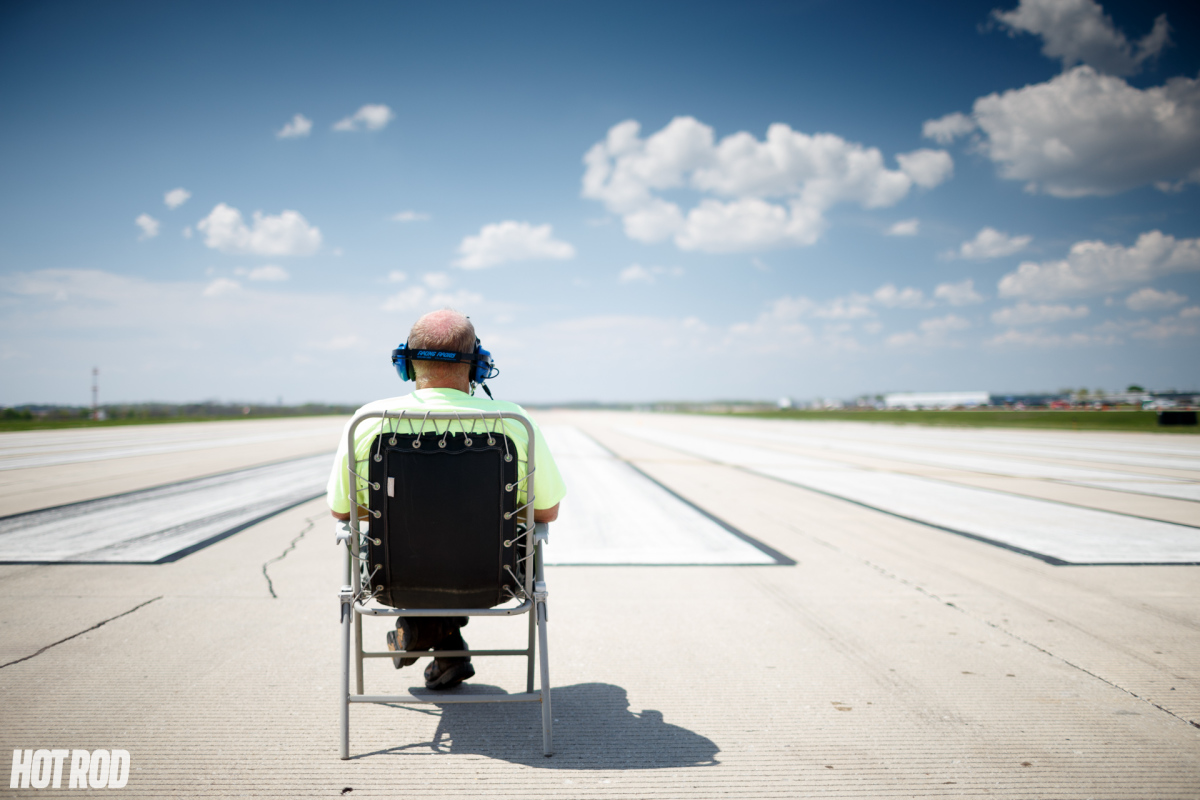 I've noticed that standing-mile events have become more and more popular over the years, and it's almost as if it's taken drag racing's place.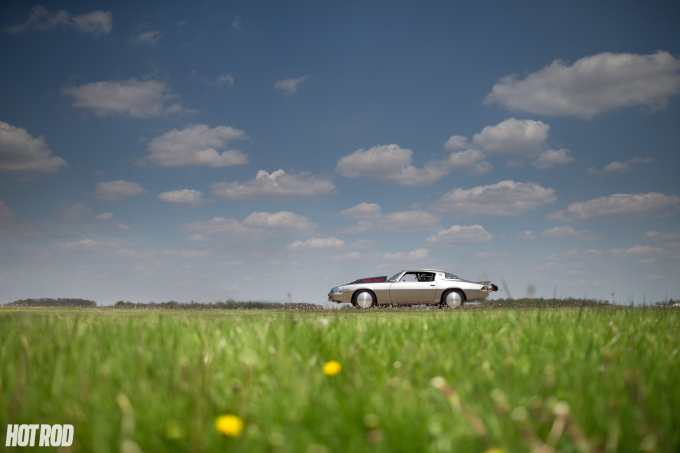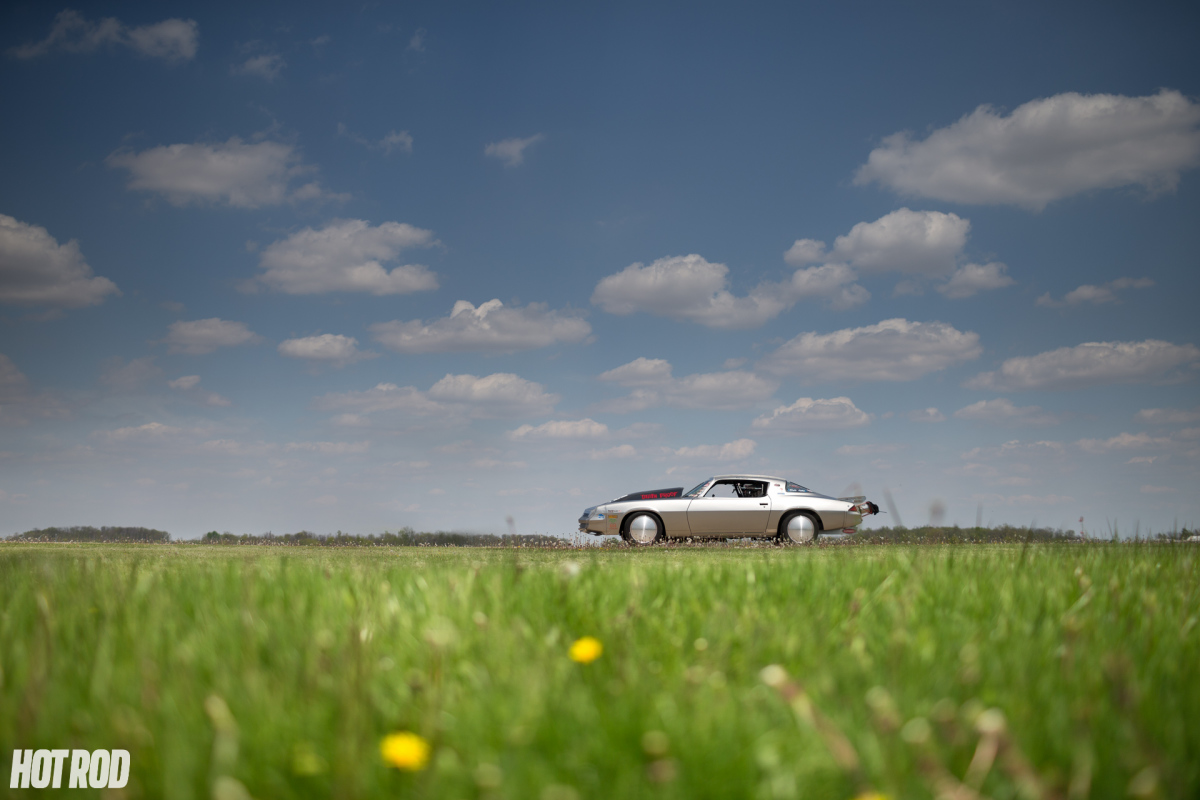 It's nice because you can hold these kind of events at pretty much any airstrip.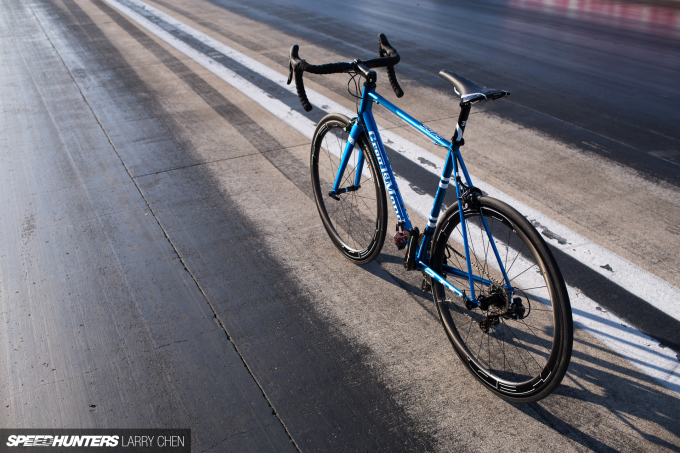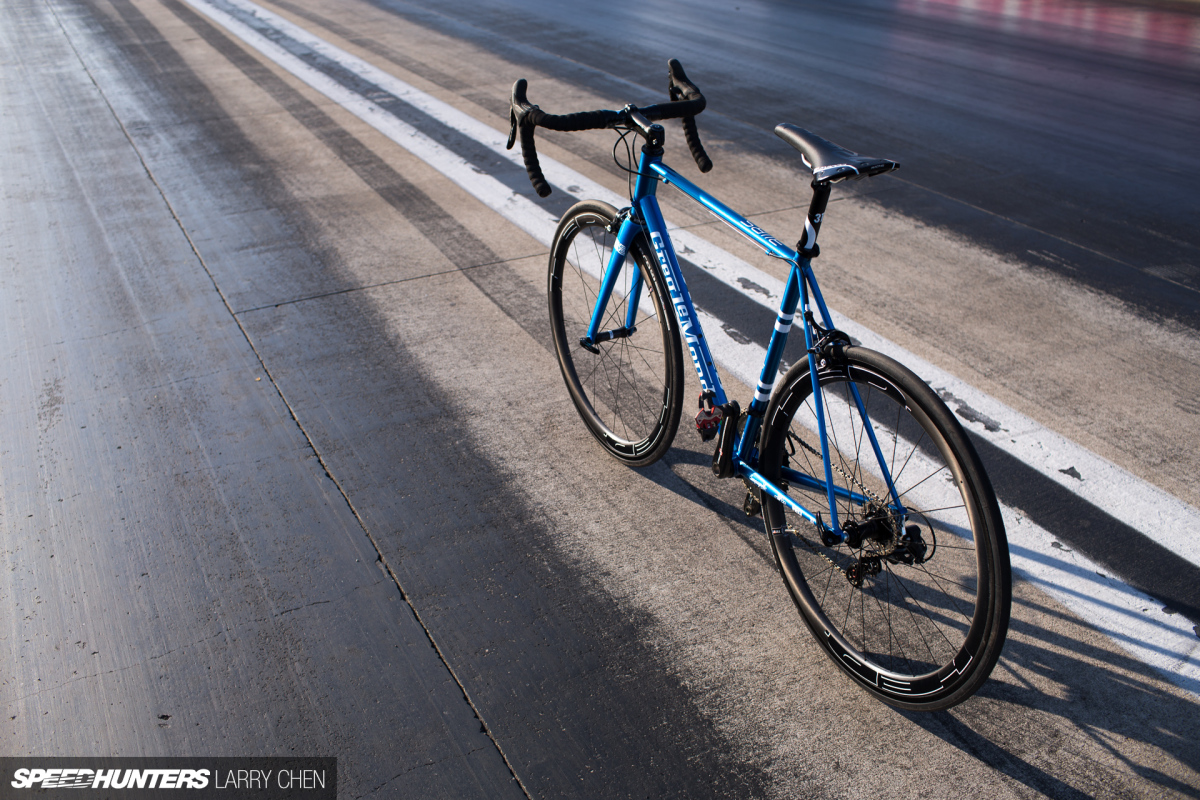 I don't normally shoot bicycles, but when the 311RS guys had Greg LeMond build them a tribute bike, I just had to shoot it on a drag strip.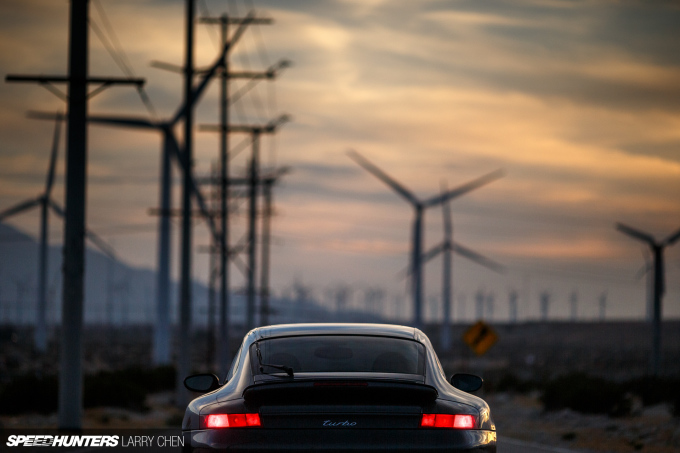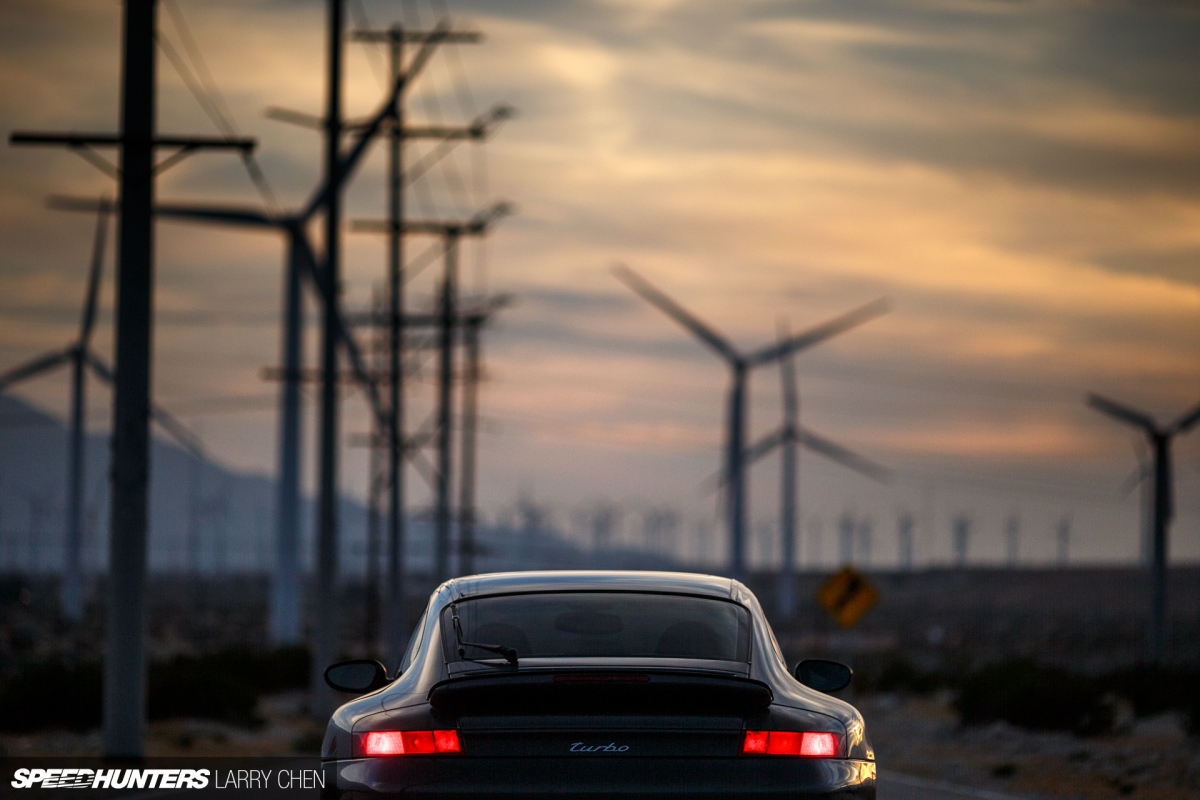 I was fortunate enough to spend the whole year building up my 996 Turbo project car, and while I know I am long overdue for an update, I can assure you that I will get into the nitty-gritty of what it's like to own a Porsche very soon.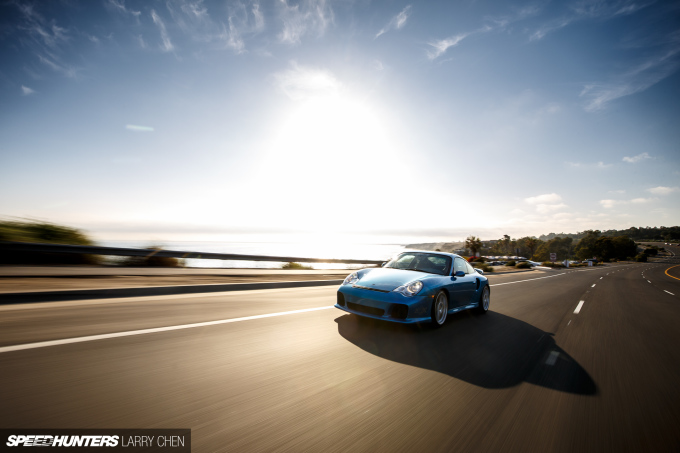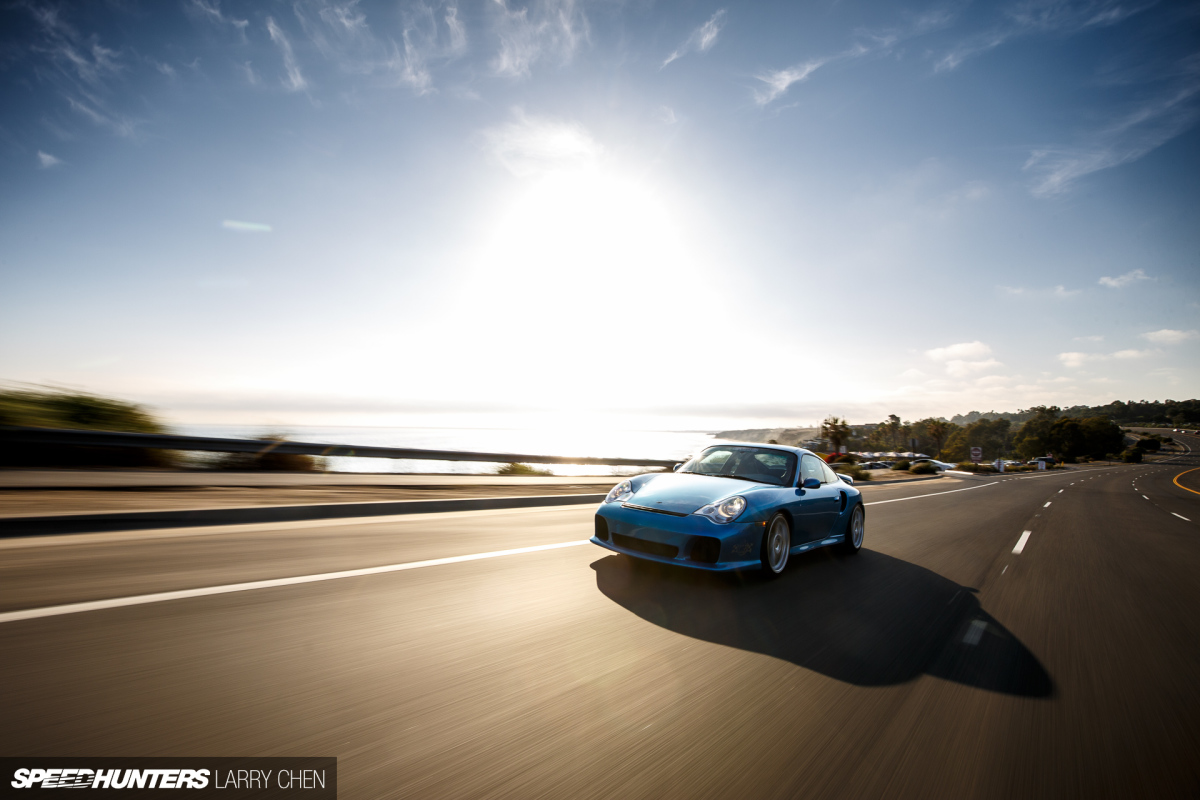 I'm not the only one in our group of friends with a 996TT, as Ravi Dolwani of CSF Racing also has one. But of course, his is much nicer than mine. I had a chance to drive it, and it's given me some good direction with how I want to modify my Porsche.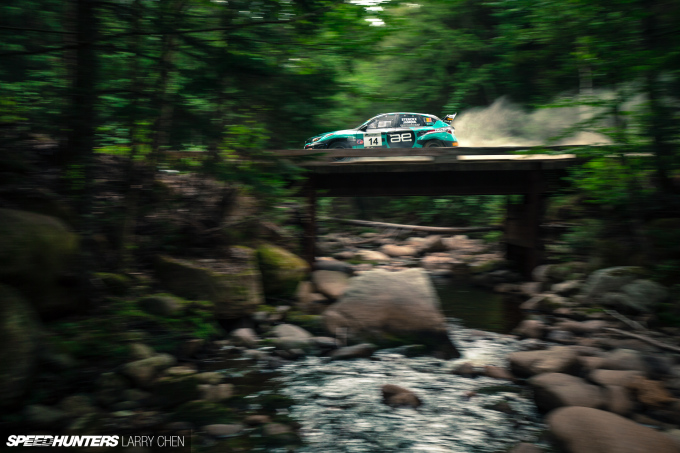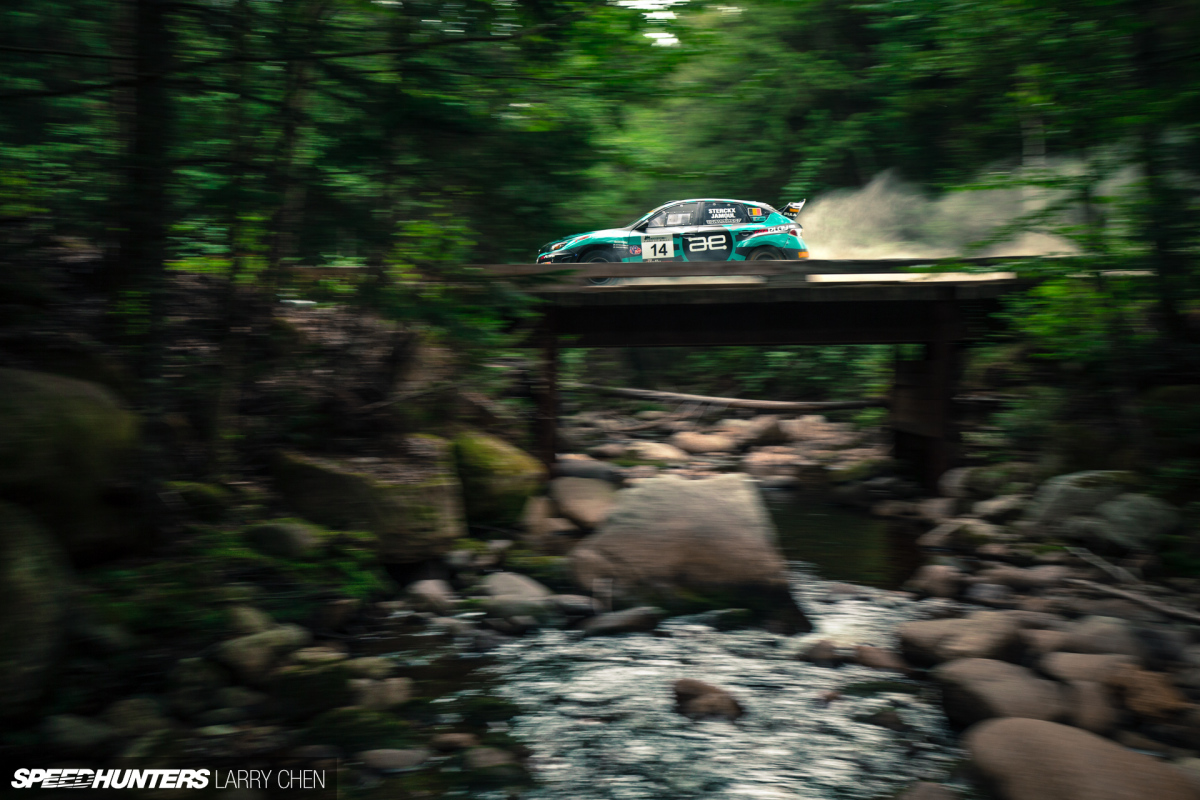 I love doing stories on Ken Block as he is just so passionate about what he does. When he asked me to tag along for the New England Forest Rally, I could not say no.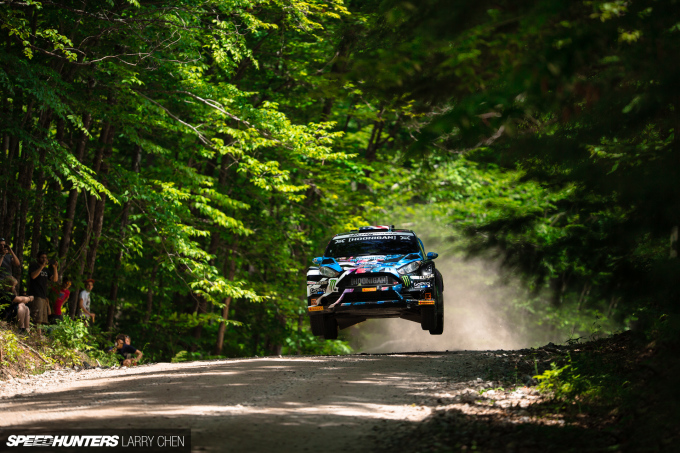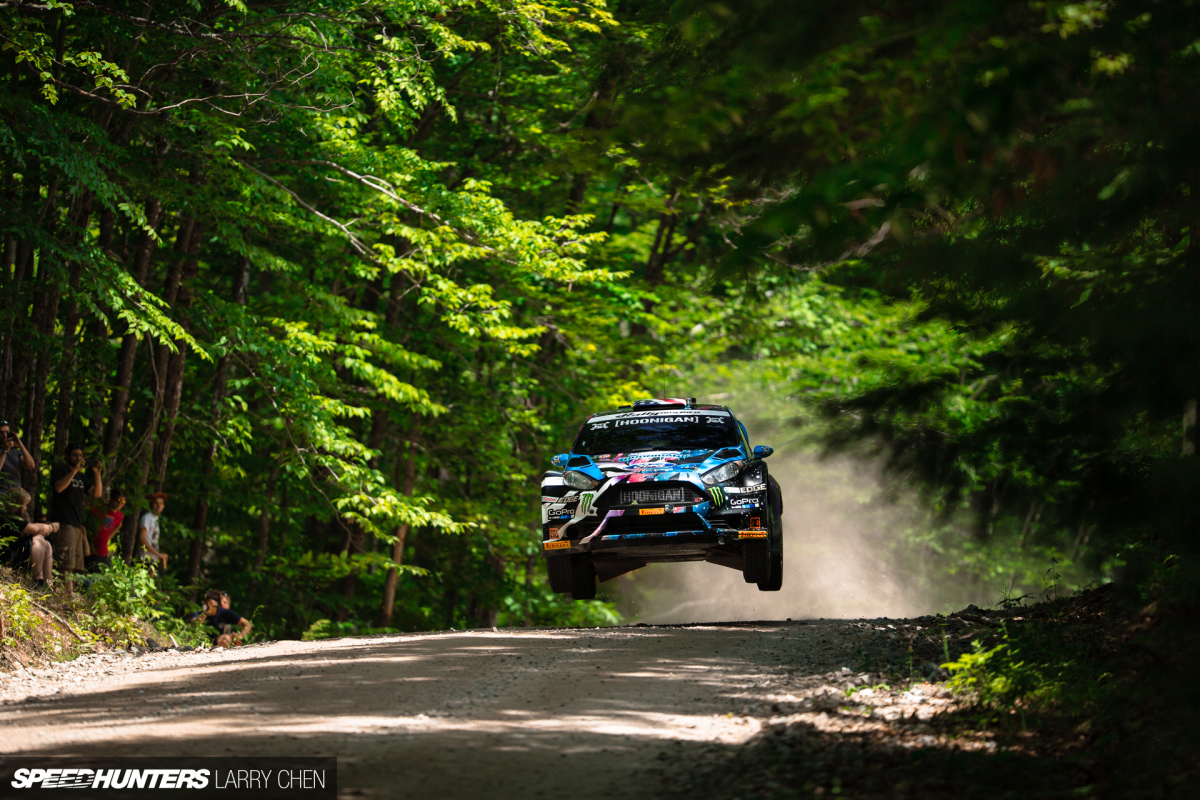 It was an eye-opening experience for me, as previously I'd only had a chance to shoot stage rally at WRC events.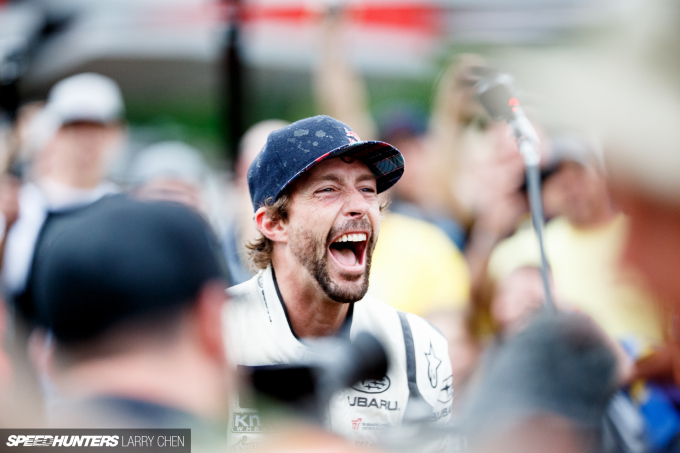 It's cool to see what the grassroots side of the sport has to offer, and it's still awesome that there are big names that show up every now and then.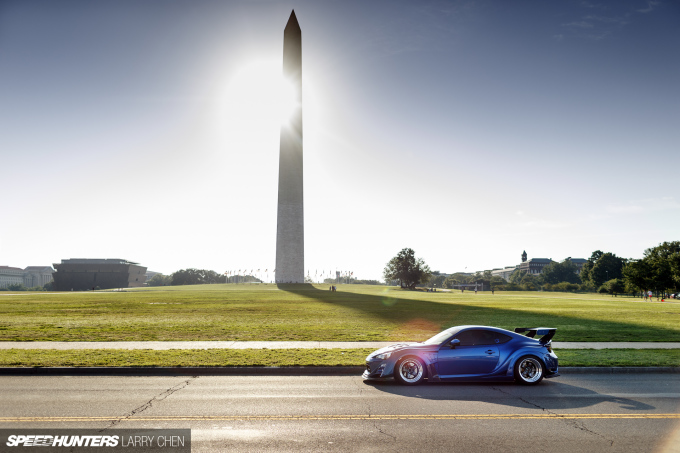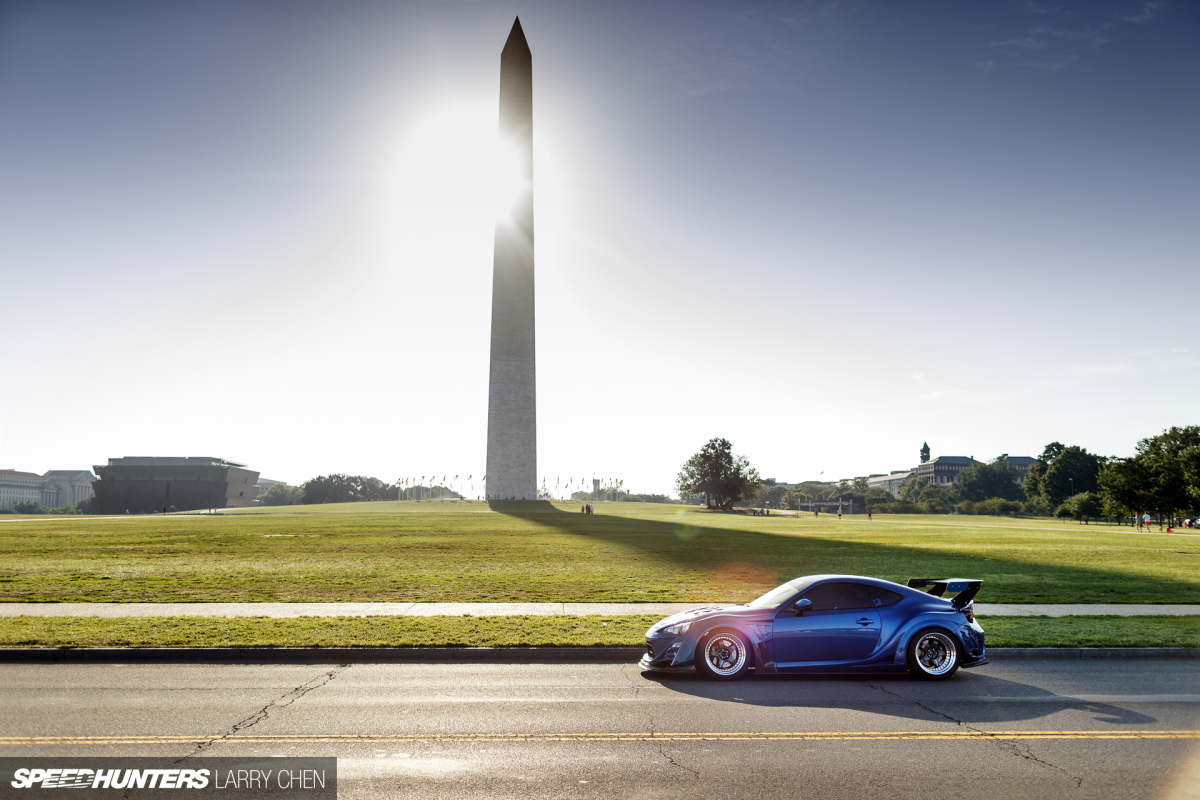 Whenever I travel to races, I always do my best to find some time to check out the local car culture. While in Washington DC for Red Bull Global Rallycross I made a point to try to shoot at least one car feature.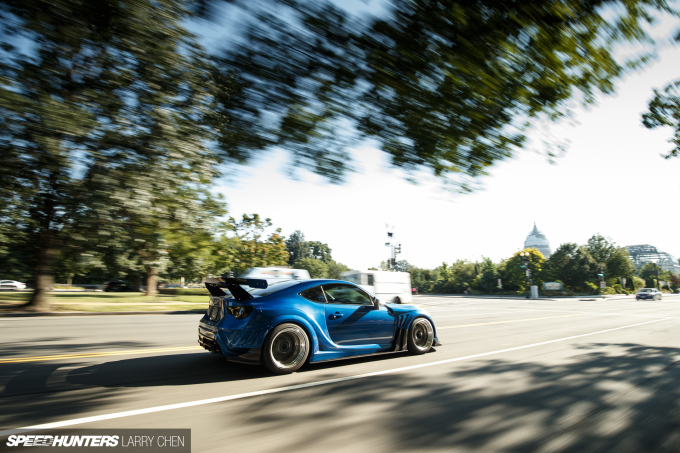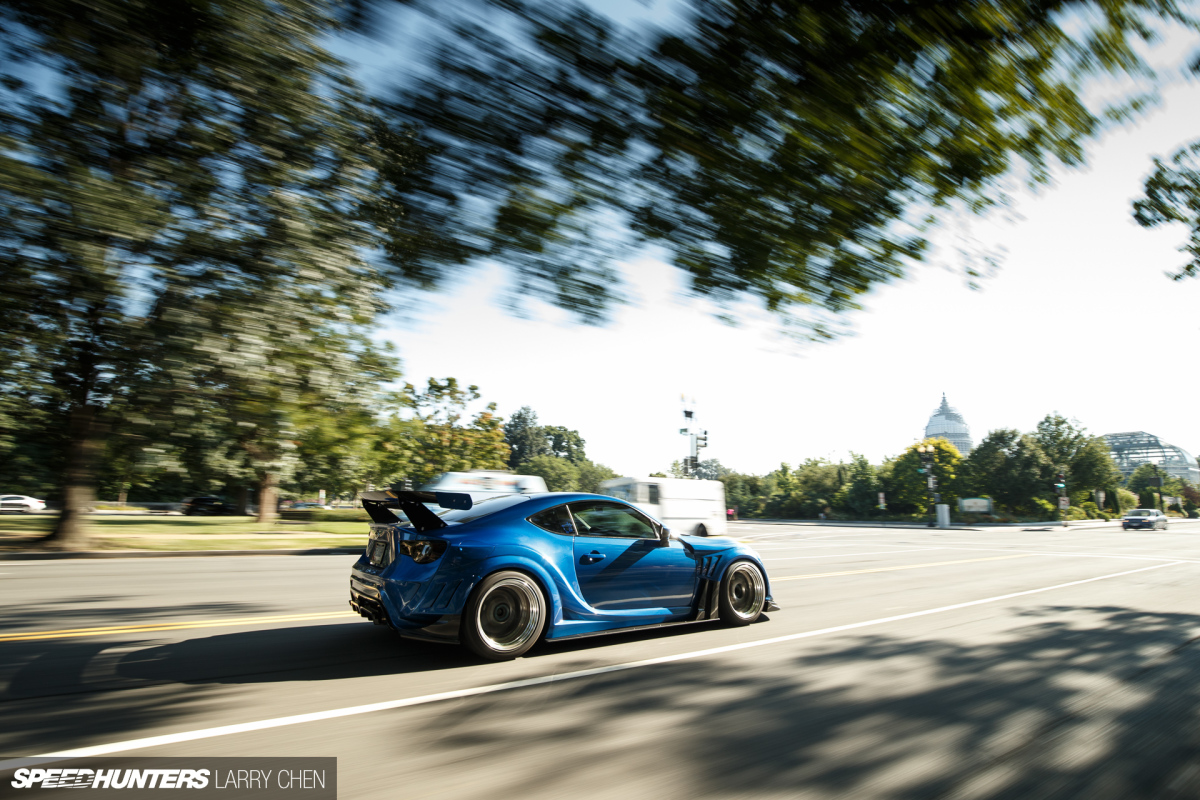 What better backdrop to shoot this clean, turbo Subaru BRZ than the nation's capitol.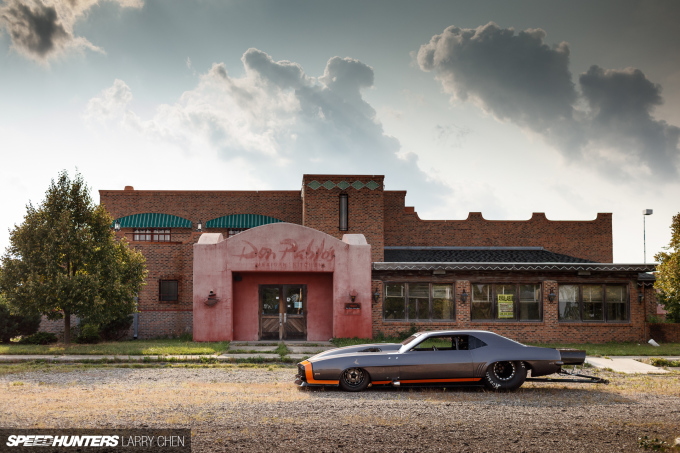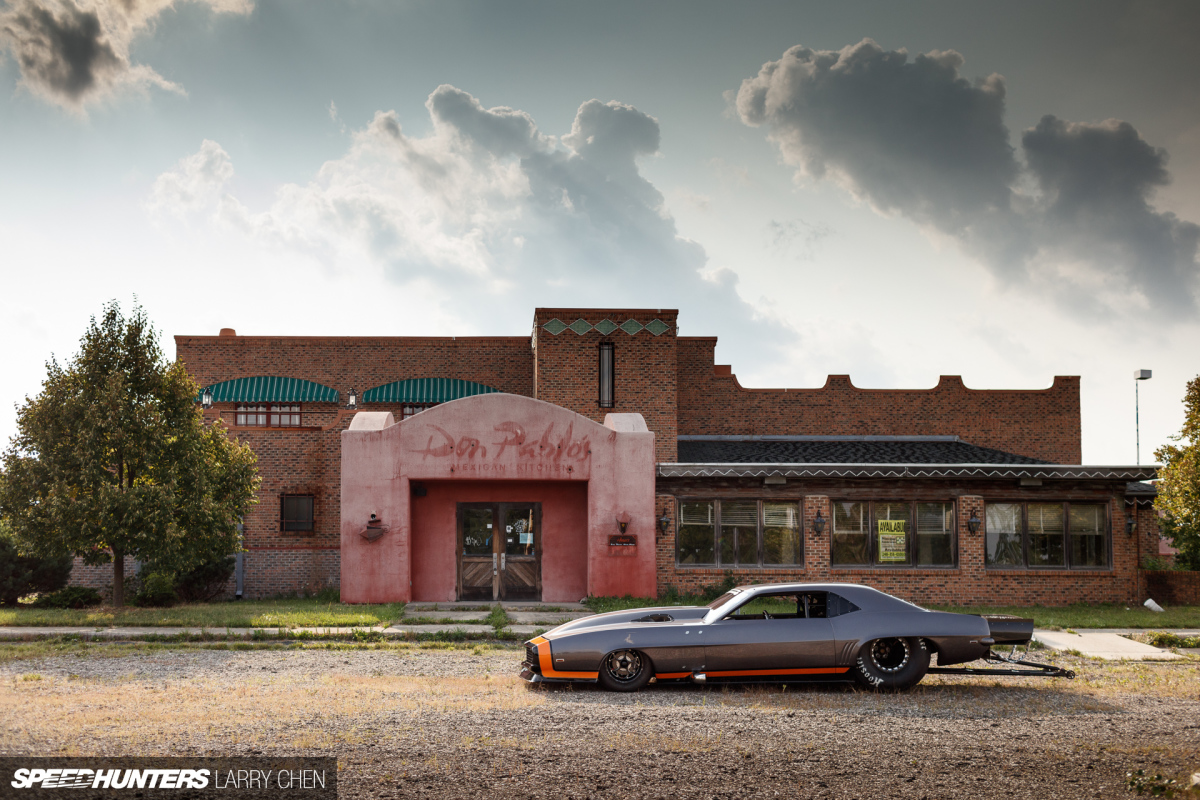 I love that we are fascinated by Japanese car culture, and that the Japanese are fascinated by American car culture. Motorhead Magazine wanted me to shoot a feature on Tom Bailey's six-second – maybe five-second – street car.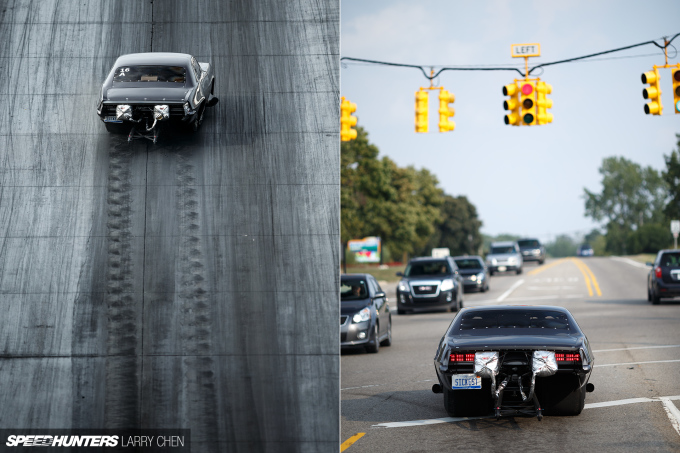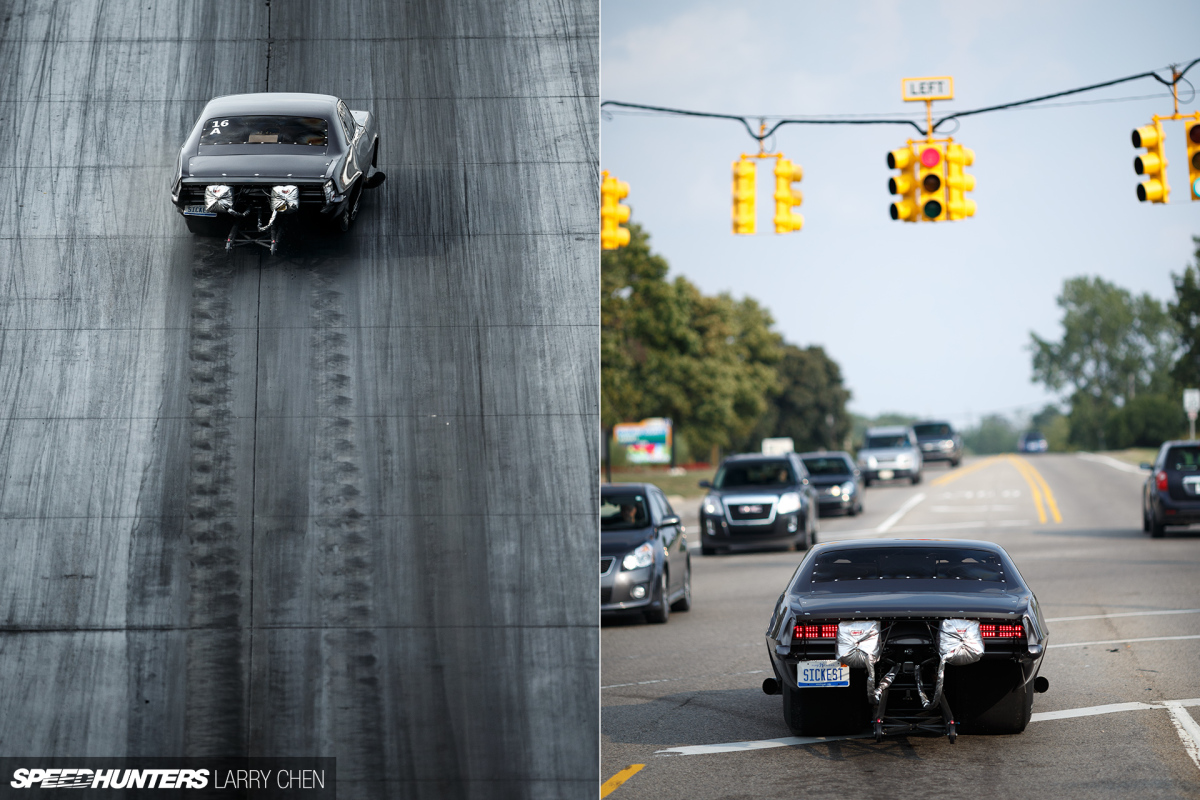 This thing can make upwards of 4500 horsepower, and it's street registered. How crazy is that?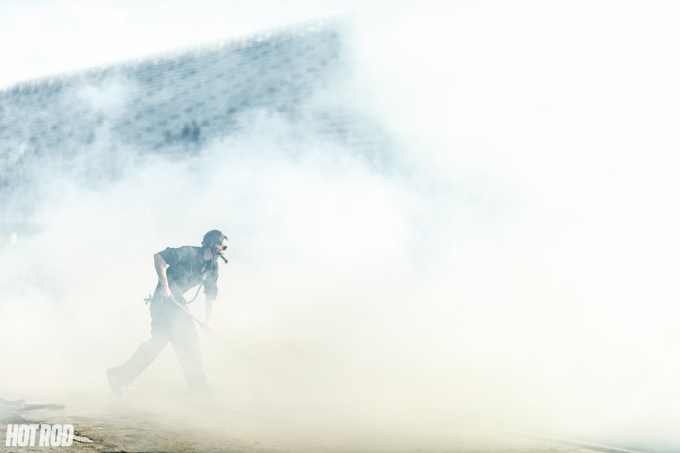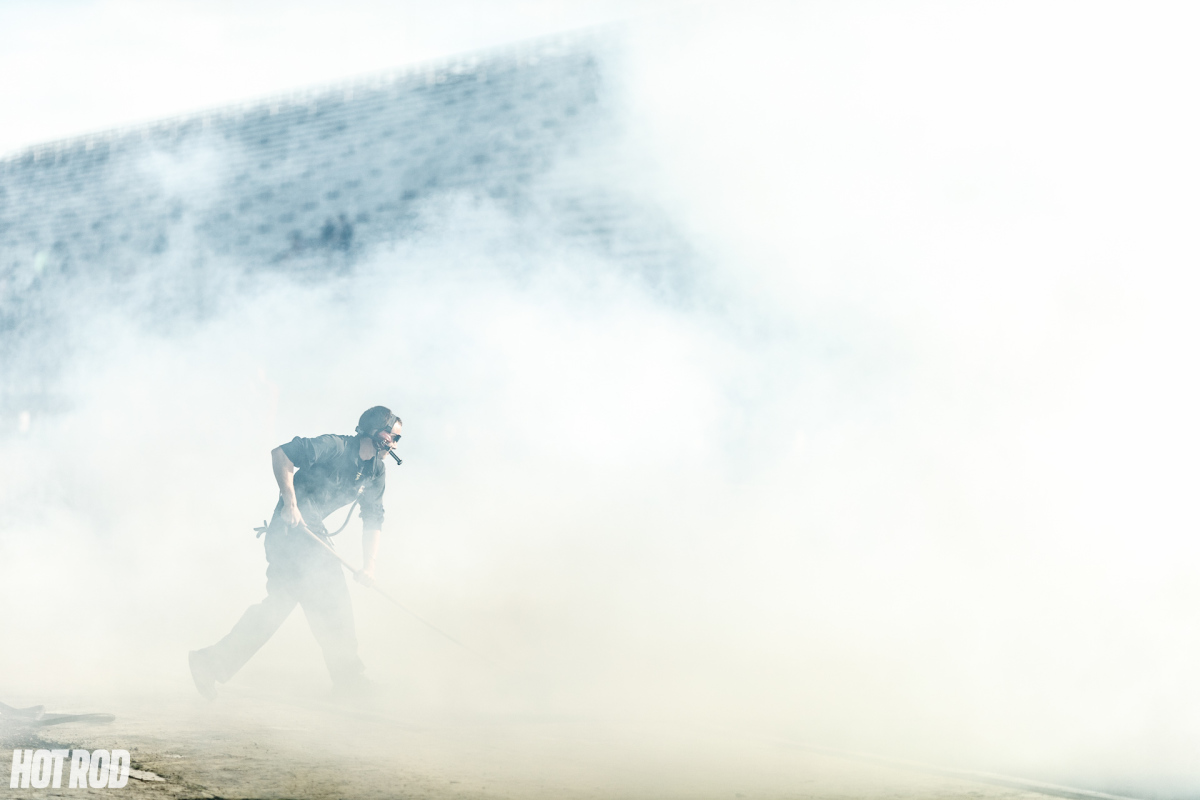 It was actually built to compete in Hot Rod Drag week, which has quickly become one of my favorite events of the year.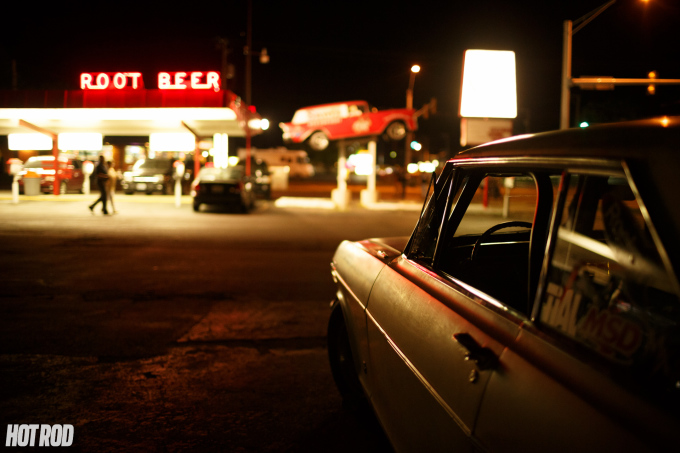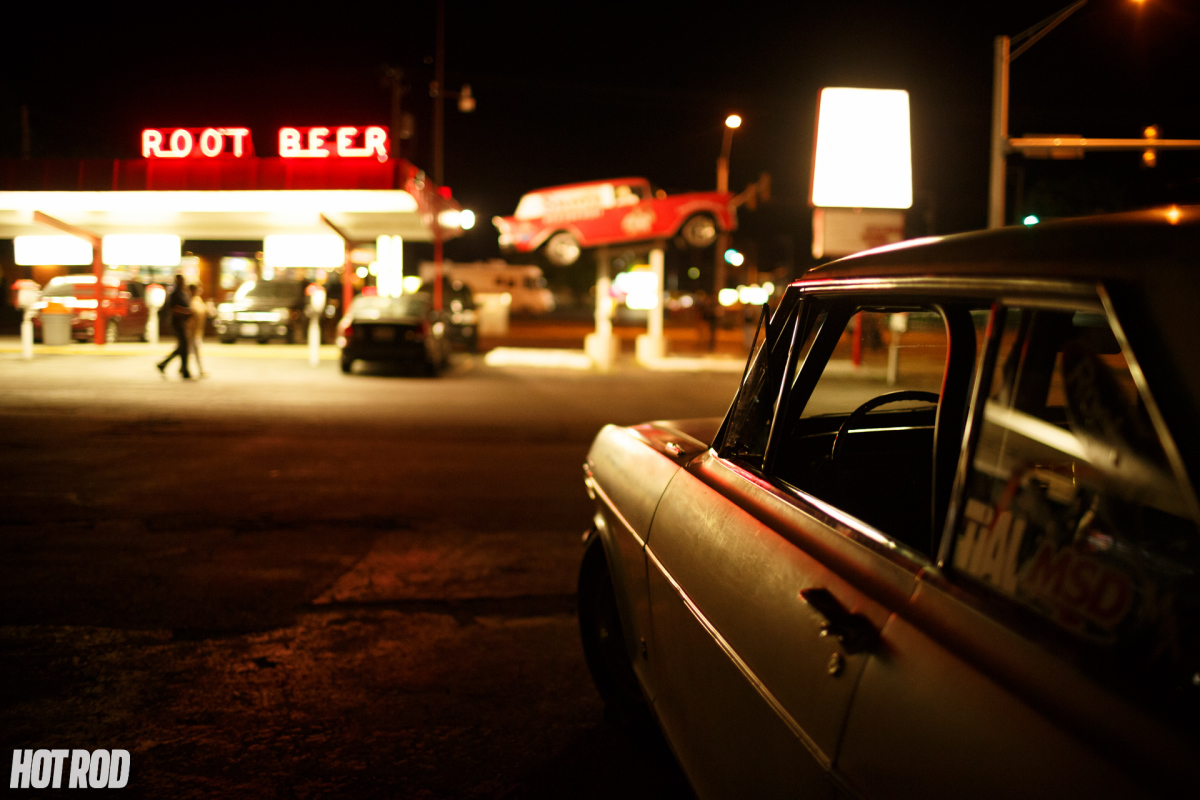 For those of you who don't know, this is endurance drag racing. There are five tracks, and it's five days of racing.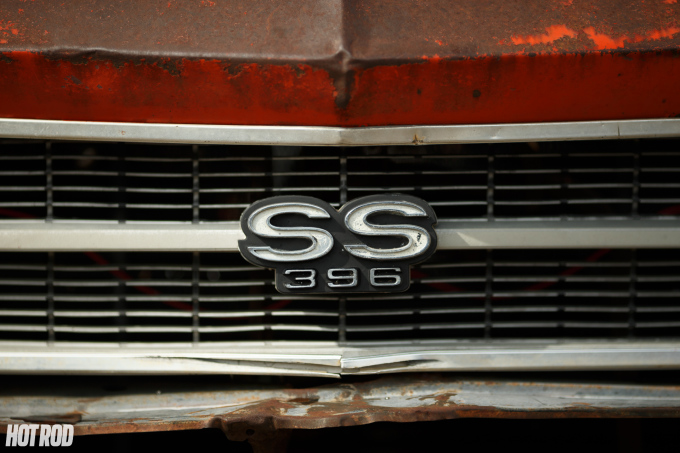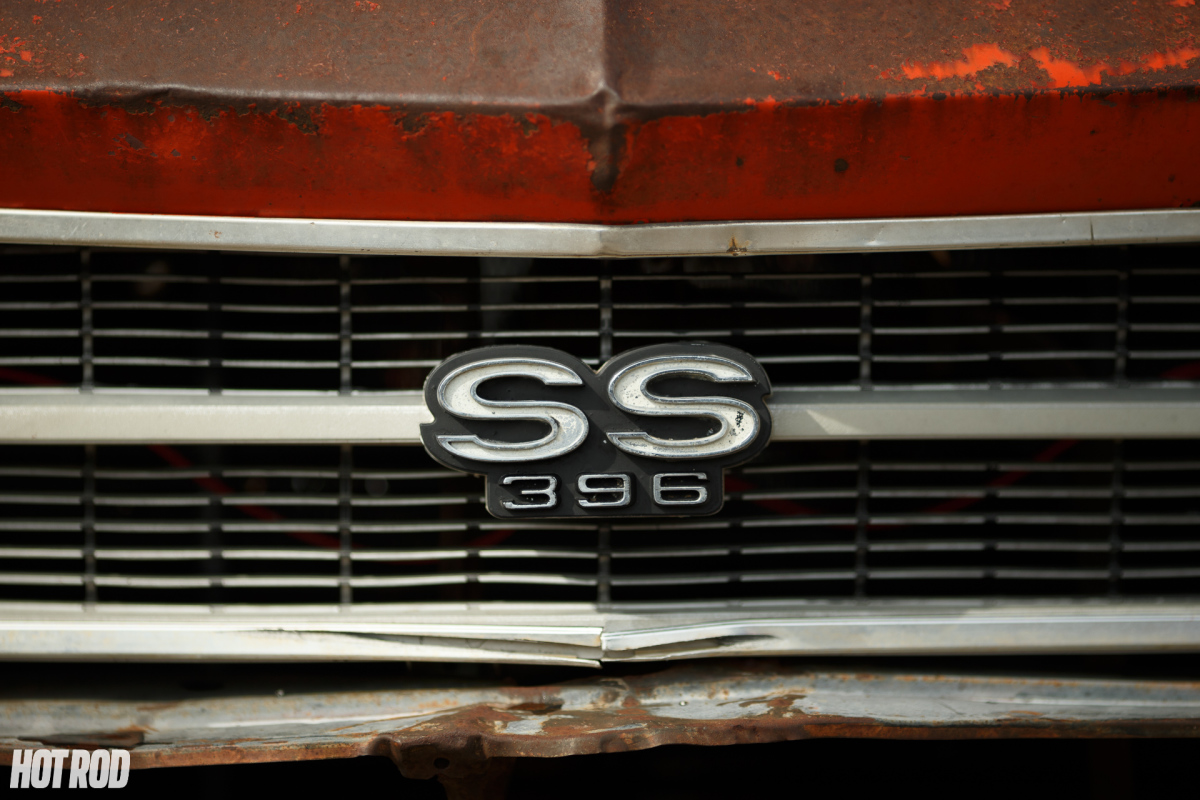 In between every day of racing there are upwards of hundreds of miles of street driving.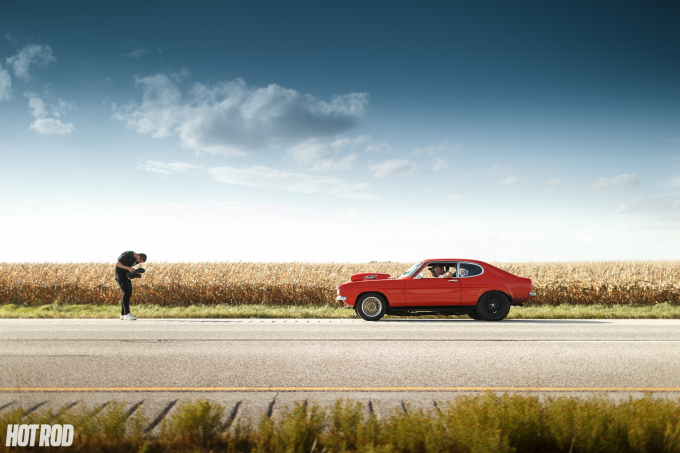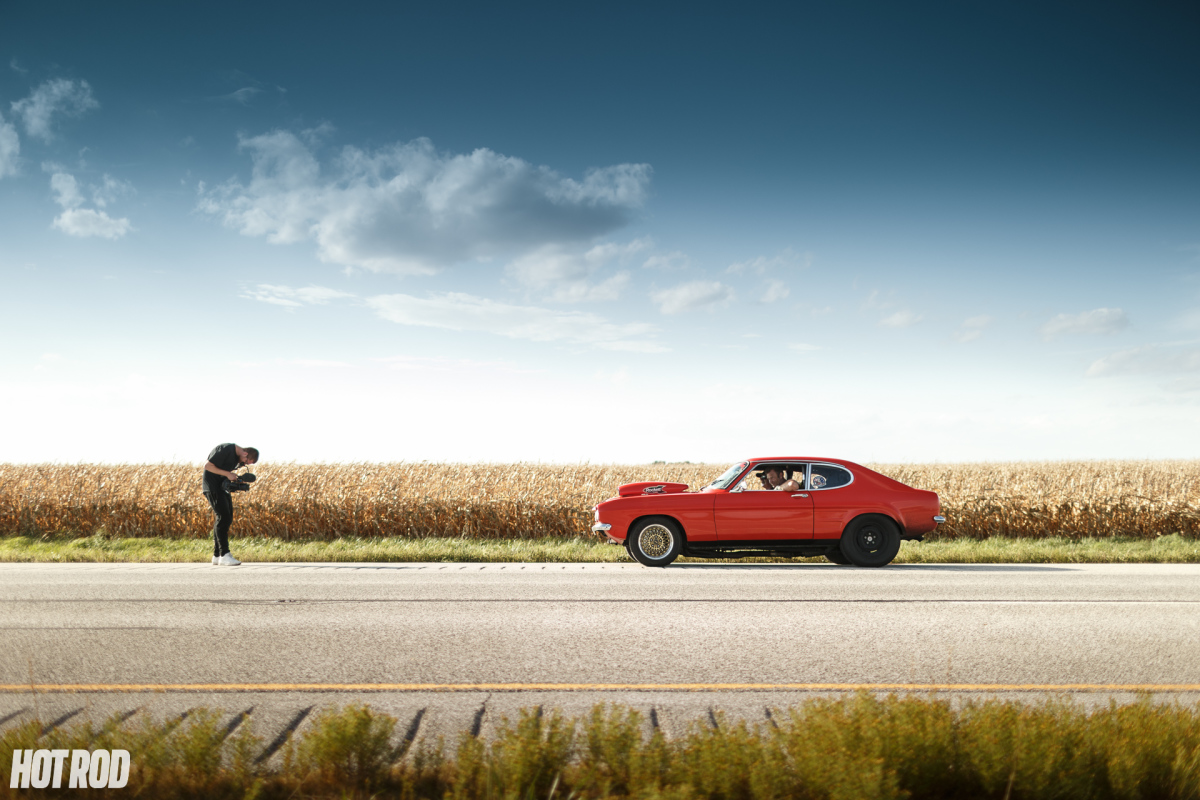 So you make a quarter-mile pass, then you drive to the next track. You do that for five days straight.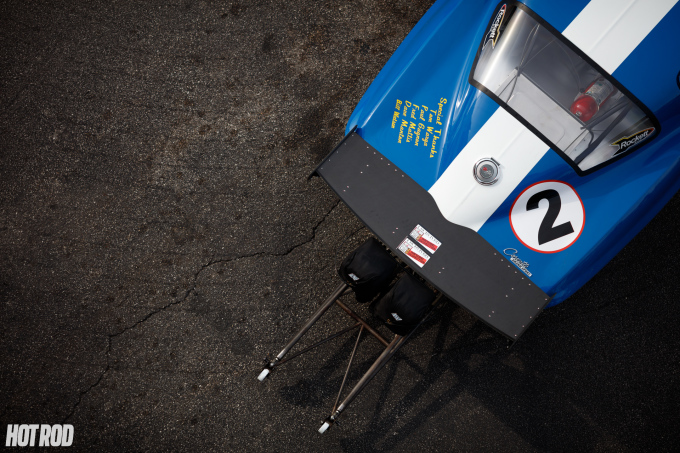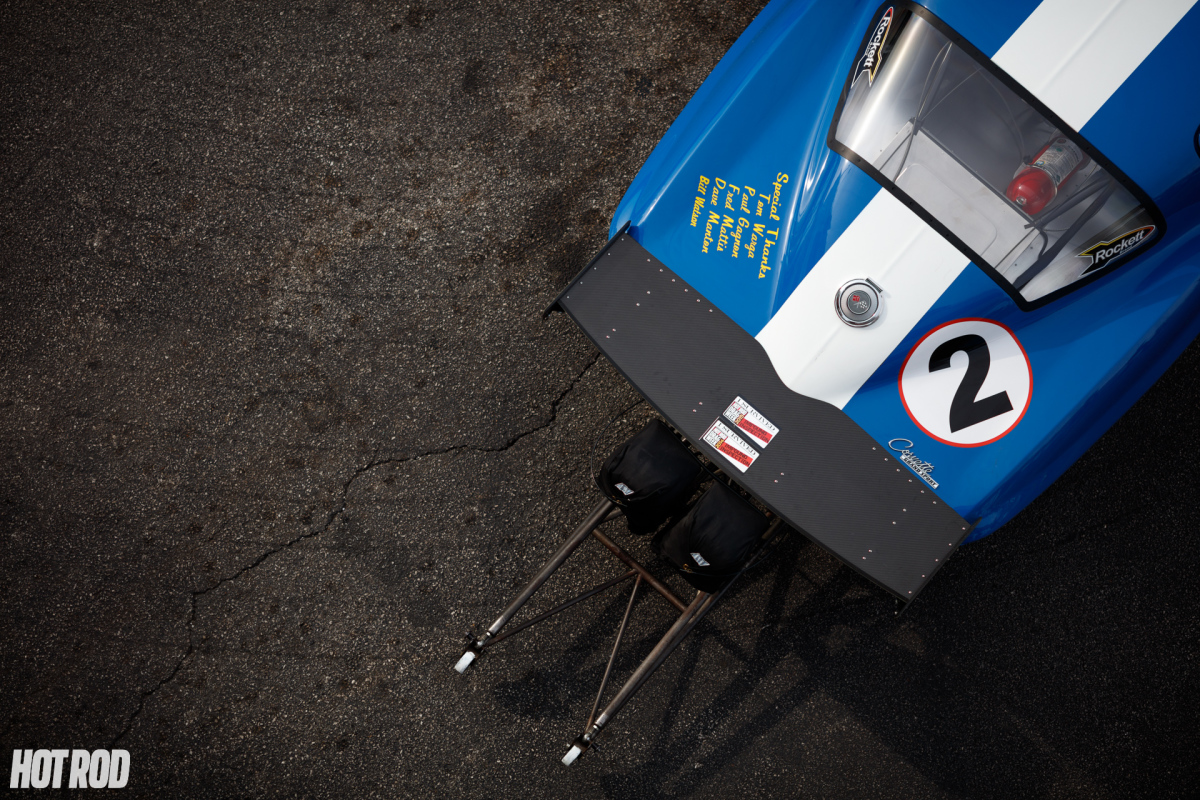 You can imagine what sort of things you'll see on the road then, and what sort of builds people come up with just to compete in this unique event.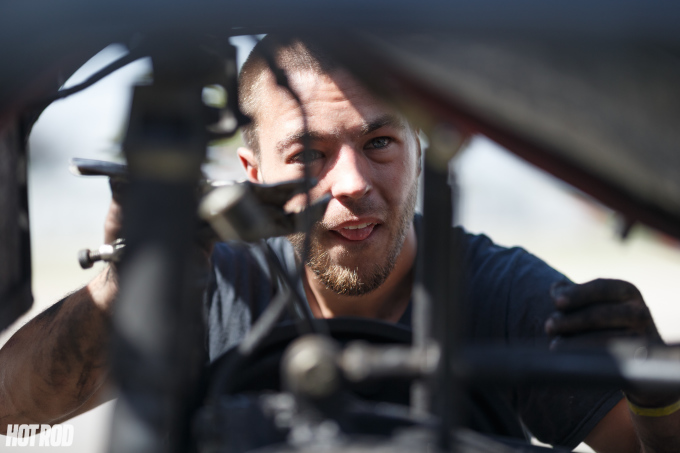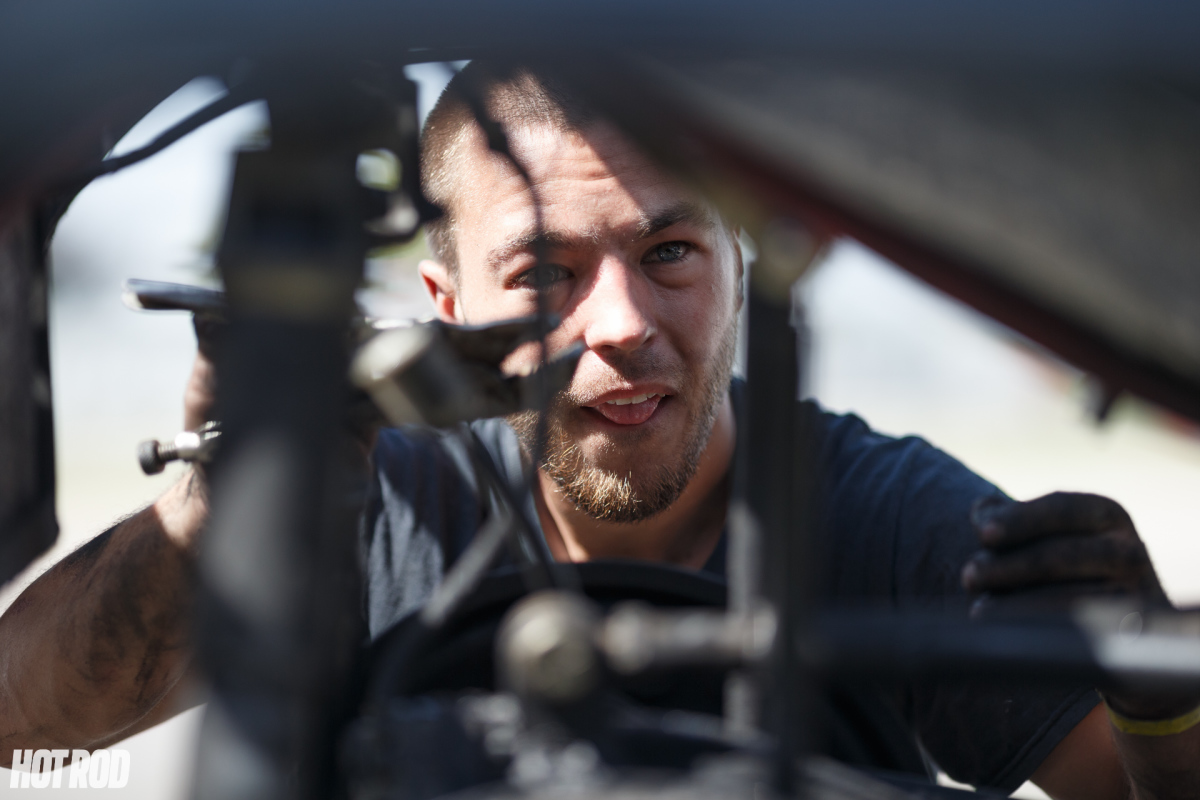 This poor guy literally broke down just across the street from the very last venue. Lucky for him, he had a bunch of tools with him and the other competitors stopped to help him weld things back together so he could finish the event.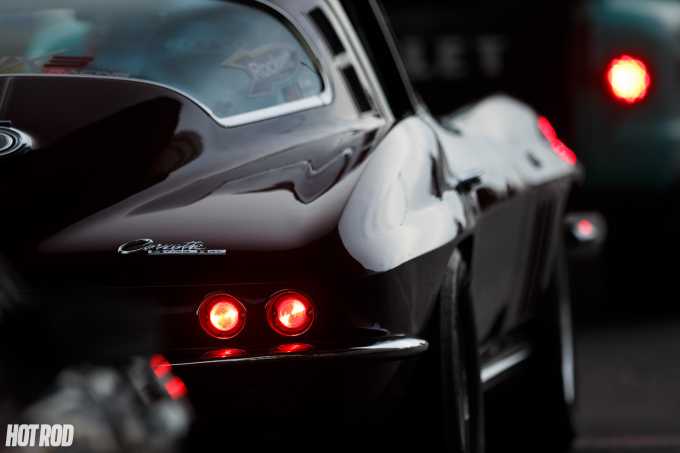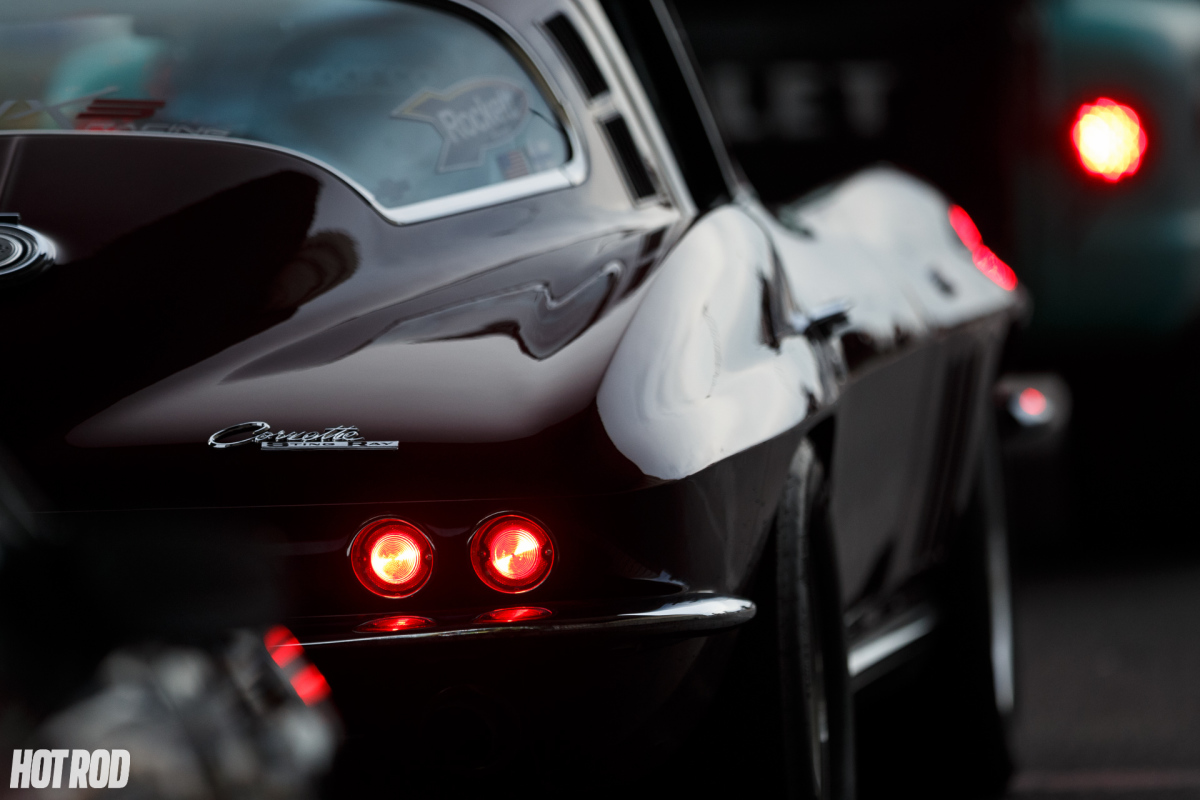 It makes me think about getting into American car culture and drag racing… It's so cool, and I am American after all.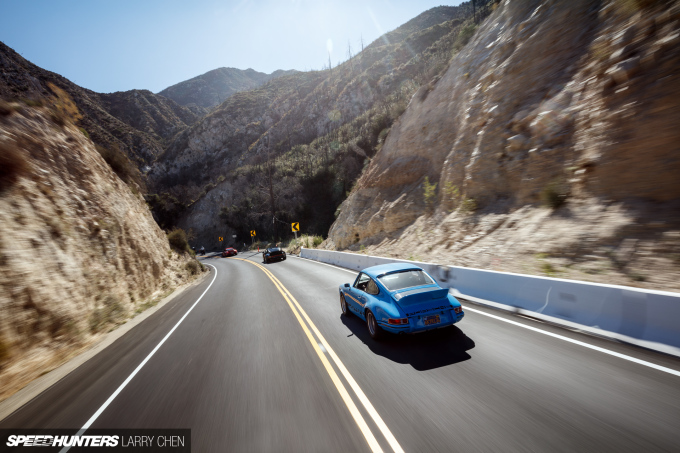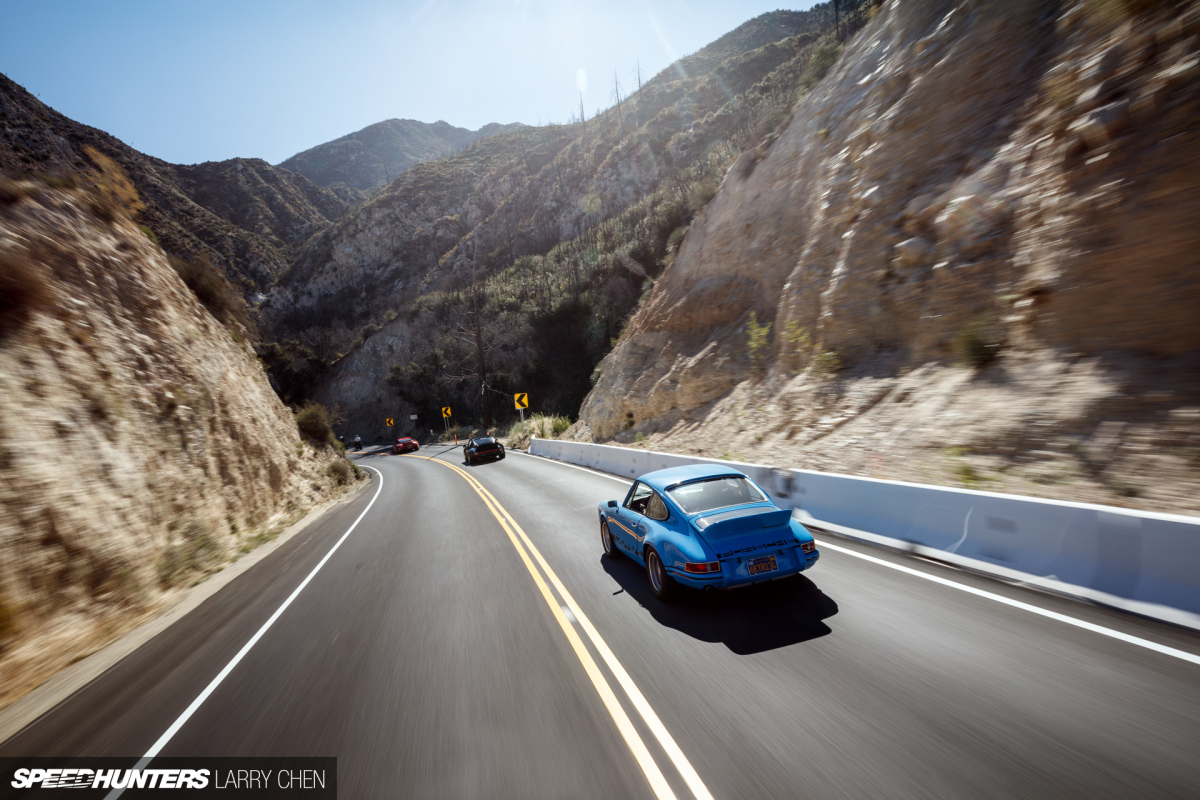 You know the whole being at two places at once deal, well, this year the Rennsport Reunion at Laguna Seca conflicted with another event I had booked. I joined the rally, but had to turn around about 100 miles into the drive.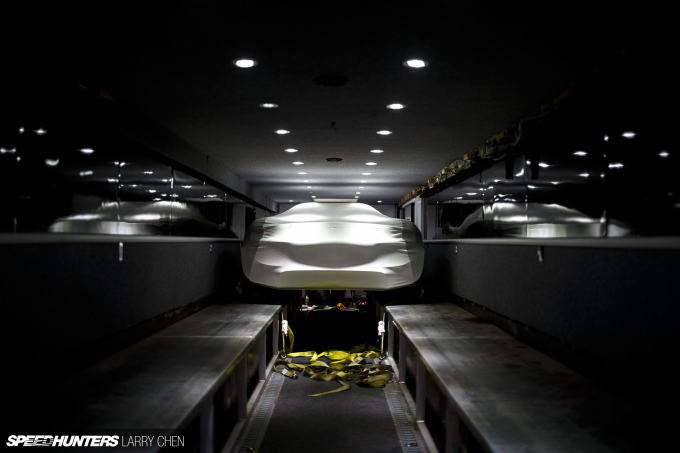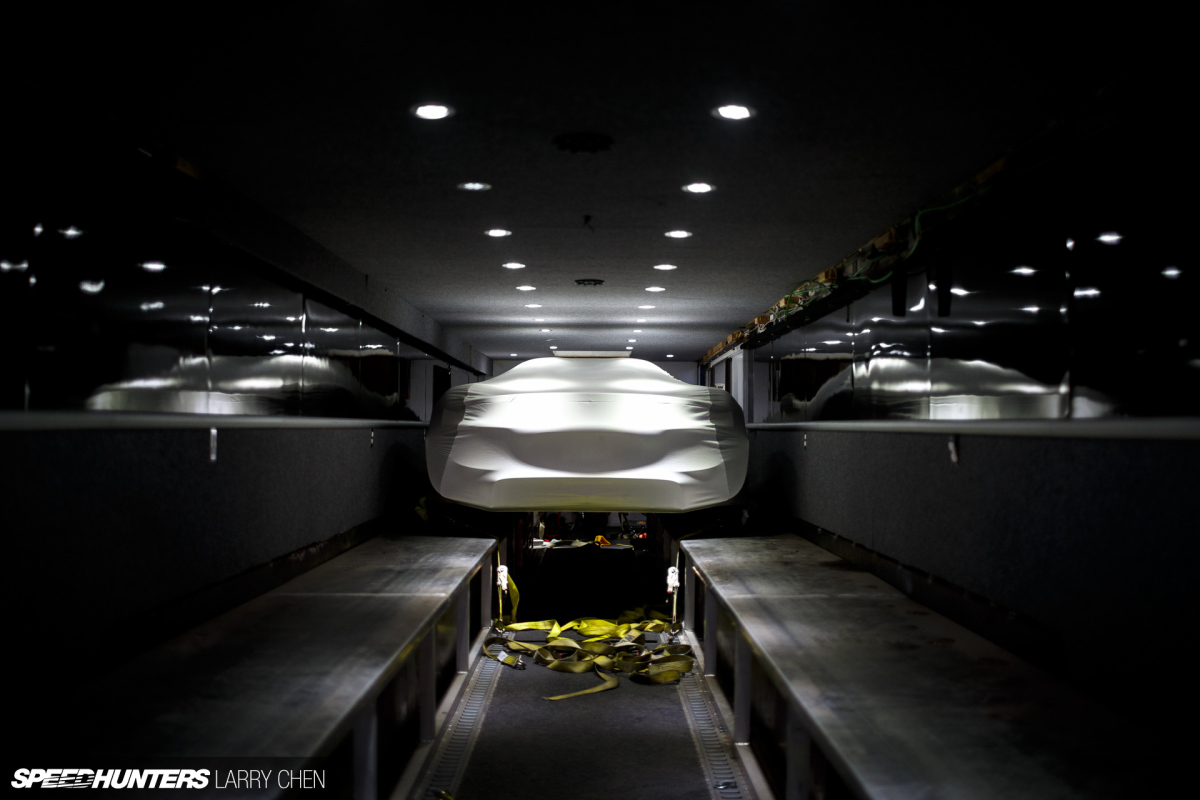 It's so awesome to me that people ship their cars from all over just to go to that one event.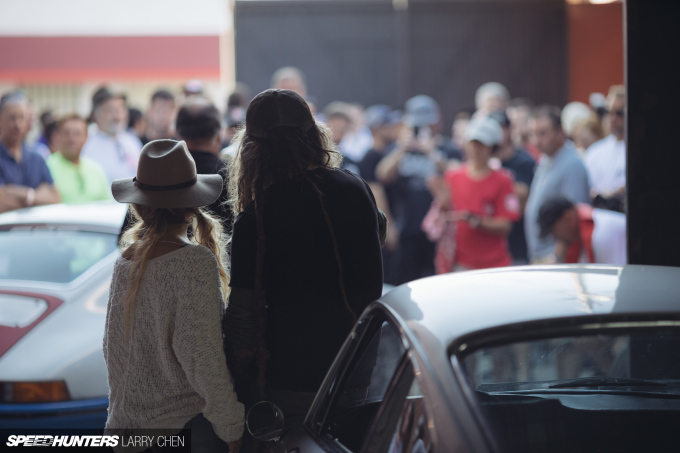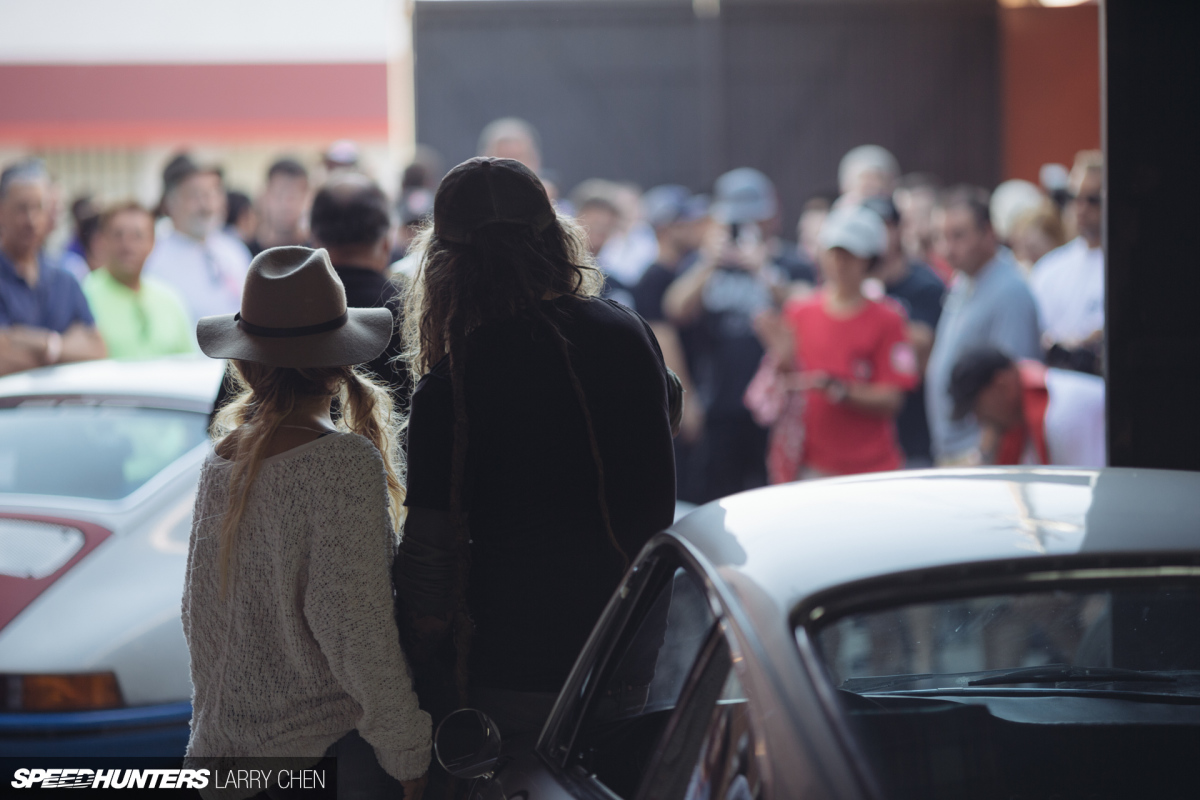 That same day was the last time I ever got to see Karen Walker, Magnus Walker's wife. While I know everyone is still sad about her passing, I am just glad I had a chance to capture this moment before we went on the road rally.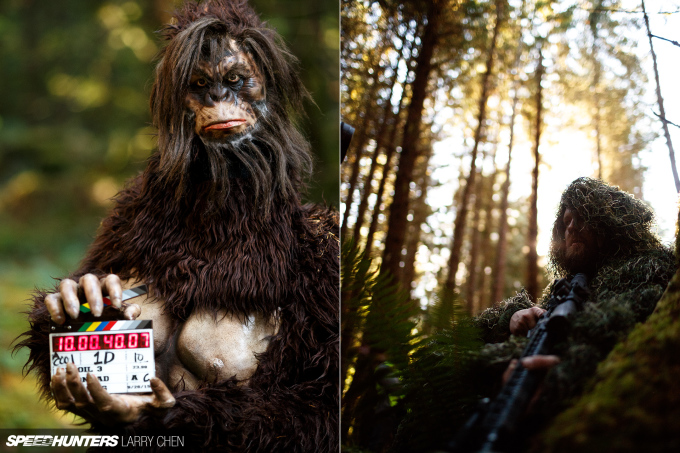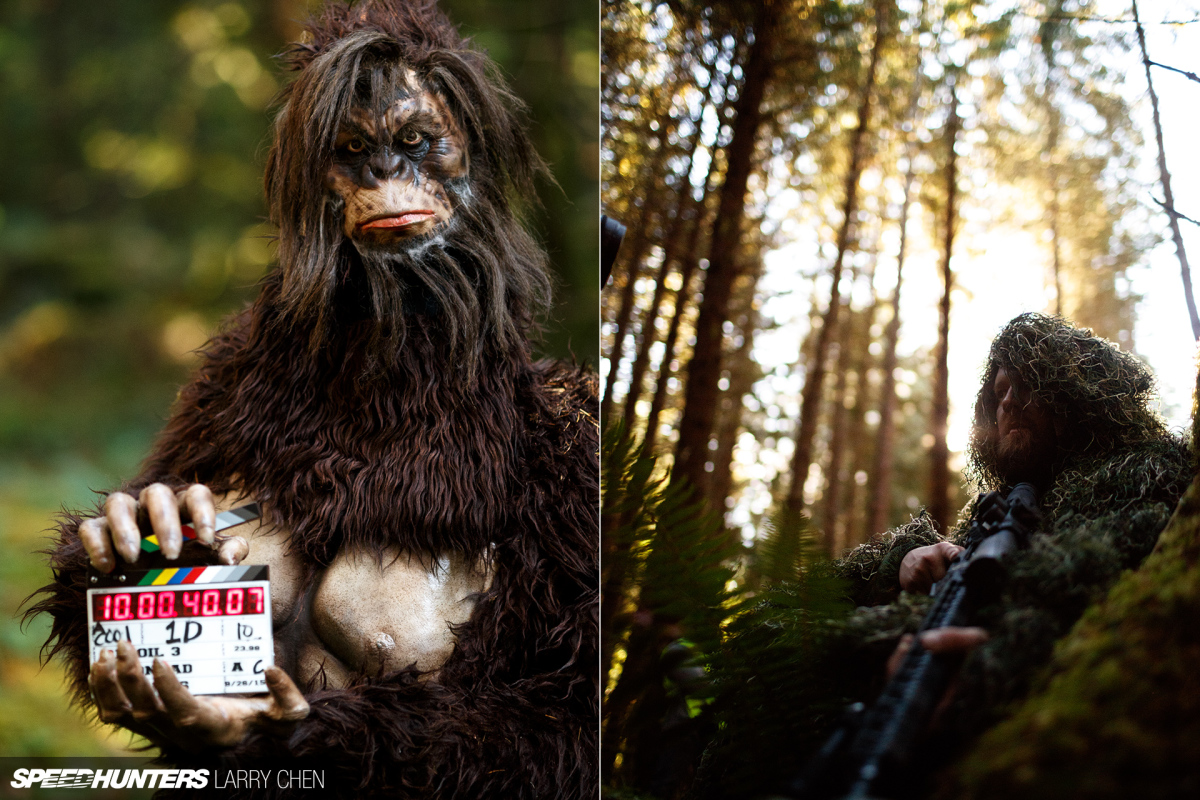 So, what could have possibly been more important than the Rennsport Reunion? How about being on set for the filming of Recoil 3?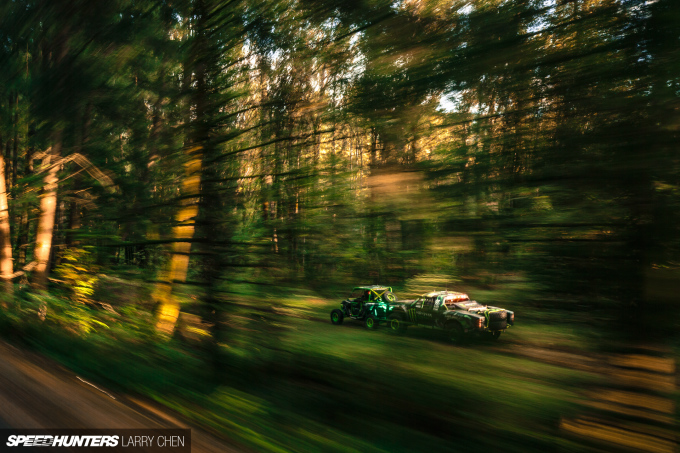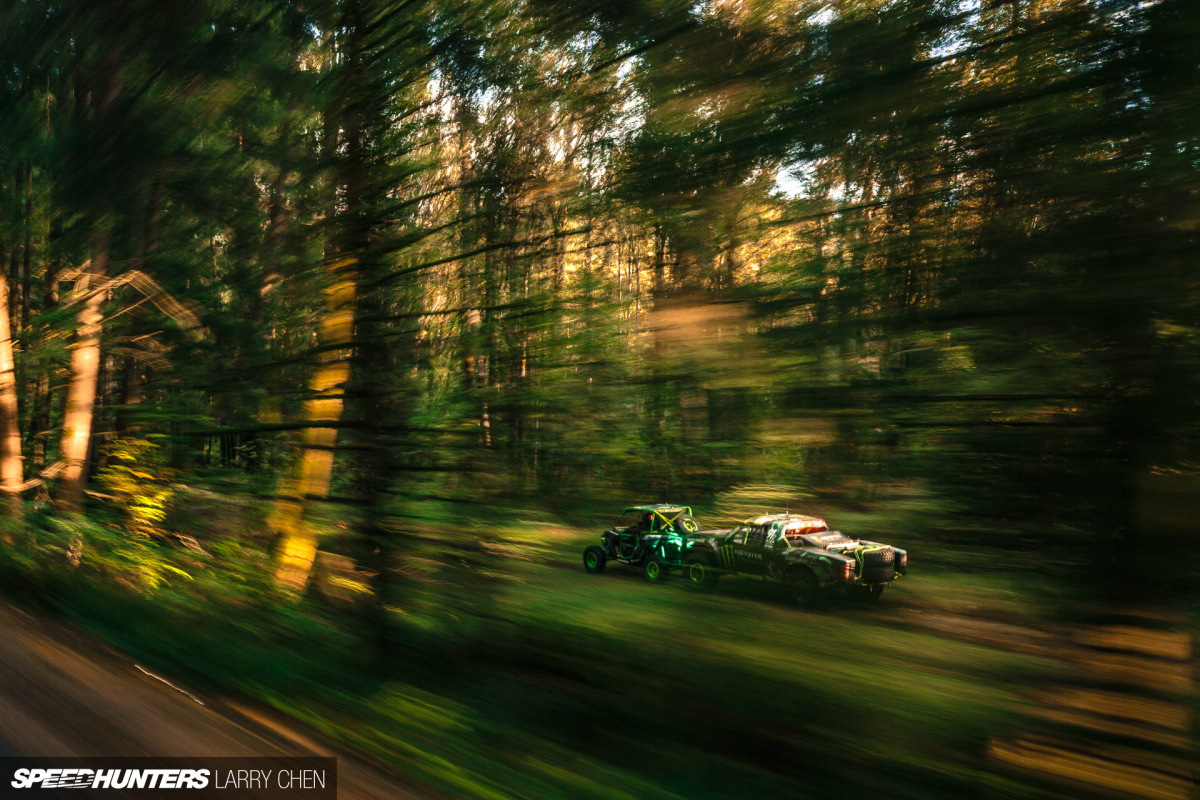 I had a chance to capture some of my favorite images of the year up in Tacoma, Washington, including this very Star Wars-esque shot going through the woods of the Endor moon.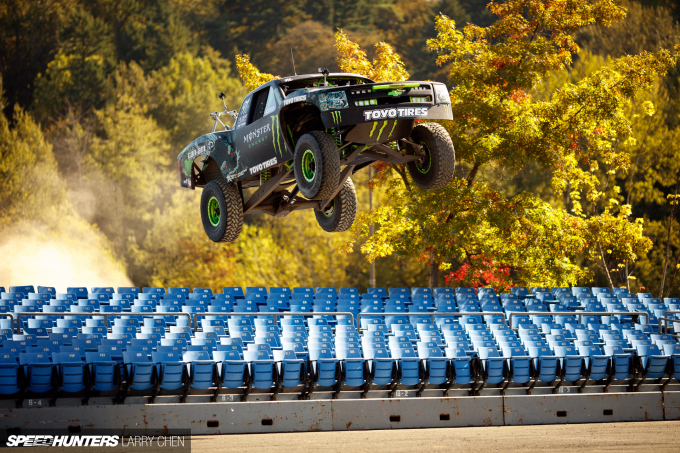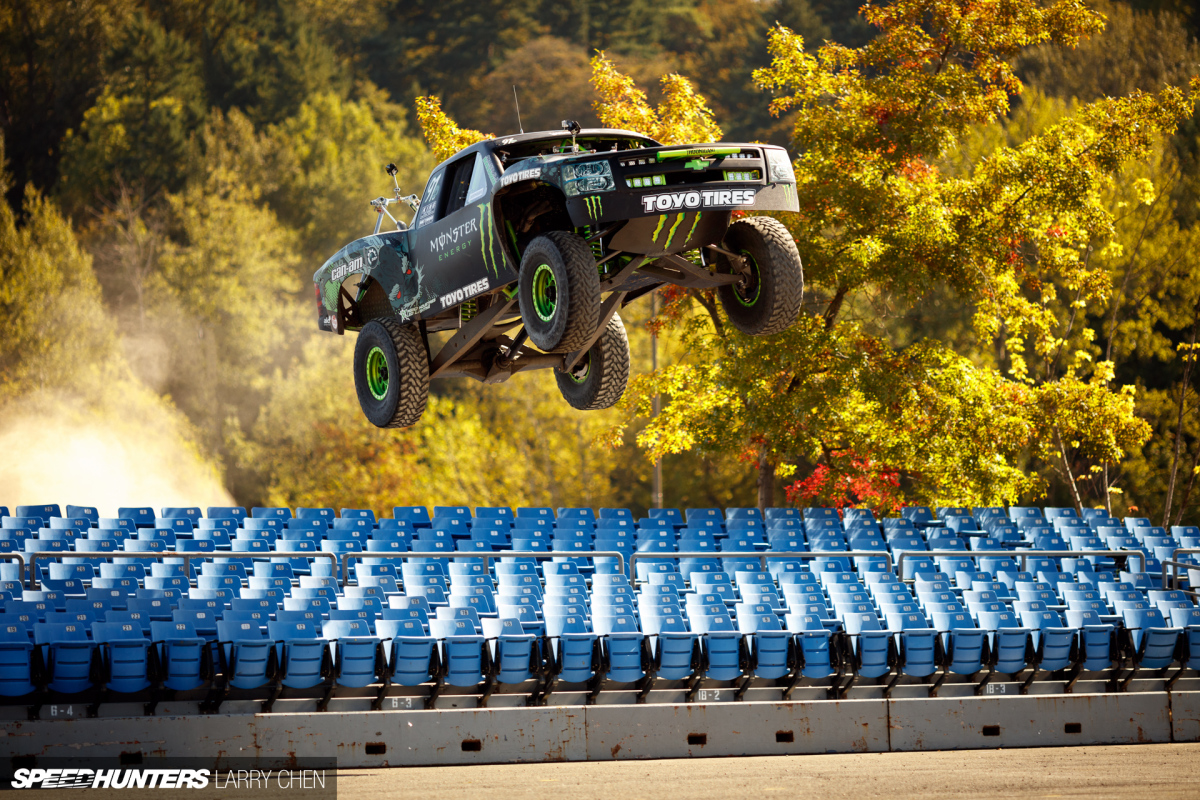 BJ Baldwin is on to something amazing, because up until recently the off-road racing and trophy truck scene hadn't really gone mainstream.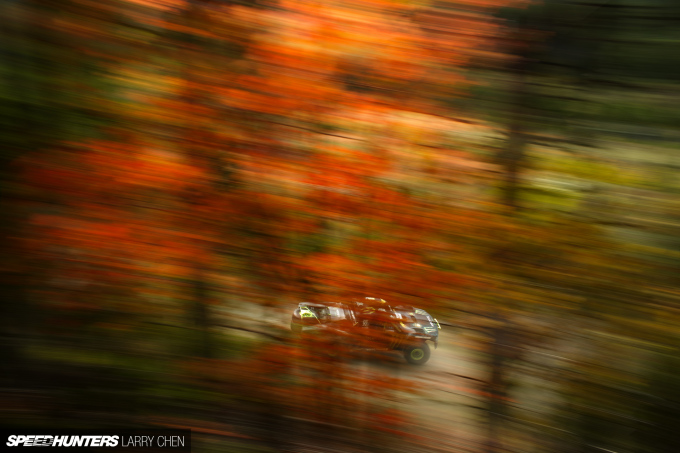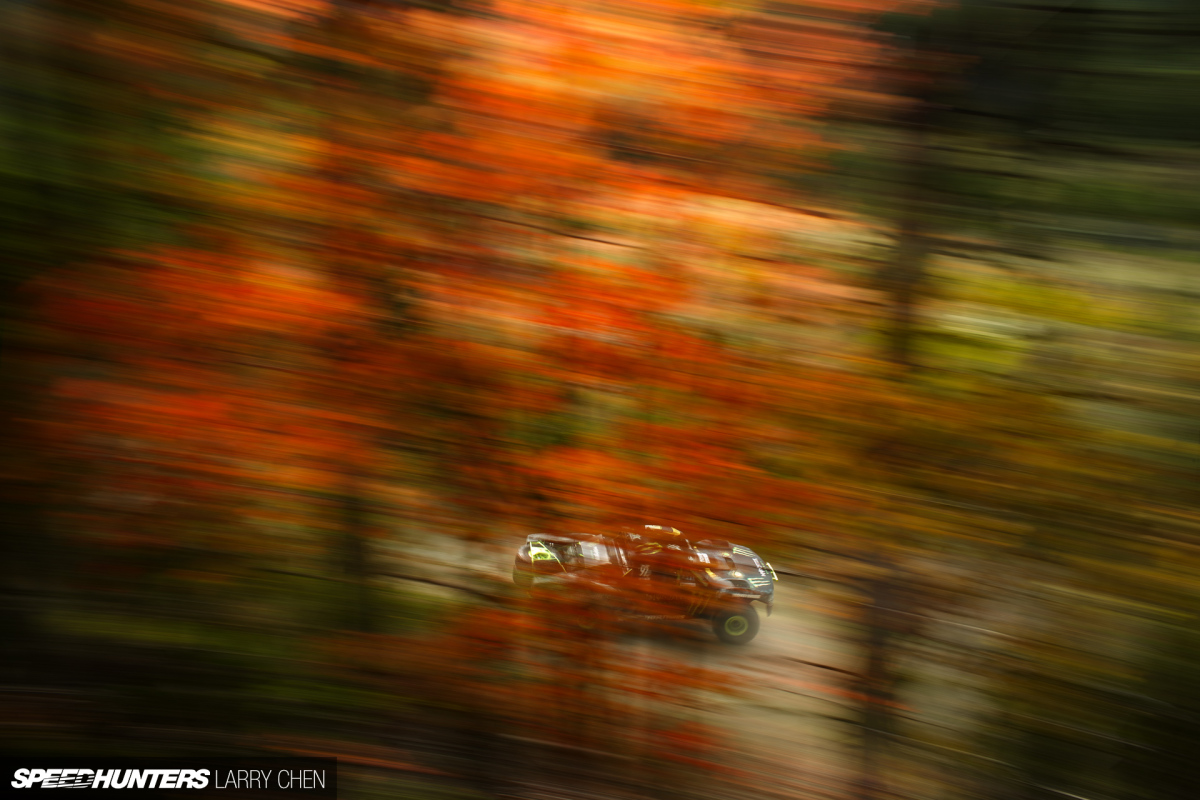 It most definitely takes powerhouse brands like Hoonigan and Monster Energy to bring drivers like BJ into the car culture spotlight.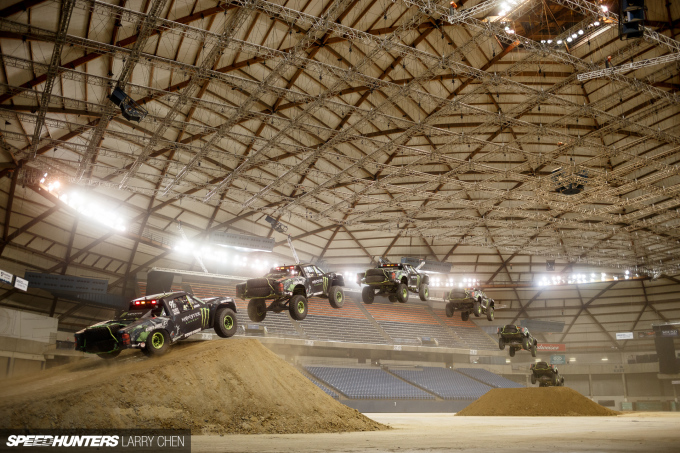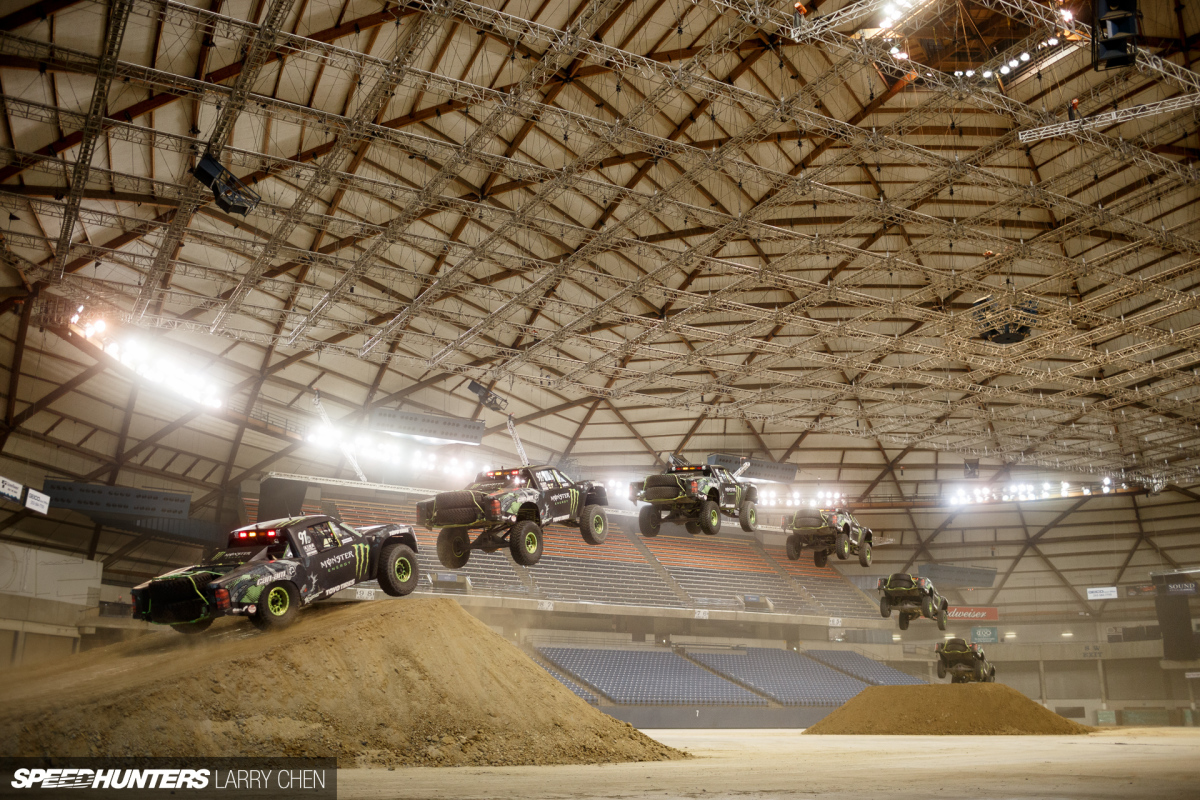 It was crazy to witness one of the most insane stunts I have ever seen. It was a tiny bit shy of the world record, but still amazing in person.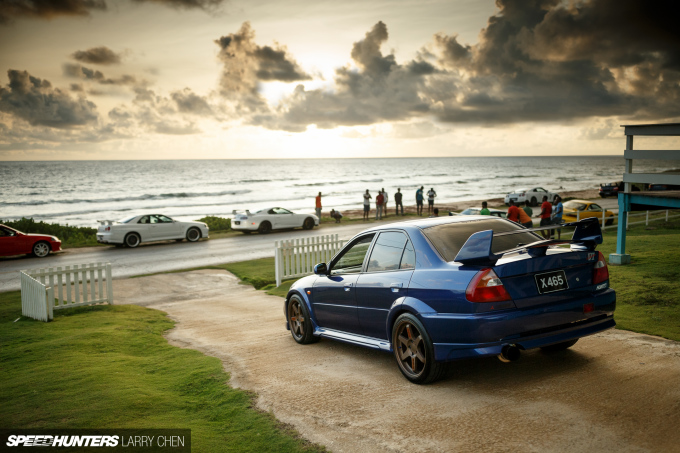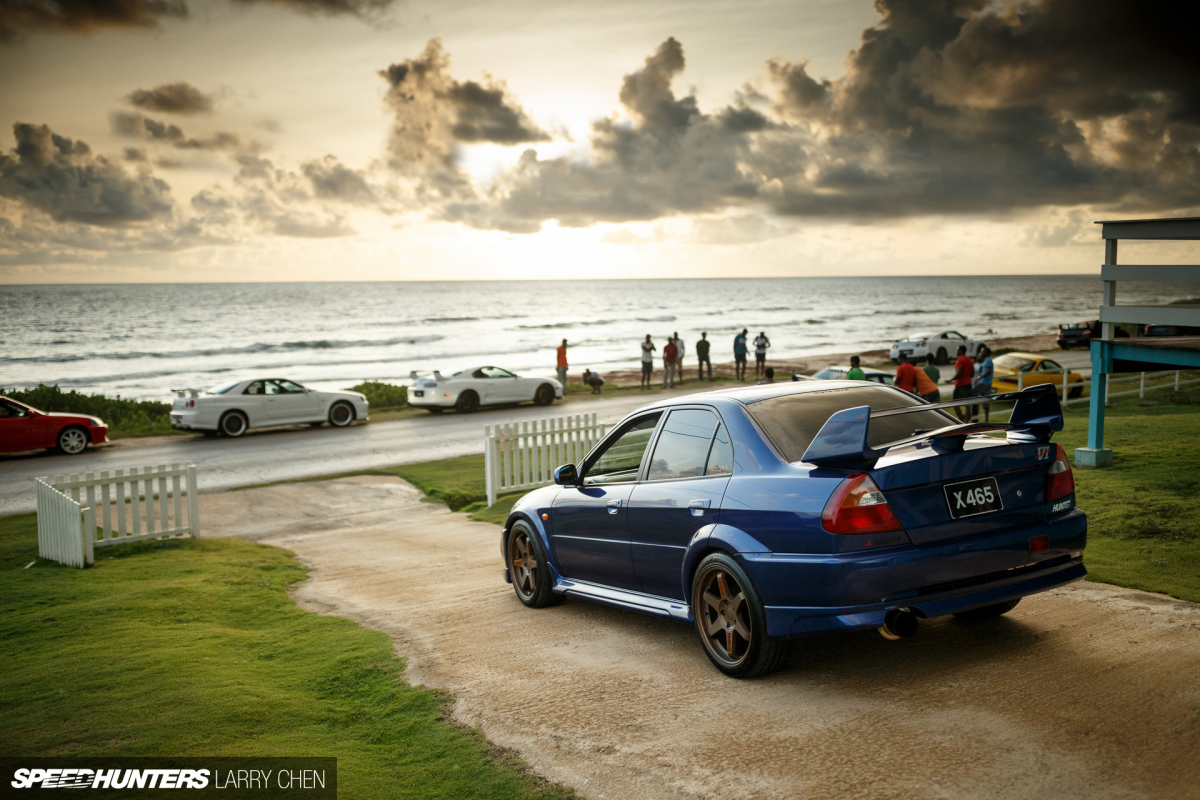 The end of the race season is always nice. It's at this time that I get to focus on projects that are near and dear to my heart, including searching out unique and grassroots-type car cultures.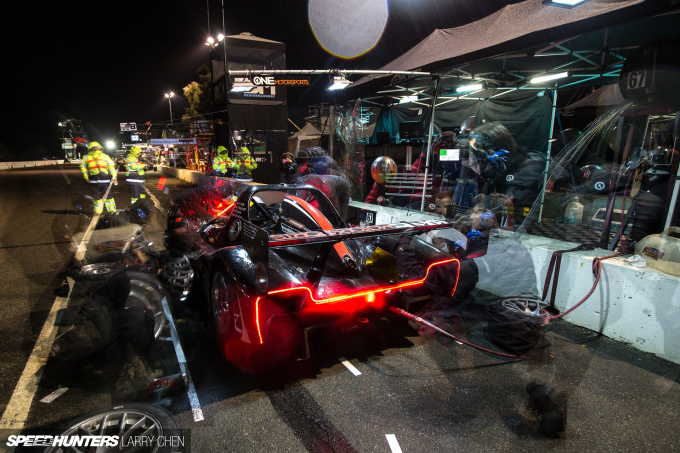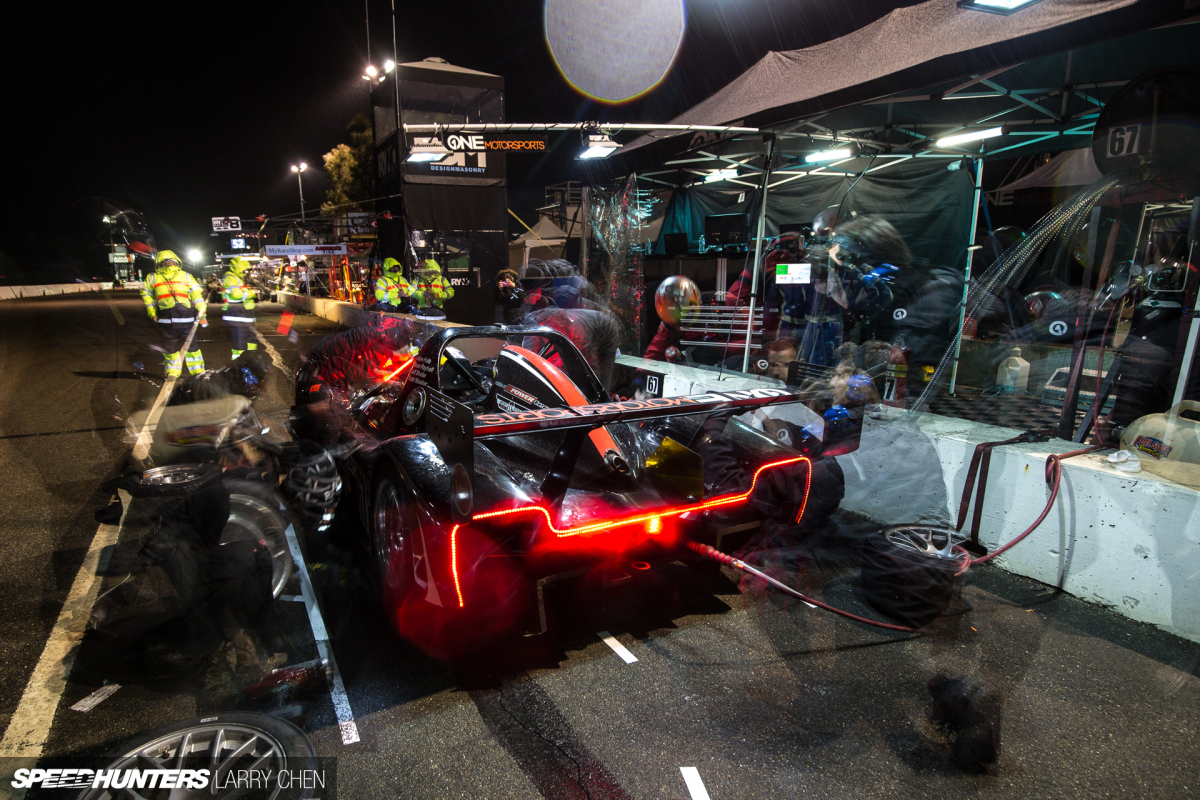 While every other racing organization has ended their season, teams are still geared up and ready to compete in the last major sports car race of the year, the 25 Hours of Thunderhill.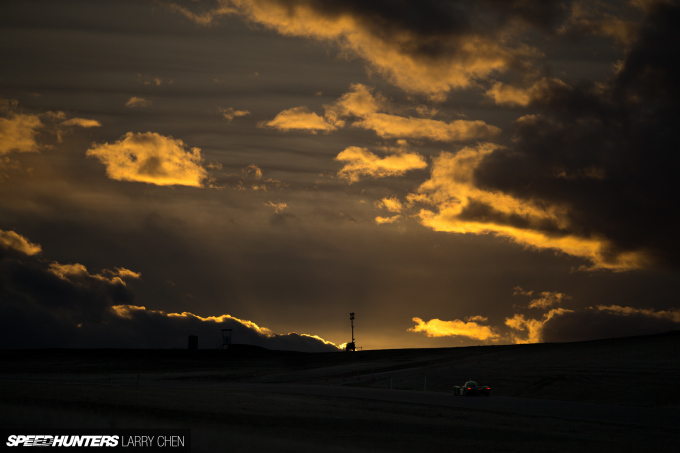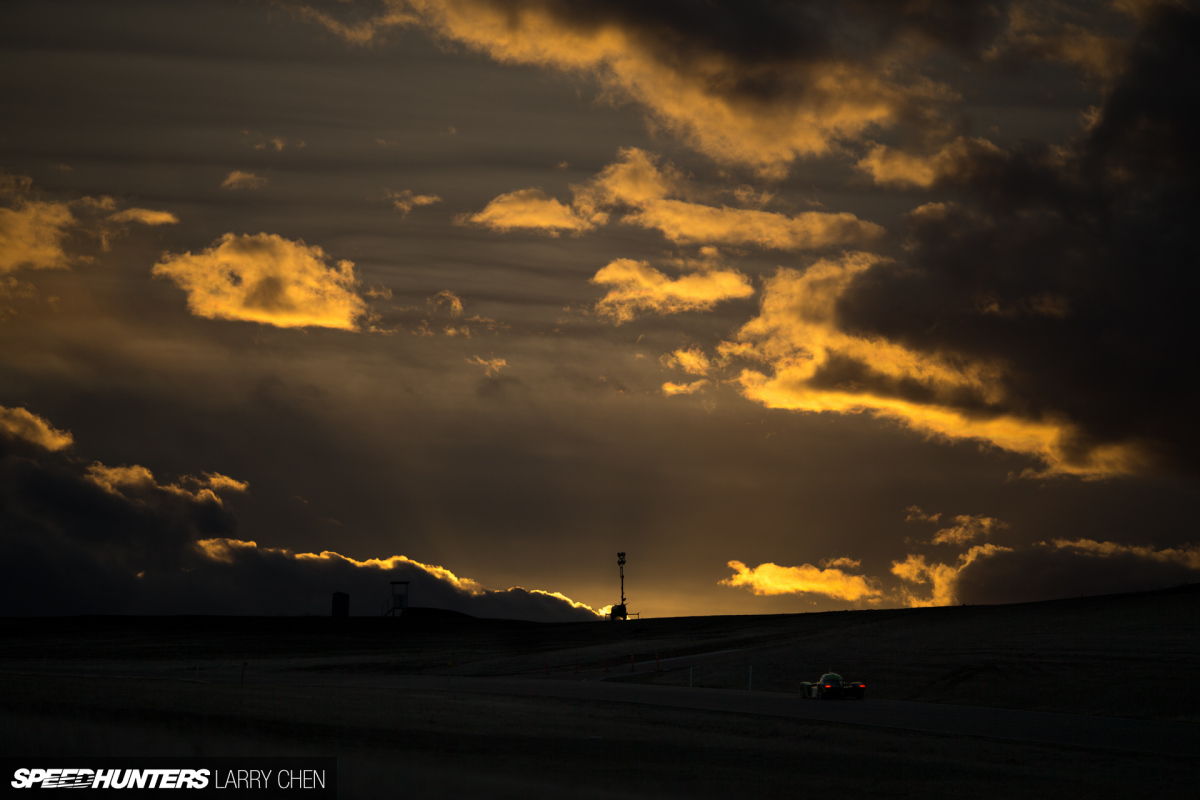 I've been covering this race for a few years now, and I just love how relaxed it is in terms of the scenery and the racing environment.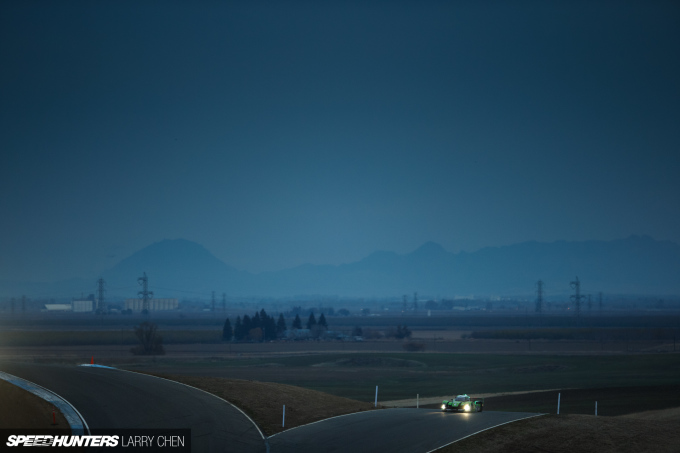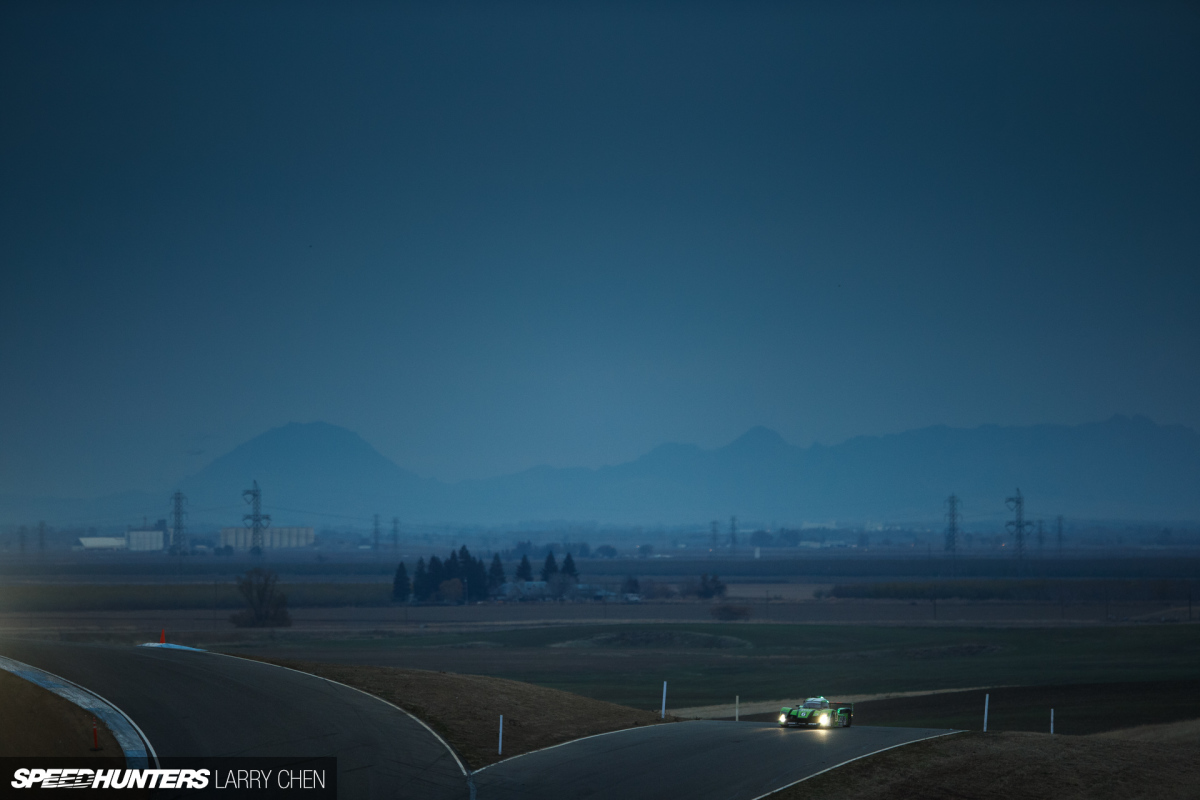 The teams are just out there to have fun and they race just for bragging rights, which is honestly the best kind of racing.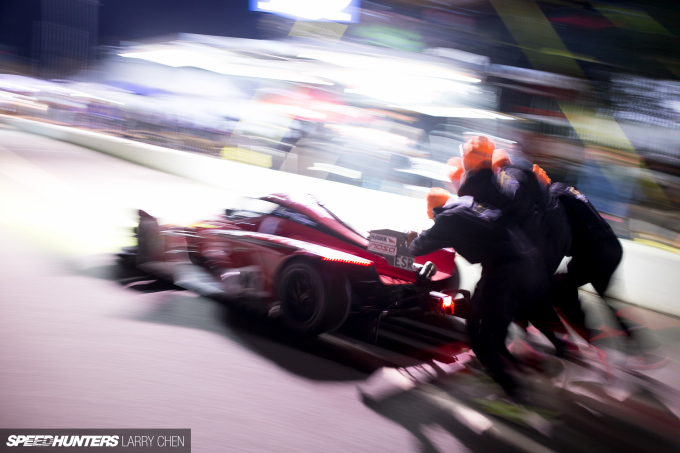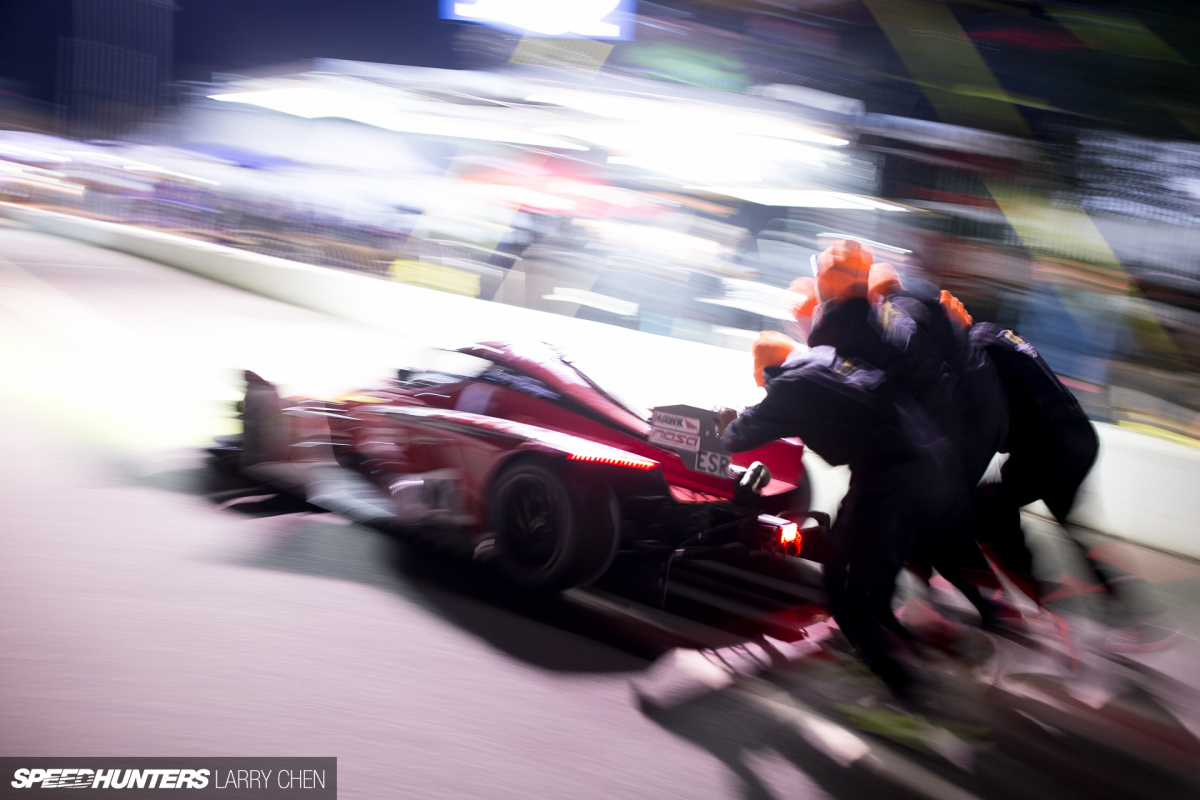 I can get up close and personal without anyone making a fuss. At the end of the day, they are all out there just to survive the 25 hours.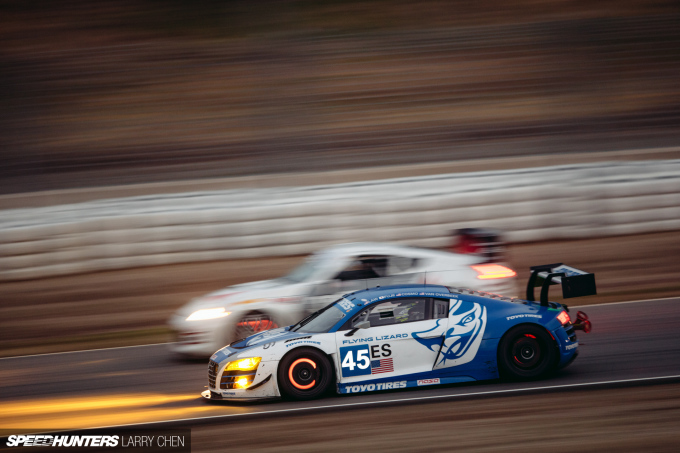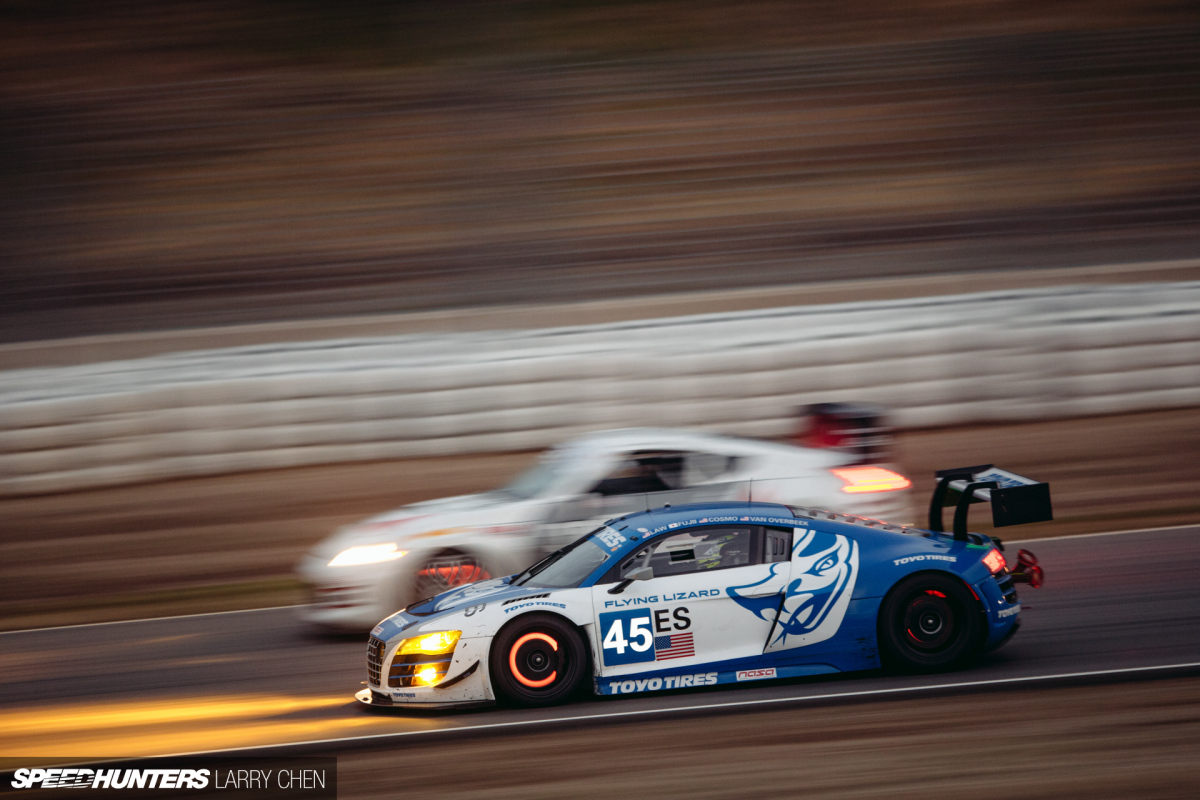 This year Flying Lizard brought out their Audi R8 LMS GT3 car and dominated the competition.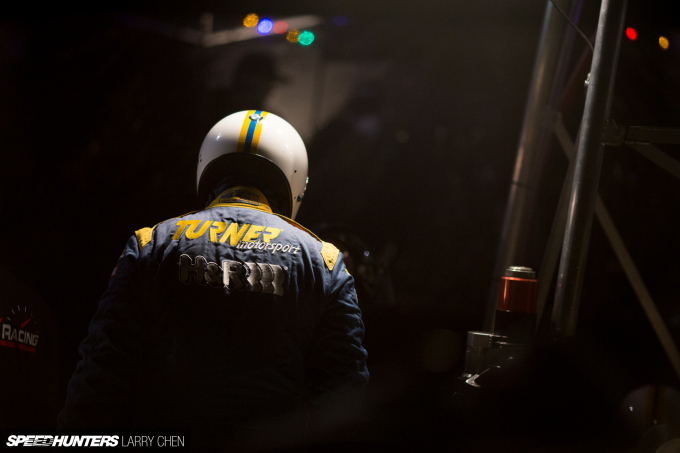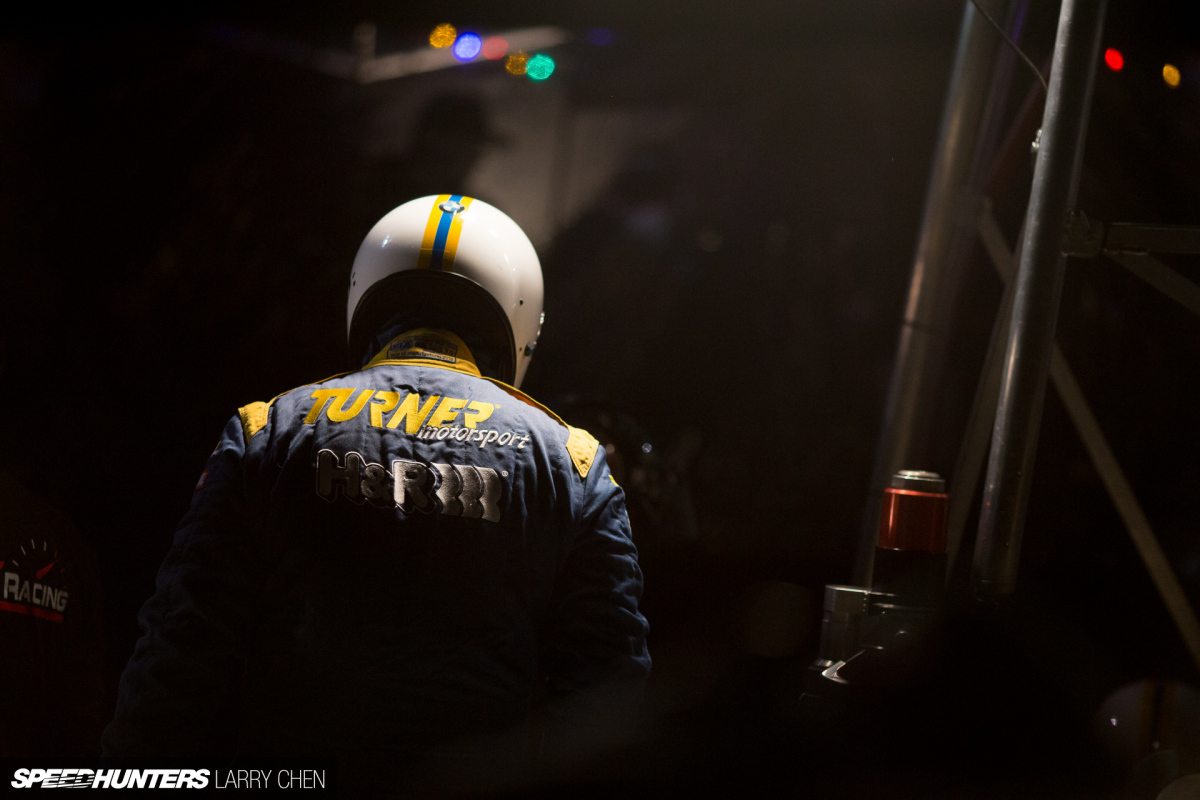 I have yet to publish my full set of photos, but you can expect to see them very soon.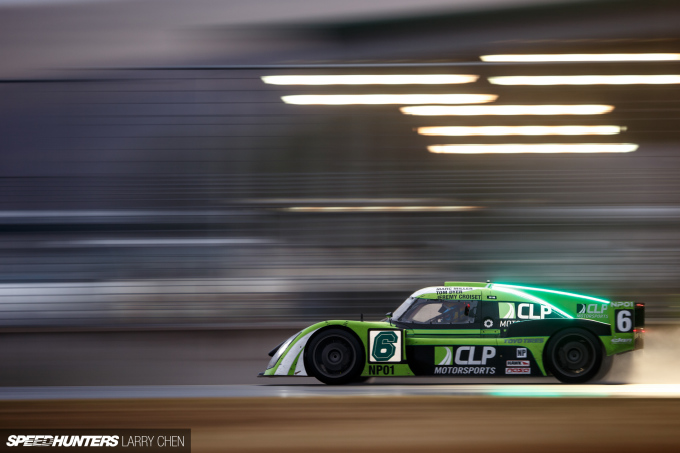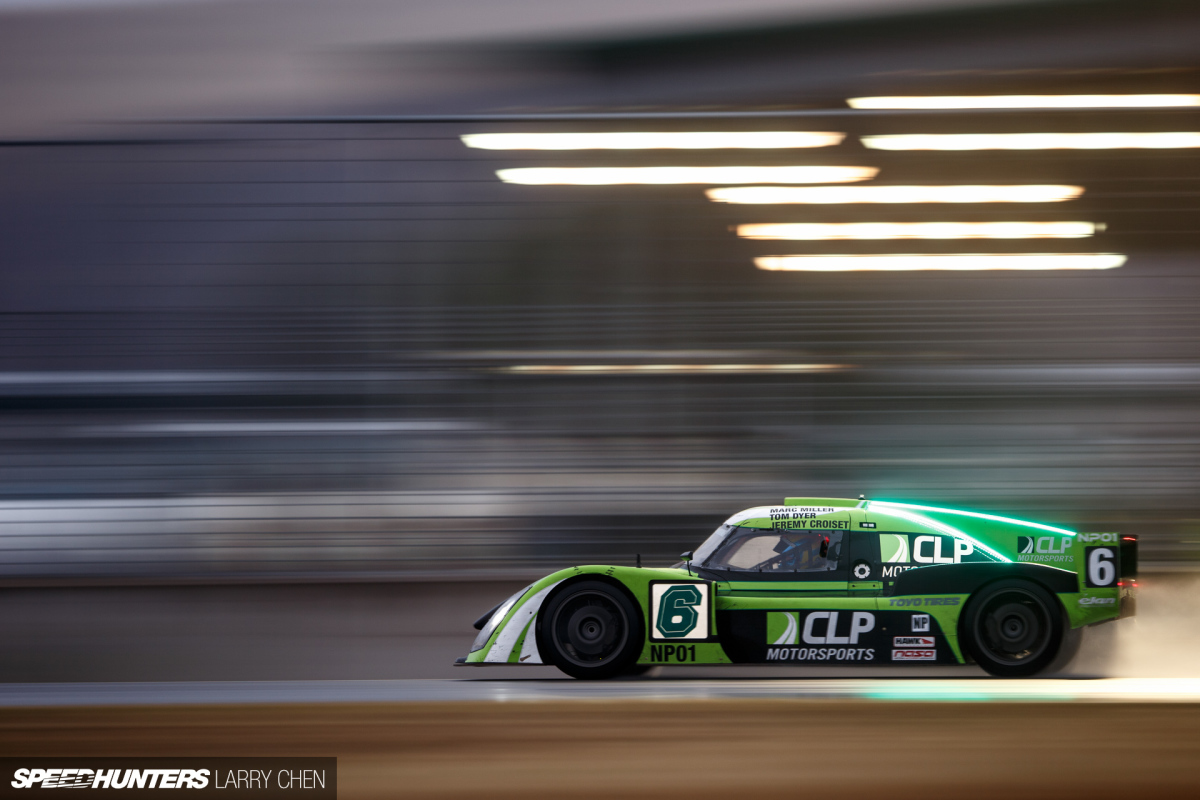 It was also awesome to see friends like Tyler McQuarrie race. A few years back, Daijiro Yoshihara raced at this event as well.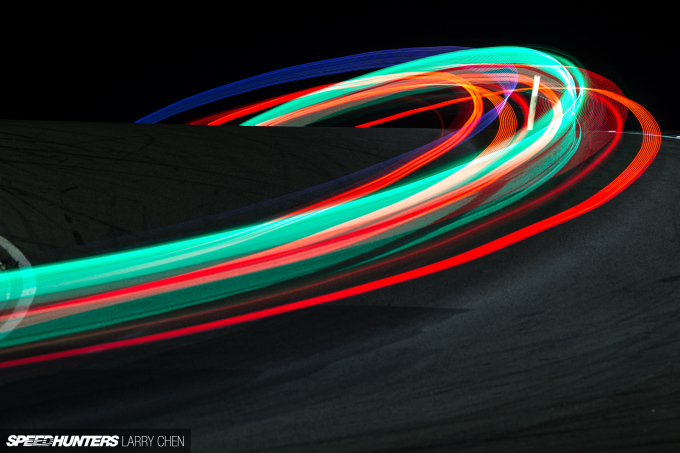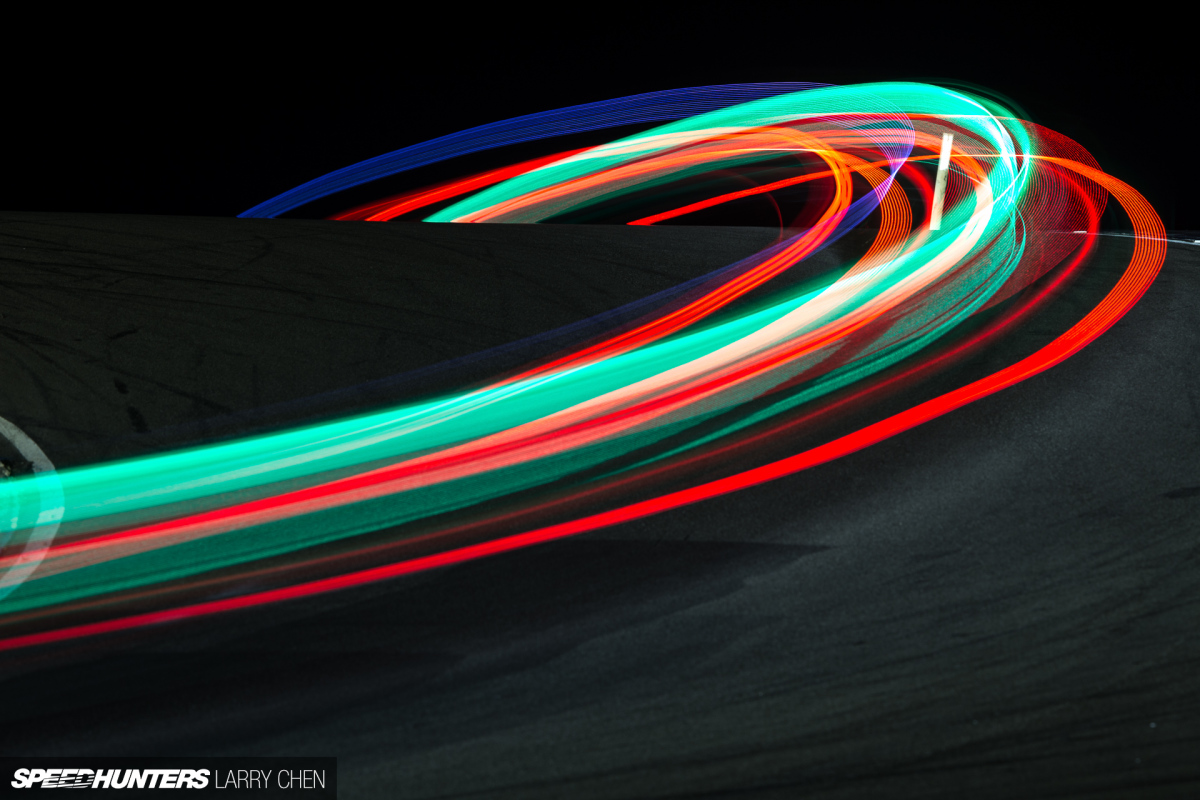 While in 2015 I did not get to shoot much sports car racing, I will do my best to shoot more in 2016.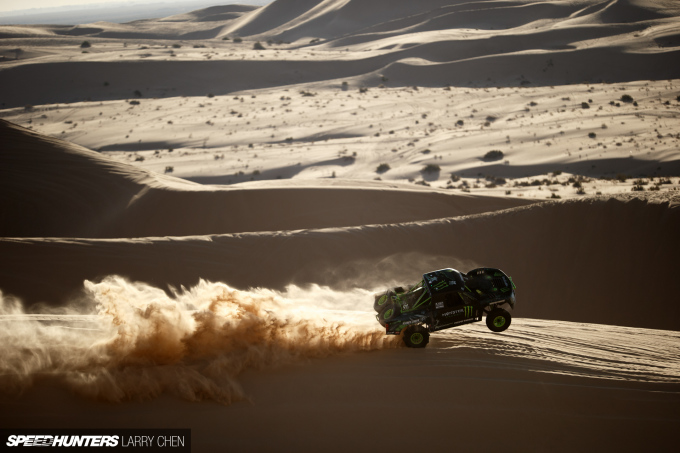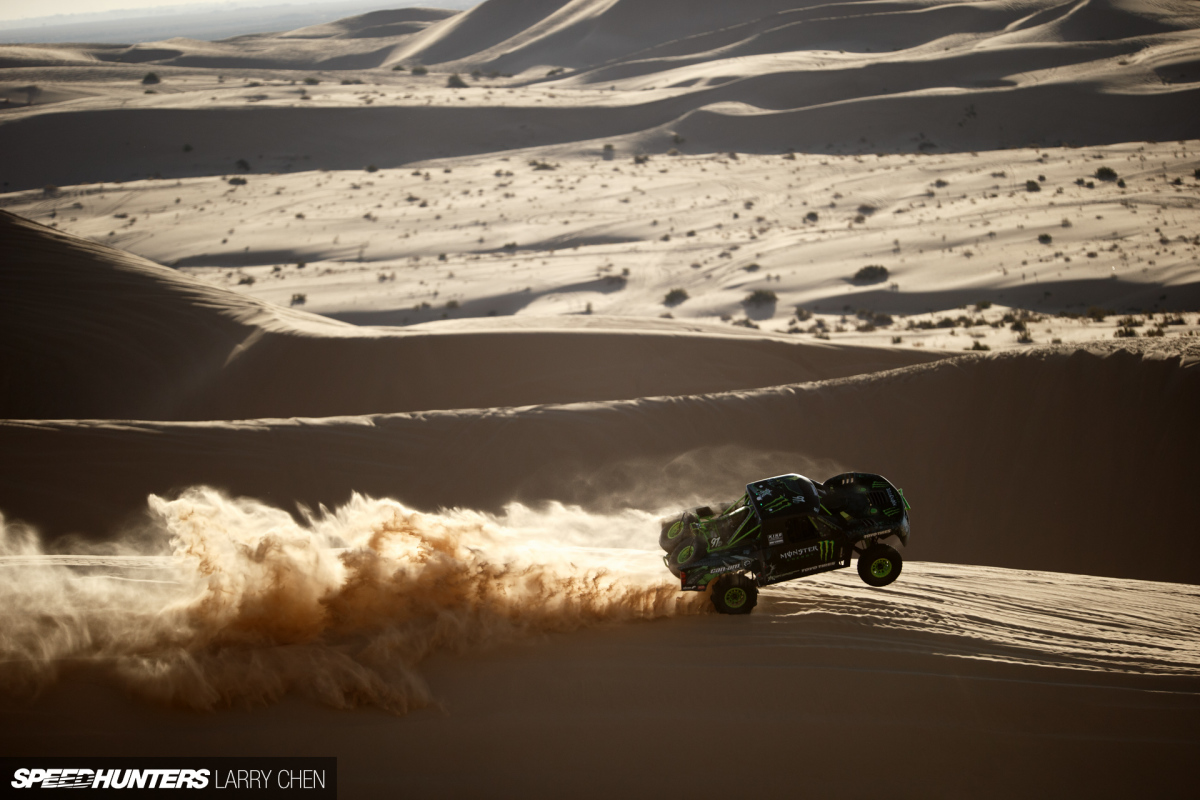 The last event of the year happens to also include the who's who of off-road athletes sponsored by Monster Energy.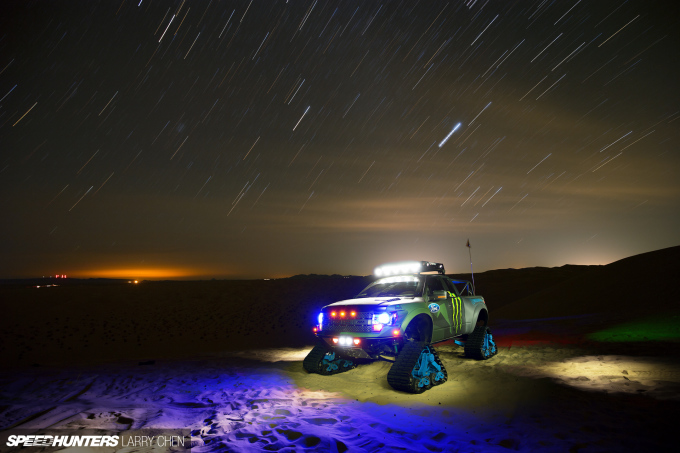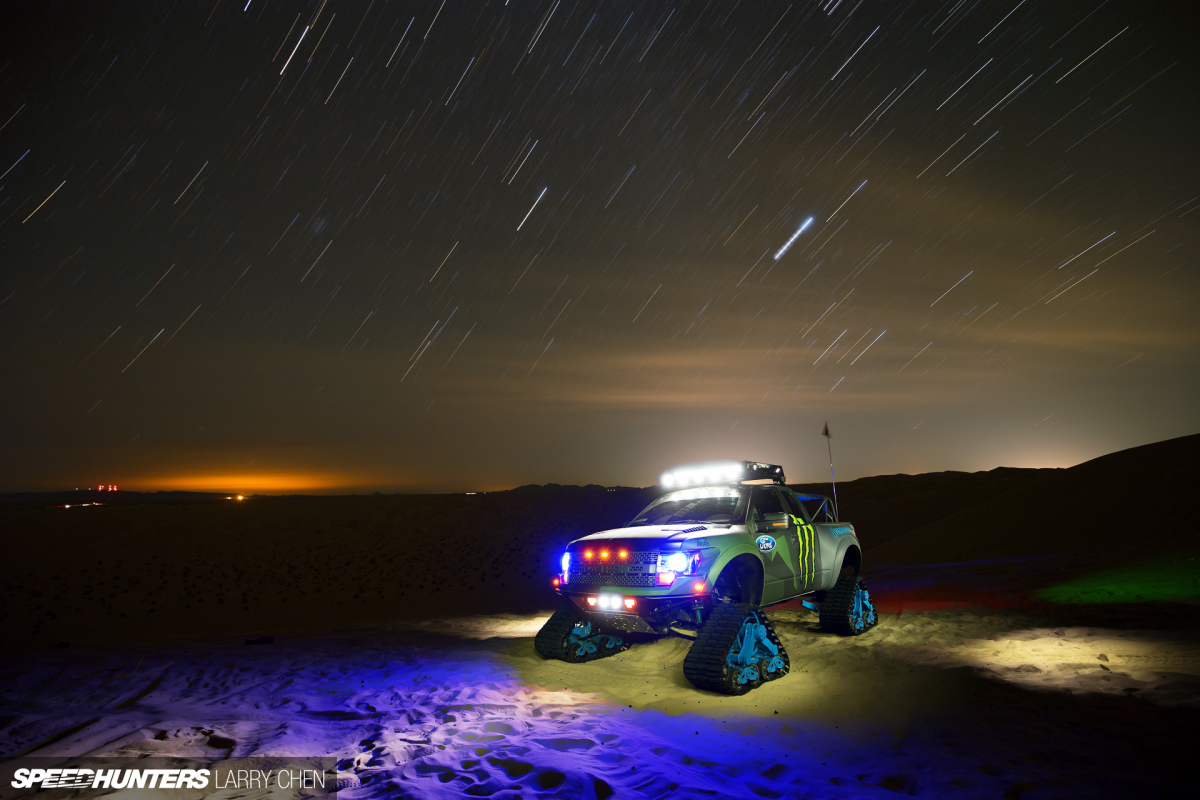 Last year a much smaller gathering resulted in a video called The Doonies, and while it was pretty cool, this year the guys at Dirt Shark and Monster Energy decided to bring out the big guns.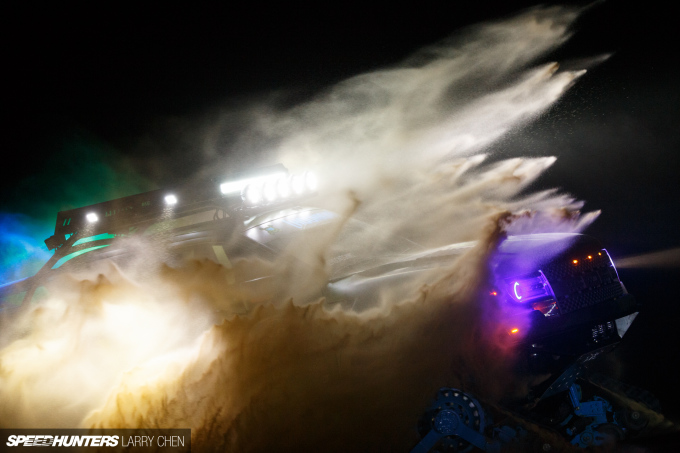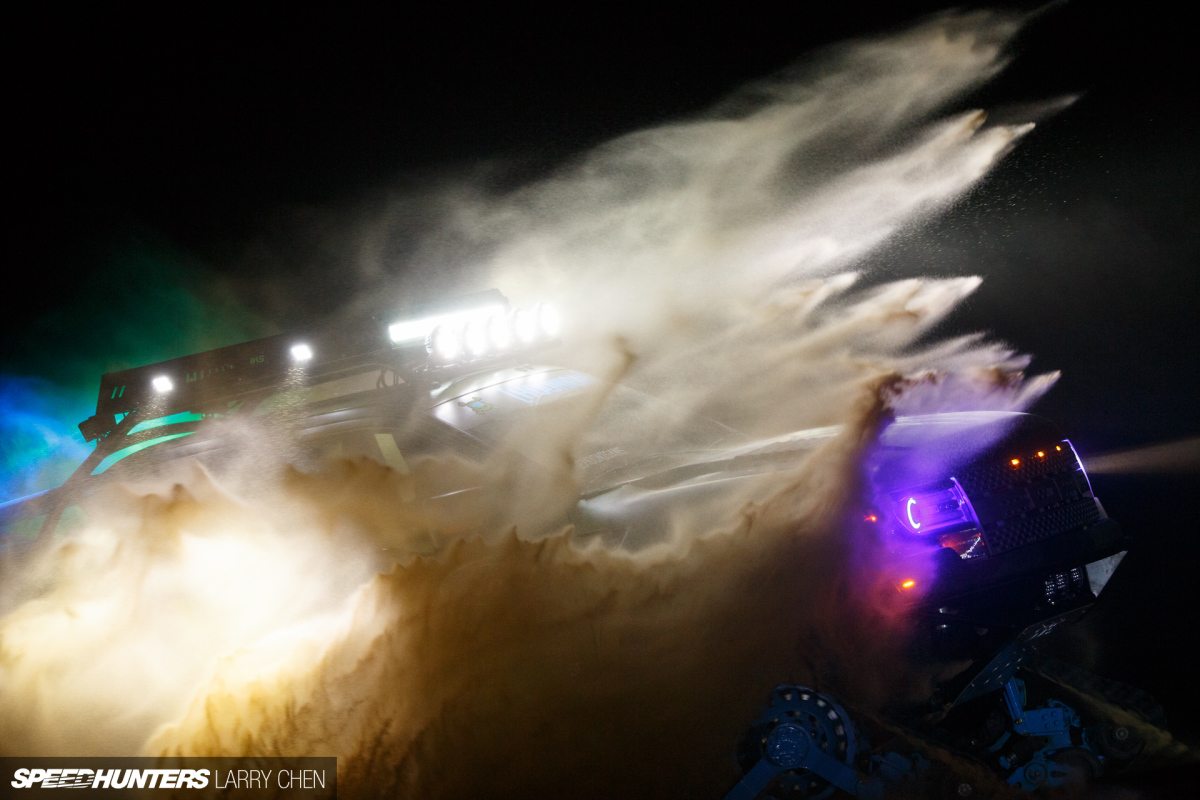 Ken Block brought out his Raptor Trax for some serious sand shredding.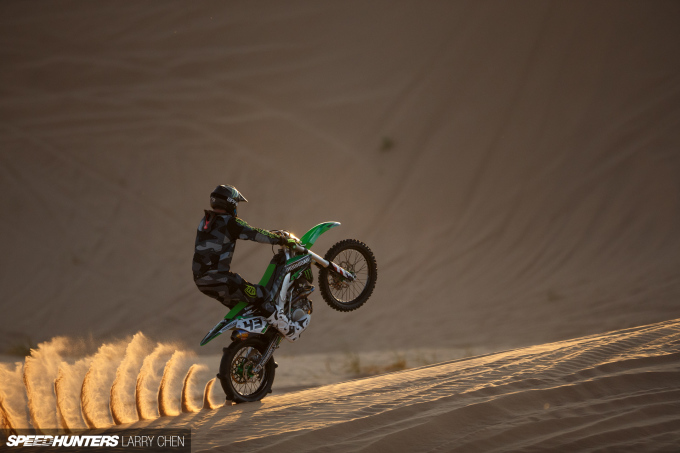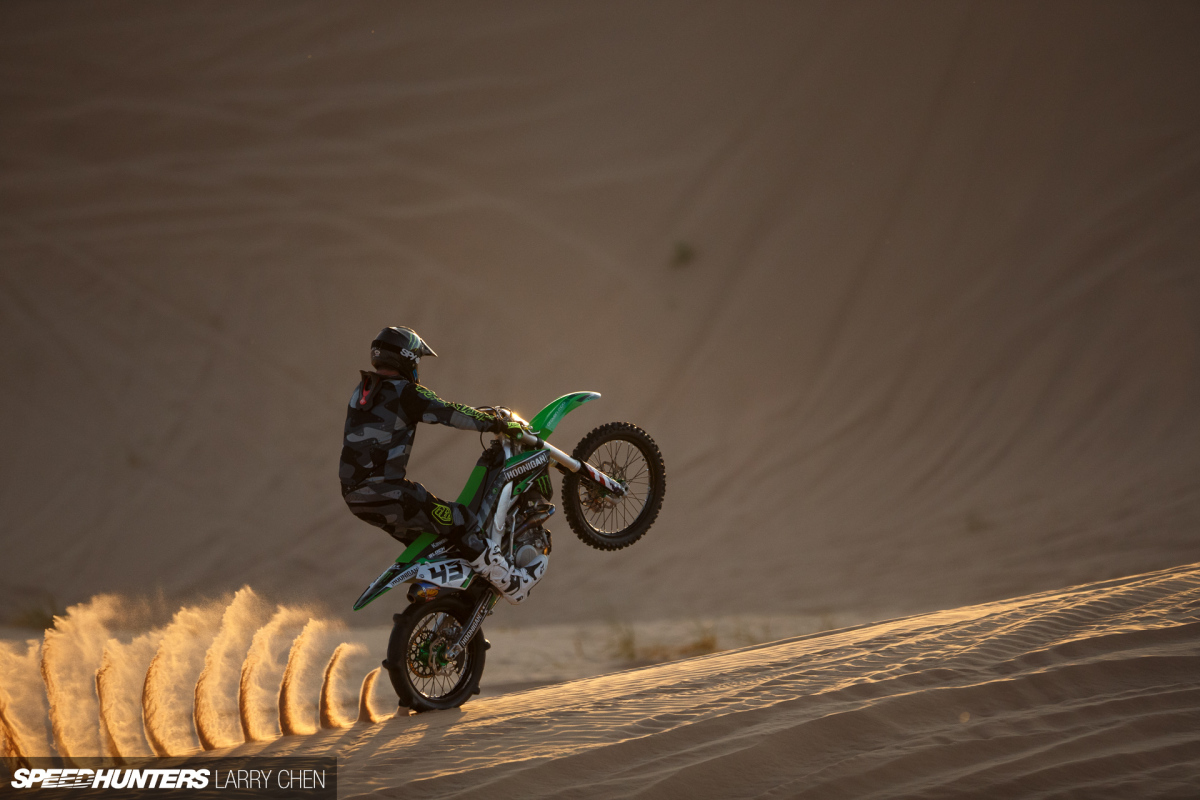 He also brought out a few more fun toys, including his dirt bike.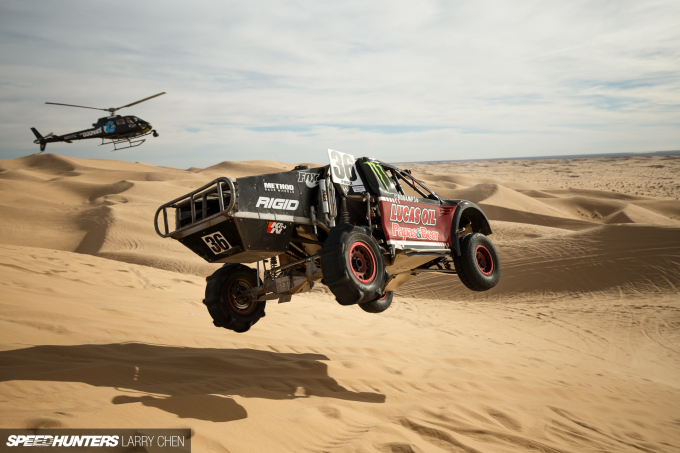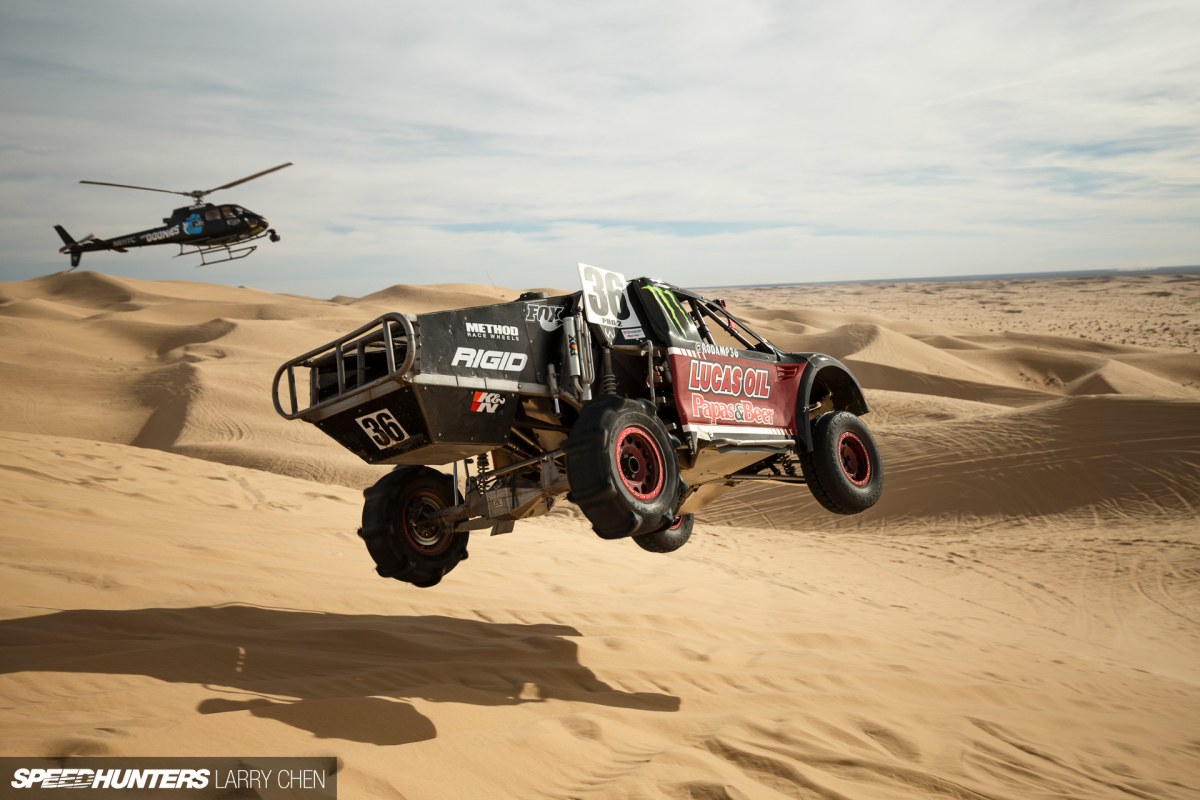 I can't show you guys everything just yet, but tomorrow (New Year's Day) the full video will be released.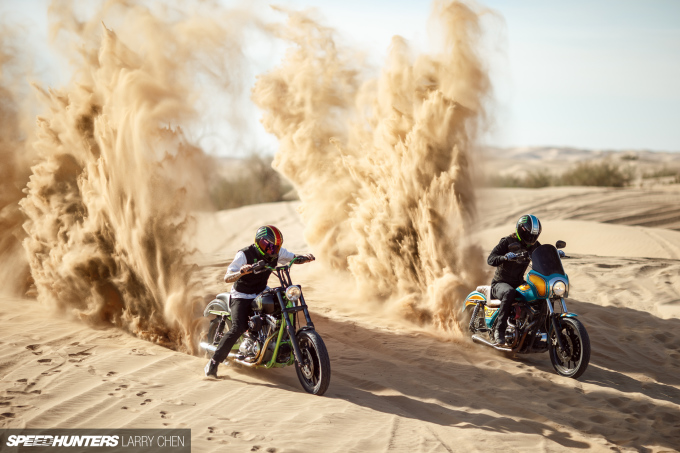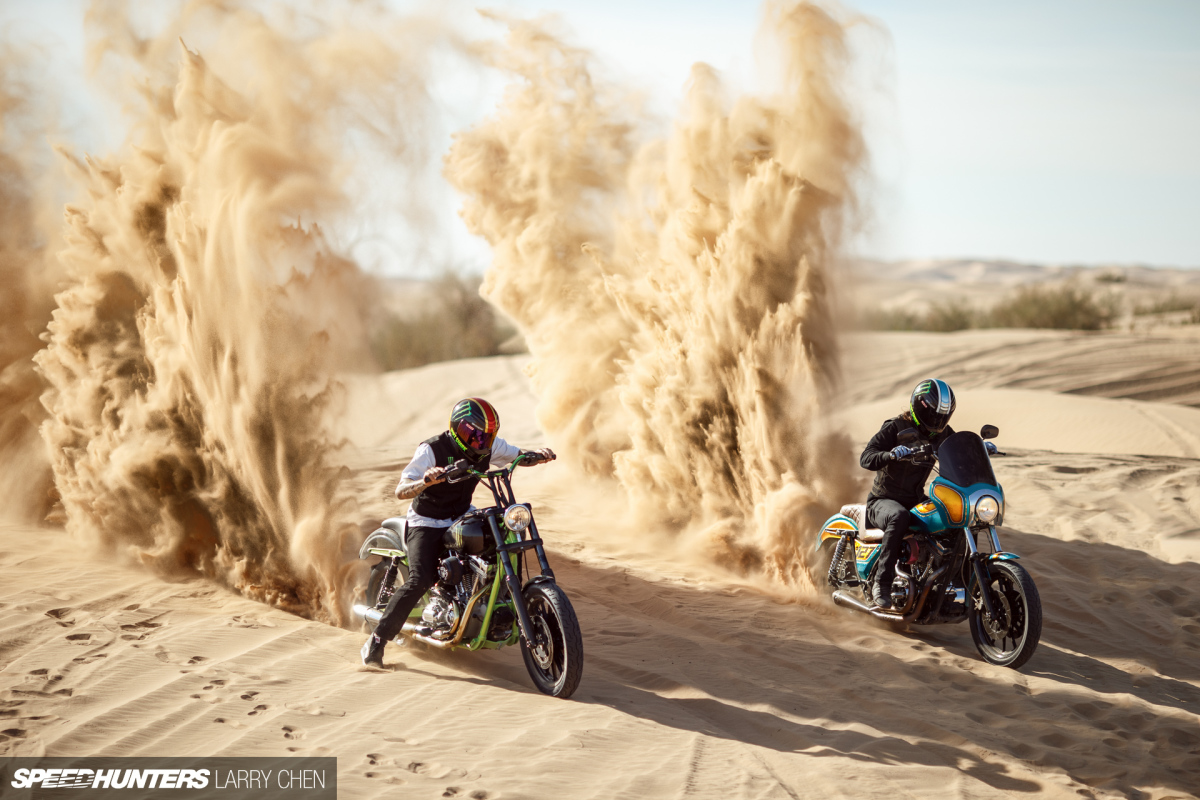 There were some very unorthodox vehicles on the sand. This shot will give you a bit of an idea of what to expect.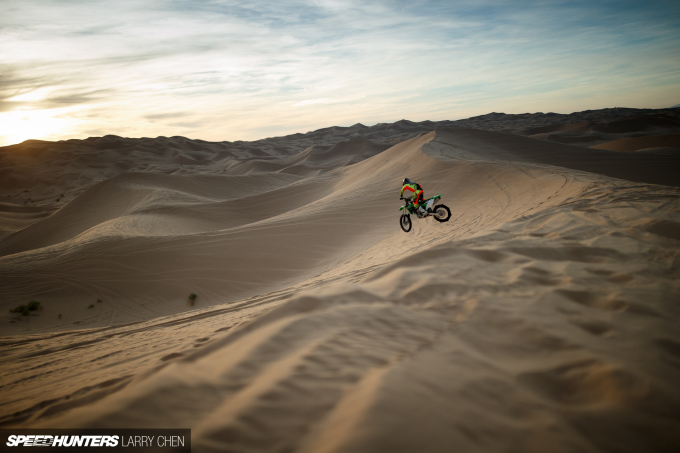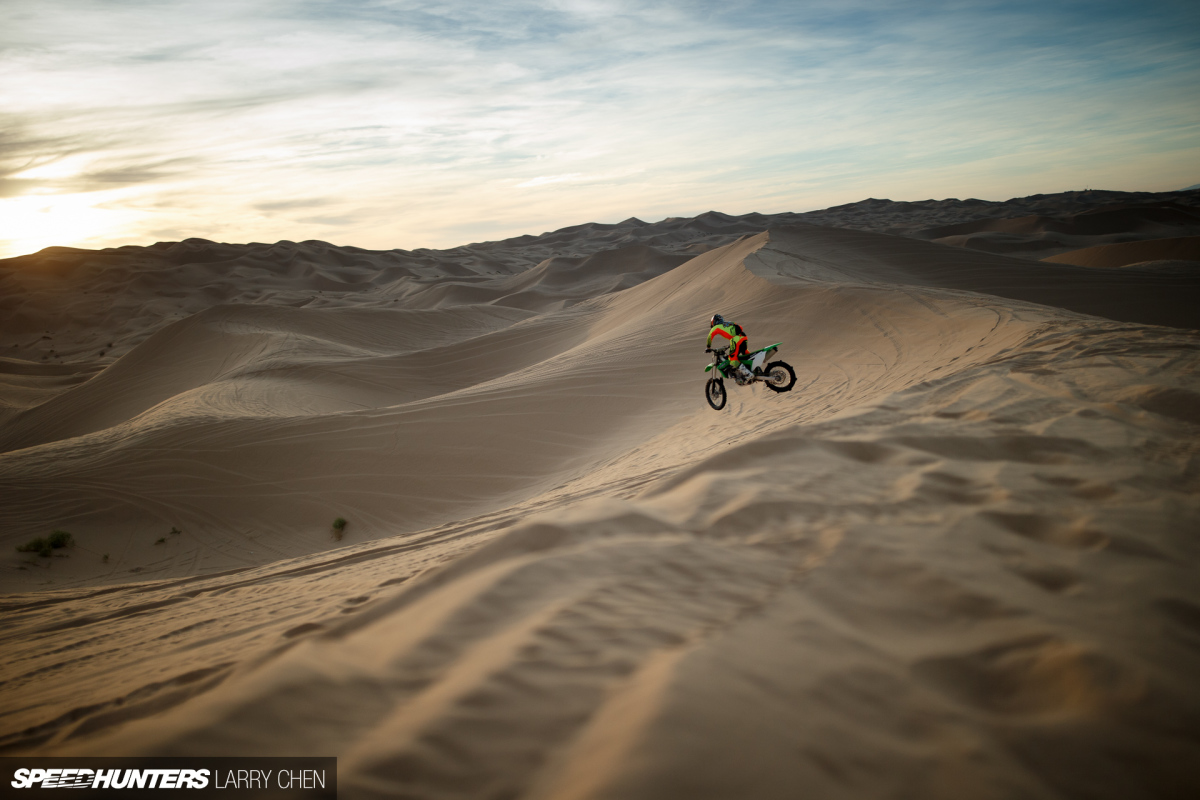 You can watch the teaser right here, but let's just say the rest of the video will be equally as epic.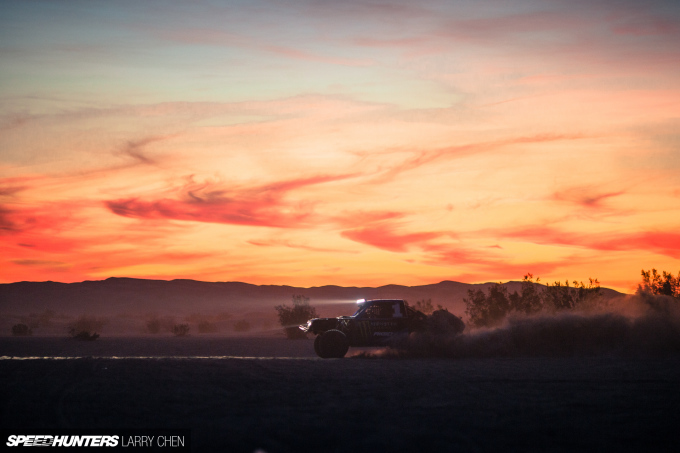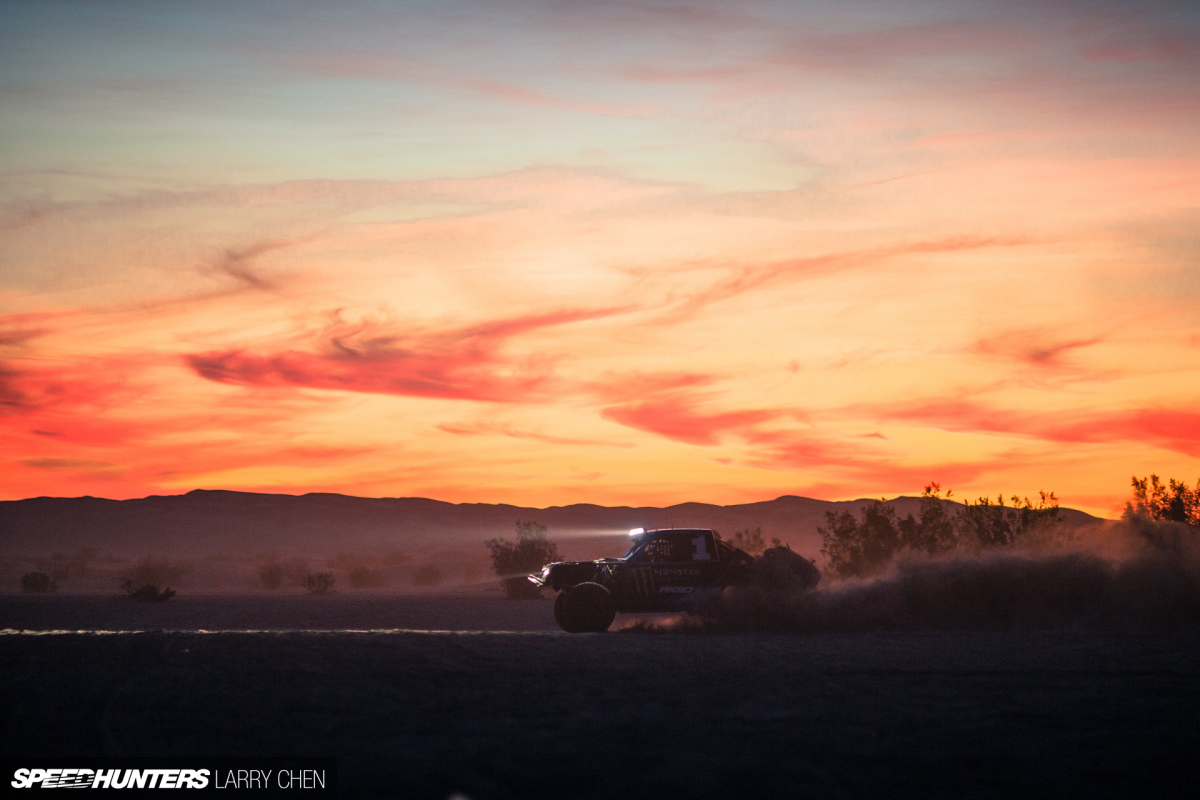 Stay tuned for a bit of a behind-the-scenes look on Speedhunters as well.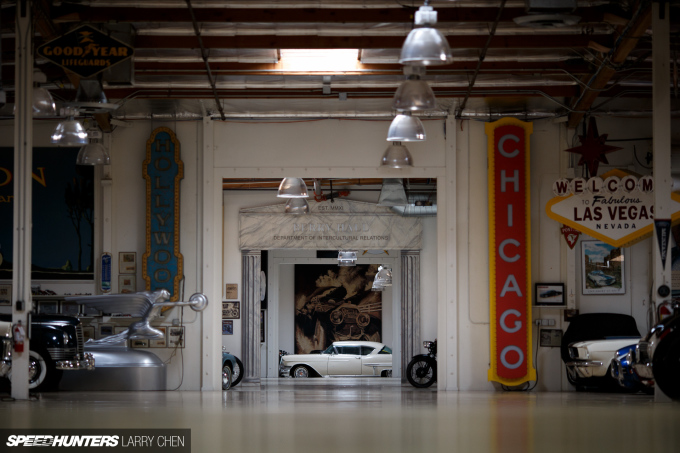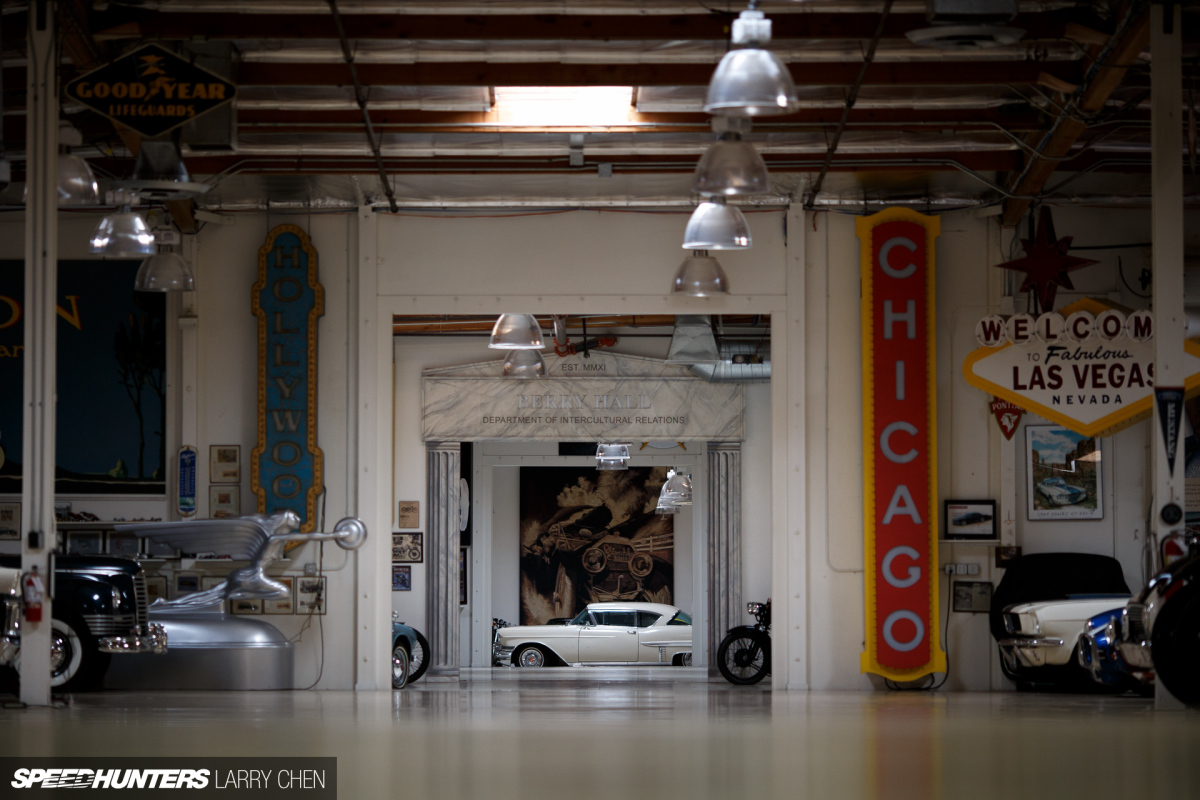 In terms of the holy grail of automotive collections in Southern California, it doesn't get any better than Jay Leno's Garage.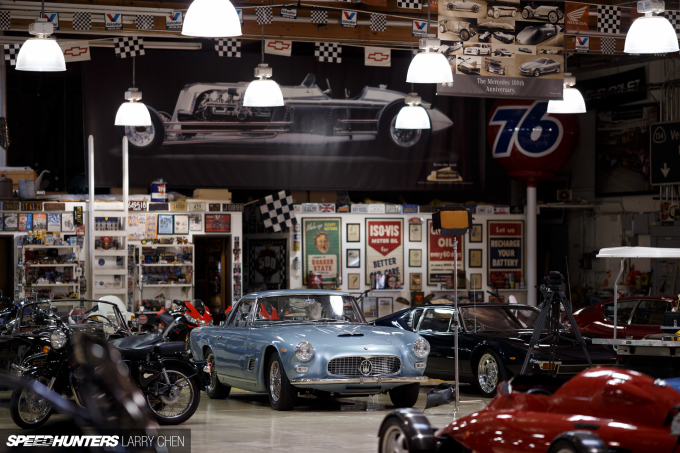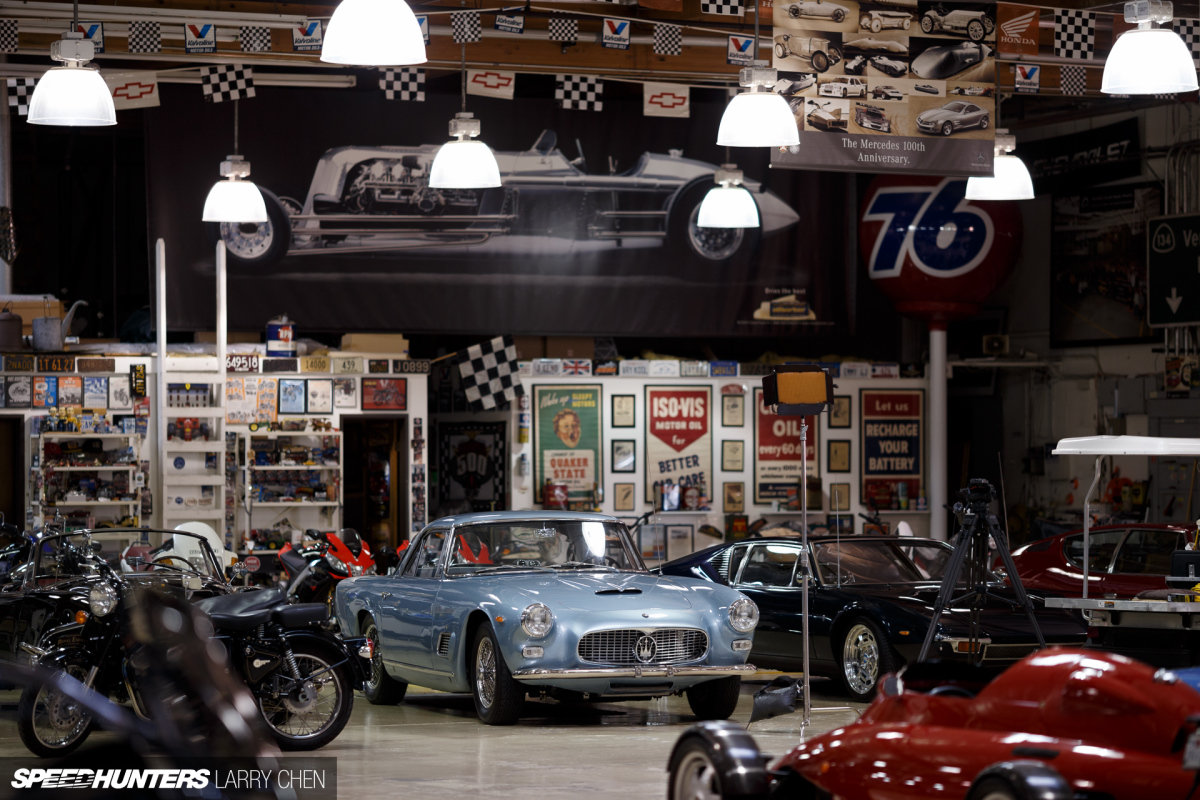 I had a chance to tour his facility courtesy of Ctek battery chargers, so keep an eye out for that feature.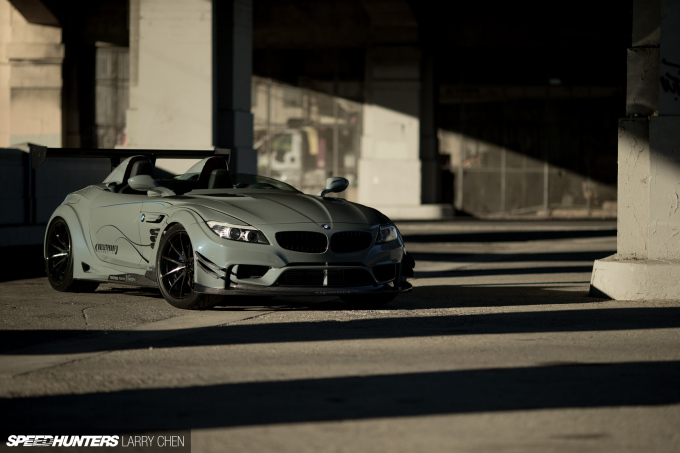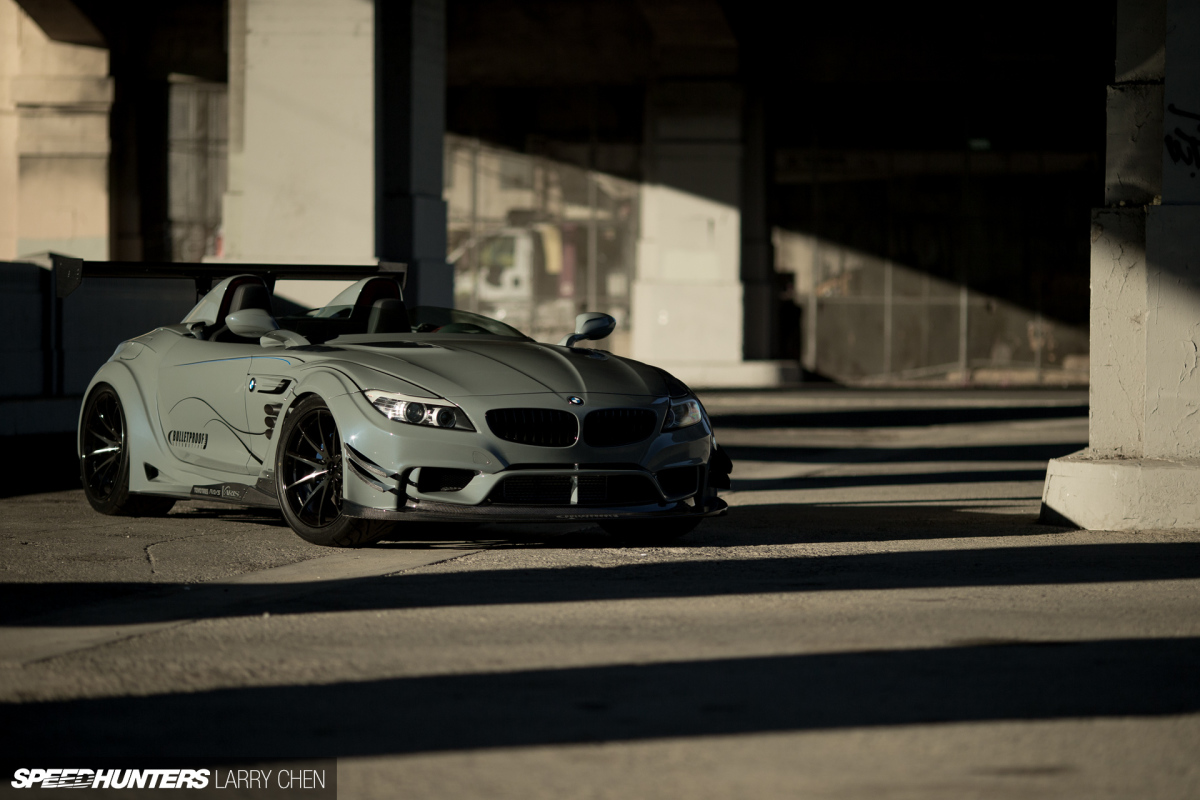 In terms of ground-breaking builds, the guys at Bulletproof Automotive really know how to shake things up.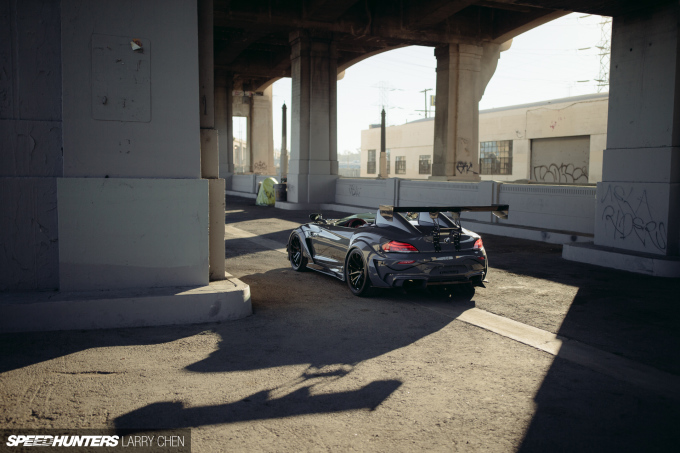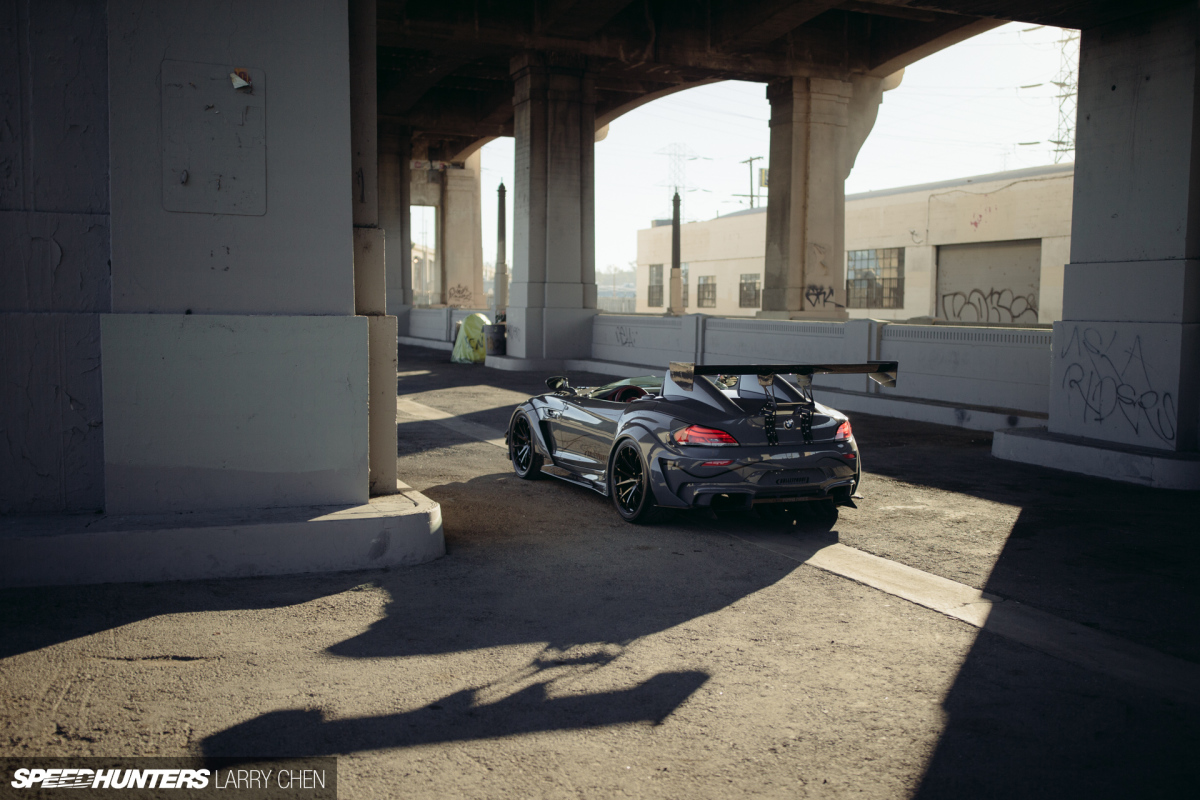 Recently, I had a chance to spend an afternoon with them shooting their BMW Z4 GT Continuum.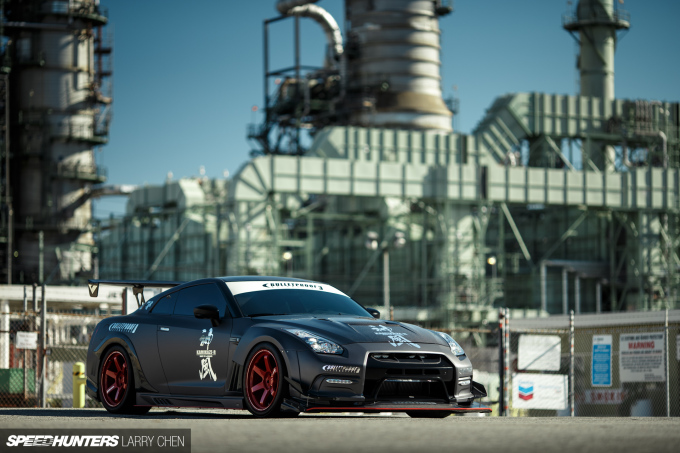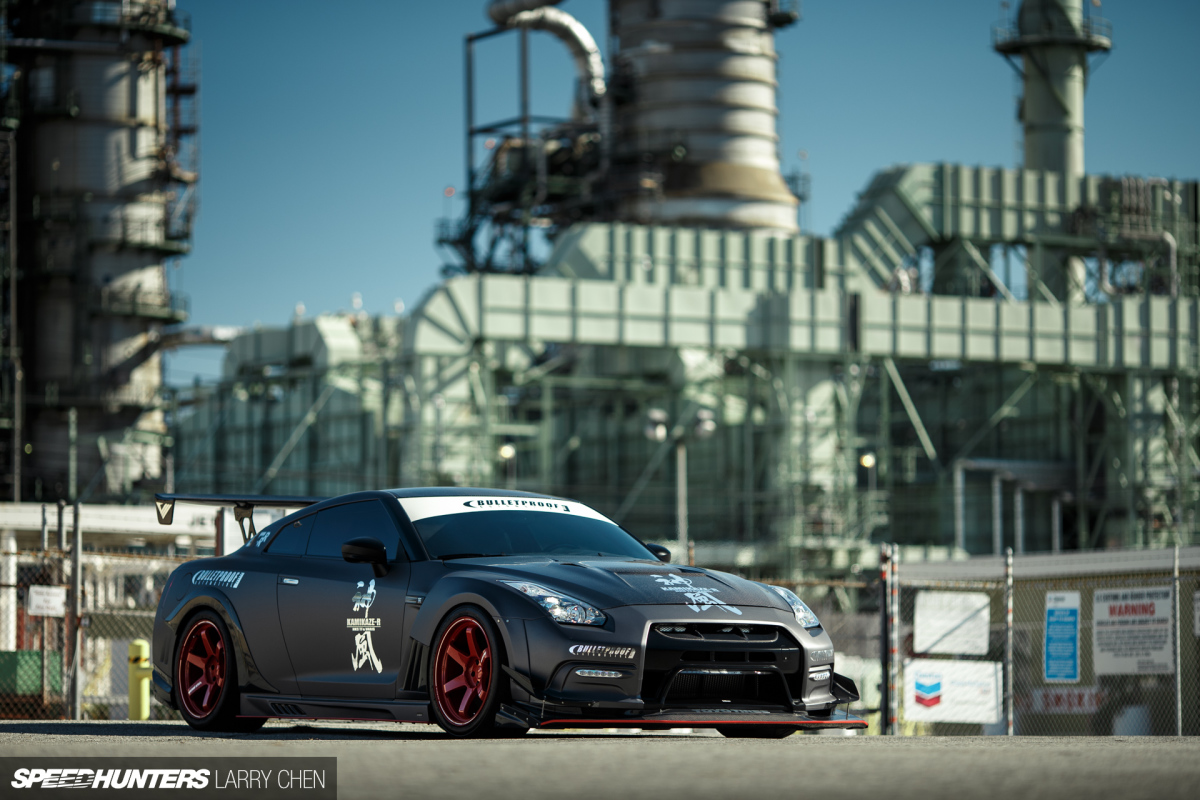 I also had a chance to shoot their latest 1,400hp R35 street car. Keep an eye out for both features very soon.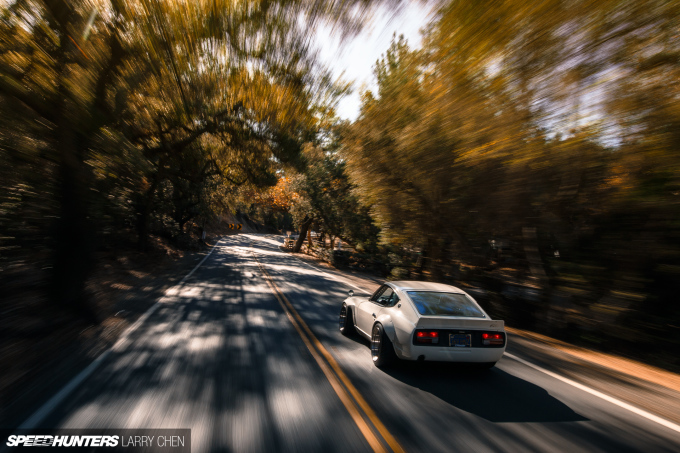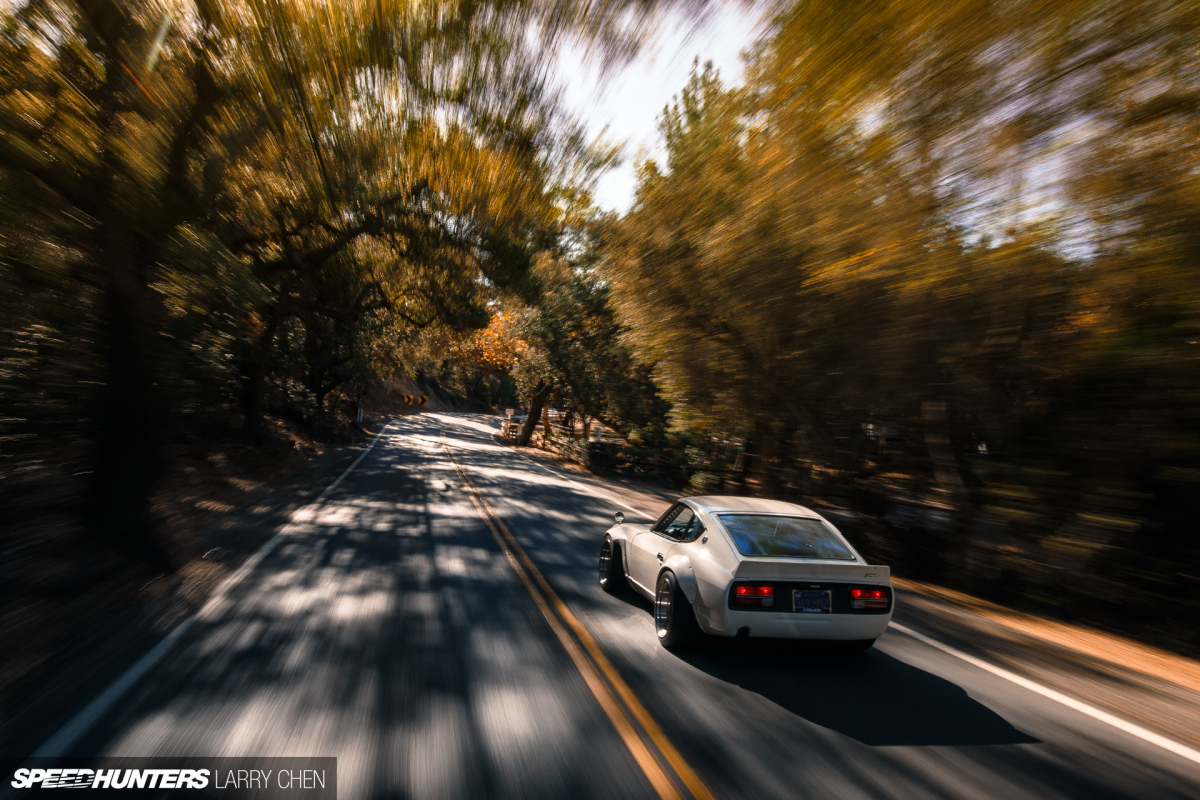 Well, that's it for me. It's been a crazy year for sure, and it was nice to shift my focus to some things that I have not been able to shoot before.
My 2016 calendar is already shaping up to be just as packed, which of course is the way I like it. Just remember, if you see me out in the field, don't hesitate to stop me so I can give you some Speedhunters decals. Till then, happy Speedhunting!
Larry Chen
Instagram: larry_chen_foto
larry@speedhunters.com