Dirt In My Face
Rallycross is a contact sport; violent and gritty. It's my kind of racing.
Sure, off-road short course is fun to watch because of its jumping trucks, but they're just not relatable. The shape and look of rallycross cars on the other hand are just what we love – even if they're far removed from their production versions.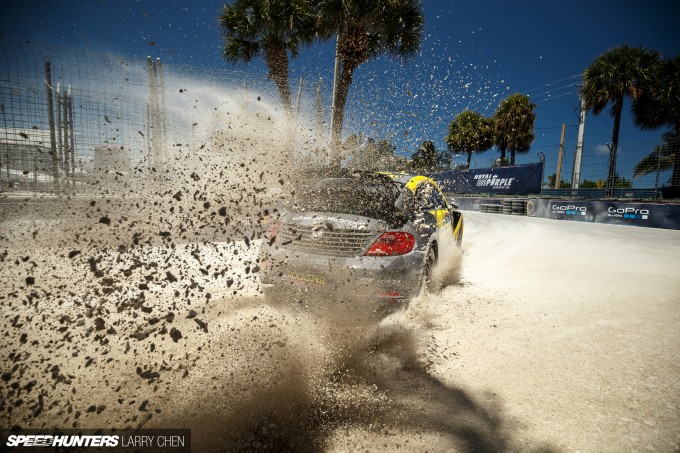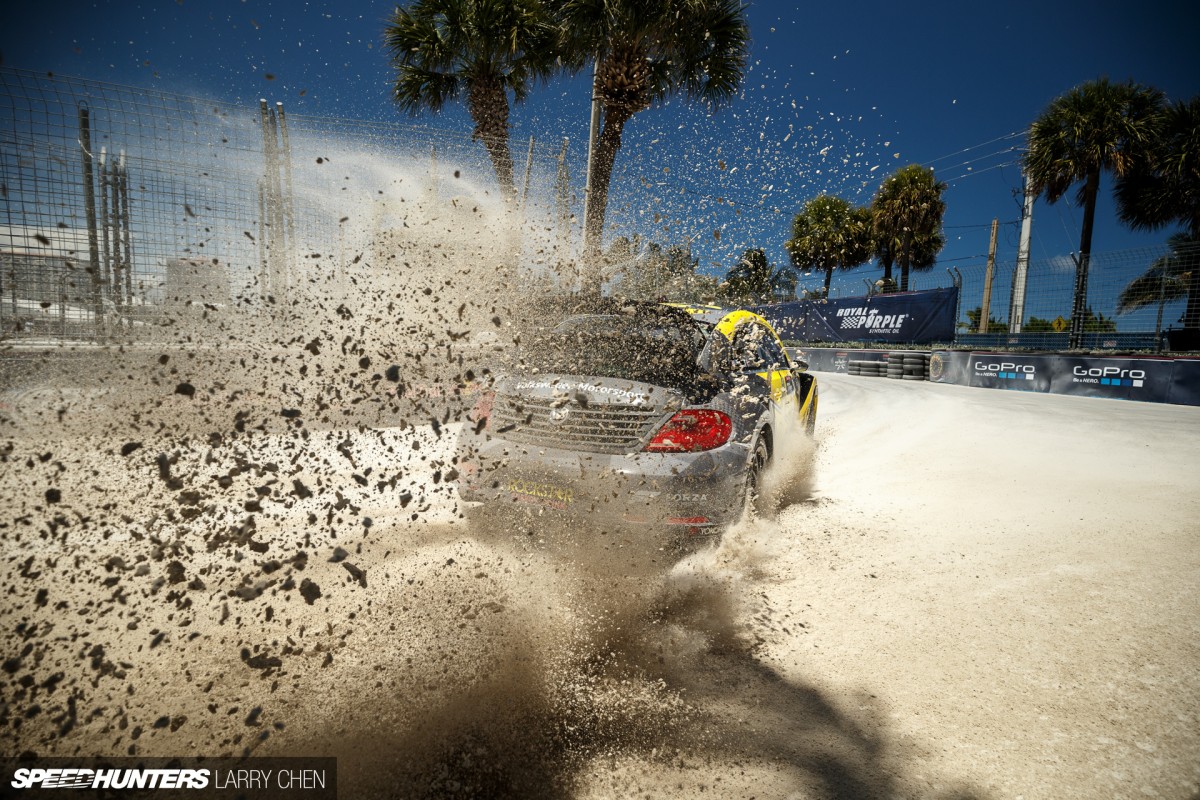 This year I had the chance to follow the Red Bull Global Rallycross championship, and since it all wrapped up in Las Vegas during SEMA week, I figured now would be the perfect time to give you a snapshot of what a season of this motorsport looks like.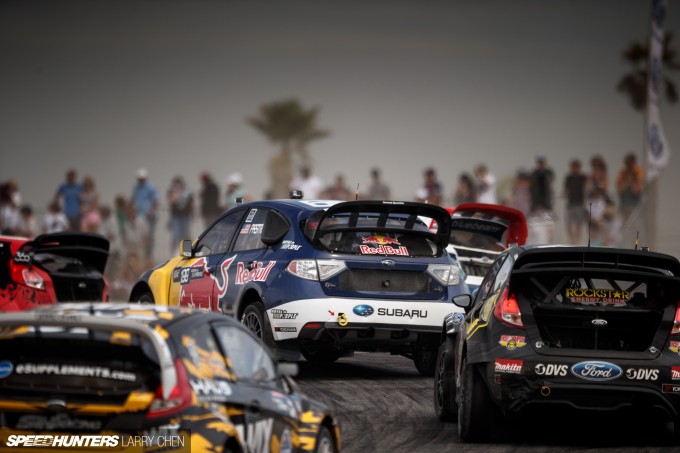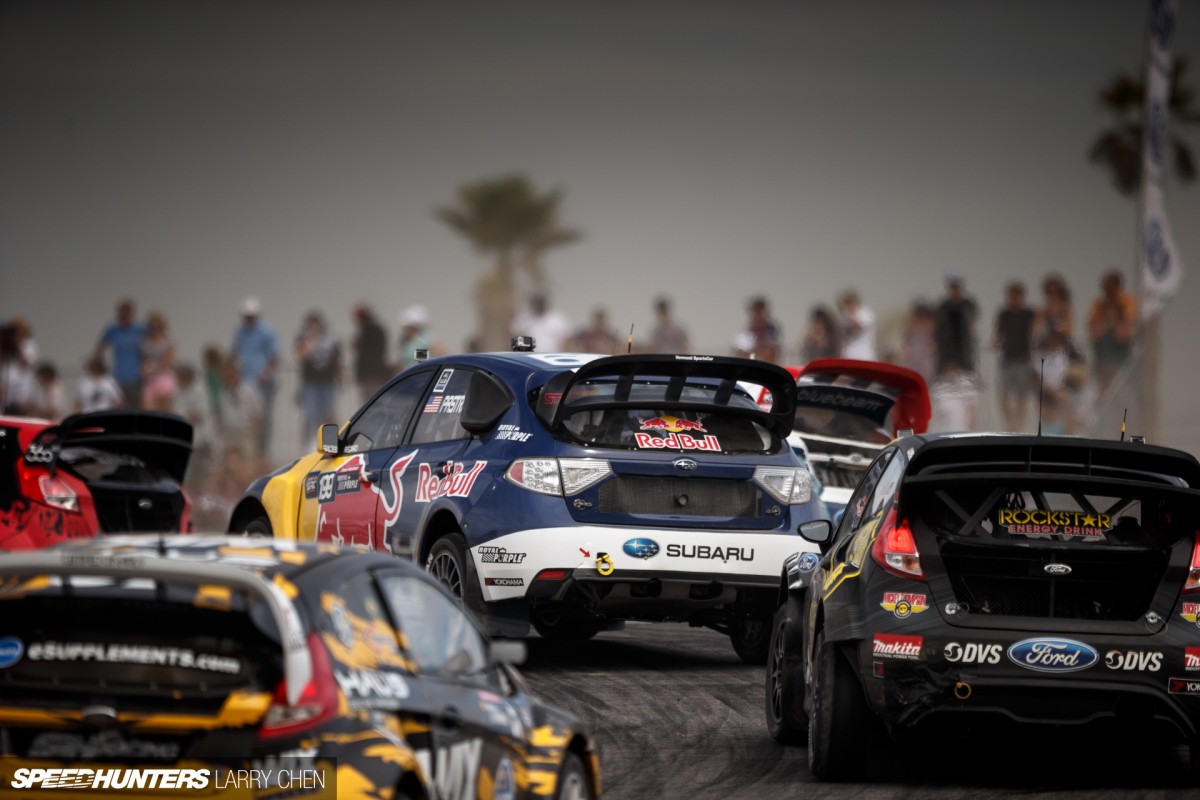 These photos are in no particular order, but they're definitely my favorites from Red Bull GRC 2015.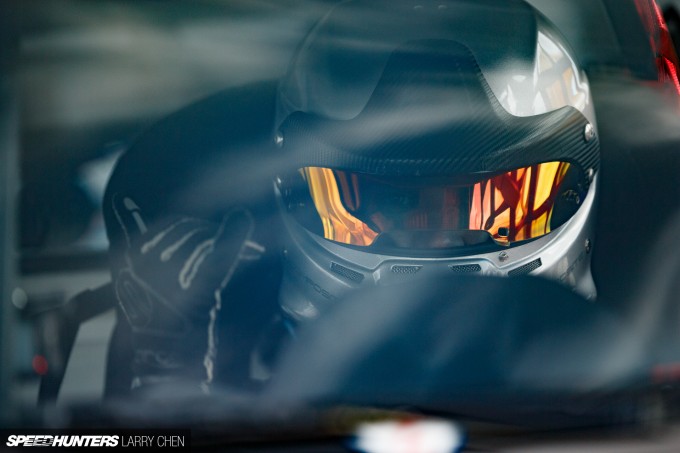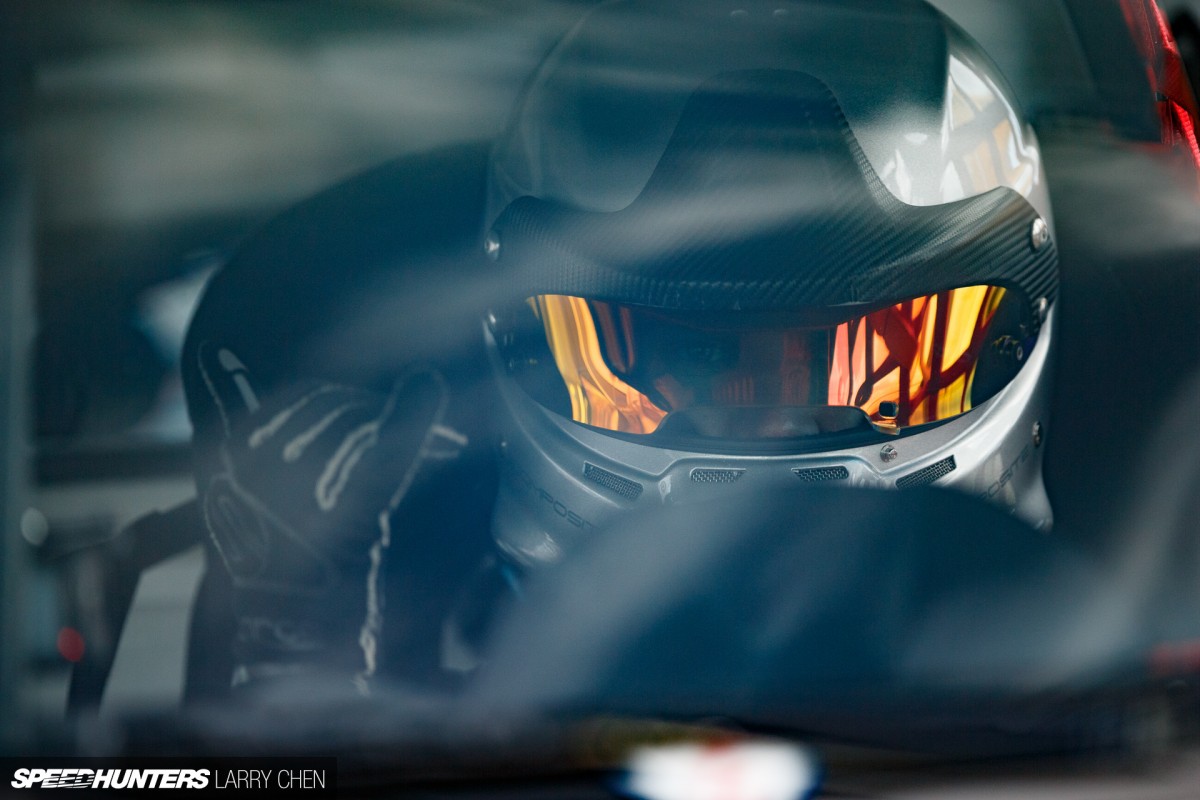 I'll do my best to offer some insight on every single photo, so enjoy!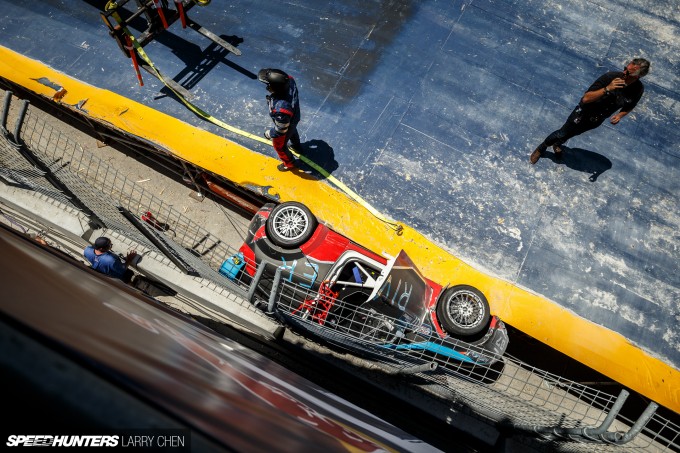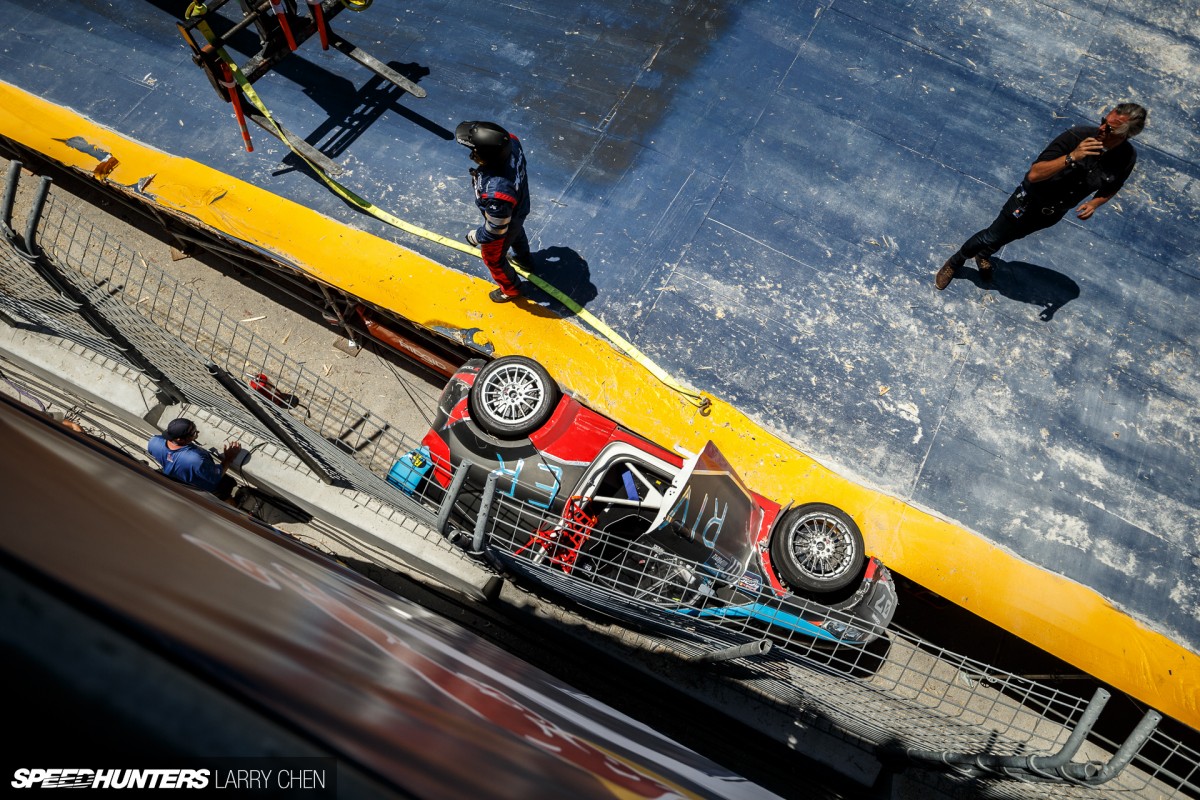 Stuck between a ramp and a catch fence. This was definitely not an ideal situation for the first outing of the year.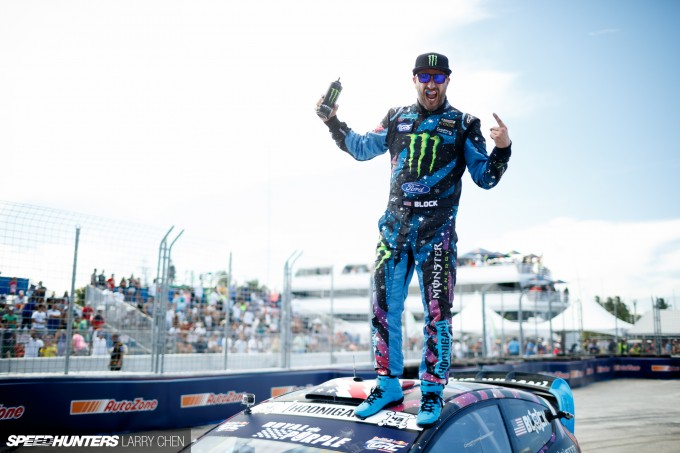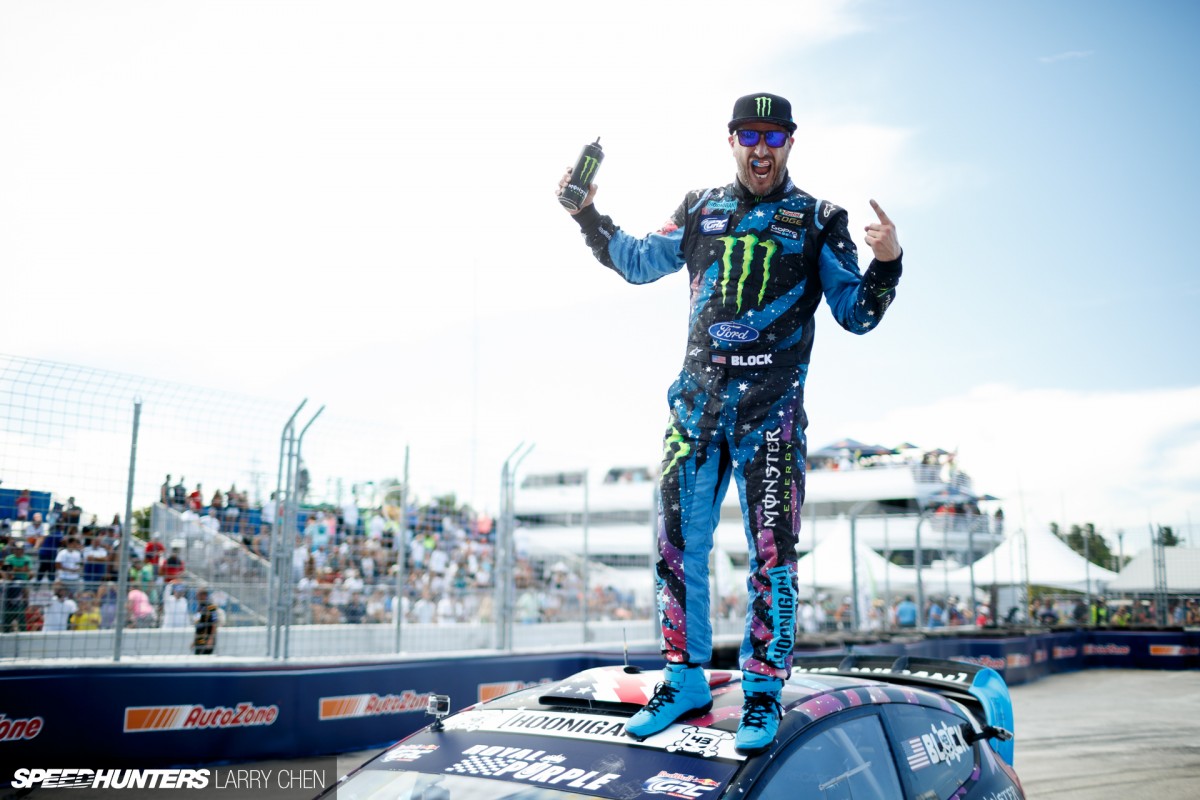 Ken Block dominated in the first half of the season, but the latter did not go his way.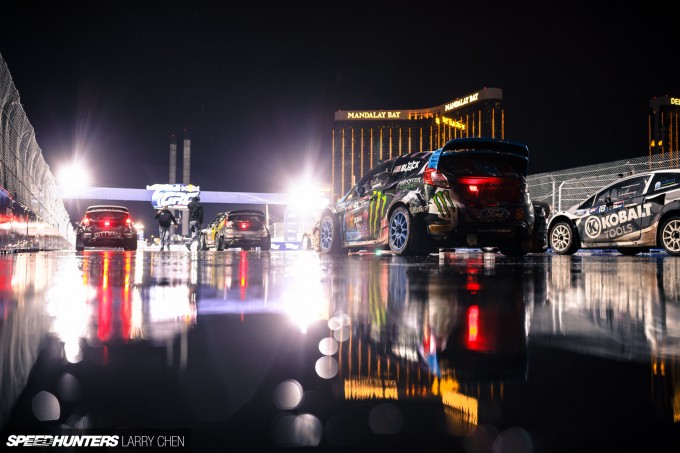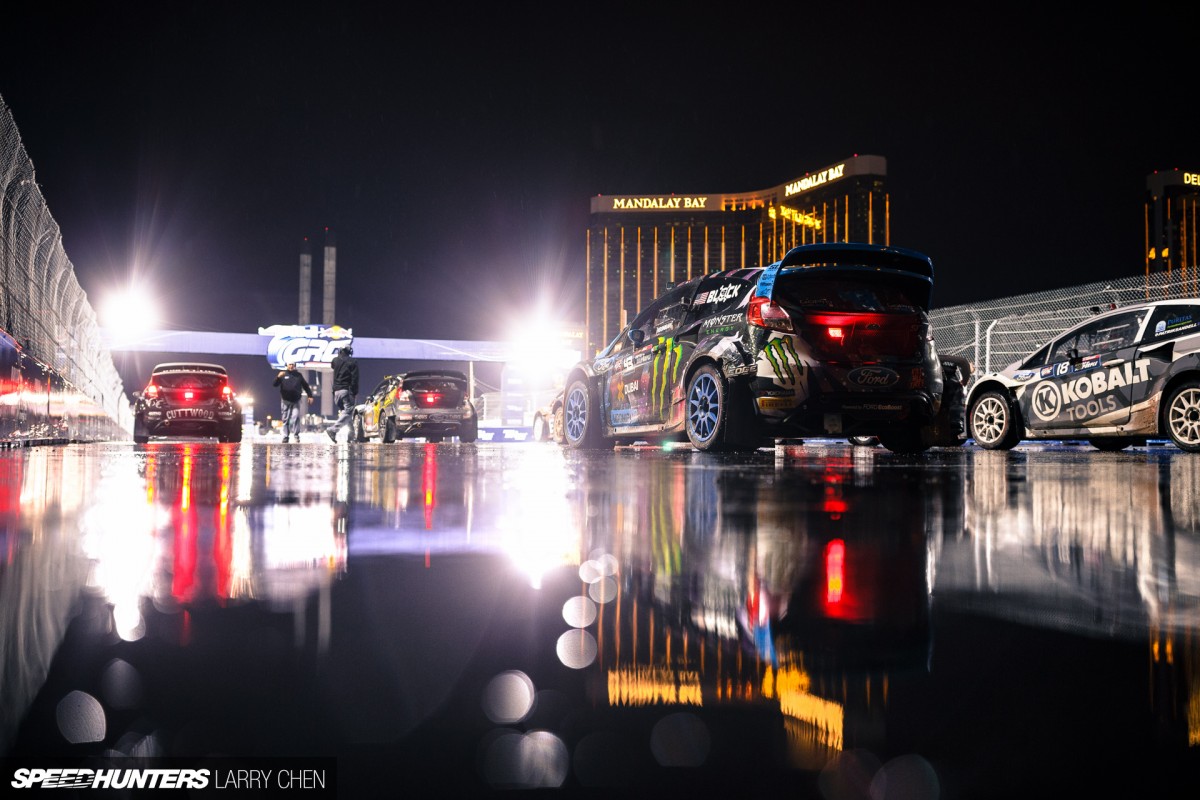 There were quite a few events this year with a bit of rain, but nothing like the Vegas finals. It was a very wet race day.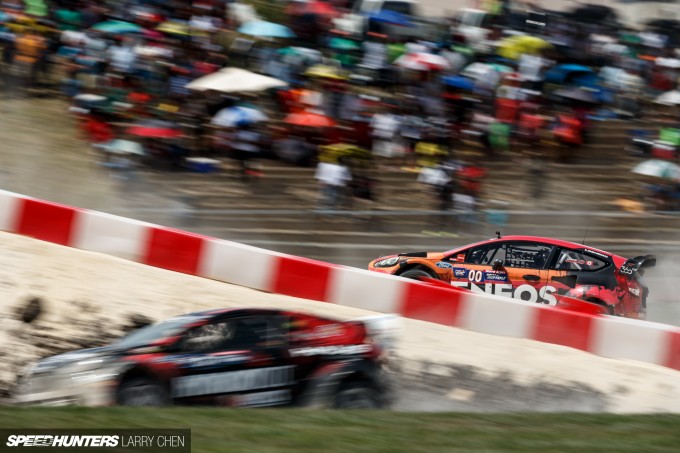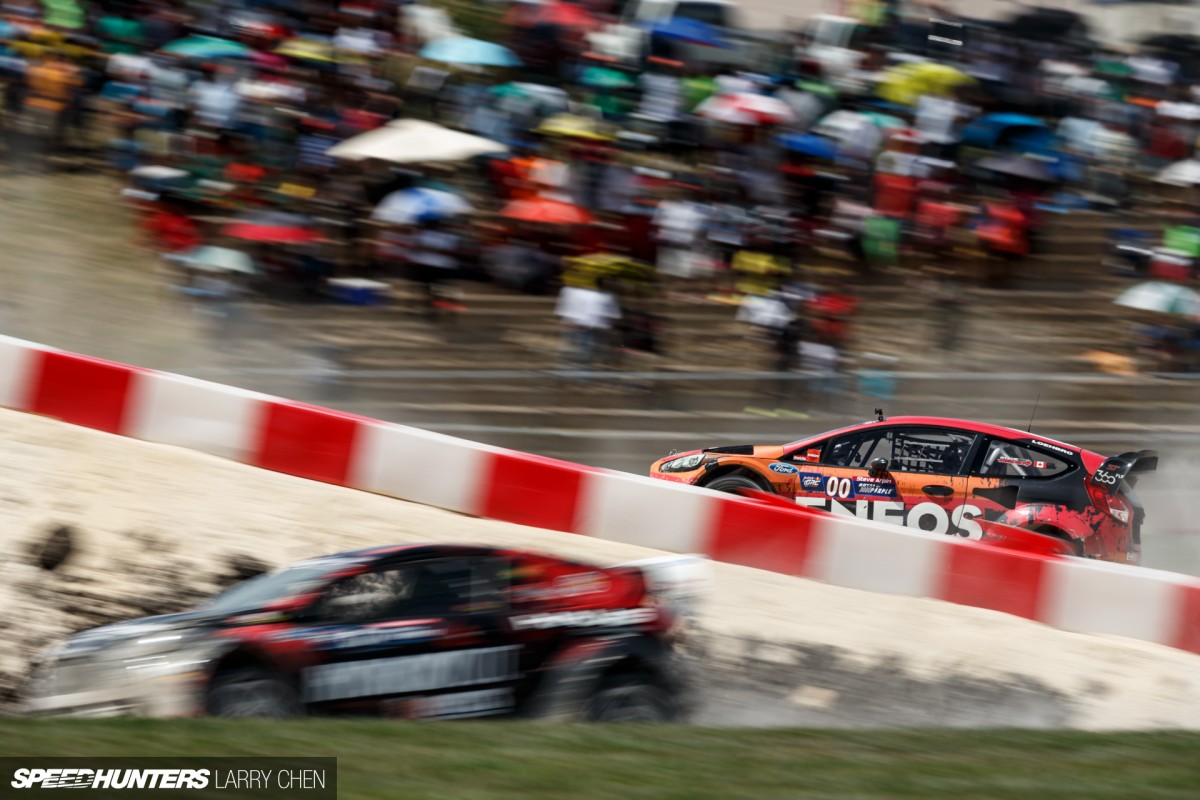 I never intended for this shot to be so perfectly timed, but Nelson Piquet Jr. just happened to take the extended 'Joker' lap (which every driver has to complete once per race) as I was shooting Steve Arpin.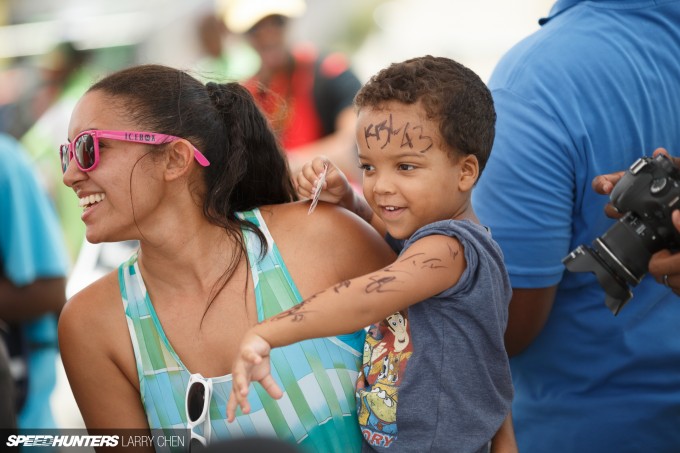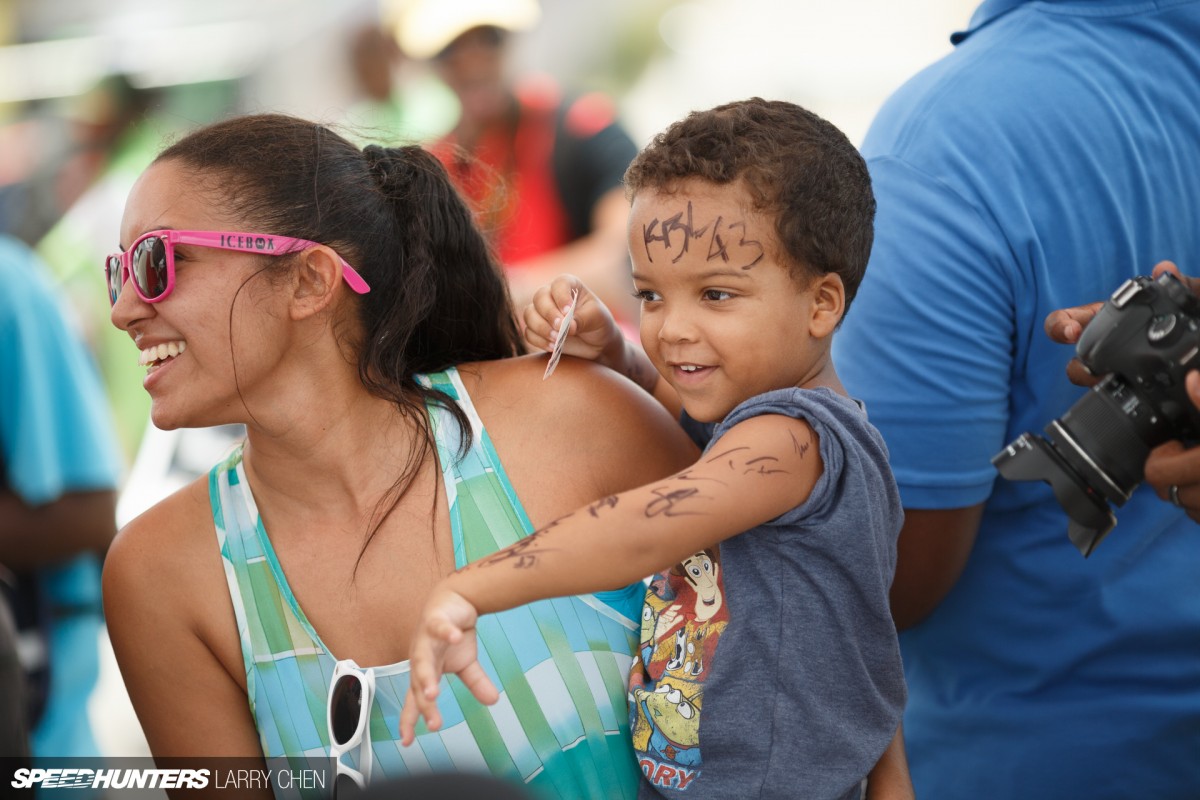 'Mom, please don't make me take a bath ever again!'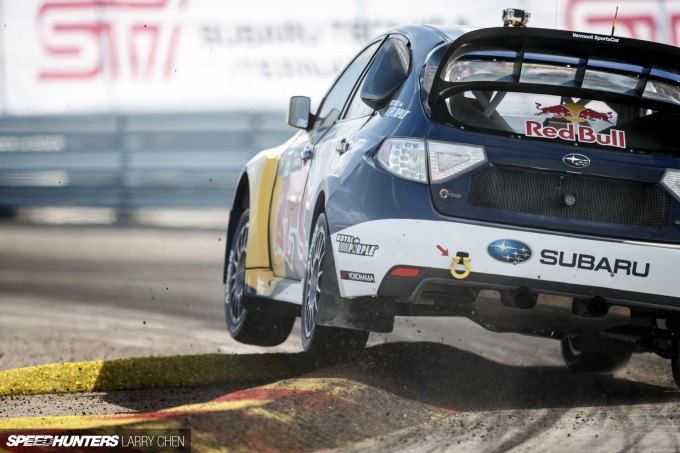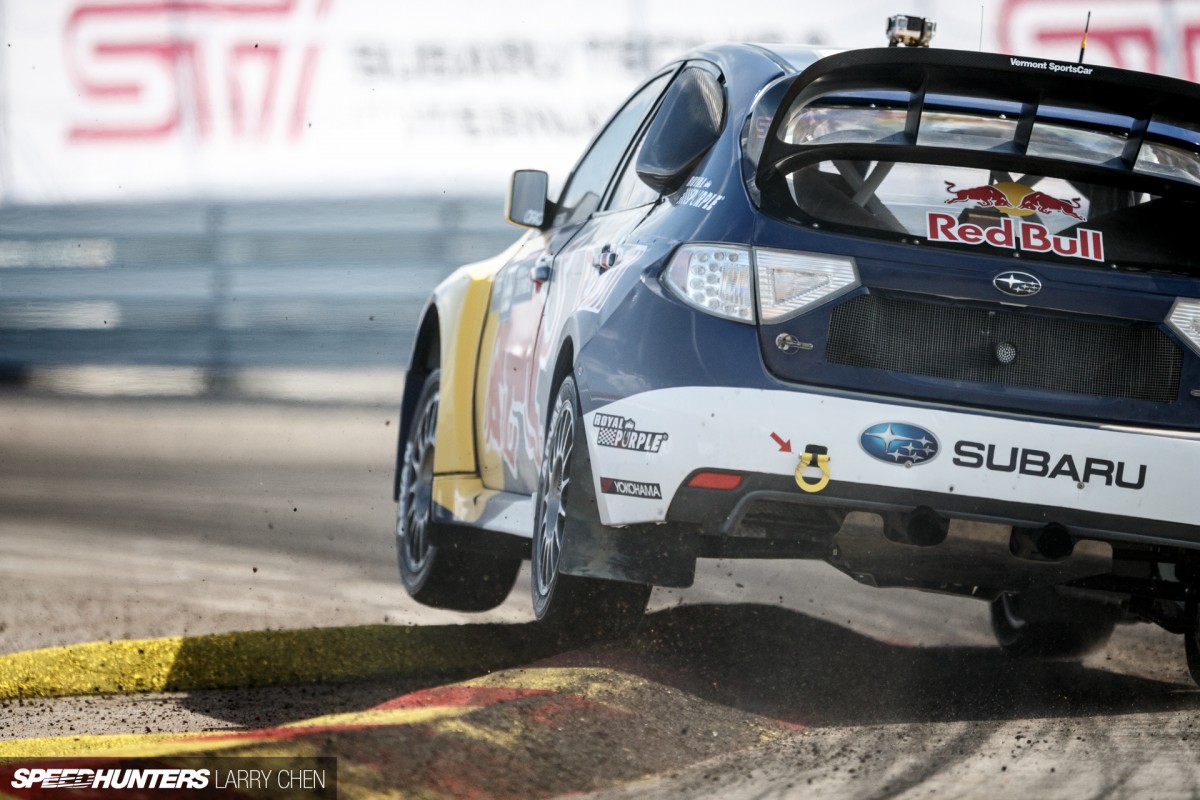 I love these curbs; it's always fun to see how much the drivers can get away with in terms of cutting the course.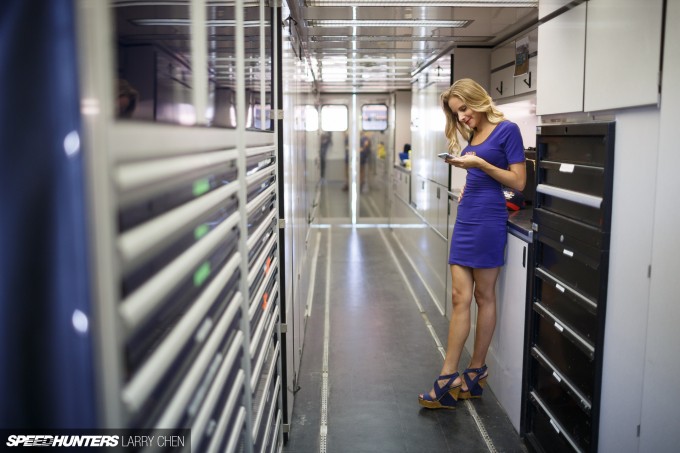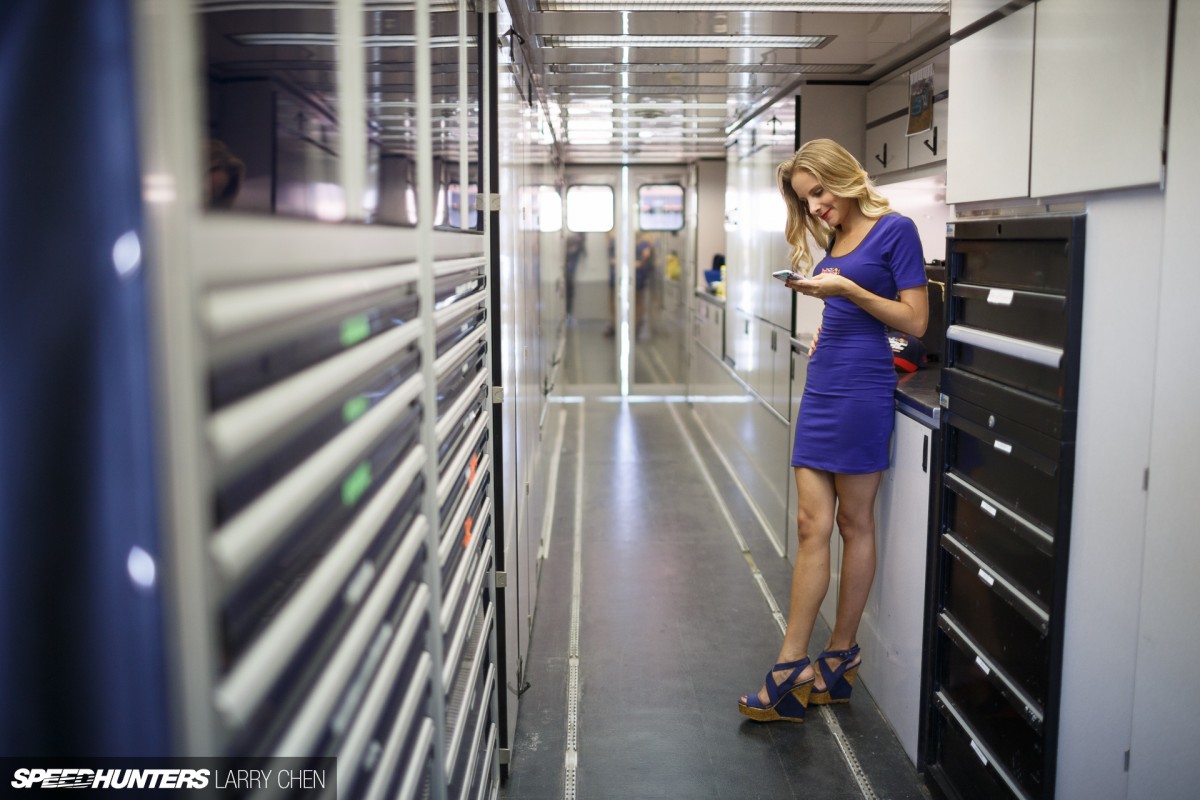 The Red Bull Global Rallycross grid girl just taking a breather in between sessions.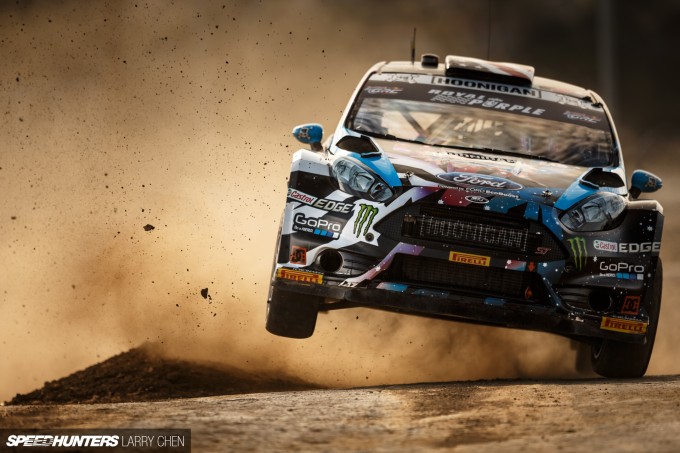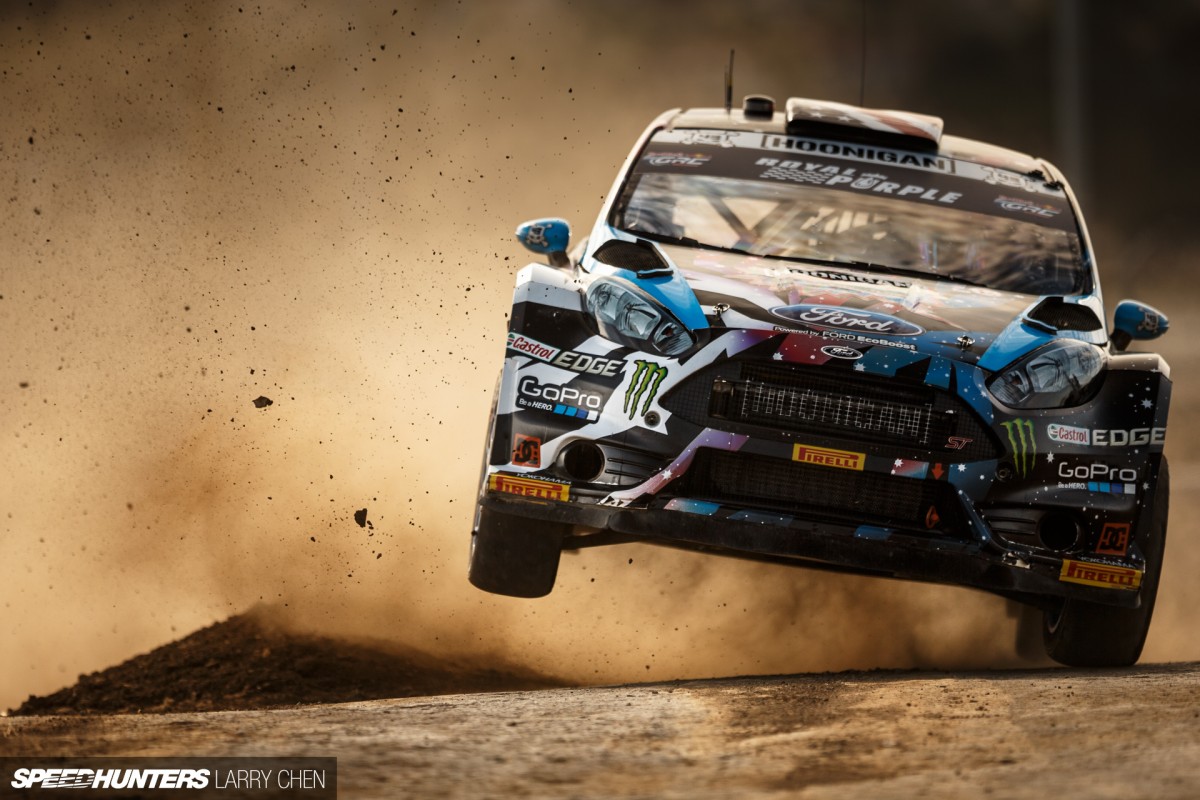 Hop, skip and a jump. As my wife puts it, these cars look like they're doing a Gangnam Style dance.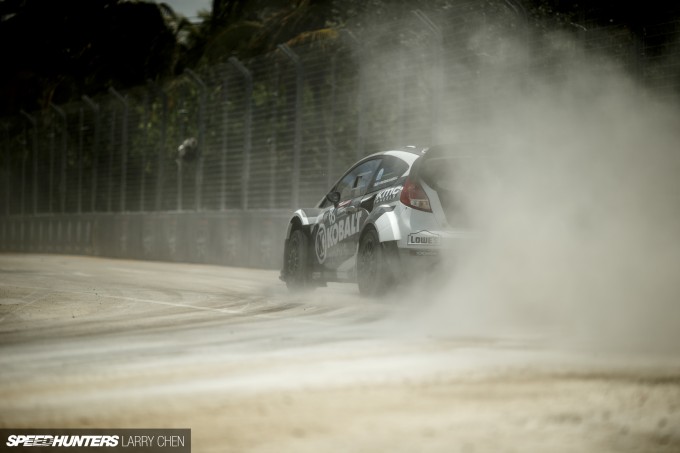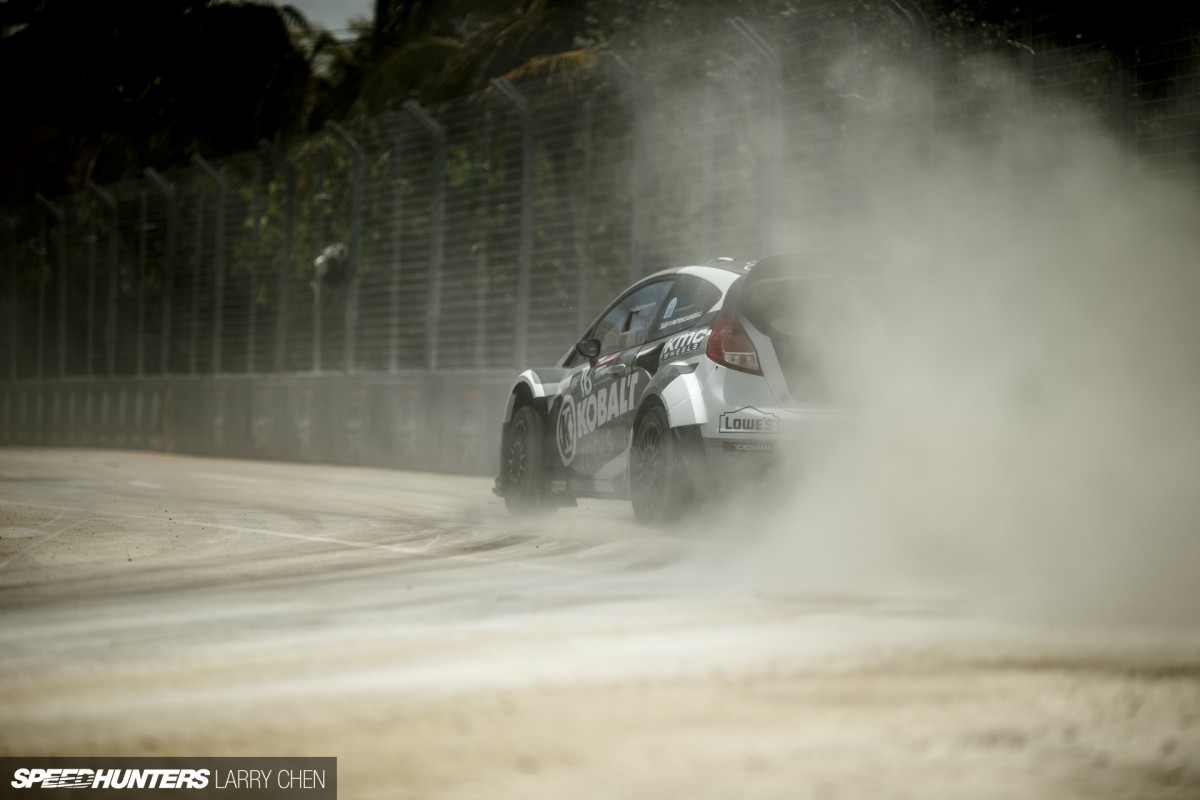 I love shooting Global Rallycross because I get to clean dirt out of my ears for a few days afterwards.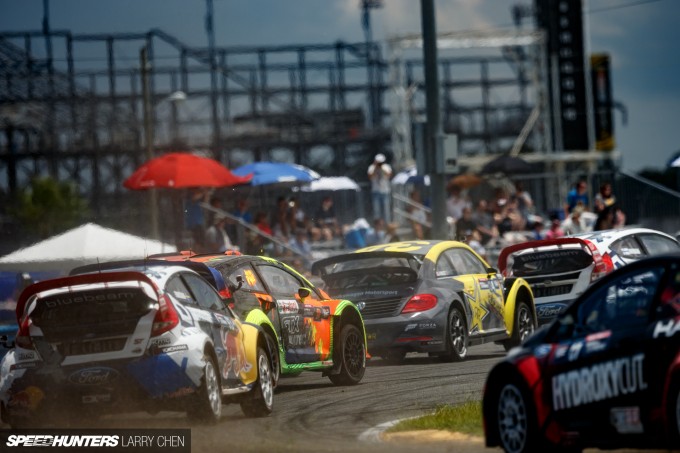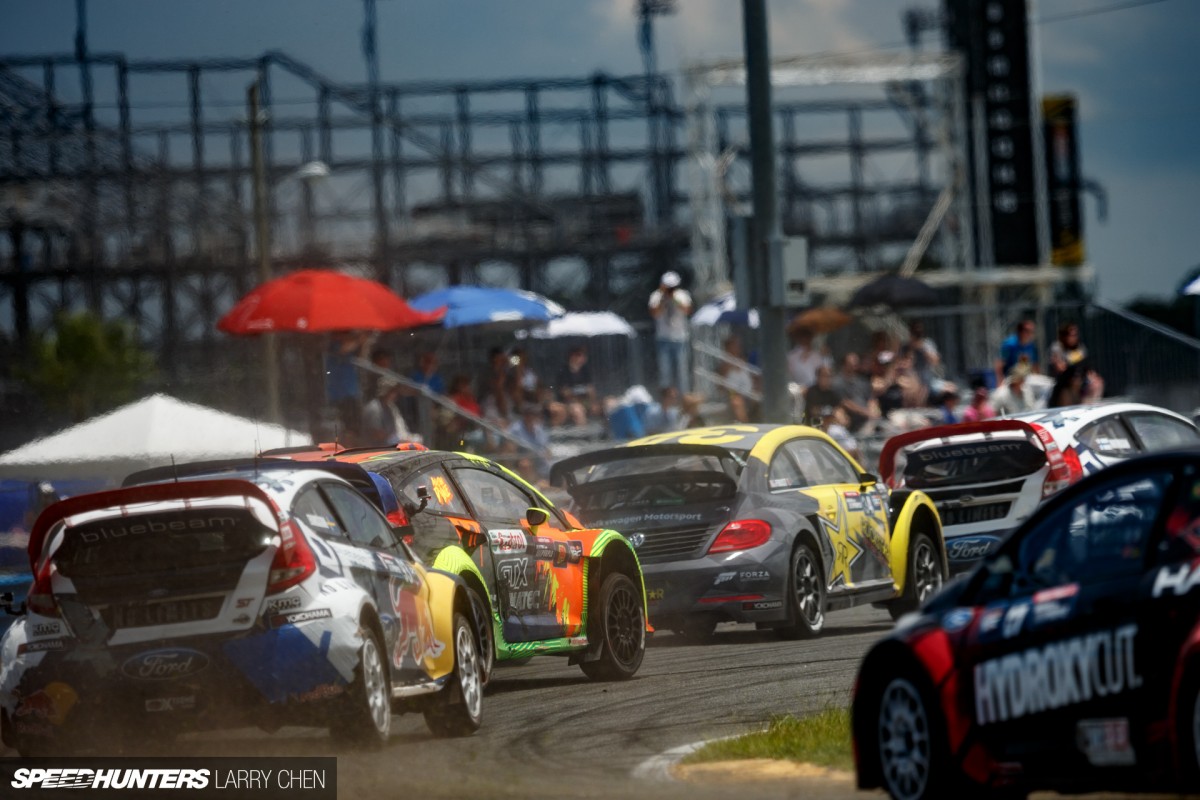 One expensive traffic jam. Race starts are always the best time to shoot some wheel-to-wheel action.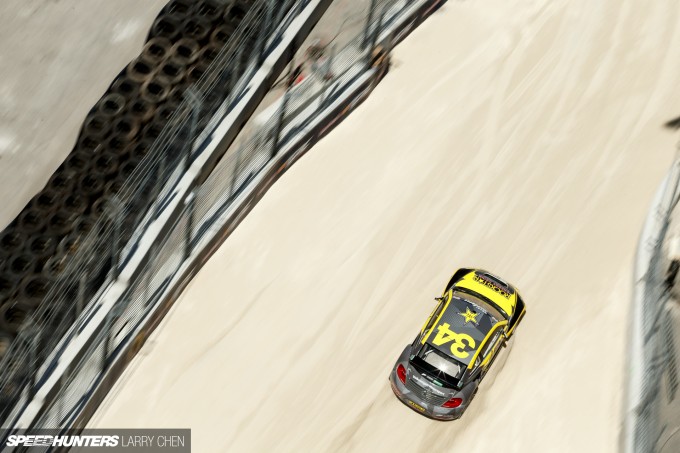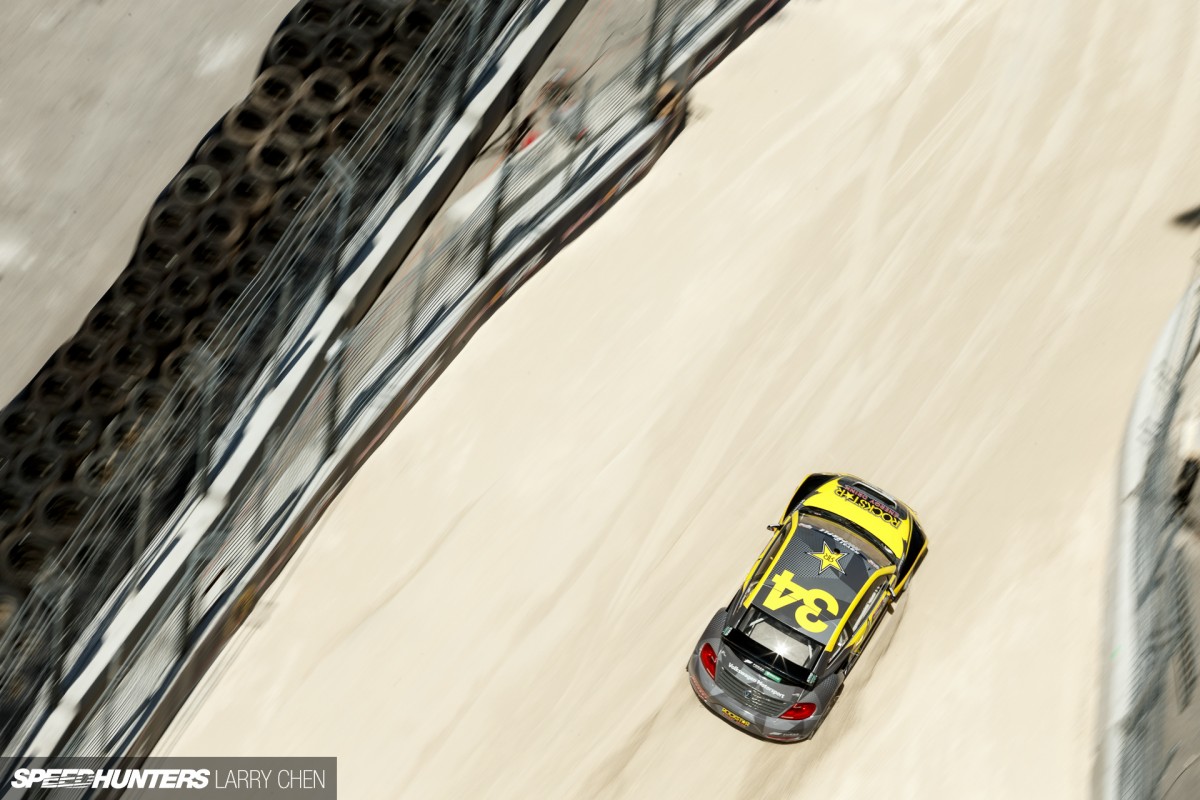 Every track that was run this year had a brand new configuration, which meant hours of exploring to find all the good shooting spots. It was challenging and fun at the same time.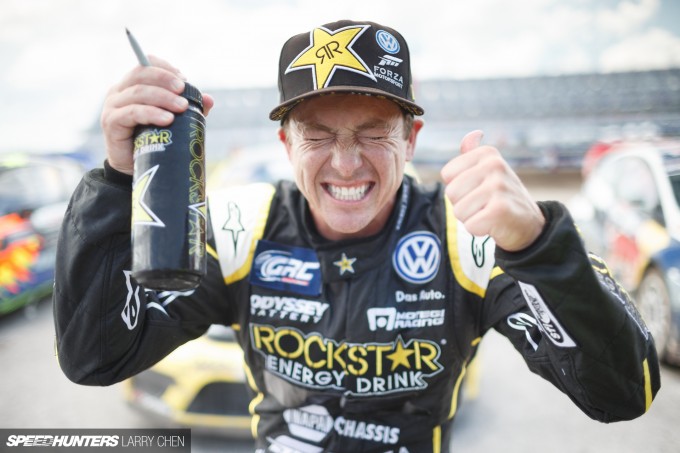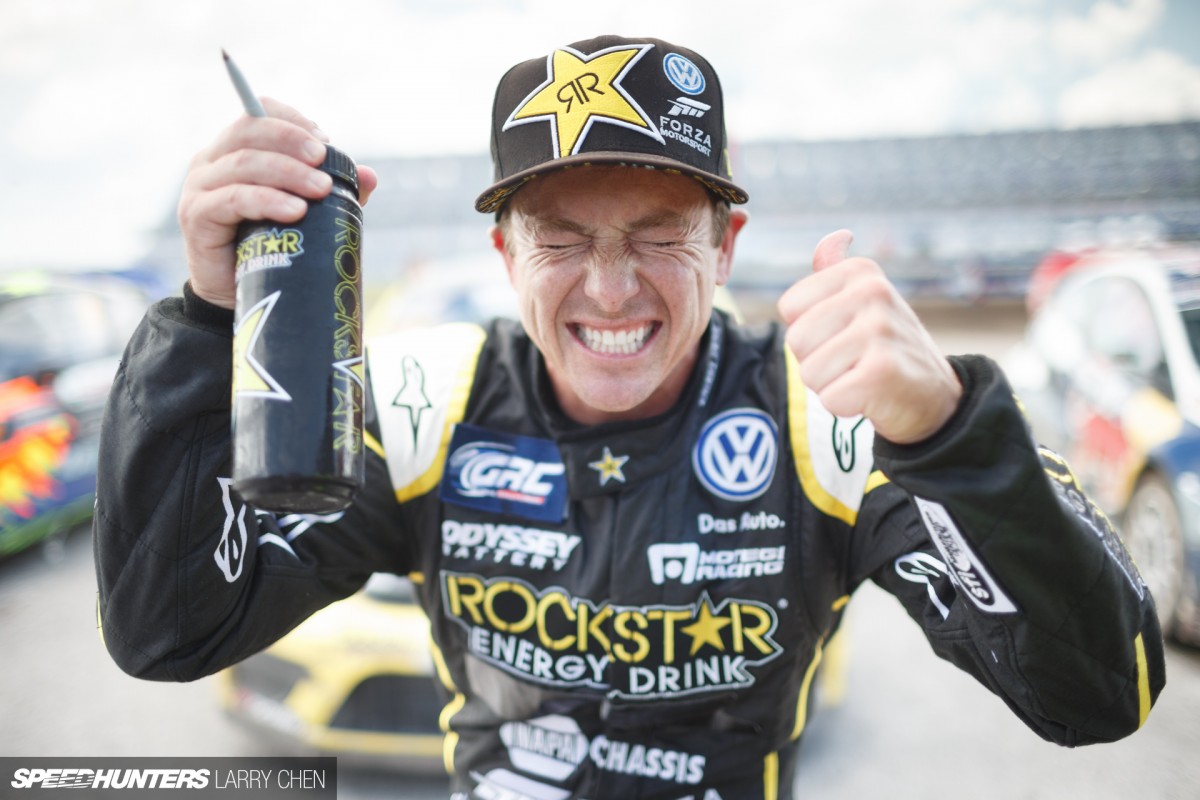 Tanner Foust was so happy that he'd won, I thought he was going to pop a vein or two.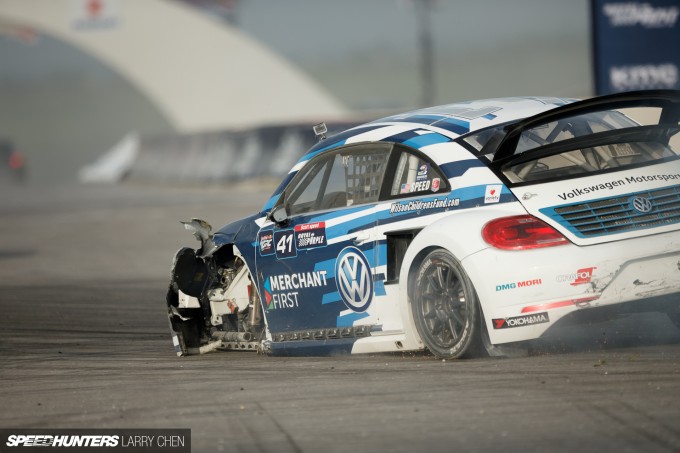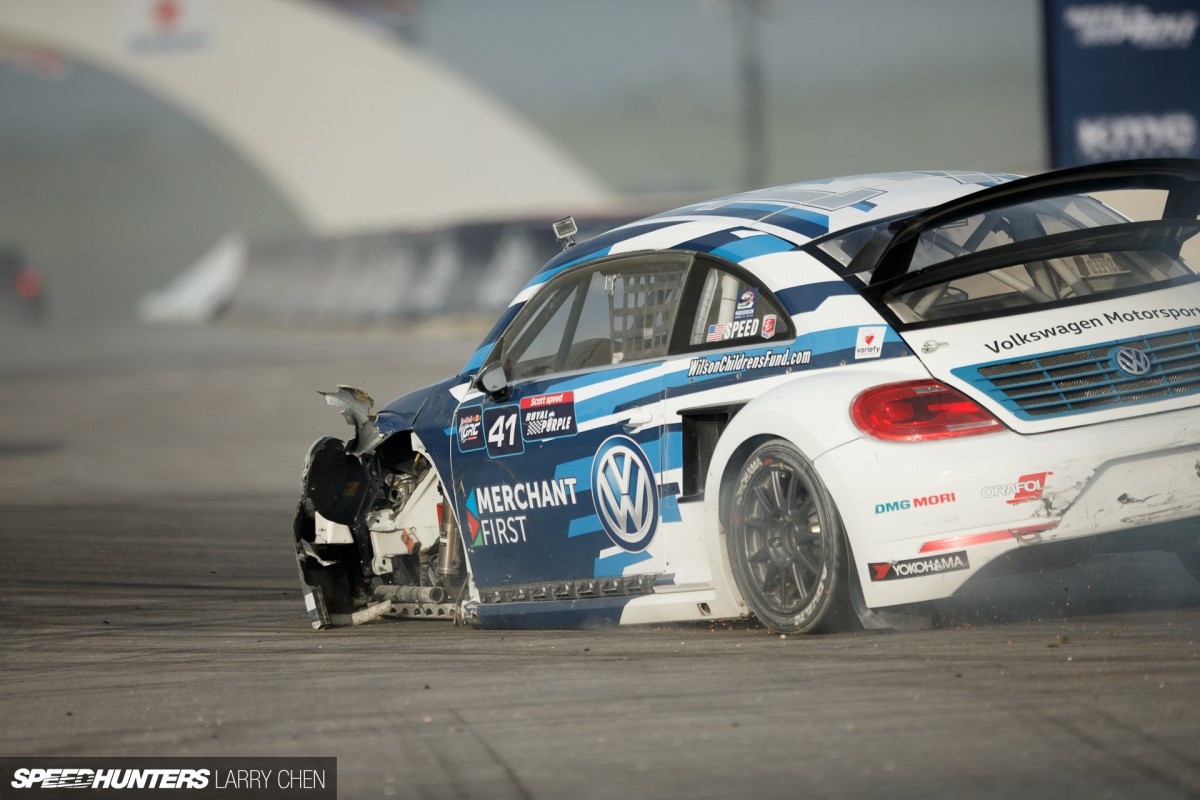 Crossing the finish line in a rallycross race is tough enough, but doing so with just three wheels is next-level stuff.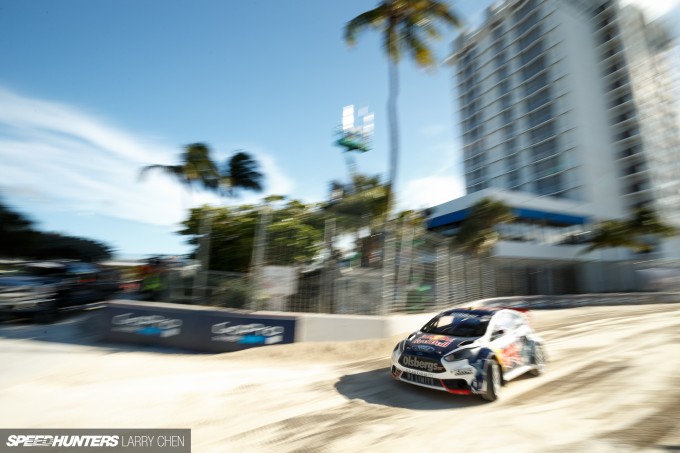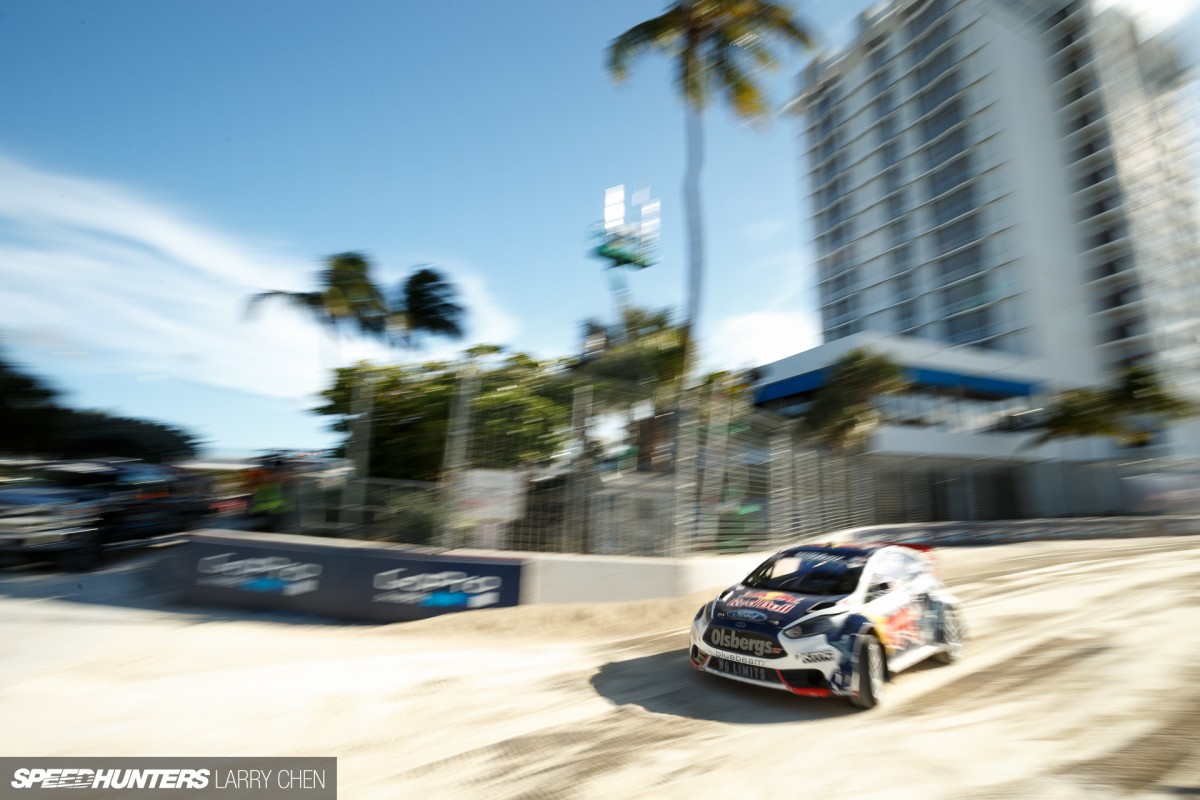 One of my favorite events of the year was in Ft. Lauderdale. White sand beaches, white sand tracks.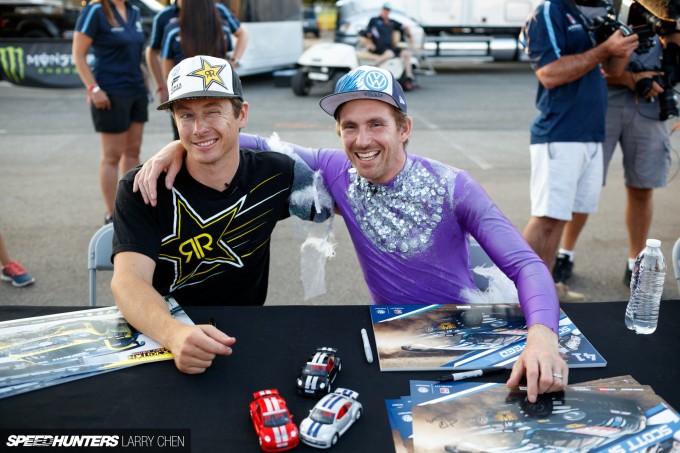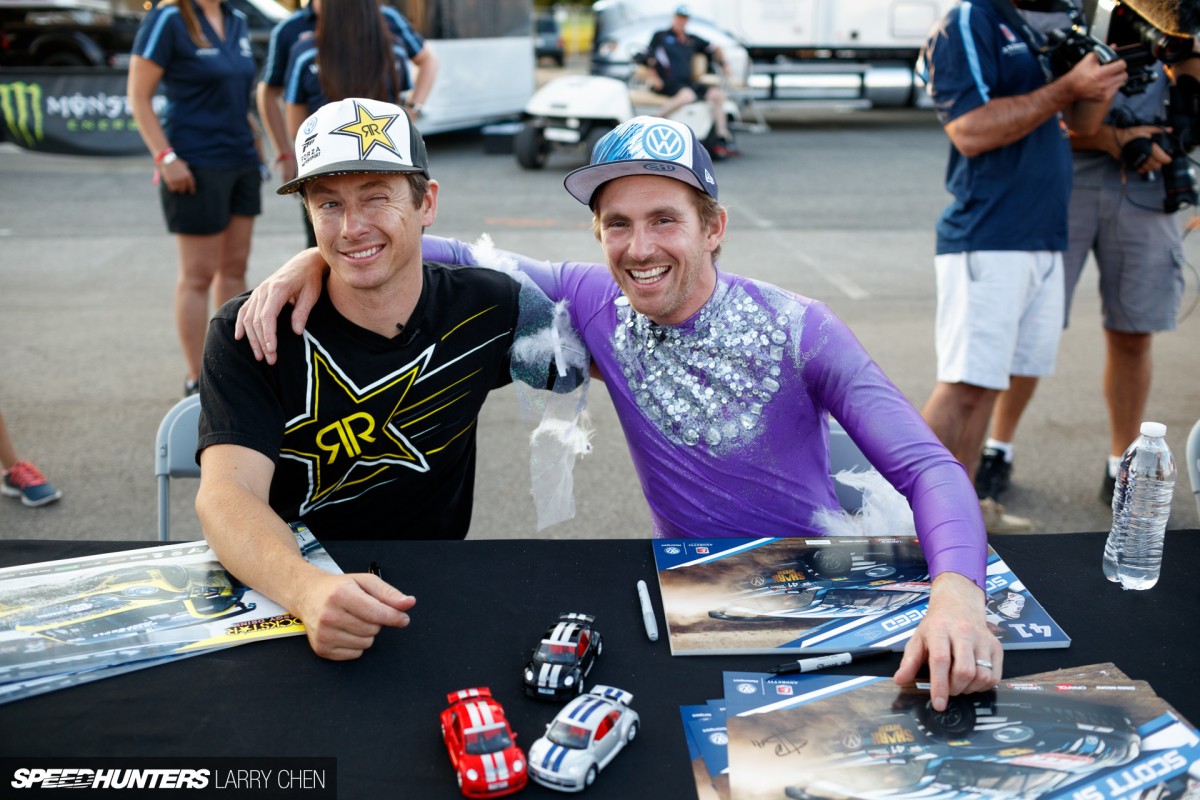 Sometimes you don't even have to ask… I'm going to guess that Scott Speed lost a bet to Tanner.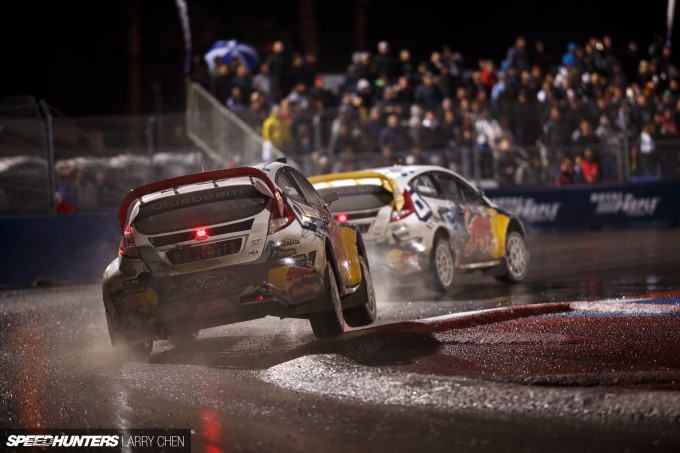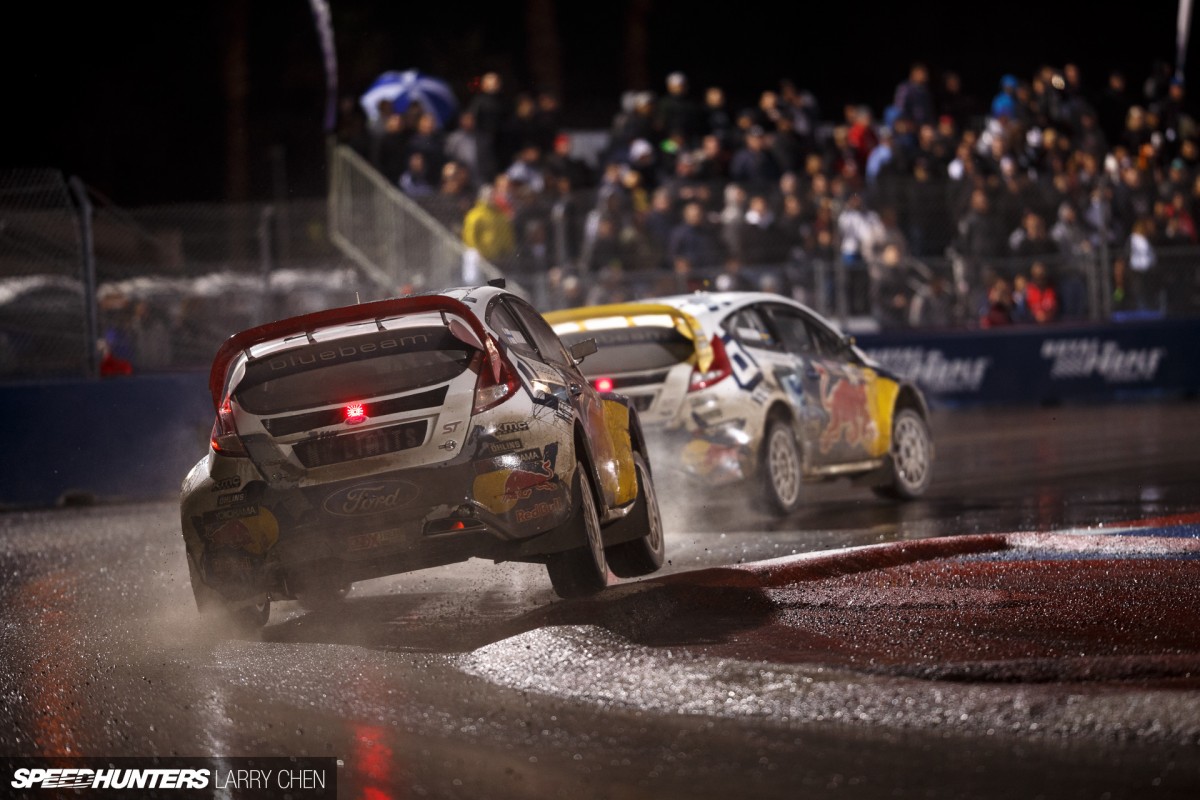 Three wheelin' in the wet. I was amazed at how much traction these guys had in the rain, something not helped by the fact that the track was extremely muddy.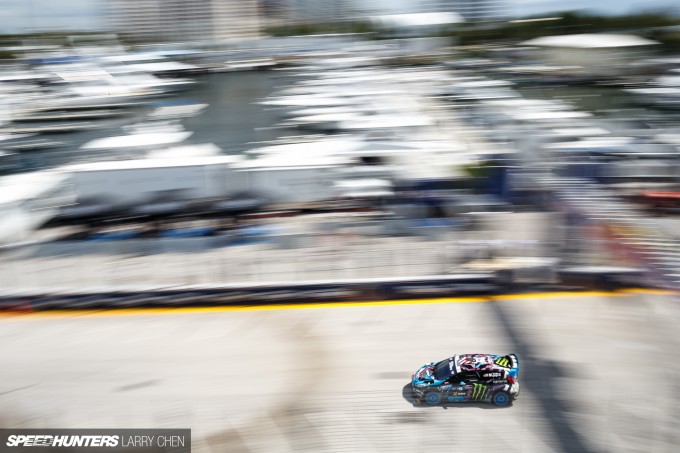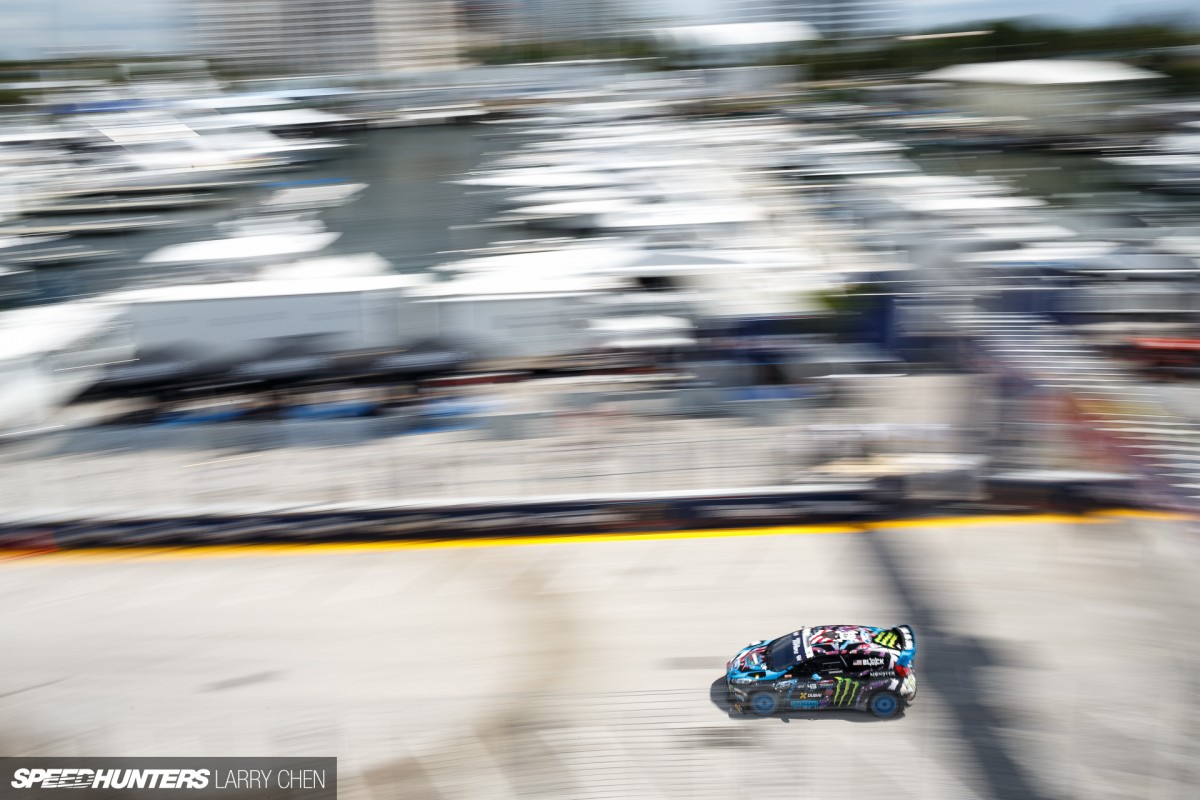 How slow can you go? When there's a fence in the way, sometimes you just need to blur it out with a slow pan. I went down to 1/25th of a second for this shot.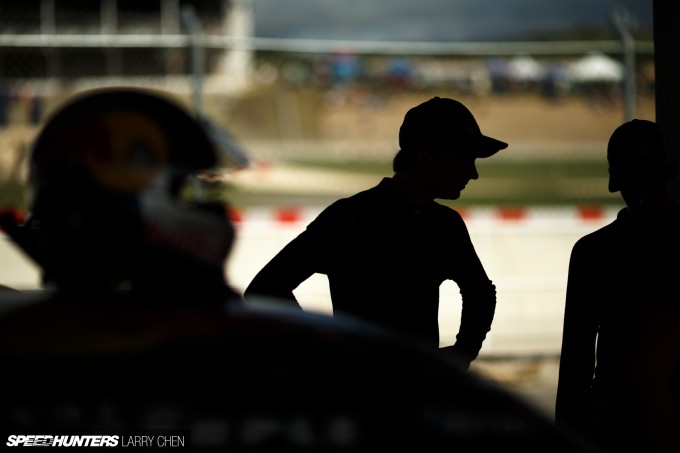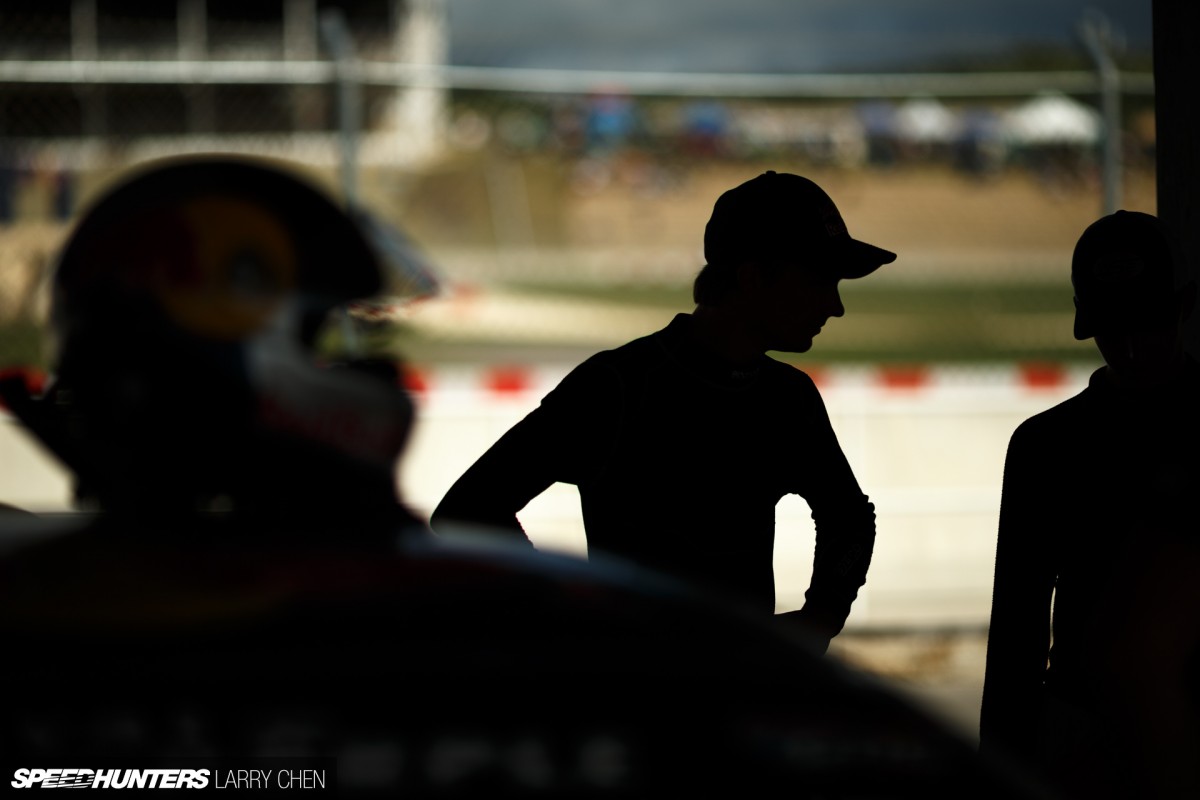 For one of this year's Red Bull GRC rounds we headed down to Barbados, which was nice because the pit spaces allowed for a very interesting shooting environment.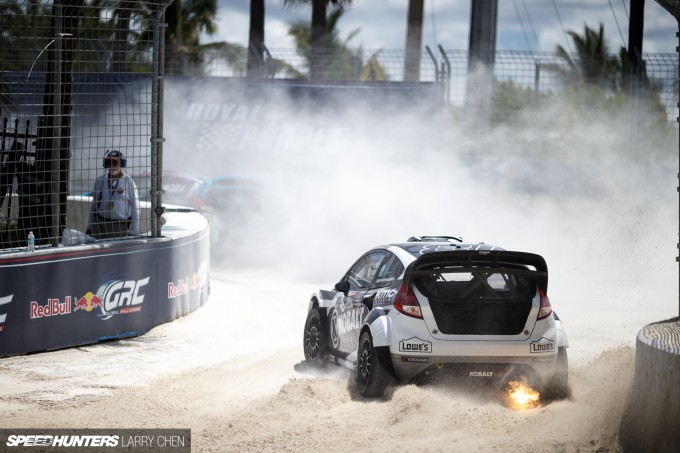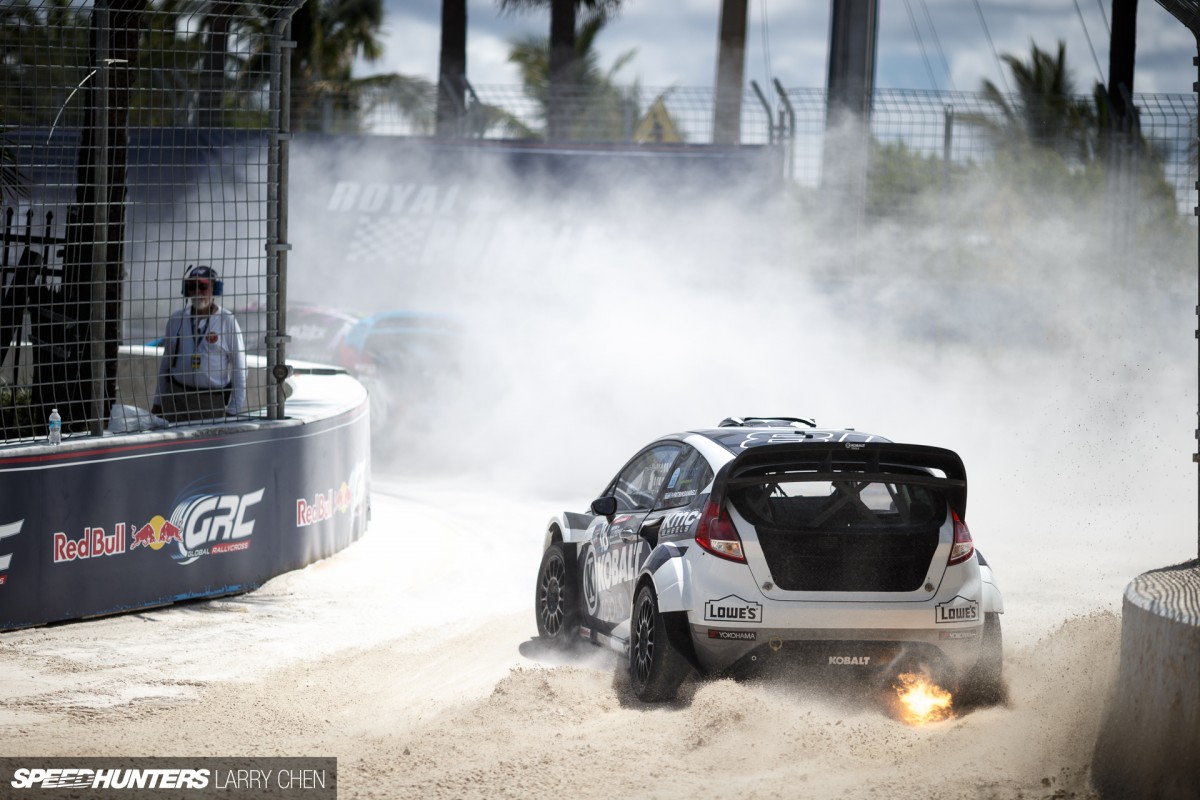 You know it's serious when the Swede turns on his afterburners.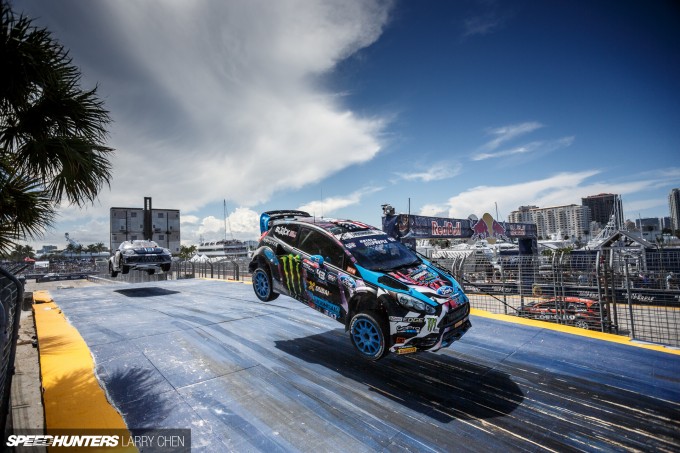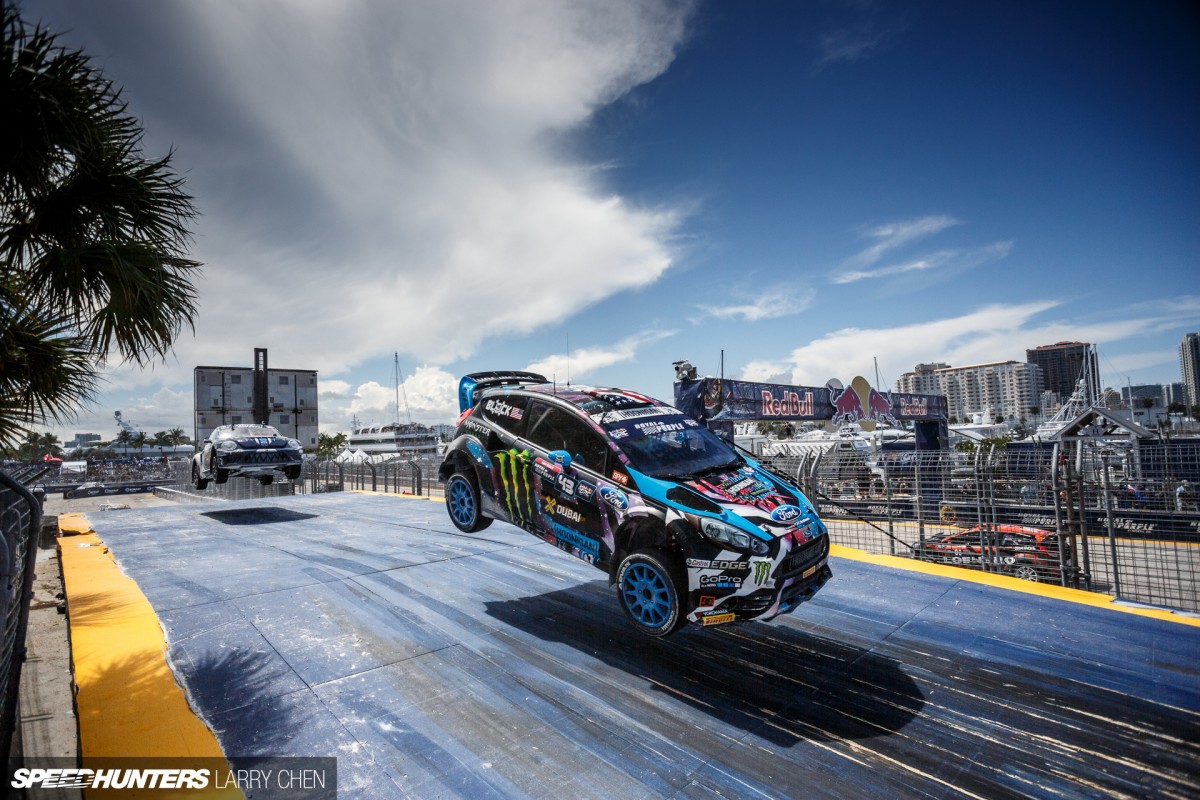 I love using remote setups to get shoot angles that are too dangerous to physically stand in. Risking a camera can totally be worth it sometimes.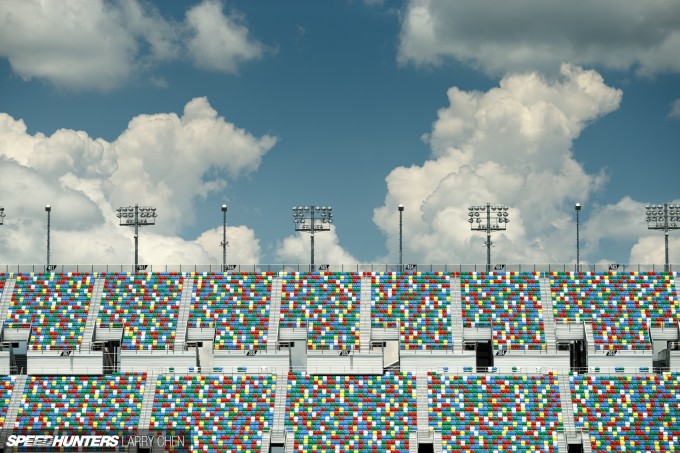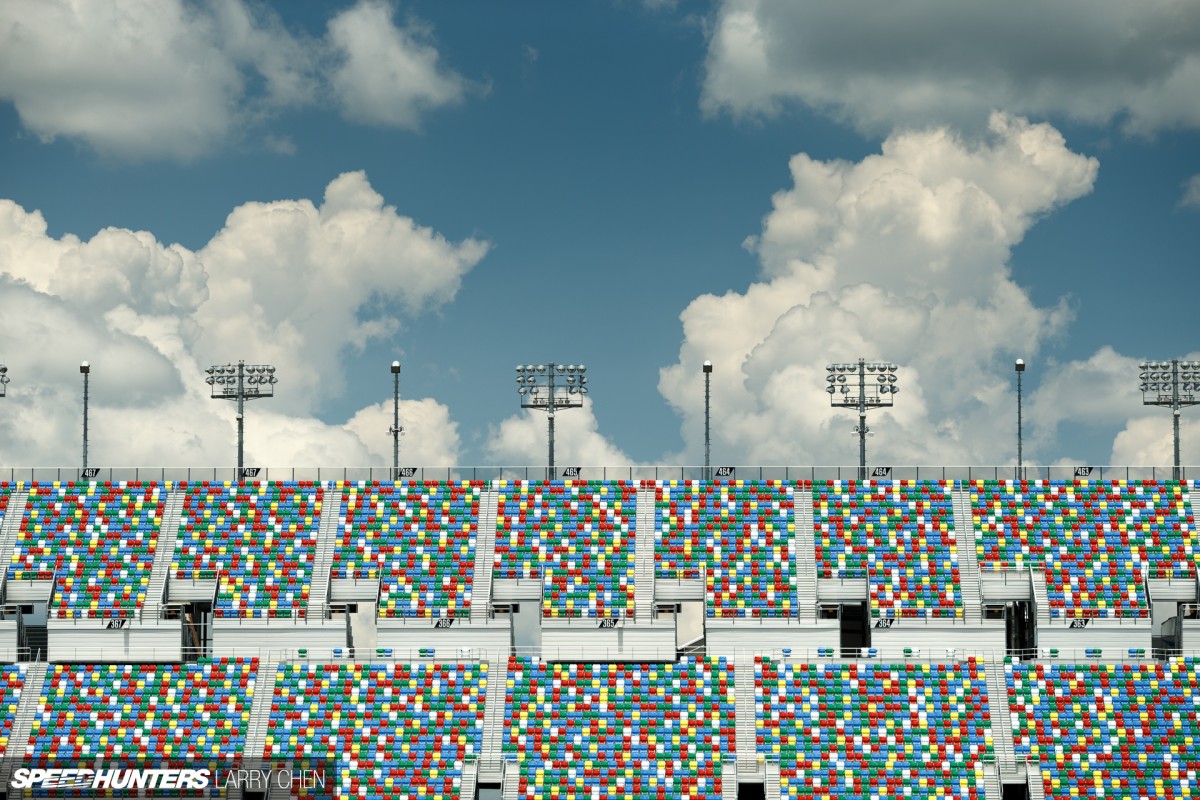 I had never previously shot at Daytona International Speedway, so it was interesting to check it out for the first time. It was much hotter than I would have liked, though.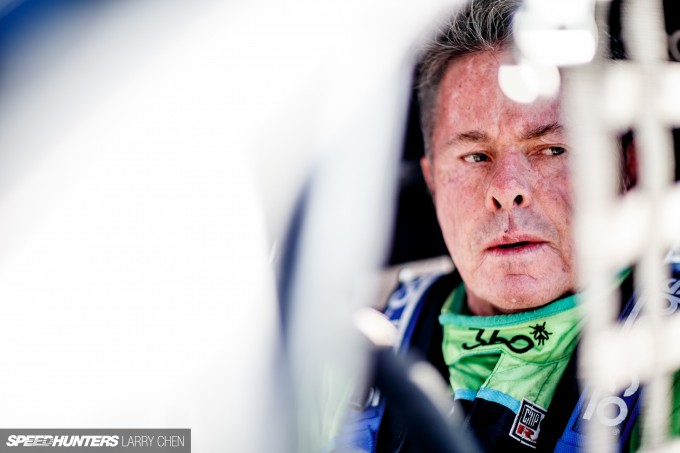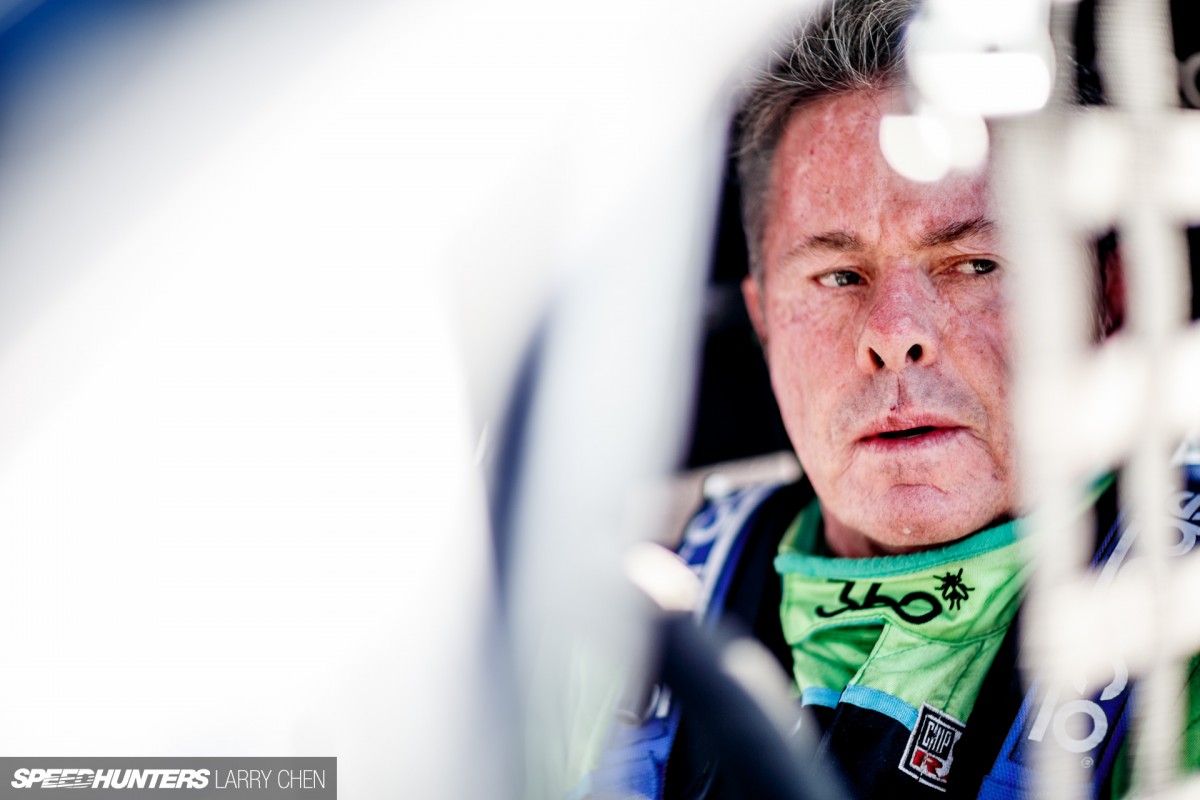 Jeff Ward is a legendary Scottish racing driver and motocross rider. It was awesome to see him compete in a few GRC rounds this season.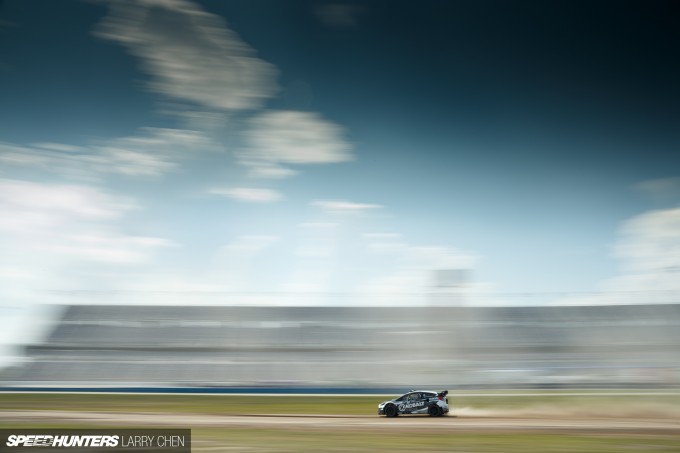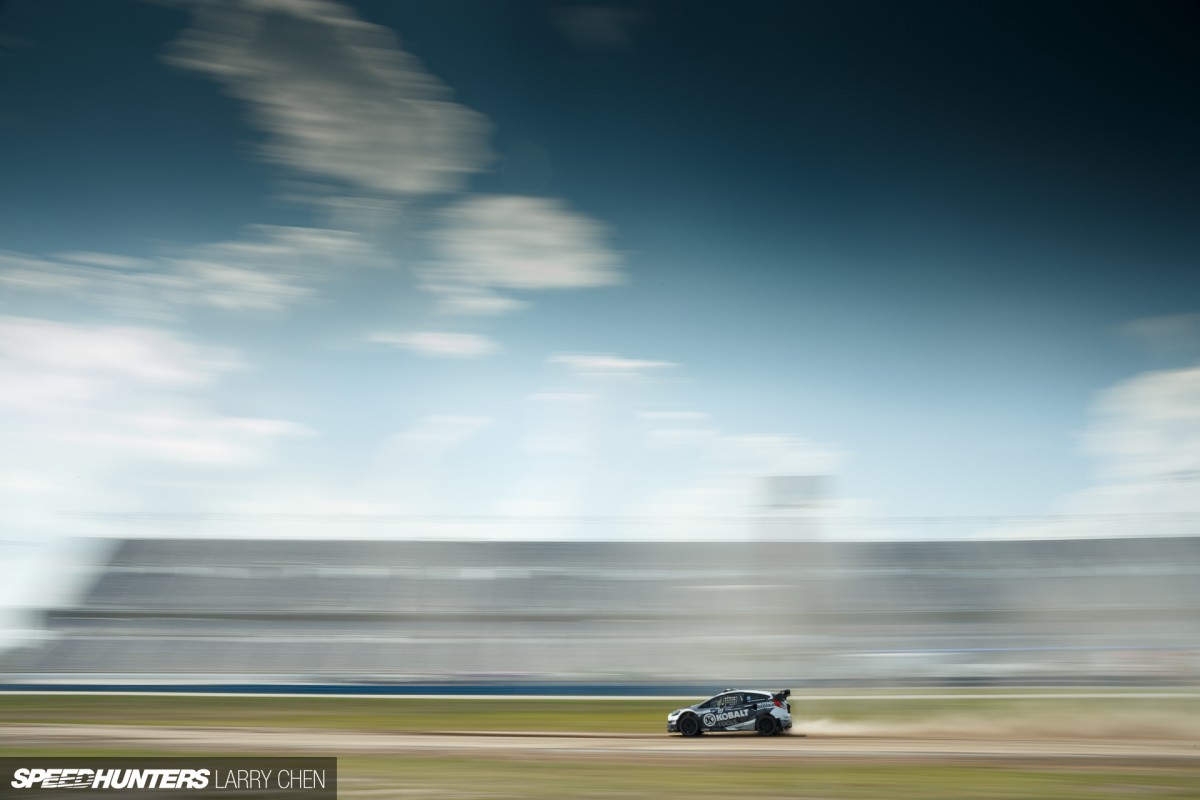 Pushing hard for a fast qualifying time. With a maximum of 10 laps in the final race, qualifying position is everything.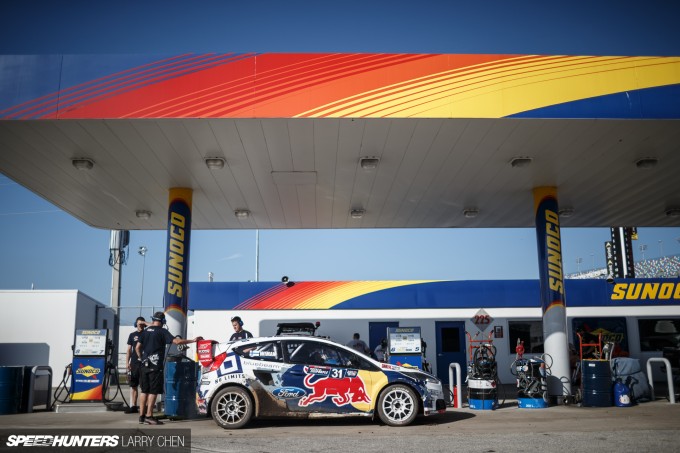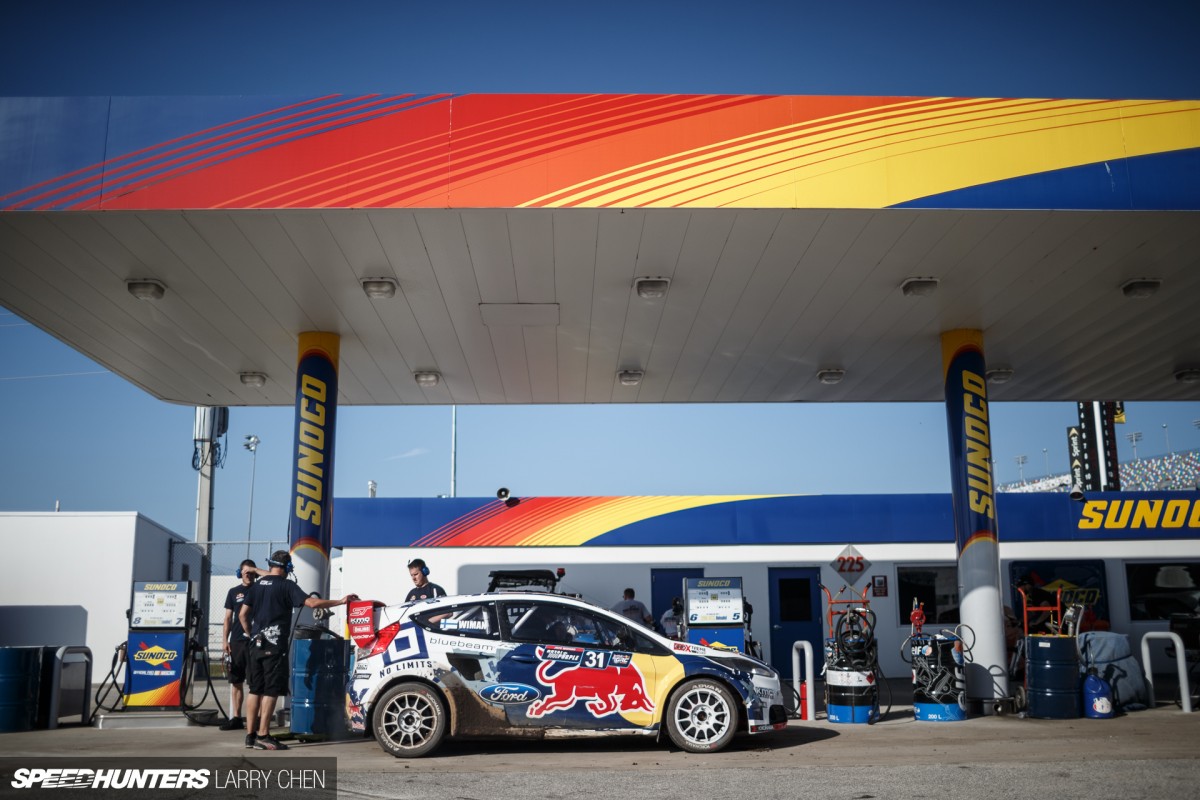 While you can't beat the character of custom-built race tracks and street courses, you have to love the facilities that come with an established venue.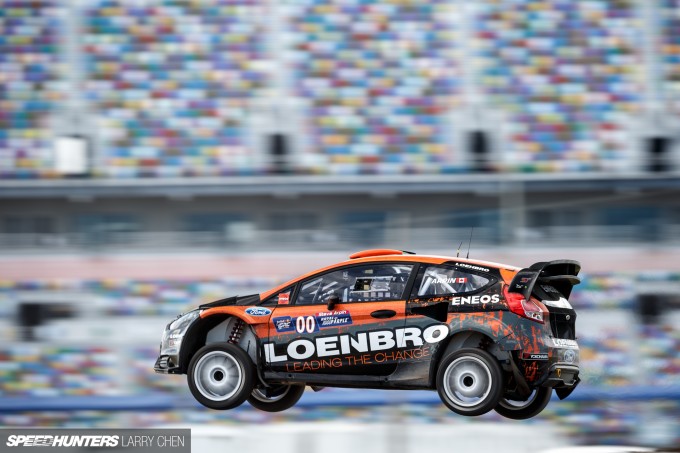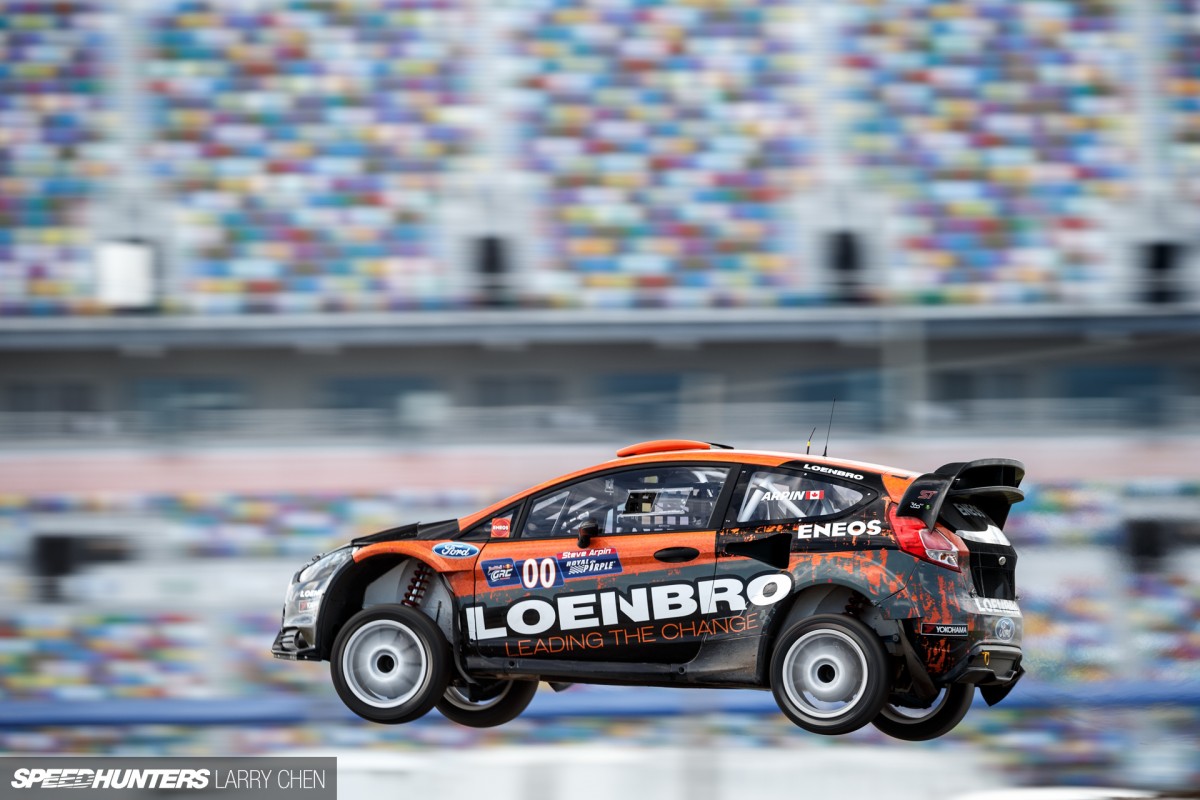 And we have lift-off. Although I miss the crazy jumps from GRC a few years back, the table tops they have now are much safer.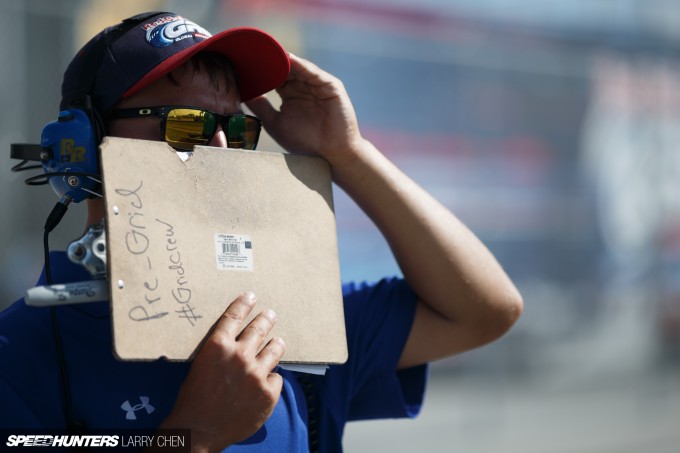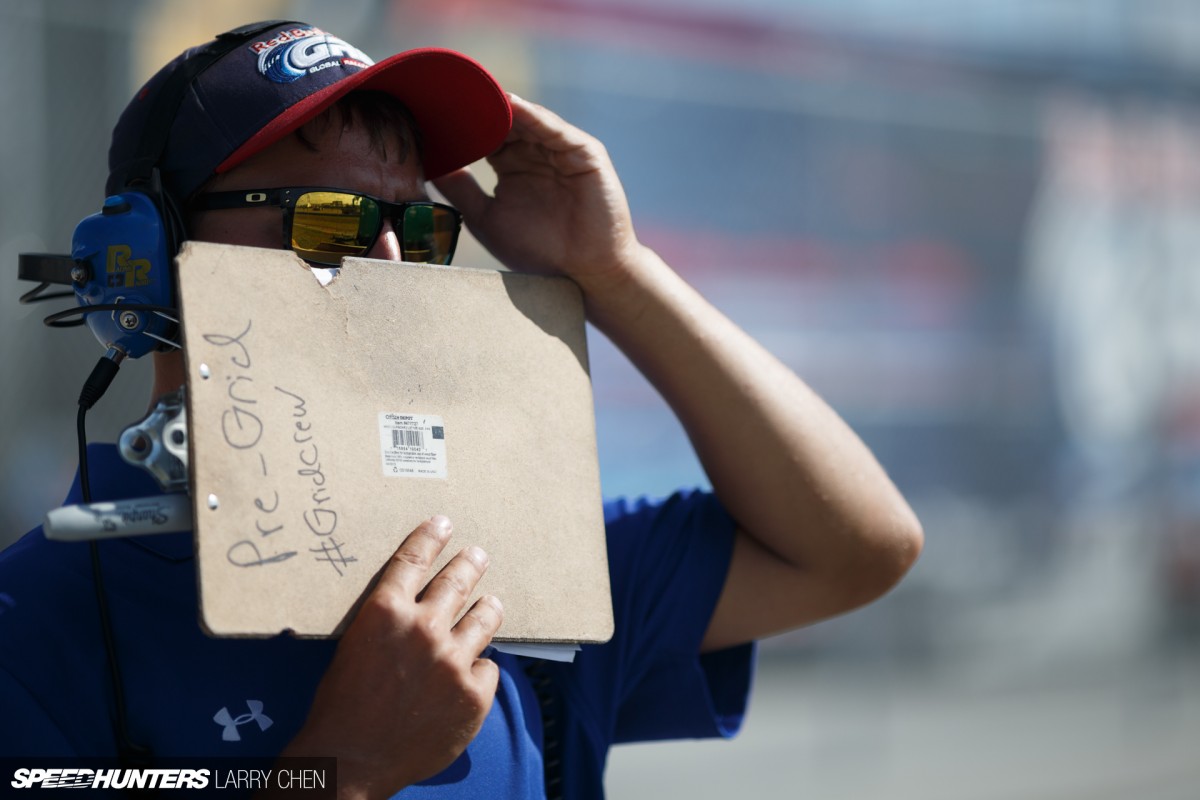 For such a relatively young series, the staff are actually quite experienced. They come from all walks of life and each and every one of them works extremely hard.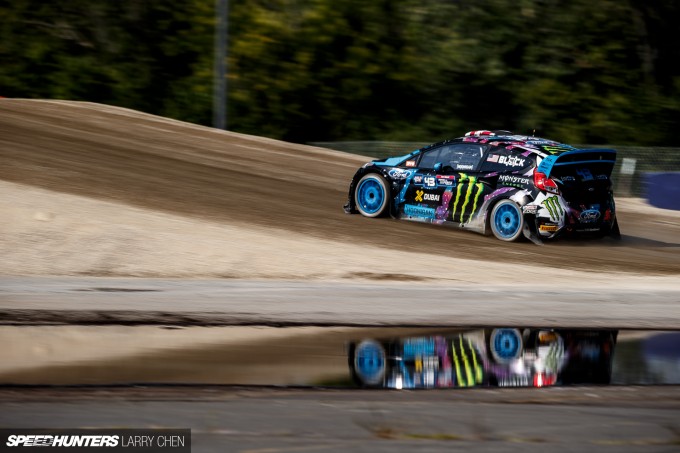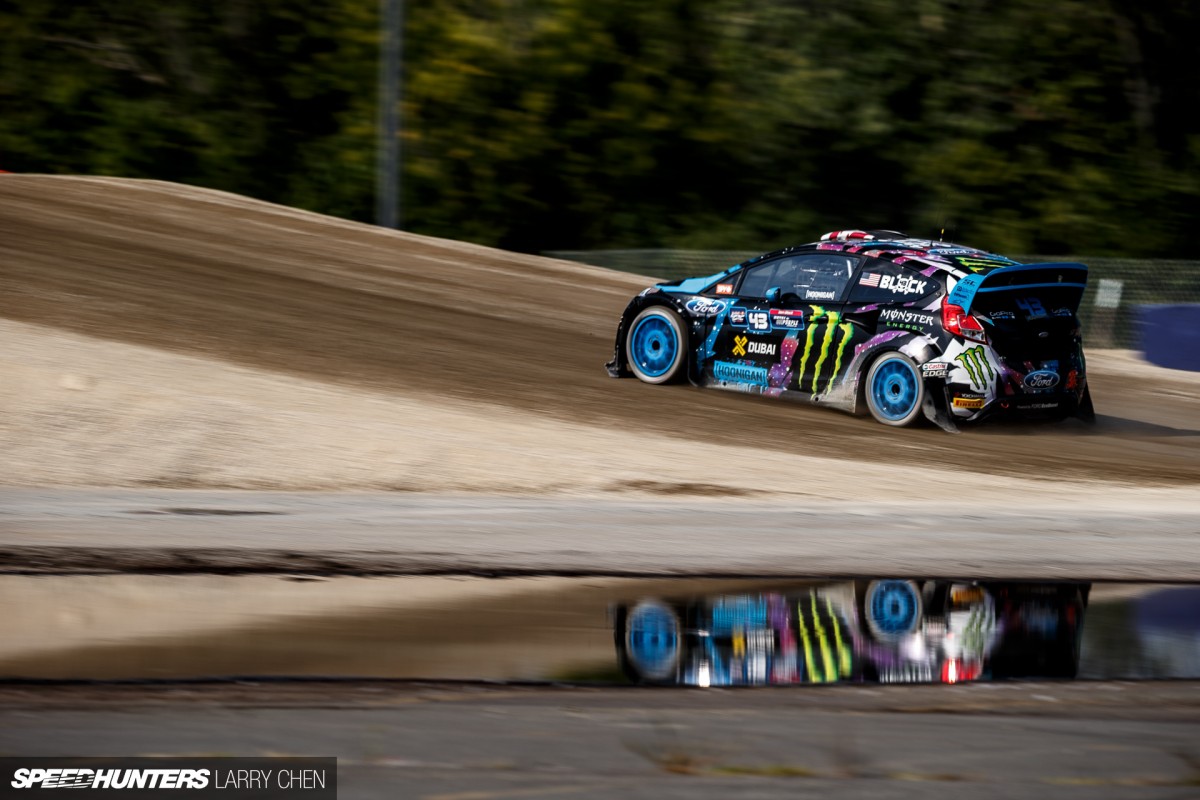 Ken Block reflecting on his mid-season result. At this point he was leading the points by a considerable margin.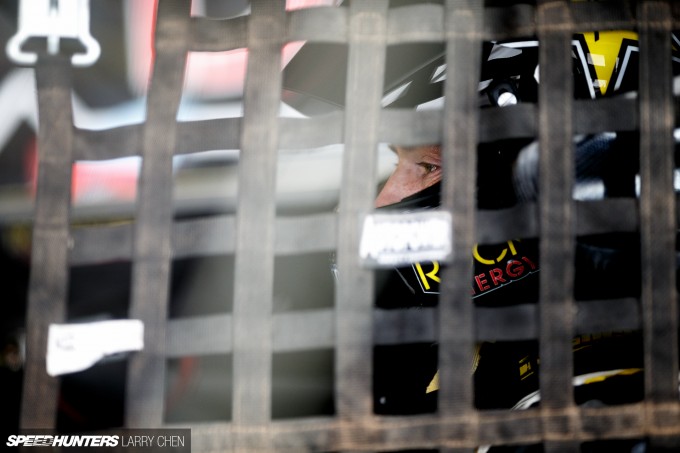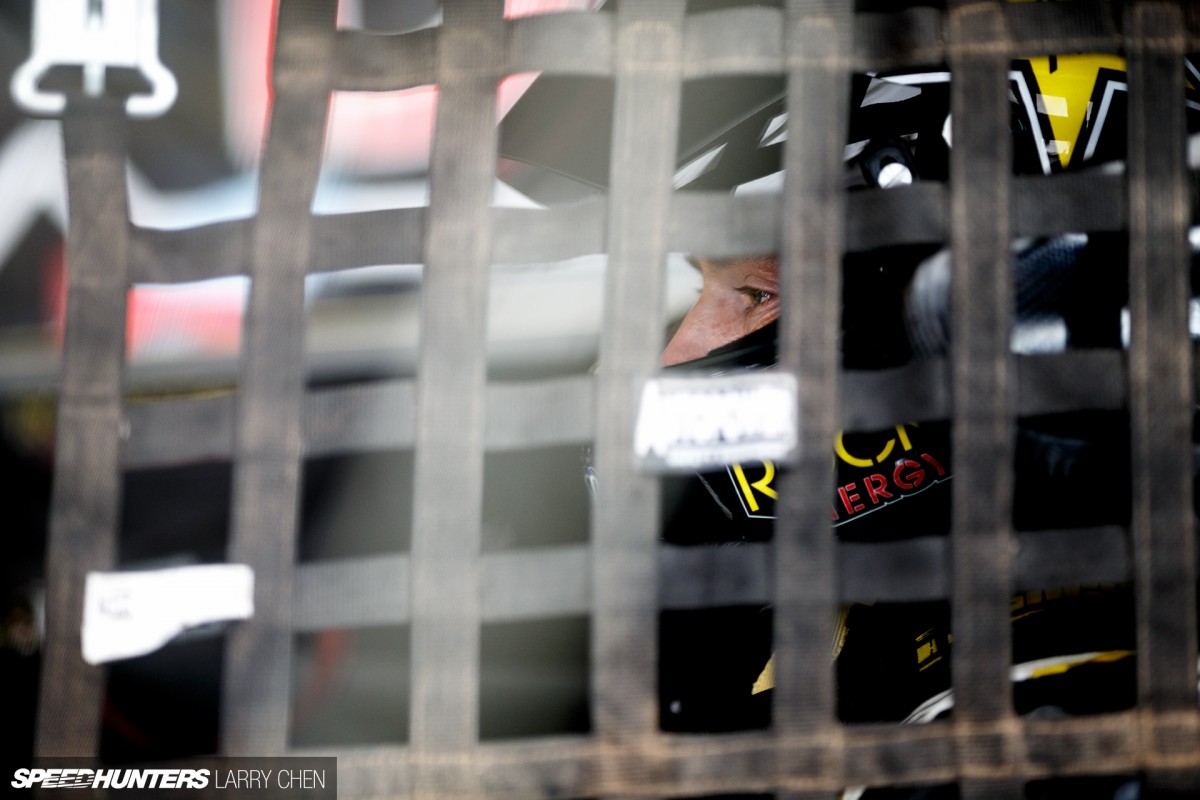 Going into the season, Tanner and his Volkswagen teammate Scott Speed had no idea they would actually be battling for the championship. It was only the second season for these cars, so there's still plenty of development to do.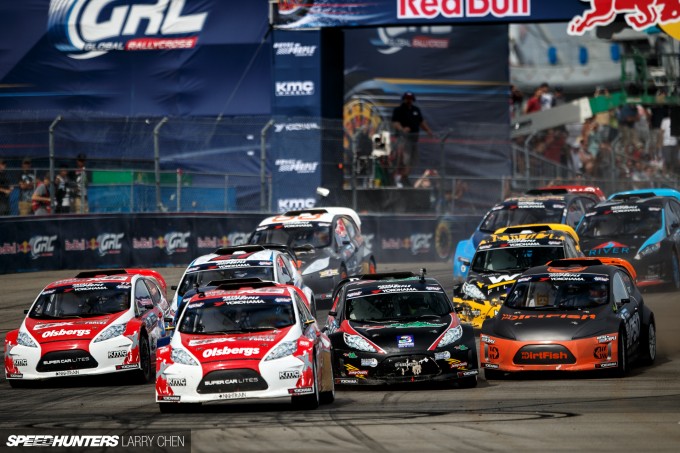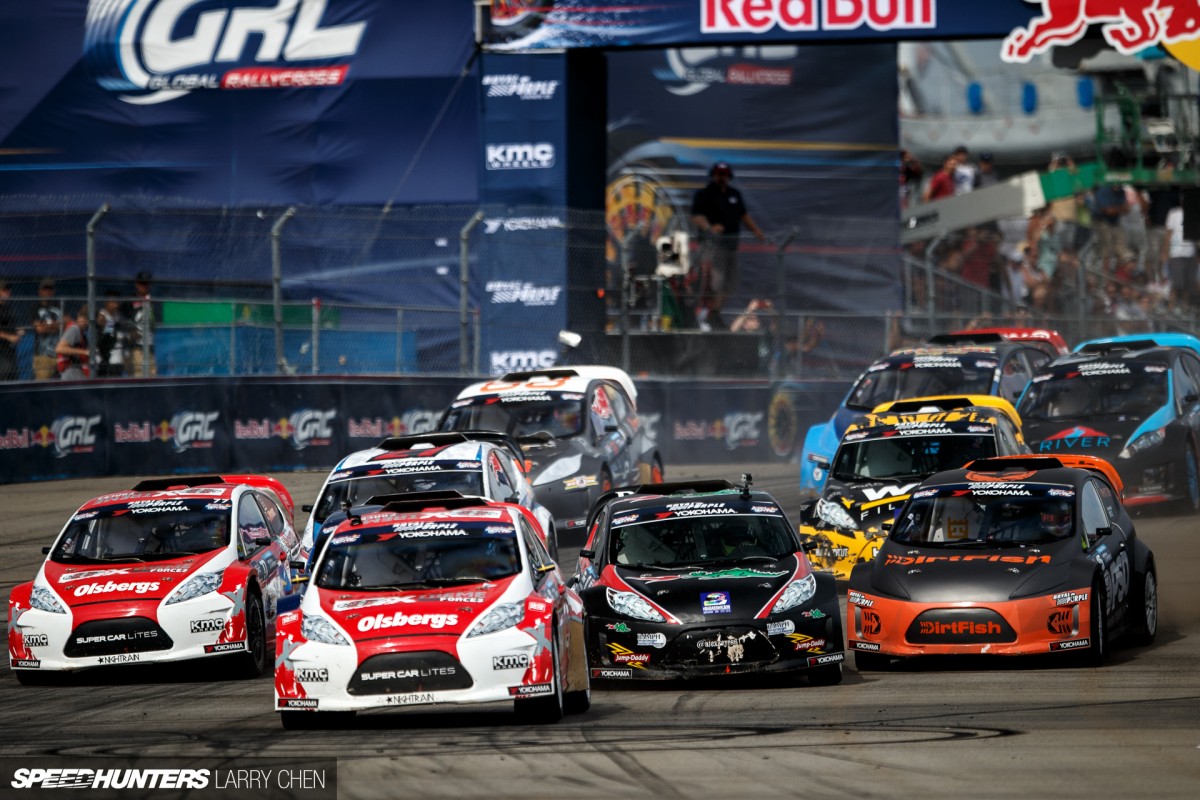 Along with the 'Supercars', each race features GRC Lites drivers. These are basically up and coming racing drivers who will eventually graduate to the top tier.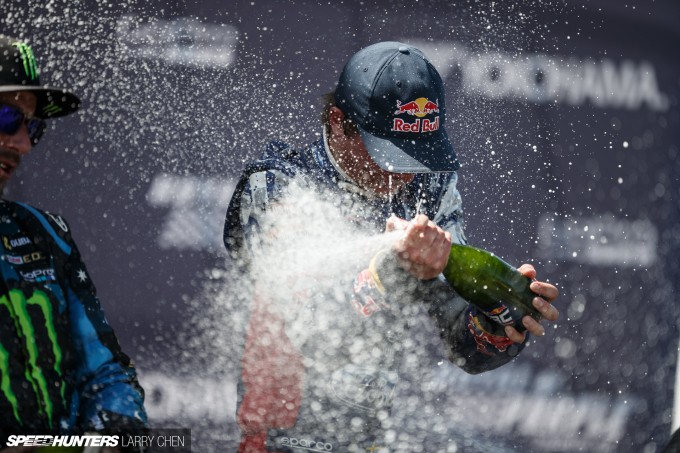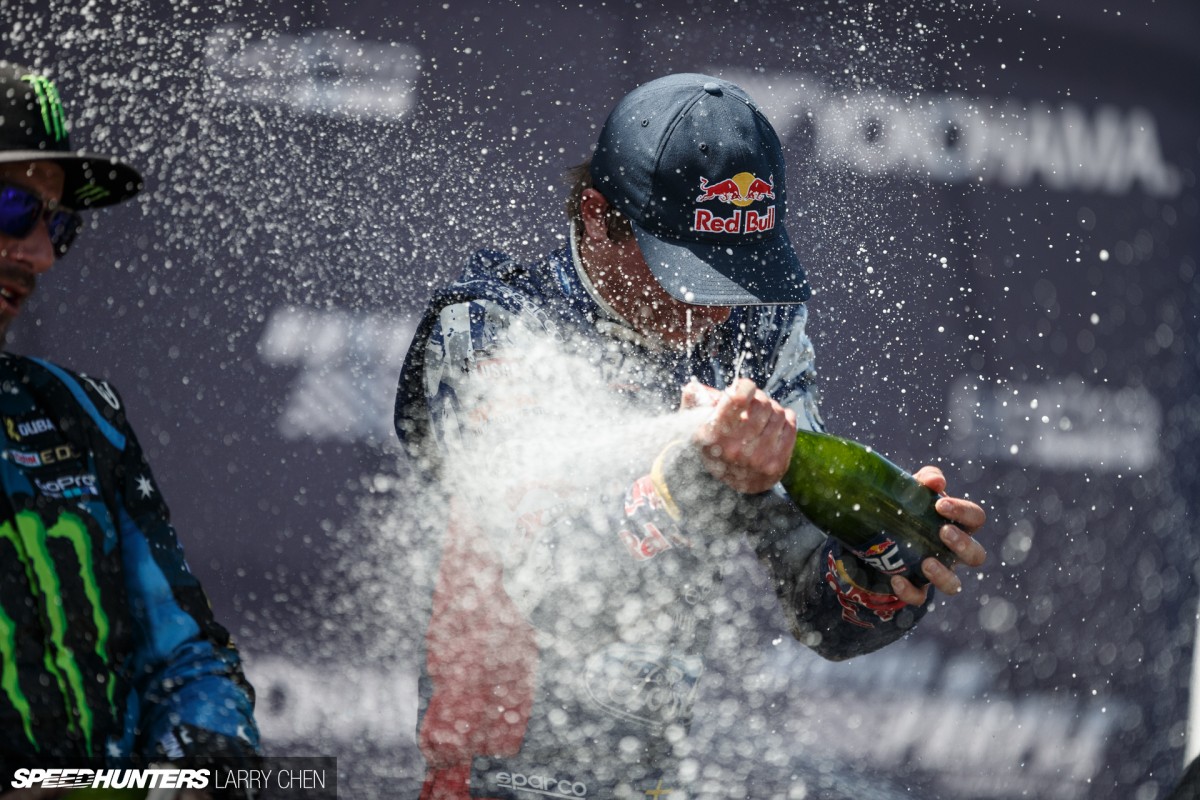 Champagne showers for all. The Red Bull Global Rallycross grid really knows how to celebrate, and all the sparkling wine really stuck in my lenses – that I can attest to.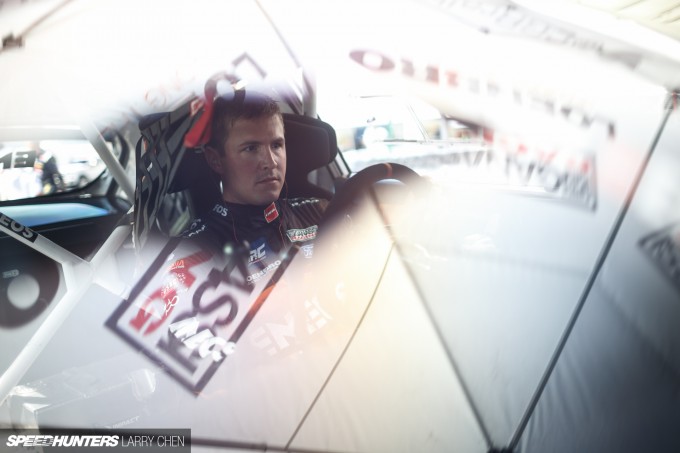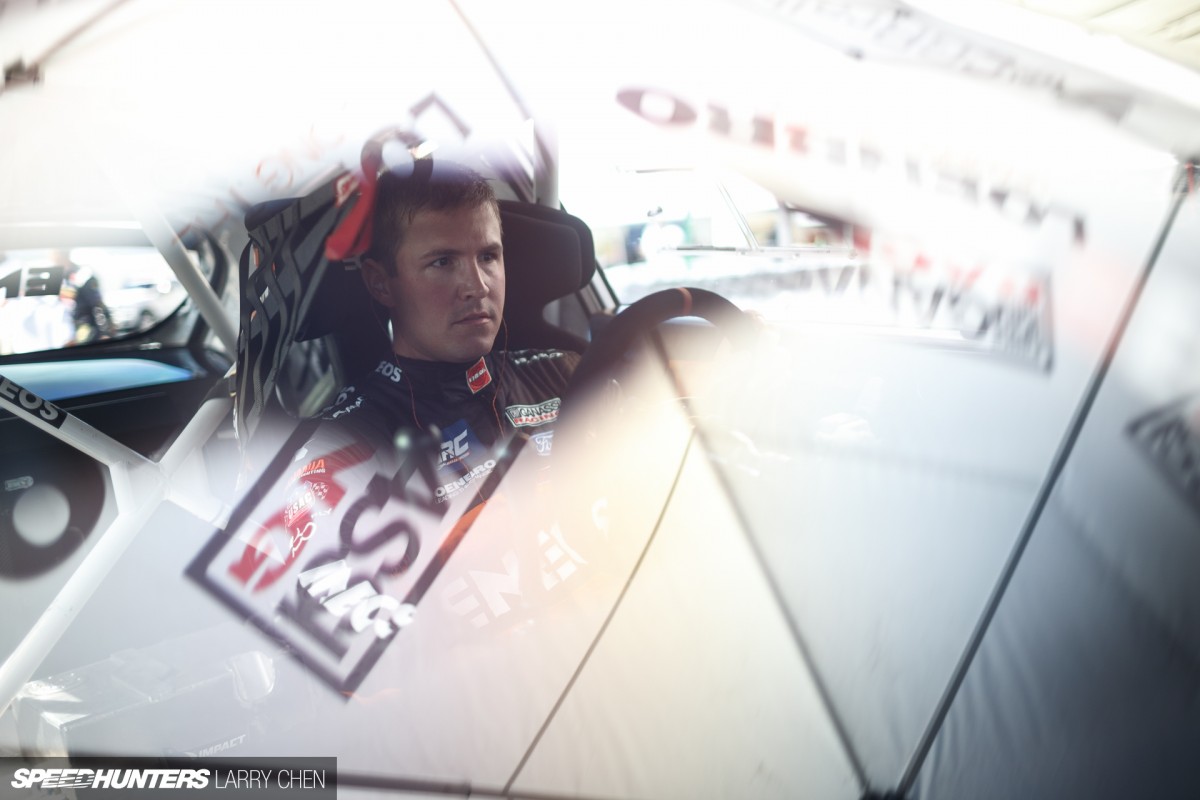 I don't know how some drivers do it. The heat can be hazardous to your health in Florida during the summer, so imagine that plus sitting in a hot rallycross car wearing a multi-layer race suit, gloves and a helmet.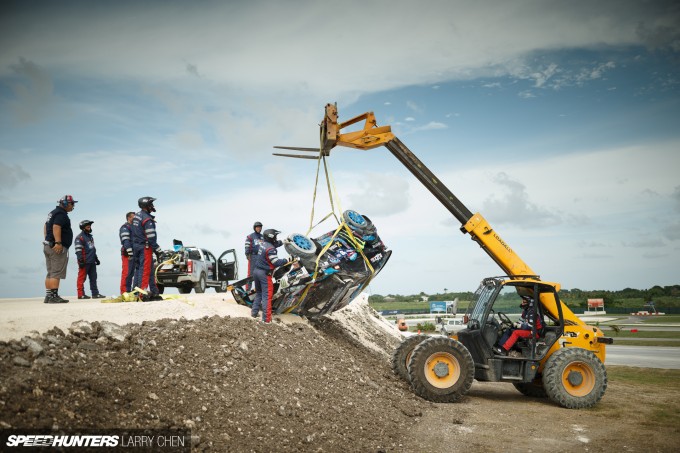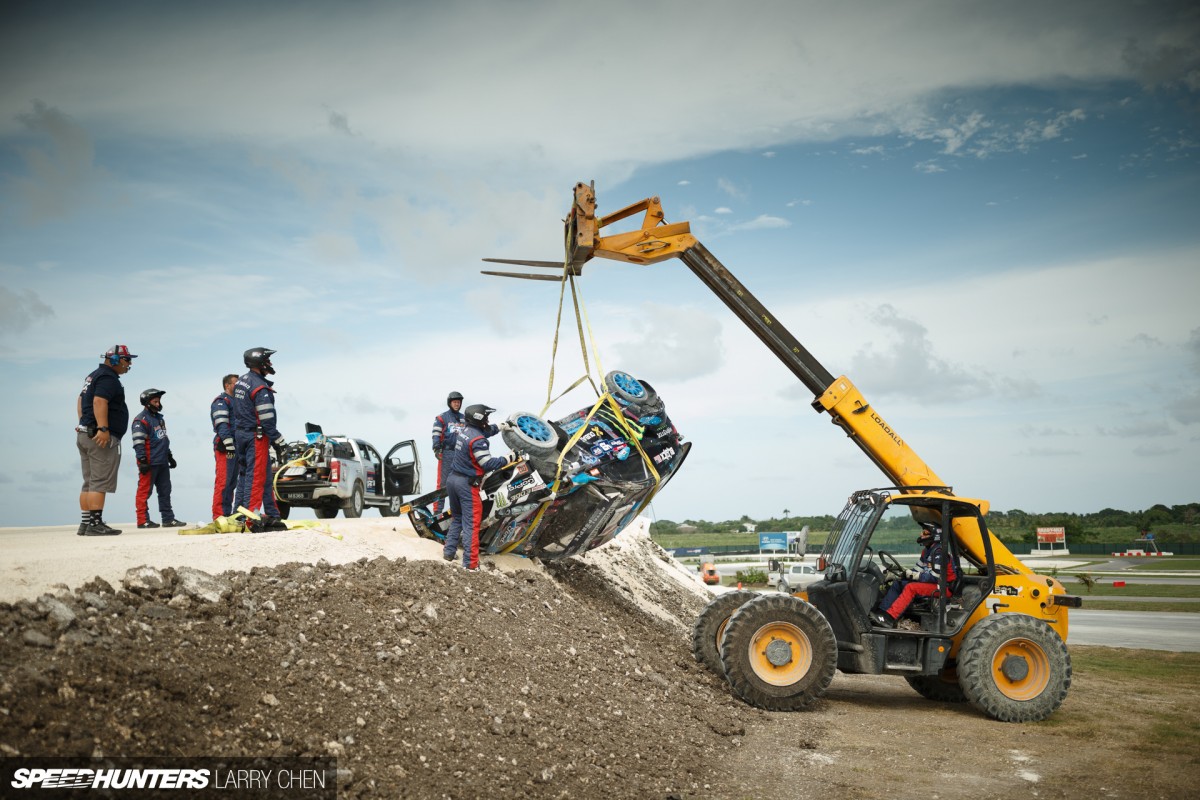 The GRC safety crew is proud to be the best in the business, and they follow the entire series to every single round.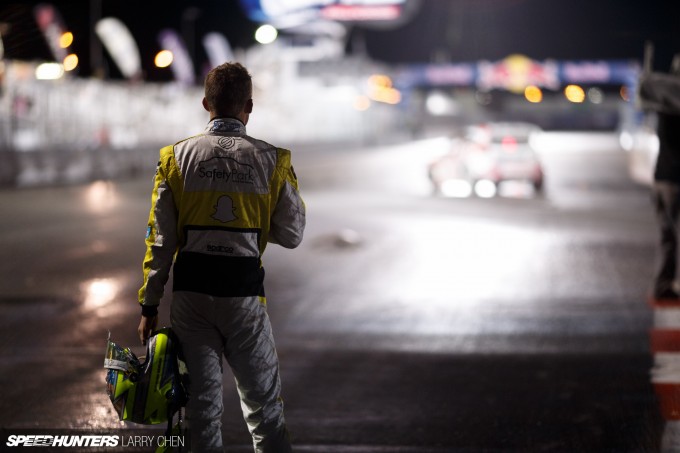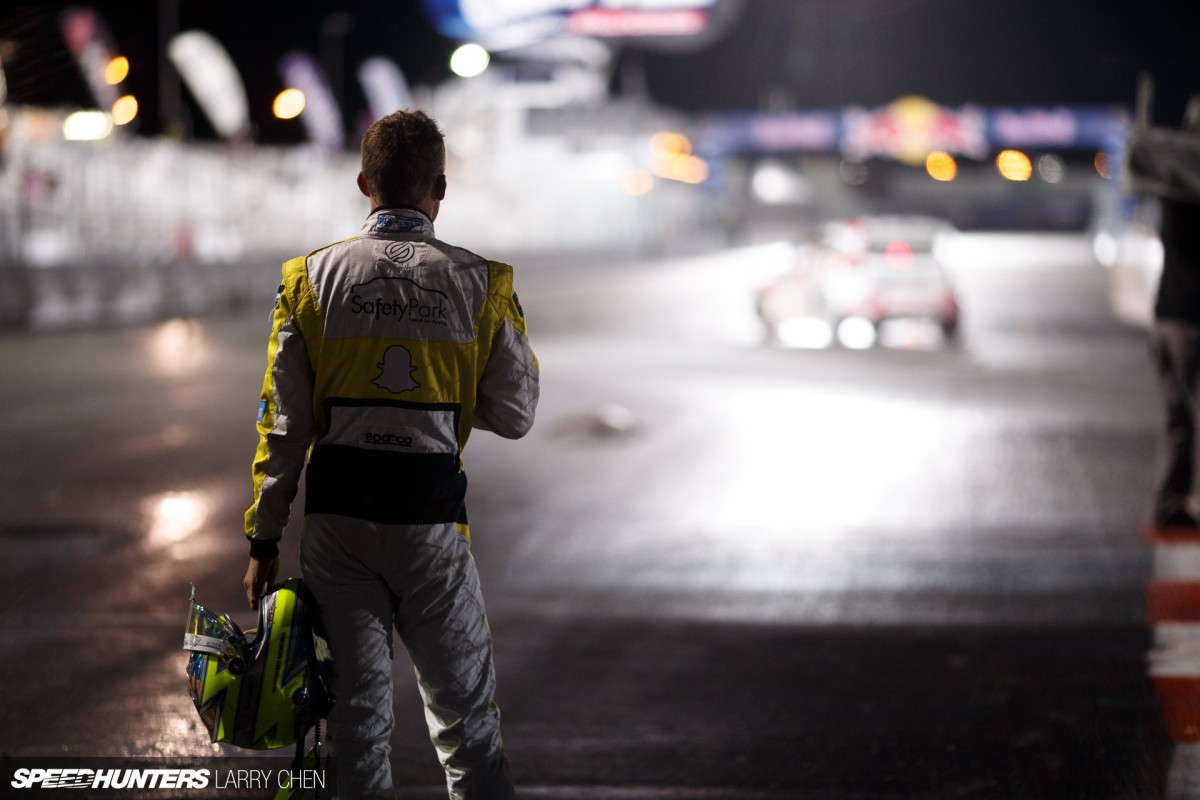 Watching the race progress from outside of your car is definitely not ideal, but then again, rubbing is racing.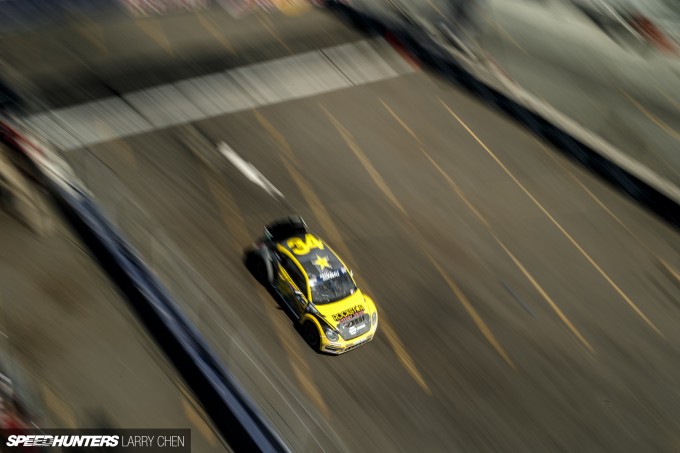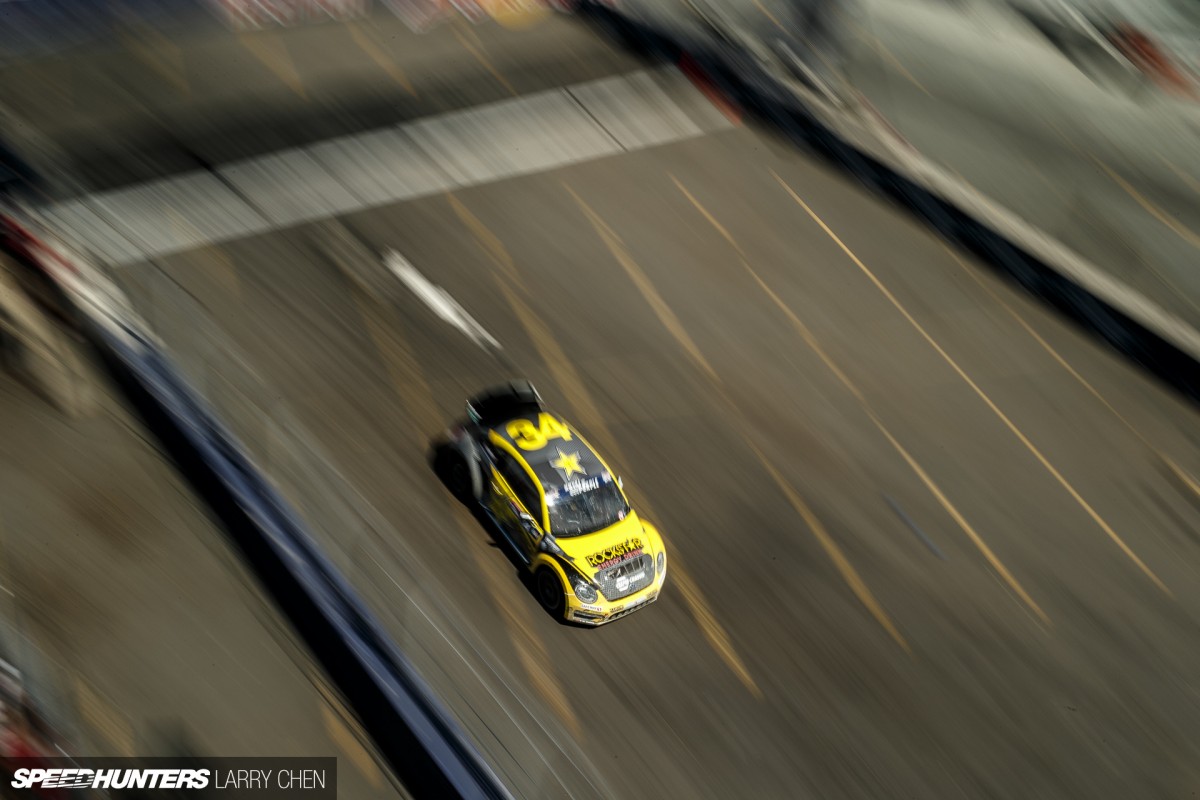 Tanner is still one of the winningest drivers in GRC, and I think he's in a great position to take the top spot next year.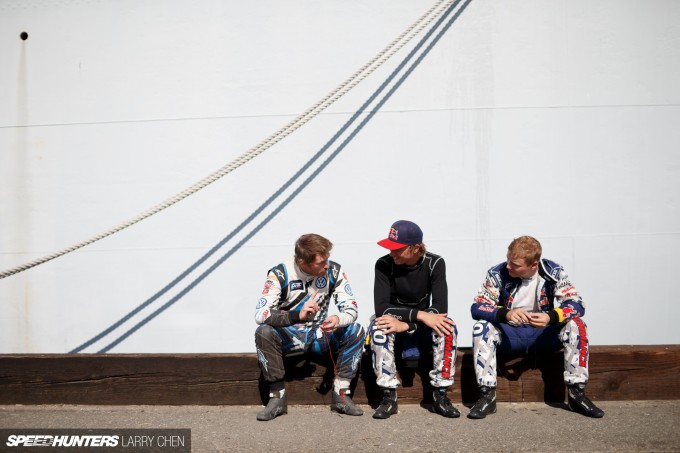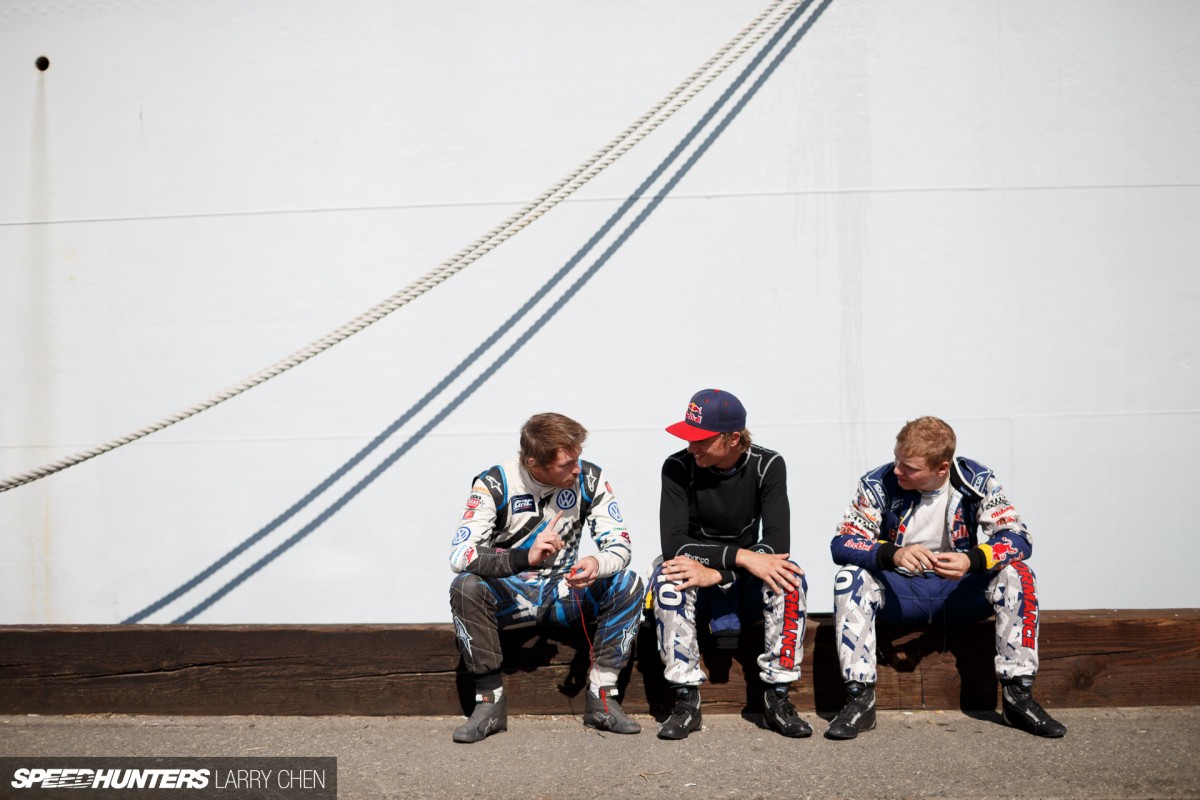 The three stooges of rallycross.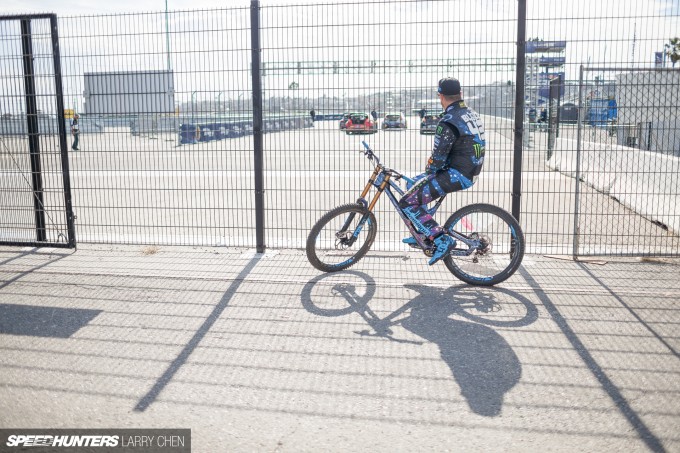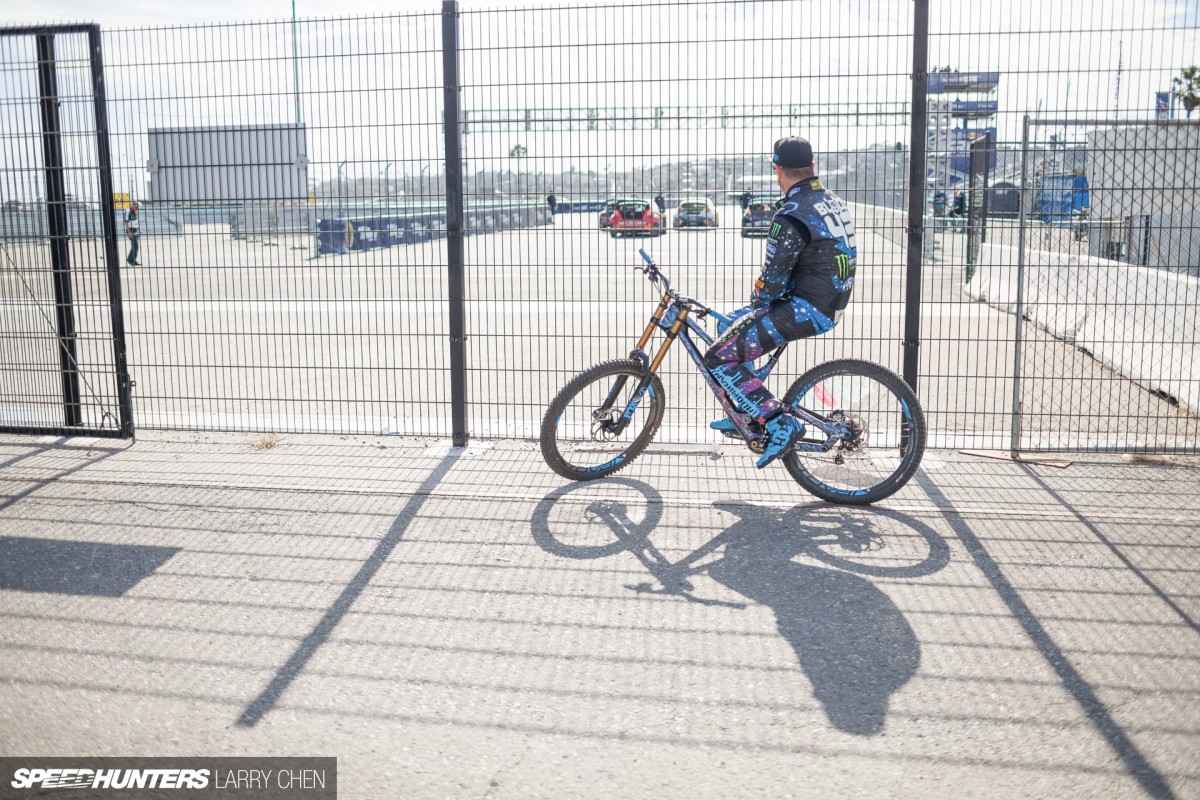 The Hoonigan Racing Division boys always have the nicest pit bikes.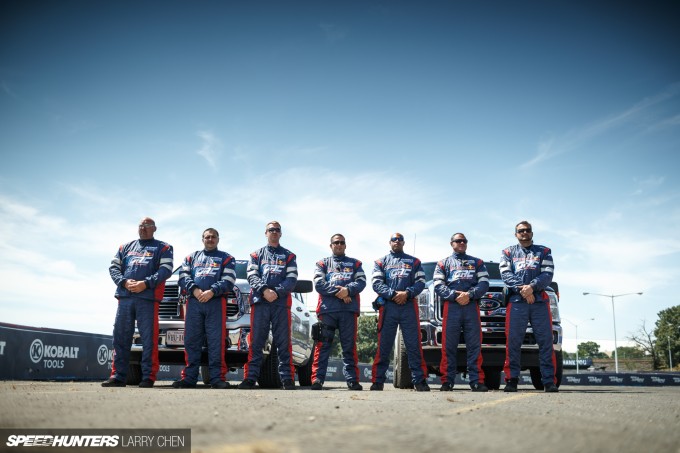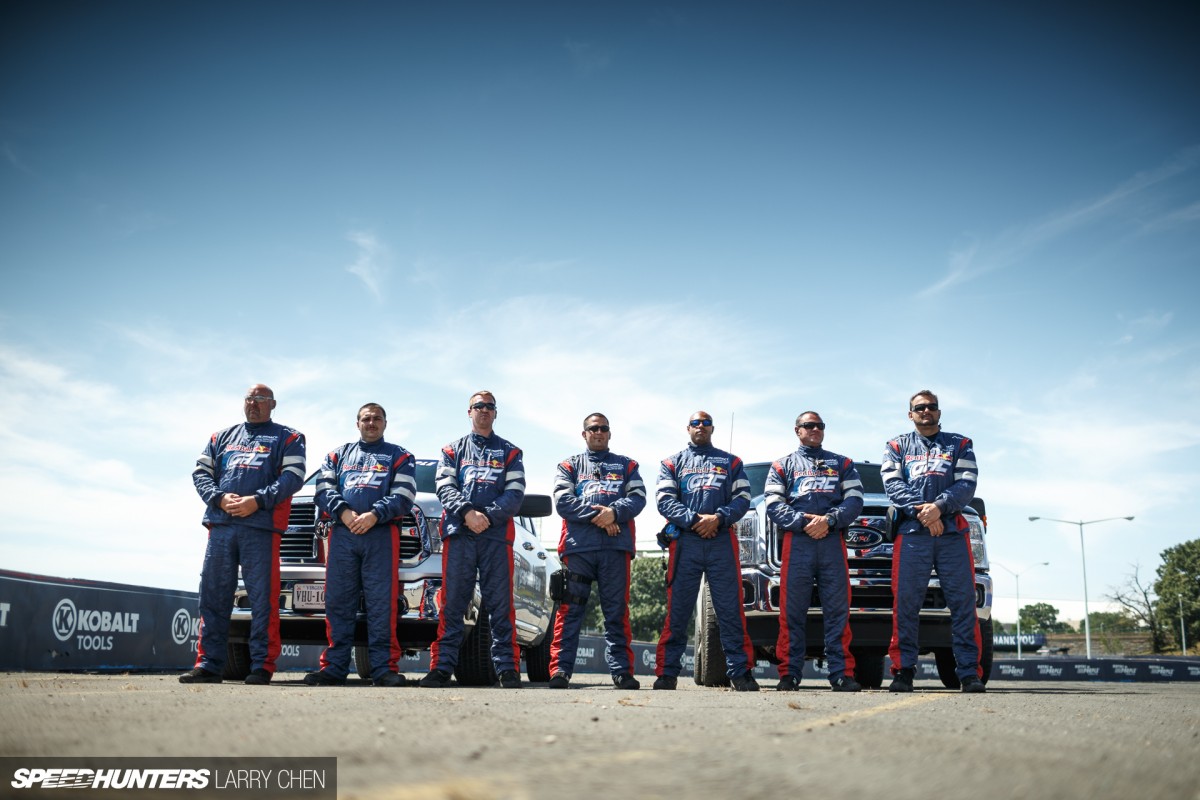 What's next, a fire safety crew calendar shoot? Twelve months of jaws of life goodness.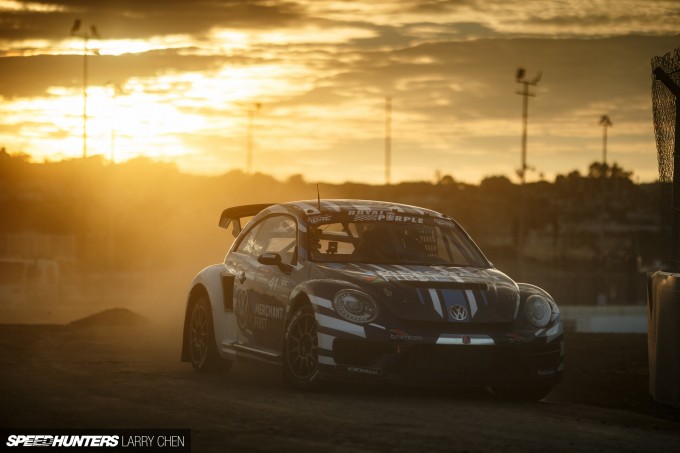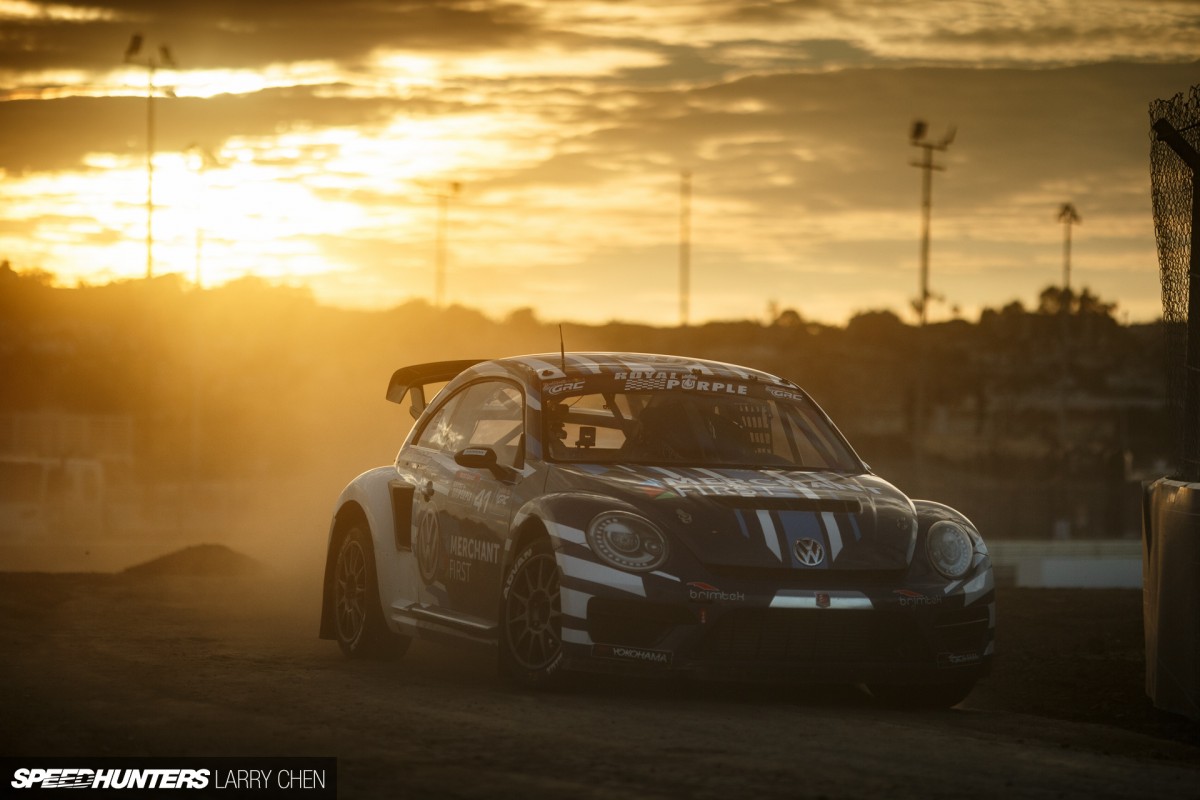 Qualifying during golden hour does not happen very often, so I made the most of it when the series stopped in Los Angeles.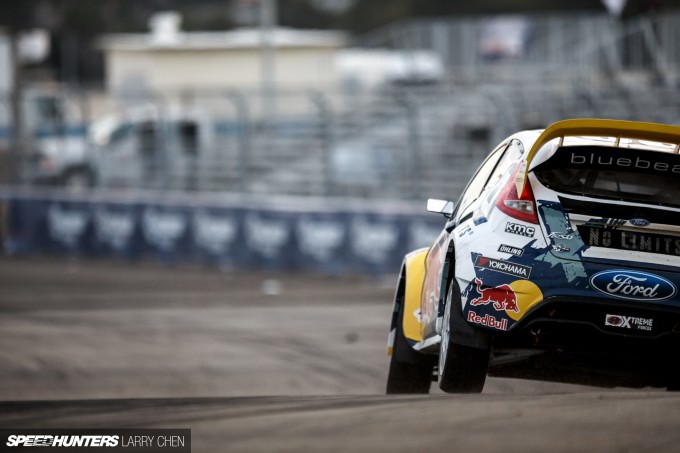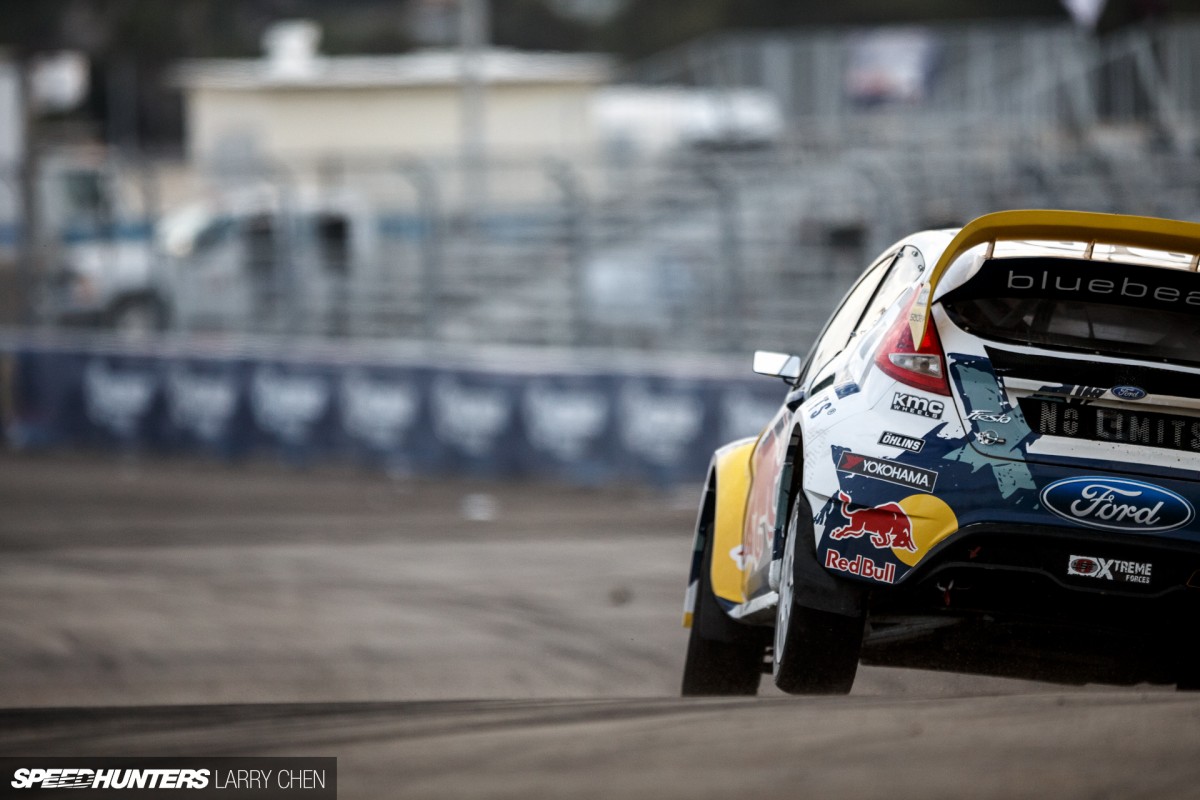 It's amazing to me how little margin of error the drivers allow considering there's basically no run-off area on most of the tracks.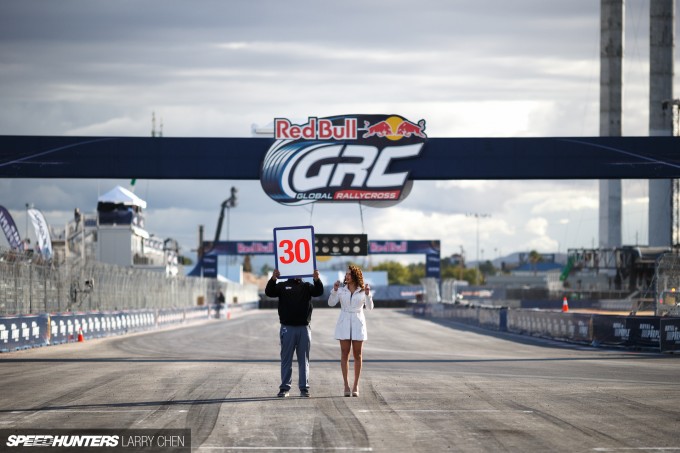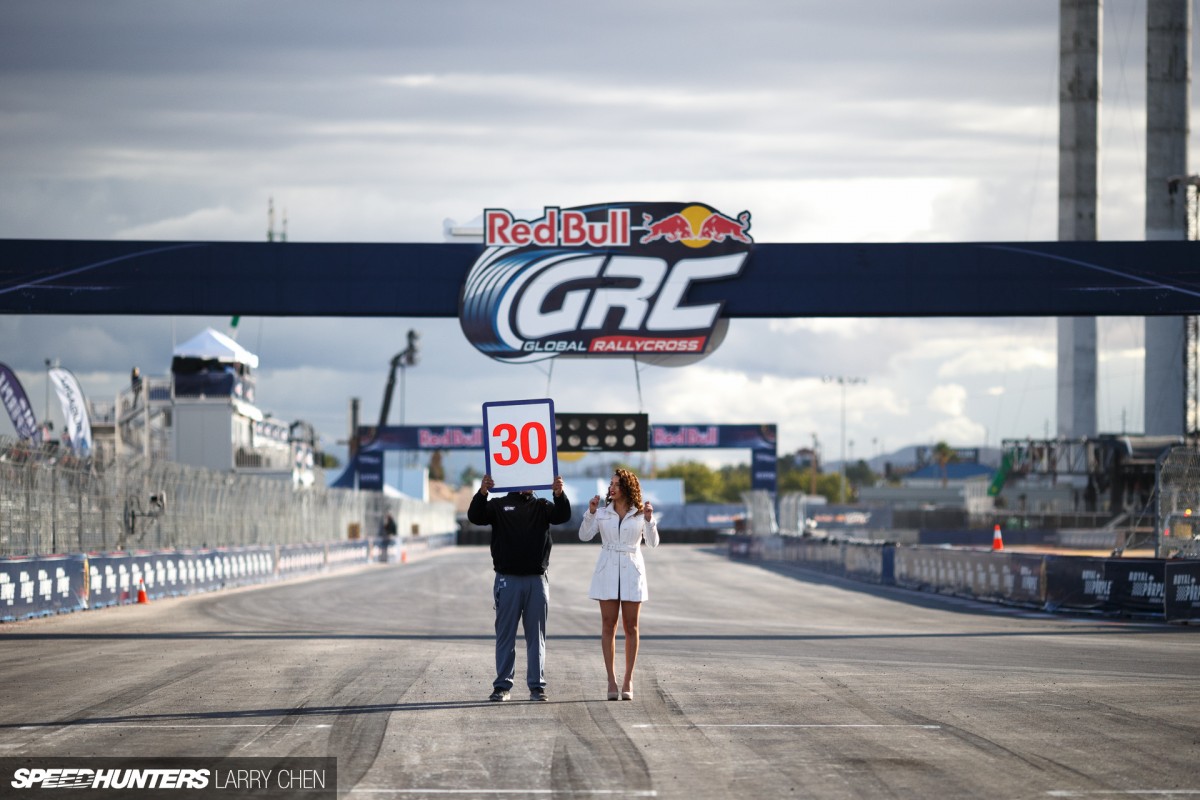 Does this sign make me look fat?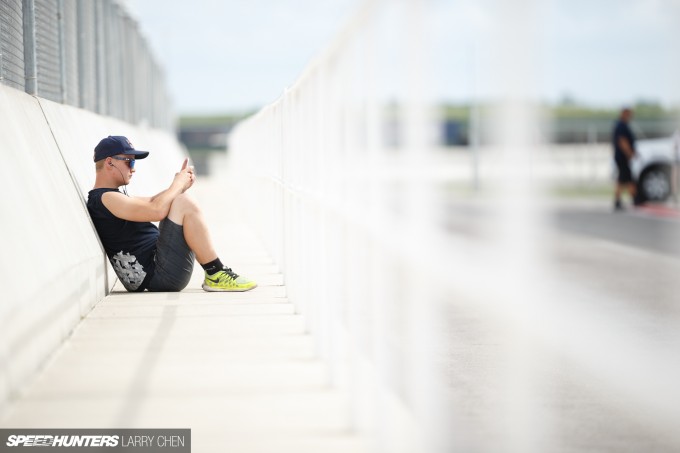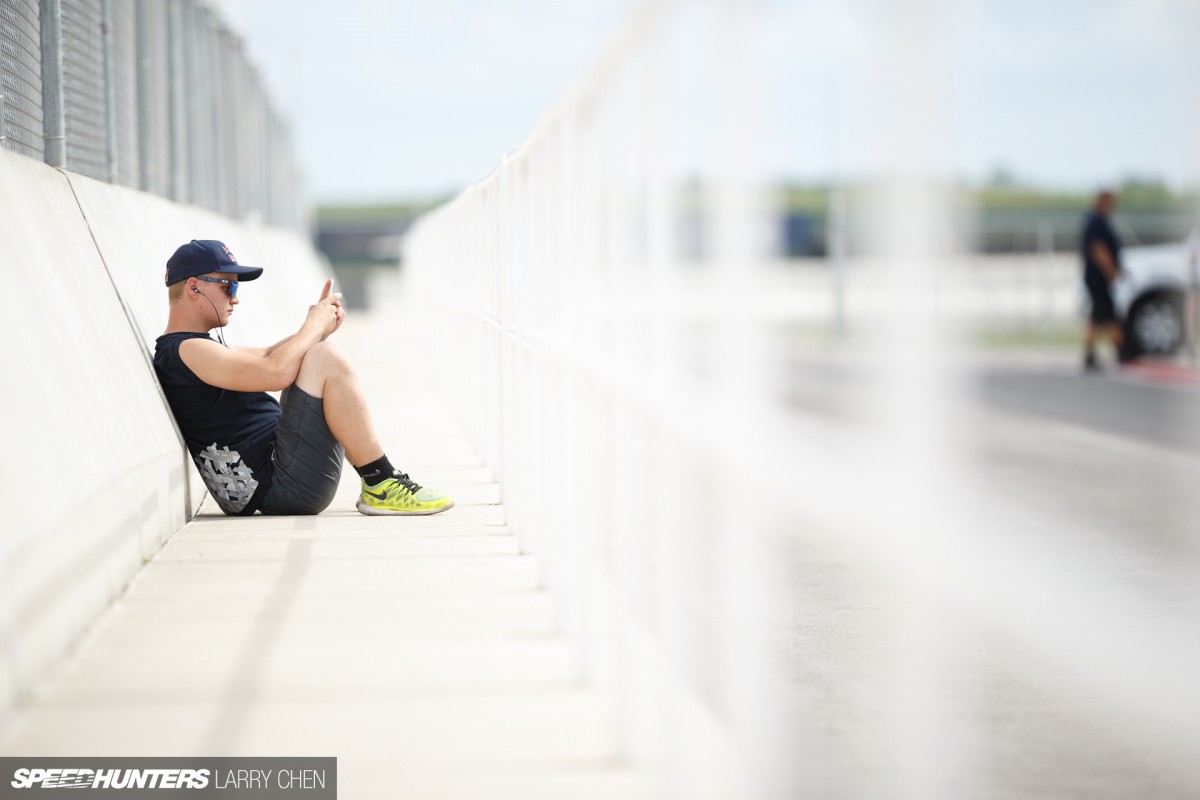 Joni Wiman earned the first win of his GRC career at the final round in Las Vegas.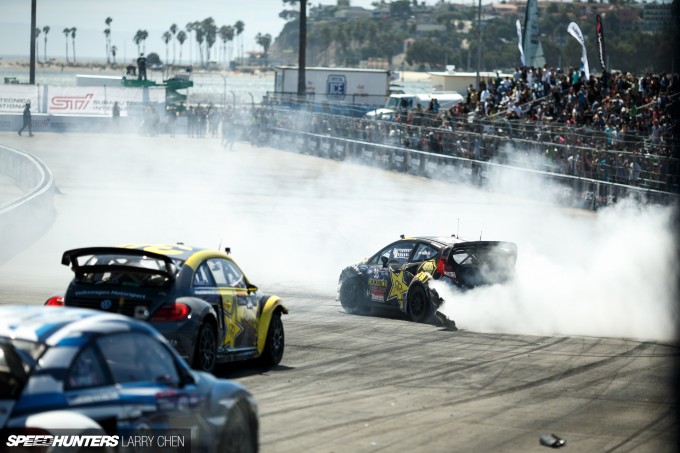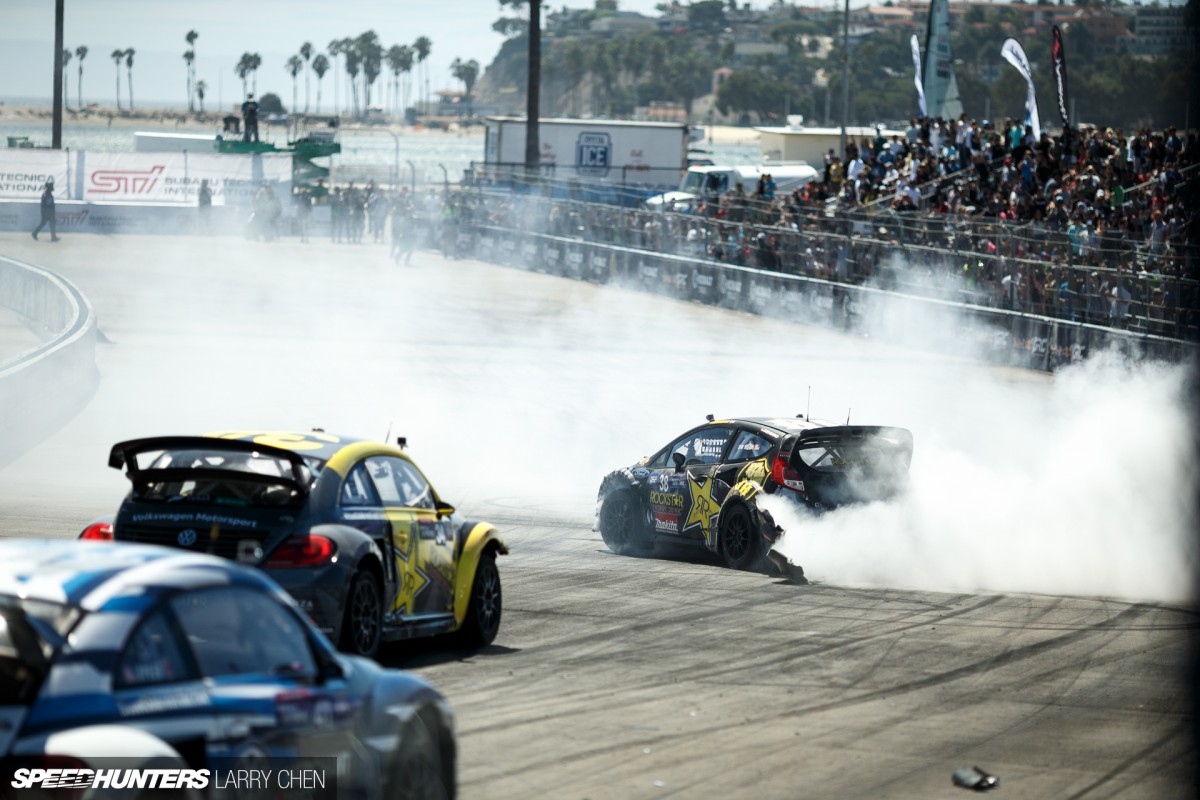 Celebrate until your bumper falls off. Oh wait, too late…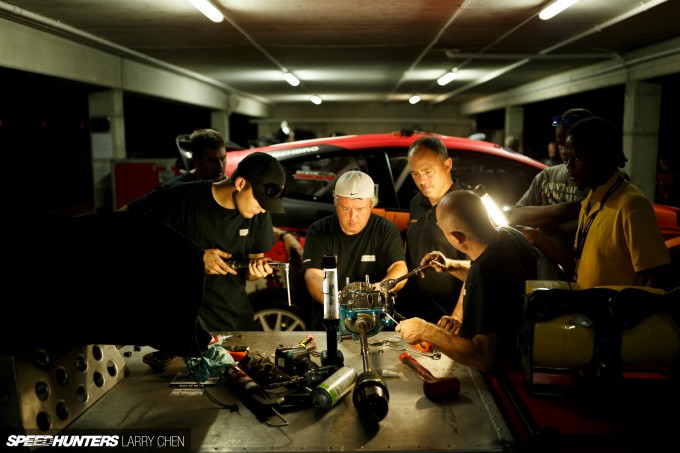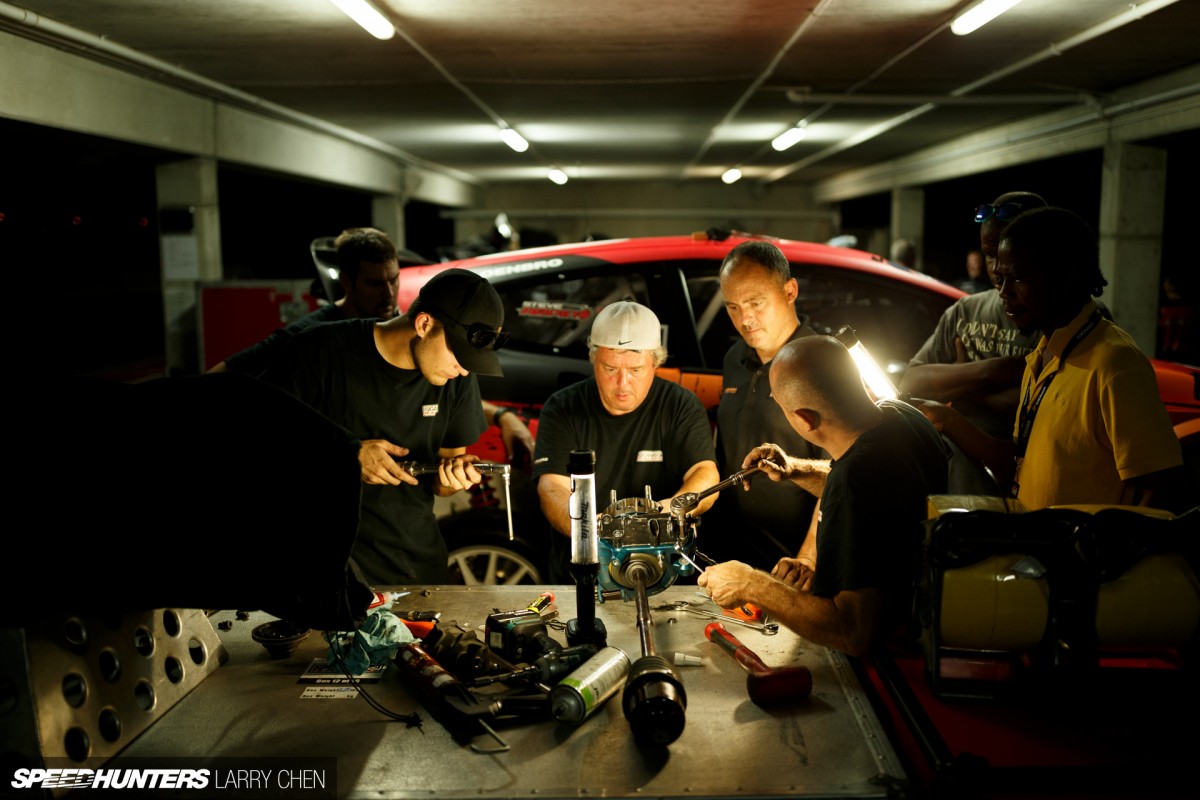 Late nights in Barbados were a normal occurrence for the teams.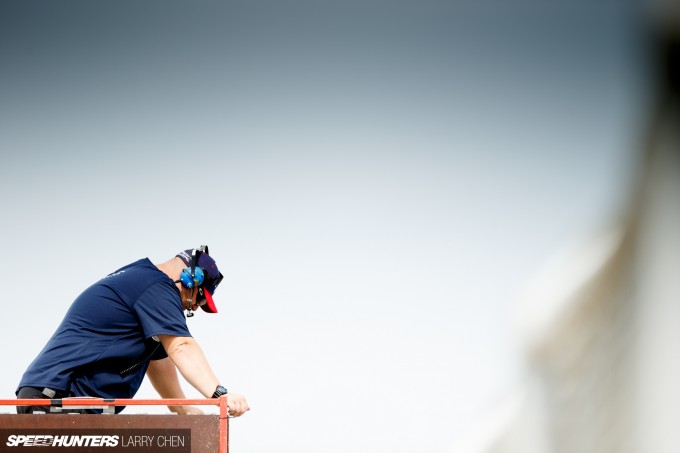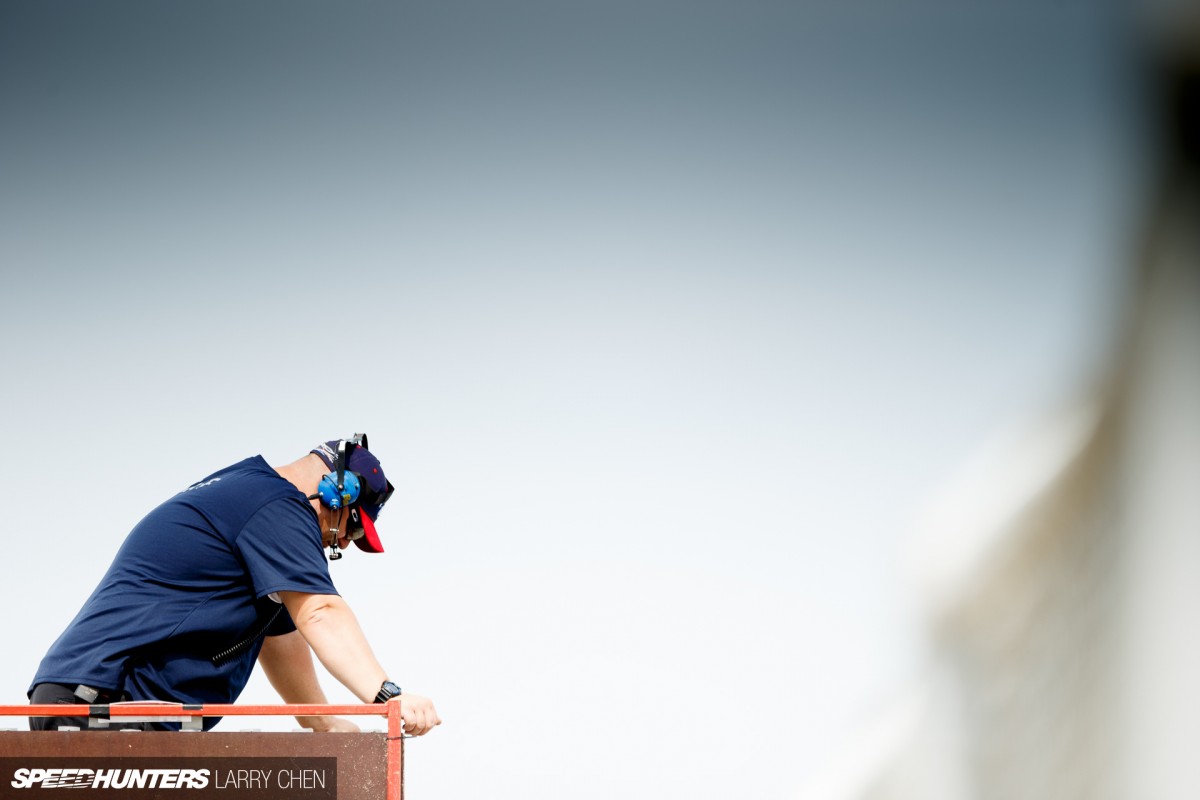 It may look glamorous from the outside, but traveling with the series is very tough work. 18-hour days are not uncommon at all.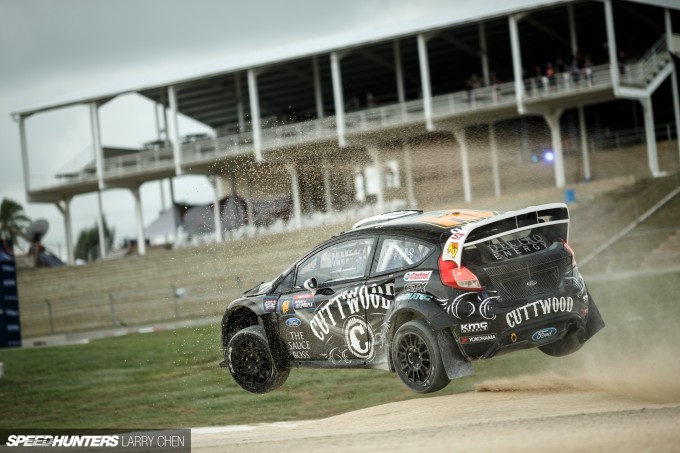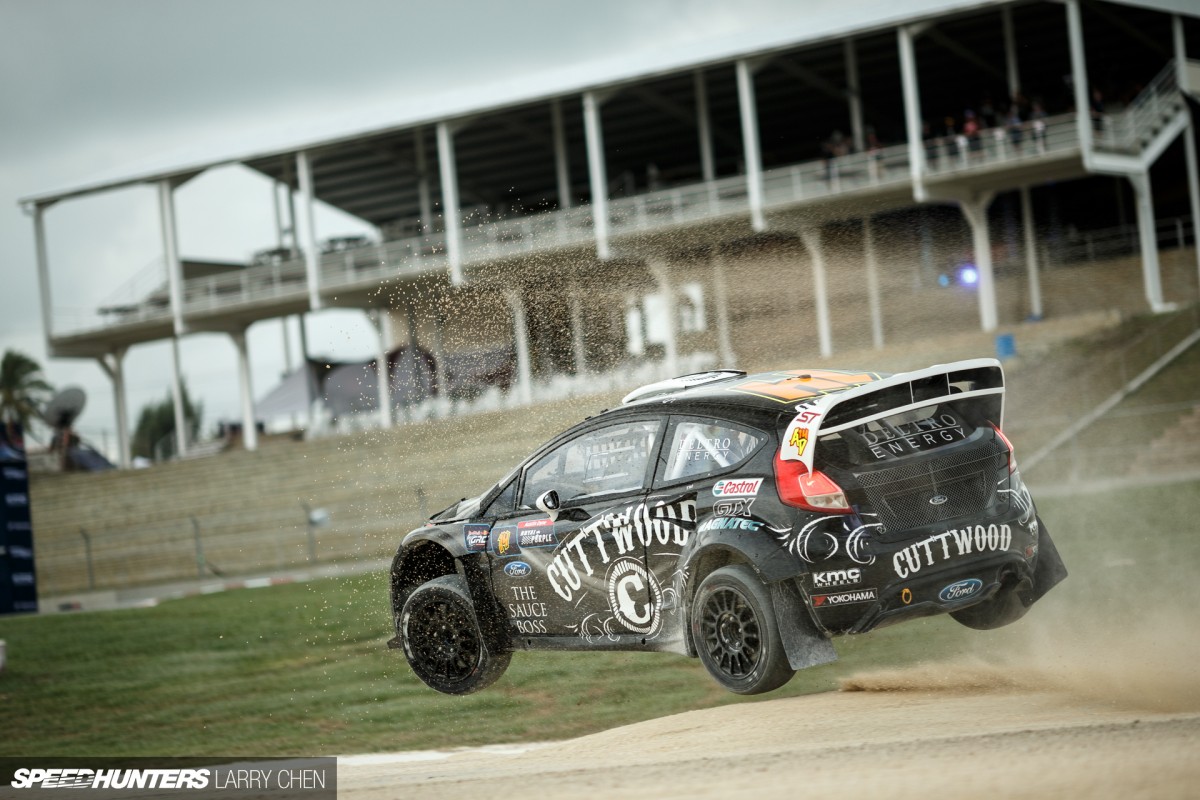 Leap-frogging to the next corner.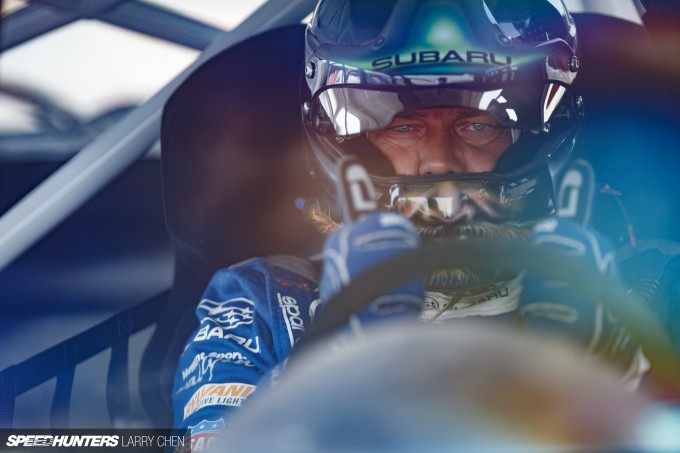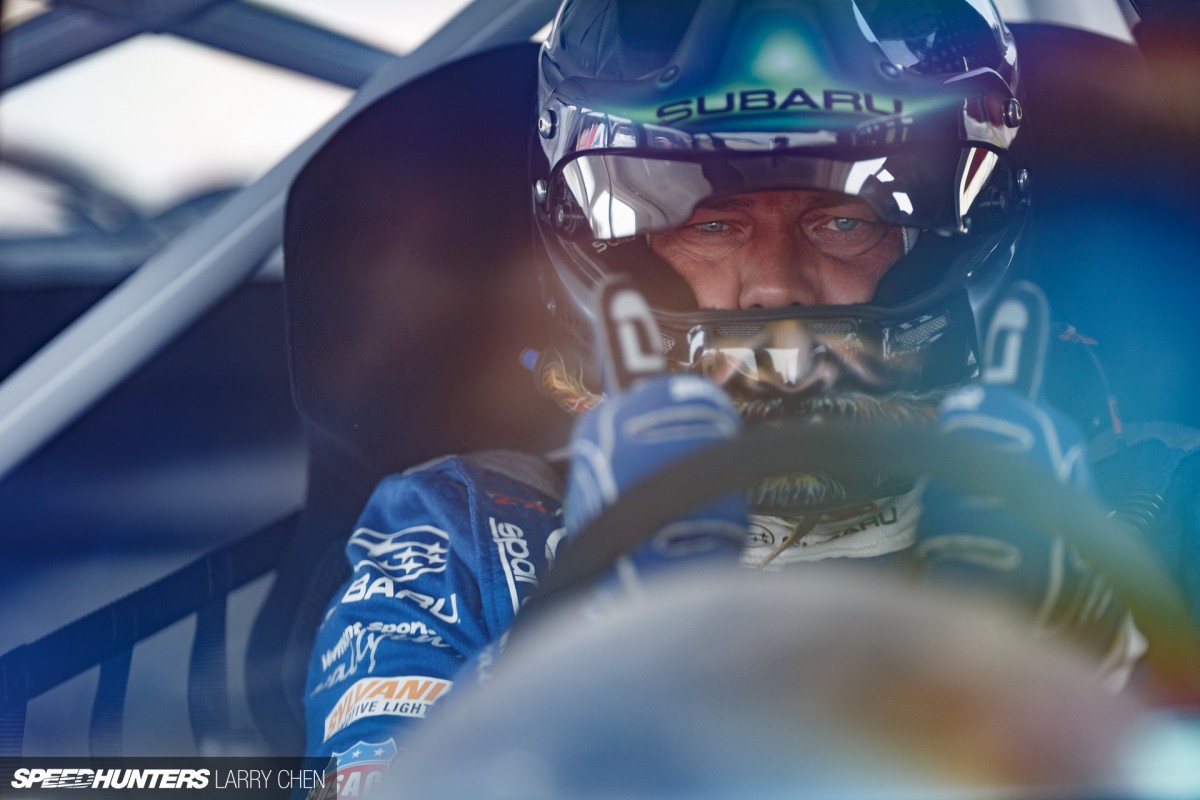 Sverre Isachsen has one of the coolest helmets on the grid.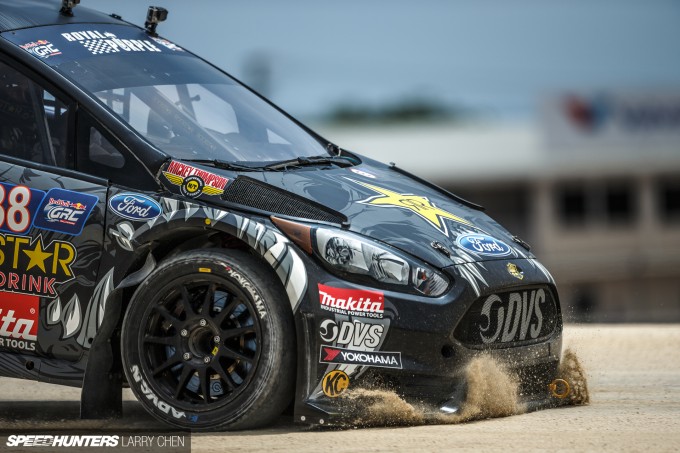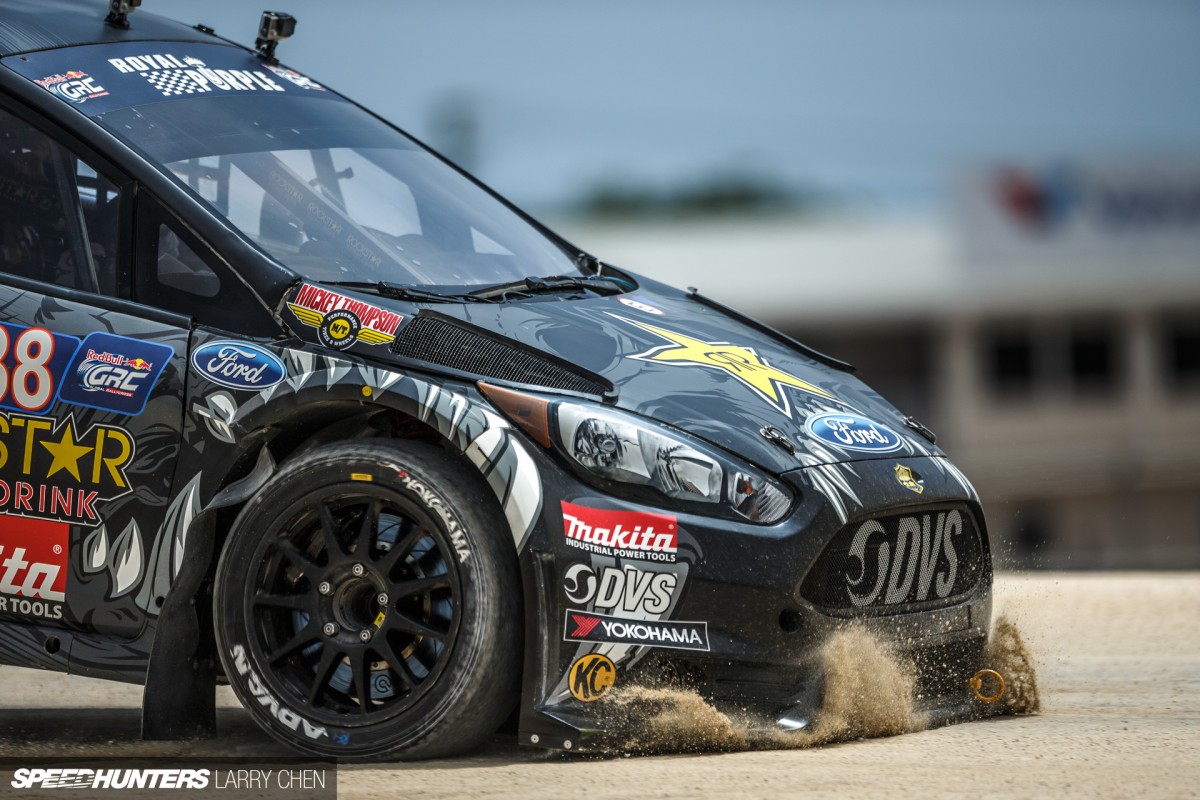 A very expensive sand scooper. Sometimes it's impossible to avoid a nose dive.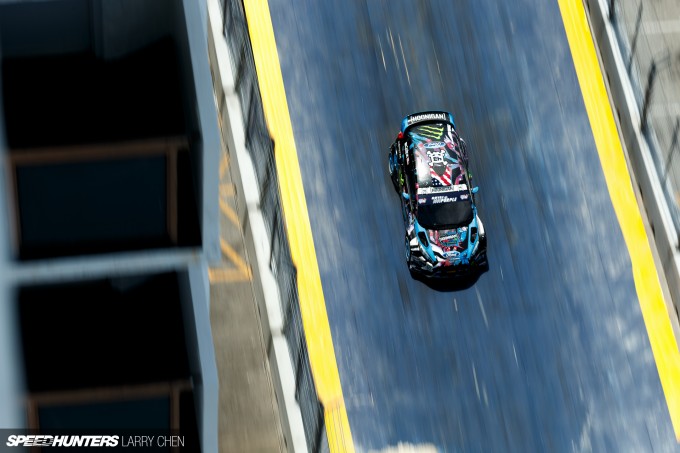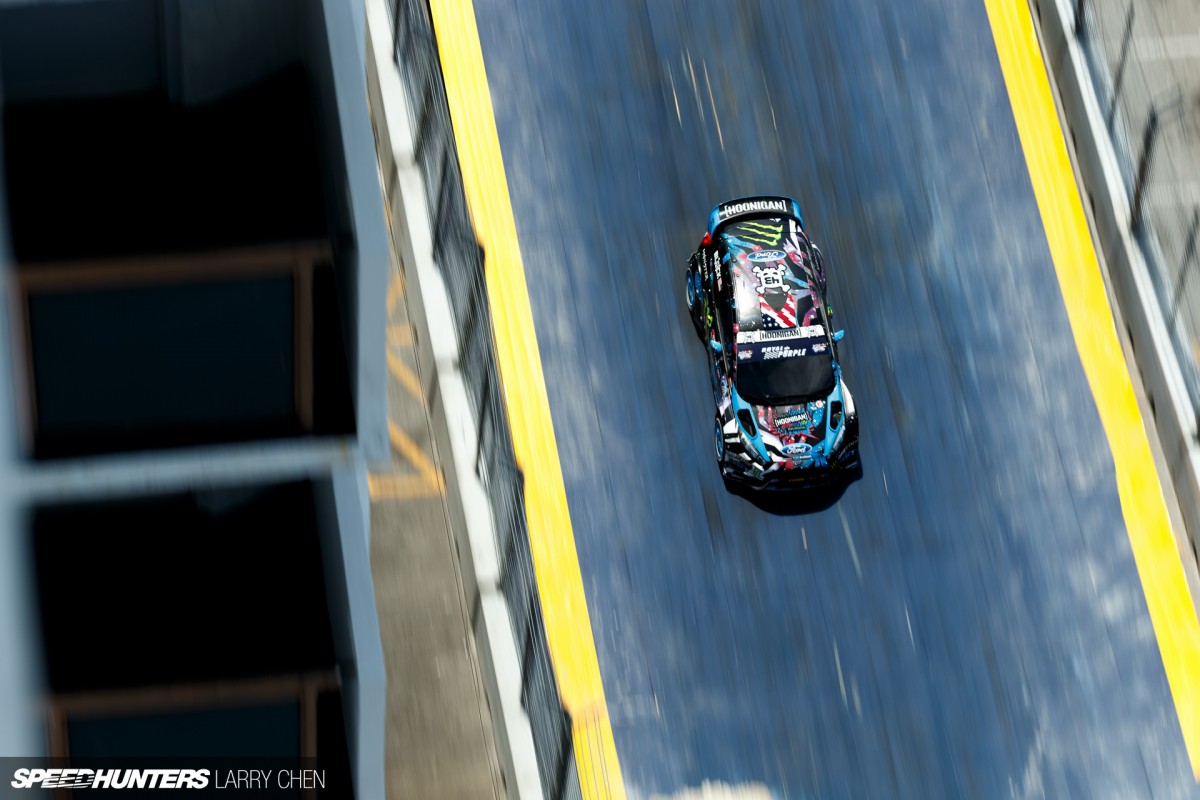 While most racing liveries focus on what you can see from the ground, well thought out schemes always extend to what can be seen from above.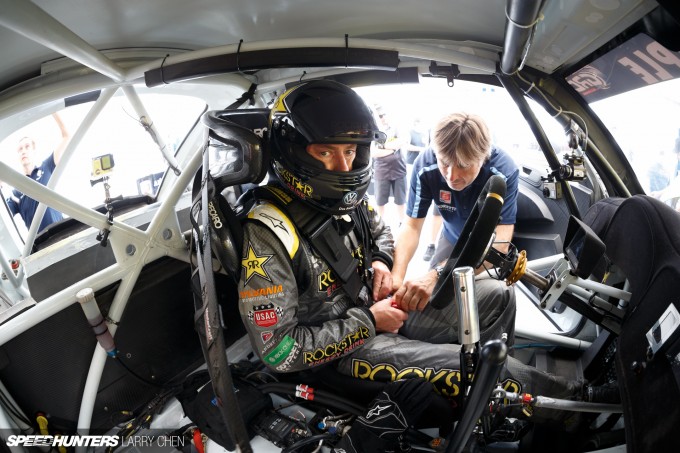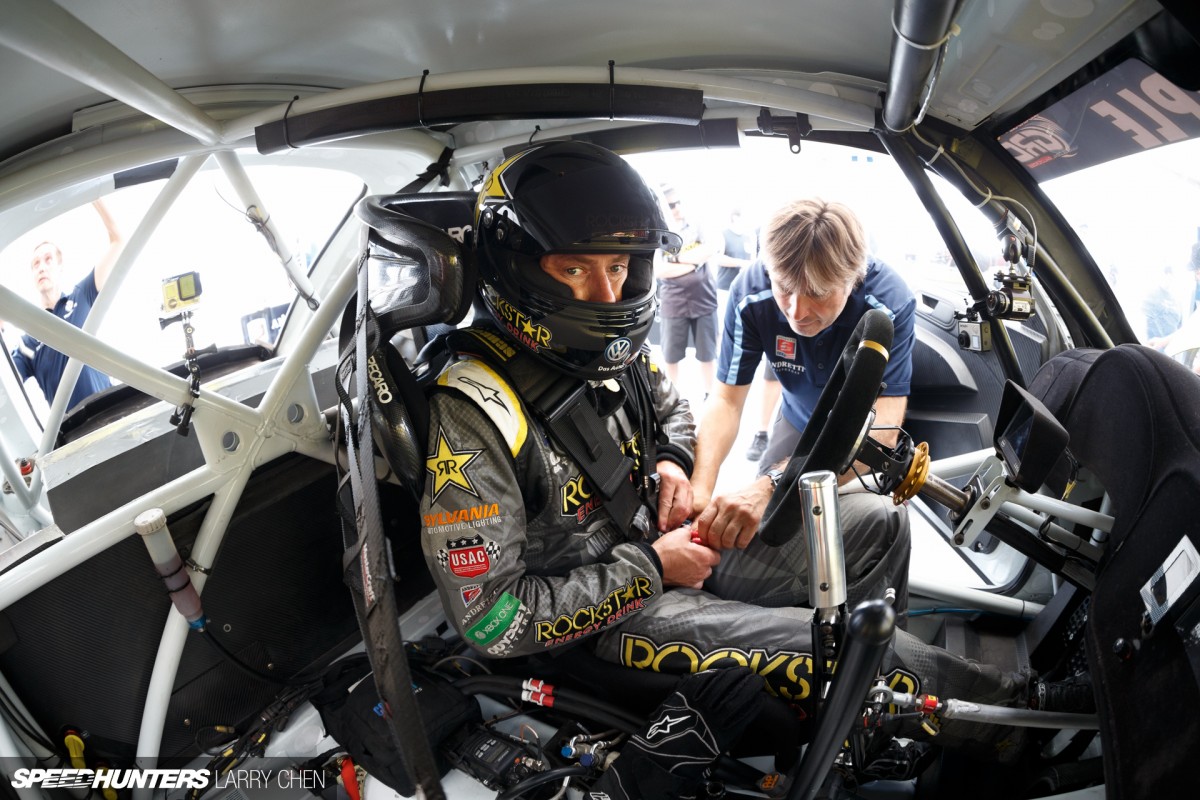 It will only be uncomfortable if you make it that way, Mr. Foust.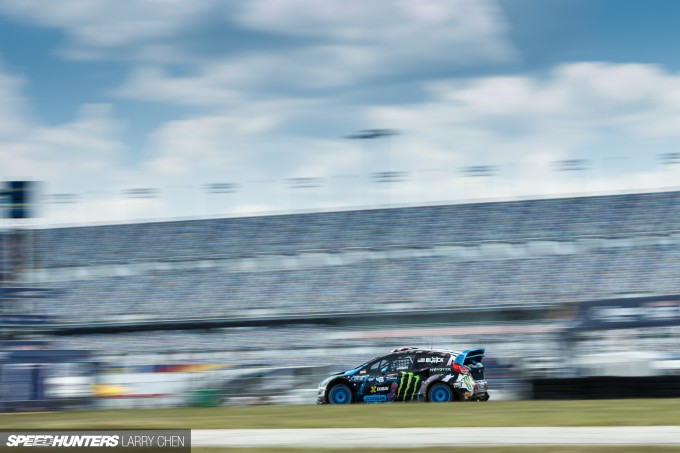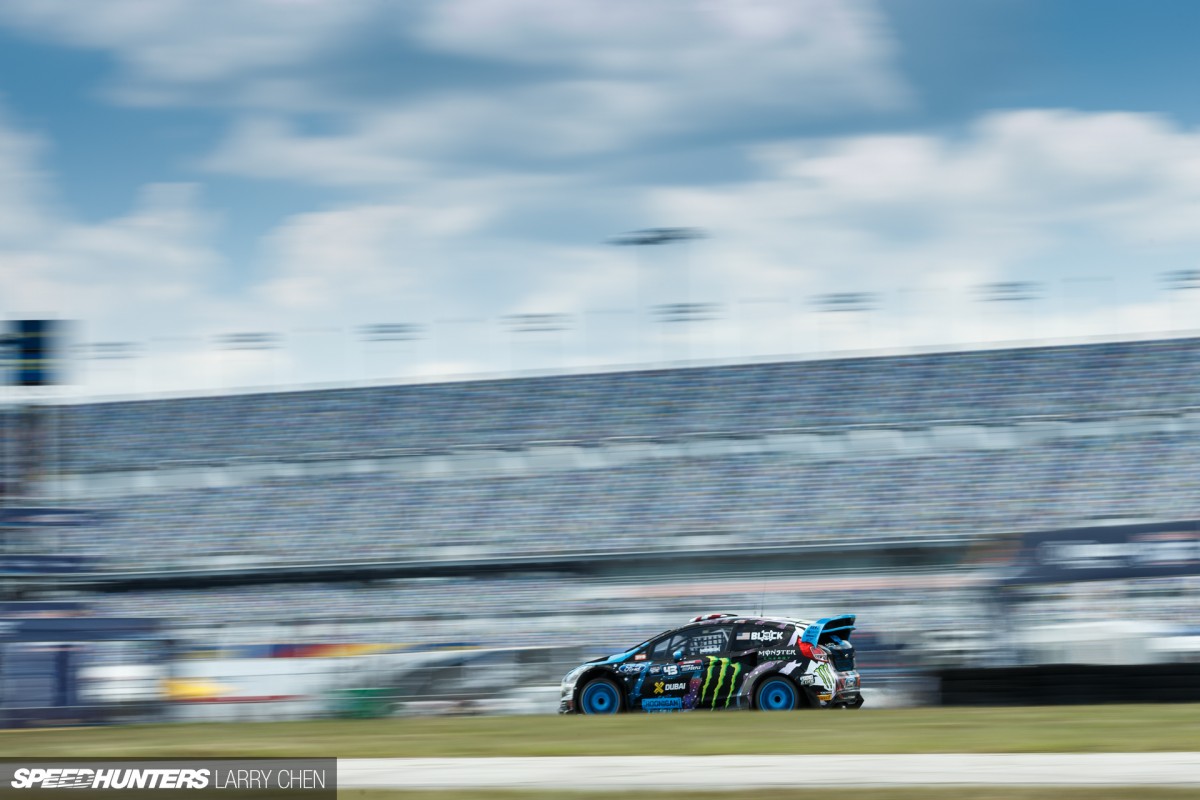 The head Hoonigan powers through the Daytona infield. It was so cool to see rallycross cars at such a historic track.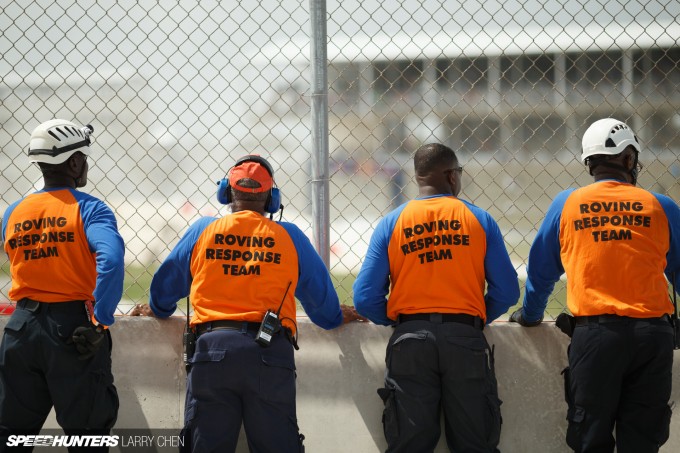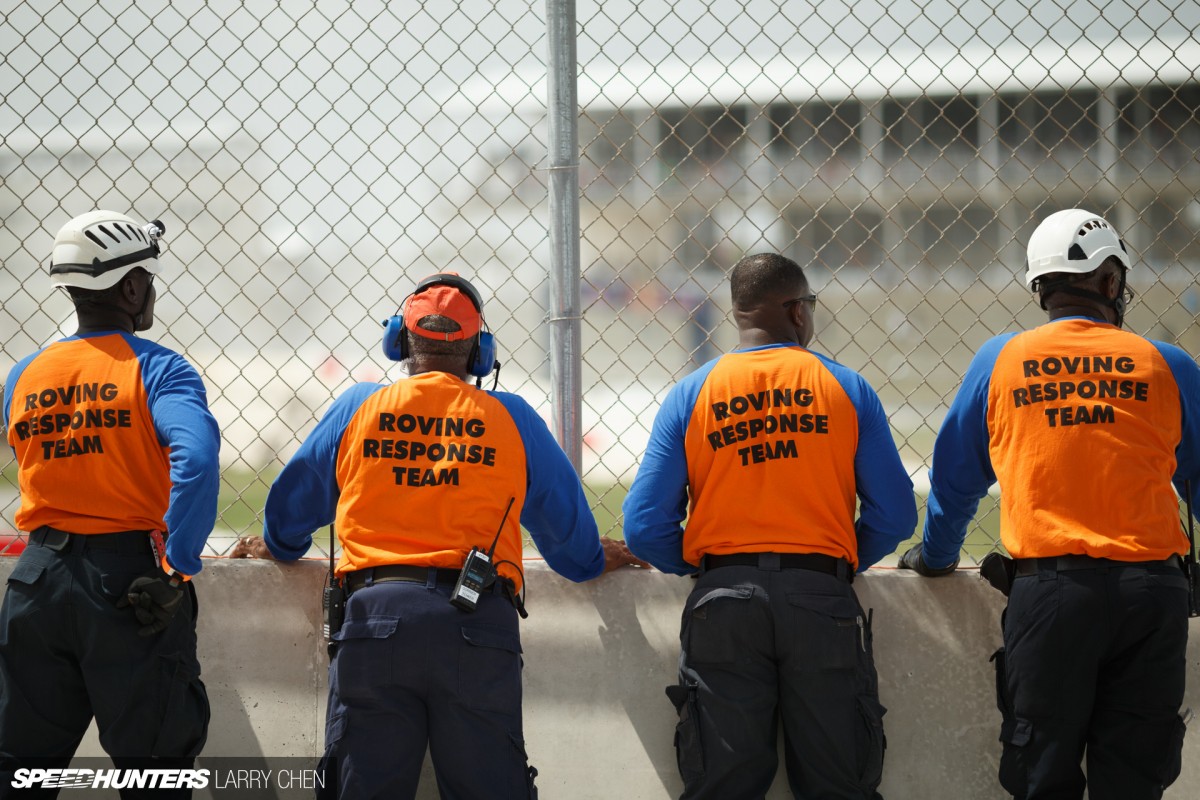 The best kind of response team in my opinion.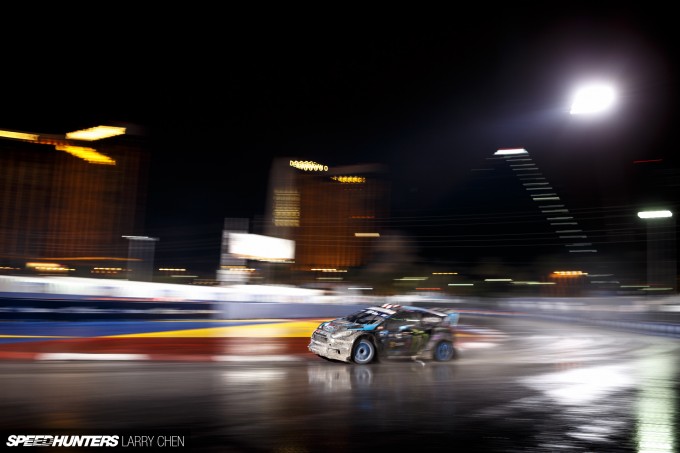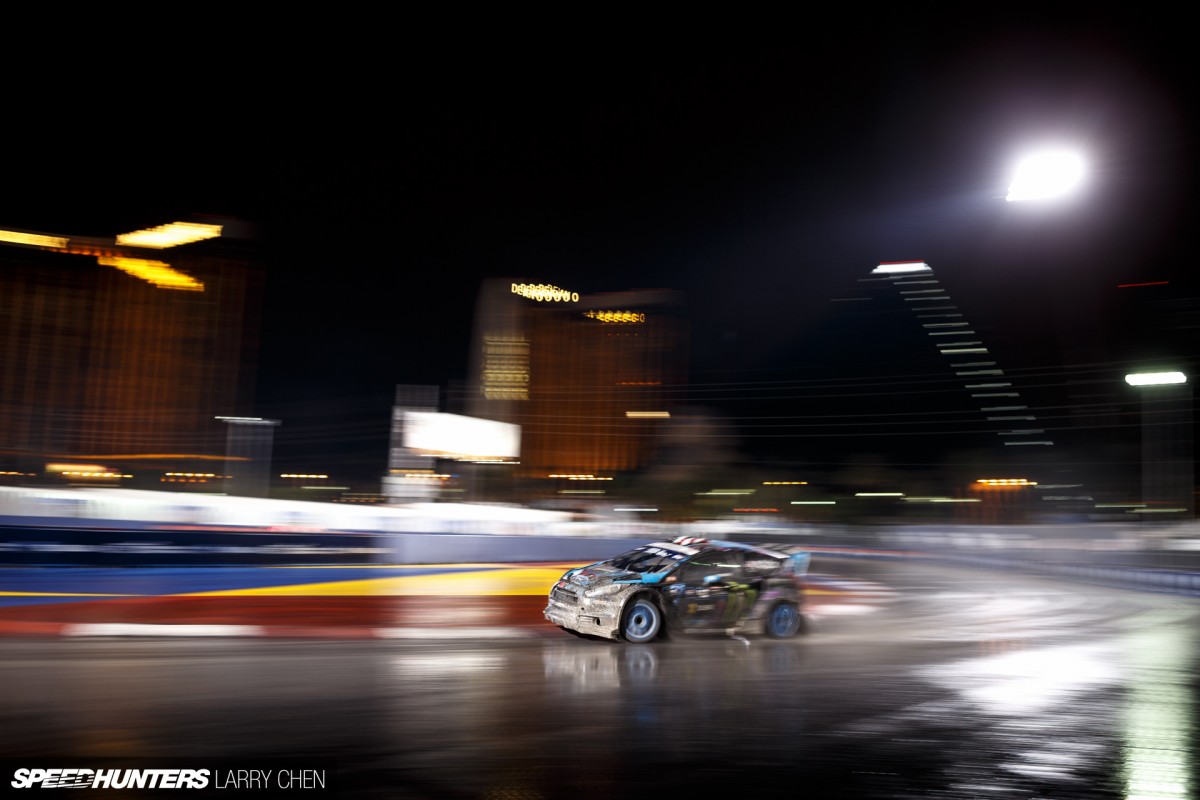 Racing with the Las Vegas strip as the backdrop – it's still insane to me that this is a thing.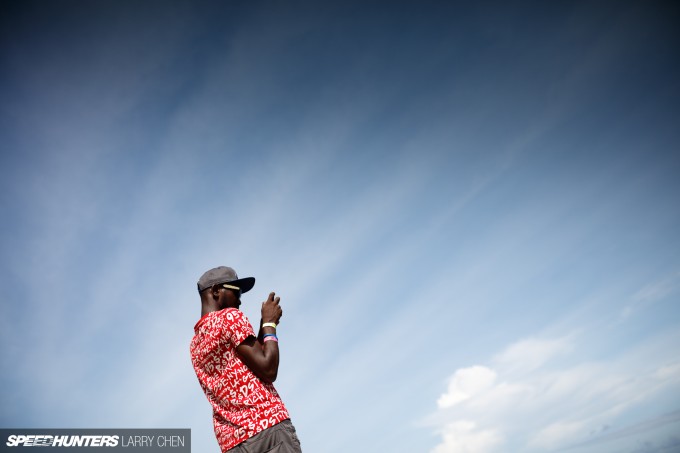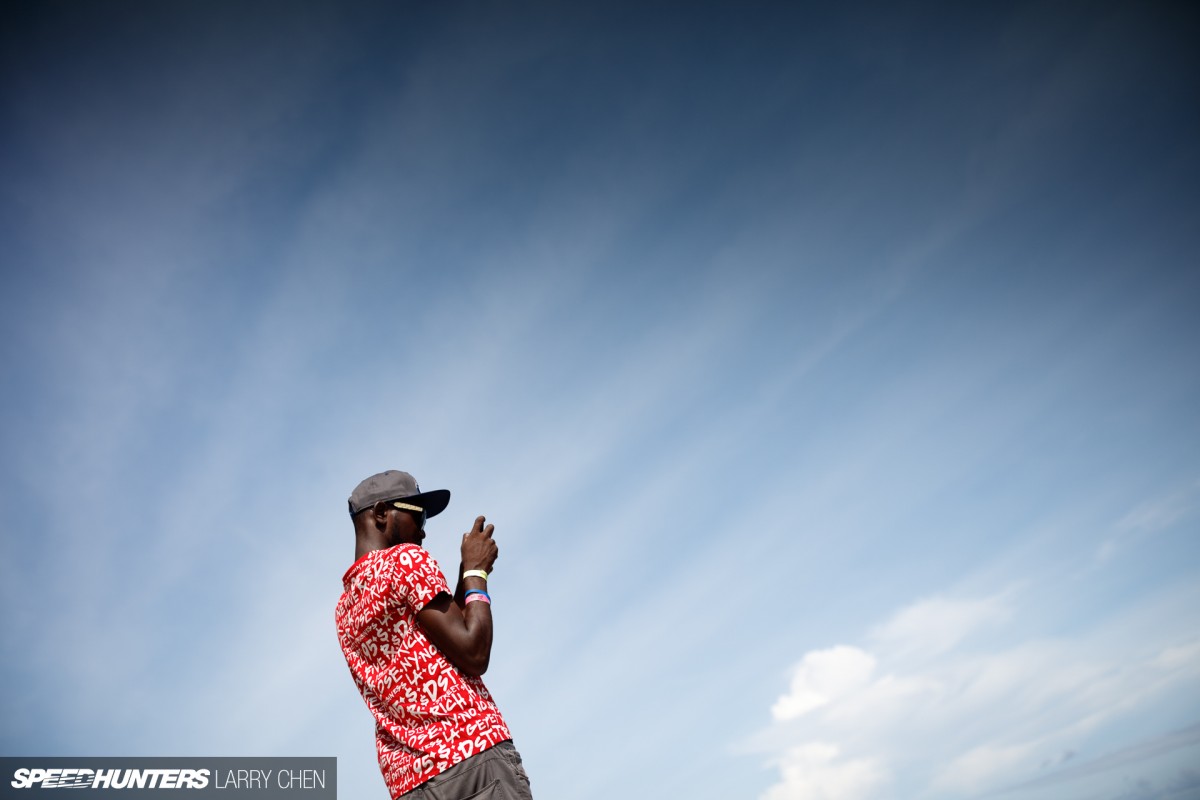 Barbados might be a tiny country, but its car culture is huge. I've got a full post on that coming soon…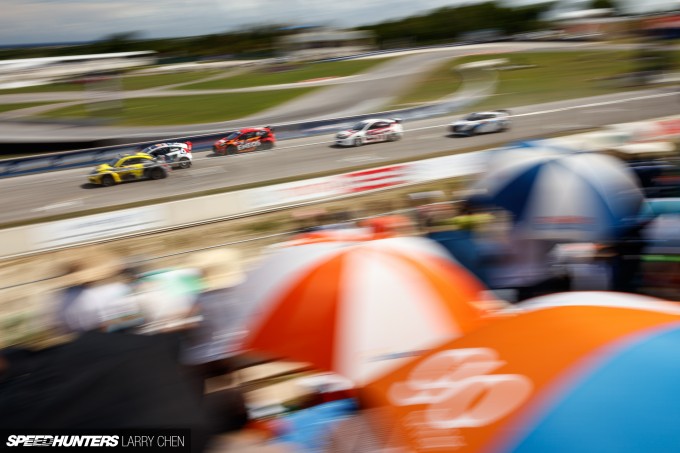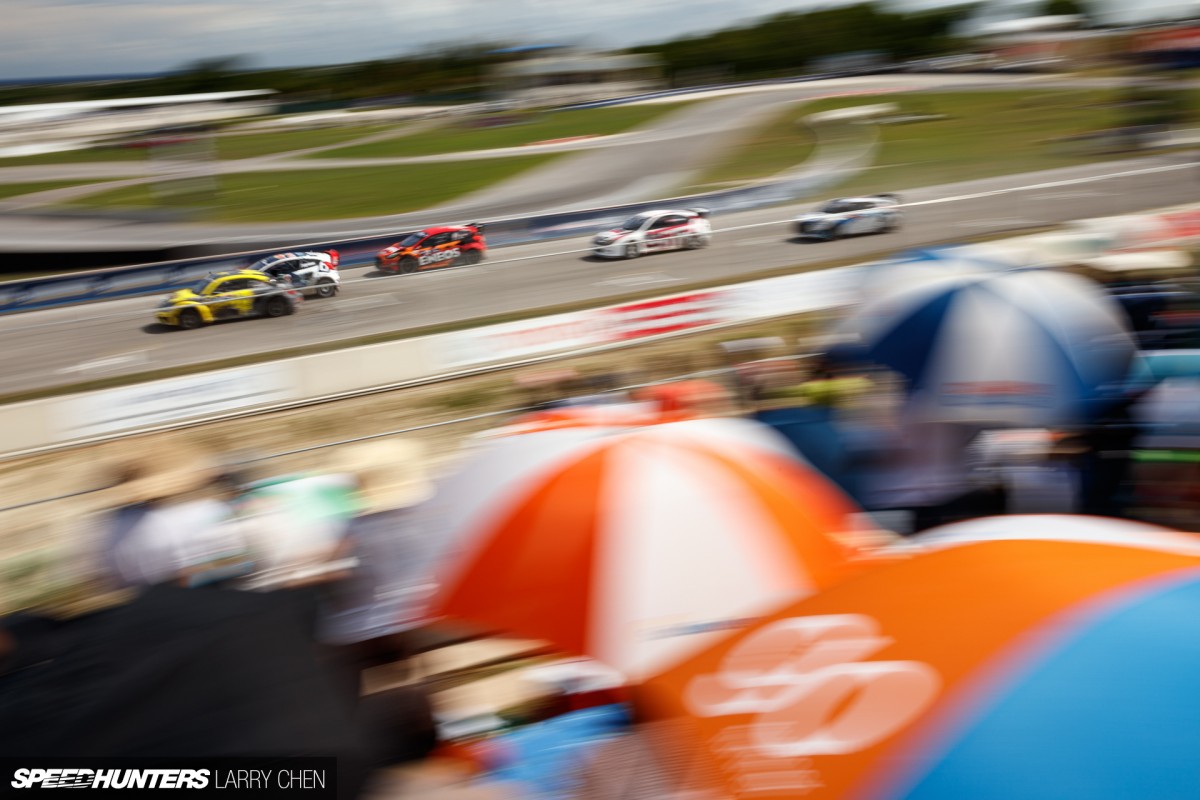 A day at the races is a good day indeed.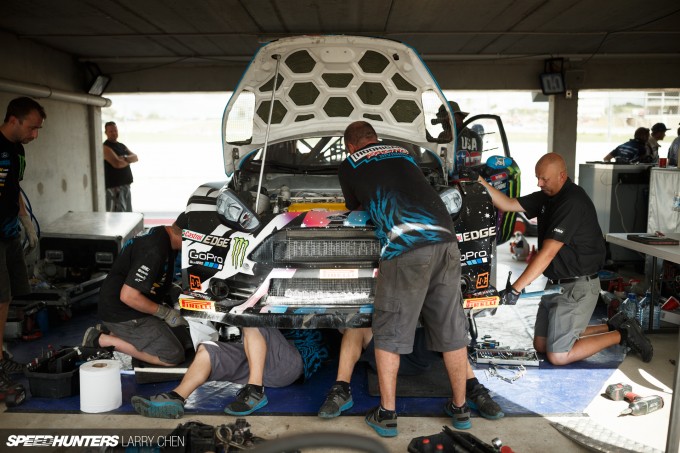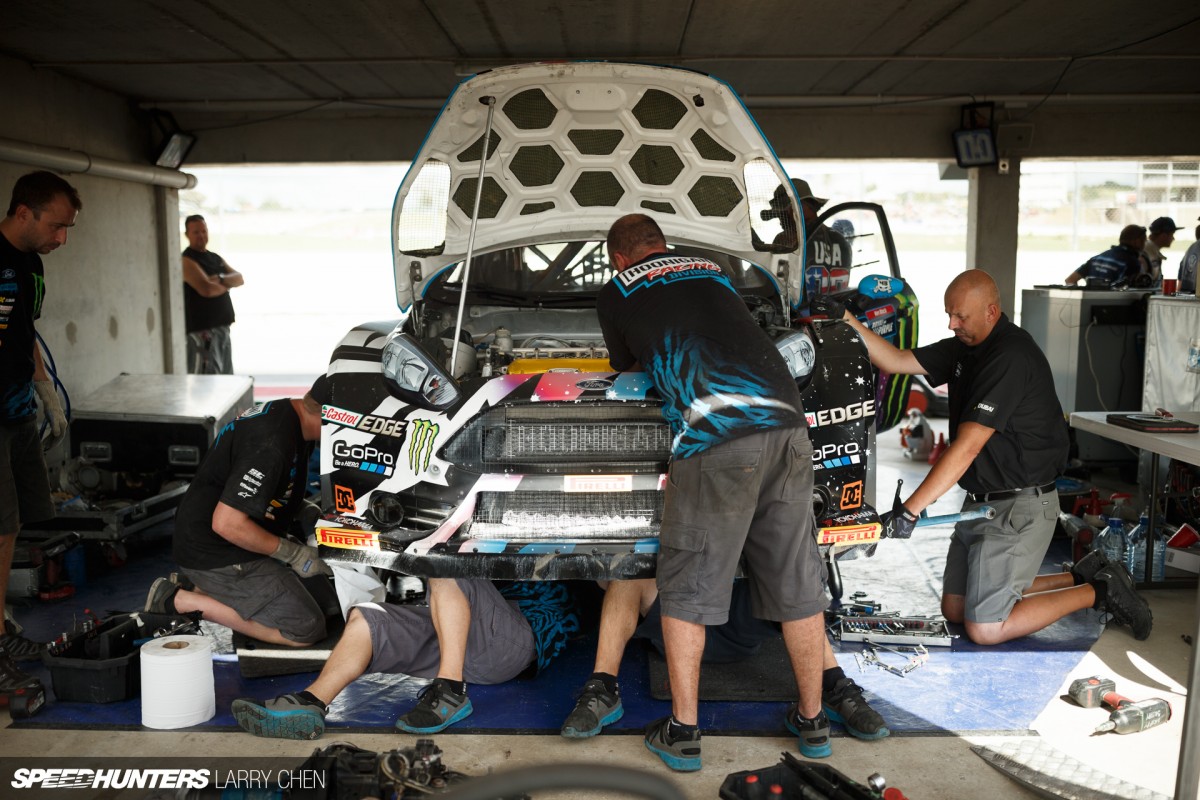 After Ken Block rolled his car in Barbados, his team got cranking and repaired it before the next morning.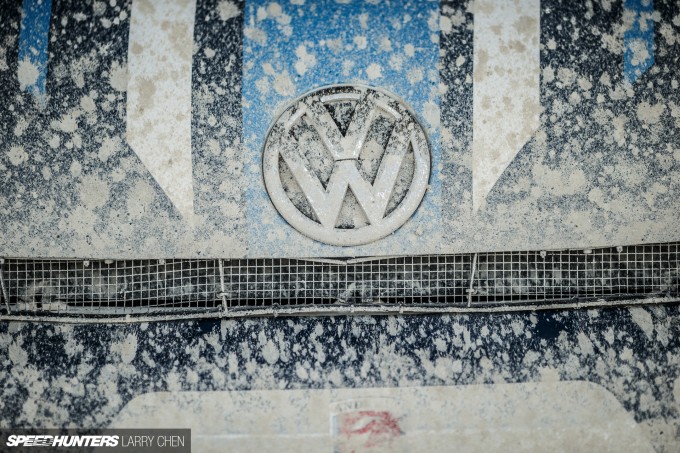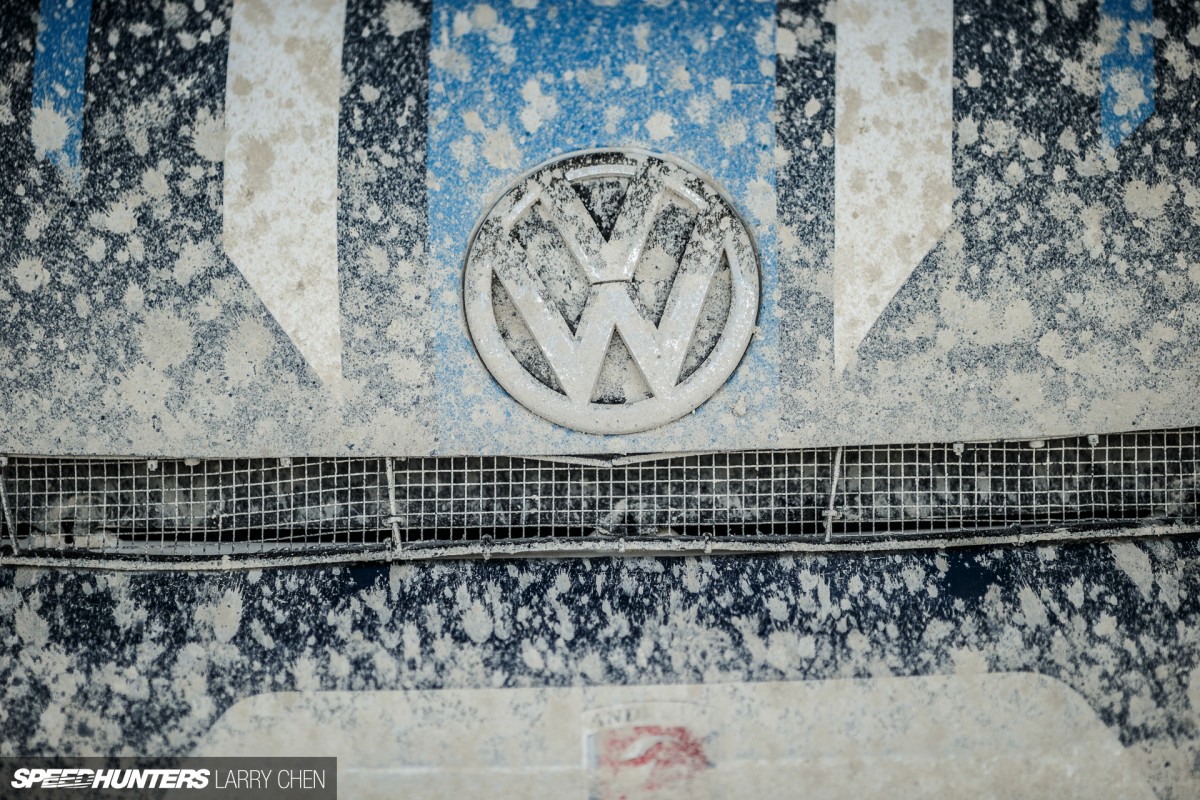 Made for the streets, but born to rallycross.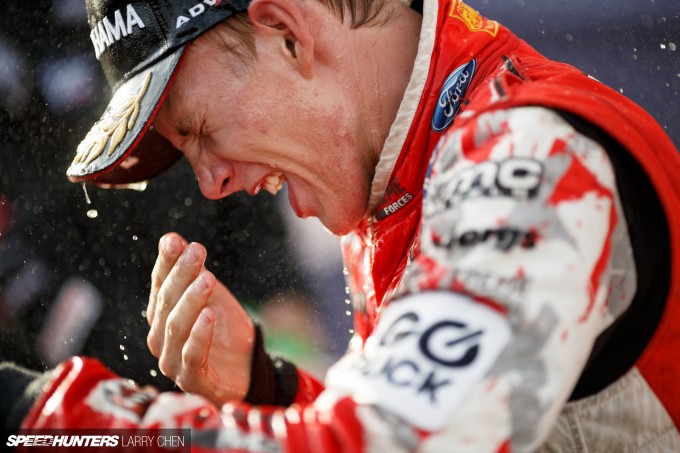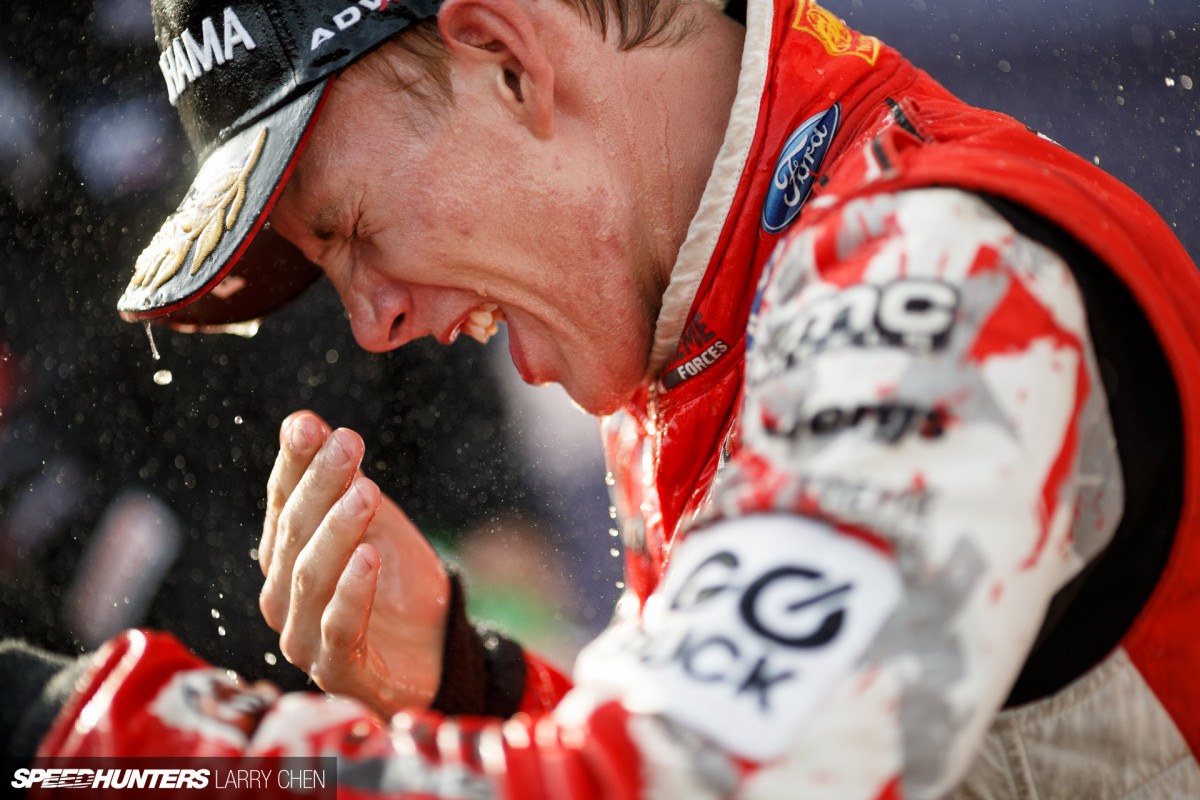 It stings so good, doesn't it?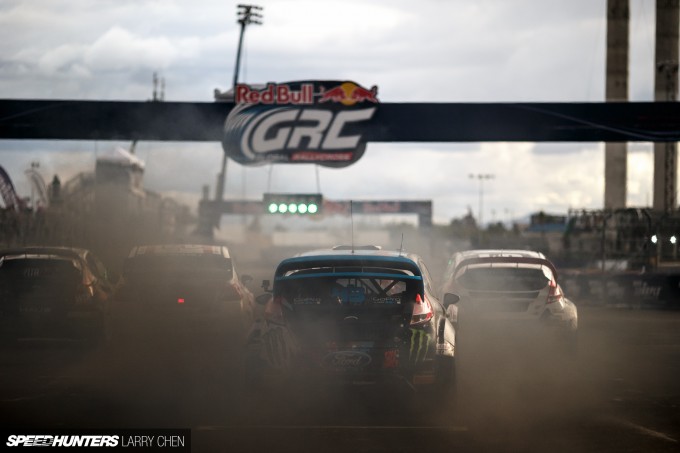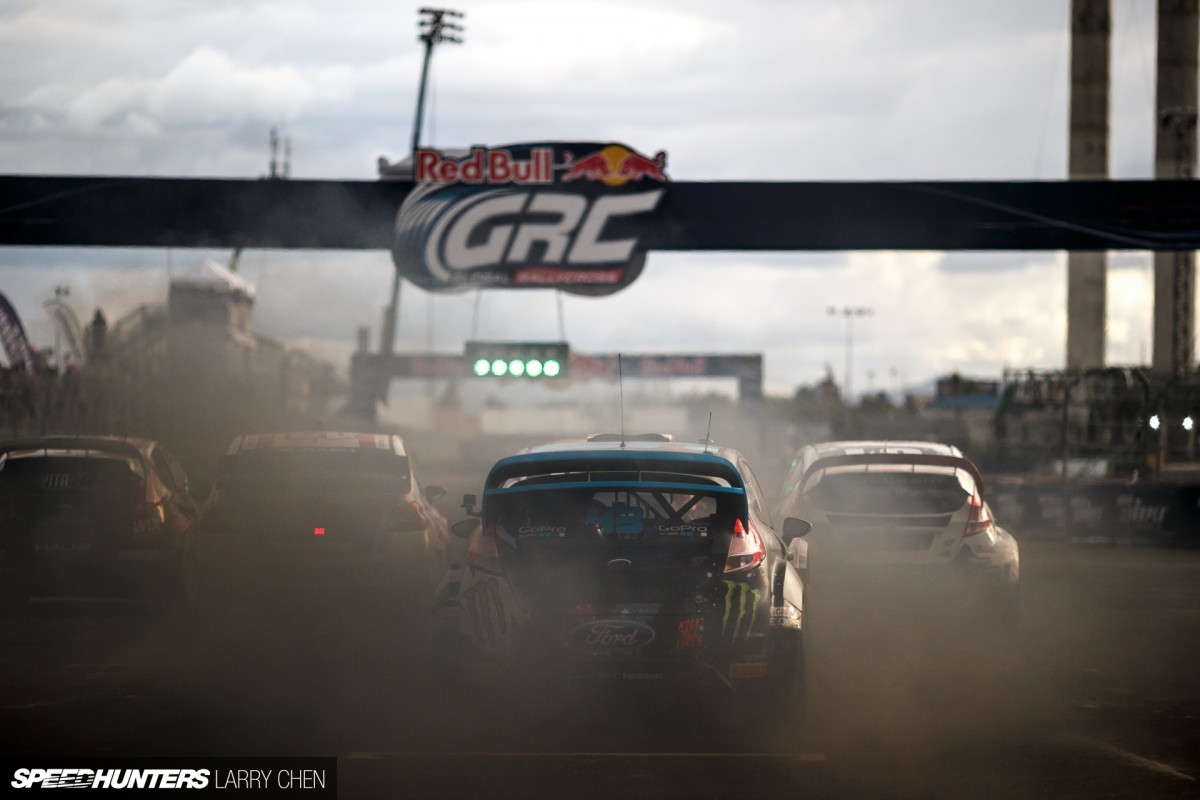 The smell and sounds during a GRC race start is like nothing you've experienced before.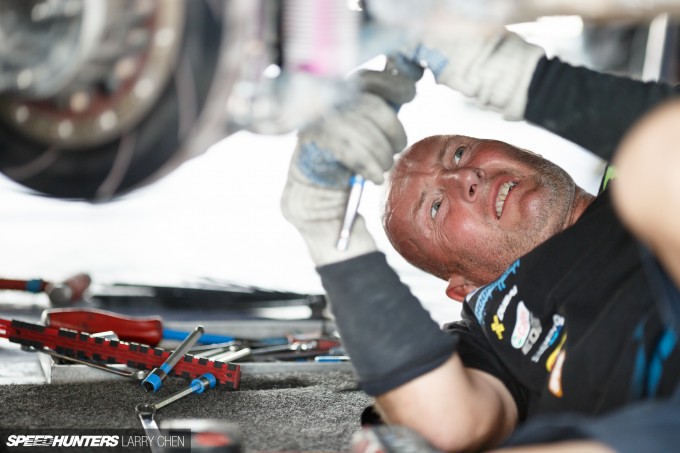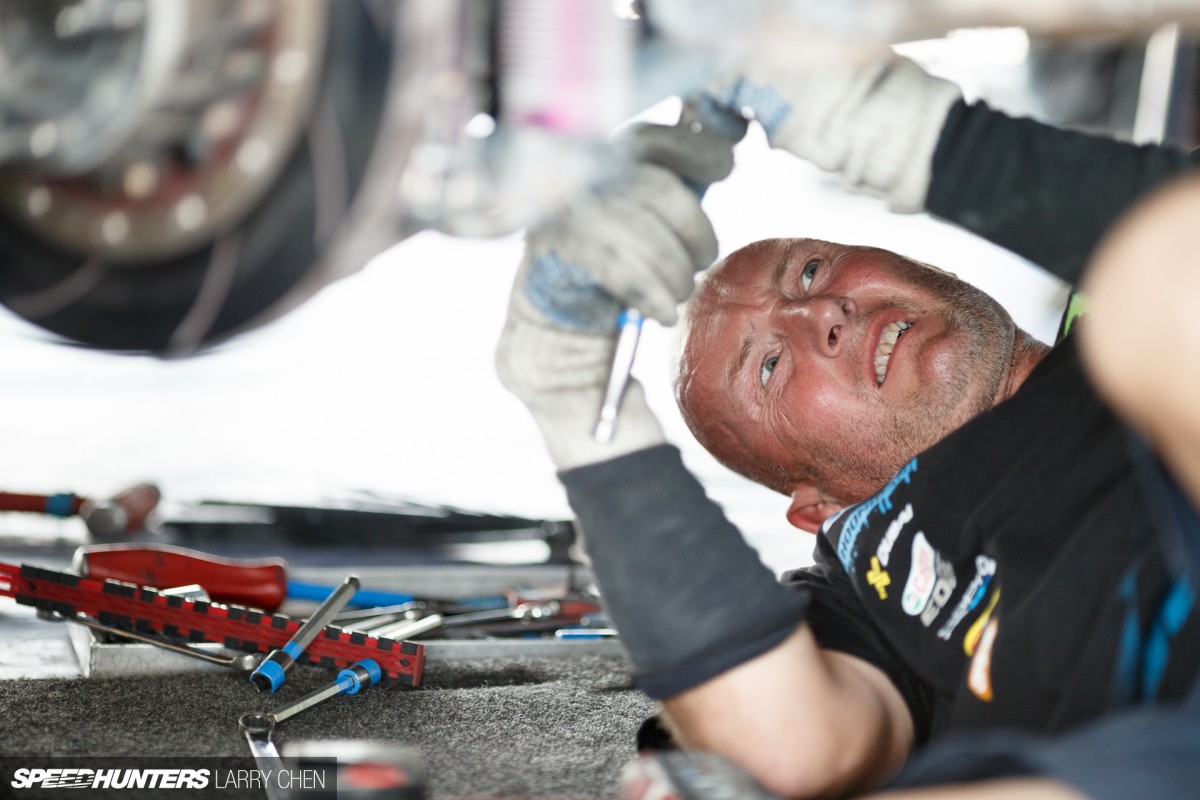 The mechanics are always the unsung heros of the paddock. I usually try to include them in my coverage as much as I can.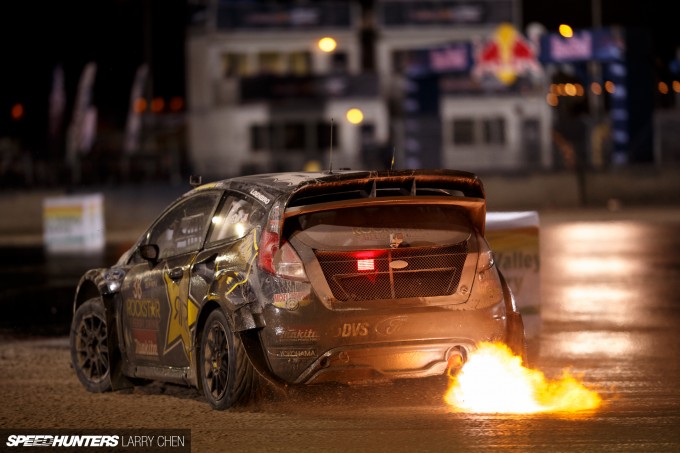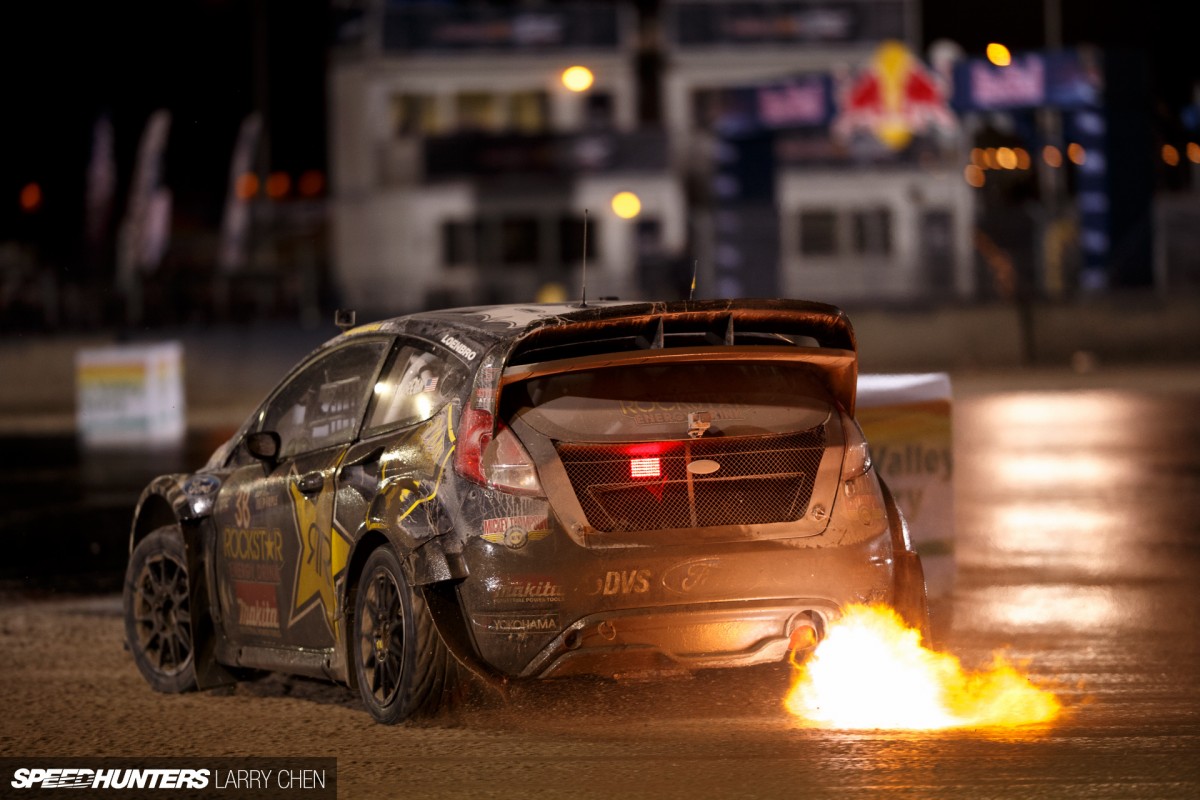 Brian Deegan, aka 'The General', likes to play with flame throwers.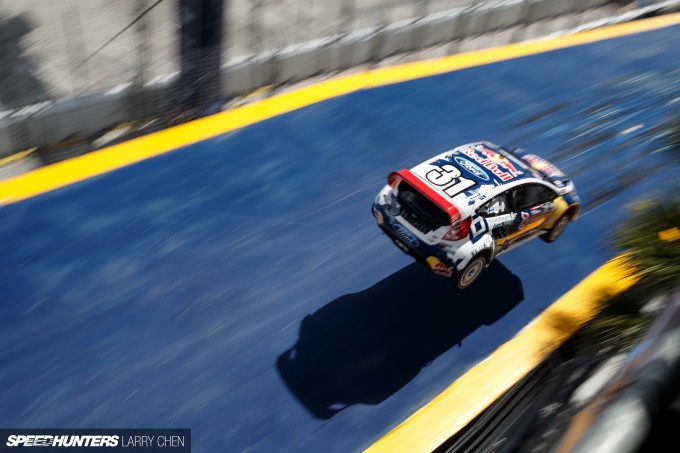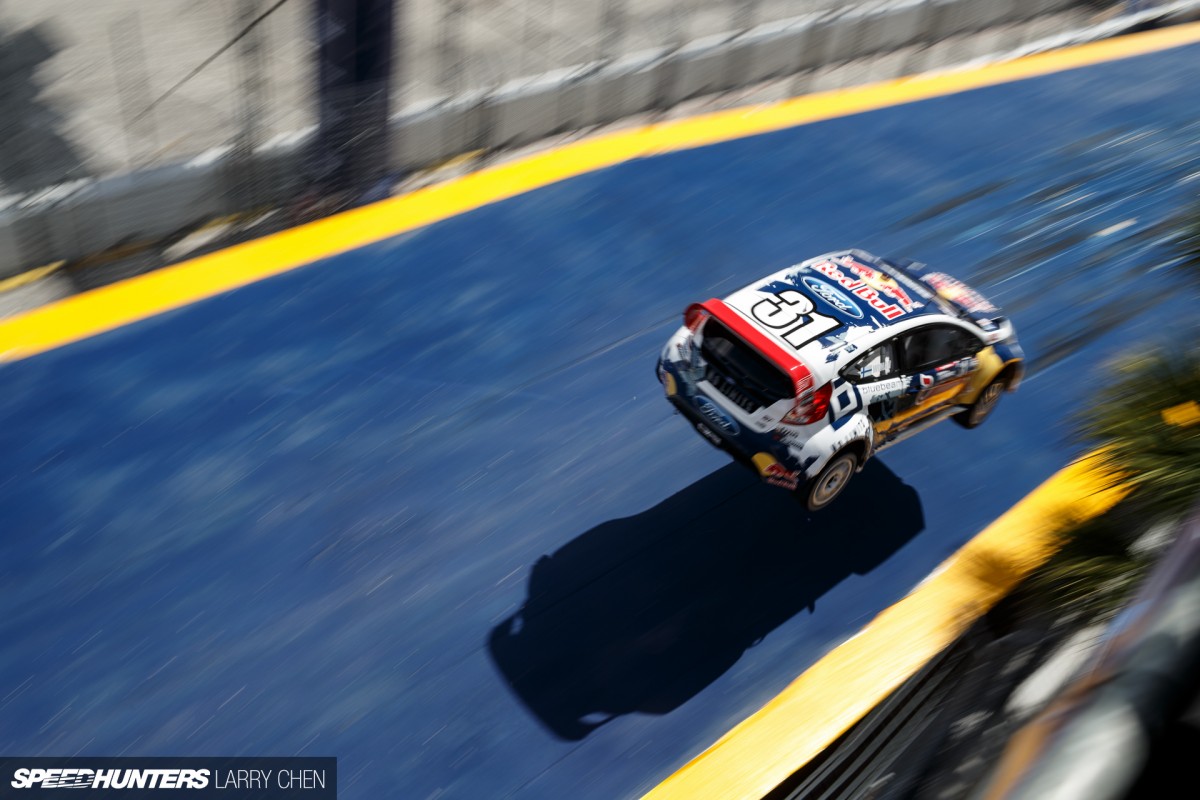 Red Bull gives you wings – just ask Joni Wiman.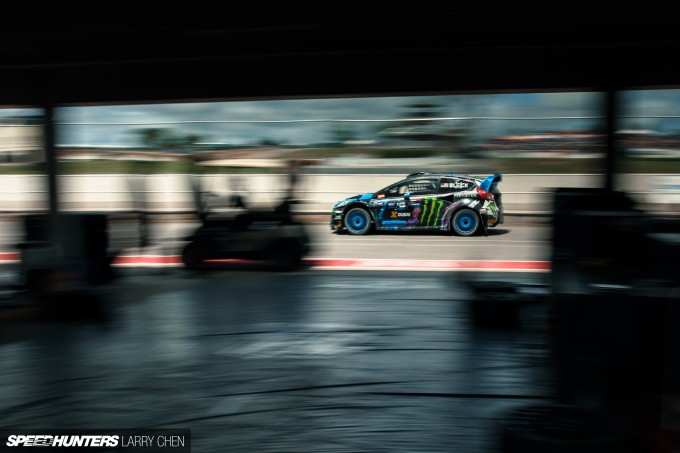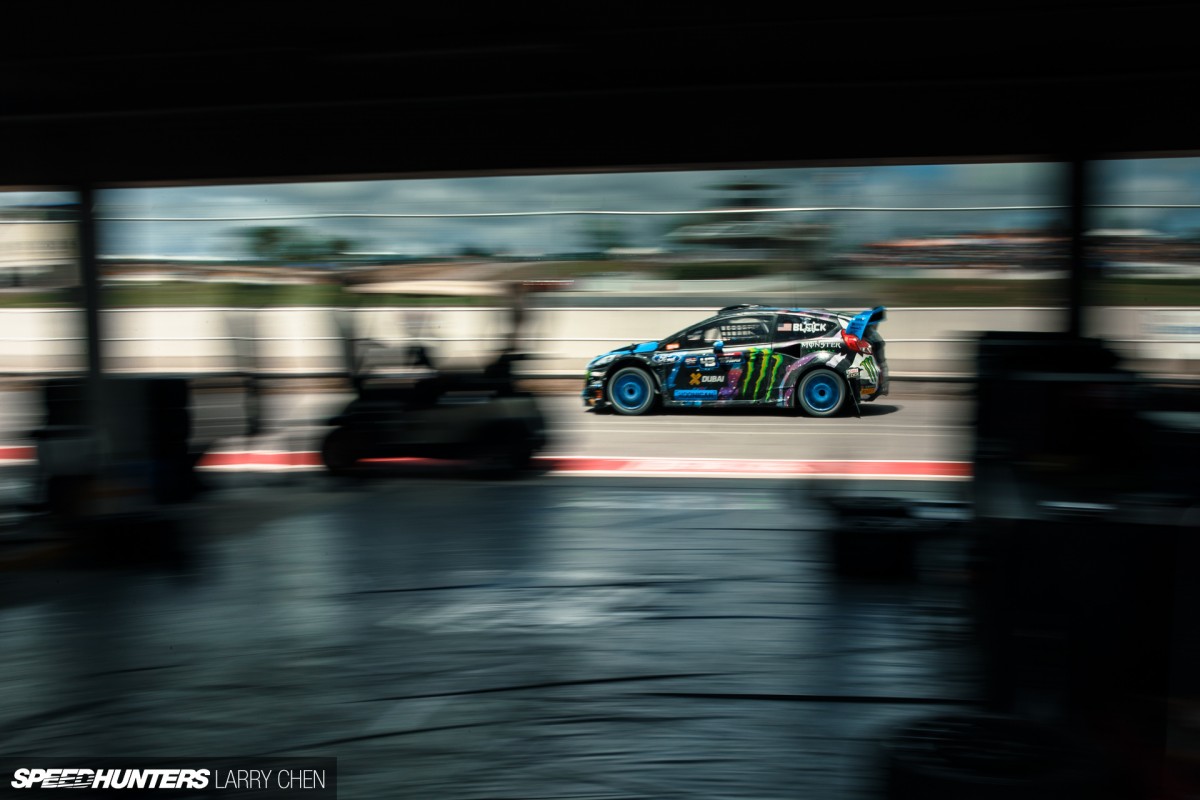 I love shooting these cars in and around pit lane. I think this was my favorite part of the Barbados round, as everyone had to pit right next to one another.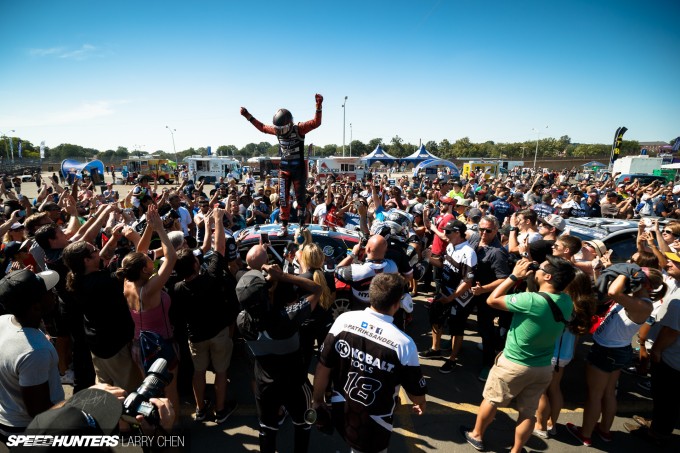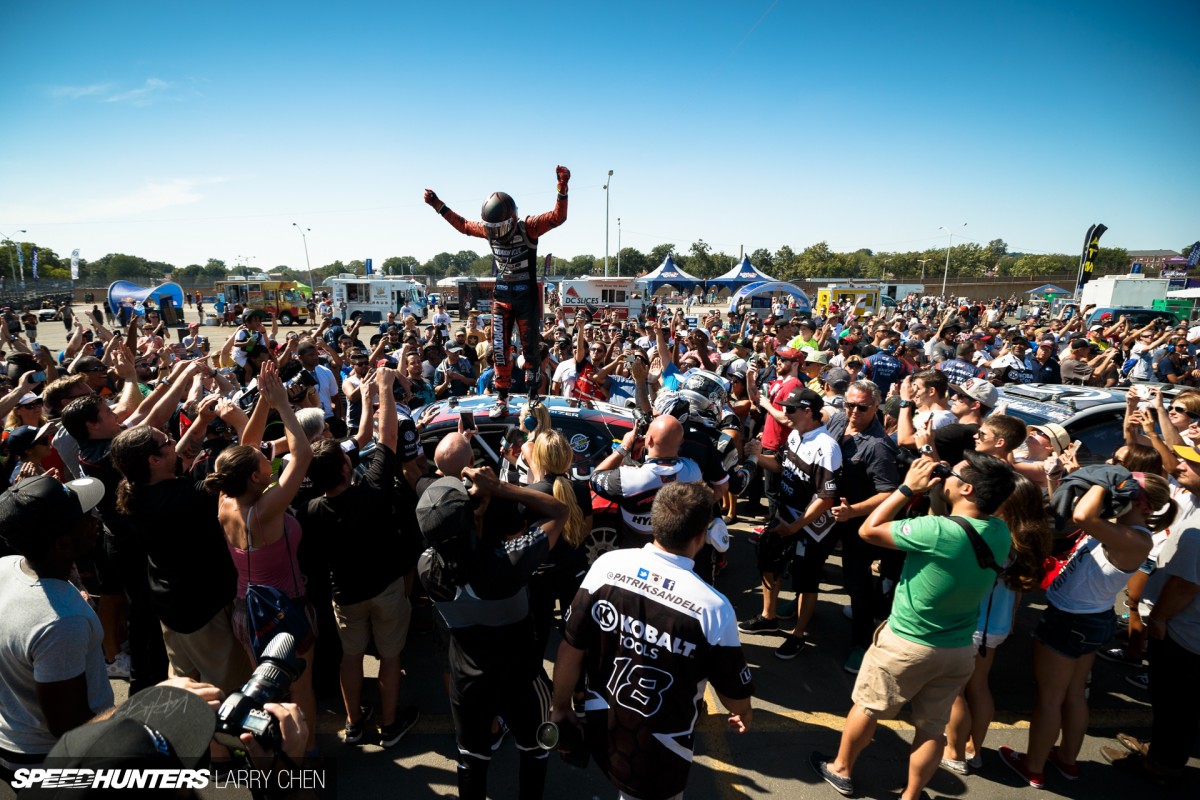 Well, that's it for the 2015 season. Hopefully you Speedhunters can check out Red Bull Global Rallycross for yourselves when the series stops by a city near you in 2016.
Larry Chen
Instagram: larry_chen_foto
larry@speedhunters.com
Cutting Room Floor