Scouring The Internet
About a year ago I was going through my daily routine of browsing Craigslist, eBay and various Porsche forums. Knowing that all things Porsche were going up in price at a steady rate, I was desperately looking for a 996 Turbo. One of the forums that I was frequenting at the time was Rennlist. There I stumbled upon a light blue colored 996 Turbo that I instantly fell in love with.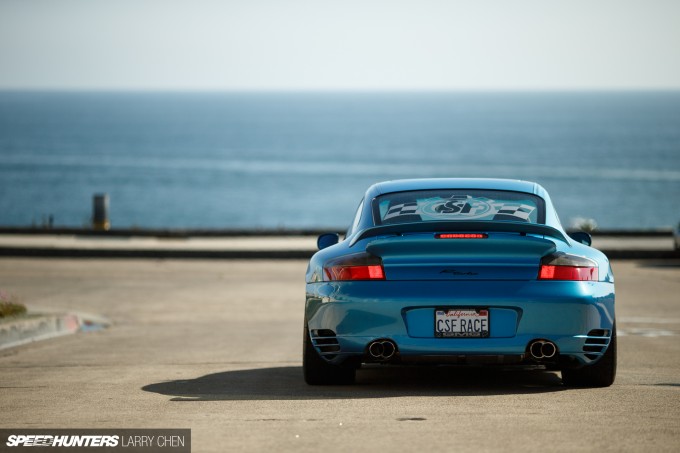 I investigated further and found out that the seller was located three quarters of the country away from me in Chicago. The car was also way out of my price range, but to me it was the perfect 996 Turbo.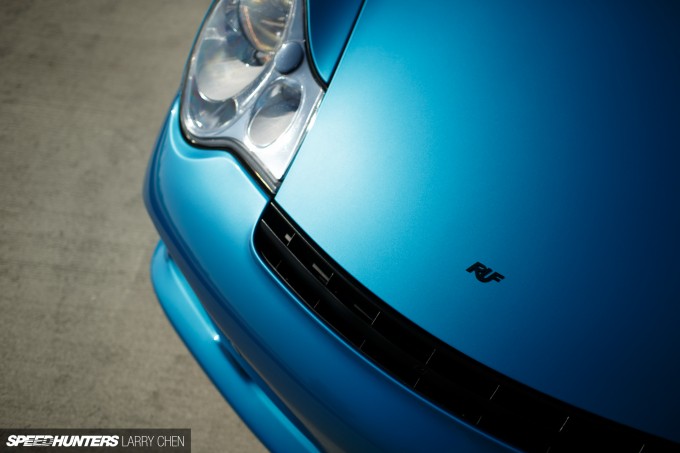 After a few days the post was gone. I assumed that I would never see the car again, either online or in person.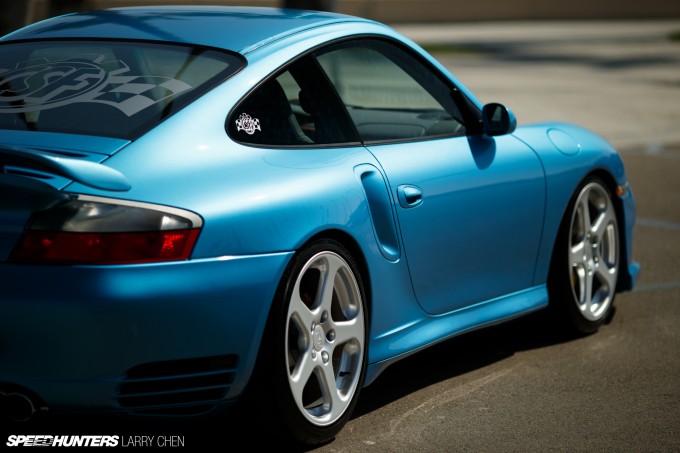 Fast forward a couple months after I found my own 911 Turbo project car. I was at the GMG Racing Open House when I saw this very car parked at the CSF Racing booth.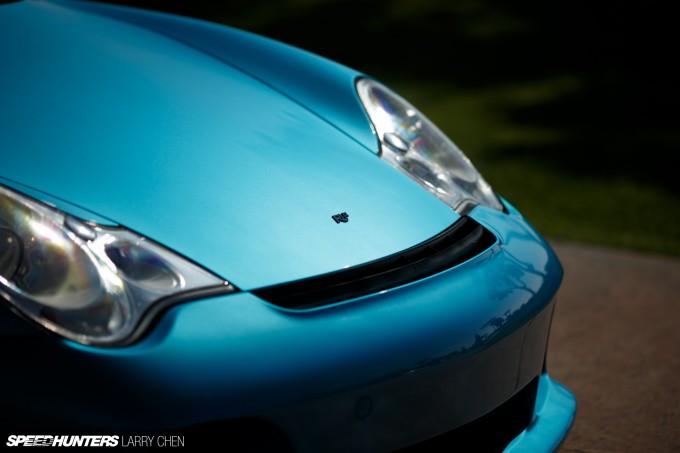 CSF Racing is run by my buddy Ravi, who I've known for a few years now. Over that time we've worked on a few projects together, including last year's Liberty Walk 997 Turbo SEMA car, and he's always told me that he wanted to get a Porsche of his own one day.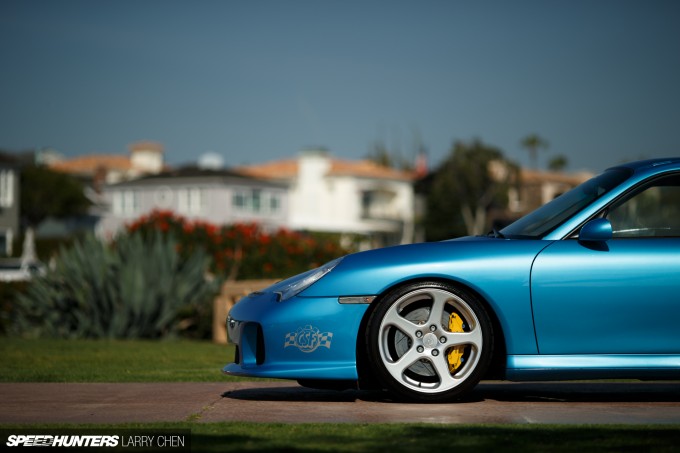 Well, it turns out that he actually bought the car that I saw on Rennlist. Ravi even flew to Chicago just to check it out in person, and he fell in love instantly.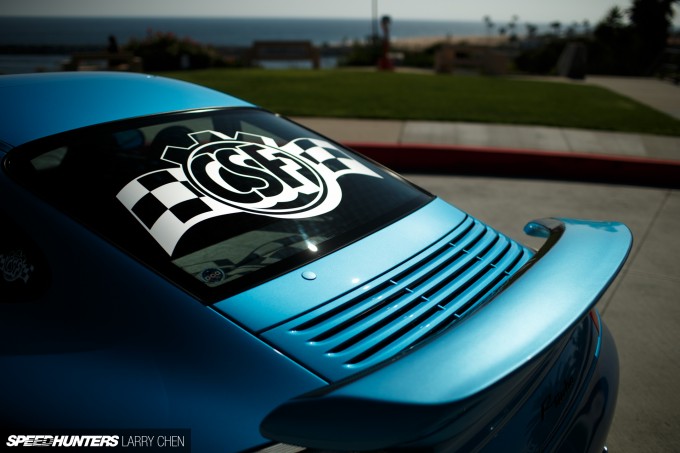 Since then, the 911 has become a test mule and project car for a whole slew of CSF Racing products. Not surprisingly, the first modification Ravi made was to install a set of his aluminum radiators. The stock ones tend to crack easily because they have plastic ends.
Minerva Blue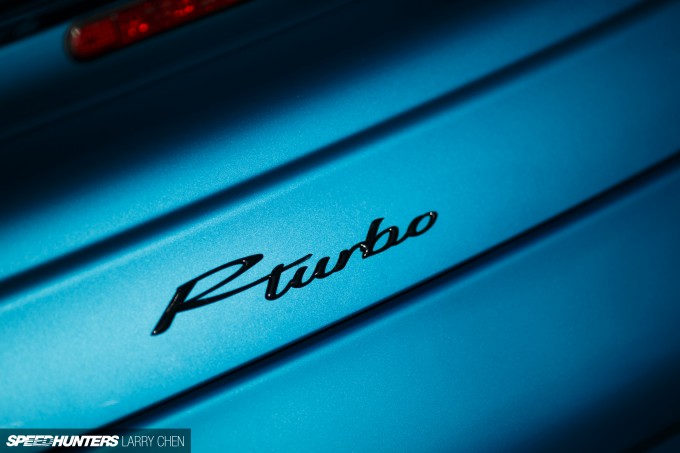 So what's the story behind this blue beast anyways? And why does it have a RUF RTurbo badge?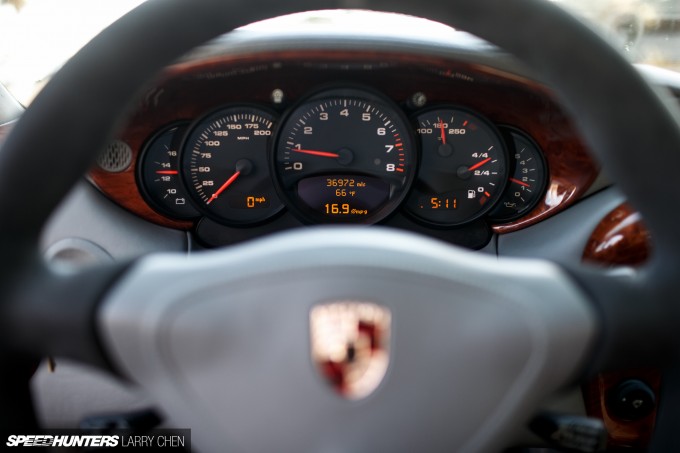 Well, Ravi is fourth in a line of owners who two of which previously added their own personal touches to the car.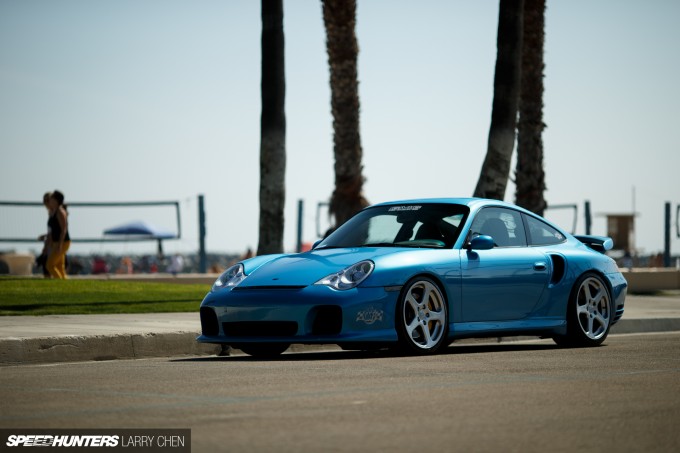 The first owner picked it up in 2002 off a Porsche showroom floor in California. The price tag: $135,000, which included the oh-so-unique Minerva Blue paint. This may be the only 996 Turbo painted this color in the whole of North America.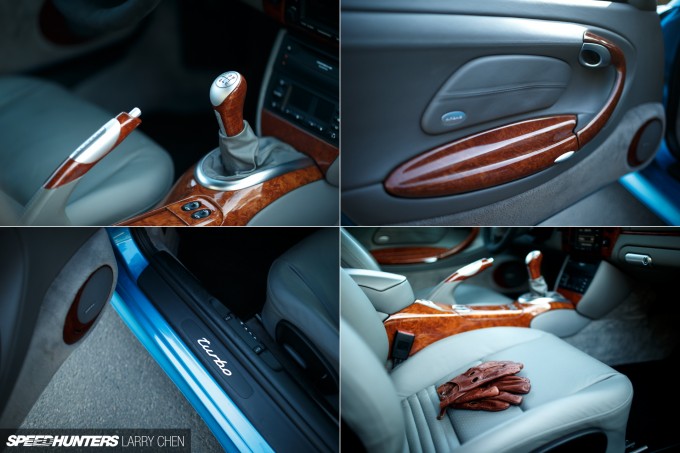 The car didn't get a whole lot of use in its first few years and when it was sold in 2006 there was only 5000 miles on the clock.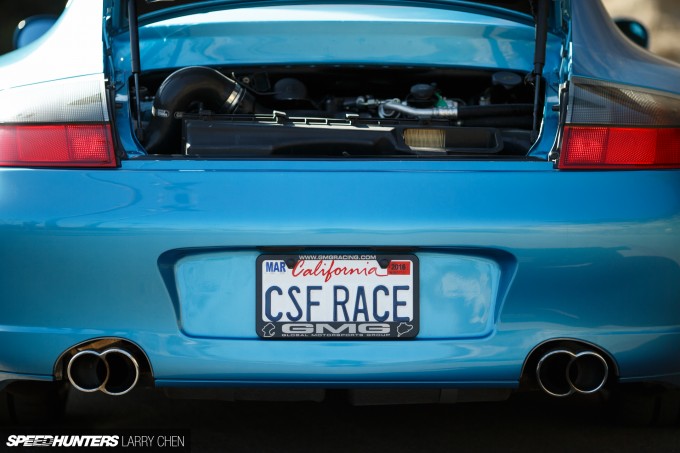 The next owner lived in Maryland and was a hardcore track junkie. For the most part, he's the reason why there are so many performance upgrades made to the car.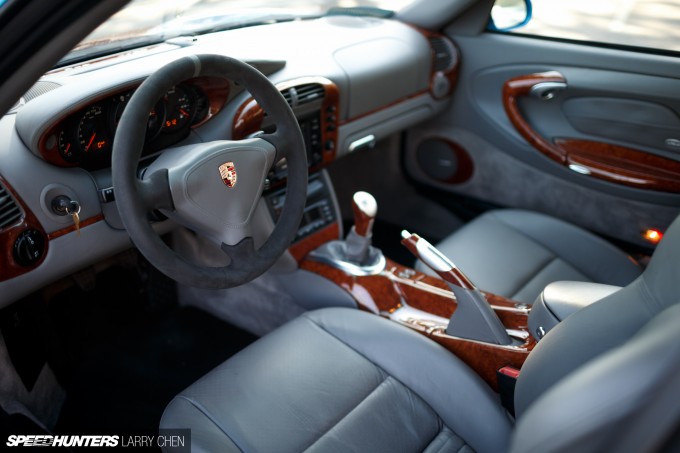 More than $100,000 was sunk into the performance side of things, and those modifications include UMW hybrid turbos and intake piping, big 997 GT2 RS intercoolers, a Speedtech exhaust system, plus a whole lot more. Today, the 3.6-liter flat six twin turbo pushes 515 horsepower and 580ft-lb torque to all four wheels, as measured on the Behe Performance dyno.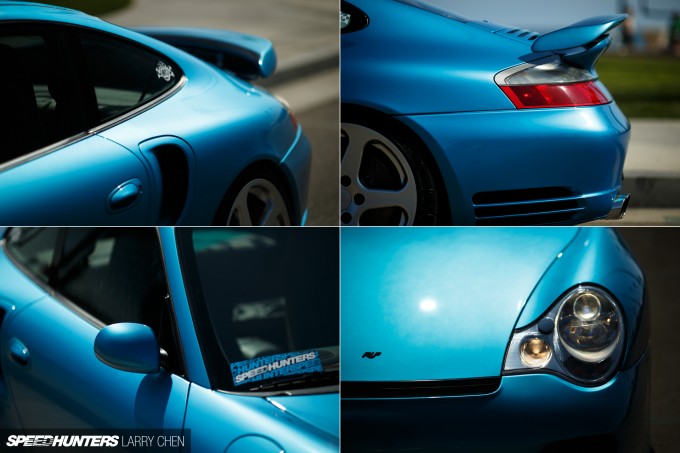 Along with that, the second owner added all the fun suspension bits including Moton Clubsport 2-way adjustable shocks, plus GT3 control arms and adjustable links all around for the perfect track setup.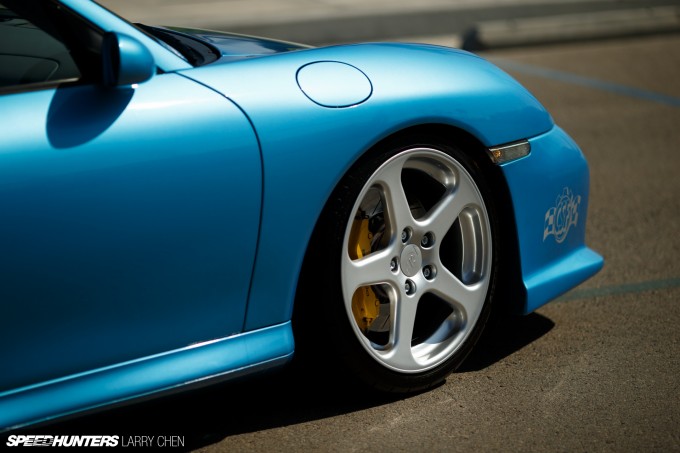 The brakes were upgraded too, with GT3 6-piston and 4-piston calipers and Girodisc 2-piece rotors no less.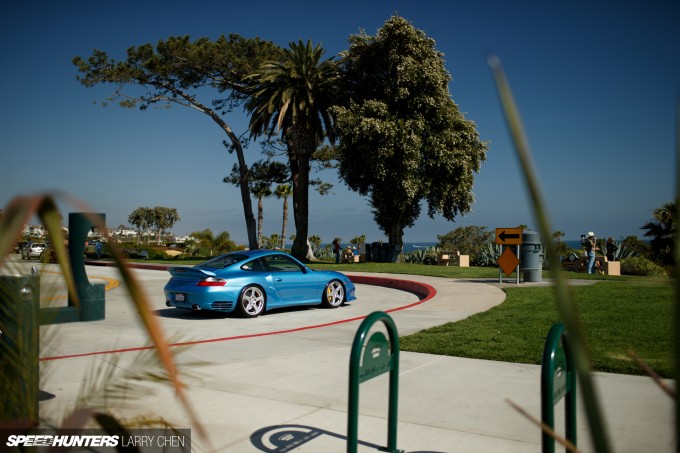 After 23,000 hard-driven miles, the car was sold in 2011 to an enthusiast in Chicago.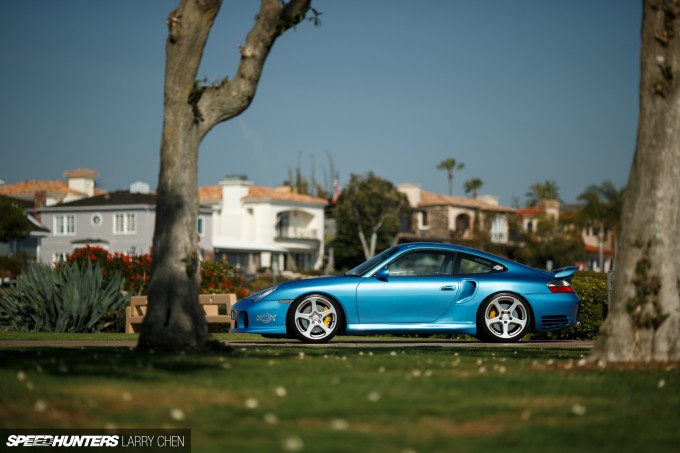 It was this owner that did all the exterior modification needed to transform the 996 into a RUF 550 RTurbo.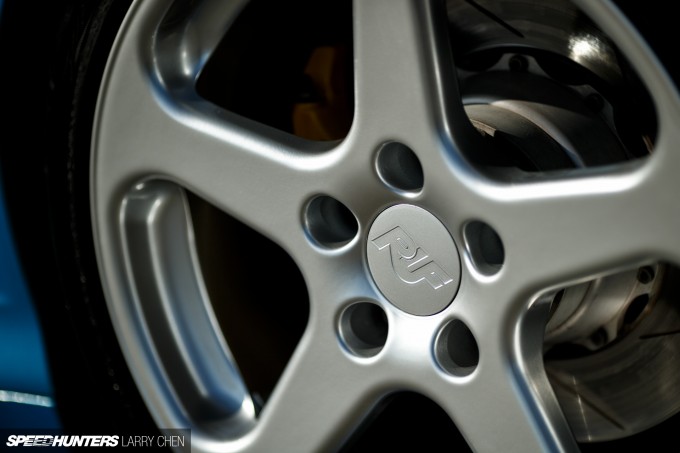 He fitted the beautiful RUF wheels, which I am totally jealous of by the way.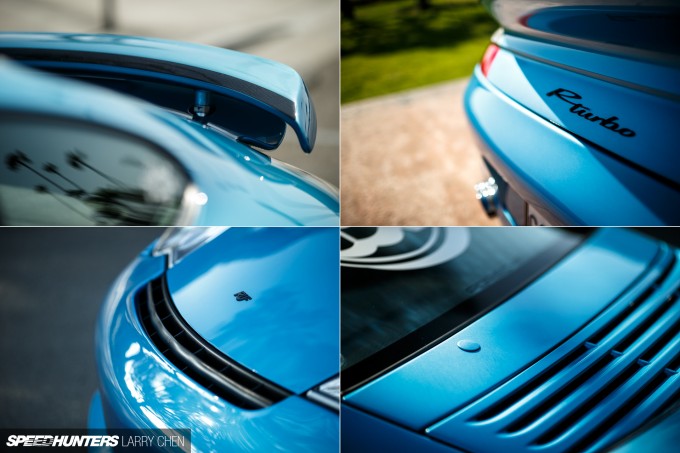 RUF mirrors, plus a RUF front bumper conversion with all the proper ducting for the radiators were also added.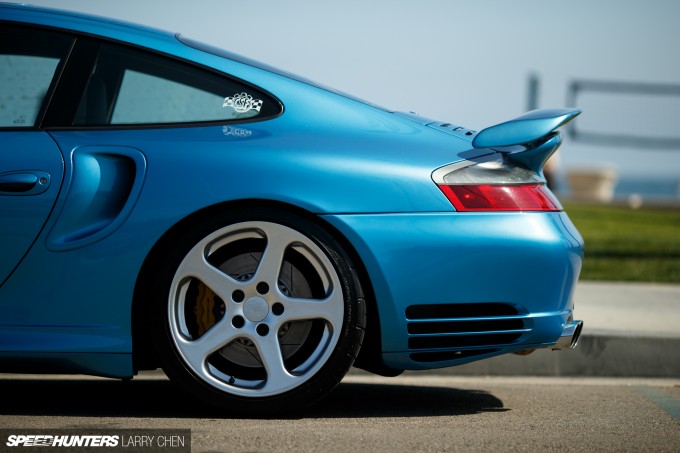 Pulling the whole exterior look together is a TechArt carbon fiber adjustable rear wing.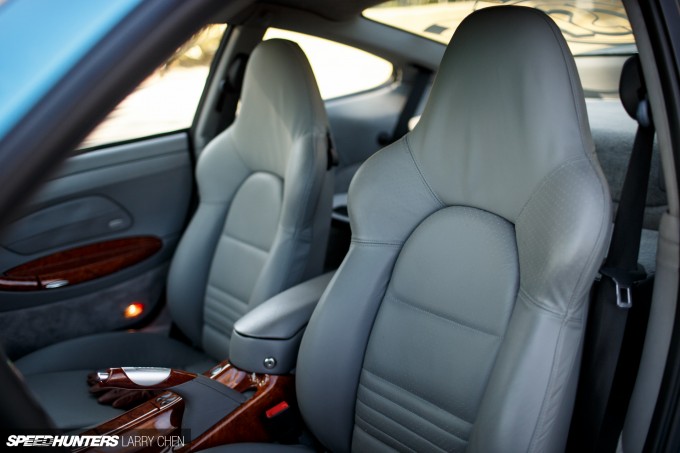 Inside, the front seats were reupholstered for that brand new look too.
CSF Racing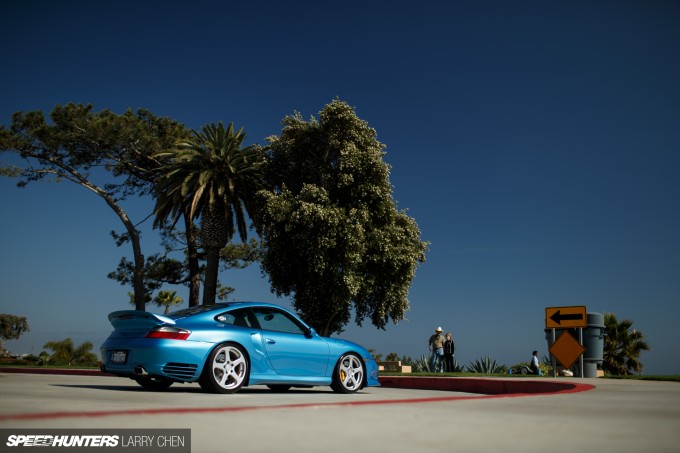 As I said earlier, Ravi is the fourth owner, and he bought the car back to the West Coast with 34,500 miles on it. California is where Ravi says it belongs, and I could not agree more.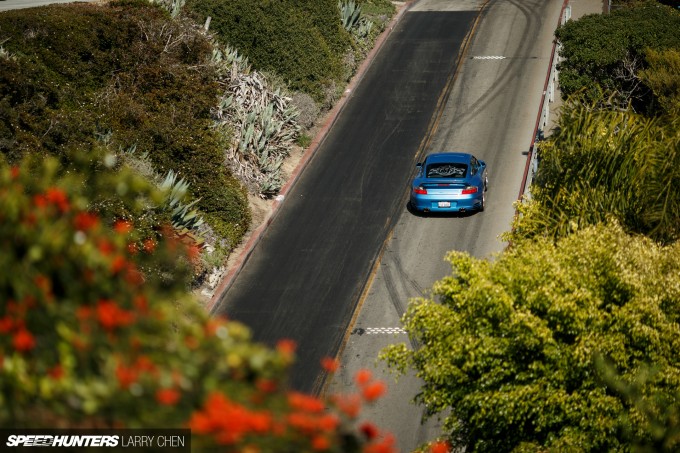 While there are so many mods that Ravi has planned, right now he's just looking forward to taking it to the track and enjoying all the 911's power to its full potential.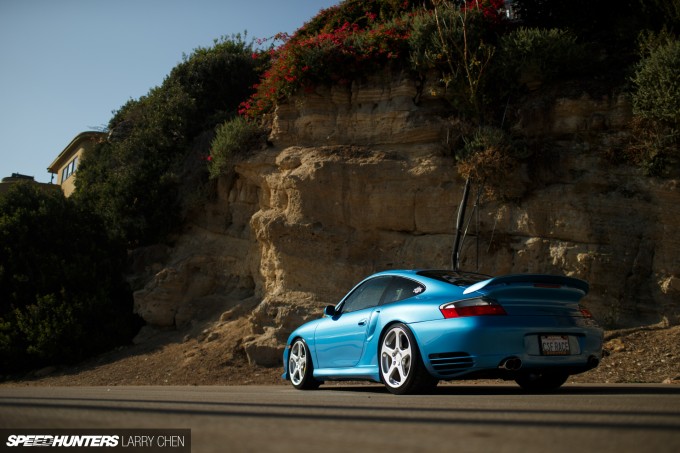 Ravi loves the fact that the car has traveled across the country just to end up back in California, but as a completely different car than when it left.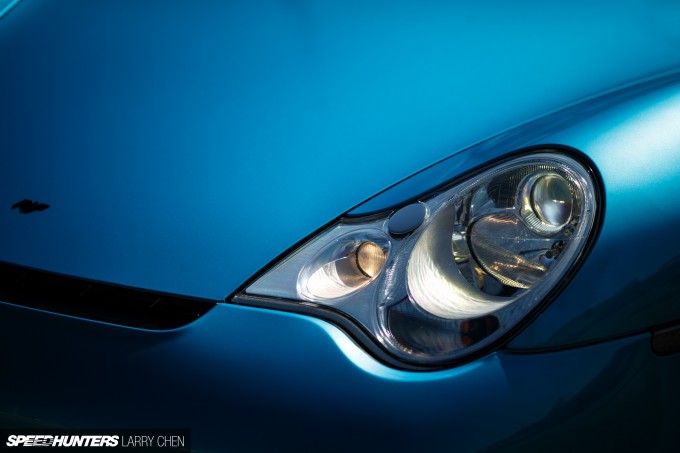 Something else he mentioned that's interesting is the generation shifts of the car's owners.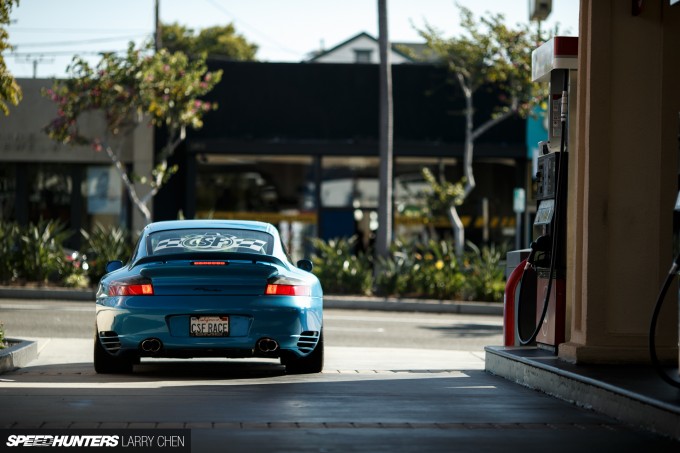 The first owner was aged in his 50s, which makes sense considering how much the car cost brand new.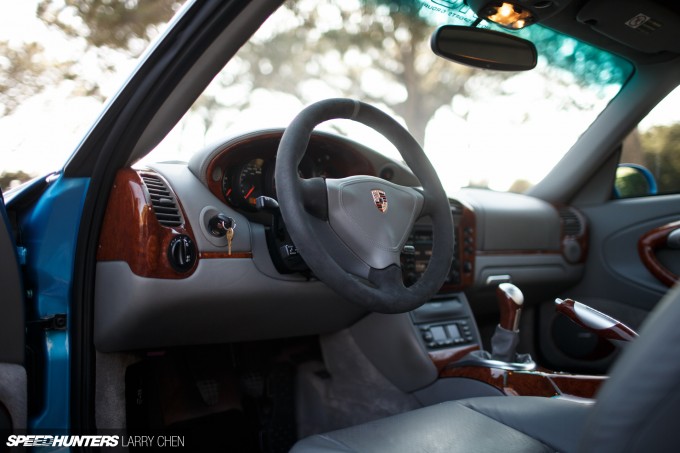 The second owner was in his 40s and would have paid less by purchasing a car that was a few years old.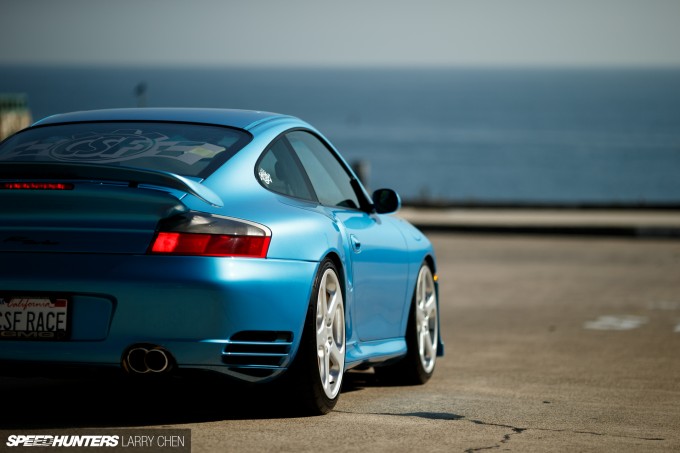 The third owner, who was obsessed with the cosmetics, was in his 30s. I think that makes perfect sense too.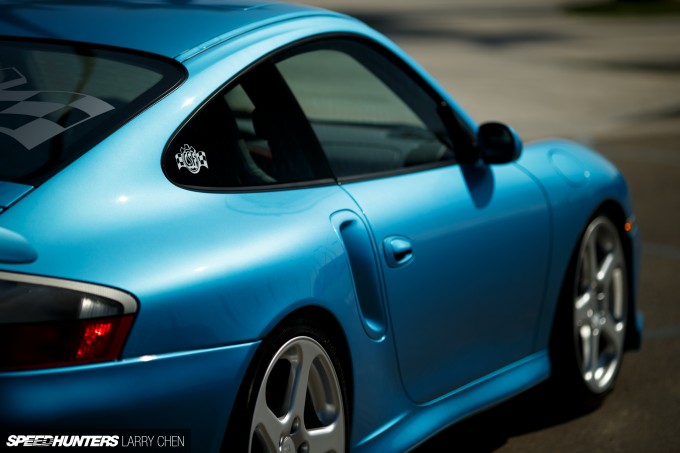 And finally we have Ravi, who is in his late 20s. So as the Porsche got older the owners became younger. And at the same time, as car lost value and became more and more affordable, it became more and more extravagant.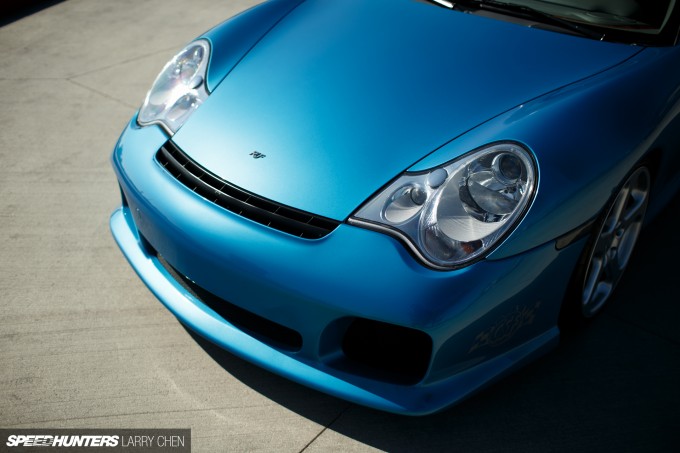 It was a dream come true for Ravi to own this car and he's worked very hard to get to this point. He also loves the fact that he knows the full history of the car through its records and receipts, and is still friends with the third owner.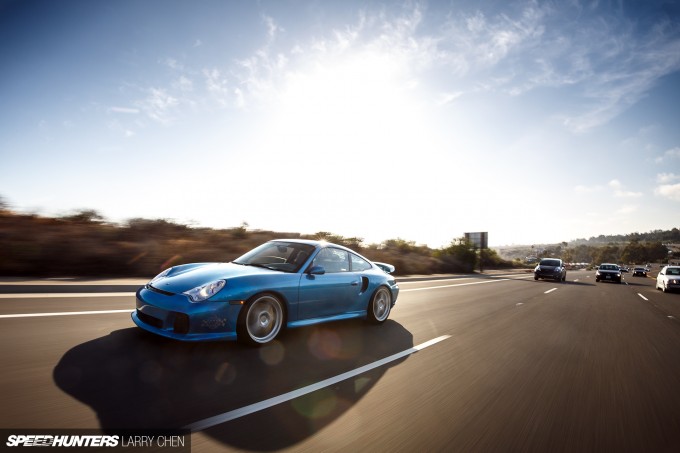 After seeing the car and having a go in the driver's seat myself, it's set a very high bar for what I want to achieve with my own 996 Turbo project. My car will get there someday…
In the meantime, if you are in Southern California and see a pair of 996 Turbos – one Minerva Blue and one Slate Grey – you can probably bet that it's Ravi and I cruising around making all the cool turbo noises.
Larry Chen
Instagram: larry_chen_foto
larry@speedhunters.com
Cutting Room Floor