Endless Roads
We talk so much about car culture here on Speedhunters, but one thing that we sometimes overlook is just as important as the actual cars. I'm talking about the roads that we drive on. If we didn't have smooth roads, we couldn't have such low and fast cars. If there were no winding mountain highways, there would be much less joy.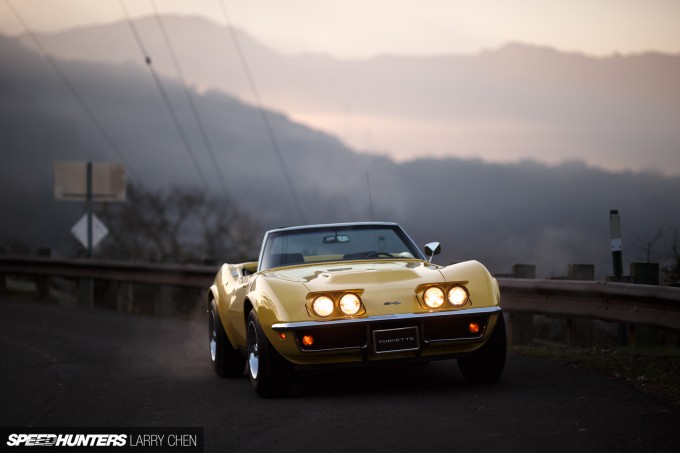 We all fall in love with cars in one way or another, but what I find interesting is how some people can race for their whole life without actually having a car of their own. I for one could not do that.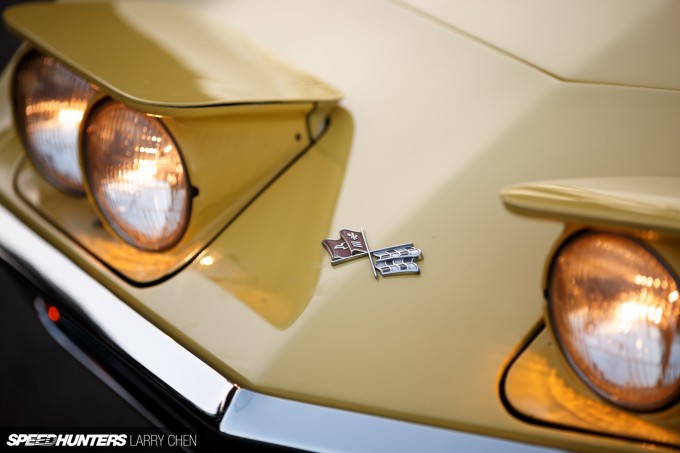 I just have to drive. On long Speedhunting trips, sometimes all I want to do is get back home to my car and take it for a spin.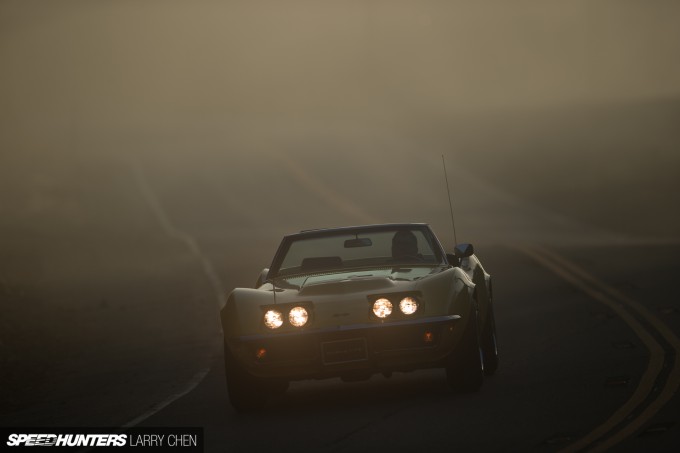 I grew up in Southern California where there are some of the greatest canyon driving roads in the world.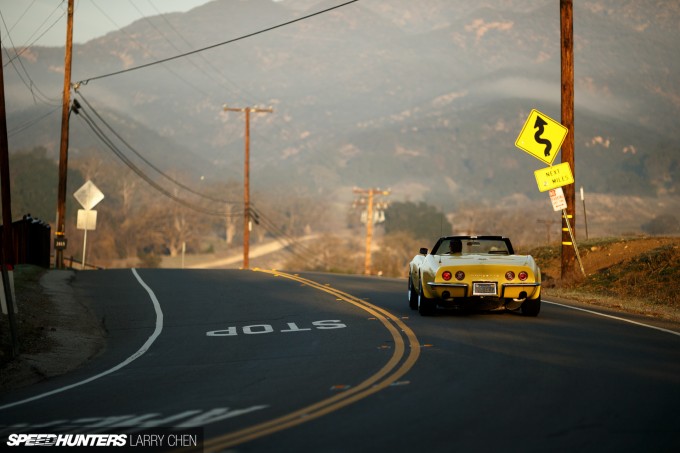 And they are meticulously maintained too. As Magnus Walker once said, you could spend your entire life driving the canyon roads in SoCal, but you will never find all of them.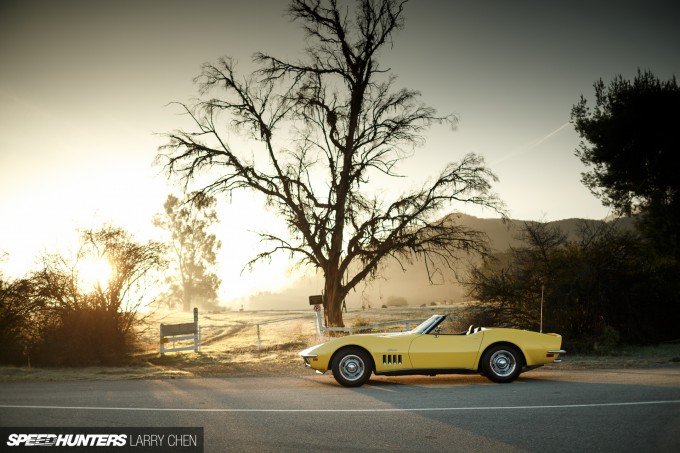 It still baffles me today when I look at Google Maps, finding all the intricate back roads that sometimes lead to nowhere. I guess there's no harm in trying to find as many as I can.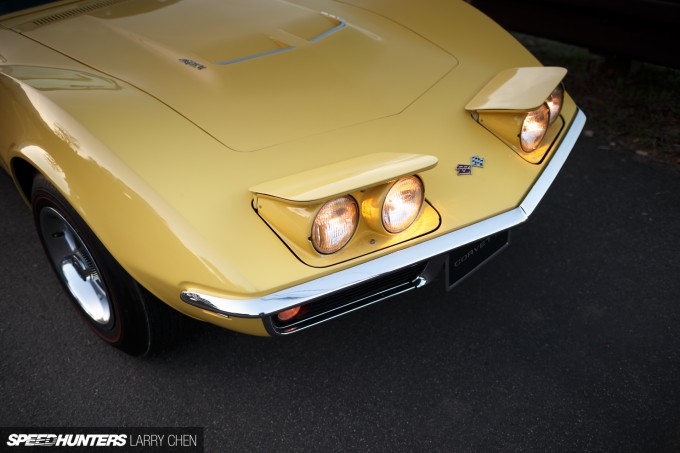 And what better vehicle to search a few more out than a 1969 Stingray Corvette…
Nineteen Sixty Nine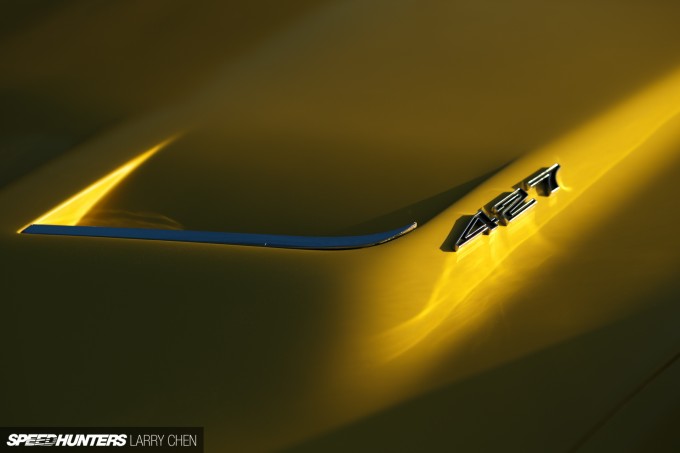 The car belongs to one of my photographer buddies, John Cirone. I told him I was looking for a story to shoot and he offered to let me drive his classic car around the canyons for a morning. How could I resist an offer like that?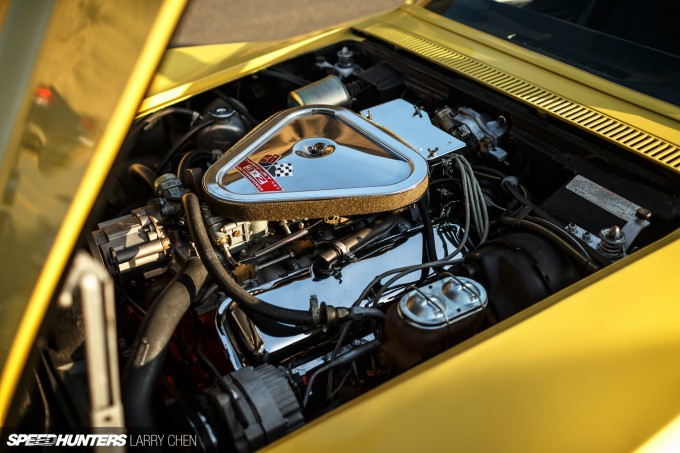 In its day, the 427ci V8 that came in the Corvette was revolutionary in terms of the power it produced for a street car. It was a lot of power back then, and by modern standards is still pretty respectable.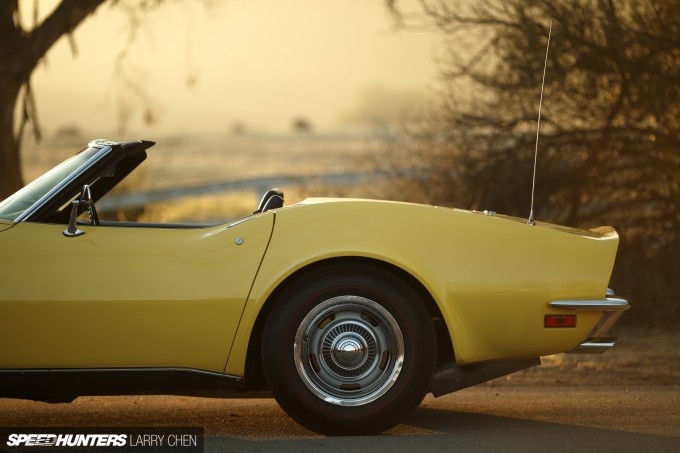 John told me a story about how one night he was messing around in a parking lot doing some donuts and burnouts, when a cop rolled up on him and asked what he was doing. When the officer saw that it was a 427, he said, 'Oh, you have a 427, you can do whatever you want,' and then drove off.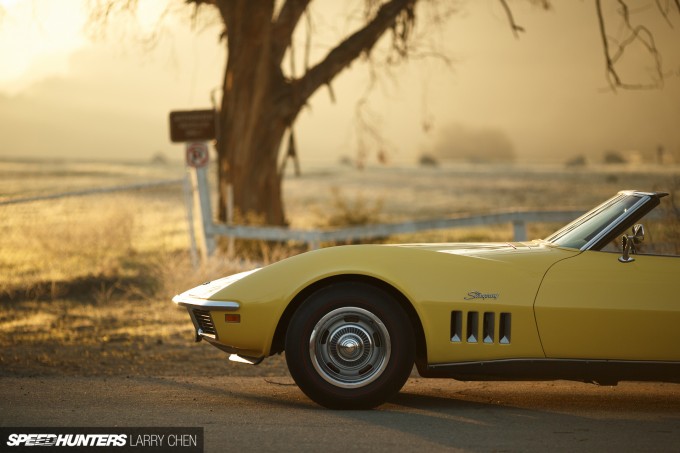 Beyond badass is pretty much how you describe this car.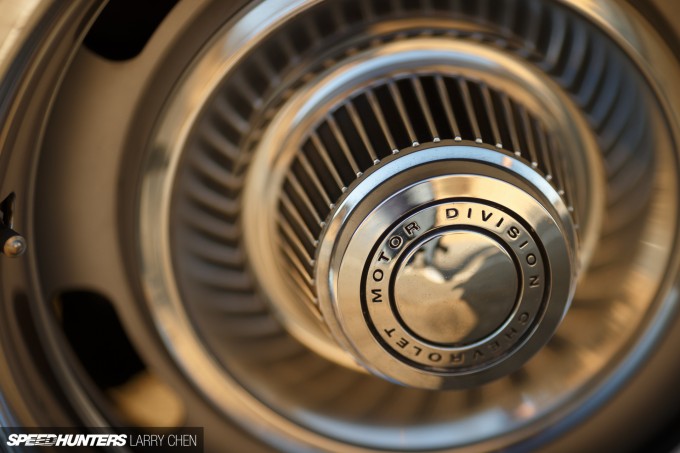 I was so lucky to be able to drive this machine, because when I think about it, most of my friends in my generation have never had the pleasure of experiencing a car like this from the driver's seat.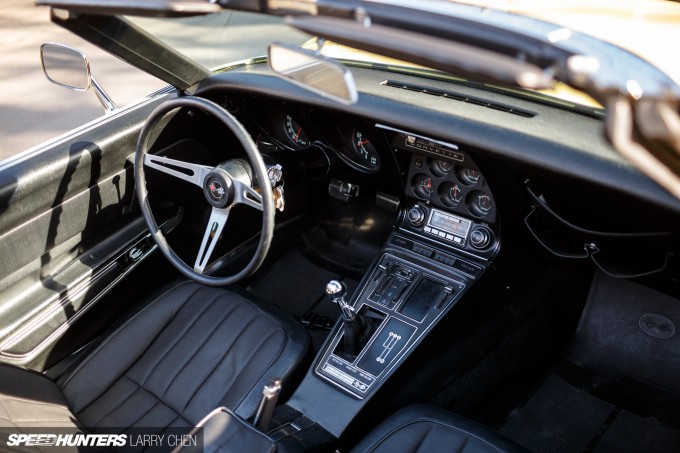 Sure, you see these on the road every now and then, but to be able to enjoy one in its purest form was an absolute treat.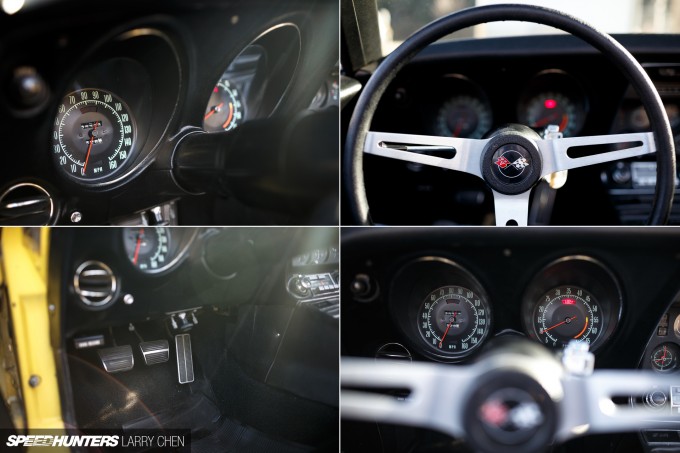 Totally stock standard, it smelled amazing with notes of vinyl and unburnt fuel. Kind of like my 1970 240Z.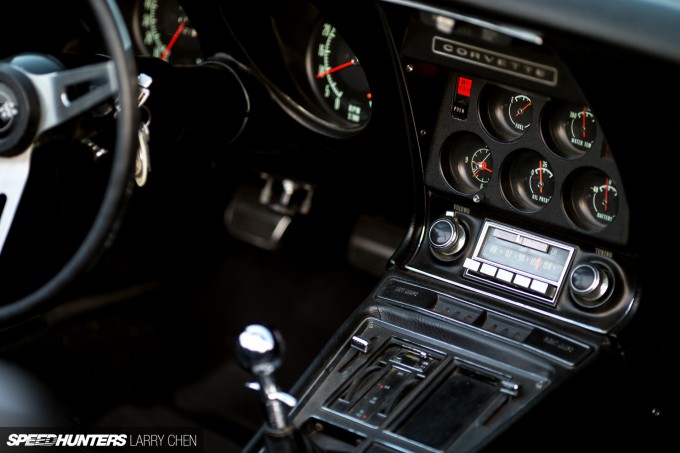 The textures and material have mostly survived the test of time.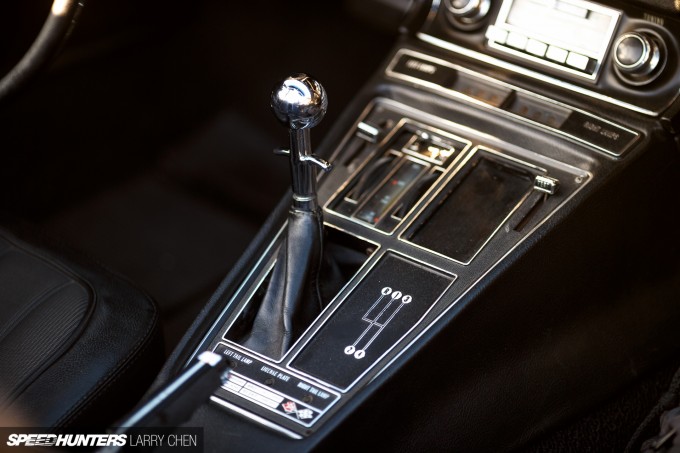 The best part? No automatic slush-box here – a true 4-speed manual three pedal for some automotive driving bliss.
Early Riser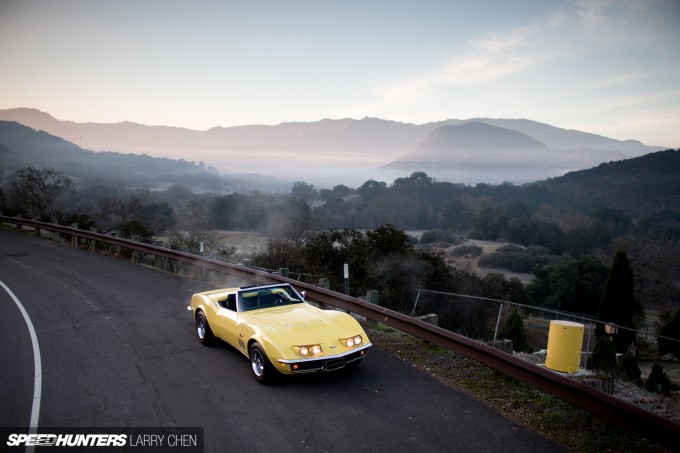 I called John the day before the shoot to discuss where we should meet up. Knowing that the good soft light was going to be early in the morning, I told him 6:00am near his house, which of course happens to be near the base of a canyon road.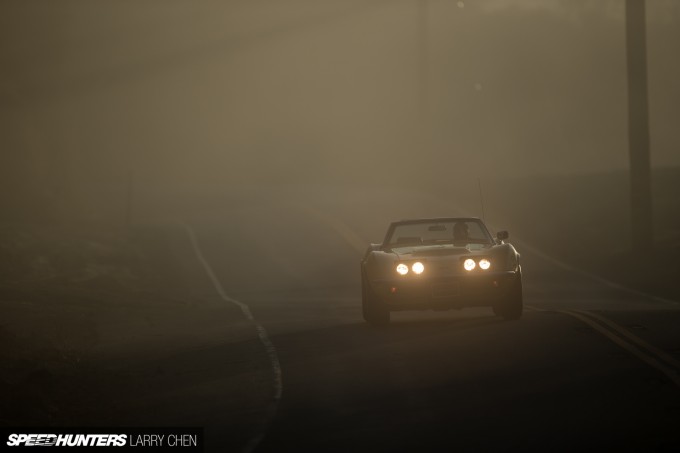 We headed towards Malibu area, and it was unusually foggy – perhaps due to the marine layer. But of course, it was beautiful.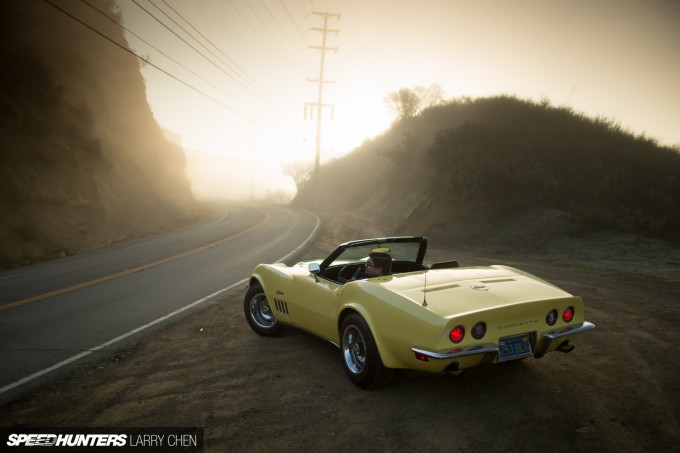 It was also uncomfortably cold to run with the top down, but you know that didn't stop us.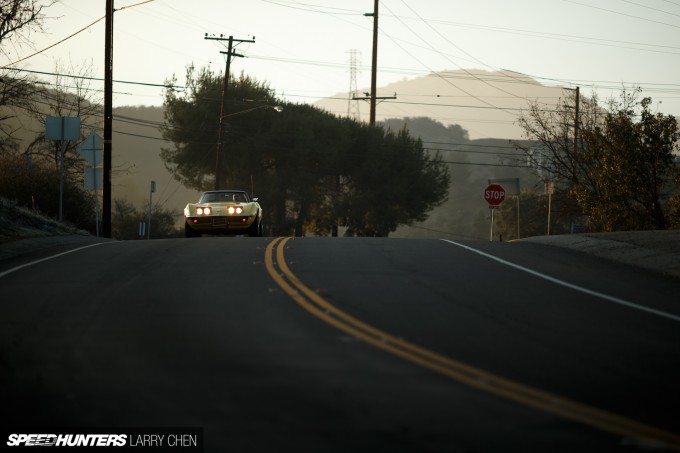 The '69 Corvette is one of those cars that you take on this type of road and just cruise, not driving anywhere near the limit of the tires.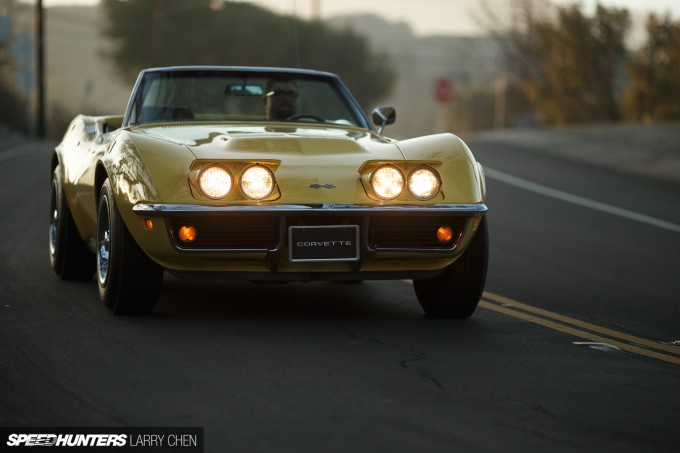 I listened to the rumble of the exhaust note reverberate around the mountain pass and just rolled onto the accelerator over and over again.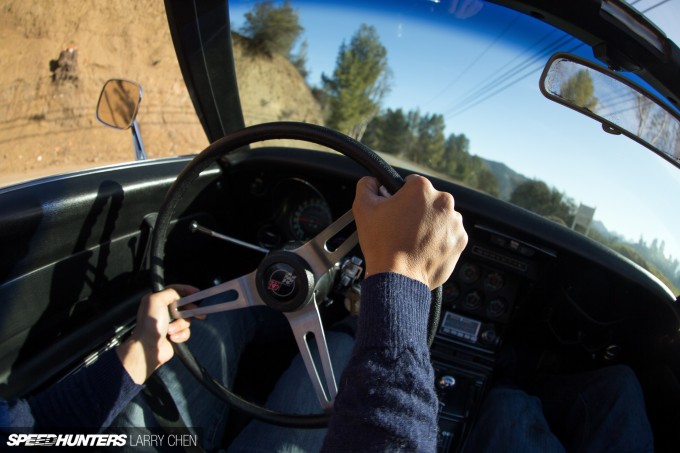 How did it handle? Well, it definitely felt like I was driving a 46-year-old car. But then again, without power steering it felt so connected to the road.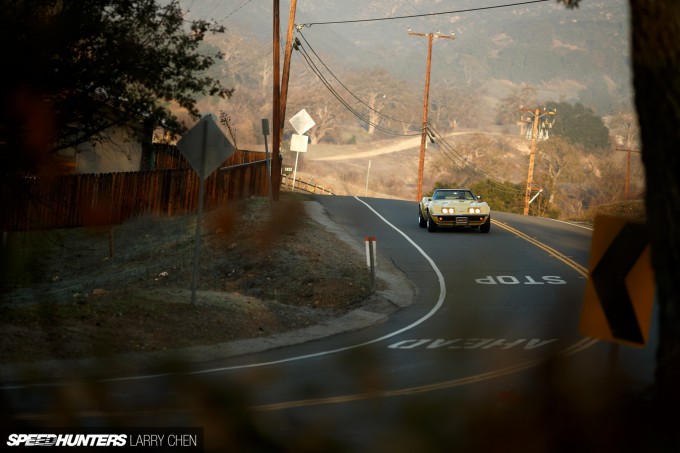 Even though the gears were very long, it did not matter. There was just so much power and torque on tap it was a pleasure to drive in any gear.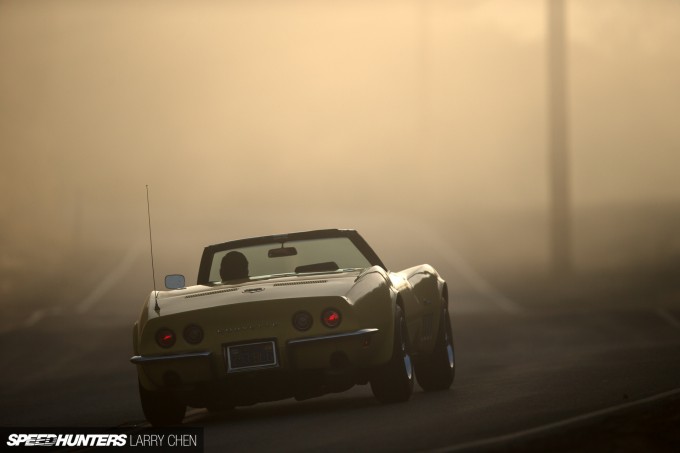 There was one interesting thing I noticed though. Because of the huge torque I swear it accelerated at the same rate whether I was in 2nd or 3rd gear.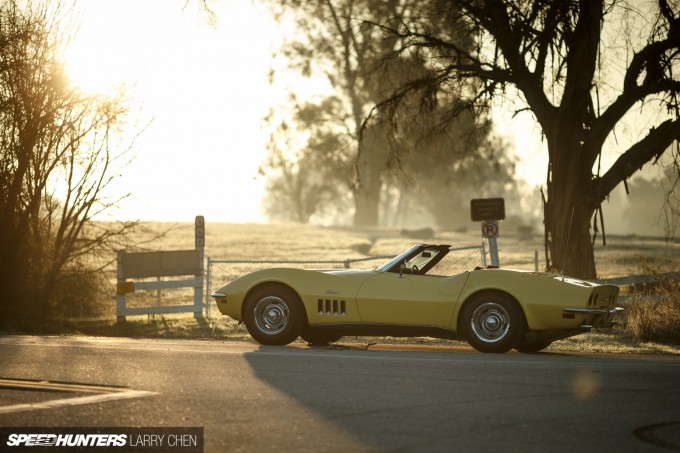 I could not even imagine seeing this beauty on the showroom floor at a Chevy dealership four and a half decades ago.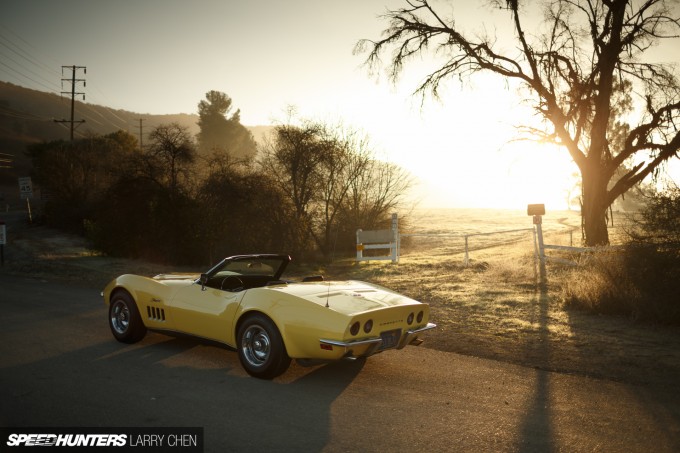 I finally understand the legend of the Corvette. As a Speedhunter I've sampled plenty of new cars, but few have left a lasting impression on me.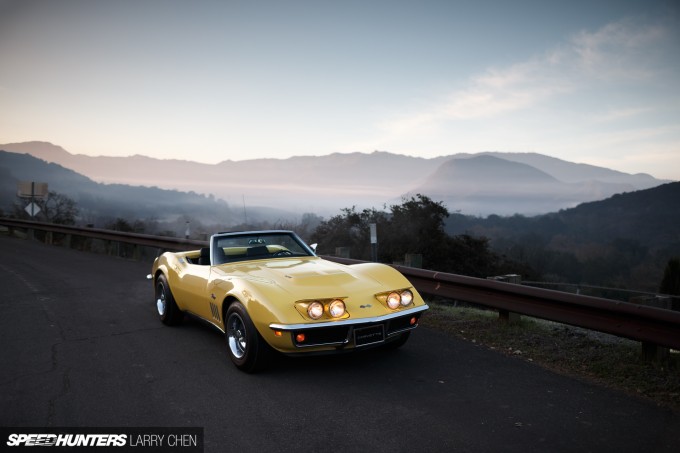 Driving a press car is like a one night stand – you have a quick rendezvous and that's the end of it. But driving this 1969 Chevrolet Corvette was like meeting the one that got away. You have a chance encounter, and you will never own one, but you will always dream of a life together.
Check out the road I drove on Google Maps.
Larry Chen
Instagram: larry_chen_foto
larry@speedhunters.com
Cutting Room Floor