When I Was Young
I remember it like it was yesterday. I was a sophomore in high school, and my friends and I had the bright idea to check out the Los Angeles Auto Show. We all piled into an old beat-up Ford Crown Victoria that was a police car in its previous life and still had spotlights and some reflective decals on the doors. The driver didn't even have a license, but at least he had a learner's permit, which was good enough for a 15-year-old.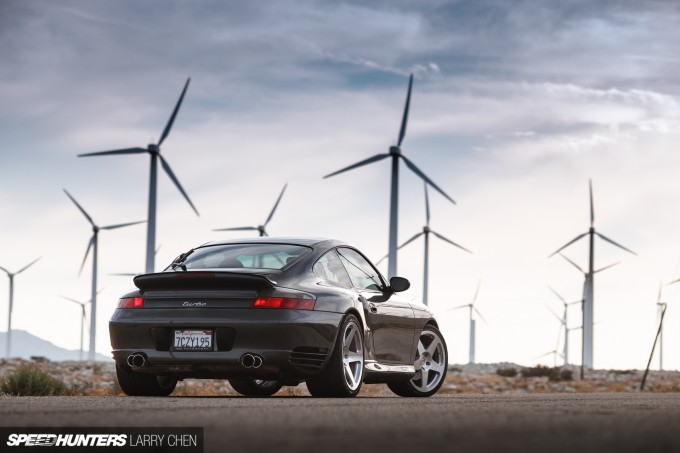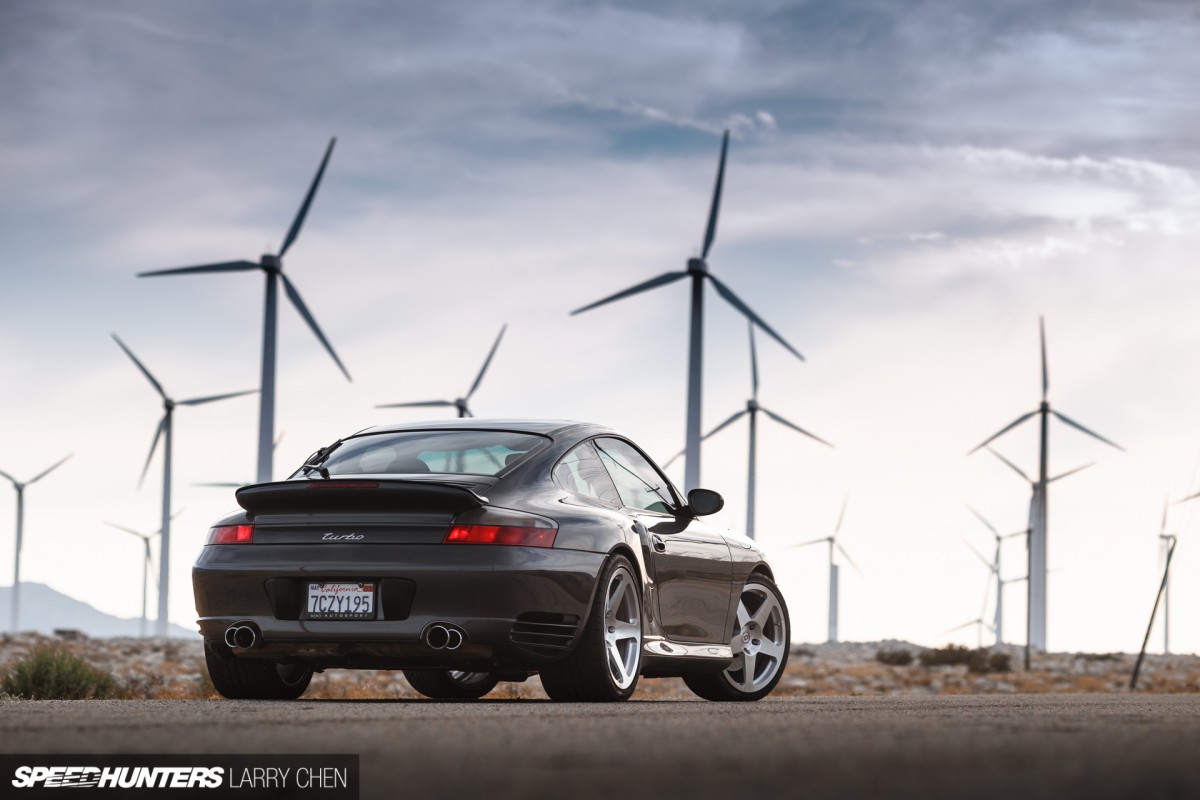 I took along my dad's bulky Nikon N90 film camera to snap some photos. I had no idea what I was doing, but it was an absolute blast. I don't even think I ever got those photos developed, but regardless, this was the first time checking out the show without our parents watching over us, so it was fun to say the least.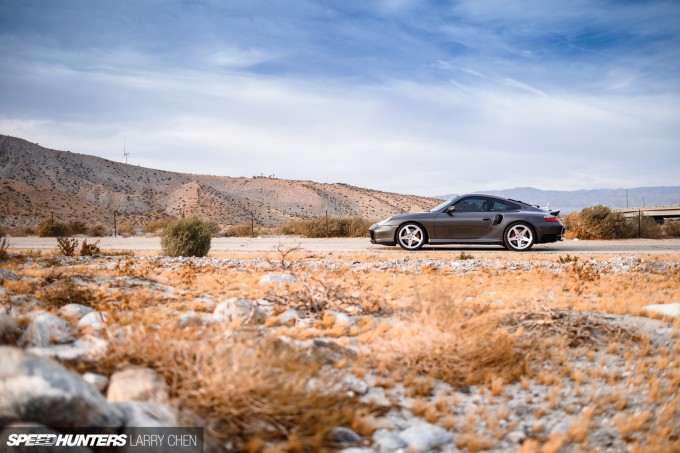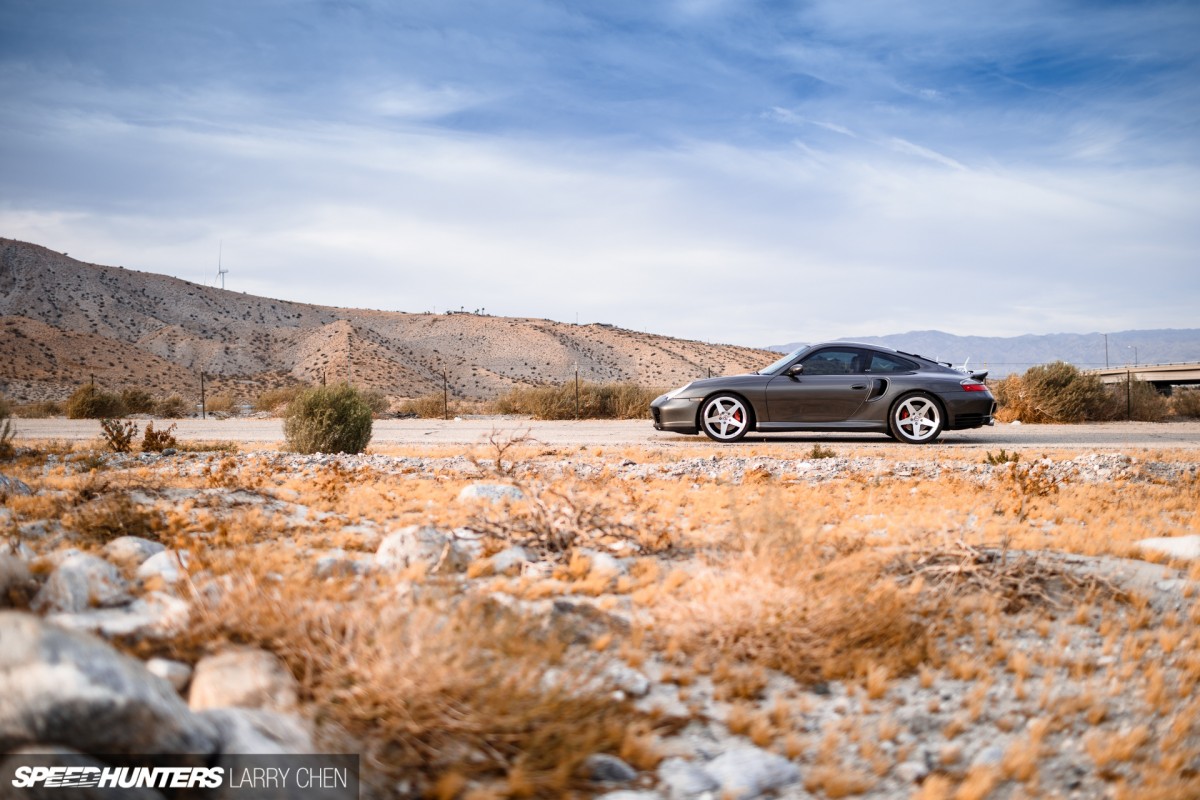 Every time the show came around my favorite section was always the Porsche booth. Unlike every other manufacture, the German automaker had their own dedicated hall, so in my eyes they were special. But that wasn't the only thing that set them apart. Instead of distributing brochures like everyone else, Porsche handed out huge posters.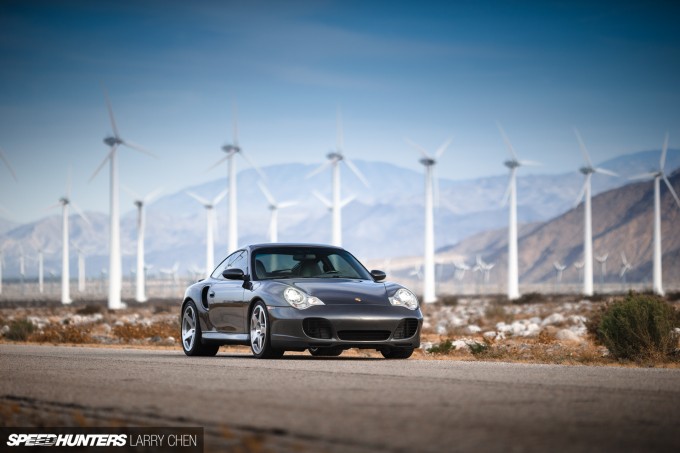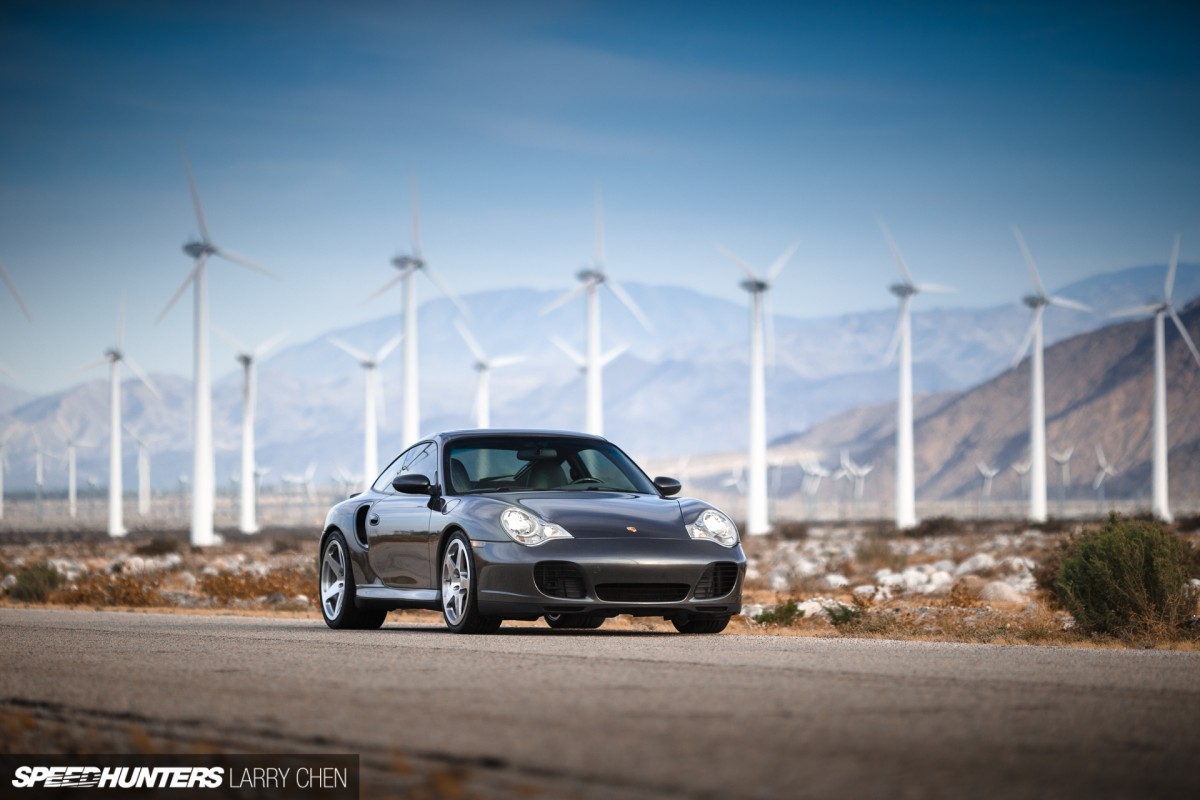 I always hung these posters on my wall above my bed, and eagerly anticipated the next one. The year I visited the show for the first time with my friends, Porsche's new 996 Turbo took center-stage on their booth. I didn't really know much about cars at the time, but for me it was love at first sight.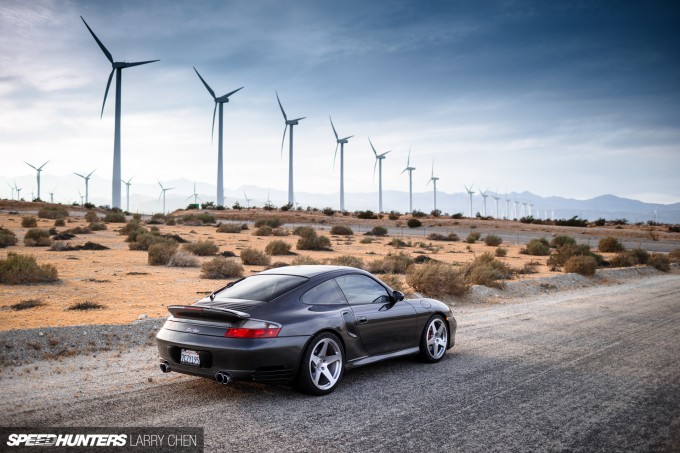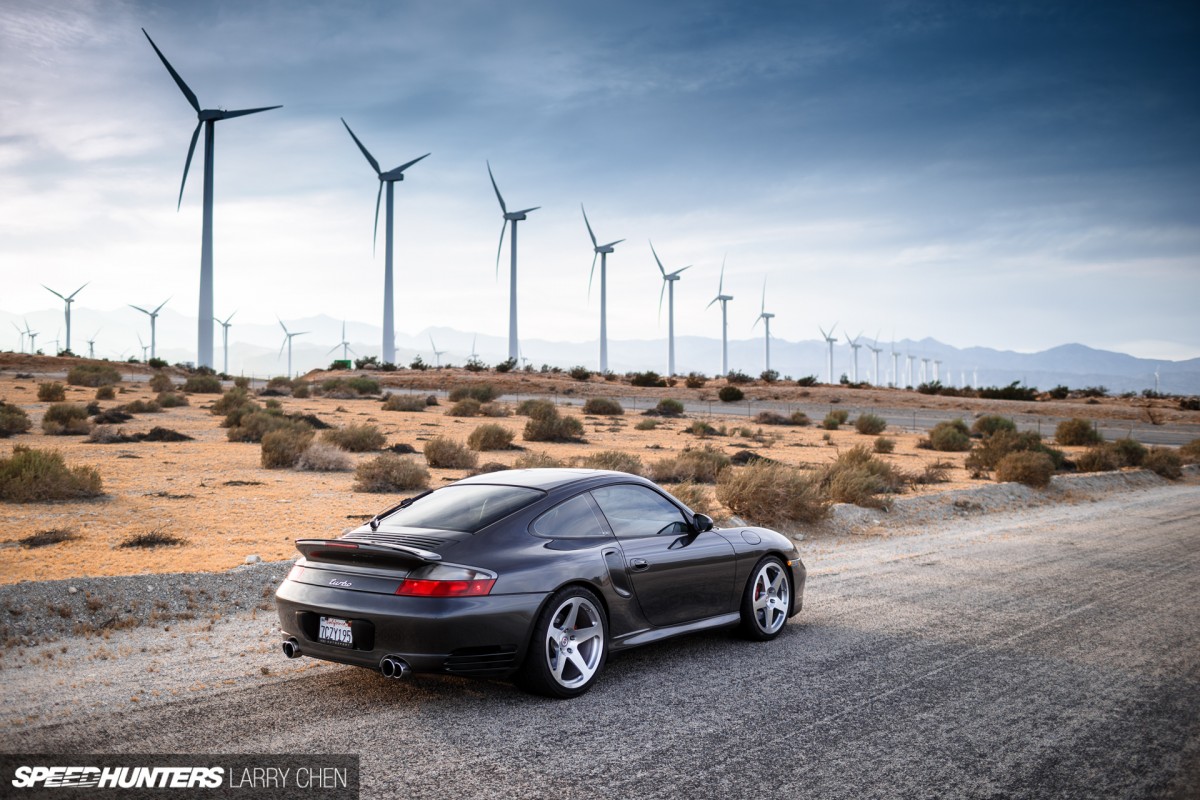 Later on I can remember playing Need For Speed: Porsche Unleashed on PC and the hero car was the 996 Turbo. At the time I could not even dream of owning one for myself, mostly because I was still a few years away from taking my driver's test.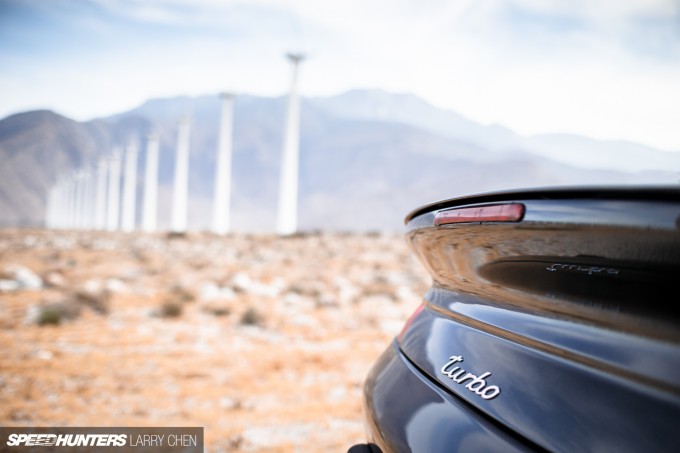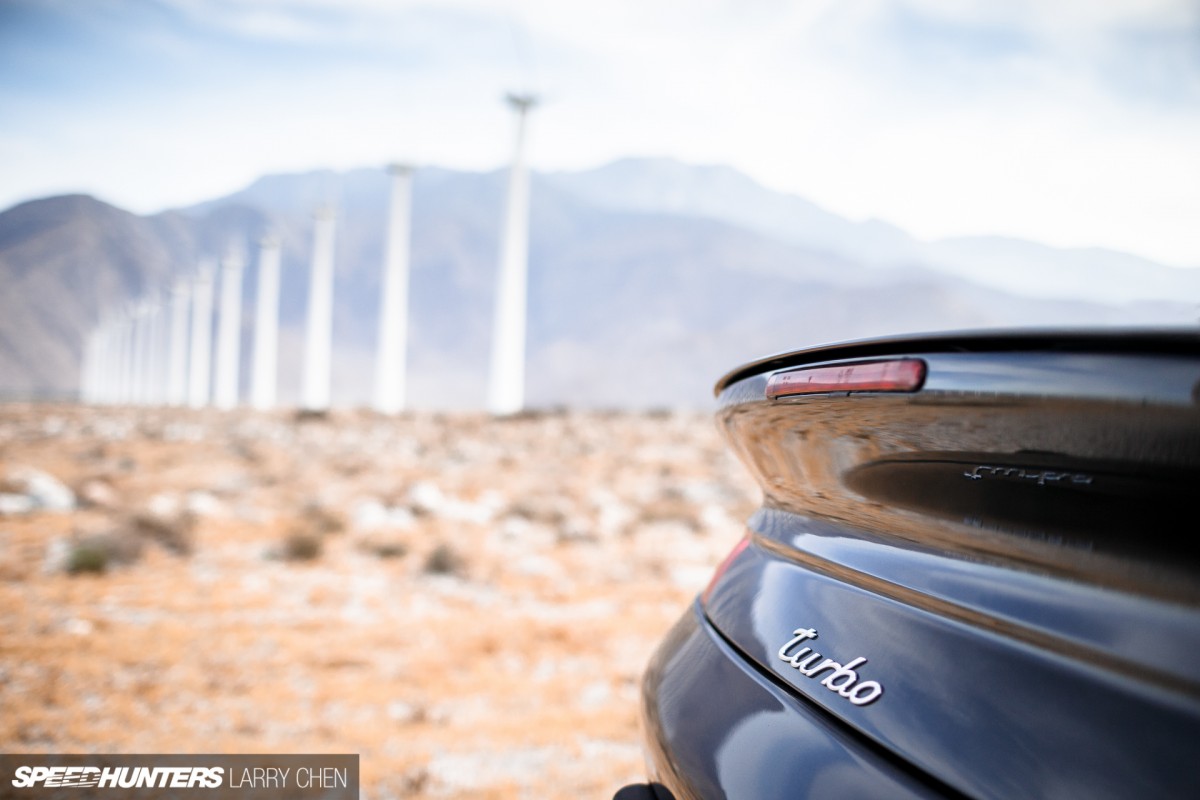 While many Porsche purists have little time for the 996 Turbo, ever since I first laid eyes on the model in the Porsche hall of the Los Angeles Auto Show, the attraction has remained.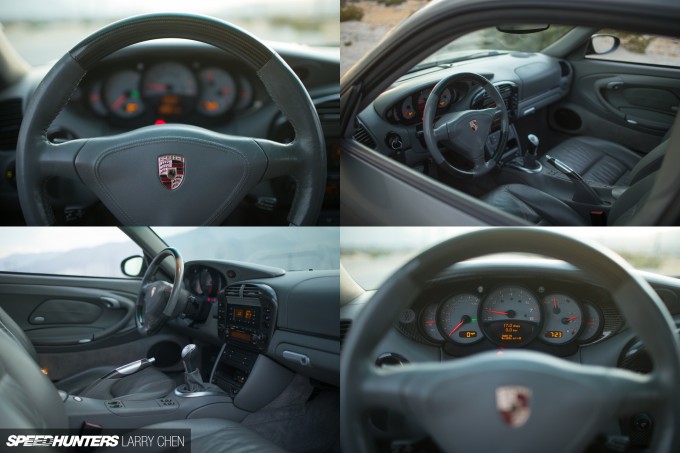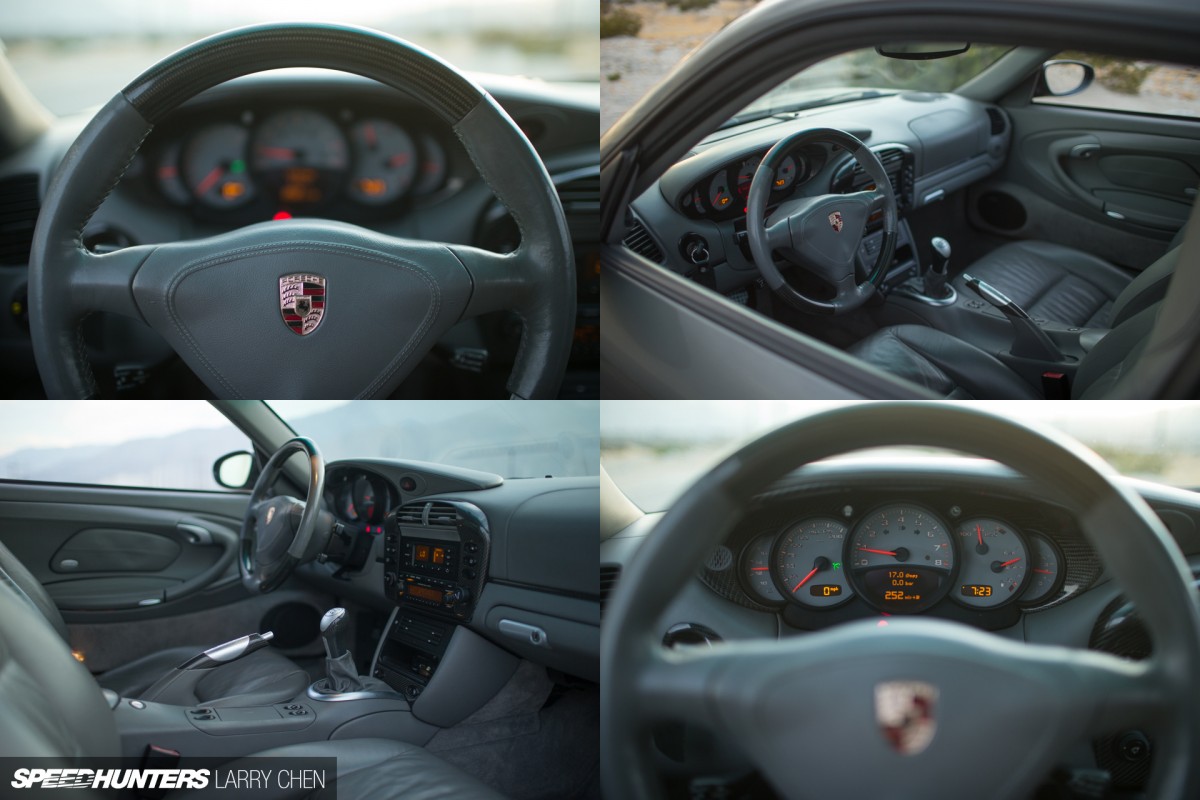 I've been looking for the right one for years, but given how much interest there is in Porsches right now, it's probably the worst time to buy one.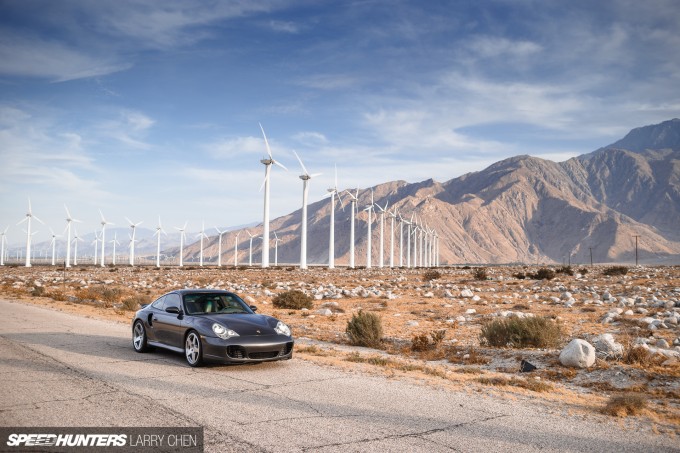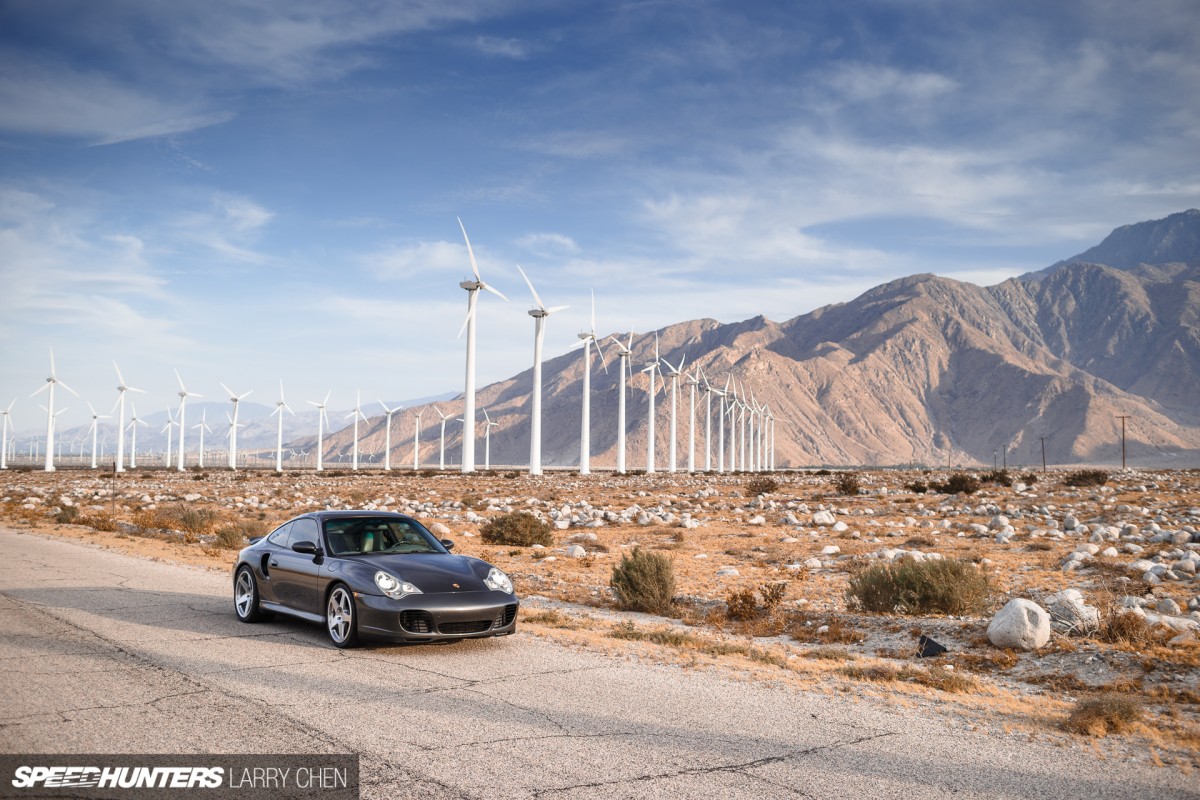 But a few months ago I came across an ad on Craigslist for a 2003 996 Turbo with the X50 package, which means bigger turbos, larger intercooler and an upgraded transmission. It was 7:00am and the ad had been posted just 15 minutes earlier. By 10:00am I was a Porsche owner.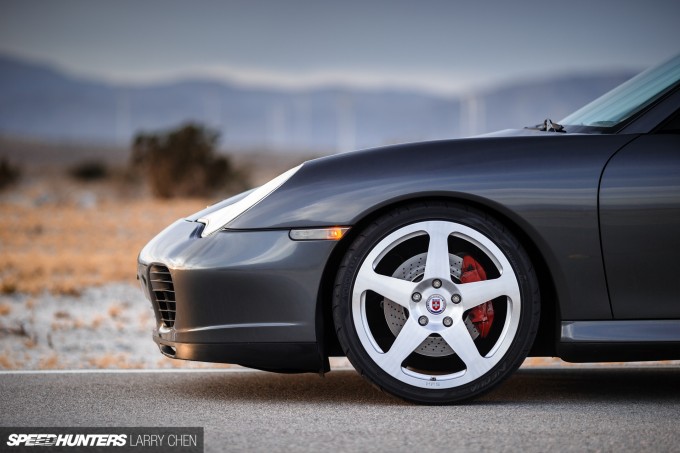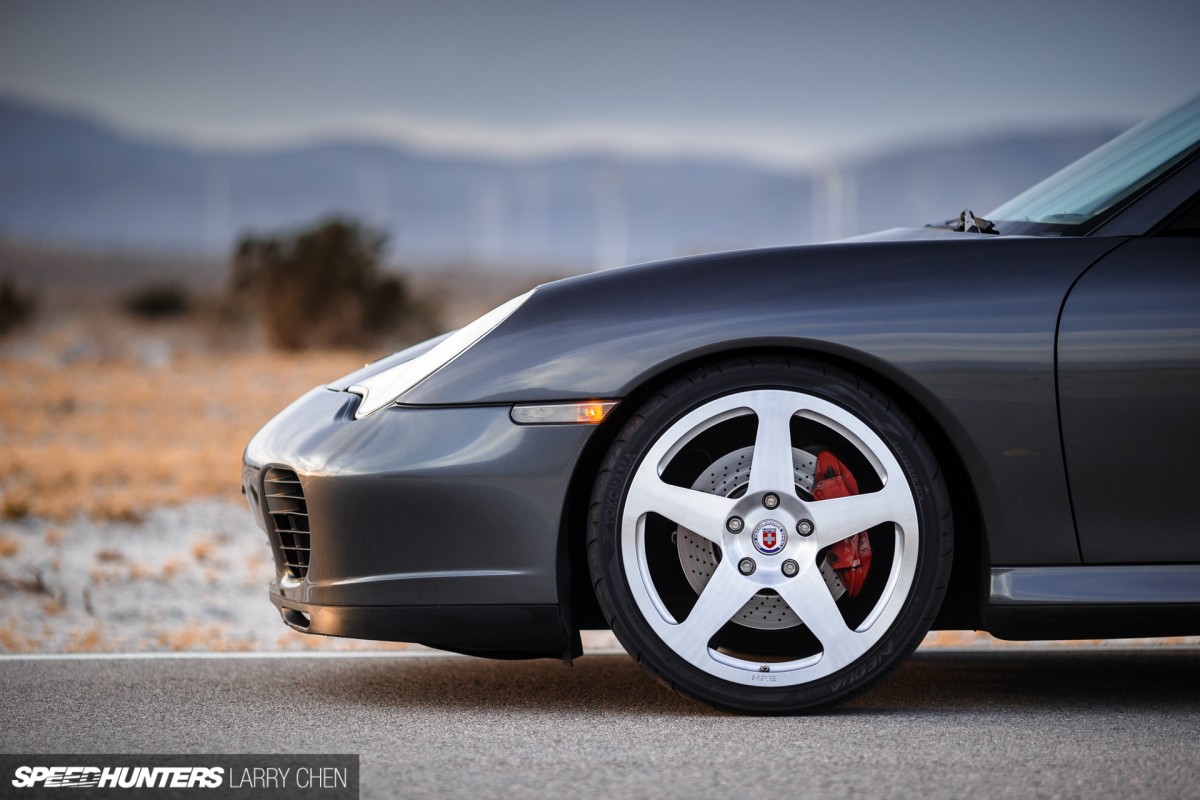 I was super-nervous driving to see the car. Of course, I wanted to do my best not to show interest, but that was always going to be hard.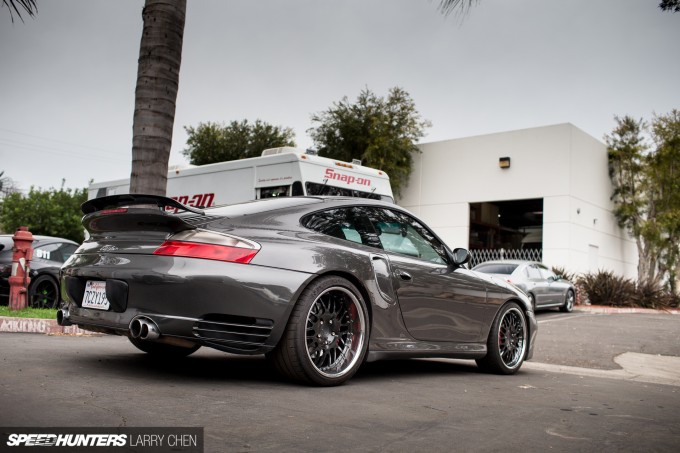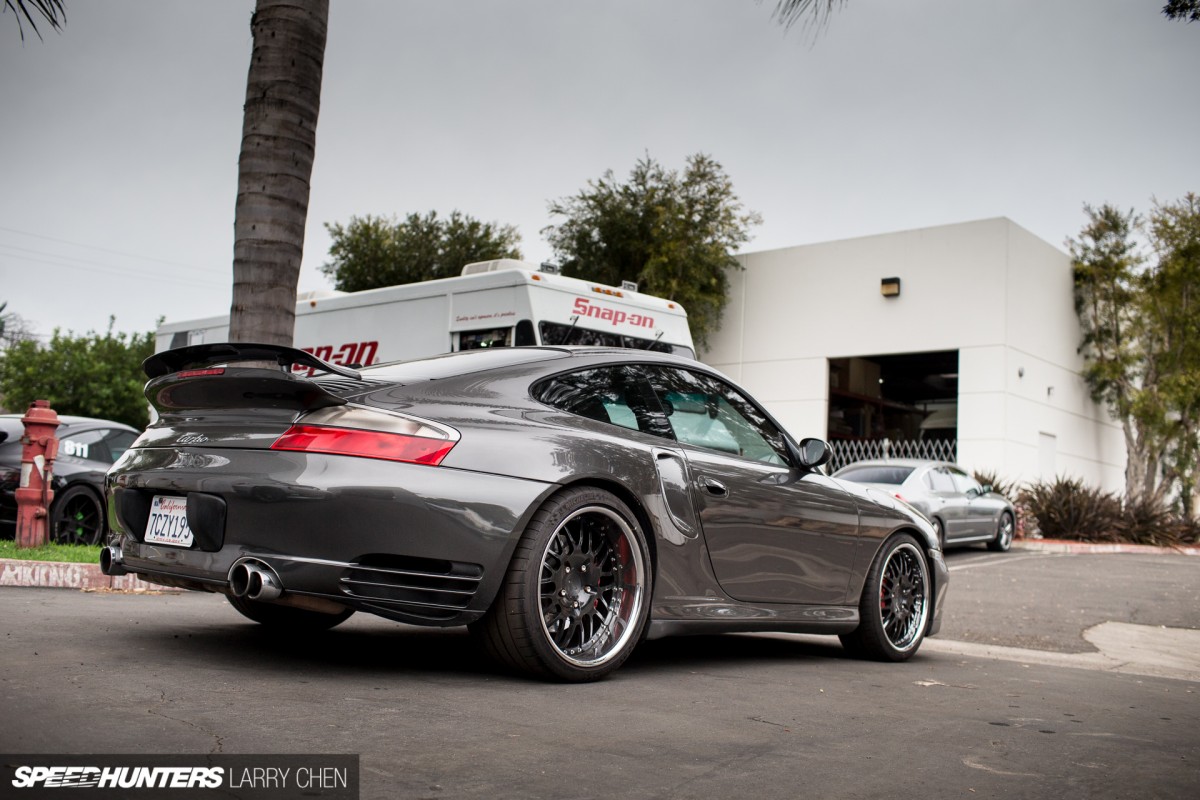 The seller met me at BBI Autosport in Huntington Beach, where I had arranged to have it inspected. The guys at BBI are my friends – I've followed them on many of their adventures, and I trust their judgement. After inspecting the car they told me to buy it, so a deal was made on the spot.
Having pictured my ultimate 996 in my mind for a long time, the first thing that had to go were the hideous wheels…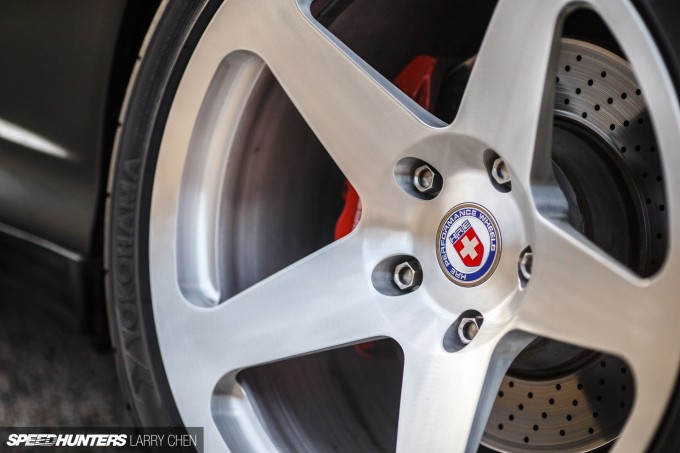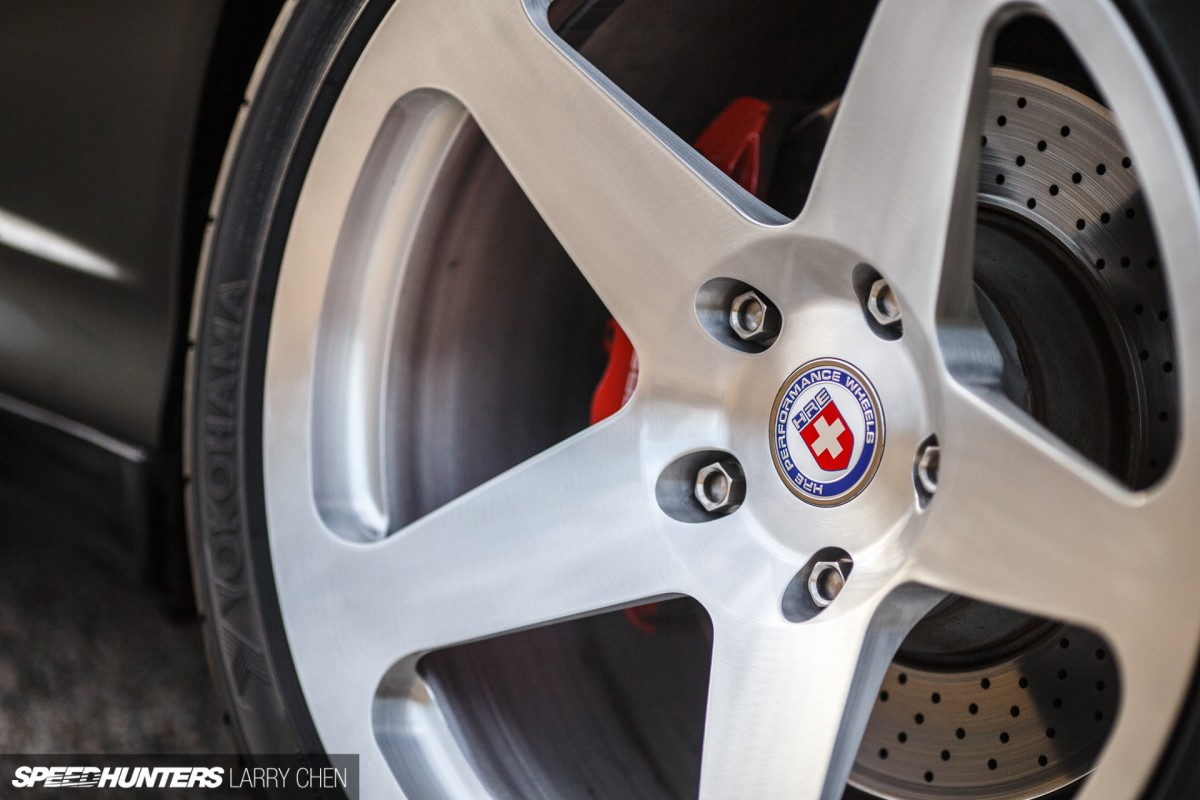 As much as I like photographing flashy cars, it's just not my personal style. That's why Porsches appeal to me – they fly under the radar and are meant to be driven. If I wanted flashy I would have gone with fender flares on Ole Orange Bang a long time ago.
HRE Wheels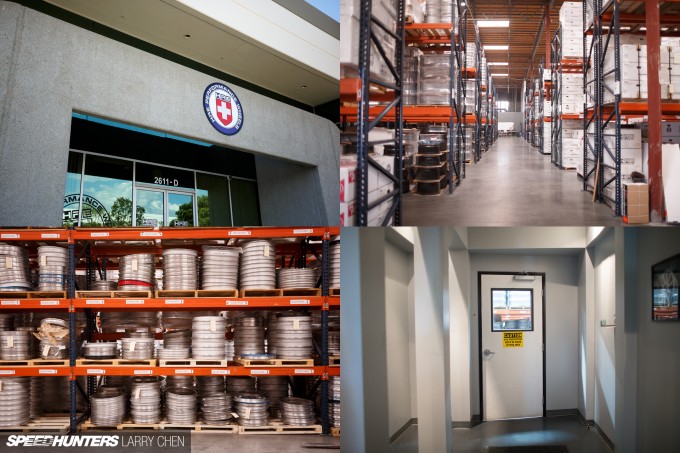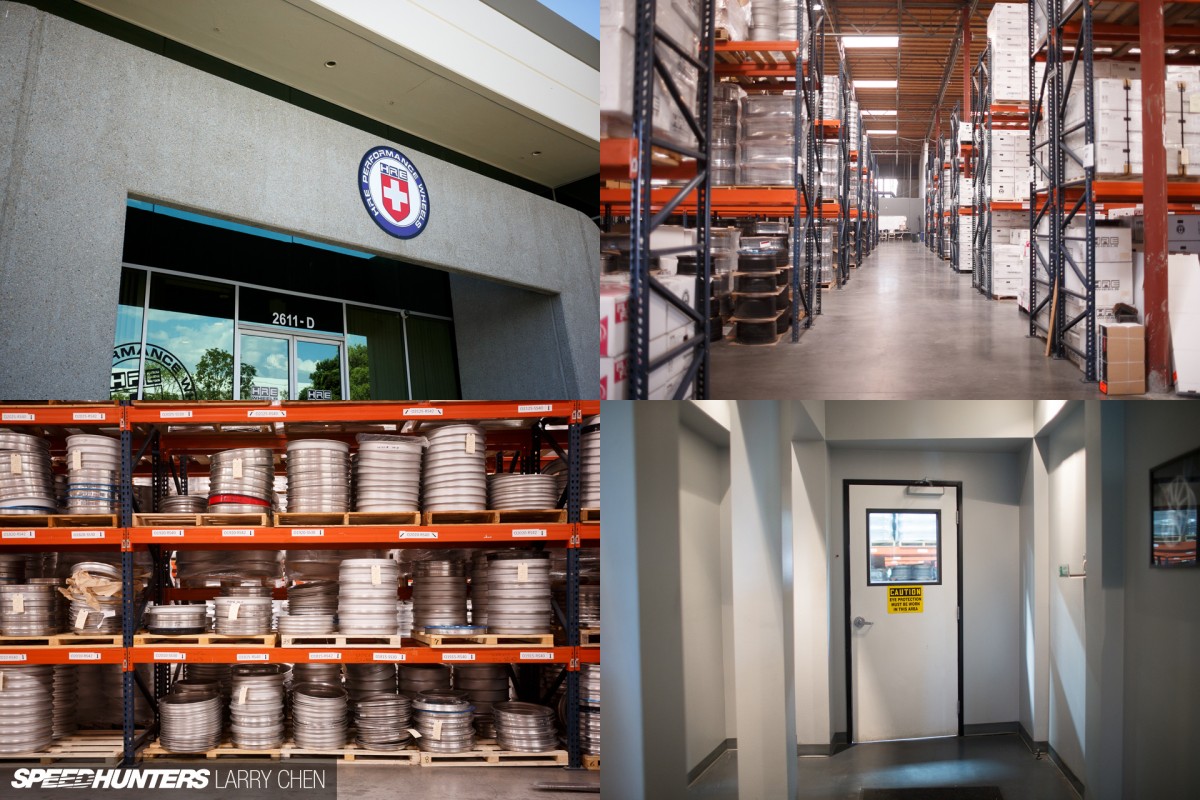 I knew right away that I wanted to get a set of HRE wheels. In my eyes, they had a number of custom forged wheel designs that would give the 911 an OEM look – albeit with a little extra flair.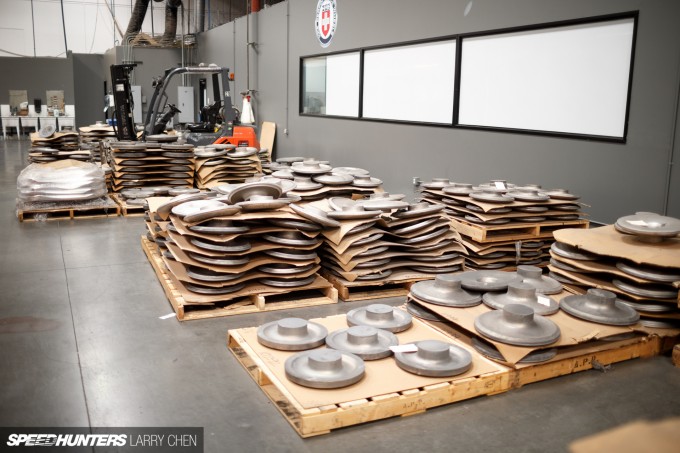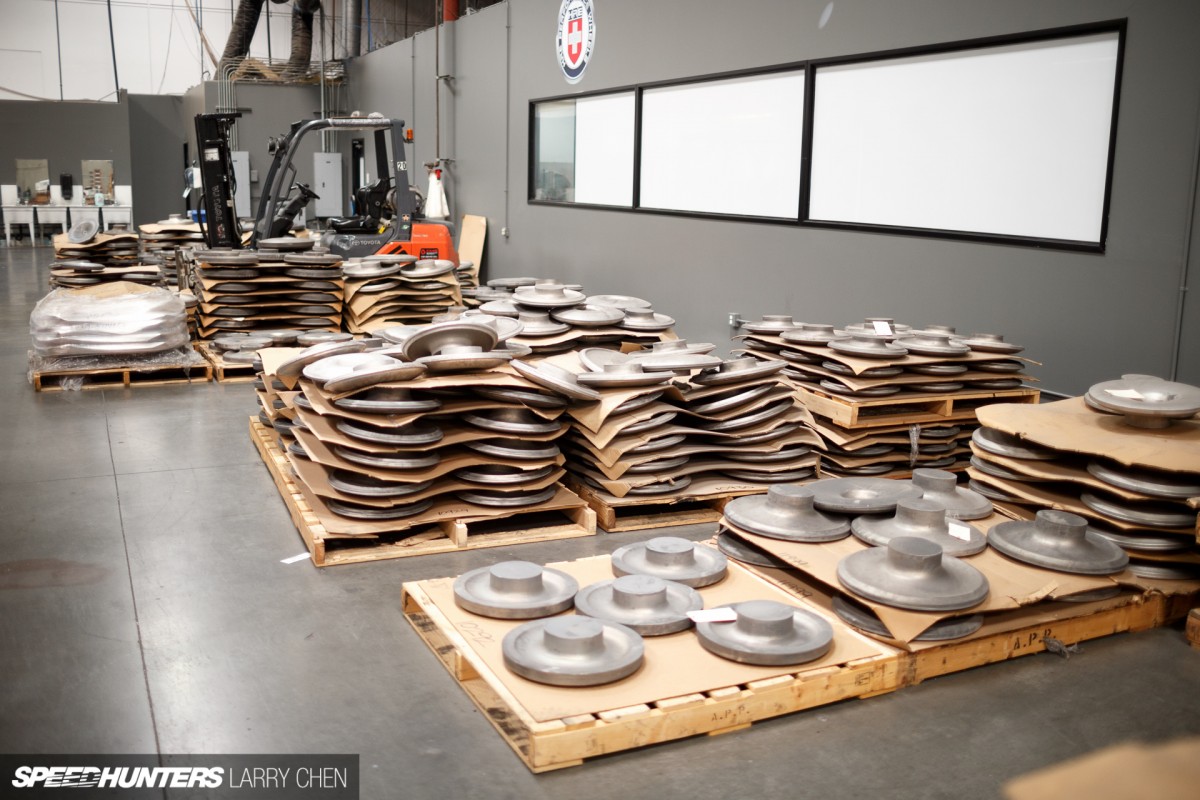 I called them and they were very helpful. In fact, they even Photoshopped a bunch of their wheels with different colors onto a photo of my car to help me make my selection. Three piece? Mesh? Color? There were so many options to choose from…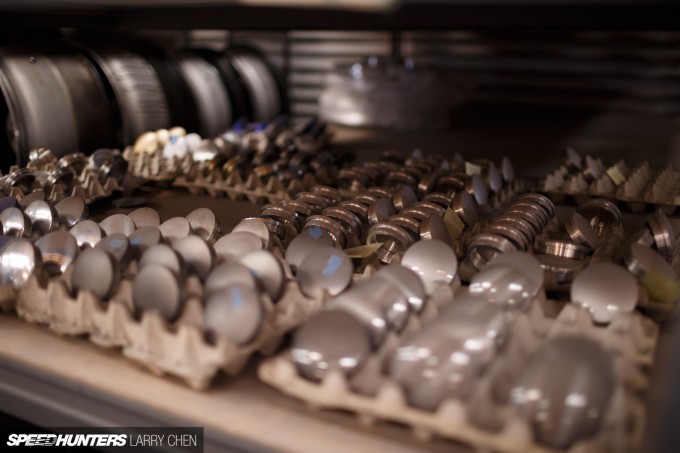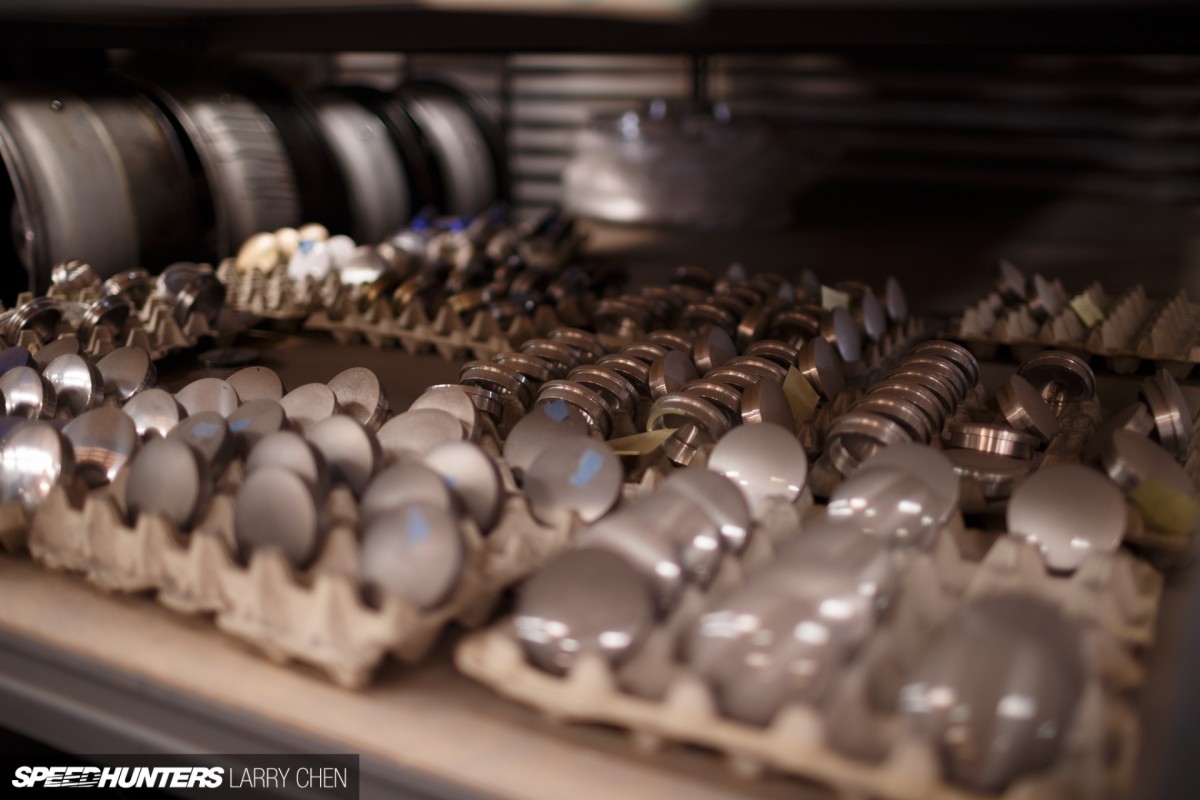 Once I decided, I had one more strange request: I wanted to meet the people making my wheels by hand, and actually photograph the whole process at HRE's factory in San Diego. They agreed, and soon after I made the trip down from Los Angeles.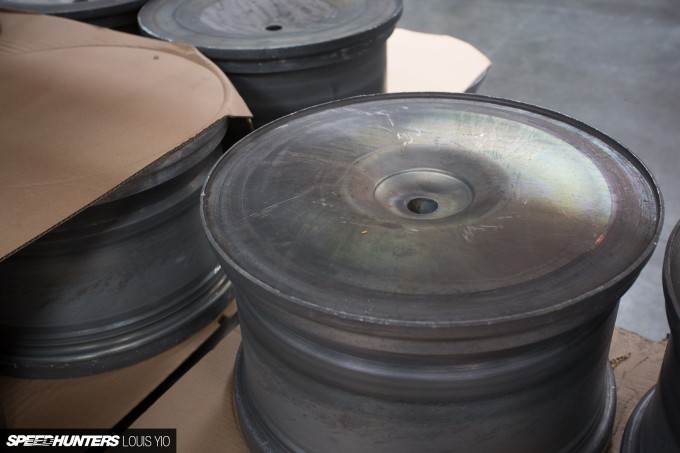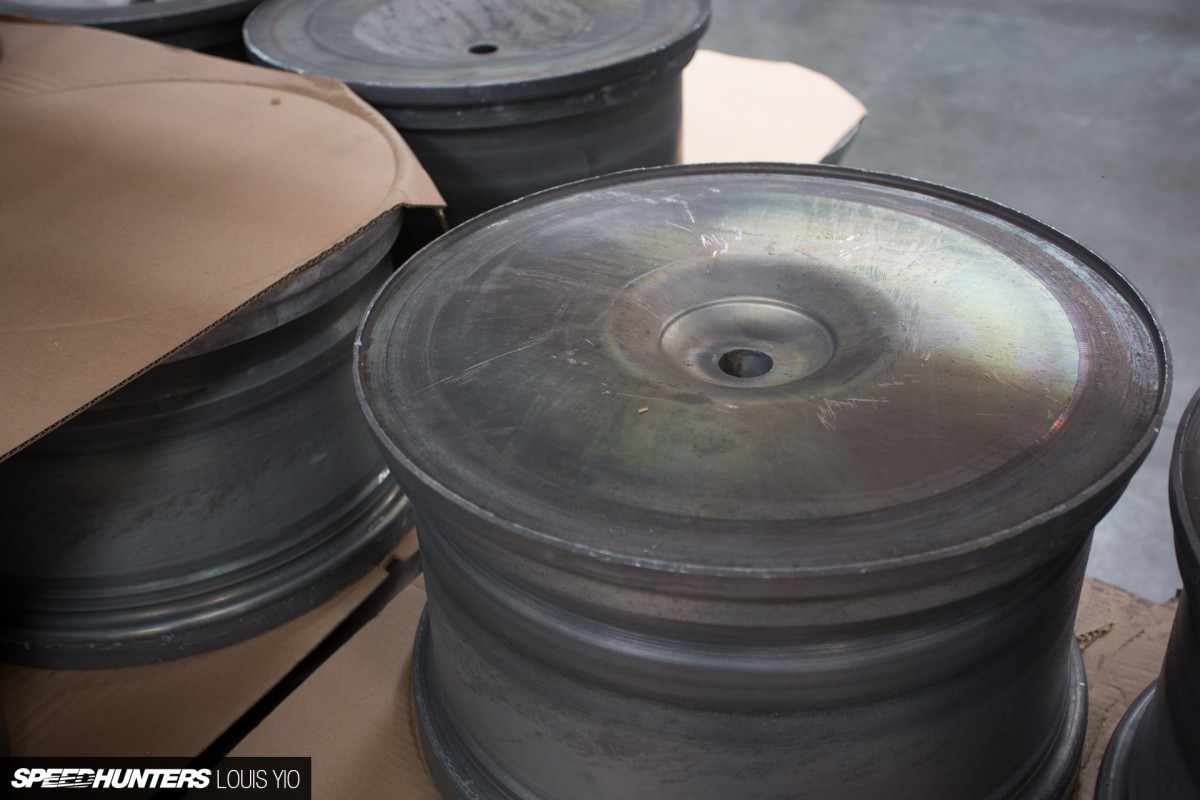 My wheels started life like this – as a block of aerospace-grade 6061-T6 aluminum billet which is forged with approximately one million pounds of force and intense heat. This process refines the crystalline structure of the metal and makes it extremely strong.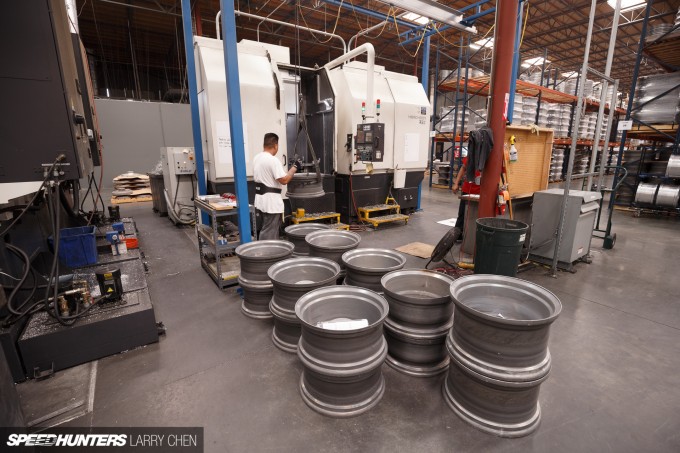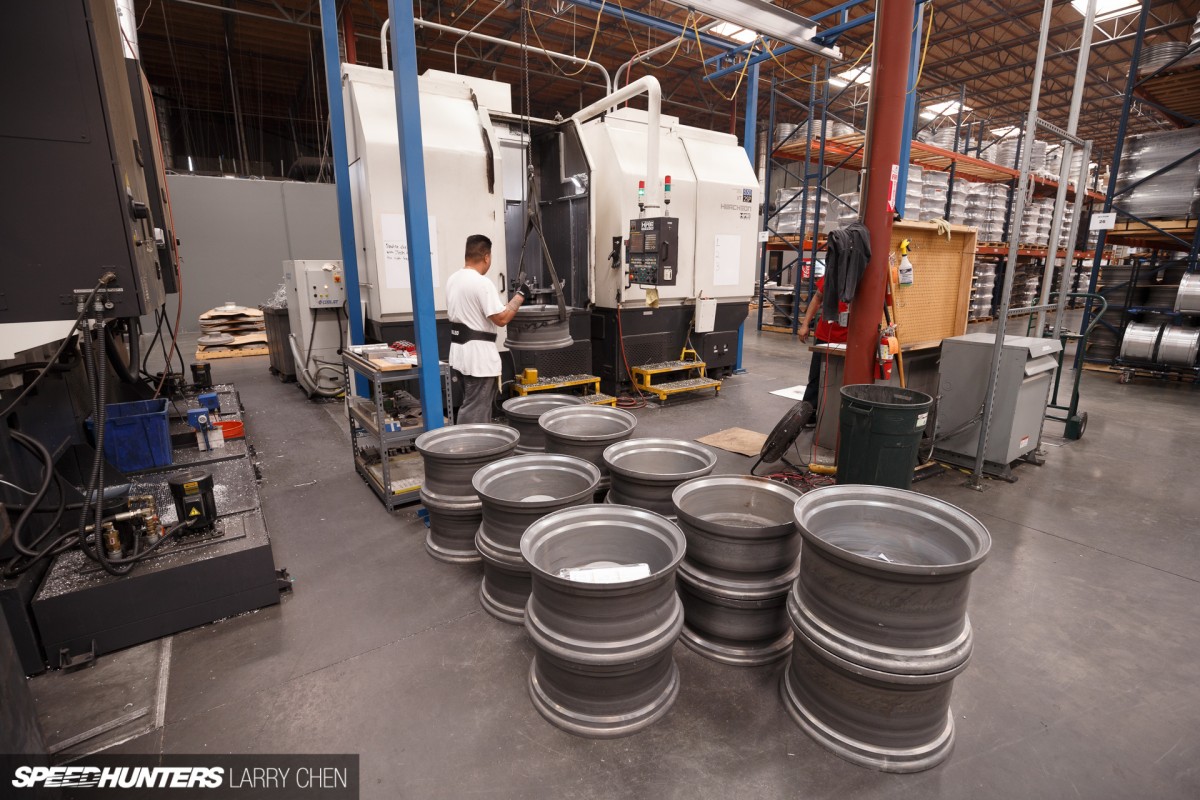 At this point the entire unit is loaded into a flow-forming machine to spin the barrel and create a smooth surface.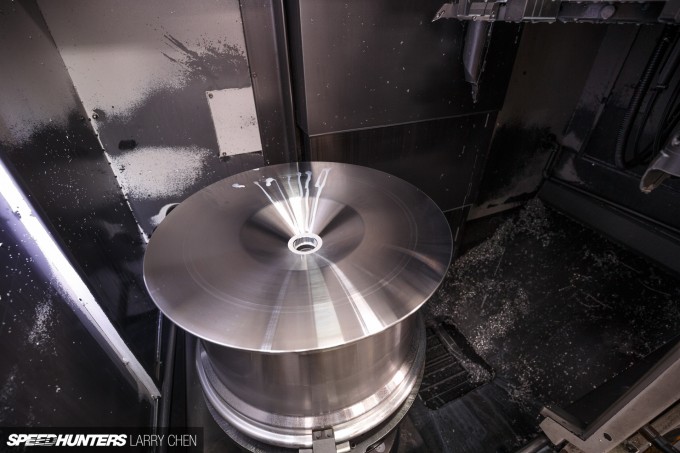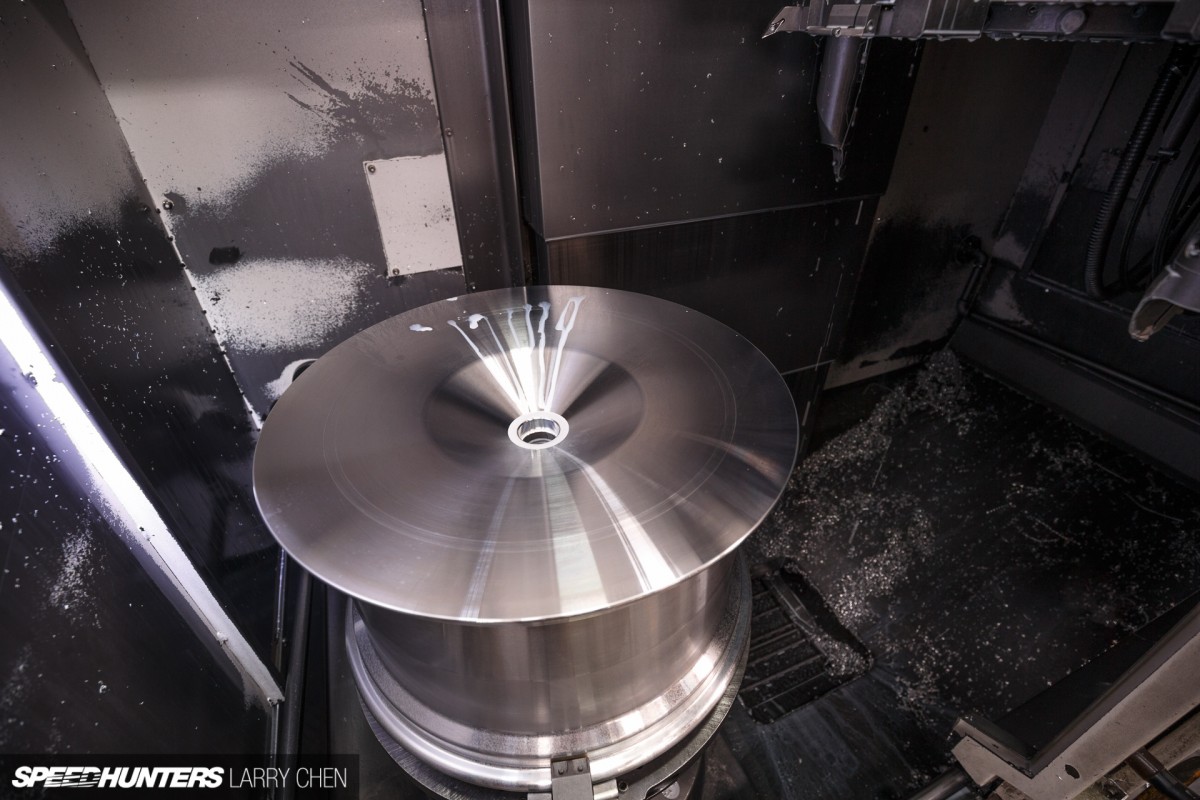 I was a dummy to the forged wheel process going into this, so I was learning everything about it as my wheels went along. This was basically step one of five.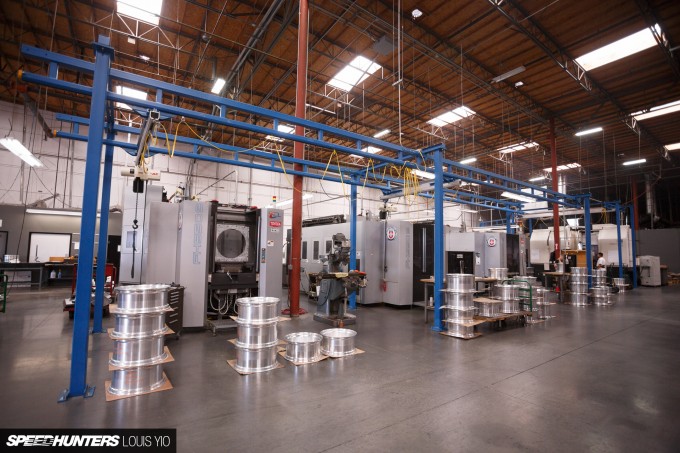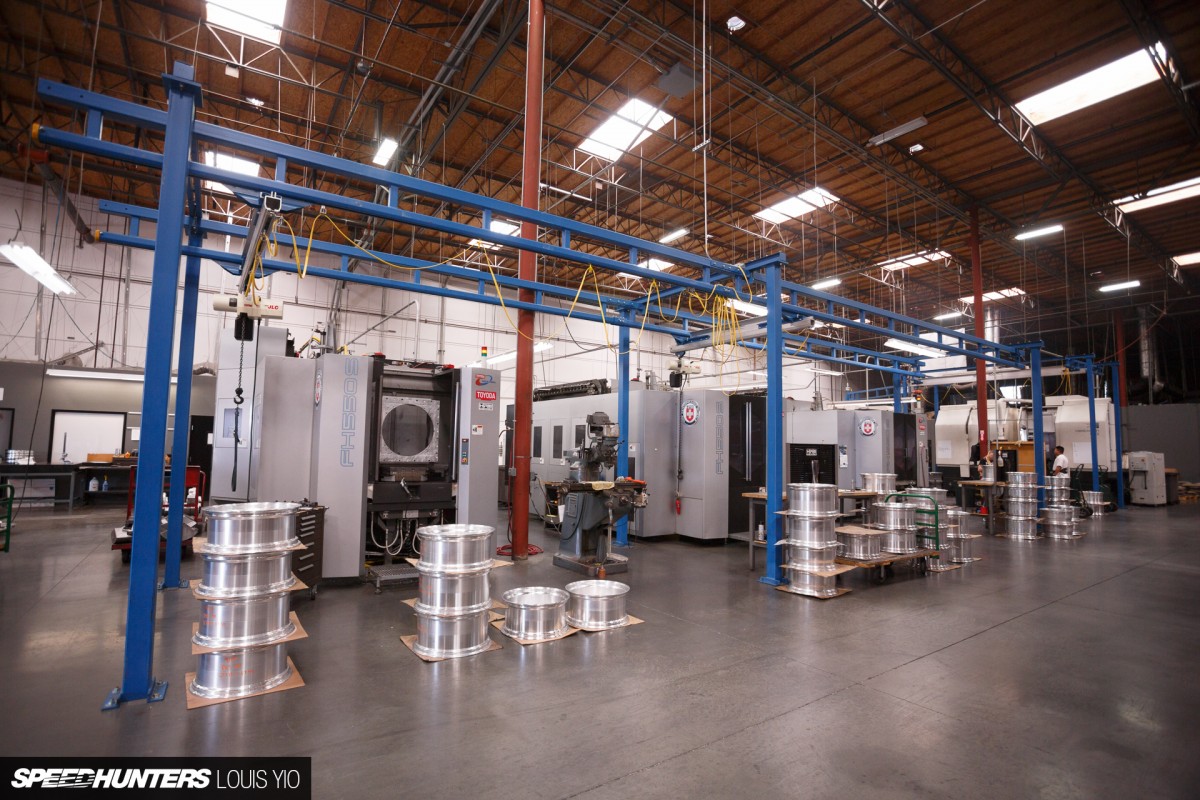 From the flow-forming machine my wheels then moved onto the next station – the CNC lathes. Here, different bits and tools machine away aluminum – much like a sculptor working on a block of marble – until the final shape is revealed.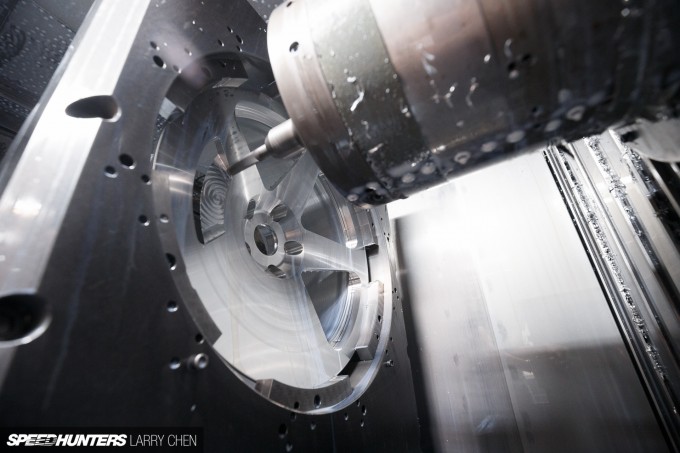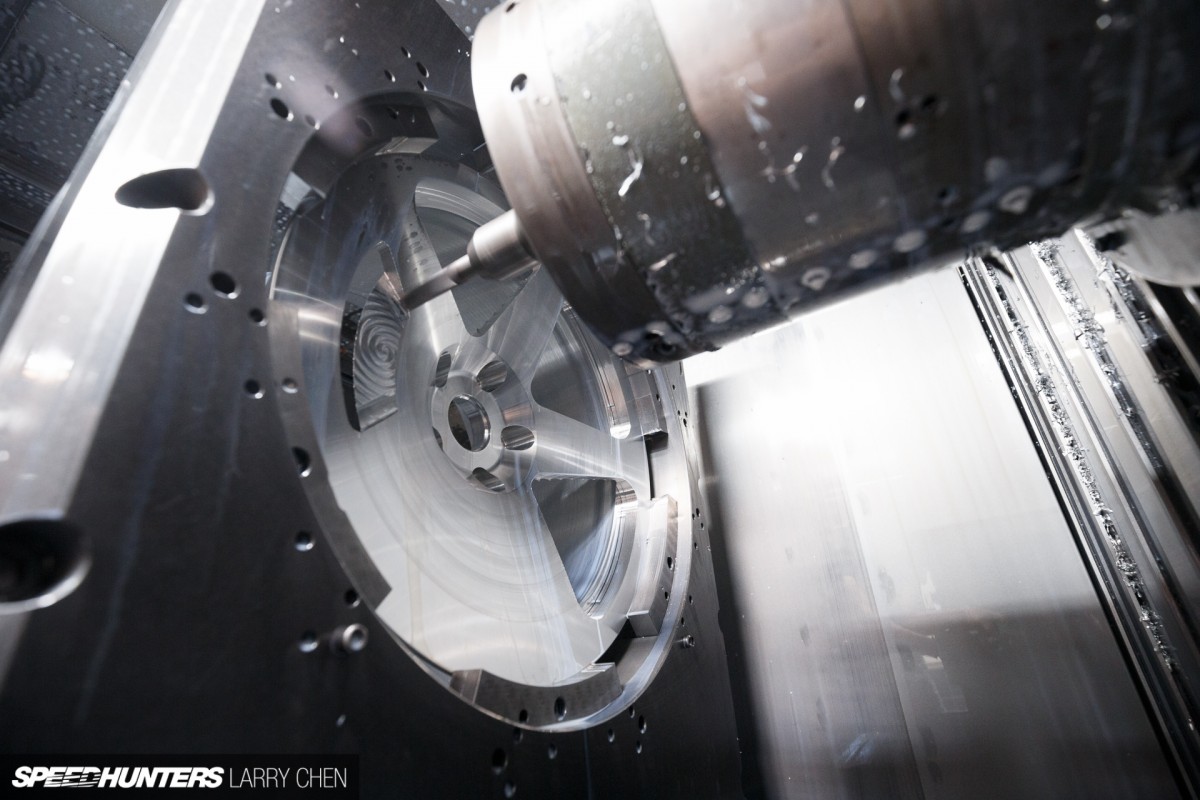 I had them stop the CNC mill process in the middle of its program so I could photograph the first wheel half finished. To see my wheels coming together right before my eyes was very cool.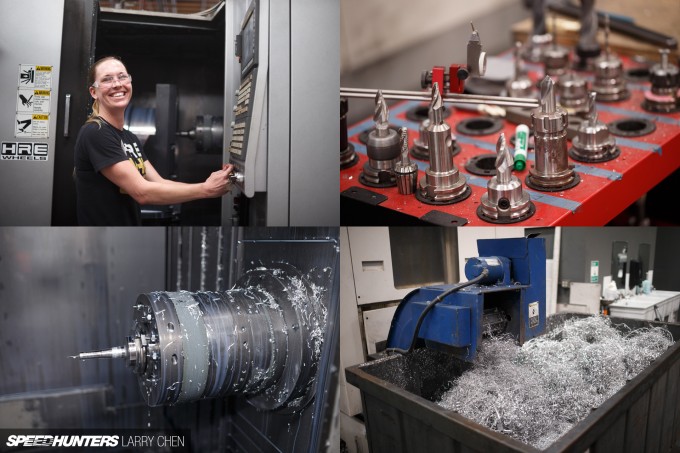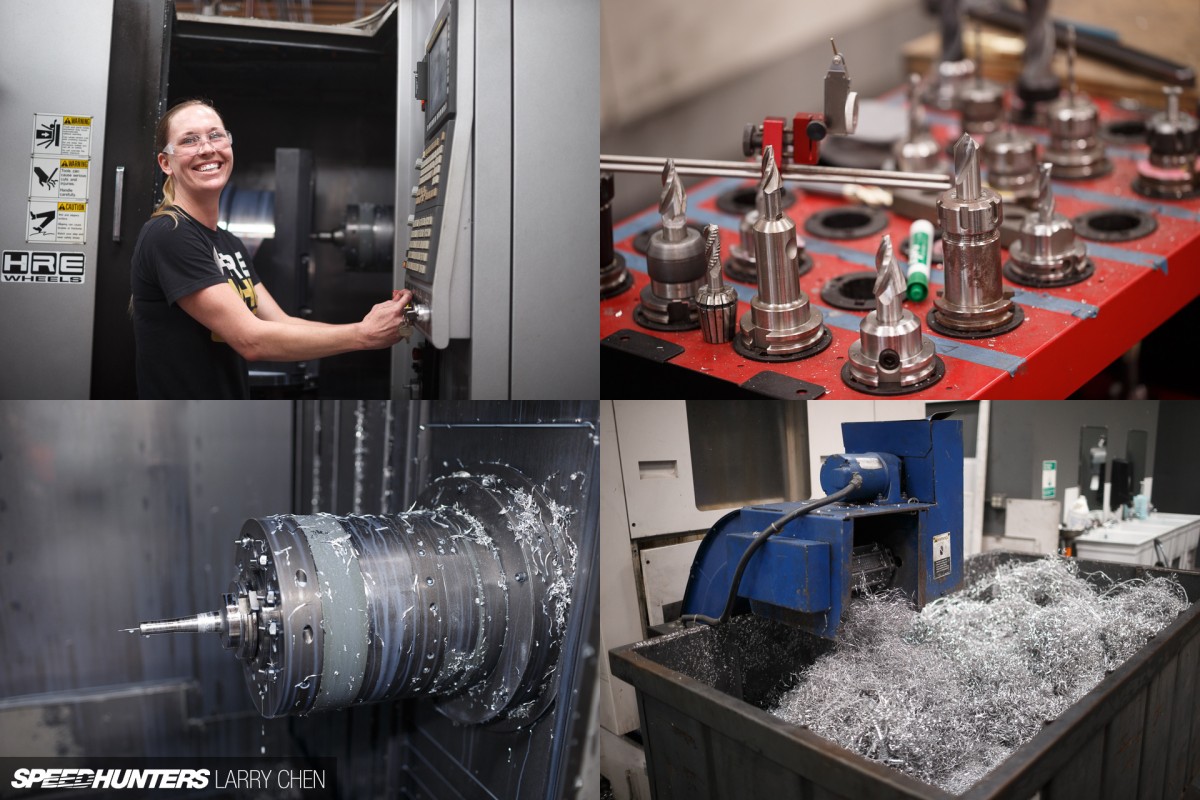 During the machining process more than 80 per cent of the material is removed. Just look at all that unused aluminum in the bin – it all gets recycled of course. Operating the machine was Melissa, and she was very helpful in letting me get shots during different stages. She was also genuinely happy that I was interested in her work.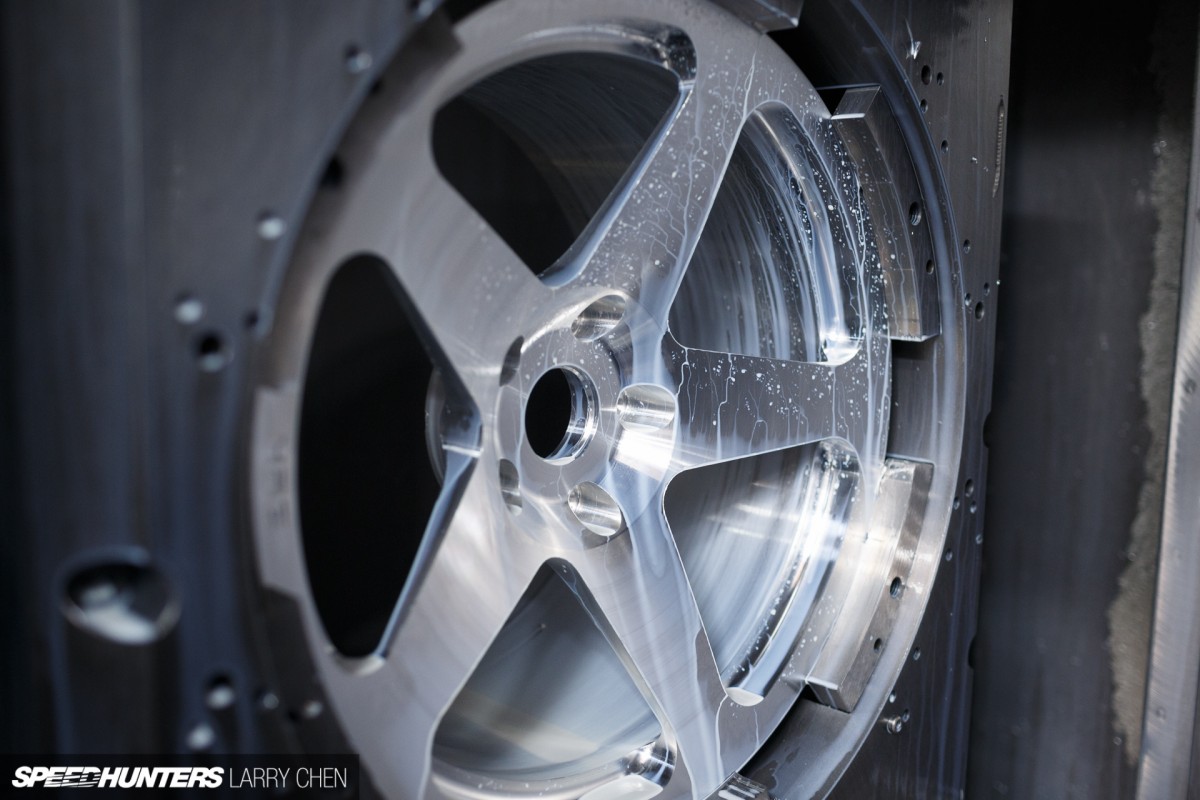 And there it is – one of my wheels halfway done. It may look pretty much complete, but the stages to this point were actually the easiest of the production process.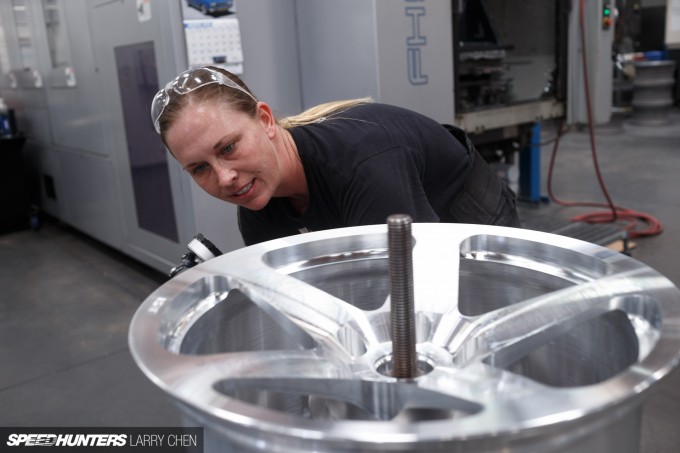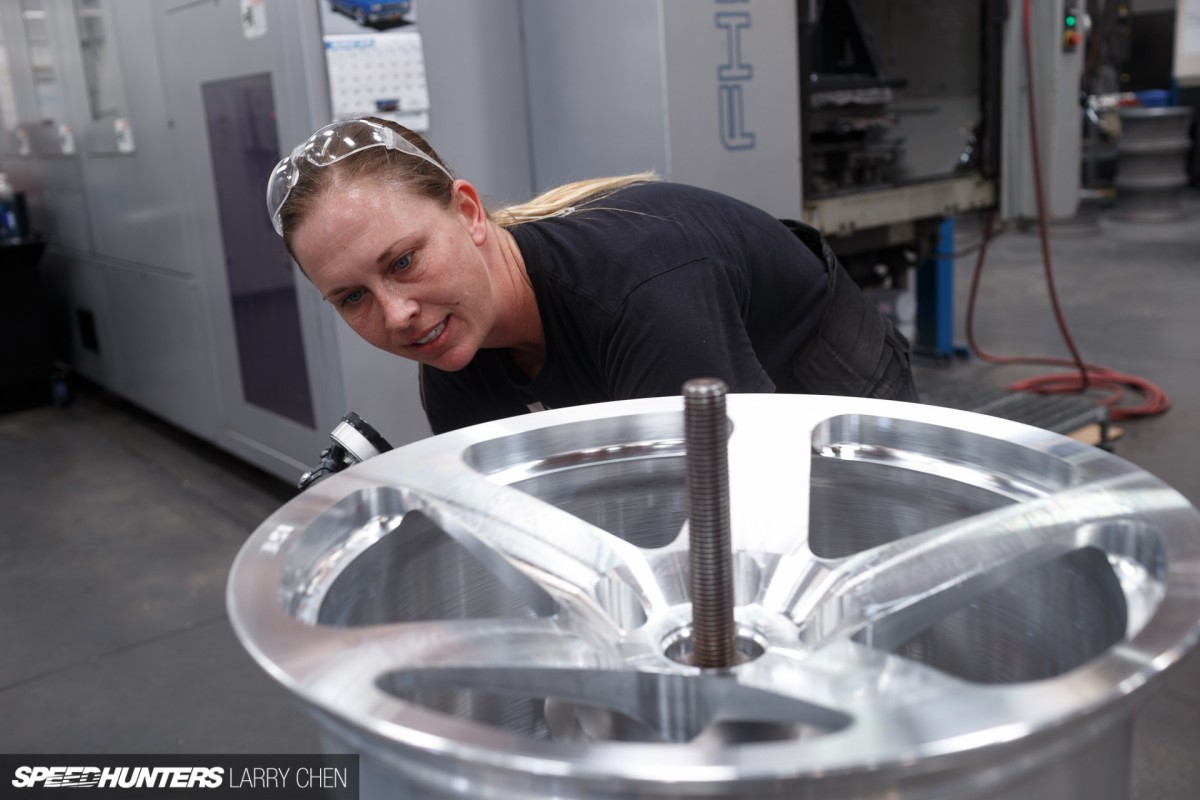 Melissa then painstakingly measured each section of the wheels and checked them for roundness. They were all perfectly in spec, so it was over to the next station.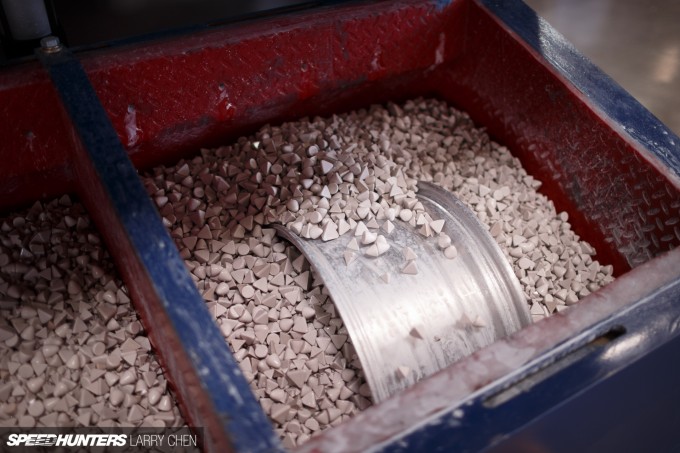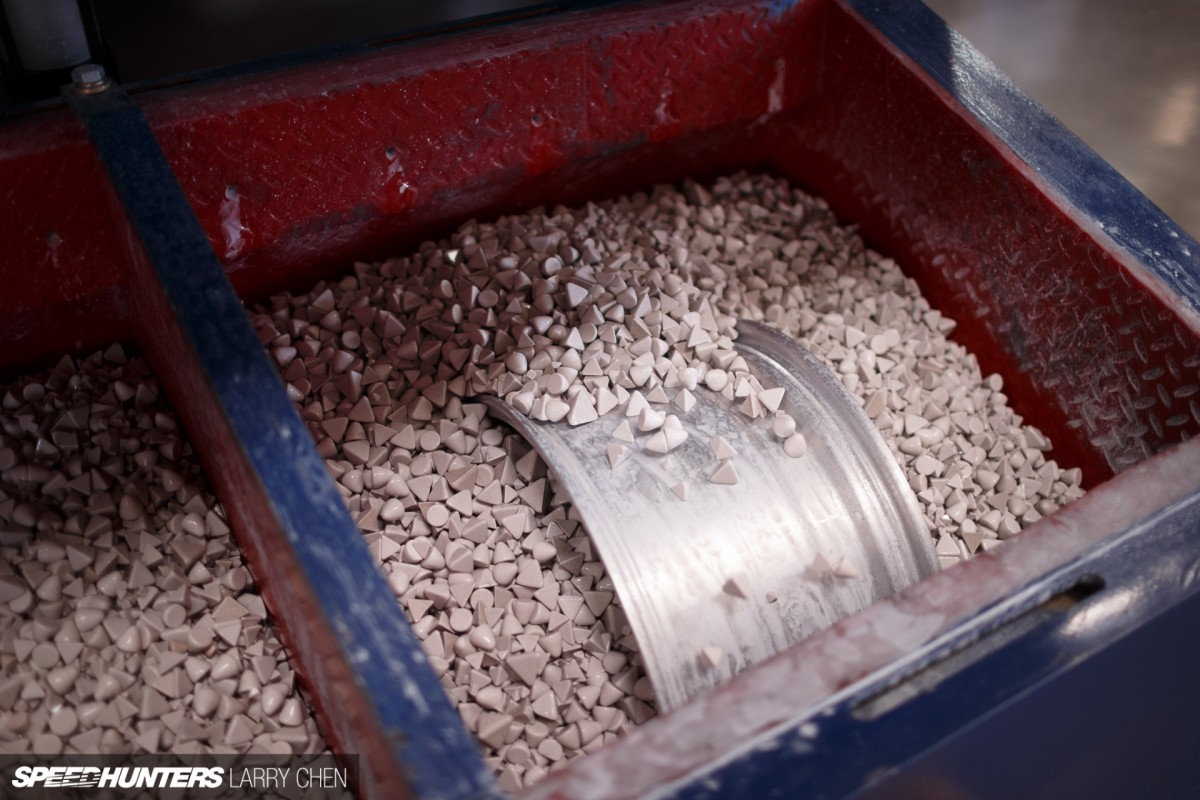 Here, the process starts with a bit of cleaning in this giant tumbling machine. This prepares the wheels for the finishing and texturing process.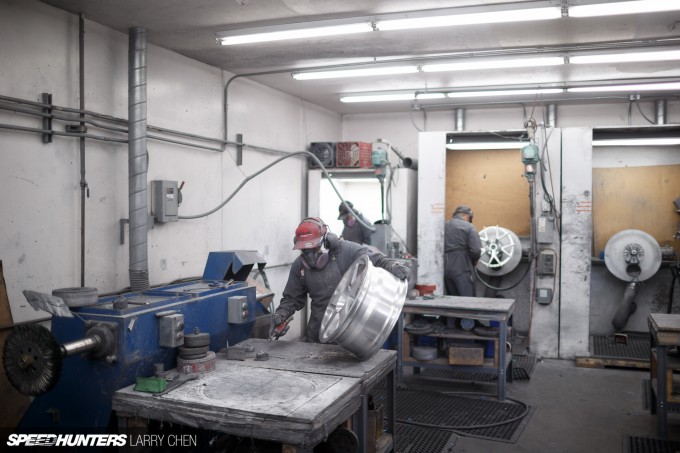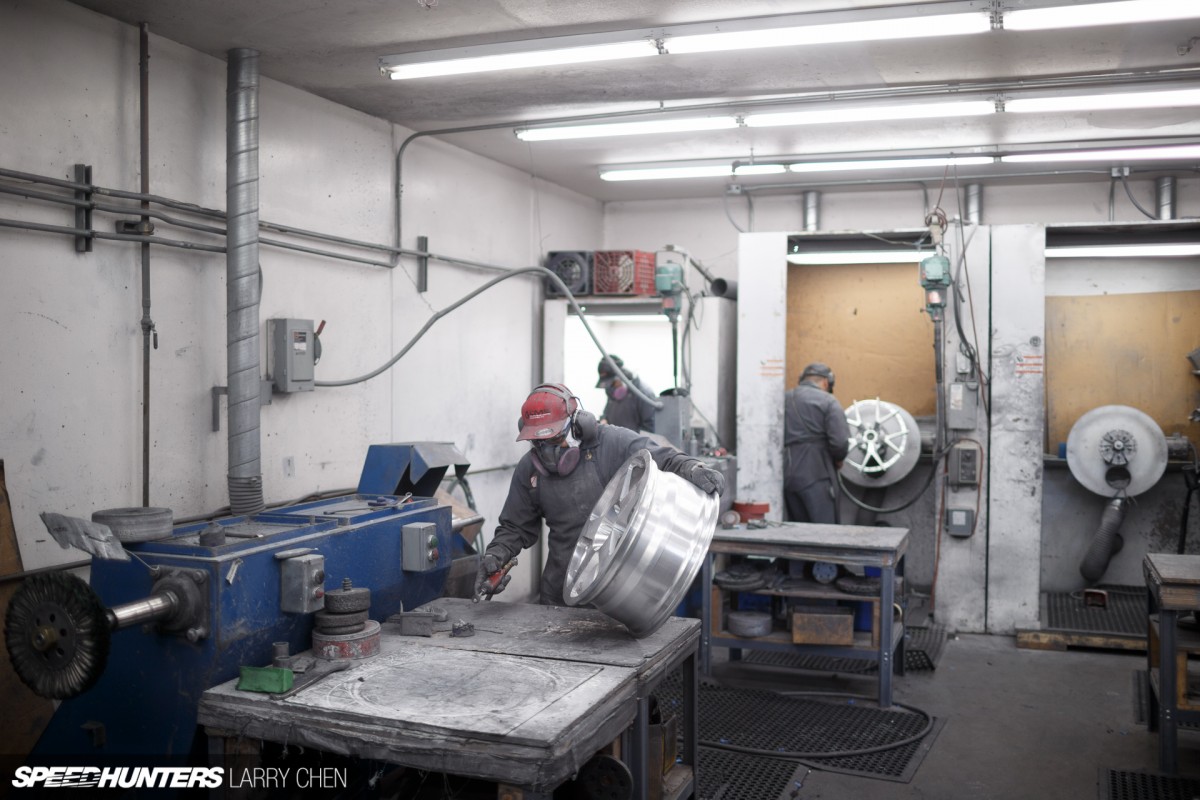 And this is where that magic happens. These workers finish off the wheels by hand, correcting all the imperfections from the CNC process as they go.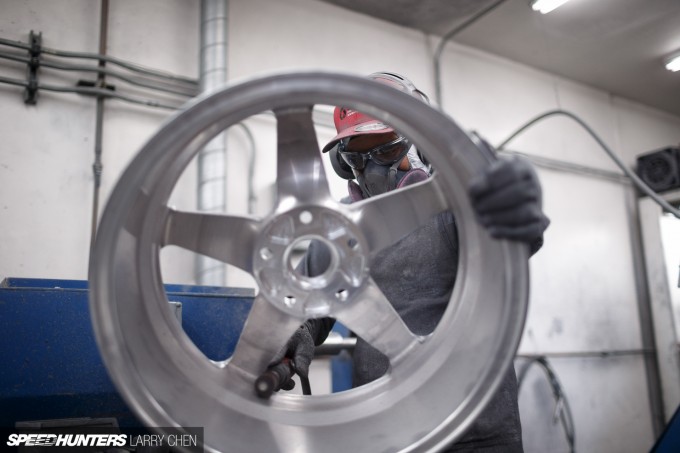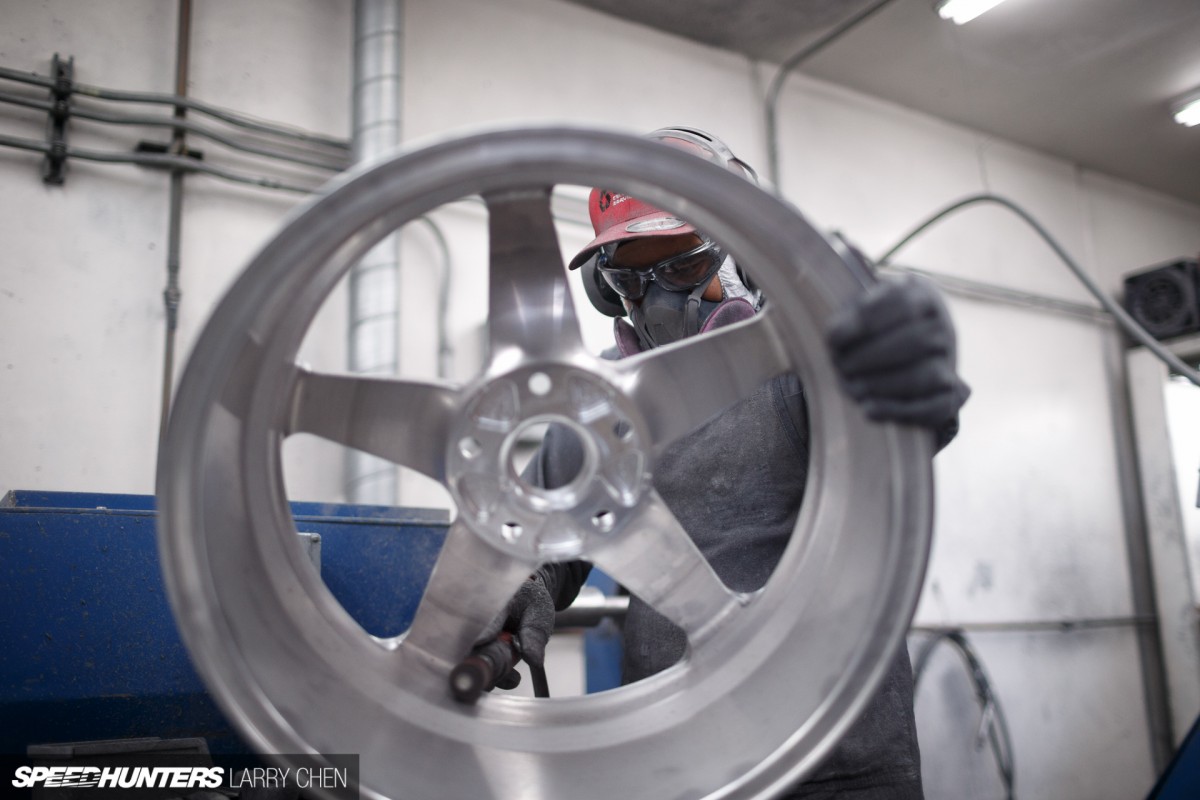 Felix has been working at HRE for years and is very skilled at what he does. Every nook and cranny was polished then textured.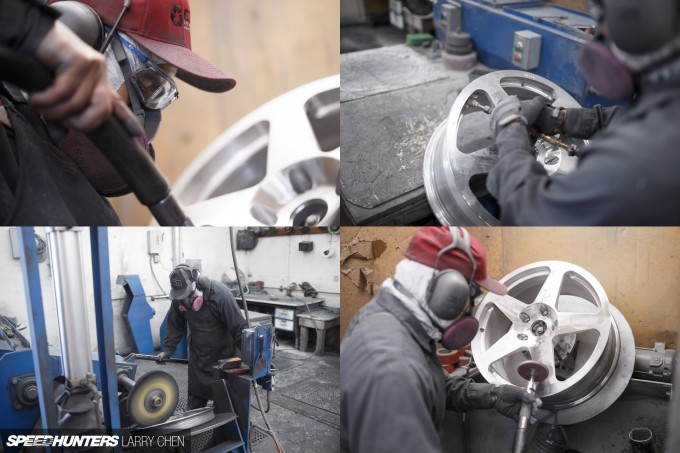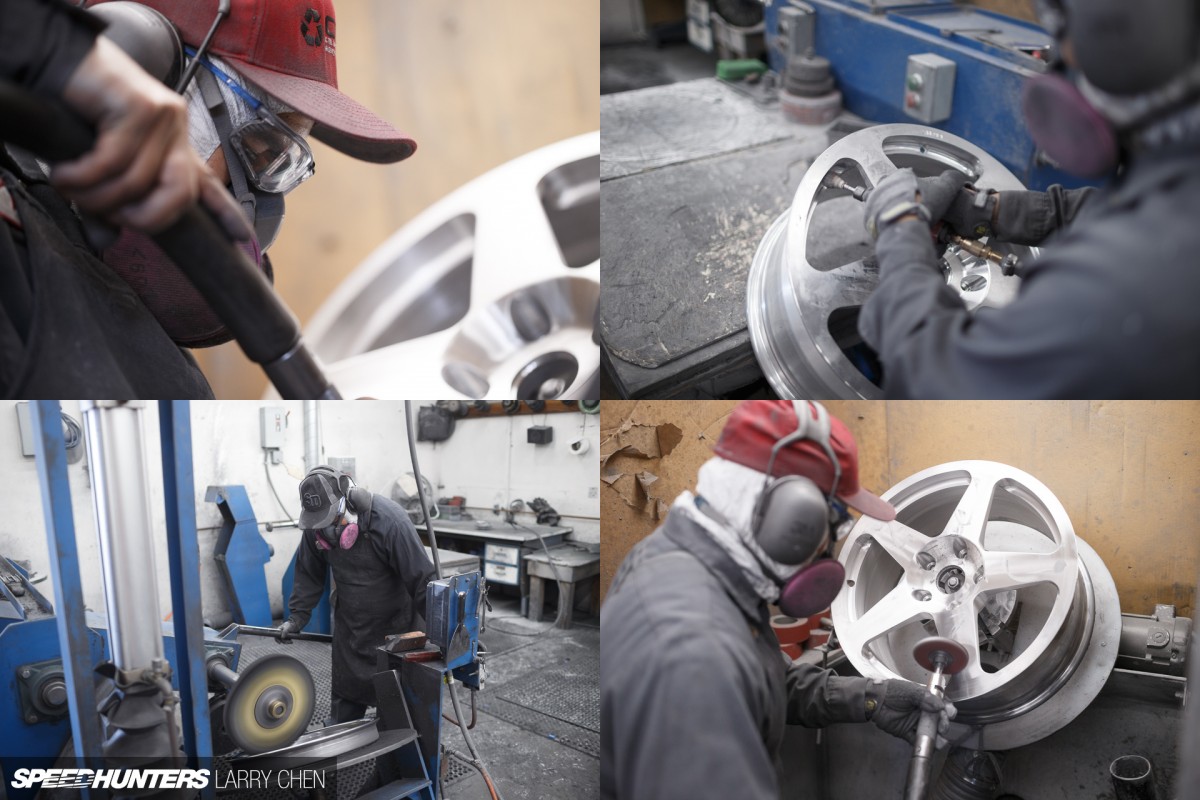 It was really great to meet the men and women behind the process, right here in California.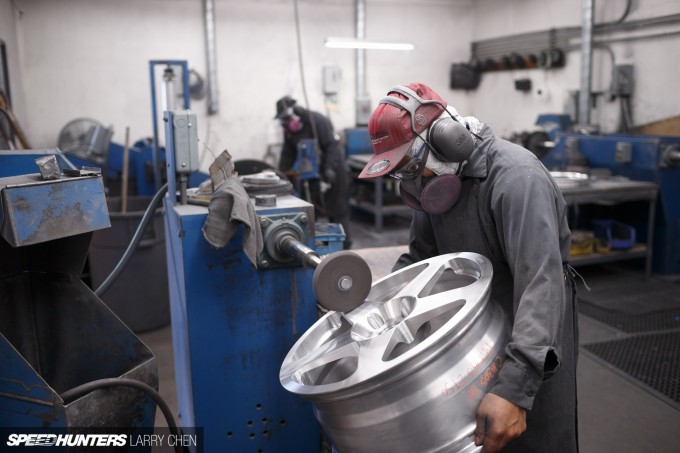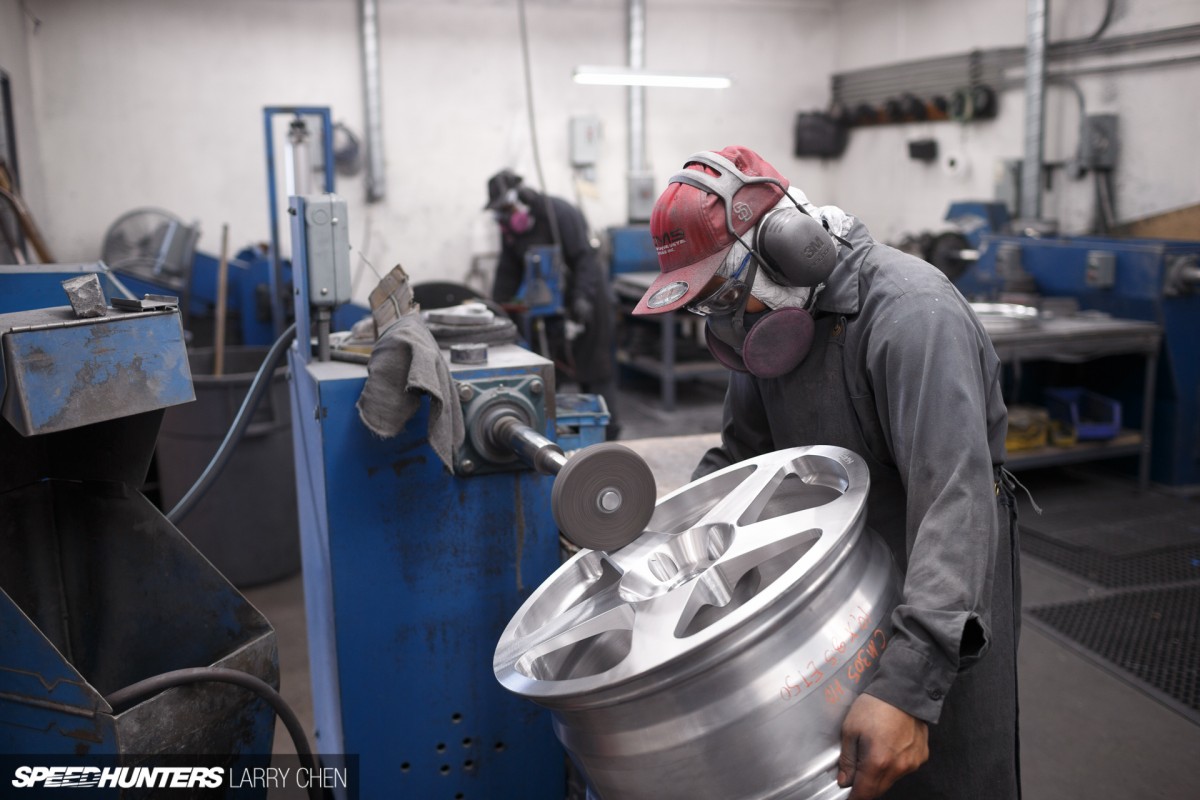 This last step is for the final texturing of the face of the wheels, and Felix moved them around this rotary tool with absolute precision. The speed, angle and pressure is being controlled by him, which ultimately determines the final look of each wheel. Talk about needing steady hands!
Industry Standard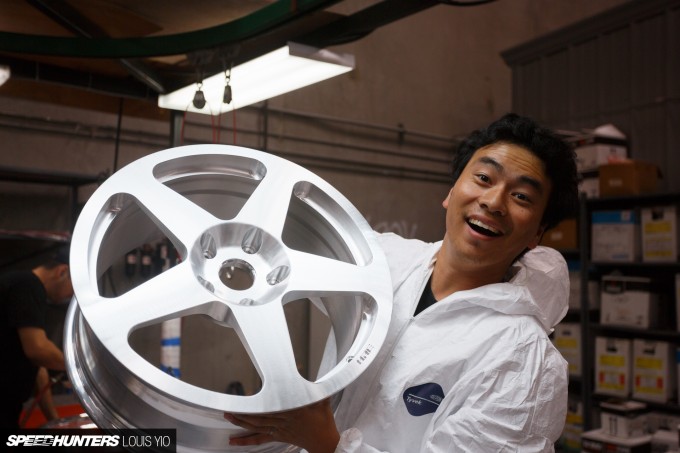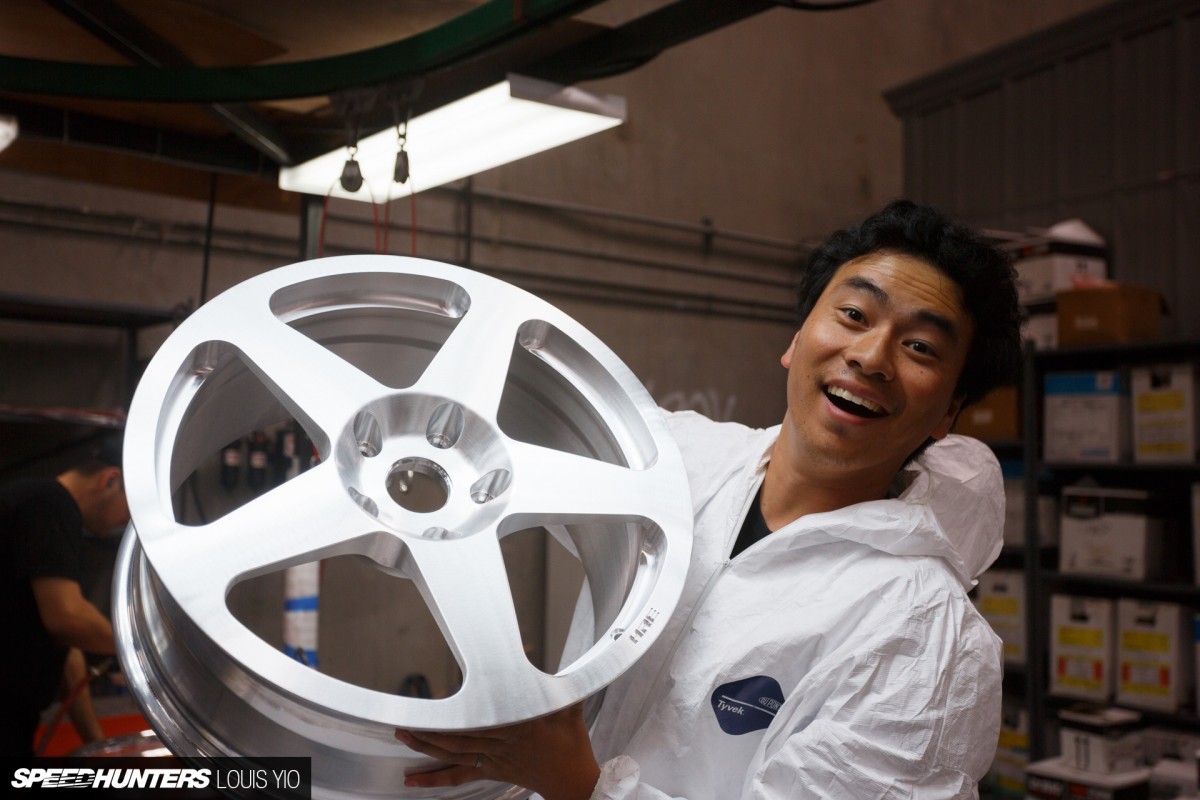 This was the first time I had a chance to hold one of my wheels in my own hands, but I could not touch the face of it just yet. At this point, even my fingernail could scratch the surface and ruin the grain of the texture that Felix skillfully created.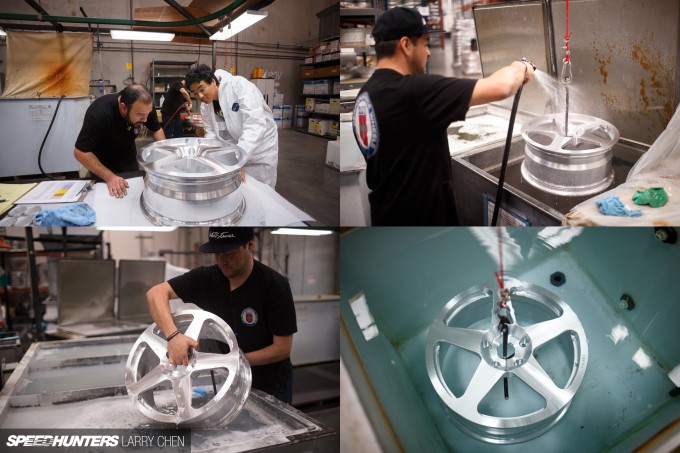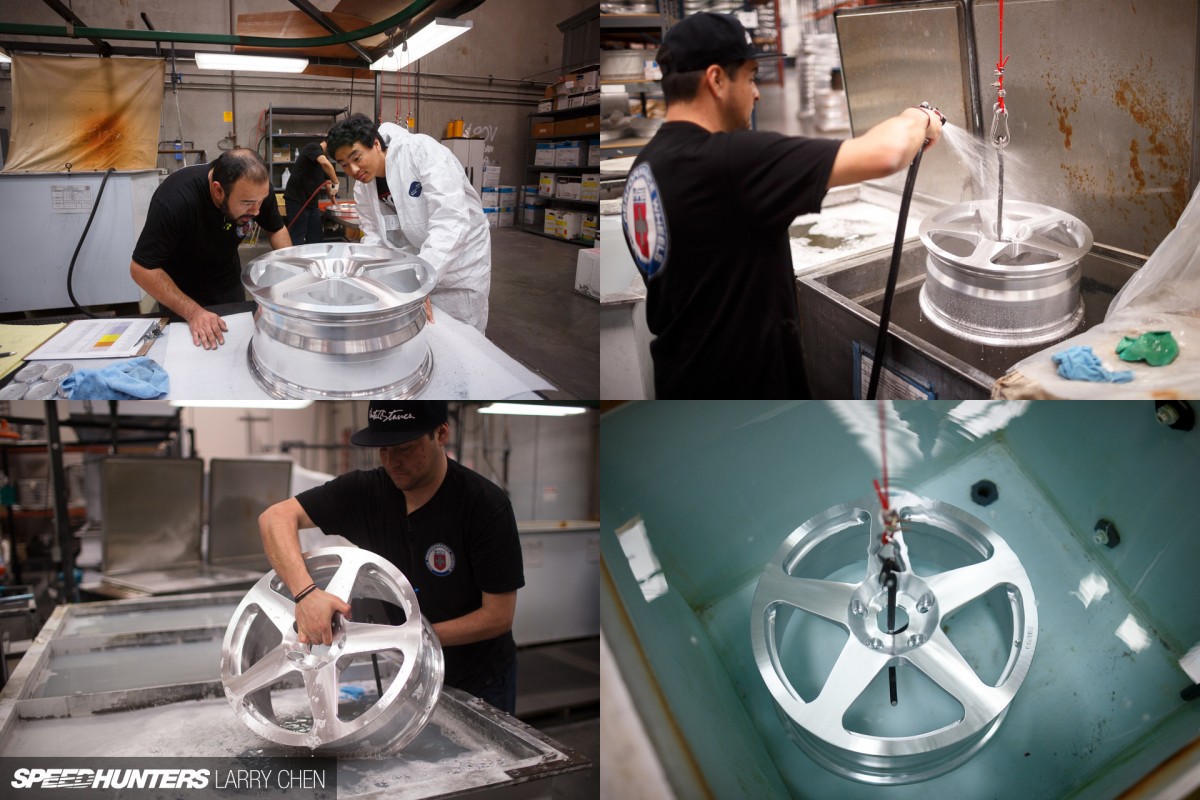 The fourth step is basically prep for powder coating, which means a multi-step wash and baths in different chemicals. If so much as a hairline scratch was revealed on a wheel, it would have gone straight back to Felix to be re-textured again.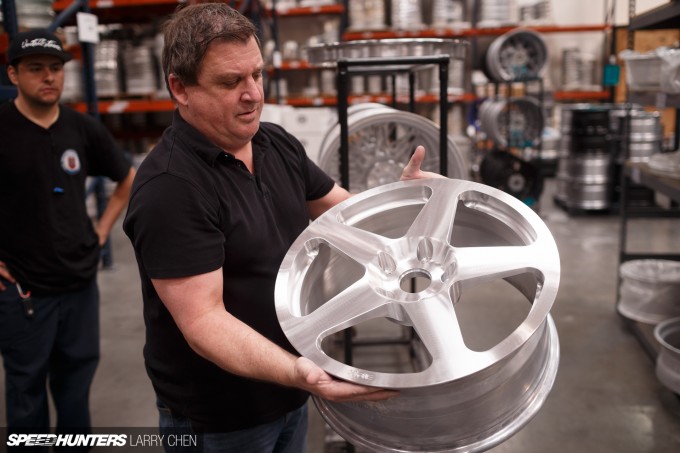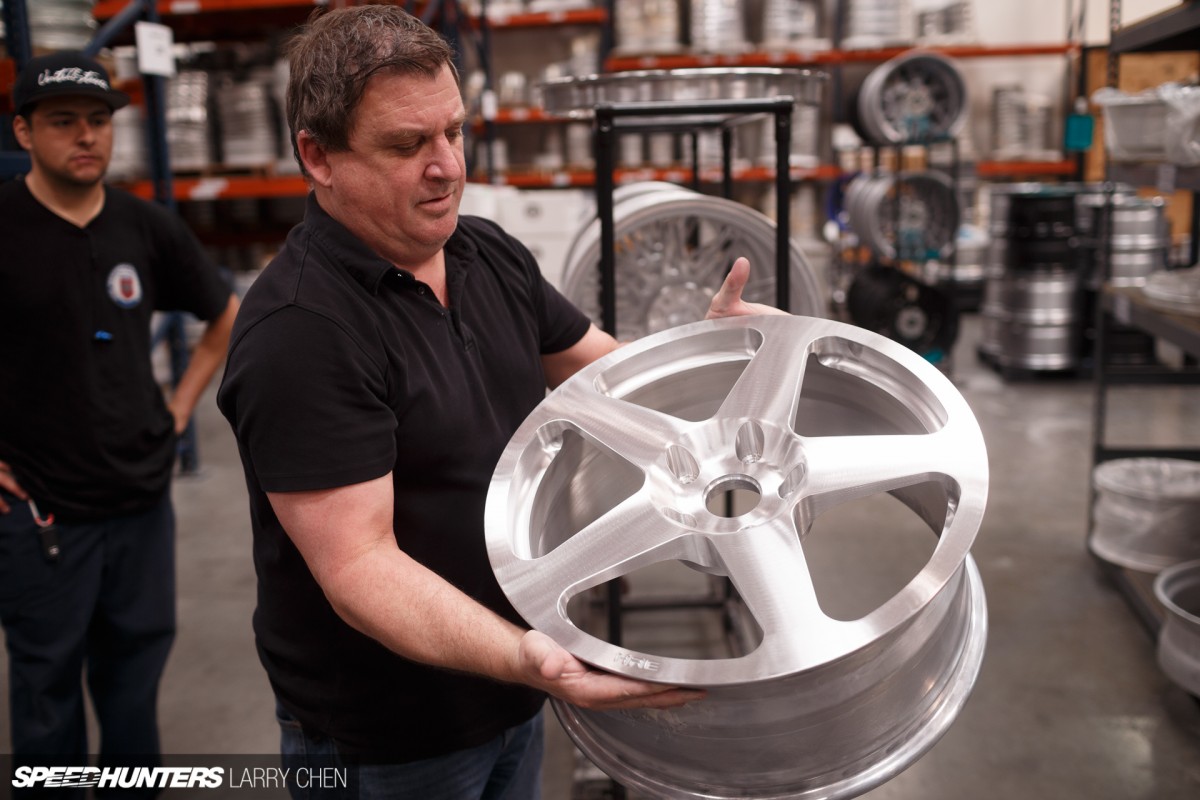 Next up was the actual powder coating process. Here's David, HRE's production manager, showing me one of the wheels in its ready-to-coat raw form.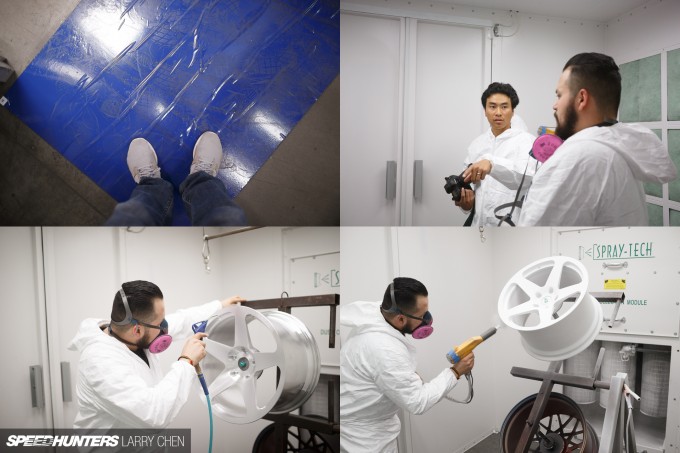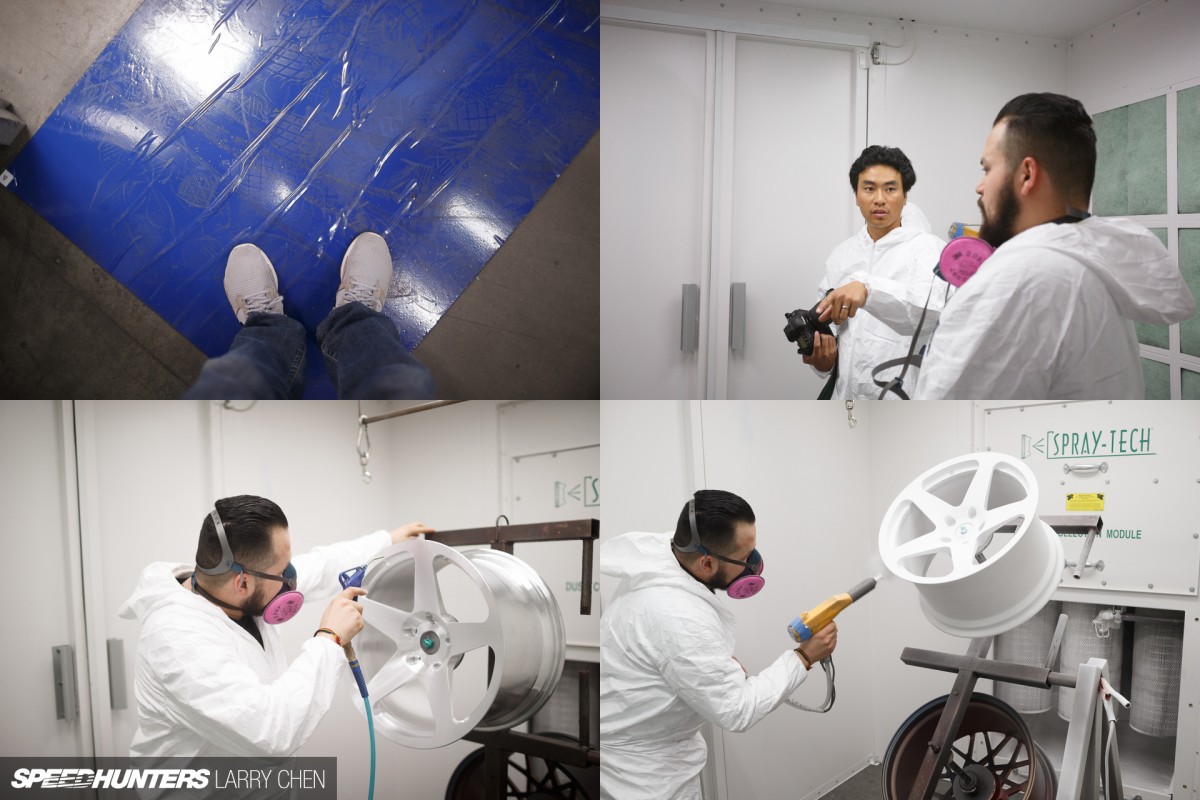 I actually really like the raw aluminum look, so I opted for a clear powder coat. It's at this point that colors are applied though. I stepped into Sammy's office, where he first blew the wheel down one last time with an air gun, and then started the powder coating.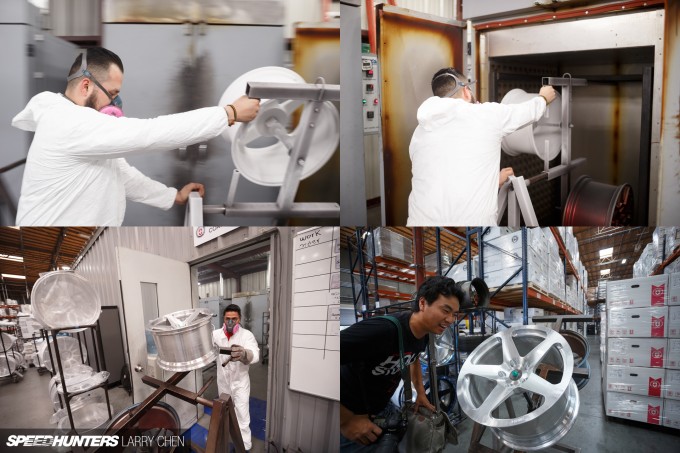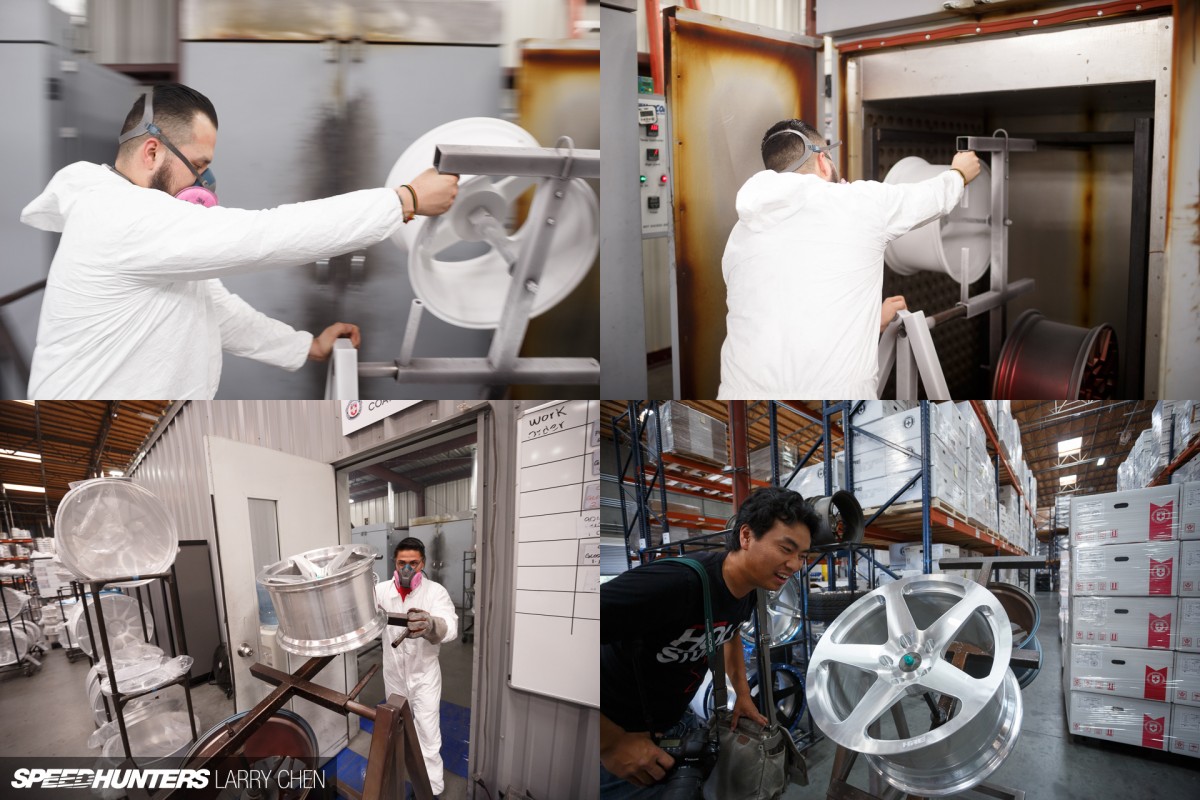 Immediately afterwards, Sammy rolled the wheels into a giant oven where they baked for 45 minutes. They looked white going in, but the baking process returned the powder coat to clear. I could still feel the heat coming off the wheels as I put my face close to one of them.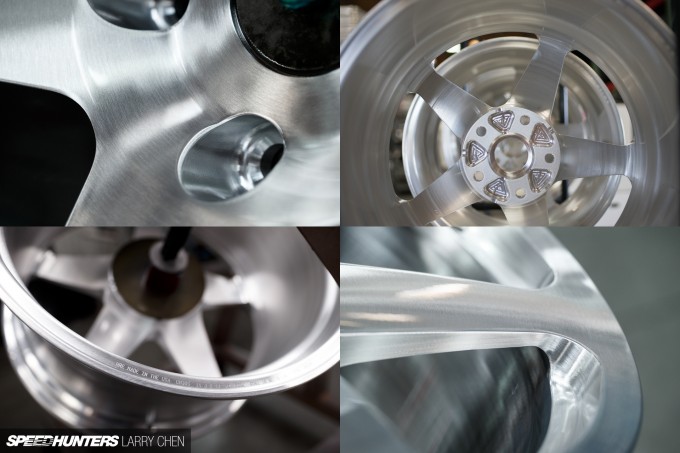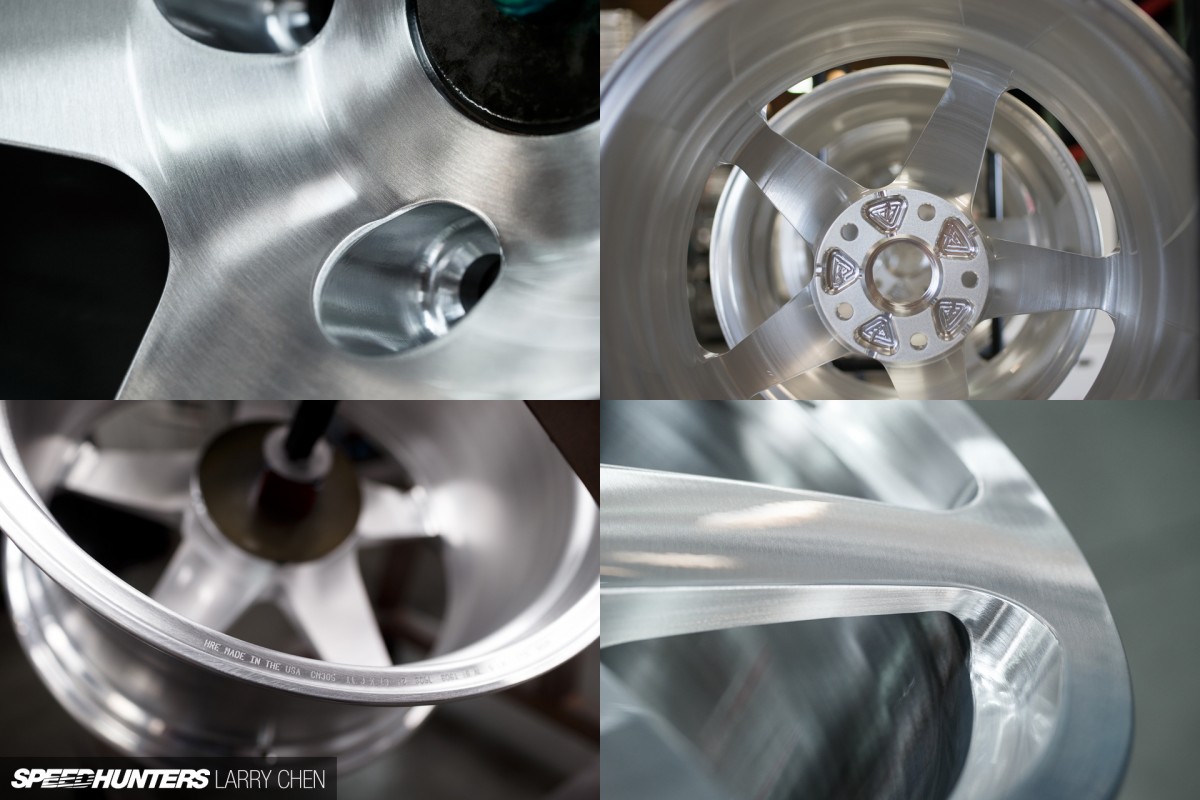 Do yourself a favor and check out these photos in full resolution. See the hand-formed textured grain of the aluminum? And look at the edges where the lug nuts go, as well as where the spokes meet. The hand-made nature of these wheels really shows. The back of the wheels are stamped with the specs as well as a serial number, just in case you need to get them refinished at some point.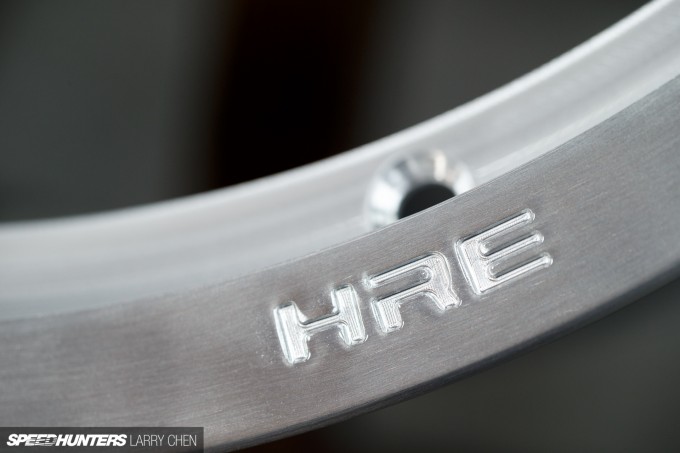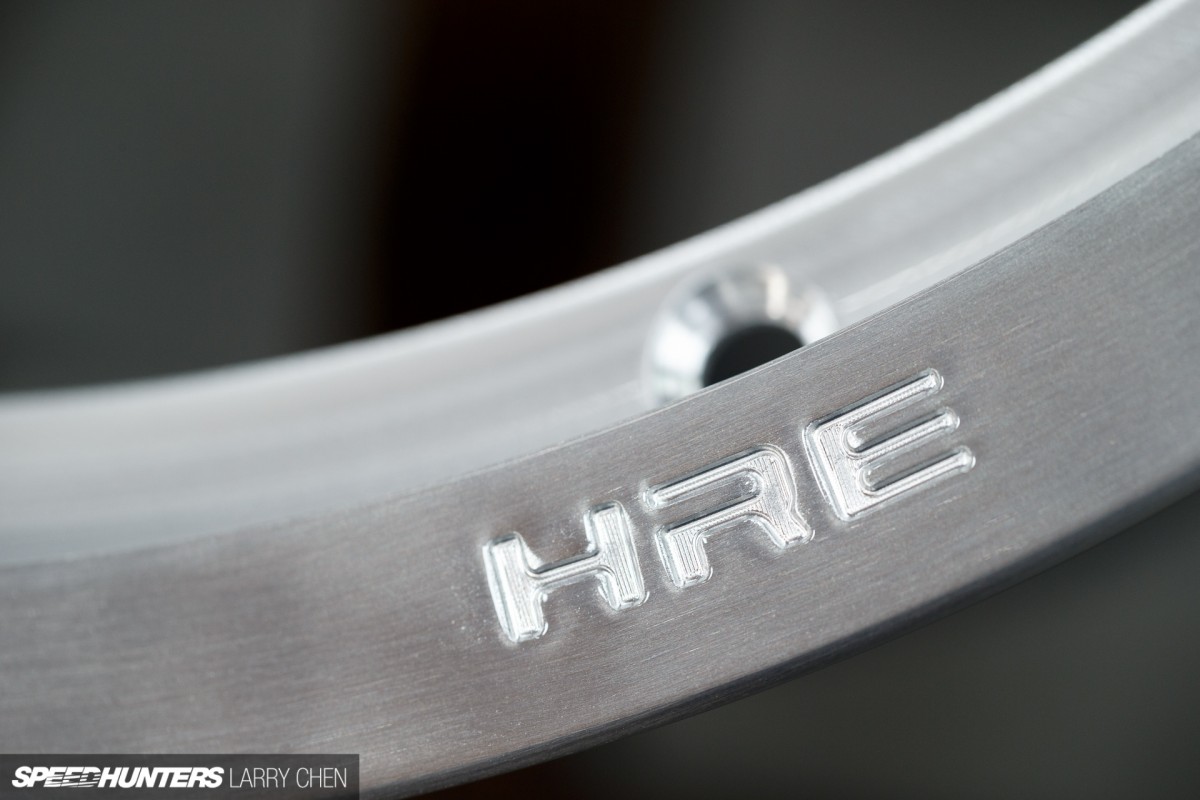 At the CNC stage there's even a bit that machines out the HRE logo. It's crazy how detailed they go with these wheels.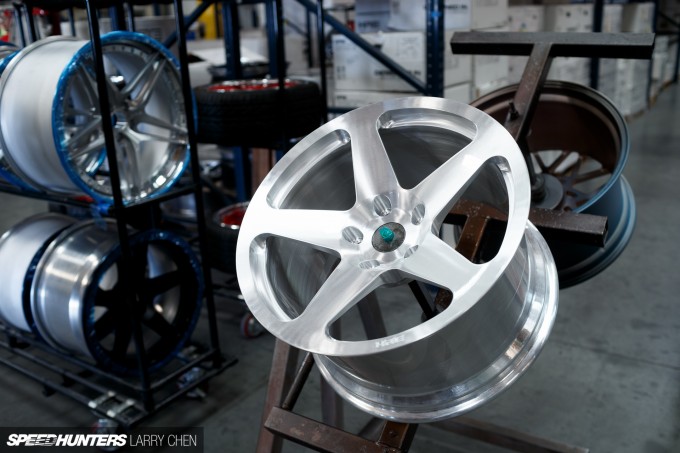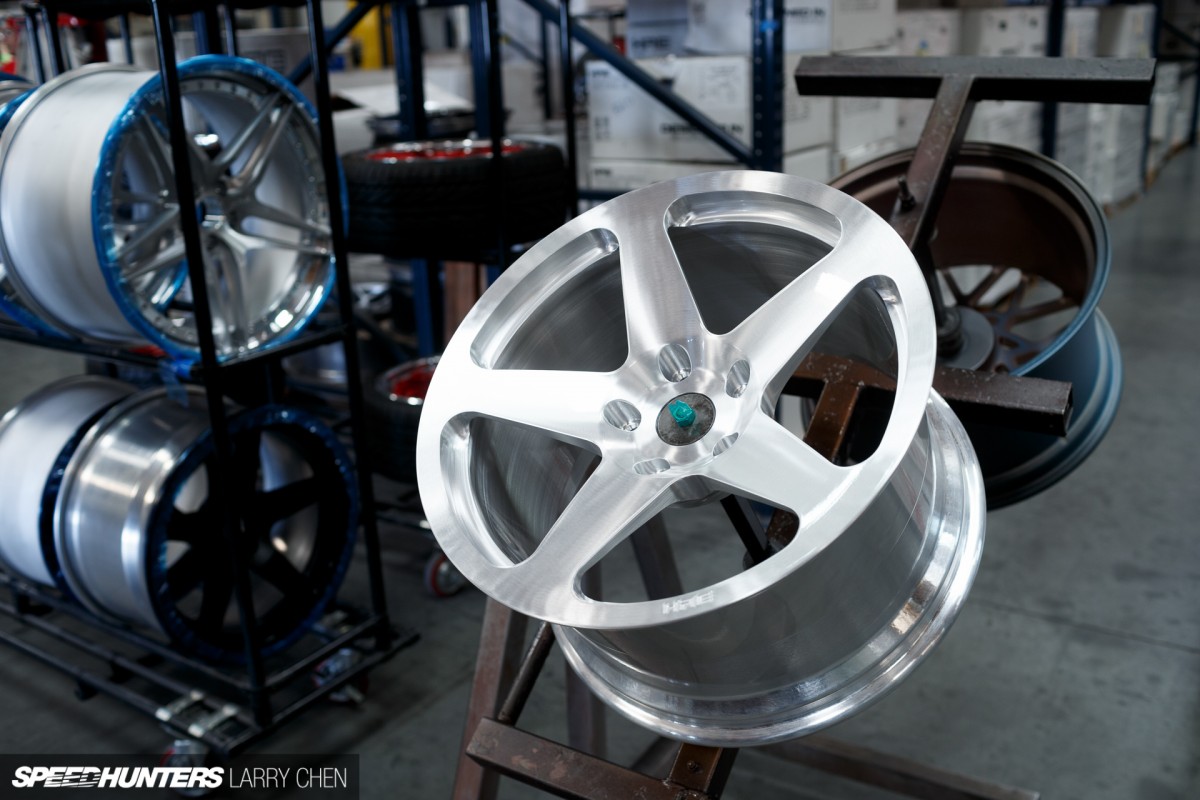 As you can imagine, I wanted to mount the wheels right away, but HRE still had their final inspections to do, and the powder coating needed to cure completely.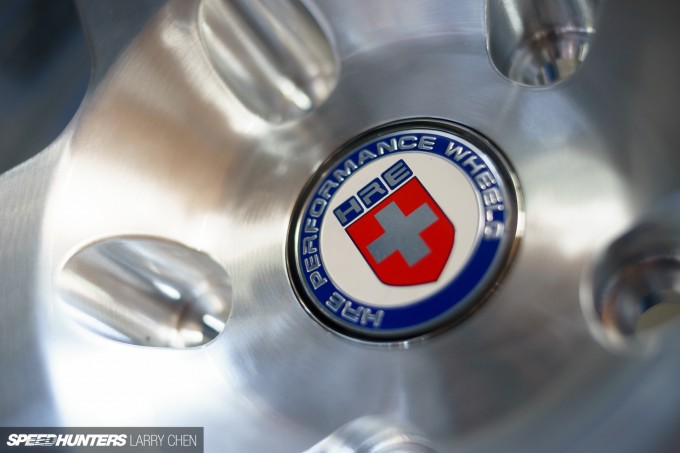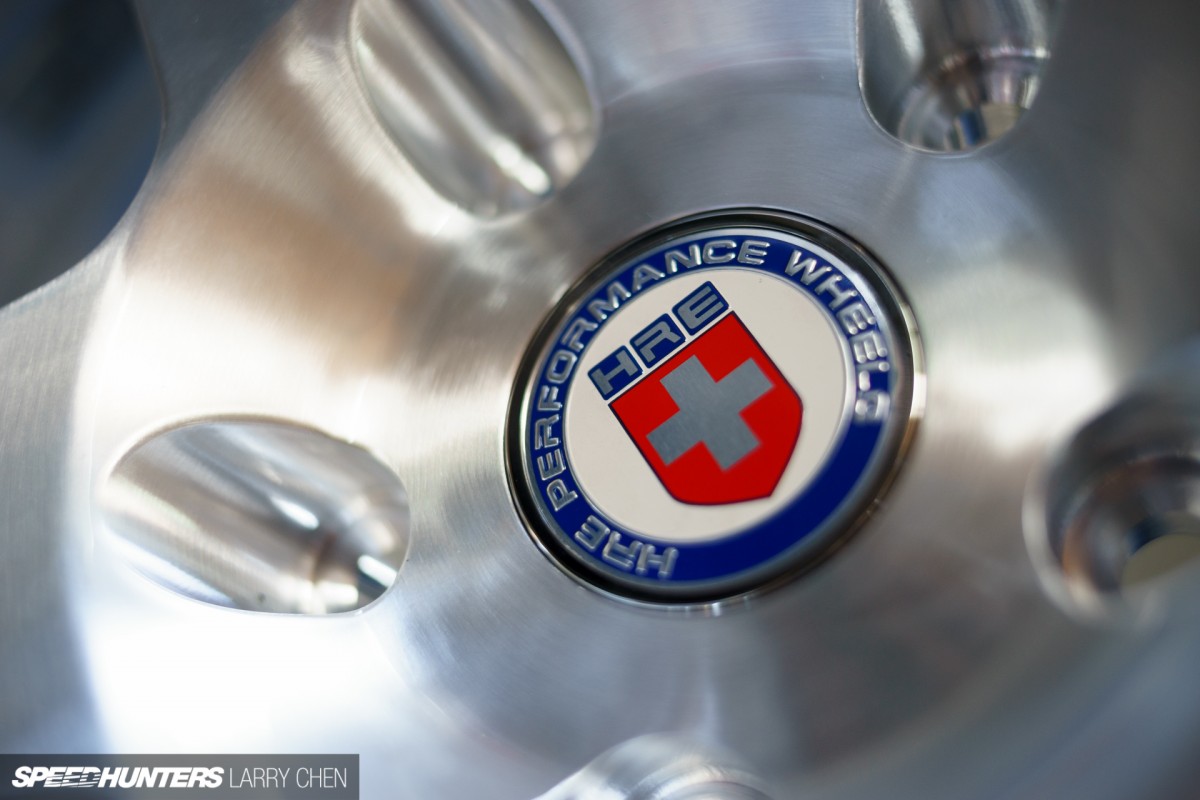 The following week I headed back down to HRE to get tires mounted on my brand new 305M Classic Forged Monoblok Series wheels.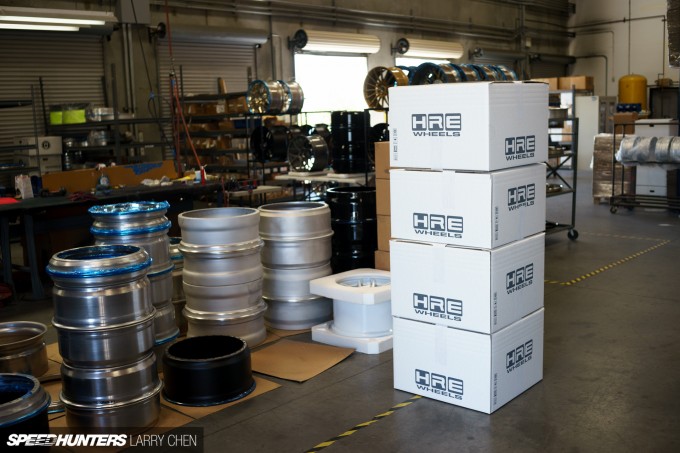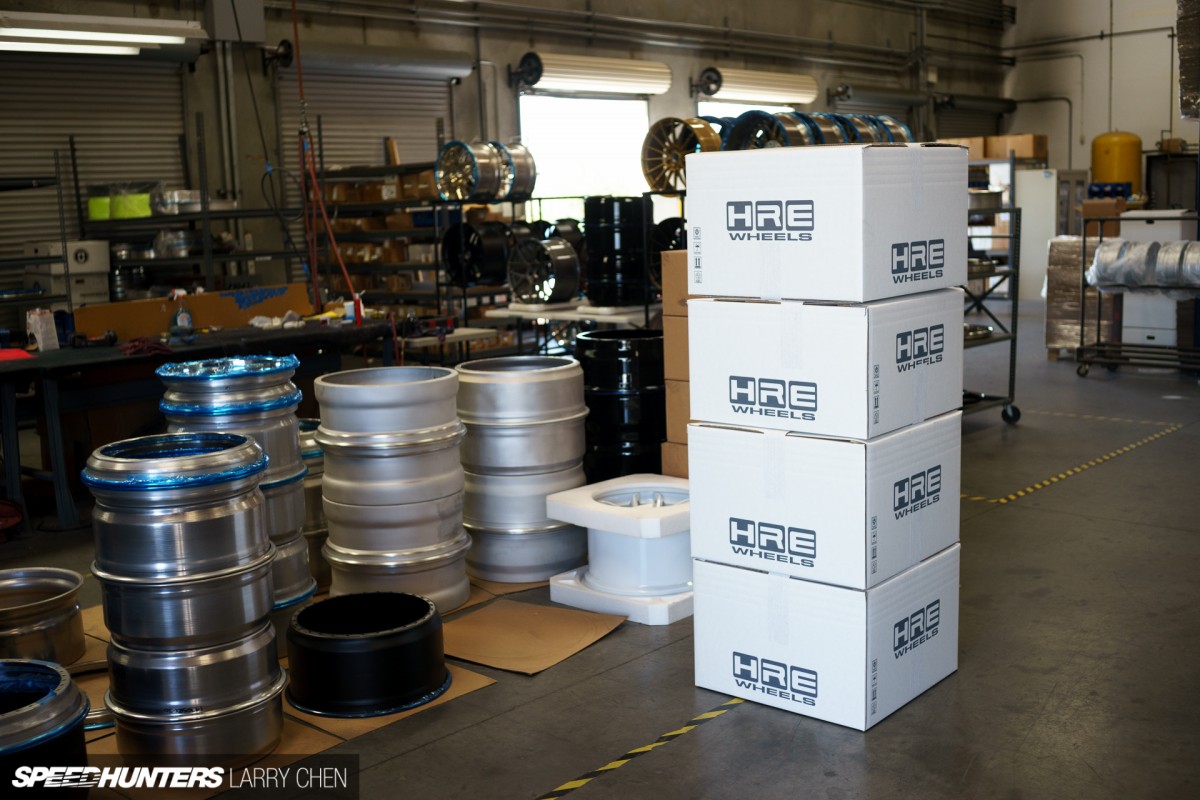 I could have just picked them up and taken them to any local tire shop, but after seeing what goes into making these wheels I could not risk getting them scratched up during the mounting process.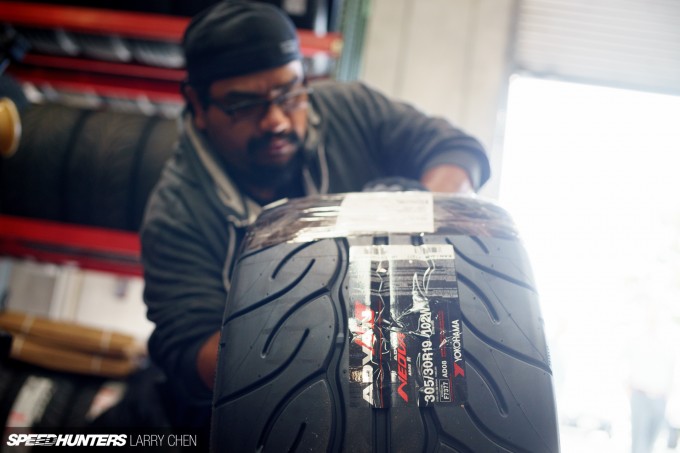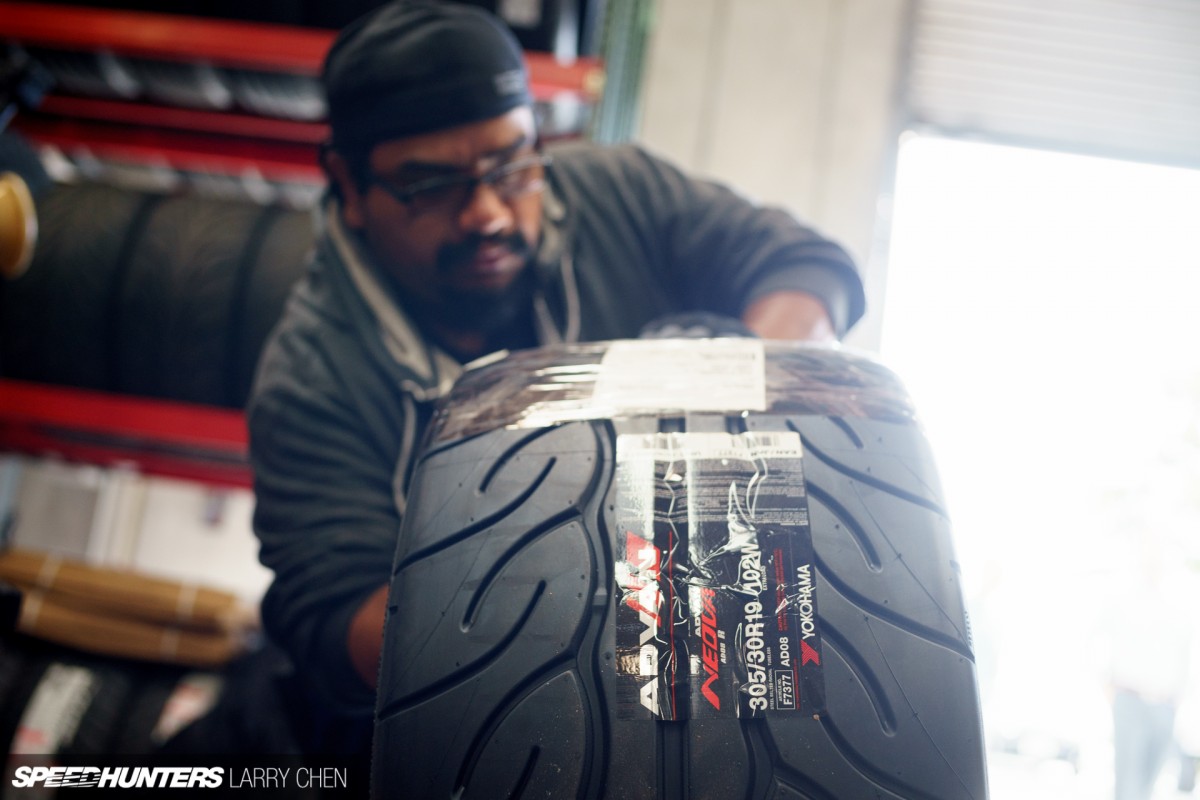 For the tires, I couldn't imagine running anything other than Yokohama Advan Neovas. If you guys follow my Ole Orange Bang build you know that I run AO48 semi slicks on the street, and track. I absolutely love them, so I figured it would only be appropriate to get Advans for my very first Porsche.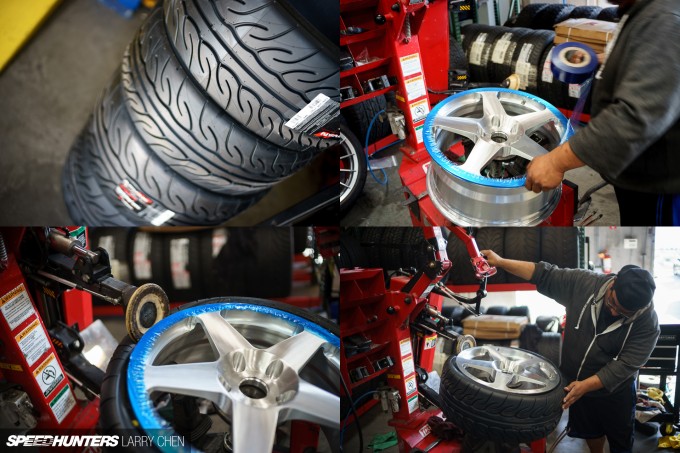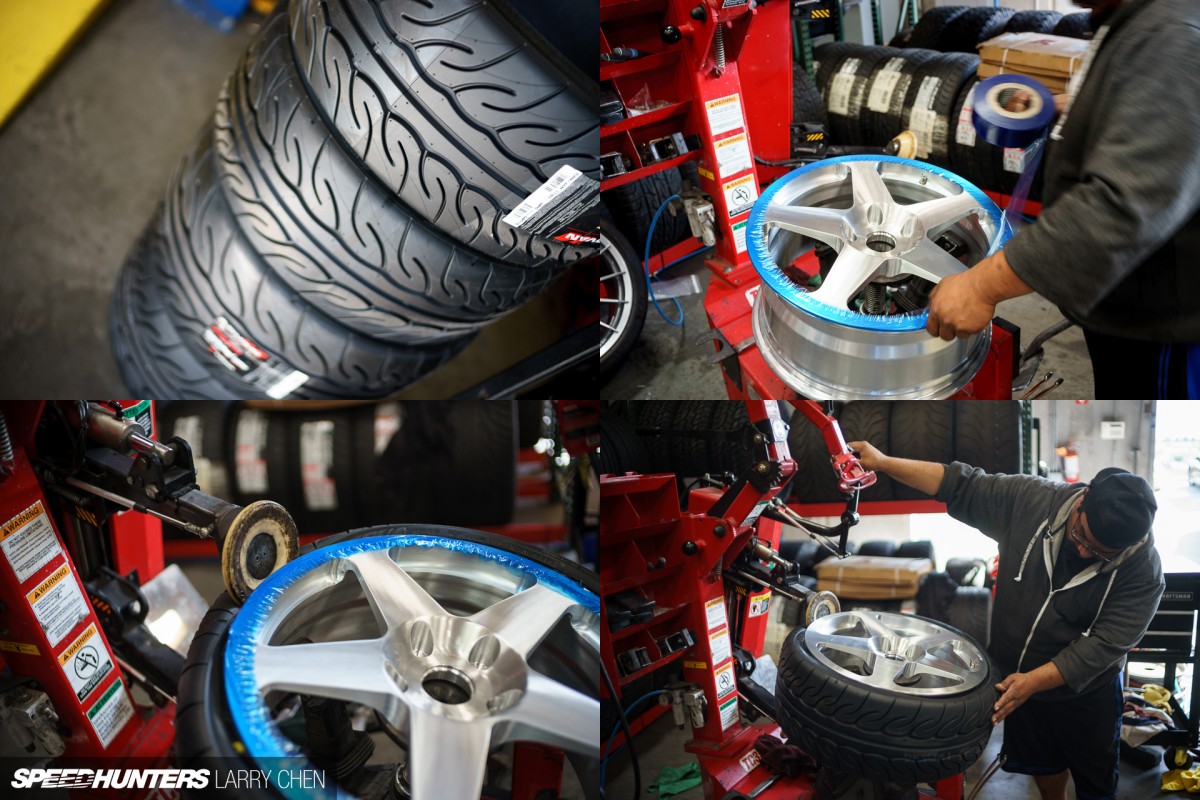 While many of the workers at HRE are able to mount and balance wheel and tires, only one is brave enough to do so with brand new wheels. Meet Danny. He was so careful with the mounting process, it's nuts. I've never seen anyone take so much care, and there wasn't so much as a fingerprint on the face of the wheels.
First Drive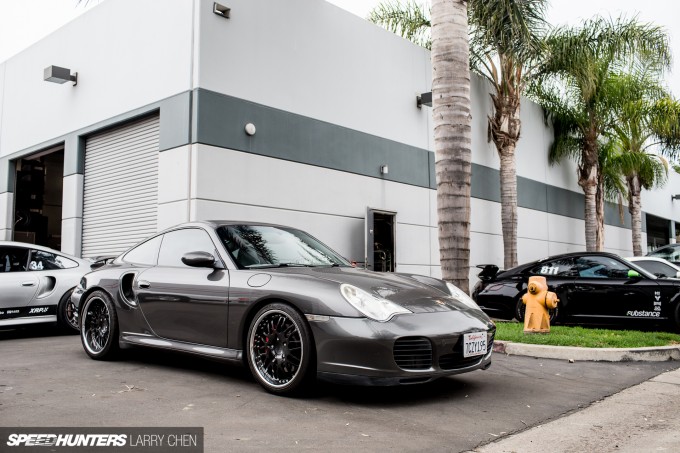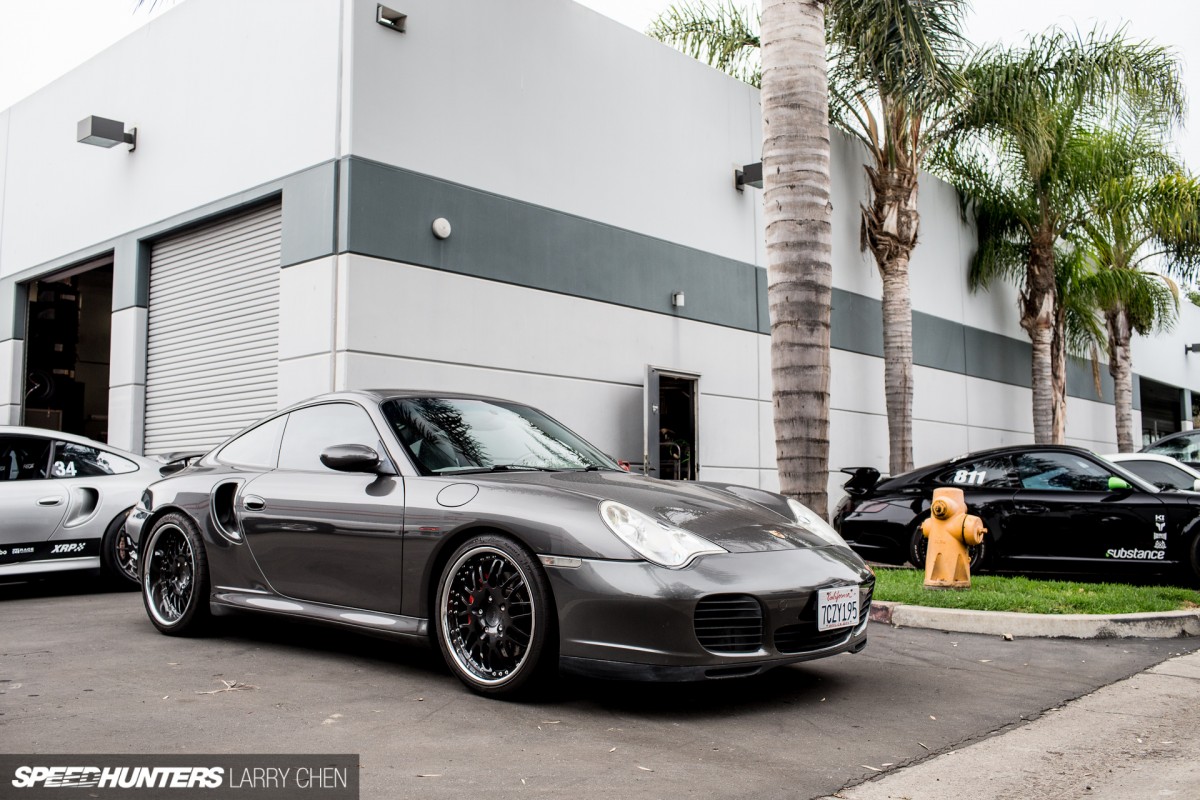 I loaded the wheels on the back of my pickup truck and headed for BBI Autosport once again. My beloved 966 was patiently waiting for her new shoes.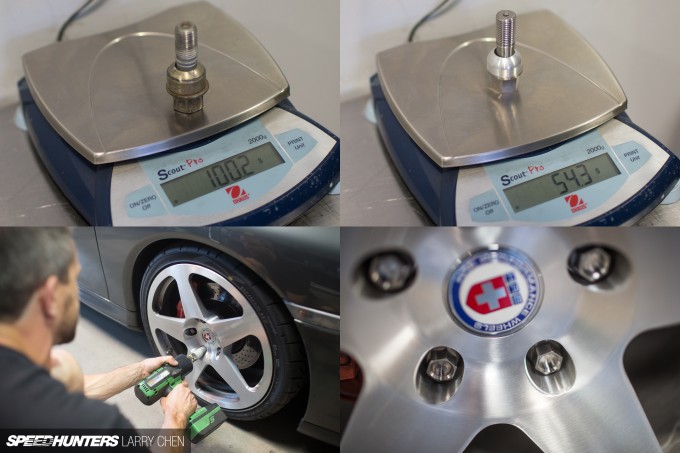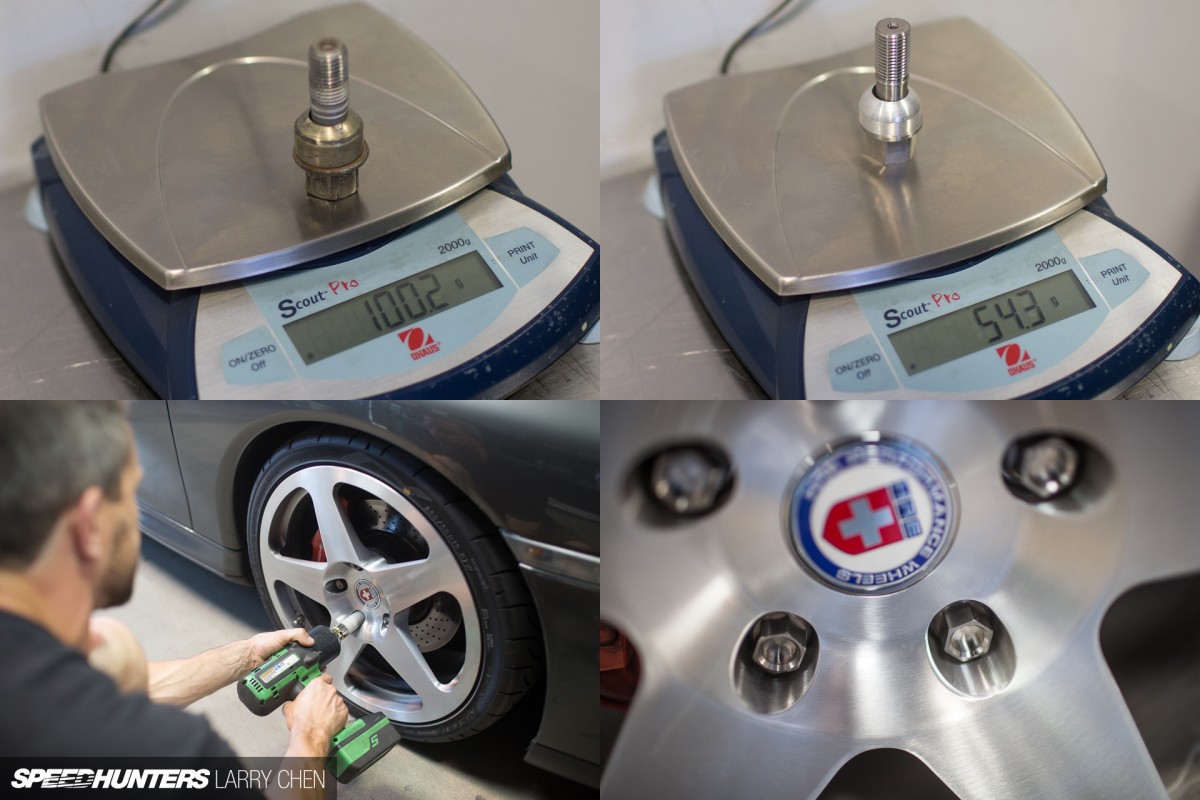 Joey and Betim at BBI had a surprise waiting for me. They saw that my original lug nuts were rusty and nasty looking, so they pulled out a set of BBI titanium equivalents for me. Not only do they look 10 times better than the originals, they're almost half the weight too.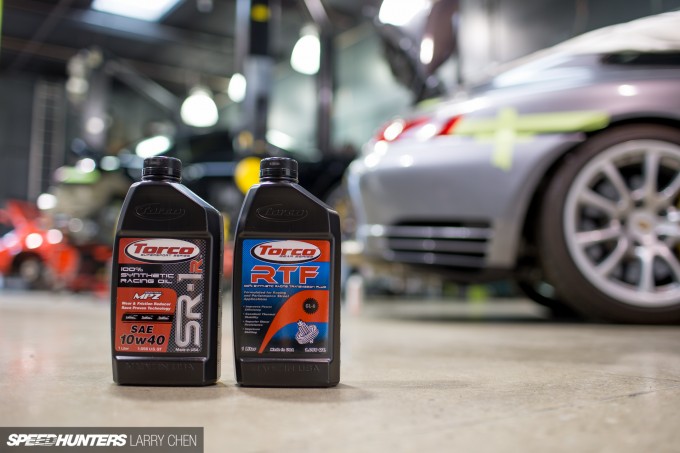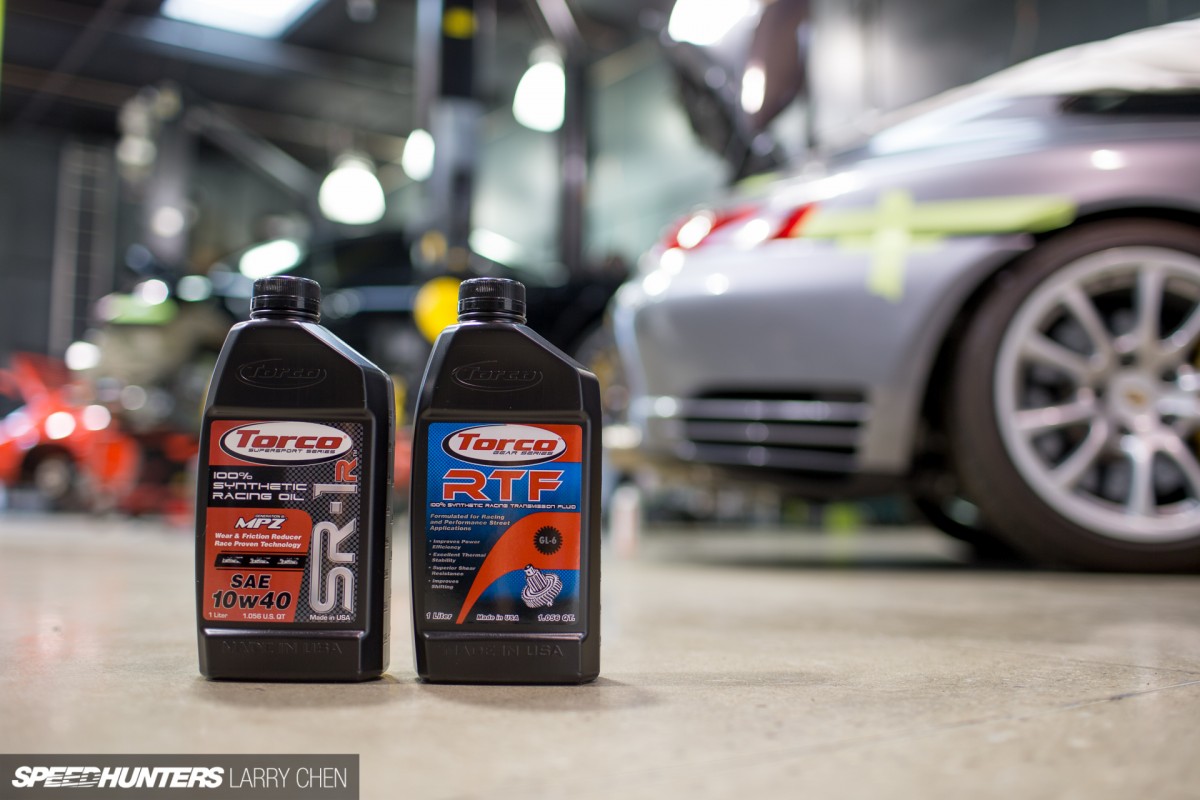 Torco Oil hooked it up with motor oil and manual transmission fluid, because aside from the normal maintenance items, there were a few minor issues that needed to be addressed.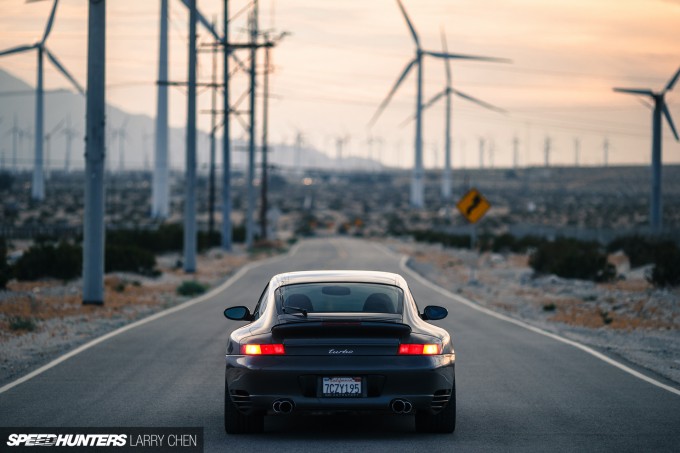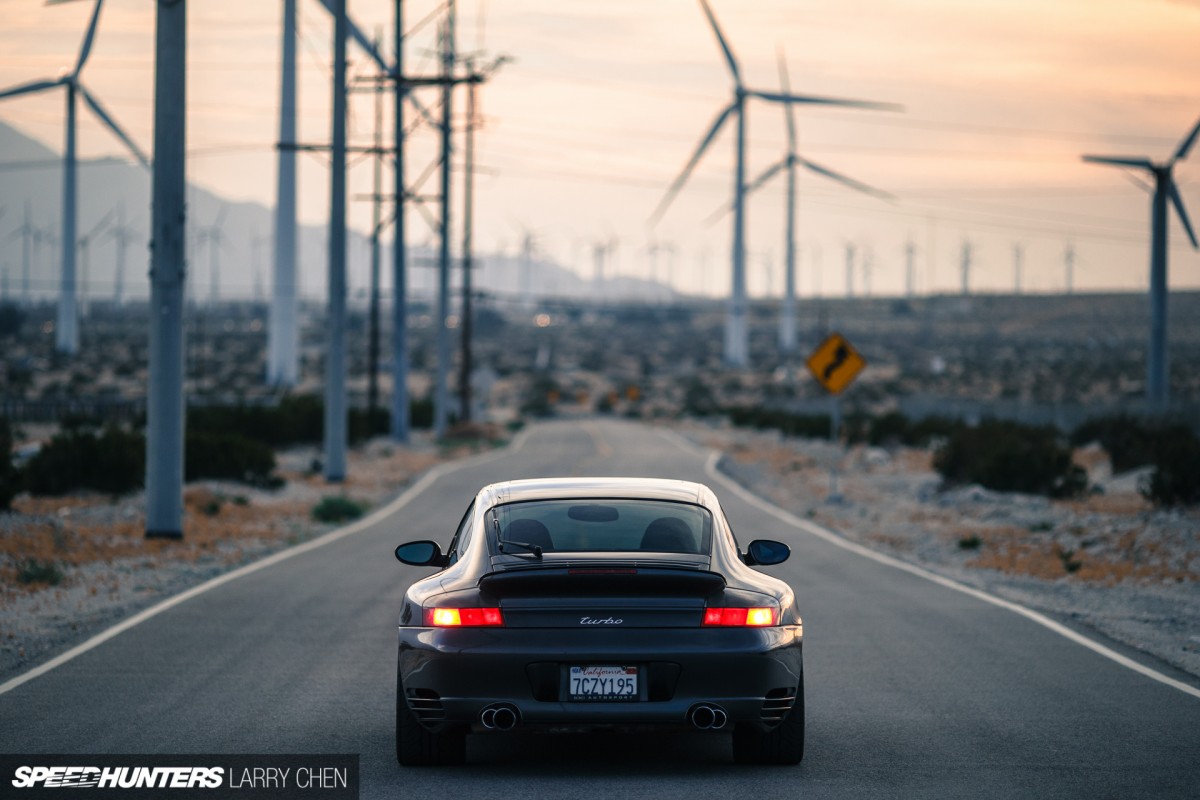 After all, the car is 12 years old. The transmission needed a rebuild, and both the hydraulic clutch accumulator and the driver's side front wheel speed sensor needed replacing.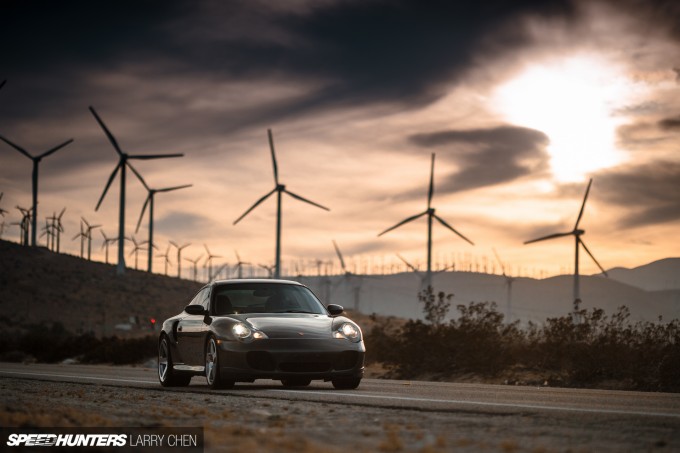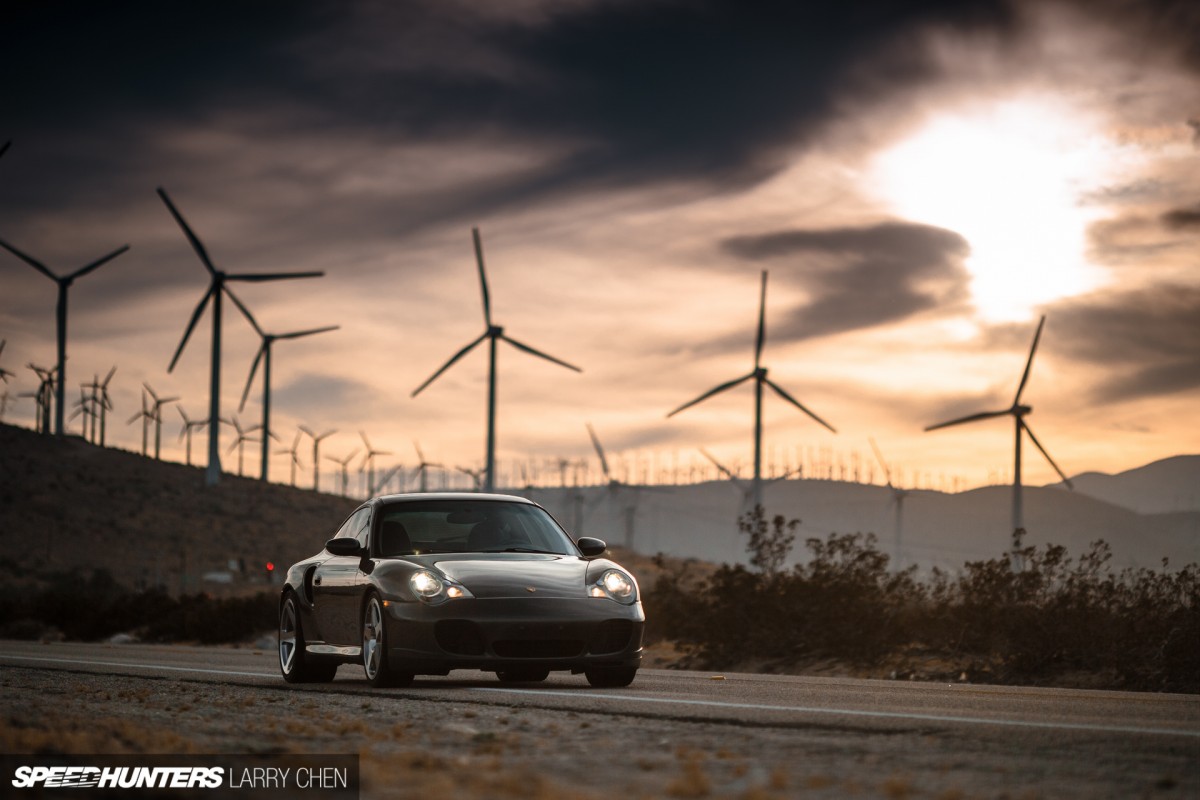 Once those issues were fixed you can bet I blasted out of Los Angeles and headed to Palm Springs for my first real drive in the car.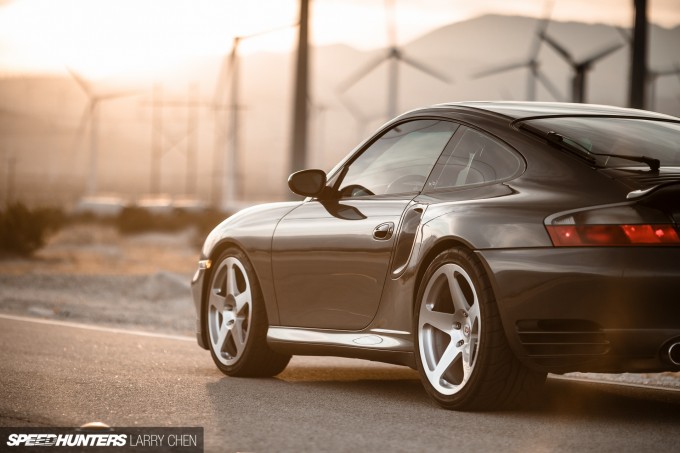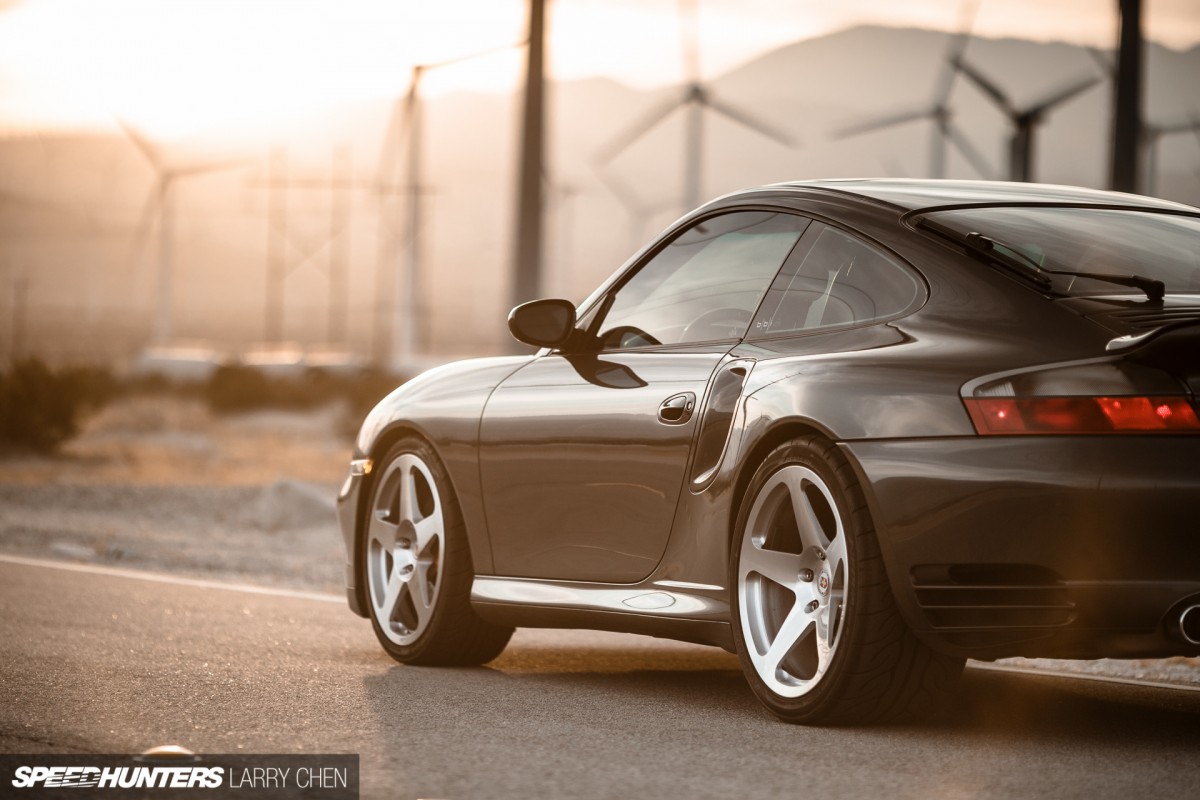 10 years ago I would have said you'd be crazy to buy luxury wheels, but now I understand the appeal.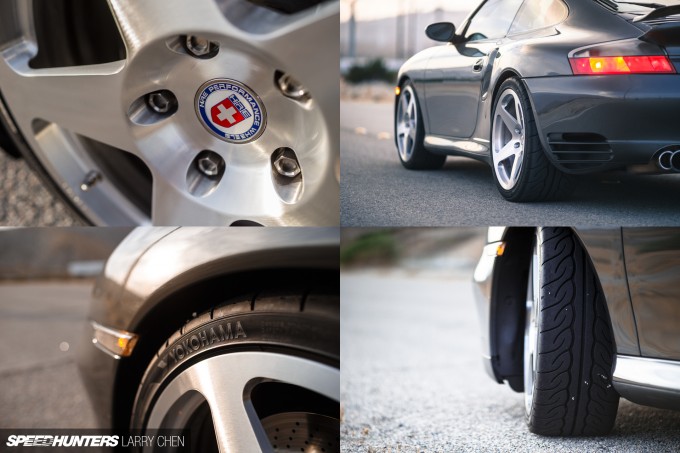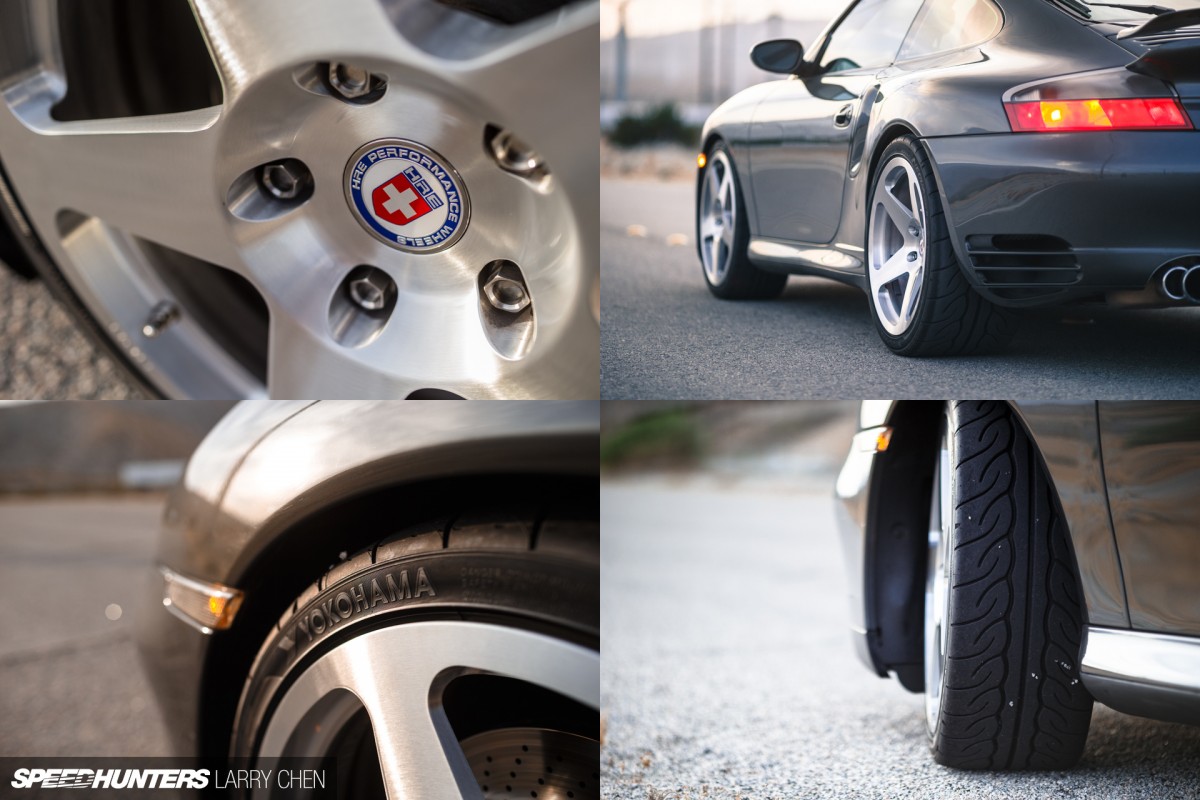 Car culture is a way of life, and that's exactly what Speedhunters is about. So while other people spend their pennies on luxury items like big screen TVs and fancy watches, I would much rather spend my hard-earned money on my passion for all things on four wheels.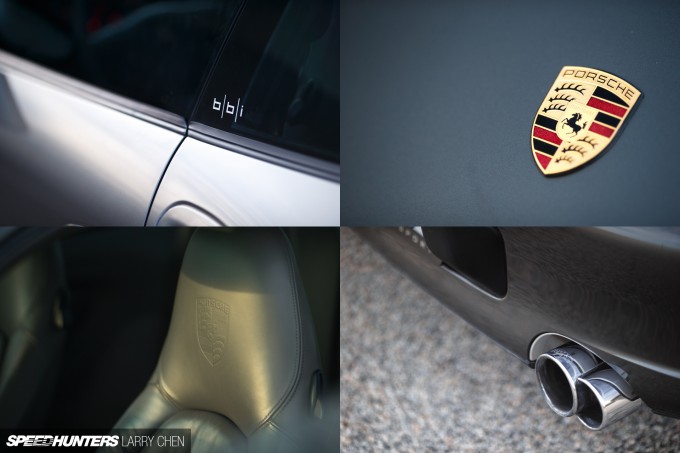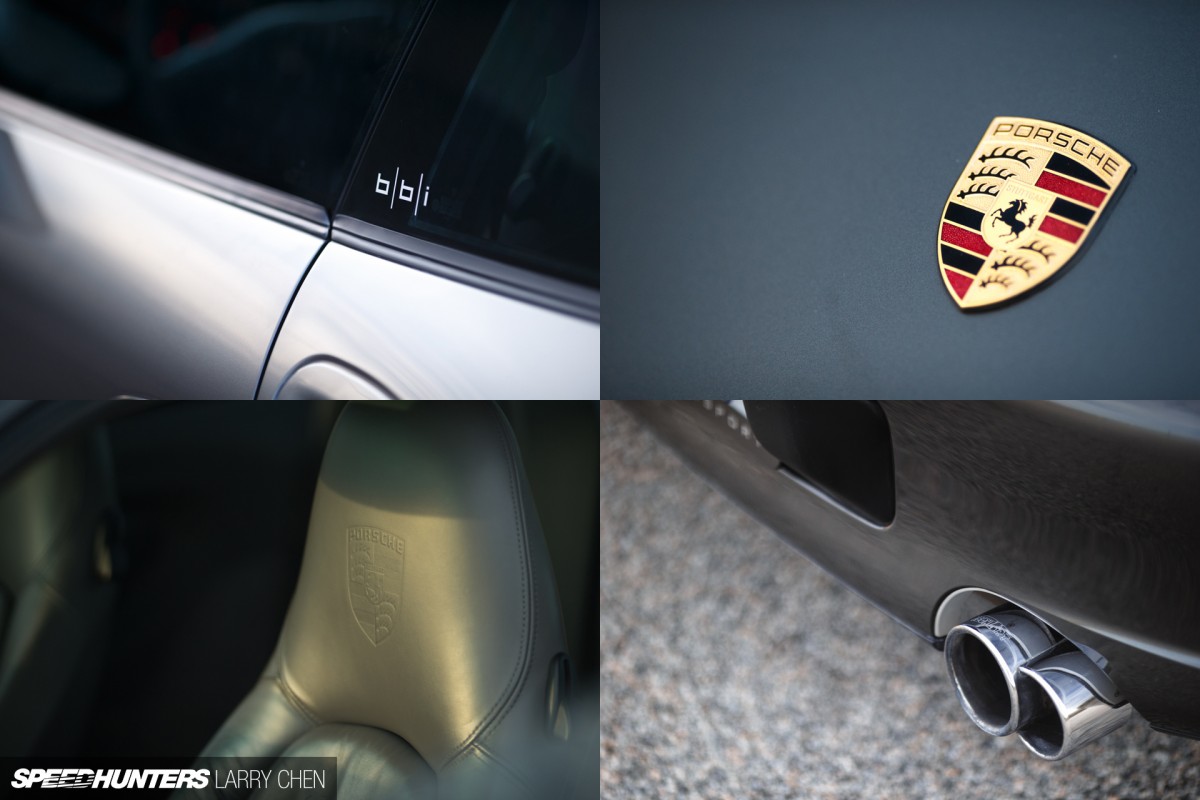 So what's next for Project 996 Turbo? I'm going to hold off on any major power upgrades for now since it already has the X50 package, but I will be adding a few things, including a BBI exhaust and an IPD intake plenum.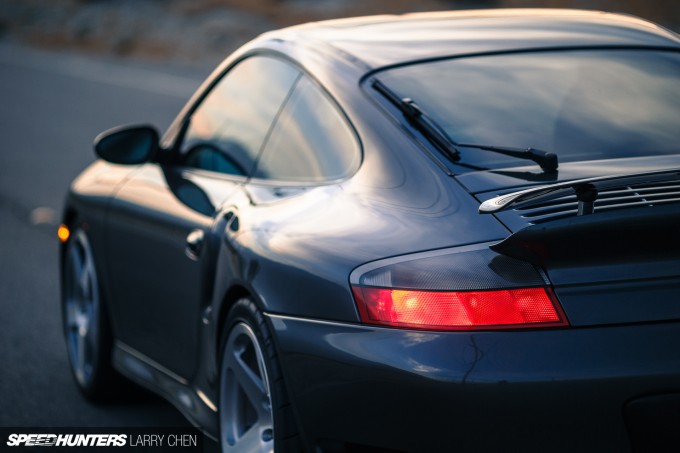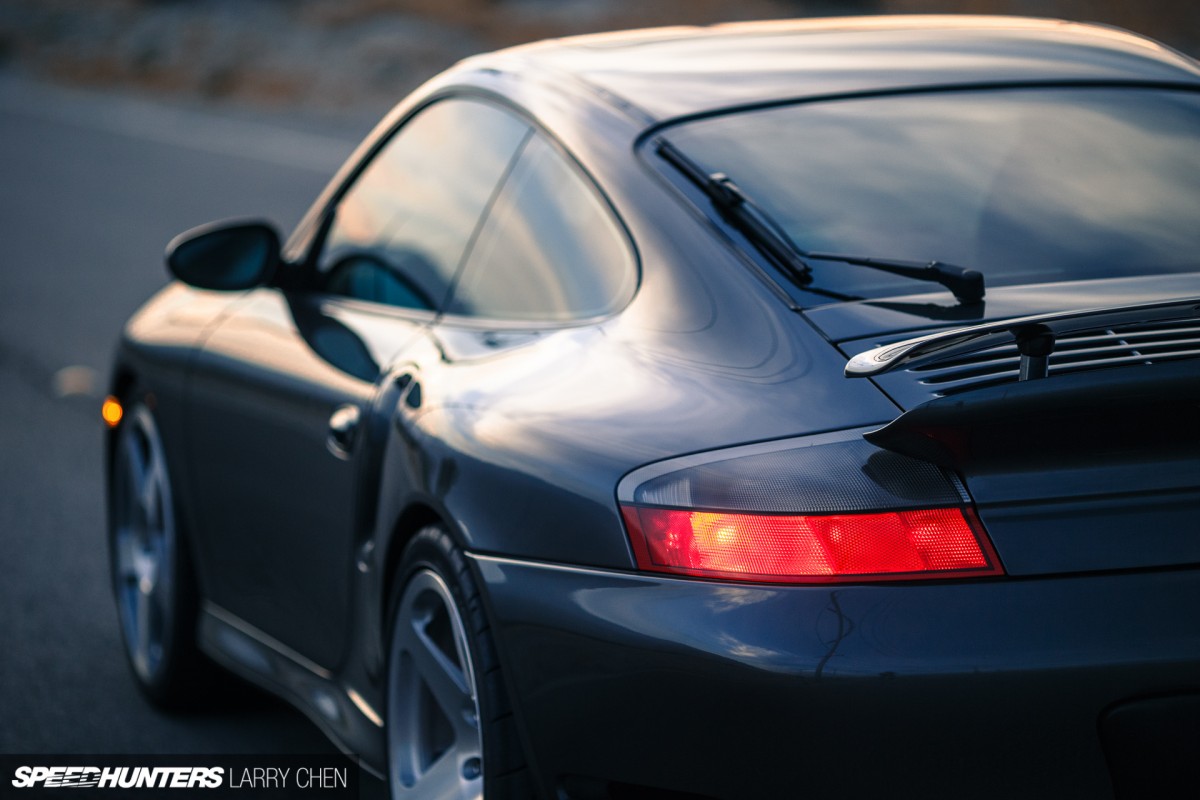 In terms of suspension, I have quite a few goodies lined up, including KW Clubsport coilovers which should give the car a nice ride and the look that I want while still remaining functional as a daily driver.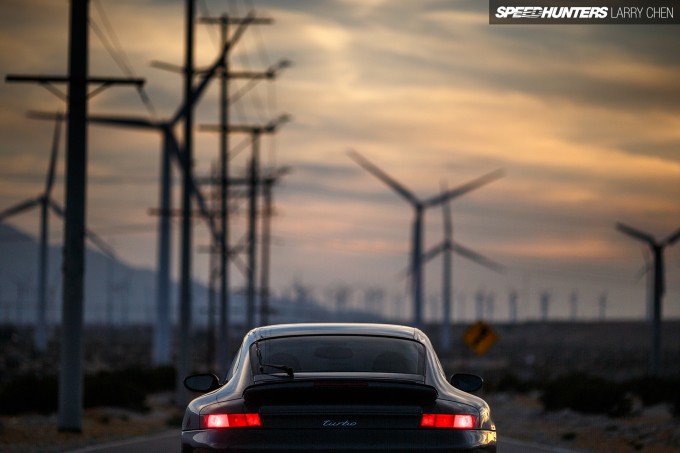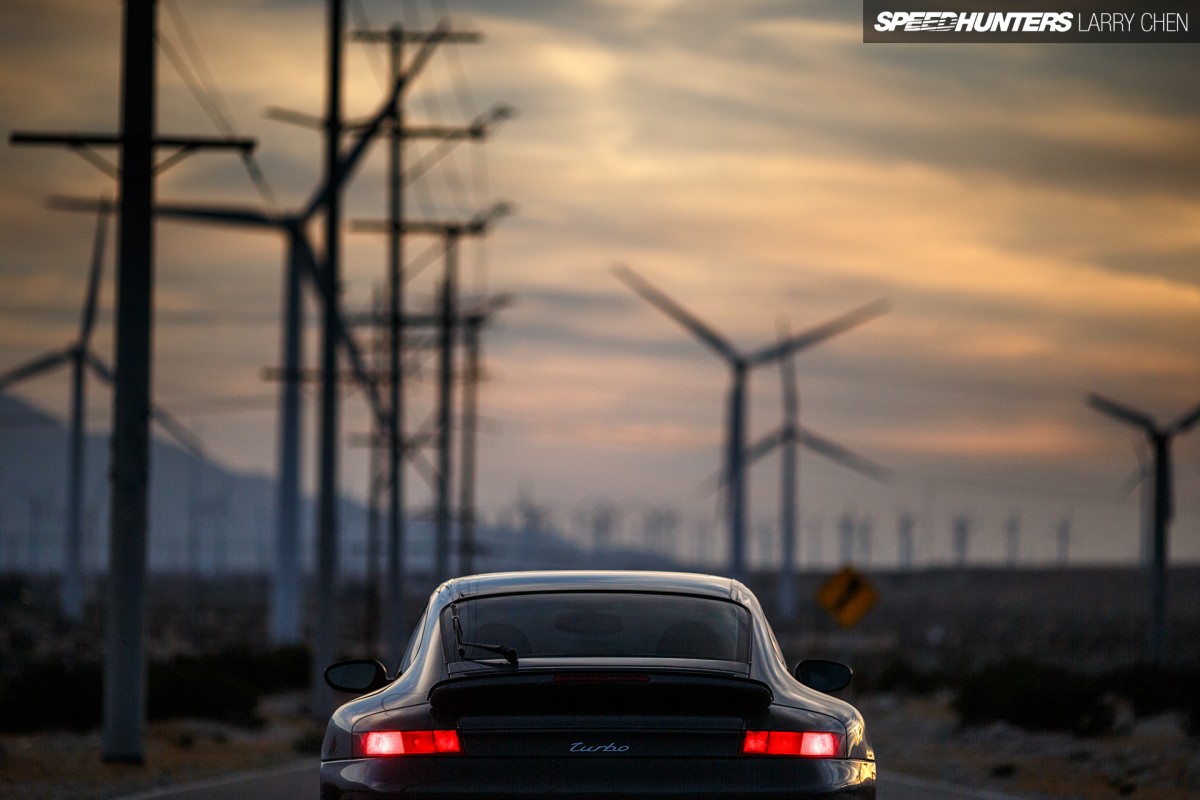 For a moment there I couldn't decide between a 997 and a 996 Turbo. While the 997 is great, it just wouldn't have allowed me much room for modifications. With the 996 it's like a blank canvas, and with the funds saved at purchase I can customise the car to my liking.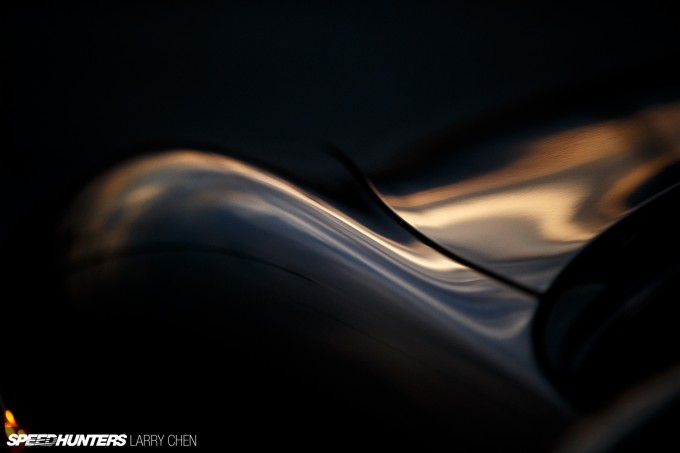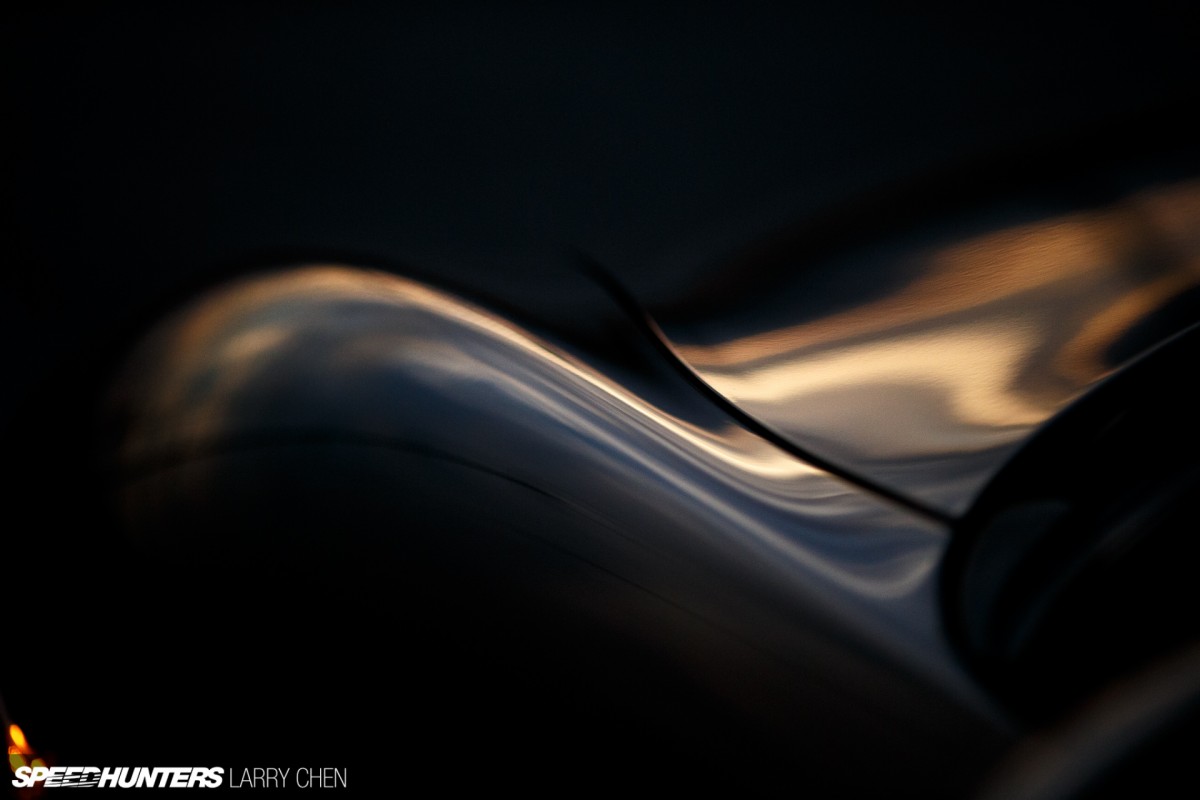 This means I can put on GT2 bits and other appearance modifications without making the wife mad at my spending happens. A win-win situation for sure.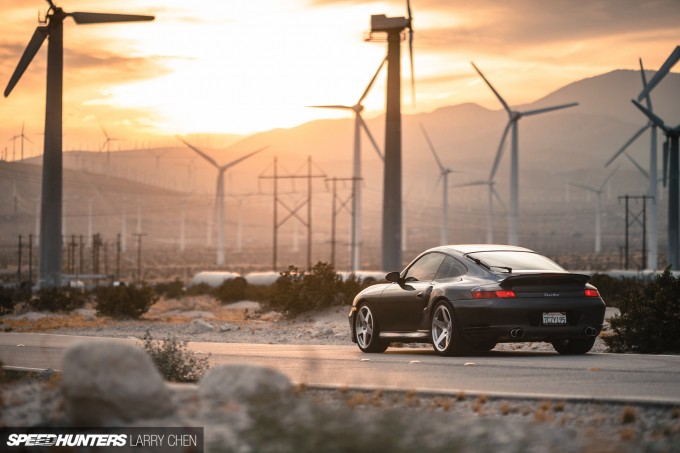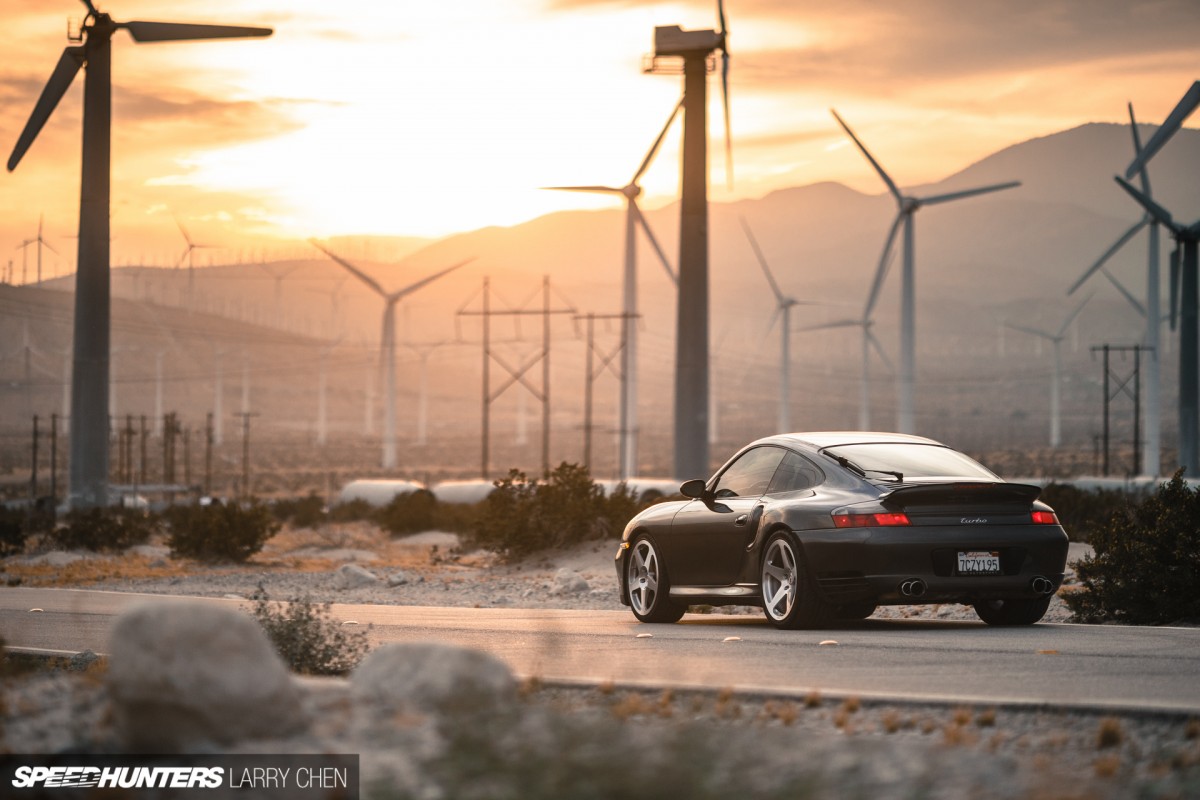 Some of you guys might be wondering what I will be doing with my other project car, Ole Orange Bang. Well, my SR240Z has become more of a track-focused car. While it's still very enjoyable to drive around town, it's become harder to use as an everyday car. That's why I wanted a more modern daily – at least that is the justification anyways. But do I really need to justify buying a 911 Turbo? I think not.
Larry Chen
Instagram: larry_chen_foto
larry@speedhunters.com