Your New Favorite Series
When critics talk about big-time motorsport series like Formula 1 or NASCAR, one of the most common complaints you'll hear is the lack of resemblance between the race cars and the vehicles you actually see on the street. It's a perfectly valid argument.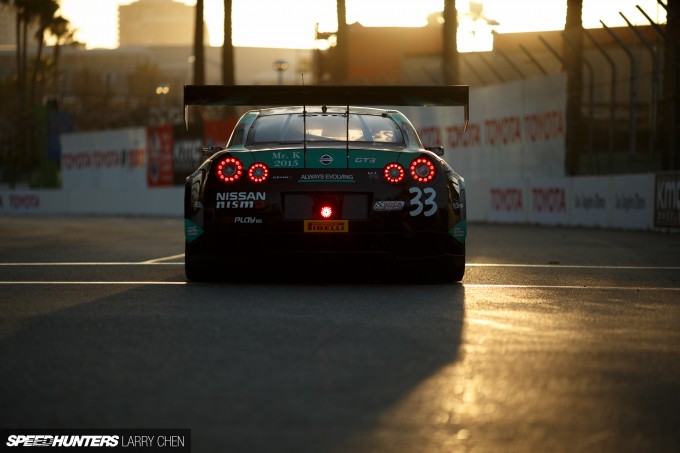 I can't tell you how many times I've heard someone say, 'NASCAR should go back to running actual stock cars,' or 'where's a race series that uses the same cars you and I do?'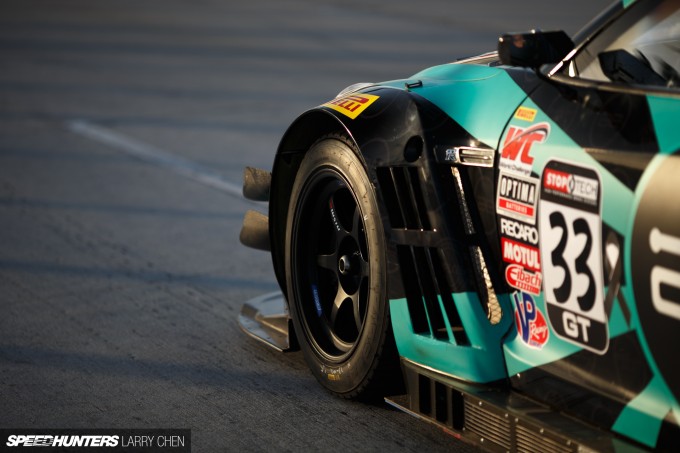 The thing is, there is a racing series here in America which does just that. It's called the Pirelli World Challenge and for over 25 years it's been offering racing fans some of the most exciting sportscar racing anywhere in the country.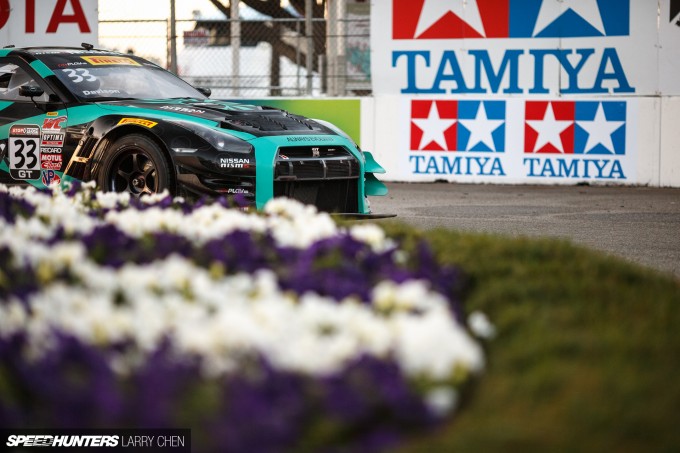 Spread among the SCCA-sanctioned World Challenge's various classes you'll find everything from almost-stock Honda Fits and Volkswagen Jettas, to Ford Mustangs and full GT3-spec McLarens and Ferraris.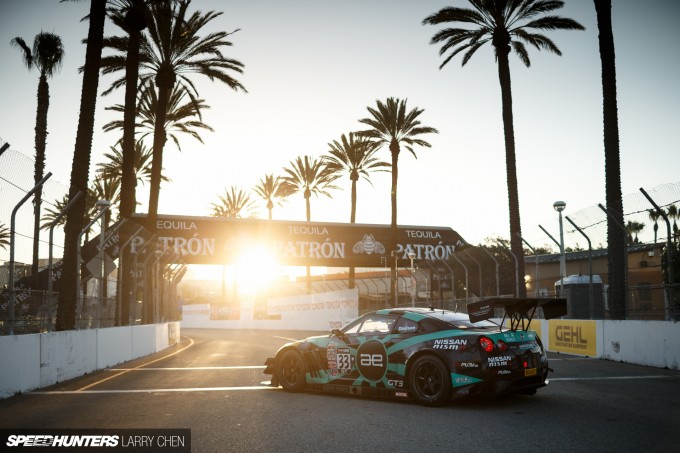 Whether you watch it on television or see a race in person, most will agree that the Pirelli World Challenge is one of the best showcases of production-based racing anywhere in the world. And the series gets exposed to large audiences due to the fact it shares many race weekends with IndyCar.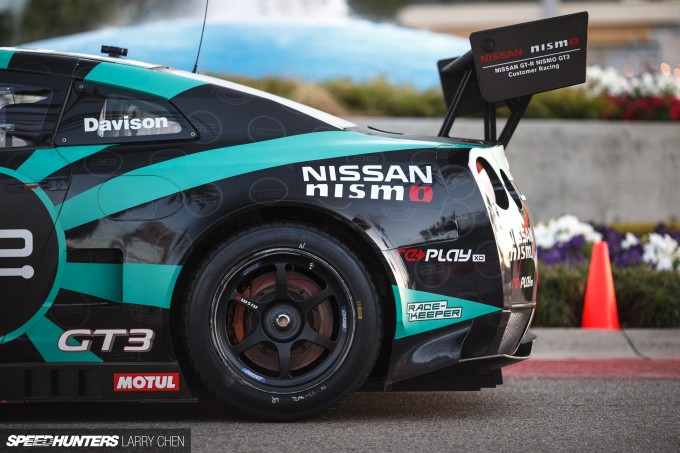 Better yet, each of the World Challenge classes is full of teams that are often quite grassroots in their nature, with a lot of fascinating backstories behind them.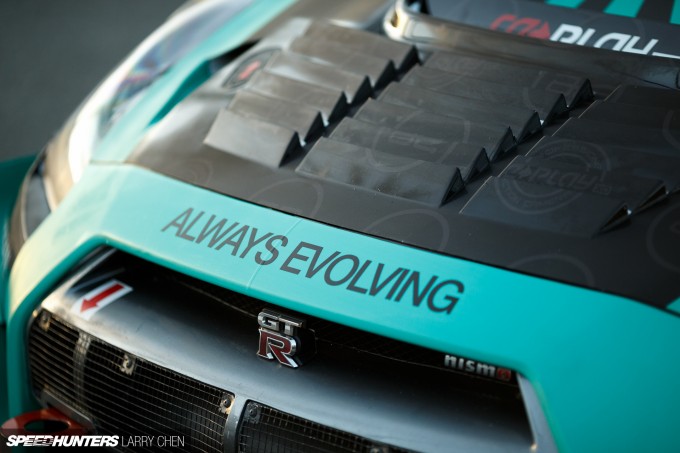 One of those teams is Southern California's Always Evolving Motorsport. It's a name you've likely heard of, and not just because of its wide-reaching motorsport ventures.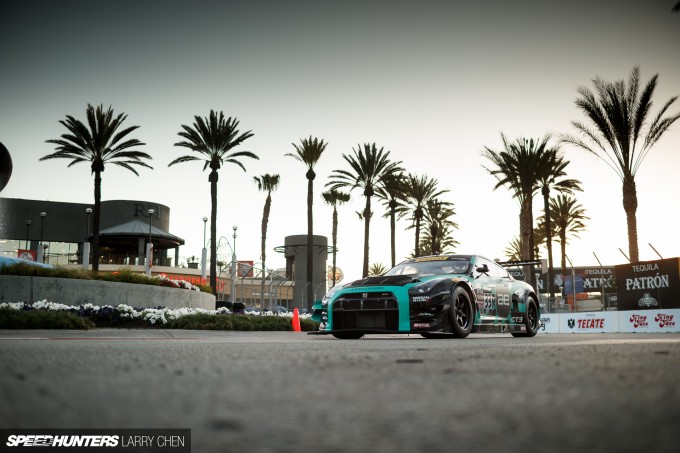 One of the team's founders was Roger Rodas, who was tragically killed in a car crash along with his good friend Paul Walker in the fall of 2013. While Roger's death was a massive blow to the newly-founded team, his business partner Erik Davis was determined to honor his friend's memory by carrying on with AE's motorsport efforts.
More Than Racing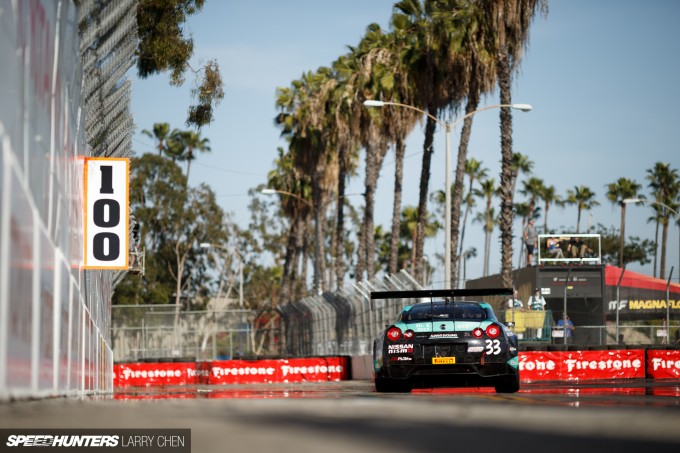 For Roger and Always Evolving, charity was as important as winning races, and Erik knew the best thing he could do was continue to help the community through a love of cars and motorsport.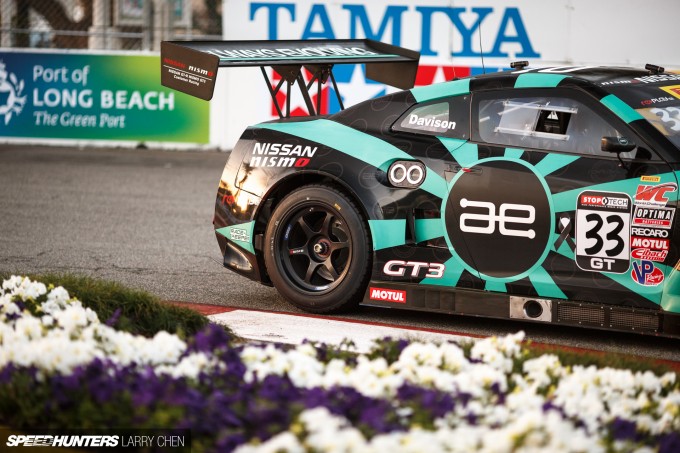 Among the charities that AE supports is Mustard Seed Ranch, an organization that offers equine-based therapy for abused and neglected children, as well as Dream Rides 4 Kids, which offers at-risk youth the chance to connect with cool cars and their owners/mentors.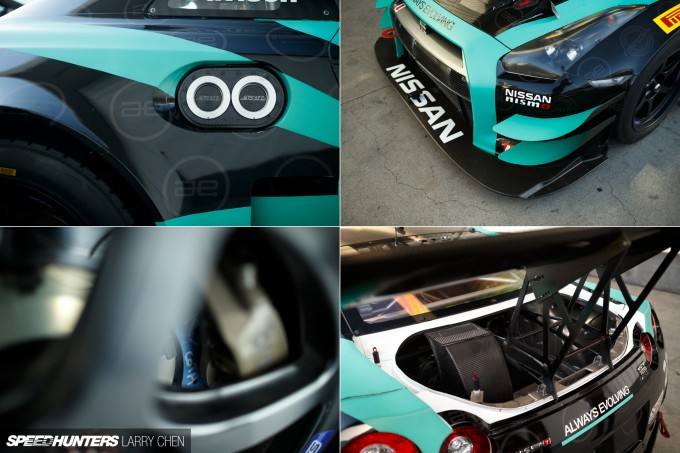 As for the racing itself, the team has been involved in the World Challenge series since its inception, but for the 2015 season AE decided to take things to the next level. They had their sights set on the top-level GT classes.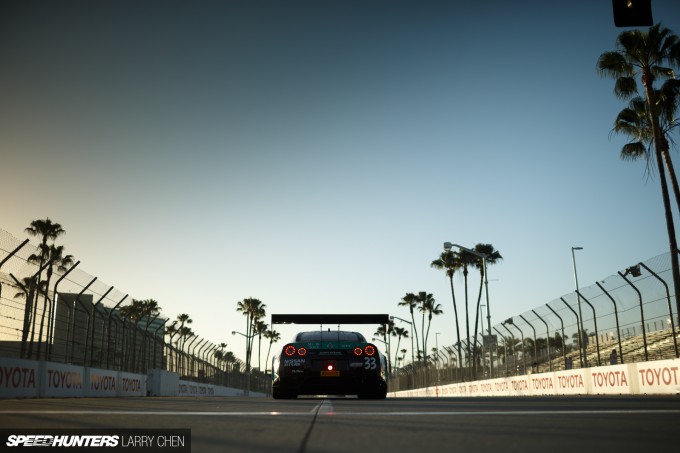 Their weapon of choice would be the Nismo Nissan GT-R GT3 – the first of these cars to compete on American shores. Two of them to be exact. Not only would this add more variety to the GT class, it was a big statement by the Always Evolving team.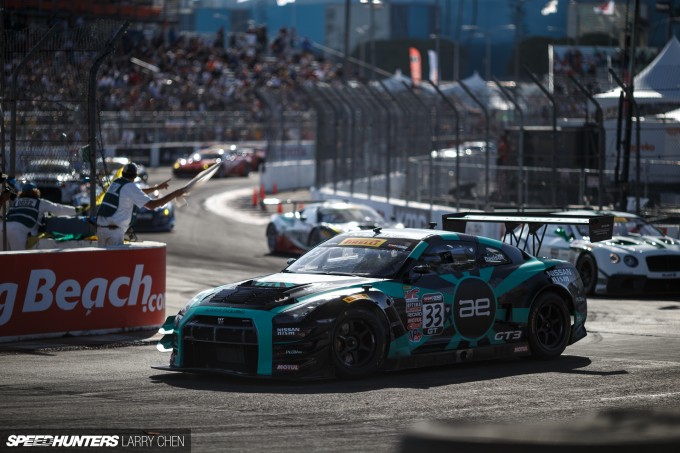 Piloting the two GT-Rs would be American Brian Heitkotter and Australian James Davison. Both drivers have extensive resumes and were excellent fits to get the GT-R's American racing adventures started.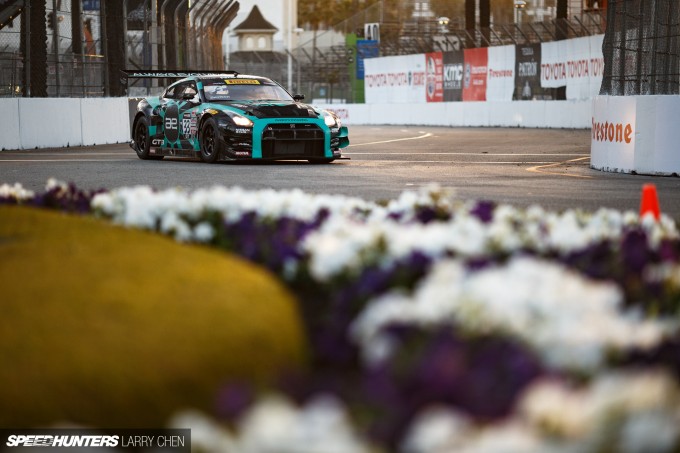 The cars themselves are built to the same specs as the rest of GT3 GT-Rs competing in racing series around the world, and they've fit in nicely among the exotic machinery that dominates World Challenge's GT and GTA classes.
Early Returns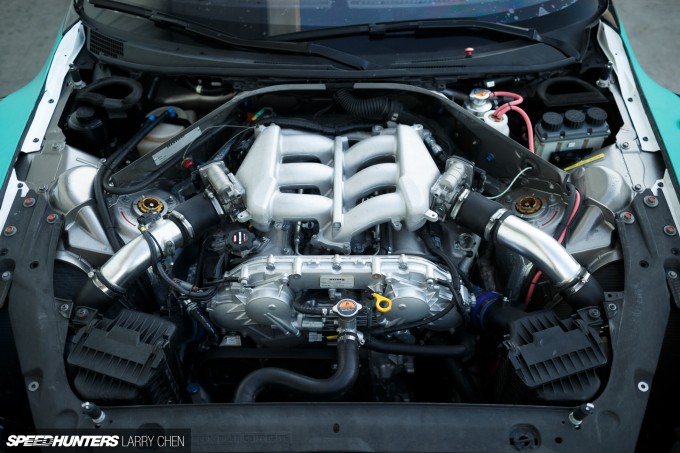 Under the hood sits a VR38DETT not at all unlike the one that powers the street version of the GT-R. But in GT3 guise the setup makes about 550 horsepower right out of the factory. The gearbox is a Hewland 6-speed sequential.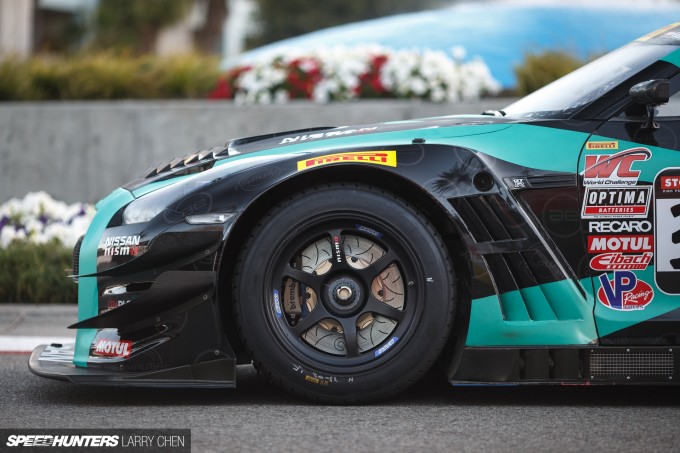 That's combined with all the other exotic goodies like fully adjustable suspension, air jacks and 18-inch center-locking Nismo wheels made by RAYS.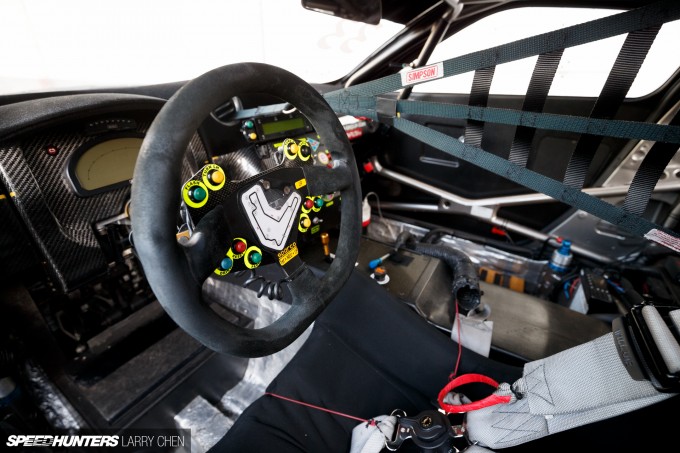 The cockpit features all of the necessary safety equipment for pro-level racing, including a HANS seat, quick-release steering wheel and a fire suppression system.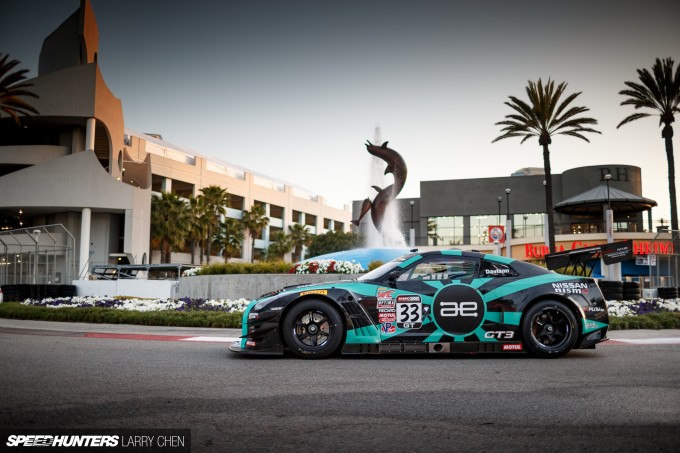 The carbon-laden, wind-tunnel developed bodywork has also been coated in the familiar teal and black livery that can be seen on AE's cars across many different racing disciplines.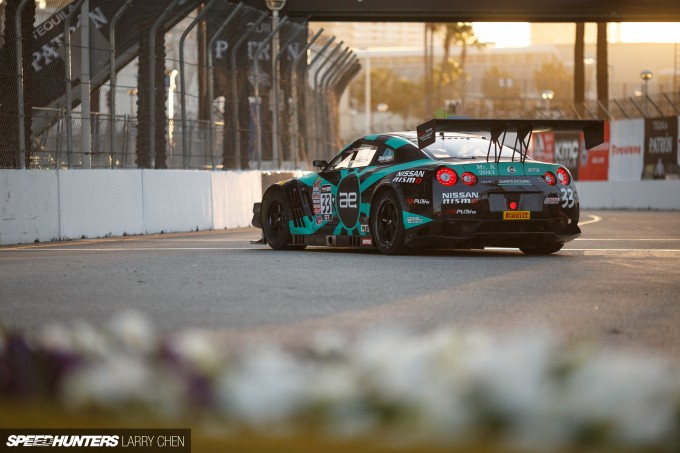 With just two rounds left before the close of the season, 2015 has seen great results for Always Evolving's GT-R effort. Both drivers have stood on the podium throughout the season, with nine top three finishes coming in the last five races.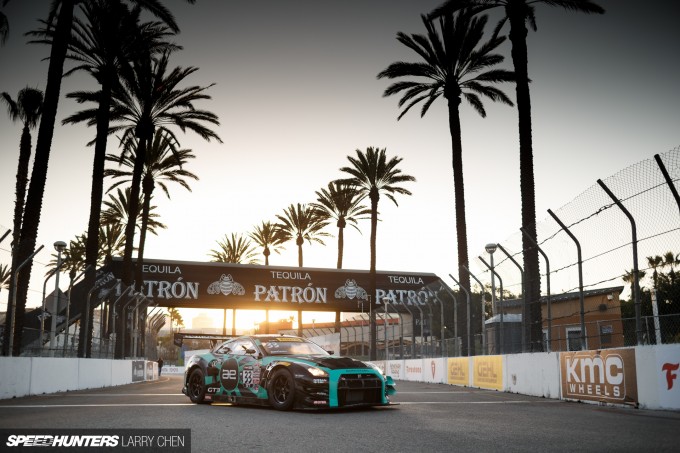 For a first-year effort, AE could not be more satisfied with the results so far. Now they look to carry over the momentum with strong finishes at Sonoma this weekend and Laguna Seca next month to finish off the year.
Here's a video that AE and Replay XD put together highlighting the team's adventures at Long Beach this year, which is where Larry got his hands on the car.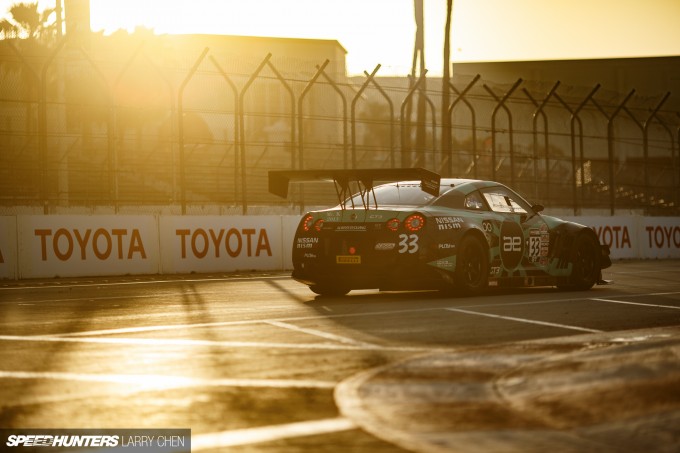 But rather than just getting results in a Nissan platform that is new to the North American racing scene, the Always Evolving team has continued to earn exposure for its charity programs and the organization's desire to carry on Roger Rodas' philanthropic causes.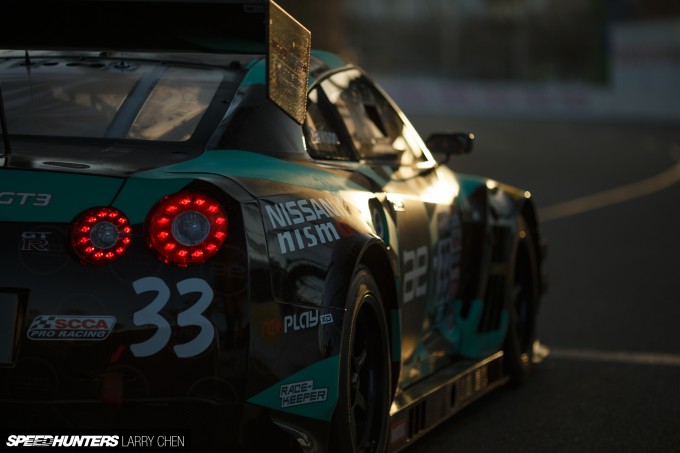 Whether it's achieving success on the race track or helping out the community at large, there's no doubt that Roger would be proud to see how Always Evolving has kept his vision alive.
Mike Garrett
Instagram: japanifornia_media
mike@speedhunters.com
Photos by Larry Chen
Instagram: larry_chen_foto
larry@speedhunters.com
Always Evolving Nismo GT-R GT3

Engine
Nismo-spec Nissan VR38DETT, GT3-spec ECU, side-exit exhaust, fuel cell with quick fill system
Driveline
Hewland 6-speed sequential gearbox, 4-plate clutch, lightweight propshafts, lightweight driveshafts
Suspension/Brakes
Adjustable dampers, adjustable anti-roll bars, air jacks, Brembo brakes
Wheels/Tires
Nismo/RAYS 18×13-inch center-lock forged wheels, Pirelli race tires
Exterior
Nismo carbon composite body panels, polycarbonate windows, carbon front splitter, carbon diffuser, carbon GT wing
Interior
FIA-approved rollcage, fire supression system, full racing bucket with HANS device, quick-release steering wheel
More Nissan related stories on Speedhunters
Cutting Room Floor