Racing In The LBC
I don't care how beautiful a race track is – nothing compares to watching racing on a street course. These are cars after all, and they're meant to be on the street.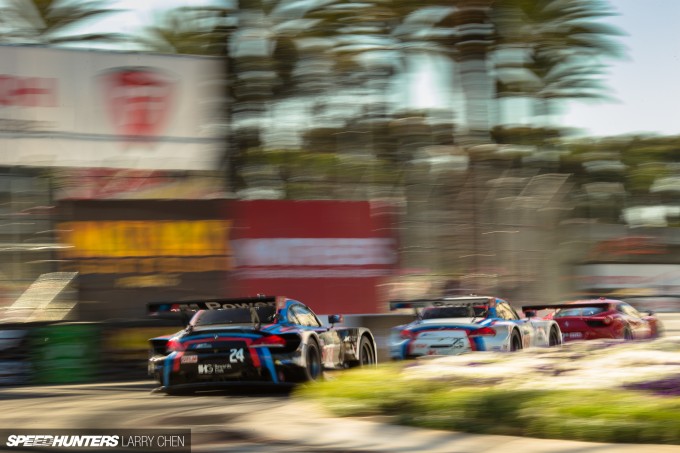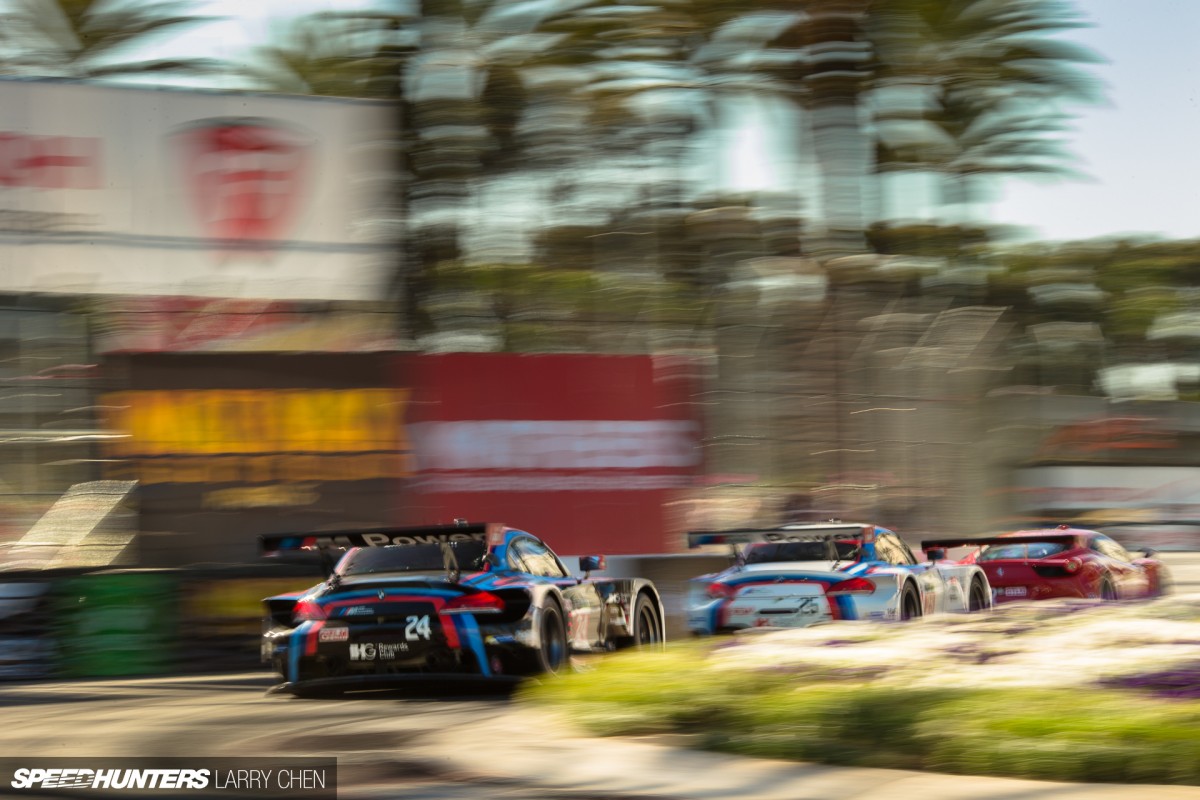 With all the colors and patterns on their run-off areas, newer racing facilities like Circuit Of The Americas and Yas Marina look amazing. But there is just no soul with those circuits.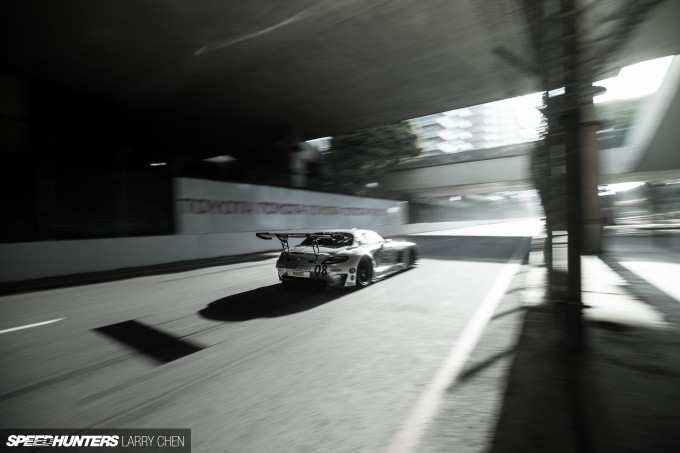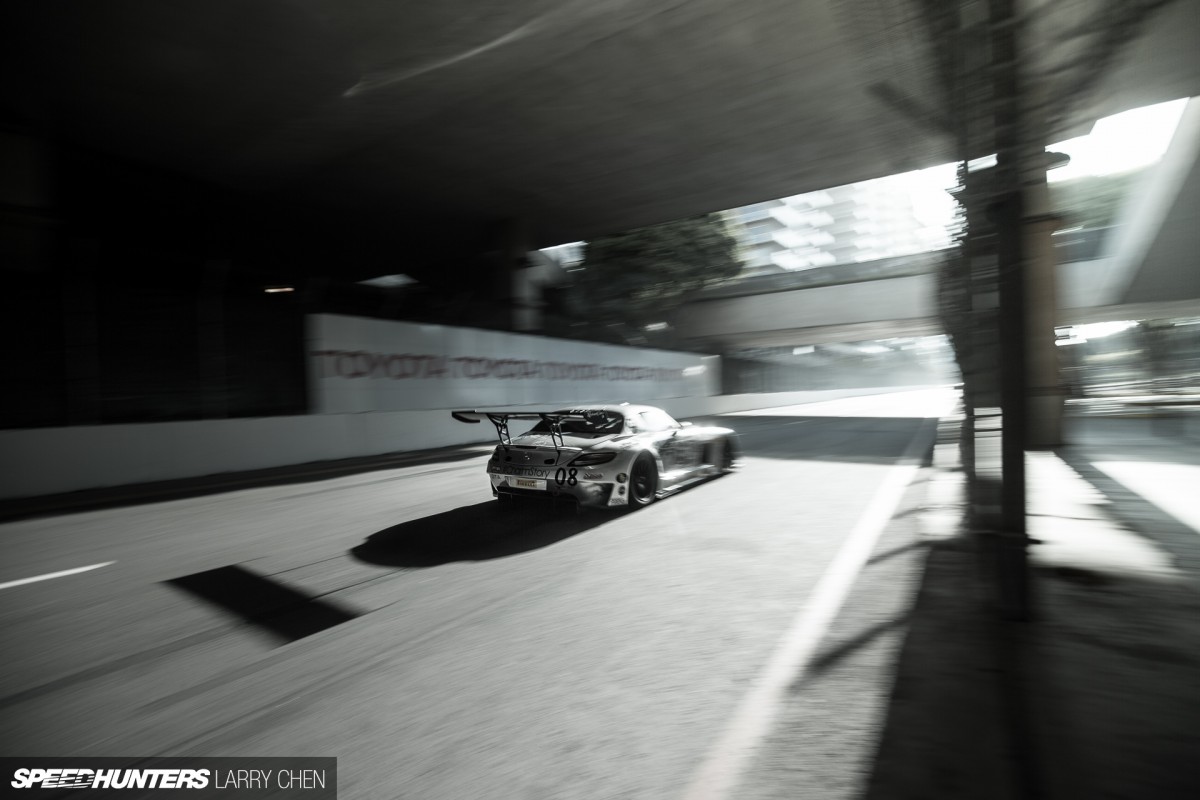 Racers can push harder and harder, and if they make a mistake there is plenty of leeway.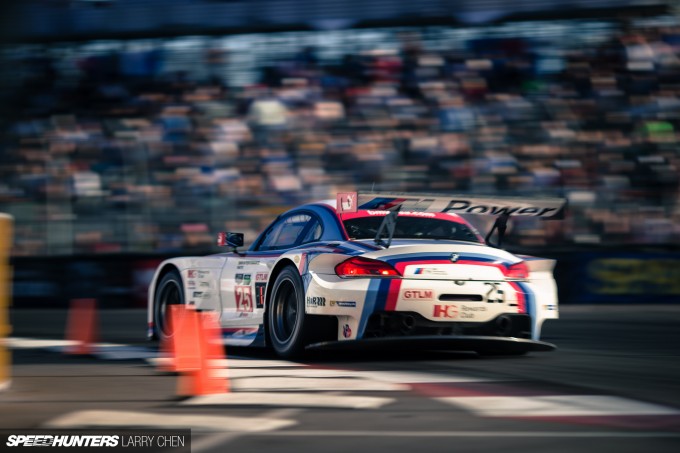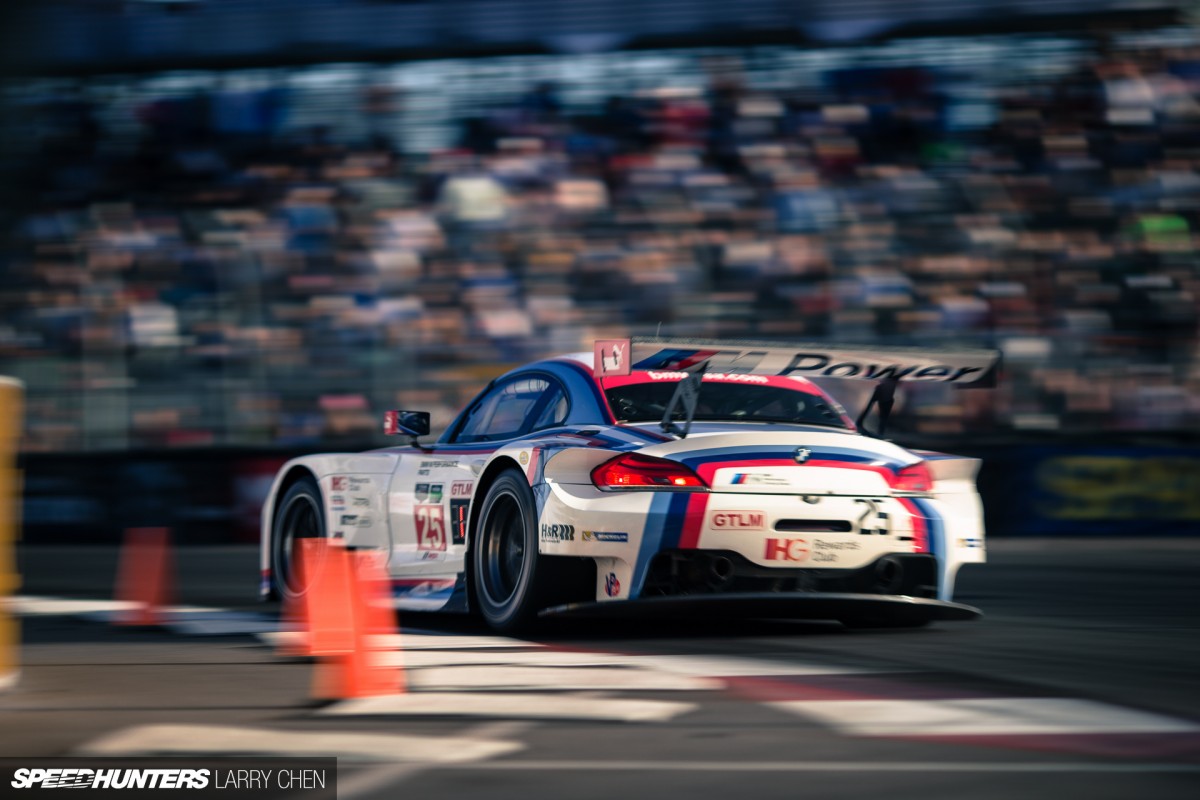 But on a street course like the Toyota Long Beach Grand Prix Circuit, the margin of error is minimal at best.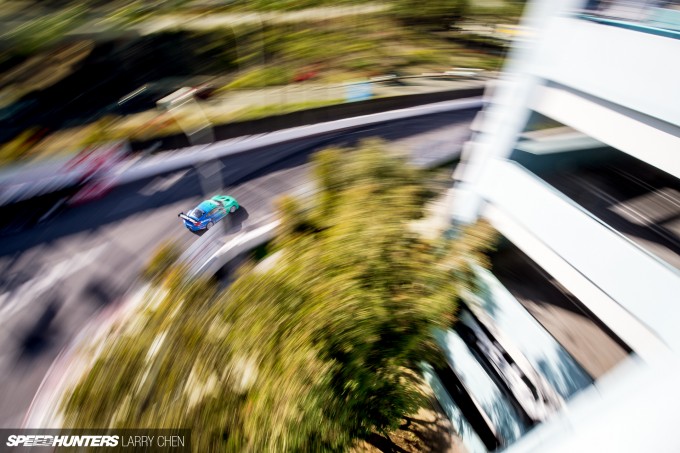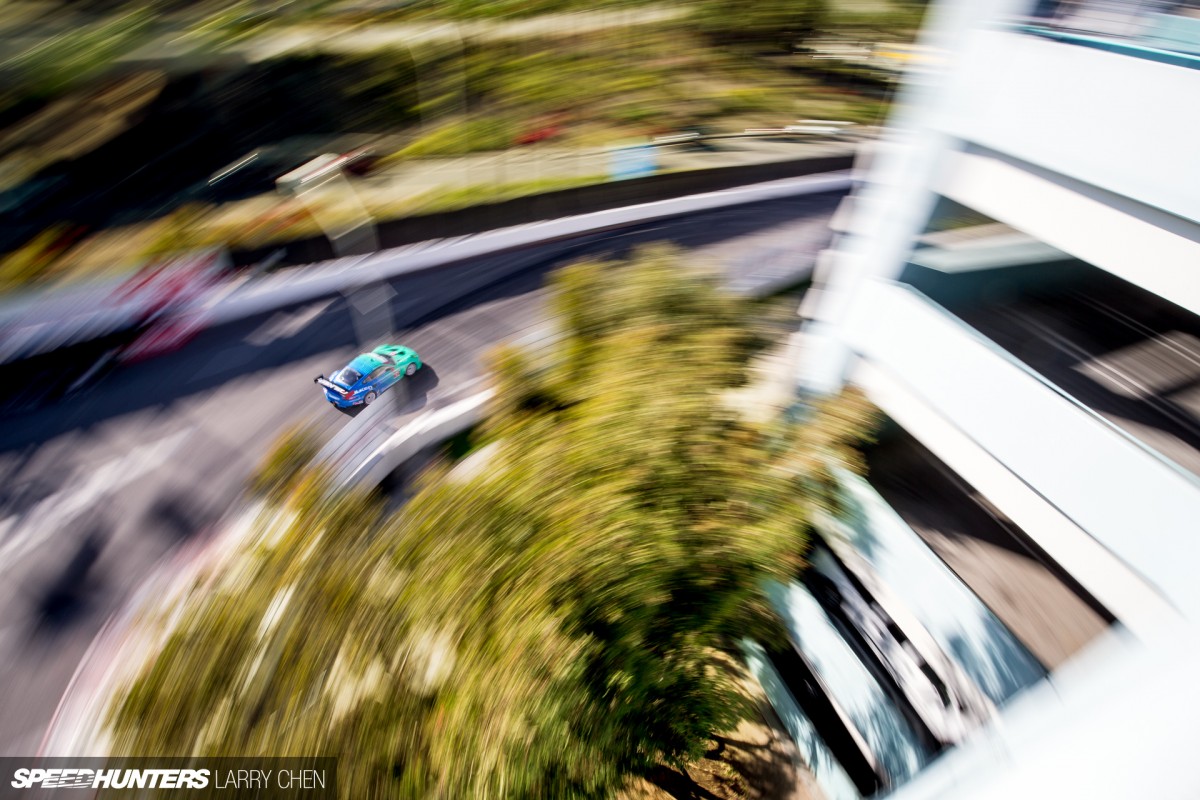 The difference between a split second too early on throttle or too late on the brakes can spell disaster.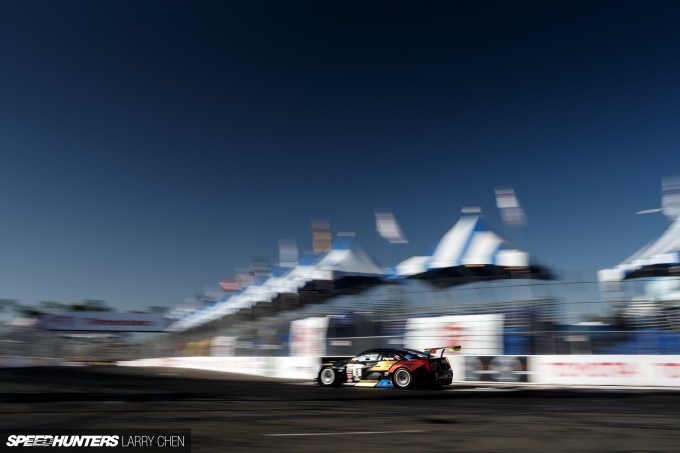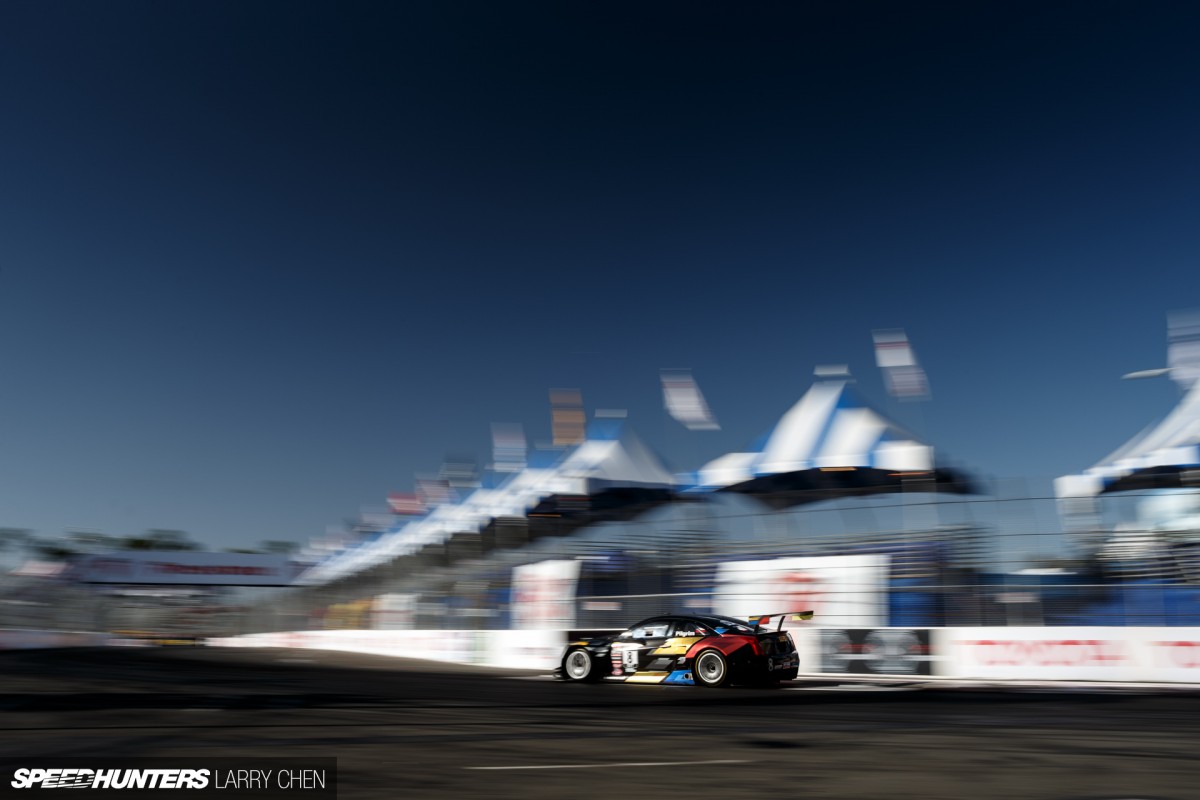 2015 marked my twelfth year shooting at the Grand Prix, and as I've mentioned in my previous posts, I consider this my home race.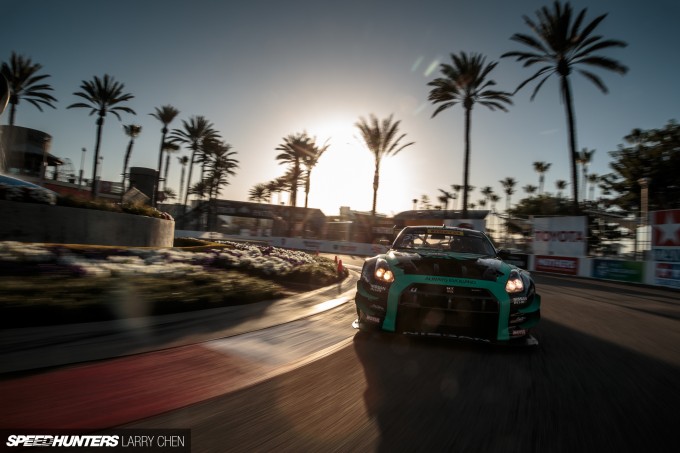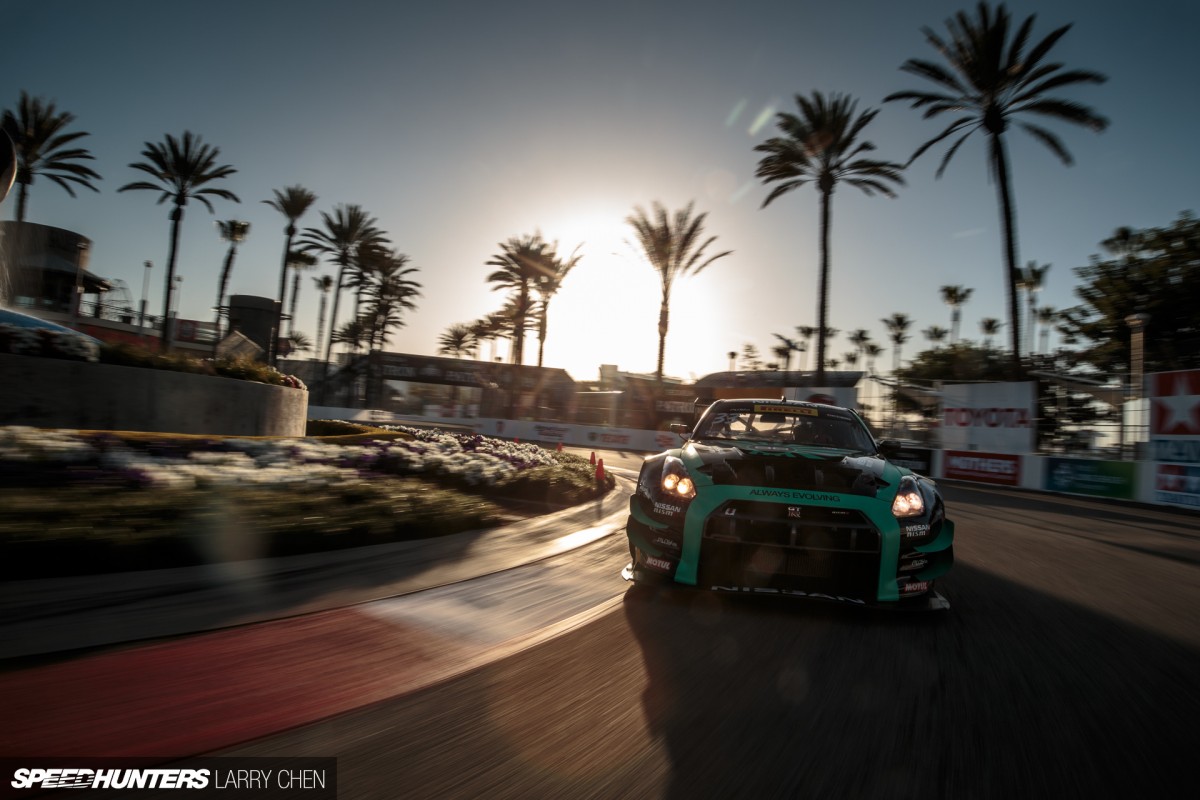 And after all that time, this year I was ecstatic to have the track completely to myself to shoot the Always Evolving Nissan R35 GT3. Keep an eye out for the full feature soon.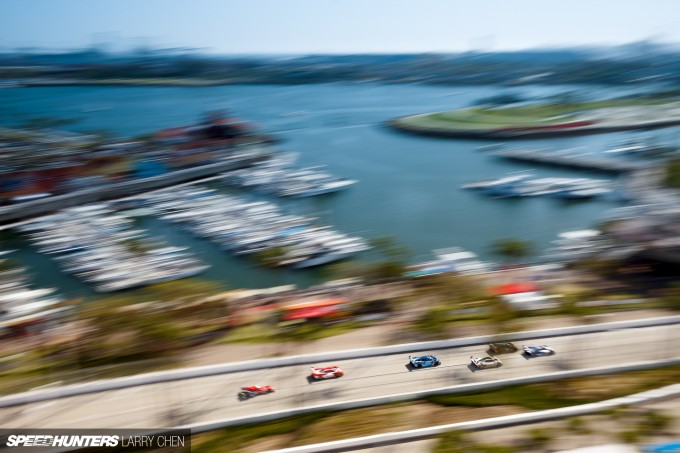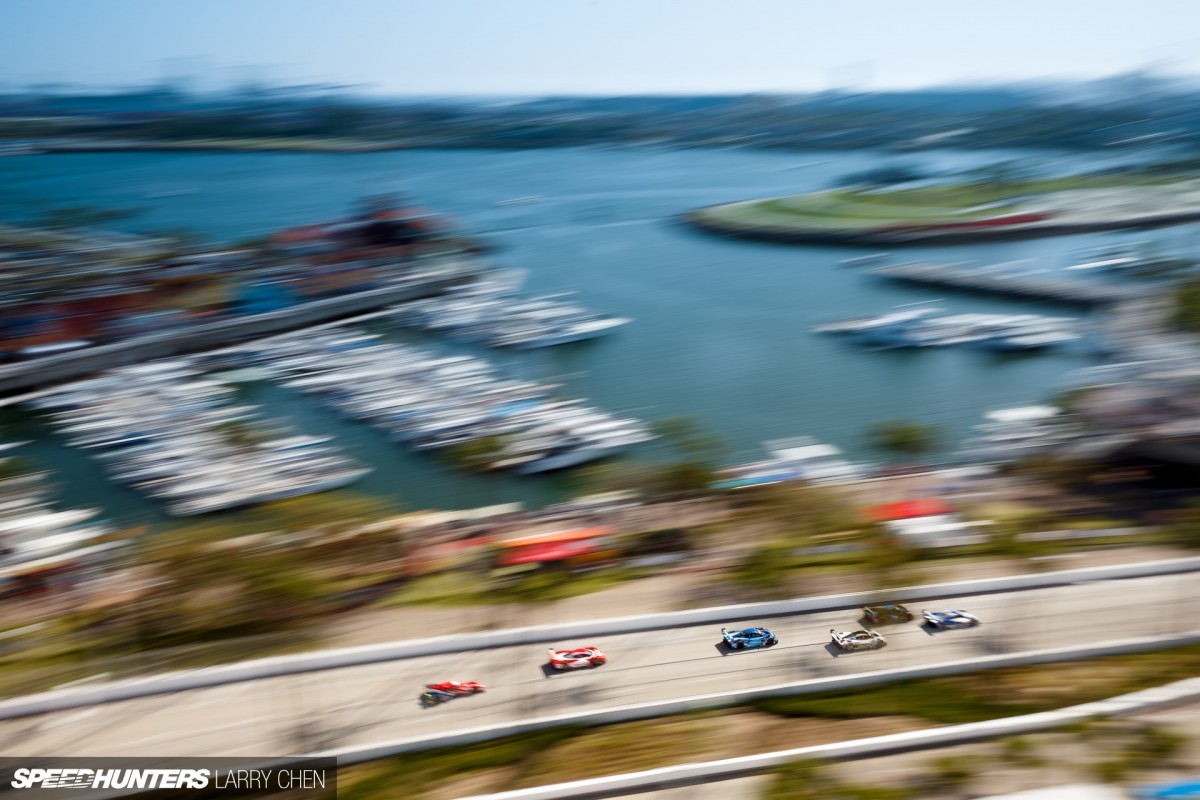 You just can't beat the views from downtown Long Beach. During the start of the IMSA race, the harbor was packed with luxury yachts full of partygoers, which only added to the already-crazy atmosphere.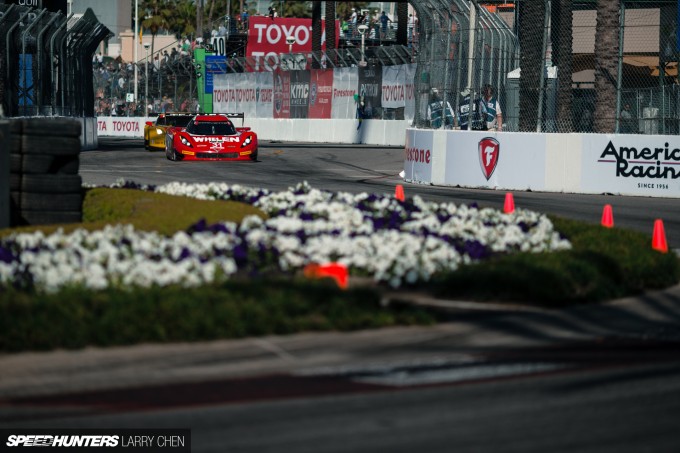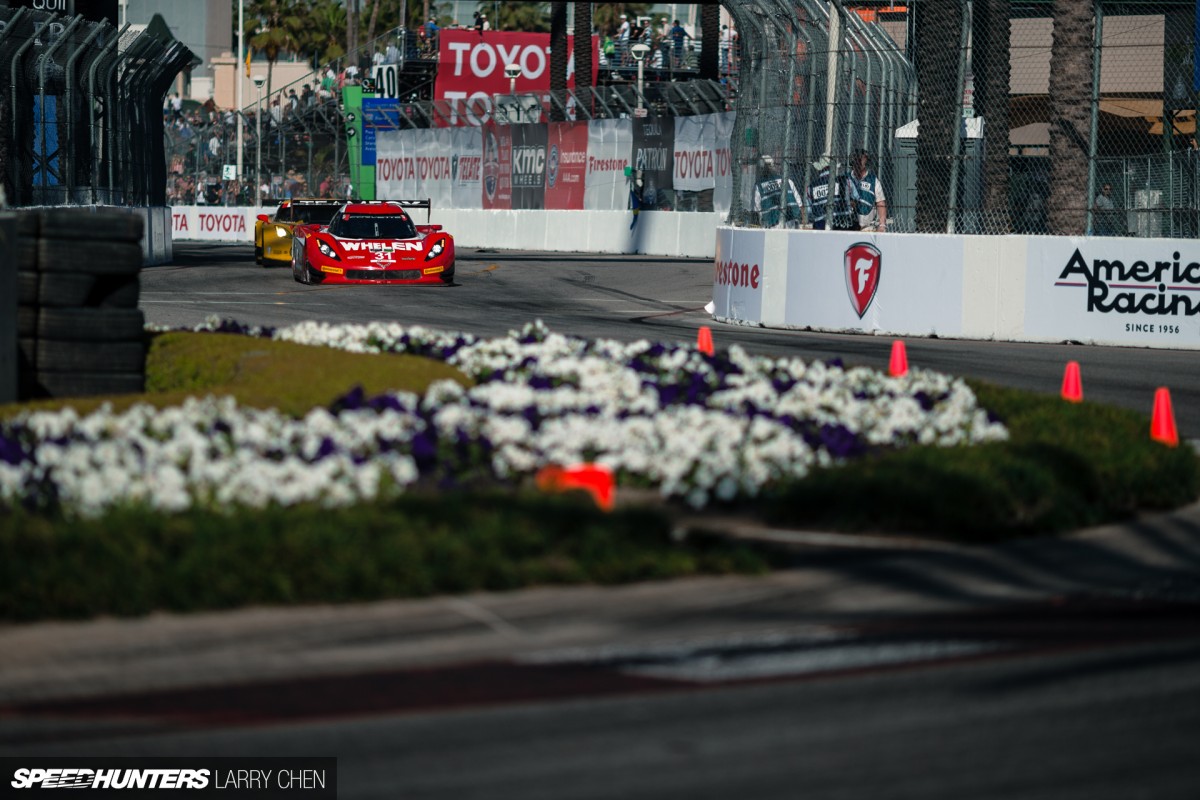 It's a different feeling when you get to be so close to the race cars. But if you don't bring ear protection, you are in a world of hurt.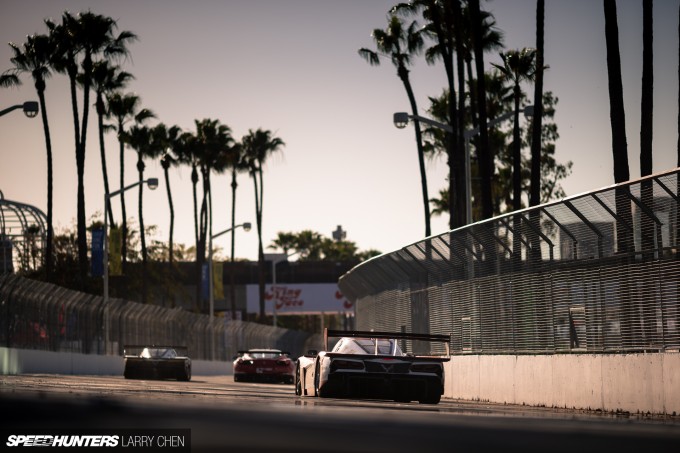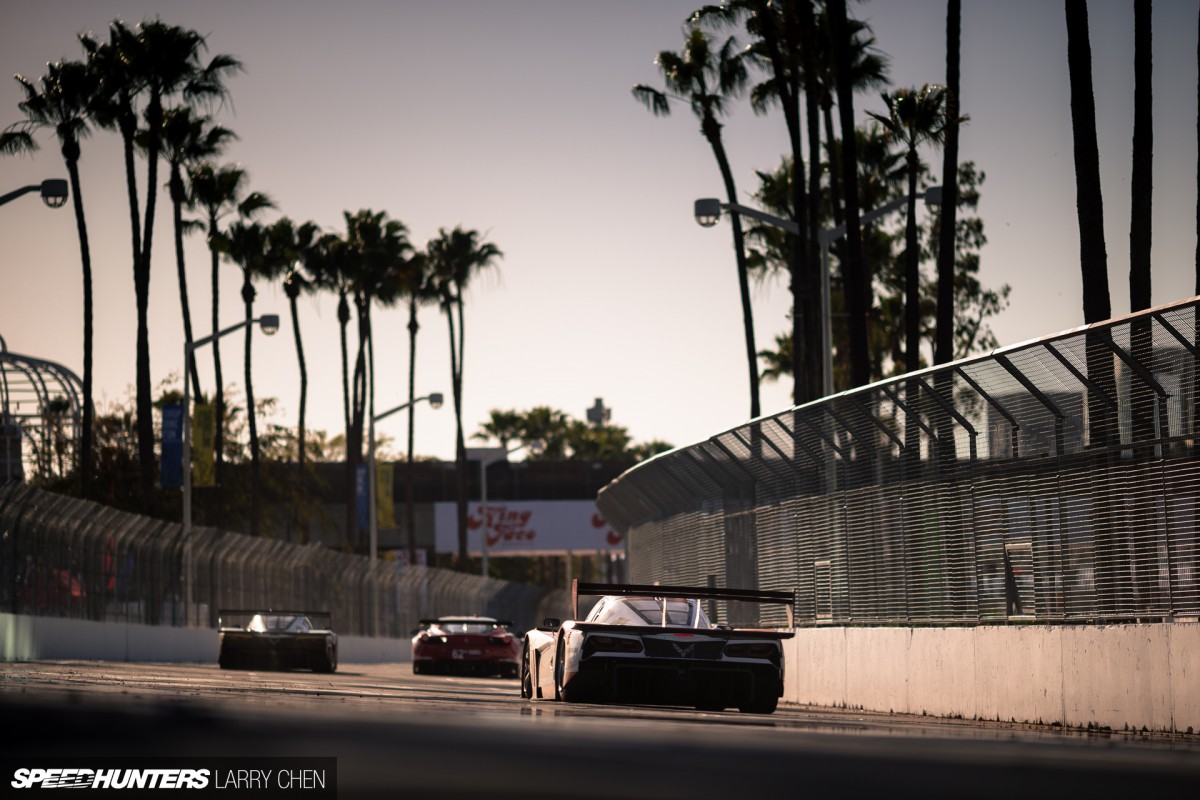 That's because all of cars running in the Grand Prix's series are uncorked with no noise restrictions. You feel the exhaust note in your gut.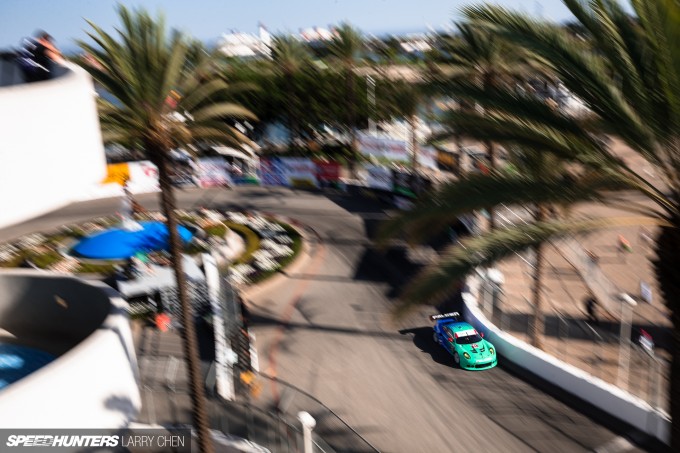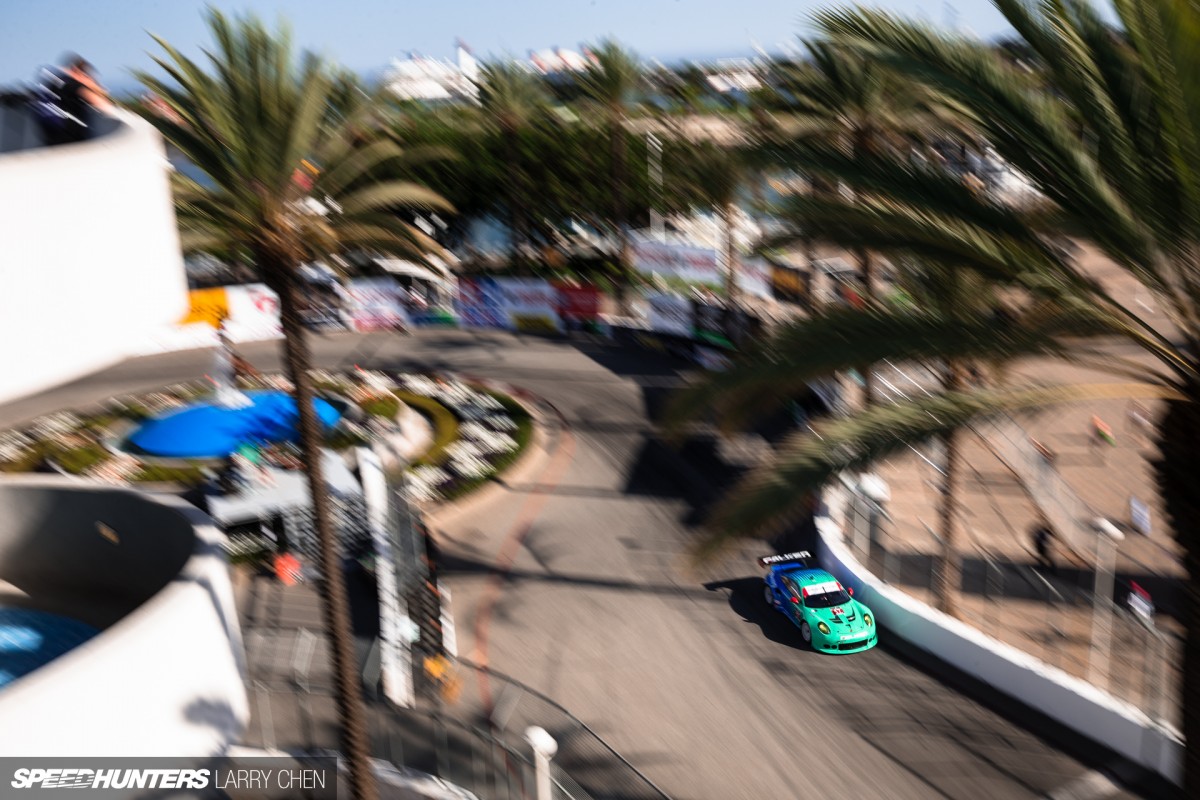 I also love the fact that the corners are not ideal for a race track and the surface is not ideal for traction.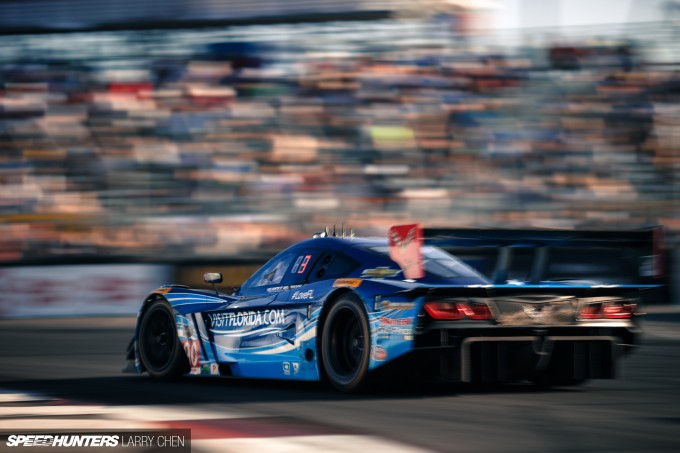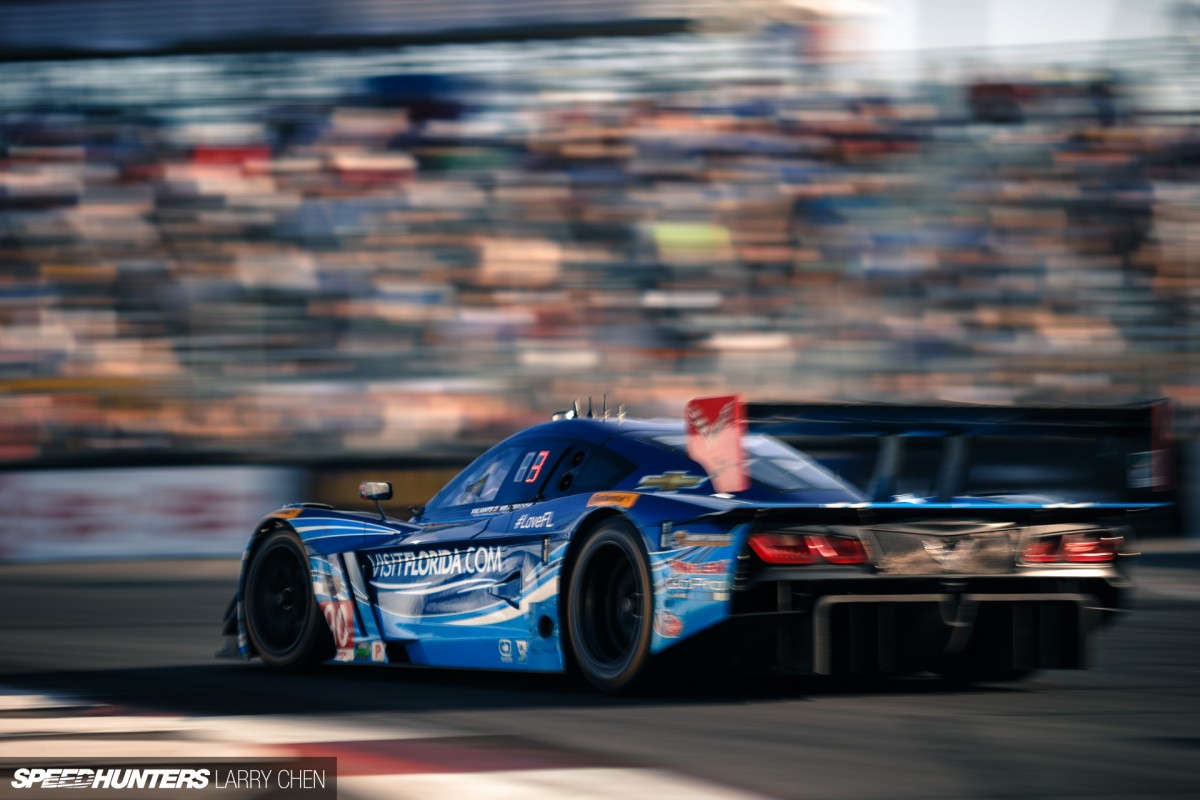 There are bumps, dips and many off-camber turns – all of which force the racers to be on their toes.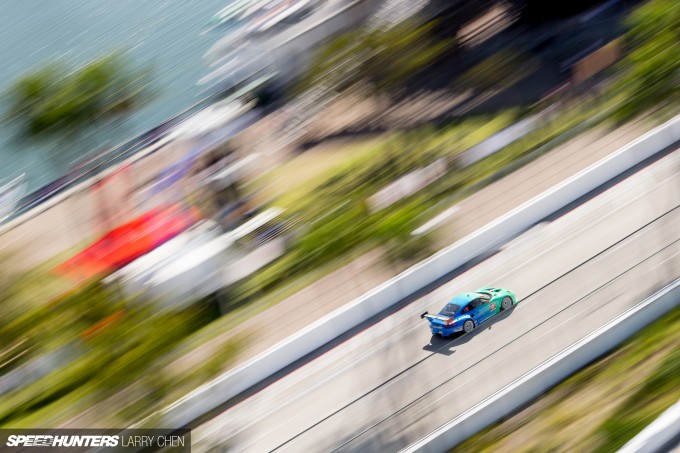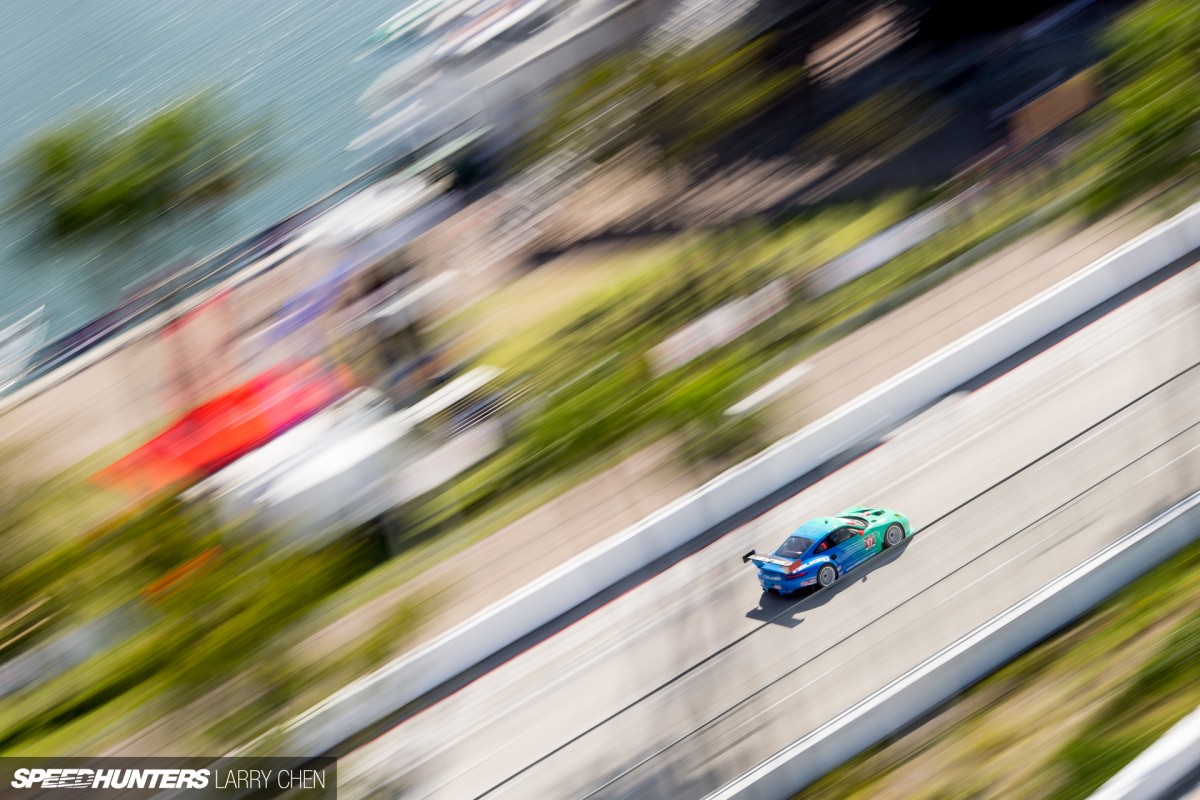 Some race fans will say that there are not many overtaking opportunities on a street course during a race, but to me it only makes it that much cooler when someone pulls off the perfect pass.
Streets Of Firepower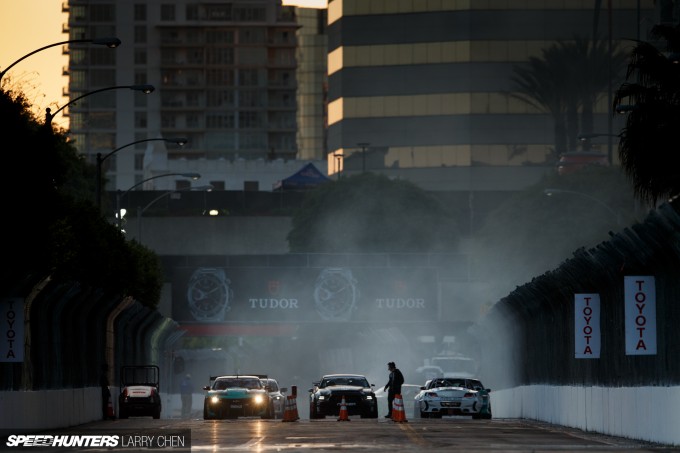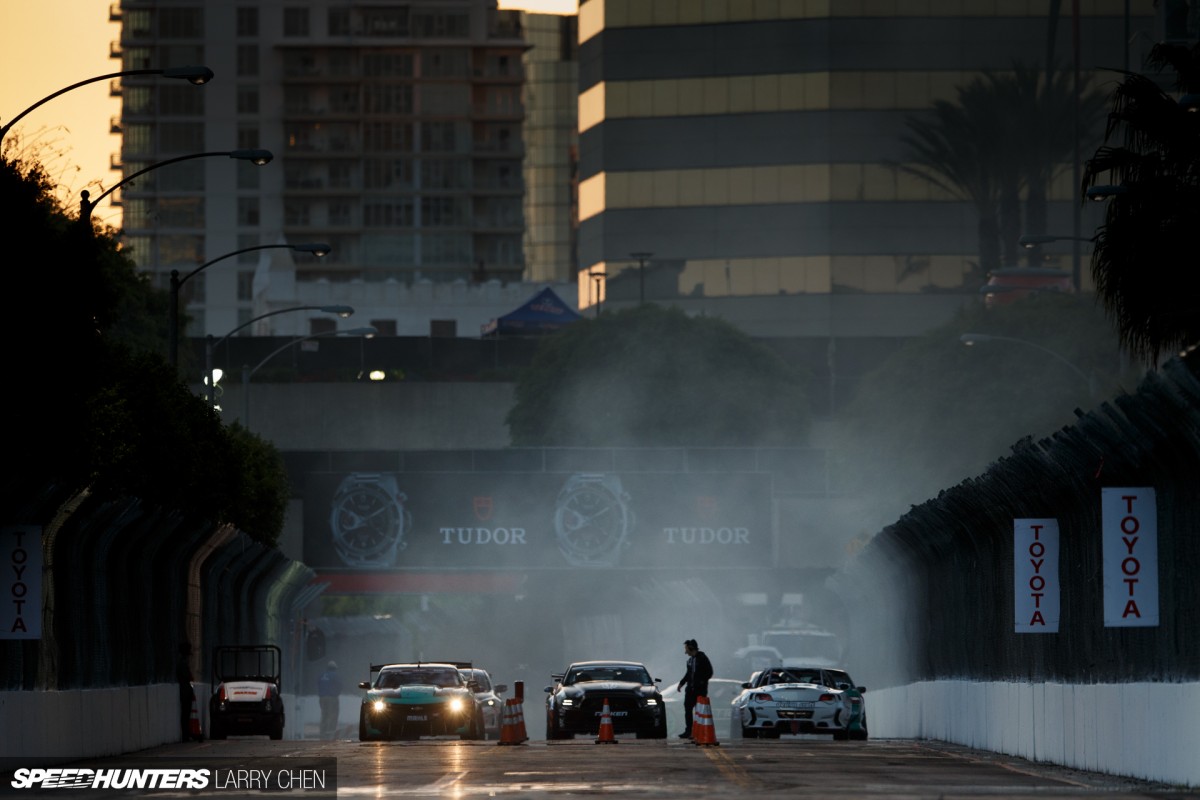 Drifting and street circuits are a match made in heaven, don't you think?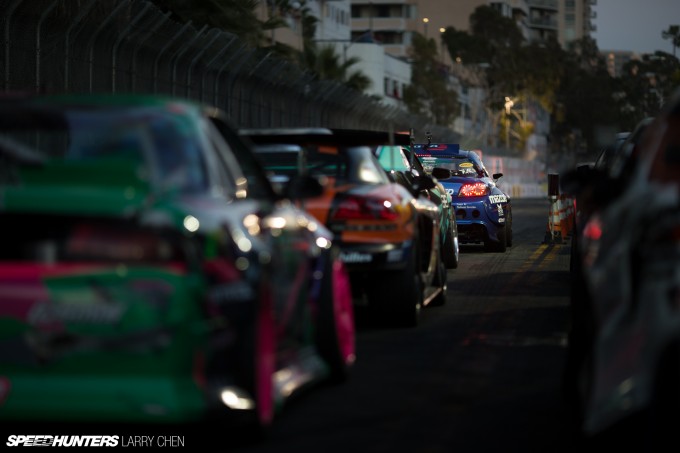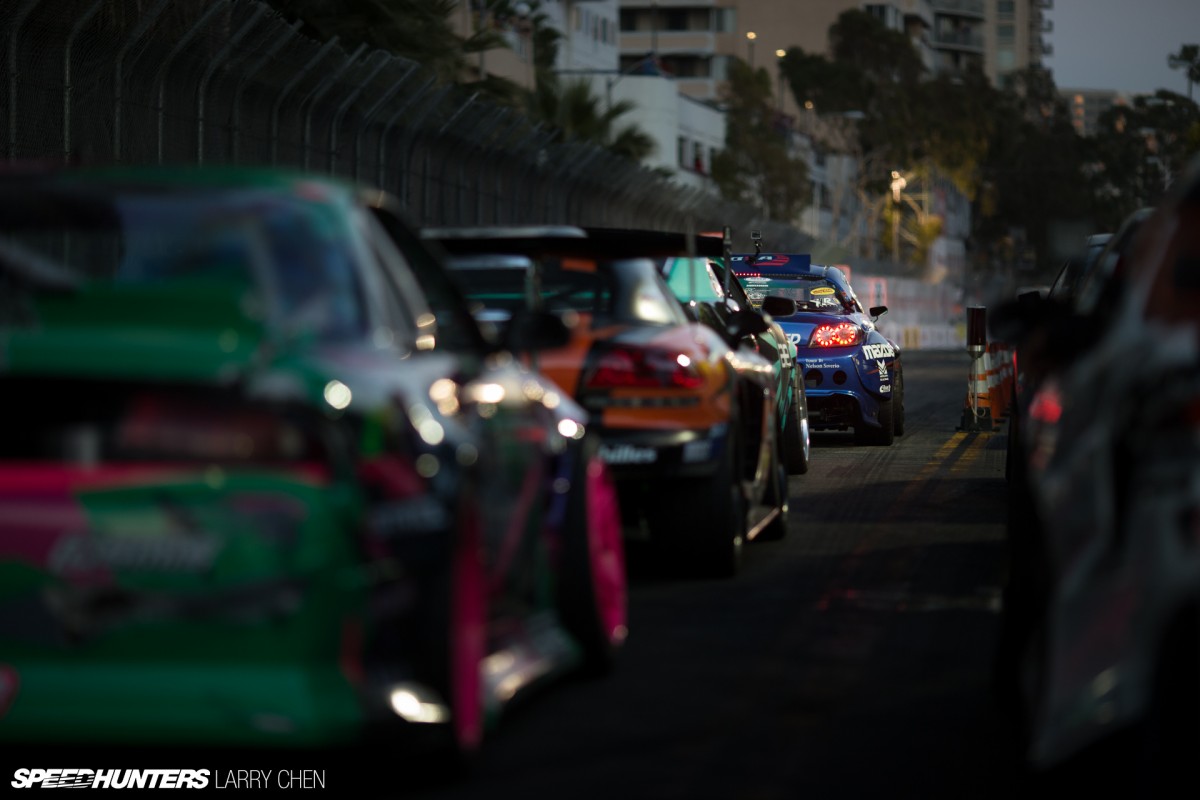 While it's neat to see GT cars running close to the walls and eventually scraping, it's not really the point.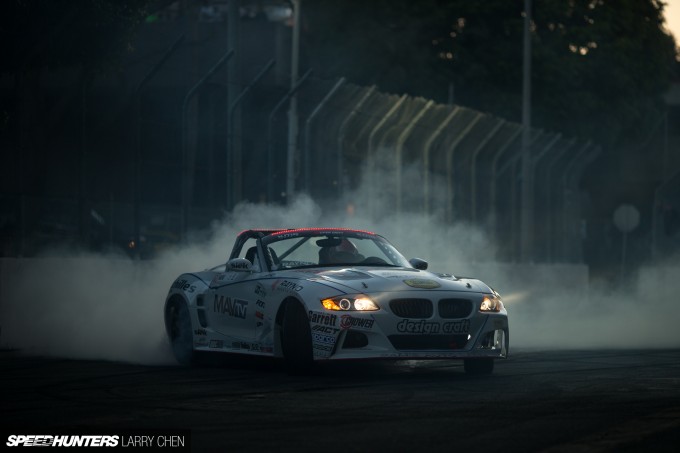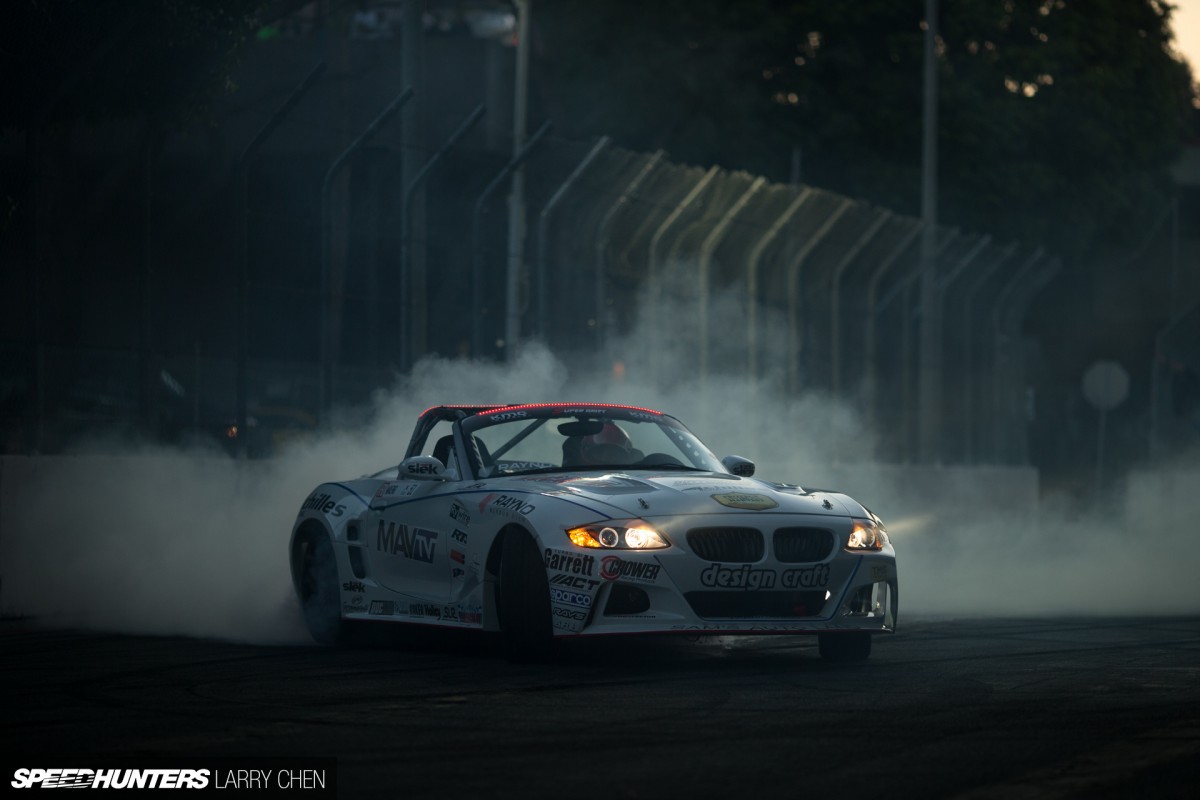 With drift cars it's all the rage, and the more walls the more interesting it gets.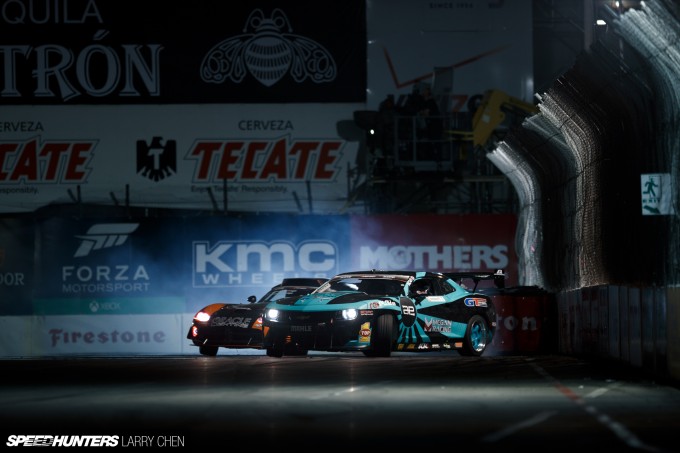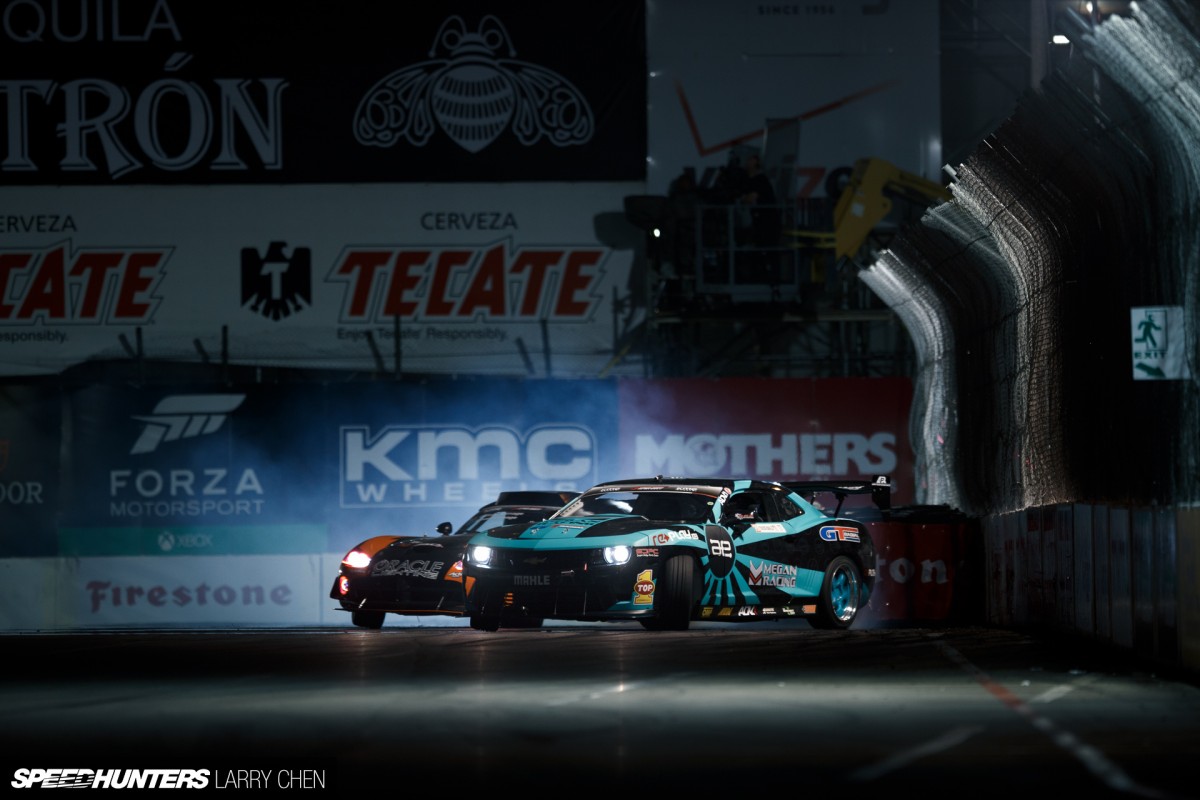 Because of the angle of attack, drift cars can actually scrape walls all day long – the driver just needs nerves of steel to do so.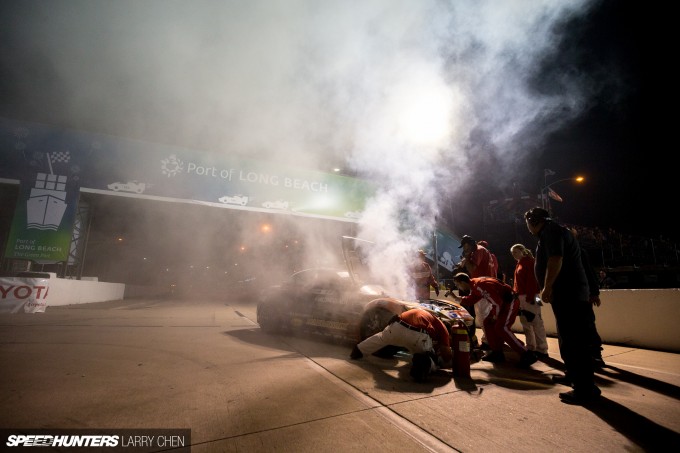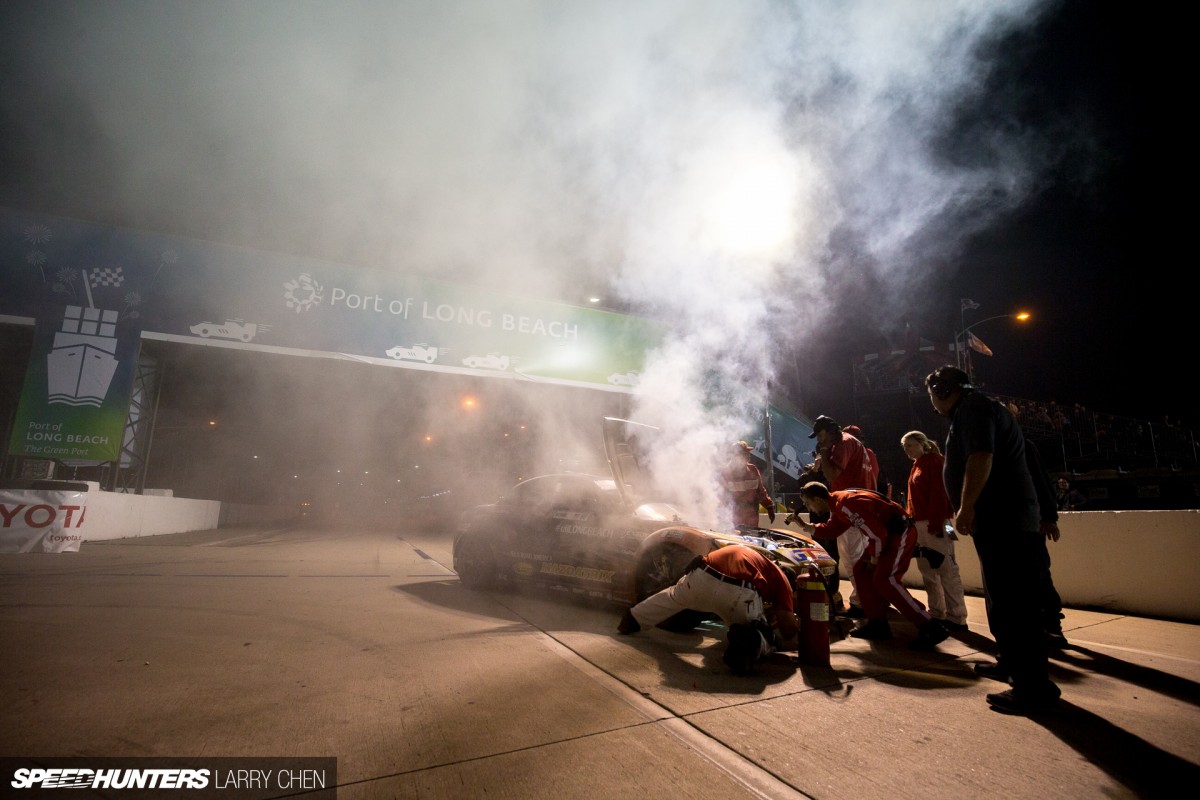 This years KMC Wheels Super Drift Challenge was as exciting as ever, and there were enough spills and thrills to satisfy every drift appetite.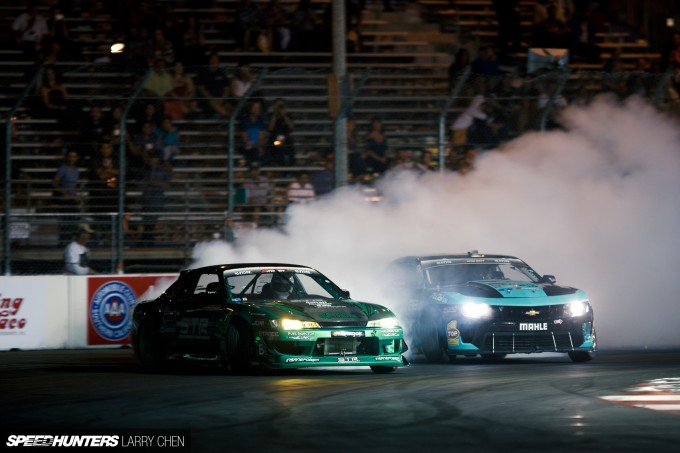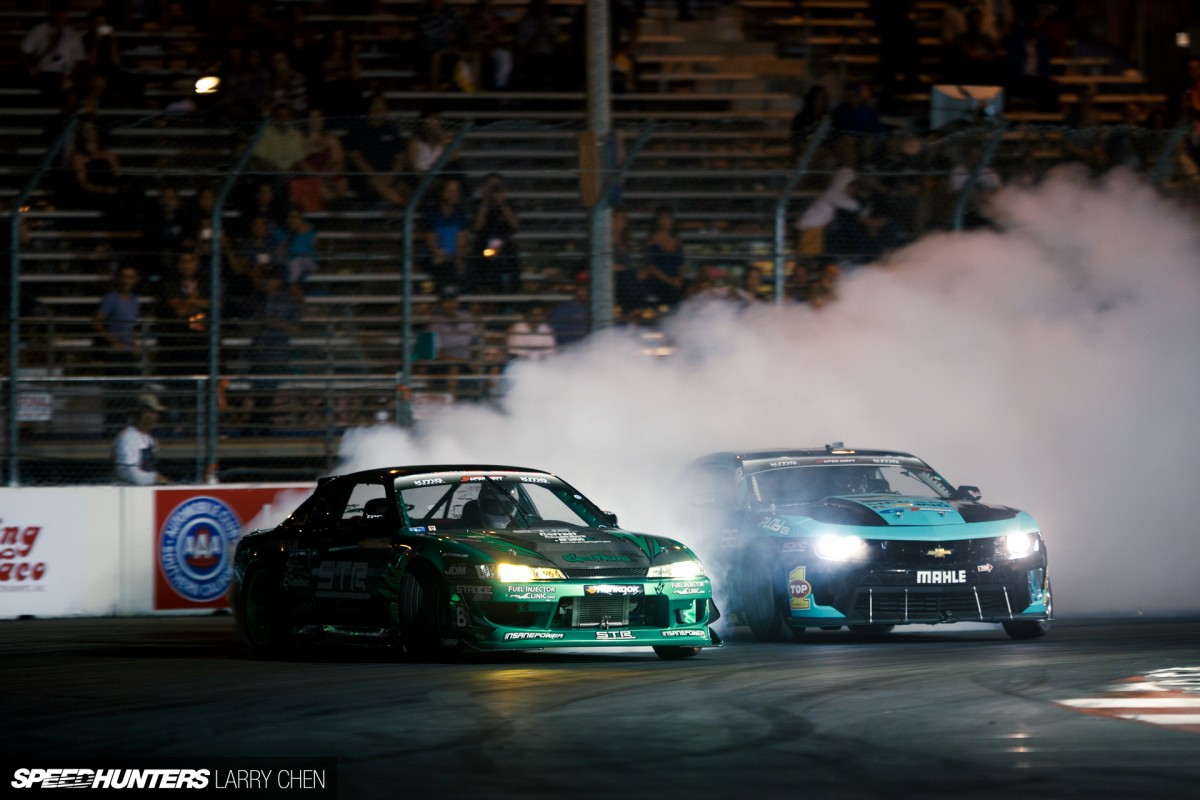 Spectators stayed up late to watch the only motorsport ever allowed to run at night on the streets of Long Beach.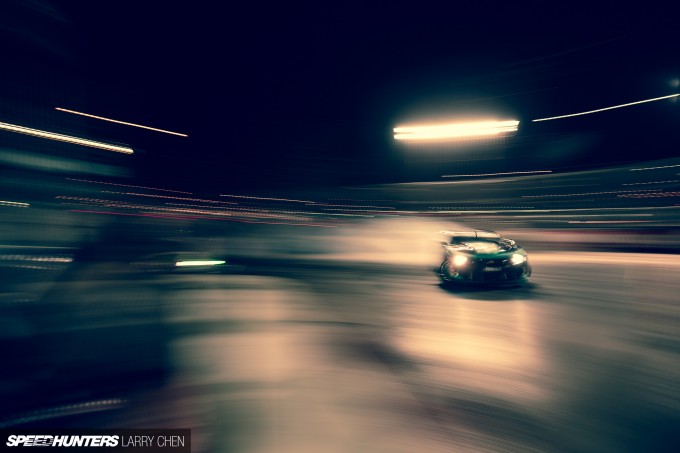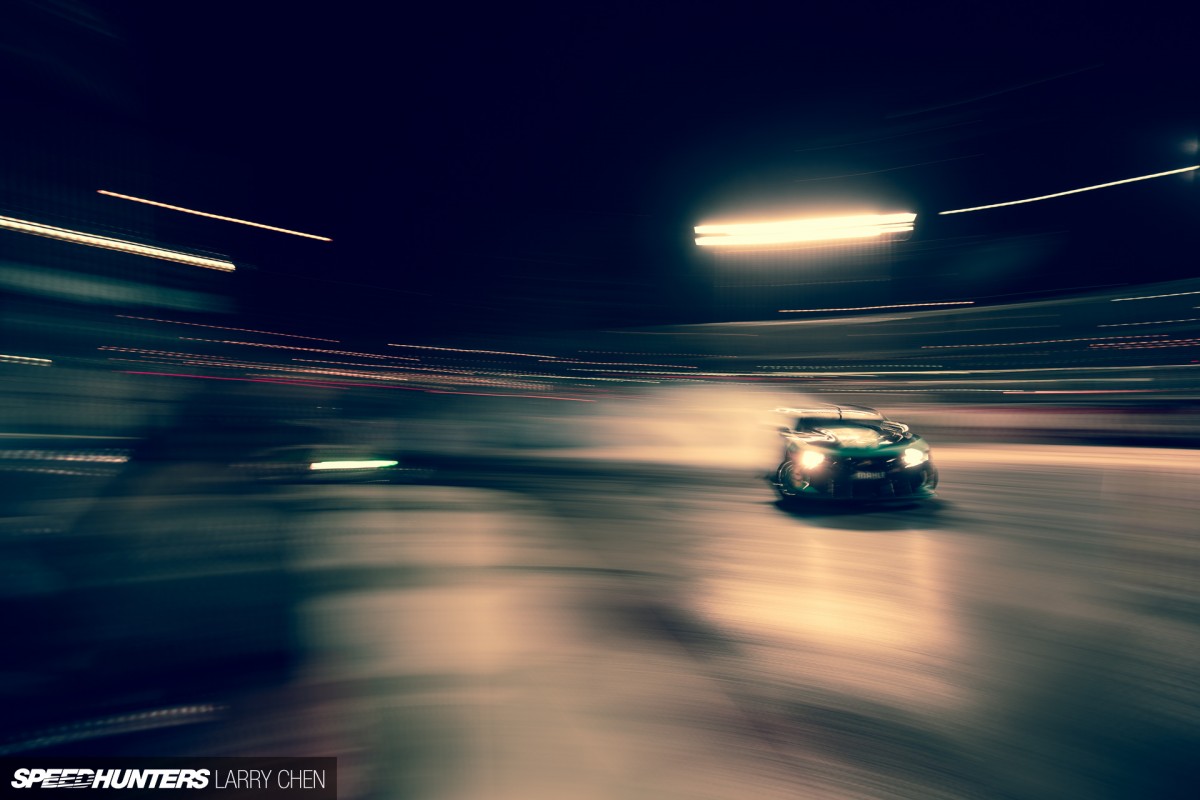 GT Radial Always Evolving driver Conrad Grunewald earned his first win since 2010, and it was well deserved too.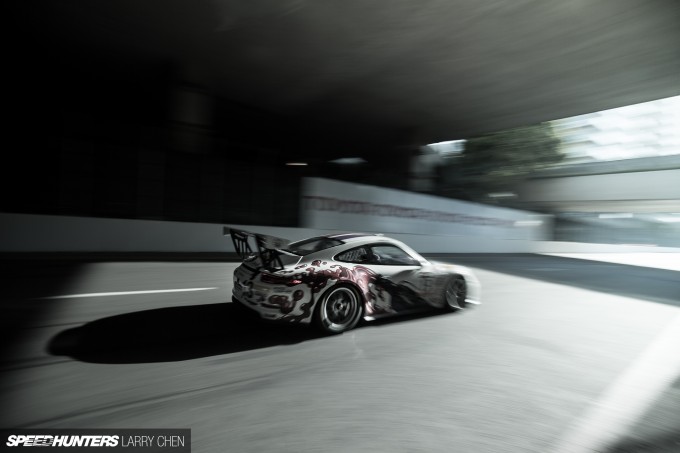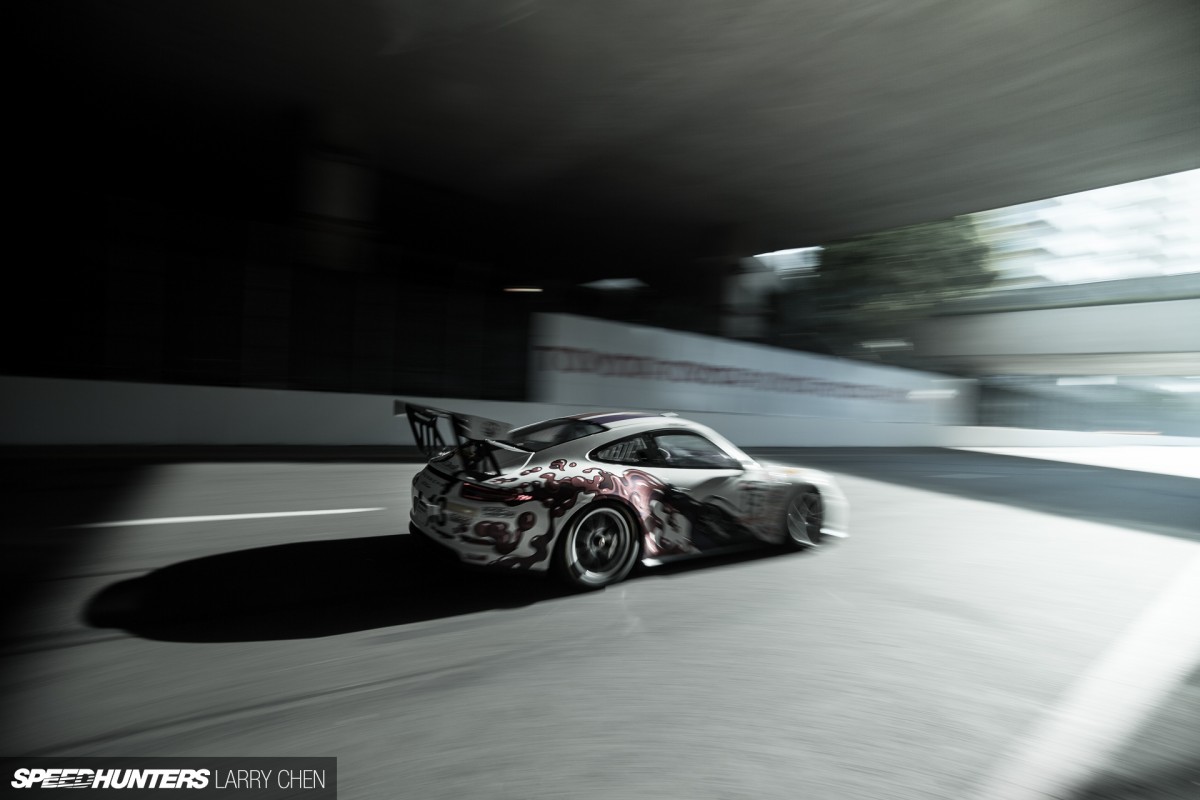 For those of you who followed the Pirelli World Challenge race – the final event of the entire week – I know what you're thinking…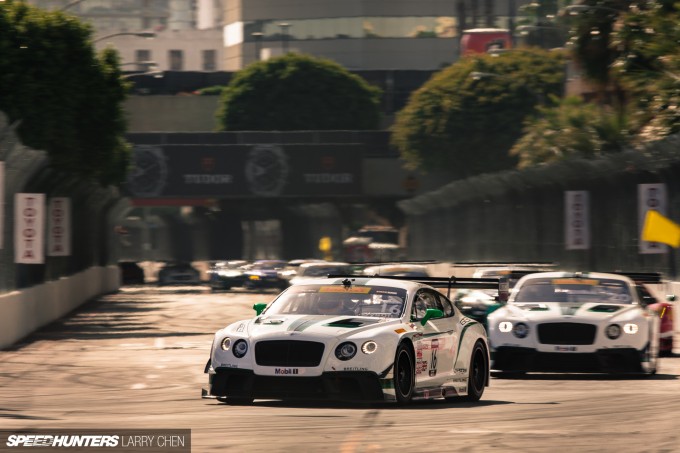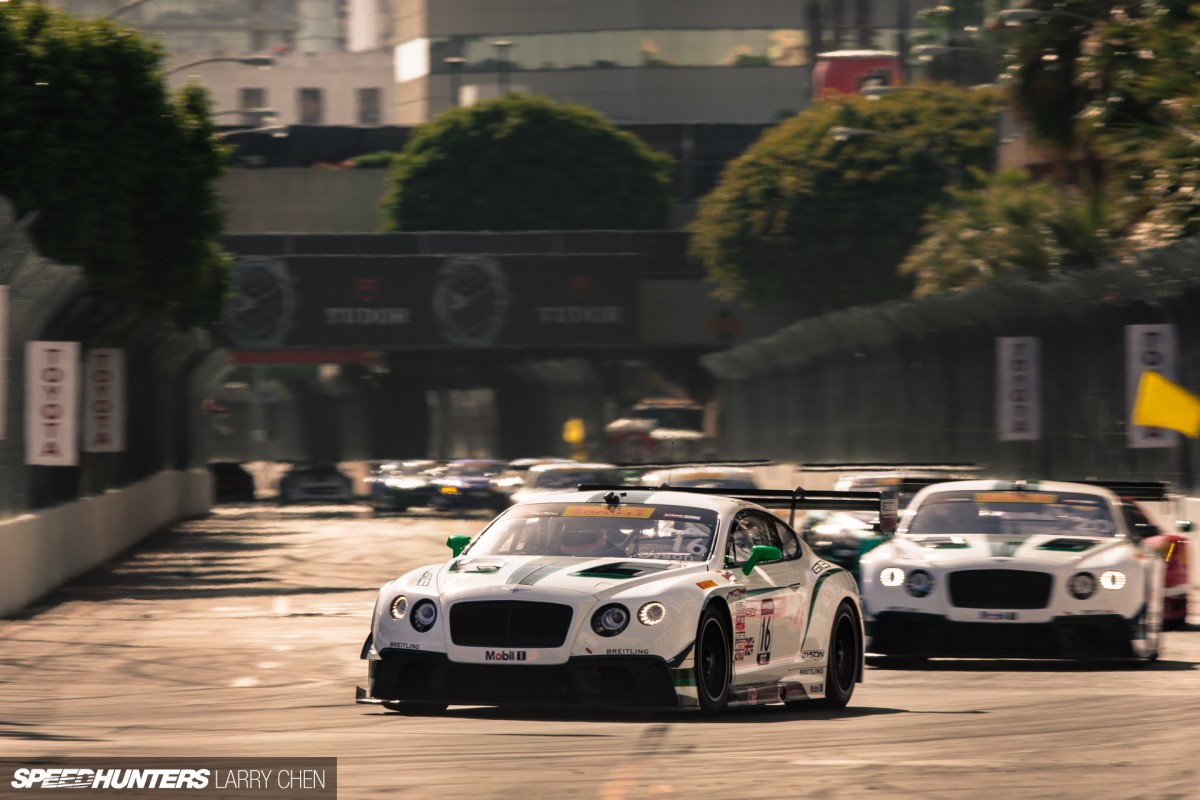 The race was an absolute disaster, not only because there were so many cars battling it out, but also because the drivers weren't driving cleanly.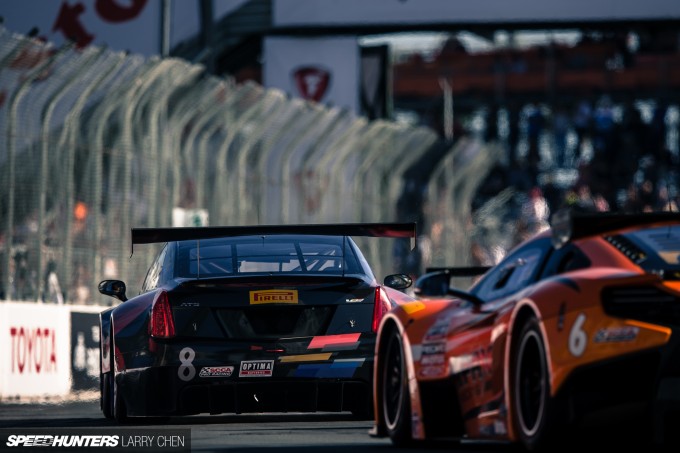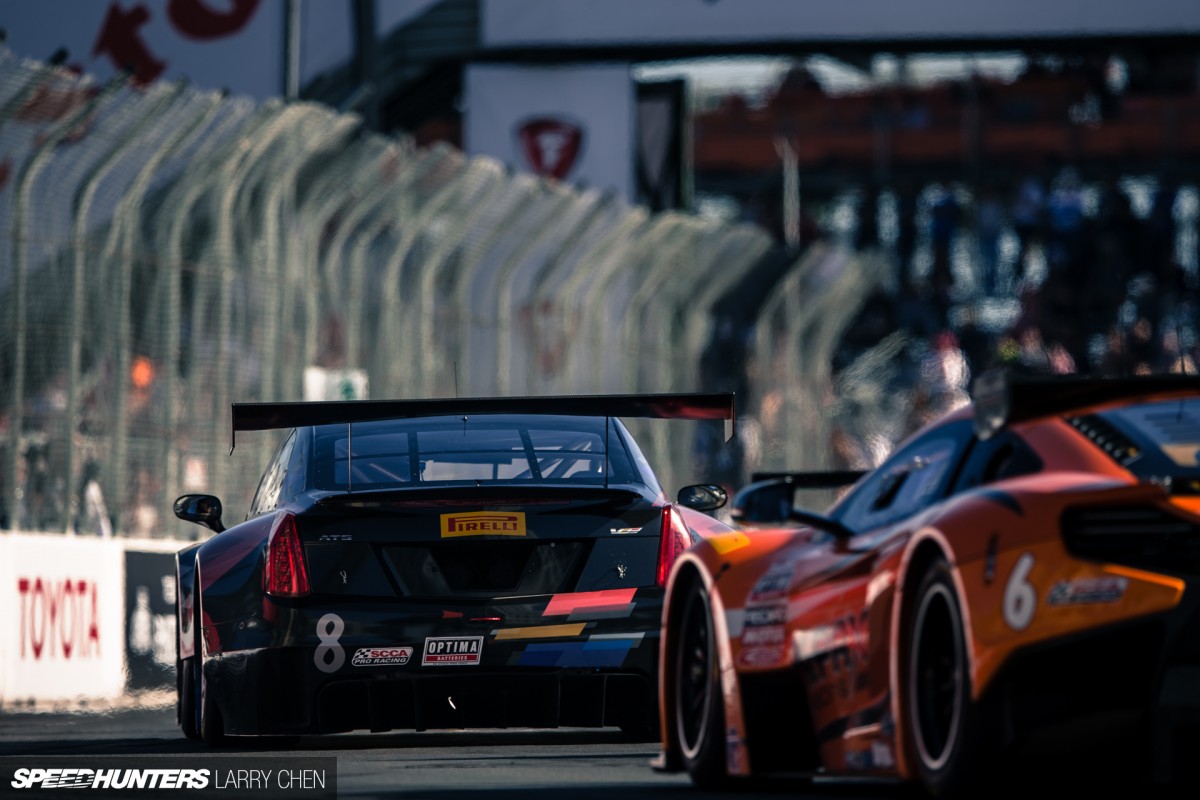 There is such a big difference between driving aggressively and the whole 'rubbing is racing' thing, but using the police-spec PIT maneuver to get around someone is just not the way to do it.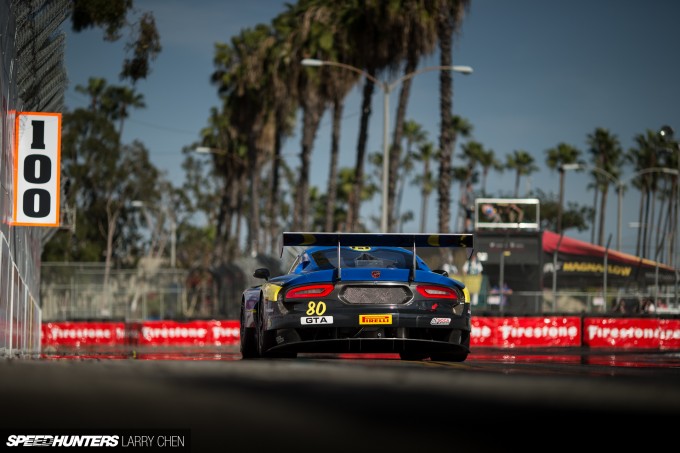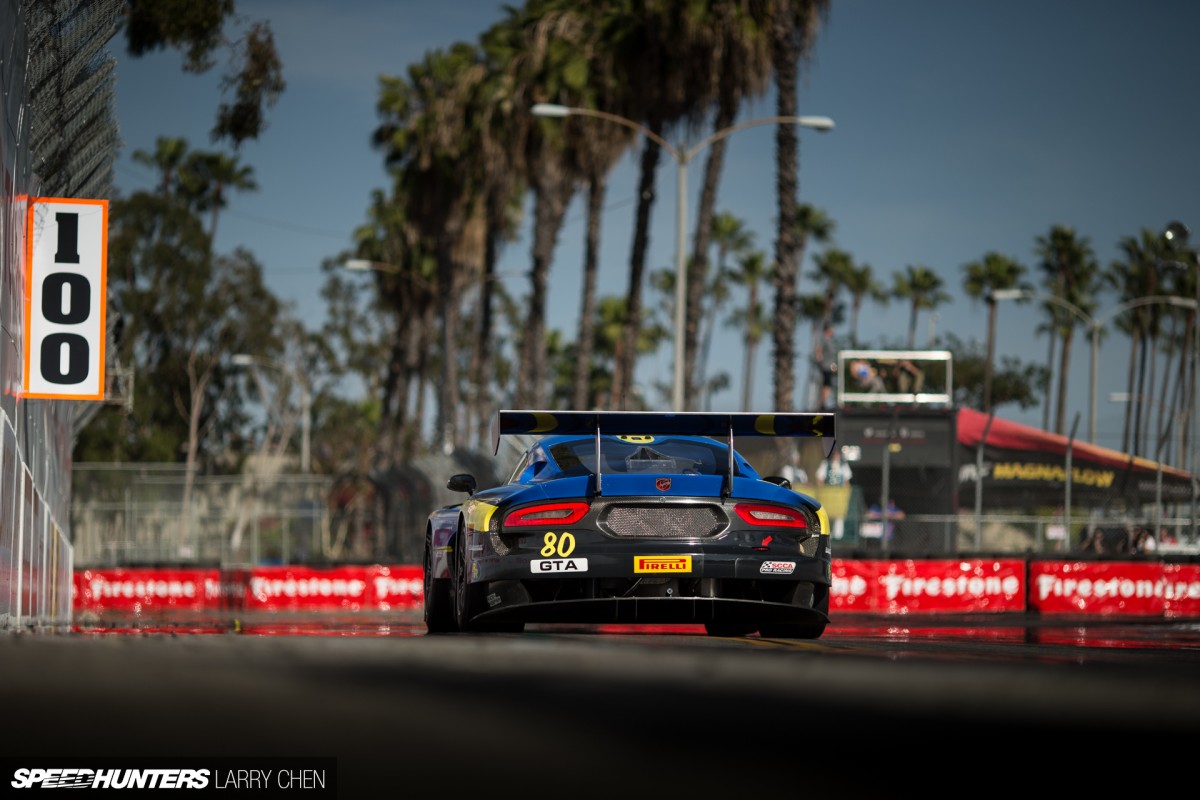 In 50 minutes of racing there were only three hot laps.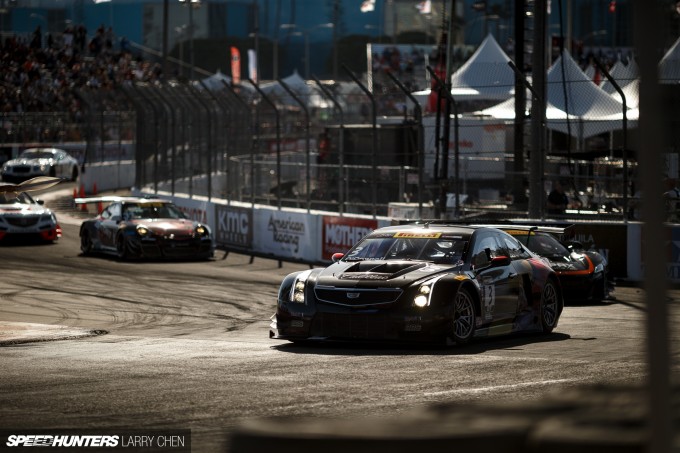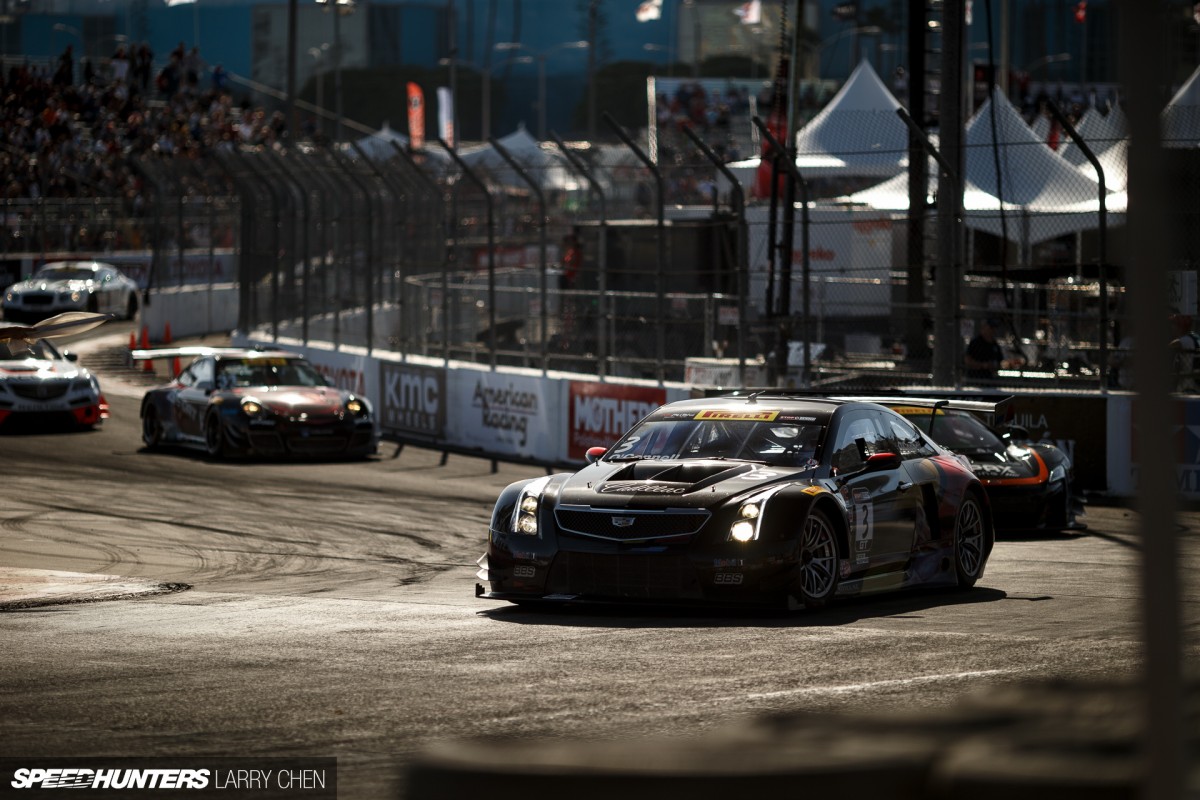 Although for me, it still did not make it any less exciting to watch.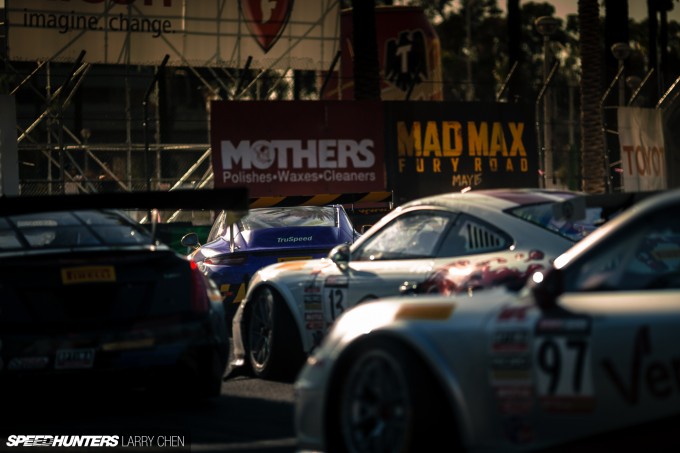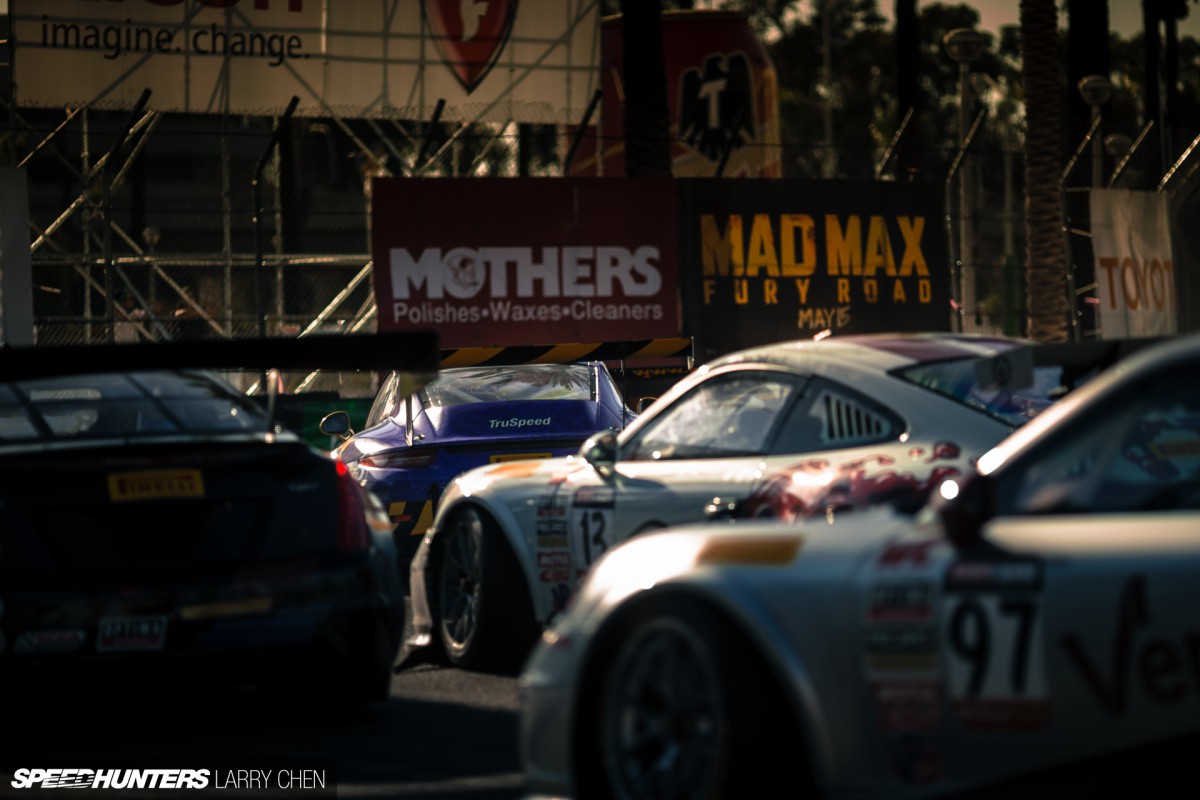 It was just unbelievably crowded around every single corner – a crazy-fast traffic jam waiting to happen.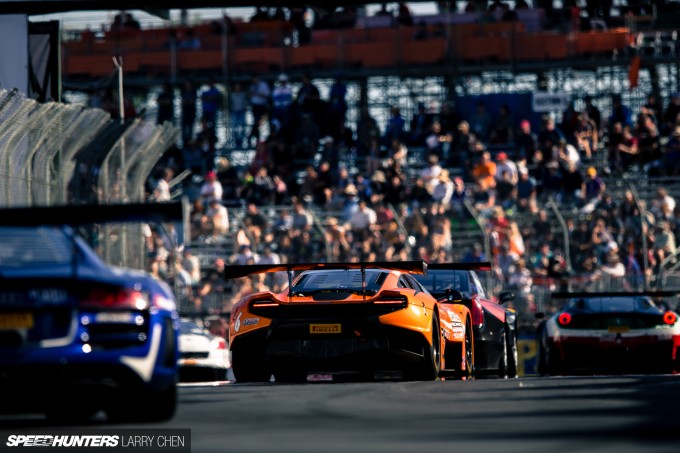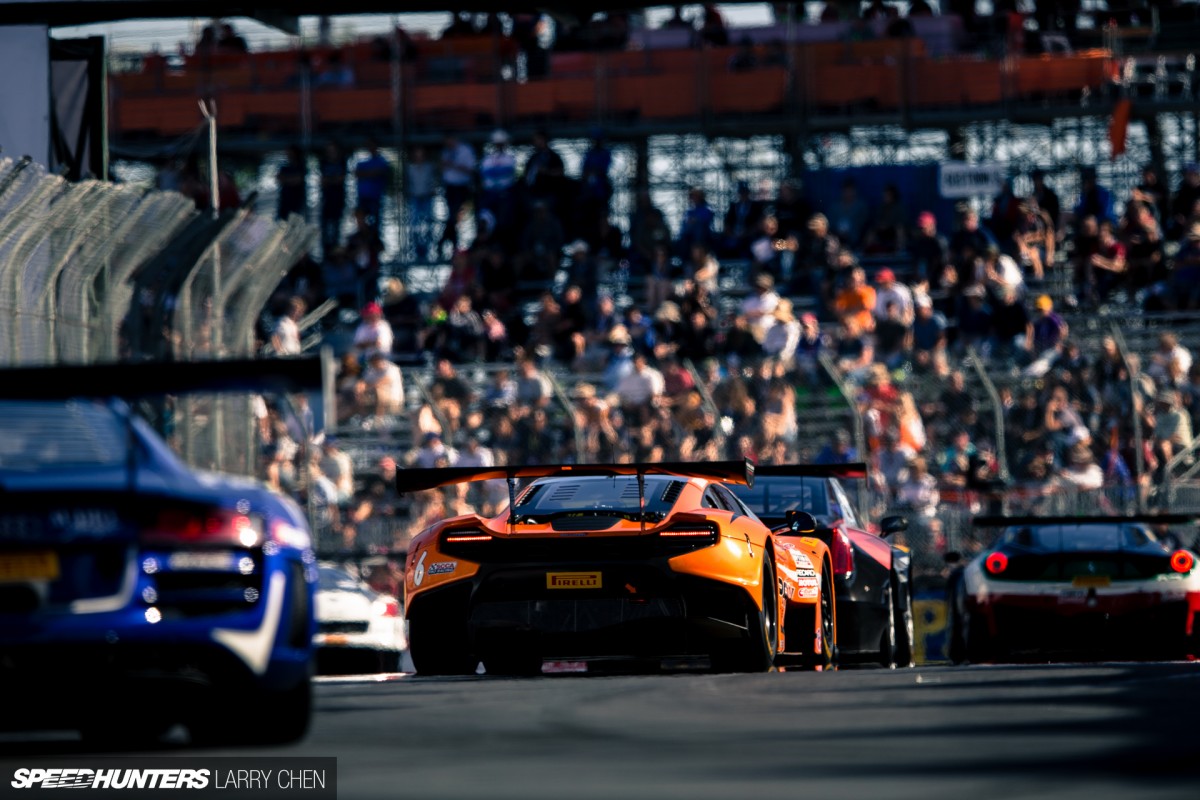 It was a shame that it had to result in so much drama, because I was really looking forward to seeing the field of brand new race cars battle it out.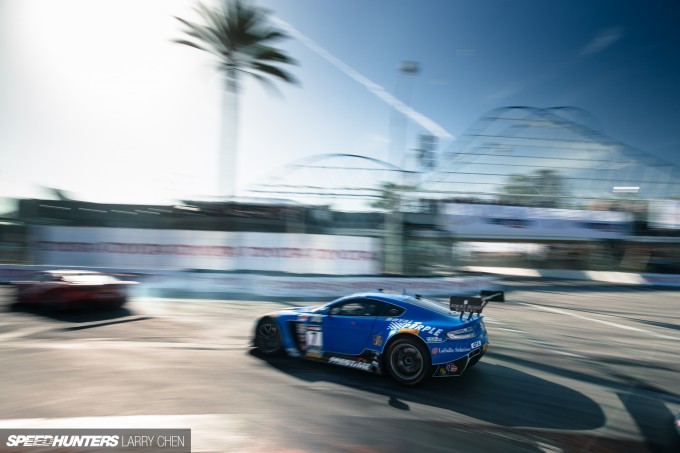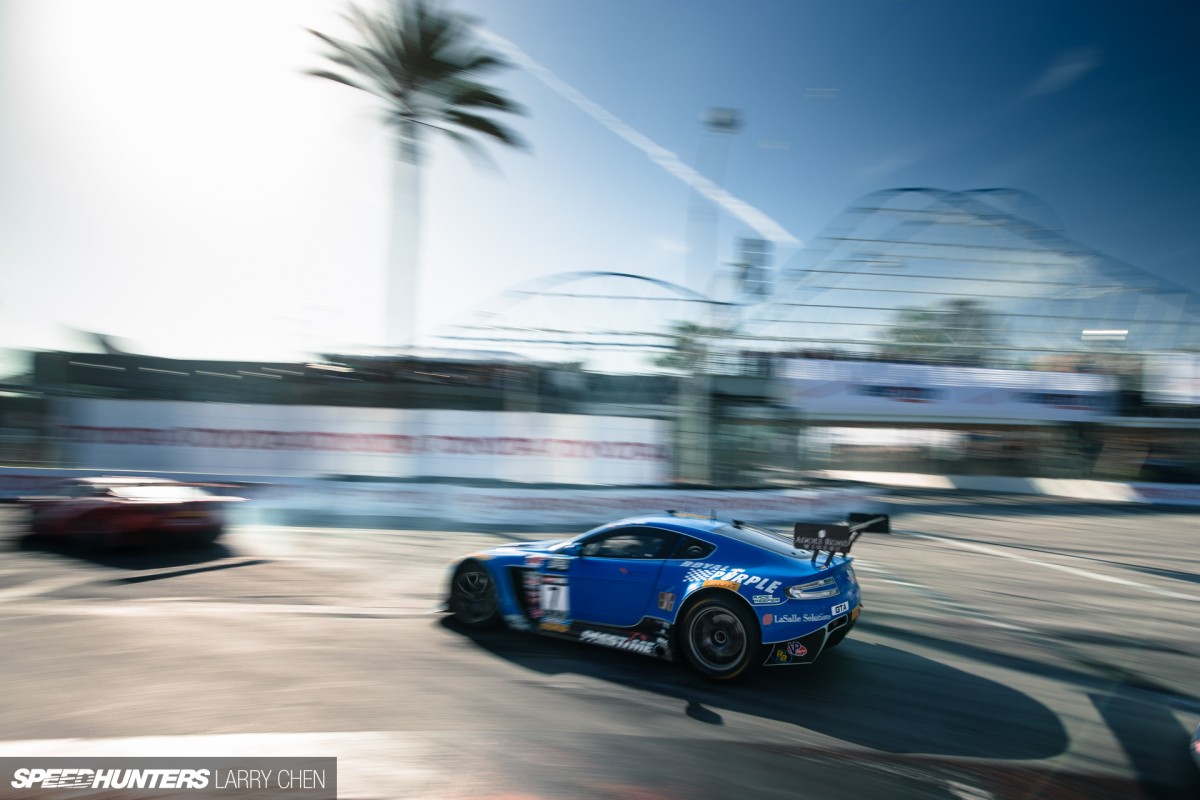 The Long Beach Grand Prix has IndyCars, Prototypes and Formula Drift cars, as well as sportscars, jumping trucks and electric open wheelers. What's next? Motorcycles?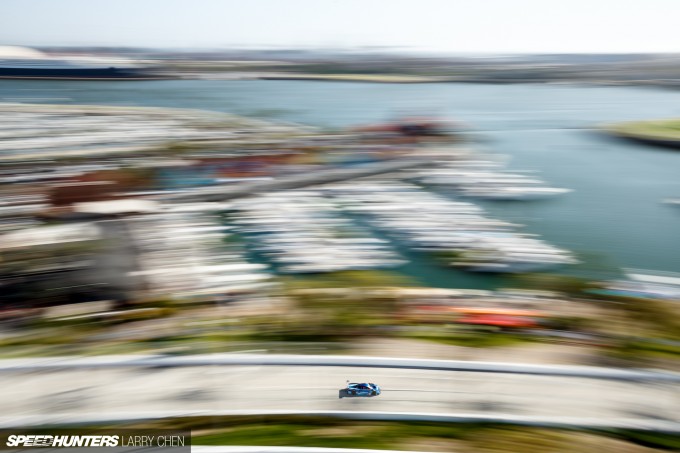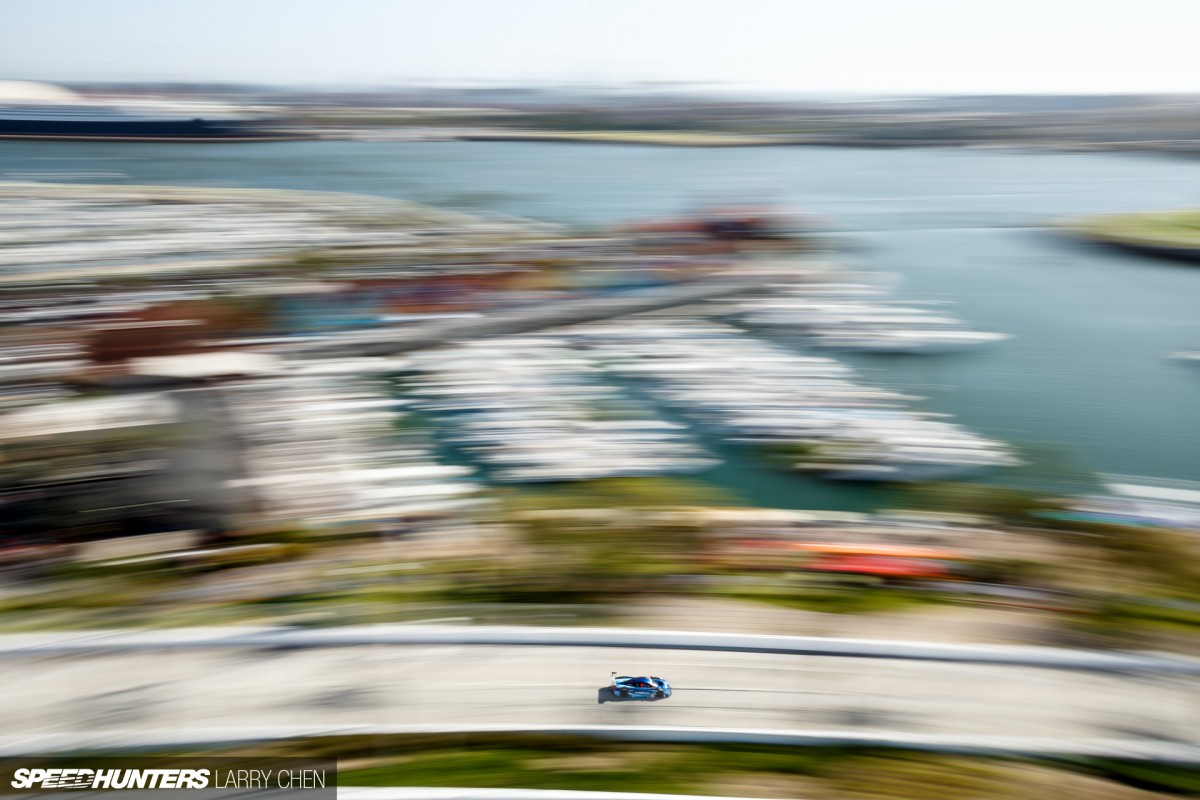 Could the streets of Long Beach become North America's version of Circuito da Guia where the Macau Grand Prix is held? Then it would truly be the ultimate one-stop destination for every race fan. Or just bring back Formula 1 already…
Larry Chen
Instagram: larry_chen_foto
larry@speedhunters.com