Big Bird
Stepping into an old car is like stepping into a time machine. The experience, the feel of the materials, the sound, the smell and most importantly the way it drives. Behind the wheel, you can be transported decades in an instant. While it sounds like I am talking about an amazing experience, for most of us it's not the case.
Driving an old econobox or any ordinary car is generally a terrible experience – something to do with modern cars being more comfortable, faster and safer. But most of the time, it's because we don't have a choice. I remember my first car being an absolute hunk of junk.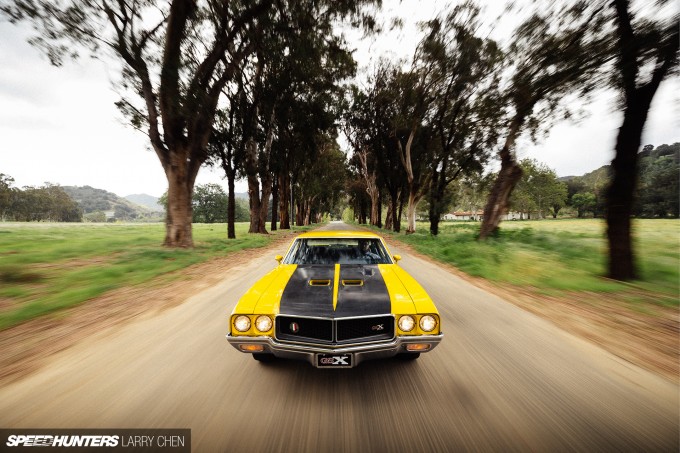 It was falling apart, no radio, no air conditioning, and all the '80s electronics failed one after the other. My first old car experience was not a good one to say the least. However, I've grown up and times have changed. Now when I drive older classic cars, I get to choose what it is and what I want to experience.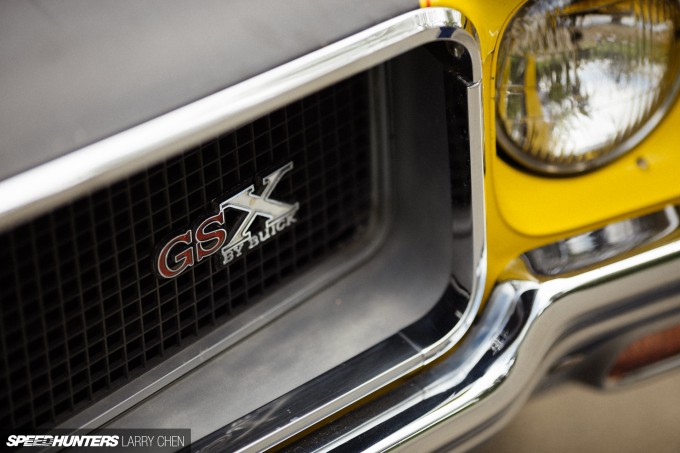 Seeing that my parents were practically still kids in 1970 and hadn't even met, I would have never been able to see the Buick Skylark on the showroom floor.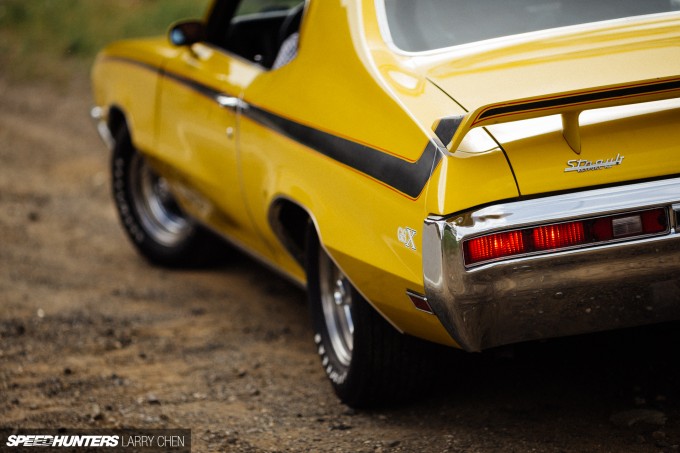 Of course, this Saturn Yellow bird that I had a chance to drive was not just any Buick Skylark, it was the very limited GSX version.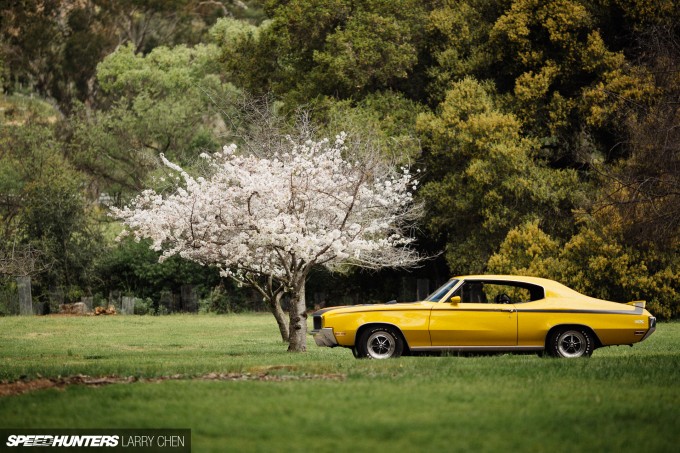 Making this particular car even more special is the fact that it was one of 400 made in 1970 with the special Stage 1 performance package.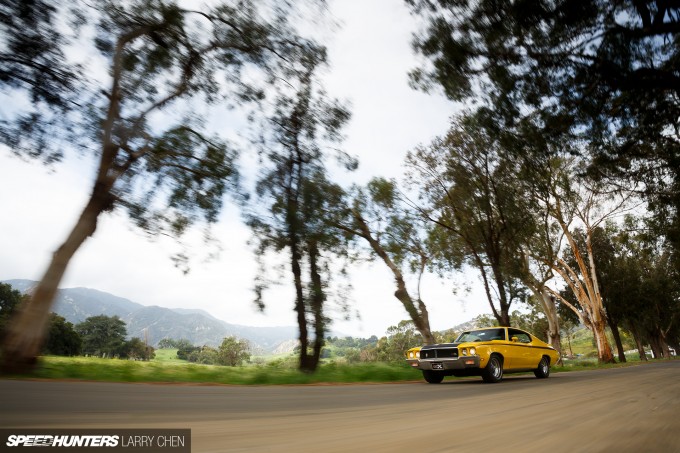 It belongs to my friend, and fellow photographer, John Cirone. His grandfather bought it brand new back in 1970, and since then it's been passed down the line. John has another yellow beauty in his garage, which I had the chance to drive earlier in the year as well.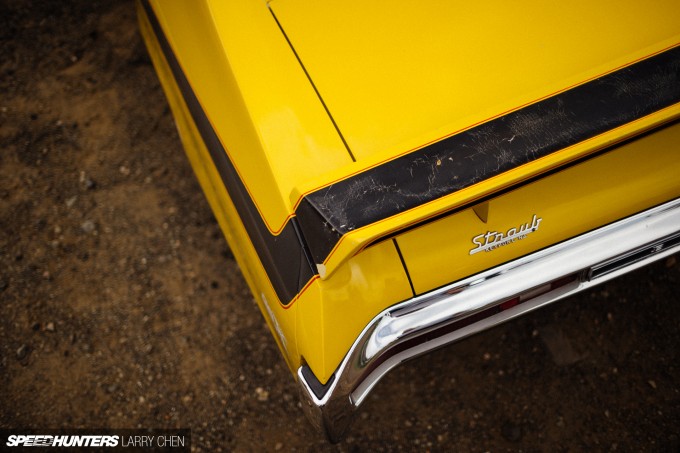 This single family owned beauty has some patina, but it's still in great shape for a 45-year-old car that has never undergone any restoration work whatsoever.
Car Culture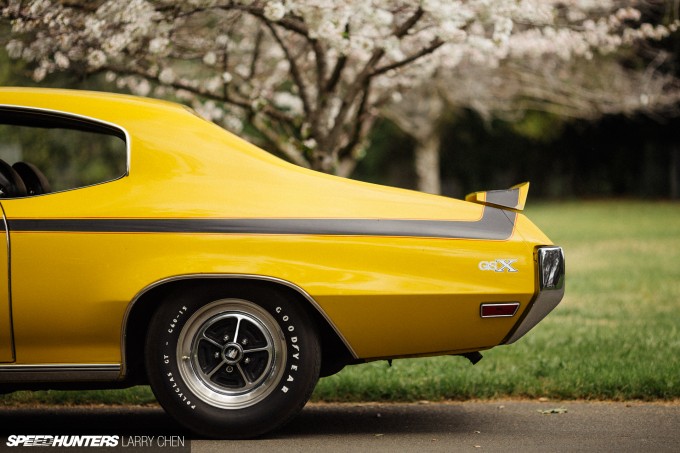 Speedhunters is about everything and anything that has to do with car culture, and although I know a lot of you can't get enough of the Japanese content, it's just a fraction of what's out there.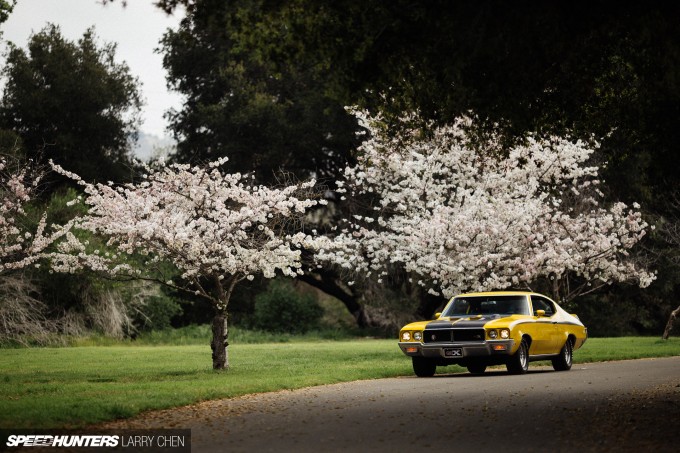 I'm guilty for not really knowing as much as I should about American muscle cars, even though I grew up in Southern California.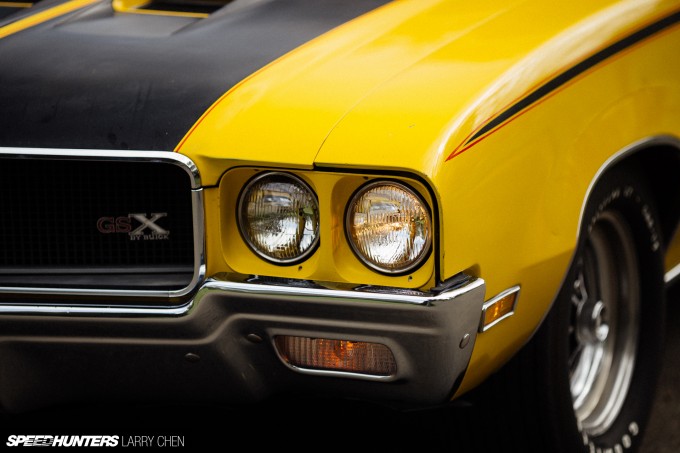 Well, that has changed now. As I get to drive more of these classic muscle cars and shoot more for Hotrod magazine, I'm finding myself wanting to know everything there is to about these wonderful machines.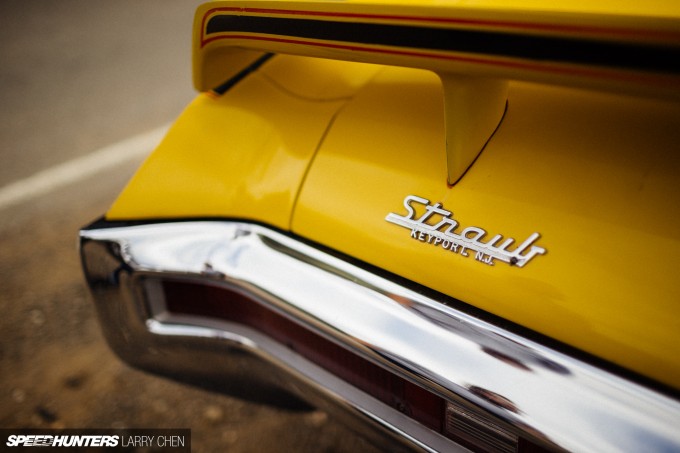 This car even still had the original dealer badge from Keyport New Jersey. How cool is that?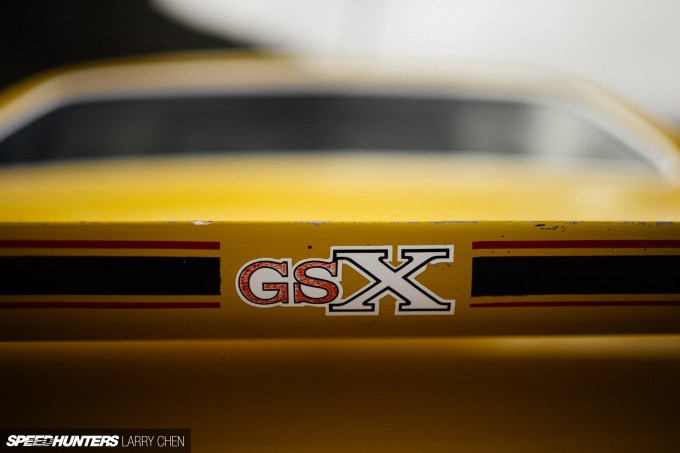 So what's so special about the Buick GSX? Well for one, it was the fastest and most powerful production car when it was first introduced.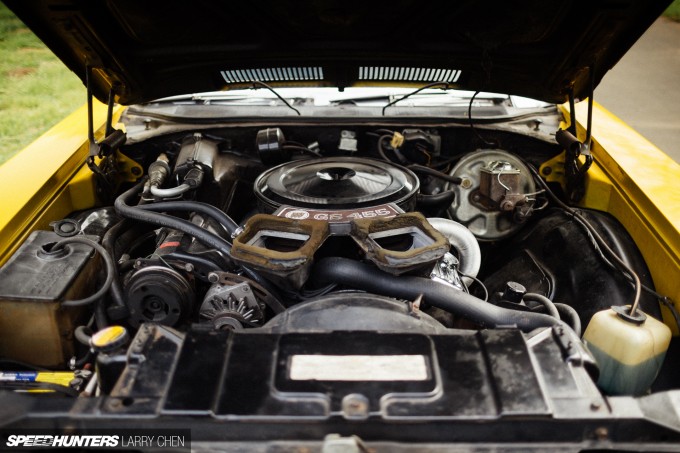 With a 455ci (7.5-liter) V8 under the hood, it really moved. What's interesting is the factory-claimed 360hp at 4,200rpm was more of an serious understatement; it actually made closer to 425hp at 5,200rpm. The lower quoted number was so buyers could get a discount on their insurance premiums.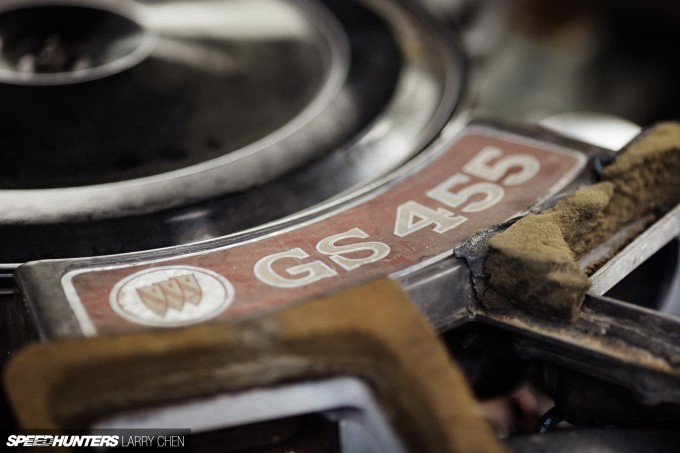 And the torque figure? 510lb-ft at 2,800rpm, which held the American production car record, only to be beaten by the second generation Dodge Viper – 33 years later. Impressed? I hope so.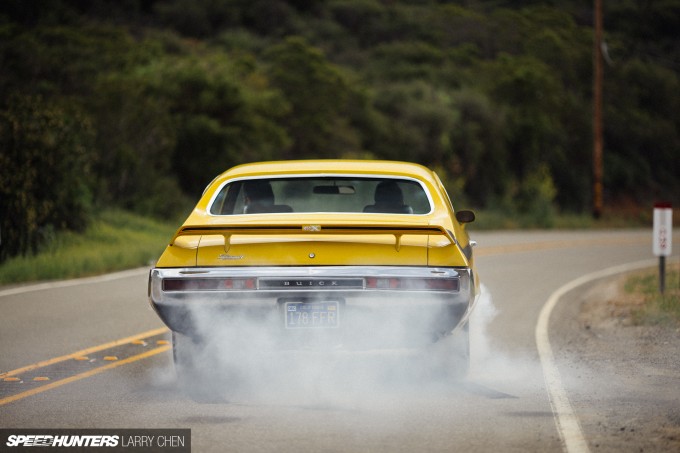 So what does it all mean? How about the fattest burnout you've ever seen from a standstill, any time you want. No loading up the torque converter, no left-foot braking, just press the gas to the floor and instant elevens – as long as you can keep the sucker going straight down the road.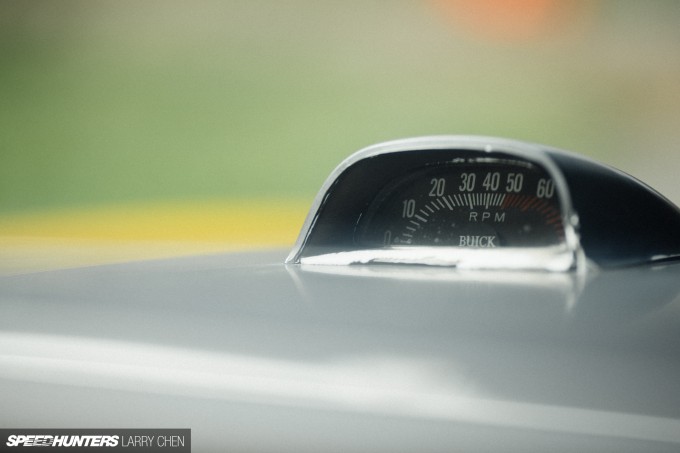 Another unique feature of the GSX is the external tachometer bolted on top of hood, for easy viewing. You have to love it!
Plush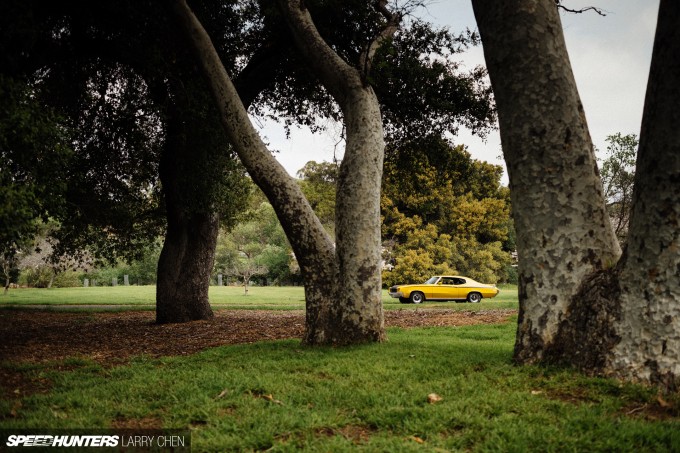 I know what some of you are thinking – there is no way that the GSX was better than the 'Cuda of the same era.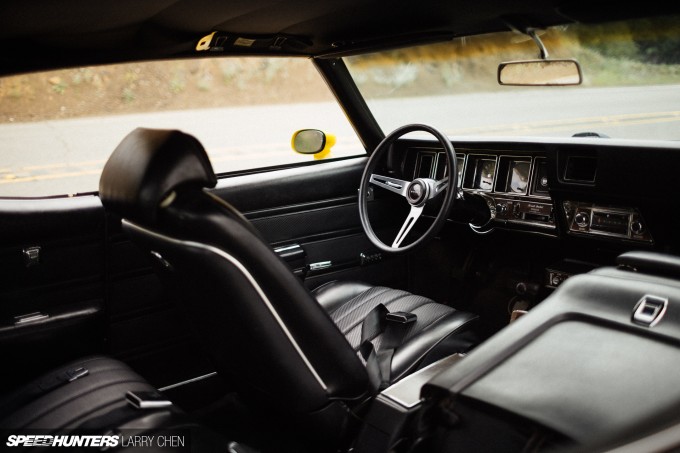 You do have to admit that the GSX was plush though.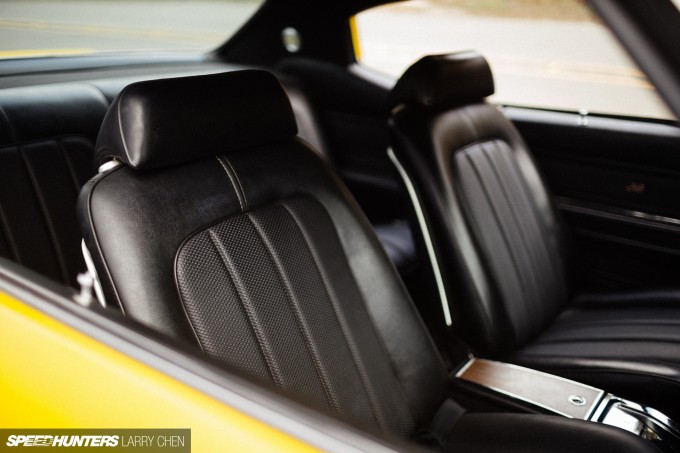 Till this day, I have yet to feature a car that's so comfortable and inviting.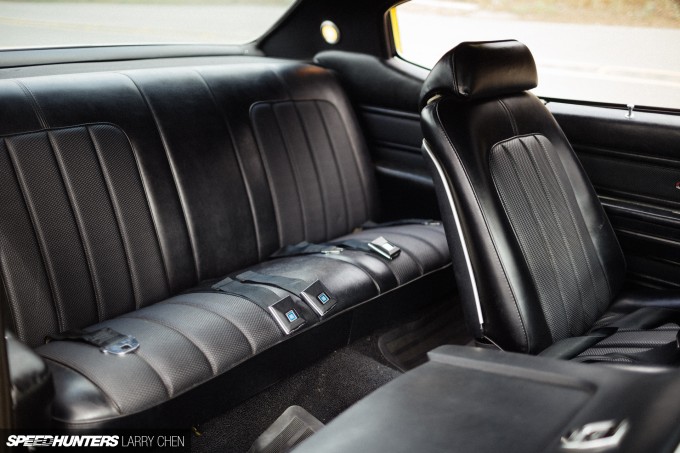 I almost wanted to take a nap in the back seat. That's what it's for anyways, right?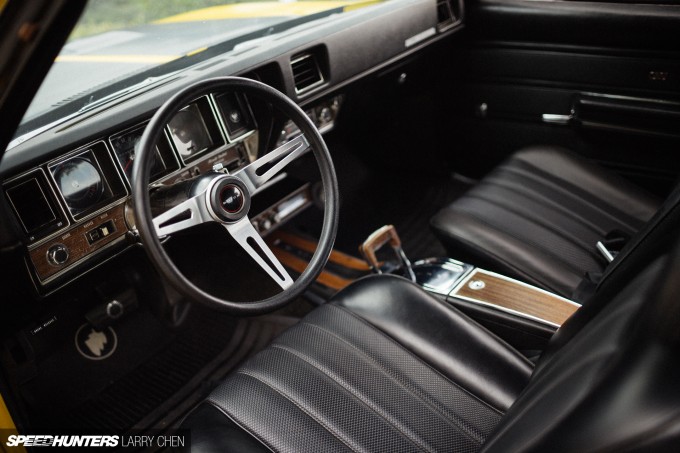 While the design is a bit dated, the materials used have largely stood up to the test of time.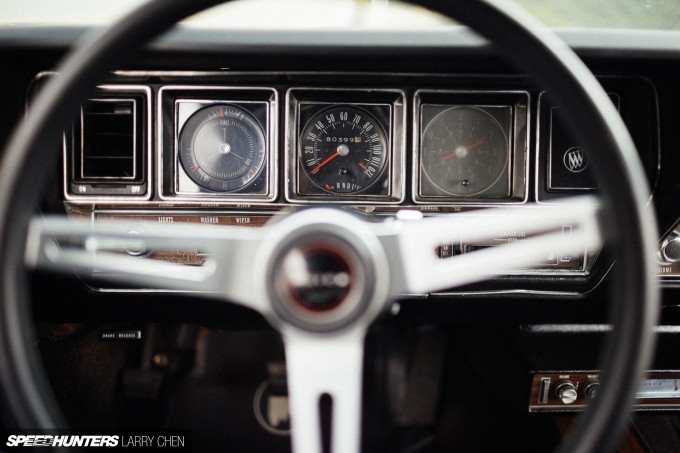 With just over 80,000 miles on the clock this thing has barely been broken in.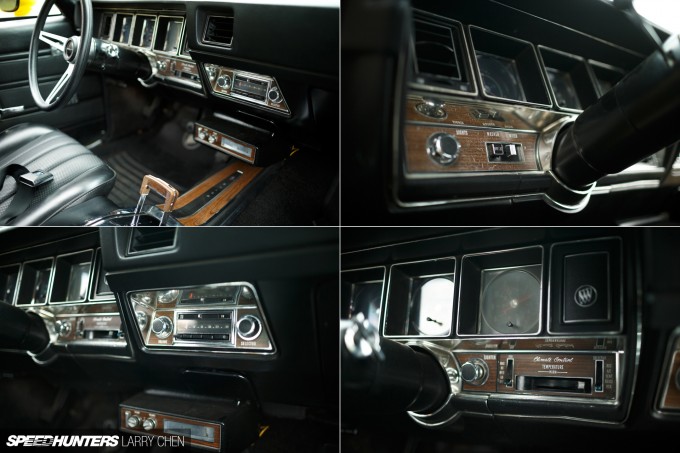 The mileage was a real shock to me considering this car has seen daily use for the majority of its life.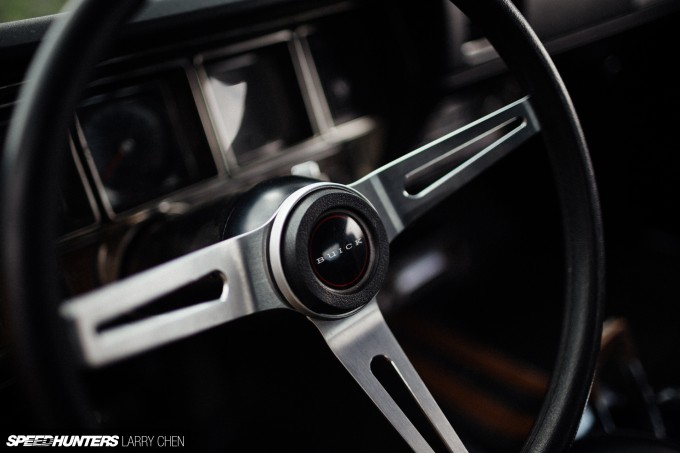 I love the simple three-spoke steering wheel design, and it felt great in my hands. As is the case with many of these older muscle cars though, the power steering was a bit overpowering.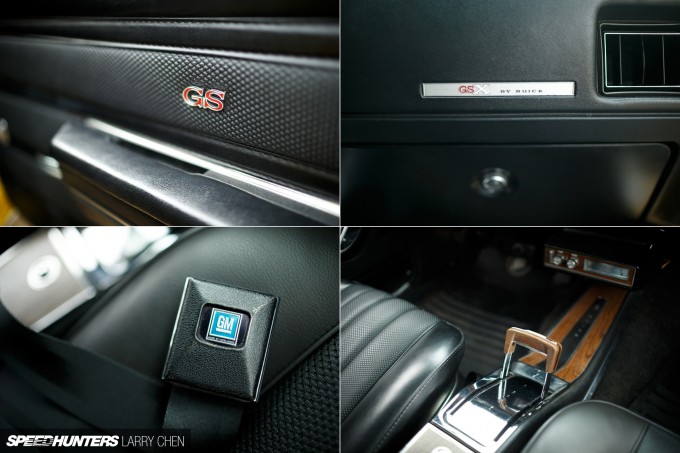 Although this particular model was equipped with a 4-speed automatic, you could also get it in a four-speed manual. I would have prefered the latter of course, but still it works perfectly as a cruiser.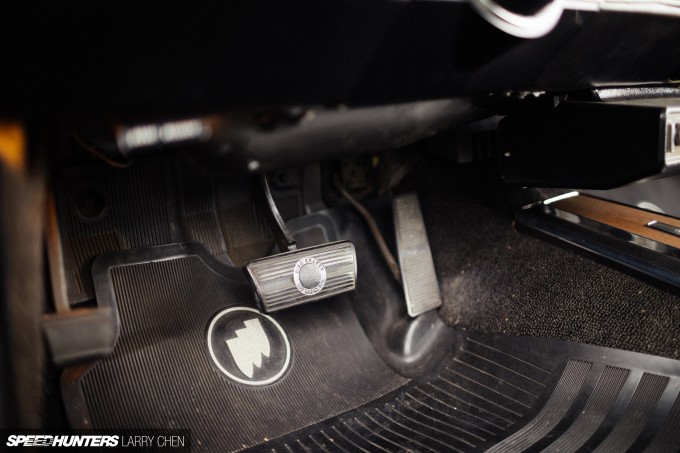 There's power on tap when you need it, but a comfortable ride at all other times.
Taming The Beast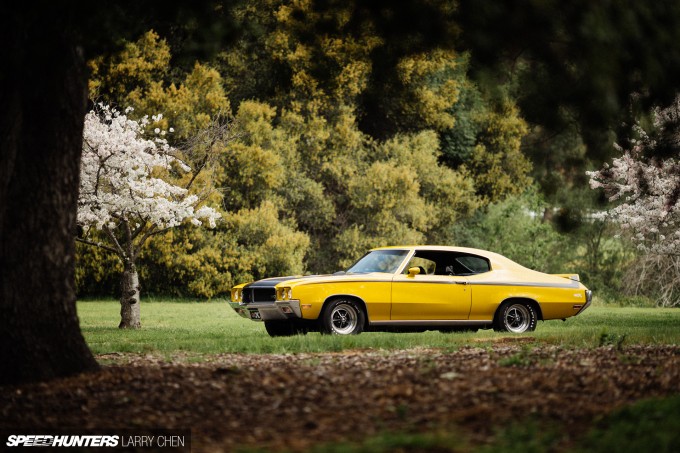 So what was it like to drive? The first thing I found out was how much effort it takes to stop. It's not lightweight by any means, but brakes have come along way since 1970.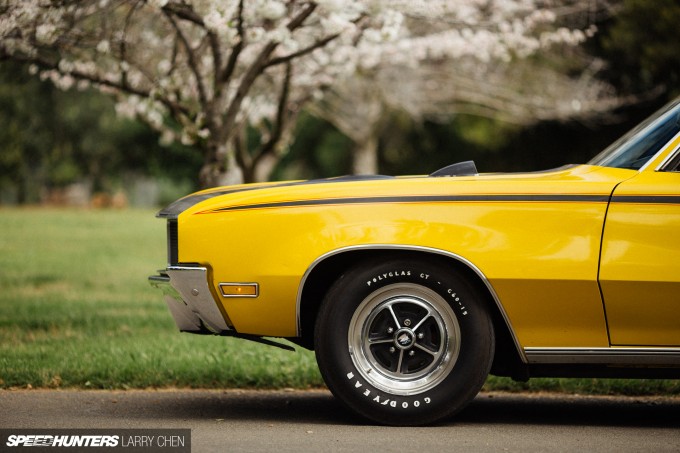 Even though it's equipped with sway bars, it leaned over around corners quite a bit too. But that doesn't really matter if you're going straight.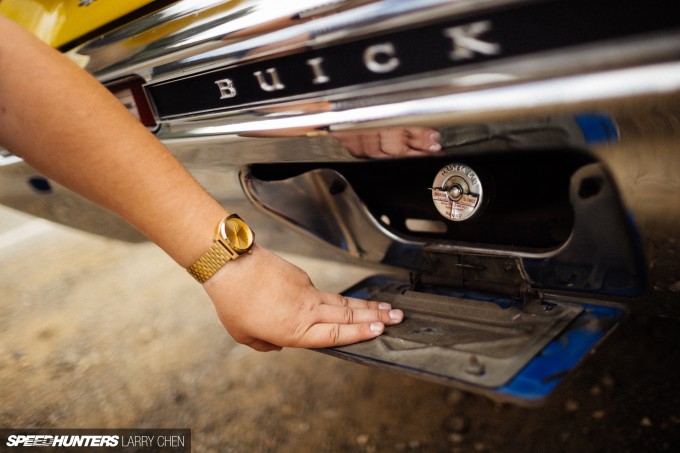 The fuel mileage? Let's just say it's a good thing John does not live in Europe or Japan. Sorry Dino, and Paddy!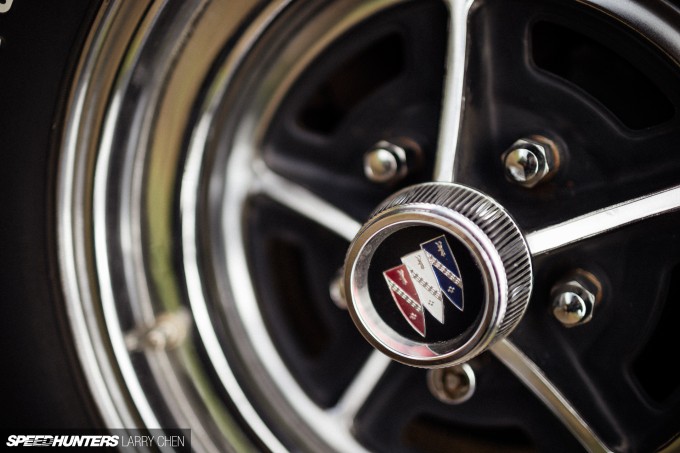 What amazed me was how absolutely violent it was considering its size.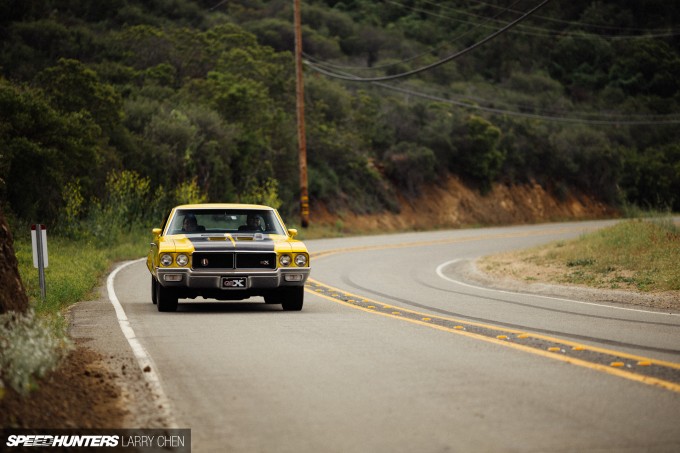 When it shifts from first to second gear it does so hard enough for the rear end to break loose and give you an uneasy feeling.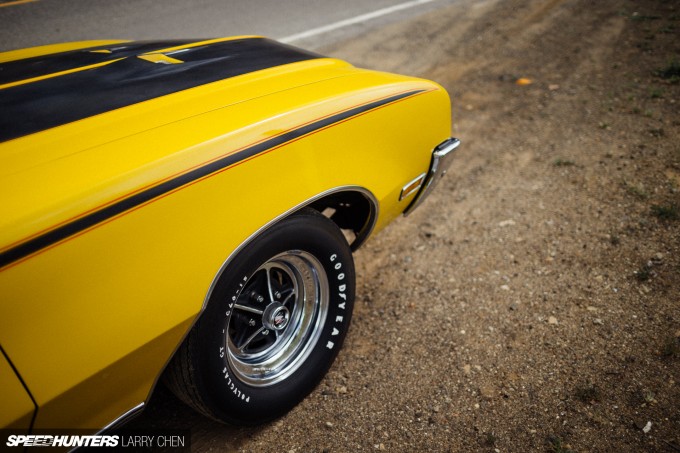 Just thinking about it now makes my palms all sweaty. The feeling I got driving this car is unlike anything else I've experienced.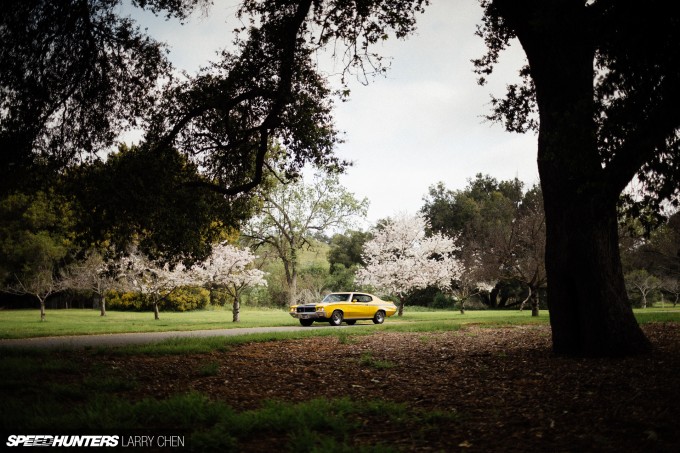 You just feel like a certified badass, but the same time you are on edge because it's very fast, even by today's standards, yet is does not handle or stop very well.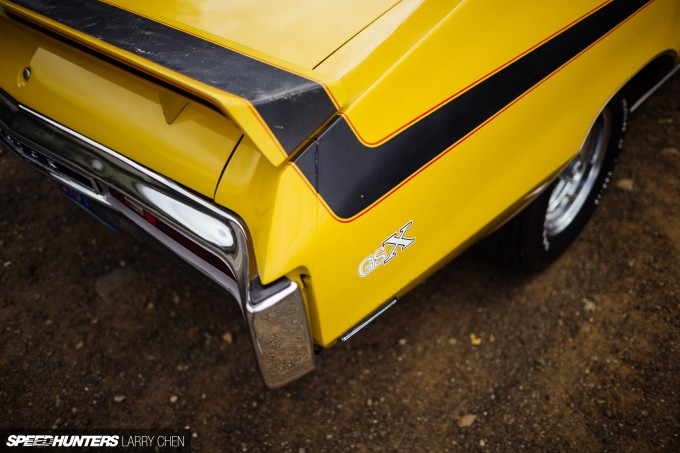 Modern cars can be built to perfection with all the bells and whistles to match, but this Buick was designed at a time when auto manufacturers had less regard for fuel economy and there was much less restrictions on what a car should and should not be. Yes, it would make sense to start with a smaller vehicle with the same motor for a more performance, but why? This car is already perfect, and there will never be another car like it ever again. That is why it's so awesome that I had the chance to step into this yellow time machine – even if it was just for an afternoon.
Larry Chen
Instagram: larry_chen_foto
larry@speedhunters.com