Yes to adventure
I'm aware that these annual round-ups happen after the exact same amount of time has passed each year, but they feel like they're coming faster and faster. Without the visual prompts from my catalogue of photographs from this year, I would honestly have struggled to recollect half of the things that I was fortunate enough to experience.  As busy as it was, as a photographer, I always feel afterwards that I should have shot more. There's always going to be a certain amount of jealousy involved when you see what the other guys and girls on the team got up to, but I guess that's a two-way street. Whatever happens each year, I always wake up grateful for my job and endeavour to treat every day as if it's my last.
Rather than re-tell the stories that have already been told, I thought you might enjoy some anecdotes and insights about each shot…
(Above) Kenwood Kremer Porsche 962C-K
Aside from being my first photo shoot of 2013, this was also the first time in my life I had the pleasure of examining a 962 up close and personal. If you didn't know, when shooting the vast majority of race cars there is rather a lot of physical labour involved. As the cars don't like to be repeatedly cold started and knocked off again, they need to be manoeuvred into place by lots of pushing and pulling. This isn't usually much of an issue, but when you're dealing with a mechanically tight car which is geared for the happier side of 200mph on the old Mulsanne, it is shall we say, testing. Lots of swearing was done that day…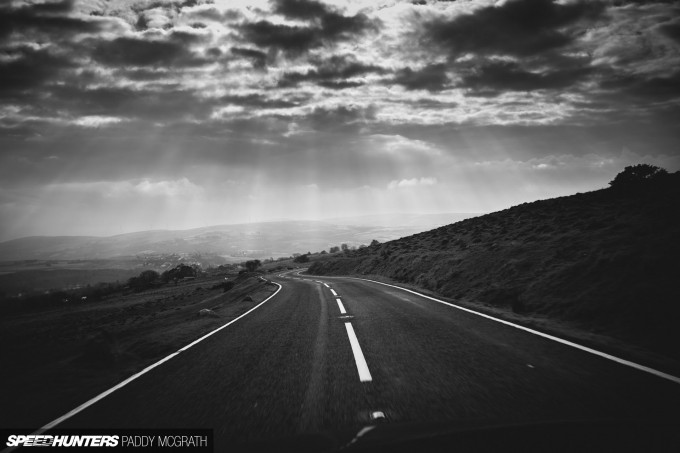 I had been introduced to this section of road a month or so previously by Ben, but couldn't really appreciate it as it was so bloody damn foggy. I knew it was special though and made the time to take it in once more (luckily in better weather) on a trip over for Ultimate Dubs. With a camera mounted to the inside of the windscreen, I made a couple of passes over and back to get what I needed. With everything securely packed away, I decided to have one (or four) more spirited trips across the mountain pass. After the last run, I rolled into the service station in the village at the end of the pass, smoke still coming off my front brakes, to be greeted by a local farmer who looked at the car, then looked at my – always – guilty face. His grimace turned to a polite smile. "Well, you've been 'avin' some fun then?"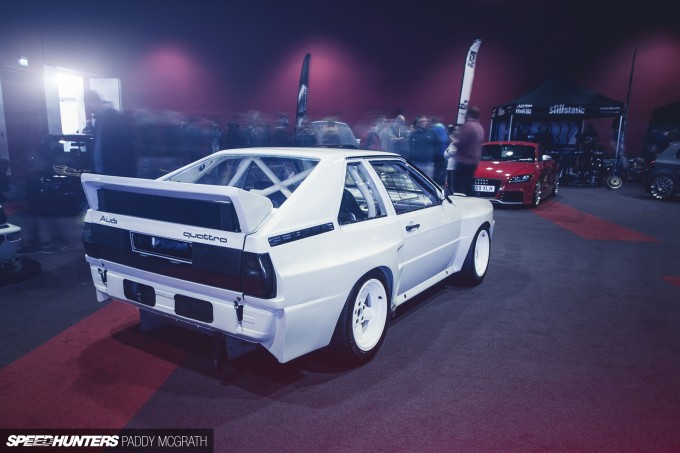 My first show of the year was Ultimate Dubs, which was run from one of the many exhibition centres somewhere in the middle of the UK, that all look the same. I had been to my fair share of VAG scene shows before, but UD (as the cool kids call it) was an eye-opener. The quality of cars inside was just on another level. I thought I'd seen it all until someone asked me had I seen the other hall across the way. I knew of no such hall so made it my ambition to seek it out. Again, the quality of VW builds was immense, but the cars of the show for me were the three white quattros of James Dorey, Hamish White and David Rowe. I've only shot James' car so far as circumstances have prevented shooting the other two. This will change…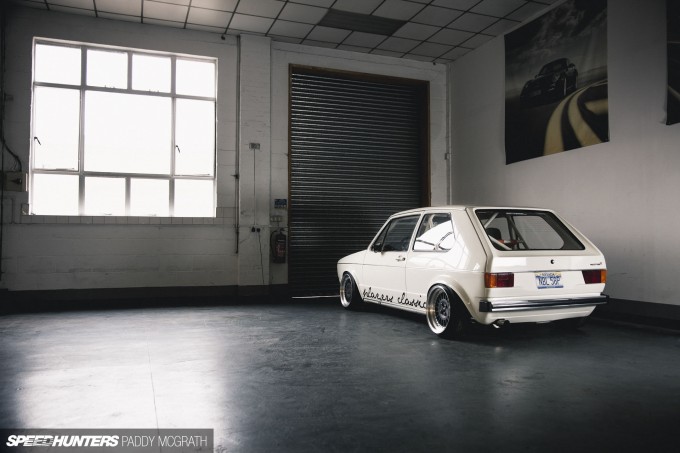 The Milestone 71 Prepared Volkswagen Golf MKI G60
The UK was in the midst of what their tabloids probably called a 'Death Freeze' and with a whole half inch of snow having fallen (which of course immediately melted) the country was a dangerous place to be. Luckily, Jay's Golf was stored at Milestone 71's premises just inside the M25 which orbits London. I had braved the obviously treacherous conditions and had everything set up and ready to shoot when Richie, aka Mr Milestone (he's not actually not known as that), noticed that the front splitter was missing. I had to agree, reluctantly, that the front of the car looked incomplete without it and we couldn't shoot it until it was sourced. As I began packing things away, Richie's Dad walked past and remarked that we were finished rather quickly. I told him of our predicament to which he kindly replied "The carbon one? It's right over there." Ah, yes. That would be it. The shoot continued.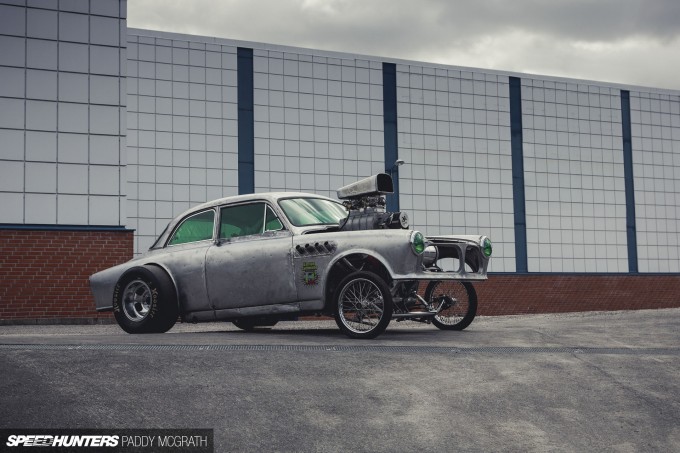 I've known Rod for a few years now and pretty much the only thing I can tell you about him is to never play against him in a game of poker. You won't win. He's about as cool and calm as they come, and you can never really tell what he's thinking/computing in his mind/processor. I don't think I've ever seen him as excited, before or since, as he was about the Hemizon. Think of a small child with ADHD, at Christmas, fuelled by Red Bull and just given a puppy. That level of excitement. The Hemizon was more engine than car really. I don't think it had any brakes or steered very well but that wasn't the point of the car. It was the type of car built to inspire and piss people off in equal measure. I would quite gladly own it, just to leave it parked in my driveway so I could start it up at 7am on a Sunday morning and wake up the entire northern hemisphere.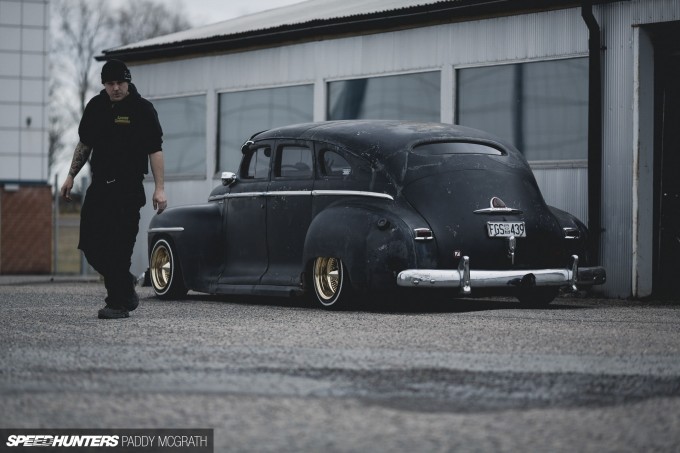 It takes a special sort of person to daily drive a 1946 Plymouth. On hydraulics. With side exit exhausts designed to throw flames. And secured by a padlock. Emanuel Sandén is that sort of person. This is the same guy who was involved in the build of the Hemizon, so I'm sure you're starting to get a better picture of who he is and what he stands for. Let's put it this way: if there were a Speedhunters Person of the Year award, I would vote for Emanuel, then re-register and vote for him again a thousand times over. He is everything that is right with the world of car culture. You just need to look at each of his builds to see why…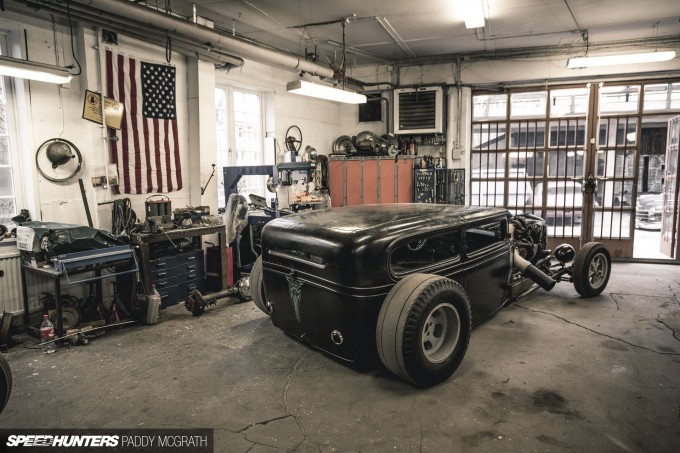 The Chevy Cummins Diesel Powered Hot Rod
So what exactly does the kind of person who daily drives a '46 Plymouth and builds cars like the Hemizon do for a hobby? Of course he builds cars like this '31 Chevy hot rod with a compound-charged Cummins diesel engine, which produces more torque than a Veyron. What does he do during his annual vacation? He drives his diesel-powered hot rod to Spain with no windows, steel seats and slick tyres. Apparently the autobahn at 90mph is 'interesting' in the wet. The best part? It's not even his only project car…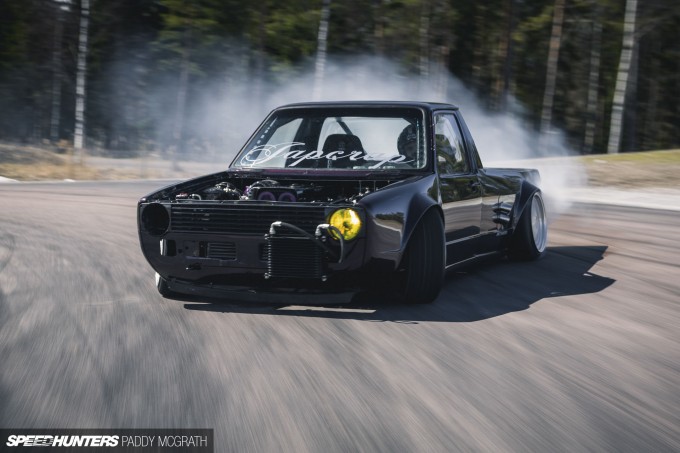 I'm sure this Caddy needs no further superlatives, and I hope that it has made the impact it deserves. As cool as the car was and is, it's never fun shooting a dark-coloured car under a constant midday sun. It's even less fun hanging out the back of a car navigating a tight go-karting circuit at full speed, trying to track and simultaneously pan the Caddy whilst spurring its owner on to get close enough that he could hit me but not the tracking car. Of course, as is the Speedhunters way, I'd do it again in a heartbeat.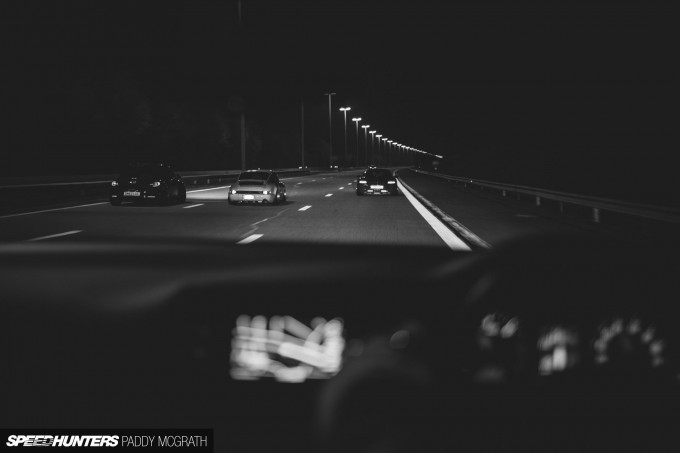 There are road trips and then there are ROAD TRIPS. Our trip to Wörthersee was most definitely the latter sort. Leaving the UK on a Sunday afternoon, we rolled into the sleepy Austrian village the following lunch time after an all-night jaunt across France, Belgium, Germany, Germany, Germany, Germany and finally into Austria itself. The drive itself felt like it took a week on its own, but it was full of those moments where you pinch yourself and wonder if this is actually happening. Deserted autobahns, watching the Alps develop in front of you, 3am German truck stops and Belgian chocolate energy milk. Never say no to an adventure.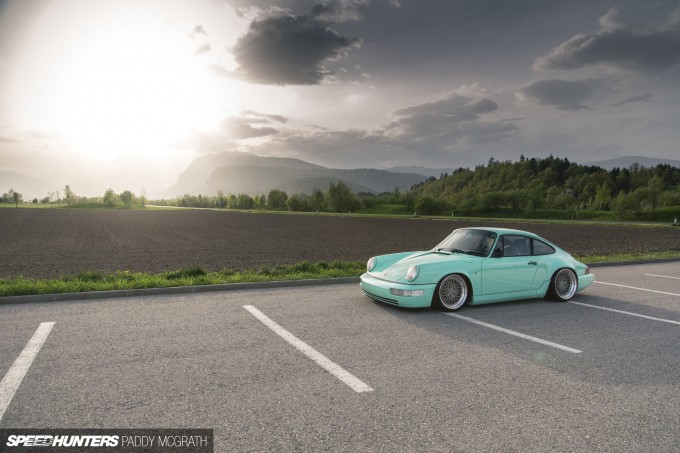 Anyone who has wielded a camera in any sort of anger will know that more often than not, things are usually against you. It's raining, the car is broken, we can't use that location, you only need to shoot one side of the car, right? Ad infinitum. Shooting Brian Henderson's 964 was pretty much the polar opposite of one of those situations. An immaculately detailed car with a once in a lifetime location at golden hour. It was literally a case of arrive, point, click and recompose for the next shot. Easily my favourite shoot.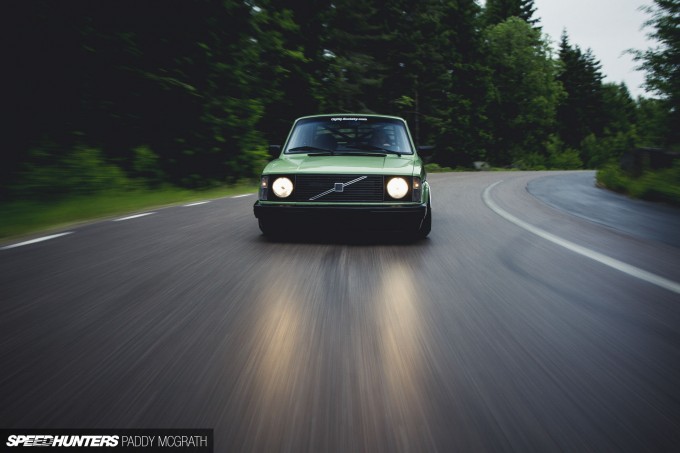 I spent a decent amount of time this year in Sweden and Norway, but one of the highlights was most certainly this turbo BMW-powered Volvo 242. Of course, once we started the shoot, the rain immediately began to fall (especially after Patrik had spent hours cleaning it beforehand). For some reason though, the rain only seemed to add to the shoot, rather than distract from it. When things are working, despite the odds, you've just got to roll with them.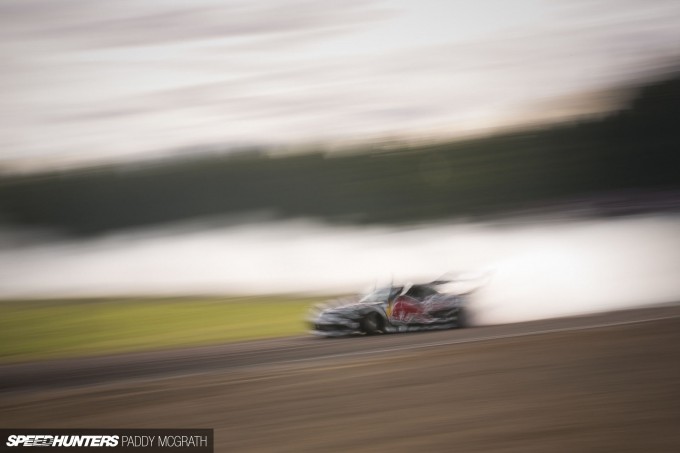 It was the Saturday evening at Gatebil Mantorp and we had already been exposed to decades worth of tyre shredding when the qualifying began for the Sunday's drift competition. Qualifying was a simple case of one run, one score and that was it. I had picked a location on the outside of turn two, where the drivers were making a huge upshift to make it around to turn three and across the finish line. I had watched probably 20 or 30 cars complete their runs, when I started to drop the shutter speed slower, and then slower again. I was trying to get down to a full second but there was too much available light and I had no ND filters on me. Out of luck, and not much else, I happened to catch this of Mad Mike. It's probably my favourite photograph of a car in action from the last few years.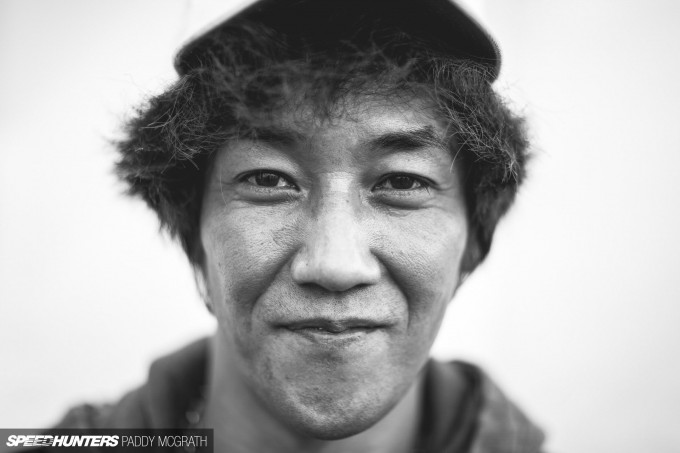 It was also at Gatebil in Mantorp where I met Kei Miura for the first time. His fame amongst our generation is undoubted, as the man responsible for some of the most talked about cars over the last couple of years. But for all of his popularity, a more humble and polite man you could not meet. When he wasn't examining the minute details of Scandinavian car culture, he was buried in his laptop, working on his latest creations. Humble and dedicated to his craft. A proper role model.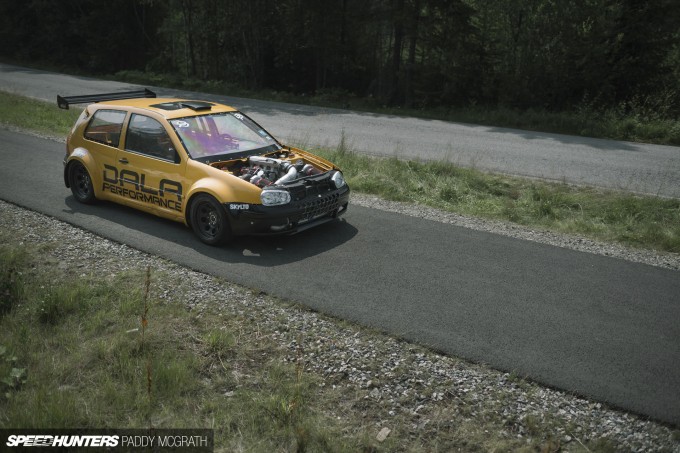 Having been to Gatebil on a couple of occasions over the last three years, it still makes me shake my head in disbelief when I think back about it. There's something strange about it though in that, when you have this concentration of crazy cars in one place, it becomes quite difficult to represent just how insane each build is. I mean, this Golf is the perfect example. Upon first glimpse, with its bonnet still on, I thought that it was maybe an R32-based time attack car, but no. Instead, it was a bespoke build featuring a twin turbo V8, sending power exclusively to the rear wheels. I often wonder: if this car was built anywhere else, would it get more attention? It's certainly not just another Gatebil car.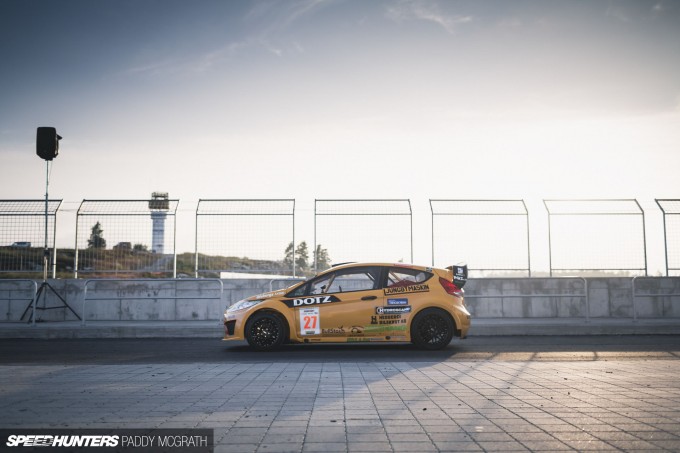 This was another shoot where things just happened to align in my favour. I had stumbled upon the car completely by accident at Mantorp Park, where it was inside a large marquee tent. With the owner nowhere to be seen, I snapped a couple of quick shots to run as a car spotlight, hoping to lure him or her out of the woodwork. It worked. A couple of weeks later, in the pit lane at Rudskogen, with the sun setting, I finally got to shoot the car in ideal conditions. This one was worth waiting for.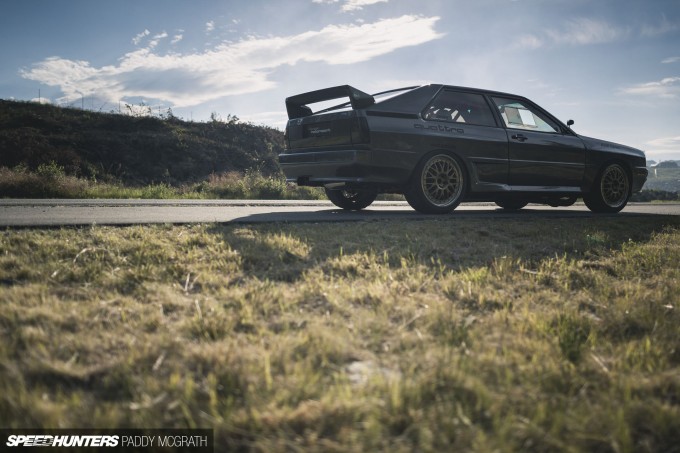 A Quattro That Melted My Brain 
While some cars fall into your lap, other cars you need to work for. We first started shooting this quattro on the Thursday night but with the light quickly falling away we had to abandon the shoot. We tried arranging for Friday, but circumstances wouldn't allow it. We tried again on Saturday, but with the same result as previous days. On the Sunday evening, with everyone packing up and leaving, we finally got our opportunity. Although our time was limited, I revelled in every second of the shoot. Watching the car launch up the Rudskogen access road as we wrapped things up was another one of those 'pinch yourself' moments. It felt even better from the passenger seat.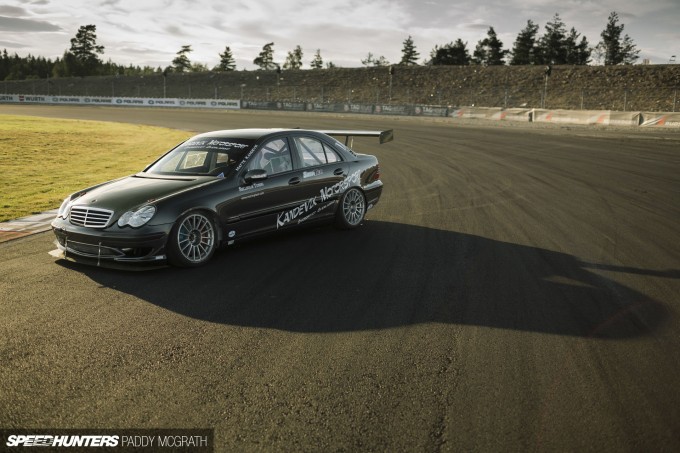 O' Lord Won't You Buy Me A Volvo-Powered Mercedes Benz
On the surface of things, this C Class Mercedes would probably appear to be on the tamer side of the Gatebil cars. All weekend when making my way through the paddock, I would make a point of finding a route past the Kandevik Motorsport tent to marvel at it. Where the other Gatebil cars were wild, this Mercedes just appealed to me in its apparent simplicity and how logically it all came together. There was a sort of refinement to the build and a certain amount of class too. It was just a tastefully-executed car that tugged at my heart strings.
Dreams come true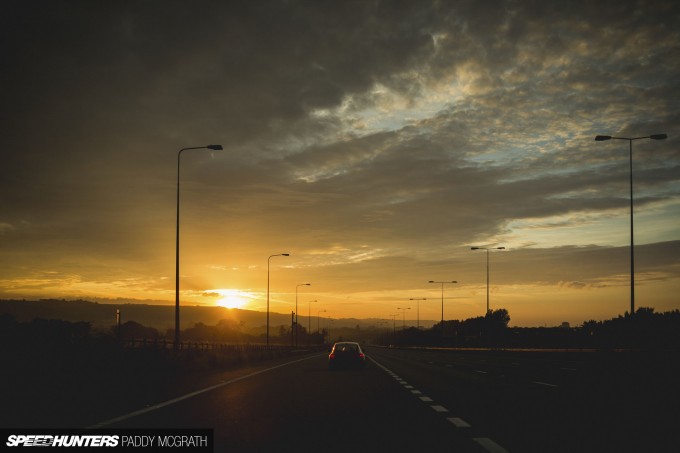 Where We're Going, We Need Roads
Never say no to an adventure. When Rod assigned me to cover the DMPD show in the Netherlands, I knew it was the perfect opportunity to take in another European road trip. Living in Ireland, we're rather disconnected from the highways of mainland Europe, so it's always exciting to venture onto the wrong side of the road. Meeting up with Ben in Dover, we grabbed a train crossing and rolled across the plains in France, Belgium and into the Netherlands. We had left plenty of time to spare (which when Ben is involved is always a good thing) to enjoy a relaxed jaunt across.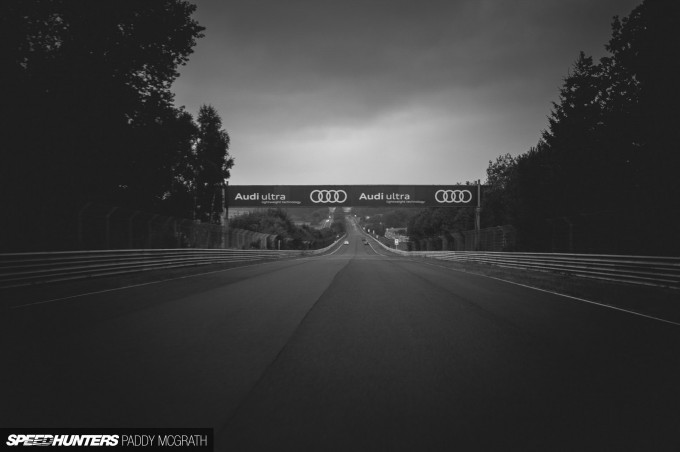 One of the reasons I was so keen to drive to DMPD, instead of flying like a normal person, was its close proximity to the Eifel region in Germany. Rewind a year and I was on my way to the 'Ring for my first track day. Unfortunately, my appendix had other ideas and I had only reached London before I ended up in an emergency room in Surrey before being shipped back to Ireland. Following surgery, which put me out of action for a month, I lived with the regret of not making it to the Grüne Hölle. Needless to say, when the second opportunity reared its head, I took it with both hands. Having safely completed my first lap (in the wet), this was the sight I was greeted with. I had waited so long to see this, but I've promised it won't be as long before I see it again.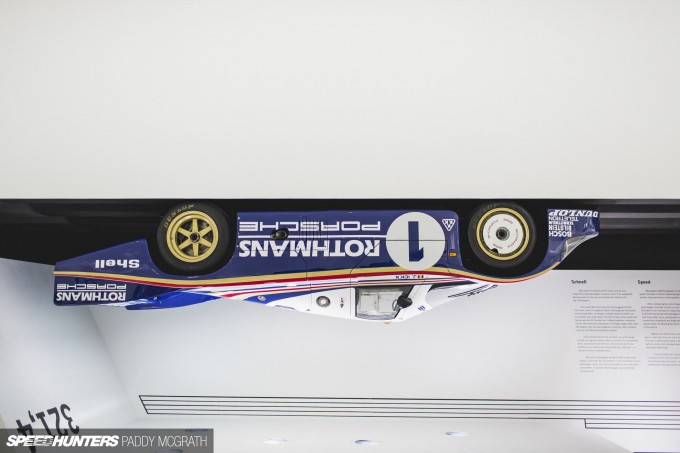 Sat in my hotel at the 'Ring, I became increasingly tempted by a trip further south to Stuttgart. Finances were, shall we say, strained. It was around a three hour drive south (at autobahn pace) and a four hour return journey to my next destination in Luxembourg. Seven hours of extra driving just to see one place? What was that about never saying no?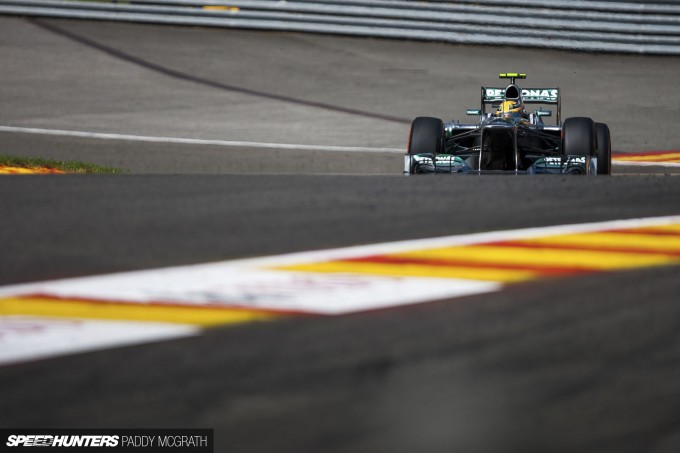 Two days before I set out for DMPD, I got the message that I have been waiting all my adult life for: 'Your request for accreditation for the Belgian Grand Prix has been approved'. I had applied six months before, and following some intense conversations with the FIA, I became resigned to the fact that it just wasn't going to happen. Yet come August, here I was, stood at the top of Raidillon, watching F1 cars attack Eau Rouge in anger. There is nothing, nothing more impressive than watching a modern grand prix car at maximum attack.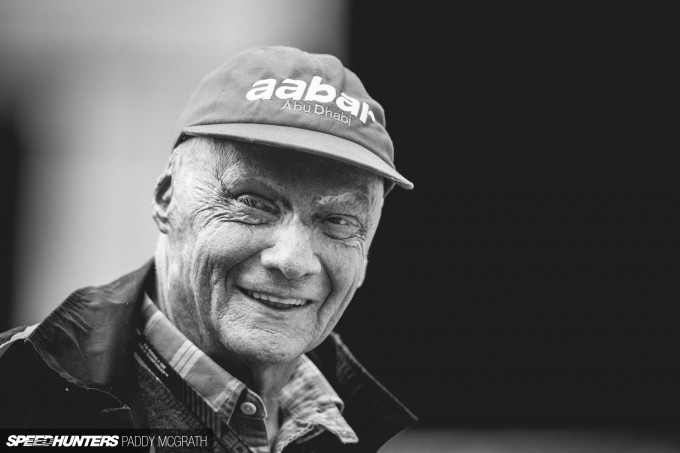 They say you should never meet your heroes. They've never met Niki Lauda.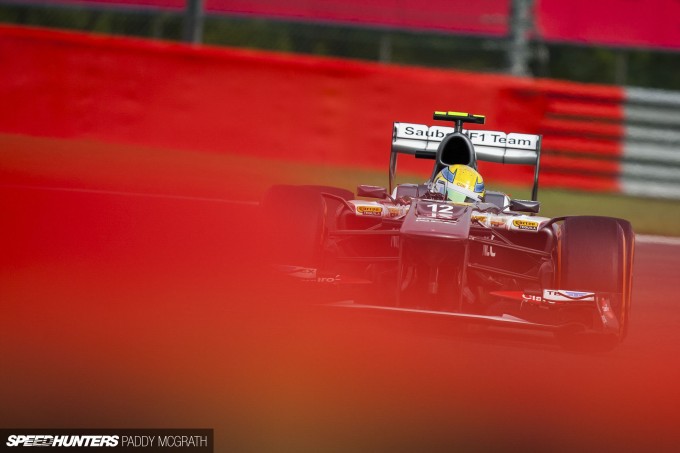 When attending a grand prix, you can quickly identify those who are there to rub shoulders with celebrities and live the high life, and those who are there to do a job. Esteban Gutierrez falls into the latter of these two categories. Outside of your Vettels, Alonsos and Hamiltons, Gutierrez had a cracking grand prix at Spa. Watching from trackside, it was evident that he was driving the wheels off his Sauber, and it was a pleasure to witness. I know he suffered some penalties during the race which hampered his result, but I would love to see him given a chance in a championship competitive team. Who knows what 2014 will bring?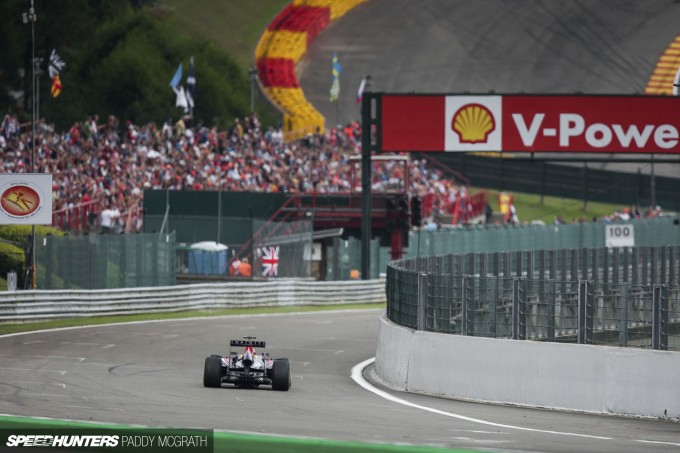 I think I've read everything that has been said about Sebastian Vettel. He's not a worthy world champion. He can't overtake. He only wins because he has the best car. Bullshit. Go and watch him drive in anger and come back and tell me that. His consistency when on the limit is frightening, and to see him lay down a fast lap in qualifying is breathtaking. I do think that it will be years before people realise how lucky we are to witness the rise and rise of someone who will go on to be the most successful driver the sport will ever see.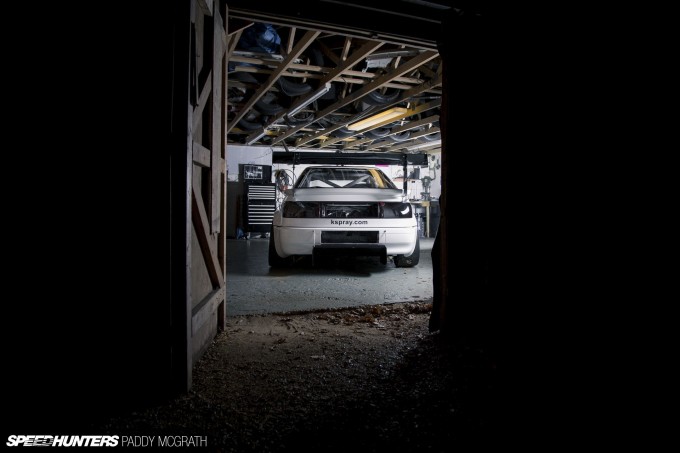 Another car which I thought I would never get to shoot was James Dorey's quattro S2. Built almost entirely by himself in a rented small workshop in the south of England, it was inspiring to see what someone can do when they put their mind to it. Although I felt the photographs fell short of what this car deserved (it was a bad day in the office), it was worth the twelve hours of driving to get there just for this one shot. For me, it's exactly what I think Speedhunters is about. Cool cars built by cool people.
So that's another one down, but before I go I want to thank all the staff at Speedhunters, and each and every one of you for reading every day and allowing us to do what we do. I'm forever indebted to you all.
Thank you.
Paddy McGrath
Twitter: @PaddyMcGrathSH
Instagram: speedhunters_paddy
paddy@speedhunters.com
[polldaddy poll="7612077"]