As automotive enthusiasts, we have developed a serious problem. You see, I think we now spend too much time obsessing about the details and/or the latest styles and trends. We spend too much time in front of a computer screen or with our noses buried in literature trying to figure out new ways to make our cars go faster or look more beautiful. Yes, knowledge is indeed power but I think it's time we take a step back to remind ourselves just why we love what we love, and why we do what we do.  In doing so, I think we can learn a thing or two in the process…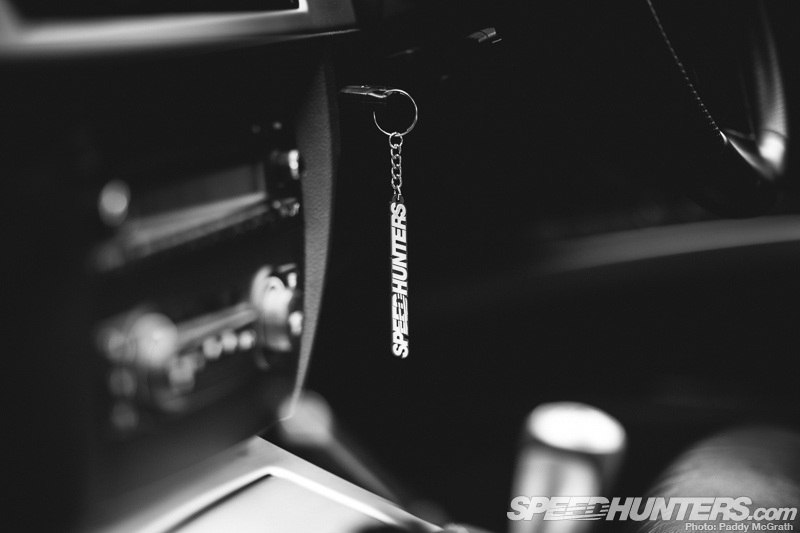 Like most of you I'm sure, I like to fettle with my own car. I'm constantly browsing the web for inspiration or recommendations from fellow owners on what to do next. It's a never ending to-do list and just when I think I'm finished, I decide to chase a whole new direction for my motor vehicle.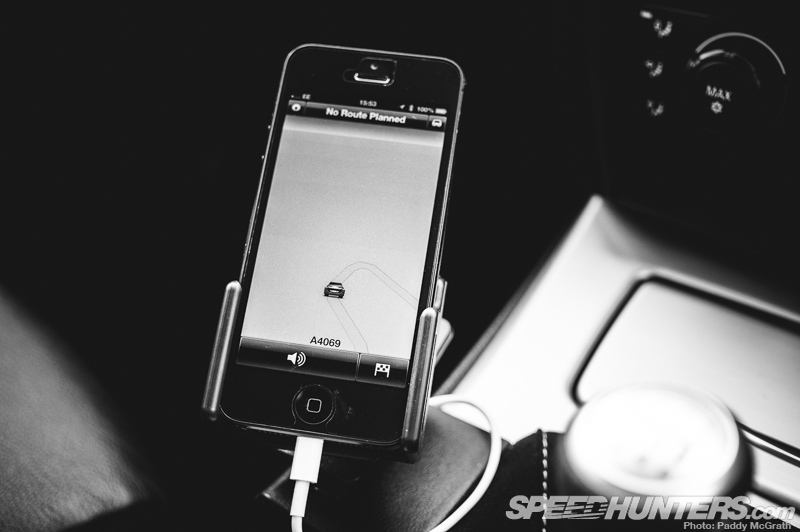 Rather than searching the online archives or old magazines for these ideas, I should be doing something much more obvious – that is, listening to my car and letting it tell me what it needs and not vice-versa.
On a recent planned trip to the UK, I departed Ireland a day earlier than I normally would in order to spend some quality time behind the wheel. I travel across the Irish Sea quite regularly, and know the route inside and out at this stage. This time however, I wanted to take the road less travelled and avoid the mundane motorway network.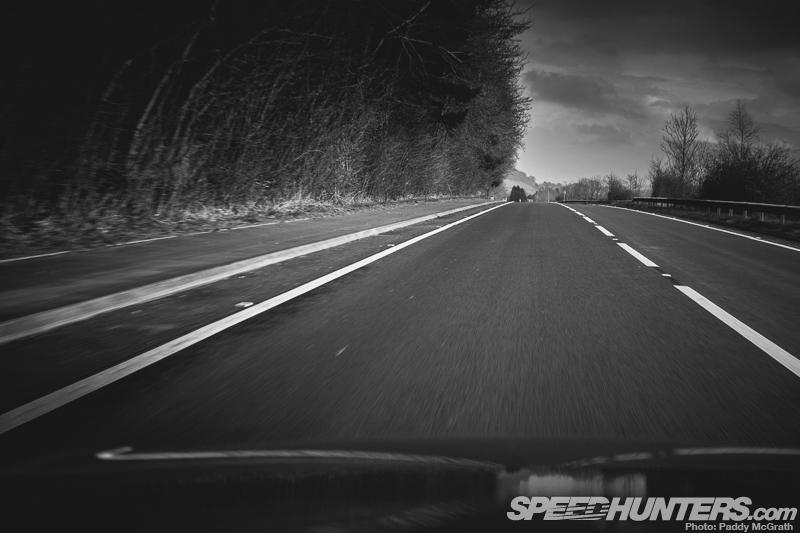 As usual my journey started in the small coastal town of Fishguard (or Abergwaun in the local tongue) where the ferry from Ireland docks twice a day. Heading east for about an hour along the A40 is your typical Welsh national road – a two way traffic route which cuts rather undramatically through Wales, whilst linking some of the major towns and cities.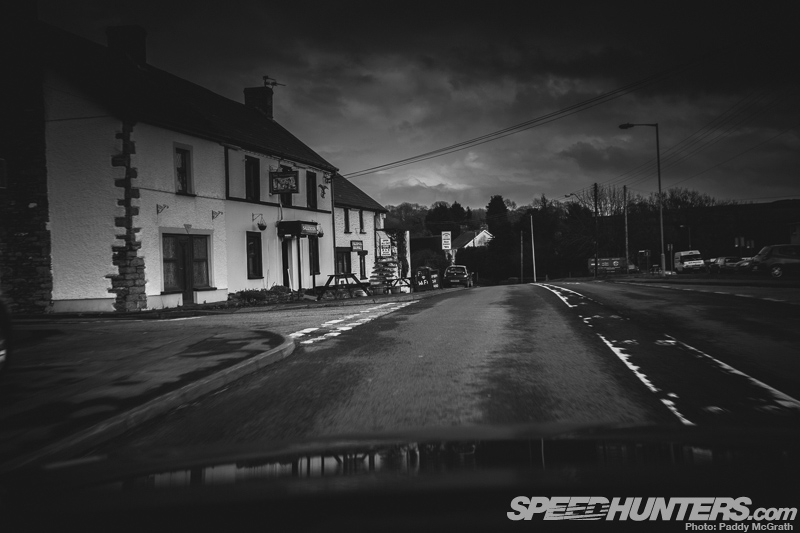 At around this point of my journey, I usually veer off onto the A48 which shortly thereafter becomes the M4, and from there on it's a straight and boring route right into the centre of London. On this particular Saturday afternoon however, I stuck with the A40 as it turns east-north-east towards the heart of Wales.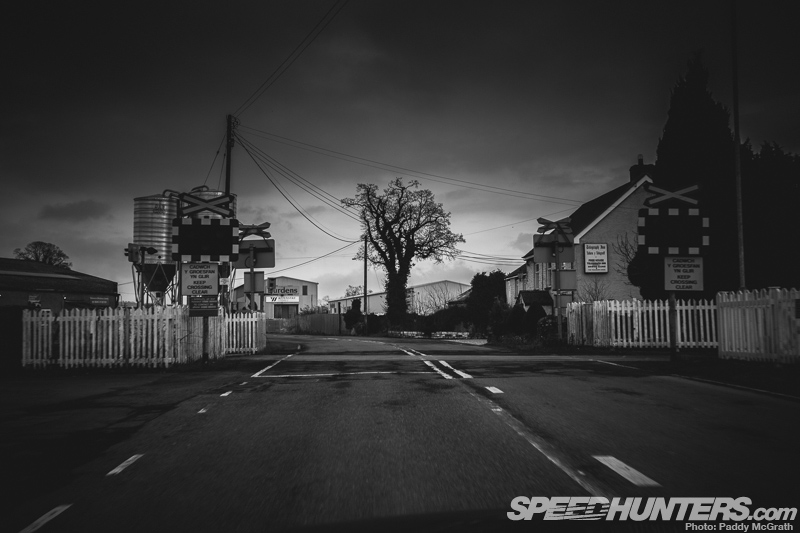 Whilst the scenery is certainly more interesting than the M4, it's still not really a road that you can enjoy without losing your license.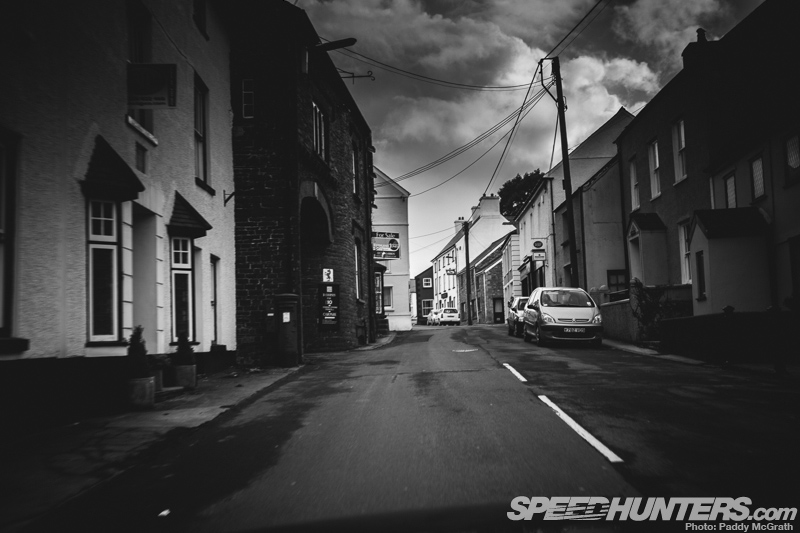 Quickly skipping from one sleepy village to the next until I arrive in Llangadog, a community whose most interesting feature is a former creamery on the outskirts of the village.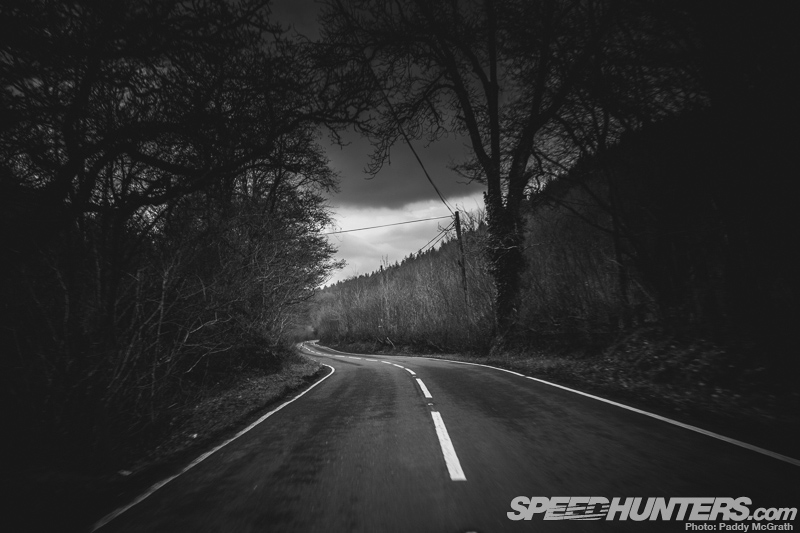 As you pass through Llangadog travelling from west to east, the road forks in front of  you. I can't tell you in all honesty what happens if you turn left, but I can assure you that if you turn right you will be rewarded with one of the best driving routes in all of Europe.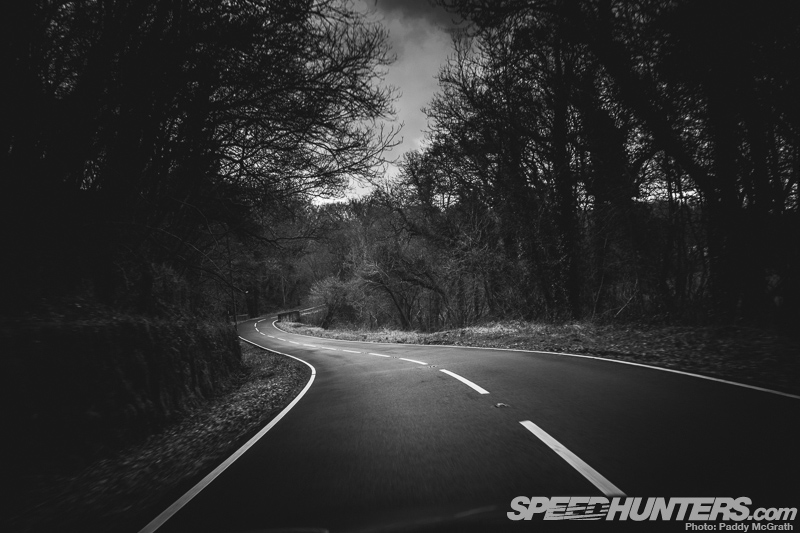 The route is blandly named as the A4069, a title which does little justice to what is a Welsh national treasure. With a maximum speed limit of circa 100KM/H, the road gently meanders through the trees alongside a small stream, which you cross over on one or maybe two occasions. This part of the journey is only an appetiser for what lays ahead however.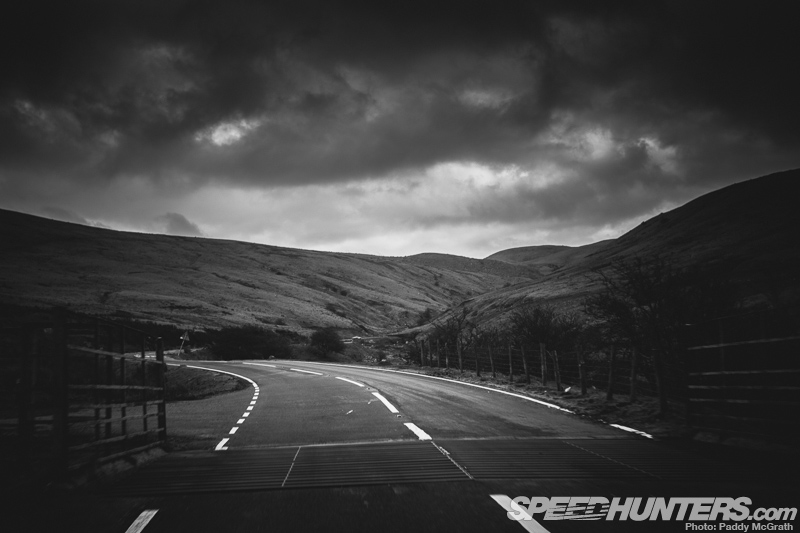 As you slowly begin to climb, the road remains largely unsighted with tall hedgerows flanking the route. That is until you cross this livestock grid and you officially enter the Brecon Beacons National Park. What lays before you is something truly special.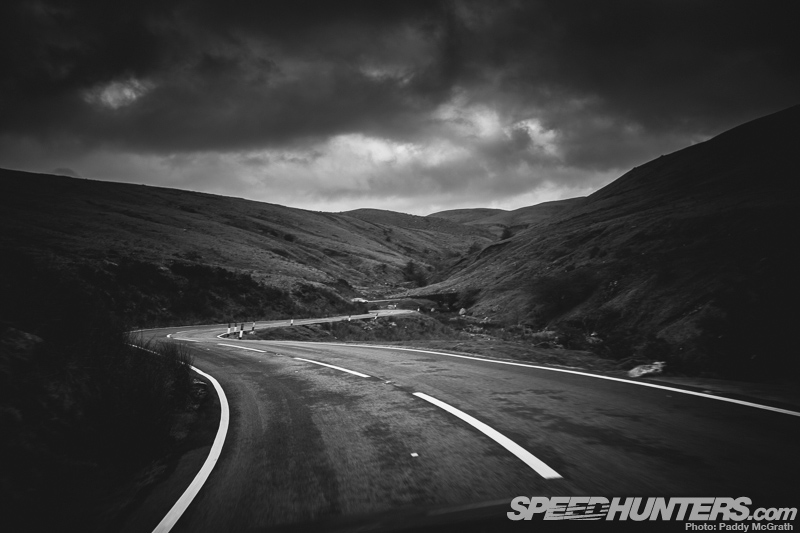 This section is better known as the Black Mountain Pass and is only around five or six miles from the entrance to the exit at the other side.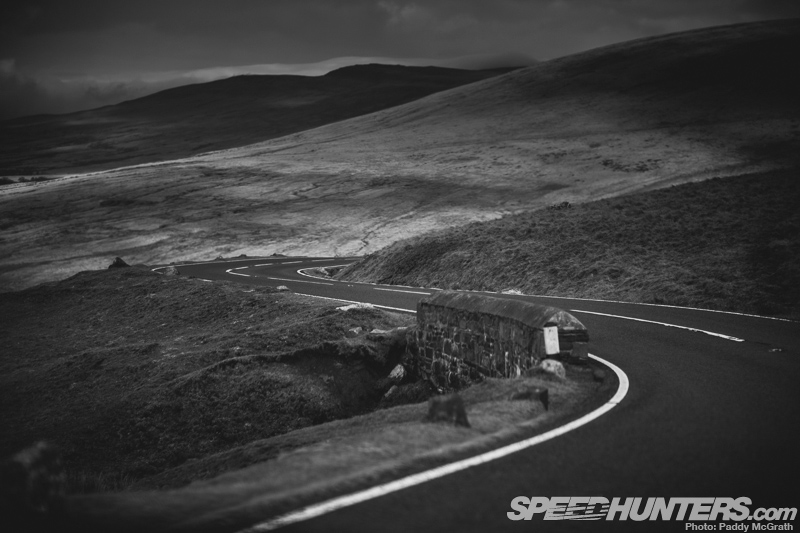 What it lacks in quantity though, is made up for in sheer quality.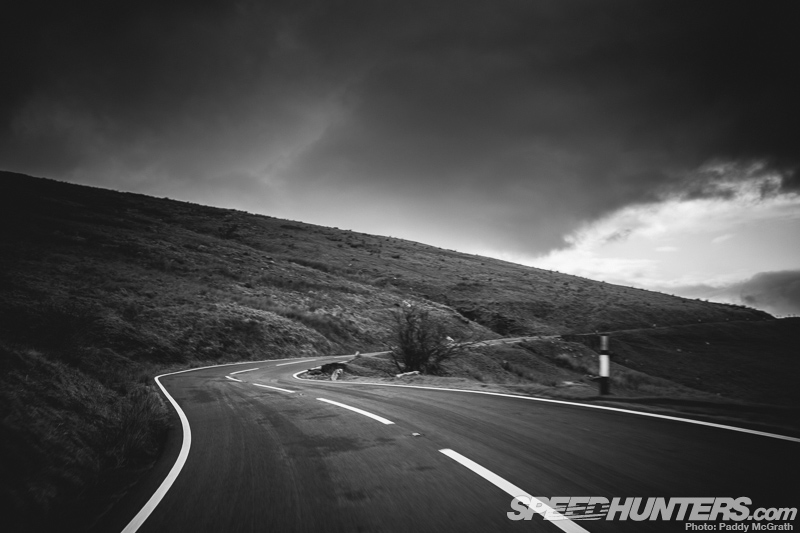 The surface is in spectacular condition with near-perfect tarmac and bright clear road markings.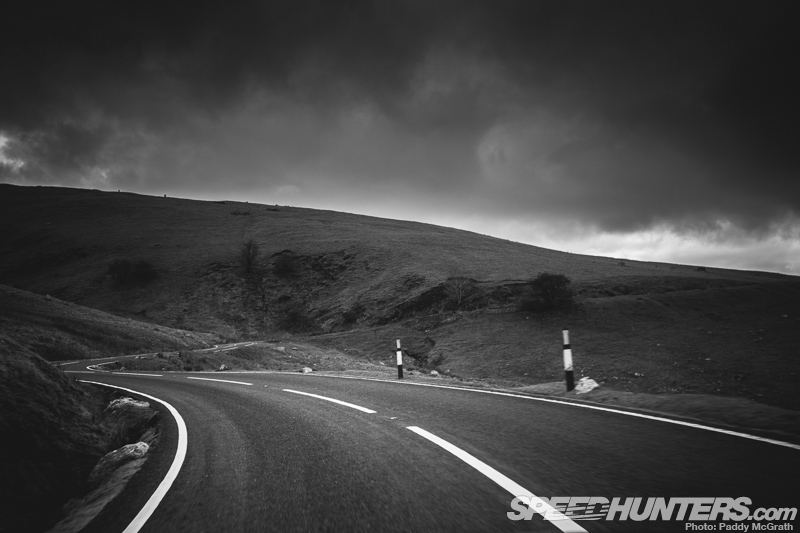 The smooth surface actually masks the fact that the road is quite bumpy and off camber in places. A fact which is most noticeable under heavy braking and cornering.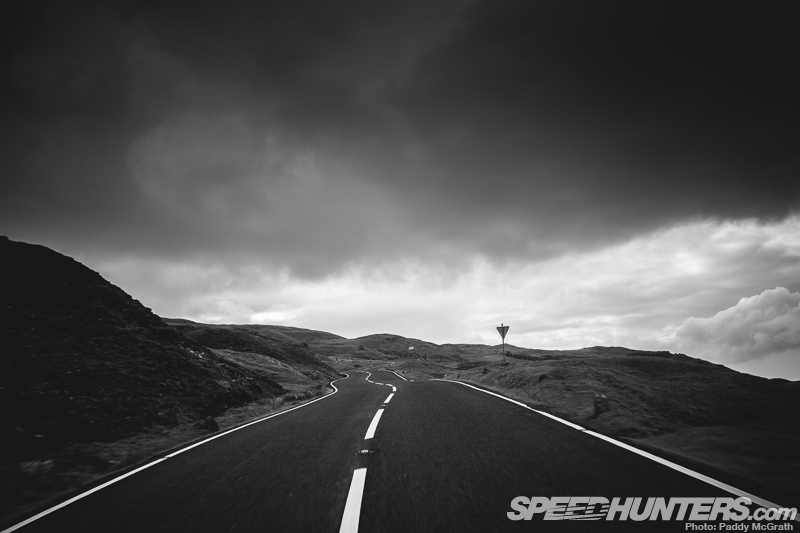 If you enter from the north side and are heading south, you are pretty much climbing the mountain from the moment you enter the park.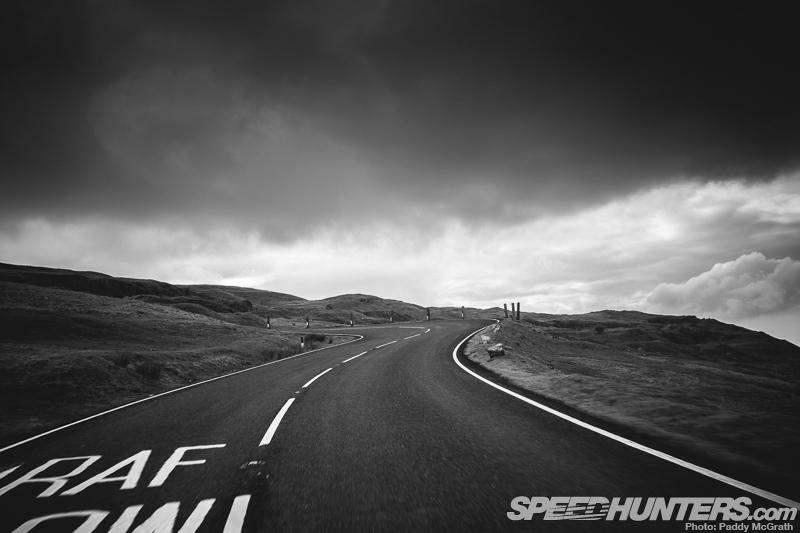 With little obstruction, your view of the immediate section of road before you is normally quite good, which allows you to safely use more of the road. Looking to your left here, you can see if there is any traffic coming down towards the hairpin. If it's clear you can move right out to the edge, before turning in at the first three stakes to clip the apex. Again, if the road is still clear (which it often is) you can run wide on the exit…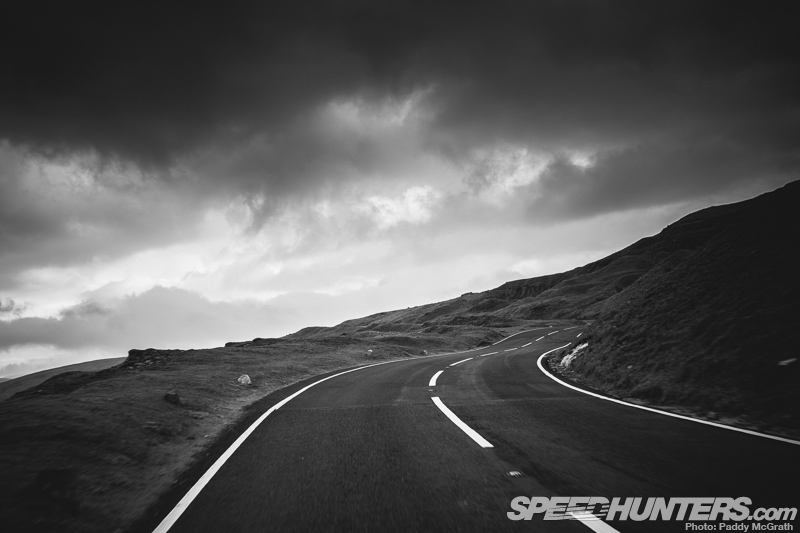 … which allows a better push on the next climb.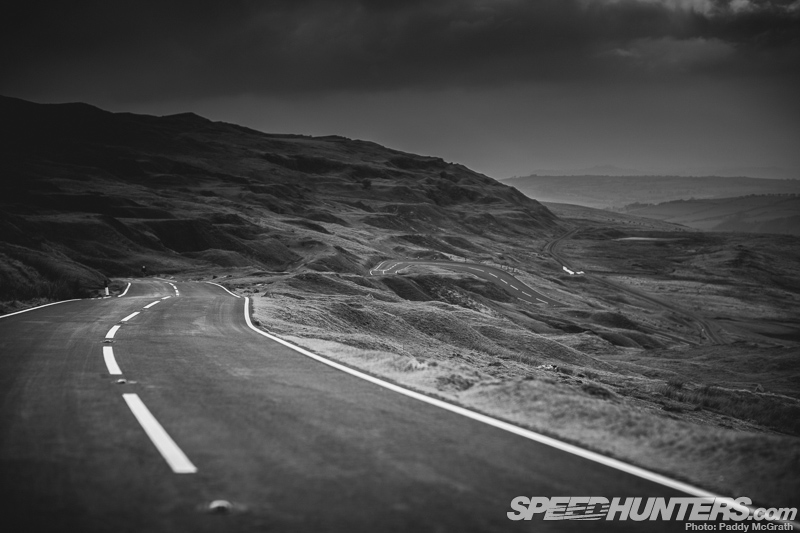 It's only when looking back that you can really examine and appreciate the ascent and the many bumps, dips and rises of the road travelled thus far.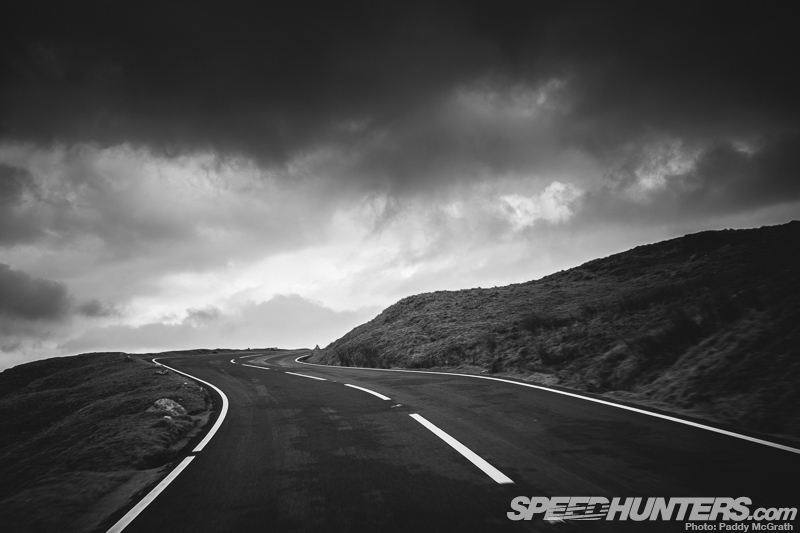 There are few blind corners, but those that are present need to be approached with care and consideration.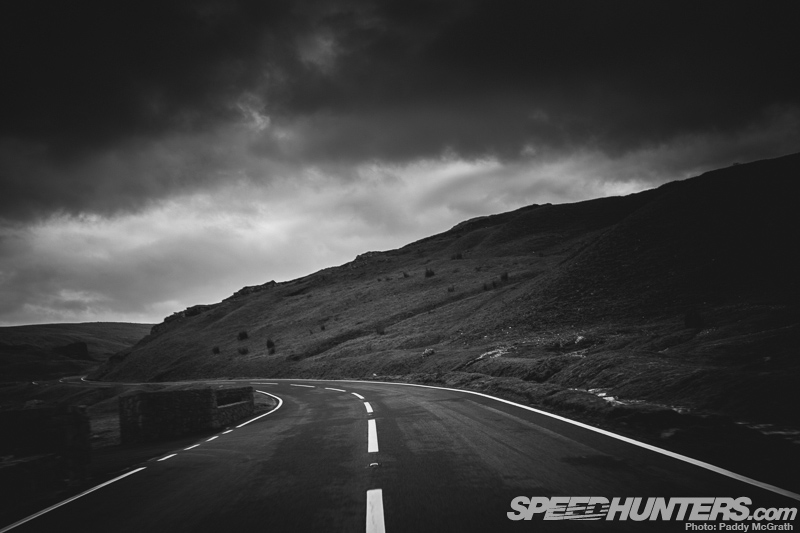 Continuing onwards, with most of the technical stuff behind us, the road starts to flow and become much faster.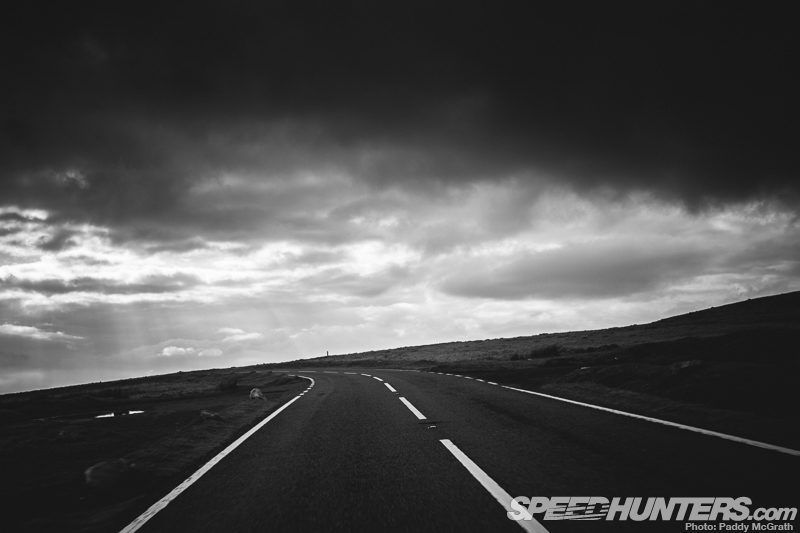 Seeking out the road along this stretch can become difficult as it blends into the scenery as you reach the highest point.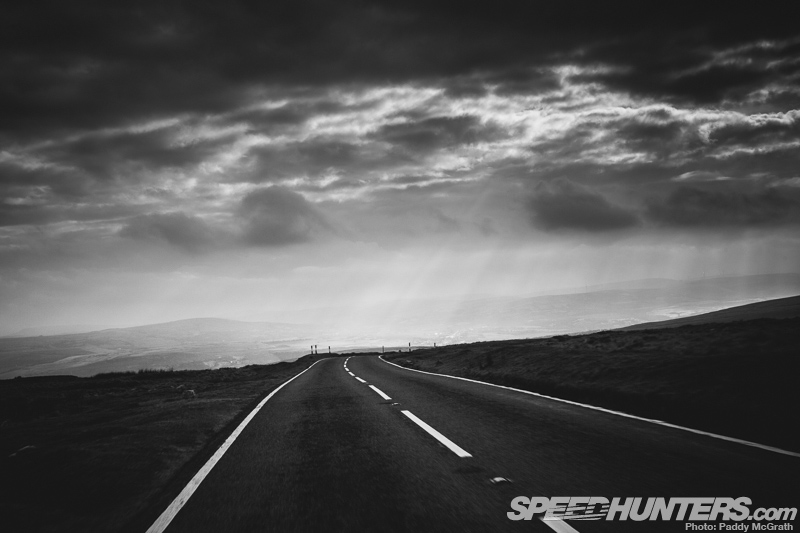 Once at the top however, it's immediately time to start heading back down the hill. The descent isn't as severe as the climb, as the destination is much higher than the origin.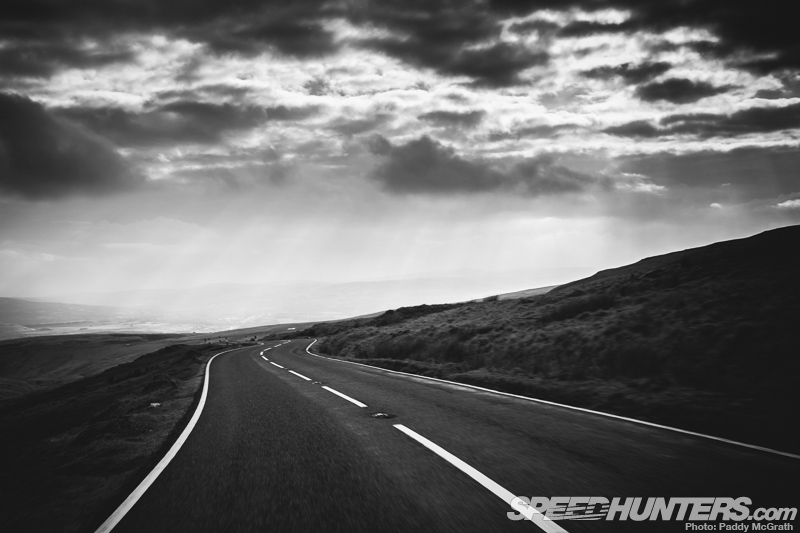 With the exception of one corner, you have perfect line of sight for the next mile or so.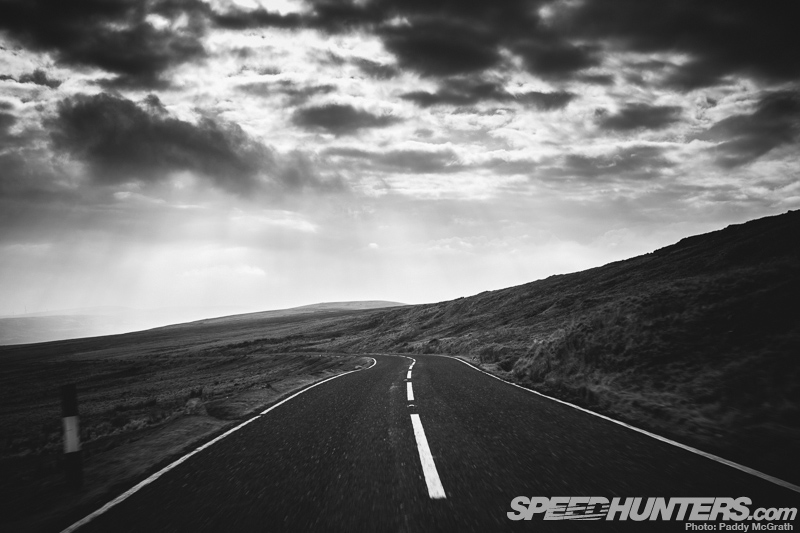 It is worth pointing our that up here, there is no margin for error and an expensive trip into the scenery is often only inches away.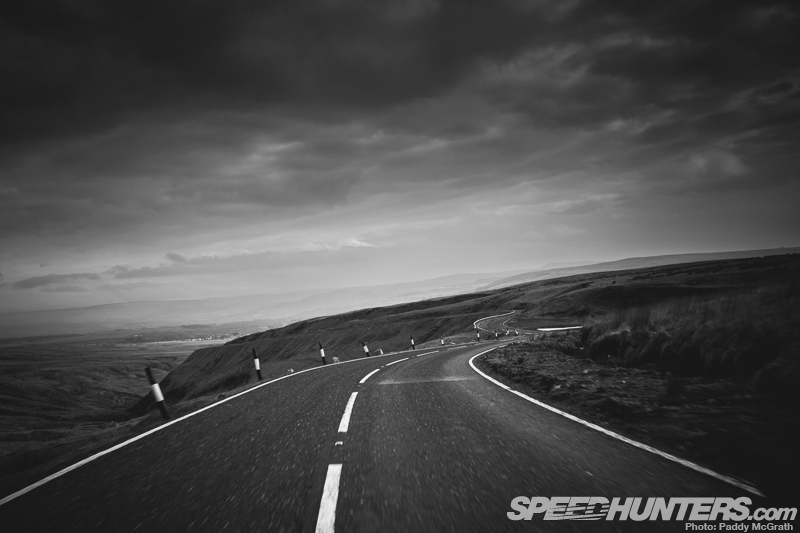 I'd rather not be the person who tests out how effective those stakes are at preventing you from taking a rather sharp drop off the edge.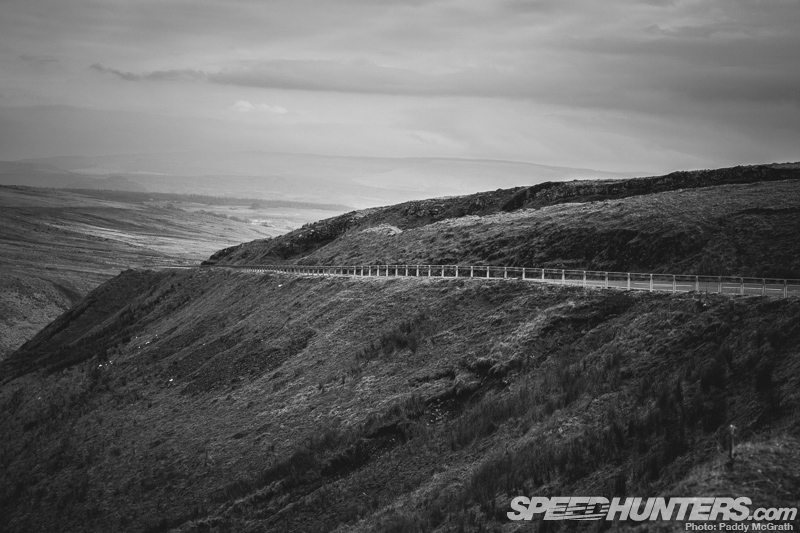 What makes this route so good for me is that it is as equally enjoyable driven fast as it is driven at a more relaxed pace.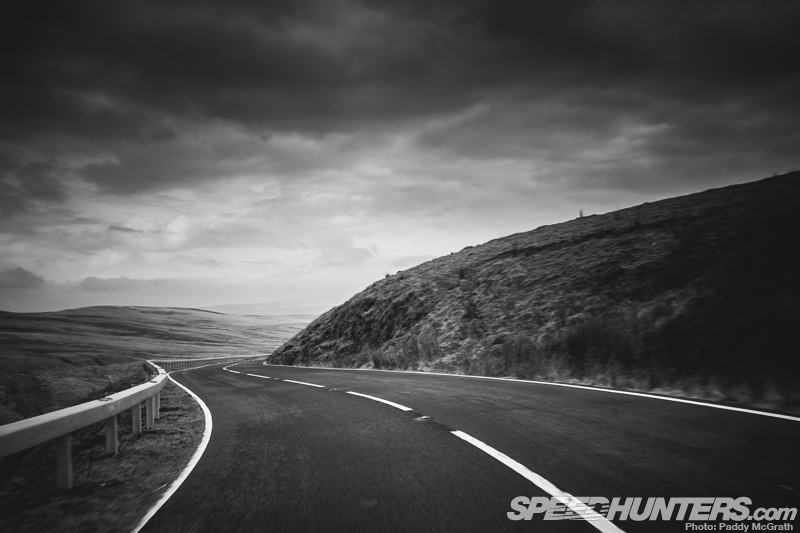 This was my personal favourite part of the journey, allowing the car to gracefully flow from one turn to the next and letting the engine's torque carry you along before a heel/toe downshift to bring you around a tight right hander which gently drops away as you turn in.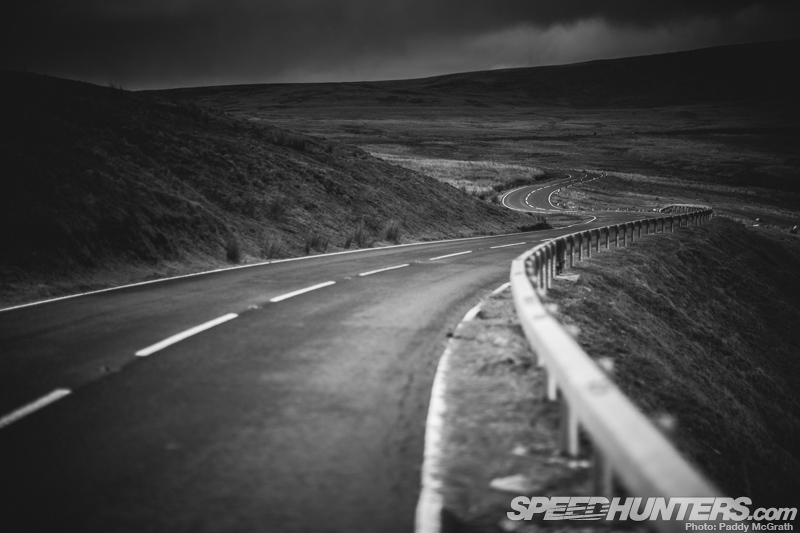 When you look in your mirror and see this, you know there's going to be a smile on your face.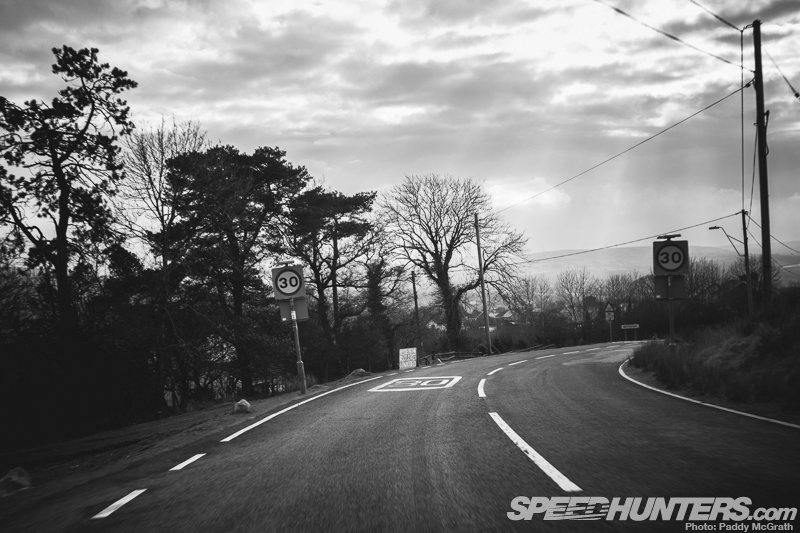 The 30MPH signs (and another livestock grid) signal the end of the pass at the village of Brynamman, a place where industry has long since left.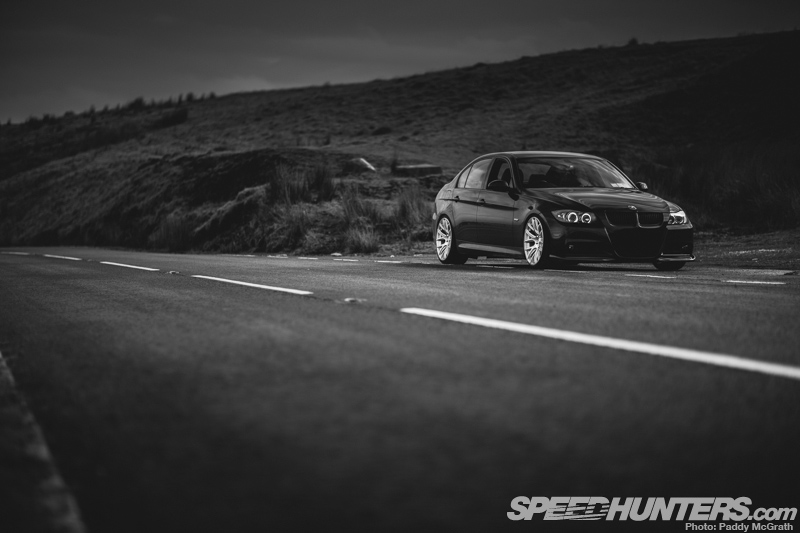 Finding a safe spot to pull over, I sat on the roadside to take the moment in. With the familiar scent of hot brakes in the air, and the sound of metal ticking as it cooled it occurred to me that we often forget the importance of the one thing that actually matters when it comes to our cars – the road itself. Furthermore, we seem to forget about the importance of the driving experience too. Nothing can tell you what your car needs better than the feedback you receive through your fingers, feet and rear end on your favourite driving route.
What's the point in adding hundreds of horsepower if you can't use it anywhere but a straight-line? What's the point in having the absolute best street legal track tyres if you can't even use 50% of their grip?  Why bother dropping thousands of dollars, euros or pounds etc. on the best parts when you can't even begin to use a fraction of their potential? Often you'll find the largest factor reducing your car's performance is the big sack of meat and bones behind the steering wheel. By learning our cars inside and out, and finding our own limits first, only then can we begin to pursue the performance we require.
What is more, we then don't need to be told what we need, as we will already know. It's just a case of taking the time to learn what our cars are trying to tell us.
–
Paddy McGrath
paddy@dev.speedhunters.com