It must be the season for it: Bryn drove his latest acquisition back from Finland, Dino finally gets out in his GT-R and Suzy managed to make it to the 'Ring and back without her Evo breaking – a feat in itself. Not to be left out, I thought I'd get in on some of this road trip action too and earlier this month set sail from the little green island I like to call home on a journey, the like of which I'd never undertaken before. Rather than bore you with the monotony of driving several thousand kilometres, I thought I'd bring you back some postcards featuring some of my personal highlights of the trip…
(Above) Every good adventure starts with friends. Meeting our own Ben 'I smashed my iPhone good' Chandler outside Folkestone in southern England before catching a train to France. Rather than blast our way across France, Belgium and into the Netherlands, our trip took a more relaxed vibe. A journey with Ben wouldn't be complete with some slightly strange subjects of conversation over our two way radios.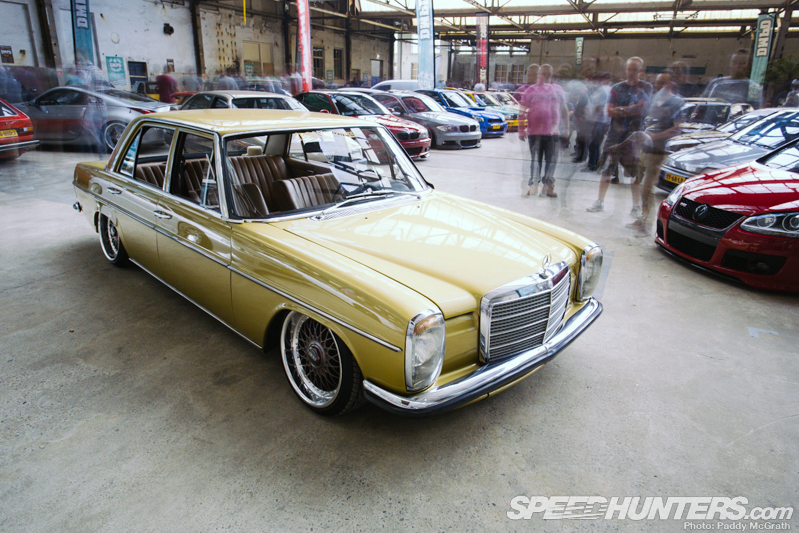 Our destination was the DMPD show in the Dutch city of Ede. Although only a single day event, the amount of cars which descended on the area the night before reminded me of a Dutch version of Wörthersee.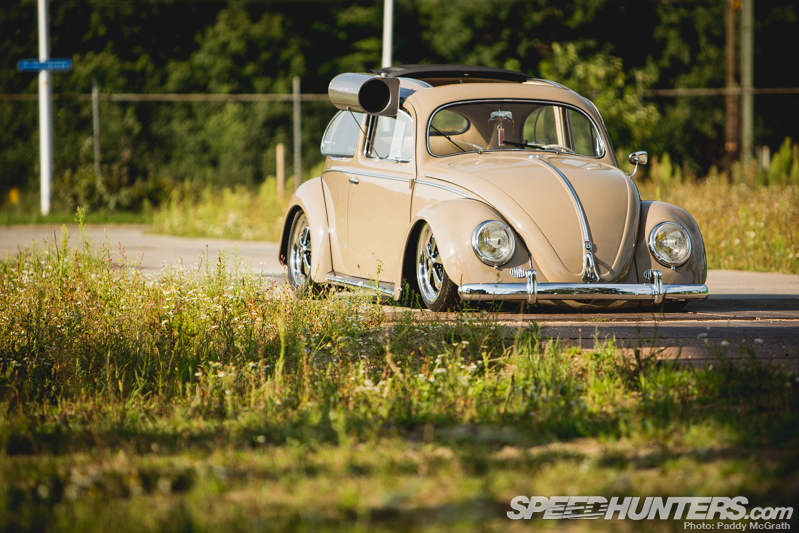 As the show wound down, we ventured away from the main location with a couple of newfound friends. This Beetle…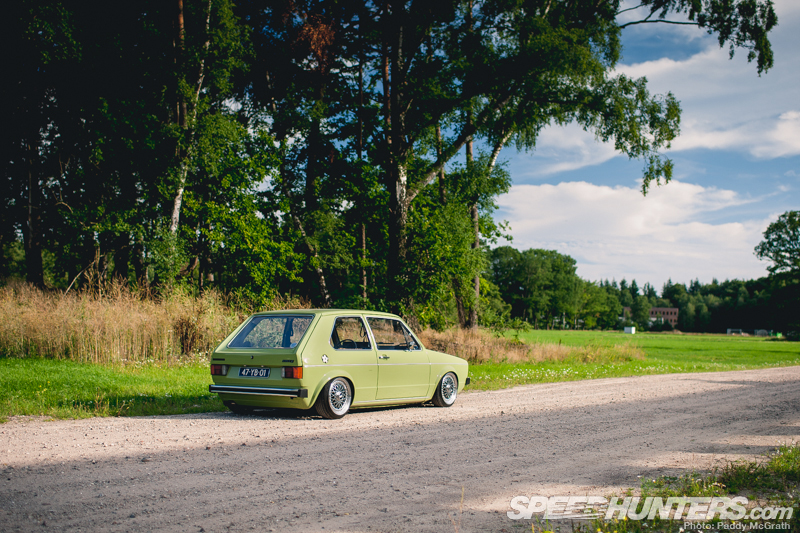 … Golf Mk I…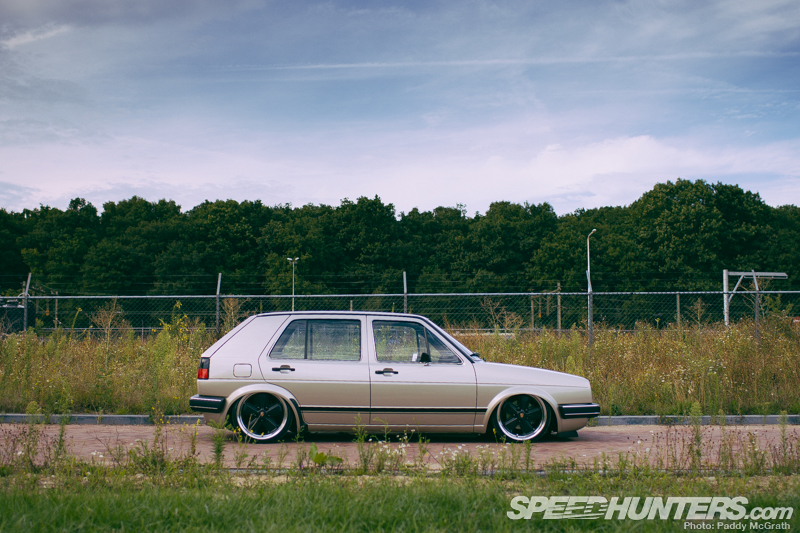 … and Golf Mk II were all built by their respective owners. Keep your eye out for their features soon – they're all worth a read. This Golf II in particular features some pretty genius homebuilt elements.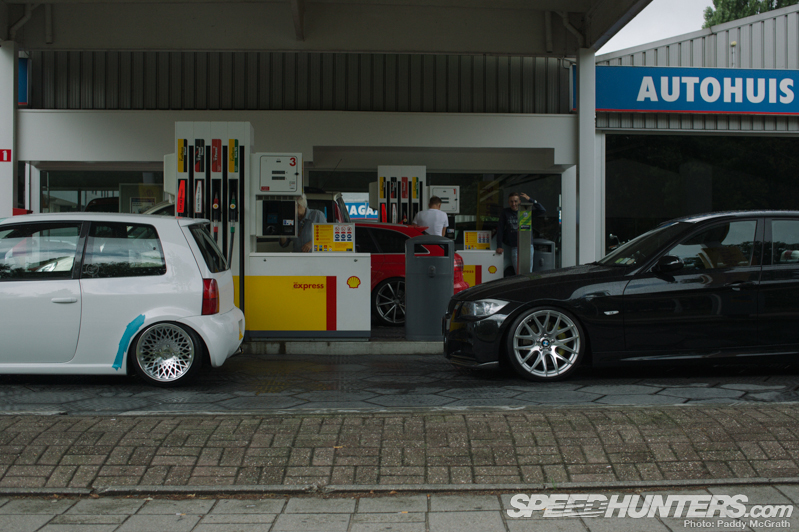 If you're going to cover lots of road, you'll need to refuel more regularly than you like. The price difference in fuel between countries can be pretty dramatic, so it's often worth seeking out those last few kilometres of range to get you over a border. The cheapest fuel I found was €1.23 per litre in Luxembourg, with the most expensive being €1.70 in the UK.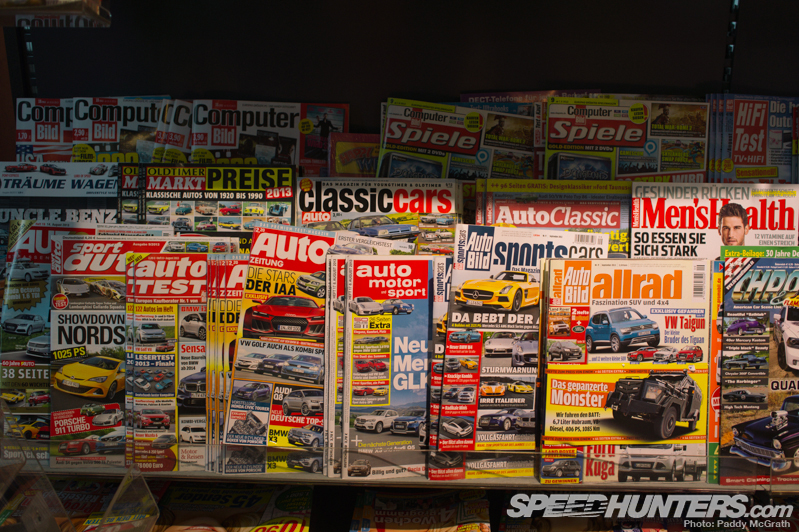 I'm surely not the only one who gets excited by the selection of 'foreign' motoring publications? Sure, I can't read any of them but it's always fascinating to look at the different layouts and what's making the news on the continent.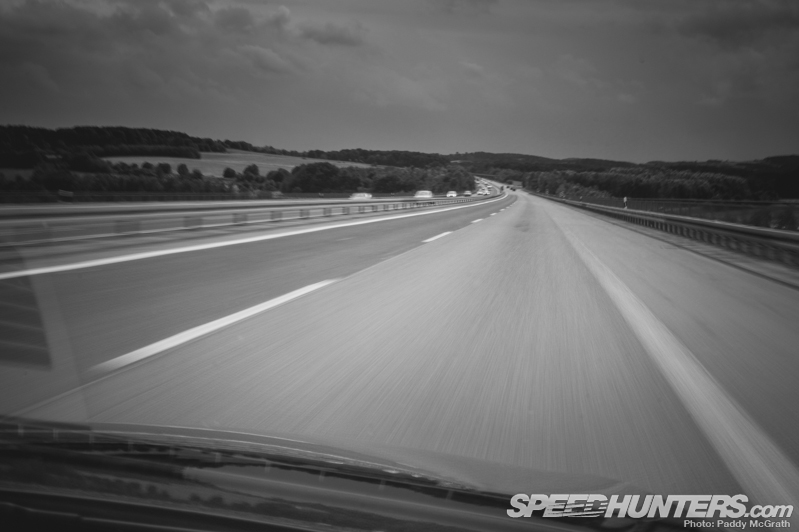 Of course, no trip across the channel is complete without a visit to some of the finest de-restricted autobahns that Germany has to offer. There is no stranger mixed feeling of jubilation and humility as you get overtaken whilst travelling at 150mph…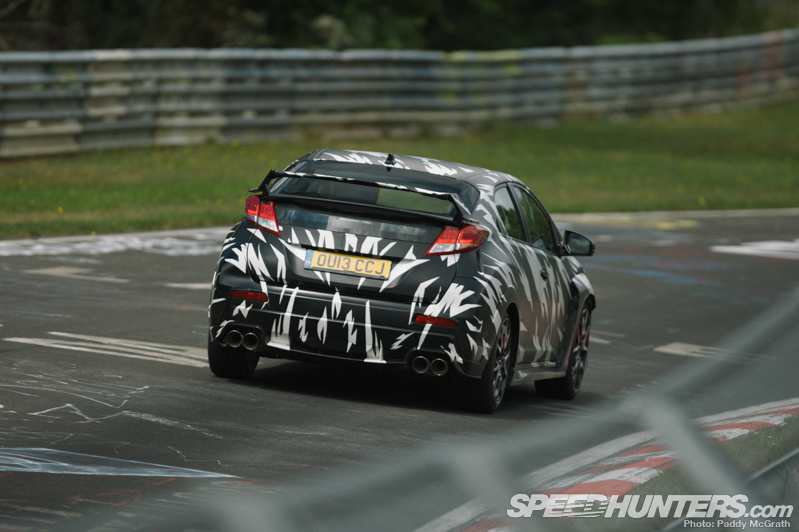 My destination after DMPD was to the hallowed ground of the Nordschleife. With the track closed to the public during the morning and afternoon, it lent the opportunity to try and shoot some not-so-secret testing. What appears to be the latest Civic Type R left me pretty excited whilst…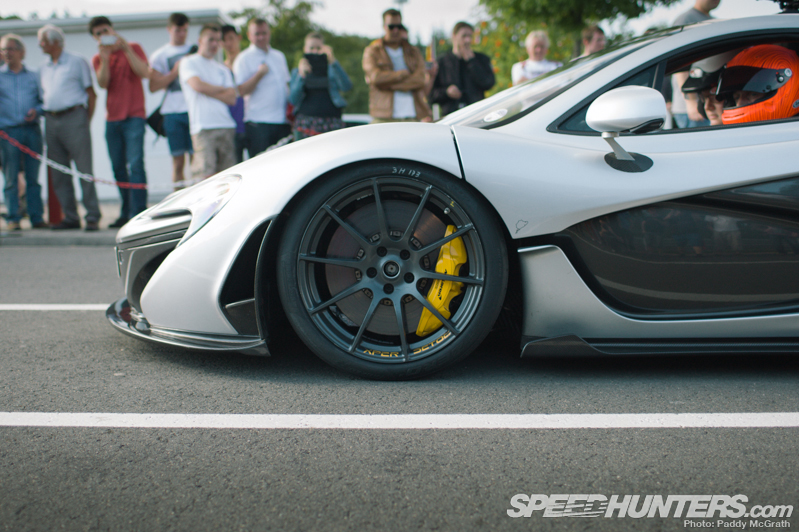 … McLaren's P1 Prototype left me absolutely speechless. If this doesn't shatter the lap record, I'll be amazed.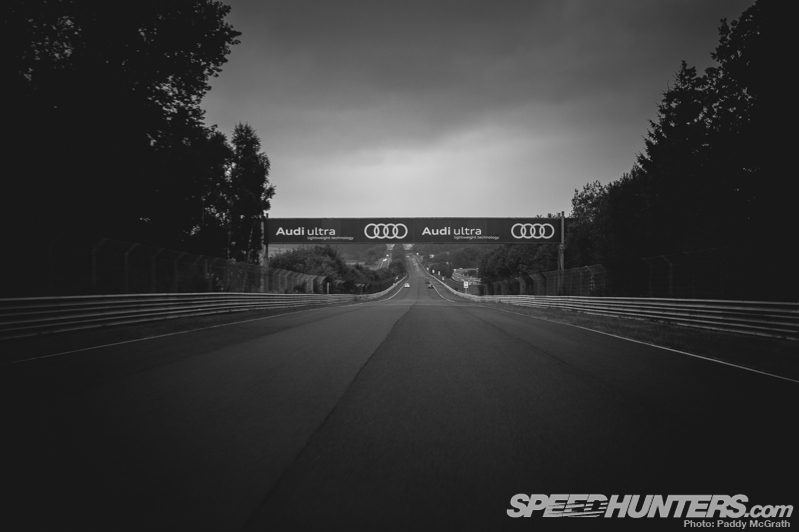 Of course, you can't go to the 'Ring and just admire the scenery. It's taken me nearly three years to get myself together and finally venture out onto the track. I've shot three 24hr races here, walked the track numerous times and can't even remember how many laps I put in on video games or watched on YouTube. But let me tell you this – NOTHING prepares you for driving it the first time. Whatever you think it is, it's a hundred times more extreme.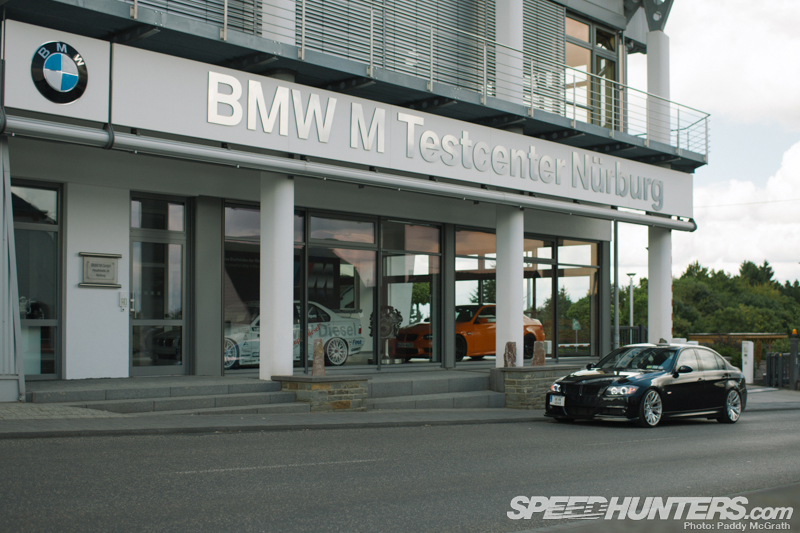 Located in the village of Nürburg, the town which lends its name to the track, lies BMW's M Testcenter. I would consider myself a reserved sort of person, but couldn't help but come over all fanboy when I spotted the 1998 Nürburgring 24hr winning E36 320d in the showroom. A photo opportunity could not be passed up. Who said the 320d has no motorsport heritage?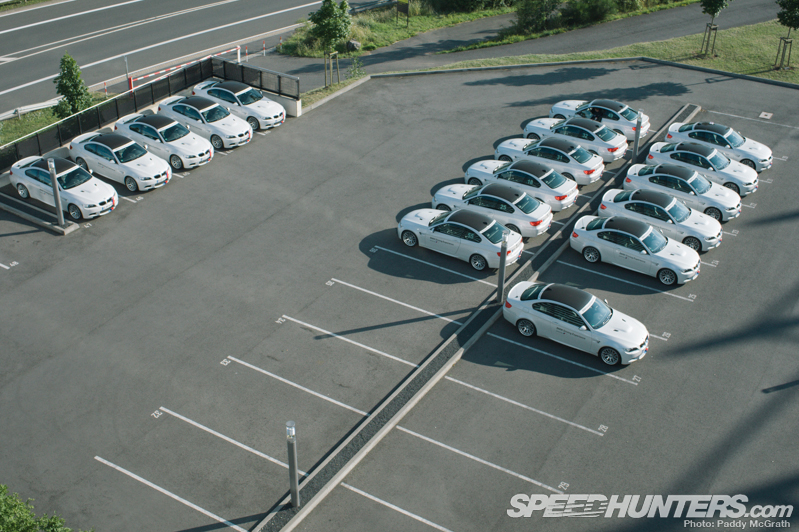 Staying near the track at the 'Ring had its benefits. Like waking up to a fleet of E92 M3s parked outside your balcony every morning.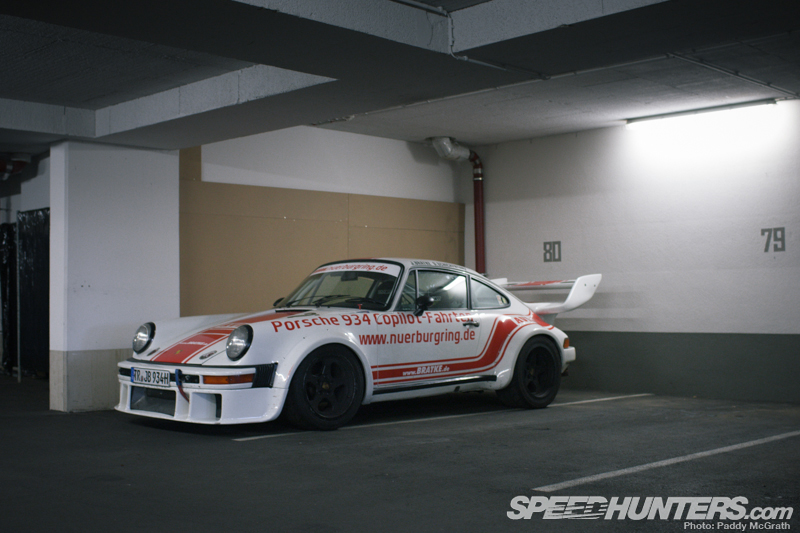 Although that was only the tip of the iceberg when compared to the hotel's underground car park.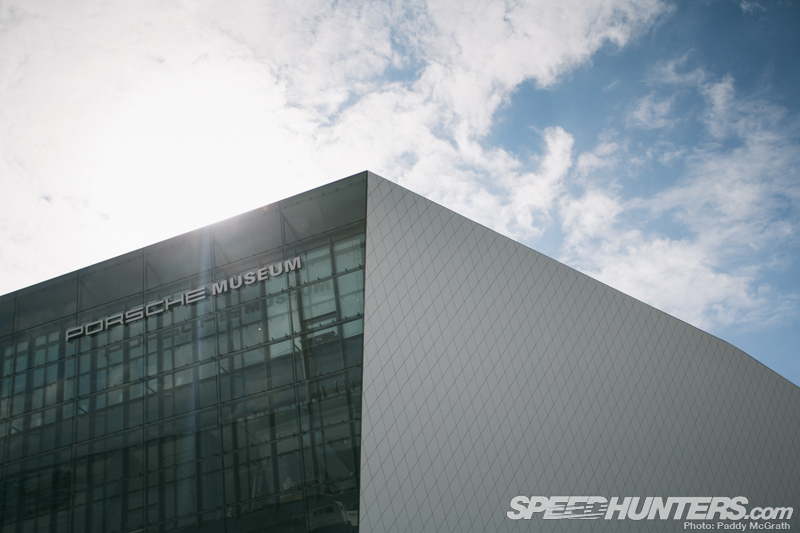 From the Nürburgring, I headed south to Stuttgart. It wasn't a journey I had planned on, and putting an extra seven hours onto that particular day's drive wasn't a decision taken lightly.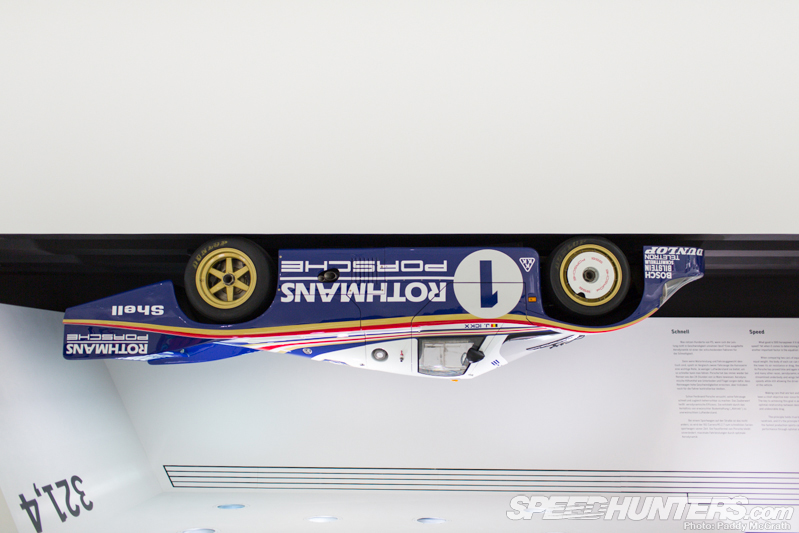 However, what a reward it was. My first visit to the Porsche Museum, and one I do not regret.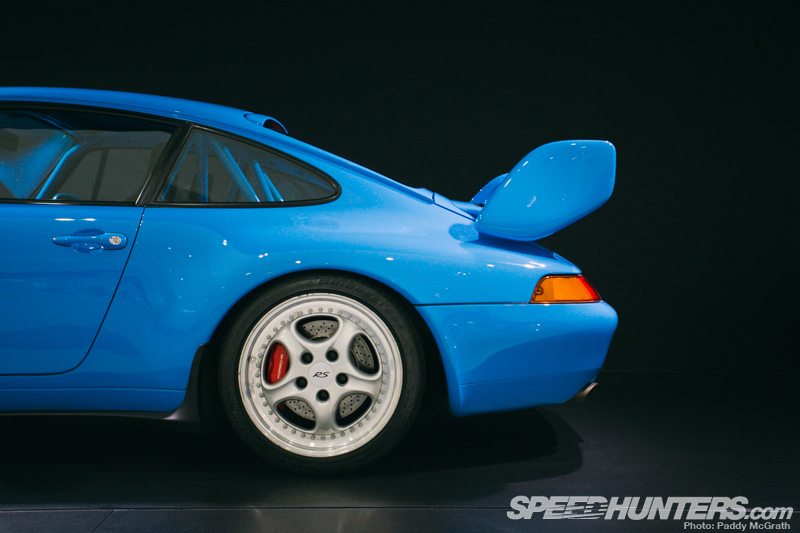 As they were celebrating 50 years of the 911, they had a special exhibition running. I must have spent four hours in there, and could easily have spent four more.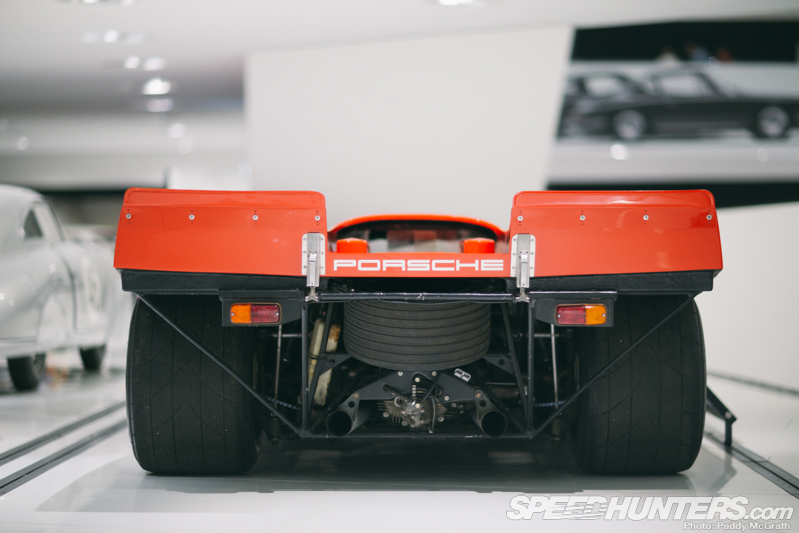 Needless to say, if you're ever in Germany, go out of your way to make it to Stuttgart.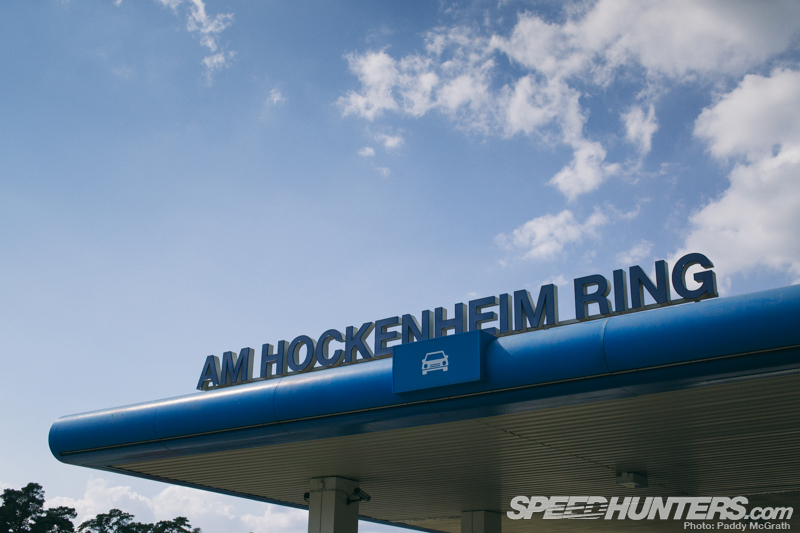 Back on the road and I always find it interesting the places you pass by. I'm sure this doesn't need any introduction.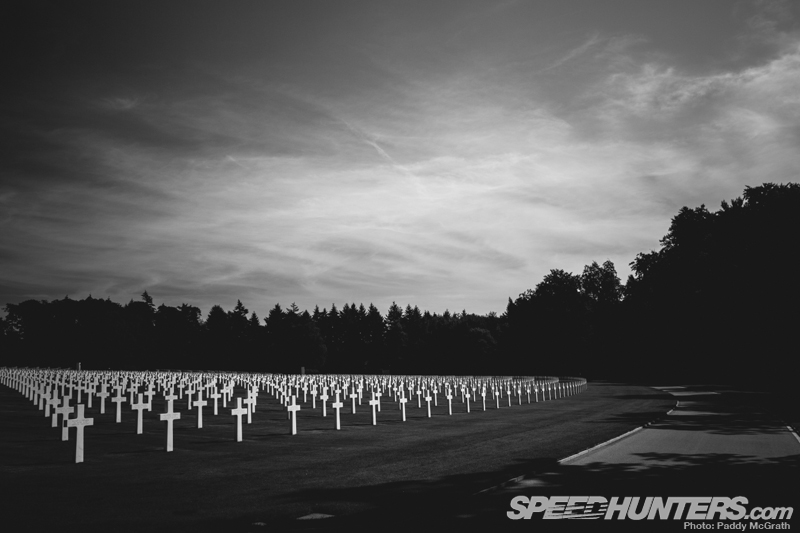 Passing north through Luxembourg, I made a pre-planned visit to the American War Cemetery just outside Luxembourg City. It's all too easy not to appreciate the human loss during World War II, as the numbers are almost incomprehensible. Walking through the graveyard where some 5,000 are buried and reading the names really struck a chord with me. I'm humbled by their sacrifice.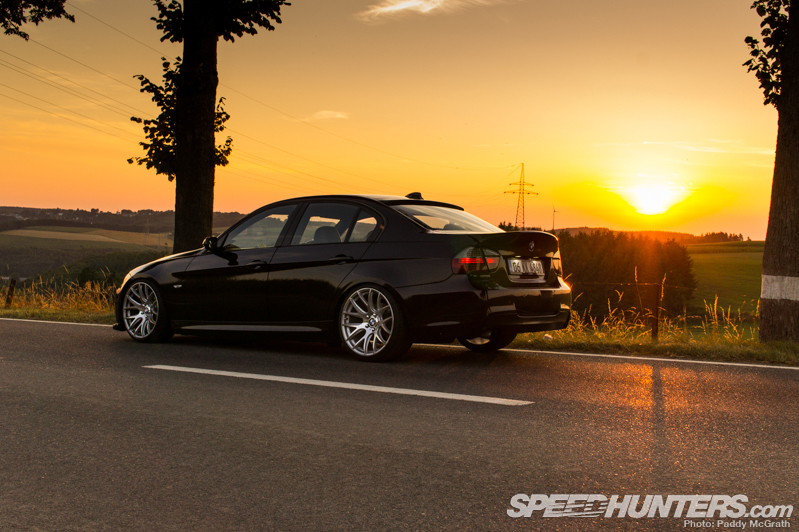 Leaving Luxembourg City and heading north again towards Belgium, reveals some of Europe's best roads. Honestly, I've never driven anything even close to what they have on offer here.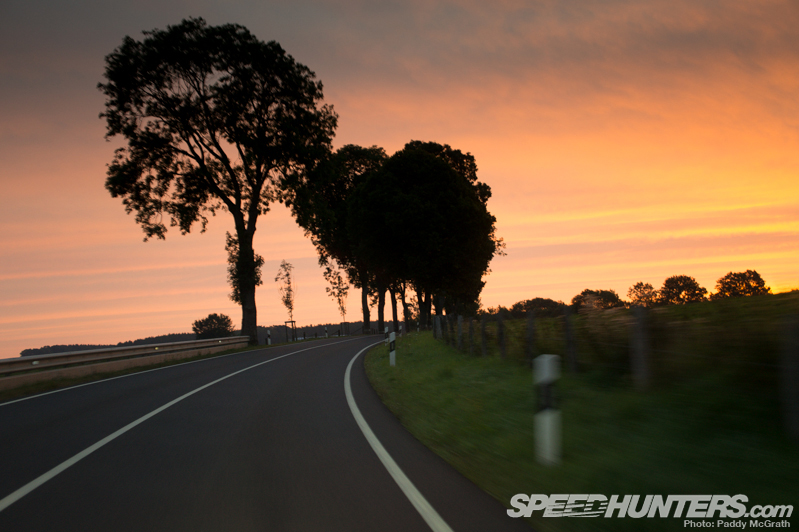 Even the 5am starts to Spa Francorchamps from my hotel an hour away in Clervaux were always an adventure. Beautiful surfaces, good line of sight and amazing scenery coupled with routes that meandered magnificently through the countryside and into Belgium.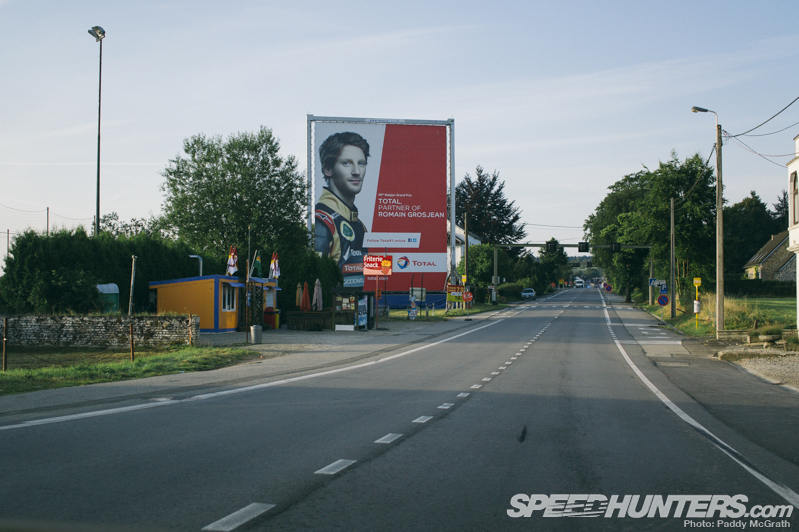 With no GP star to call their own, Romain Grosjean appears to be Belgium's adopted hero son. This huge billboard on the way to the track did freak me out slightly, as he always seems to be looking directly at you.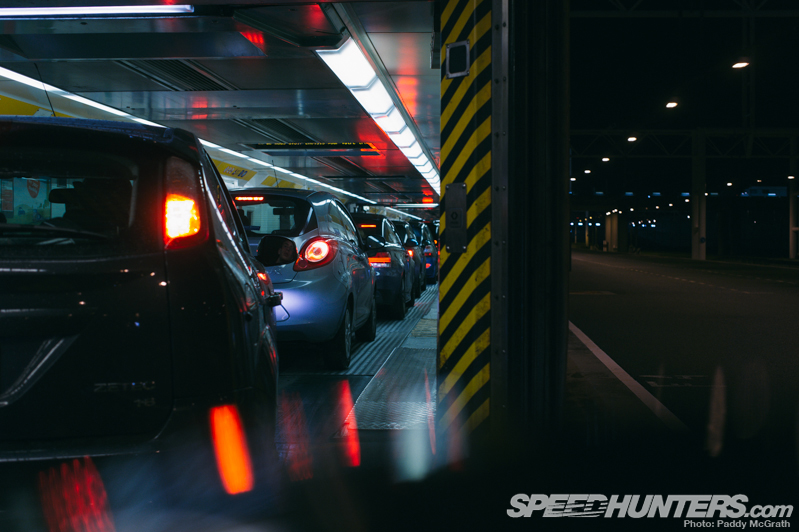 With the chequered flag dropped on Sunday afternoon, there was no time to waste to make the train back to the UK. With huge delays in Calais, some, um, questionable tactics were deployed to avoid being stuck in France overnight.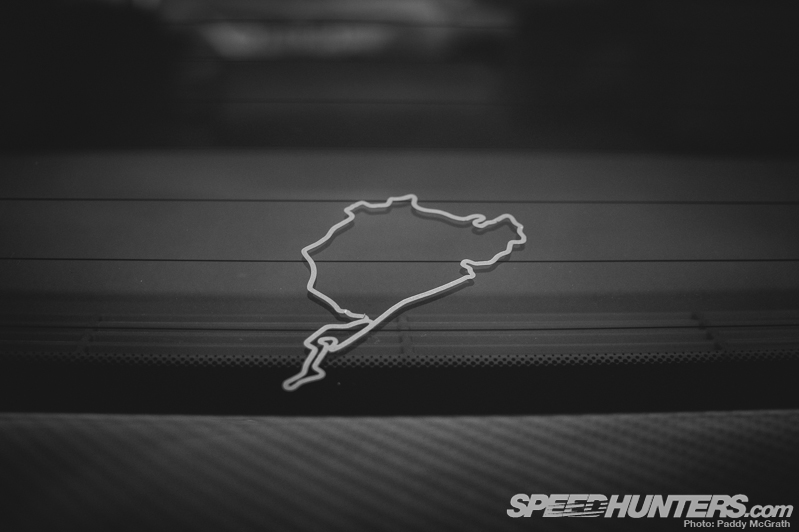 So, here I am today in London. Having just had most of Europe washed off the car, I finally got around to applying something I've wanted to earn for years. The 'Ring sticker is sort of derided around these parts, because most cars who wear it have never lapped the North Loop nor could the owner even find their way there in the first place. After years of waiting, I can finally say that I've been…
Paddy McGrath
Twitter: @PaddyMcGrathSH
Instagram: speedhunters_paddy
paddy@speedhunters.com
Speedhunting on Speedhunters
F1 Spa 2013 coverage on Speedhunters