Exploding
How long is one second? There, one second just passed. There…. wow another one. I'm just wasting all of your seconds! I have gathered a few of my favorite photos from the year and looking back on them made me realize that it literally took less than ONE second in time to capture all of these images. In each one of these images my shutter opened to let light in and in the process it froze a tiny moment in time for all of you Speedhunters out there to enjoy. So the next time you guys are sitting there watching the clock tick away, think of all of the Speedhunting that YOU could be doing in all of those seconds. What are you waiting for? You just wasted another second… and another…
(Above) Formula Drift Long Beach – Poor Ms. Pacman

Fiberglass bits flying everywhere, tire smoke, V8 motors bouncing off the rev limiter. It must be the start of the Formula Drift season. FD Long Beach is always a great event to attend every year; for the past few years it has been 100% sold out. The action is like nothing else, because well.. there are walls and those things generally don't move, much. This is one of my favorite shots of crazy Bil Baldwin; he just never moves, even when Matt Field decided he wanted to see if there was chocolate inside his rear wing.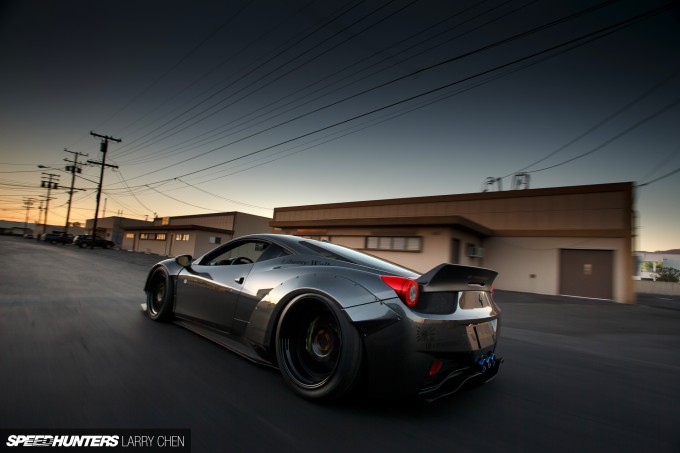 Before I took this shot, my friend Linhbergh asked me if I was ready to break the internet. Right away when I see a car I know if it will get a lot of shares and I was expecting this car to blow up – but not as much as it did. It's absolutely stunning in person and there really was no bad angle. That's very hard to accomplish with any car. It's also the lowest static supercar that I've ever seen and on top of that, they drove it super hard. It was so low that it would scrape on a cigarette butt.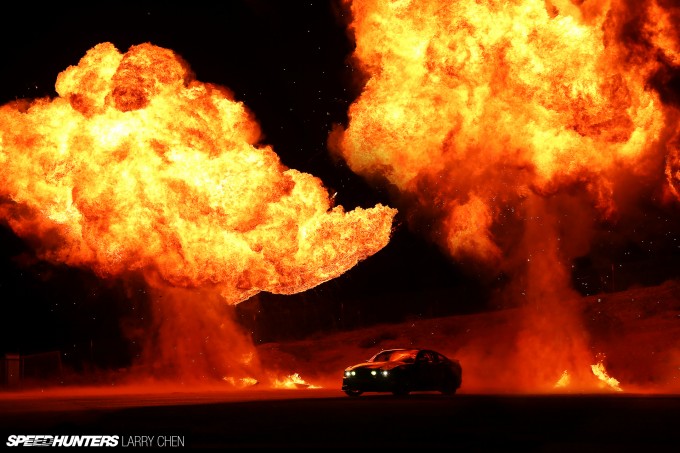 Fire Drift – Hide Yo Kids, Hide Yo Mustang
I used to play with fire as a little kid. I would soak tennis balls in some flammable liquid, then I would toss it around while it was lit. When Vaughn told me what he was doing with fire, it made my inner child scream with joy. I've always wanted to mix fire with drifting but I never figured out how. Leave it to Vaughn to figure it all out for me.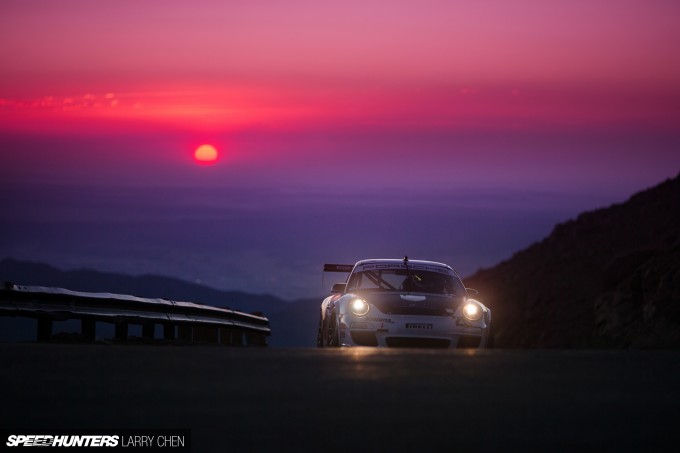 Pikes Peak – It's So Cold In The 'P'
I bet you guys look out your airplane window sometimes and watch the sunrise in the distance. Nice colors eh? Pikes Peak is very high altitude and this photo was taken at around 12,000 feet. The sunrise has a natural purple hue at this altitude. The only other place I have seen this kind of light is from an airplane. All of the events that I go to are accessible to the public and YOU guys can also come to these wonderful racing festivals if you save up your pennies. It's the only way to keep these things alive.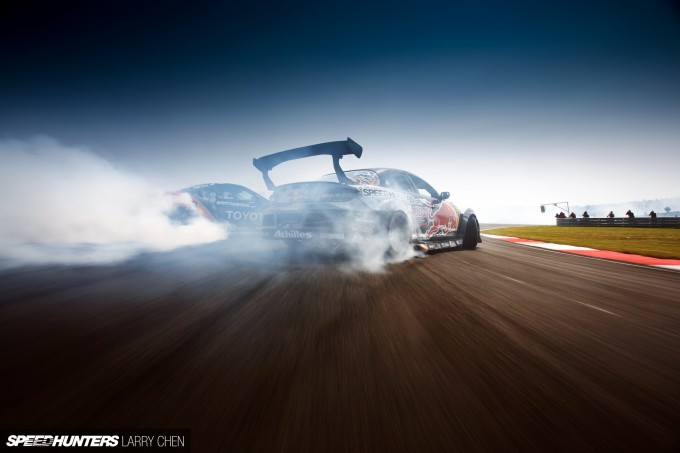 Last year I named one of my photos The Perfect Drift and this year I wanted to recreate the image with the BADBUL RX-8 driven by Mad Mike Whiddett. Except this time around, Fredric Aasbø decided to join in on the fun with his 2JZ-powered 86-X as well. I'm pretty disappointed that it looks like in 2014 there will be a scheduling conflict between Gatebil and Formula Drift. I wanted to make it a point to try to get to Gatebil as many times as I can before I die. It's just as crazy as everyone makes it out to be.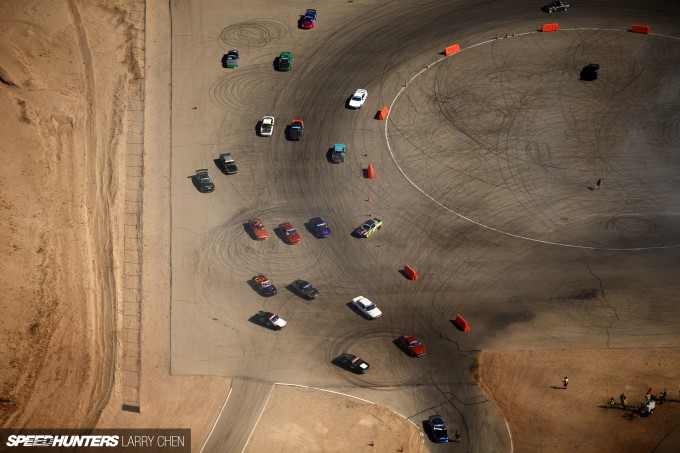 Just Drift, All Star Bash – Snakes On A Plane
Shooting from a single engine prop plane sounds easy enough but it was not the case. I always say that I would be the worst rally co-driver, because after a few corners into a stage, I would proceed to immediately lose my lunch. It's always neat for me to get a different perspective on something that I've spent my adult life documenting. I've been to every single All Star Bash since its inception and I will continue to support grassroots drifting no matter how busy I get.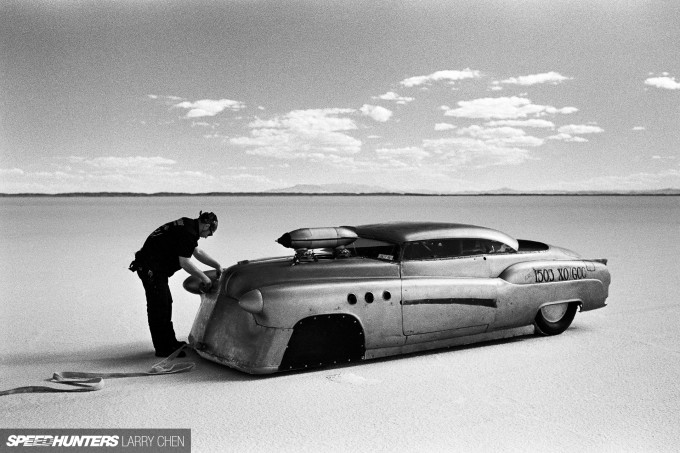 I've invested so much time, effort and money into film photography over the past year and I plan on taking it to the next level. The results are unlike anything you can shoot with a digital camera. That's why film is perfect for Bonneville, because photographers have been covering Speed Week for decades, way before digital cameras were invented. You just can't get that feeling from digital cameras.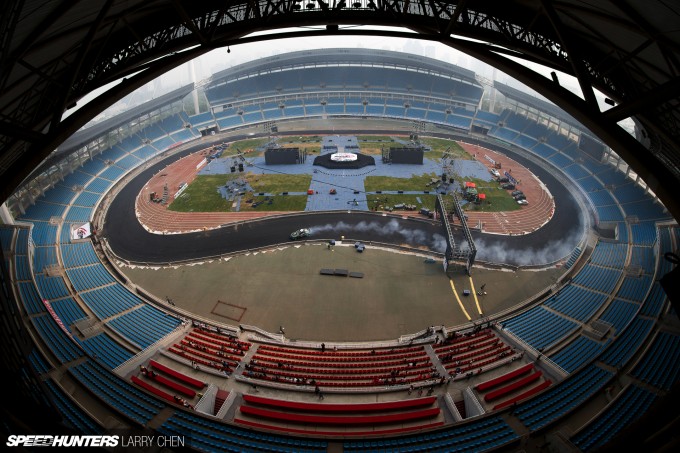 World Drift Series, Luo Yang, China – Circle Burners
I'm one of a handful of Americans on the Speedhunters staff and proud of it. I have completely and utterly fallen in love with old school American car culture over the past few years but it's always nice to go back to your roots. Most Chinese people can't even dream of owning a car let alone drifting in one, but following Vaughn Gittin, Jr. and his adventures in China proved to be a collection of interesting happenings. Luo Yang was at one point the fifth most polluted city in the world. So how would the public accept drifting? They absolutely loved it.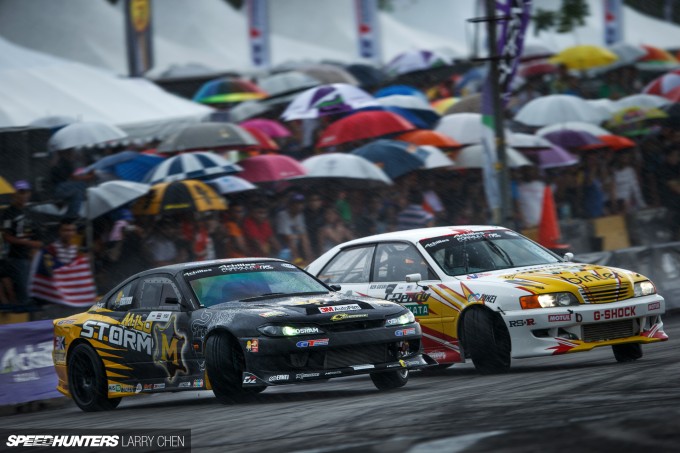 Formula Drift Malaysia – Singin' In The Rain
There should be an unspoken rule: that if you're hunting for speed, you should be as uncomfortable as possible. Wet socks, sunburnt face, blisters on your feet and a smile on your face. This was just one of those picture-perfect moments. Right when Ken Gushi and Nan were about to battle, the skies opened up and the umbrellas started coming out. Then Ken threw his car into one of the sickest chase runs I've seen all year, all in the rain. It was only like this for one run, then it cleared up again. It was perfect and left a smile on my face.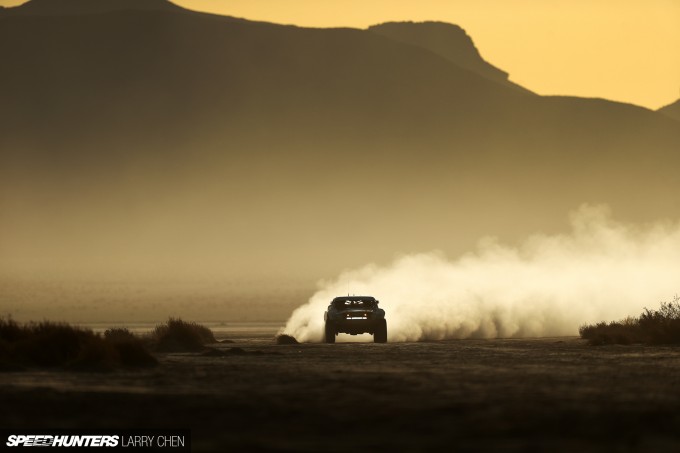 When I shoot drifting I treat the smoke as part of the car. It's an extension that you need to pay attention to; it's just as important as getting the wheels to look nice. With off-road racing it's even more important to capture the dust cloud. Dust and smoke trap light; it shapes it and it looks different depending on your shutter speed. No two dust clouds or tire smoke puffs look alike.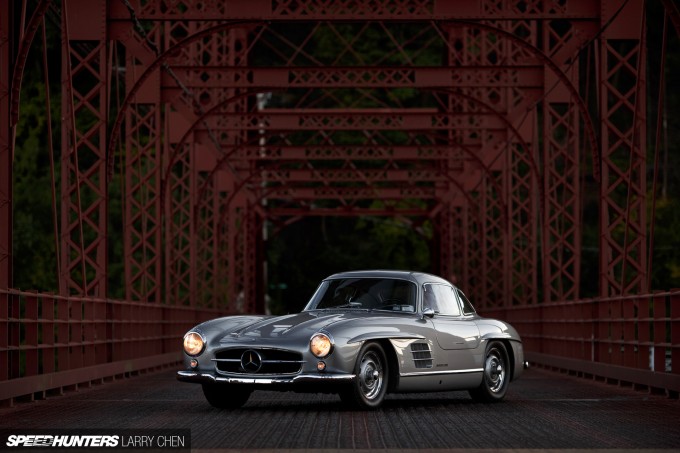 I often get to shoot cars that are stunning and out of my price range. Although it doesn't really worry me too much because I couldn't see myself driving an expensive car anyway. However, when I first saw this 300SL, it was love at first sight. There are beautiful cars and then there is the 300SL.
Halfway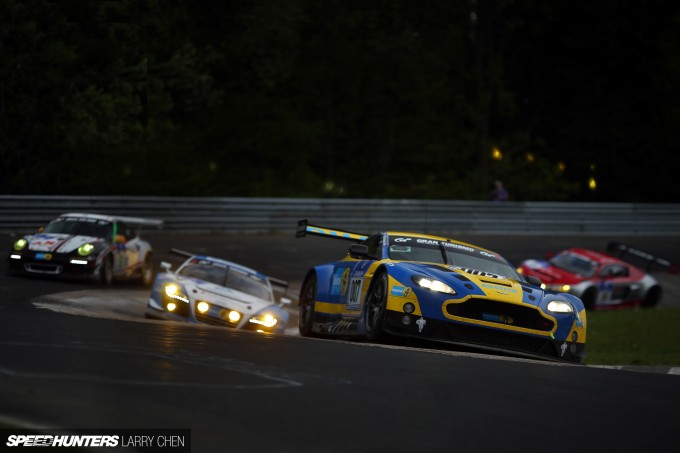 24 Hours Of Nürburgring – Karussell
This is the most famous and recognizable corner in all of racing. Seeing it in person was unlike anything I've ever experienced. The scraping sounds of cars bottoming out could be heard for hundreds of feet. I could just spend a whole day there, enjoying the sight of cars dipping in and out of its rough concrete slabs.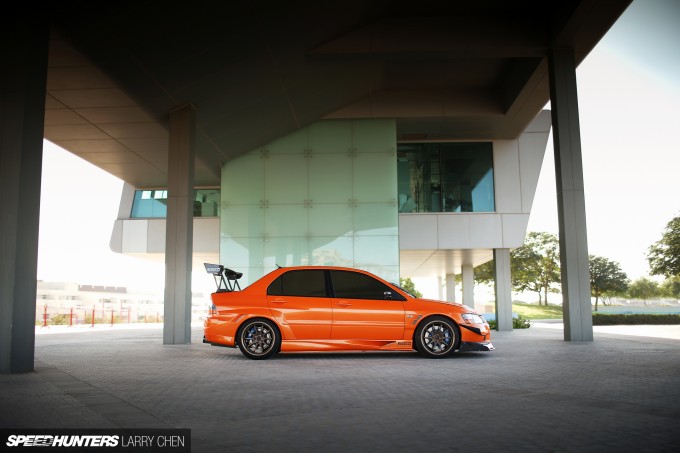 Every enthusiast has a take on how their car should look, and while most of the tuners in Dubai overlook aesthetics, there are a few who like having a car that looks fast just sitting there, and also kicks some ass on track. It was fun to photograph such a beautiful car in a wild city in the Middle East.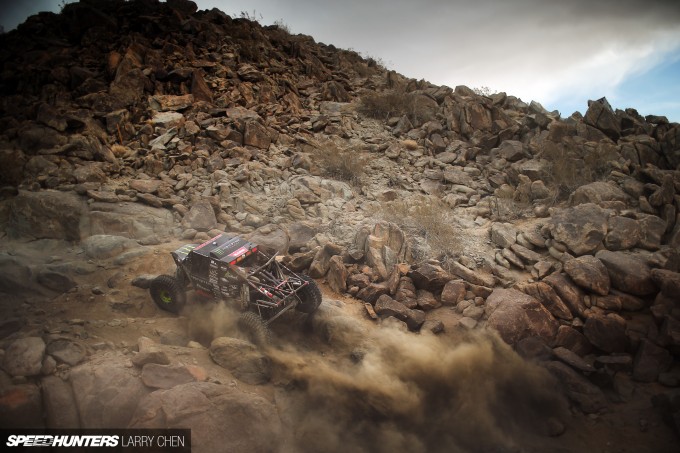 King Of The Hammers – Chocolate Thunder
Good news for all you off-road Speedhunters out there: the King Of The Hammers will once again be held in the Johnson Valley off-road area. It was under threat for a while when the nearby Marine base was trying to take over the area for military exercises and training. I love the fact that you can go practically anywhere if your vehicle allows you to. This may very well be the most brutal race in the world.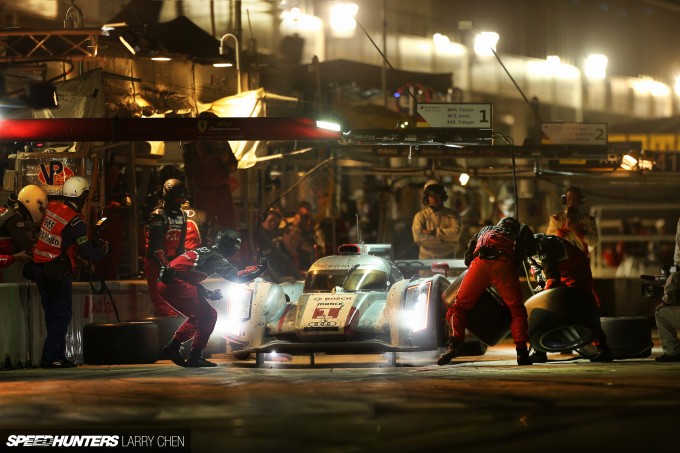 There's nothing cooler than a pit stop and of course it's even better when it's with an Audi R18 e-tron.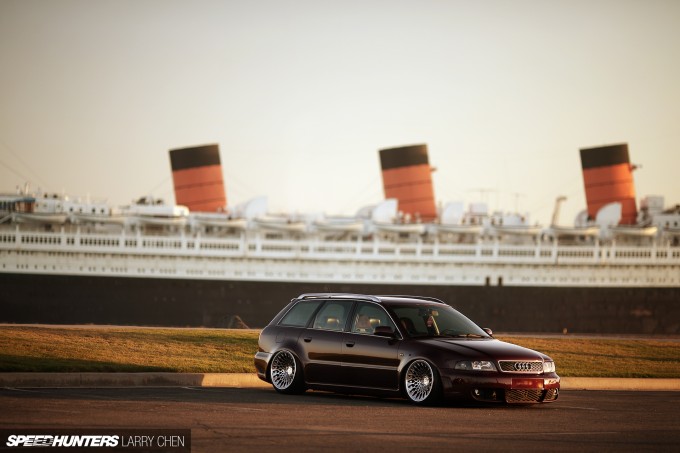 The Dubkorps Avant – Ultimate Wagon
I've always wanted to shoot a car in front of the Queen Mary in Long Beach, but for some reason, I've never found the right car. The perfect opportunity came up when I went to shoot the Dubkorps Avant. I think the backdrop worked perfectly.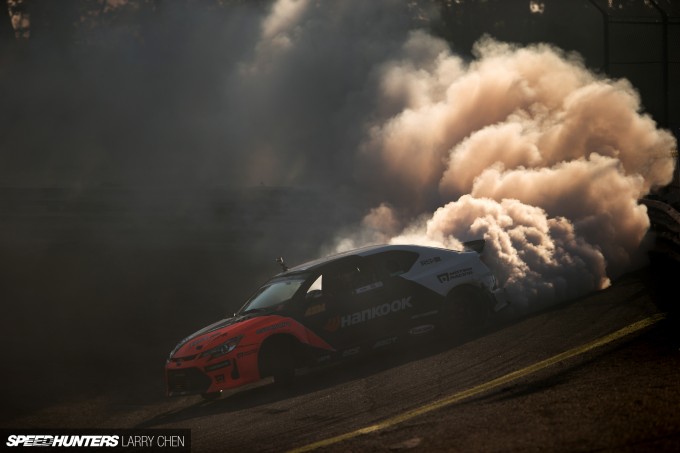 Formula Drift New Jersey – Little Puffy Clouds
People always ask me if they could go to one round of Formula Drift, what would it be? Well, my answer would be Irwindale of course, but my second choice would be Wall Speedway in New Jersey. Why? Just look at that photo.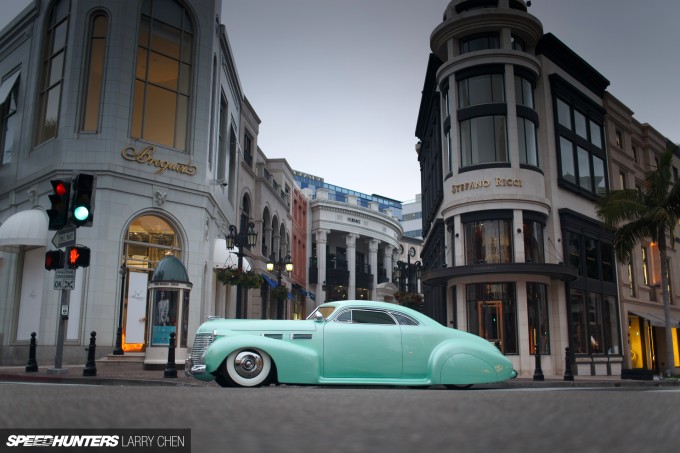 I could not think of a better place to shoot this 1940 Cadillac. It just screams Rodeo Drive. I always dreamed of shooting a car in the middle of Beverly Hills but their Police department is always quick to react. The streets were shut down that morning for the Rodeo Drive Concours D'Elegance, so I took full advantage of that and did an entire feature just on Rodeo Drive.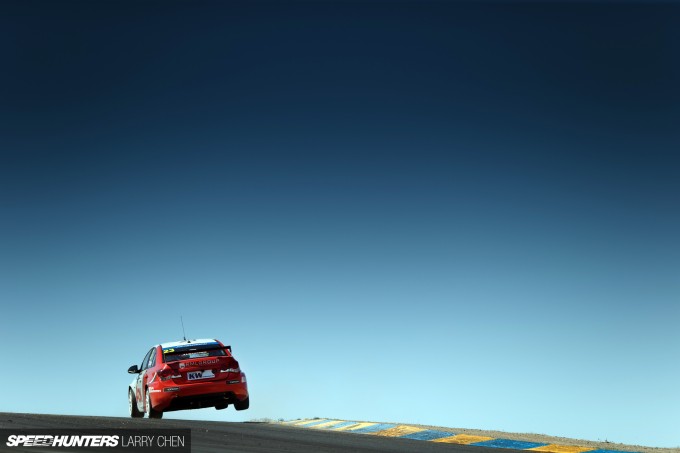 When have you ever seen a car dance? Well the WTCC cars love to dance around the track, and they go absolutely nuts when they hear the Gangnam Style song by Psy!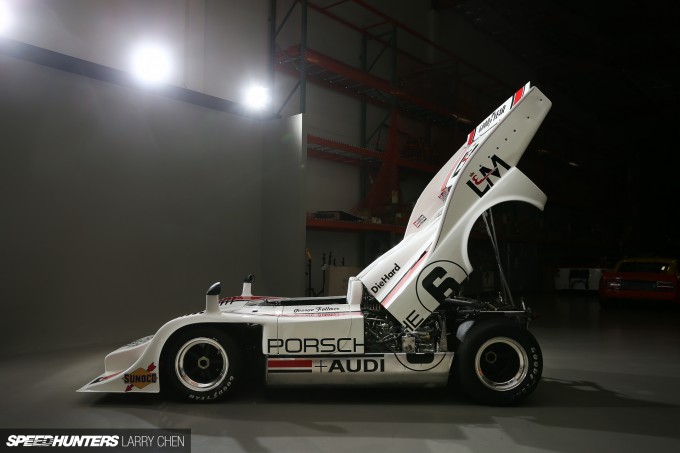 Porsche 917/10 – Canepa Design
I had a date with a legend and I loved every moment of it. I've only seen photos of this car in books but to see it in person was something that I will never forget. It was amazing what fantastic condition it's still in. Whoever drives these car must not fear death.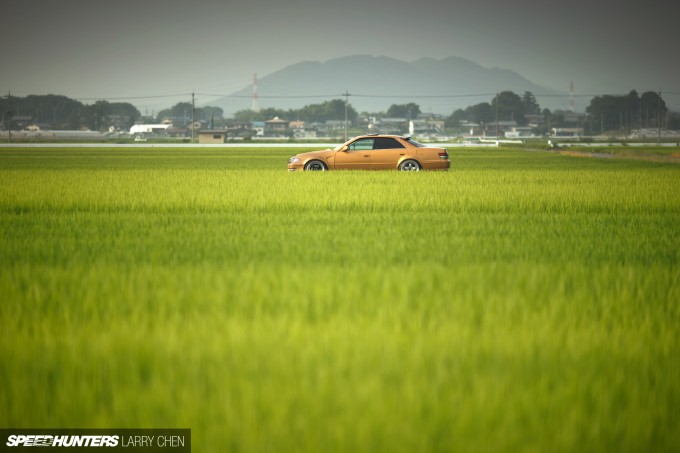 N-Style Street Drifters – Japanese Countryside
It's fun to think that the trends that people follow all around the world pertaining to Japanese cars actually originate from Japan. You don't know what a rice rocket is unless you've seen a street drift car in a rice field in Japan. Now that is a real ricer!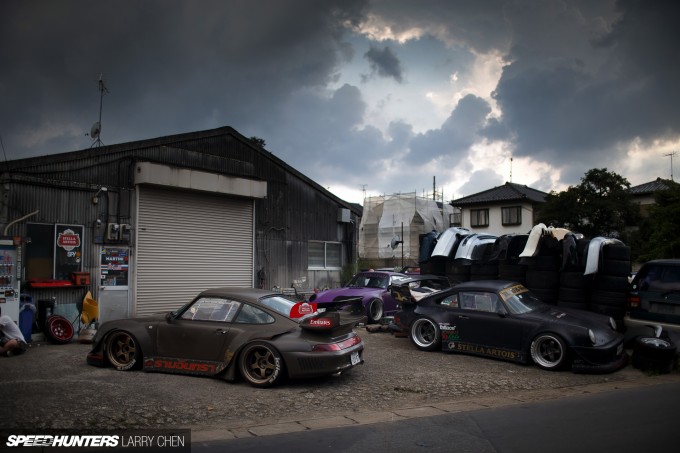 It's one thing to see photos of this place but to actually see it and touch it? Sigh… It's unlike any other shop in the world. The obsessive–compulsive side of me wants to clean up Nakai-San's shop for him, but then again, the way his shop looks is his personal style and it would not be a rough world otherwise.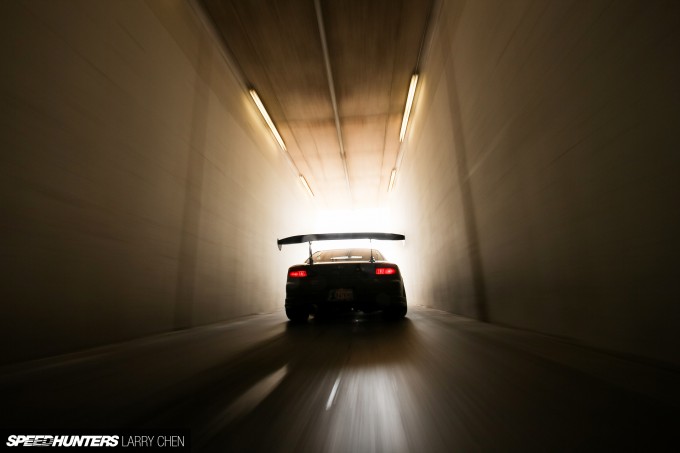 Movie cars are rarely ever loved. They get crashed and crushed. Sometimes they get lit on fire. This S15 on the other hand was saved. What a beautiful car it is (which makes me think of how much of a shame it is that we never got the S15 in North America).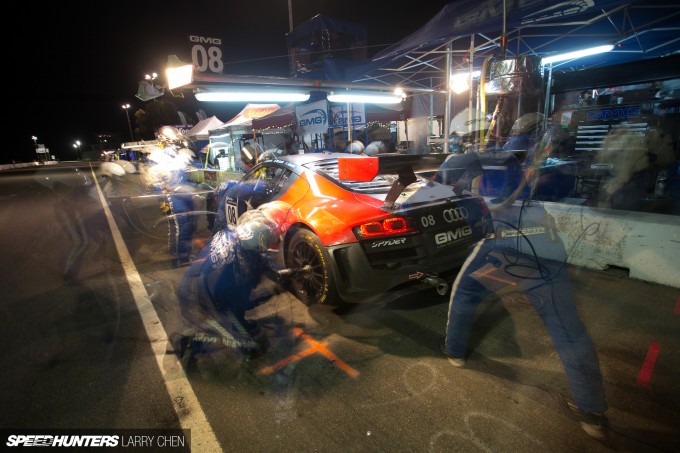 25 Hours Of Thunderhill – Ghosts Of Mechanics Past
I know what you guys are thinking. 'You lied to us Larry, you said all of these photos would be equal to less than one second of exposure time. Liar!' Well I didn't lie. In the film days it was called double or triple exposures. Where you shoot multiple times but you don't advance the film. It's the exact same principal here. I know what you're thinking: 'You're a big phony and you're nothing but a photoshopographer'. Well you're wrong again because the newest cameras allow for multiple exposures on the same image just like the film cameras of yesteryear.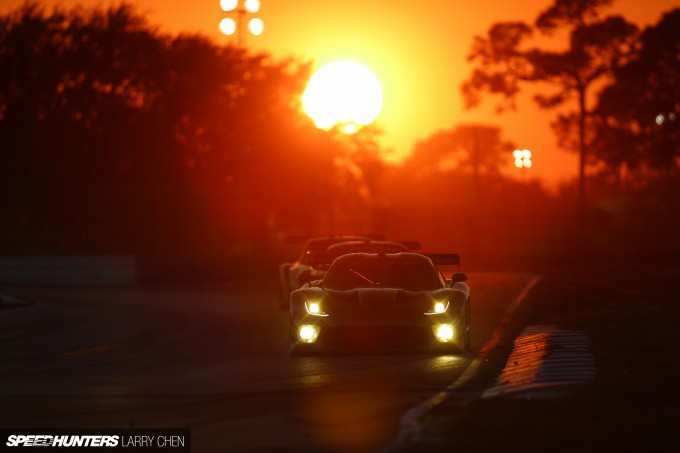 12 Hours Of Sebring – Window Viper
This could not have worked out more perfectly. There's a beauty about Sebring, The race is just long enough to shoot in amazing light, but the partygoers still think it's a twenty four hour race, because they drink until the sun comes up the next day.
I have a feeling that if I added all the open shutter times that I have had since I started taking photos, it would not even add up to a single day. If I keep on thinking like that it will just make me go insane. Either way, make sure you guys go out there and do some Speedhunting of your own!
Larry Chen
Instagram: larry_chen_foto
larry@speedhunters.com
[polldaddy poll=7649879]