Elemental excitement
I'll take a punt and say that most people reading this probably haven't run a rally stage. Not properly. Not at full tilt. How about spectating at one? Even a national stage rally? Or a sprint? Still not that many, I'd predict. Yet how many people love the idea of a rally car?
You can all put your hands down now.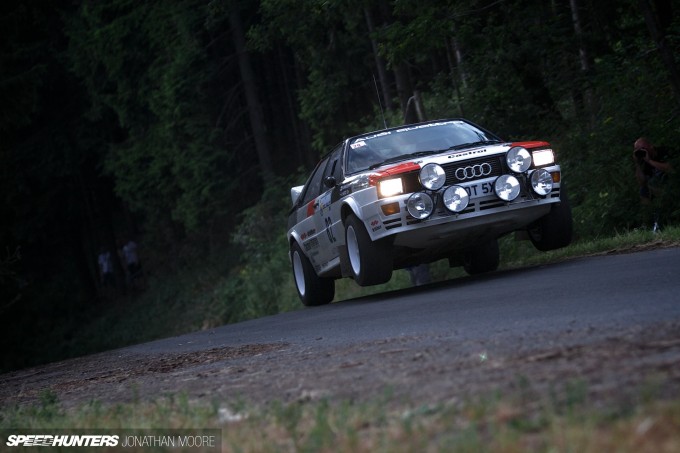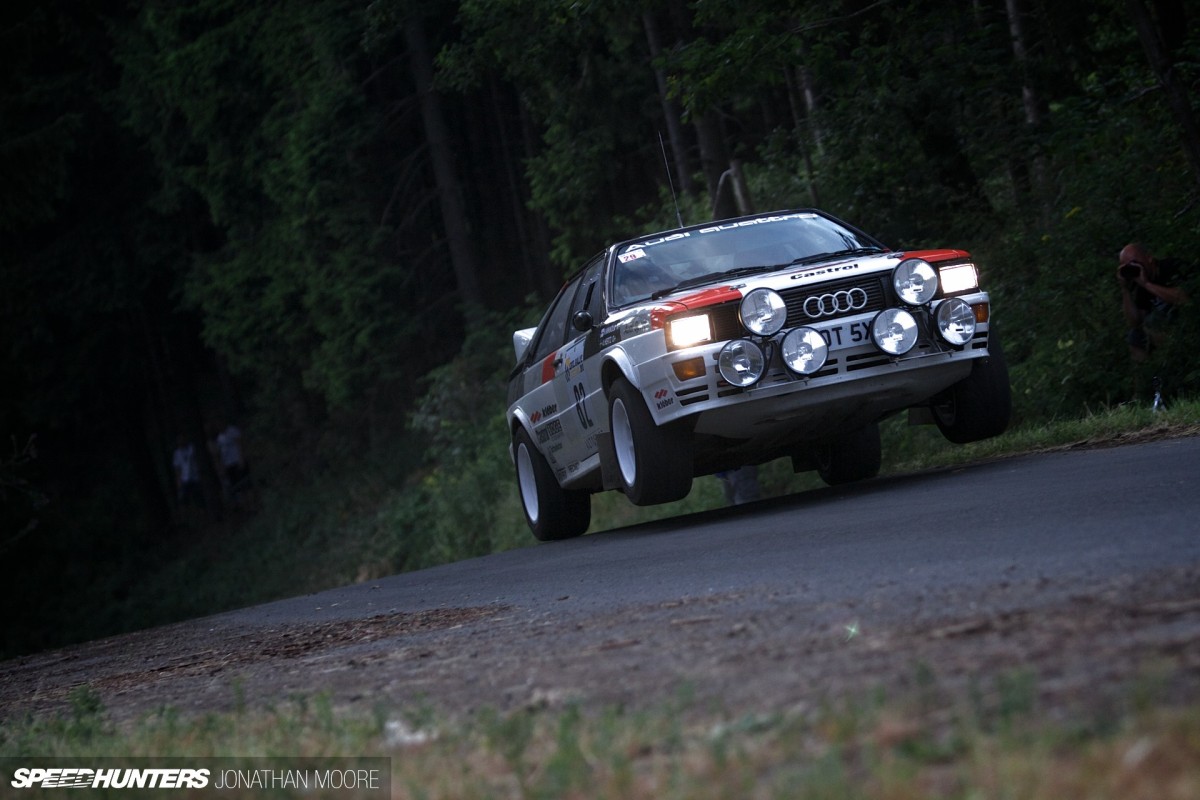 Yes, I'm confident that there aren't many people who don't love rally-stye machinery, whether or not they've donned an anorak at some stage. How could you not? For every iconic picture of a racing car or exotic supercar, they'll be several more of a rally car doing something dangerous, frightening, gravity-defying or a combination of all those things – likely whilst facing in a seemingly inappropriate direction.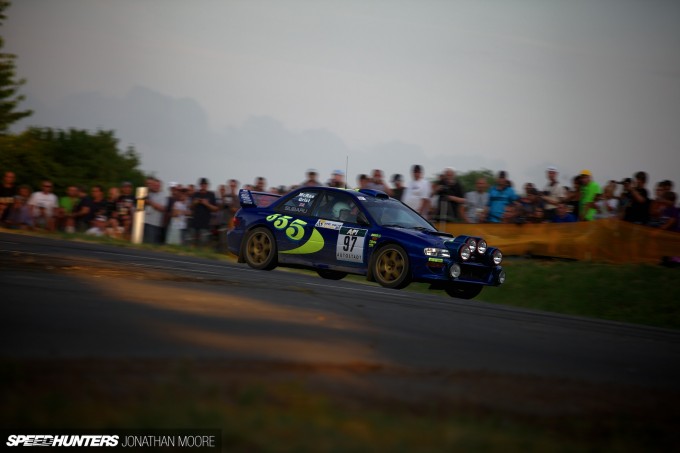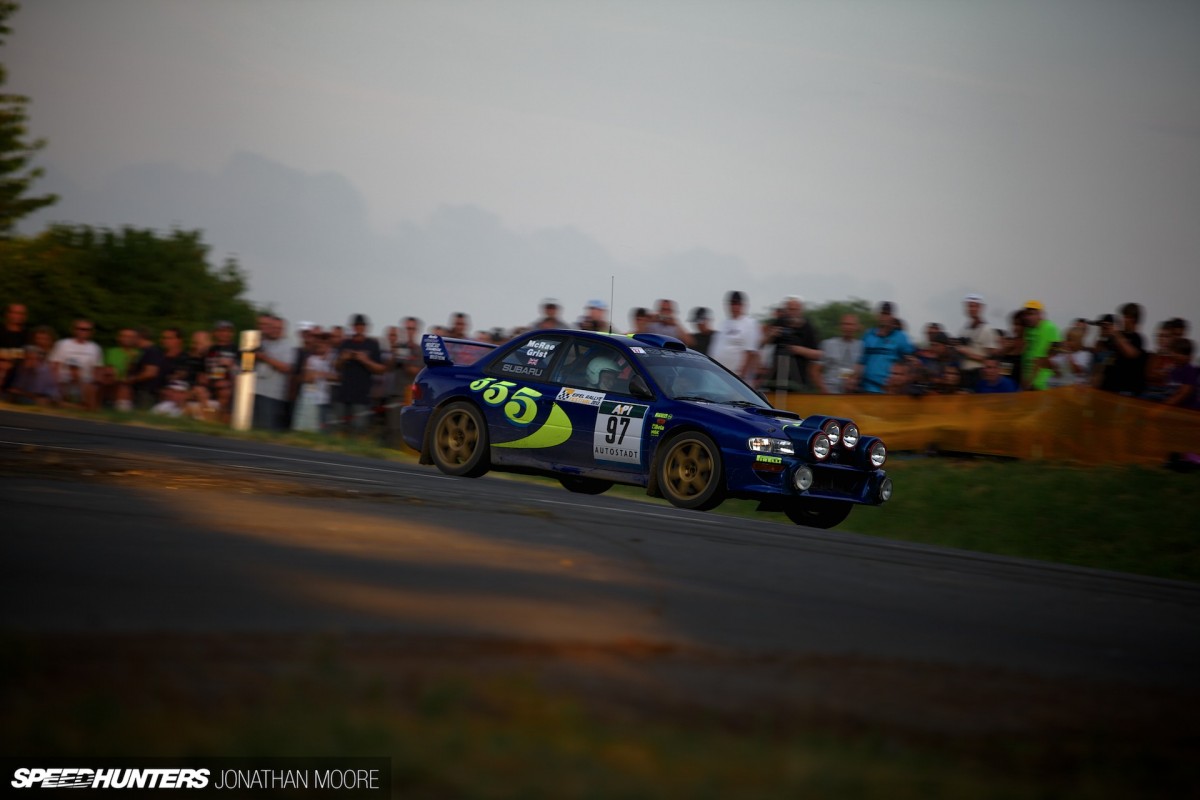 This month's theme on Speedhunters is dedicated to the cult of the rally car and how that crosses over to the street in both style and substance. We'll be looking at cars that have been either heavily influenced by or are directly descended from that gene pool, but first I wanted to look at some of the background to the sport. It's the ideal perfect reason to picture a whole load of the cars that have become icons of the automotive world.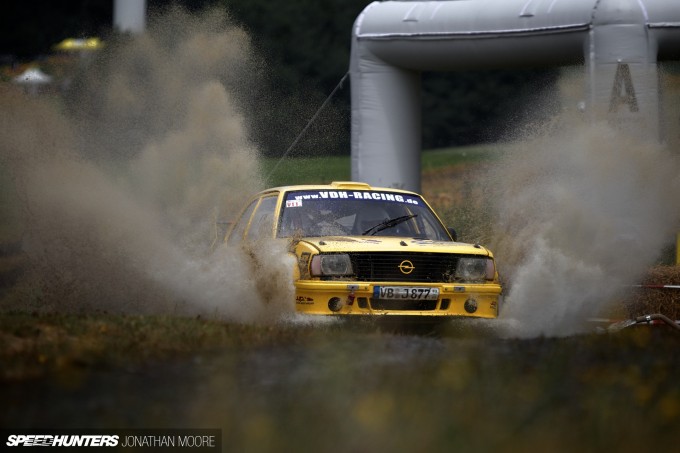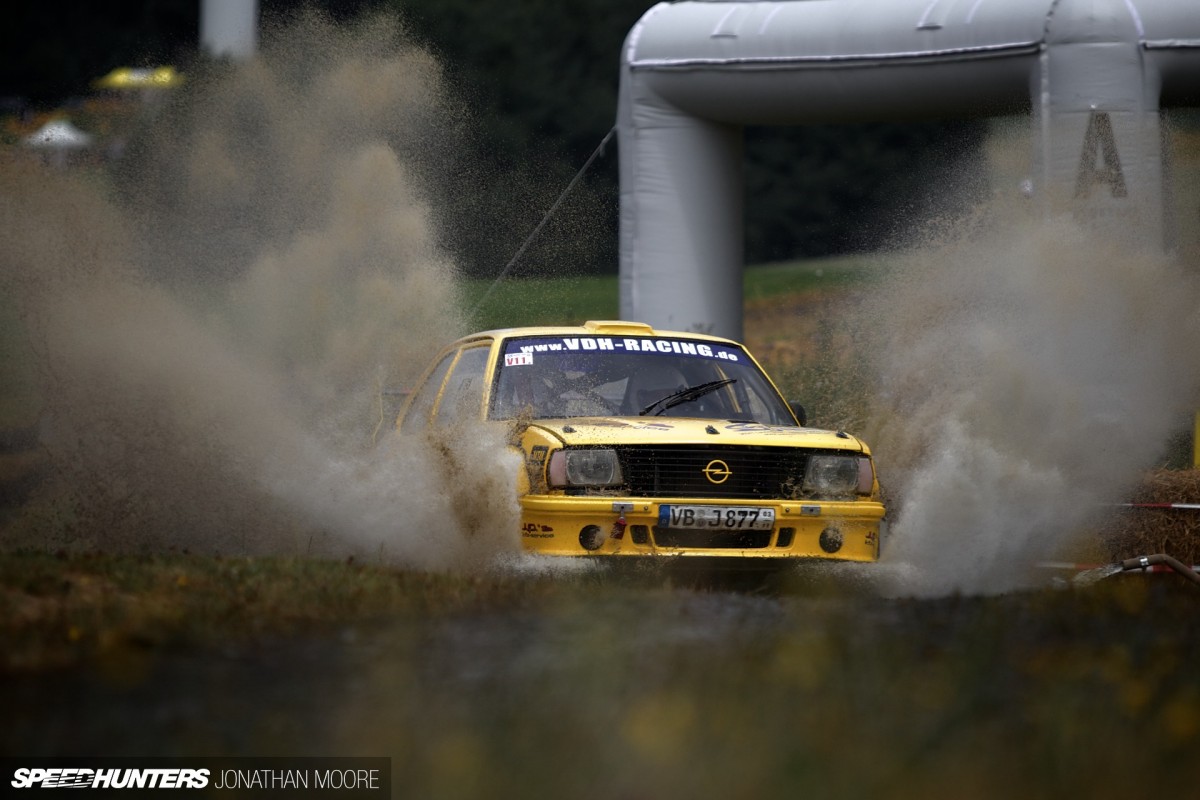 It's difficult to make a rally car look boring. I'm sure it's clear to regular readers that I love circuit racing, and long endurance races in particular. But even I can find myself drifting off at races around sterile modern tracks, where the acres of run-off keep us fans at a distance.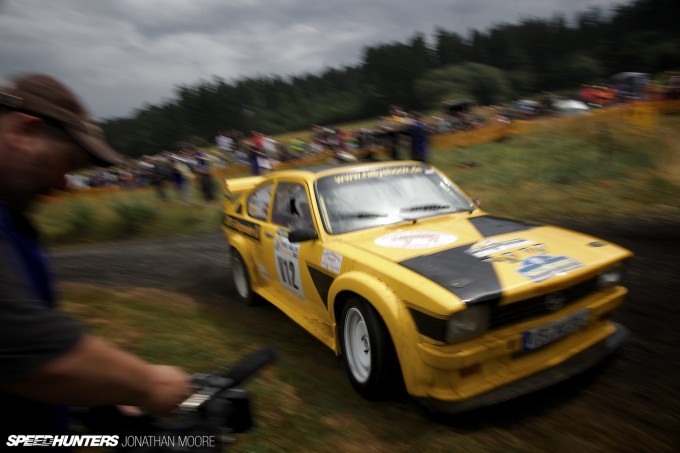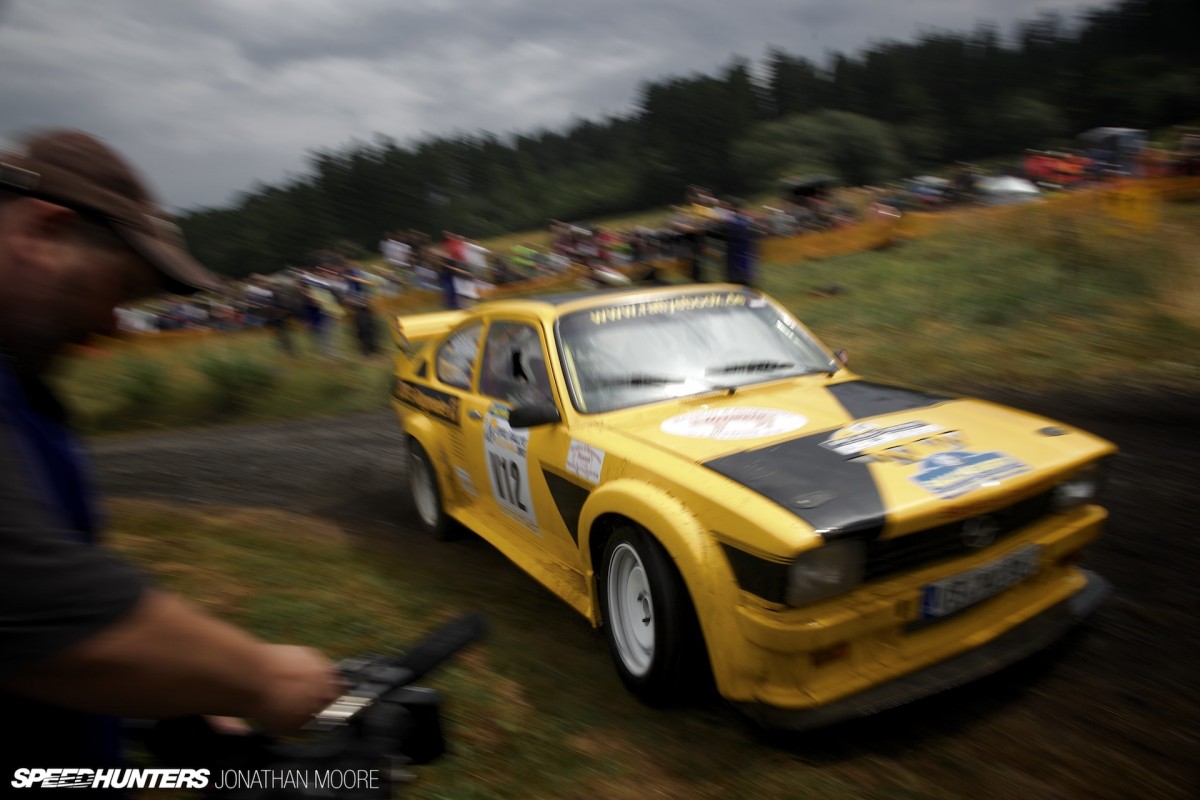 You want up close? Go to a rally.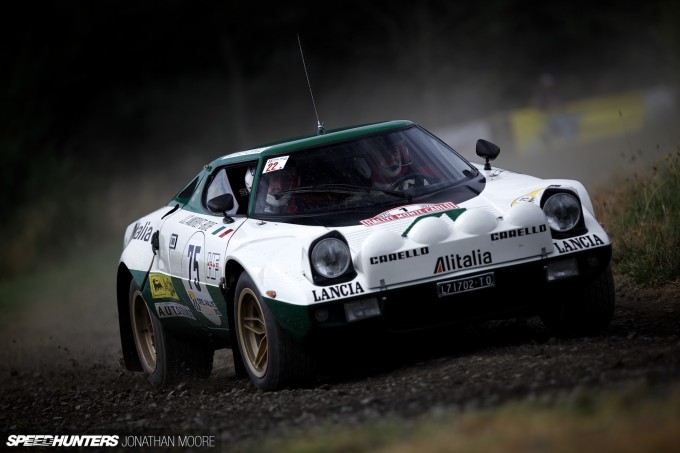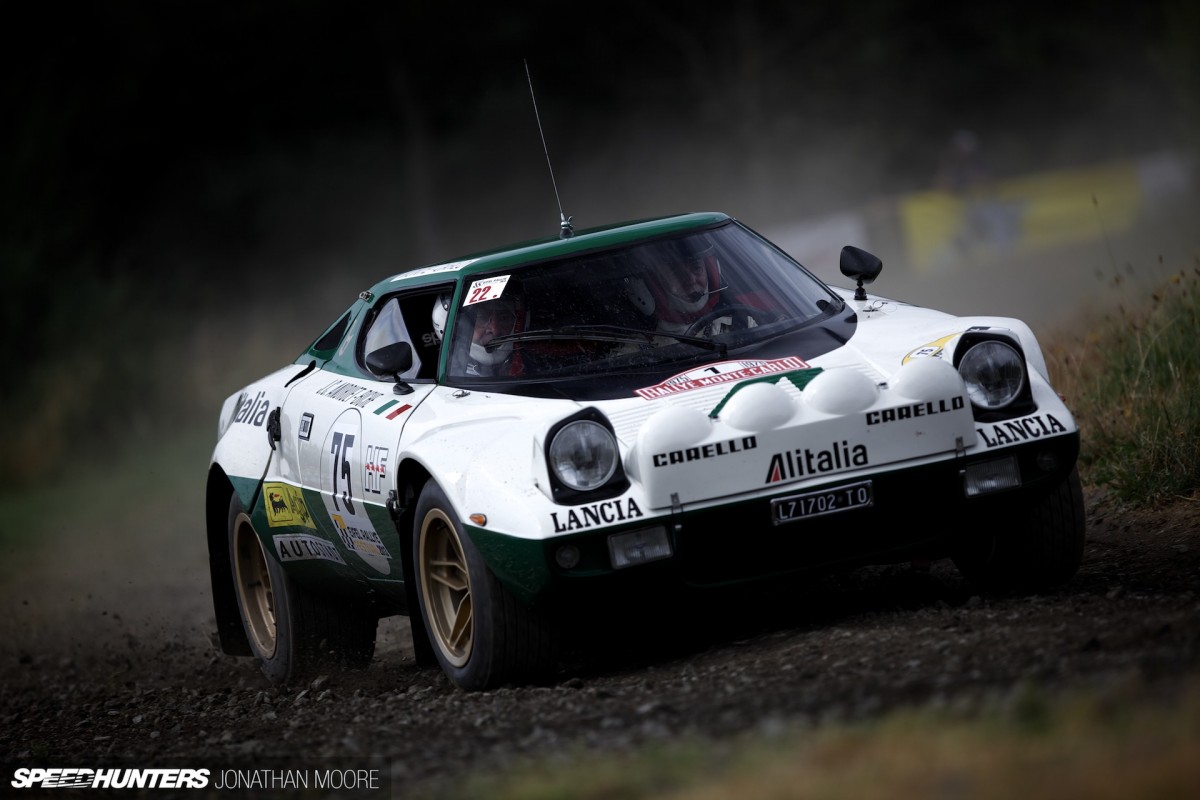 It's not just about what rally cars do, but how they do it. There's something glorious about rallying that draws people to it.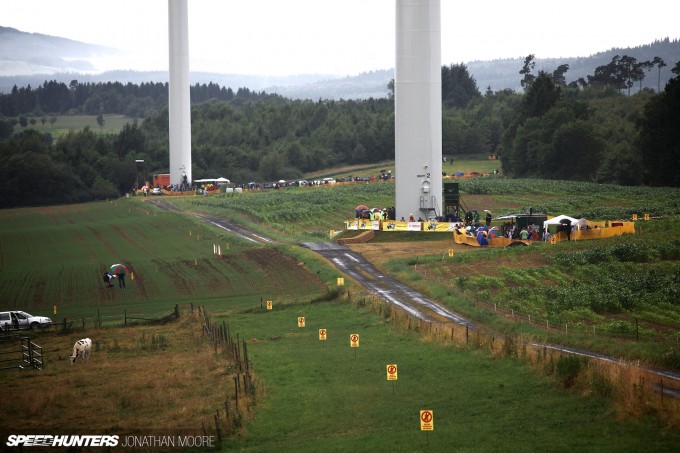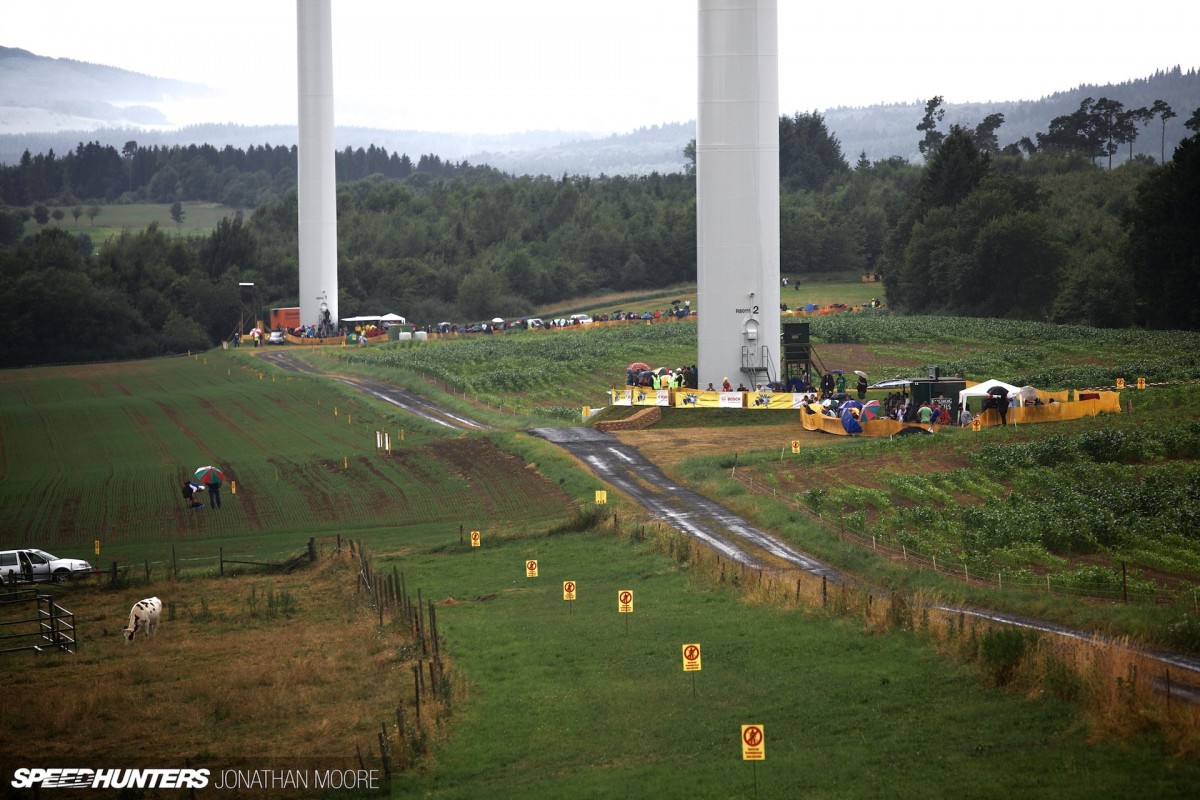 Perhaps it's the purity of it all. There are the natural locations normally used – the great outdoors as you find it, in whatever conditions might be prevailing at the time.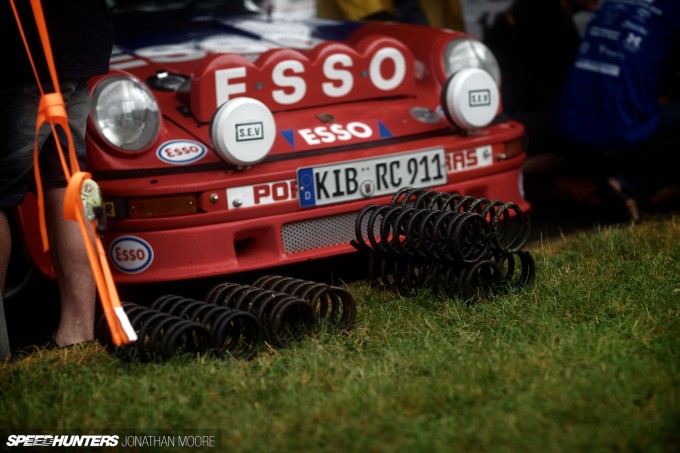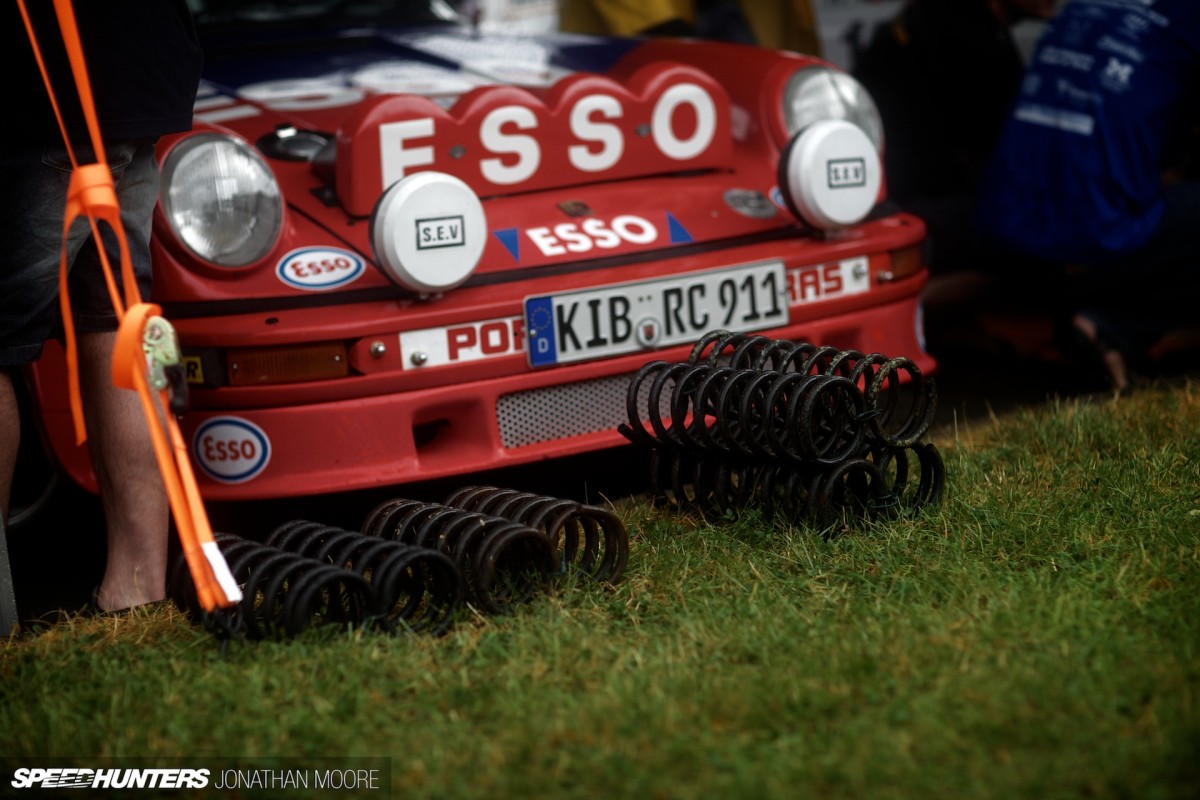 There are the cars, which are often subjected to an absolute beating and still expected to make it to the end of a stage, and at dizzying speeds.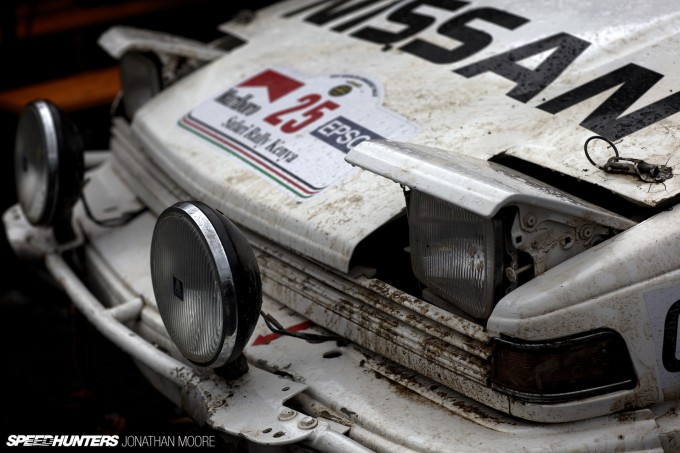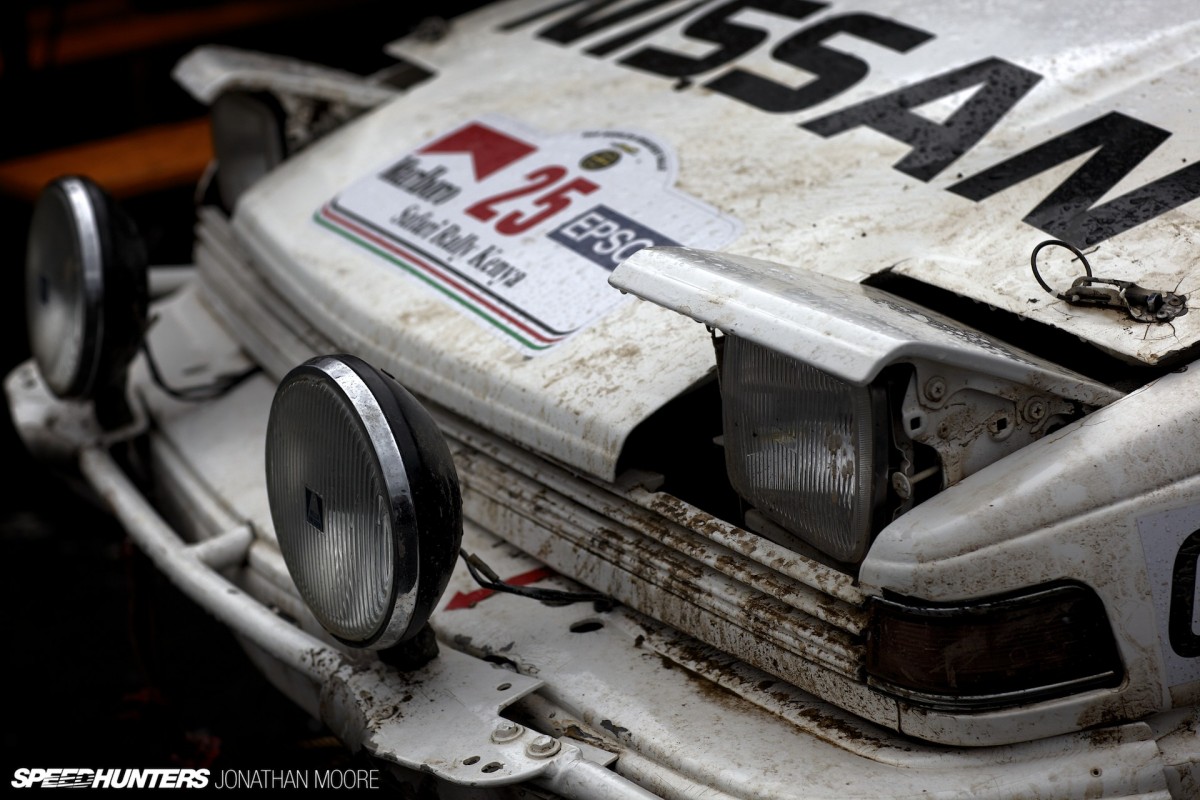 There's little superfluous about a rally car. It has to be fast, sure. But it has to be strong. It has to survive.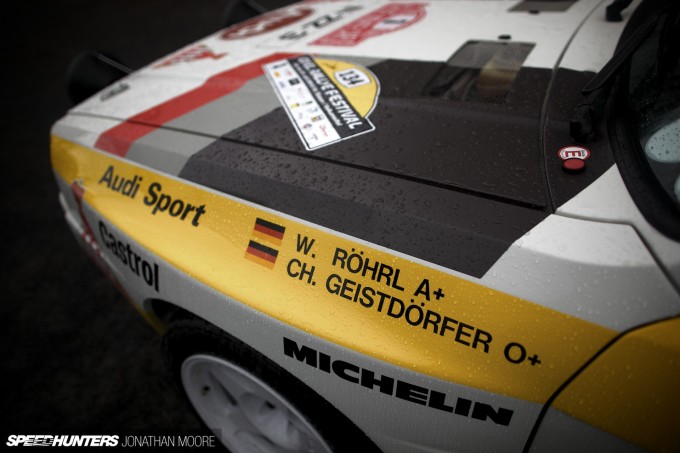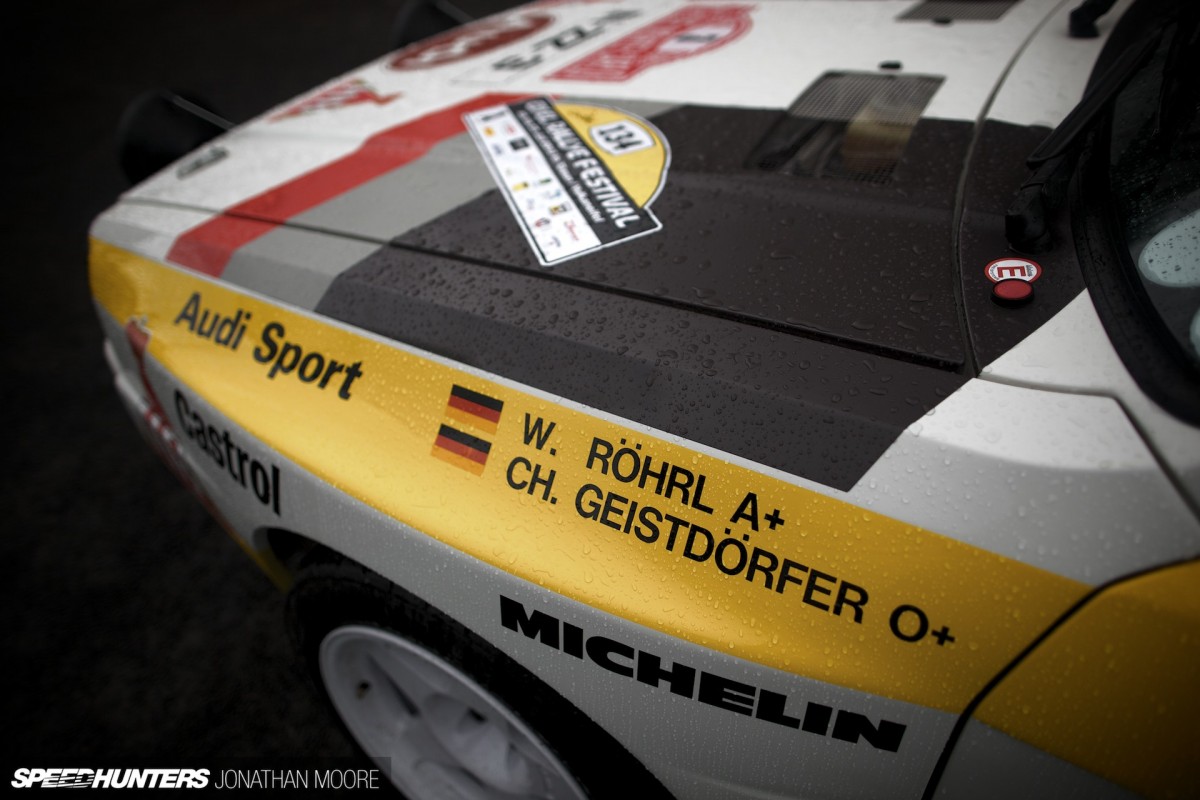 Then there are the drivers. Rallying requires different things from a car, but even more from a driver. There are legends of Formula 1 and other top level motorsport series of course, but the big names of rallying exist on a different plane of appreciation.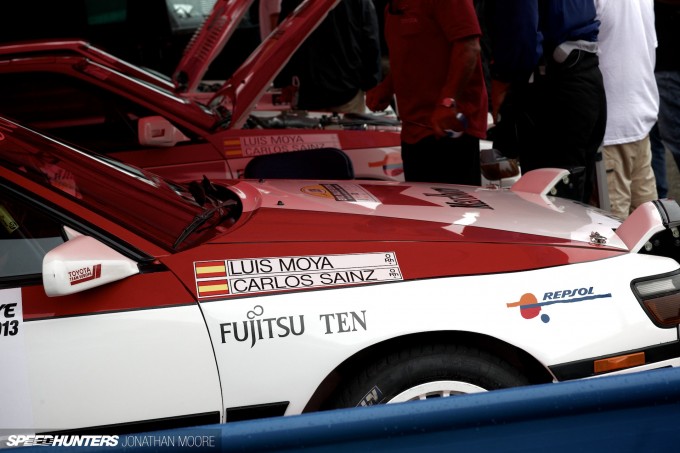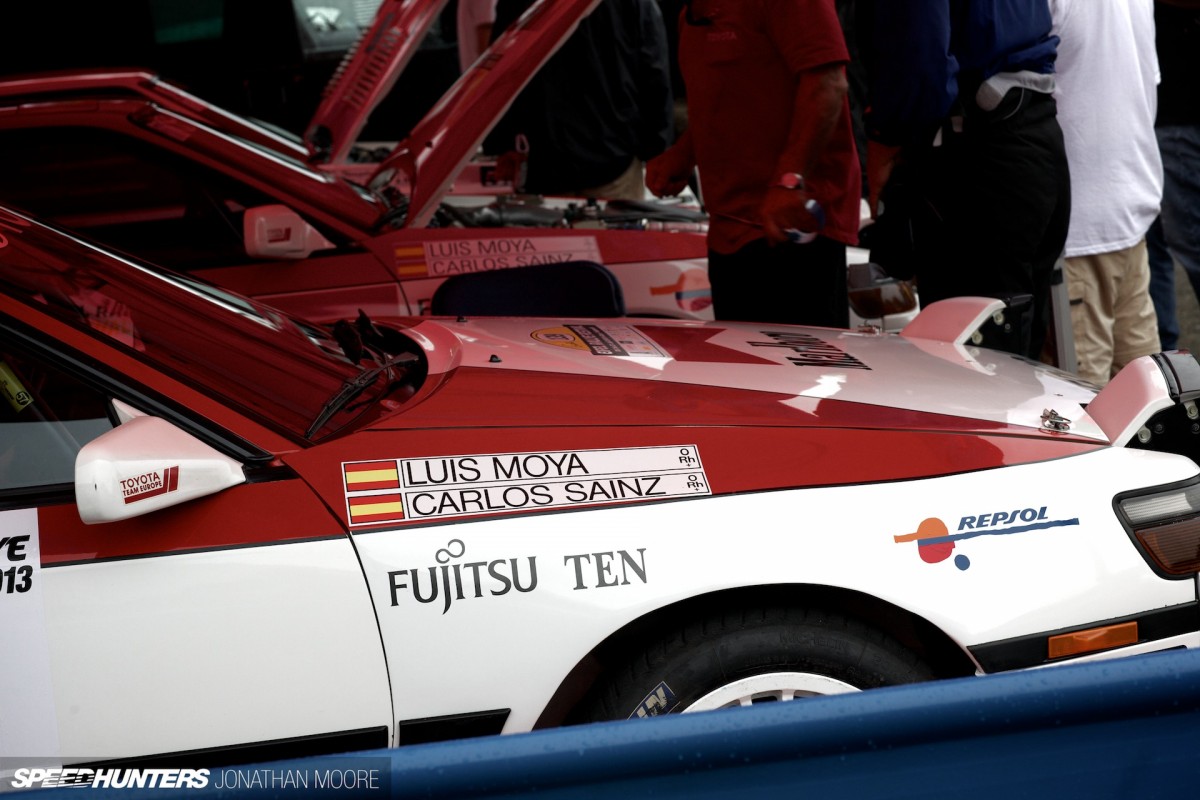 Even if you've never seen a rally car at full tilt whipping through the trees, I'm sure you've seen TV footage, and what the drivers do without blinking is downright terrifying to mere mortals like me.
Let there be rallying…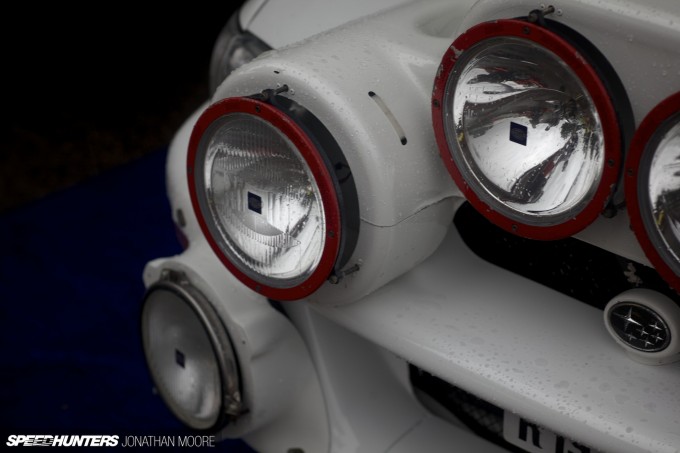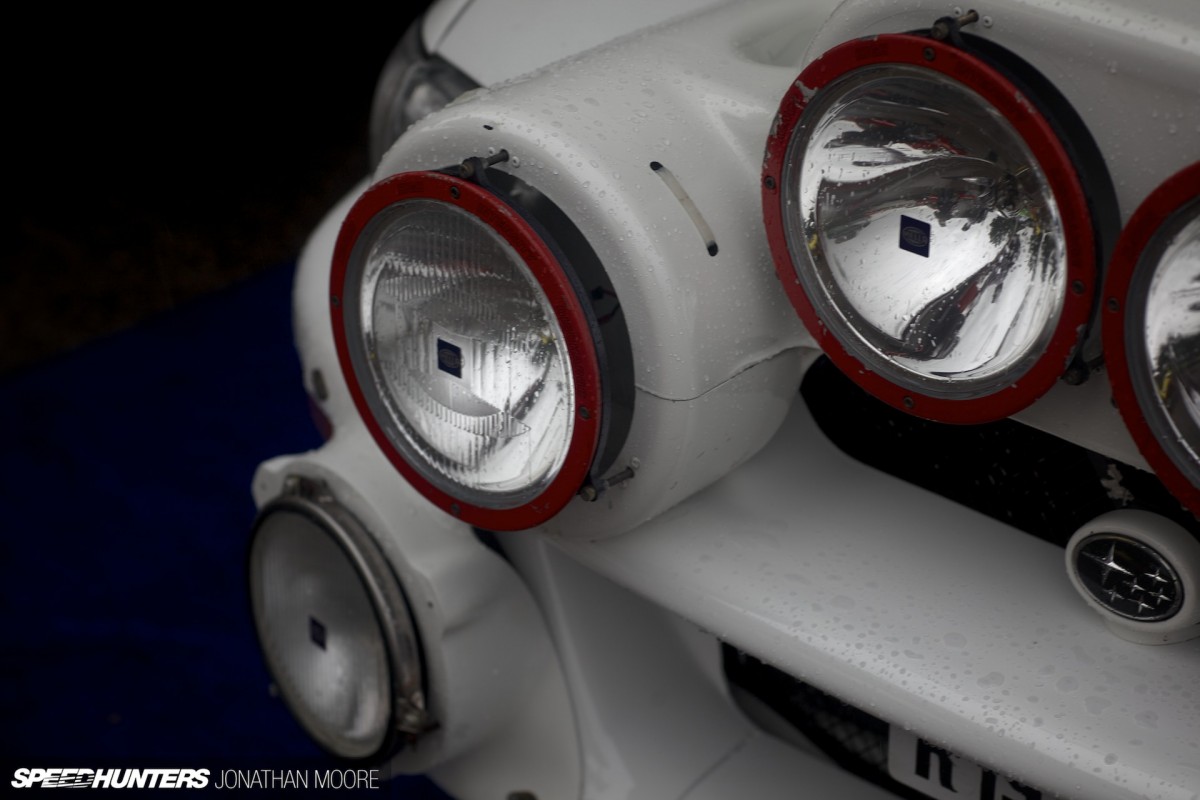 When did rallying start? Well, off-road competition has always been part of the spirit of driving: you could say that rallying as a sport goes back to the dawn of the automobile. Without pushing it too far, the reality is that the first car races were held on tracks over which today's sports car drivers would just start openly weeping. Even one of the most famous tracks of all, Le Mans, was originally a white-knuckle ride over a 65 mile lap of packed gravel and dirt for the first 20-odd years of its life. The pit straight was only 12 feet wide. Race or rally? I'd say the latter.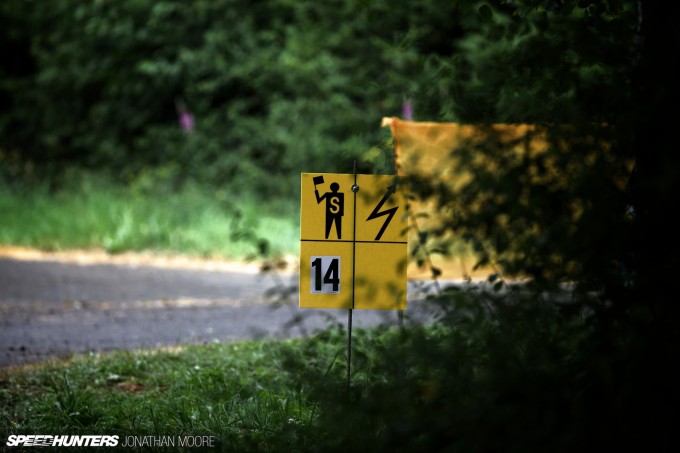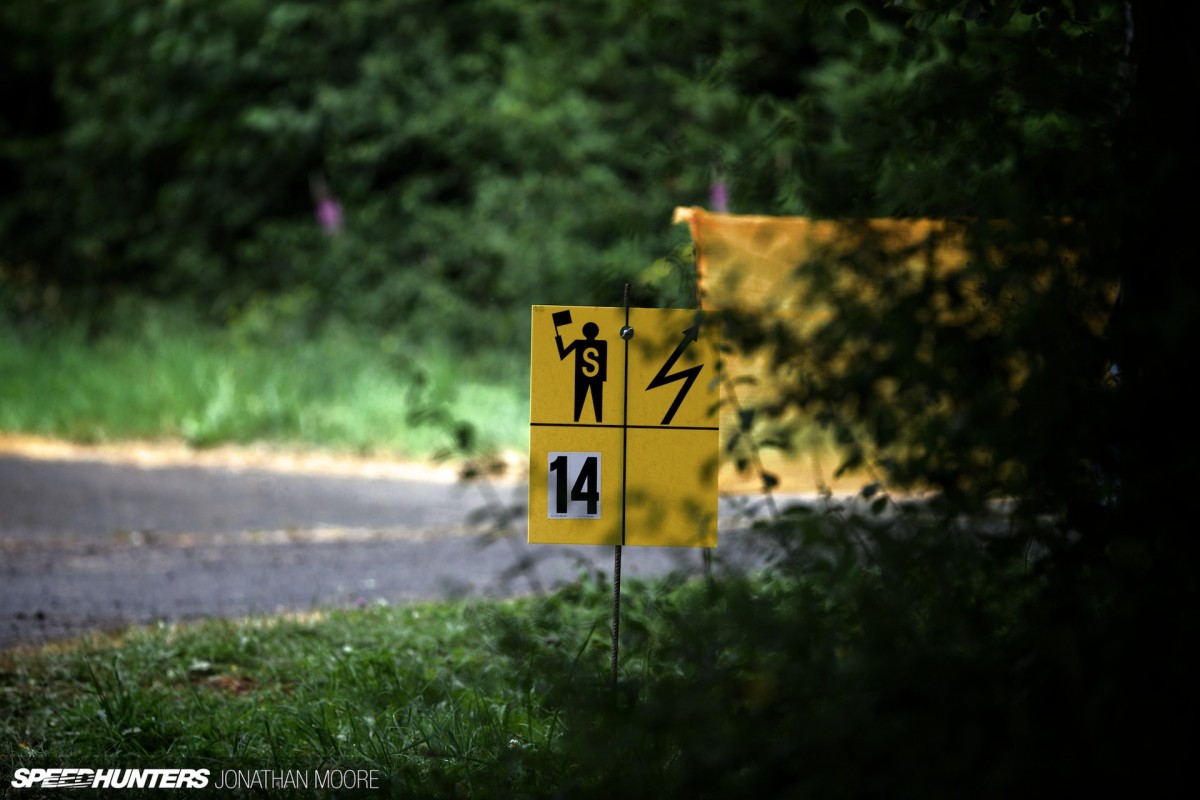 Epic long-distance rallies like the Monte Carlo and the challenge of events like the Coupe Des Alpes set the scene for the post-war explosion in rallying's popularity. Point-to-point races against the clock; a driver (or two) and a car versus whatever was ahead. Day or night. Rain or shine. It's an enduring concept that has never really needed changing. Oh, and just add a jump wherever possible.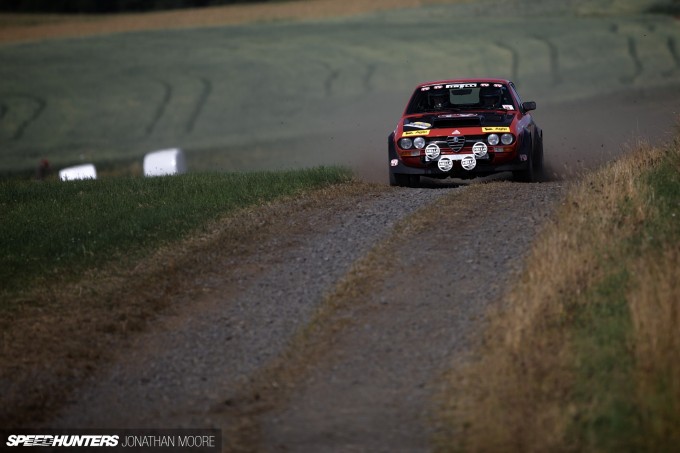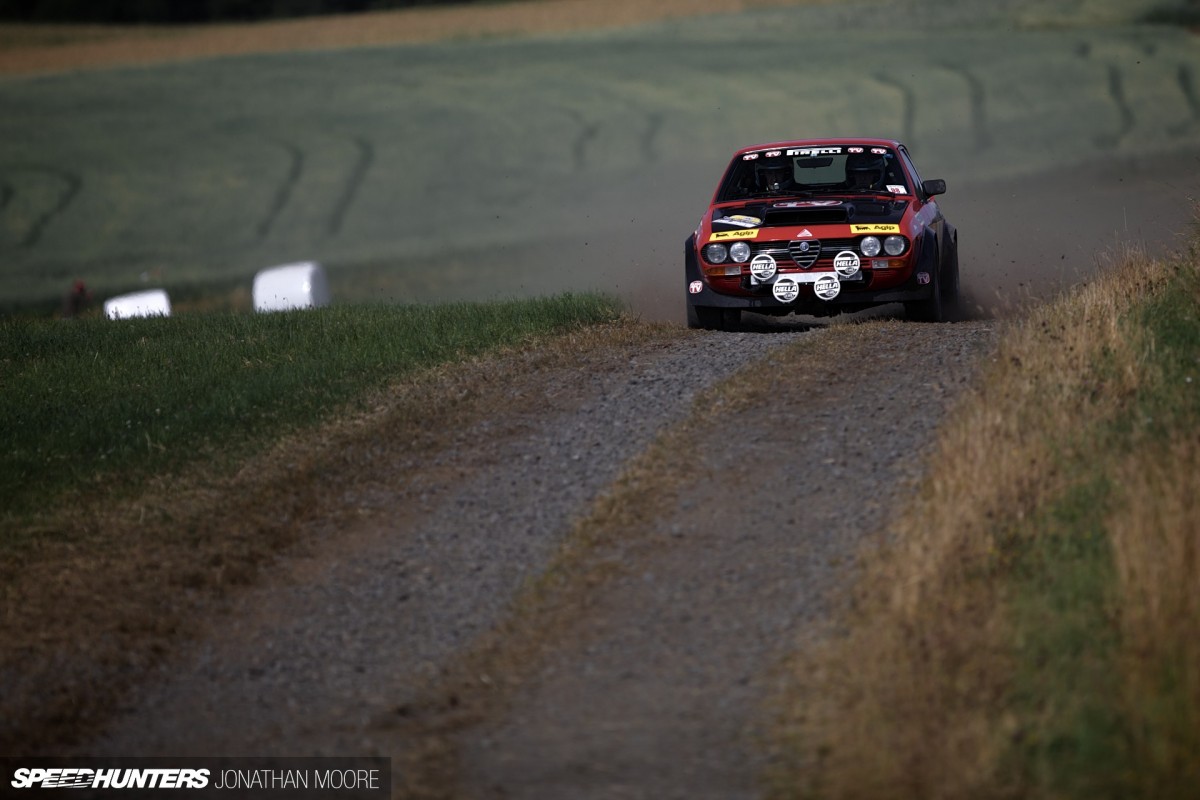 Cars came before highways – and even now, there's a thrill you can get from turning off the tarmac and heading into the unknown.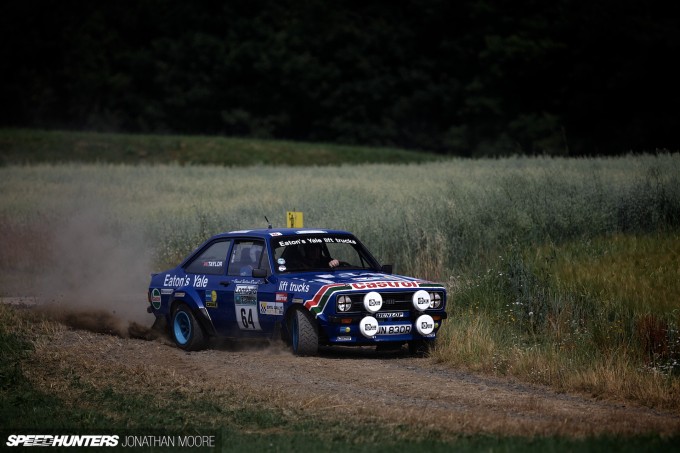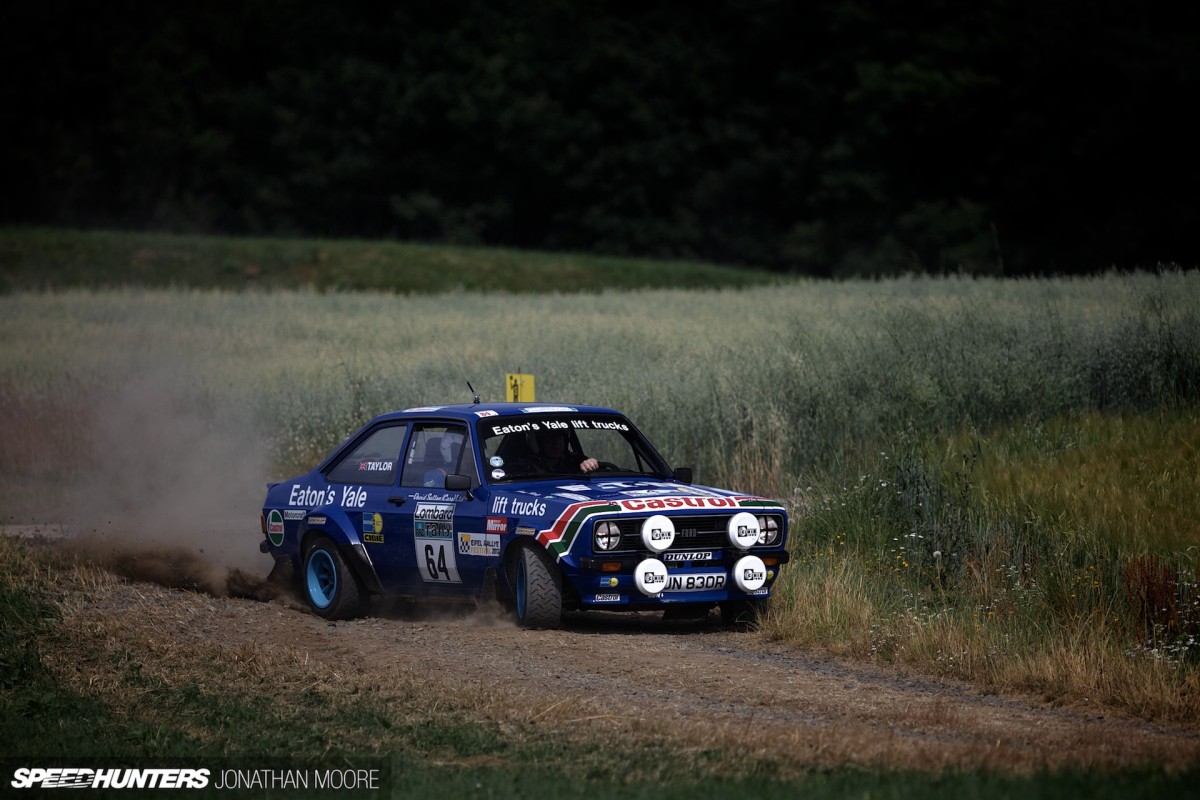 Driving on the loose is such a different experience to anything else. Sure, if the weather is bad during a track day then the changeable conditions can be a challenge, but that's nothing compared to being properly – and deliberately – off-road.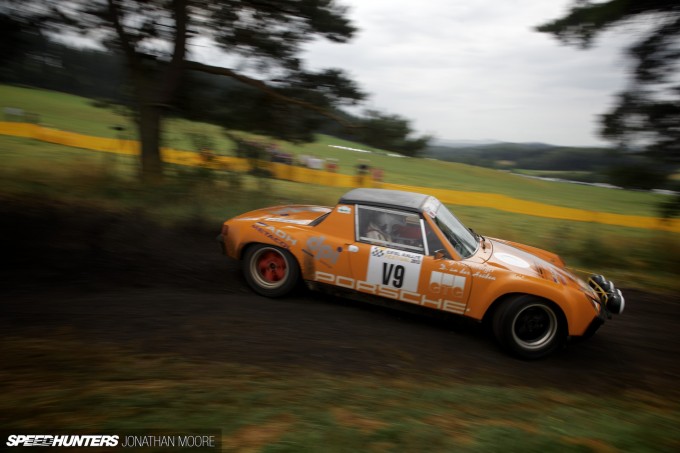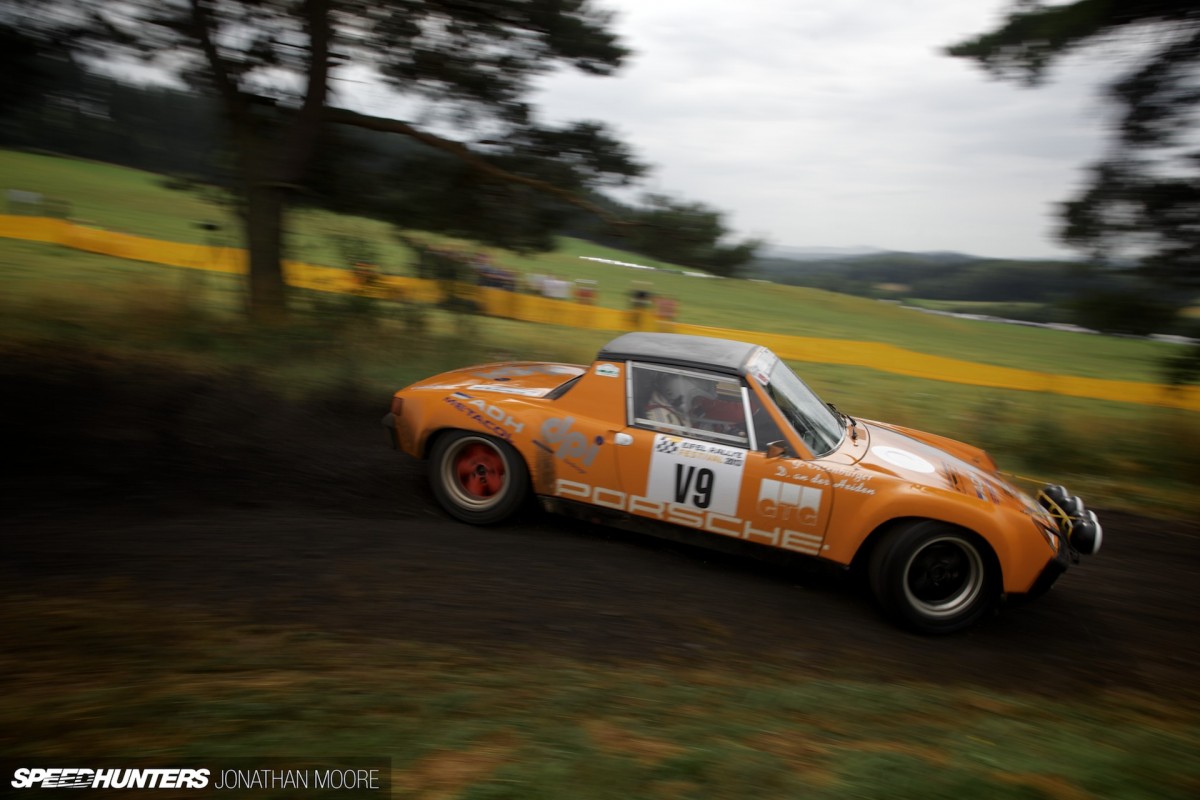 Even slithering around a muddy field can be a good introduction to what's involved. Many years back, I remember being stuck in a muddy field at Glastonbury with a hire car. How to get out? Boot the throttle! The car's relationship with grip was tenuous at best – the whole car felt like it was floating, requiring rapid and continuous corrections to maintain direction.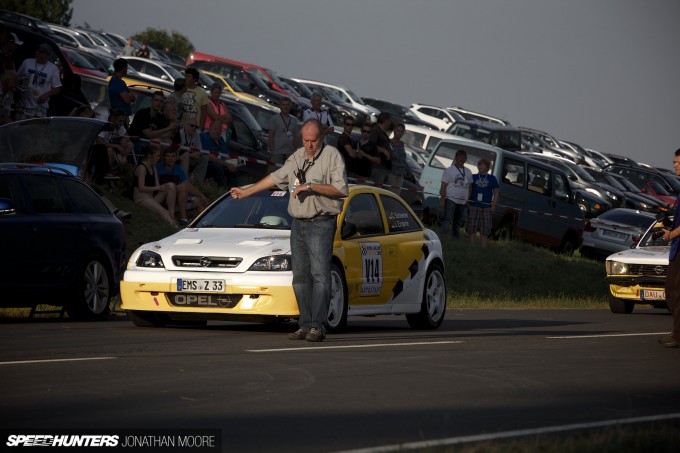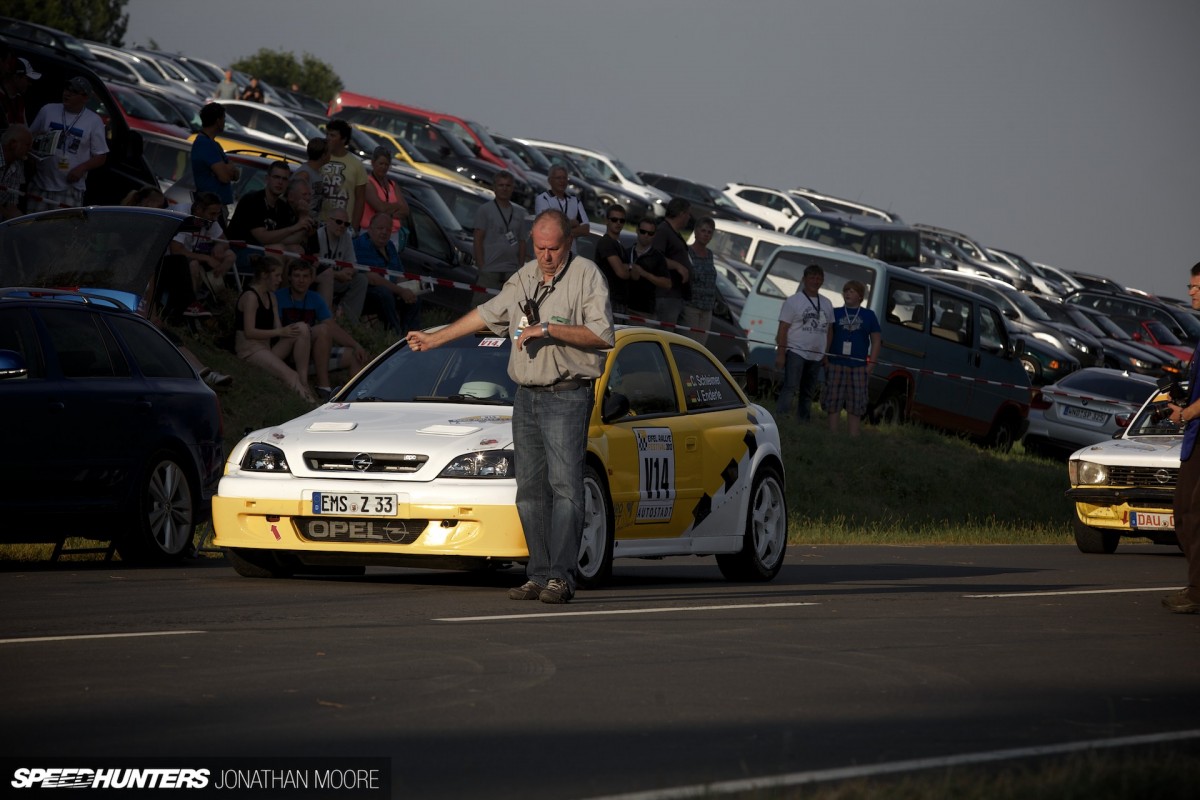 It was hardly tackling the Finnish forests or Australian jumps I know, but seriously, it made me appreciate what might be involved. But what would it be like to get out to a rally proper?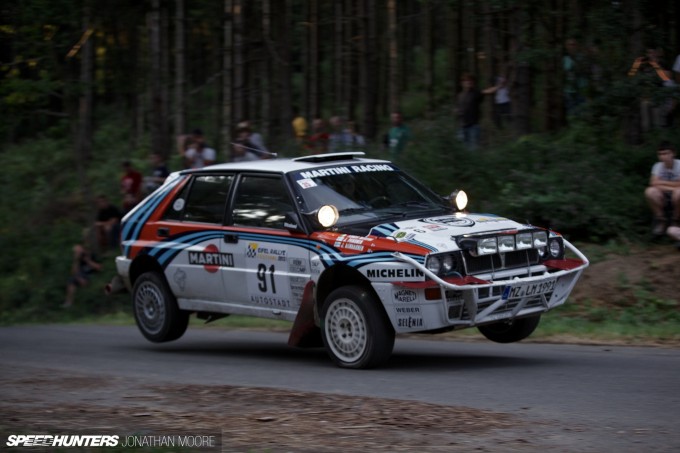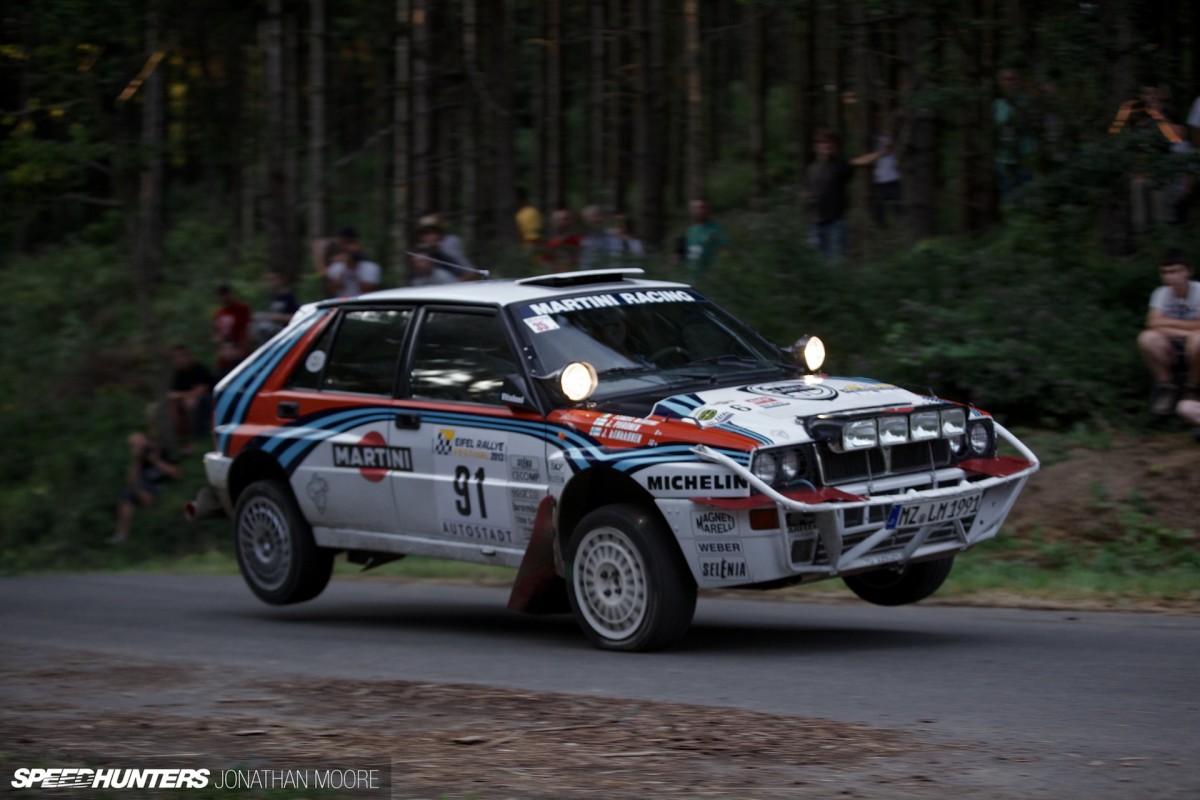 This last year has provided several opportunities for me to finally get a bit closer to the action and scratch that rallying itch – before 2013 I would have been one of the people to admit that I'd never driven or been driven on a rally stage, or even attended a top level stage rally. Starting off with the gateway-drug of a sprint at Race Retro at the beginning of the year, I then moved up to the harder stuff: a passenger ride with Robert Barrable in an S2000 Skoda Fabia on the Goodwood Festival Of Speed Rally Stage, and then back in July there was the Eifel Rallye in Germany.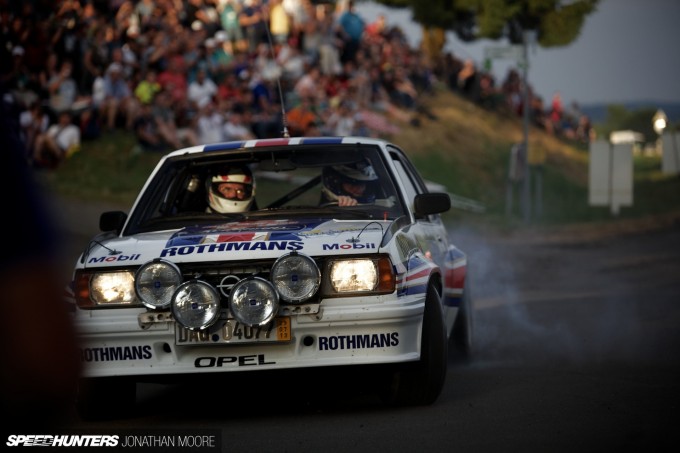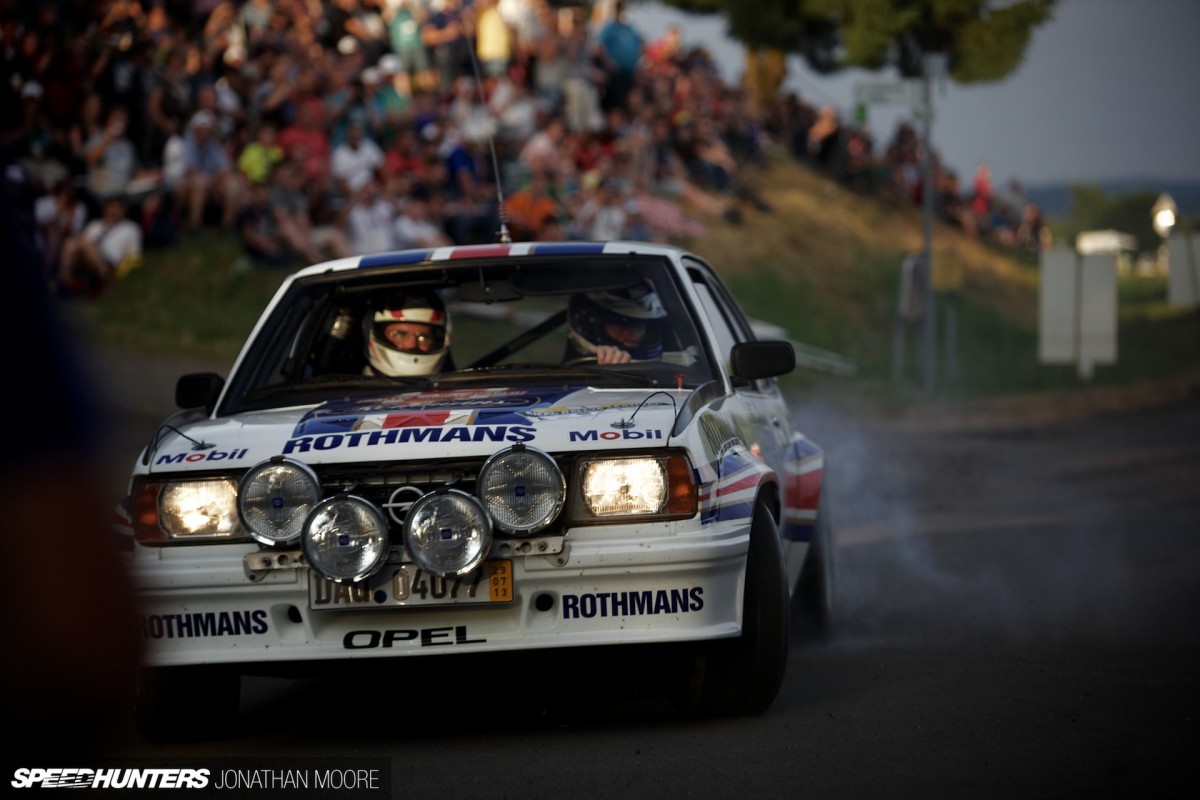 My appreciation turned to serious addiction again.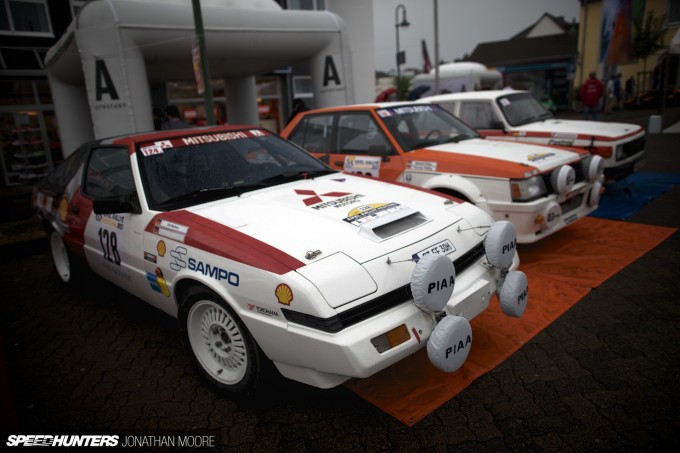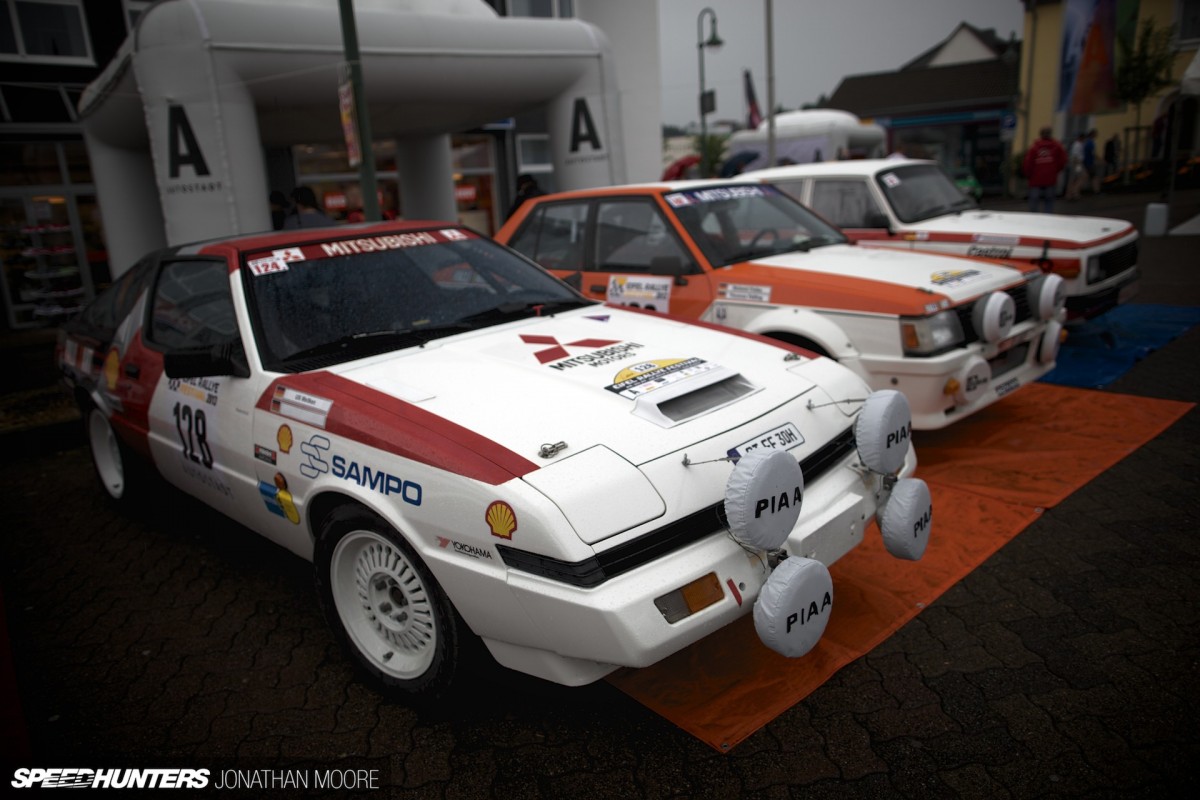 The Eifel Rallye is an annual historic rally held in the western edge of Germany, not a million miles from the Nürburgring. It's an international gathering of rally fanatics, and the perfect place to see a good fifty-plus years of rallying history in the flesh.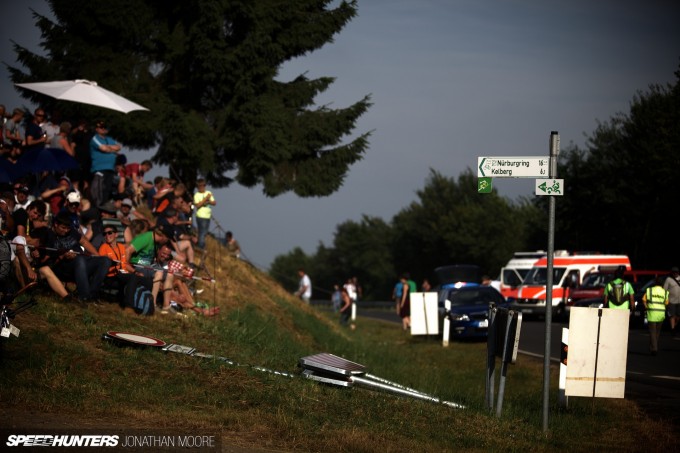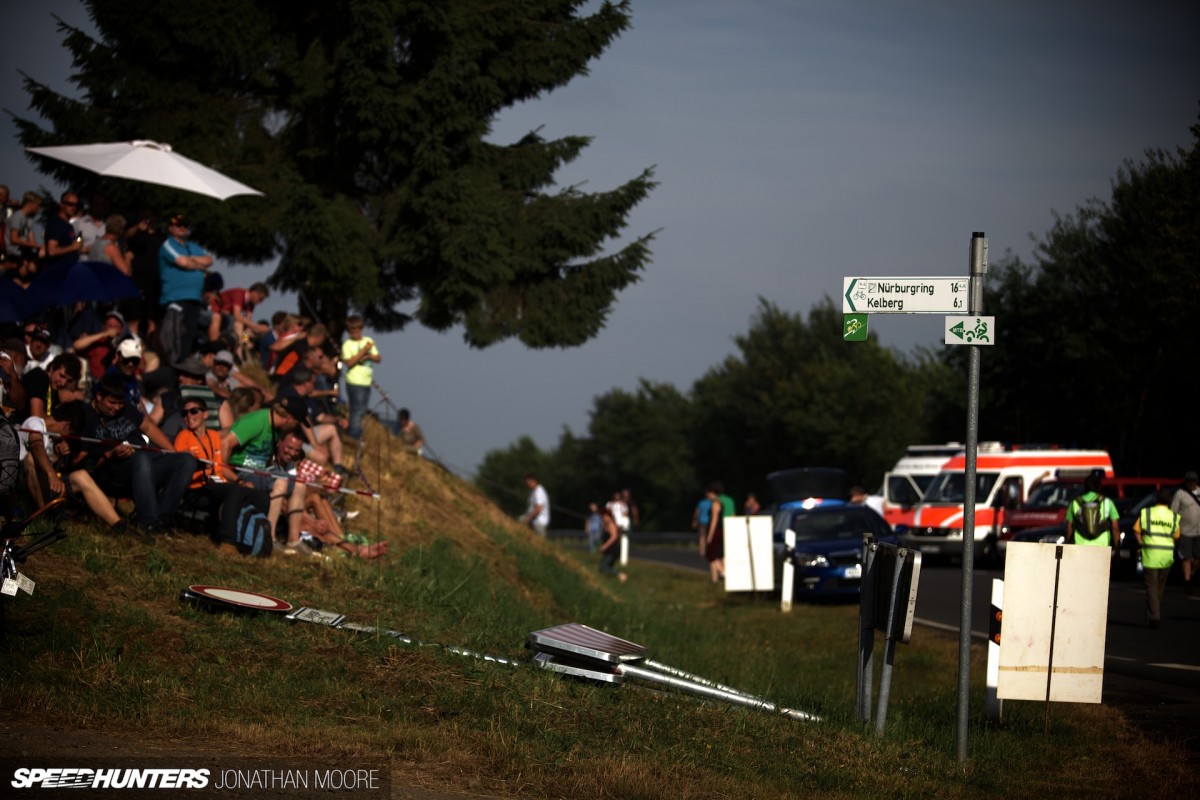 Rallying's roots are laid out before you, all-access style, with the town of Daun and its outlying villages turned into rally central for a weekend. Knowing we had a rally theme in the diary for Speedhunters, I've been holding onto the shots from that event, as I knew they'd provide the perfect archive to call on as background for this story.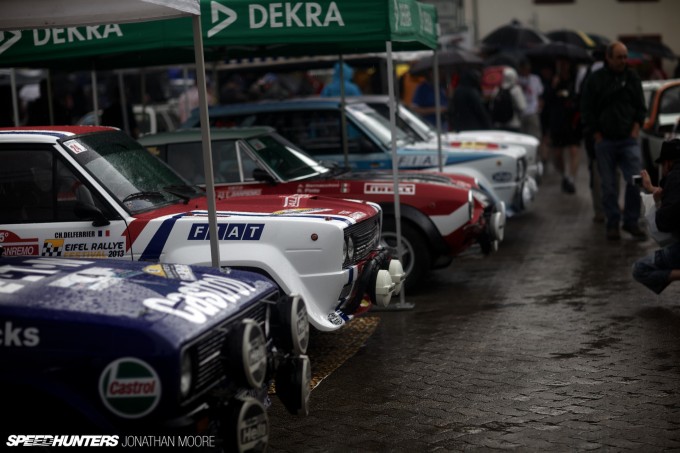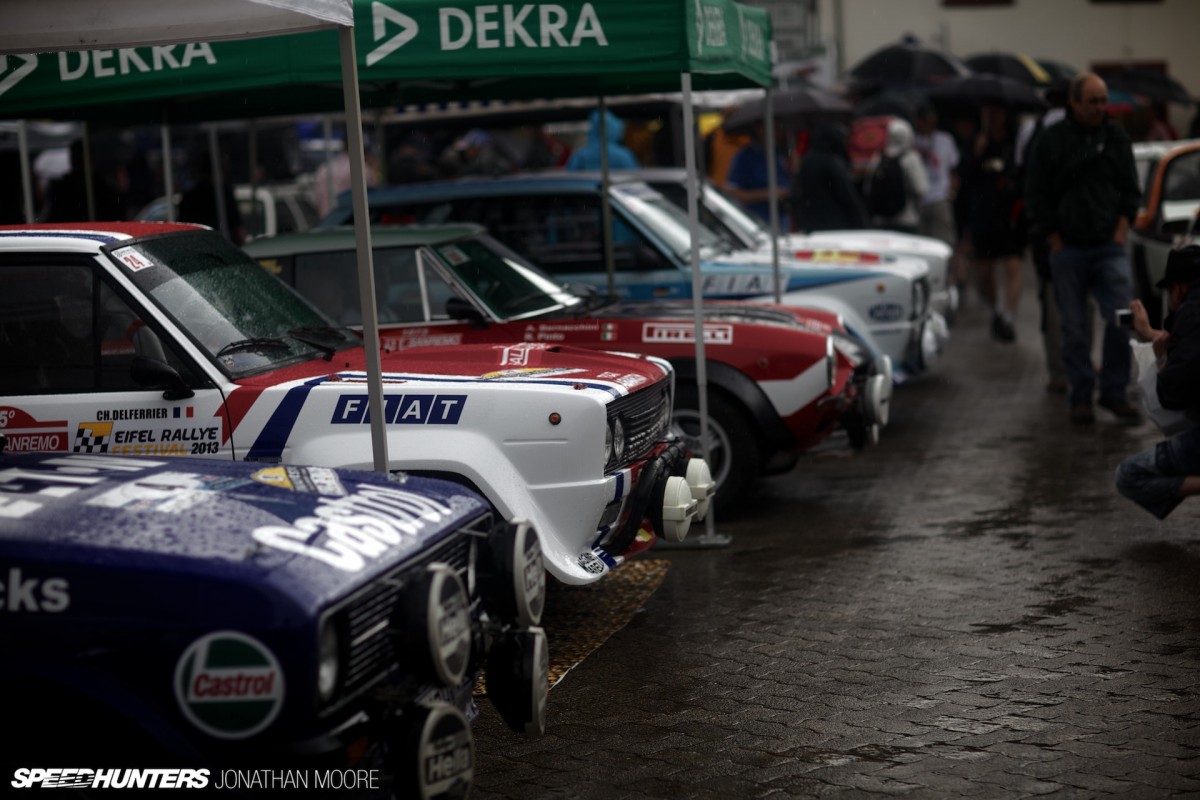 Well over 150 cars spanned 55 years of stage competition. The main service park in town overflowed from the market square and down all the arterial streets and parking areas; even a stroll around here would have satisfied most people.
The Eifel legends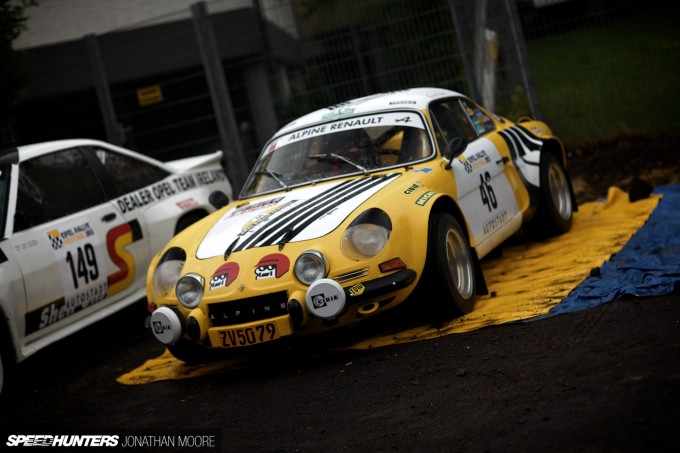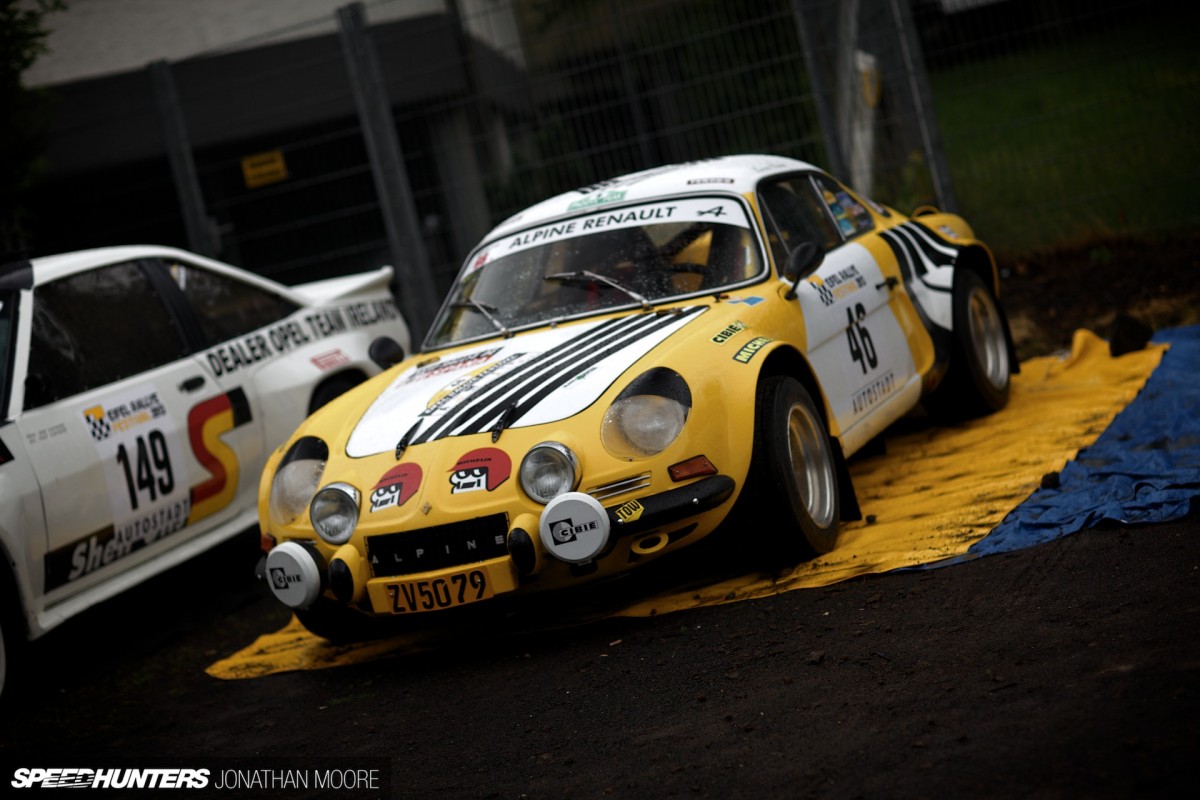 The event was celebrating 40 years of the World Rally Championship; the first season back in '73 was won by the diminutive Alpine A110.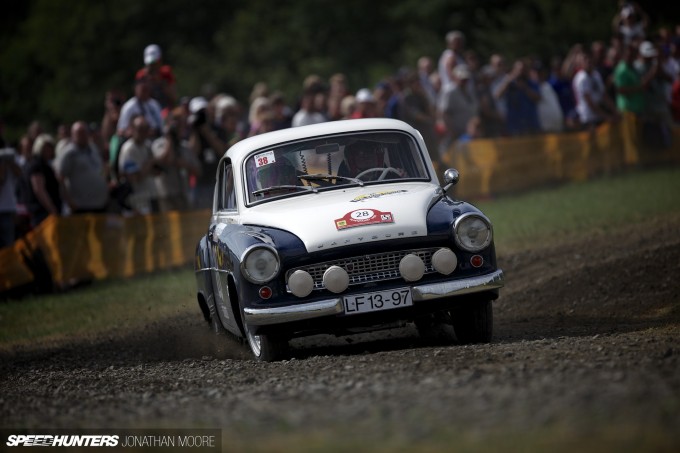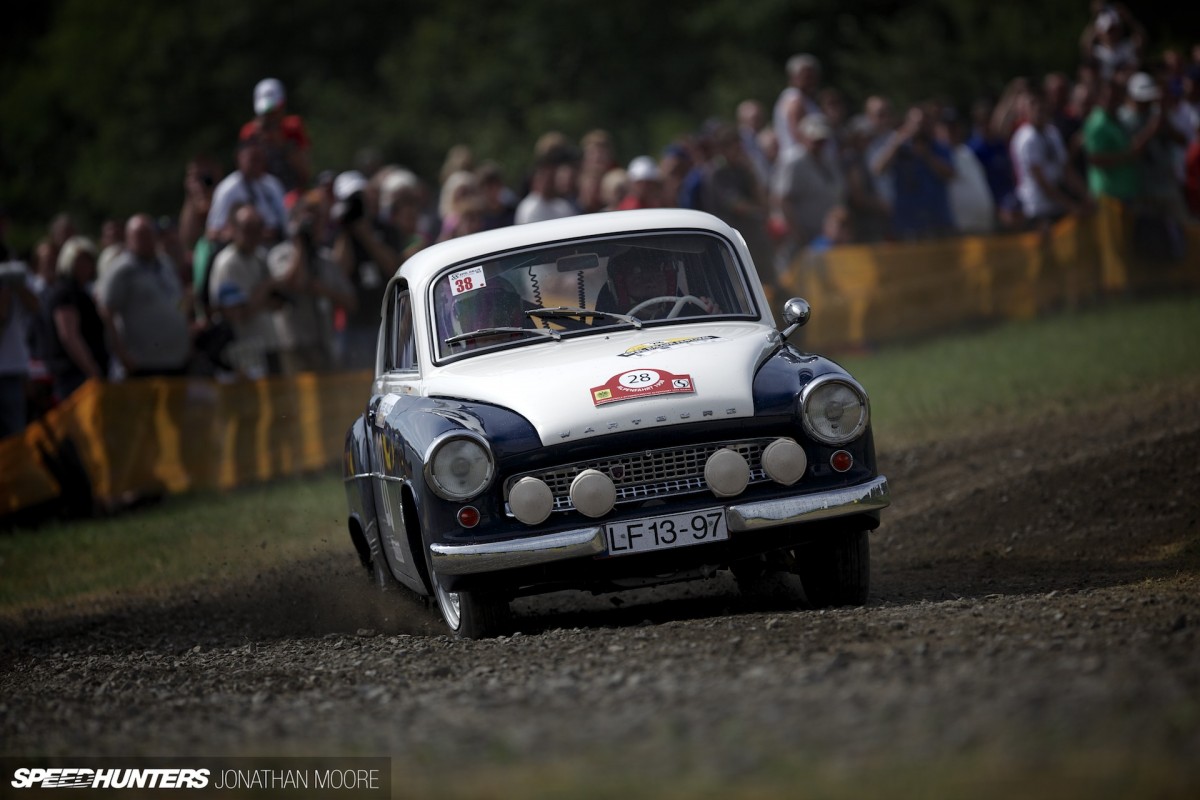 Though entrants in the Eifel stretched even further back, with the rules relaxed to allow a bumper line-up – the oldest car was a Wartburg 311 Coupé from 1958. Modified production cars like that have been the predominant base level of rallying for pretty much the sport's entire history.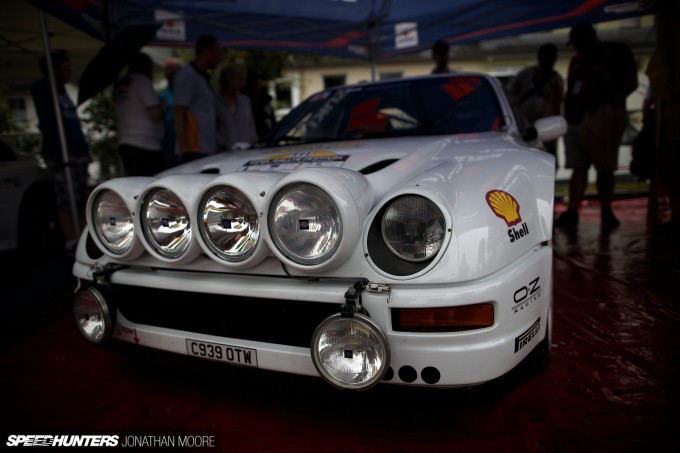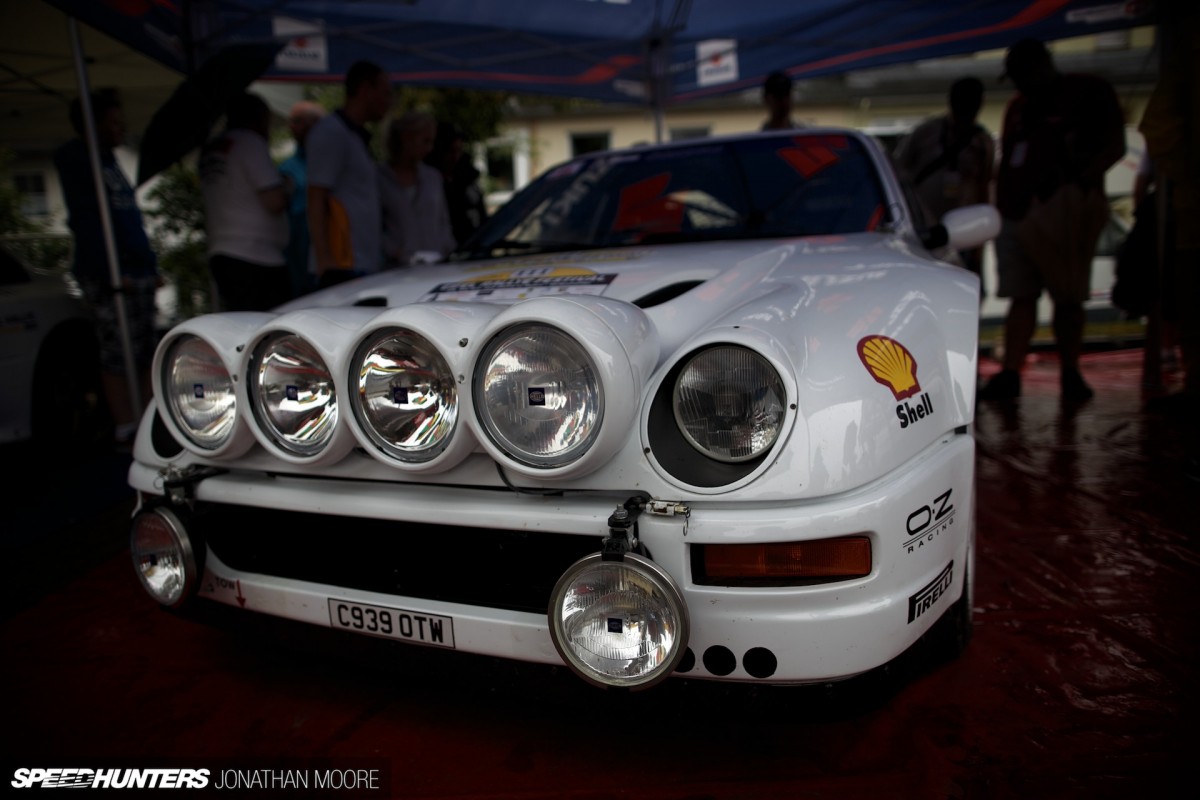 Of course, there was one era that was a major exception to that rule… But more of that later.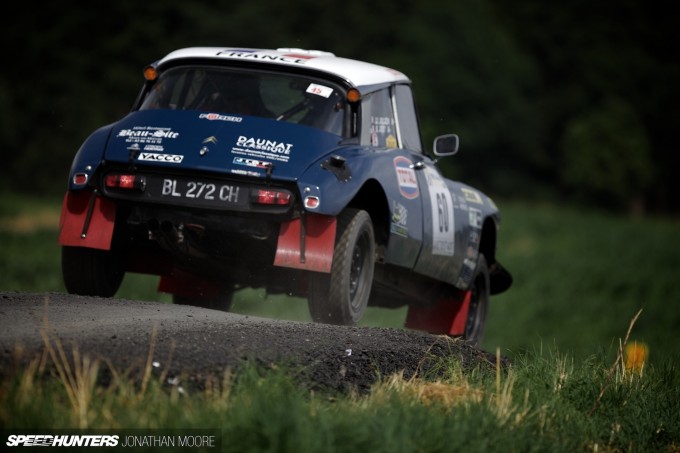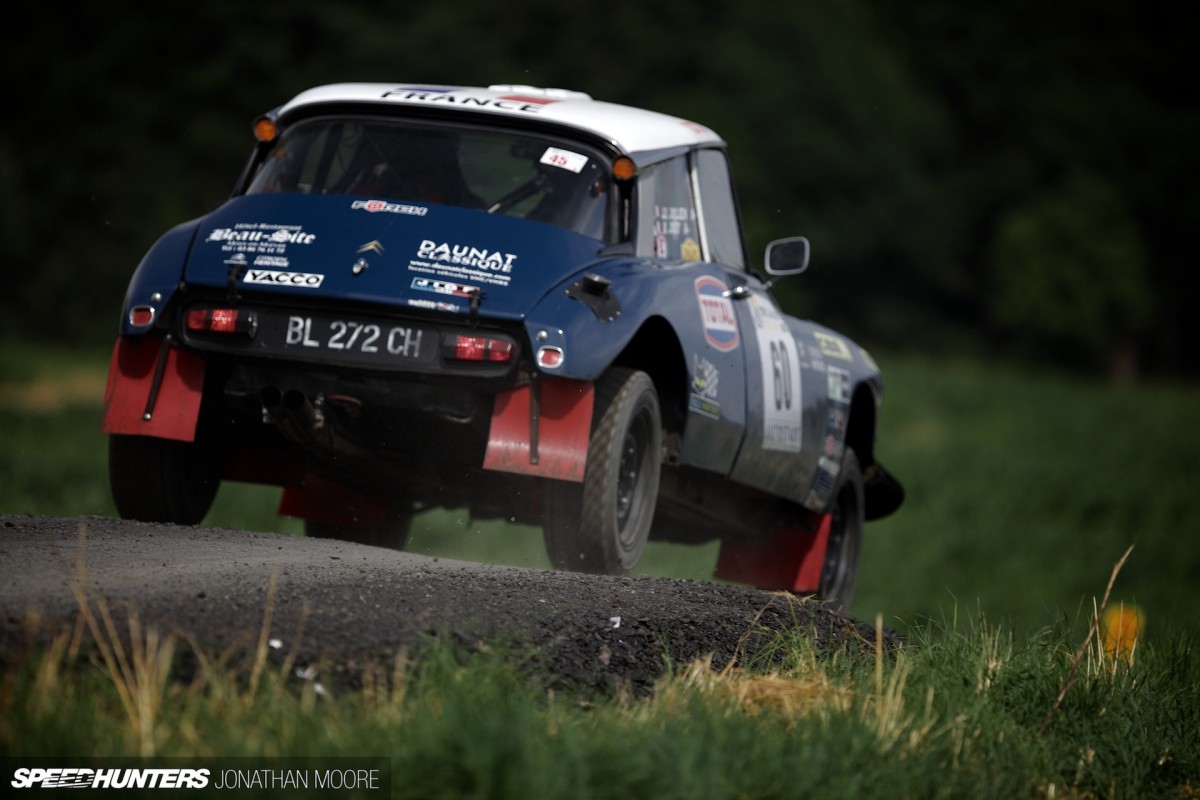 That's another of the great things about rallying: you can throw pretty much anything at the gravel. Where there's a will there's a way, even if the will is a whale. Who thought a Citroën DS could be a sensible rally car?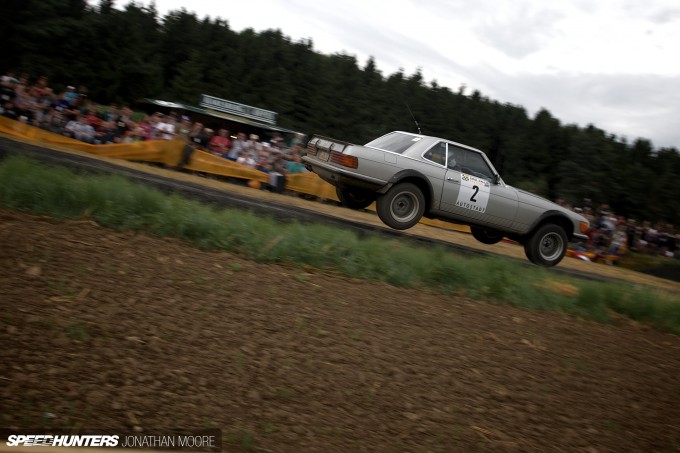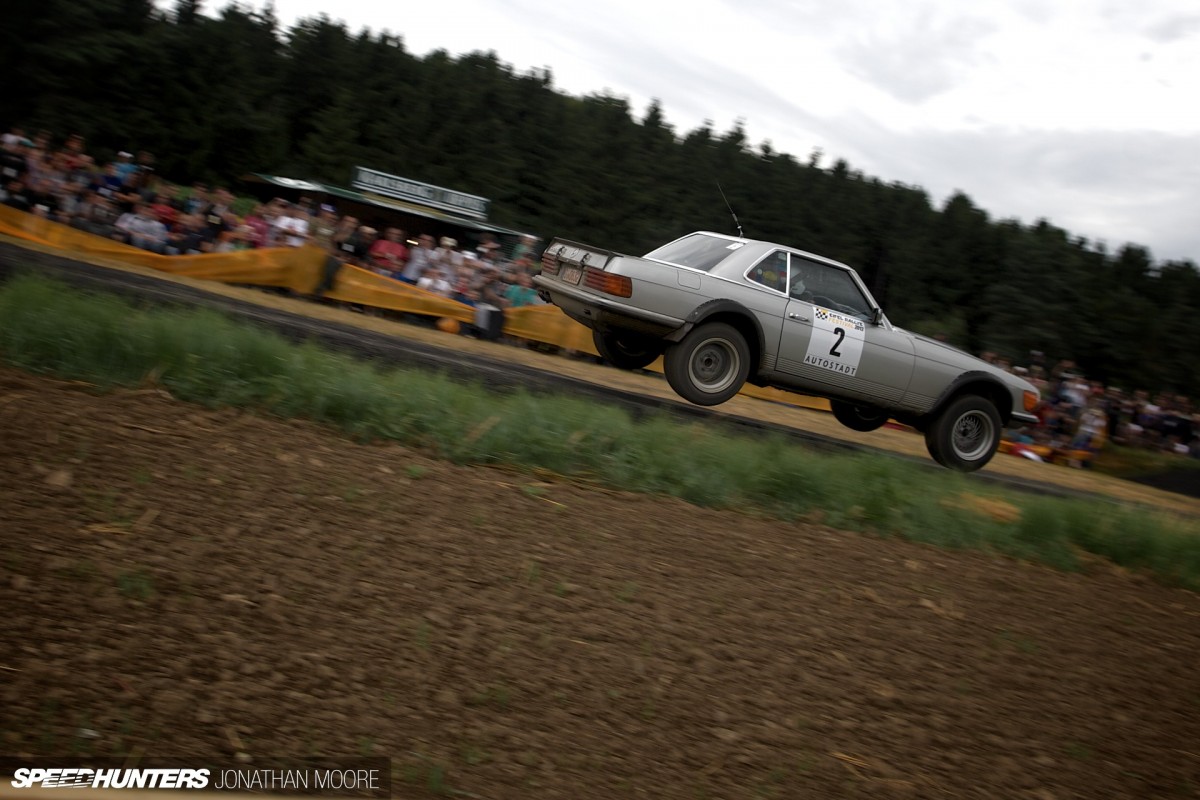 Or a Mercedes now I think about it…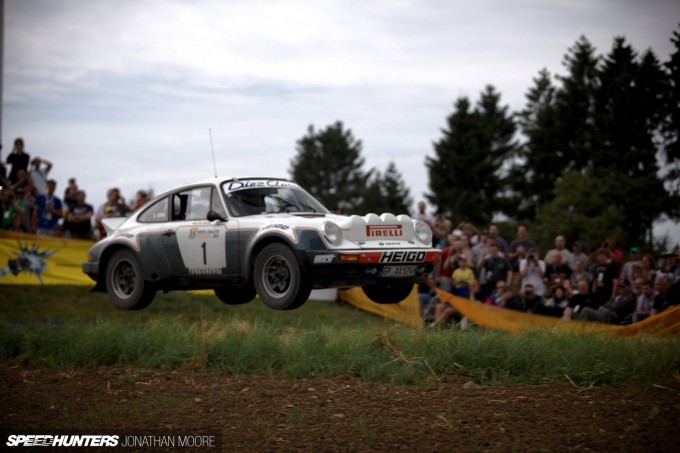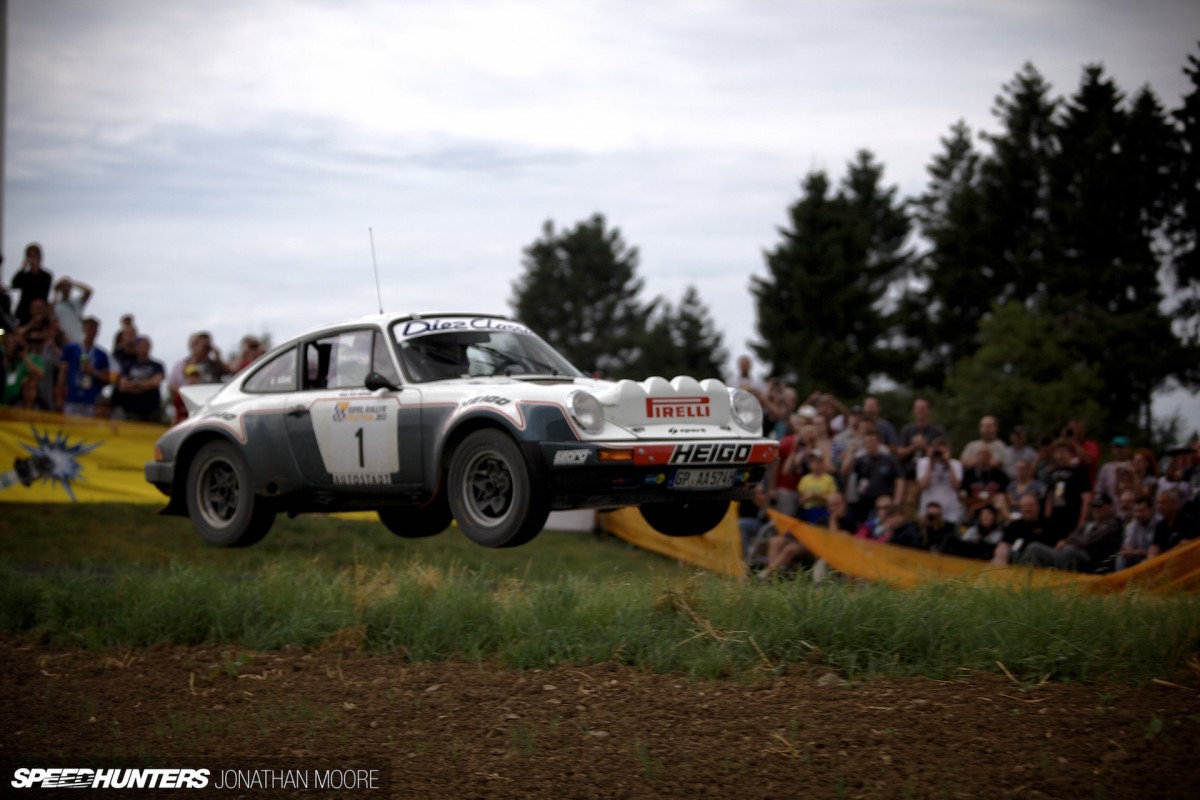 And a Porsche? A 911 at that? (This one was actually being driven by legendary driver Walter Röhrl himself, who was also honorary patron of the event).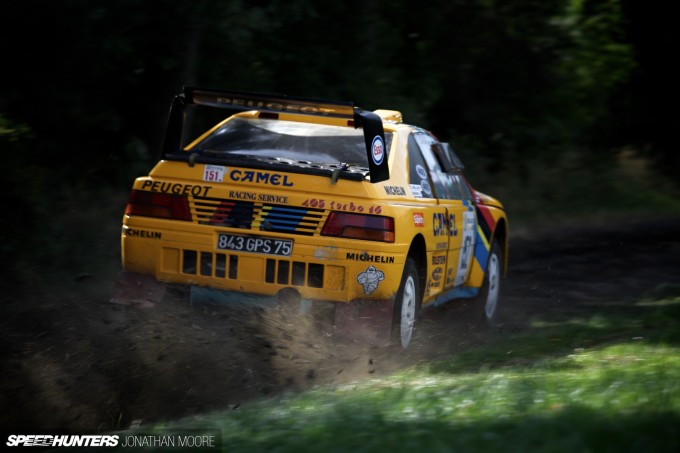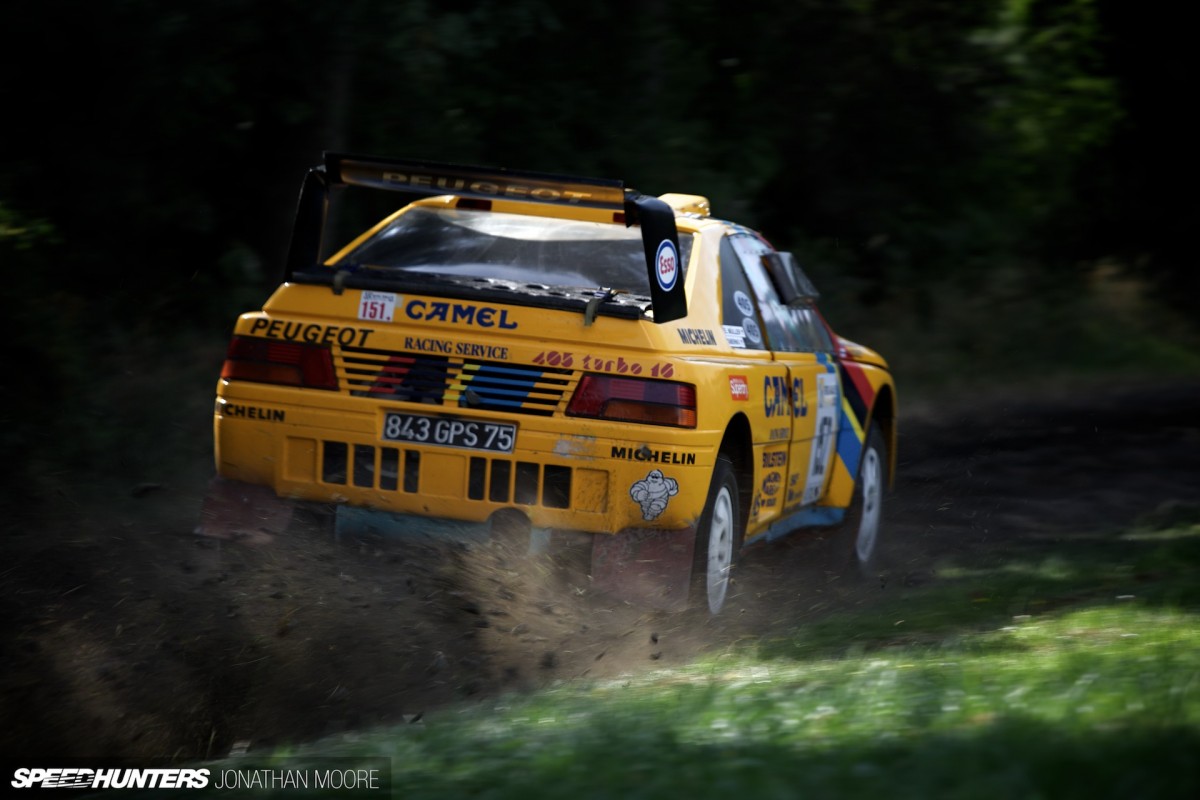 But that's the thing: so many manufacturers have entered rallying at one stage or another (pun intended). Like nothing else except perhaps endurance racing, rallying has always been the ultimate test of the automobile.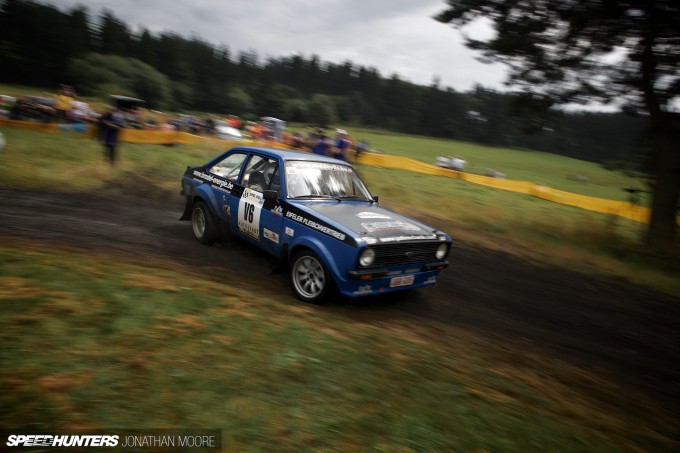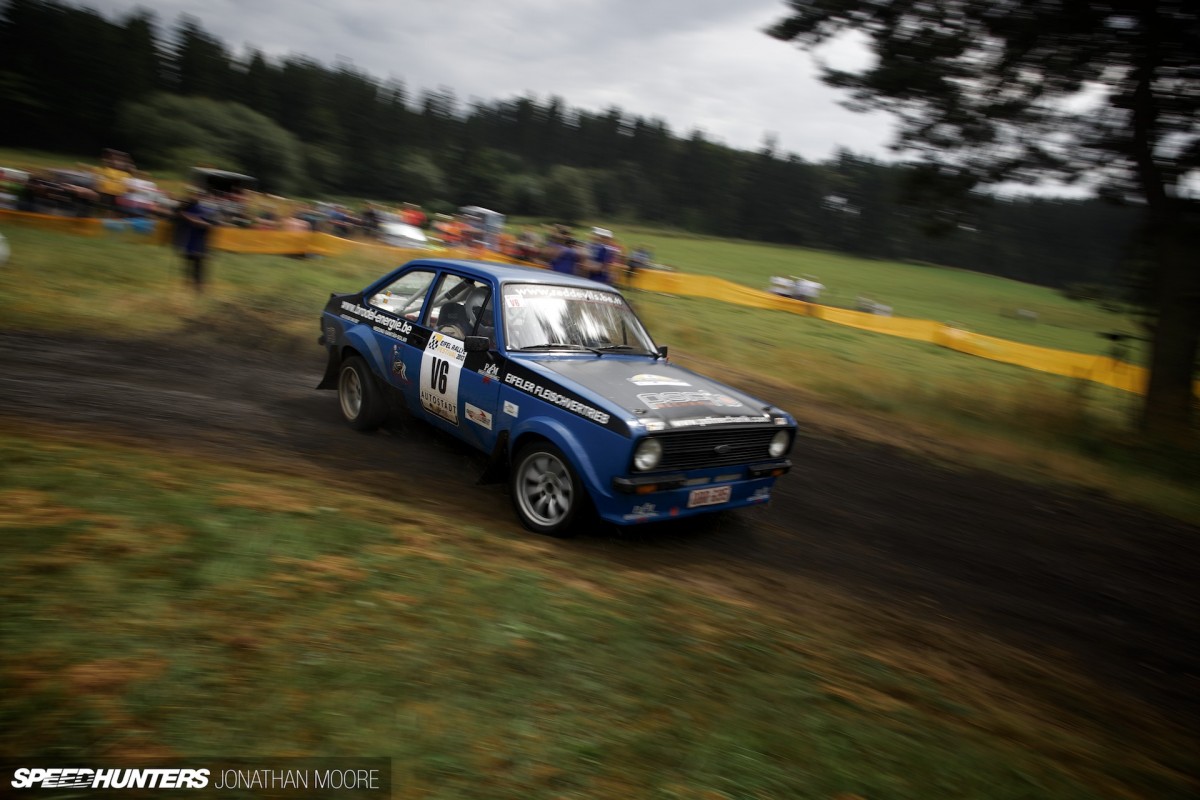 If you want to build a reputation, reinvent the brand or just turn around bad press, throwing a car at the mud has always brought almost sure-fire status.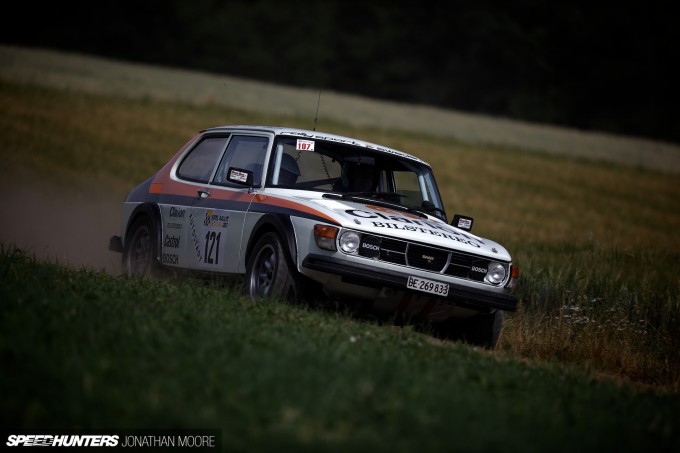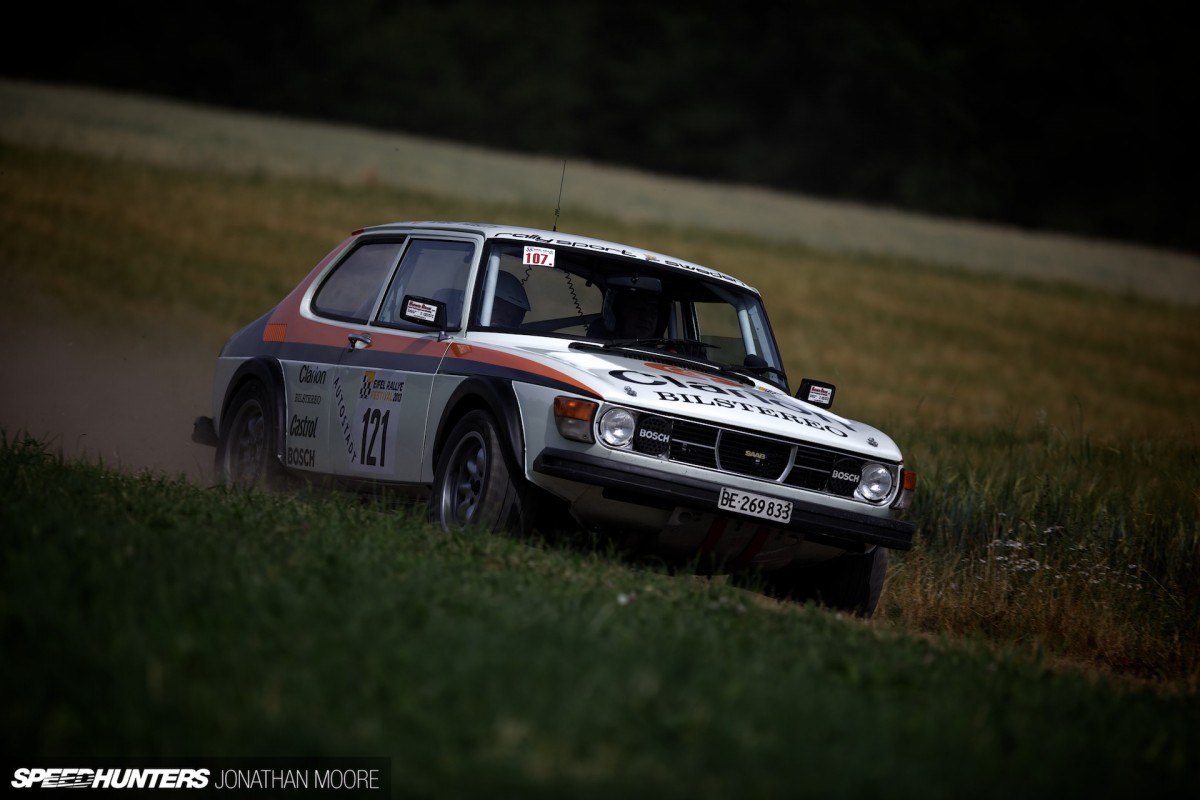 Just look at the brands who have completely turned round public perception of their product over the years: Audi, Saab, Subaru and more. Slow, boring and agricultural reputations respectively were transformed.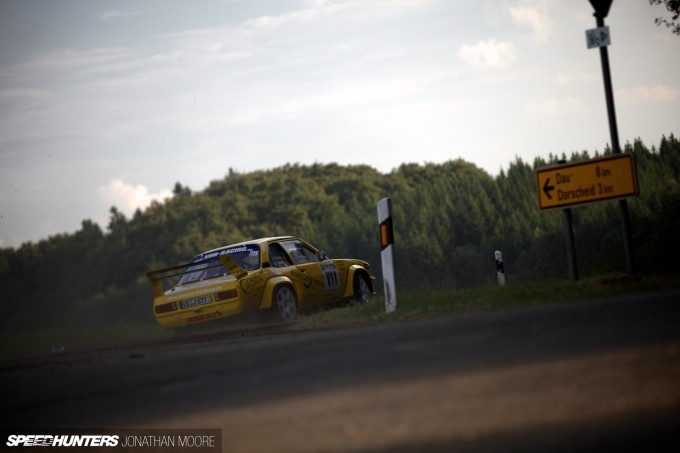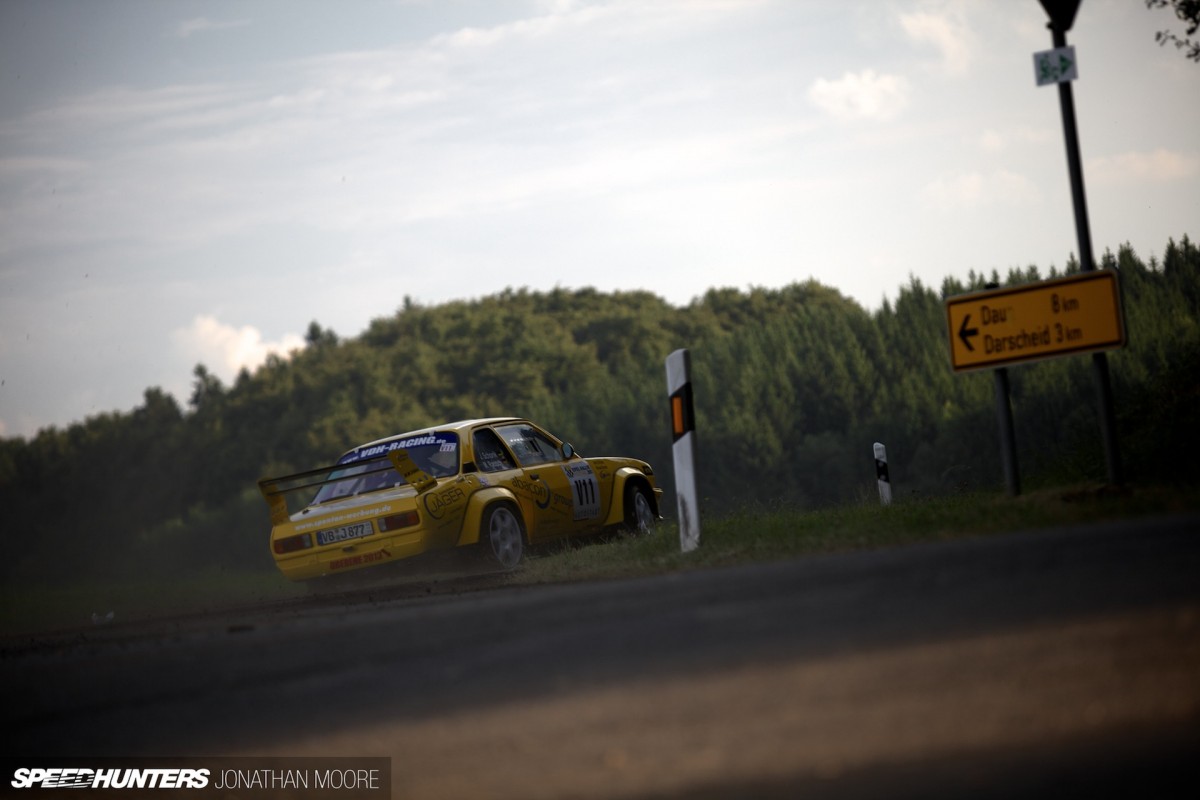 At the Eifel Rallye, 31 different global car brands were represented, which is a hell of a big number and shows how important the sport was – and still can be.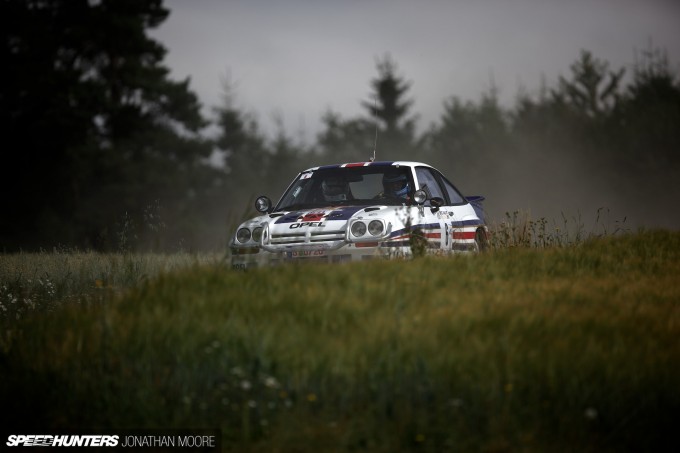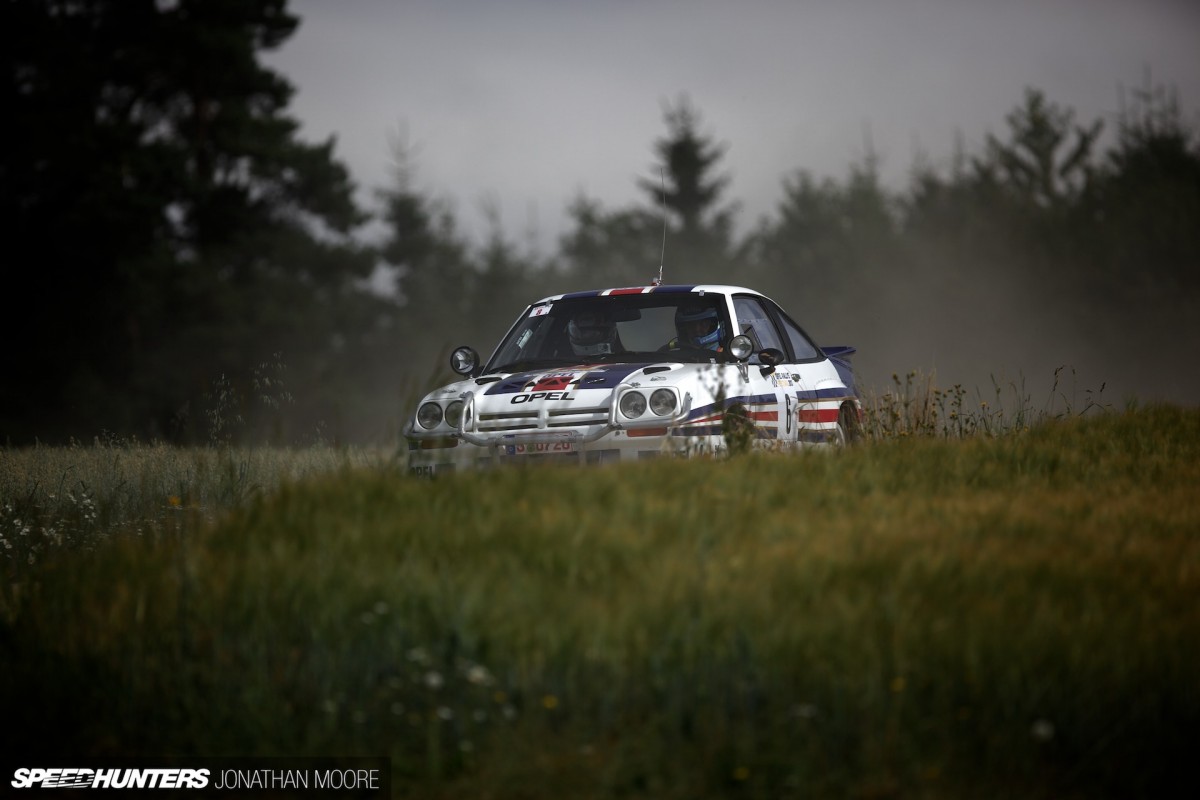 A fair percentage of the cars taking part on the Eifel stages are in completely original spec – warriors from stages past, still brought out to battle. This gives us the perfect way to show off an example of a complete lineage of rallying heritage.
Live lineage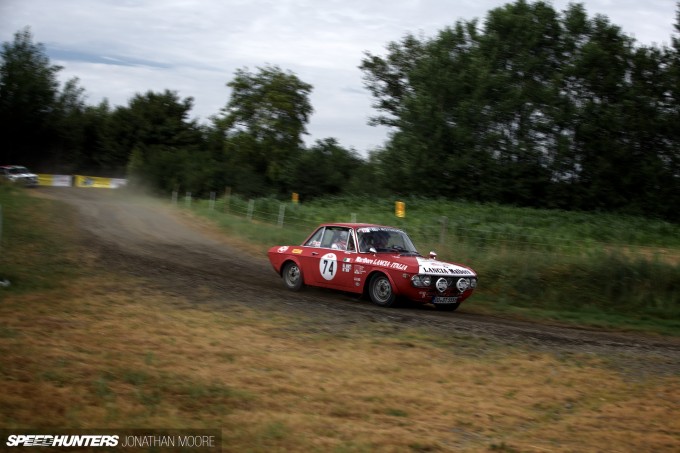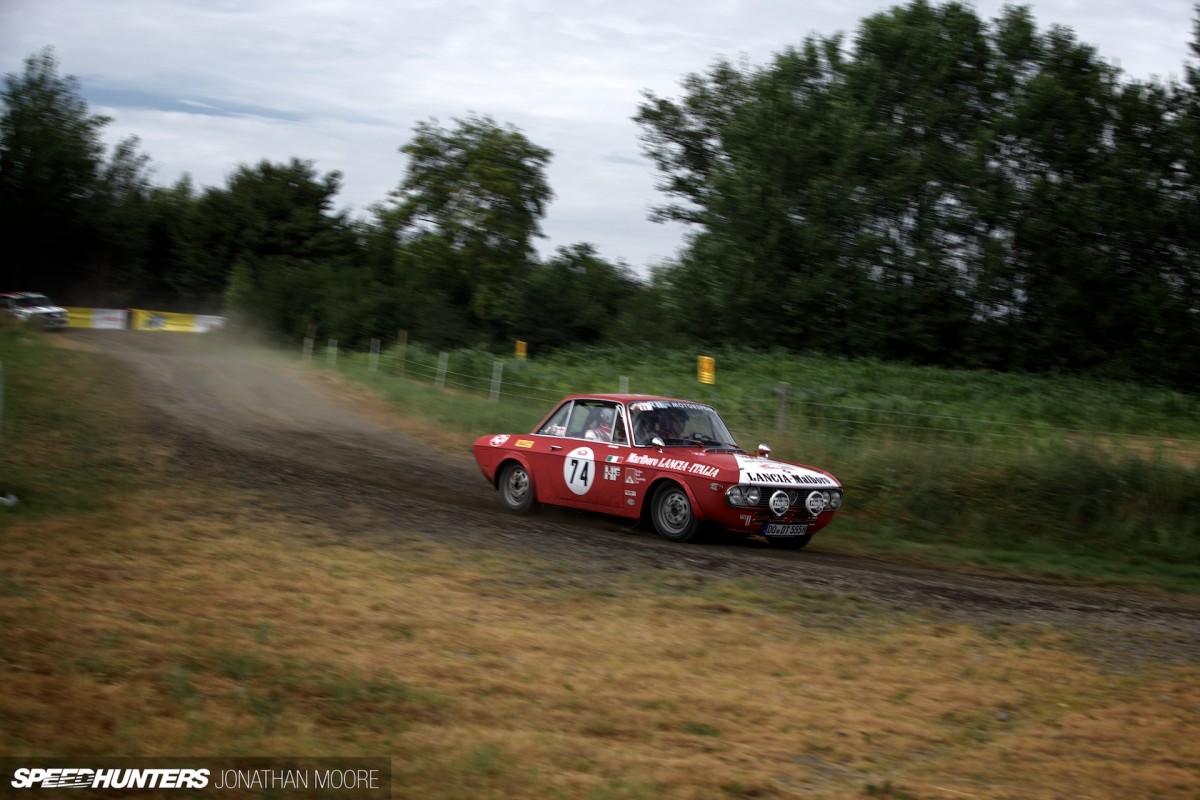 Sometimes it's an entire marque which becomes synonymous with the mystique of rallying. Lancia for instance – the Italians ruled rallying for a while.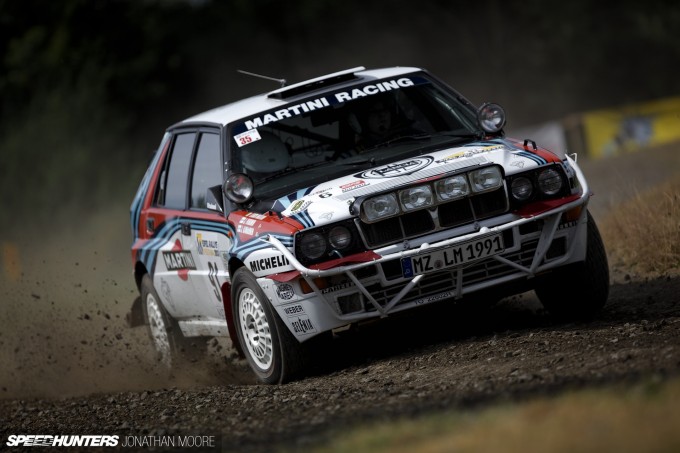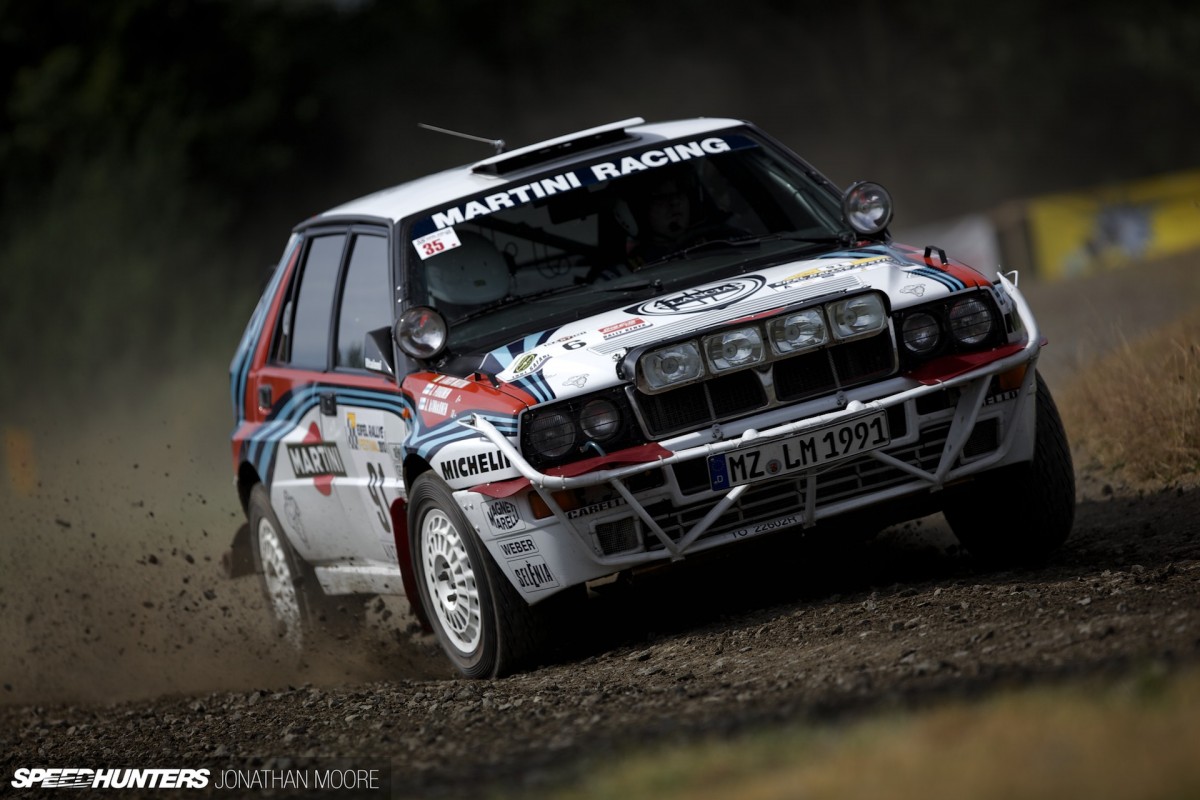 Model after model was aimed at the loose, and for two decades, owning a Lancia was a sign of being a 'Real Man'. Oh for the current Lancia management to look back to this glorious period and realise the horror of their current range…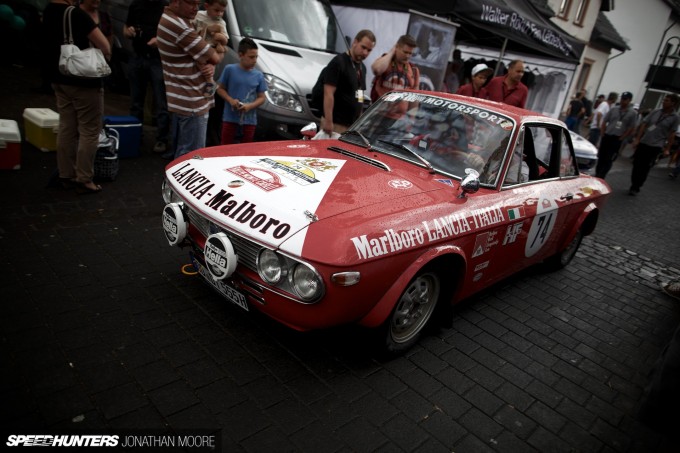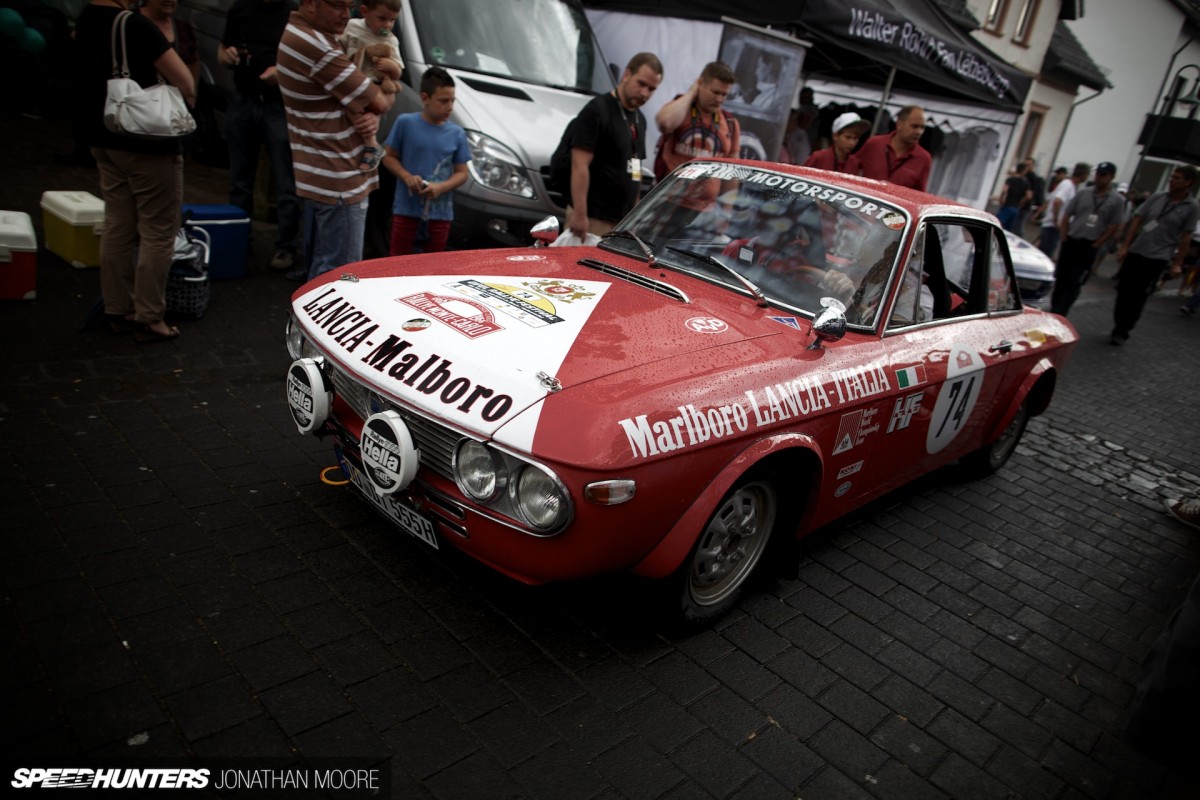 The oldest Lancia model was represented by a pair of svelte Fulvia Coupé 1600HFs, one from '72 and one from '74.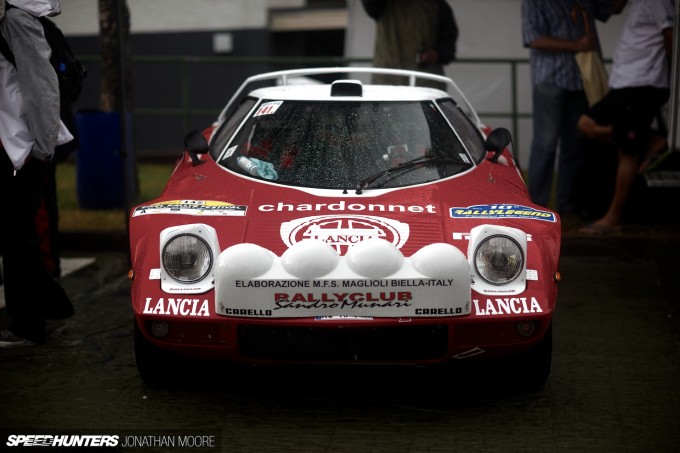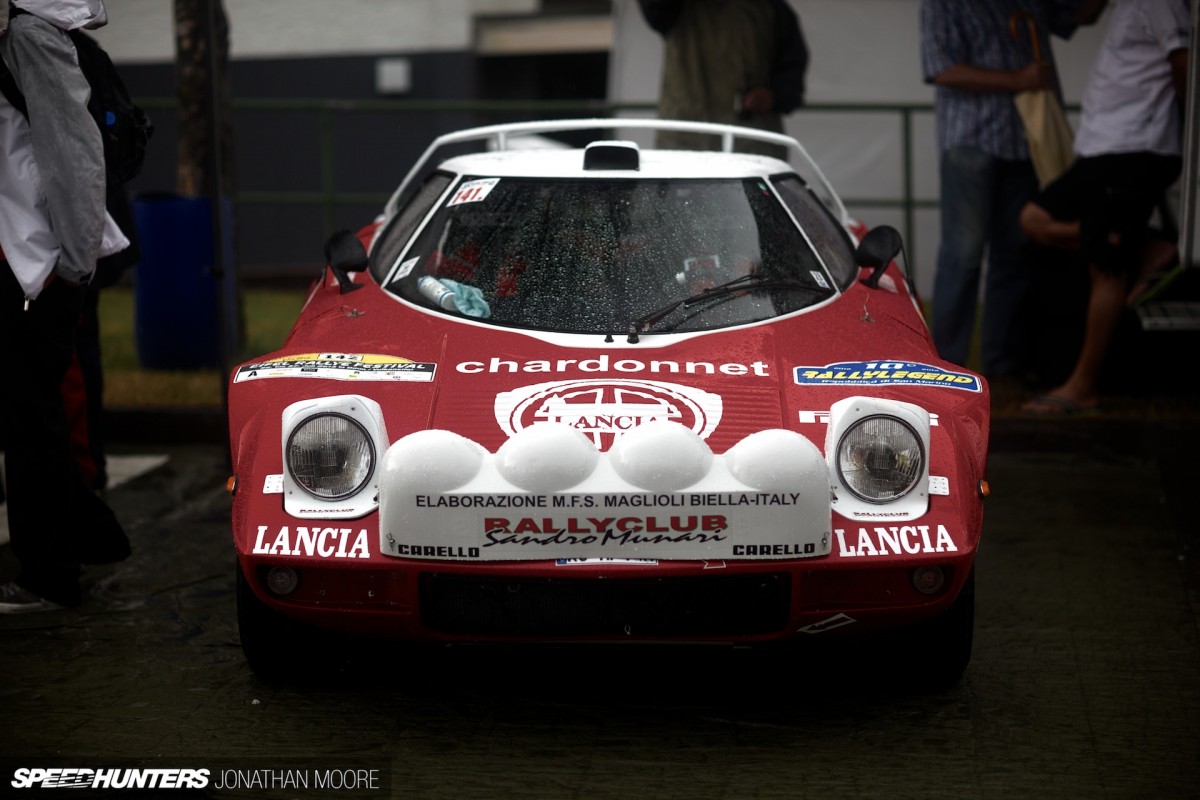 A pair of original – and it's not often you can say that – and one rebuilt Stratos represented the quantum leap that Lancia made mid-decade with their spaceship wedge.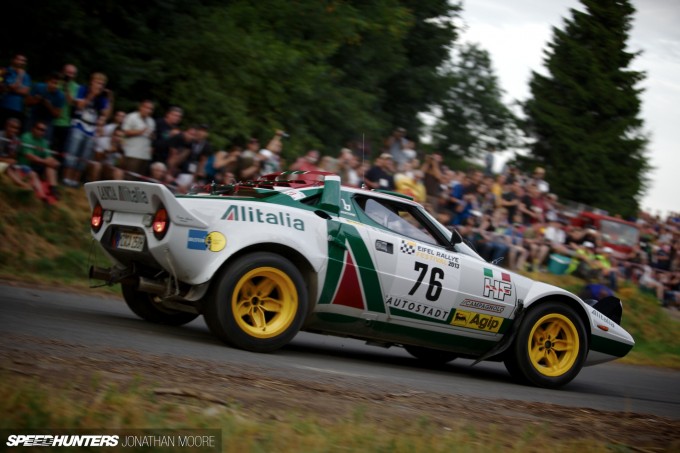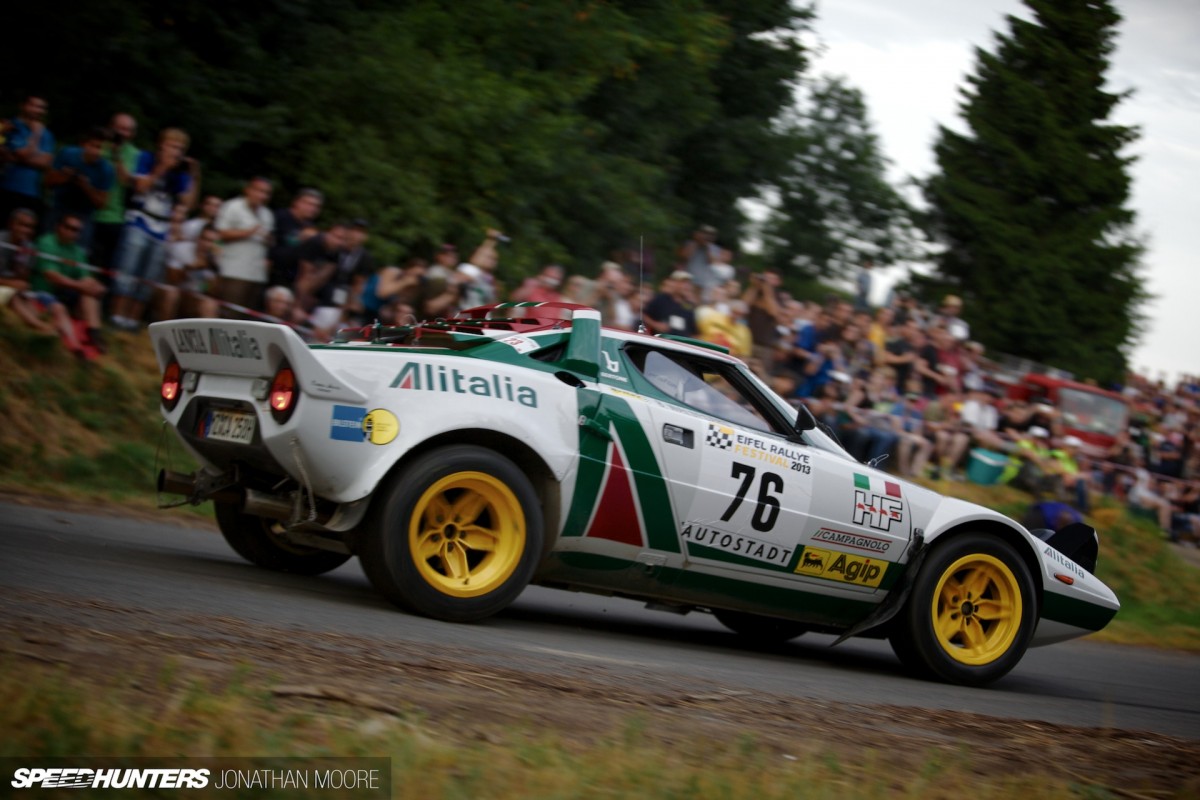 The Stratos was one of those game-changers that in a way pre-empted the Group B monsters of the following decade: a custom-made weapon, a homologation special.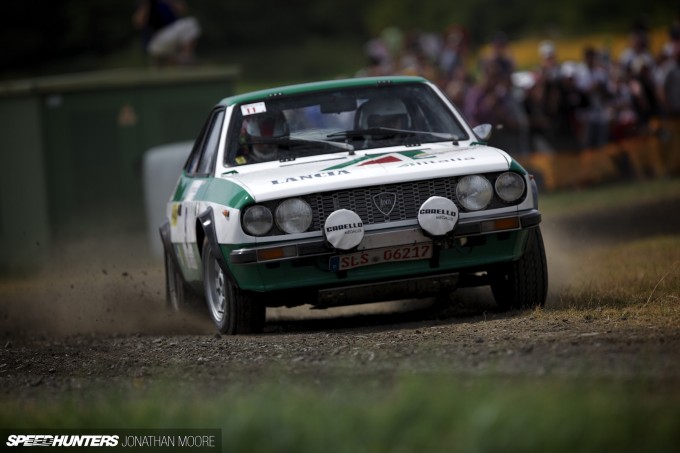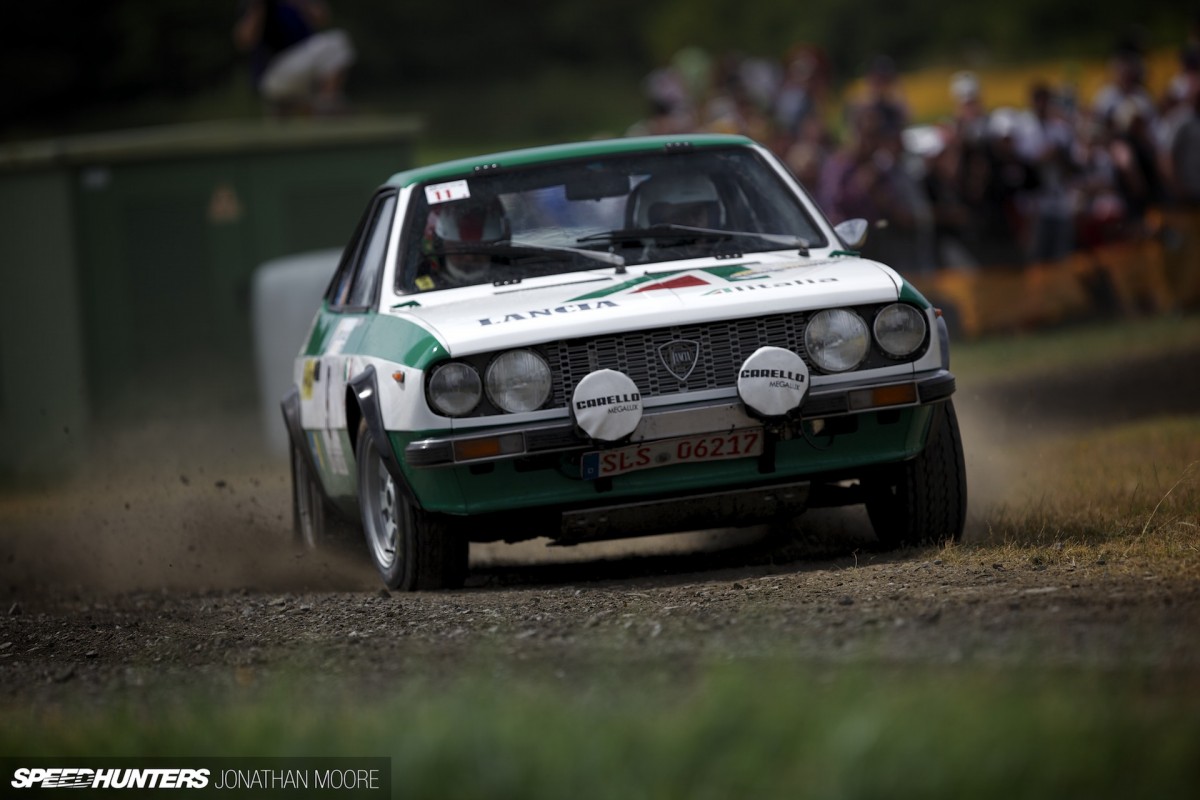 The Beta Coupé also made an appearance during the same period; what a stark contrast.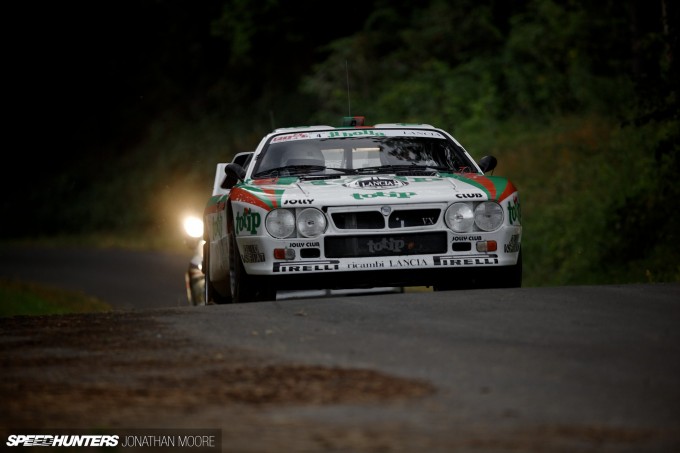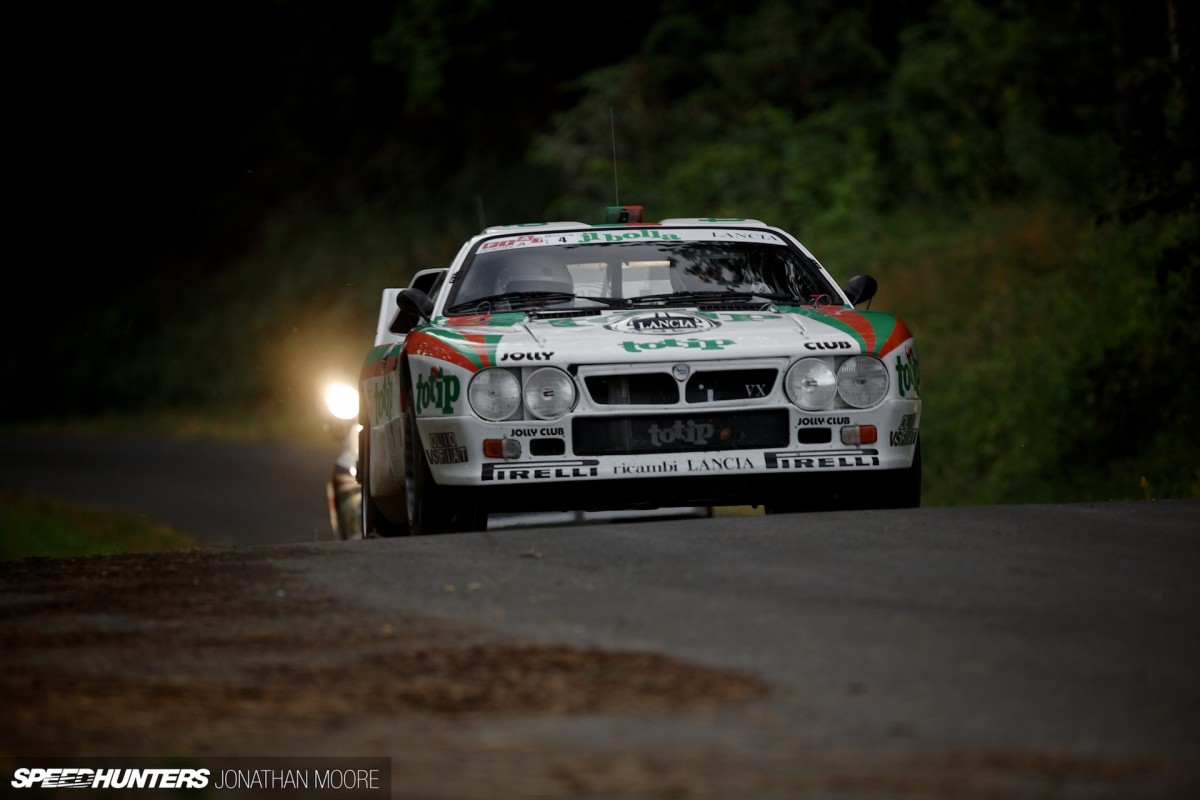 As the years go on, so the numbers of representatives increase: a trio of brutal 037s were run out, all originals.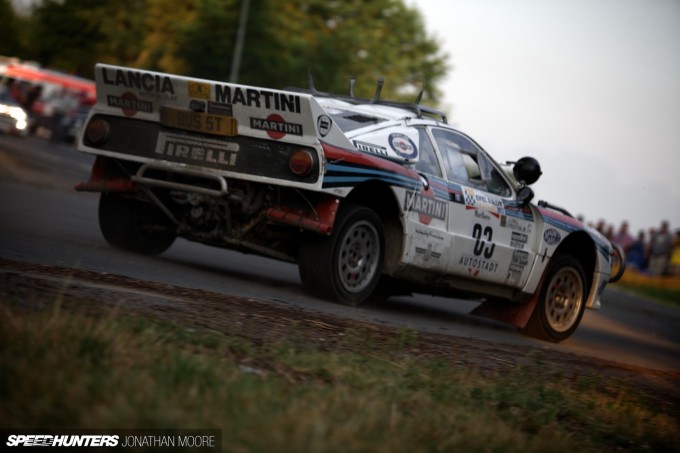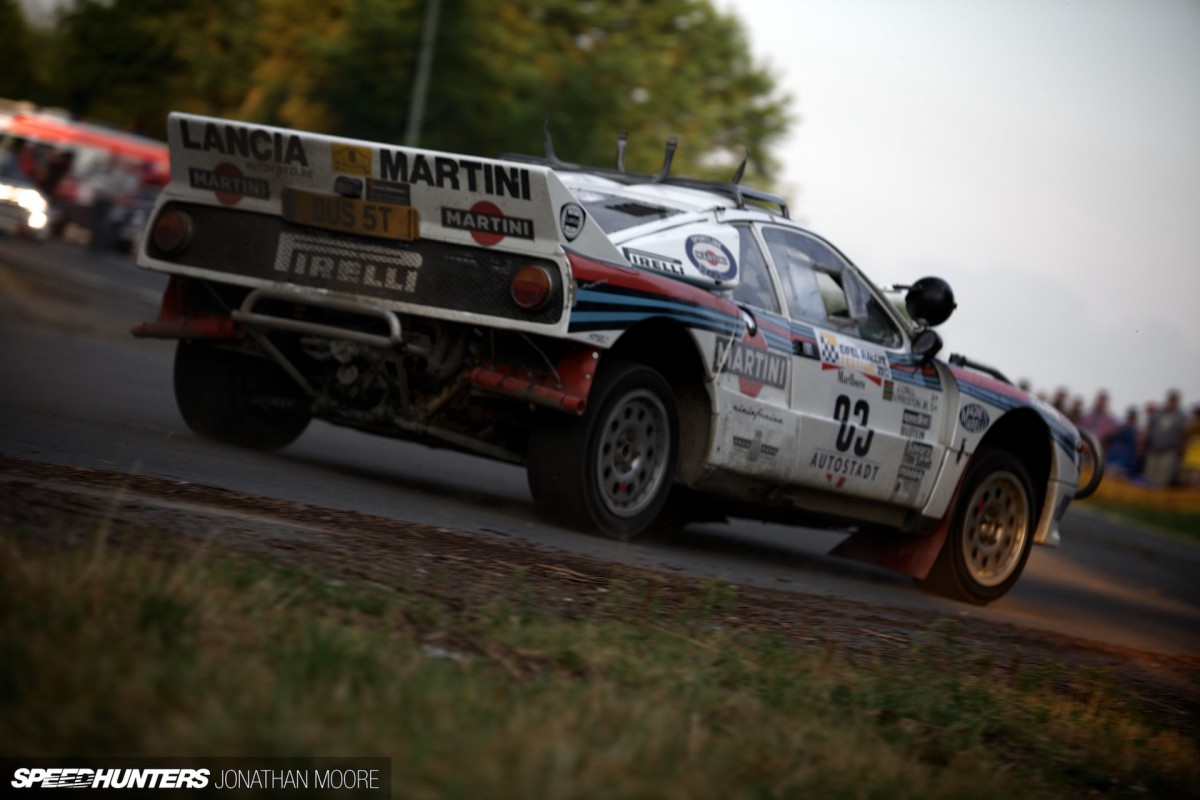 Their skeletal, almost model-kit appearance seems un-Lancia-like, but these were built for effect, not beauty.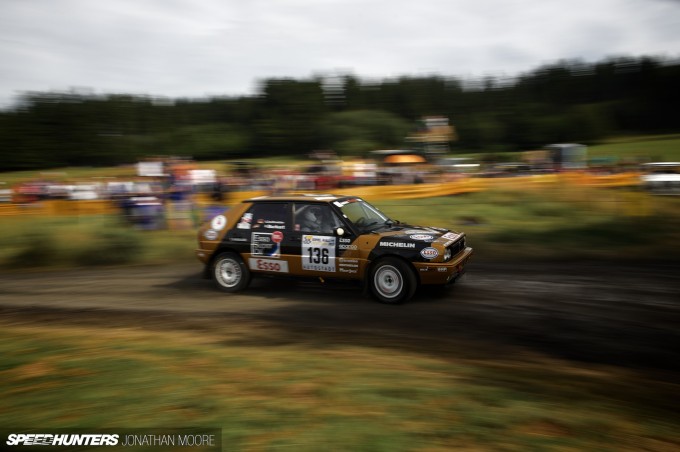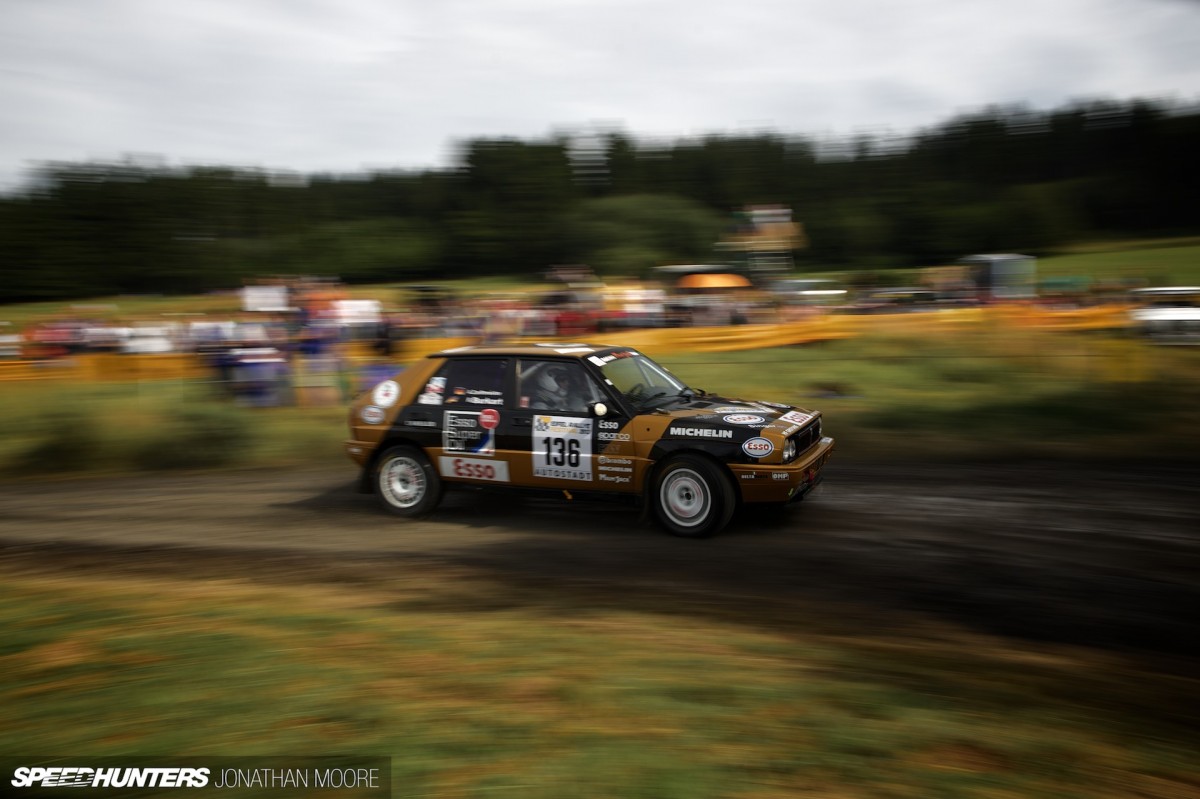 The next evolutionary step for Lancia was the equally iconic Delta Integrale (a quartet were at the Eifel).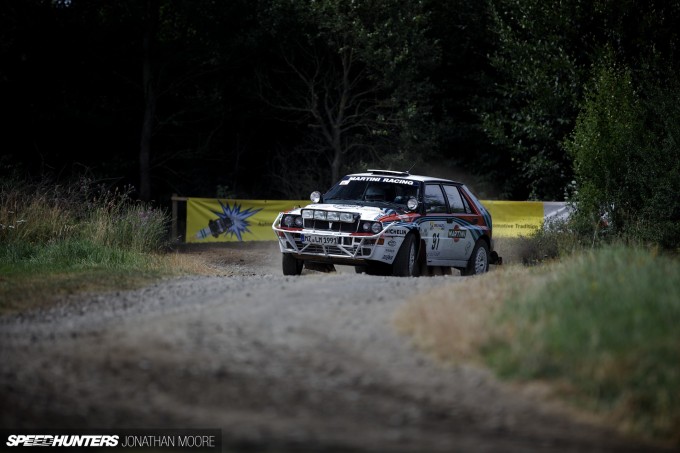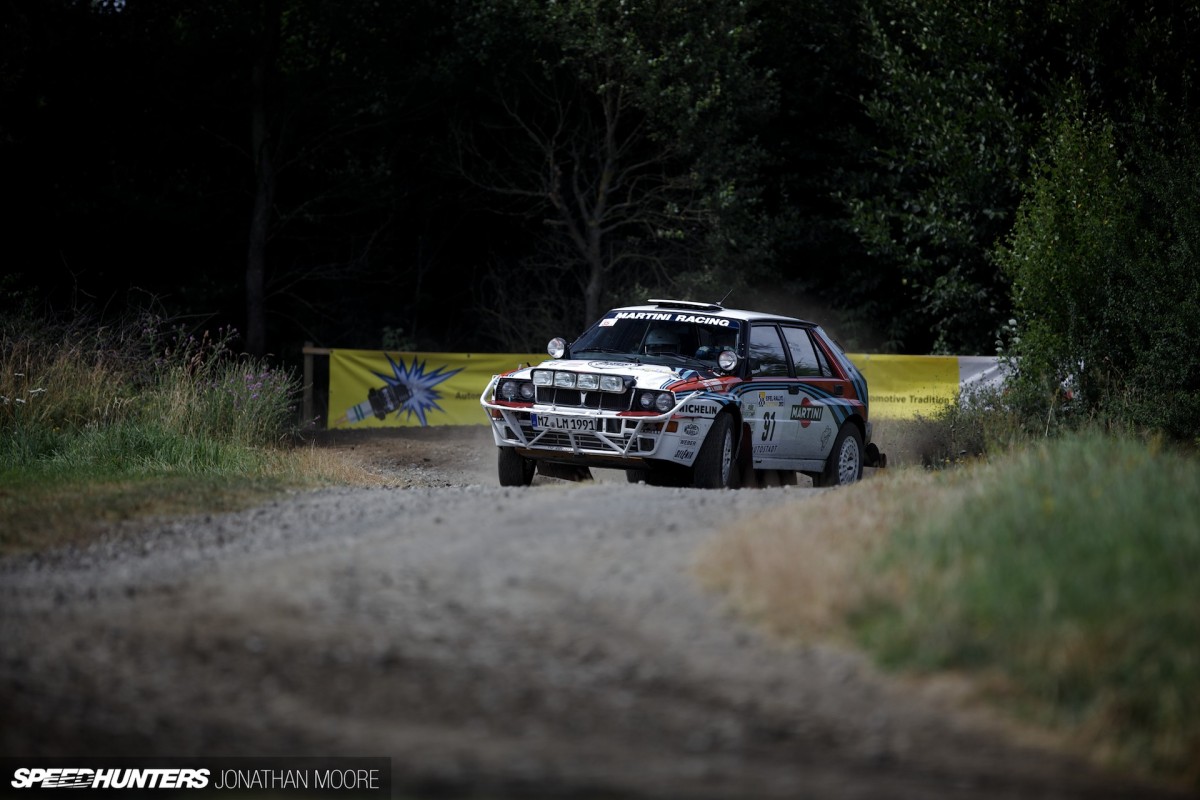 The more boxy saloon returned to superficially production-based roots, but was actually just as crazy as those before it, if not more so. A T-Rex in wolf's clothing.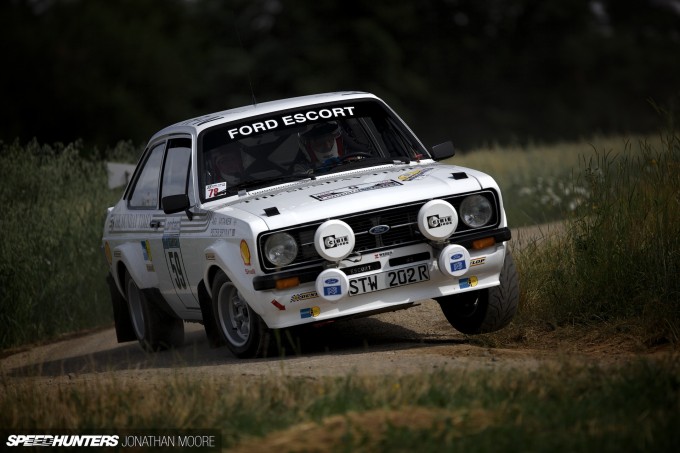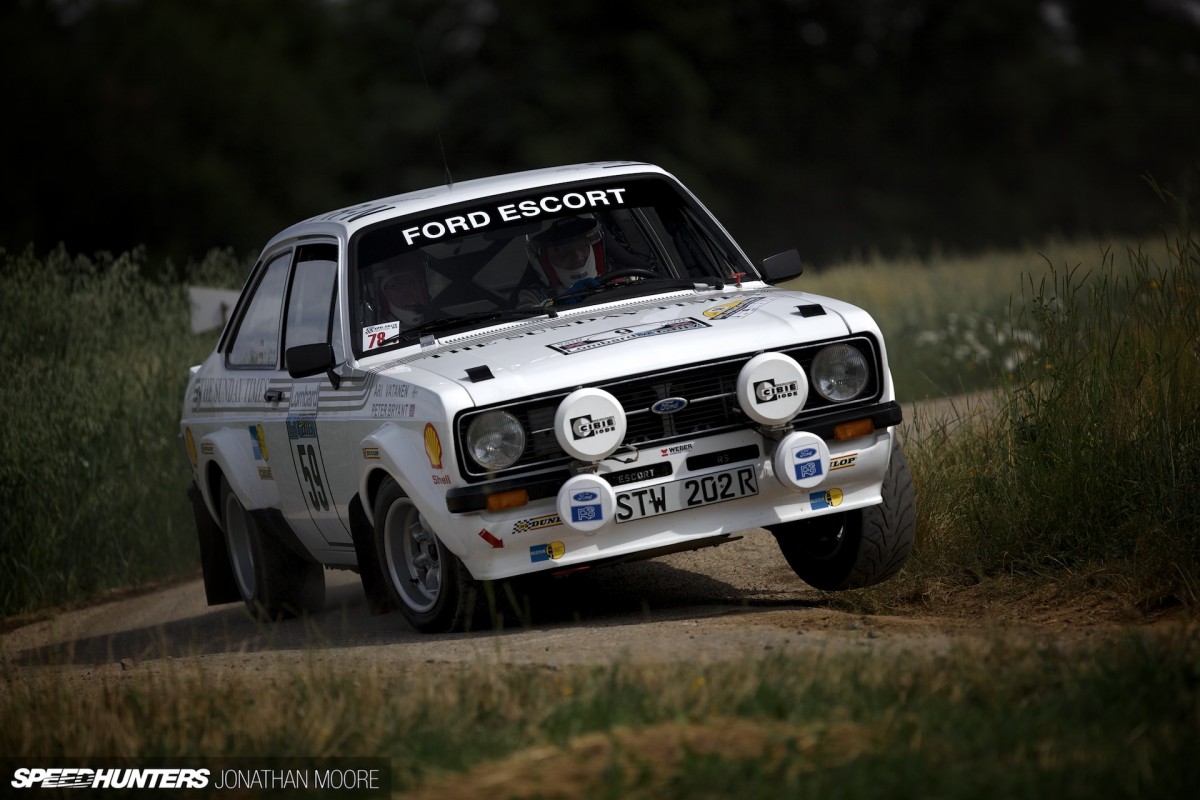 Other times manufacturers concentrated on a specific model, as with Ford and the Escort.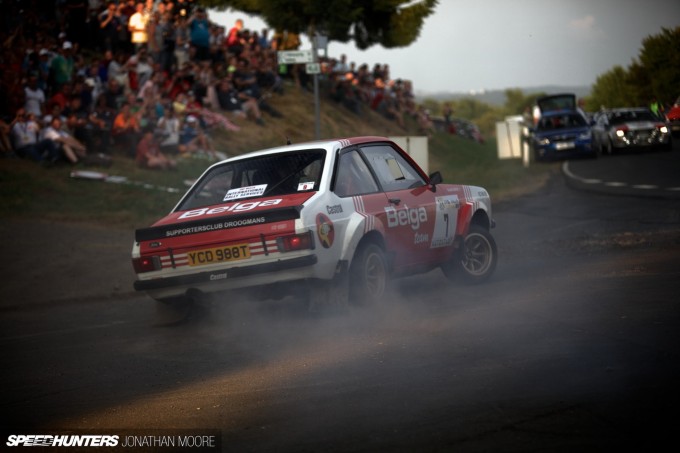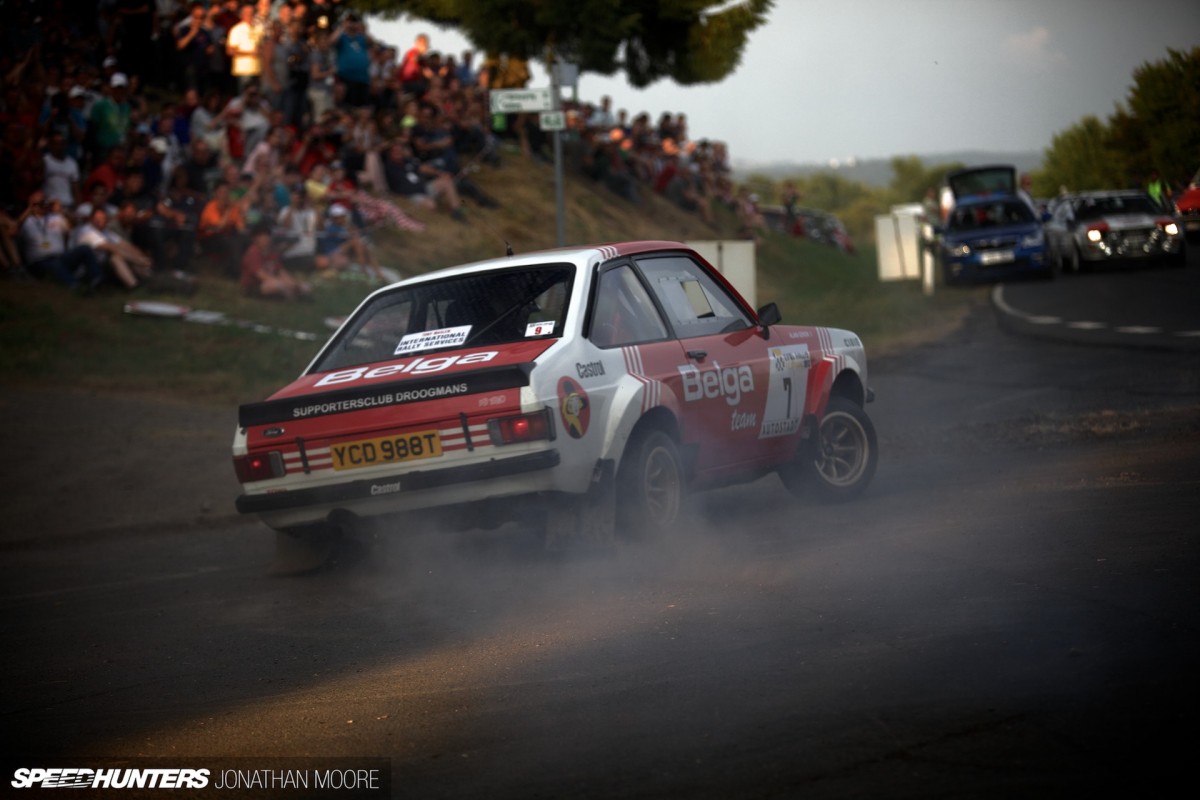 Throughout the model's life (and on with its successor, the Focus), the Escort was identified by the man on the street with its success on the stages. It's been the same thing with the Impreza and Evo in more recent decades.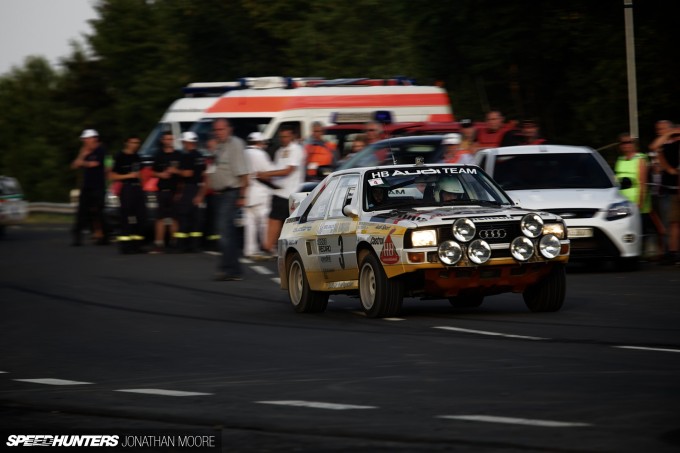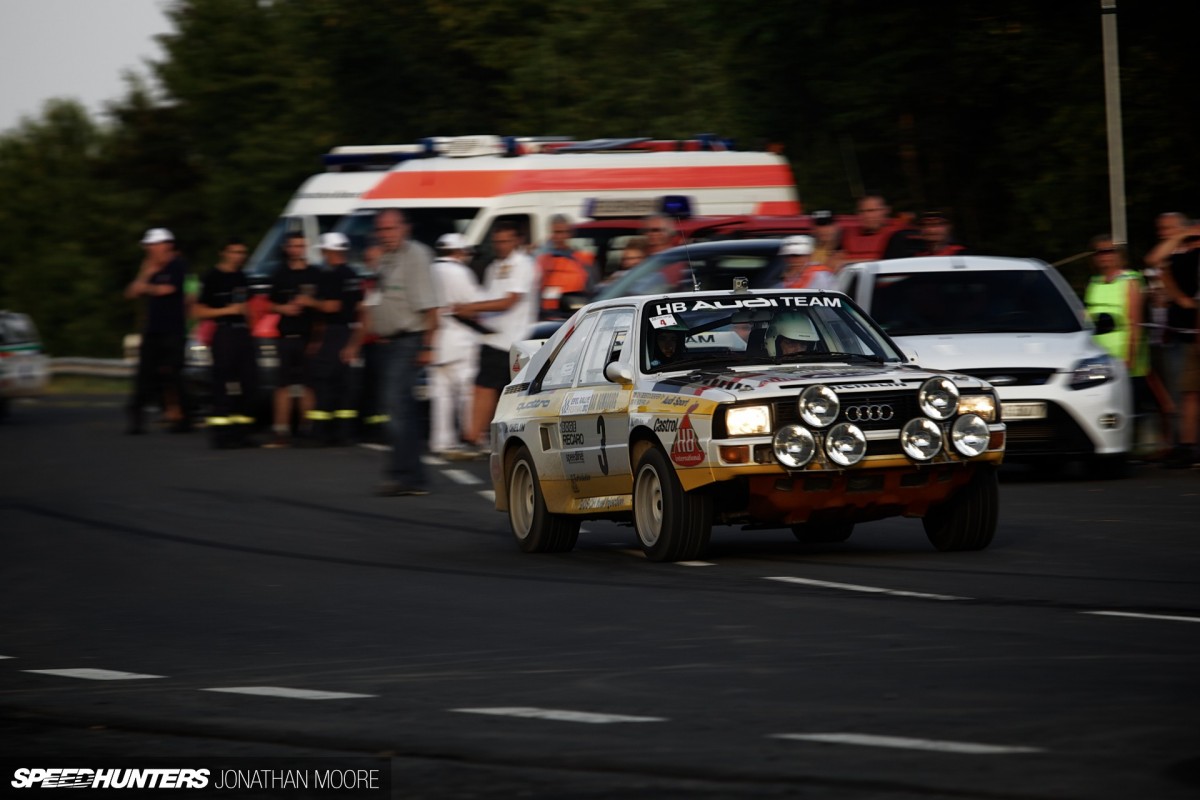 Then there's rallying as a place to showcase technology. Naturally there's an obvious example, and it begins with 'Q'.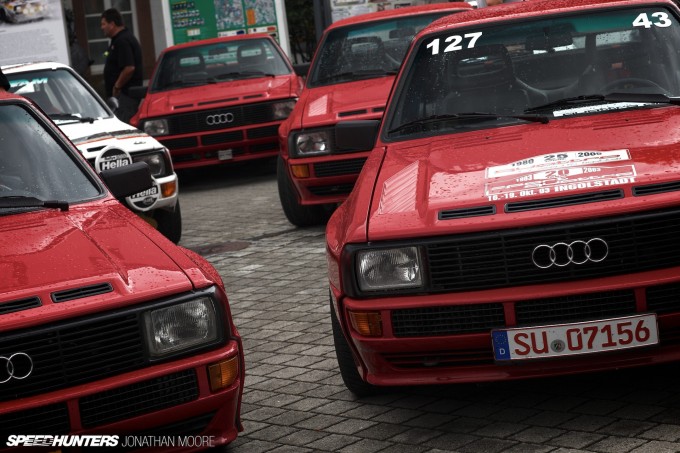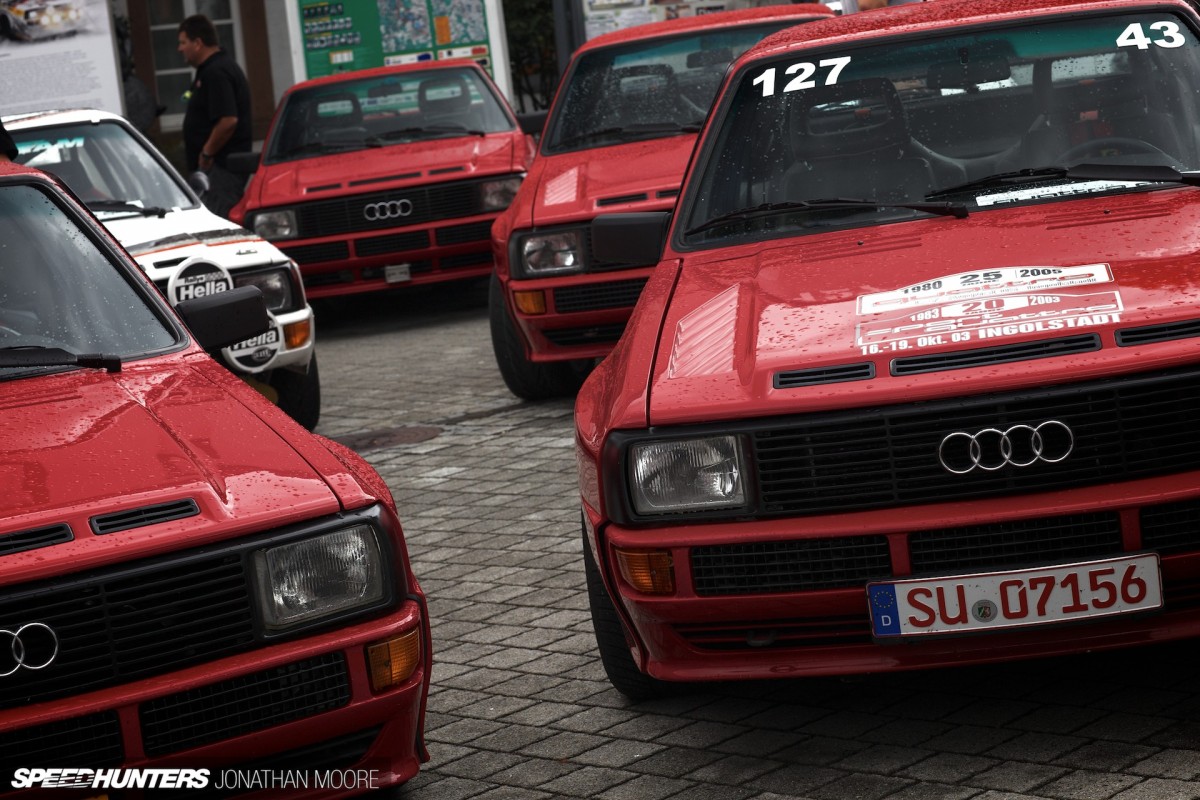 As with the Delta Integrale, with the Quattro you didn't have to pretend that your street car was a rally monster – it was a rally monster.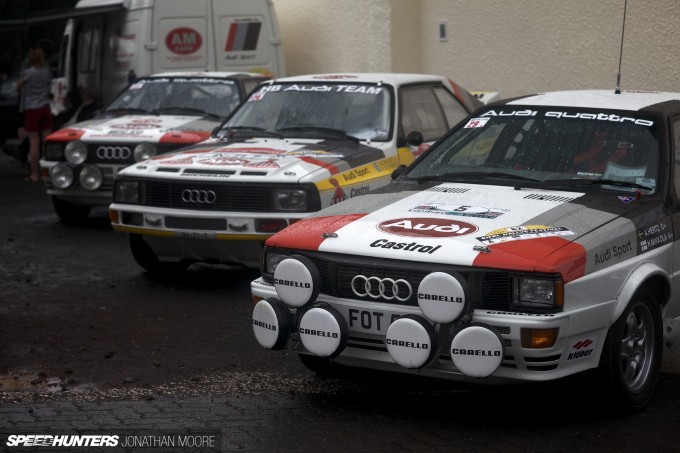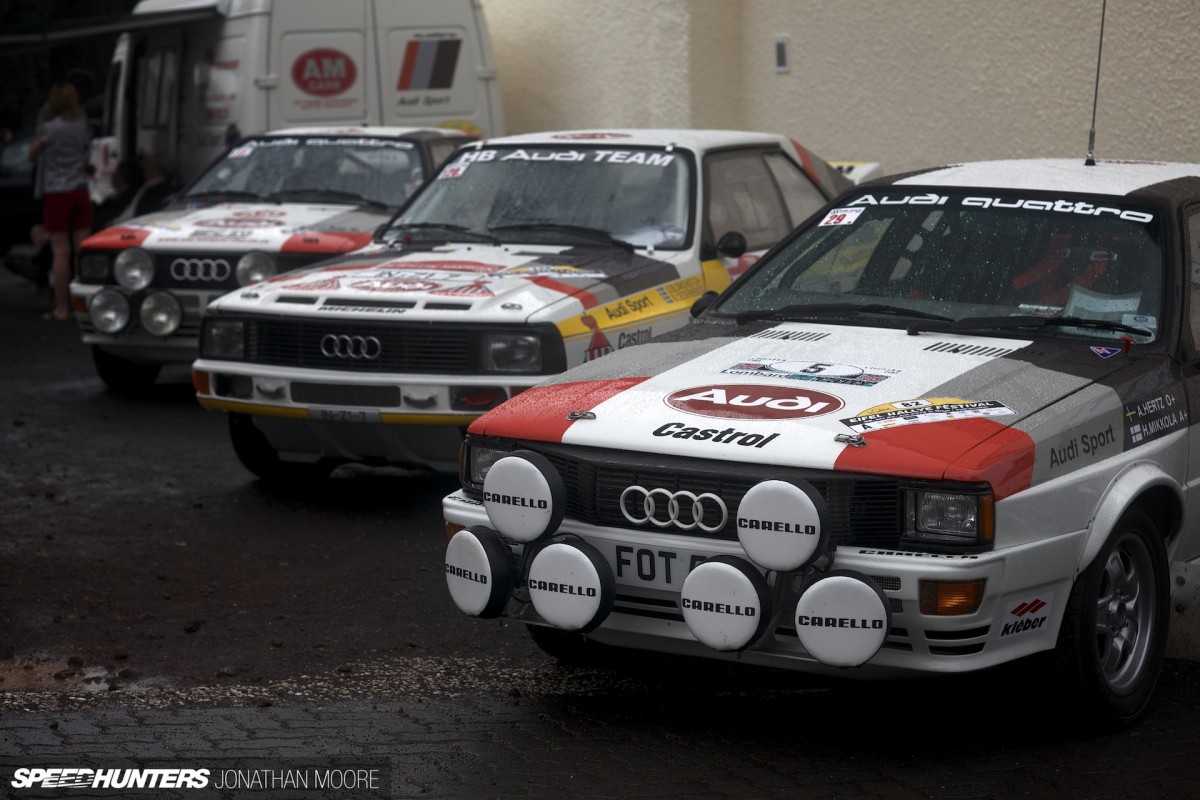 14. That was the number of Quattros at the Eifel, through Sport, A1 and A2 models to the 200 and the 80, with a third genuine vintage competitors.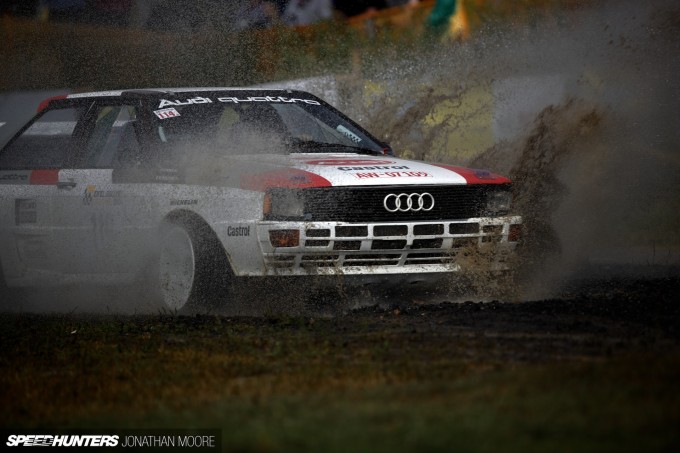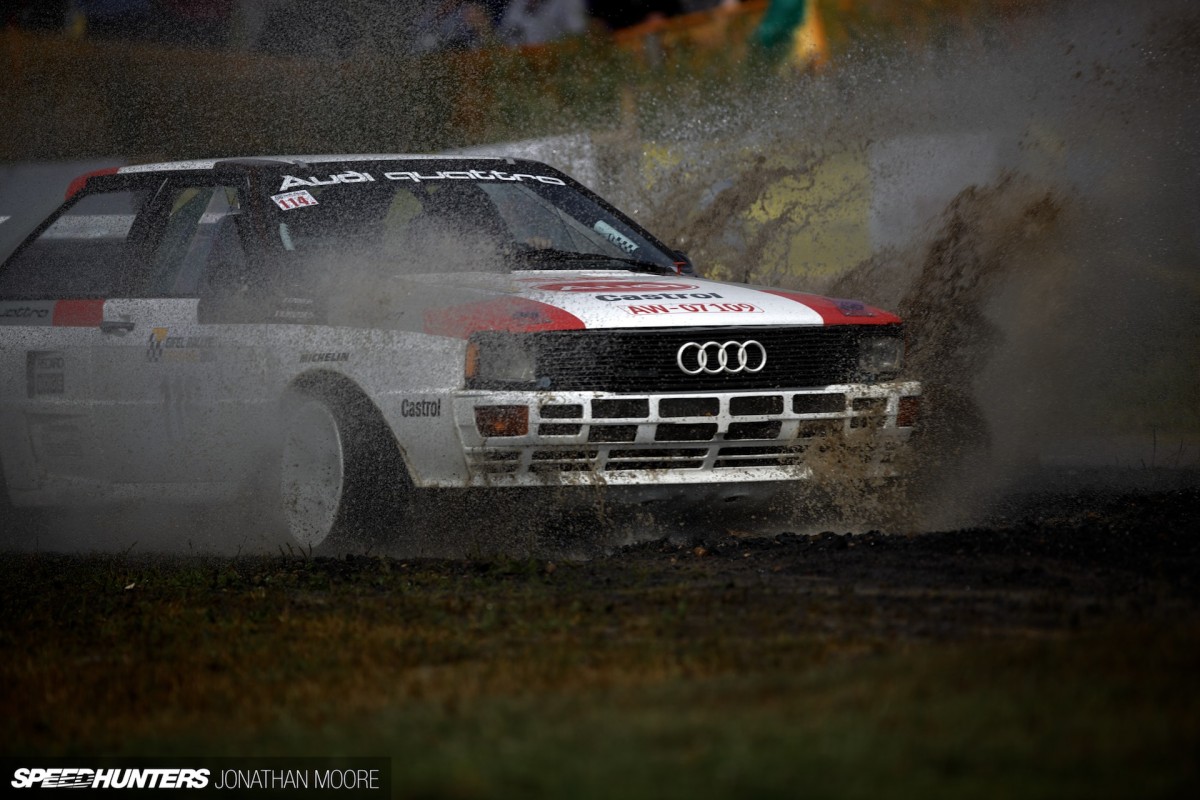 When the Ur-Quattro emerged from the primordial swamp it killed everything in its path. Group B had arrived, and changed rallying forever.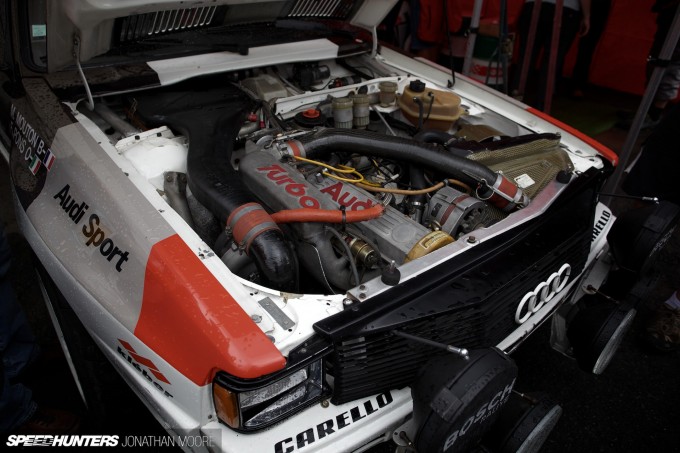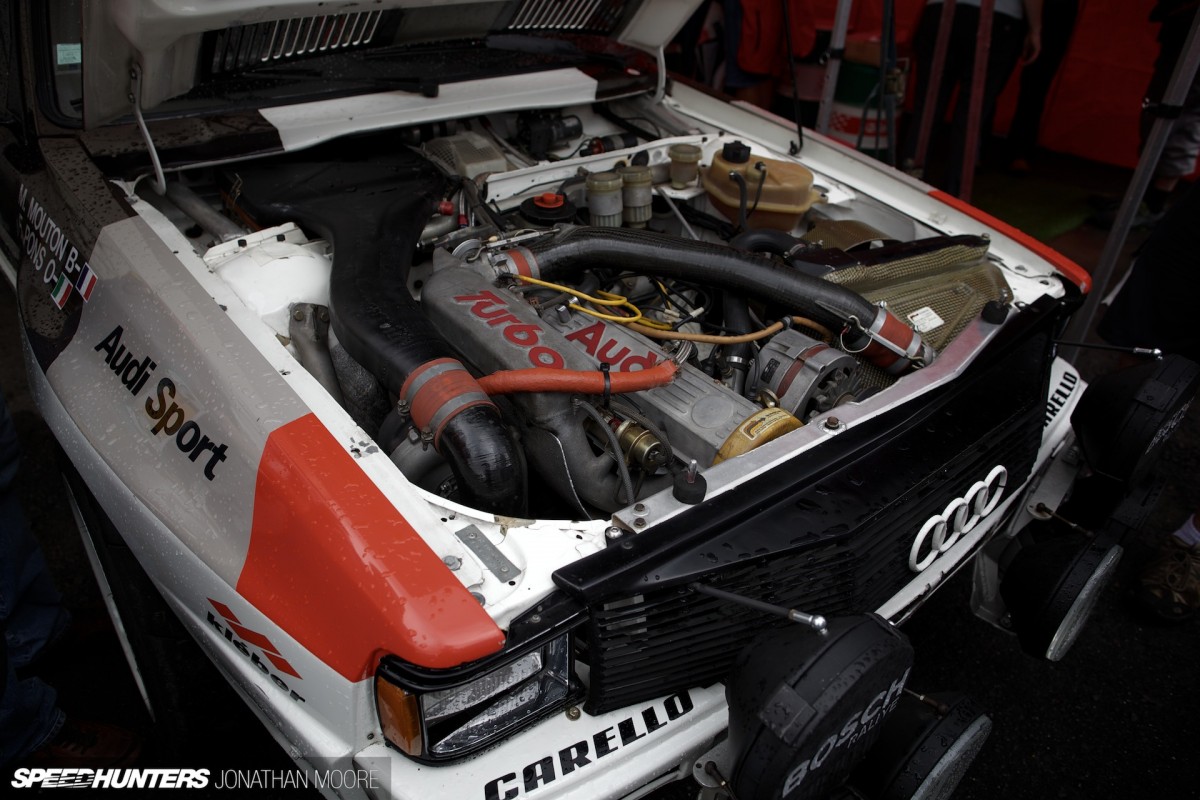 Alongside four-wheel drive came turbos: previously unheard-of grip mated to savage quantities of power.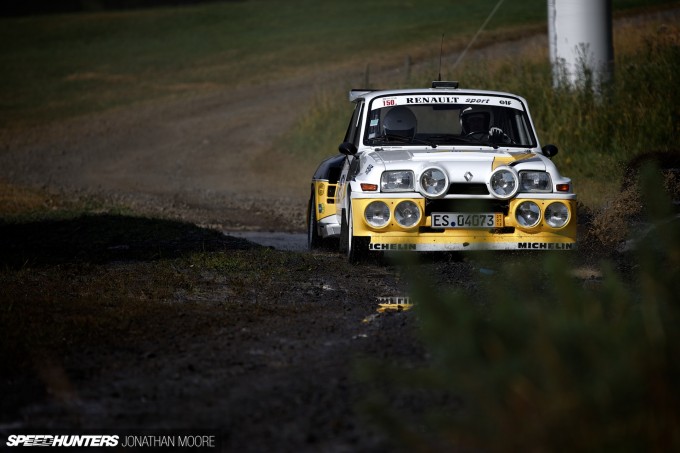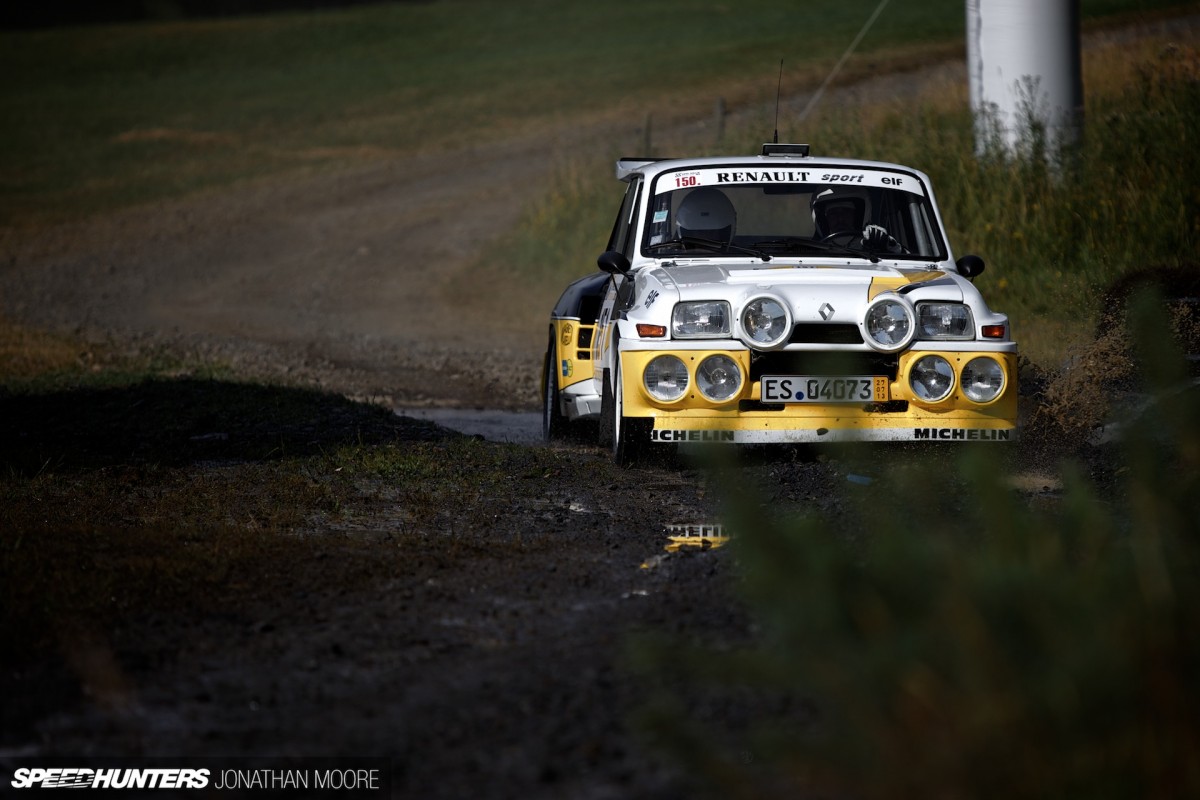 Evolutions came thick and fast – cars became outdated within a year. And the public loved it. Danger included, what was there not to like?!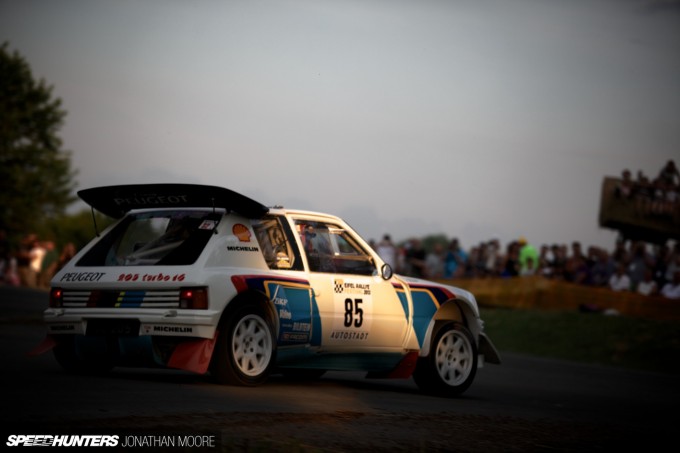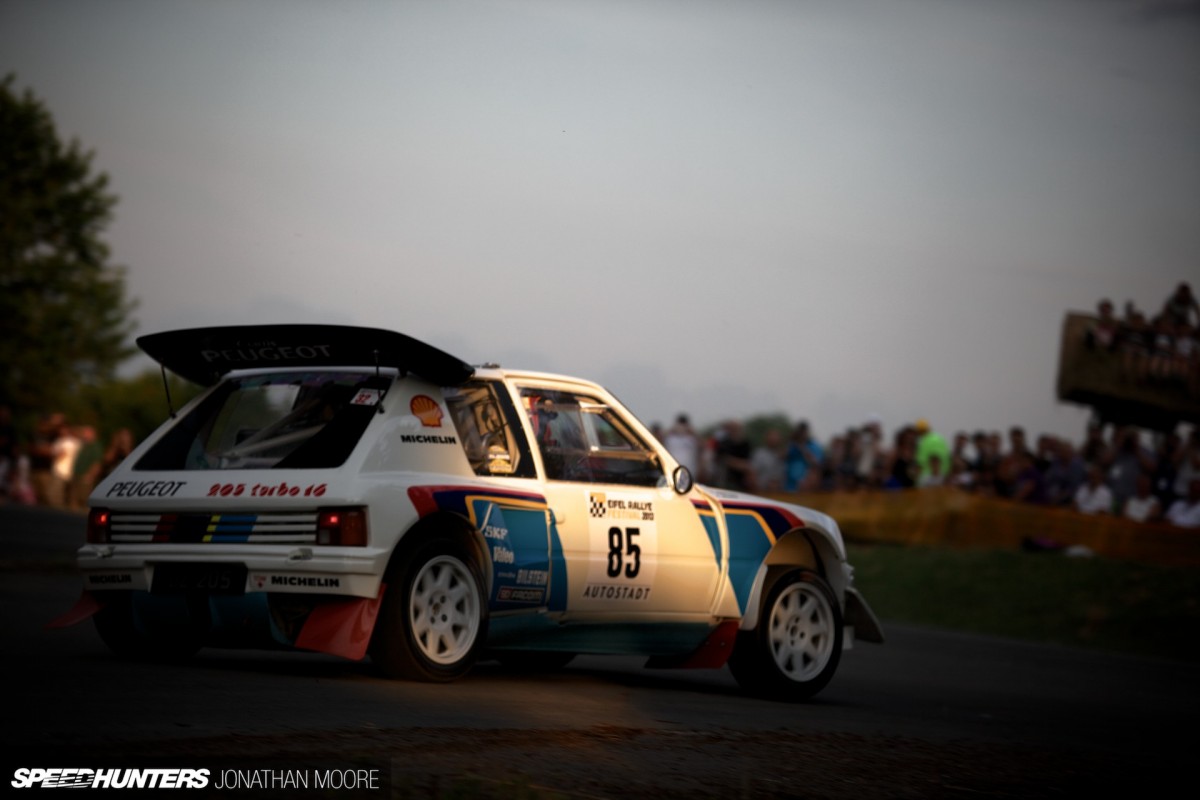 The blisteringly fast, technology-laden cars are still an amazing sight. But then, in context any car on a rally stage looks pretty amazing. Any car you're looking at will be (should it be driven appropriately) the most awesome sight you've seen – until the next car passes. And so on.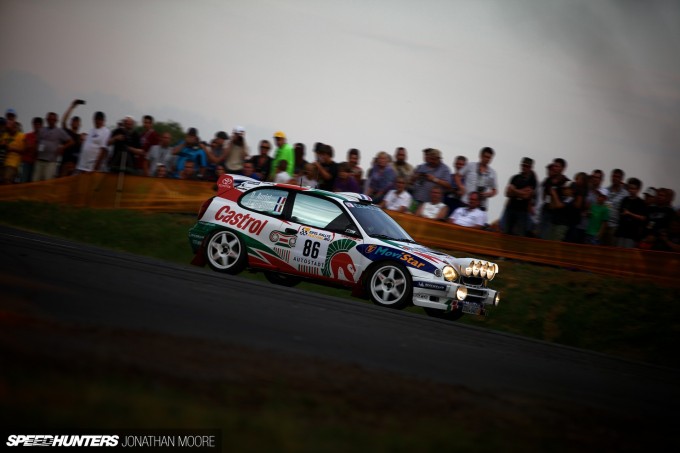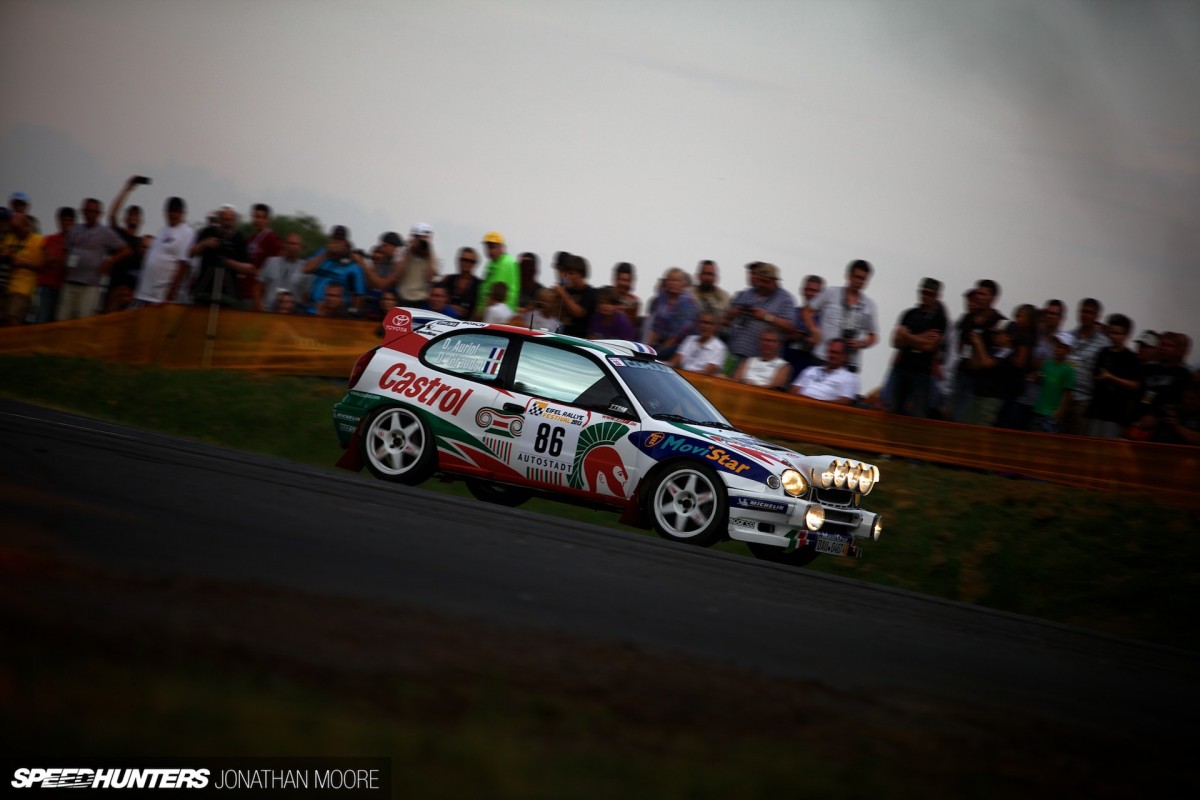 It's unlike any other event: you trek to a find an optimum viewing spot, watch the cars hammer by for a bit, then pack up and find your way to the next stage. You live the event alongside the competitors, taste the same conditions and feel part of something. Gravel will still be in your skin the next day.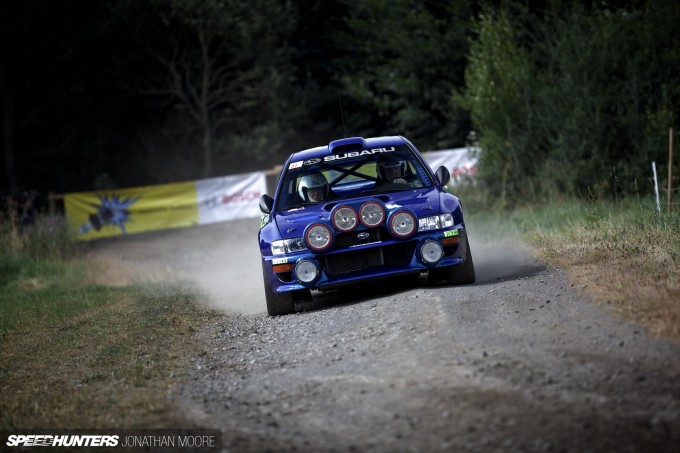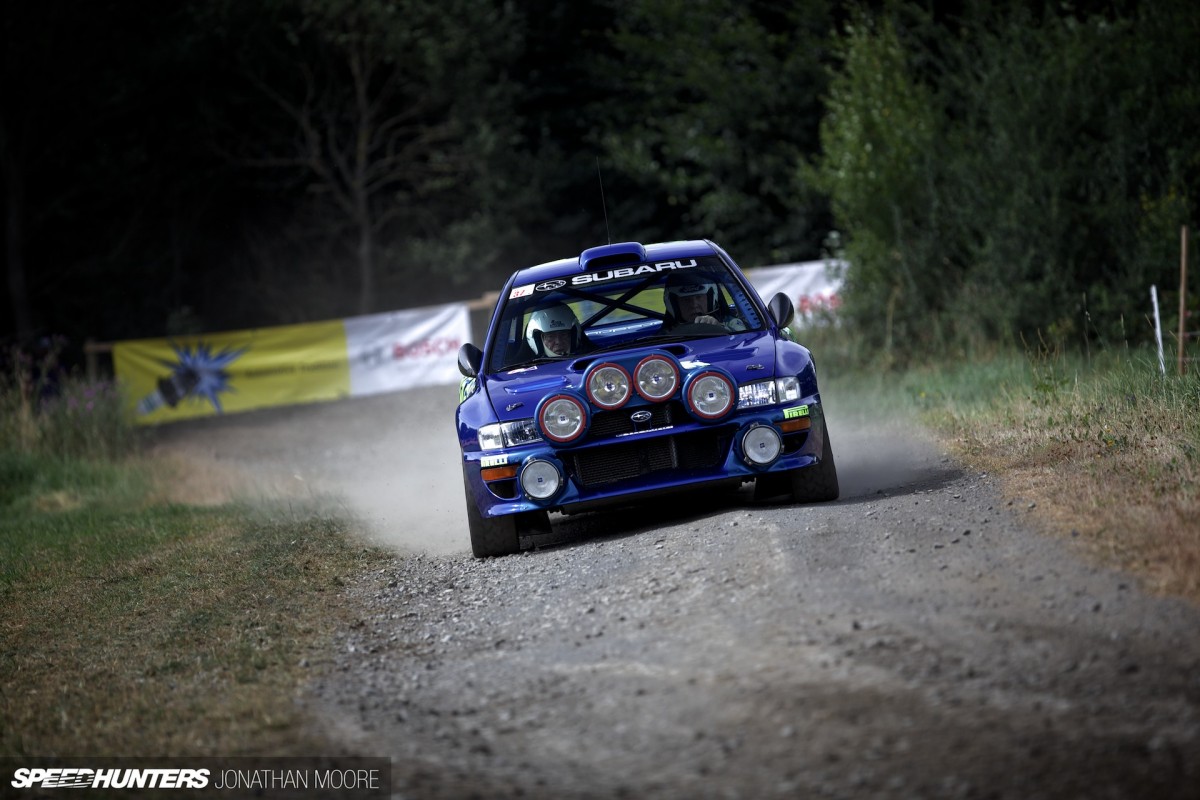 You can see the concentration on a driver's face. You want to drive that car. So has the world fallen out of love with rallying? I don't think so really. In the modern WRC, things are still shaky but it wouldn't take much to put rallying back where it belongs: in the spotlight. So, let's see where the Speedhunters 'rally roots' theme takes us…