More doors, more fun
When talking about cars made in Japan, there are a few models in particular which have left their mark on enthusiasts across the world. For vintage car fans it might be the legendary Toyota 2000GT, it could the exotic NSX, the rally-bred Lancer Evolution or the world-beating Nissan GT-R. When I look to my favorite cars from Japan though, hovering near the top of the list is the line of four-door sedans that Toyota produced during the 1990s.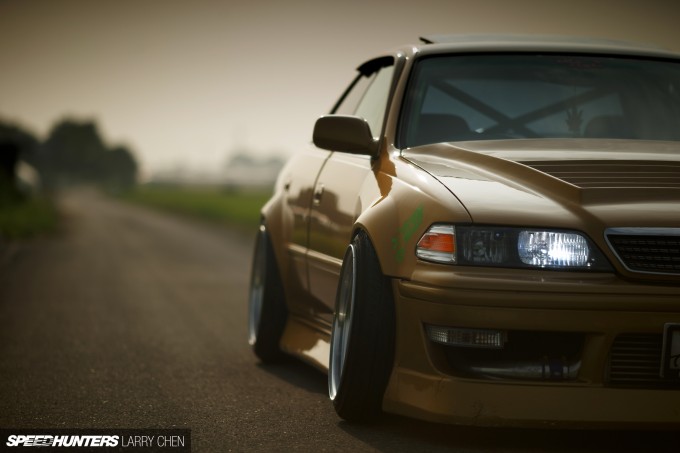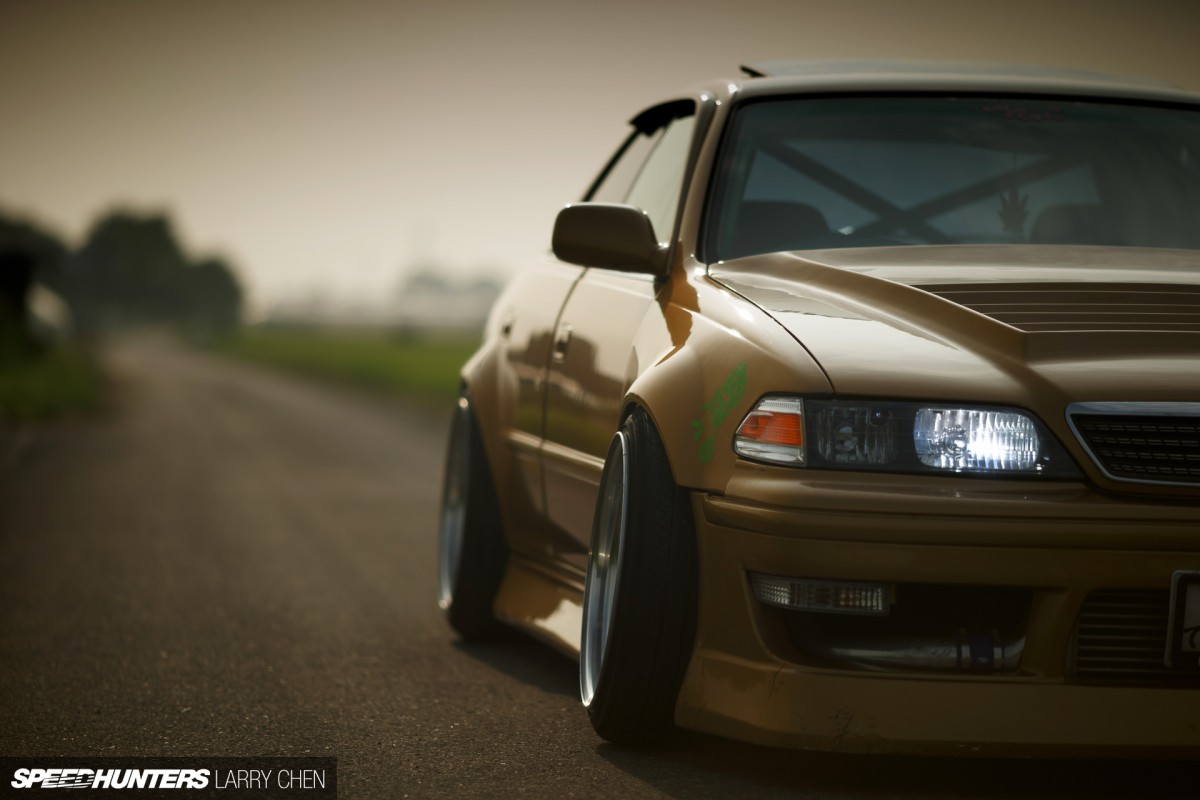 Whether it was the Mark II, the Chaser or the Cresta, there's something very special about these sedans. Part of it could be because I'm an American and we were never blessed with these cars on our shores, but there's no denying the following and the build potential these sedans have.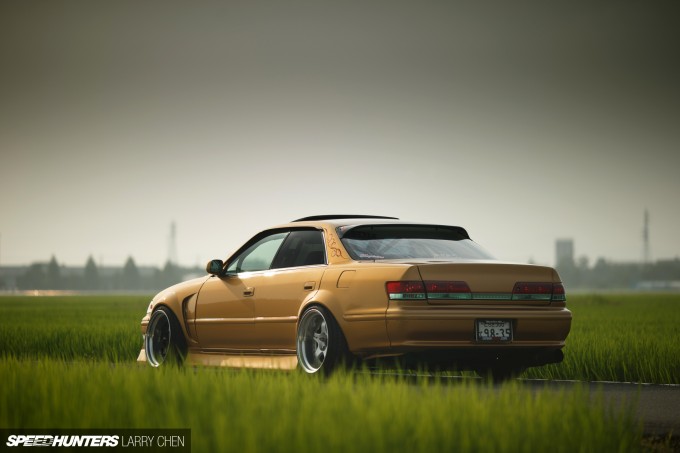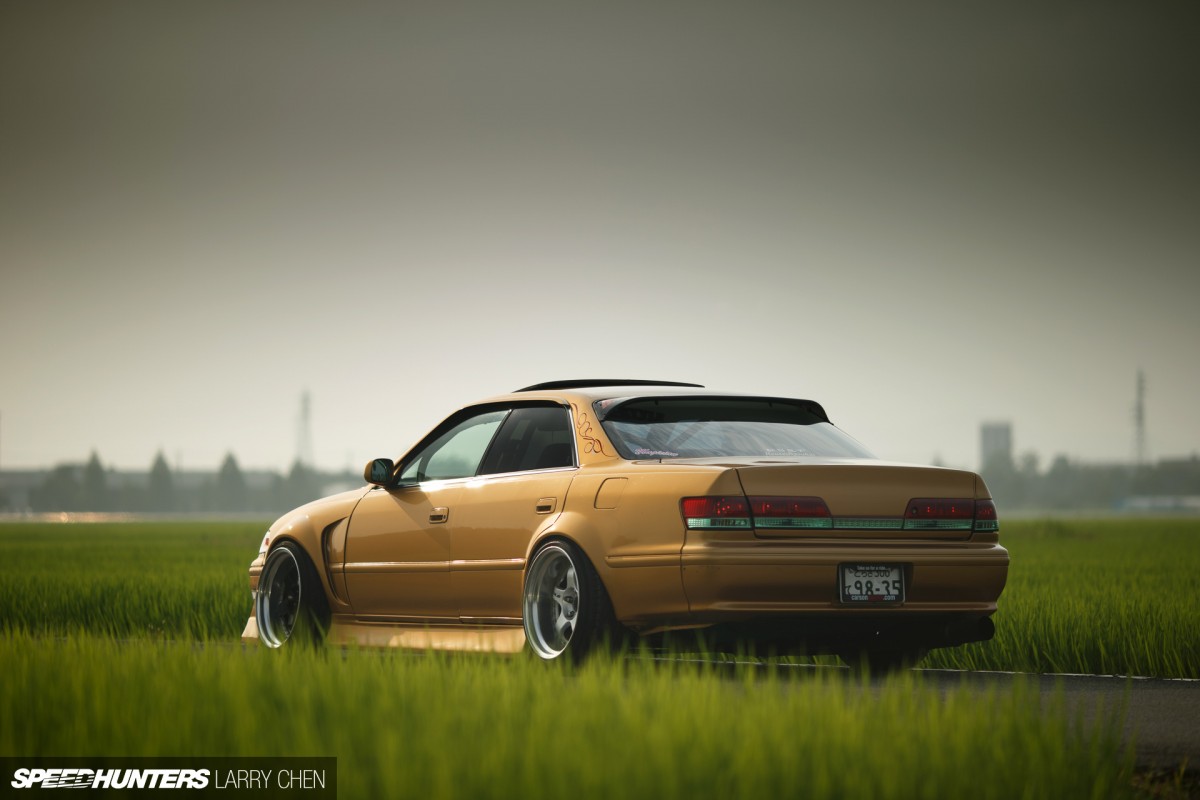 When they left the showroom, the majority of these cars were nothing particularly special. In a way, they could be seen a bit like the Buick of Japan – something a modest businessman might use to get around town in comfort.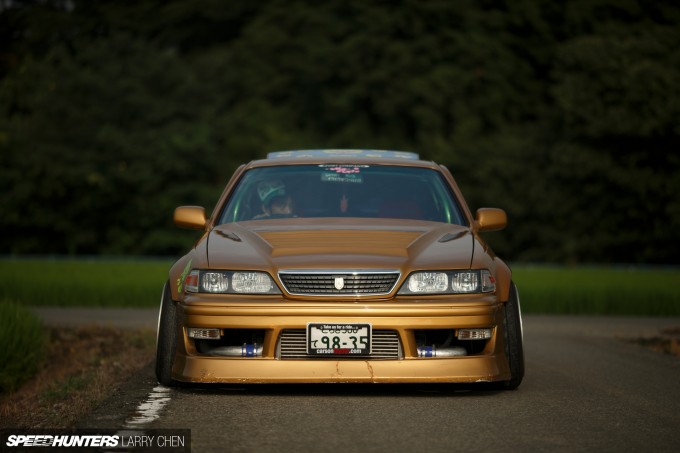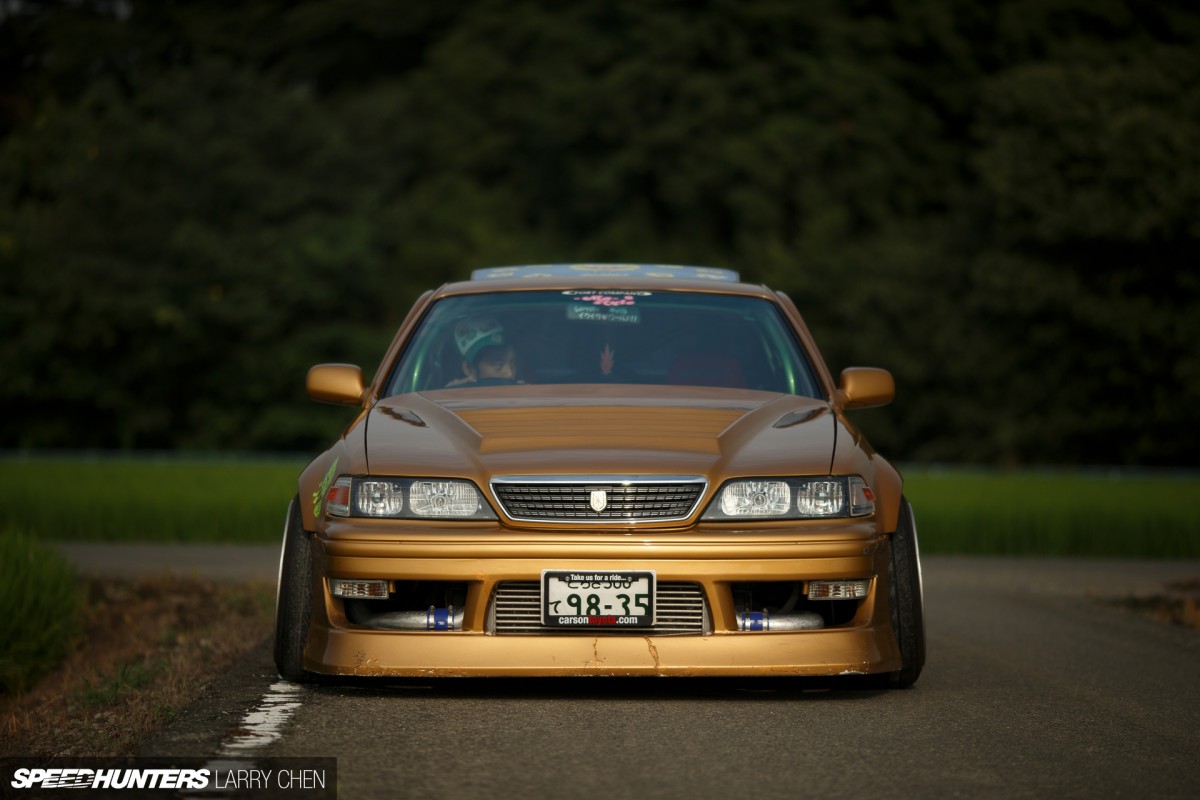 But if you checked the right boxes while ordering your Toyota, you could get one of these four-doors equipped with a twin turbocharged 1JZ-GTE inline six with a manual transmission and a limited slip differential. The result was a car capable of far more than its sedate looks suggested.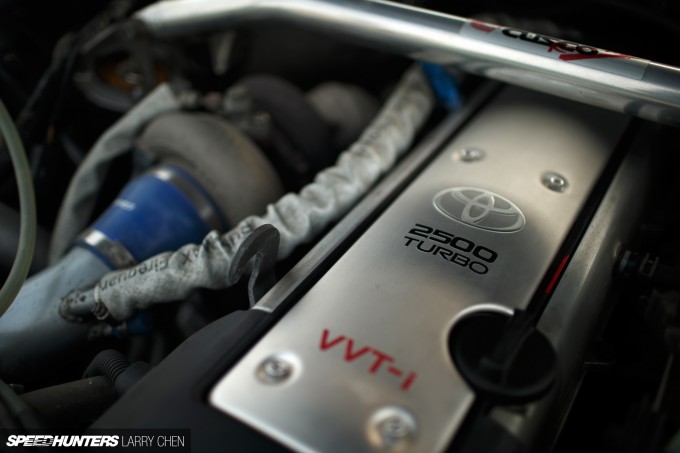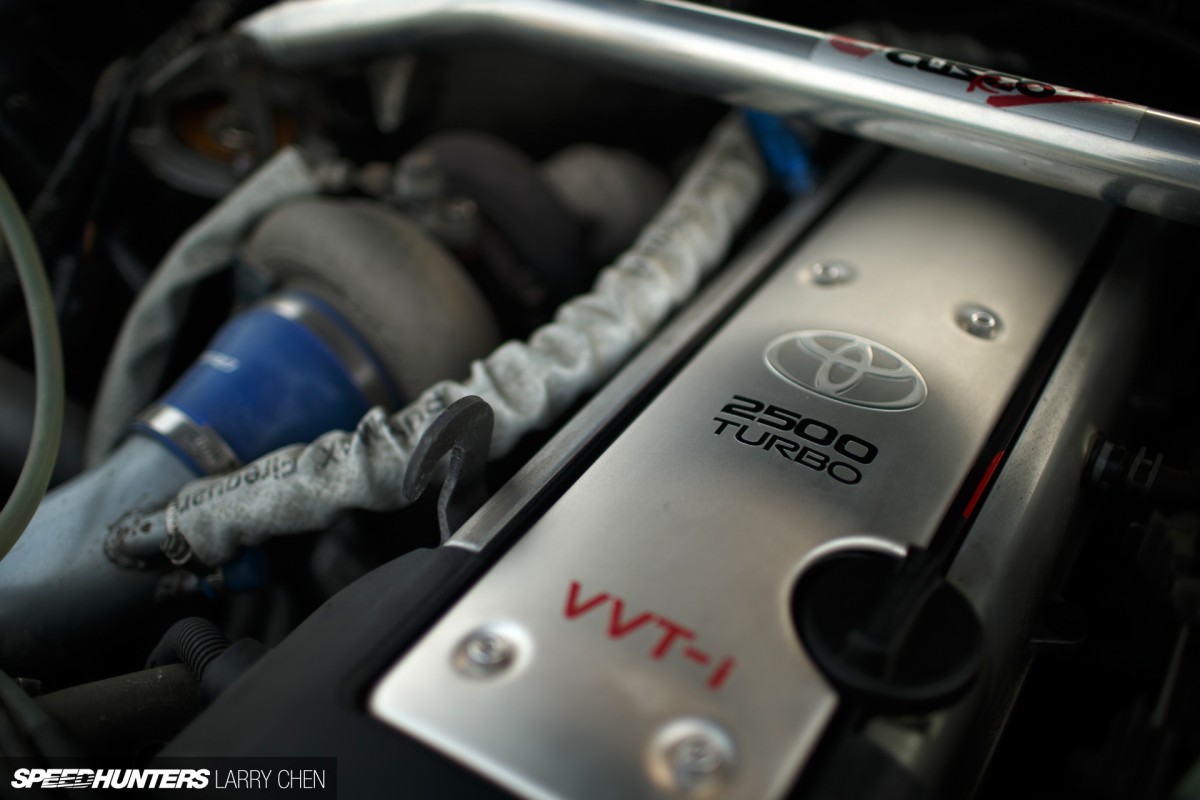 Better yet, like all of the great Japanese cars of the era, these Toyotas were easily tunable. Supercar-like horsepower was just a few modifcations away, and their grown up bodies covered a chassis that was deceivingly athletic and equally upgradeable. It also didn't hurt that their long wheelbases are very helpful when driving sideways.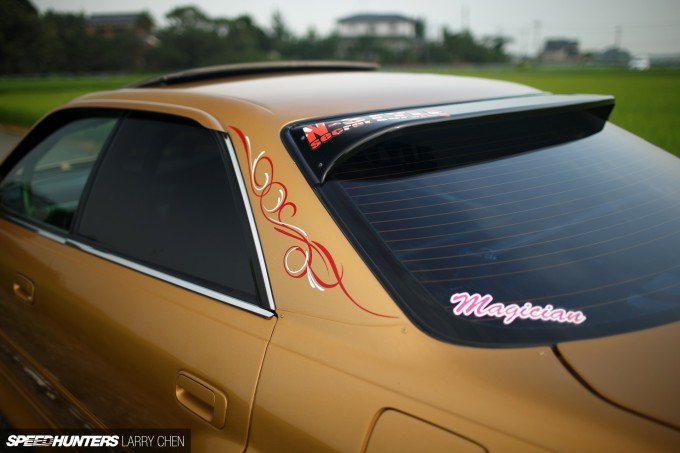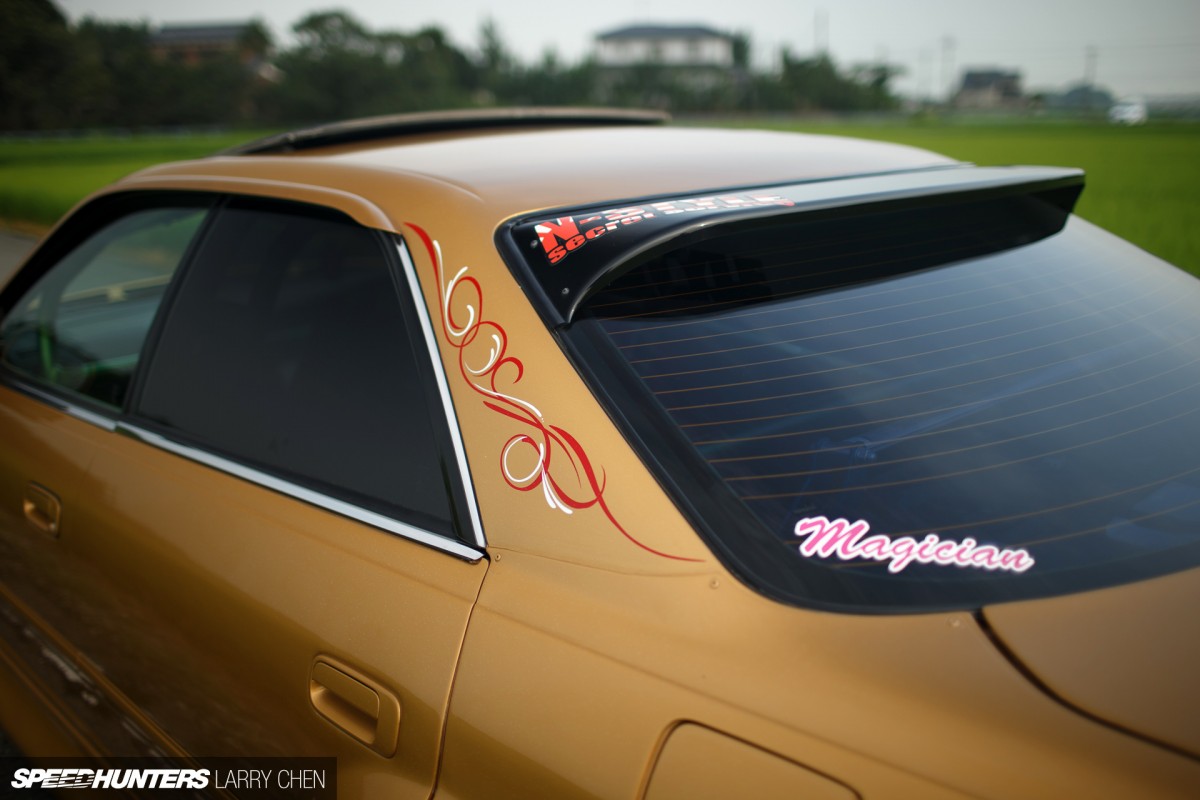 Aesthetically the cars also offered a ton of potential. With the right body parts, ride height and wheels they could look positively badass, making you forget all about their businessman roots.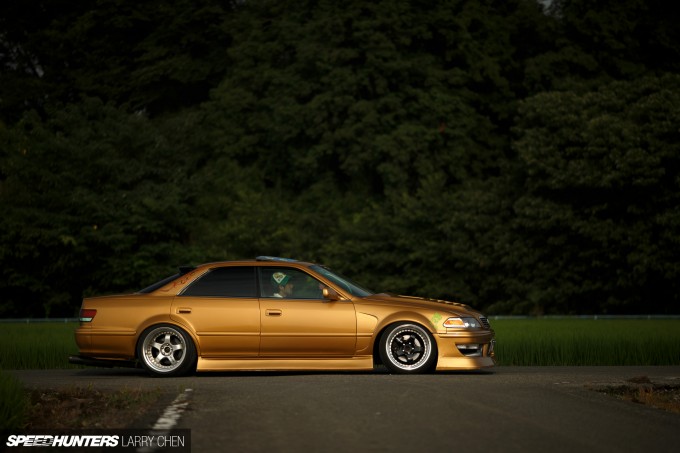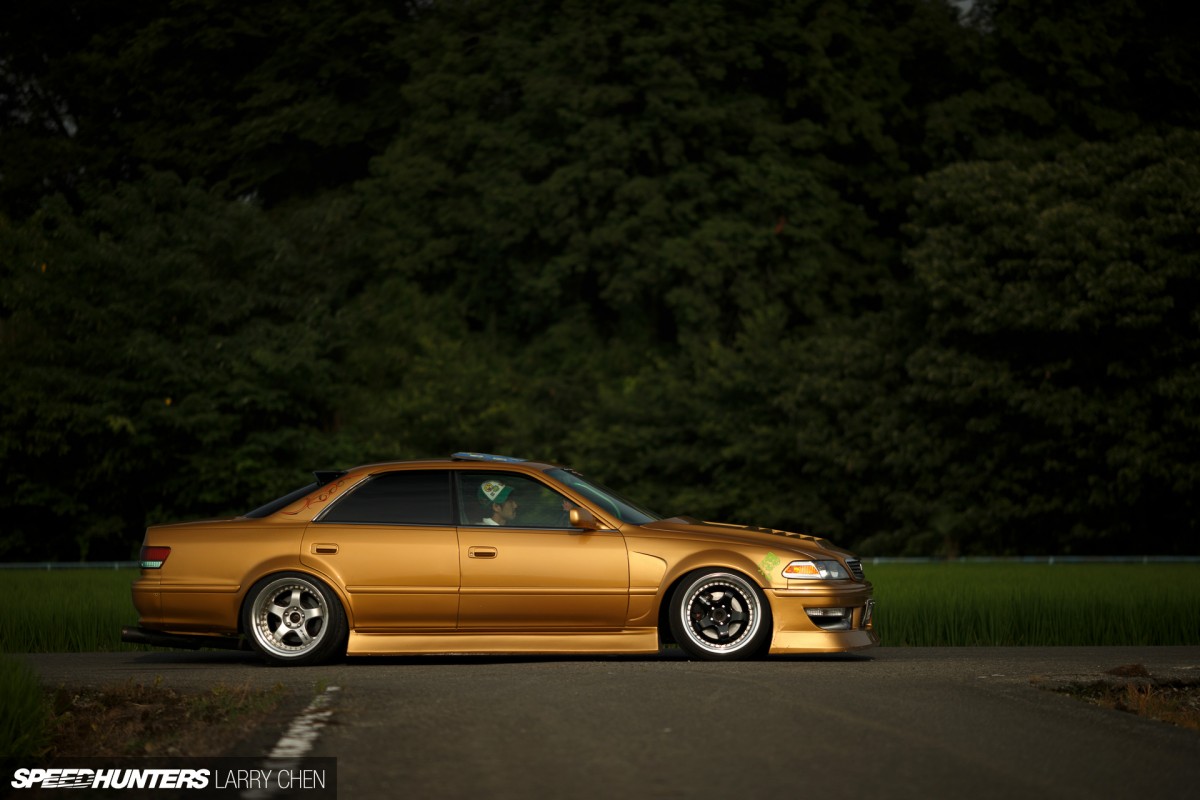 Because of this, the Mark II, Chaser and Cresta have been favored by street tuners, drifters and even race car builders for years. Now 15 or 20 years on, their popularity shows no signs of stopping.
N-Style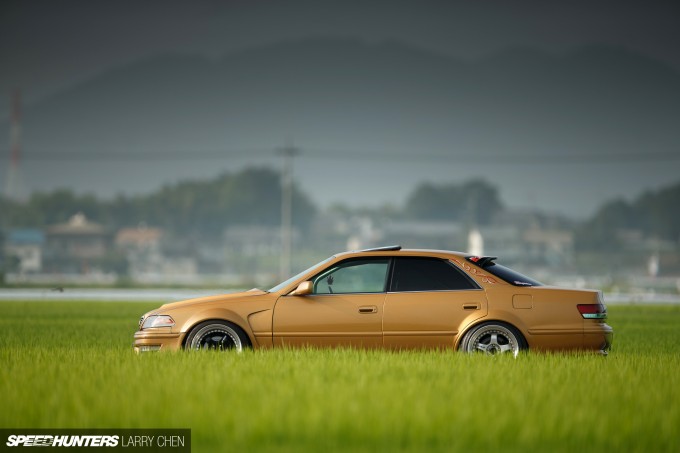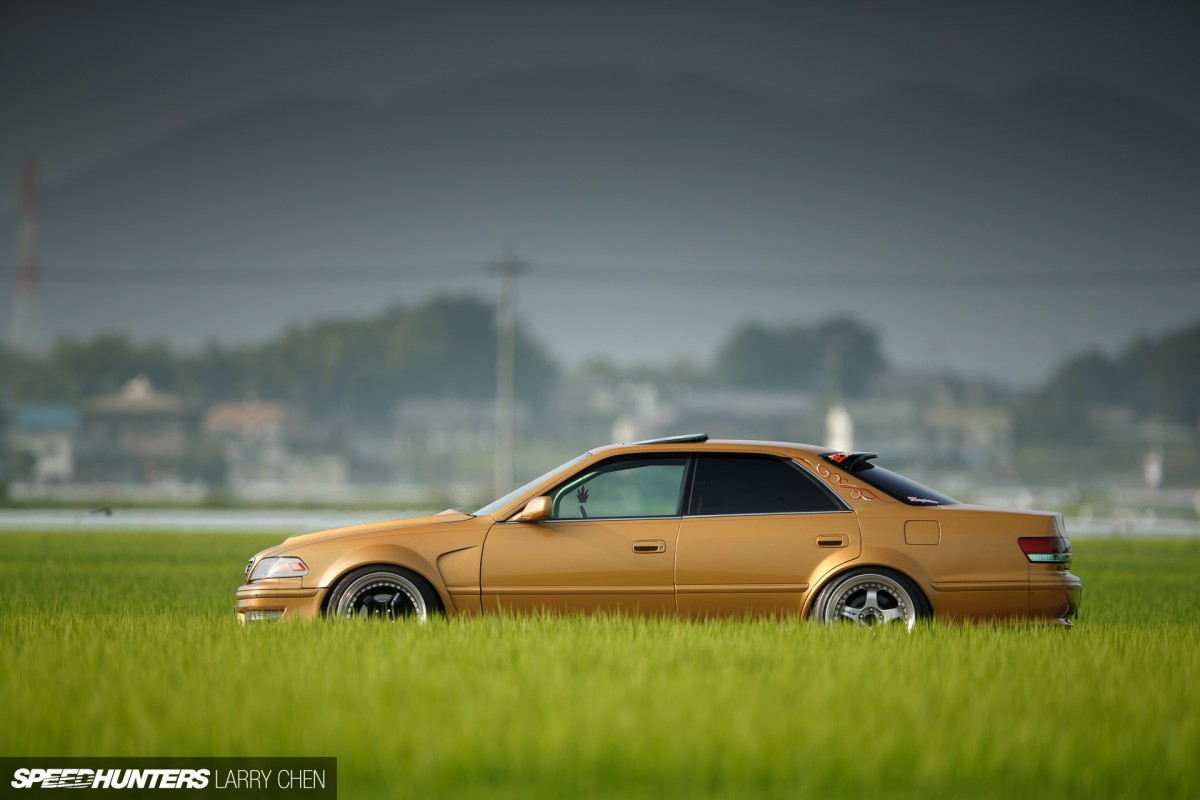 That brings us to one particularly cool JZX100 Mark II that Larry Chen photographed when him and Dino met up with the guys from N-Style Customs in Japan.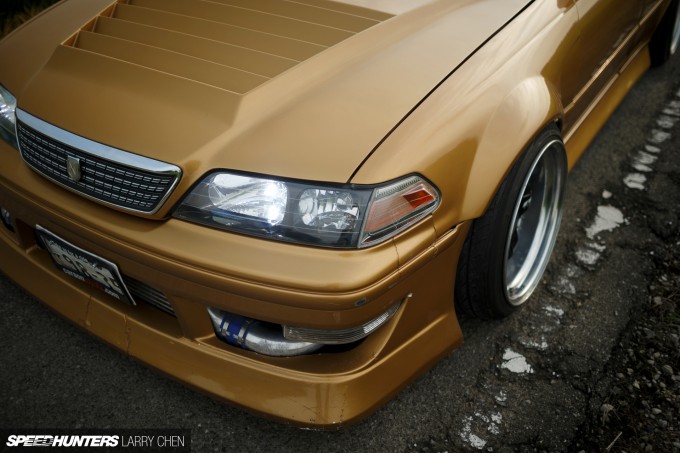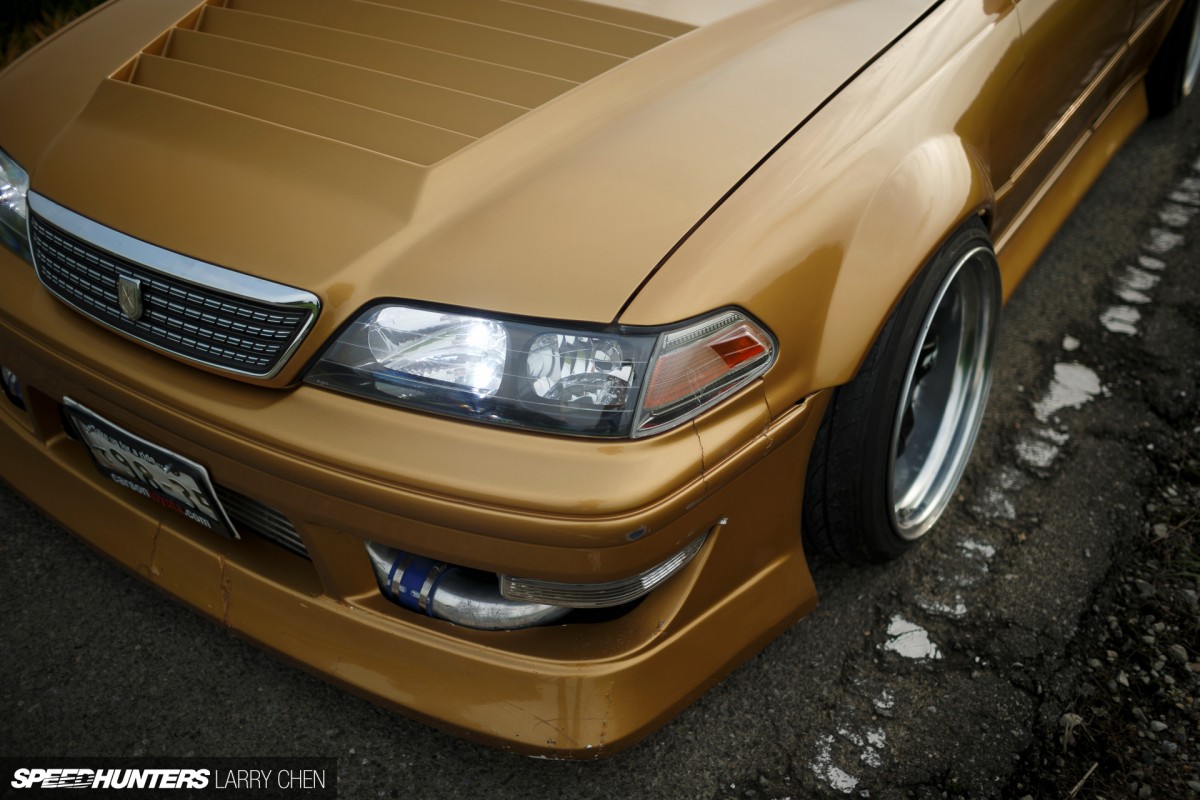 Owned by Hikaru Ikeda, this JZX100 is typical of the cars that N-Style is known for. It's got power, looks, and an overall vibe that just screams cool.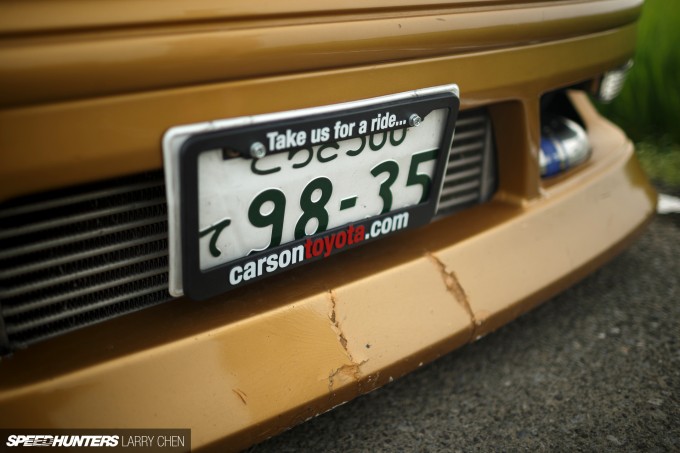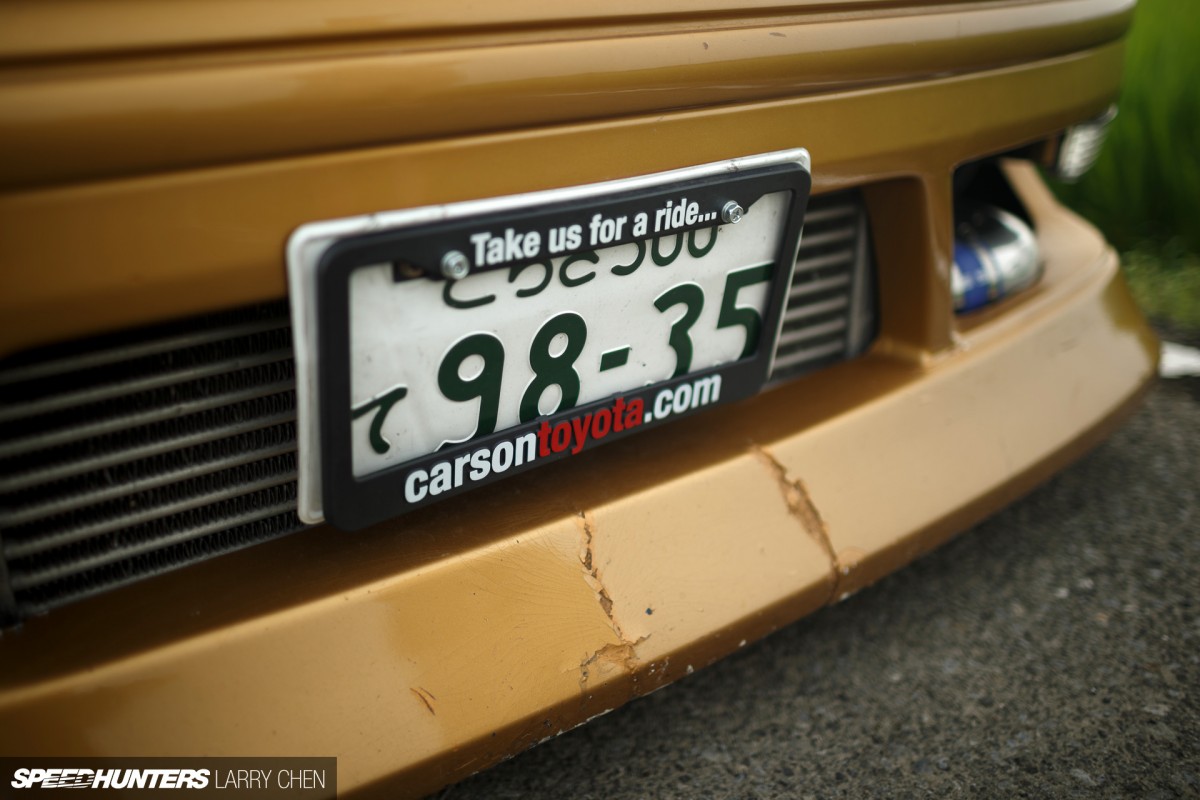 Along with all of the usual features that have made so many of us fall in love with the JZX platform, this one has also had some cool little touches to set it off. The Carson Toyota license plate frame for example. Now if only you could have actually bought one of these cars at Carson Toyota…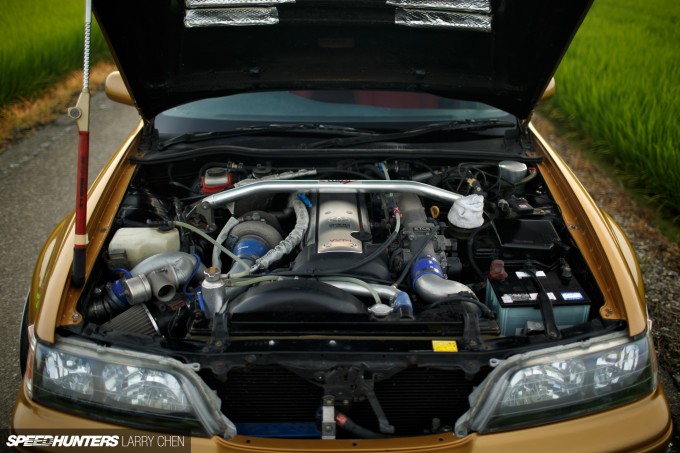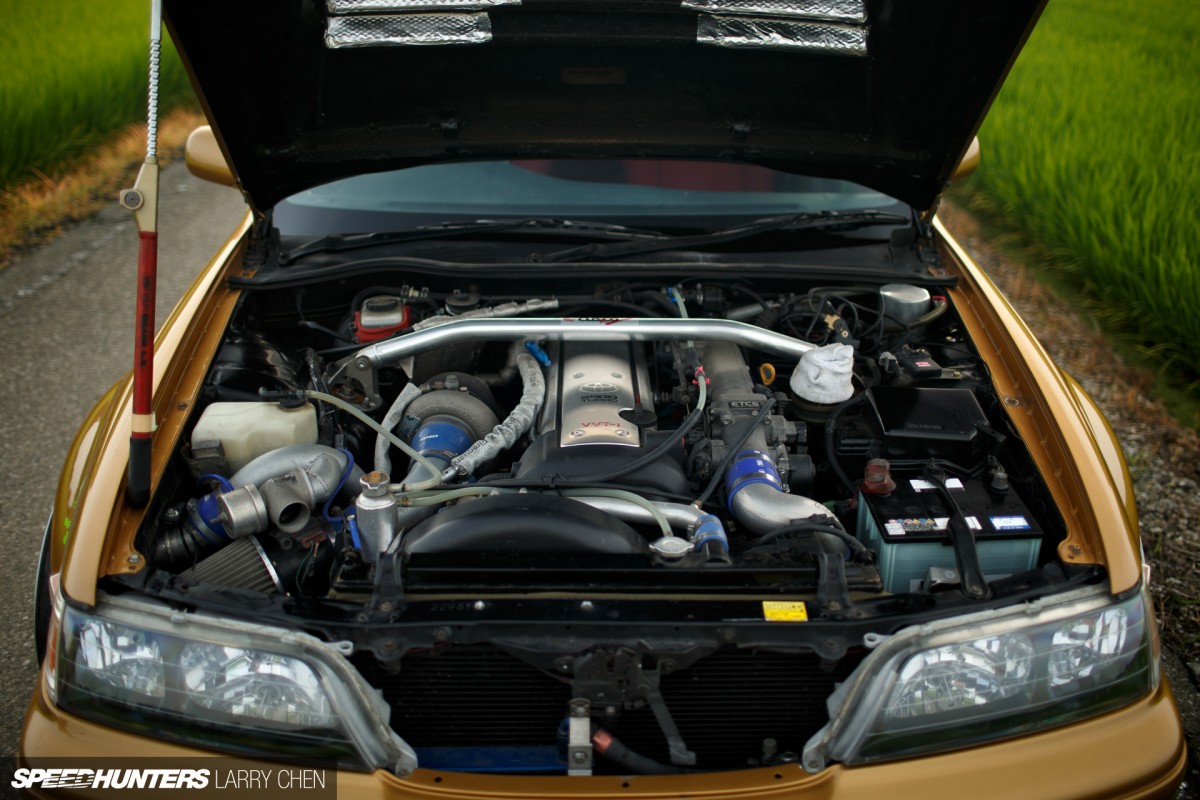 Under the hood of Ikeda-san's Mark II sits (not surprisingly) a 1JZ, and while the motor hasn't been built for massive horsepower, it's still more than enough fun on the street and the track.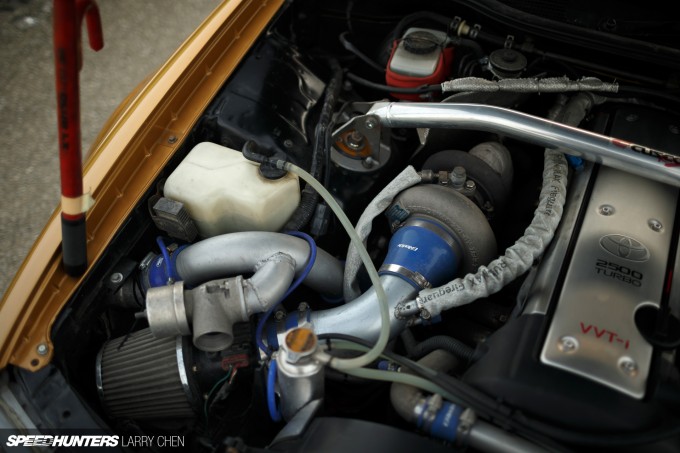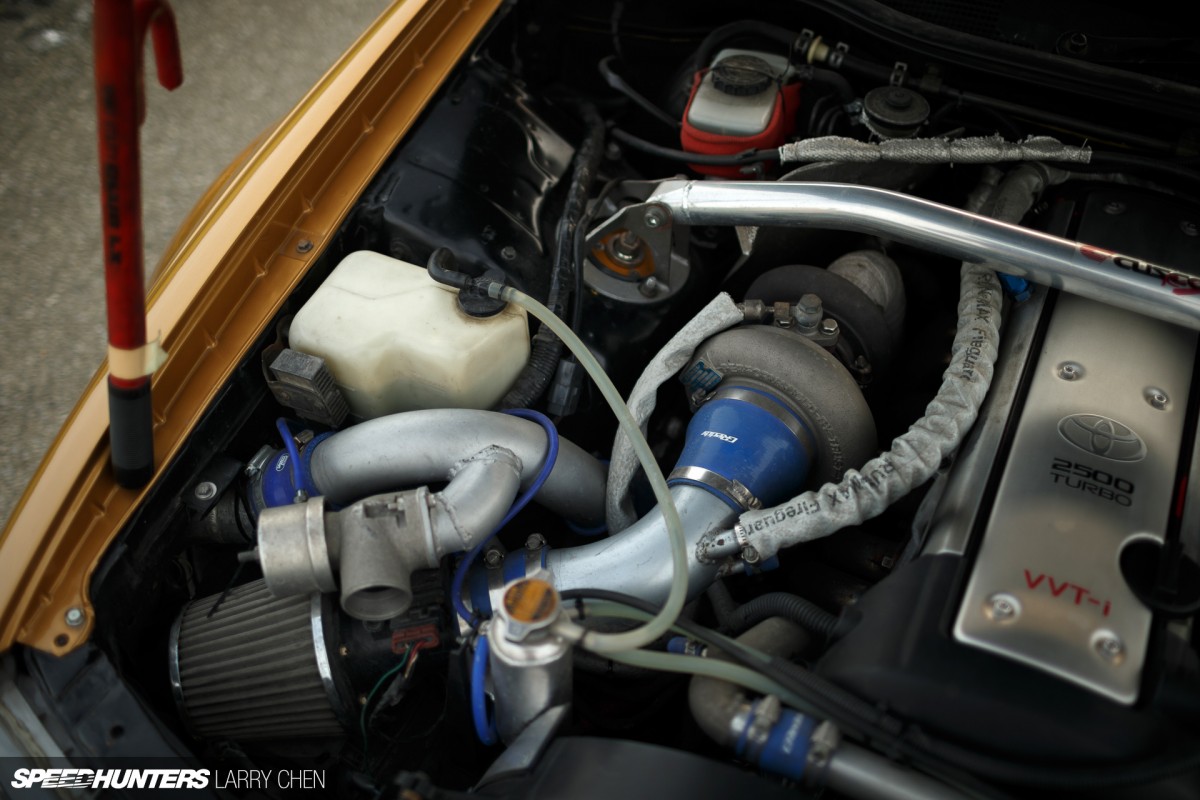 Among the work done to the motor is the addition of a Trust TD06-25G turbocharger along with a Trust intercooler and oil cooler. There are also SARD injectors and fuel pump, an APEXi Power FC and a Koyo aluminum radiator to keep things cool.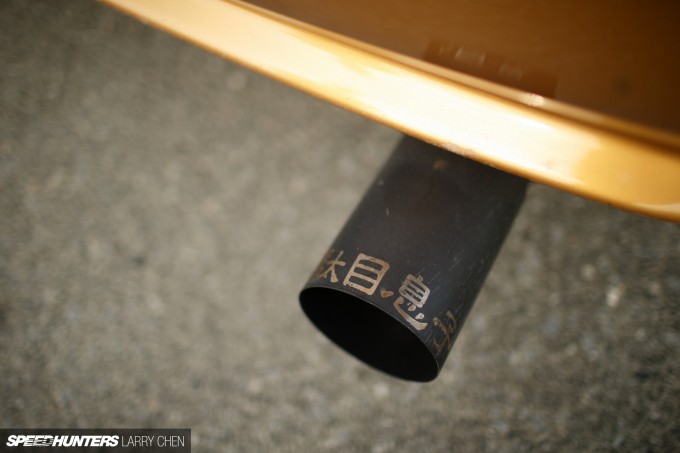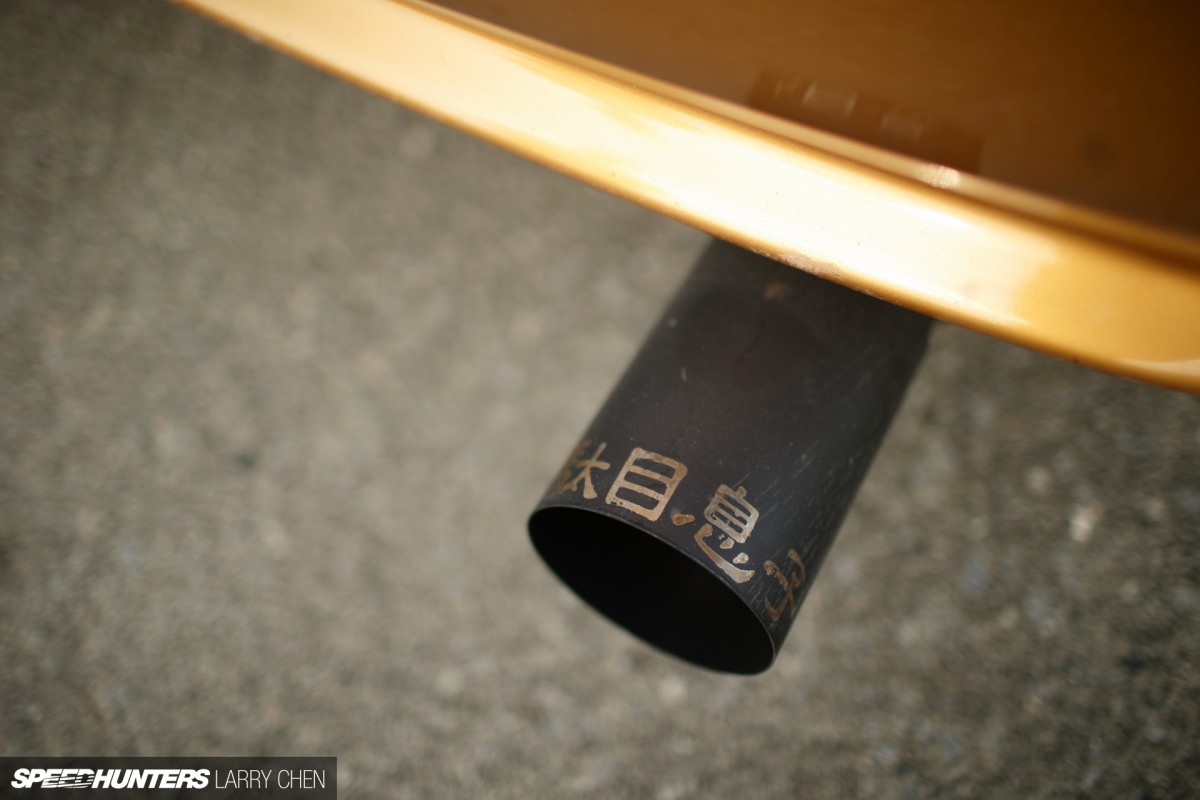 Don't forget the custom exhaust either. Dame-musuko, it says – which roughly translates to 'useless son'.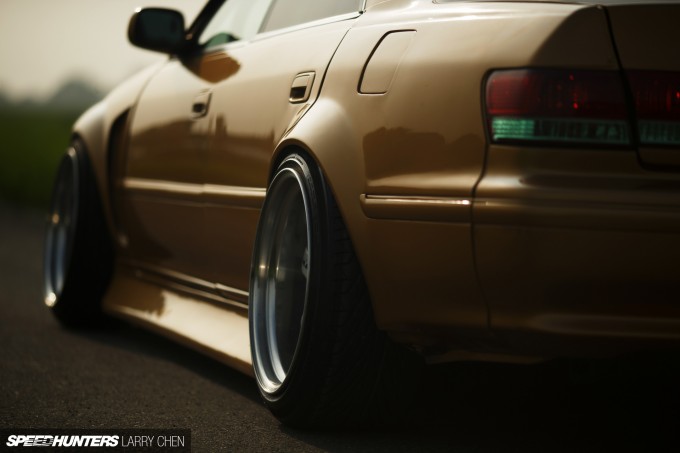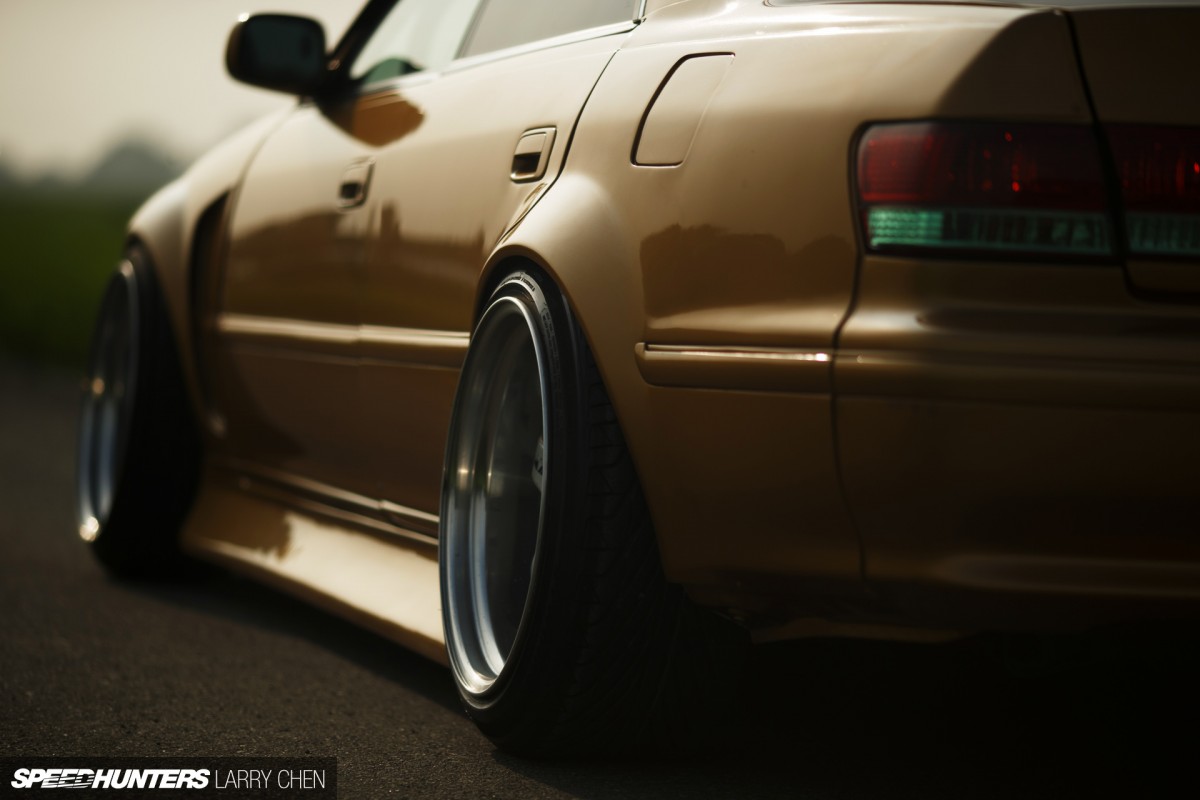 Because this JZX100 sees plenty of drift use, Ikeda-san put a lot of work into the suspension. The car rides on Racing Gear coilovers, and the chassis has also been upgraded with TRD sway bars, control arms from Kazama and Yura Mode and custom knuckles from Taniguchi Auto.
Looking right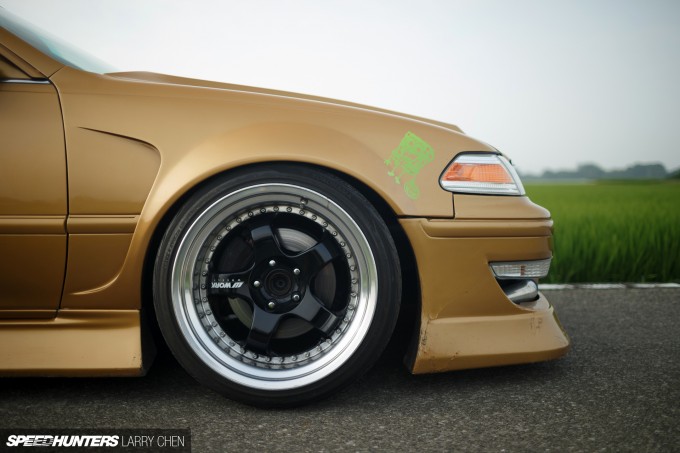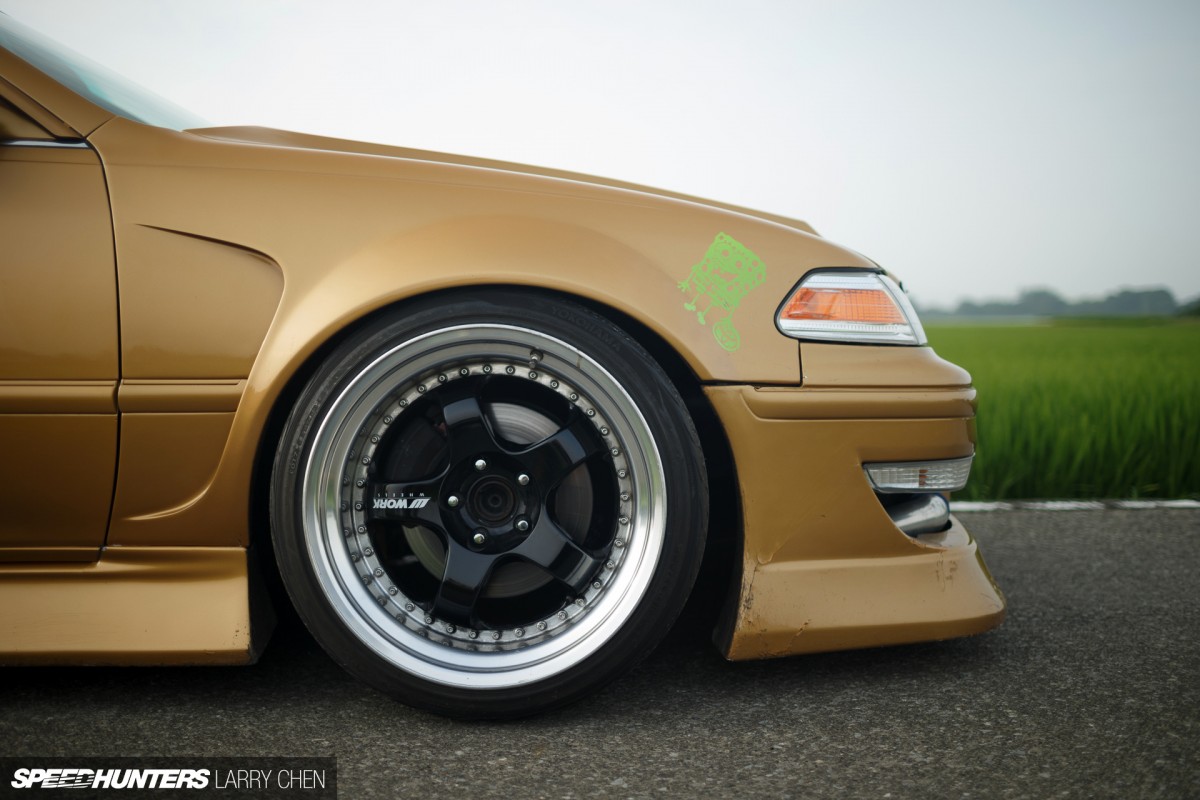 There are endless possibilities when it comes to wheel selection on a JZX100, but it's hard to argue with Ikeda-san's choice of the classic Work Meister.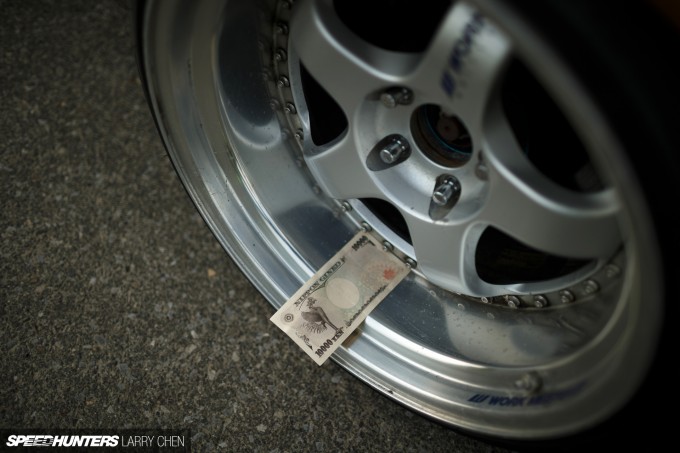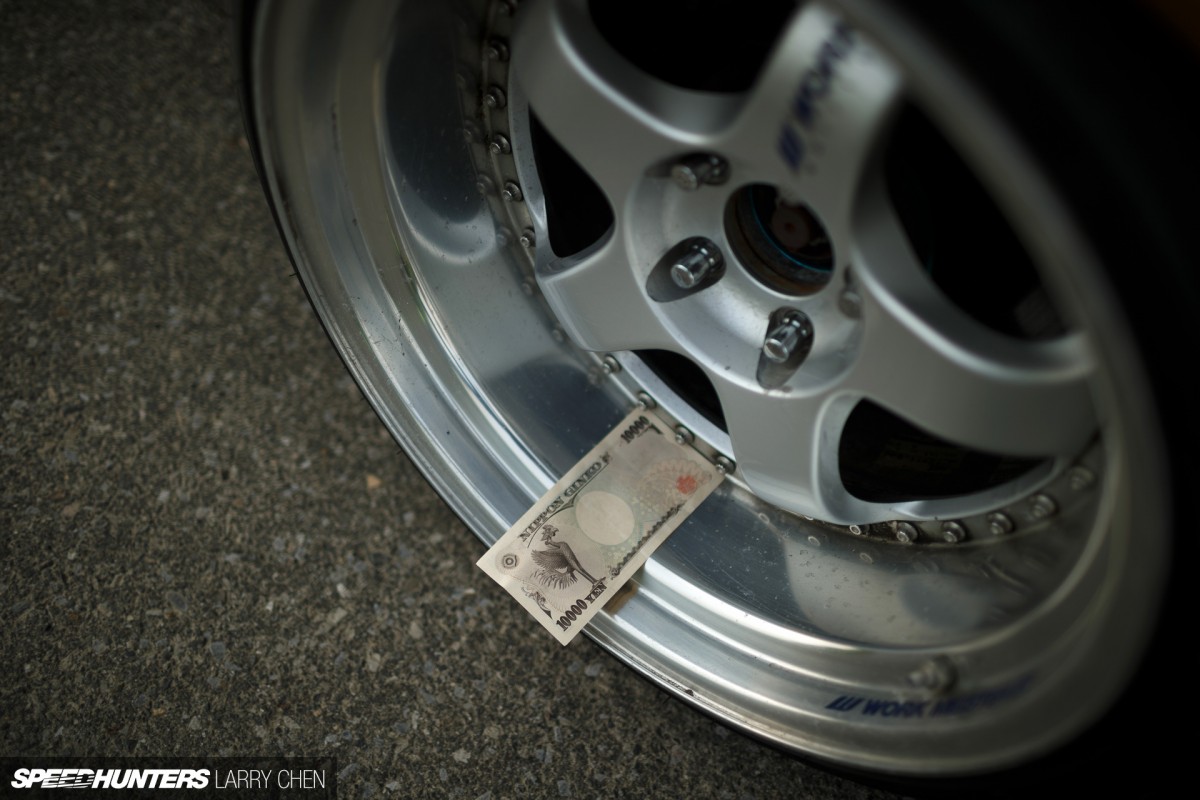 The wheels measure 18″x10 in the front and 18″x12 in the rear, with 225/40/18 and 265/30/18 tires respectively.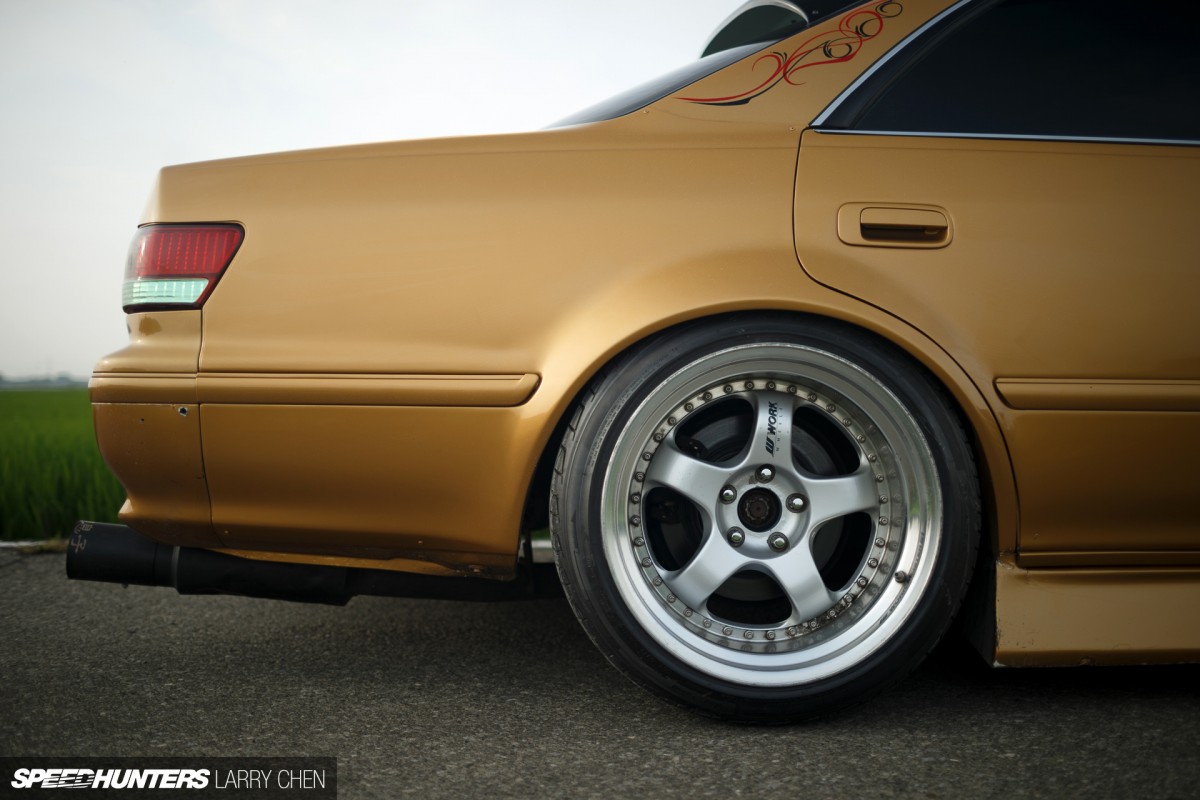 Of course you're going to have a hard time getting those sizes to fit on a stock-bodied JZX100, but the exterior of this Mark II has been modified extensively.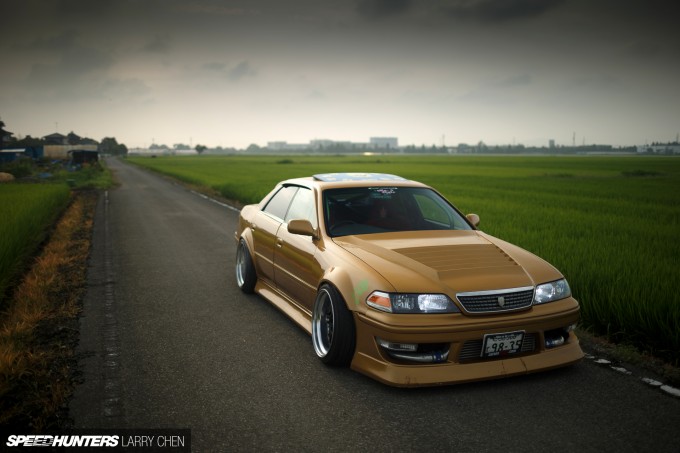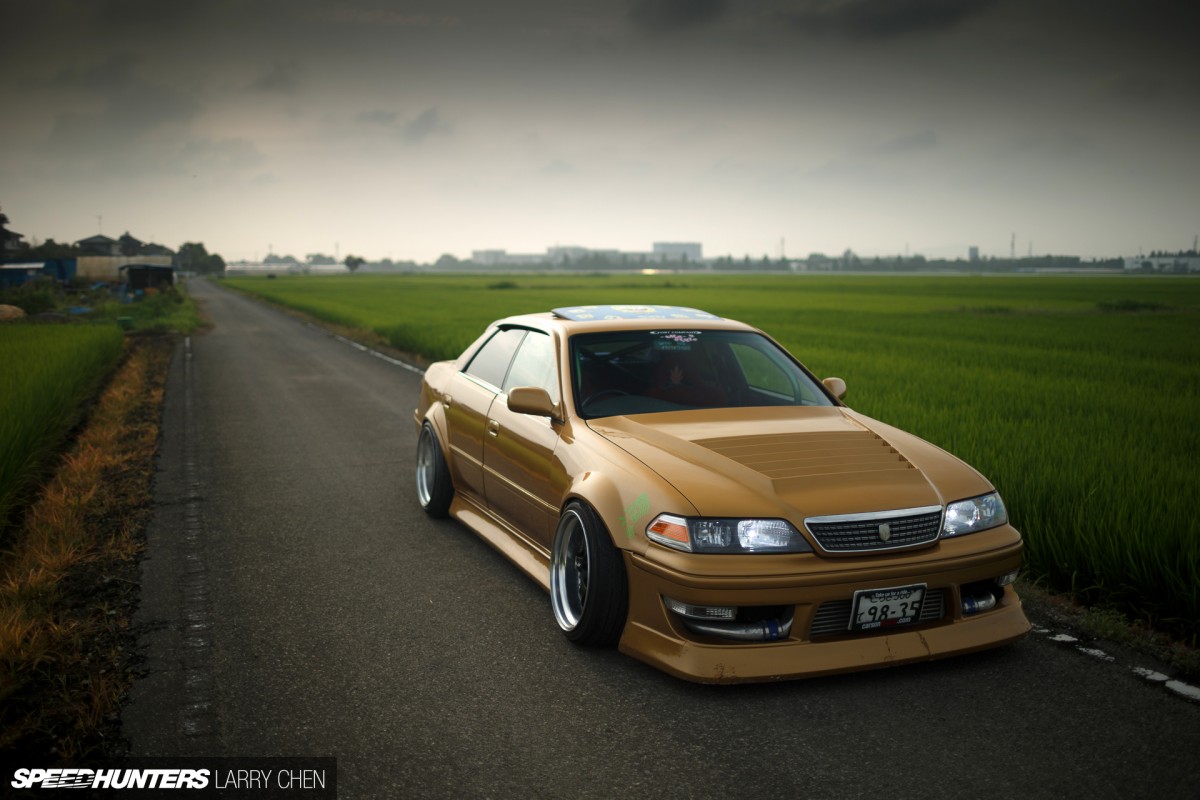 The bumper and sideskirts are from BN Sports, as is the vented hood and widened front fenders. The rear fenders meanwhile were custom modified by N-Style.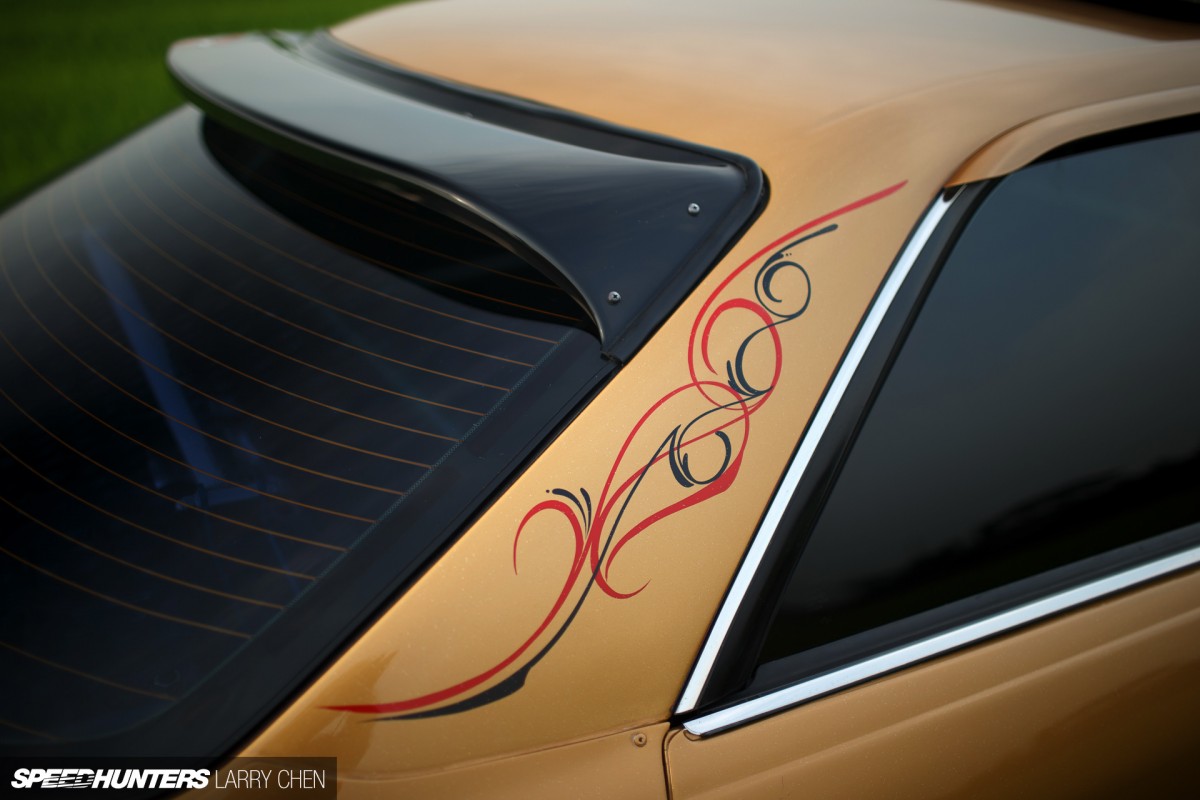 Along with the more aggressive, widened bodylines, the car is also set off by its unique gold paint and pinstriping that adds a very unique touch.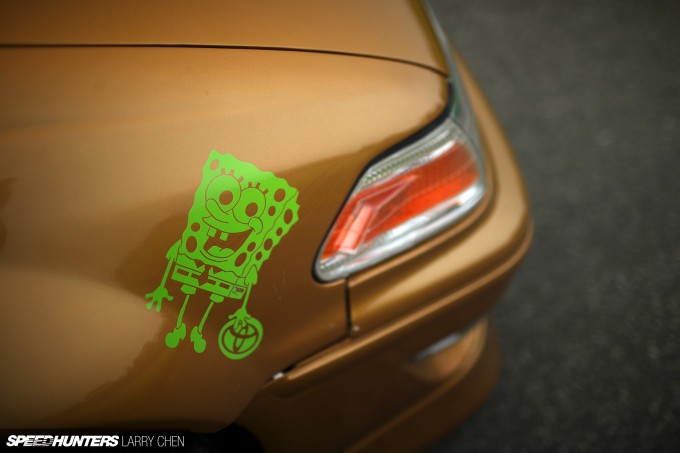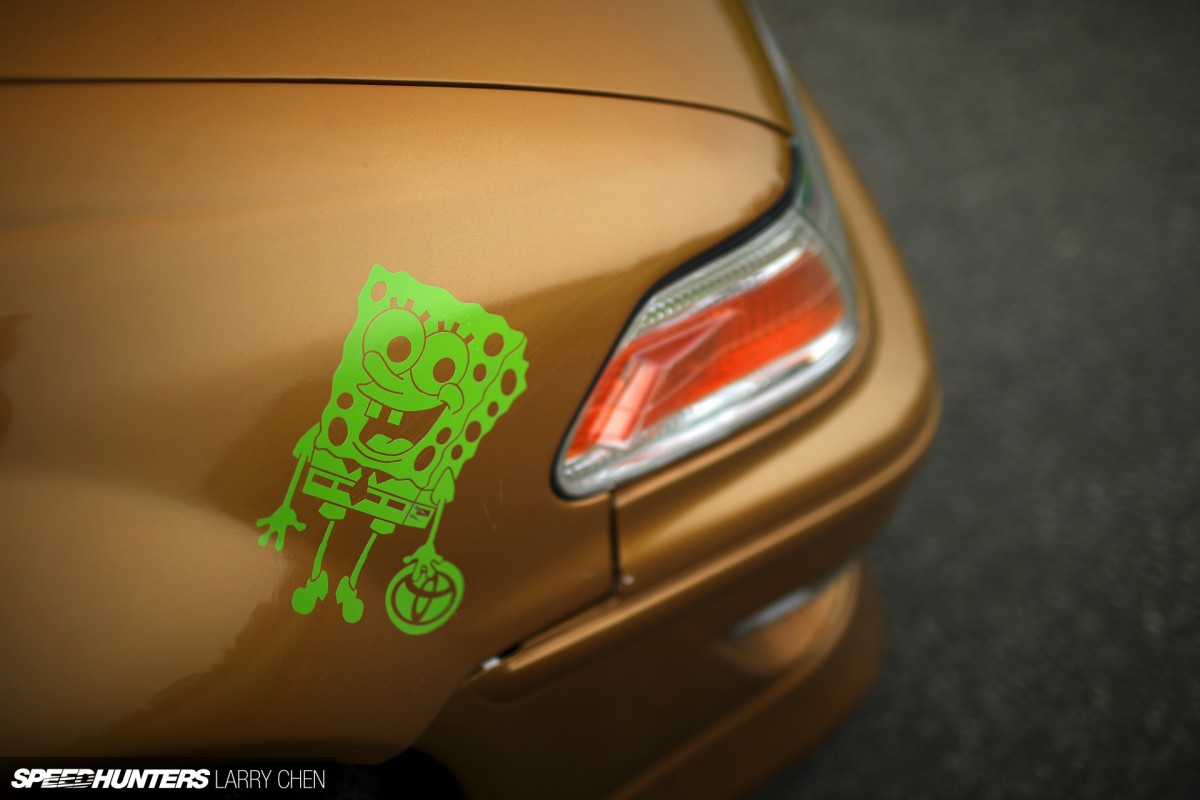 Ikeda-san is also a big fan of Sponge Bob, as evidenced by the decals on the front fenders…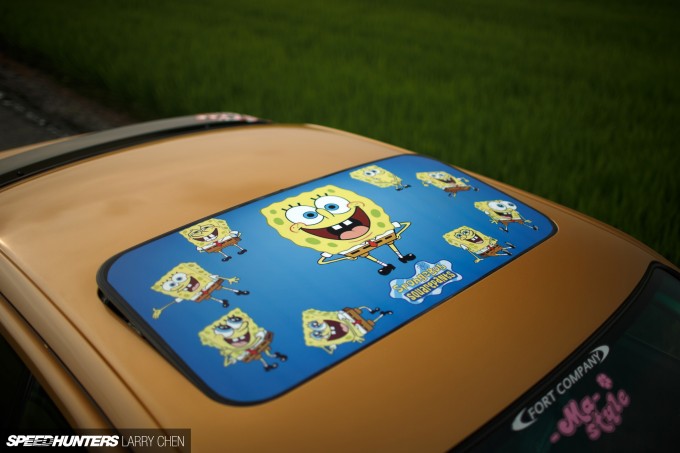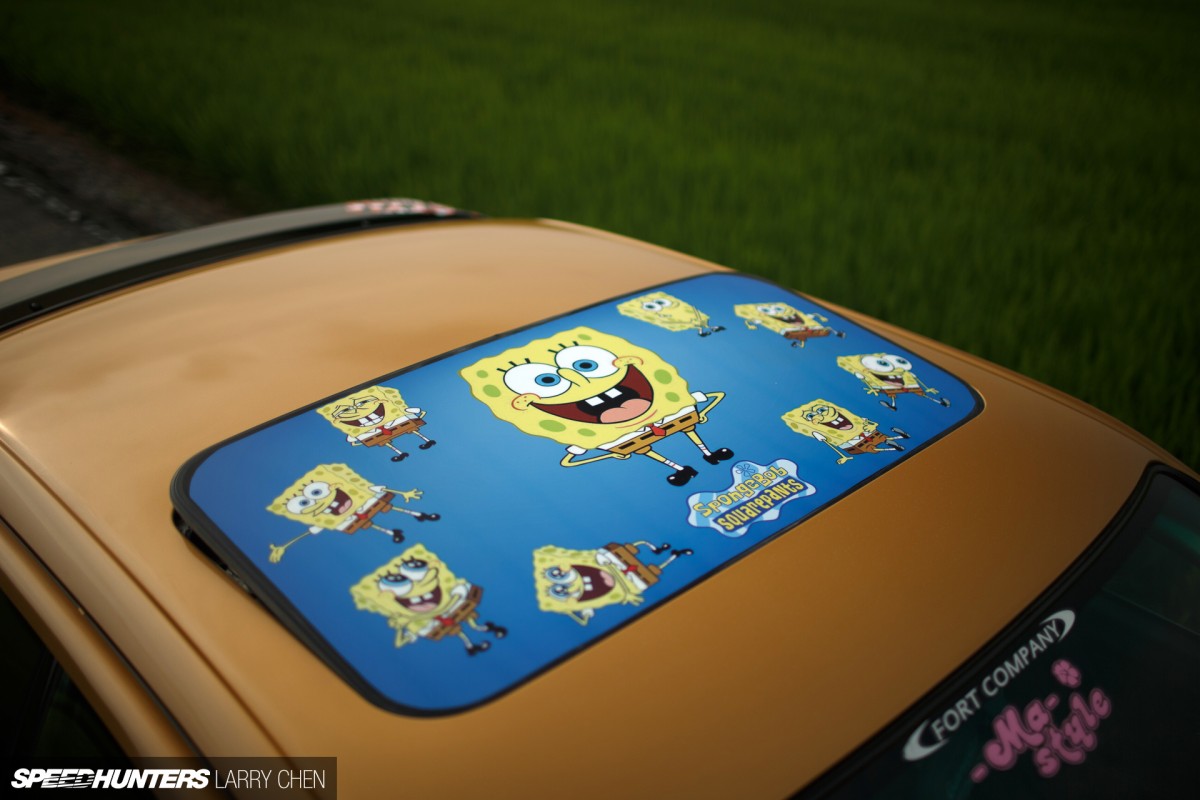 … and the rather unusual moonroof panel. Only in Japan…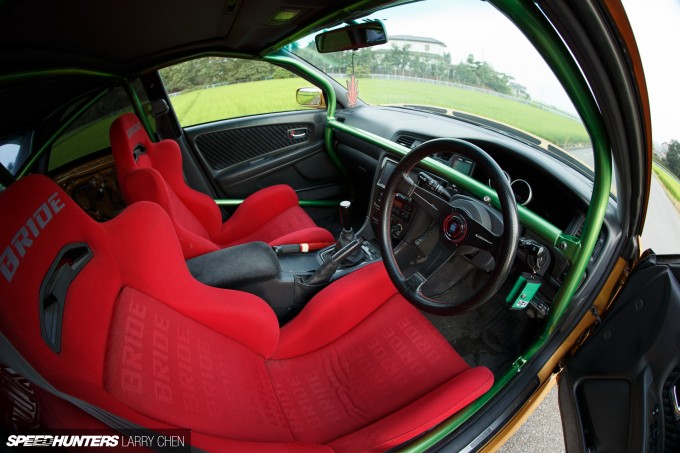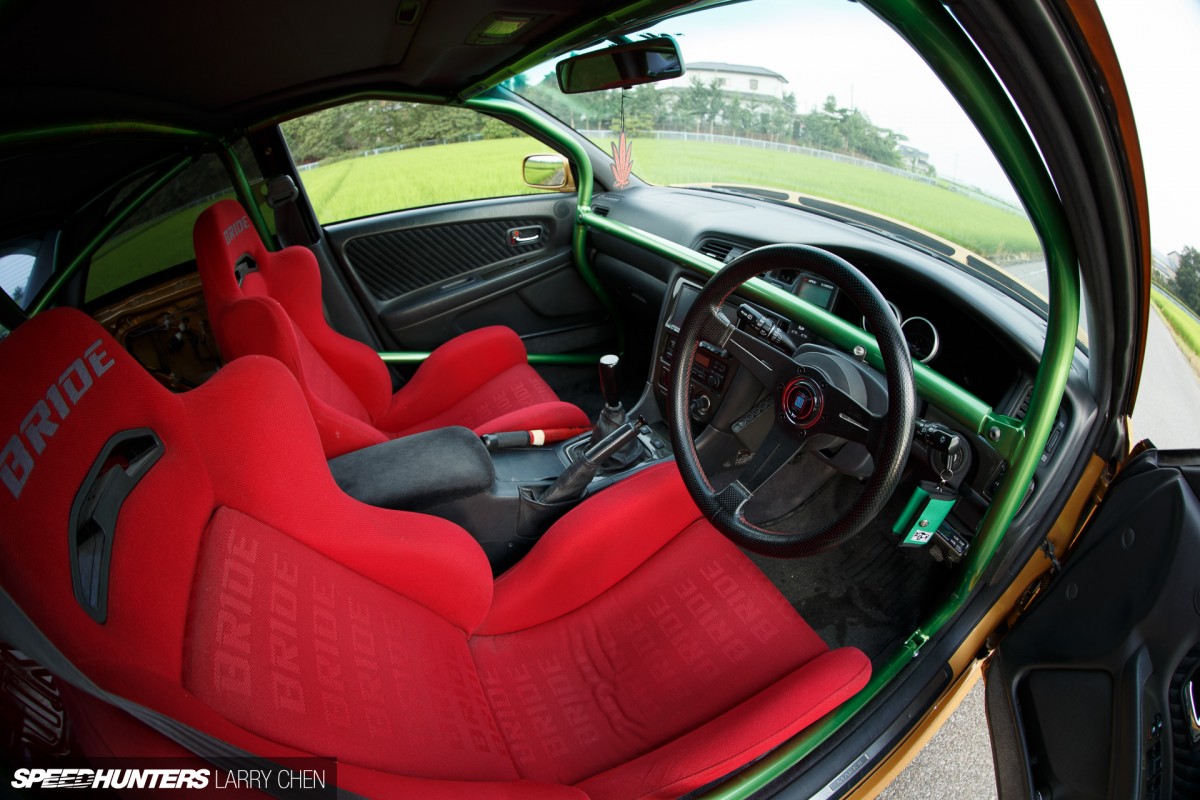 Inside, the car has been kept rather street-friendly…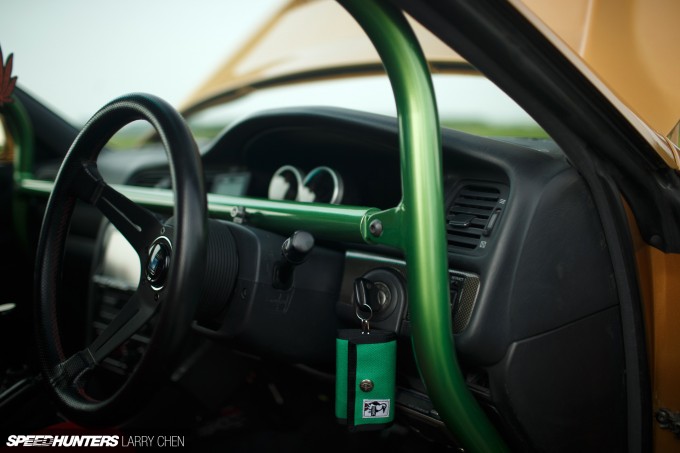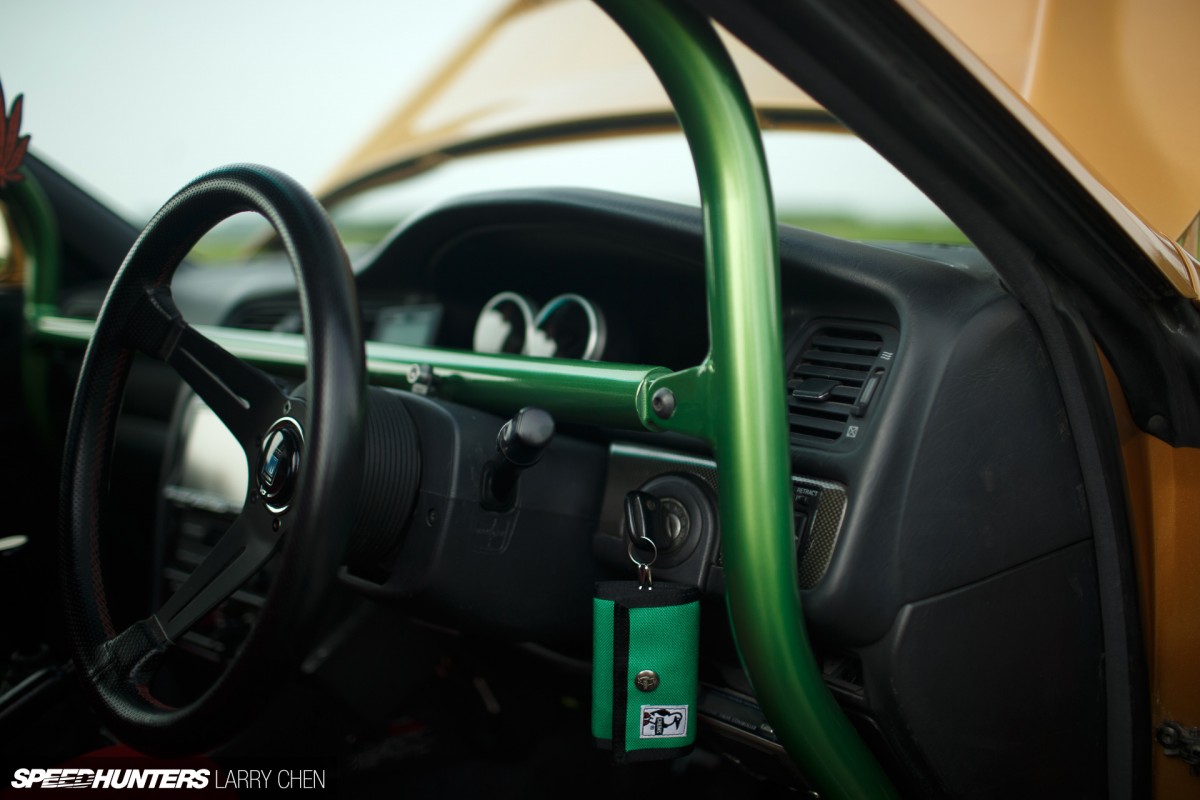 … or at least as street friendly as you can while working around a one-off roll cage.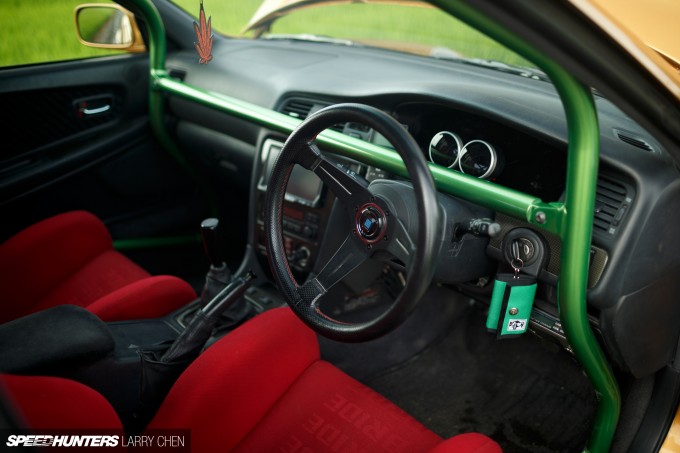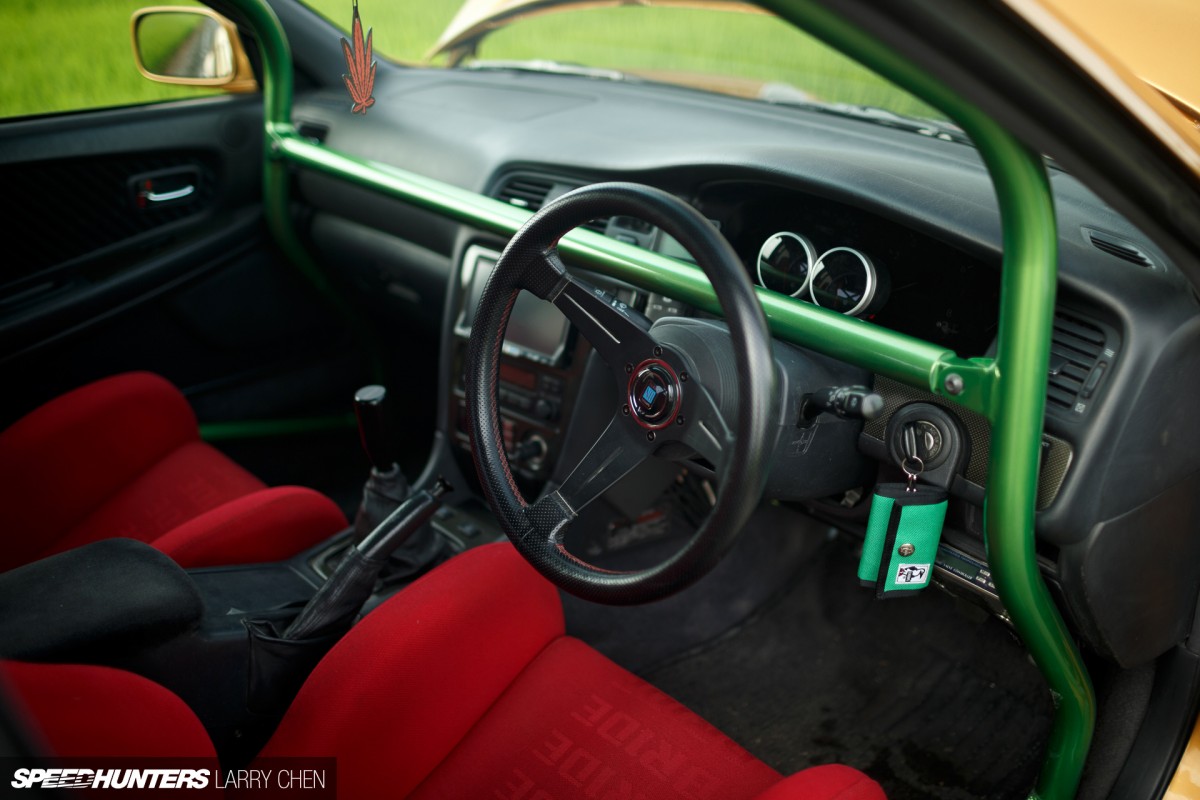 Other changes inside include a pair of Bride Brix seats, a Nardi steering wheel and some Defi gauges. The result is a fine mix of style and function.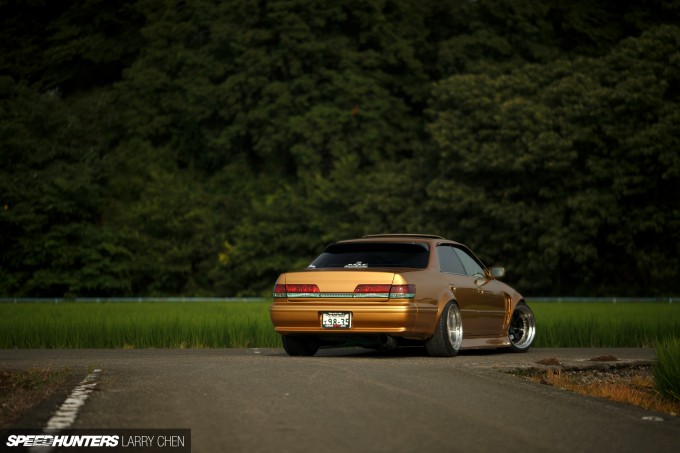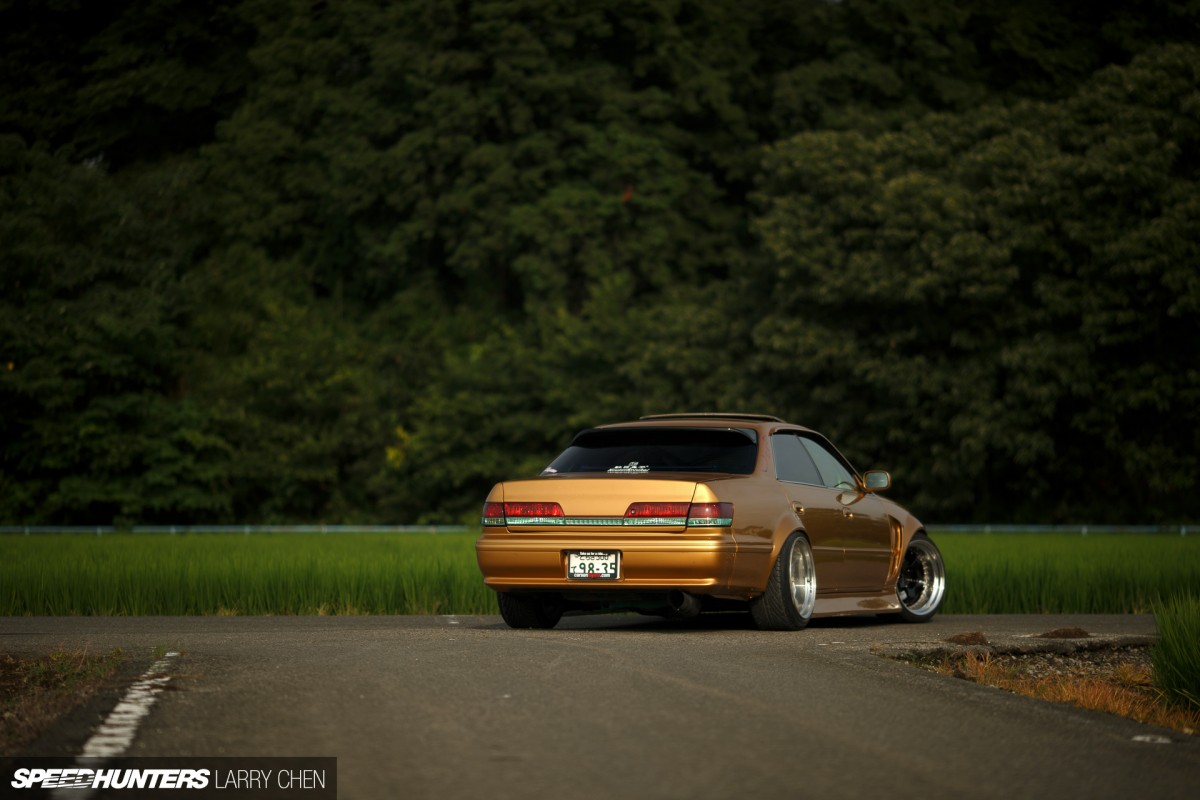 Is this the fastest, most extensively built or must unusual JZX car out there? Nope, but it doesn't need to be.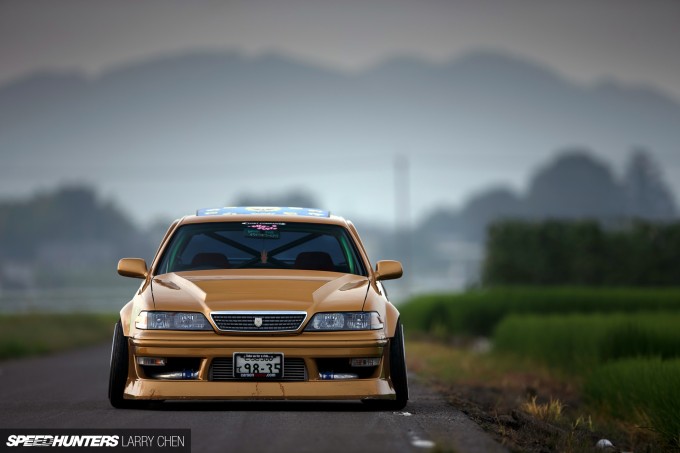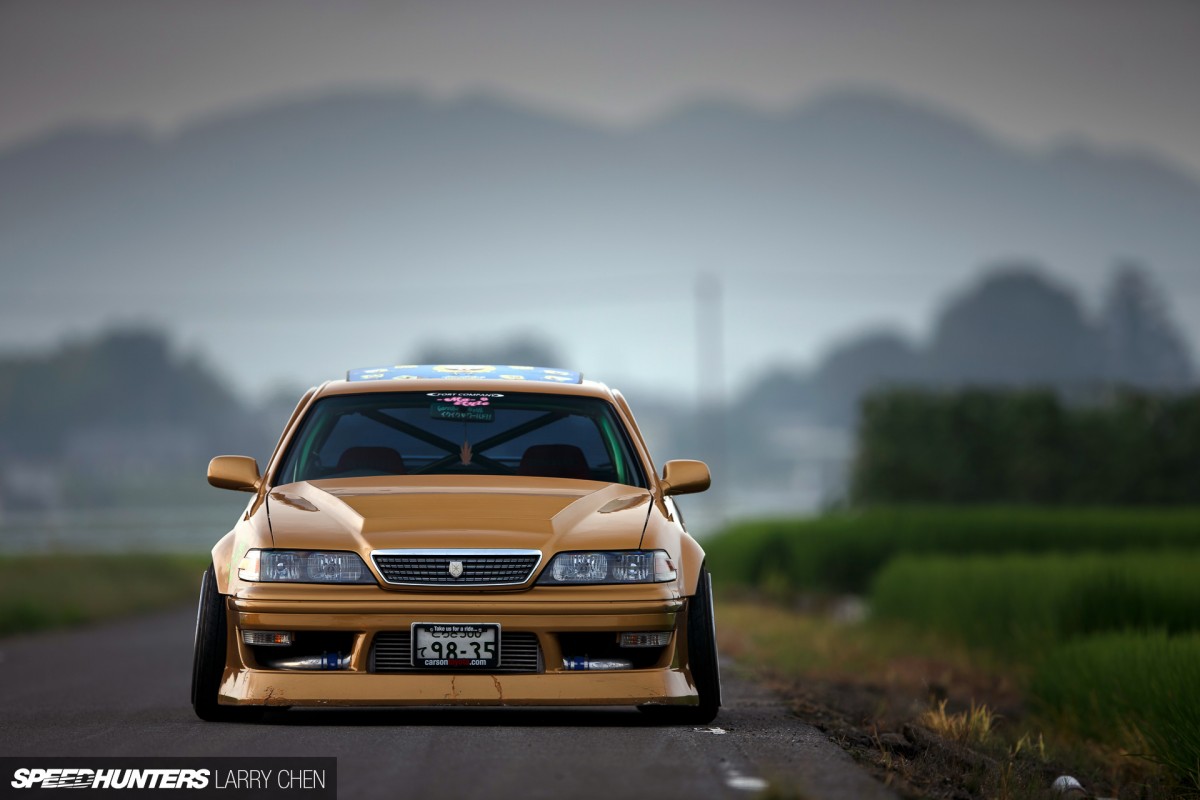 If someone were to ask me why I have such an affinity for these Toyota sedans, a car like Ikeda-san's would serve as perfect evidence to support my view.
Long live the sexy sedan.