This was the second time that WTCC has graced North America and my fourth time covering the series. My focus in terms of race series will always be with Formula Drift, but WTCC is a close second. If there were not so many scheduling conflicts I would probably find myself at these races more often. Why you ask?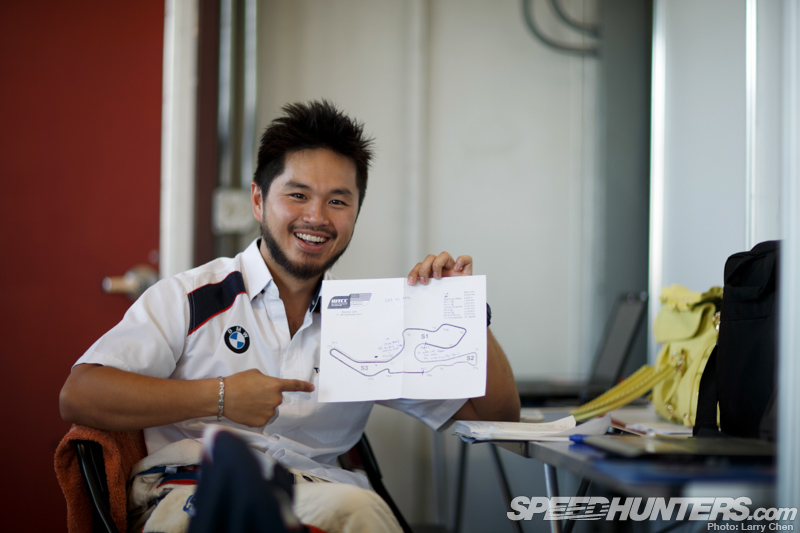 For one, I have a great friend who competes in the series. Charles Ng has always been a big supporter of Speedhunters and I've been following his shenanigans for years now.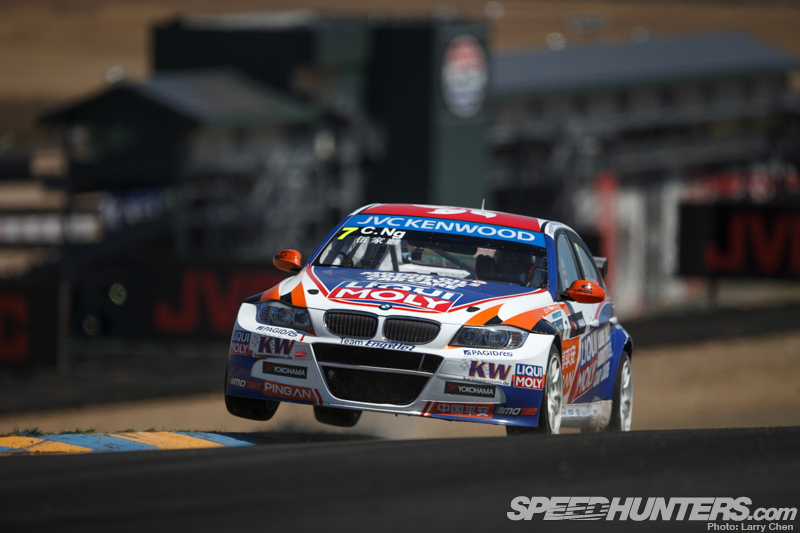 I look at the series differently because when Charles is out there battling for positions, I feel like I'm right there with him. I also think it's a very interesting story to show his struggles as a privateer competing in a world class series.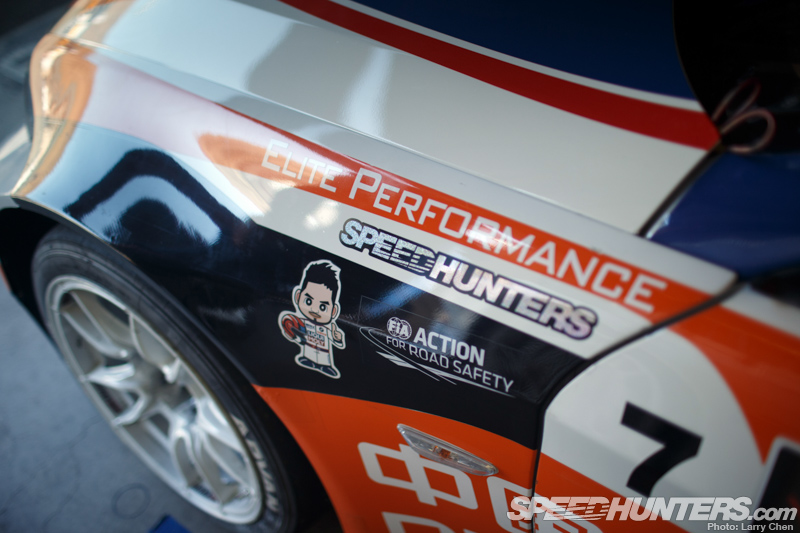 Last year I tackled the coverage alone, but this year Mike Garrett came along with me to help as we felt one Speedhunter was not enough for this event. Check out his post on the Slammed Society car show.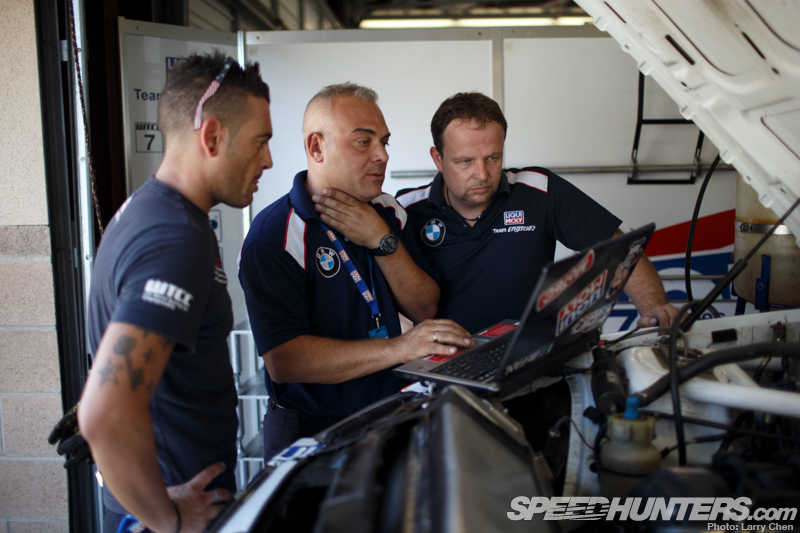 This round would be hard as ever for privateers like Charles. Last year he had a little bit of a competitive advantage as none of the WTCC teams had data on Sonoma Raceway since it was the first time running on this track.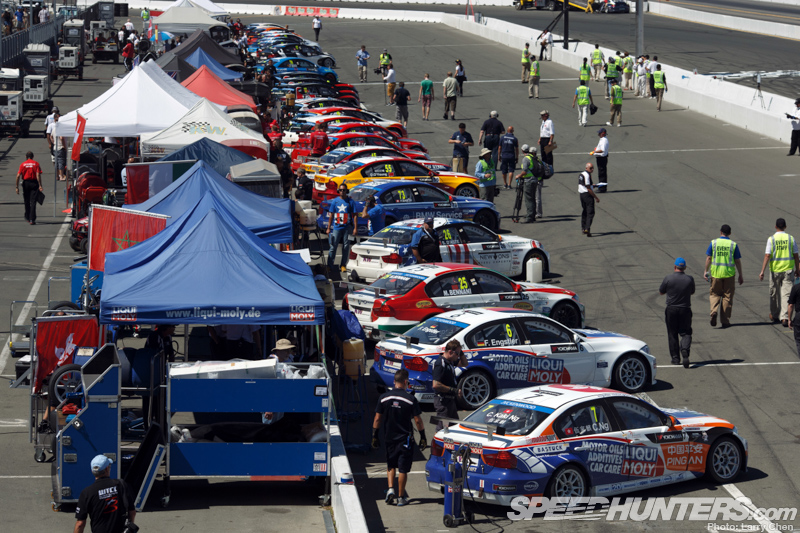 However this year all the teams were ready and armed with data from the previous year, which definitely gave an advantage to the top teams. With that said the Liqui Moly Engstler Team was still going to do their best given their meager budget.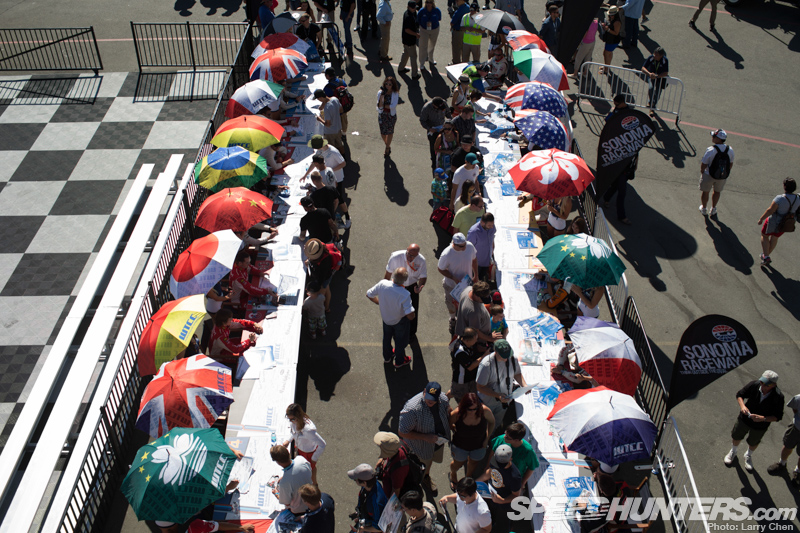 The second reason why I love this series so much is the diversity that it brings to racing. There's someone for everyone to cheer on.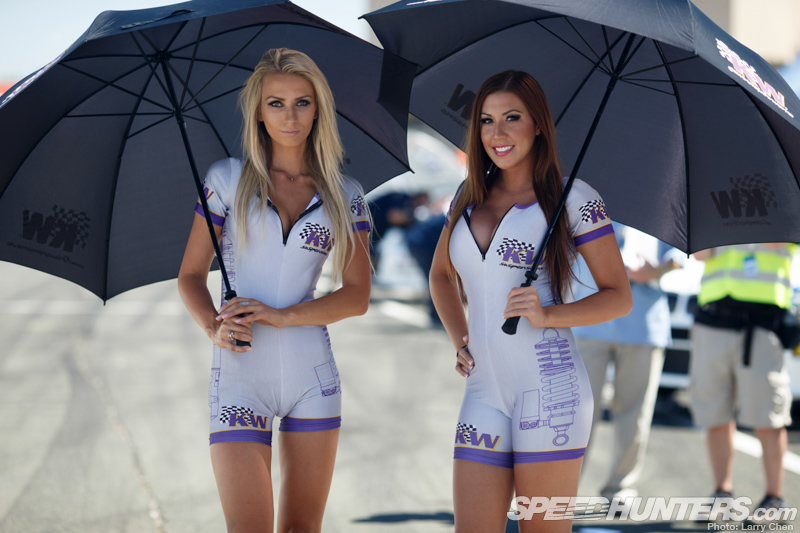 Last year the crowd was much bigger than anticipated and the vendors ran out of food. This year the WTCC organizer made sure to provide enough vendors and sponsor booths for fans to enjoy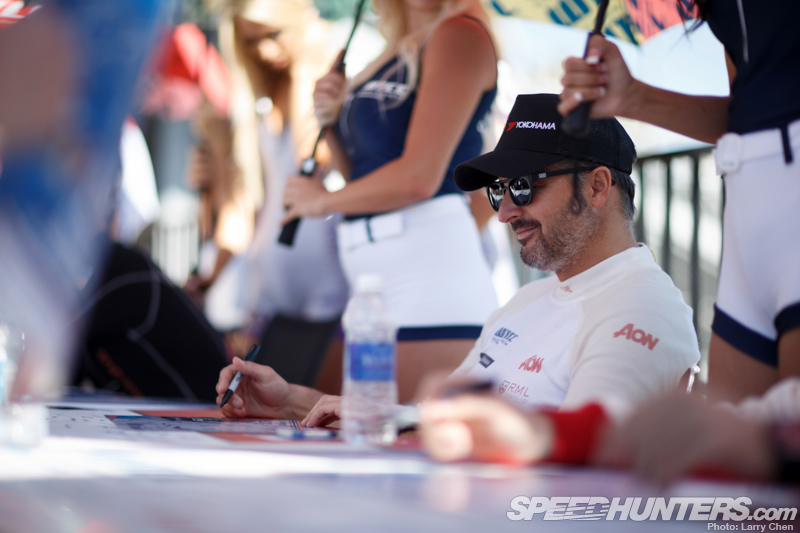 This year's super start and points leader Yvan Muller was back for another shot at a win in Sonoma. With drivers like Yvan and newcomers like Sebastian Loeb running next year, I have a feeling that this series will really take off in popularity.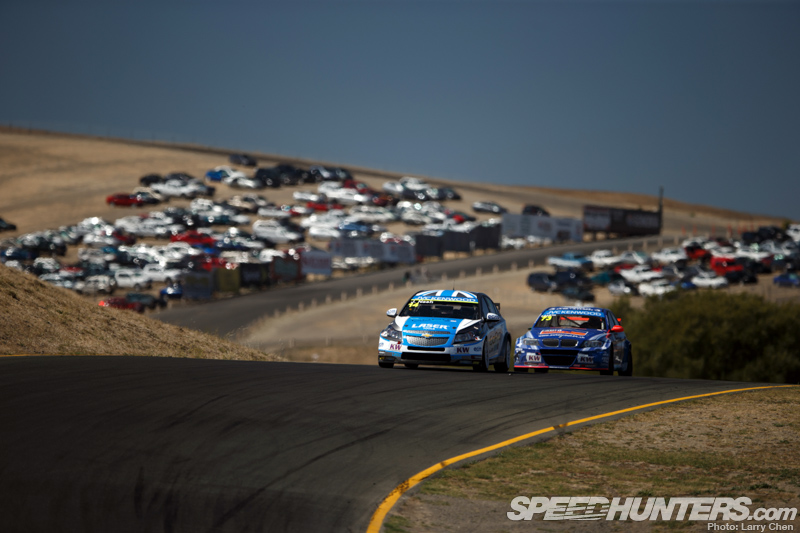 The third reason is the most obvious of all – the racing is very close and very exciting. The series is designed in a way that encourages passing and at the end of the day that's really the most exciting thing about wheel to wheel racing.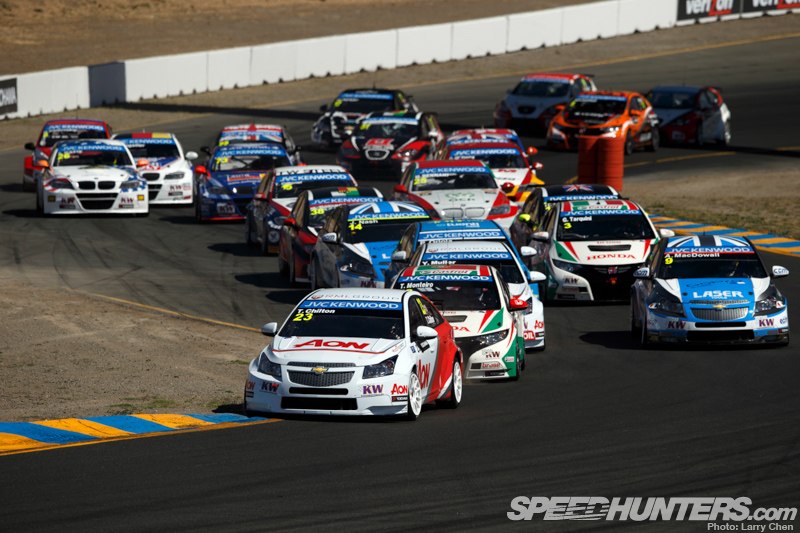 The first race is always a rolling start, which actually provides for a very packed first lap. Race one belonged to Tom Chilton in the Aon Chevy Cruze.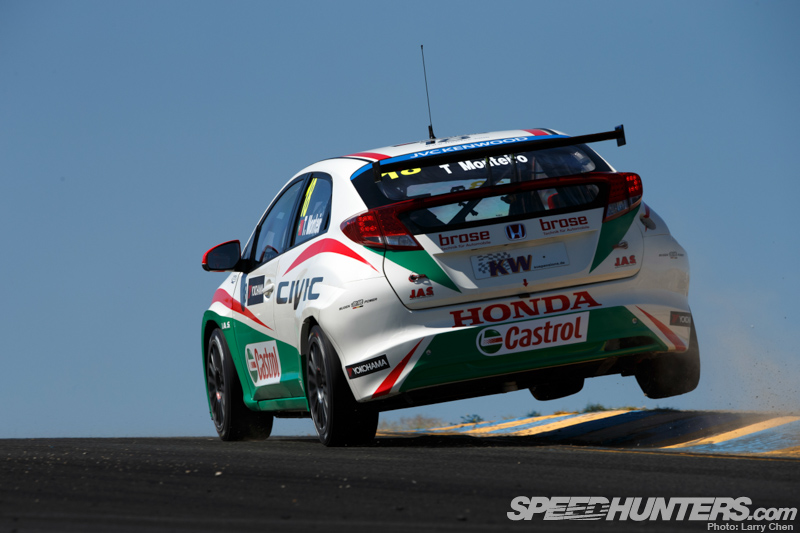 Not far behind was Tiago Monteiro in the hatchback Civic.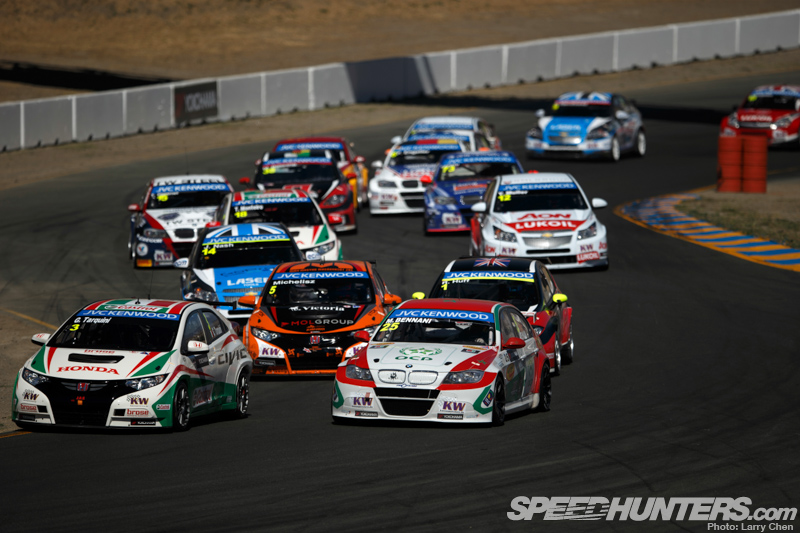 The second race is always a standing start, and the grid order is reversed from first to tenth, which means the fast guys have to move up many places for another shot at the podium.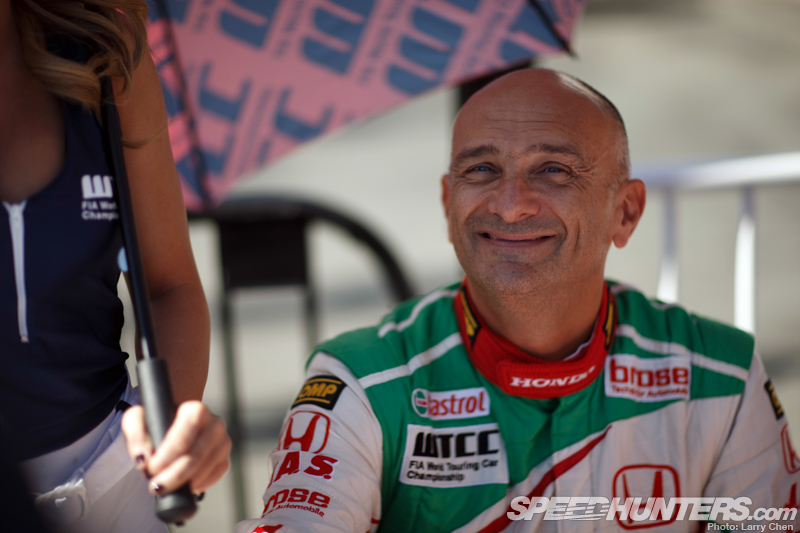 Race two went to Gabriele Tarquini who won his very first race in WTCC this season in round two.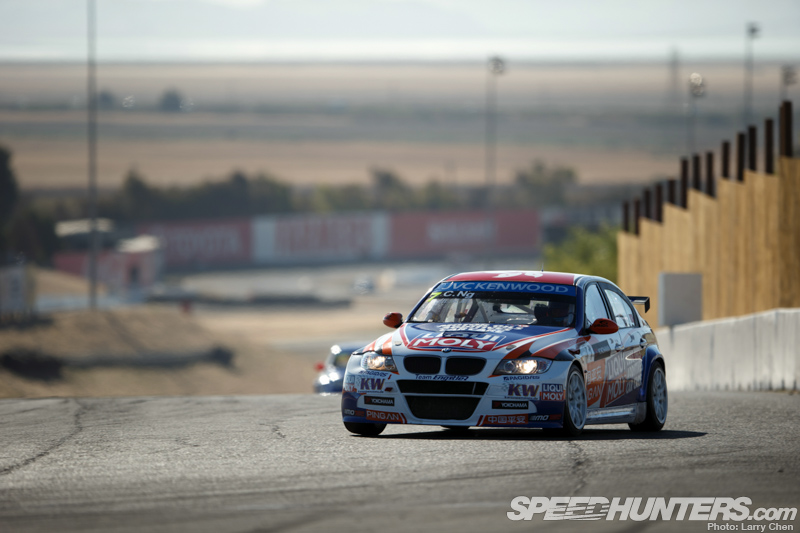 Because of the standing start format it was not uncommon for the rear-wheel drive cars to make up a few places right from the start, which really provides for some hectic racing action from the beginning.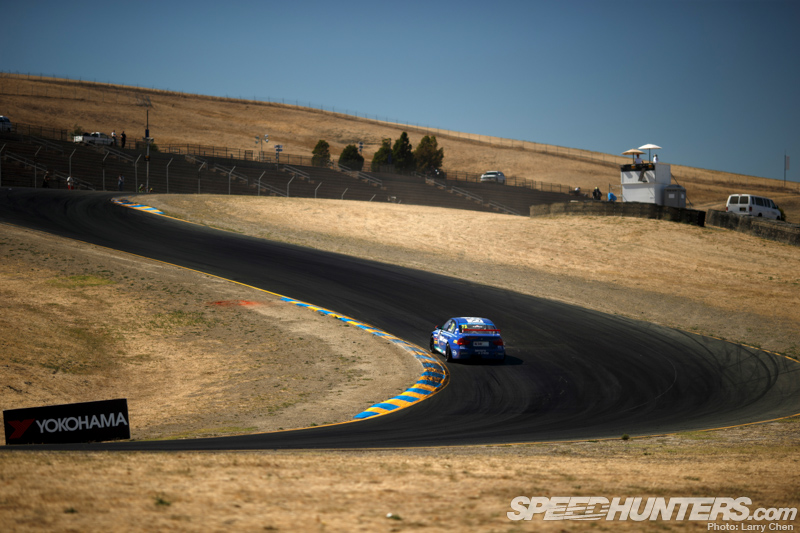 The ambient temperatures were reaching close to 100 degrees, which proved to be harmful for the endurance of race tires, which gave a slight advantage to the rear-wheel drive cars that weekend.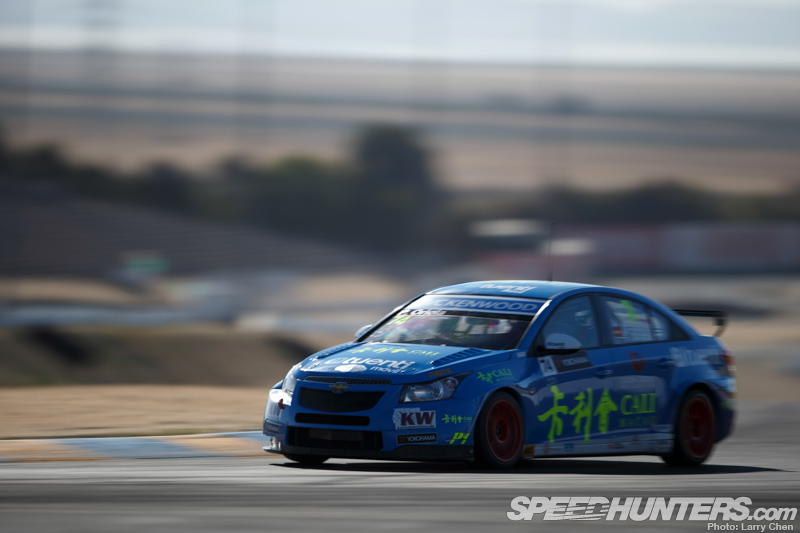 Most of the time that would not be enough to overcome the horsepower advantage that some of the front-wheel drive cars had, but due to the nature of the track and the short straightaways it became a very good equalizer.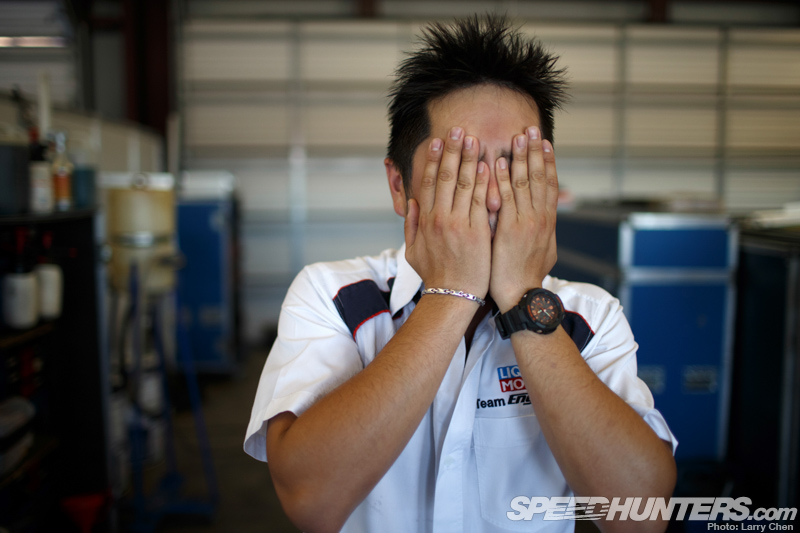 It's always a very packed weekend for all the drivers, with interviews on local TV stations and other media, but it was especially busy for Charles as he just opened up his first tuning shop.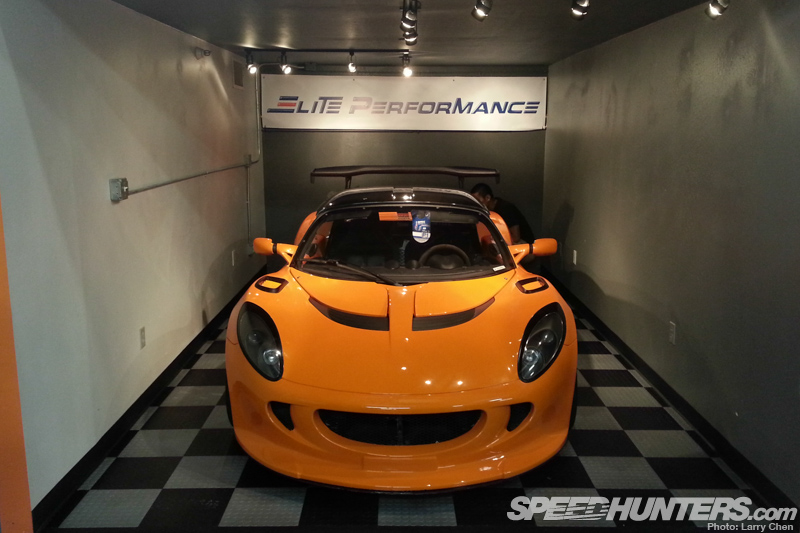 Over the past few years Charles had been living in Germany close to where the team is based, but he moved back to the California bay area recently to open up Elite Performance.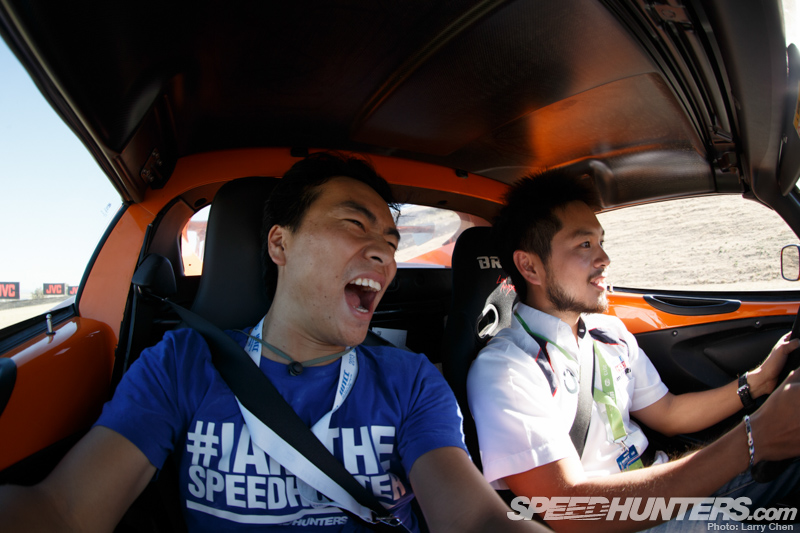 I was kind of curious so I took a ride with Charles in the shop car after the weekend was over to see what all the fuss was about.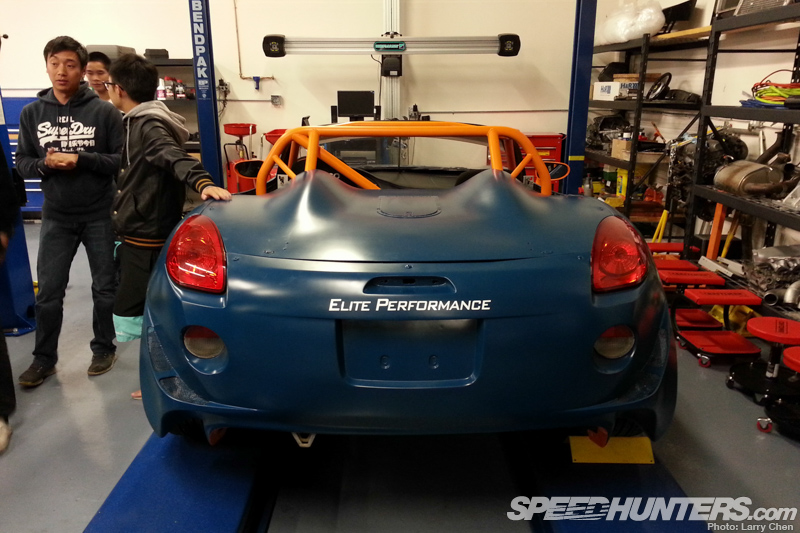 Apparently, they will specialize in building drift and race cars, with a few up coming projects that will see the light of day at the 25 hours of Thunderhill this year. Maybe this is also an indication that he will be making his return to Formula Drift as well.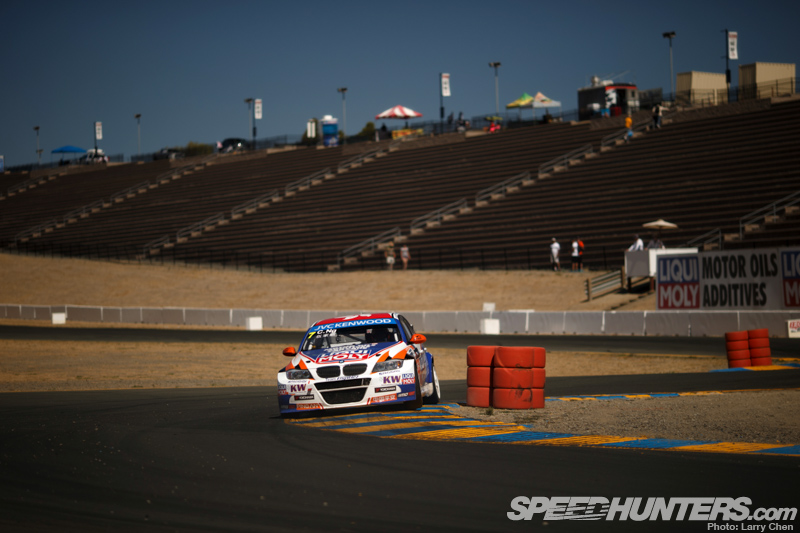 Some of you guys are probably wondering, why is it that Charles has not had great results so far after coming to an end to his second WTCC season.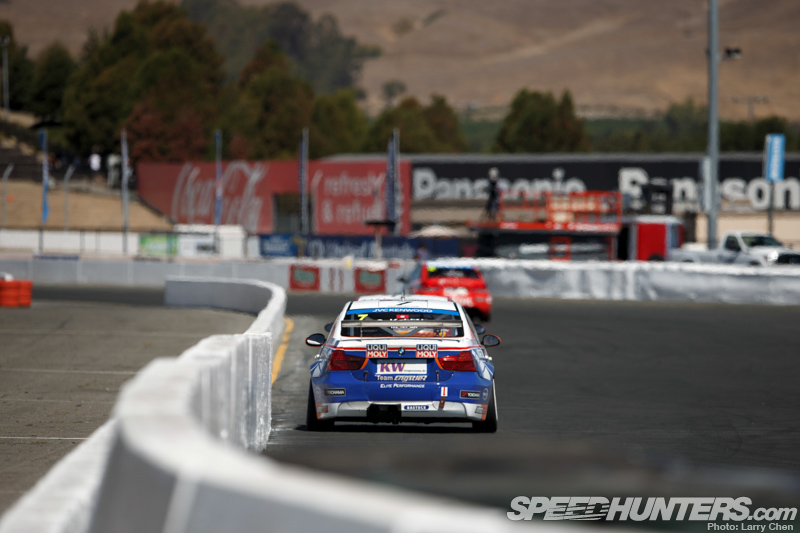 Well it took five years for Tom Chilton to win an event, and on top of that the odds were not stacked against him as he was driving one of the fastest platforms in the series.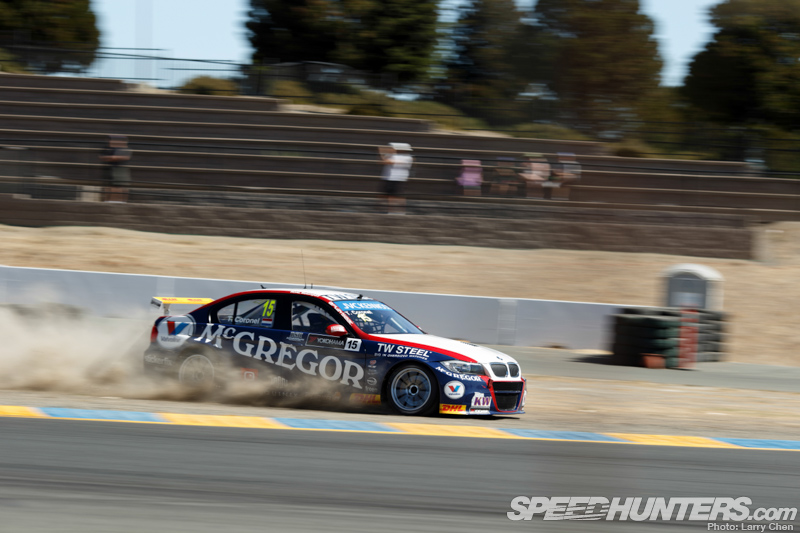 There is no doubt that the teams running the BMW chassis are struggling. Tom Coronel is one of the few to win in a BMW in the past few years.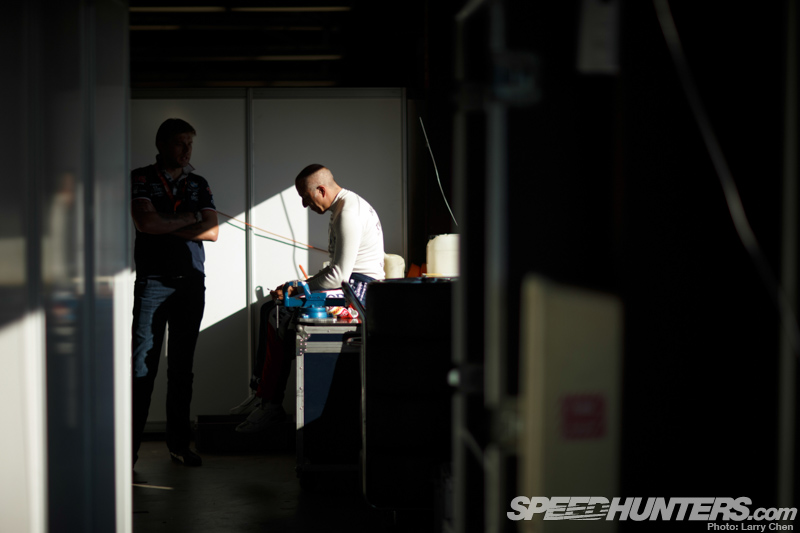 His best finish from the weekend was sixth after qualifying seventh overall. I'm not trying to defend anybody, but there are only so many places you can move up in such a competitive series.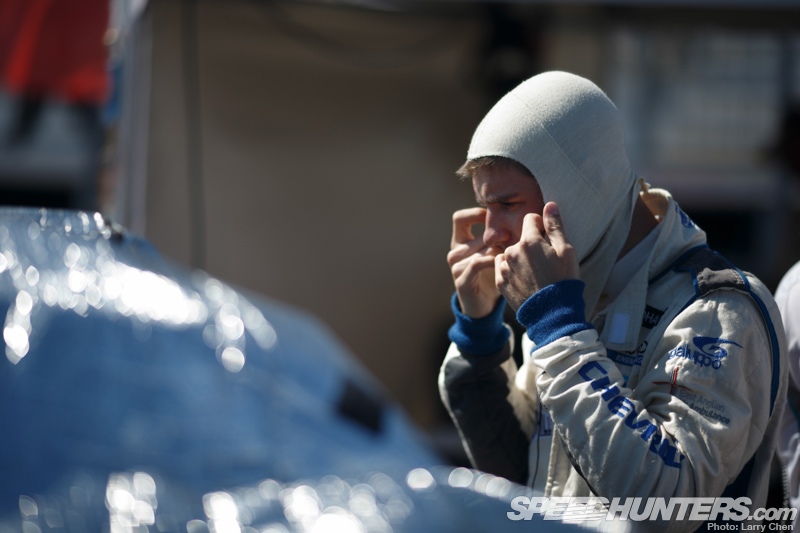 Even when you have the best team behind you, it's very hard. I had the opportunity to follow James Nash a bit this weekend and we did a feature on the Chevy Cruze he was piloting.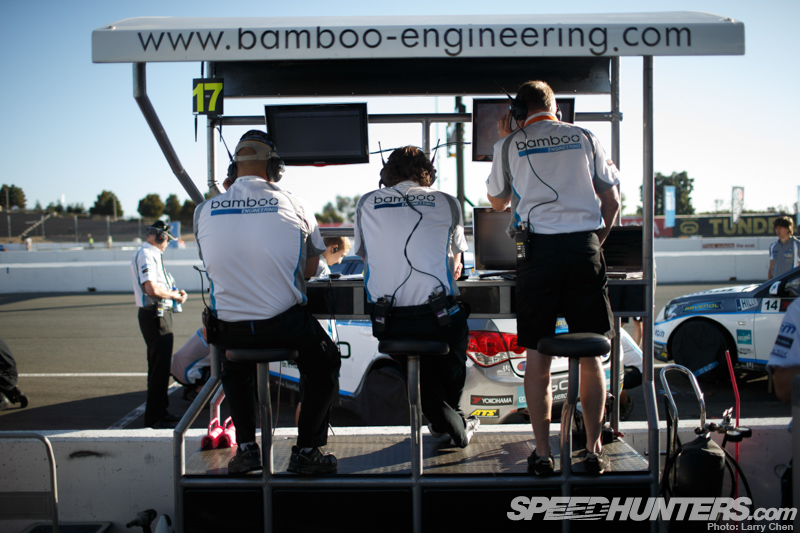 It's very rare to get an inside look at how top teams operate – they're very secretive because there's so much at stake.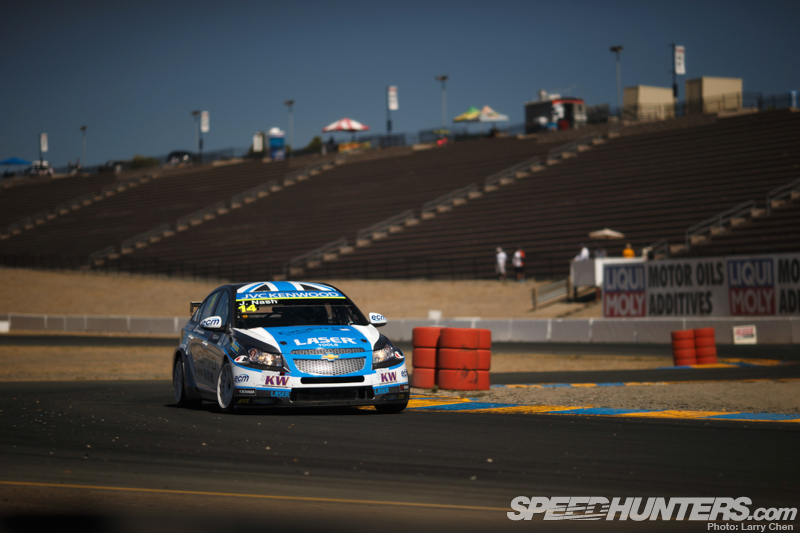 Currently James Nash is tied for the lead in the Yokohama Drivers' Trophy and the team is in second place for the Yokohama Teams' Trophy.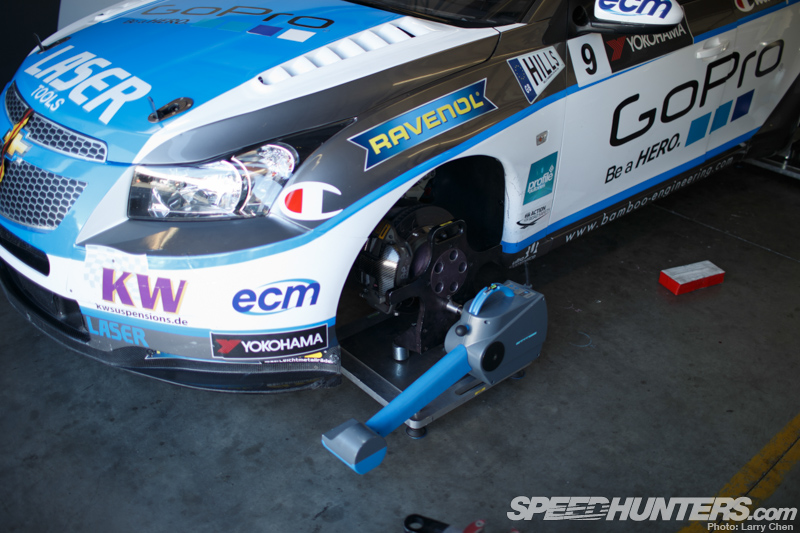 The performance gap was even more evident in the pits with the more well funded teams. For example most of the factory teams used electronic alignment equipment, while teams like the one Charles is driving for still uses string to align their race cars.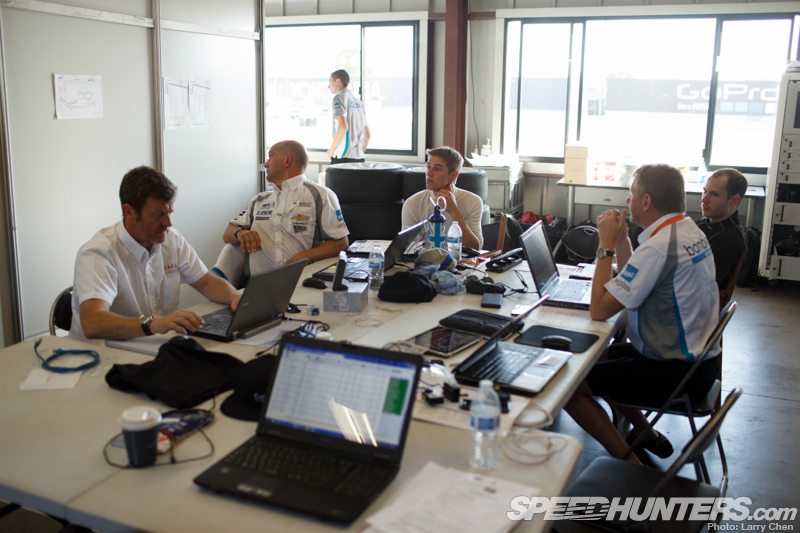 There was a lot more data and analysis of the driver's performance throughout the weekend, which allowed for James to correct mistakes faster.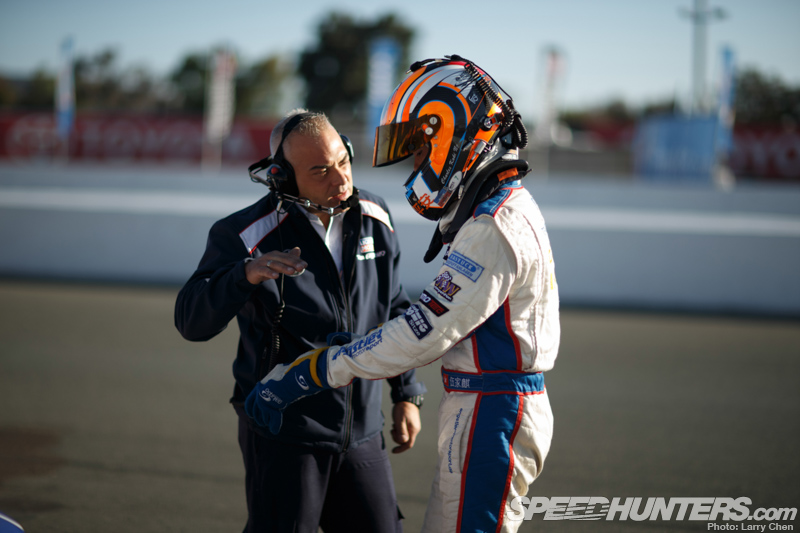 It's just going to take more time and experience for certain teams to become more and more competitive.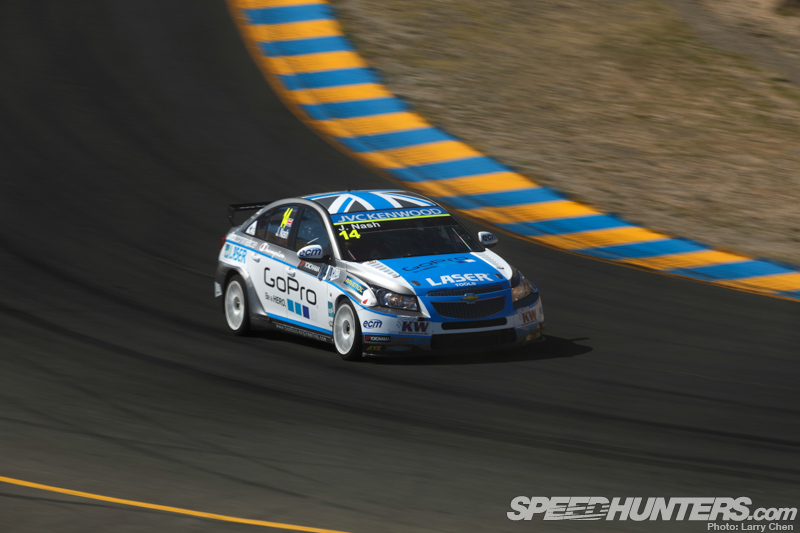 It will be interesting to see how things will be mixed up next year with all new rules and new platforms.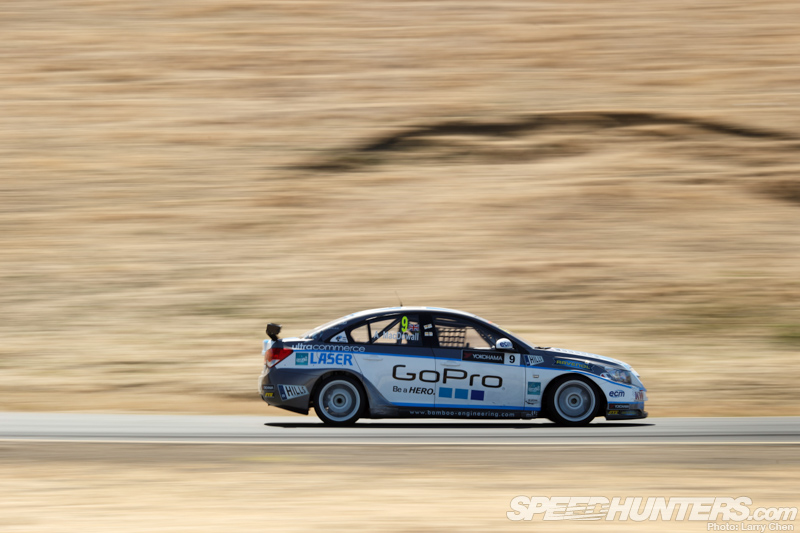 If things go according to plan the performance between the different chassis will be closer than ever before, even with the addition of Citroën entering the series.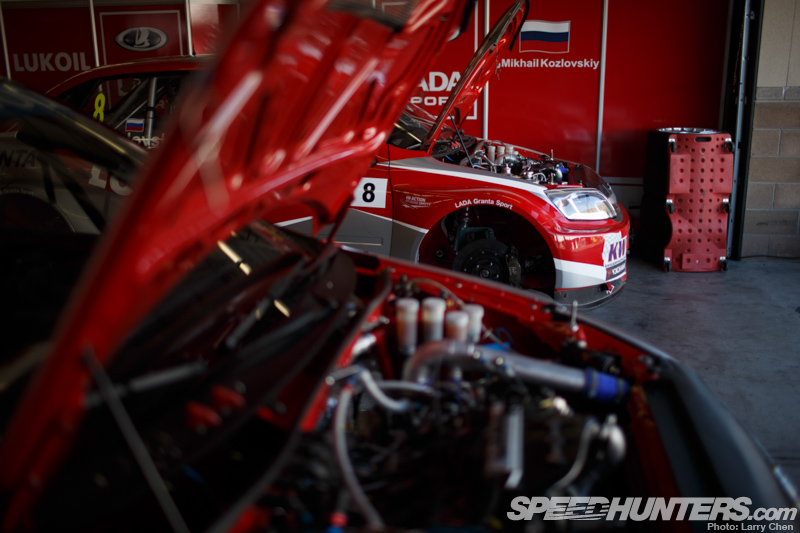 I'm also rooting for the Lada team. This year they signed up to be an official manufacturer and they are campaigning the Granta Sport.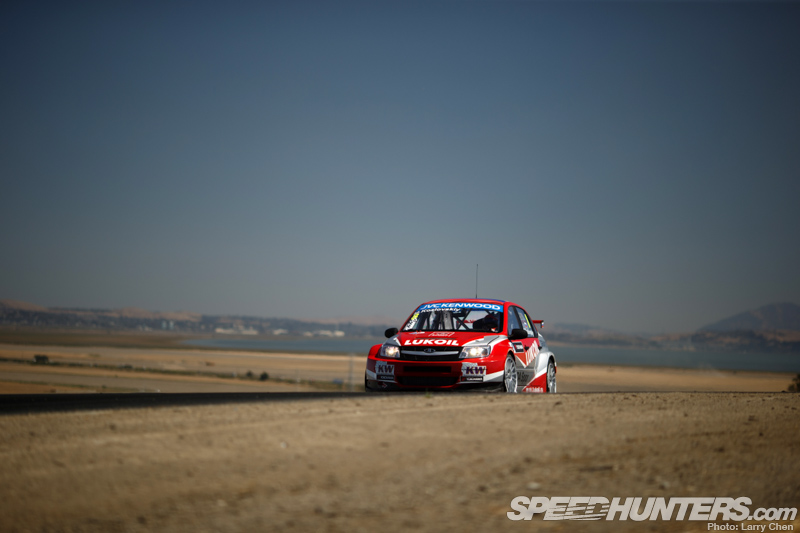 The chassis is super lightweight and they have been performing quite well this year.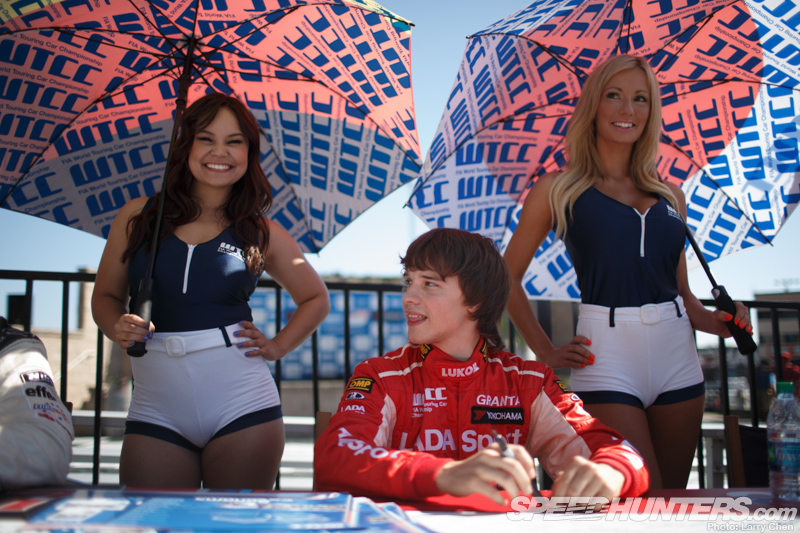 One of them was piloted by Mikhail Kozlovskiy, one of two Russian drivers in the series, also one of the youngest to ever grace WTCC at only 23 years old.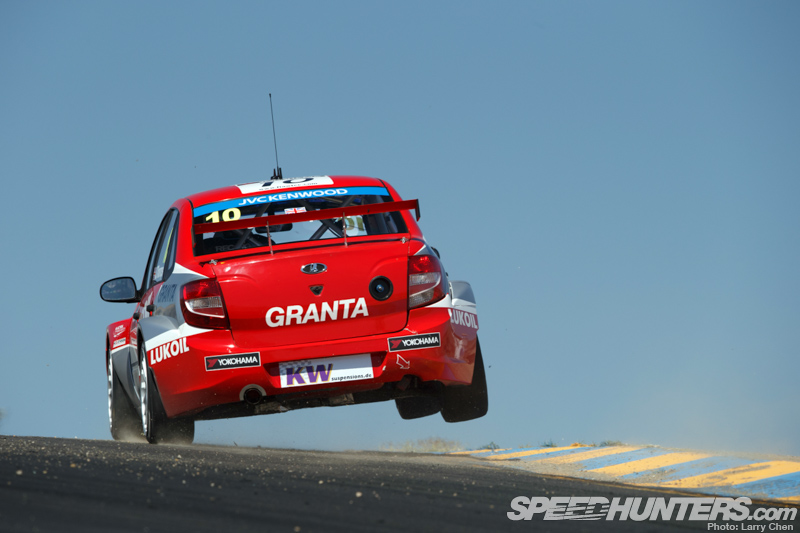 There was just something about the chassis that made it so fun to watch. It's much smaller than all of the other chassis in the series.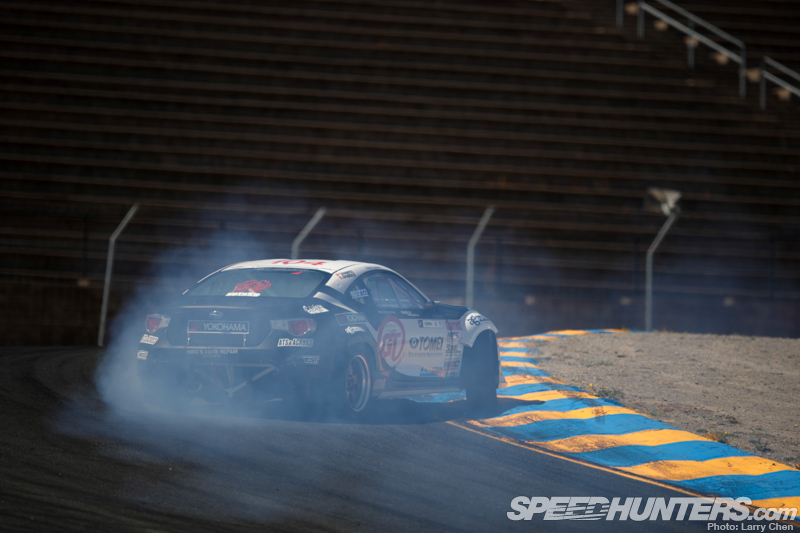 To add to the show, Yokohama invited a few drivers out from their professional drift team to perform full course drifting demos throughout the weekend.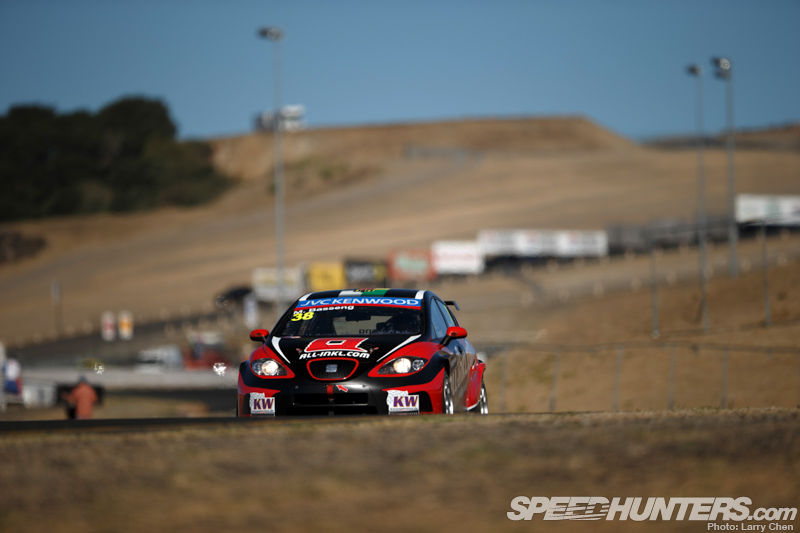 The next time WTCC comes around to a country near you, it's definitely worth to go and check it out in person. You won't regret it.
Larry Chen
Instagram: larry_chen_foto
larry@speedhunters.com