Hollywood cars
If you are anything like me, movies and other forms of entertainment have probably played a big role influencing your automotive tastes. Just last week I wrote about how Initial D completely changed my own perception of cars from Japan and how it led me to where I am today. But of course, that's just one small example of the entertainment industry's influence on car culture.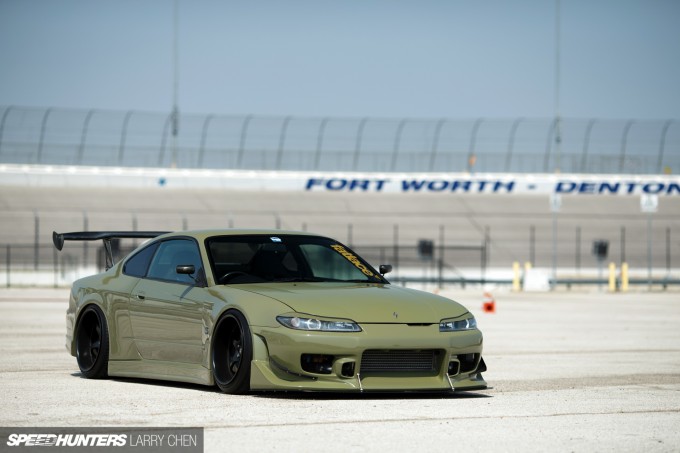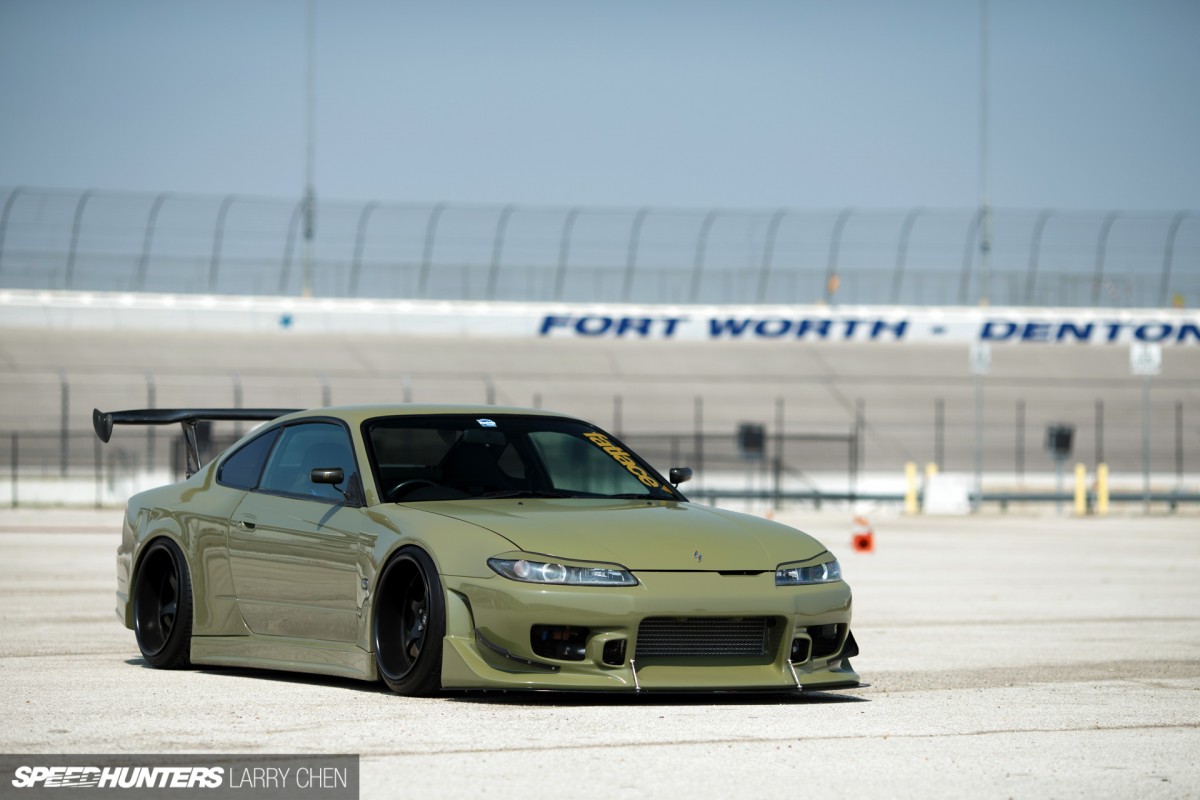 Whether it was John Milner's Deuce Coupe from American Graffiti, Kowalski's Challenger in Vanishing Point or even K.I.T.T. from Knight Rider, the automobile stars of the screen often left a bigger impact on people than the actors themselves.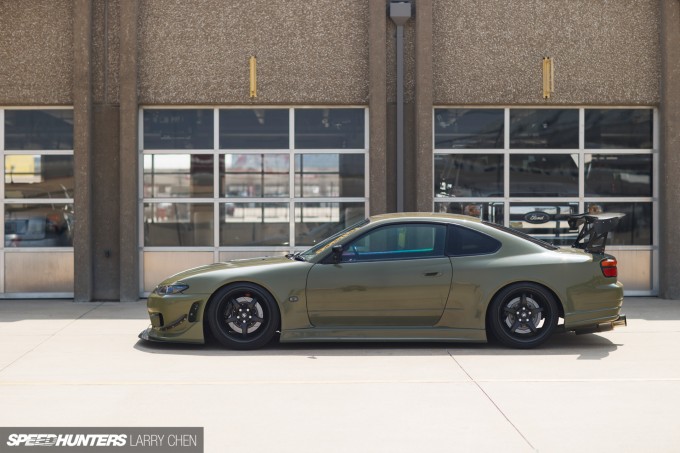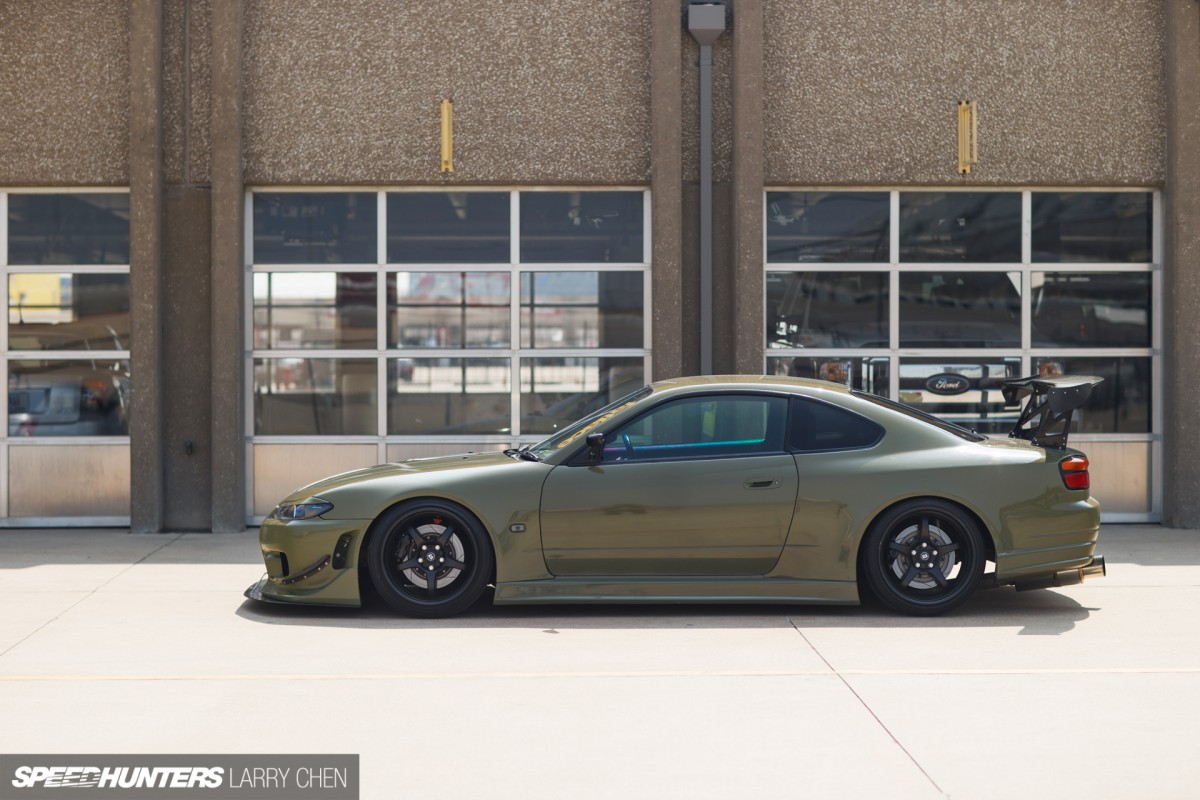 It's really amazing what being featured in a movie can do for a car's image and value. I still think the original Fast and the Furious is a big reason why fourth generation Toyota Supra values have stayed so high, and while some of its one-time rivals can be had for next to nothing.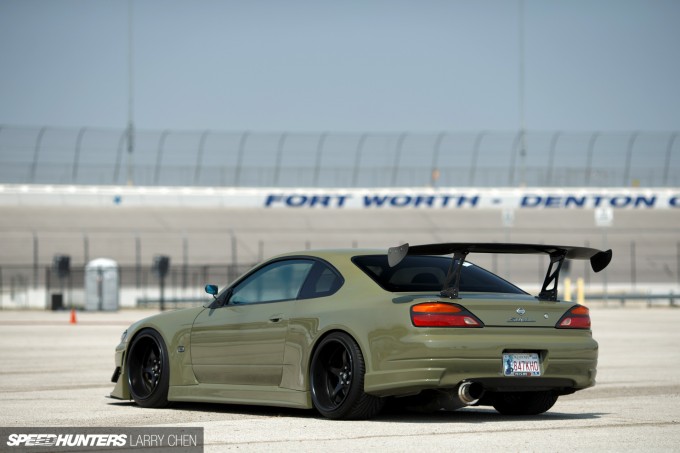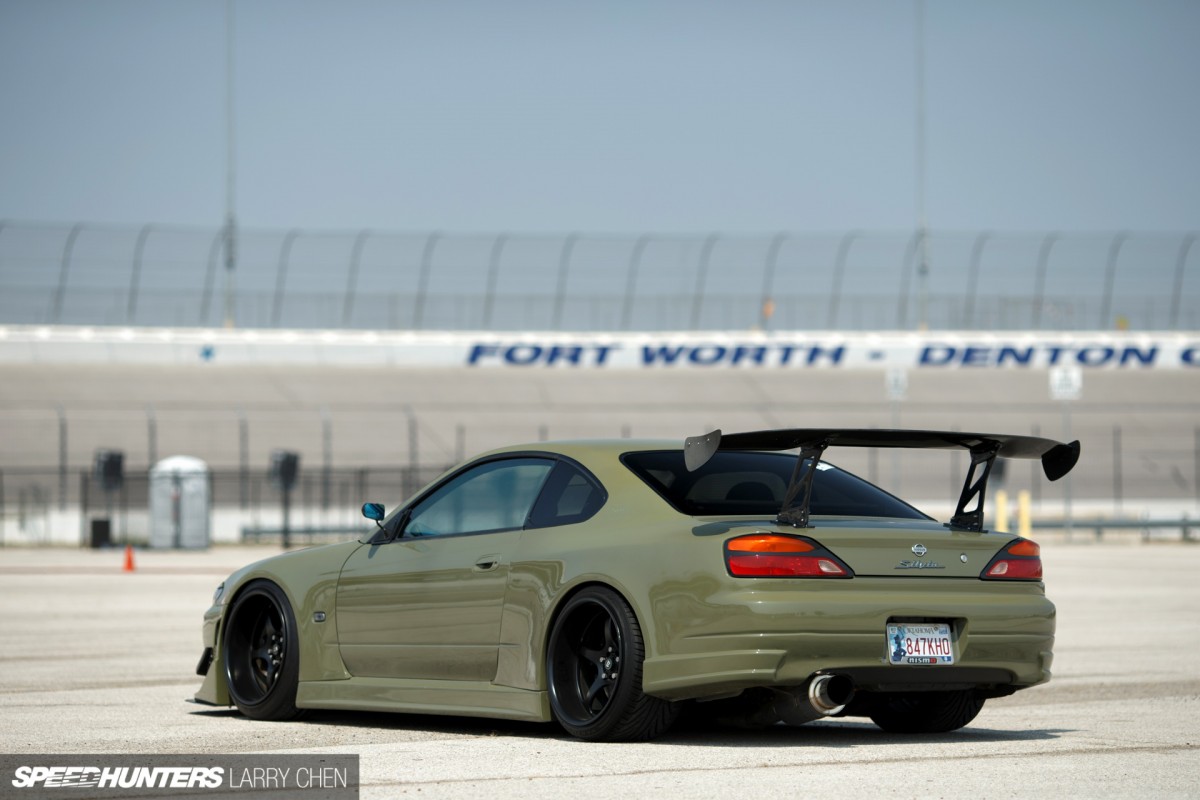 And as video games have risen to become one of the world's most popular forms of entertainment, they too have been responsible for introducing millions of people to cars they might not have noticed otherwise. Cars like the Skyline GT-R, Lancer Evolution and Impreza WRX all owe much of their popularity to computer-generated pixels.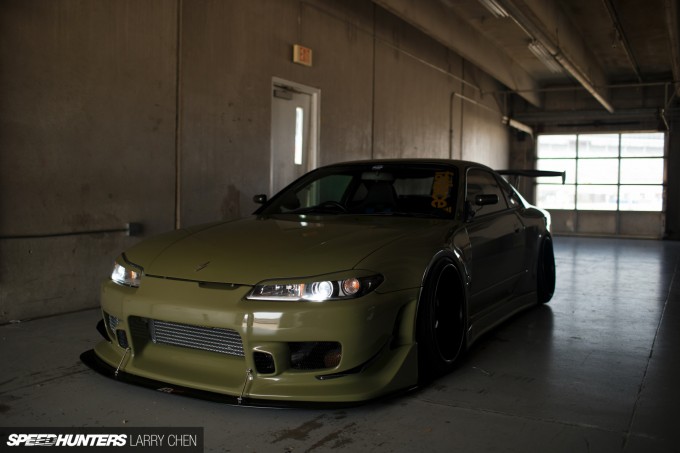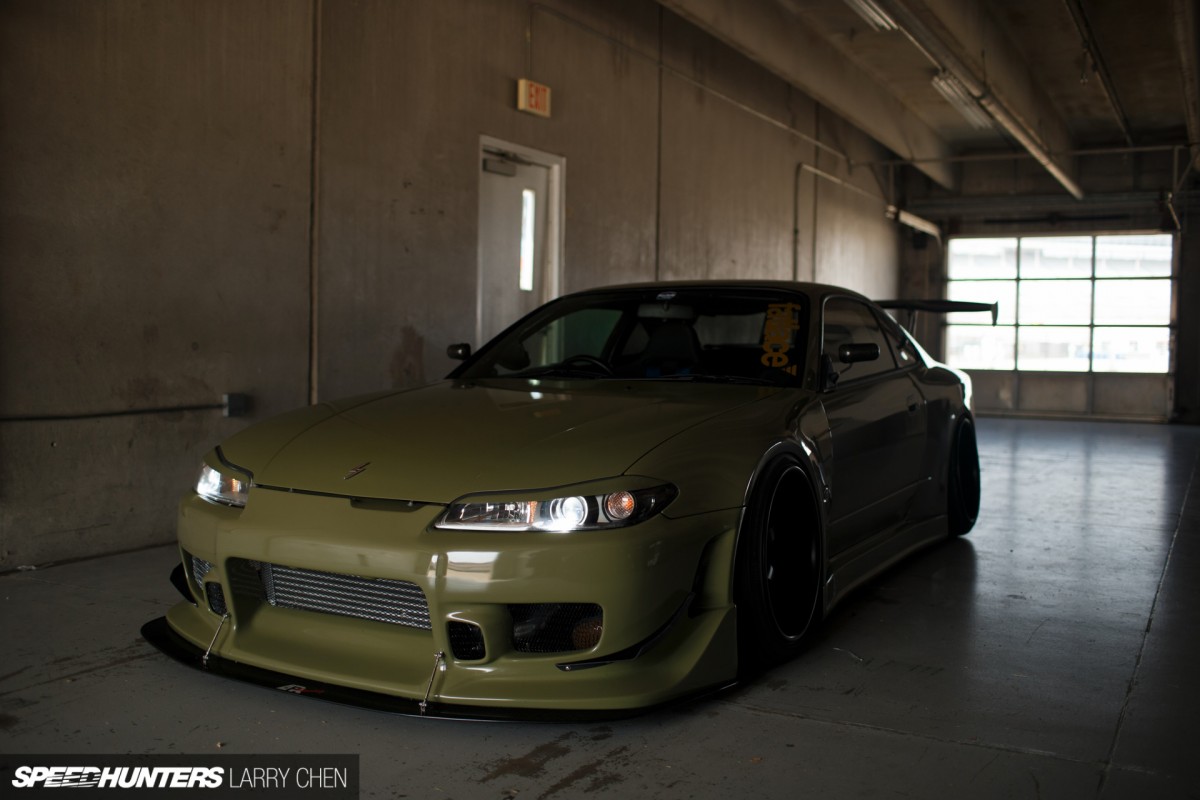 One of the people watching those movies and playing those video games was Travis Bishop – the proud owner of this S15 Nissan Silvia. From the age of 12, Travis had developed an infatuation with the S15 after driving it virtually in the many games it was featured in. Unfortunately though, he soon learned that the S15 was never imported to the United States.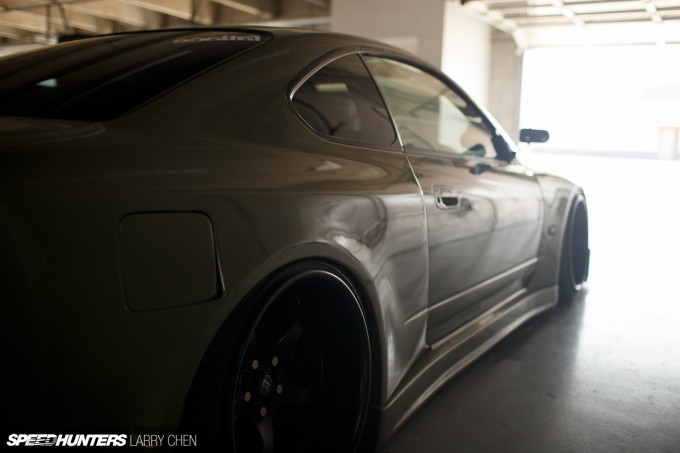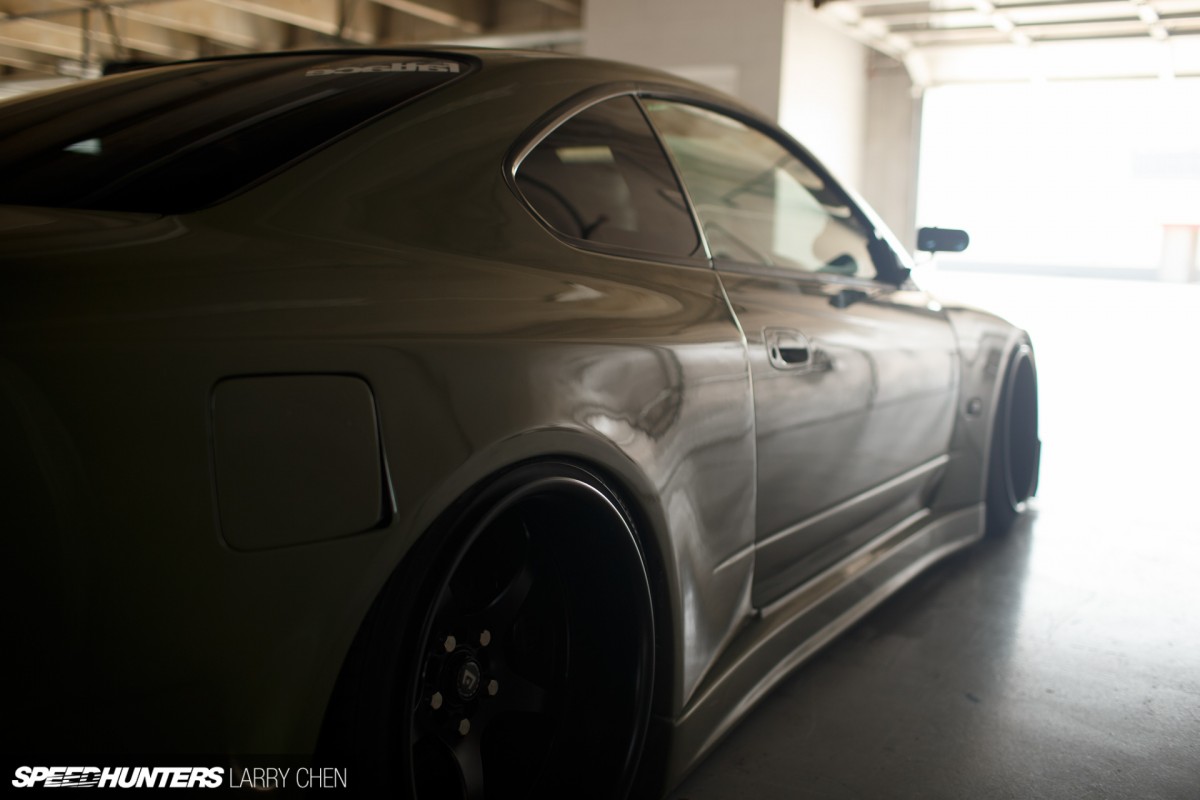 For whatever reason, Nissan decided North America shouldn't get the final (and arguably greatest) iteration of the Silvia and like many people in the USA, the S15 would have to remain a fantasy for Travis. After getting his drivers license, he ended up buying a WRX STI and eventually built it into a 550 horsepower street and show machine.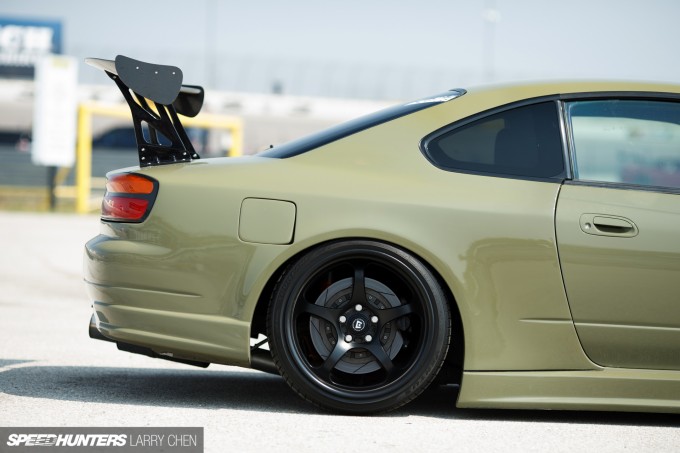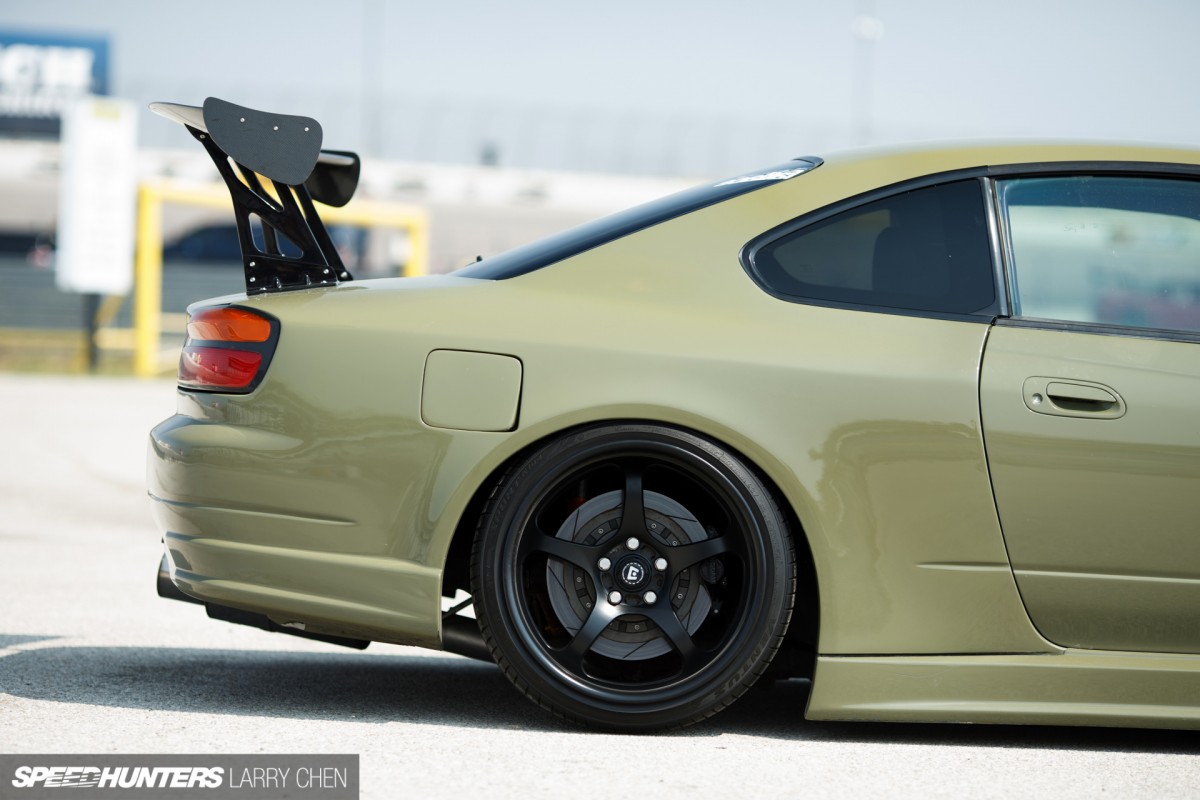 But the dream of owning an S15 was always something in the back of his mind, and he said he'd make it come true even if it meant waiting for the 25-year old import rule. It turns out he wouldn't have to wait that long.
A dream realized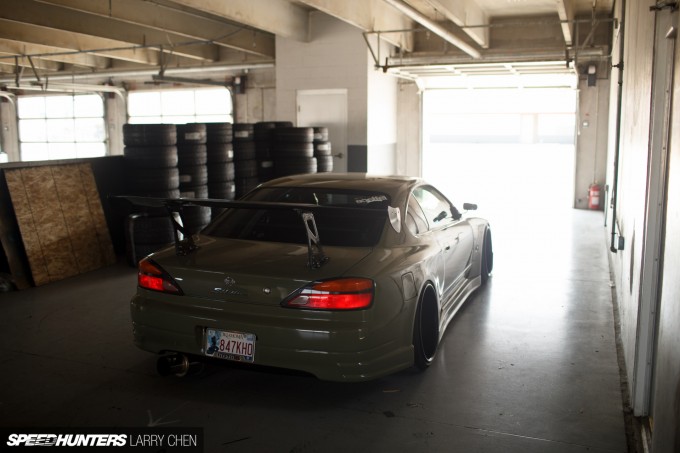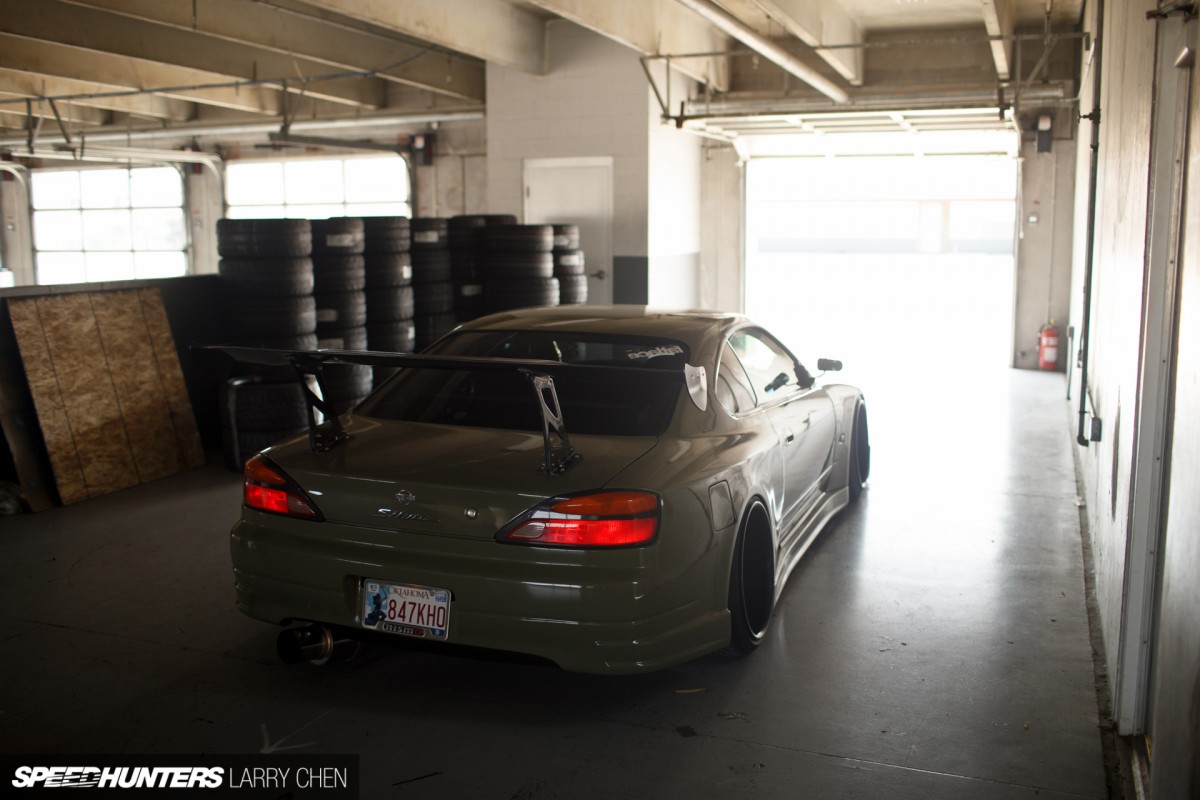 Much sooner than he expected, the opportunity to own an S15 presented itself when he came across this particular car for sale. This wasn't just any S15 either, but one that had originally been brought to the United States by Universal Studios for use in 2006's Fast and Furious: Tokyo Drift. In the movie the car had an gaudy blue and orange paint job and was wrecked in one of the film's early scenes. In the years following the movie, the Silvia passed through a couple different owners and today is not at all recognizable as being the same car.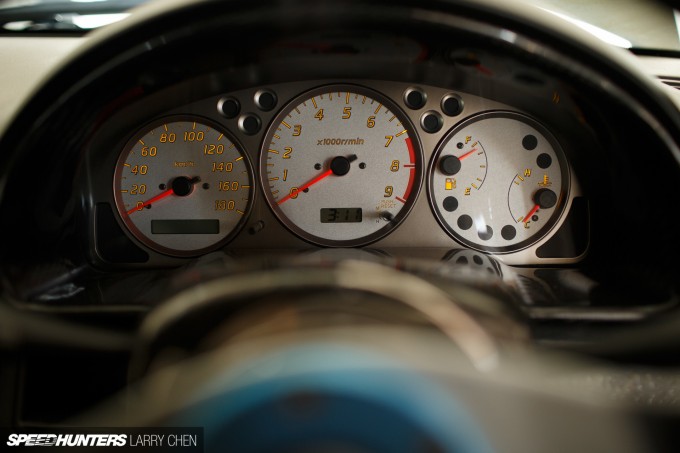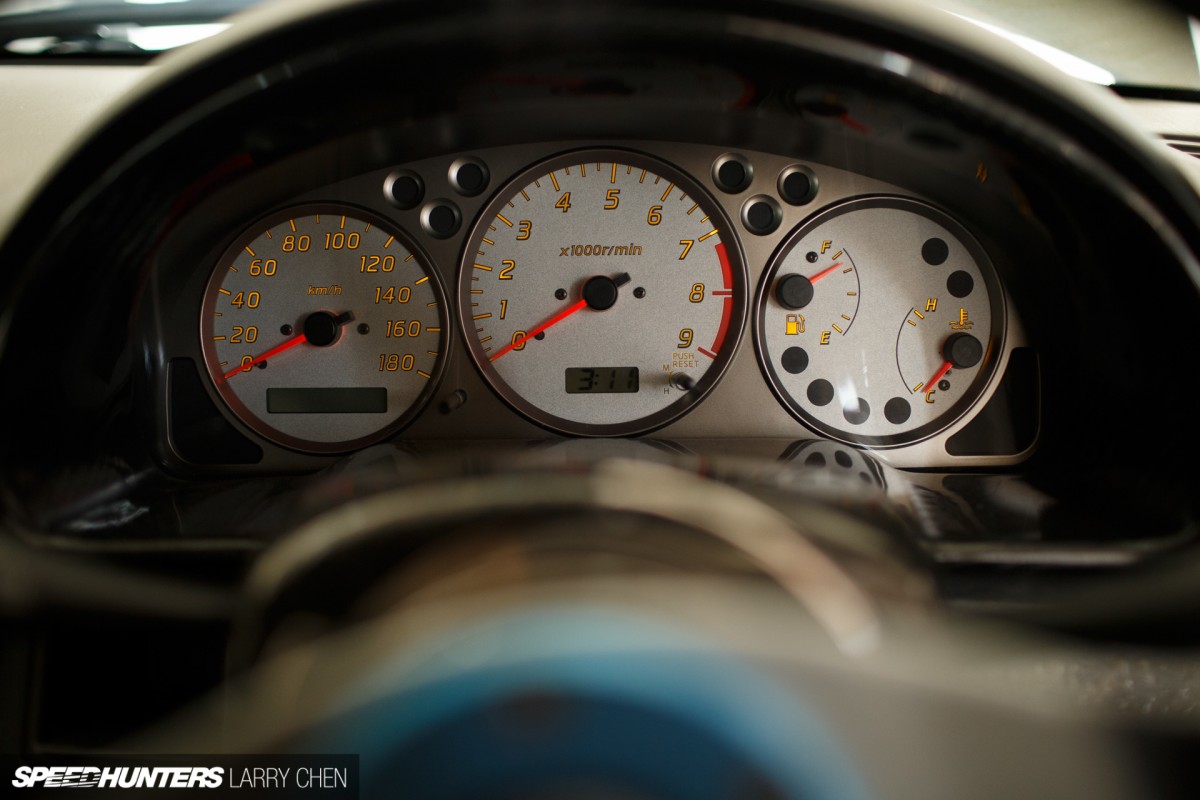 Needless to say, Travis was ecstatic when he found out the car was available. The only problem was, being a working college student who'd just finished up building his STI, he had no money. Not wanting the chance to slip away, he made a deal to send a small deposit for the S15 and started to part out the Subaru to raise the money he needed.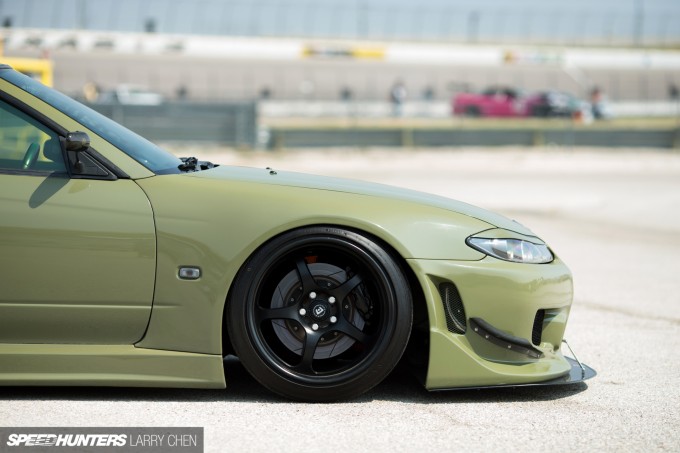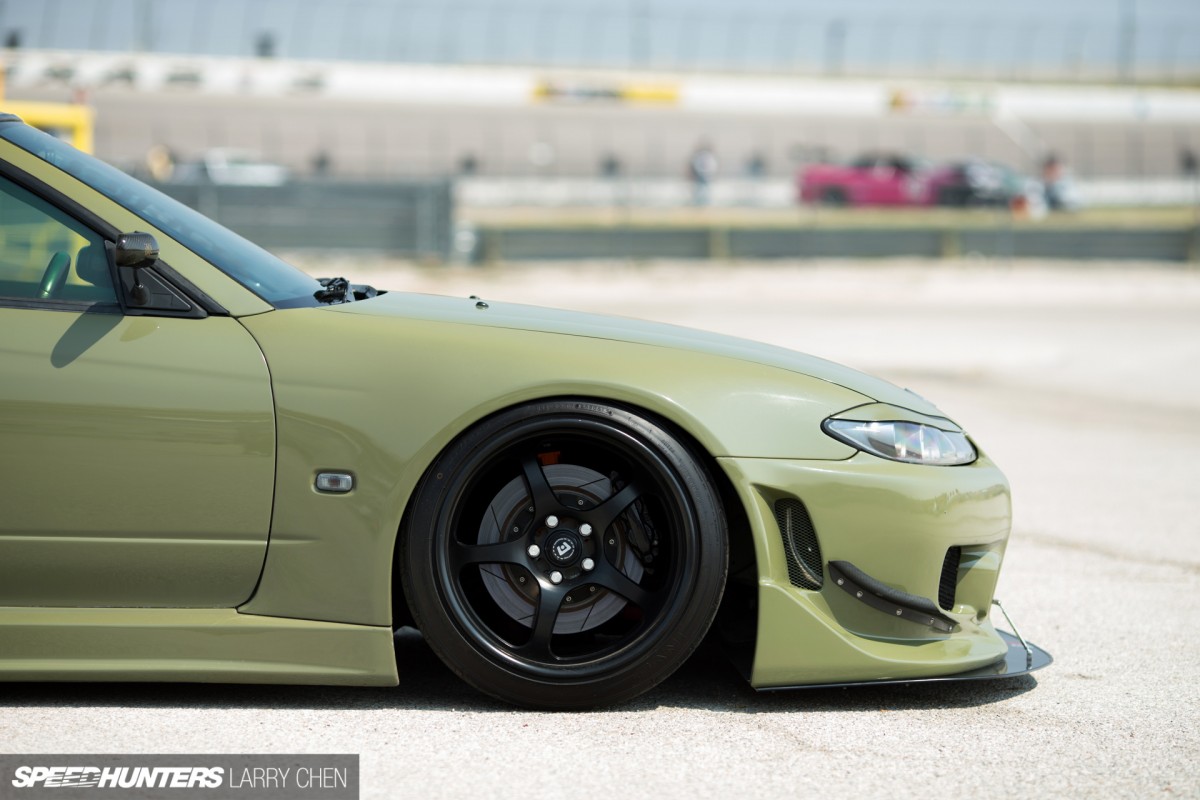 It wasn't an easy choice to say goodbye to his first car, especially considering he had poured an enormous amount of time and money into, but it was necessary to make his S15 dream a reality. With the Subaru and its parts gone and the balance of the S15 able to be paid off,  Travis's car was soon on the way to its new home in Oklahoma.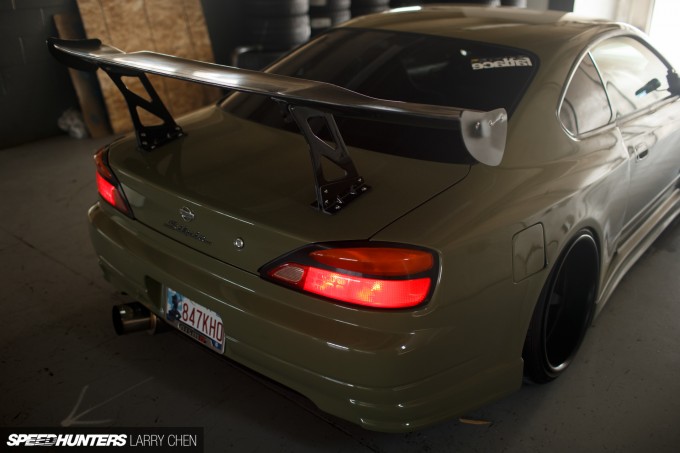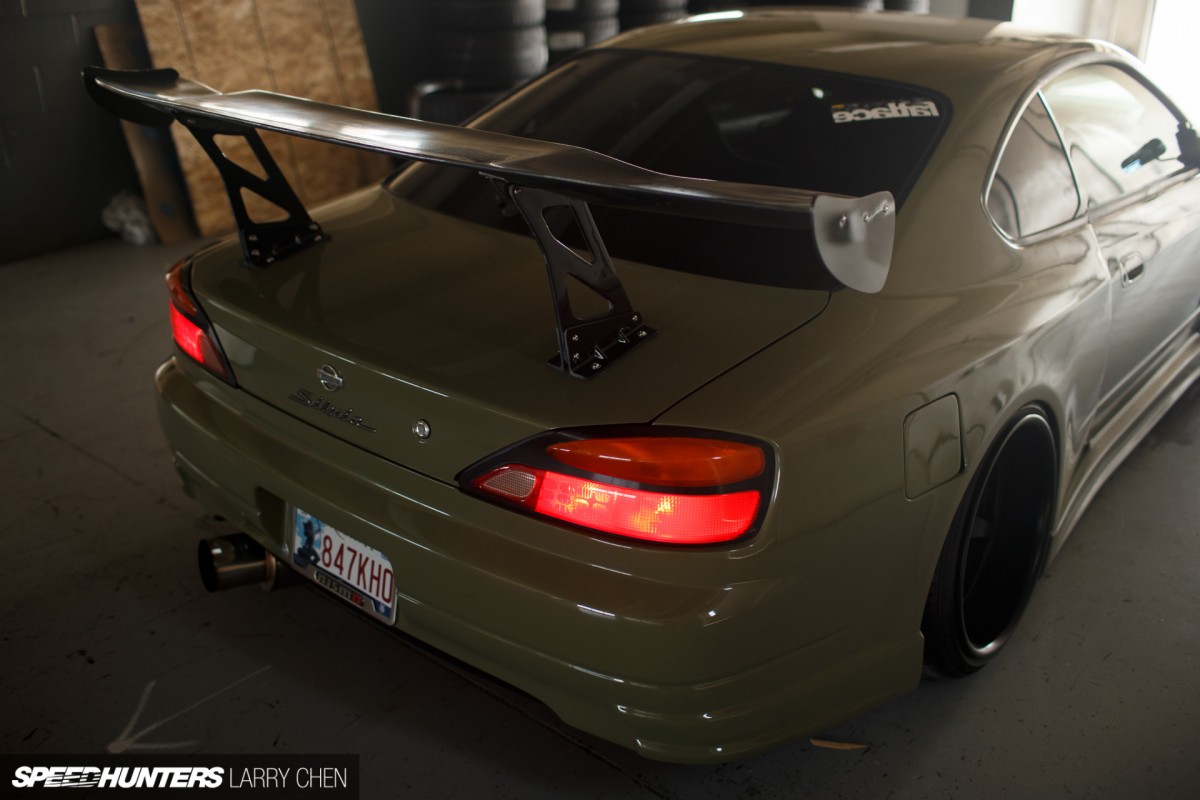 While it may no longer look like the Tokyo Drift S15, I don't think there's anyone who wouldn't call the car's current look an upgrade from how it was presented in the movie. Aside from the fact that S15s are extremely rare in the US, it was the car's badass look that caught our eye during the recent Slammed Society event at Formula Drift Texas.
Makeover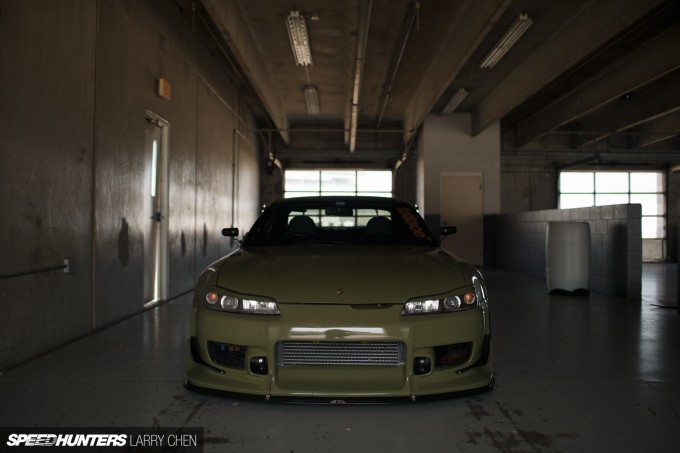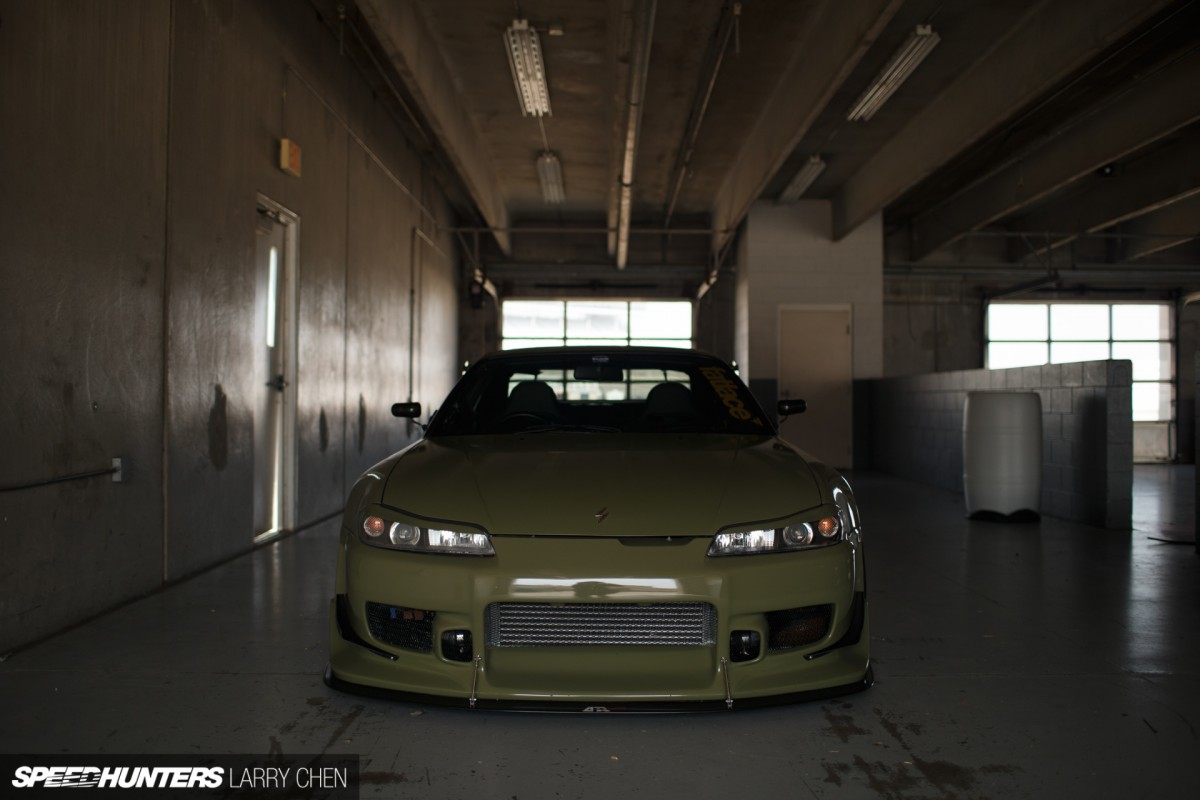 Once Universal Studios was done with the car, it was sold to a place called Flawless Rides in California, who outfitted it with a full C-West GT widebody conversion and then applied a very unique shade of army green paint, which helps give the S15 an all business look. Also lending to the race-ready vibe is an Origin GT wing and an APR front diffuser.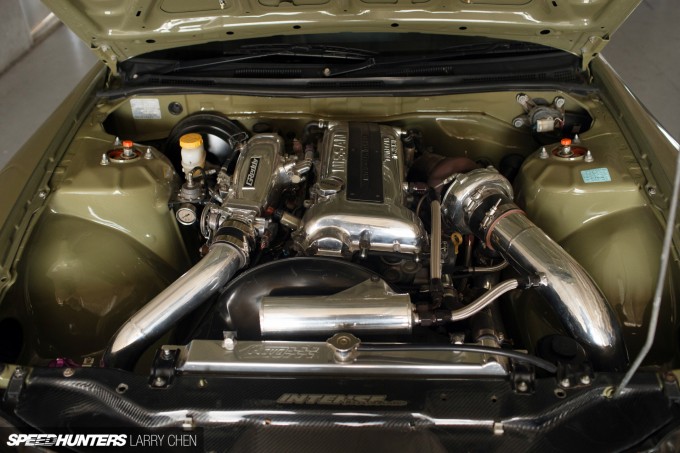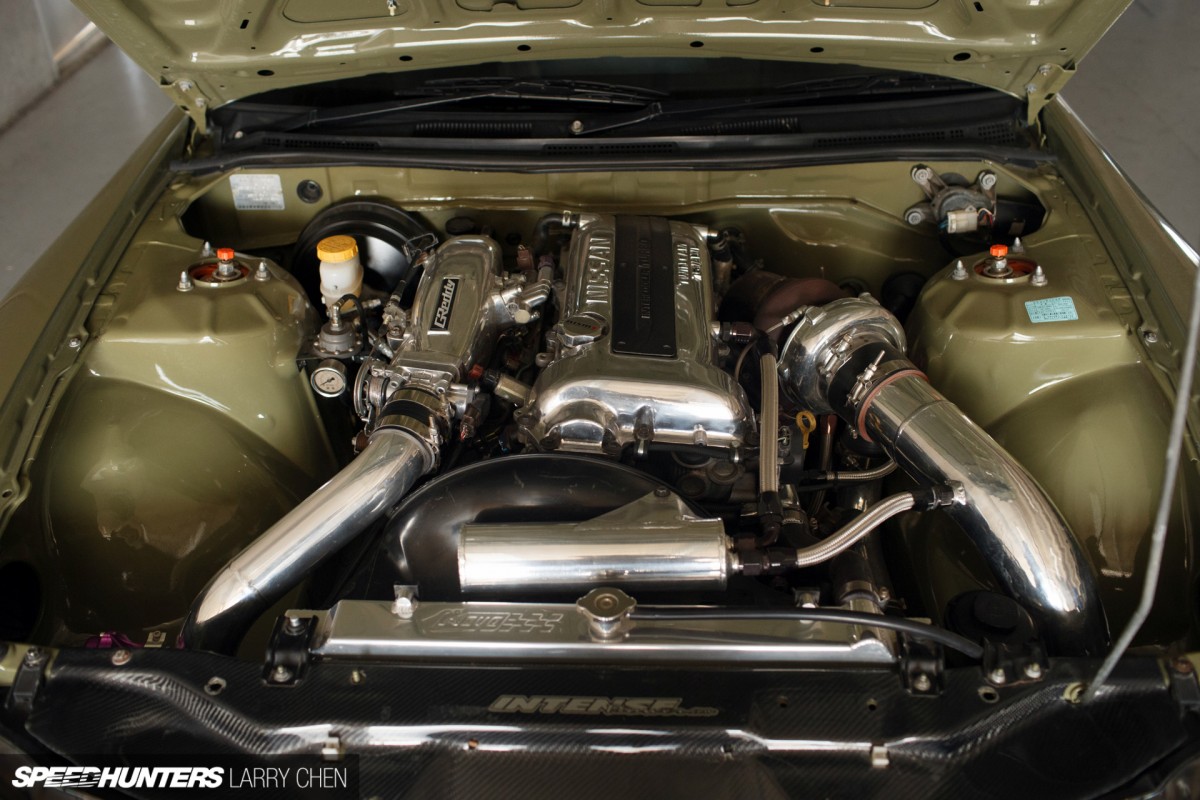 Under the hood of the Silvia sits the proven SR20DET, and as you'd expect its also sporting its fair share of upgrades. There are Tomei cams, a GReddy intake manifold, Nismo valve springs and rocker arm stoppers, with everything be controlled by an A'PEXi Power FC engine management system.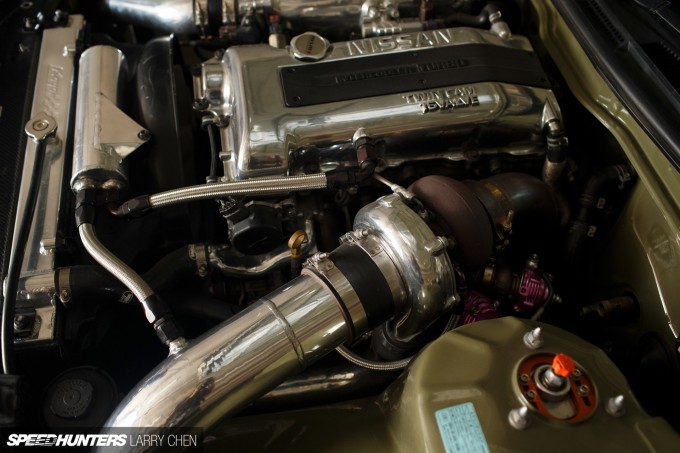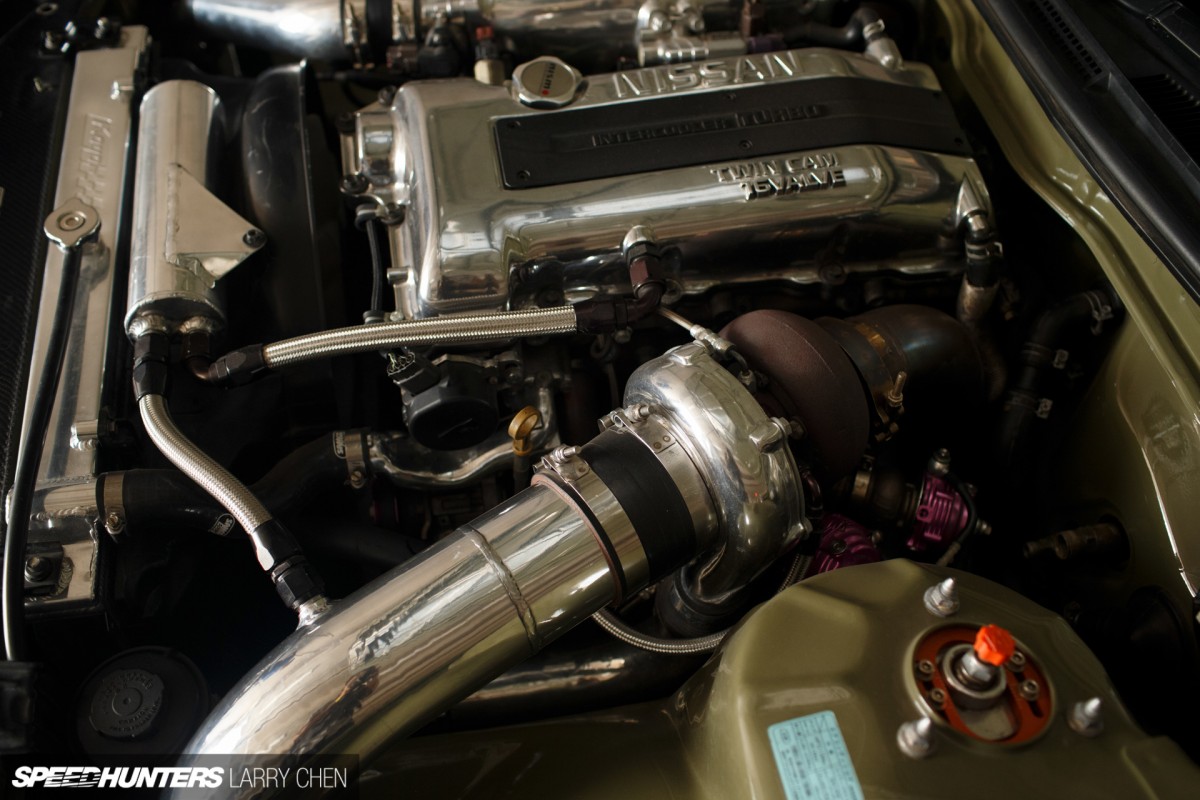 Boost comes from a Garrett GT3076R twin-scroll turbo on a Powerlab manifold. Wastegates and blow-off valve are from TiAL, while a big PBM intercooler is visible through the C-West bumper.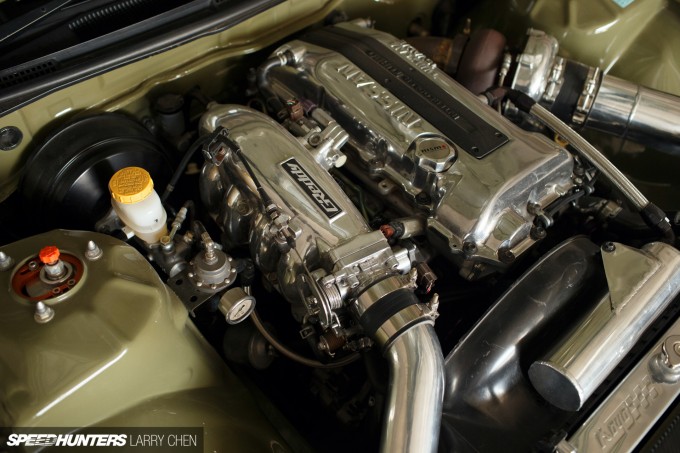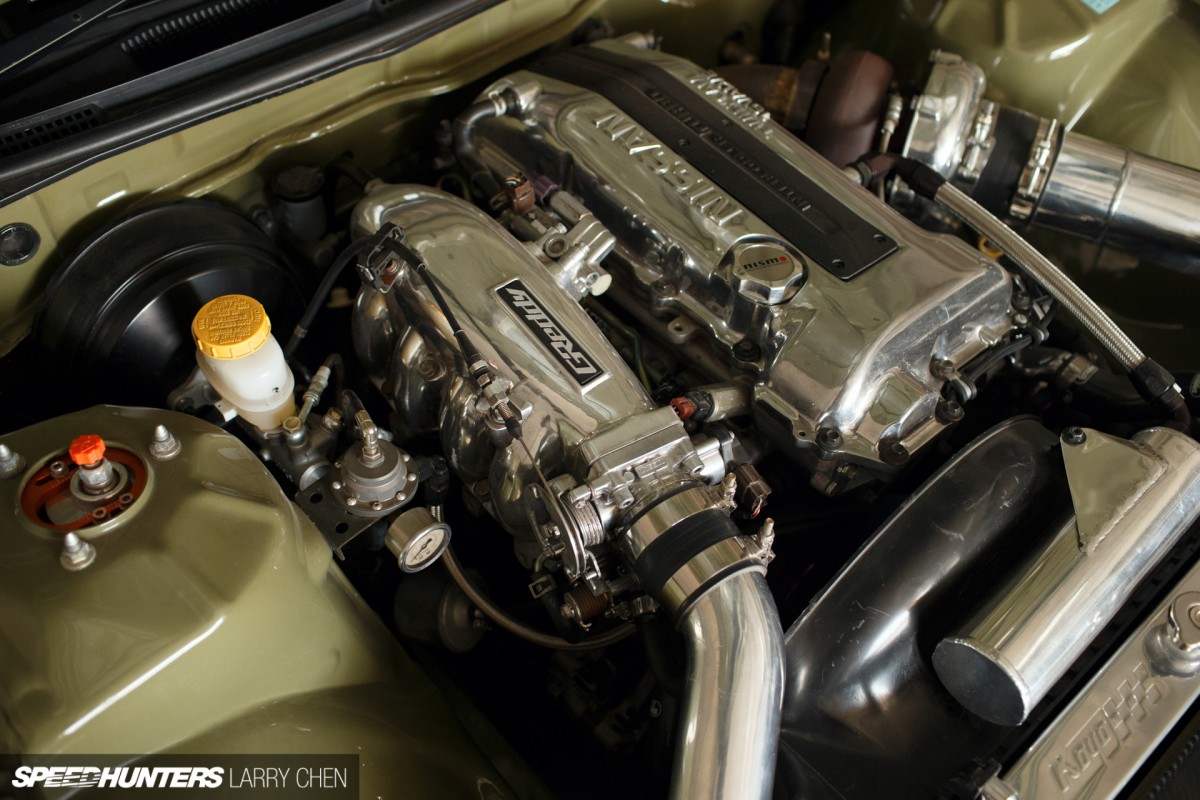 The engine bay has also been treated to a full a shave and wire tuck to help keep things looking tidy. This sort of attention to detail is definitley something you won't see on many movie cars.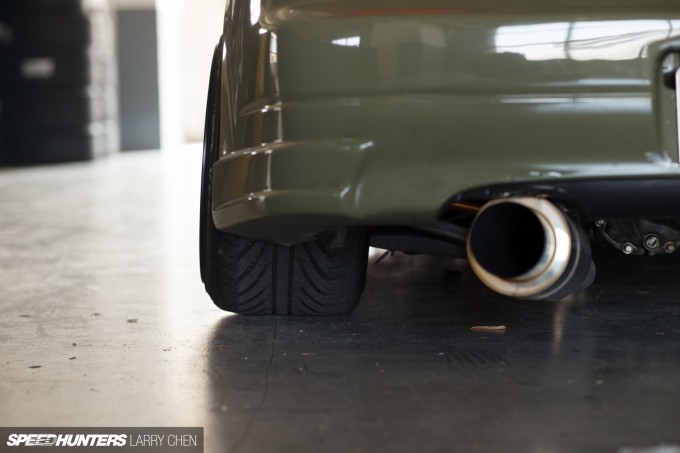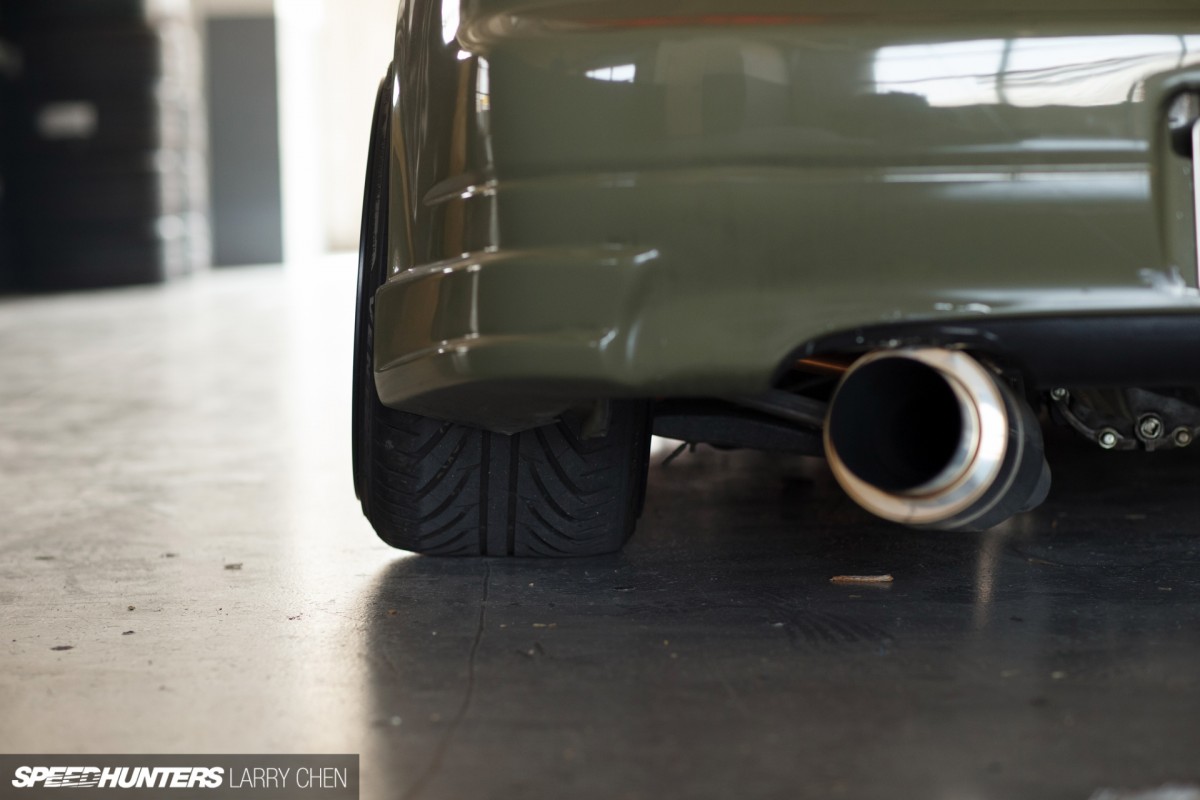 As for footwork, the car is running a set of KSport's Airtech coilovers which allow the S15 to be dropped into the weeds for shows, yet till cruise down the road in comfort.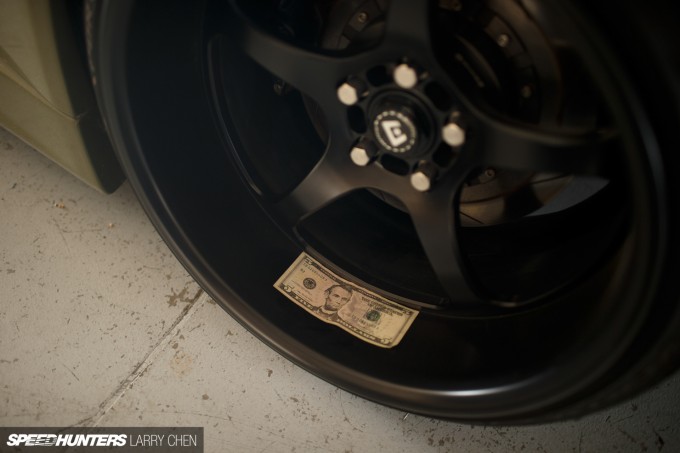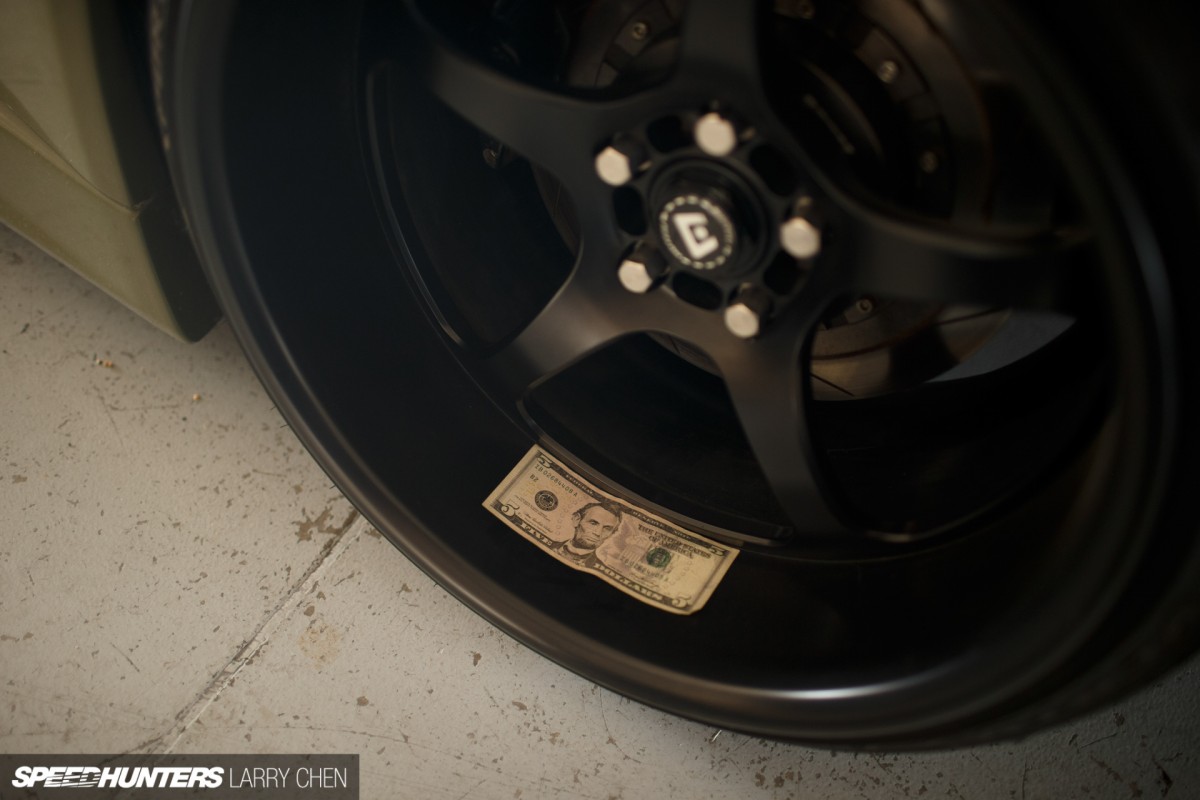 The wheels are Motegi Tracklites that measure 18×10-inch in the front and 18×12-inch in the rear. Perhaps they aren't the first wheel you'd expect on an S15, but in flat black they fit the car's exterior vibe perfectly.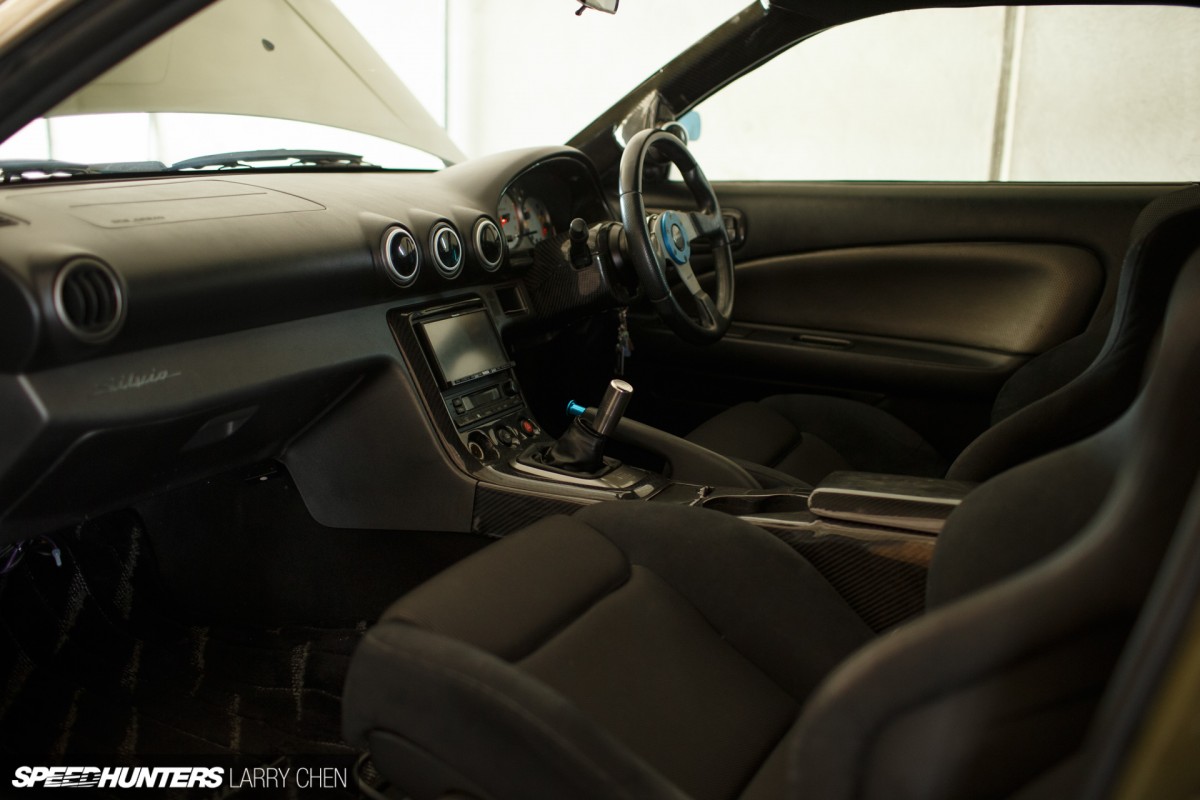 Inside, the car remains mostly stock and street friendly. The original seats have been replaced with Recaros and the factory steering wheel has been swapped out for a MOMO Race wheel. There's also a Nismo shift knob, Prosport gauges and some upgraded audio equipment for good measure.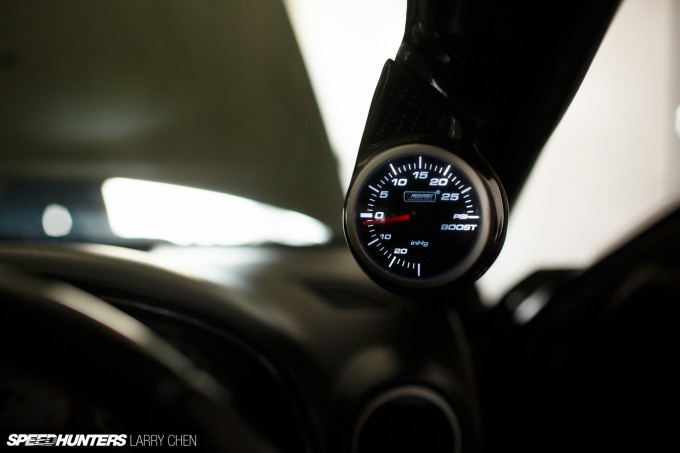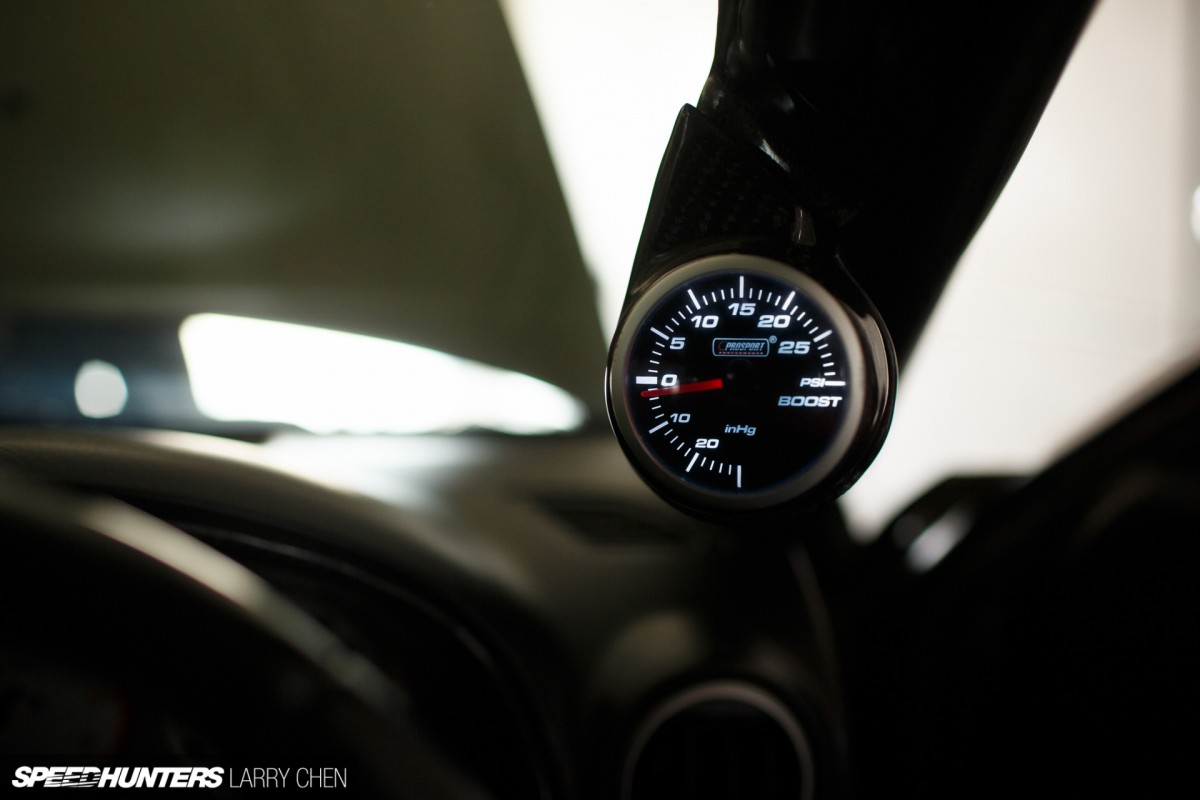 For now the car sits largely how Travis acquired it, and even though he's achieved his dream of owning an S15, he says his journey is far from over.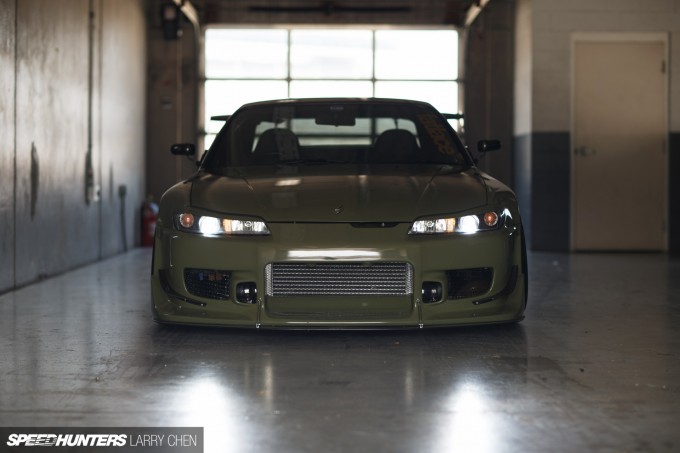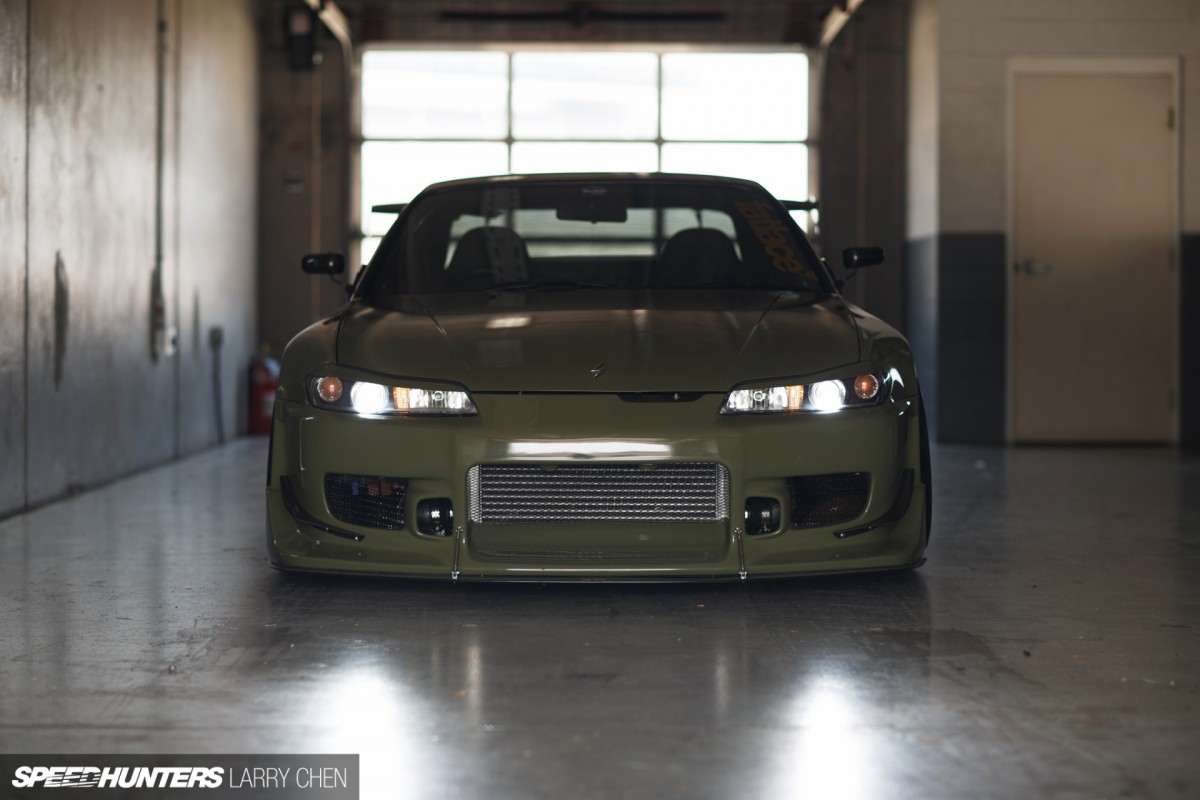 In its current form the car is geared more for car shows and cruising, but Travis is working on a engine swap, new paint, and a host of other changes. Plans call for an RB30 setup with a goal of 1,000 horsepower, which would make the current car seem mild by comparison.
From the roads of Japan to the Hollywood silver screen and beyond, it's been an interesting story for this S15 so far – and it sounds like there's plenty more to come. We look forward to seeing what becomes of it.