While 2012 has been a year full of great memories for me shooting out in the field, it's also been extremely enjoyable overseeing the #FeatureThis program and watching the amazing reader-owned machines pop up from across the world. For this portion of the 2012 Speedhunters Awards, it's time for you guys to select your favorite #FeatureThis car of the year. The list of finalists includes reader rides we've spotlighted, as well as those from our live #FeatureThis competitions at events.
Here are the nominees.
All Trac Fury Celica
One of the best parts of #FeatureThis has being some of the more uncommon platforms surface. Cars like John Clayton's snow-sliding Toyota Celica All Trac from Arizona.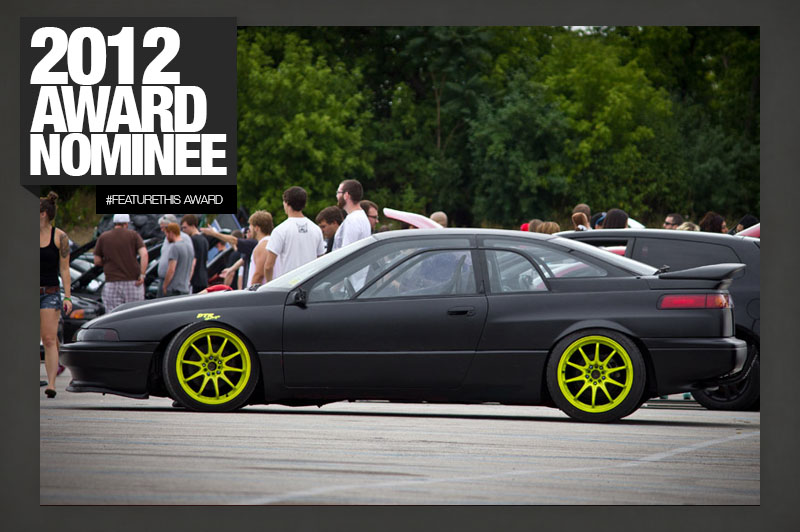 Sideways Subaru SVX
Continuing with the theme of unusual platforms, we have the Subaru SVX. It's a rare occurrence to see any SVX, let alone one built for drifting like this example.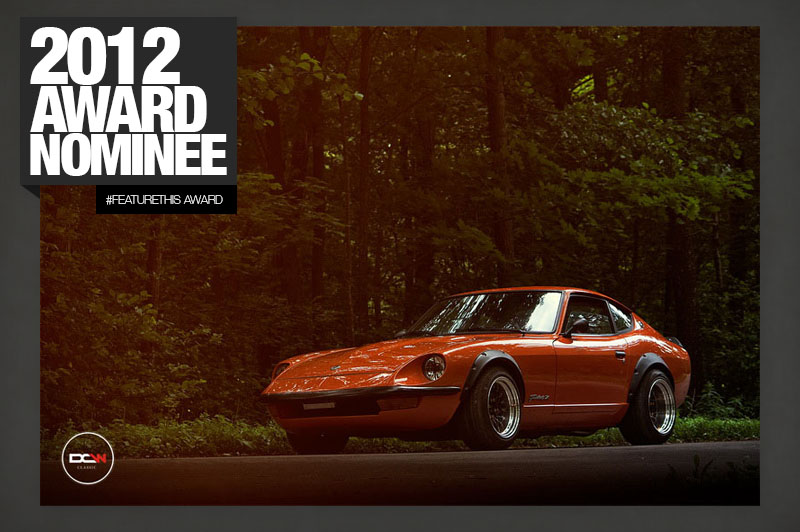 S30 From Lithuania
Romas' G-nose equipped Datsun S30 would turn heads anywhere in the world, but it's a prized and extremely rare specimen in his home country of Lithuania.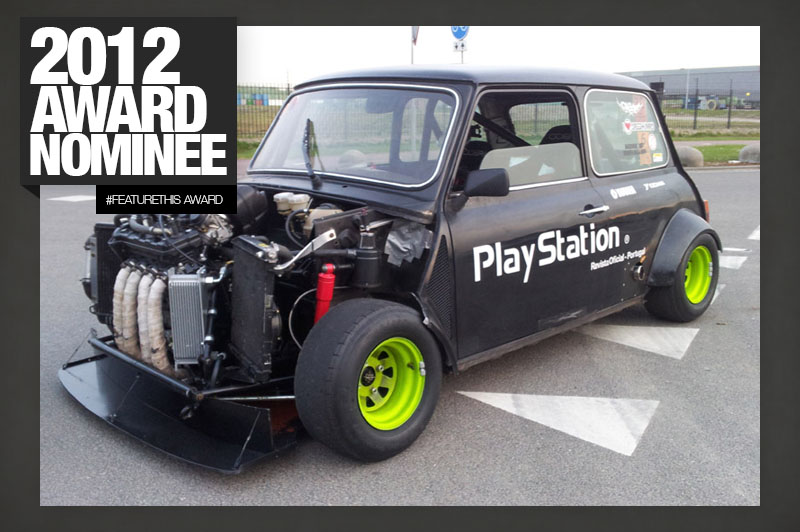 R1-Powered Mini
Wild engine swaps were another common trait among our #FeatureThis selections, and Robert Valk's Yamaha R1-powered Mini is a fine example of that.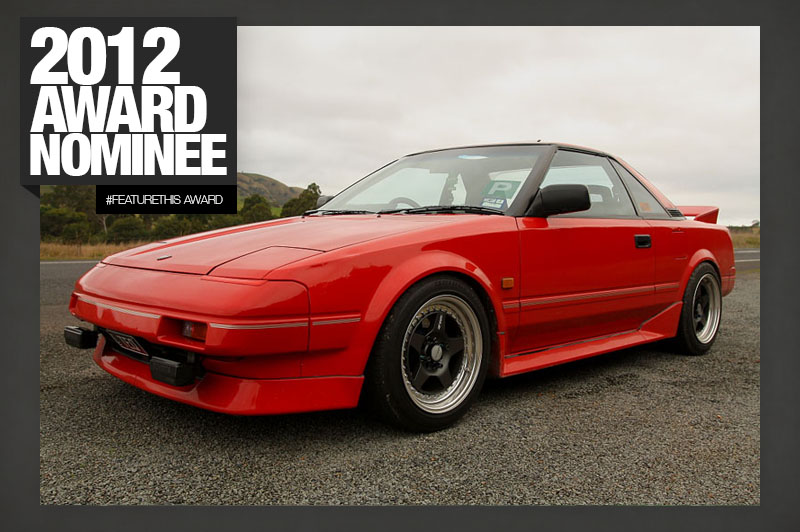 The Perfect MR2
In contrast to some of the more wild machines on the list, Ross' AW11 MR2 won us over with its simple execution and period correct details.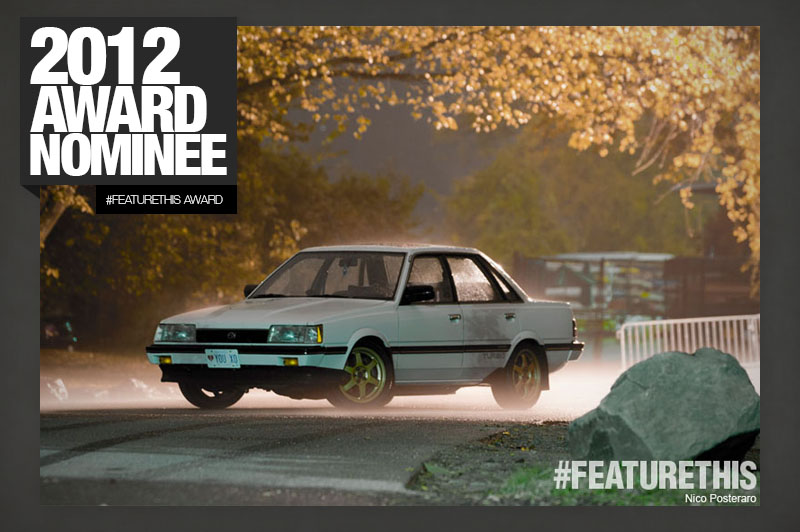 STI-Swapped Subaru Leone
Another one of those unusual machines, we have this Canada-based 1986 Subaru Leone sedan that's packing full Impreza STI running gear under its skin.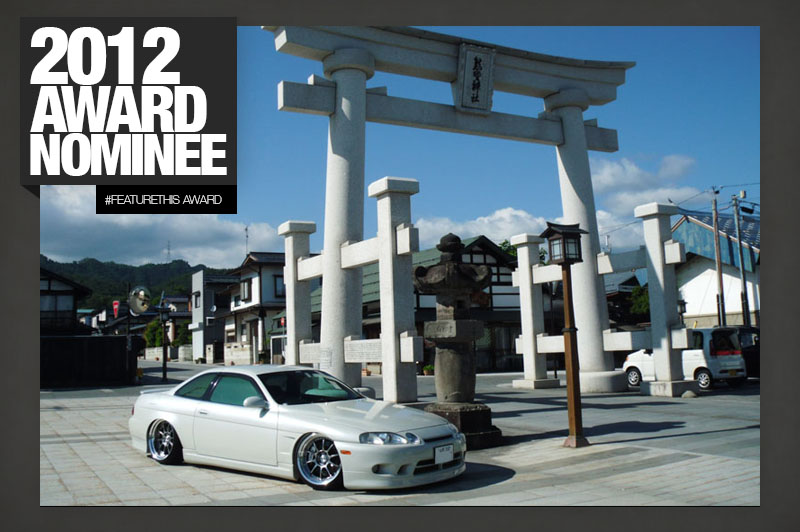 Yuuki Watanabe's Toyota Soarer
This year saw countless reader ride submissions from Japan, and selecting the Japanese nominees for the #FeatureThis Award was very tough. One car that certainly stood out to us was Yuuki Watanabe's VIP-styled UZZ31 Soarer.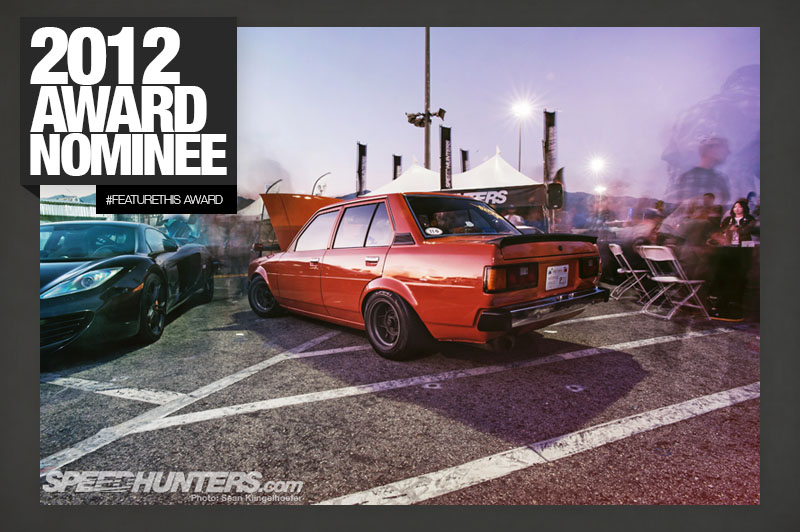 The Irwindale Corolla
The winner of our #FeatureThis event at Formula Drift Irwindale, we have the very tidy Toyota Corolla that was shot by Sean under the most unusual of conditions.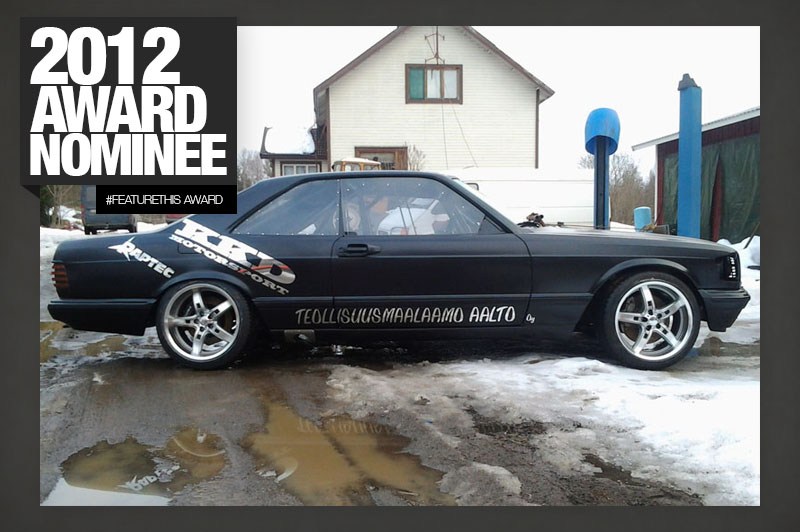 Twin Turbo Hummer-Powered Benz
Representing the wild creations of Northern Europe, we have this Mercedes Benz 500SEC powered by a thumping GM V8 with a pair of turbochargers.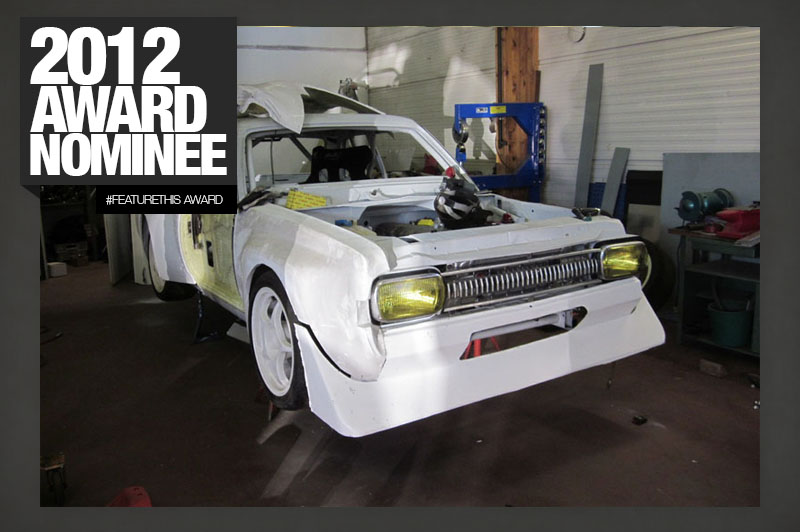 BMW-Powered Commodore
If the twin turbo Benz isn't your style, maybe you will dig this equally crazy BMW-powered 1969 Opel Commodore.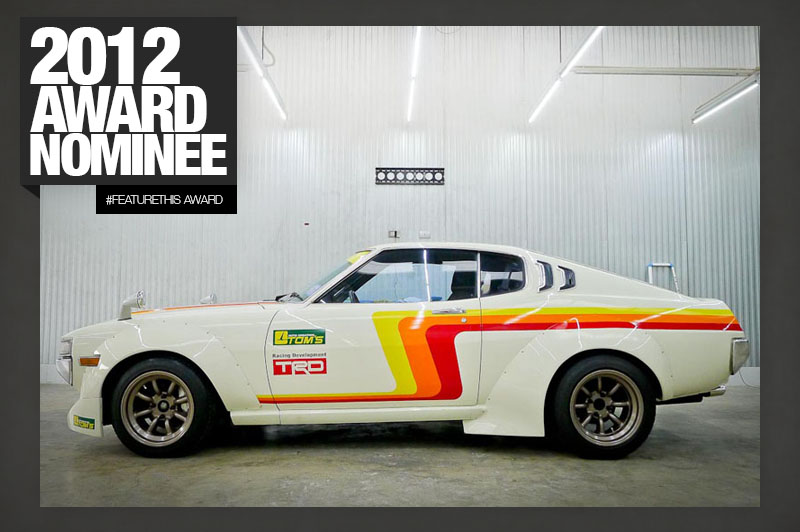 Works Celica
Coming from the automotive-rich country of Thailand, we have Tenn's works style '76 Celica 2000GT with its period correct race vibe.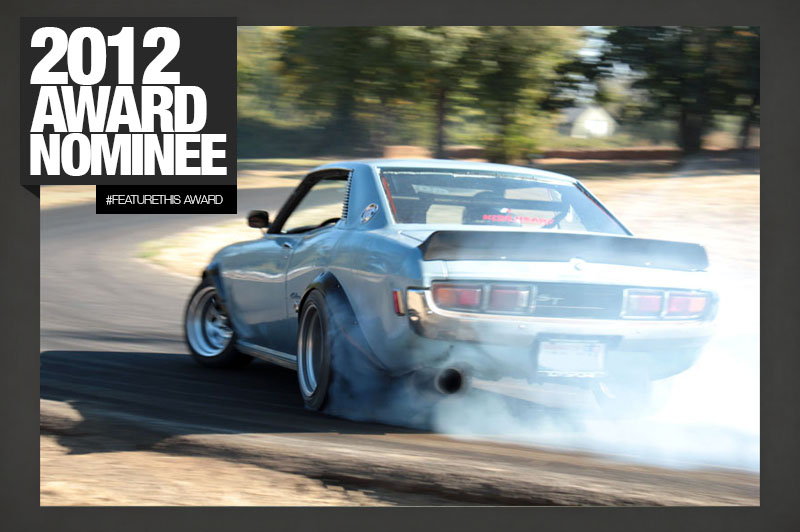 BEAMS Drift Celica
Next up we have another first generation Celica, this one powered by a BEAMS 3SGE and built for drifting.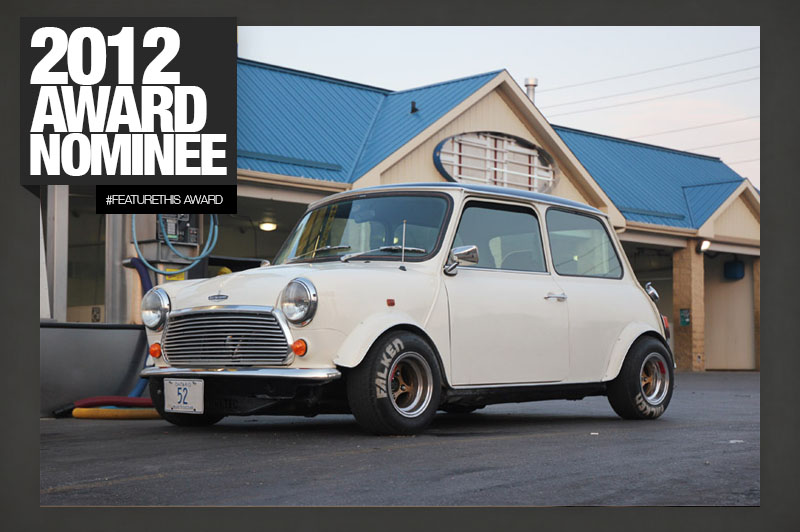 B18C-Powered Mini
Here we have another classic Mini, built by Jeff Pang in his Canadian garage and powered by a B18C Honda motor.
TRAX AE86
The winner of the #FeatureThis showdown at TRAX, we have Chaydon Ford's AE86 Trueno with its distinct N2 flares.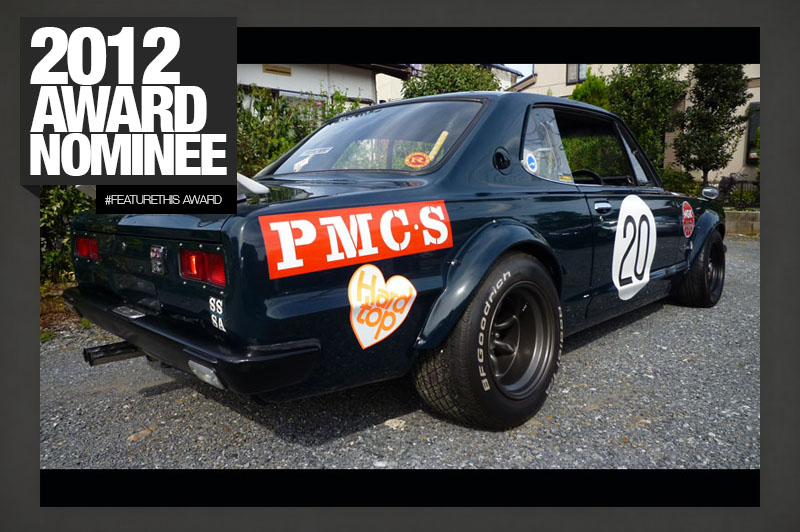 Takashi Suzuki's Hakosuka GT-R
Also representing Japan, we have Takashi Suzuki's works styled Hakosuka Skyline. And yes, it's a genuine GT-R with twin cam S20 under the hood.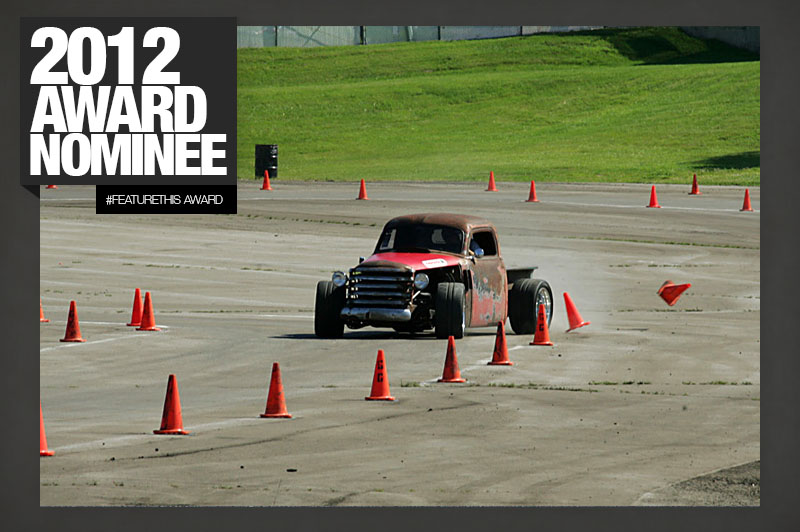 Cone Shredding '47 Chevy
Finally, there's the Gibson's 1947 Chevy pickup that's been transformed into an agile and powerful autocross machine.
[polldaddy poll="6794633"]