When we established the new featurethis@dev.speedhunters.com program, I was expecting some great machines to be shared by Speedhunters fans from around the world. Still, I didn't think there would be this many amazing cars to sort through. Let's just say that there are some seriously cool cars and builds coming down the pipeline – one of which is this Austin Mini owned by Jeff Pang out of Ontario, Canada.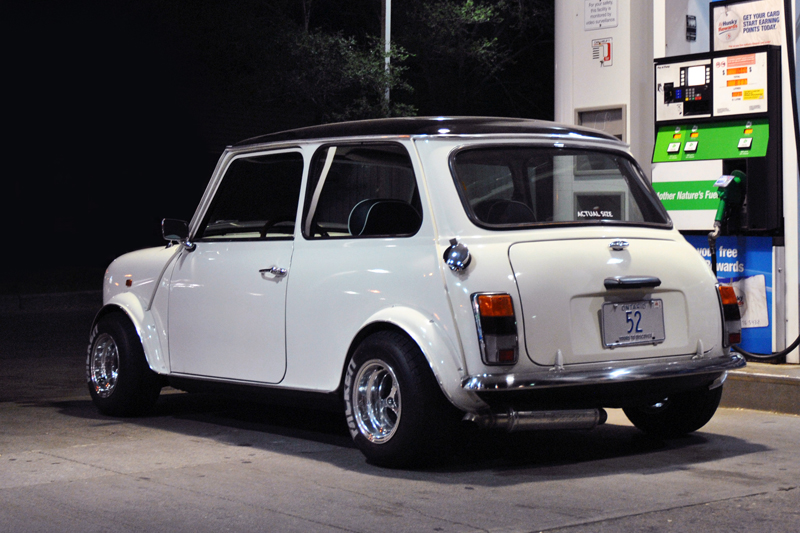 Jeff is only 19 years old and considers the original Mini to be one of his dream cars. After sourcing one he's been busy transforming it into one serious street machine.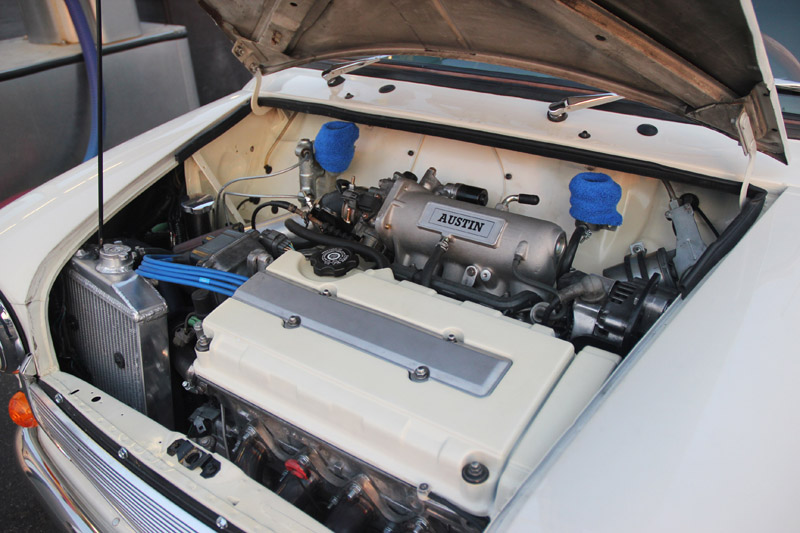 The combination of a featherweight Mini and a high revving Honda VTEC motor is a match made in engine swap heaven. Using a Mini Tec MTB2 front subframe, Jeff dropped in a B18C from a 2000 Integra GSR. Even better is that it was all done in his parents' garage.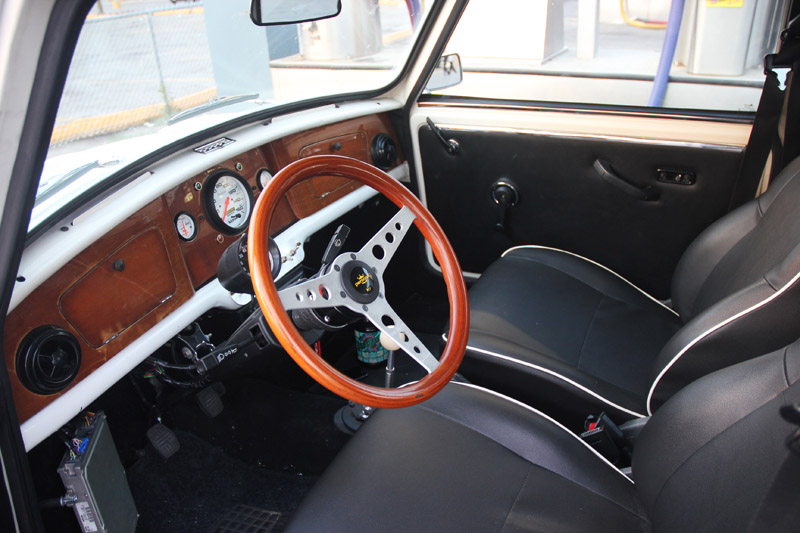 Jeff kept the interior largely original, with a wood dash, recovered SPI seats and a set of Autometer Phantom gauges to keep tabs on the new powerplant. A wood-rimmed Personal steering wheel is another great touch.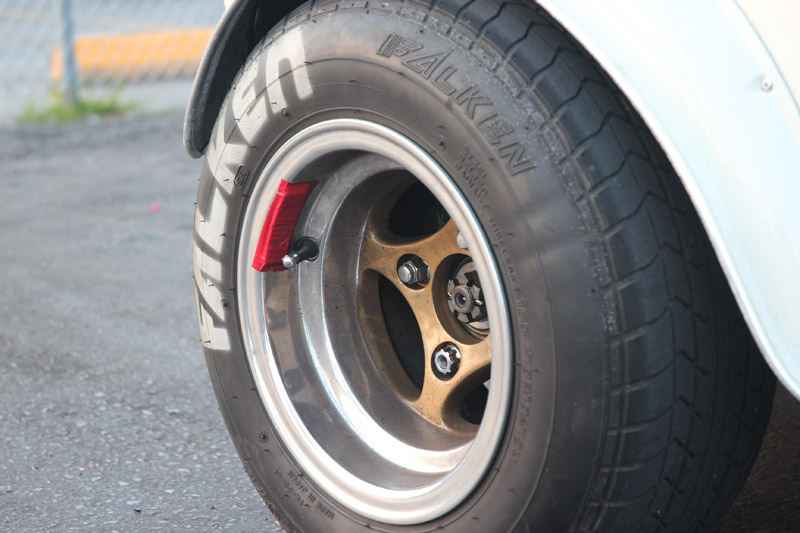 The Mini is running adjustable suspension in both front and rear, while the wheels are Vikings sized 10″x7″ for a perfect fit under the Group 6 over fenders. Behind the tiny wheels you'll find a 7.5″ Minisport four pot brake kit.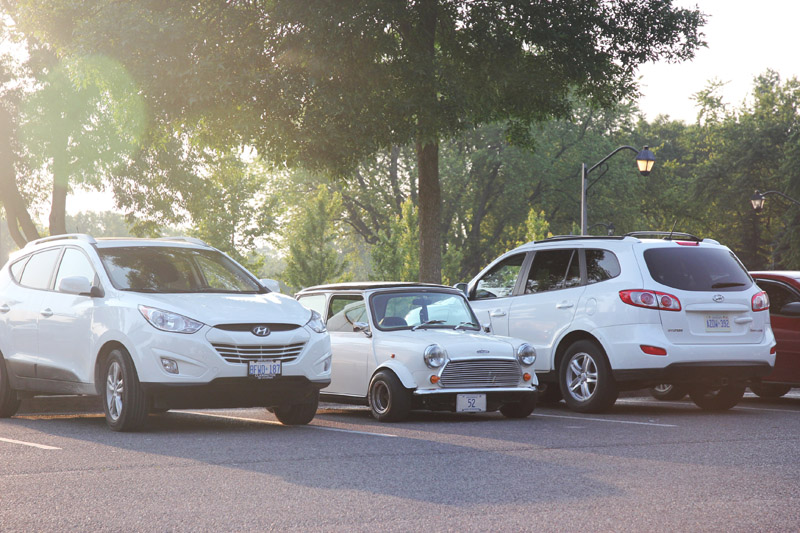 Besides providing lots of sweet naturally aspirated horsepower, the B18c also makes the Mini as reliable as well…a Honda. Finding a parking spot doesn't appear to be a problem when Jeff is out on the town.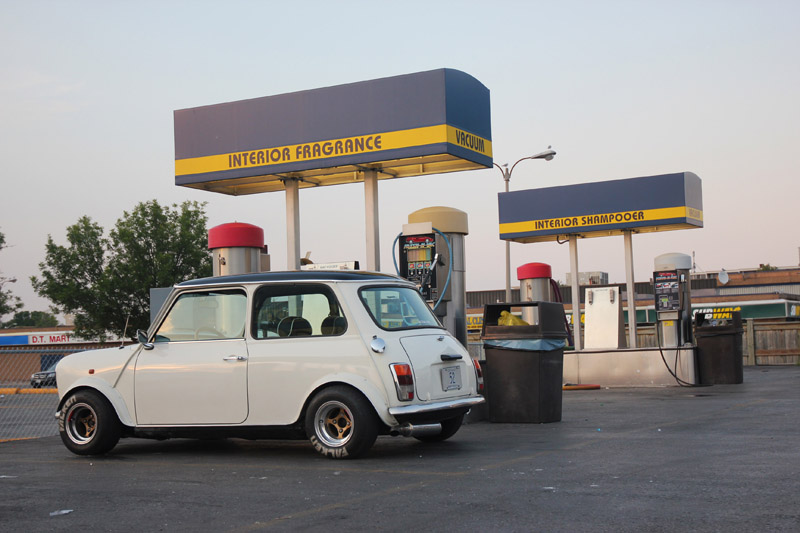 A big thanks go to Jeff for sharing his dream car with us!
If you have a cool car or build story that you think is worthy of being featured on Speedhunters, drop us a line at featurethis@dev.speedhunters.com . Please make sure to include your name and location, as well as some basic details and specs, along with at least 5-10 photographs. Photos should be no less than 800 pixels wide and in .JPG format.
-Mike