The Subaru SVX is without a doubt one of the most interesting Japanese cars of the 1990s. It may not have had the same racing credentials as its rivals, but with unique styling and a smooth flat six powerplant the SVX made for one hell of a unique GT car. It was ahead of its time to say the least.
As cool as the SVX was, it never offered a whole lot in the way of potential for modification. For starters, the Subaru six cylinder never had a ton of aftermarket support, and even worse the SVX was only offered with a four-speed automatic transmission.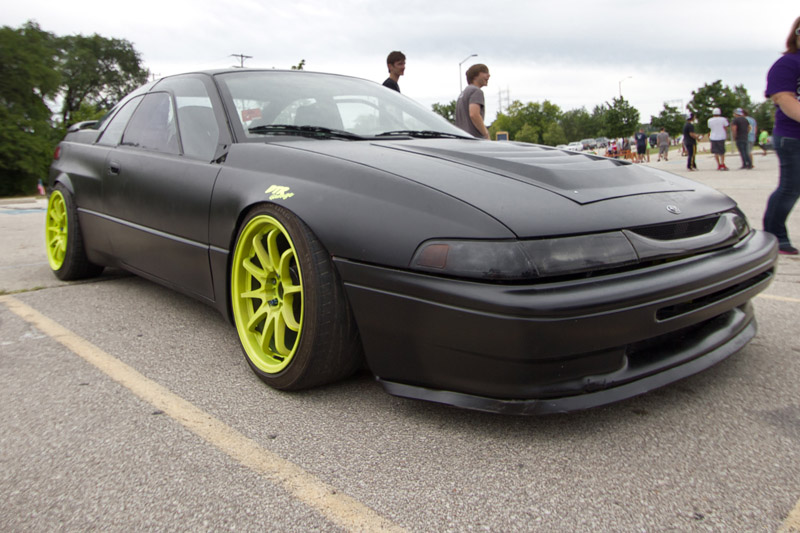 Even with all these factors working against him, Speedhunters reader Chris Van Den Elzen of DTR Garage in Wisconsin has managed to take an SVX and build into a capable and fun machine for weekend drift days. Even better is the fact that he did it all on a tight budget.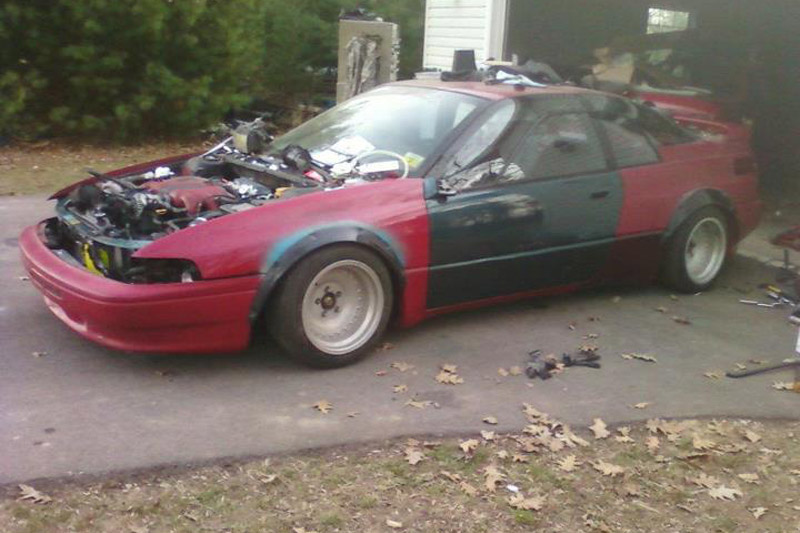 Chris' SVX began life as a chassis that needed a lot of work – a parts car essentially. He began by installing a five-speed manual transmission with a welded center diff to send power to the rear wheels. He then added an R200 rear differential from an Infiniti Q45 which required custom mounts and modification of the rear subframe.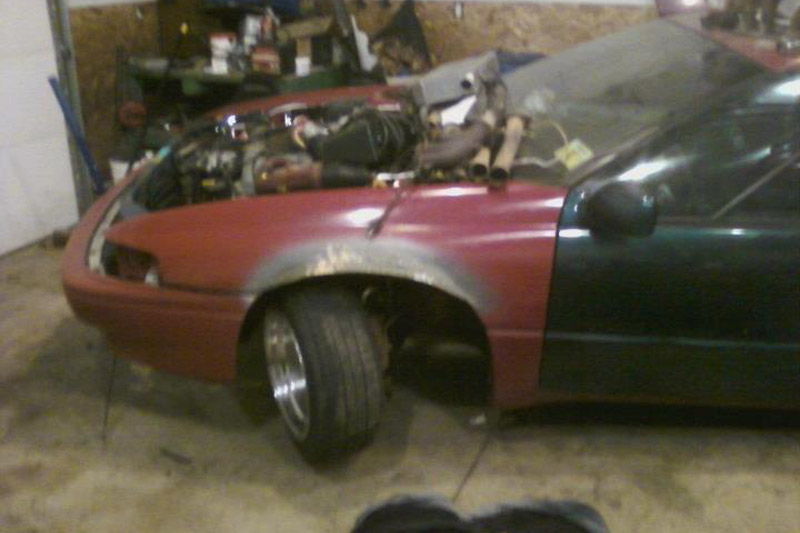 At the same time he also dug into the suspension, using a modified set of coilovers originally designed for a GD chassis Impreza and custom heim joints for maximum steering angle.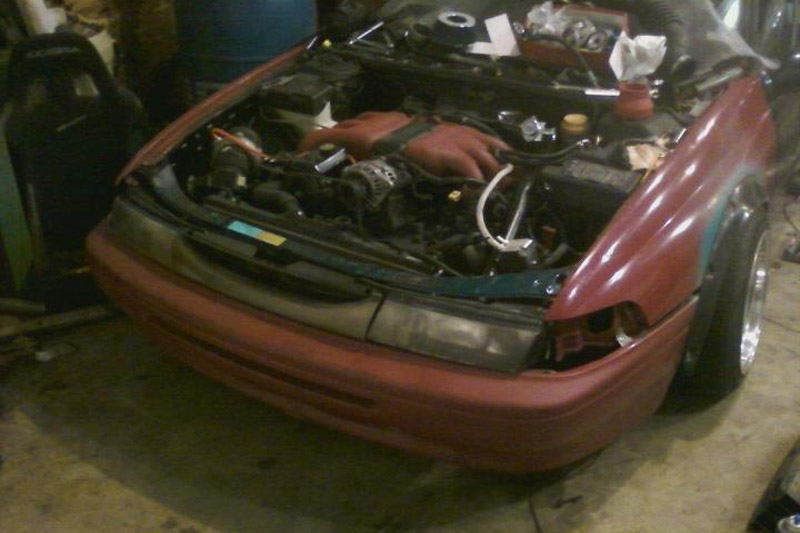 The original 230 horsepower EG33 engine remained largely stock, with a chipped ECU and custom-fabbed long tube headers with 2.5″ exhaust all the way back to boso style tips.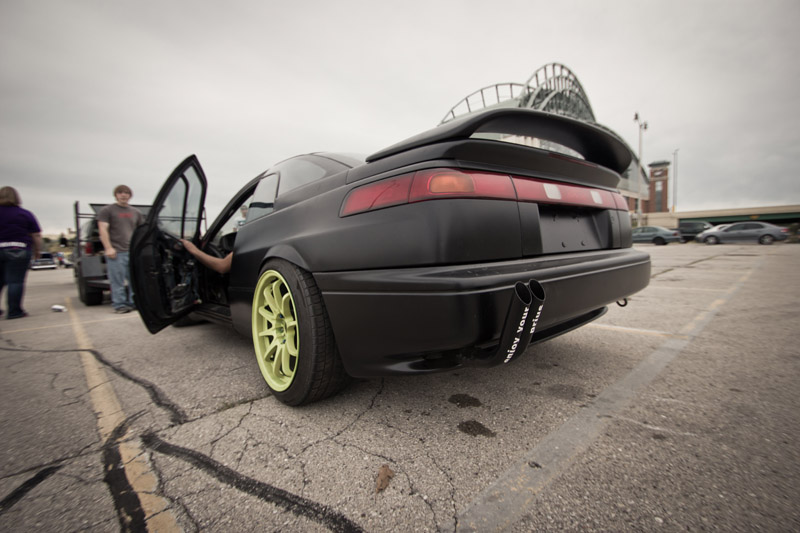 There's not much in the way of aero parts available for an SVX, so it's not surprising that Chris left the body pretty original. He did remount the rear spoiler for a more aggressive look and install a 9K Racing hood vent up front.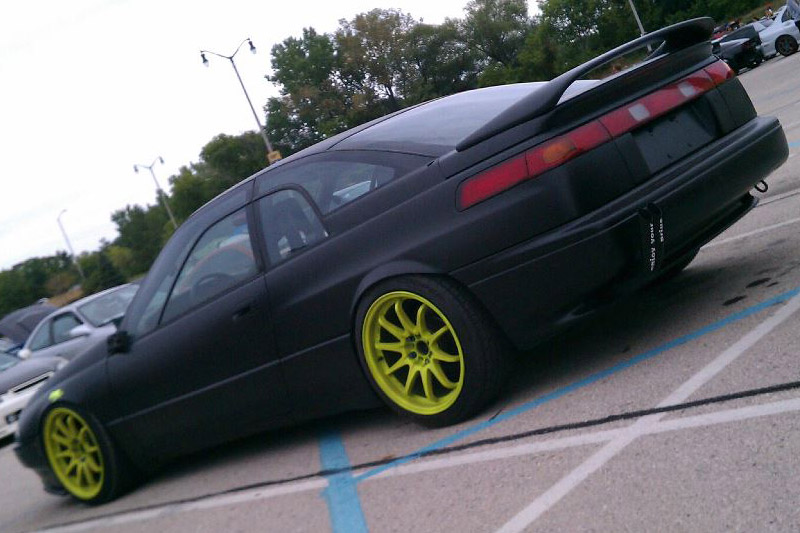 Fortunately the factory lines of the SVX still hold up pretty well, particularity with the widened fenders and 18″x9.5 wheels on each corner.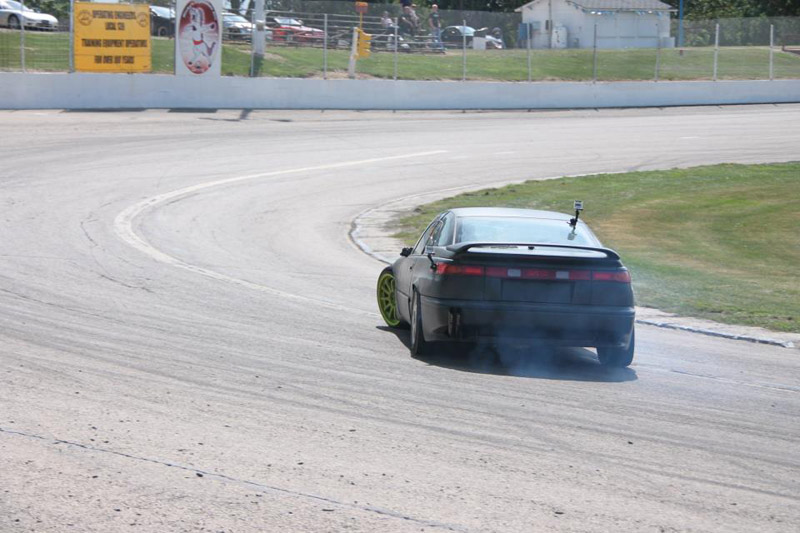 The result is a machine that can drift quite well, and stand out massively from the sea of S-chassis cars that dominate grassroots drift events.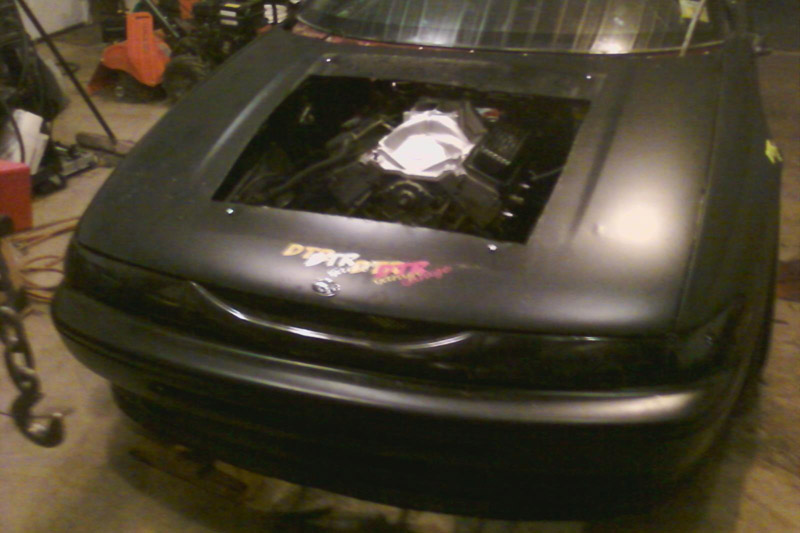 But there's always room for progression. As the recent build photo shows, it seems Chris has yanked the flat six in favor of a small block Chevy V8. Purists won't be happy about leaving the Subaru motor behind, but then again there's nothing pure about a Subaru SVX drift car in the first place.
Thanks for sharing, Chris!
If you have a cool car or build story that you think is worthy of being featured on Speedhunters, drop us a line at featurethis@dev.speedhunters.com . Please make sure to include your name and location, as well as some basic details and specs, along with at least 5-10 photographs. Photos should be no less than 800 pixels wide and in .JPG format. You can also get submit by using the #FeatureThis hashtag on Twitter and Instagram.
-Mike