Today's #FeatureThis submission comes from the always lively Pacific Northwest. The car in question is a 1973 Celica ST owned by Matt Panic from Seattle, and as the opening photo suggests, Matt's Celica is not your typical vintage cruiser.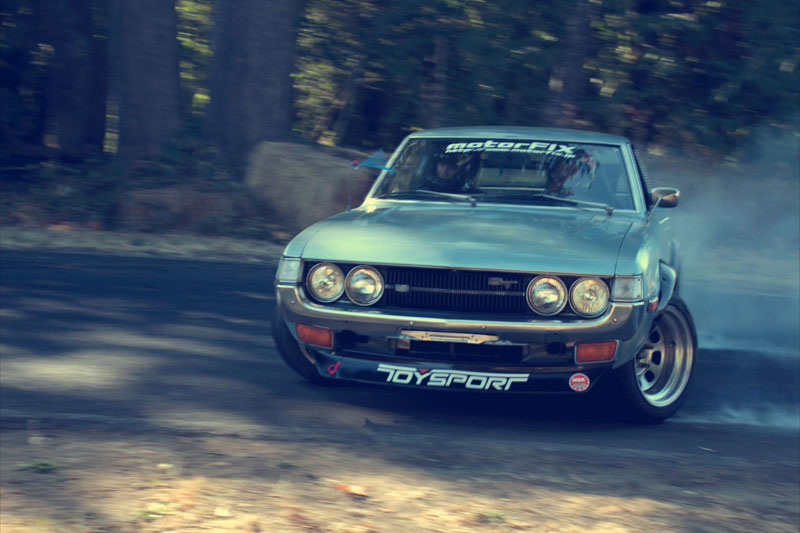 In fact, besides the body there isn't a whole lot of '73 Celica left in Matt's car. The chassis components have been replaced almost entirely with those from an AE86 Corolla.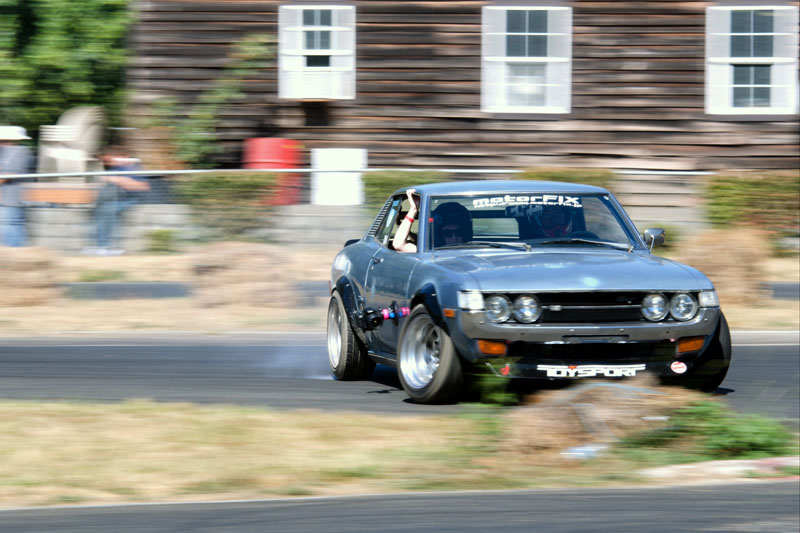 Up front the Celica is running AE86 T3 coilovers with Tokico HTS shocks, T3 tension rods, and an AE86 brake swap.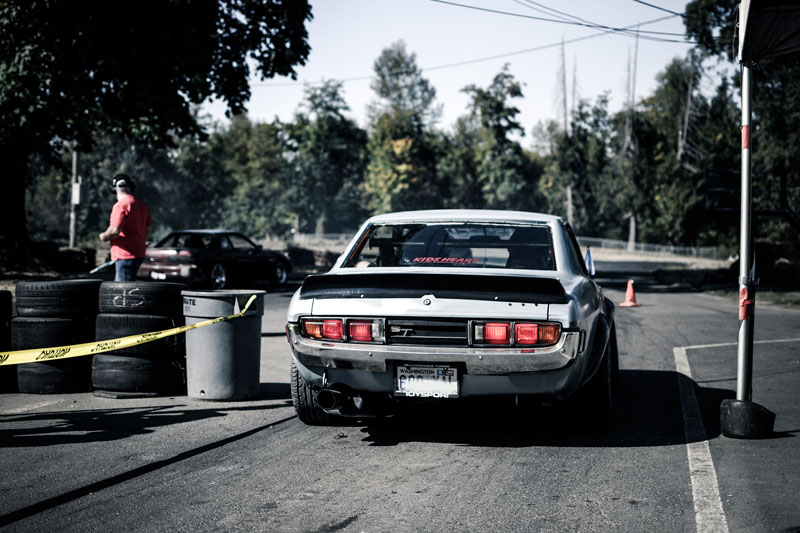 Out back Matt swapped in a complete AE86 rearend with an ATS two way LSD. He also added a T3 four link and panhard rod. Rear suspension consists of HTS shocks and TRD springs. Better yet, he added an ASD hydraulic e-brake setup for maximum sideways shenanigans.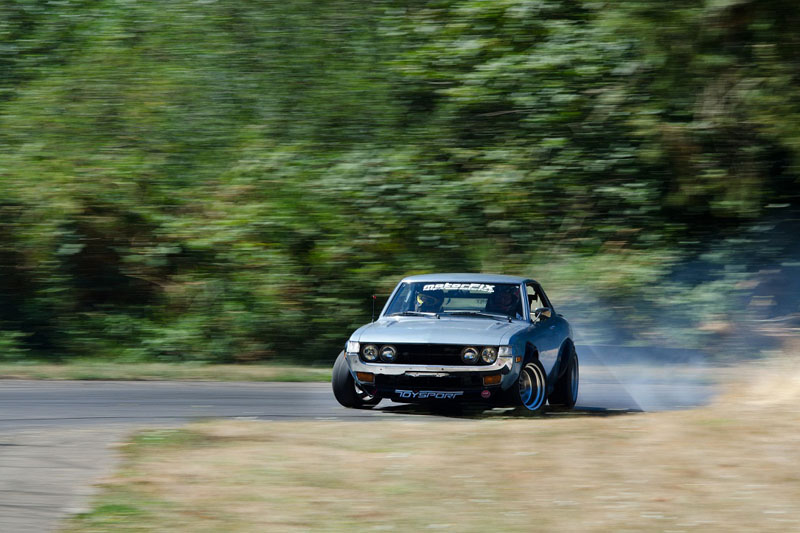 While Matt could have gone with any number of high horsepower turbocharged engine choices, he decided to go the high revving naturally aspirated route with a 3SGE BEAMS motor from a 2001 Toyota Altezza.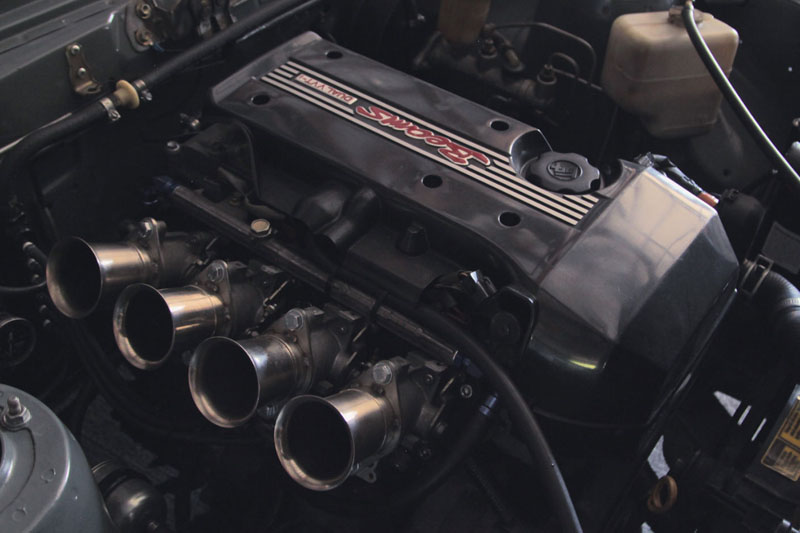 The 3SGE is equipped with an Xcessive Manufacturing individual throttle body manifold with AE101 throttles and is controlled by an AEM version two stand alone ECU. The transmission is an Aisin AZ6 6-speed.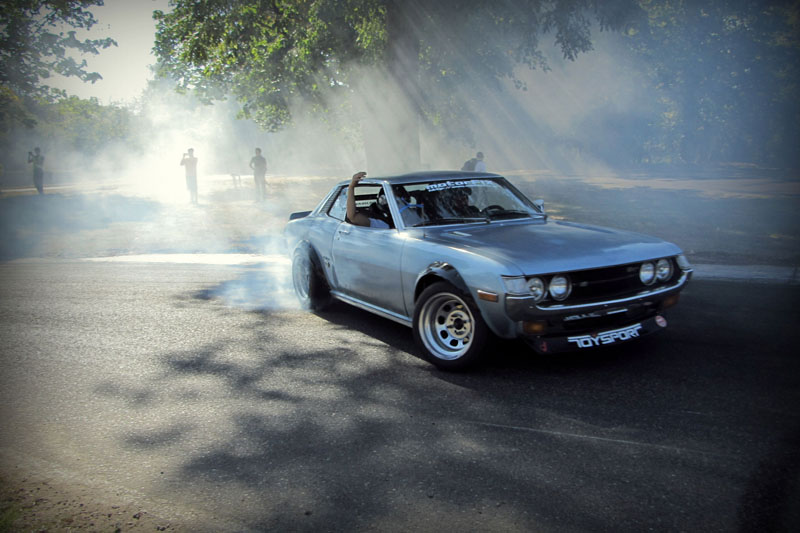 Sitting under the Celica's bolt-on over fenders are a set of 15×8 -38 Bart Racing steelies with 195/50/15s all around.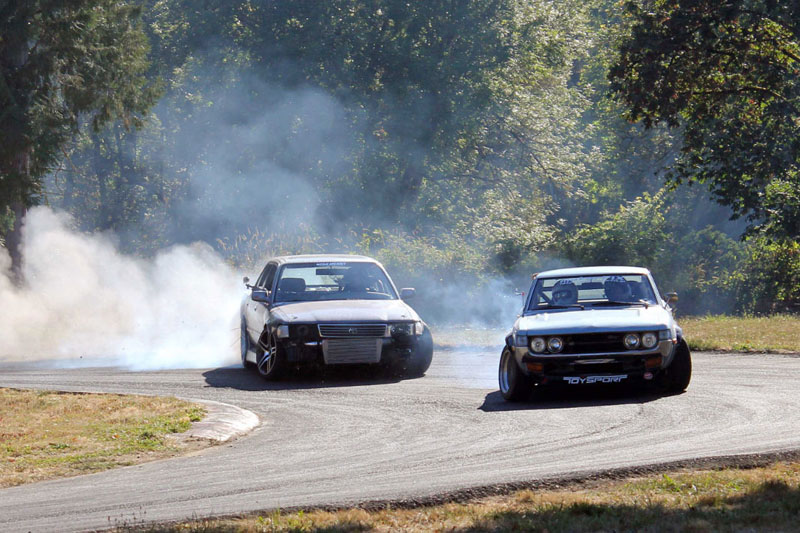 Because Matt didn't built the car to compete, he had plenty of freedom to do whatever he wanted to it. Even with all the work he's done, he says he'll probably never be "finished" with the car.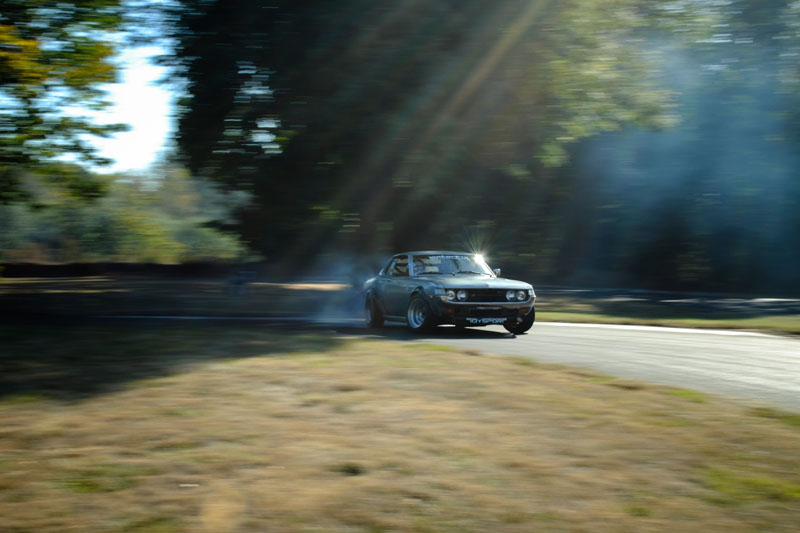 Overall, he says he built the car purely for his own enjoyment and in the end there's really nothing better than that.
Matt would like to thank his brother Mark, Matt Kraske and Lloyd McCraken for helping him out with the build. Photos by Kyle Tomita, Justin Gepner, Chris Mitchell, Ben Chavez and Dustin St.Hilaire.
If you have a cool car or build story that you think is worthy of being featured on Speedhunters, drop us a line at featurethis@dev.speedhunters.com . Please make sure to include your name and location, as well as some basic details and specs, along with at least 5-10 photographs. Photos should be no less than 800 pixels wide and in .JPG format.
Of course you can also join in by using the #FeatureThis hashtag on your favorite social media service and keep track of what's happening in the #FeatureThis department by visiting http://featurethis.dev.speedhunters.com/ .
あなたの愛車をSpeedhuntersで紹介してみませんか?
世界中のSpeedhuntersの読者にあなたの愛車を自慢してみませんか?
興味のある方は愛車の写真と簡単な車のスペックを下記のメールアドレスまでお送りください。
featurethis@dev.speedhunters.com (日本語OKです。)
あなたの名前と住んでいる場所を明記してください。 可能ならば写真は800ピクセル以上でお願いします。
またはTwitterとInstagramのユーザーは#featurethisのハッシュタグで投稿することができるようになりました。
もちろんオールジャンル歓迎です!
皆さんからのメールお待ちしています。
-Mike