When you think of cool Subarus, the Impreza probably the first car that comes to mind. If not the Impreza, perhaps the Legacy or maybe a new BRZ. What you probably don't think of is the Subaru Leone, and that's why we were excited to see Nico Posteraro's '86 Leone show up in the #FeatureThis inbox.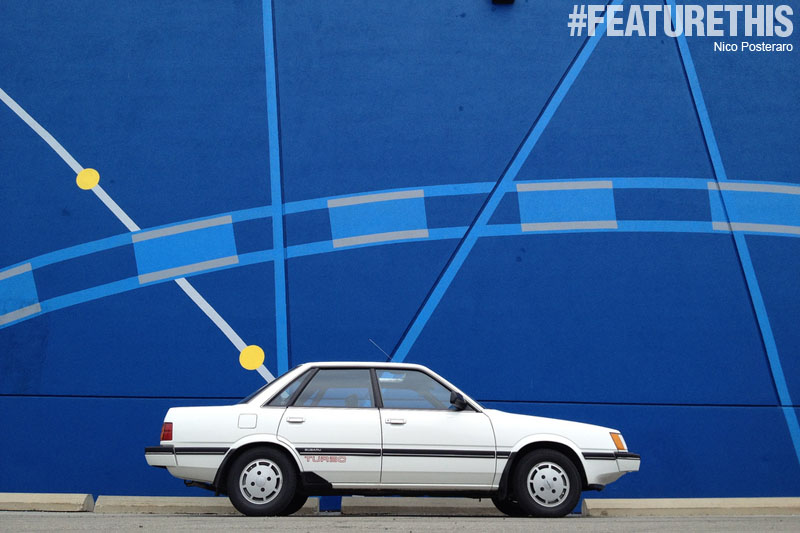 If you aren't familiar with the Leone, it's the predecessor to the Impreza and a car that also saw its fair share of WRC action during the 1980s. Located in Ontario, Canada Nico's project started off as a very clean if unremarkable GL-10 Turbo front wheel drive model but, it didn't stay that way for long.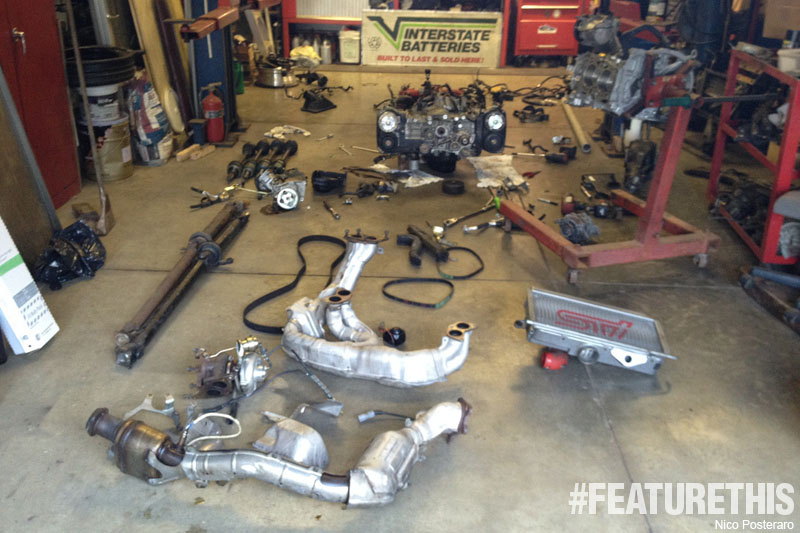 Having a fair bit of experience building fast Subarus, Nico quickly got to work assembling parts for his project.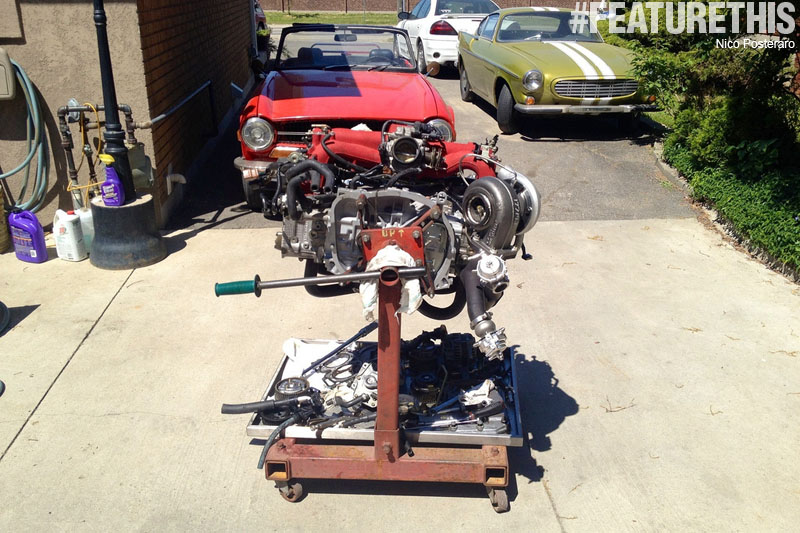 The motor setup he pieced together features and EJ22 block with a built bottom end and JDM STI version 8 Type RA heads. Boost comes from a Full Race twin scroll turbo kit.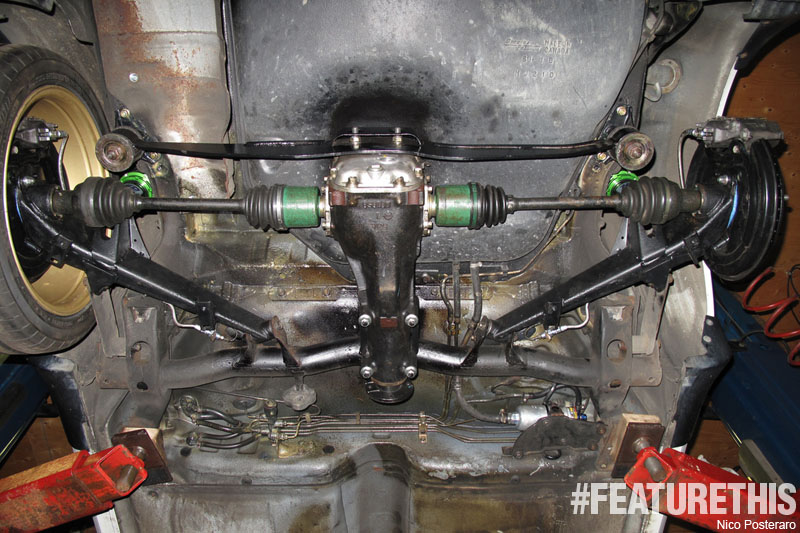 He also got to work converting the front wheel drive Leone into a proper AWD subaru with an R180 rear differential and all the required supporting fabrication. The transmission is an STI 6-speed.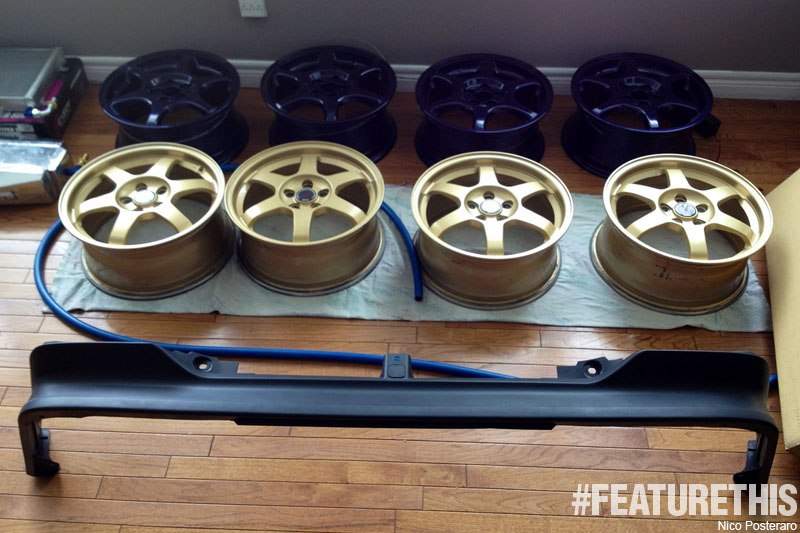 He also began to assemble other parts for the build, including a set of 16″ RAYS wheels from a JDM model GC8 STI.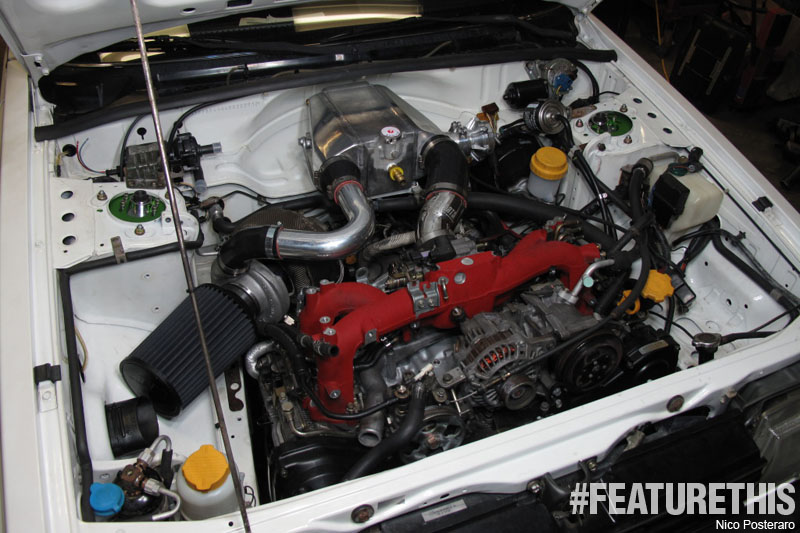 In it's current from the car put down 311 horsepower to the wheels, but by next summer Nico plans to have the car making at least 400 to the wheels.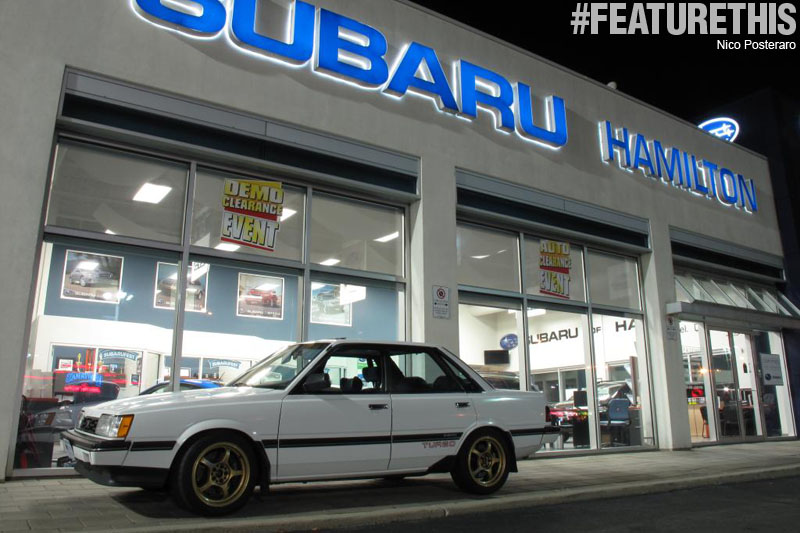 For now though, the car is put away for the winter as he doesn't the want the road salt to destroy the pristine vintage Subaru.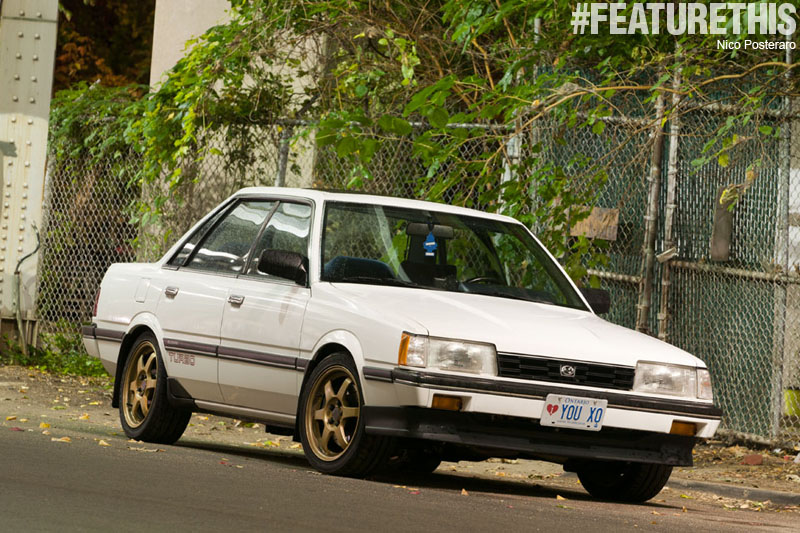 I can only the imagine the kind of unsuspecting fun that could be had with a car like this. If you'd like to see more details on the build, check out the thread over on NASIOC.
If you have a cool car or build story that you think is worthy of being featured on Speedhunters, drop us a line at featurethis@dev.speedhunters.com . Please make sure to include your name and location, as well as some basic details and specs, along with at least 5-10 photographs. Photos should be no less than 800 pixels wide and in .JPG format.
Of course you can also join in by using the #FeatureThis hashtag on your favorite social media service and keep track of what's happening in the #FeatureThis department by visiting http://featurethis.dev.speedhunters.com/ .
あなたの愛車をSpeedhuntersで紹介してみませんか?
世界中のSpeedhuntersの読者にあなたの愛車を自慢してみませんか?
興味のある方は愛車の写真と簡単な車のスペックを下記のメールアドレスまでお送りください。
featurethis@dev.speedhunters.com (日本語OKです。)
あなたの名前と住んでいる場所を明記してください。 可能ならば写真は800ピクセル以上でお願いします。
またはTwitterとInstagramのユーザーは#featurethisのハッシュタグで投稿することができるようになりました。
もちろんオールジャンル歓迎です!
皆さんからのメールお待ちしています。
-Mike