I used to spend days putting together photo albums, combining tactile matt-finish 6×4 prints with any ephemera related to the event – receipts, wrappers, flyers, whatever. There was a physicality to it all, with the camera and the images it produced just one part of the whole. Now the only time that happens is following holidays with groups of friends (who thankfully have got used to having large cameras thrust into their faces and seemingly enjoy the results).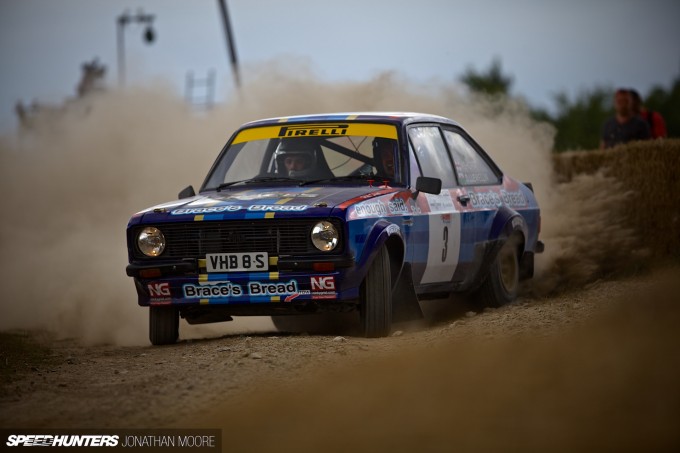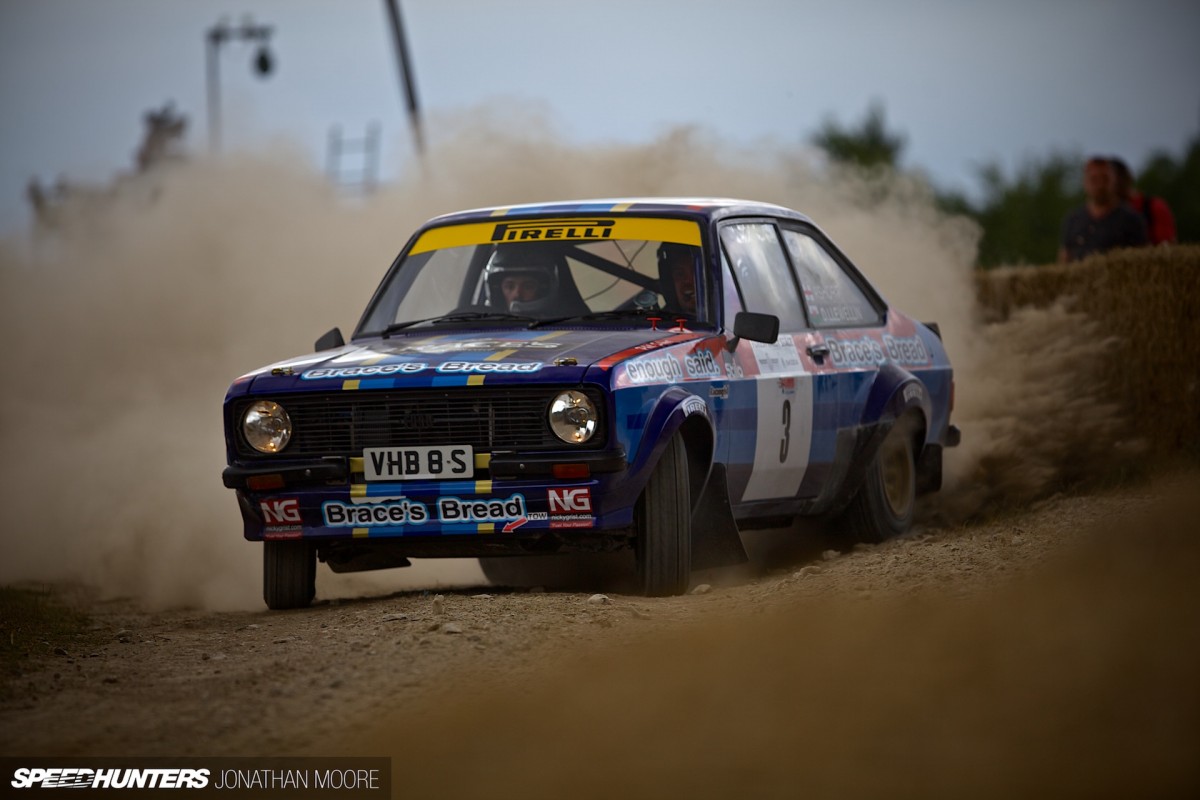 Faced with such an overload of digital imagery and multi-terabyte archives, hard copy representations of memories are rare. That's probably why I tend to remember the year through memory flashes triggered by sounds or smells as much as individual images. It's also one of the selfish reasons I so enjoy working on the Speedhunters art books: hard copy aide memories for those incredible moments we all live for.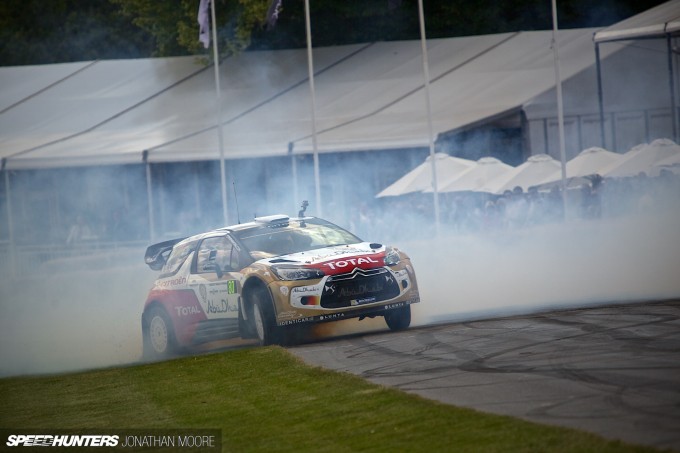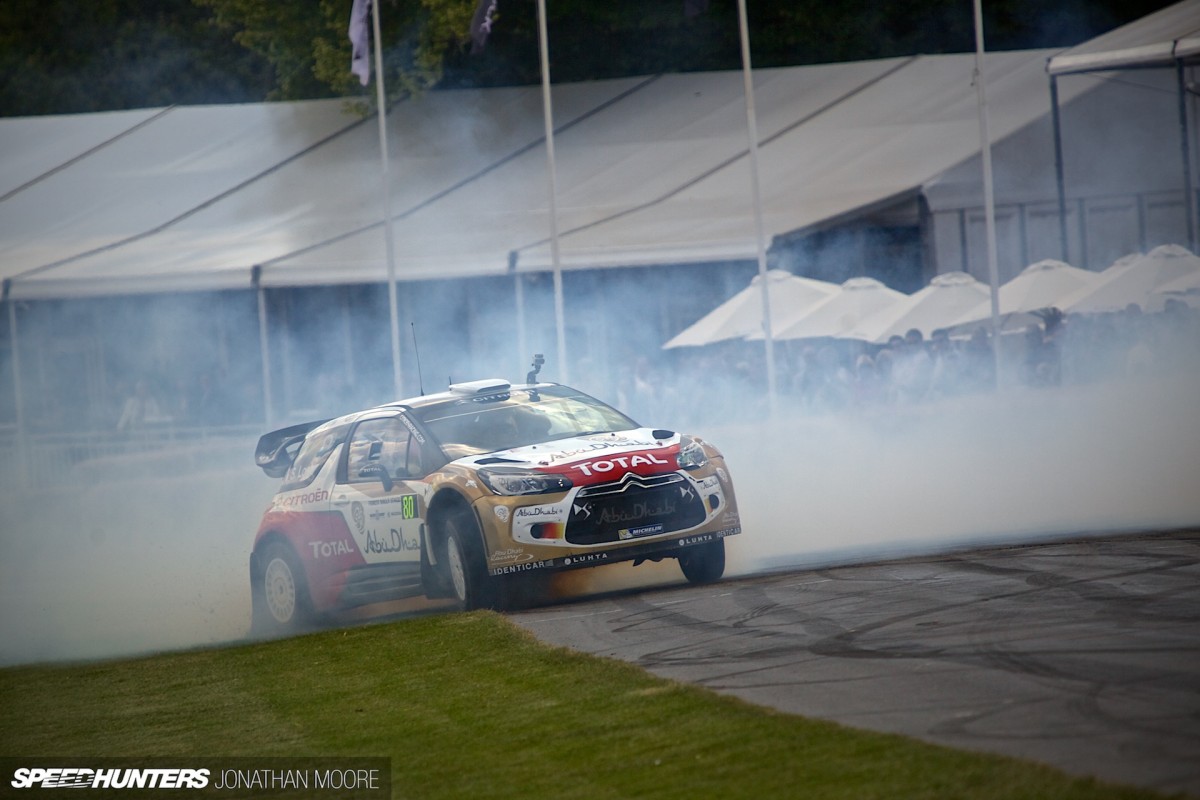 That's the thing. For me it's not the pictures that are important – it's the memories they trigger. And shared memories are always the best.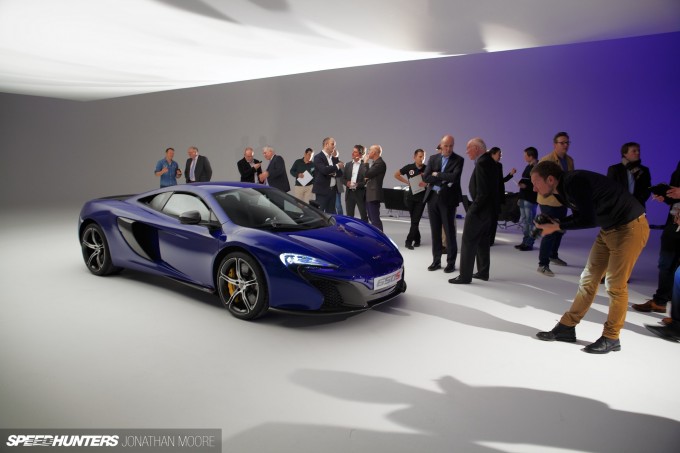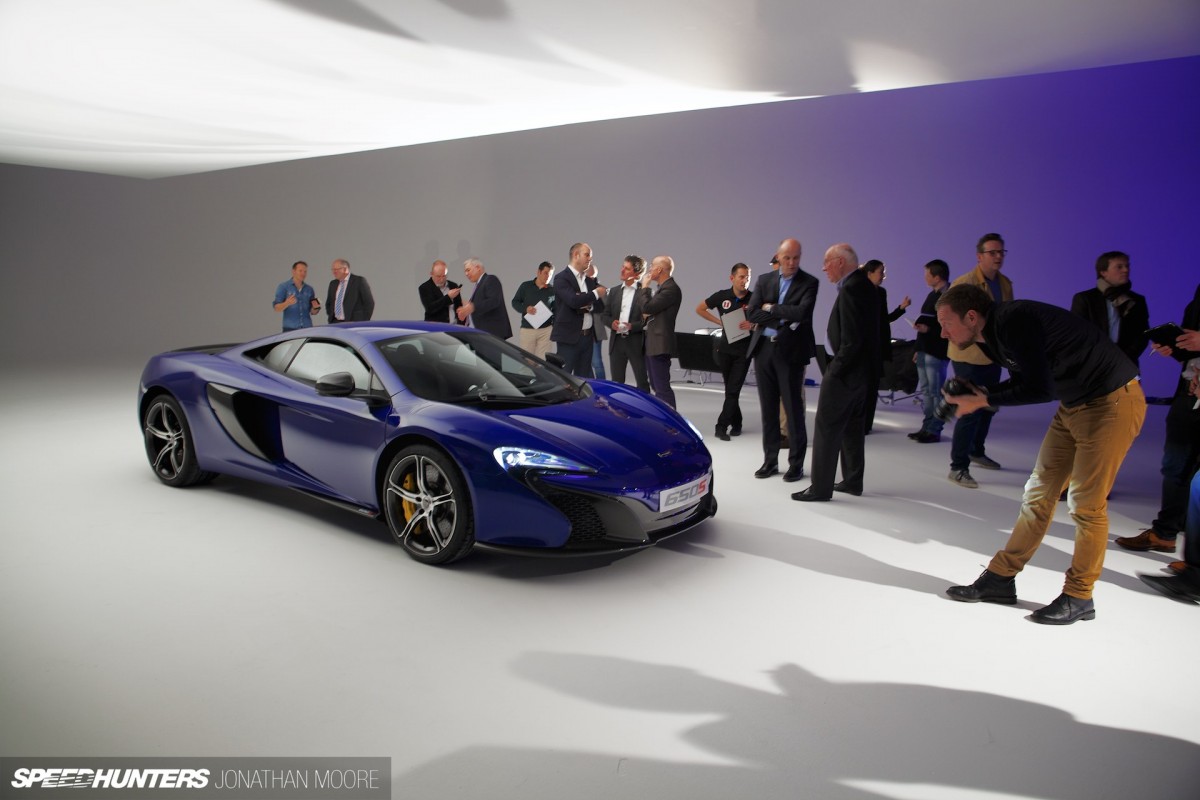 I think all the Speedhunters team approach our stories in a way that hopefully transports you with us to the far-flung places we get to, taking you to a back street garage in the US one minute, drifting in China directly after, and then something like an exclusive McLaren car launch the next.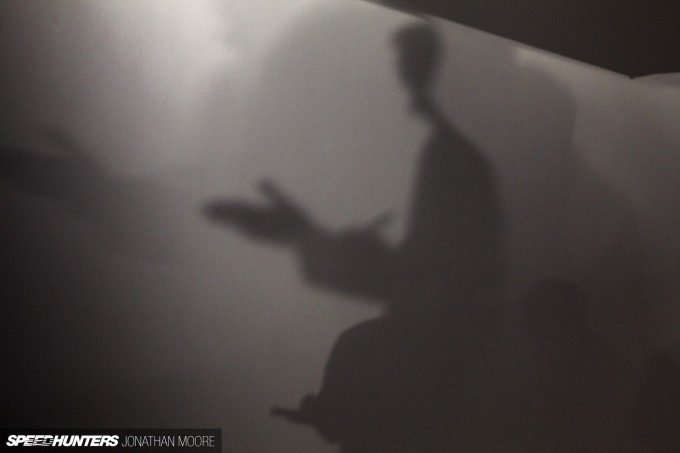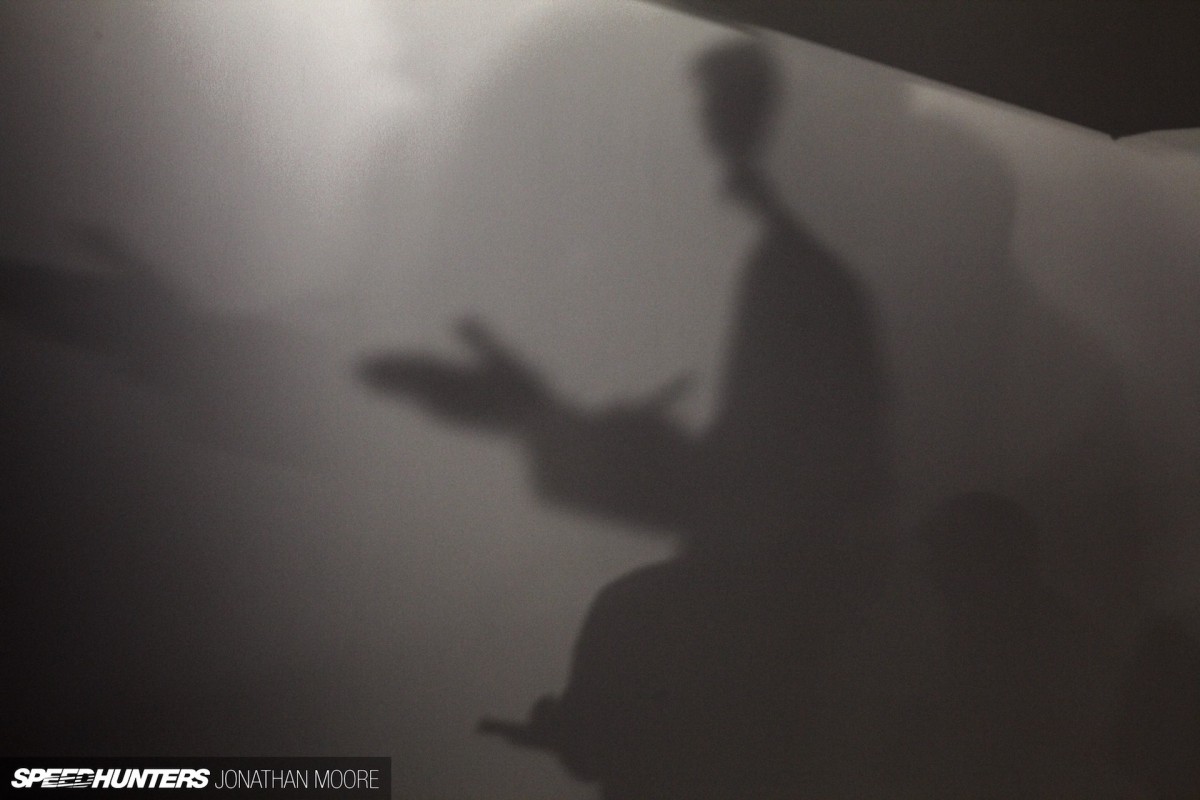 The first major memory of 2014 for me was in February, at the launch of the 650S at a huge studio in west London. It was interesting being at an event like this, where the cream of the world's media (and then me) gathered to see and discuss the latest creation from McLaren.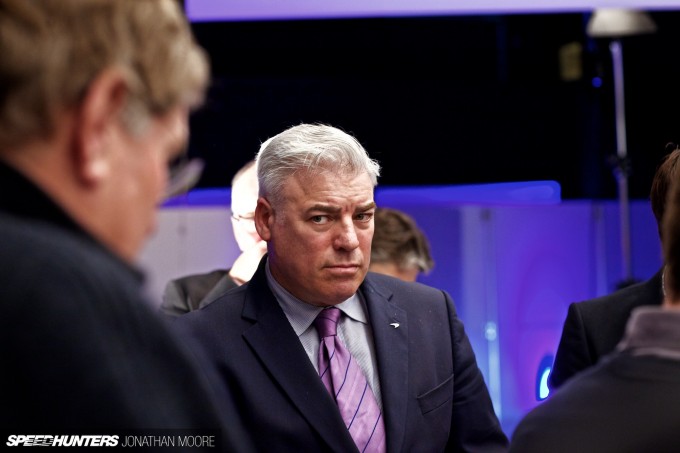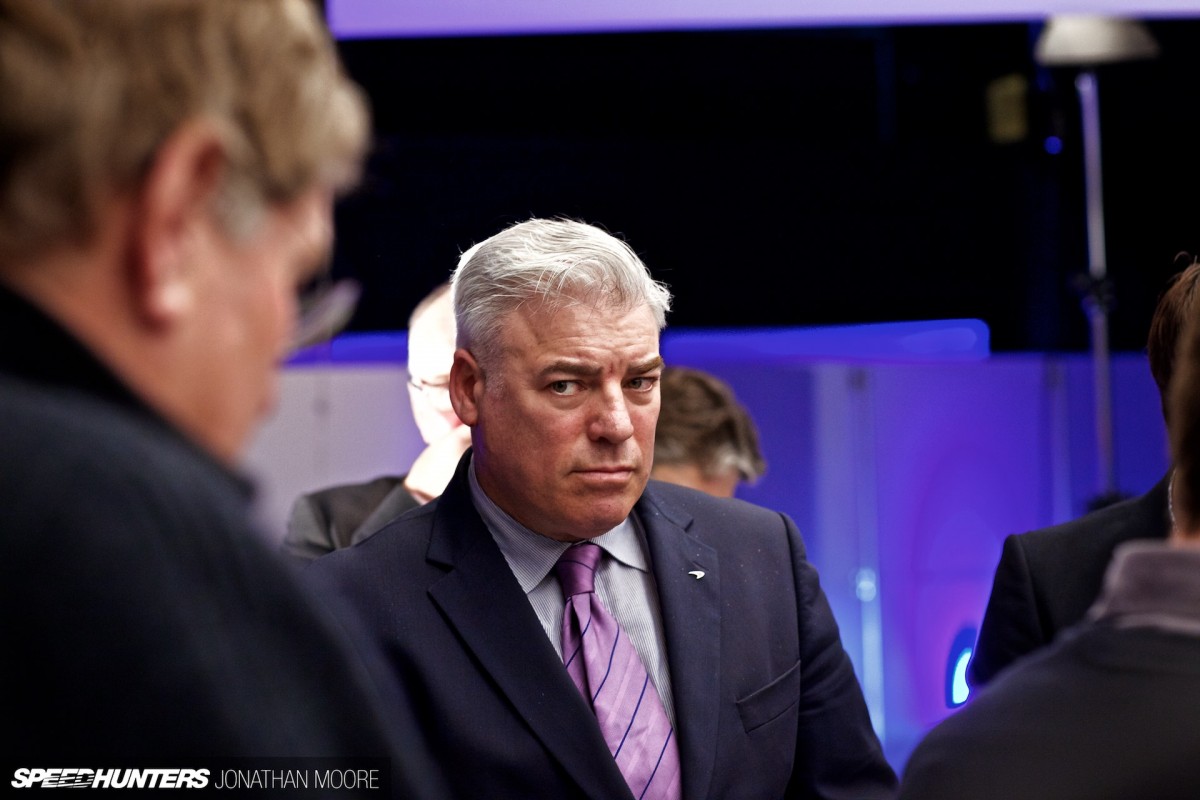 It was a great reminder that for there to be great cars, you need great people. This would be a constant theme for me through 2014. All the cars we feature here on Speedhunters have stories behind them – the human quality that puts emotion into metal. For instance, with McLaren that narrative is provided by Frank Stephenson, the creative dynamo behind the marque's latest machinery. I'd interviewed him last year during McLaren's half-centenary celebrations, and was humbled to be recognised and greeted. He's a proper character too, and not at all what you'd expect.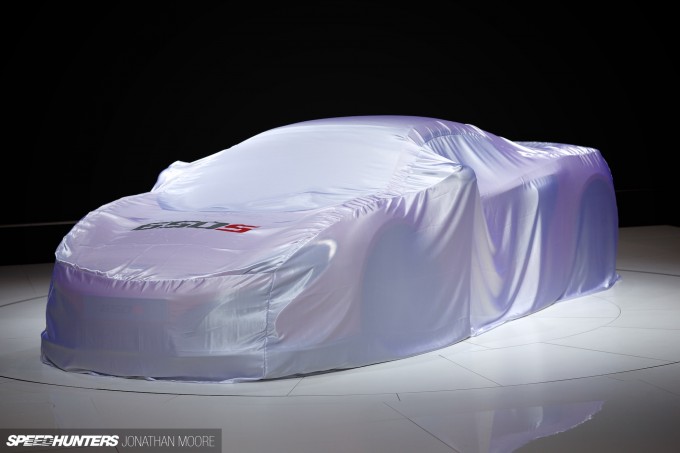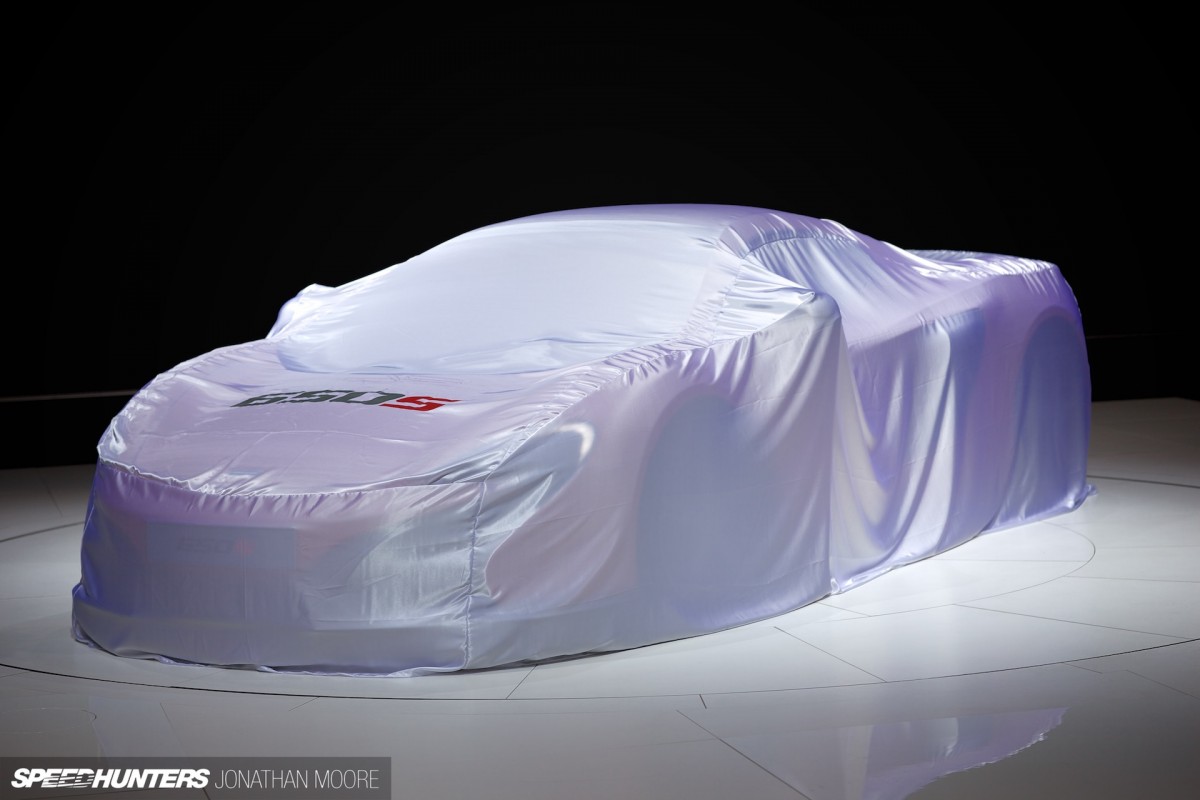 Fast forward a couple of weeks, and the same car was back under wraps at the famous Geneva International Auto Salon – the place to see the present and future in one go. I love seeing the concepts and the latest launches, but the show starts a long time before the covers come off.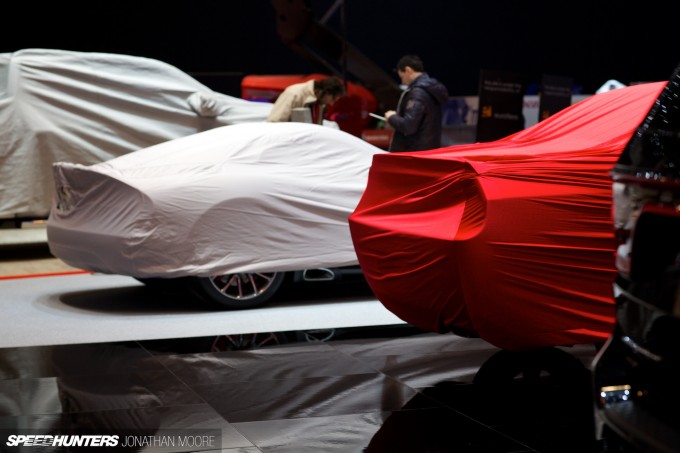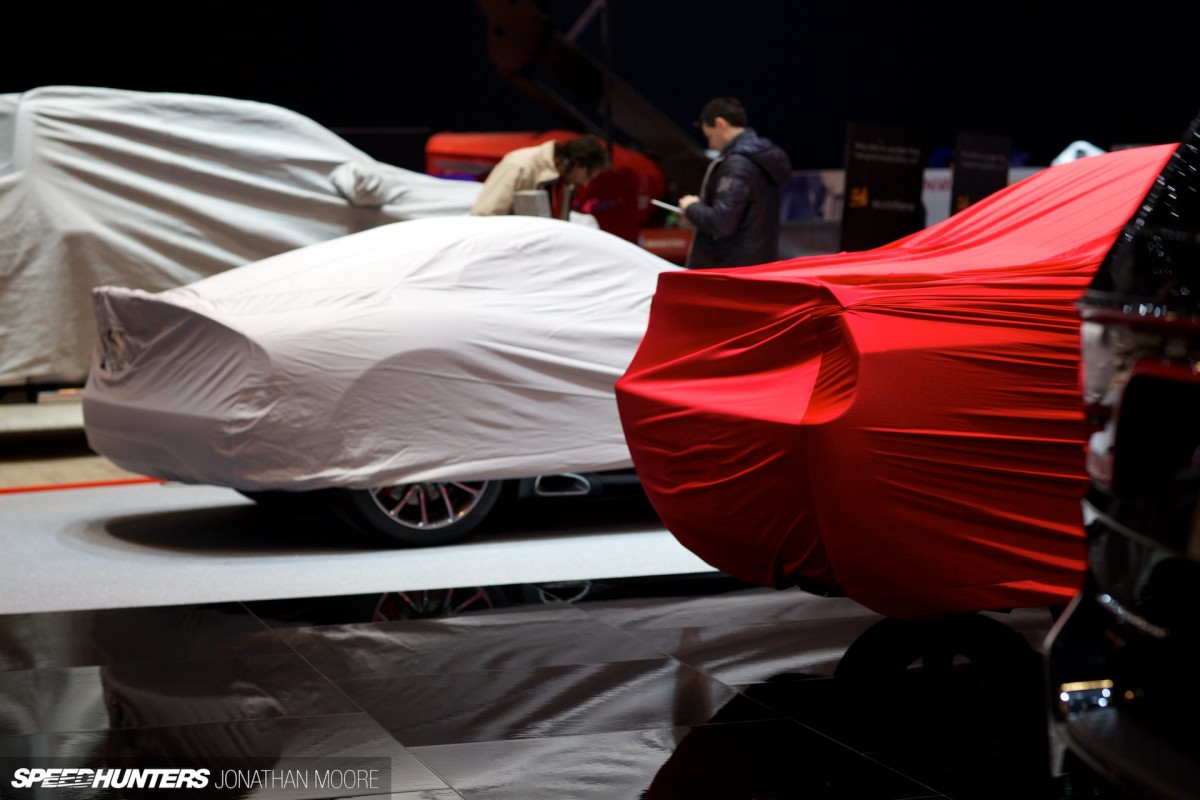 I arrived on the final set-up day prior to the show's main opening (which also featured the public launch of the 650S), which is typically my favourite time, even though the majority of cars are under wraps. Maybe I like Christmas too much – it's the equivalent of seeing all the presents under the tree and the excitement of knowing that the next day you get to dive in.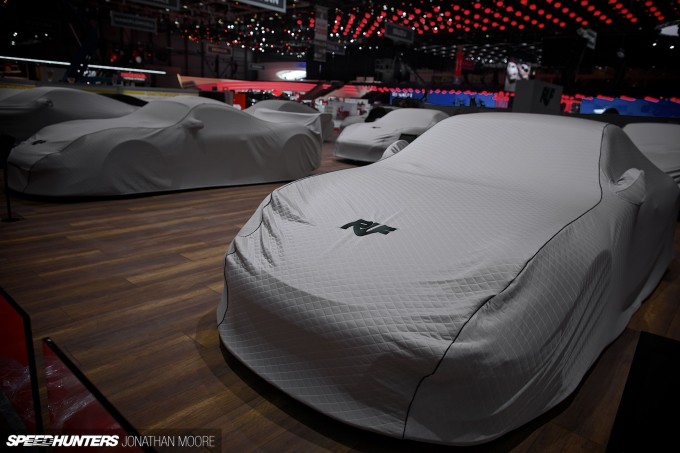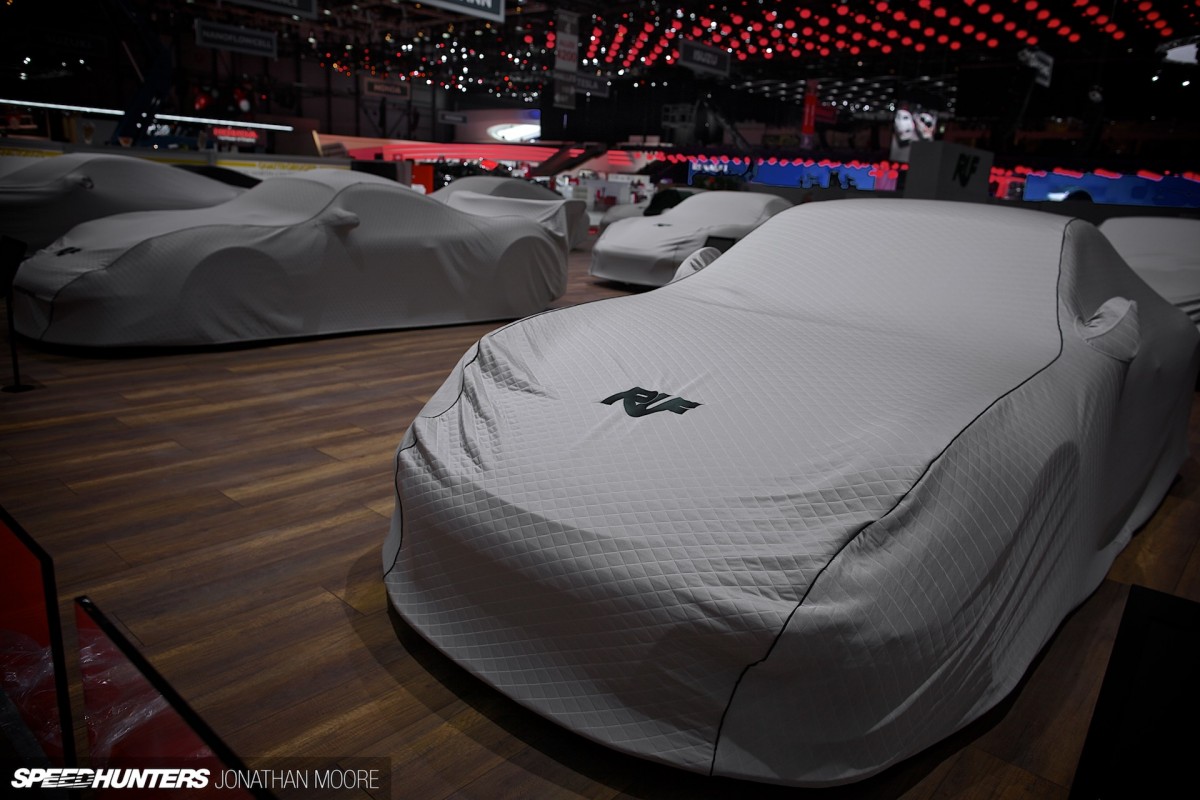 I only want one – it's just that I want one of everything… I always like to see behind the curtain at events, witnessing the normally unseen efforts that go into setting up a behemoth of a show such as this, from the overall halls down to the dressing of individual stands. Then when the wraps come off, the magic starts.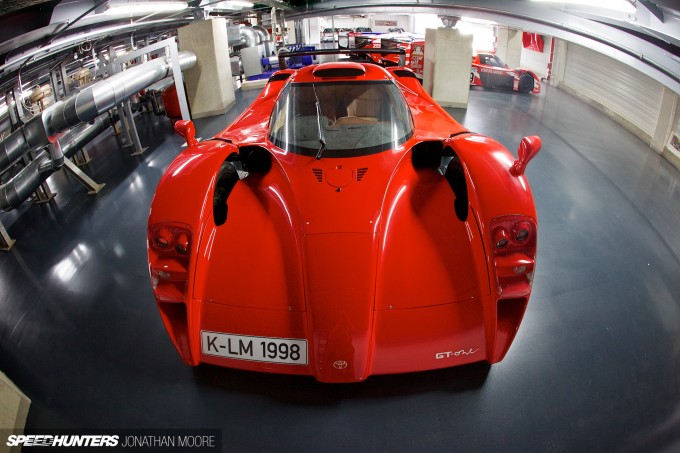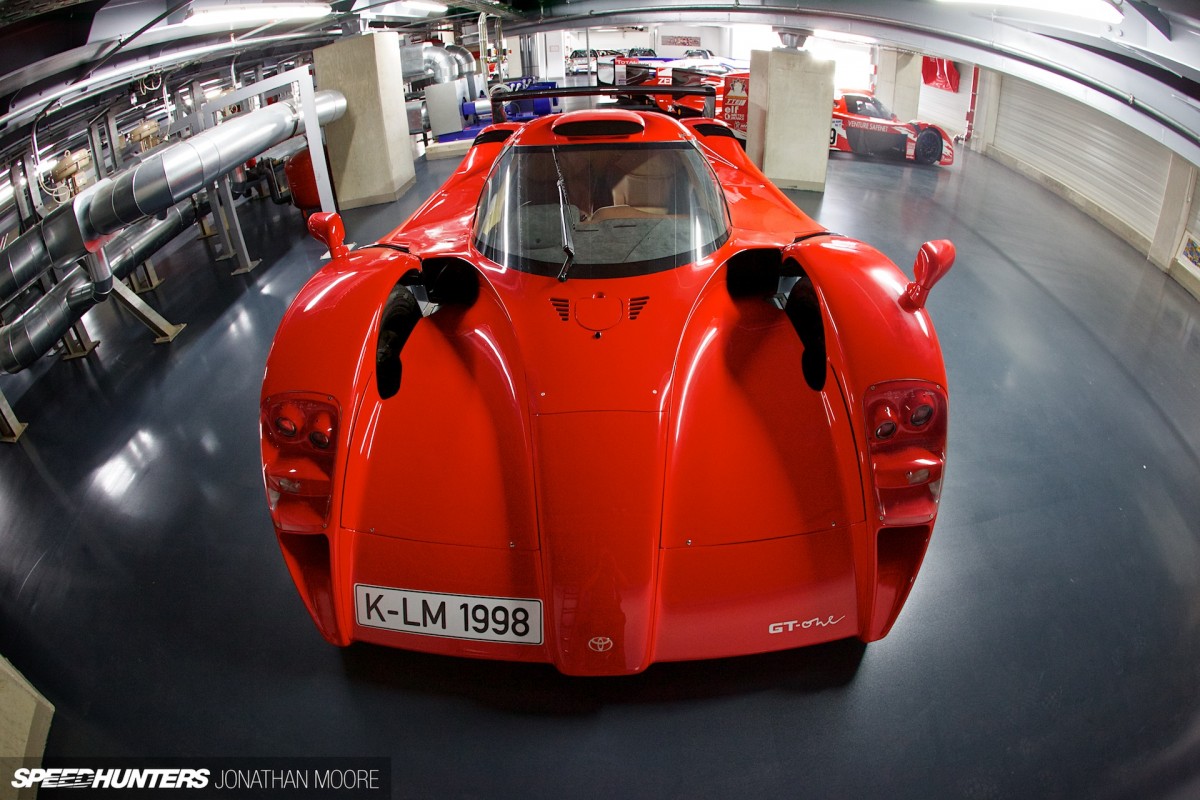 As is often the way on Speedhunters, one trip often leads straight into another. I flew from Geneva to Munich and on to Toyota's European HQ in Cologne. I'd heard about their low-key museum, but to see it was another thing. Especially when this red beast was sitting in a corner of the massive wind tunnel hall: the street legal (in the loosest possible sense) homologation special for Toyota's late '90s assault on the Le Mans 24 Hours.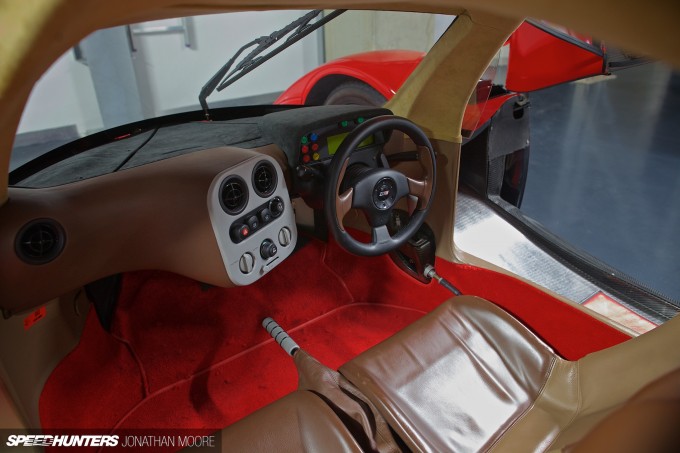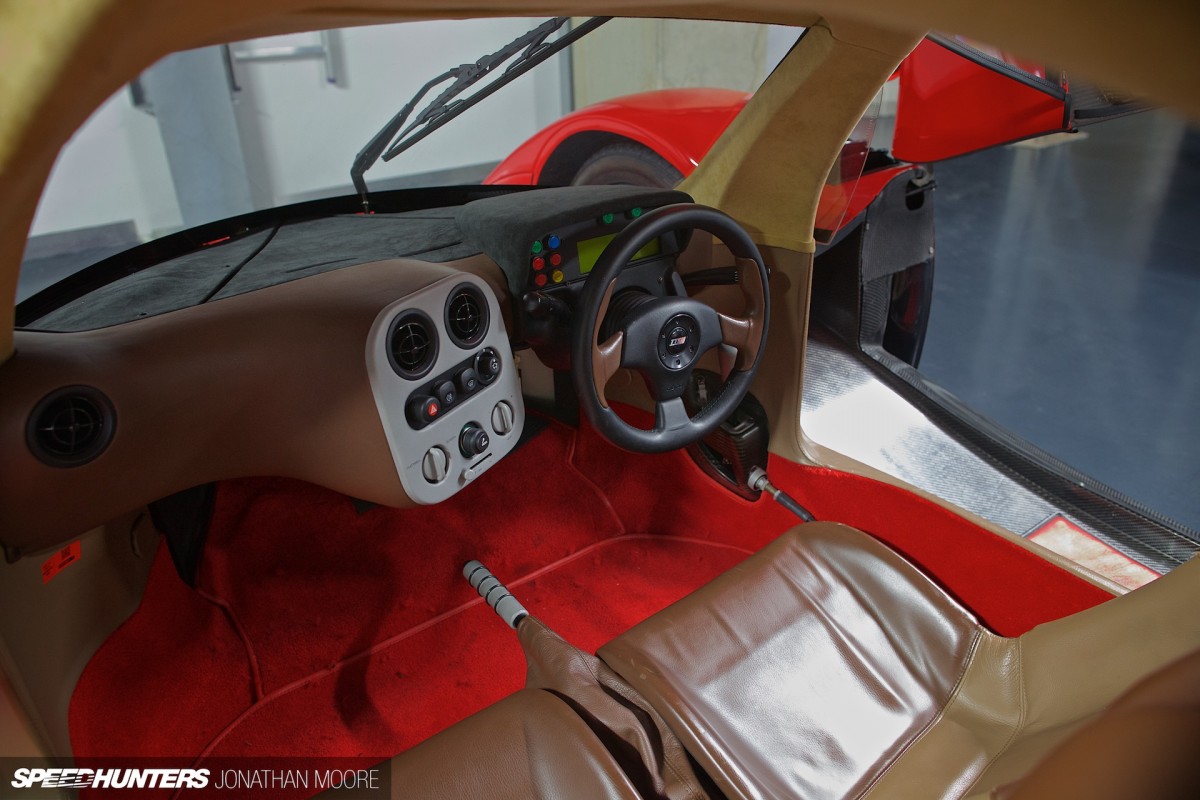 This pretty much completed my a virtual full house of seeing the extreme street machine versions of cars that raced in that glorious period, ones that included the Porsche GT1 and Mercedes CLK GTR.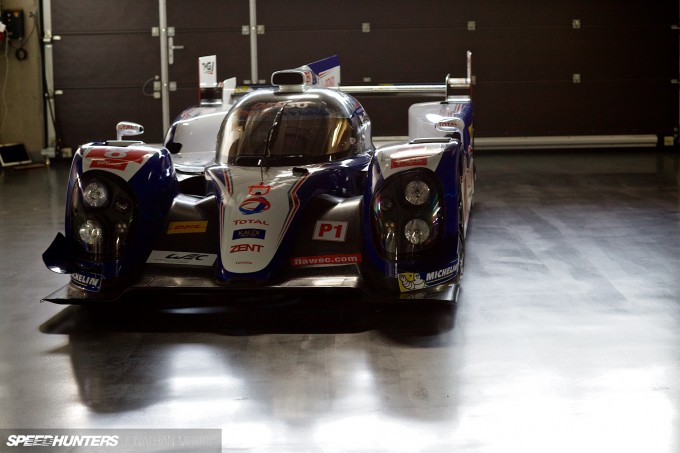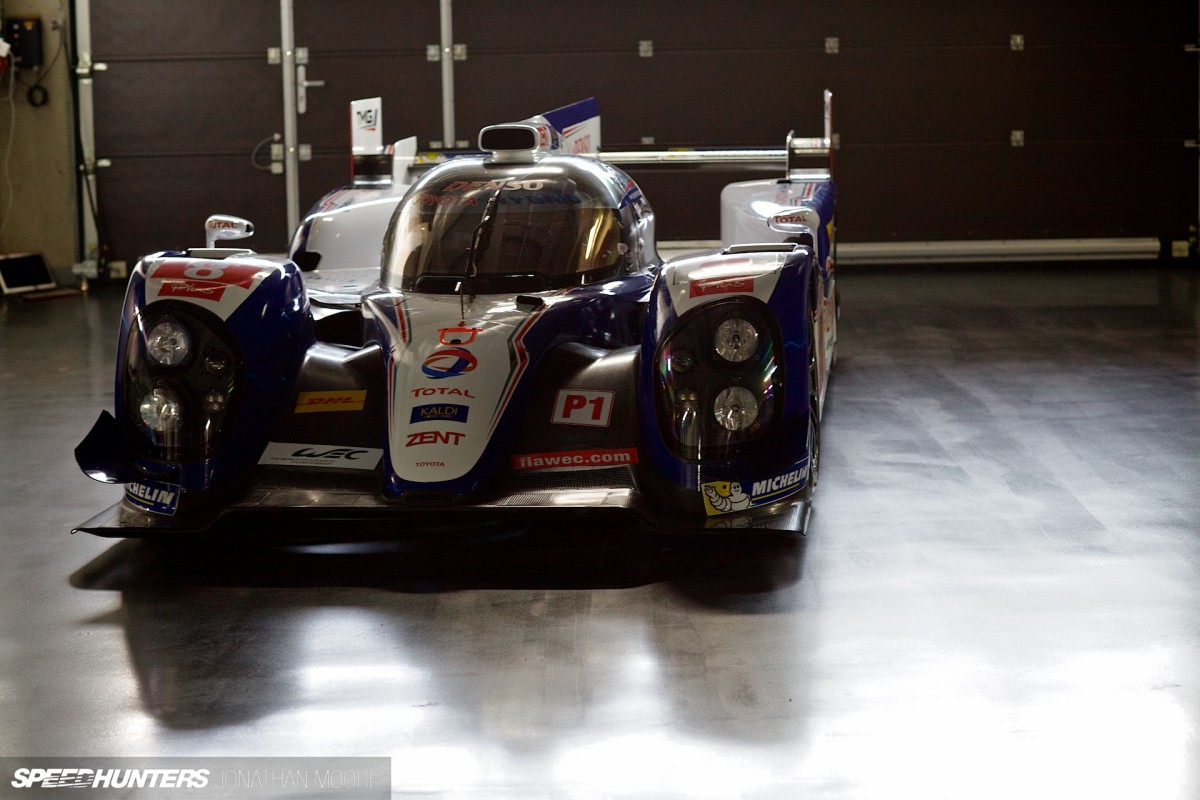 I was there specifically to take reference shots of the modern LMP1 TS030, but was absolutely blown away by how open and friendly the Toyota team were, allowing pretty much open access to both the collection and factory. The personnel live to both keep Toyota moving forward and to celebrate their rich heritage, all under one roof, which is a rare thing for a big manufacturer.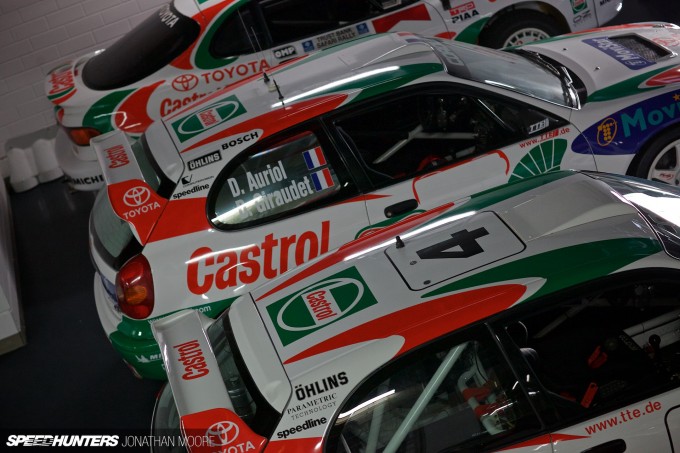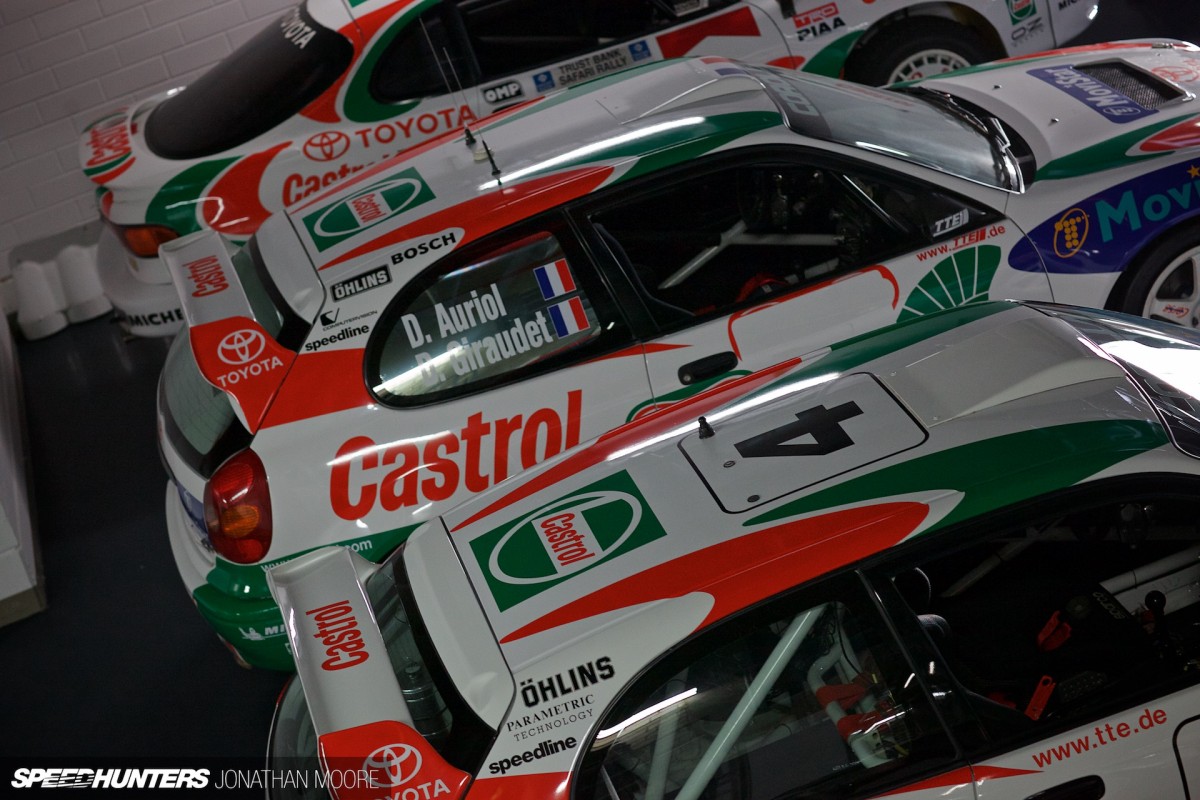 What a collection. The entire line-up of Toyota's ill-fated new millennium foray into Formula 1, giving a visual guide through F1 development of that period; a clutch of Le Mans racers; and then a display of Toyota's finest rally machinery. Iconic cars all, but the rallying line-up merely aggravated an itch I had needed to scratch for a while…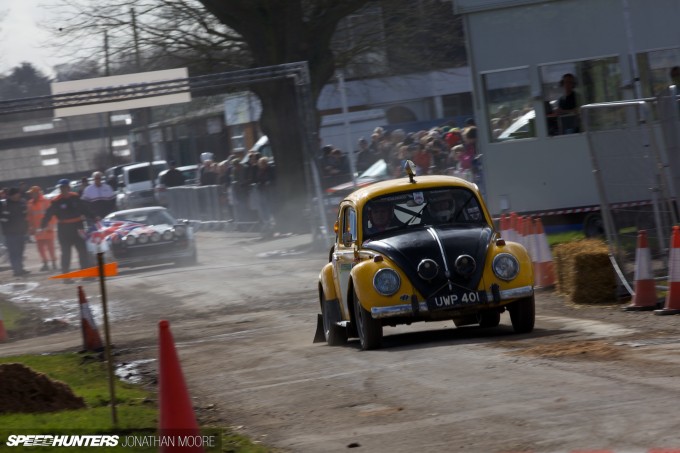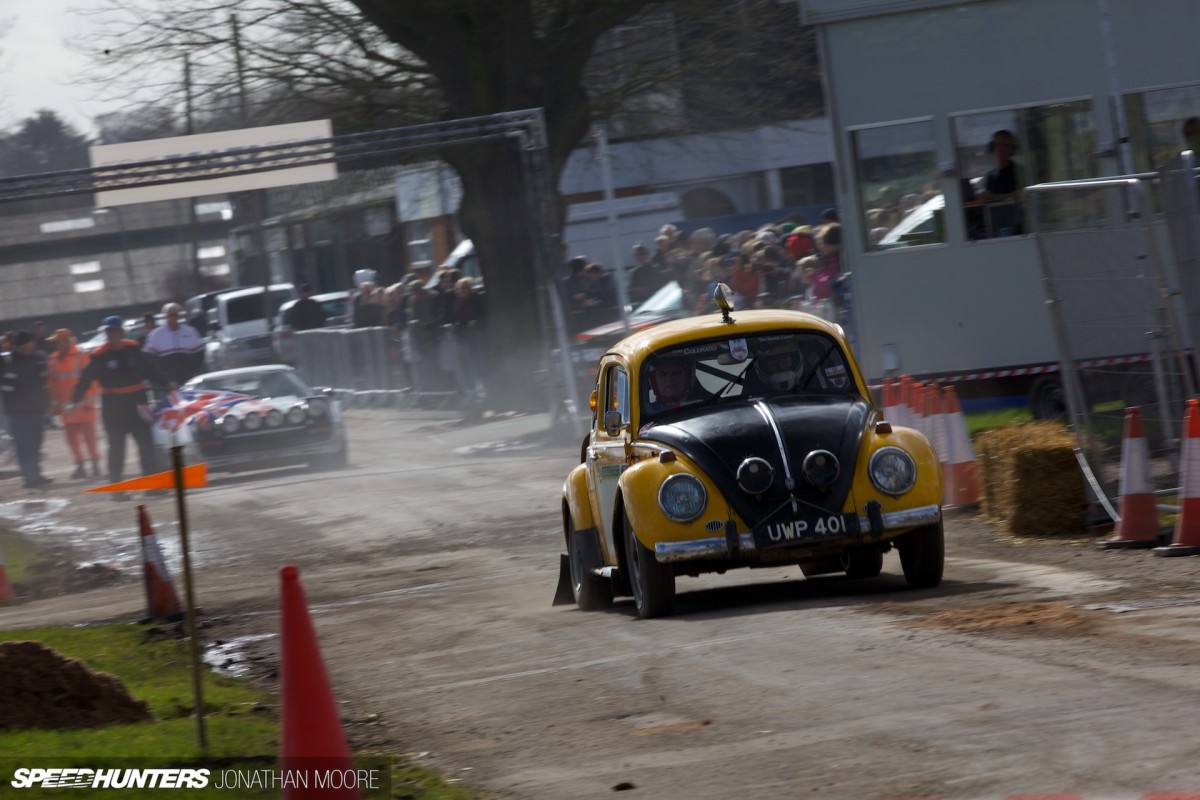 That itch had started back at Race Retro in the UK the previous month. Race Retro's laid-back atmosphere and combination of classic car show, live demos and general celebration of racing through the ages is always a winner, but for me 2014 topped all years previous.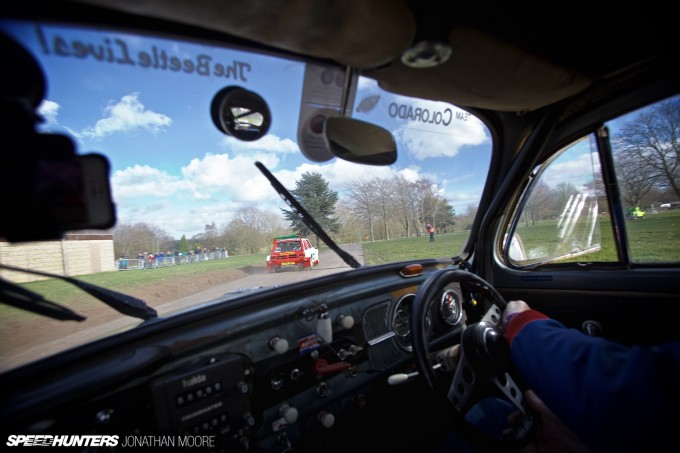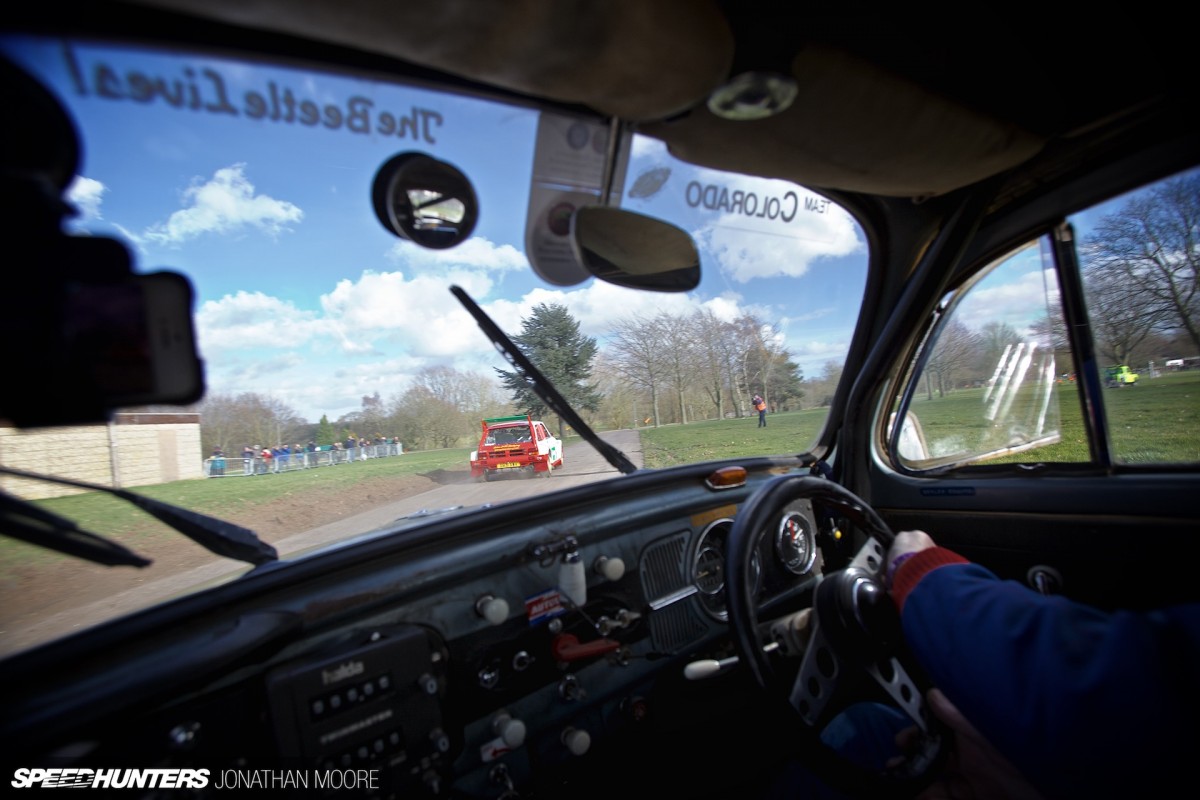 It was all to do with a glorious trio of passenger rides, which happened to take place in perfect power order, starting with Bob Beales' Beetle. On such a short and twisty course speed was irrelevant compared to torque, which meant having to fling the car though corners in order to keep momentum up. It just showed that it's about attitude. We may have been overtaken a couple of times (here by a car I'd be in later…), but it reinforced the point of loving cars being about enjoyment, pure and simple.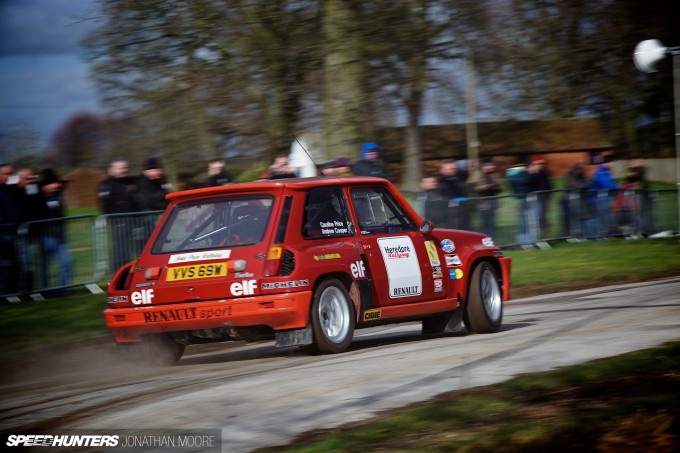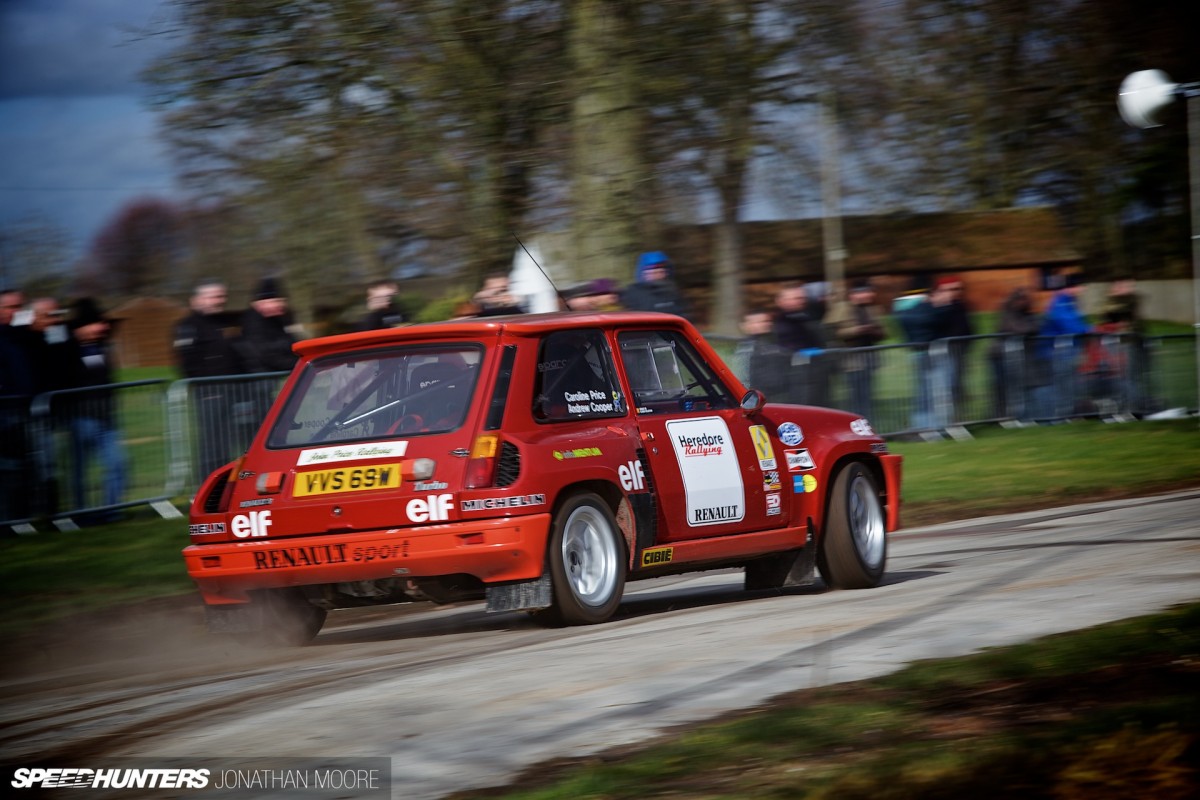 Next up I jumped into Andrew Cooper's beautiful Renault 5 Turbo. It had dropped a cylinder during my run, so was haemorrhaging power, but was still insanely fun to experience. Short on length, long on awesome, the little Renault is currently being actively wrenched into full Group B spec – and I've been promised a ride in 2015. I can't wait.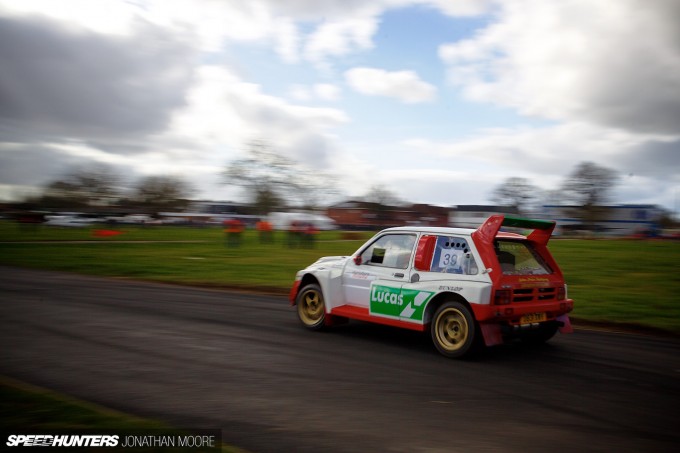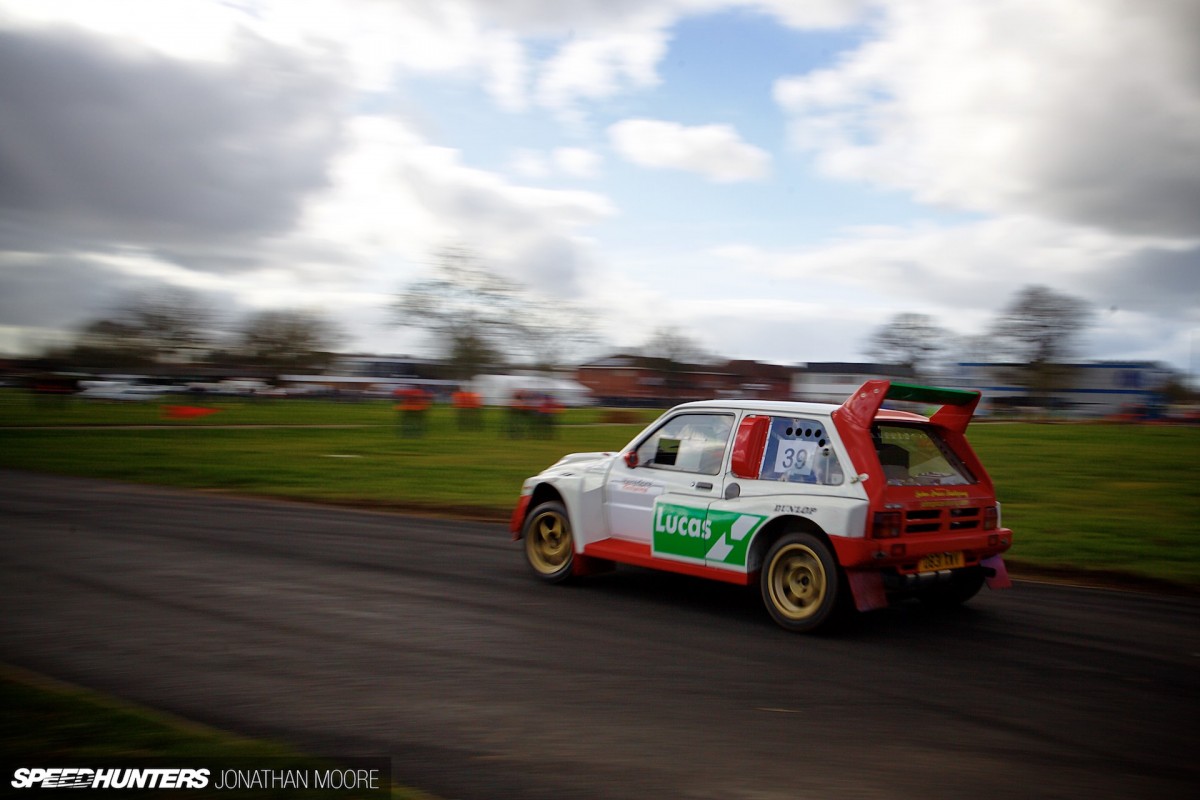 Andrew's other rally weapon was next up, to be driven by 6R4 expert (in both the driving and preparation sense) and multiple UK tarmac rally champion John Price. I have experienced few things more ferocious. On such a short course, corners arrived in a blur, like being the recipient of relentless punches from a heavyweight, leaving you breathless after a couple, almost delirious after a full lap. The power of Group B still pulls strong, and for good reason.
Tracking Shots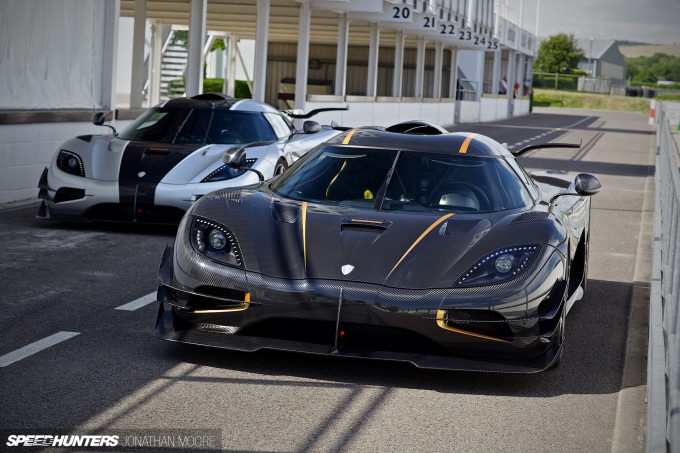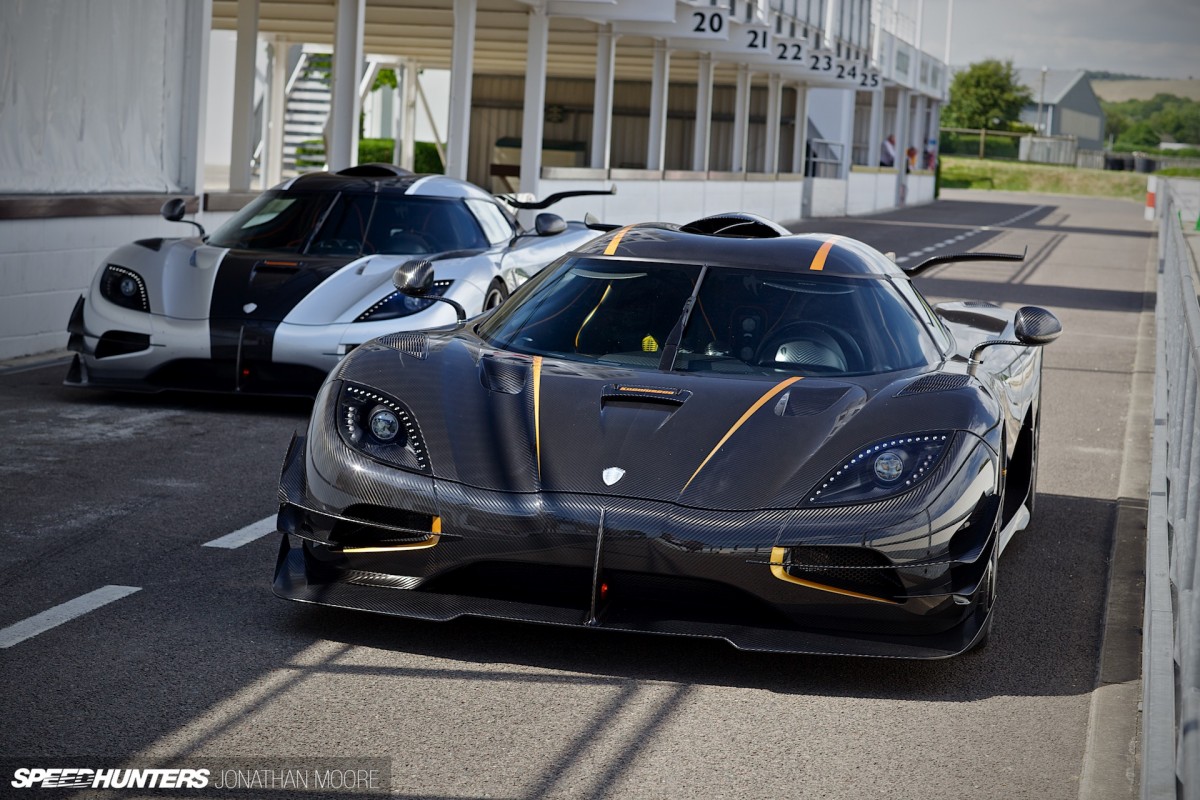 The Goodwood Festival Of Speed would provide my next fix of rallying, but in the build-up to the weekend I was again able to take in the atmosphere of an event in waiting, dropping down to Goodwood's famous race track for both the launch of the Jaguar Project 7 and a rendezvous with 2000 kilowatts of car. Not just one, but two Koenigsegg One:1s. It wasn't just me who was having trouble dealing with it – casual visitors on the roof of the pit building were mostly just staring with mouths open and fingers pointing…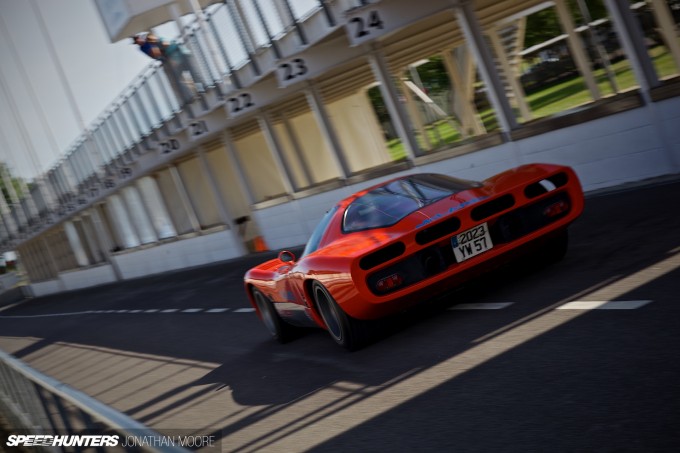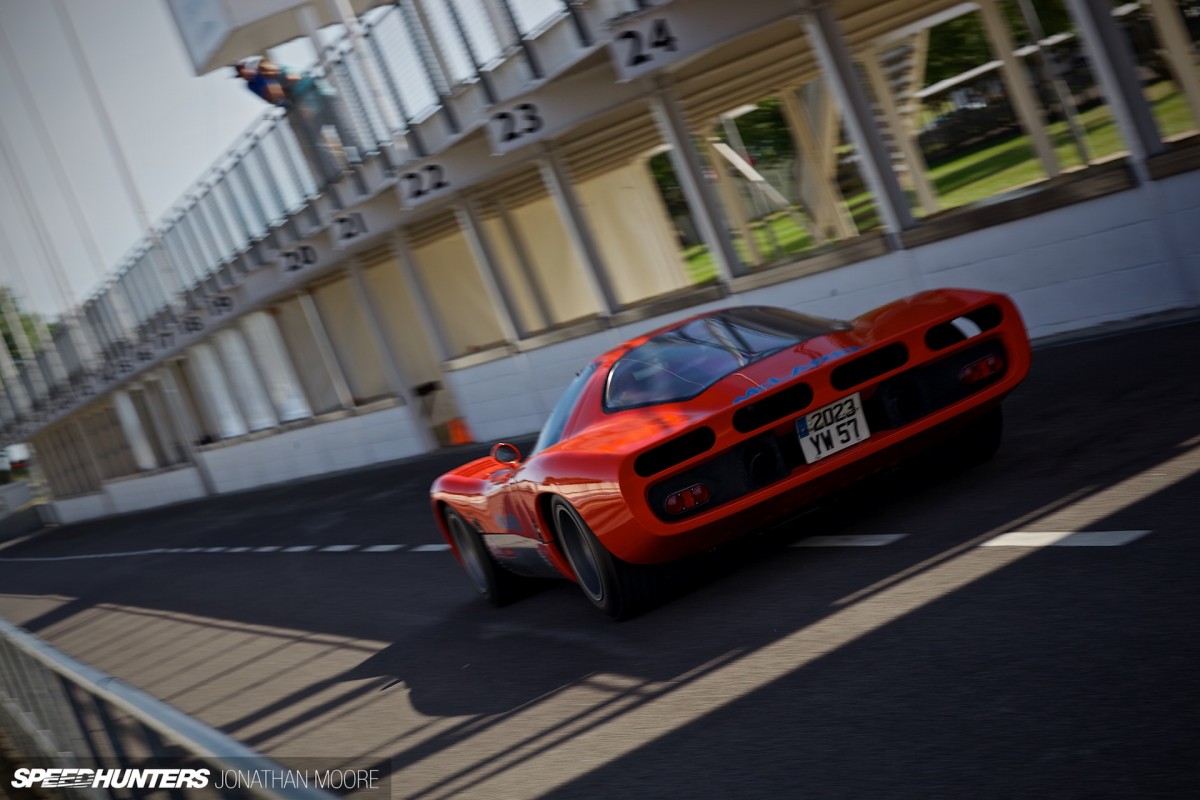 It only got better when one of McLaren's original road cars put in an unexpected appearance, using the track for a quick warm-up ahead of appearing at the Festival. There couldn't have been a bigger counterpoint to the ultra modern, technology-laden Koenigsegg, yet it was a car just as extreme at the time; its brutal V8 thunder still echoes in my head. Again, it's these kind of unexpected moments that make a year.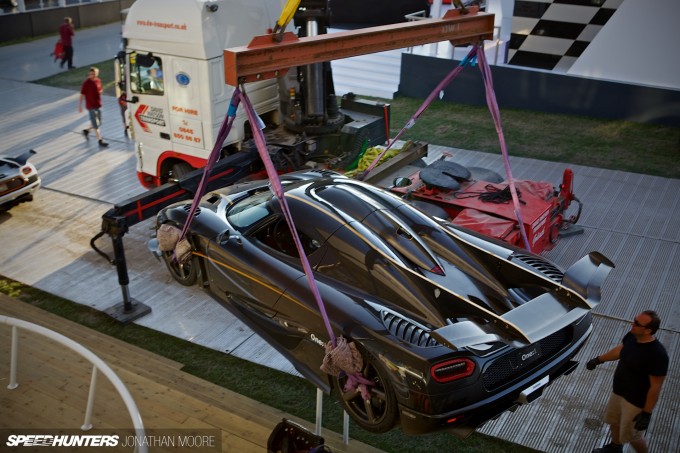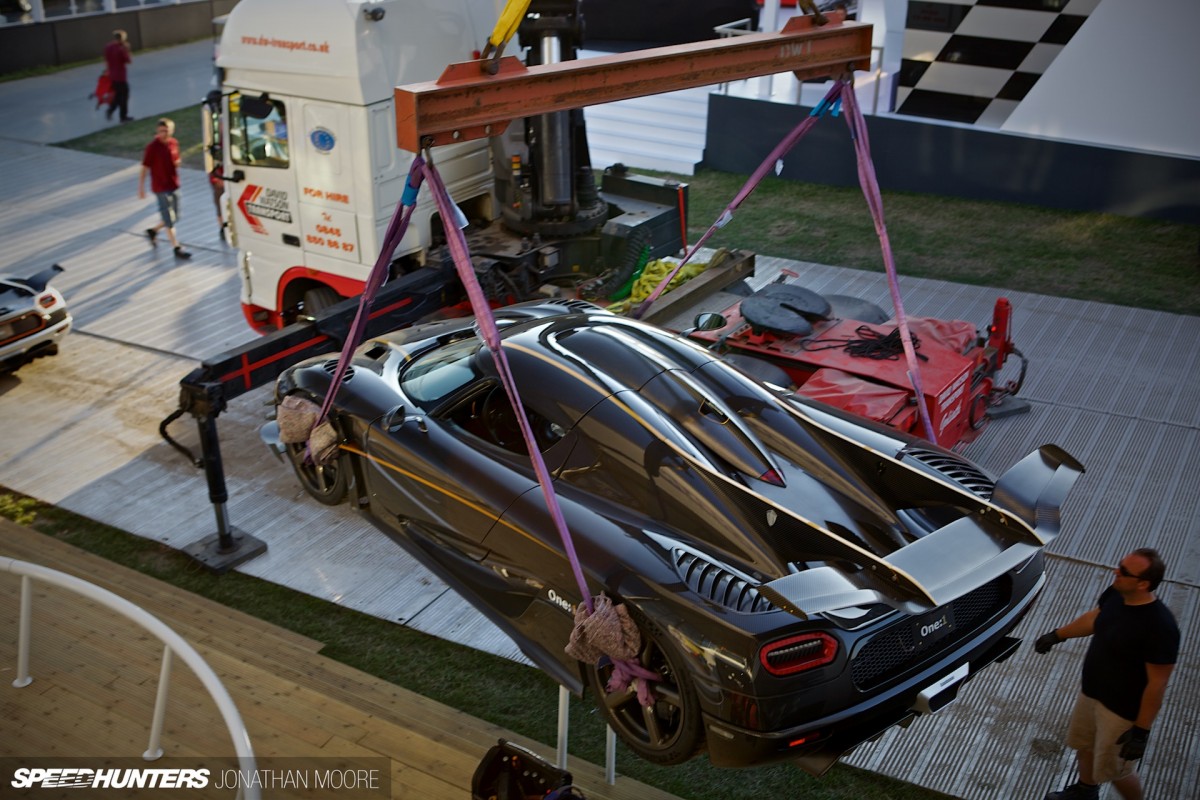 Also unexpected was seeing a Koenigsegg dangling in mid-air from the end of a crane, as one of the cars was delicately positioned on its rotating platform. A flying megacar? What next?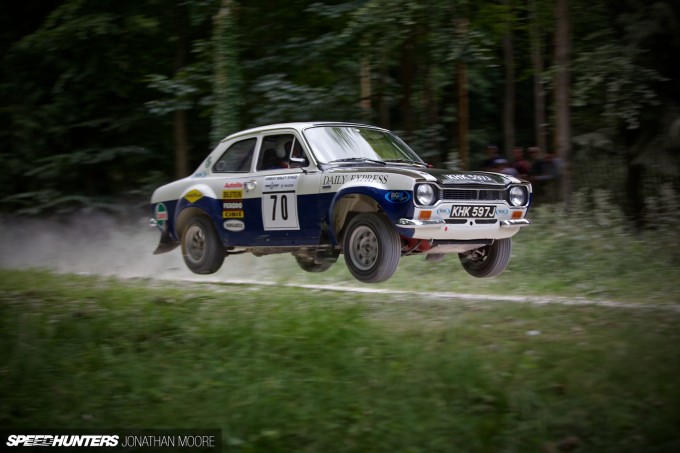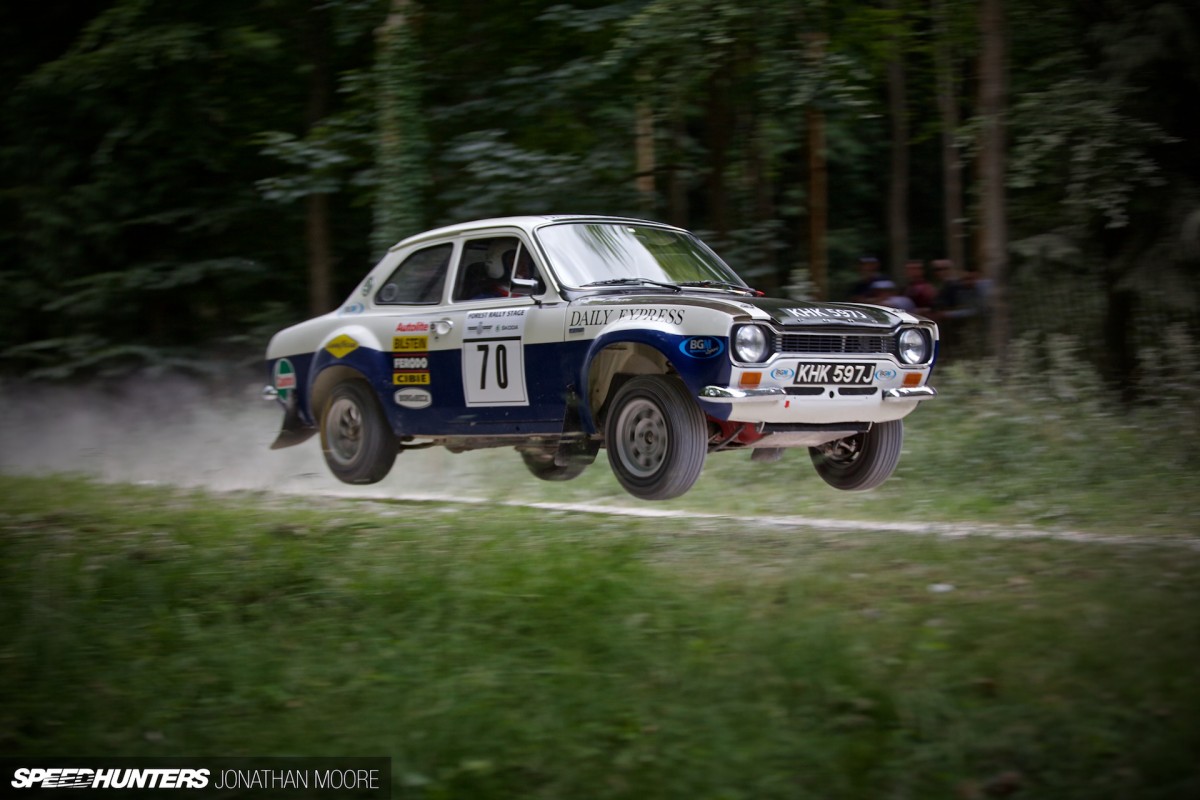 Cars actually made to be several feet in the air were to be found up on Goodwood's dedicated rally stage. The relative remoteness and dust-filled claustrophobia of the forest on the hill overlooking Goodwood House is never to be missed; it's the only way to live through decades of amazing rally machinery in a day. Carefully moving through the forest from protective tree to protective tree, with just the odd wave from the clusters of friendly marshals positioned around the stage, it's easy to transport yourself back through time as a hacking quattro comes bellowing straight at you or a fabulous Escort goes flying past.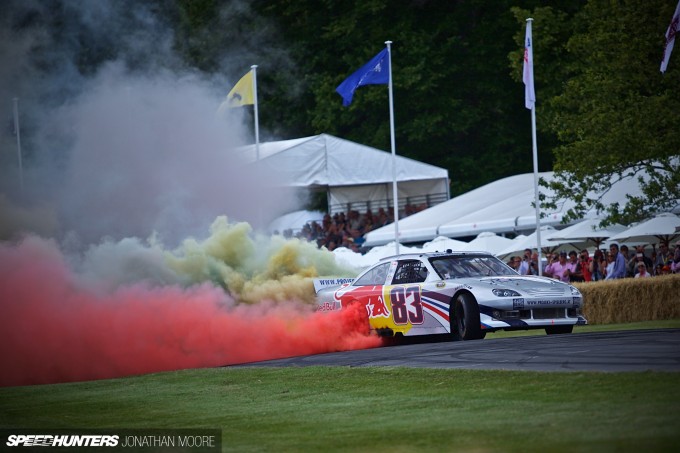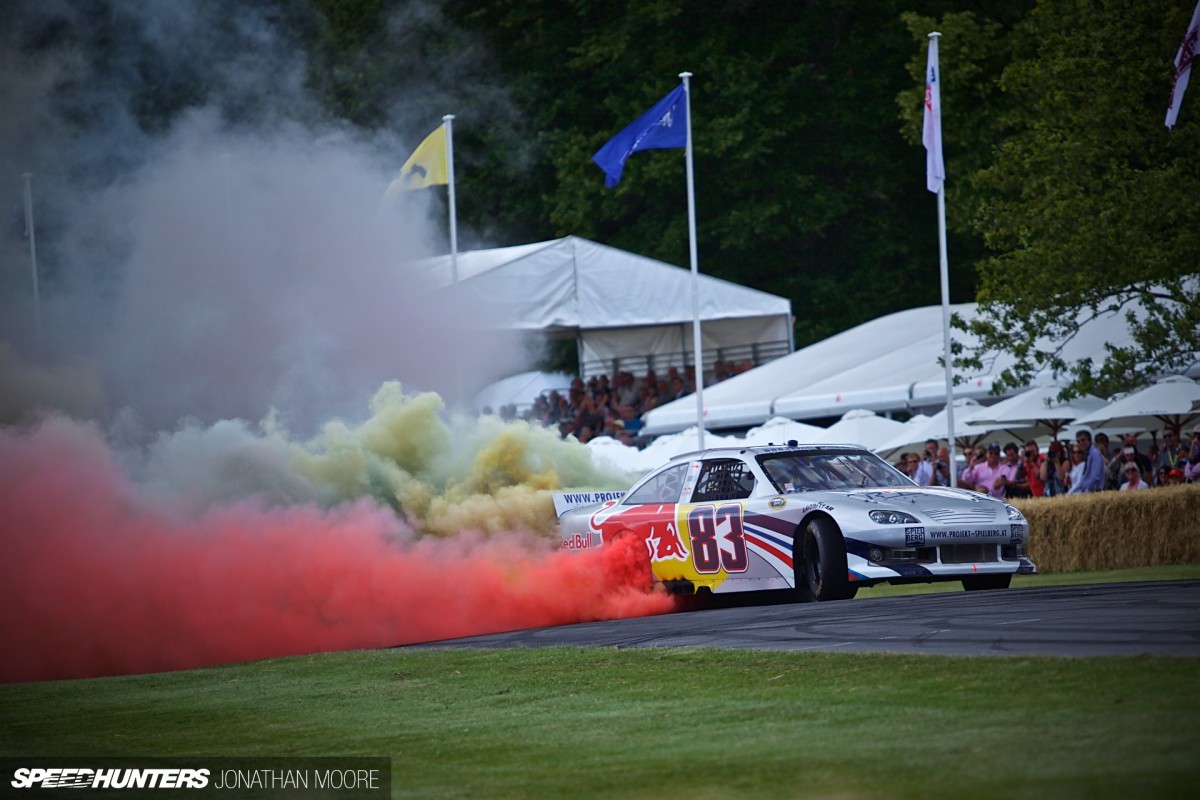 Down on the hill climb it was all about smoke and thunder. The Festival Of Speed is truly one of the world's most incredible celebrations of cars of all denominations – I feel particularly lucky to be able to get to it so easily, and pleased that similar events are springing up all round the world. This year it was great to finally meet Mad Mike Whiddett properly – as the hordes of fans did in fine style as Mad Mike absolutely killed it up the hill. He might not have been the only one to tackle the hill in smoking style (the NASCAR Camry put on a fine display as well), but he certainly did it the loudest.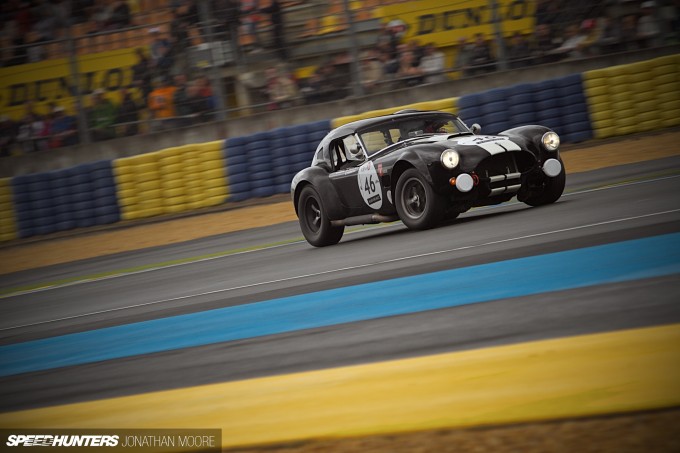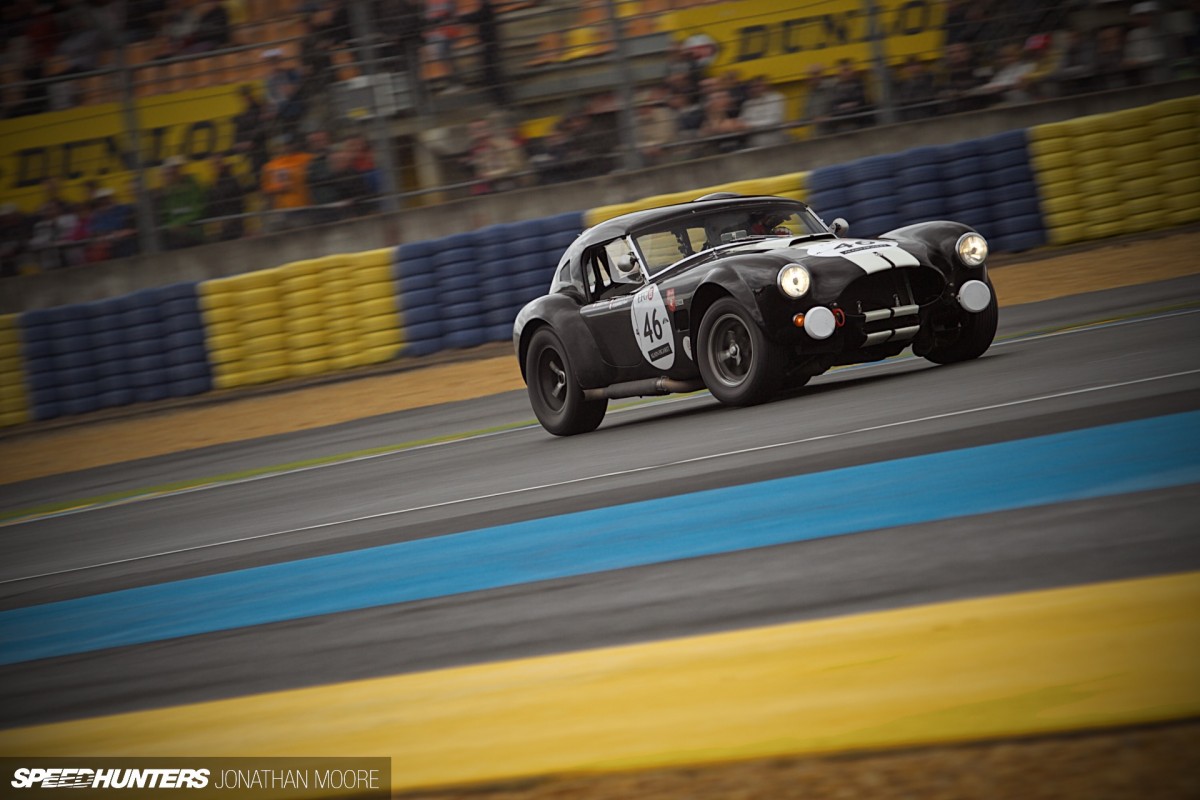 Of course, not all cars are supposed to go sideways. But it's difficult not to love it when they do, huh? I didn't manage to make it to the 24 Hours this year, so I was thrilled to get to the Le Mans Classic, an event that had been on my bucket list for a while. So many GT40s. So many Cobras. So many… you name it. Everything multiplied. The damp conditions just added to the spectacle.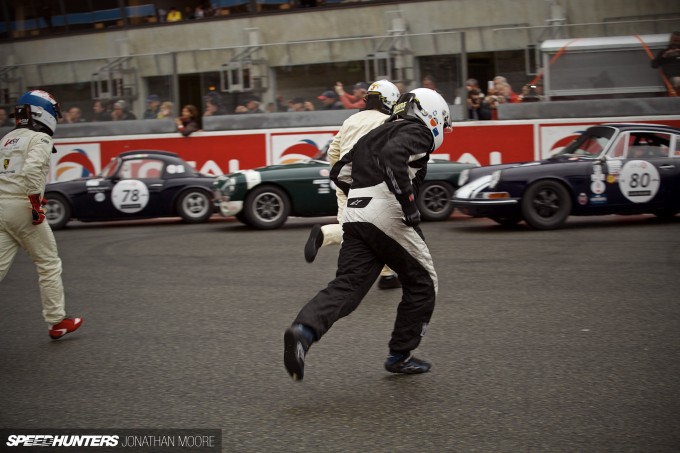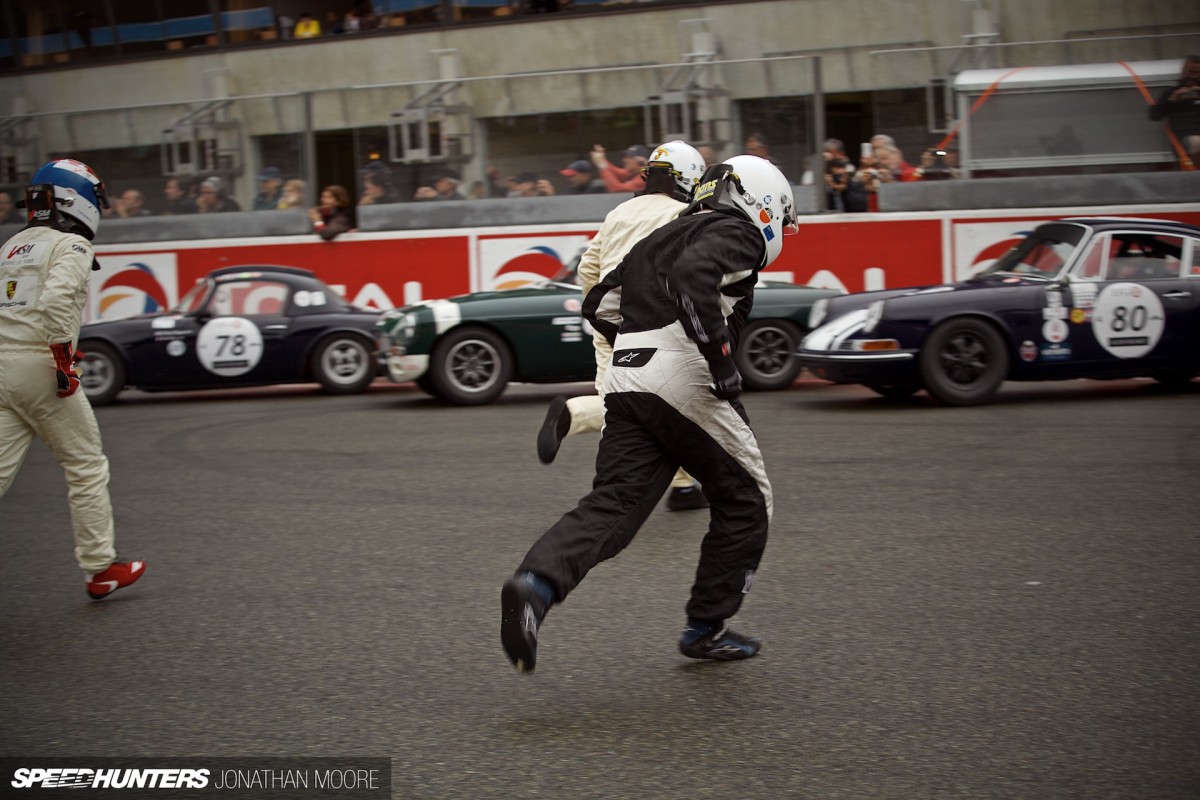 With the tradition of drivers running to their cars in place for certain eras of cars, the whole event was dramatic and the atmosphere fabulous – though at the same time so much more relaxed and friendly than the annual endurance race.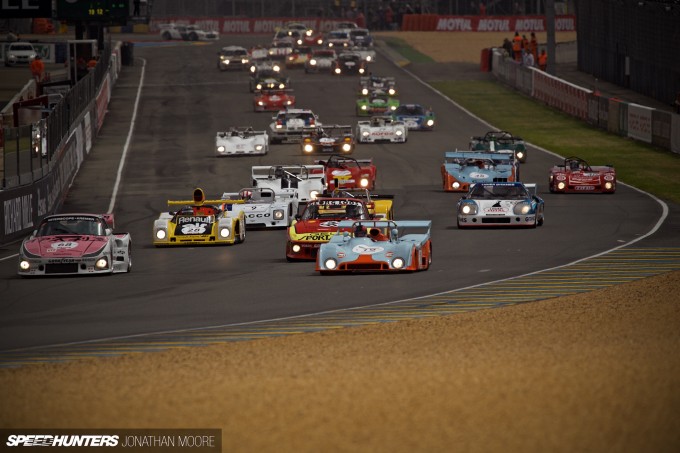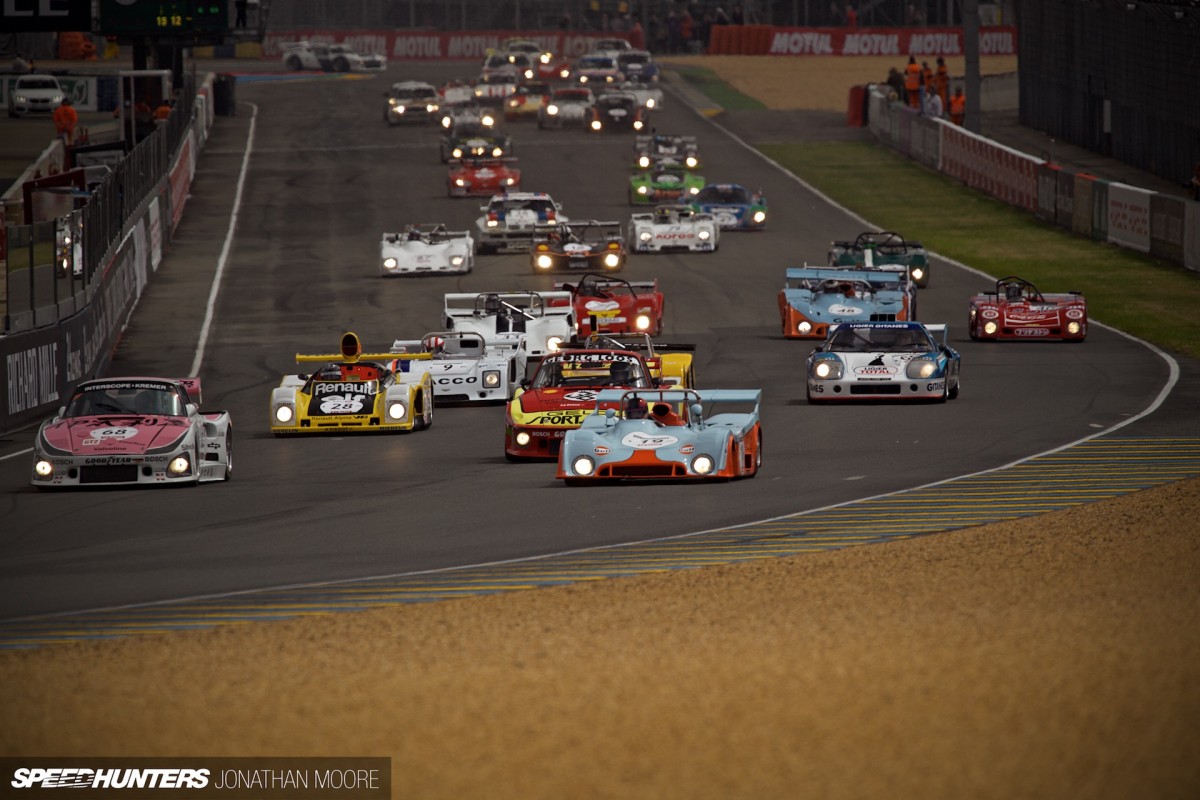 Mass rolling starts just can't be beaten for sheer thunderous impact, so with the Le Mans Classic featuring a rolling start almost every hour for 24 hours, by the end of the weekend I felt partially deaf. So many sounds to add to my aural memory bank.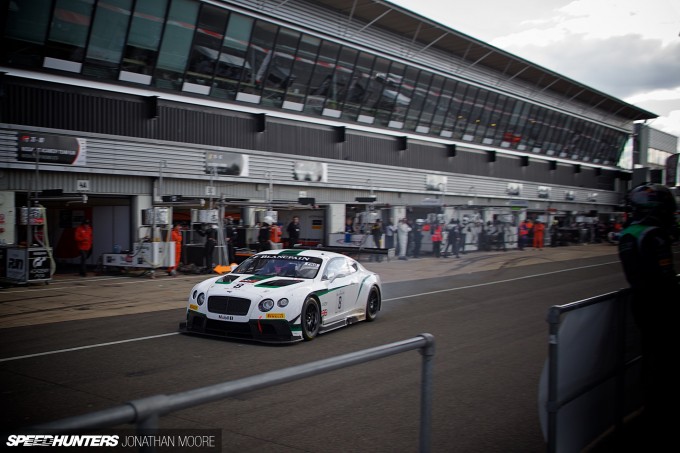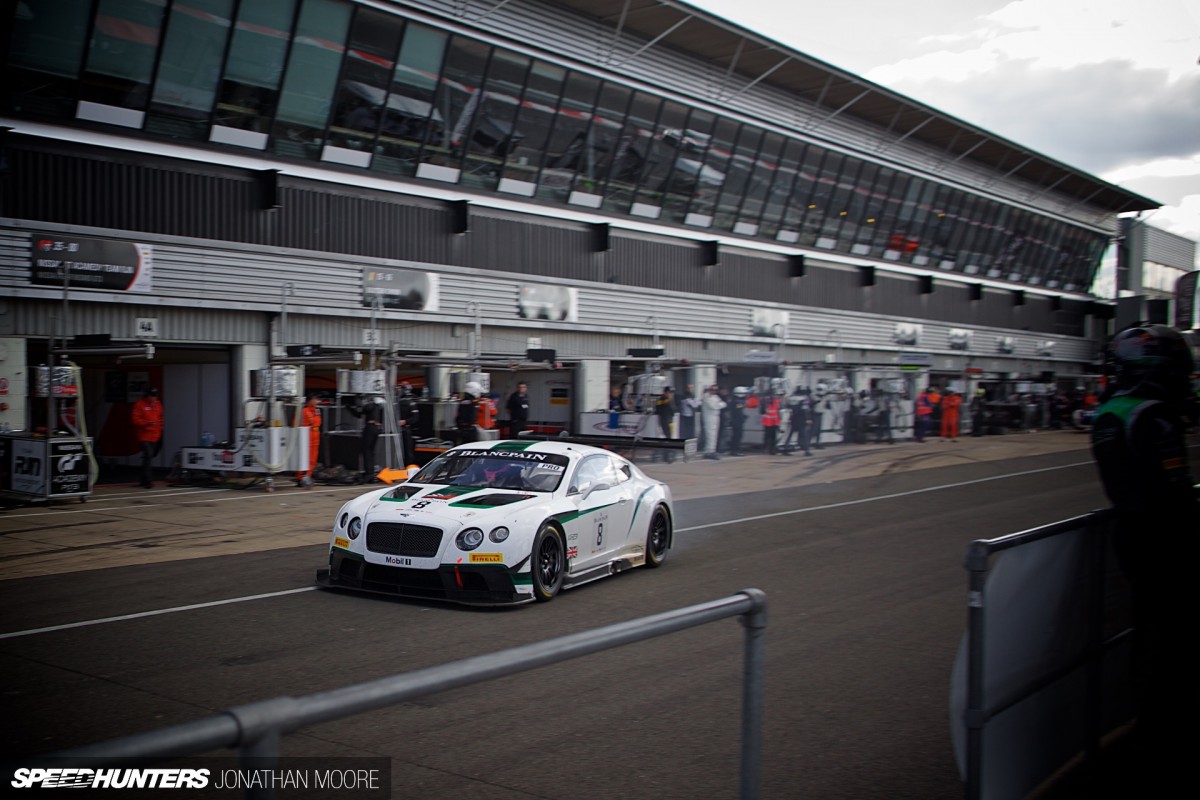 I know that I've been inwardly whinging that I hadn't been to many races this year, which for a race worshipper such as myself seemed like a form of blasphemy. However, looking back through this year's images makes me realise that it wasn't as barren as I'd thought. I made it to one big GT race this year, the Blancpain Endurace Series at Silverstone, and happily it coincided with an almighty debut – that of the Bentley Continental GT3.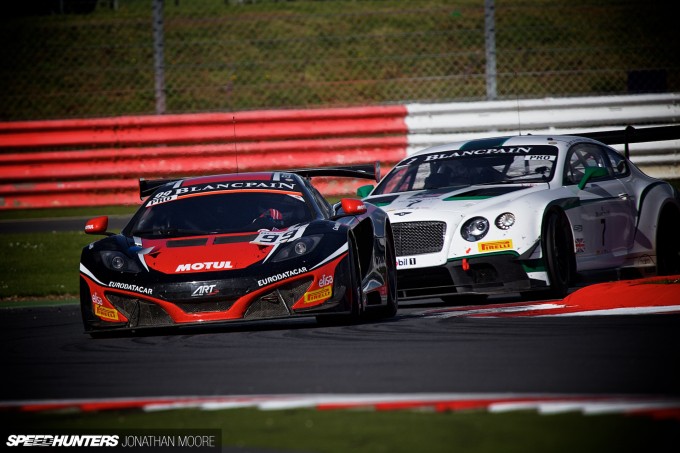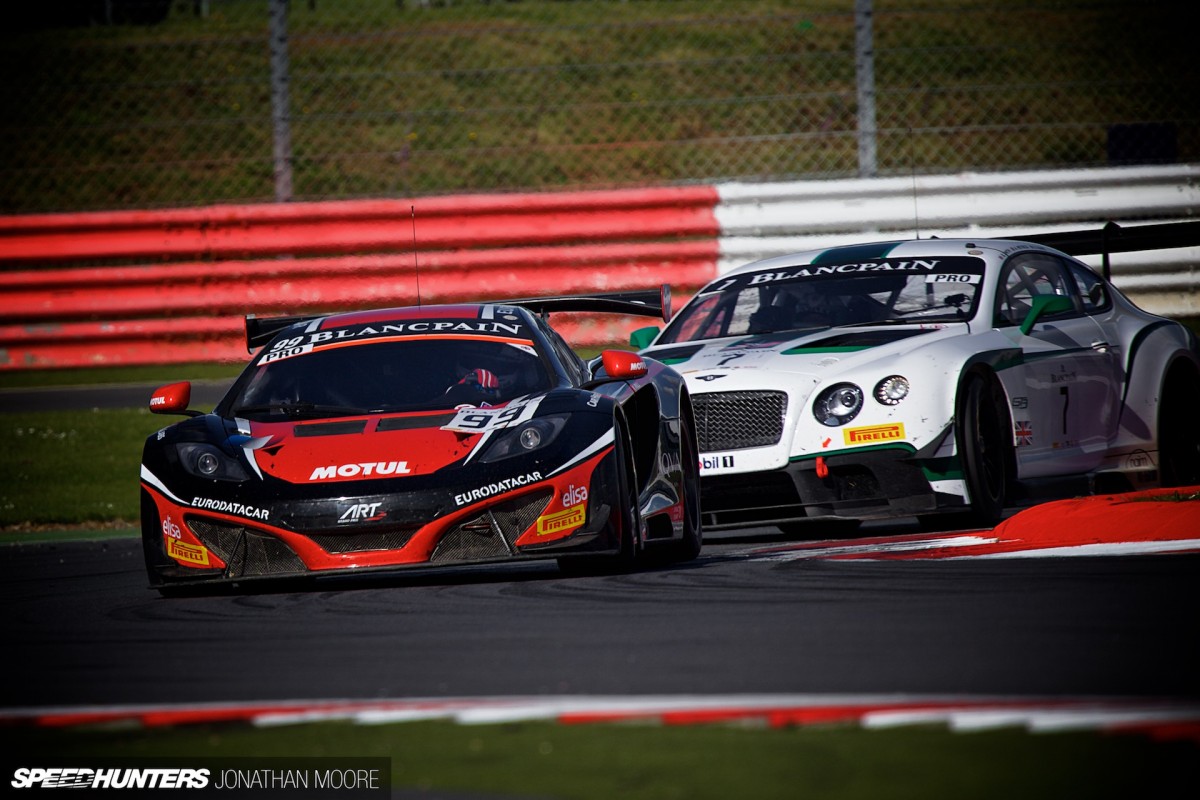 As I said at the time, this GT is considerably bigger than yours. With the Bentley driving around like a supertanker amongst dinghys, watching the Continental GT3 blitz its way to the front – hunting down and eventually passing the leading McLaren – reminded me of why I love racing so much. Most of the time I kept forgetting to take pictures as I was having such great time, which is always the sign of a good race. I do tend to get looked at strangely by other photographers, as so many either stand there anchored in the same spot all race or constantly chimping away at their reviews, whilst I stand at the barrier shouting and cheering in between firing off another couple of gleeful shots. Ah, I do love being trackside!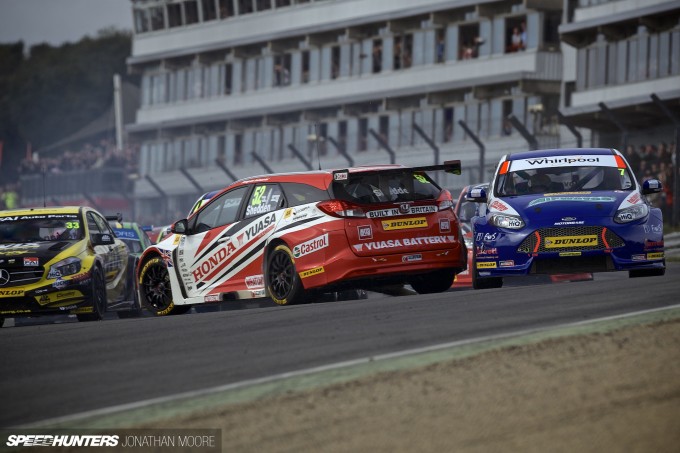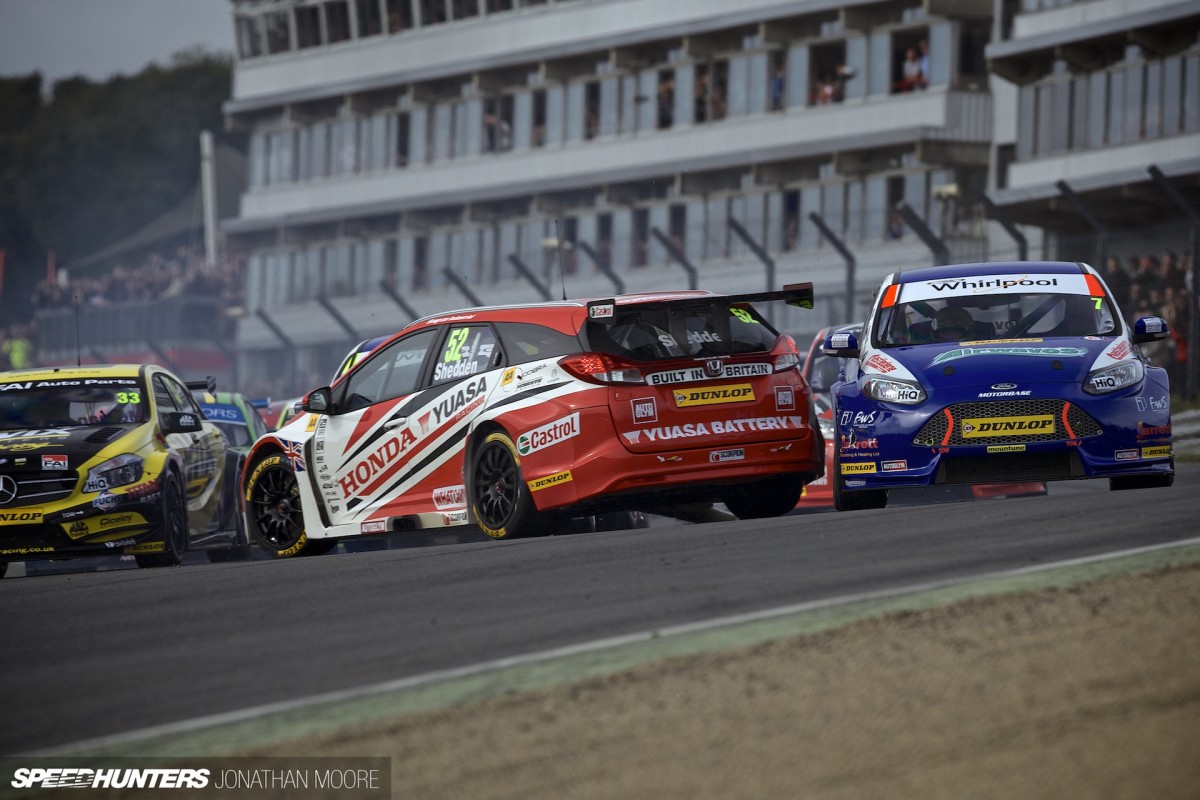 However, a couple of years ago I went through a phase of thinking I was a bit of a crash magnet. Aiming a camera at a car seemed to lead to catastrophe for the target. I think that's back again. Then again, this was probably just the BTCC being the BTCC. Long lens? Medium? What's going to happen? It was obvious really.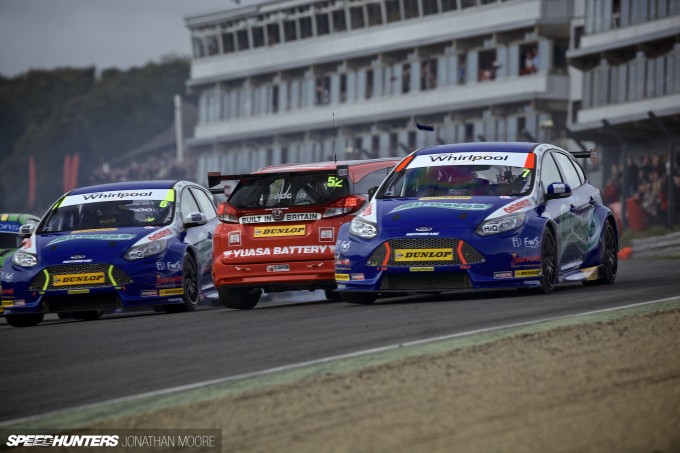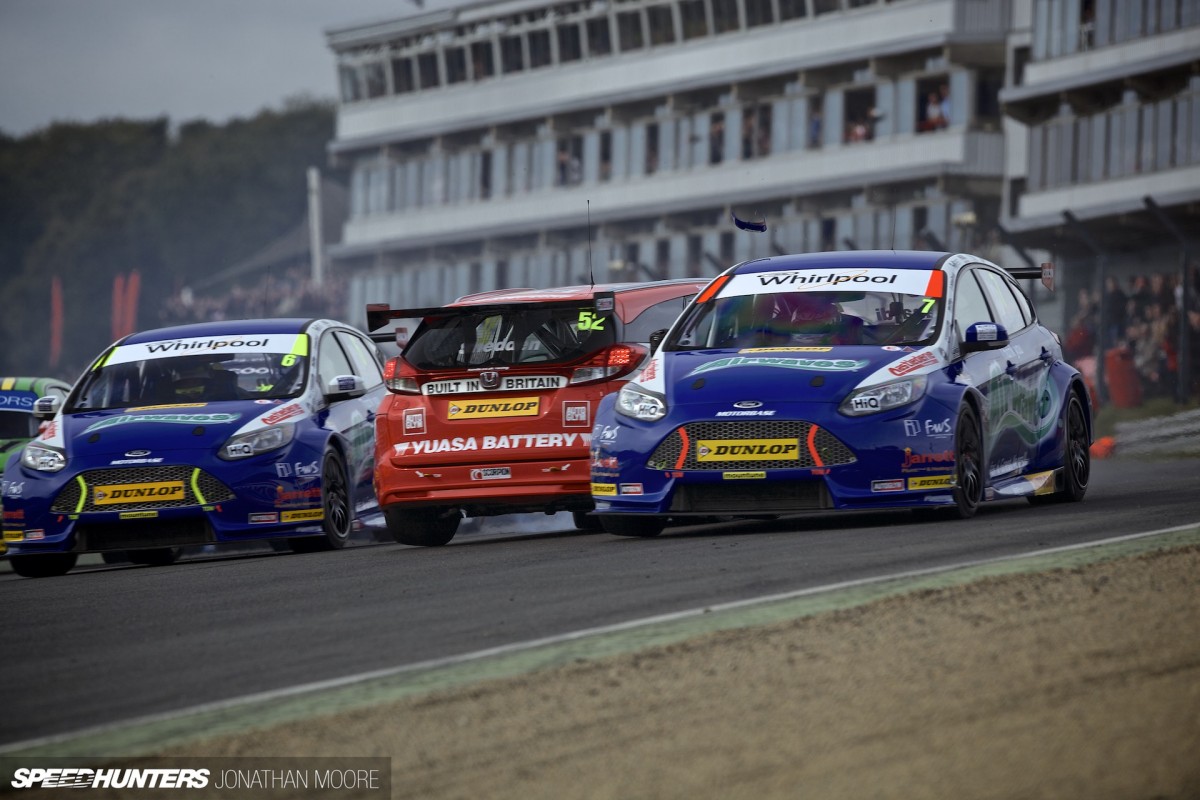 Sideways by the braking area for the first corner of the first lap of the last racing weekend of the 2014 British Touring Car Championship season at Brands Hatch, it was pretty clear that Gordon Shedden's Honda Civic Tourer was going to have a large number of problems in a very short space of time. The cars immediately behind split right and left in unison, but it was never going to be that easy.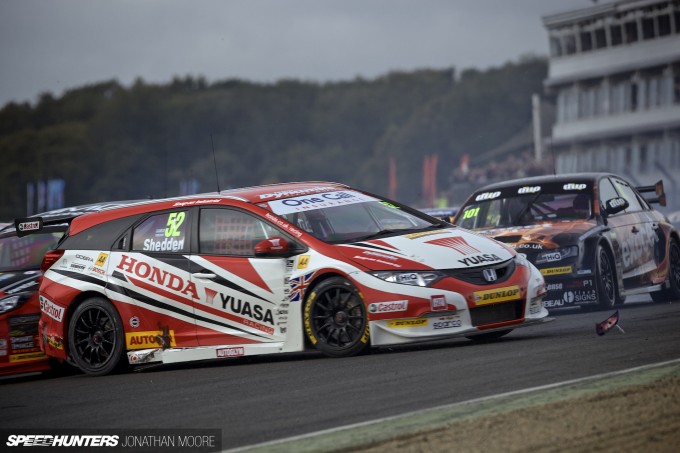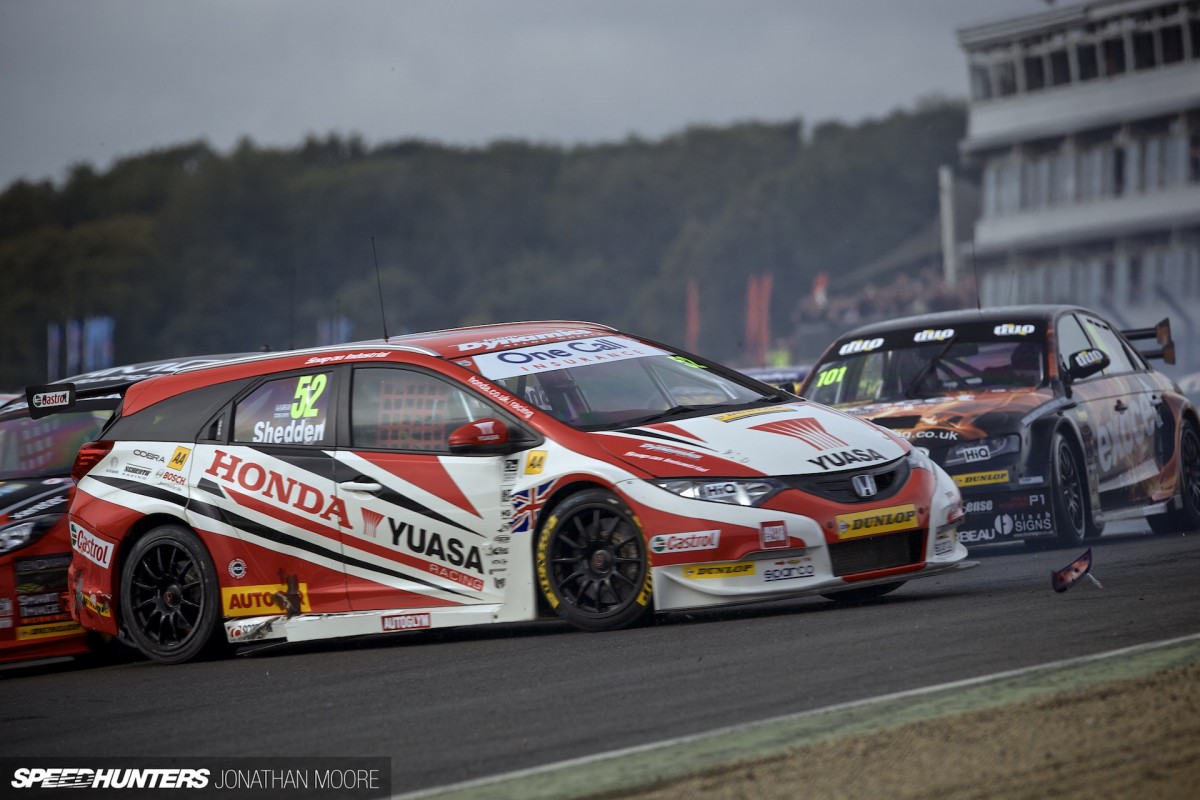 After all, there was a train of another 20-plus cars about to arrive on the scene. By this stage Gordon had gone through 270 degrees, knocked left, knocked right, now broadside across the track and still going round as cars scattered around him.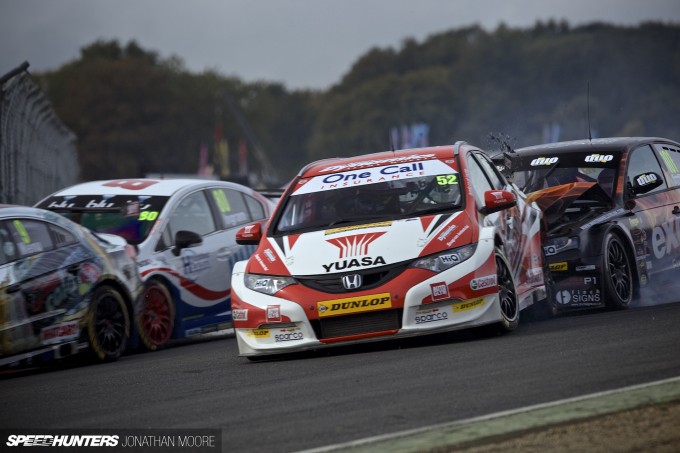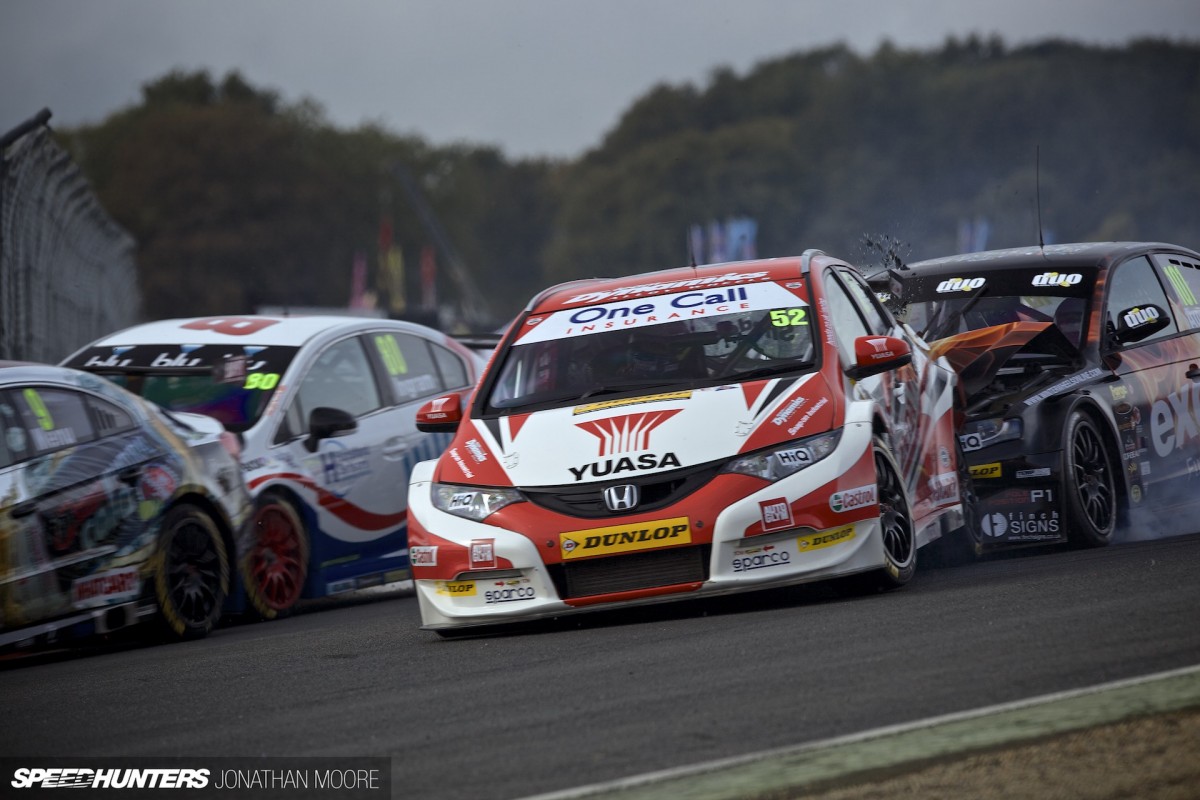 Not enough track, too many cars. I could see the bodywork crumpling, the windows shattering and debris flying as the next impacts took place.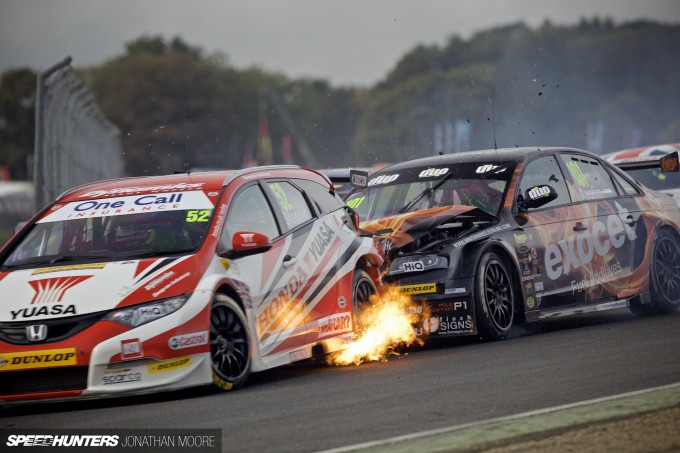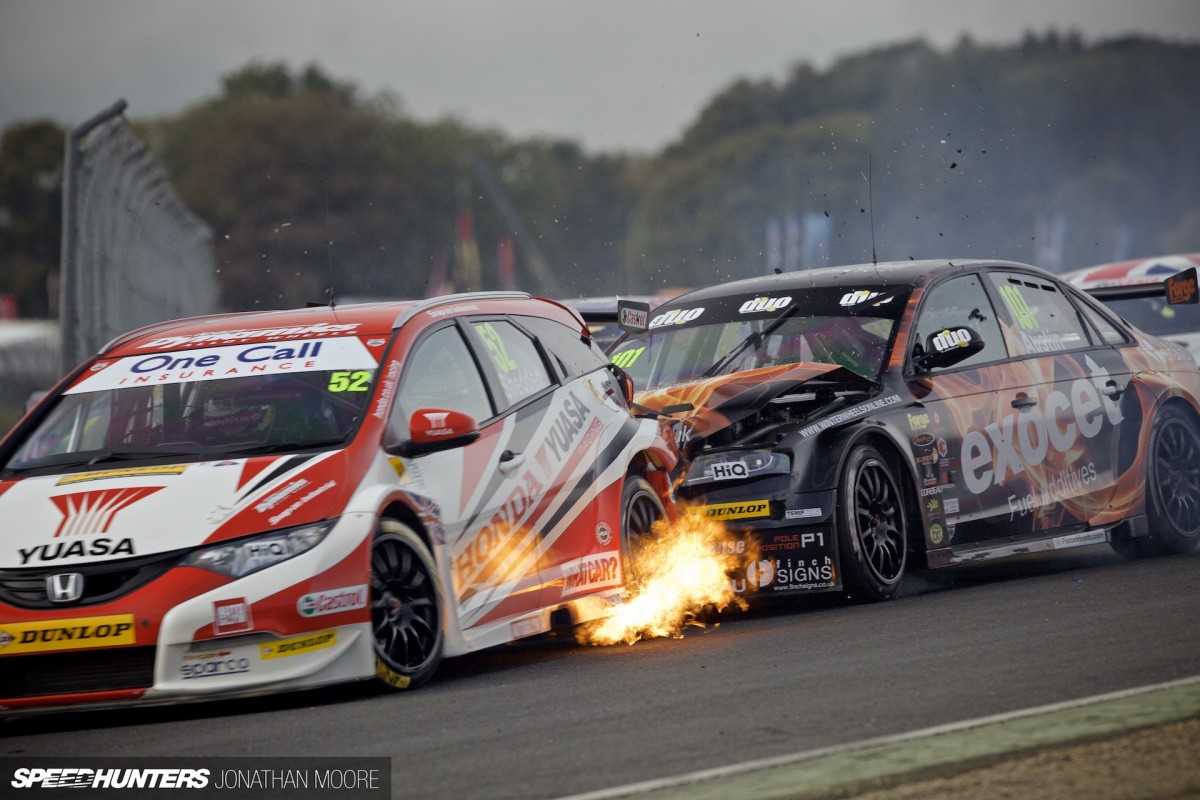 The big flash of flame still registers – that's always a moment when you hope reactions have got the job done, relying on instinct to press the shutter rather than holding down and praying the burst capacity doesn't get exceeded…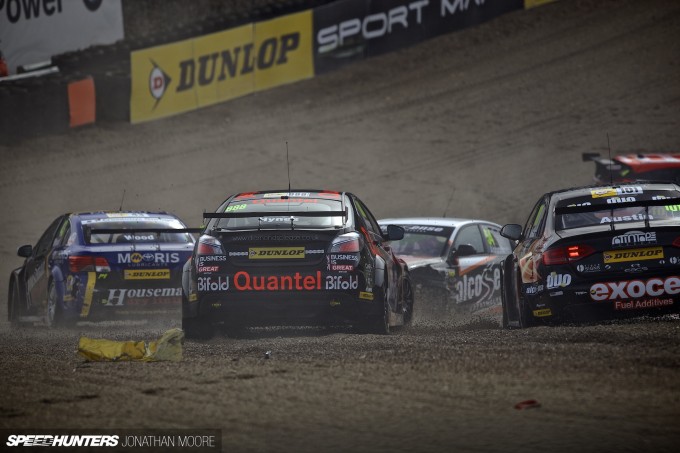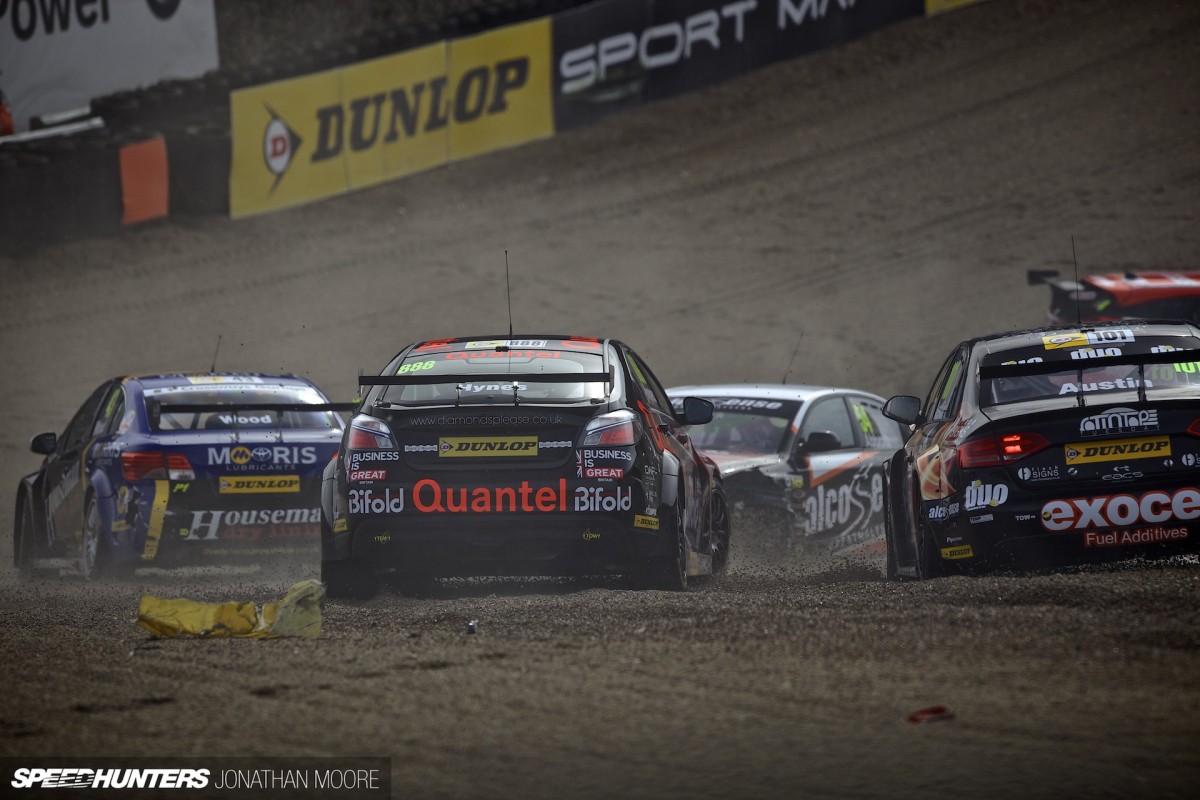 As the melee passed, cars continued to pinball into each other as the accident blossomed and expanded to include the rest of the grid, cars burying themselves in the gravel, shedding wheels and panels as they went. Then the silence as the surviving cars disappeared into the distance and the drivers of the dead extracted themselves to survey the damage and consider the premature end to their races. That's always when the high of the moment passes, and thoughts turn to sober reflection on the outcome – the disappointment of the drivers, the work now imposed on the mechanics back in the pits.
Meeting Legends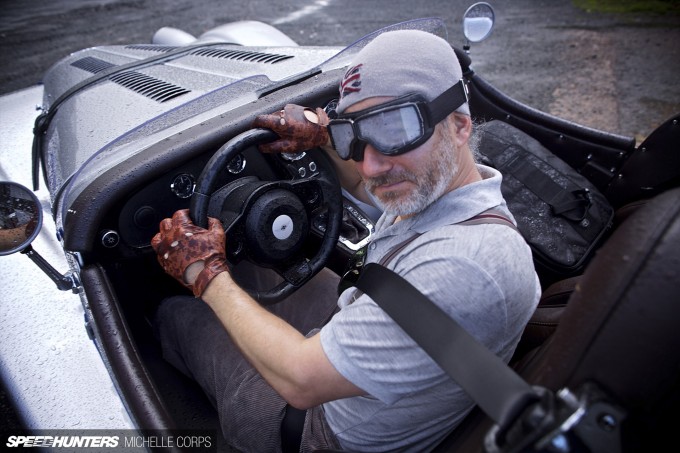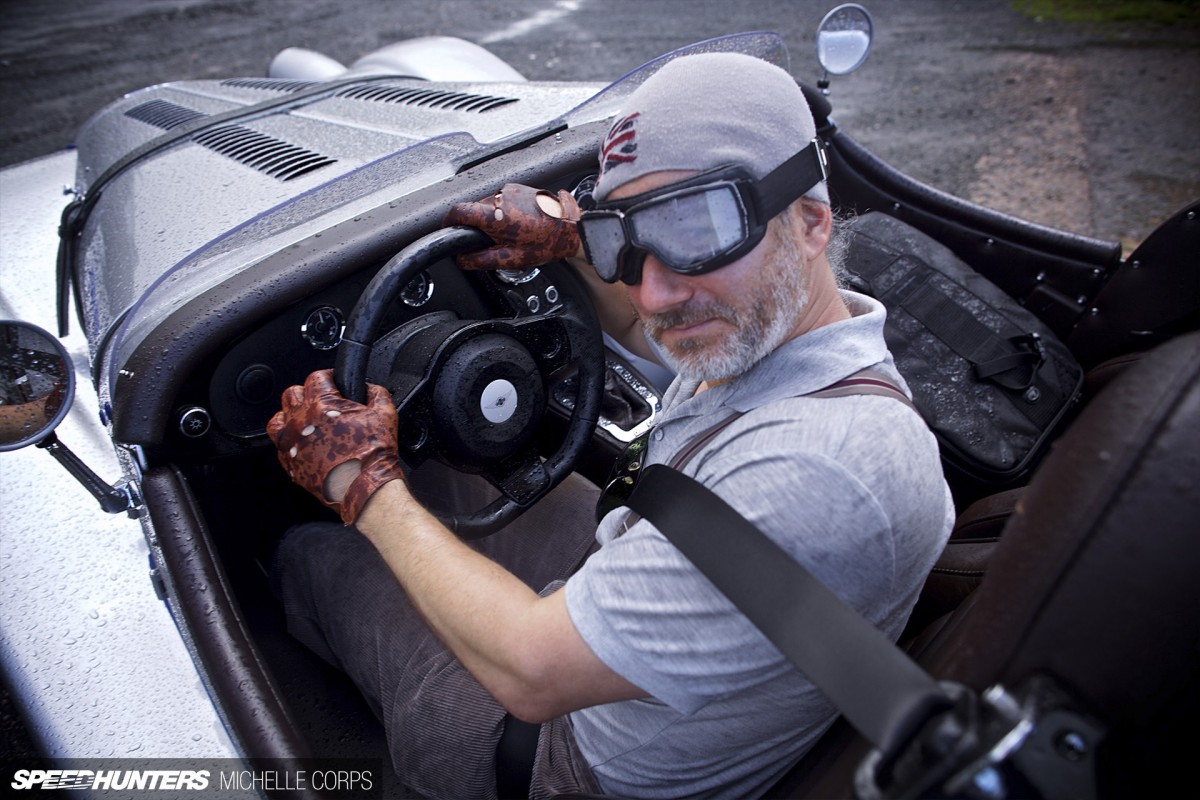 I've always loved Morgans as a concept, but that concept is now a deep-rooted reality – and from your reactions it seems I'm not alone. I had a literal blast in a new Speedster, made to celebrate the centenary of Morgans being made in the shadow of the Malvern Hills – even when it absolutely poured down.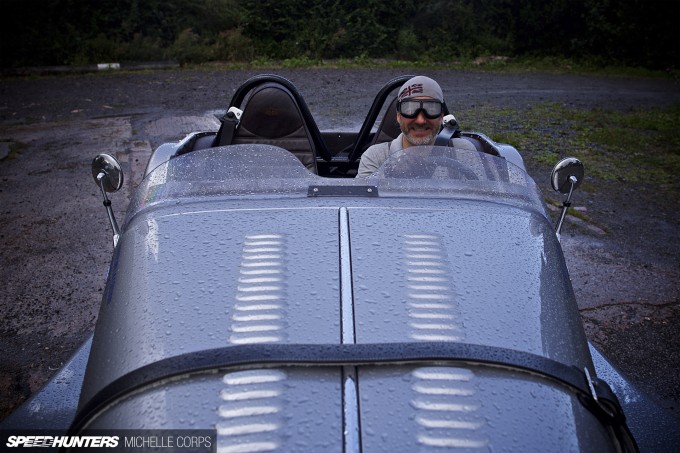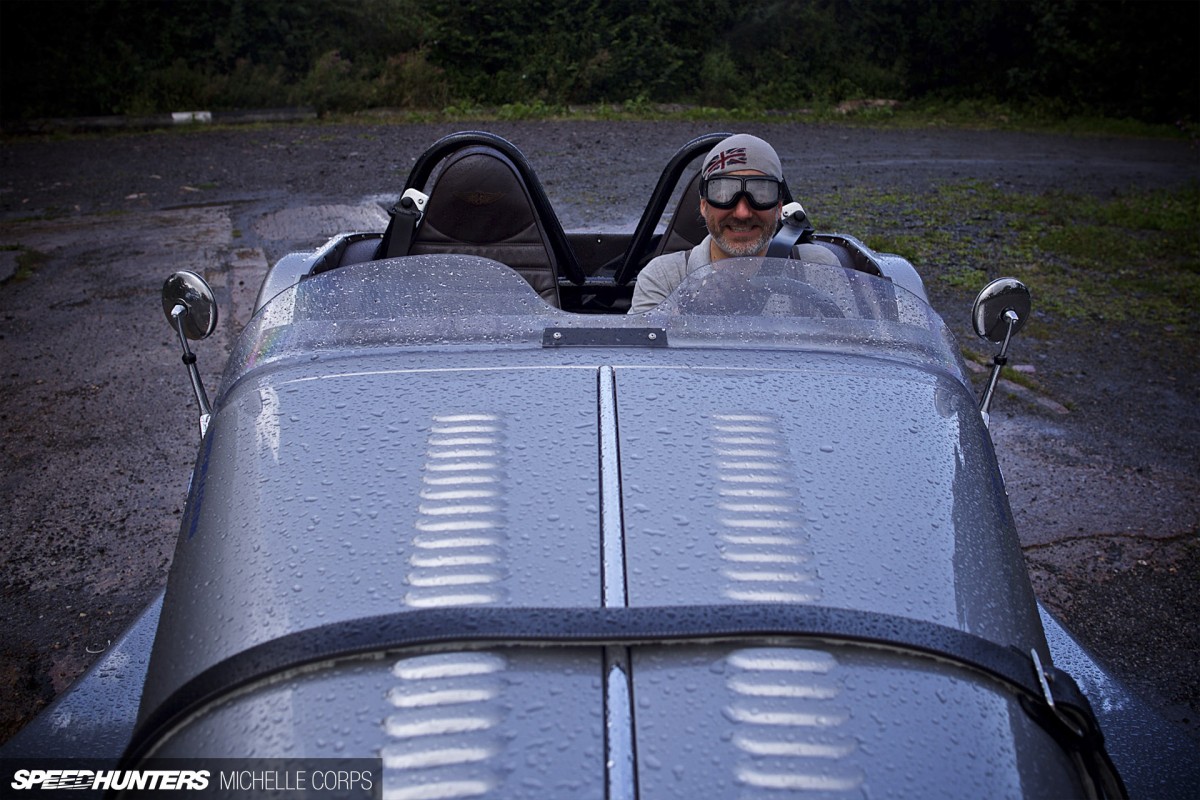 Dramatically unprepared for bad weather and at the other end of a very long bonnet, when the rain inevitably hit during location scouting it simply caused 10 minutes of uncontrollable laughing as I drove this maniacal retro rocket through a downpour, my friend wiping rain from my goggles in between fits of hysterics. This seems to me the exact right reaction to driving in general and a Morgan in particular. It's much better than arguing over directions, that's for sure.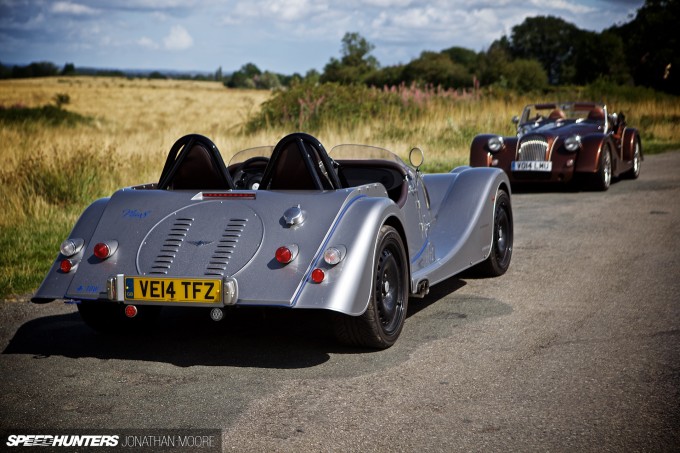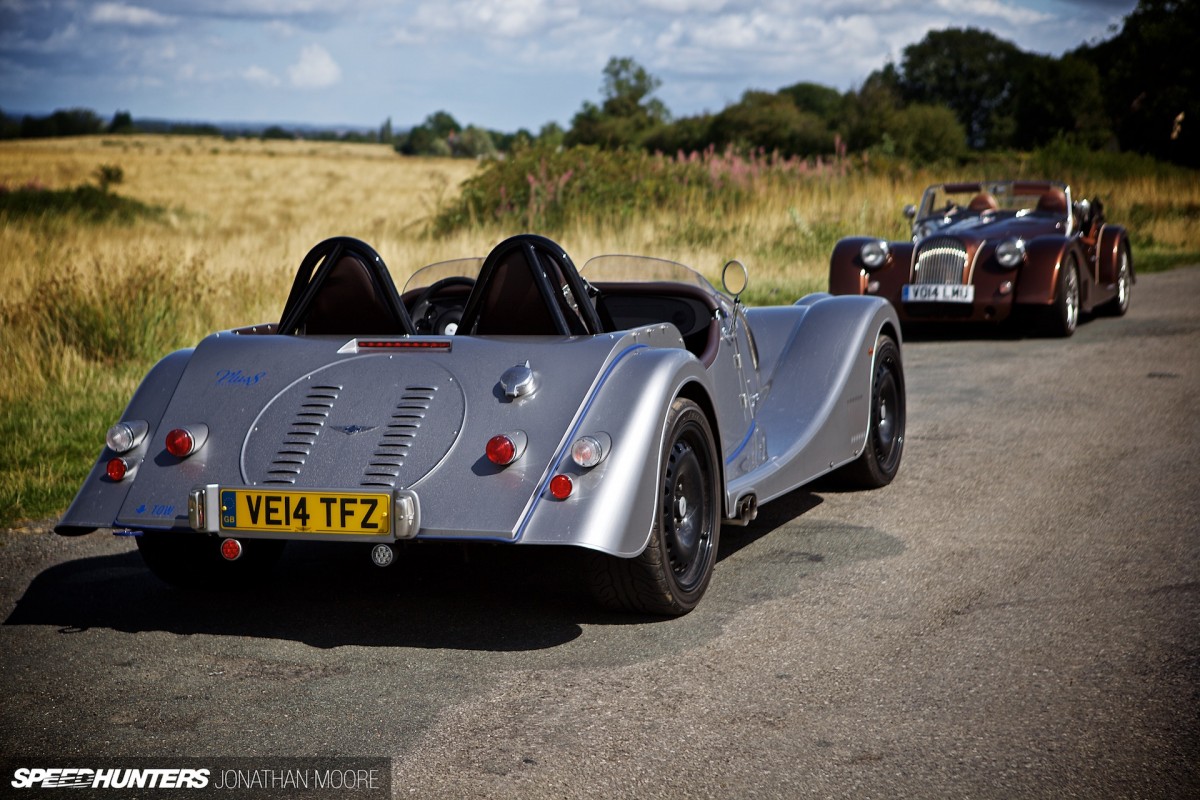 During some car-to-car runs later in the day, we had stopped traffic as this pair of Plus 8s terrorised the countryside, me precariously hanging out of the chase car and hoping that my friend's enjoyment wouldn't lead to her making a bolt for the border. Driving a Morgan makes you want one quite badly… It's even worse when you know how they're made.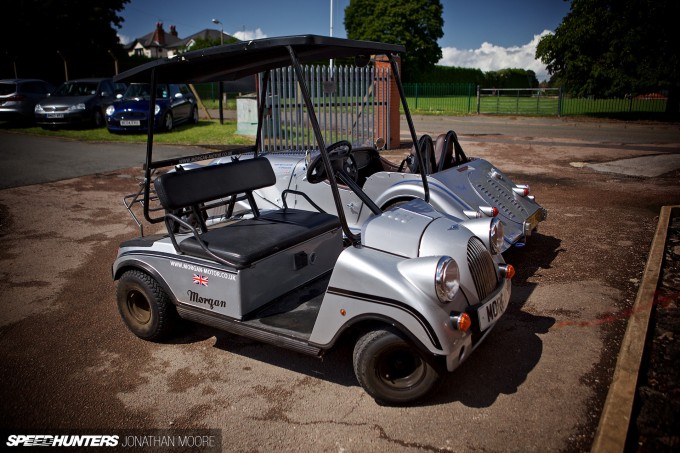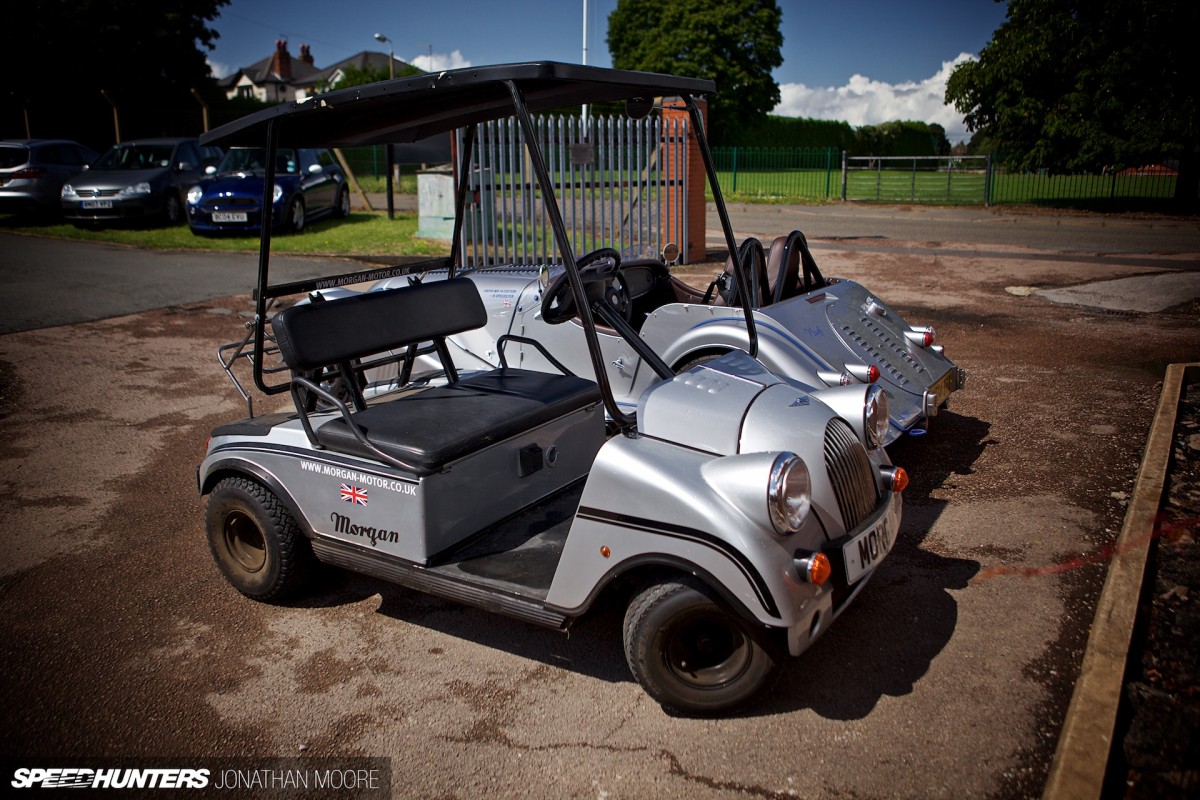 With both cars safely back at base, thankfully, the eccentric side of Morgan was clear to see. Not content with continuing to use wood as a constituent material on all their cars, even their transport to get around site dared to be different…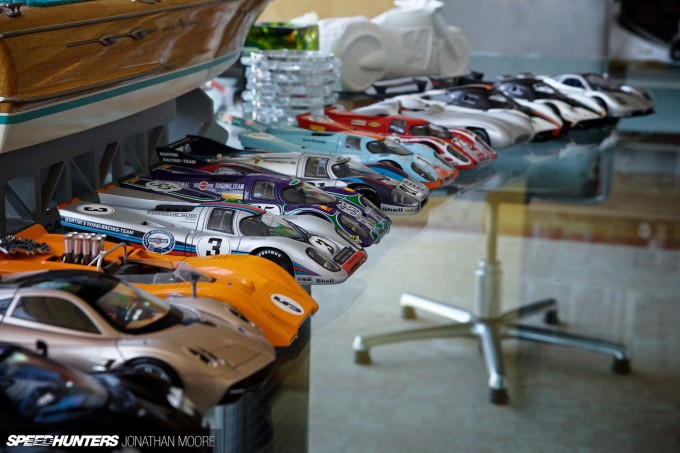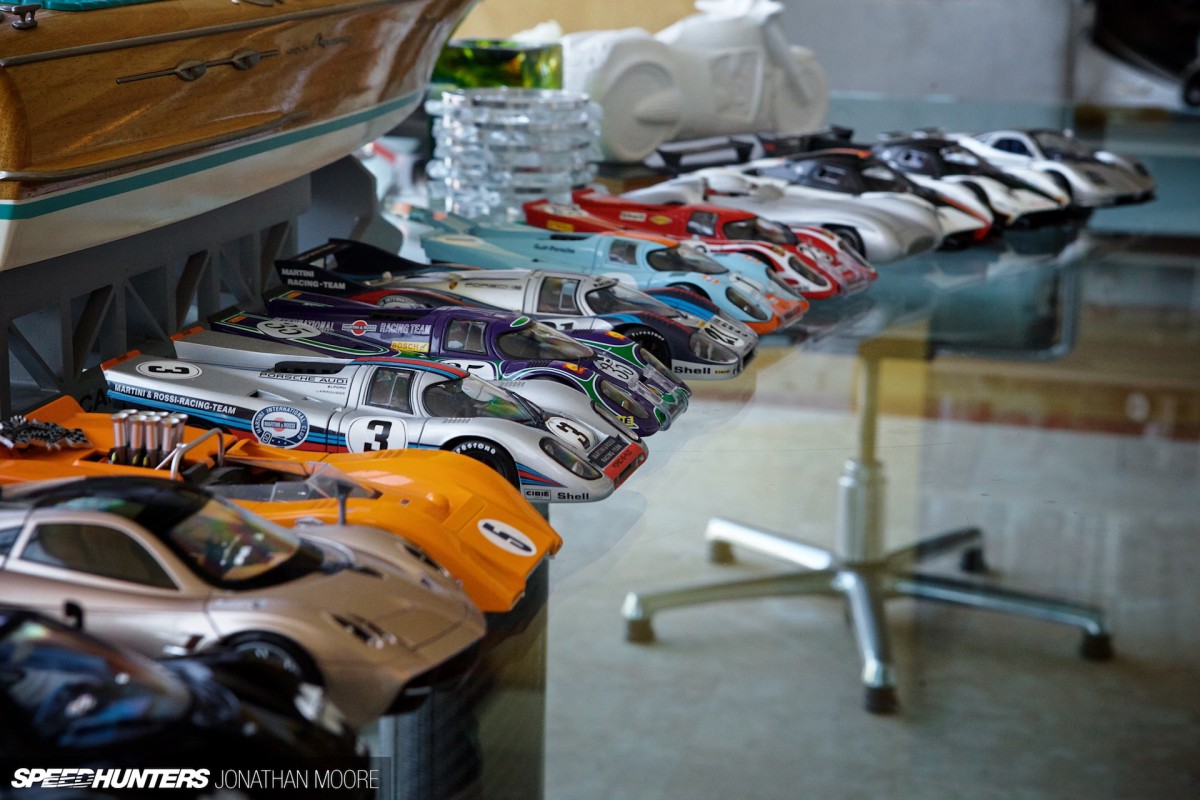 It's always about character, whether in a car or the people behind it. Seeing someone's desk is always interesting and can give you good insights into a person's character. This desk made me want to sit and play all day. The desk? Horatio Pagani's. No man with this much love for the 917 need to be justified.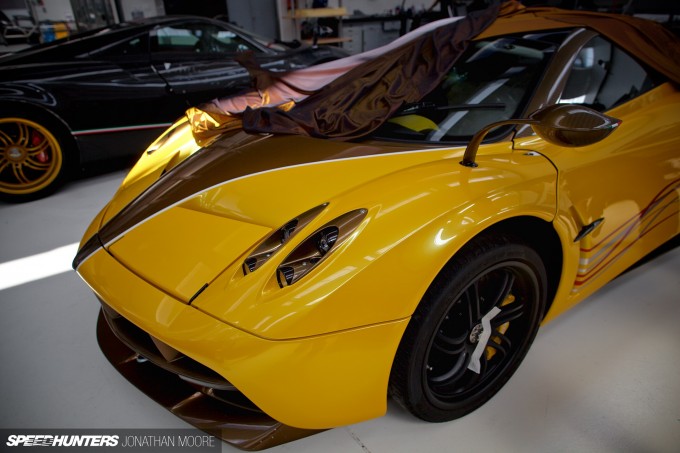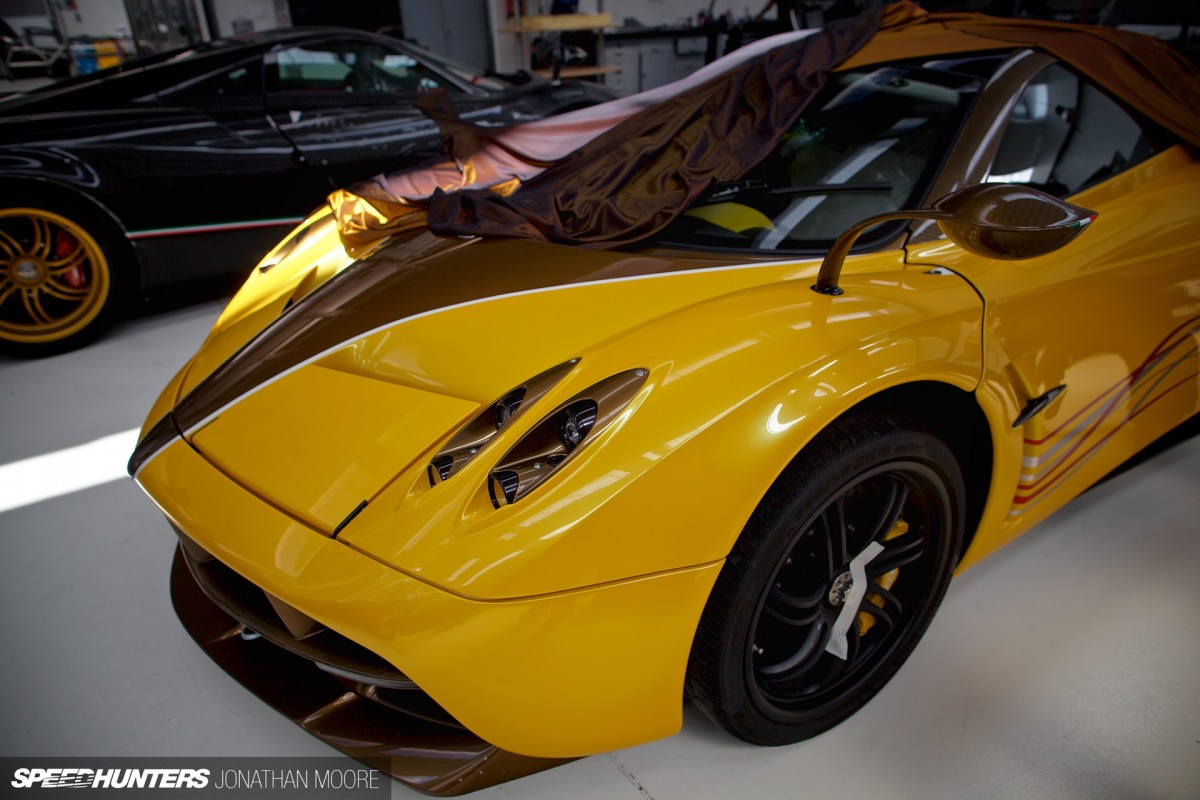 My trip to Pagani was part of a whistle-stop tour around northern Italy, that also encompassed stops at Pininfarina and IED in Turin, before I then whisked myself off to the Le Mans Classic.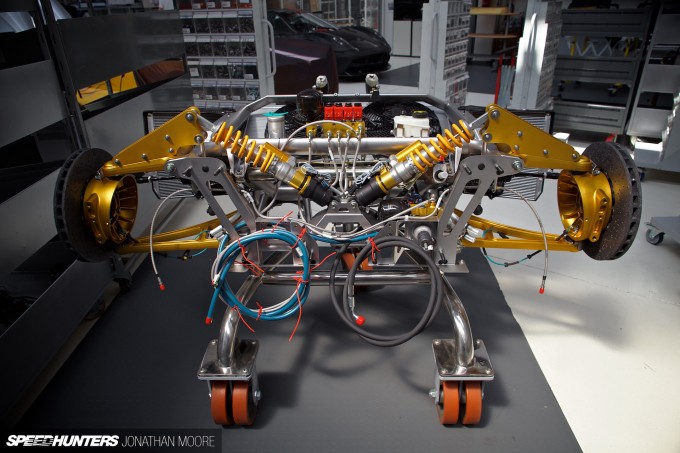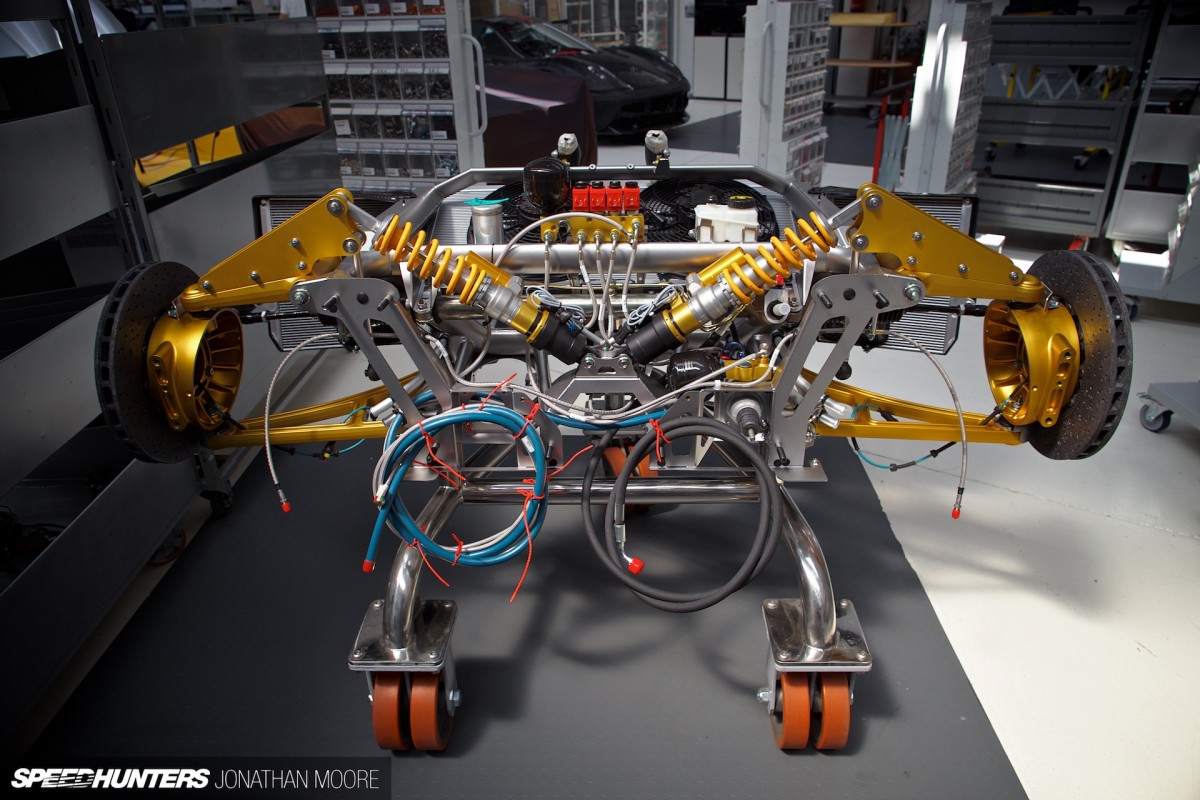 But as well as nosing around the Pagani offices, I was also allowed to roam free in the new Huayra production facility, being built just down the road from the modest original buildings, and a sign of just how successful the new model has been.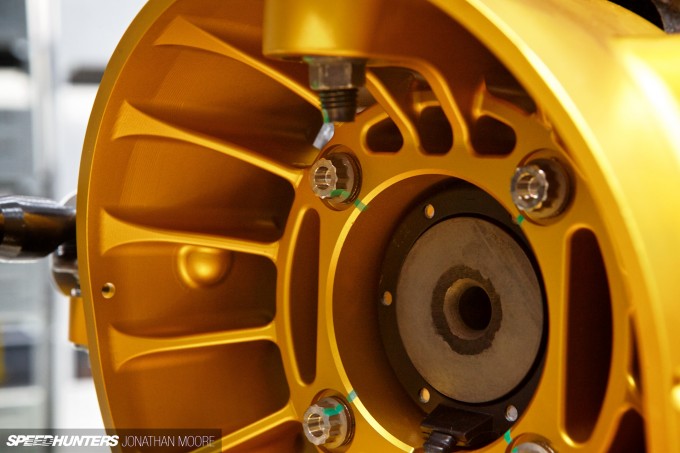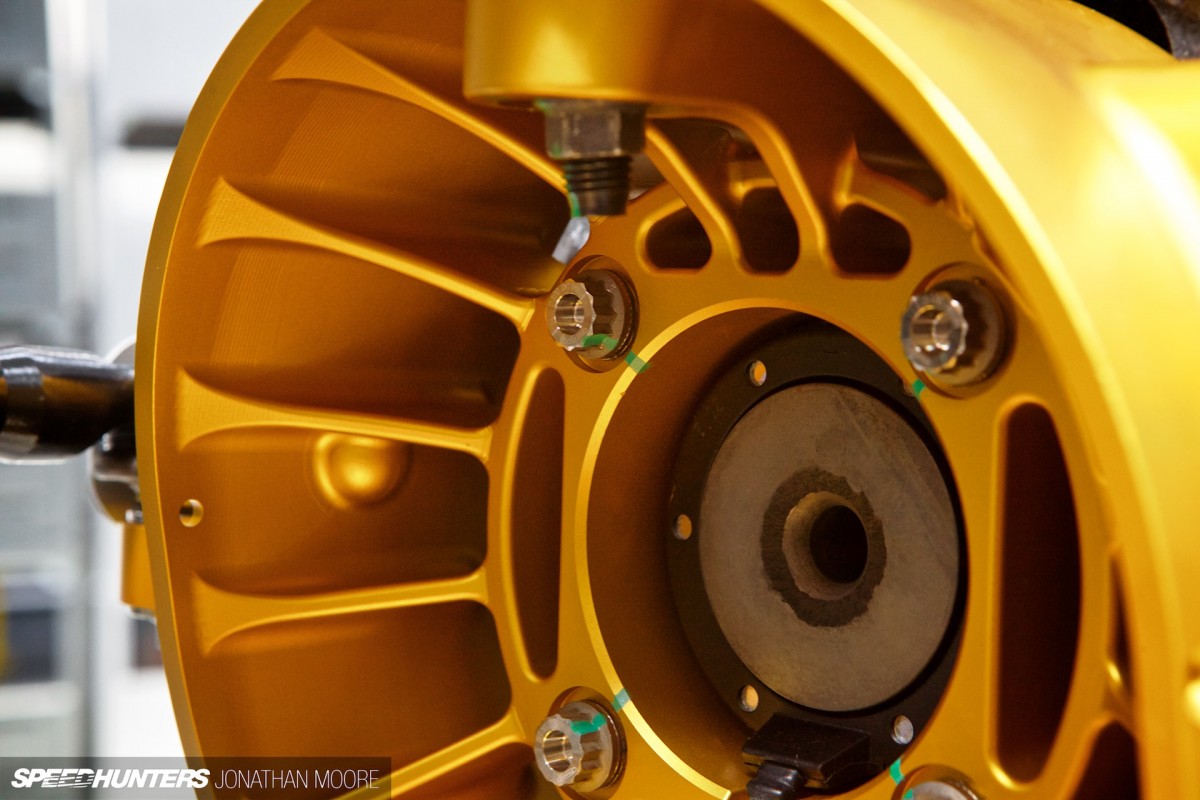 Here you could see the incredible attention to detail in every Pagani, reflecting the passion of the man himself. I examined the Huayra to component level – the bolts embossed with Pagani logos; the tactile titanium mouldings; the exquisite instrumentation surrounds and more. What other car has such a beautiful, sculpted shape on the inner side of a hub?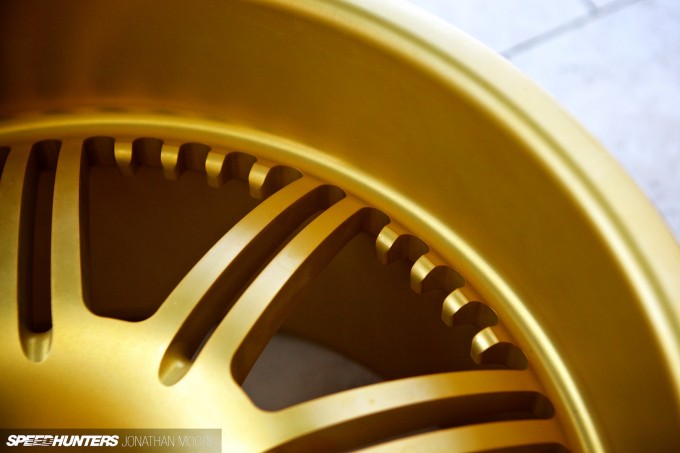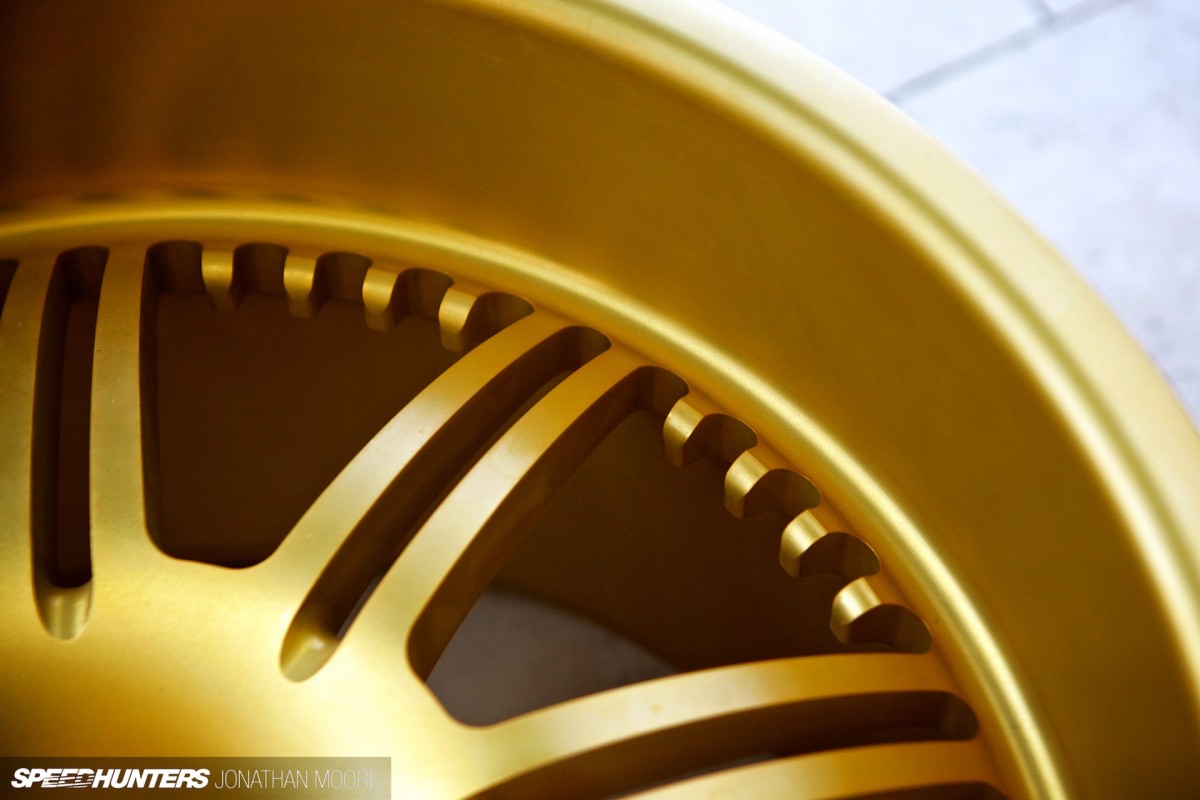 A Huayra's constituent parts could be in an art gallery, that's for sure… This is one of the drawbacks of a hectic schedule – sometimes there's simply not time or space to publish everything we'd like, and some things have to be relegated to the 'must do next time' category.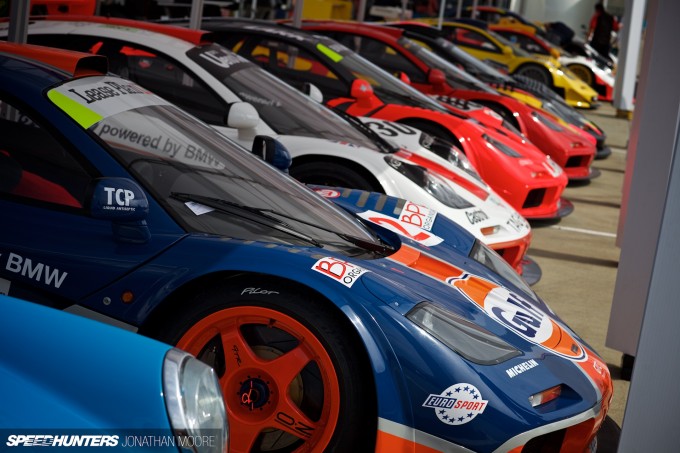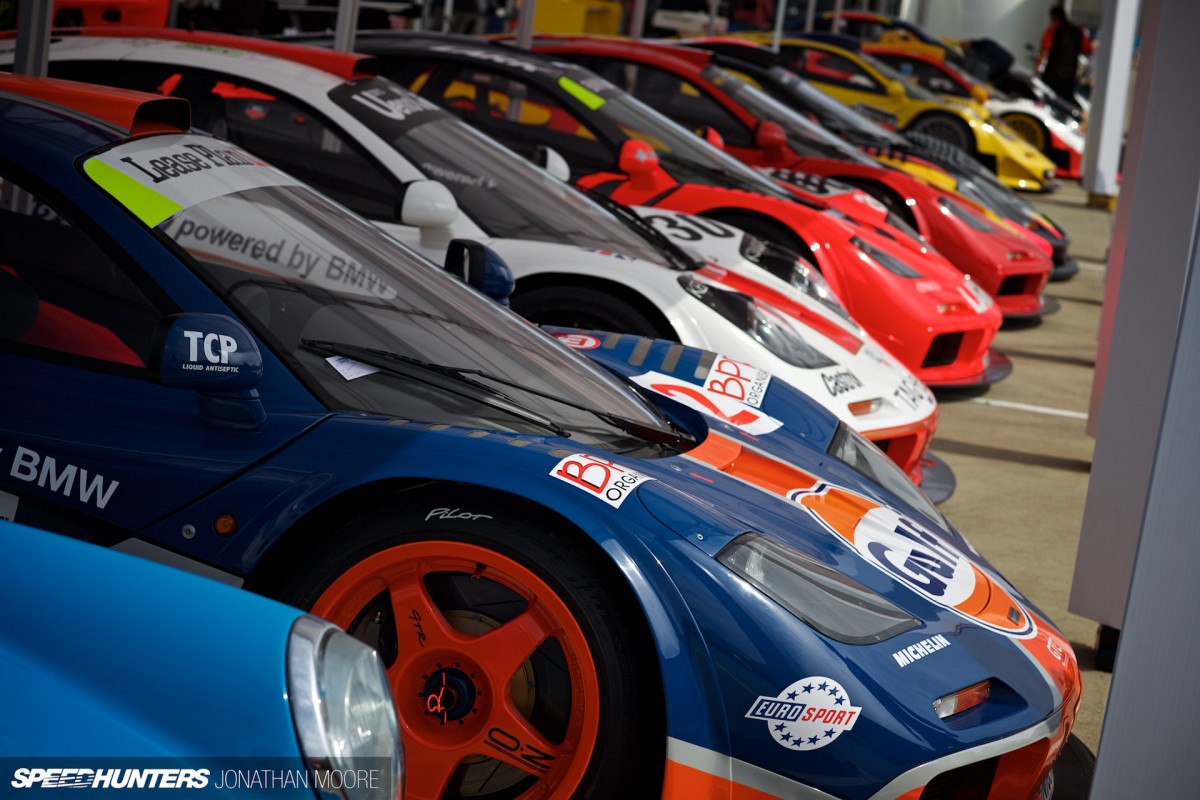 Another example of this was this year's Silverstone Classic. There I concentrated on the huge number of Super Tourers that were out to play, but there was also a simply insane amount of mid-1990s GT weaponry that we didn't have an opportunity to feature. Have you ever seen so many McLaren F1s together in one place?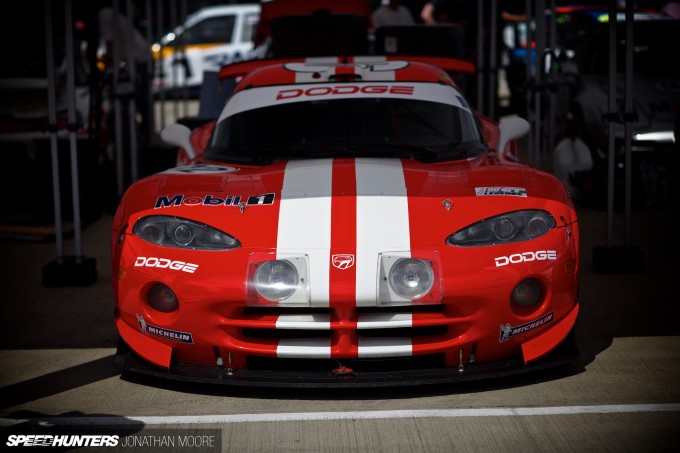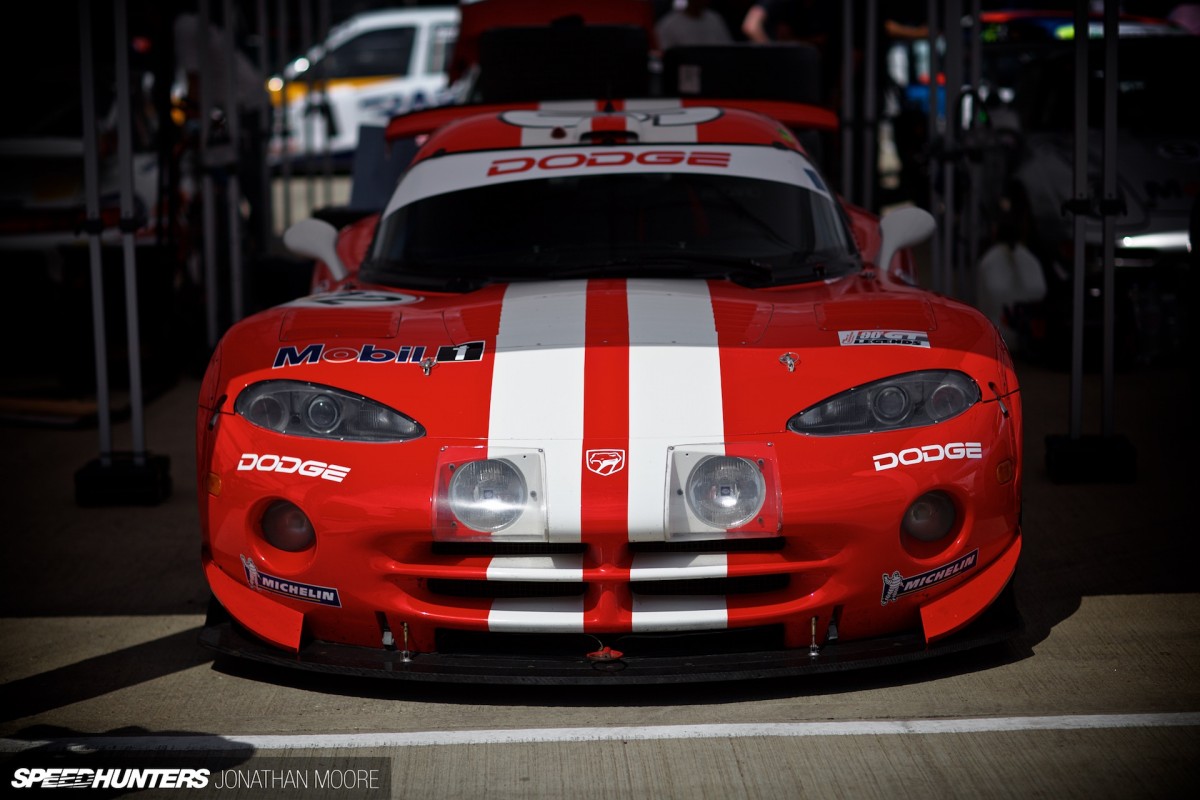 The only shame that these brutal GTs were only putting in demo laps, but it's the most successful attempt yet in putting together a collection of this generation of racecars. I remember a desultory turnout at Paul Ricard a couple of years back, with some battered Vipers and a clutch of Venturis in a first effort to do this kind of thing. The Silverstone Classic turned it up to 11.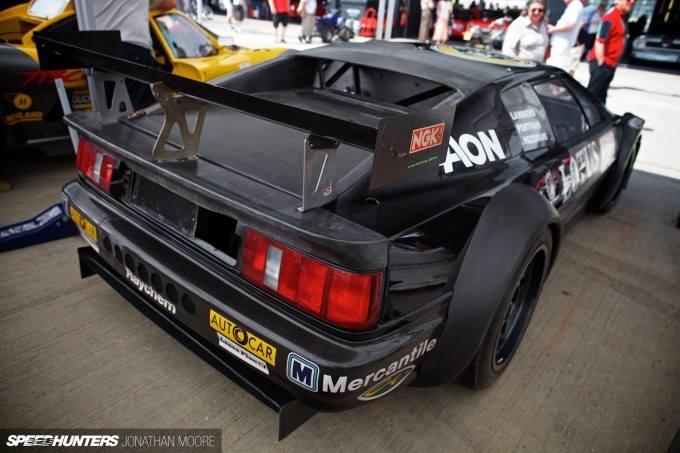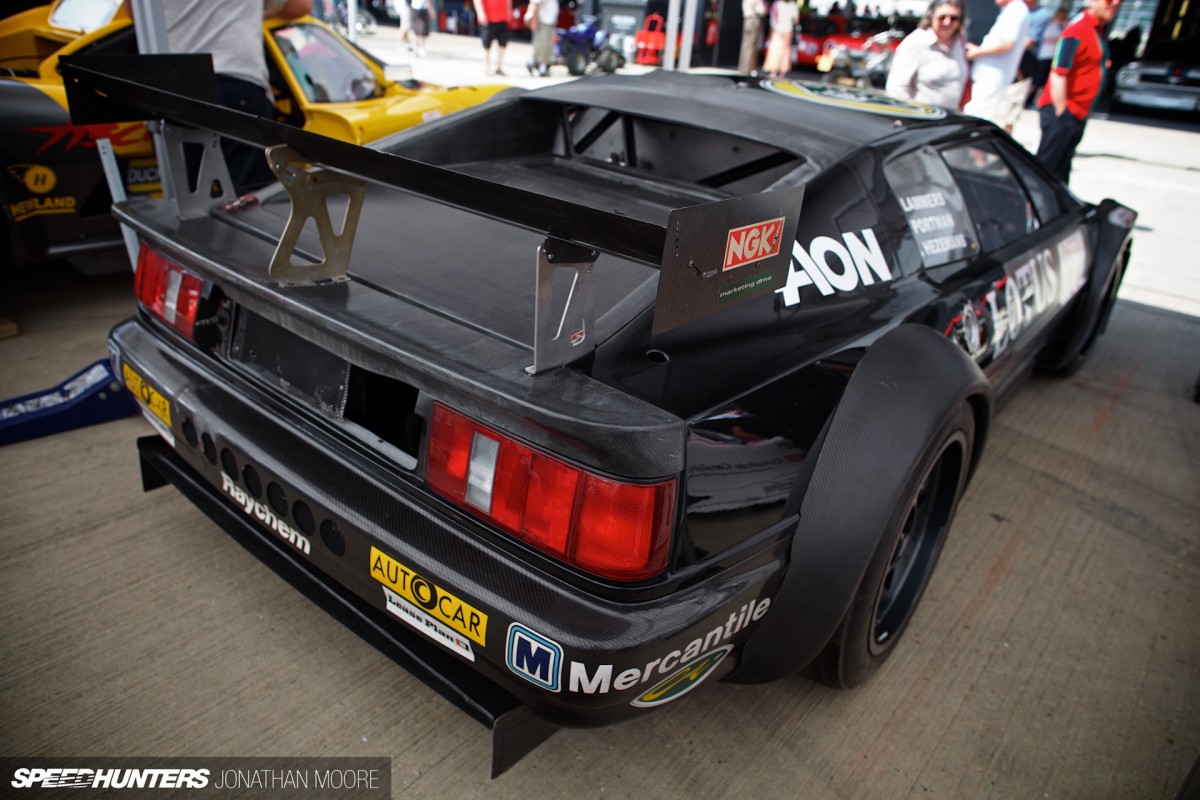 Alongside a Lister Storm GT1 and several Marcos GTs was this V8 Lotus Esprit – a car I'd never had a chance to see in the flesh before. It's a perfect thing, raw and brutal, so low and so wide, one of the last hurrahs for 'proper' street machine based GTs before the (admittedly also awesome of course) onslaught of manufacturer might and homologation specials.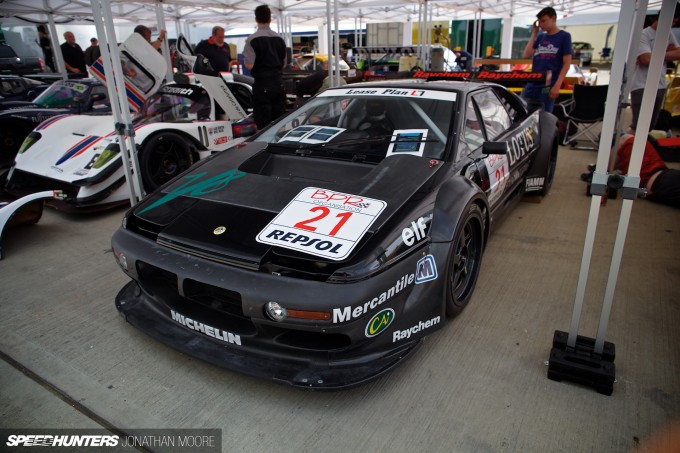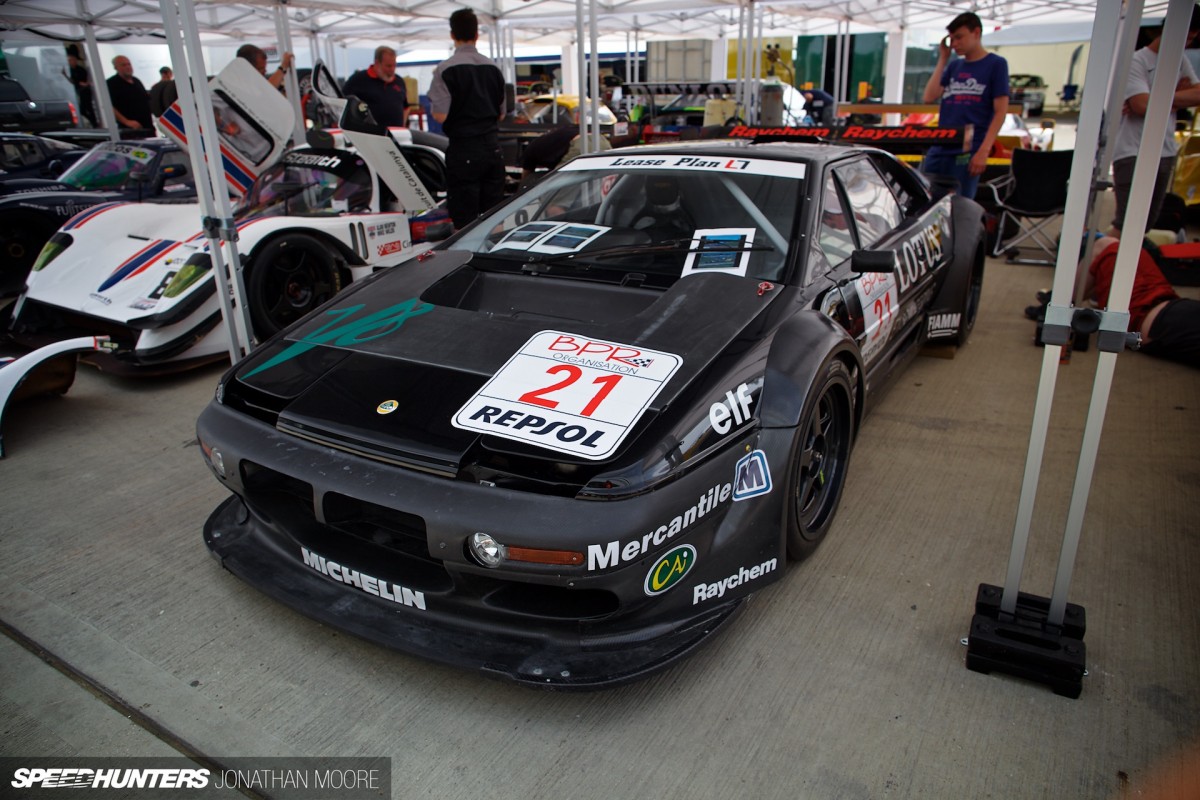 You know Lotus shouldn't have been wasting money on a racing car when, as usual, they were in such a precarious state, but the world was a better place for it. Although, the Elise GT1 that followed wasn't so bad either.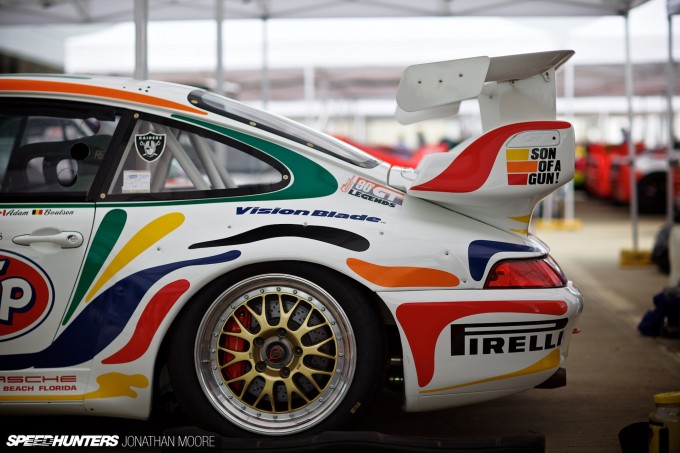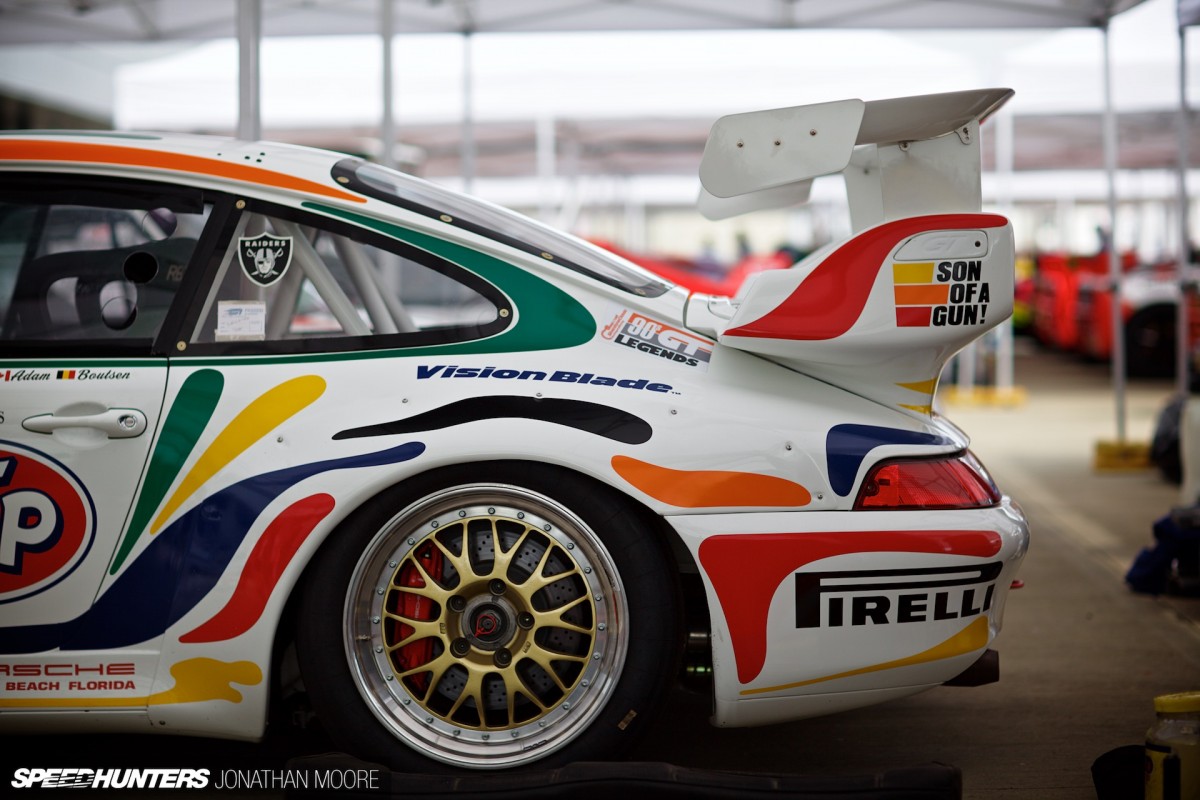 Big power. Big wings. Hmmm. I'm thinking we need to track some of these beasts down in 2015… Son of a gun indeed.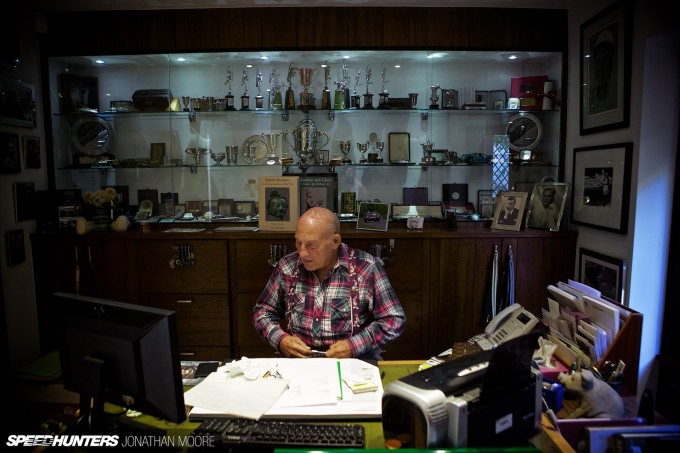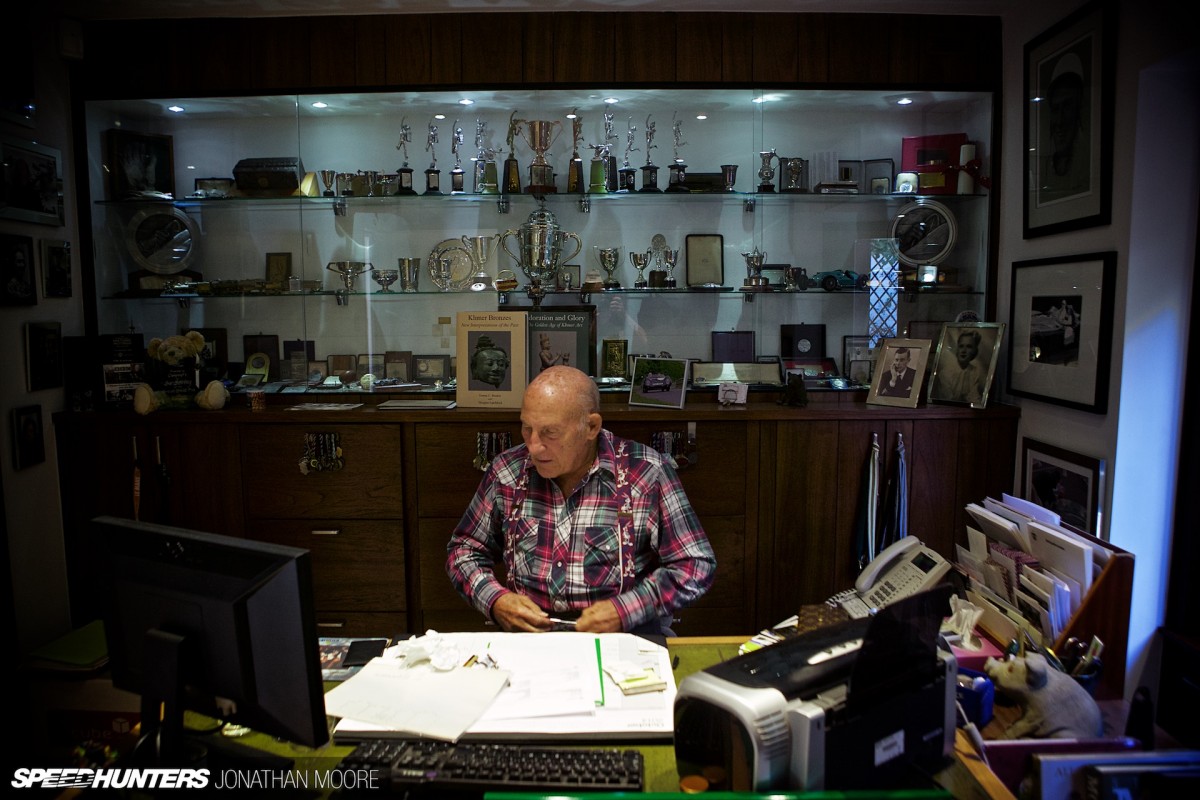 From legends of the '90s to a living legend. The legend, full stop. Having bumped into Sir Stirling Moss and his charming wife Susie at a number of events over the years, I took a chance on asking whether he would mind answering questions from you, the Speedhunters audience. The answer? Of course. He's a legend for a reason.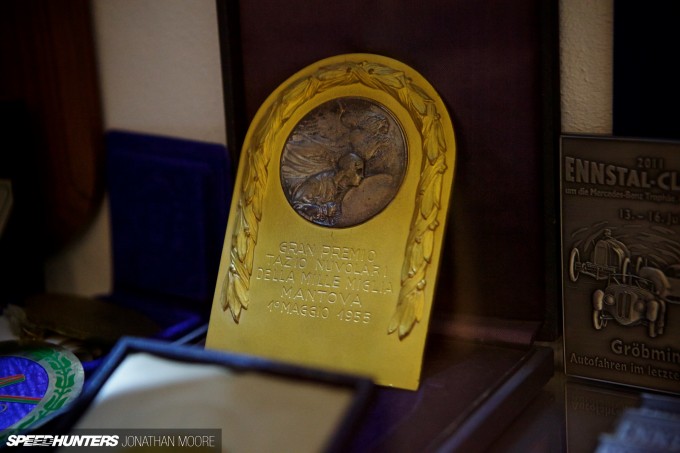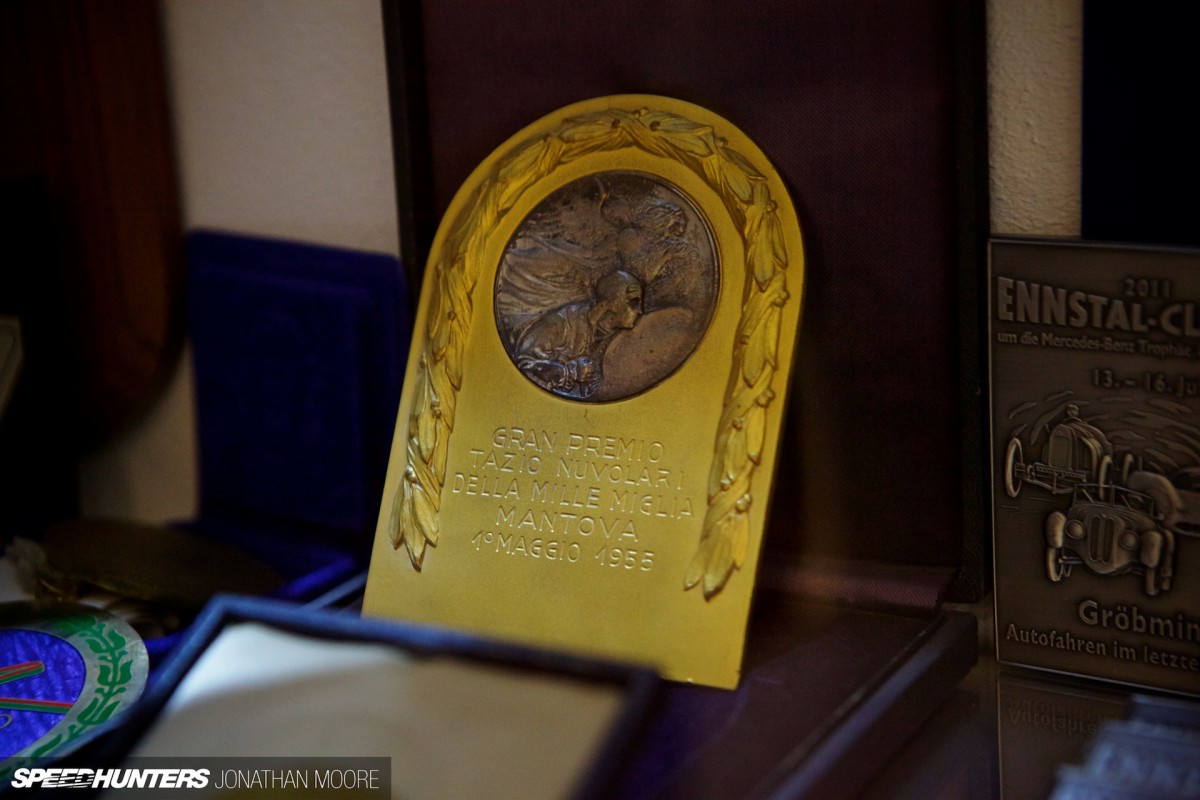 Graciously invited into Sir Stirling's London home to pose your questions, I also had a chance to take in some of the moments from the great man's life – ones that often involved incredible feats of bravery and achievement.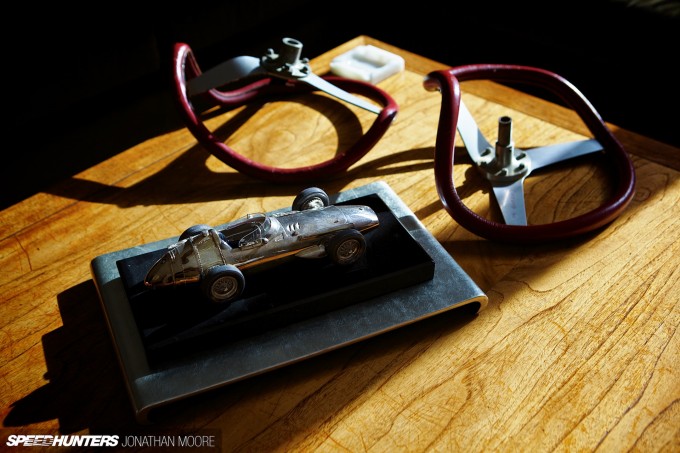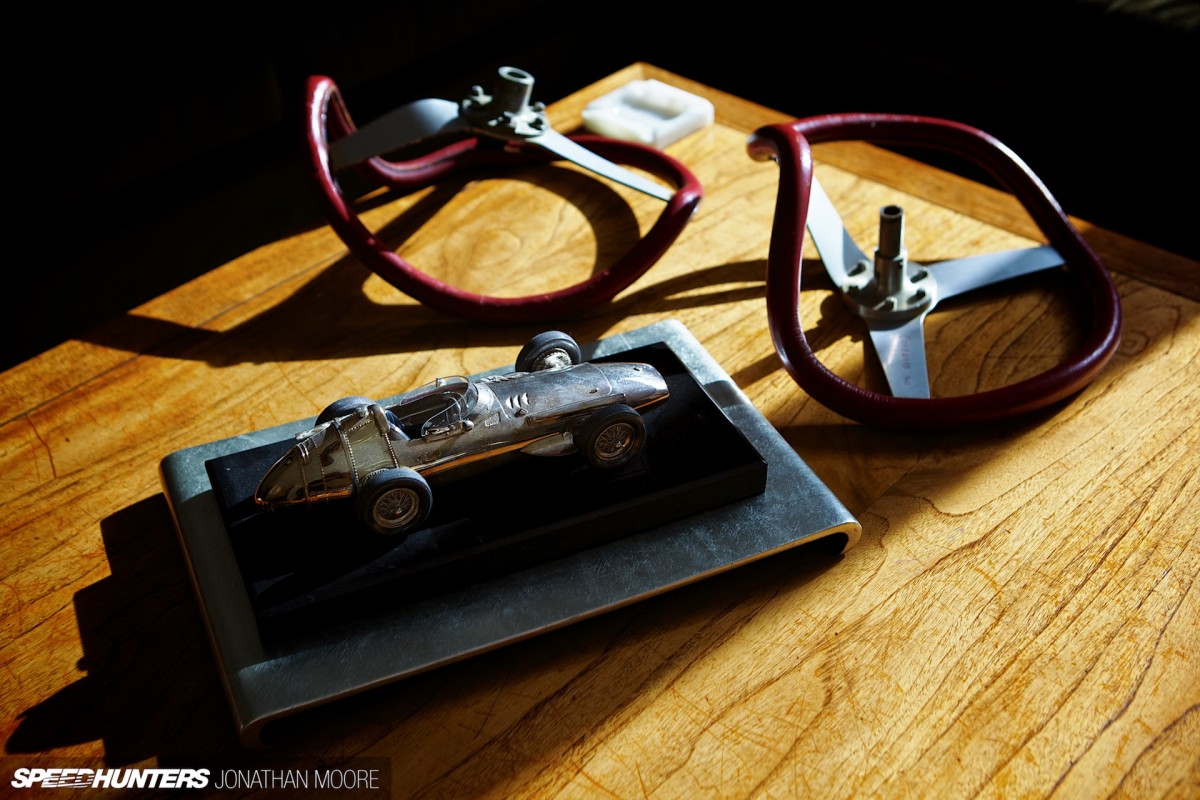 It was fascinating to witness the man's modesty – Sir Stirling is the most warm and open of people, always making time for his many admirers and still not afraid to be direct in putting across his forthright views on the state of modern racing. Many thanks for all the questions you sent in, and make sure you stay tuned for more opportunities like this.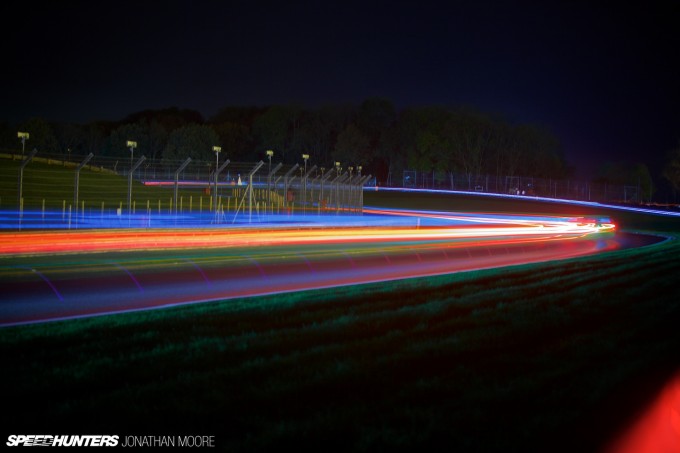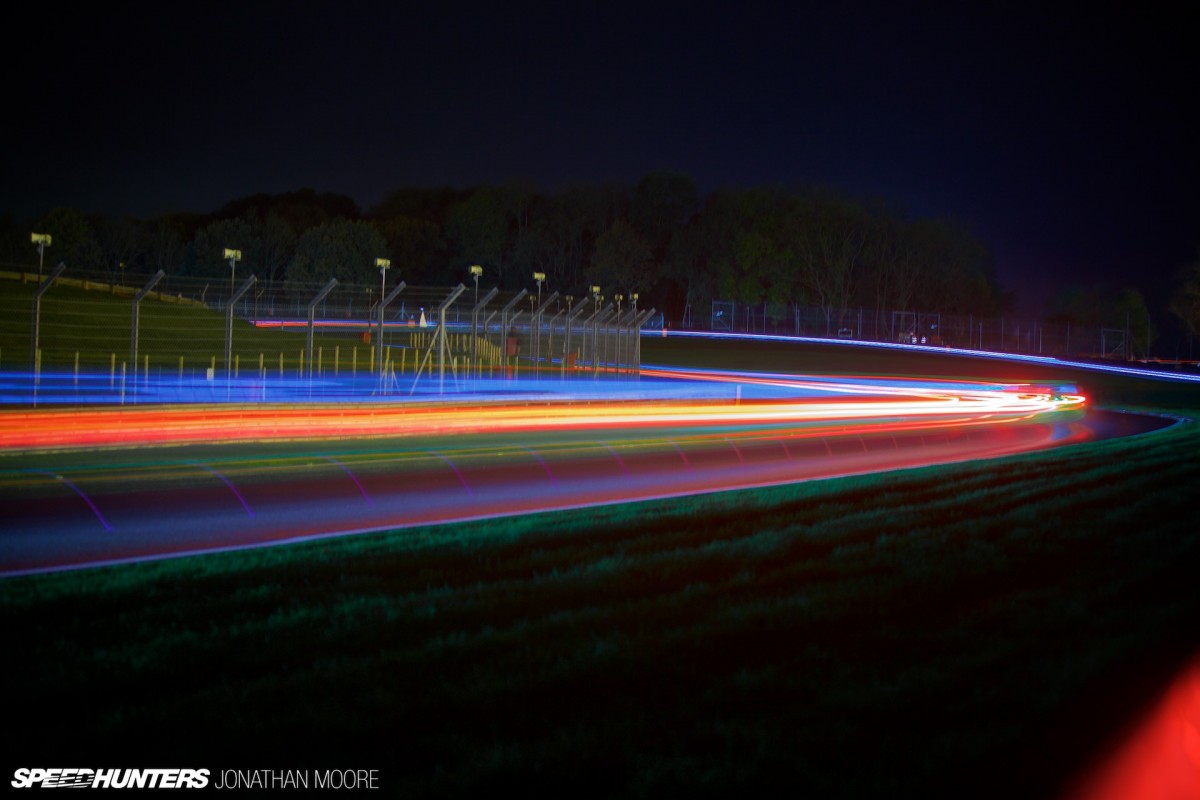 There have been so many amazing new memories created during 2014: climbing around the remains of a rocket testing base, struggling up the slopes of the oldest motorsport venue in the world, seeing the most extreme MG ever taking shape, but if there's one memory that happens almost every year that I could do without it's some kind of camera disaster. It usually starts with a good intention – a long exposure, typically – and ends up with the disapproving sighs of the staff at my camera repair specialists, and an expensive bill.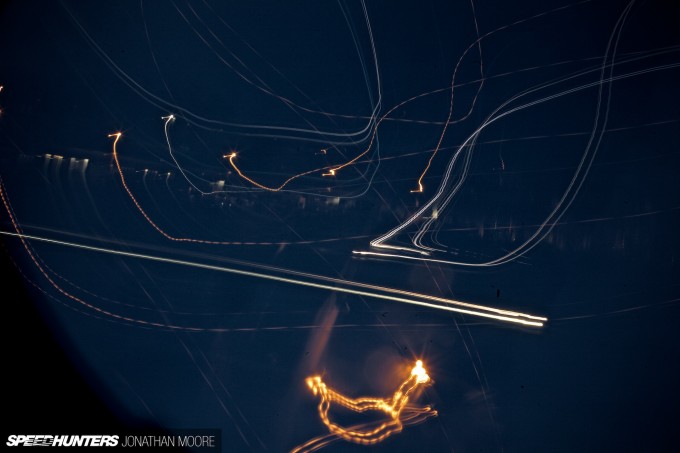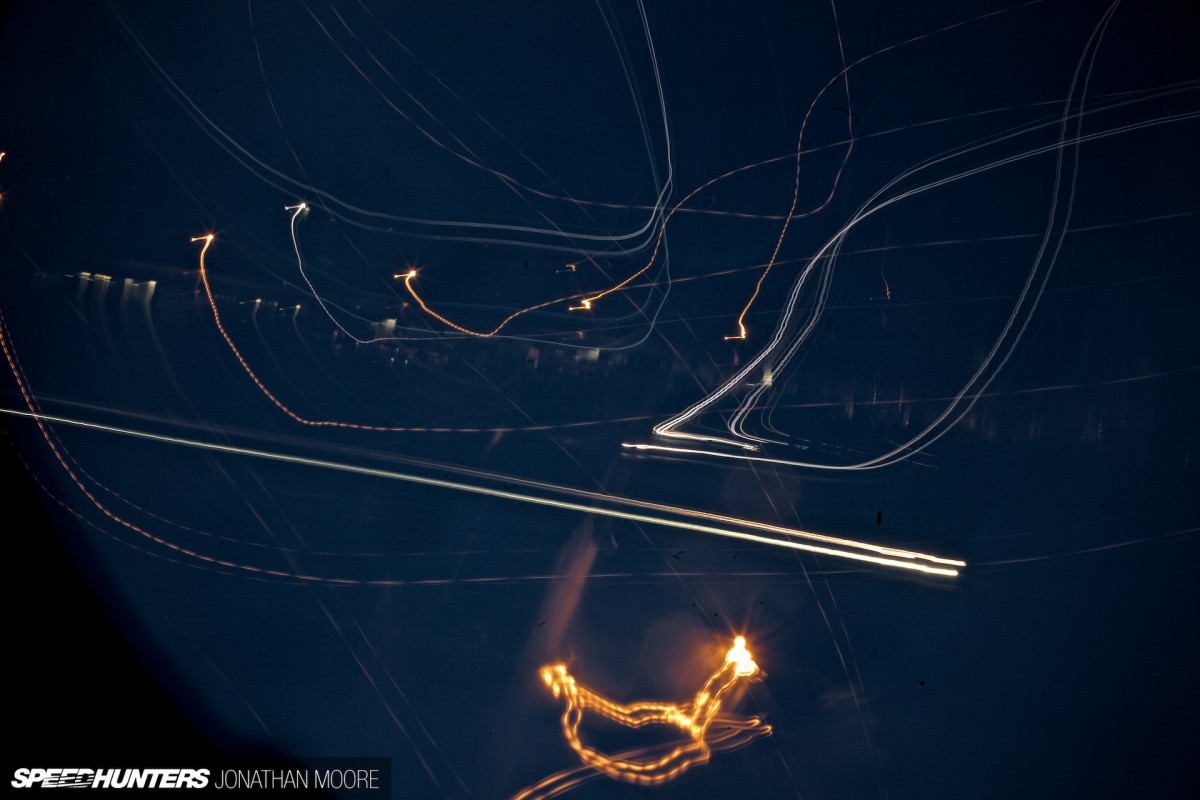 One of the final chances to be out in the wild for an event was Night Time Attack at Brands Hatch, an opportunity to capture some of the drama of racing at night, the sights, the sounds, the long exposures… and the dropping the camera into the abyss of the middle of a tire wall. Look ma, no hands! Oh. Hang on. No camera. The resulting image was… abstract. The resulting camera was covered in muddy water and not keen on working for several days until it had been tucked up nice and snug in the airing cupboard with the camera equivalent of cold remedy and a lot of good will.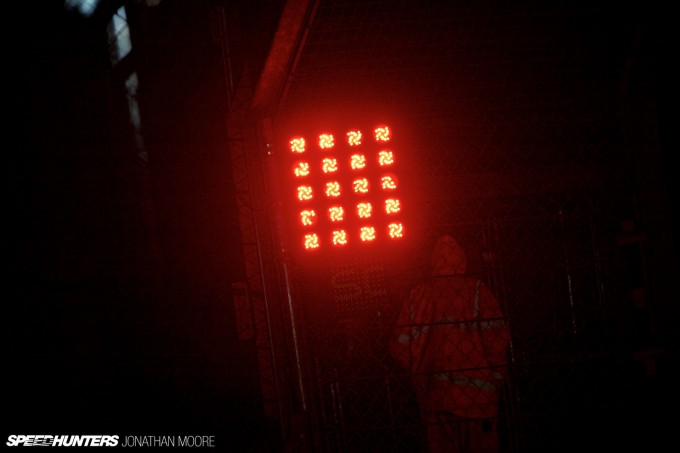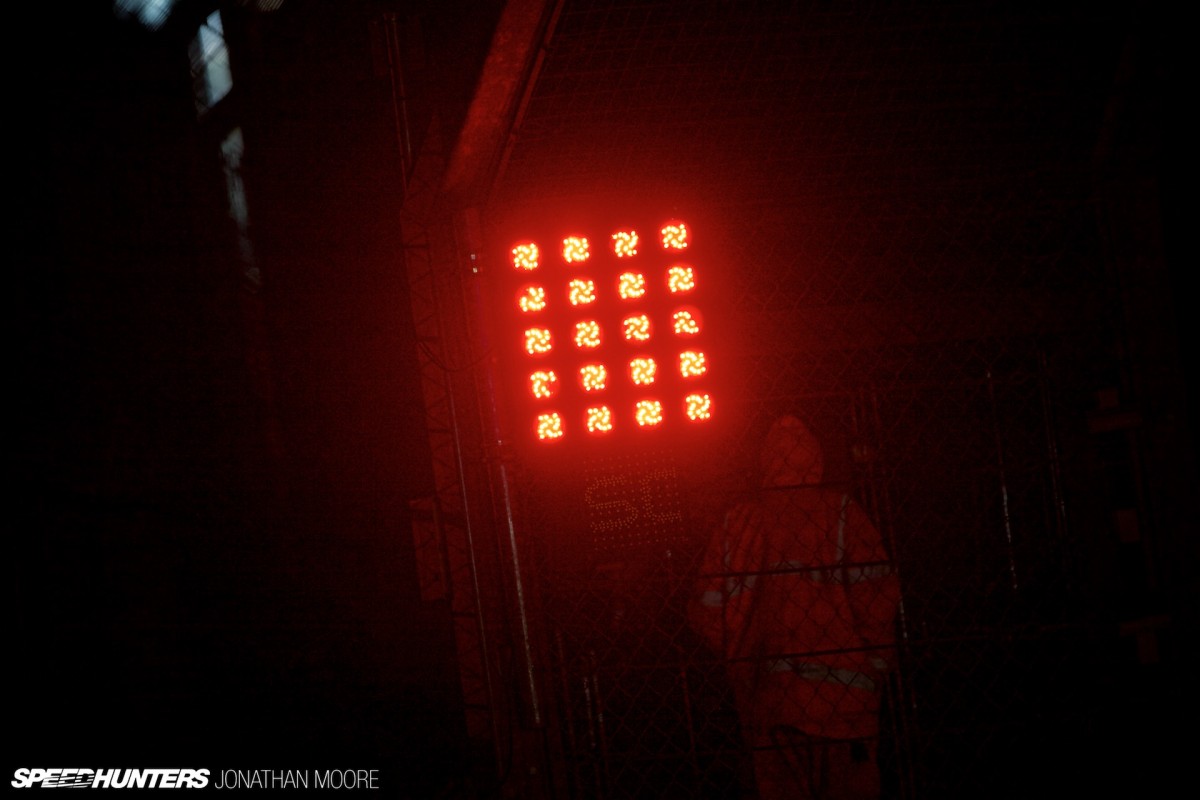 Note to self: 2015, must treat cameras better. Second note to self: admit that first note probably won't be followed.
So another year over. Hopefully you've enjoyed accompanying me on my journey through 2014. Next year's calendar is already filling up, and I can't wait to see what appears on the horizon. The expected, the unexpected – the inevitable camera drop… I can't wait.
Jonathan Moore
Instagram: speedhunters_jonathan
jonathan@speedhunters.com