Phoenix From The Flames
I was searching for Toyota's legendary European racing group: Toyota Motorsport GmbH. A place that has a rich and occasionally turbulent past, an exciting present and a very intriguing future. But it shows you always need to look out for the quiet ones – if you can find them. So, when I arrived at Toyota Allée in Cologne I pulled up by what seemed the obvious place: the big building covered in massive Toyota logos. But that was part of the road car division…
Back up the road 100 yards and there was a small turning down to a security gate. Ah, TMG! This was a place that wasn't shouting out loud about its presence – or its achievements over the years. But then its customers want it that way…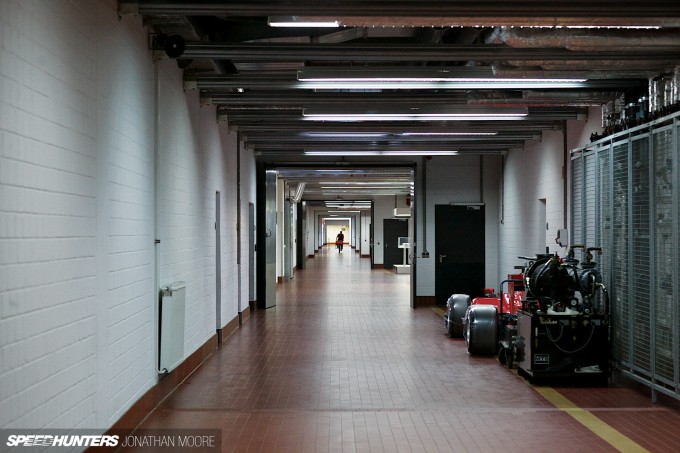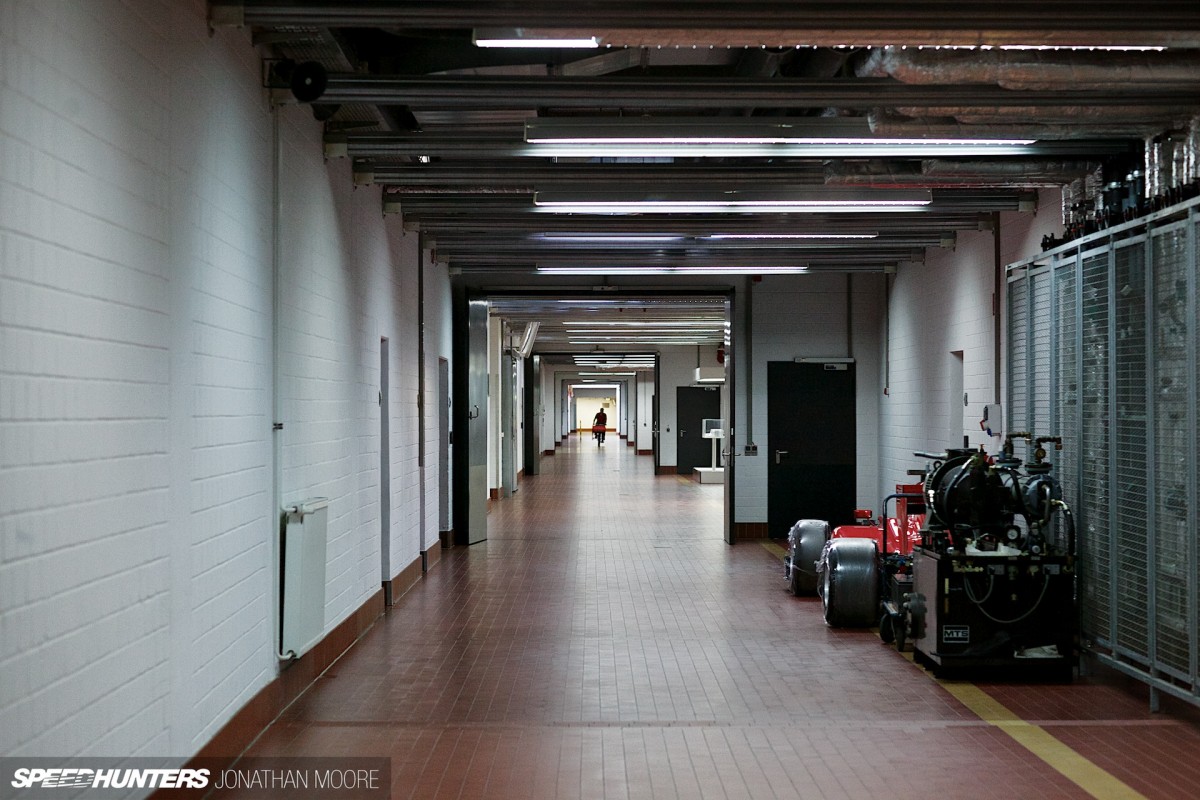 Looking around the factory it seemed surprisingly quiet. The corridors were long and mostly empty – just the occasional sight and sound of a bicycle gently squeaking away in the distance. Most doors were security locked. There was the hum of machinery, the sound of industry, but very few people. Had the robots taken over? Well, not quite, but the efficiency of the German headquarters of Toyota's European racing arm means that lack of obvious buzzing activity was misleading.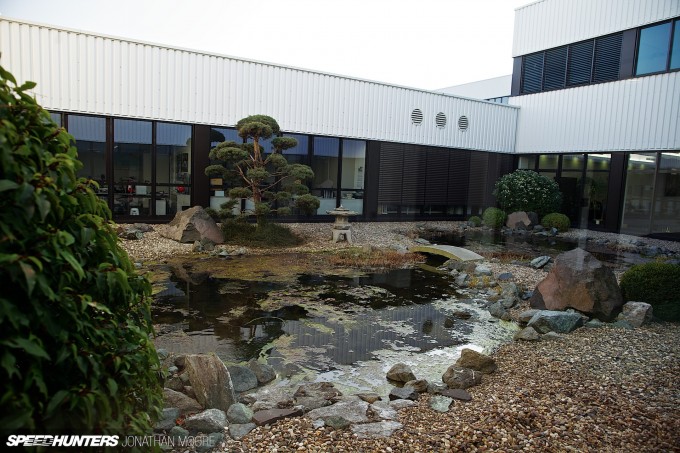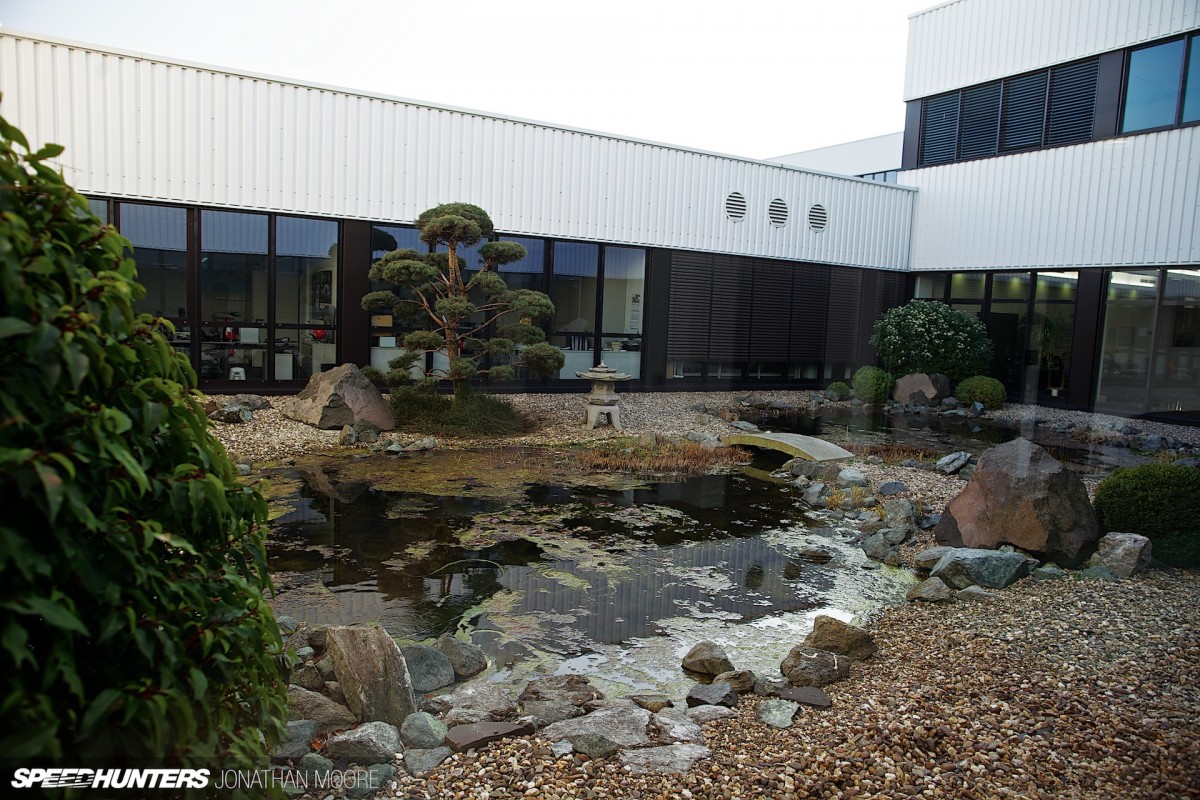 The atmosphere of tranquility at TMG is certainly not to do with a lack of projects, they have not one but two top-level motorsport projects on the go – and a whole lot more besides.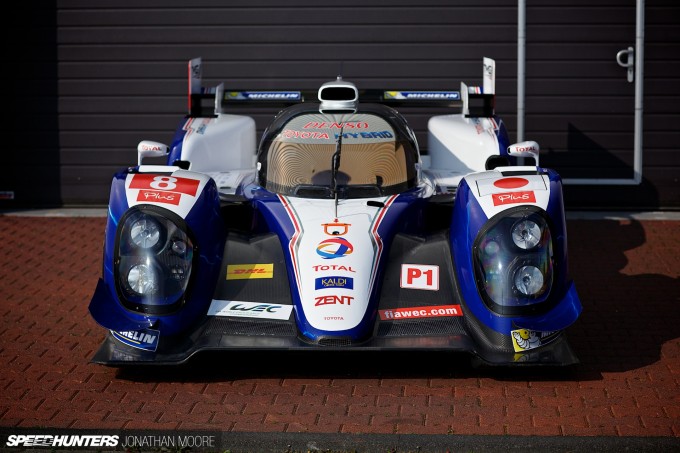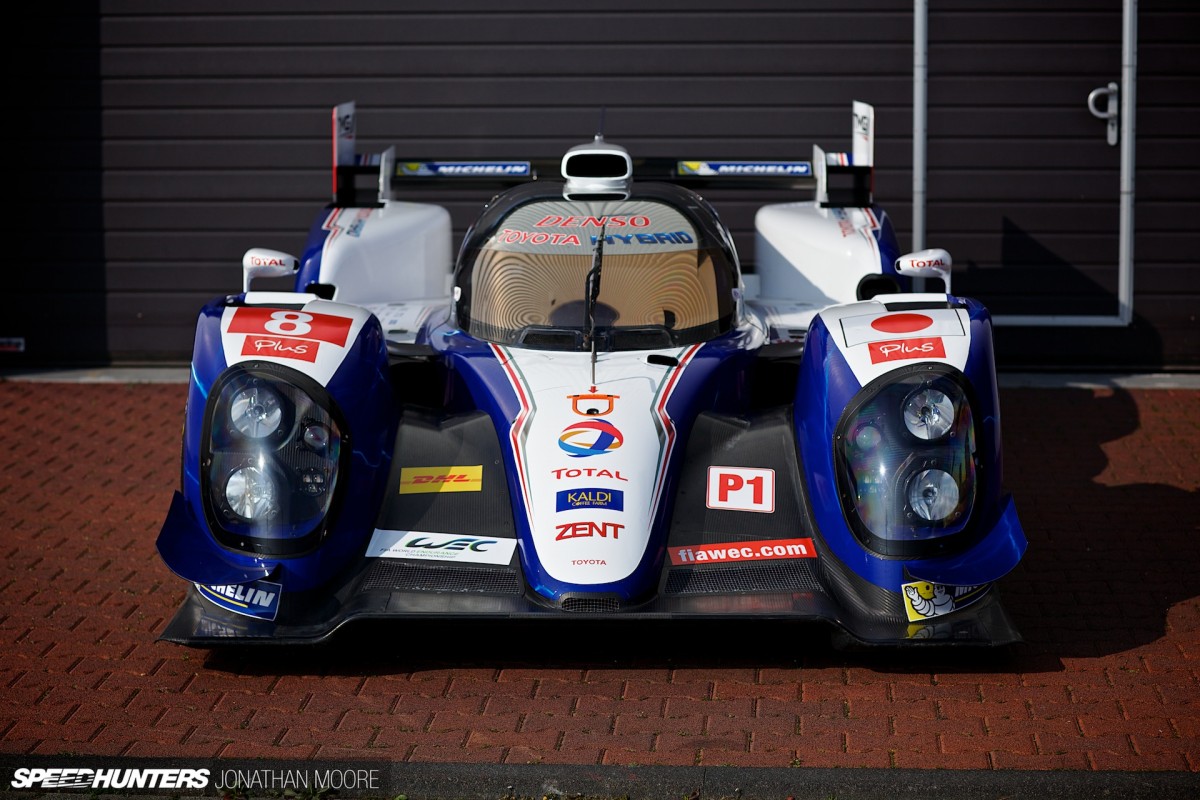 Already competing for wins at the Le Mans 24 Hours and across the full World Endurance Championship season? Check. So, how about kickstarting a World Rally Championship Programme as well? It's typical Toyota – they've got a reputation for it.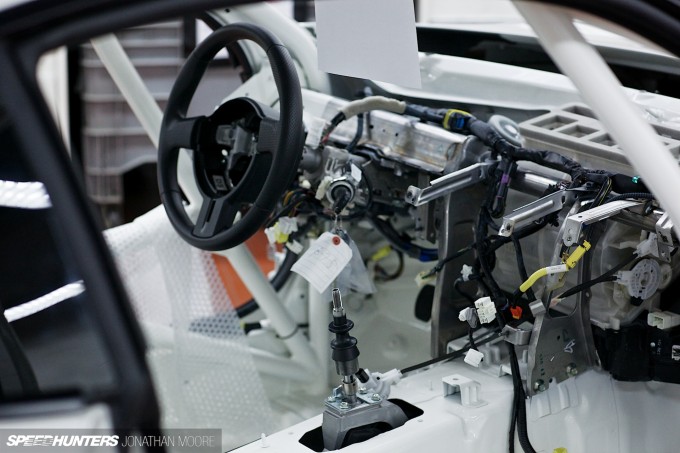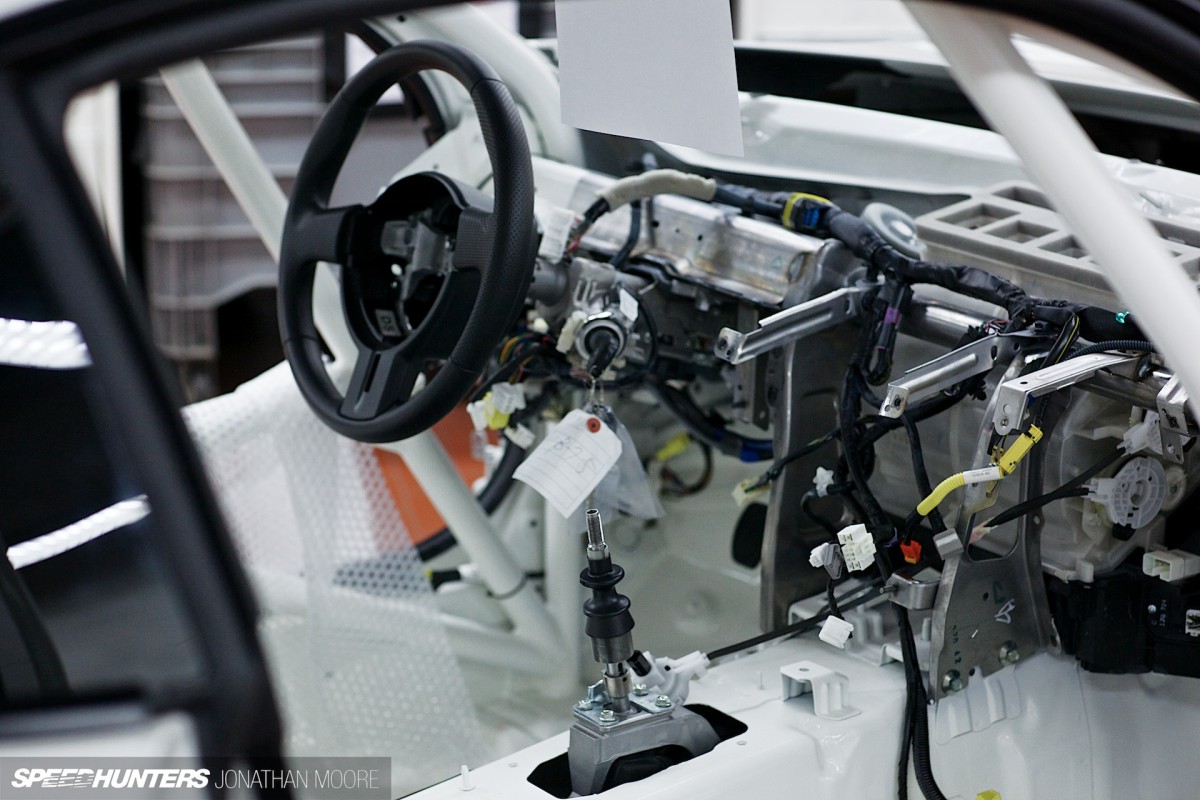 These headline Toyota programmes aside, below the surface TMG is abuzz with other projects, for internal and external customers. This is 30,000 square metres of techno heaven, an engineers' playground where every possible piece of automotive testing or development kit is on hand. I mean everything.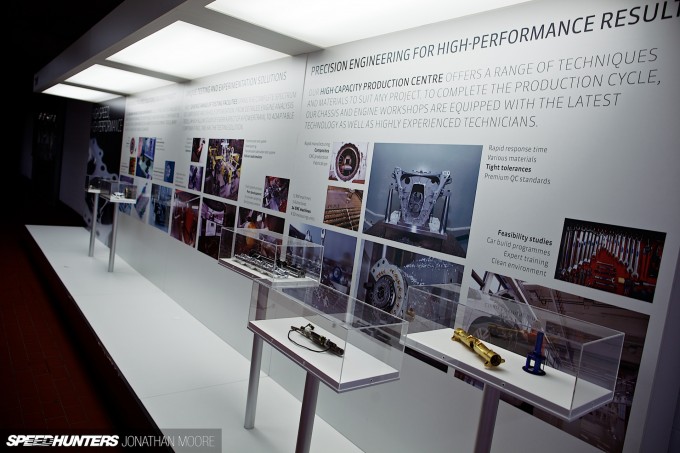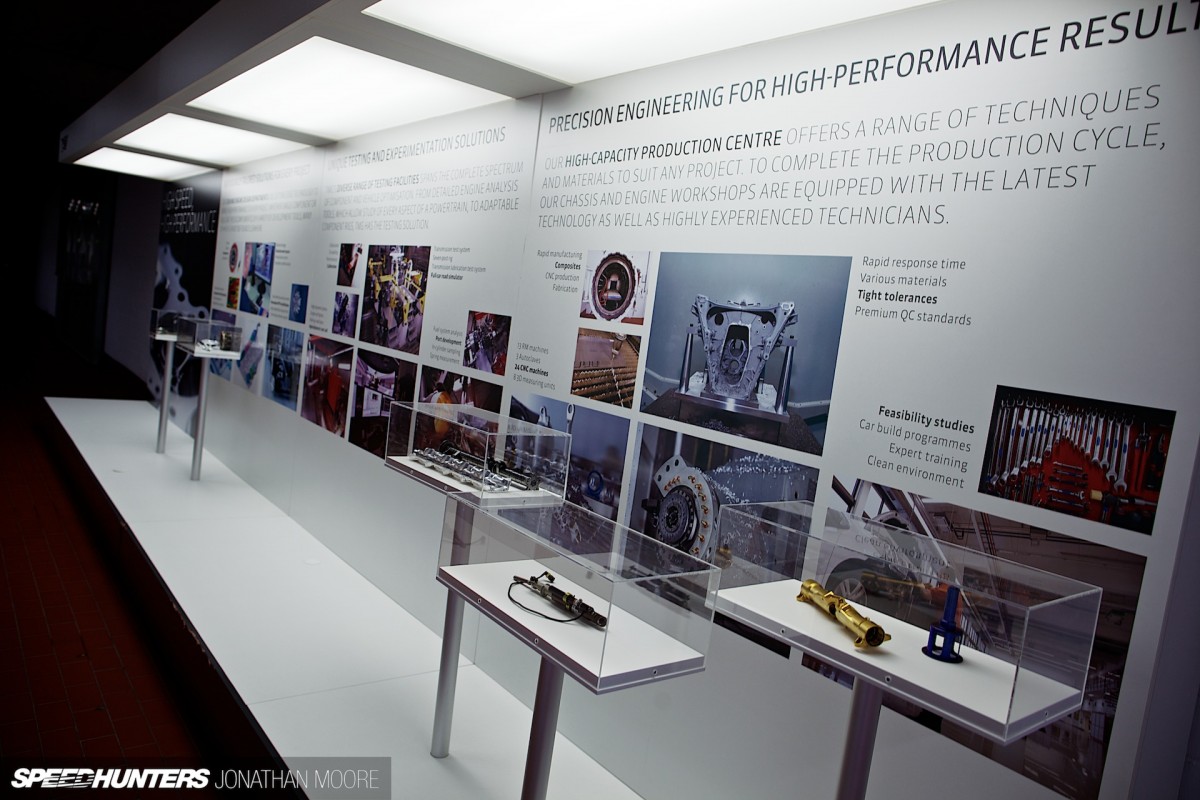 Put it this way, they have a 50-page PDF brochure for the facilities on offer, which at the beginning says, I quote, "Our complete range of processes and systems is far too lengthy to list in detail but one look at the highlights and it is clear that TMG truly is the home of high performance, with everything under one roof." Fifty pages can't sum up the capacity here? Having walked around the seemingly kilometres of corridors and seen what's inside, I can confirm that they are not kidding.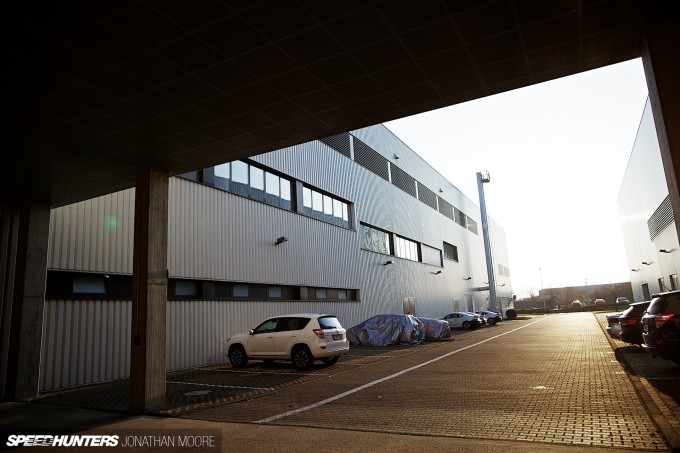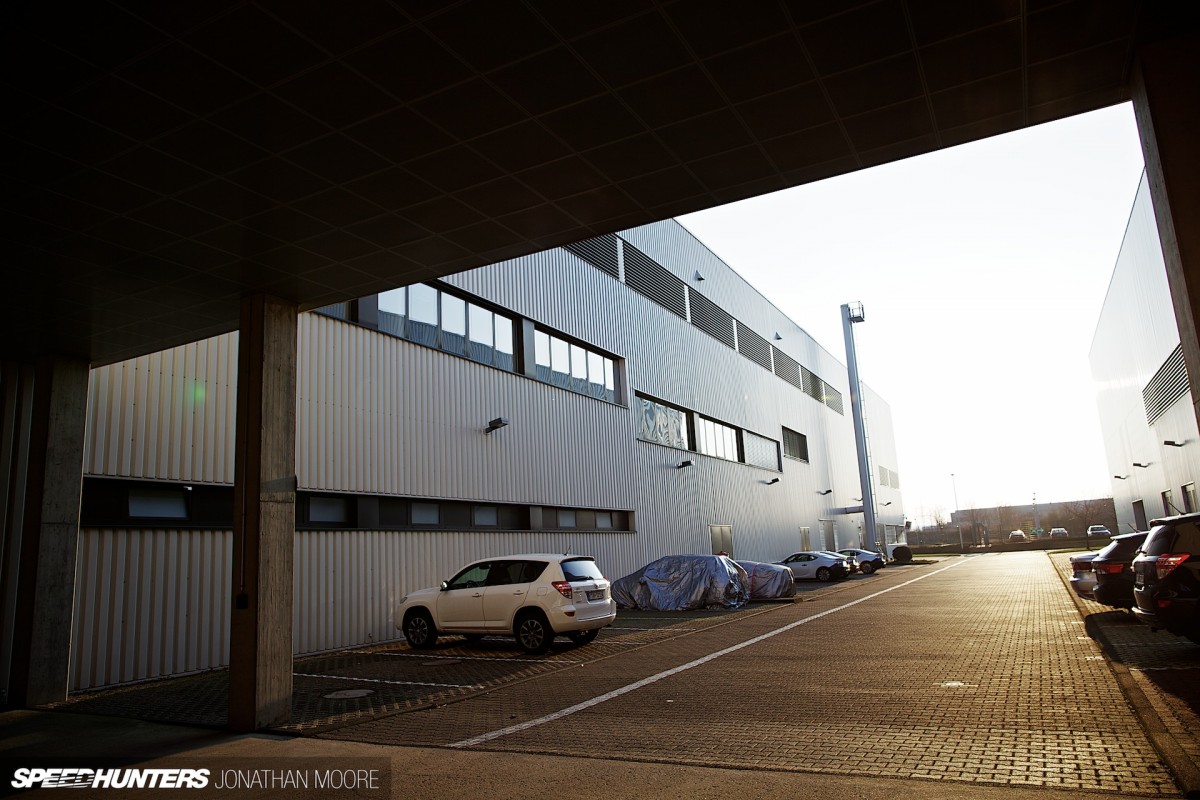 TMG's pair of wind tunnels – one full size, the adjoining one 60 per cent, almost unprecedented in Europe – are in virtually constant operation. Team uniforms of every kind (including many current F1 teams) can be spotted surreptitiously passing through the reception on their way to their temporary place of work alongside the TMG experts.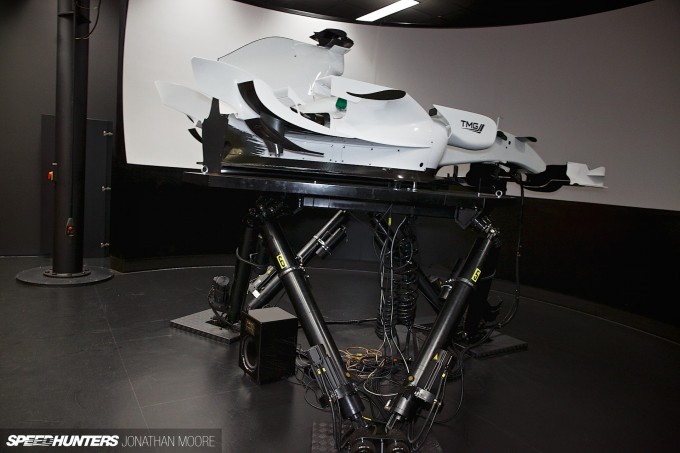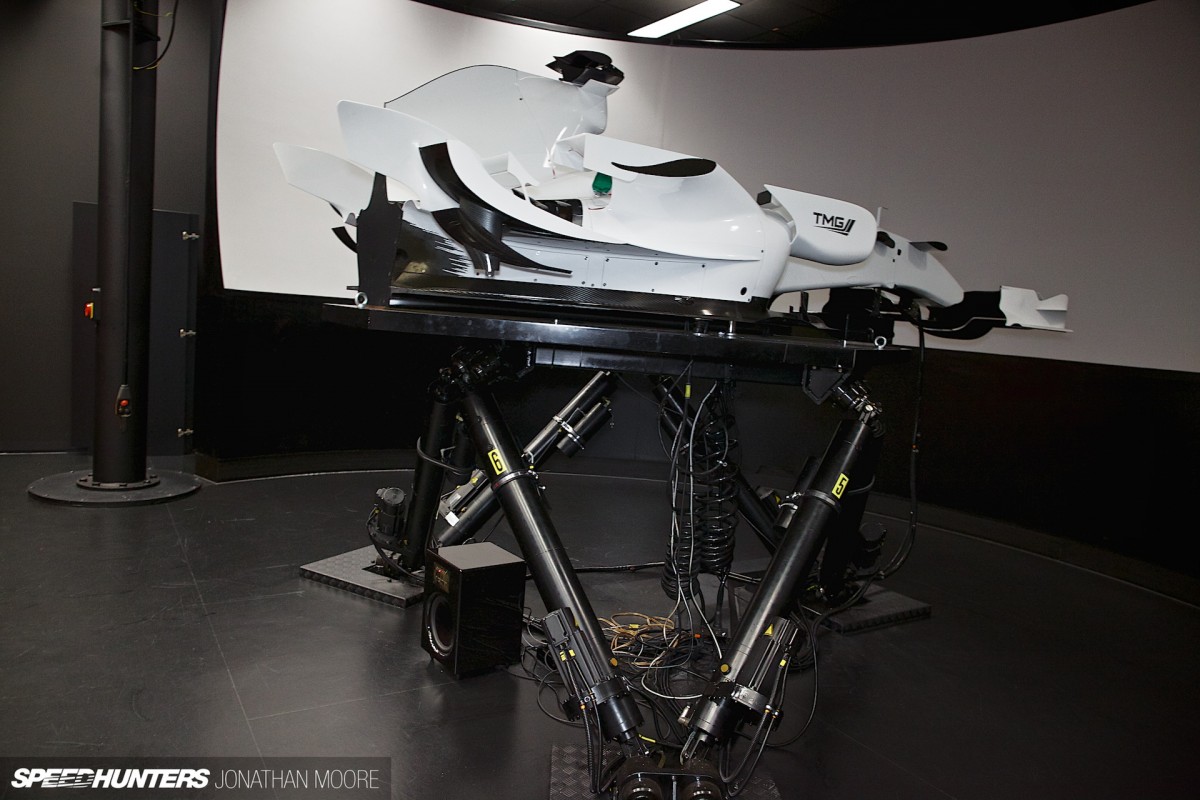 The level of technological firepower that TMG can bring to bear is fundamentally intertwined with Toyota's short and expensive foray into Formula 1, there's no getting away from that. Without the F1 programme, it's almost impossible to believe that these facilities would have been built to such a high specification.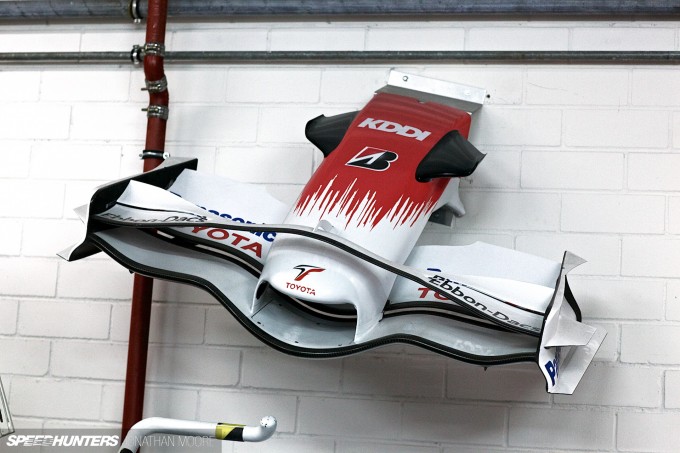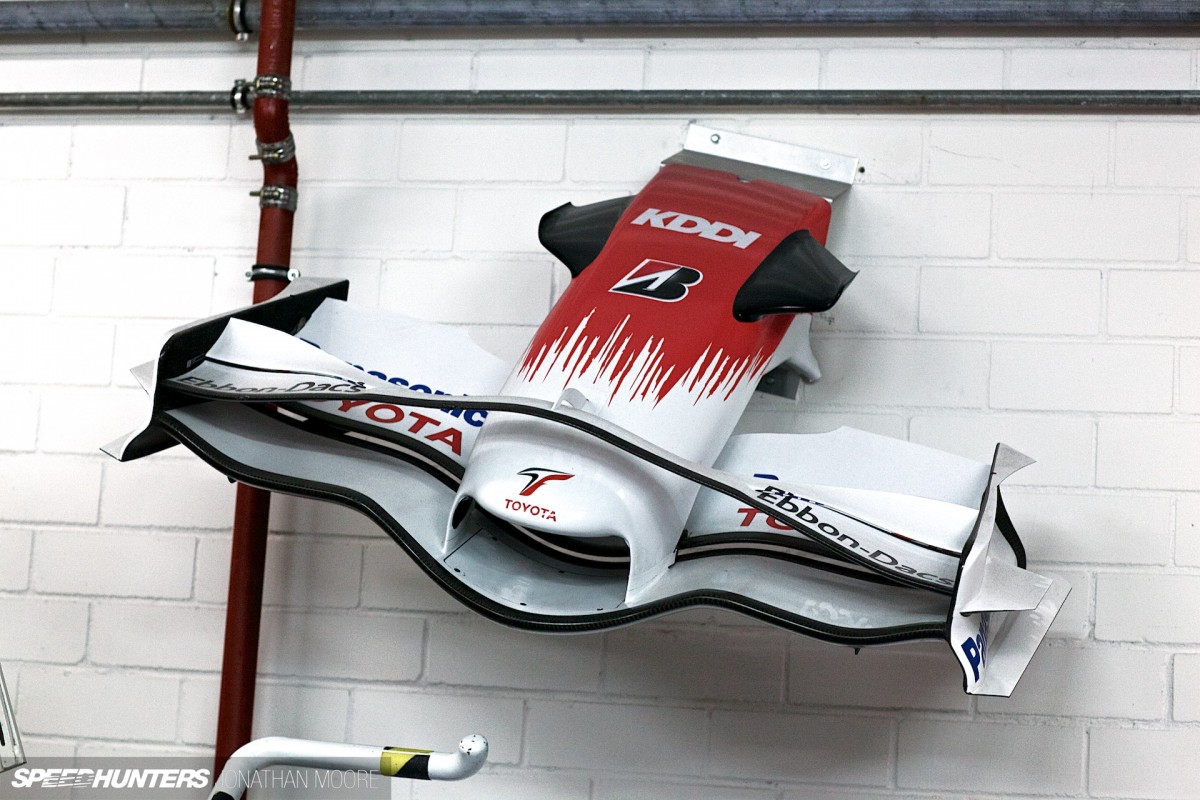 So that decision to withdraw from Formula 1 could potentially have sounded the death knell for Cologne. Sell? Outright closure? Instead, the local TMG management set about building a business case to keep this high-tech facility running, fully realising what they had, persuading the Toyota chiefs back in Japan that this centre of excellence could make its own way.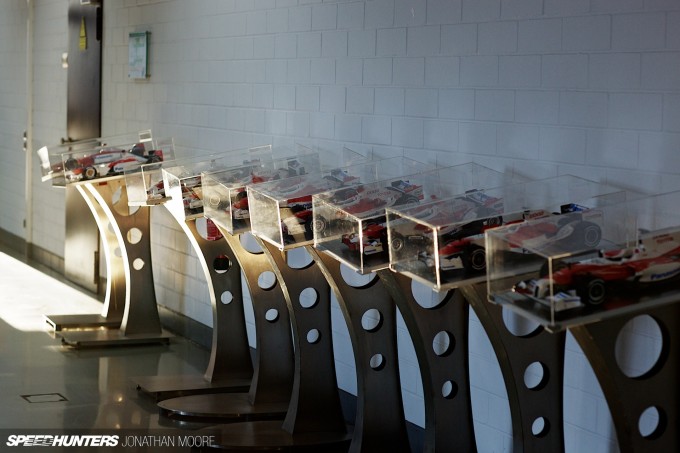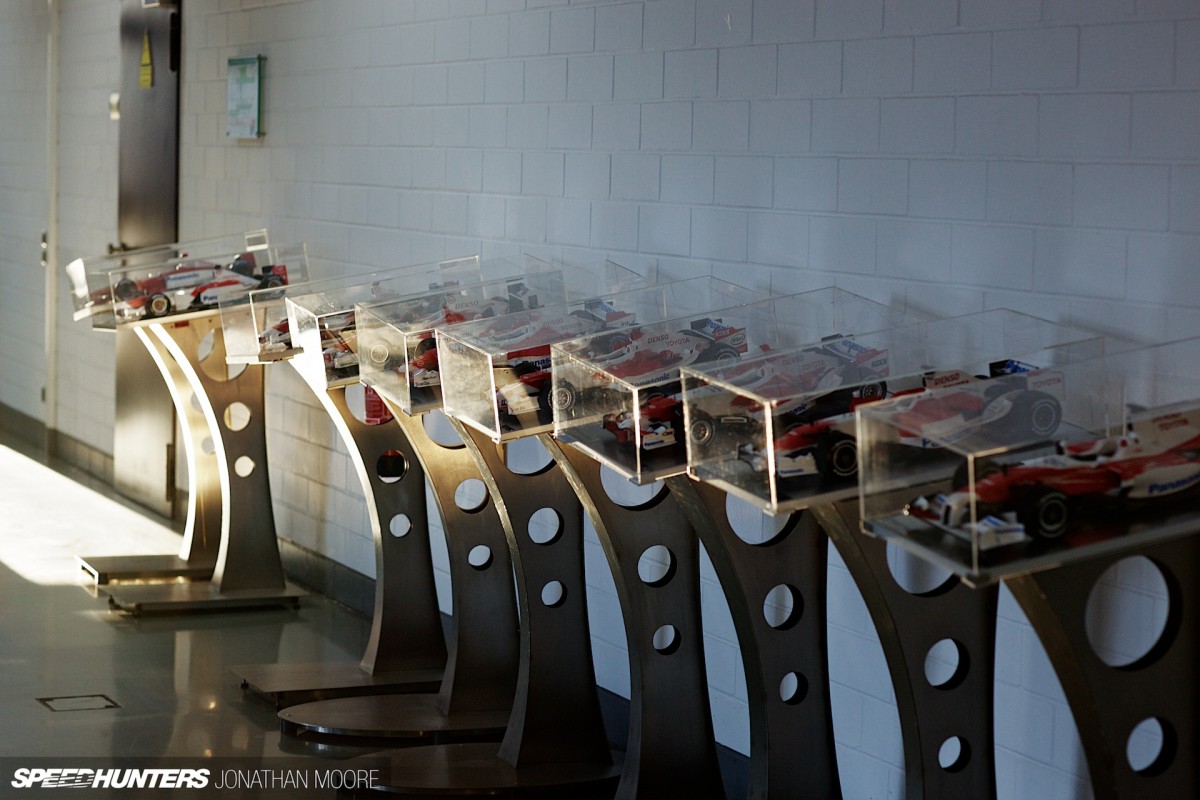 People can sneer over Toyota's massive investment coming to nothing, but that's to underestimate both Formula 1 as a sport and Toyota as a company. Look at Mercedes and Red Bull's current teams: both reap the rewards of decades of slow and often difficult evolution under previous team names, proving that the road to success in F1 is never one you can travel fast.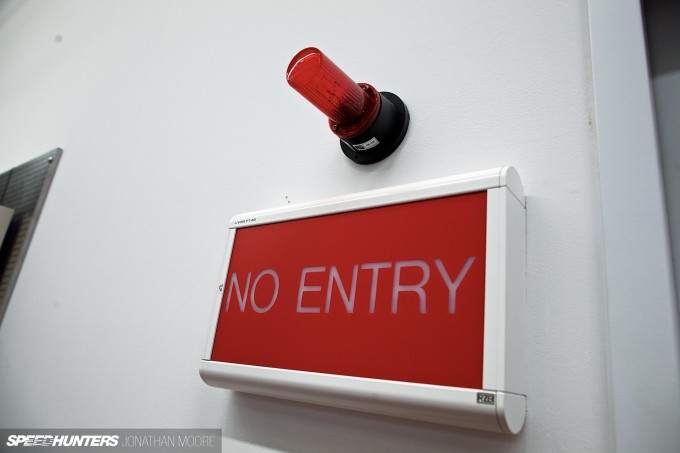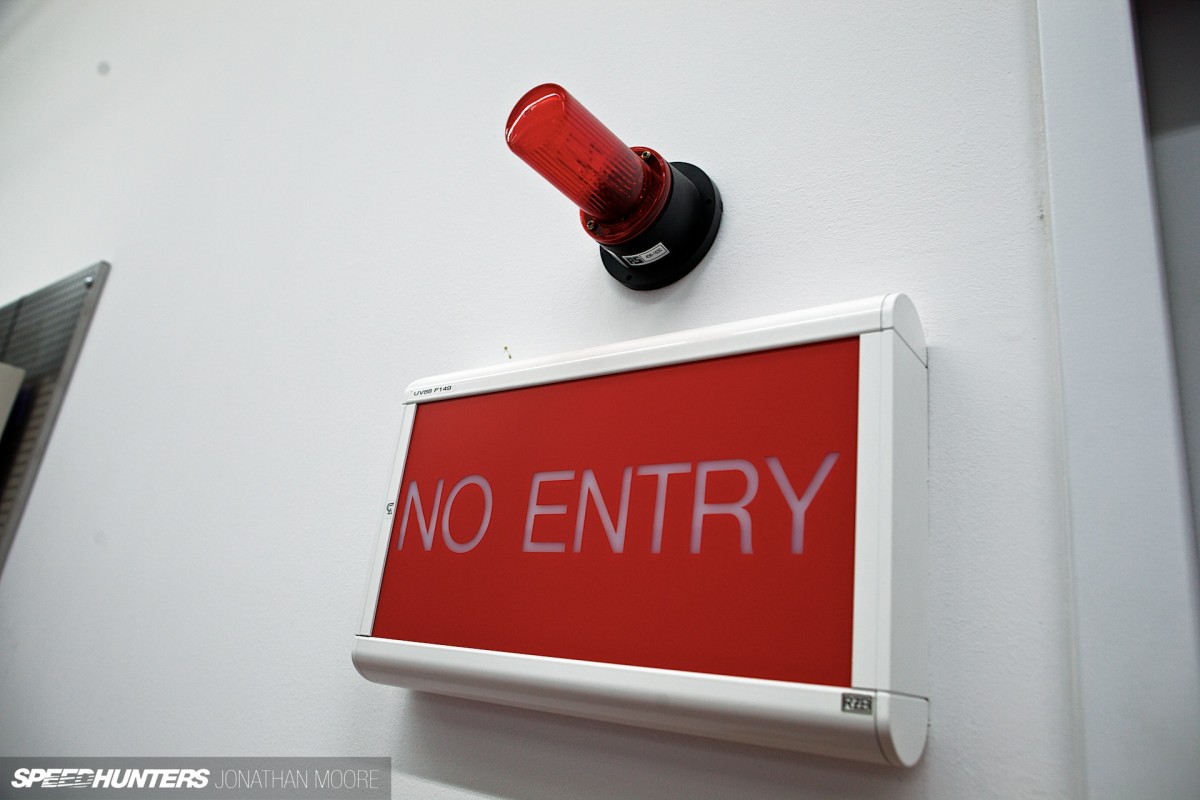 The human cost had already been huge. Staff levels at the peak of Formula 1's glory period (from a drowning in cash point of view) in the 2000s were incredible, with the large teams approaching 1,000 personnel. Toyota were no different; perhaps because of their lack of success, spending and throwing people at the problem seemed the only logical move to get on track in every sense.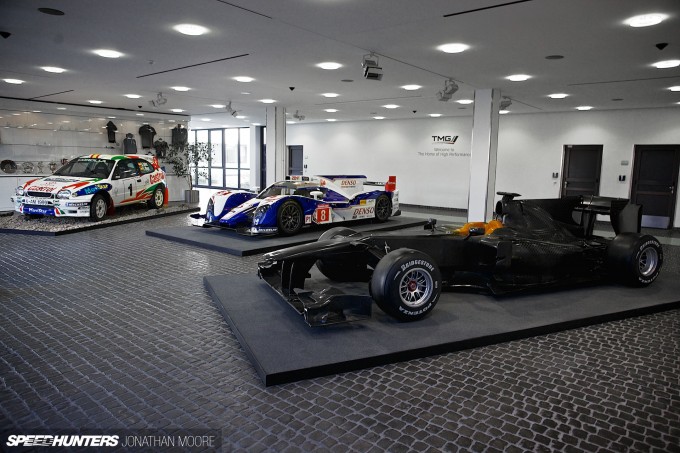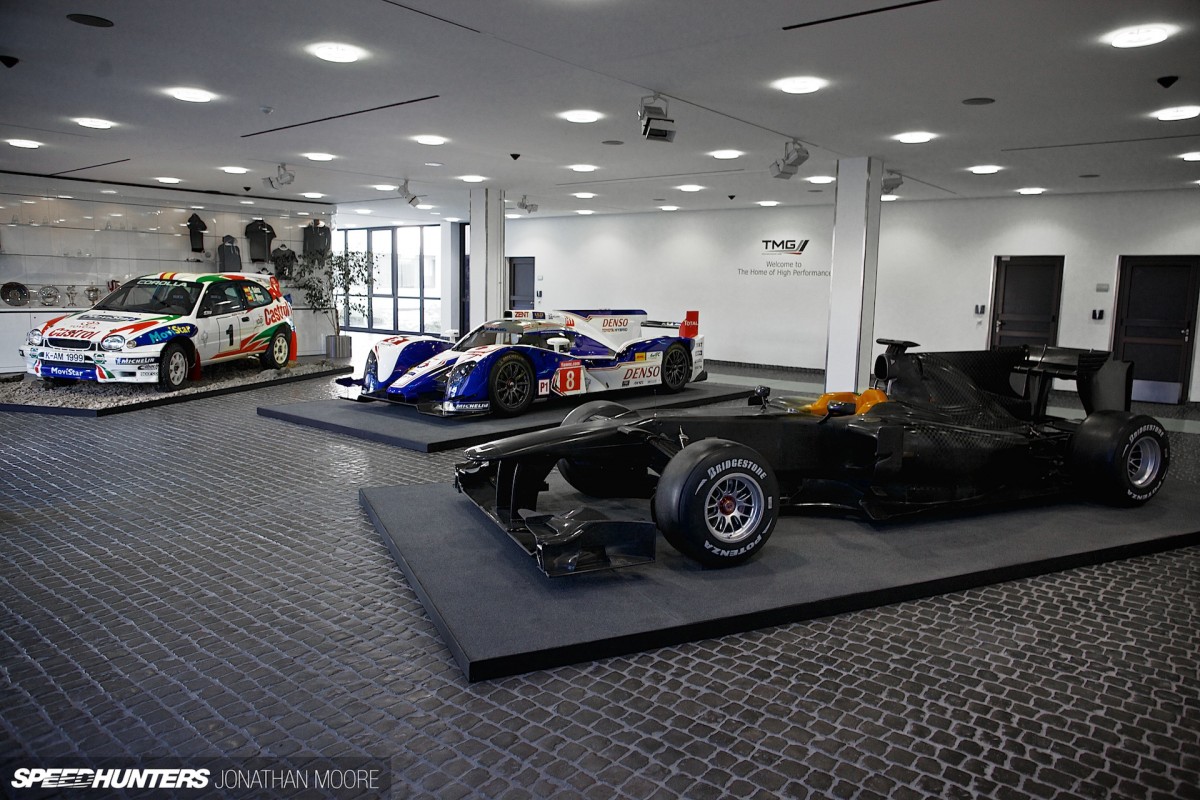 From 11 people in the '70s, by the 1990s TMG had a couple of hundred staff working on the WRC cars, and then over 800 at the peak of their F1 time. Rule changes by the FIA eroded that significantly, knocking off around a quarter of that number, but when the Toyota's F1 programme was canned just 200 employees were left. It's a stark reminder of the human aspect of rule changes and corporate decision making…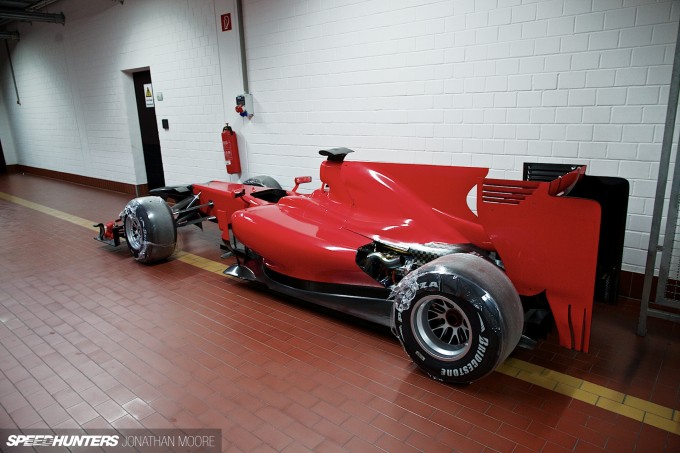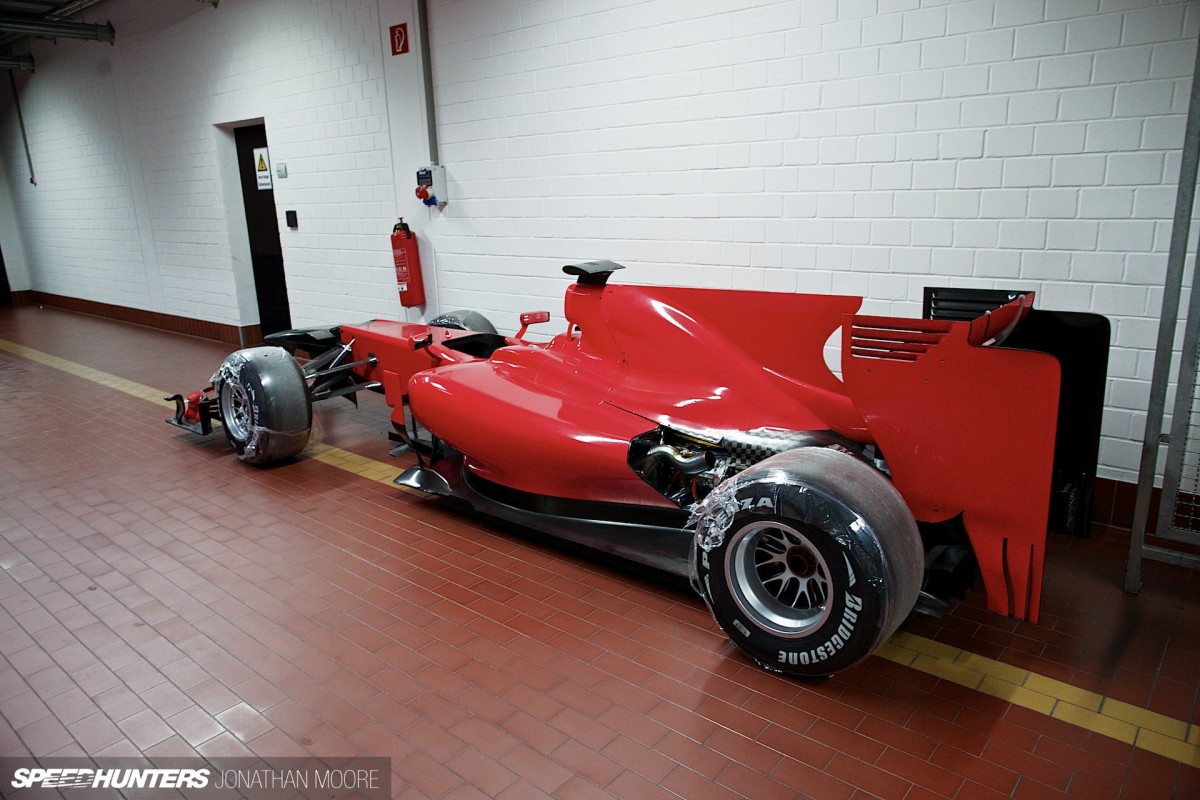 There was one final possibility for Toyota Racing continuing in F1 in 2010: the car was ready and developed, and looking strong in testing. TMG were bullish about the prospects, but HQ had spoken. A Serbian team appeared as if from nowhere and made noises that they might buy the cars – but then, as has happened so often with these out-of-the-blue start-ups, it came to nothing.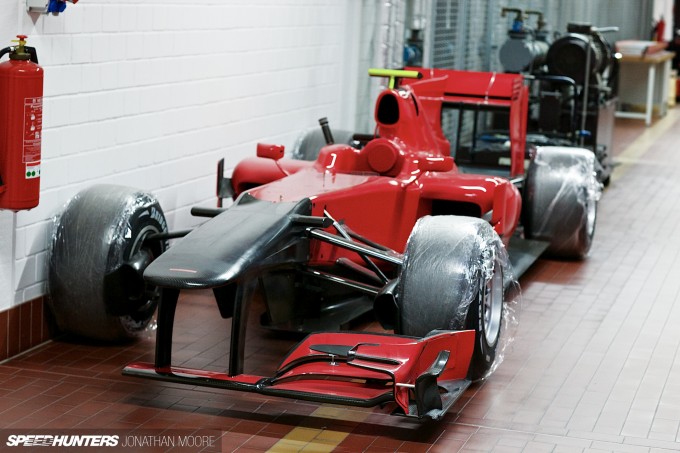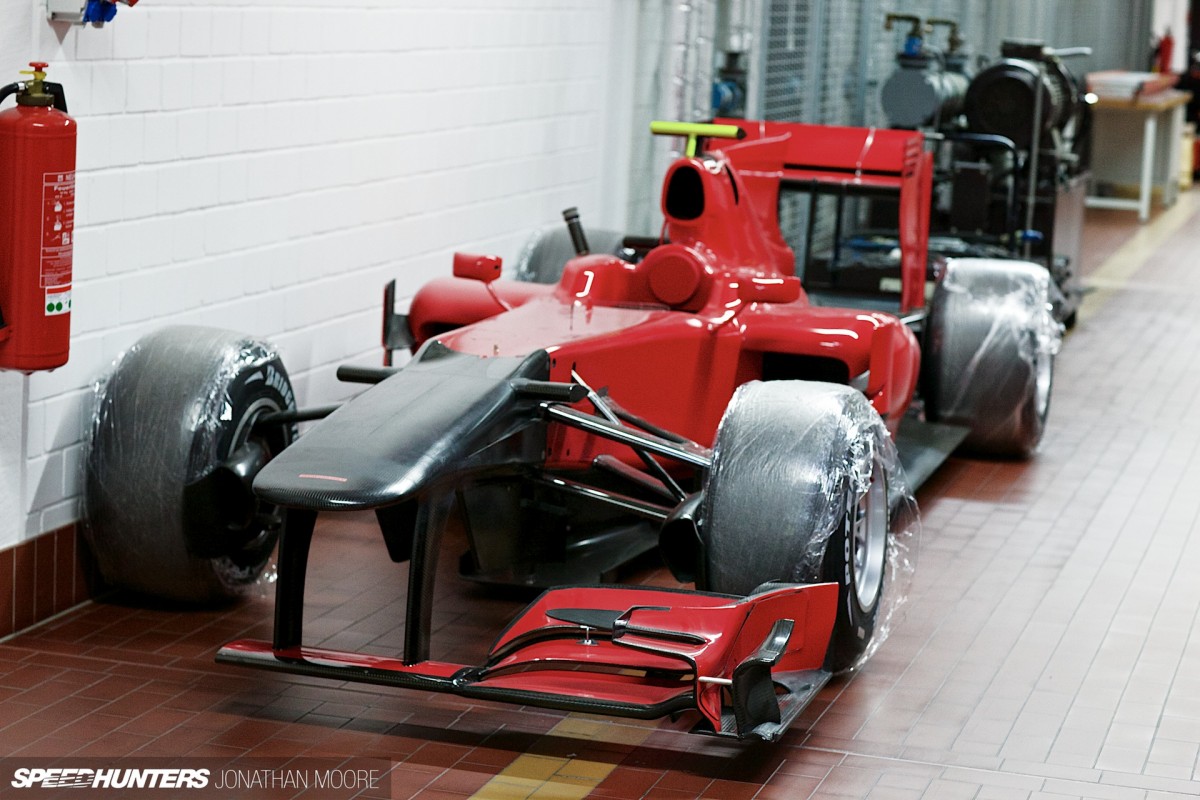 One of the cars now sits in a corridor in Cologne, awaiting some TLC before it's wheeled across the base and into the collection under the wind tunnel. It has been driven, but only a handful of laps around the Cologne car park!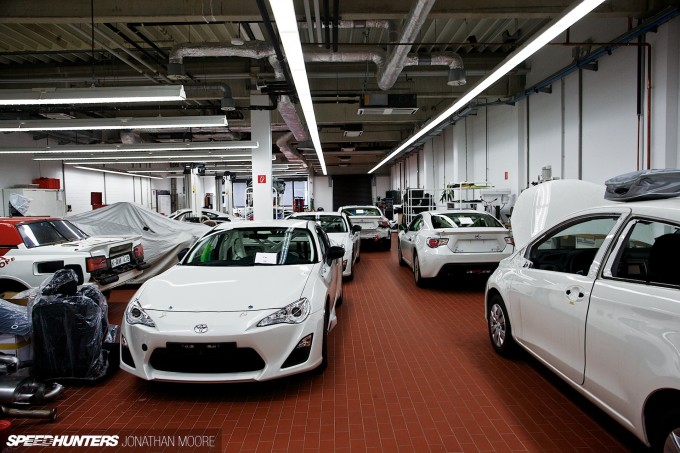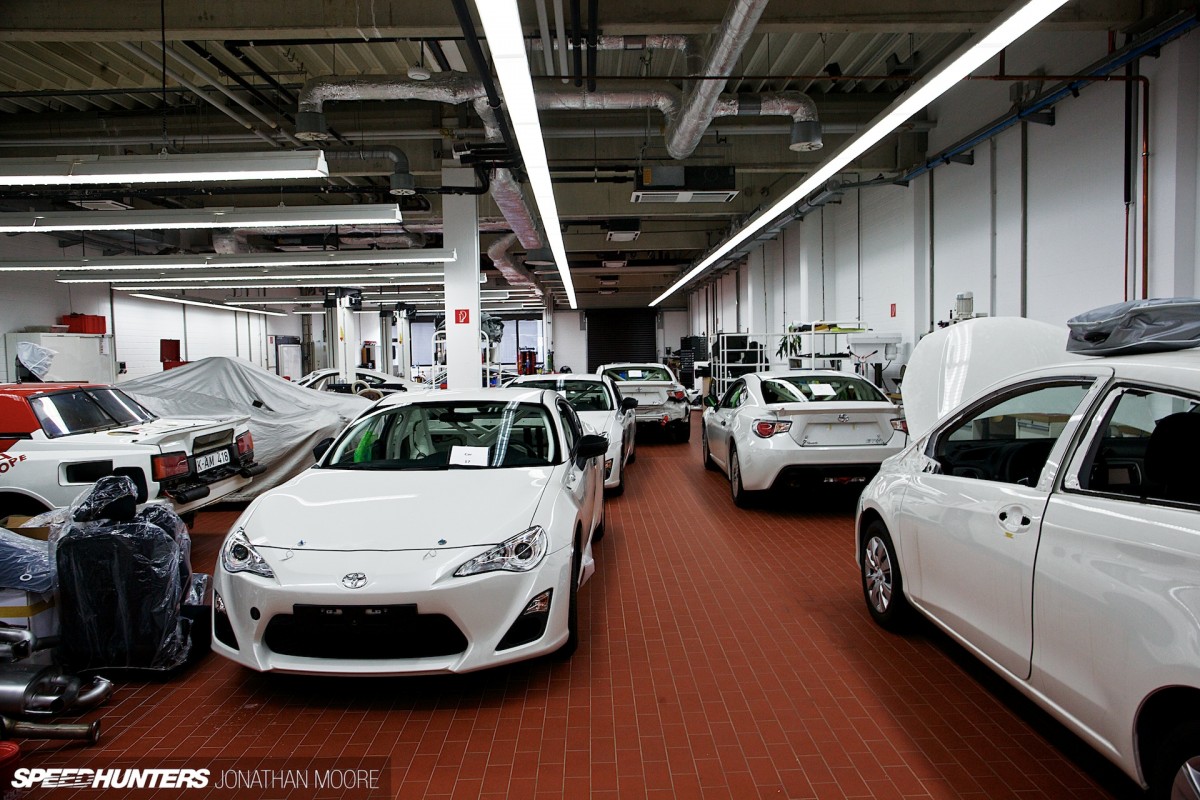 It looked to be all over, but instead of bowing out, TMG took the core expertise that remained and reinvented themselves as research and development specialists, a partner for both Toyota and external companies. A new chapter was about to be written.
An Engineer's Playground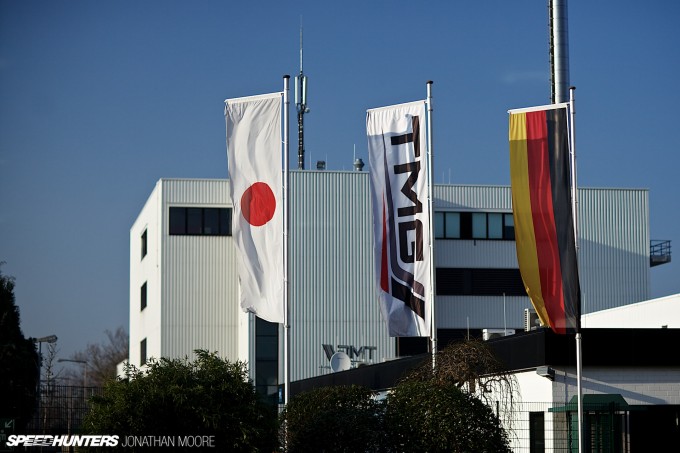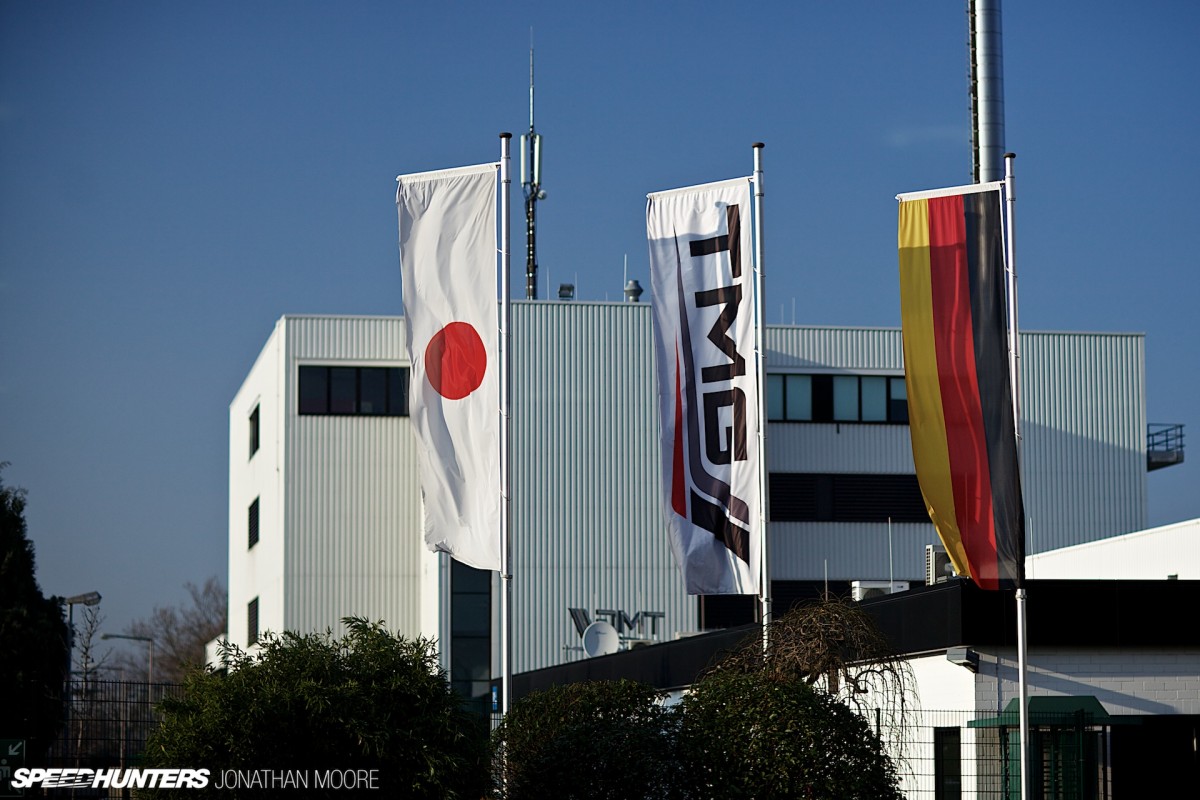 There might seem a dichotomy between providing this kind of high-level service and being part of one of the world's biggest auto manufacturers. But TMG have skillfully walked the line, benefitting from being both being part of a massive group and yet far enough removed to persuade people of their independence – and confidentiality.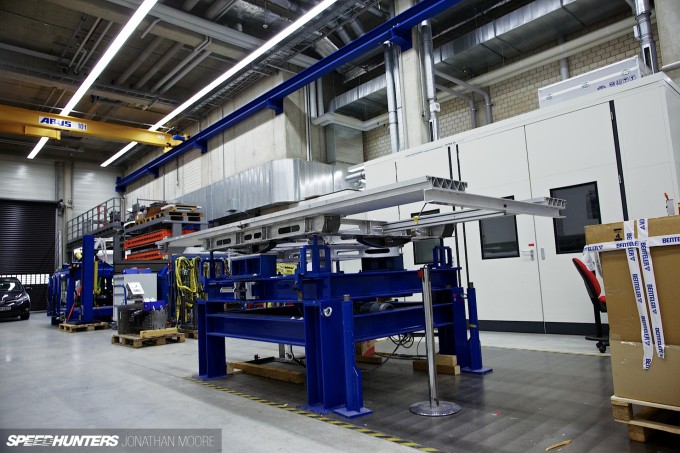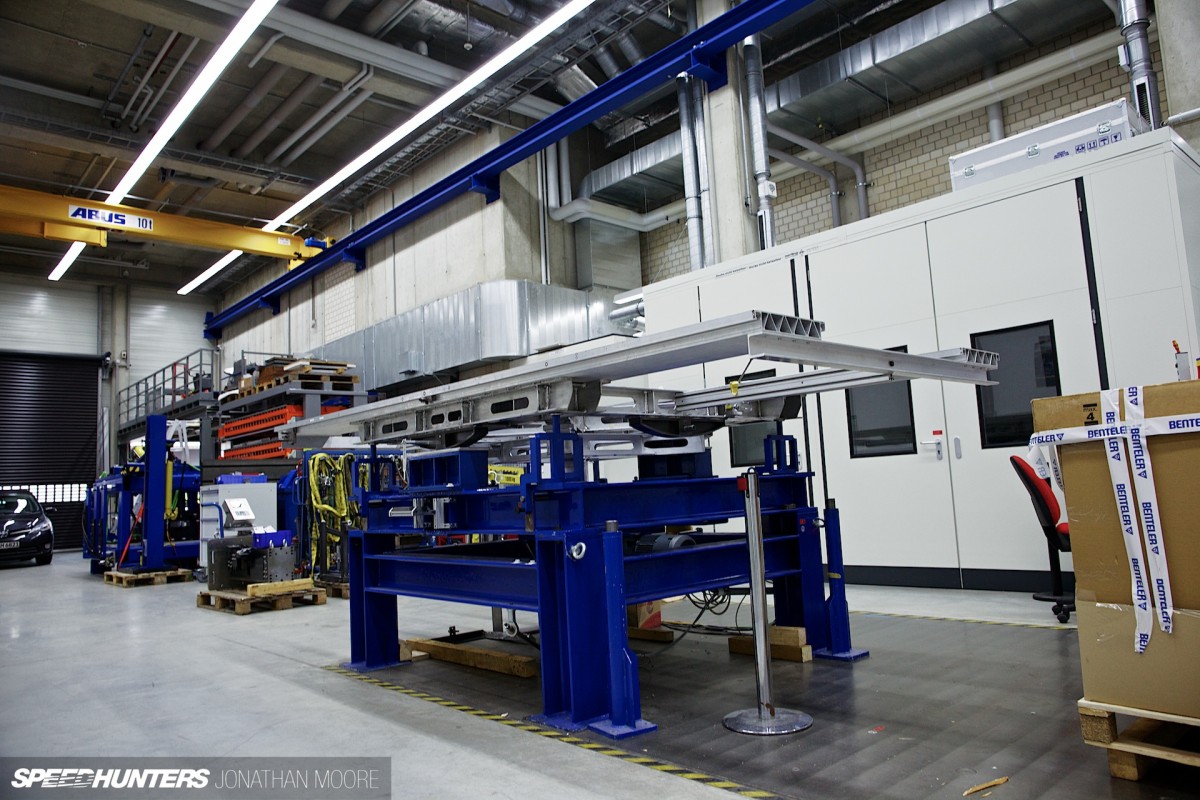 This time around TMG is a leaner, meaner operation in every sense. Staff numbers are now up to around 250, but they still rattle around in this huge facility, relatively speaking. But what fun they can have…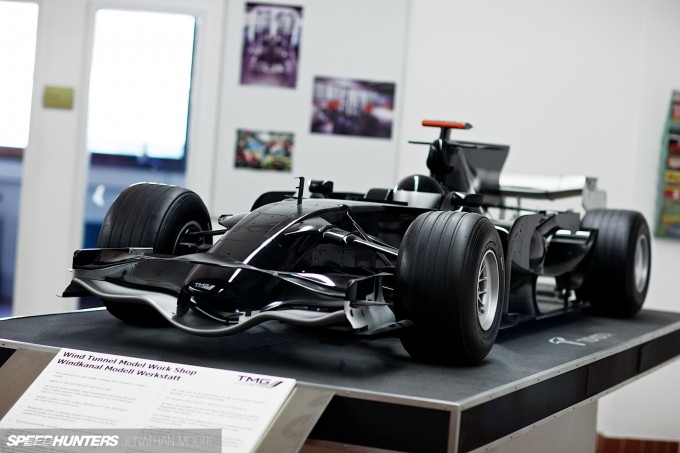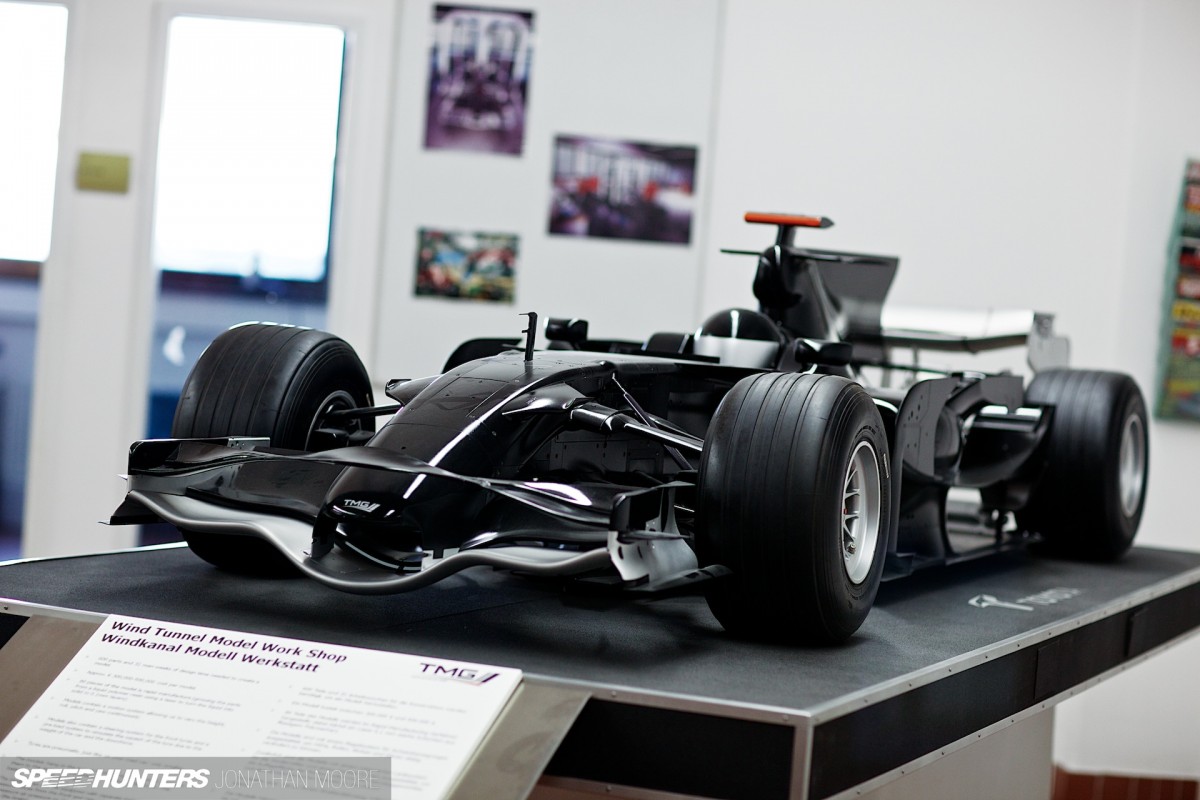 Starting out as Toyota Team Europe in 1975 (take a look at my previous story for some of the iconic rally machinery produced by them during that period), a buy-out by the Japanese mothership in 1993 saw the evolution towards their current entity. Cologne was already the site of a world-class rally squad, but the transformation into coping with an F1 programme still meant a huge expansion.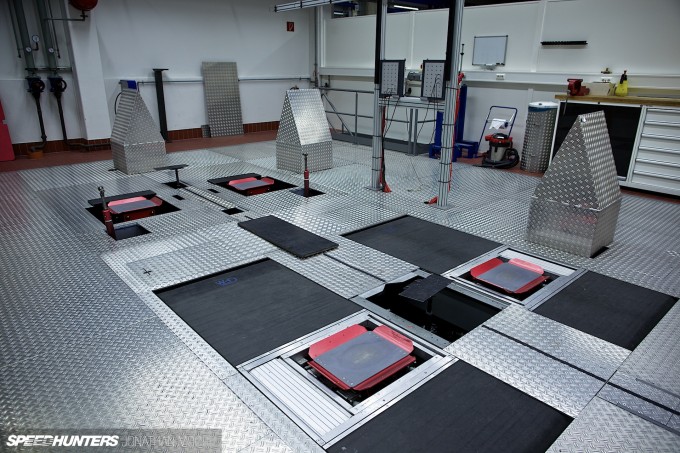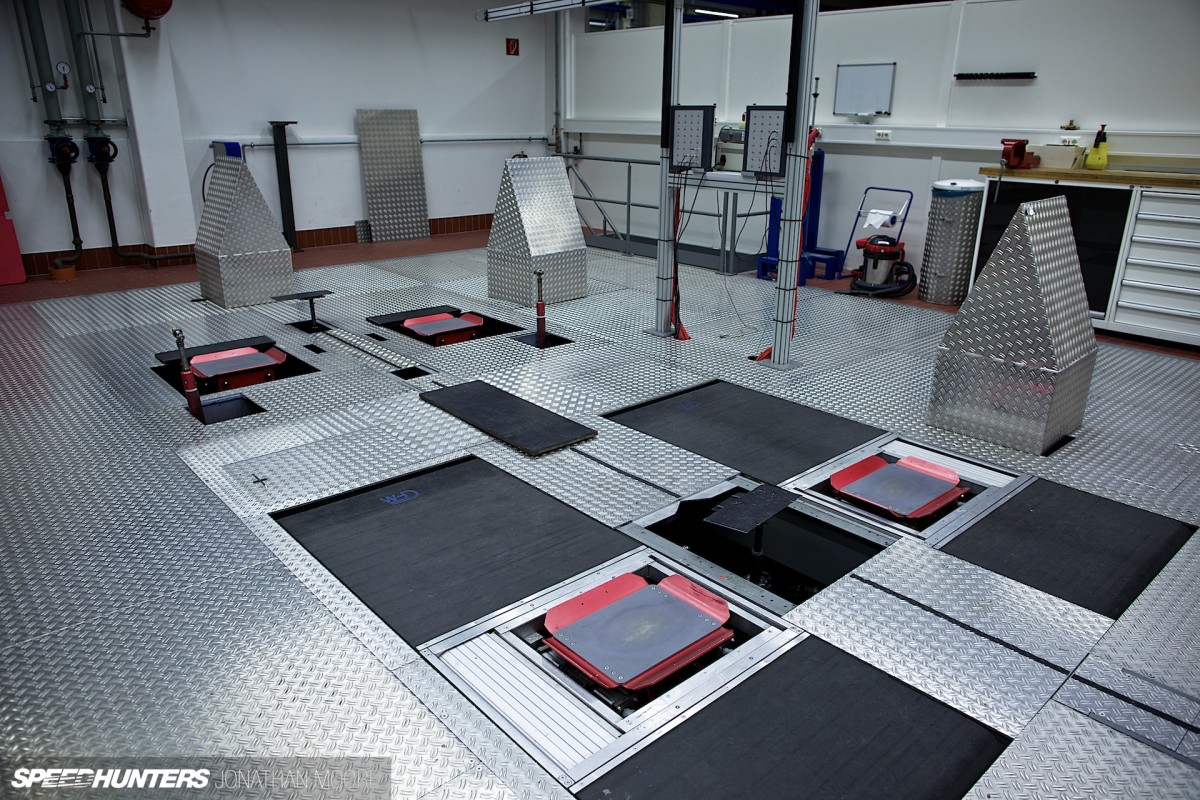 My tour around the facility was a dizzying experience. I've been to an F1 factory before, but this just seemed on another level. From design through CFD development and on to production and testing, TMG literally have it all. It's like they saw a catalogue of equipment and accidentally ordered everything – sometimes twice. It's magnificent.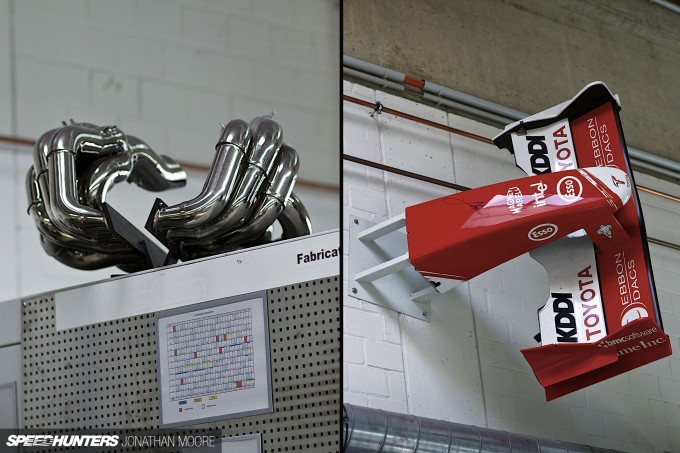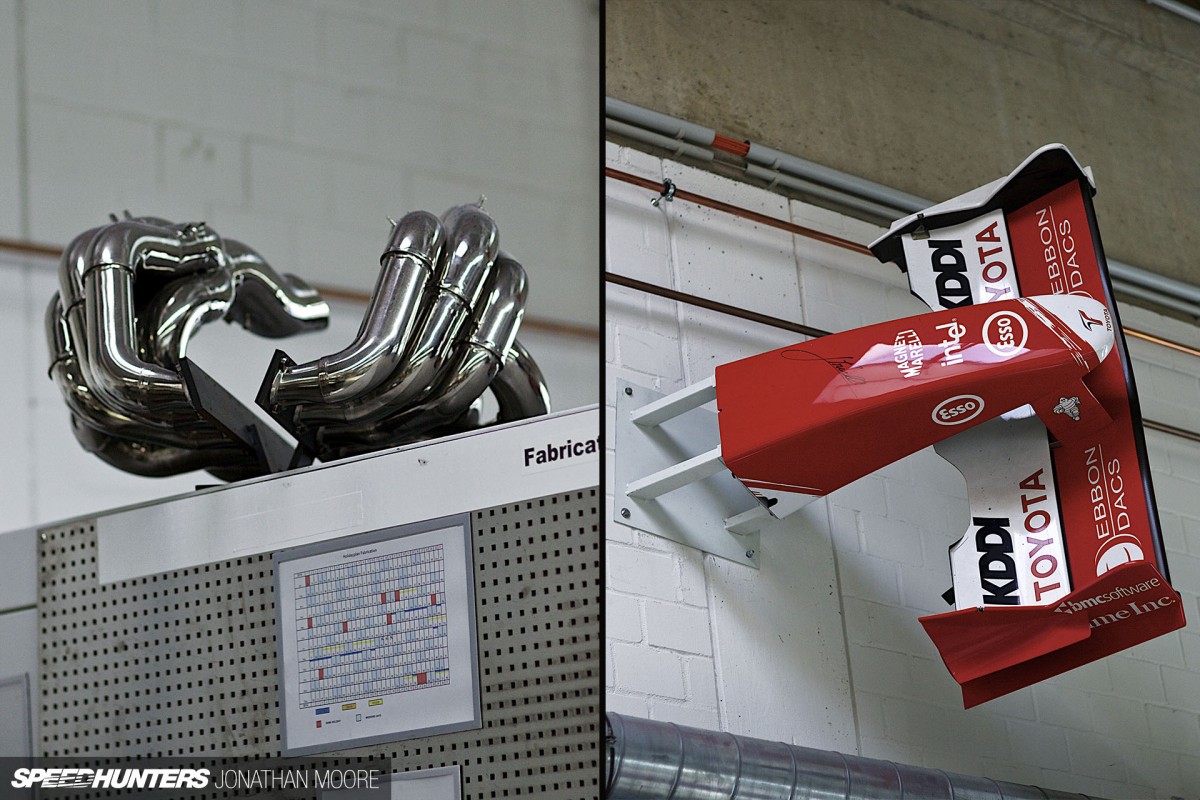 The fabrication department can make anything, right up to complex F1 exhaust systems. It was one of the few places where there were familiar objects, like lathes and cutters. From then on, it was space programme stuff.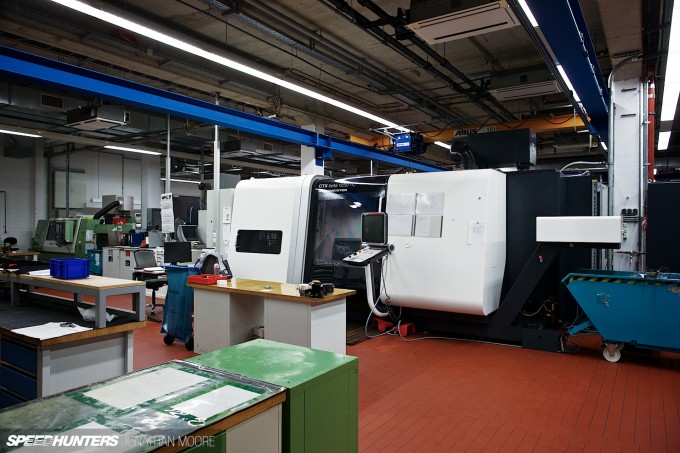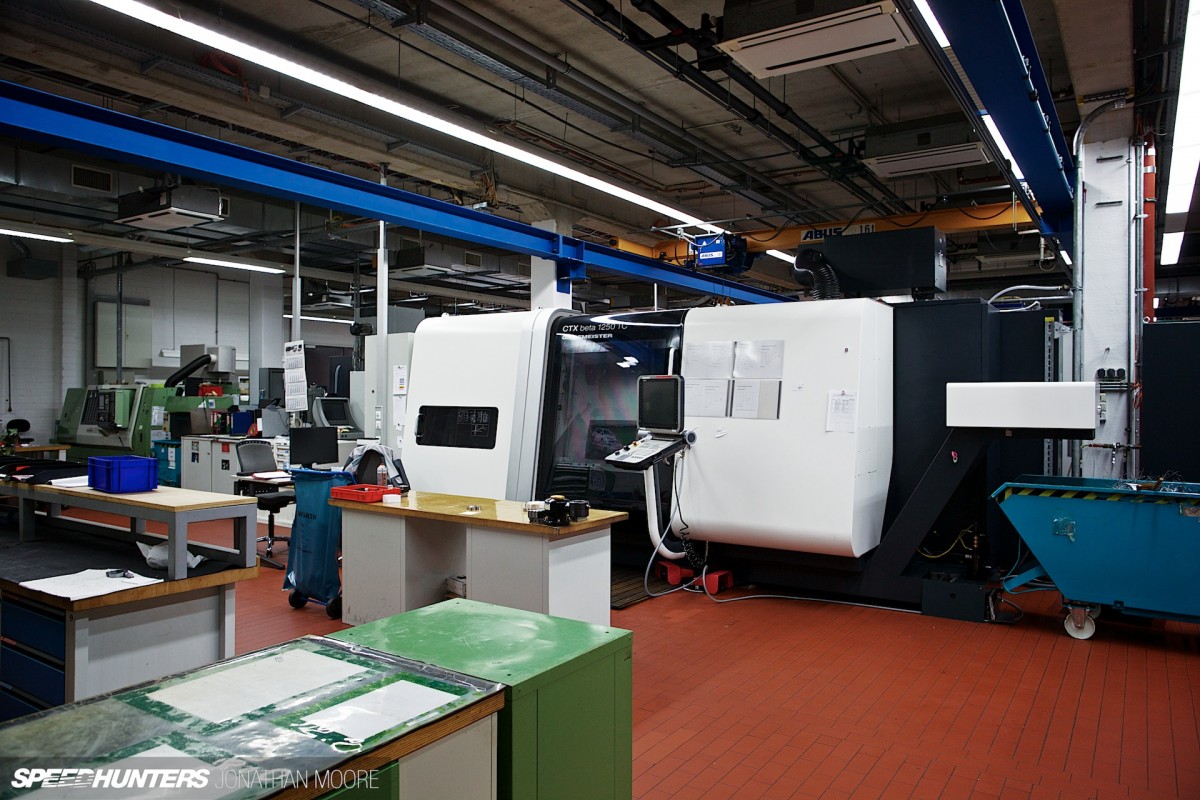 Cutting edge CNC milling and turning machines hummed away, programmed in their tasks.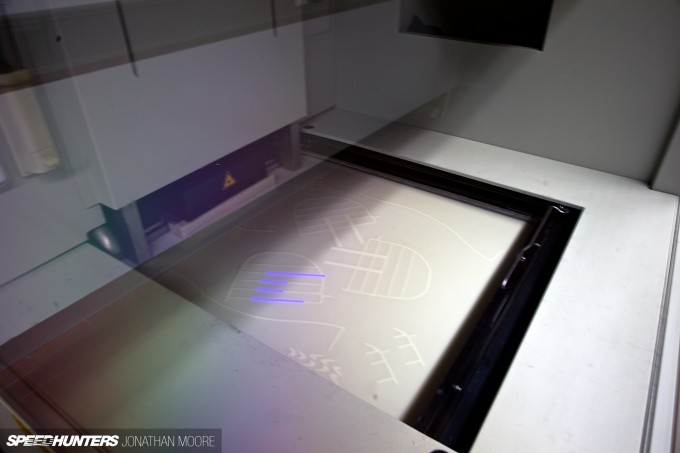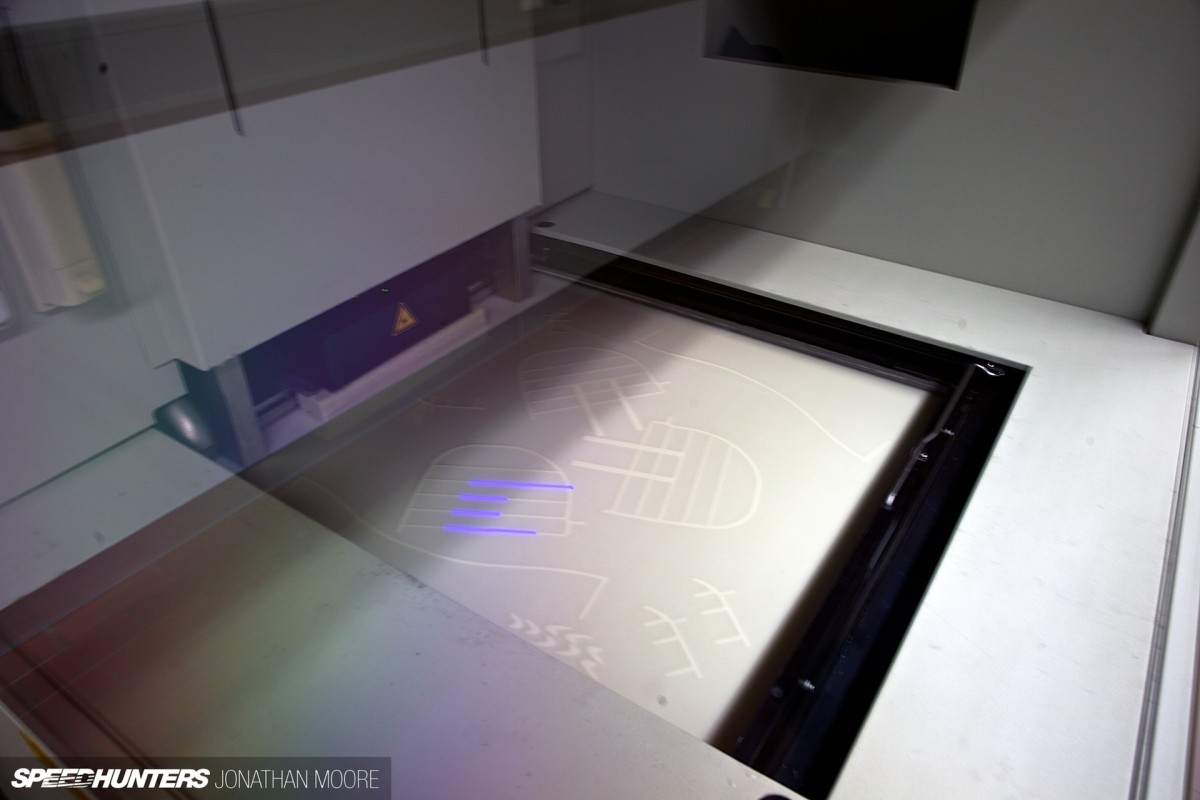 How many 3D printers would you like? How about 12? The machines operate in glorious isolation, and once they're programmed the team can even monitor progress from home if necessary. The majority use liquid resin, but there are also two which are powder-based.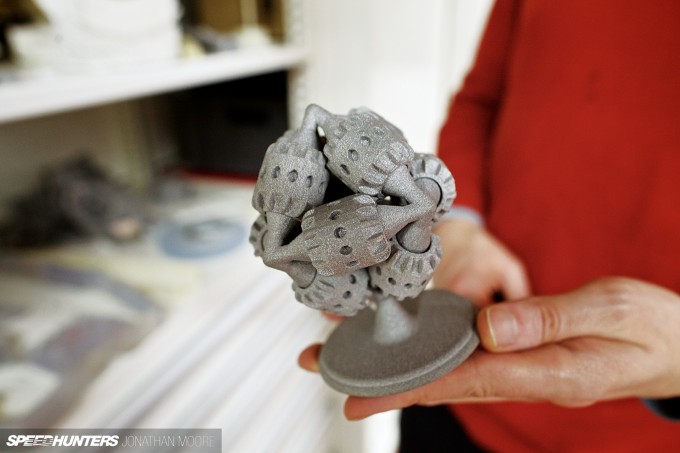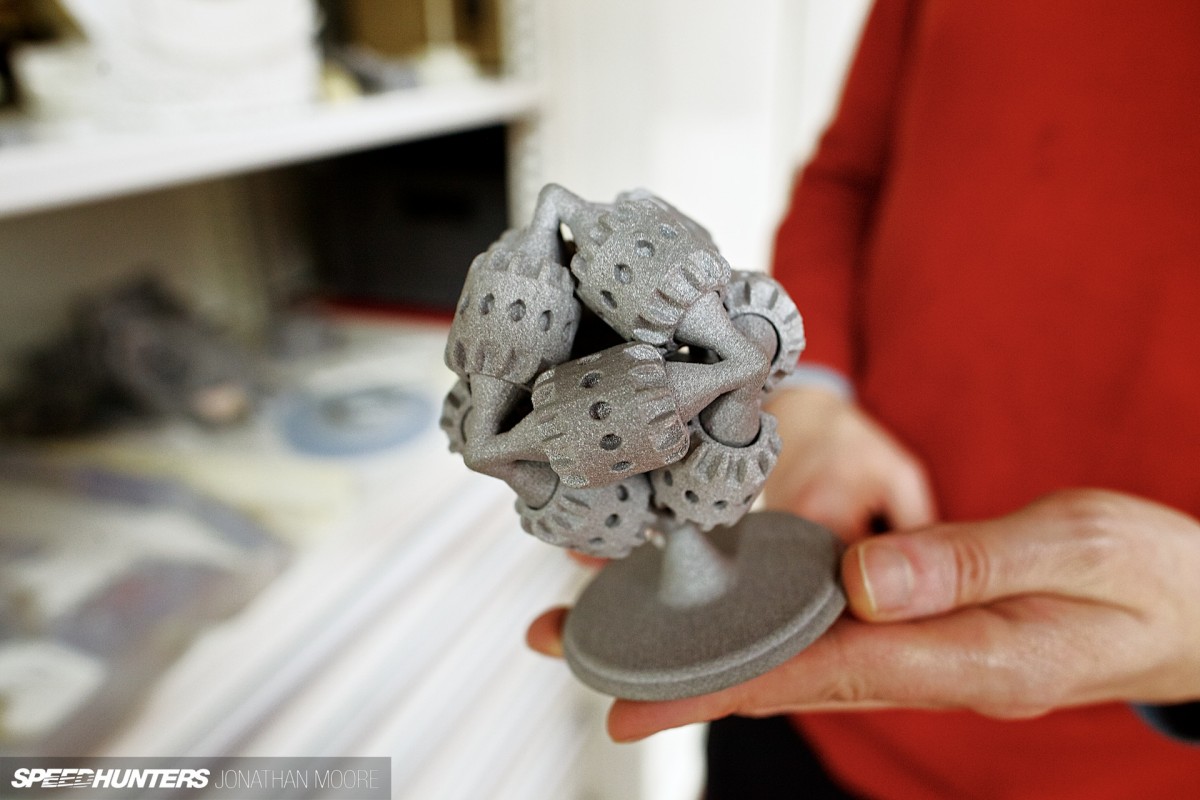 During the F1 period they were used almost exclusively for wind tunnel models; now they carry out a lot of rapid prototyping of all kinds. The complexity that can be achieved never ceases to amaze me.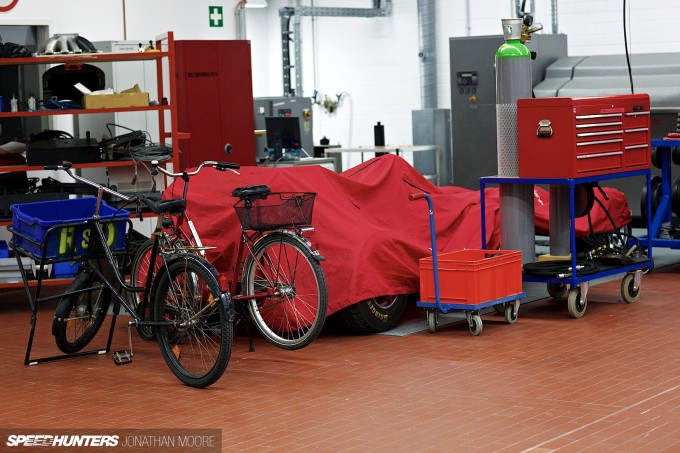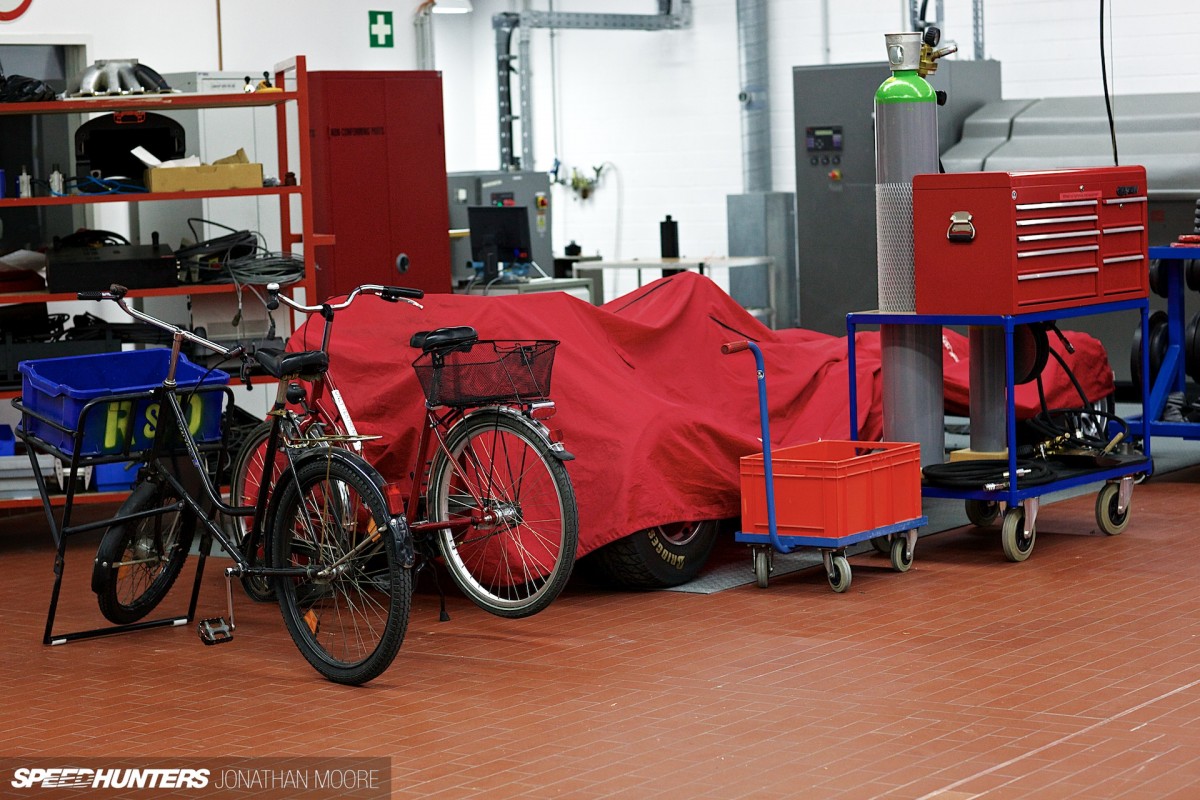 The facility is littered with F1 cars. It's almost rude, but around every corner there seemed to be yet another. Including the collection in the wind tunnel, there are well over 20 single-seaters on site. There's one car that was originally for dedicated use on their seven-post rig for instance, that now sits patiently under a tarp waiting for a job that will likely never come… By its side are simpler methods of transport – bicycles for the staff to more easily get around the sprawling site.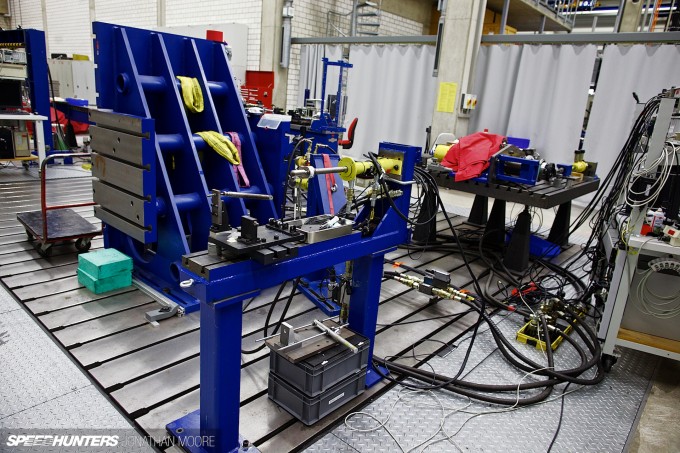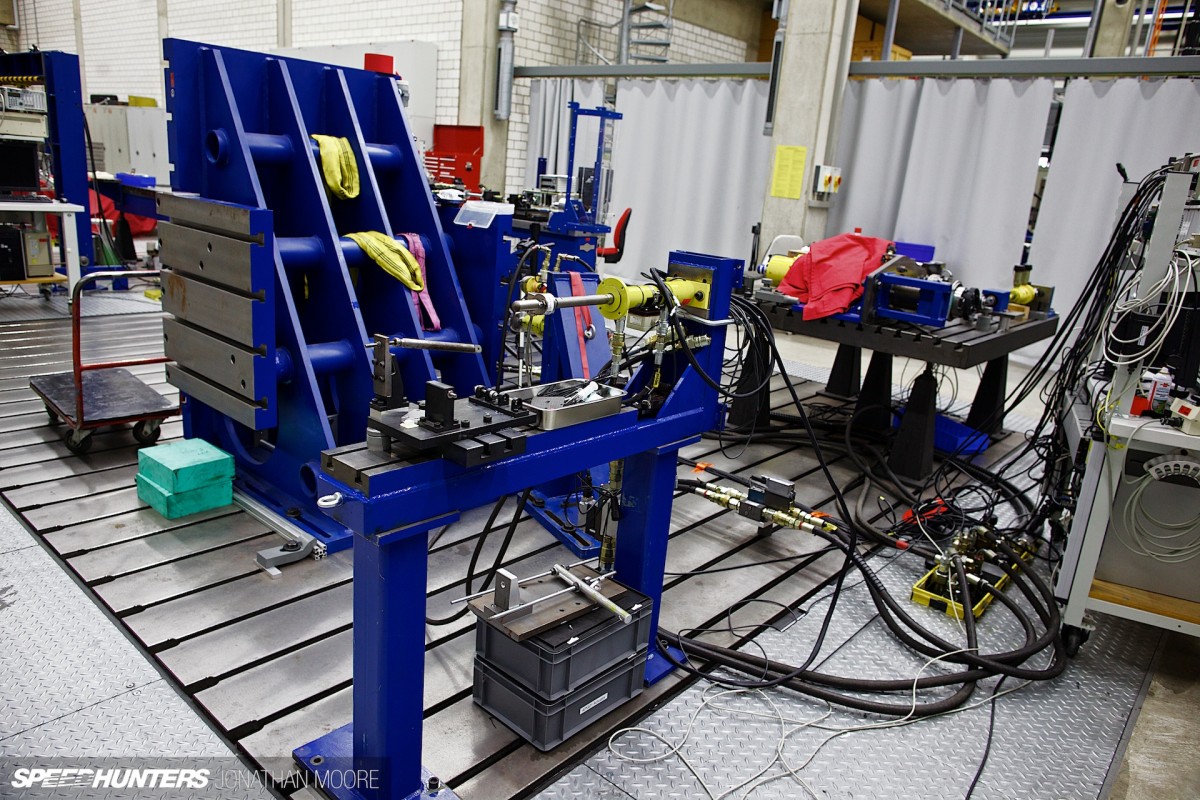 Moving through the various areas meant trying to understand more unfamiliar equipment: things to shake, bounce or squash any part you care to mention. Every part of a car – F1 or otherwise – deconstructed and bolted into a piece of complex simulation equipment to measure, test and improve.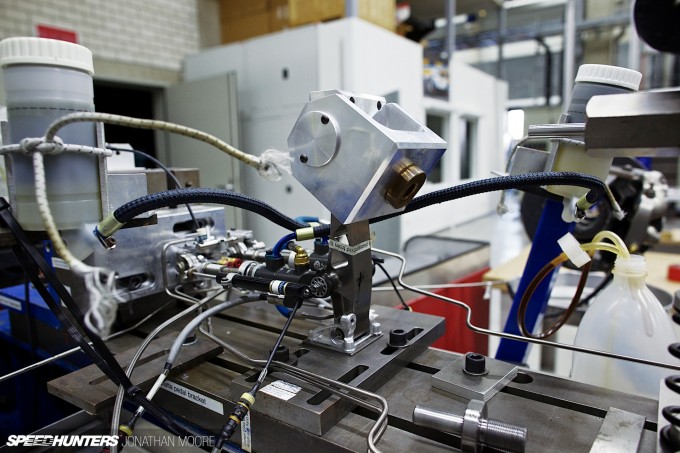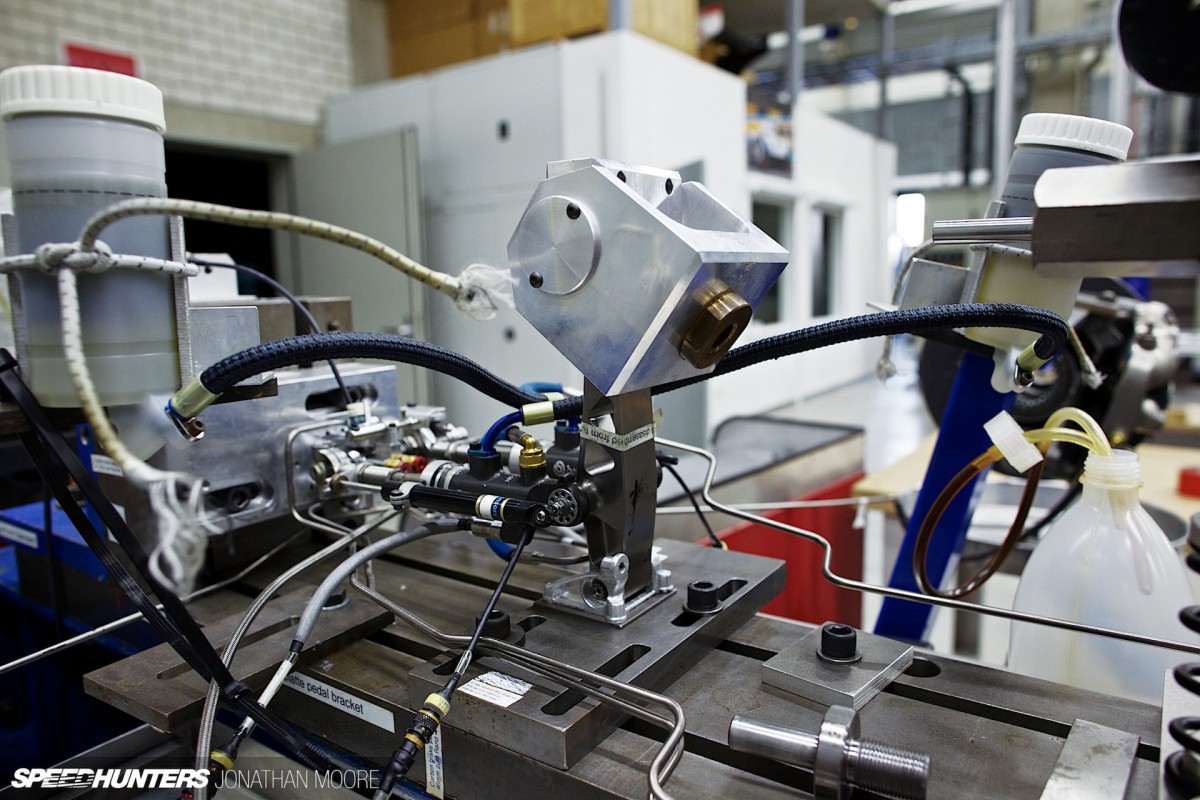 Ever wondered why people say it's difficult to brake in an F1 car? Now I know. This was a full test rig for the braking system. The travel on the pedal was effectively non existent and required all the force in your body to depress to any meaningful level. Feeling it in the flesh made me appreciate the massive force required and how easy it must be to lock up with such a fraction of travel to play with. TMG's team PR Alastair Moffitt, my generous host for the day, explained that even in the simulator new drivers often can't reach the braking capacity required to get the most out of the system.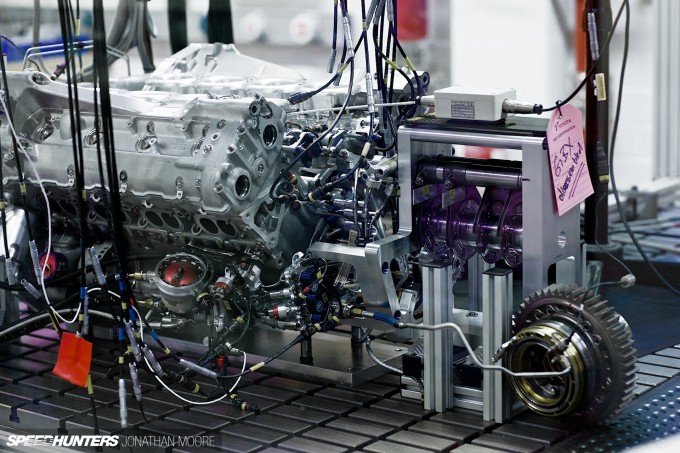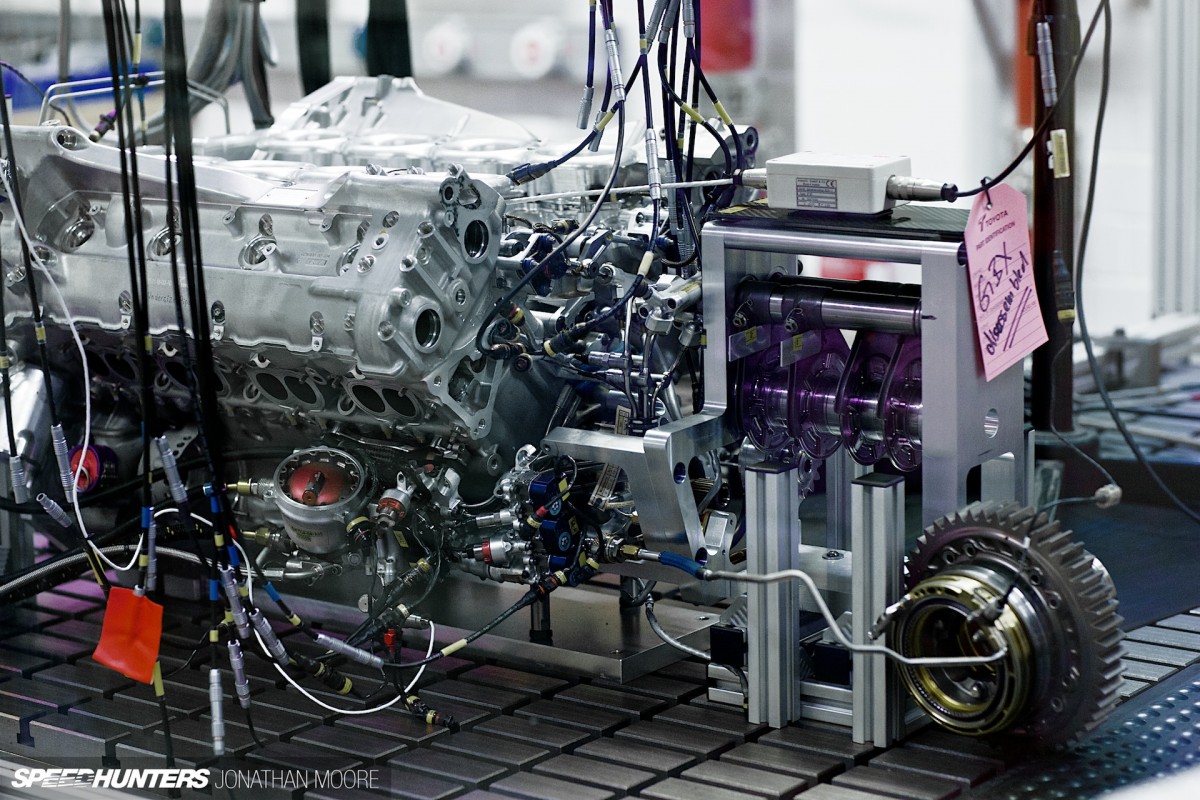 Then there's transmission testing, engine simulators that replicate entire systems of bearings and lubrication, even simulating g-loading to find out where the liquids are going and if the flow or architecture of the internals need changing. Using this method, TMG reduced the oil tank size on their F1 car by 80 per cent! They also have a suite of different engine dynamometers.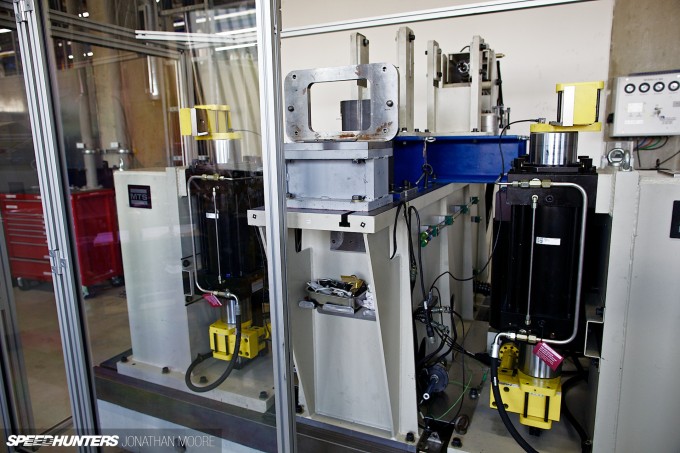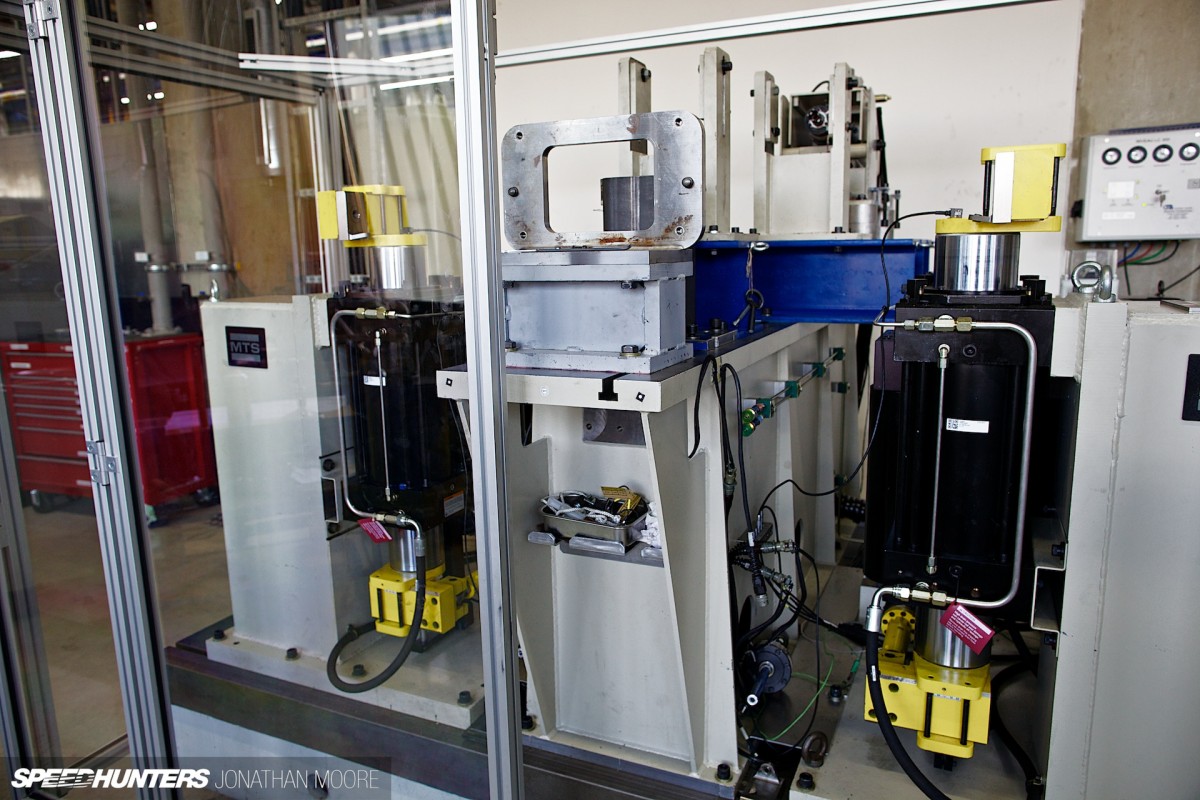 Power steering? Resonance frequency testing? Centre of gravity? Kinetics and compliance testing? The list went on, all in gleaming metal. It's no wonder that companies are constantly knocking on the door, despite the Toyota sign above it.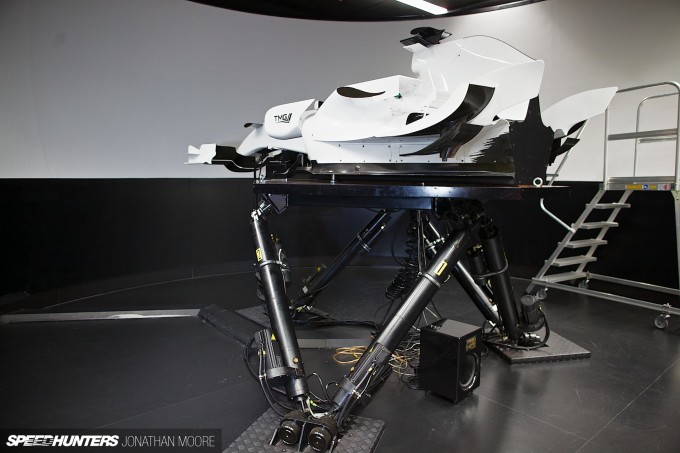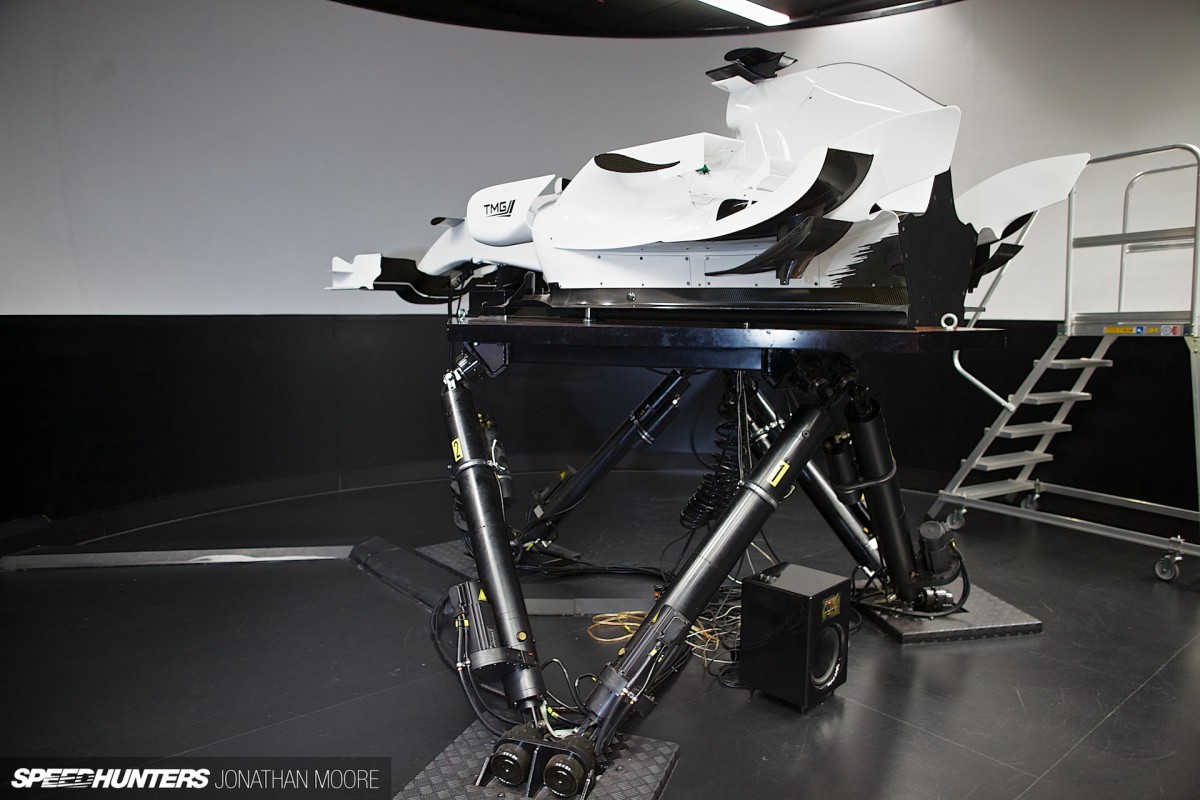 There's even a six-axis motion simulator hidden away around the side of the main wind tunnel. It's been developed by the TMG team to include all the high-end sim effects you'd expect: steering torque, tyres, thermal effects, weather, track surfaces – the full range.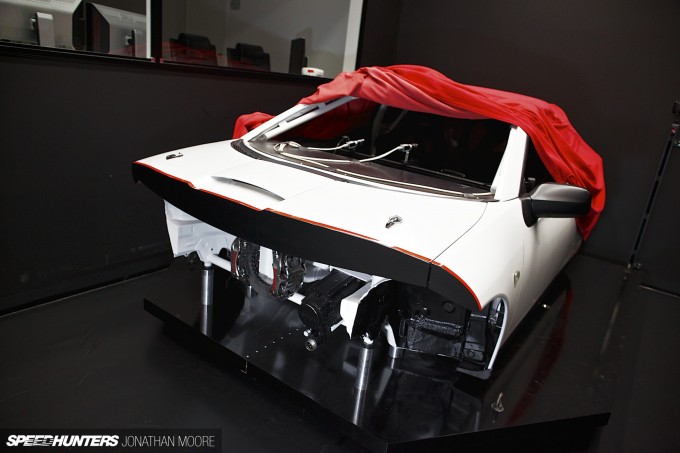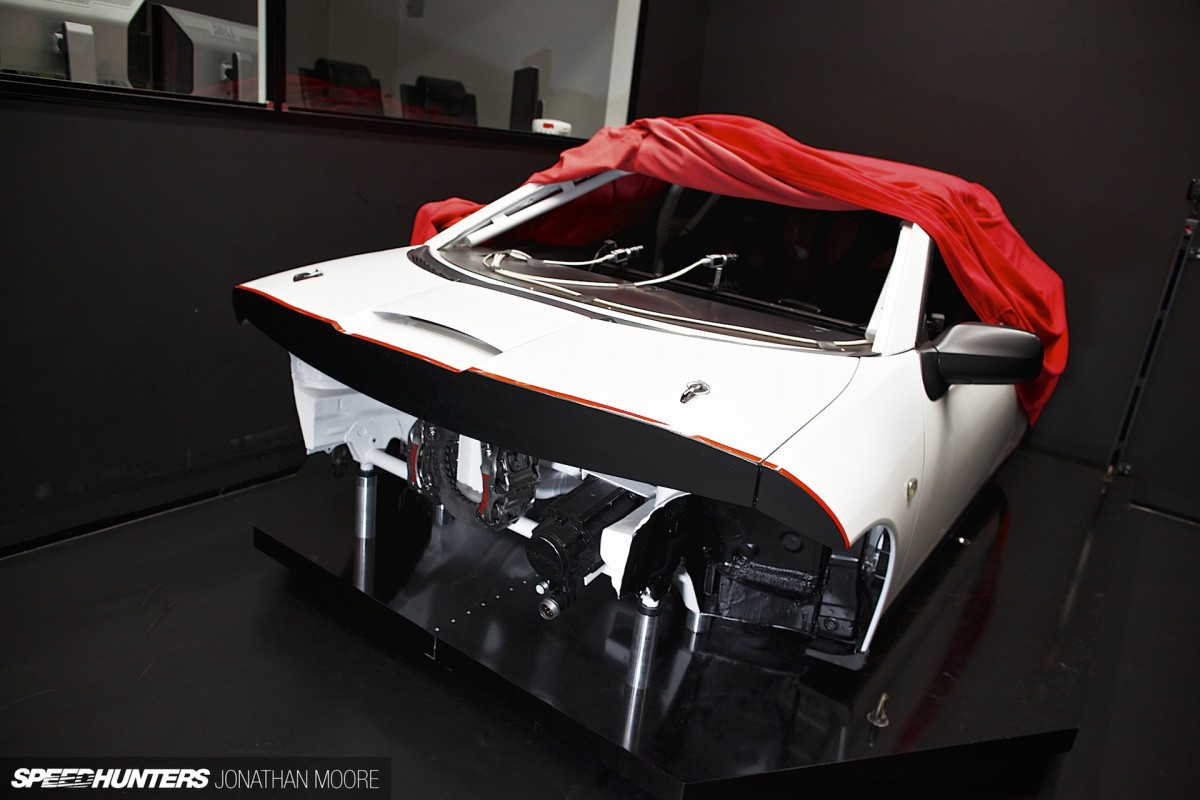 There's also a saloon body that TMG have developed as an option, now it's not dedicated to purely single seaters. The simulator is still used for driver development as well as engineering.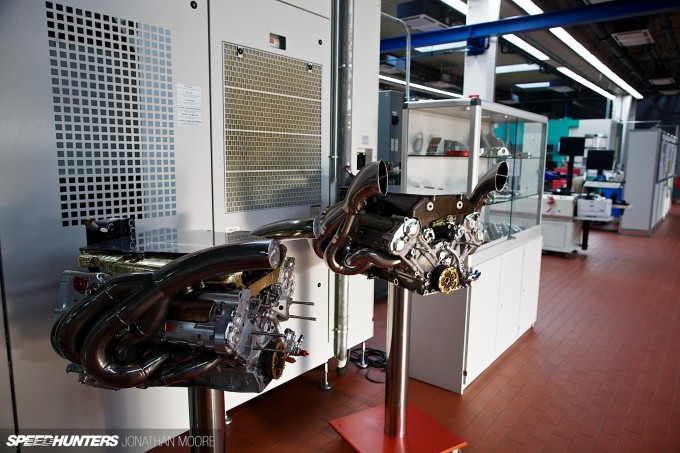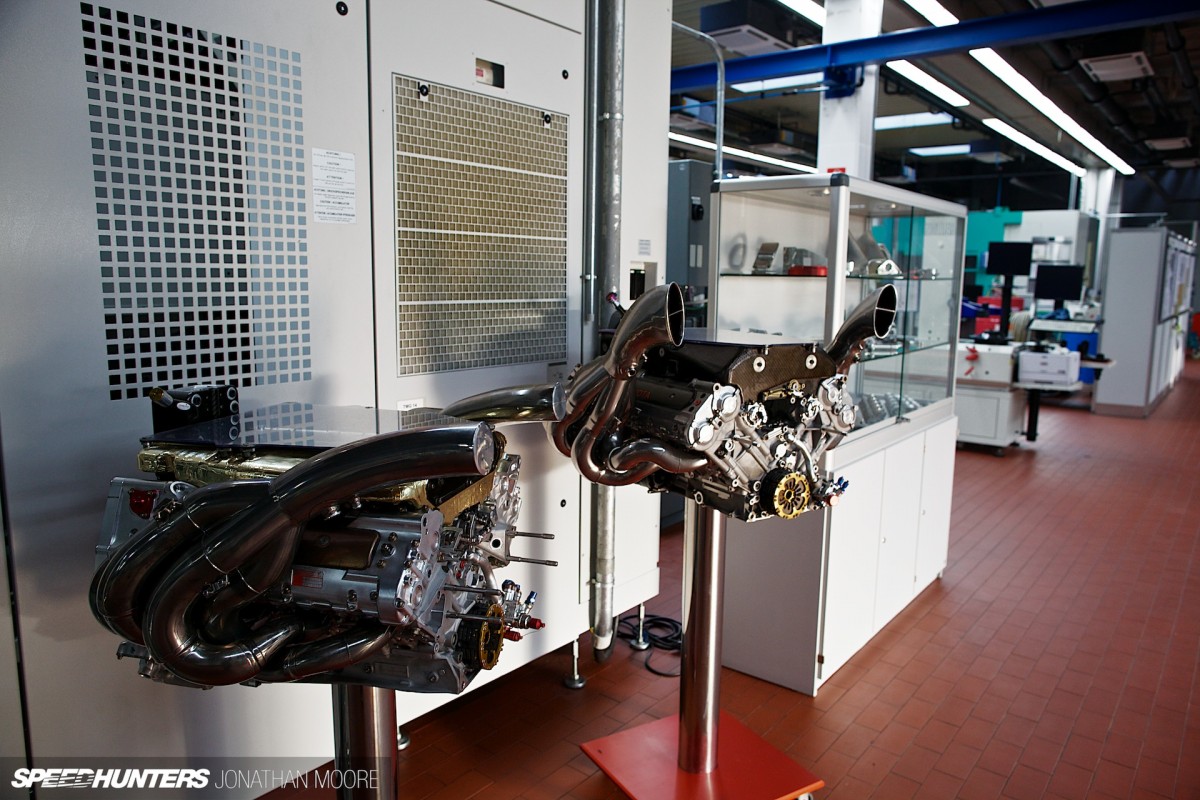 Although the majority of equipment might have arrived courtesy of F1, it's also cutting edge as far as road cars are concerned, putting TMG right at the top of the automotive game. The LMP budget is around 10 per cent of F1 times, so although still considerable means that there isn't the same 24-hour operation that there used to be: it's all about using what they've got efficiently.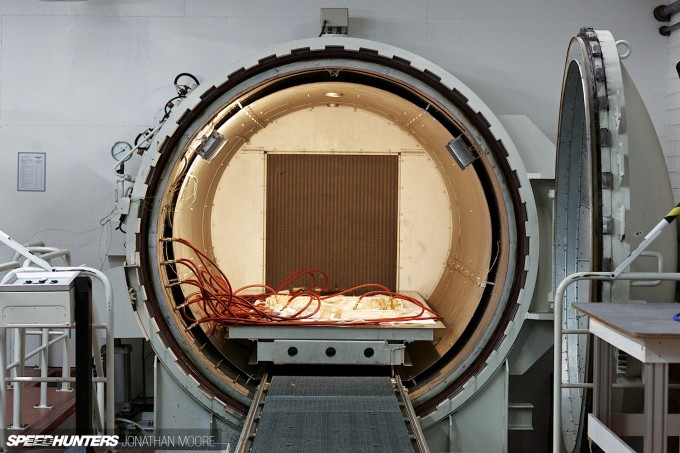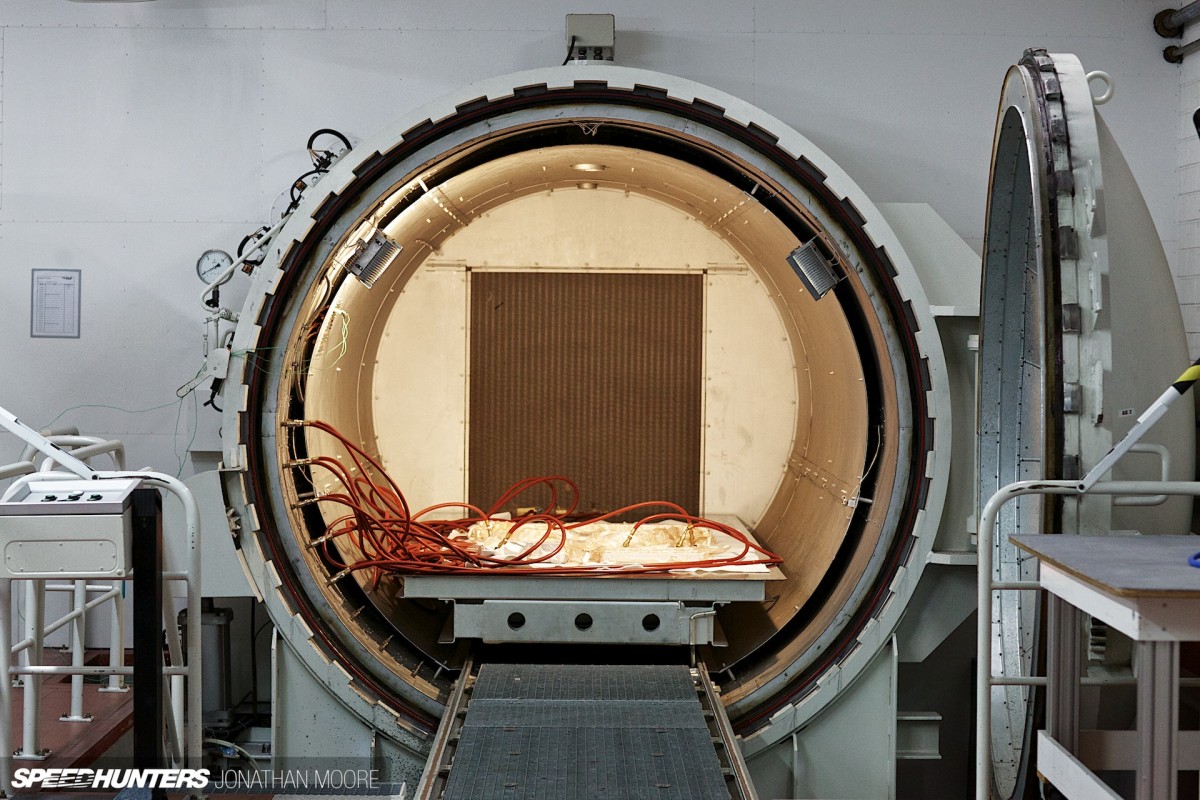 TMG have a whole wing dedicated to carbon parts, comprising two large autoclaves, preparation and assembly clean rooms. This was one of the few areas that was limited during the F1 programme, where a number of external suppliers were used.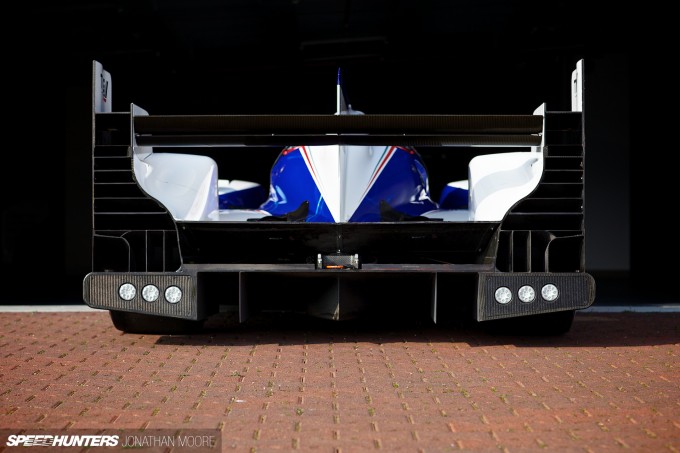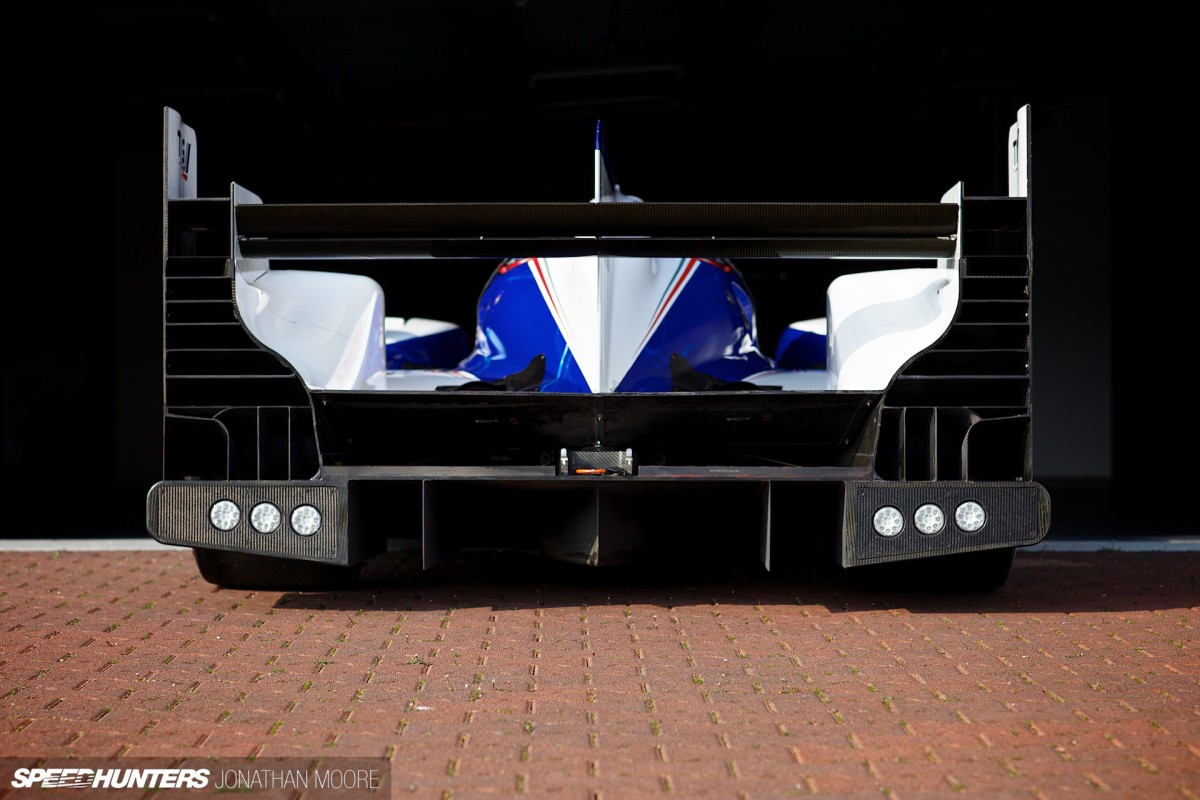 Now around 80 to 90 per cent of the complex carbon on the LMP car is made in-house. Unsurprisingly, taking pictures of the TS040 Hybrid's constituent parts wasn't on the menu for the day…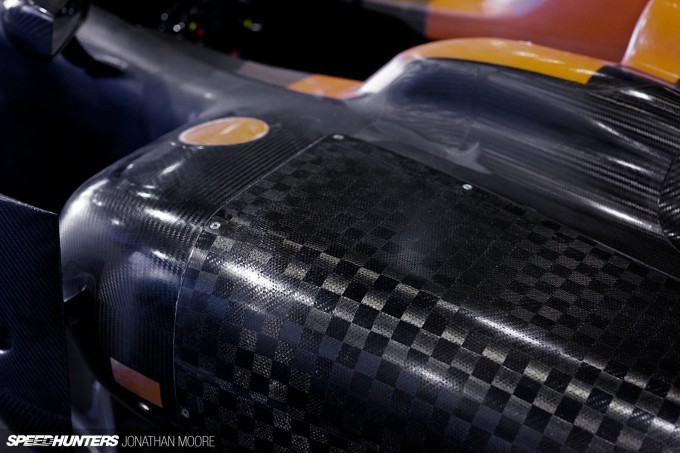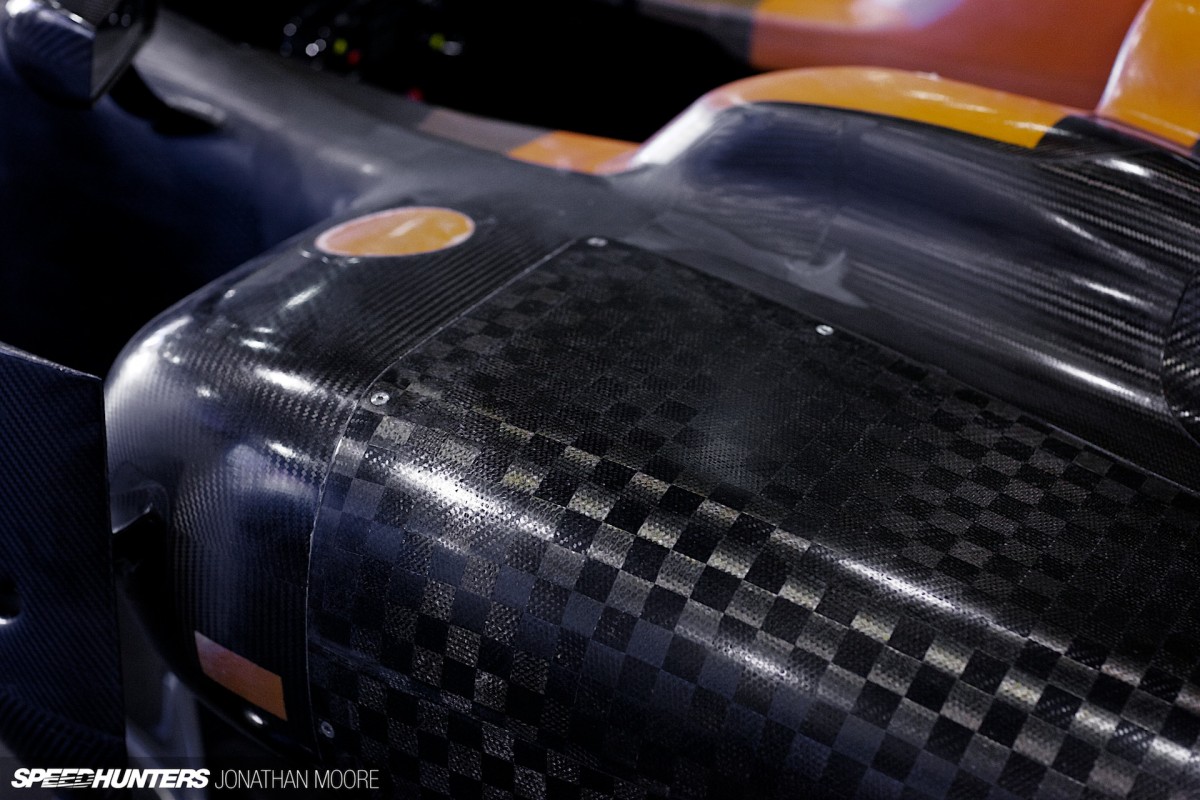 Interestingly, back in reception the show car in raw carbon demonstrated an interesting detail I wasn't aware of – that of manufacturers using their own unique patterns, almost like signatures. Sometimes the weave is different depending on thickness or requirements of strength, but carbon cognoscenti have been known to be able to identify individual manufacturers just from the pattern!
Race To Rally To Road & Back Again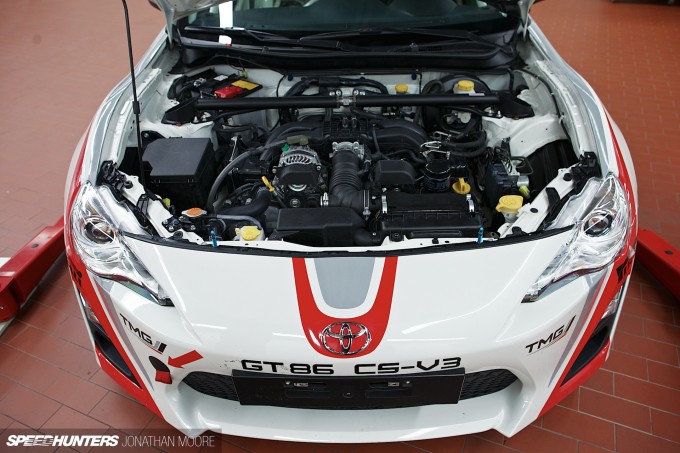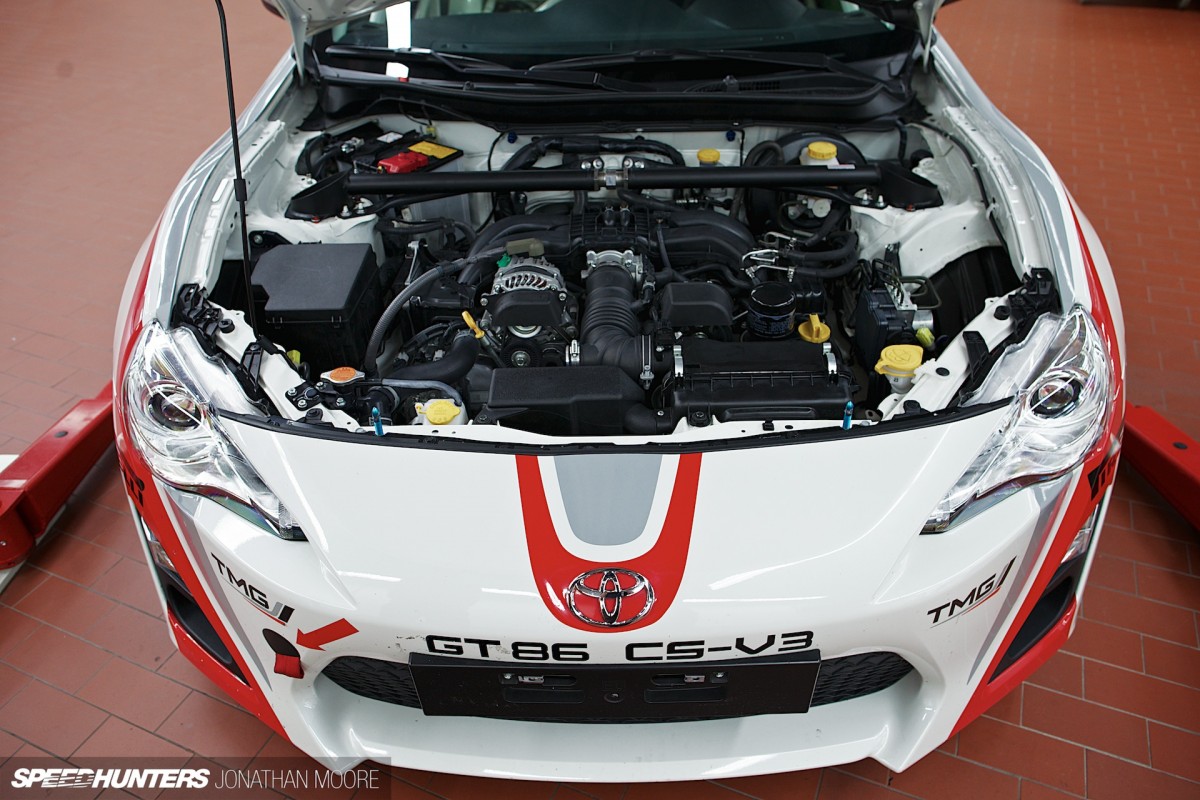 As well as the Lexus TS650 I showed you in the story on TMG's collection of cars stashed under their wind tunnel, there were also examples of their other road-relevant projects.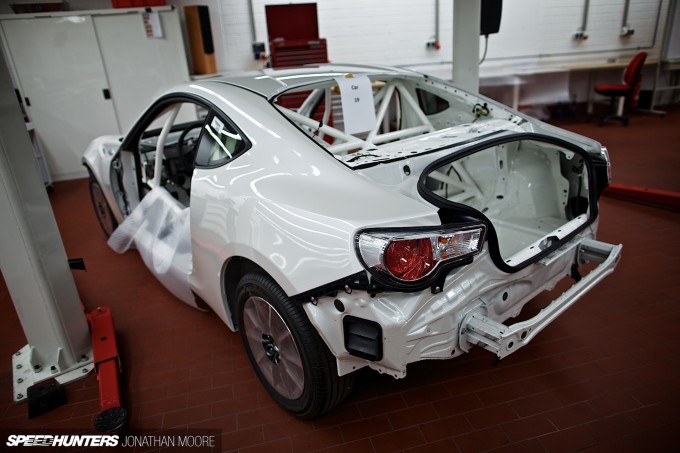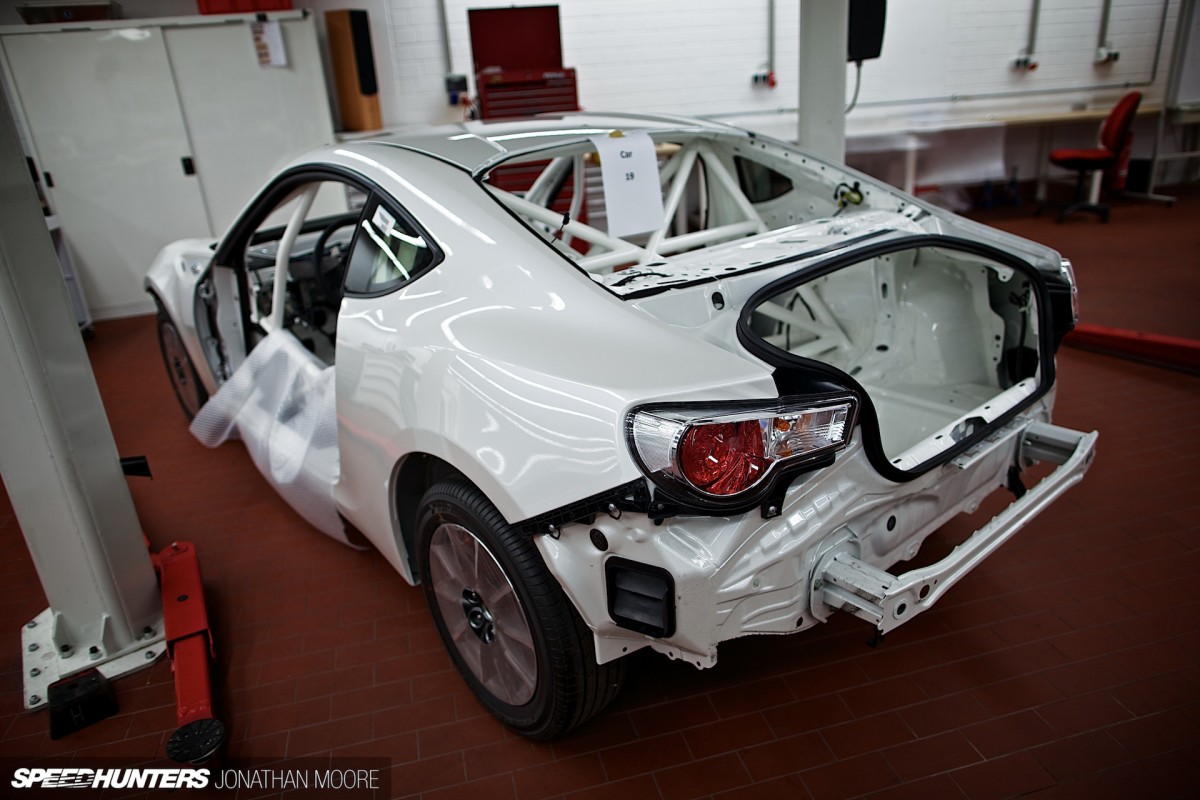 TMG have been developing the new 86 into an affordable racer. Aimed at the German VLN series, based at the Nürburgring: the CS-V3 has a price that didn't make me spit my coffee out. Quite the reverse in fact. What seemed to be barely more than a top-spec road car….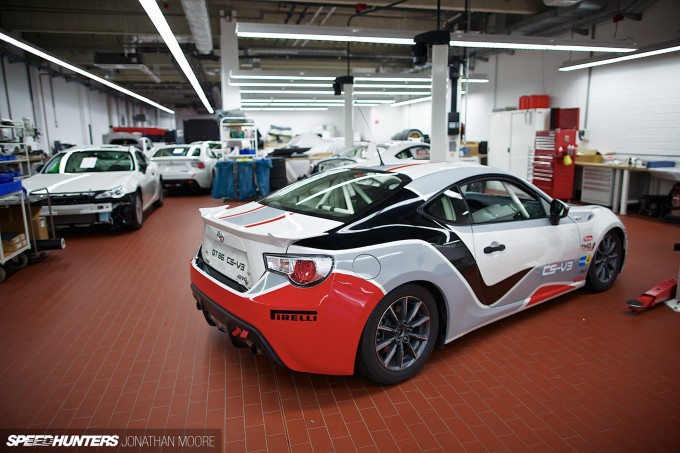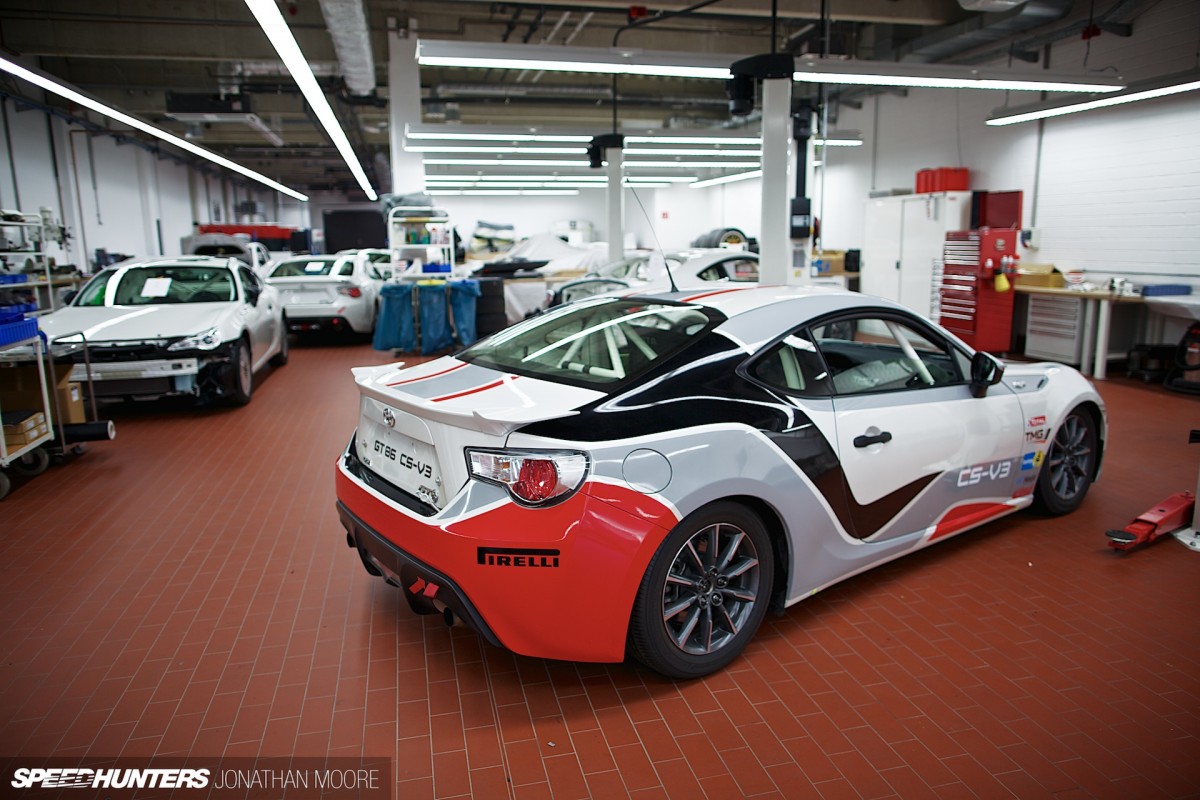 Testing has been carried out at both the 'Ring and at Paul Ricard: this car had just got back from testing in the south of France, hence having much lower suspension geometry than would be sensible for the Nordschleife. The 86s have been doing well – sales are well into double digits, and development cars have won their class for the last couple of years at the Nürburgring 24 Hours.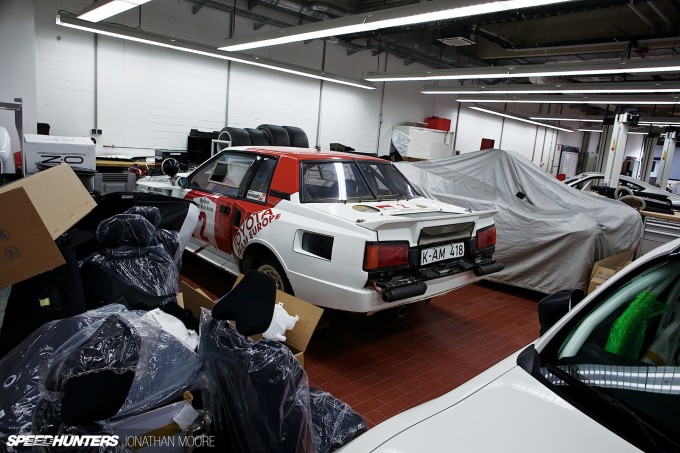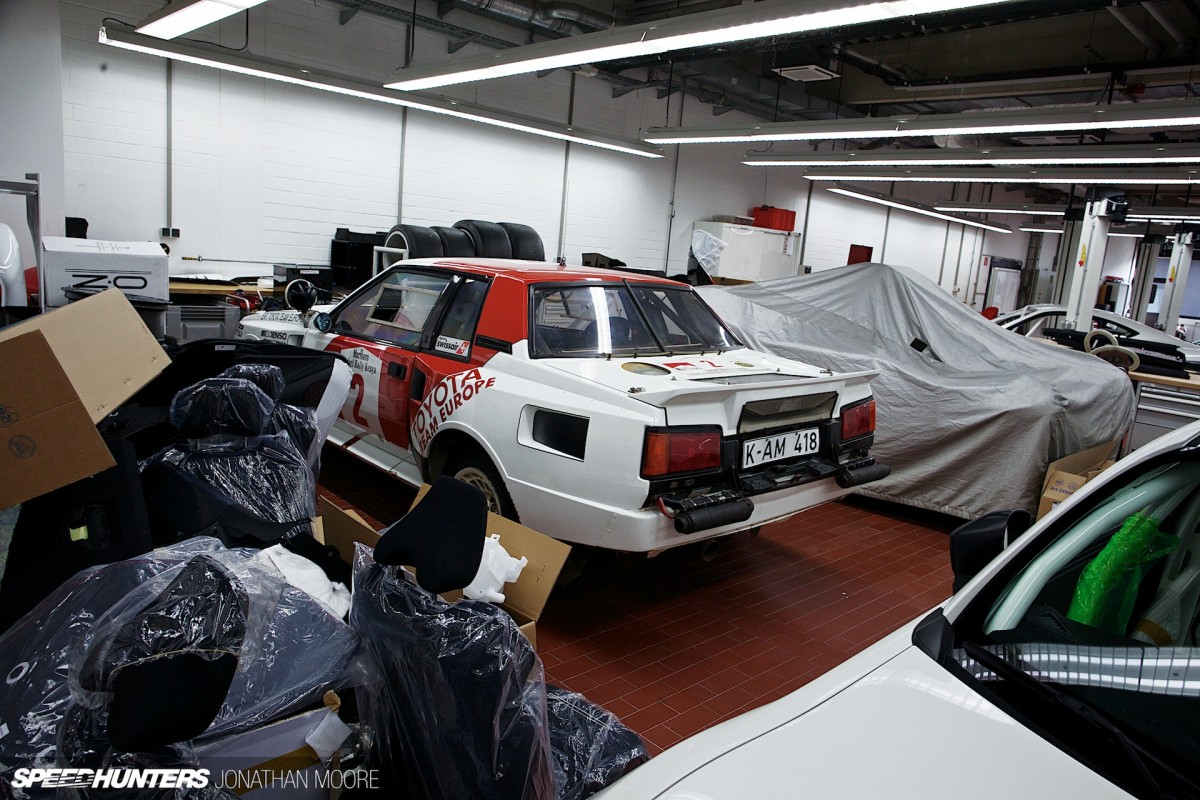 The concept is being taken off-road as well, quite literally. An R3-spec rally version was also developed, and raced as the zero car on the German round of the WRC. Whilst nosing around, I couldn't help but notice the Safari-style elephant in the room: this Celica Twin Cam Turbo, just hanging out.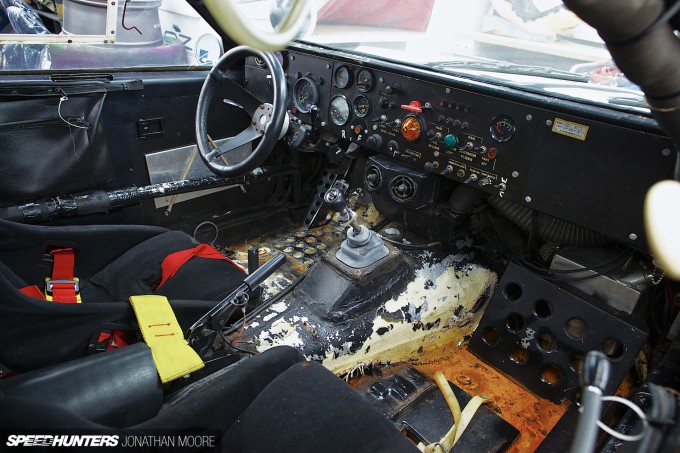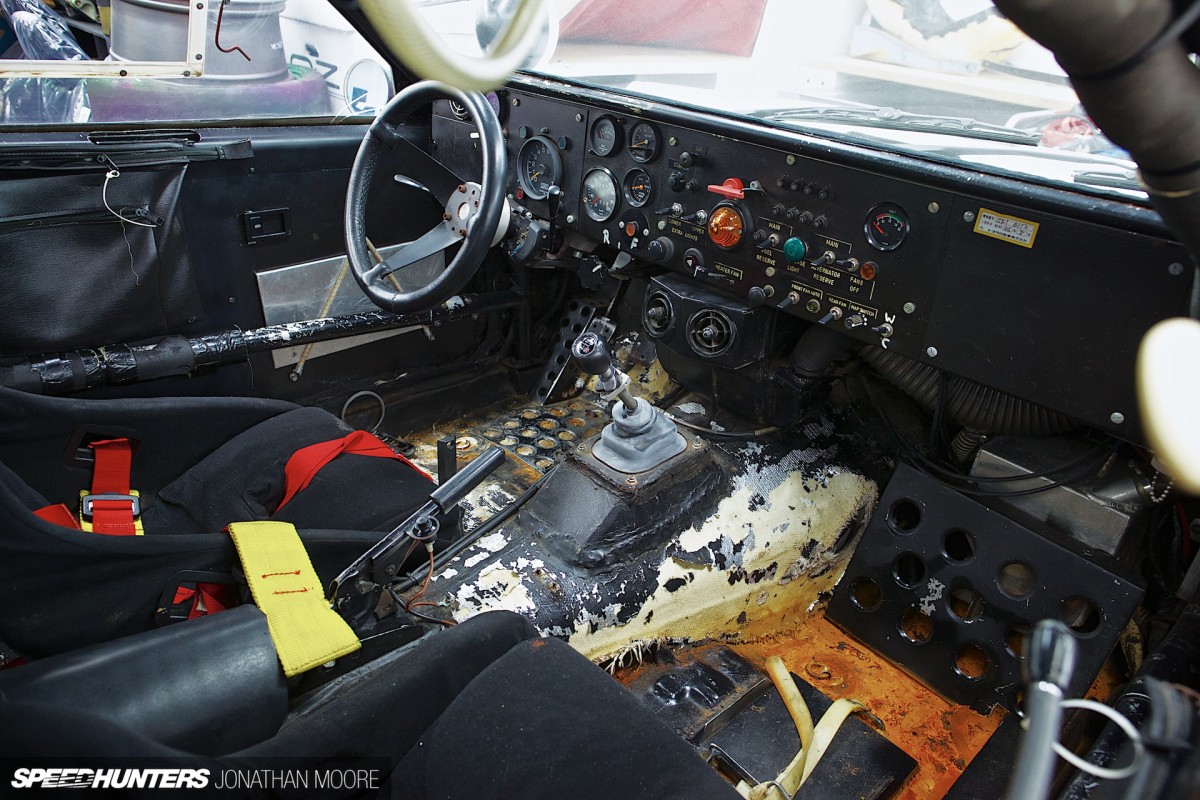 This was another tick in TMG's rescue box. It's just been brought into the workshop for a sympathetic restoration, the aim to bring it back to working rather than concours condition.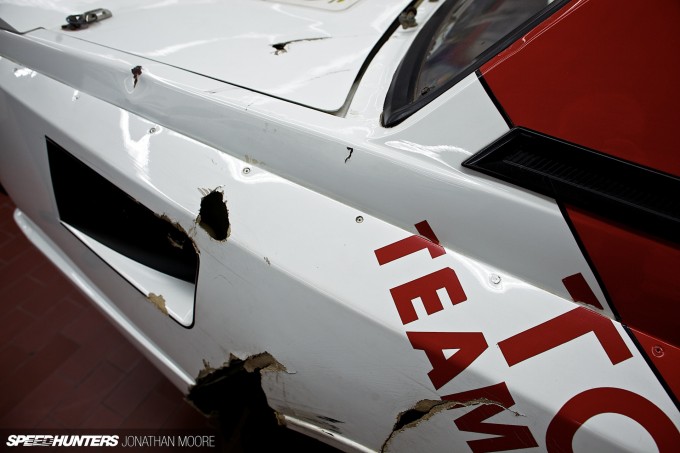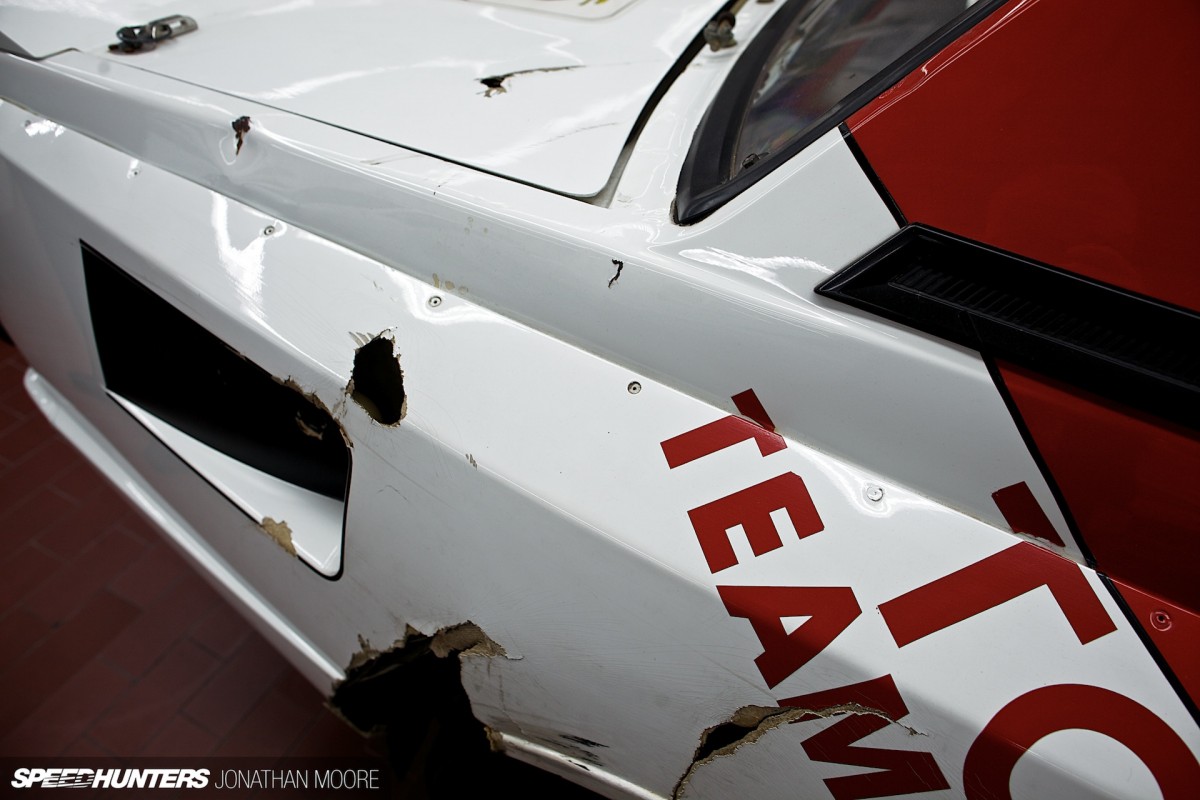 After all, the dents and tears tell a story – this car has lived a full life, as any car that survives the Safari can say. Toyota used to have a full workshop facility out in Kenya dedicated to just that event, which is where this car was based. This means that another genuine Celica with serious provenance will soon be back on the road.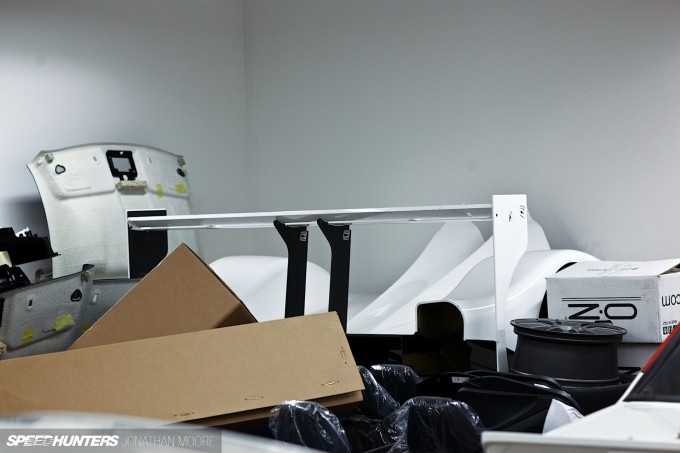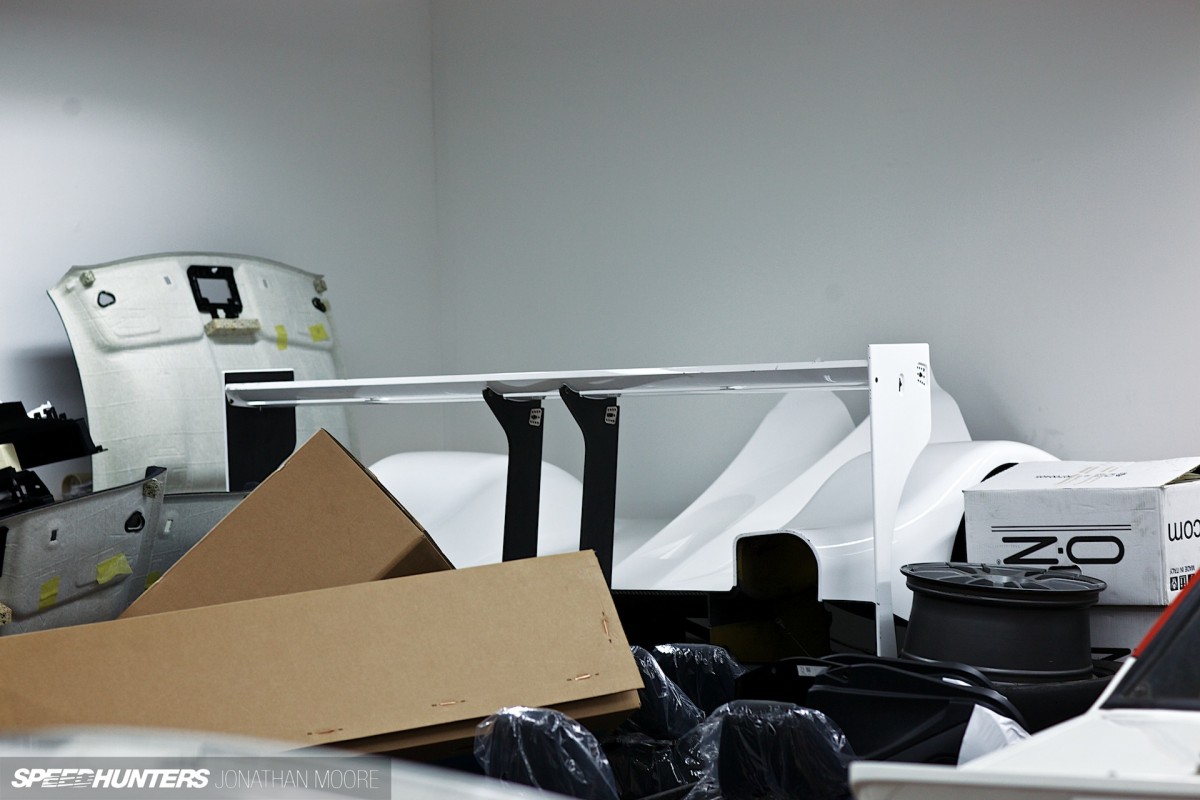 The other thing in the piles of stuff in the corner was a random but familiar looking LMP wing.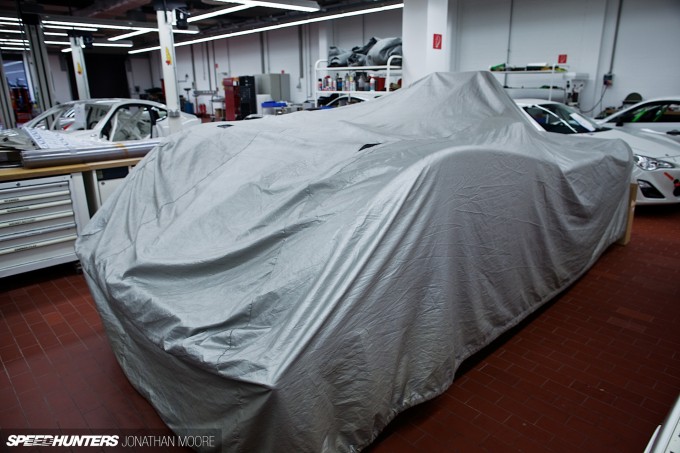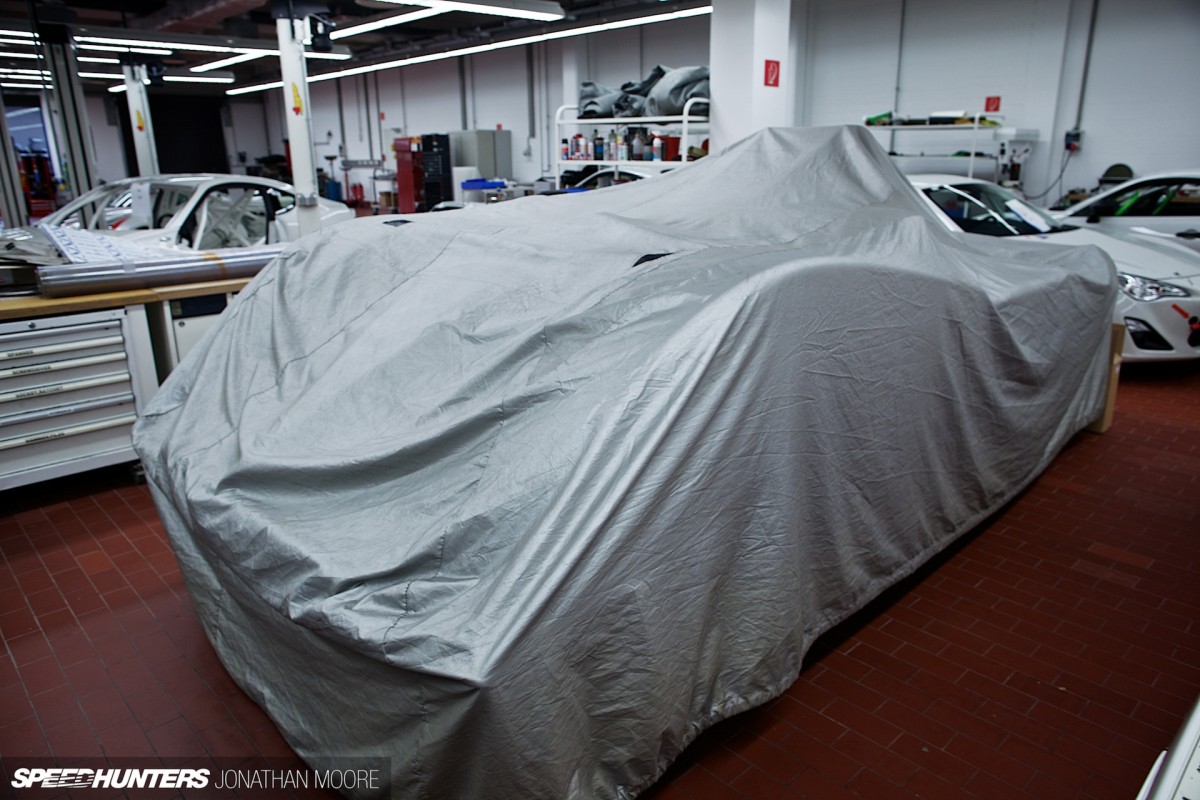 That turned out to be from a Dome prototype that was being stored at TMG, awaiting being moved on to a new home. The things they have…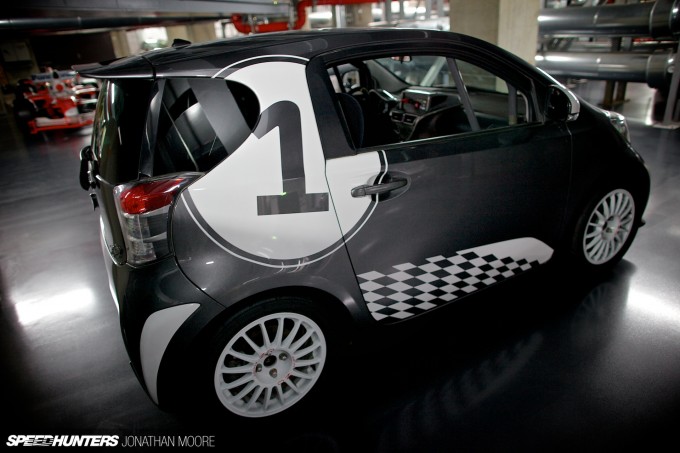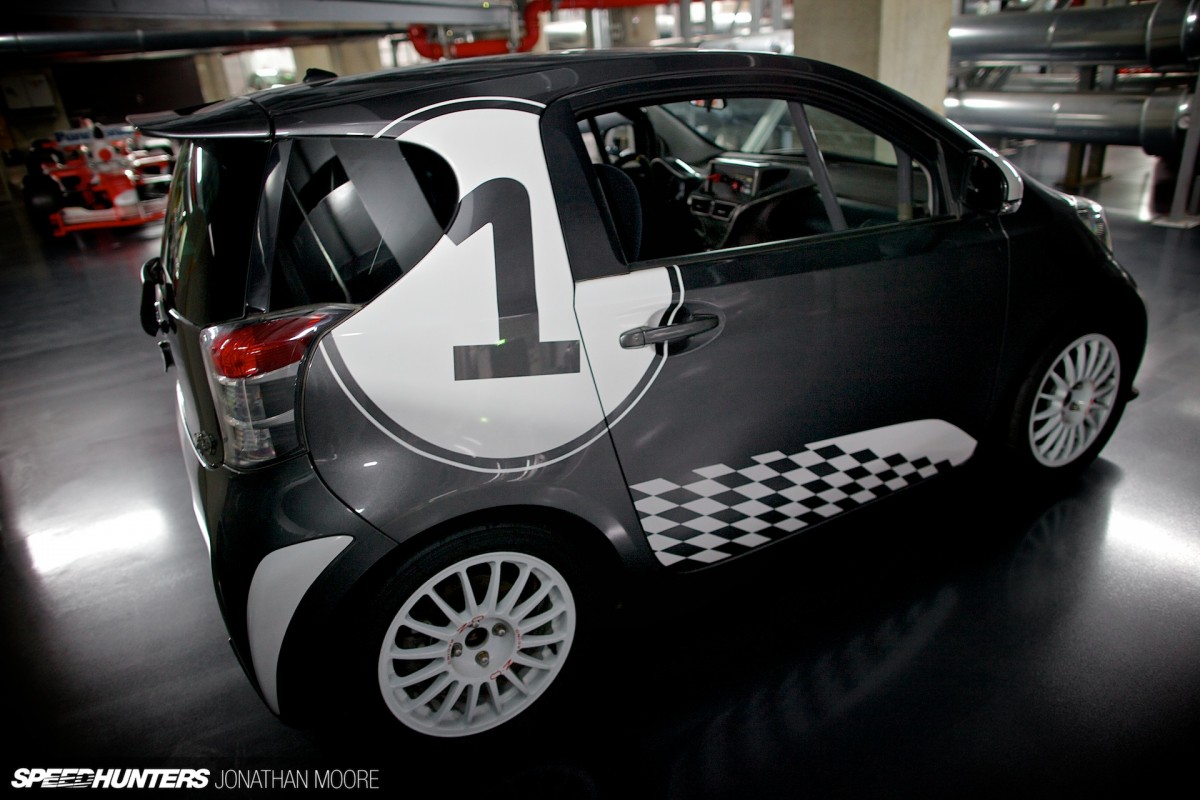 As TMG were working on the Lexus project, they also developed a super lightweight iQ, with versions both for the street and the track. These featured tuned, supercharged 1.3-litre engines in a car that weighed three quarters of nothing. Alastair described it as the most fun car he'd ever driven – the perfect way to annoy Porsche drivers at traffic lights. The upgrade kit did go into production back in Japan under the Gazoo Racing banner: 100 were made, and sold out in less than a minute when they were put on sale.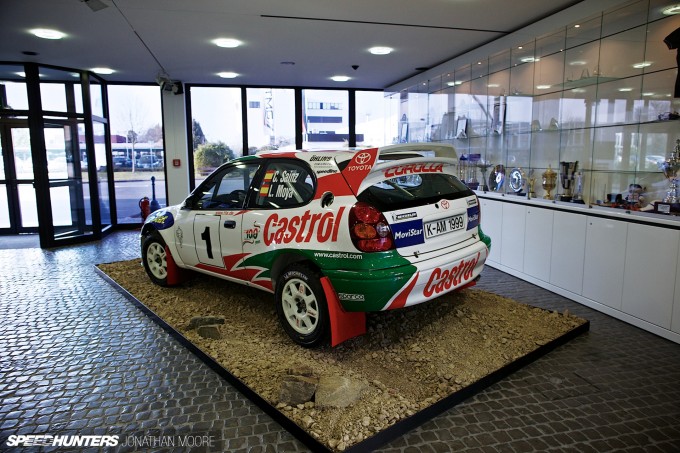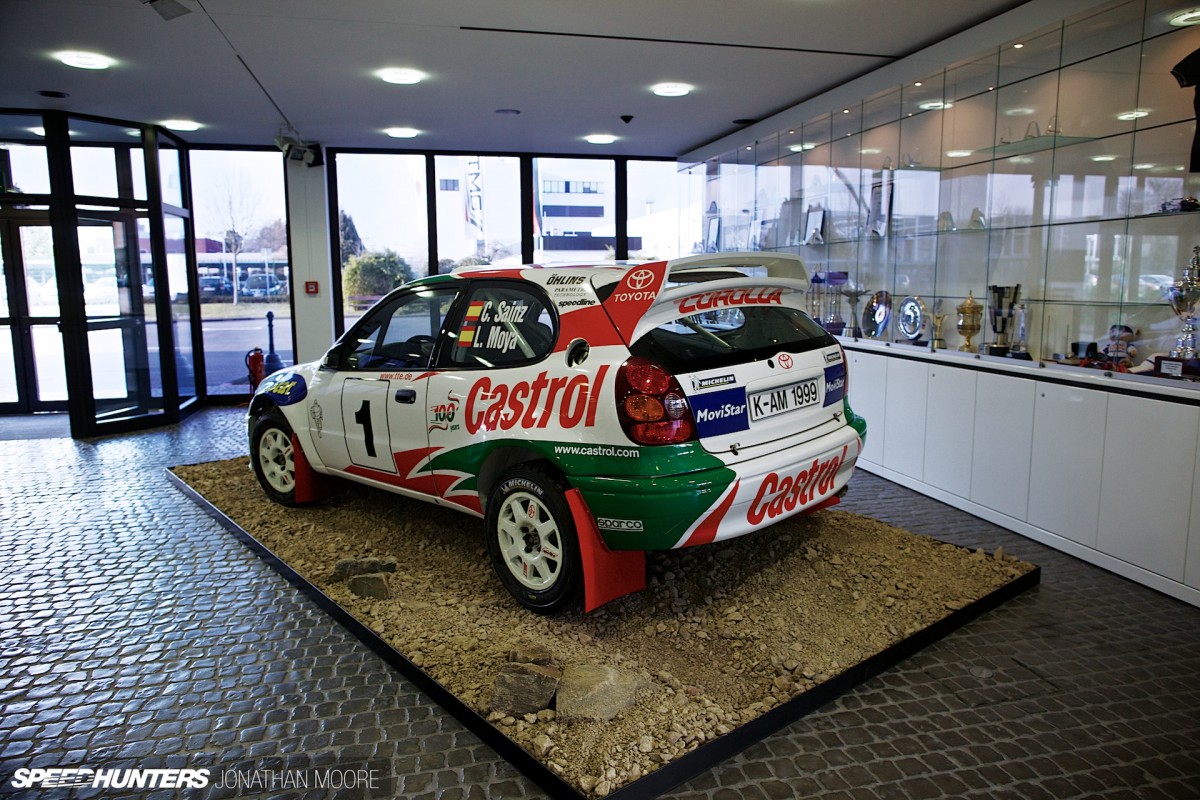 The latest combined project with Japan has been based on more loose ground – the world of rallying. An initial toe in the water with an R1A-spec, entry-level Yaris proved that it was viable, but at the time of my visit the Yaris WRC shell was, unfortunately, absolutely off limits. I had to be happy with the Corolla WRC in reception…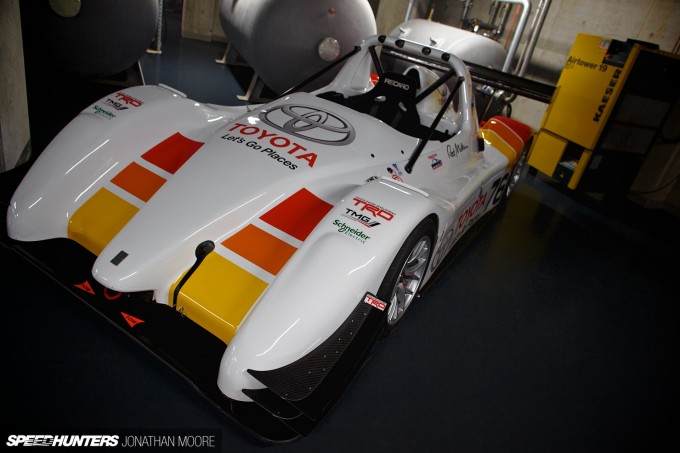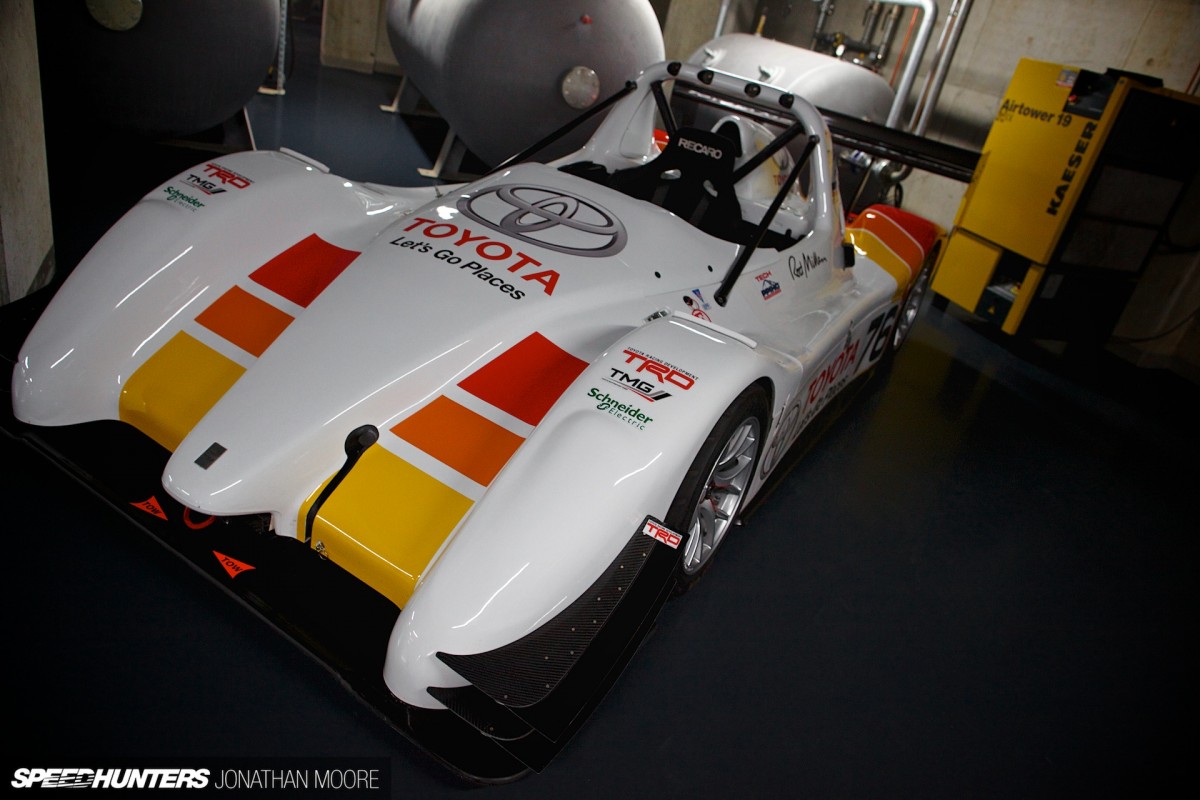 There's also the TMG EV P002 electric powertrain special, which was not only aimed at the Pikes Peak International Hill Climb but also the Nürburgring, where it set a lap record for electric cars. In fact, it's sat comfortably amongst some of the quickest times overall, with a 7m22.329s. Working on this kind of car is another example of the breadth of TMG's knowledge: hybrid systems, aero, carbon, 3D printing and more.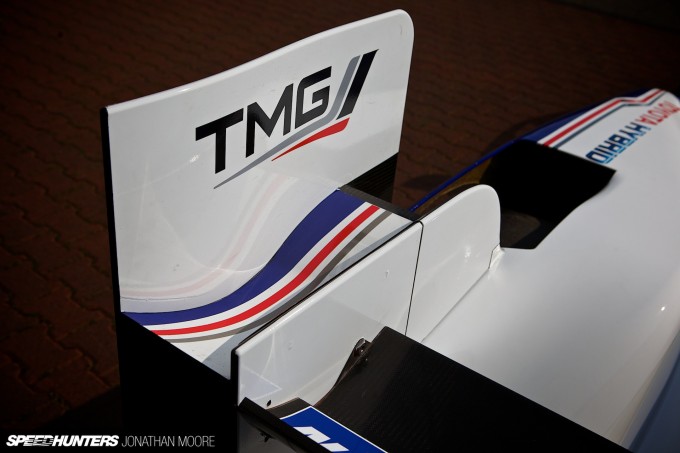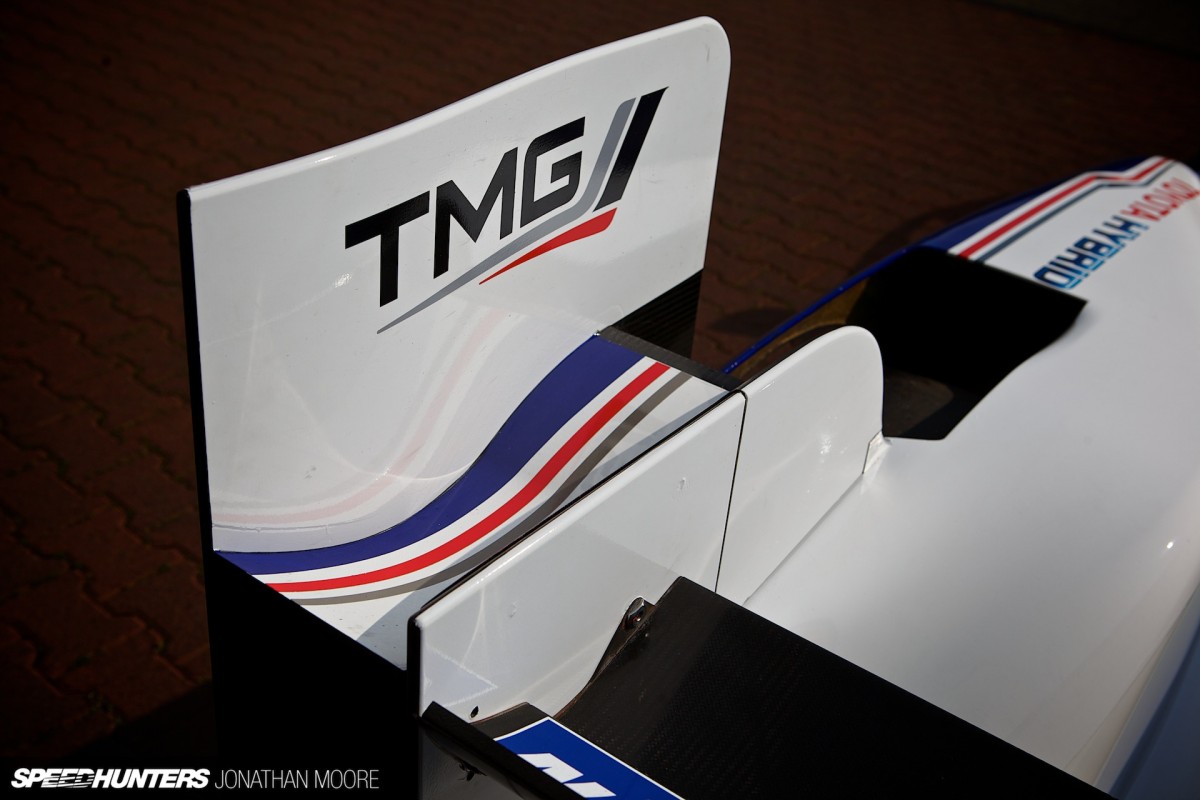 That hybrid knowledge has its most obvious transfer in TMG's work on the TS030 and TS040 Hybrid Le Mans racers. Back in Japan, Toyota had been working on a hybrid powertrains since the late 2000s, developing the system in a Supra HV-R that won the Tokashi 24-Hour Race in 2007.  After the bruising F1 experience, however, there needed to be a very strong case to return to top-flight racing. The introduction of new hybrid-friendly rules for the Le Mans 24 Hours brought that decision to a positive result, heavily influenced by TMG's enthusiasm and support.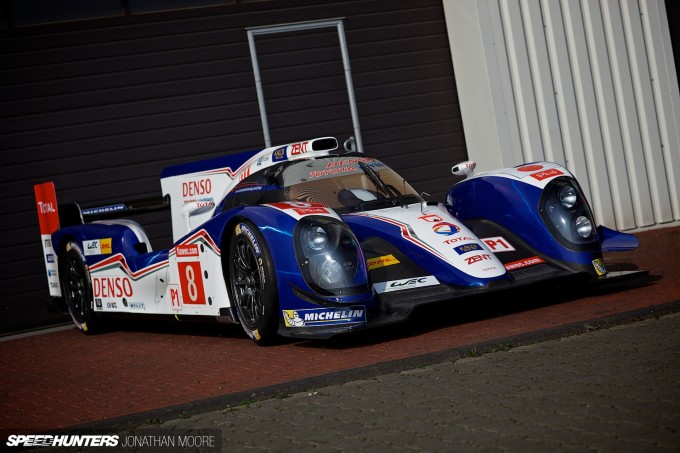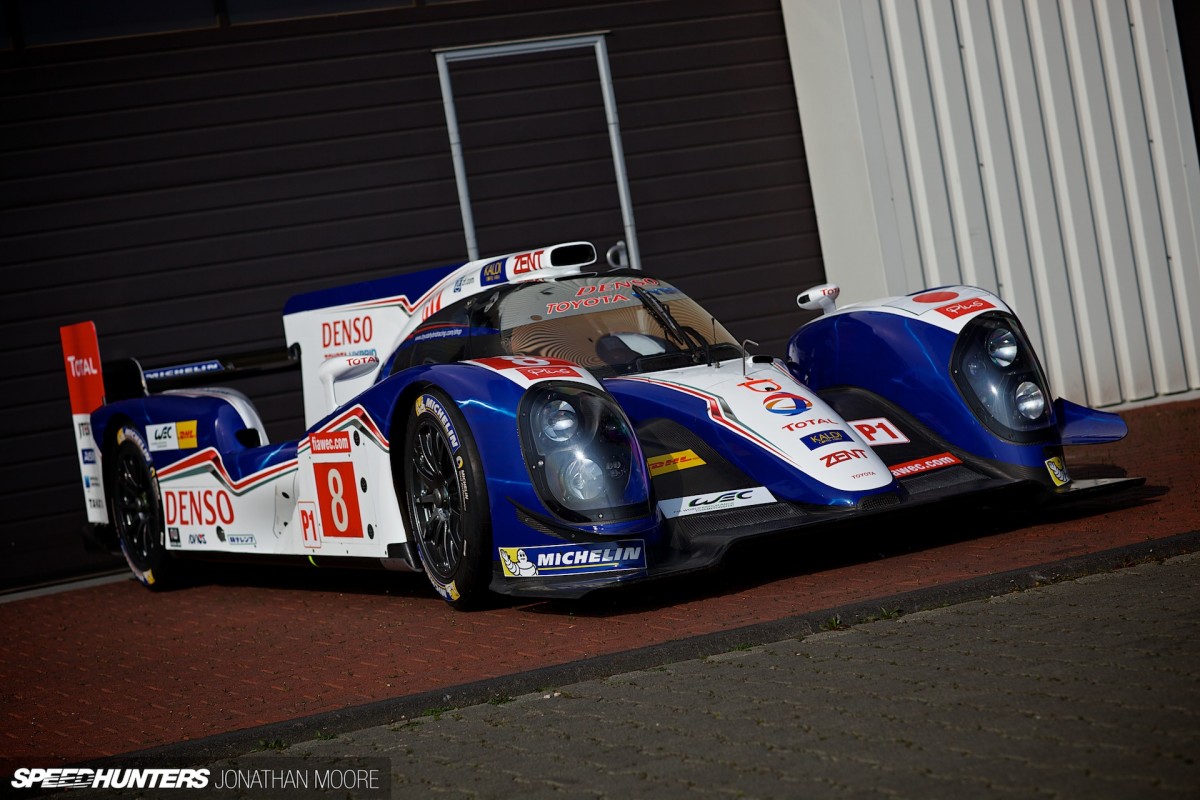 TMG ran a customer programme in 2011, supplying Toyota RV8KLM V8s in the back of Rebellion Racing's glorious Lola prototypes in the year, as a build-up to the launch of their own bespoke TS030 Hybrid. Crack French team Oreca provide additional support both at the track and in Cologne, and I spotted plenty of Oreca uniforms in the TS040 build area. The car is the final iteration of the TS030 from last year. Although I really liked the red test livery, which harked back to the TS010 and GT-One cars, the blue is both more relevant to the powertrain and makes it stand out more from the Audi and Porsche LMPs.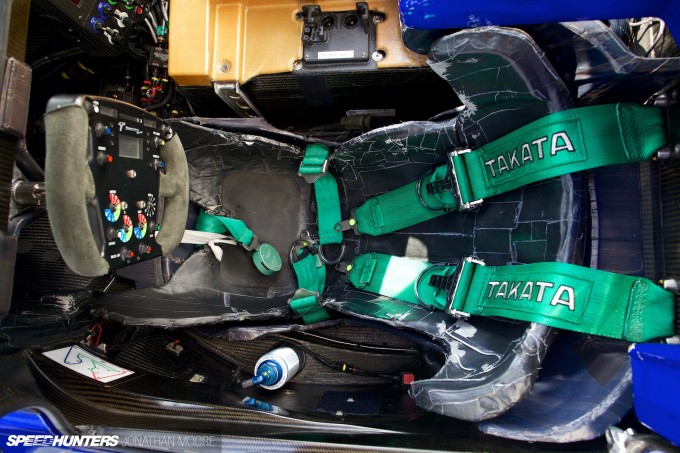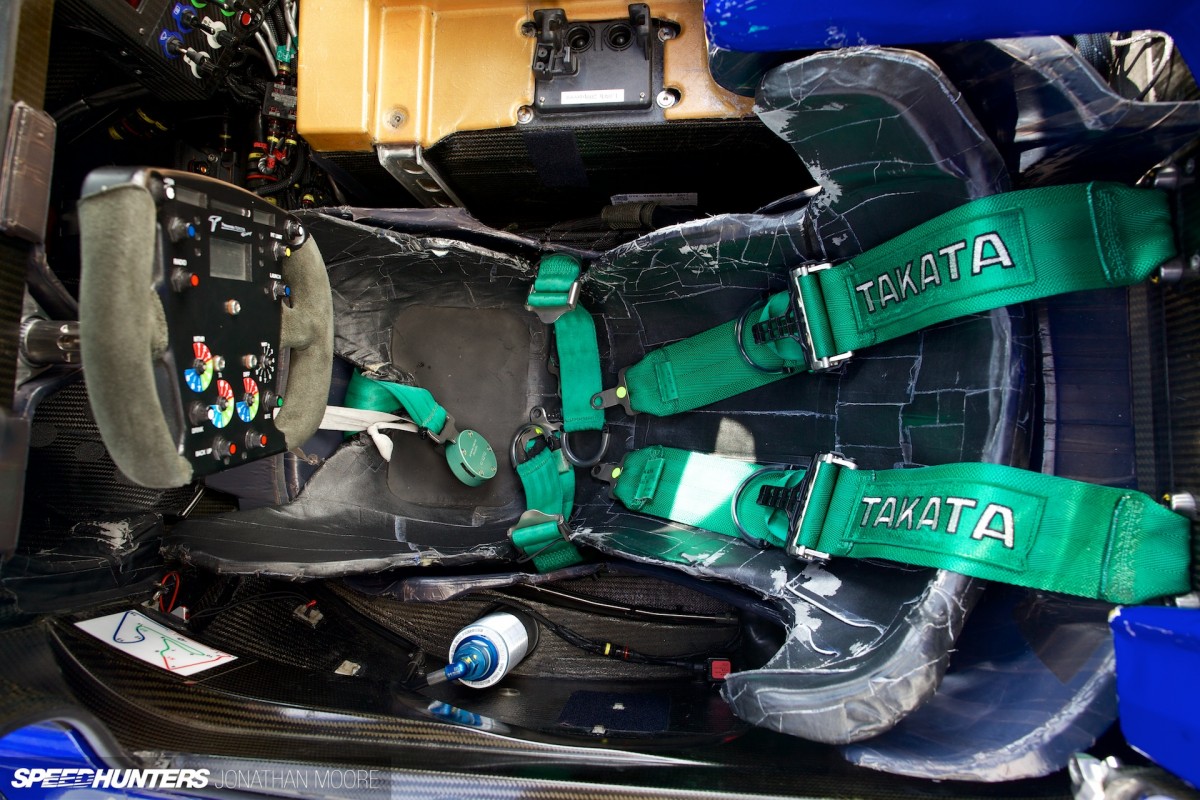 Although customer teams have virtually no chance of beating the factory hybrids under current regulations, it's not that they can't technically run the same kind of powertrain. The problem, as ever, is expense. The hybrid systems require intensive support to maintain and run them at races, to a level that customer teams just can't afford. TMG typically have about 50 people at a WEC event, of which 15 are for the hybrid system alone…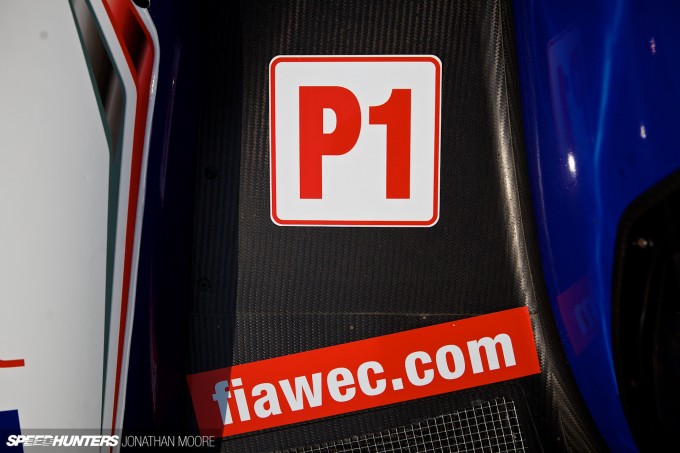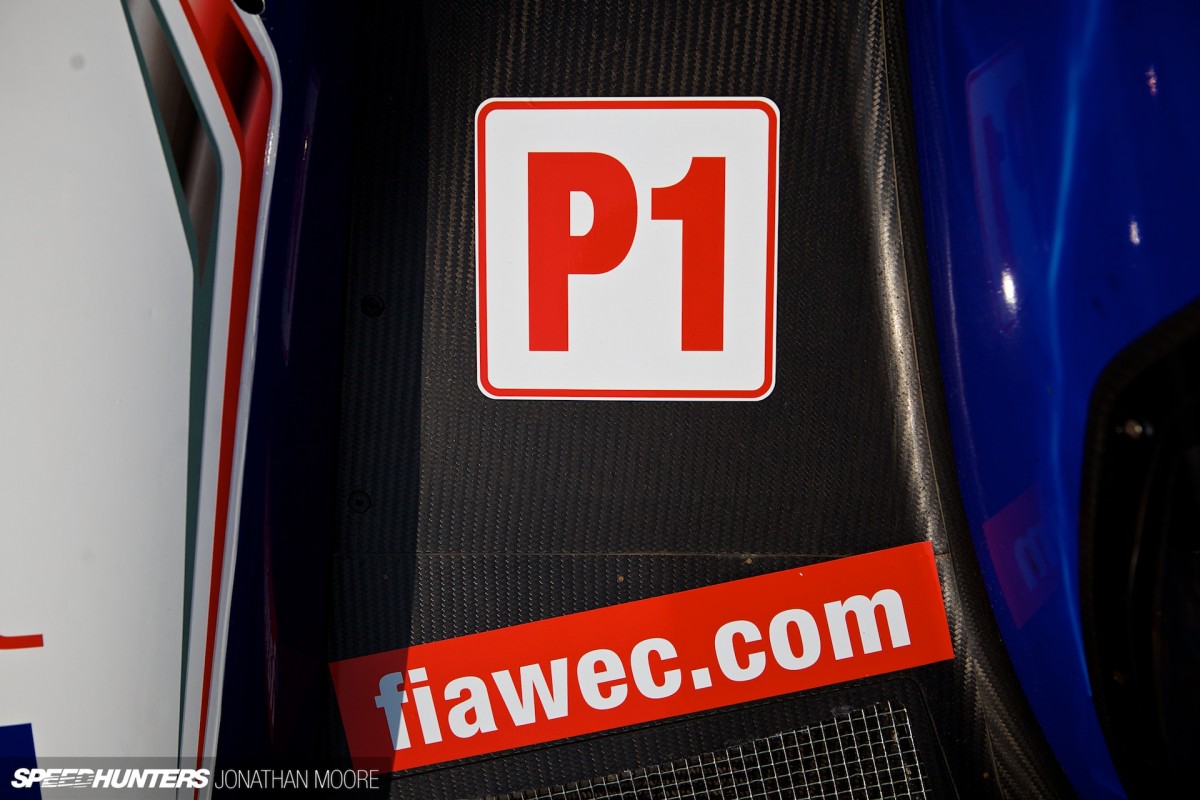 So the idea that F1 was going to bring TMG to its knees has turned out to be anything but the truth. If anything, they've turned it into a positive, creating an immensely strong technical team that can seemingly turn their hand to anything and everything. From road car development through every level of motorsport, TMG are very much back in the game – as if they were ever out of it.
Jonathan Moore
Instagram: speedhunters_jonathan
jonathan@speedhunters.com