The Original Speedhunter
I find it difficult to fully grasp the breadth of experiences that legendary racer Sir Stirling Moss has tucked away in his memory banks. Look through a potted history and you'll be overwhelmed with famous names, classic cars and epic tracks, stories of success and superhuman endurance. In what was a surprisingly short active career, between 1948 and his terrible accident in 1962 at Goodwood that left him in a coma for a month and forced his retirement, he took part in 529 races – and won 212 of them.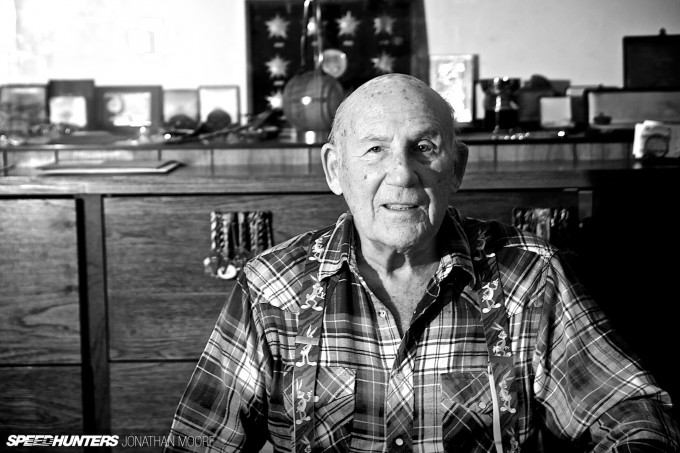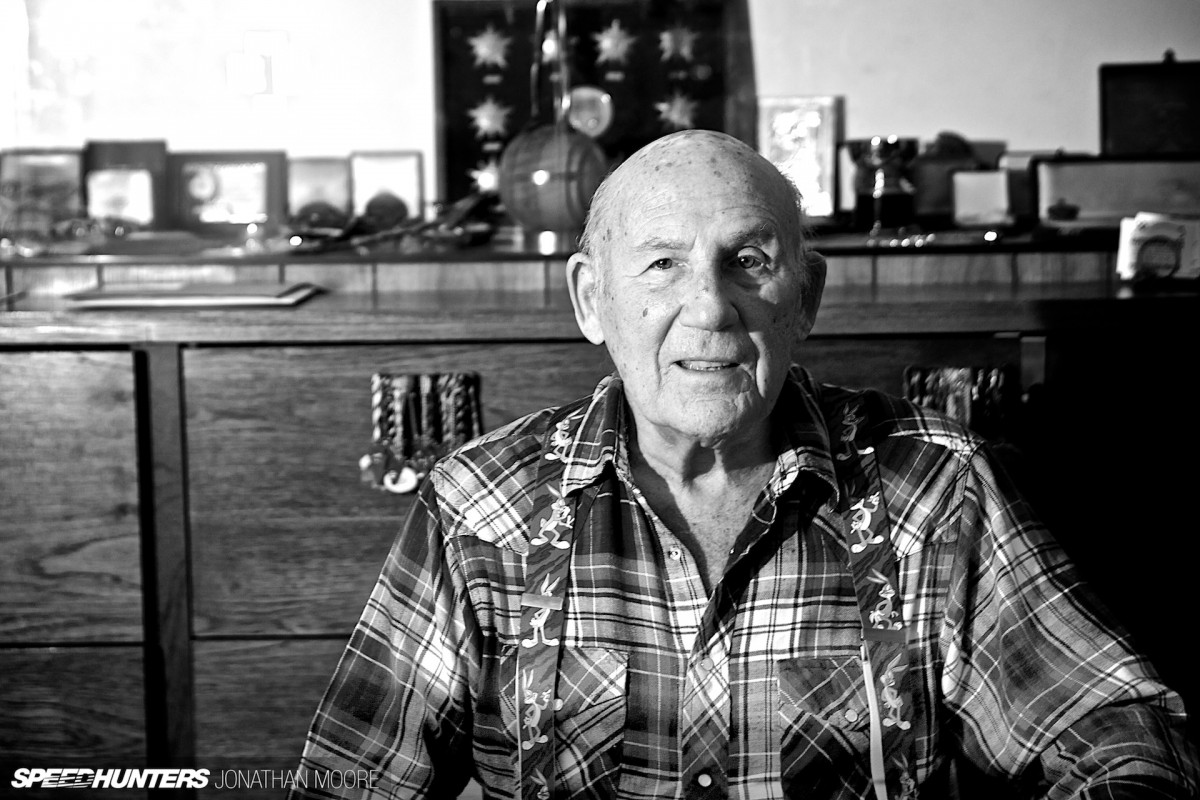 We were incredibly humbled when Sir Stirling offered to answer questions from you, the Speedhunters community, so I travelled up to his London home to sit down with the great man and get his thoughts on the plethora of topics you sent in.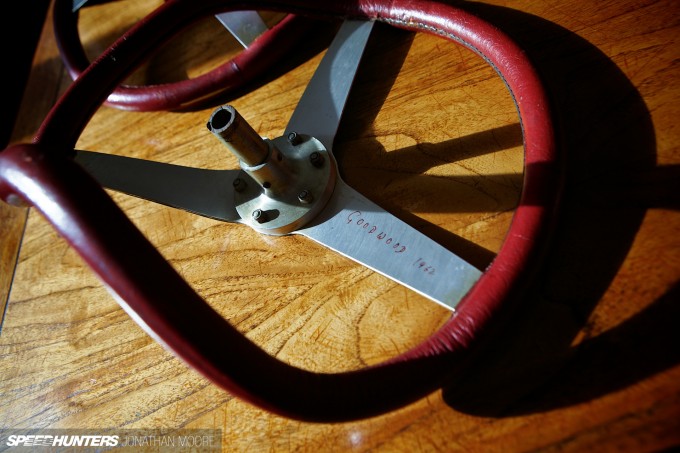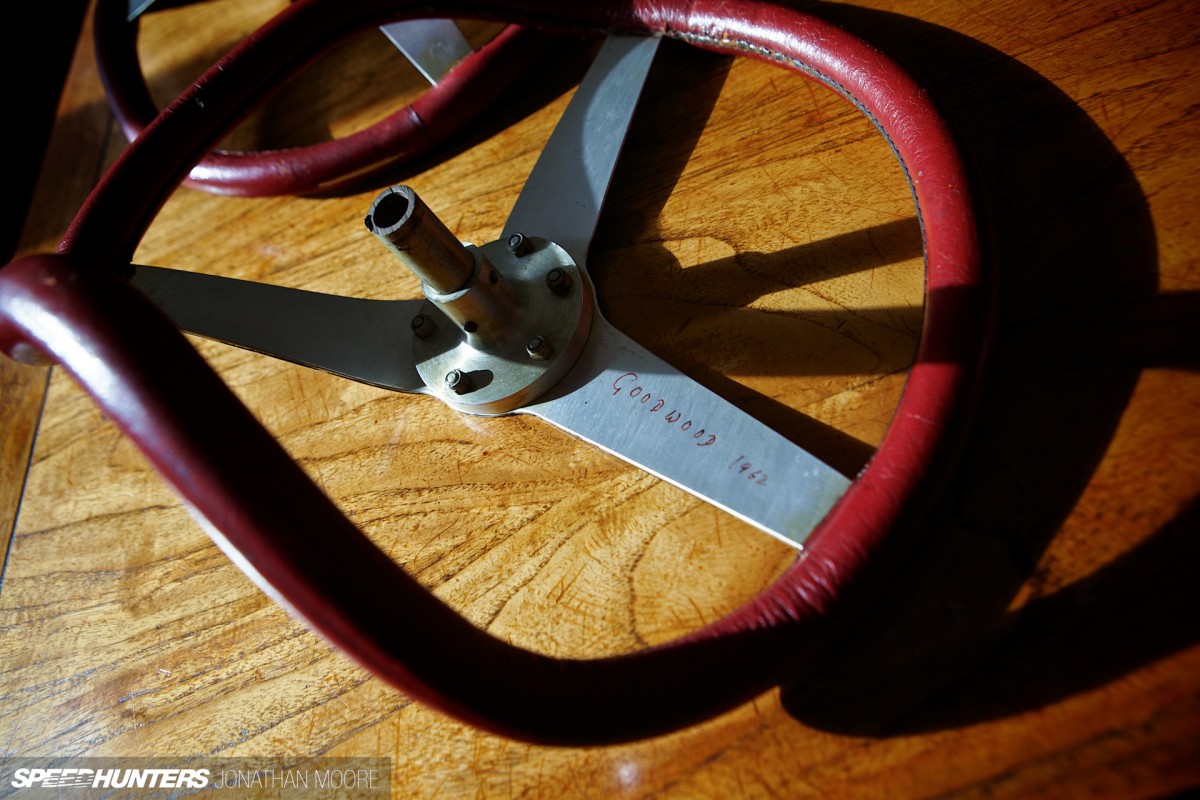 Even before we got to your questions, over a nice cup of tea in Sir Stirling's lounge, anecdotes and facts came tumbling out: his visits to the legendary Brooklands oval as a young child in the late 1930s; the challenges of Spa's infamous Masta Kink ("You had to be really committed"); almost racing at the Indy 500; the awesome Auto Unions ("Speed is not a new thing") and more. His life is summed up by a spirit of competition and a steely determination. He lived through a period that many didn't – but only just.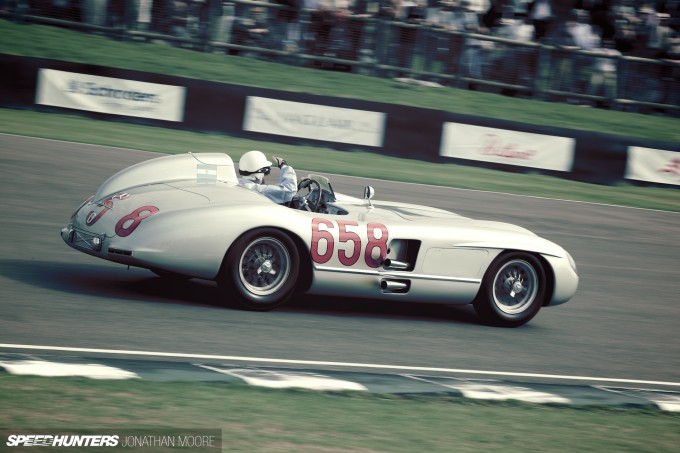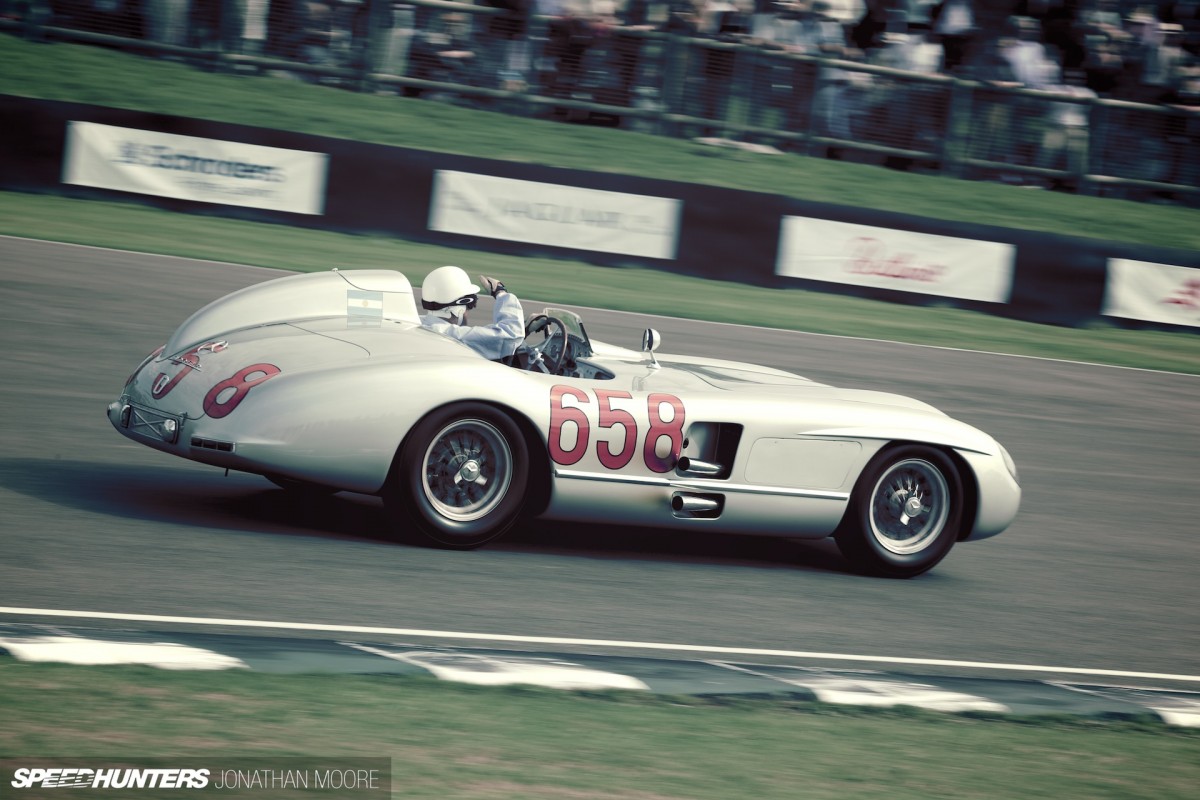 Is Stirling Moss the original Speedhunter? It would be hard to argue…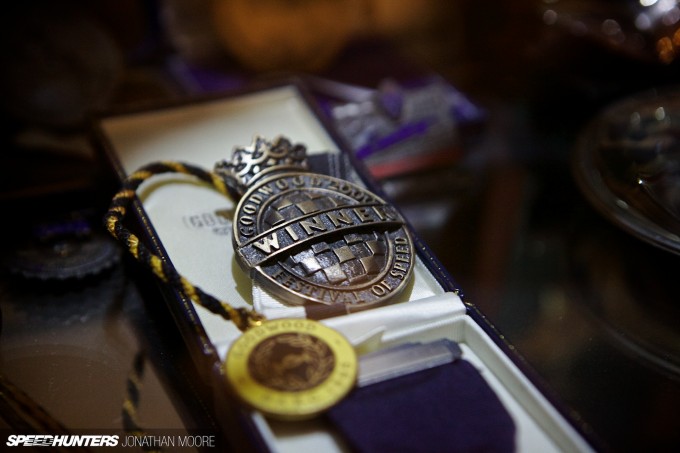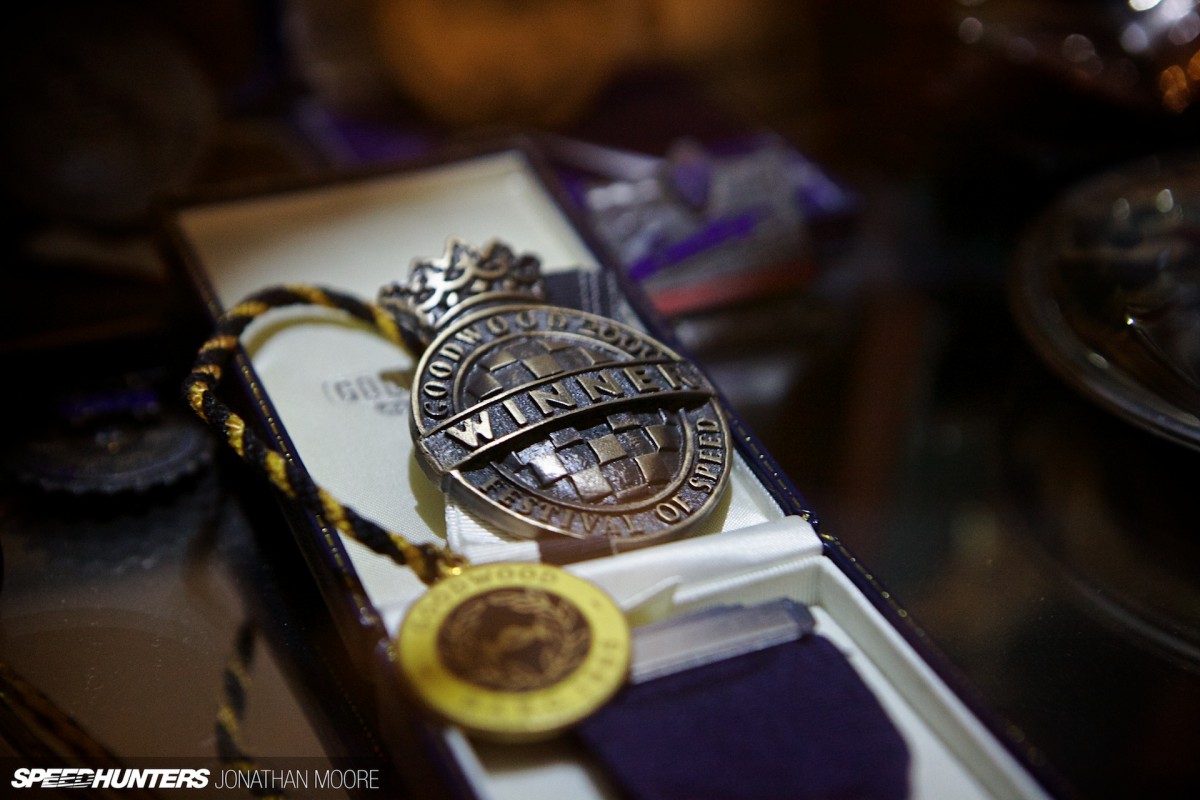 Ridvantrika1: In your eyes, what is speed?
Stirling Moss: Movement is tranquility, but speed means success. If you go round a 40mph corner at 42mph it's too fast, at 39mph it's too slow. It's very quantitive in that way. Every corner is a new challenge. You can't do the perfect lap, but you can get very close. They'll always be somewhere out there where you suddenly find that you've left yourself four inches of road which you shouldn't have. Even if it's the fastest way at the time, it can compromise you.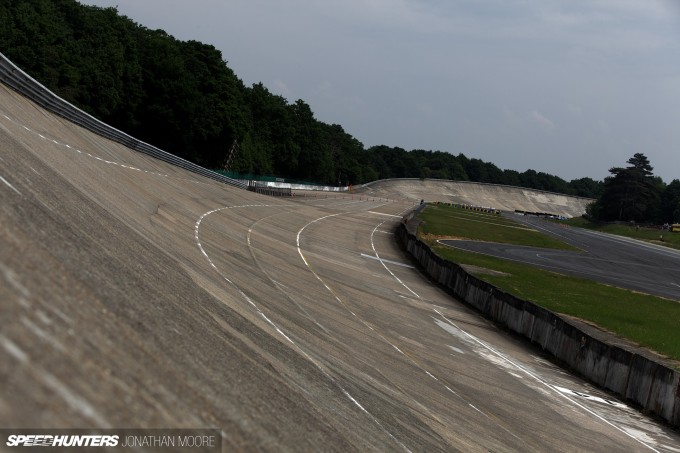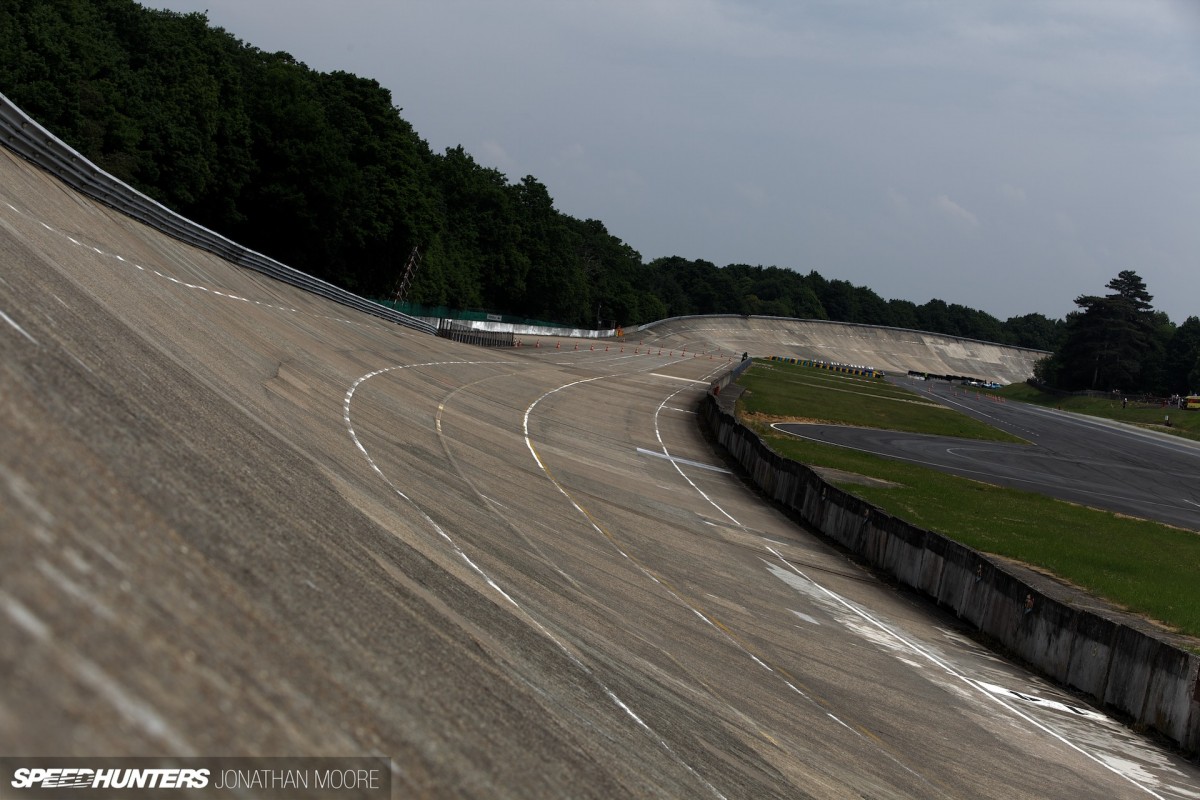 Speed is all about the challenge. Modern tracks can be pretty boring. All this run off, to me it shouldn't be necessary. I'm lucky, as most of my races were done on real roads, genuine streets through parks or in towns, like Monaco or classic versions of old tracks.
(JM: I can't help but interject there. Lucky from the point of view of the places, but surely it was insanely dangerous?!)
SM: One of the reasons I did it was because it was dangerous! When you're 18 years old, fear isn't on your shoulders in the same way. You don't think about that side. The challenge was why I did it. There was nothing there making your car go quicker except yourself. The speed you attain was dependent purely upon your ability.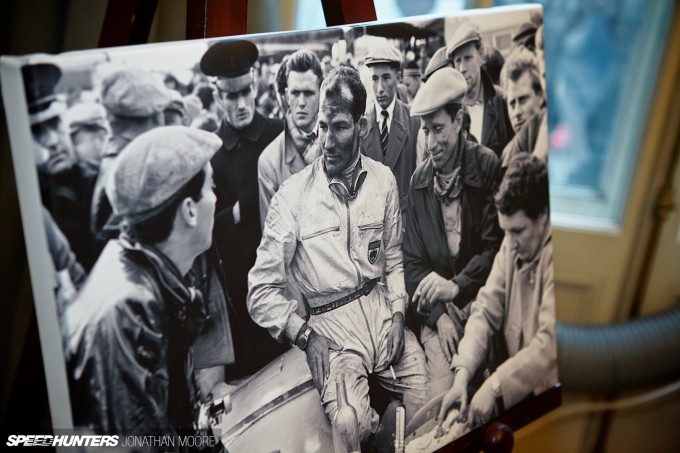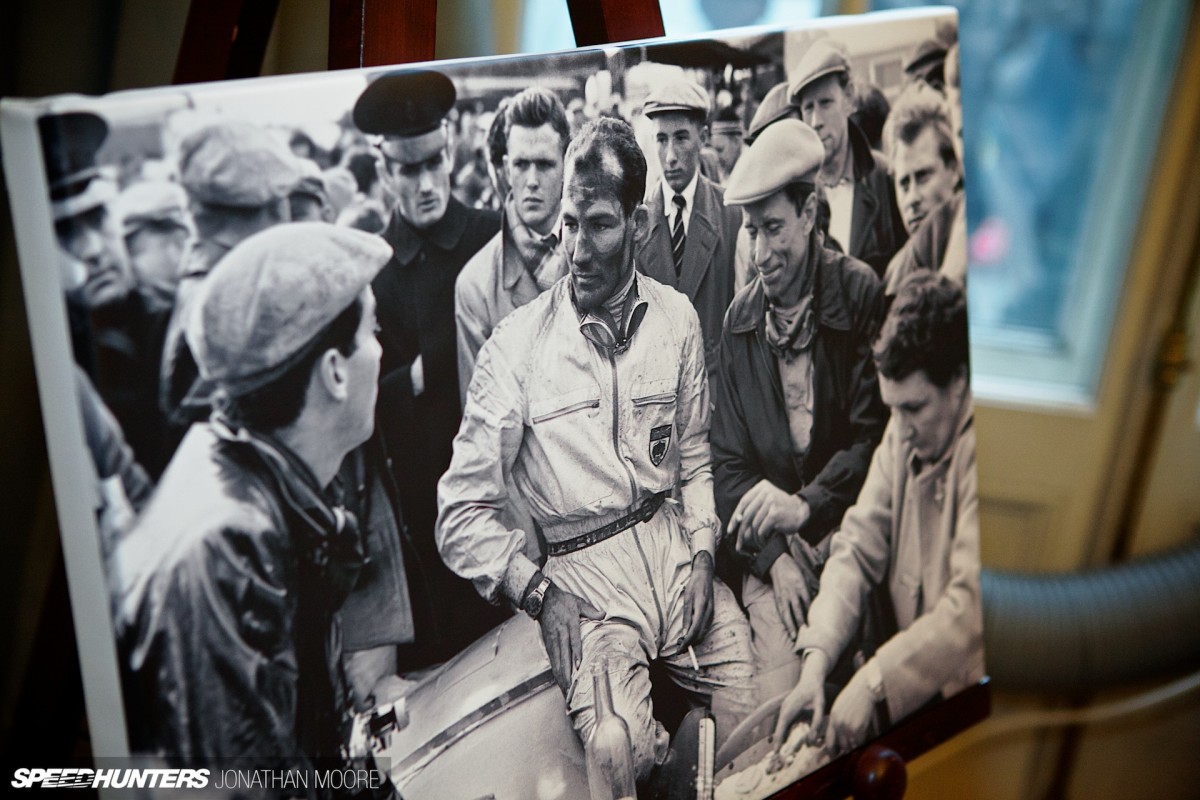 Nite Donkey: Isaac, my 10-year-old son, would like to know where you found your inspiration and motivation in your early and formative days of driving?
SM: It started in the early days when I was young. I was always a very competitive person. Even when I was at school I had no interest in doing something I couldn't win. I never saw the point. I was a good sprinter and I was good at horse riding – I was caught up with speed. Show jumping taught me balance; if you're going to jump you've got to be very precise.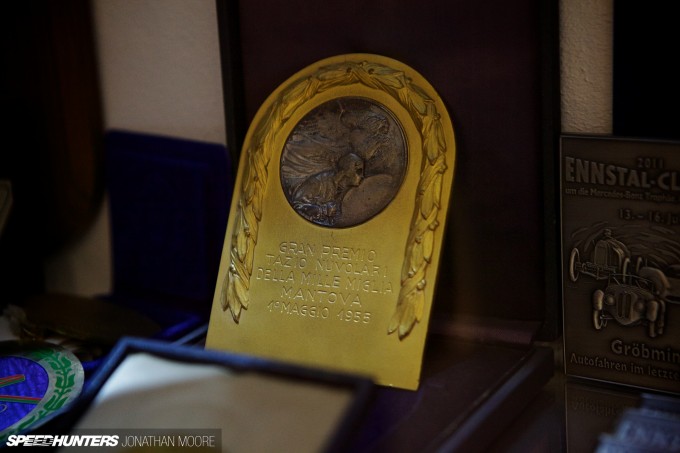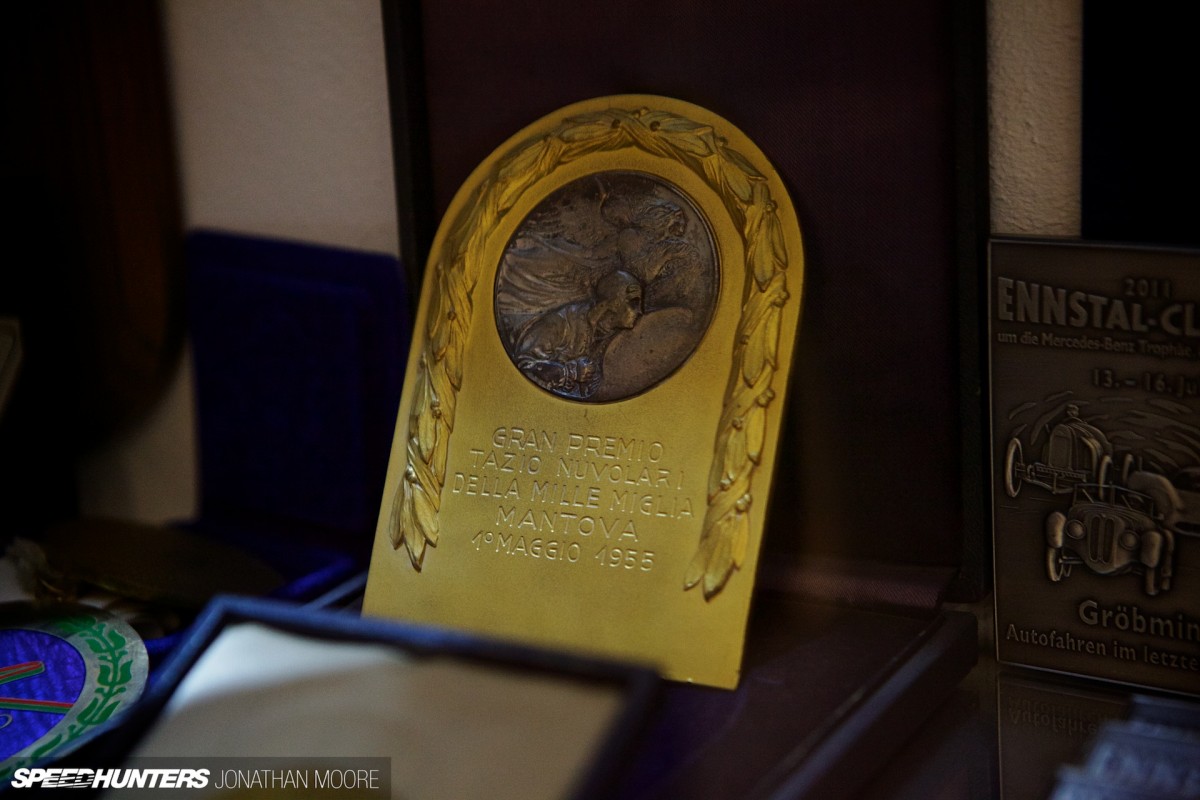 englishmustard: What are the key ingredients that when combined define your most fulfilling and memorable experiences in a racing car?
SM: It's all about balance. You've got make the car handle how you want – but you've got to know what you want, like how much oversteer or understeer you can cope with. There's no doubt that understeer is the safer and easier way of going round a corner, but it's not as quick. Therefore you have to get the car balanced. For instance, if I drove Jack Brabham's Cooper and he drove mine, we'd both be slower, because we won't have customised the car to our styles. You've got the same ingredients in the car, but it's very individual taste.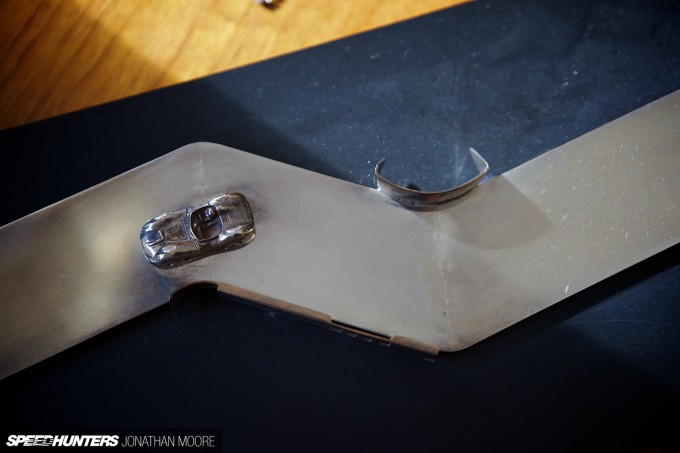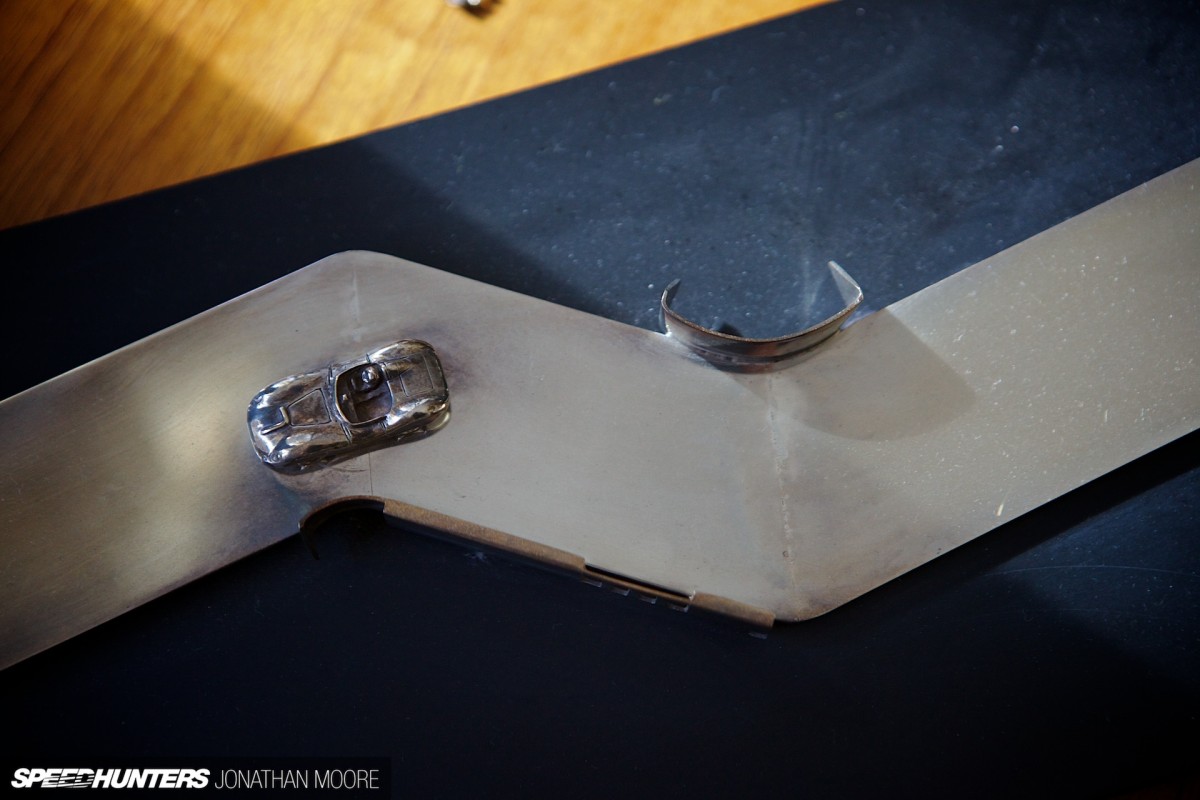 Cars are like women! They are special creatures and all different. But the truth was that by the end of my career I could go to a new circuit and I reckon I could get close to my ultimate fairly quickly. Because I had the experience and knowledge of what I could do, what I'd expect from the car and what the circuit would allow. I was a late braker, so the thing you had to be able to do was keep the car straight. Lewis Hamilton is the same today. Once you get into the corner, even if you're going slower than the guy you've just past, then you're still in front at the apex. So it's always a benefit.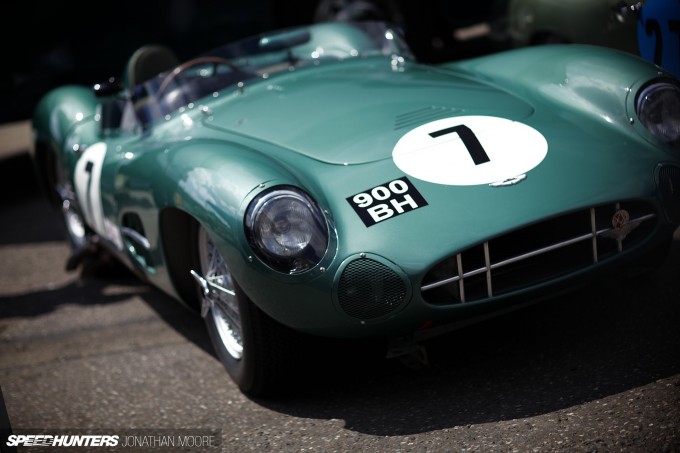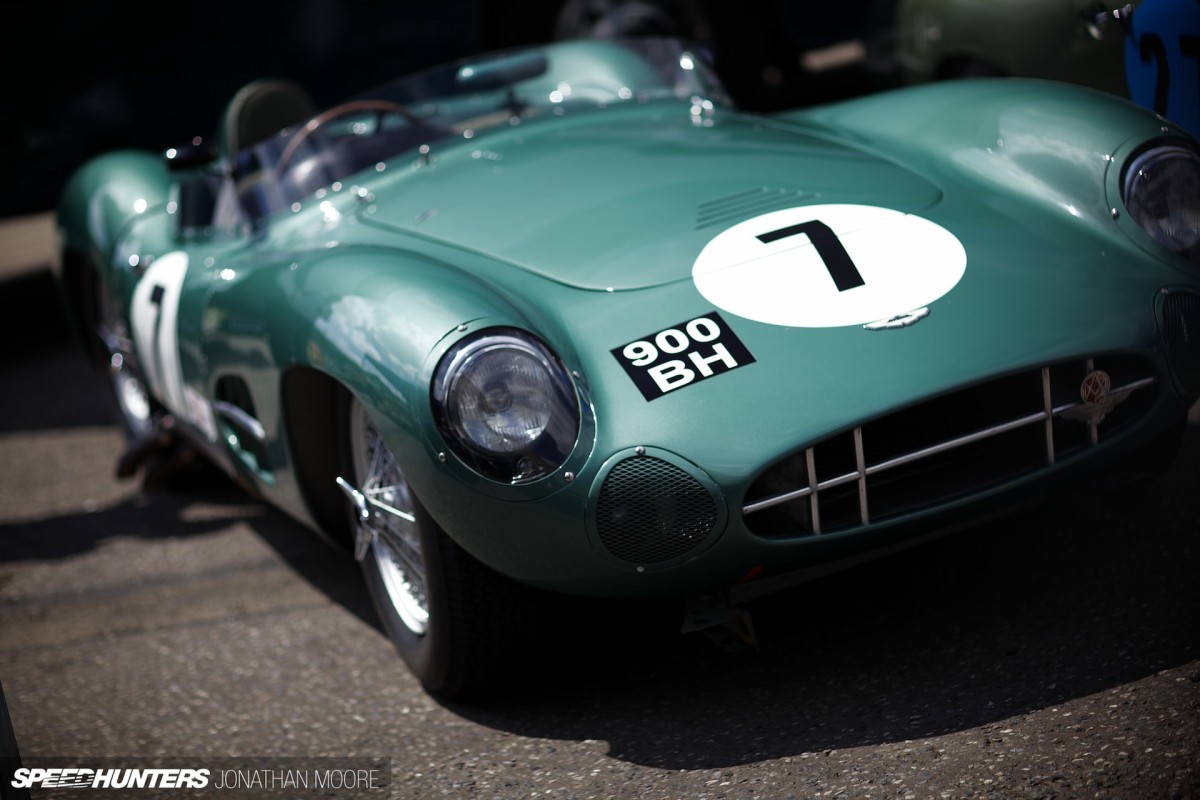 You have to realise how different the cars of today are from my era. Not just the safety, materials and weight, but primarily downforce. We never even thought about downforce as a concept, though I'm absolutely convinced I drove cars that had downforce accidentally! You'd get it on banking for sure of course.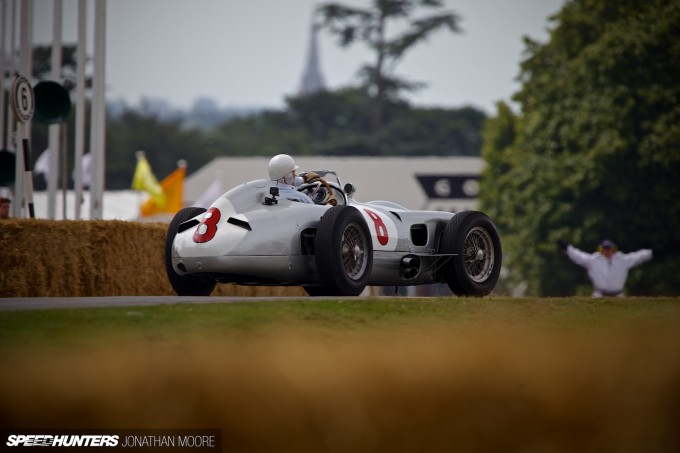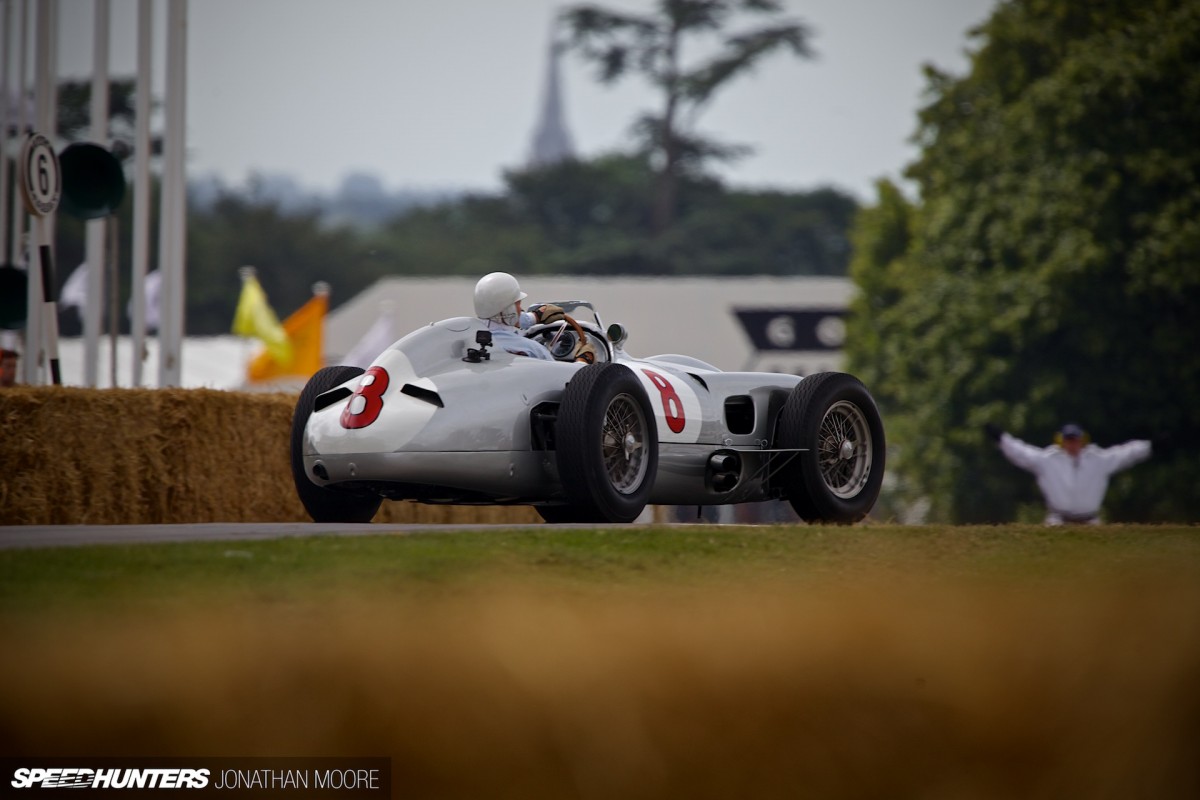 Chris Miller: When you are really pushing a car, did you tend to really focus in an attempt to slice every apex or was it more of a natural thing where you sort of just got in the zone?
SM: If I wanted to get the fastest lap then I would have to really concentrate. It was reasonably… I wouldn't say easy, but it was about experience. If you're on your limit, you should be going over the same pieces of track every time. People say, I saw you or Jim Clark always in the same position. But we were there because that was the only position we could be in at that speed. There was nothing wonderful about it, that's what the car forced you to do through natural consequence. You more had to think through the consequences of backing off.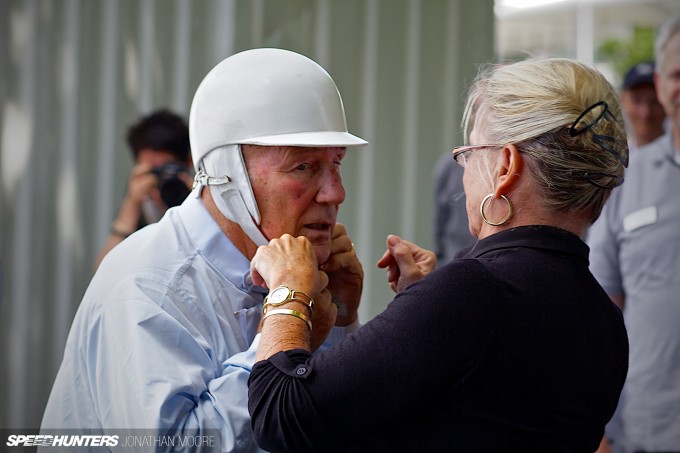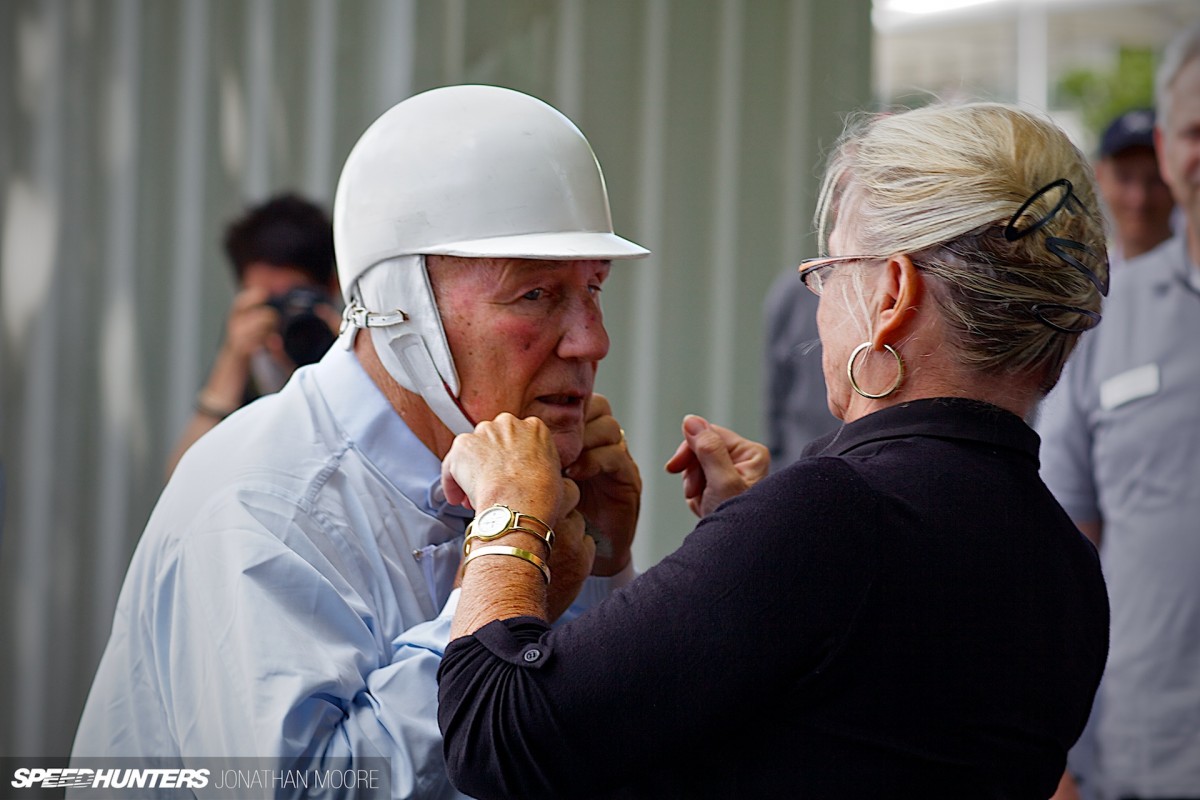 Racer75: I tend to get quite nervous before a kart race, and I was wondering if you had any advice on how to control those nerves or even how to take advantage of them?
SM: The first thing I'd say to any driver is to drive a little bit slower than you think you can. Always leave yourself a slight margin. If you are going into a corner and you're frightening yourself then you're going too fast. The car can only make the corner if you give it the right instructions, even if it's technically capable. Of course, we never had karts in my day, but I think karting must be a tremendous advantage to start on.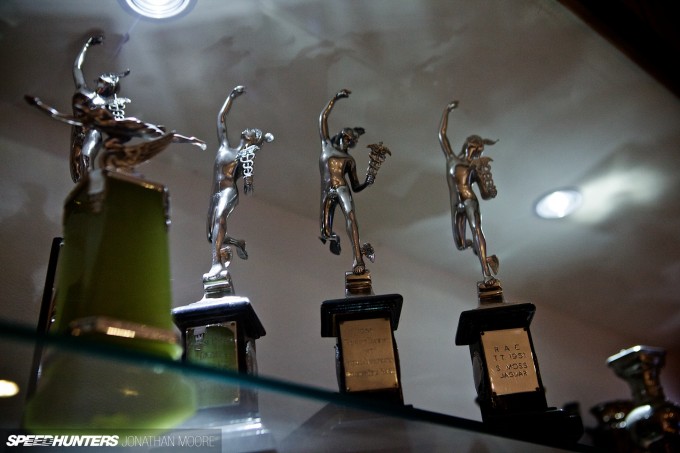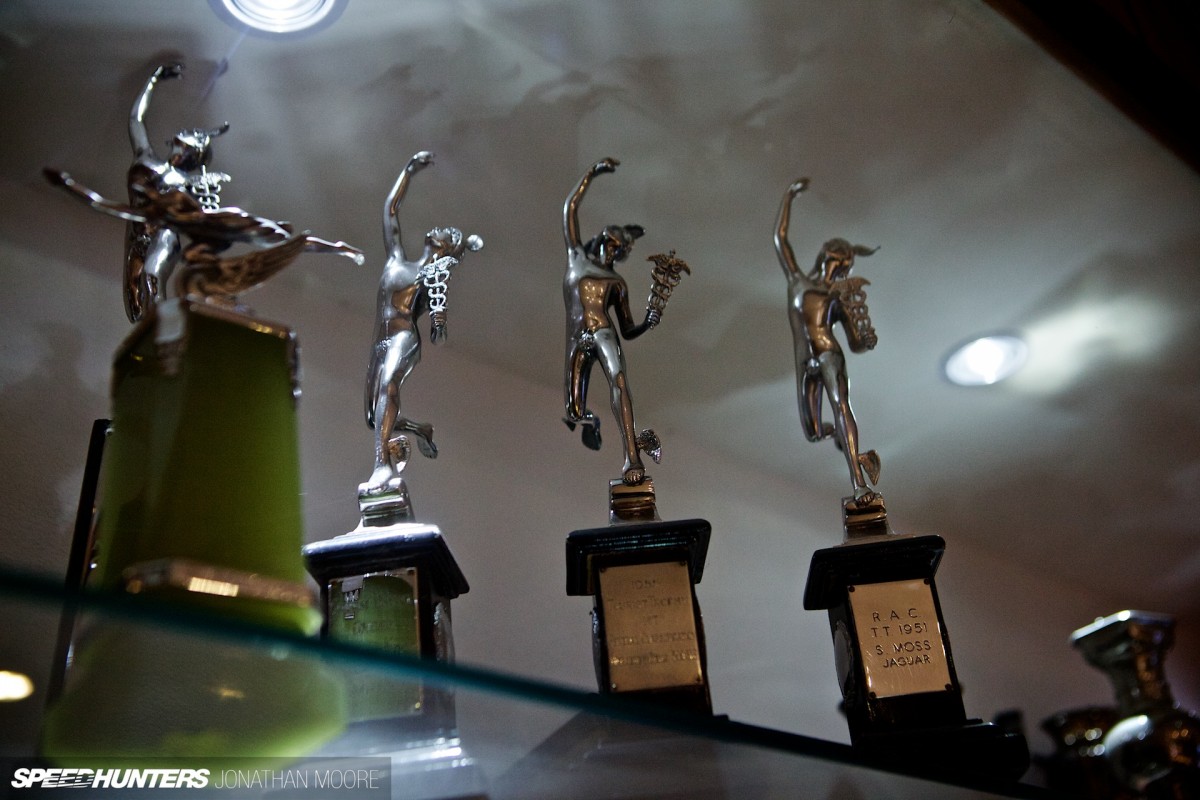 bearclaw_18: In an era of the most dangerous races and race cars, what techniques helped you stay focused and block out the fear?
SM: If I was scared it was because I'd done something wrong. In other words, the biggest problem in racing, not just in my time but even now, was that you go on a bit of oil the car will go and you're on your own. You've then got to find the best way to get the car back in balance.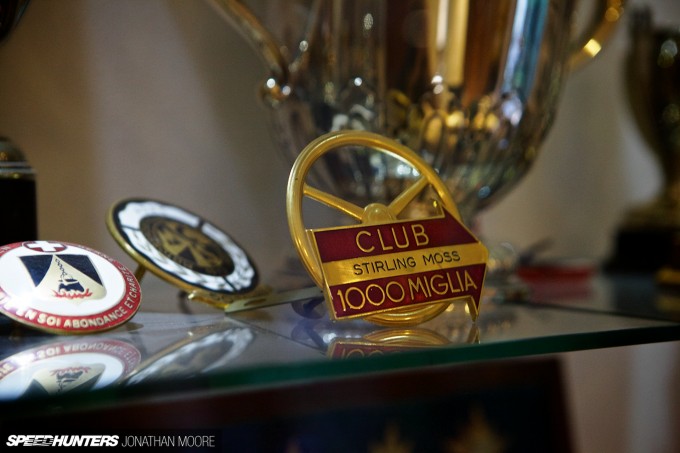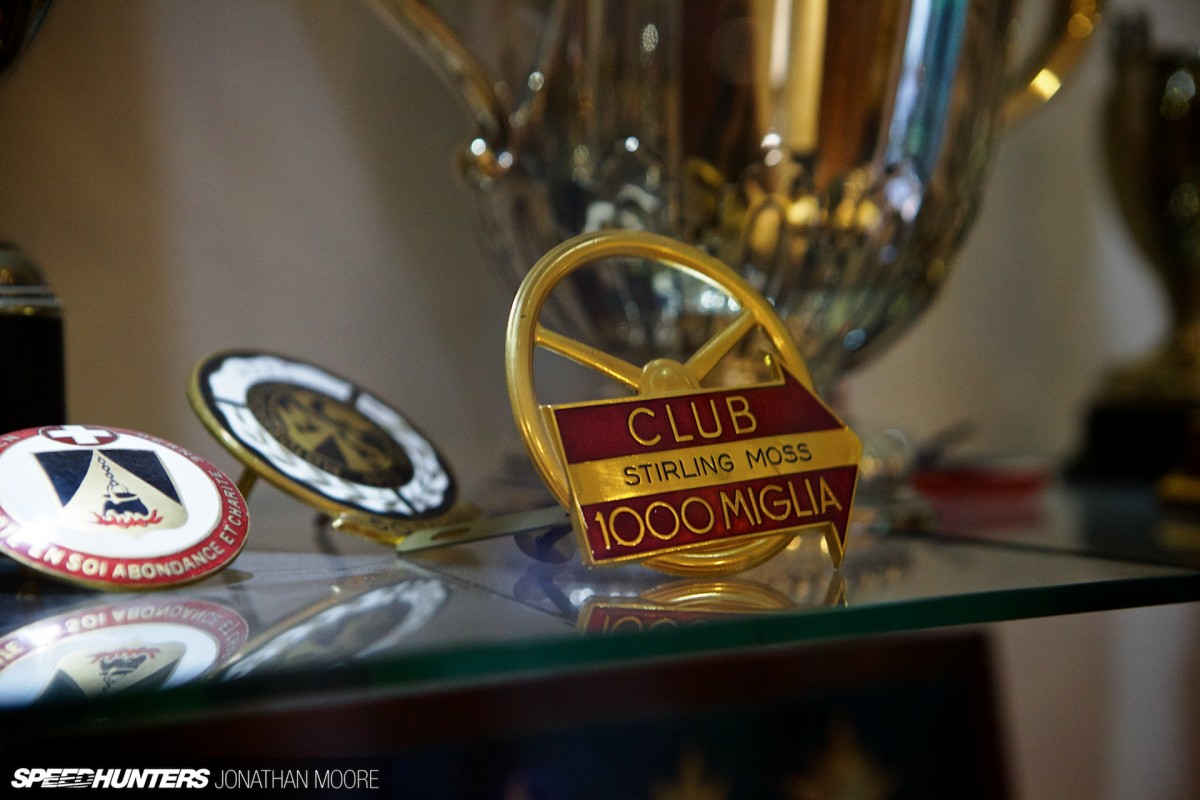 TheShinigami: Did you feel any fear while racing through those mad tracks with your life on a line?
SM: One race that frightened me more than any other was the Mille Miglia, because I couldn't learn the circuit. I had the second best thing though, which was a navigator who was giving me hand signals, which worked extremely well – amazingly well really. When I think about it now, we just had an intuitive relationship, Jenks (Denis Jenkinson, legendary journalist and Moss's navigator on his legendary 1955 victory) and me. It was really quite easy, because he had it written down, but he could communicate to me with hand signals. Our average speed, often on barely paved roads, was quite extraordinary. Thank god it can't be beaten!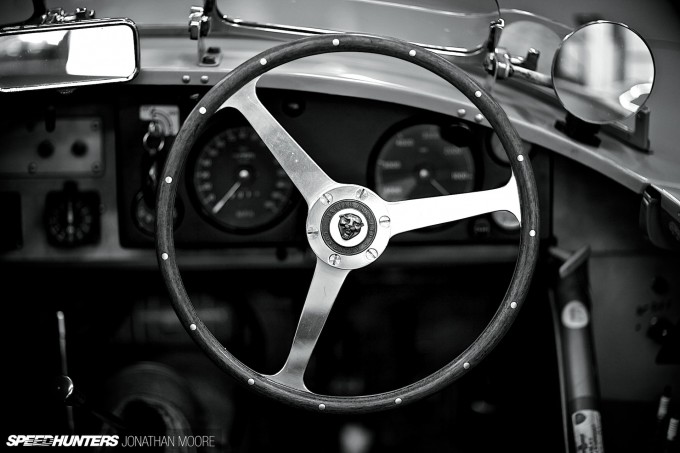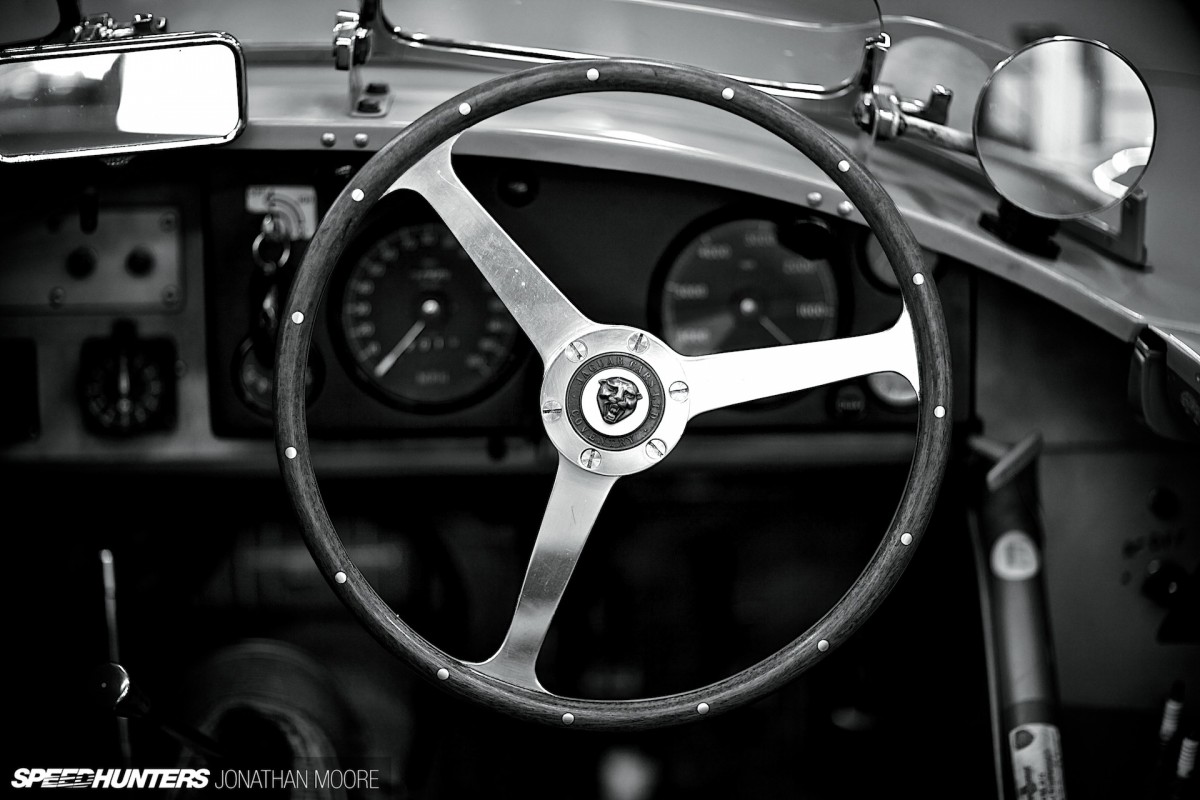 When I got into a race car, if I didn't know the circuit I'd just go round and round to learn it. You must know the lines you're going to take. Then after that you start refining. I would always go into a corner leaving a margin for error. Oil was always the big problem though, with cars being much more mechanical. Cars blew up all the time, and the marshals wouldn't notice until the first car spun off. The fuel used on certain cars was also nitromethane, which was liquid explosive. You got behind a car and your eyes would start watering. It was terrible on the start line!
Born To Race, Anytime, Any Place, Anywhere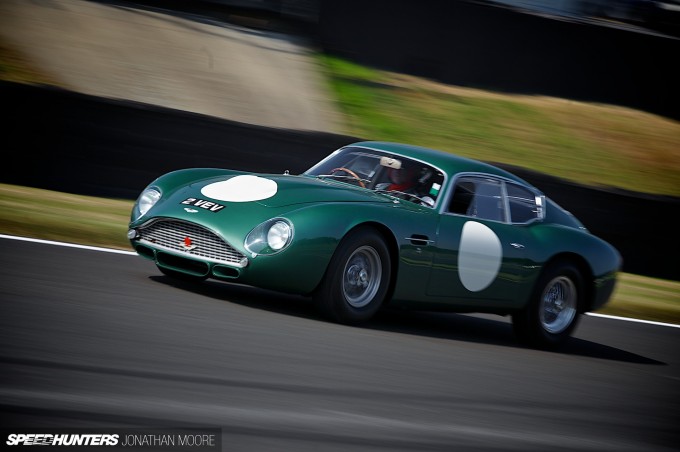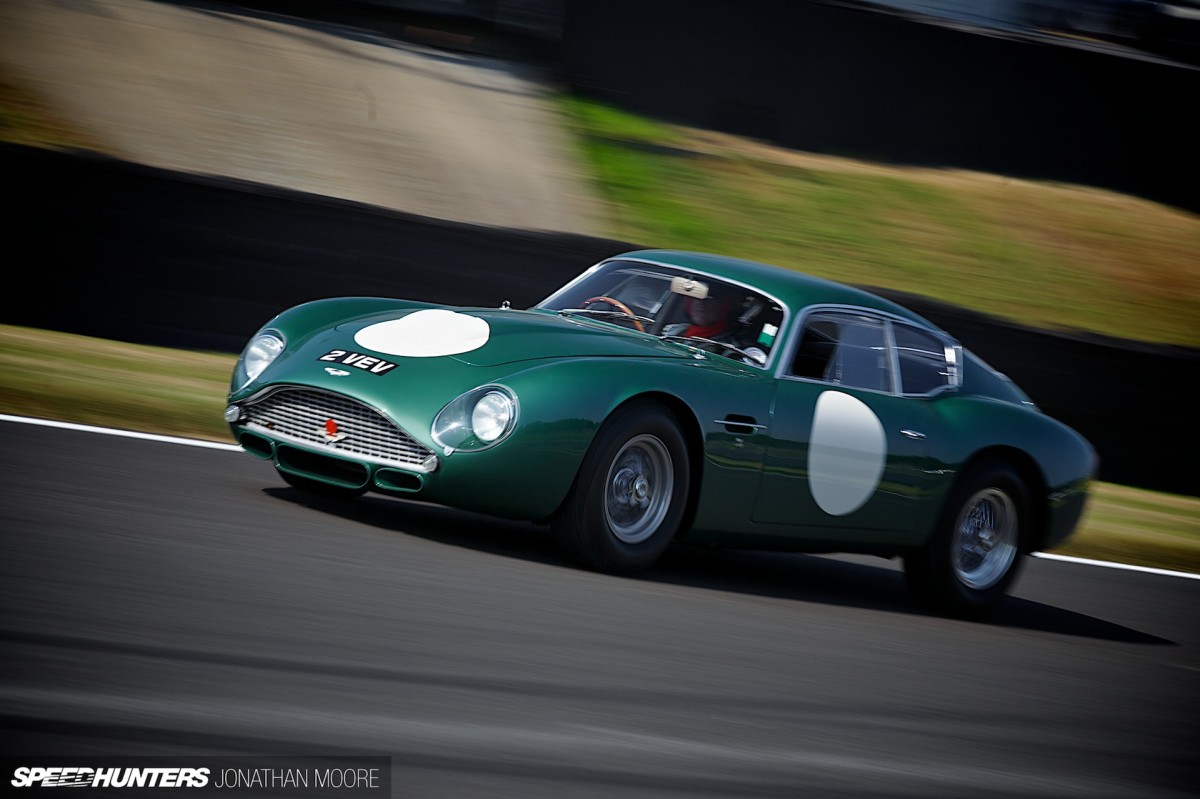 greenroadster: If tomorrow you wake up and find that you are 25 years again, would you go race again? Formula 1? Le Mans? Drifting? Rally? Or would you leave everybody wondering and go live a quite life?
SM: I'd go straight back to racing. Everything. I was doing 52 races a year all over the world, and I enjoyed racing all the different types of cars. You get to like and dislike certain circuits, so I'd probably avoid certain ones! I only wasn't keen on Le Mans in period as it was difficult to win because of car unreliability. We'd have to lower the compression and change gearing for LM for the sake of reliability, and it could be pretty boring. But it's staggering now, because you can go absolutely flat out from start to finish, car against car, for 24 hours. The race was a great event, but it didn't suit my style. I'm a racer not a driver. There's a big difference.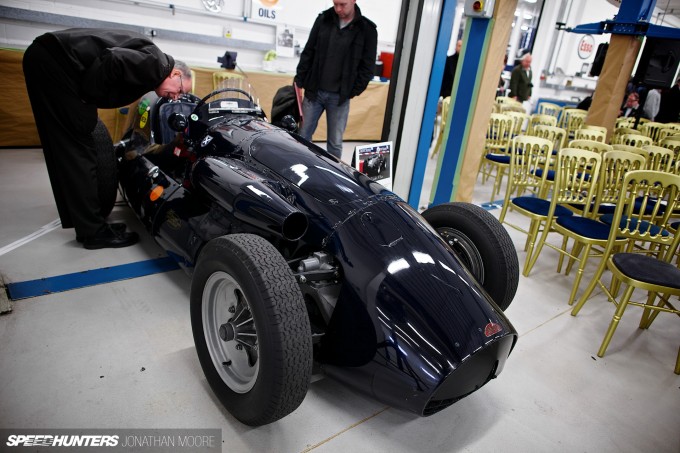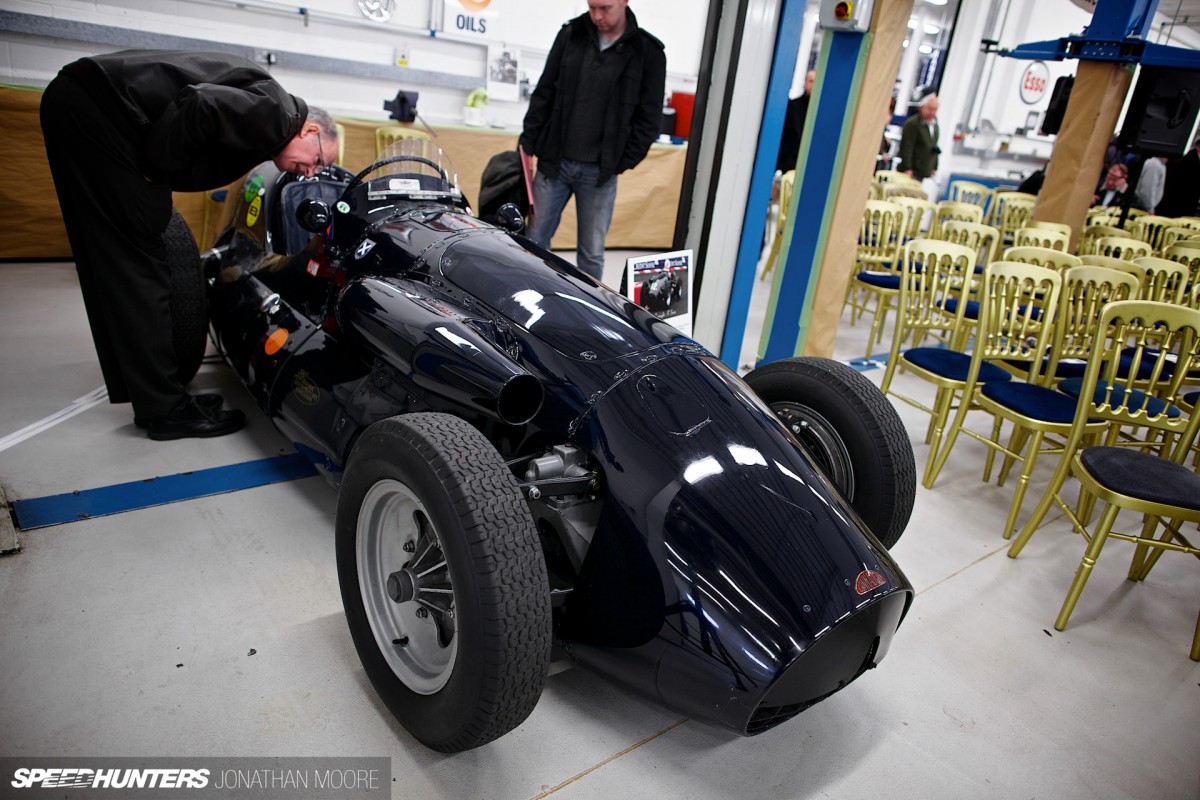 F1Fan426: What characteristic is most important in a driver; is it determination? Is it a passion for the sport, or something else? What's is your favourite pastime outside cars, and what would you say are the values that you live your everyday life by?
SM: Concentration is the most important thing. It was very difficult to maintain, with races that could be three hours or more in my time. To concentrate on anything for that long is difficult. Then you had to be able to split it between the track and the car, listening out for the what the car was telling you, oil surges or whatever, which in my day could be quite common. The oil pressure would go down and then surge, and if you didn't watch it the engine could just blow up.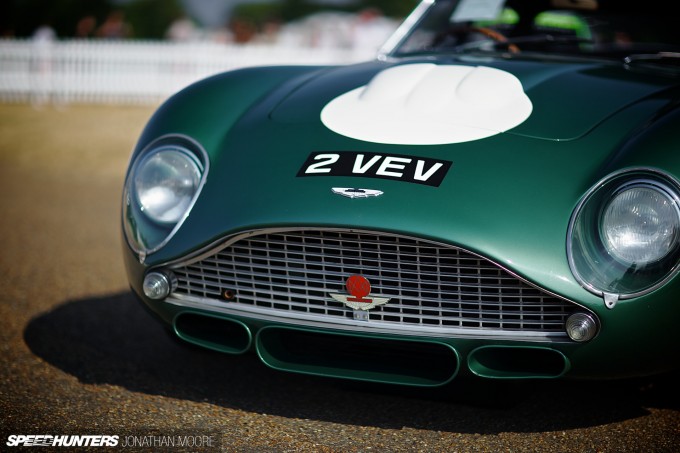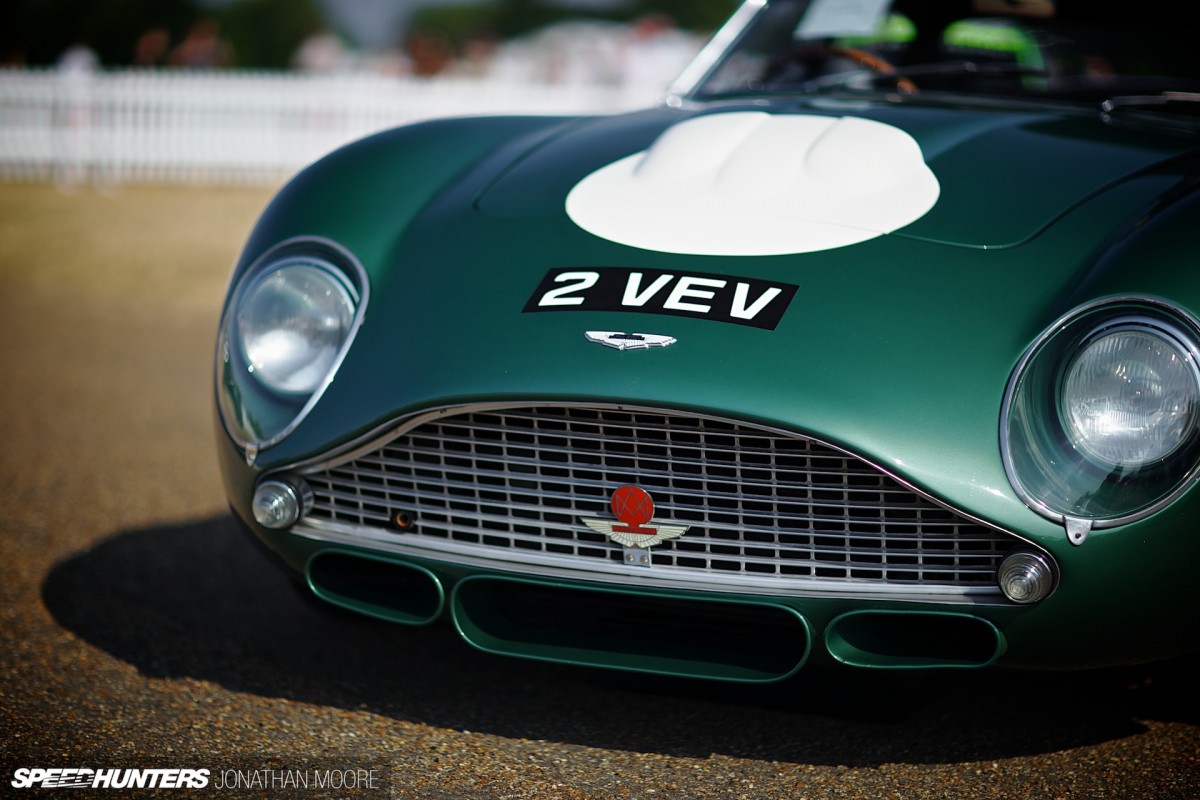 Engines and gearboxes of the '50s were pretty unreliable. There was also very little built specifically for a car. We'd take Girling brakes and modify them for our car, or whatever we could find. It was an interesting exercise, testing things like shock absorbers, where you'd also be learning as much about the car and yourself as the new part with every mile you drove.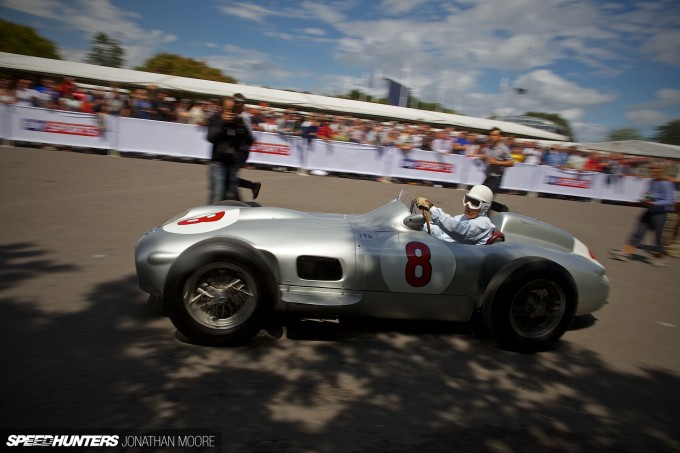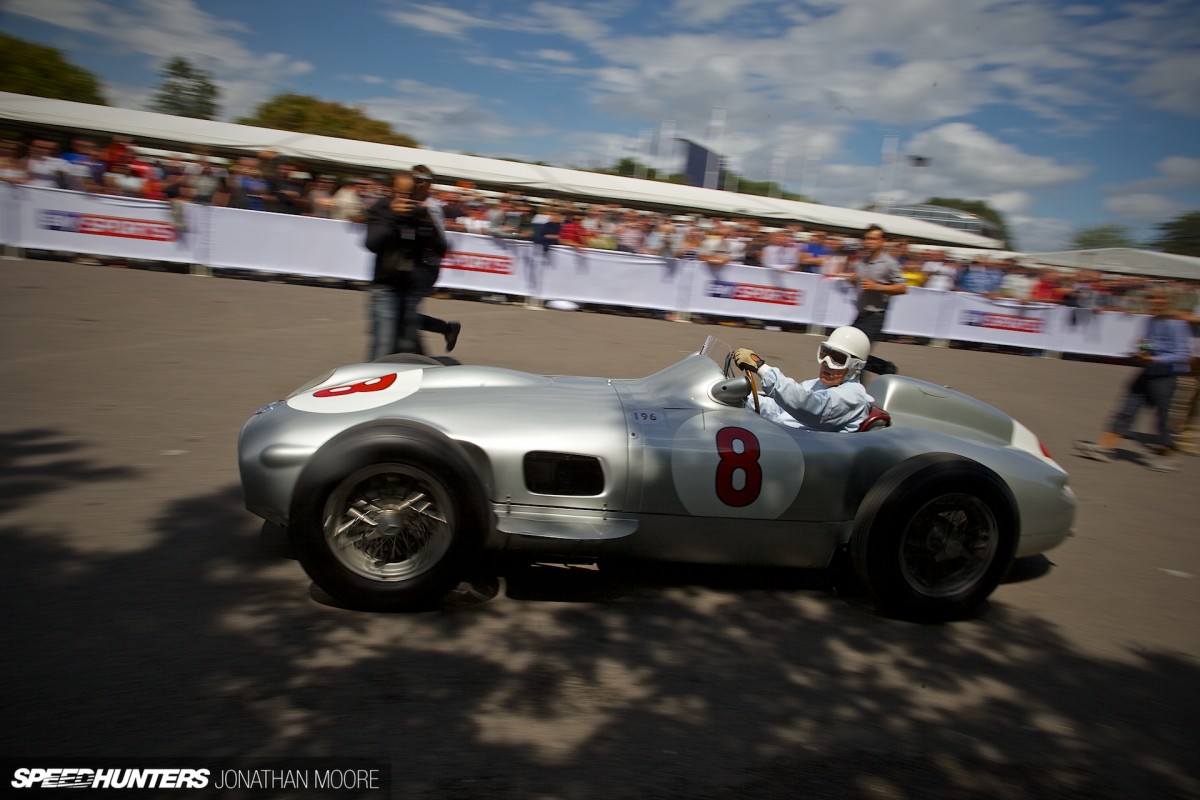 I found learning tracks pretty easy, even with long ones. I did learn the Targa Florio, which was 60 miles, and knew every corner. I could do a lap in about an hour in practice. I'd go out and put in the time between races to learn it in a road car or a test mule and just go round and round. The Nordschleife was terrific. A real driver's circuit. The Foxhole… you've got to go through there flat, boy! When you're going down into it you're pulling a lot of Gs as you enter, and you'd have better road holding. Again, accidental downforce!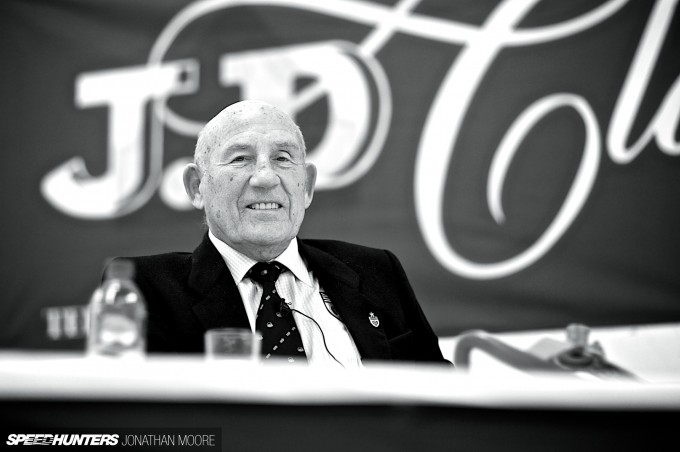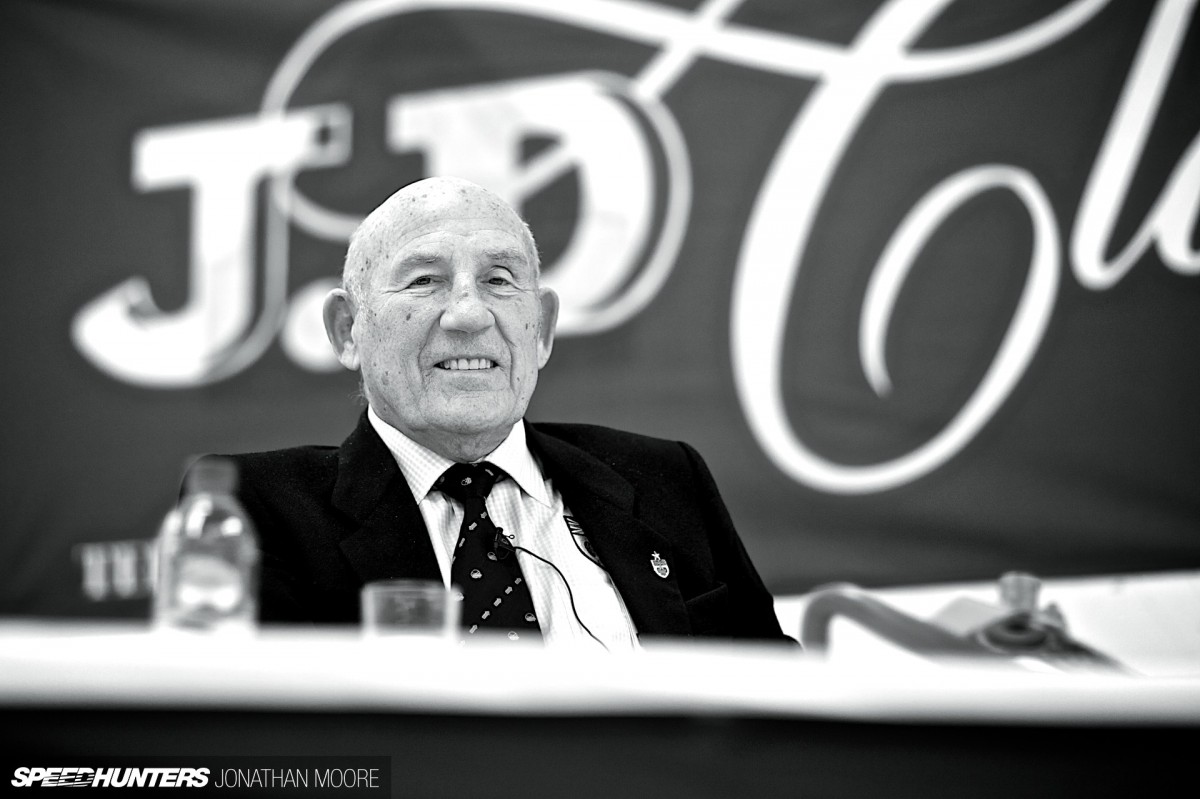 But pastimes… Racing every day would mean at least three days at a circuit, so I'd have very little time to myself. I liked watching any well-played sport. Football, golf, snooker. It always goes back to competition. For principals, I try to be honest, tell the truth – basically do unto others as they would to me.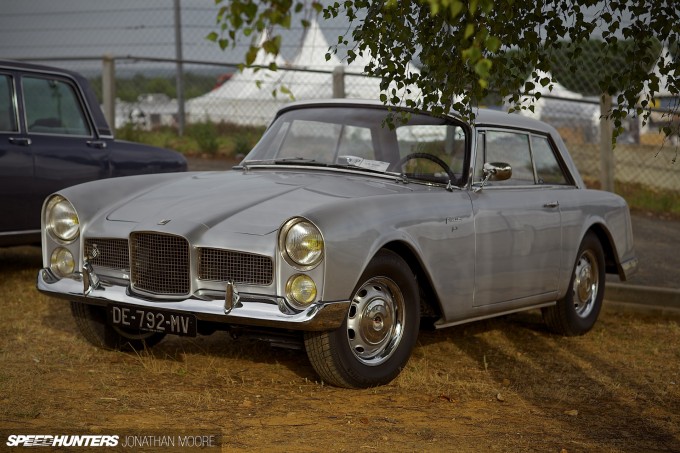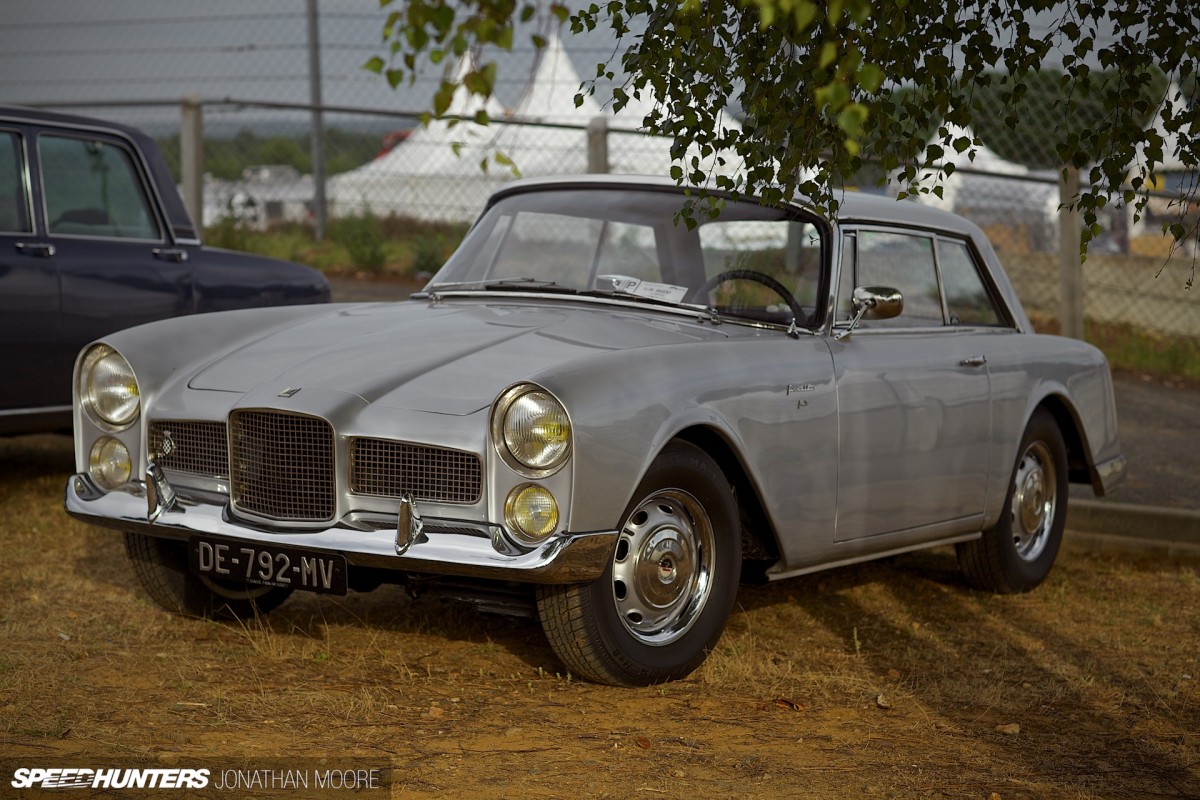 thaz000: What would you drive if you could drive any car ever, and which motorsport appeals to you most these days – what do you properly sit down and watch?
SM: For motorsport, I still watch F1 all the time. My favourite road car was the Facel Vega I'd travel from race to race in. The Facel was a big heavy car with a Chrysler engine, automatic, radio, quiet… fantastic to drive. Fuel consumption didn't matter in those days! That would be the one I'd like again. I had one on loan. I used to leave it at Brussels airport where there was free parking, come home to London and work during the week, then fly back to Brussels to pick the car up and drive to the next race. Now I've got a Twizzy! For London it's fantastic. You can park it anywhere for free. I've got a pretty basic one – not one like the Renault Sport version at Goodwood. I need Renault to get in contact!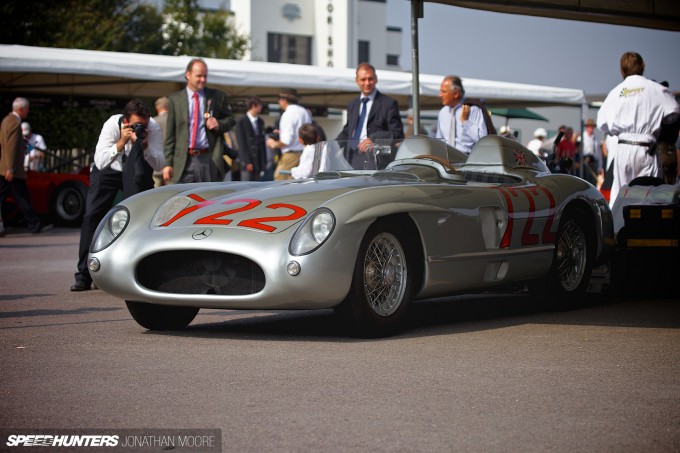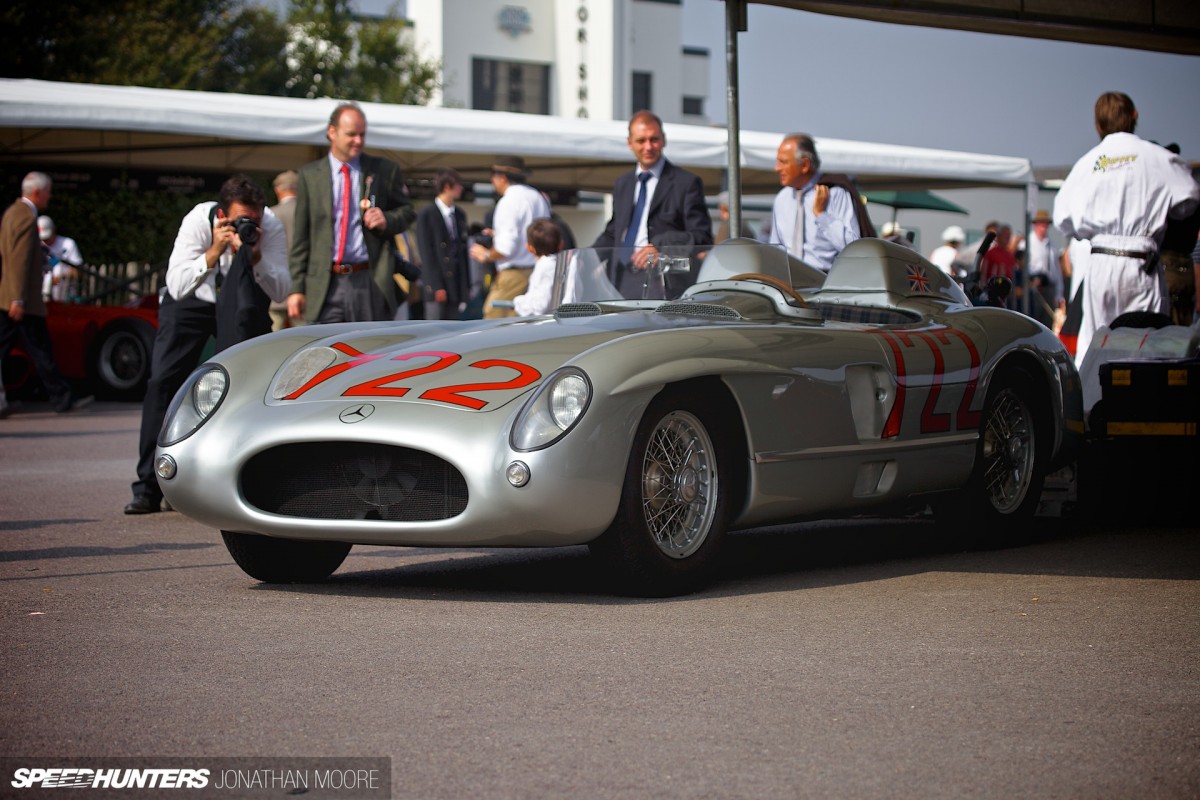 The greatest car I drove was the Mercedes 300SLR. Luckily I drove it quite a bit. But I never drove a Gordini: I'd like that, the Formula 2 car, a 1600cc I think. I used to race against them in an HWM, but they were very interesting.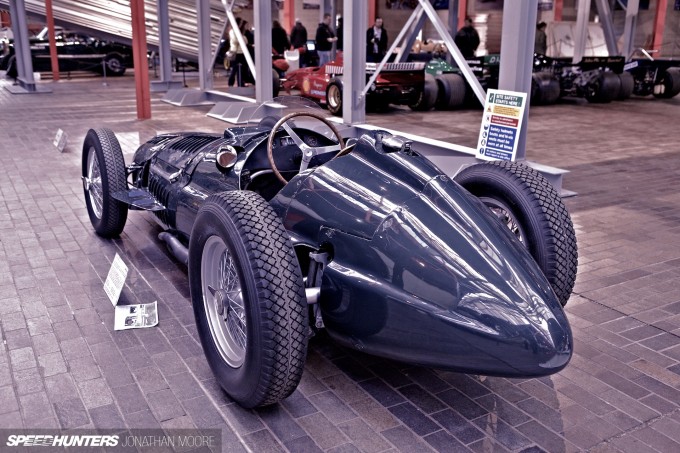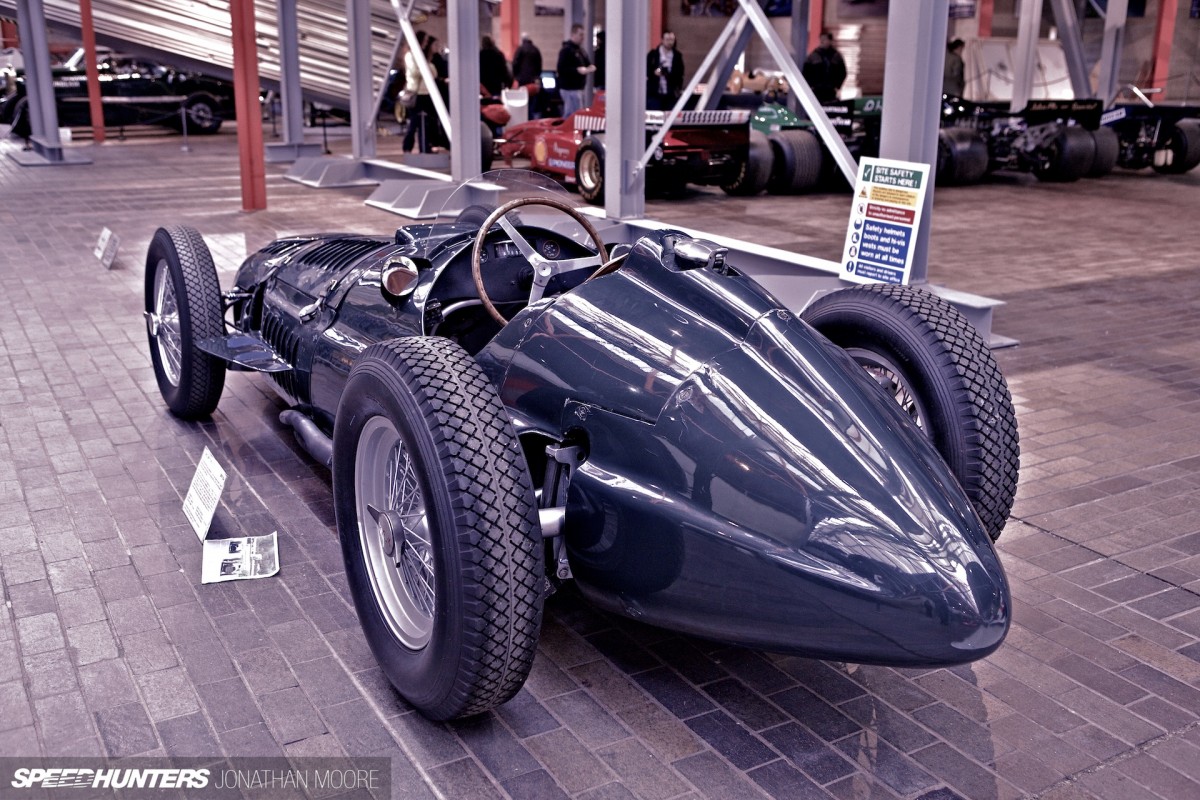 There are a lot of cars I wish I hadn't driven, like the V16 BRM. It was a dreadful car. It's a lot better now, as it's got modern fluids and better components and they've sorted out most of its problems. But it was terrible in period. Five-inch backlash on the steering angle, about eight universal points… it was so bad. I remember at Monza '52, you'd fire it up and the bloody plug gaps would close. Mayhem. Dreadful.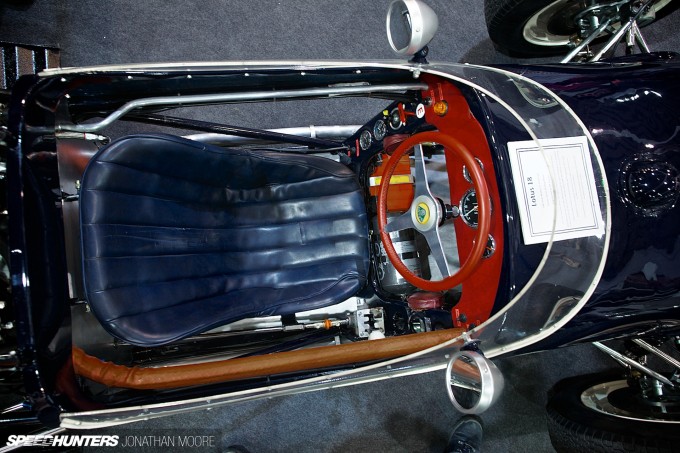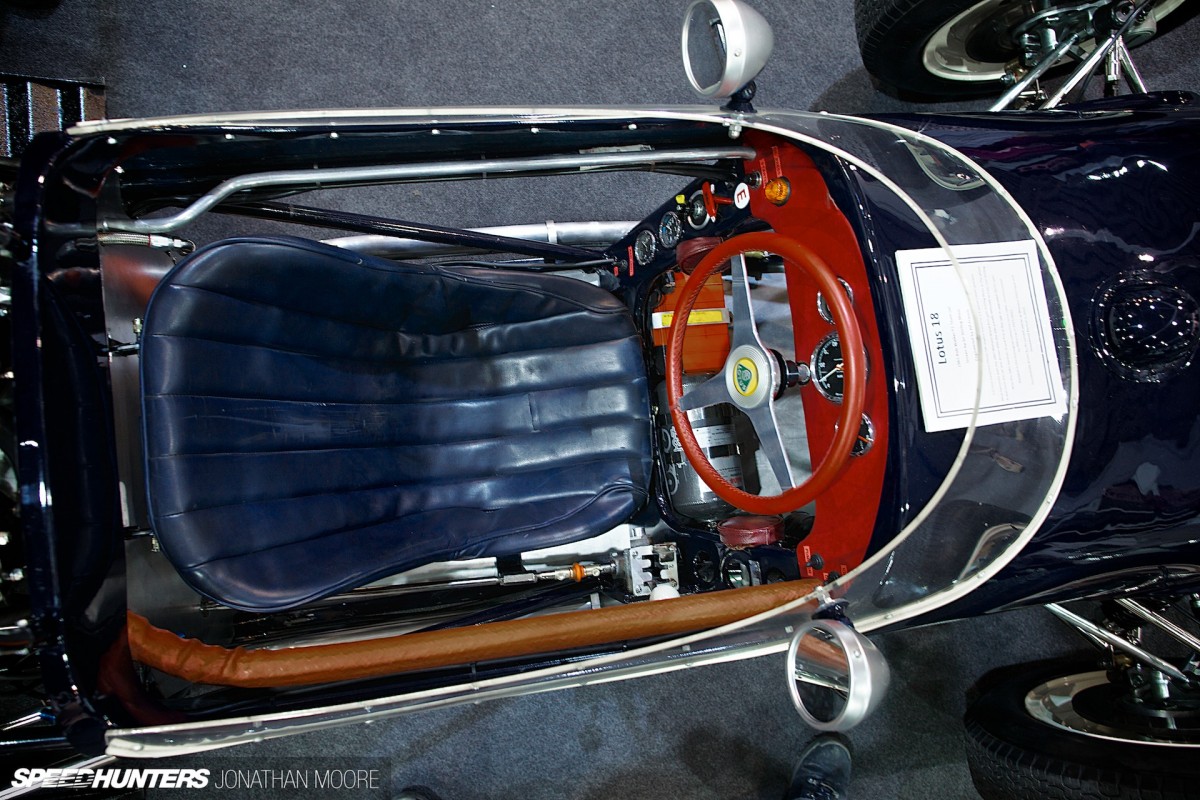 mbretschneider: What is your favourite car to drive? A big powerful muscle or a nimble and agile featherweight? Are there modern cars that you want to drive or you prefer the classics?
SM: Nimble for sure, especially around town. Nowadays it wouldn't be feasible to drive between races, but then my life was racing and that was it. Classic or modern depends on the car. I had a Mini when they were the thing, and living in London that was great. I used to ride a scooter a lot as well. Now the Twizzy is the only car I have!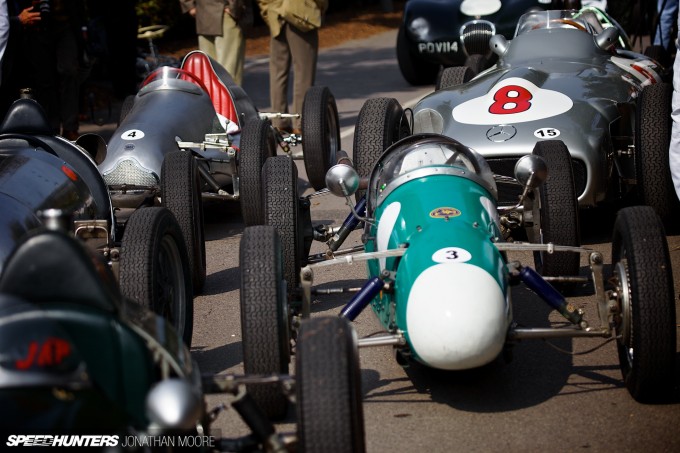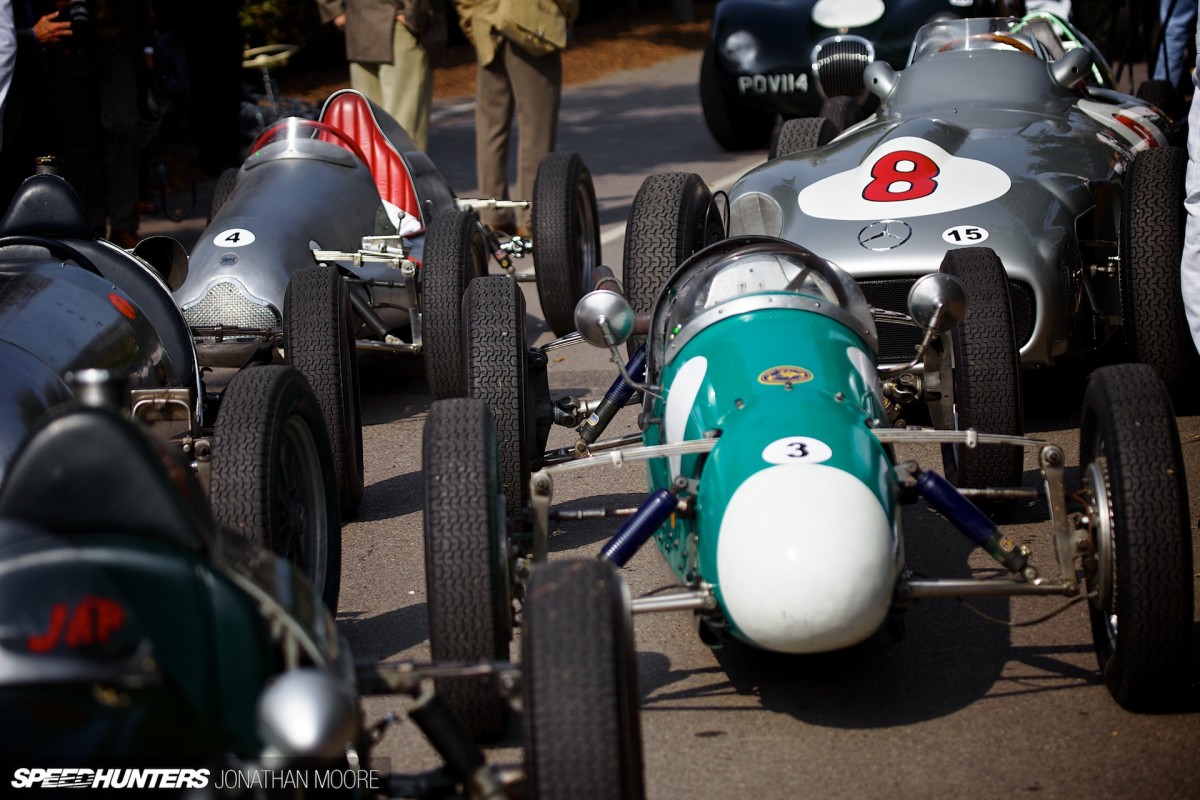 JakWhite: What are your thoughts on modified cars today in comparison to that of yesteryear. When you were younger was there ever a style that you wanted for your personal car?
SM: I always used to go to motor shows and see some nice car and try and chat up the manufacturers, but I never really wanted to modify a road car. I only cared about my racing cars. My Mini was an S, but more about extras for comfort than performance. I liked sitting back, having the radio going… The racing cars were the focus: they were business.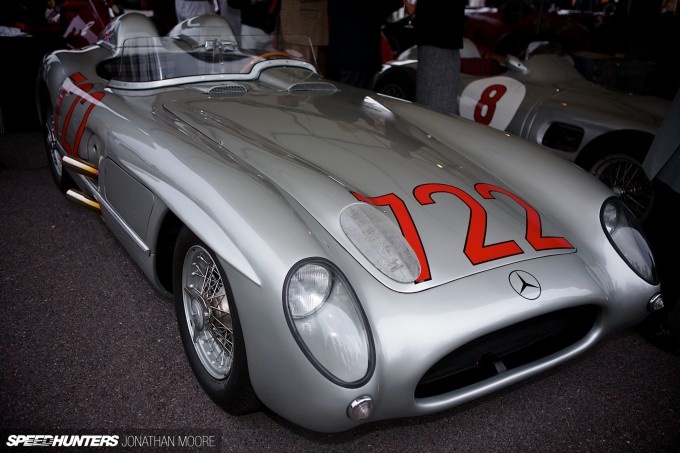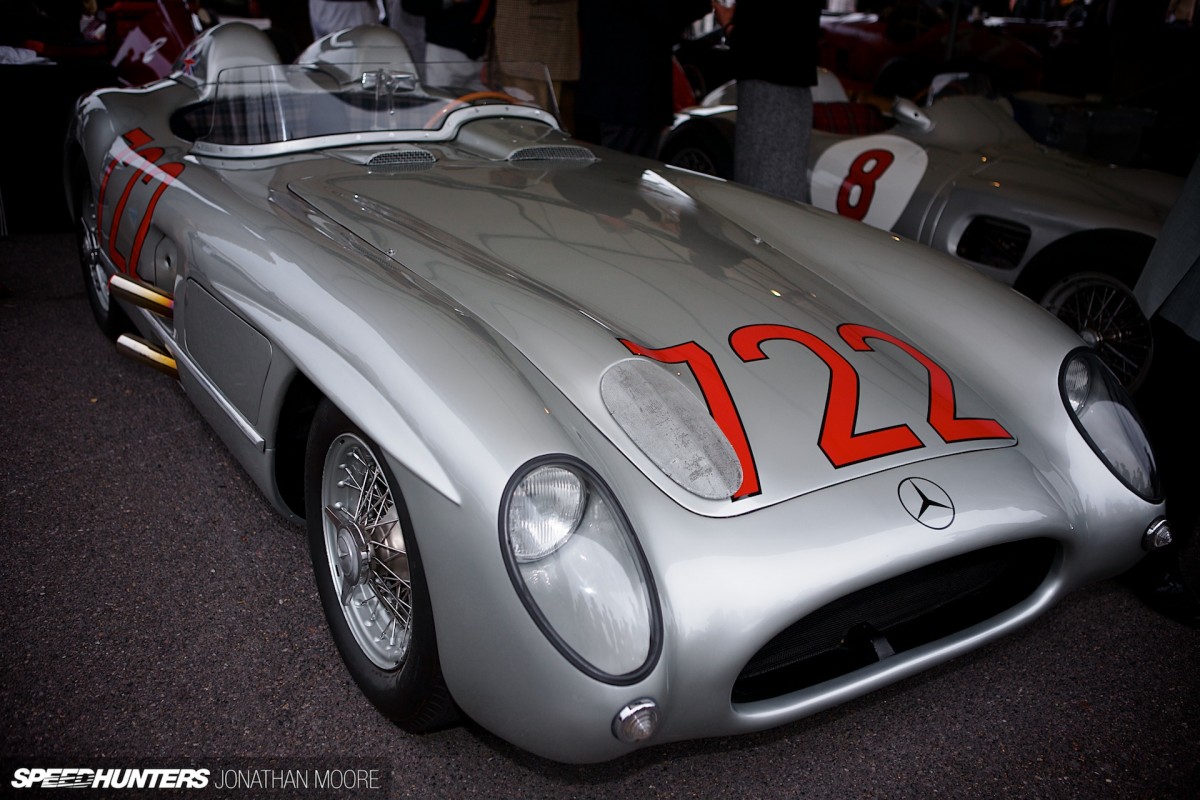 rally2727: What is the meaning of '722' to you?
SM: The greatest sportscar ever built. It was amazing how much grunt it had, even in comparison to cars today. Incredible, and such a stunning car. When they start it up, it's really got something to say.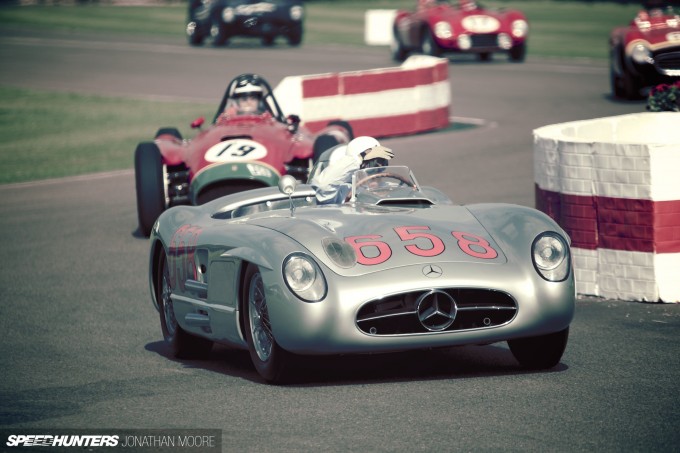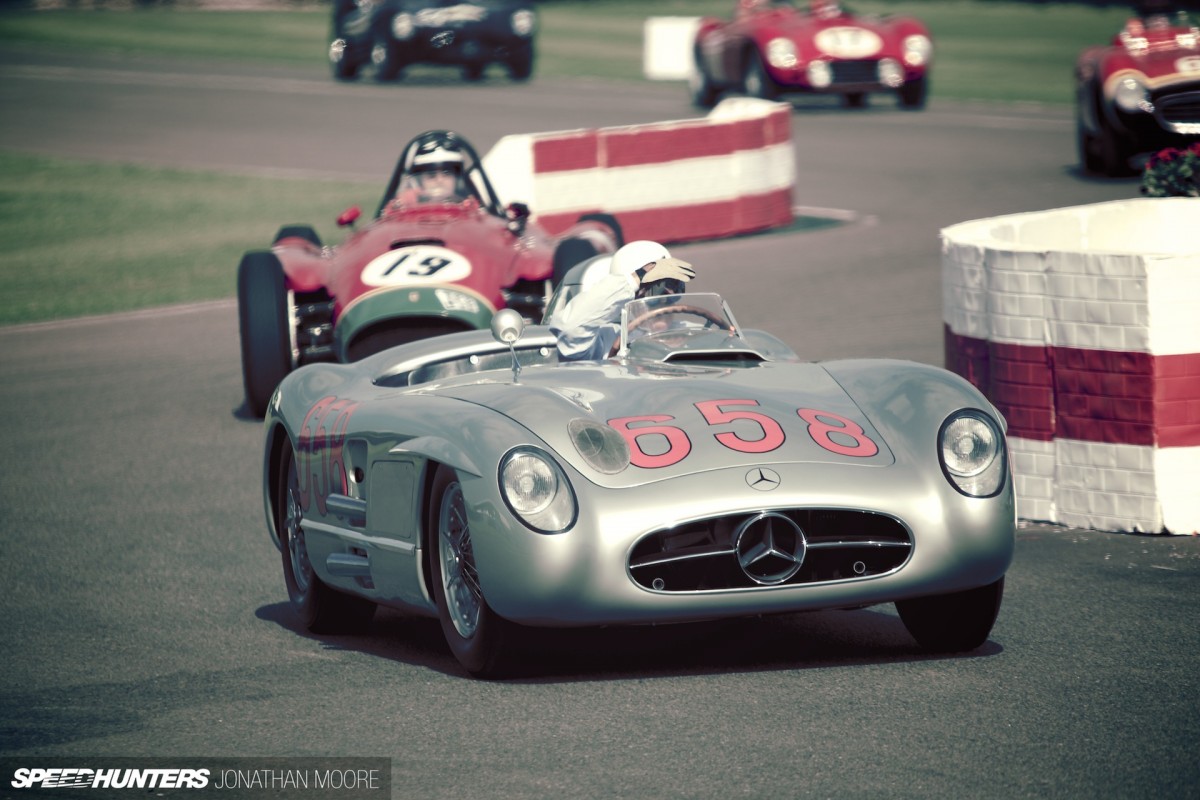 JSequoia: Do you have any particularly fond memories of Fangio that stand out from the rest? There are also really great photos of drivers like you sliding these grand prix cars around corners – was this simply a matter of driving style or were the cars overpowered for their grip level?
SM: To me Fangio was the greatest driver who's ever lived, though it's not fair to compare drivers of the '50s to today. I could beat him in sportscars, but not in F1.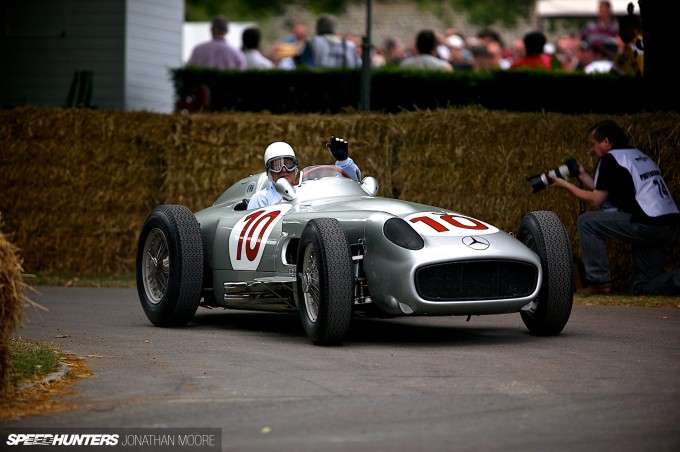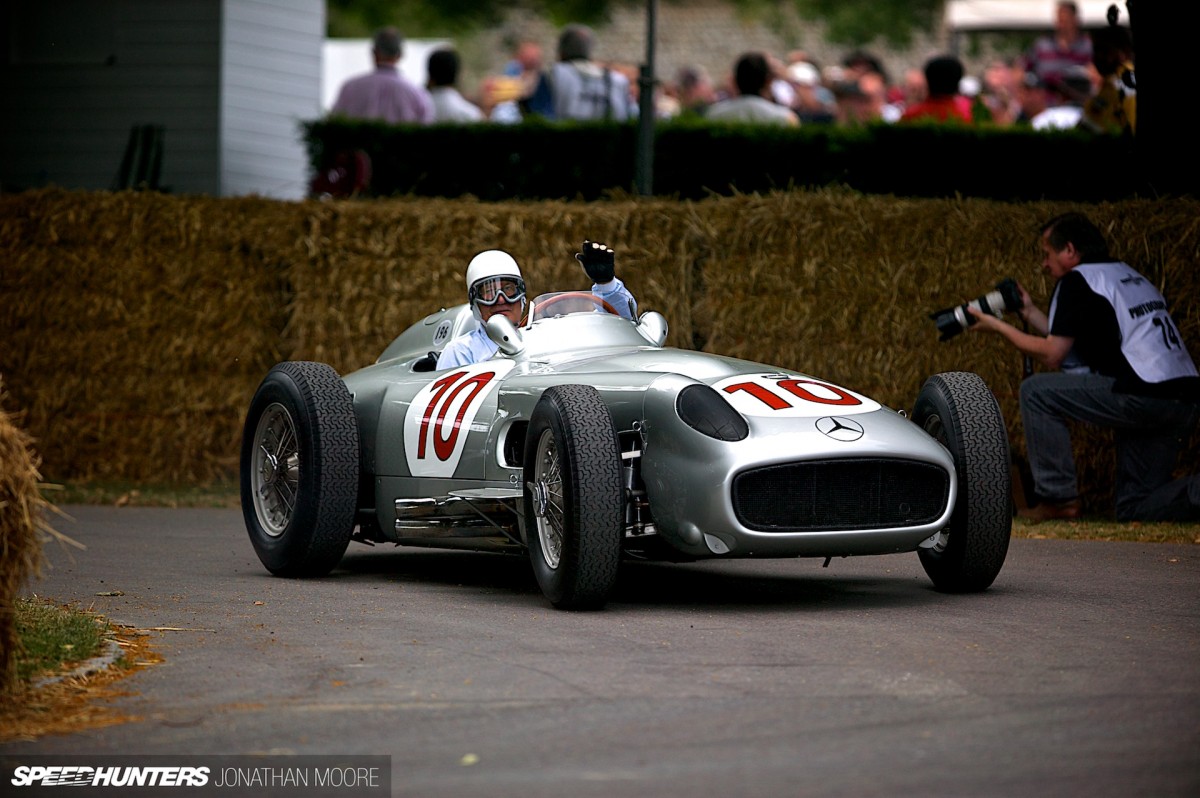 I still don't know if he gifted me the British Grand Prix victory in '55 at Aintree. He just said it was 'my day', which didn't tell me the answer! But he was an incredible driver. I had so much respect for him. Mercedes F1 team boss Alfred Neubauer would get worried that I drove so close to him, asking me what would happen if he went off. I just replied the Fangio doesn't go off.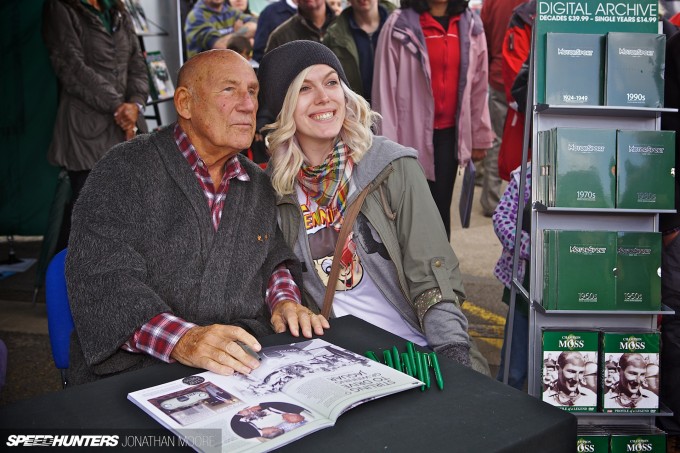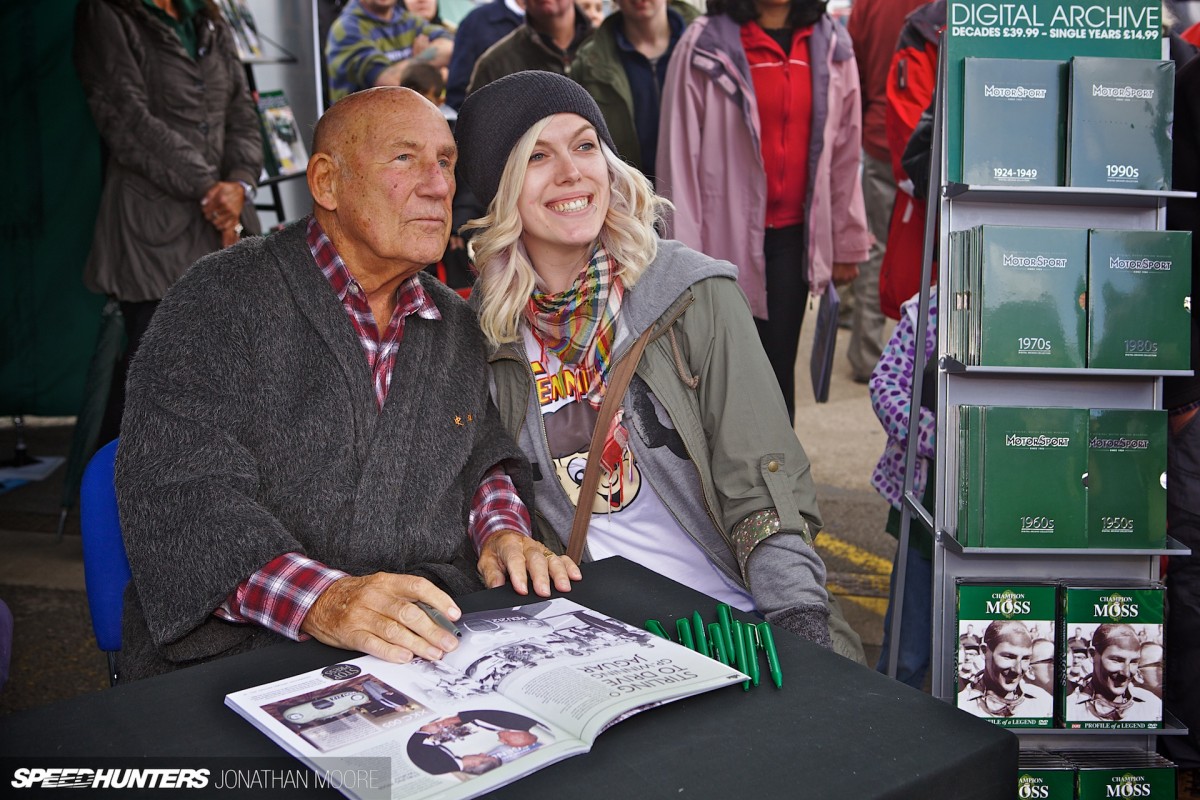 I couldn't really speak to him that much though, as I didn't speak Spanish; I do a tatty bit of Italian and mediocre French, but then again we were really only talking about cars, food and crumpet, so we could get by. Drivers were far closer in those days. Death was hanging around the corner. It was about respect, a bit like fighter pilots.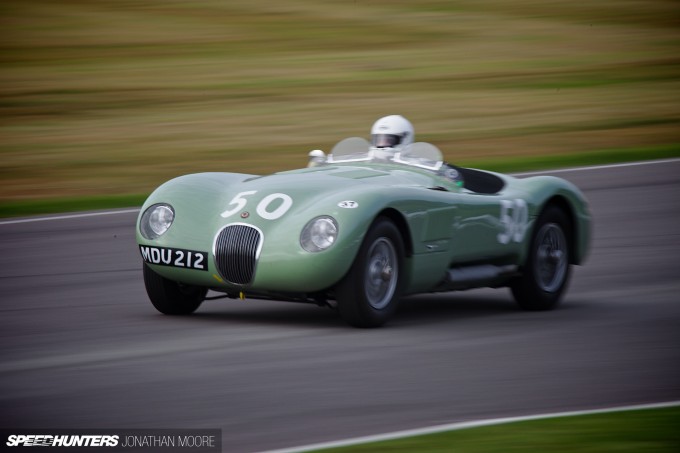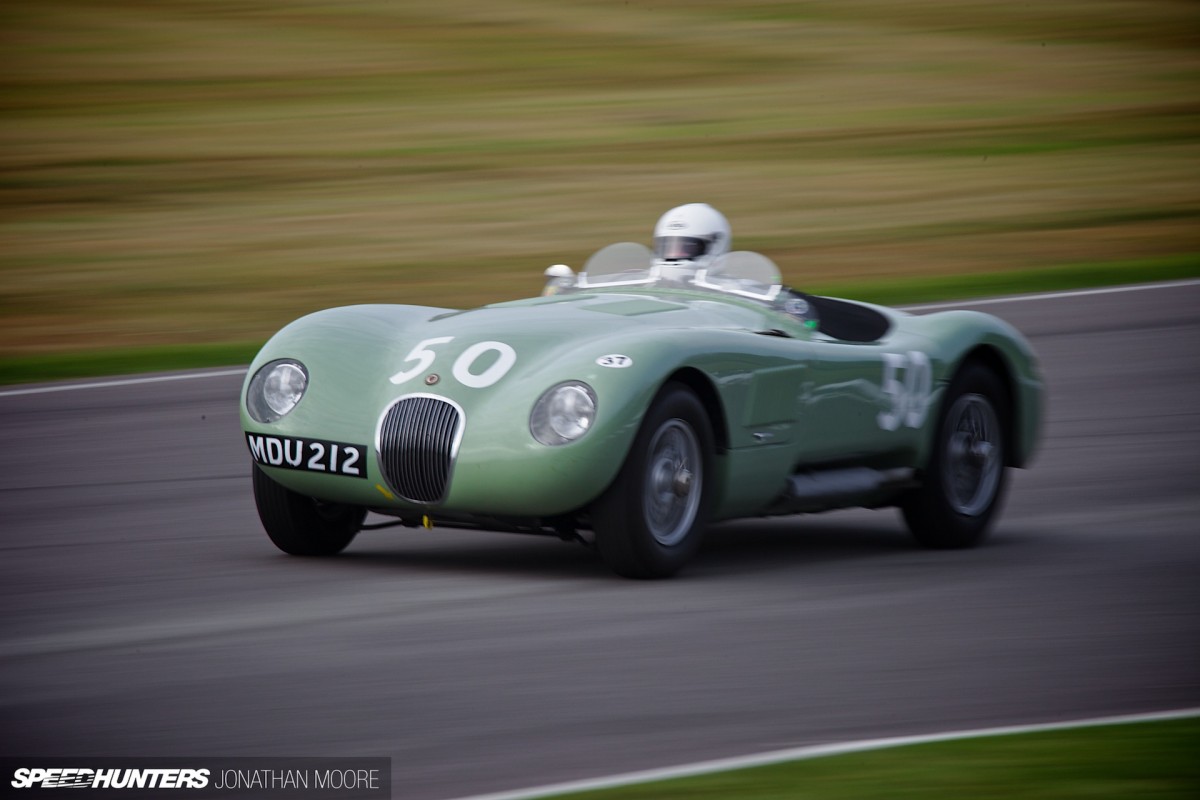 The braking was far less efficient; we didn't get brakes locking that much really, not compared to today where it's pretty common. When I came into racing disk brakes had just been introduced. I think I won one of the first races with disk brakes with the C-Type Jag. It was an amazing benefit, a staggering difference. But we had a lot of problems developing them. If you put your foot hard down, the temperature of the fluids could boil and you'd often go straight down the escape road. It proves how useful it is for developing technology for the road. We got round the problem of brake fade much more quickly as part of the race programme.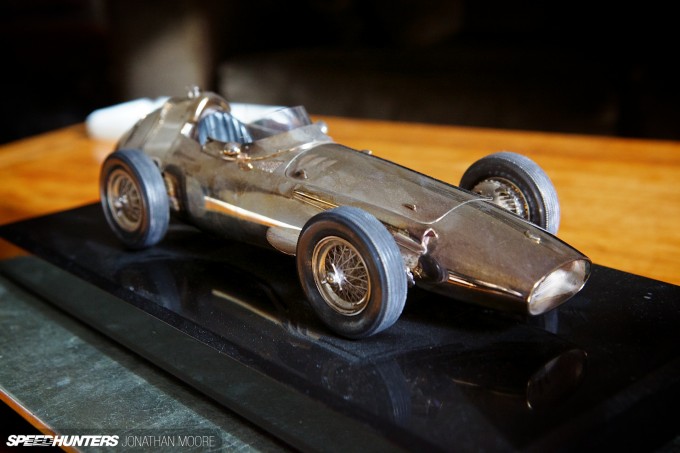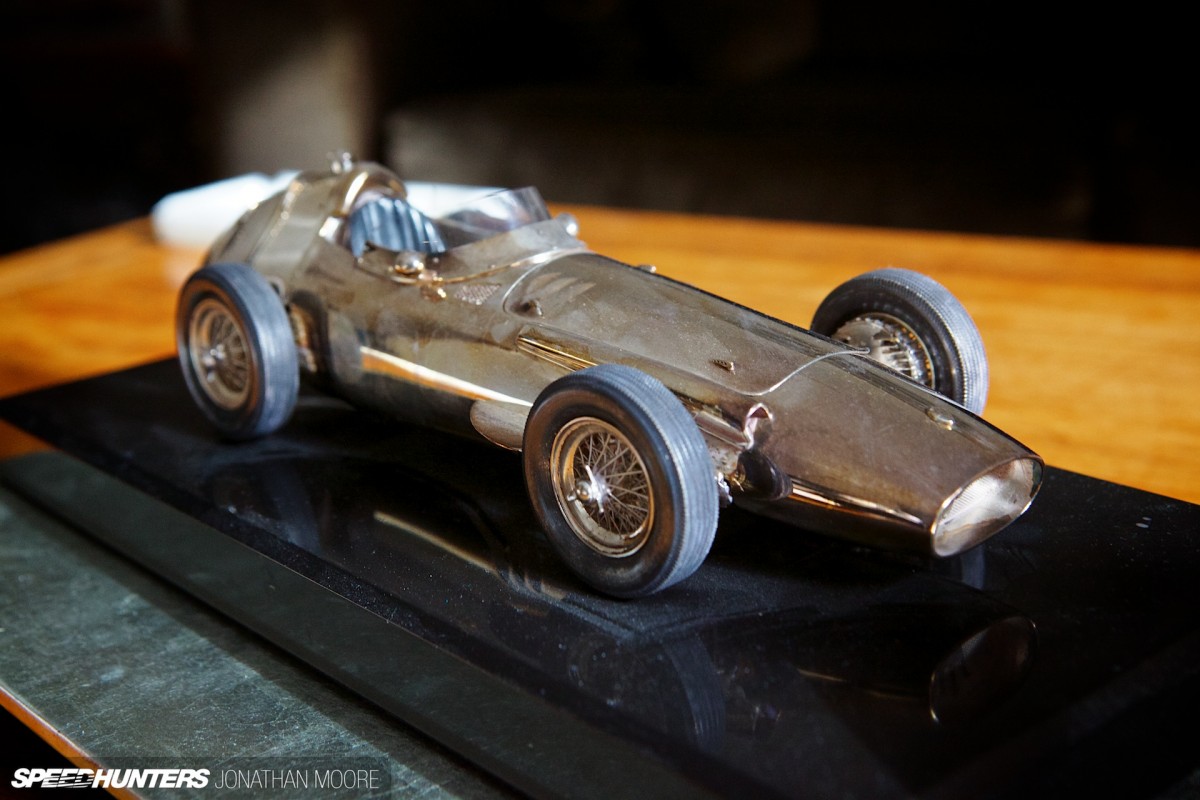 The 250F was one of the nicest F1 cars built. If it had been built by Ferrari it might have been even better car; I think Ferrari engineering was better, but Maserati design was better. Then there was a variety of sportscars, some good some bad. The 300S Maserati was great, but there were others that were pretty moderate.
(JM: People might have the idea that old cars were slow, ponderous and maybe not very exciting, but I get the idea that they were actually very lively, very tactile to drive?)
SM: Absolutely. An F1 car of the '50s was quite something. There weren't that many that were that actually good to drive though. It does get to a point in development where a car gets more difficult, like the Merc W196. It was the best F1 car I drove, but it wasn't the nicest to drive. That was the 250F.
Inspiring & Illuminating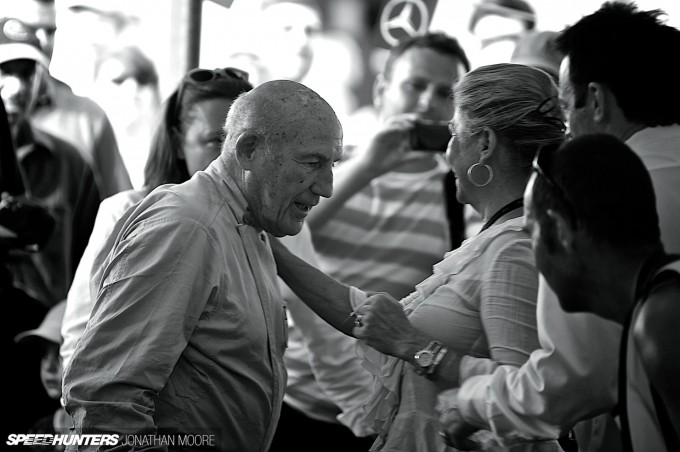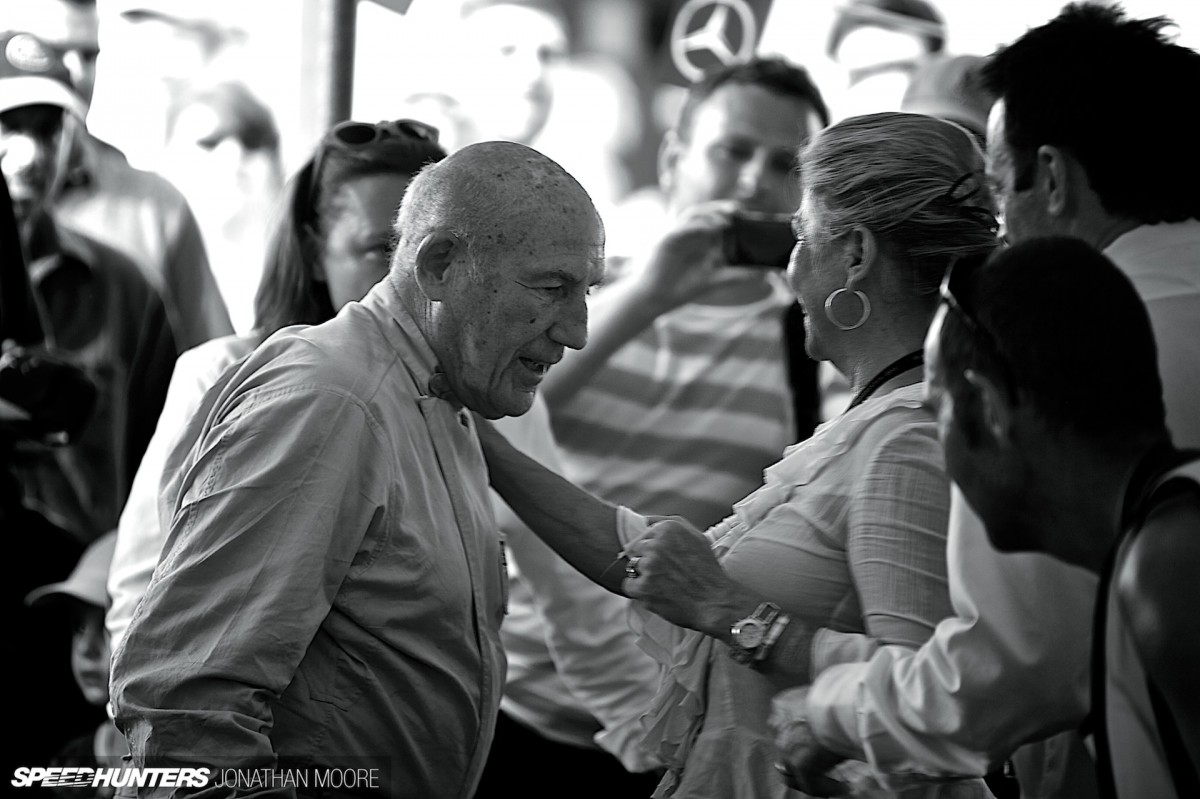 AnthonyAlvares: In your opinion, who's the most overrated race car driver?
SM: That's very difficult to answer. But you have to remember that in my day there weren't pay drivers. Nowadays so many are. It doesn't seem to damage the sport as much as it would have done in my day. I wouldn't think of swapping my era for now. The cars may be interesting to drive, but I don't think there's the pleasure of what the sport was like, going from one small town to another, race to race. Every Sunday night you had to go to the party! I'd always wave at the crowds as well: I reckon I thought that being more popular meant you could ask for more money the next year!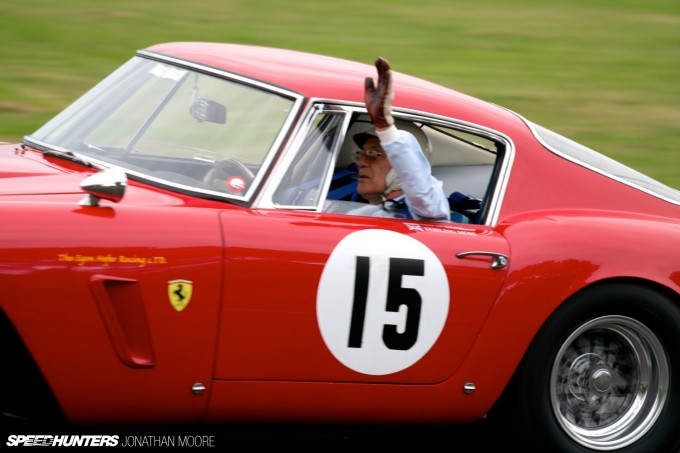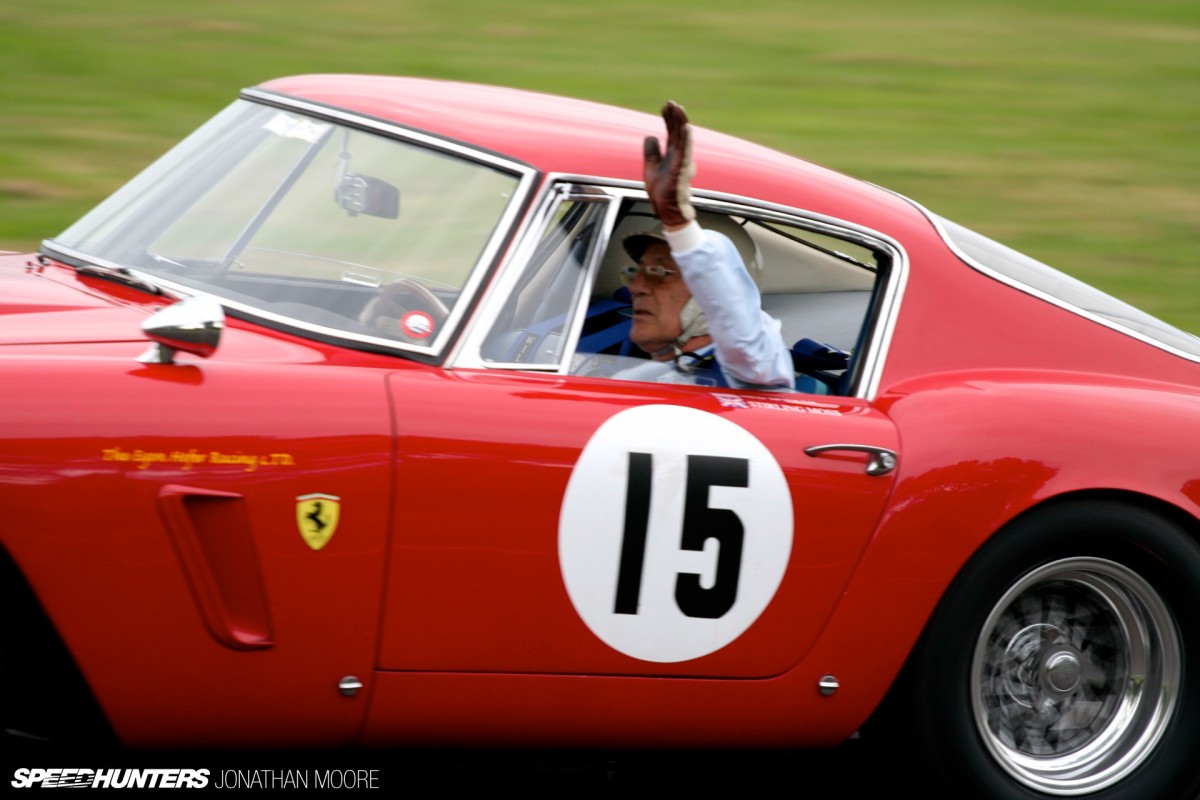 Drivers now are much more controlled and packaged. It's all beautifully presented and it's great what the teams do, and yet I don't think any top drivers consider not being able to finish a race through unreliability. Tony Brooks was the most underrated driver though. He was as fast a driver as any in my opinion. He could drive both F1 and sportscars, which a lot couldn't do. Most could be fast in one or the other. He was terrific.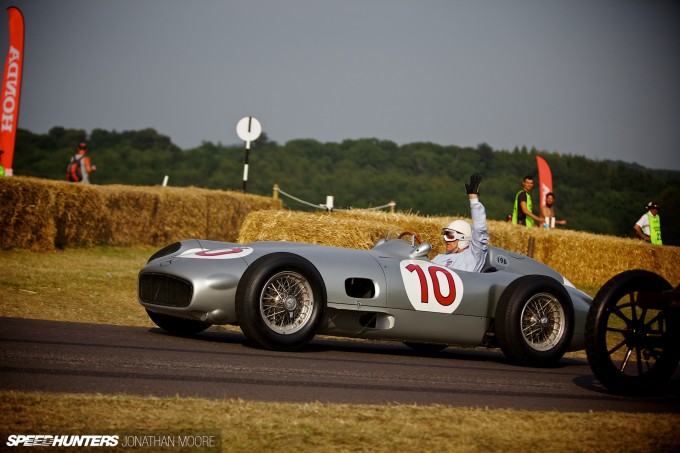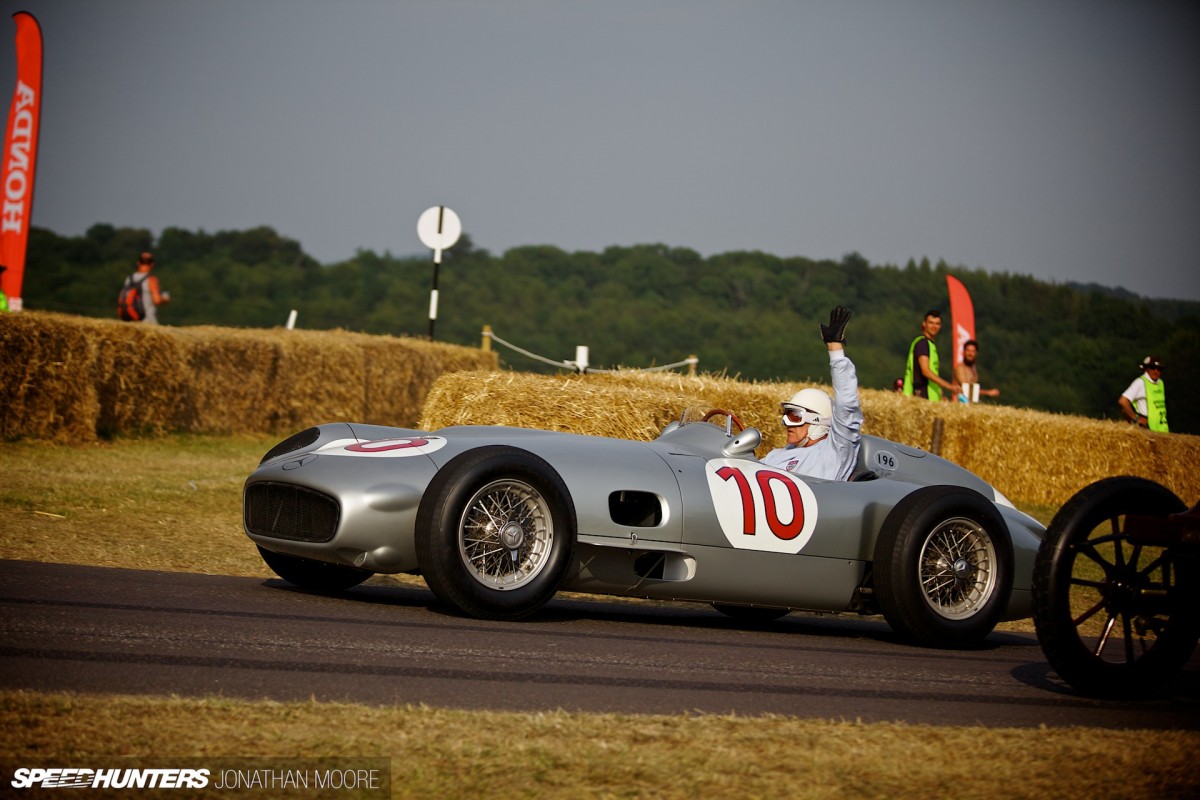 ProudKiwi: Given what Bruce McLaren achieved in his short life, what do think he would have achieved if fate hadn't intervened?
SM: Bruce was a really nice bloke and had great engineering expertise. I think his niche was not necessarily at the very top of the sport, but he could accept that, and he was able to use his ability to improve cars to keep at the front. I had great respect for him. I remember when he first came over to Europe, I showed him the lines around Monaco. In the winter Tasman Series with Jack Brabham, my car broke and Bruce gave me a part from his spare car. You wouldn't get that now!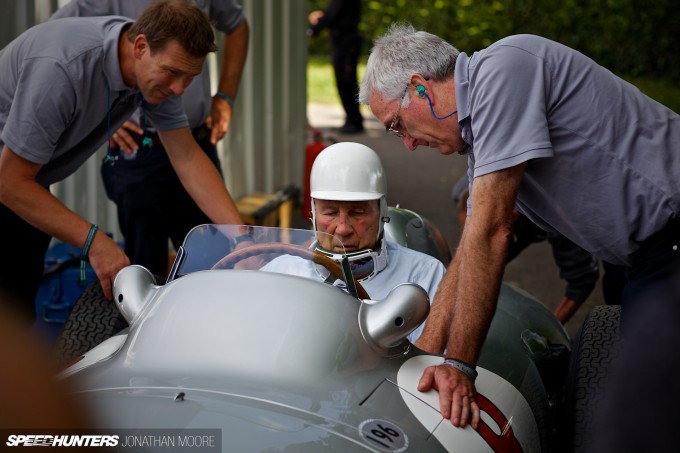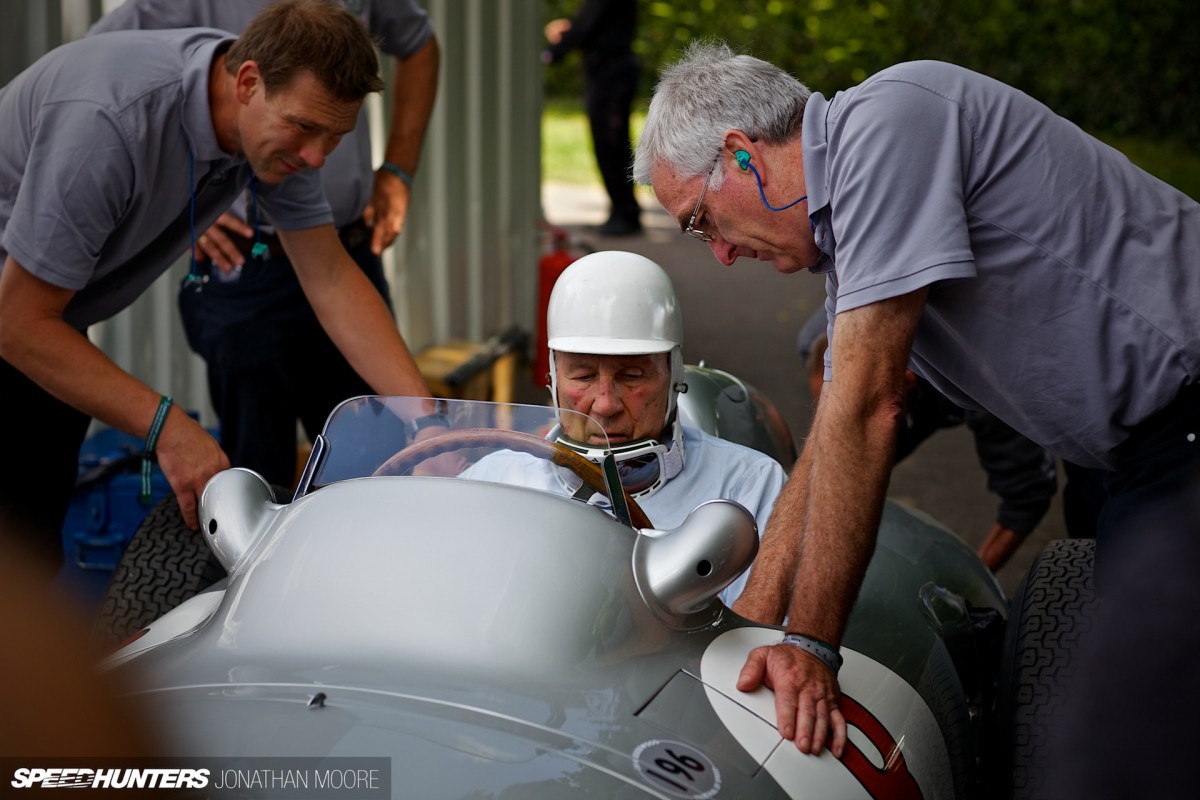 Gordondover: As a child in the late '50s my favourite toy was a Vanwall F1 racing car of the type that you drove to victory in Pescara in 1958. What are you thoughts on that race and the circuit, which I understand was one of the most exhilarating and dangerous of all F1 tracks?
SM: The circuit was terrific. You had some long straights, which were a bit boring, but it required certain things about the car. For instance, the Vanwall was not a nice car to drive at all, the gearbox was awful, but it won because we had a strong trio of drivers and a good team as well. The shape was very effective though, thanks to the aero knowledge of Frank Costin. There was plenty of space in the cockpit, so I always took a thermos flask of lemon juice to drink! I always thought it was best concentrated thing I could take. It wasn't very nice, but I just thought it was the best – not based on any knowledge!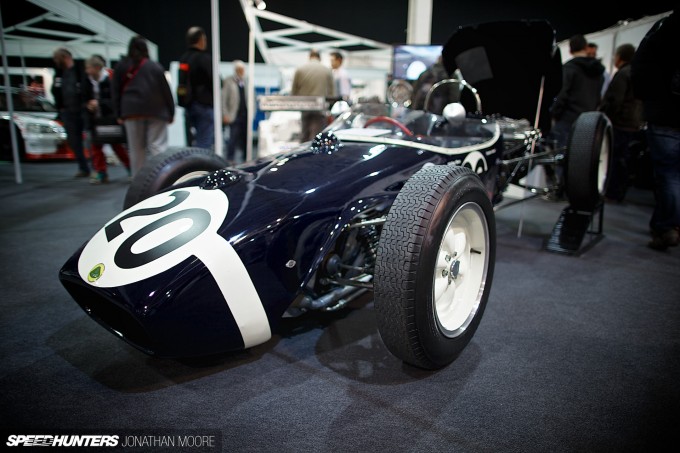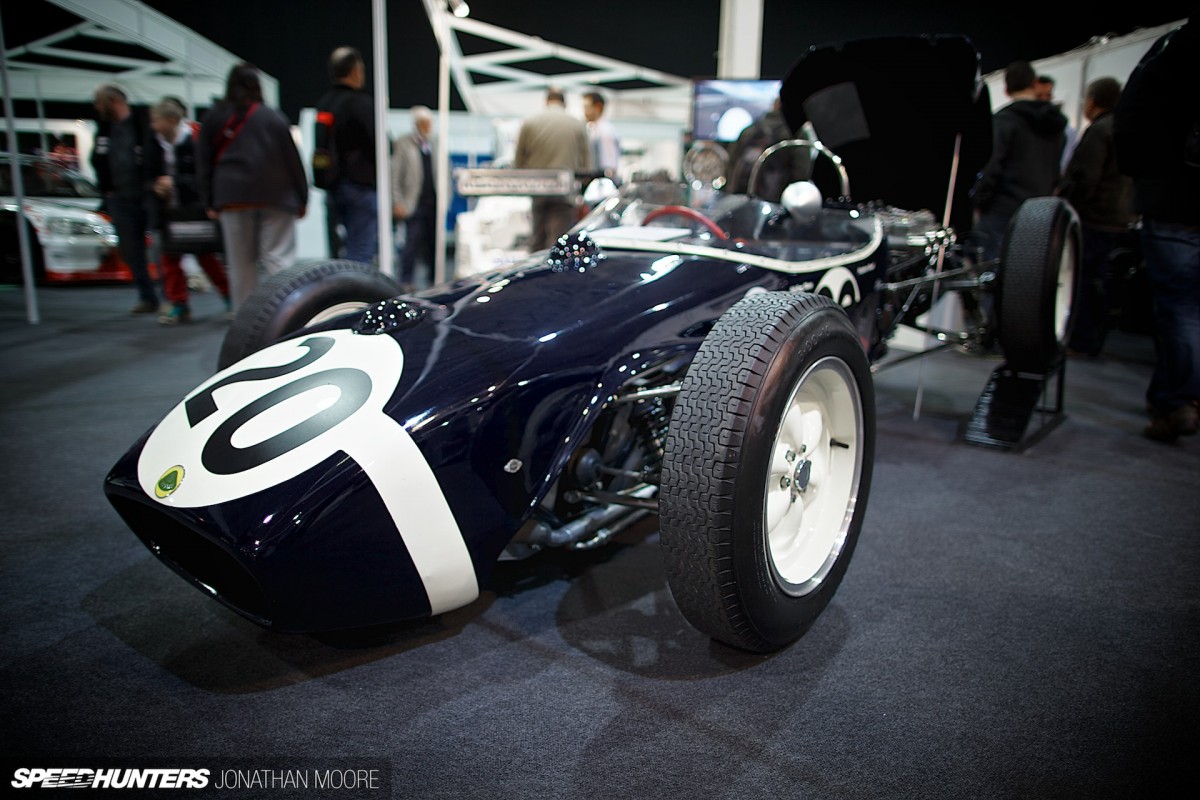 TarmacTerrorist: May I just say that your recovery is still an inspiration for many who fight seemingly impossible odds. Are you still modifying your home/working on project 46? What was your biggest 'I could of been driving that' moment?
SM: I limited myself by always preferring to drive British cars, which was a bit stupid and often put me at a disadvantage.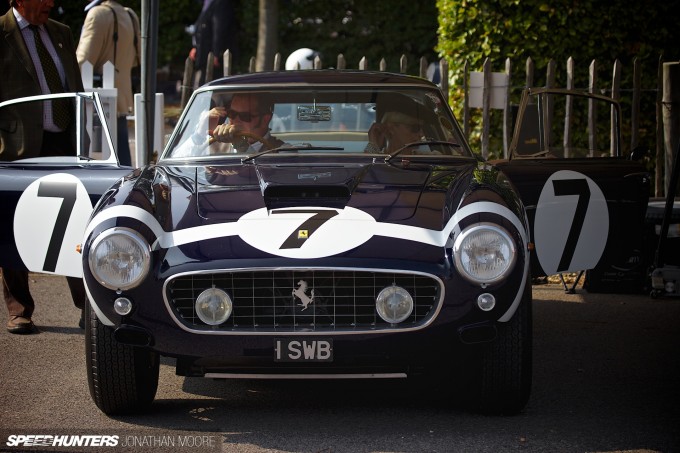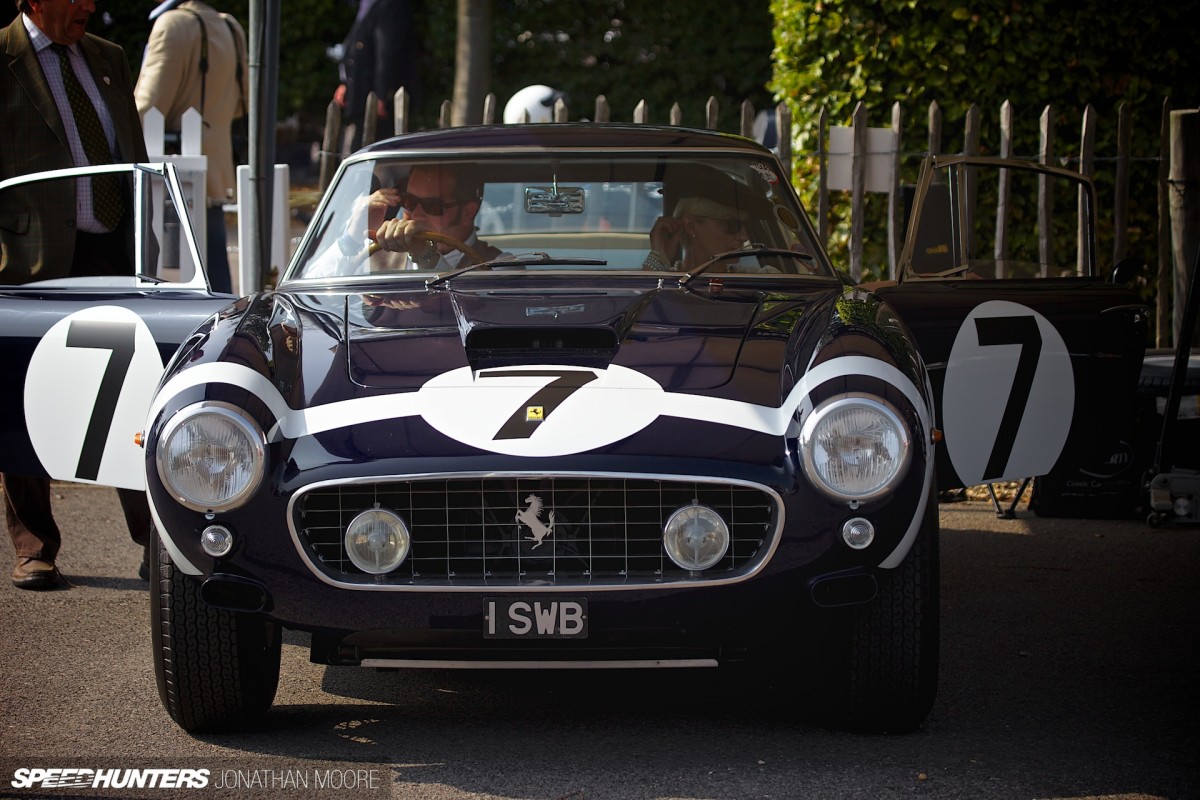 The amazing thing is that just before I retired I went to see Enzo Ferrari in Modena. He offered to paint a car in Rob Walker blue with the white nose band – but then my accident screwed the whole thing up. Otherwise I would have likely finished my career there and had great fun driving his cars. It just wasn't to be.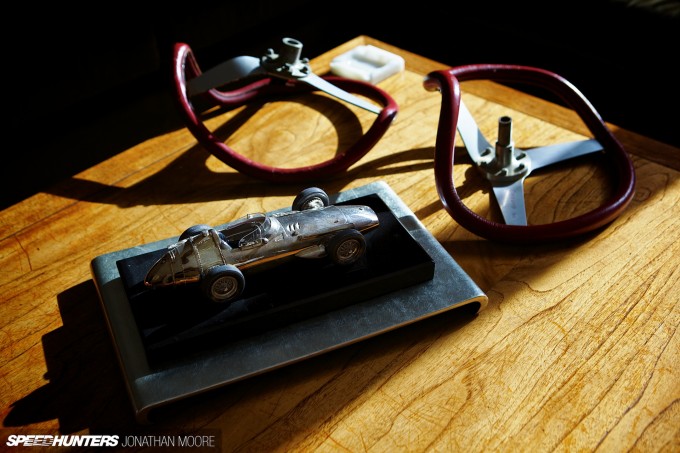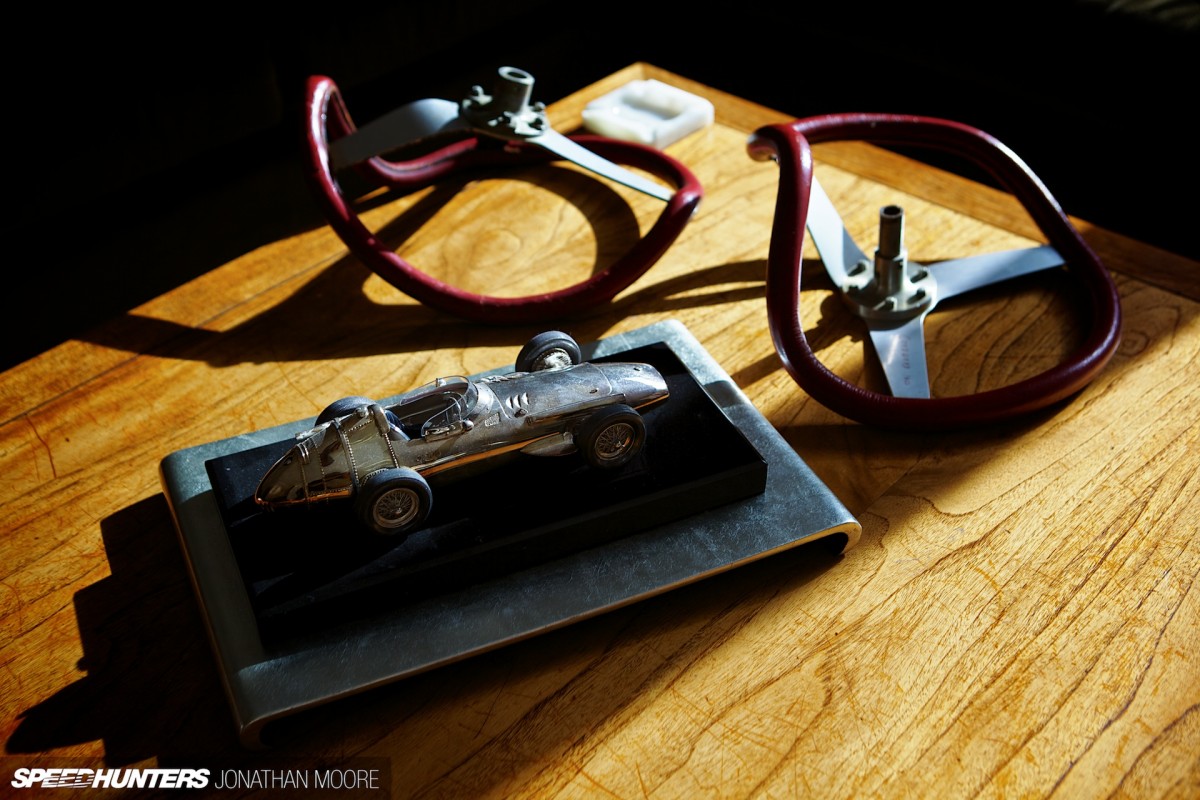 But yes, work is continuing all the time on my house with project 46. My latest gadget is that I can get fizzy water straight from the tap. I can also get boiling water, which I use all the time for tea! I'm a massive technology fan – it's in the family. My father helped design the Morrison bomb shelter in WW2. It should have been called the Moss shelter!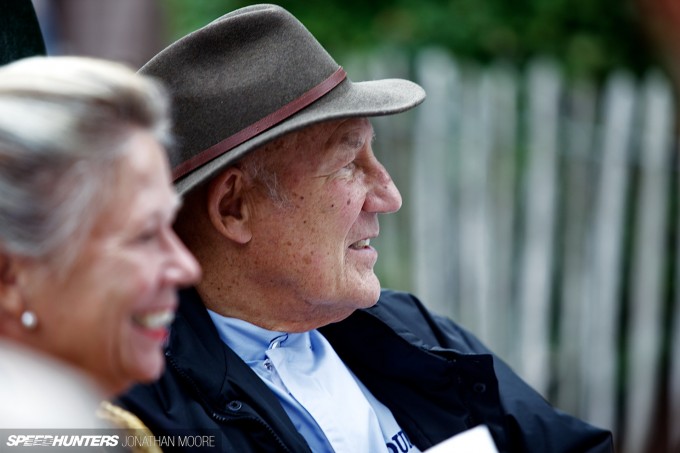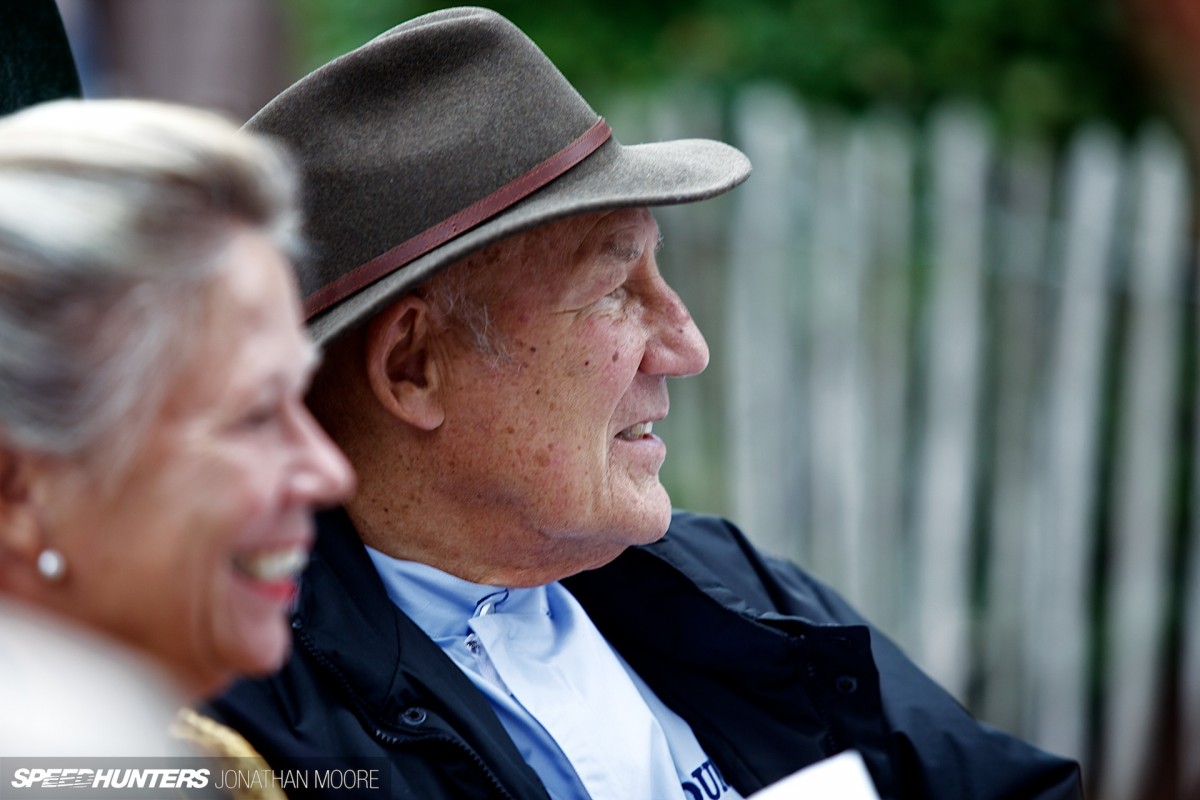 ShamWerks: I am restoring a vintage race boat: an English Albatross with an aluminum hull. The story goes that you actually owned and raced that very same boat; unfortunately I've never been able to confirm this.
SM: No, unfortunately not! I did own a Healey sports boat, designed by Donald Healey, who is best know for his sportscars. I had a place in the Bahamas at that time. I was driving back from somewhere, the sun was in my eyes and I was flat out, and I went over some coral and ripped the bottom of the hull off! I was marooned there until I got rescued: the captain with his ship!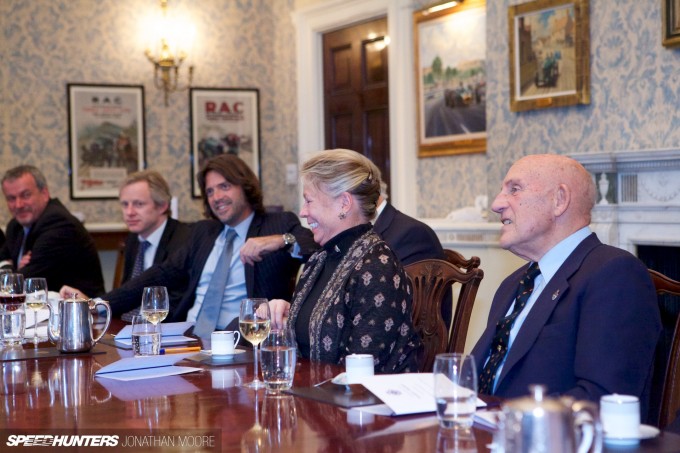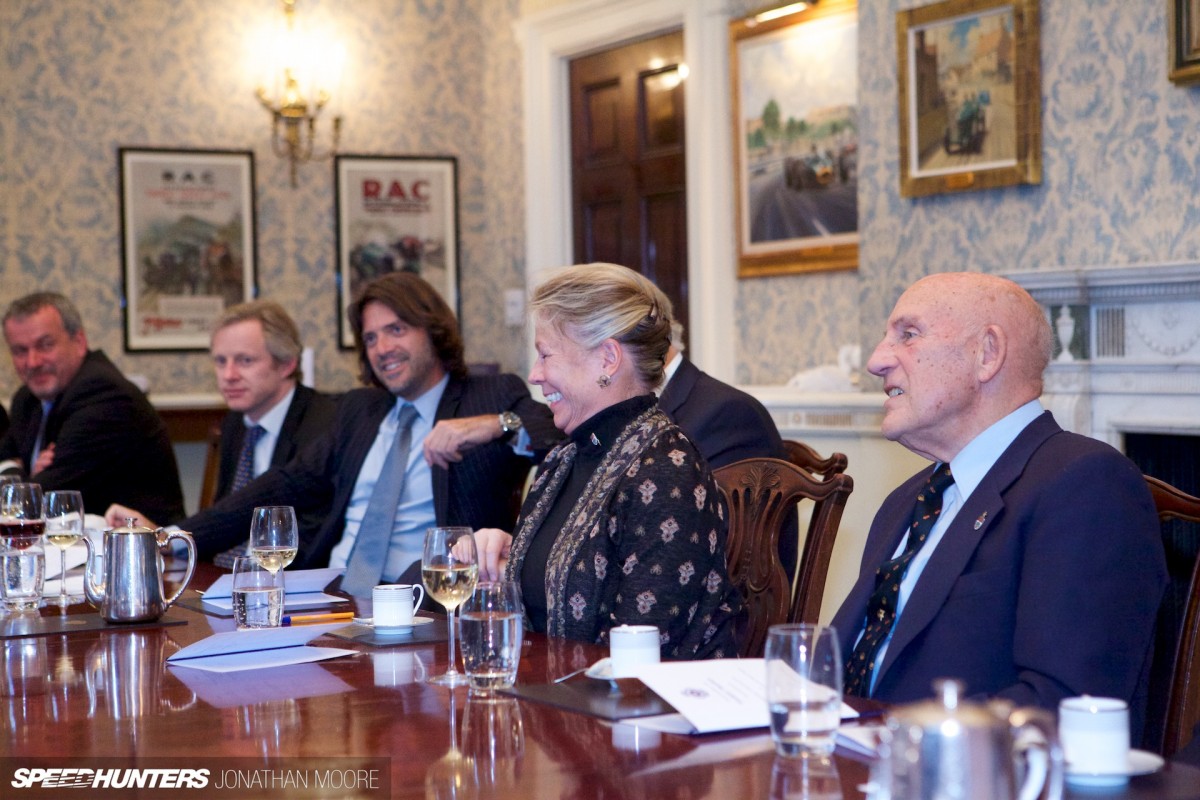 Carlos Roncajolo: In the golden age when you competed actively we were not witness to the financial dependencies that modern day Grand Prix racing operates under. Today we are living with a form of the sport that many couldn't have ever envisioned decades ago. Where do you think the limit is when teams will begin to recognise talent instead of financial backing?
SM: It's inevitable that it will continue. The impact of business is big, but motor racing is expensive. The only way to take part now is to find a company who will sponsor the enormous cost. The good news with paying drivers now is that they're a lot better now than they have been in the past. Now it seems to be a different situation, that you often need to pay to drive. Now you can have talent, but you also have to have money.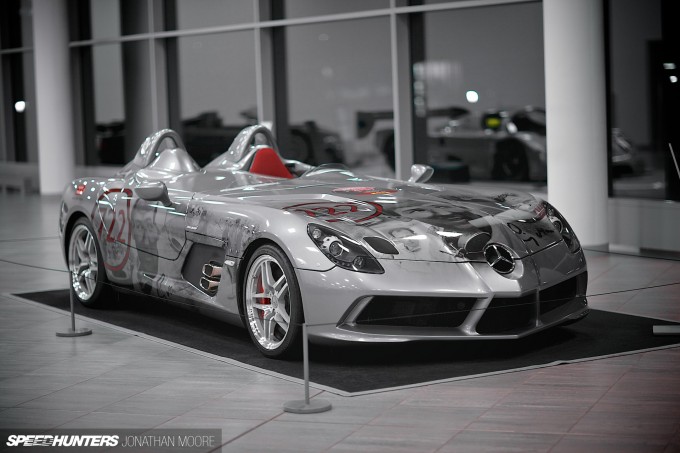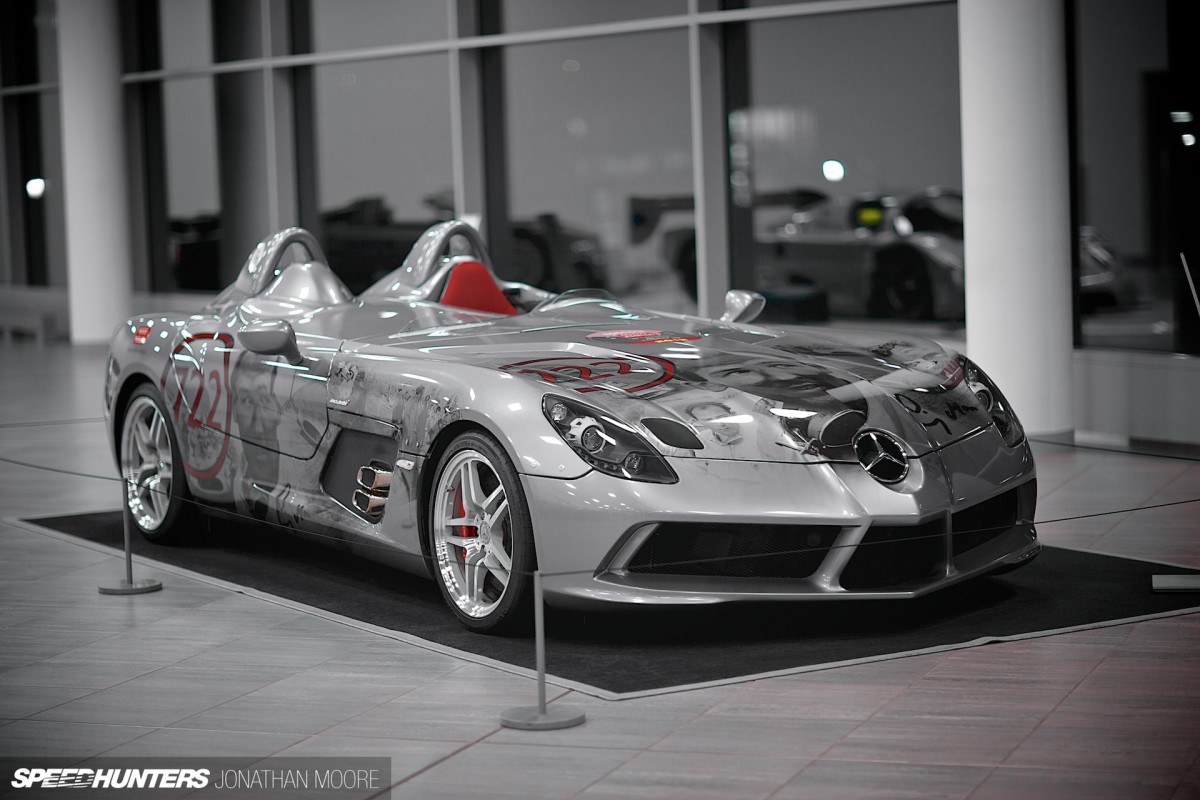 SilviaBill: What impresses you the most about current automotive and racing technology, and where do you think it's going?
SM: I drive an electric car, but I can't see it in F1. It just doesn't have the noise. Where is it going? I think that because the road cars evolve every year, the benefit of racing is that it contributes to rapid development of technology for the road. I hope that F1 will continues to be both an interesting thing for the public, but also help improve the breed.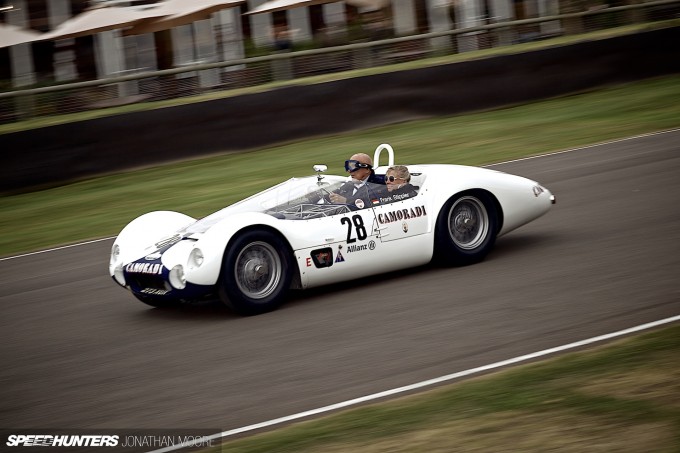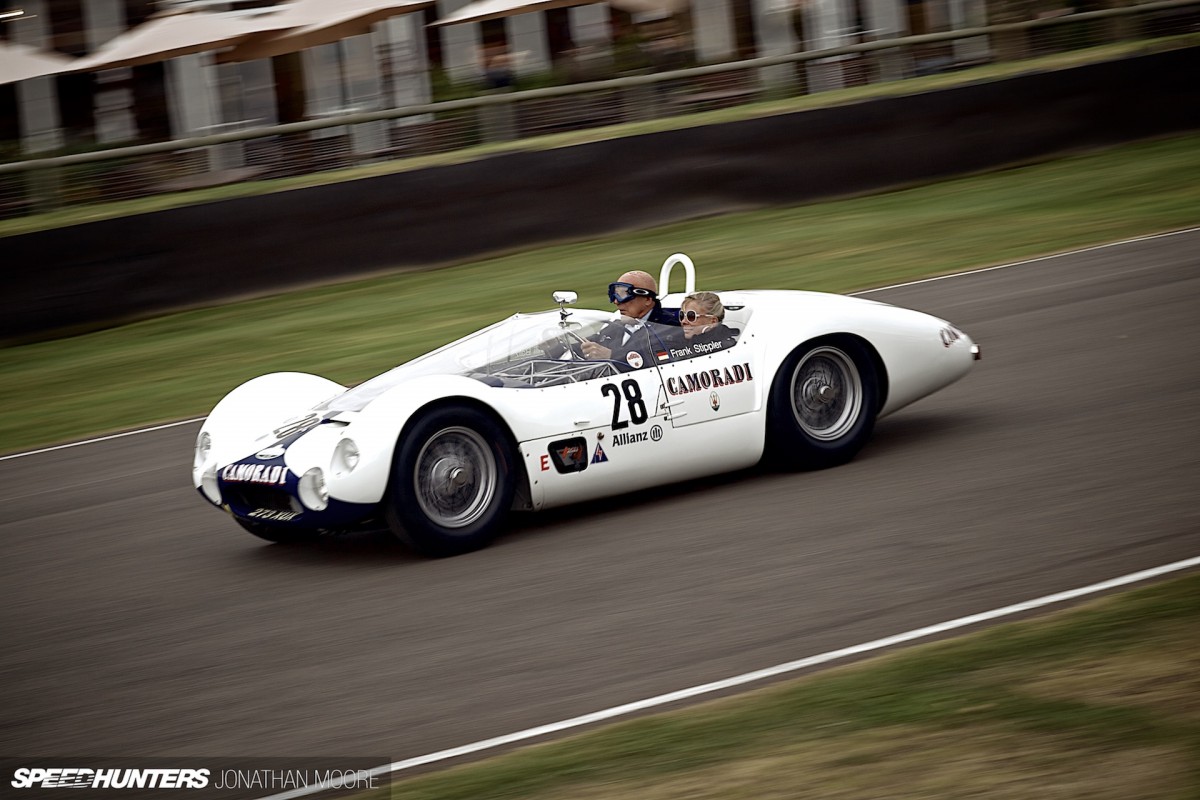 I don't mind all the hybrid technology coming in, as it is relevant. Modern LMPs are incredibly advanced, and there are things like the rear-view radar on the Corvette GT car – it's what racing is al about. The only thing is that when cars like modern F1 racers become historic, you won't even be able to start them! There's just so much support required. It'll be impractical.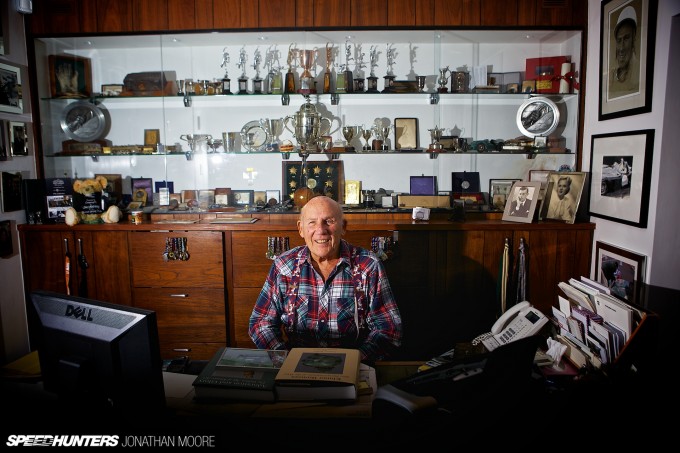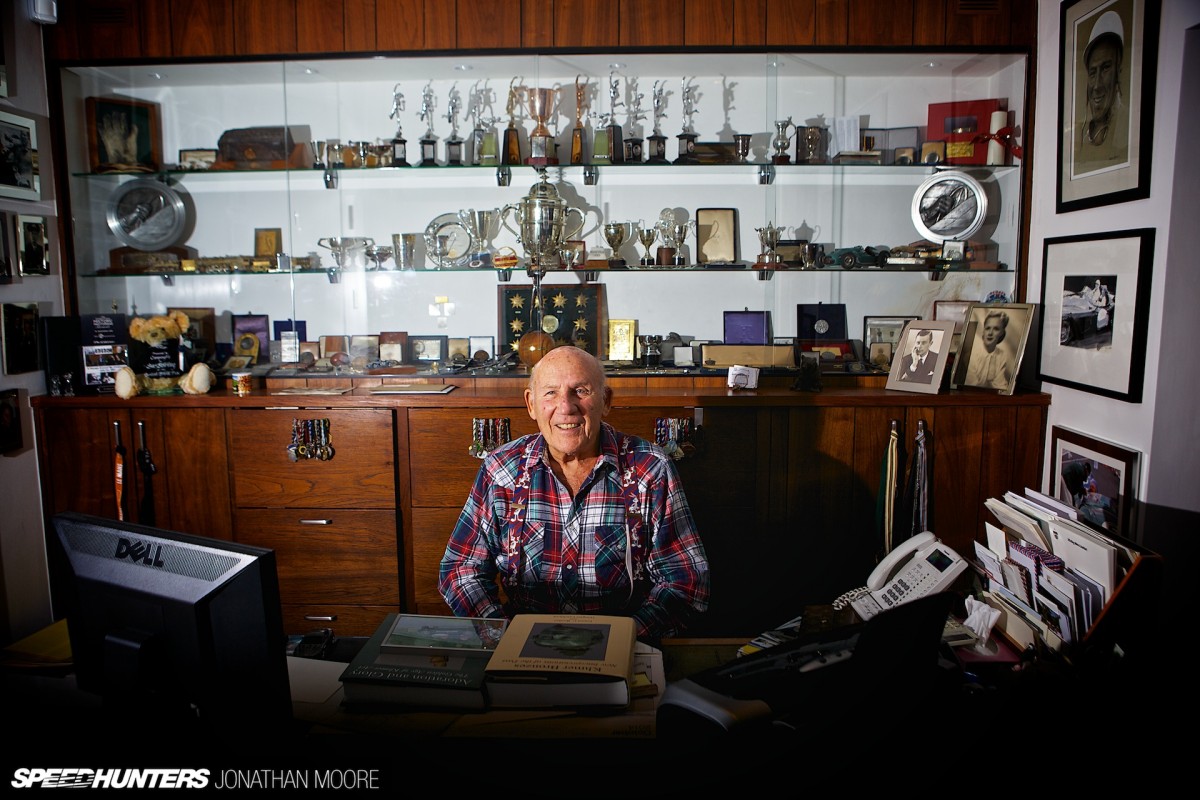 Kirk_B: Do you feel that balance of performance leads to better close racing, or should the manufacturer/race teams have free reign again? Also, do you get a say in when and where someone wants to use your name (for example, Moss Corner at Mosport)?
SM: I think it all should be left open. The fastest car should win! In F1 anything should be allowed. But no, I'd be flattered to be asked! As long as they spell my name properly I don't care!
Many thanks to Sir Stirling Moss and his wife Susie for their generous time – and to you all for sending in questions.
Jonathan Moore
Instagram: speedhunters_jonathan
jonathan@speedhunters.com