Seriously, my GT is a lot bigger. Hilariously bigger. To the extent that it has absolutely no right to be so brain-meltingly fast. Bentley's Continental GT3  burst onto the racing scene like an earthquake in 2014, and just four races in has already claimed its first scalp. It's impossible not to love this car: its size, the furious noise it makes, the heritage it carries… It wouldn't have mattered to me if it had thundered round at the back (a bit like the beautiful but underfunded Jag XK-R GT3s used to do). But it certainly mattered to Bentley and to their contracted race team, rally maestros M-Sport.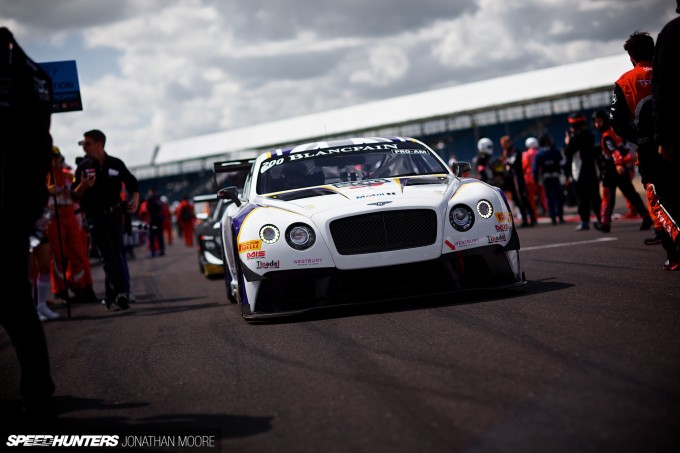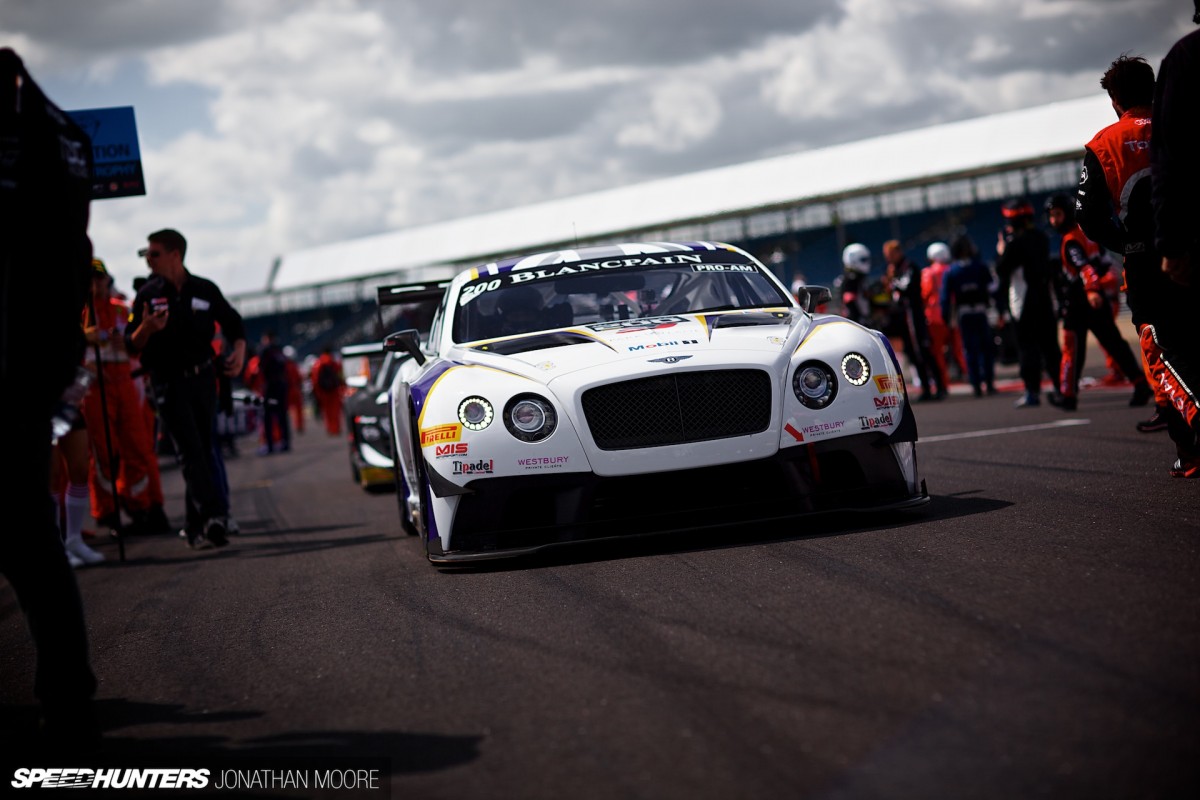 Unbelievably, last weekend's Blancpain Endurance Series race at Silverstone in the UK was the first race I've been to this year, which with my reputation, is enough to bring on an asthmatic fit. It was also my first opportunity to see the Continental GT3 in action – a machine that was impossible to miss.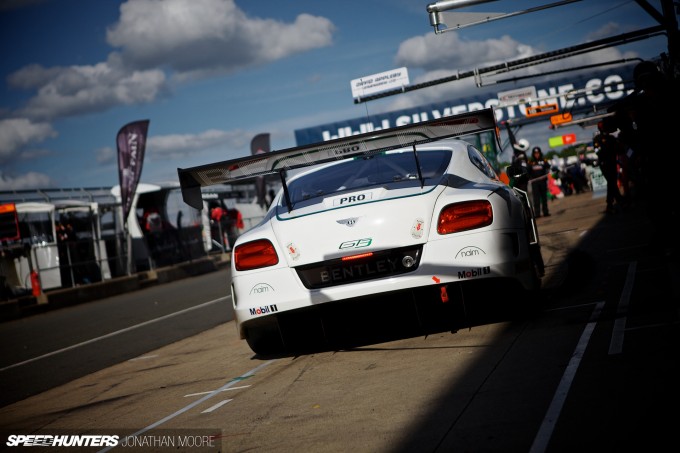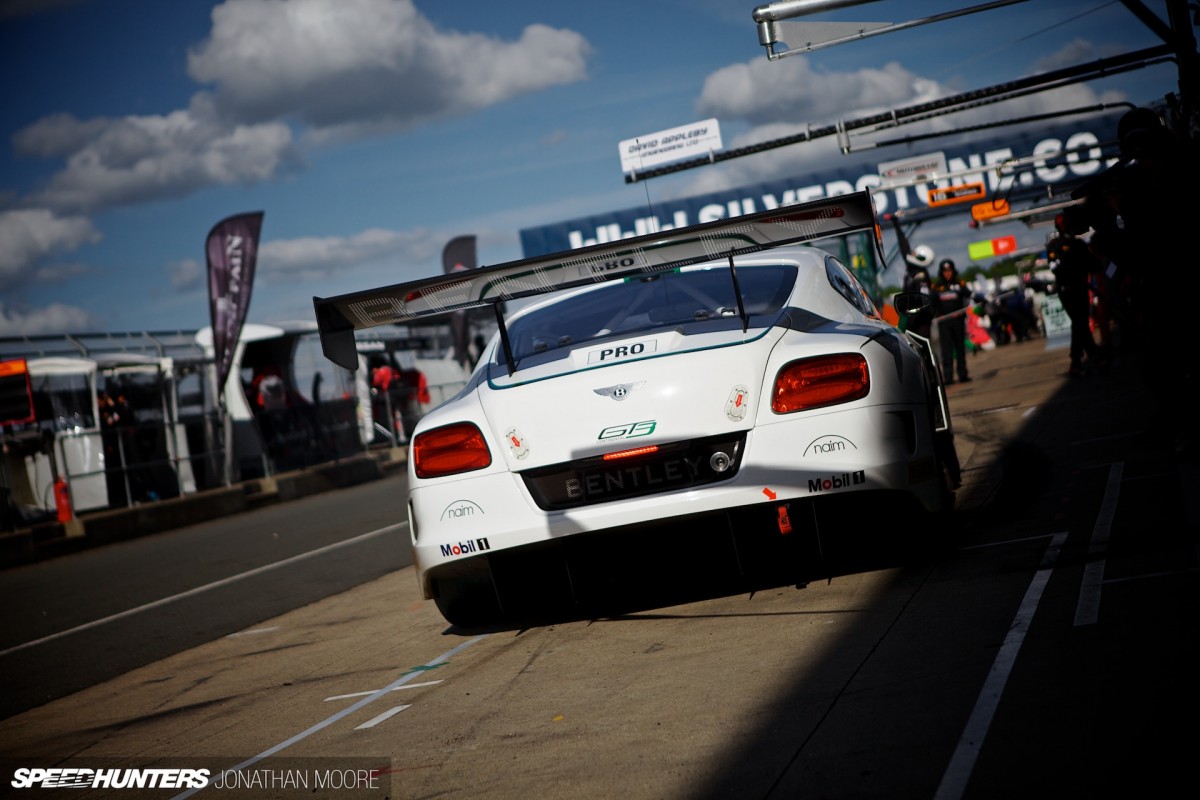 The size of an aircraft carrier and sounding like it had a particularly angry lion trying to escape from its cavernous bonnet, the Continental dominated Silverstone in every sense. It's simply the most awesome, exciting GT car I've seen in a long time.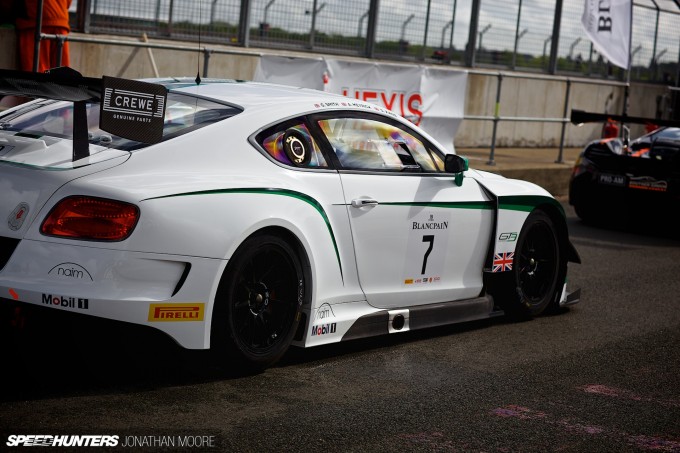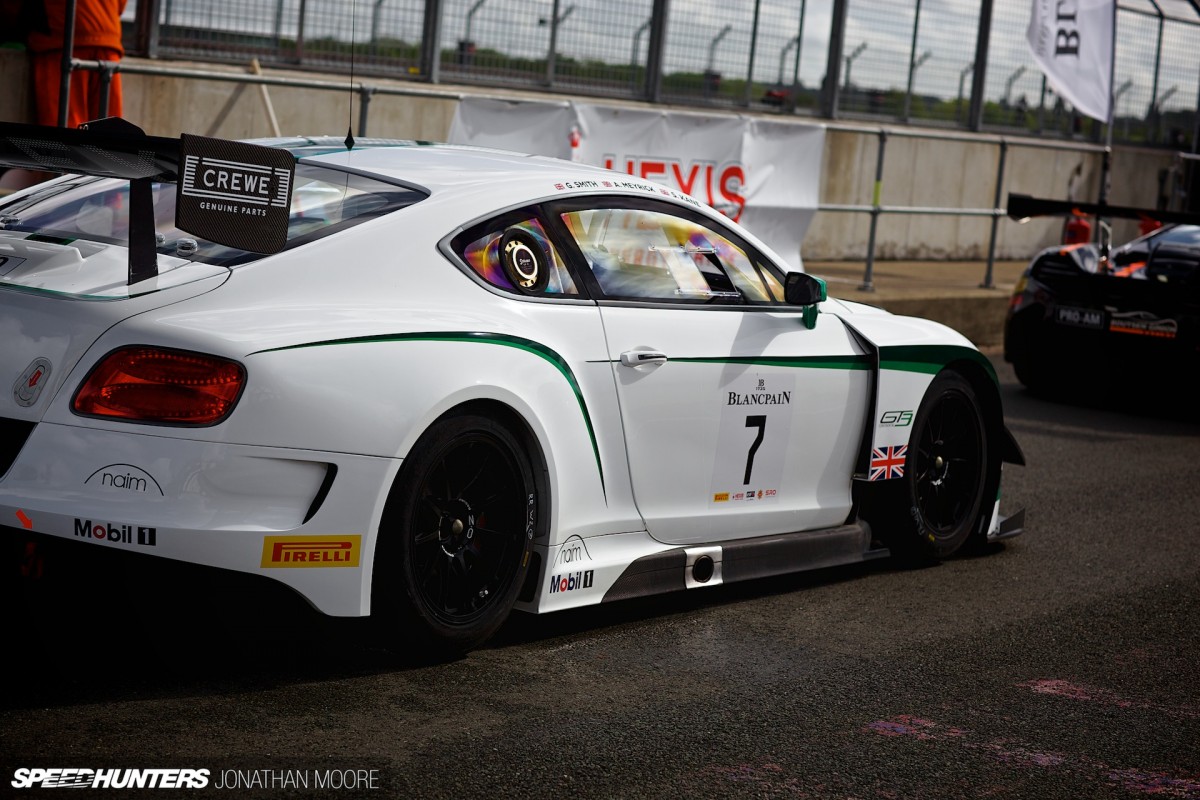 For years there were rumours about a GT Bentley, though it seemed as likely as making a whale into a race-winning proposition. An haute qualité, insanely powerful whale, but you were still starting with a whale. It was one of those projects that I always willed on to come to fruition – just to see the result. And the result is a killer whale.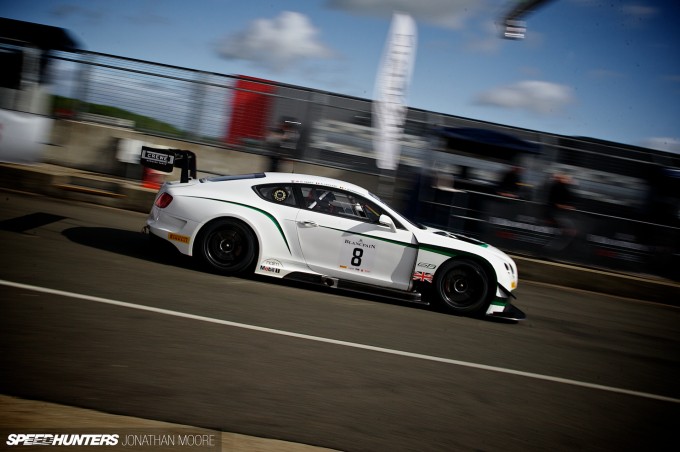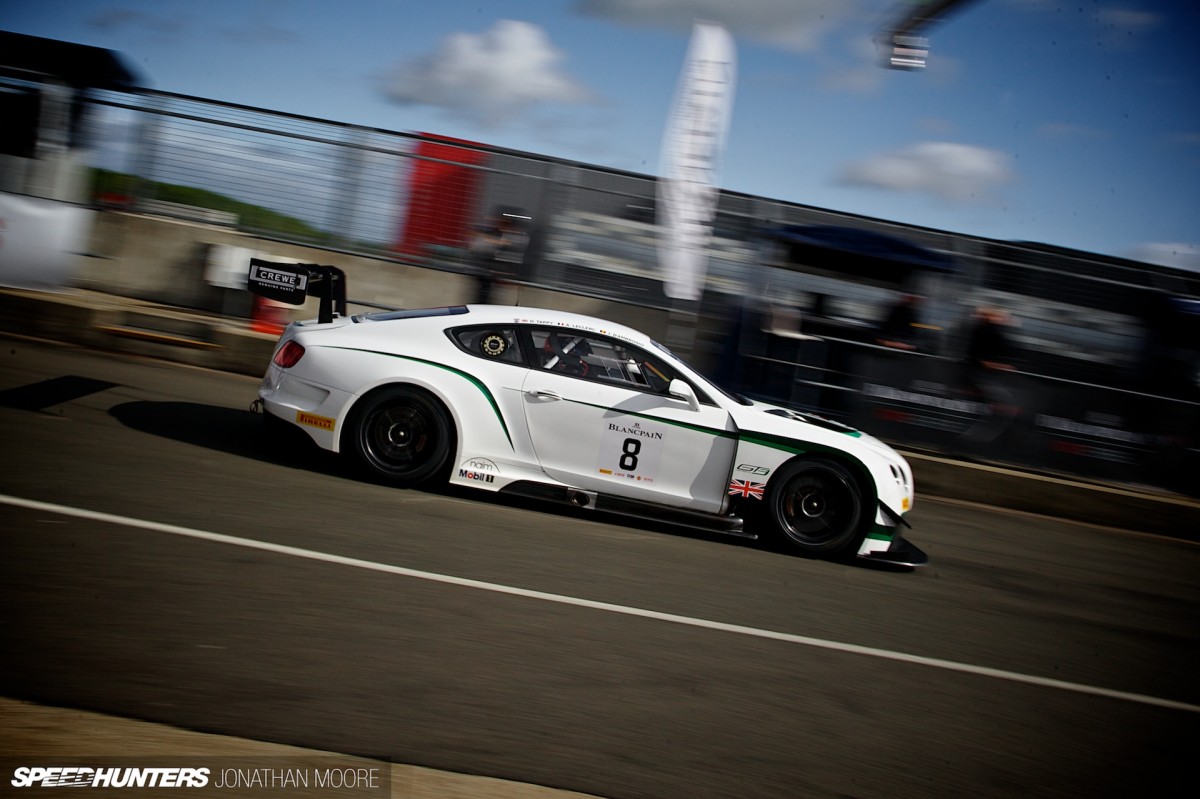 You often hear teams say, 'Yeah, we took a ton of weight out the car', but in this case, for once they were being literal. The Continental race car is actually 1000kg lighter than the street version! Okay, they had to settle for a 600hp V8 rather than the impractical W12 I somehow hoped they'd get to work, but it makes little difference from the side of the track.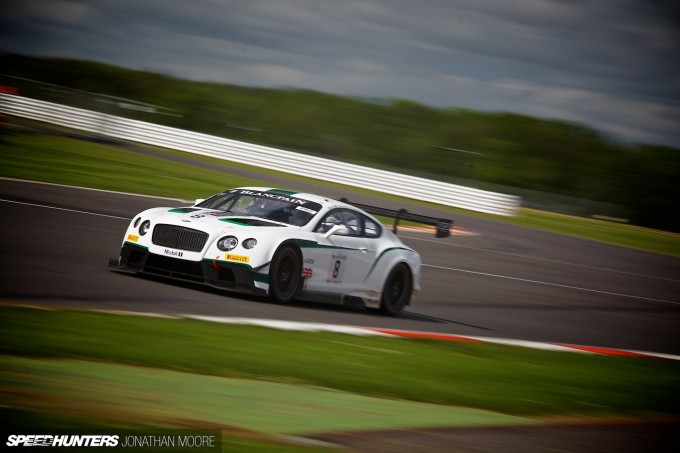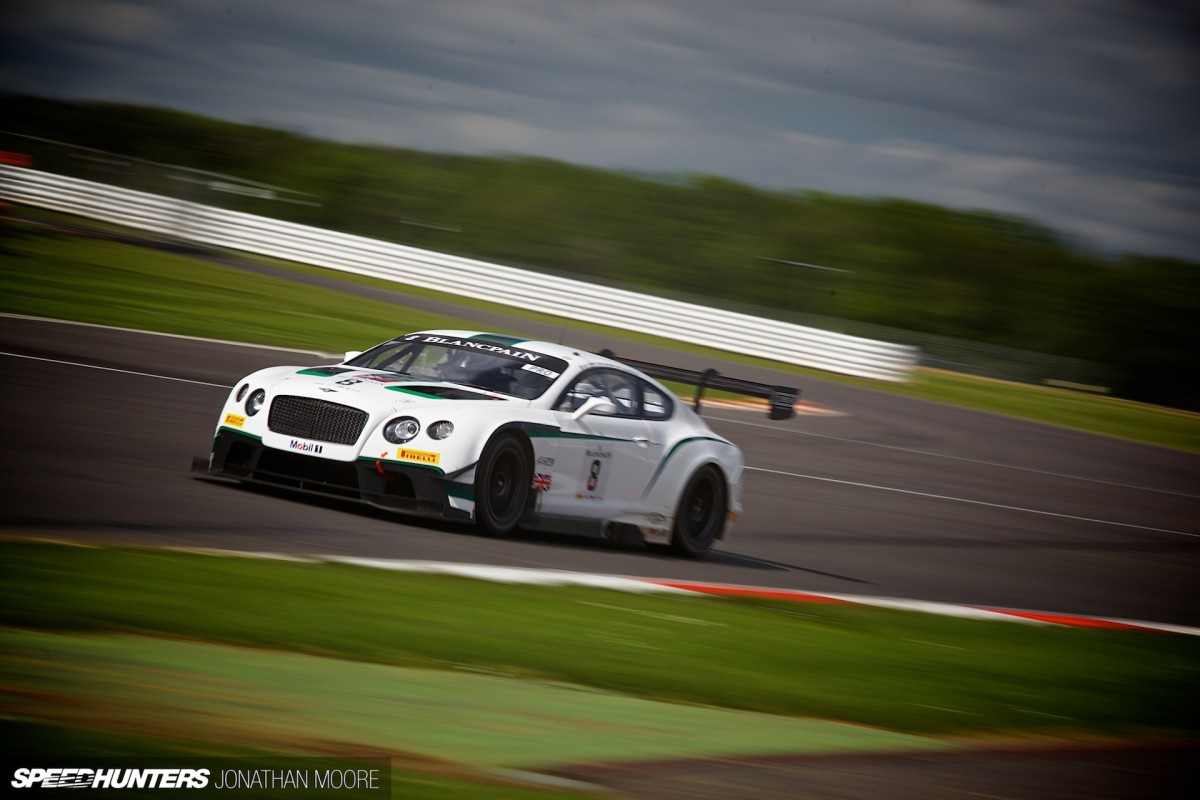 With all the aero appendages and even wider fenders, on track the huge Continental is deceptive and confusingly quick. It's far more rapid than your eyes tell you it should be capable of; glued to the ground through corners, smashing through apexes and gobbling up straights in fleeting moments. It's so low compared to most other cars too – the result of rules breaks given to the car to ensure it would be competitive. I don't think that's in question now…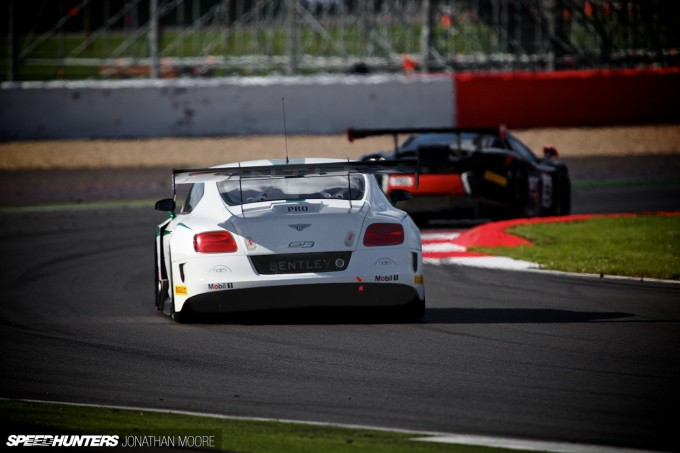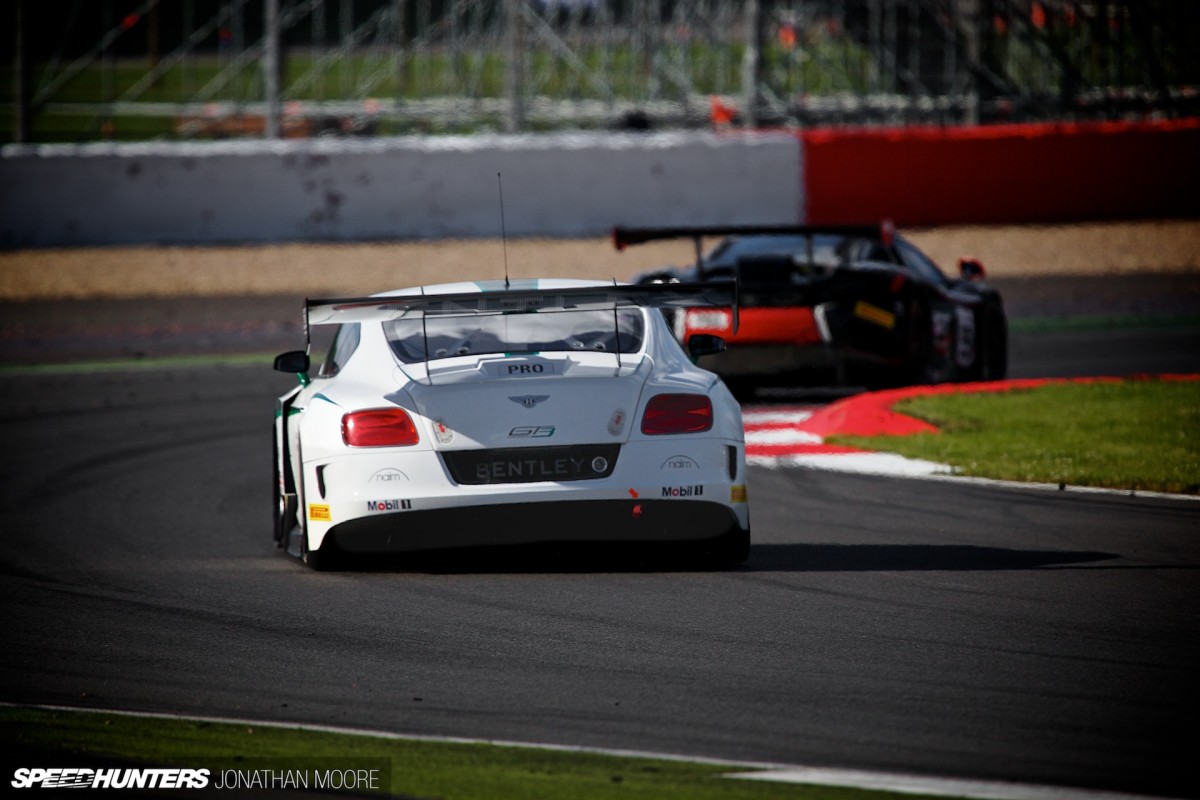 I first caught the car at its Paris Motor Show unveiling at the end of 2012, and was appropriately transfixed. Last year saw serious development – both of the car itself – and also with M-Sport as a team getting used to the transition from loose-surface specialists to endurance GT racing. At the Goodwood Festival Of Speed a heavily revised Continental was displayed next to a pair of its illustrious, Le Mans 24 Hours-winning sister – the Speed 8 prototype – and then the latest iteration of the GT3 was put on show at January's Autosport International ahead of a full racing programme across Europe.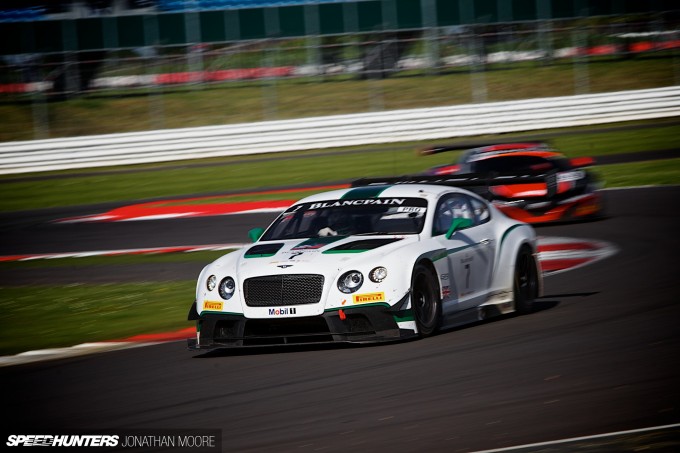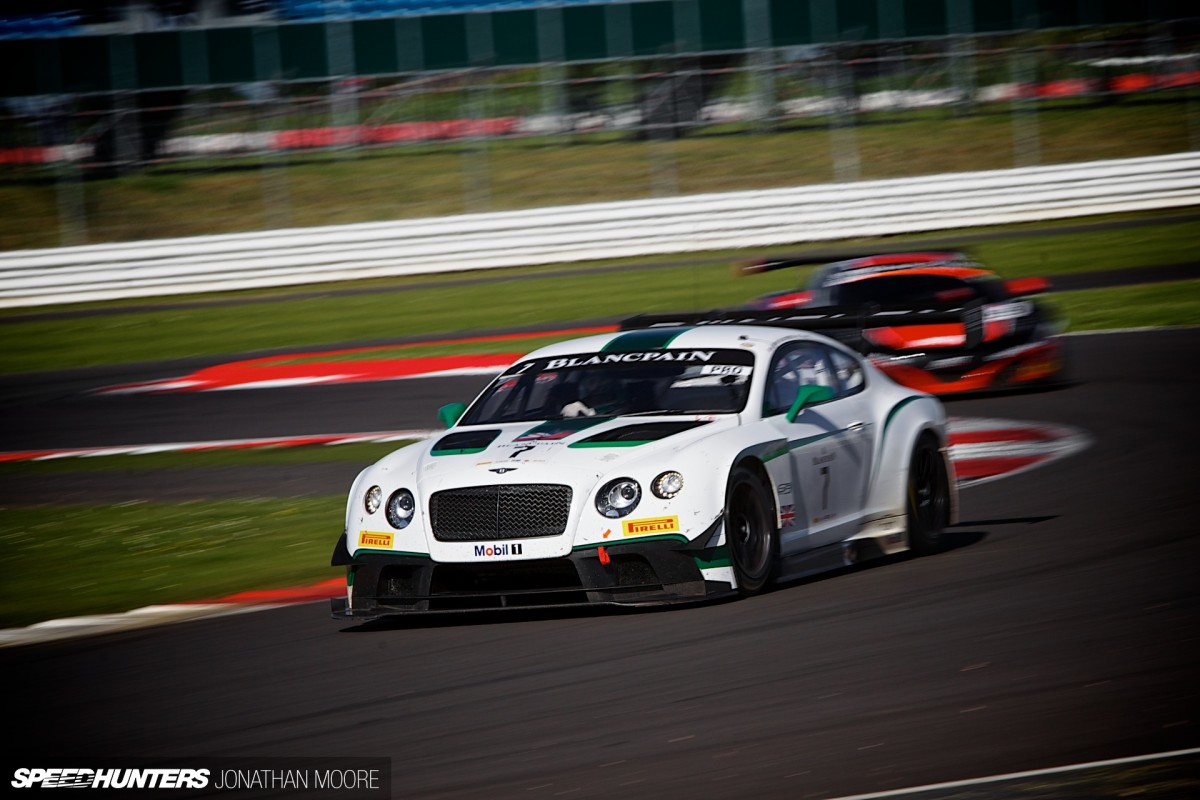 I couldn't wait to see it race. But as you've gathered, it was worth the wait. The Continental is already bludgeoning its way to the front of grids around Europe. It's a gentleman thug of a car. At first it might ask politely about getting into the lead, but try and resist and it will simply drive around, over or through you. Just ask the drivers of the ART squad's McLaren MP4-12C that tried to hold off the Bentley over three hours of some of the best racing I've seen in years.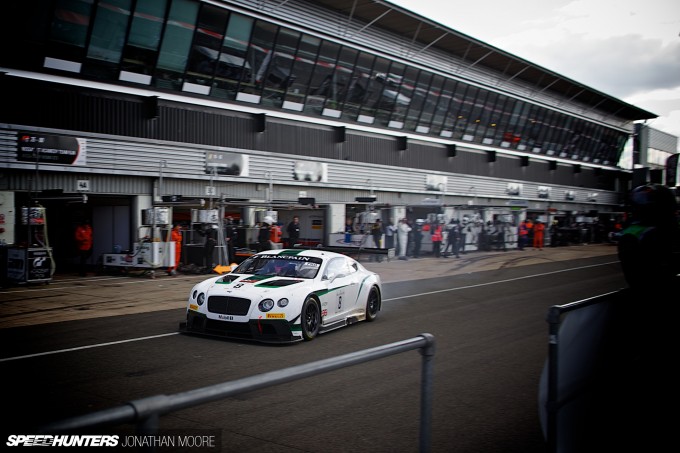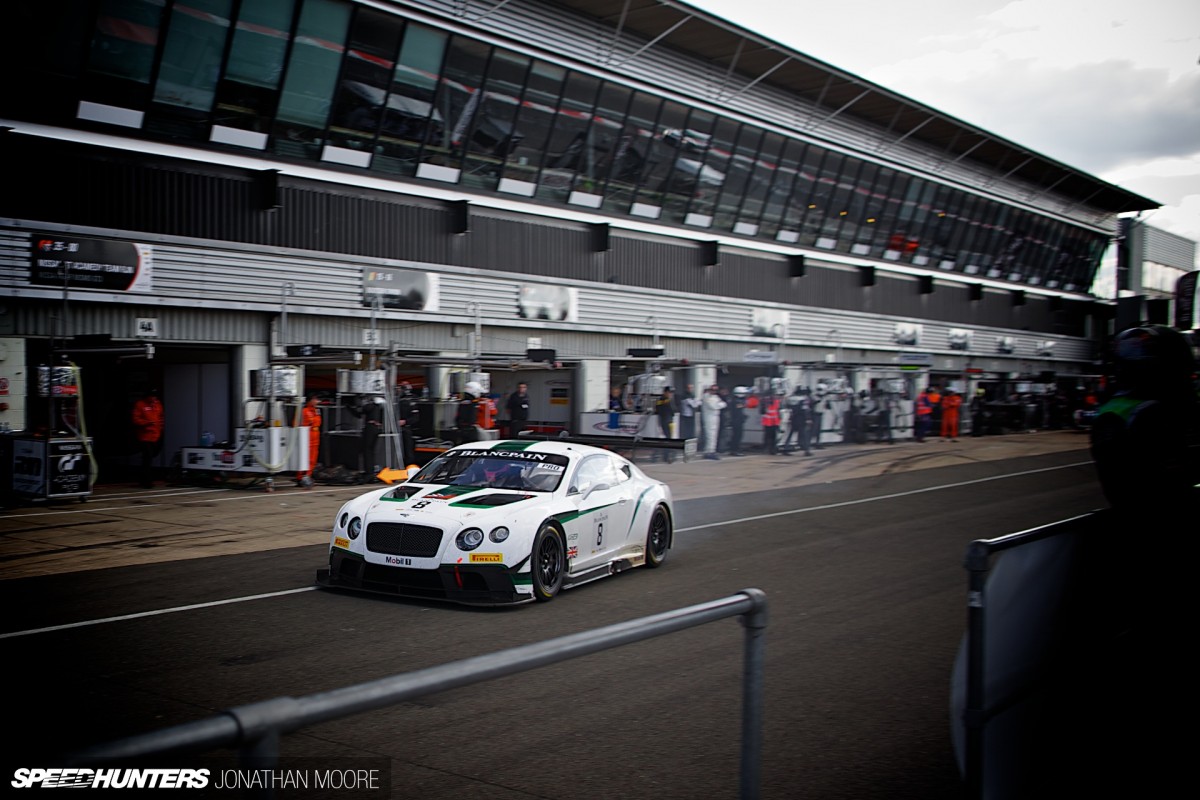 Veteran racers Dyson will be running Continentals in the US next year, so there will soon be a chance to see these awesome machines in the Pirelli World Challenge – always a great place for left-field machinery.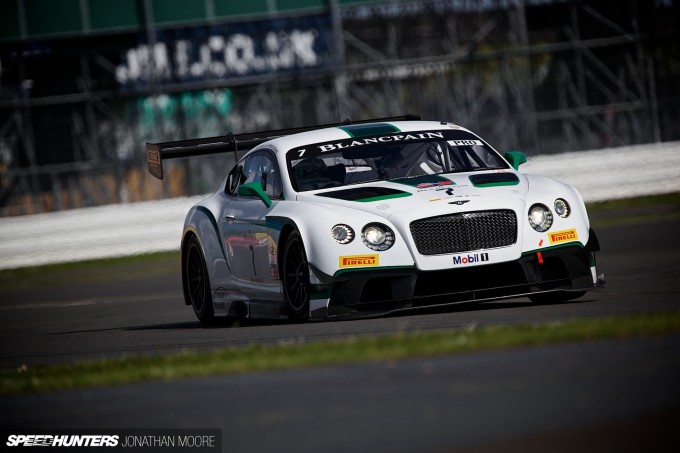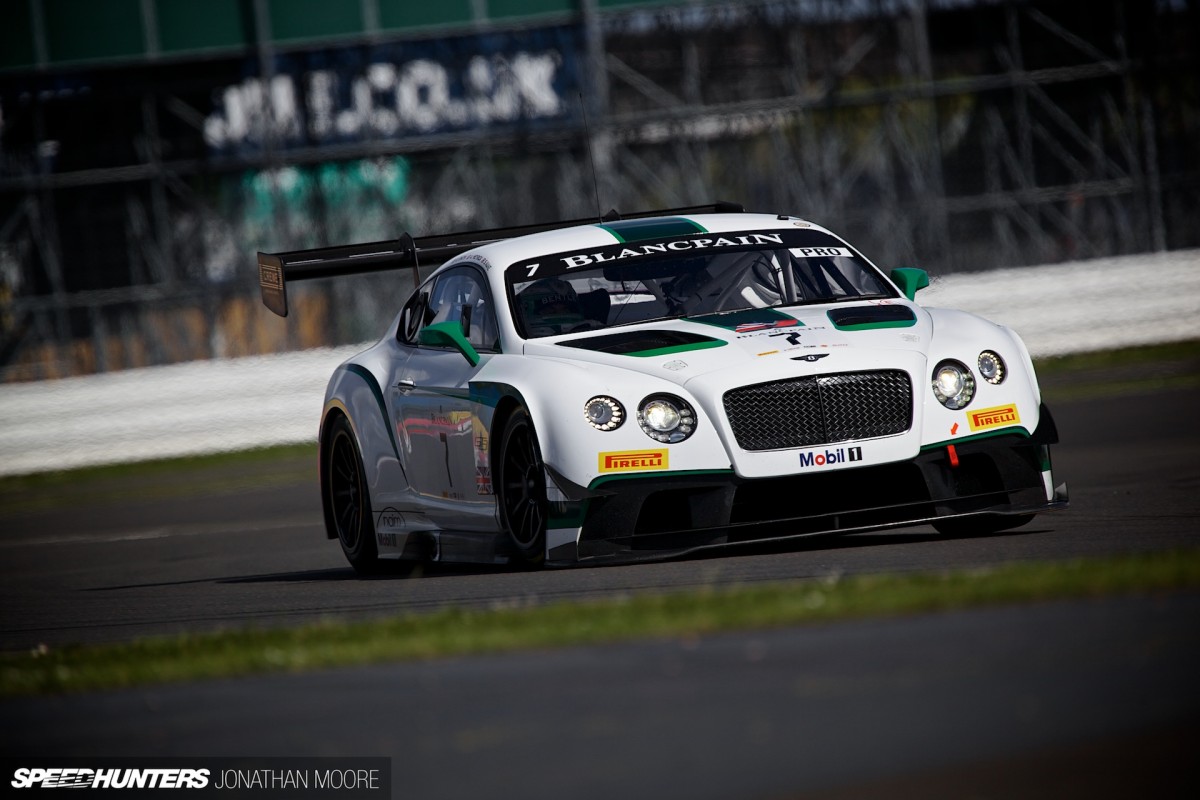 GT3 has always been a good place if, like me, you want a series where pretty much anything gets thrown into the ring. Alongside the expected sportscar grid-packers and Porsche, Ferrari et al, it's a place where in the past there has been machinery as diverse as the Morgans, Alpinas, Ascaris and more. Yes, the purists get all in a tizzy over the lack of technical regs, balance of performance and more – but I just want to see a ton of racing cars going at it hammer and tongs for a couple of hours. I want to see things like Bentleys made into racecars. And what next? A Rolls Royce Ghost GT3? Well, never say never…
Jonathan Moore
Instagram: speedhunters_jonathan
jonathan@speedhunters.com