Racing For The Rest Of Us
Touring car racing: people's racing, with cars anyone can relate to, featuring door-to-door, smash-and-grab action and an emphasis on entertainment. It's a category that I've always loved watching, right back from when I was a kid. Living close to UK's legendary Brands Hatch track in Kent, I was spoiled growing up, spending many happy weekends following my dad around the paddock and marvelling at the outrageous machinery we came across.
Screaming F1 cars, thundering prototypes, wheelie-popping GP bikes – but it was the touring cars that fascinated me. I could see the same cars parked out in the fields outside the track. The thought that I could possibly own one of those cars seemed incredible – okay, in a very different form, but I was perfectly willing to believe the dream…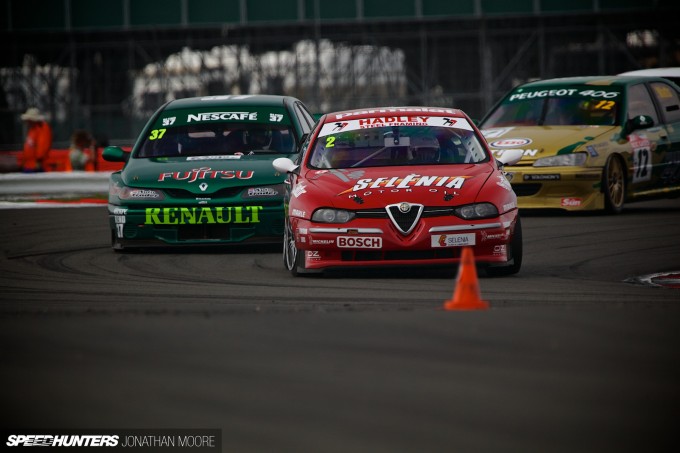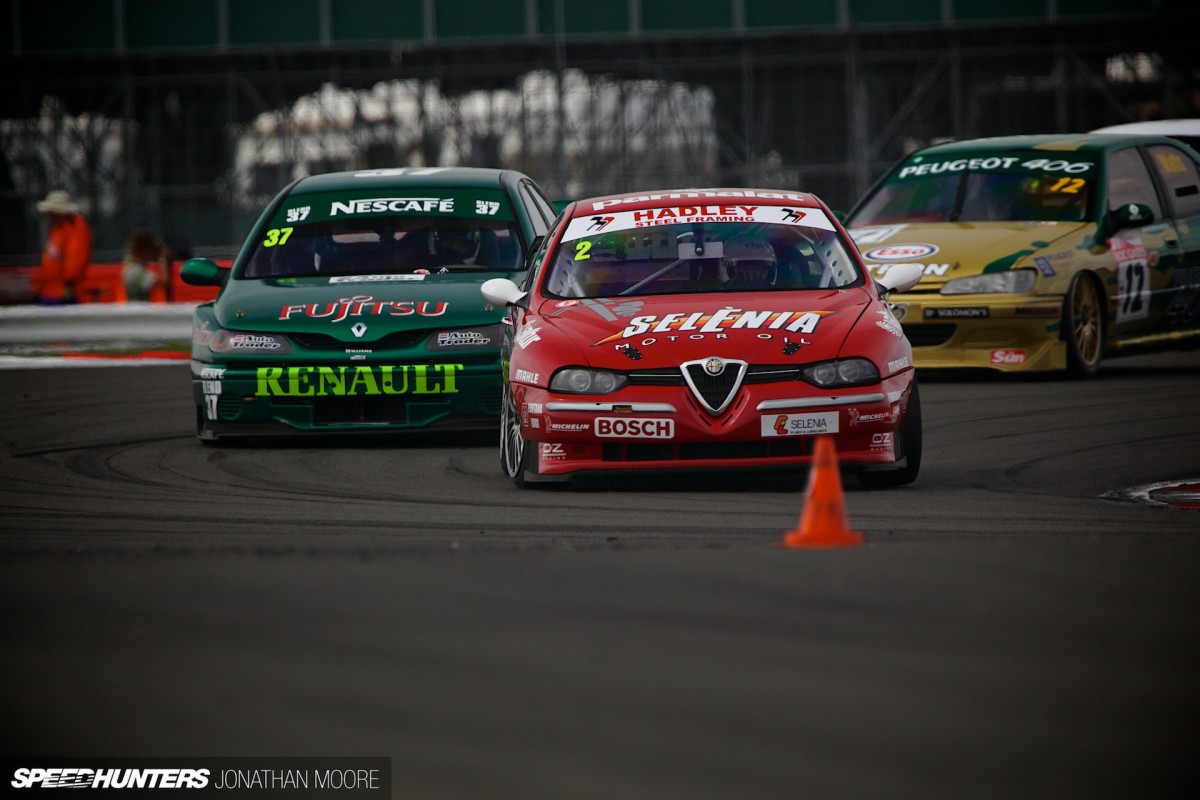 I still am, though in a sort of time capsule, basically taking in 1993 to 2000. My high opinion of cars that most people might consider mass-produced boredom on four wheels is completely dominated by the impact of one specific racing category.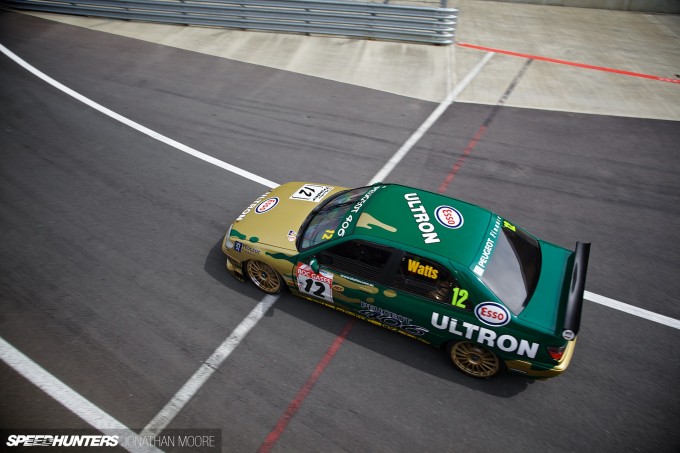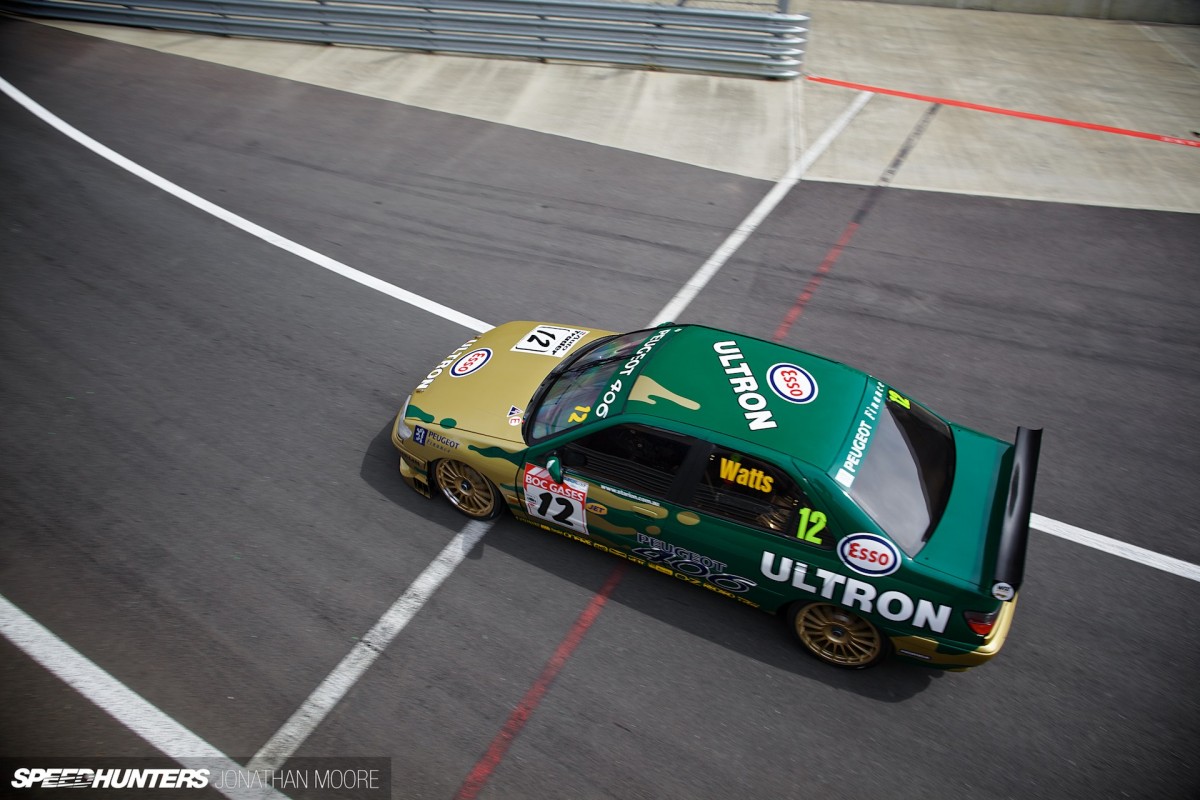 Its rules dictated large family cars to be used as the base. It didn't sound great, I'll grant you.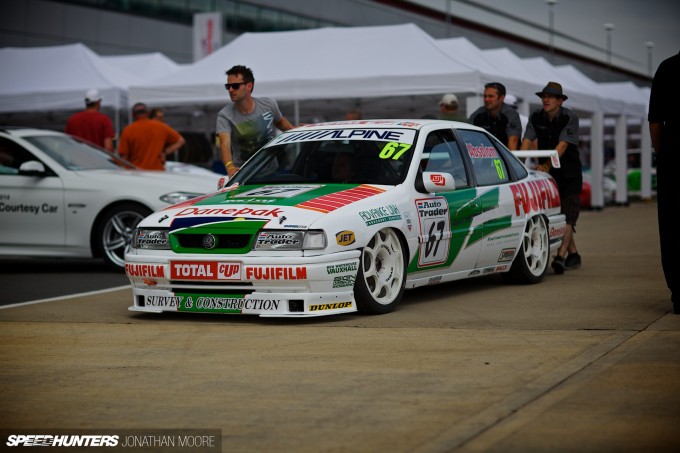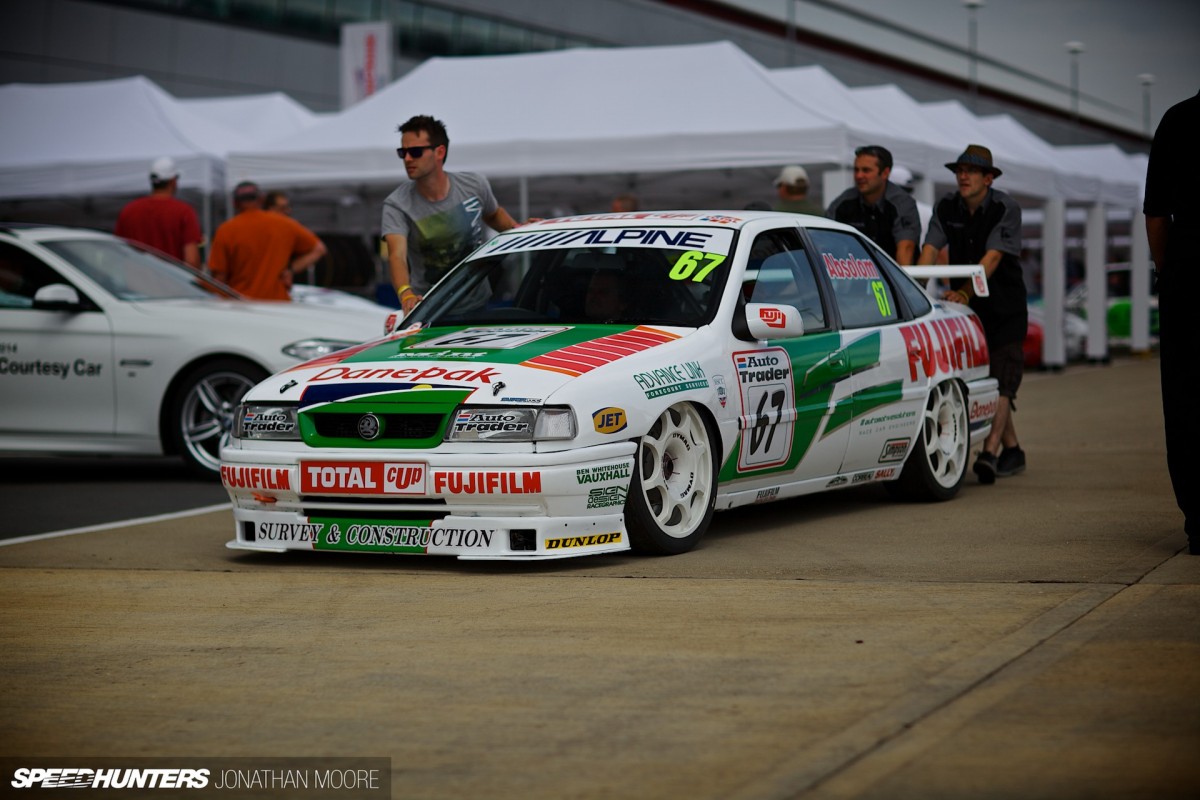 A Vauxhall Cavalier? What lack of will to live would make you buy one?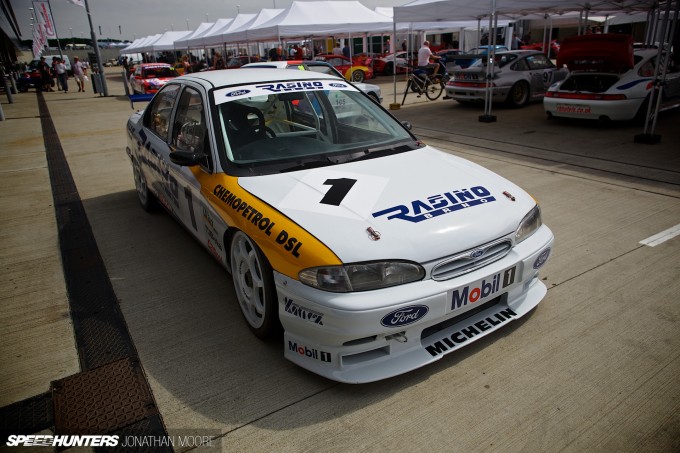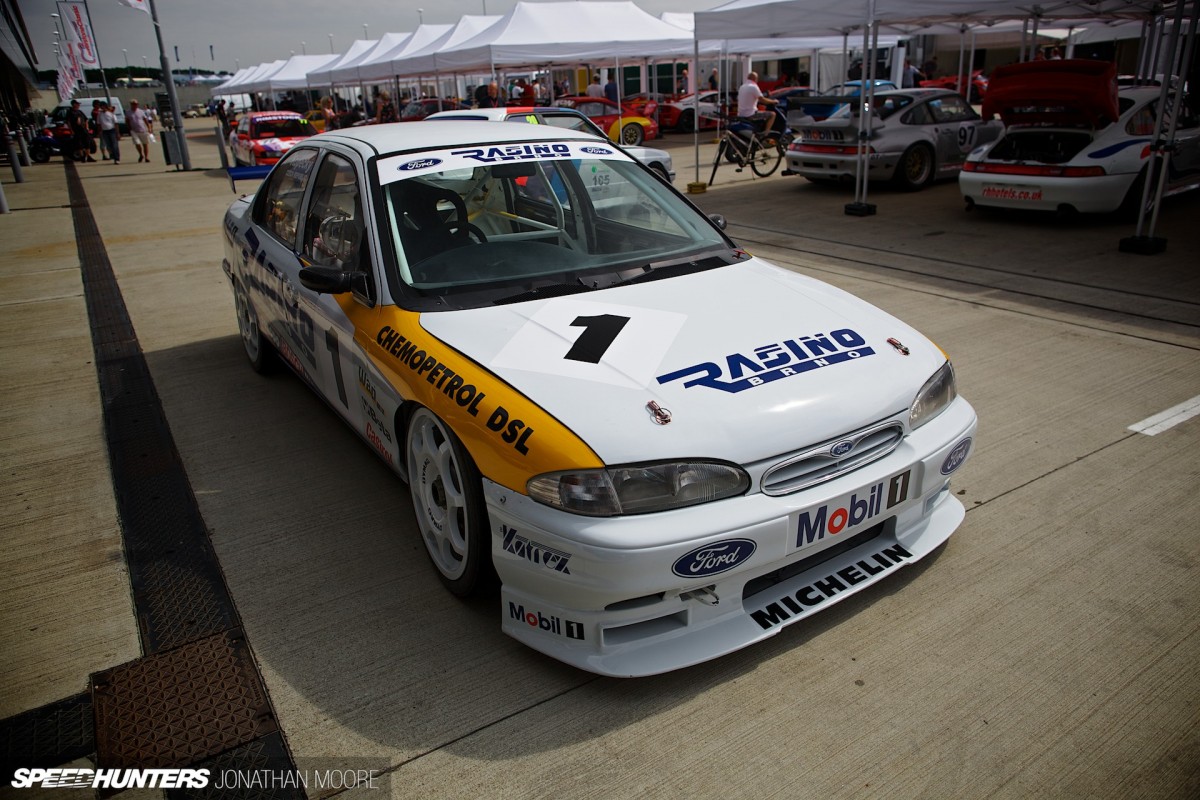 A Ford Mondeo? Could there be a less charismatic car?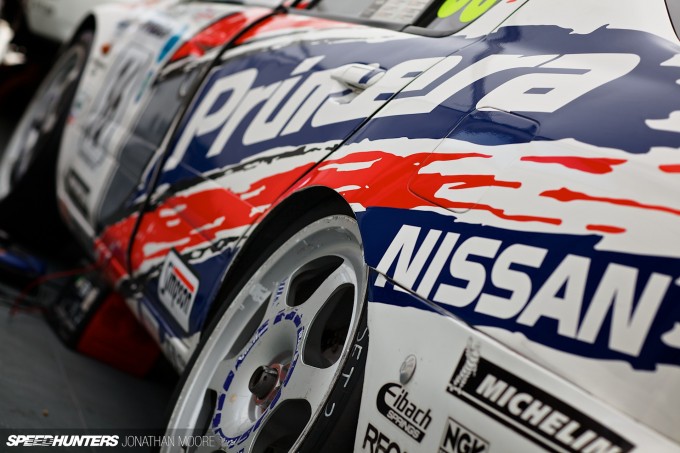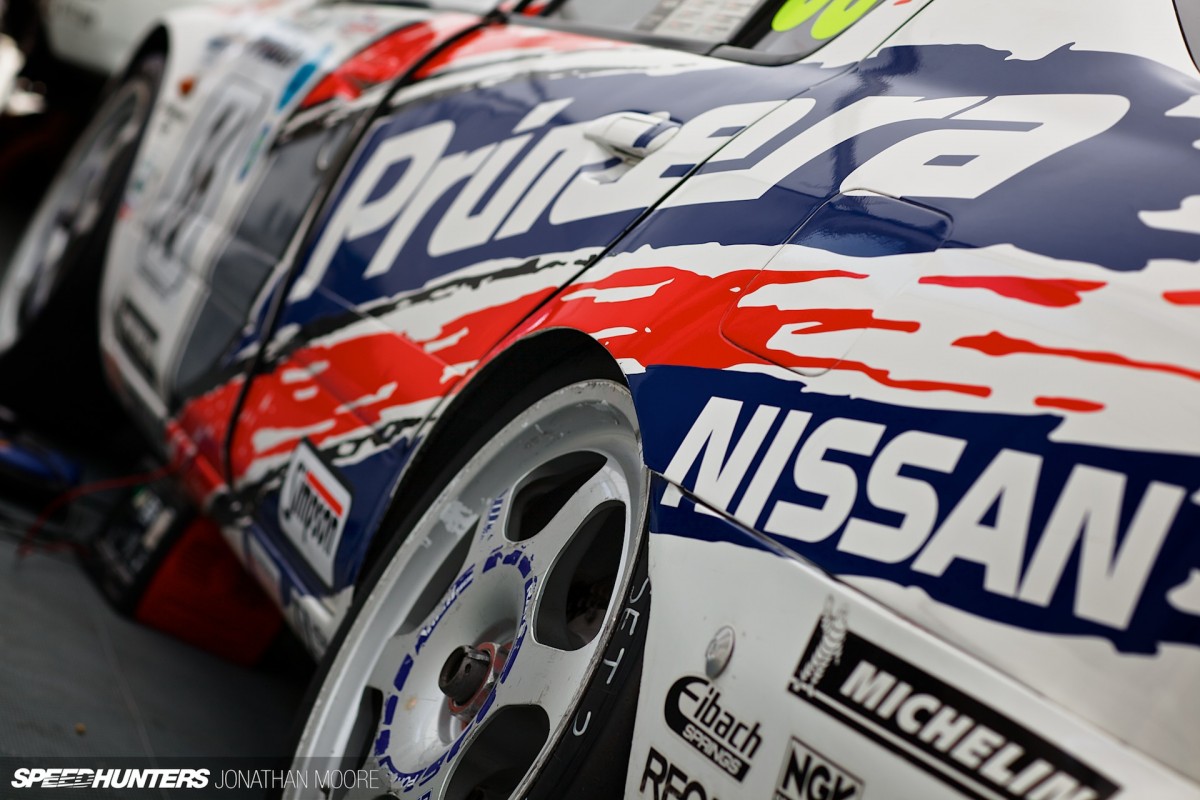 What could be exciting about those cars? Well, you can see for yourself. The answer came in two words. Super Touring.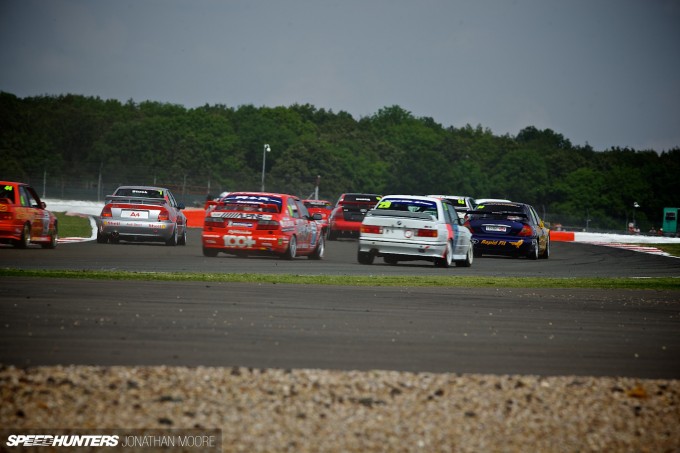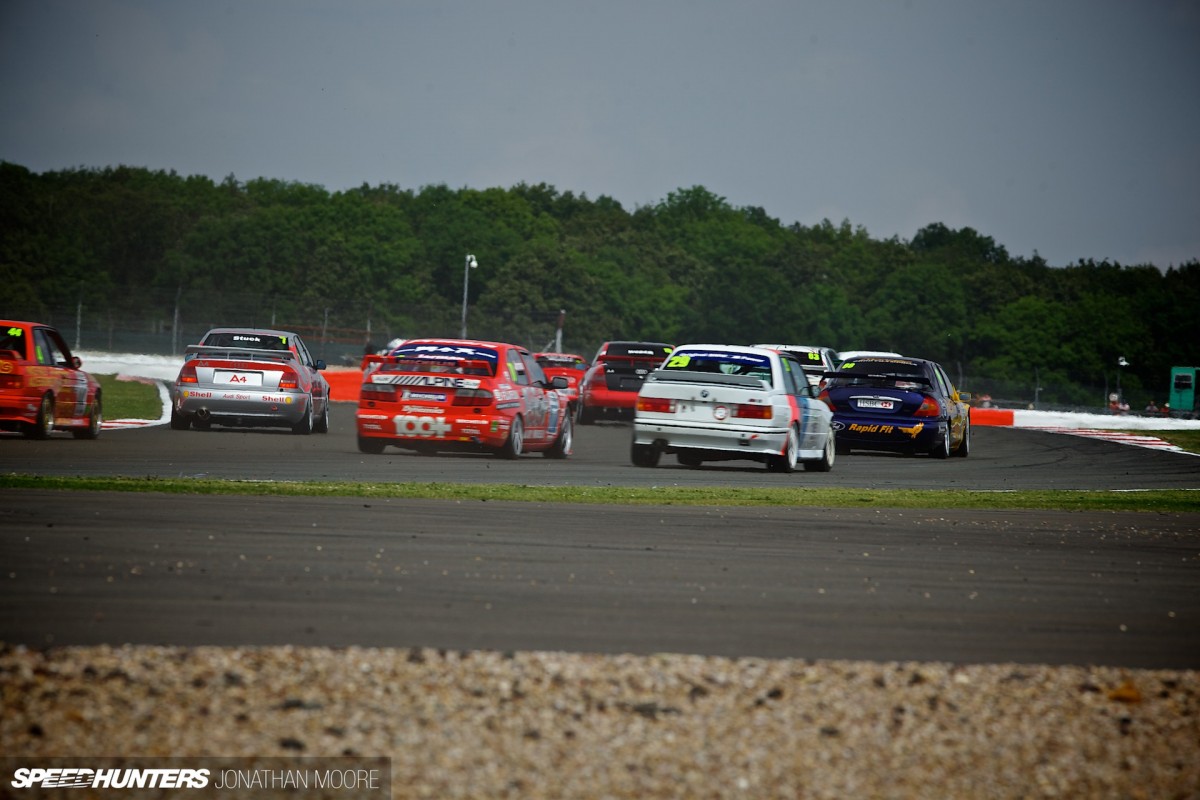 Thankfully, it seems old Super Tourers never die. There was a one-off race at the Silverstone classic a couple of years back, and that toe in the water provided the catalyst for a full-blown series organised by the Historic Sports Car Club in the UK. It was easily my highlight of the day that year, with a select group of late-era Primeras, Cavaliers, Accords and Mondeos reminding me just how awesome the cars were.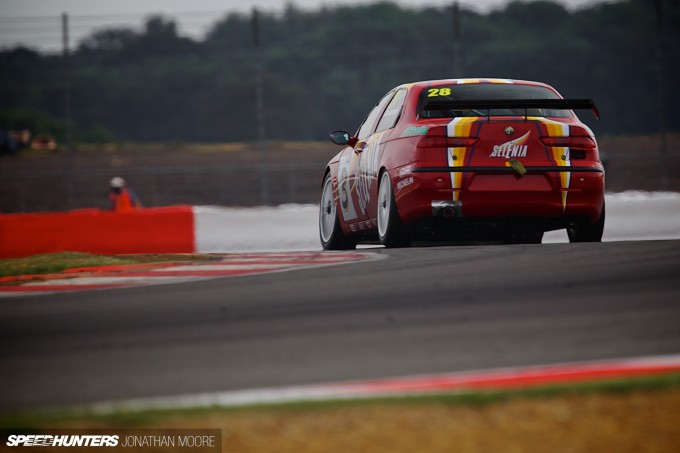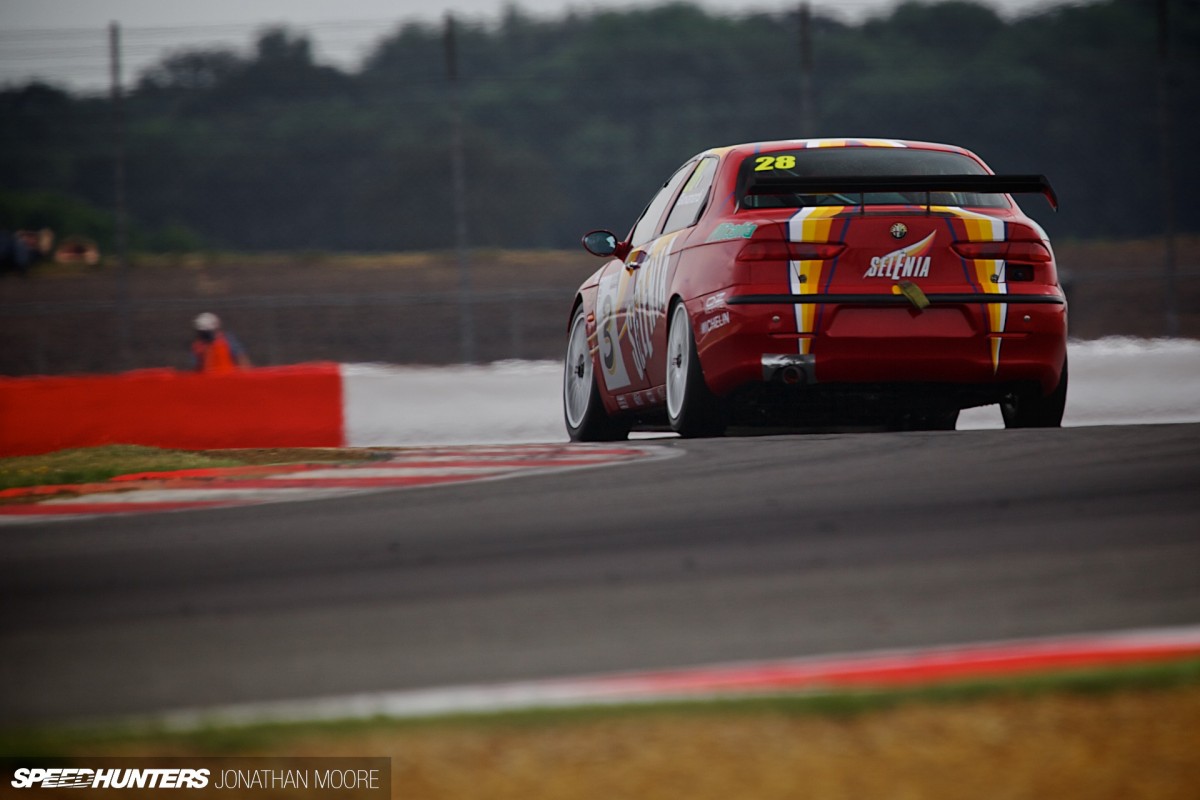 The biggest problem had been how relatively new these cars were, meaning they were too recent for a lot of historic series, but couldn't be run in anything contemporary. So this year, after a lot of work, the five-round Super Touring Car Championship has been launched as an outlet for cars' current owners to live the dream and get their cars back where they belong: on track. Since then, there's been a constant stream of Super Tourers dusted down and brought out of retirement.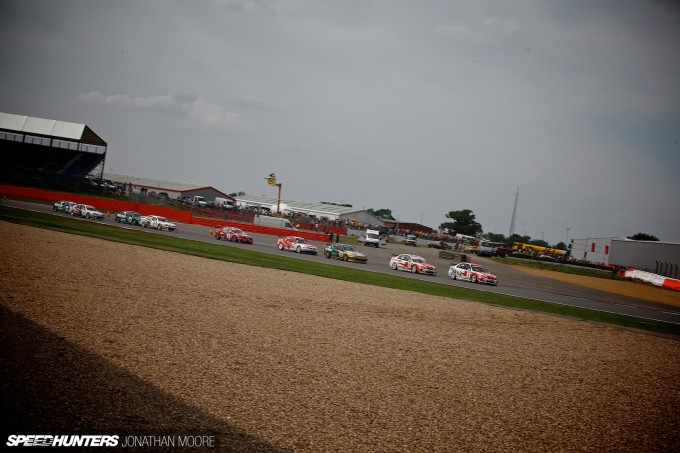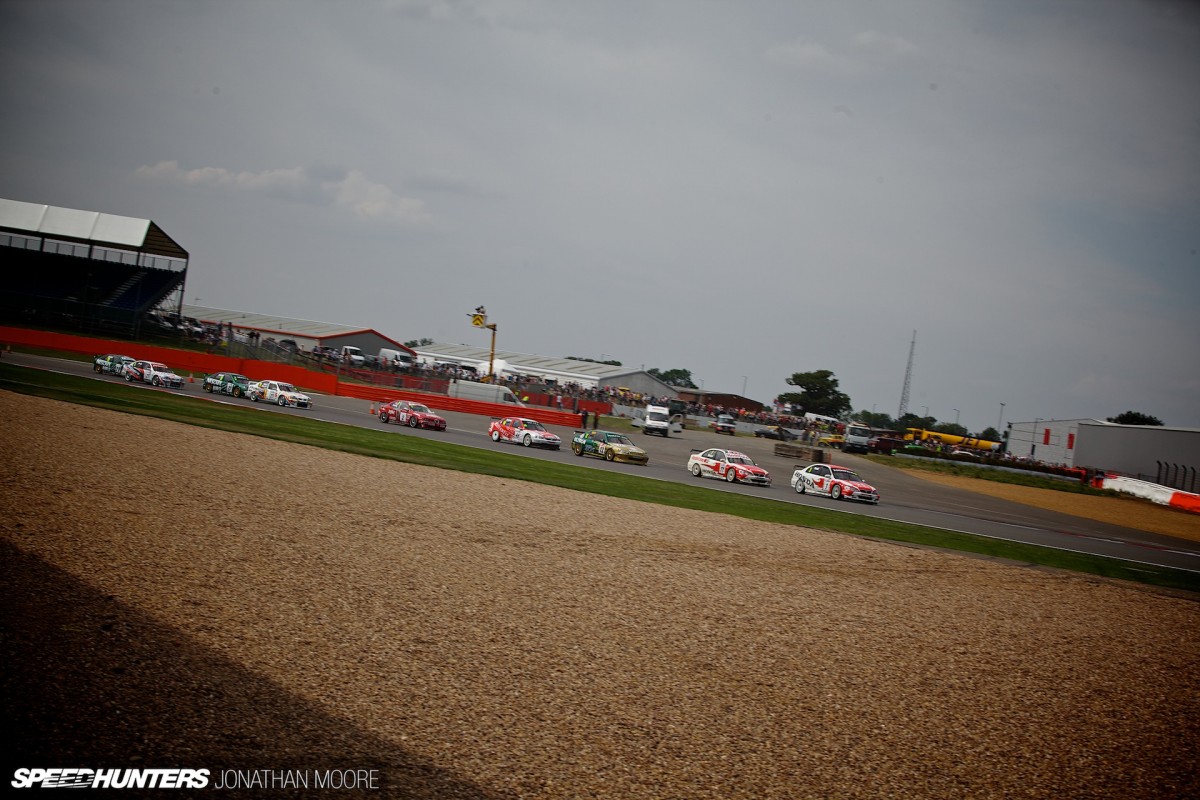 It's simply incredible how popular it's been, and this year I got to live out my Super Touring fantasies once again at the Silverstone Classic. A previous round had been held as a support to the current British Touring Car Championship – it's lucky that the contemporary series is on such a high, otherwise they could have been made to look a little silly in the face of these 'old' cars!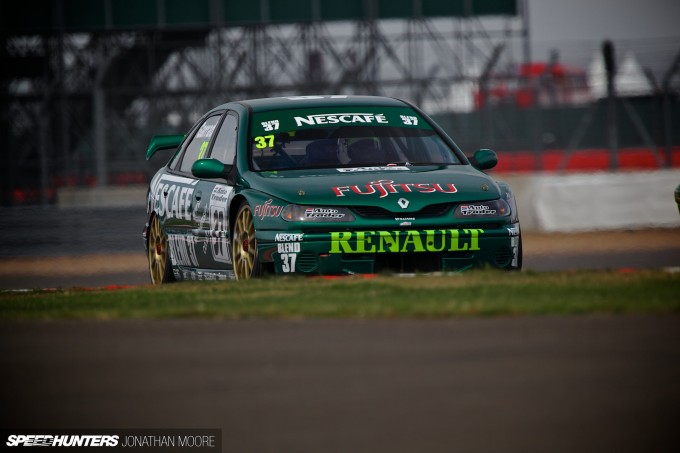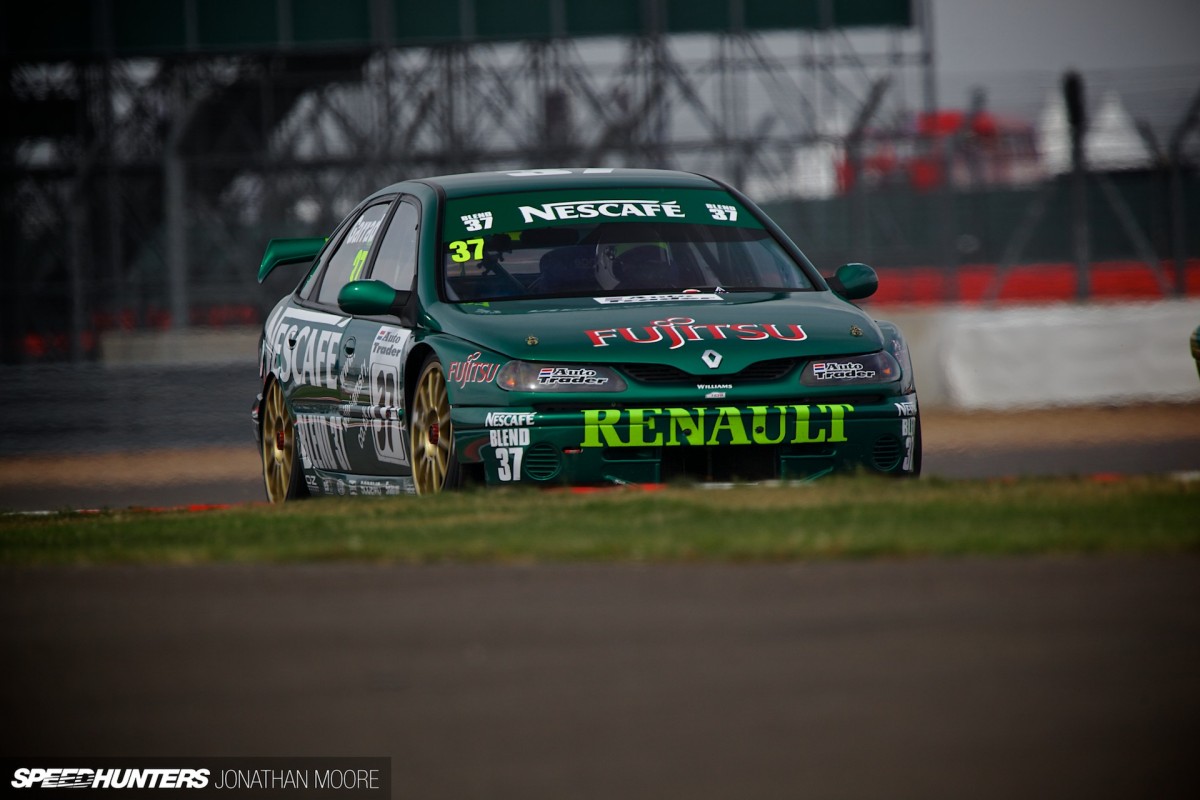 Owners have popped out of the woodwork with unexpected racers, and more are being revealed all the time.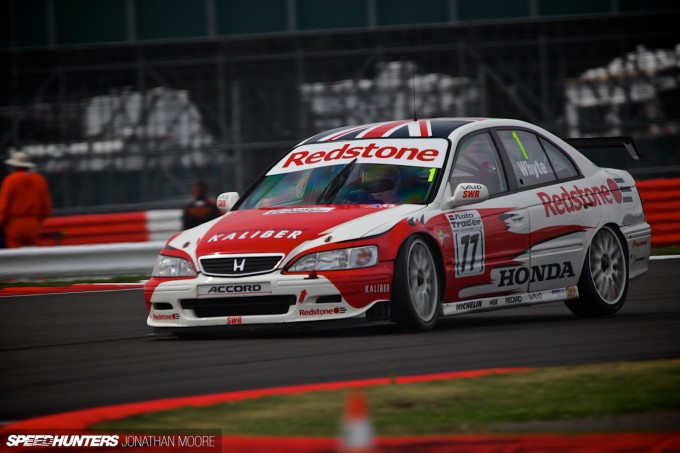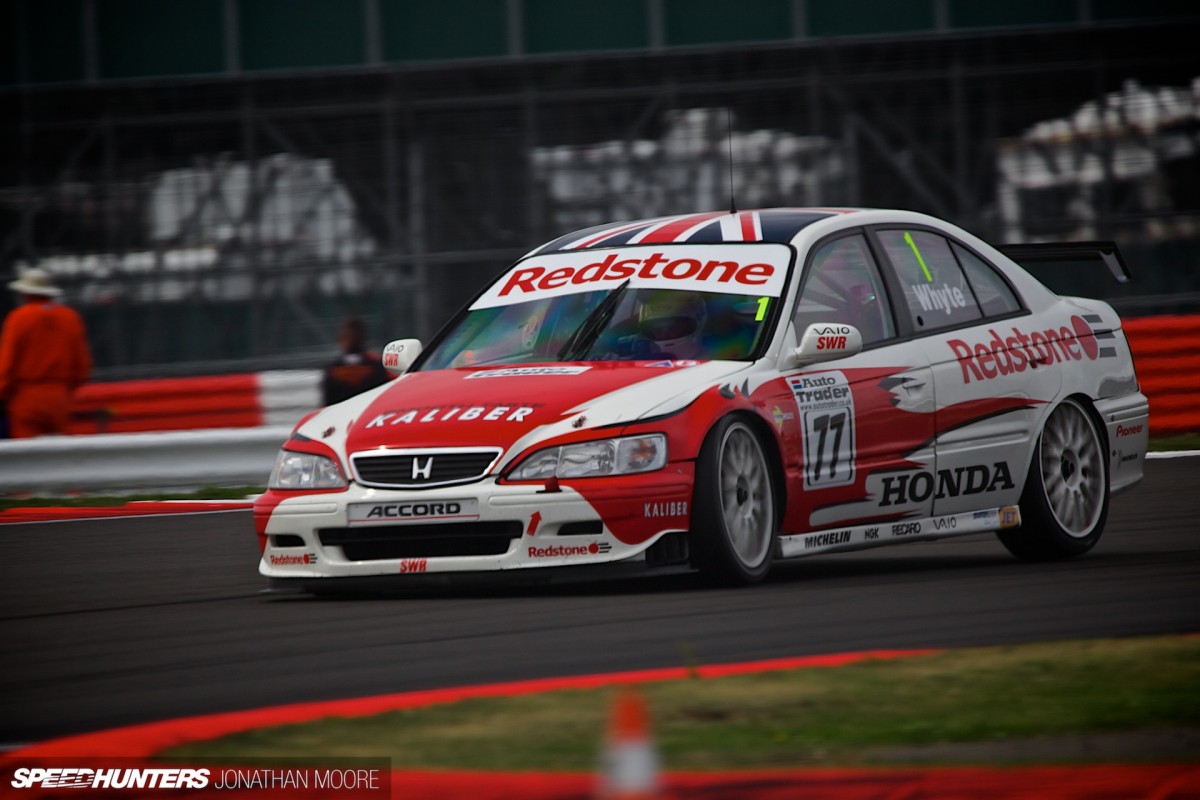 They're being recovered from unlikely places as well. This Honda Accord was being used as a hillclimb special in Montenegro for instance!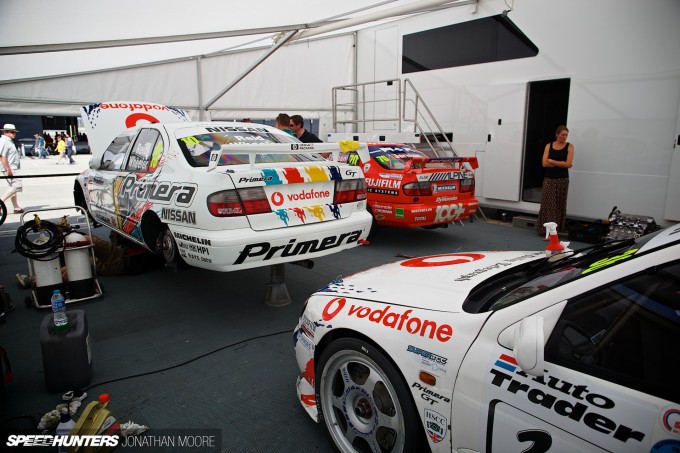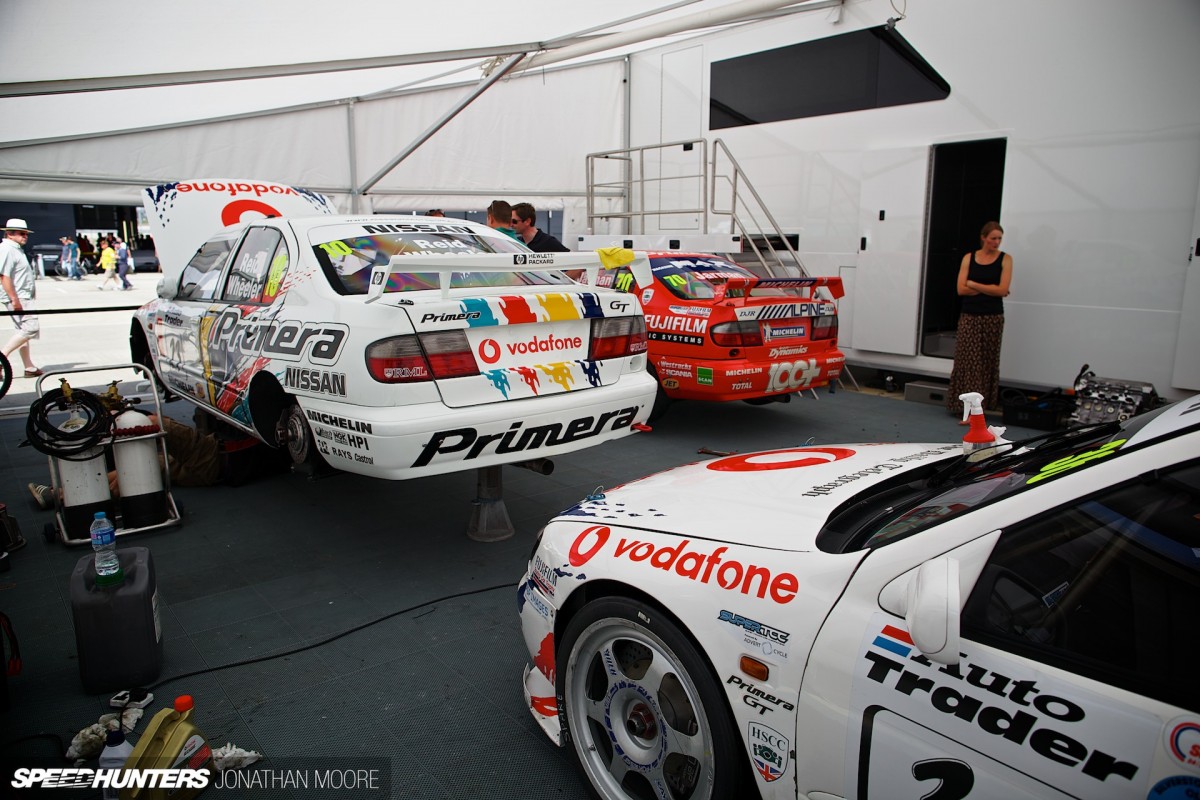 It seems like when the Super Touring bug bites, it doesn't let go. Several teams ran multiple cars, their awnings temples to particular models. One's never enough…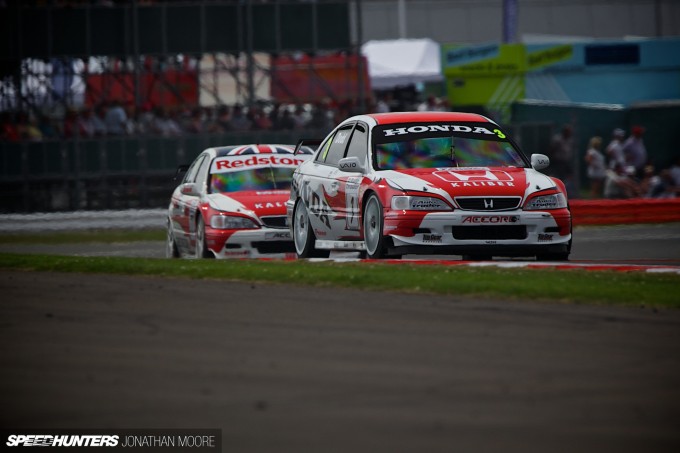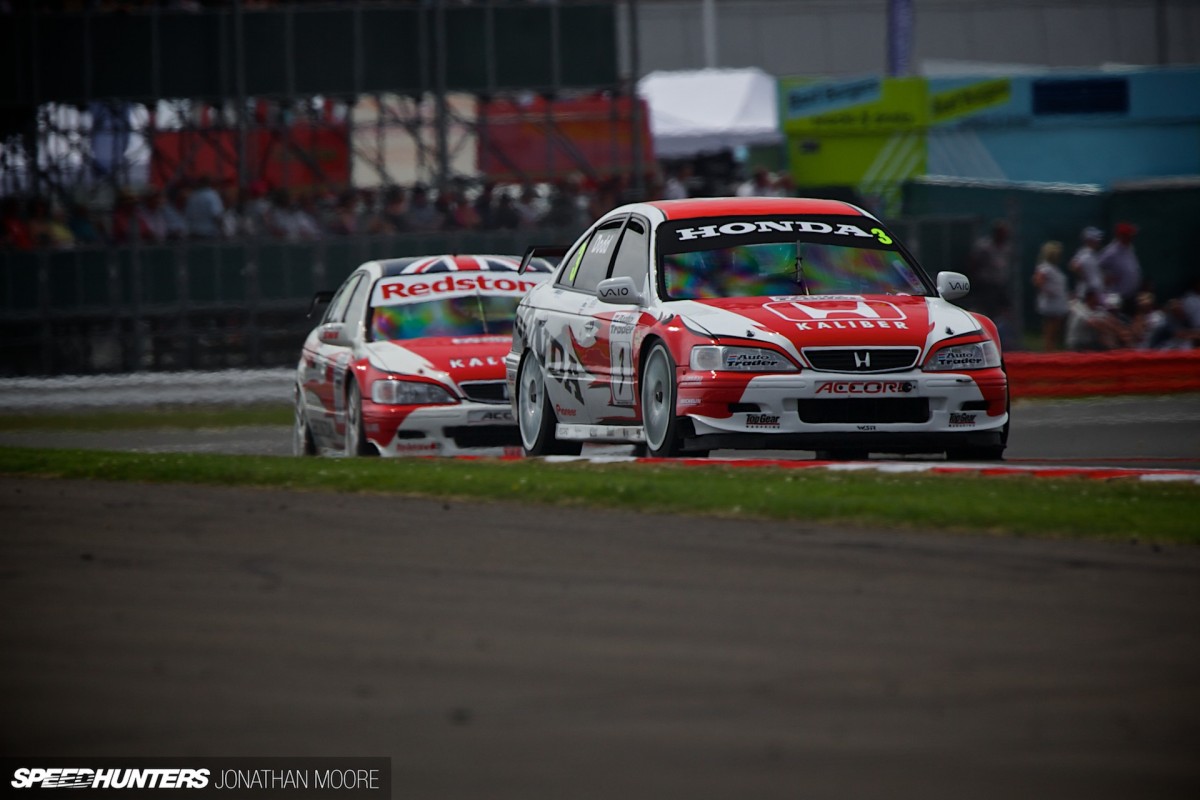 Even better, rather than just a single example, you can now see entire squadrons of particular cars.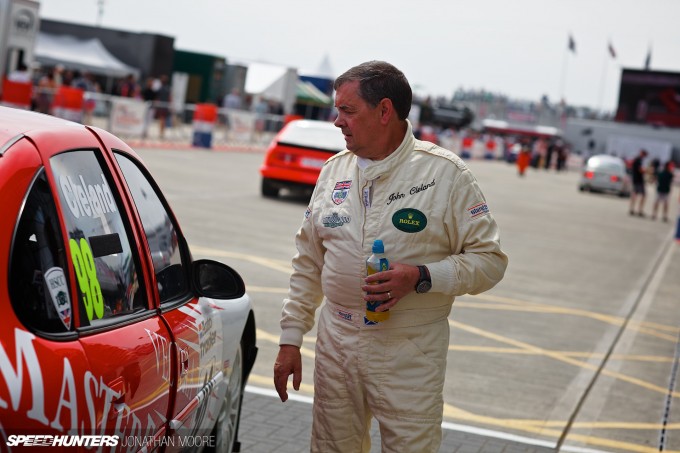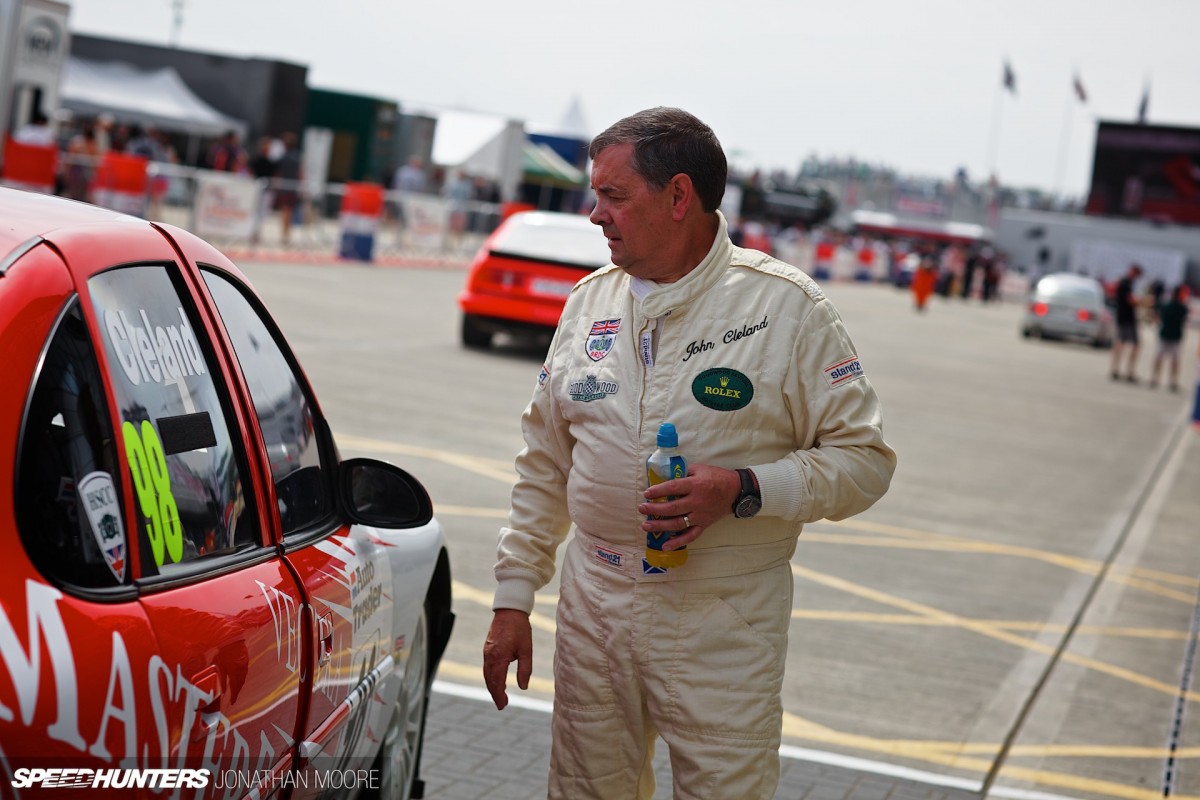 Not only that, but original drivers of the era have been getting involved, like feisty Scot John Cleland, BTCC champion in 1995, who has bought his 1997 Cavalier back and is as punchy as ever.
Back With A Bang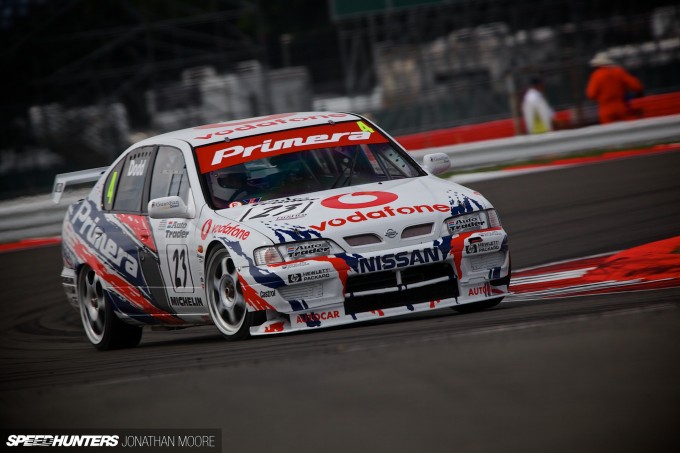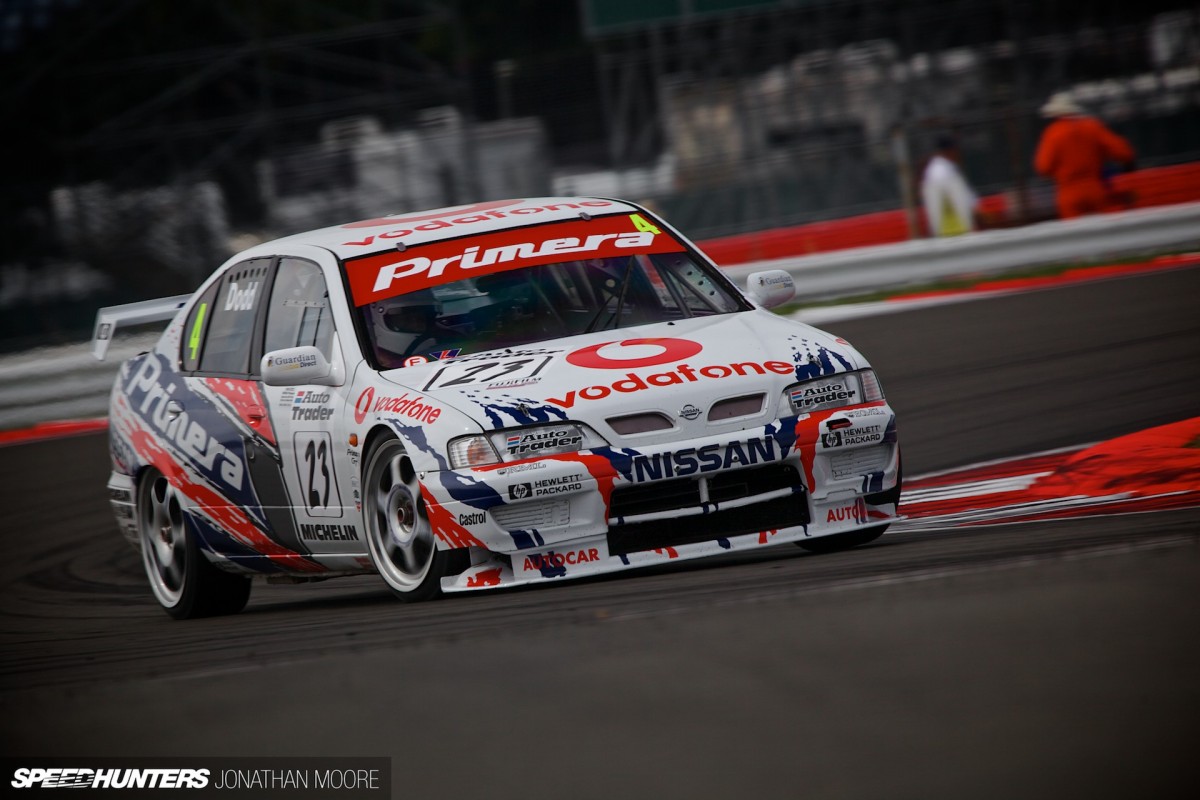 It's not surprising that Super Tourers are so popular: just look at the cars! For me, they just tick every box.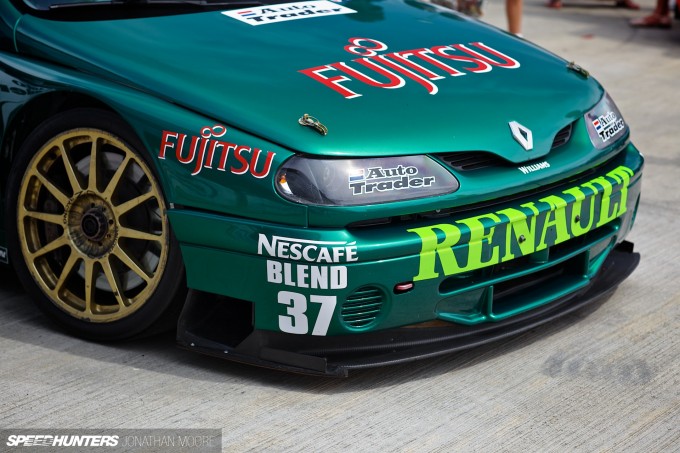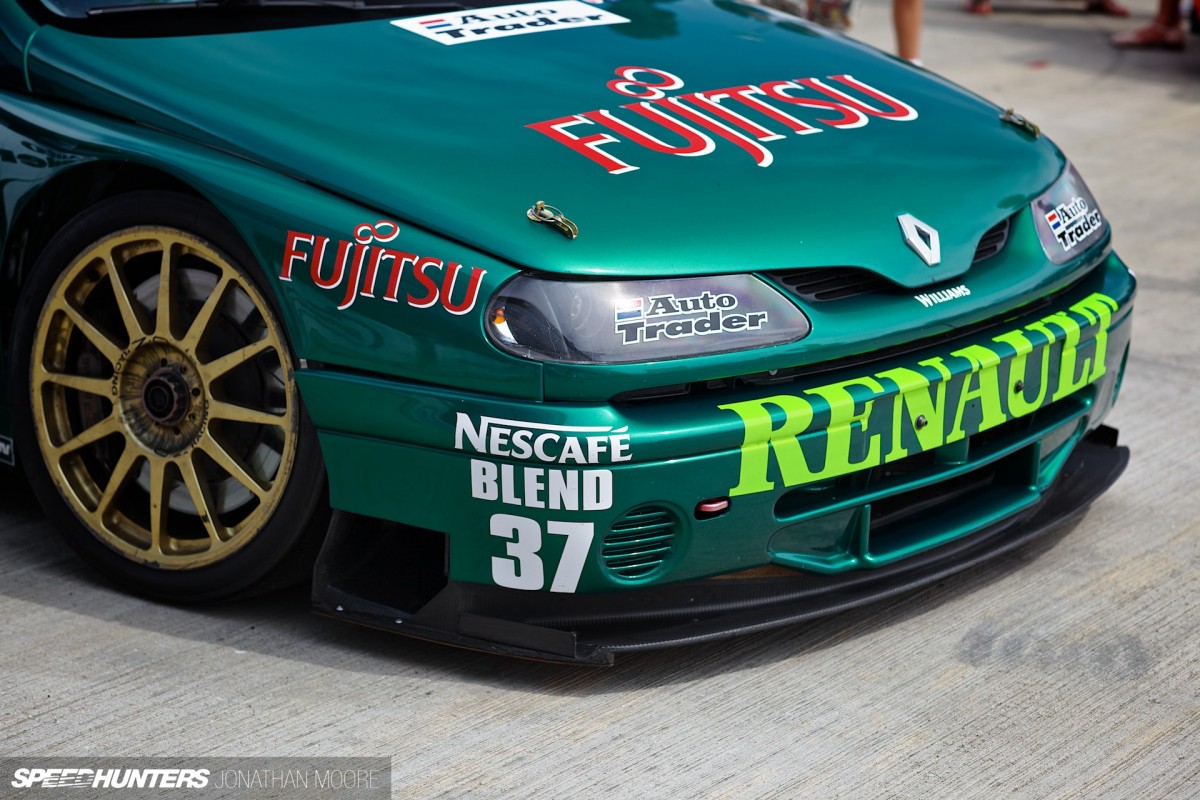 Low. I mean low low, splitter scraping, sparks-flying low.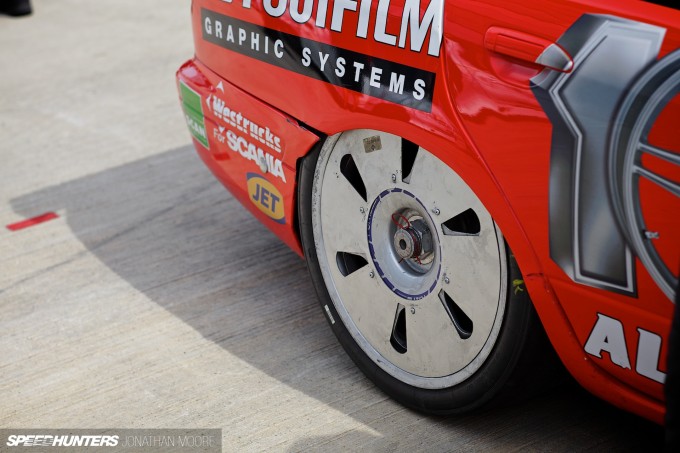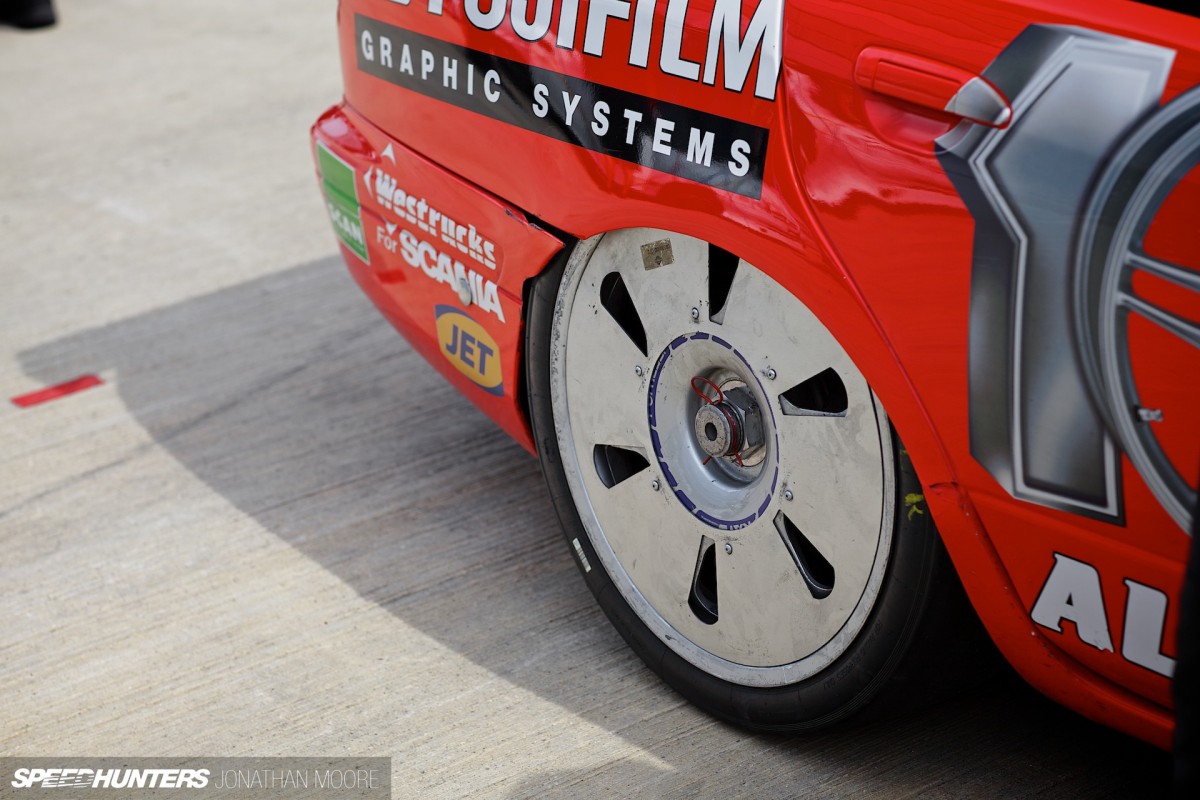 Arches. The wheels are tucked so deep inside and so close to the arches that they might as well be glued together. Remember this isn't some style trick that only works when the car is static – this is proper, pushing-the-boundaries engineering.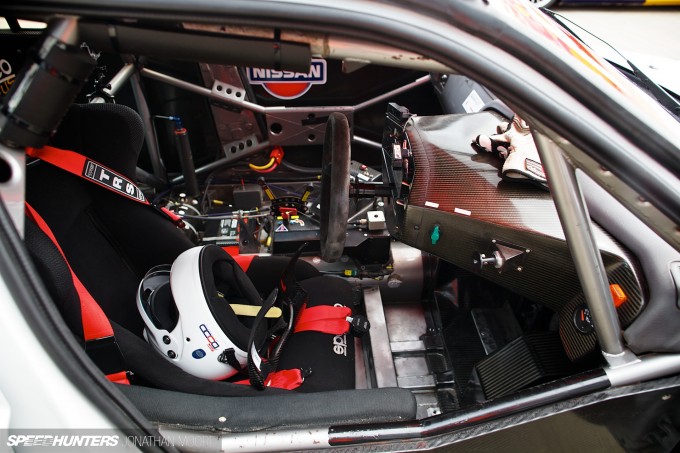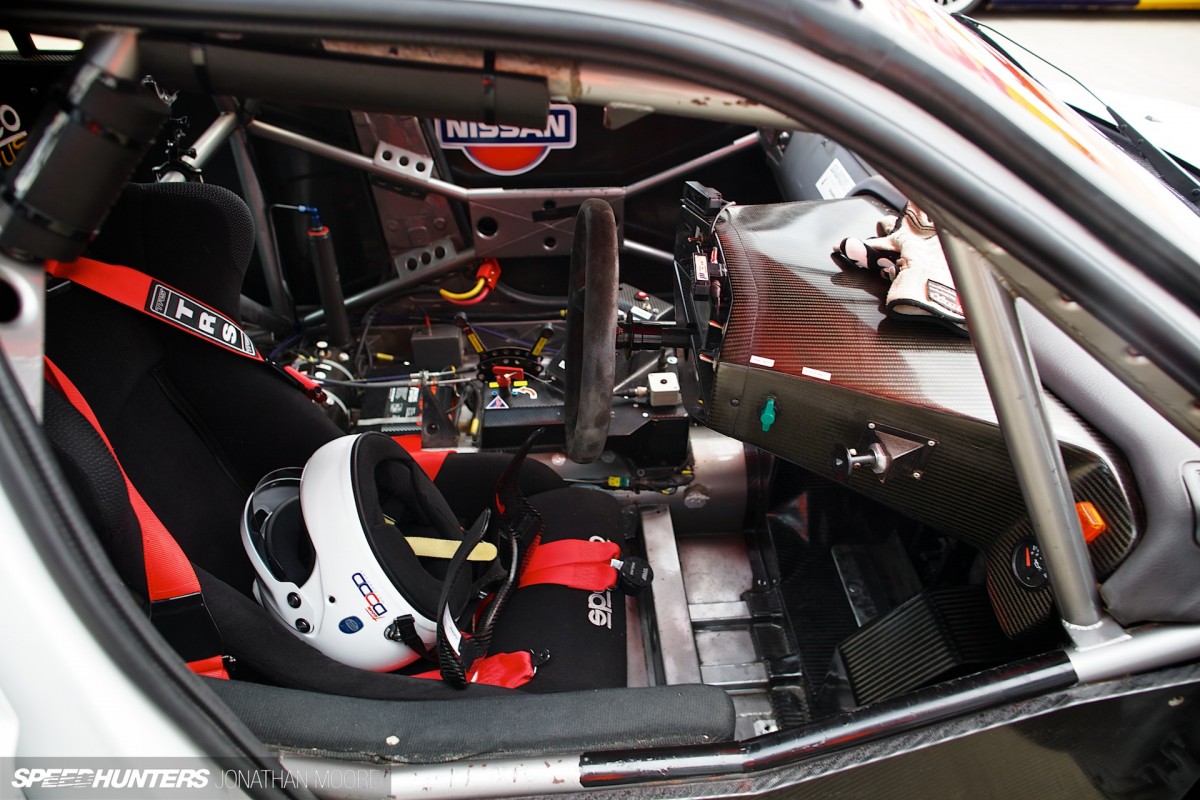 Driving position. The seats are mounted as far back and as centrally in the cockpit as rules would allow, meaning long steering wheel extensions had to be installed and you're almost driving from the back seat.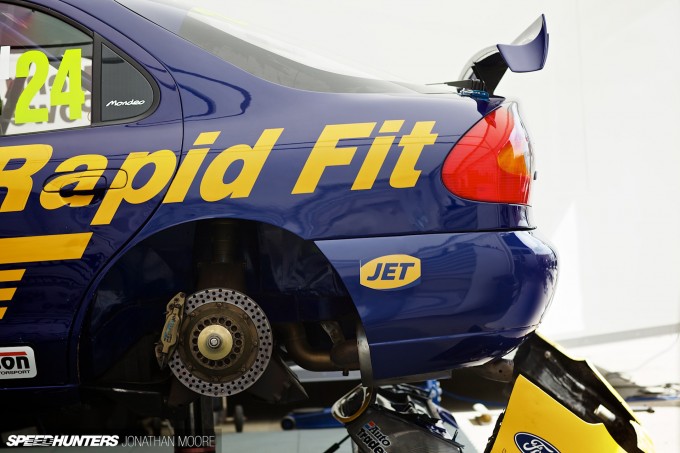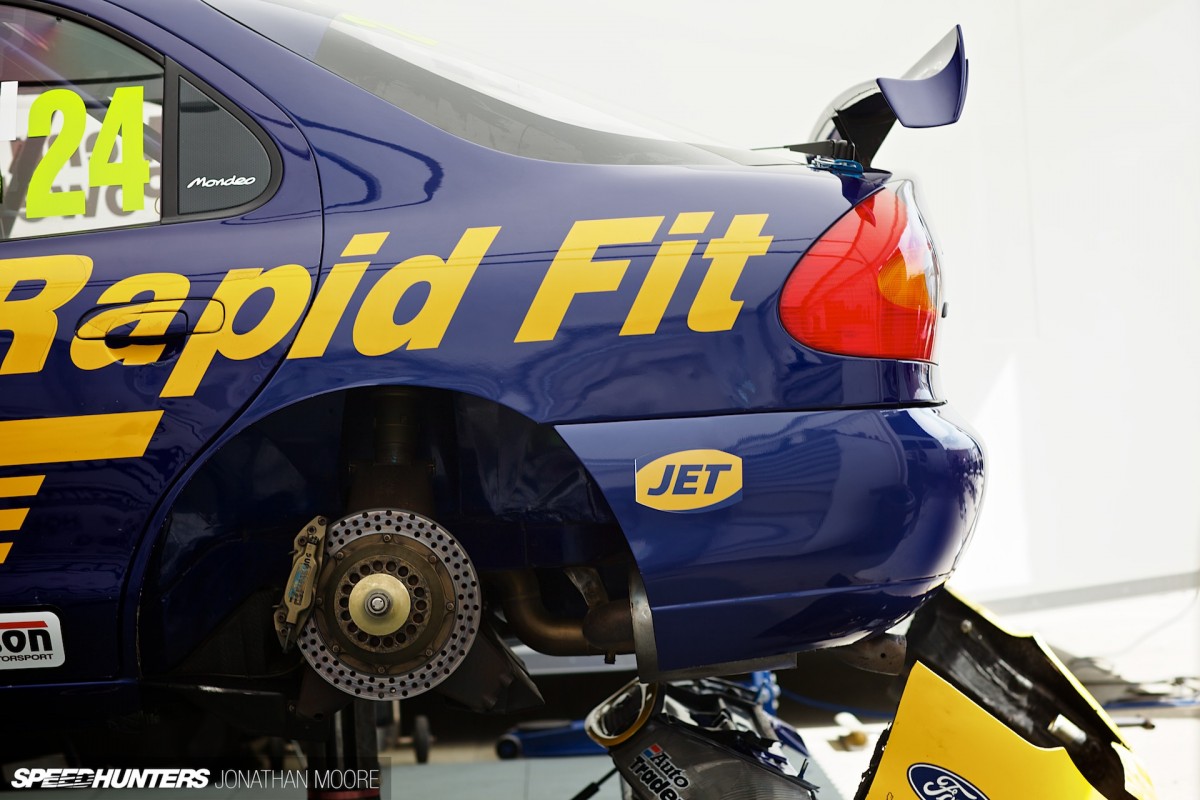 Aero. They may have still looked pretty stock on the outside, but as the years rolled on, the cars got more and more complex.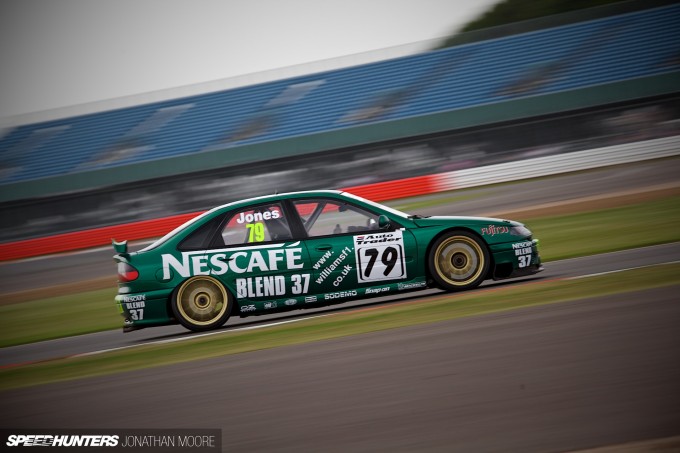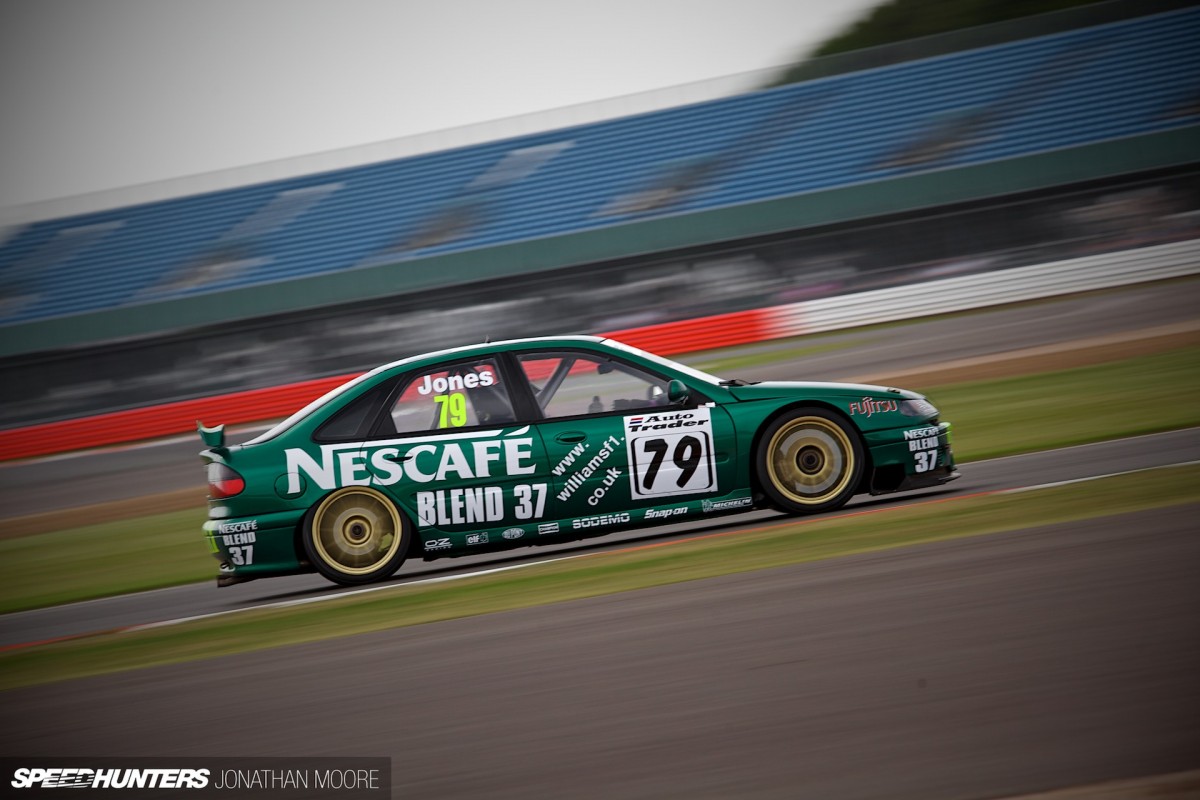 Formula 1 and World Rally teams were involved in developing cars: Williams with the Renault Laguna.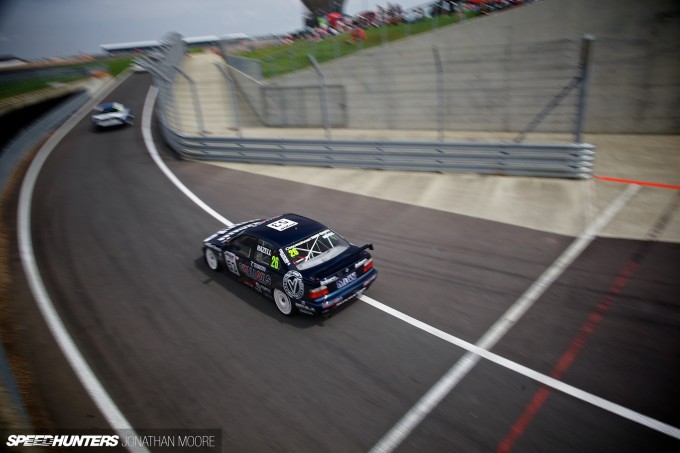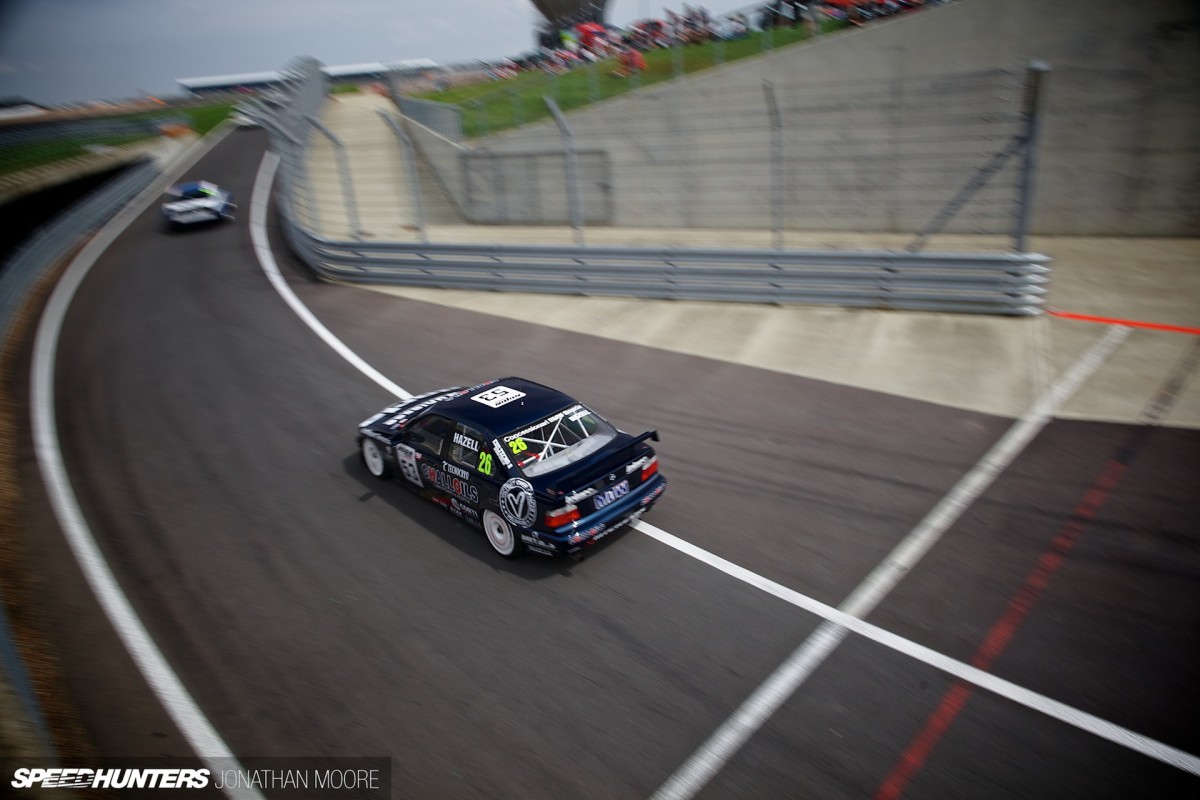 McLaren with the BMW E36.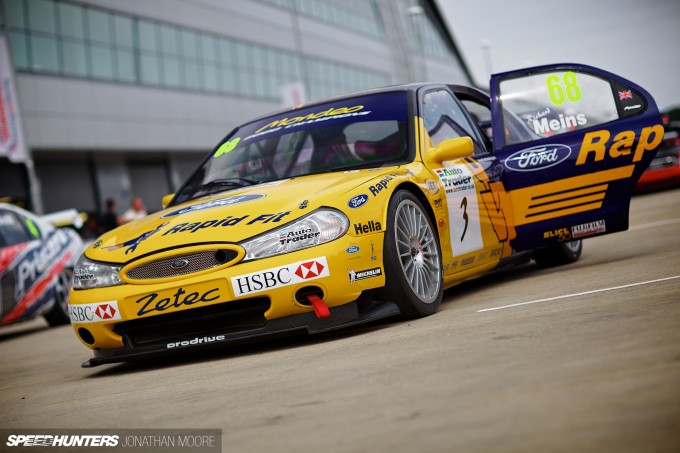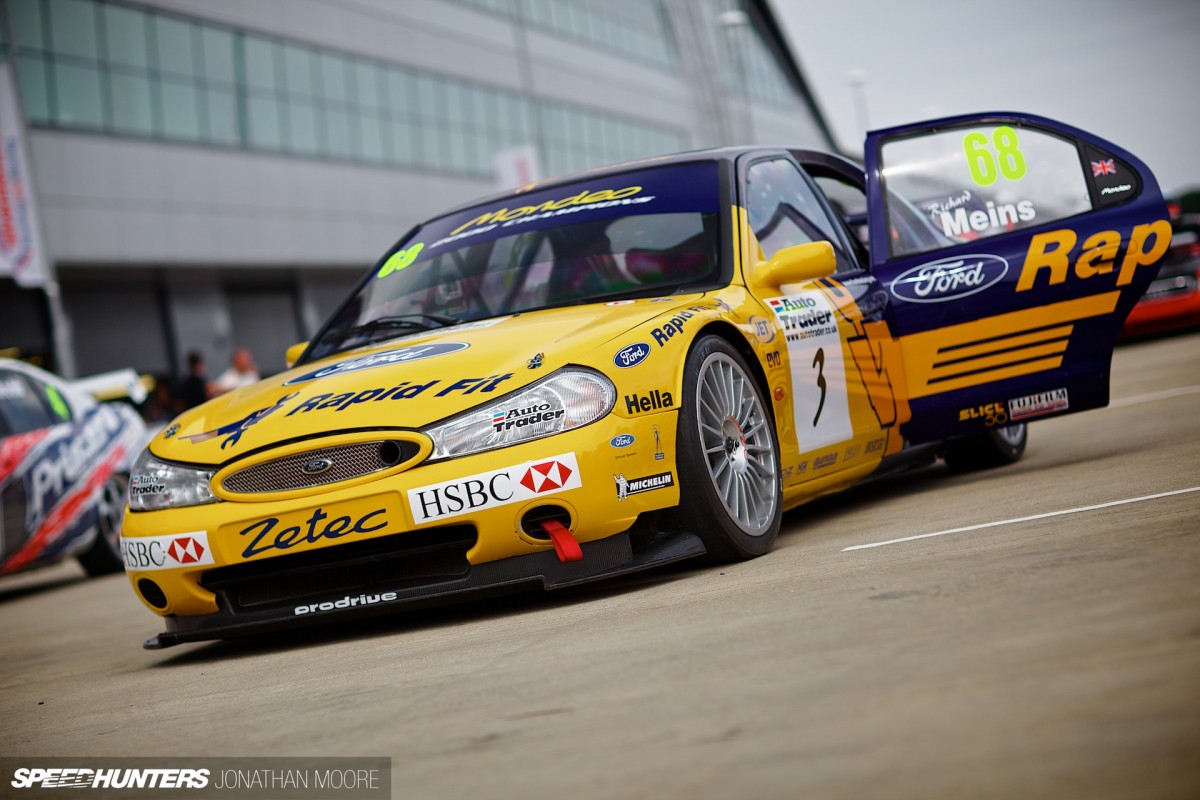 Prodrive with the Ford Mondeo.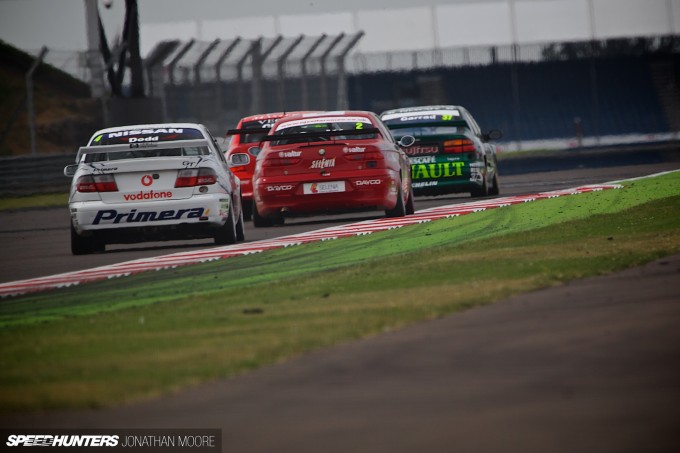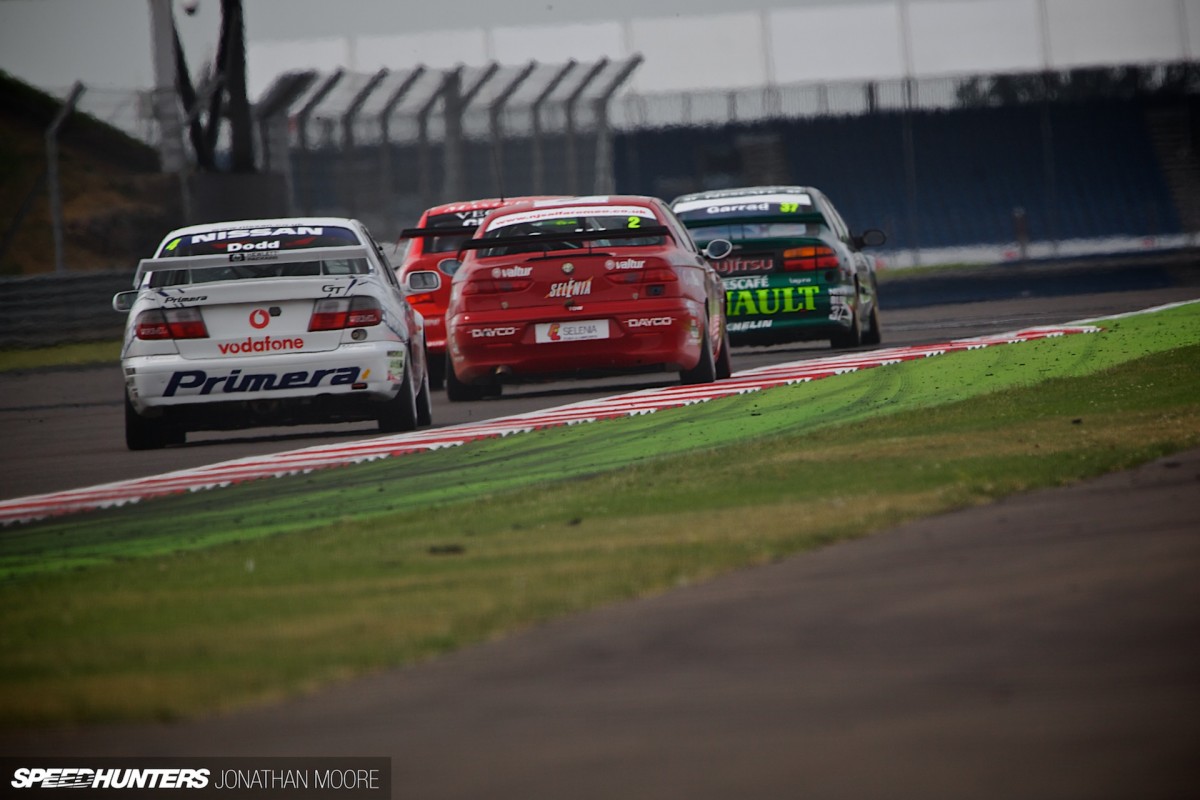 This new renaissance of Super Touring is no playground either. I'd say it's as much of a bullring as it ever was…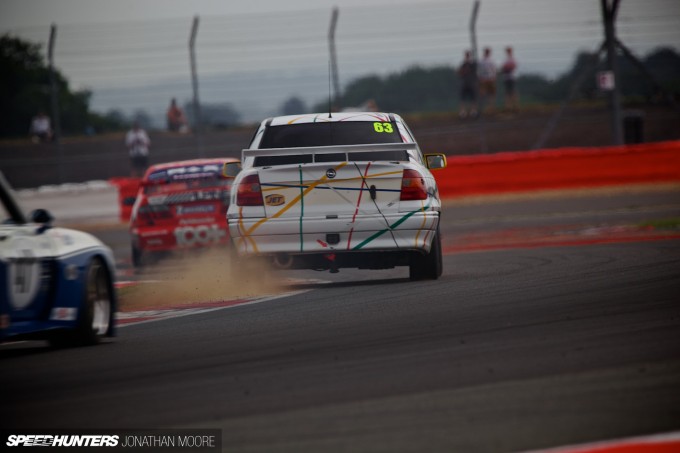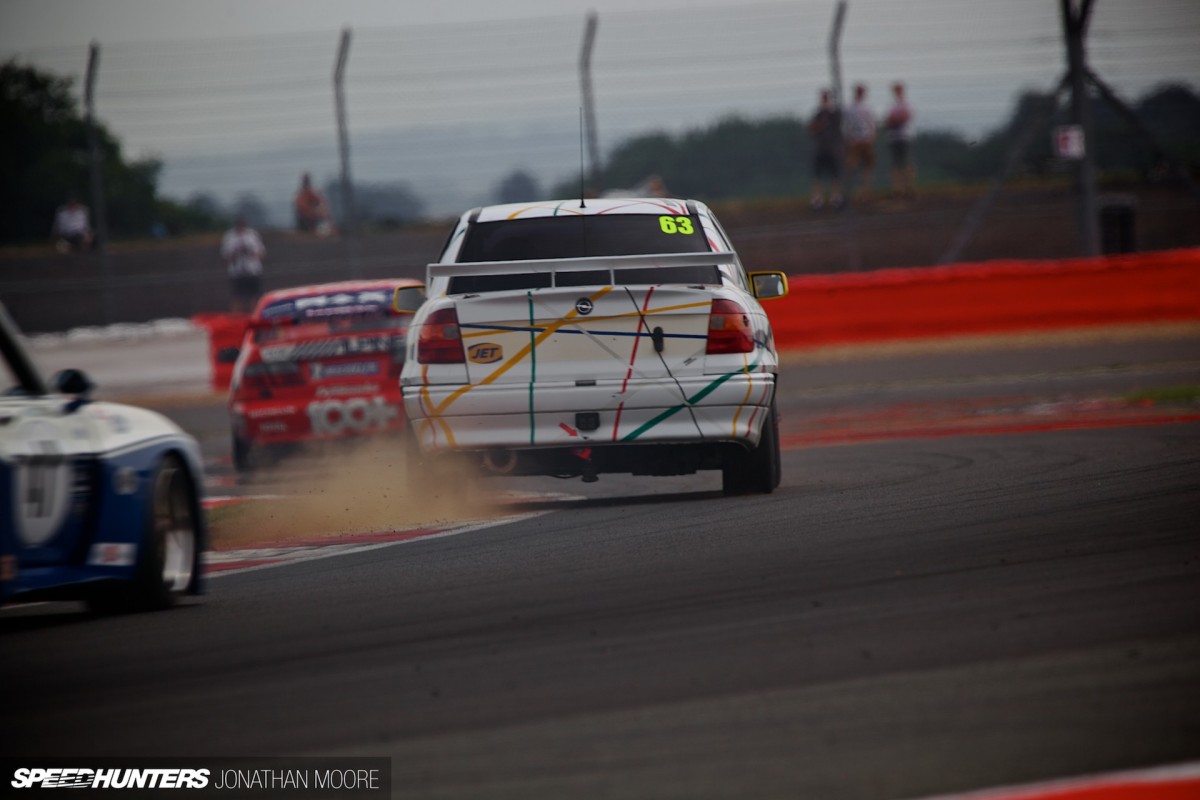 Pushing on track and against the opposition has forever been the name of the game in touring cars, after all.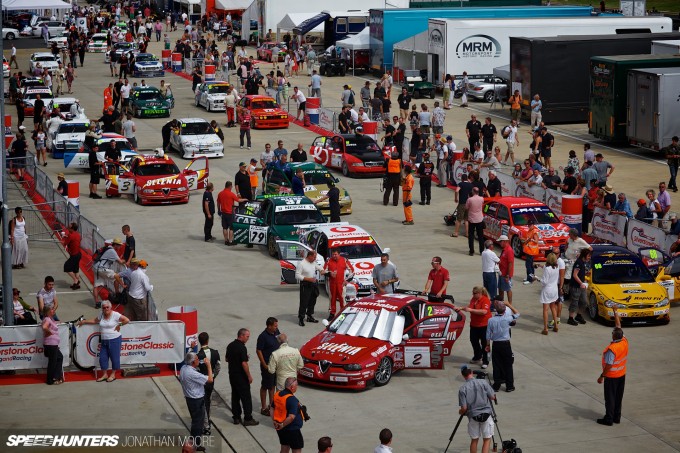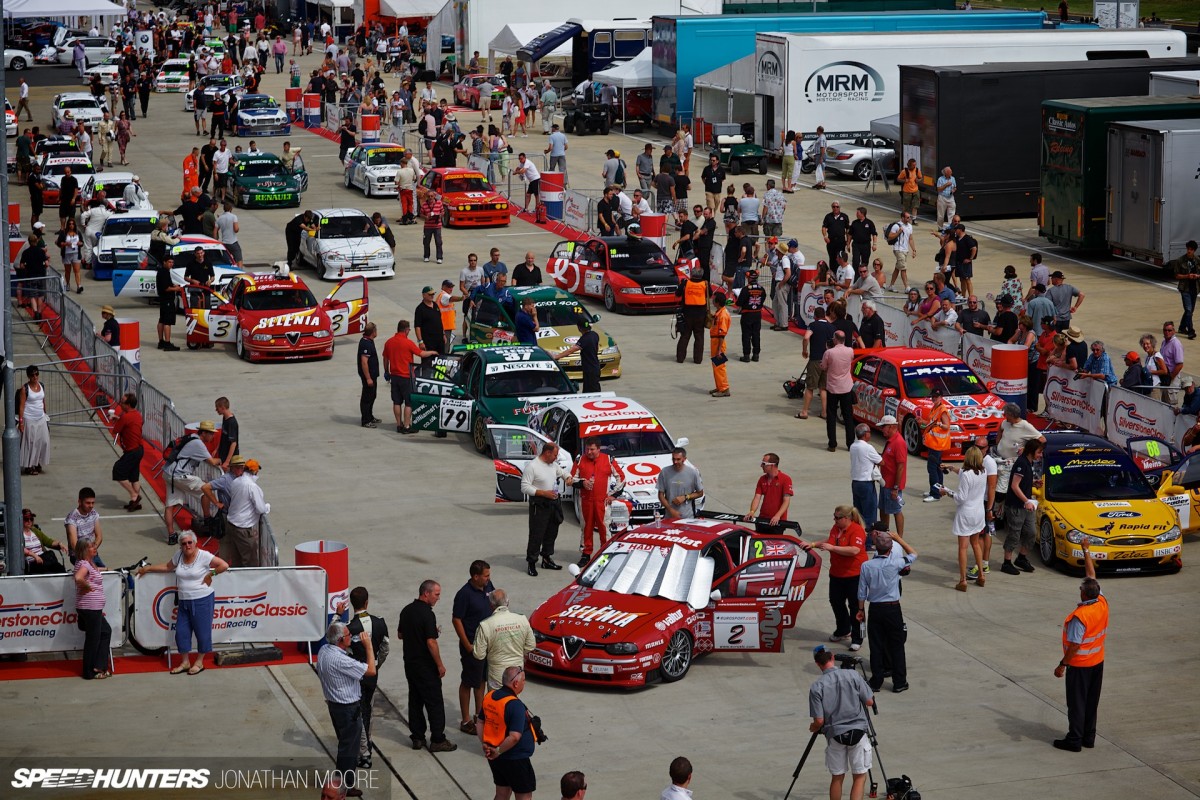 Forty-one cars were out at Silverstone. The grid covered three decades of touring car racing, but the majority were from the glorious 1990-2000 two-litre period.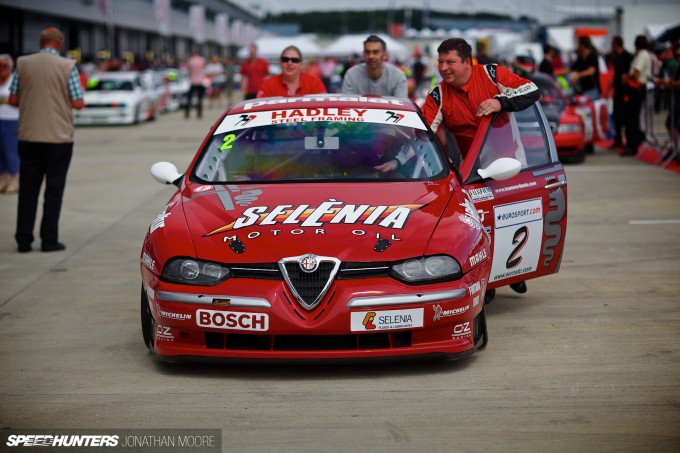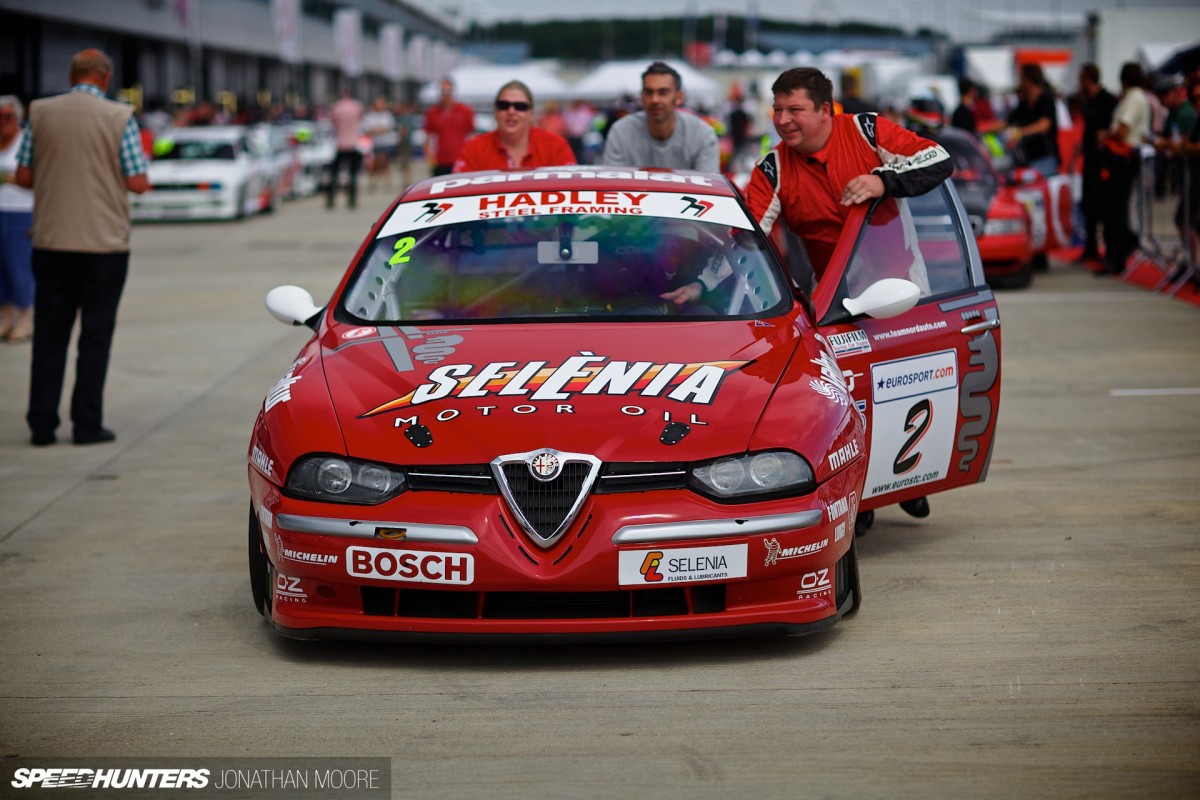 Alfa Romeo bounced back in the late '90s with the 156, which then spanned the gap to the slightly less exciting S2000 era that followed Super Touring. Still, any excuse to feature an Alfa…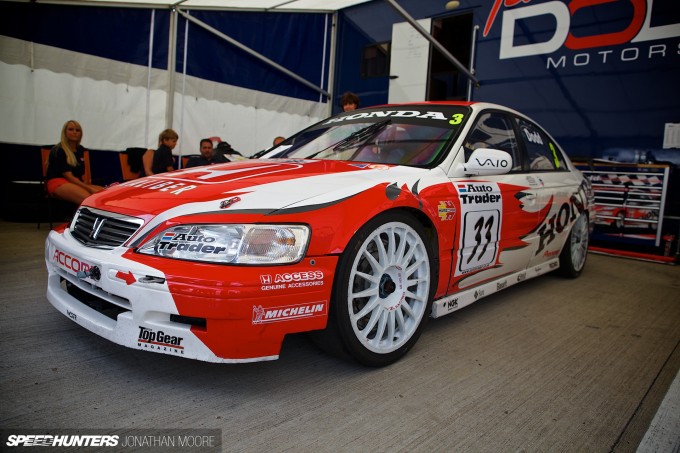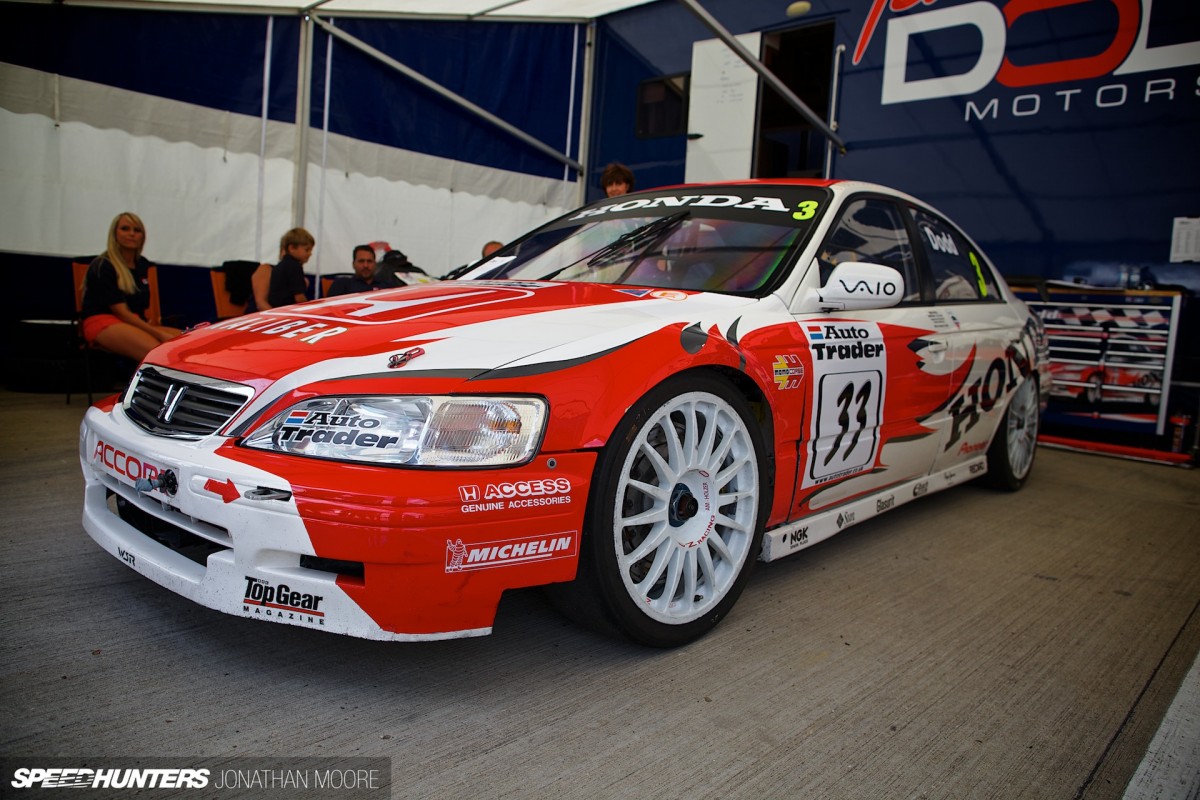 The late-era cars naturally dominate the revived series. The final year of Super Touring in the UK, 2000, boiled down to a straight shooting match between trios of cars entered by Ford, Vauxhall and Honda, and those machines are still fearsomely quick in any context.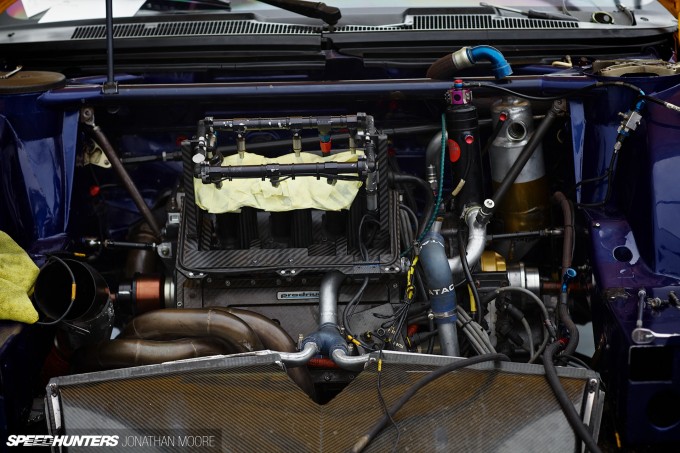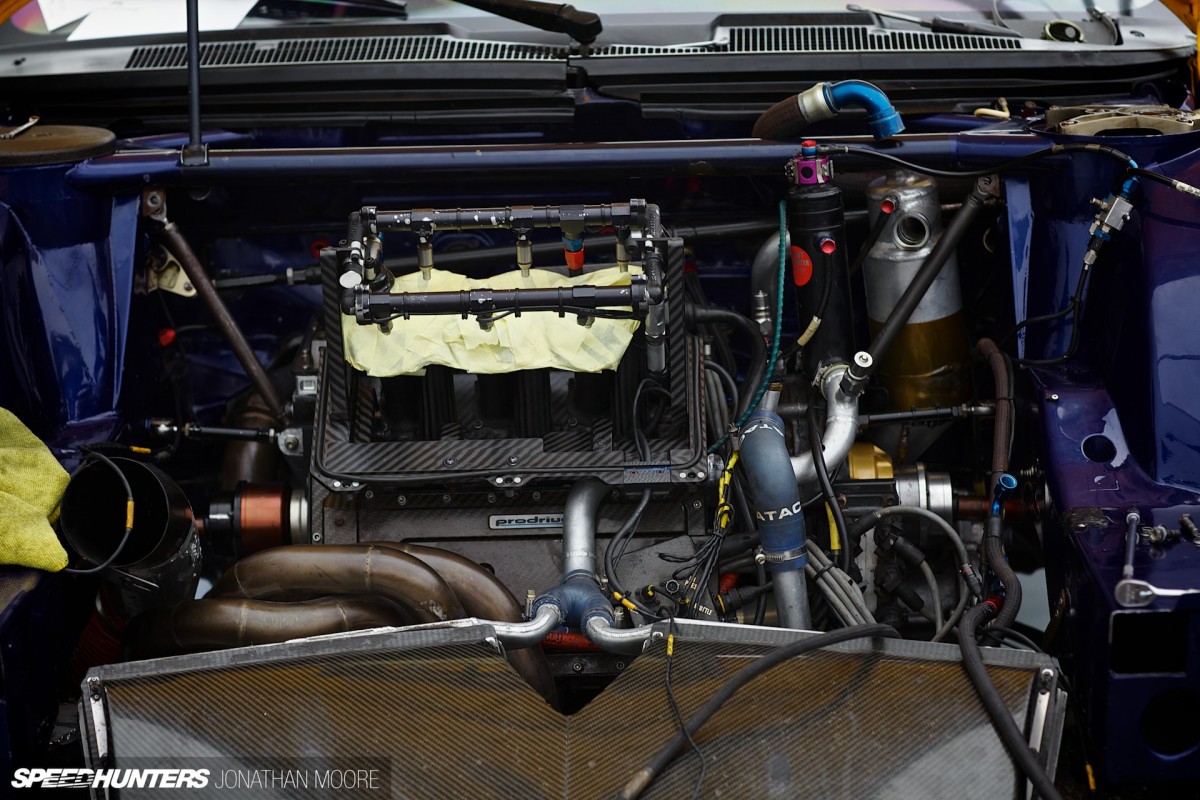 They bear little resemblance to even the cars of a couple of years before. Look under the bonnet of the Mondeo, for instance, and you have to use binoculars to see the engine it's mounted so far back – more GT1 style than touring car. These were the engineering pinnacle of an extreme series.
In The Beginning, There Was Fire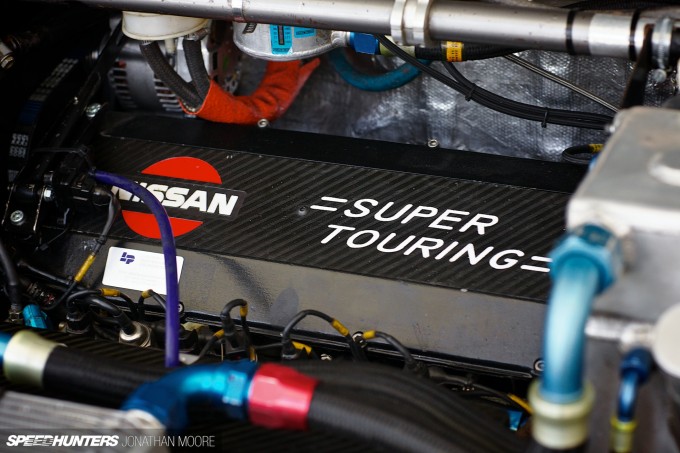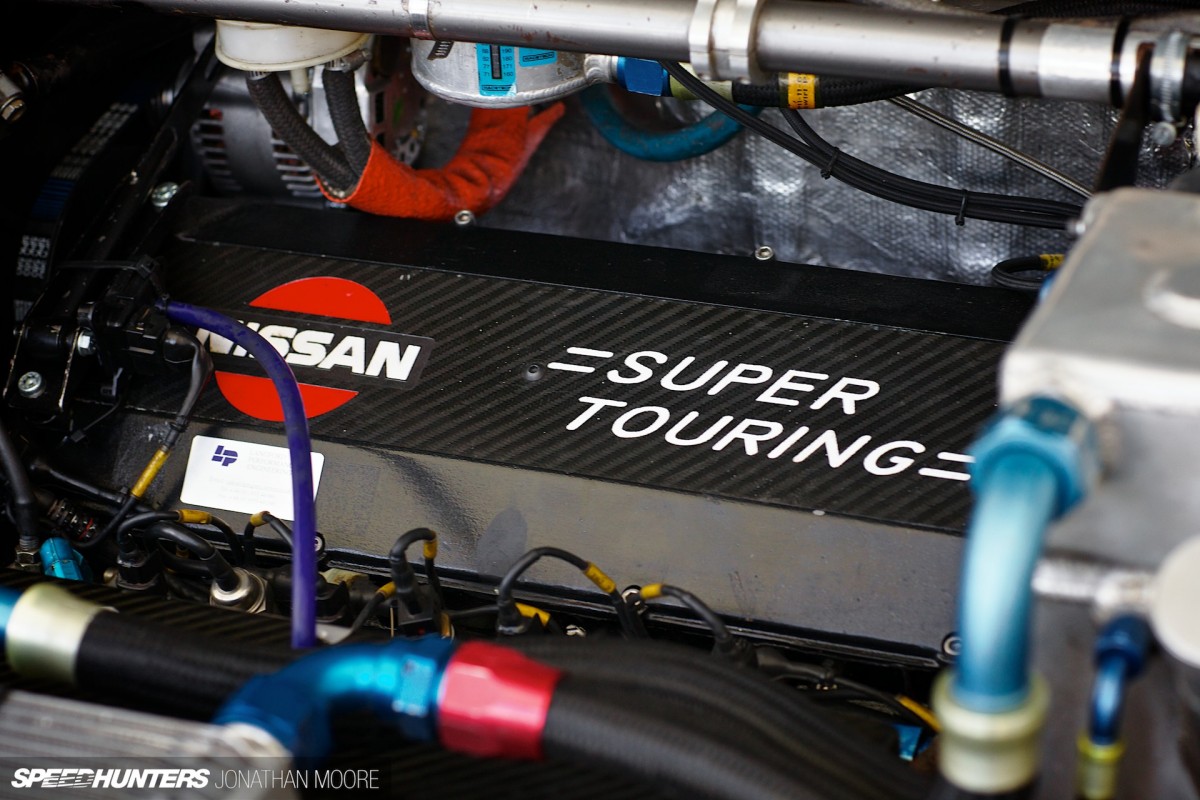 So how did it all come about? My Silverstone experience was a great excuse to delve back into the birth, meteoric rise and predictable death of the Super Tourer.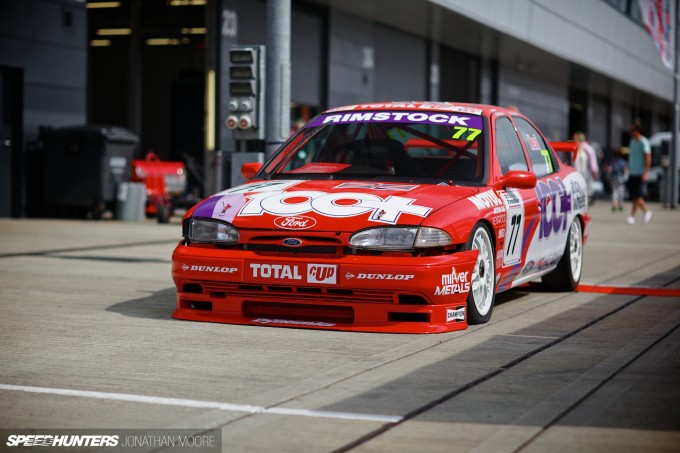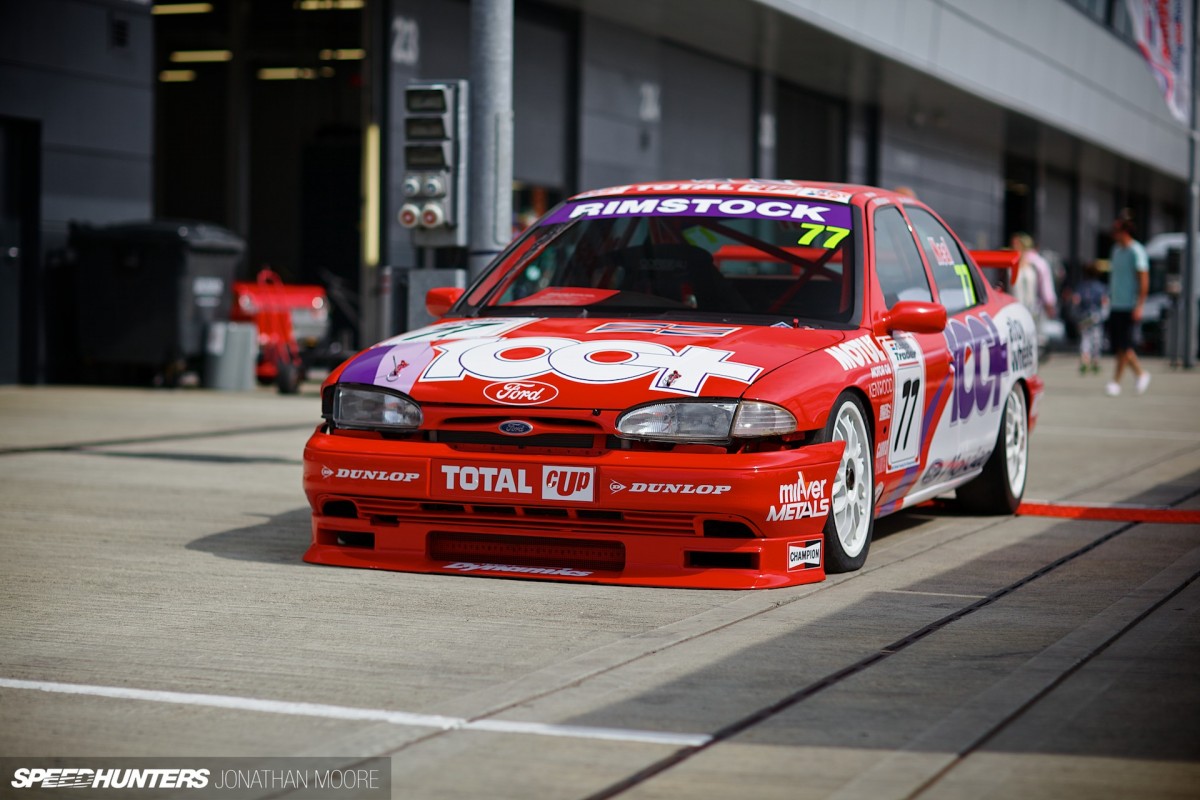 Touring cars have always been the epitome of the race on Sunday, sell on Monday philosophy – and by god that approach worked. I know it did in my case, because I almost bought a run-of-the-mill Mondeo as a second car, for goodness sake, ruining any cred I had for my Beetle. I certainly wouldn't have done that without the influence of what I saw at the racetrack…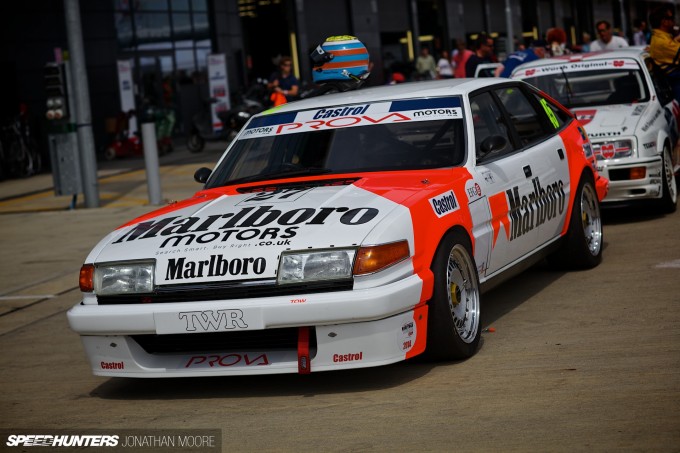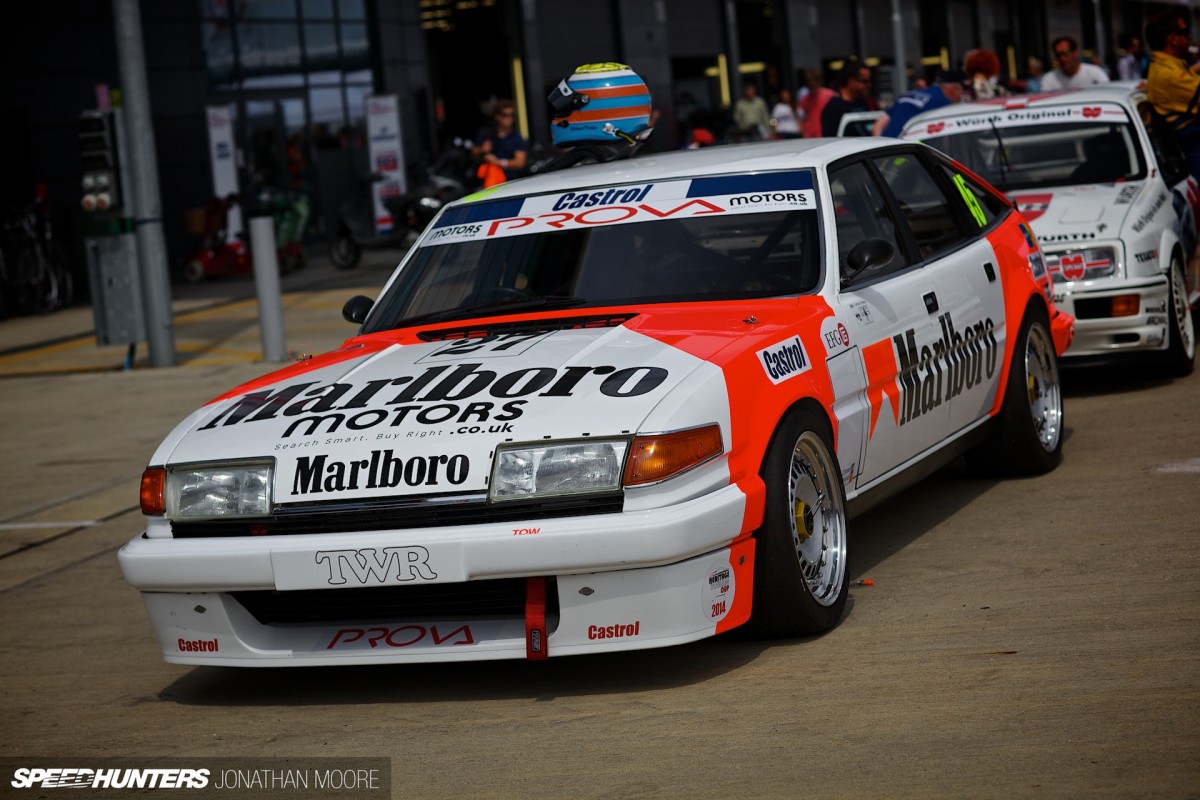 I want to stress I almost bought it. I got a Rover instead. Oh. I see what I've done there. If only it had been this kind of Rover.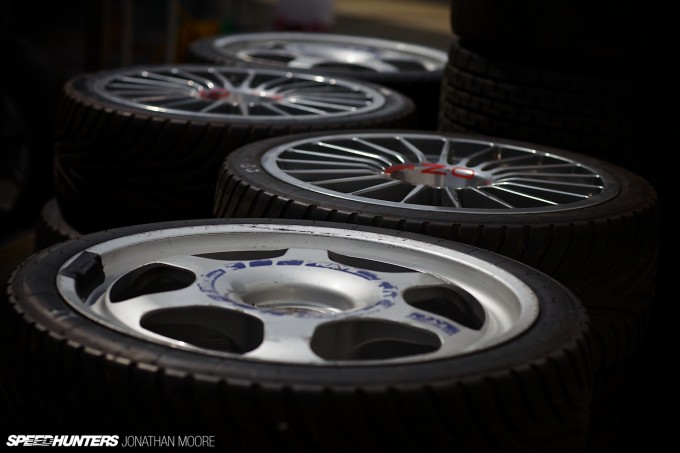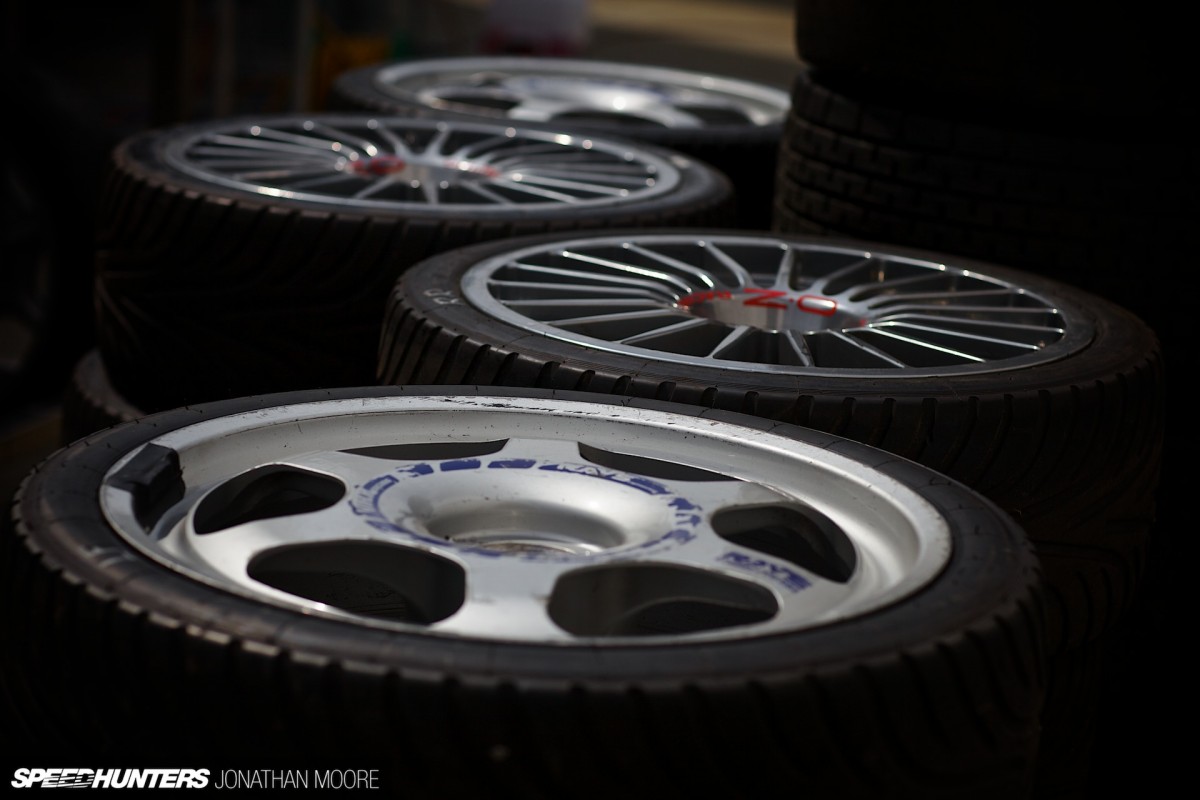 Saloon car racing has been in existence since the year dot – after all, it's a lot easier to take something from a forecourt and go racing than enter into the realms of bespoke competition machinery like single seaters. The UK has always had a particularly strong scene, pitting everything against anything across the years in a competitive mash-up of breath-taking proportions. Mini against Falcon, Cortina against Camaro, Capri against BMW. On it went. But as the 1980s drew to a close, times were a-changing. It was all going to get a lot more serious.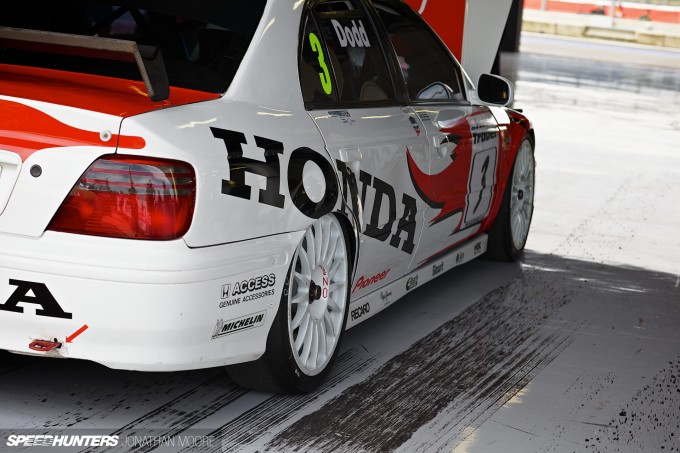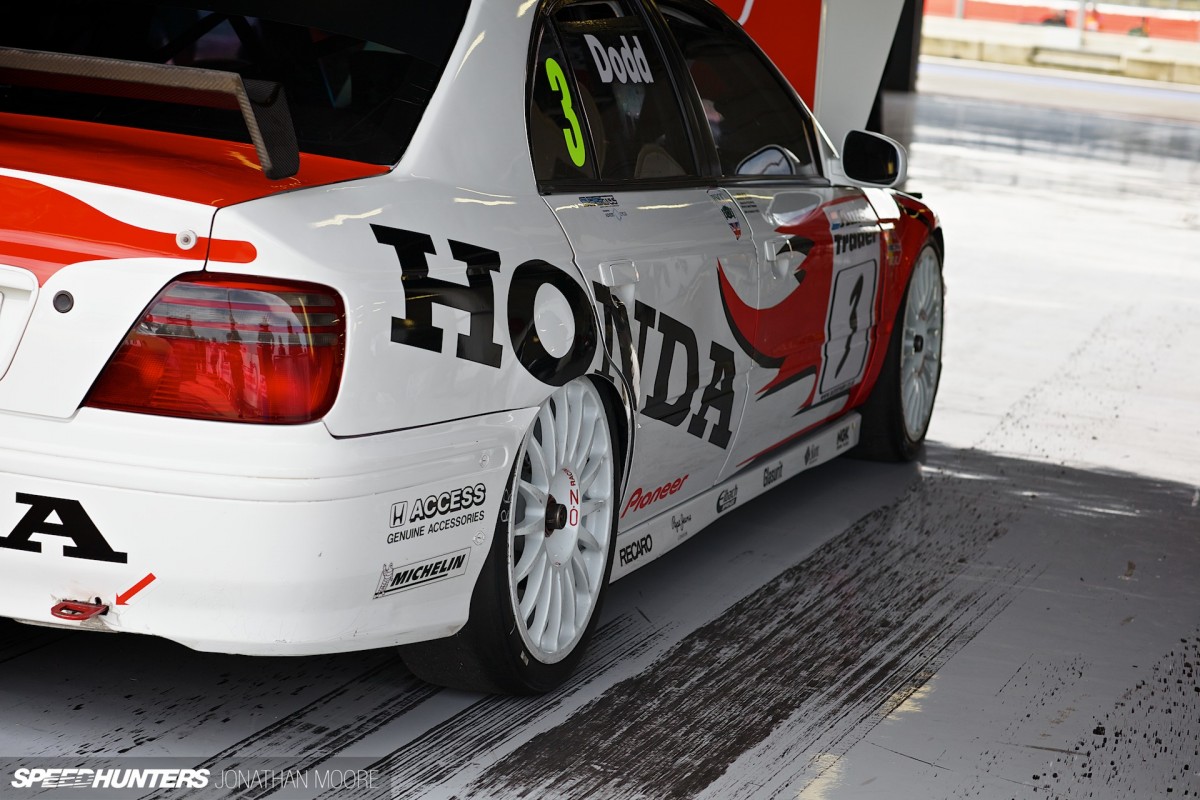 The '80s spawned the goliaths of Group C endurance prototypes and Group B rally weapons, but humble saloons were next on the list to get the icons-of-the-future treatment. I was fortunate that my well-curated childhood meant that I hit the sweet spot of the most glorious and extravagant period in touring cars: the Super Touring era of the 1990s. It was a perfect storm – the right time, the right rules, the right cars.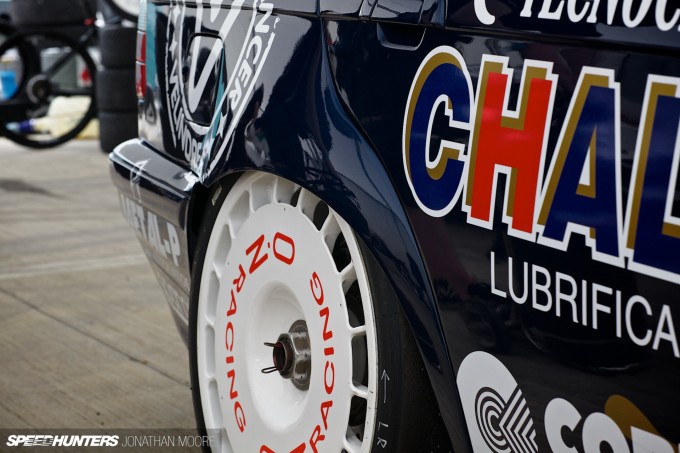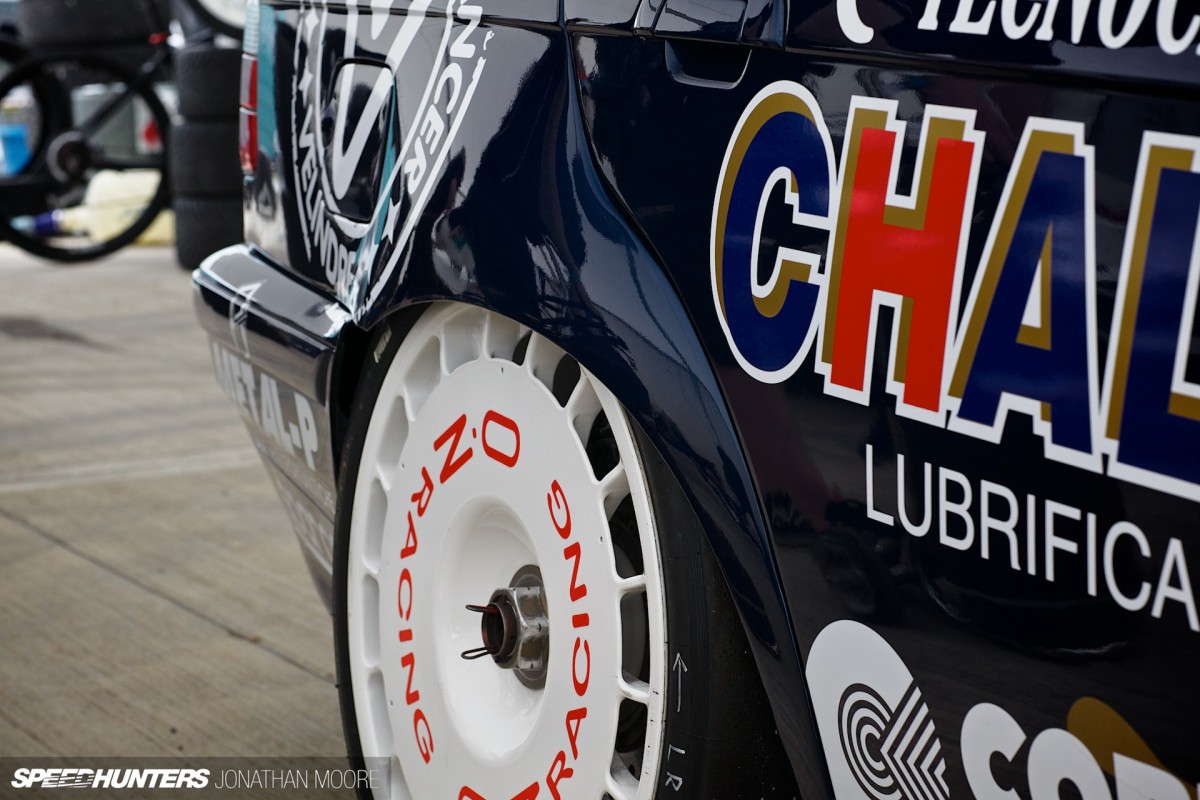 Taking humble, mass-produced econo-boxes that would normally be seen hogging the outside lanes of motorways and turning them into the most honestly aspirational yet extreme racers there were, manufacturers were given the opportunity to show the the more aggressive side of their output. A ferocious Mr Hyde from a meek Dr Jekyll.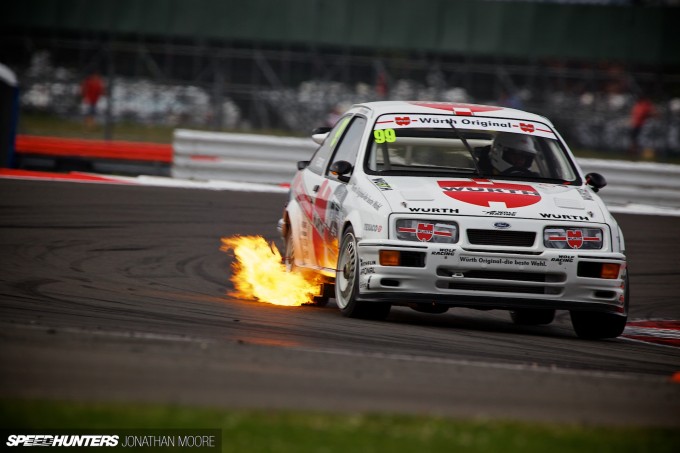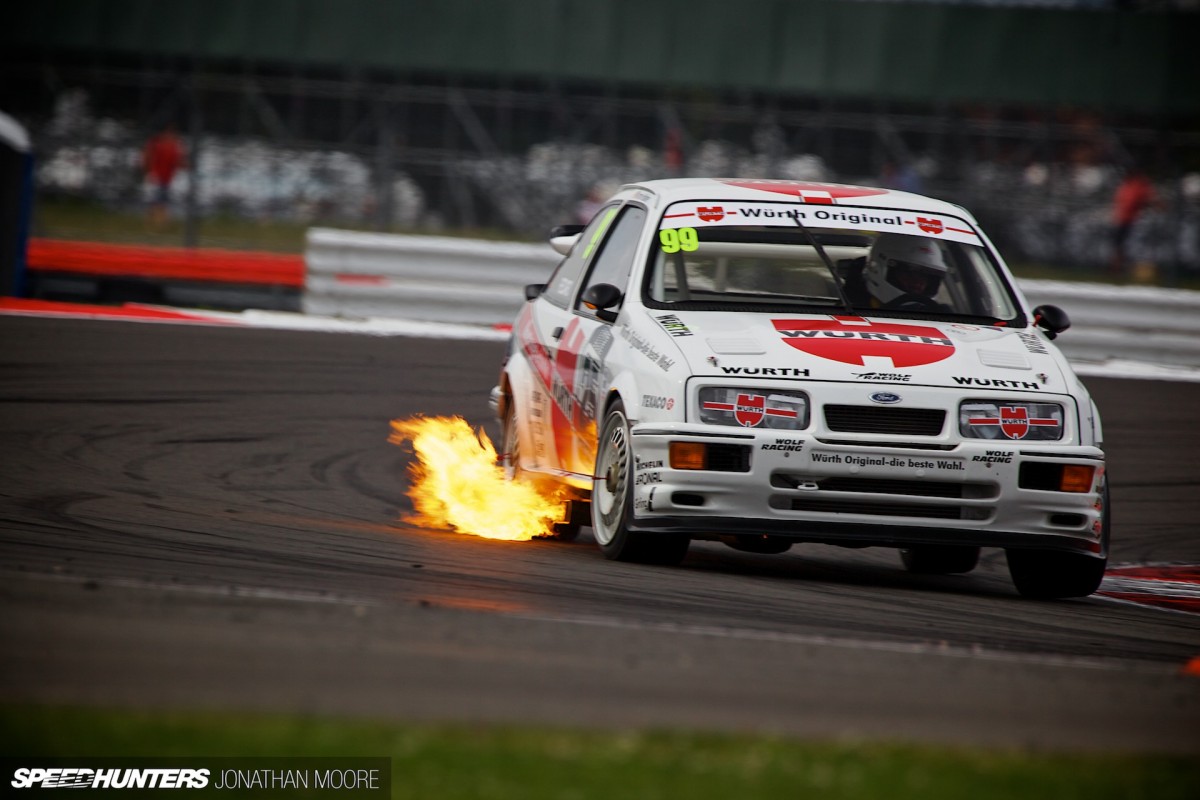 The scene had been set for a while in the UK. A new two-litre formula had been introduced in 1990, showing the future direction as the Ford Sierra RS500 Group A beasts hit their swan song. You had to have a Sierra to have a chance, and Group A was effectively a one-make series. Stunning, fire-breathing cars they were of course, but how about some variety? Some new blood?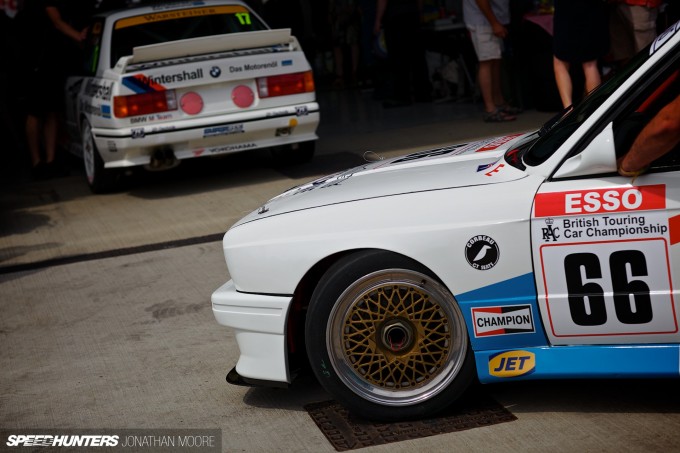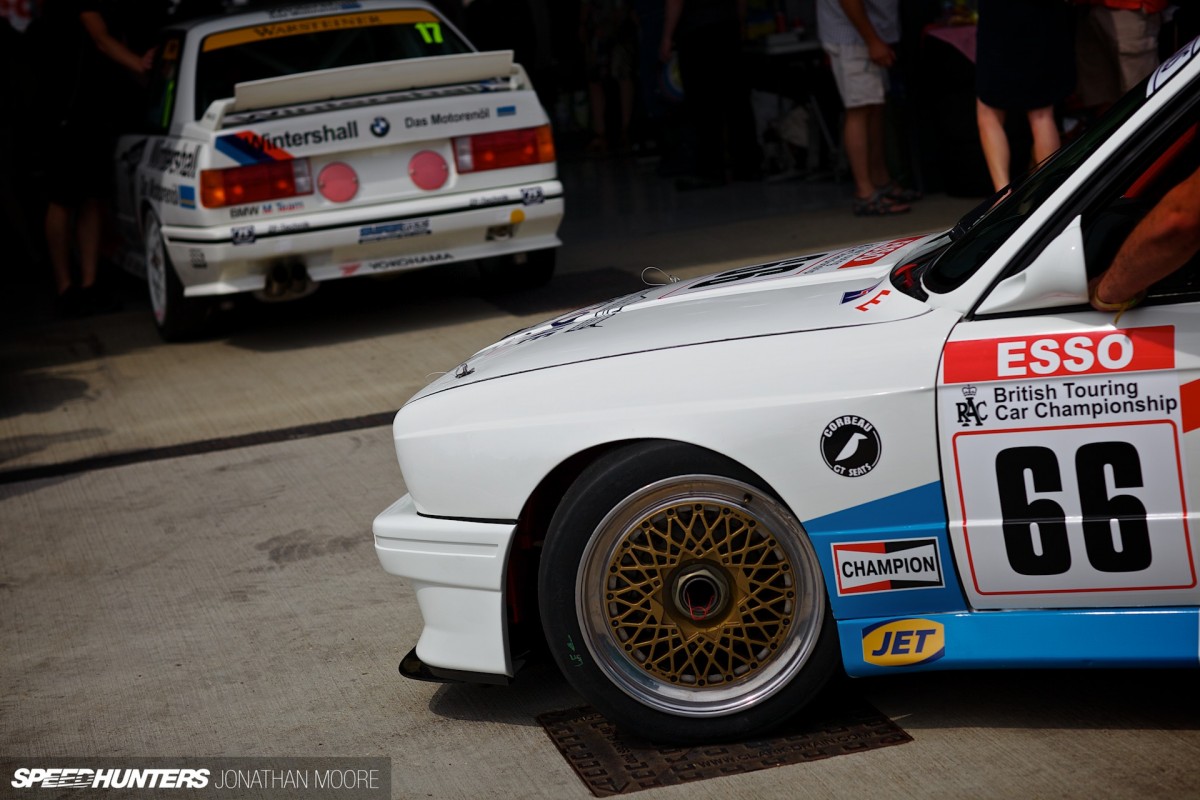 For 1991, the BTCC became wholly two-litre Class B-based, dropping the previous, confusing multi-class approach. The target was no-holds-barred racing, winner takes all.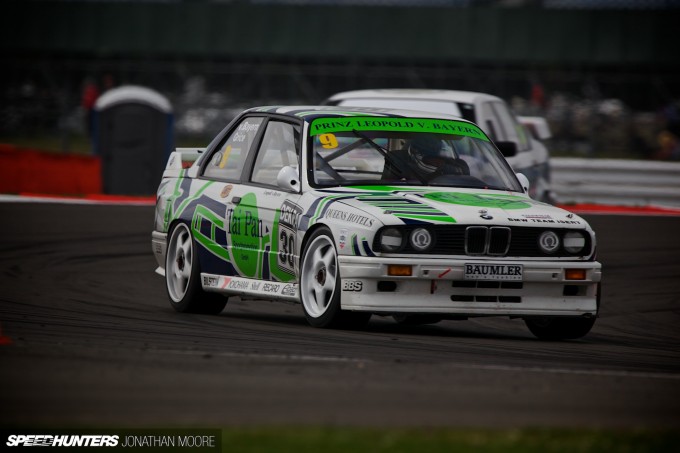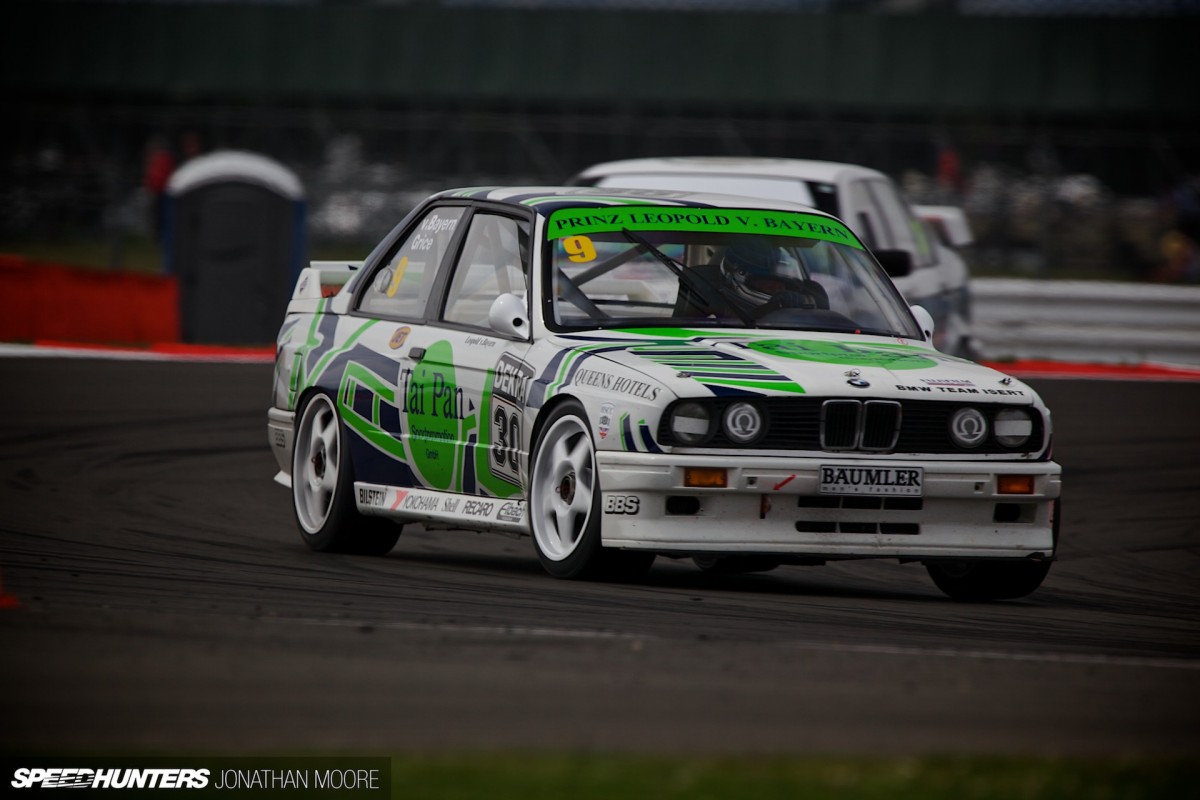 It worked magnificently. The bar to entry was low and the interest quickly went stratospheric.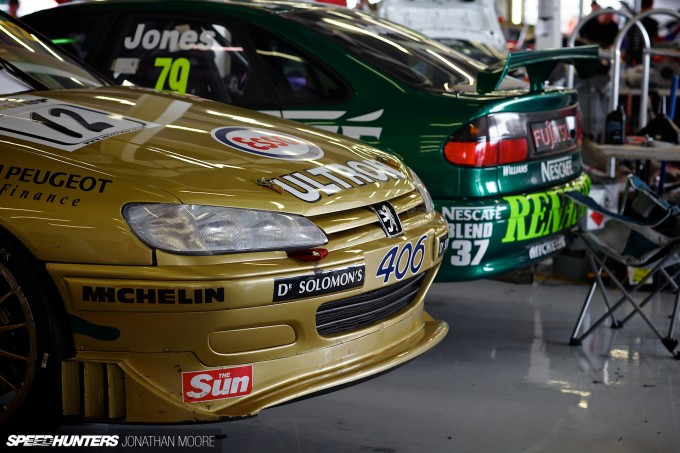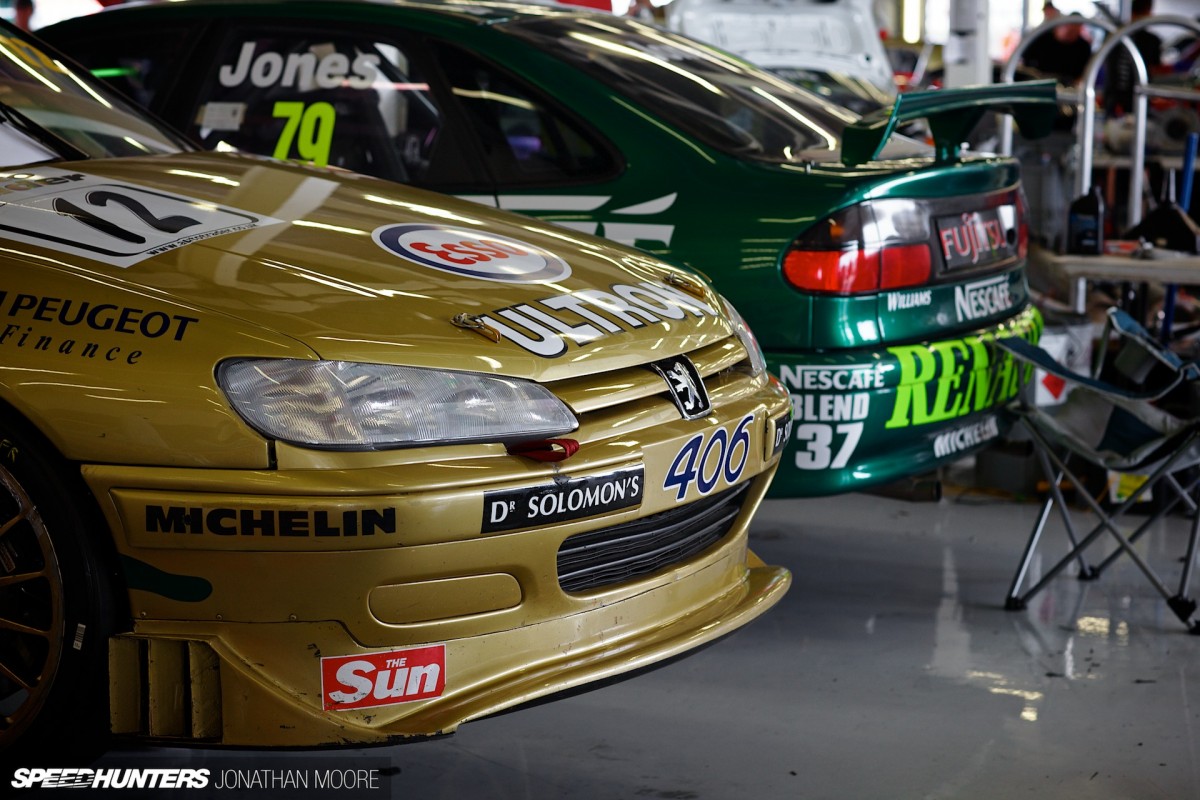 Pretty much every car company had a two-litre model in its range: the rules dictated big four-door saloons, meaning the cars looked substantial from the off, no matter the model. In '91 you had Toyota, BMW, Peugeot, Nissan, Vauxhall, Ford, Mitsubishi and Rover competing. Mazda joined the party the following year; Renault the next.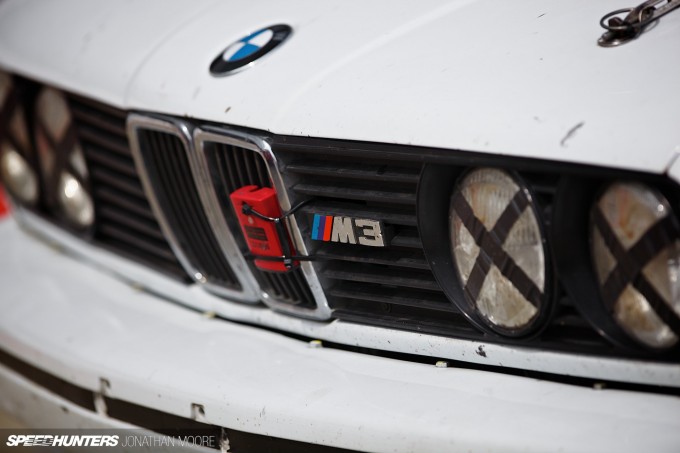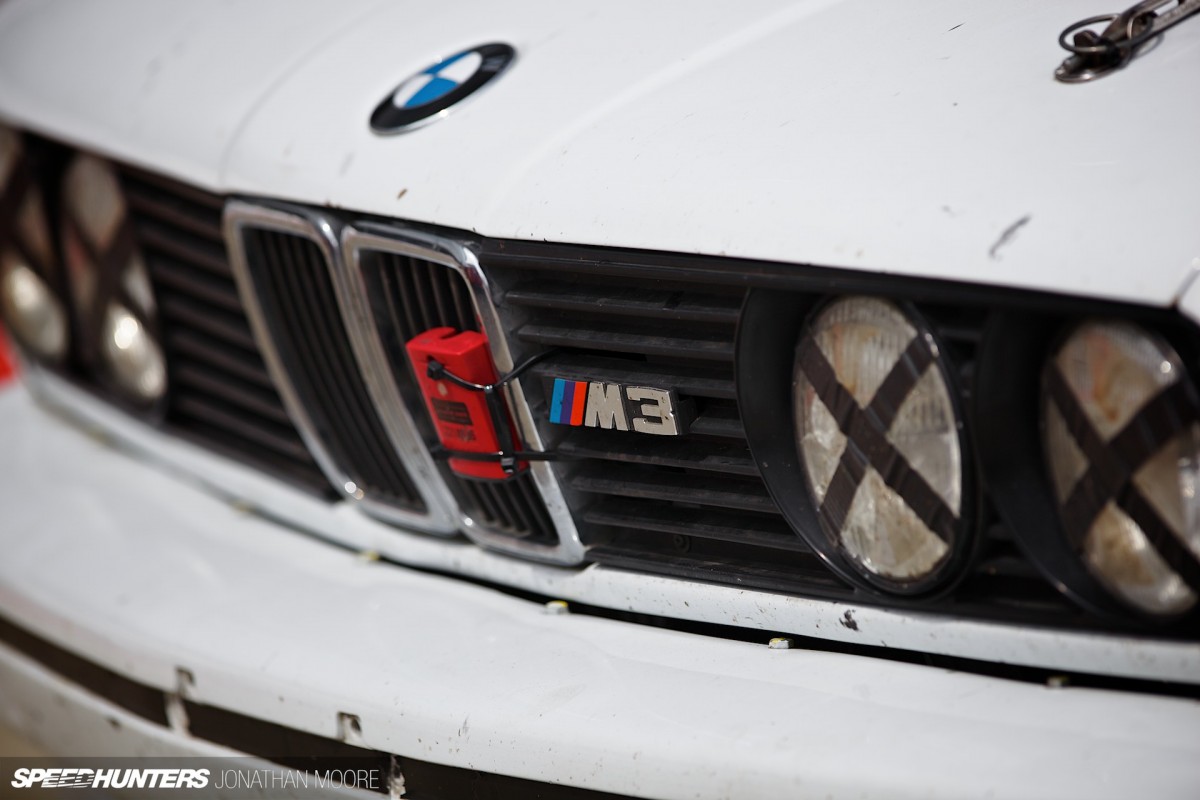 BMW M3s dominated for the first couple of years, though they pretty much withdrew across Europe when the new FIA rules dropped for Europe, based on the UK series. It shows a name helps. FIA Class 2 doesn't quite have the same ring, does it? Though the actual Super Touring name was only officially adopted in '95.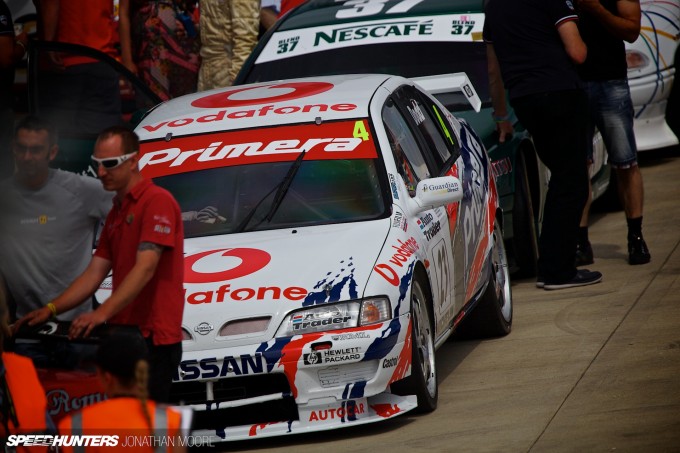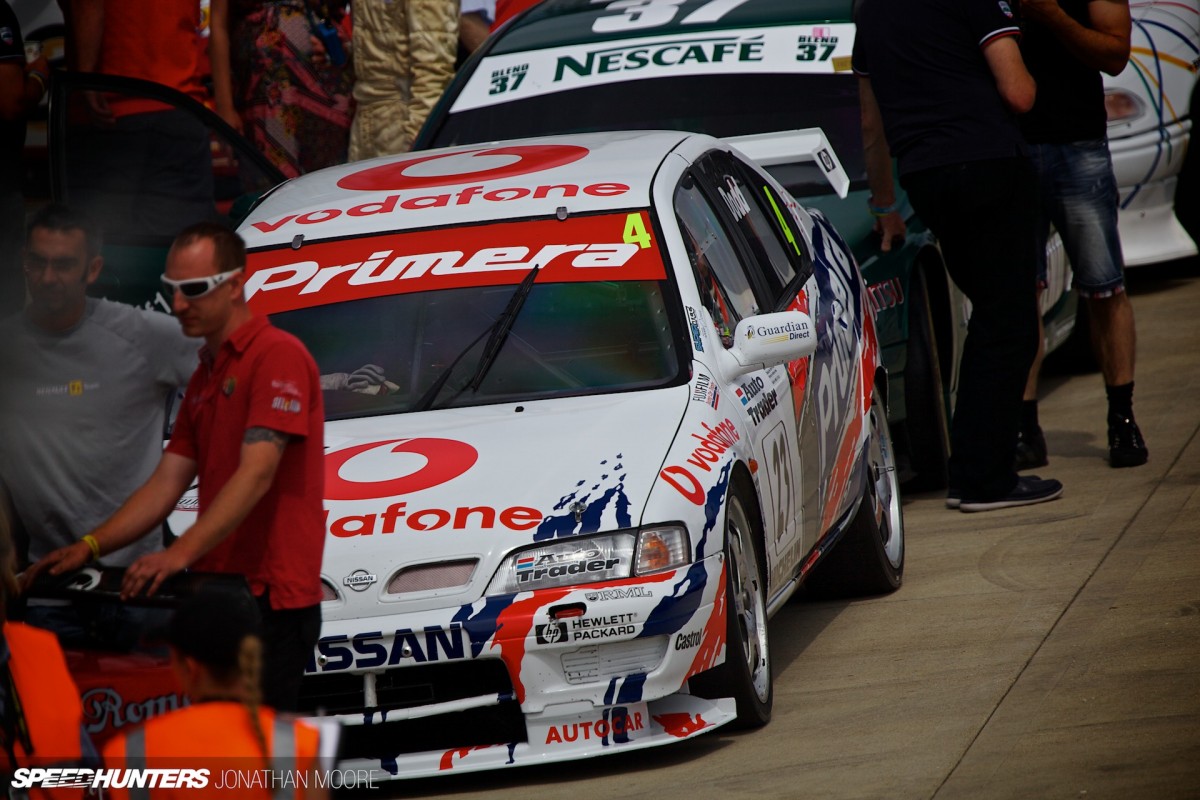 This was when things really took off, leading to the purple patch that I still go weak at the knees over. There were the awesome cars, charismatic drivers and enormous numbers of fans at the tracks.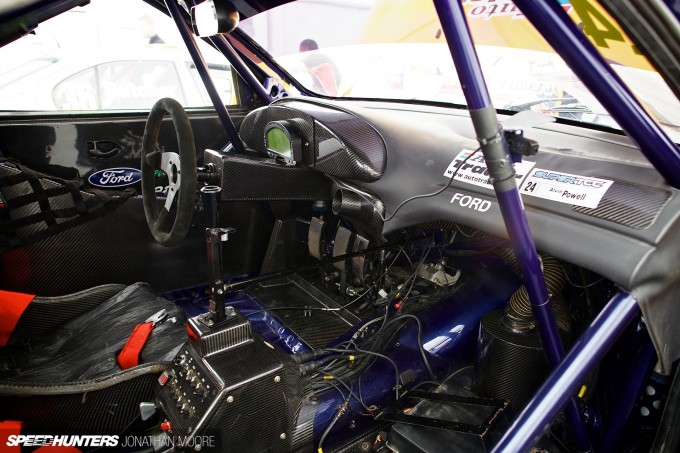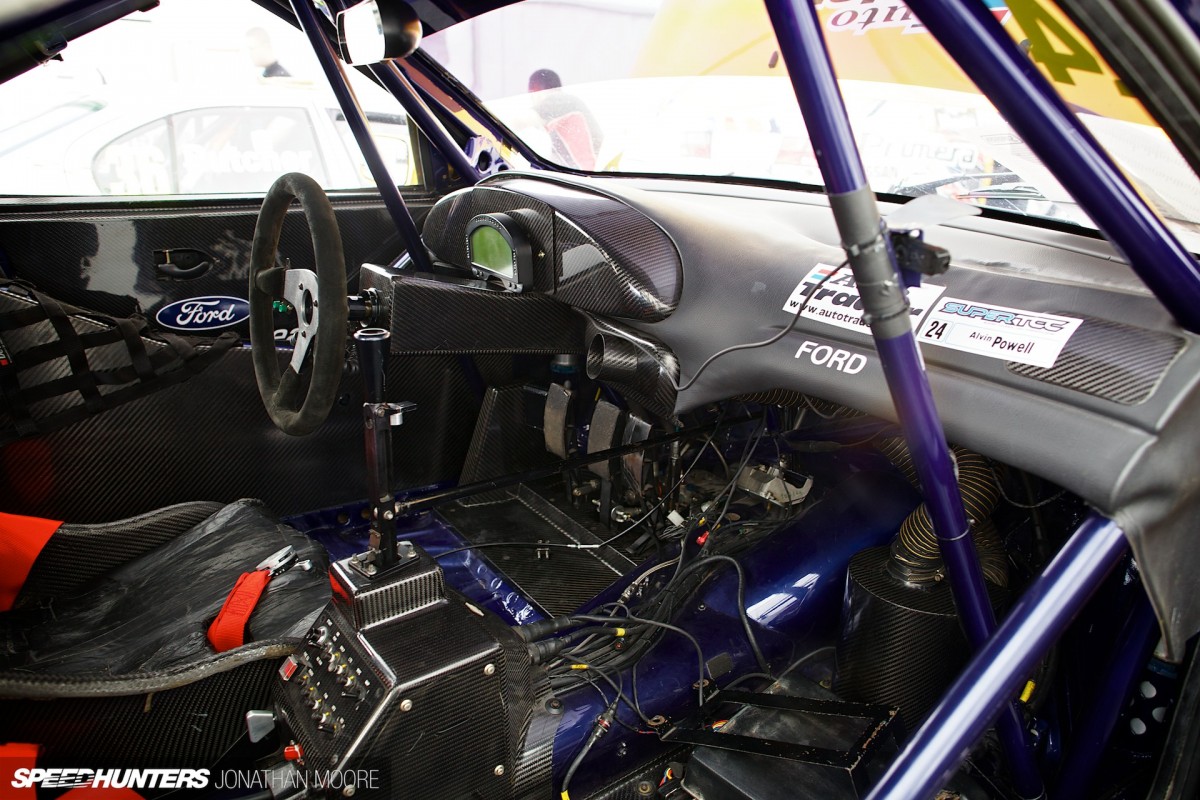 Alfa Romeo had blitzed Super Touring the previous year with the variable aero 155 (variable in the fact that they got around the production-based rules by having a splitter that could be repositioned off the front of the car and removable rear wing brackets, a bit like the old BMW CSL dodge), but all the cars went through a rapid evolution.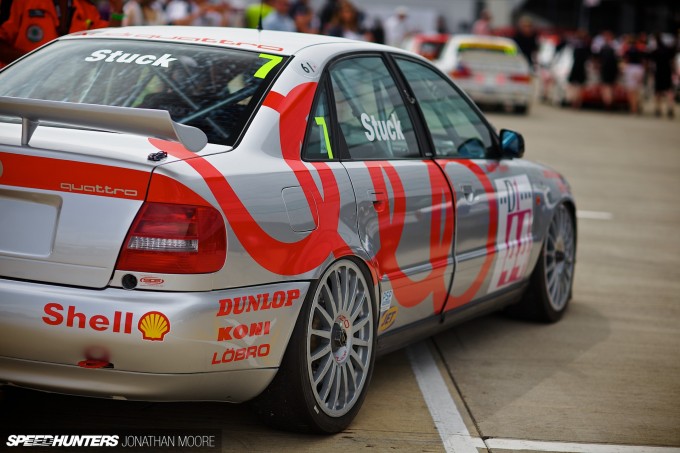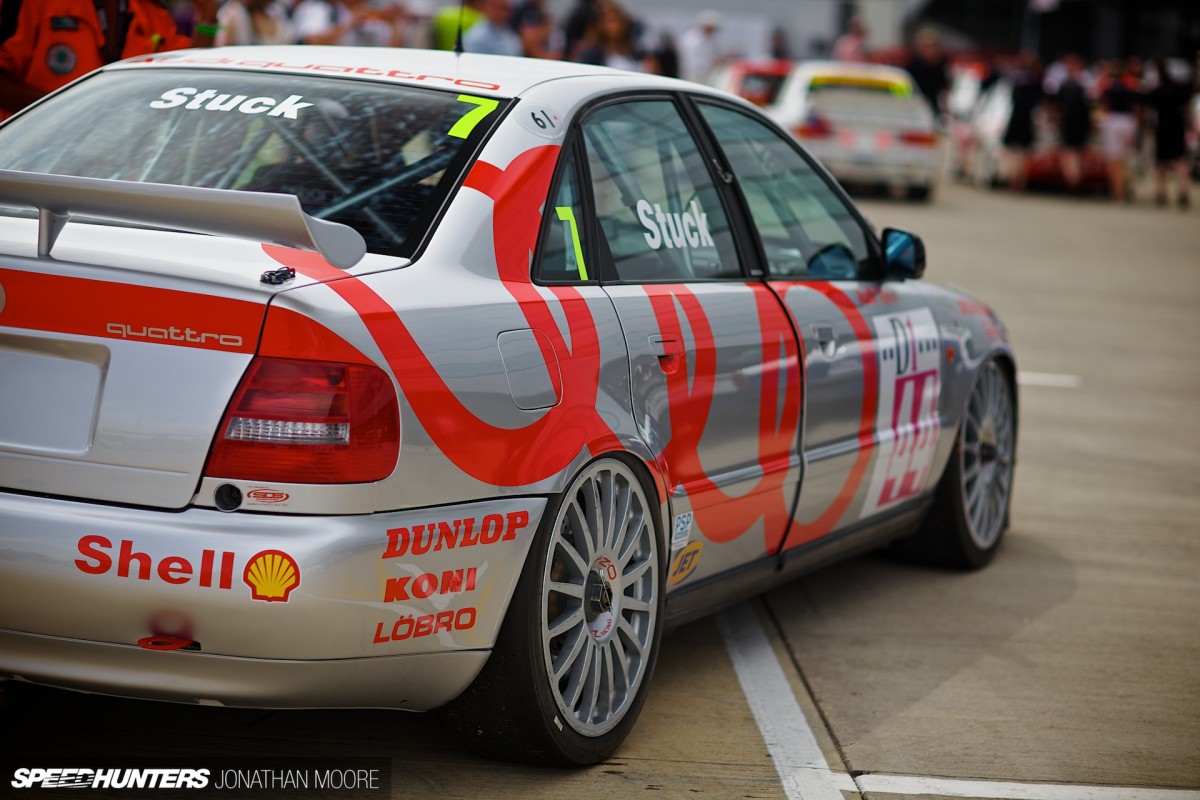 There was the technology – the 155's aero and Audi's quattro of course, and the quirkiness – Volvo's 850 estate of '94,  but also the variety.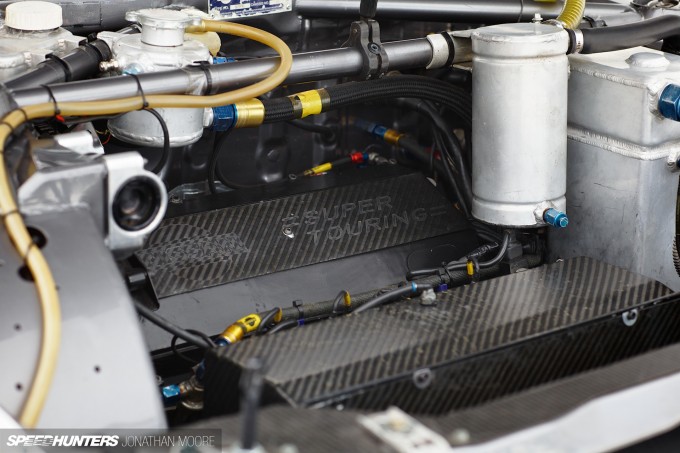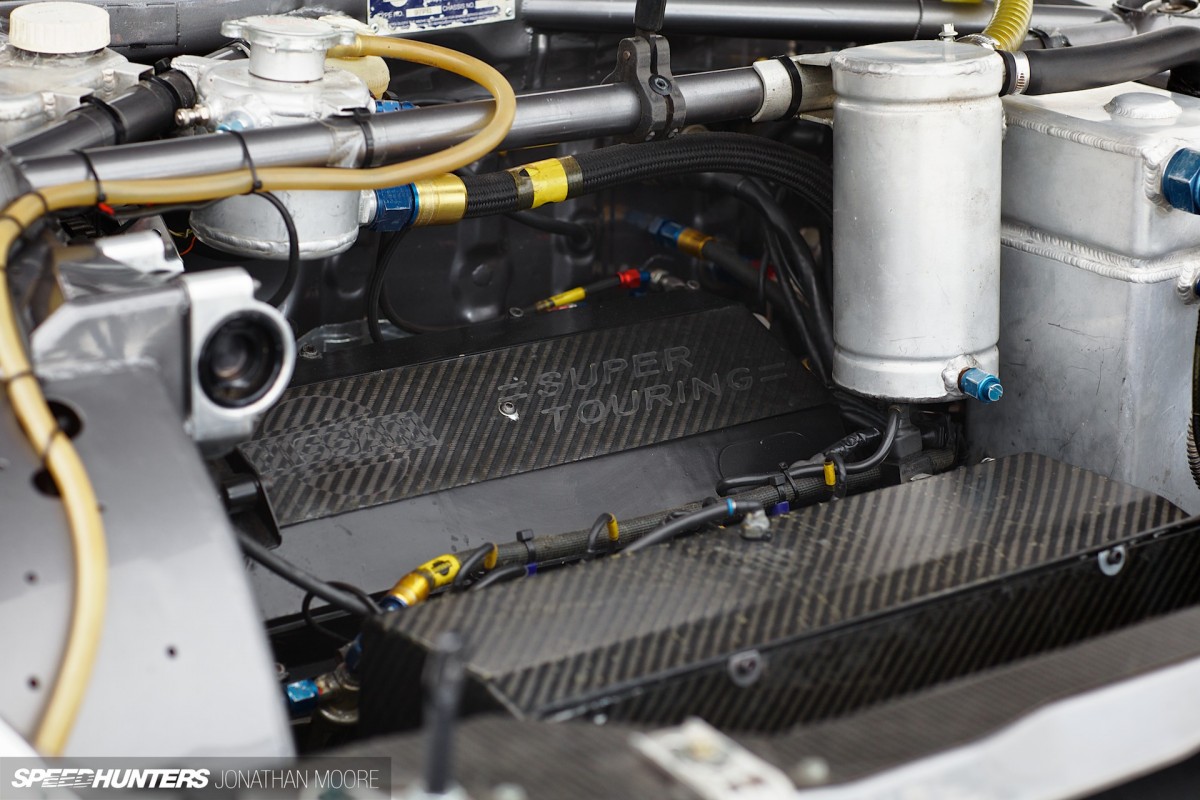 A different manufacturer won each year between '94 and 2000, a pretty much perfect result for fans and the series in general. Vauxhall, Audi, Renault, Volvo, Nissan and Ford all lifted the trophy at year end.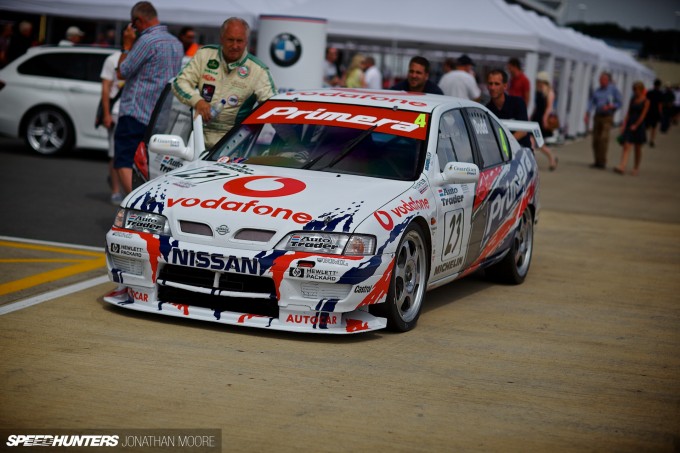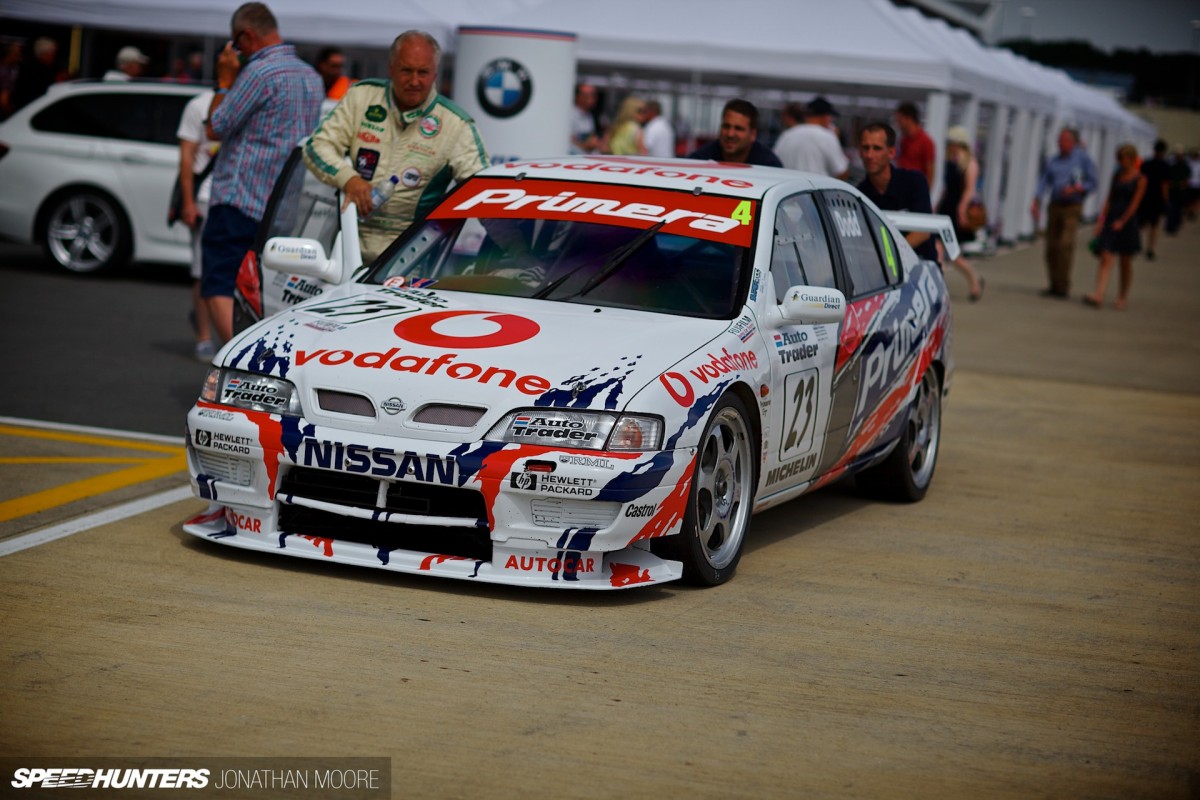 Super Touring went global as well. It was adopted in Australia, Scandinavia, South Africa, Japan and even the US had a brief fling with the unfamiliar concept of four-door saloons.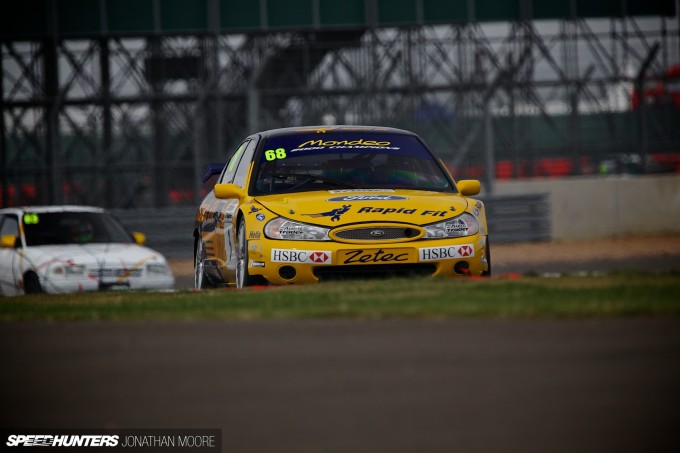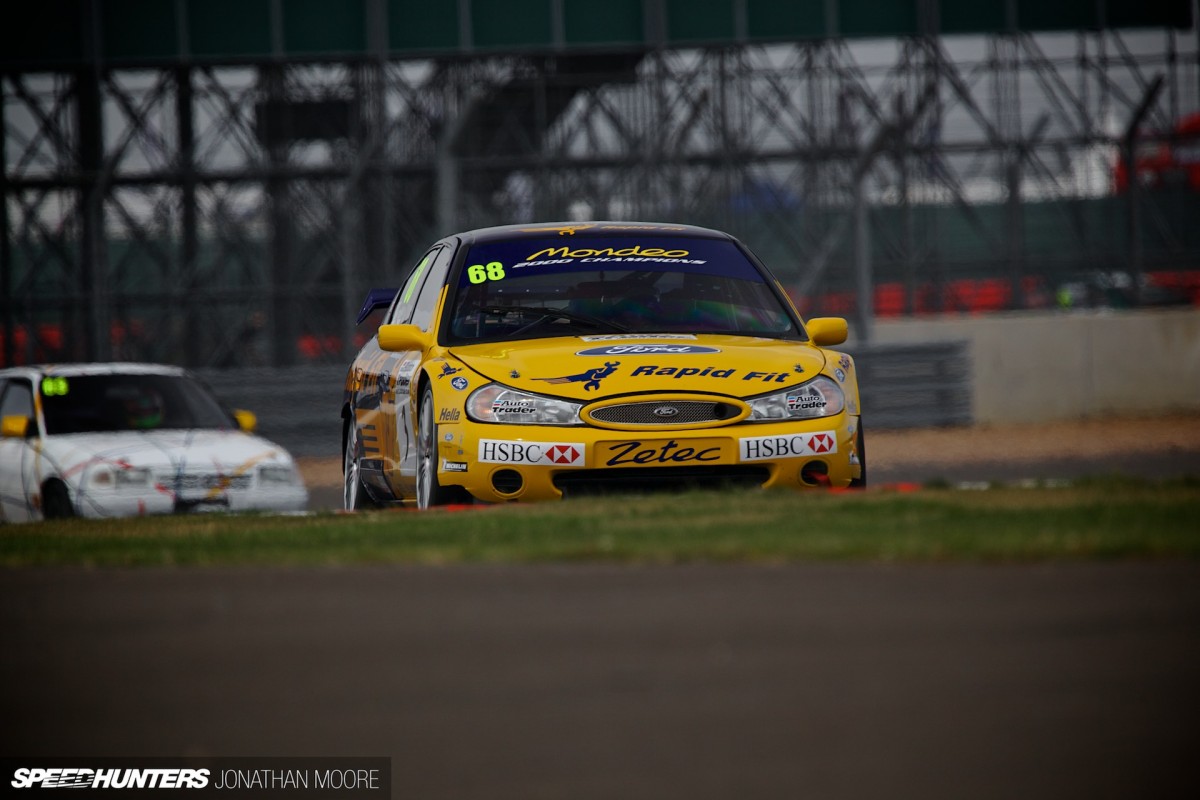 As ever, spiralling costs through supreme sophistication killed the series. Back in 1990, you could buy a shell and probably spend five times the price of the car getting it ready for competition. Say £60,000. In Super Touring's final year in the BTCC in 2000, it's estimated that Prodrive spent a million pounds per car, with a £3m operating budget for each of the team's three Mondeos. Things were out of control, and completely out of reach to independent teams.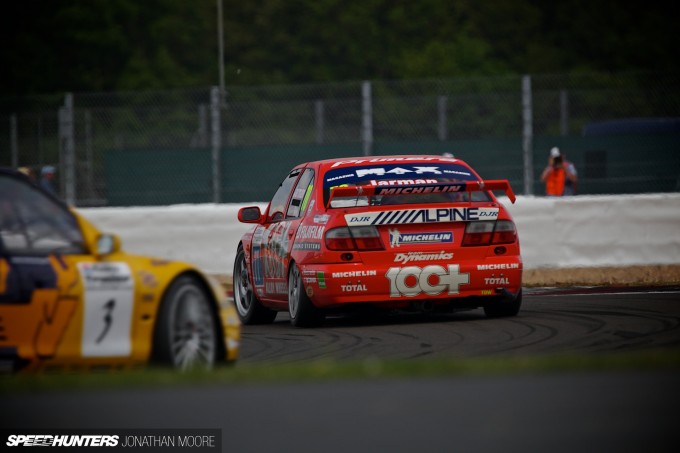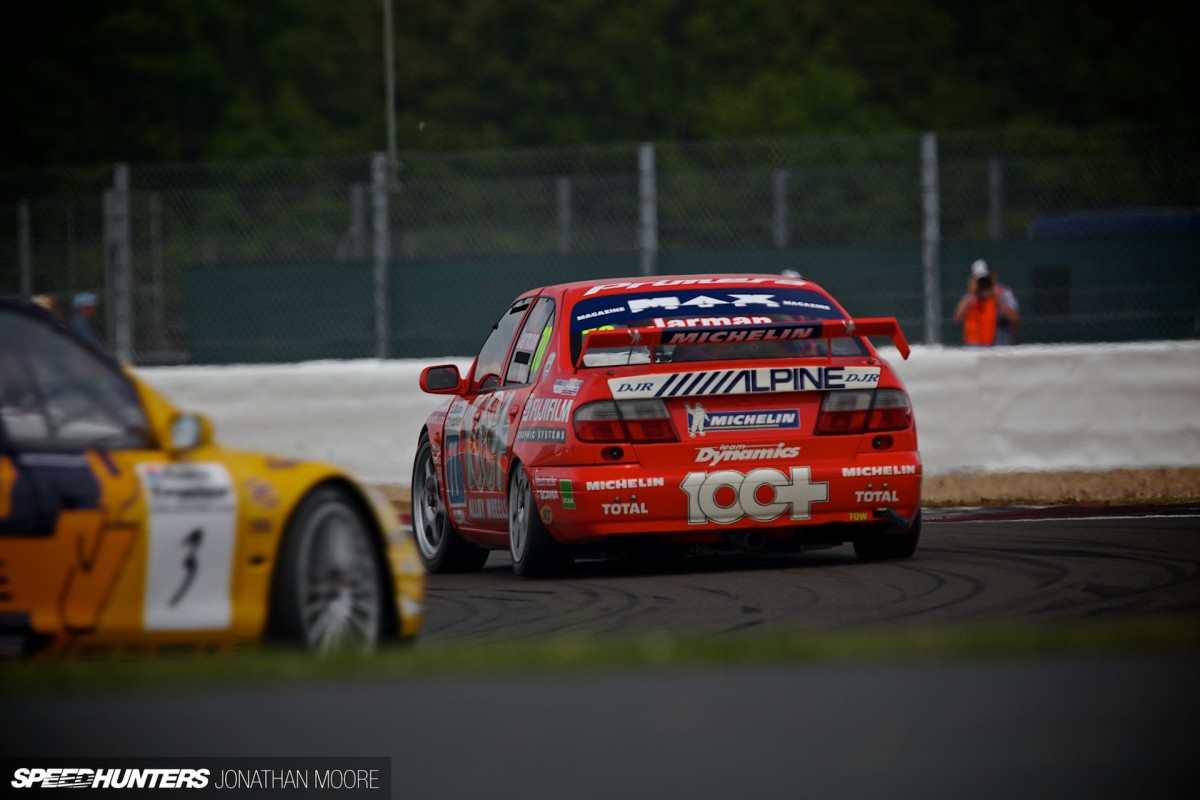 The previous year, now multiple BTCC champ Matt Neal was competing in a Primera run by his family team and took a giant-killing win at Donington that I remember had me on the edge of my seat. His was another car present at Silverstone.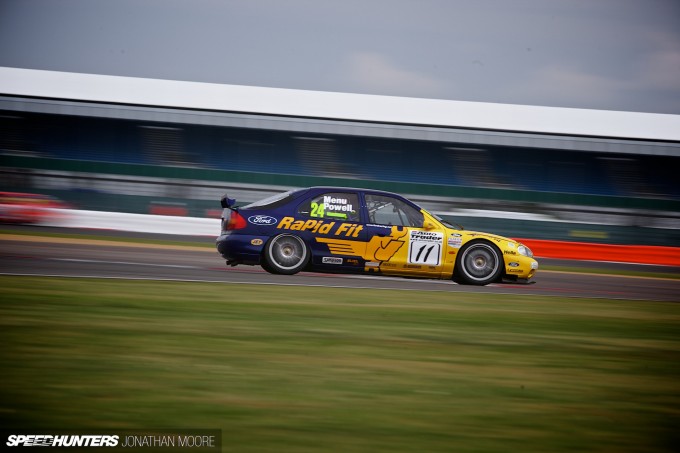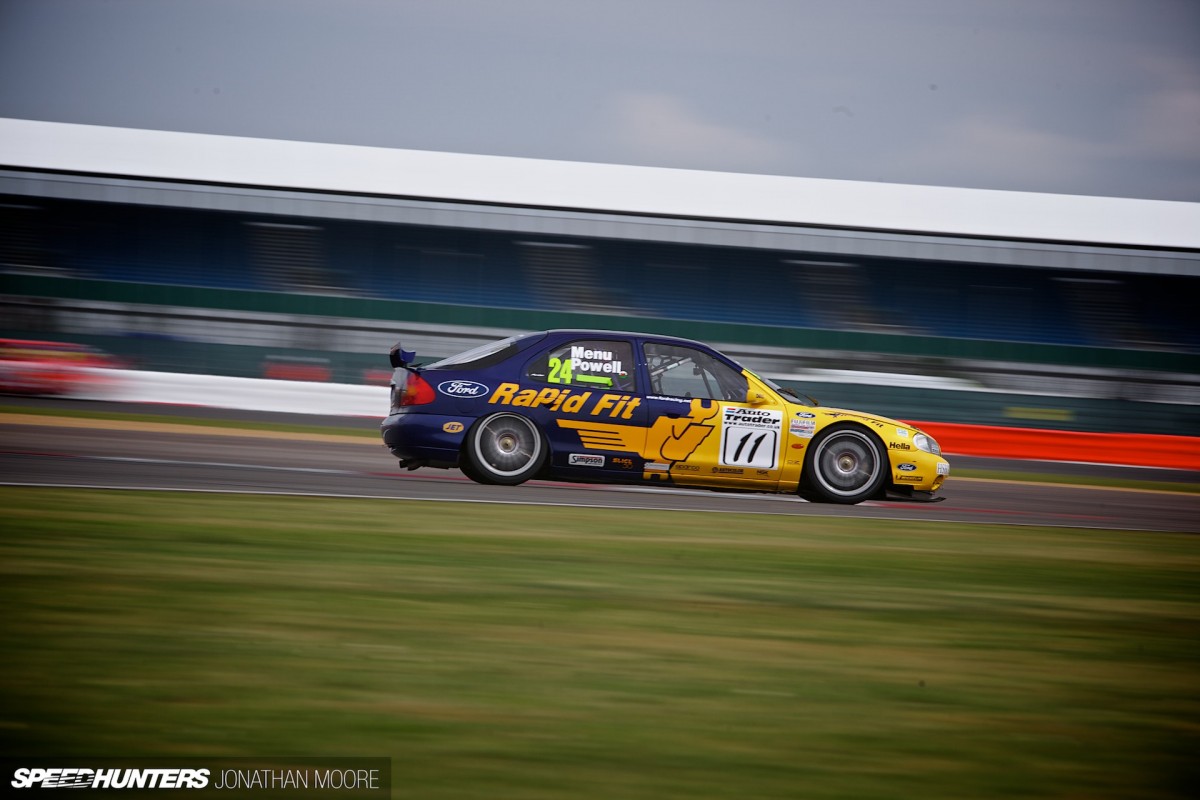 And the dominating Mondeos? Two of the surviving three chassis from 2000 were racing, with the third rumoured to be joining the series in the near future. Not bad, huh?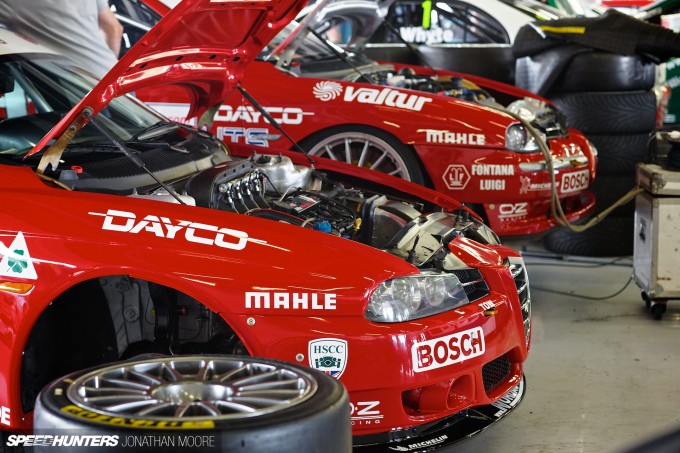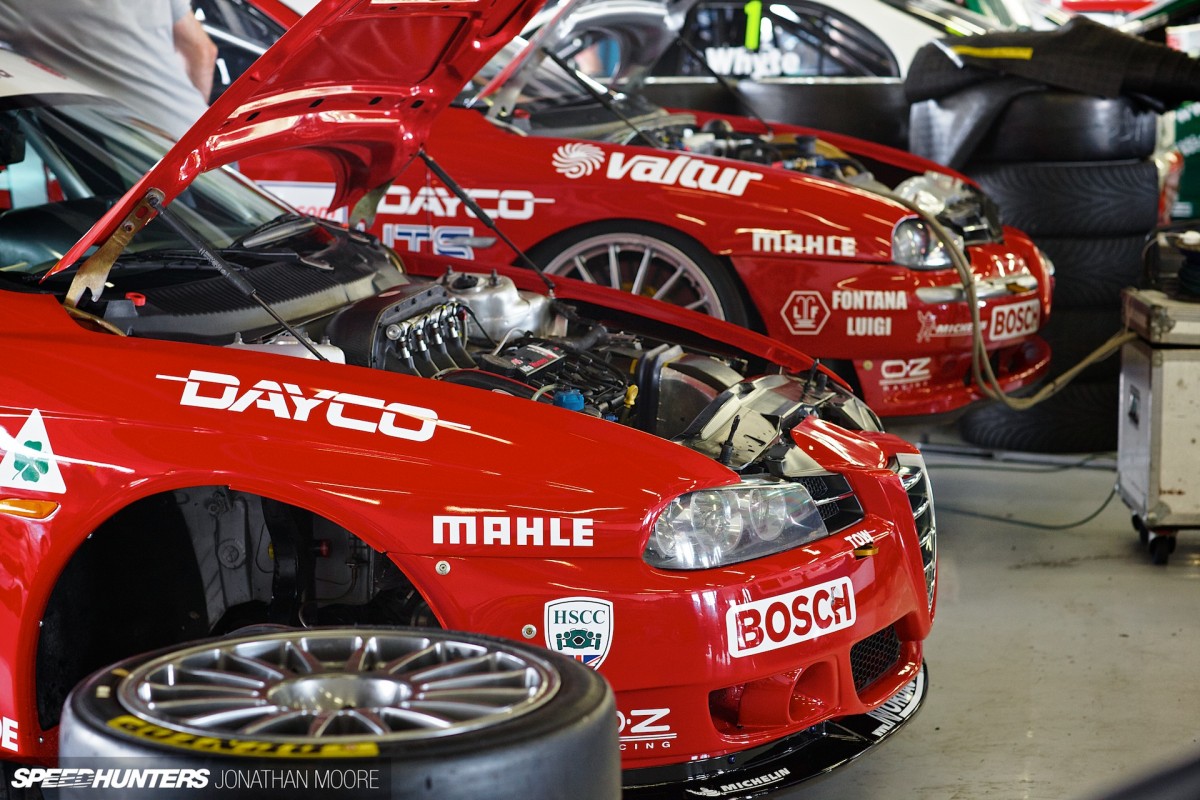 It seems that if a car wasn't destroyed, there's a good chance it'll show up in the STCC sooner or later.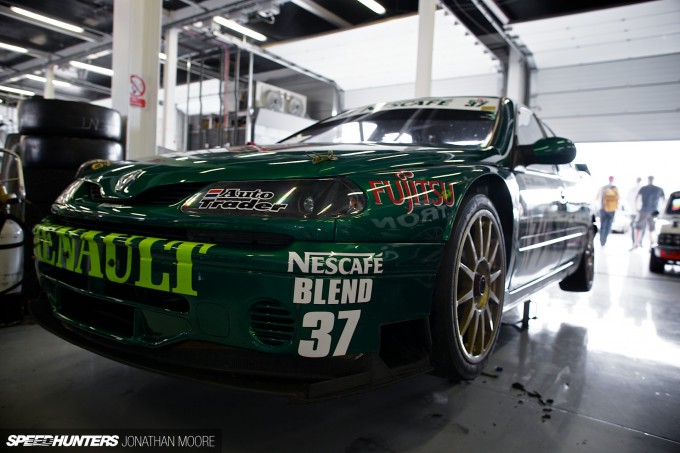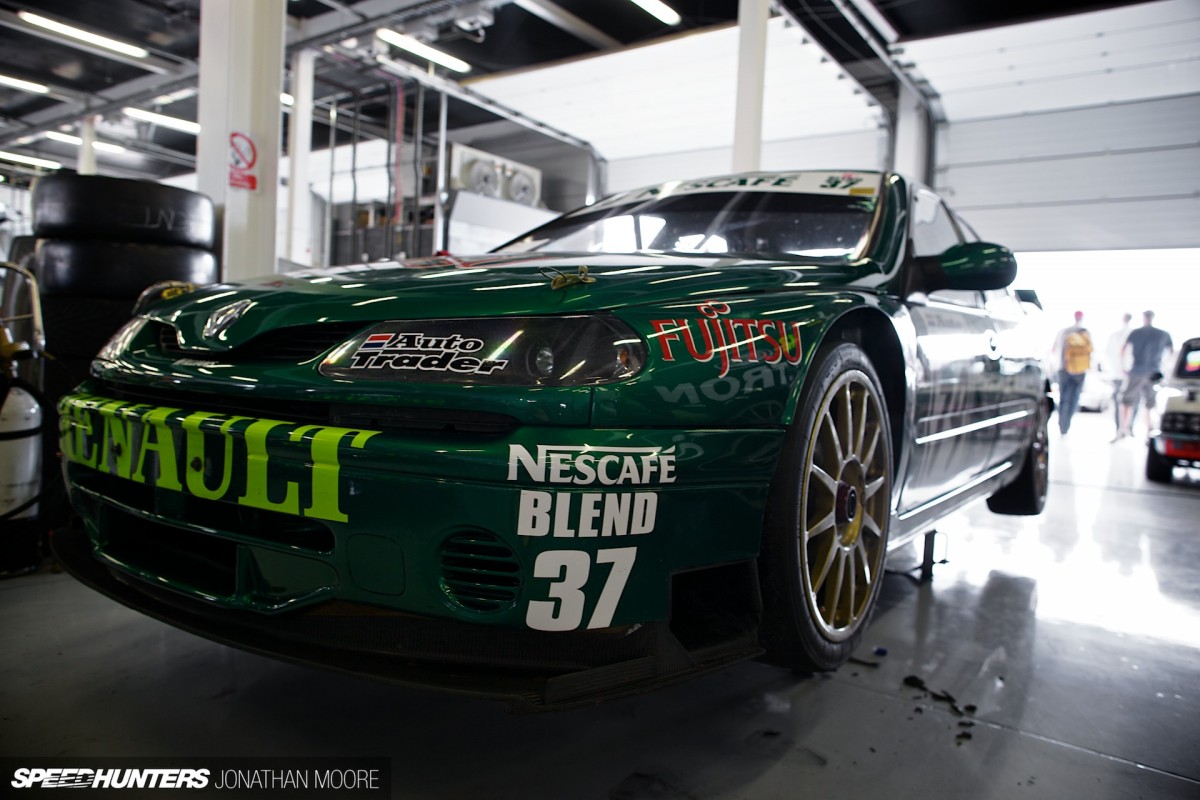 What's great about a series like this is that it's not about rose-tinted nostalgia, tootling round on demo laps. It's about showing off what these cars were – and still – are capable of. Body panel repairers must be rubbing their hands with glee!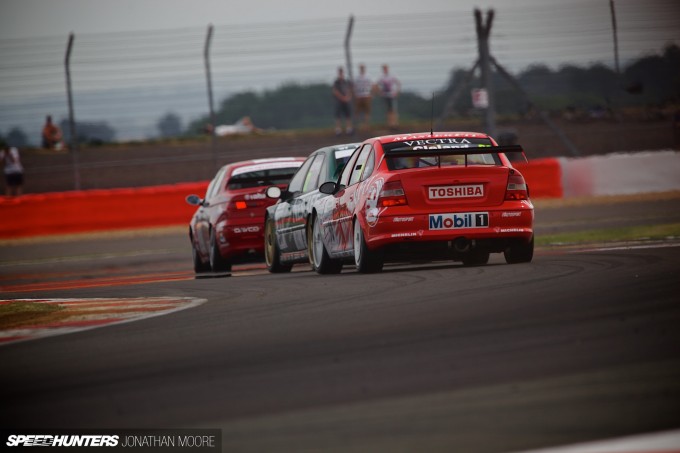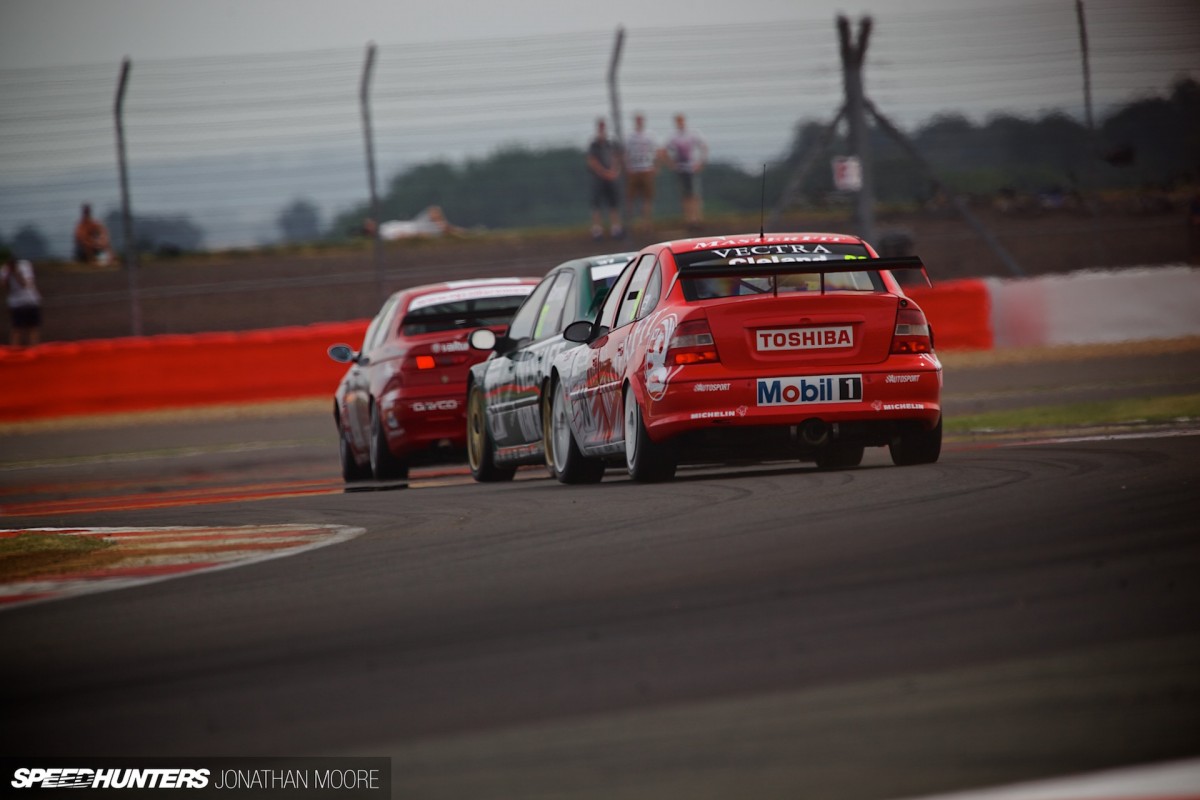 Once again, the right time, the right rules, the right cars.