It's been a long time coming, but the wait is over. Here it is, in beautiful three-dimensional, bookshelf busting form. The fourth limited edition volume from Speedhunters: Feature Cars.01. This exclusive publication is a massive 450-page behemoth measuring 265 x 310 x 44mm (10.5 x 12.5 x 1.75 inches), containing the cream of Speedhunters car shoots from across the last couple of years. Love cars? We think you'll love this book.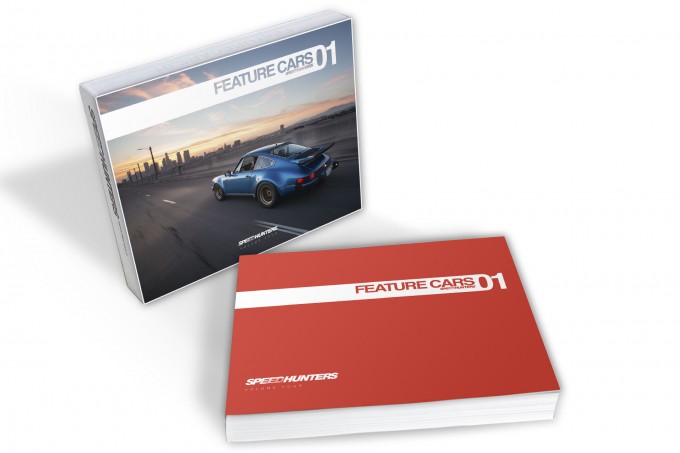 It's a snapshot in ink of the fastest, the lowest, the coolest, the most bad-ass and the just downright craziest cars from around the world. We've sweated blood over the creation of this book, and we think it's the coolest one yet – and we know it's the largest.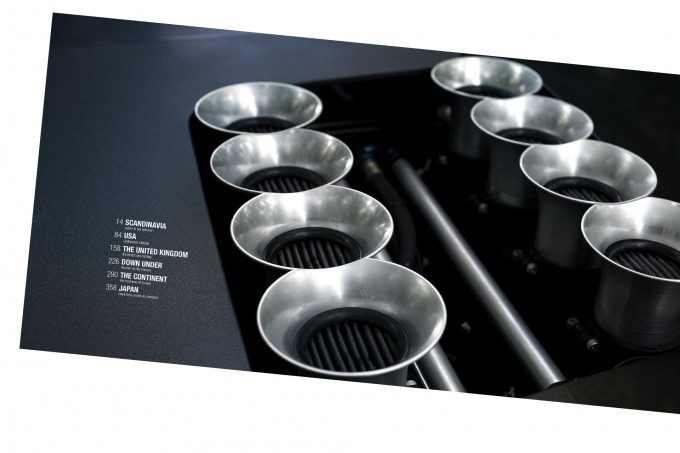 Feature Cars.01 is split into six chapters, with in-depth stopovers around the world taking in everything that each area has to offer. On top of the awesome photography, we've also got the Speedhunters team to give us their insight on each chapter's theme, with intro and outro essays that go into the emotion and devotion triggered by the different cultures covered in Feature Cars.01. We've also got some long-time friend of Speedhunters Vaughn Gittin Jr and Porsche fiend Magnus Walker to pen their thoughts on life, the car universe and everything; the pair's thoughts grace the opening spreads of this weighty new tome.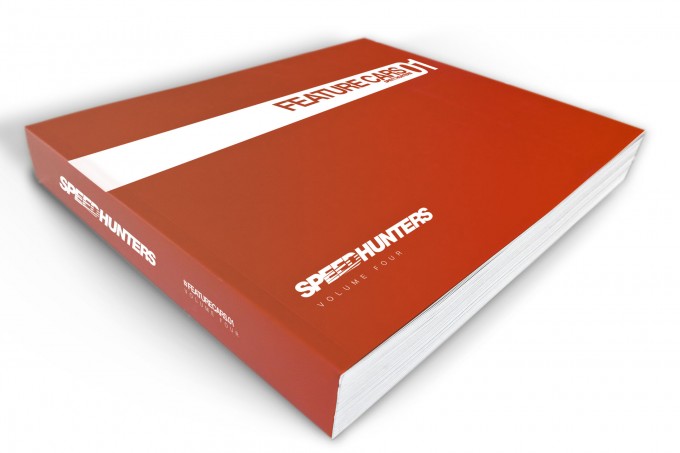 We've shot countless numbers of cars over the years, so paring them down to what could be included in the book was a near impossible task and the reason behind many long nights – and why the book ended up being so enormous. In the end, we decided on presenting the cars in three main ways. The majority have a dedicated page, but then we've also highlighted certain cars with more images and detail, a spread or even two, complete with a précis of the car's origin or meaning to us. These aren't better cars than the others, just ones that we think help highlight the wide-ranging and diverse car cultures across the territories.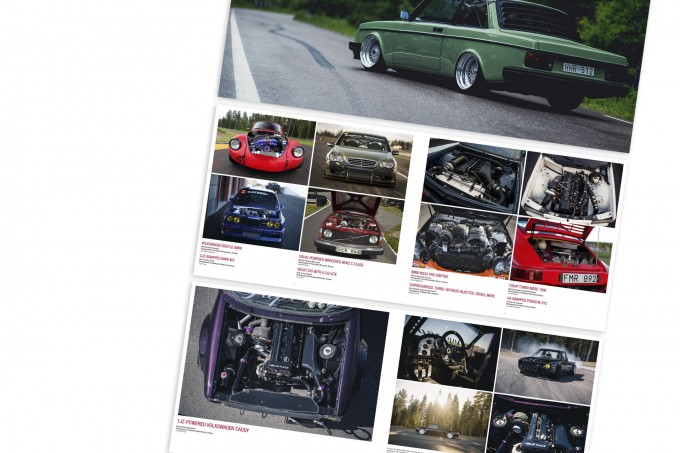 First up there's Scandinavia, where power is not optional. Massive engines, extreme turbos, everything from a drifting VW Caddy to a Rolls Royce dragster and ballistic hypercars: it's a place of excess, and we've rooted through the cities and countryside to find the most awesome machinery there is. Next is the United States Of America, the land of the automobile – and undisputed attitude. Hot rods, muscle cars, customs and so much more, found in towns, running on the salt, screaming round tracks or hiding in the hills.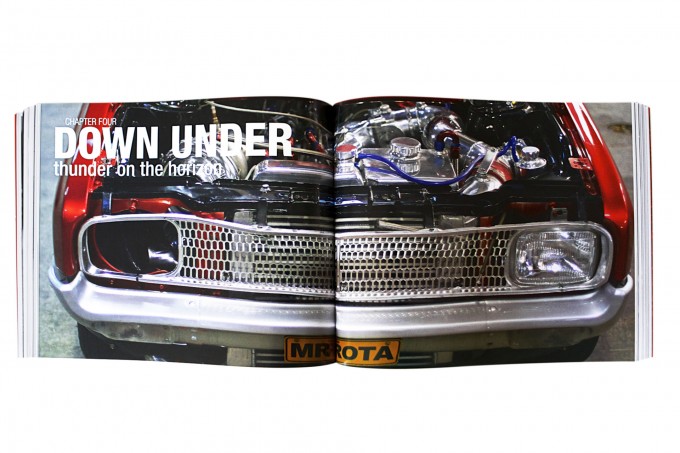 The United Kingdom has produced some of the most legendary brands outside of Italy, like Lotus, Jaguar and McLaren, but it's also a hot-bed of tuning talent: specialist racecars and Time Attack monsters, smooth and subtle VWs, fast Fords and magnificent Minis. What's happening Down Under, meanwhile? Thunder. That's for sure. The Aussies and Kiwis might be best known for reworking Japan's finest (and what reworkings: insane street crawlers and lap time smashers, drifters and dragsters), but they'll turn their hand to anything. Nothing is safe Down Under, everything is permitted.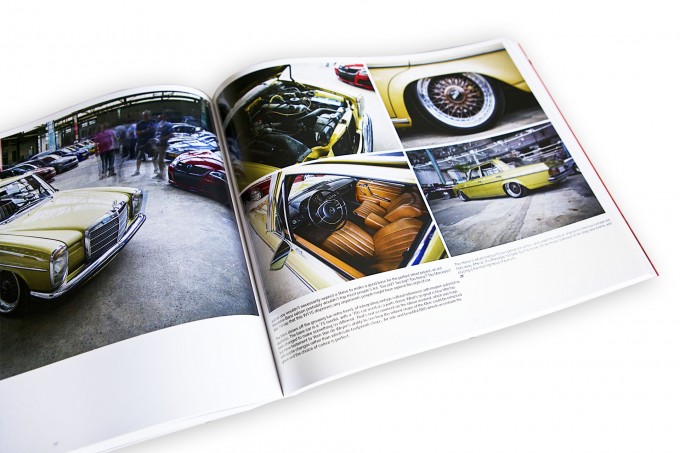 Then there's Europe. What can you say about the birthplace of the automobile, the place where combustion engines met chassis met out-there thinking well over a century ago? It's still a place that creates the cream of the world's automobiles, where legends like Porsche and Ferrari hail from, and where style is never put before substance. It's a place of history already made and history being written.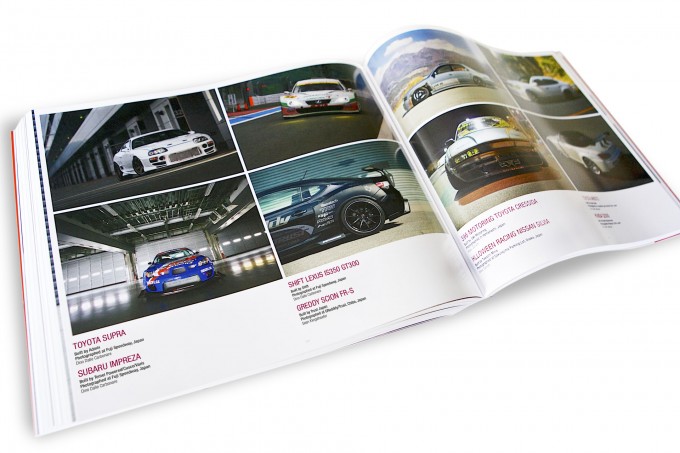 Lastly, Japan. Last? Only because there was so much incredible material the book couldn't be closed in any other way. We ended up with twice as many cars in this chapter as any of the others. It's humbling to look through, picking through the old, the new and the new interpretations of the old. Japan is a cauldron of automotive culture, a constant source for new styles, new directions. Inspiration comes as standard.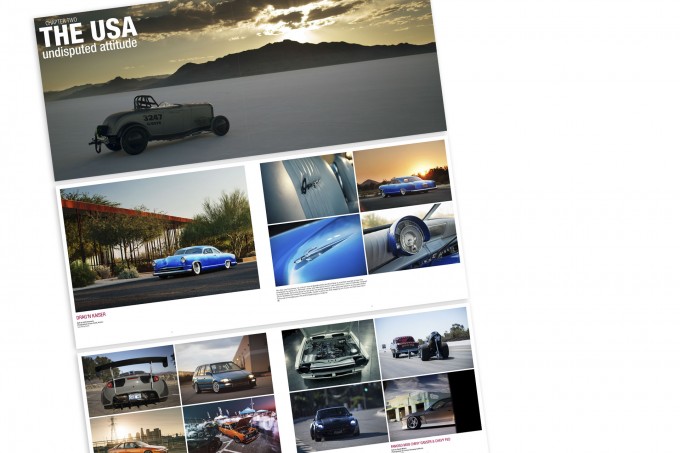 The cars are placed depending on where the car has been built – in the what-you-see-here sense for the most part, rather than the actual country where the metal was originally laid down. It's part of the global celebration, and why you see incredibly re-imaginations of Japanese cars in America, or brutal Brit machines in Norway. So, come down the rabbit hole with us: it's deep. Very deep. And you may never want to come out.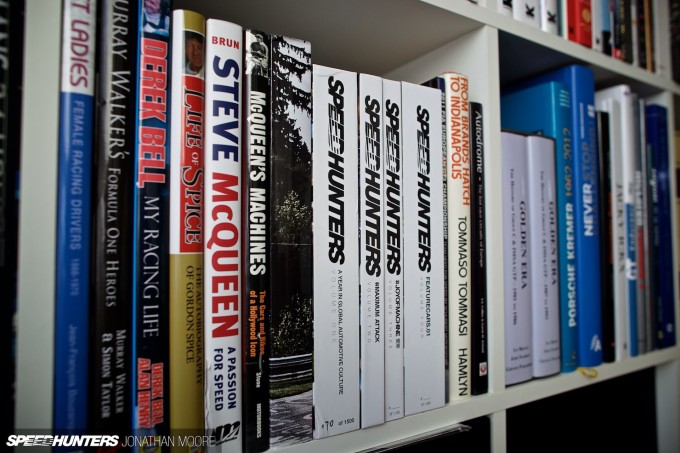 Feature Cars.01 itself is simply huge. It even dwarfs Volume 1: A Year In Global Automotive Culture – though it does look pretty damn cool on the same shelf, especially if you were lucky enough to also pick up volumes 2 and 3, #Maximum Attack and Joy Of Machine.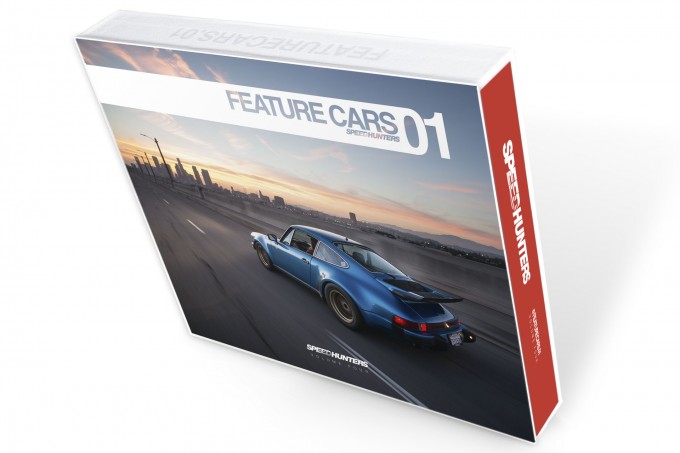 Each copy of Feature Cars.01 comes in a hard slipcase, which is individually hand-numbered on the spine. Just 1,000 copies have been printed, and it's likely to sell out fast – copies of previous books are almost impossible to get hold of. The books are heavy: 7.7 pounds (3.5kg), so the drawback with having 450 pages of awesome is that postal services don't seem to see weight-lifting as an opportunity. Head over to the store for more information, but we've tried to get the best possible shipping deals, and each book comes in a custom heavyweight card container for some added protection.
For those of you who missed out on earlier books, we've also managed to find a very limited supply of Volume 2: #Maximum Attack books buried at the back of our warehouse, so we're also offering a very special bundle that includes that and Feature Cars.01 plus a keyring. Want to be a completist? Check over at the store for details.