Sink or swim
Almost exactly a year ago, I sat across a table from Rod and Sean eating breakfast on the Saturday after SEMA. I had my Kaiser loaded on a trailer in the parking lot, my wife sitting next to me and our one-year-old son at home waiting for us to return. I almost declined Rod's offer to meet for breakfast because I was feeling anxious to get home.
I had met Sean a month earlier when he shot my Kaiser for the site and I had also exchanged emails with Rod a few times, but you just can't beat sitting down and enjoying a meal with someone to really get to know them. When my wife and I left that first breakfast meeting I said to her these exact words: "I don't know what just happened, but for some reason I have a really good feeling."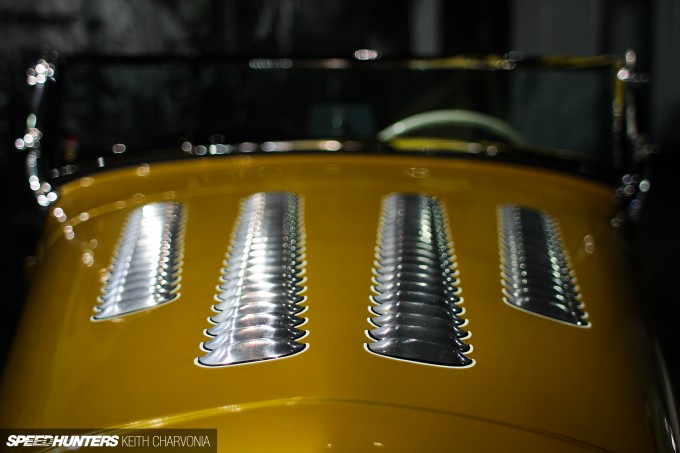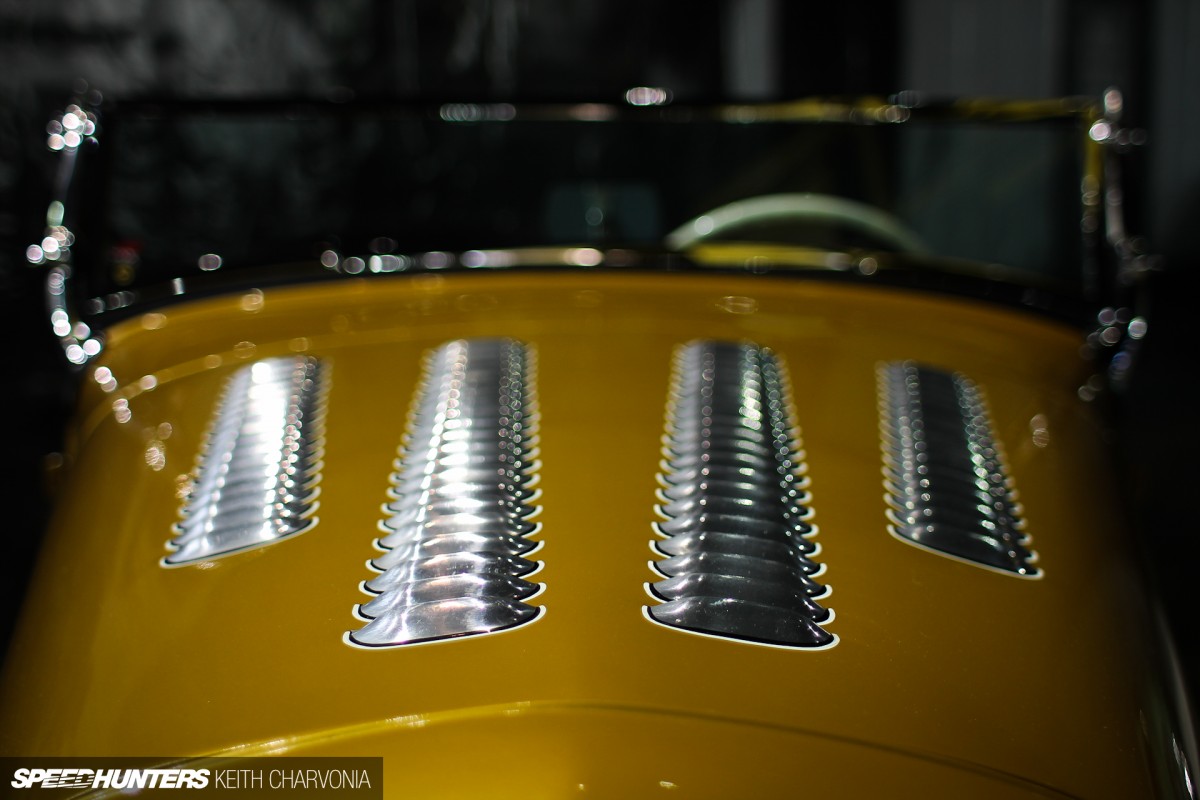 Little did I know that a month later I would get another email from Rod asking if I was going to the Grand National Roadster Show, and if so, would I like to write an article for Speedhunters? I was planning on showing my car anyway, so I agreed. This was the first time I met Larry Chen – someone who I'm now glad I can call both a mentor and friend.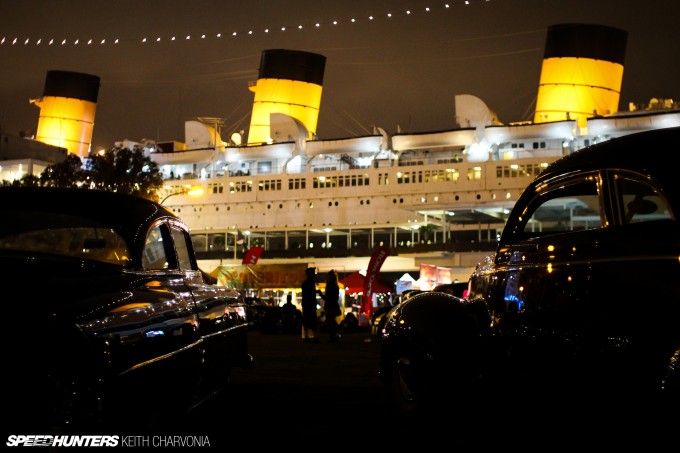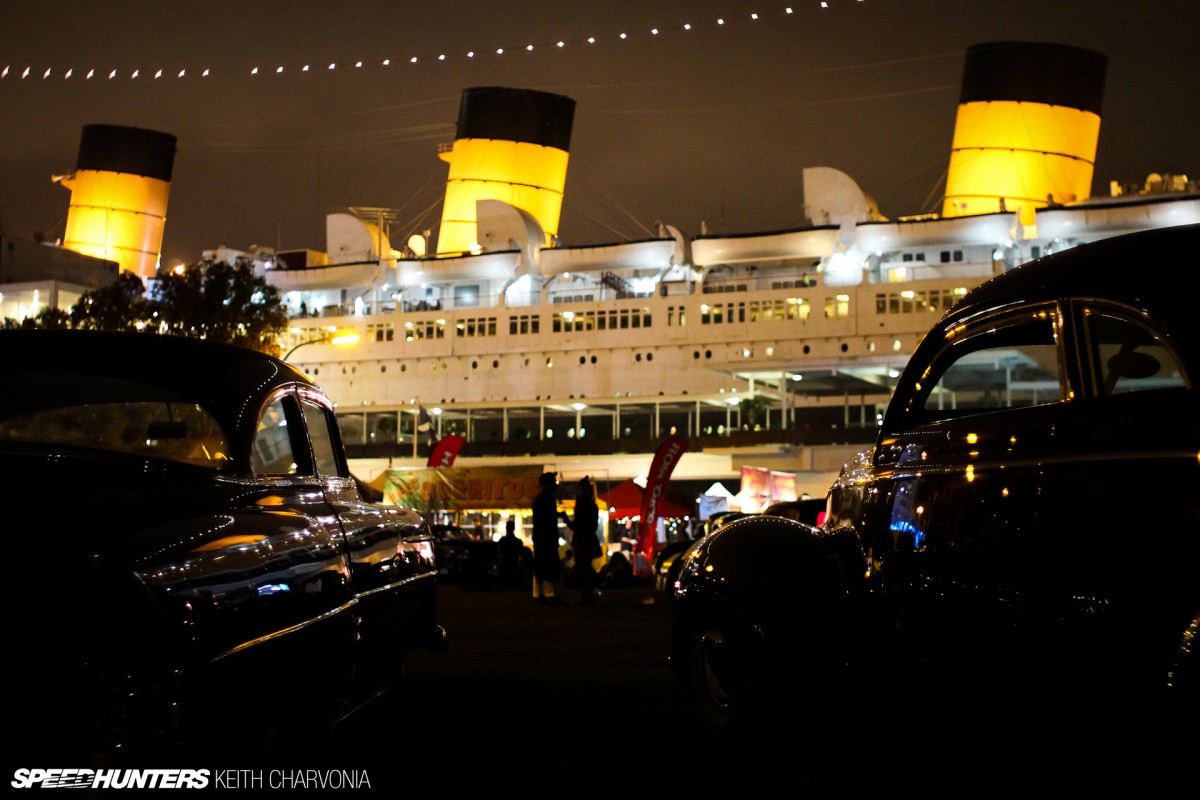 Things happened quickly after GNRS. In another surprise email Rod asked me to come on board to write more articles on a regular basis. I was concerned since Speedhunters is well known for having stunning photography by some of the best in the business, but Rod assured me I wouldn't be responsible for taking pictures. They just needed a young guy who understood both internet culture and hot rods, and could put some thoughts into a story. Somehow I fit this job description – one that I never knew existed – so I jumped at the chance.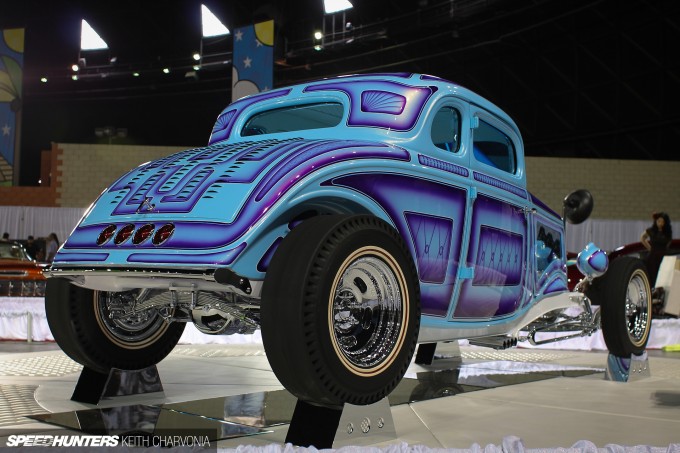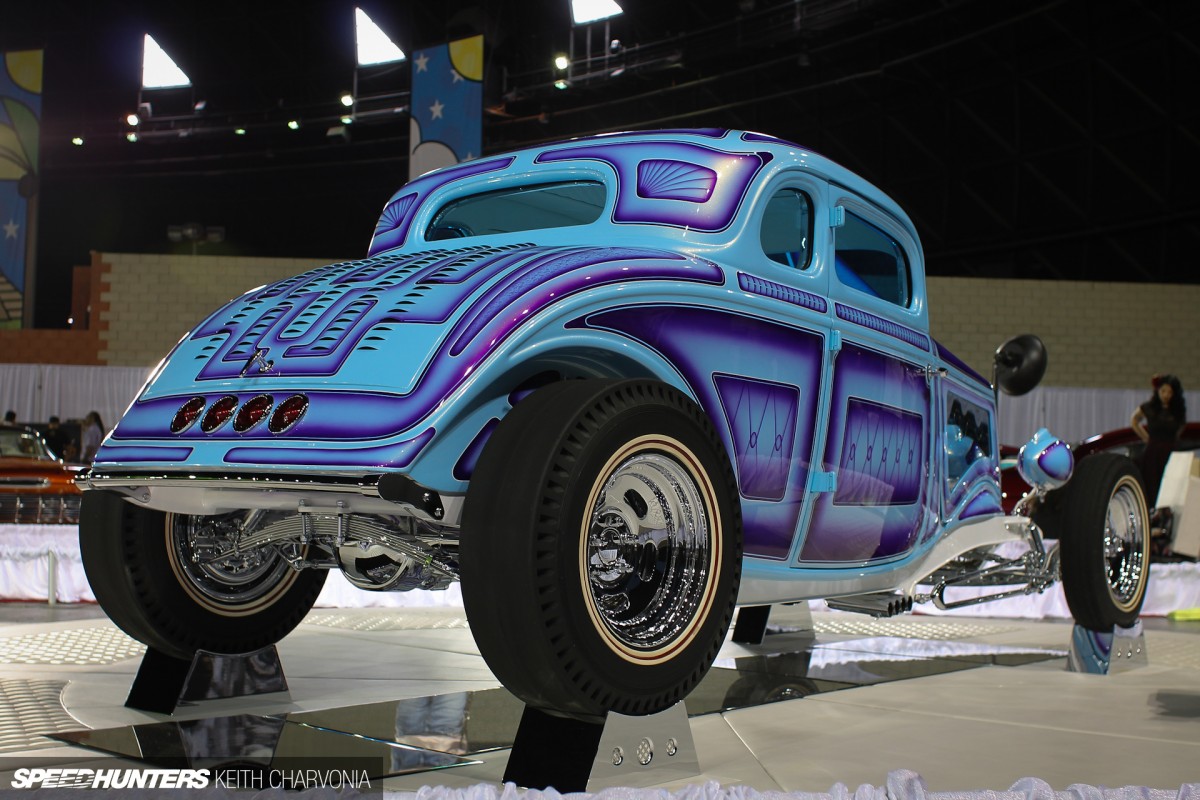 For the first few months I was paired up with a photographer. I just needed to be there with them to experience the event so I could write a compelling story upon my return. I brought my little Canon Rebel and asked Sean and Larry stupid questions.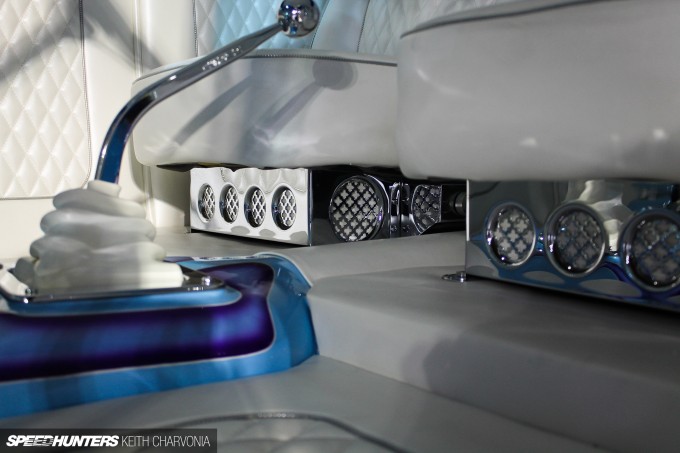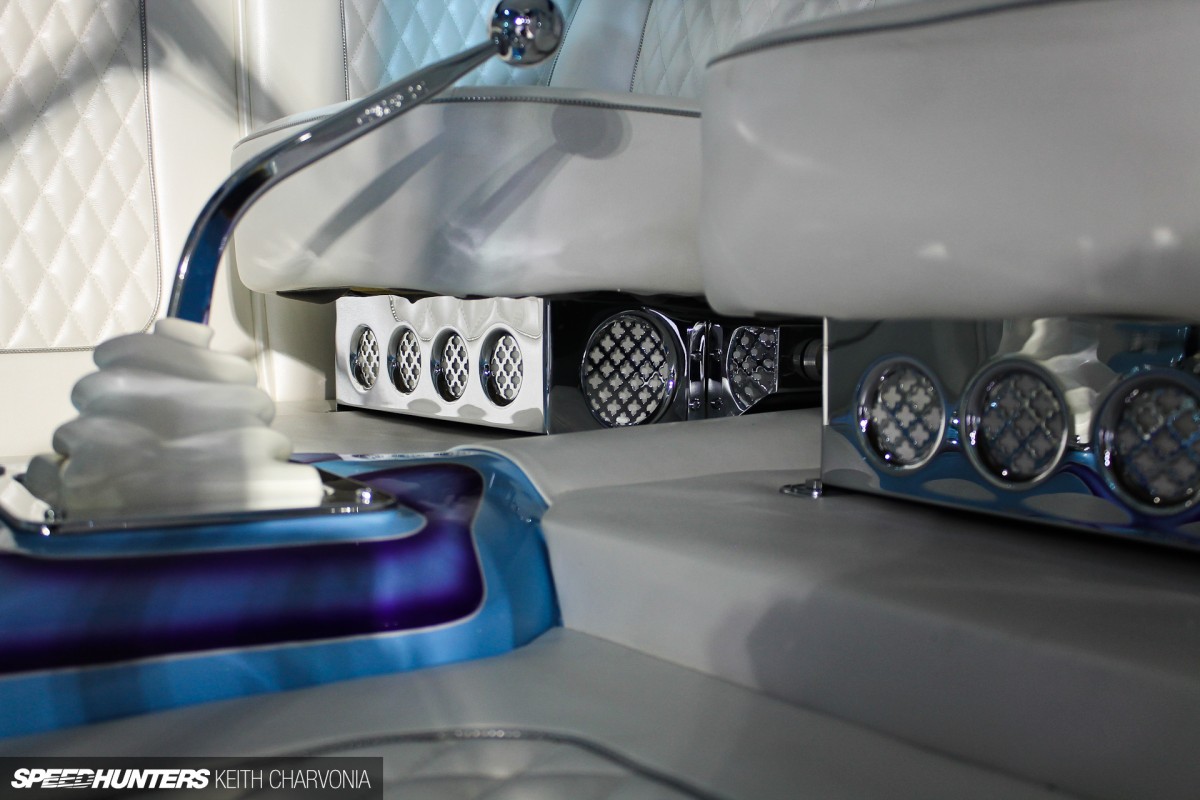 It was only a matter of time though before I wound up at an event alone; just me, my camera and a notepad, with the daunting task of producing a Speedhunters story on my own. Sean and Larry had told me I just needed to shoot a lot and learn by doing, and this was how I was going to learn – by being thrown into the deep end. The Long Beach Motorama was the first show I shot on my own and it was really stressful!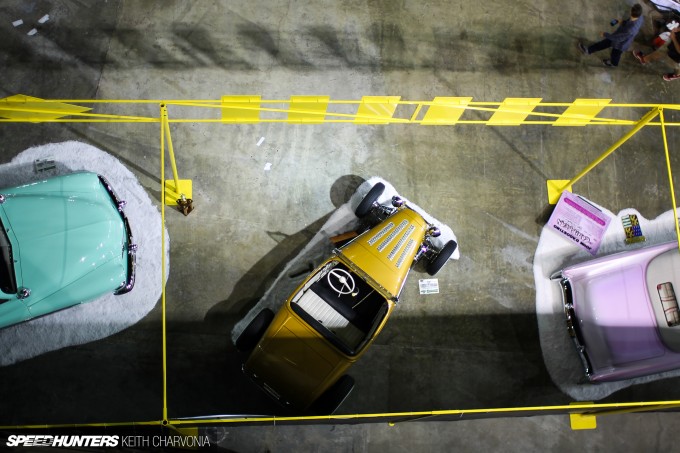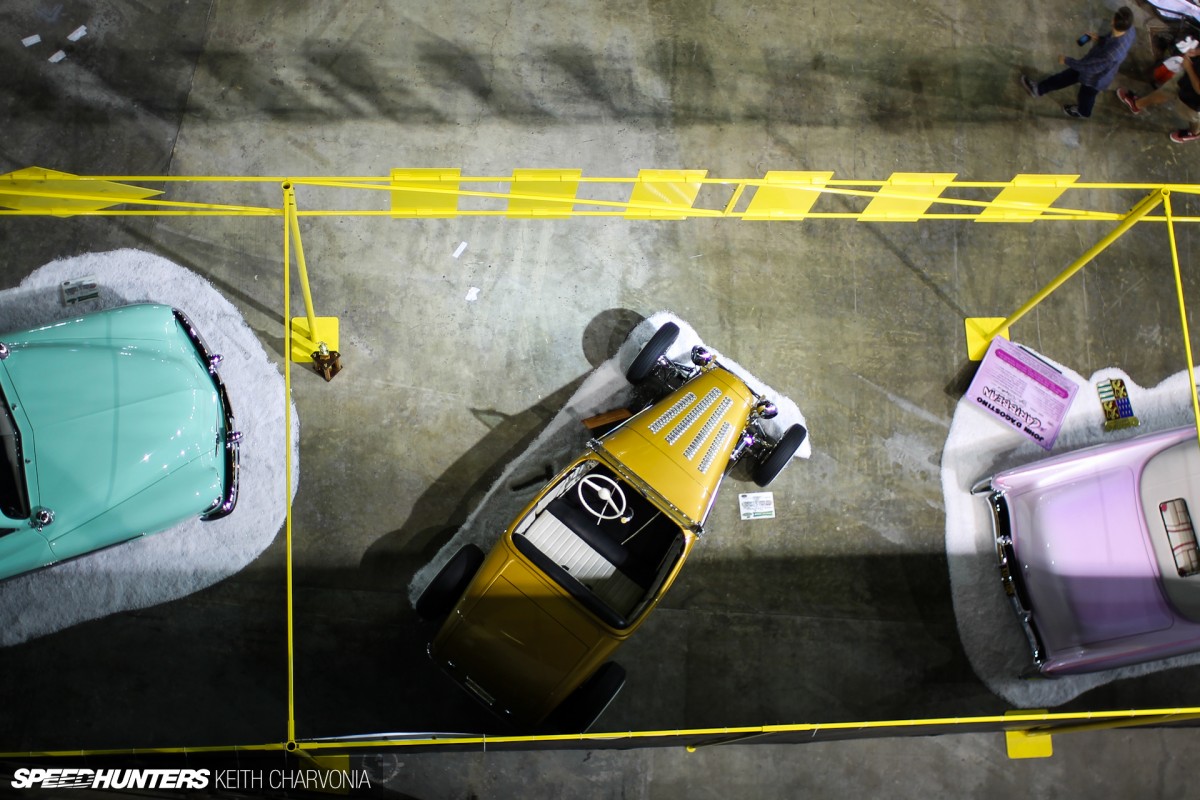 Even though I was more comfortable shooting details, I knew I had to get pictures of actual, complete cars. I remembered Larry telling me to look for that angle that nobody else had thought of and put myself there. Taking a page right out of his book I snuck behind a curtain and climbed a blocked off staircase to snap this overhead photo.
From my point of view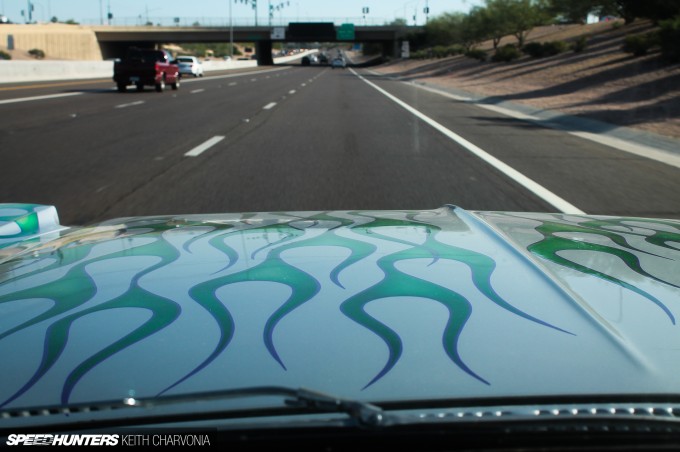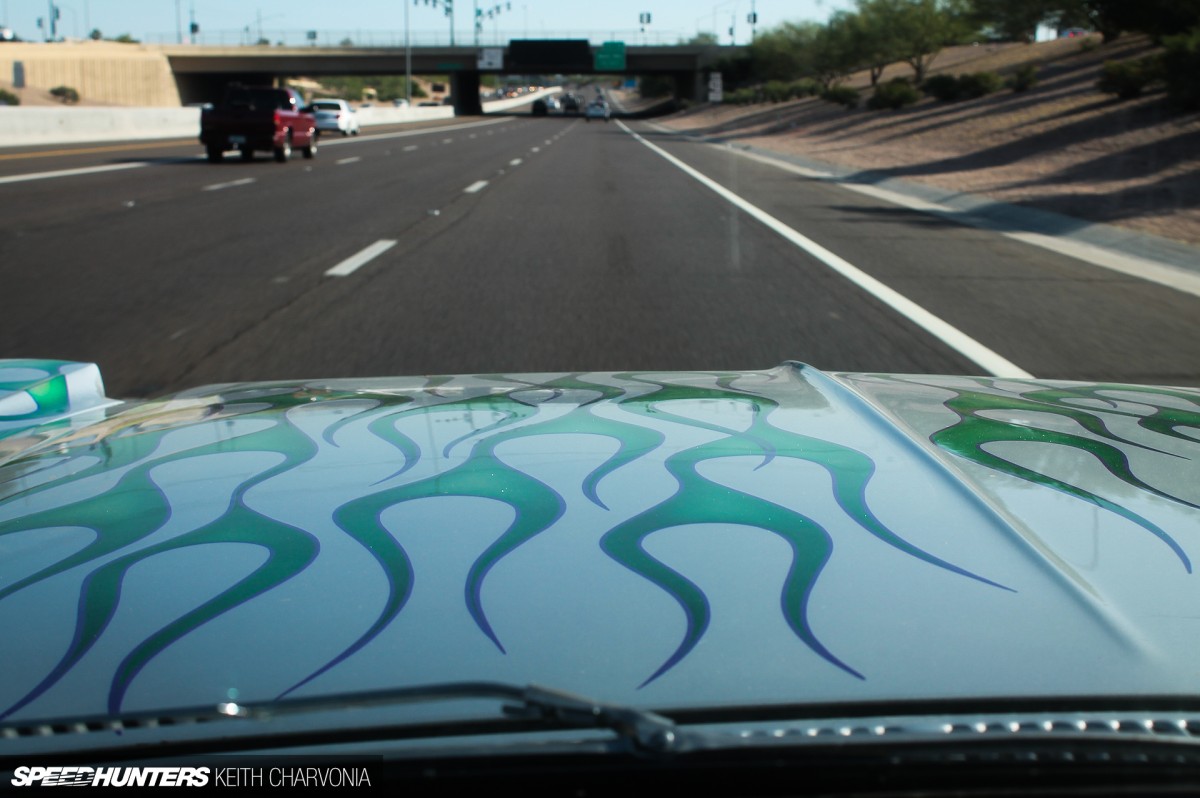 I still had projects going on back at home in between my monthly Speedhunters adventures, so I decided to turn one of them into a project story. I wanted to capture the #JoyOfMachine when I was finally able to drive the Galaxie to work, so I shot this POV on that first successful commute.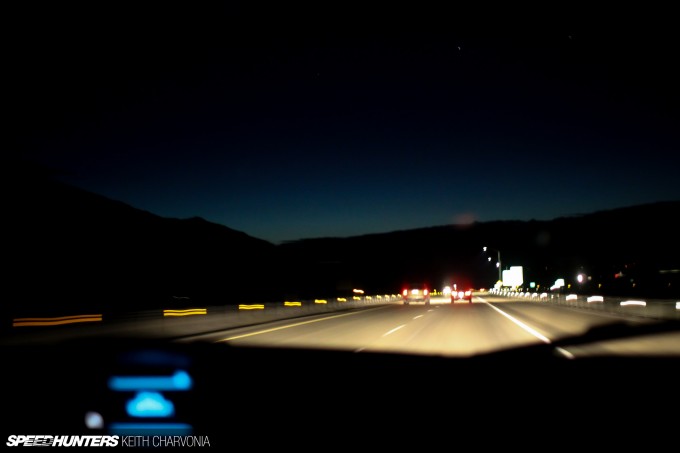 Looking back through the pictures I took this year I realized that I've made a habit of this. I took this photo at about 4am on the way to the Salt Flats with Larry driving our rental car. He thought I was asleep but I surprised him when he heard my shutter rapid-firing to try to get a usable motion shot in the dark.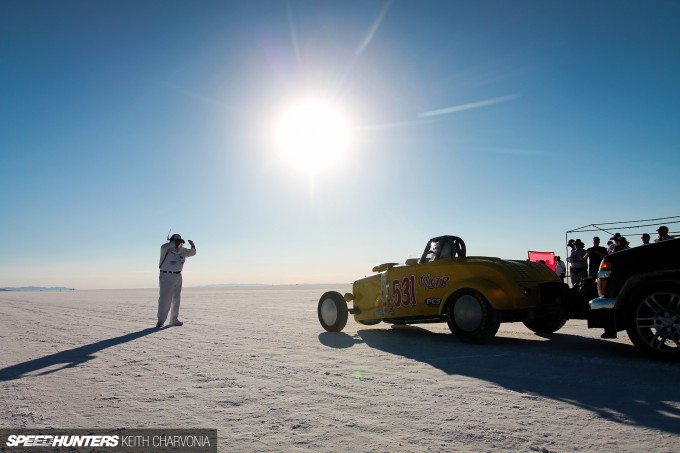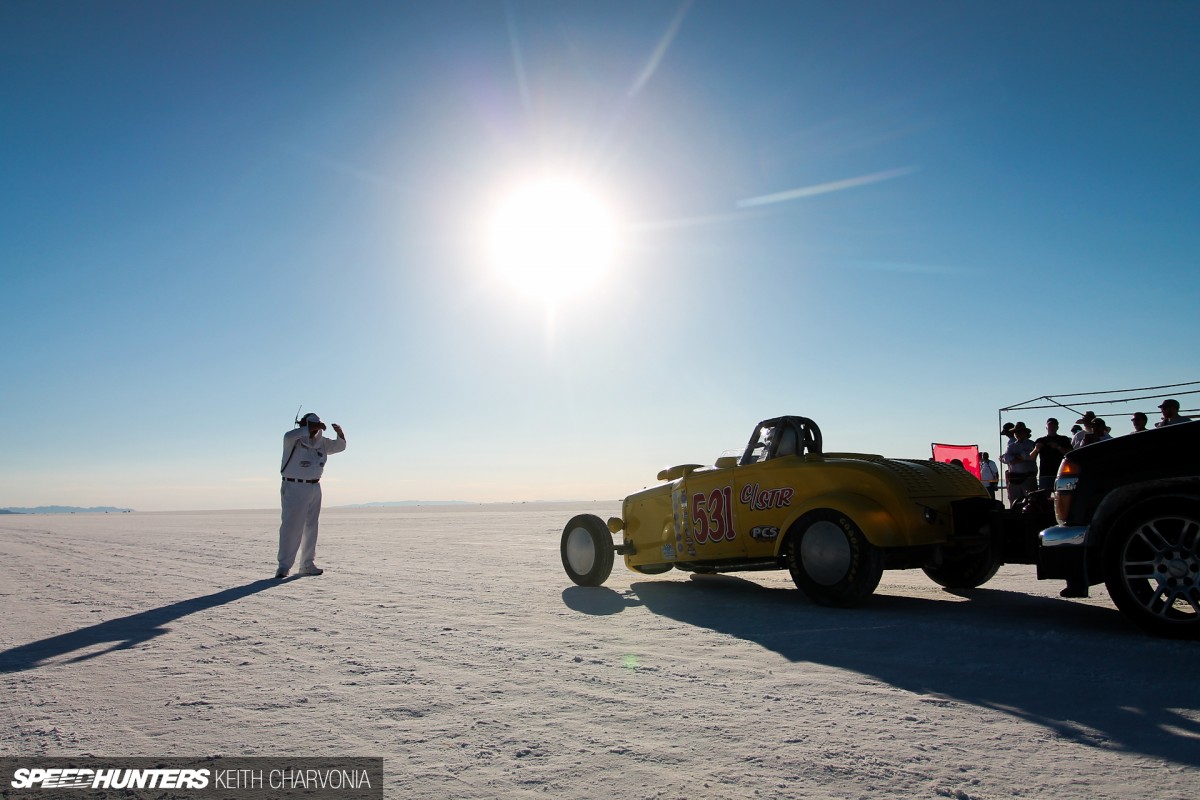 Bonneville was a week-long marathon full of meeting cool people, seeing amazing cars and shooting thousands of pictures. Each night when I loaded my shots onto my laptop I discovered a new mistake I had made. I was also learning which rules I could break, like shooting right into the sun.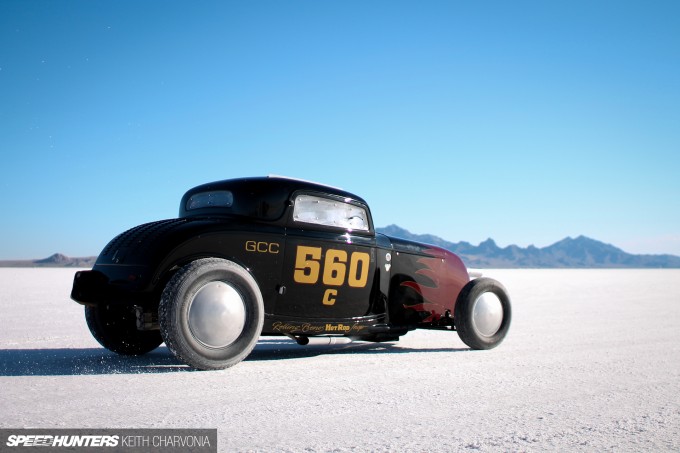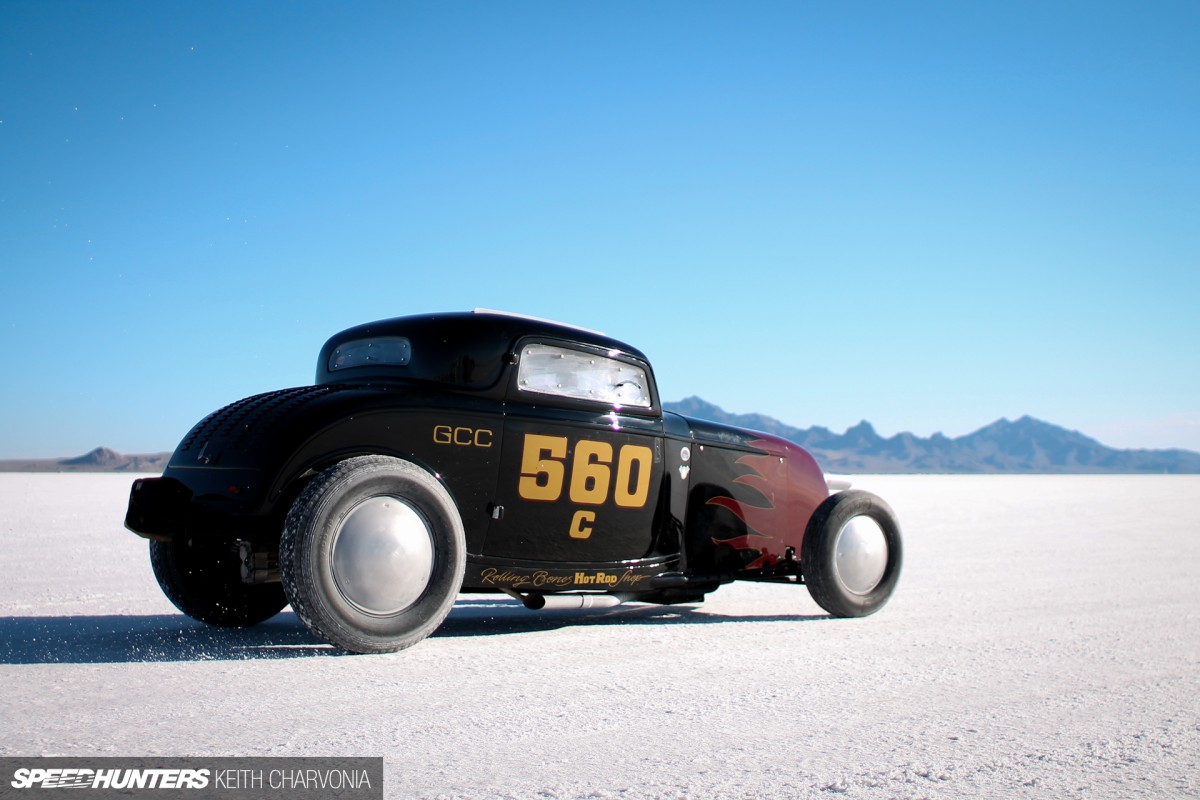 I shot a lot of junk, but I was figuring out what works and what doesn't. This was one of my favorites because of the salt coming off the back tire as the Rolling Bones coupe left the line.
Shooting in motion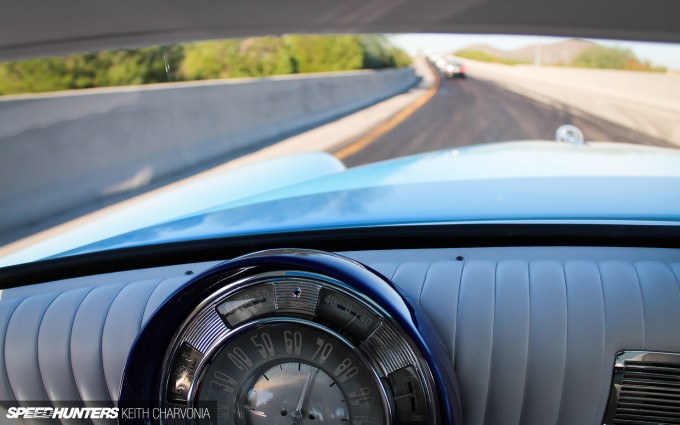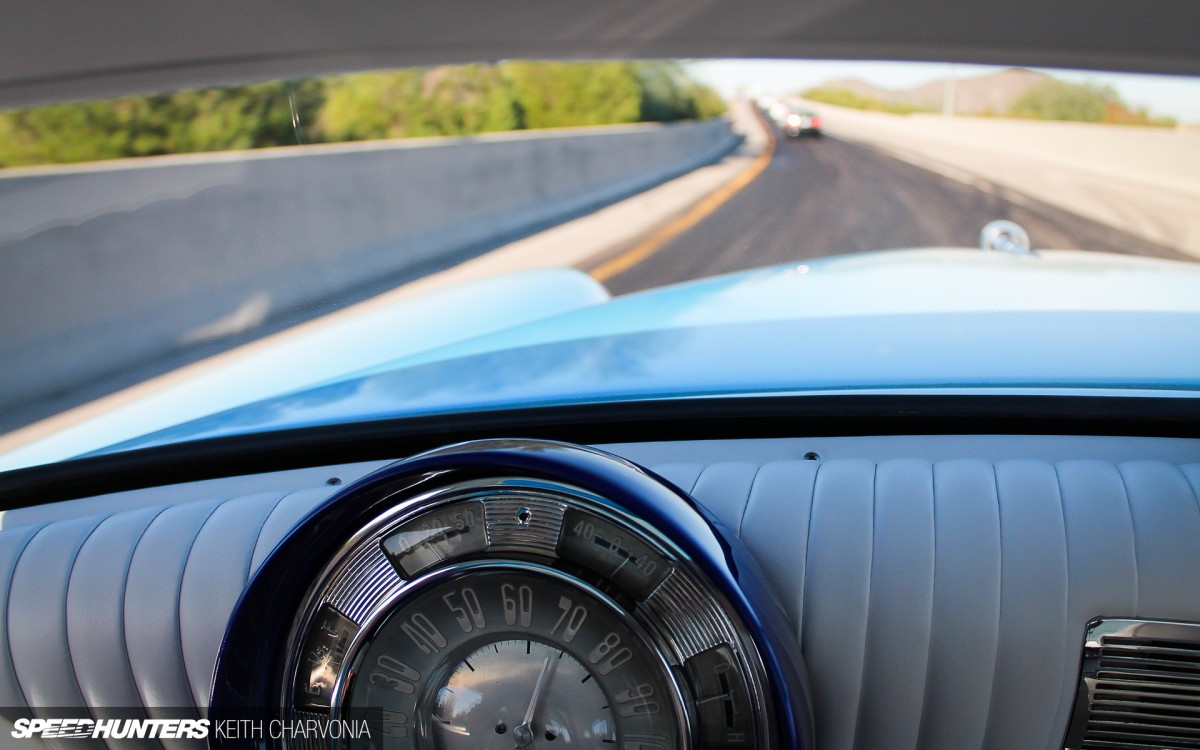 The next month I was back home, and I shot another POV from the driver's seat of my Kaiser as I drove it to work for the Goodguys Texas Road Tour.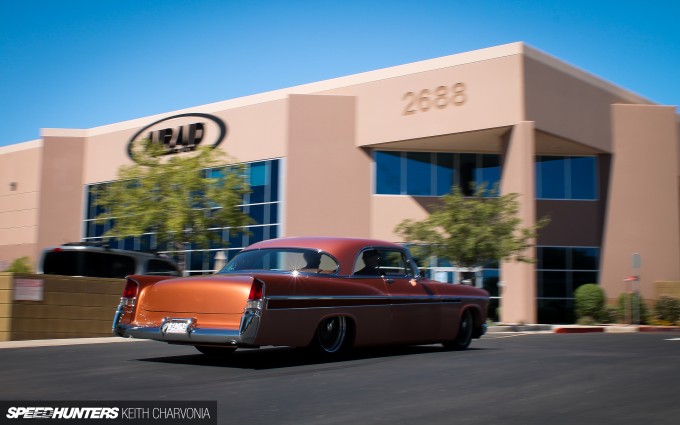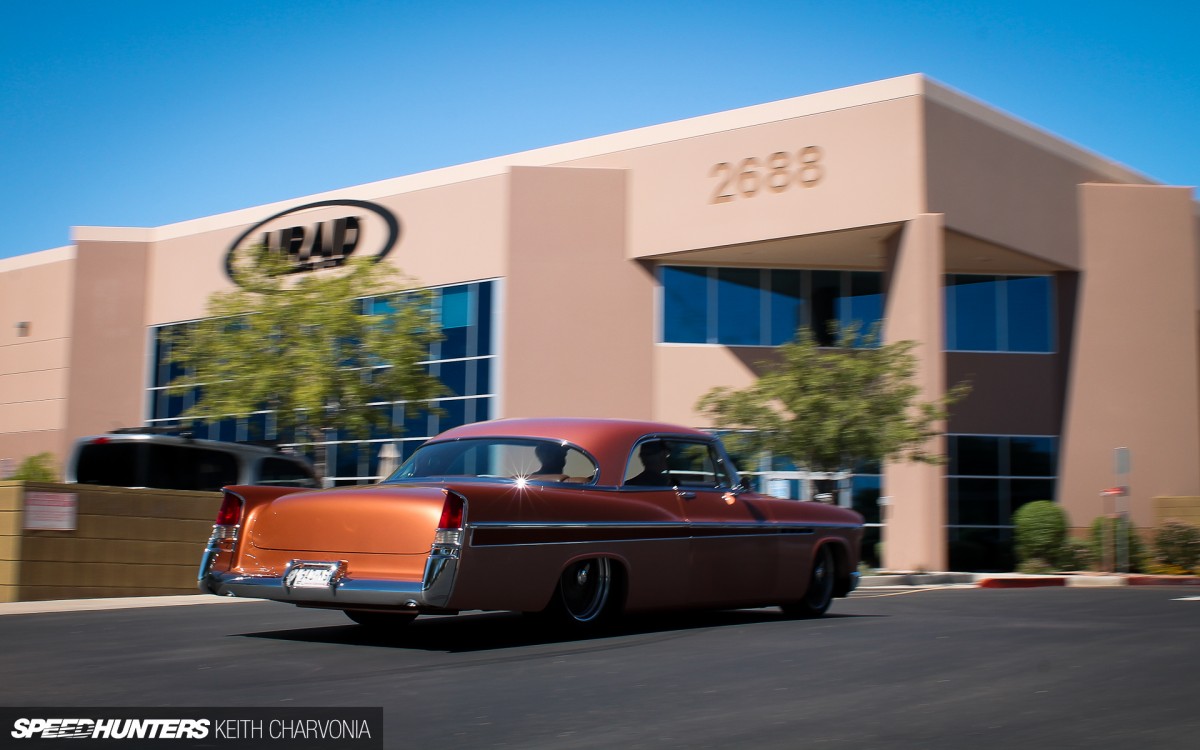 When the Goodguys tour came to my work it was another opportunity to shoot and write a story that just fell into my lap. I hadn't done much panning but I had to try to get some shots.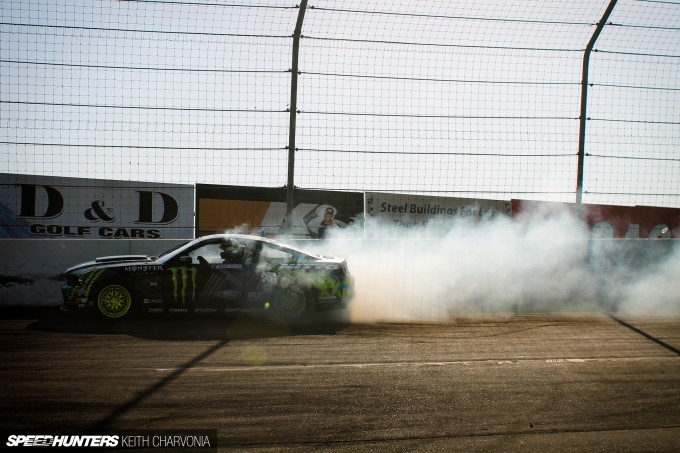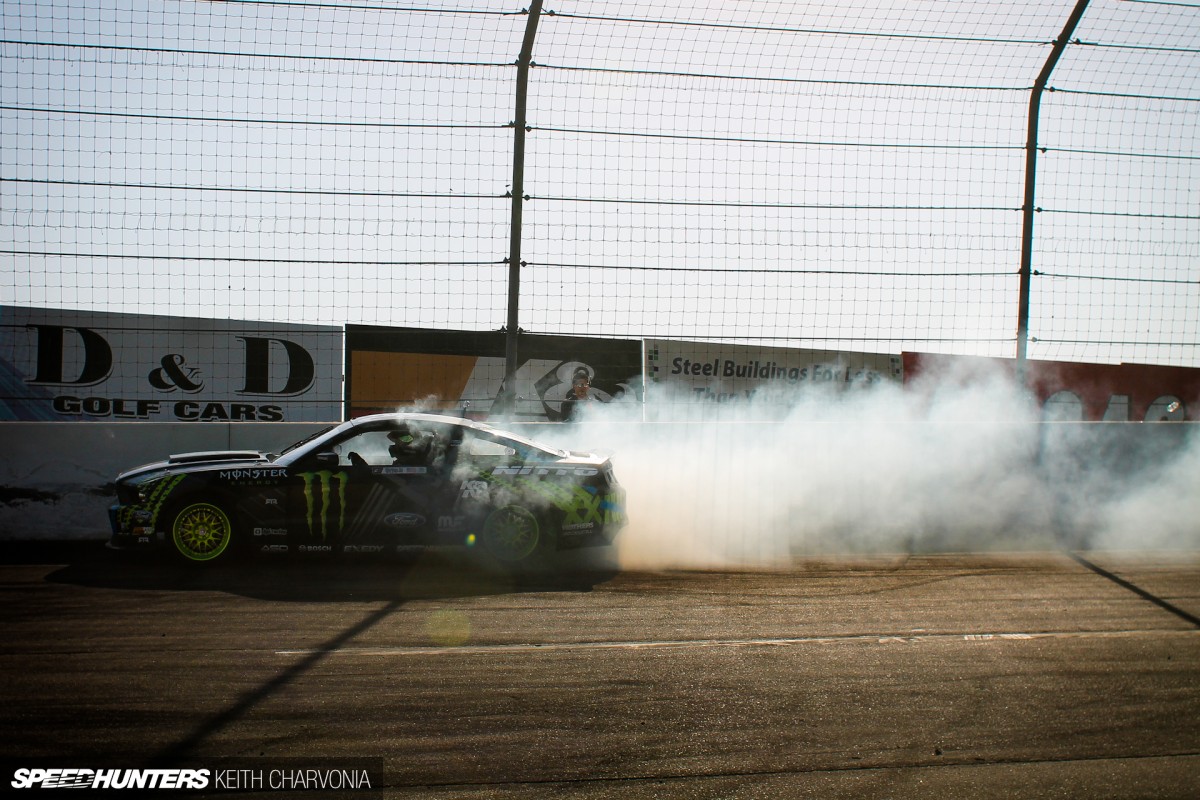 I thought shooting hot rods going 5mph in a parking lot was tough, so I was really shell-shocked when I got to my first Formula Drift event.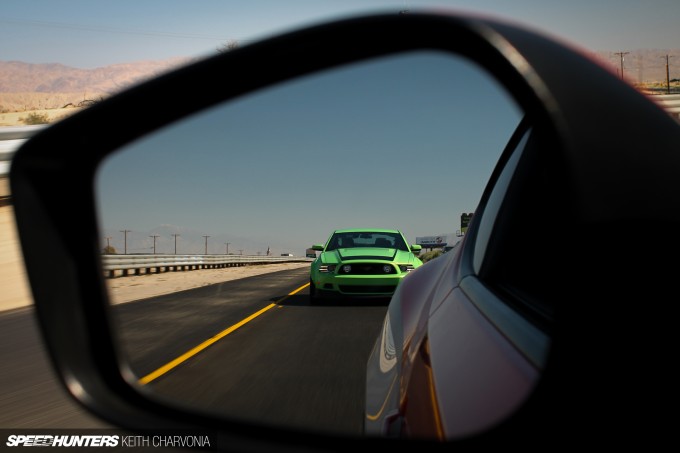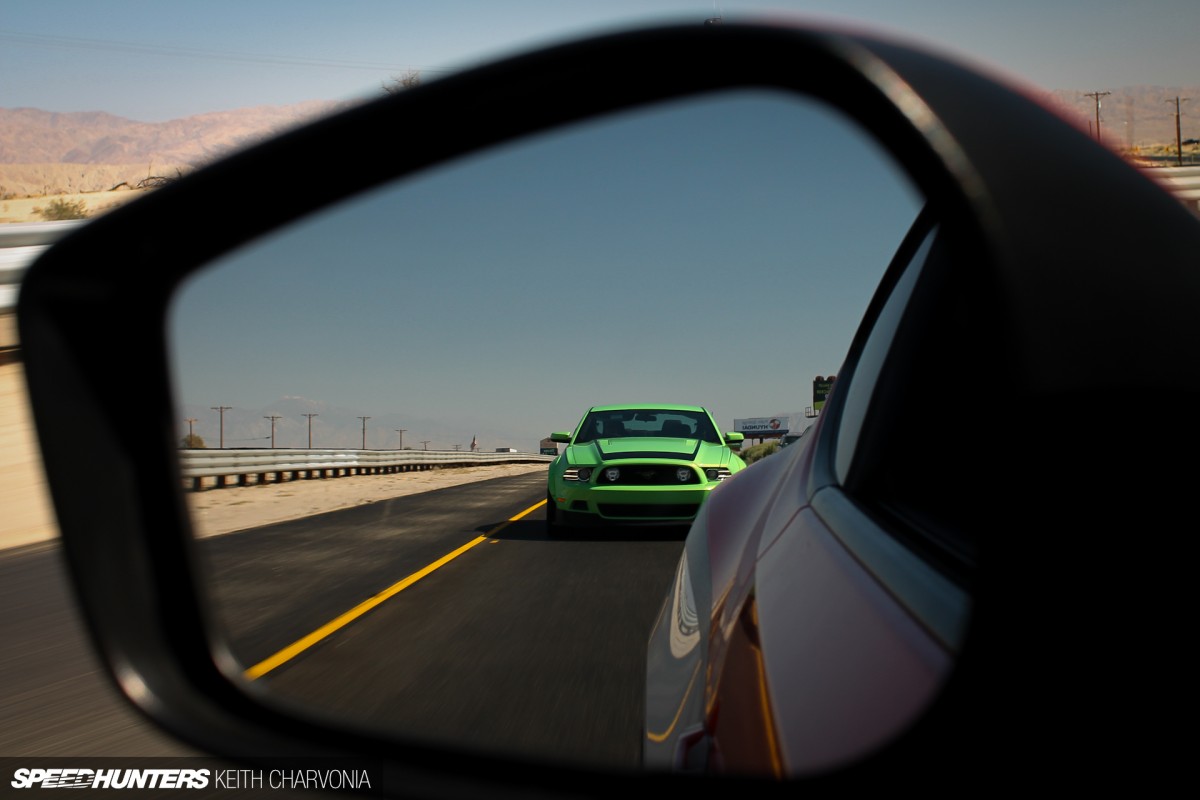 I was there to pick up my new project, the Double Down RTR, so I tried to get creative photos of it too. I learned another lesson here: Don't use a circular polarizer through tinted glass.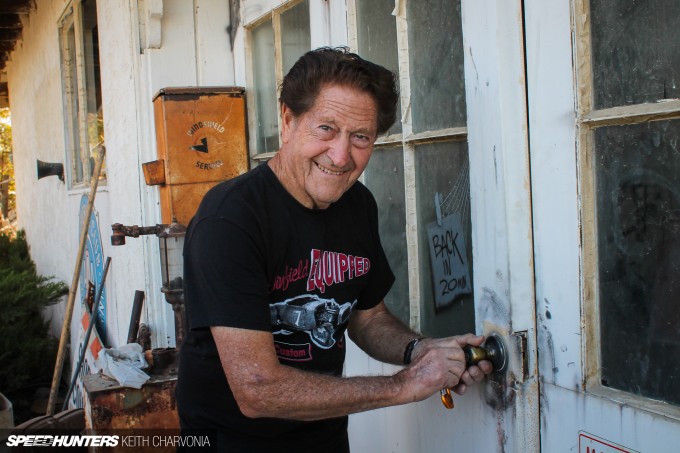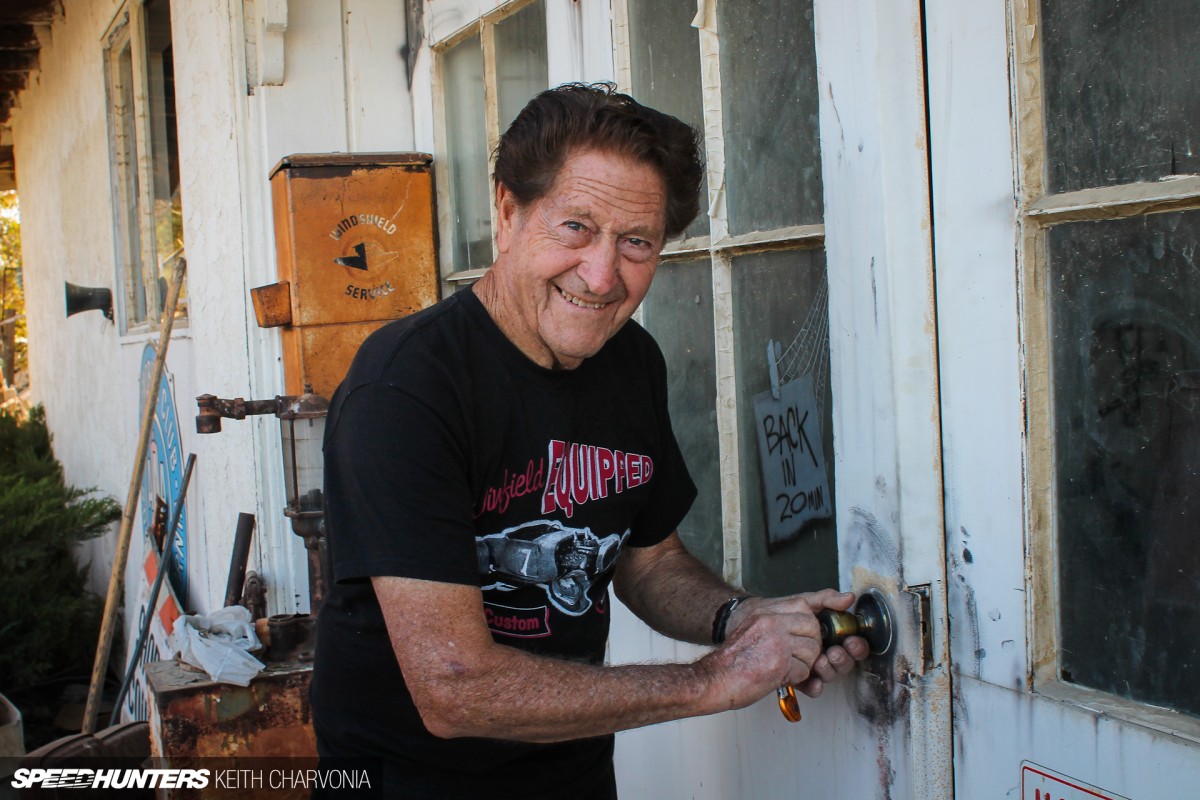 While I was somewhat nearby I headed up to Gene Winfield's shop for his annual Winfield and Watson Custom Car Gathering. After writing the Faces of Bonneville story I became more interested in capturing portraits of the characters behind the cars. You can't help but show the true excitement that lives within this man.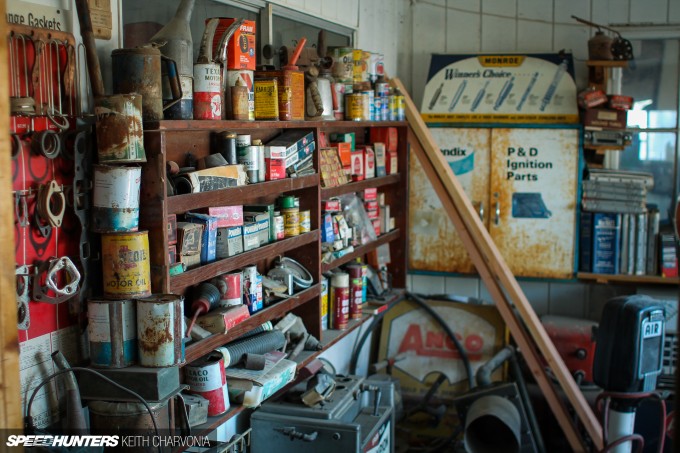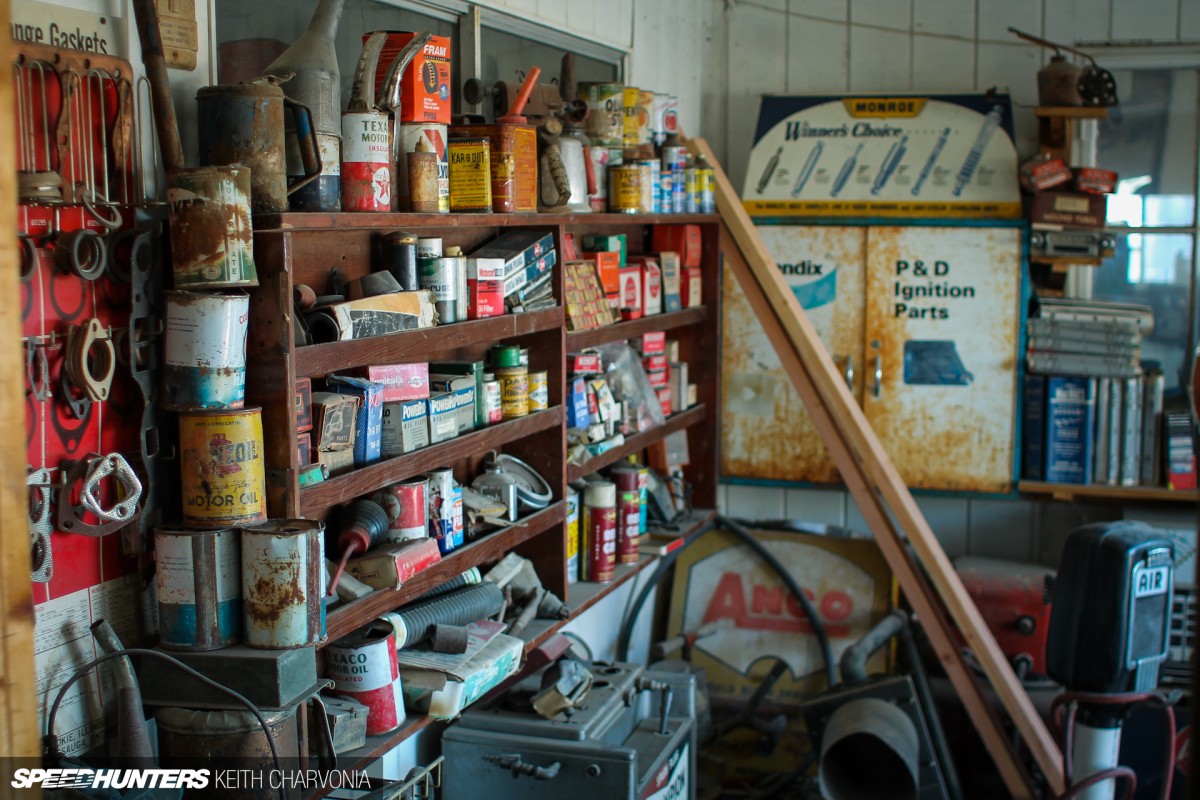 We got an exclusive tour of the museum he's building and I showed a few teasers, but believe me, I have a lot more that I'm holding back for a future story.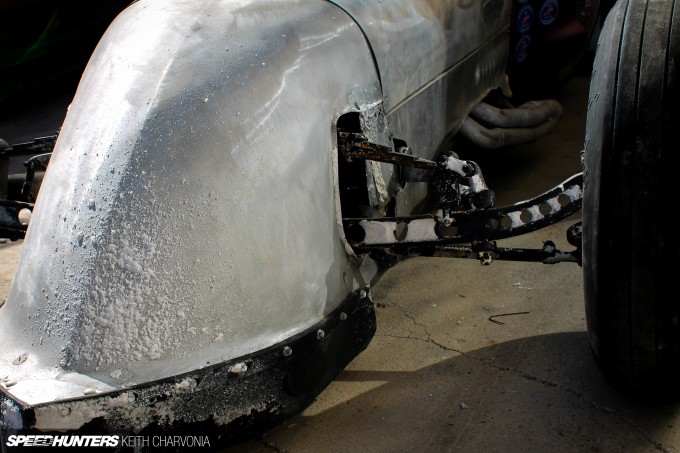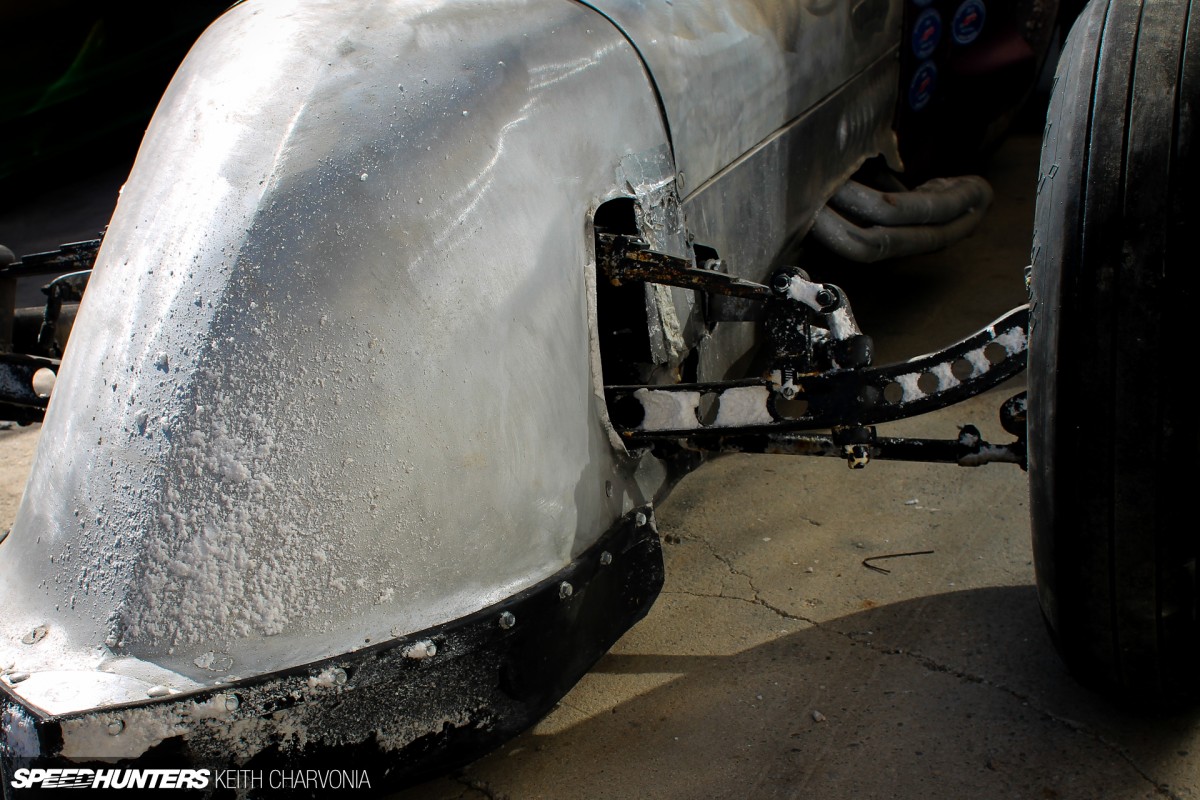 We saw Gene briefly at Bonneville the month prior. Seeing The Thing covered in that same salt caused me to reflect for a minute about how fortunate I've been this year to travel to so many events and see so many people.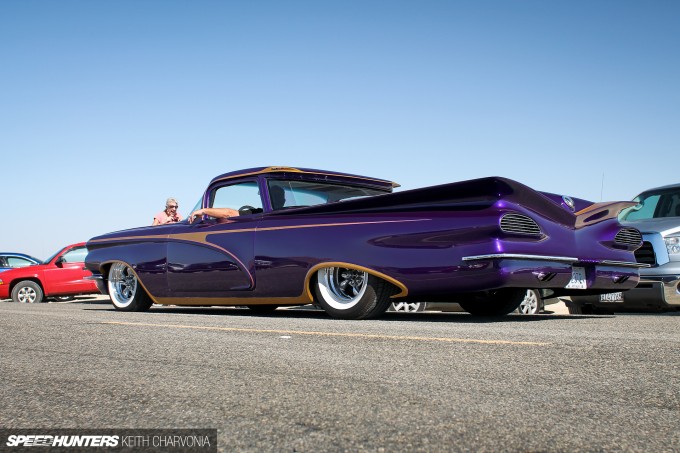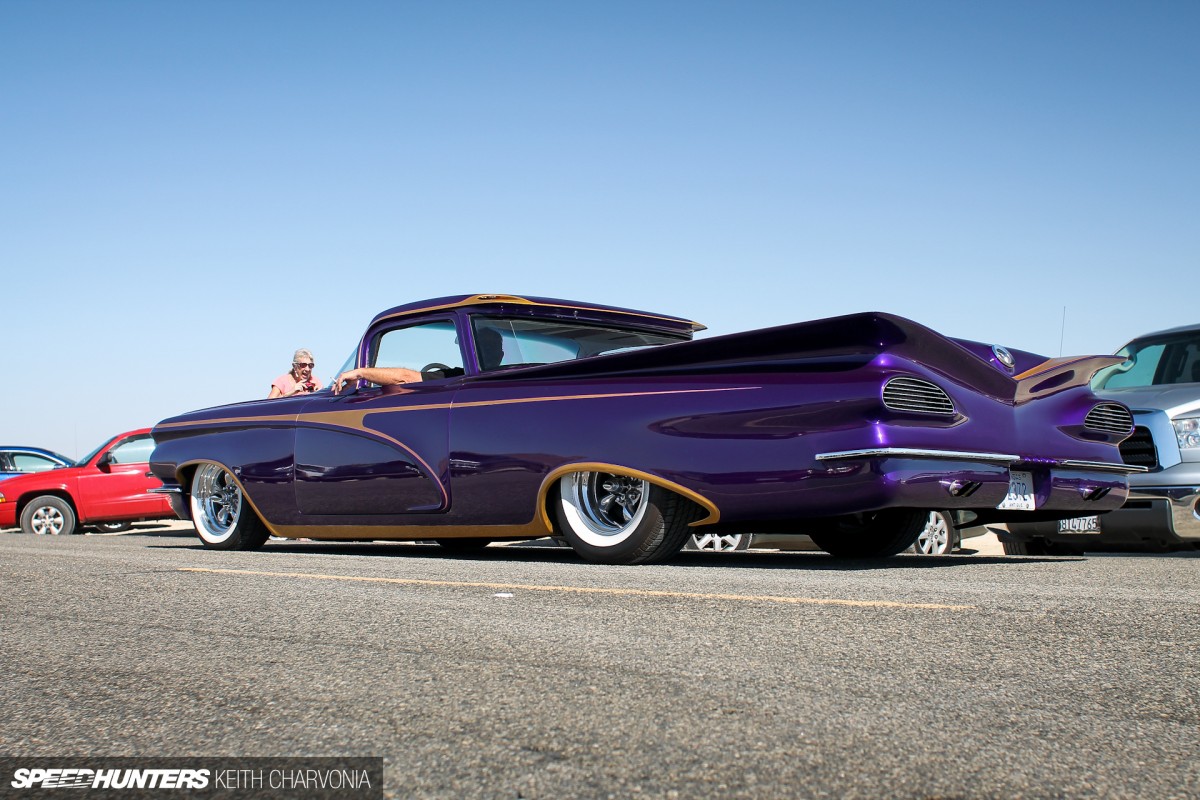 Towards the end of the day I ran out in the street and shot this great kustom El Camino as he was getting ready to leave.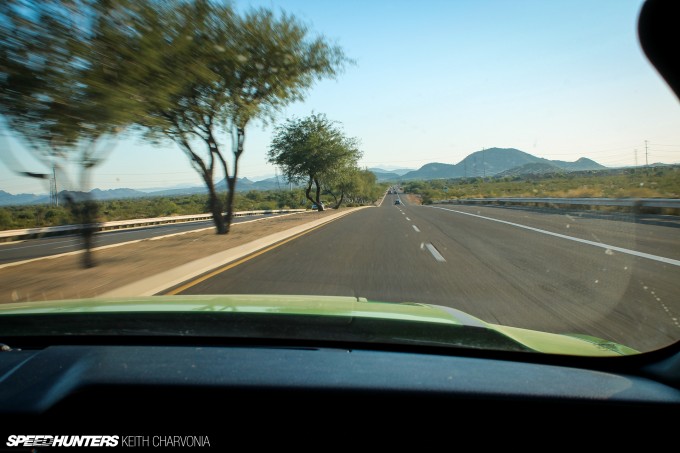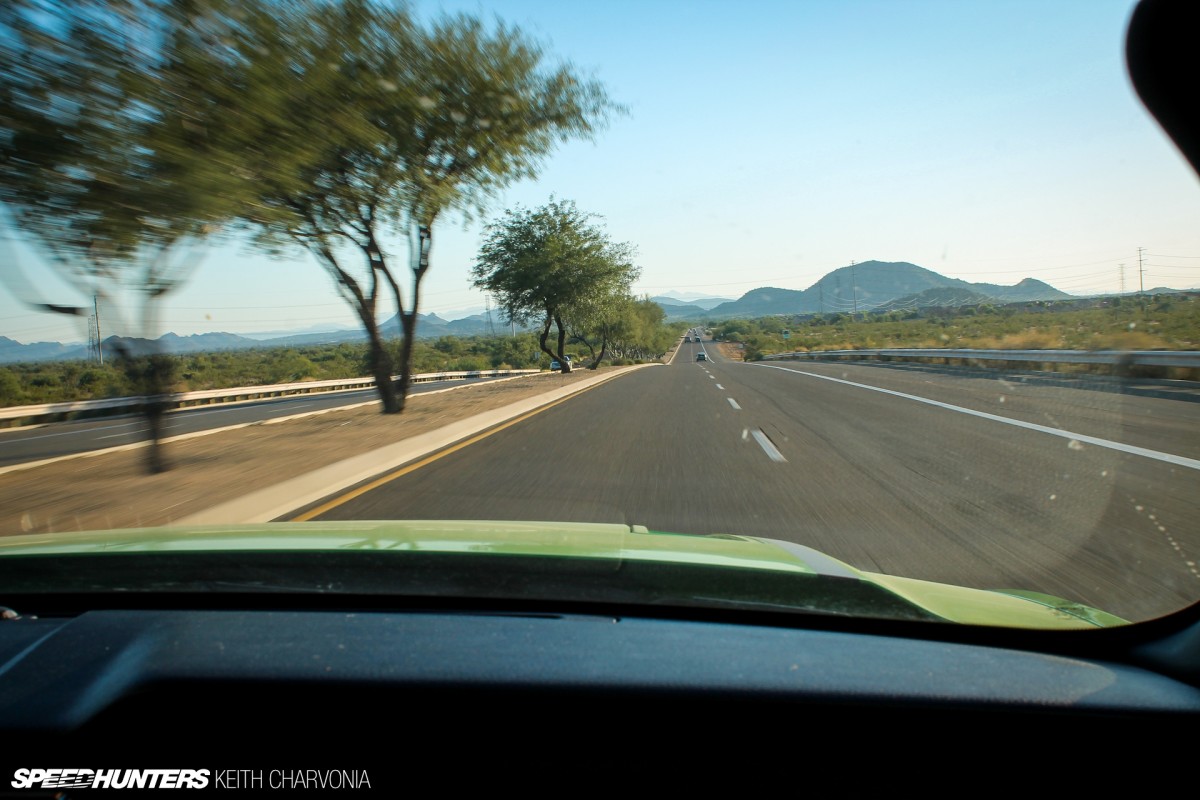 A week later Brian from Air Lift flew out to help me install the suspension on the Double Down RTR. Once again I had to get a shot as we test drove the car. It's pretty cool to look back at how many different cars I've been able to work on and drive this year.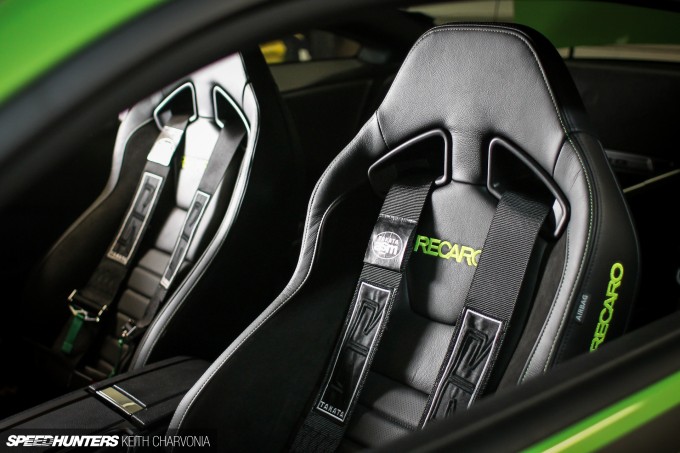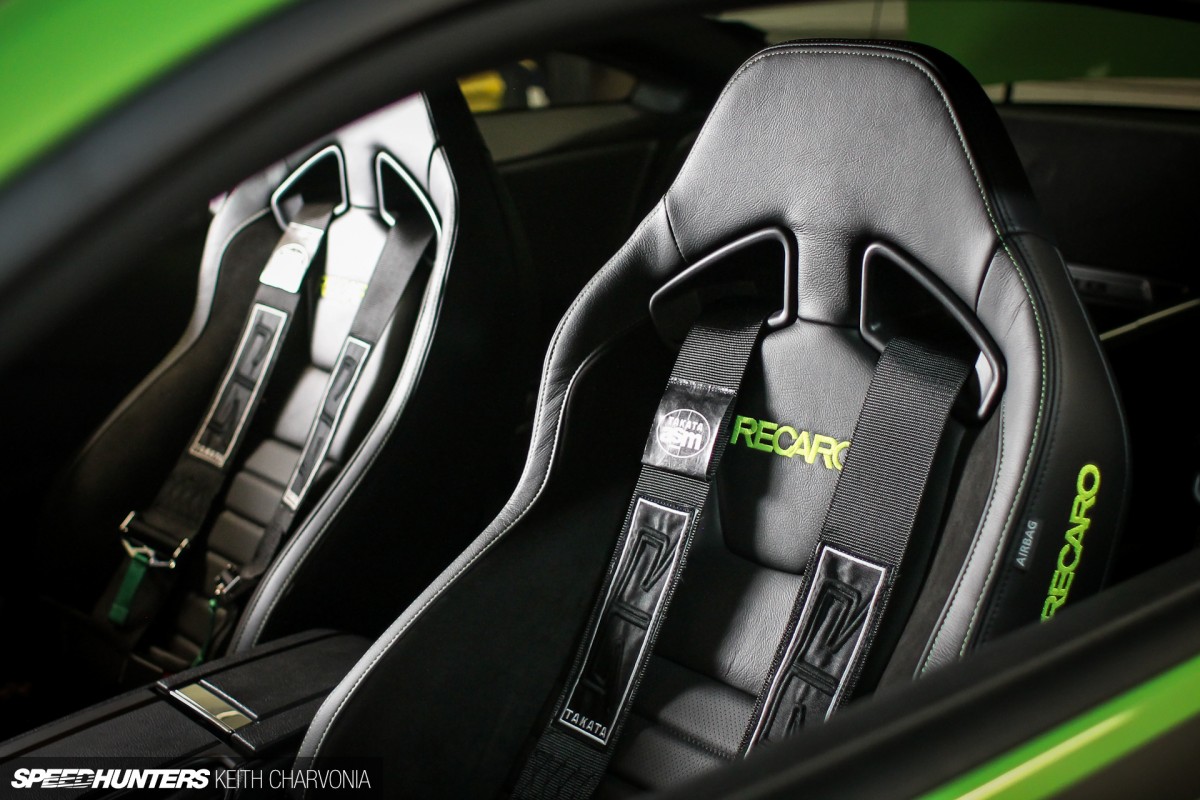 In an all-out thrash I prepped the RTR for SEMA. I set up a light shining through the passenger window to make this photo more dramatic. It might sound silly but this is one of my favorites because it's the closest I've come to attempting more polished, staged photography.
All in the details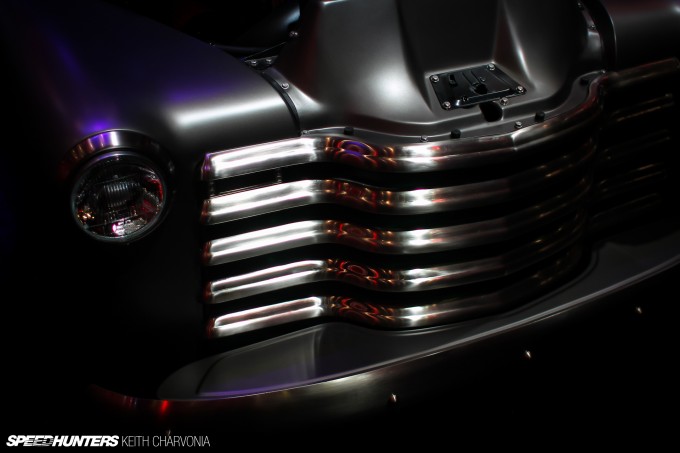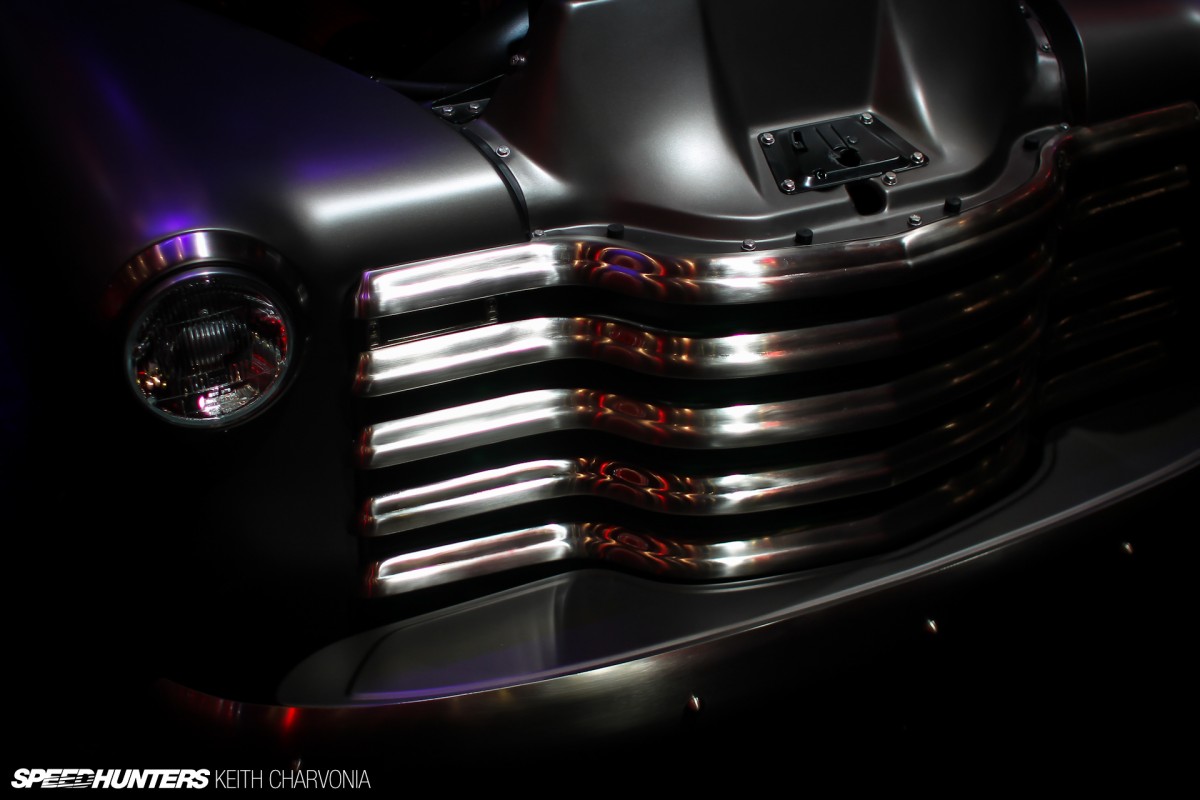 A few days later I was at the SEMA show, shooting in the eerily empty hall with my new Speedhunting buddy Bryn.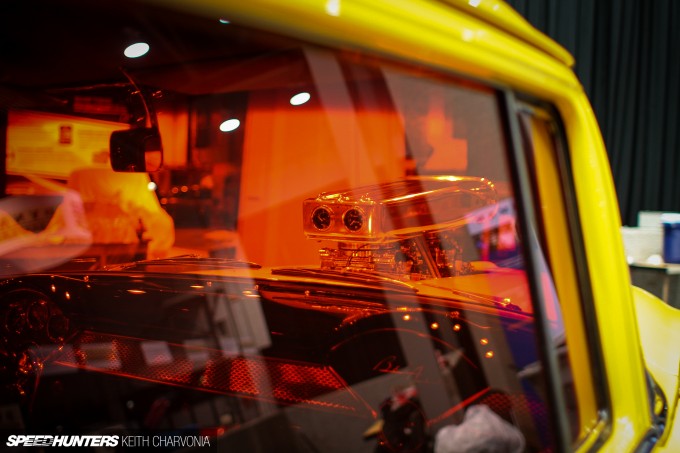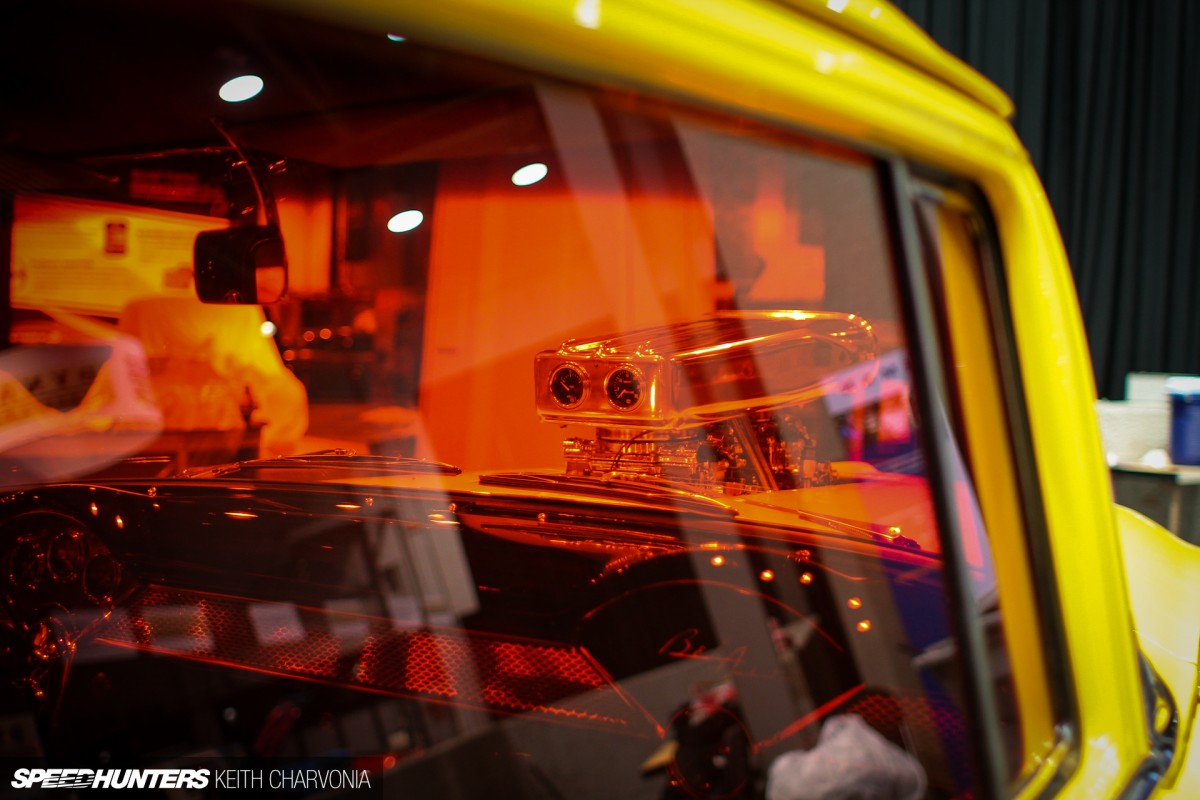 A year after being thrown in the deep end I'm getting more comfortable with my camera and making more calculated decisions when I'm shooting. I'm still using my cheap Rebel, mostly with a 28mm prime lens. It's been hard to resist upgrading, but I know I need to master some skills before I've earned that full-frame I want so badly.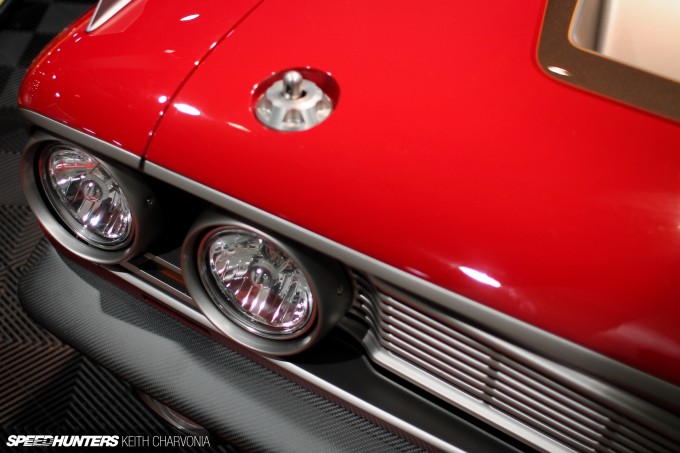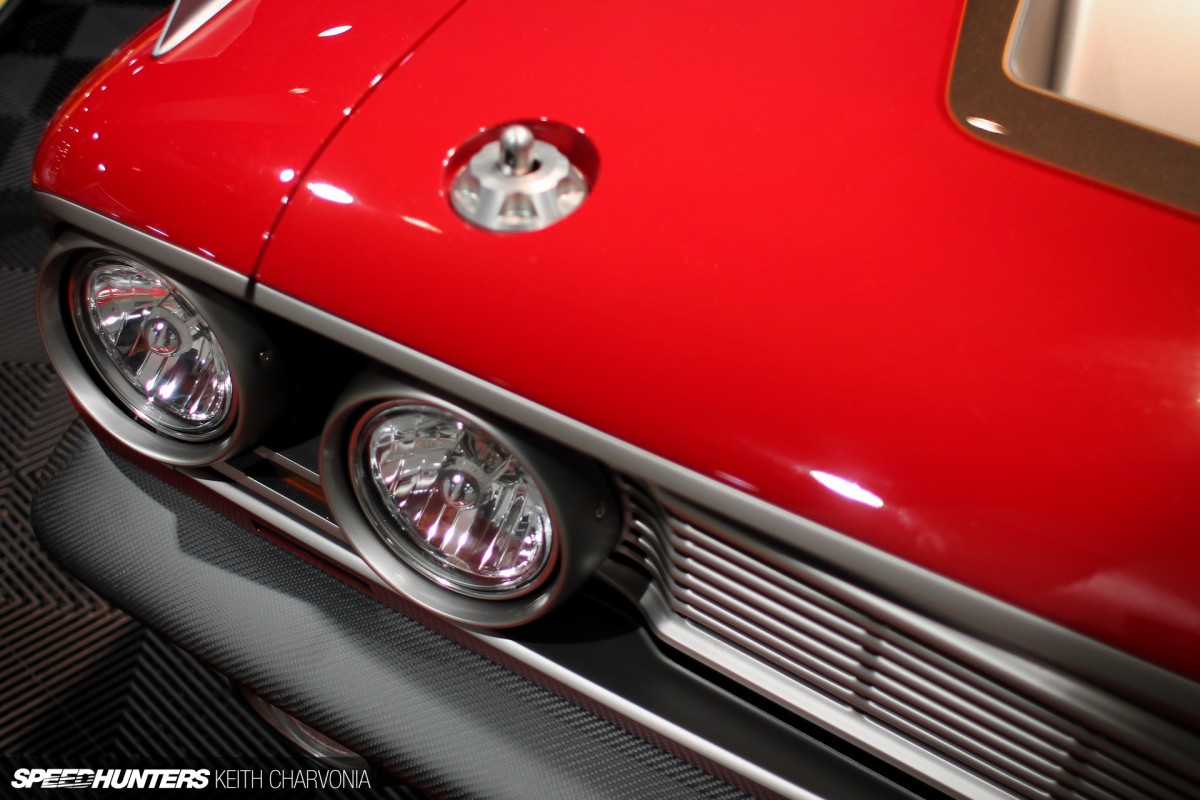 I'll admit to still being intimidated by the thought of shooting cars as a whole too. I just can't imagine being responsible for photographing someone's car feature.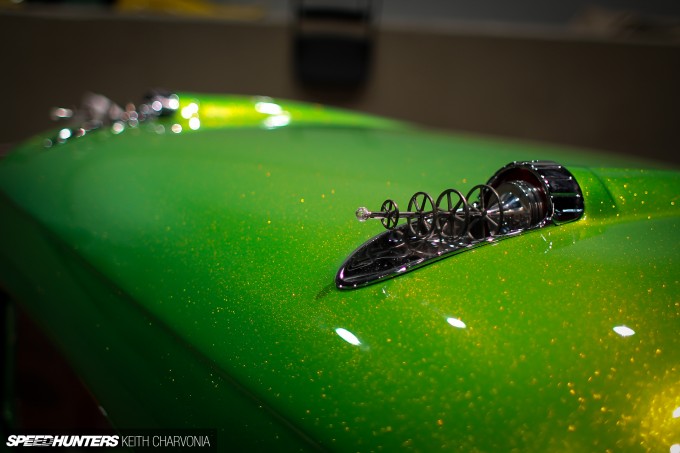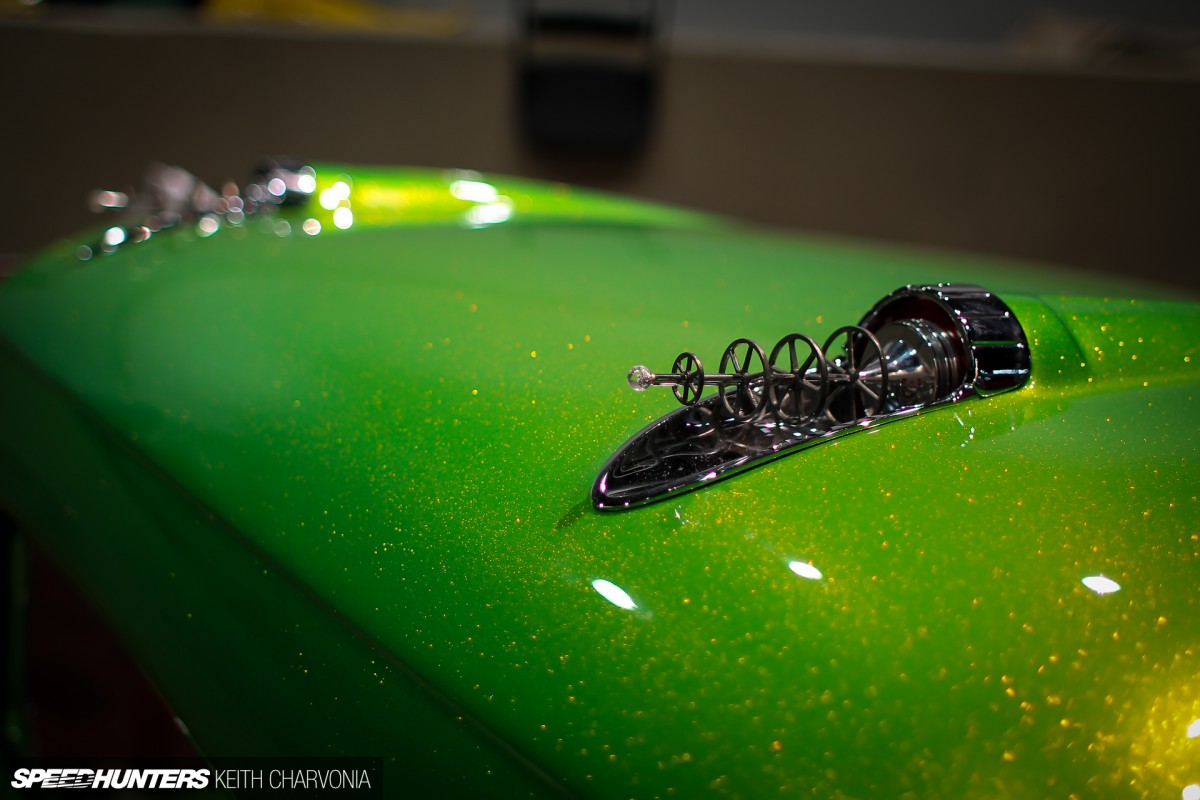 For some reason my happy place is still shooting details. Upon reflection I think it speaks to my interest in design and craftsmanship, or maybe it's just that I've only shot consumer products for my portfolio up until now.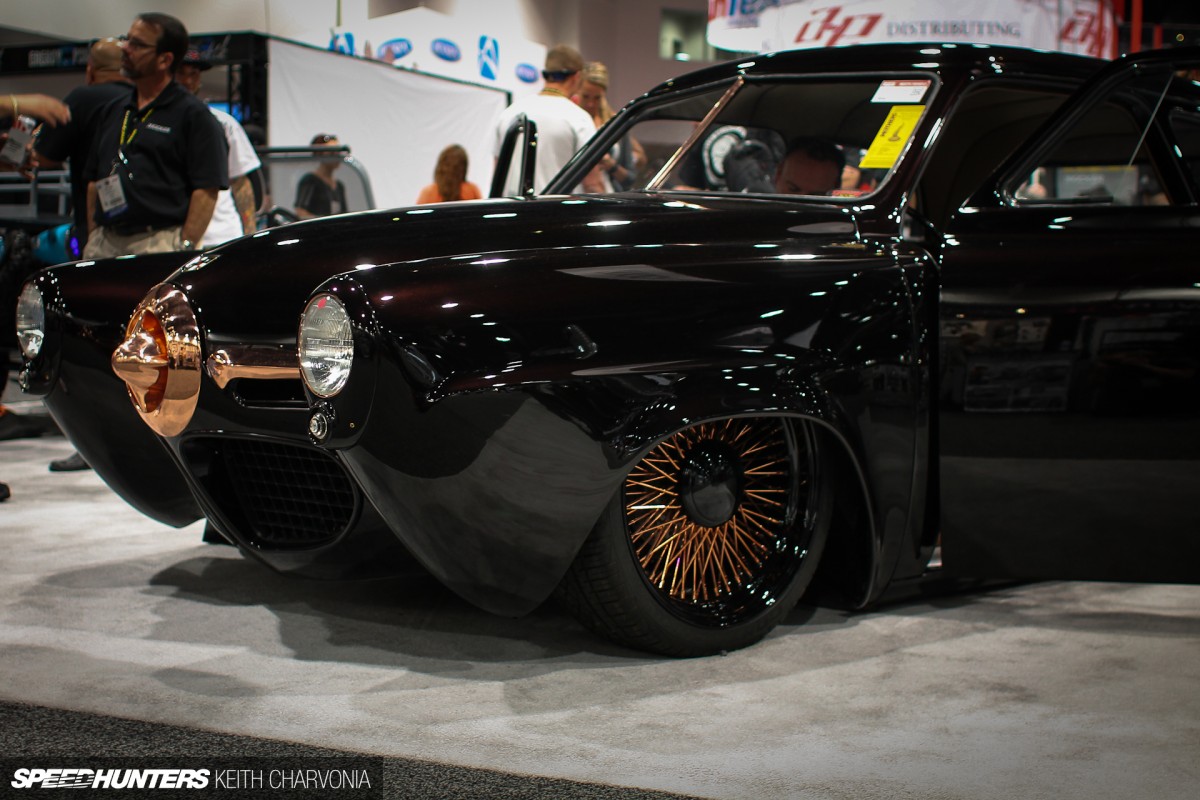 I'll leave you with one of my favorites pictures of the year: the Studebaker I shot at SEMA. It's incredibly difficult to shoot in a sea of people, so I'm proud that I was able to pull together enough decent shots to write a spotlight on this one.
Those were my favorite 25 pictures from 2013. Most were chosen because of the story behind them, not necessarily because they are quality photographs. I joined Speedhunters to write first and foremost, but I'm beyond grateful for the opportunity to learn from masters like Sean, Bryn and Larry.
Keith Charvonia
Instagram: SpeedhuntersKeith
keith@speedhunters.com
[polldaddy poll=7632080]