A land speed racer for the street
Building a traditional hot rod in today's world is a funny thing. It's 2013 and we have access to the internet, where we can research and educate ourselves better than any time previously, yet here we are building cars like they did forty, fifty, maybe even sixty years ago. With the ability to Google 'traditional hot rod' come people who will slaughter the whole concept, building caricatures of what they think traditional cars should be. On the other hand, every now and then someone comes along who can just downright nail it. Enter Ken Schmidt, Keith Cornell and Ken's son Matt Schmidt. Together they are the Rolling Bones Hot Rod Shop, and the perfectly envisioned and executed '34 you see here was no lucky shot in the dark.
I know this because I know who commissioned the build. George Poteet is a name that I've been bringing up here on Speedhunters quite a bit in the last year, and that's because you can't miss his influence on our scene. He's worked hard and now he can pay to play, so he finds those rare guys who have talent and vision rolled together and has them build him cars that always end up stunning. We've recently seen it with his Rad Rides-built Torino, and even with his landspeed cars that would be right at home at a car show. Personally I've been mostly exposed to these shinier examples, so when I approached Ken Schmidt during Speedweek about shooting the '34 that I thought was his, I was a bit surprised to see Poteet's name lettered on the door.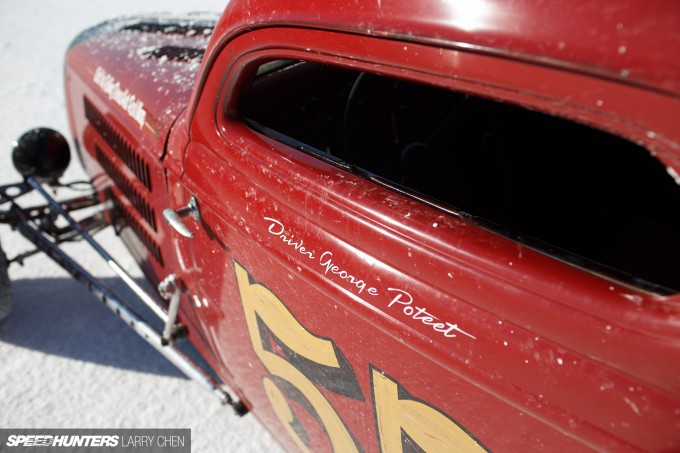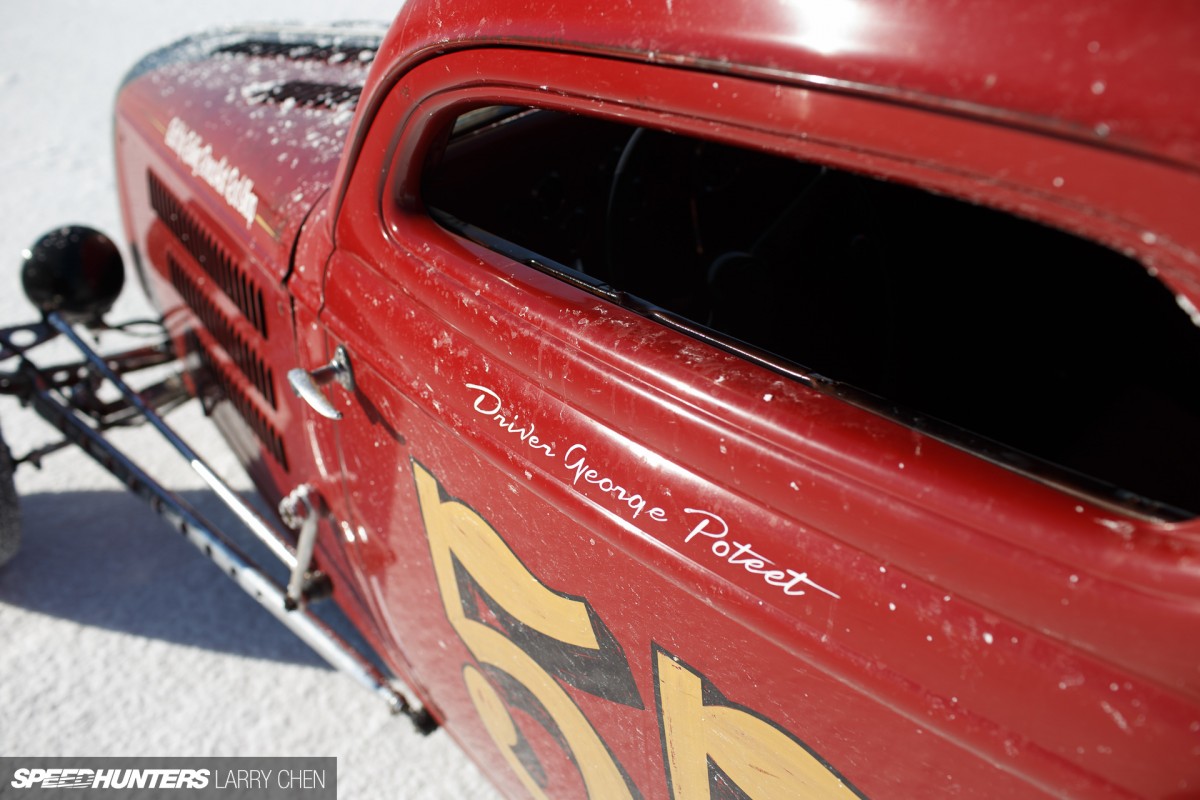 Larry and I first spotted this car at the Nugget, where an impromptu car show pops up each night after the races. Interestingly enough, that's actually where the idea for this car started, with Ken, Keith and George all bench racing about what would be cool to build next. At this point, Rolling Bones had some killer traditional '32s under their belt, so George asked them to build him a five window. Ken spoke up that he had been wanting to build a '34 though, and then George mentioned that he just happened to have one sitting around. With salt on their minds, the plan got even better: it was to be a 'barely street-legal race car', inspired by the famous Pierson and SoCal coupes that pioneered landspeed racing with a coupe body. Before they knew it, George's full-time driver Danny showed up to their New York shop with the original steel '34 body in tow.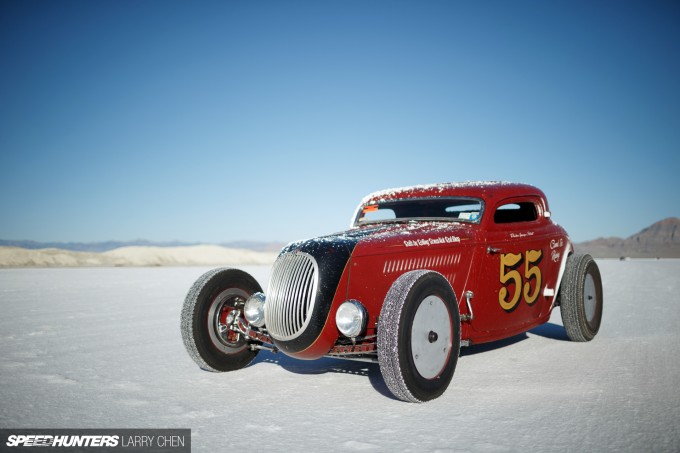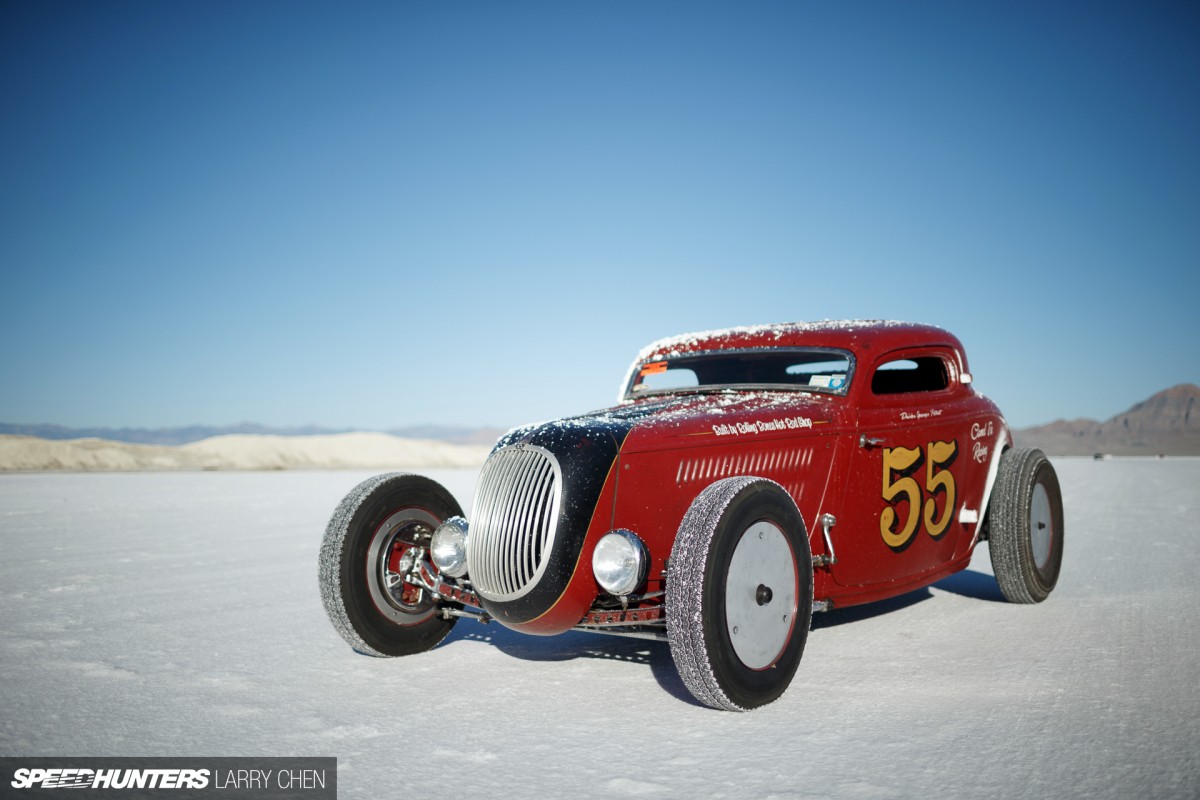 If you're familiar with the '34 Ford body you're probably noticing some pretty major differences already. Early '30s Fords are a polarizing subject, and every hot rodder seems to have his favorite year. What I absolutely love about this build is that Ken and Keith threw out the rule book for what a '34 should look like and just made it look 'right'. With a priority for proportion, they erased some of the most notable '34 styling cues like the trademark swooping grille and hoodsides.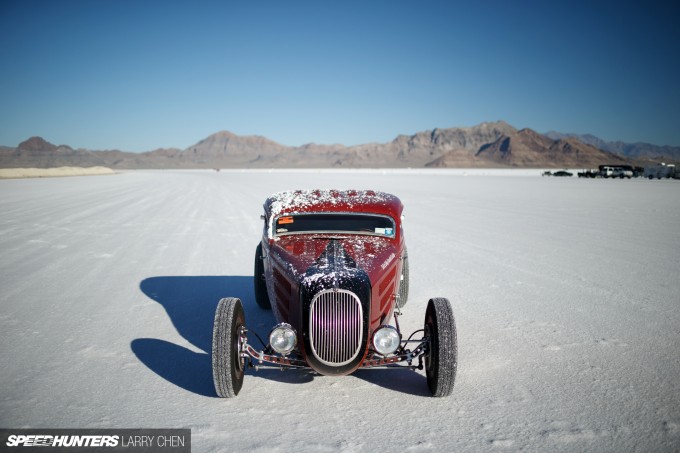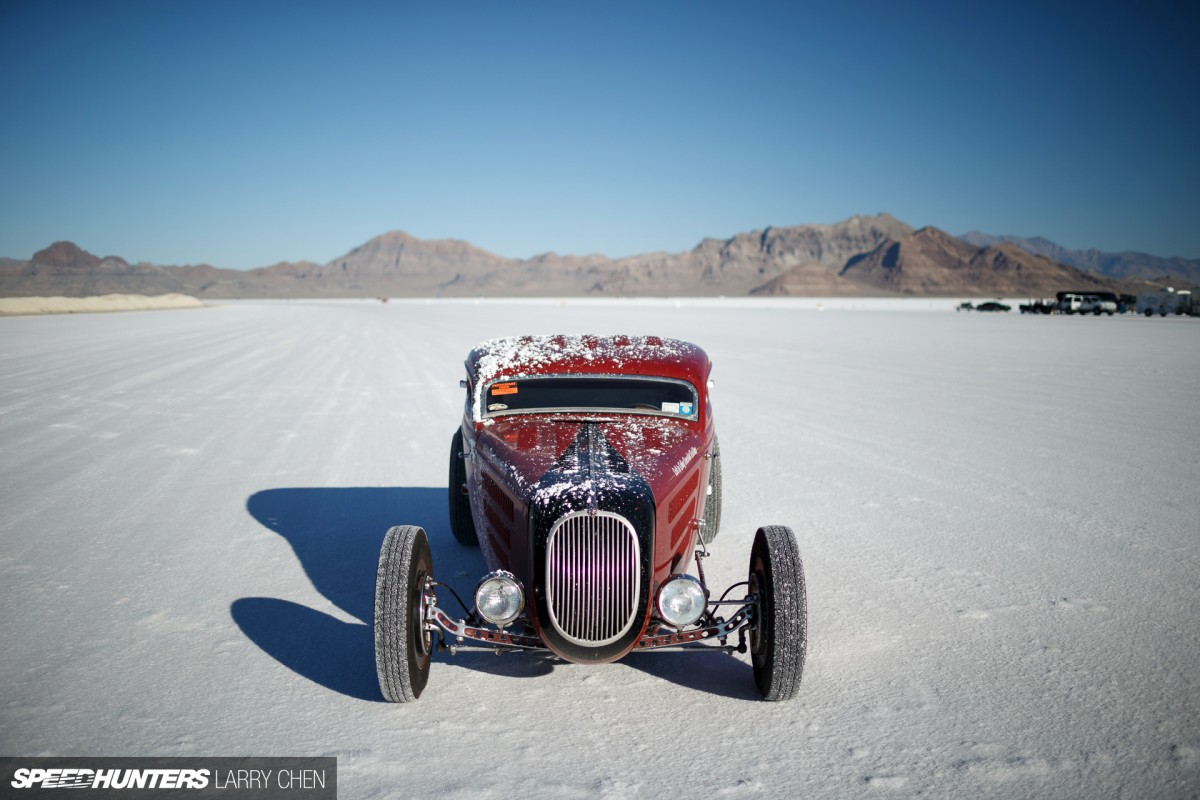 Rolling Bones called on friend and metalman Terry Hegman to fab up a sprint car style nose and grille using a custom buck they provided to get the exact shape required.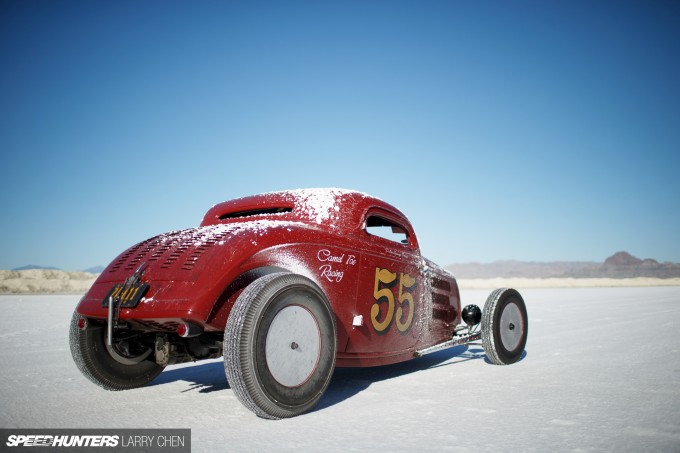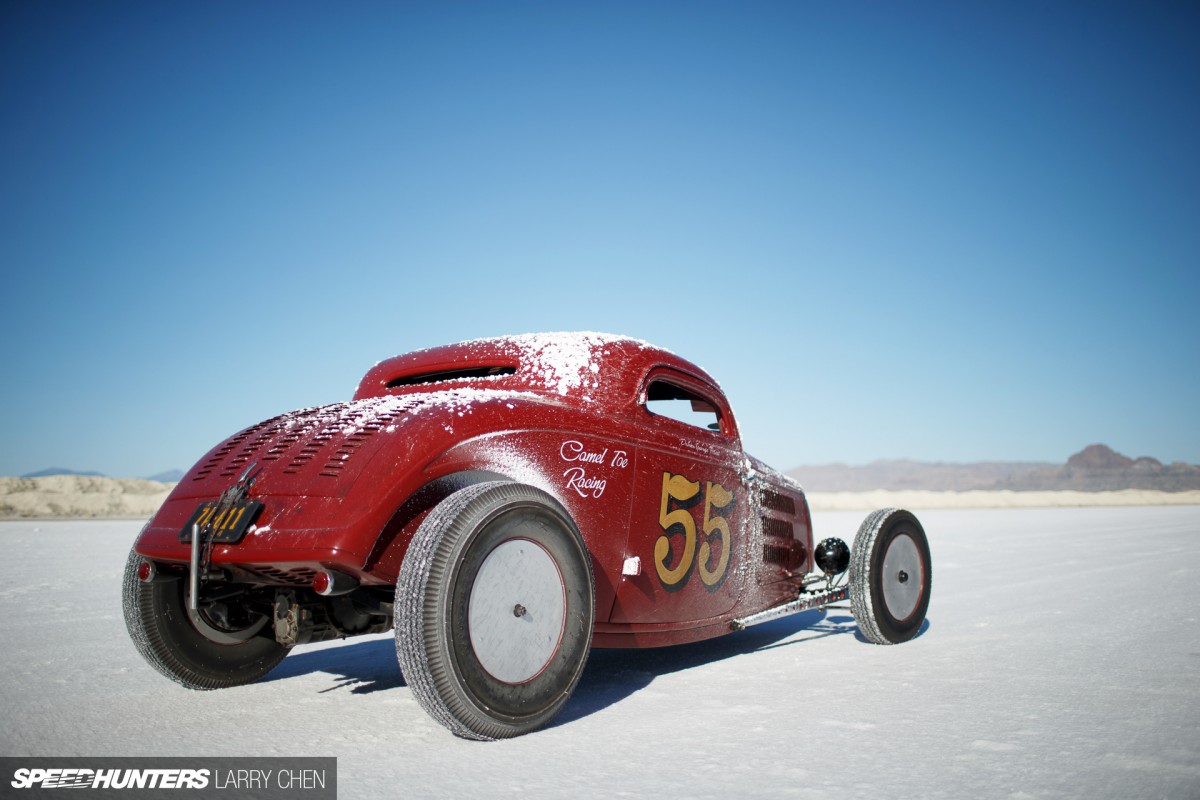 A little more of the '34 was worked away by tucking in about three inches in the rear to eliminate the ducktail look. Some people love '34s for this flamboyant feature, but Rolling Bones knew it had to go if this car was going to fit their vision of a landspeed coupe on the road.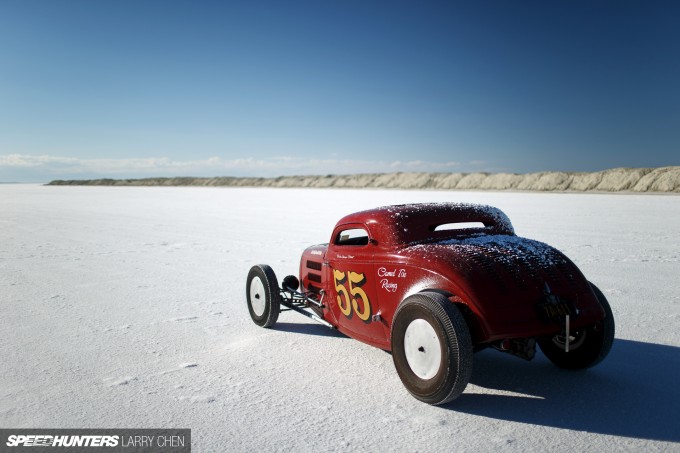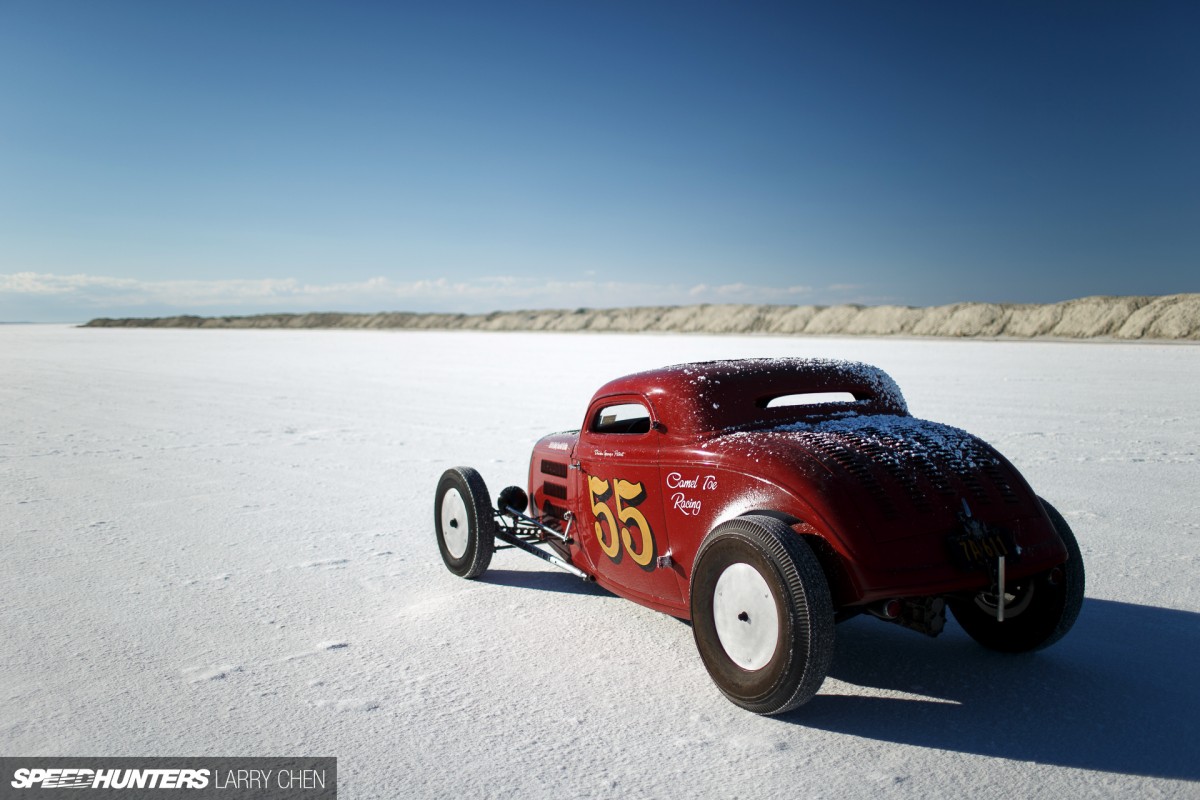 Continuing that theme are a push bar and smooth caps for the wheels made from flat sheet. There was no need to get overly complex with the wheel covers here: the flat caps really play to the post-war traditional theme well.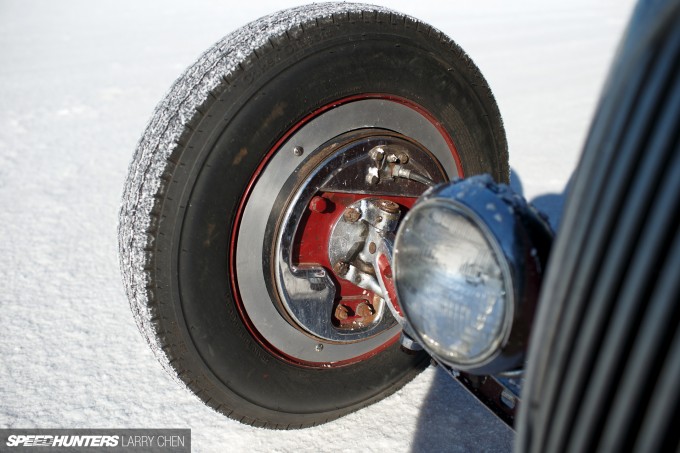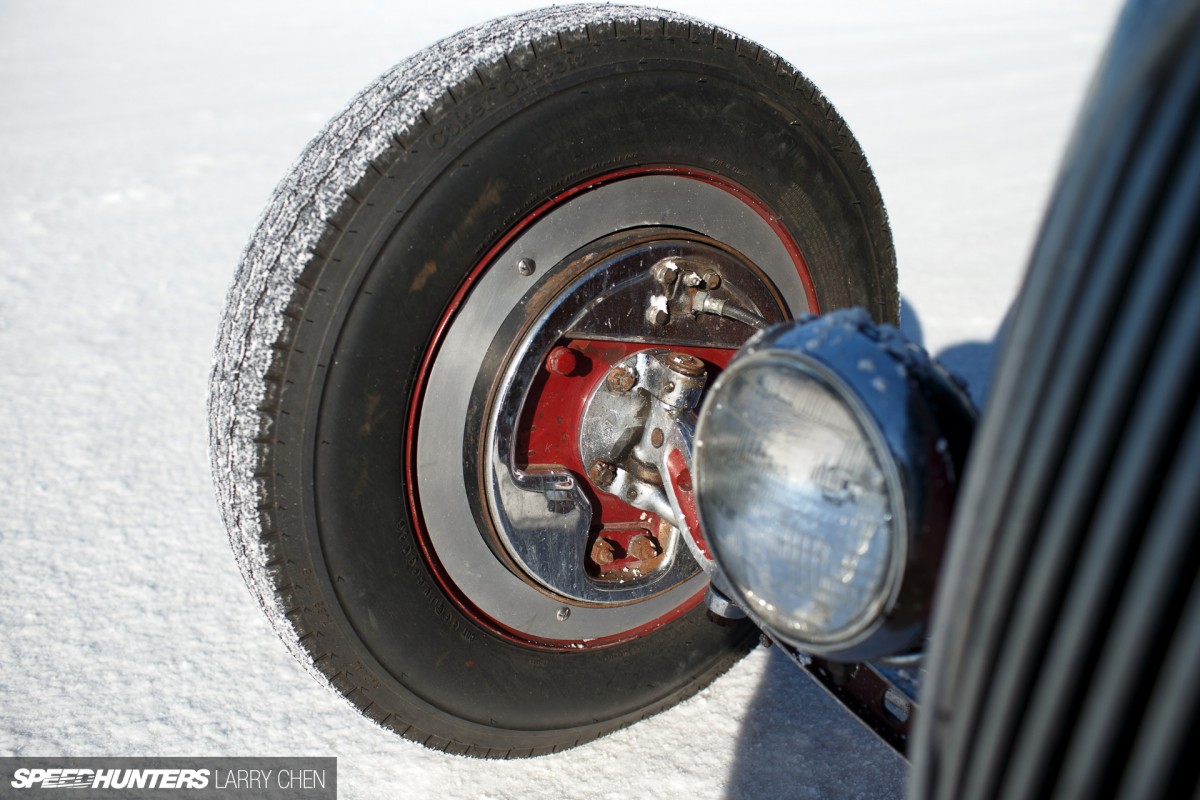 They carry over to the inside too.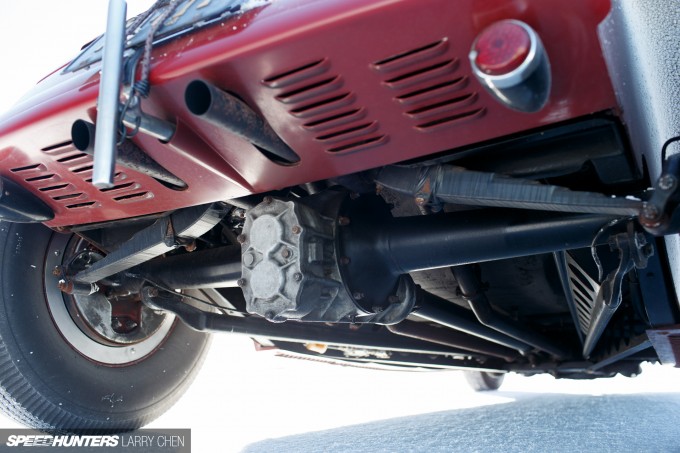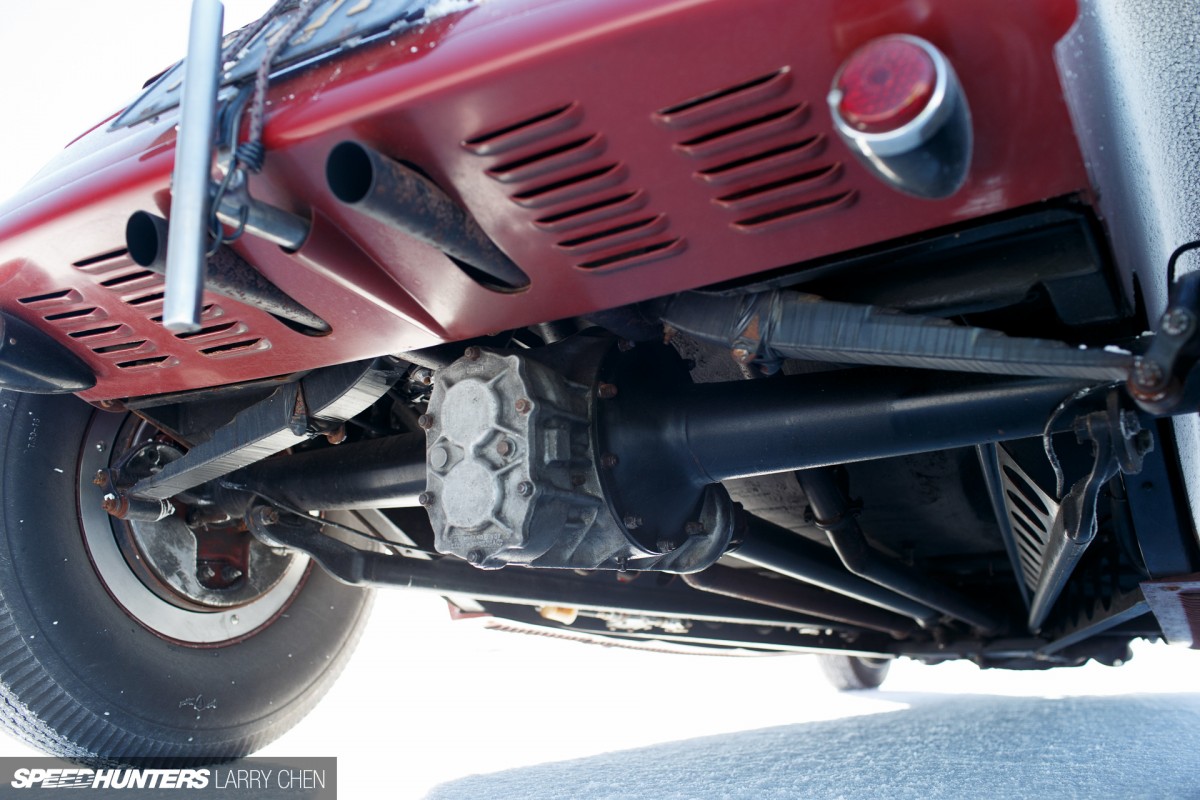 Part of bobbing the rear was adding this louvered roll pan which clearly does a bunch of things. It gives the push bar a tidy home, but also exits the exhaust and mounts the '39 Chevy tail lights, all while still showing off that old quickchange axle.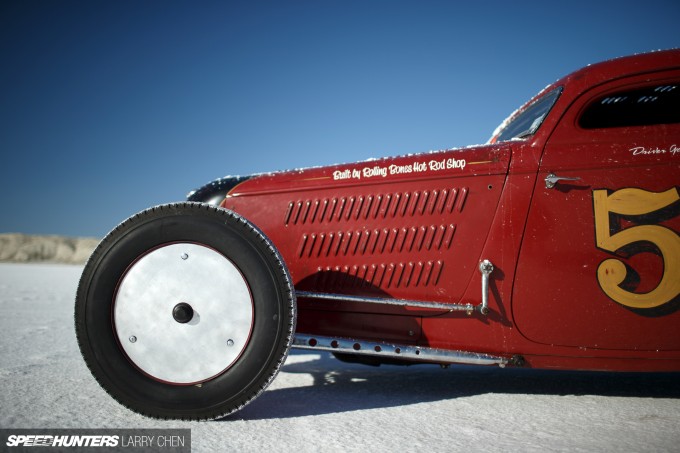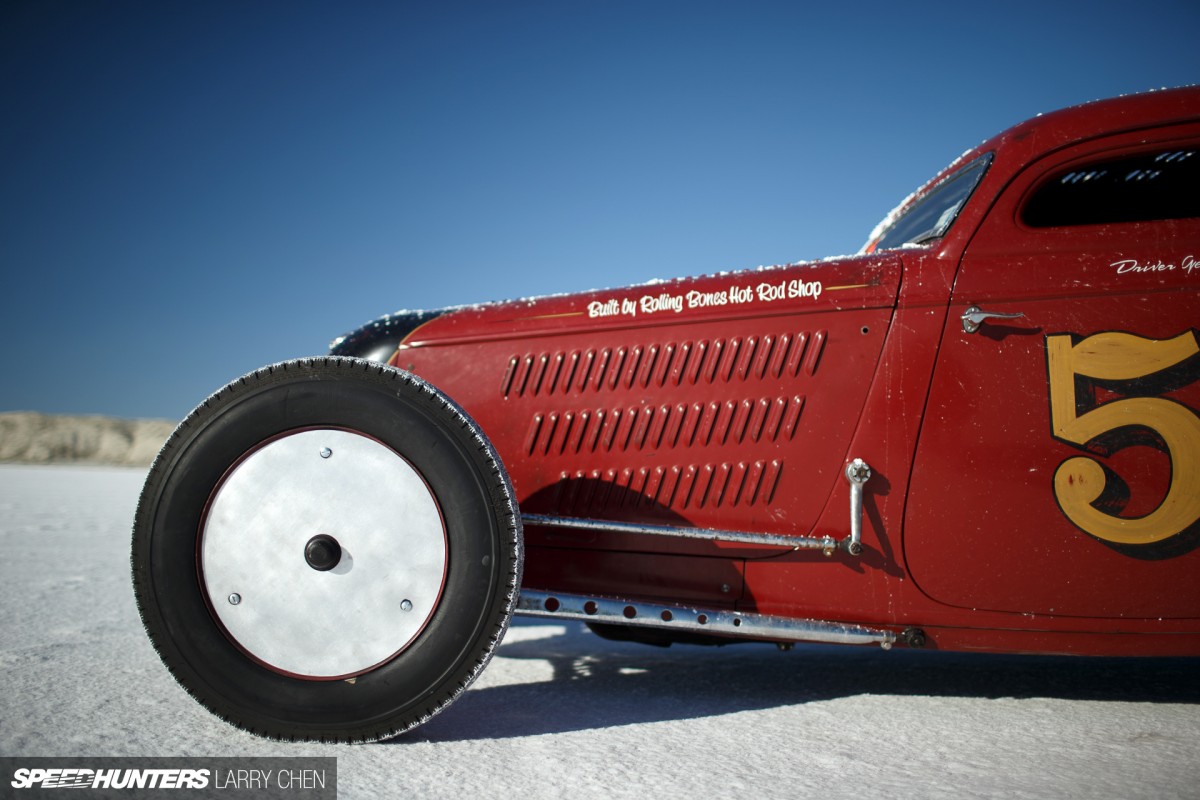 One more notable '34 feature that the guys deleted was the signature sweeping hoodside, just because they didn't like it. The lower cowl area was completely reworked and these louvered versions were made from scratch. Take a good look at the angle of the louvers and the way they frame the front tire.
Going the distance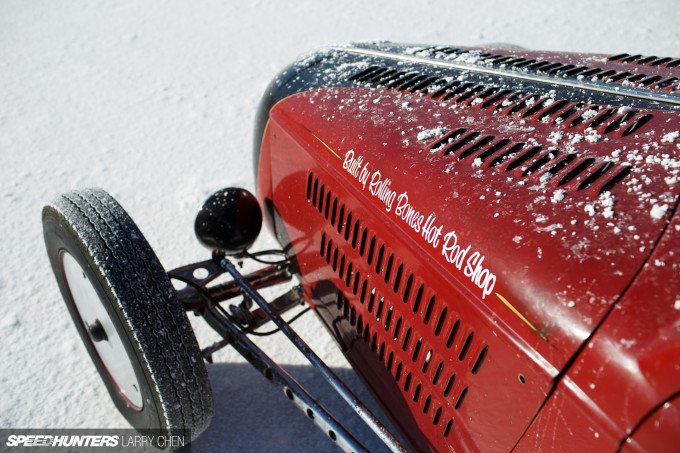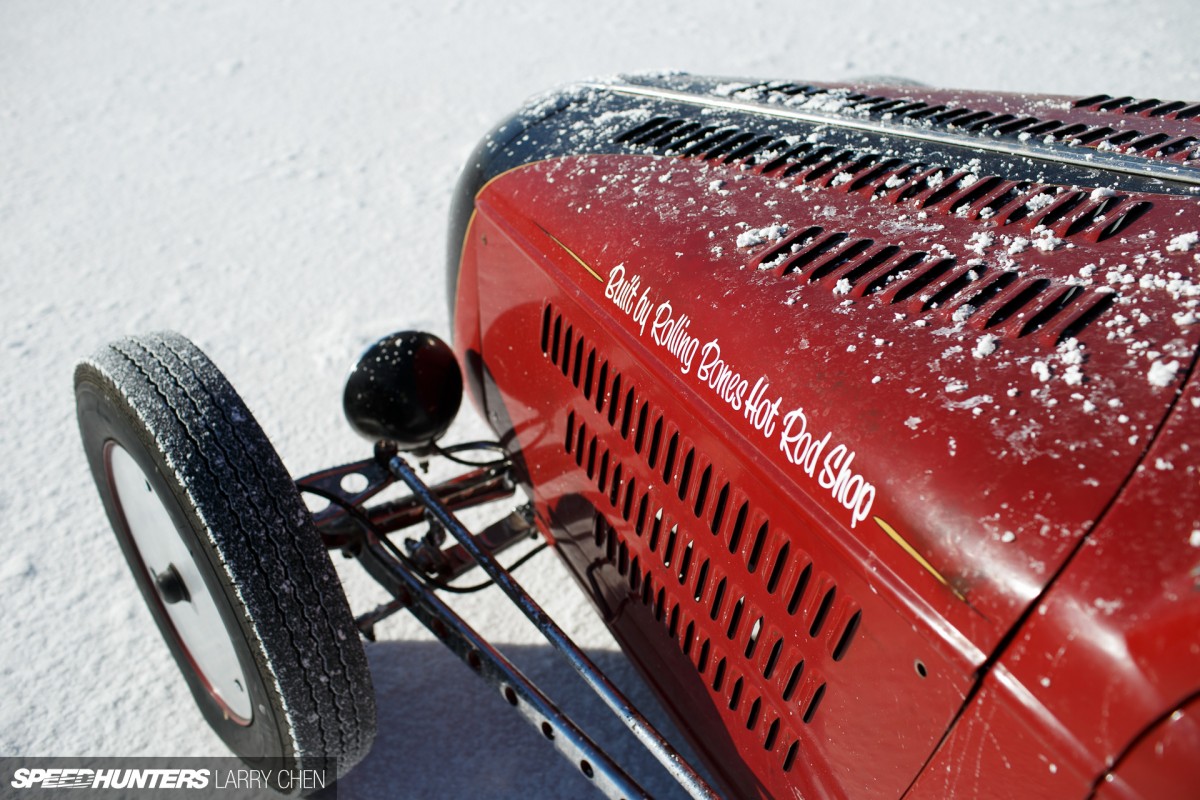 Now would be a good time to point out a couple of things about the Rolling Bones guys. In addition to building hot rods, Ken is also a fine artist and has an extraordinary eye for detail and proportion. Secondly, you'll notice that while their builds are thought out and show good craftsmanship, they look like they are sixty years old. That's because they want them to, and go to great lengths to make their cars appear aged. Some hot rodders have a real problem with this, but the Rolling Bones guys have a good reason for it: besides having the right look, they don't want the owners to be afraid to drive them, and drive them hard.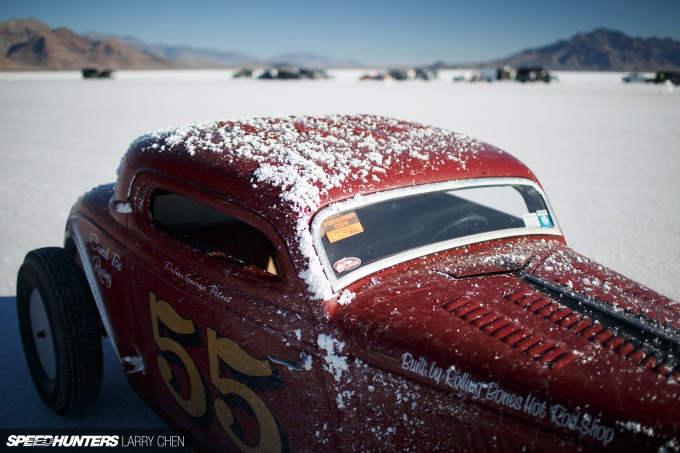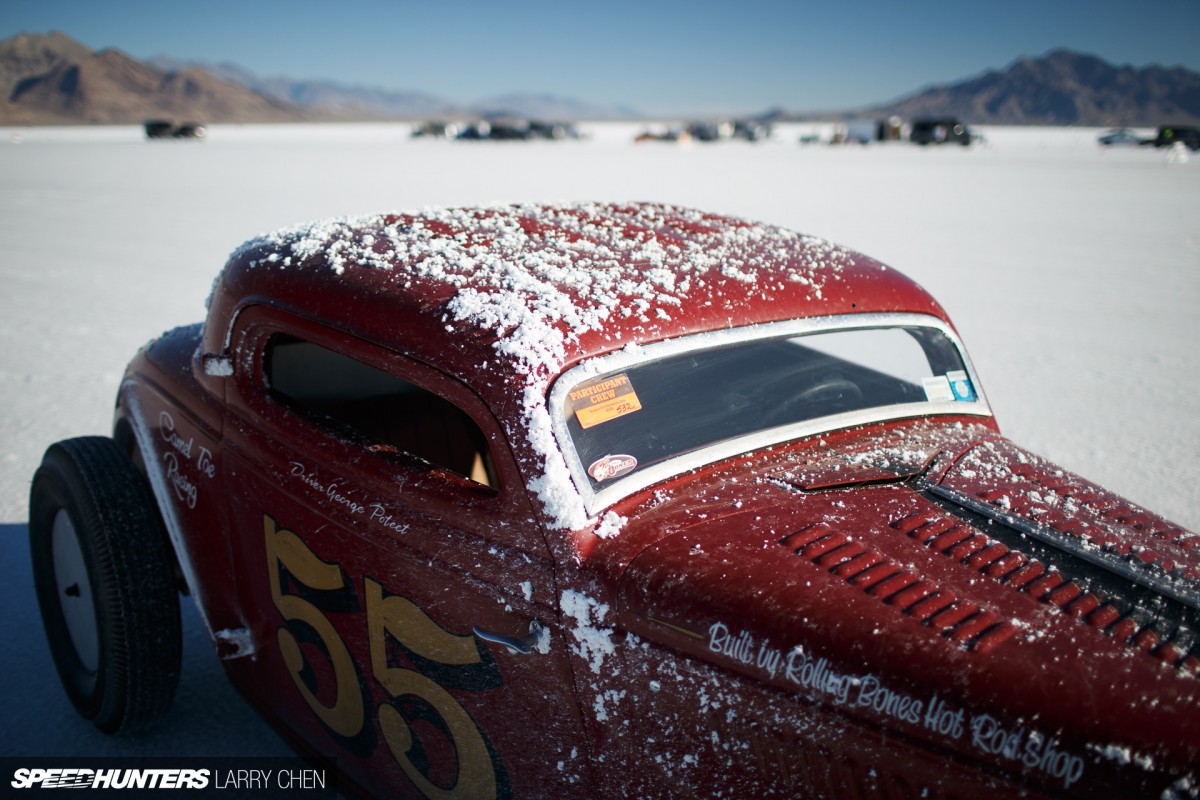 In fact, Poteet's car already has 50,000 miles on it. Also notice that we didn't even think to ask Ken to clean the car off for the shoot: it just didn't need it to look good. This is an overriding theme in all their builds – they should be able to drive long distances and look good wearing the dirt and scars from the journey.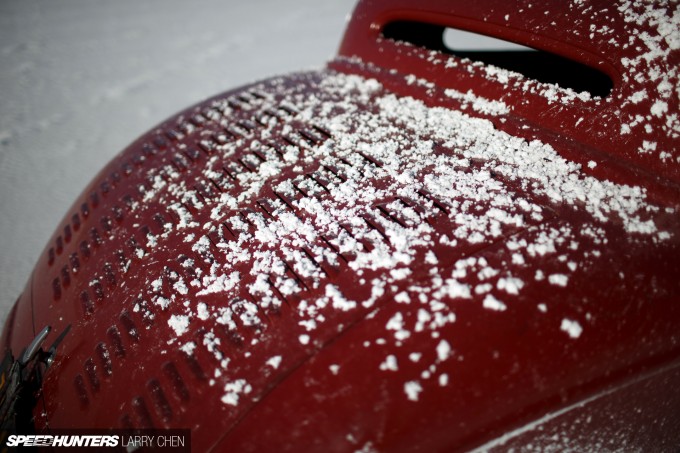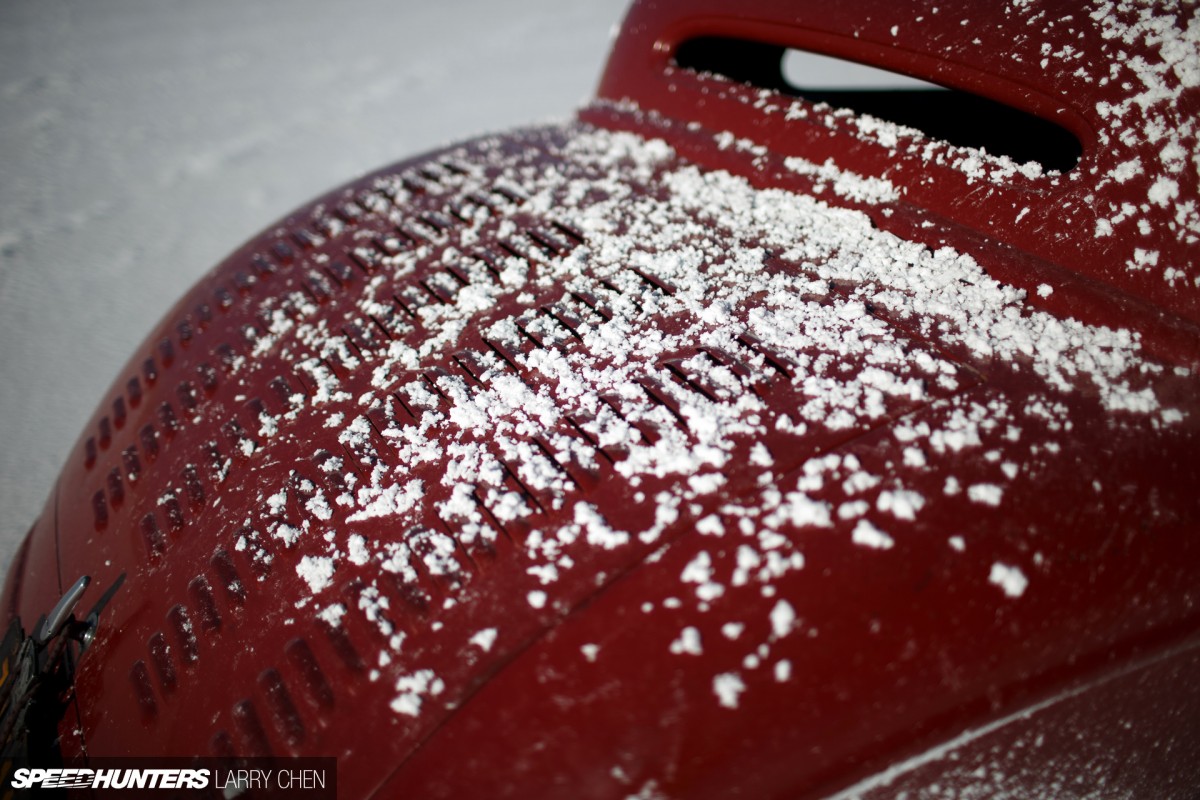 Putting his money where his mouth is, Ken drove the '34 from New York to Bonneville and back. This was not a one time thing either: they've been known to caravan to California and Bonneville annually.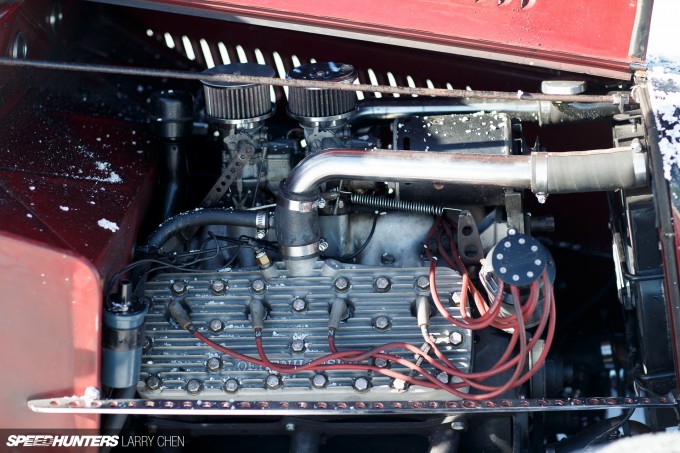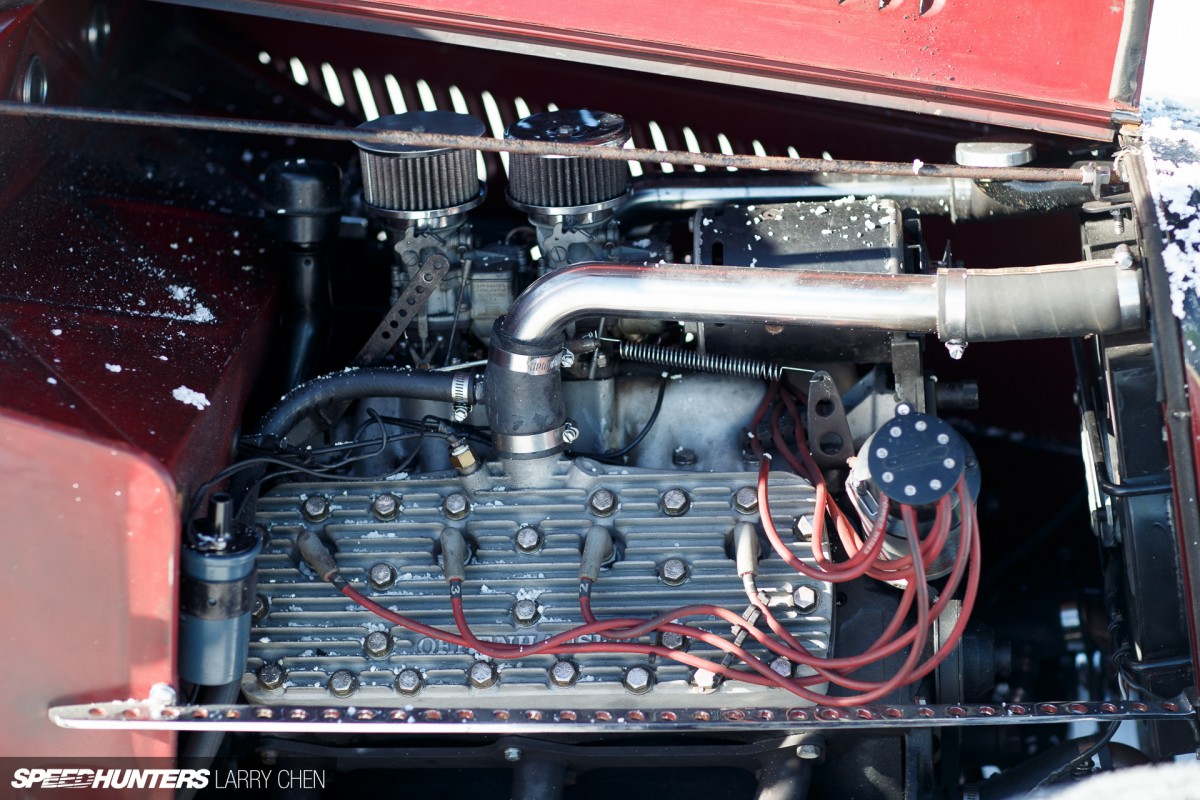 Of course, being a traditional hot rod, all those miles are powered by an 8BA Flathead from 1949. The 246ci mill was built by Jim Fleming and I wish you could hear the sound it makes. Once you hear one, you'll understand why guys go to such trouble to run this old equipment.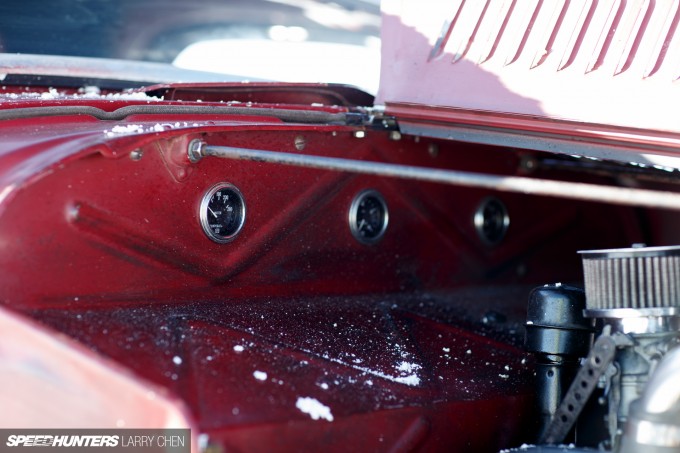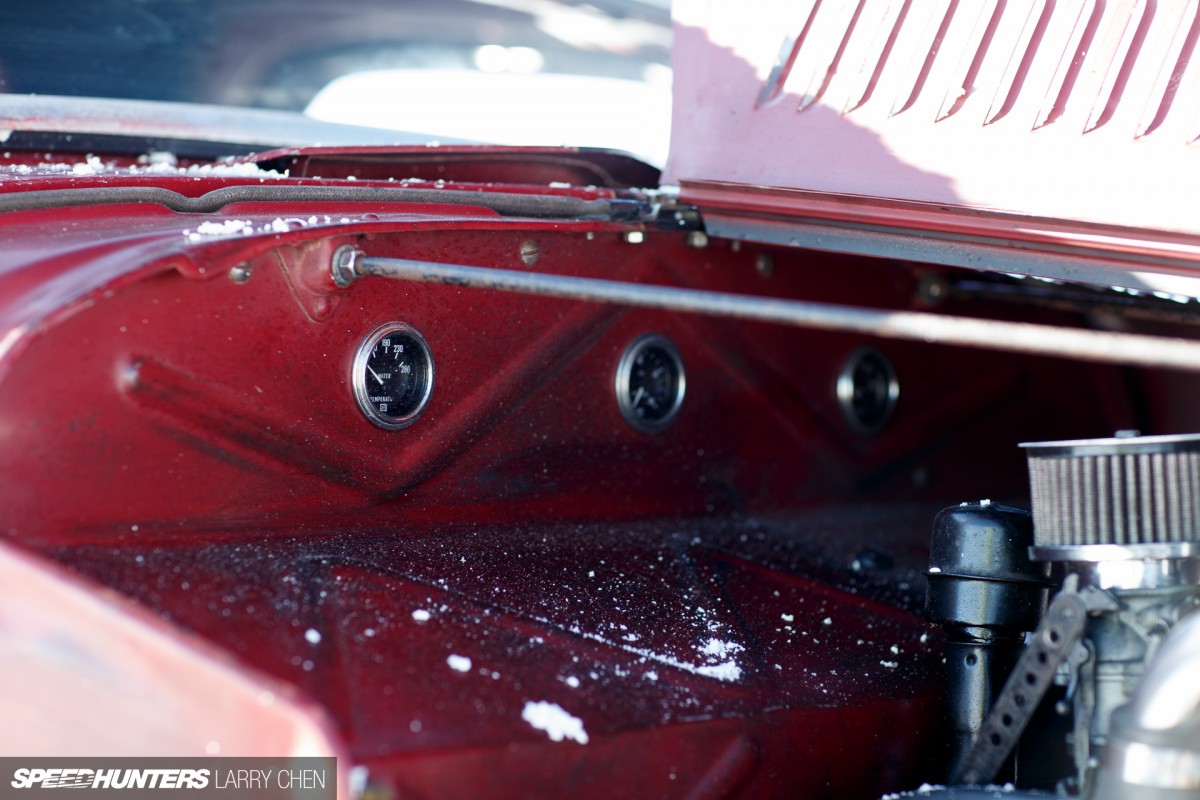 Again playing off the barely legal landspeed race theme, gauges were mounted in the firewall so they could be seen while tuning the motor. One displays oil pressure while the other two are water temp gauges for each head since flatheads have two separate cooling systems.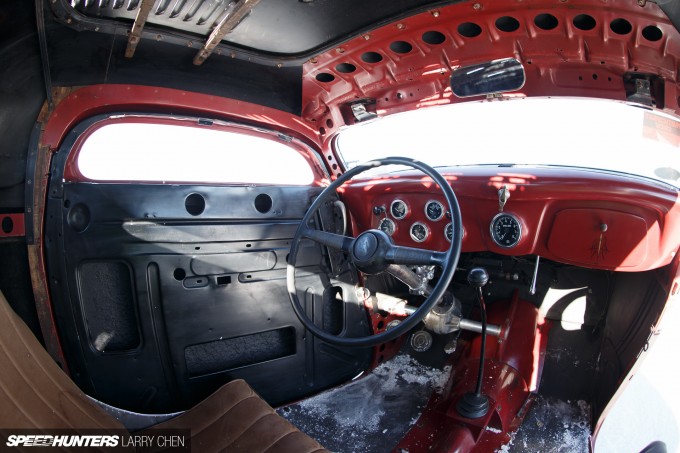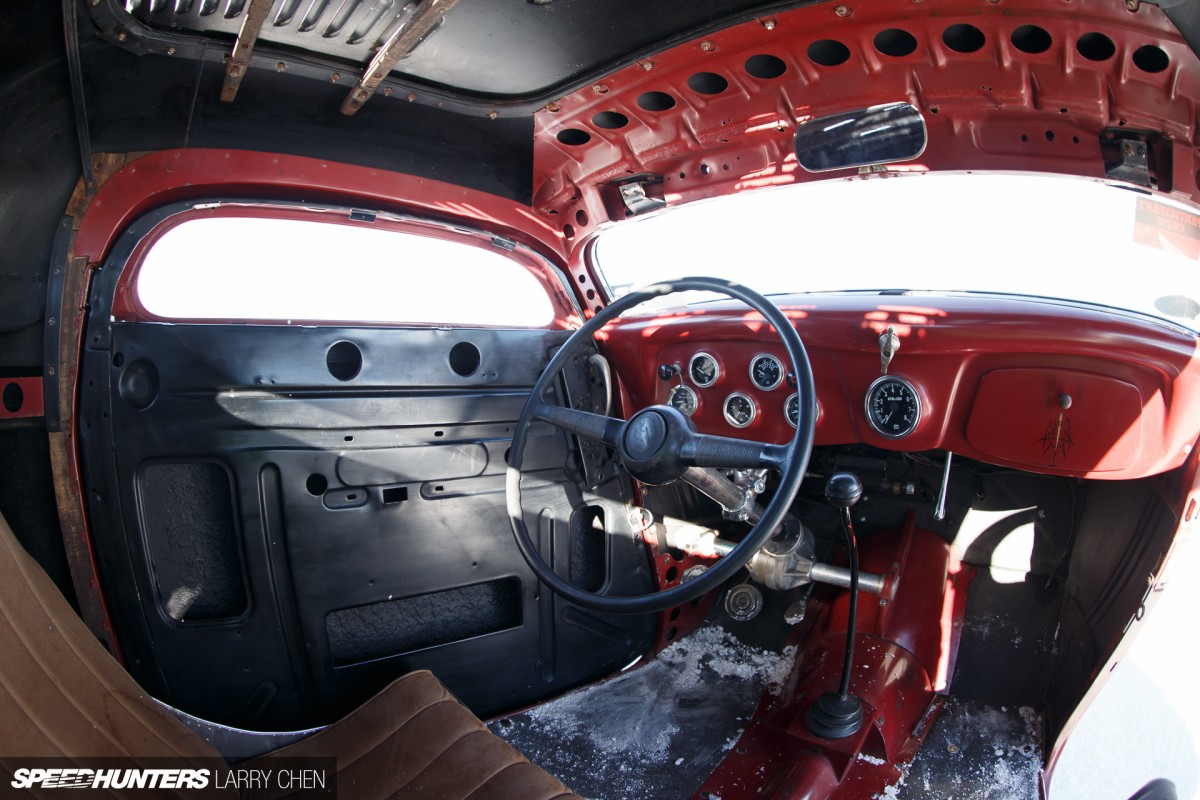 With all this vintage equipment, the guys were willing to make a concession for a T5 manual transmission from a Chevy S-10. It's understandable to want a stronger gearbox with an extra gear for all that highway driving, but they still welded on an old style shift lever so it looks right.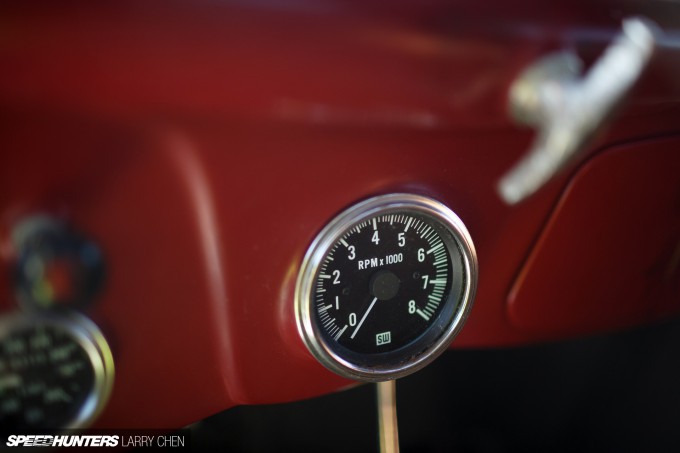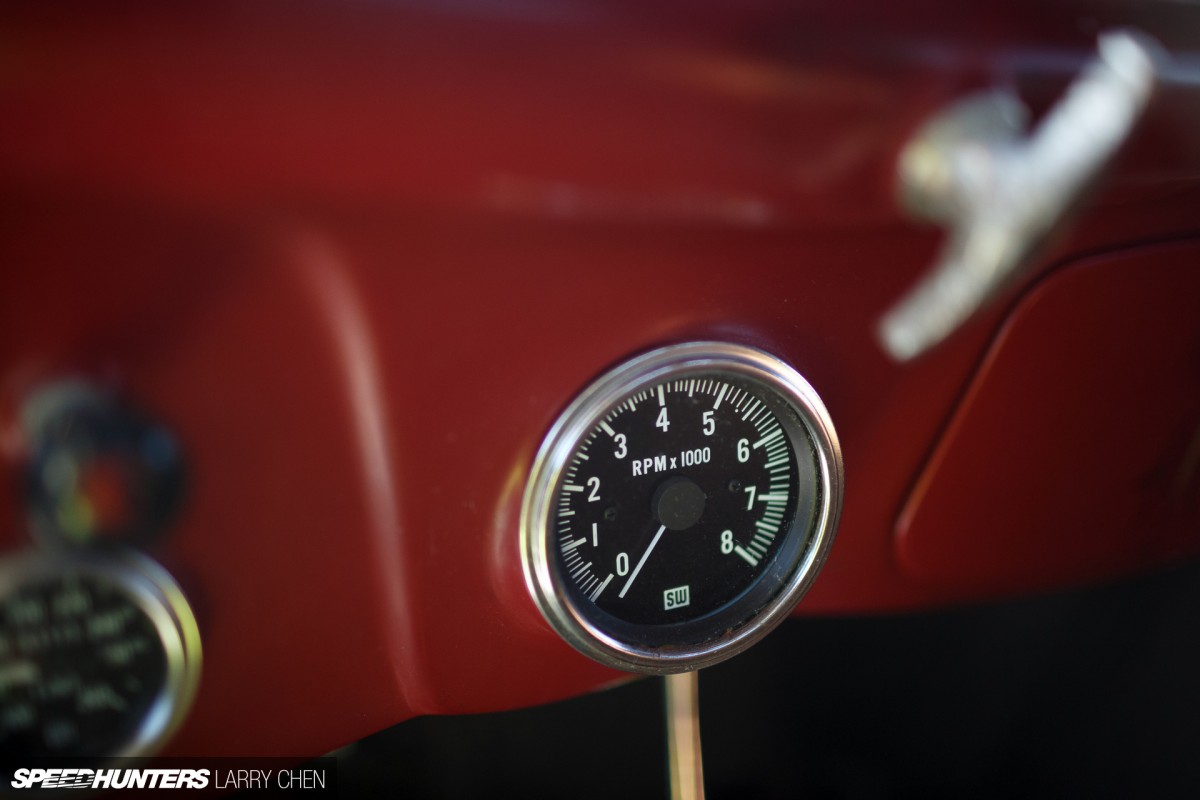 An old Stewart Warner tach is the centerpiece of the dash…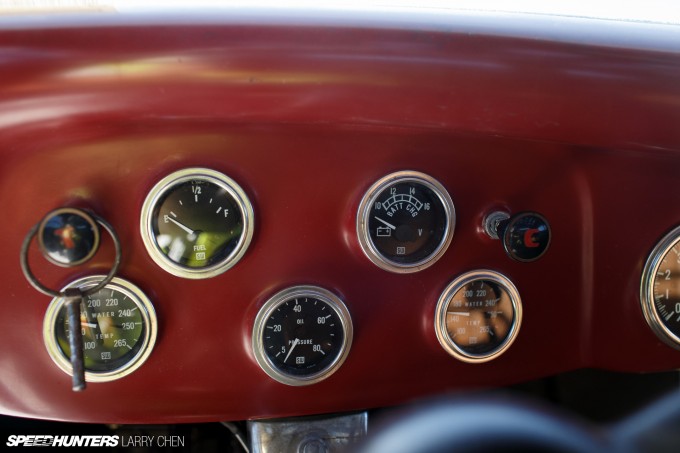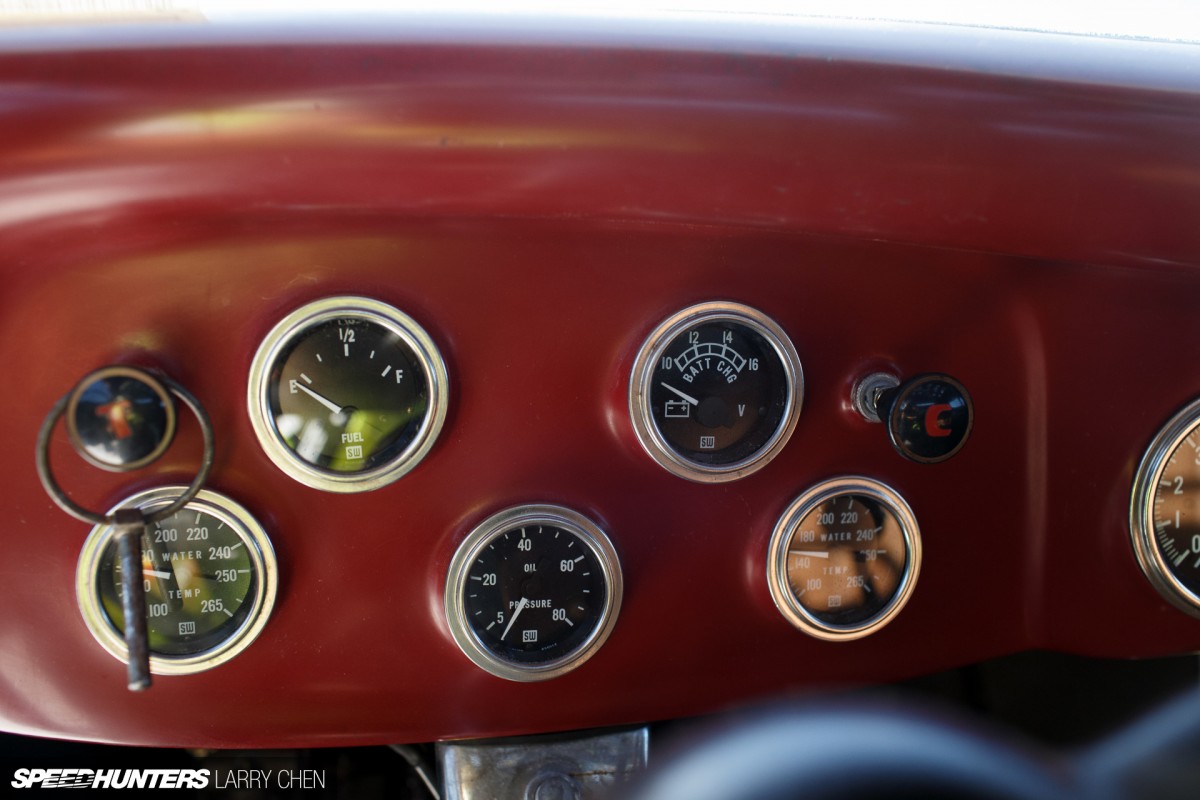 … and matching gauges advise the driver of every condition except speed. I suppose you'll find out when you get your timing slip.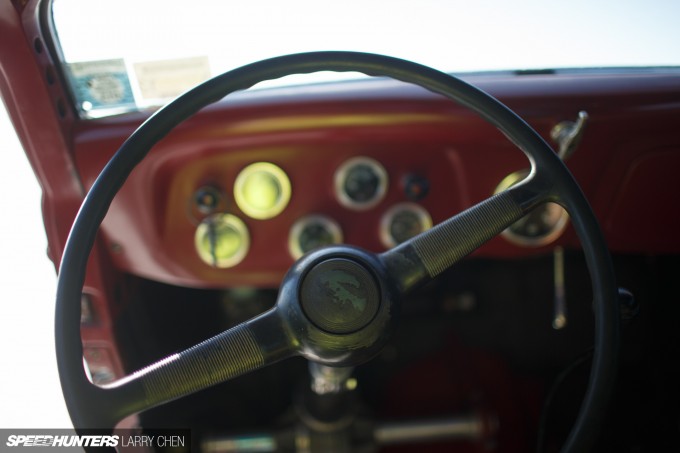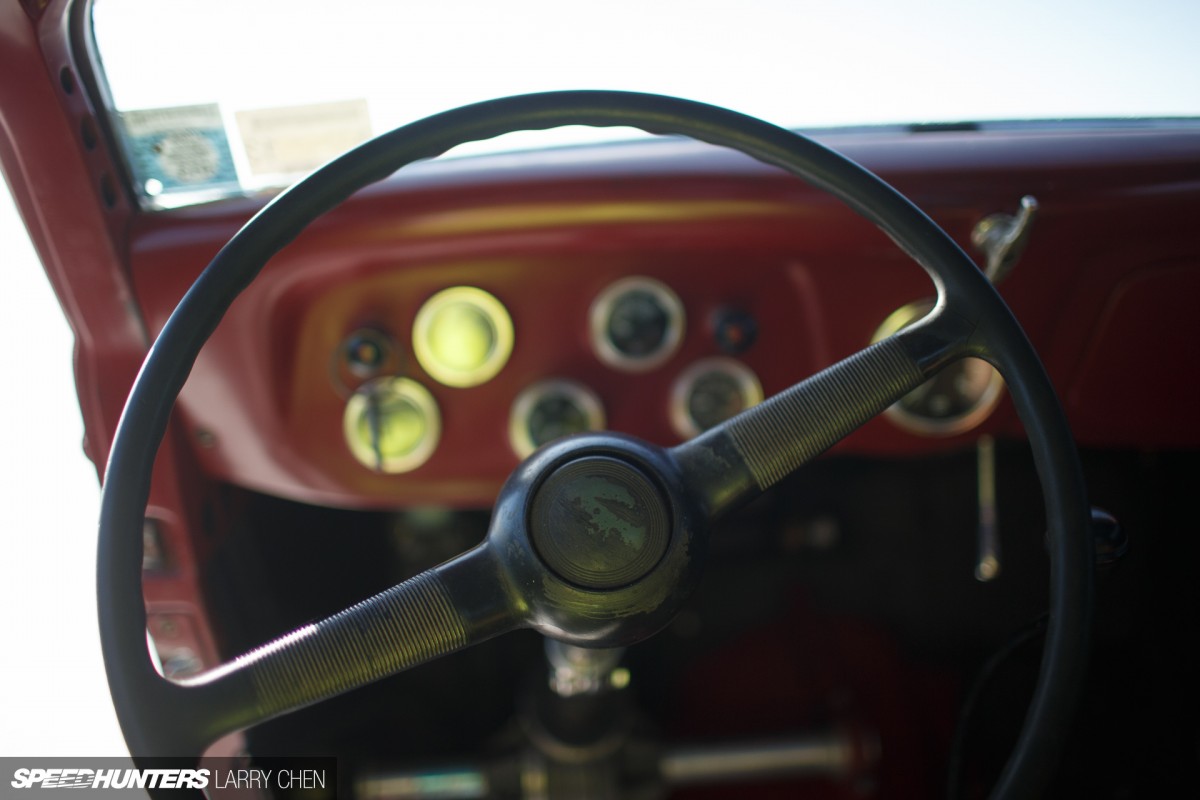 The driver grips a well-worn '40 Ford wheel.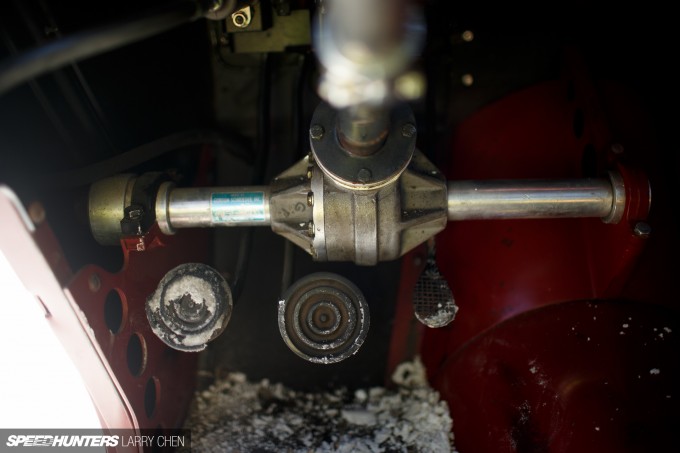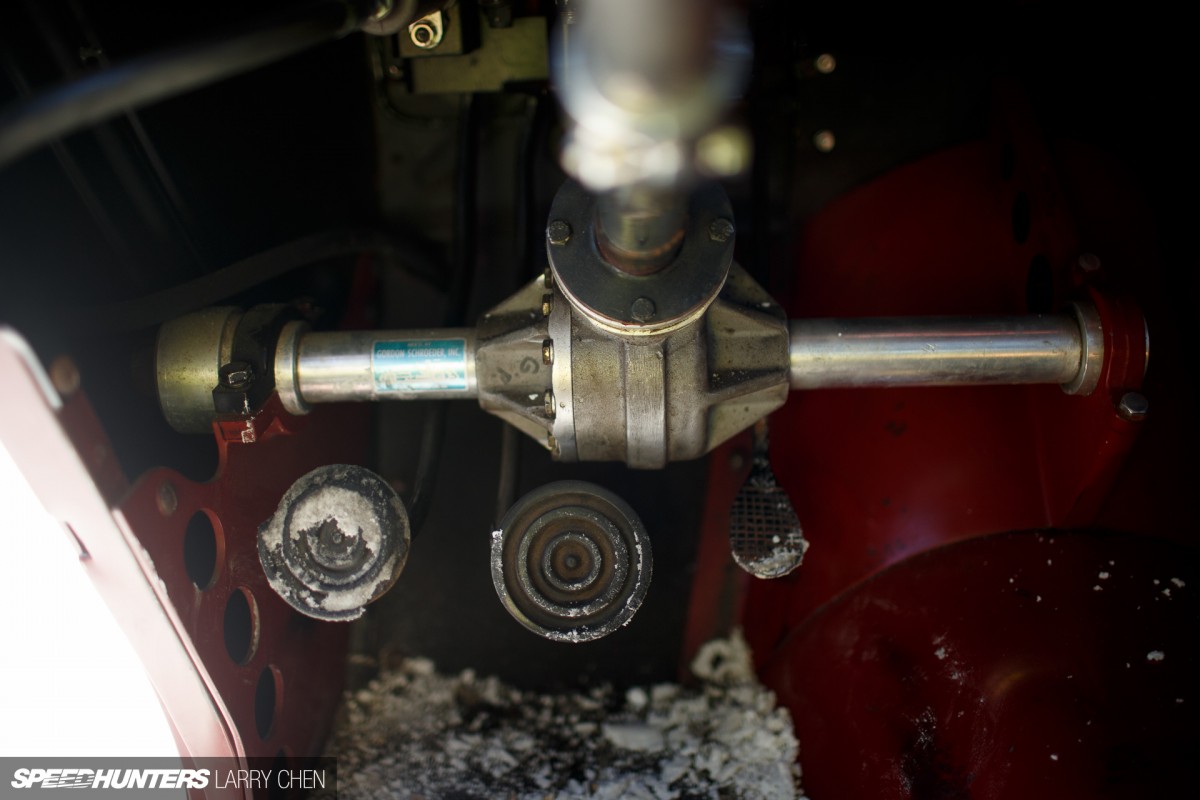 The pedal assemblies are also more stout modern units, but with old Ford rubber pads of course.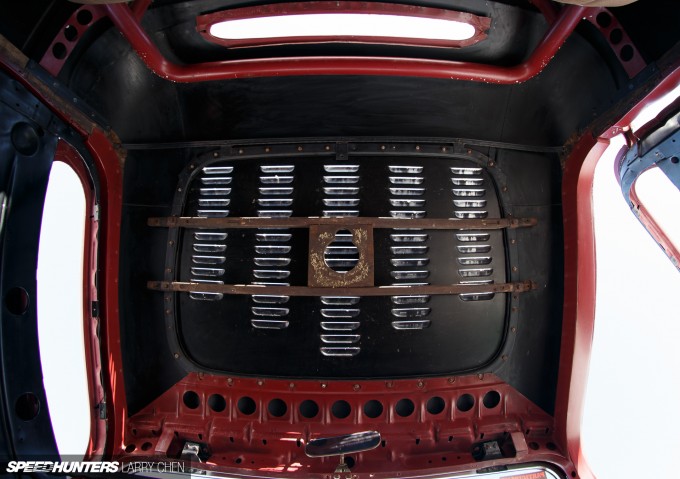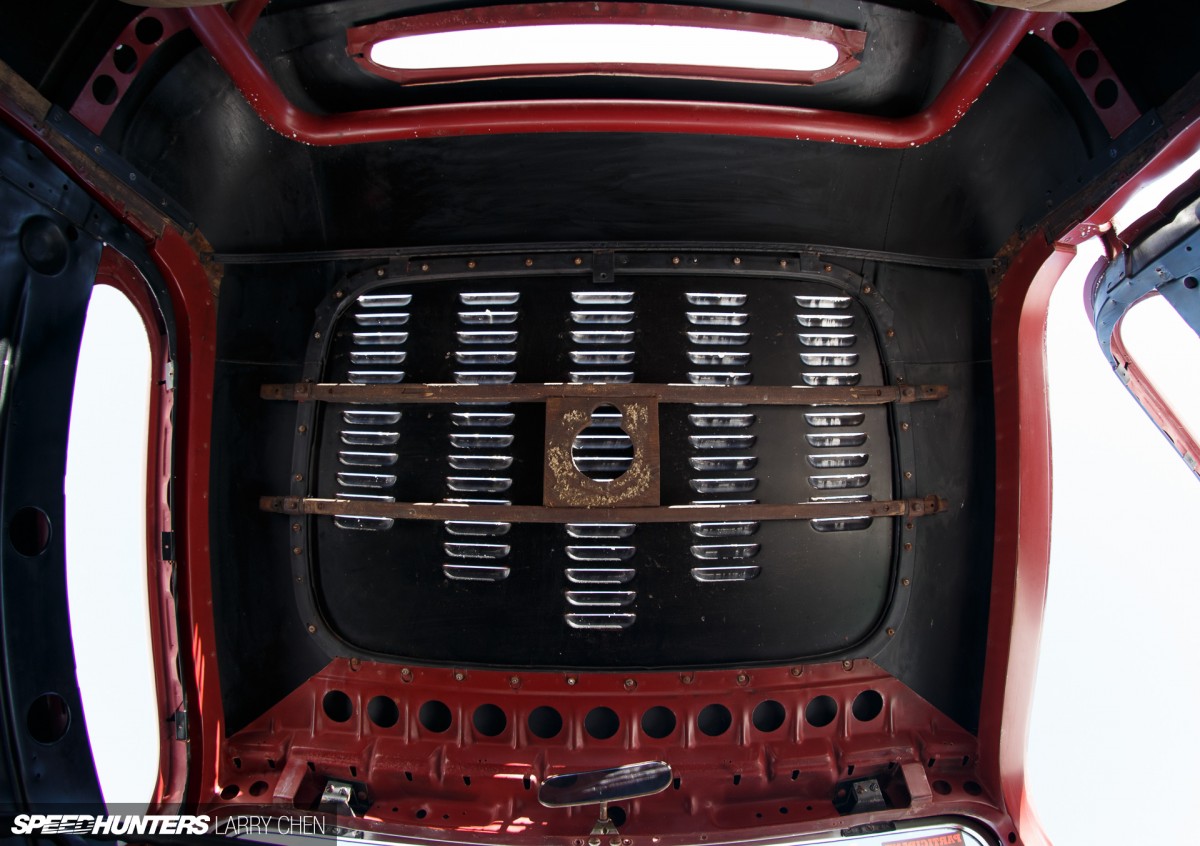 Street rods usually have the hole in the roof welded up and smoothed, but since Rolling Bones cars are time machines back to a simpler day, a louvered panel was fashioned instead and the original wood bows were left in place.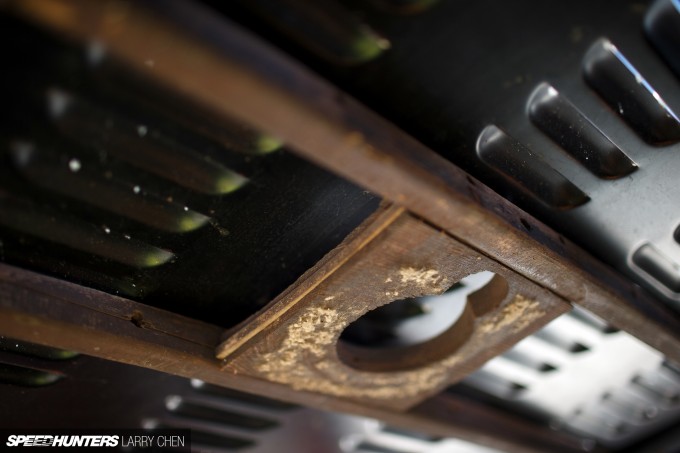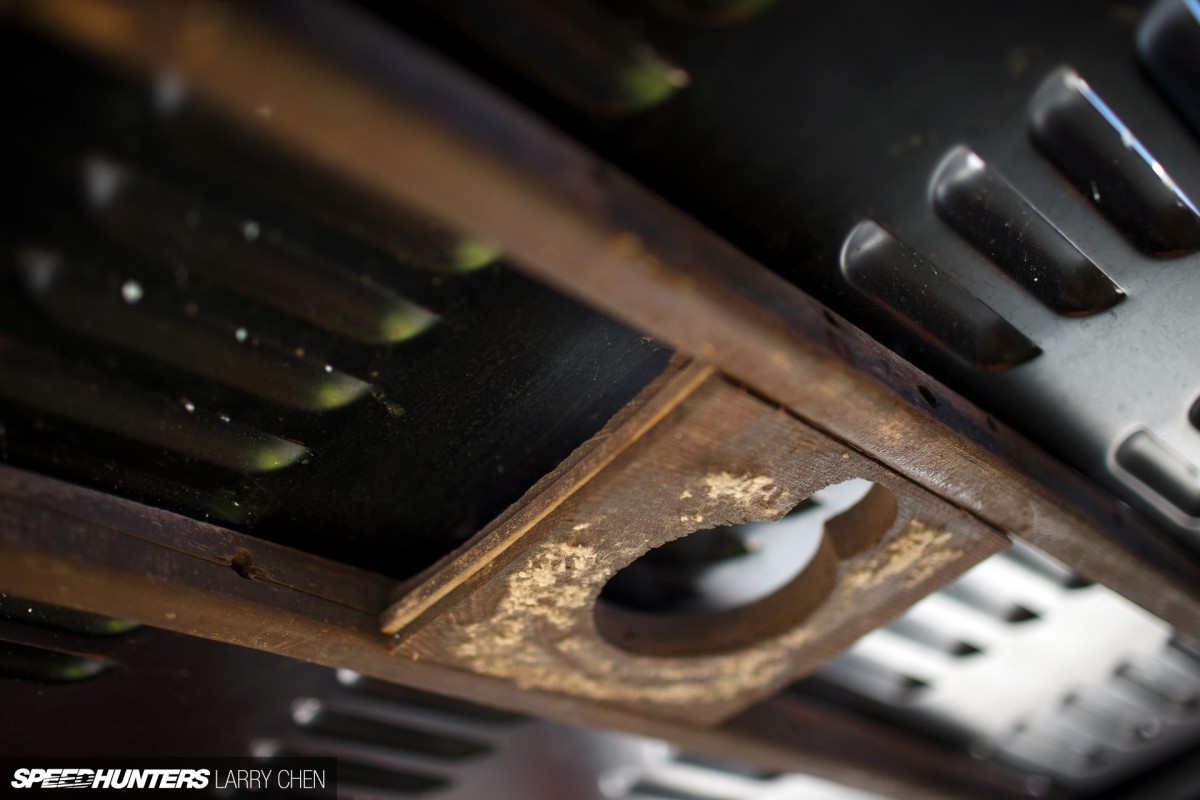 Back in 1934 this is where a dome light would have been installed.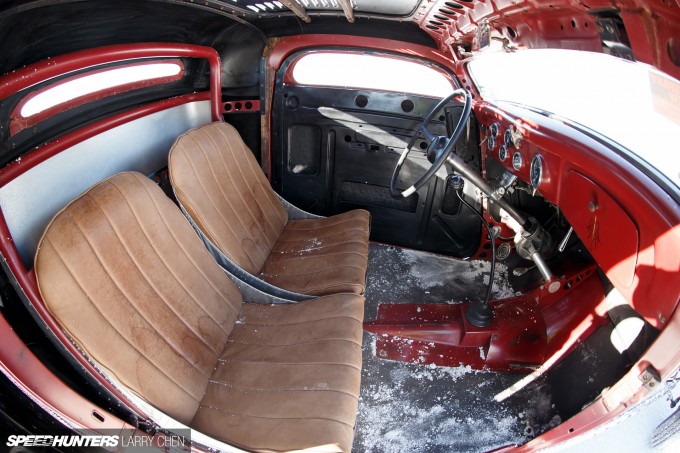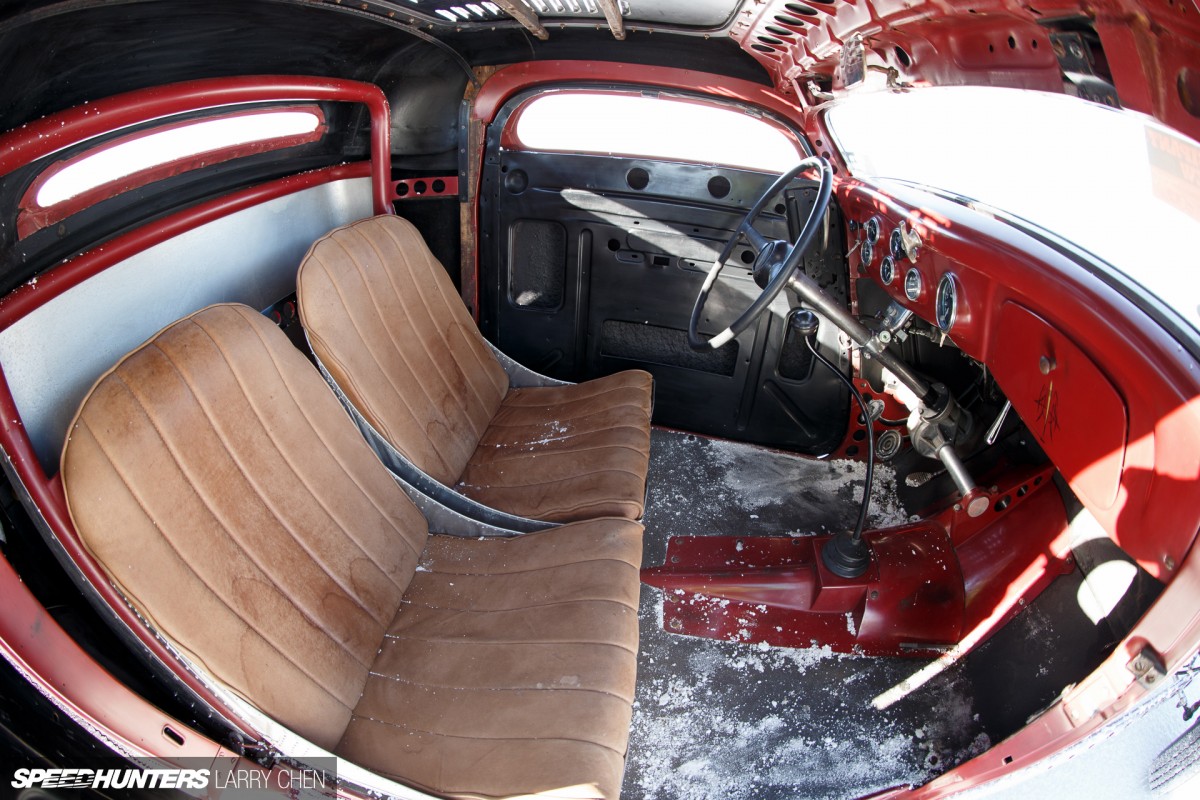 Frank Wallic bomber seats were lined with cushions covered in a special deer hide that George sent to the shop.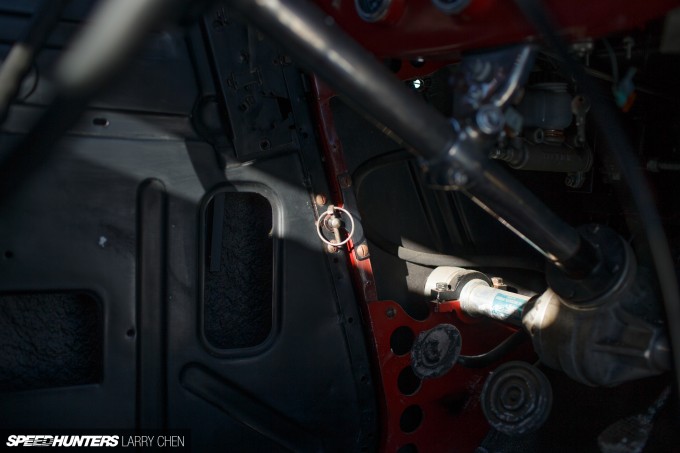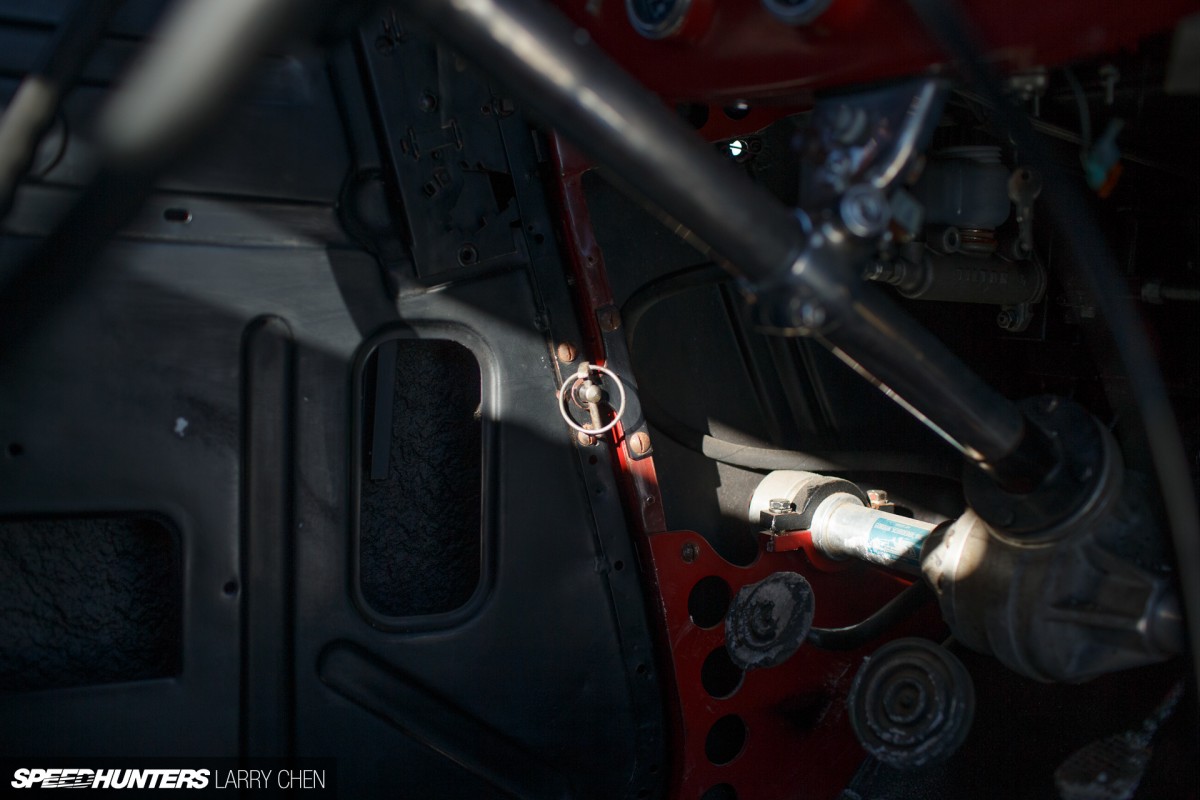 '34s were made with suicide doors. Not wanting to find out why they got their name, the guys added these pins to make sure the doors stay shut.
Streamlined chop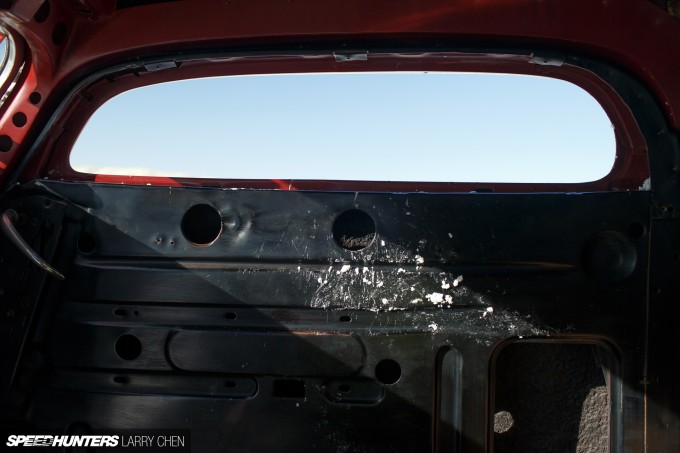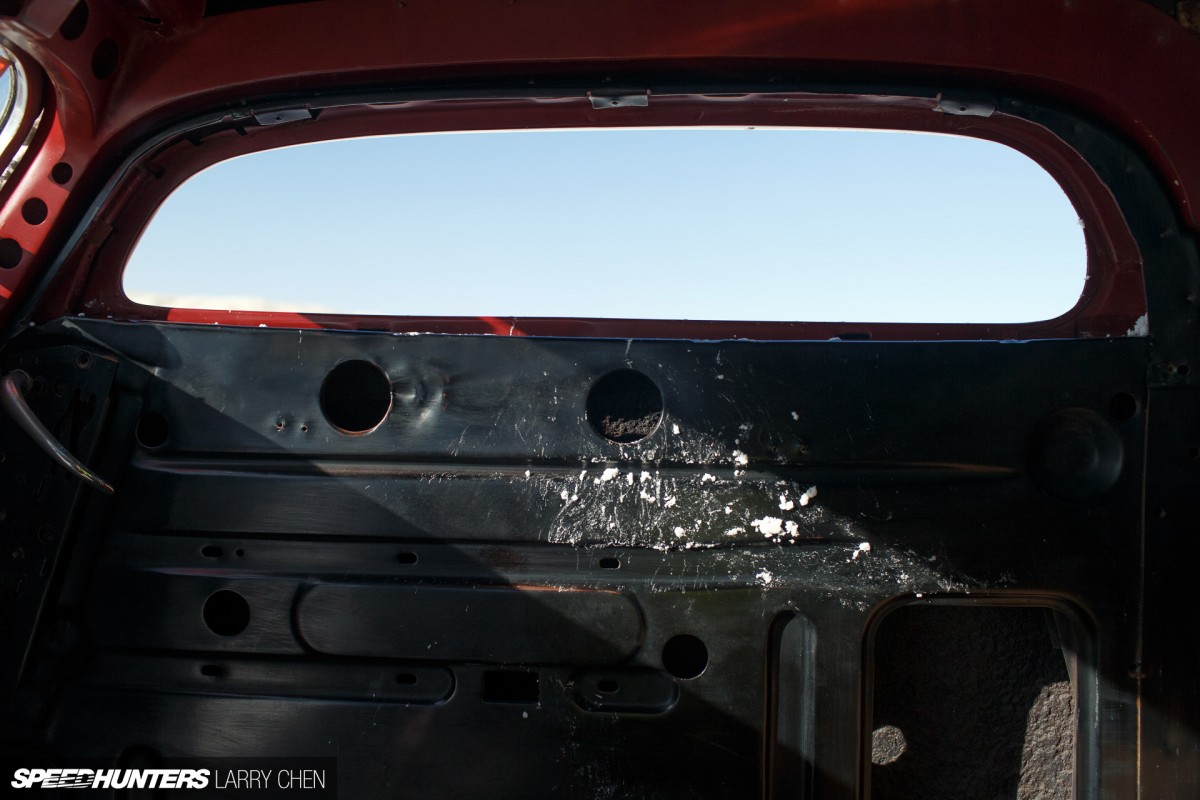 Ken told me the car was their interpretation of the Pierson and SoCal coupes, which finally leads us to the most important cut on the body – the chop.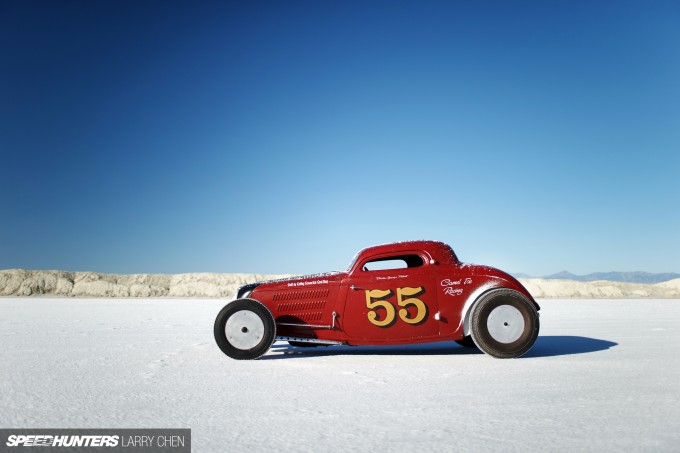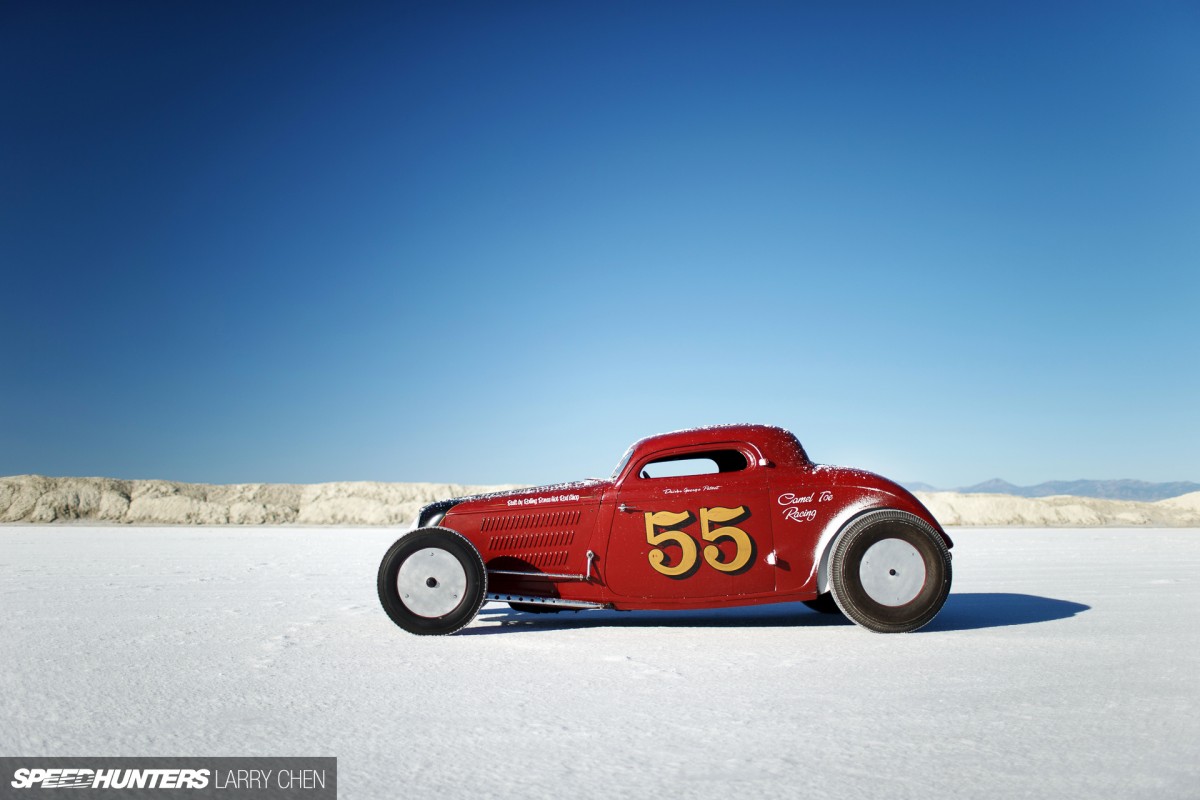 Those coupes were some of the first of their kind to compete with roadsters. Back then nobody thought a car with a roof could cheat the wind as well as the open-top version, hence the very radical chops. Rolling Bones took this look as far as they possibly could while still being able to road trip the car like they wanted.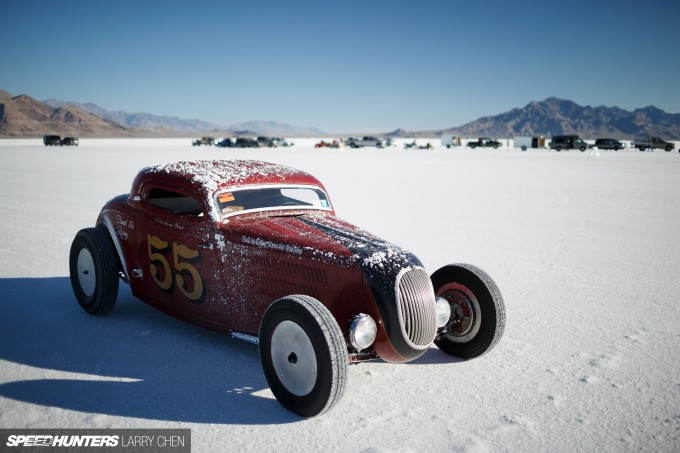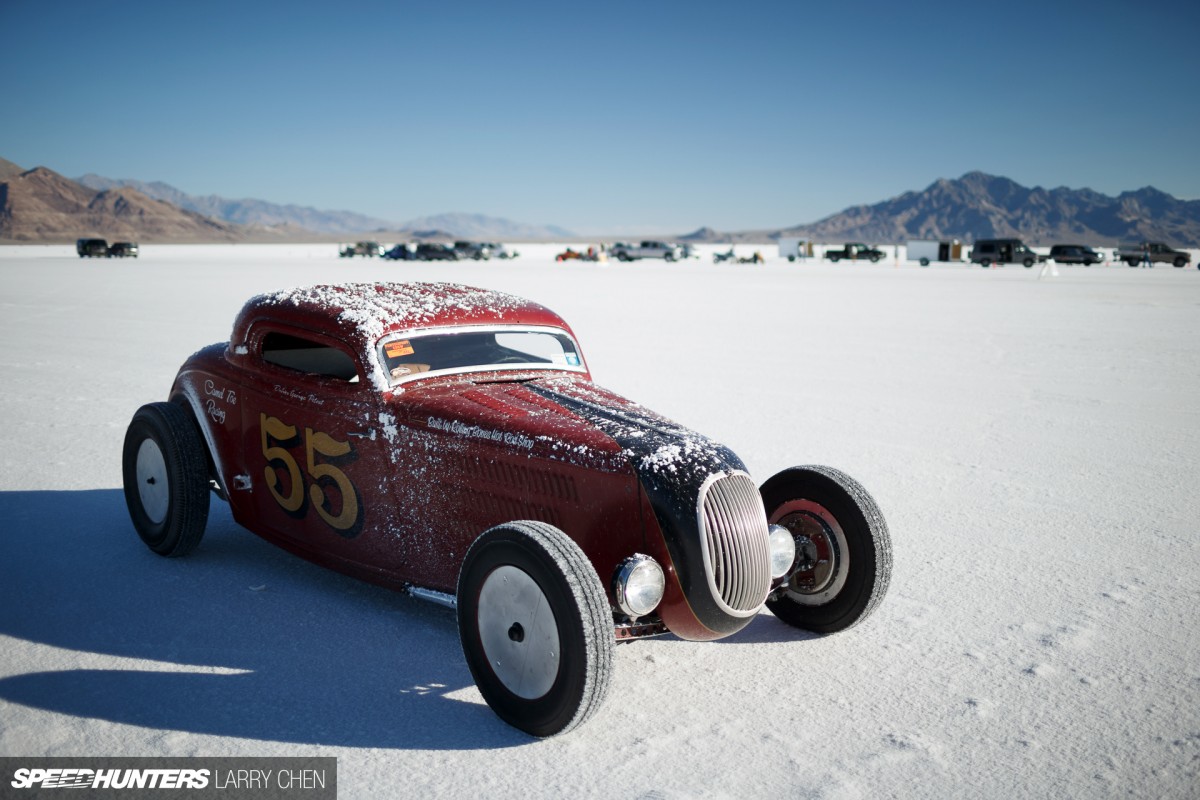 The car came to them with a 3″ chop that looked like it was 'performed by unskilled teenagers', to use Ken's words. This led to a full cowl replacement so they would have enough A-pillar to work with when redoing the chop. They wound up cutting the roof down 7″ and leaning the windshield back to get the right look.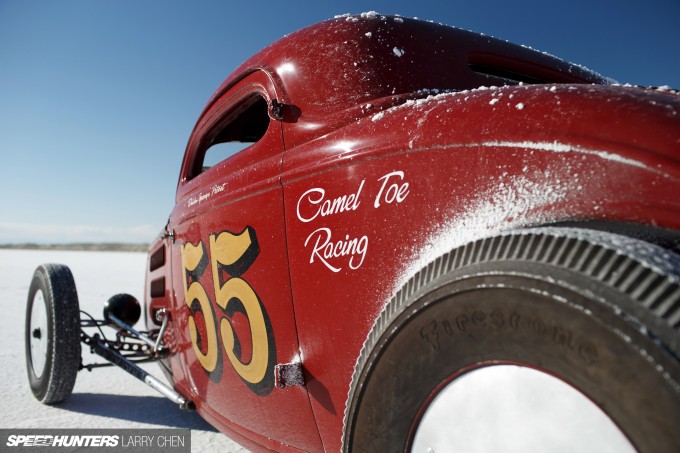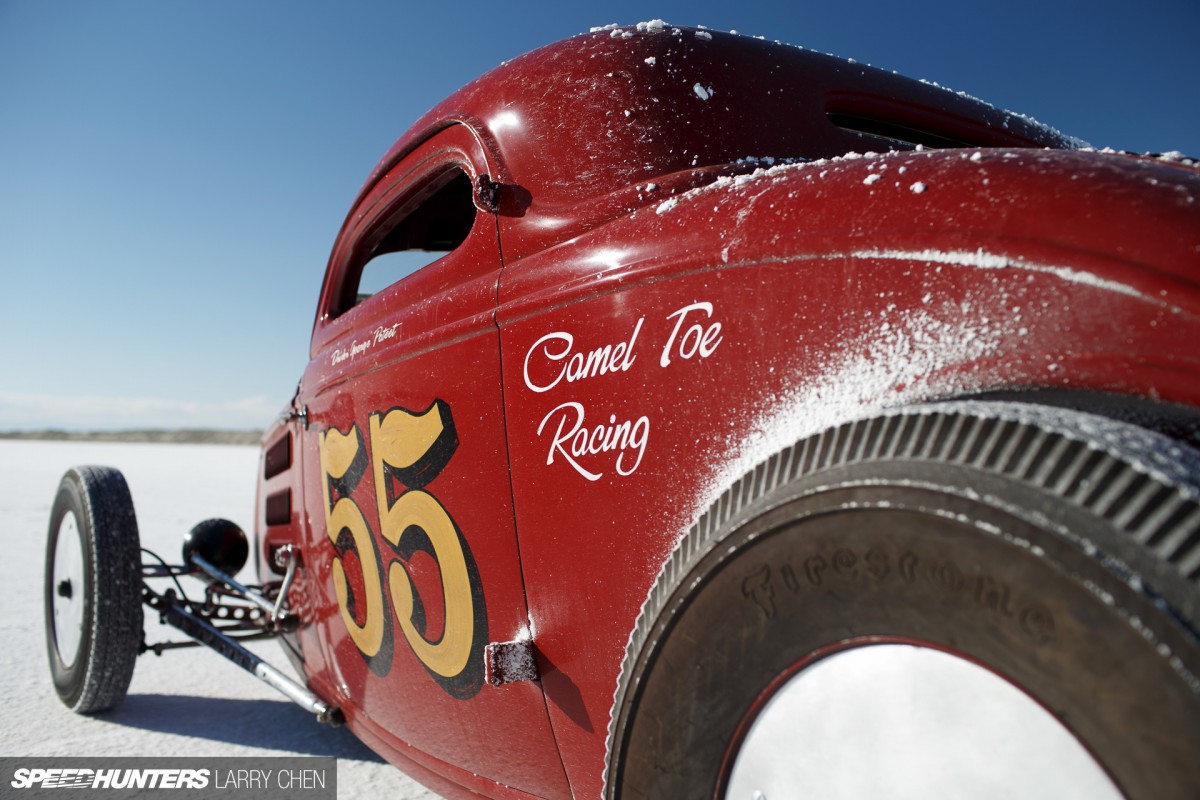 '34s also come with three door hinges, and usually the top one gets whacked when the roof is chopped, but Rolling Bones has a different tactic. Their cars must have an uninterrupted flow from front to back, and they discovered that the middle hinge actually gives your eye a place to stop. They've also found that the doors are stronger with the hinges spread farther apart, and so they remove the middle hinge on their builds instead of the top one like most other guys.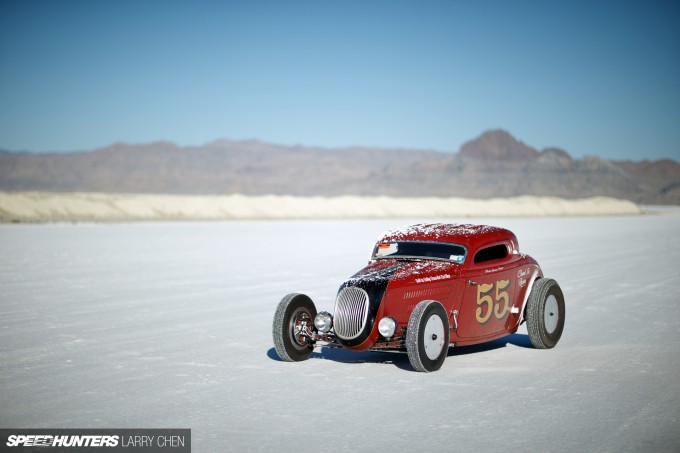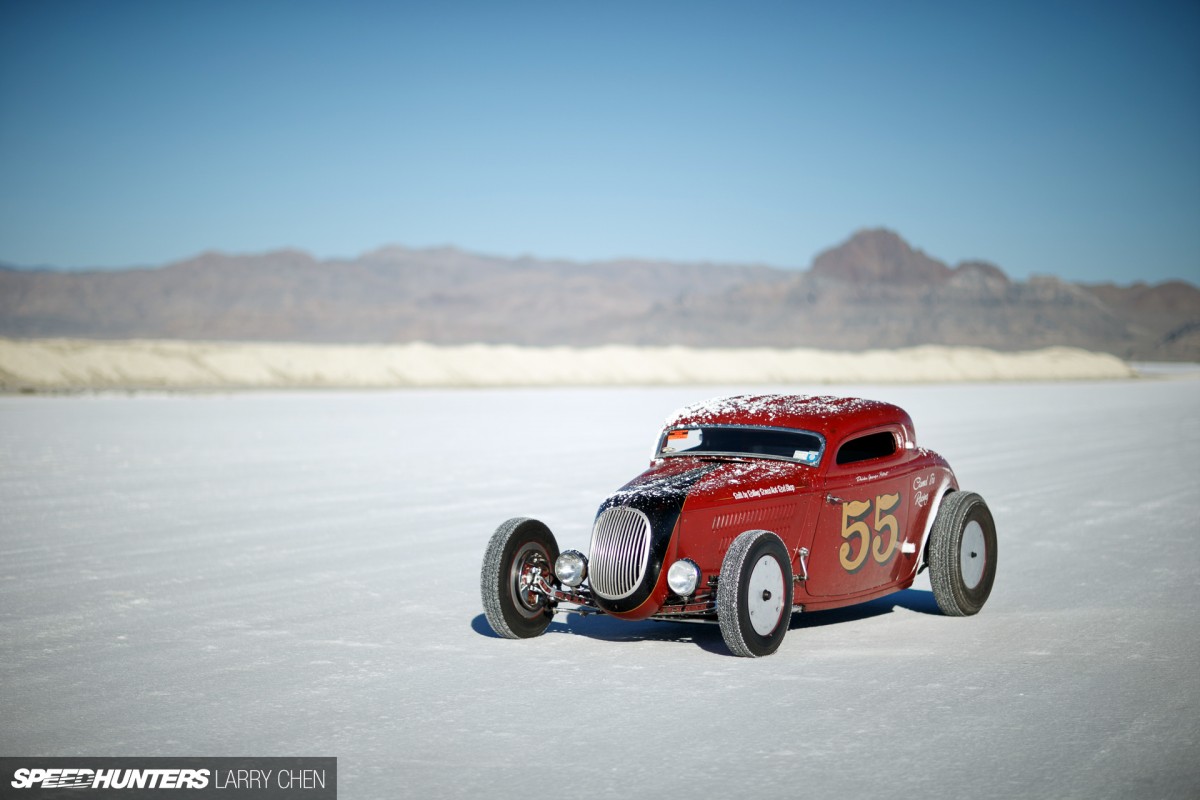 All these changes, minor and major, come together to create a car that just flows. Without studying the car you might not notice why it looks so 'right,' but that's the Rolling Bones trick.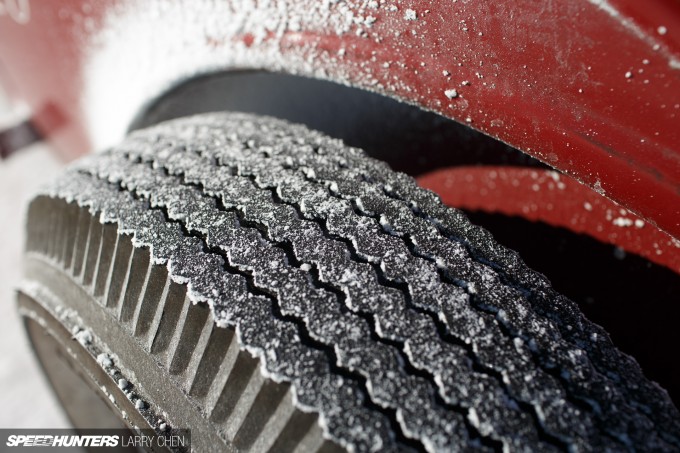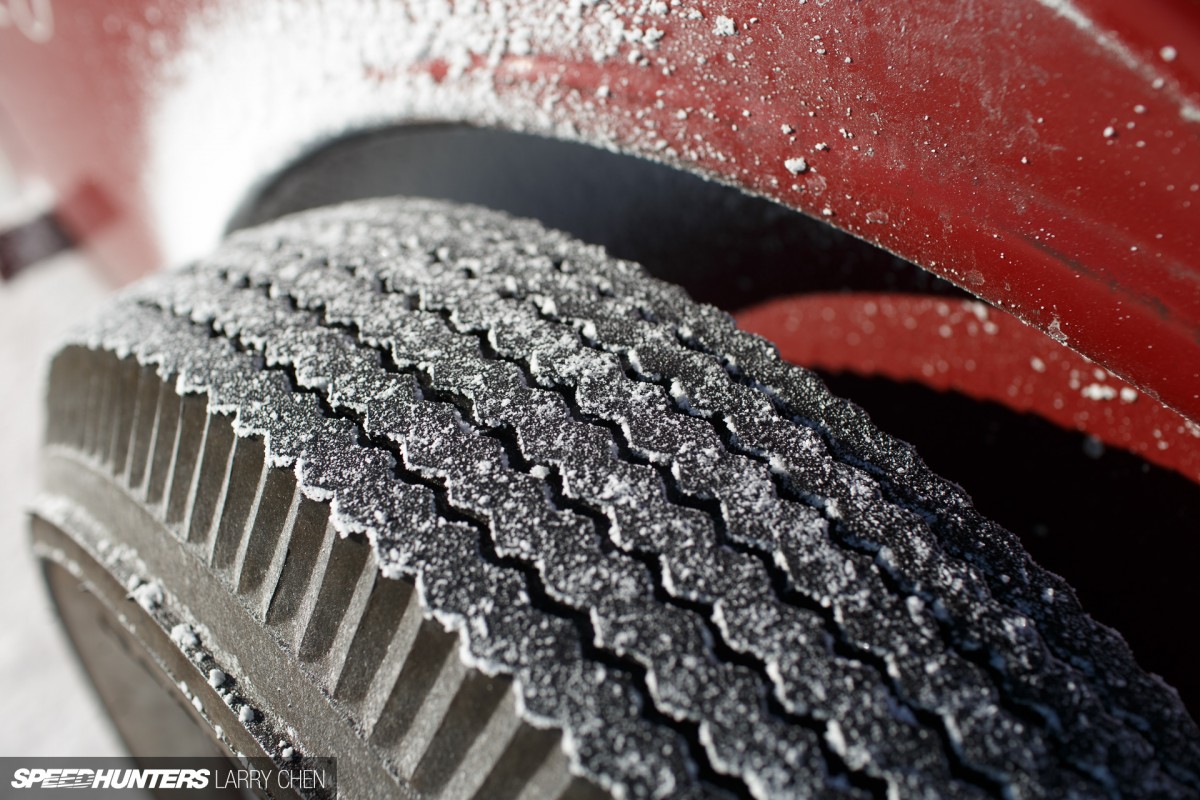 By using period parts throughout…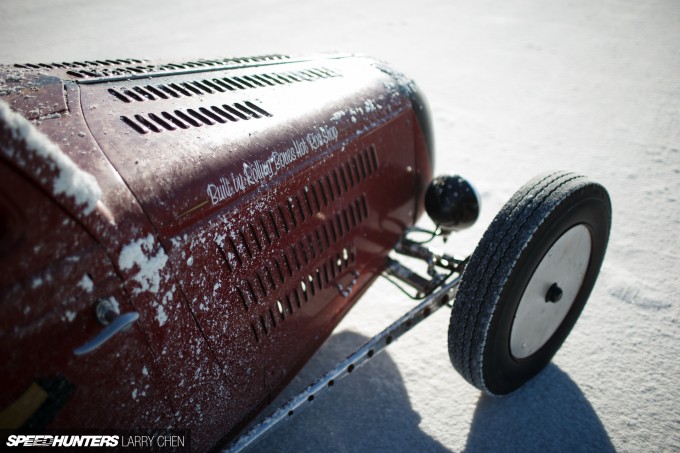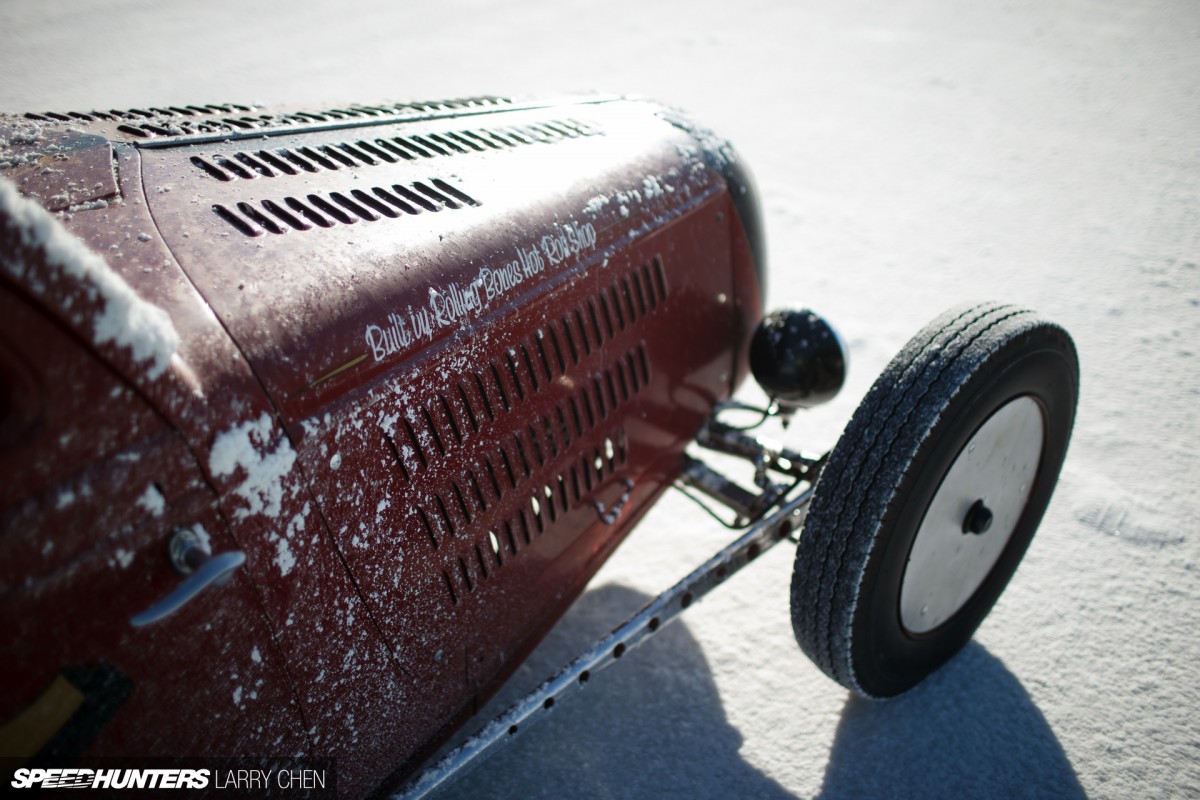 … applying finishes so they look old and don't show the miles…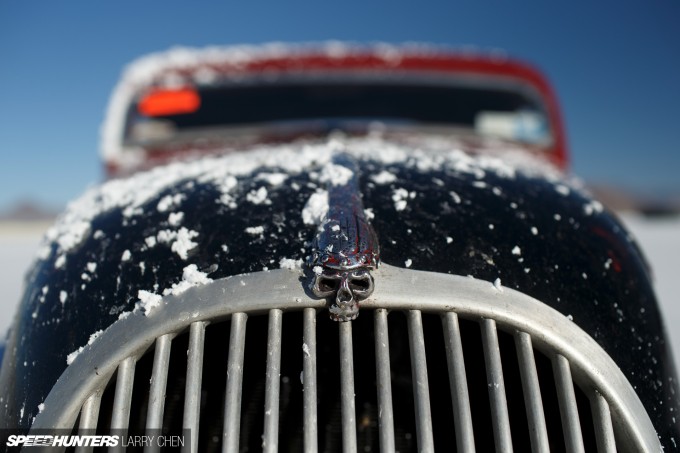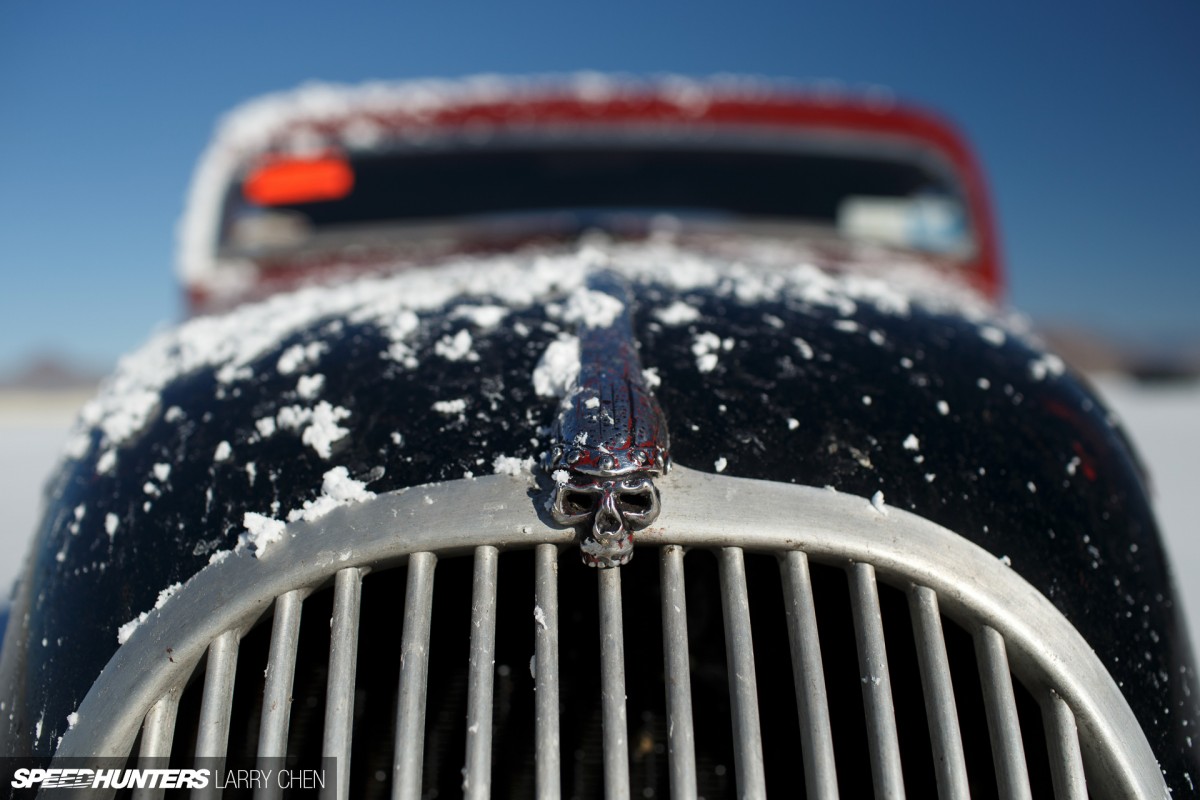 … and adding their own little touches all over the place…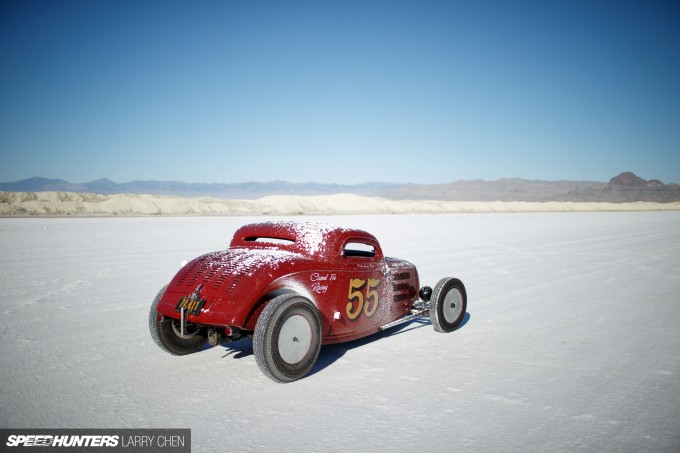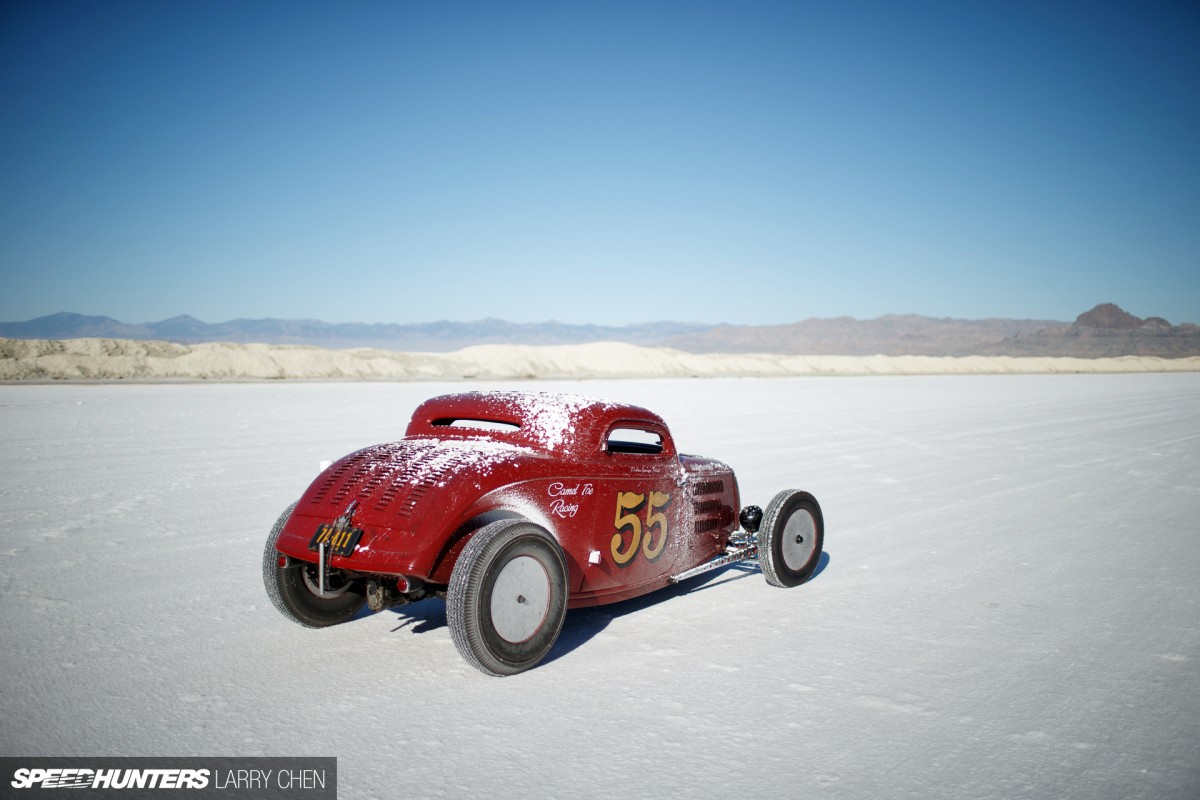 … you wind up with a car that could have only come out of the Rolling Bones Hot Rod Shop.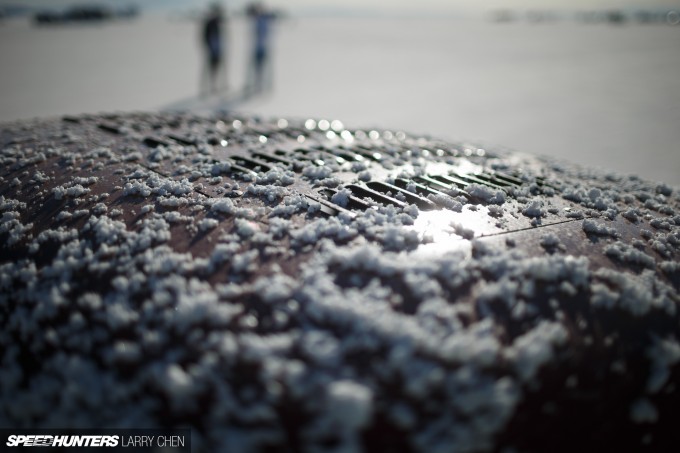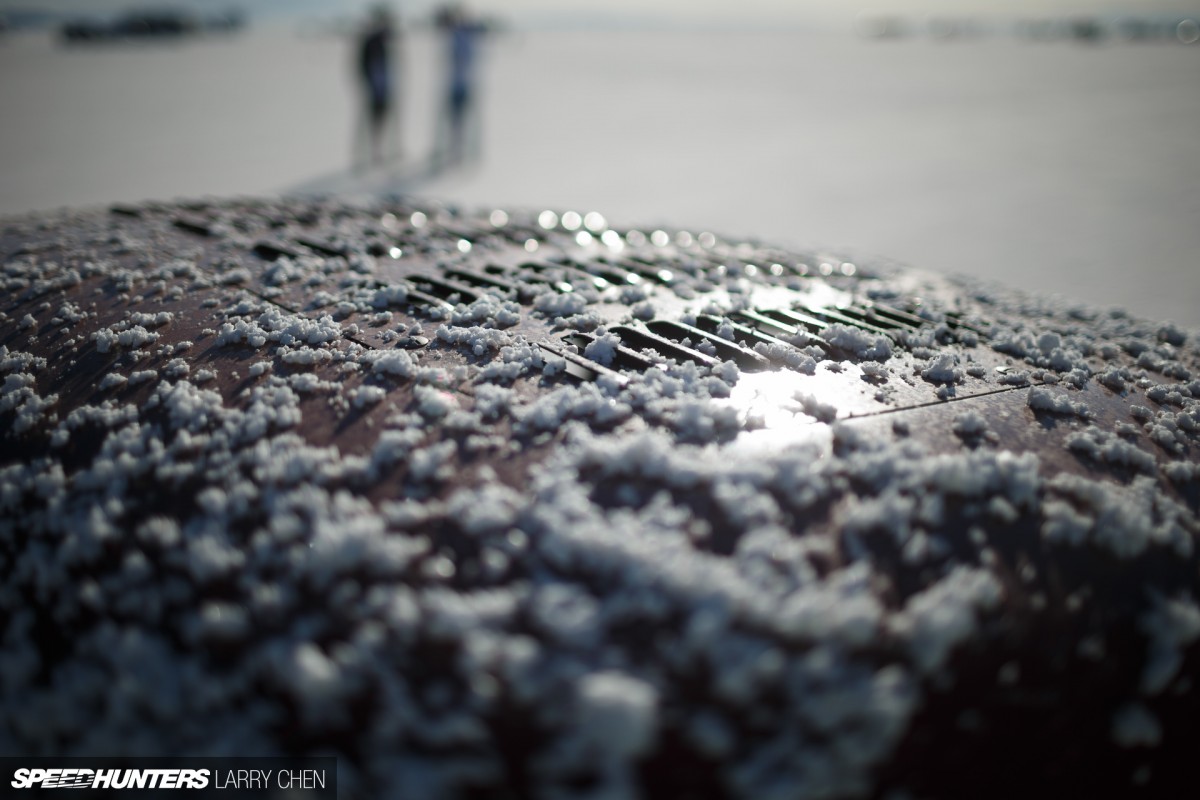 I think George Poteet fully understood this when he asked Ken, Keith and Matt to build him a car.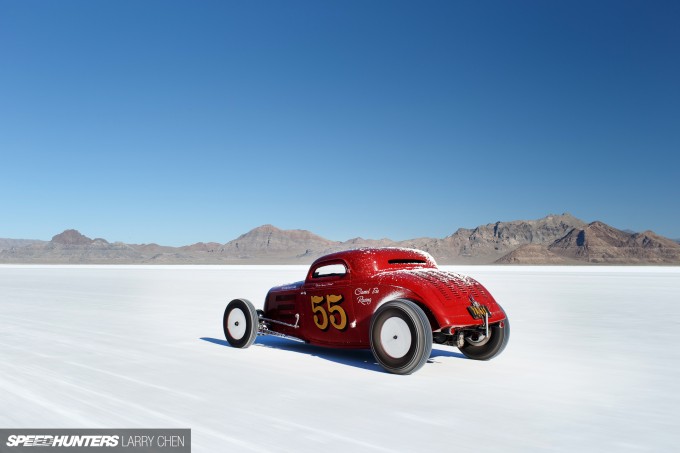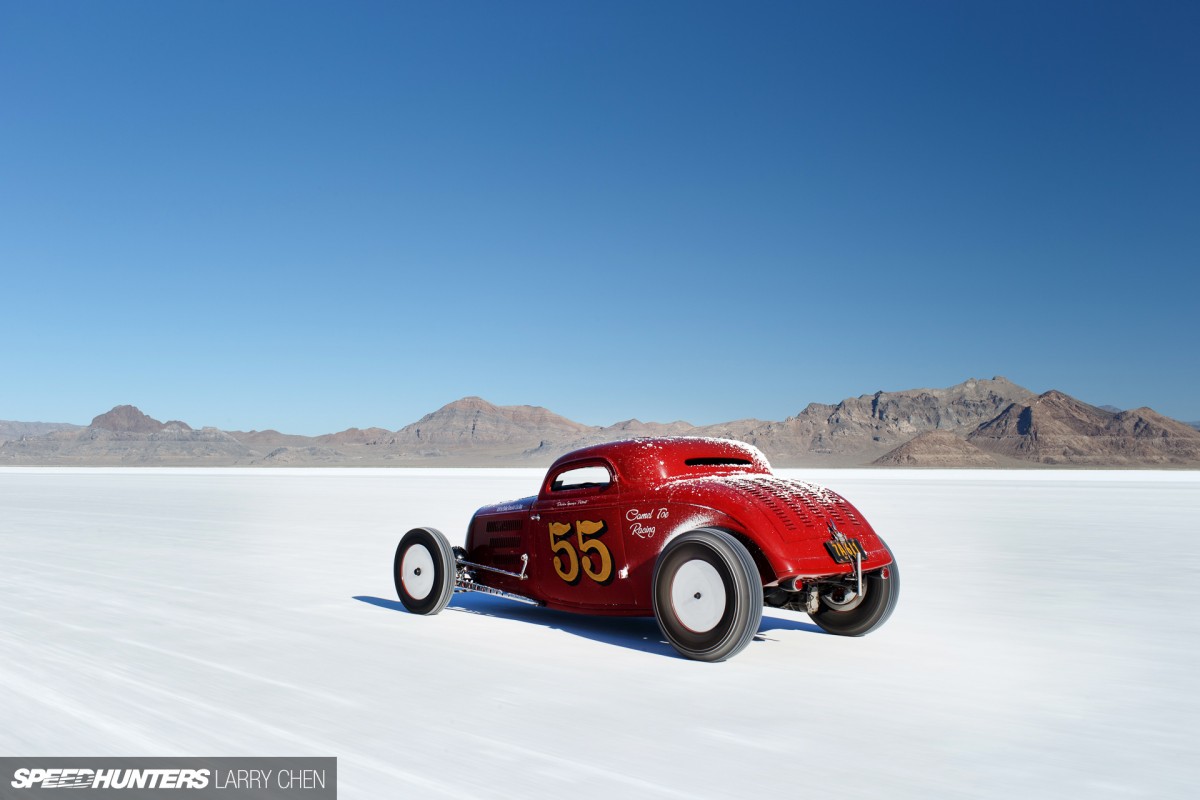 He knew Rolling Bones wouldn't be bound by what a '34 was supposed look like. They delivered by building to a shared vision and making the car what it needed to be, which is really creating art on a level that most guys can't touch.