Friday: into Speedhunting mode
I feel like Tyler Durden in Fight Club. I can't sleep because my mind is racing. I nod off and wake up in strange places. Hop on a plane to SLC, ONT, LAX; drive a car to Bakersfield, Wendover, Mojave. Meet people who I feel like I already know. Where am I and how did I get here? During the week I work my button-down desk job, but when the sun goes down I find myself completely outside my comfort zone, restlessly driven to hunt speed. This usually occurs between the hours of 5pm on a Friday and 8am on Monday. Then, before I know it, I'm back in my real world, home with my family or working in the office. Wait, back up a minute. Let me start at the beginning.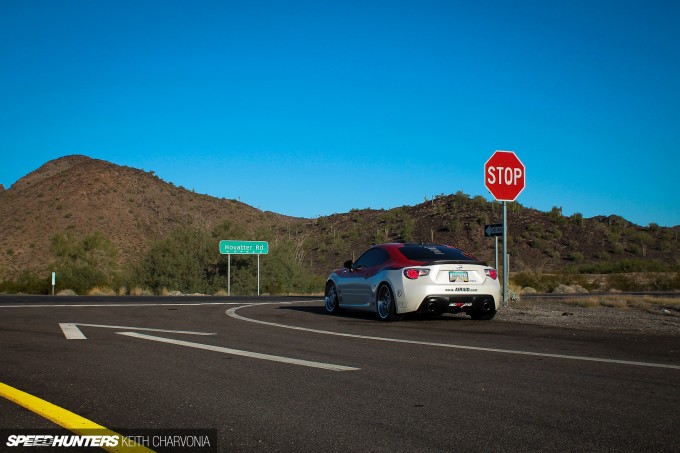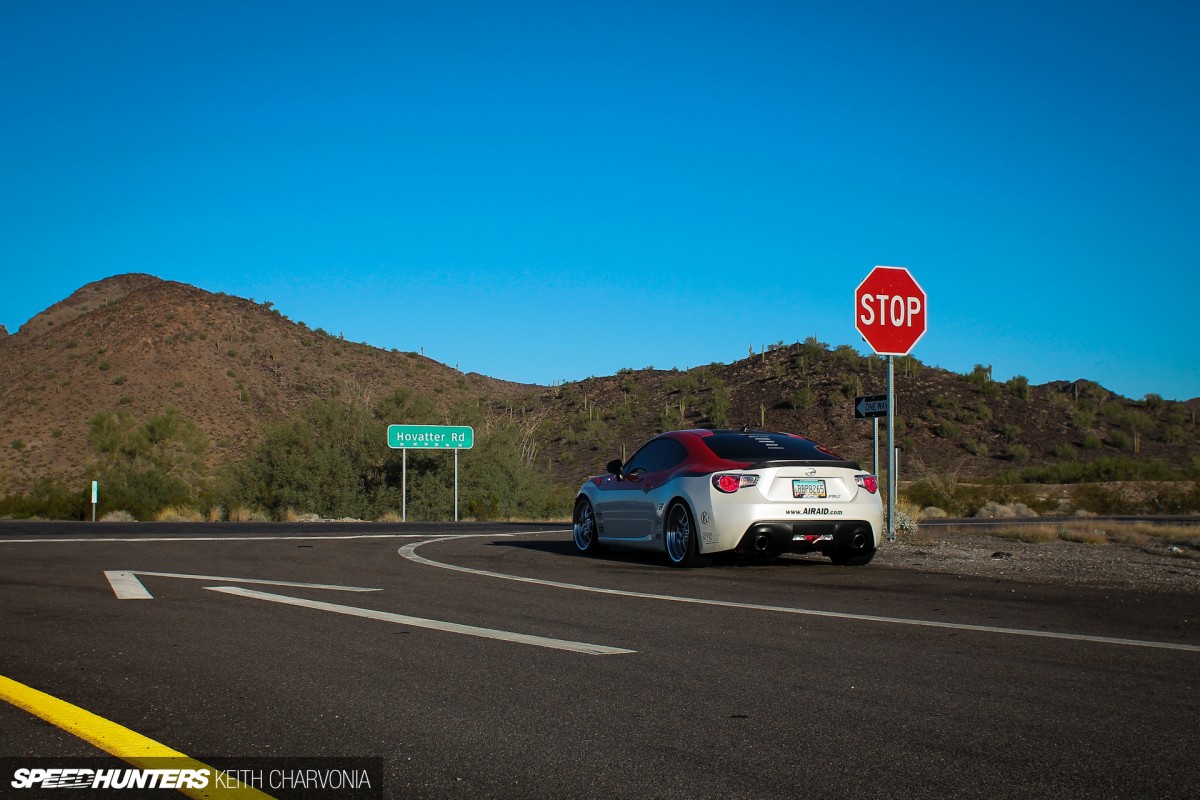 My plans for last weekend started with an invitation to show my FR-S in the Scion Racing booth at Formula Drift Irwindale. Since the car has a lot of sponsored stuff on it, I make every effort to bring it to events. Besides, it affords me other interesting opportunities. With a friend in tow we set off towards the west early Friday morning.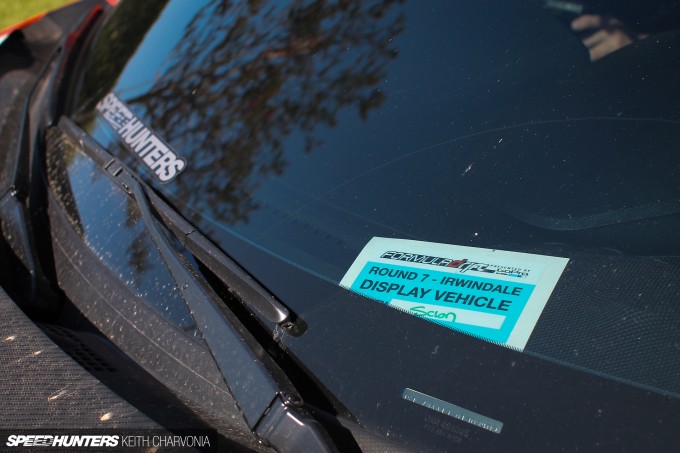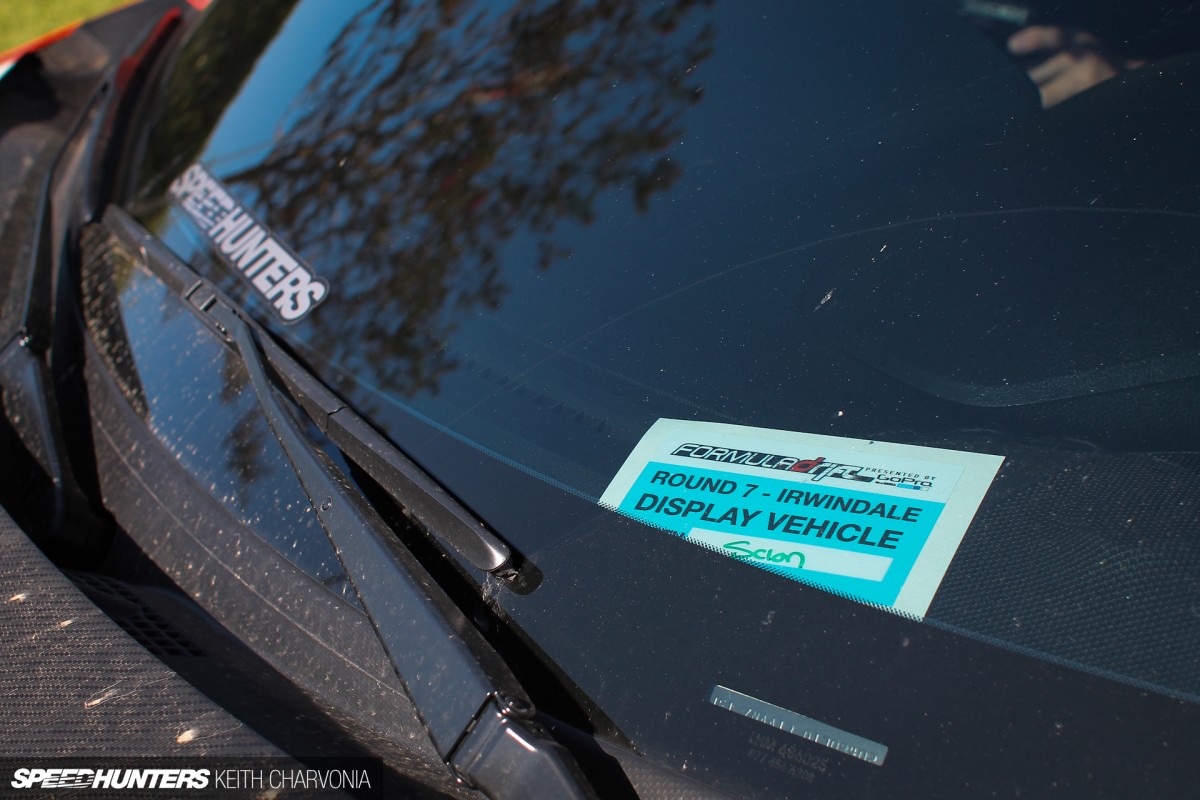 We had to be at Irwindale before noon and it's about 400 miles away.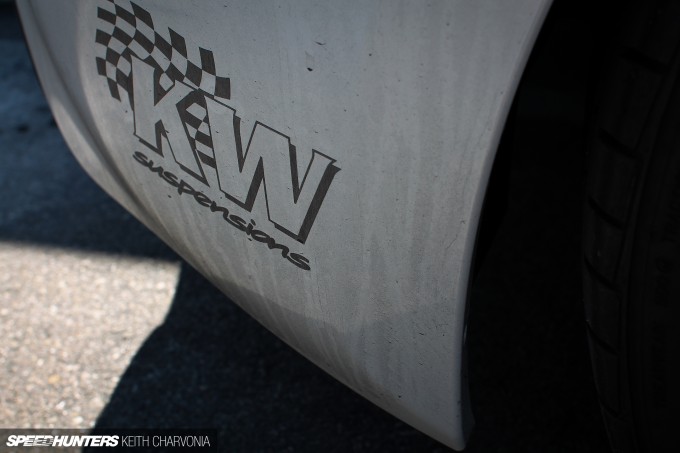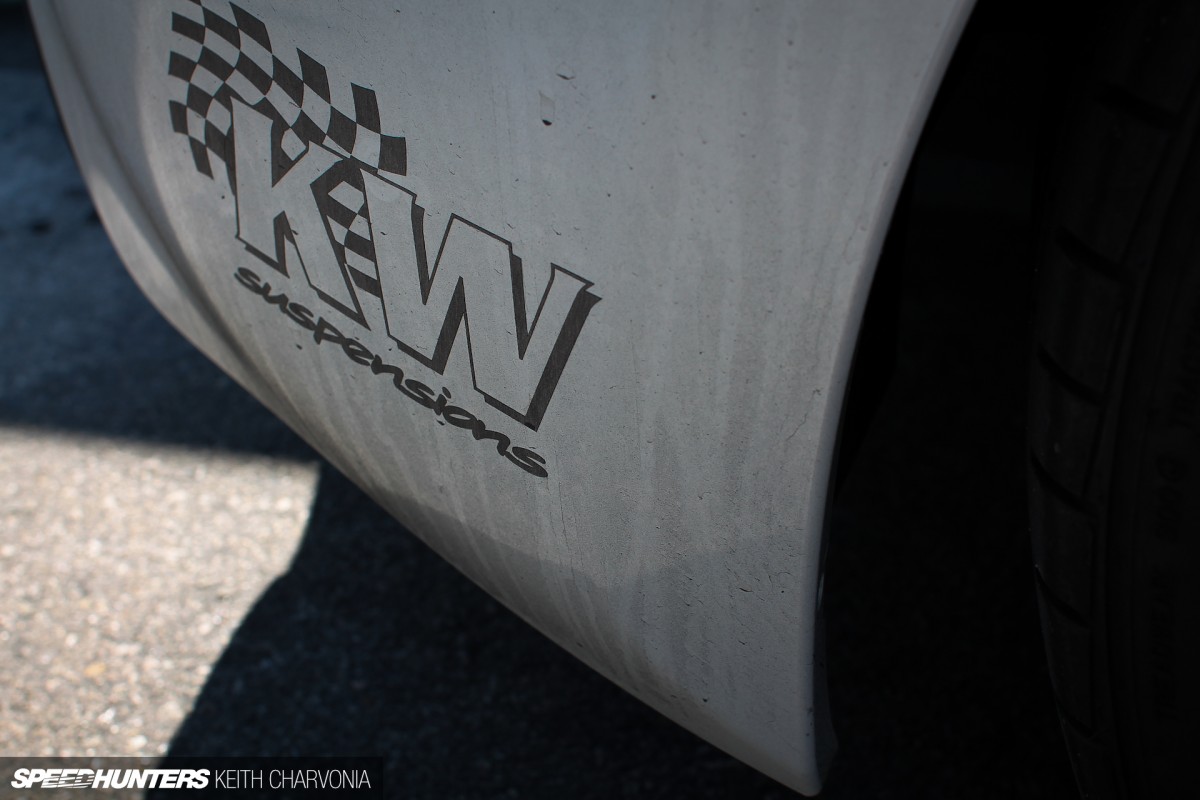 Of course the car was filthy from all those miles, so the first task was to make the grimy ZN6 show-worthy again.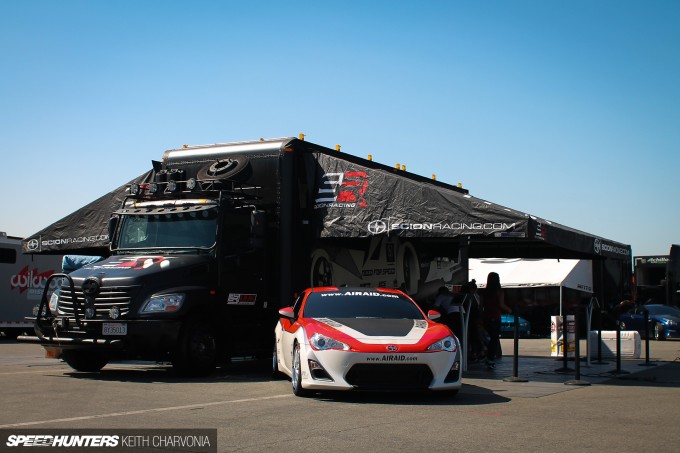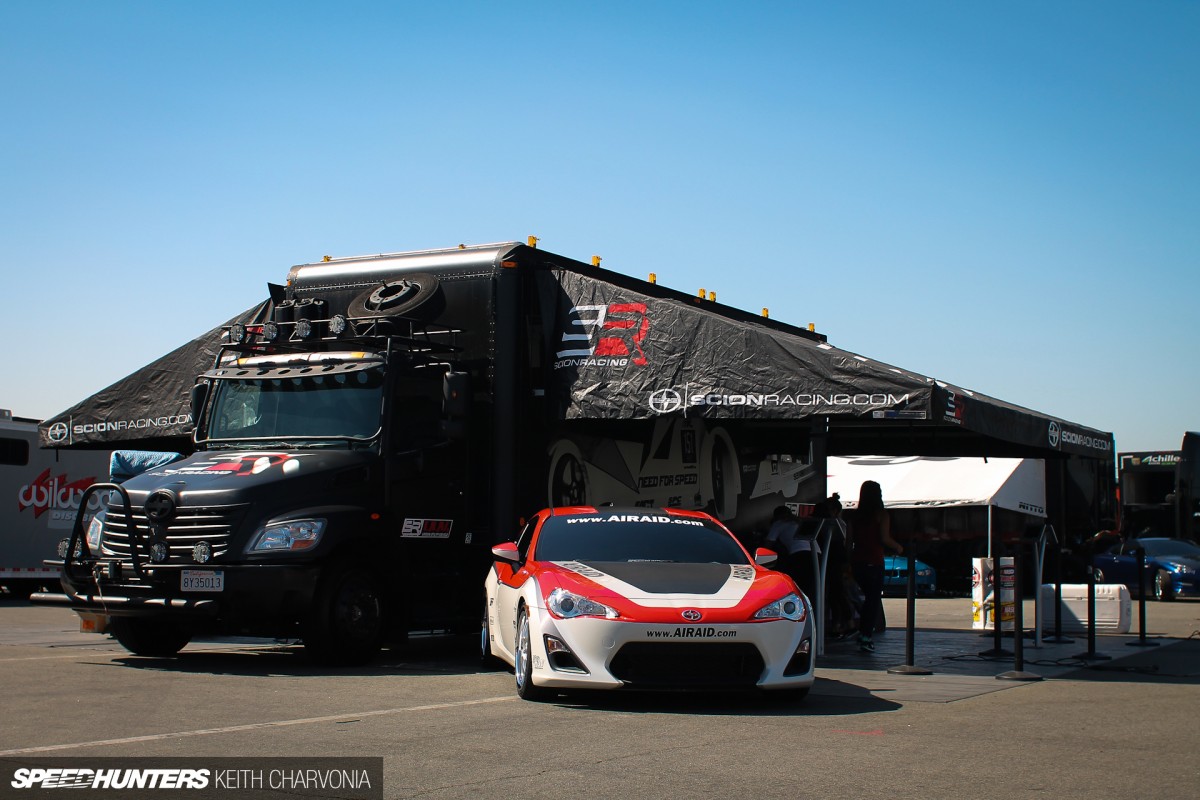 The car would be displayed in the Scion Racing booth for the duration of the weekend. I parked the car, looked up, and saw a flash of my Speedhunting life in the form of Fredric's drift car silhouetted behind mine.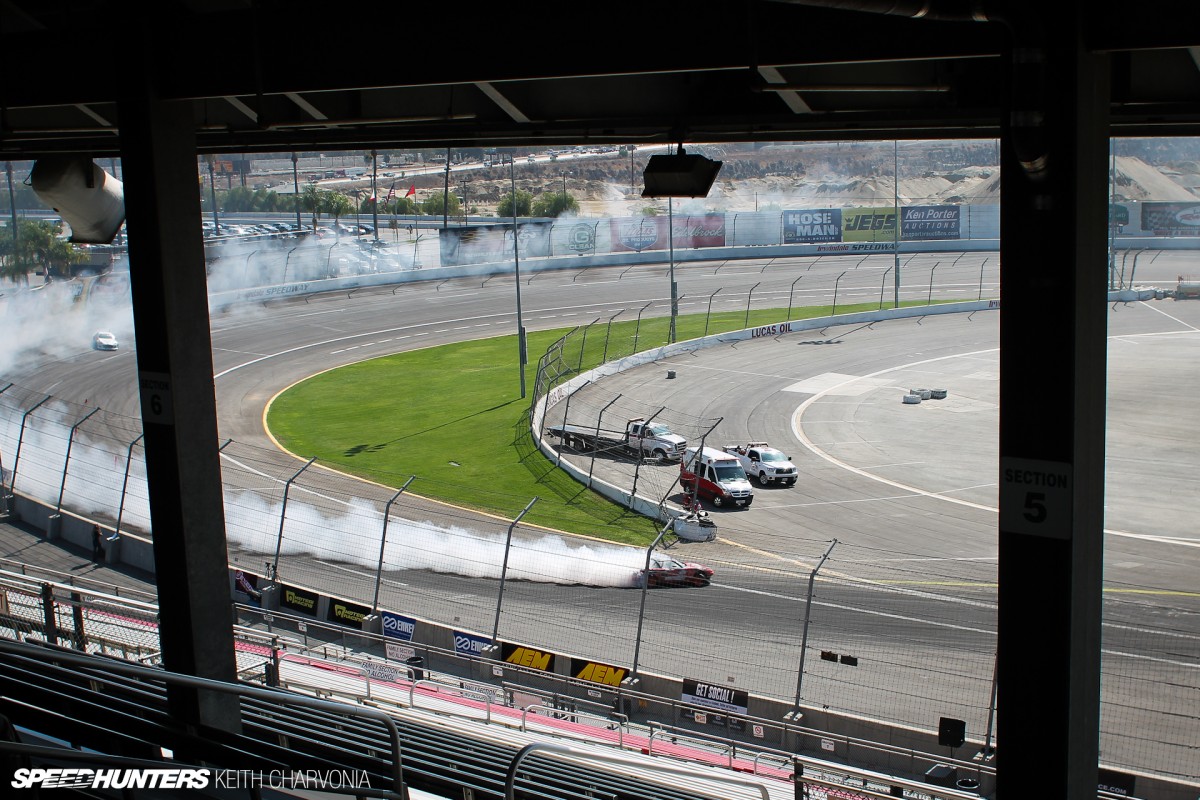 It was a little warm so we hid out in the shady grandstands. We sat behind Danny George's family as the People's Champ slid by in a practice session.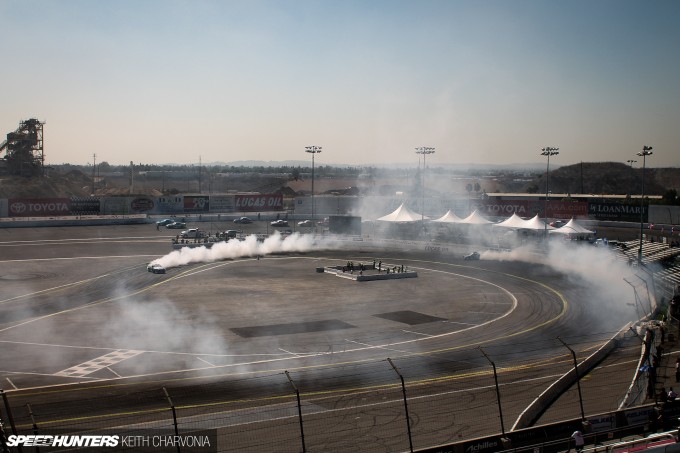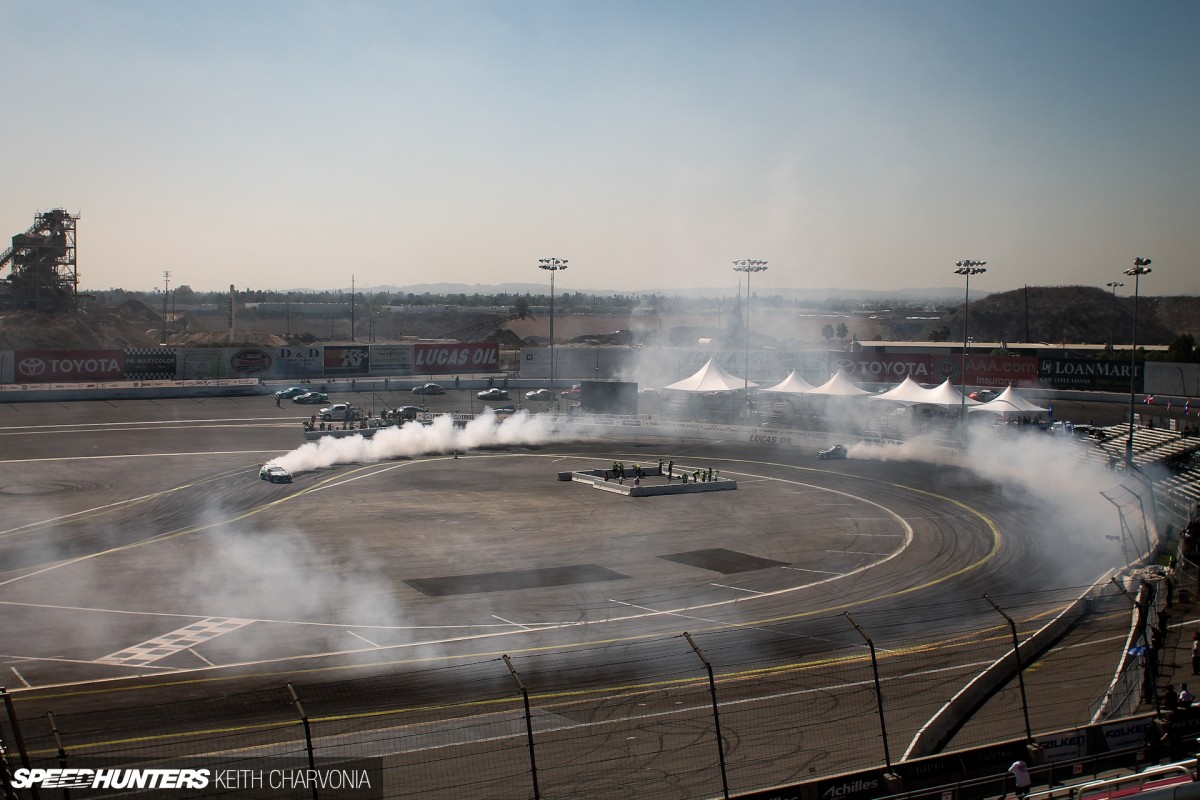 I've been to a few grassroots drift events, but never before had I seen drifting with so much horsepower and speed.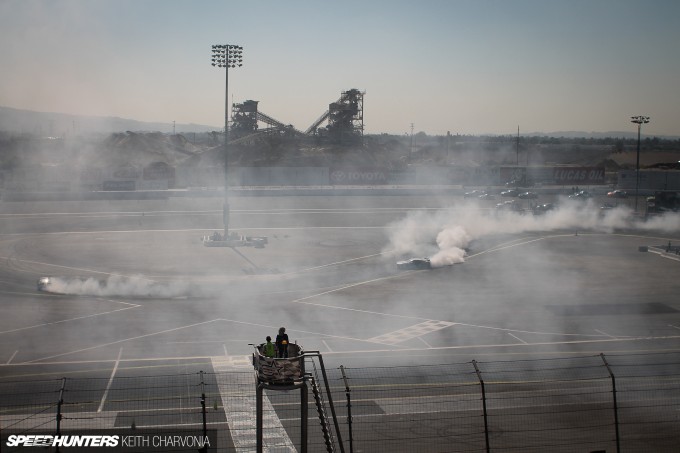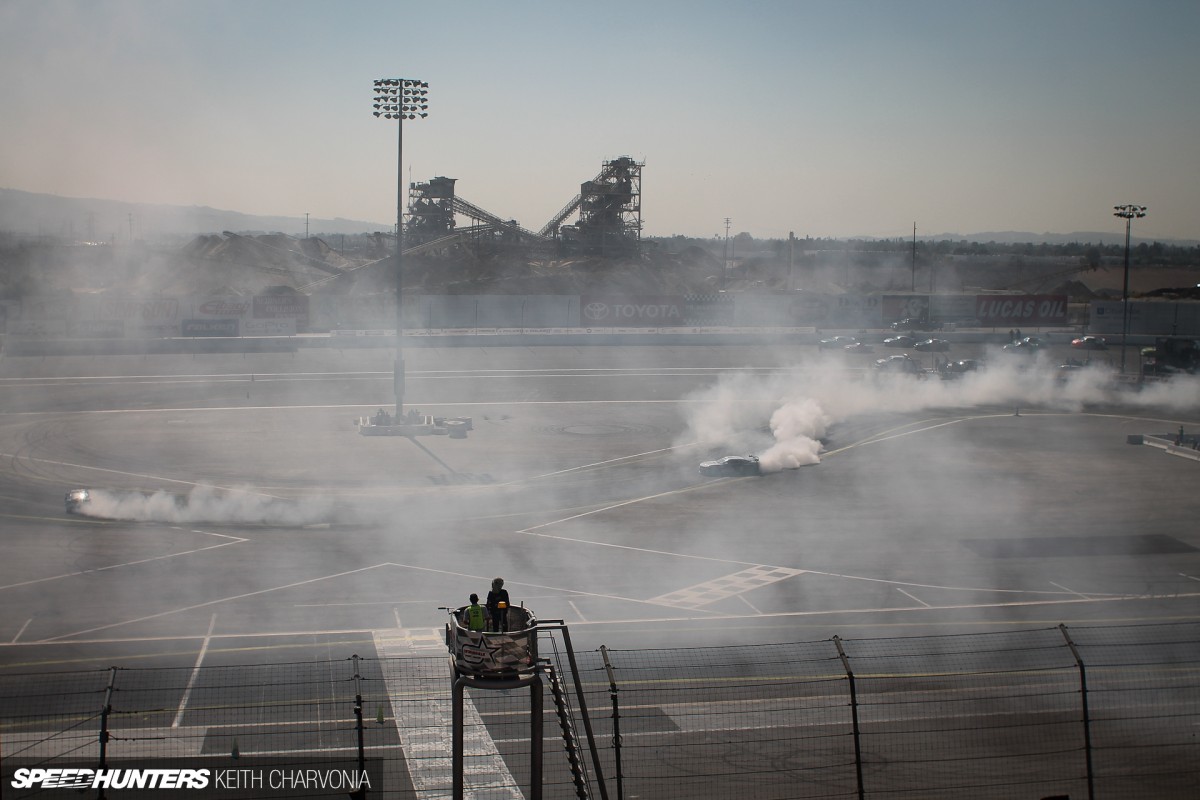 As we watched I noticed some activity in the bird's nest above the track. Like a blip on my Speedhunters radar, Larry Chen appeared in my line of sight. He would continue to appear and disappear all weekend.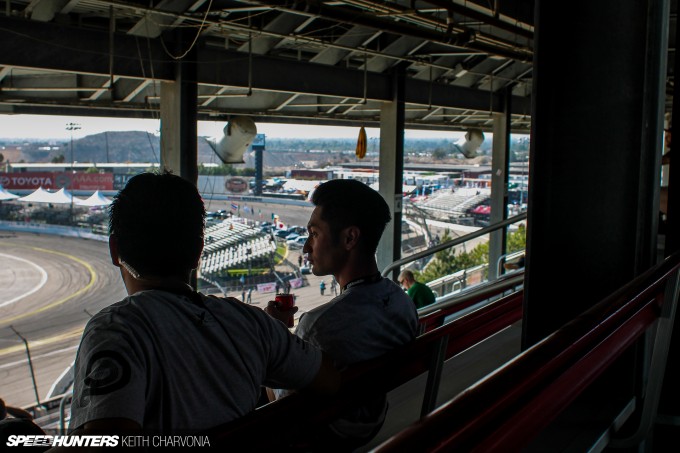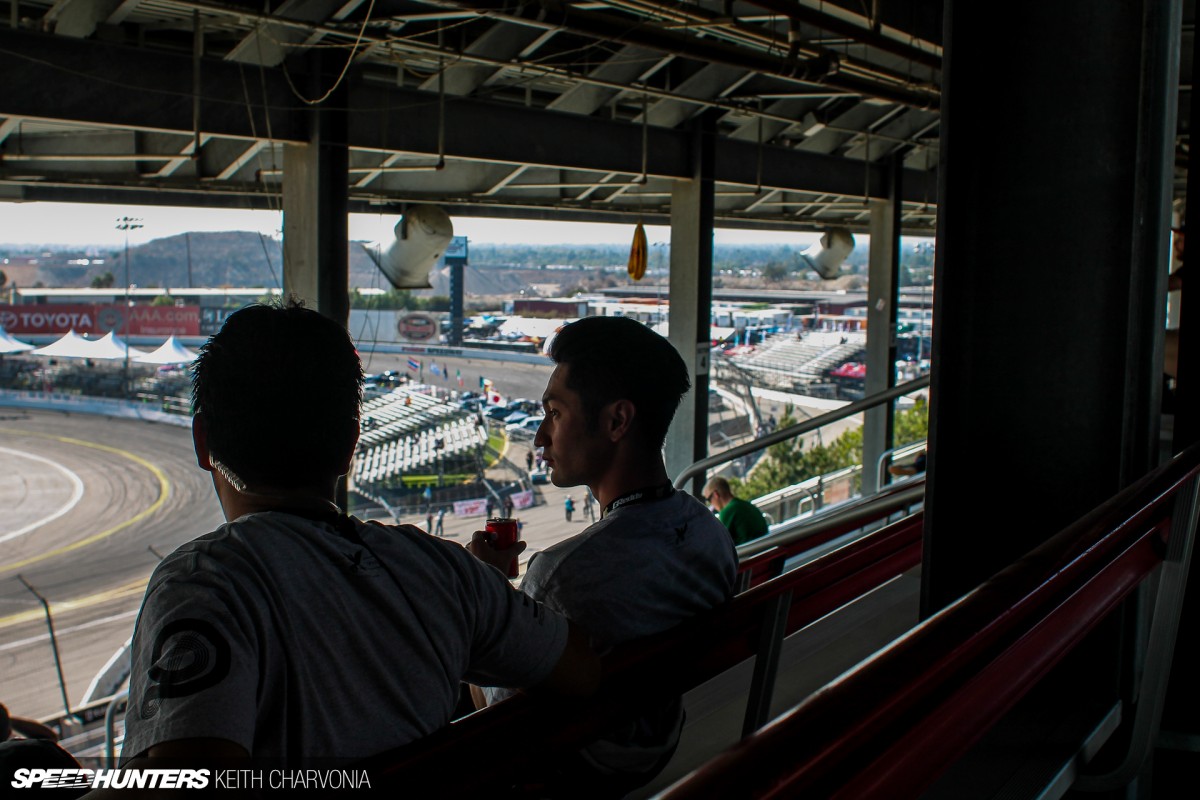 I also noticed Ken Gushi surveying the course from the stands as we got up to leave. By Saturday this place would be standing room only, and there's no way one of the star drifters could be up here without getting mobbed by fans.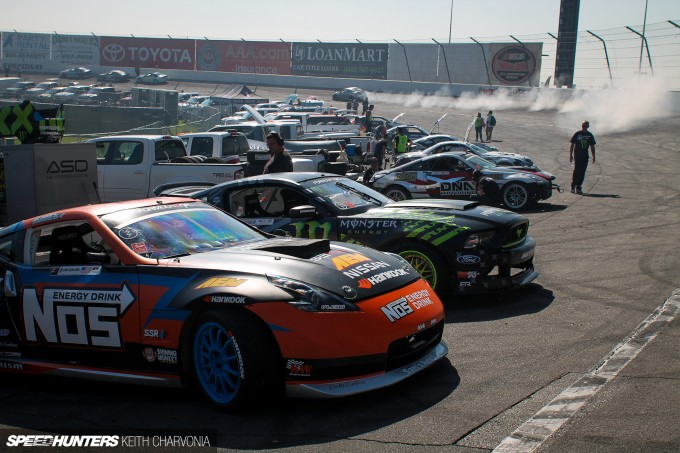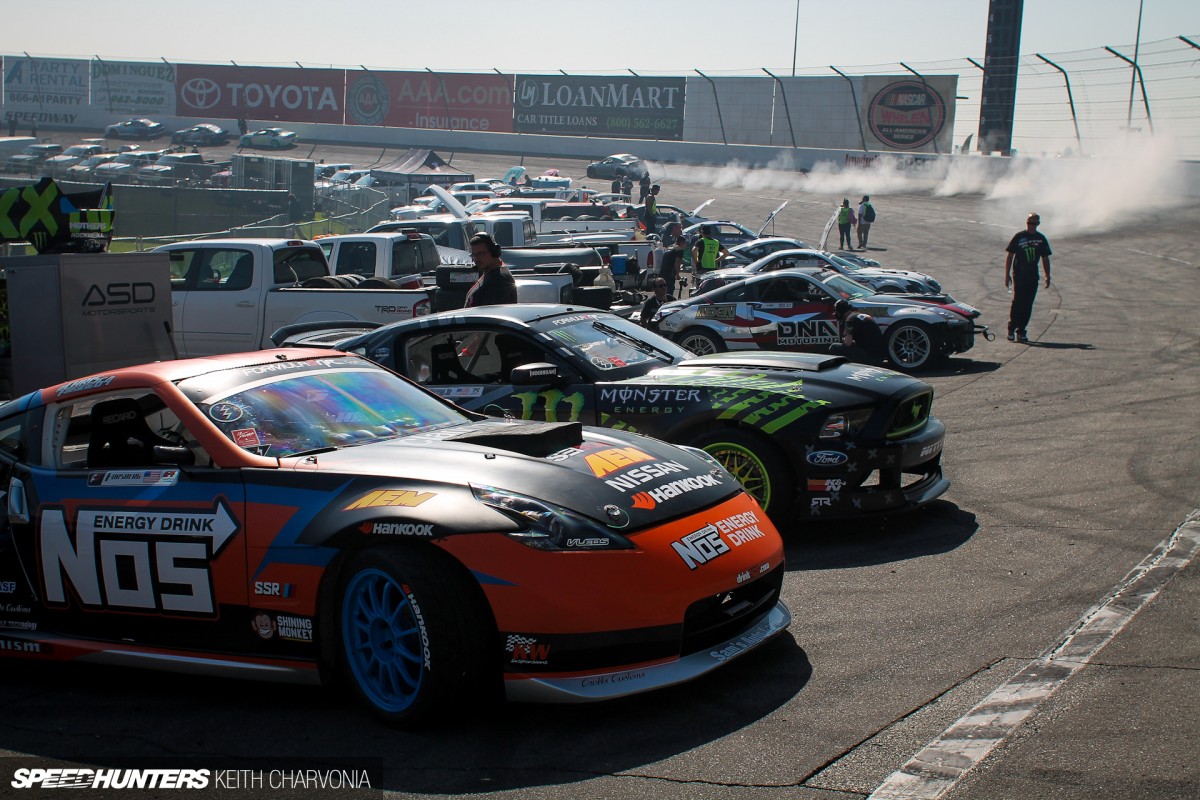 Sitting in the stands got boring in a hurry though, so I headed down to the media center and got myself a yellow vest. This would get me access to the track, and more adrenaline.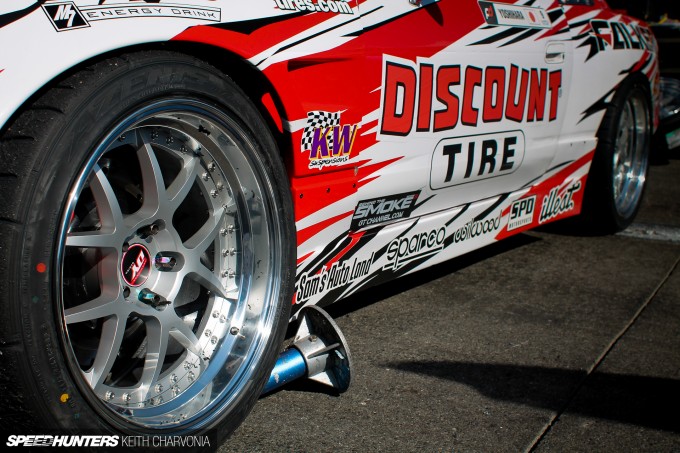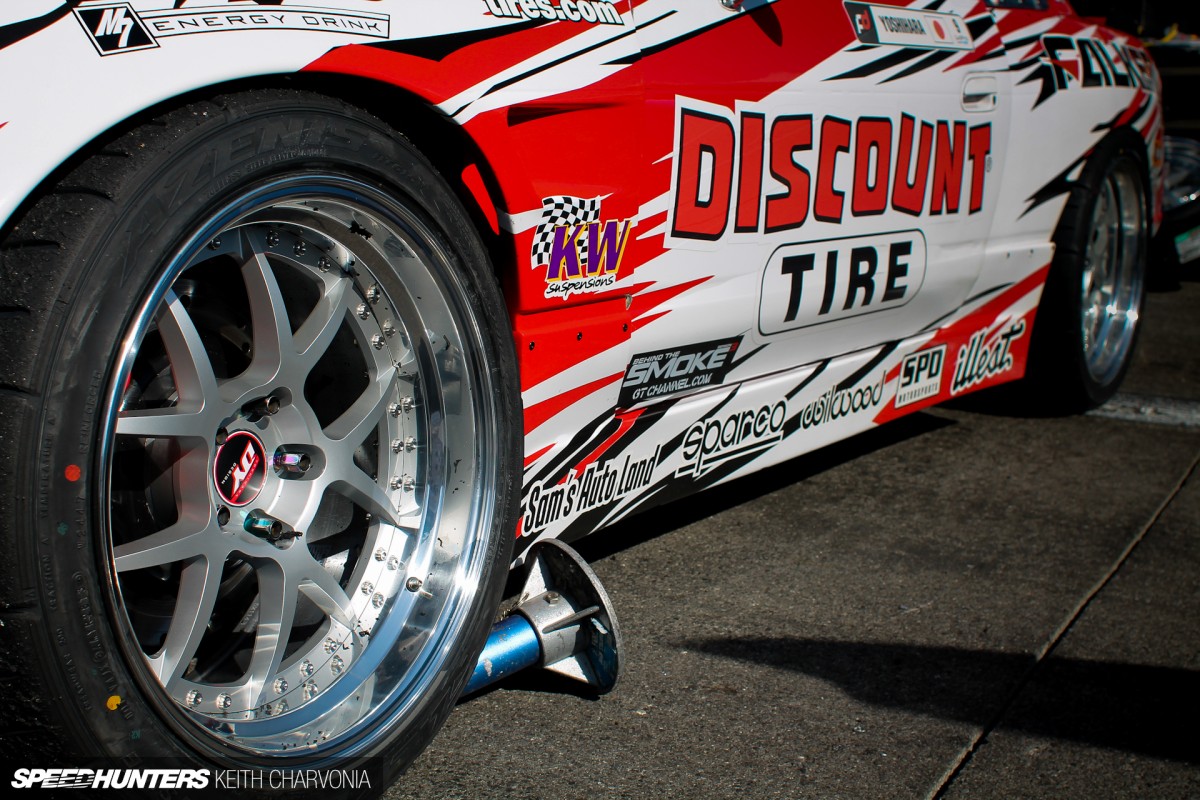 I checked out Dai's car, and noticed we were running the same KW coilovers and Yoshihara wheels. Okay, maybe not exactly the same.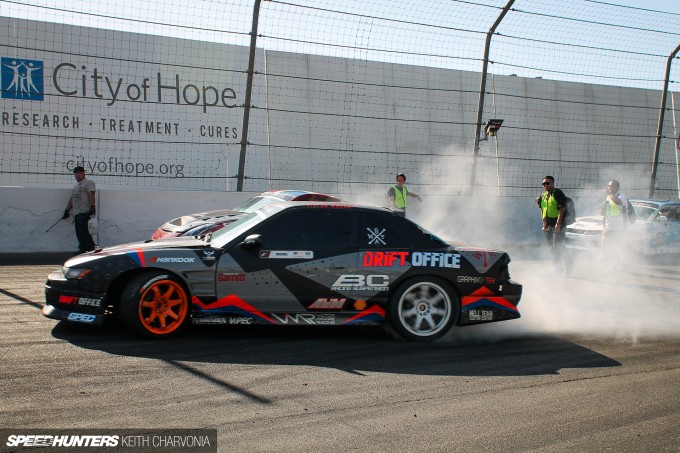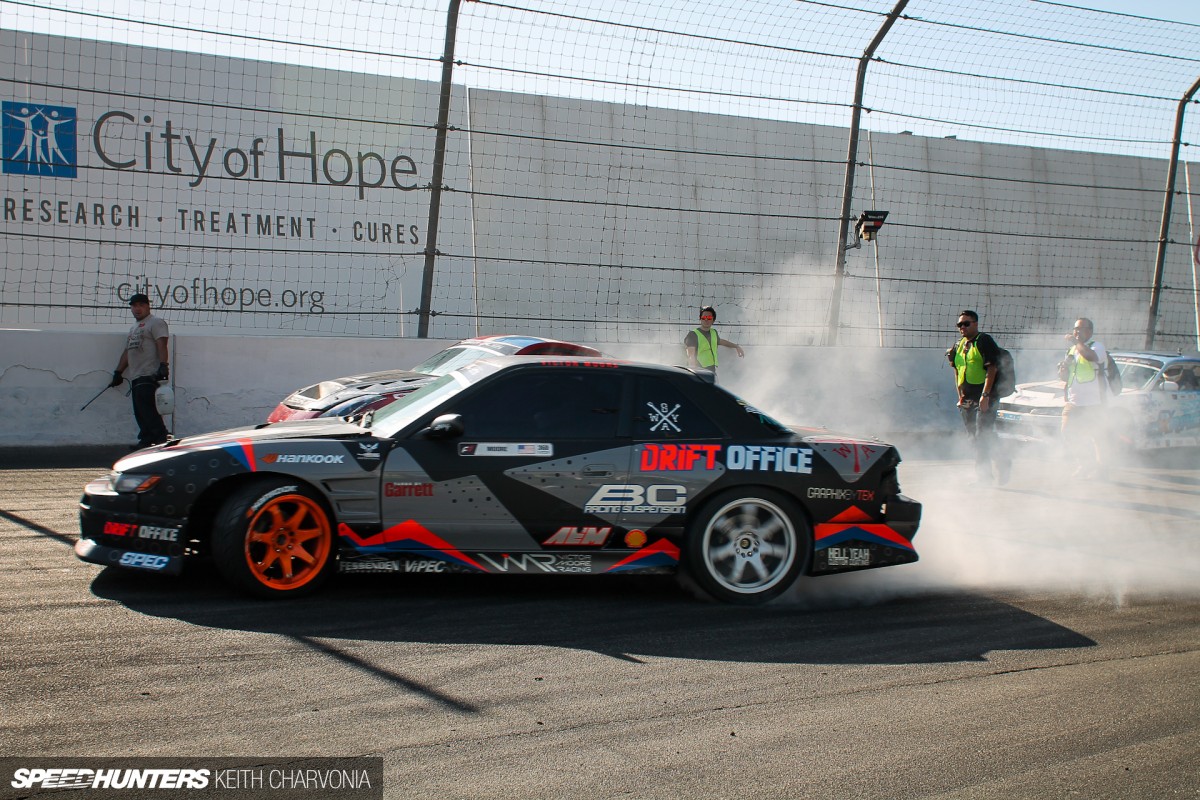 One thing that surprised me was just how close to the action the media could get. It felt a lot like racing in Baja. The pit area was just a narrow strip of the track, so the drivers had to warm their tires in a pretty confined space.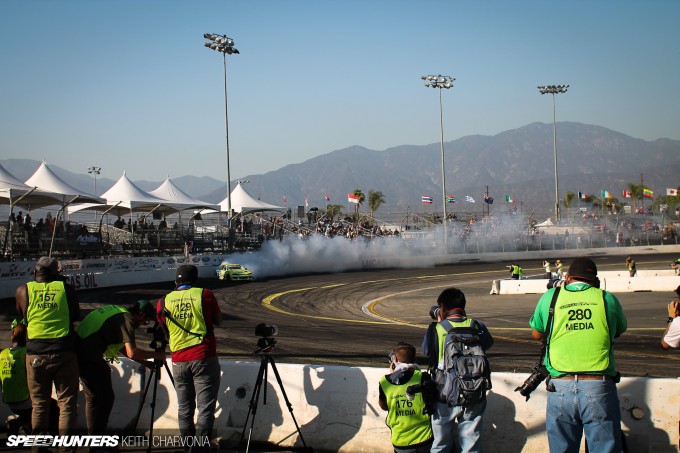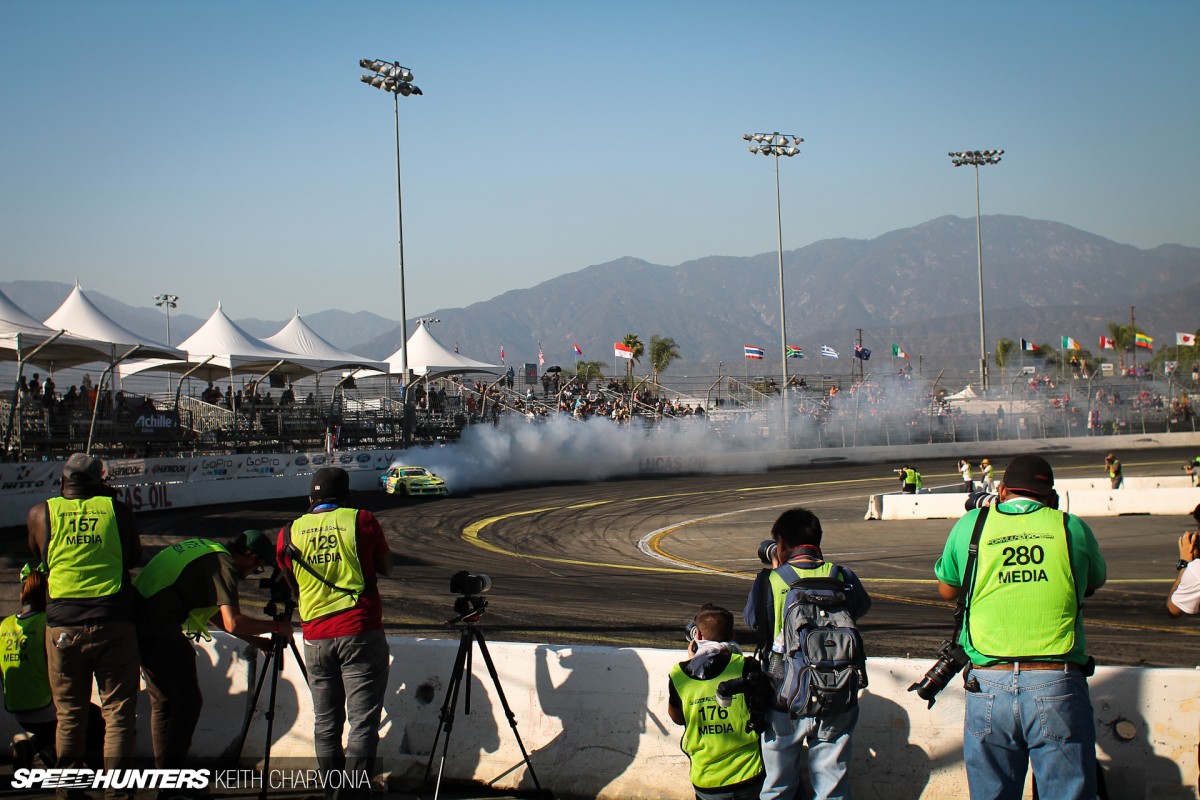 I made my way to the first barricaded media area and started shooting. This was really just for the learning experience since I'd never tried to shoot cars moving this quickly.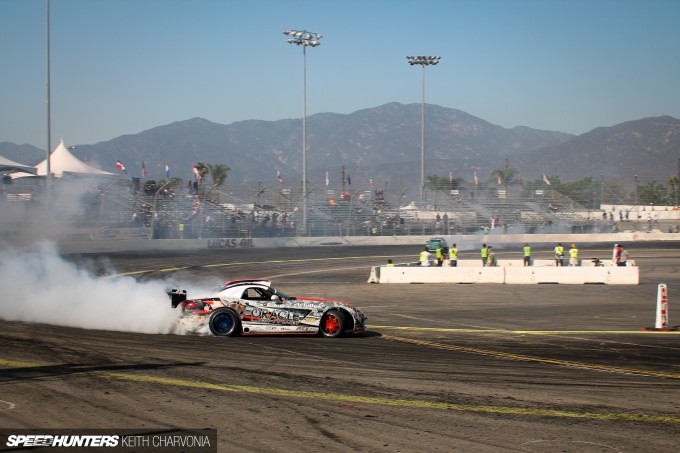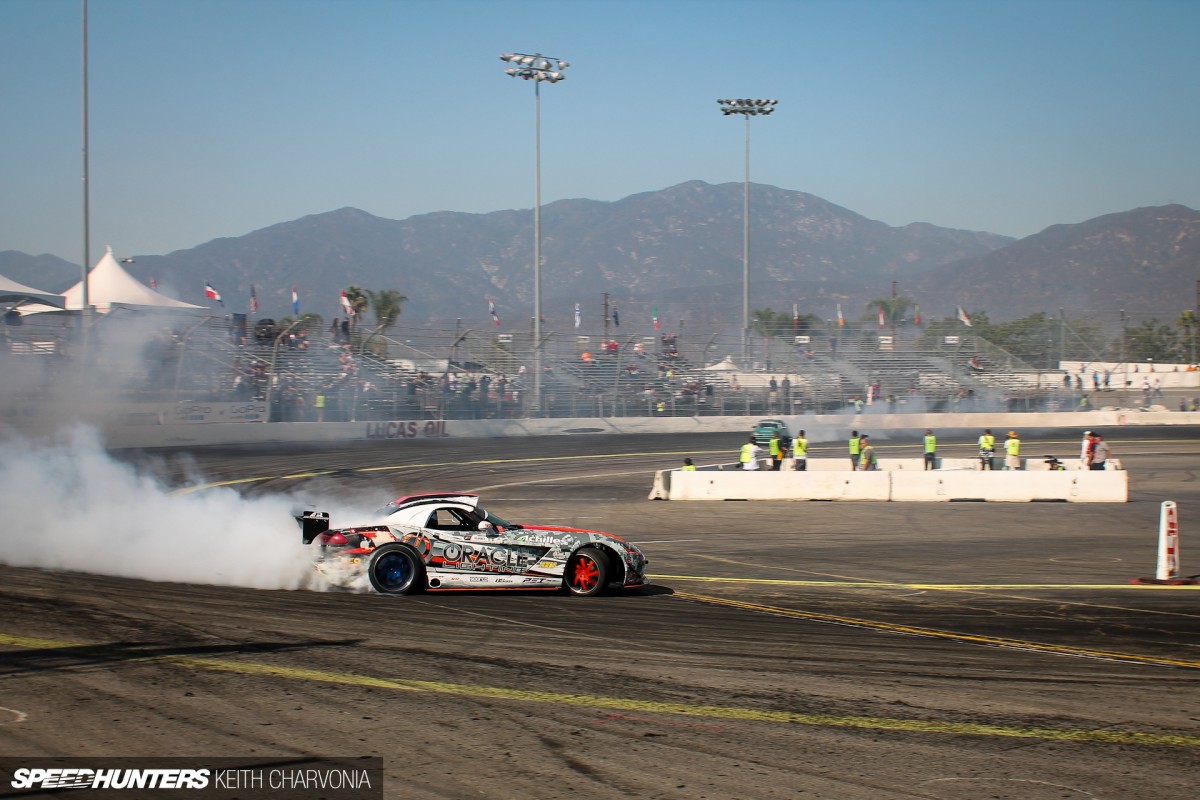 Lately I've really tried to embrace the endless opportunities this job gives me to practice shooting. Every circumstance is different, so I make a new mistake and learn something every time.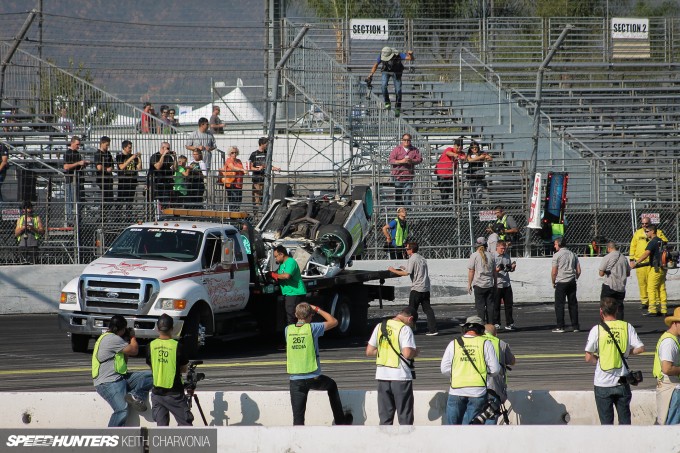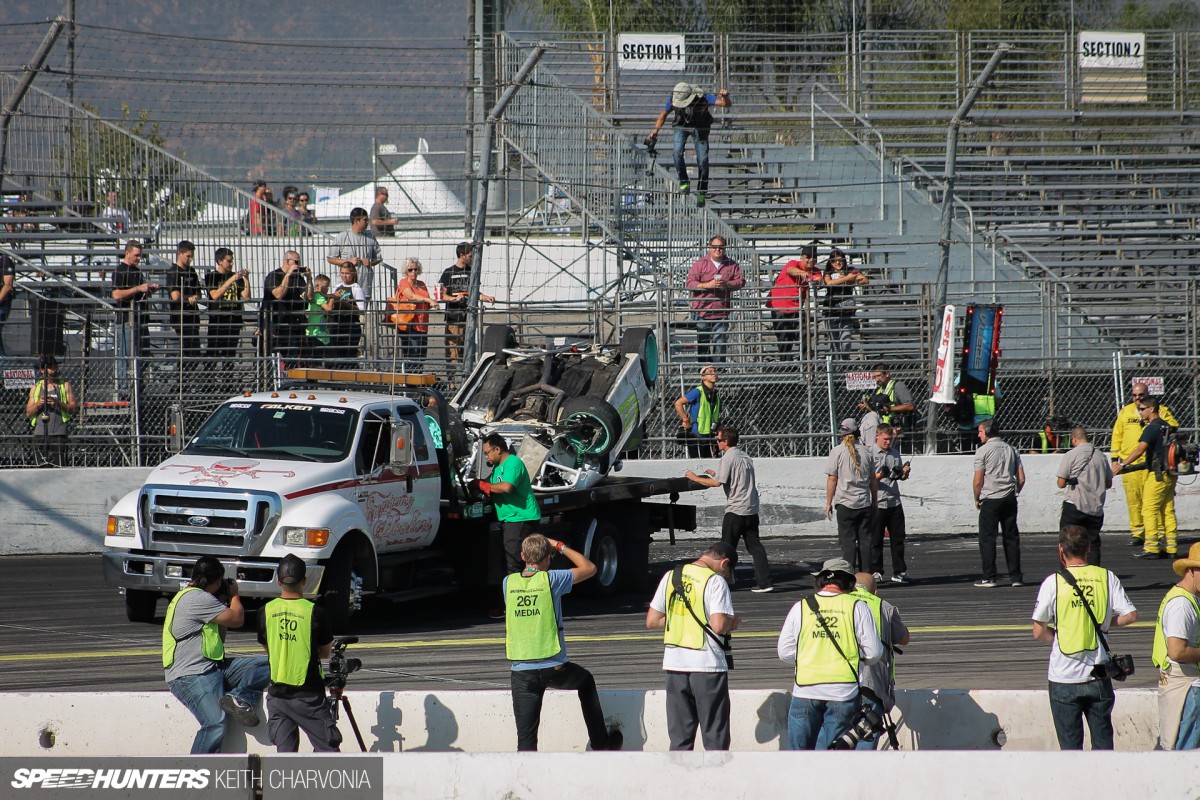 One of the drifters flipped his car halfway though the practice session, and after a few tense moments he emerged from the car. As we all shot from our prescribed media sections I noticed some motion on the fence above the crash. Yep, there's Larry again. Now I see how he gets different shots to everyone else.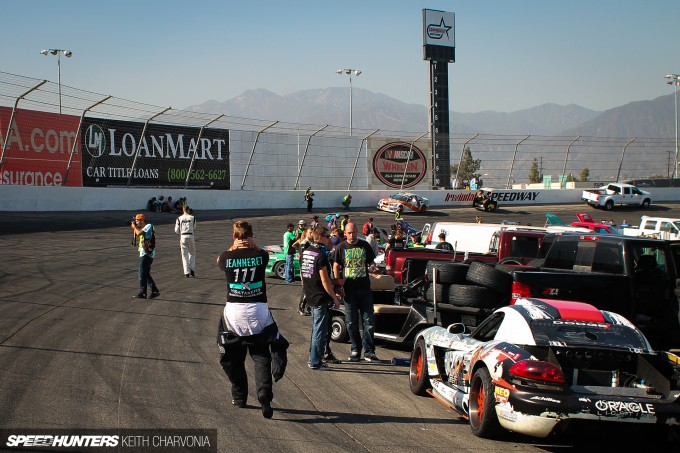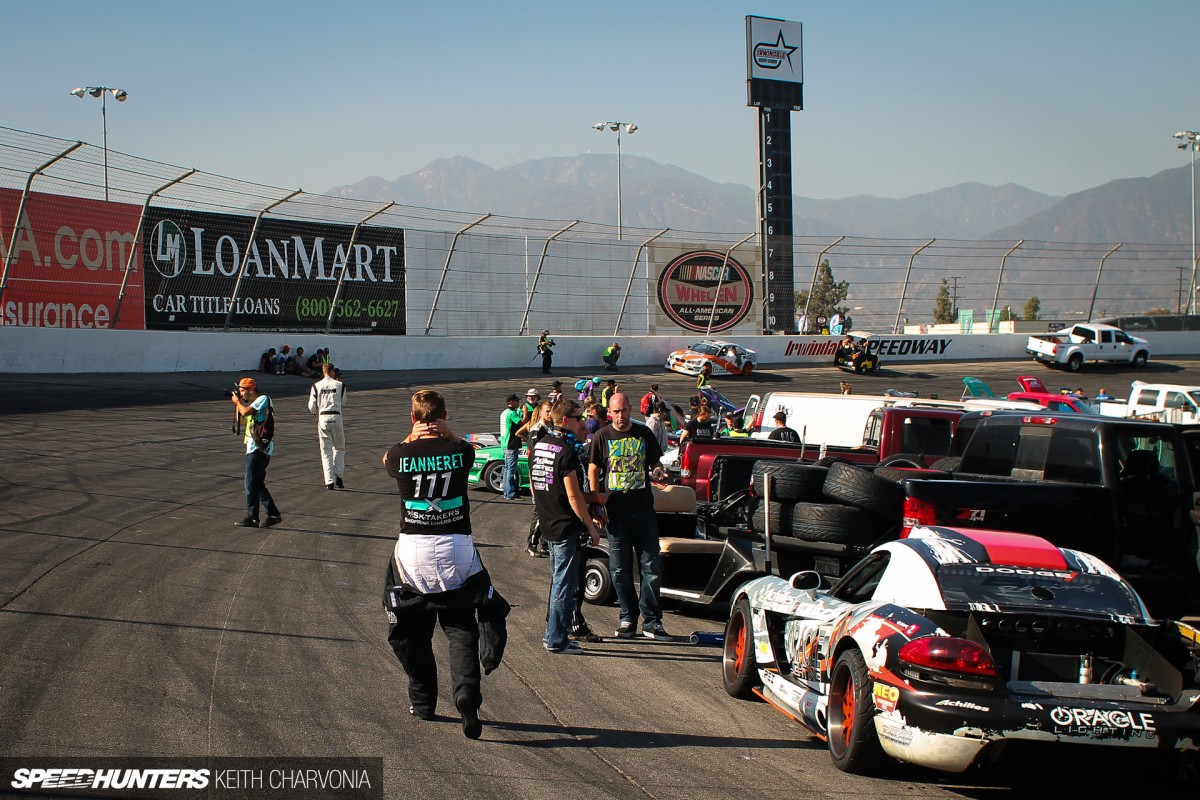 This poor guy had a bad day in the car, but at least he walked away unscathed.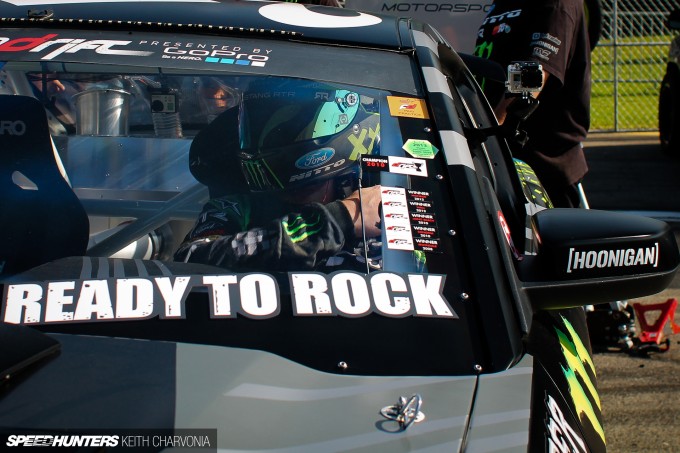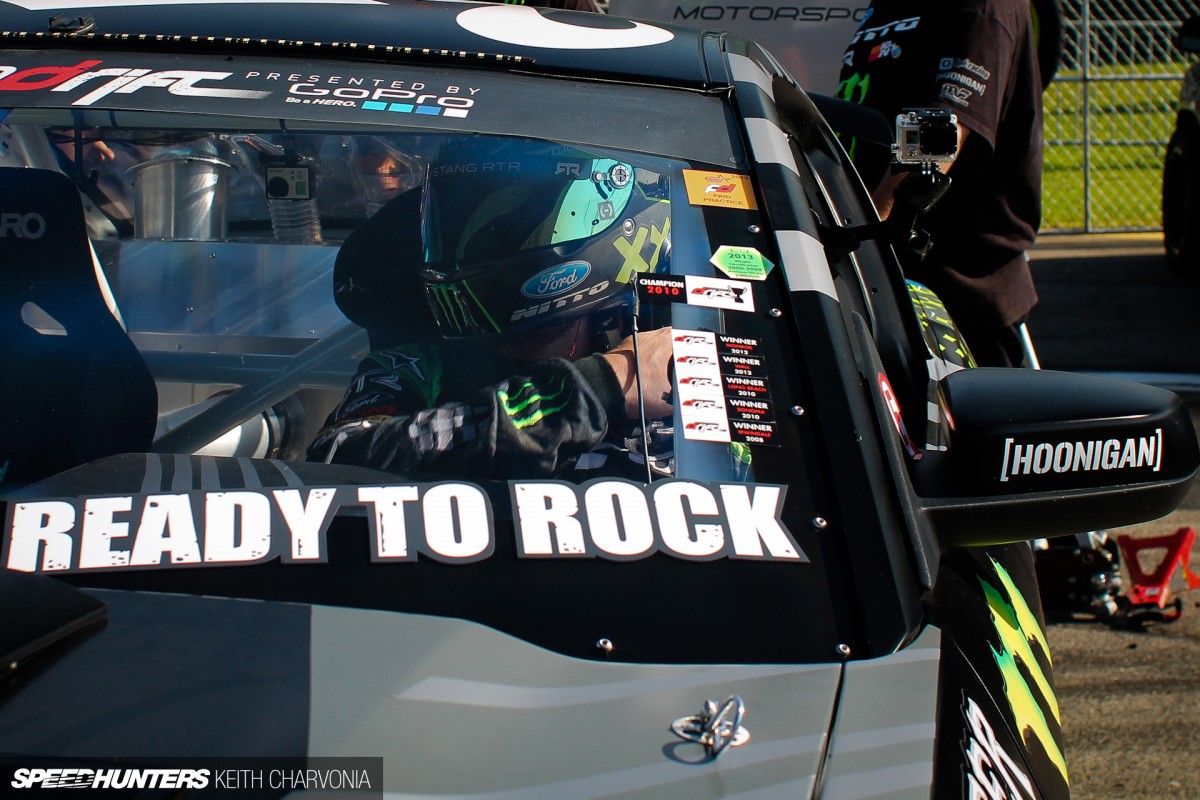 I walked back through the pits and met Speedhunters drivers Fredric Aasbø and Vaughn Gittin, Jr., both getting suited up for practice runs.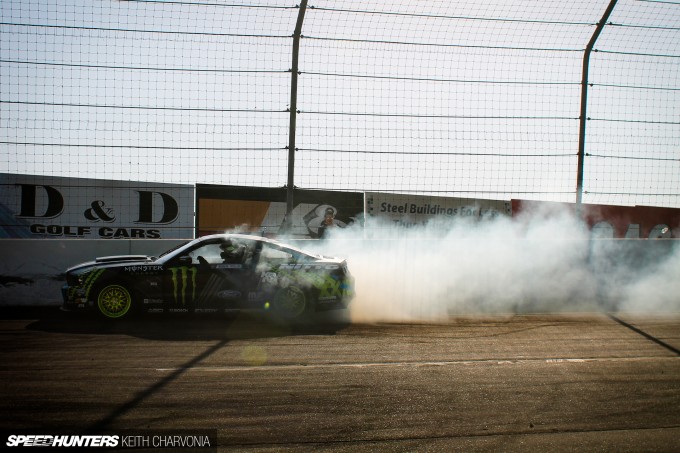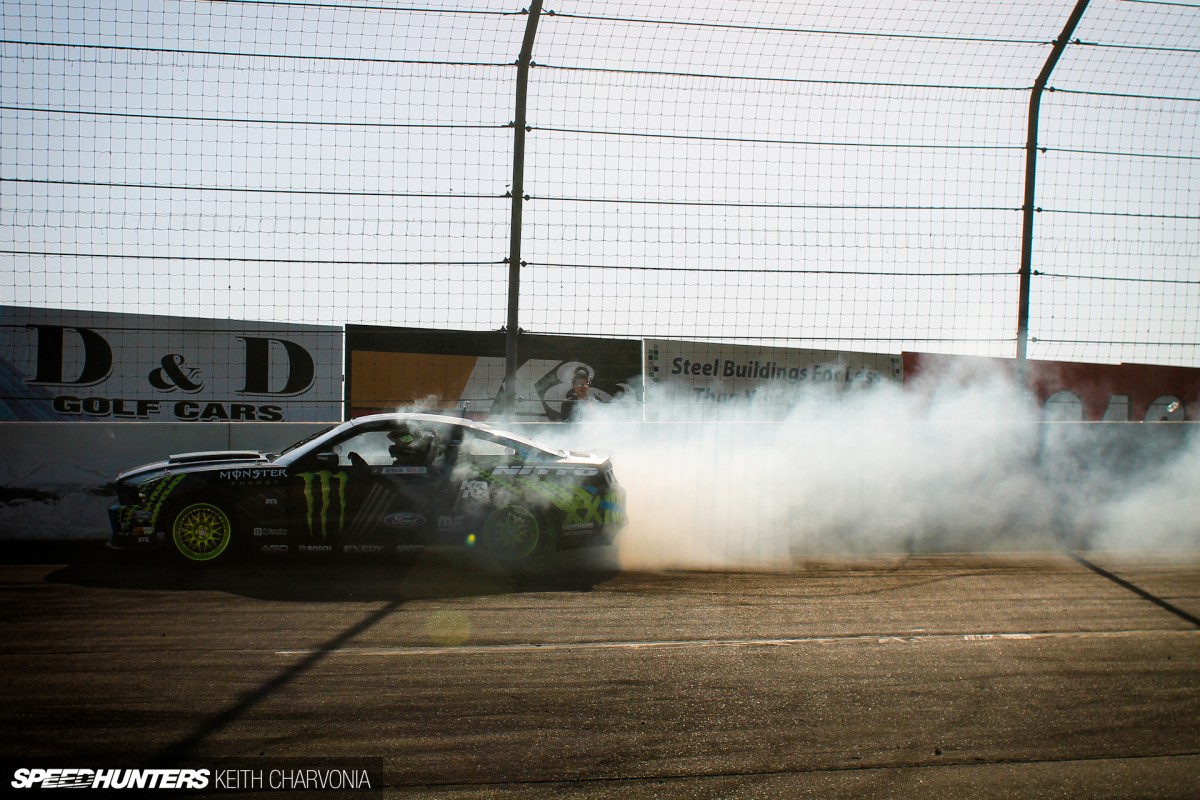 Vaughn warmed the hides…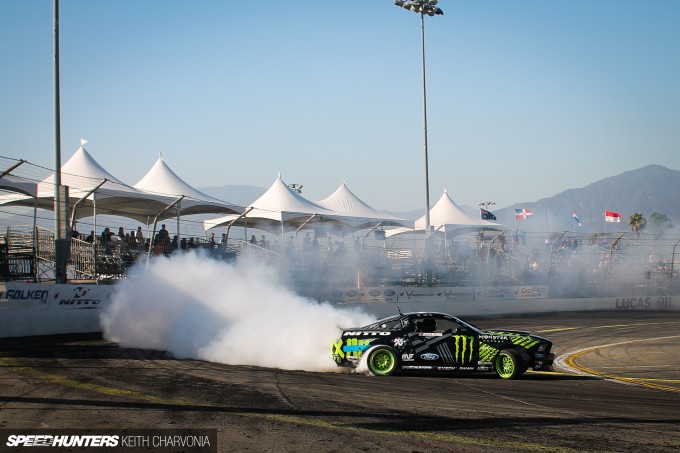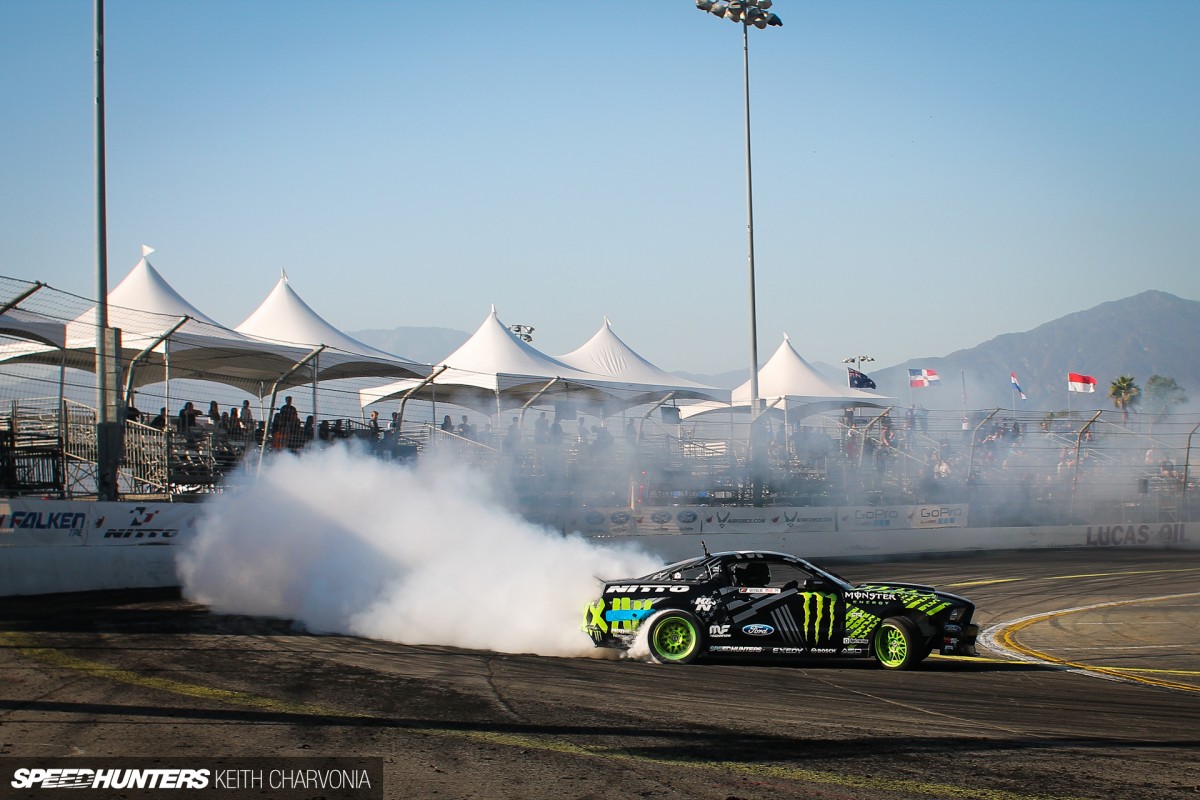 … and let it rip!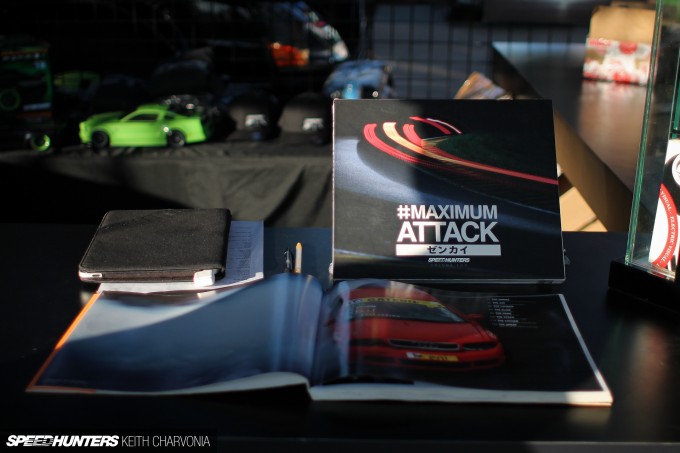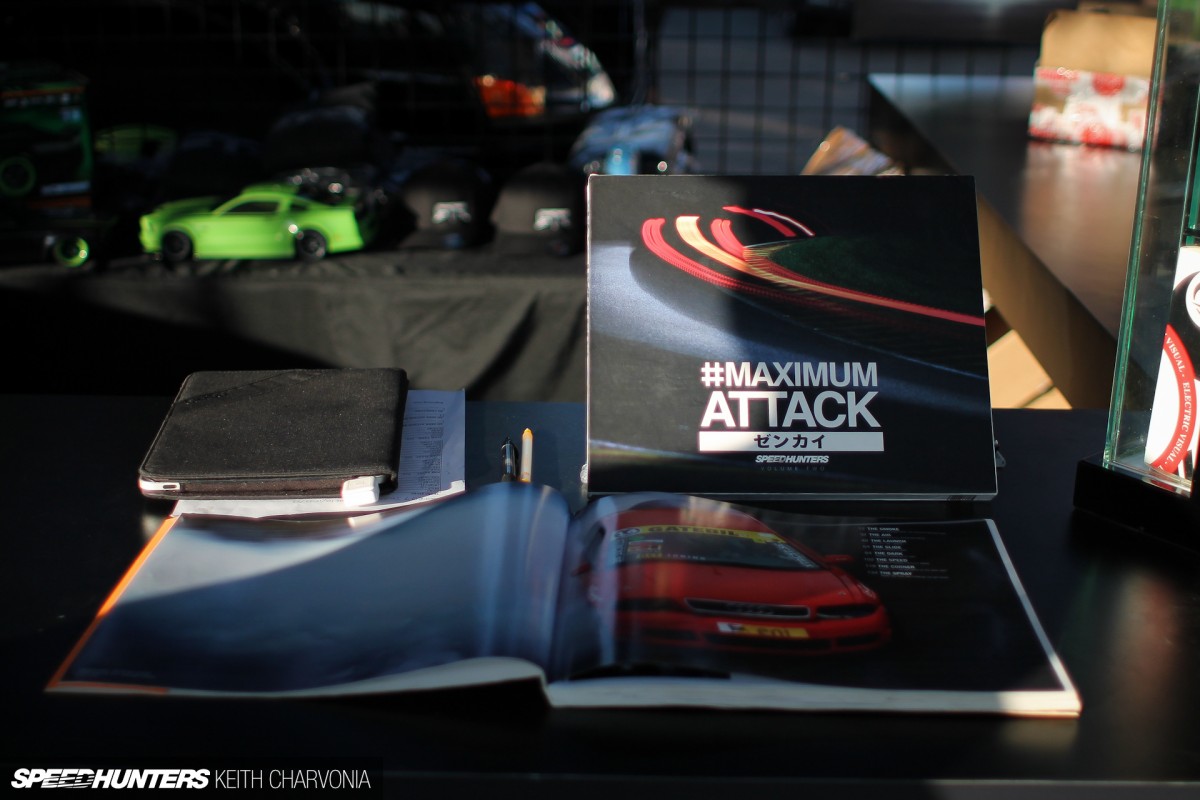 By now I had fully slipped into my Speedhunting self. I wandered the pits looking for Vaughn's trailer and noticed our #MaximumAttack book on display.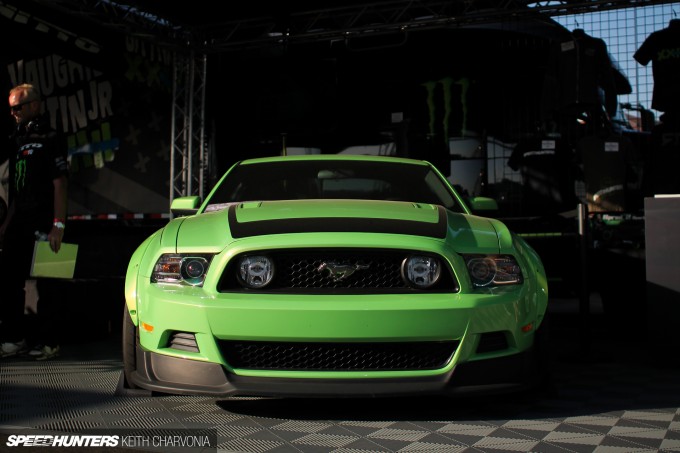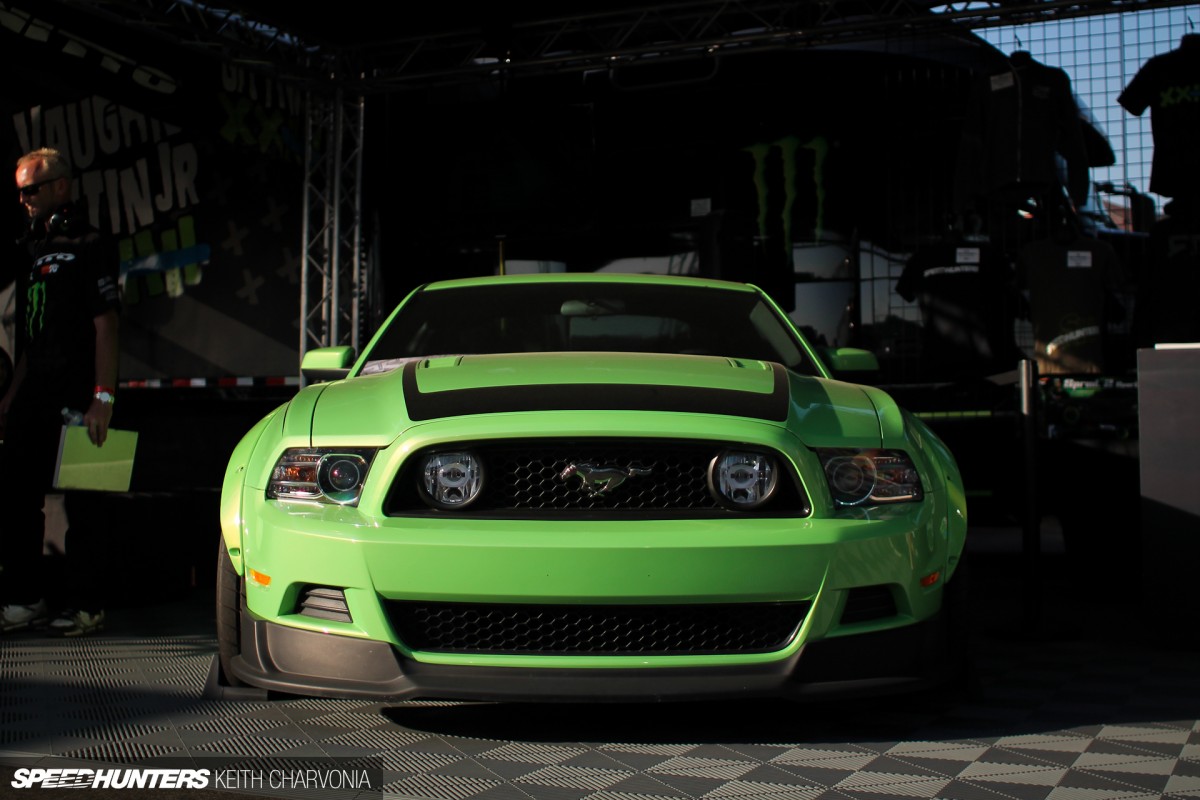 I wasn't just being a fanboy though, I had legitimate business with Mr. Gittin and this was exactly what I was looking for.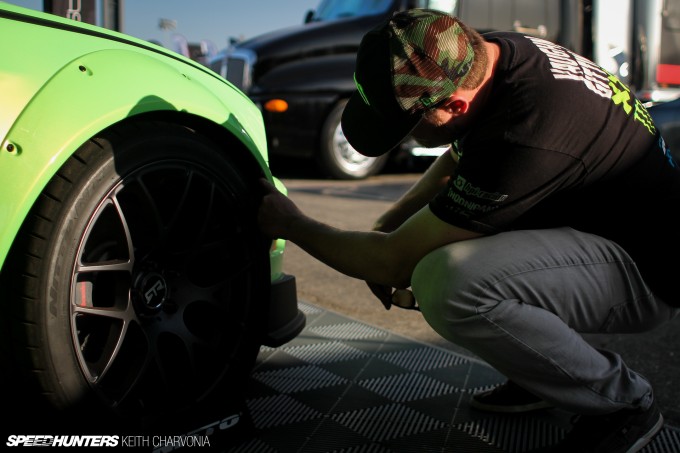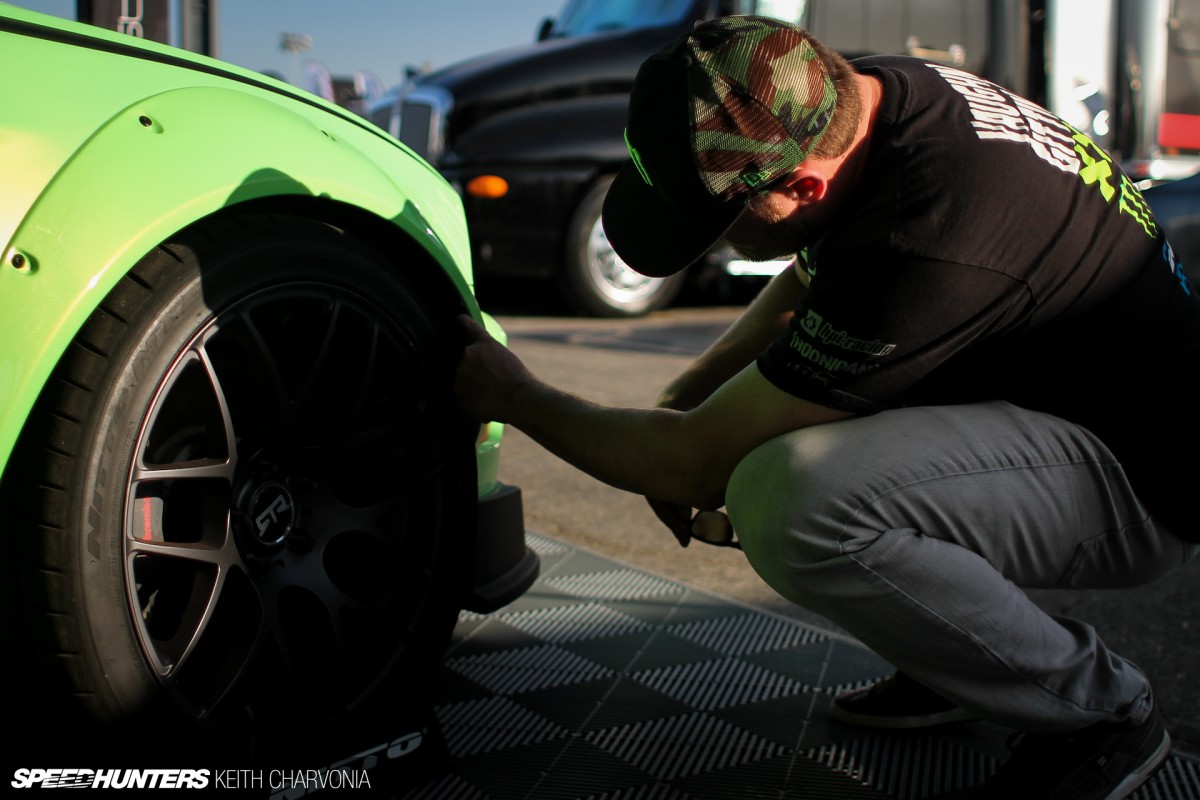 Before long he arrived and we discussed our new collaborative project: a Mustang RTR that I'll be modifying, then driving to SEMA in just a few short weeks. The plan all along was for Vaughn to deliver the car to me on the weekend of FD Irwindale, just in the knick of time to get it changed up for the world's biggest car show. I was excited but delirious, so I decided to get some rest. Tomorrow would be a long day as we made our way into an entirely different world of automotive passion.
Saturday: a day at Winfield's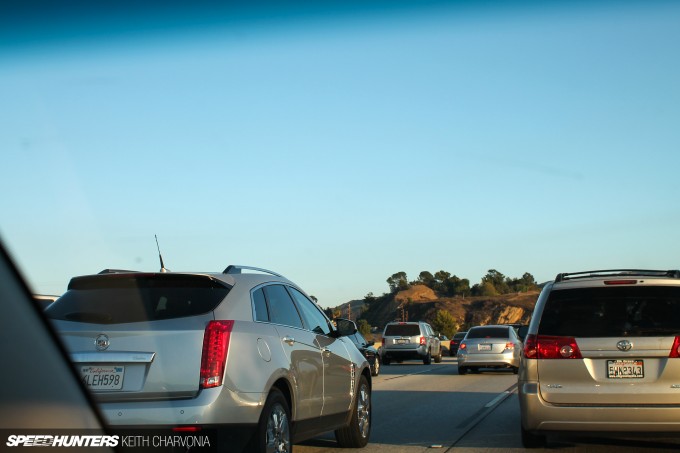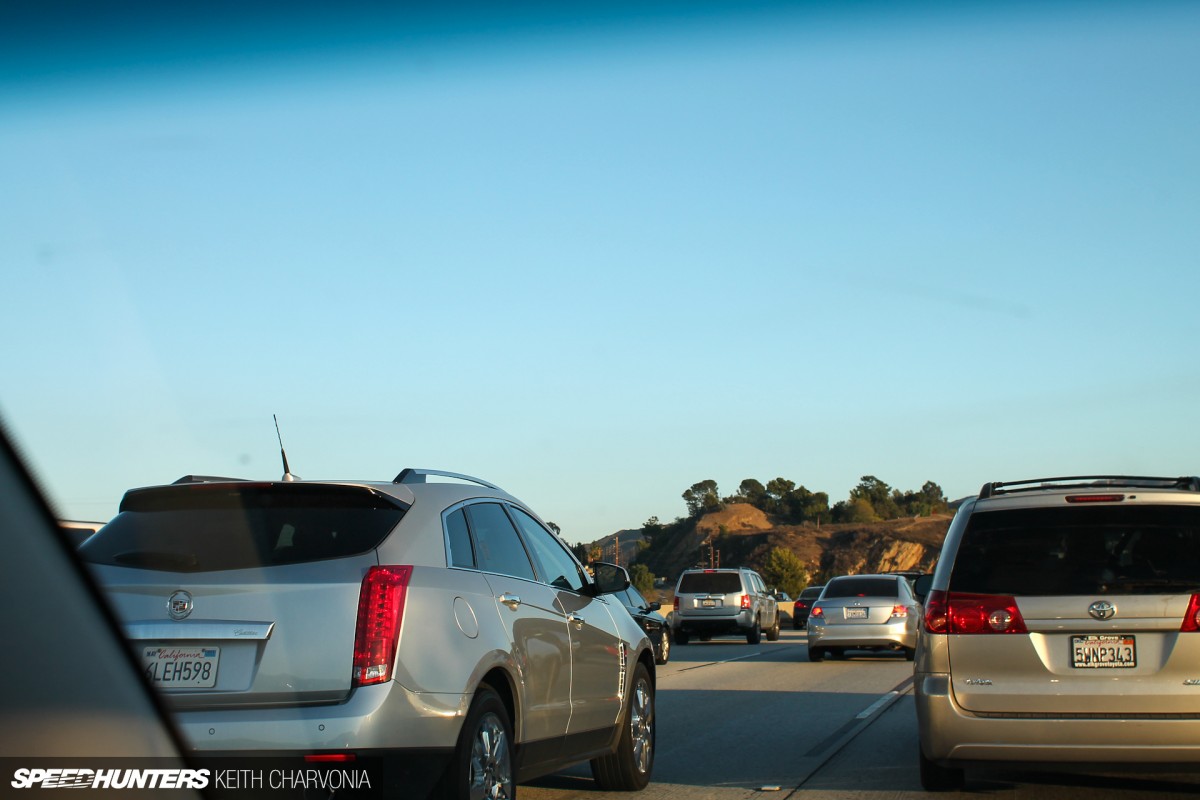 After borrowing a spare car from Larry Chen, my cohort and I battled our way through LA traffic. Soon we would be on open highway, making our way around the Angeles National Forest towards the Mojave Desert.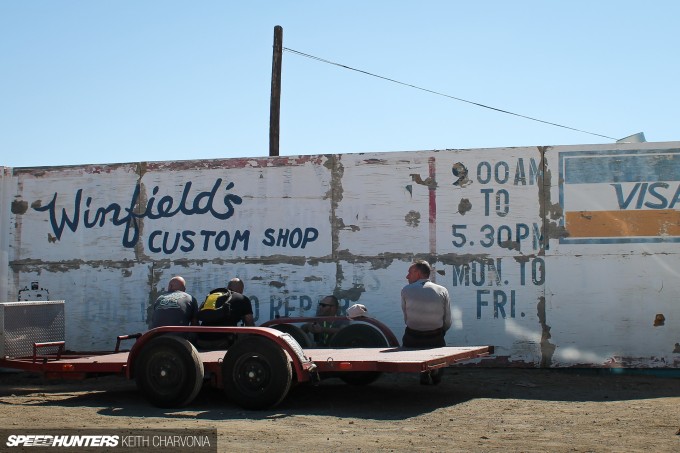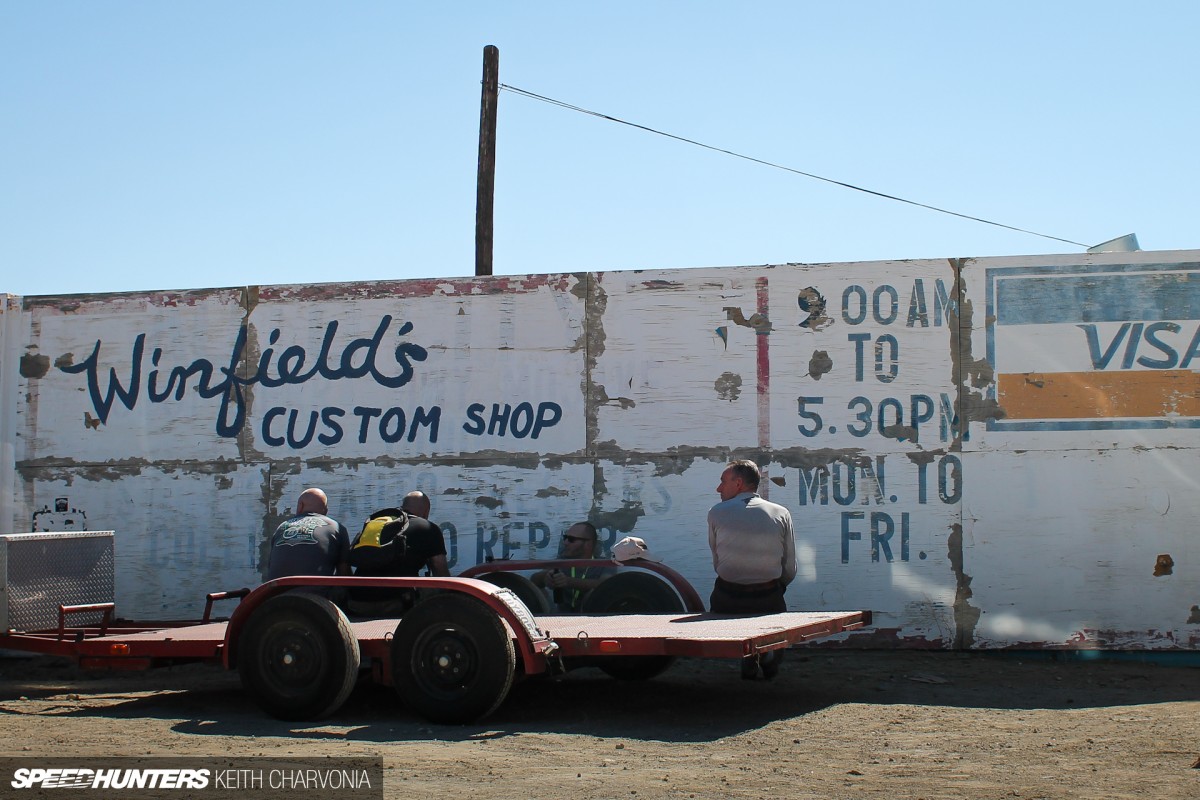 There was only one thing that could bring us to drive 100 miles into the middle of nowhere on this Saturday – the Winfield and Watson Custom Car Gathering at Gene Winfield's unforgettable vintage workshop.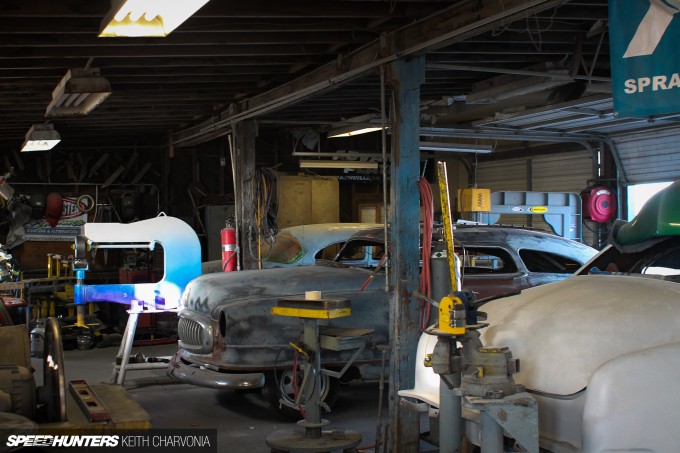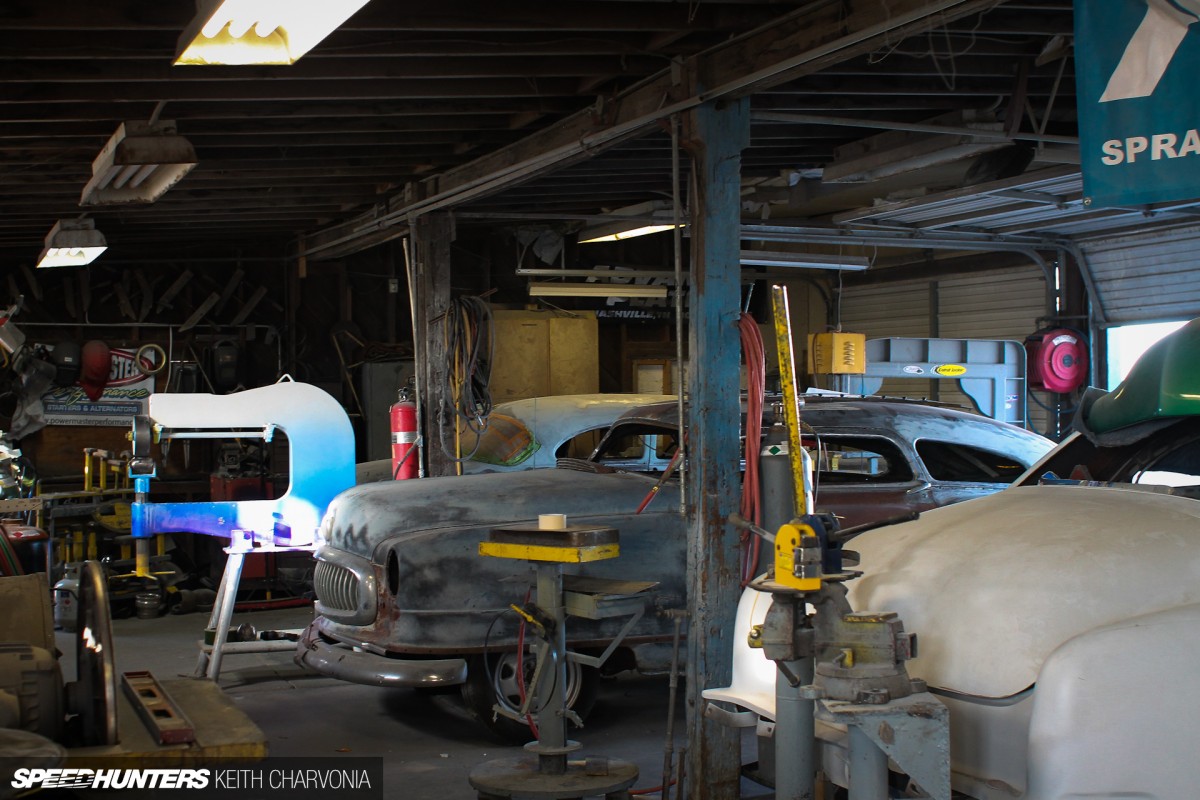 It had been far too long since I stepped foot in this place. After spending so much time here working on my own car, I felt like I was home again.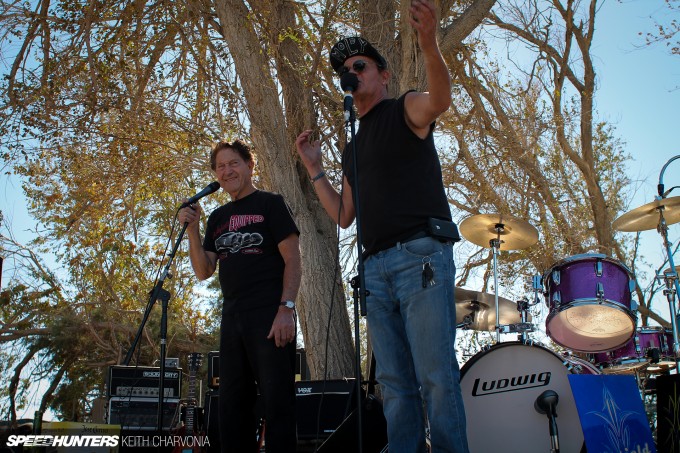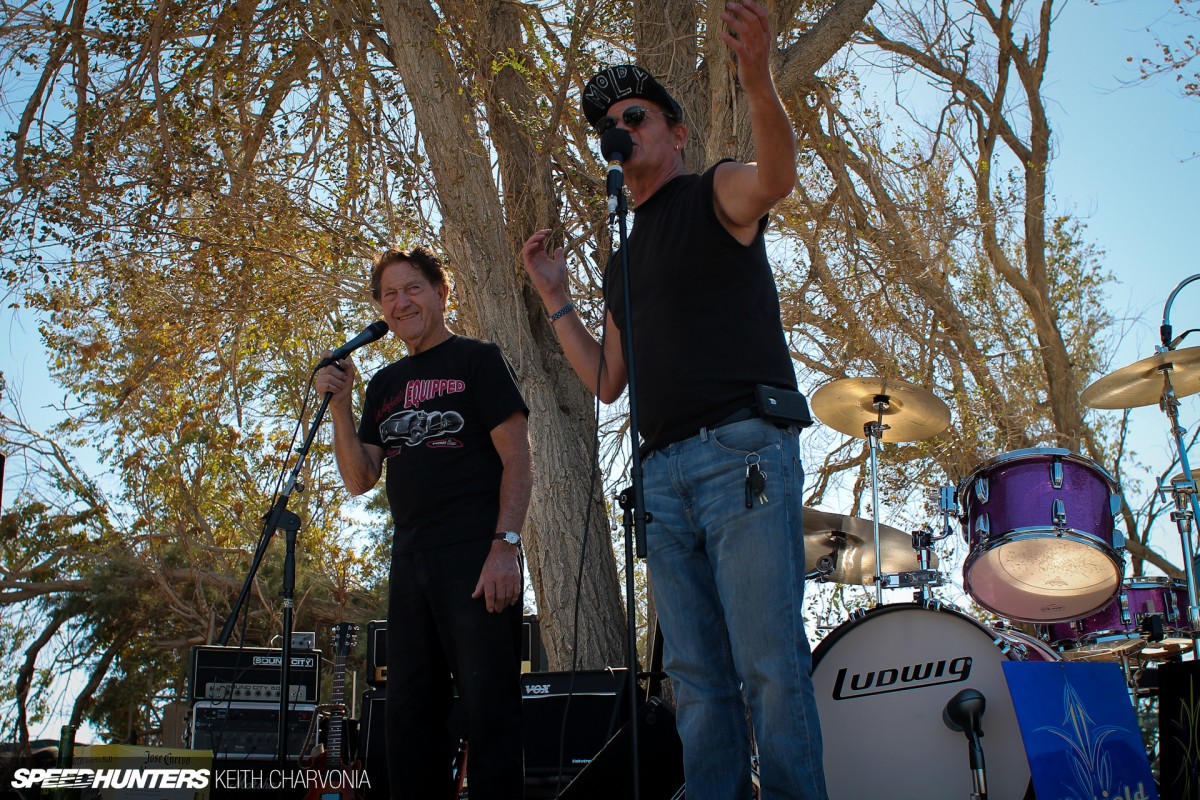 It had also been too long since I'd seen Gene and his infectious smile.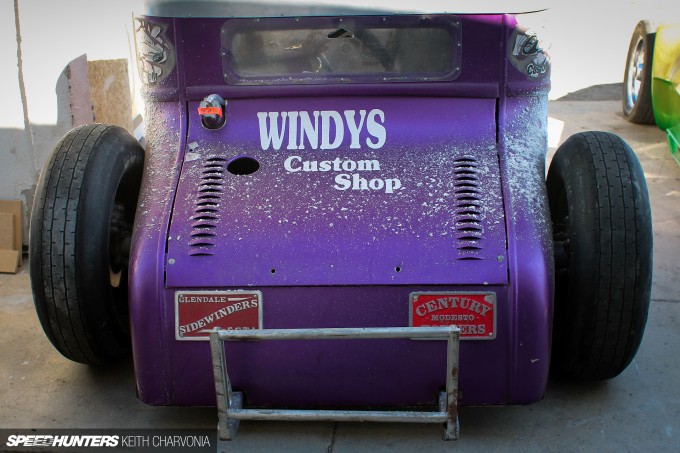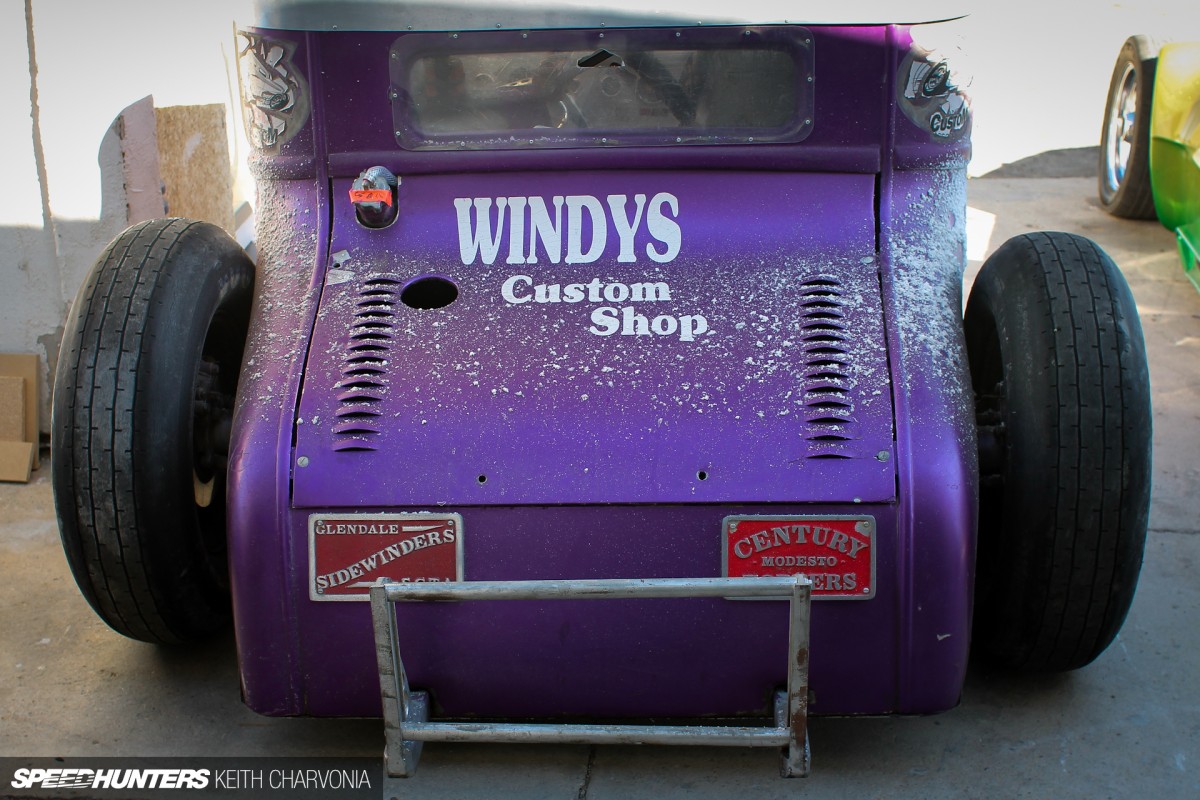 In fact, the last time we saw him was out at Bonneville with this same car. He was yanking the Flathead to diagnose a clutch issue. It pained me to not stay and help, but Larry and I had work to do that day. Speedhunters problems.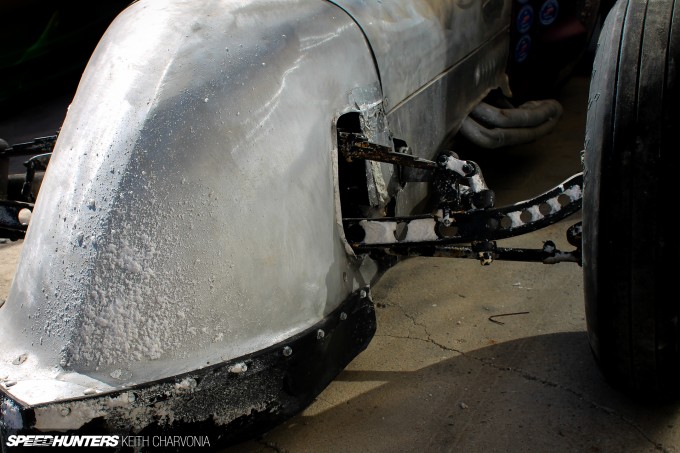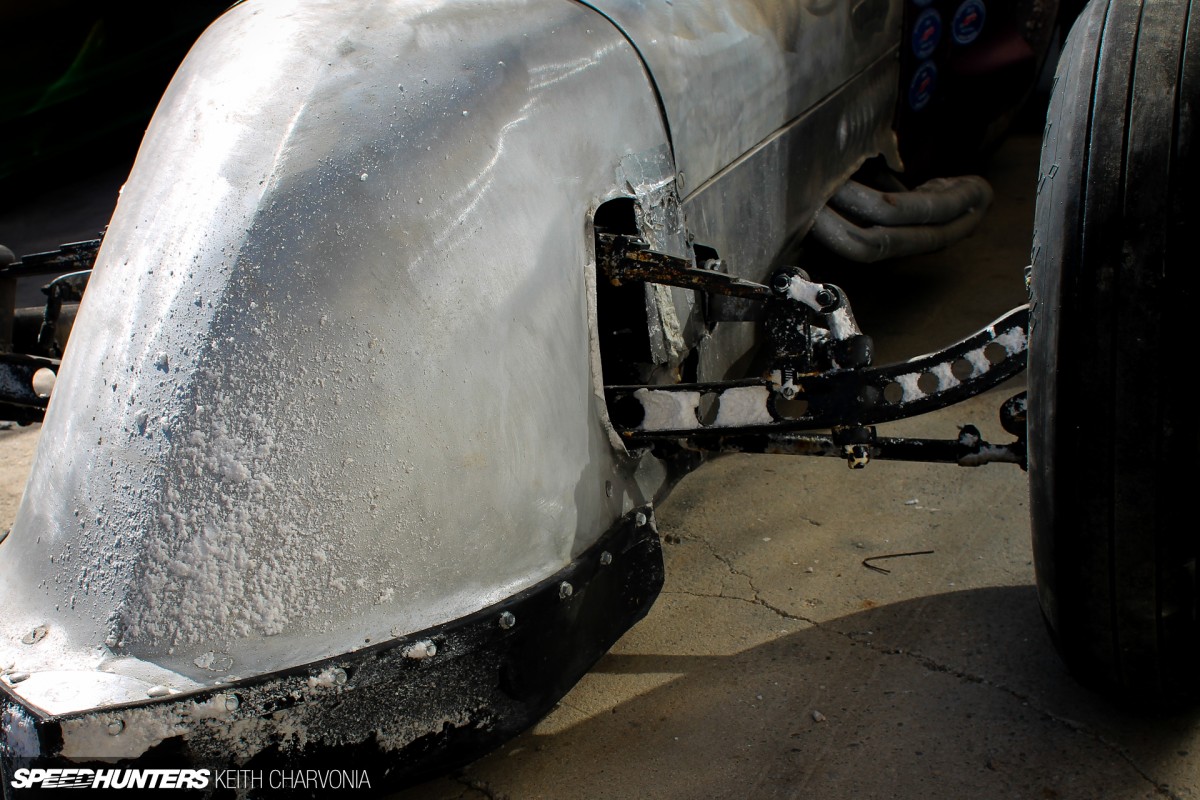 I was glad to see the salt on the nose, it told me that he got to make his pass.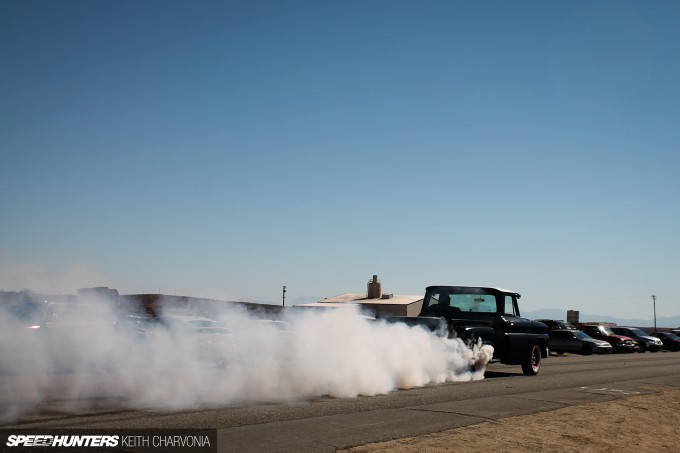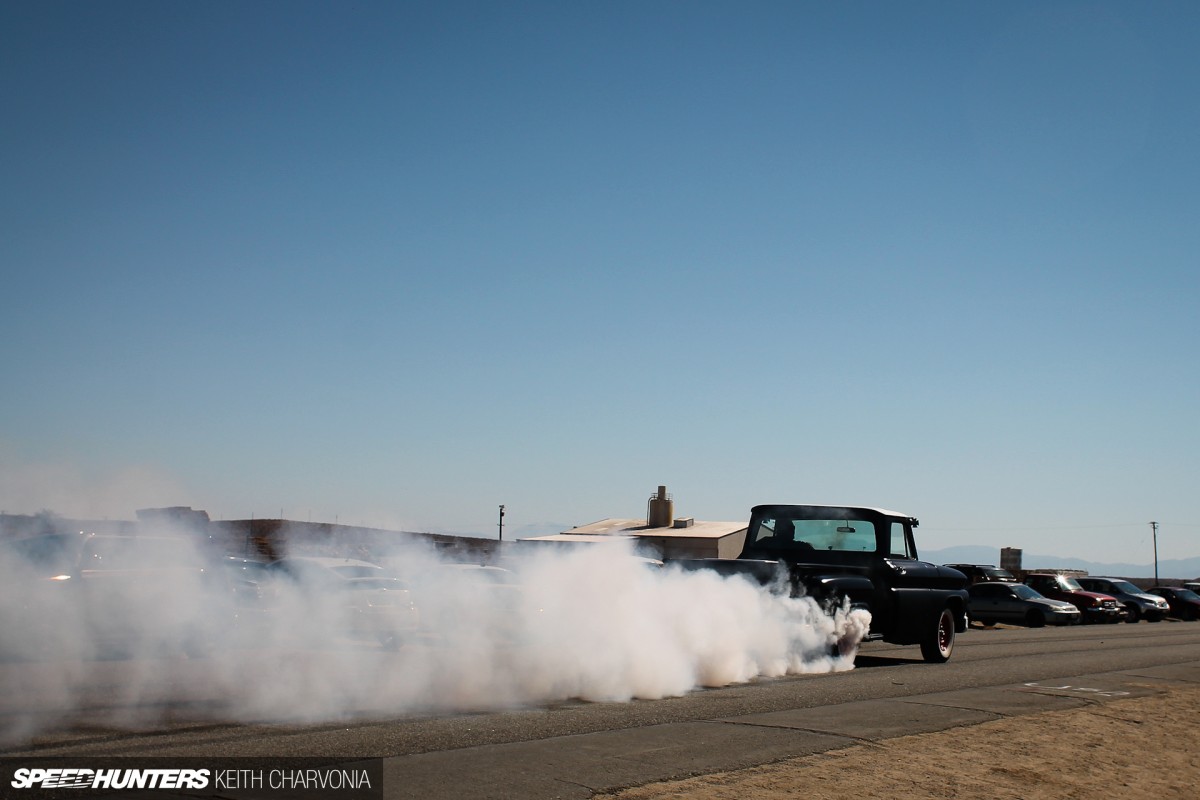 Irwindale was 100 miles behind us, but I was still smelling tire smoke. Was my mind playing tricks on me? Nope, just a burnout as someone left the show.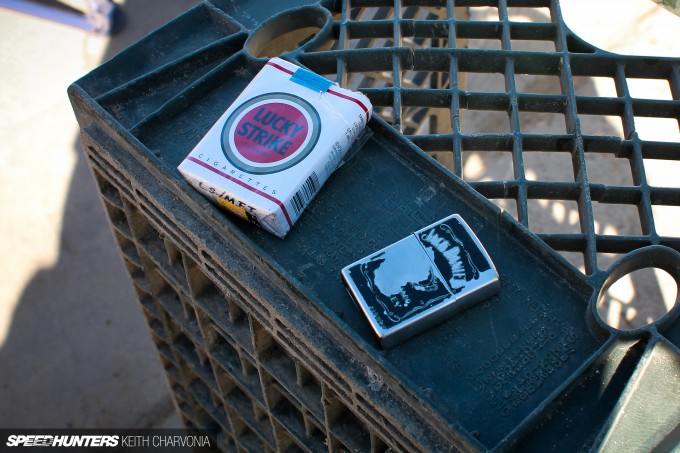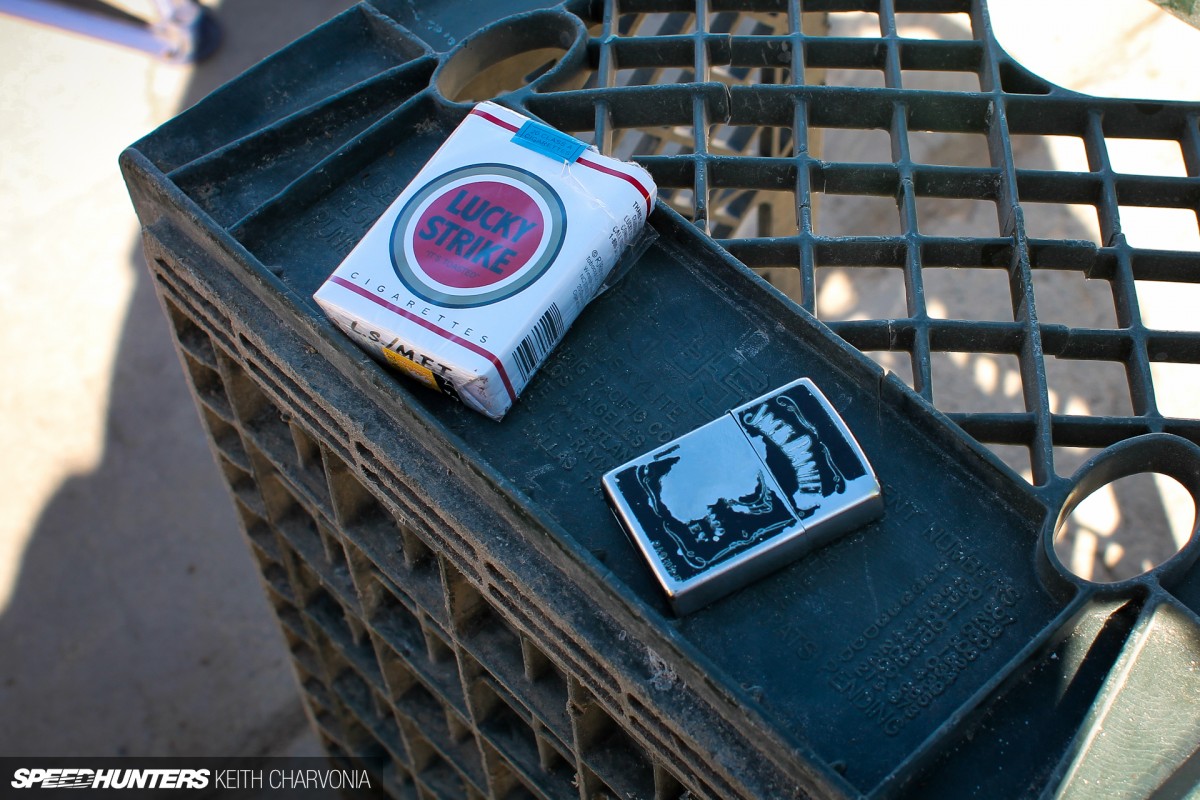 This was a very different scene from the younger crowd at Formula Drift. Somehow I find myself in these contrasting scenes a lot these days.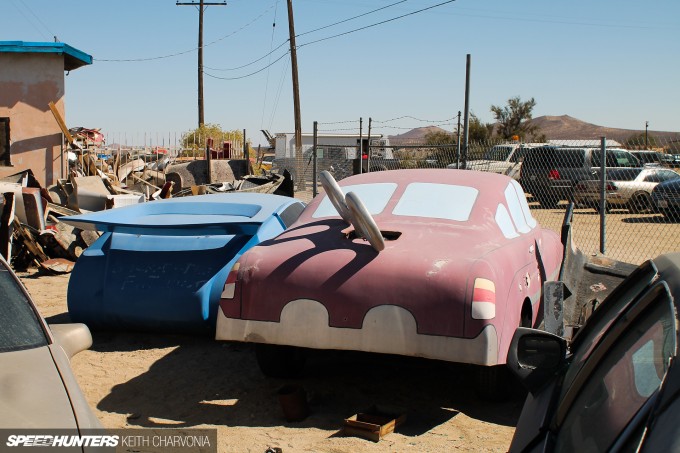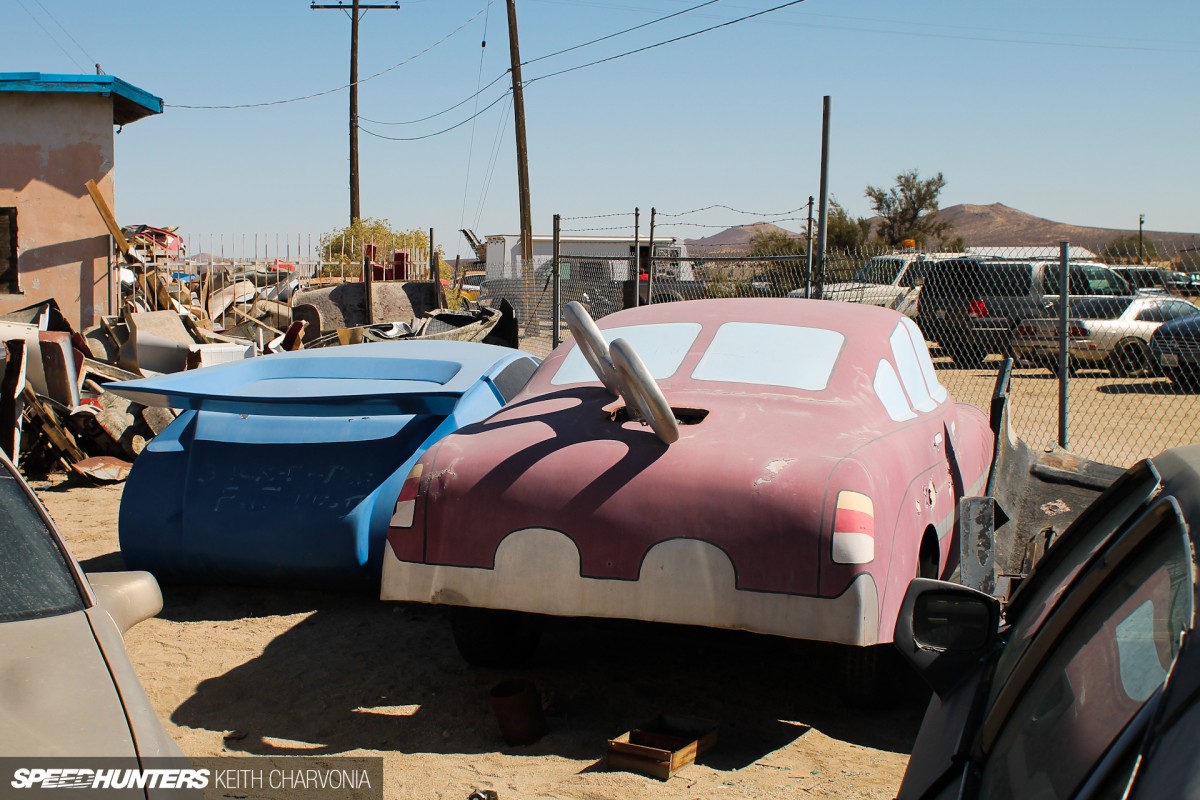 Walking Winfield's extensive property we came across some old movie and TV cars. The wind-up car was used in a commercial and is actually a chopped fiberglass Merc body if you look closely.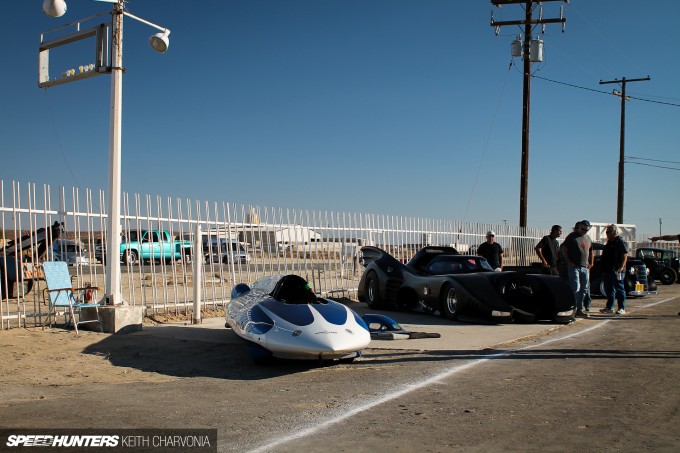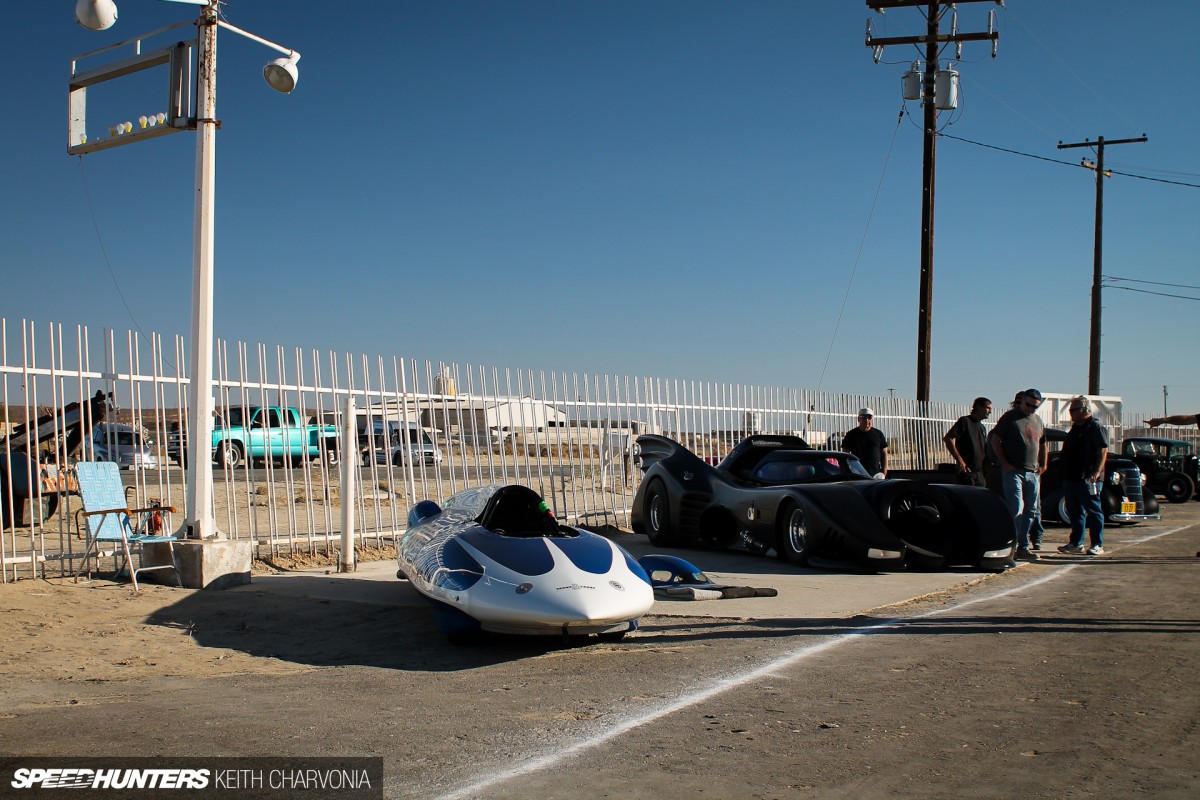 If those weren't good enough, you could find the Batmobile out in the car show…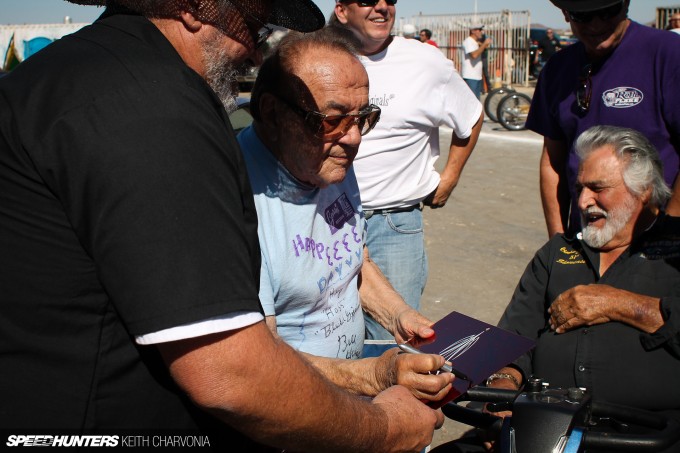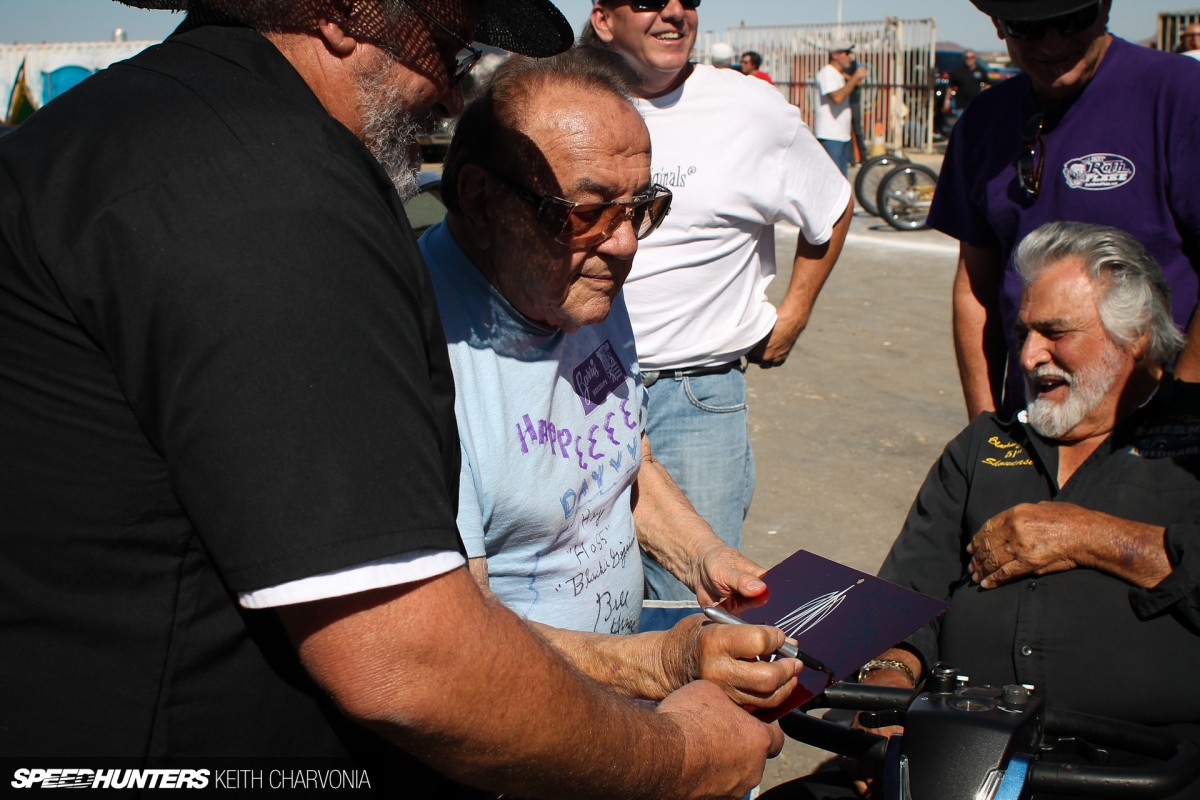 … plus the guy who created the original version, George Barris. That's famous customizer Blackie Gejeian sitting next to him.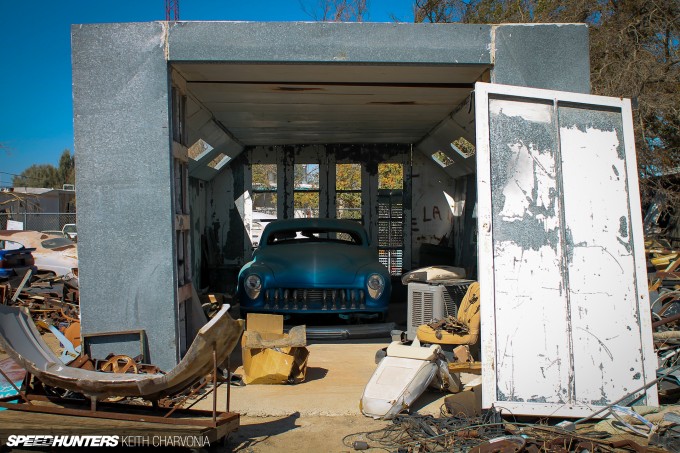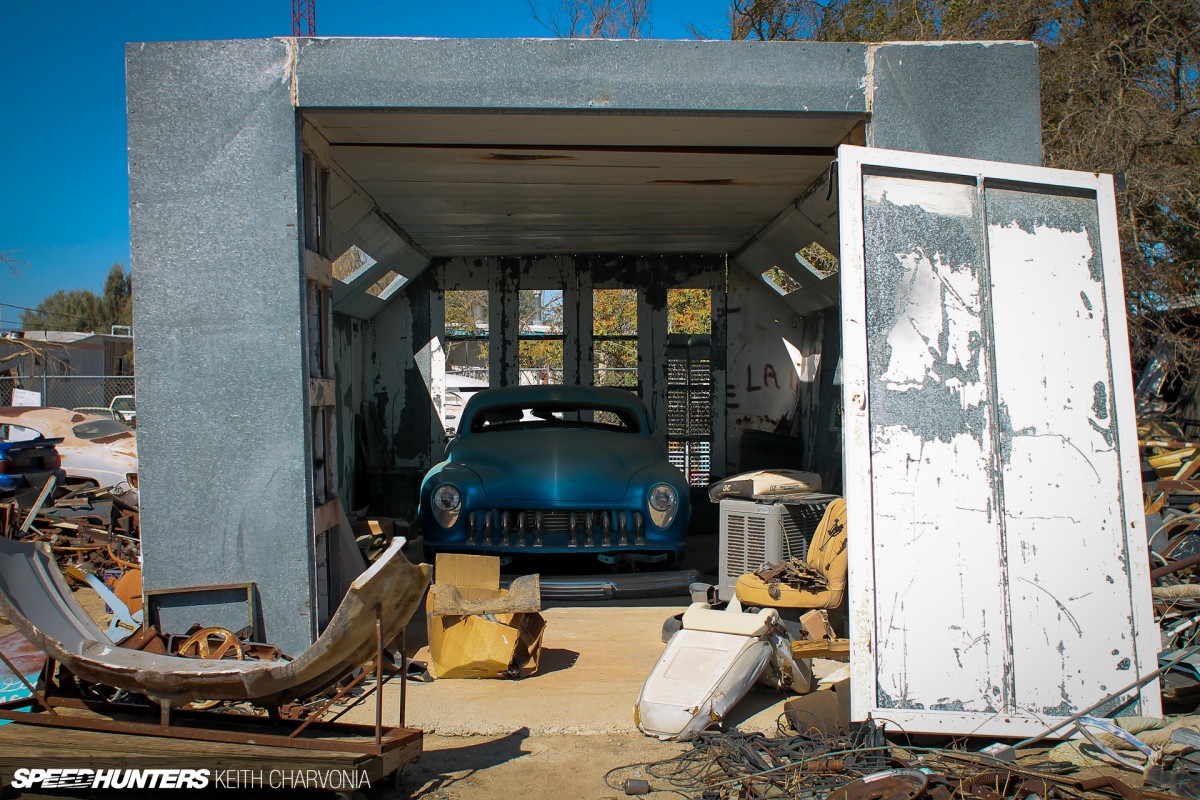 It was nice to be immersed in the hot rod world for a few hours.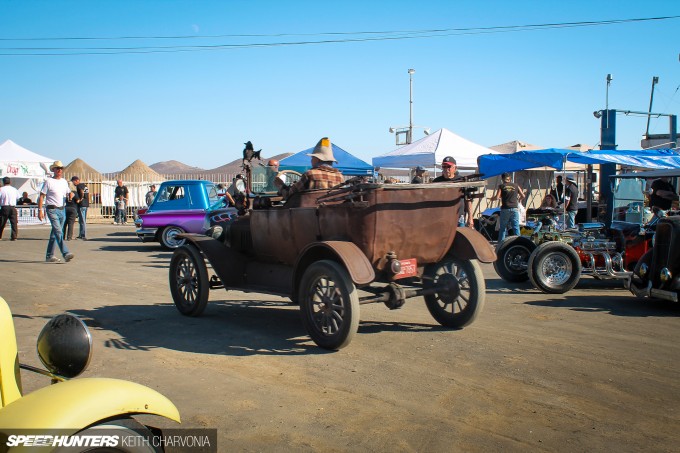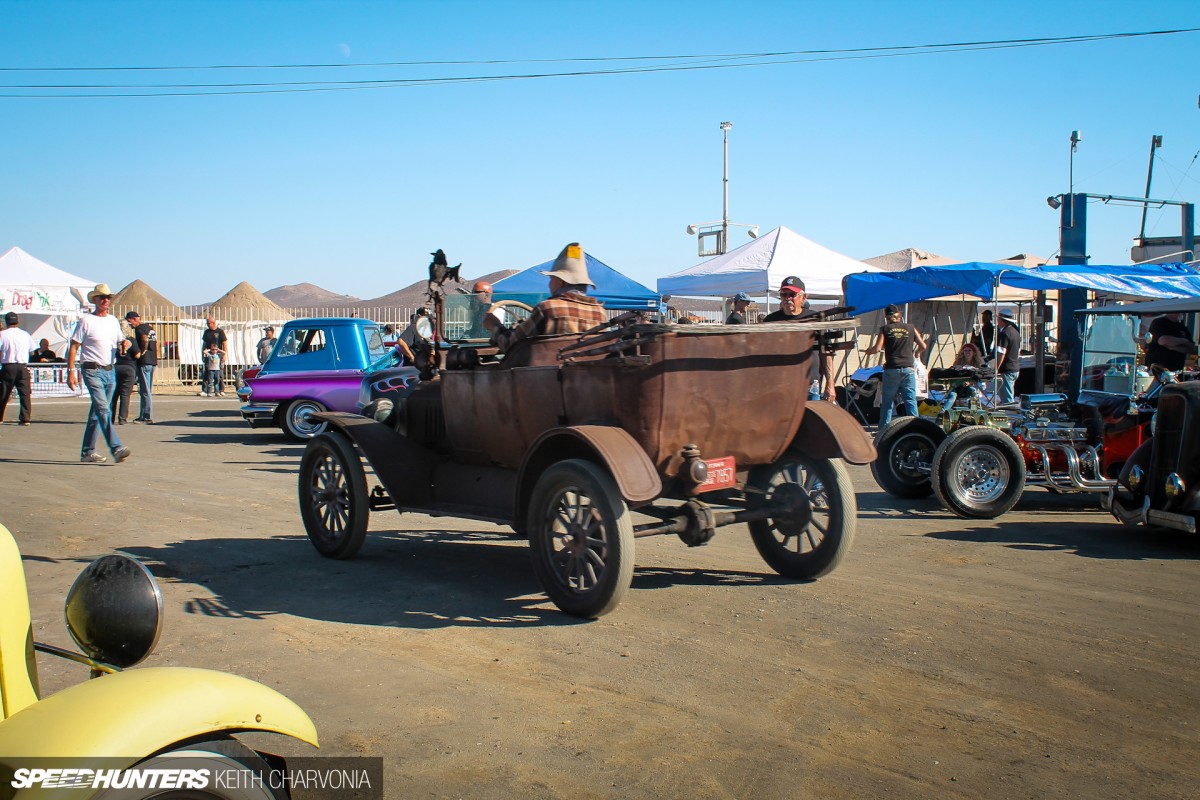 The cars were a far cry from the purpose-built machines back at Formula Drift, but the passion was still the same.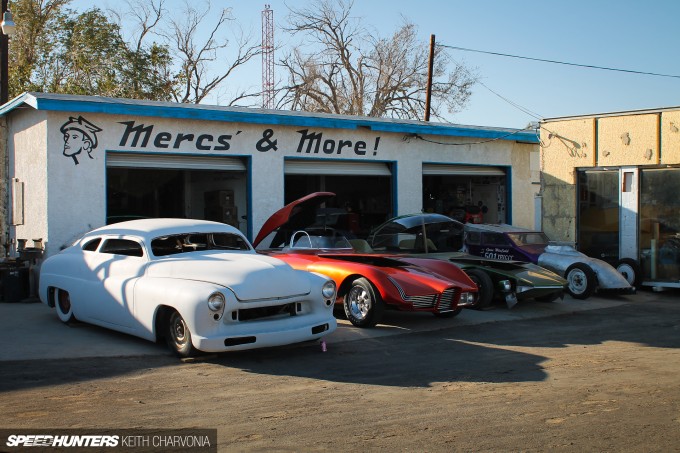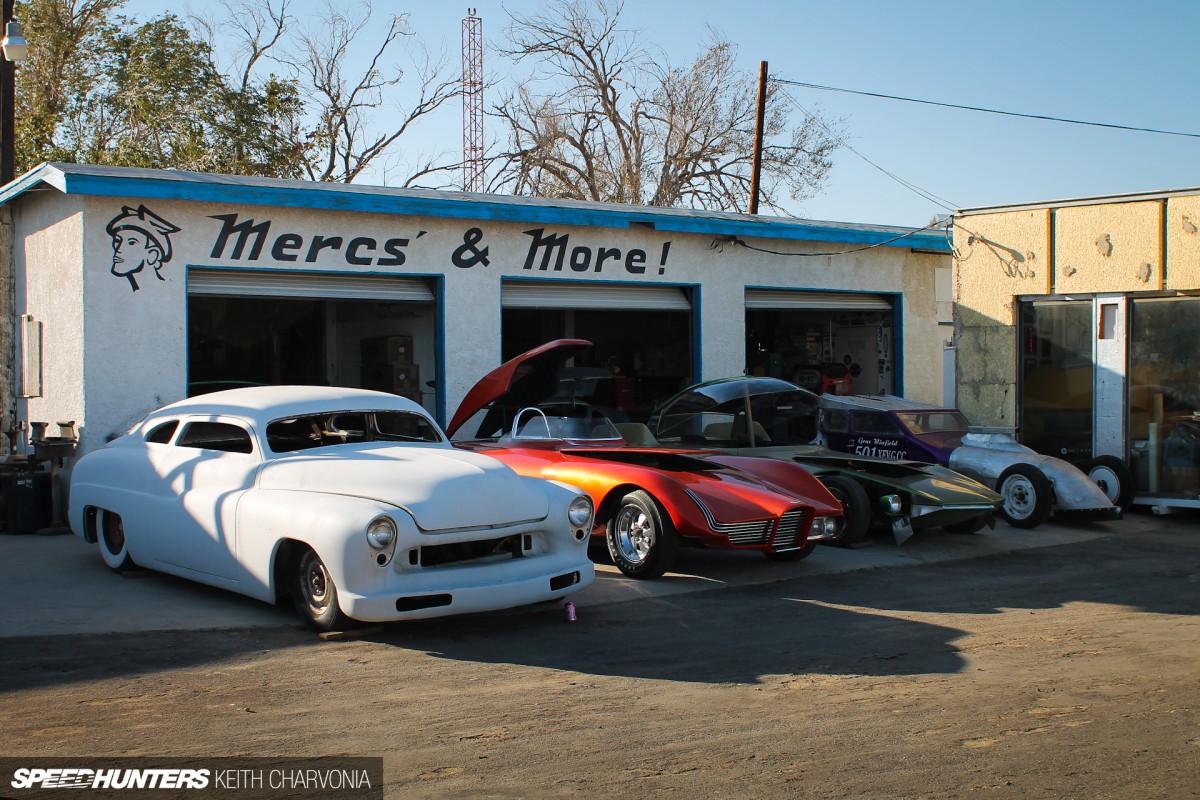 As much as I wanted to stay in this familiar and friendly place, the sun was getting low and we had to get back to Formula Drift for the finals.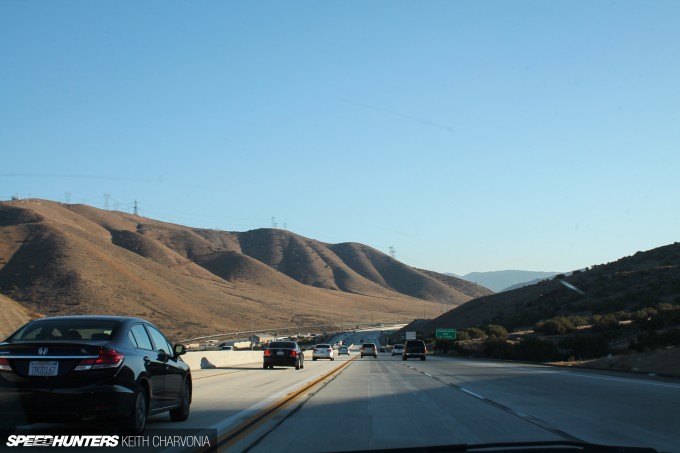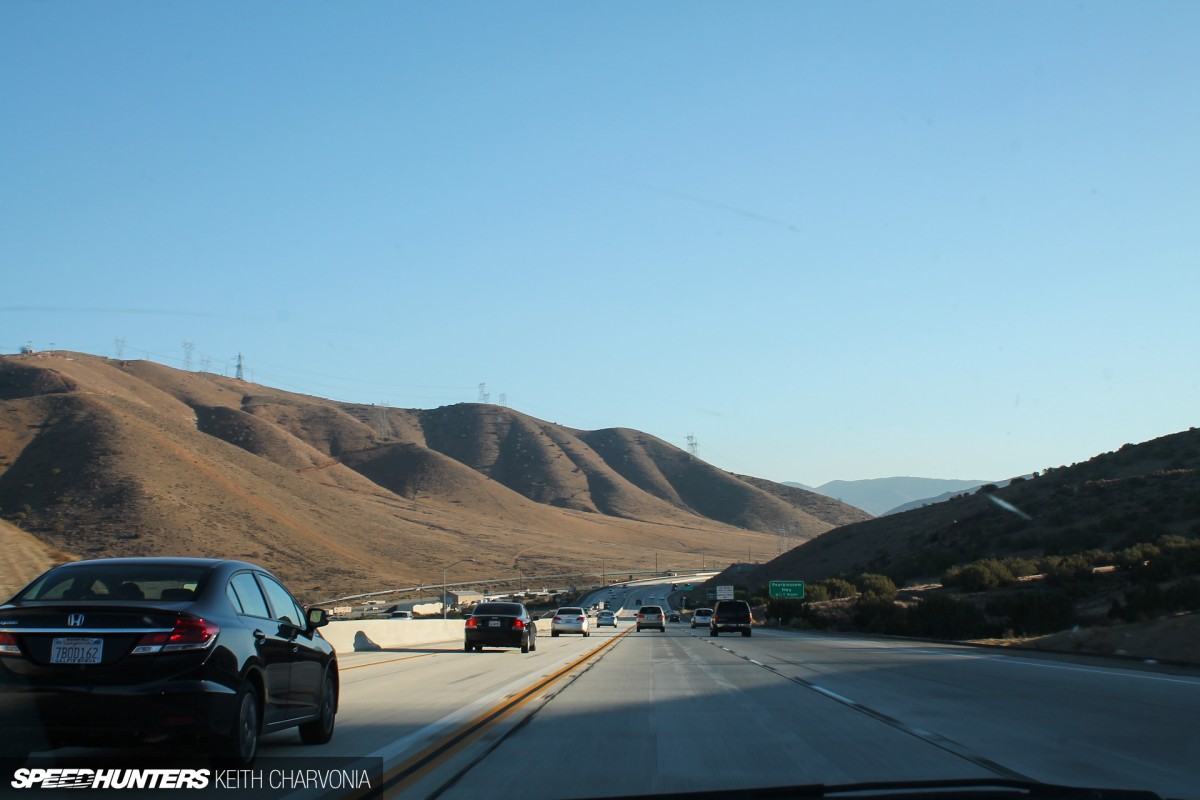 We hopped back in our loaner car and rounded the Angeles Forest once again.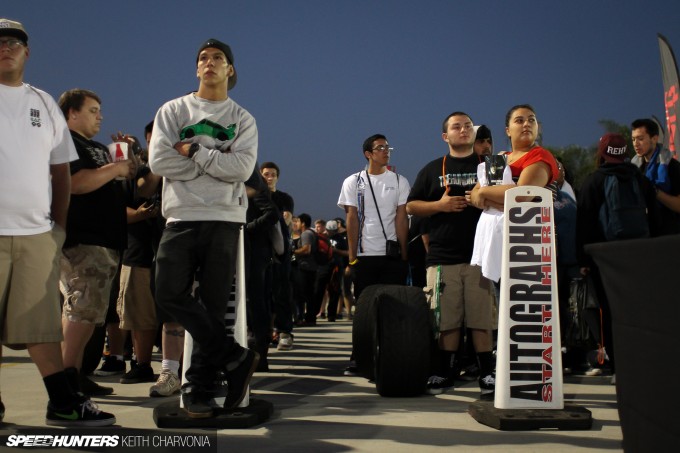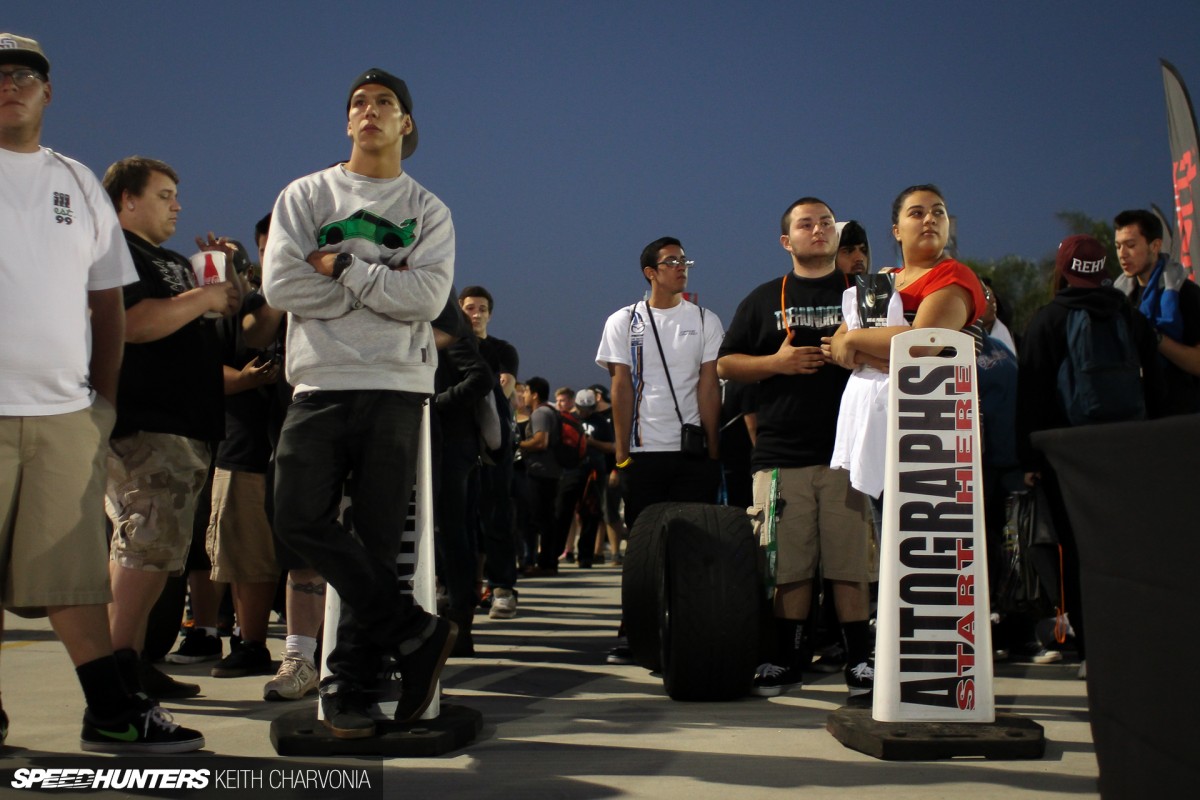 I slipped back into the drift world, and the place was loaded with people now.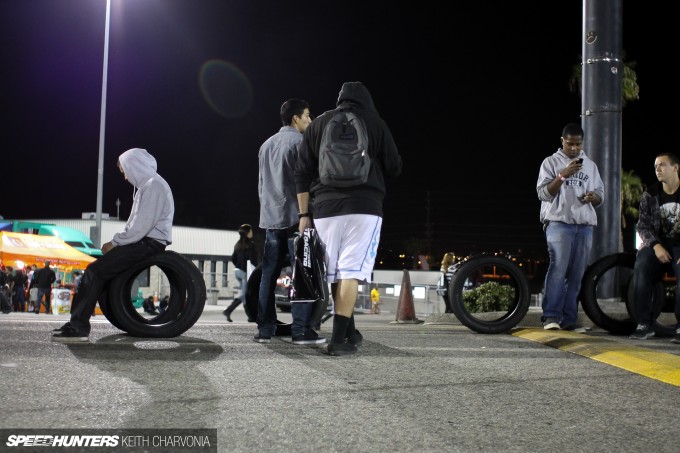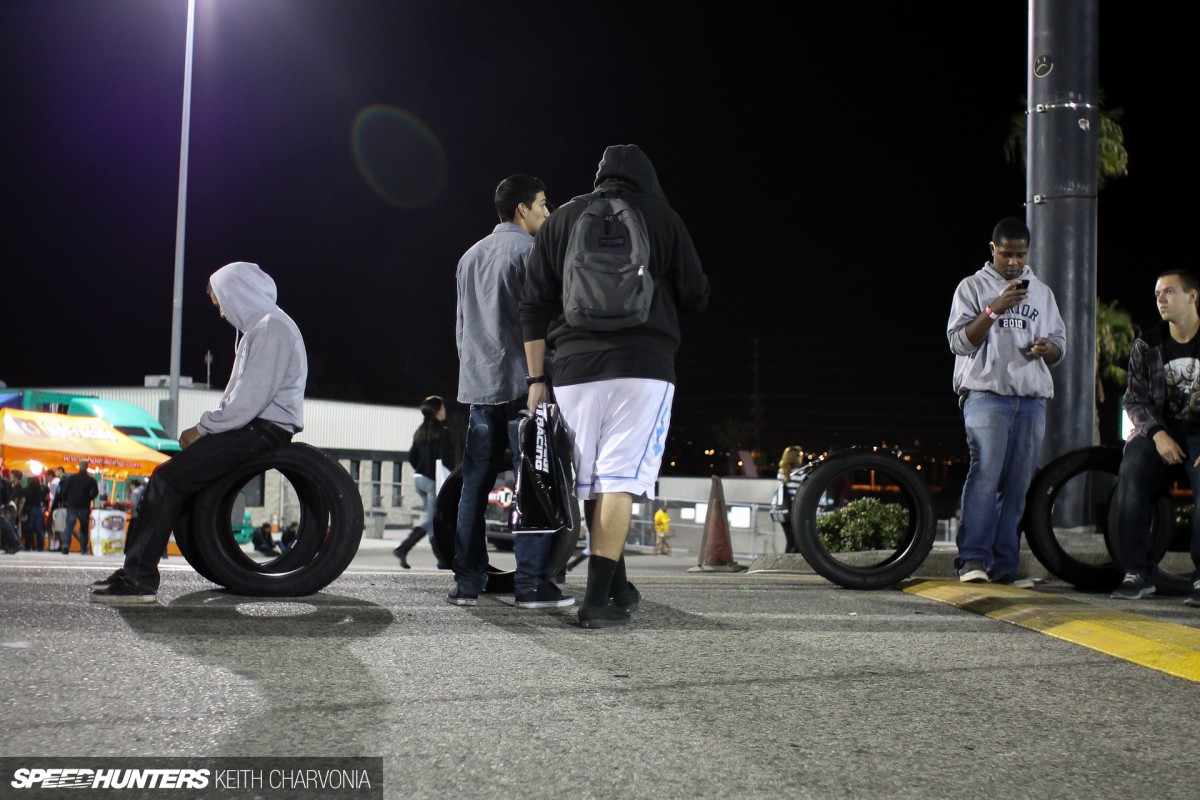 Spent tires were given away as souvenirs, and the fans waited in long lines to get them signed by their favorite drivers.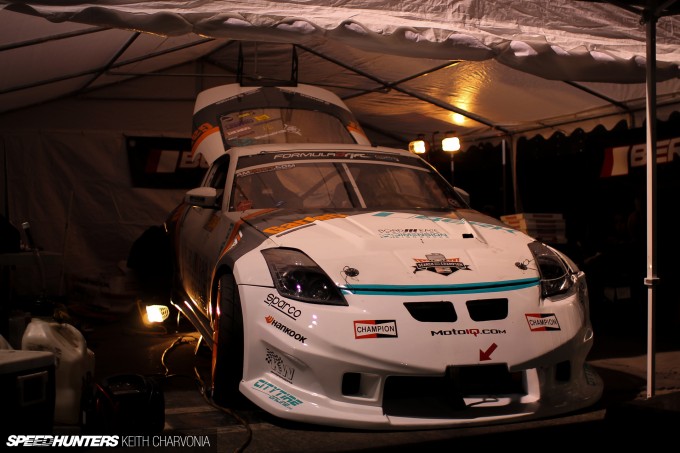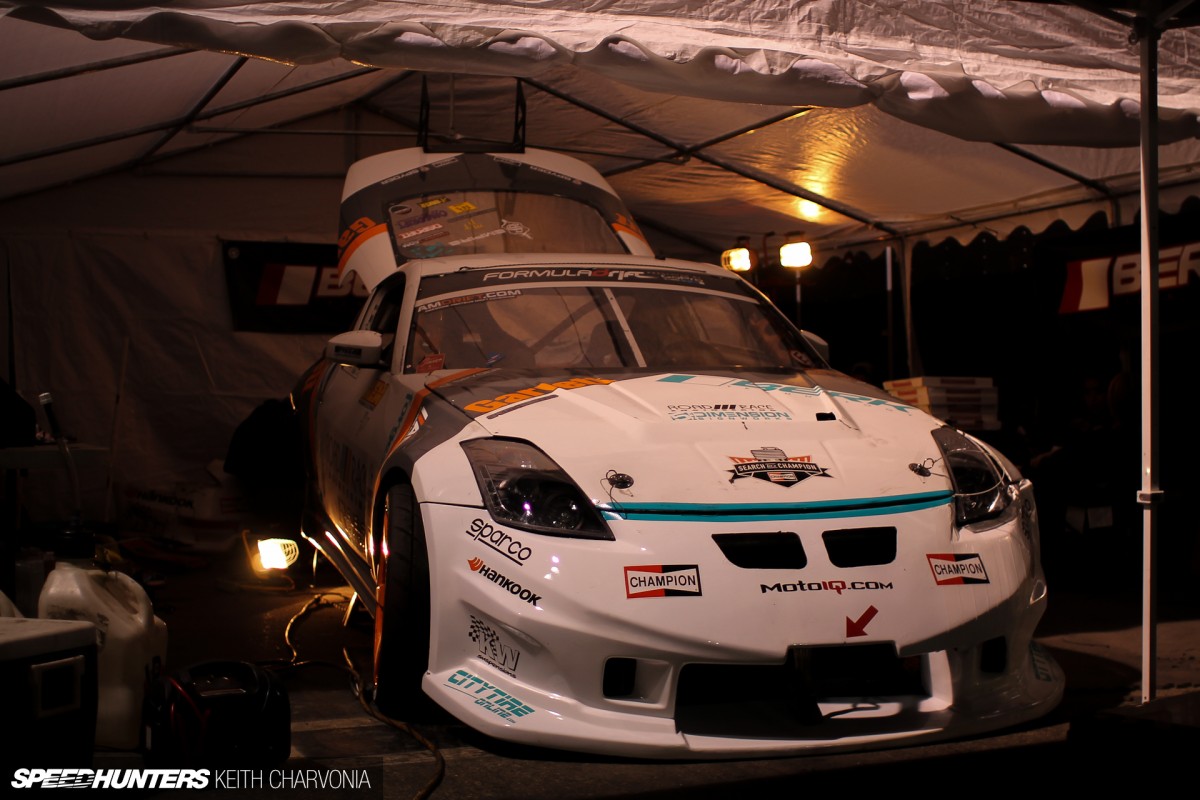 While some teams thrashed in the pits…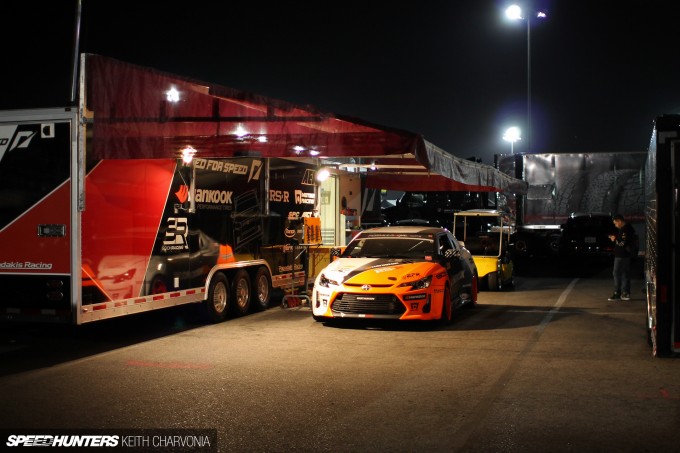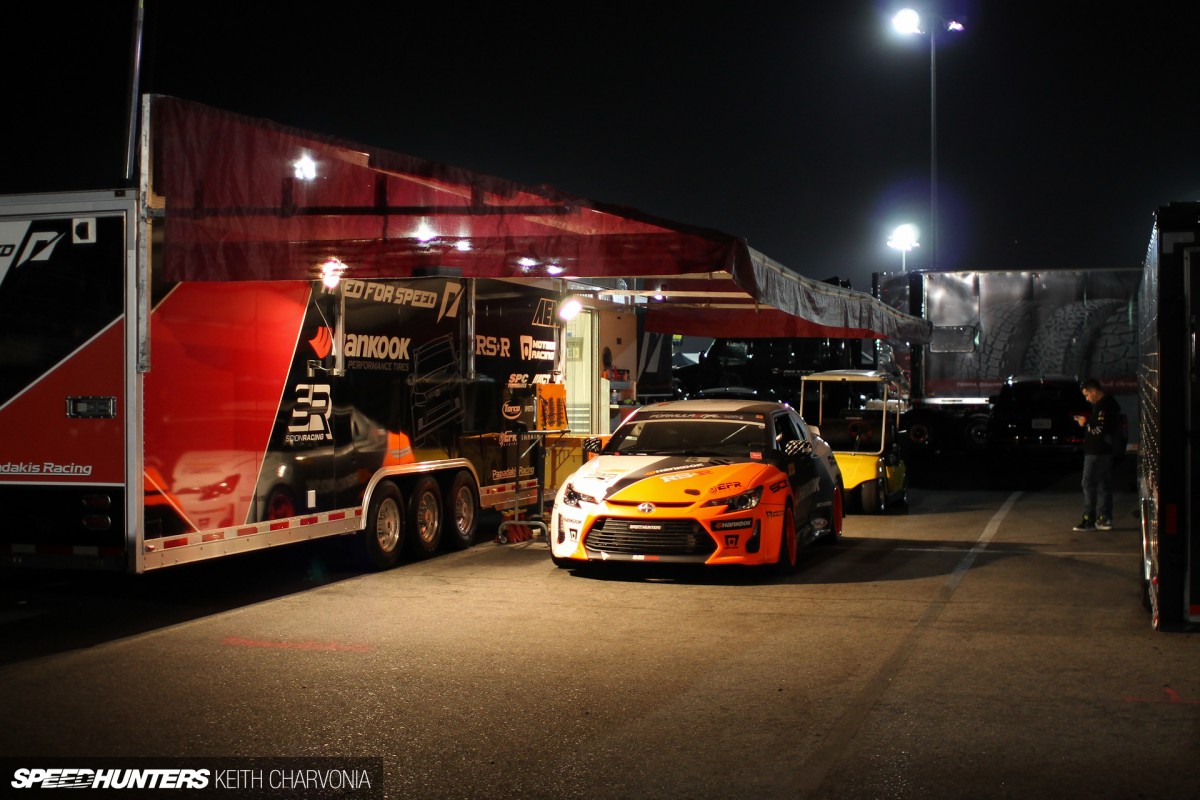 … others waited quietly.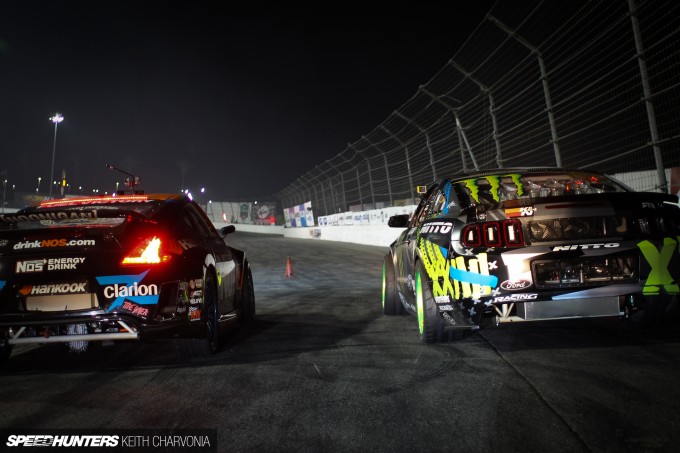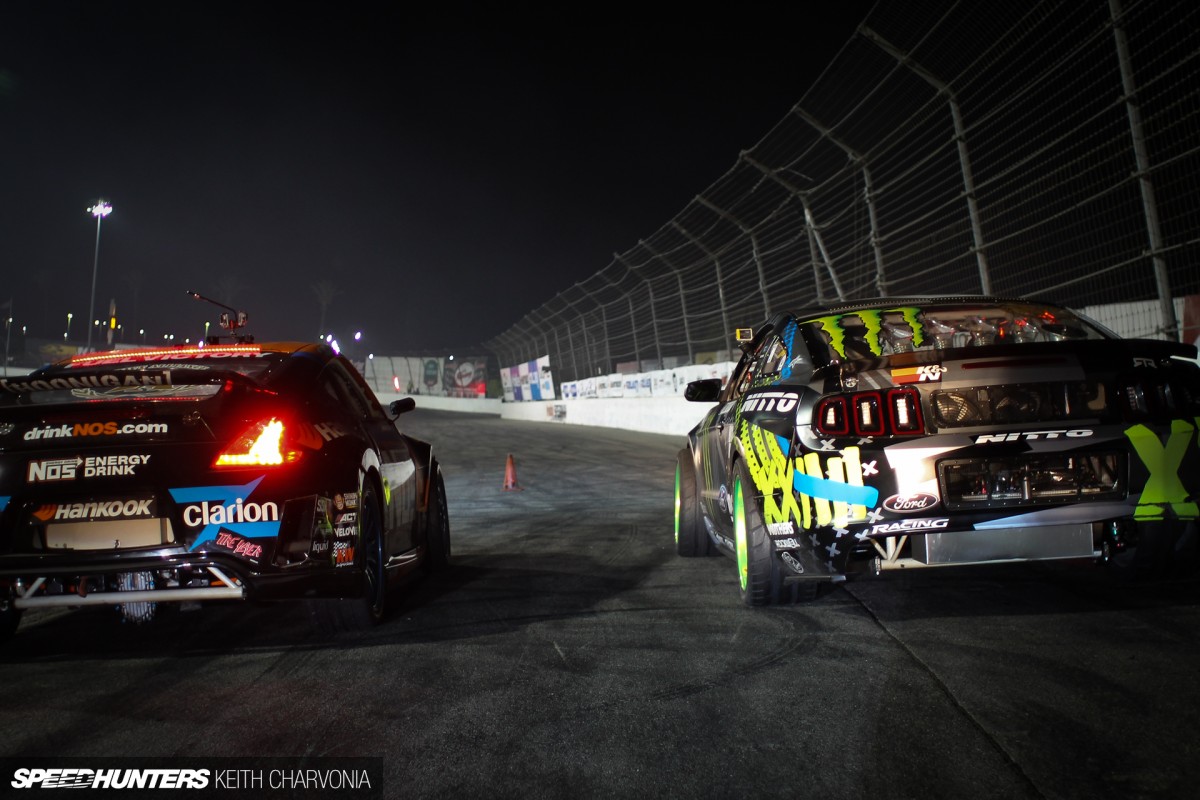 Before long, it was time for the main event.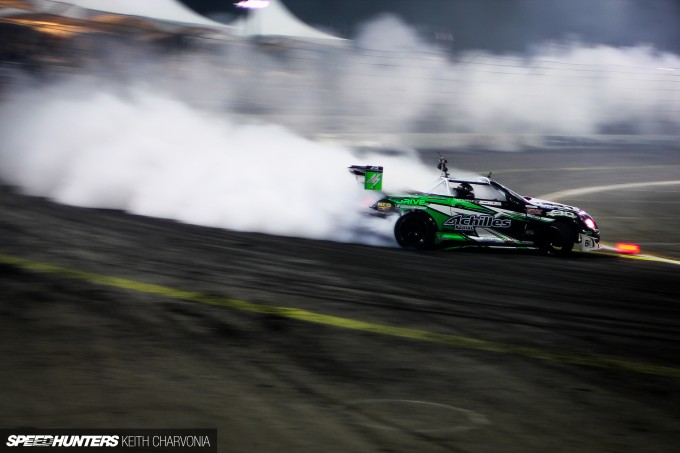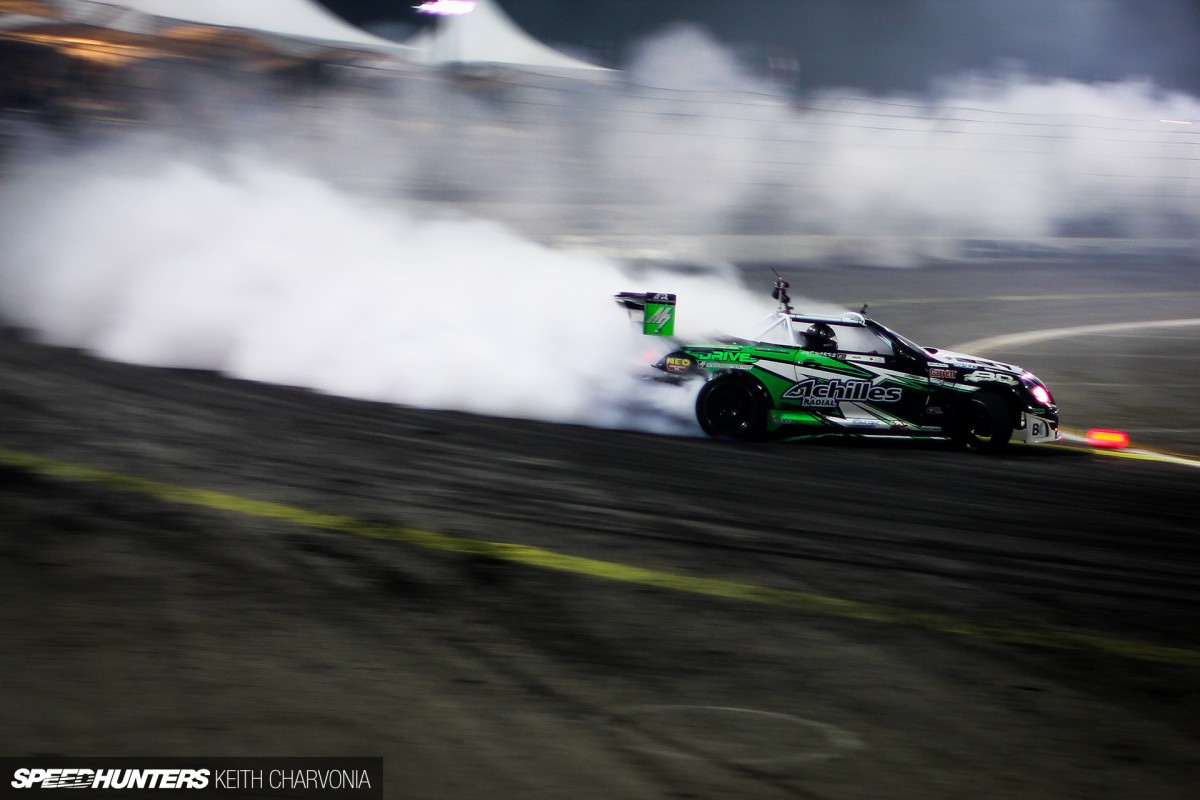 My normal life was far, far away as my focus shifted to the challenge at hand, shooting moving objects under bright lights. After a lot of hours and miles, it was finally time to call it a day.
Sunday: home in an RTR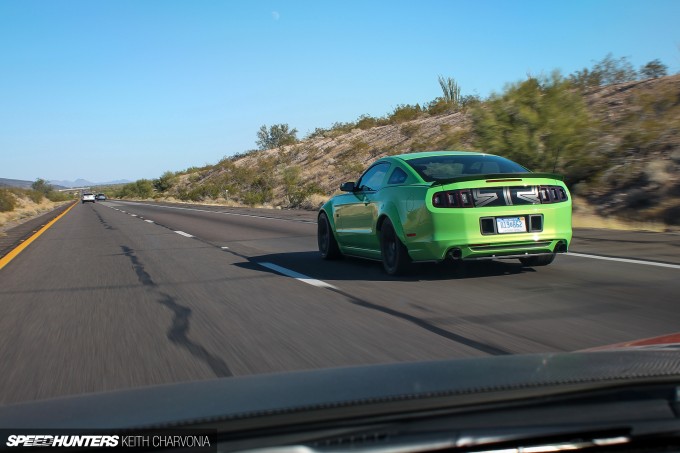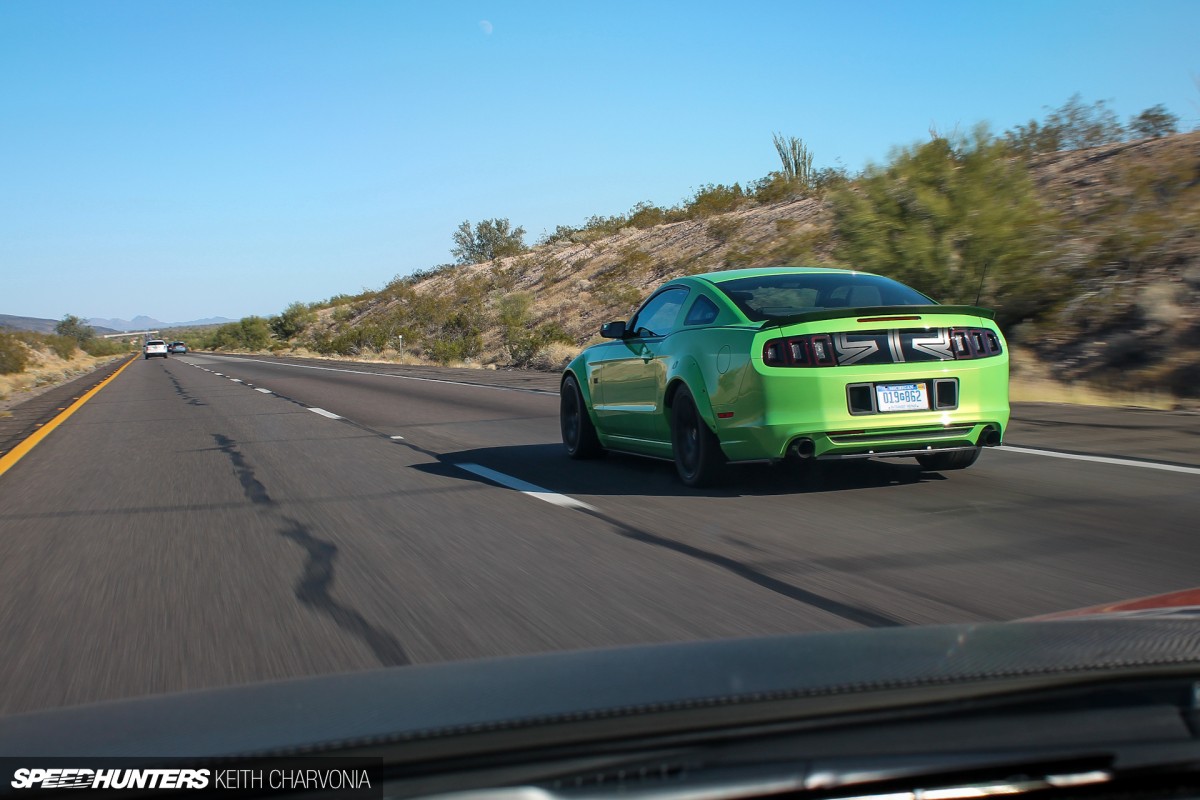 On Sunday morning we woke up and readied ourselves for the journey home. My friend would be helping with the drive since we now had two cars to bring back. I've made this monotonous drive from LA to Phoenix more times than I can count this year, but it's always worth it to go on another automotive adventure.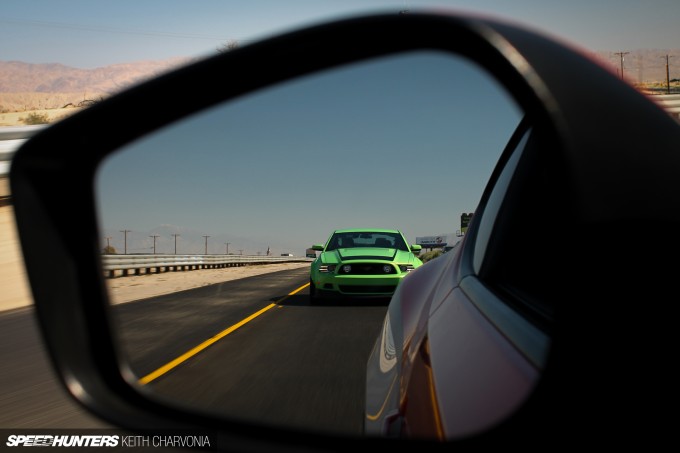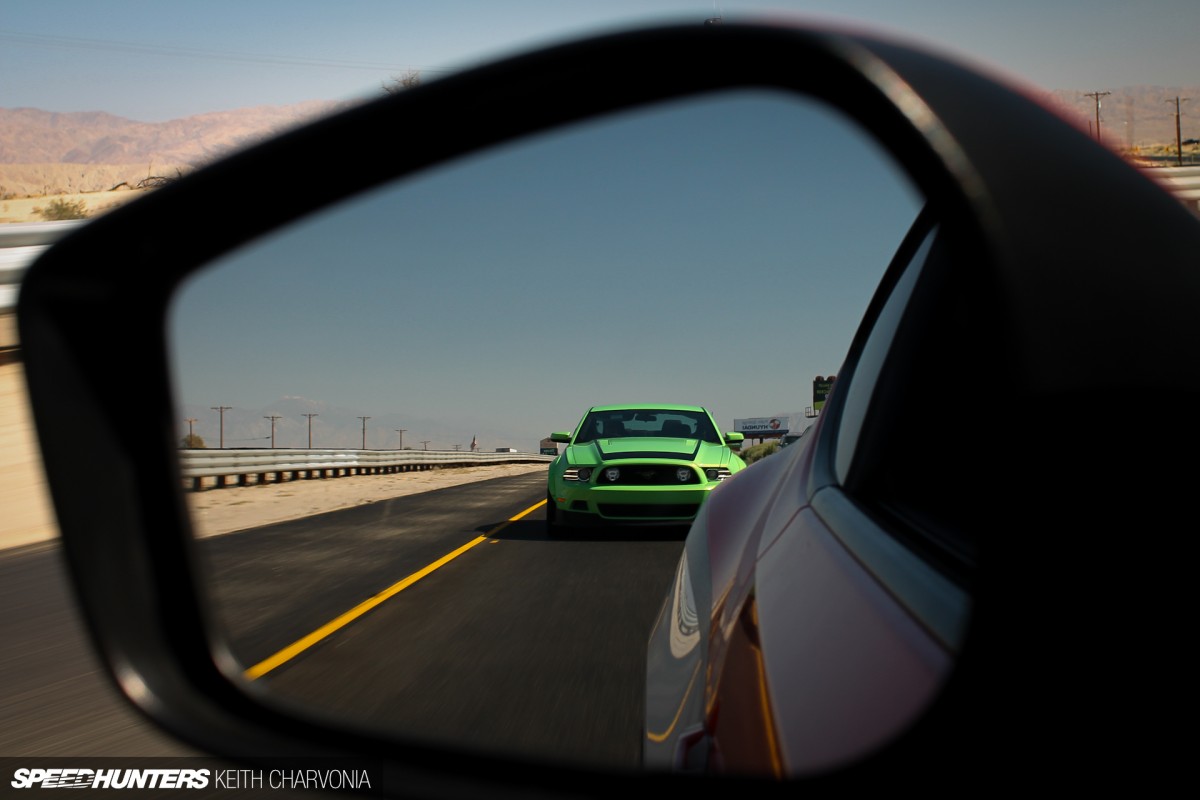 With my new project following me home I had six hours to digest all that had just happened in the last two days. As I stepped out of the car and greeted my family in the driveway, the scent of tire smoke and exhaust fumes wafted out of my clothes and hair. I always come out of a Speedhunting adventure feeling just a little more enlightened, but it's good to get back to the normal life too.