New beginnings
I'm really pumped to introduce everyone to our new Double Down Mustang RTR project, or perhaps I should say, experiment.  As most of you know, I introduced the Mustang RTR just a few short years ago. The RTR is all about performance, fun, and having looks that kill; just some of the things we always strive for. We try to push the limits and stray away from the norm whenever possible. It's through those core values that we've built some fun project cars and feel we have created the most diverse Ford Mustang available; suitable for daily driving, drift, grip, and drag duties on the track by way of the adjustable suspension that comes on our Spec 2s.
In just a few short years, we have broken a lot of barriers and opened a lot of minds to what is possible with the Ford Mustang that I love so much and it is just the beginning of what RTR plans to do in this world. This project is no different in the fact that we are once again straying from the norm and exploring a new territory by partnering up with Air Lift Performance to put their Mustang air suspension kit to the test. I know a lot of you are thinking, "If RTRs already have awesome suspension, why change it?" Well I don't see anything wrong with a bit of exploration and a little fun sprinkled on top! You with me?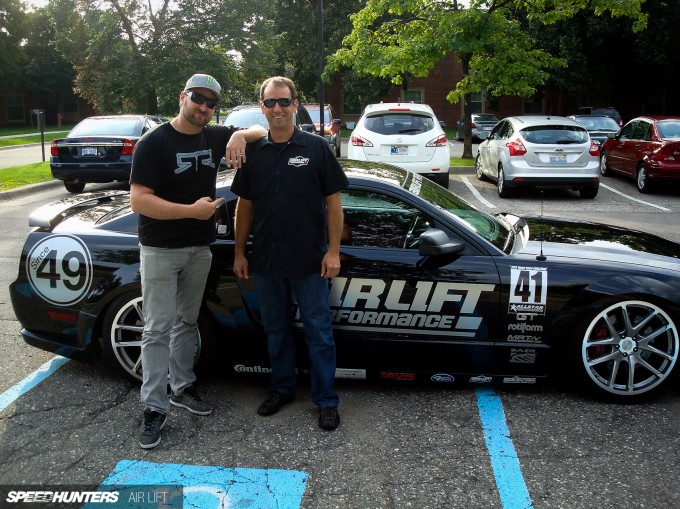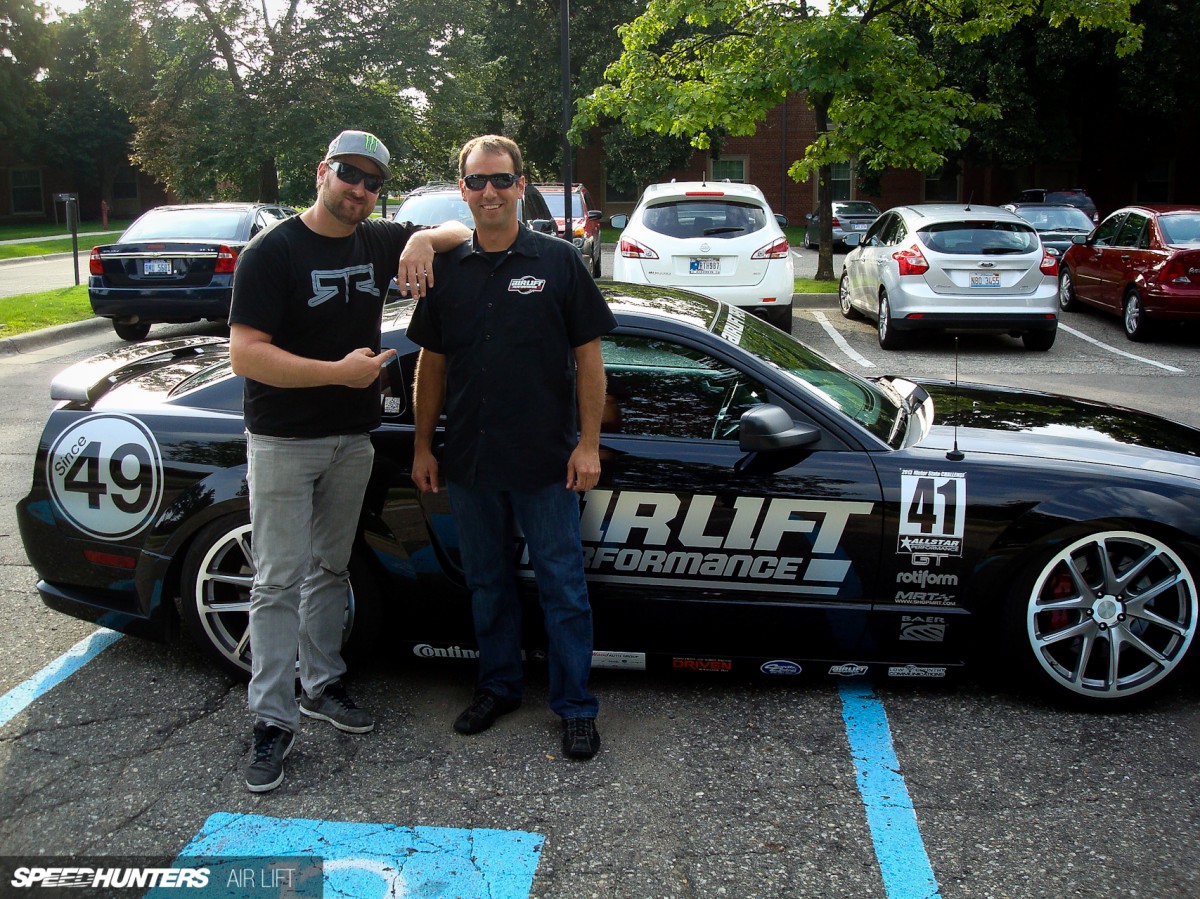 This project came about very organically after I received a call from a friend at Ford who just so happened to take some hot laps in Air Lift's R&D car at a local track day in Michigan. He was ranting and raving about how it felt. During that call I was rolling my eyes picturing the way low-riders and mini-trucks bounce all over the place, thinking my friend was out of his mind and there was no way it would work out on track. However, he was so adamant that I try it out, that I was intrigued to look into it a bit. I reached out to Brian at Air Lift via a phone call and after nerding out on all the details of this new technology, was very surprised at what they have developed. It seemed that on paper this might be the 'be all and end all' for those of us that were tired of ride height versus performance versus ride quality compromises. I organized some track time for Brian and I at Ford's steering and handling course, knowing that in just a couple of laps of testing through all the challenges on that track I would know what we were working with. After a few laps of feeling the car and starting to push it pretty hard, my mind was blown with how this new technology handled what I threw at it. After the experience and further nerding out with Brian at lunch, my brain started to wonder what the limits of this new air suspension technology was. Can it… drift? Grip? Drag? Blast over speed bumps? Maybe even JUMP??? And also offer a good ride quality on the street? Those questions are what led us here and are the crux of this project. So we're going to have some fun over the next year and find out!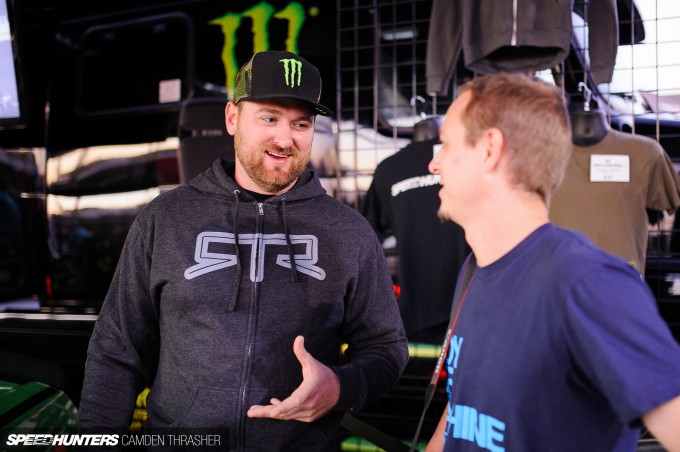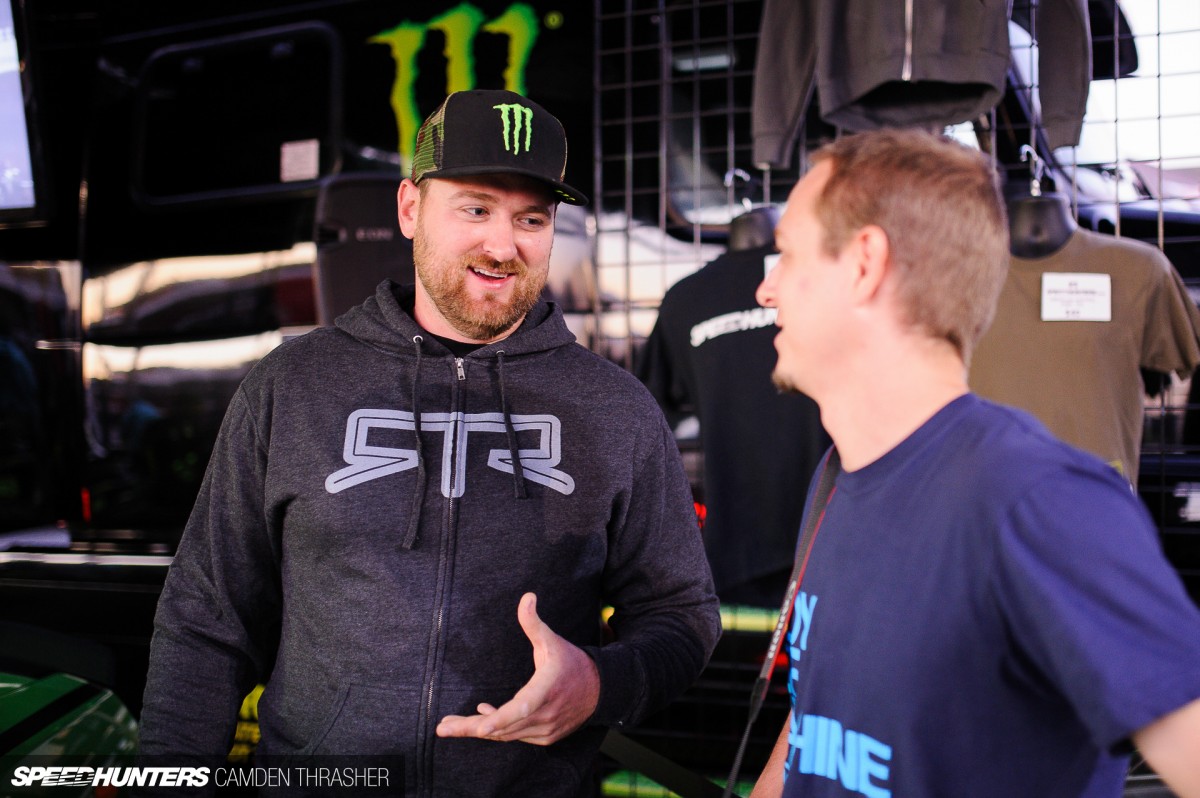 I swore to myself I would not have a car at SEMA this year – I just had too much going on and I really did not want to add to the workload. However, Rod Chong twisted my arm and I now felt challenged, which means I had to make it happen. Rod suggested that perhaps Keith Charvonia and I partner up to make it happen. I knew who Keith was from his incredible Kaiser project and thought it would be really cool to work with someone who also loves cars but normally plays in a different space. After a call to Keith, I quickly realized he would be a great person to work with to make this happen. We briefly went over the project and agreed to meet in person at Formula Drift Irwindale to finalize his portion of the build.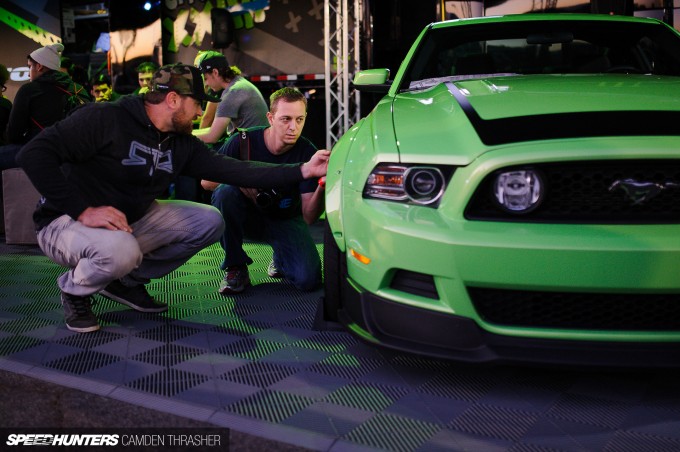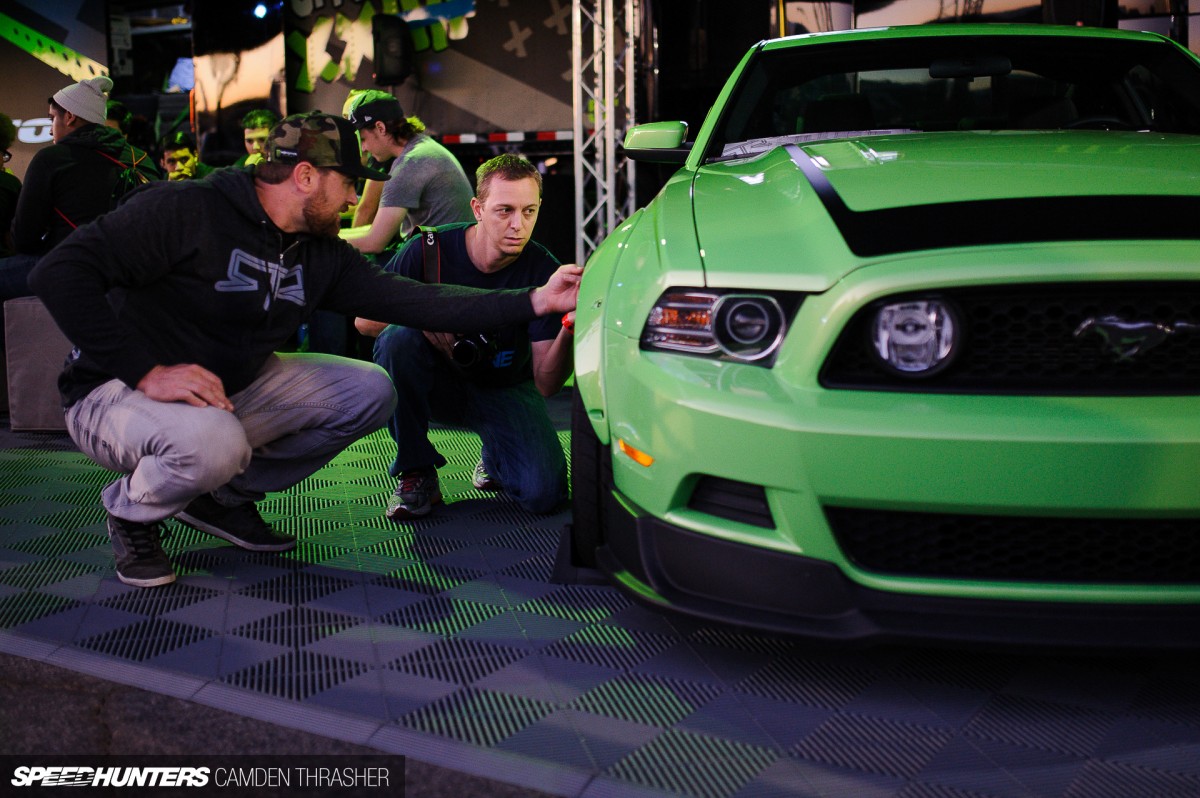 By the time Keith and I met there, I had followed through on my responsibilities. I took a Mustang RTR Spec 2 that was born an automatic and converted it to a manual transmission, installed a Torsen differential, Exedy Stage 2 Clutch, and had a custom tune built for it, as well as installed RTR fender blisters. Keith and I did a walk around the Double Down RTR and came up with a game plan to complete everything in the short time before SEMA.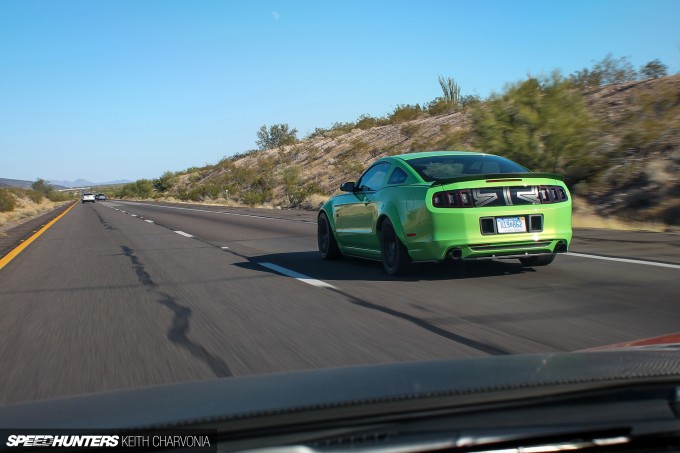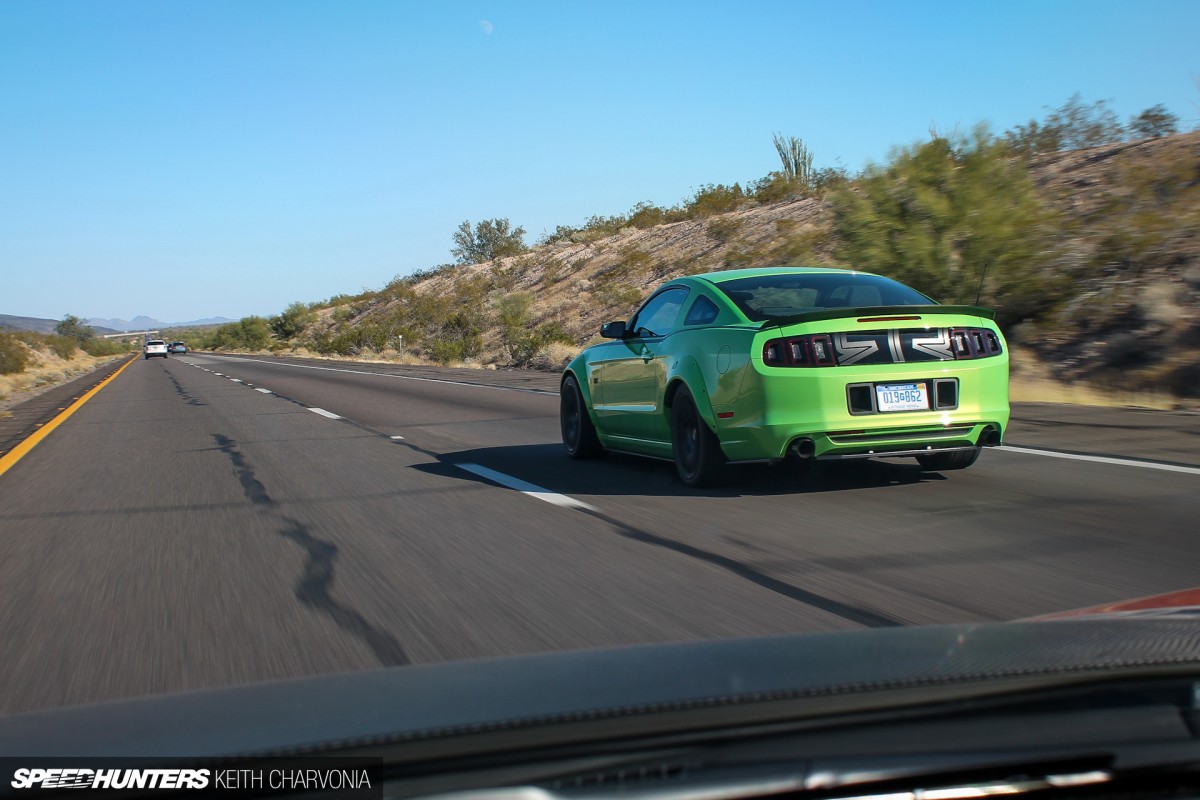 Prior to the car leaving Irwindale to make the trek to Arizona, we removed the slightly too big temporary wheel spacers in the rear, in order to not rip the fenders off.  This picture is a perfect example of how not to fit your wheels! It also shows you how far the fender blisters widen the car.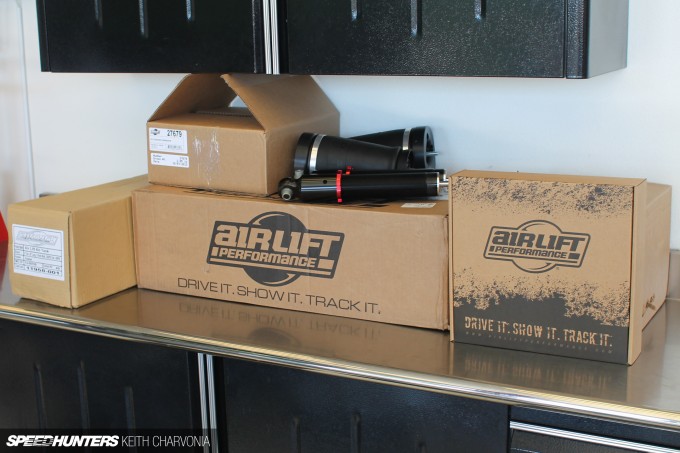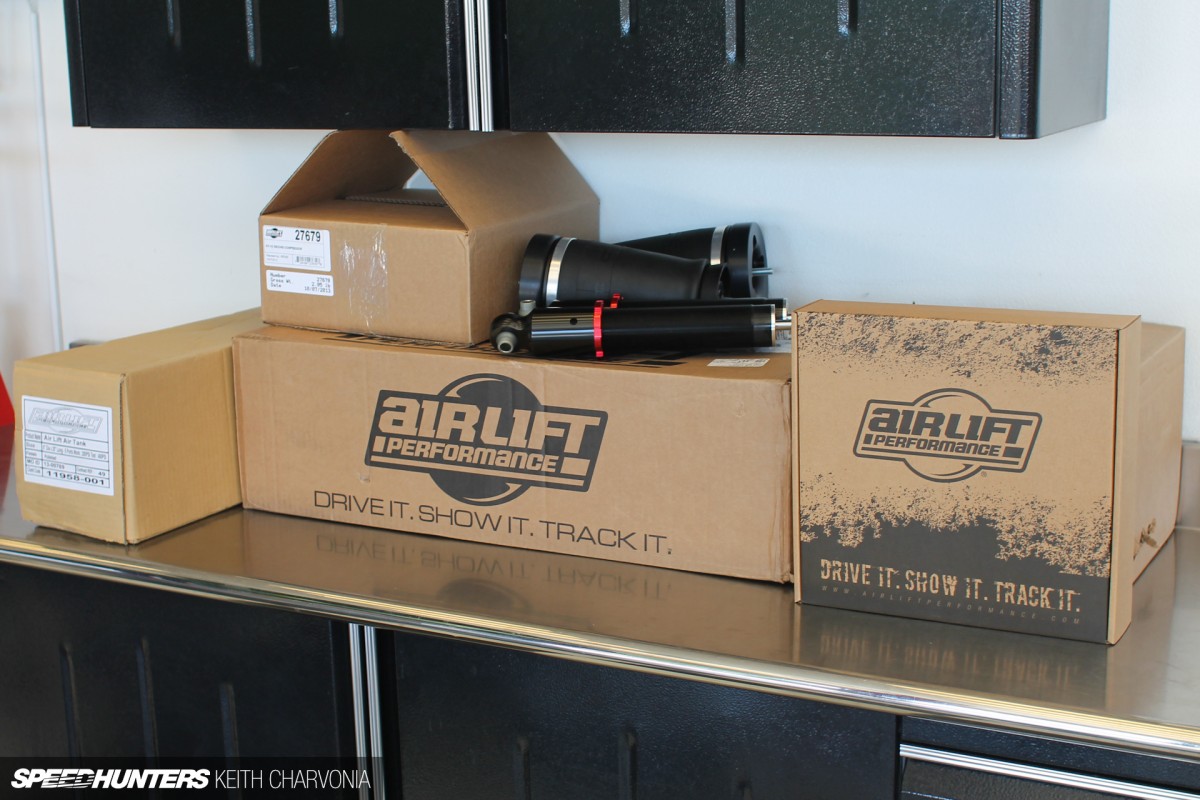 Immediately upon his return to Arizona, the Air Lift Performance air suspension had arrived and it was go time!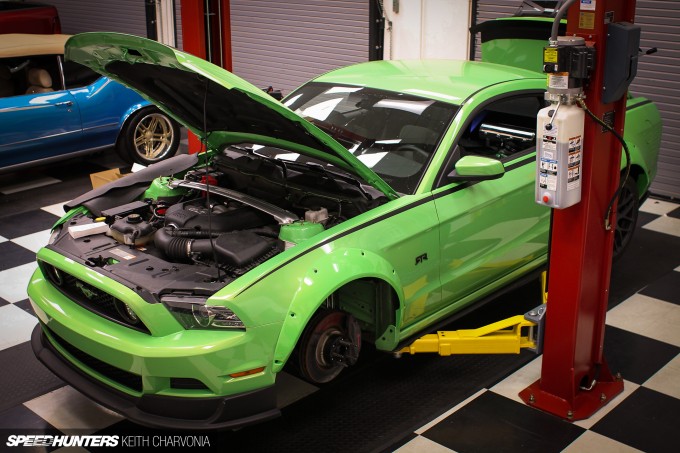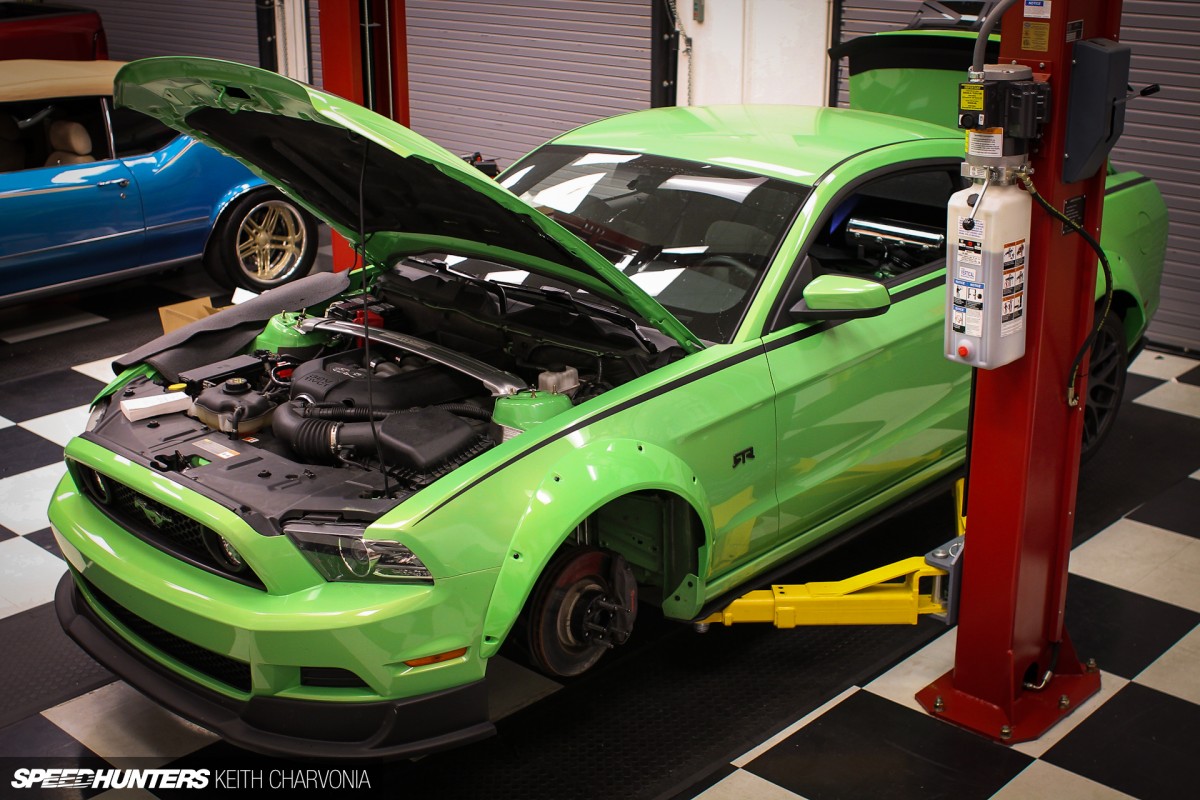 On the lift and ready for a new chapter in its life. A chapter in which it's going to be used and abused!
The perfect fit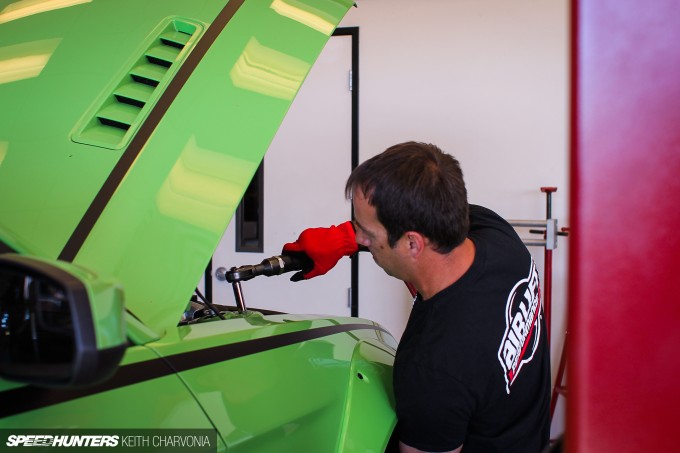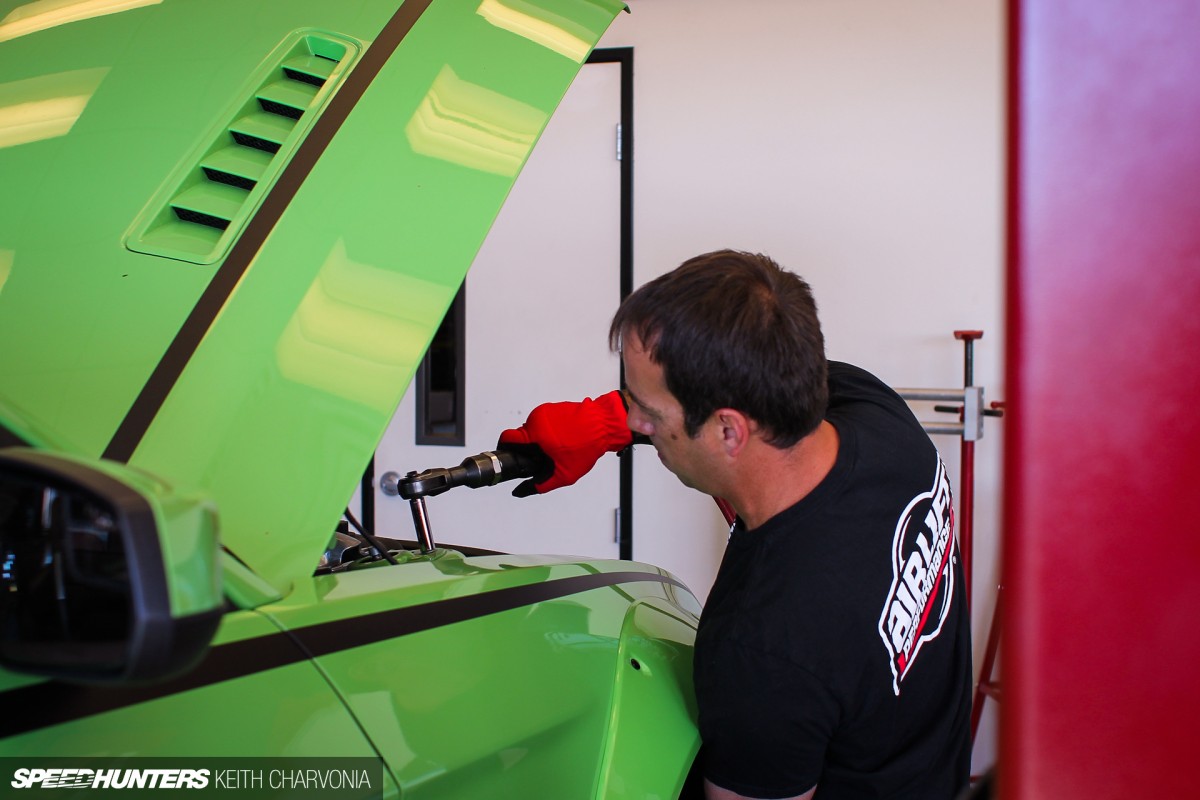 While the Air Lift install is designed to be easily installed by a do-it-yourselfer in only eight hours, we obliged for the offer of the Air Lift team to fly out and help with the install. It never hurts to see the pros in action! Brian even uses an air ratchet, isn't he fancy?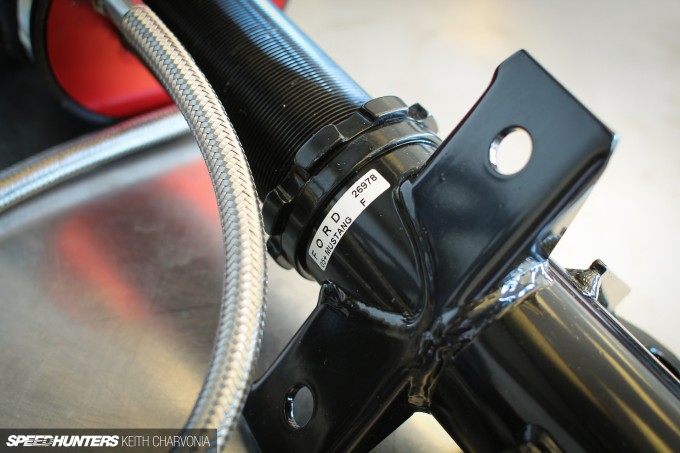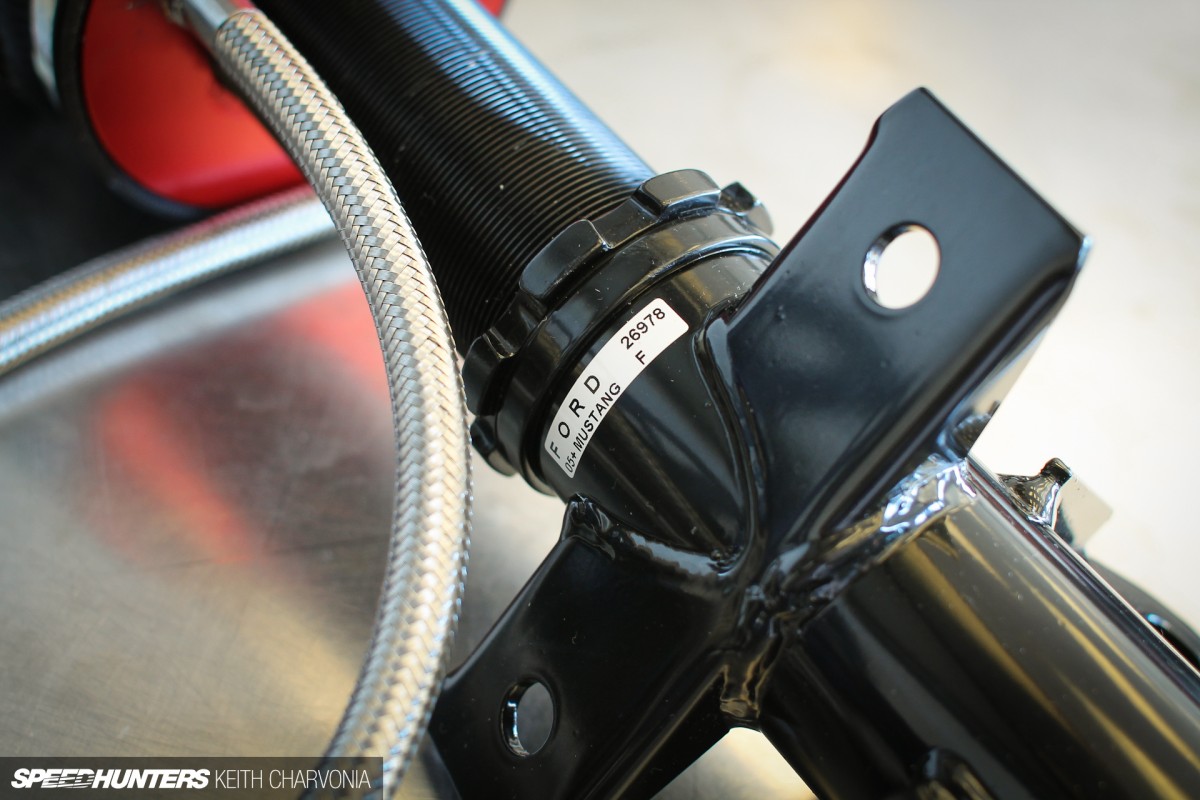 Not only can the ride height be adjusted by the actual air, but there is adjustment on the shock body, similar to most coilovers to get the exact range you want.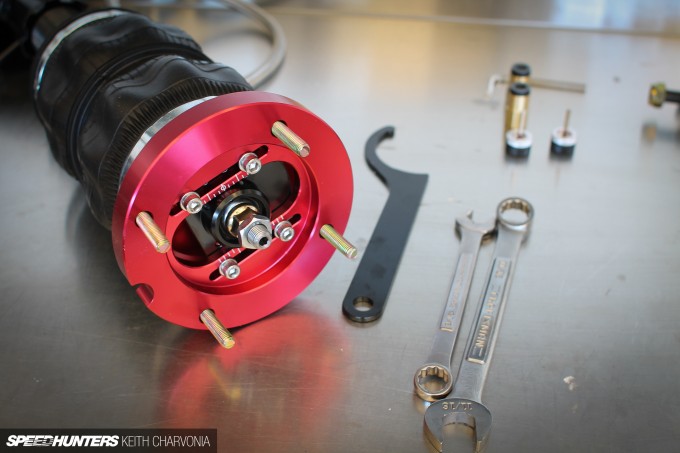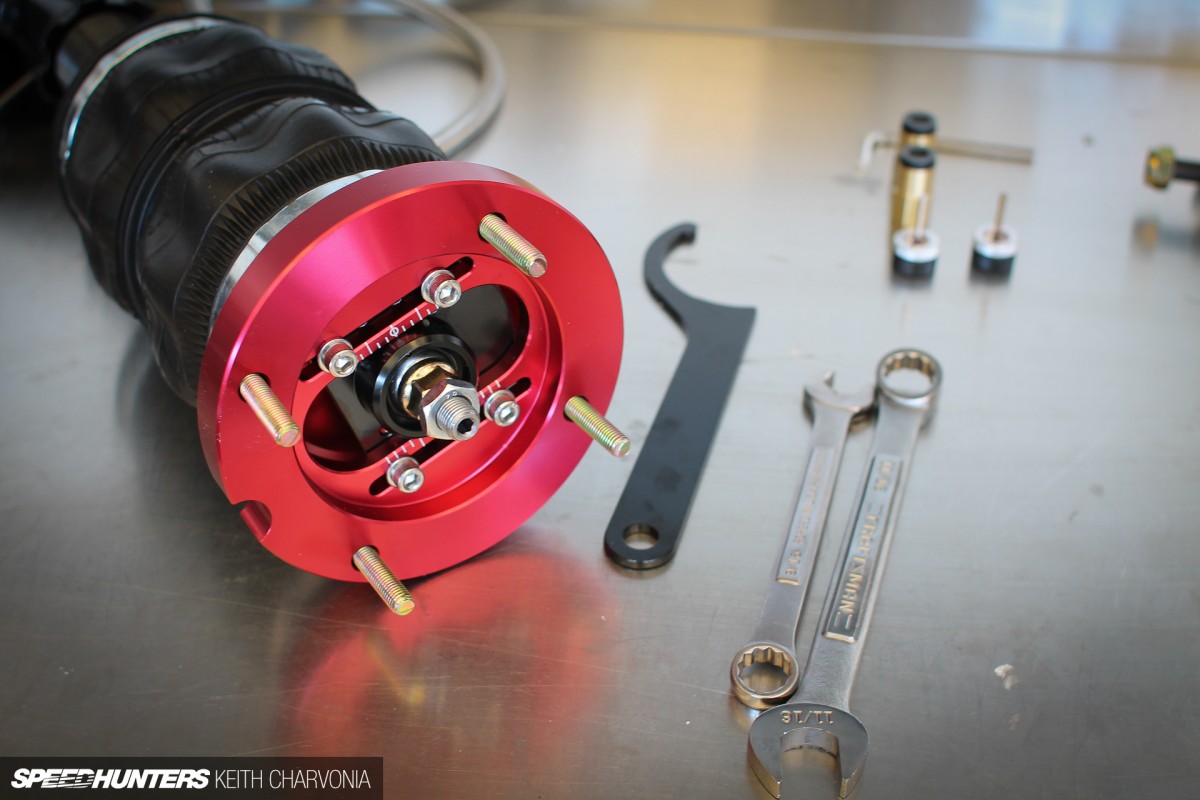 The air bag adjustment offers over four inches of adjustment from fully laid out to fully inflated front and back. Adjustable camber plates are included as well.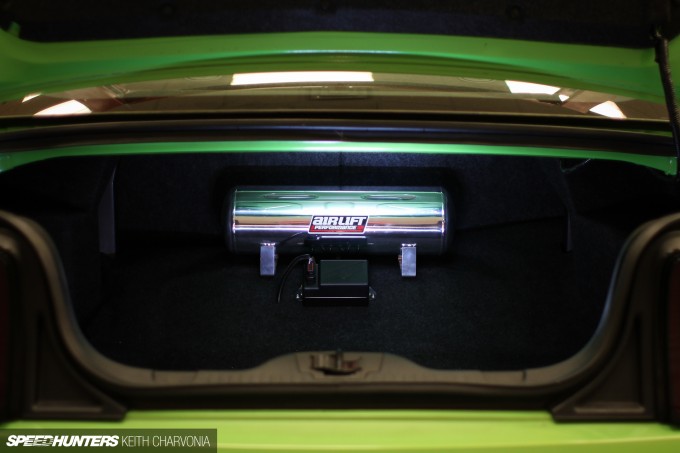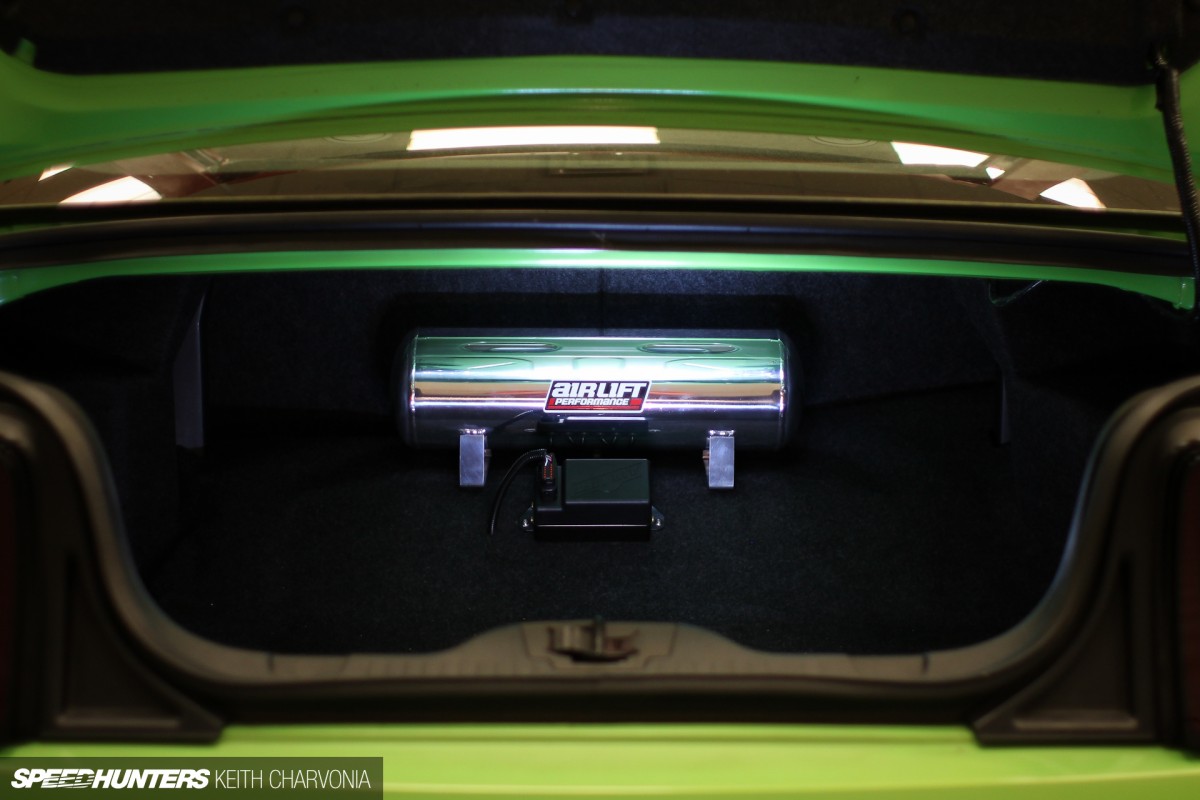 In short, the installation is close to being as simple as a coilover install or a shock swap with the addition of installing a tank, one or two pumps, and some minor wiring and running of air hose.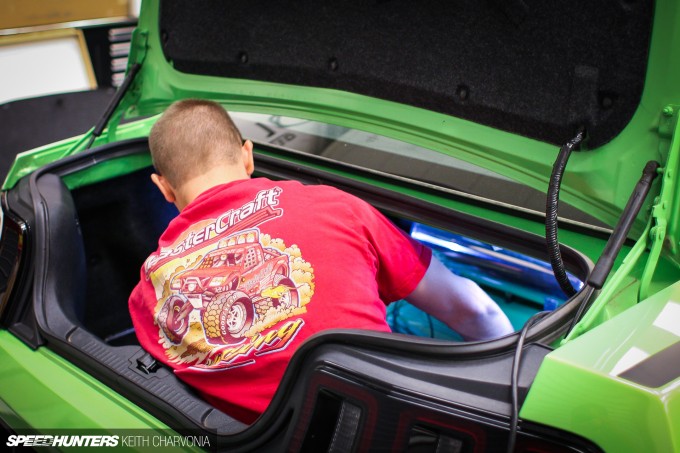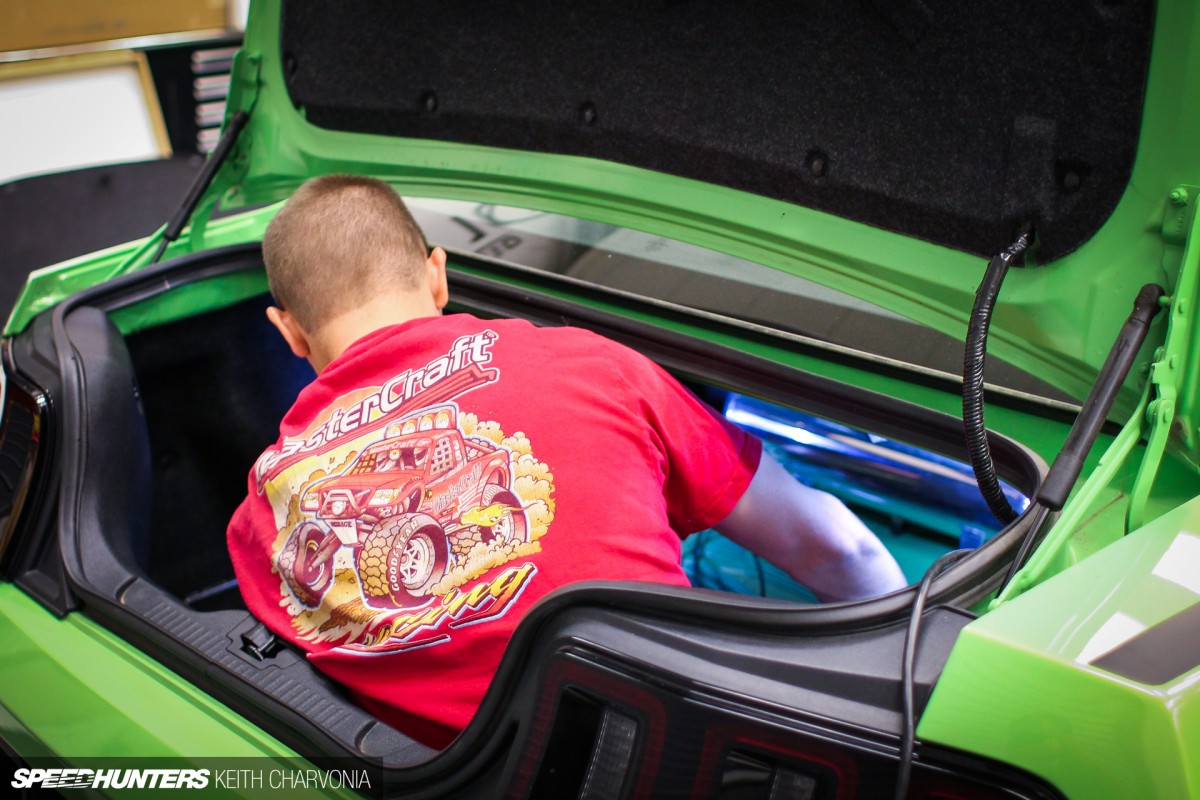 Fitting perfectly in the trunk like Keith is not required for the install.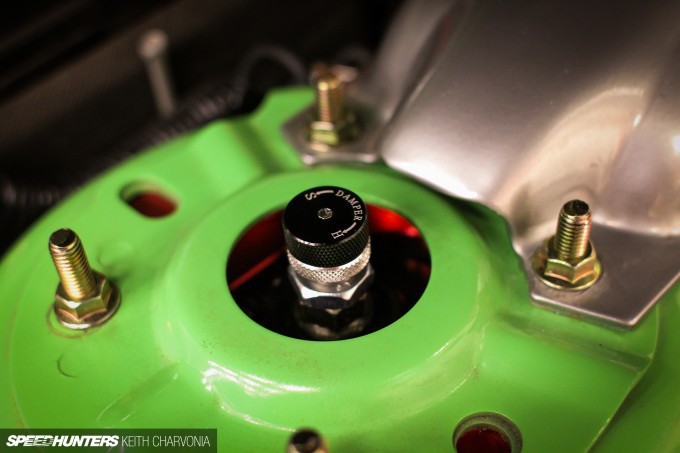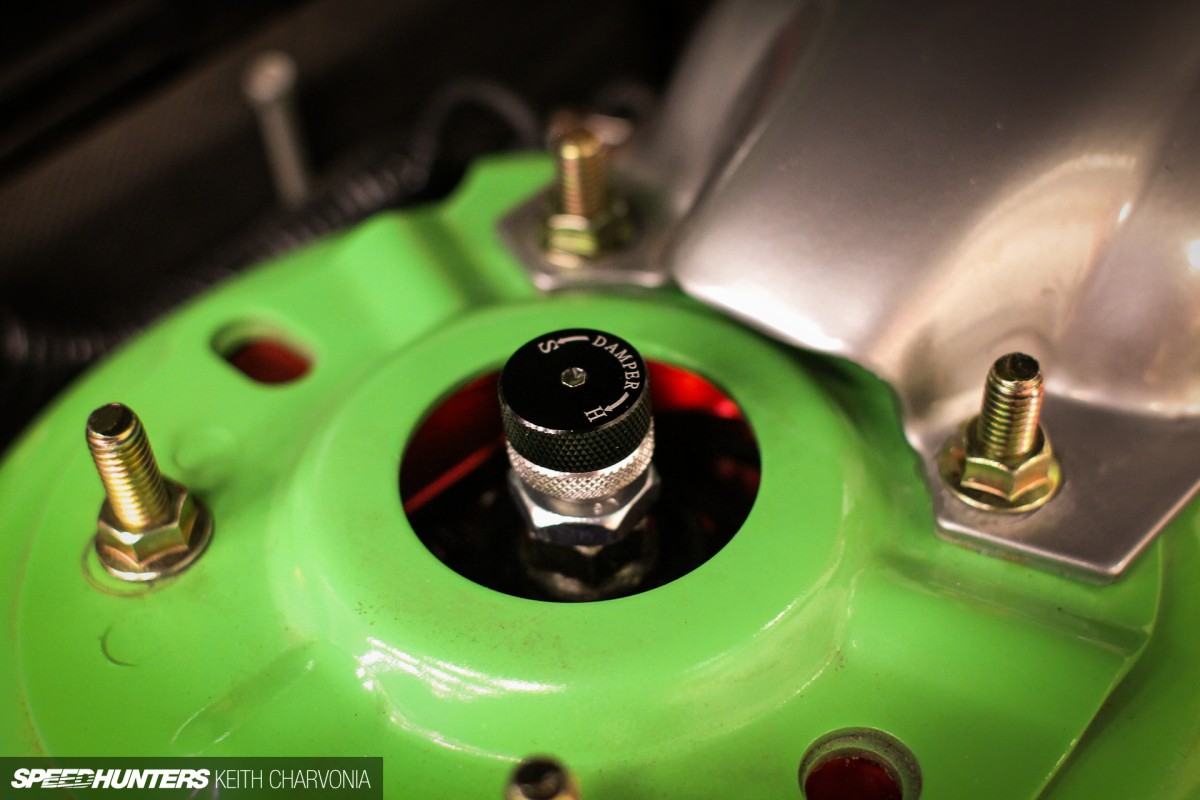 If you hadn't noticed, the overall adjustment range of this set-up is massive. Having options is a good thing, especially given the crux of the project. The damping is 30-way adjustable; this adjustment and their proprietary valving is where I believe Air Lift has really figured it out. Having proper damping adjustment to work with the 'spring' rate variations the bags offer is key to performance. During our short test, I confirmed that adjustments DO make a difference in the way the car reacts. So many shock products claim damping adjustment these days and for many, the changes are negligible at best.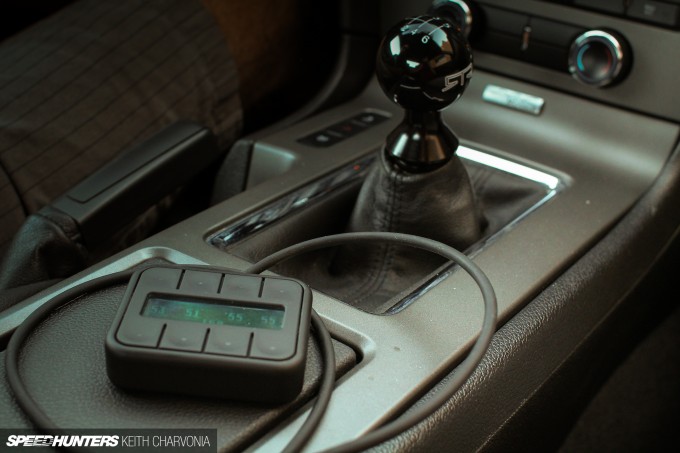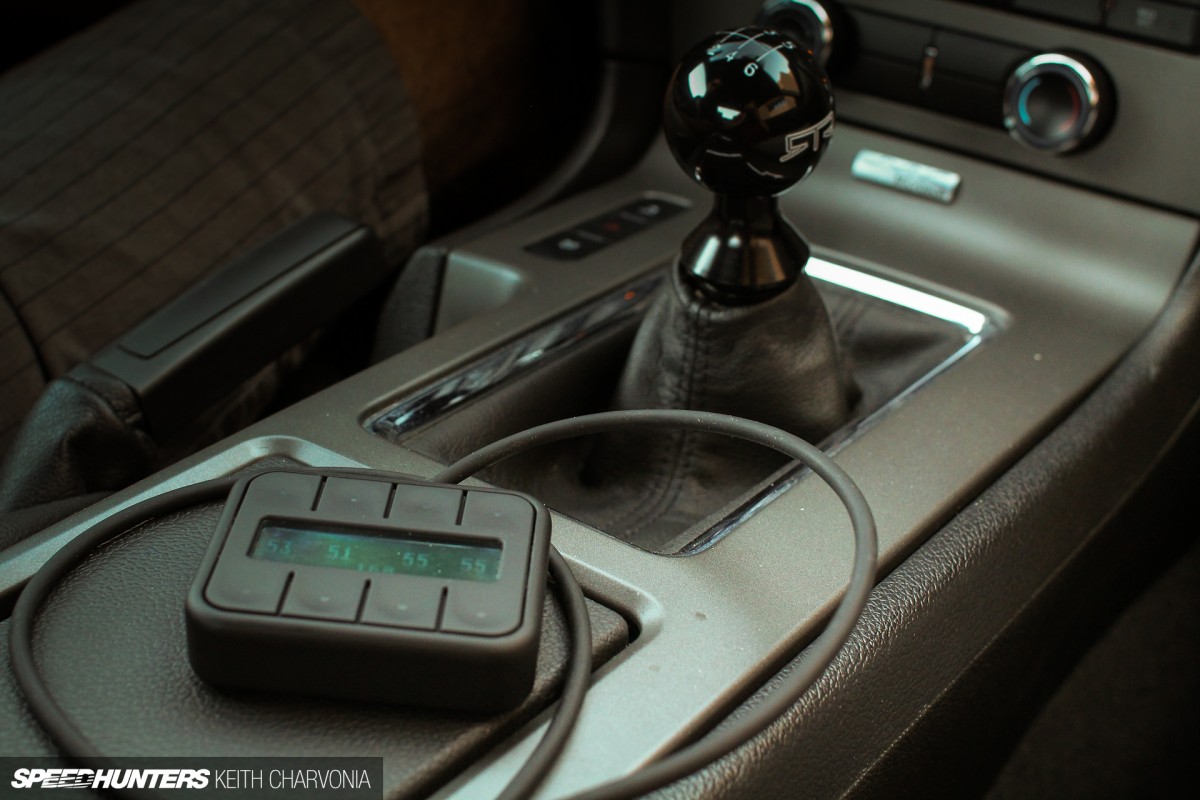 Did I mention adjustment? This in-cockpit controller allows you to manually lower the front and back of the car or choose a previously defined height setting to cater to your needs.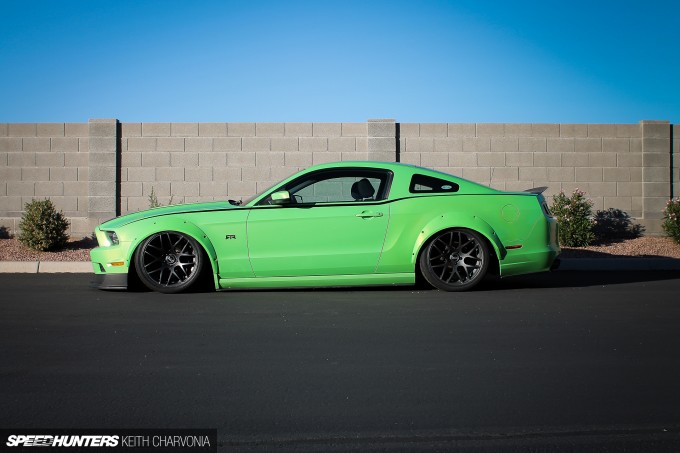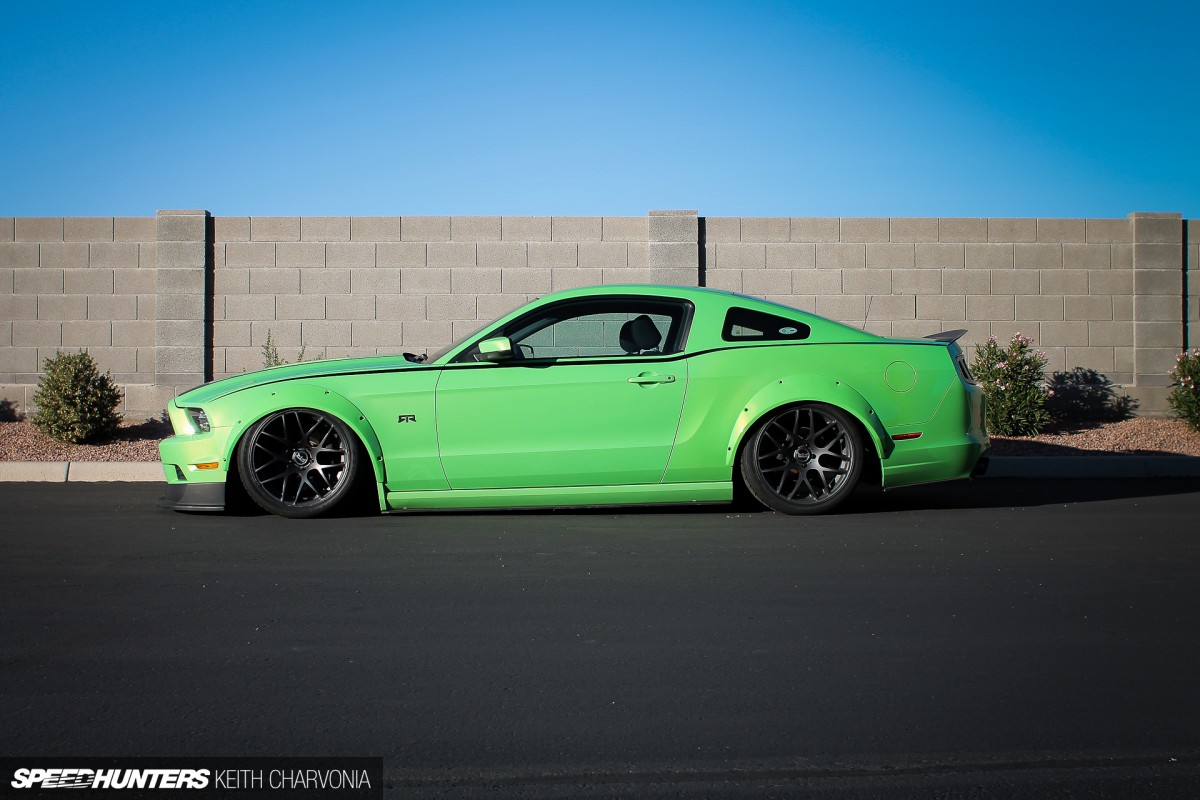 With everything installed, it was time to see how low Double Down could go. Now if only driving like this was functional and fun…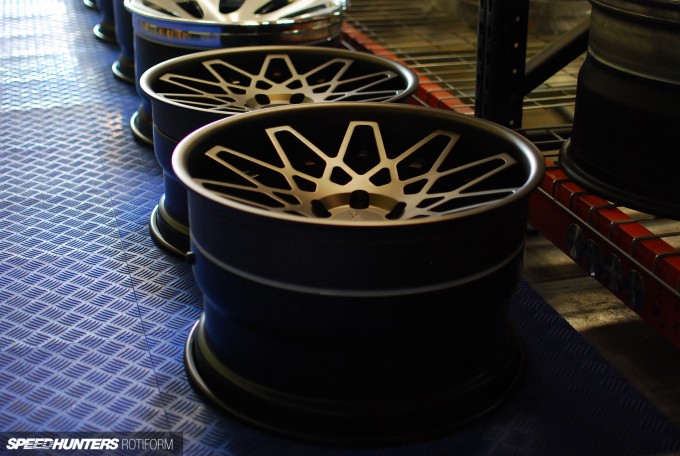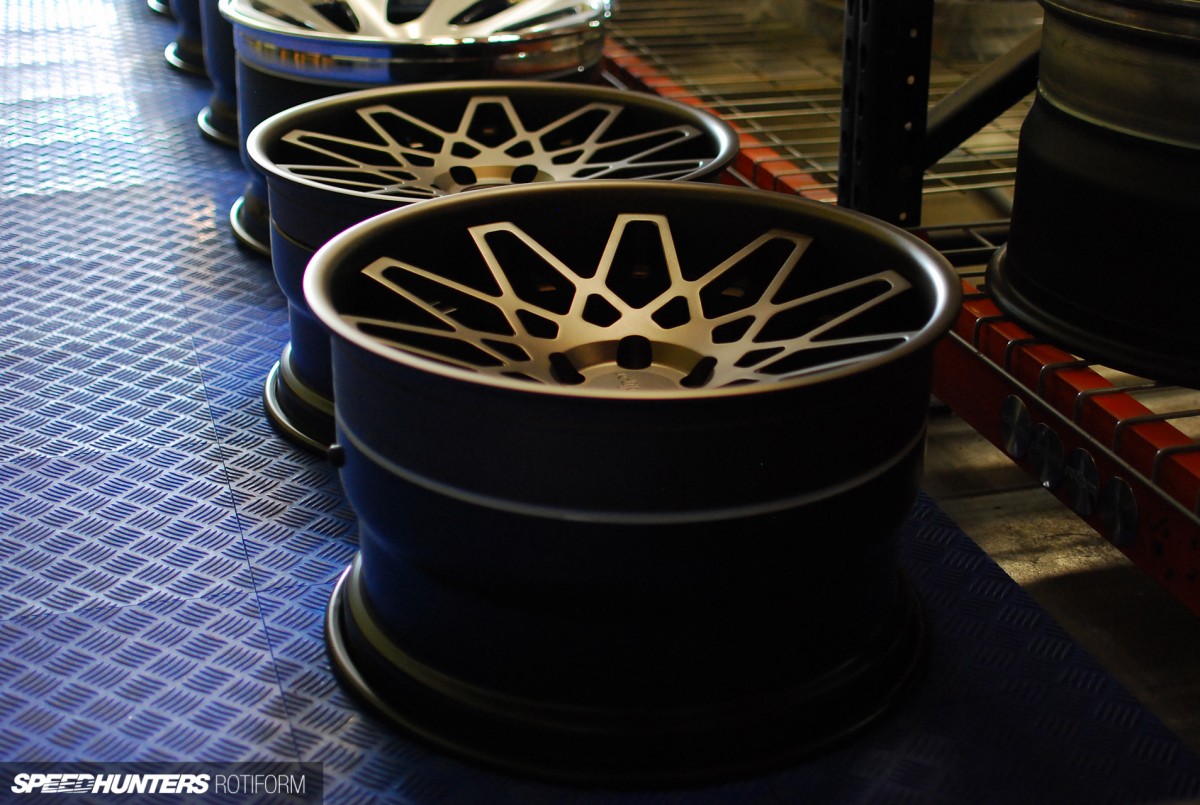 Keith is still hammering away knocking out a few remaining details to get ready for SEMA. One detail is the arrival of our new Rotiform wheels. Not that Double Down doesn't already look tough as nails rocking the RTR wheels, BUT the Satin Bronze three-piece Rotiform BLQs are going to look incredible. I'm really pumped on the project and look forward to having a lot of fun with everyone involved! If you make it to SEMA, stop by the Exedy Clutch booth and check it out!
So what does everyone think? Can Air Lift's performance air suspension be the end of compromises? I'm looking forward to finding out!