Not your normal day in the office
Every so often I get the inkling to drive my kustom Kaiser to work. It's usually just for fun, because there's something about commuting in an over-the-top vintage vehicle that makes your day brighter.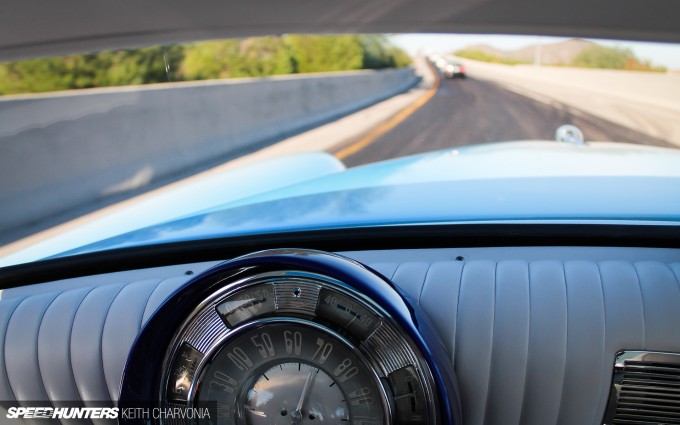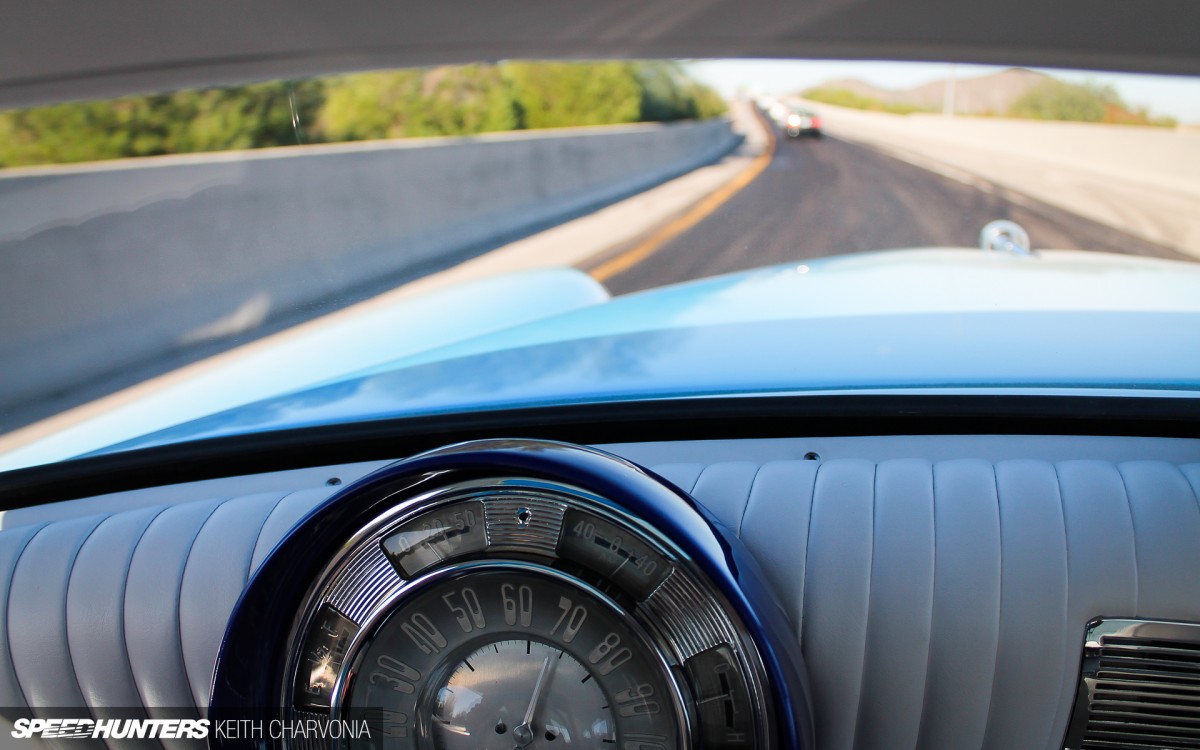 Today was one of those days, but it wasn't just for the sake of variety. Along with a couple of other Airaid guys, I was bringing my car to display for a special group of visitors from Goodguys. You know, the nationwide rod and custom car show series? Apparently they also host road trips between car show destinations, so today the car show came right to me.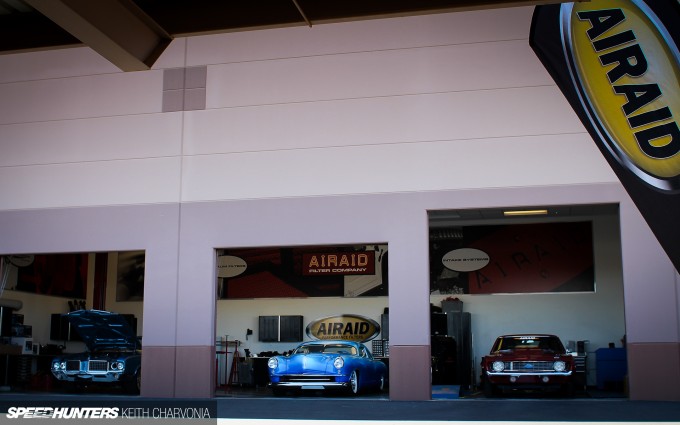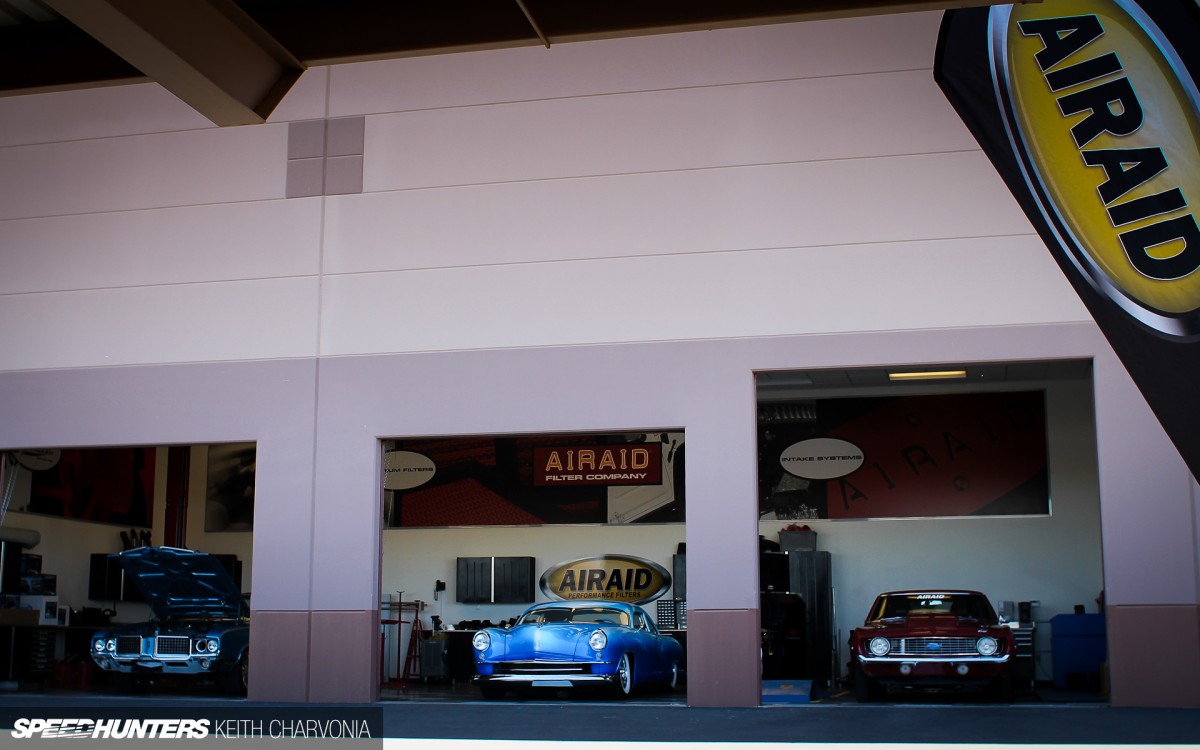 I work for an aftermarket intake system manufacturer called Airaid Filter Company, which certainly has its perks. Besides playing with cars all day, there are also unique opportunities like hosting a group of hardcore hot rodders as they drive their custom cars on a 2000 mile road trip.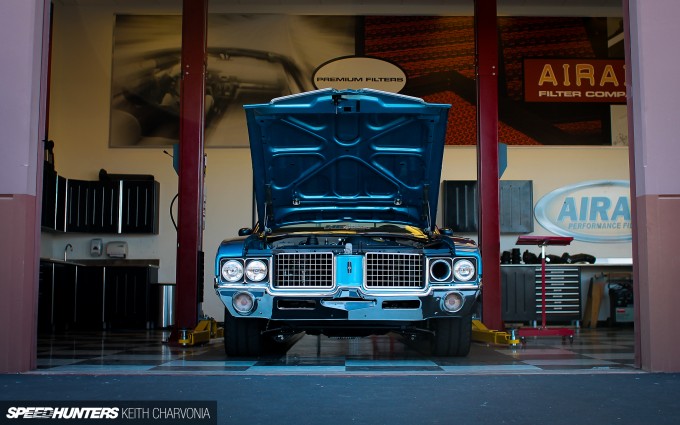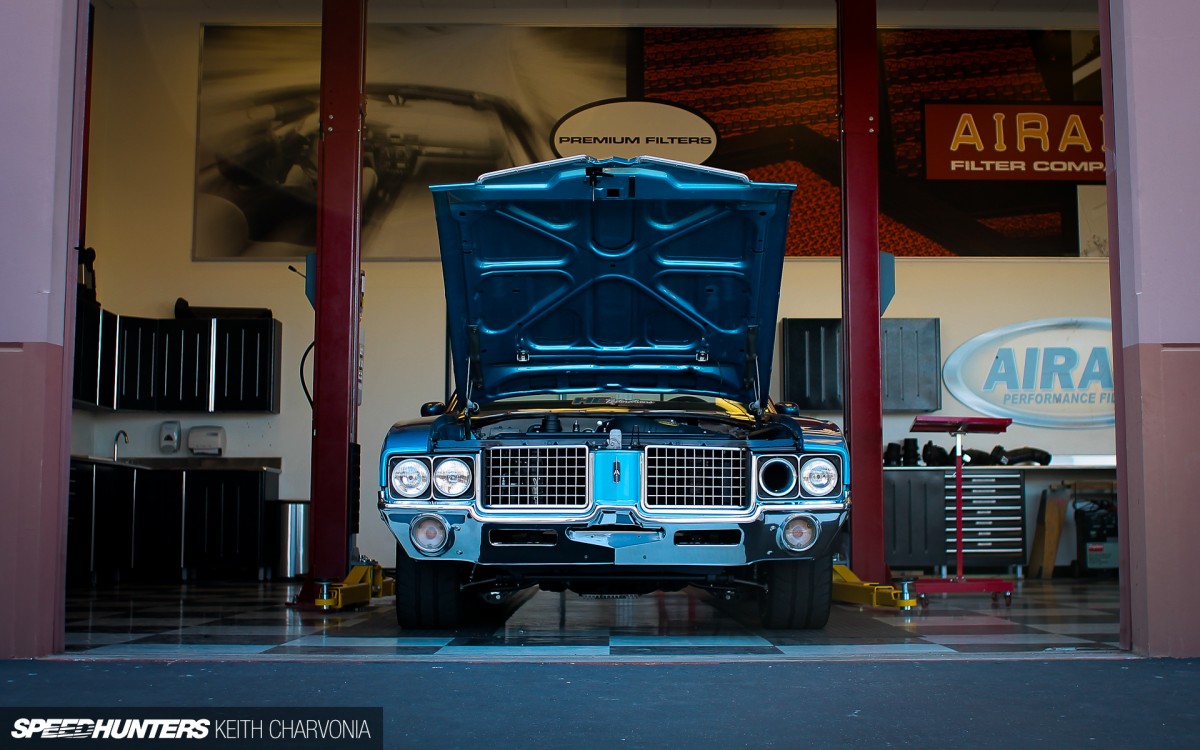 In Bay 1 would be John's '72 Cutlass. Affectionately known as 'The Cutty' within our R&D group, this car's packing a blown LSX and was the second car to scare me when it shook the floor during a dyno session.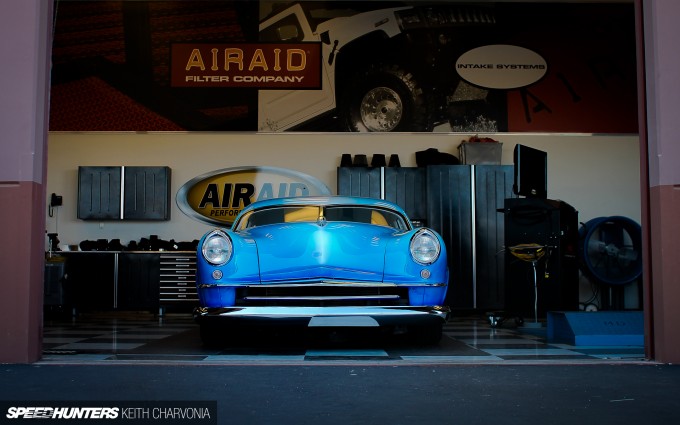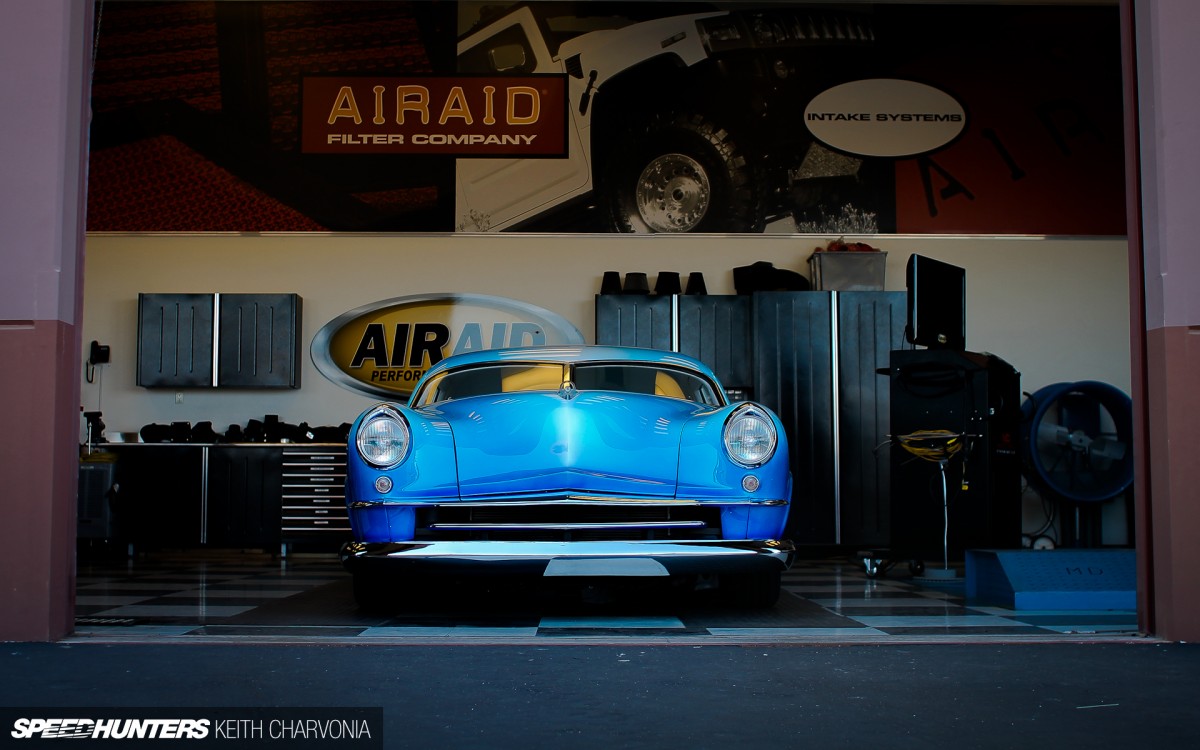 In Bay 2 was little ol' me…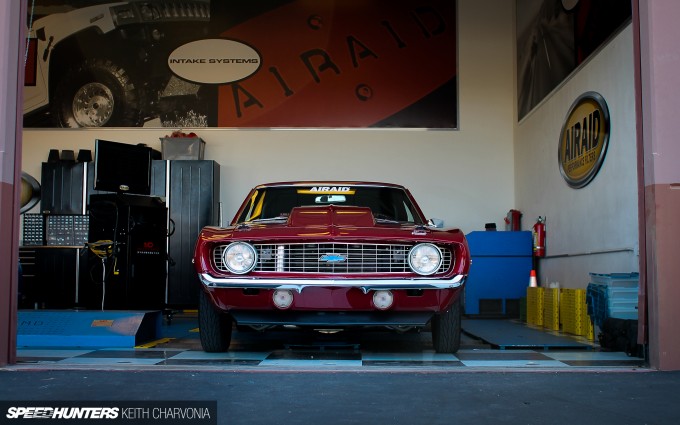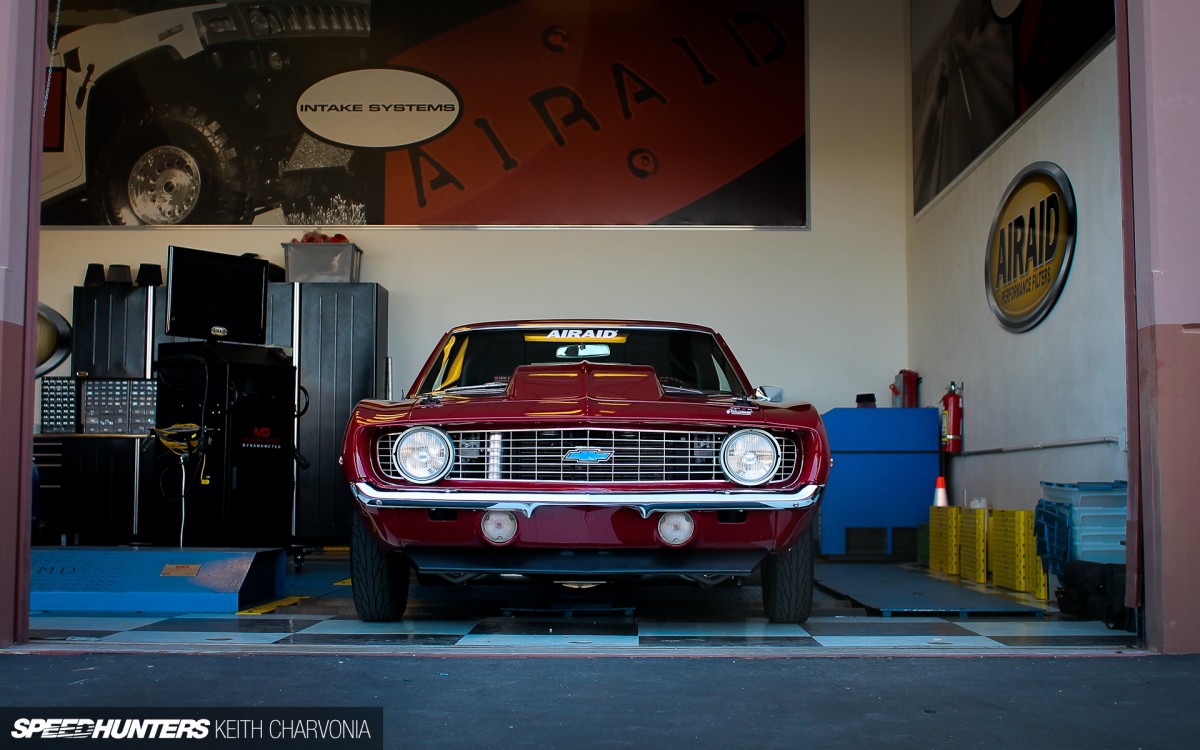 … while Bay 3 would be occupied by the first car that scared me by shaking the floor: Sam's big block Chevy-powered '69 COPO Camaro clone. I use the term 'clone' loosely, as this car is quickly turning into a quarter-mile monster.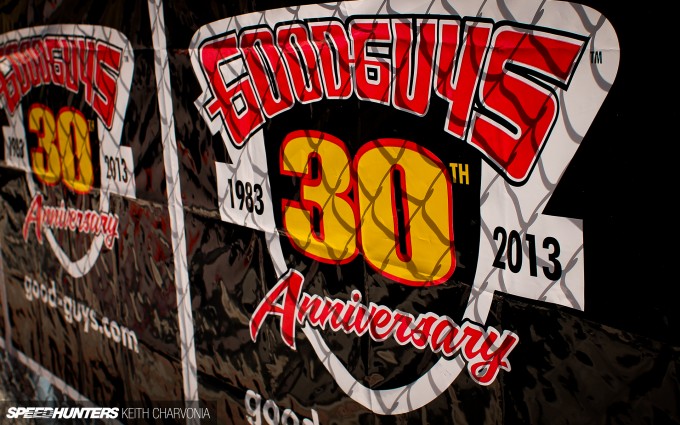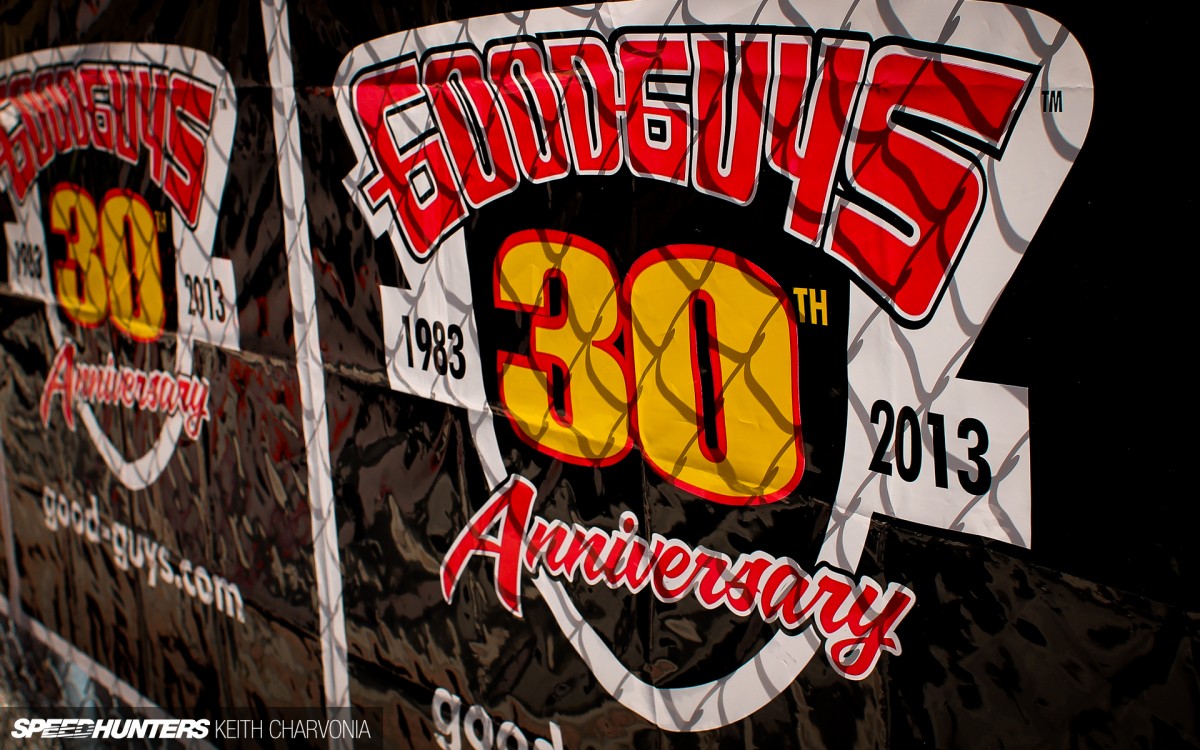 The VIPs we would host today were participating in a cruise called the Goodguys Texas Road Tour by driving from Pleasanton, California to Texas Motor Speedway in their hot rods. This is no small feat; for some of us a trip across town is a stressful event.
A faint rumble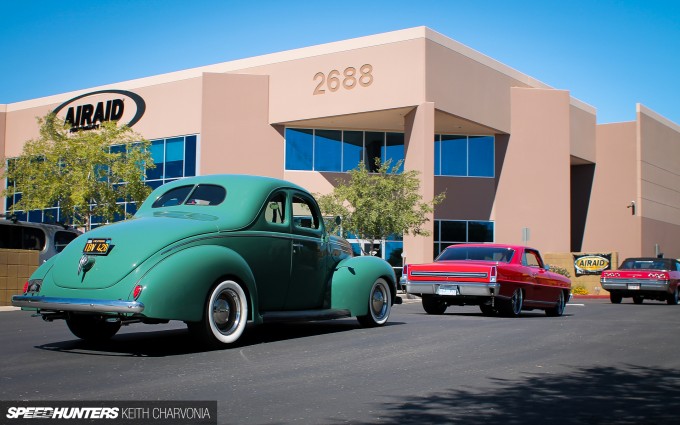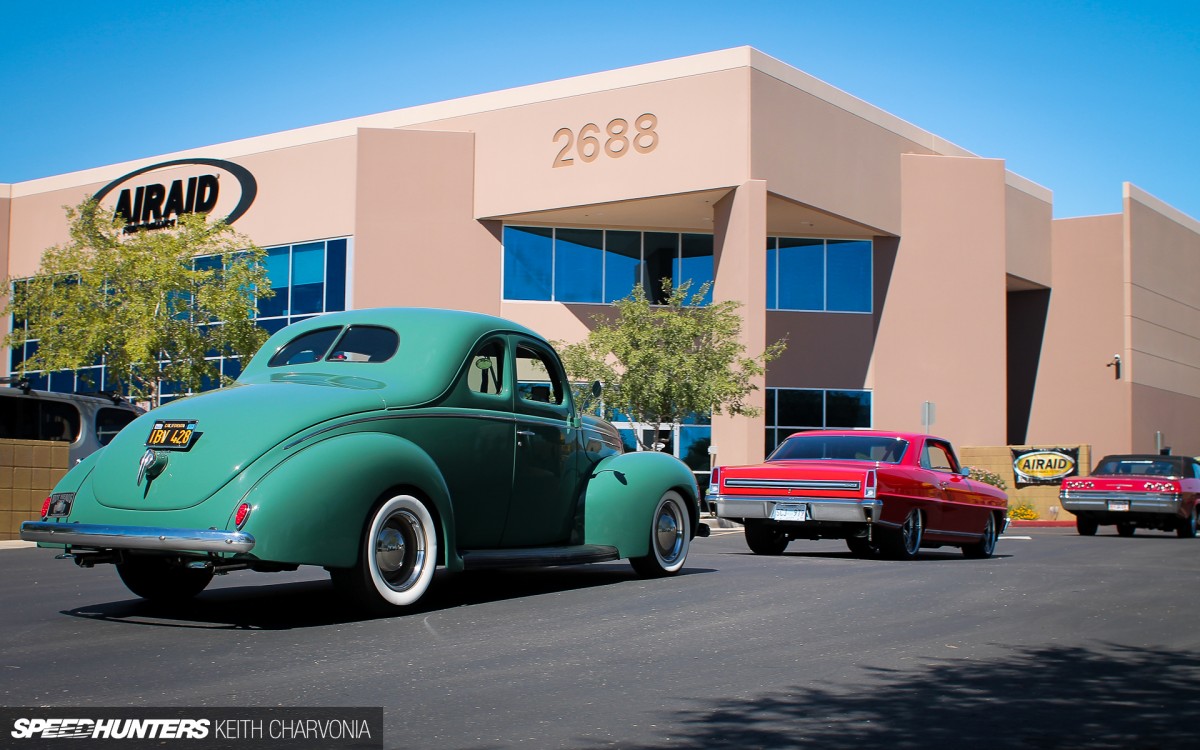 As I sat in my office pecking away at some CAD files I heard a familiar rumble outside.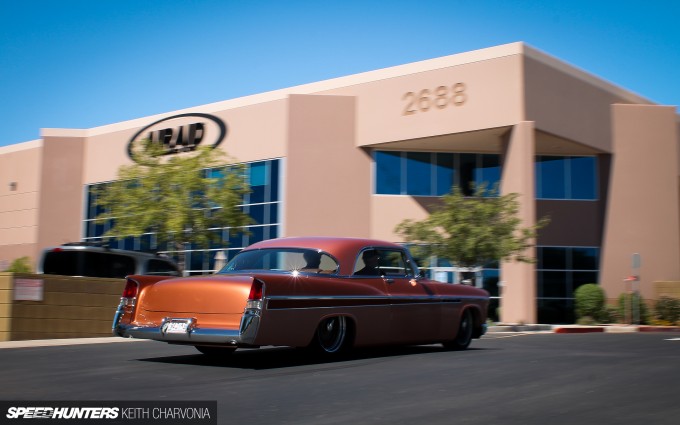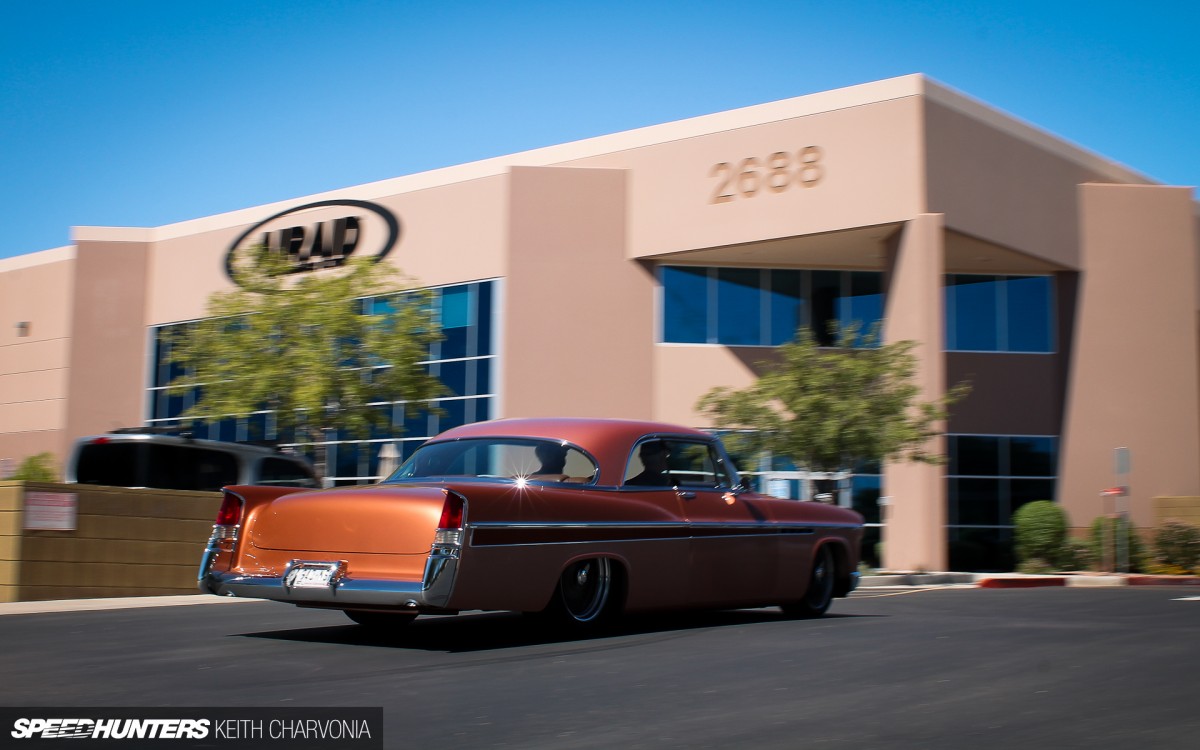 After visiting nearby Baer Brakes, Airaid was their next stop. Since we were serving hot dogs I knew I had time to shoot some photos too.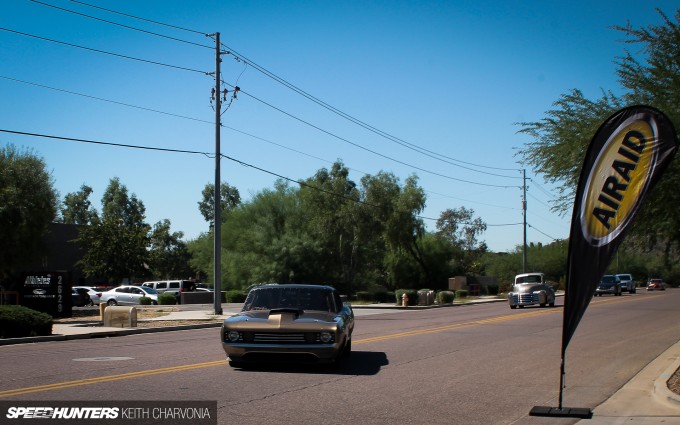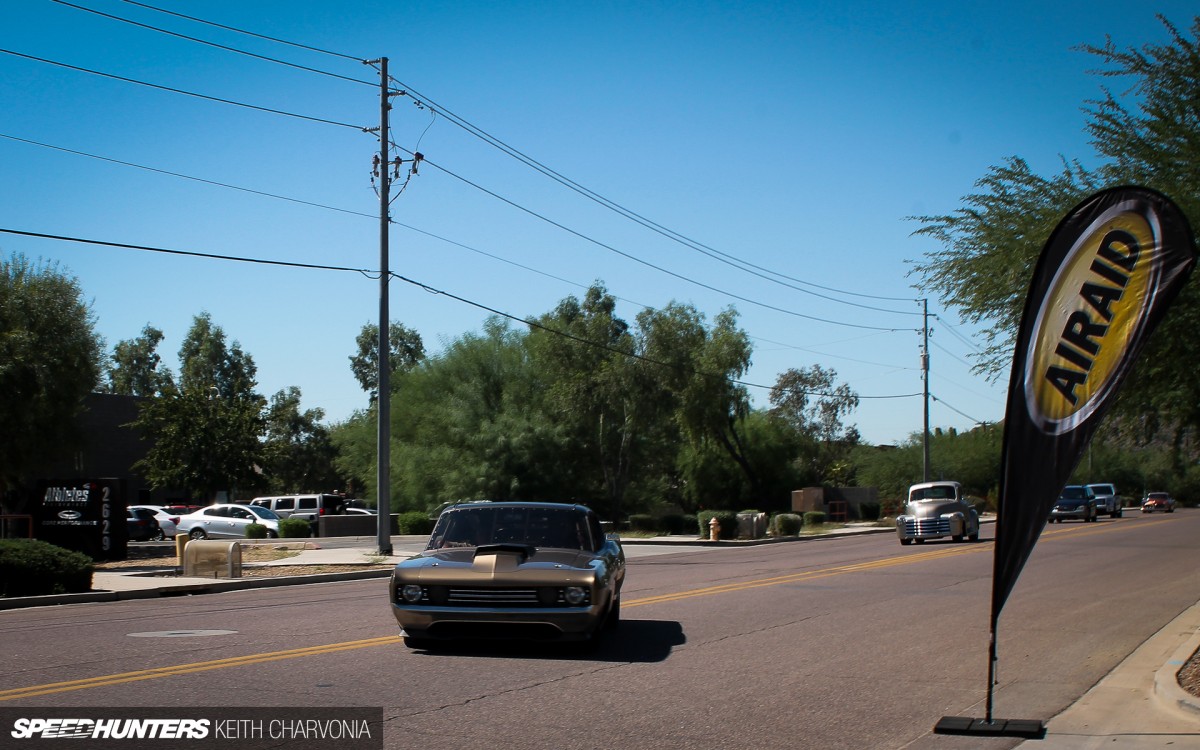 When I got the company email about this event last week I immediately searched the internet for more information. Within minutes I learned that the Rad Rides Torino would be part of the cruise, one of the hottest cars out right now in my eyes.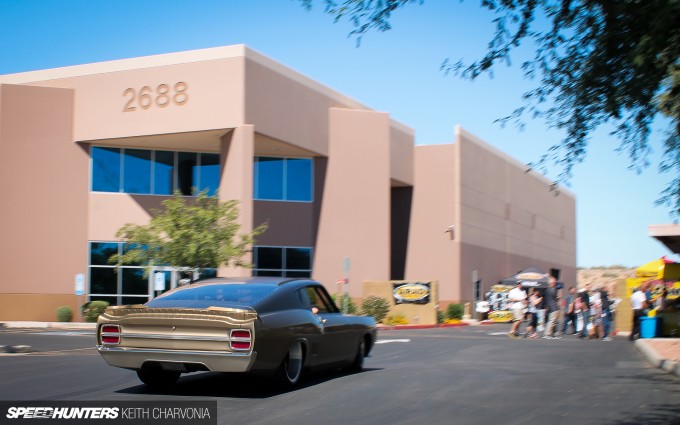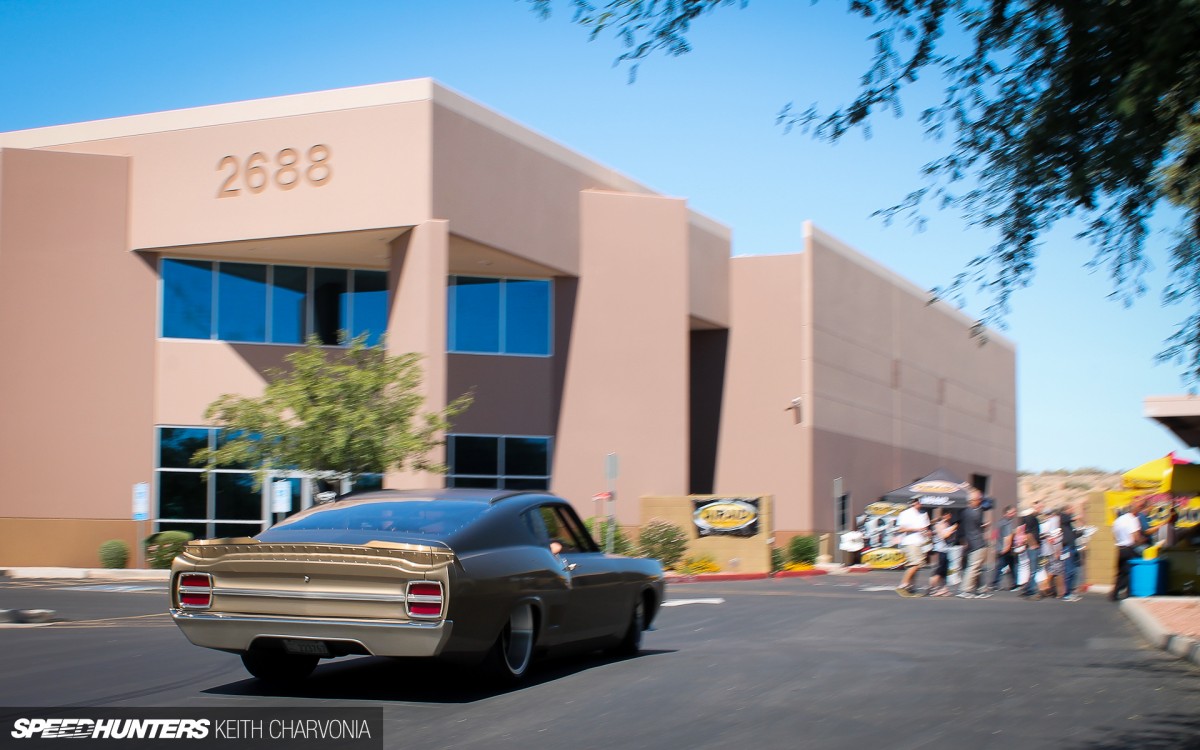 I've seen this car in print and at shows, now it was time to finally see it in motion and with a bit of grime.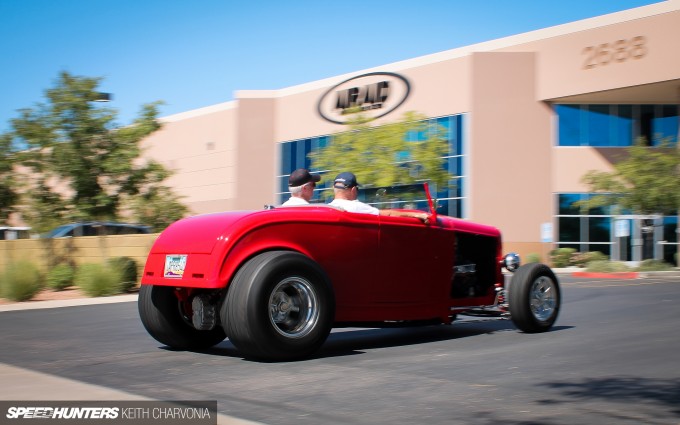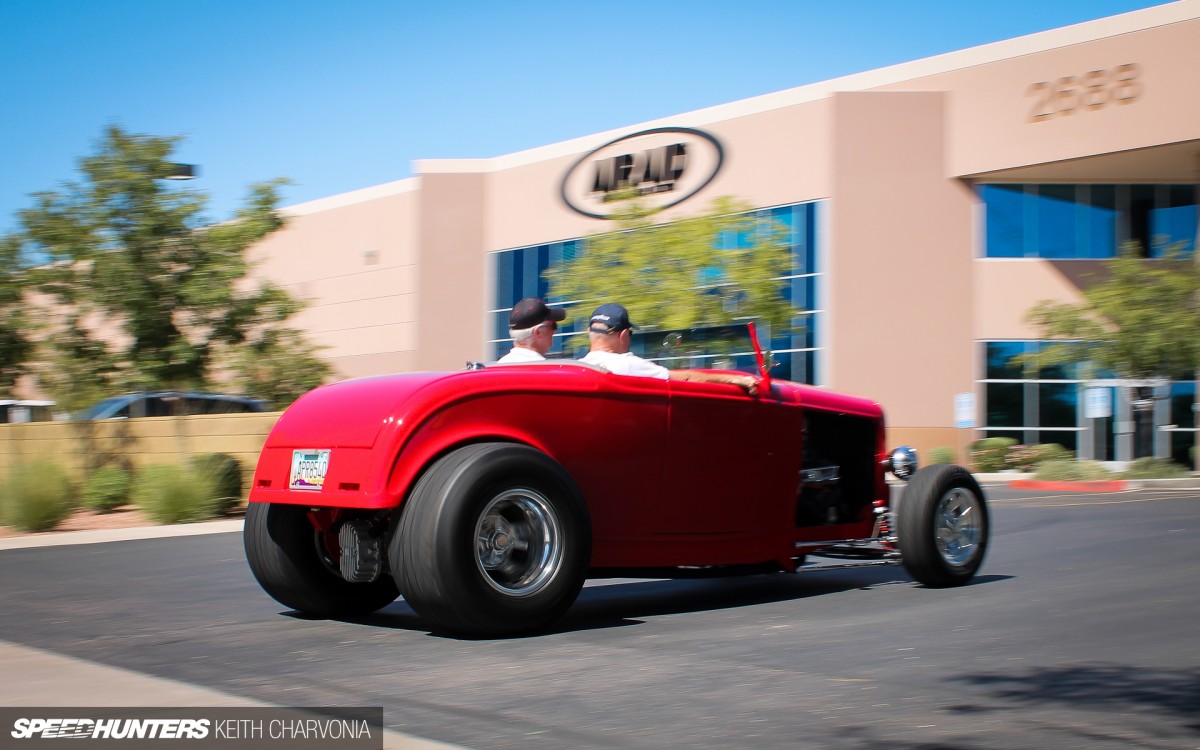 Of course with a Goodguys cruise you're sure to get some hot rods…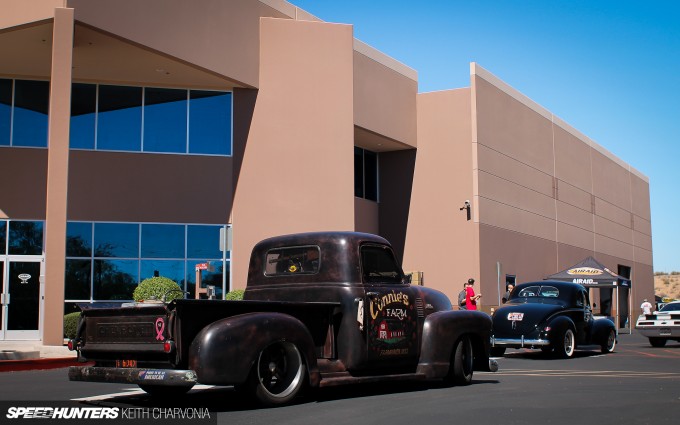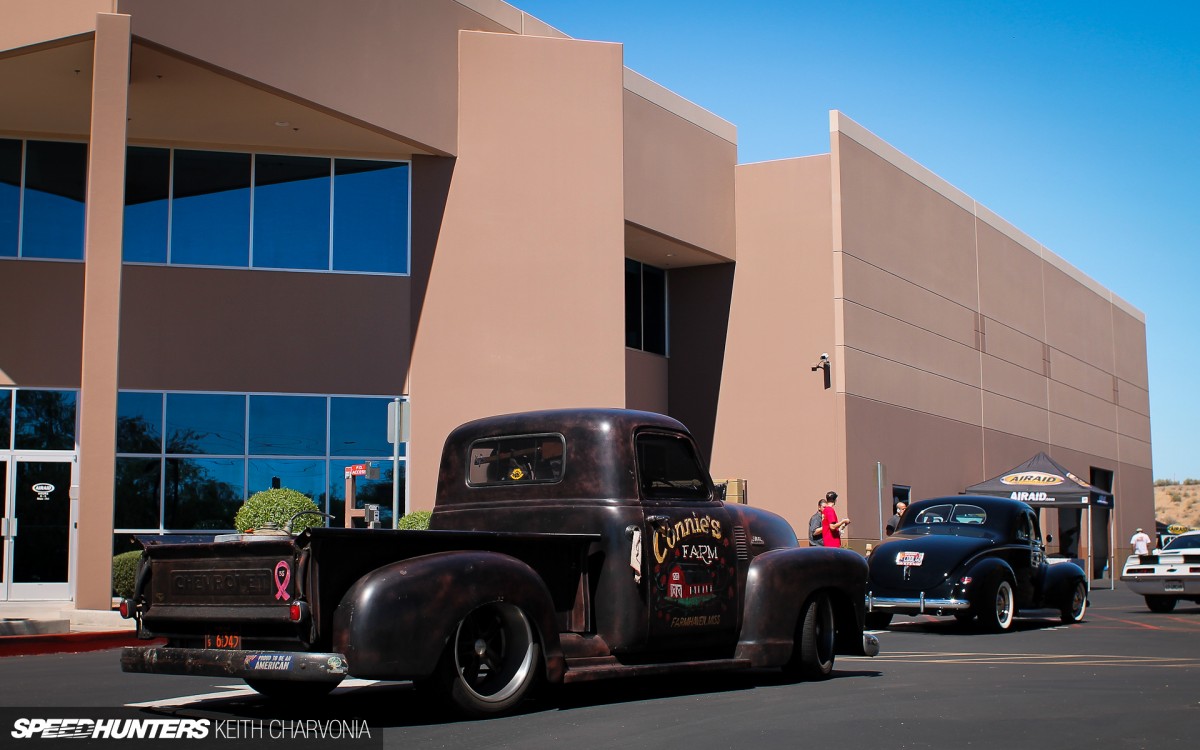 … plus some rougher stuff…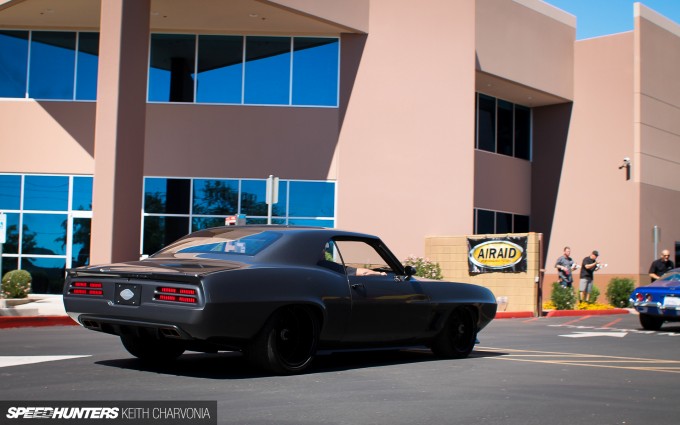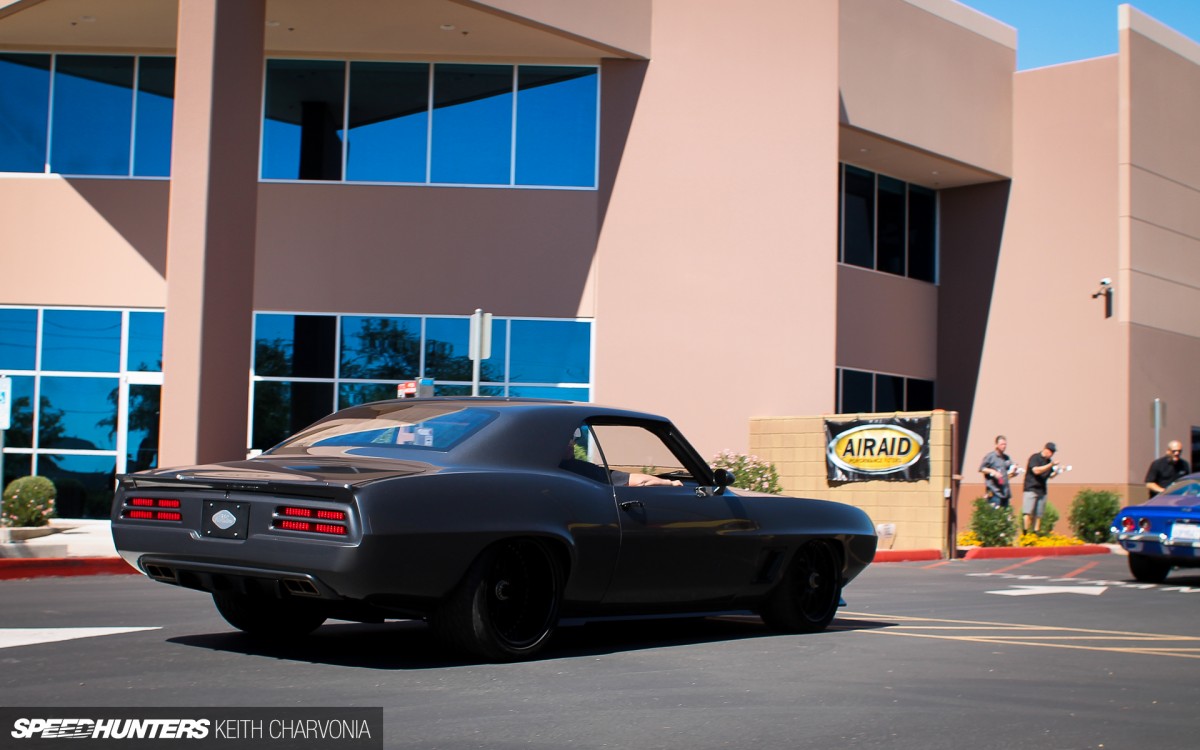 … the more polished Pro-Touring stuff…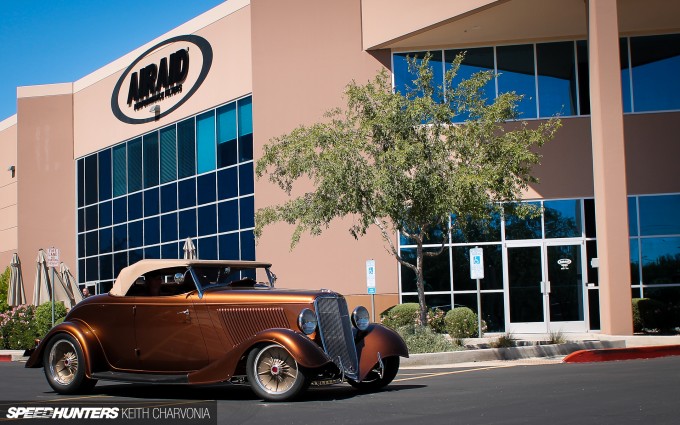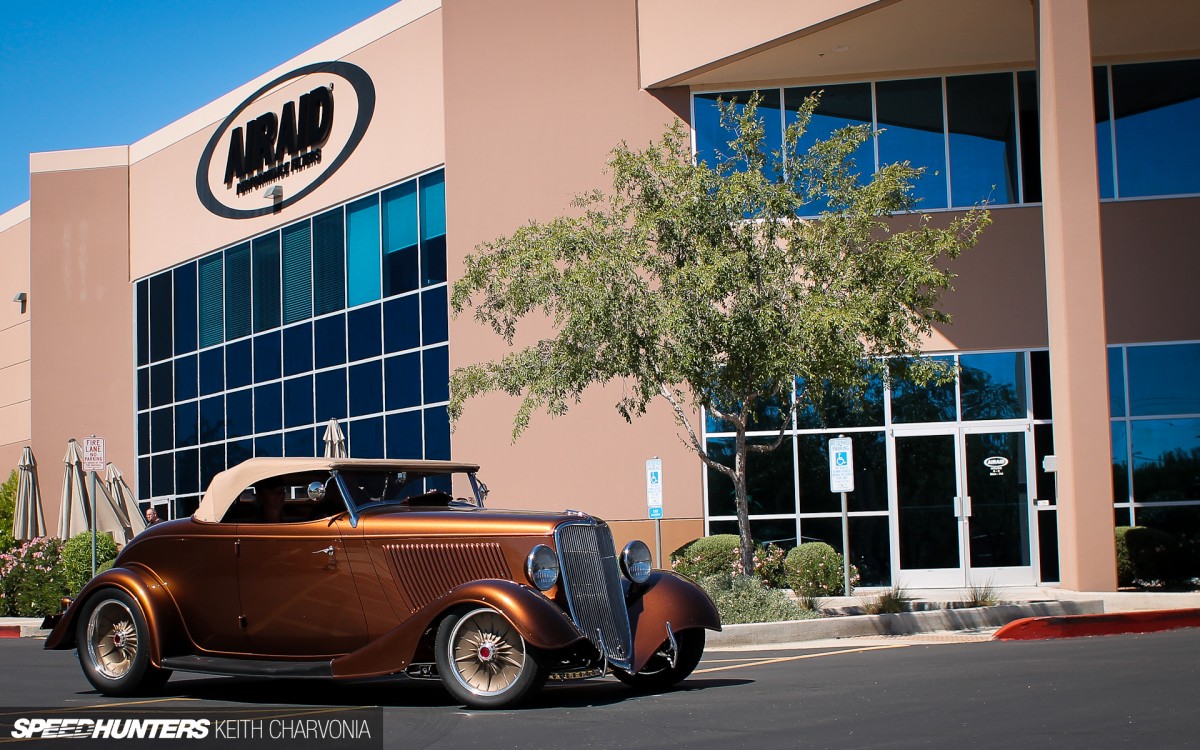 … and then some real gems – like America's 'Most Beautiful Street Rod', Pretty Penny.
2000 miles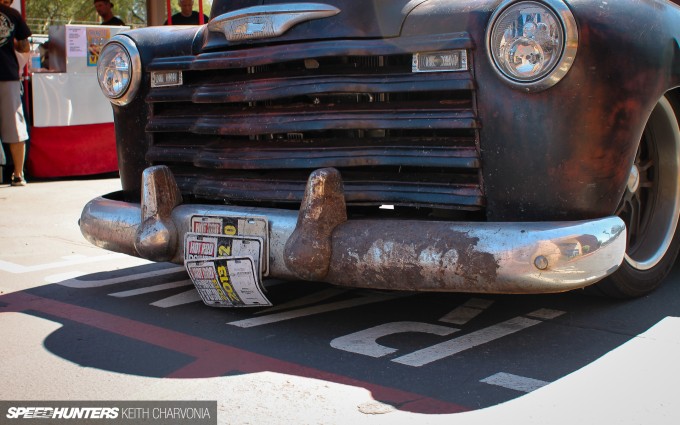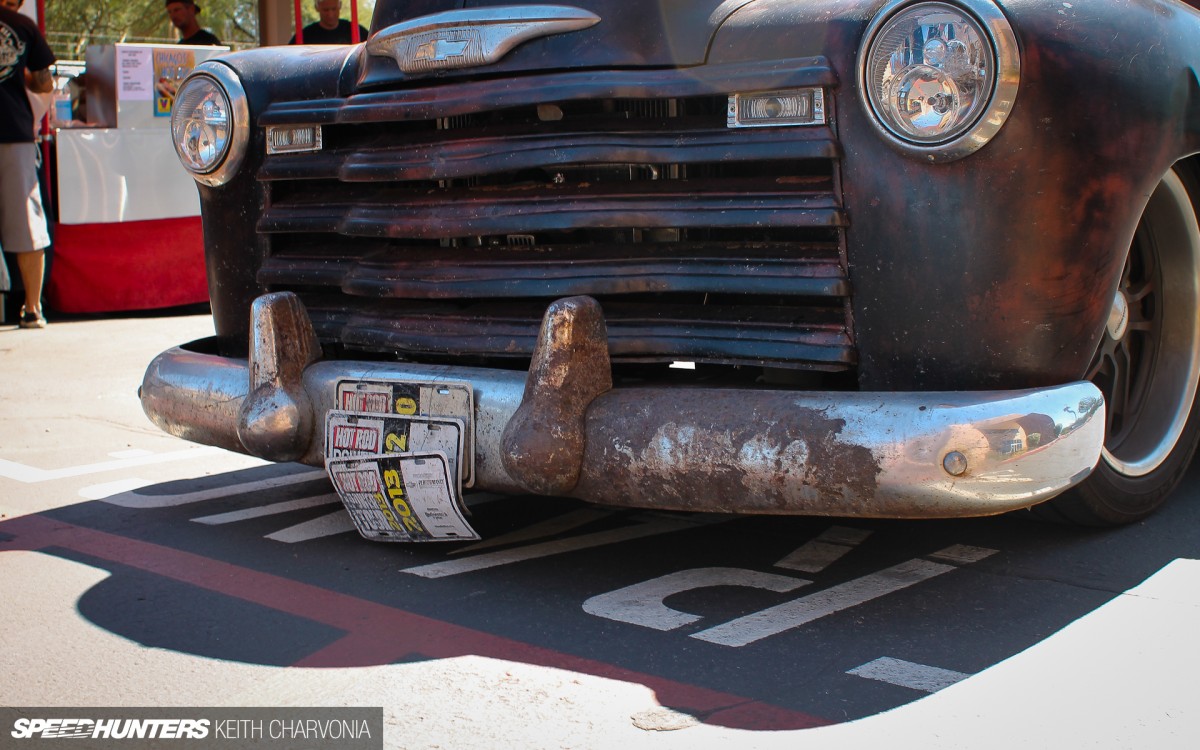 Now bear in mind that the Hot Rod Power Tour was just a few months ago and some of these vehicles were on that trip too.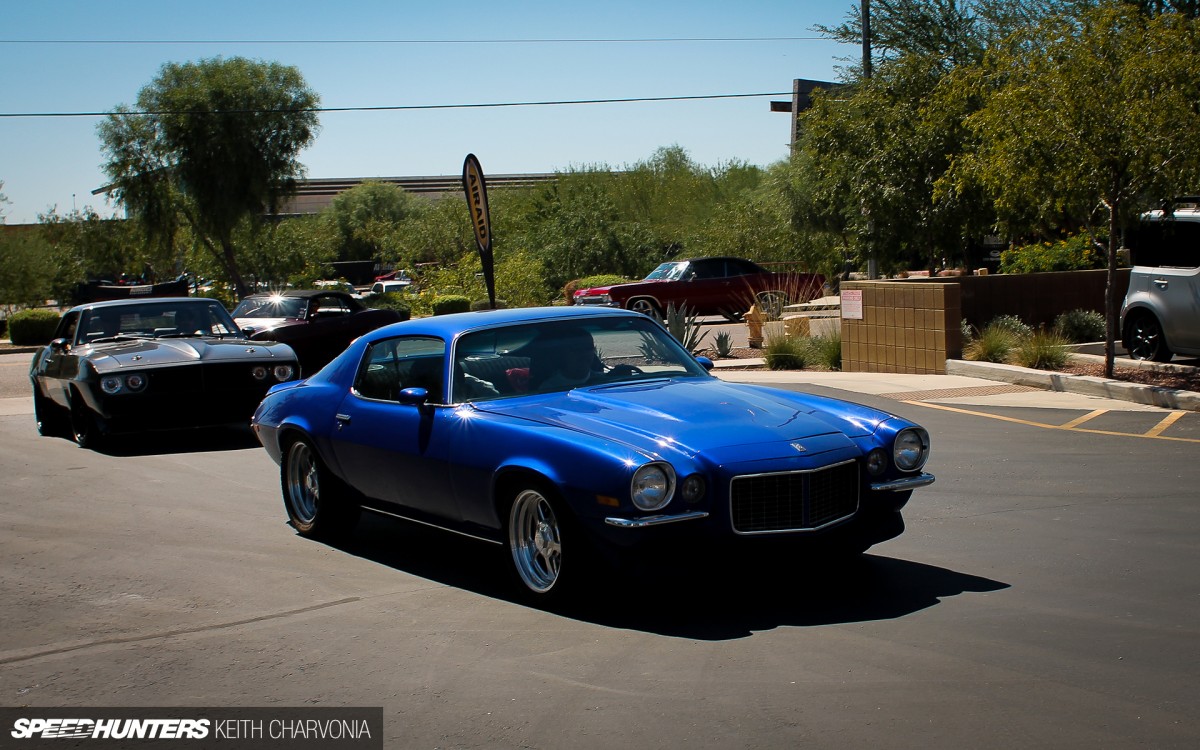 As much as these guys love driving their cars, you're sure to find some very performance oriented builds…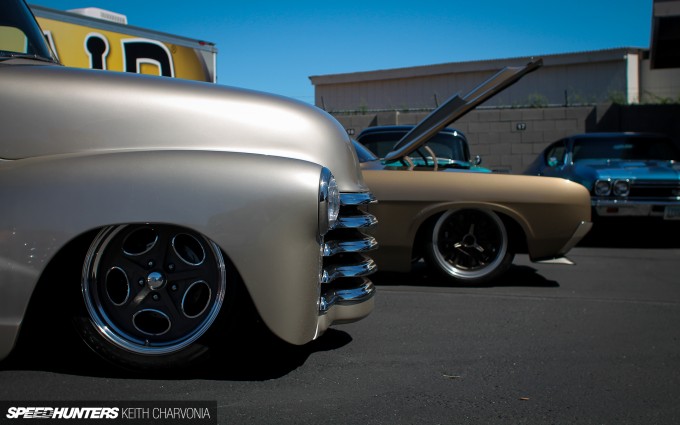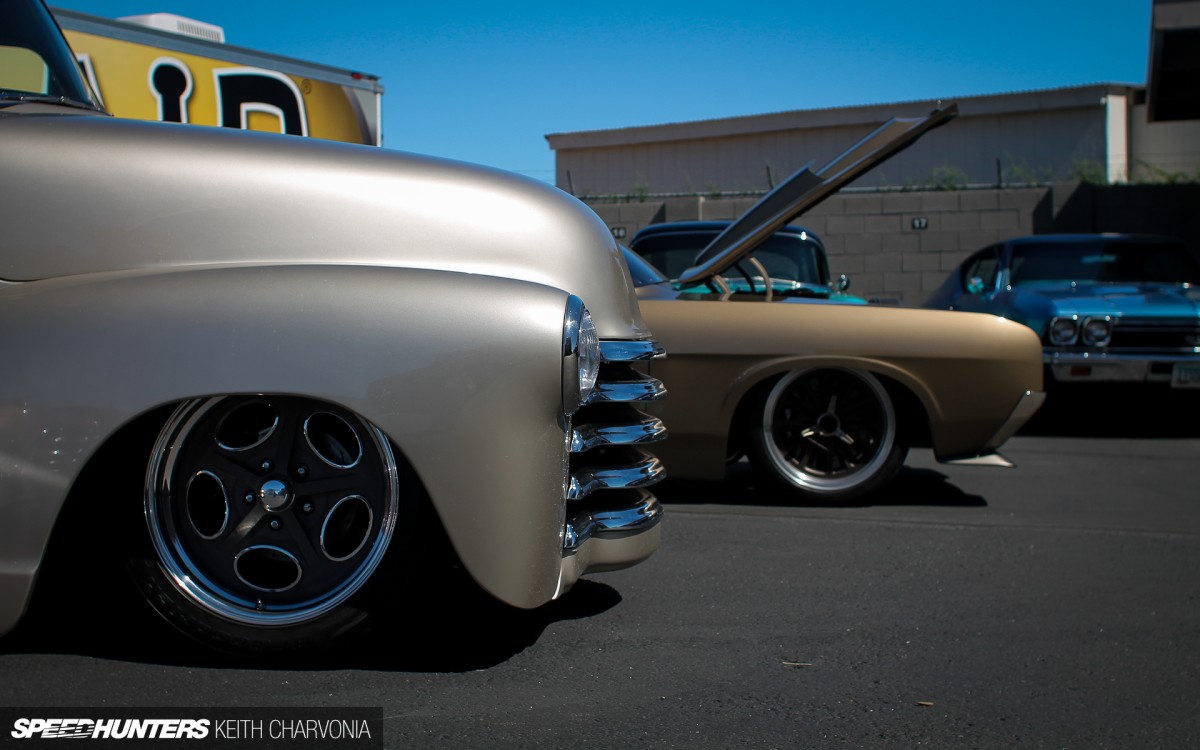 … and lots of big-inch wheels with sticky rubber.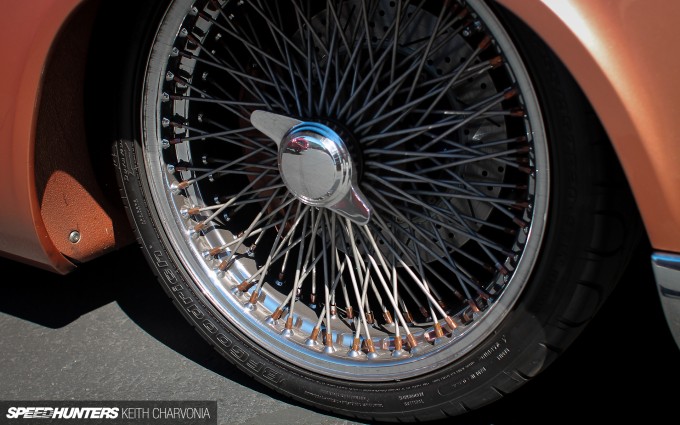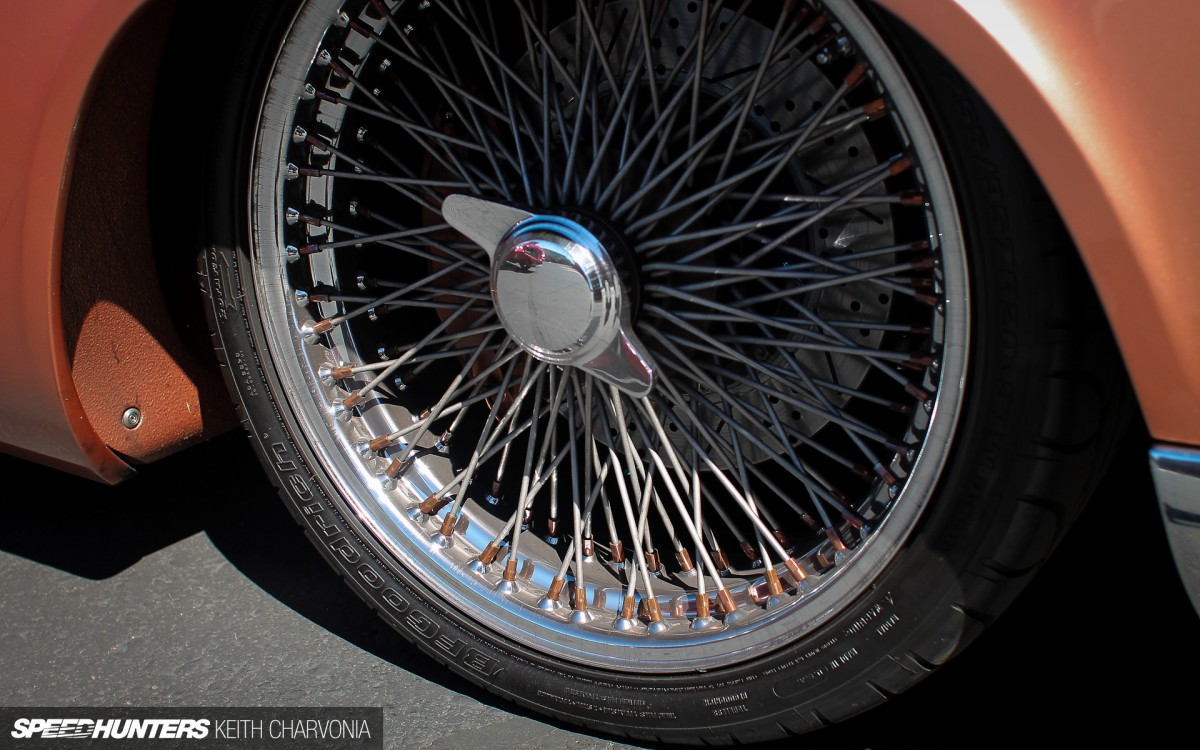 Even this set of wire wheels was packing big brakes and low-pro tires.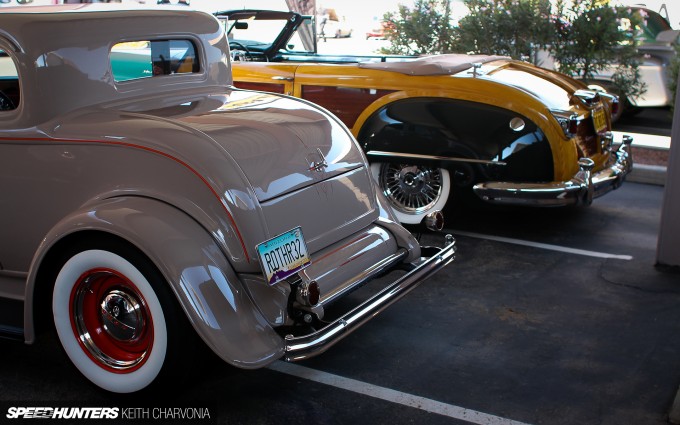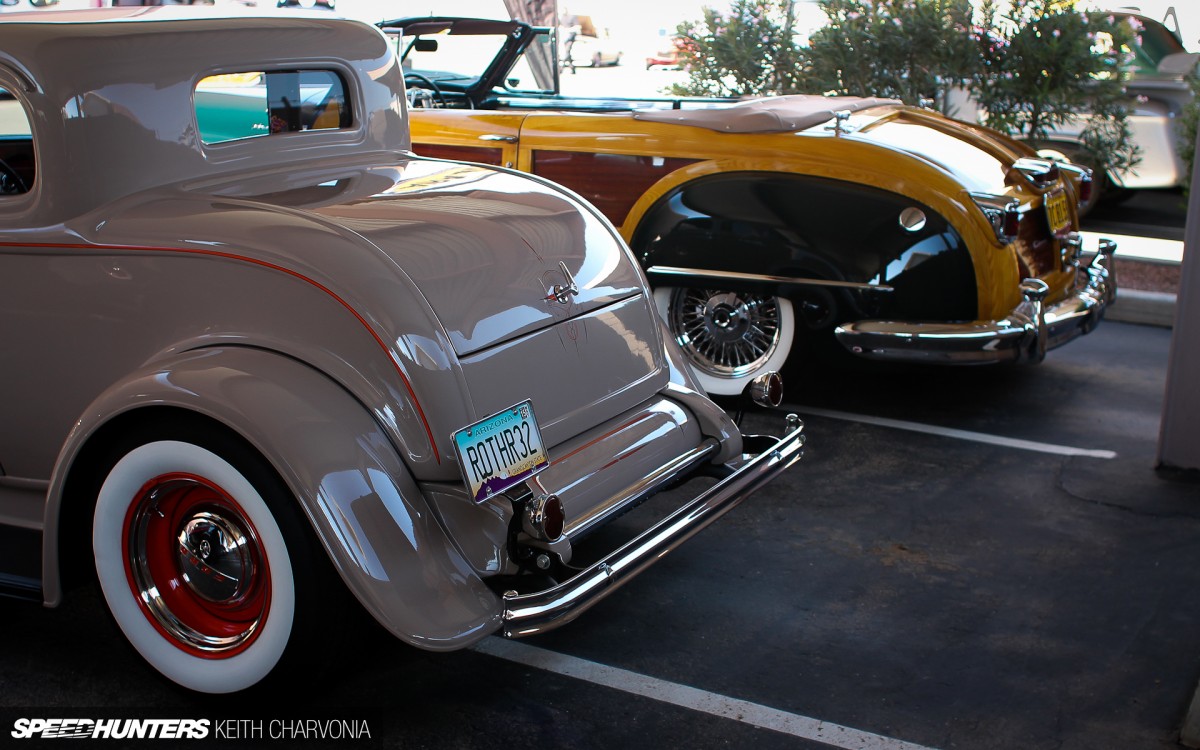 That's not to say that everything was built to pull G's though, there were plenty of traditional builds too.
Bugs everywhere!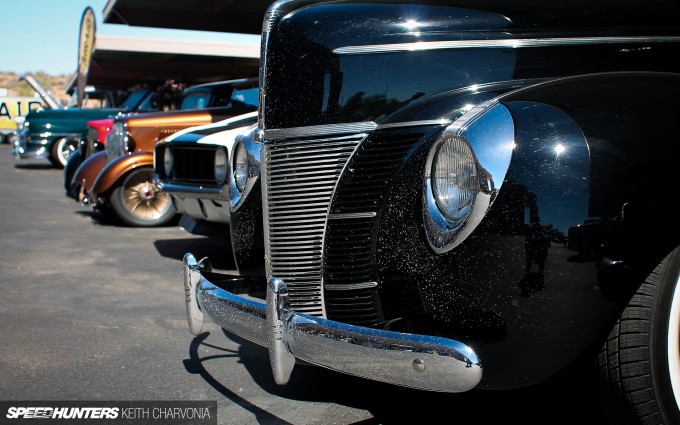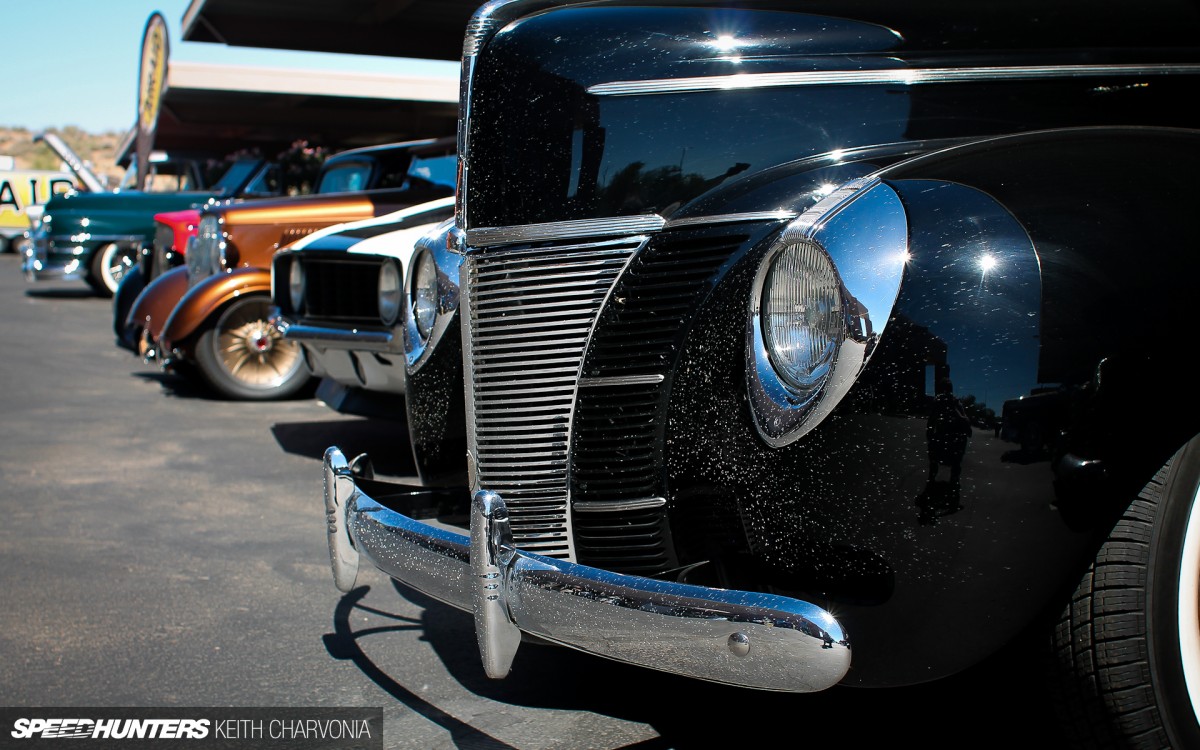 The one thing they all had in common though was the journey, and the bugs that came with it.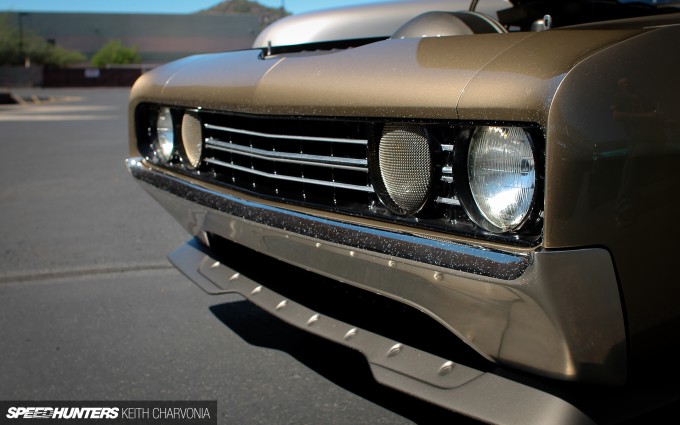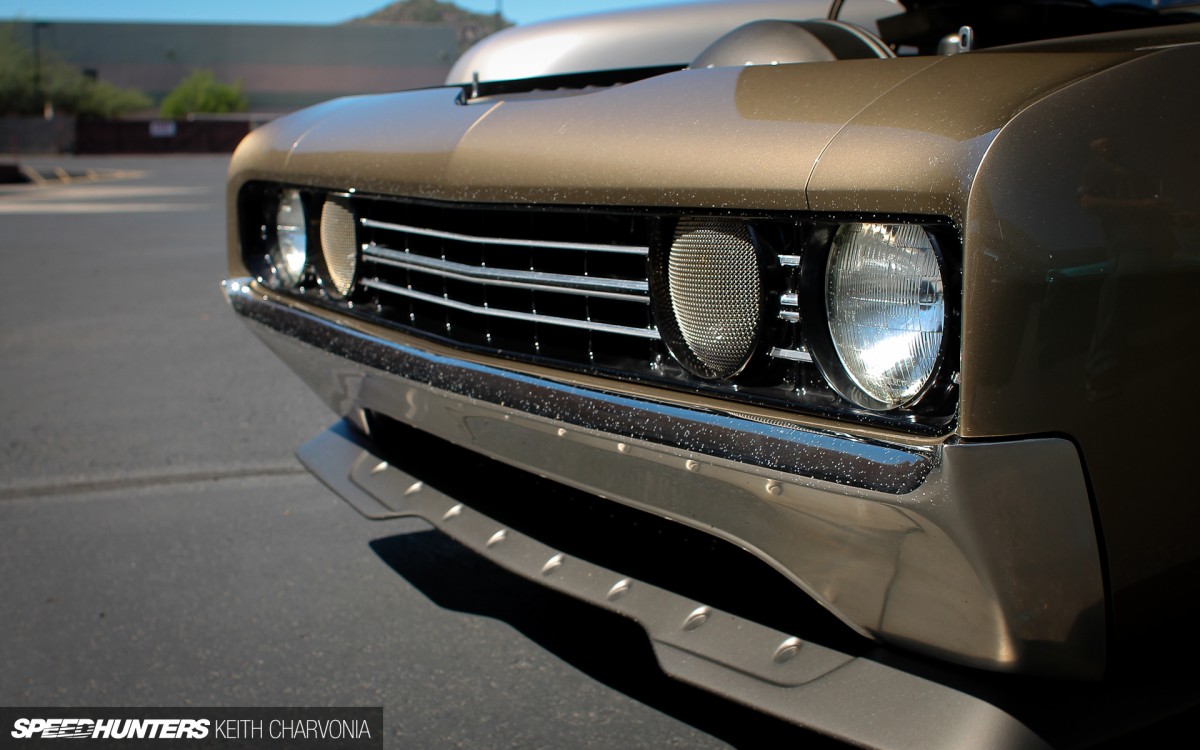 Halfway through a 2000-mile roadtrip, it made me smile to see Poteet's Torino covered in dead insects.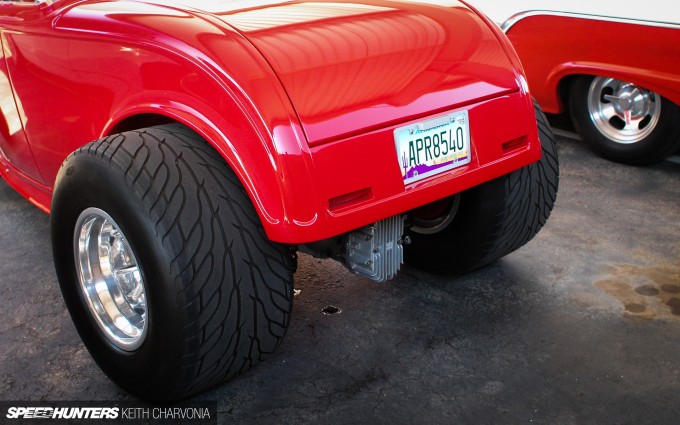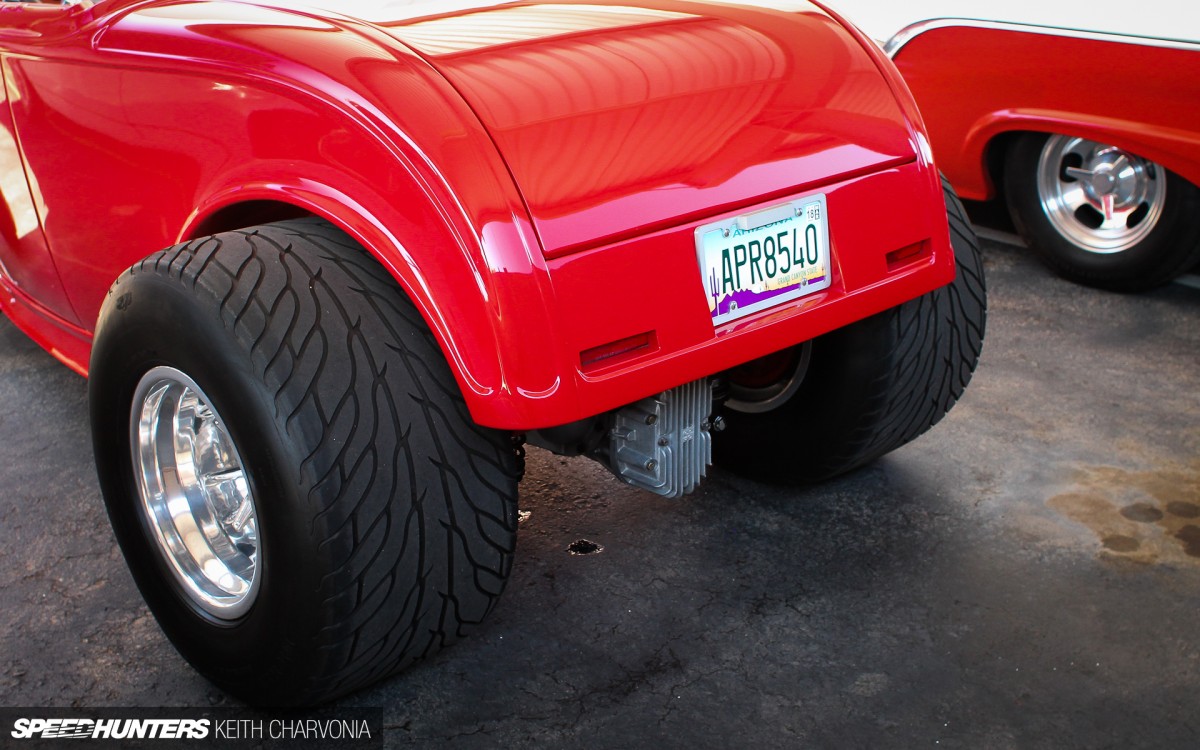 A few locals tagged along for this part of the cruise too, and I can't say I blame them.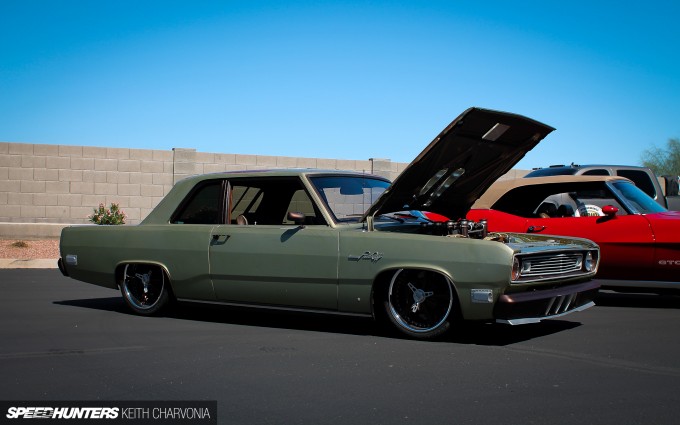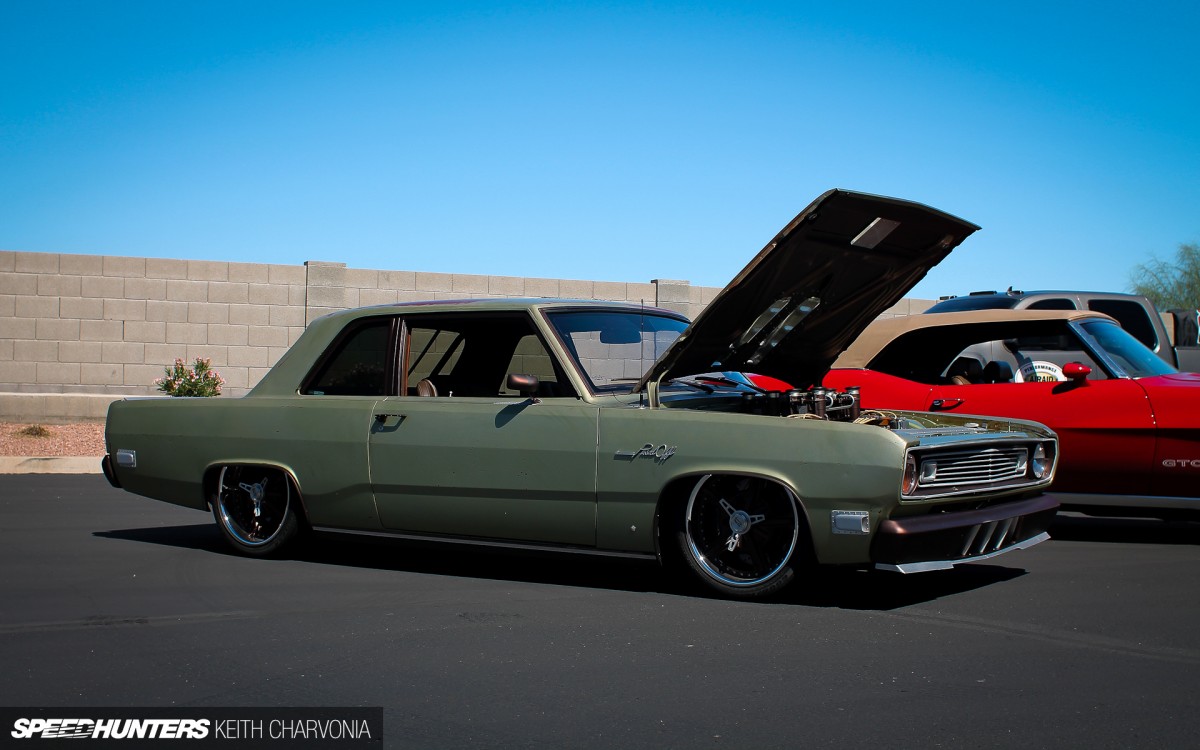 Based on the Arizona plate this must be a local car, although I've somehow never seen it. The original body wore a slight patina, but closer inspection revealed cutting edge style and execution.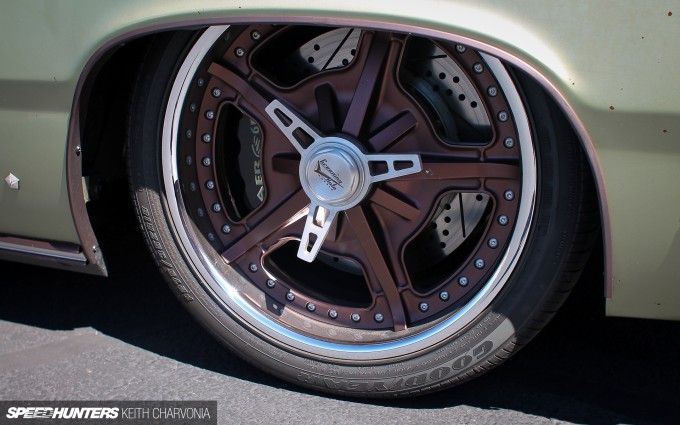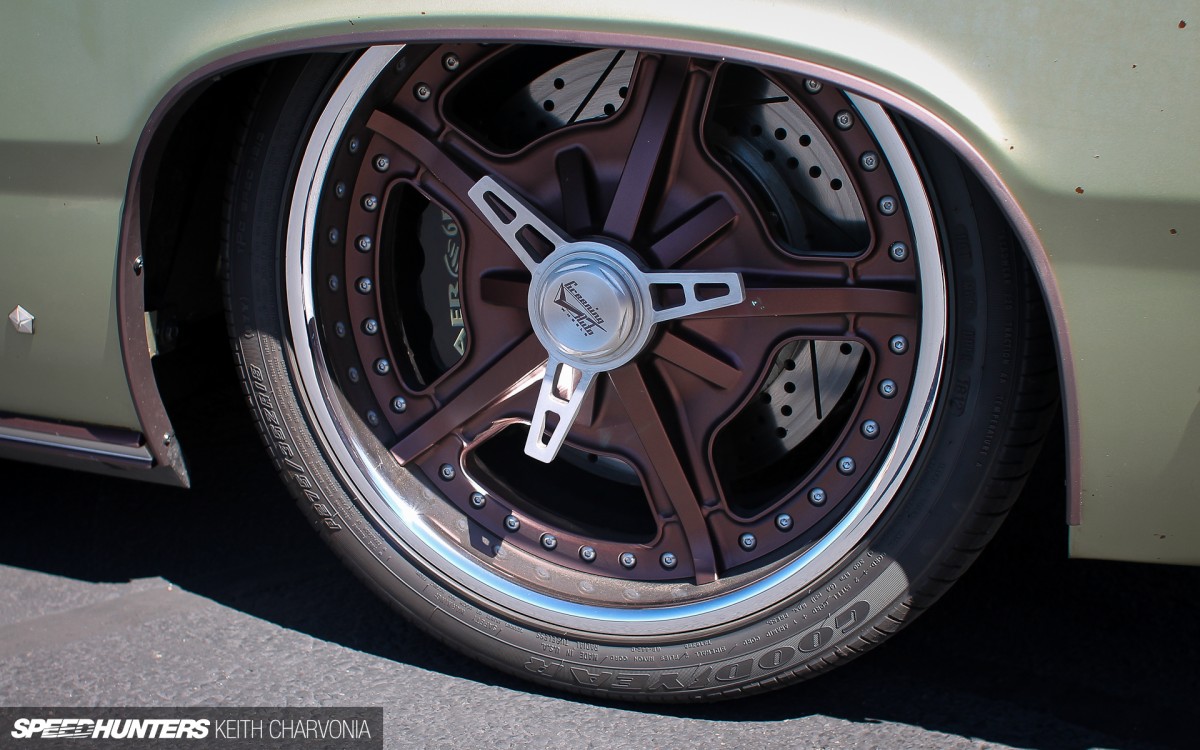 I'm seeing more and more guys running true knock-offs on the street. One day I will build a car worthy of this rolling and stopping equipment.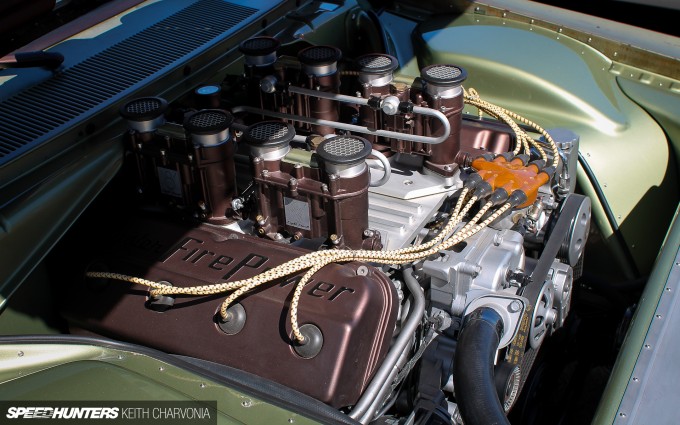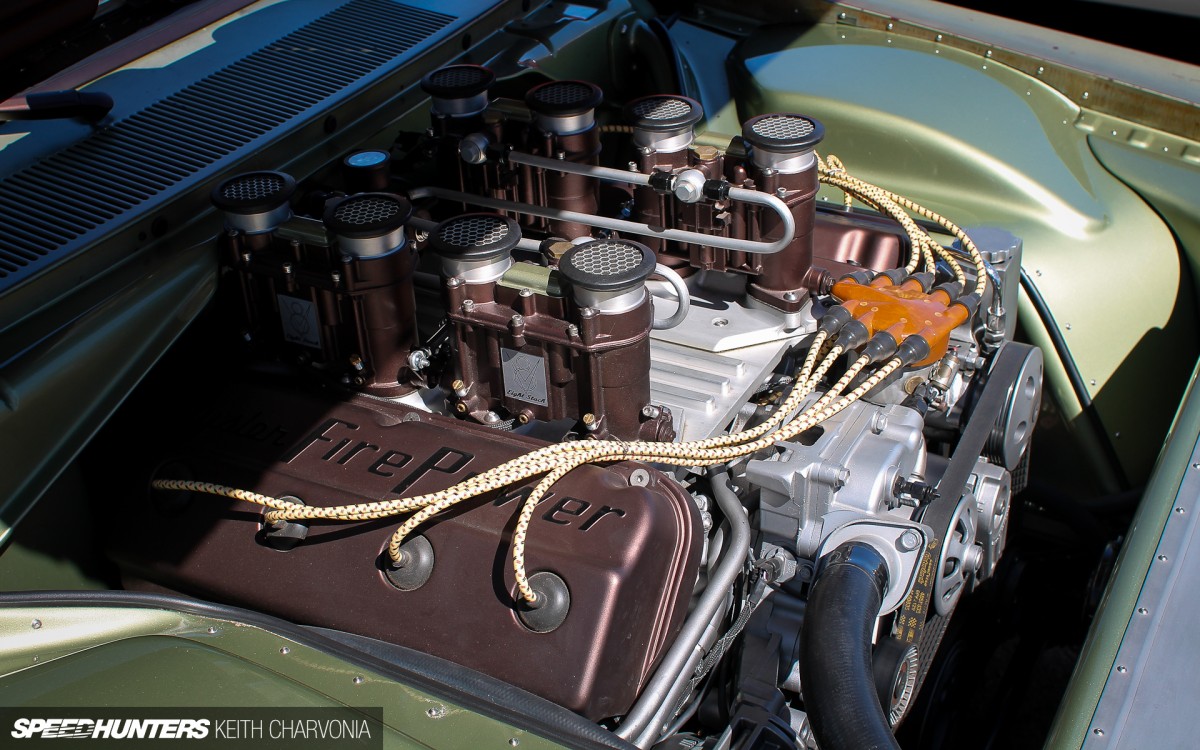 The Hemi was beautifully detailed, and notice the painted and clear-coated inner fenders.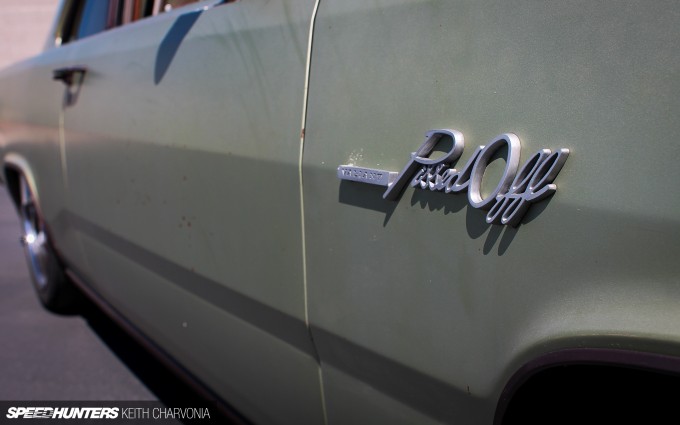 I'm always a fan of custom badges on a car, especially when they're made to look original.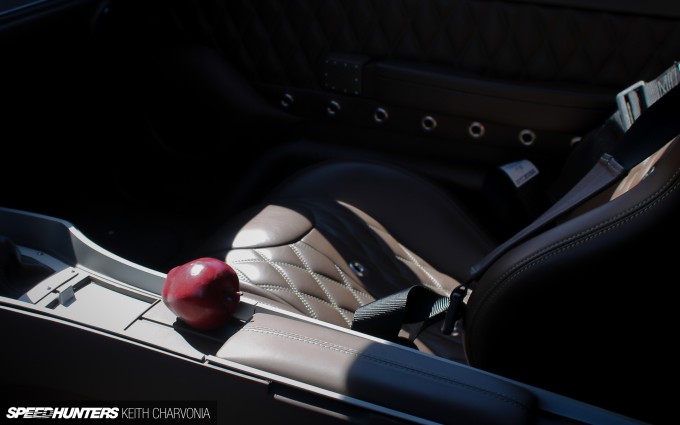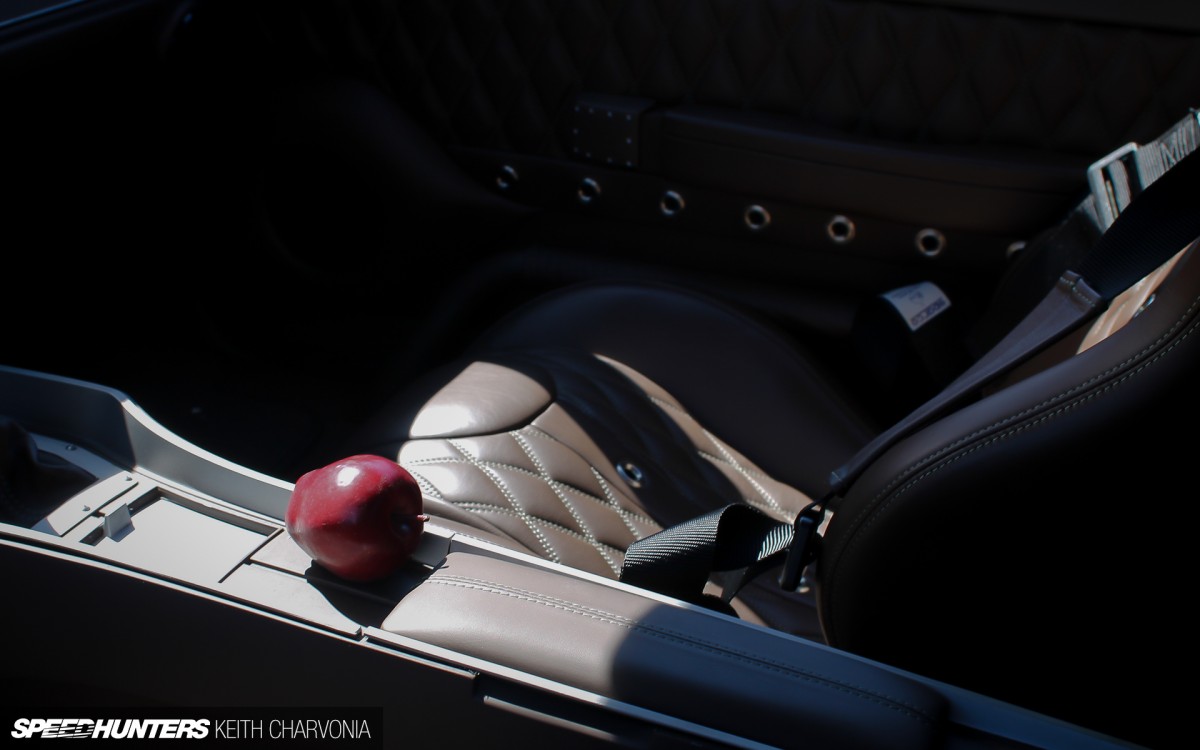 Whether the owner was doing the complete trip or not, he did have some luggage in the back and lunch on the center console. I hope I can find this guy and learn more about this amazing Valiant. Feature Car anyone?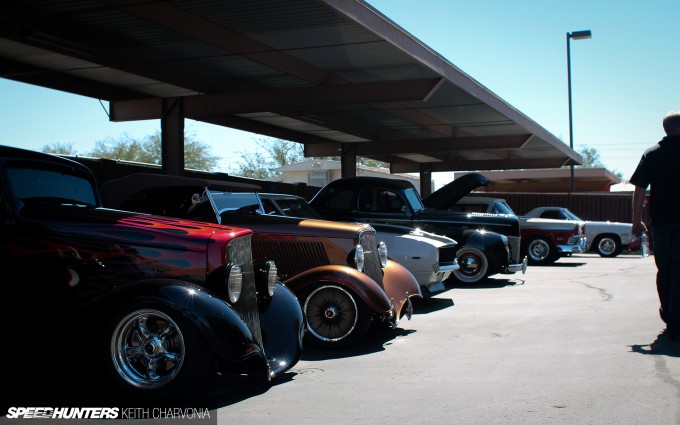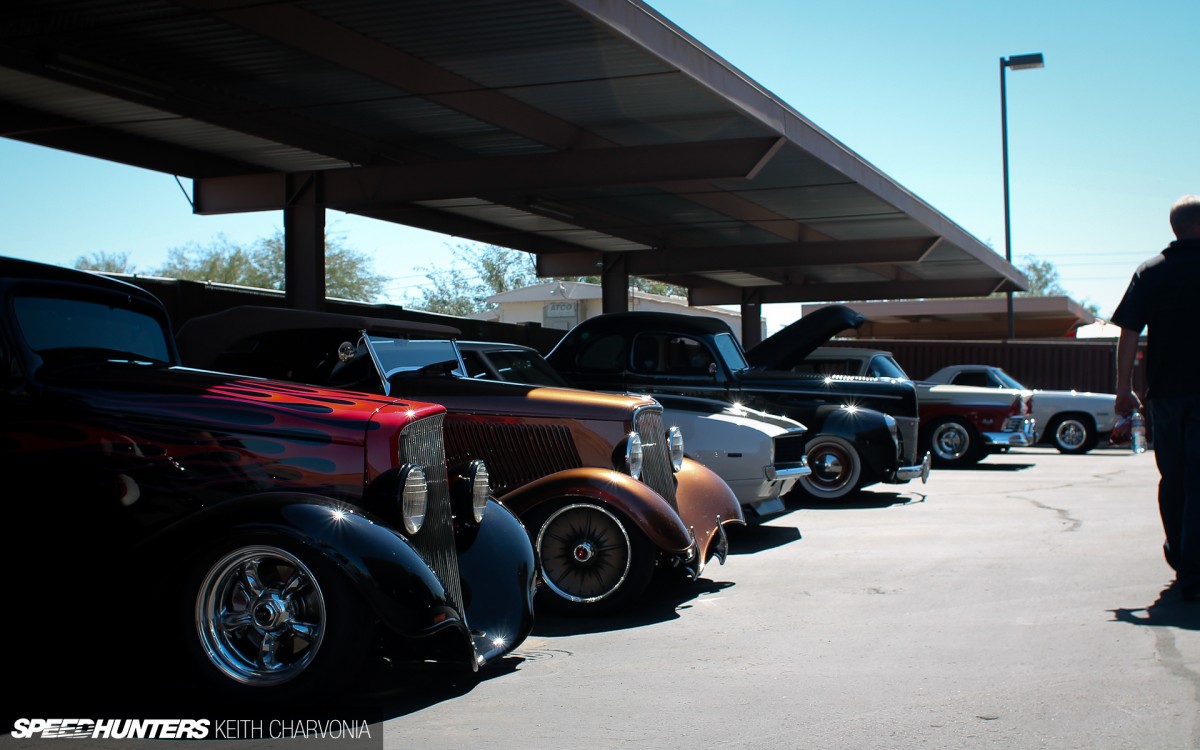 The guys all filed in and backed into the next available parking spot. Clearly they were used to being part of a rolling car show by now. Some guys popped their hoods or checked their tires…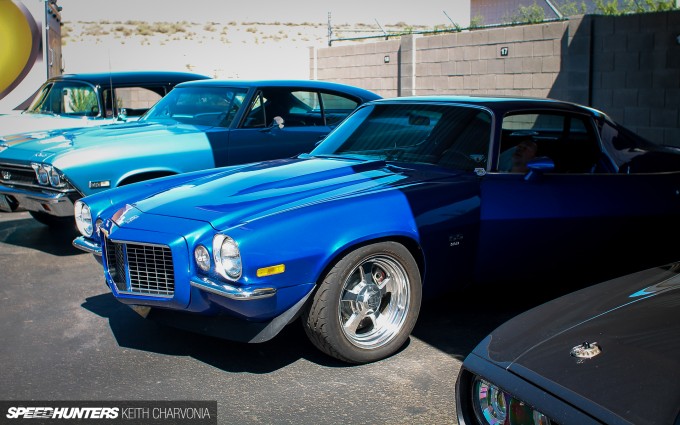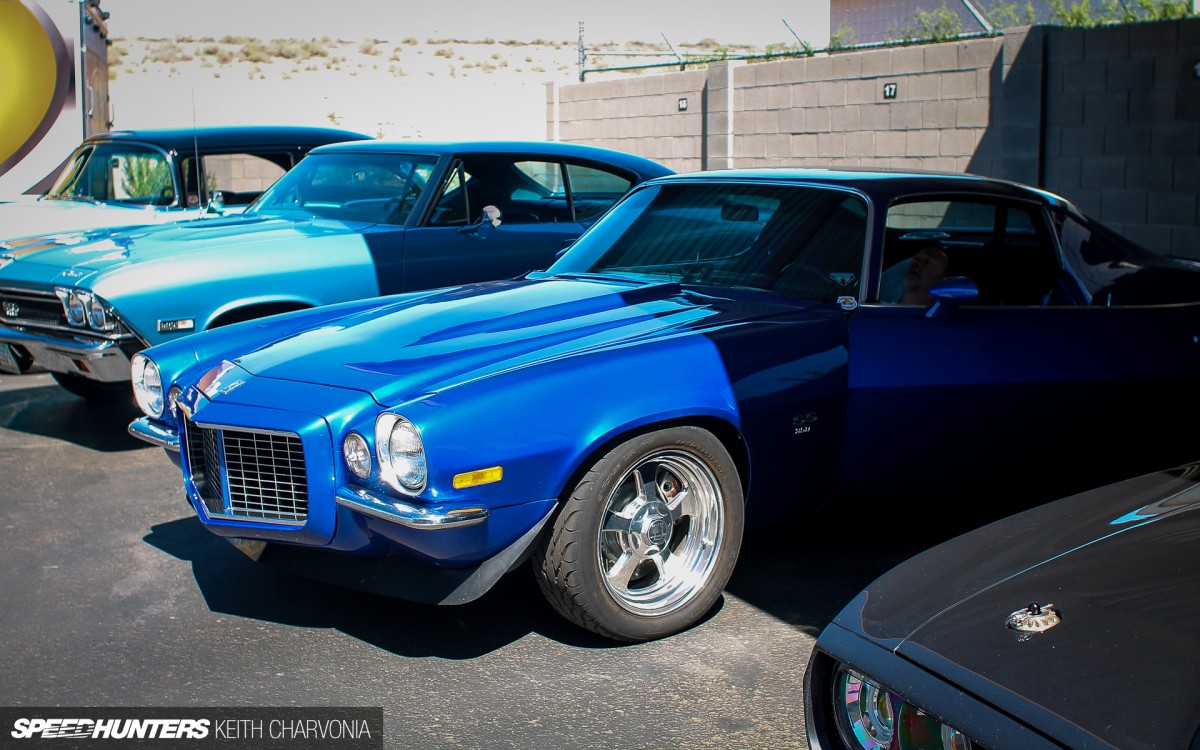 … while others were glad to catch a quick nap in the shade.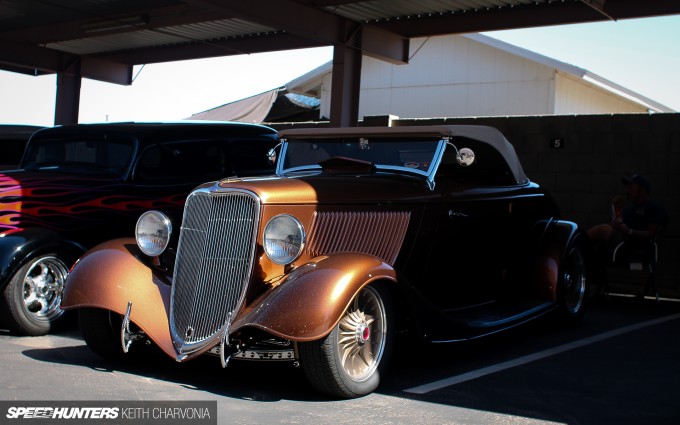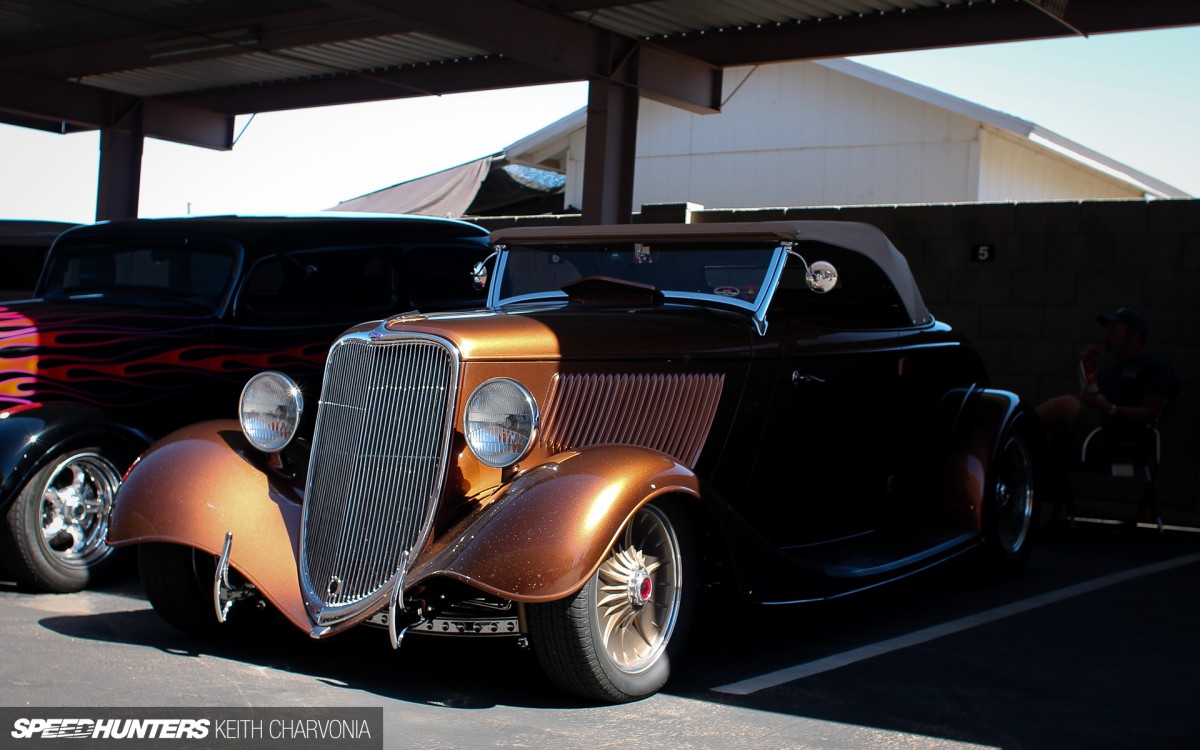 I had a short list of cars that I was really looking forward to seeing, and the Chapman's '33 Ford was one of them. This car sticks in my mind because I remember seeing the sketches when Jimmy Smith designed it, and now here it was in our parking lot!
Rad Rides in our own parking lot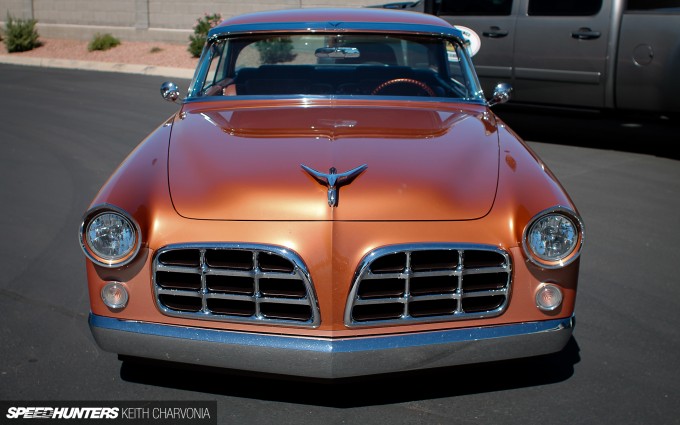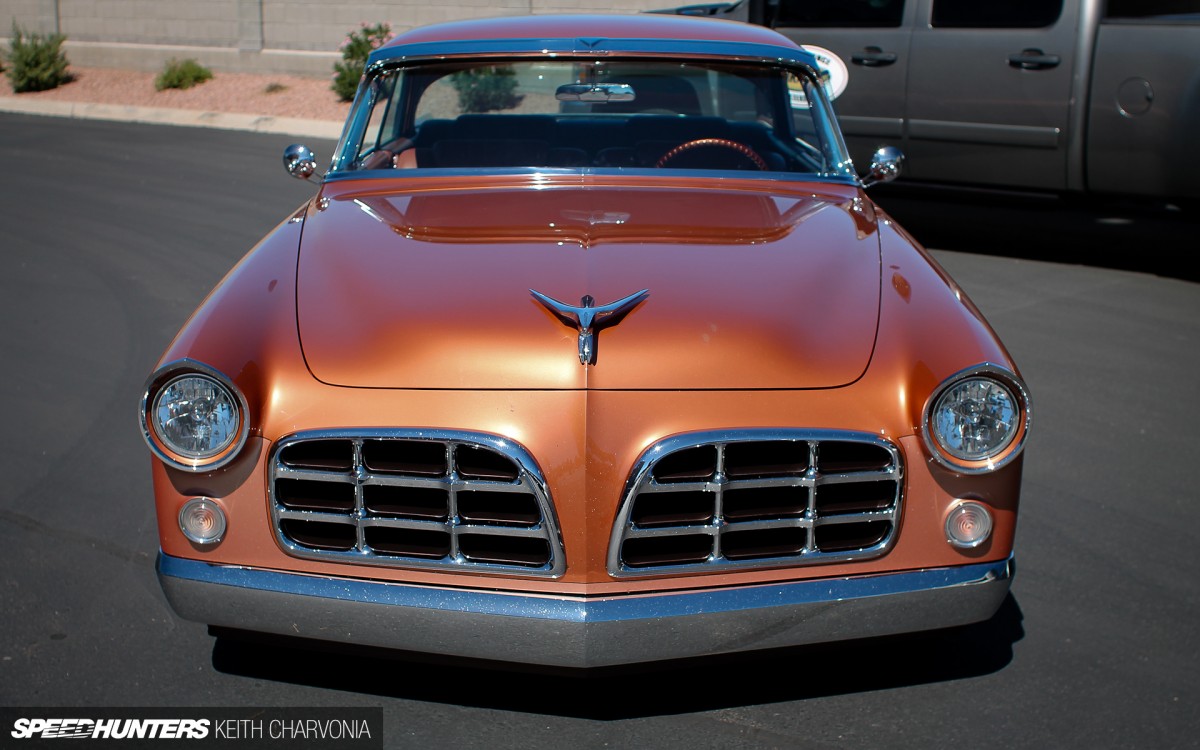 Roger Ritzow's '56 Chrysler 300B was also high on the list of cars I couldn't believe were sitting in our parking lot. This is another Rad Rides car, and among other amazing details it has a twin turbo Dodge NASCAR motor good for 1200hp. That it can comfortably make this 2000-mile trek is really a testament to what today's talented builders can pull off.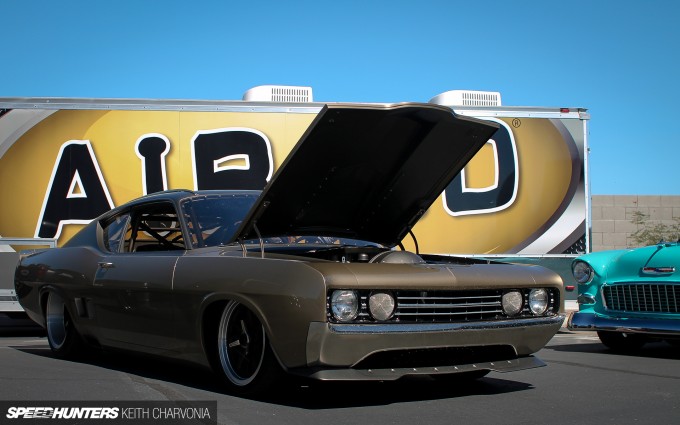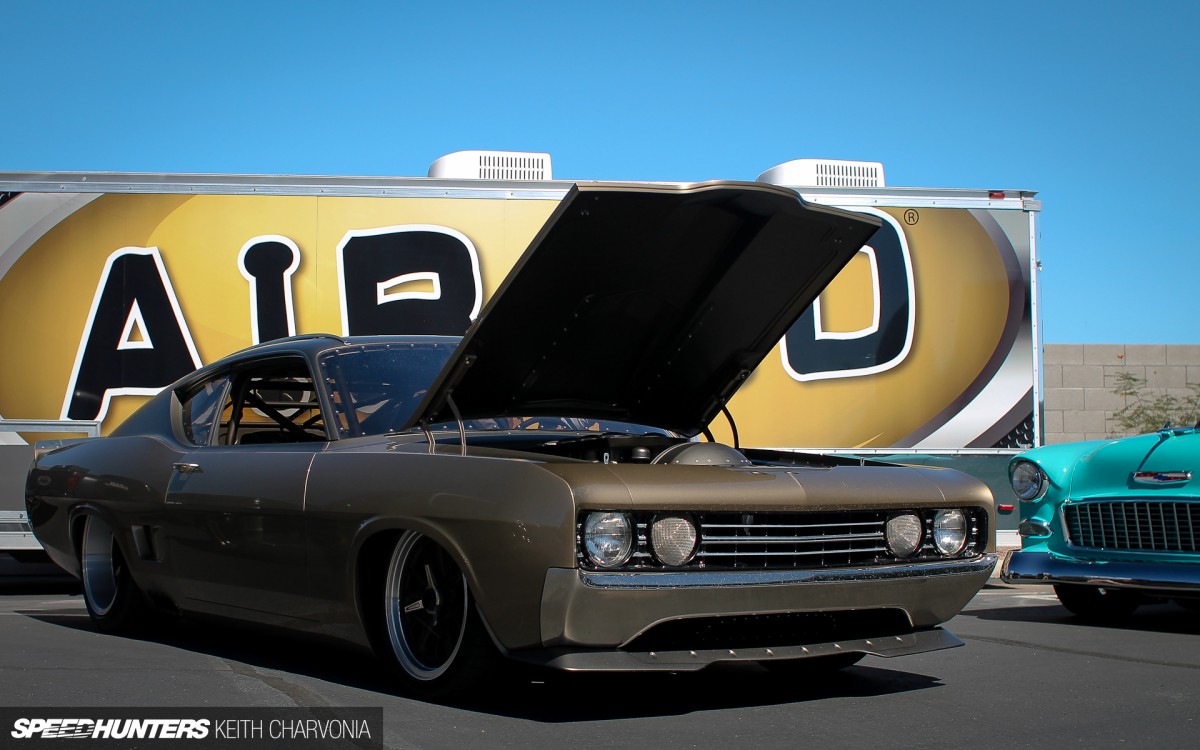 Of course there was George Poteet's '69 Ford Torino which we Spotlighted back at the Grand National Roadster Show. I made sure to tell all my co-workers they had to see this one.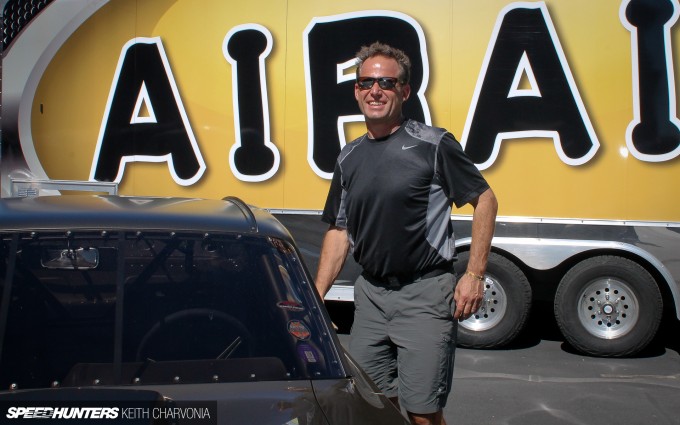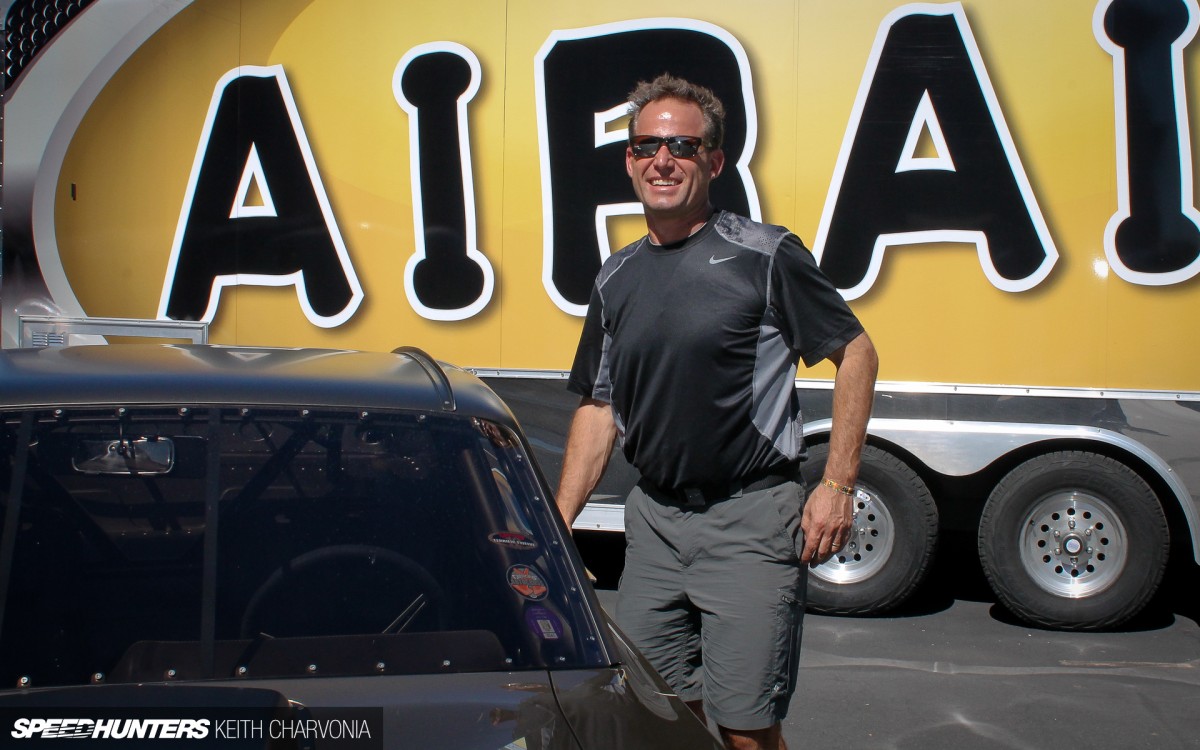 Troy was at the wheel for this leg…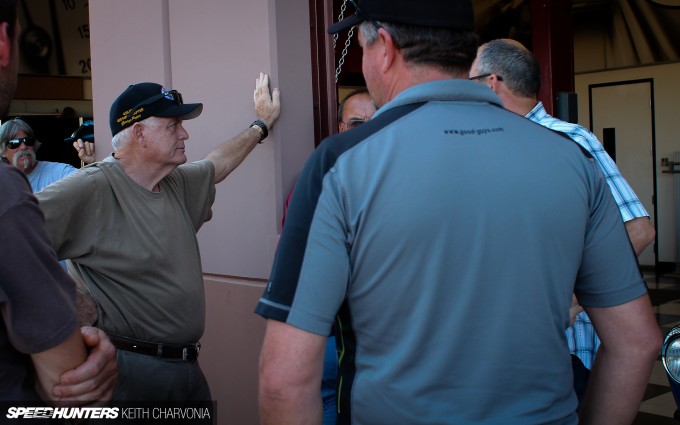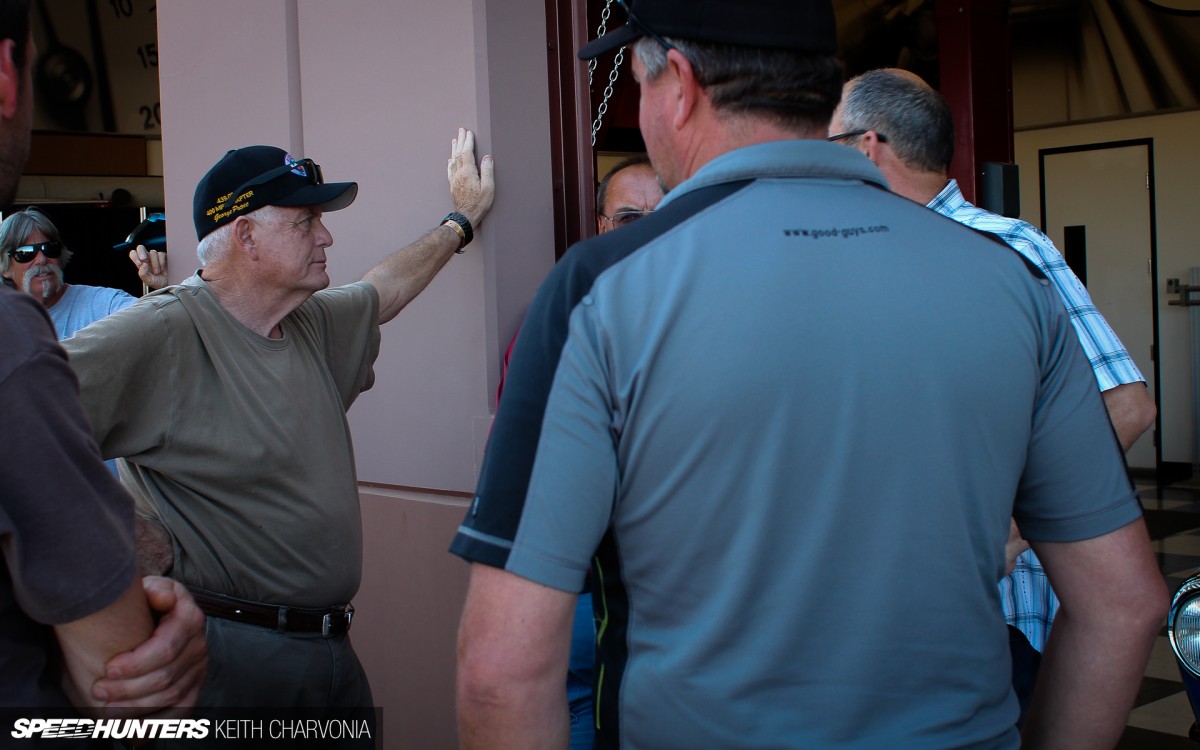 … and I was pretty pumped when I realized George Poteet was here too. We just saw him go 437mph last month at Bonneville, so I thought it very cool that he was wearing his black hat. That's his 400mph Club trophy, and I bet most normal people would never even notice it.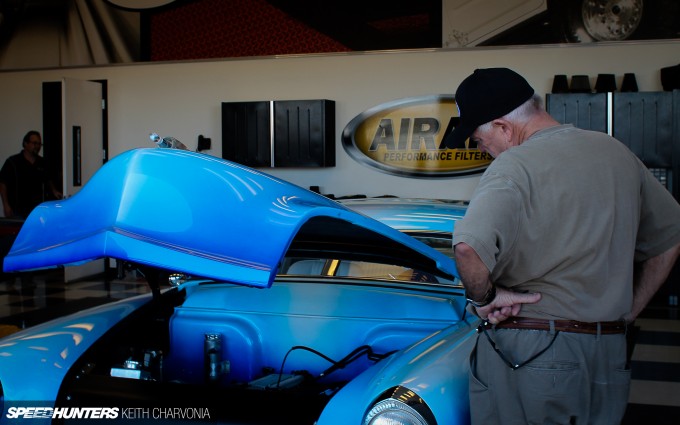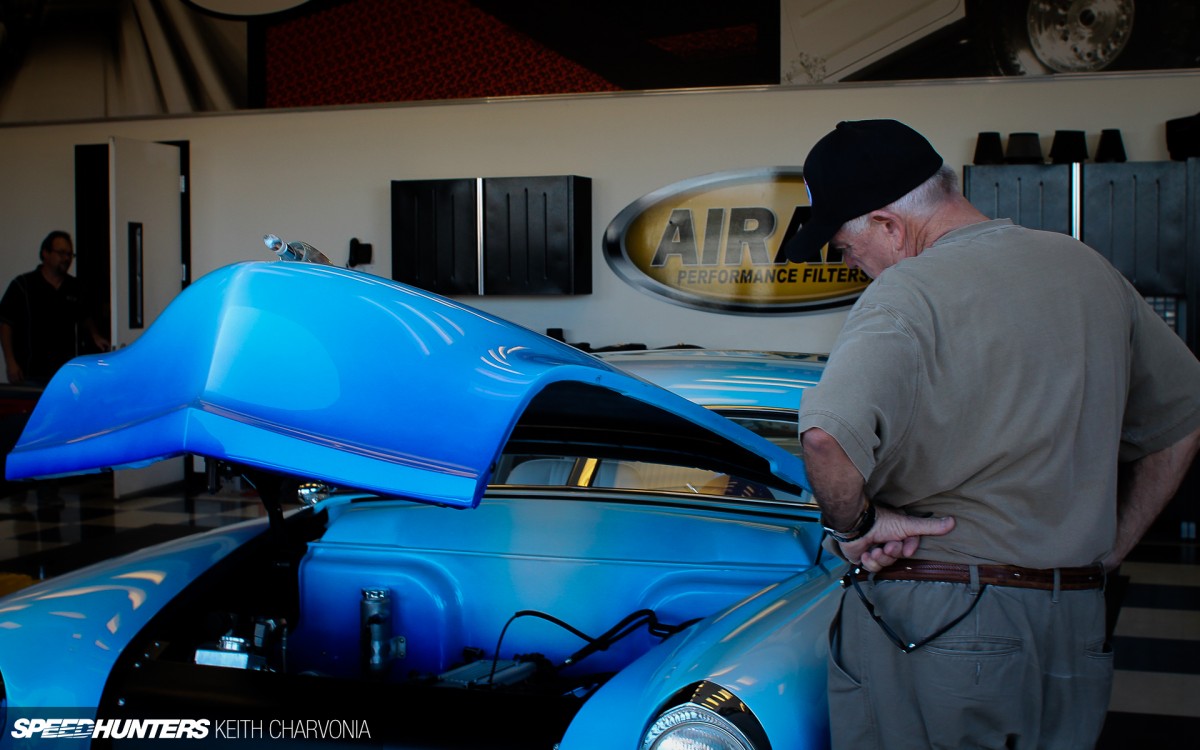 Since he was within spitting distance of my own car I decided to be a little pushy and ask him to check it out. He kindly obliged, even though I know it's bush league compared to his fleet.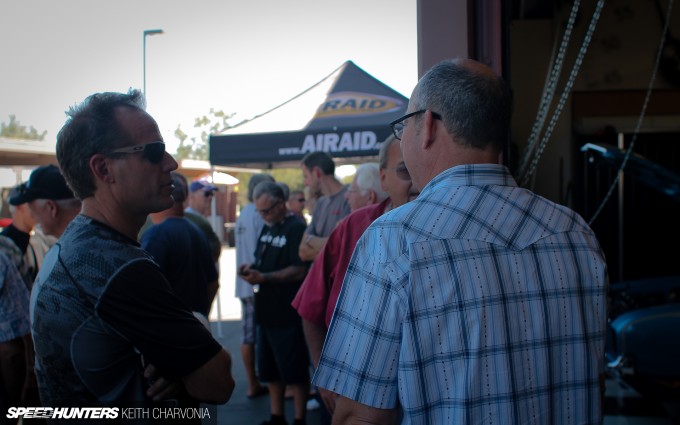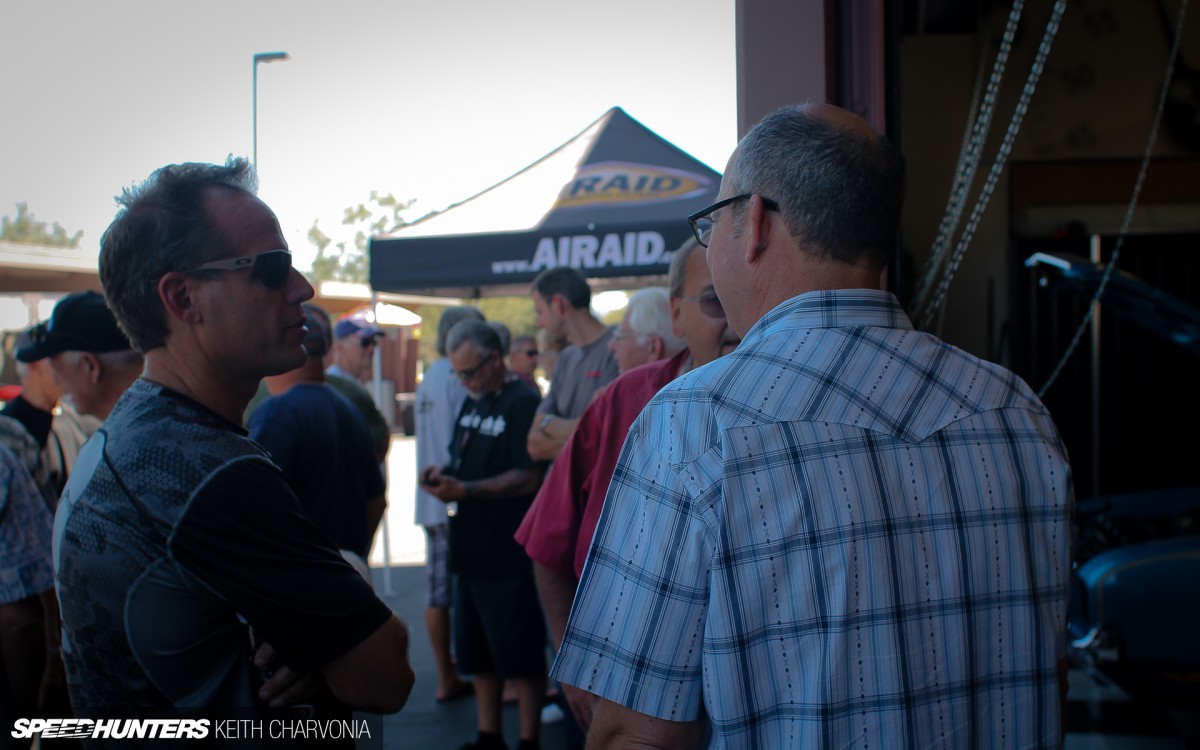 The owner of Airaid took the opportunity to chat with as many guys as he could while we gave tours and showed everyone how our intake systems are designed and manufactured.
It's over already?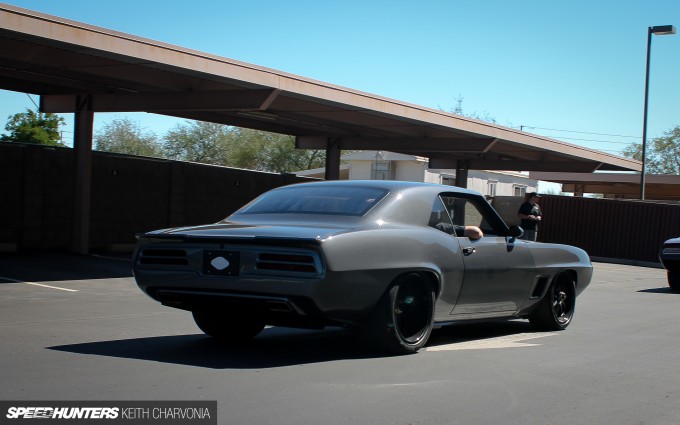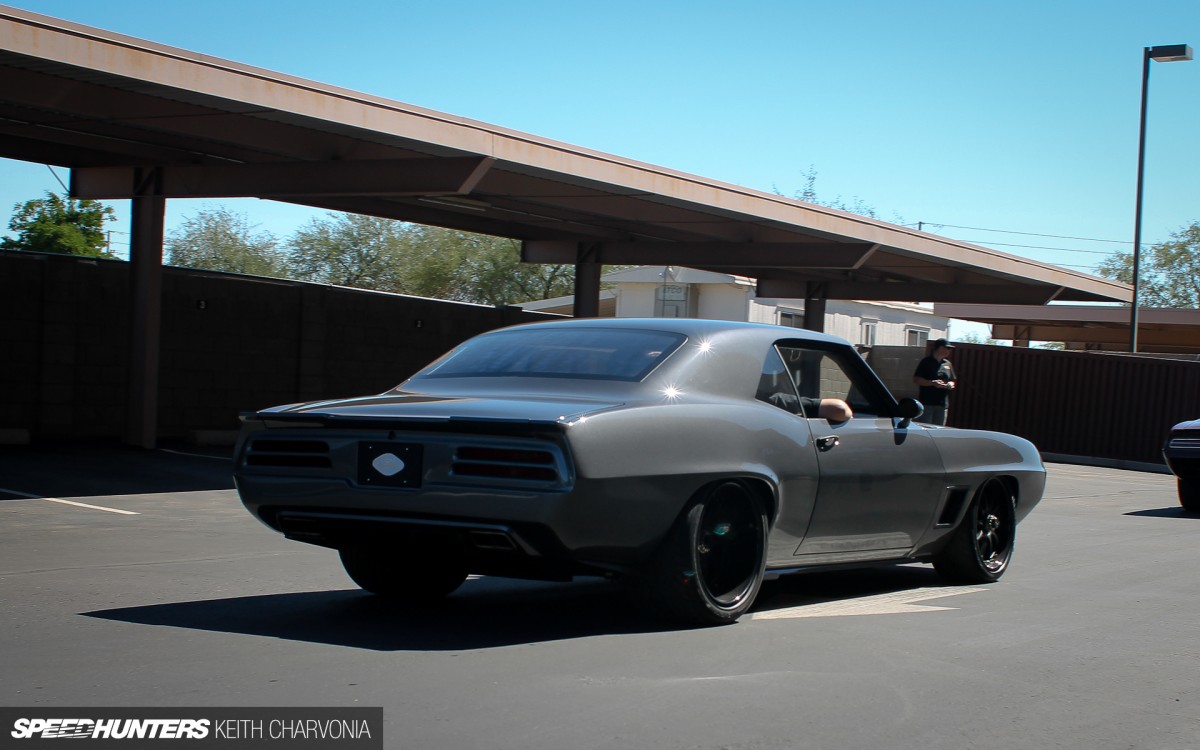 Before long the guys were ready to get to their next stop and one by one all the cars fired up and rolled out.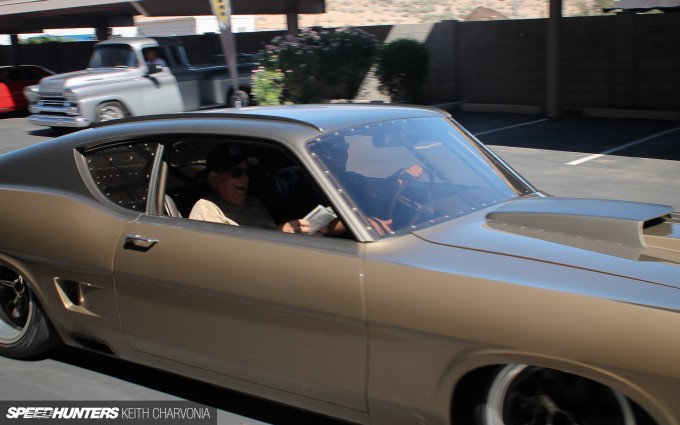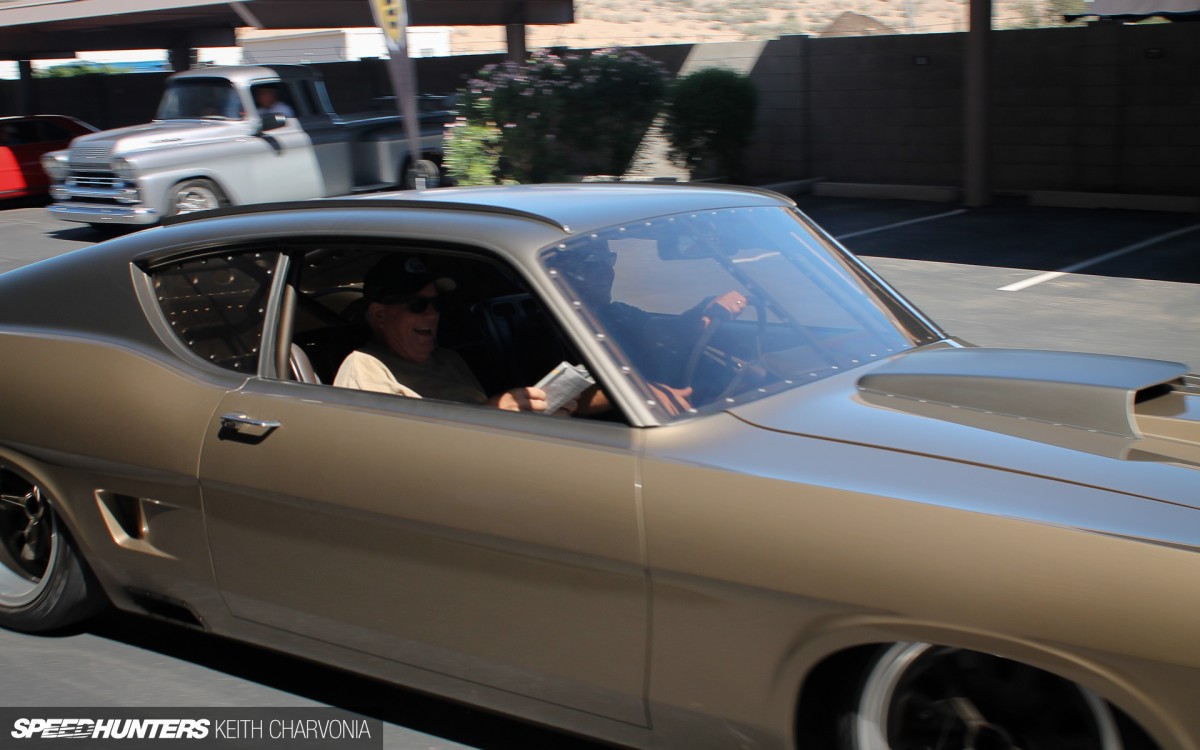 Forgive my amateur panning shot, but I really got a kick out of George and Troy laughing as they drove away in my dream machine.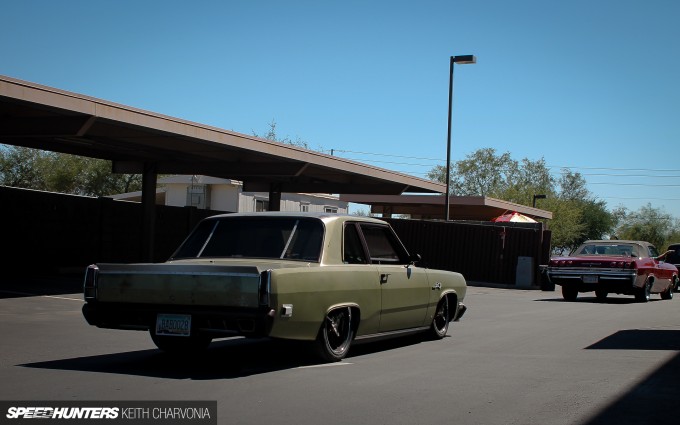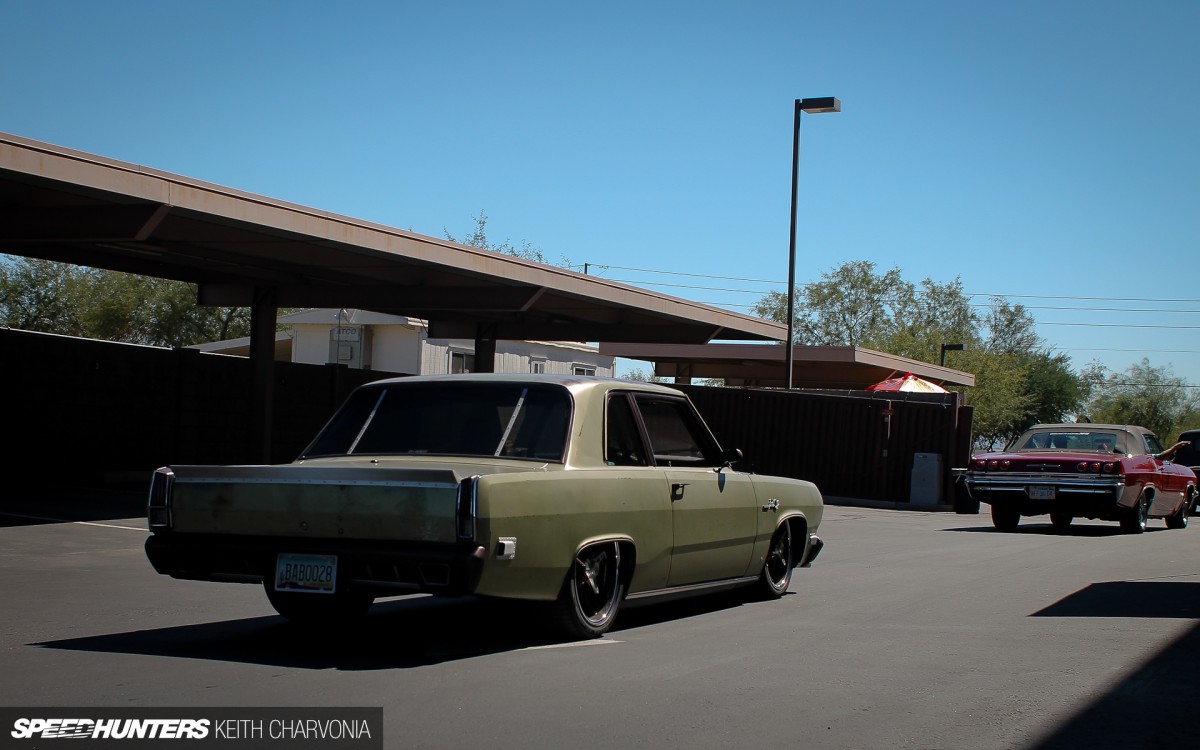 As quickly as they had arrived, they were all gone.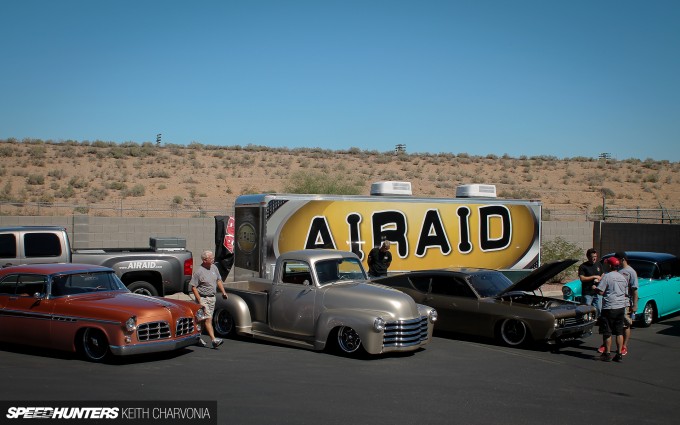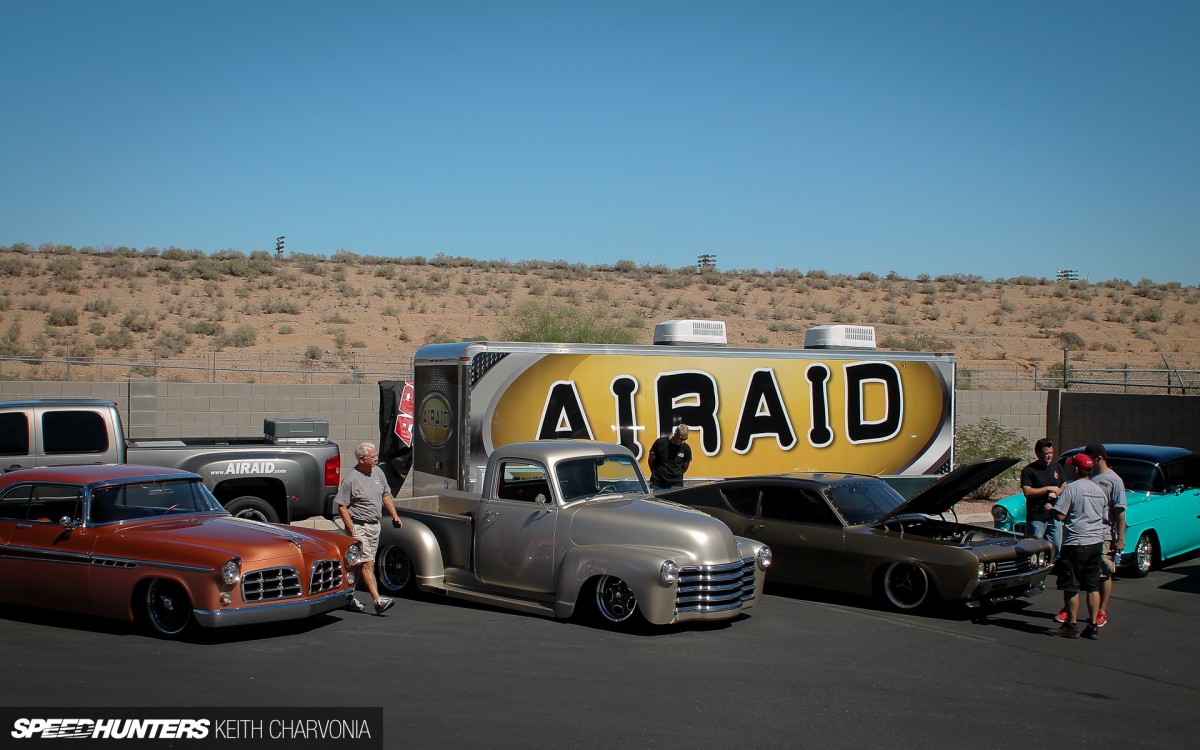 After they had all rolled out, a few of us lingered in the parking lot and talked about how ridiculously cool that just was.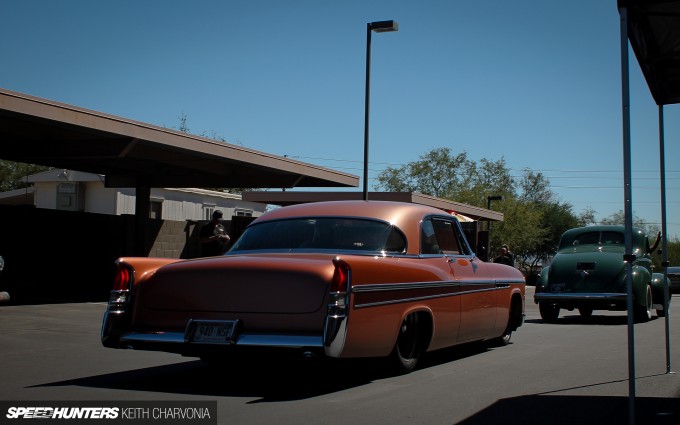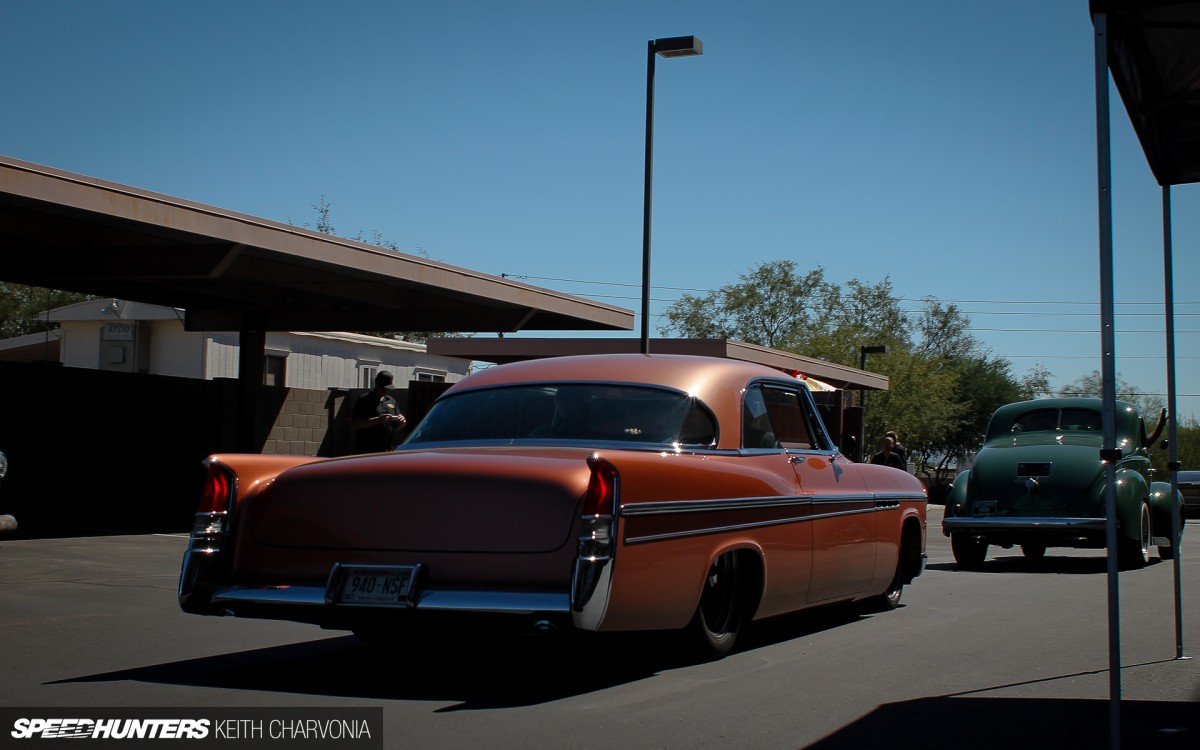 Aww crap, this means we have to go back to work doesn't it?