The SEMA Show is an assault on the senses. The long hours, bright lights and endless walking wear you down and make it tough to appreciate the thousands of cars on an individual level. For this reason I've learned to follow this one tactic when looking for the cars that really count: instead of trying to analyze each and every one of them, I try to take a broader view and see what calls out to me.
It's the car that makes you take a hard right turn and skip a couple of rows because you must see it now. This time it was a slammed bullet nose Studebaker with some surprising choices of finish.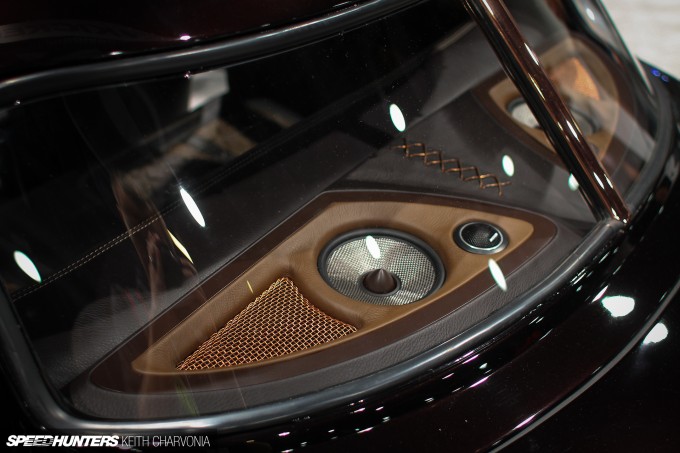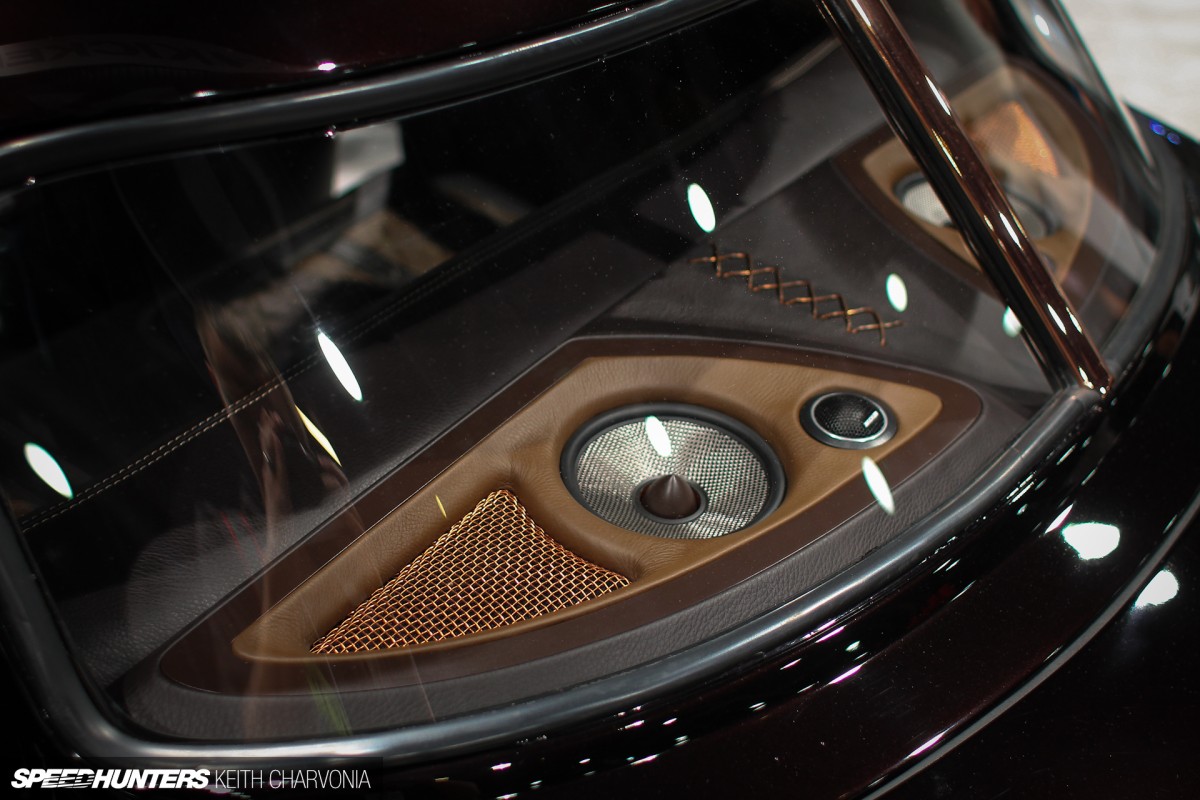 I want to start by pointing out that this car was in the Kicker Audio booth. This is noteworthy because typically car audio demo vehicles feature over the top, bragging rights-style installations, but not this time. Even while showcasing Kicker's latest hardware, the Studebaker can (and likely will) hold its own on a show circuit.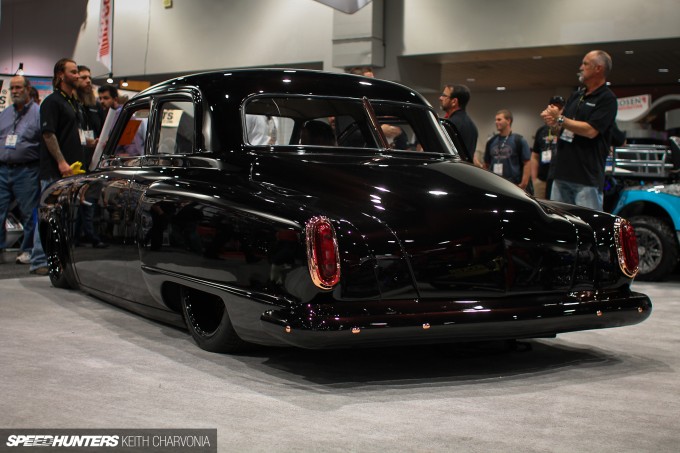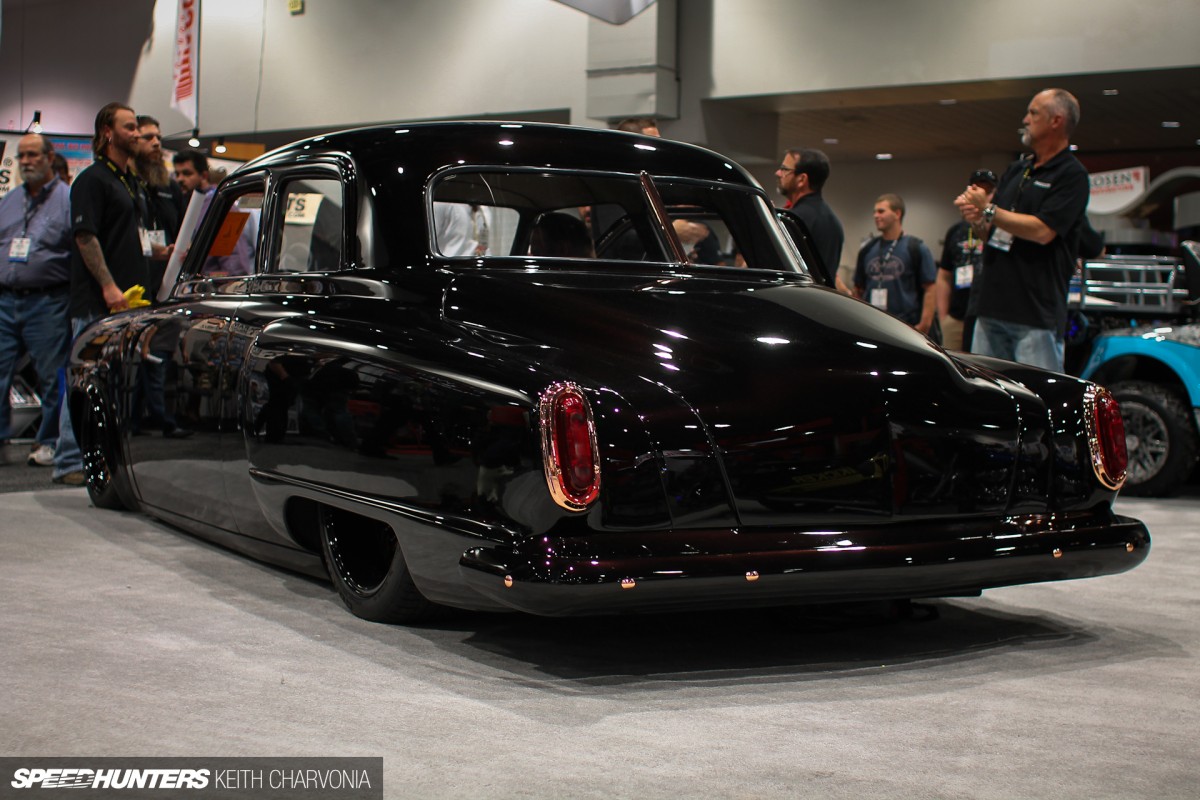 A slammed stance goes a long way towards making anything look good, and the Raymond Loewy-designed sheetmetal was begging for it in this case. The choice of car was bold to start with, and the outside the box thinking continued with big-inch wires, painted bumpers and copper instead of chrome. This is the kind of build that can start a trend or two.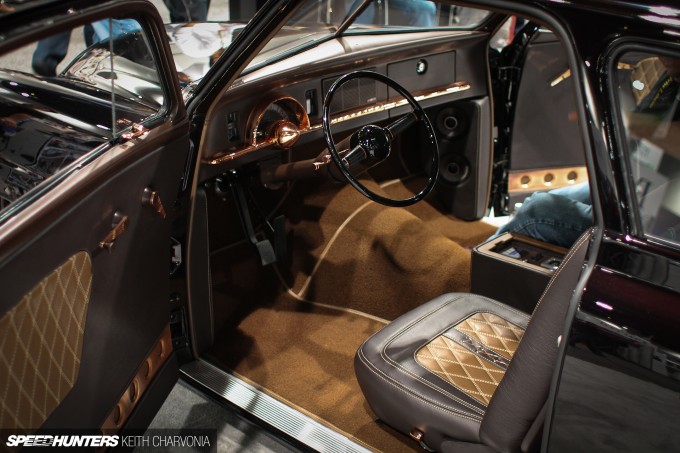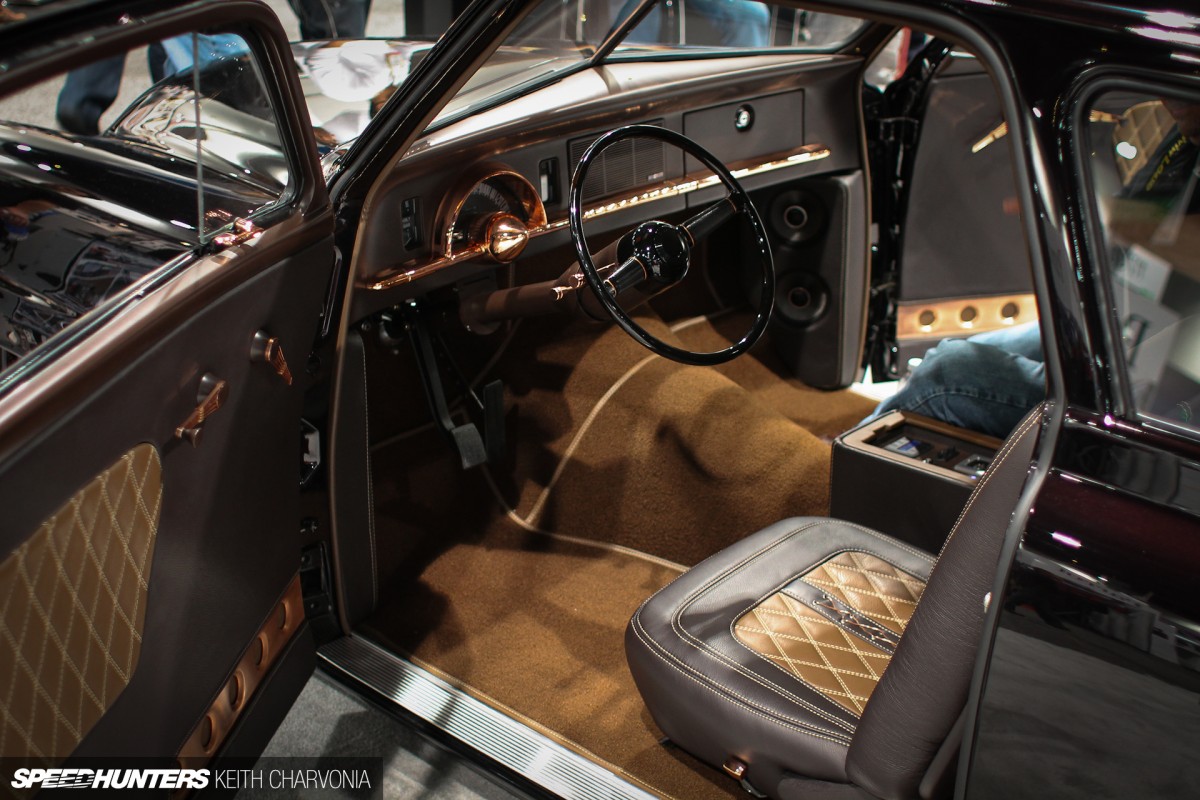 Of course the copper theme continues inside along with a blend of modern and traditional. I've seen diamond stitching in everything from Ferraris to Scions this week and here it is again, working quite well. The steering wheel is a classic '40 Ford, but the center console holds audio and air ride controls.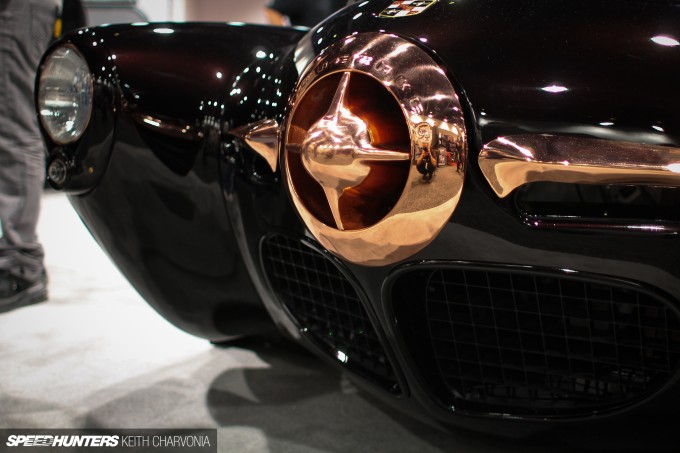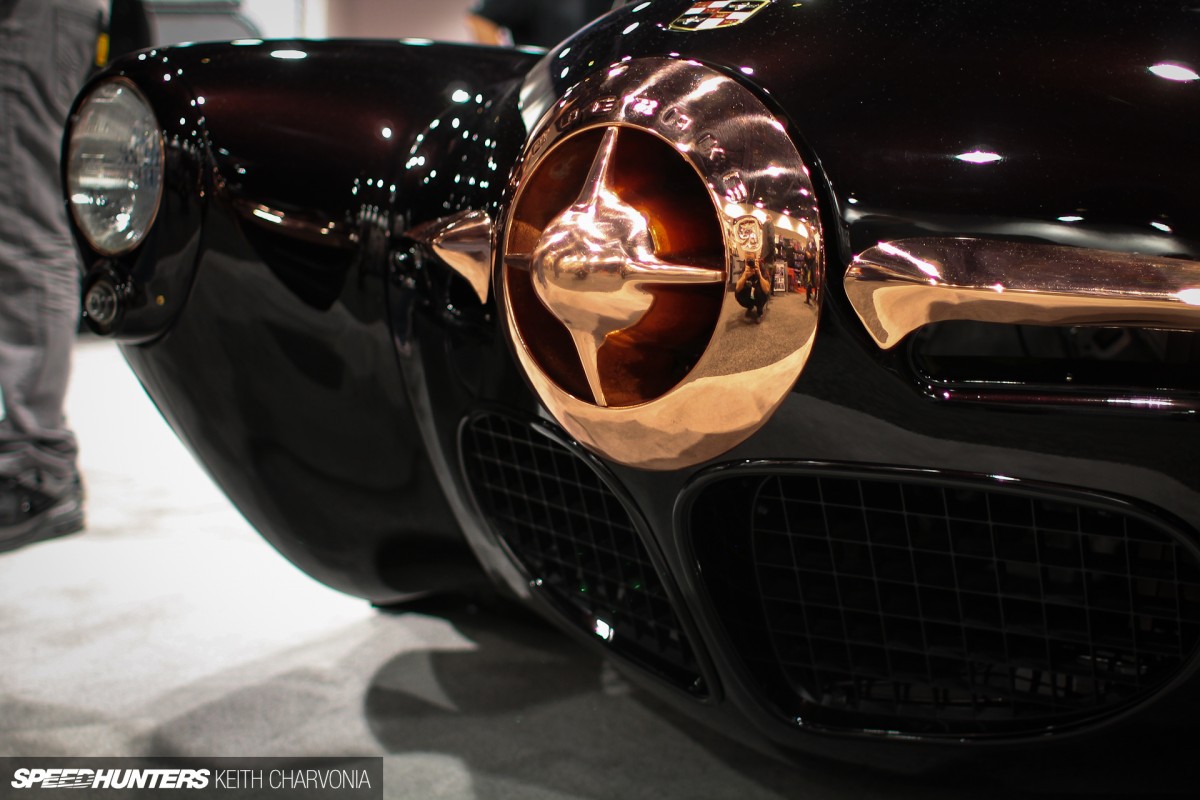 Some interesting finish choices can be seen at the front too. I thought painted headlight rings and bumpers were only trendy in the '80s but they really work here. Copper plating the bullet nose grille was an absolute must since it's the most defining feature of a '50-51 Studebaker.
Apparently Suzy also took a liking to the Studebaker and has already scheduled a full feature in the next couple of months, so stay tuned as we learn the rest of the details and plan a photoshoot for this amazing build.