Pure and clean, old school styles, high on drag or low on ride, we now journey back in time to the early '70s and beyond in search of the ultimate classics and the award for Oldtimer Car Of The Year.
SoCal is becoming a hotbed for 911 builds, particularly strong in old school projects. The Singer 911 takes a donor 964 platform and turns time back to create this refined reinterpretation of the original '60s 911. Unlike the other 911s here, this car is much more about the overall aesthetic than horsepower numbers or lap times: the interior is utterly beautiful, high quality and of impeccable taste; the exterior a subtly modern rework of the original, with just a little more curve here and muscular bulge there.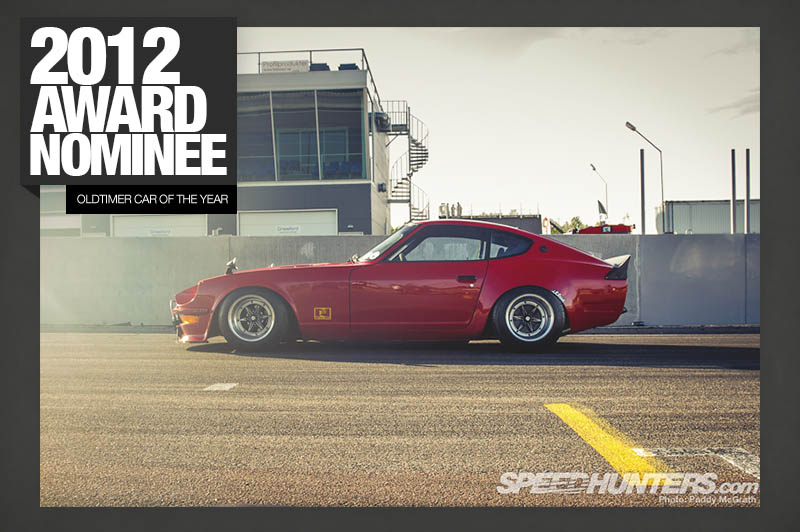 Purity under the hood; anything but on the exterior. This low-slung S30 is now a whole lot wider and lower than was ever originally envisaged, over-fendered and cambered to produce a stunning reinterpretation of a classic shape.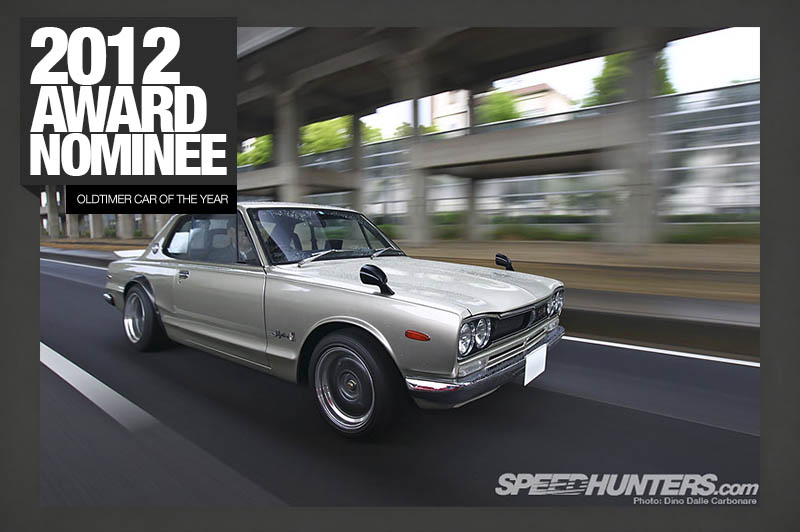 What price authenticity, and what is the real value of that goal? Keeping period detail is one thing, but there's a valid school of thought that takes a classic car and sprinkles some magic dust over it. It's about retaining all the character of the original but daring to be different. So, a V8 in a Hakosuka?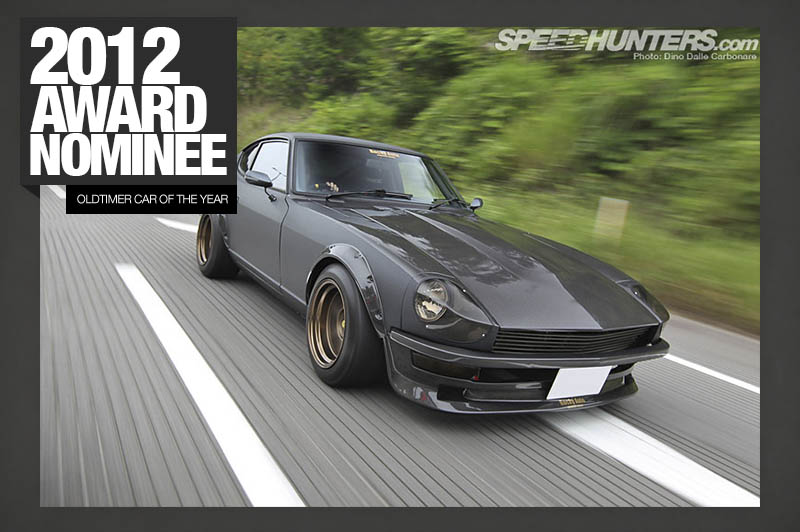 A stunning carbon-look wrap with composite panels with wet carbon detailing; an immaculate carved RB30 tucked down low in the engine bay; gorgeous Volk Racing rims: the Rocky Auto S30 brings what was already an achingly beautiful car into the new decade. But does it get your old-timer vote?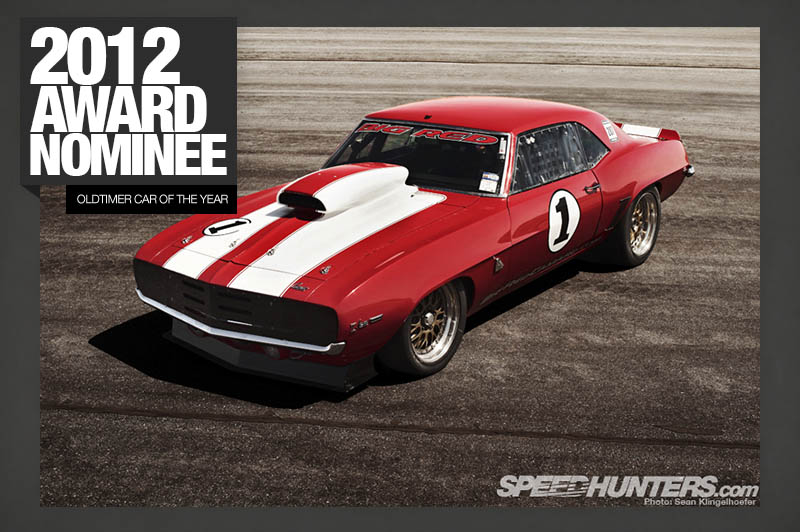 It's a self explanatory title really. It does exactly what it says on the tin. This ground-shaking Z/28 kicked off Pro-Touring style in the late-'80s and throws a bomb of an engine into the mix: a 9.8-litre big block that pulverises fuel and drinks in Earth's entire atmosphere with every revolution. Each year sees the Big Red Camaro get bigger and badder.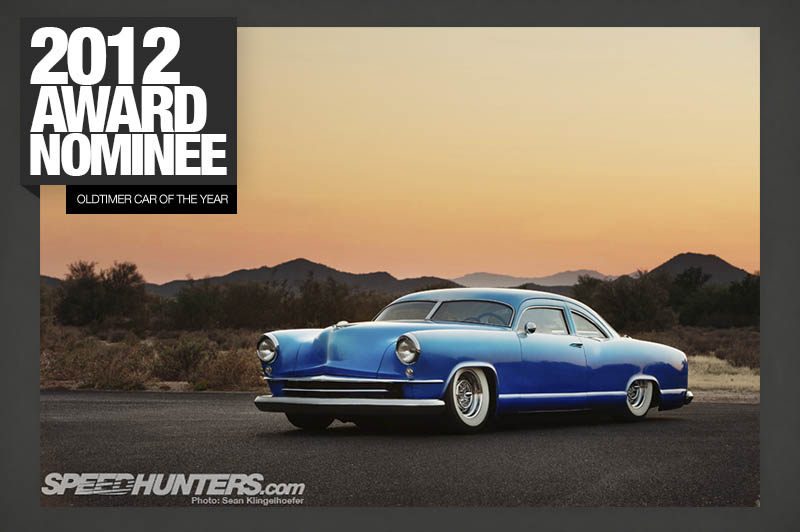 It Came From Outer Space. The Drag'N Kaiser is an automotive trompe l'oeil: its unfeasible length, high sides, bulbous nose and dragging rear shouldn't work, and yet it's an absolutely feast for the eyes. A shimmering blue beauty.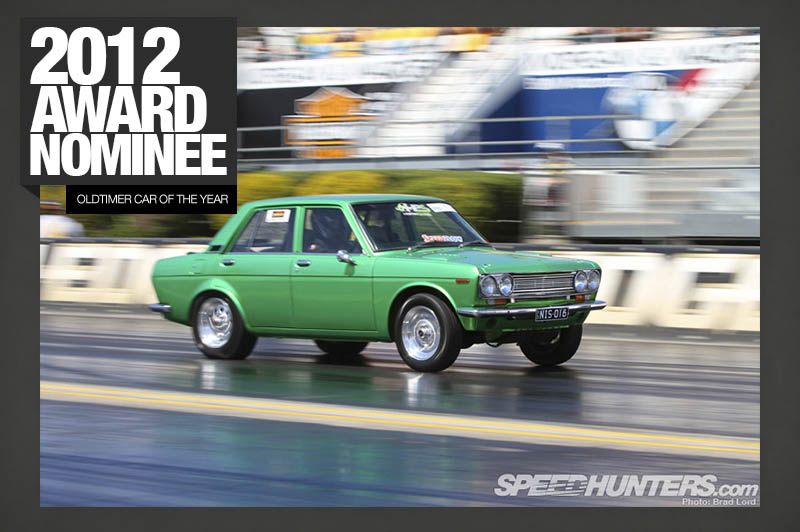 What is it with making old school cars into quarter-mile monsters? And then how on earth do they stay being street-legal?! Putting 700hp through a 1969 Datsun Bluebird 1600 would seem enough of a challenge: retaining a relatively stock look and hiding away the big turbo at the same time is even more unbelievable. Which must be how tearful supercar owners must feel when they're passed by the green machine…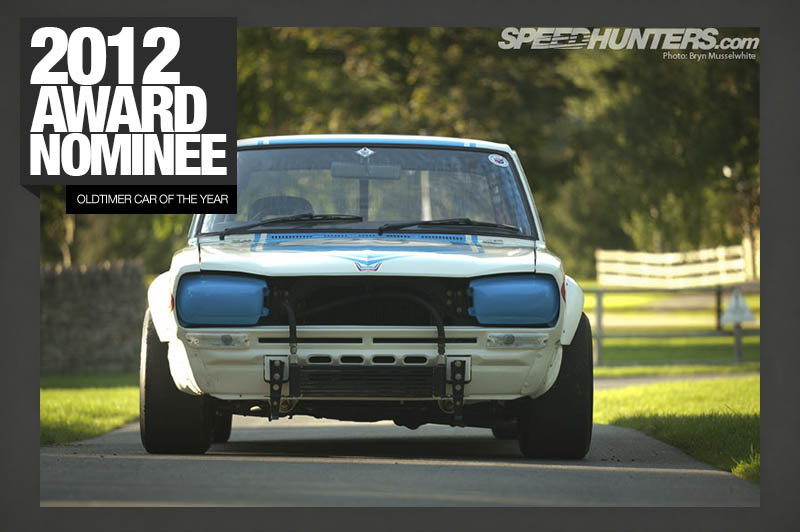 Down to its Skyline badge, this ultra-rare KPGC10 racecar smells right and looks right: the only confusing thing is that it can be found in Europe and not Japan – it's one of a handful of authentic Hakosuka GT-Rs outside Japan. With almost infinite grip and a rasping exhaust note, it's an immaculate example of the birth of a legendary breed.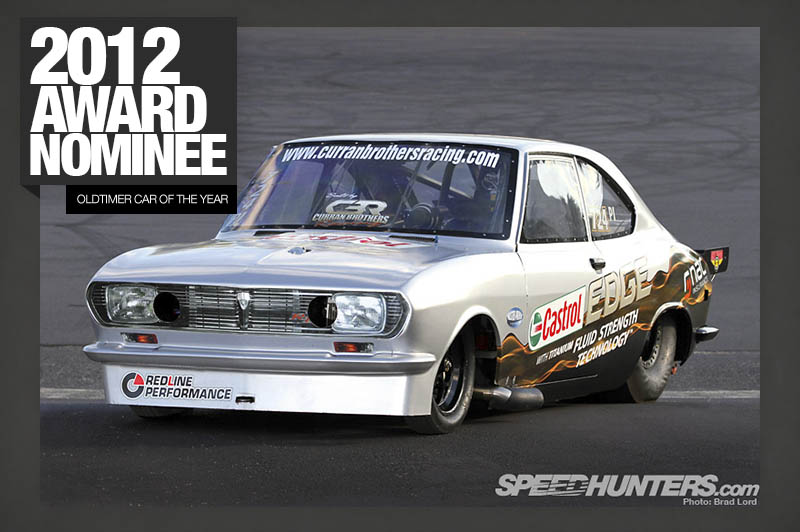 Rotary madness is something that has gripped New Zealand. This twin-turbo '71 Mazda drag monster is truly a weapon of mass induction.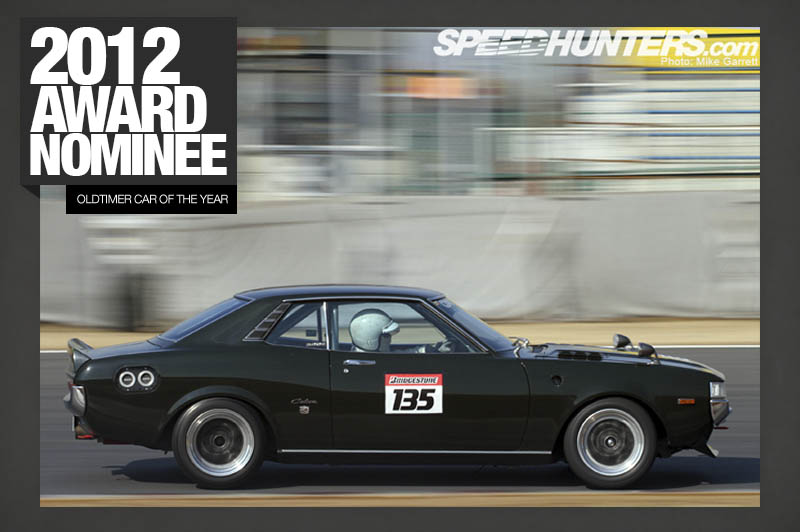 How to make a great car even greater? Add in an original Toyota Works race engine, mate it to modern underpinnings and fuel systems, add air-jacks and you have a Celica that can give most modern TA cars a run for their money.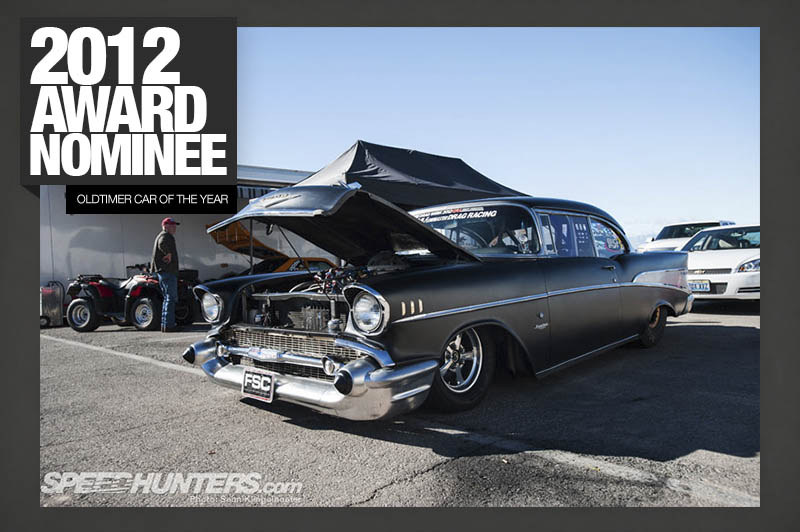 The Six-Second Street Legal '57 Chevy
On the outside it's still recognisably a classic '57 Chevy – the lines are there and the chrome still adorns the corners. But look at this Bel Air from the rear, where the 'chutes are positioned and the phenomenally wide rear rubber can be properly appreciated, and you realise that this street-licensed Chevy will be gone in the blink of an eye should you be lucky enough to see it… It's one of the fastest street-legal cars on the planet, and one of a handful of builds which is redefining the outer limits of what street-legal cars can do on the drag strip.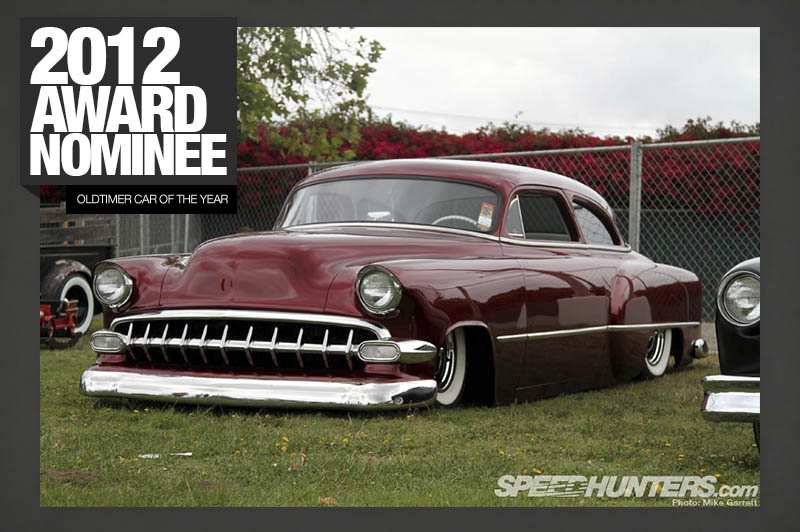 Chevys are the car of choice for custom and lead-sled builders, and this exquisite '54 model is another example of Detroit perfection. Going for taste over shock value, it's the epitome of magical Chevy goodness.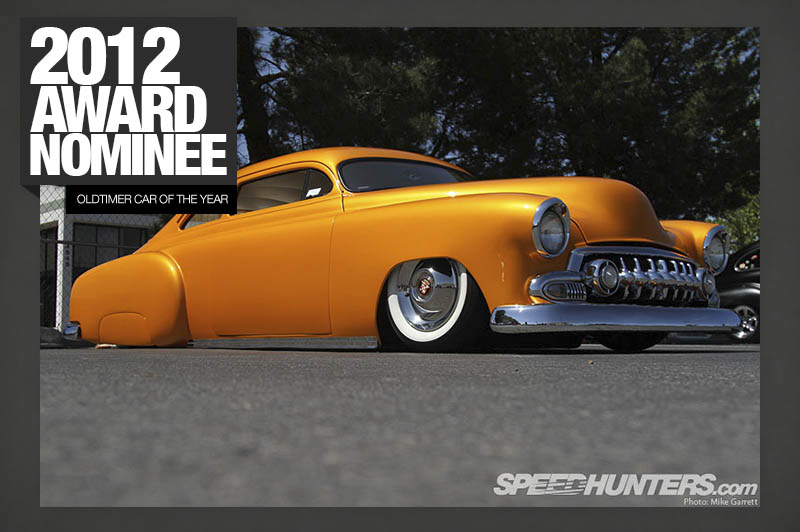 Then you can take things that step further. Chopped and shaved to within an inch of its life and carrying a paint job so vibrant that it looks like a game render, this '51 Chevy is so smooth that it's the definition of old-timer custom.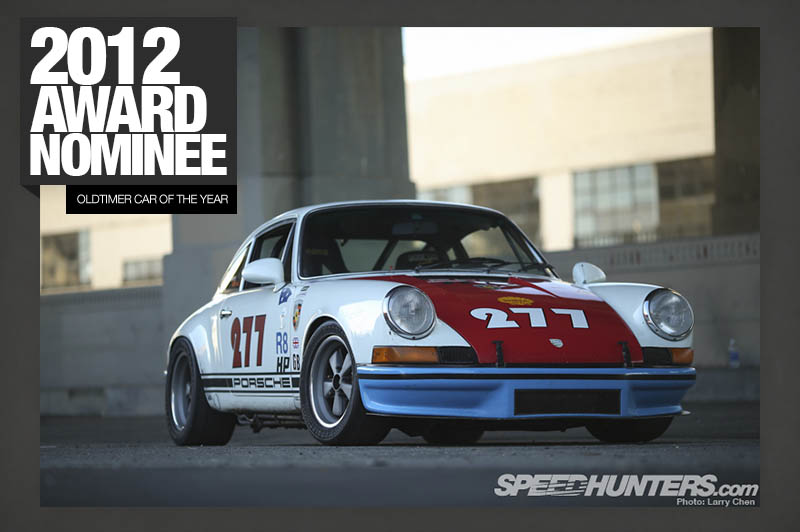 The New World king of Porsches, Magnus Walker's legendary builds are already becoming the byword in air-cooled custom 911s. His '71 911T is now a familiar sight blasting through SoCal, and the collection – and his reputation – keeps growing.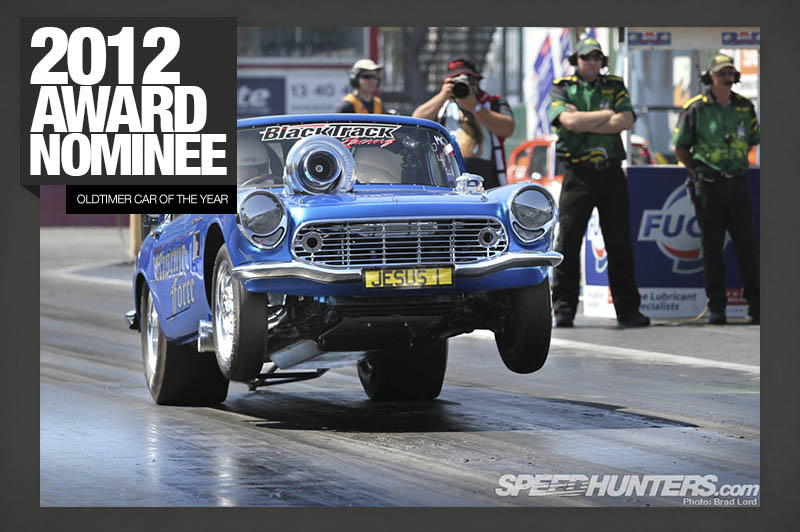 Seeing a Honda S600 up on two wheels would usually be a prelude to an expensive insurance claim. But this manic Australian build is built to do that thing deliberately – its enormous Billet turbo protruding from the hood means that you might want to start believing before you get behind the wheel.
Jonathan Moore
[polldaddy poll="6785623"]