When you head to an event like the Cruisin' Nationals you'll see that there are certain cars which have become favorites of custom builders. The '49 – '51 Mercury is one of these, and has been for several decades. Besides the venerable Merc, the '49-'54 Chevrolet is another quintessential choice of the world's custom car and lead sled builders. To be honest, there are times when it feels like there are almost too many of them.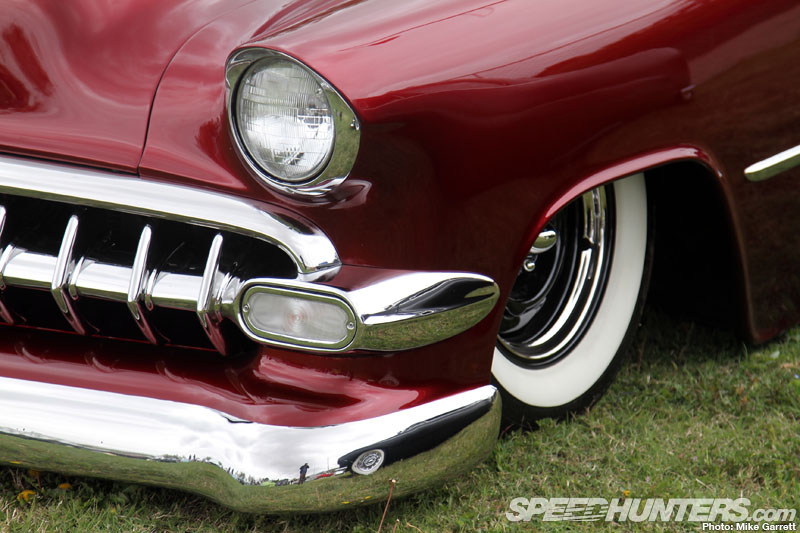 But then you come across a car like this '54 Chevy based out of Corona, California and you are instantly reminded me why this model has become such a trend-setting machine. When done right, it's pure magic.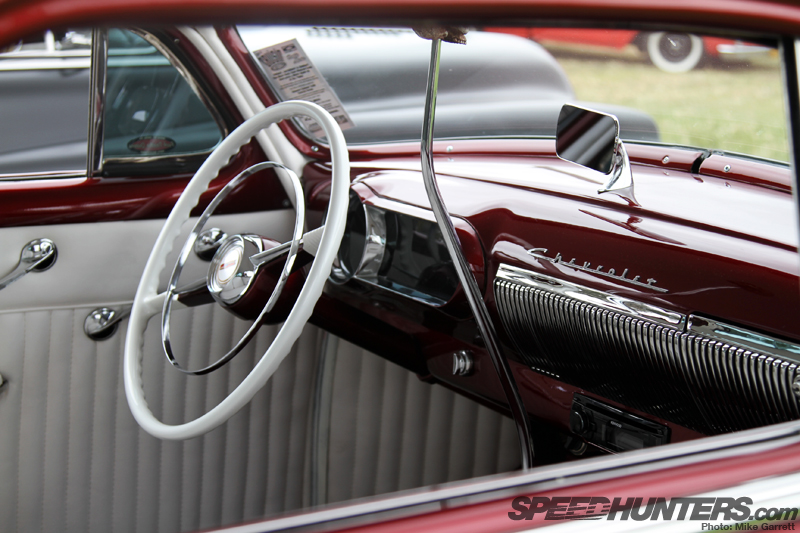 Overall, the car is a fairly mild custom job. There's a roof chop, shaved door handles, and a few other things – but nothing too extreme. As seen here, the interior looks fairly original as well – save for the skull-topped shift lever.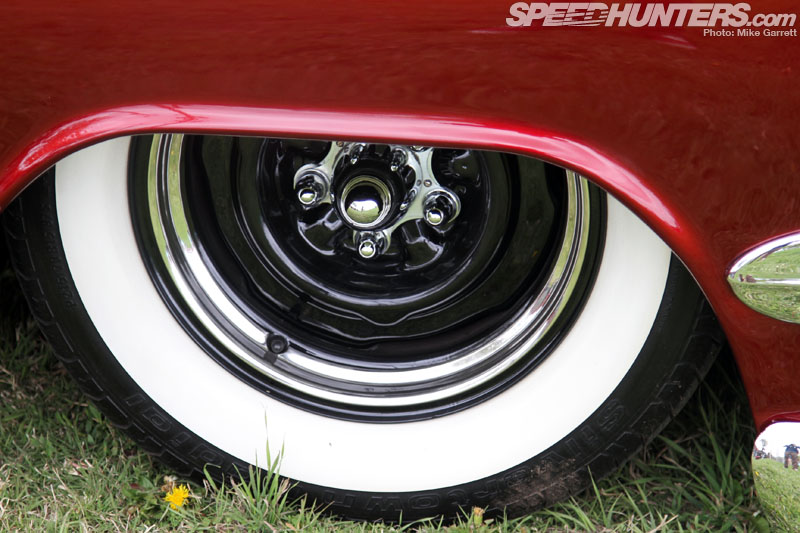 Partly concealed by the the lowdown stance are a set of steel wheels wrapped in wide white walls. The polished wheel rim and the addition of "spider cap" hub covers add just the right amount of contrast.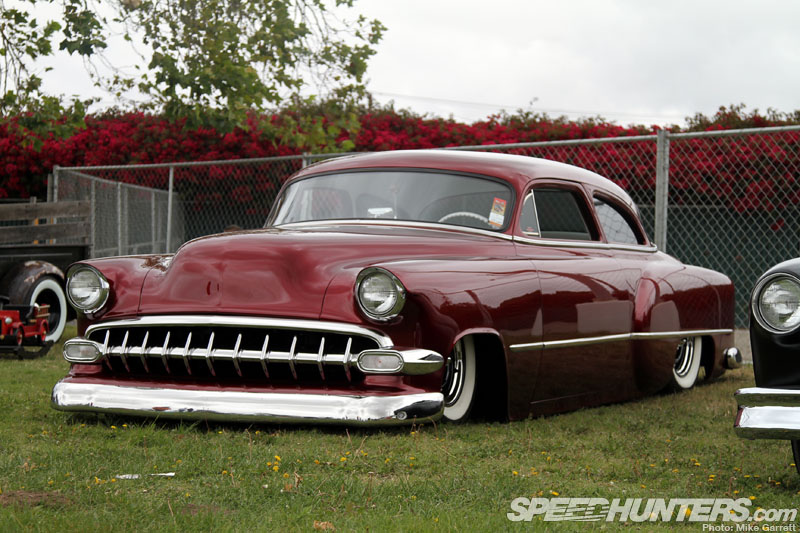 There's usually a reason why something is popular, and this car is a fine example of why these old Chevys have such a big following.
-Mike Garrett
A custom done the right way should look mild to the untrained eye in my opinion ;)
I see what Mike is saying. It's not custom to the point where it looks custom. It's custom to the point where it looks... well... factory almost. Like it should have came this way instead of the way it actually did.
Shaved, frenched taillights, 3-4" chop, hooded headlights, and angled b-pillars(!!!)....Mike, if this is a mild custom, I can't wait to see your car.
love this. gorgeous color, smooth lines. classy! thanks for the spotlight (desktop photos 1&2 please!?!)
Clean swooping lines on the body and interior, "natural" wheel flares, and a big chrome toothy grill topped with a shark-nose hood. What's not to like? :) This one looks a bit wider or something to me than a stock one, or is it because its lowered? In any case the color really brings out the body design well on it, gorgeous!
There is a water mark right in the center of the 3rd pic, hope it was accidental   :P
There's plenty done to it yes, but to me the overall look seemed pretty understated compared to many of the cars at the show. Perhaps "mild" was the wrong word to use :)
Some great renderings and art you have there!