When you head to an event like the Cruisin' Nationals you'll see that there are certain cars which have become favorites of custom builders. The '49 – '51 Mercury is one of these, and has been for several decades. Besides the venerable Merc, the '49-'54 Chevrolet is another quintessential choice of the world's custom car and lead sled builders. To be honest, there are times when it feels like there are almost too many of them.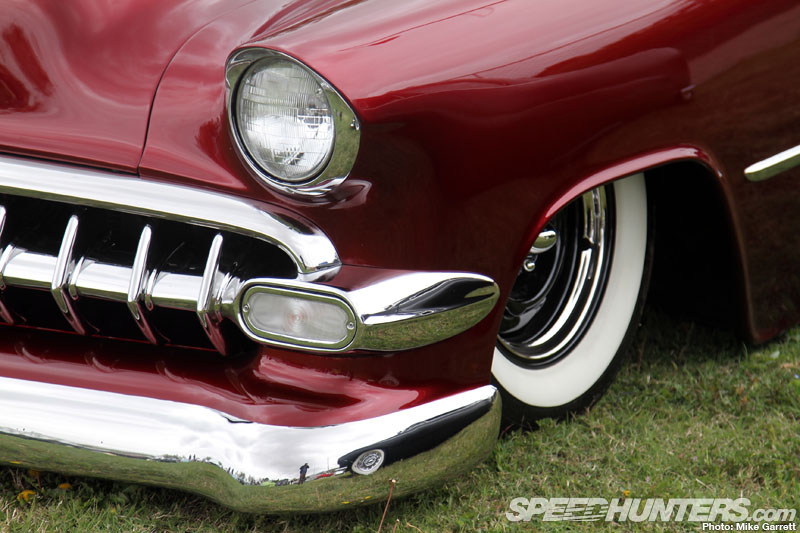 But then you come across a car like this '54 Chevy based out of Corona, California and you are instantly reminded me why this model has become such a trend-setting machine. When done right, it's pure magic.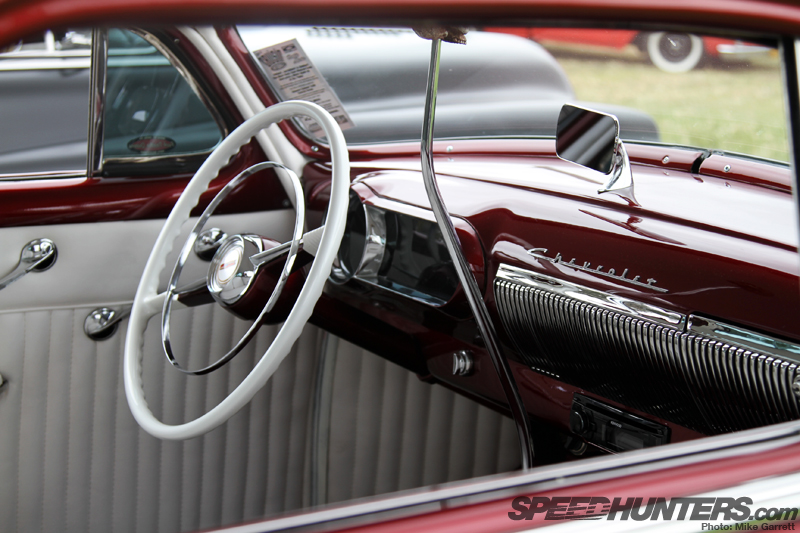 Overall, the car is a fairly mild custom job. There's a roof chop, shaved door handles, and a few other things – but nothing too extreme. As seen here, the interior looks fairly original as well – save for the skull-topped shift lever.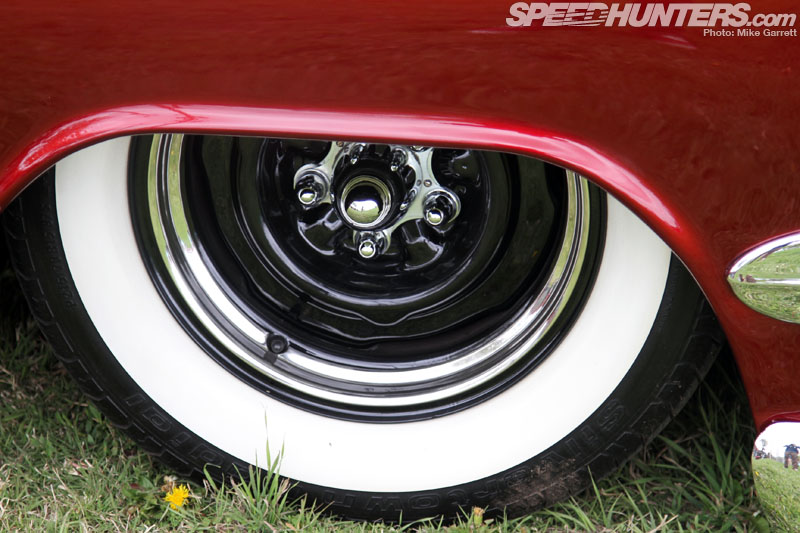 Partly concealed by the the lowdown stance are a set of steel wheels wrapped in wide white walls. The polished wheel rim and the addition of "spider cap" hub covers add just the right amount of contrast.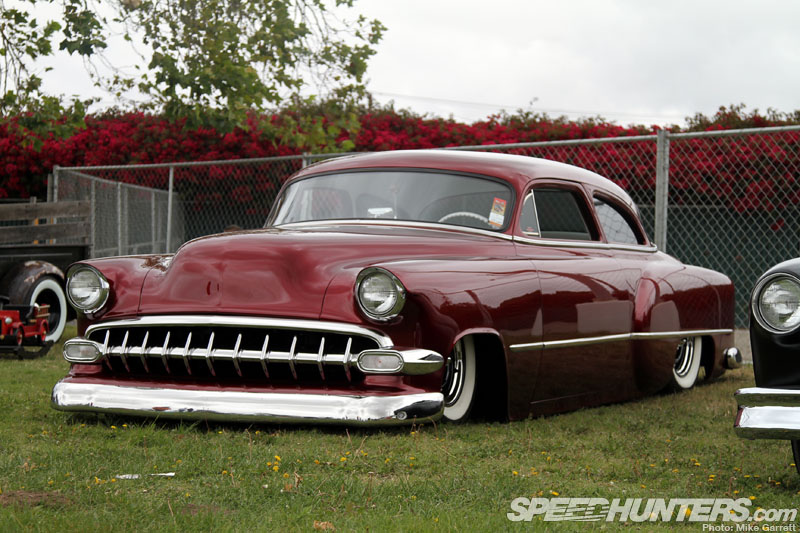 There's usually a reason why something is popular, and this car is a fine example of why these old Chevys have such a big following.
-Mike Garrett