While a good number of the cars that appear at Viva Las Vegas are for lack of a better word, "ratty" there were also many show quality machines that came out for the big Rockabilly gathering.
Based out of Arizona, this stunning '51 Chevy was one of the event's standout customs.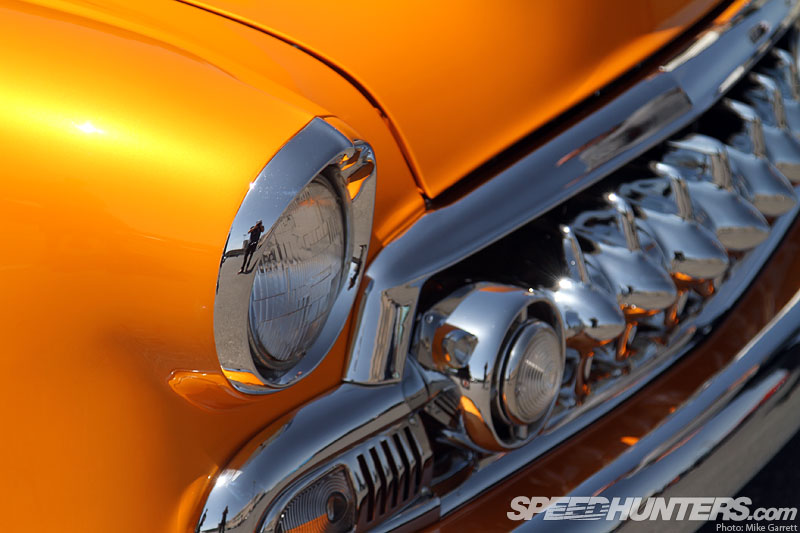 Chopped, shaved, and coated in an eye-catching orange-gold hue the Chevy is a perfect example of a traditional custom. The bagged ride height was lower than what you might find in good old days, but we'll overlook that one in the name of style.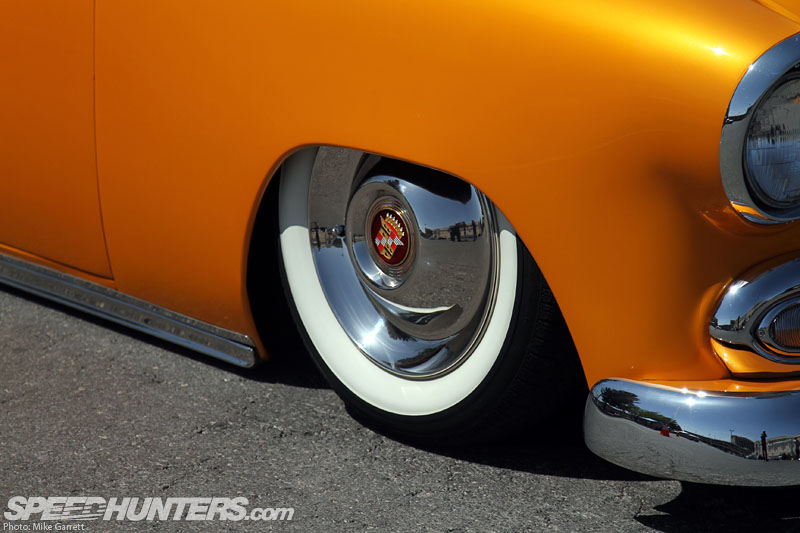 Dished Caddy hubcaps with wide whites really set the car off, with the top portion of the tire concealed by the fender line. The rear wheels could not be seen at all thanks to full fender skirts.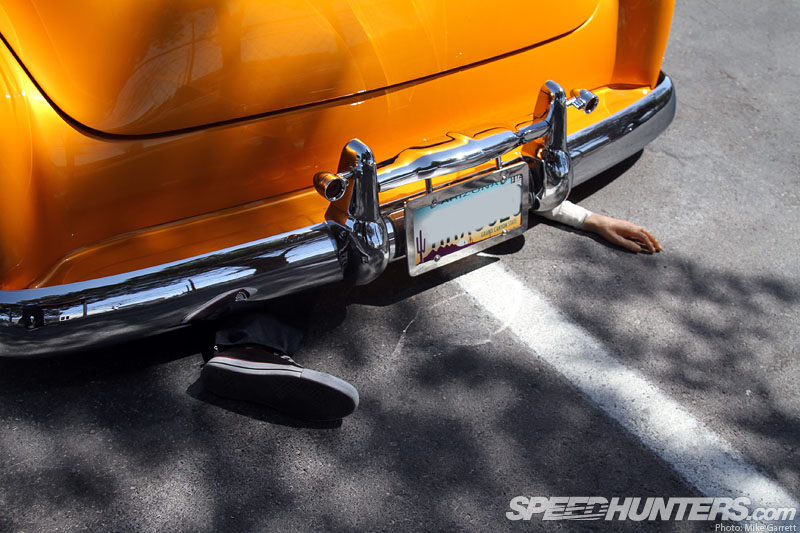 Want to know what it feels like to have a few thousand pounds of vintage Chevrolet on top of you? Ask this fellow.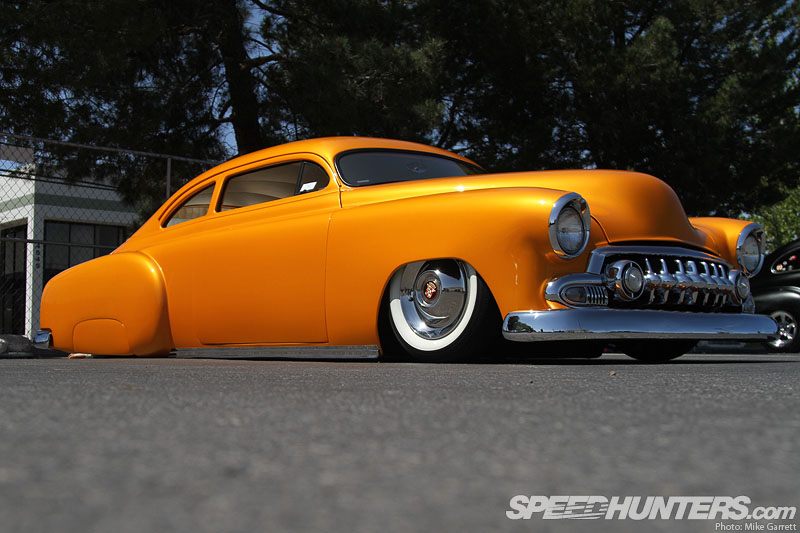 There is nothing gimmicky or outrageous about this Chevy. It's stylish and simple, and most importantly the builder has nailed the details.
When I hear the word "custom" this is exactly what comes to mind.
-Mike Garrett