It's the biggest and best sport compact drag racing meeting anywhere in the world, bar none. For 22 years Queensland's annual 'Jamboree' has been one of the most anticipated events on Australia's modified car calendar. The 2012 edition might just go down as one of the best yet.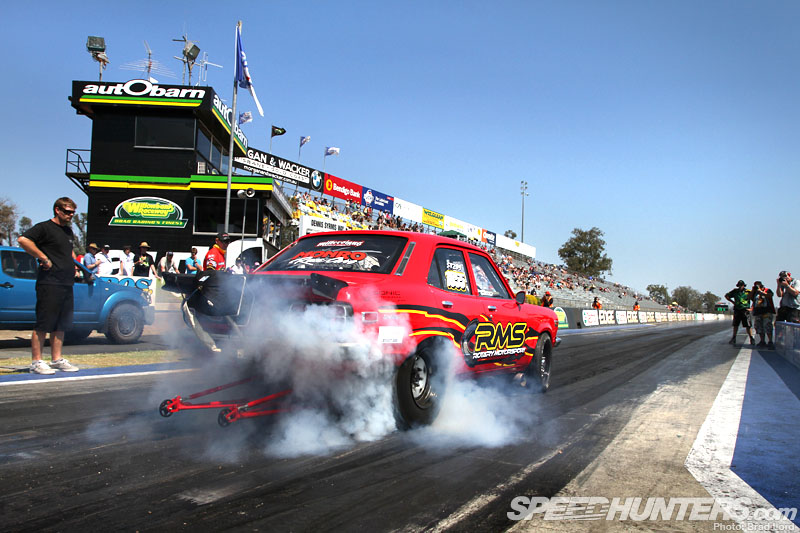 It's been a long time since I last attended the iconic event – eight years in fact – so I was pretty excited to see how things had progressed over that course of time. One thing was an absolute given though: very fast and very noisy old school rotary-powered Mazdas, and plenty of 'em.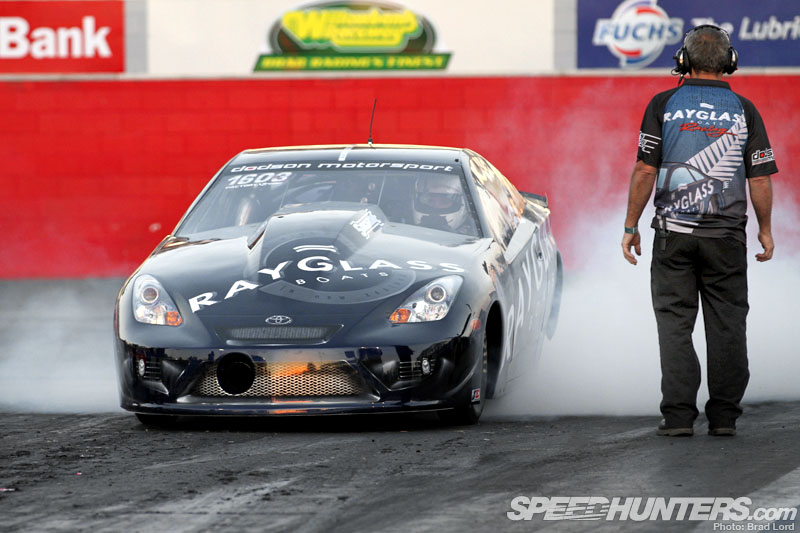 Since then Australian-based sport compact cars have gone a lot quicker. In fact, if you want to watch the quickest import machines on the planet do battle, Australia is the place to be – especially around Jambo' time.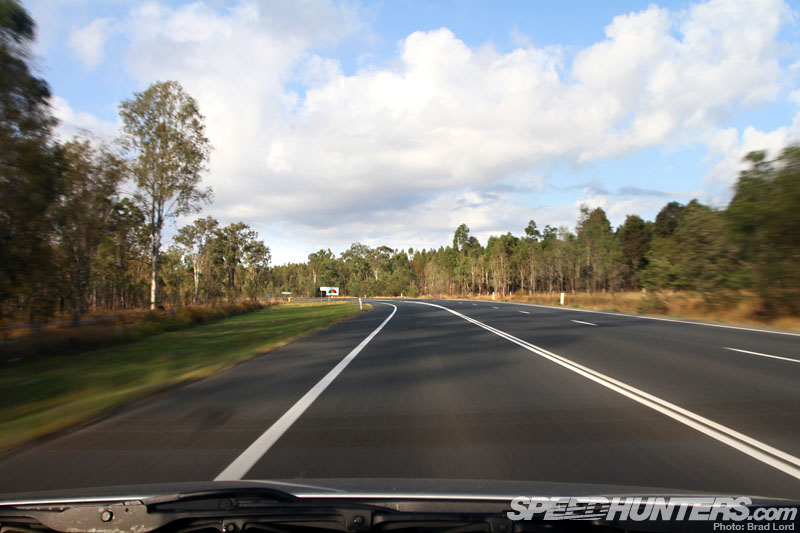 Technically speaking there are now two Sport Compact Group  'Jamboree' events; one held in March/April at West Sydney International Dragway (WSID) in New South Wales, and the original (and still the biggest) Queensland event run at Willowbank Raceway in Ipswich, around 40 minutes drive out of Brisbane City. Although it's only a few weeks into spring in Australia it's already pretty hot and dry in the part of the country with temps soaring past 90˚F. That's probably quite nice if you're bobbing around in a cool pool with your favorite ice-cold beverage in your hand, but not so much if you have to suit up in full-body Nomex underwear and multi-layer racing overalls, let alone being strapped into the sweltering cockpit of a race car.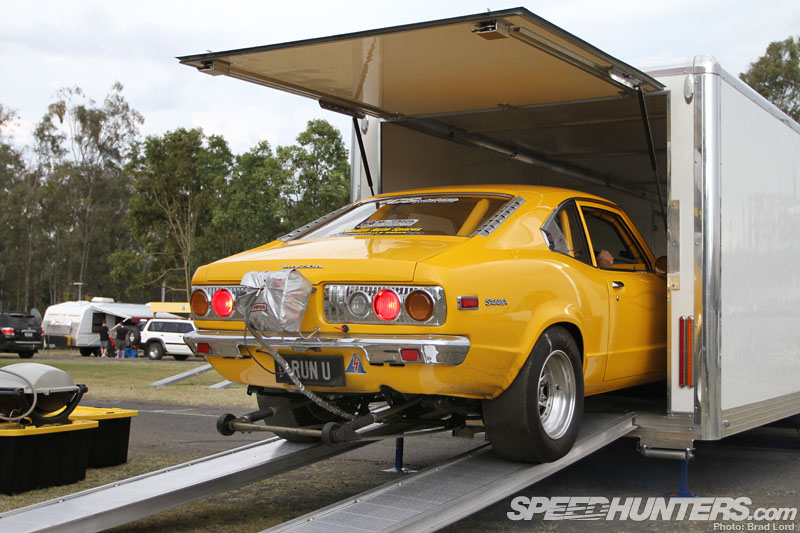 But being the biggest event on Australia's sport compact drag racing calendar, no one was going to let a little sweat put them off bringing out their toys and being a part of the action.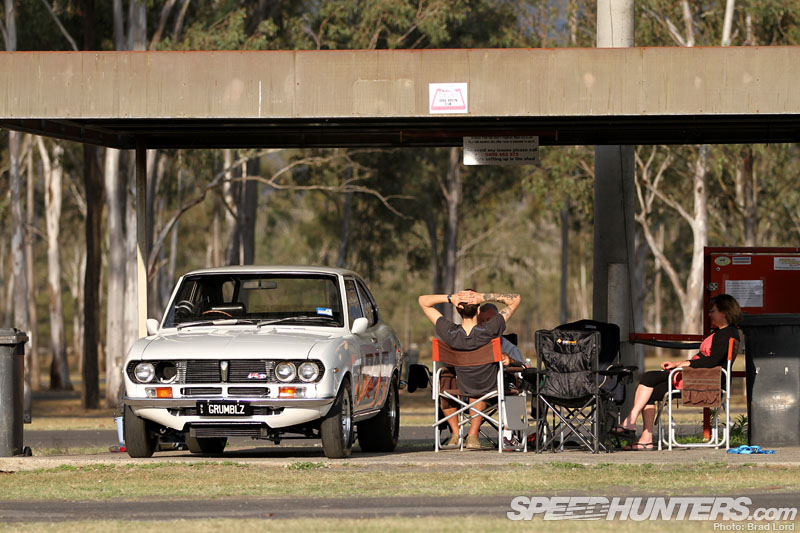 When I arrived at the strip late afternoon on the day before the event start, the paddock pit area was already beginning to fill up with racers staking their weekend claim for a small slice of Willowbank real estate.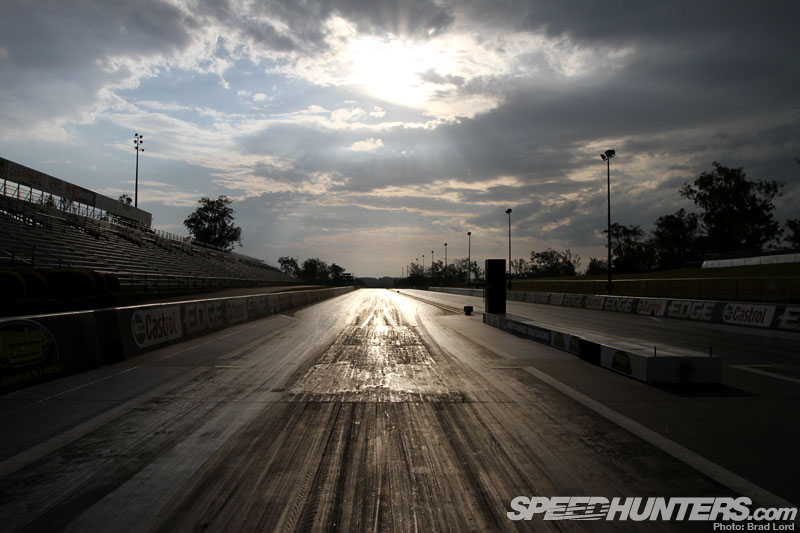 It was a different story center-stage. Just two world-class 1320ft lanes disappearing into the setting sun, readied for two full-on days of racing and hopefully some new ET and MPH records to boot.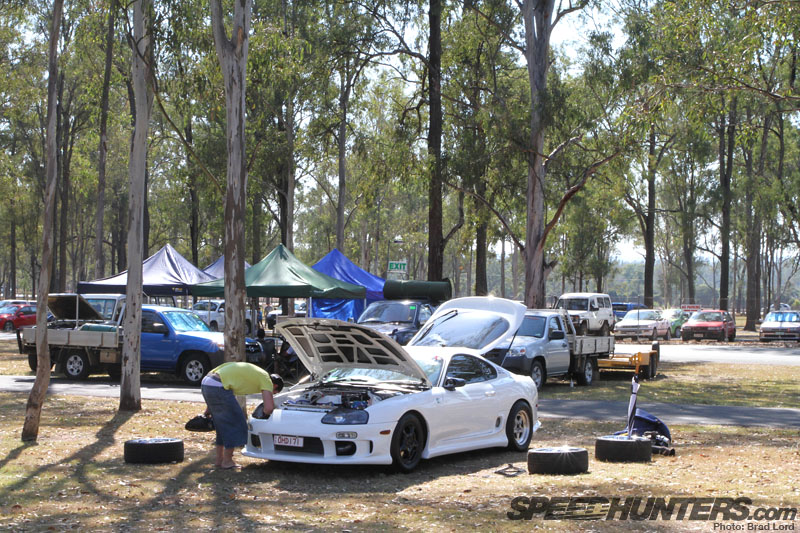 The first rounds of racing didn't kick off until 9.30am, which allowed everyone racing a few hours to prep their cars for battle…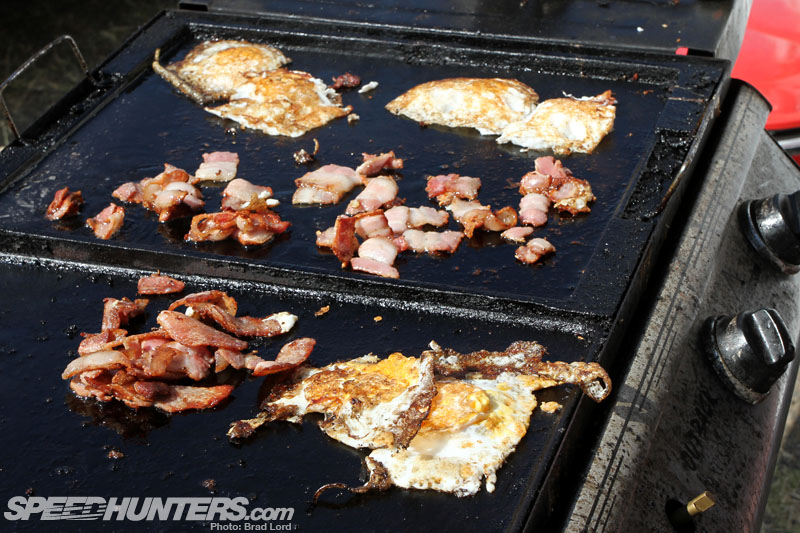 …And those that brought along the ever-essential BBQ grille to get breakfast of champions into them. How is it that something that looks so bad, looks so good?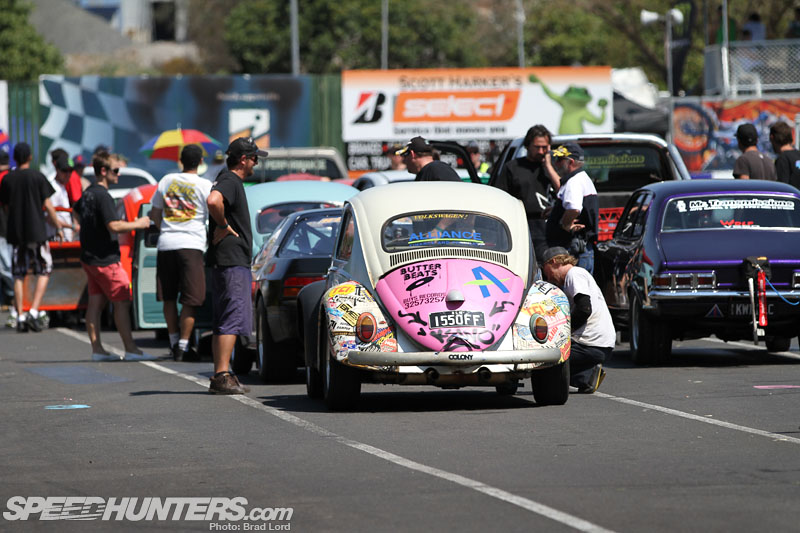 With 11 classes to get through, from the first race of the day to the last, the staging lanes were rarely empty. Given the diversity of categories there was no shortage of variety when it came to make and model – or elapsed time and trap speed for that matter.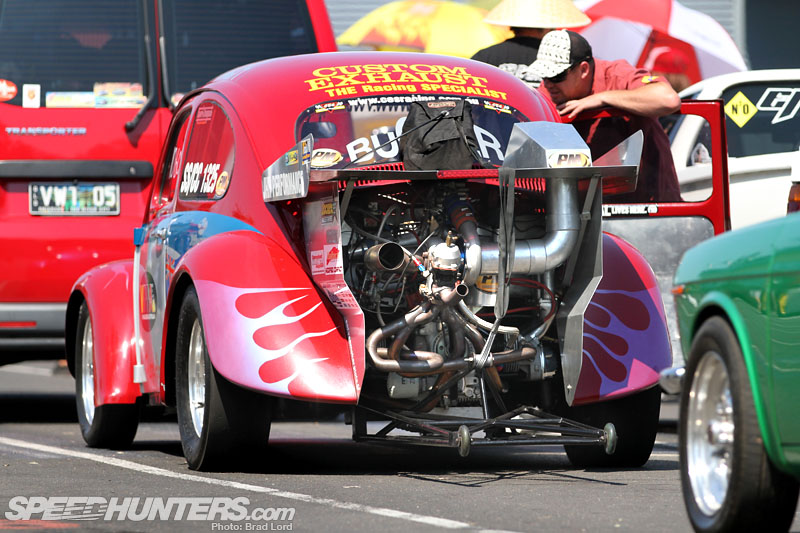 The Jamboree originally began in 1991 as a low-key event for it's members by Volkswagen Drivers Club of Queensland, so it was cool to still see a bunch of old school VWs lining up to race. This turbocharged Beetle definitely made good use of its wheelie-bars!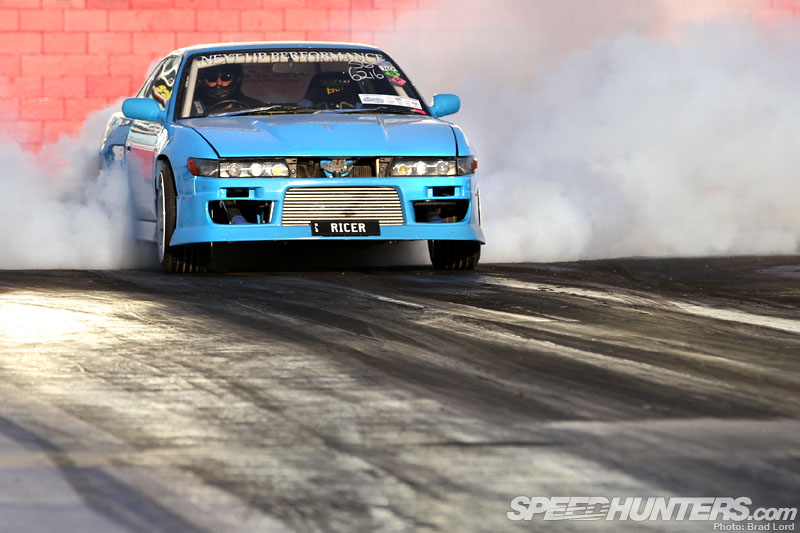 To outsiders looking in, drag racing often appears as nothing more than a horsepower battle. Power is one important facet, of course, as is chassis and suspension tunes, weight and more. Then there's technique, beginning with the a burnout to get some heat into the tires and leave a couple of nice thick tracks. It's always good to see street cars getting in on the act too.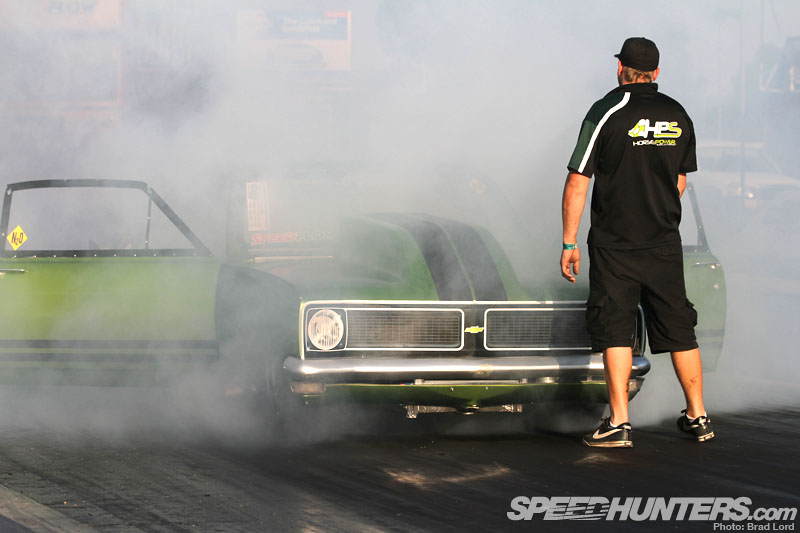 Tire smoke inside the office requiring both doors to be opened is a good indicator of decent burnout. You wouldn't normally expect to find a machine like this Chevy bow-tie badged GM Holden Monaro at a sport compact meet, but the Extreme class caters to V8s running electronic fuel injected, either turbo or as in this case a naturally-aspirated EFI V8 benefitting from a cheeky shot of N20 (aka nitrous oxide).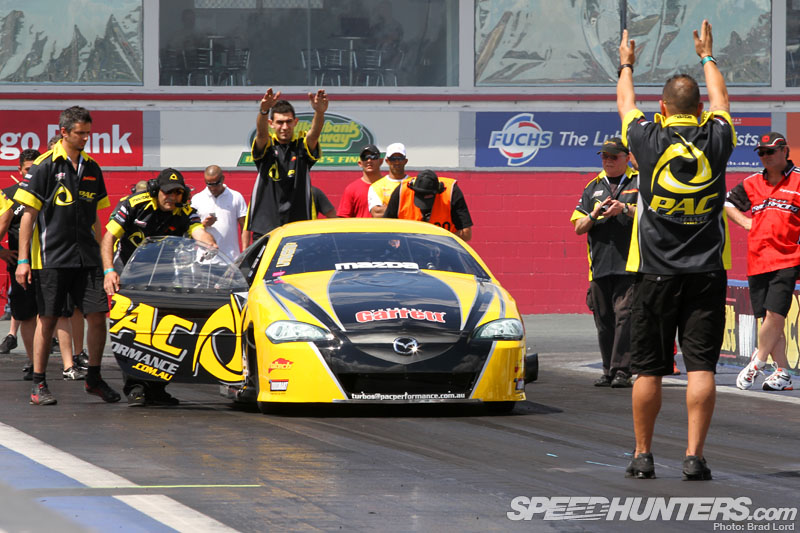 For optimum grip, lining up over those rubber tracks is crucial to a clean launch. When world renowned rotary tuner PAC Performance isn't turning out stunning machines like it's Factory Extreme class Mazda 6 SP, the Sydney crew runs a pretty slick strip-side operation. Their hard work paid off at J22 when George Rehayem pointed the 20B-powered machine to a new PB of 6.57 @ 211mph (339kph).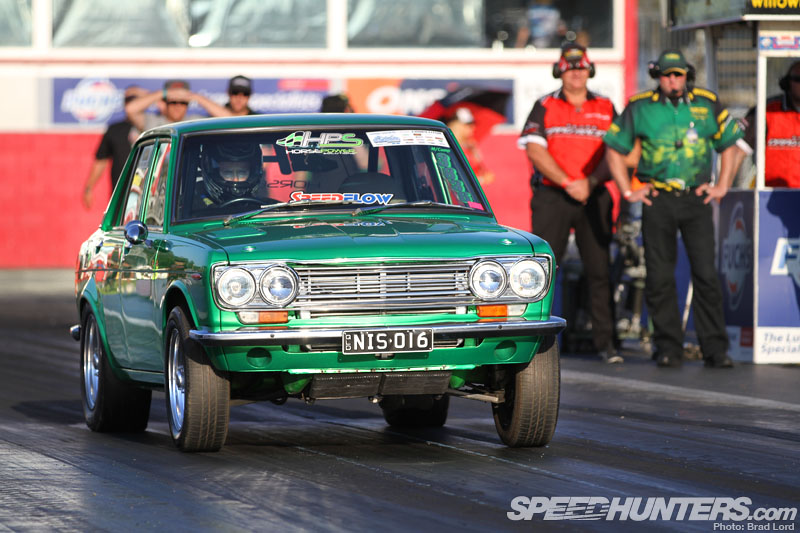 Cutting a quick reaction time and leaving the line cleanly is next on the agenda – something long-time Willowbank regular Mick McGregor knows too well. We'll be taking a closer look at Mick's very cool 9-second, street-legal Datsun 1600 in a full feature.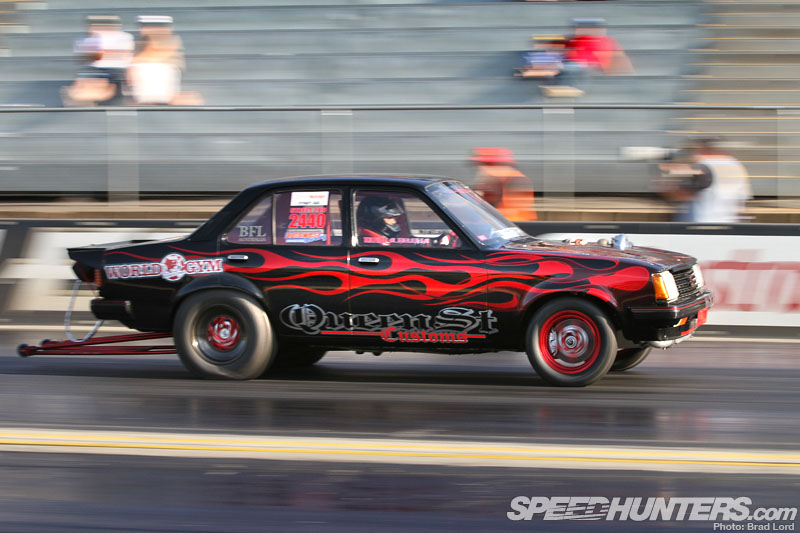 Of course, then it's just a matter of holding on tight and keeping the car on the straight and narrow (easier said than done, especially if you're behind the wheel of a RB30-powered Holden Gemini that cuts sevens)…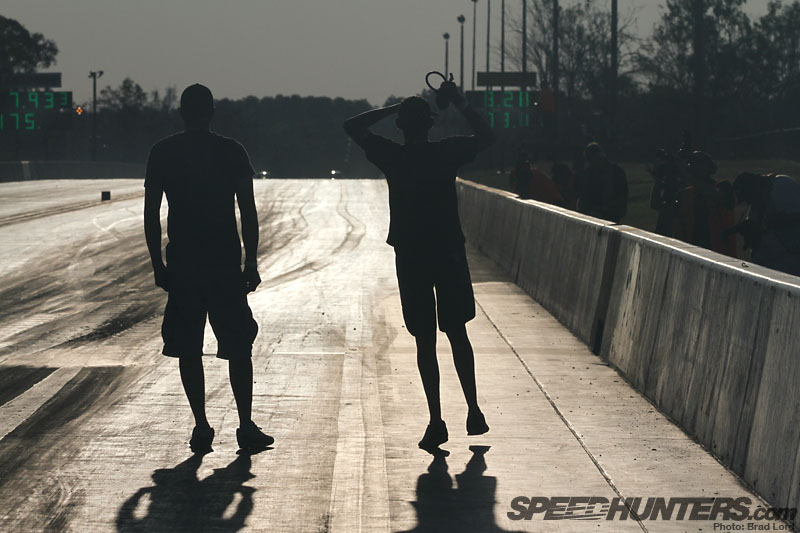 …Keep your foot in it and run it through the deep end – hopefully for the win. Simple, right?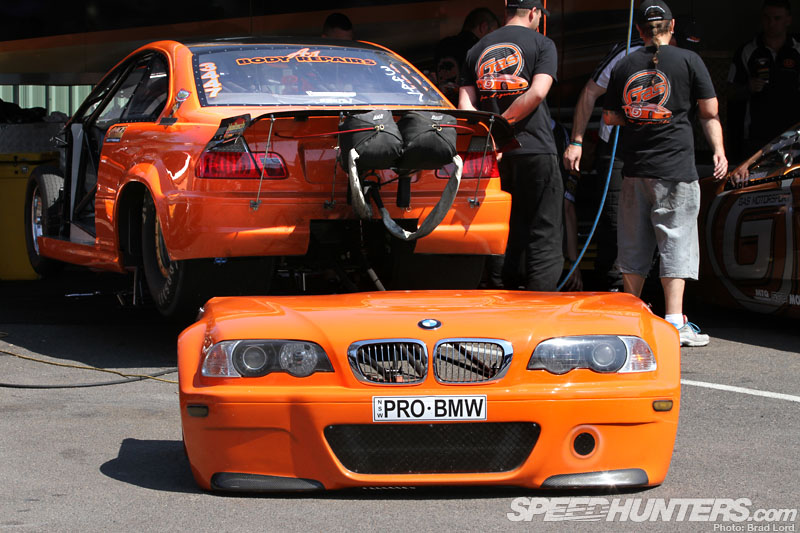 Once every hour or so I'd head over to the pits to grab a cold drink and take a look at the cars being turned around for the next session.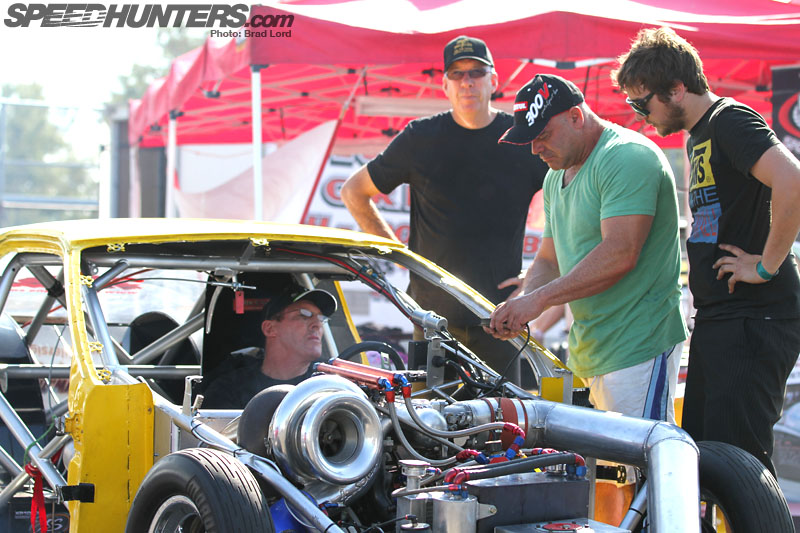 The beauty of an event like Jamboree is the ability for spectators to get up-close-and-personal with truly world-class sport compact hardware. You wouldn't want to get too close given the size of that turbo though!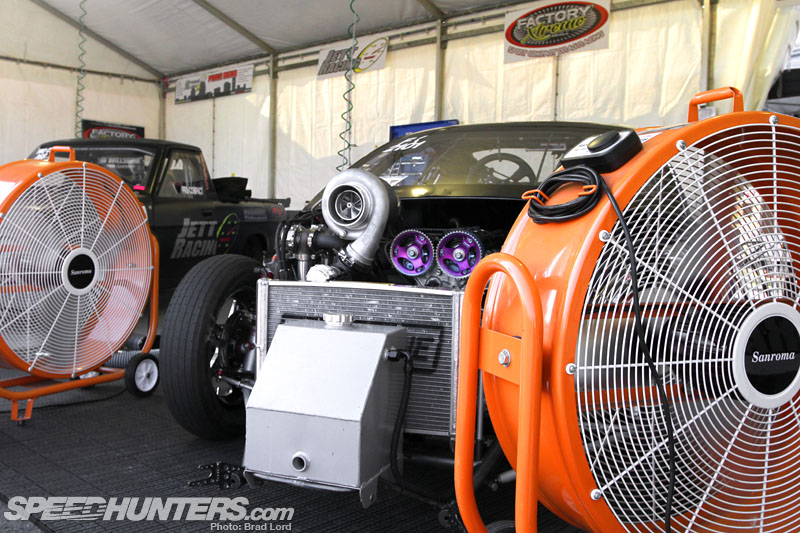 With temps soaring towards 100˚F people weren't the only thing that needed cooling down. The Jett Racing team came well prepared with two giant fans aimed at its wild 6-second Mitsubishi Eclipse.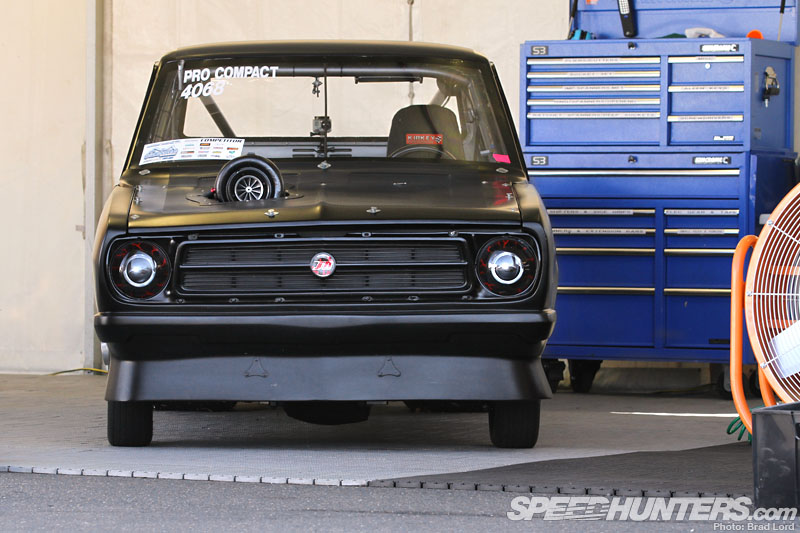 Alongside, the other Jett entry was its evil-looking Datsun 1200 ute (pick-up).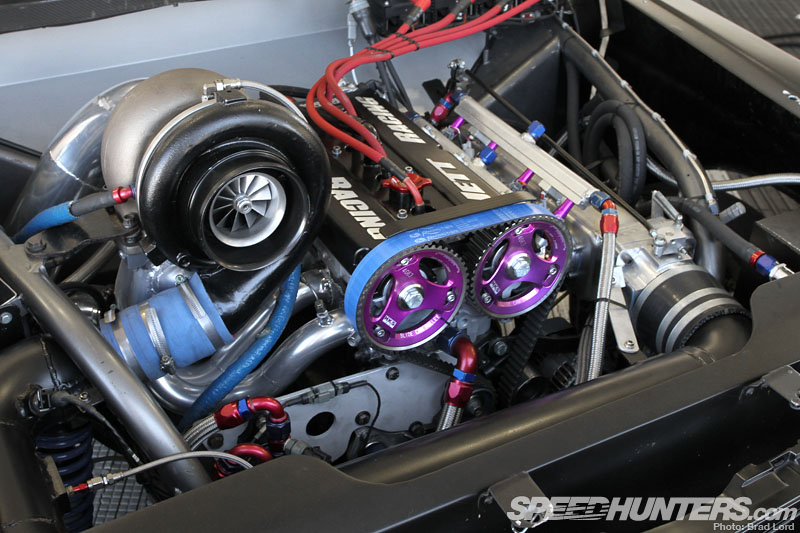 Though most of its peers might, the Datsun doesn't run a Nissan or Mazda rotary engine, but rather a Mitsubishi 4G63 like the Eclipse. Driver Rob Novak points the little truck to consistent low 7-second ETs.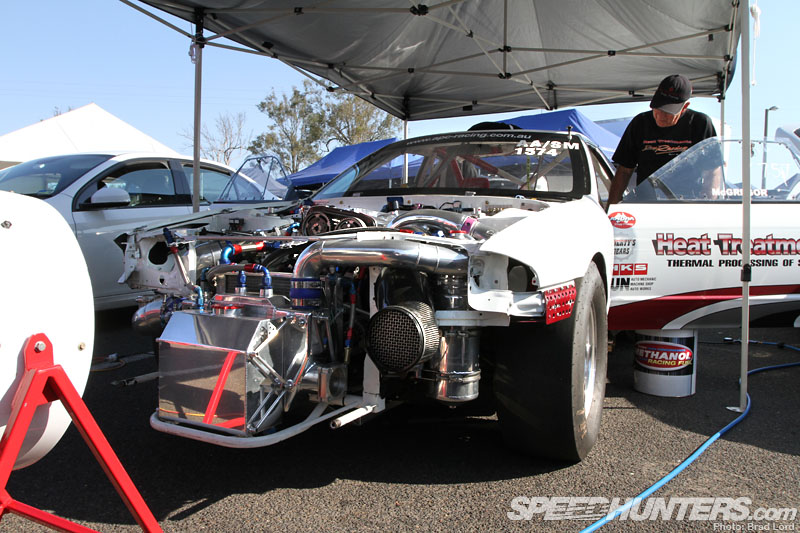 Speaking of 7-second passes it was good to catch up with the Heat Treatments Racing Team, who although live and work in New Zealand, these days run their world record setting Skyline GT-R car out of Australia. During the first round of qualifying Reece managed to blast a 7.77 with a minor transmission fault that put the car it out of commission for the rest of the day.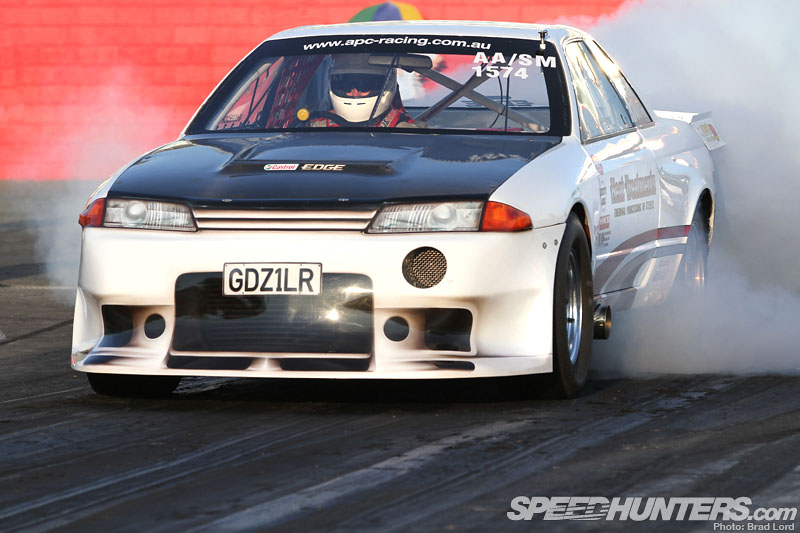 But the next day they were back, and running a 7.60 during the competition rounds.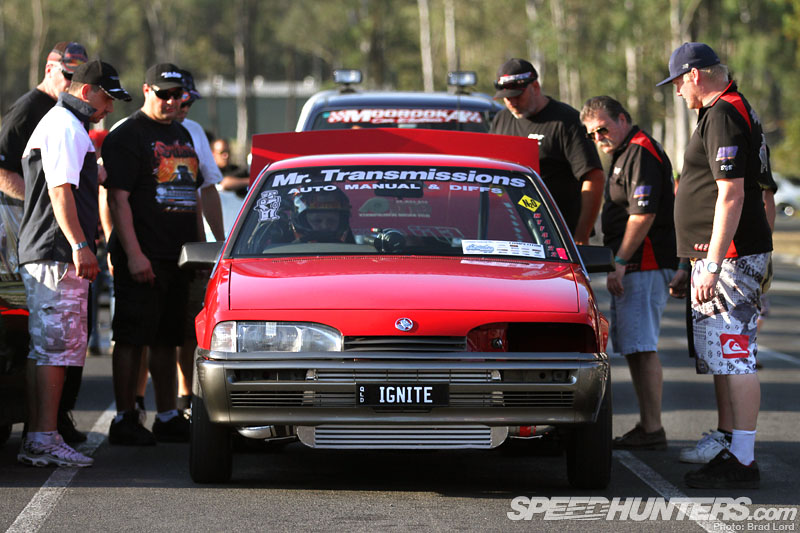 Not a Nissan, but a car with a factory Nissan connection is the mid-to-late '80s era Australian-built GM Holden Commodore VL. Range-topping models packed a naturally aspirated GM V8, but the car was also offered with a Nissan-derived RB30 engine in both atmo and turbo versions. And that of course has opened up a world of opportunity for Holden fans with penchants for Japanese performance tuning methods.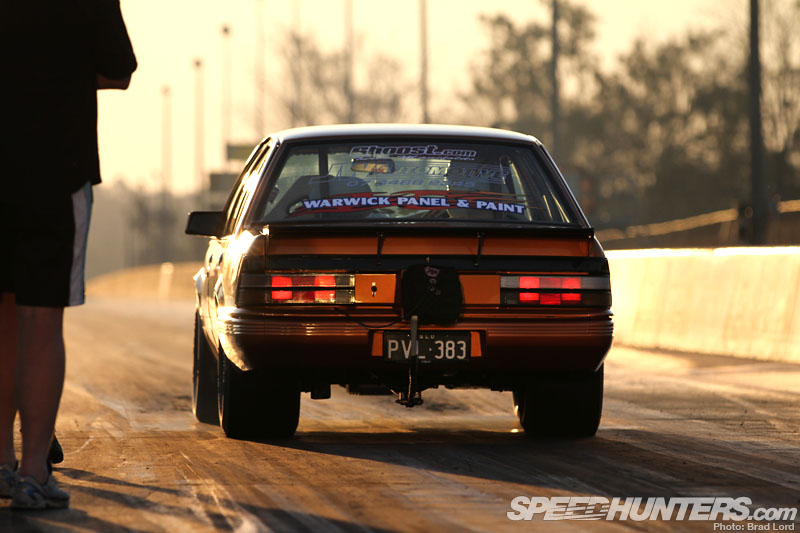 There were a handful of boosted VL Commodores running at Willowbank, and – as you'd imagine with built RBs running big turbos – they were all cutting quick quarters.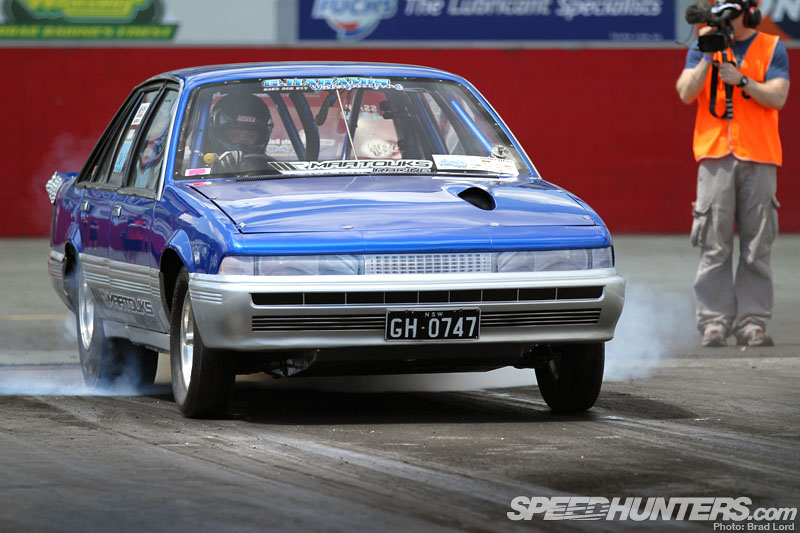 I'm not sure what it is about these cars, but I like them!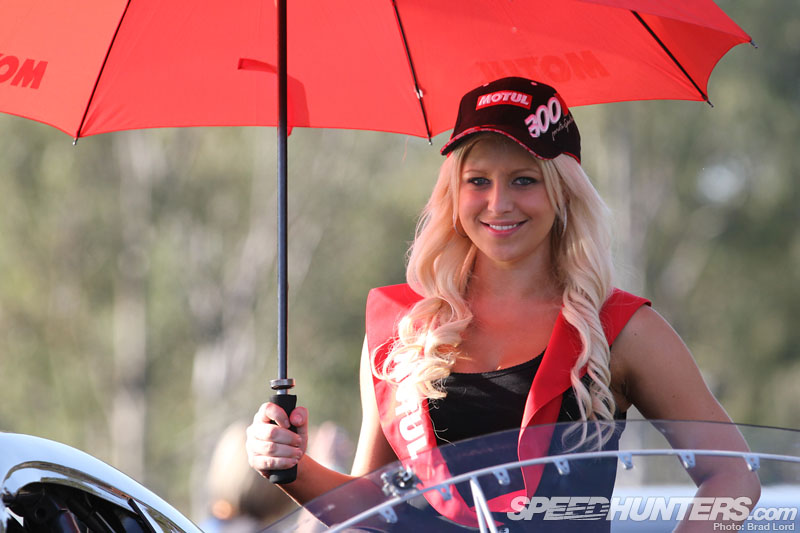 Alongside the on-track action J22 served up plenty more attractions, or distractions depending on how you look at it.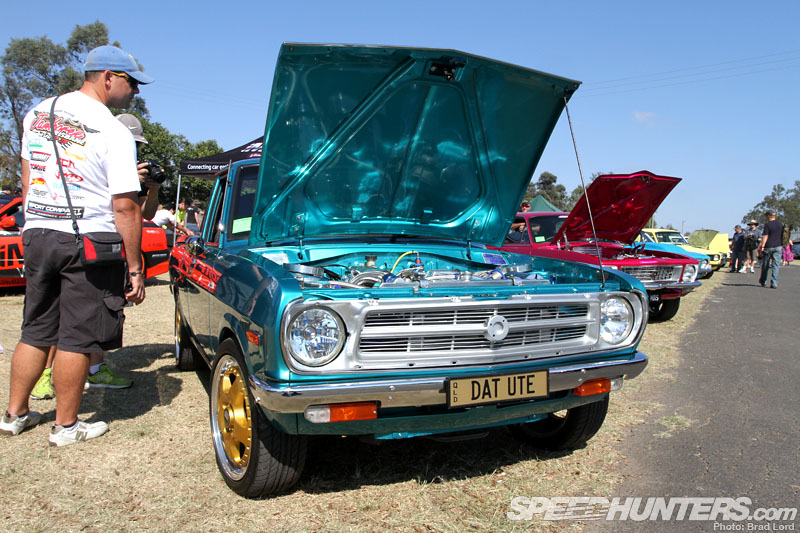 Specialist modified car insurer Shannon's hosted a static car show over both days, culminating with what was billed as 'Old School Sunday'.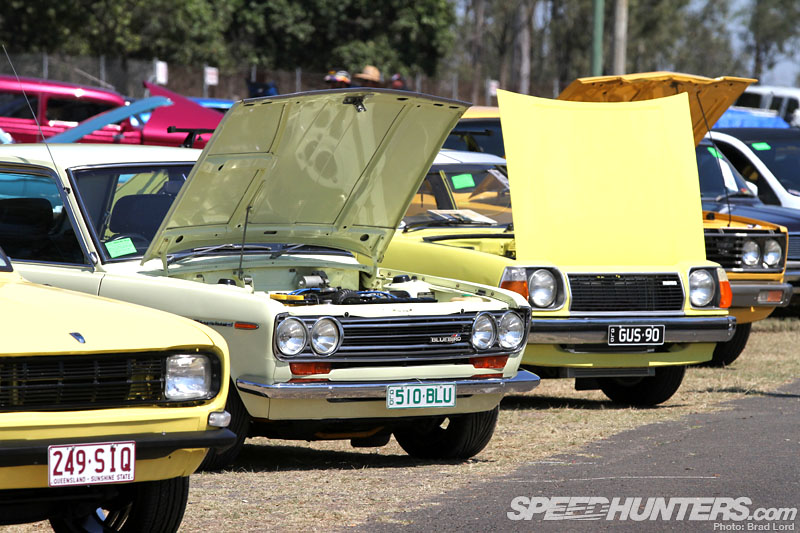 As the name suggested retro tin was the order of the day with a nice collection of mostly Japanese makes and models from generations past on display.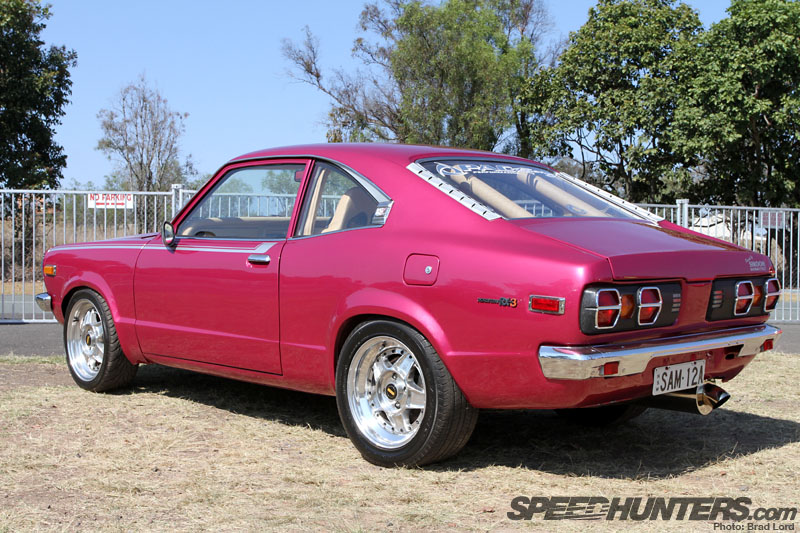 When it comes to modifying old school Mazda rotaries, it's safe to say that Australia definitely has its own style. This RX-3 coupe is a pretty good representation of an Aussie modified old school Mazda street car, with custom paint, an updated, caged and leather-trimmed interior and a set of locally made Simmons wheels – the classic 'B45′ version in this instance.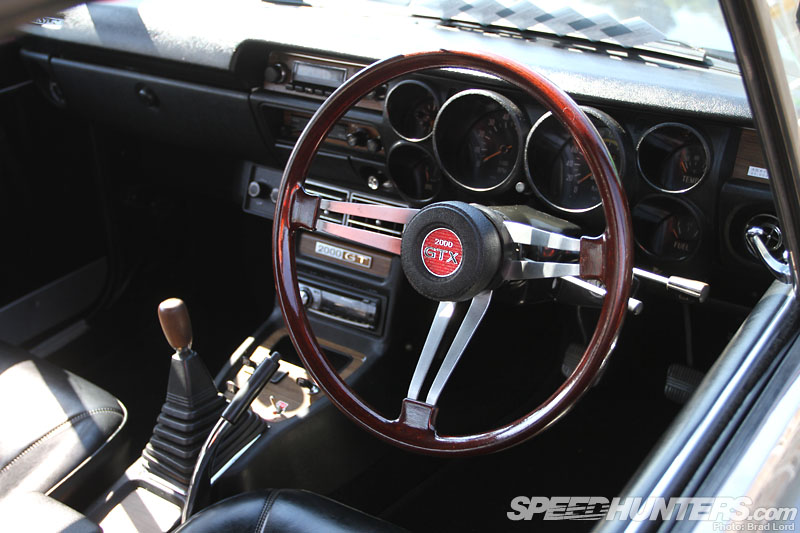 On the flip-side, it was good see a few totally original Japanese classics in the mix, too. This Nissan Skyline 2000 GTX was so clean it looked like it had just rolled off the production line, not so four decades ago.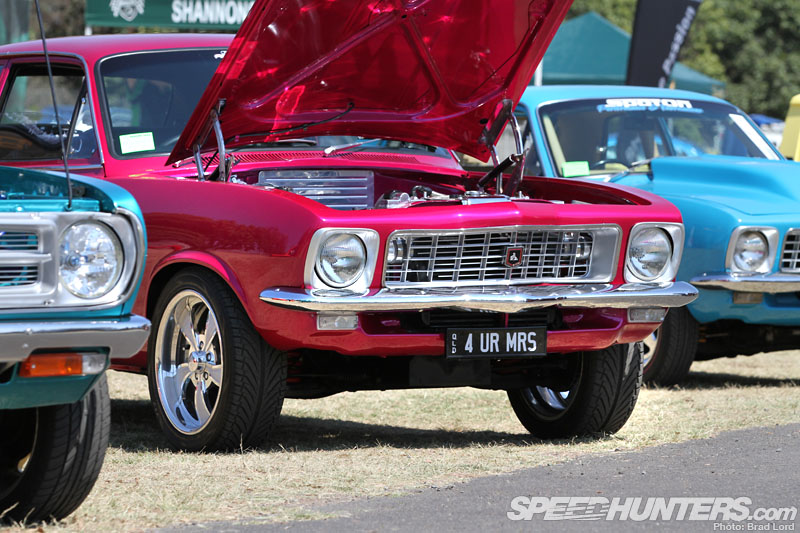 One car that was impossible to miss was this LJ-series GM Holden Torana. And it wasn't just because of the popping pink paintwork…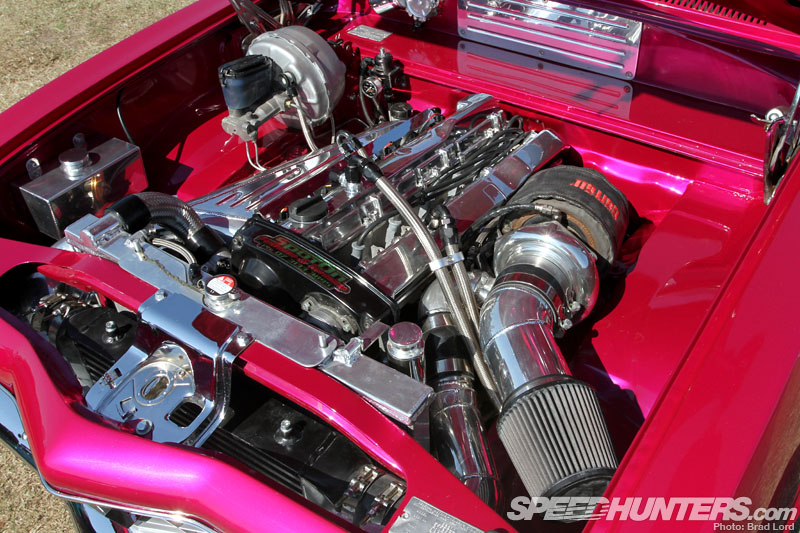 …but rather the tuned and detailed Nissan RB25DET that was neatly slotted into the engine bay. This set up reputedly pushes over 500hp to the rear wheels.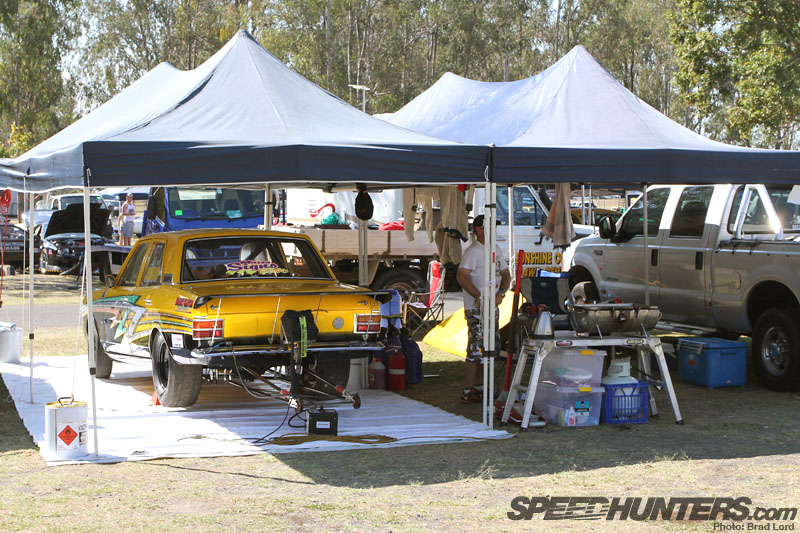 The paddock area was always a good place to take a wander and check out some interesting builds.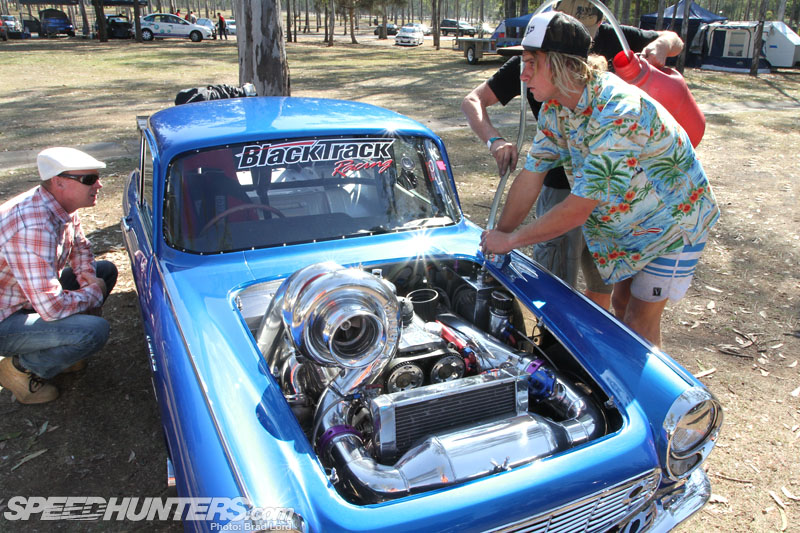 Speaking of which, check out the engine set up in the wheel-standing Honda from the beginning of this post. Phil Penny's S600 used to be red and run a supercharged Fiat 8V motor. Now it houses a Toyota 2JZ with a rather large Billet turbo. Enter your own expletive here…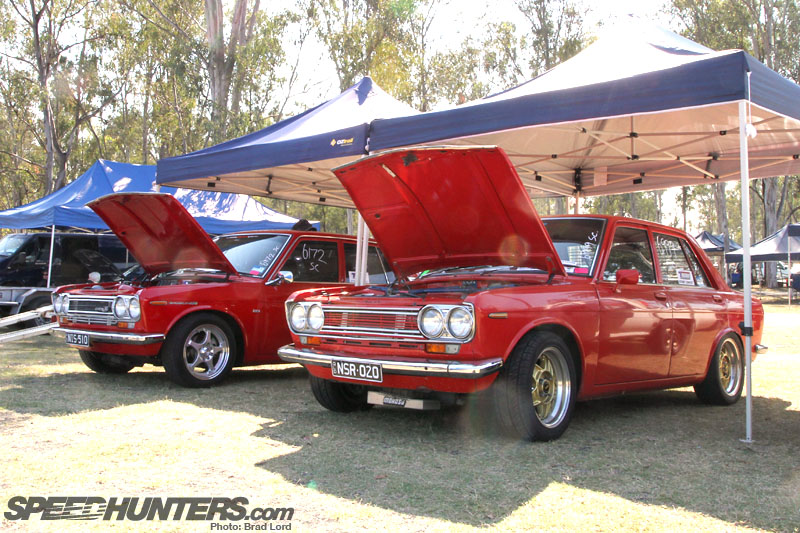 Aussies love Datsuns almost as much as they love Mazdas. This couple of clean 510s were both running SR20DET engines.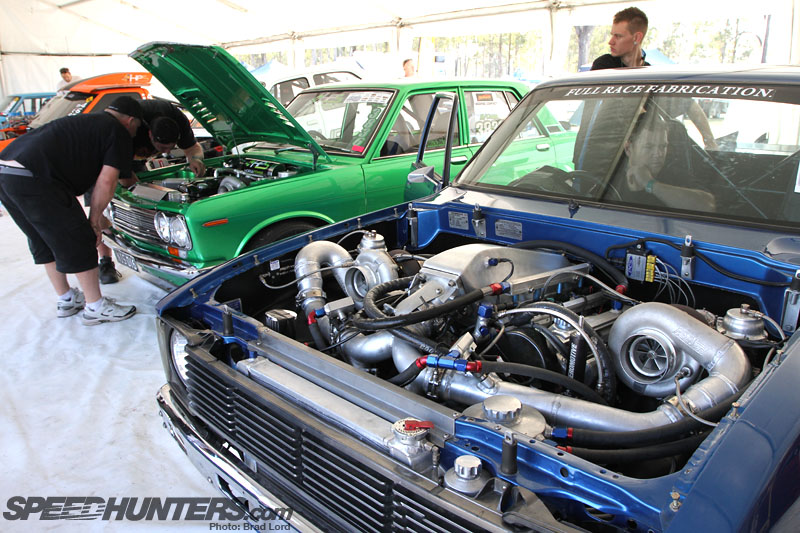 The Full Race Fabrication Toyota Hilux looked like a lot of fun/a big handful. The ute gets its groove on thanks to an impressive twin turbo Toyota charged 1UZ quad-cam V8 retro-fit.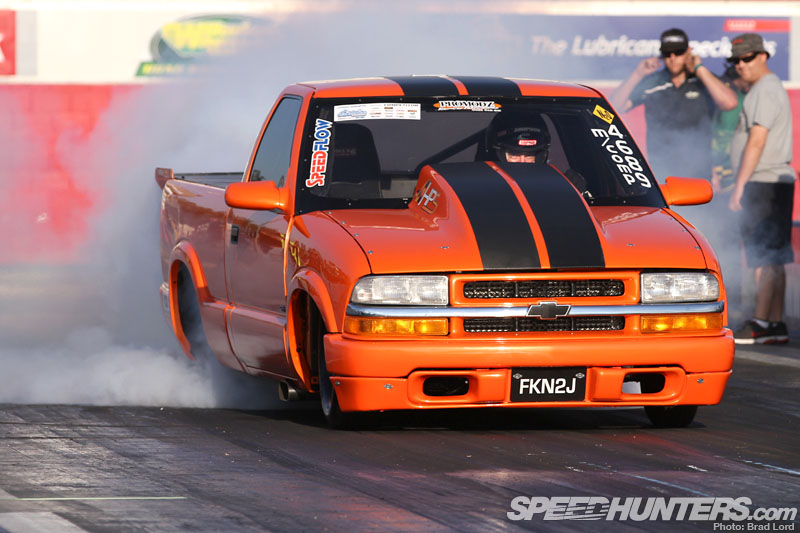 No guesses as to what's under the hood of this Chevy pick-up…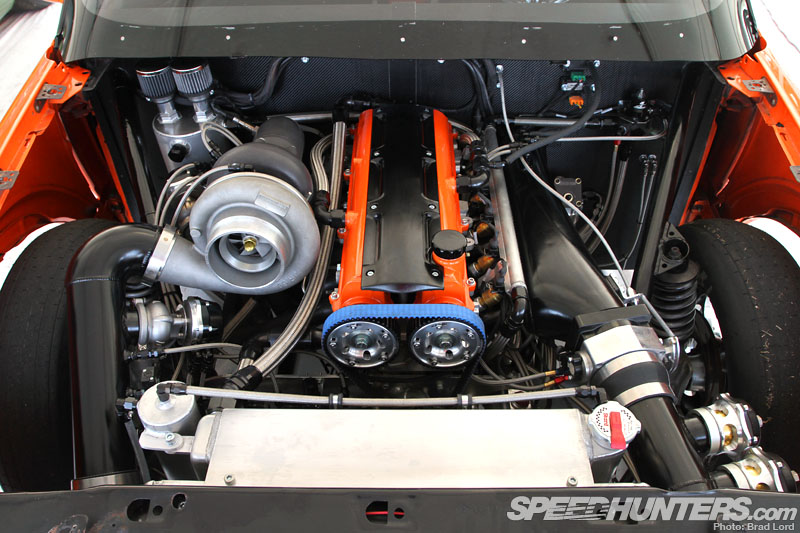 … Toyota 2JZ power and very nicely pieced together too.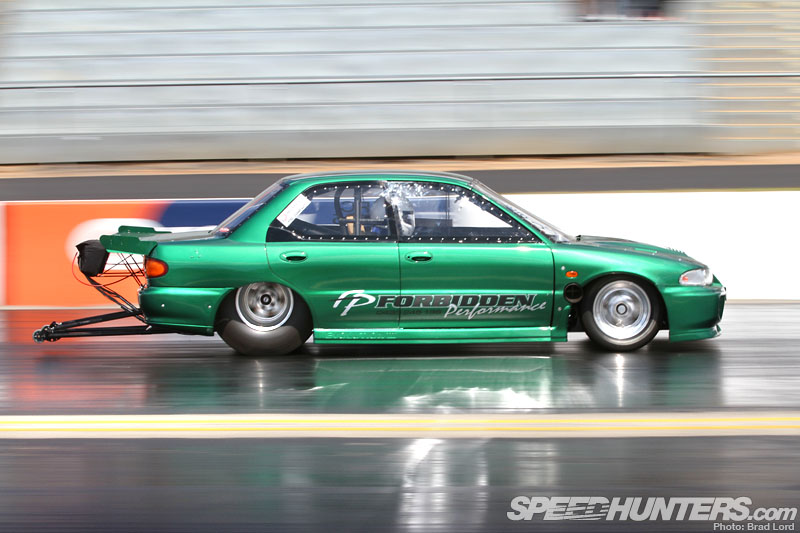 In an overload of awesomeness another car that caught my eye was the newly-completed Forbidden Performance Mitsubishi Lancer Evolution III which made its competition debut running as quick as 8.30.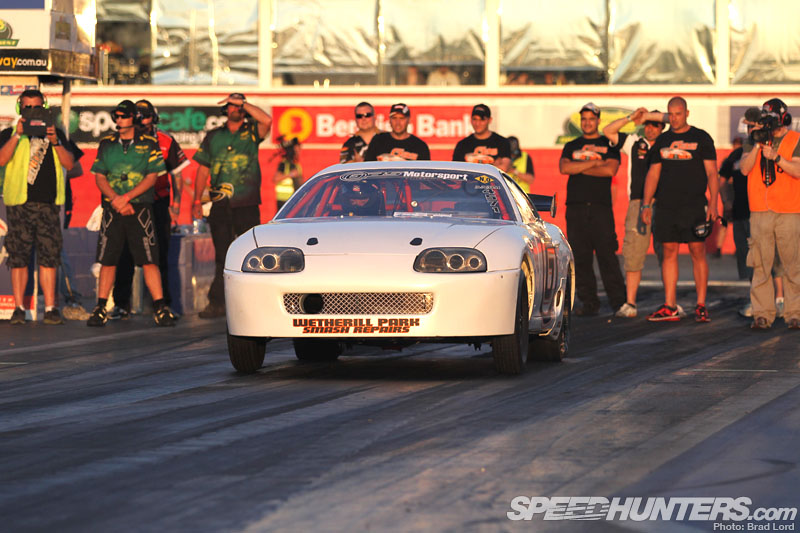 Po Tung's GAS Motorsport-engineered JZA80 Supra was on form as usual running in the sevens. As far as I know it's the quickest full-bodied Supra on the face of the planet.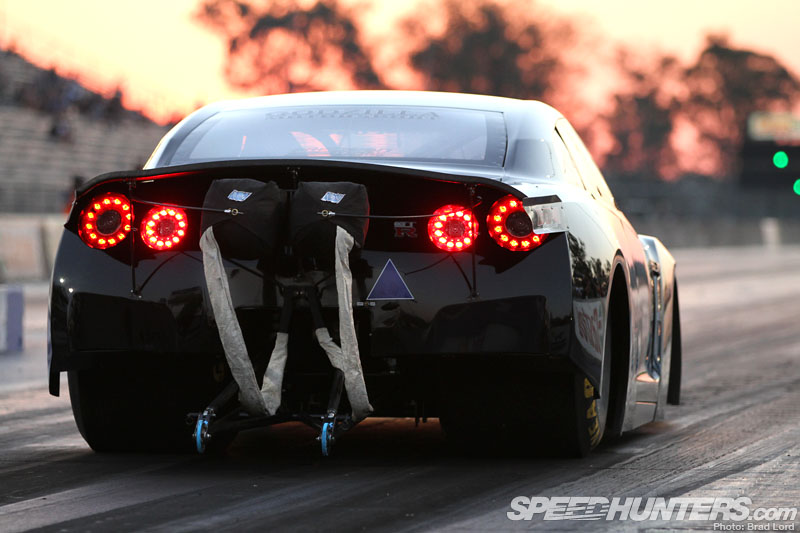 Mark Jacobson's Factory Xtreme GT-R on the other hand, is definitely the quickest Nissan RB-engined machine. The R35 silhouette uses a Godzilla Motorsport 3.2L straight six that pushed it to a new PB of 6.63 @ 209mph (336kph).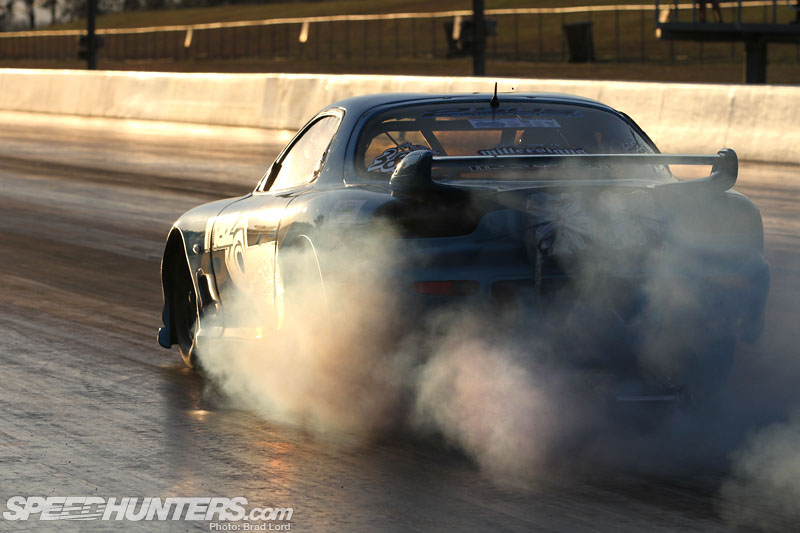 Ex-pat Kiwi Gina Bullians had a pretty good weekend behind the wheel of the 7-second MazSport RX-7 too. If her win in the Pro Turbo category  wasn't sweet enough, becoming the first female to ever do so was the cherry on the top.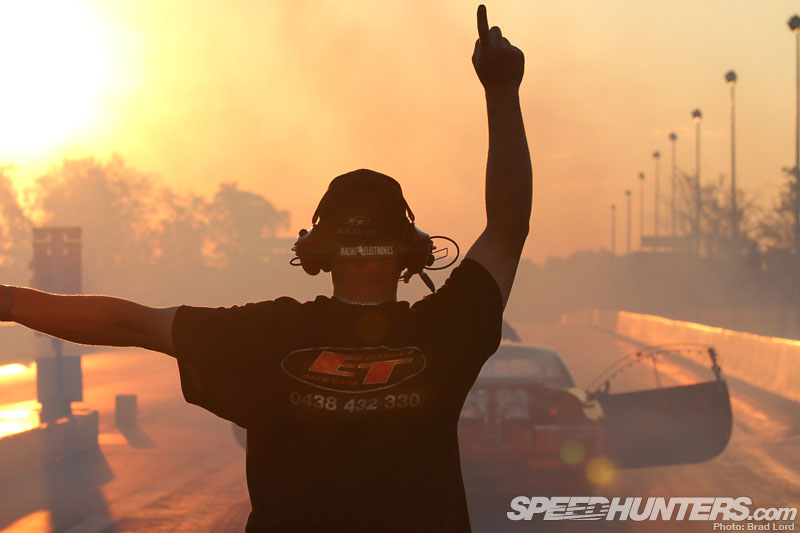 From a racer's perspective I don't think the 2012 Brisbane Jamboree could have been any better – especially so when the sun began to set and the ambient temps dropped bringing with it near perfect conditions…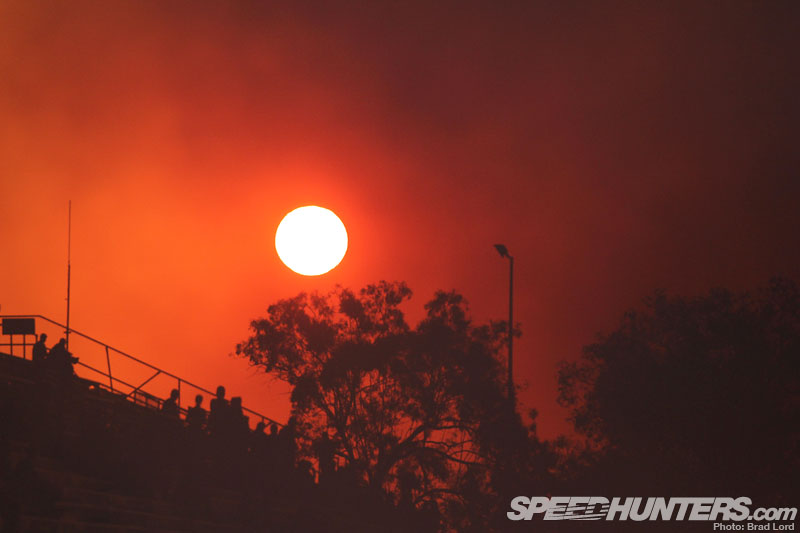 ….Albeit momentarily eerie when a smoke cloud from a big burnout rolled across the track.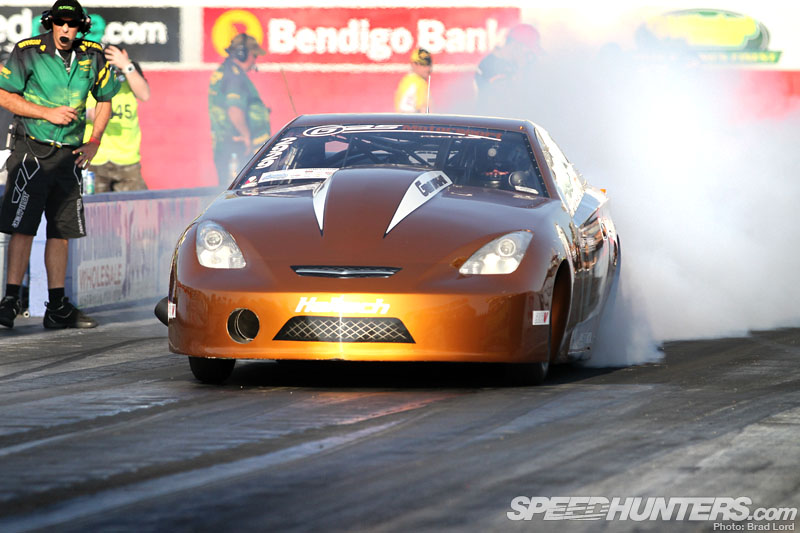 If J22 had one defining moment, however, that accolade must certainly fall to GAS Motorsport.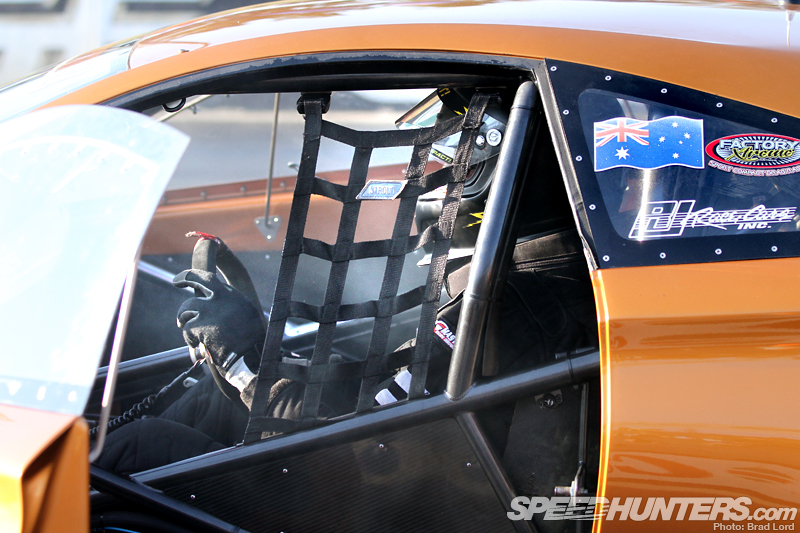 Sydney's 'Smokin' Joe Signorelli may have unofficially held the world sport compact record going into the event, but by the time the weekend had come to an end he had officially reset it not once, but twice.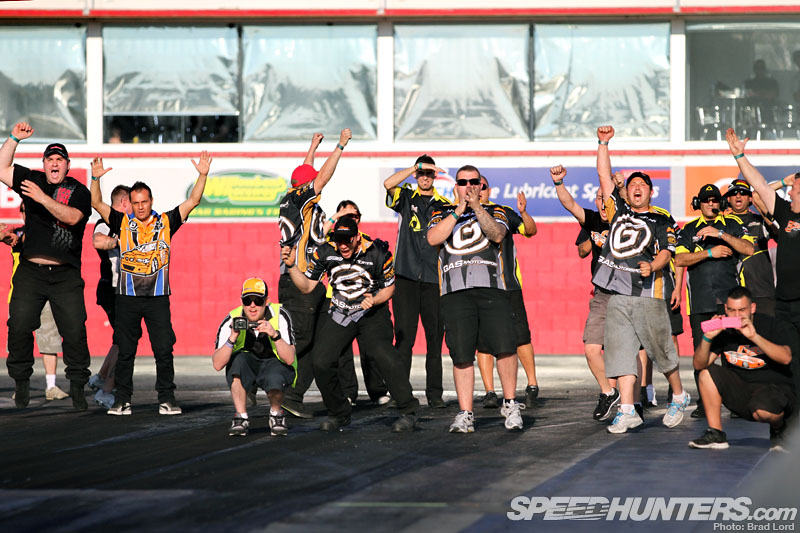 The faces told the story…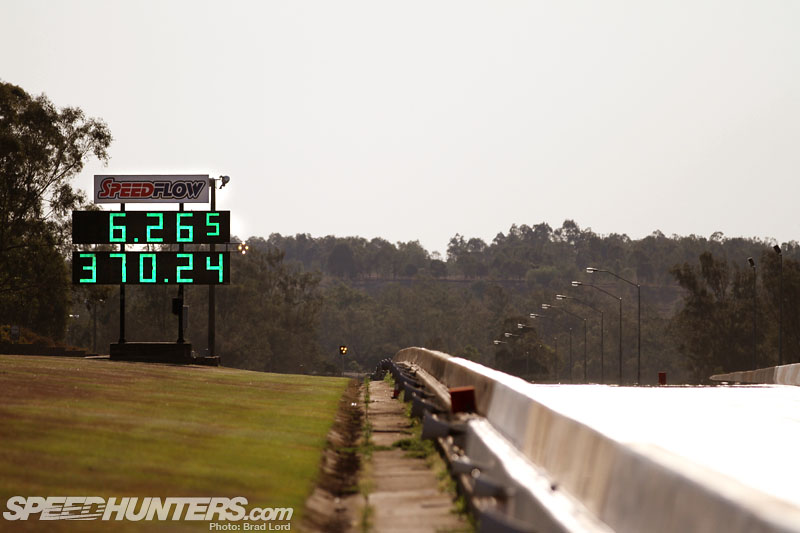 No caption required. Stay tuned for  more J22 coverage coming your way very soon!
– Brad Lord