"Variety is the spice of life" or so the saying goes, and who am I to disagree? However, as much as we all like the occasional change of pace, we certainly have our favorites. Whether it's sneakers, beverages or (of course) cars, we each have an affinity towards certain brands that we often can't explain. Although my tenure at Speedhunters has been but a few months, likely many of you have noticed I am quite keen on one brand in particular…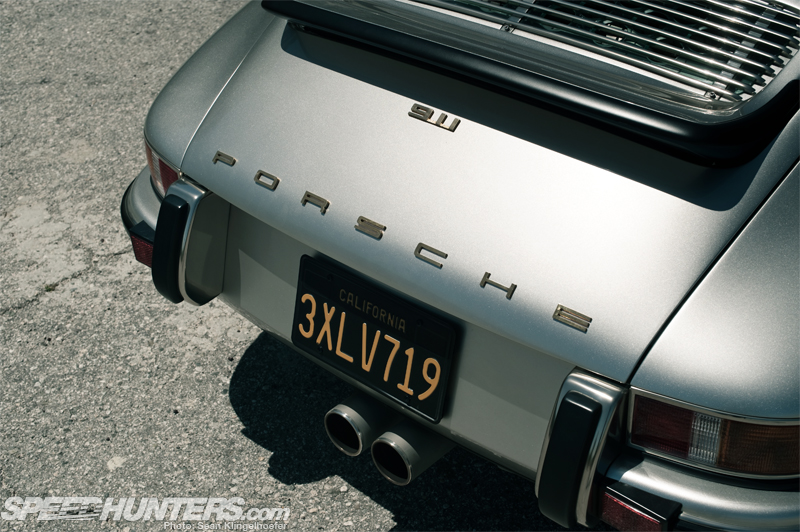 Porsche. And not only Porsche, but more specifically, I have a thing for nine-elevens. You may suspect that, as a Speedhunter, one question I am asked quite frequently goes something like "what is your favorite car" or "if you could buy any car…" and the answer I deliver is always a Porsche 911. Depending on the day and mood I'm in the specifics of chassis and trim might change, but Porsche is always on my mind.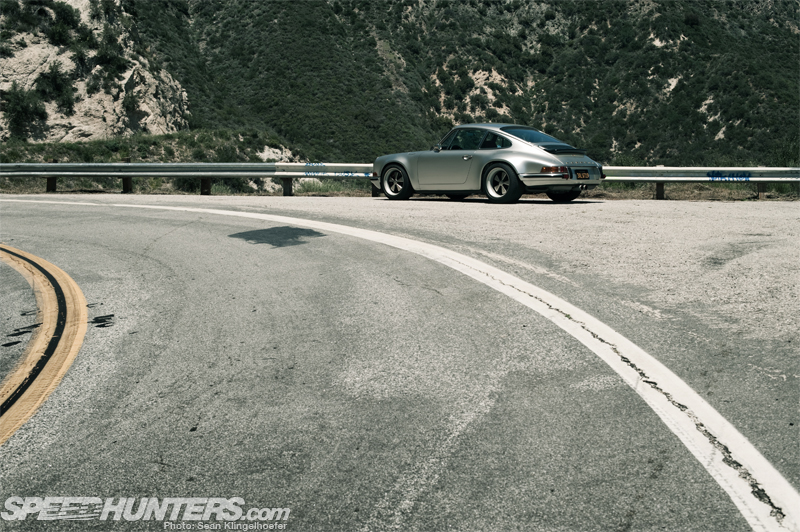 There's just something about the shape of the car that I think I am genetically predisposed to like. My father owned Porsches, and my Grandfather, and I've always taken a liking to them. I often joke that when "Butzi" Porsche designed the 911 he stumbled upon the french curve of automotive design, creating a perfect golden ratio aesthetic.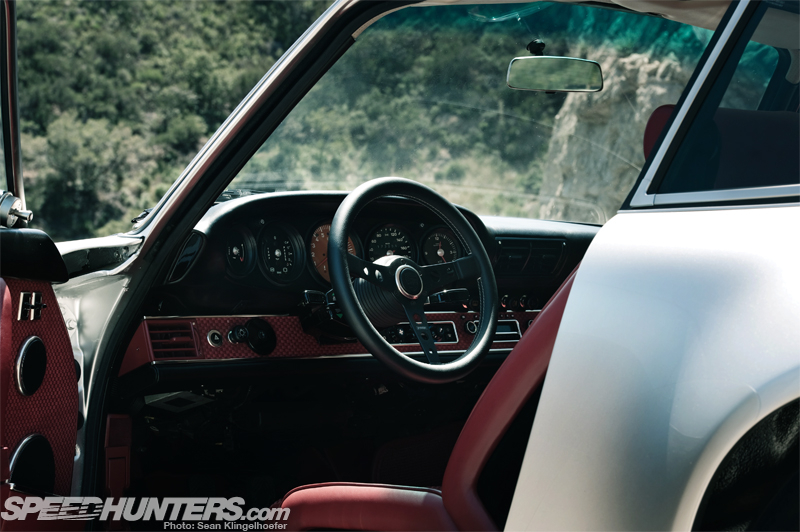 Obviously not everyone feels the same way I do about the car, often referring to them as "Beetles" and complaining that they never change shape. But then again, if you stumbled upon perfection, would you change it? In the great Dr. Ferdinand Porsche's own words "Change is easy, improvement is far more difficult." Even still, despite the naysayers, I don't think I've ever heard a 911 referred to as "ugly."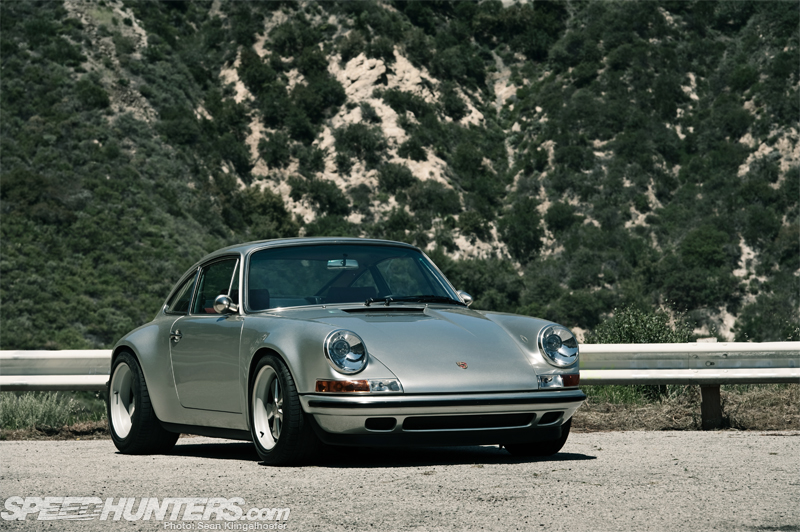 Much like a pair of Chuck Taylors or Rayban Wayfarers, the 911 is impossibly cool and timeless. No matter where you are, no matter the season, no matter what the occasion, a Porsche is always in style. If not cool for what it is, I'd argue it's cool for what it isn't. The 911 has never had quirky design features that date it, but rather relies on one of simple elegance which can be appreciated by architects and laymen alike.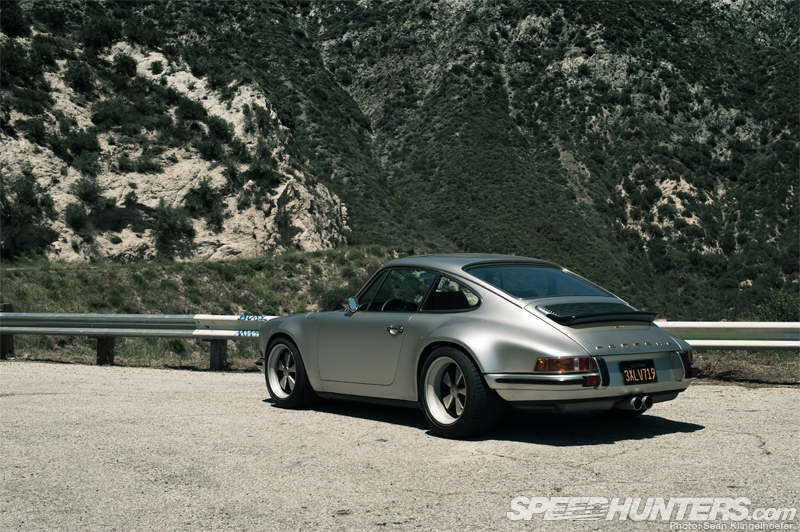 Over the years the 911 has evolved, albeit subtly, but much of the original shape remains today. Many would argue that, from an aesthetic standpoint, the nine-eleven is best in its original form and to me the allure of early cars is undeniable. On their own even the details like the door handle or the shape of the side glass is exquisite.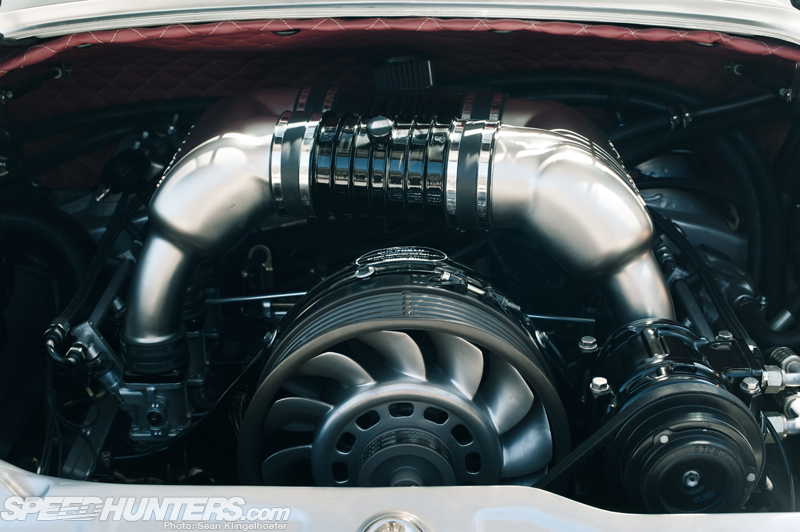 Therefore the downfall with original nine-elevens isn't the shape, but the mechanical limits imposed by technology of the day. While the shape hasn't been altered much in the last fifty years, the running gear most certainly has. Sure the latest 991 still retains a flat six boxer mounted at the very back of the car. However, aside from that, today's Porsche power plants have very little in common with their ancestors.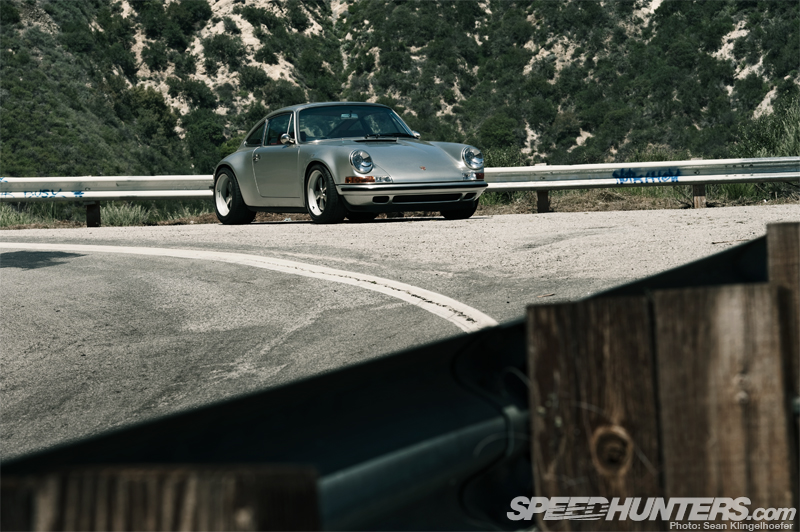 Choosing between the style and purity of the original or the performance and reliability of the late model 911 has been a difficult struggle for potential buyers for years. If only there were some way to have a fresh-from-the-factory quality original 911 with newer underpinnings and a modern power plant. Up until recently this feat was either a crazy pipe dream or one that could only be realized by highly skilled mechanics or owners with unlimited budgets… that is until Singer Vehicle Design came along.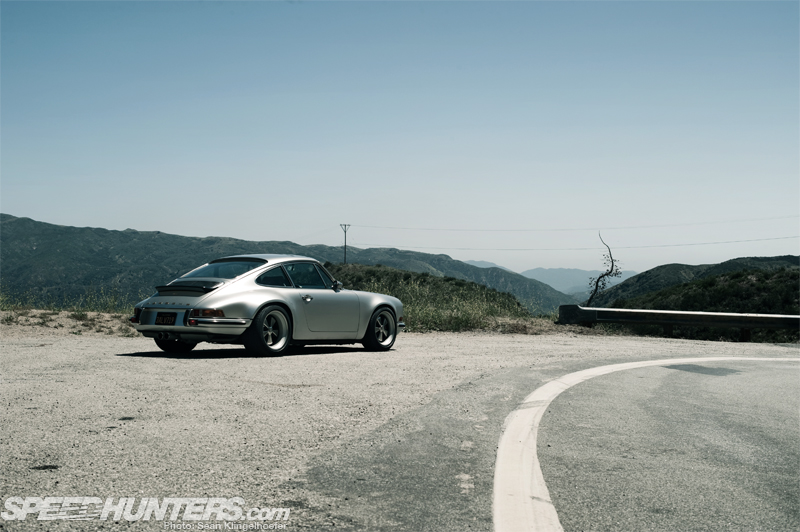 Combining the best of both worlds, this small shop in Southern California is gaining quite a bit of notoriety the world over for performing some of the most robust Porsche restorations ever seen. In a nut shell they offer a complete transformation of a donor 964, which they then convert to the shape of an original 911 and upgrade the drive line with more modern components.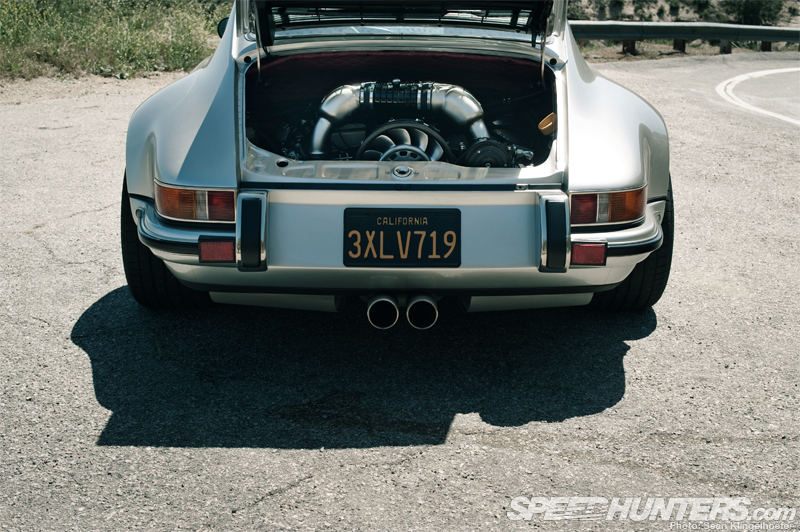 But this isn't just some run-of-the-mill refurbishment, these cars are completely bespoke restorations hand-tailored to the owner's requests. In this case the original 964 engine was tossed aside and replaced with a fully-built 3.9L assembled by the racing engine experts at Cosworth in Torrance, California.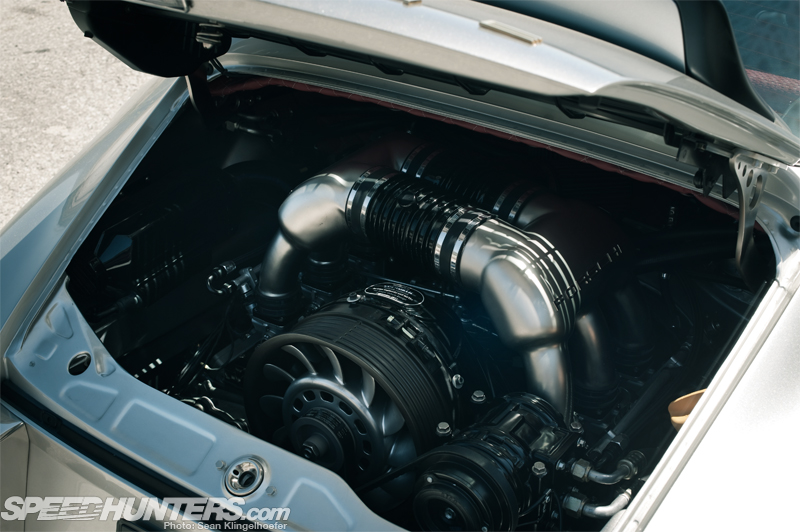 The engine has been assembled using a powerful but reliable combination of top-notch aftermarket components and factory performance bits. For example an extrude honed 996 GT3 intake manifold flows an ample amount of air to the Jenvey throttle bodies. The gearbox follows this same methodology using a 993 6-speed box with custom gears, a single-mass clutch and a Porsche Motorsport differential.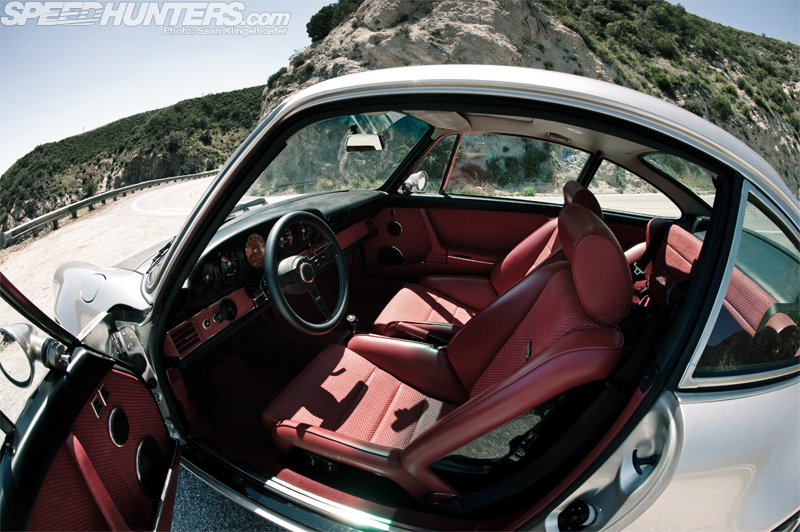 Being that these cars are built to be enjoyed every day, performance isn't the only focus. In fact reliability, comfort and style all play equal roles in the the finished product. The interior work is impeccable and the craftsmanship quite literally rivals that of $500k super cars. To say that the interior has been reupholstered is a grotesque understatement.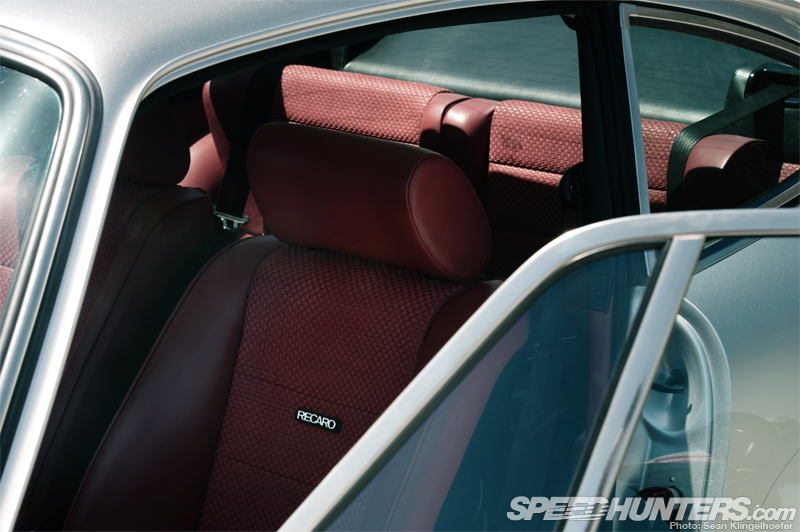 The entire interior is completely stripped to the bone and rebuilt by hand. In the case of the seats alone, the original buckets are taken down to the wire frame and completely rebuilt, under padding and all. To finish off the seats, door panels and miscellaneous trim, top-quality Italian leather from Spinneybeck has been painstakingly sewn into place.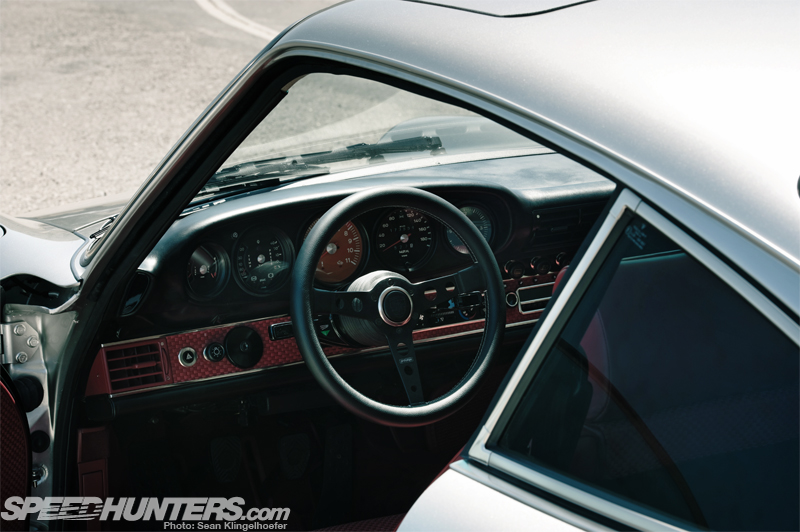 In front of the driver's seat the steering wheel has been replaced with a quintessential Momo Prototipo and the gauges refreshed with new items from OEM supplier VDO. With just the right mixture of daily comfort and sporty driving feel, this is a cockpit I could very happily commute in every day, even in rush hour.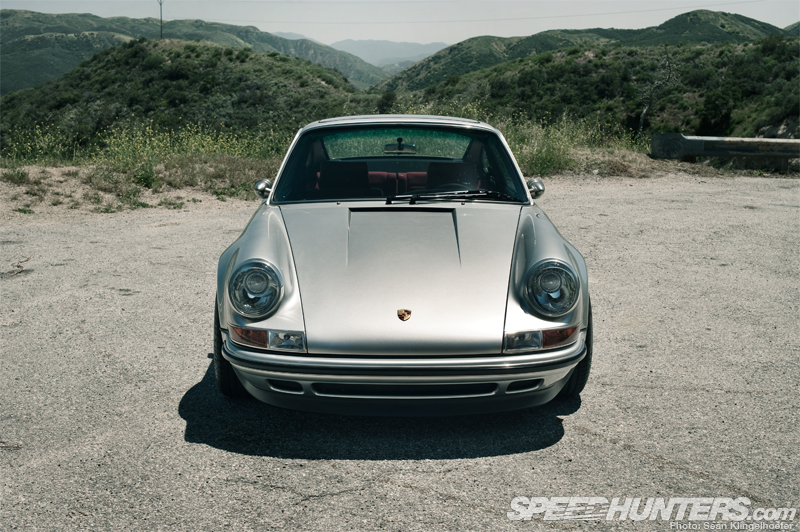 While the attention to detail and build quality of the car is top shelf through and through, the exterior seems to outshine the rest. Then again with the amount of work that has been put into the body, it's only fitting that it should be the silver lining, no pun intended. Of course converting a 964 to a 911 is no easy task, but it's the minor details that turn it from a conversion into a jaw dropping replica.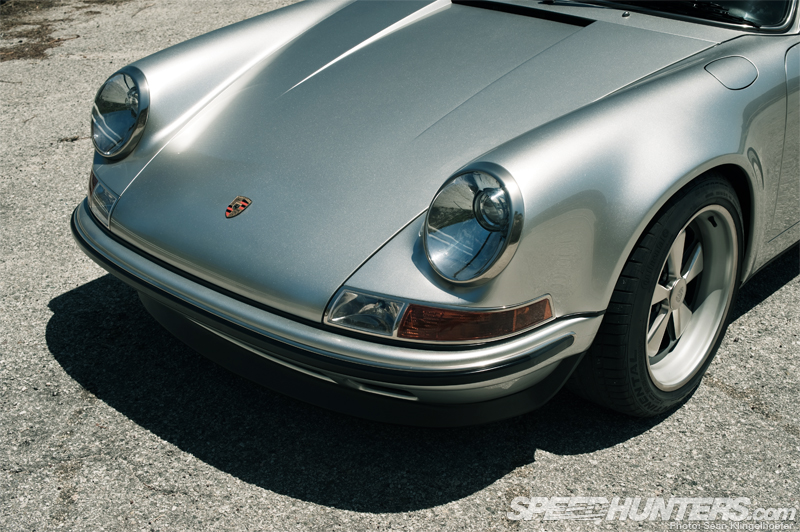 For example all of the lamp housings are replaced with brand new units sourced from Clearway Auto Parts in New York. Instead of using the dingy sealed-beam headlights originally found on the 911, Singer has ingeniously retrofitted a set of Hella projectors into custom headlight bezels. When the sun catches the chrome trim it's literally blinding.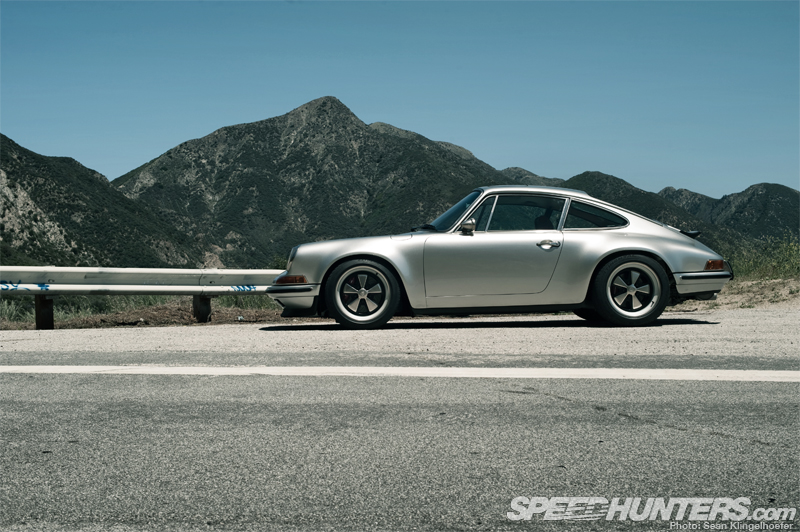 Converting this car into the short original-bumpered beauty it is today required many custom carbon fiber pieces made specifically for Singer by ARIA Group in Irvine, California. Once fitted checked for tolerances, the entire body is then hand sanded to perfection. In addition to being the first 964 that Singer has produced, this is also the first car to feature what they call a Touring Style body. Several items like the bumper trim, lack of filler necks for the fuel tank and the sunroof are all unique to this build.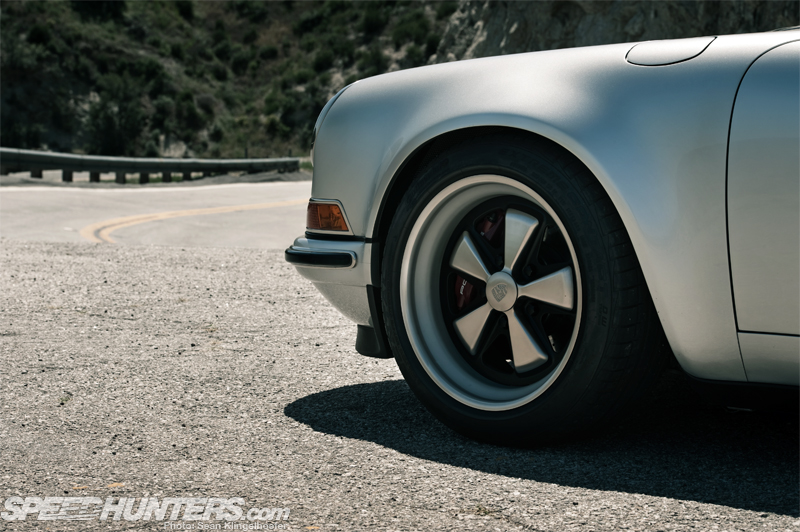 To match the subdued exterior a set of seventeen inch Zuffenhaus five-spoke wheels have been fitted over the custom 993 brake kit. Although two inches larger than the original Fuchs optional wheels, the larger replacements don't look out of place. Balancing quiet comfort and ultimate grip the team decided on a set of Continental Conti Sport 3 tires, the same found as standard on many contemporary German sports cars.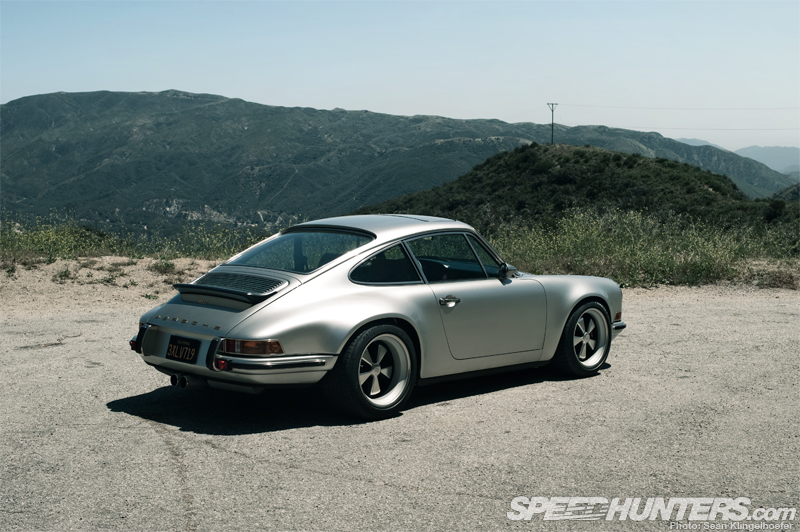 Unfortunately even seeing the finished product in person doesn't do justice to the amount of work that goes into creating one of these masterpieces. The car just does such a great job of looking completely authentic that, unless you're an expert, you'd have no clue as to how much has really gone on under the skin. Luckily the guys at Singer were kind enough to offer an exclusive tour of their shop, including observation of two in-progress vehicles. Tomorrow I will be bringing you the full scoop on just how intensive the rebuilds are so prepare to be shocked – I was.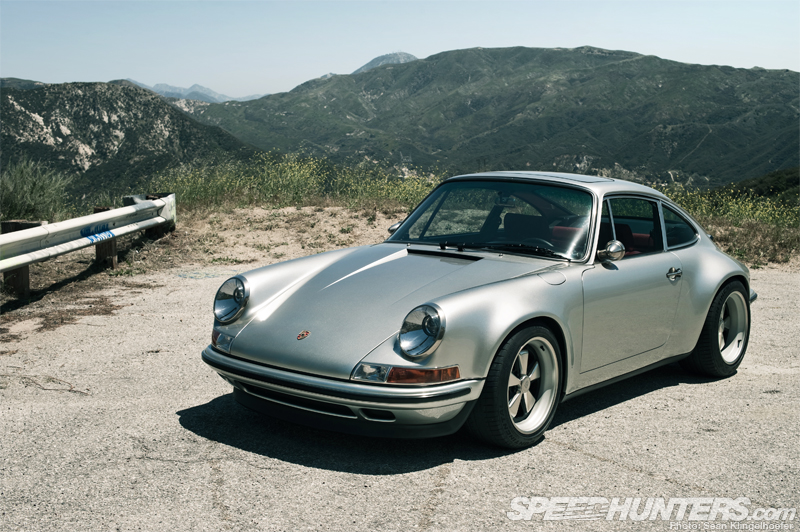 For now I'll leave  you with one last shot of what could possibly be the best looking car my camera has ever photographed, and coming from a Speedhunter, that's saying a lot.
Singer Vehicle Design 1991 Porsche 911 (964)
ENGINE
3.9L naturally aspirated flat-six cylinder engine built by Cosworth;  LN engineering cylinders; JE pistons; Carillo rods, Jenvey throttle bodies, 996 GT3 intake manifold extrude honed,
ENGINE MANAGEMENT / ELECTRONICS
Pectel SQ6M12 ECU; Apex Speed Technology custom engine harness
DRIVELINE
993 6-speed transmission; custom gears; GT3 lightweight single-mass flywheel, Porsche Motorsport differential
SUSPENSION / CHASSIS
KW Variant3 coilover suspension
BRAKES
993 Turbo calipers and rotors (front), 993 base calipers and rotors (rear)
WHEELS / TIRES
17″ Zuffenhaus wheels custom finished by Harvey Weidmann; Continental Contisport Contact 3 tires.
CABIN
Custom reupholstered interior by Little John and RayRay; leather from Spinneybeck; Momo Prototipo steering wheel; custom VDO gauges
BODY
Touring spec bodywork with trim accents and no external fillers; Carbonfiber body work by ARIA Group; Hella projector headlights; Parts Authority / Clearway Auto Parts light housings; misc OEM seals and moldings
More stories by Sean Klingelhoefer on Speedhunters
More car features on Speedhunters
More Porsche stories on Speedhunters
– Sean
---
---
---