Today, we live in a world where we demand instant results, news and gratification. No longer have we the patience or time to linger on something and truly appreciate its value. We live in a culture where it seems we are all rushing towards our death, not taking the time to savor the moment. We quickly skim over things, often missing out on the important things in life.
I've been hovering over this feature for a couple of days now, in-between writing and preparing the rest of our Gatebil coverage. Putting together this story has always been in the back of my mind, and I'm not really sure how to approach it. I don't want to do it just to have it done, I want you to know this car. Ironically,  whilst I've been changing words here and there and adjusting color tones in post processing, our friends at StanceWorks pipped us to the post with this one. Thankfully, the StanceWorks crew, like us, are here to celebrate all that is wonderful with cars and we now have some more celebrating to do …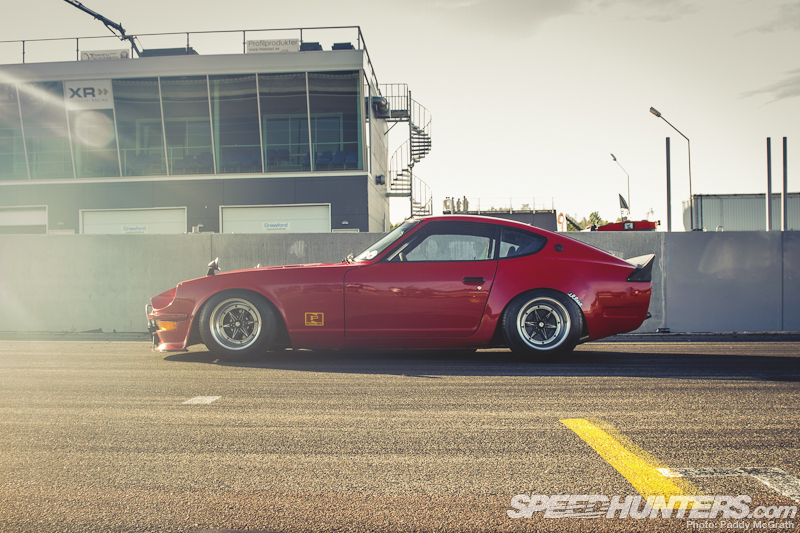 When I first spoke to Erik Jonasson, he was busy preparing his S30 to attend Gatebil at Mantorp Park. The car needed a head gasket change and a fresh vehicle inspection to travel on the Swedish roads. Time was against him. 'Wish me luck' he wrote as he signed off.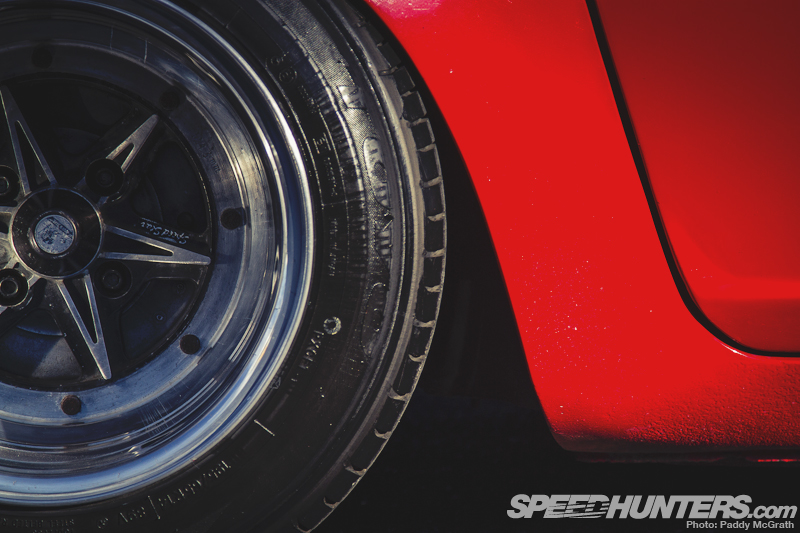 As it would happen, luck was on his side. With the sun sitting low in the Swedish sky, I was proud to be on hand to watch as Erik rolled into Mantorp Park on Friday evening. Wherever this car goes, it makes a big entrance. The low slung body designed by Yoshihiko Matsuo gently rolling across the smooth pavement with the 2.8 litre L28E barking as Erik prodded the loud pedal.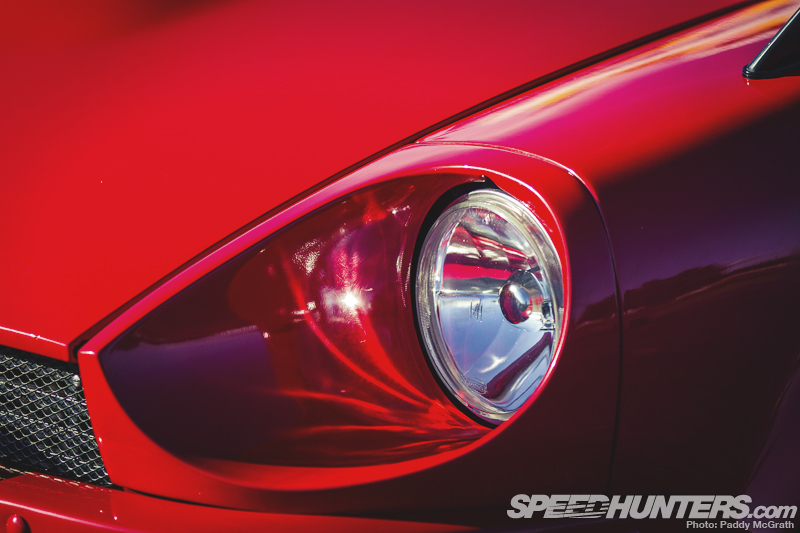 The car has been a labour of love for Erik. You can see when he stands back from the car that he's always inspecting every inch of the car. Inspecting for what I'm not sure, but it's reassuring to see a guy who knows every last inch of his motor vehicle.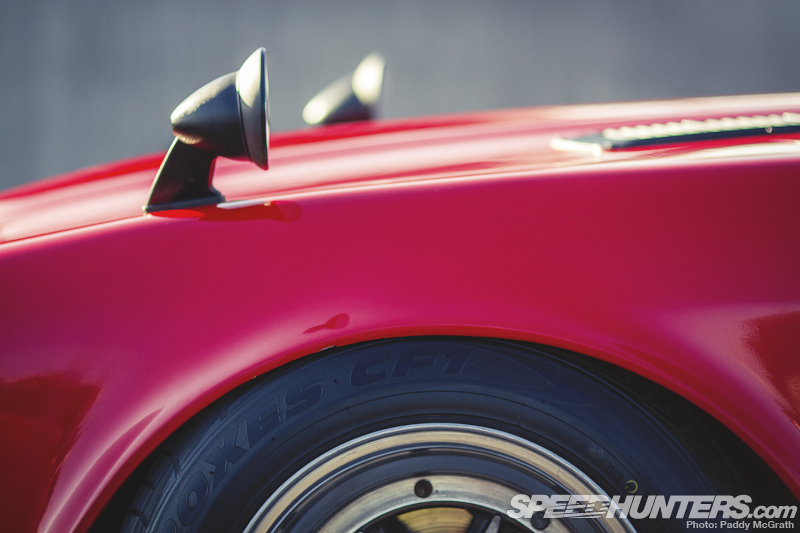 The car has been constantly evolving since Erik's purchase in 2010. Some small changes, like the JDM wing mirrors …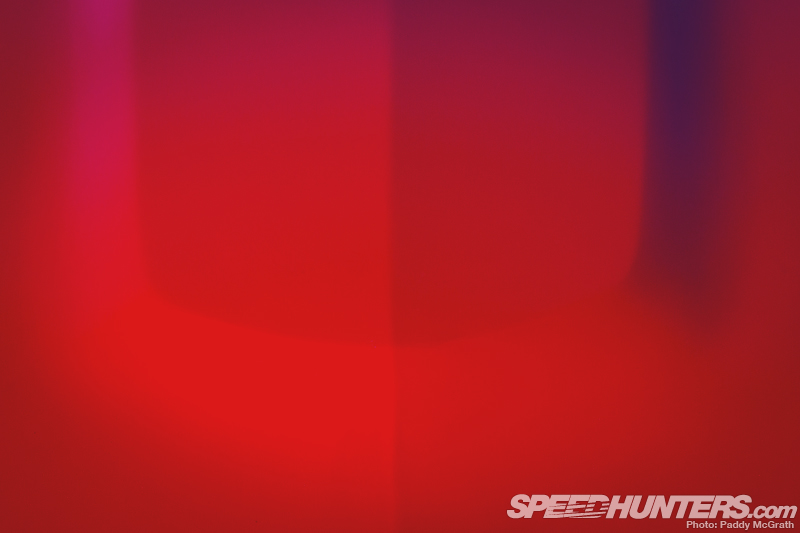 … and some big changes like the Ferrari Rosso Red respray.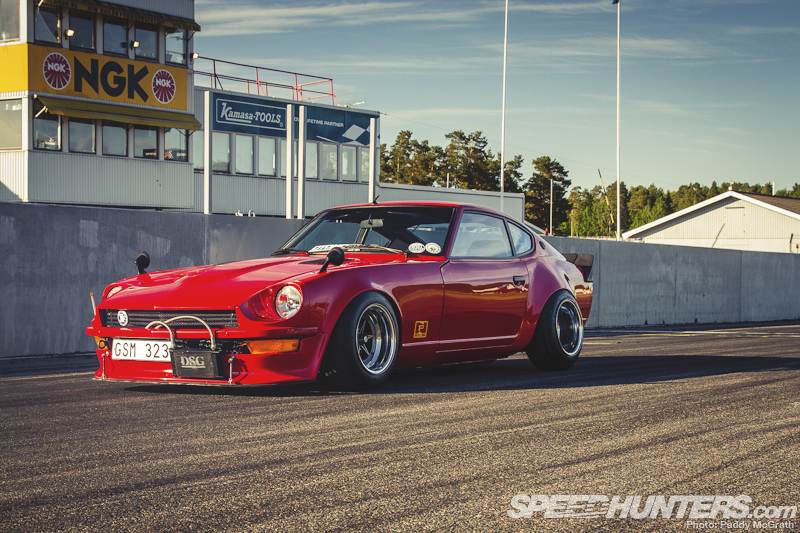 The car is driven regularly and as such needs to retain a sense of sensibility and practicality.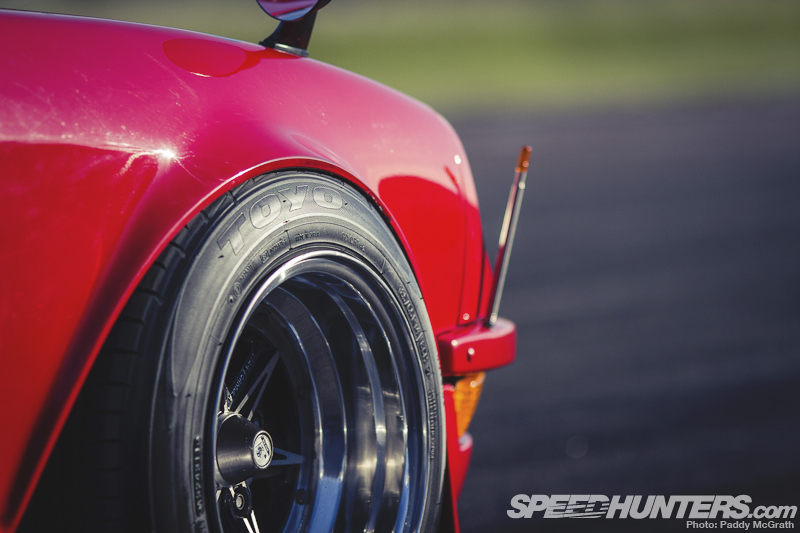 The custom glass fibre fenders sit neatly atop the customized SSR Formula Stars which measure in at 14×8 ET+15, wrapped in 185/65/14 Toyo Proxes CF1s.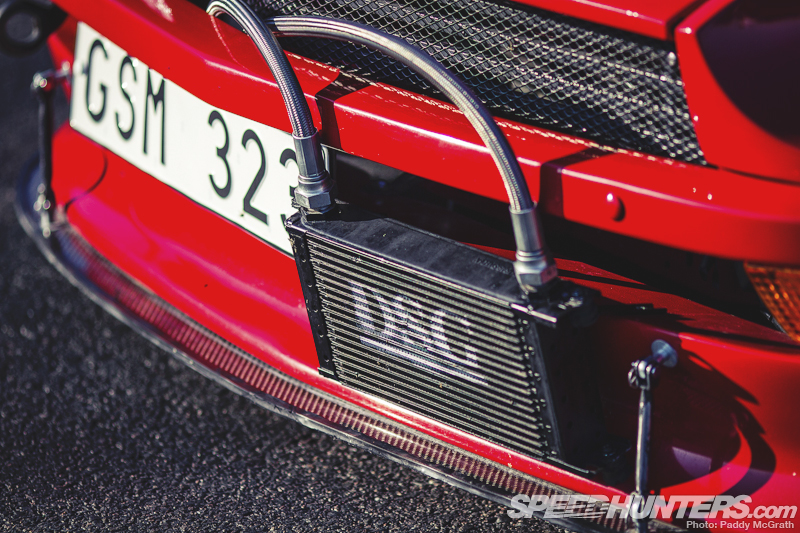 A front mount oil cooler with stainless steel braided lines adorns the front bumper. Just below it you can see the carbon fibre splitter with stainless steel support rods.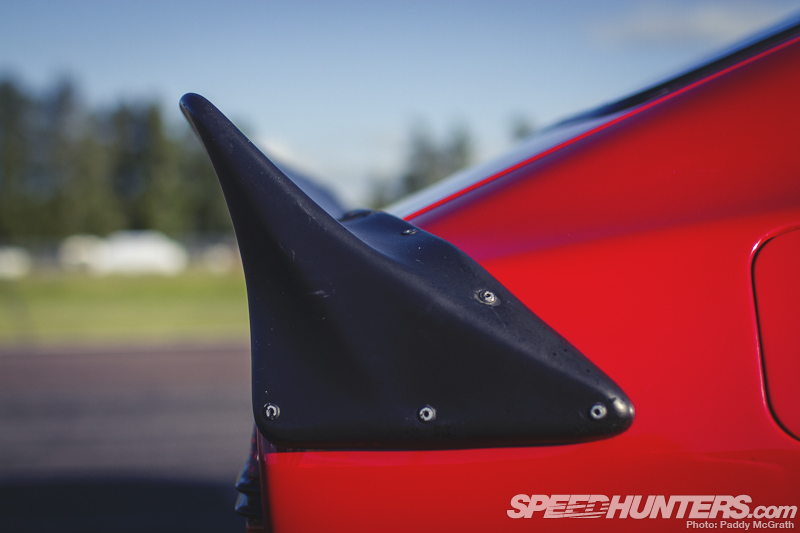 An IMSA style rear wing has been riveted to the rear of the car.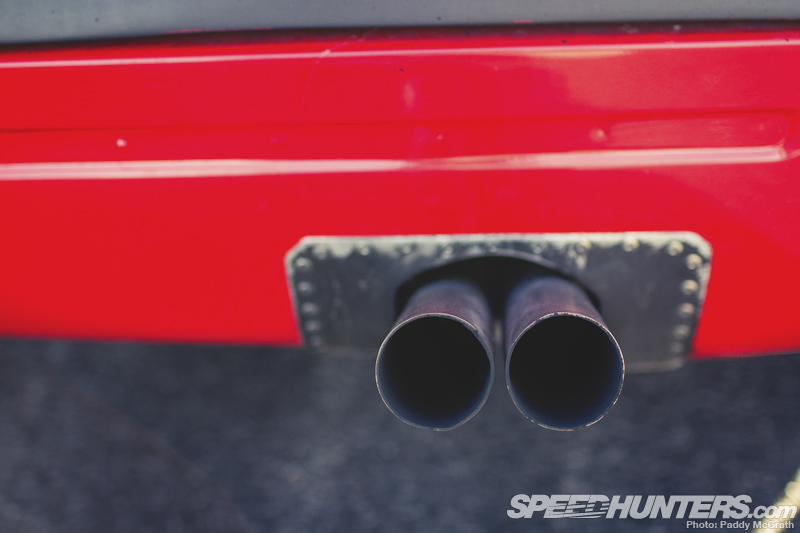 Twin 2″ pipes exit from the centre of the rear bumper at a sharp angle.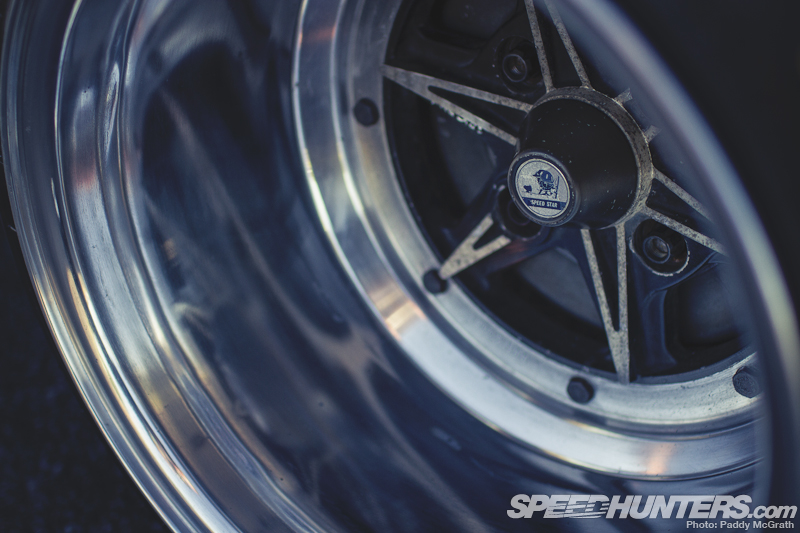 The rear SSRs are even more impressive than the fronts – measuring 14×10 ET-47 with a 195/65 Toyo tyre. Further to this, the rear quarters have been widened by 130mm over stock.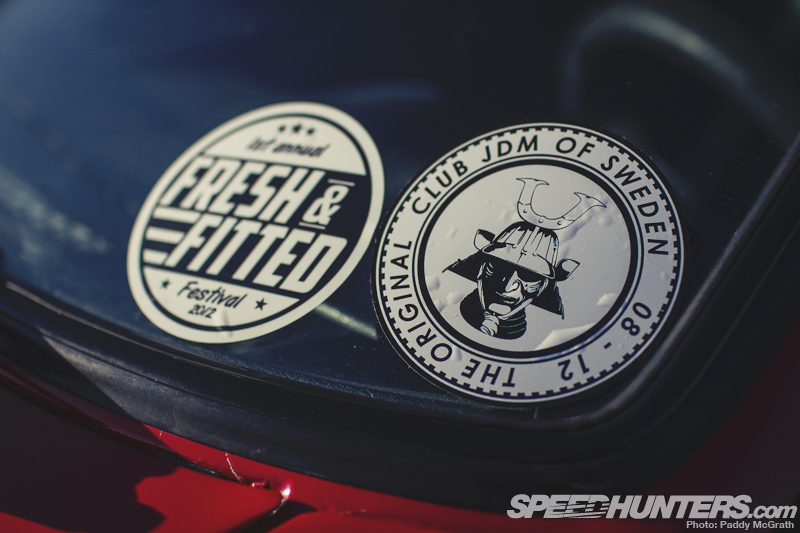 Gatebil at Mantorp was the first annual 'Fresh & Fitted' show organized by Dailyfresh Not a bad first show at all it must be noted.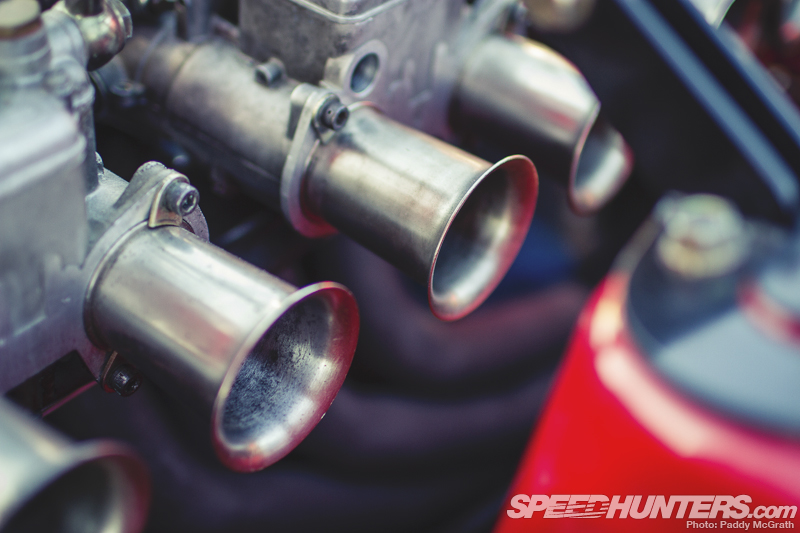 For me though, it's under the hood where the magic really happens.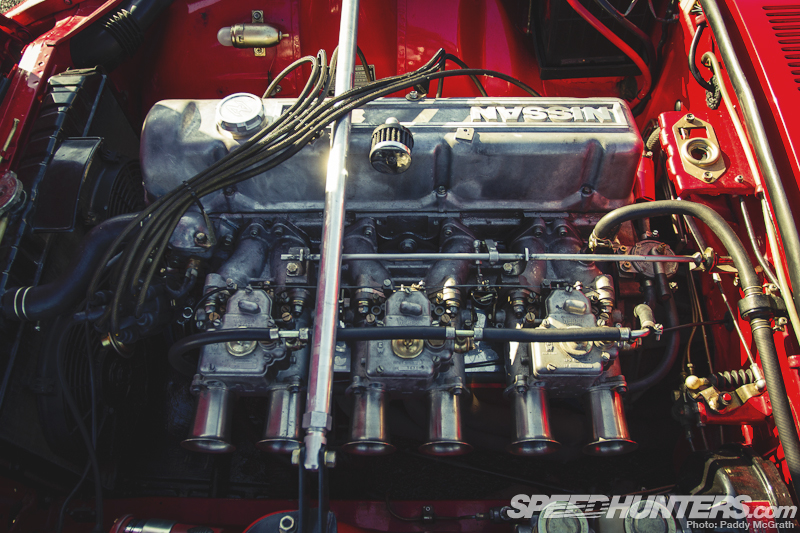 The 2.8 litre straight six was sourced from a 280Z (whilst it's mounted to a 260Z 5 speed gearbox).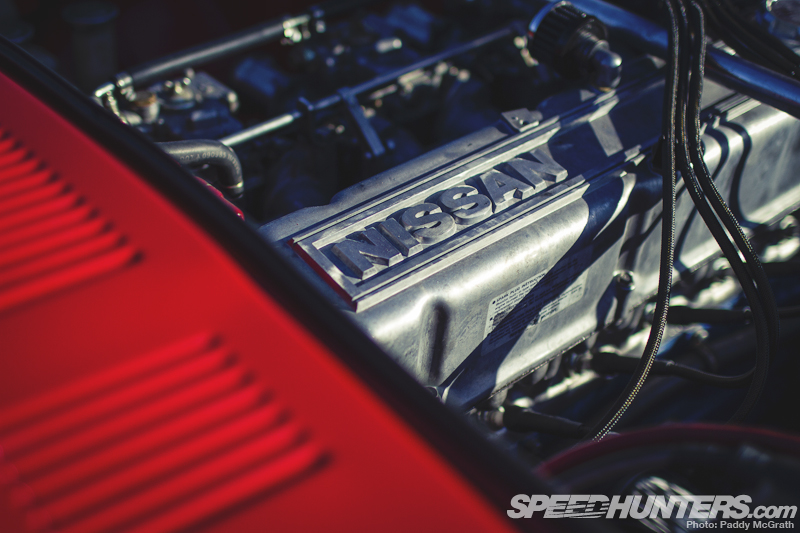 With triple Weber 45s, custom pistons, L24 conrods and a Sneider Stage 2 274 degree camshaft amongst others – power has been raised to around 260BHP. Every one of these horsepowers sounds like the apocalypse.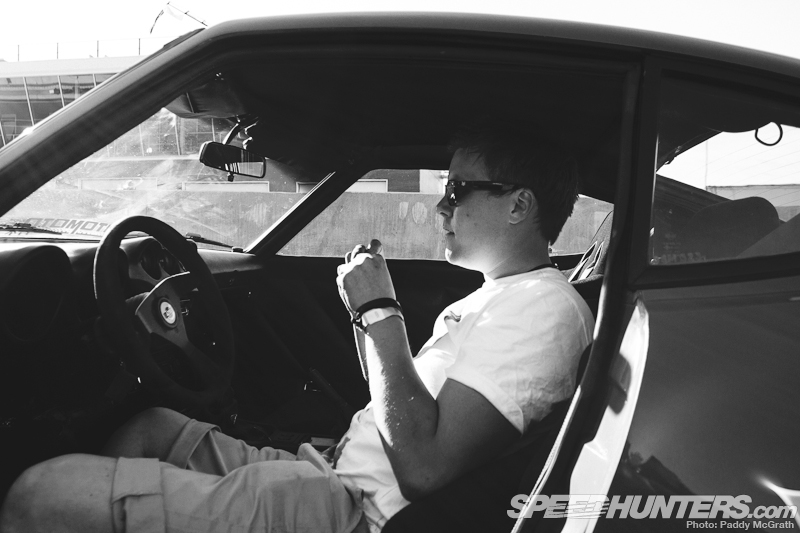 As I wrote previously, Erik has strived to keep the car as functional as possible.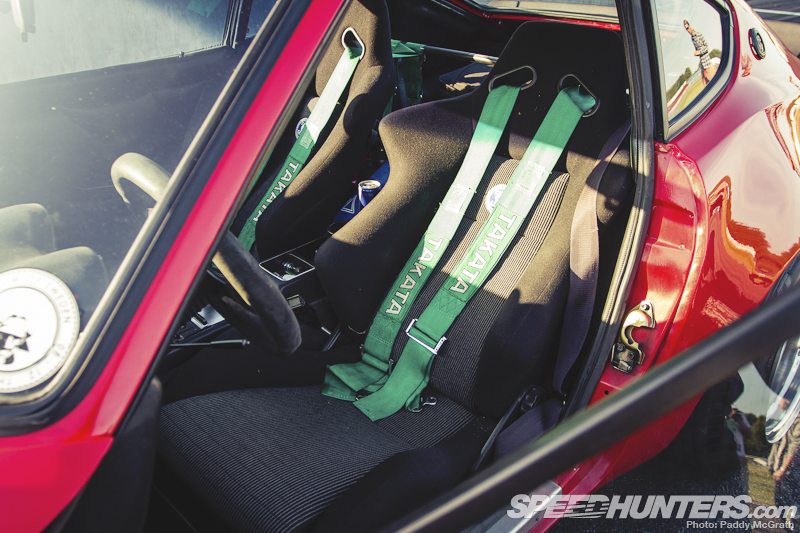 Sports seats with Takata harnesses help express the vintage Japanese look that Erik is trying to create.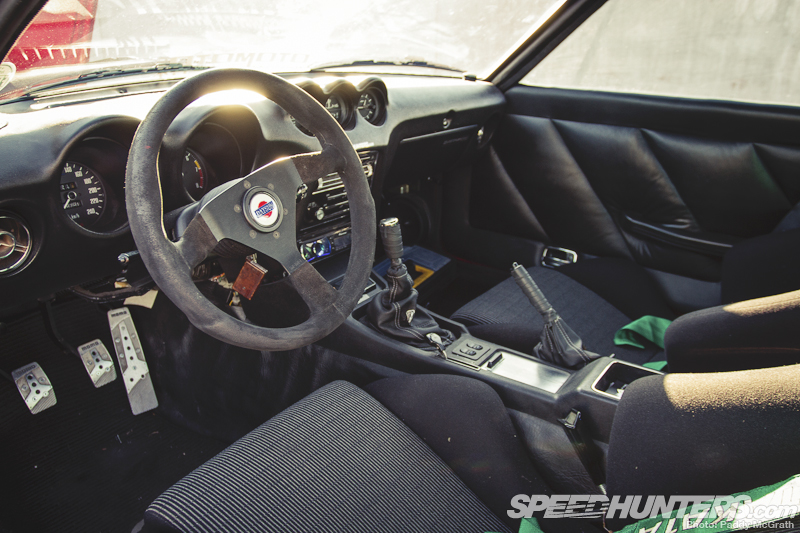 The rest of the interior has been kept relatively standard but fresh – Momo wheel and pedals with a Nismo shift knob and Nardi handbrake being the major changes.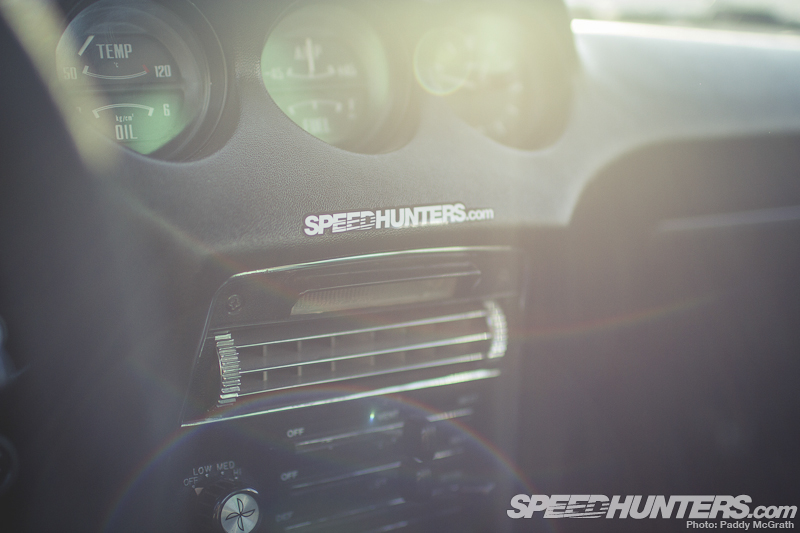 Erik doesn't know this yet, but he's just added 80BHP with this.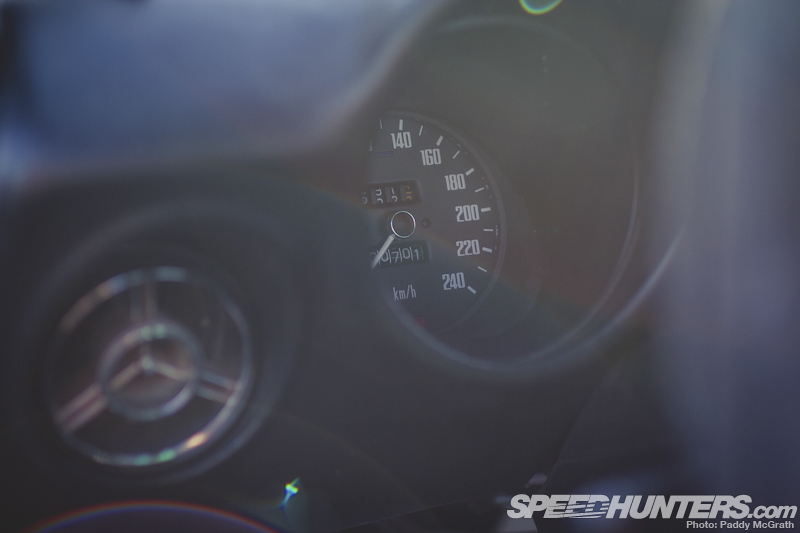 Am I the only one who has a fascination with vintage clocks?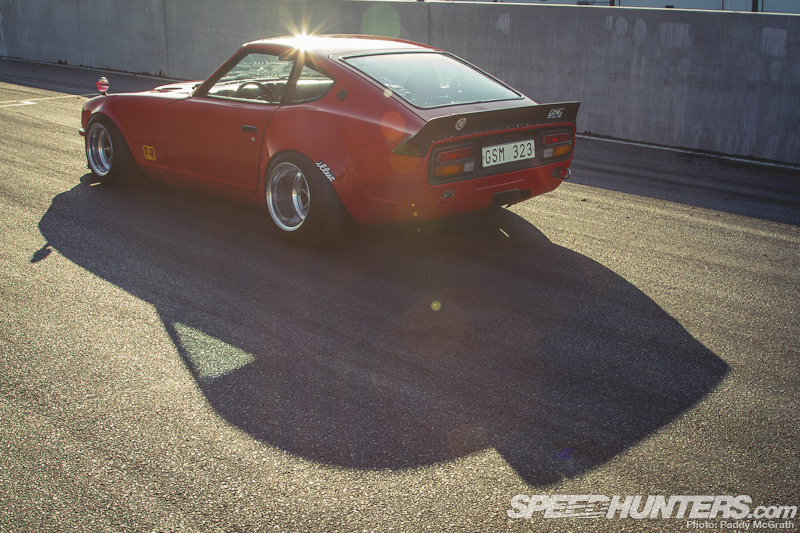 Custom coilovers have been welded into the car with modified strut tops to allow for camber adjustment.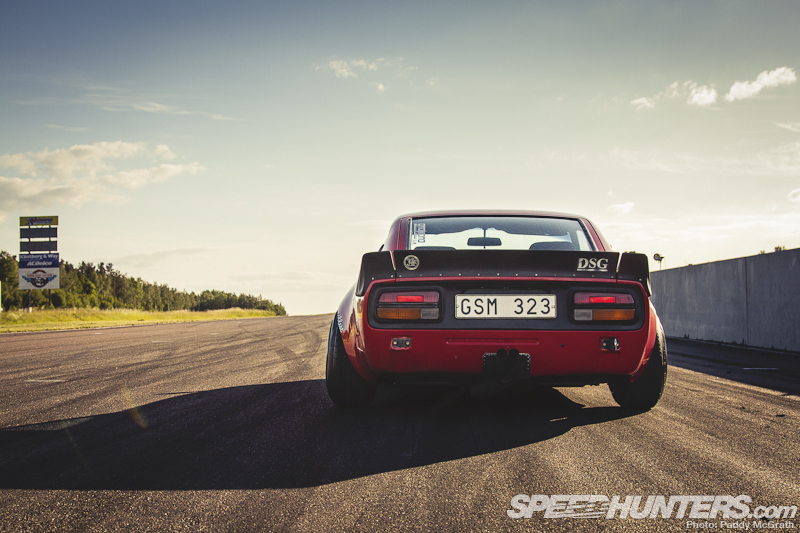 Before you move on to the next story, or head to the comments section – take a minute to really appreciate the thought and hard work that goes into creating a car like this. The countless hours researching and sourcing parts, the never ending maintenance that goes into an older car etc. Then remember if it wasn't for people like Erik, we wouldn't have cars like this to appreciate.
–
Paddy McGrath
Gatebil Mantorp 2012 on Speedhunters
Erik Jonasson's Datsun S30 
ENGINE
New Balanced i6 sourced from a 280Z; L24 Conrods; Custom Pistons; Triple Weber DCOE 45s; Mangoletsi Inlet Manifold; Sneider Stage 2 274 Degree Camshaft; Front Mount Oil Cooler with S/S Braided Hoses; Custom Headers & Stainless Steel Exhaust System; 2 x 2″ Tailpipes; Custom Fuel Tank; 2x 10″ Cooling Fans;  260HP / ??? nM
TRANSMISSION
260Z Sourced 5 Speed Gearbox; R200 Differential; Lightened Flywheel; Solid Differential Mount;
SUSPENSION
Custom Coilovers; Info Design Control Arms; Aluminium Sway Arms; Aluminium Tie Rods; Modified Strut Towers with Adjustable Camber; Fully Polybushed; TME Strut-brace (front);
WHEELS
Customized SSR Formula Stars – Front: 14×8 ET+15; Rear: 14×10 ET-47; Toyo Proxes CF1 – Front: 185/65/14; Rear: 195/65/14
BRAKES
Ford Transit 4-Piston Calipers (front); Earl's S/S Braided Brake Lines;
INTERIOR
Sports Seats; Electric Windows; Z Logo Floormats; Momo Pedals; Nismo Shift Knob; Momo Steering Wheel; Nardi Gear Stick; Nardi Handbrake Grip; Takata Four-point Harnesses; Pioneer USB-MP3-CD; Denon Amplifier; JBL 6x5s;
EXTERIOR
1050 Kgs; Fully Welded Chassis; Re-painted Ferrari Rosso Red; Rear Quarters Flared 130mm; Widened Fibreglass Front Fenders; CM Carbon Fibre Splitter with S/S Rods; Rear Bumper Removed; Side Indicators Removed; JDM Wing Mirrors; Crystal Headlamps; Euro / JDM Taillights; IMSA Wing; Custom Tow Hooks Front & Rear; Window-frames & Door Handles Painted Black; '77/'78 280Z Air In-take on Hood;