New Zealand might be a little country at the bottom of the world, but when it comes to import drag racing Kiwis have had their fair share of big results. Reece McGregor's Heat Treatments Racing Nissan Skyline GT-R still holds the coveted title of the 'world's quickest 4WD' with a 7.57 ET set back in 2006. Rod Harvey's Rayglass Boats 2JZ-powered RWD Toyota Celica is still right up there in the hunt for the outright quickest sport compact title (6.38) having run a best ET to date of 6.40. Then there's Robbie Ward's RIPS Racing Nissan RB30-powered front-engine-dragster, which recently joined the sub-seven-second ET ranks running a 6.99. But today I'm here to talk about an old school Mazda and its meteoric rise to the top of the Kiwi rotary drag racing ranks.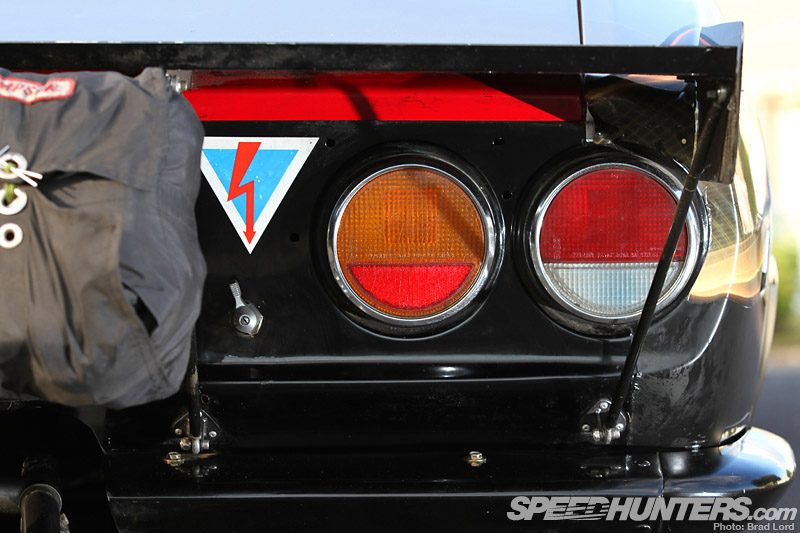 Although New Zealand has always enjoyed a large and enthusiastic rotary community, when it comes to drag racing, only in recent times have the country's more serious rotary-powered racers begun catching up with the rest of the world. Today, out of New Zealand's five top-ranked import drag machines, three are Mazda rotary-powered. Of those, the quickest two bear something in common…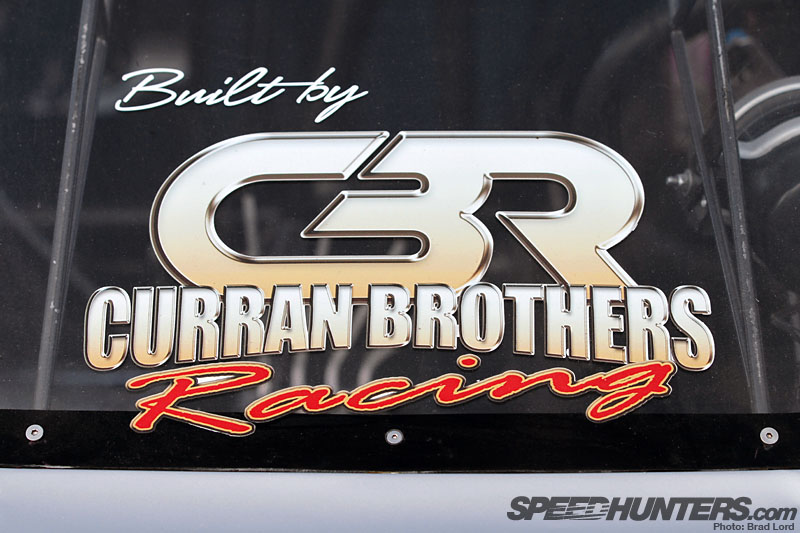 … the Curran Brothers Racing mark.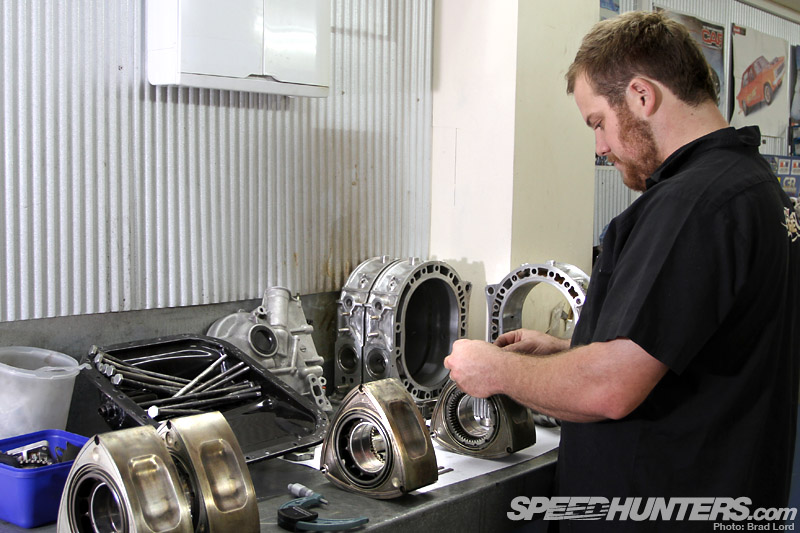 Thanks to the engine building exploits of its owner and sole full-time employee, Brent Curran, within the space of a few short years CBR went from virtual anonymity to one of New Zealand's most respected performance rotary workshops.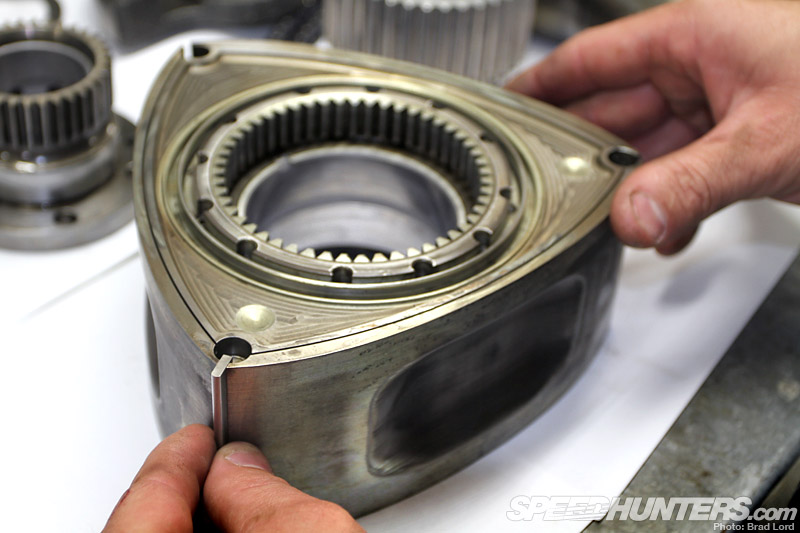 Although still young, Brent's craft has been quickly honed by an unrelenting quest to build wilder and more powerful rotary engines for street and competition applications.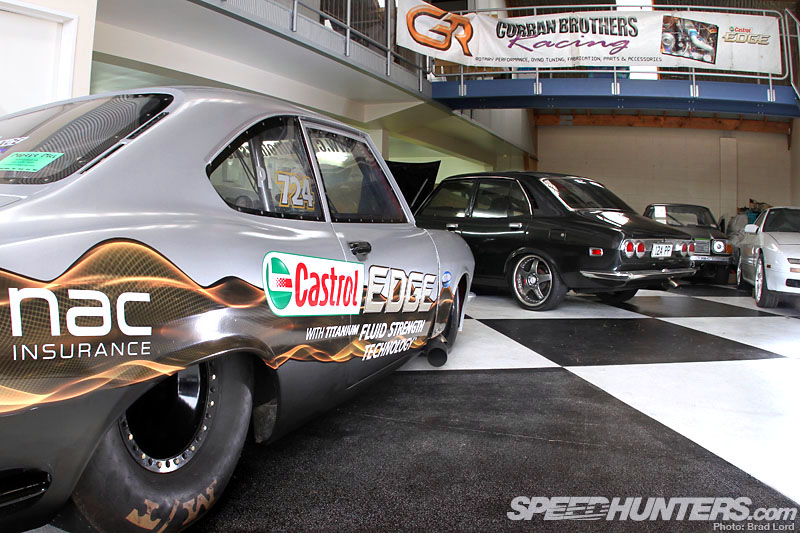 There's nothing more testament to Brent's talents than CBR's rolling business card – a '71 Mazda RX-2. Funnily enough, the Castrol EDGE-sponsored machine wasn't originally built to fulfill any desire to cut quick ETs on the strip, but rather to serve as an R&D tool. Brent explains: "While I enjoy racing, my real passion is engine building – especially if I'm given the opportunity to push myself and do something really cool. Unlike a lot of other motorsports, drag racing allows a lot of freedoms when it comes to engines, and because so many of the world's top rotary [engine] builders are involved in the sport, I'm able to draw comparisons with what they're achieving on the same playing field."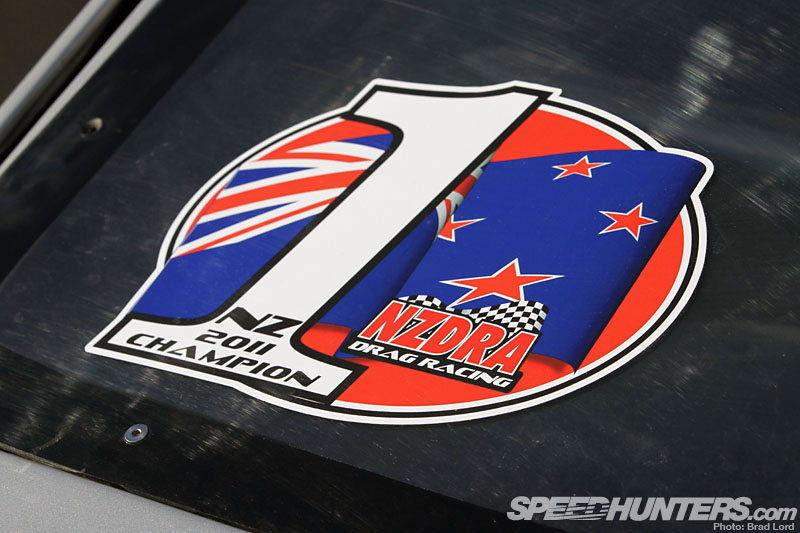 Even so, consistent performance on the strip has had its rewards, including a national drag racing title…
httpv://www.youtube.com/watch?v=wJz_S7LKg0s
… and a in late 2011 – in its original red guise – a 6.99 @ 195mph time slip! Only one Kiwi-built, rotary-powered machine has ever gone quicker on the quarter mile, and there's a CBR engine powering Charlie Bates' 6.93-second Rislone-sponsored dragster, too.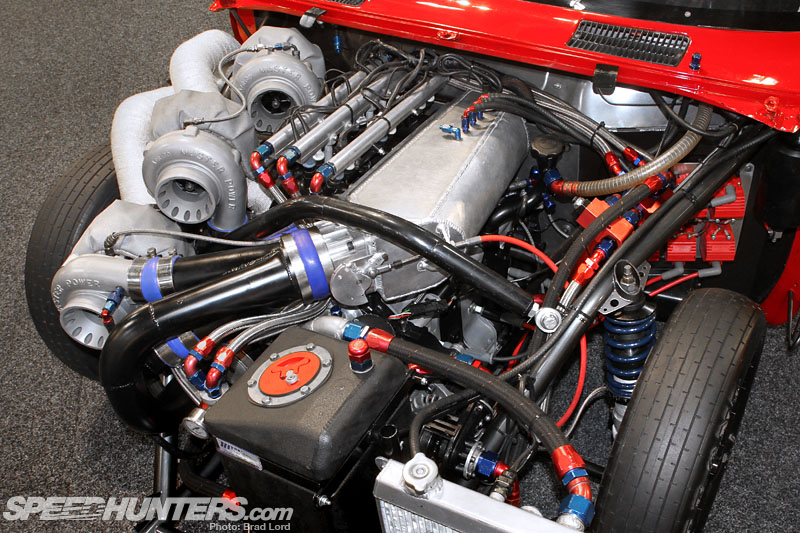 When the RX-2 was first built it was powered by a 13B twin turbo engine that propelled the Mazda to mid seven-second passes, but from the get-go the plan was always to use a three-rotor 20B engine base. "When I was young I dreamed about building a peripheral ported, triple rotor, triple turbo, motor," says Brent.  "The RX-2 gave me the opportunity to see that dream through to reality, and running 6.99 proved to myself that I could make it work."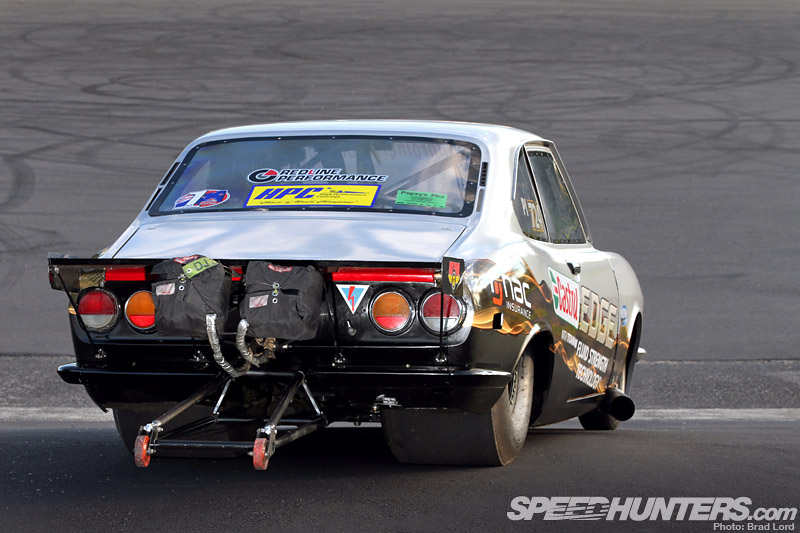 Although Brent believes there was another tenth to be had from its final triple turbo set up, chasing a 6.89 was of little interest. In an effort to go even quicker, focus was shifted to an entirely new set-up…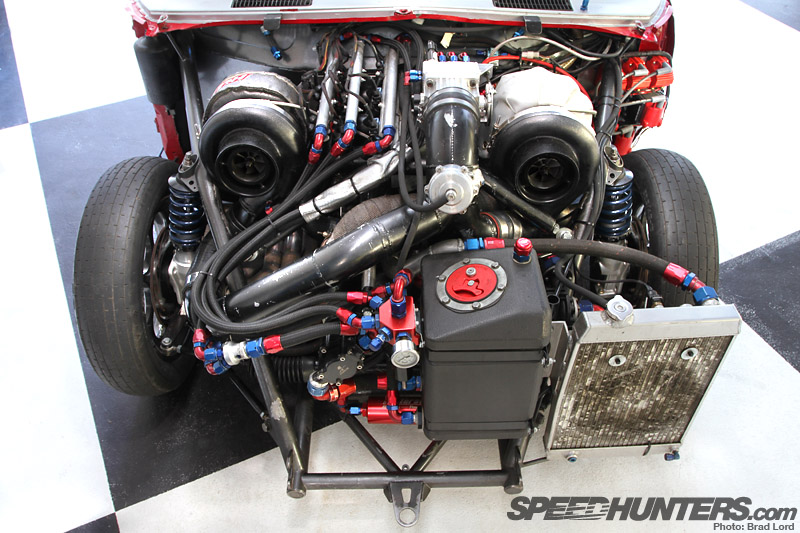 … that after testing three different twin turbo combinations, currently looks like this!
It's hard to see – even in the flesh – but there's a CBR-built peripheral-ported Mazda 20B three-rotor block hiding under all that plumbing. Most hardcore rotary turbo drag engines rely on conventional side porting, or semi peripheral porting, over going to the extreme and drilling out the rotor housings with large intake ports above the factory exhaust ports. "I think peripheral porting is more in keeping with the old school style of the car," said Brent when I questioned him on his thinking behind the porting spec. "But more so, it's something else working against me, so that makes it a challenge." The other unusual aspect of the engine is the twin turbo arrangement. Two turbochargers on a 20B aren't special, but running them in a configuration like this (as opposed to both being positioned on the exhaust port side of the block), absolutely is.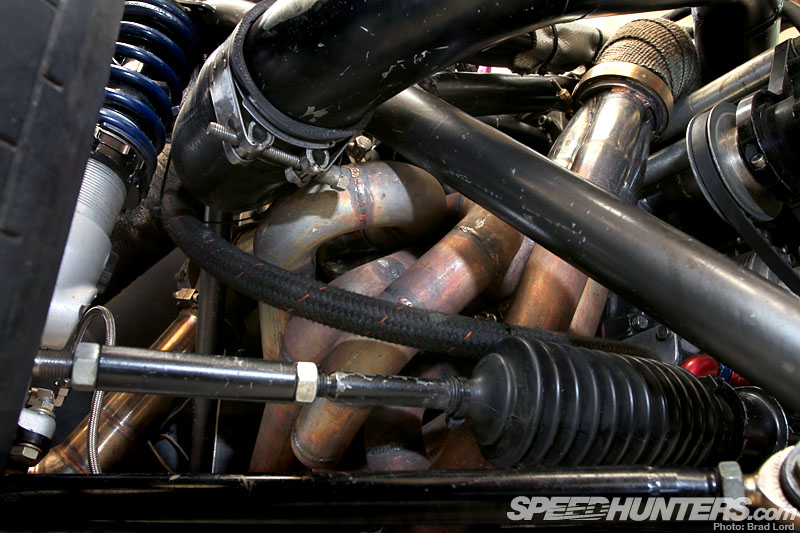 The easy way out would have been to feed one turbo with the exhaust gases from two rotors, and the other turbo with the exhaust gas from the third rotor, with a balance pipe in between to even out the pressure. In Brent's eyes that sort of design is flawed, so a slightly more technical approach was taken. In this unique exhaust manifold set up, each of the three exhaust ports feeds two pipes. One of those pipe flows into a three-pipe collector that supplies the puff for one turbo, and the other pipe flows into another three-pipe collector that supplies the puff for the other turbo. In other words, each exhaust port feeds both turbochargers.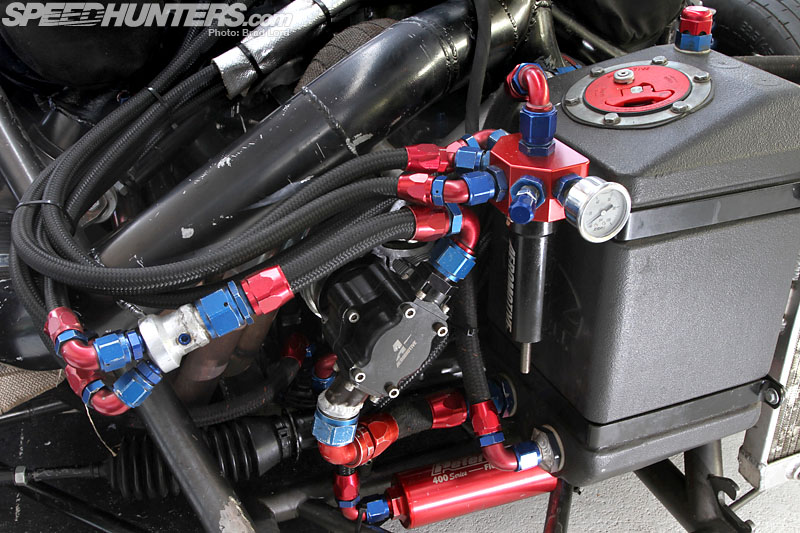 As you'd expect there's a fuel system of sizable proportions. Cool-burning Methanol is pumped from a four-gallon (15-liter) tank…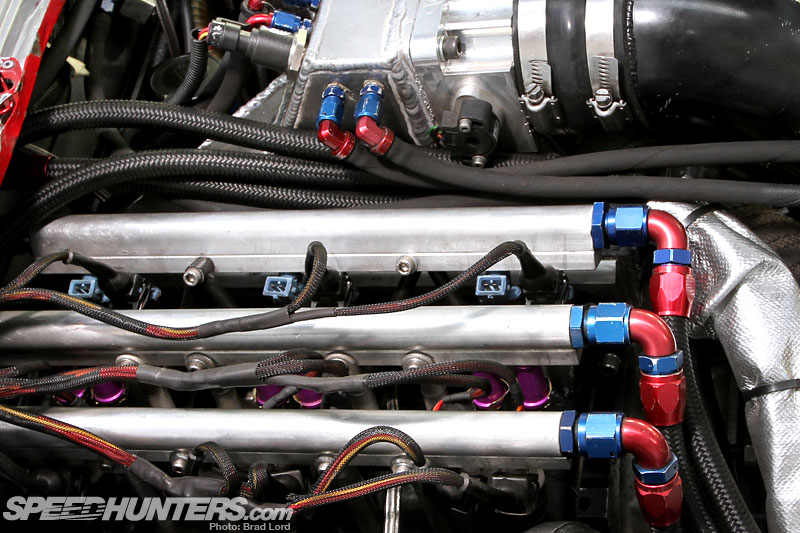 … up to the top of the engine where three fuel rails supplying nine 1650cc injectors and six 2000cc injectors. Three additional 1650cc units are fitted, but are not currently employed. During one full-power pass down the quarter the engine consumes around 2.5 gallons (nine liters) of the alcohol-based fuel.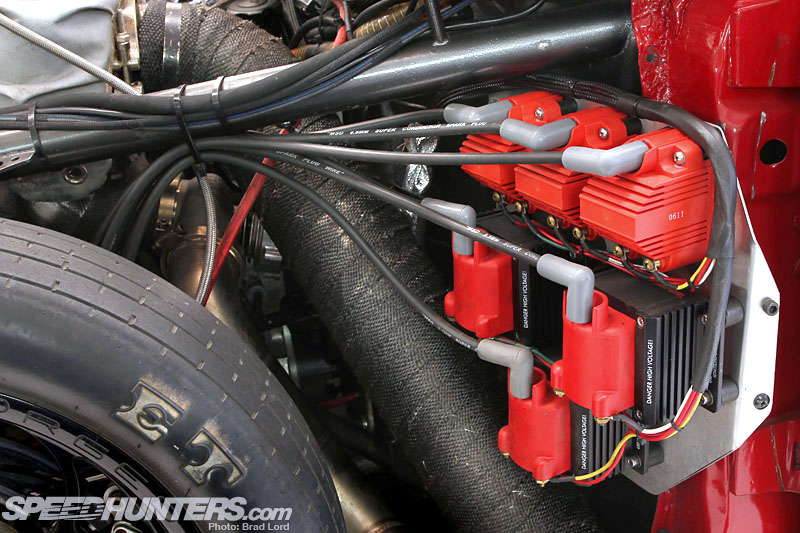 Spark come courtesy of a MicroTech X6 ignition module and high-power coils…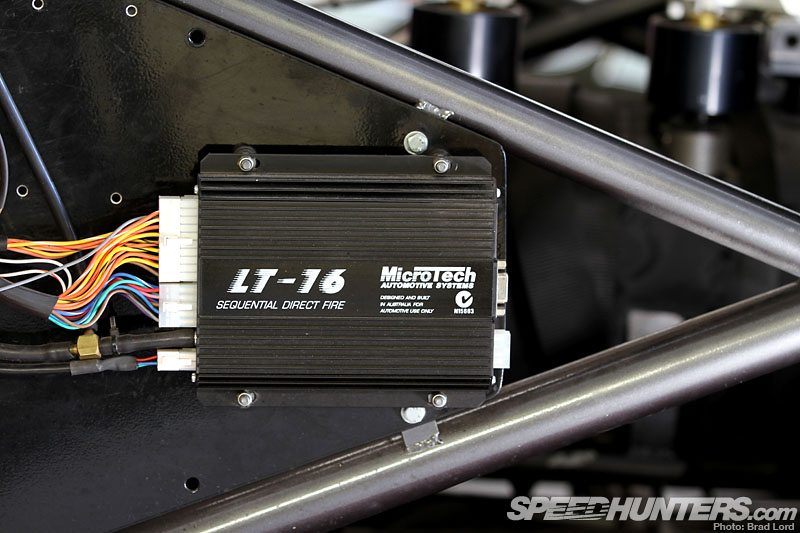 … with firing orders and fuel delivery overseen by a MicroTech LT-16 engine management system. I was interested to learn that Brent does all his tuning on the fly, at the strip. "If there's a problem with the tune, I simply note down the RPM, and make the necessary changes afterwards," he says. "We pull out the [spark] plugs after each run as they're a good indicator to how the engine's running, but that's really about it."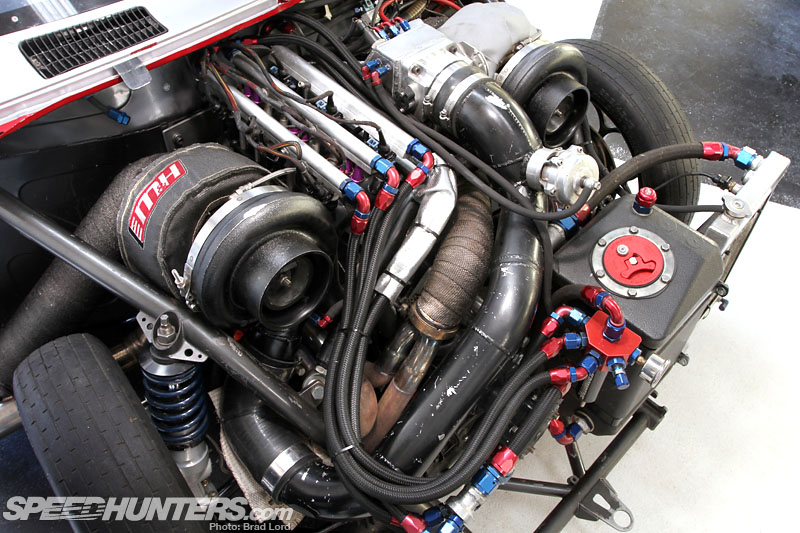 From every angle the 20B twin turbo package is an impressive looking piece of kit, but because the engine – or the car for that matter – has never been on a dyno, its exact power output is unknown. Given the car's weight – 2250lb (1020kg) with driver – and its ability to run seven seconds flat at close to 200mph, 1300hp+ is estimated. Ponder that power-to-weight ratio for a moment and then ask yourself: Would you be game enough to get behind the wheel of this thing and point it down the quarter mile?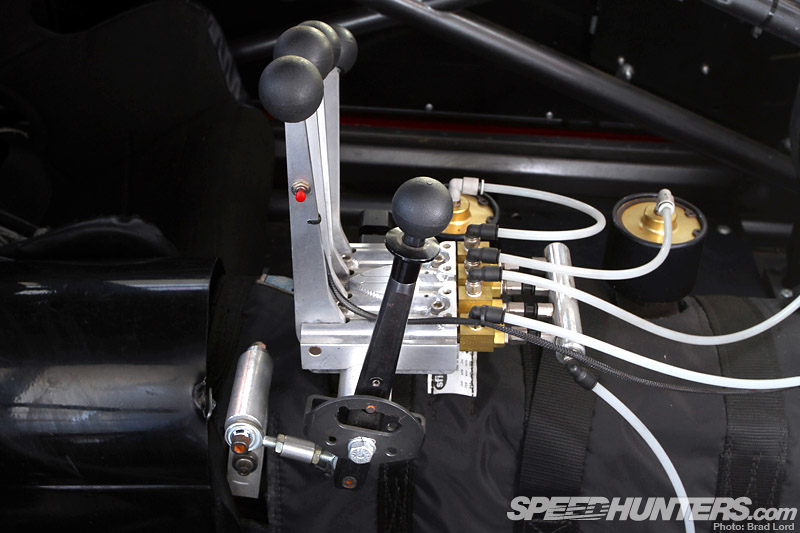 Of course, having all the power in the world is one thing, but getting it to the ground reliably is something else. During the RX-2's first couple of seasons Brent had a lot of trouble with the driveline, suffering a multitude of transmission, differential and axle failures in his quest for quicker ETs and higher trap speeds. The gearbox proved to be the real limiting factor, prompting him to put a little cash aside every week until he had enough saved for hardware that was up to task. Two years later a bulletproof Lenco CS3 air-shifted five-speed found its way into the car. Operation is pretty simple: The black lever selects between first gear (forward), neutral (center) and reverse (backwards). A regular McLeod twin-plate clutch is used to get the Mazda off the start line, but from there on out pulling back each lever in succession shifts the 'box through its four remaining gears.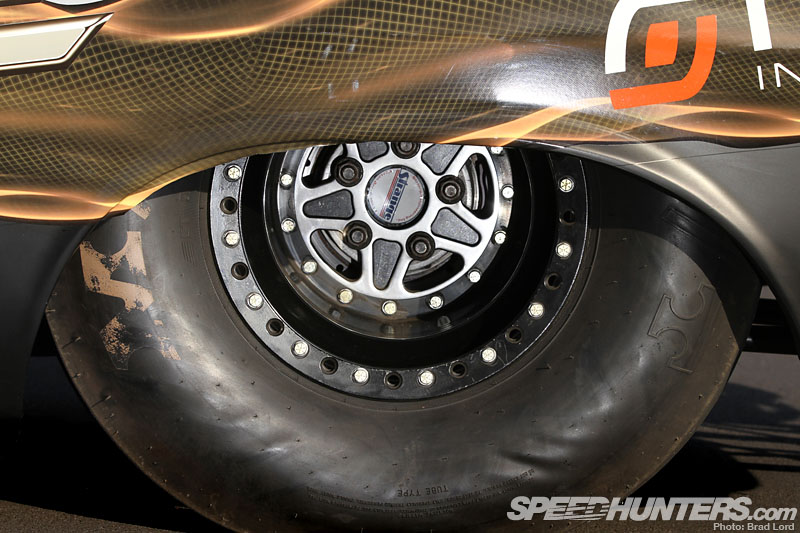 Out the back 32.0/14.0-15 Mickey Thompson ET Drag slicks running on 14″ wide Max wheels (with bead-lock rings to stop the M/Ts spinning on the rims) feature. What you can't see behind the wheels are Wilwood disc brakes, Strange Engineering gun-drilled axles and a Mark Williams 40-spline diff head inside a custom Robert Tynan sheet-metal diff housing.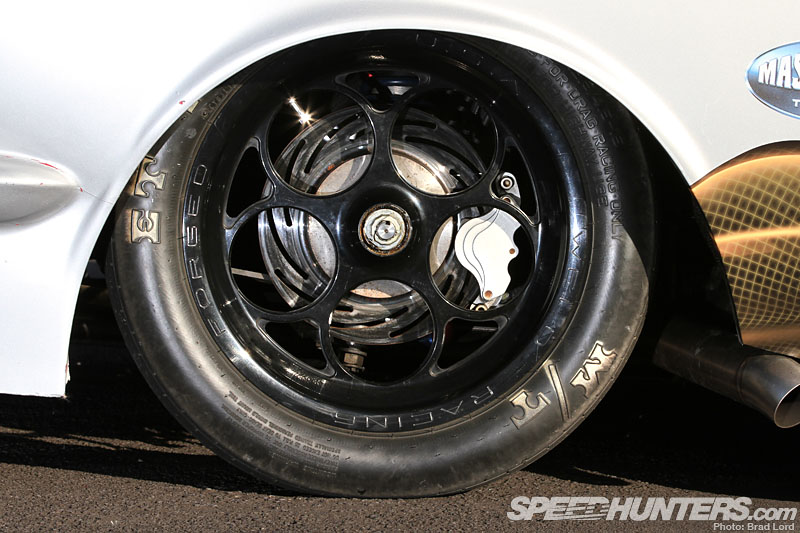 It's a classic drag combo at the pointy end: 15×4″ Weld Magnum Drag 2.0 wheels with 22.5/4.0-15 Mickey Thompson ET Front radials. The lightweight, motorcycle style, front disc brakes are by Strange.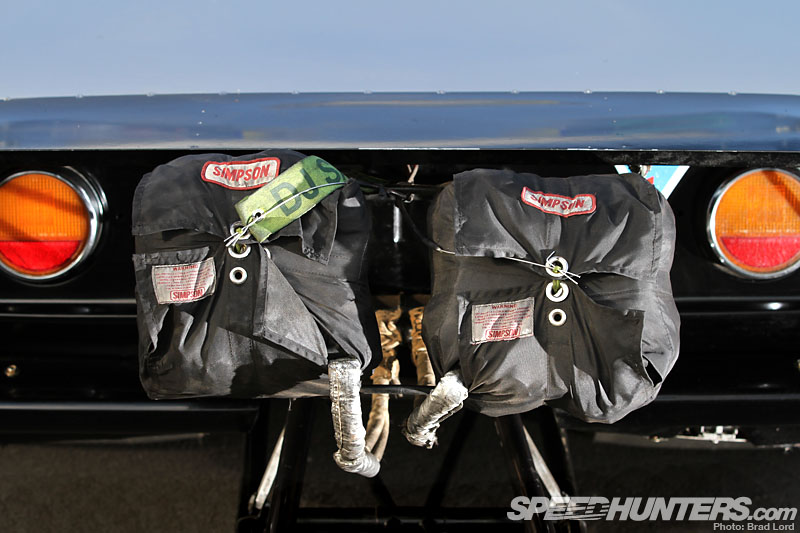 While the front and rear discs offer a little assistance in hauling the Mazda up, the real stopping power comes via twin Simpson parachutes. The run-off at Brent's local strip, Fram Autolite Dragway, isn't any longer than the quarter mile itself, so 'chutes are mandatory on a missile pushing close 200mph, like this one.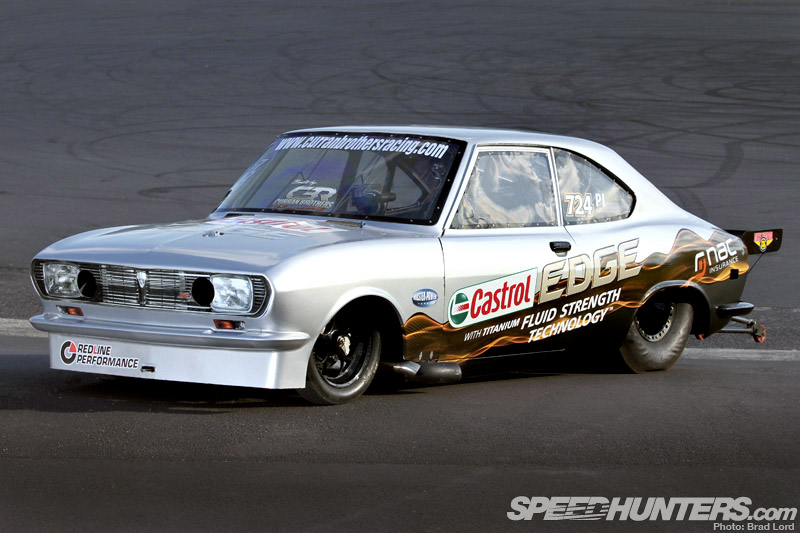 When Brent first picked up the rolling body the idea was to 'tub' the rear end to allow it to accommodate large slicks. "It was the chassis builder [Robert Tynan] that talked me into going to a full chassis," says Brent. "Looking back, I'm pleased we went down that road, even if it meant cutting up what was a mint RX-2." The Mazda retains a lot of its original metal panels, with only a single-piece fiberglass front clip (complete with printed lights and grille), and a fiberglass trunk lid added. Lexan windows replace the OEM glass.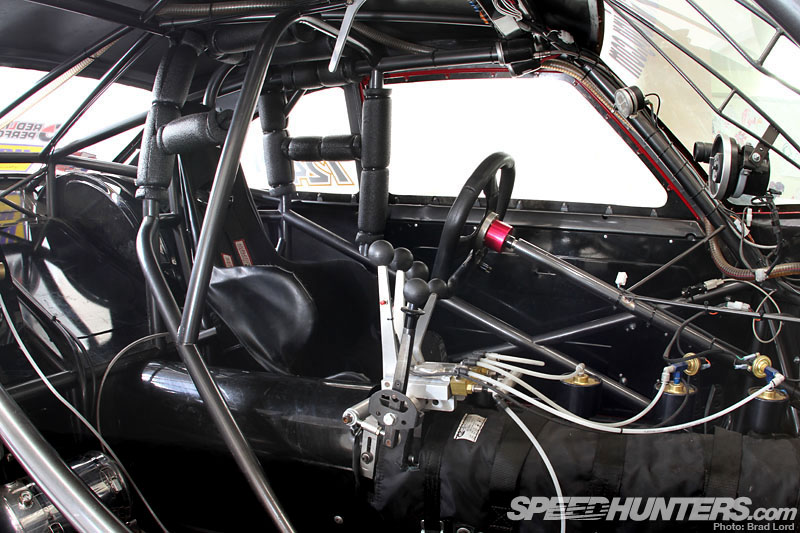 It's all business inside Brent's office. For piece of mind the chromoly tube work was designed and constructed to appropriate SFI safety specifications.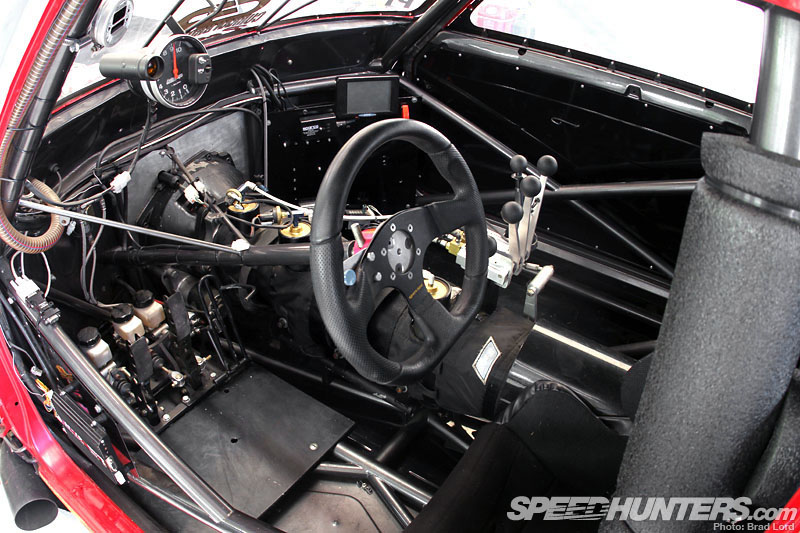 The cockpit is a place where form definitely follows function. It's also the place where Brent gets to enjoy the fruits of his labor – albeit at just seven seconds a time.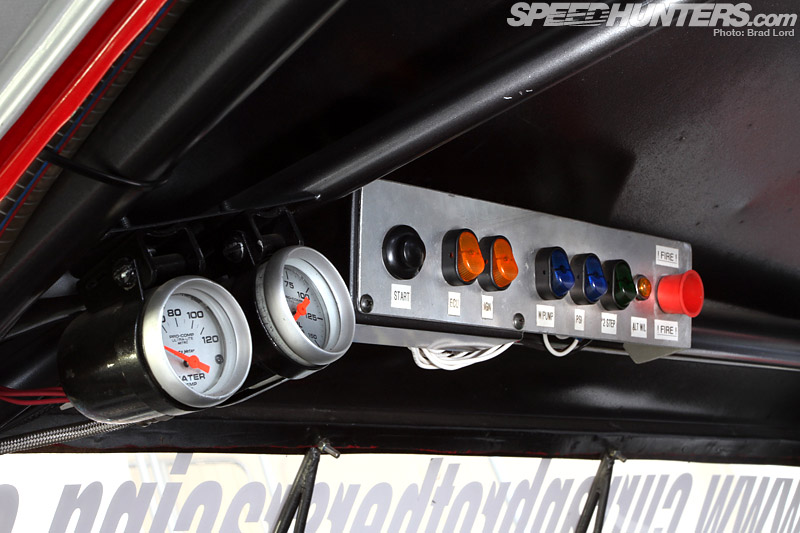 Things get real serious (and really noisy!) when these overhead switches are flipped and the start button is engaged. Auto Meter Pro-Comp gauges keep an eye on the engine's water and oil temps.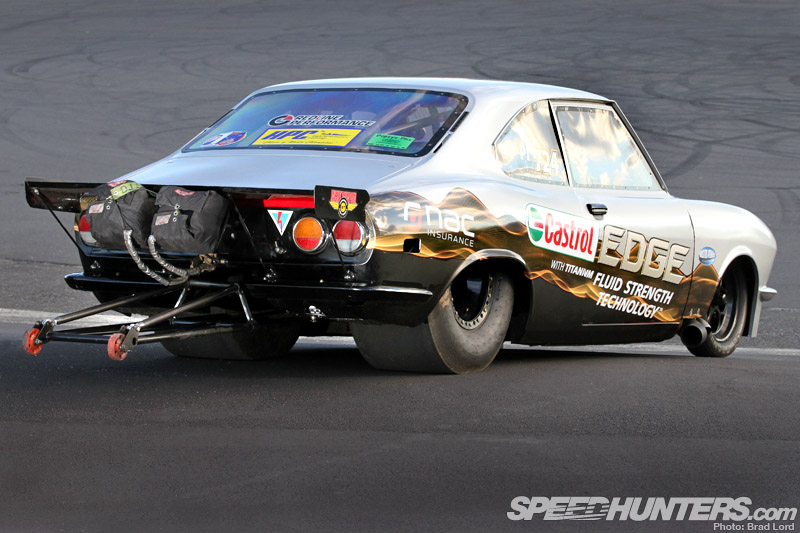 For what has essentially been a budget build, the CBR RX-2 punches well above its weight. "After we ran the six-second pass I received a lot of congratulations from international rotary builders who I had respected and looked up to for a long time, and that really blew me away!" says Brent. "With the current set up in the car I know we can go quicker and faster. We literally run the car on a shoestring budget and I need to buy a data logger [a borrowed unit was only recently fitted], along with a new clutch and a pair of new rear tires. I really like trying out new things, but we have to take small steps because I can't financially afford to hurt the thing."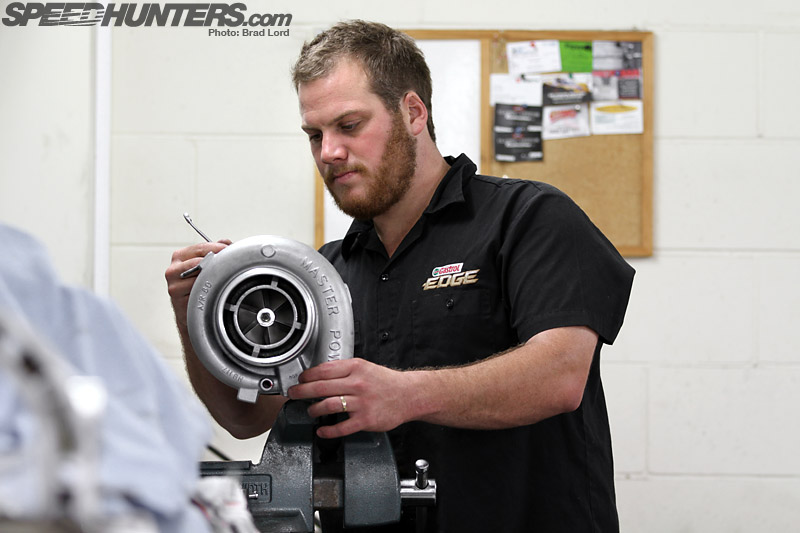 Having a crack at the world rotary drag title in a car built for the task is something Brent would one day like to have a go at. "If we get there, we get there," he says. "But if we don't get the opportunity, I'll be happy with what we've already achieved." In the meantime there's a workshop full of cars to deal with, including a very serious build that revolves around a CBR-built four-rotor engine and a huge turbo. But we'll save that story for another day…
httpv://www.youtube.com/watch?v=EJJp1mvzkMw
I'll wrap up this feature with an in-car clip from a recent run down the strip that ended with the parachutes failing to deploy. "Thankfully it happened on a 180mph test pass," says Brent. "I don't think it would have ended up so well if we had been back up to 195mph as we are now – but man it was a wild ride!"
CURRAN BROTHERS RACING 1971 MAZDA RX-2
Chassis/Body: Robert Tynan SFI-spec chromoly tube-frame chassis; fiberglass one-piece front clip; fiberglass trunk lid; Lexan windows, custom drag wing
Engine: CBR Mazda 20B three-rotor block; dowelled; three-piece eccentric shaft; lightened 20B rotors; 3mm apex seals; 7.1:1 compression; peripheral intake porting; CBR custom intake; 2x custom turbochargers; 2x TiAL 60mm wastegates; TiAL blow-off valve; CBR custom tubular exhaust manifold; twin 4″ exhausts; 4-gallon fuel cell; Aeromotive belt-driven fuel pump; Aeromotive adjustable fuel pressure regulator; 3x fuel rails; 9x 1650cc injectors; 6x 2000cc injectors, high-power Bosch coils; MicroTech X6; MicroTech LT-16 engine management system
Driveline: Lenco CS3 five-speed air-shifted gearbox; McLeod twin-plate clutch; Driveshaft Specialists steel driveshaft; Robert Tynan sheet-metal diff housing; Mark Williams 40-spline diff head; Strange Engineering gun-drilled axles
Suspension/Brakes: Front – Strange Engineering adjustable coil-overs dampers; Strange Engineering callipers & slotted steel discs; Rear – Koni adjustable coil-over dampers; Wilwood callipers & discs; 2x Simpson parachutes
Wheels/Tires: Front – Weld Magnum Drag 2.0 15×4″ forged wheels, Mickey Thompson ET Front 22.5/4.0-15 radial tires; Rear – Max 15×14″ bead-lock wheels, Mickey Thompson ET Drag 32.0/14.0-15 slicks
Performance: Power Output – 1300hp+ (estimated); Best ET –  6.995 @ 196mph (triple turbo set up)
– Brad Lord