Now we go back in time… This category features cars from the mid-'70s to the late-'80s: street, race or track cars; originals, replicas and rebuilds based on period shells. Looking at the most popular car features on Speedhunters for 2012 it looks like the classics tick the box for a lot of you: they generally allow more creativity and builders go even more extreme in their efforts to make individual, exciting cars. But even retro cars in their full original spec are often works of art. We've picked these nominations based on the web statistics for cars we've featured during 2012, and the final list represents some of the finest retro machinery from around the world.
Gatebil makes rich pickings for this category: the thousand-horsepower E21 was a real favourite of everybody who saw it at the Rudskogen Motor Senter in the Summer. A monster built for speed, an E46 M3's S54 engine now sits under the hood, complemented by bespoke mechanicals constructed specifically for the project. Quality and quantity.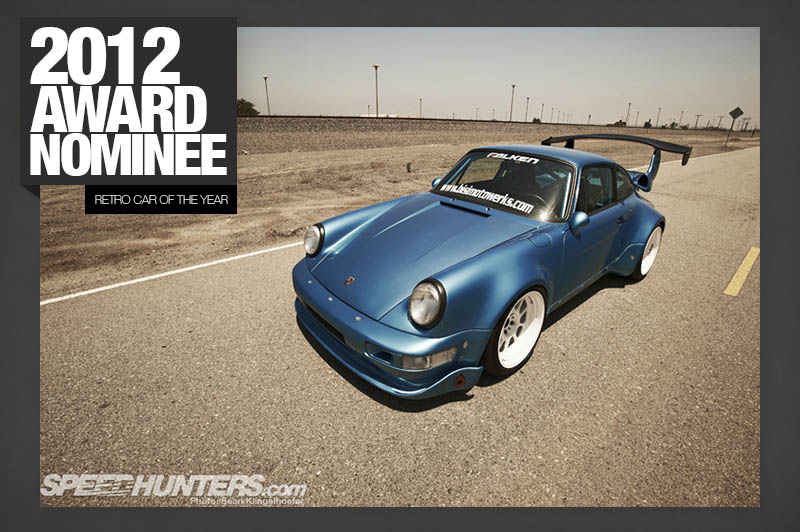 Deciding on a favourite 911 is a tough choice at the best of times, but a wide-body 930 with a huge and high rear wing with ram-air intakes set-up is hard to top for extreme Porsche overload. When engine specialist Bisimoto turned their hand to a 1976 model, it was always going to be about what was happening out back: the front may be relatively subtle but the rear is a riot, with the twin-turbos hanging out the back on full show. A powerful, aggressive take on the old girl.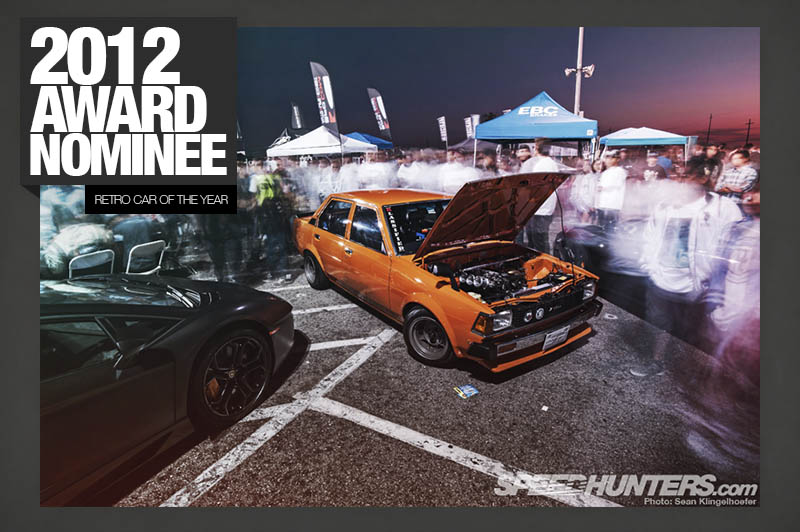 This AE71 was picked up in the #FeatureThis programme at Irwindale 2012: an immaculate orange Corolla sitting on ATS Classics, with a period interior (tach and engine management laptop aside) and classic look. A lean, clean street machine.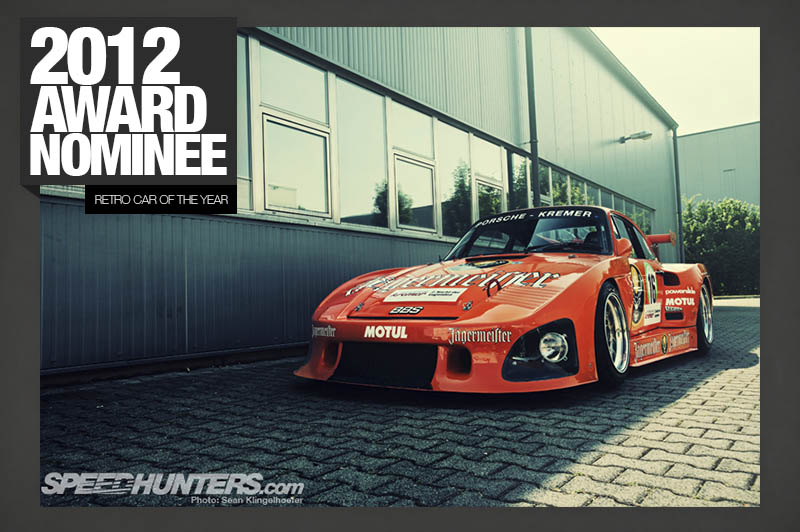 How do you improve on a racing 911 from the factory? It's not an easy (or popular) task to outgun the maker itself, but Kremer Racing took the already-winning 935 and applied industrial levels of horsepower, engineering know-how and an intimidating new body shape to create the K series of the late '70s. Kremer Racing have now meticulously restored this K3, which is now back where it belongs: blasting around the racetracks of Europe.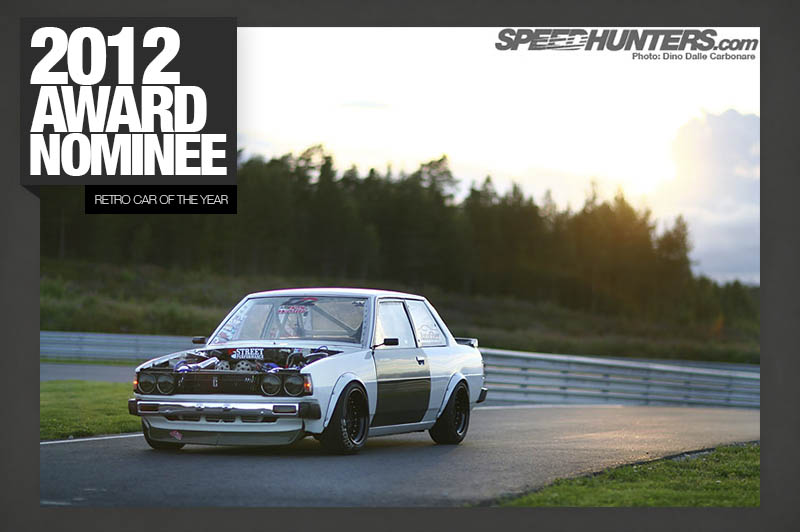 It's back to Scandinavia for Roland Zetterström's KE71 drifter, with modern detailing taking his bare-metal retro rebuild to a new level. But the carbon-kevlar panels and side-exit exhaust system are just one side of the Corolla: it's what lurks under the hood that makes this car stand out. A KE71 with a Volvo motor is not something you see every day! A KKK24 and a shot of nitrous complete the picture.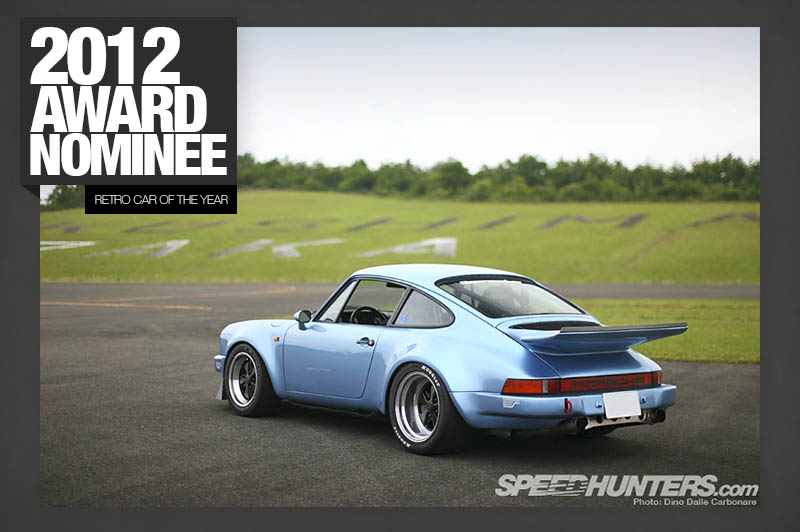 Heretic or hero? Tomoya Watanabe's Supermachine firm presented their own take on the 930 – from the outside even more stock than the Bisimoto example but inside running to a very different tune. Out had gone the classic flat-six, and in, somehow, a seven-litre LS7 V8 had been inserted. With even more weight out back trick suspension was employed to make what was always a challenging car more manageable – and able to post faster laptimes than most modern Porsches can achieve.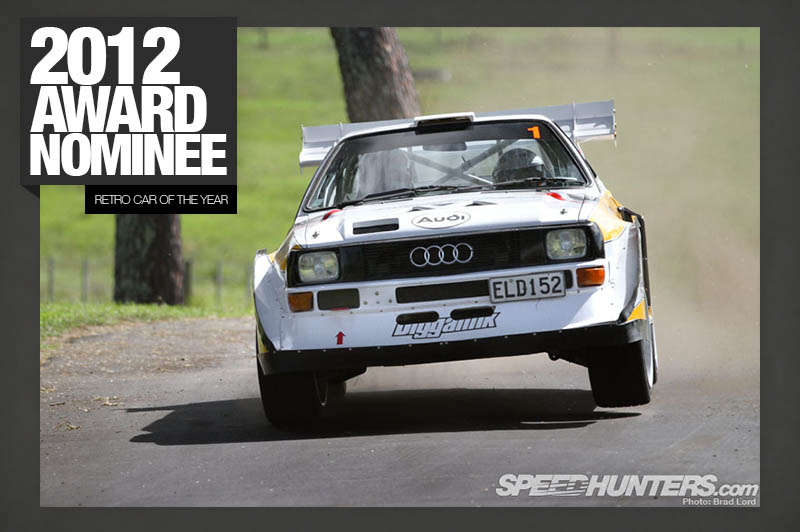 Rallying doesn't get more heady than in the days of Group B: the mid-'80s period where fearsomely – overly – powerful cars blasted through the world's stages: Formula 1 cars on gravel. And they don't come more iconic than the Audi Quattro. This S1 homage was built up on an original production car base, and follows the S1 spec: short-wheelbase, turbocharged inline-five 20V with 500hp, all-wheel-drive, but then sprinkles some individuality and modernity over the result, like the pedal box, firewall and AWD system from a V9 Impreza WRX STi. All built up from a shell bought for the princely sum of $20, and still street legal.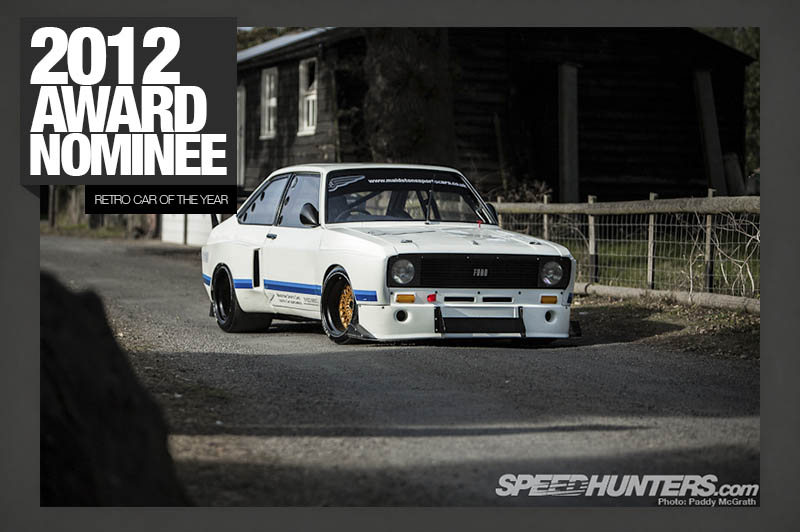 Adrian Hall's 1978 Ford Escort MkII
Here's a car that has lived a full life and then some: a 30 year old Ford Escort MkII which has crisscrossed between the road and track. Its latest incarnation harks back to the Zakspeed Division 2 DRM Escorts of the late '70s, though now the bodywork is carbon, it sits even lower and lighter and with the Cosworth YB it delivers an impressive 360bhp/tonne. The best MkII there is?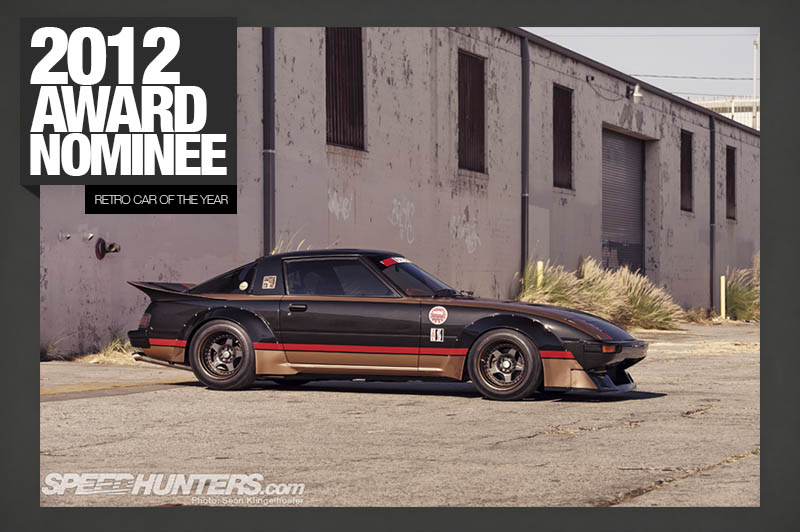 Those lines, those colours! It could only be the early '80s, and the JDM Legends RX-7 is a perfect summation of that era. And the inspiration was a Hot Wheels model! With a rare, first-generation turbo import to use as a base and an IMSA replica body kit ready to fit, this is a beautiful example of rotary retro.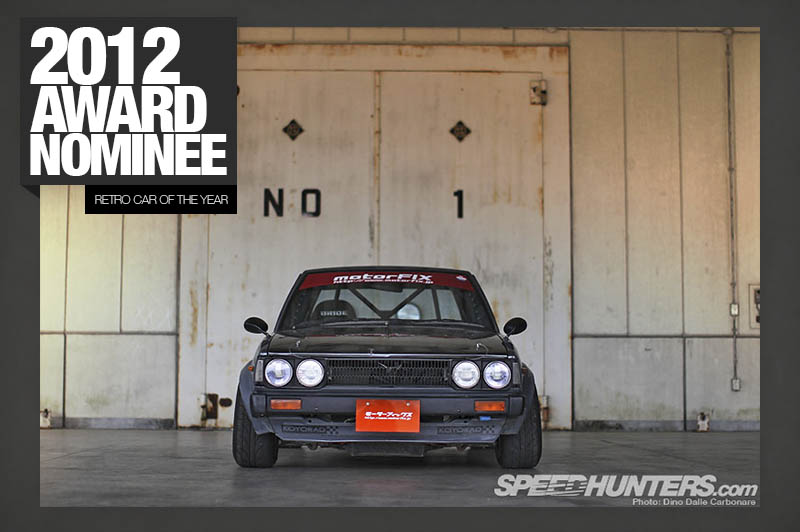 The Corolla seems to be perfectly suited to the idea of putting something big into something small. Like the Volvo-motivated Corolla above, it's what's under the bonnet that sets this car apart: in this cars a 1UZ V8. A head-on view highlights the low ride, aggressive offset and negative camber at the front; the exterior might not be pretty and the engine not the most powerful but this car is all about pure drifting pleasure.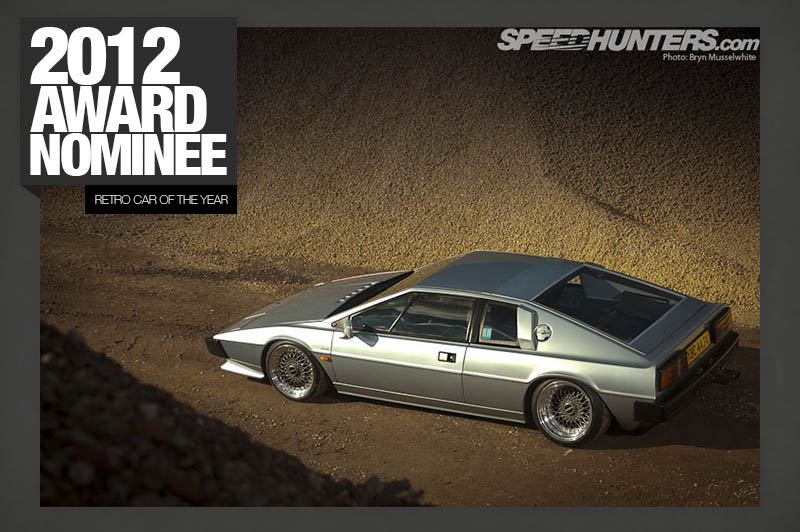 Making a mess of a beautiful design is easy to do. Taking on a design classic as a project and not only improving it but creating something unique and individual is far more difficult. Yet Dean Meeson's air-ride Series 3 Lotus Esprit retains the essence of the Giugaro original and adds in an extra wow factor, with the low-slung ride matched with a bespoke Alcantara cockpit. Time to pick the low-hanging fruit?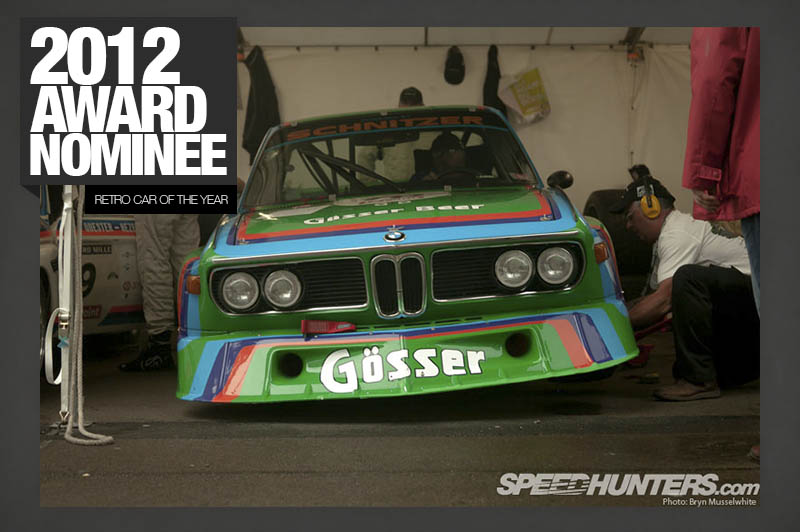 Racing BMWs are rarely anything but spectacular, and the 1976 CSL 'Batmobile' is one of the most iconic racers of the period. Just four factory cars were built: one is the Art Car, and this restored, barn-in-Jakarata-find example still has its original engine in place. It's all elbows-out wings and bodywork: from the shovel nose to the big wing hanging out back. No subtlety, the Batmobile is all about power and glory.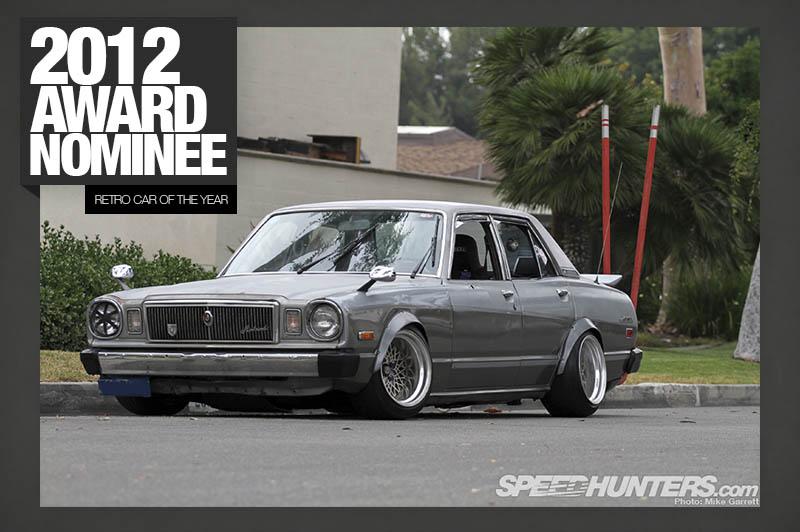 American Shakotan Toyota Cressida
It's 1979 gone mad: a zombie driver scraping the ground and scaring the neighbours. With those gigantic takeyari pipes touching the clouds at the back, this cult classic Cressida is a fine SoCal take on a very Japanese subculture. And it's a daily driver?!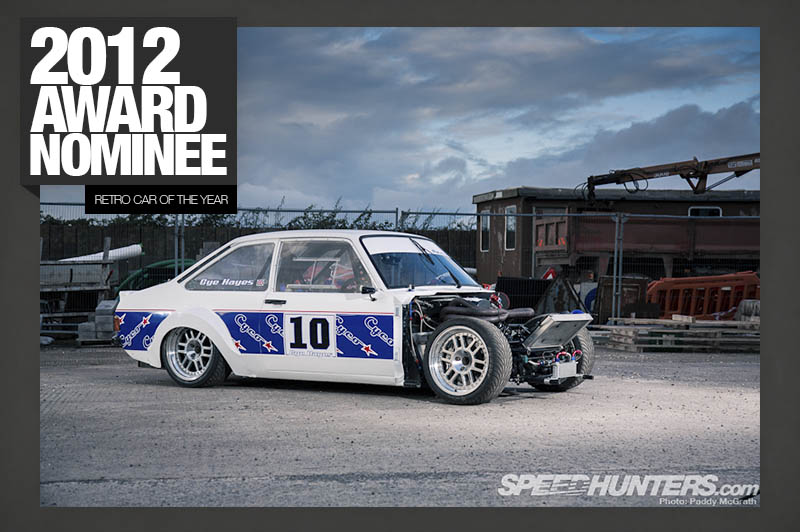 The Honda-powered Escort Speed Machine
"Why? Because I wanted to!". That's as good an answer as any as to the reasoning behind this extreme MkII Escort. Although the word Escort might be pushing it, given the TVR chassis underpinning the car and its Honda S2000 engine… But this is a no compromise speed-machine, an as with all the cars here, a celebration of individuality, creativity and the joy of machine.
Jonathan Moore
[polldaddy poll="6759845"]