As glamorous and straightforward as this profession might seem to be, more often than not when I have to find words to describe a car I honestly don't know what to say. Most of the time it's difficult to find the words to use because I feel as though they've all been spent already, while other times I can't find the words simply because the car has left me speechless. I think it goes without saying that encountering a Kremer K3 falls into latter category.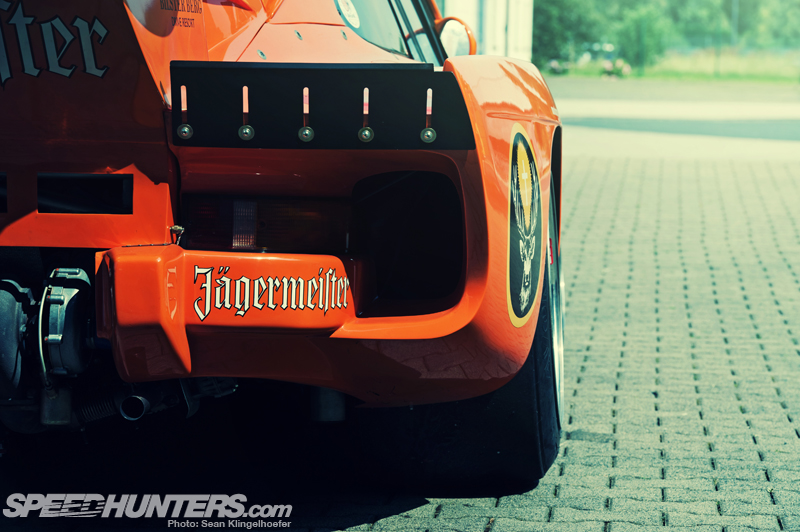 As we all know cars come in many shapes and sizes, ranging from the economic appliance to the handcrafted supercar. But occasionally there is such a car that seems to defy any categorization, the sort of vehicle which causes full grown men to go into a tizzy whenever they think about it. While I'm by no means an expert on the car, I know without a shadow of a doubt that the K3 one of these fabled legends and that's exactly why I chose to honor it on 911 day.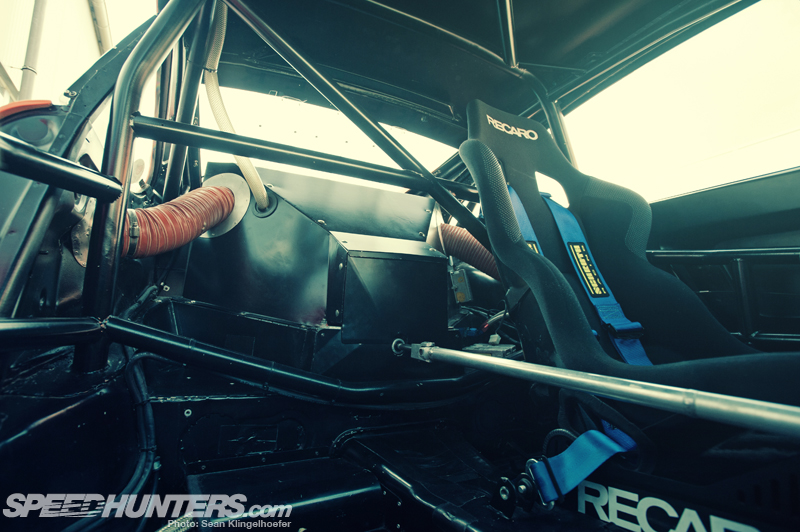 When it comes to an iconic sports car I can think of none more easily recognizable than the 911. At the same time I can think of no other  single model with such history in motorsport, let alone so many wildly different varieties which have been morphed and sculpted to meet countless rule books over the years. Even still, I'd argue that the 935 K3 is one of Porsche's most iconic altered silhouettes.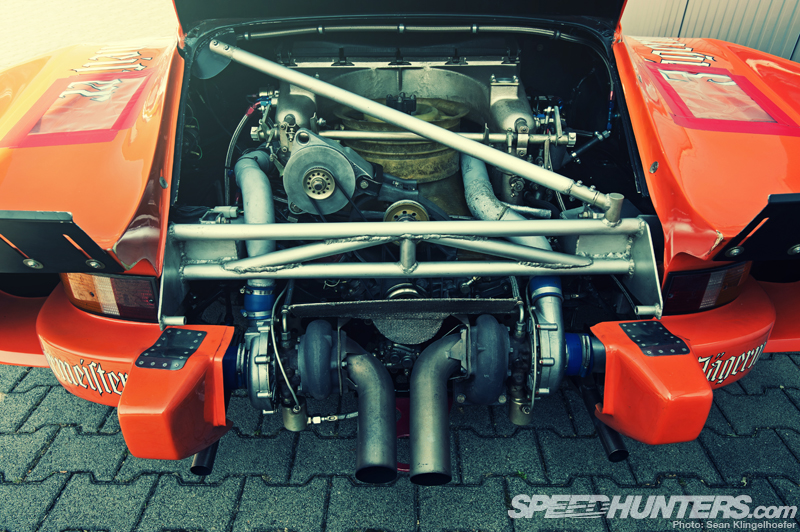 Ironically it's only now, sitting in my apartment back in Los Angeles, that this experience actually takes. More often than not when we're out there shooting these cars everything happens so quickly and we're so focused that we miss some of the details. I'd liken the phenomenon to being in shock where your mind simply switches into survival mode.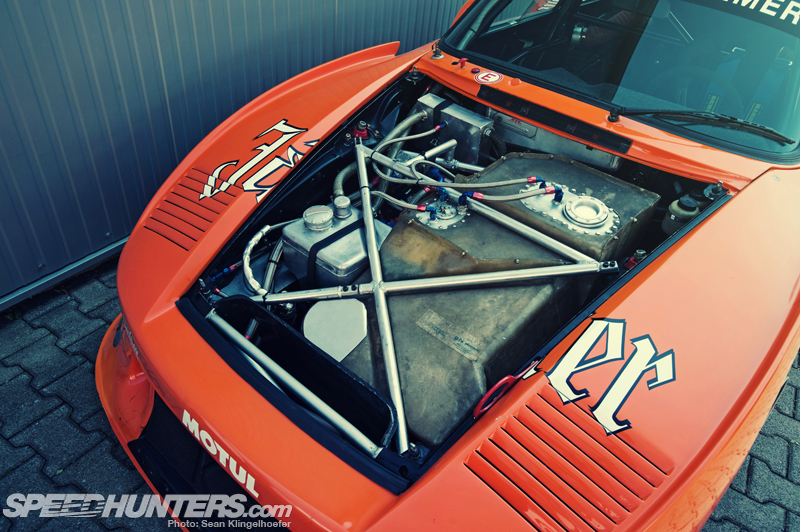 Oddly enough this wasn't the first K3 I've encountered. It was however the first time that I was able to really analyze the car. This time around I wouldn't be subjected to the typical nuisances associated with such a machine: a noisy racetrack full of fans eager to get into my frame, closed up bodywork and a overwhelming sense of exhaustion after a day of trackside shooting.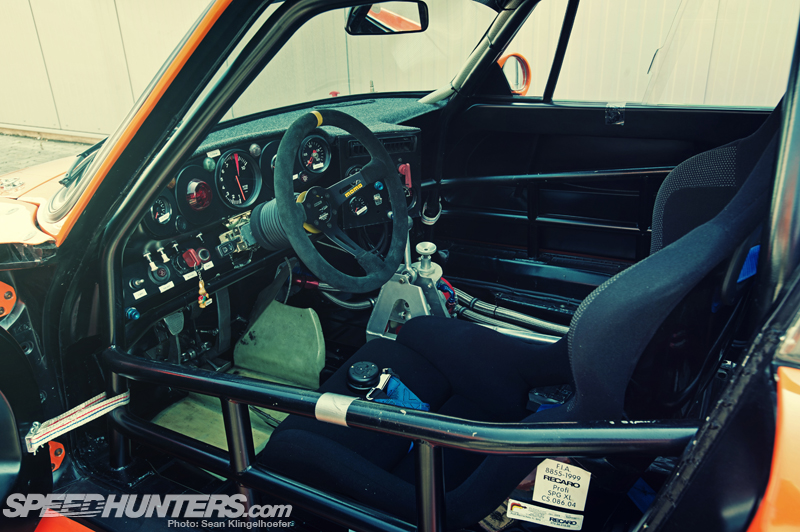 No, this time things would be different, yet my foggy recollection remained more or less the same. This time I would be able to spend a couple hours with an original K3, at the newly built facilities of Kremer Motorsport, the very company responsible for constructing the mental beast. Had I not the photographs and trusty accomplice Jonathan Moore to prove it, I wouldn't believe it to be real.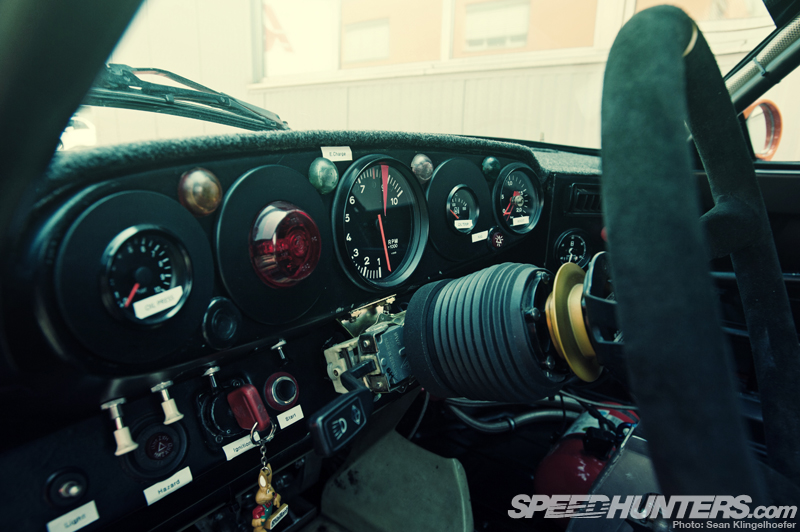 I can't really think of any better place to start than the interior of the car, which is probably the most easily recognized as something which was once a Porsche 911. Built in the late '70's the K3 is a car from a time where technology and brute force were a delicate balancing act and this battle is clear in the cabin.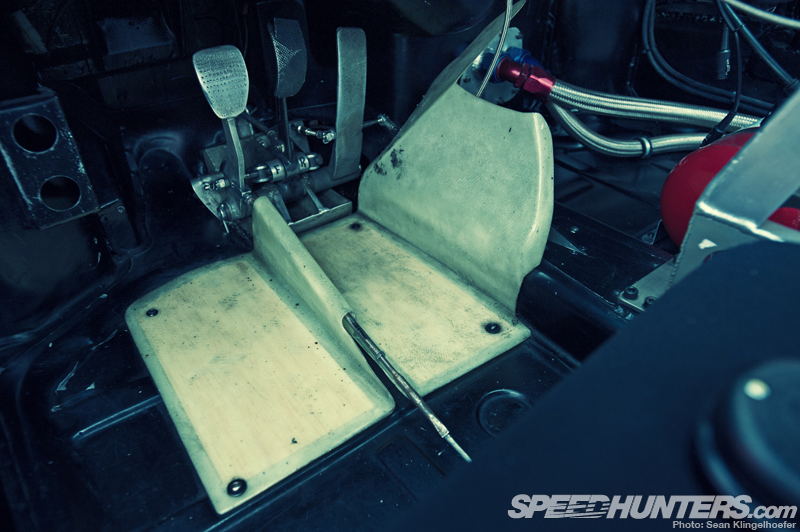 The heel plate for example, is a raw sheet of uncoated molded fiberglass. Not exactly beautiful but undeniably effective. It gives the driver's feet a flat place to rest, out of harm's way from the clutch linkage and miscellaneous plumbing. Looking back I can't decide if this design is ingenious or insane. In fact if I were to drive it, I'm still not sure which side of the linkage I'd prefer my left foot to reside…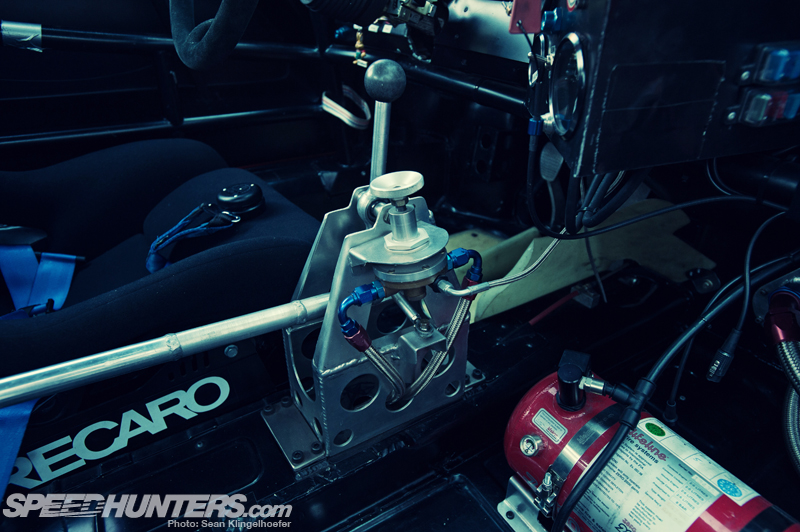 Elsewhere there are more mind bending pieces, beautifully simple but in hindsight date themselves quickly. There's something mesmerizing about a crude meter long rod being used to engage gears, but it worked. This sort of hardware is fascinating in a strangely twisted way, like antique medical equipment.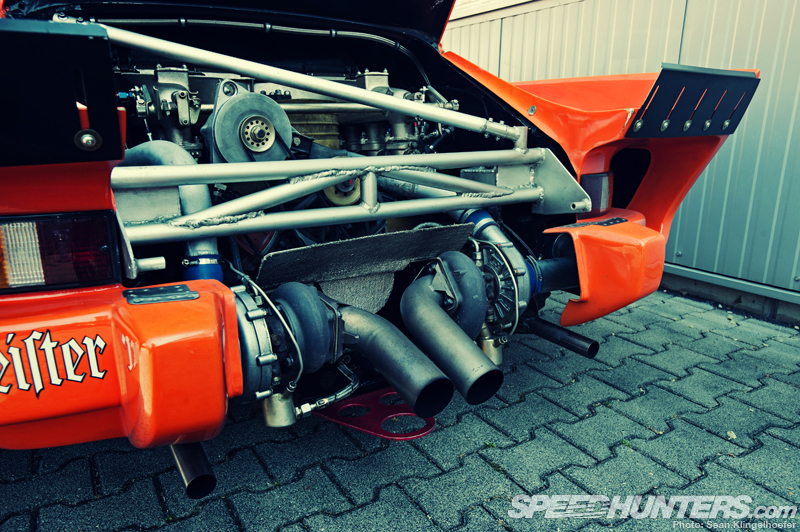 While they might look quite similar to today's turbochargers, the KKK units on the 935 were very much in their infancy. That said they were capable of delivering 800hp to the rear wheels, albeit nearly all at once a la a light switch. Kremer soon found that the factory water-to-air intercoolers quickly became heat soaked and found that an air-to-air replacement allowed consistent power output during long endurance races, often out performing Porsche's factory teams.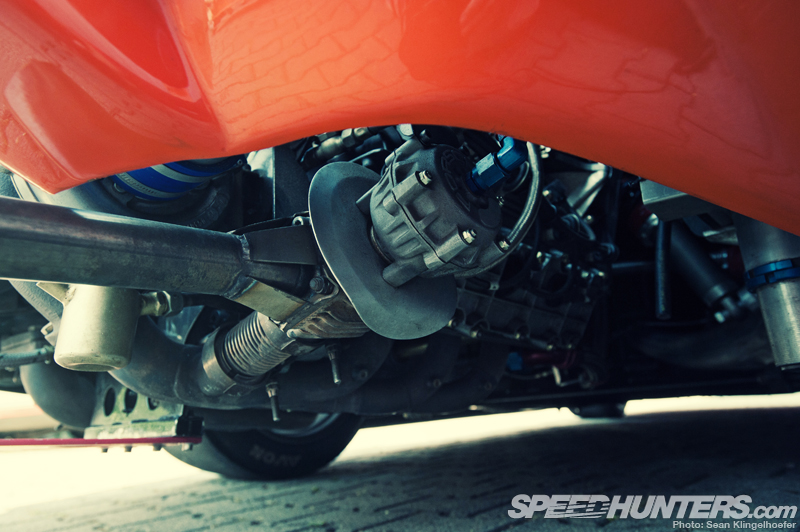 They also discovered that the gearbox could be removed and reinstalled upside down, which had two significant benefits. The first of which being that the new layout would allow the crew to make gear changes without removing the entire housing from the car, saving precious time while at the track. The second benefit was that this allowed the car a further reduction in ride height.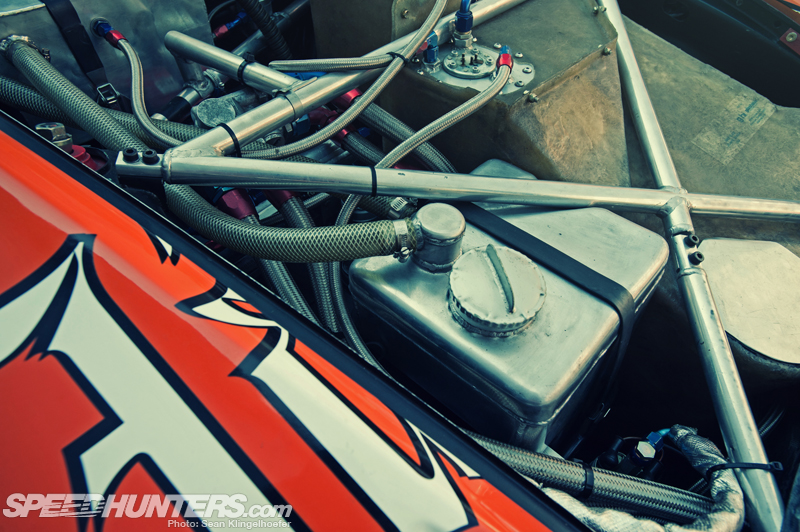 Under the bonnet lies a rat's nest of hoses, bracing and fluid tanks; all of which jockeying for precious real estate. Due to the Porsche's unique engine placement, the front end of the car is essentially a lost and found collection of bits and pieces that simply have no where else to reside. While a fuel tank this far in the nose probably isn't ideal, it's never proved a problem for the 911.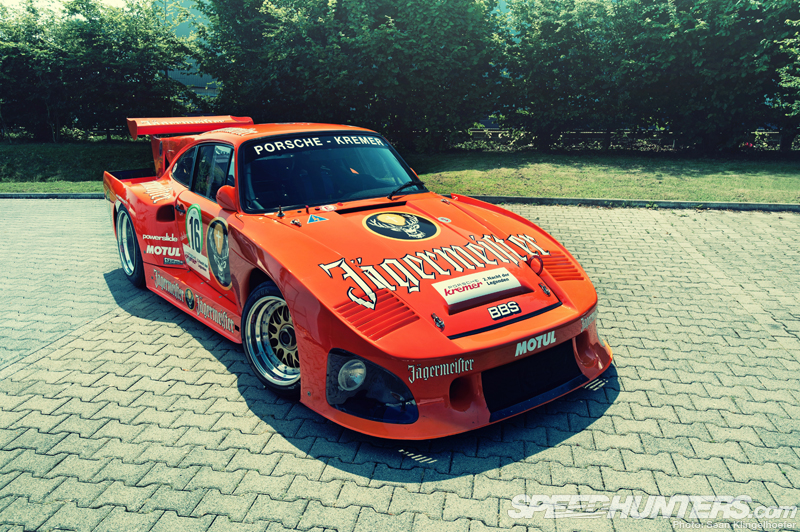 But let's not kid ourselves, the best part of the K3, and the reason why Rod won't stop buying diecasts of them, is the body. As one might guess from the name K3, "K" stands for Kremer and "3" indicates that this is the third generation of insane 911-derived Porsches built by the company. While the K1 and K2 were both beautiful and successful in their own right, it was the K3 that made Kremer a household name.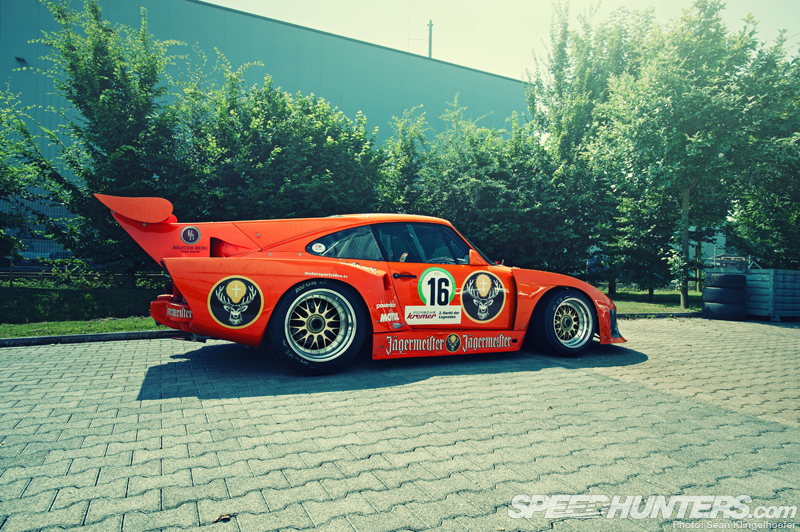 Built for Kremer by DP Motorsport, another Cologne-based workshop, the body imitates that of the later factory 935 Evolution – cars like the well-known "Moby Dick". Since Porsche wouldn't offer this bodywork to its customers, Kremer decided to do the next best thing and teamed up with DP to build their own. The result is a car that was not only better looking in my opinion, but a proven performer winning the 24h of Le Mans 1979.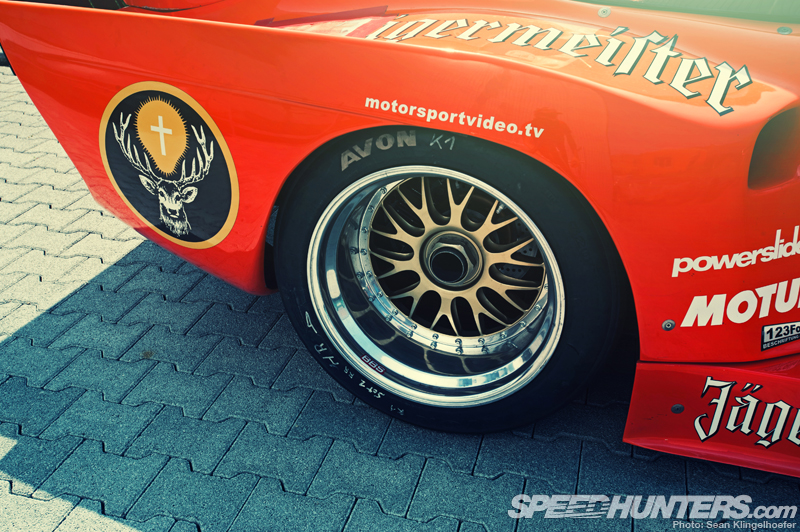 There are no two ways about the demeanor of the car, it's unquestionably intimidating. I'll admit I didn't used to much care for the K3, but over the years the shape, particularly that of the wing supports, has really grown on me. It's strangely well balanced in terms of proportion – the rear fenders do a great job at concealing just how massive the BBS inside truly are.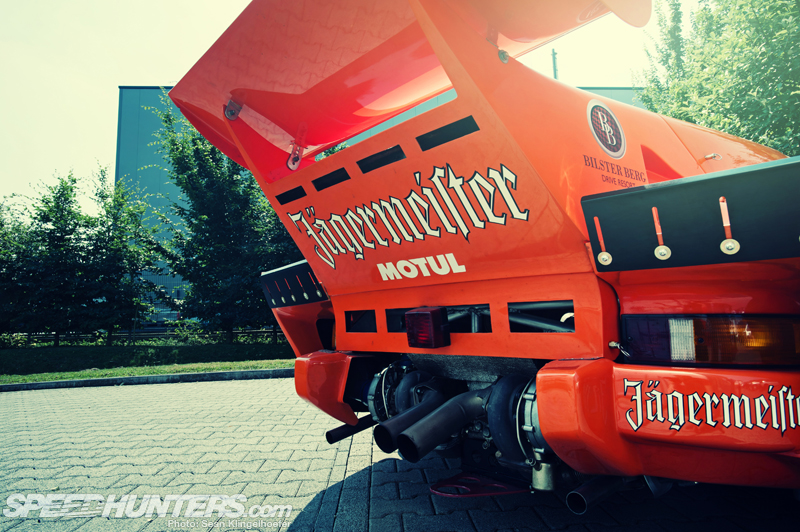 The design is primitive compared to current technology and looking back it's hard not to smile at the imaginative shape. It sort of reminds me of those futuristic drawings from the '50's of how people thought the world would be in the year 2000. In that sense it's almost as if Kremer chose to give everyone a glimpse of where they saw motorsport going in the future.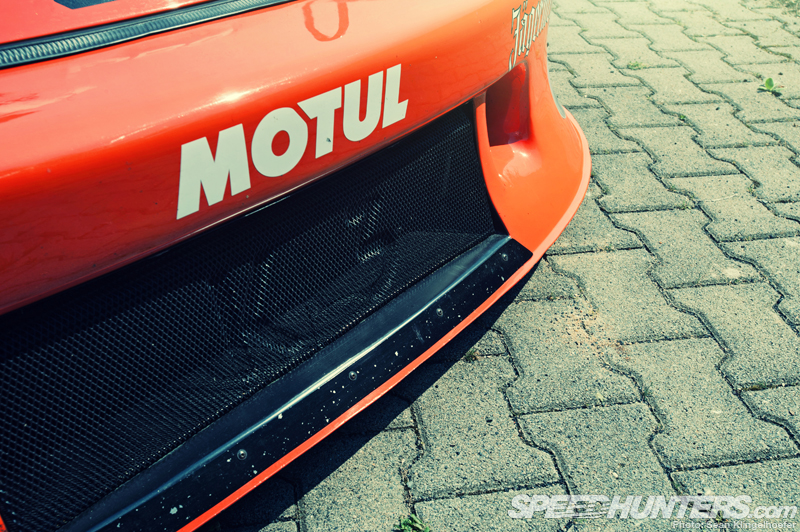 Obviously many of the ideas applied to this and other Group 5 cars have been accepted, adapted and improved as time went on, but there's no denying their contribution to the advancement of motorsport. Almost everywhere you look on the car there are little details waiting to be noticed. Having the opportunity to examine such a well kept time capsule was perhaps a once in a lifetime opportunity.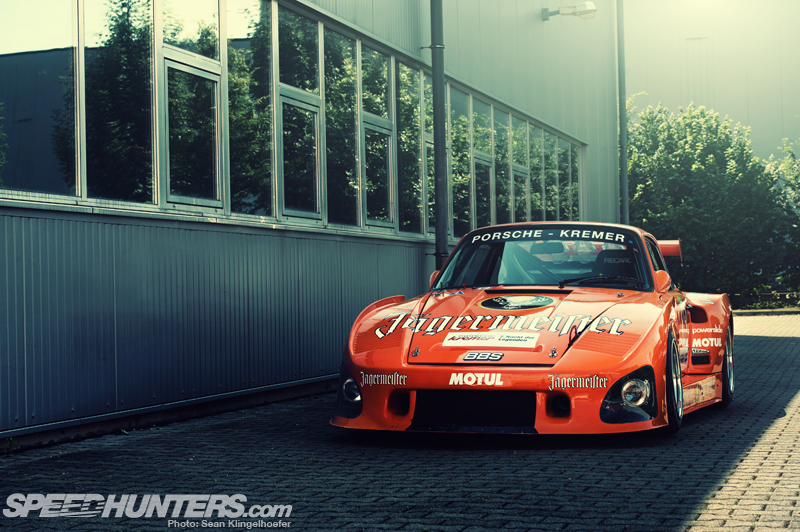 In what seemed like only a few minutes Jonathan was back to collect met for our visit to another of Kremer's workshops for his shop tour story. And so nearly as quickly as it began, the shoot came to end. I thanked everyone at Kremer for the opportunity to photograph such an incredible car and all their hospitality while stealing a few final glances before driving off.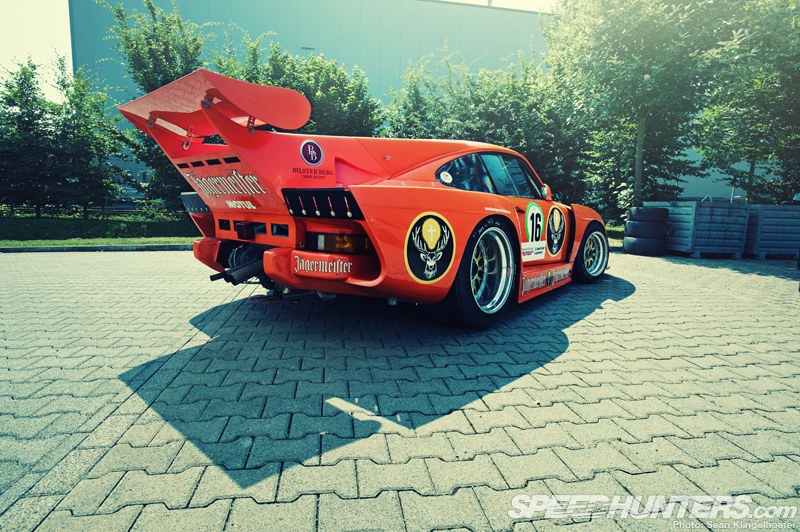 It's been just over a month since that afternoon in Germany, but there hasn't been a day that's passed since that I haven't thought of this car. Obviously some days made it a little harder to forget than others, but I would have to say it's had a profound effect on me, one that is difficult to describe. Maybe that's a fitting end to yet another article as I'm left in the same predicament from which it started… I'm lost for words.
More stories by Sean Klingelhoefer on Speedhunters
More car features on Speedhunters
-Sean