We all love our cars right? Sure there might be some things that we'd like to change, but I'm sure we all enjoy a sense of pride about our beloved motor vehicles. However, I have to ask you this – do you love it enough to keep it for say, the next twenty years?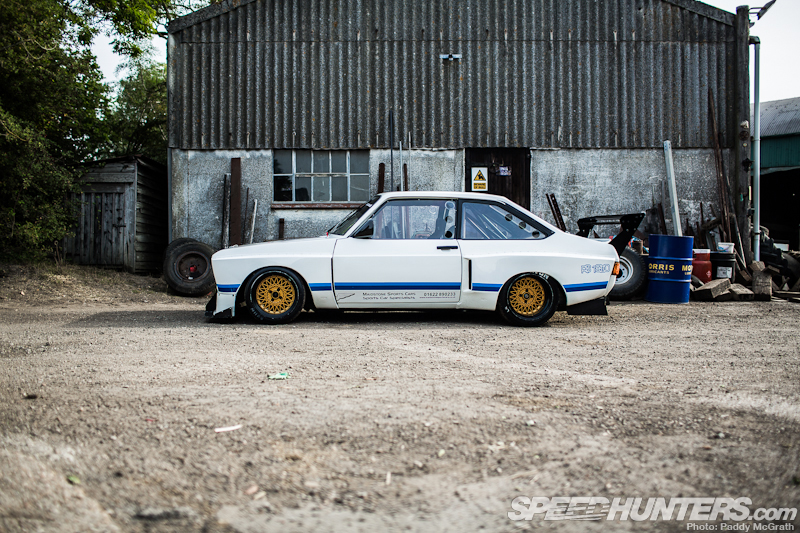 In a quiet and rural part of south-east England lies a farm. On this farm are some buildings, which house an independent sports car specialist company, aptly named Maidstone Sports Cars. They employ some people, one of which is Adrian Hall. This is his car and has been for over twenty years.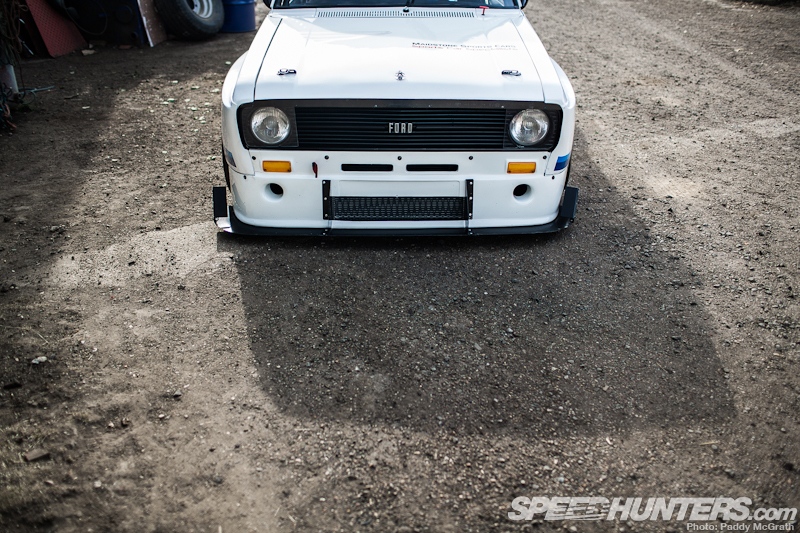 Although this Ford Escort may be over thirty years old, it has lived a live that most cars could only dream of. Constantly evolving from a street car to a track car to a competitive race car and eventually to this – what simply must be its ultimate incarnation.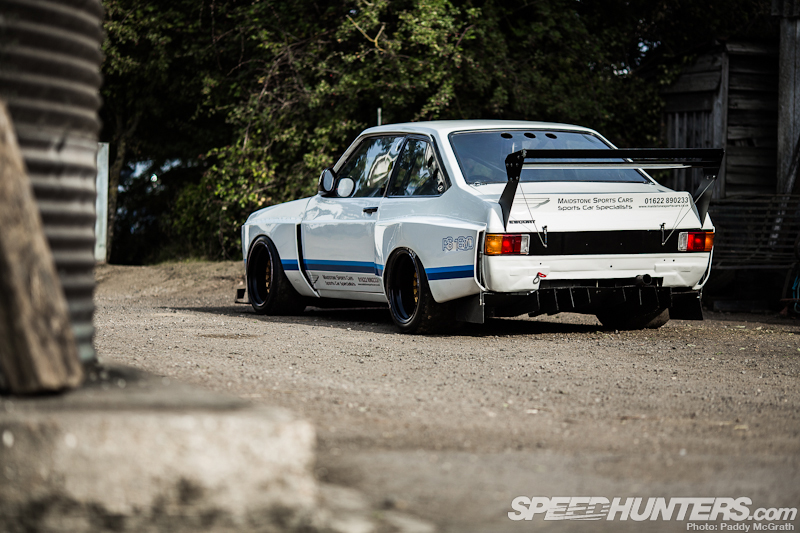 In fact I would go as far as saying that Adrian Hall has probably built the best MKII Escort on the planet. What he has achieved is the absolute perfect balance between extracting the most from a legendary chassis whilst retaining its soul.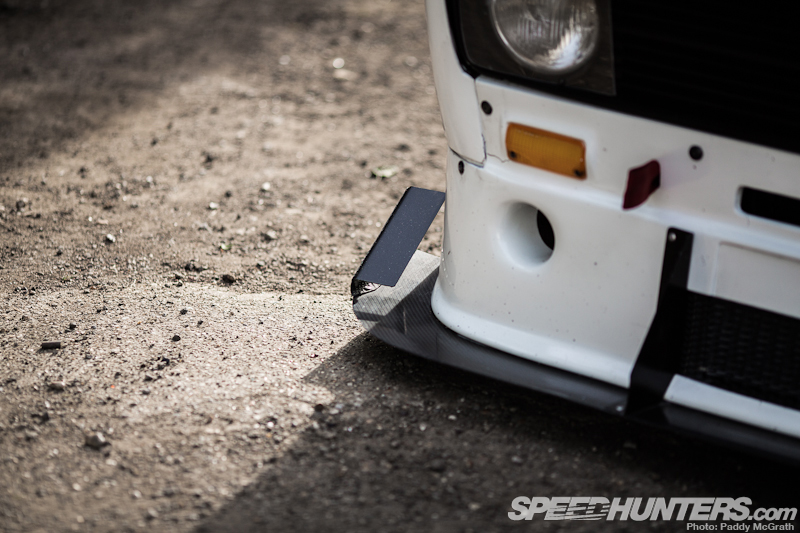 Where do we start? I guess with the details is as good a place as any like the custom carbon fibre under-tray.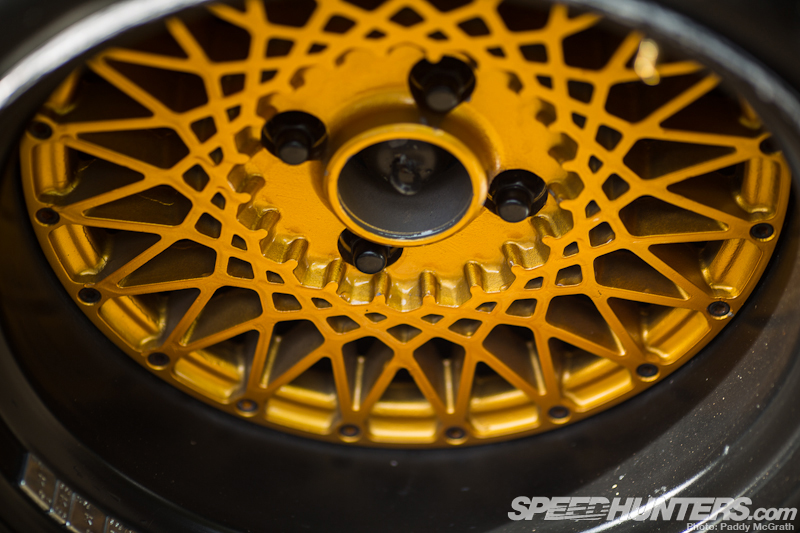 Maybe the 11″ wide front Compomotive split rims?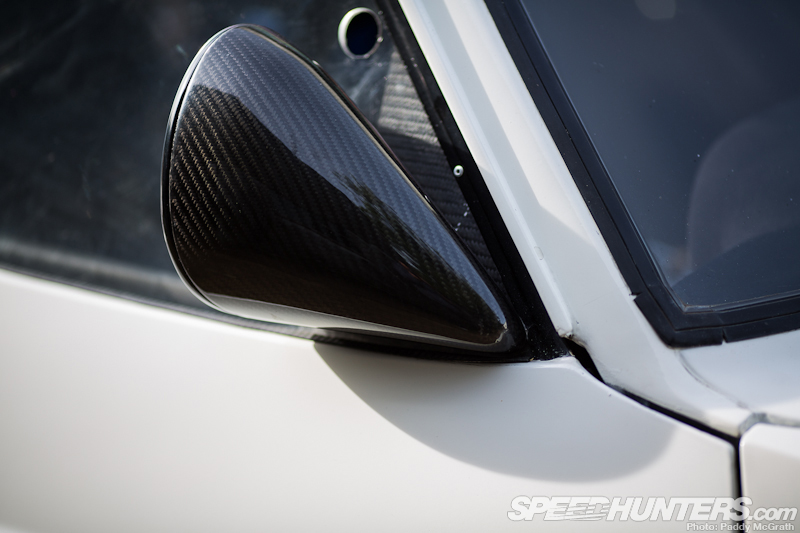 The car is composed of a lot more carbon fibre than first meets the eye. The black weave is hidden beneath the Diamond white paint on the bonnet, doors, roof and boot lid. That's not to mention the underside and interior of the car.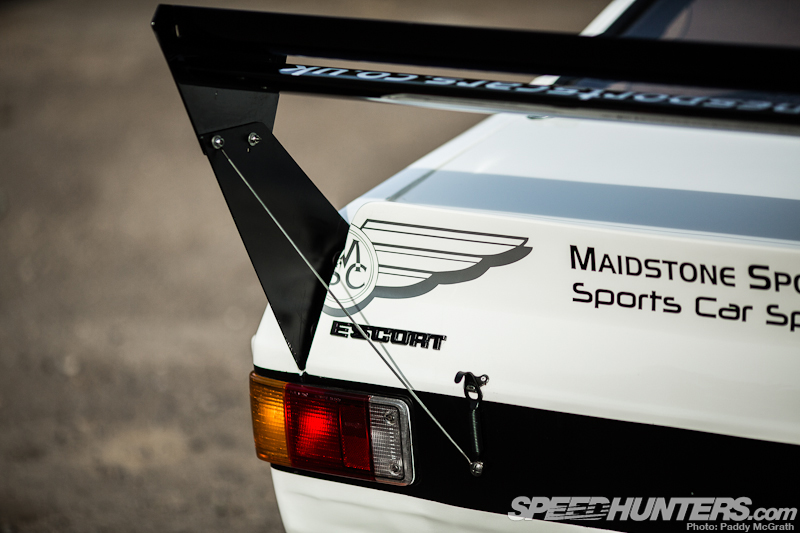 There are a plethora of custom and one-off parts fabricated by Maidstone for this project – the chassis mounted rear wing being one of those.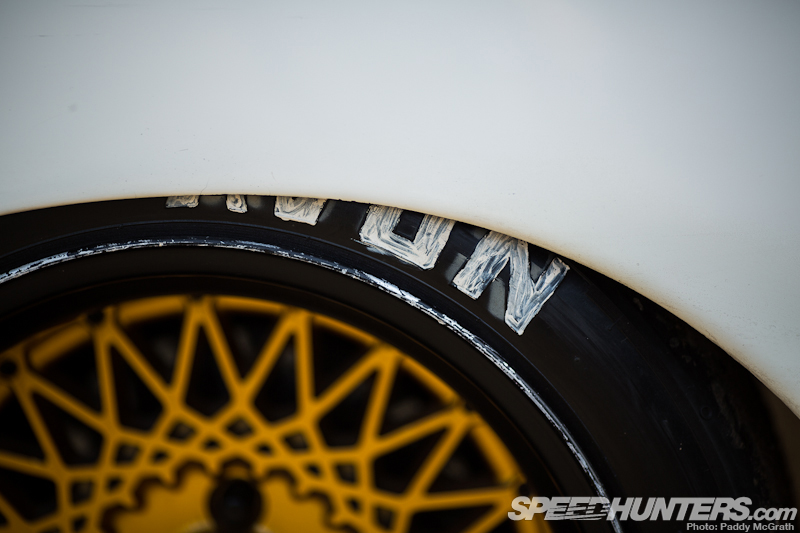 The 13″ wide rear wheels sit tucked inside the widened and tubbed arches.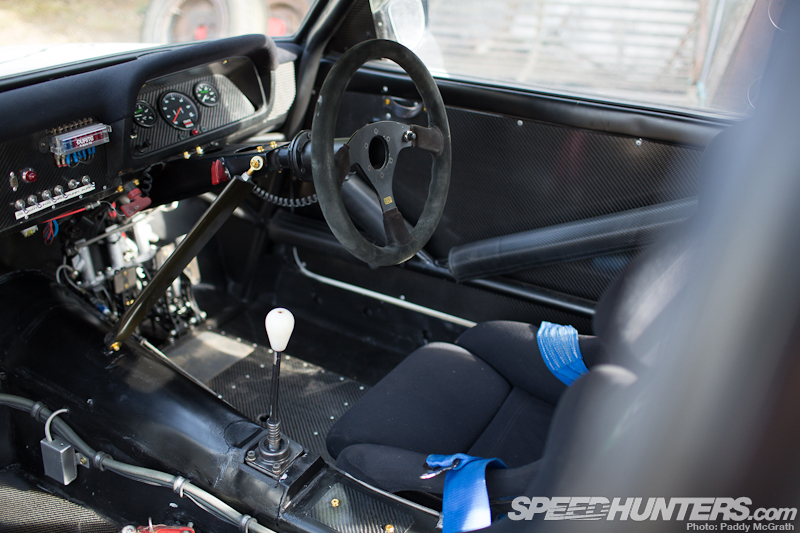 The interior is much the same as the outside – subtle yet exquisite.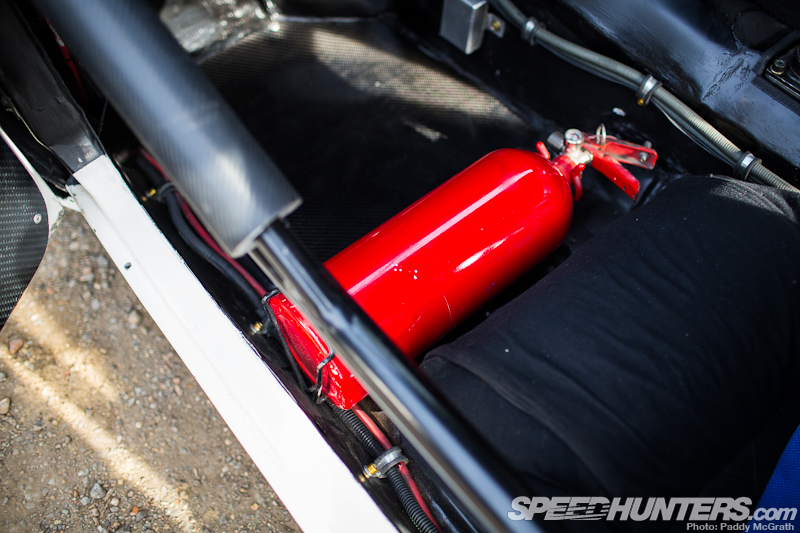 Safety is obviously a priority with something as focused as this. I've often wondered why some people mount the handheld extinguisher in the back of a car, it's much faster to access when located up front.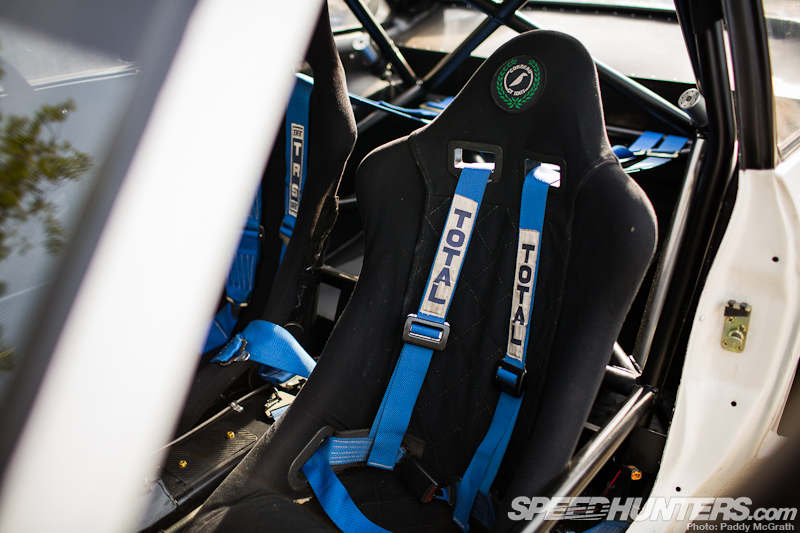 The occupants are protected by a comprehensive weld-in roll cage along with fixed back bucket seats with five point harnesses.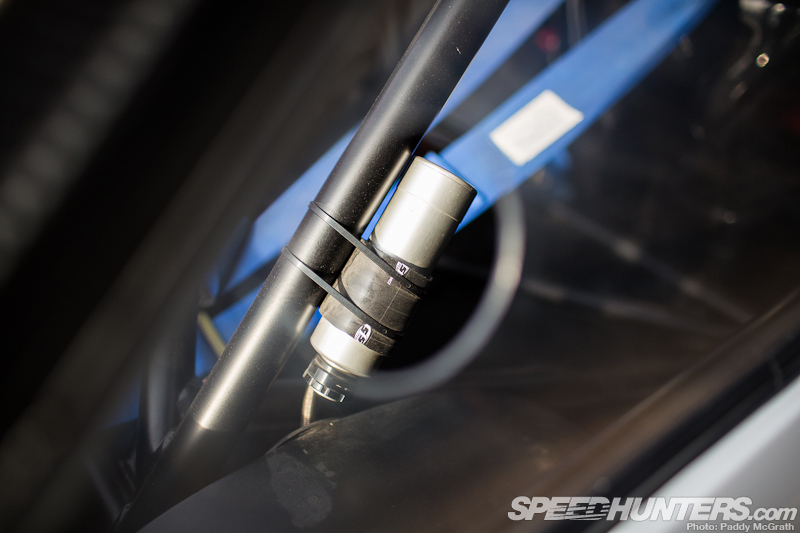 The car is a prototype for the new Escort racing shocks built by Nitron, fully adjustable of course.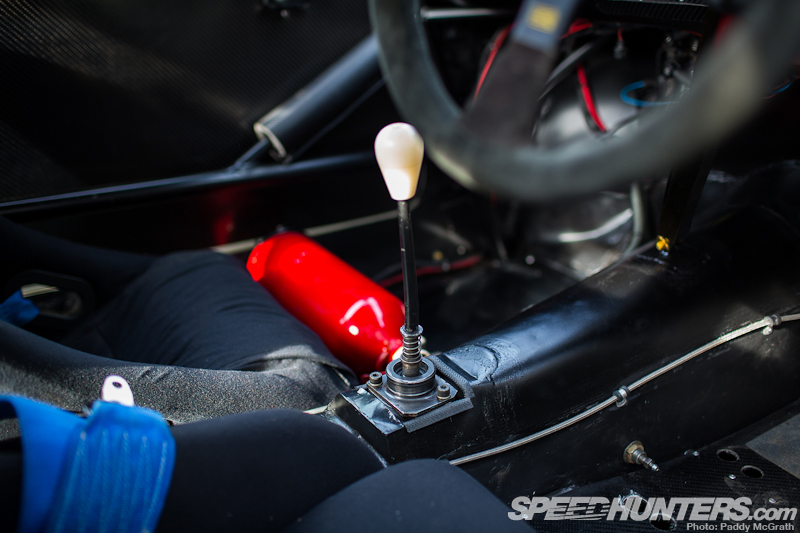 The Quaife shift knob is attached to a Quaife lever which leads to a Quaife dog box with Quaife gears.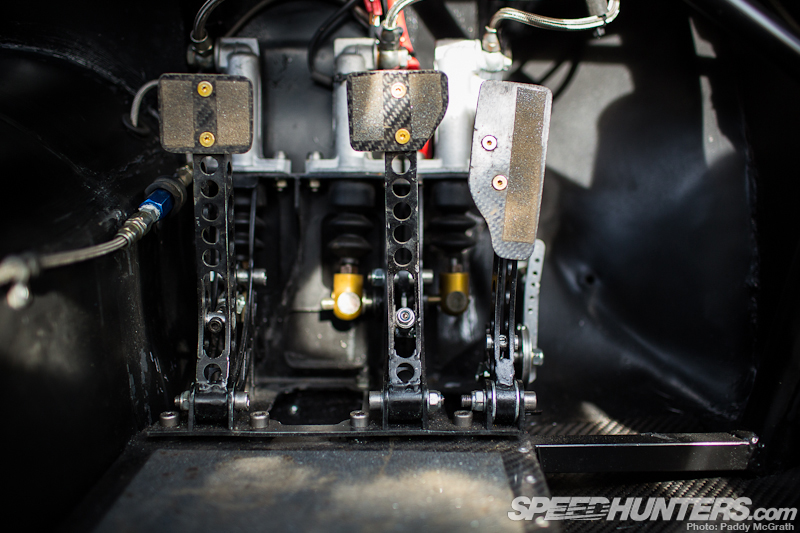 The pedal box is another bespoke item created in-house at Maidstone.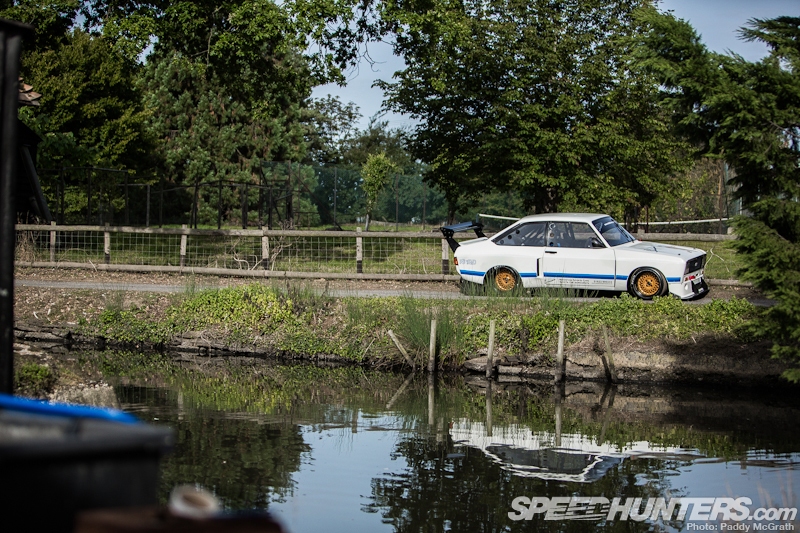 I honestly can't think of anything on this car that I don't like.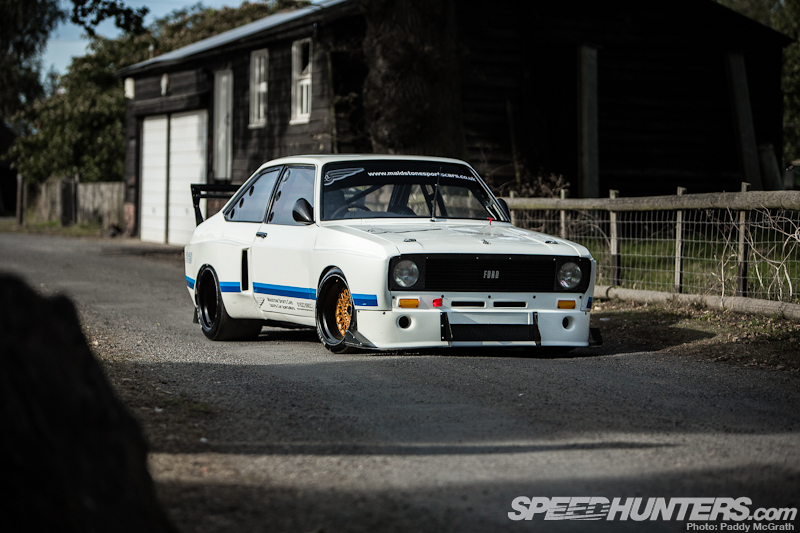 The Zakspeed modified X-Pack kit suits the car to the ground.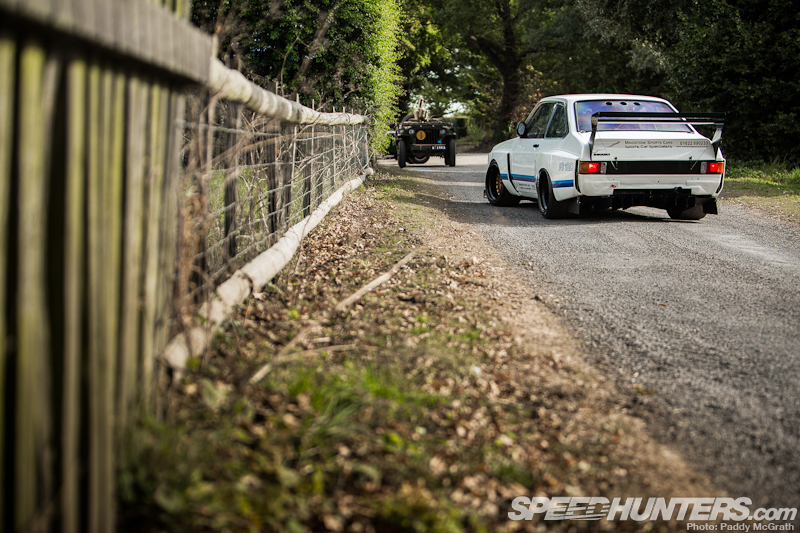 A little bit more about the suspension setup – MSC Nitron shocks all round with Nitron springs – 600lb front, 400lb rear – rose jointed adjustable front and rear links and drop links with blade type front and rear sway bars.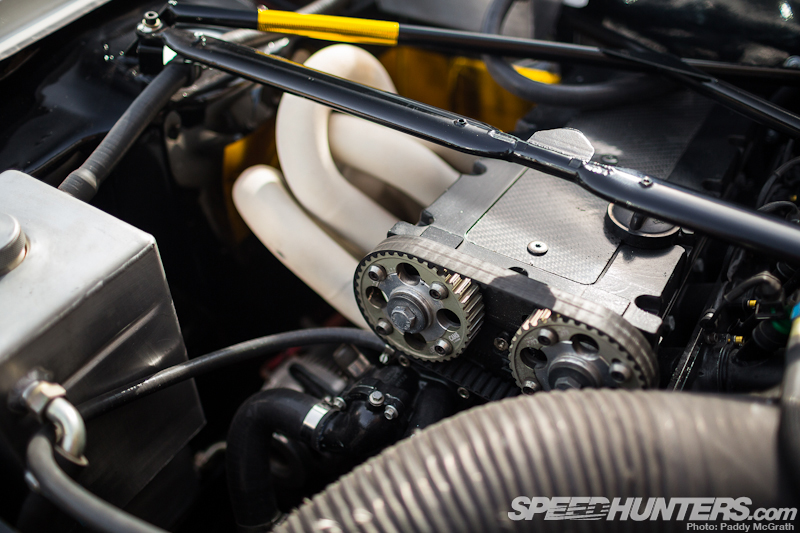 For me though, this is the centre piece of the car – the HT Racing Cosworth YB.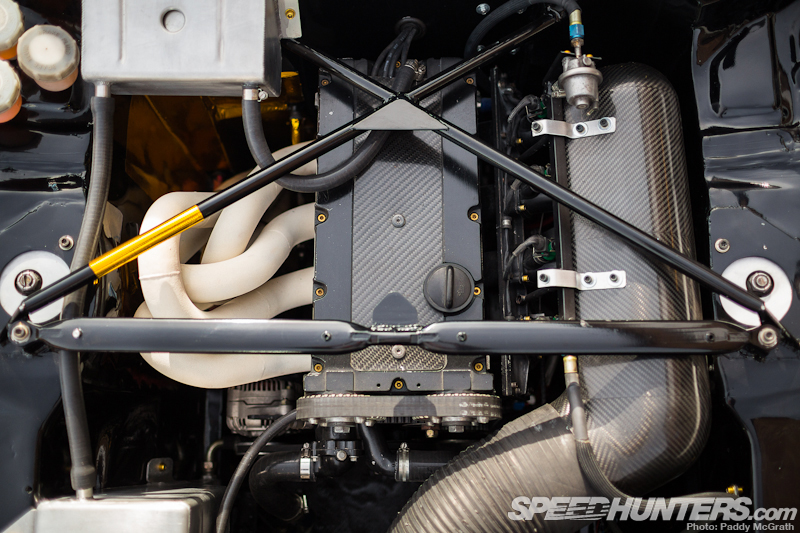 Out to 2.2 litres, the naturally aspirated engine makes 280BHP at 8,500RPM. Let me tell you, each and every one of those revolutions sound glorious.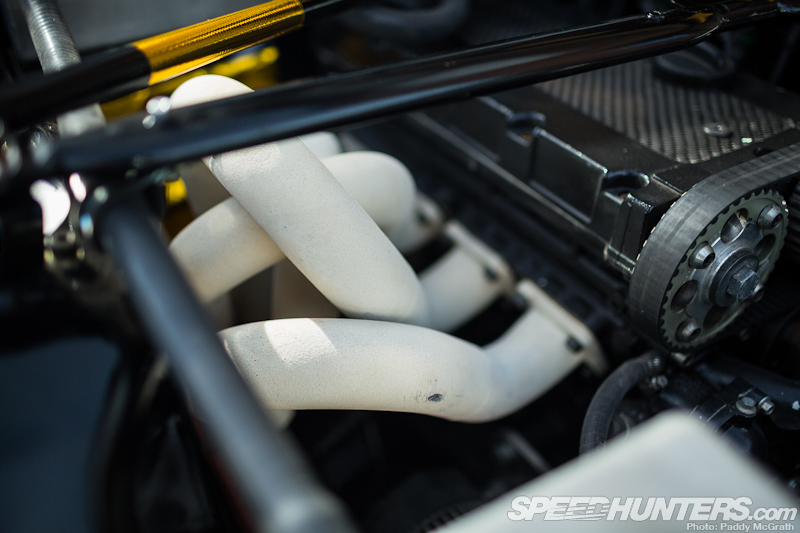 With power being made so high in the rev-range, it's a car that's built to be driven at its limit. With this in mind, heat is an obvious by-product but preventative measures have been taken to keep the engine bay temperatures down. The ceramic coating on the exhaust being one example.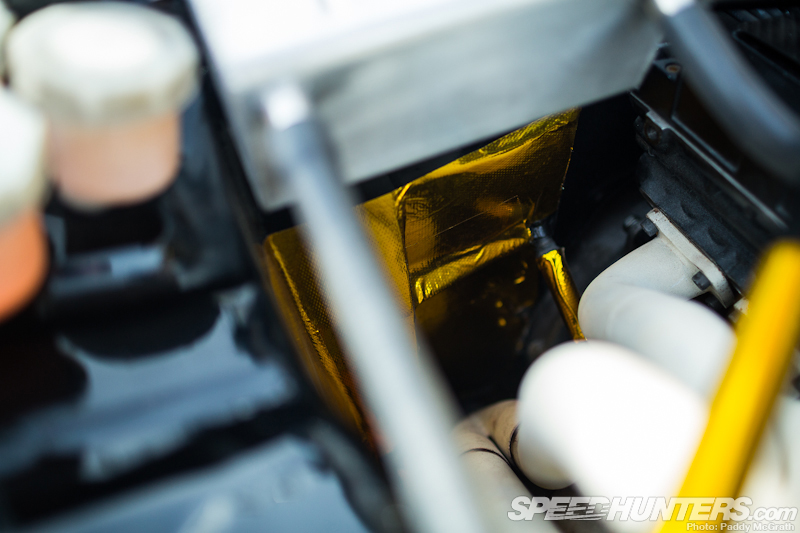 The strategically placed gold foil being another.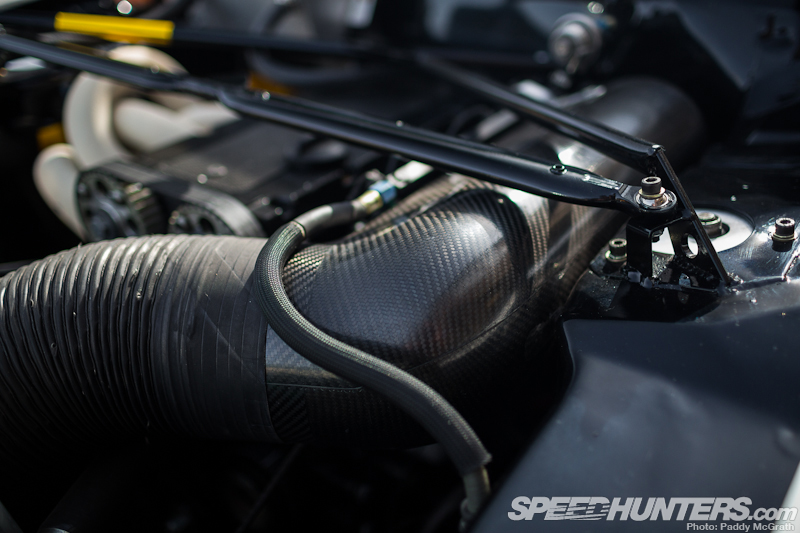 Air is drawn into the carbon air box which feeds the Cosworth slide throttle bodies.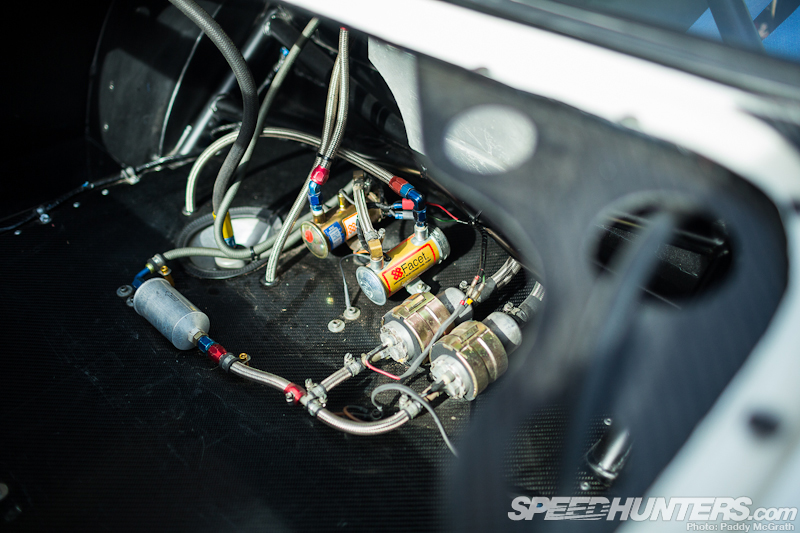 The rear of the car is home to a four gallon alloy fuel tank and four fuel pumps – two Facet and two Bosch high pressure items.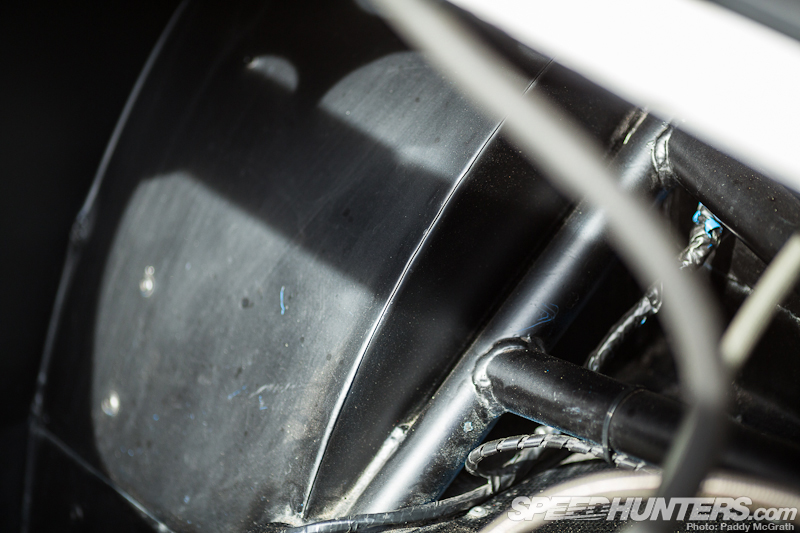 A shot of the previously mentioned tubbed rear arches.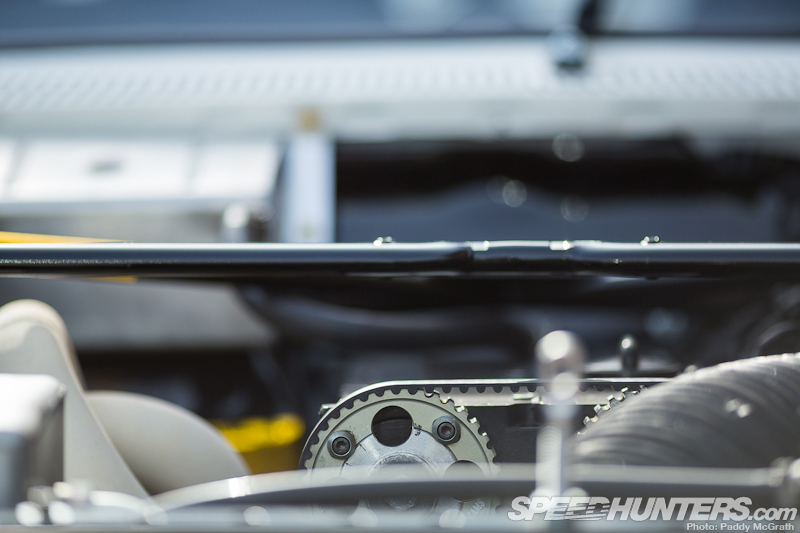 The YB Cosworth has been moved back and down within the car for improved weight distribution. The complete car without driver weighs in at a featherlight 780KGs resulting in an approximate and impressive 360BHP/Tonne.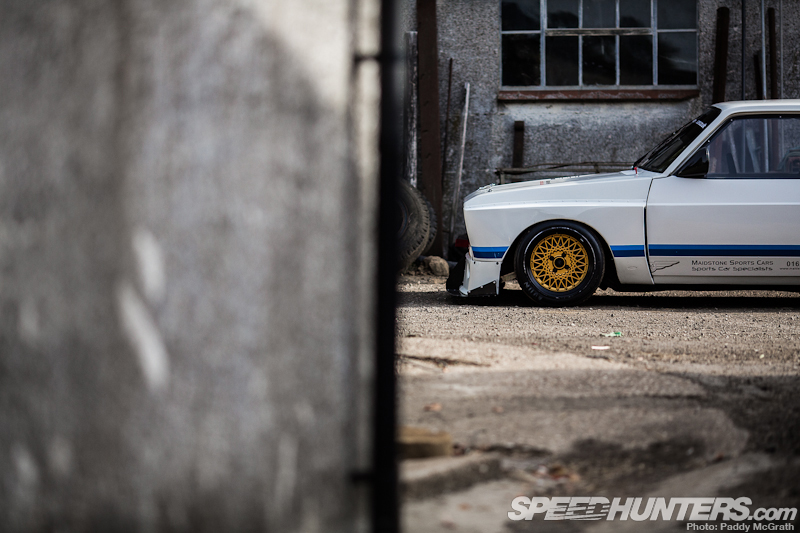 For a change, I'm actually at a loss for words. I'm also quite envious of what Adrian has created knowing that I'll probably never create anything near as remarkable. The Ford Escort has been with us for over 40 years and even today, we're still privy to the amazing advancement of what started life as a humble everyday car. If they cope with the next 44 years as easily as the last 44, I wonder where we'll be taken next.
–
Paddy McGrath
paddy@dev.speedhunters.com
Adrian Hall's 1978 Ford Escort MKII
ENGINE
1990 Cosworth YB; 2150cc; 12.5:1 Compression; HT Racing Ported Head; Kent Cams & Gears; Cosworth Valves; Isky Valves; Titanium Retainers; Cosworth Solid Lifters; Cosworth Head Bolts; Cosworth Headgasket; Gates Timing Belt; HT Racing Machined Block; Cosworth Pistons; Cosworth Con-Rods; Cosworth Con-Rod Bolts; Steel Billet Crank; Cosworth Bearings; HT Racing Pulleys; Maidstone Sports Cars Custom Engine Mounts; Billet Core Plugs; Carbon Fibre Air Intake; Cosworth Slide Throttle Bodies; Four Gallon Alloy Fuel Tank; 2 x Facet, 2 x Bosch High Pressure Fuel Pumps; Cosworth Fuel Pressure Regulator; Cosworth Fuel Rail; Bosch Green Fuel Injectors; Aero-Spec Fuel Lines; Specialist Exhausts Custom One-Off Headers; Specialist Exhausts One-Off Exhaust; Specialist Exhausts One-Off Alloy Rear Box; NGK Spark Plugs; Duratec Coil Pack & Leads; Dry Cell Red Top Battery; Dry Sump; Behr Oil Cooler; Cosworth Oil Filter; Valvoline 20w50; Pro Alloy One-Off Radiator; Silicone Radiator Hoses; Maidstone Sports Cars One-Off Wire Harness; Carbon Engine Cover;
ENGINE MANAGEMENT
MoTeC ECU; Stack Dash & Tachometer; Racetech Water Temperature & Oil Pressure Gauges; Battery Kill Switch;
DRIVELINE
Quaife 5 Speed Dog Box; Quaife Gears; Tranex Differential; Quaife Driveshafts; AP 7.25 Twin Plate Clutch; Lightened Flywheel; Quaife Shift Lever; Shortened Prop Shaft;
SUSPENSION / CHASSIS
MSC Nitron Escort Shocks Front & Rear; Nitron 600lb Front Springs; Nitron 400lb Rear Springs; Nitron Top Mounts; Fully Rose Jointed Front Adjustable Links; Fully Rose Jointed Rear Adjustable Links; Quick Steering Rack; Blade Type Front Sway Bar; Blade Type Rear Sway Bar; Rose Jointed Drop Links; Maidstone Sports Cars Custom Built Roll Cage; Custom 5 Link;
BRAKES
AP Four Piston Front Calipers; AP Two Piston Rear Calipers; AP Racing Brake Pads; AP 320mm Front Discs; AP 280mm Rear Discs; Braided Brake Lines; AP Master Cylinder; Maidstone Sports Cars Custom Pedal Box; Motul 660 Brake Fluid;
WHEELS / TYRES
Front: Compomotive Split Rims 16×11 w/ Avon 11″ Slicks
Rear: Compomotive Split Rims 16×13 w/ Avon 12″ Slicks
Compomotive Nuts & Studs
INTERIOR
Corbeau Pro Race Driver's Seat; Corbeau Passenger Seat; Corbeau Seat Rails; Five Point Harnesses; Sparco Steering Wheel & Hub; Racetech Steering Wheel Quick Release; Quaife Shift Knob; Carbon Pedal Covers; Carbon Fibre Interior;
EXTERIOR
Ford Diamond White; Complete Zakspeed Modified X-Pack Kit; Maidstone Sports Cars Custom Carbon Fibre Under Tray; Maidstone Sports Cars Custom Carbon Fibre Rear Diffuser; Maidstone Sports Cars Custom Built Rear Spoiler; Carbon Fibre Doors; Carbon Fibre Roofskin; Carbon Fibre Bonnet; Carbon Fibre Boot; Maidstone Sports Cars Graphics; Custom Plastic Windows;
PERFORMANCE
280BHP @ 8,500RPM; 180lb/ft @ 5500RPM; 780KGs;
THANKS
Maidstone Sports Cars for their continuing support of the car and its further development.