Hard mechanical, analogue sounds are all around me. Compressed air pumps through a windy gun somewhere nearby as wheel nuts are driven off their threads at speed. The whir and chirrup as they are released is about as modern as it gets here in the pits at the Le Mans Classic. The cars competing are from a bygone age, a time when computers occupied rooms, not desks and you didn't have a cigarette break, you sparked up and carried on working.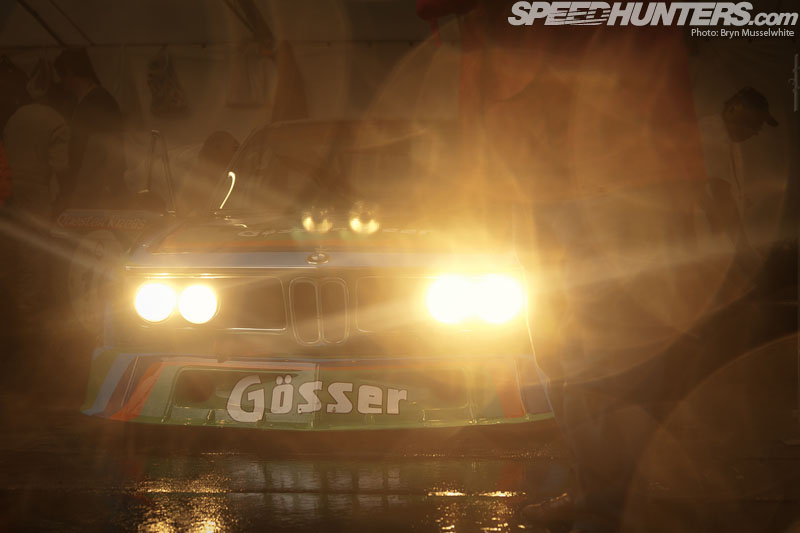 Fuel pumps hum, tick, tick, tick, solenoids engaging, headlights taking a split second to illuminate when asked, a yellowish tinge to their hue showing origins in an age bereft of Xenon.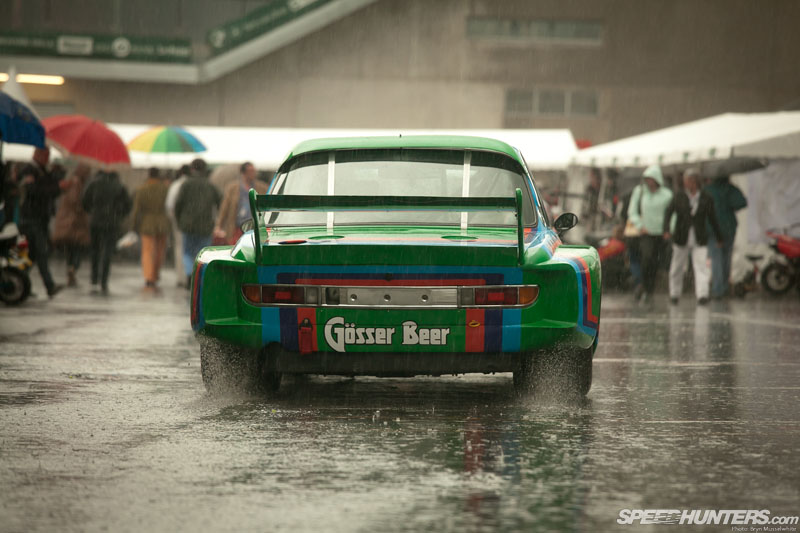 The clouds above us have been threatening violence for a couple of hours, dark and loaded full of the wet stuff, the patter of the first drops filters in with the mechanical symphony around me.
Voices in numerous different languages bounce around the pit, harshly split and shattered as engines fire up, startling us like eyes appearing in the darkness around an innocent campfire. The hairs on my arm's vibrate and dance as my senses come to attention.
Wearing just a T shirt, the pea-sized drops of rain that suddenly fall like a curtain soak me in one sweep. Spectators and pit crew run for cover… Not the cars though, they've been called, so they emerge and make their way through the pit and out on to the historic Le Mans track.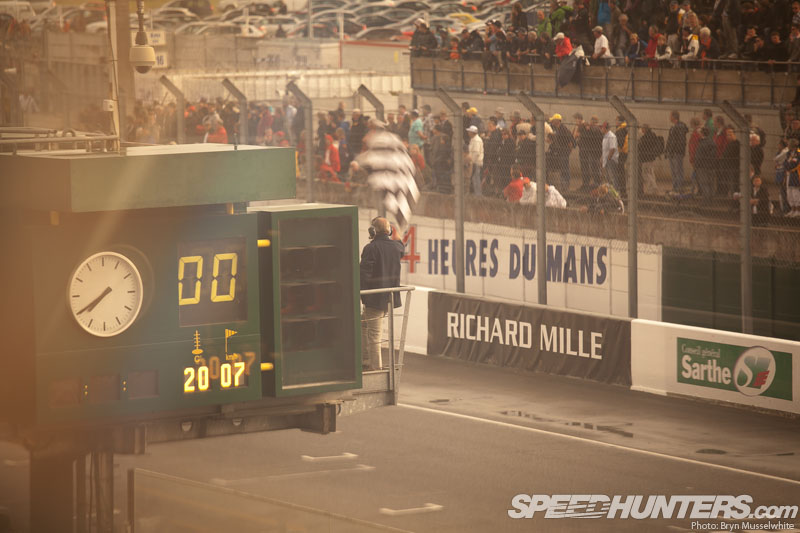 The chequered flag waits for no man or woman. With six different era of grids coming out for three different hour long races over the course of the twenty four hour long, revival style event.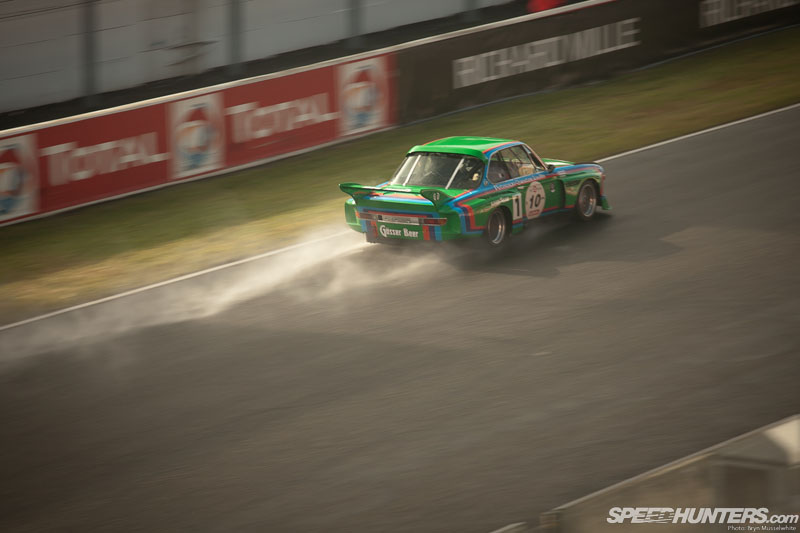 The action is relentless whatever the weather…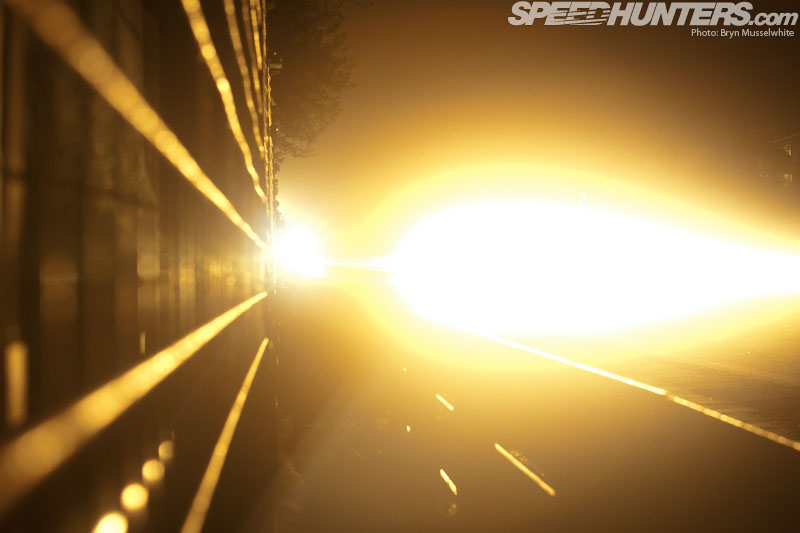 Day or night.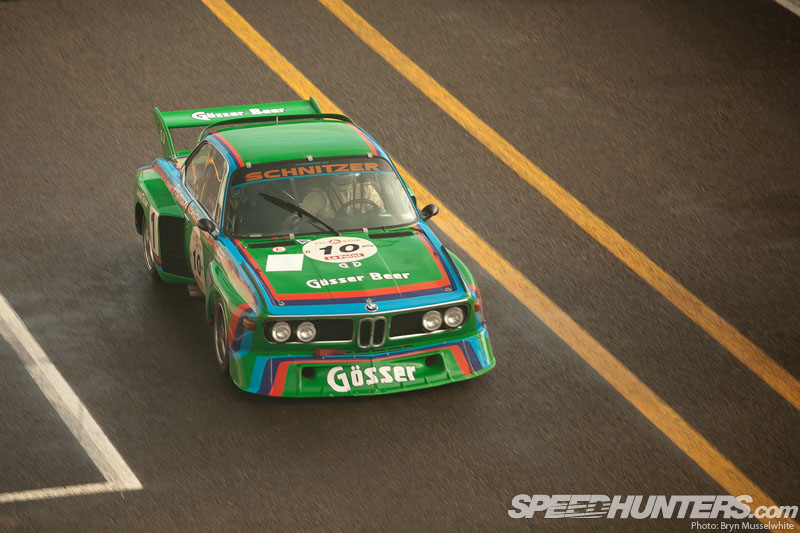 From any angle.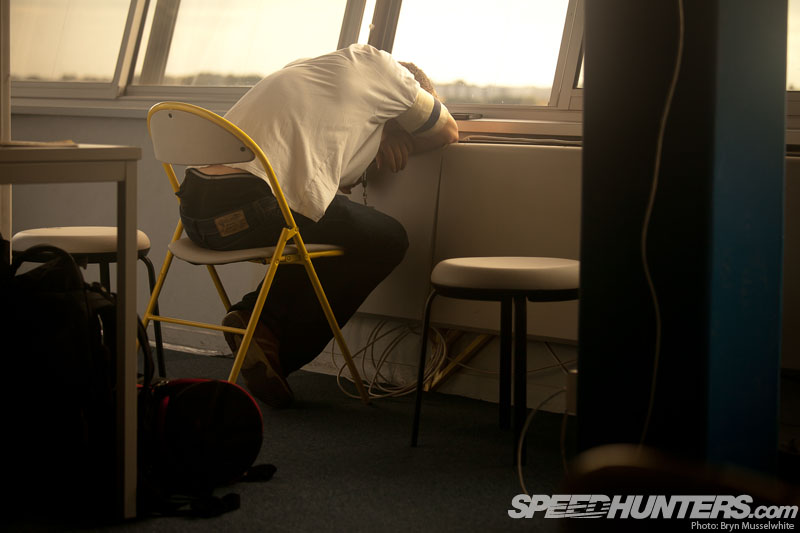 It can be hard to keep up with the pace. Stealing a couple of minutes shut eye just metres from a noisy circuit is easy when you're this tired.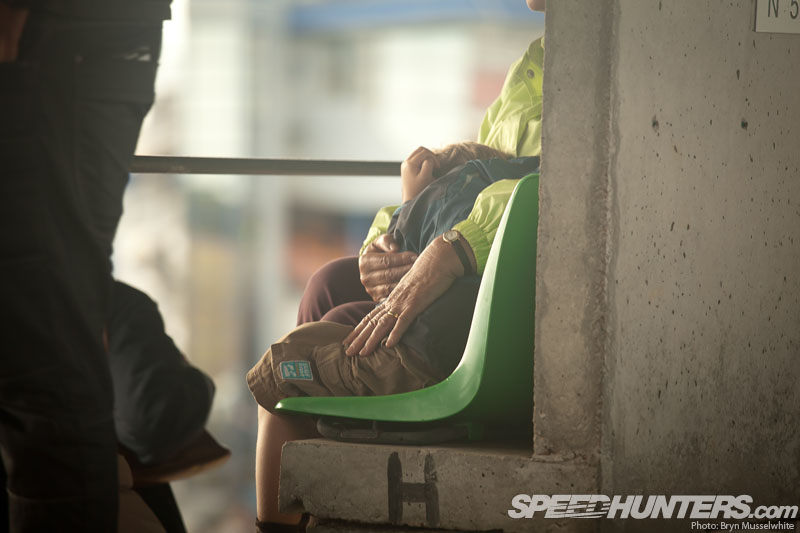 And for some it can be all too much… Even here at the top of the severely steep pitside grandstand. As the sound echoes and bounces up at us.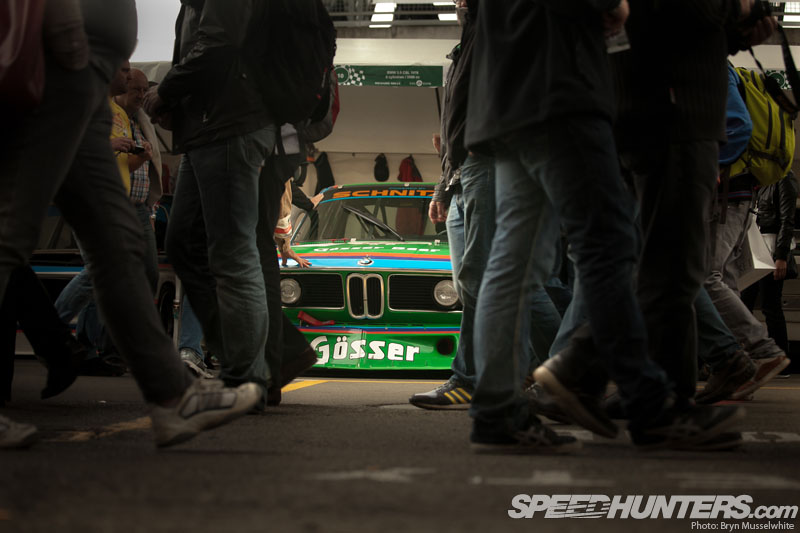 But in amongst the throng of the pits, there lies something special, very special.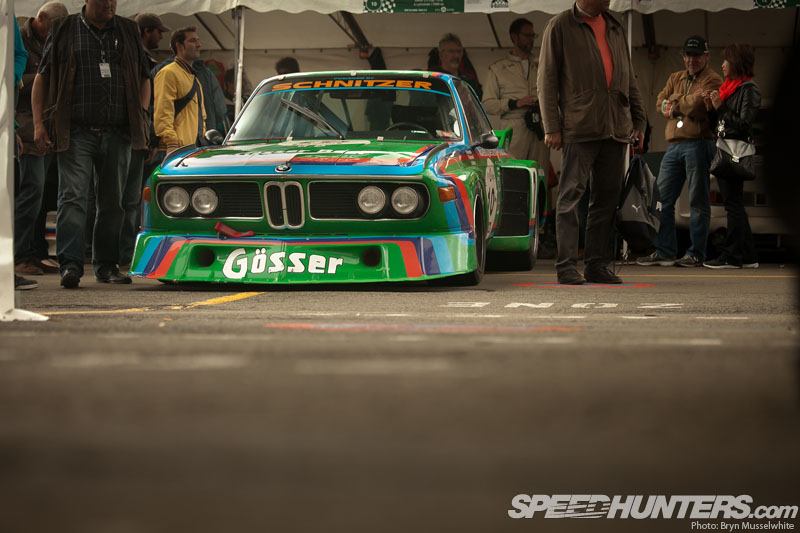 This is only the third time Tony Walker has come out to play in his Bat Wing CSL. Incredibly the Gosser beer liveried BMW lived in a barn for fifteen years, thousands of miles away in Indonesia. But that was back in the 80s, a whole world away from today and the journey it's been on during its life.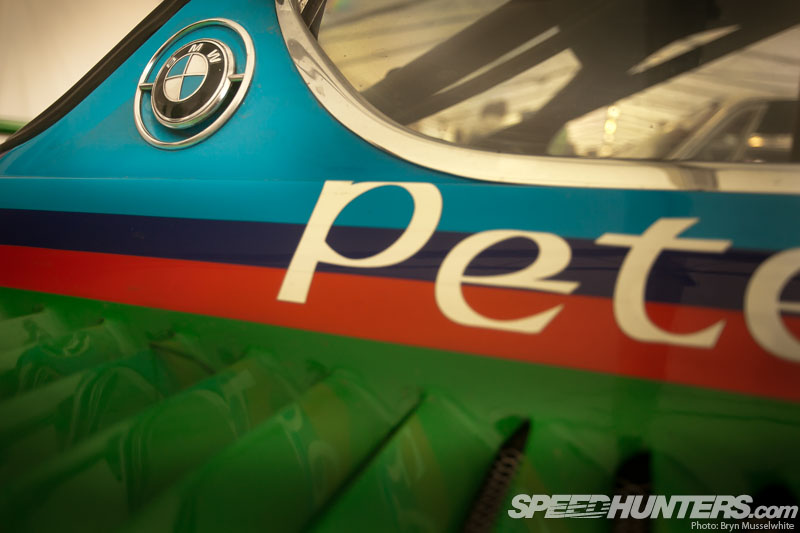 What you're looking at here is one of four 3.5litre CSL's built by the factory in 1976. Of those only three survive and two run. One is not used as it's an original Art Car and stays with BMW under cover and Tony's CSL is the only 1976 car with its original engine fitted.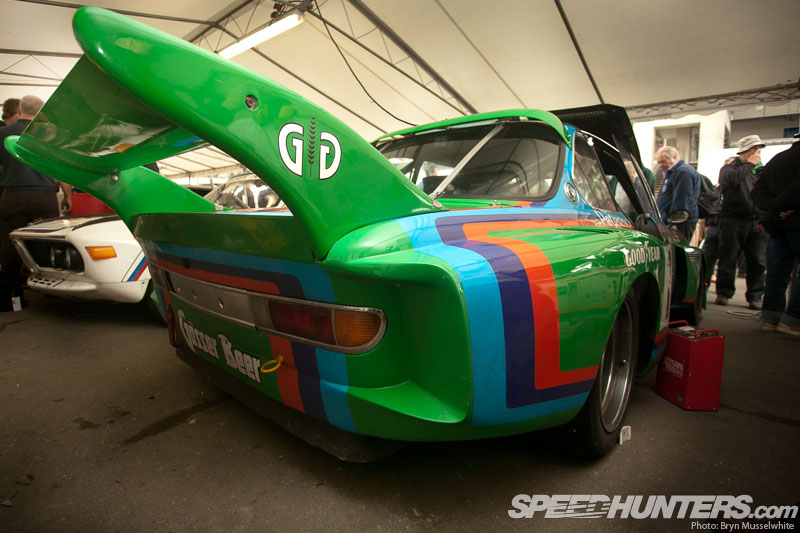 In the midst of the formidable Le Mans Classic pit, it would be all too easy to pass the Gosser car by. Flanked by Martini liveried CSL's, the universally recognised colours make the big green filling of the white bread sandwich stand out. Which of course makes us more interested.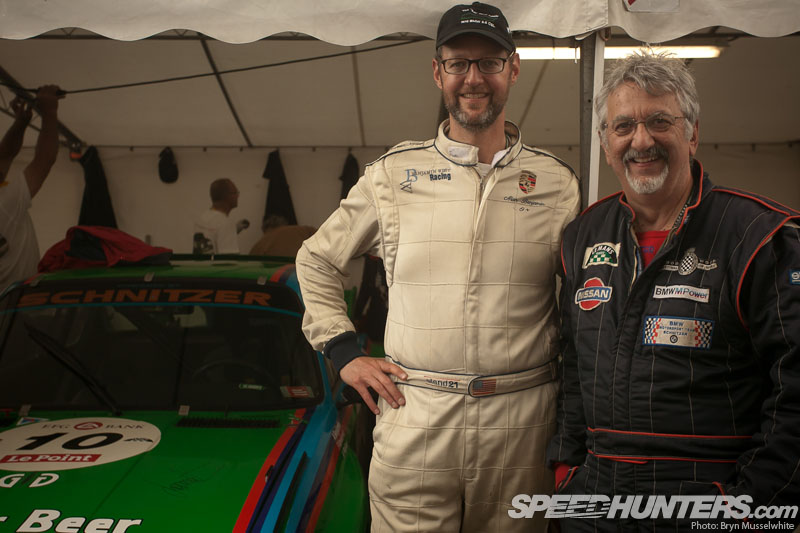 Tony (on the right) is fascinating to talk to, a hugely experienced rally driver who has campaigned for the Nissan works team amongst others. We pictured his 240RS in 2009 at Goodwood. Incredibly he has owned that car since new and hopefully we'll be able to show you more of his collection at a later date.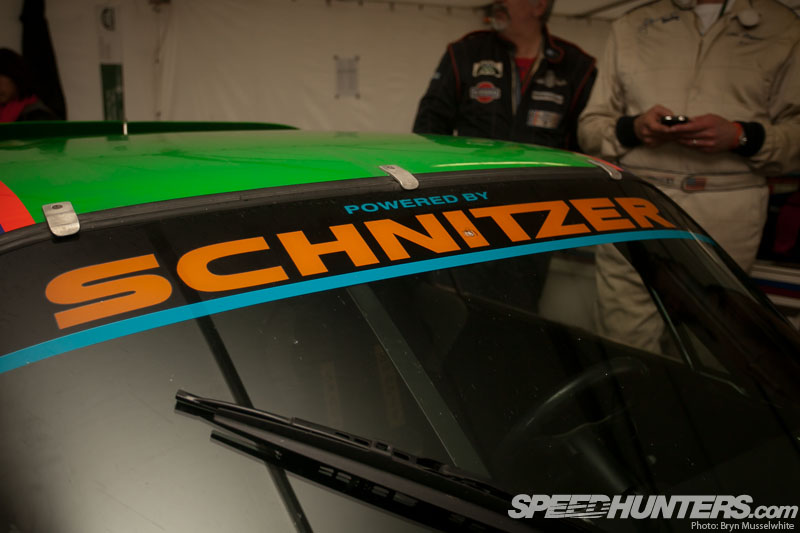 Back to the CSL, it started its journey as the works Schnitzer car for the World Championship in 1976, being officially entered as BMW Motorsport GmBH – Schnitzer. It competed at all the rounds that year, with results as follows…
LeMans – DNF while 8th overall – Quester/Grohs
ADAC 1000 km – 1st Quester/Krebs/Peltier
Oesterreich 1000 km – 1st Quester/Nilsson
Watkins Glen 6-hours – 5th Peterson/Quester
Dijon 6-hours – 6th Quester/Krebs/Peterson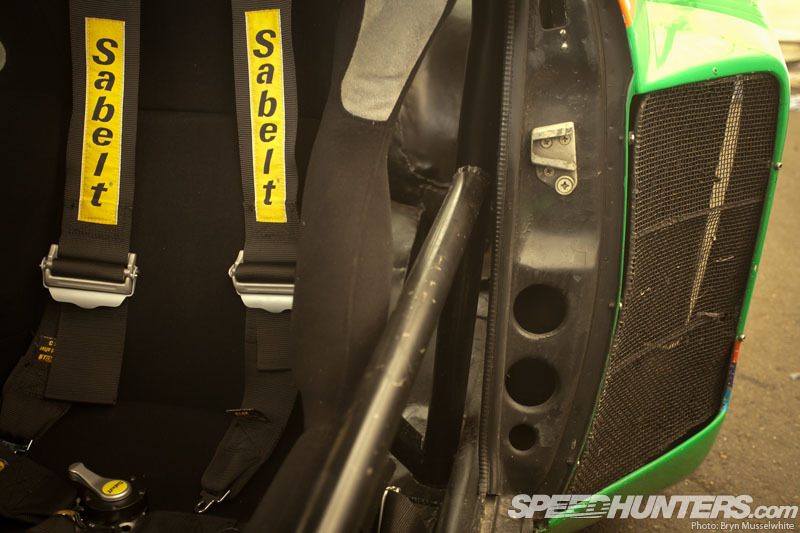 This made it the highest placed BMW, with Porsche winning the championship overall. We don't have exact figures, but as Tony says, "Porsche made far more cars."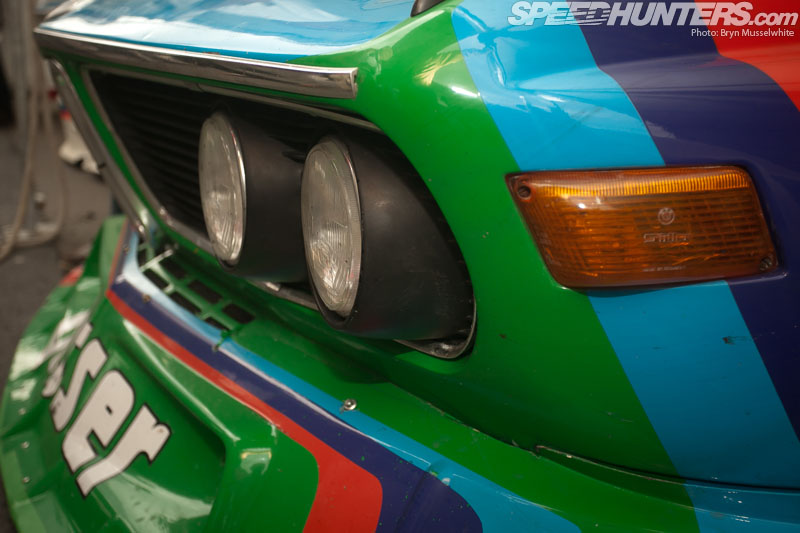 At the end of the season it was sold to the Memphis Racing Team and with a change of colour scheme it was pressed into action, competing in the German Championship. Now of course when motorsport is wrapping up in Europe for the winter hibernation, things are literally warming up in the southern hemisphere.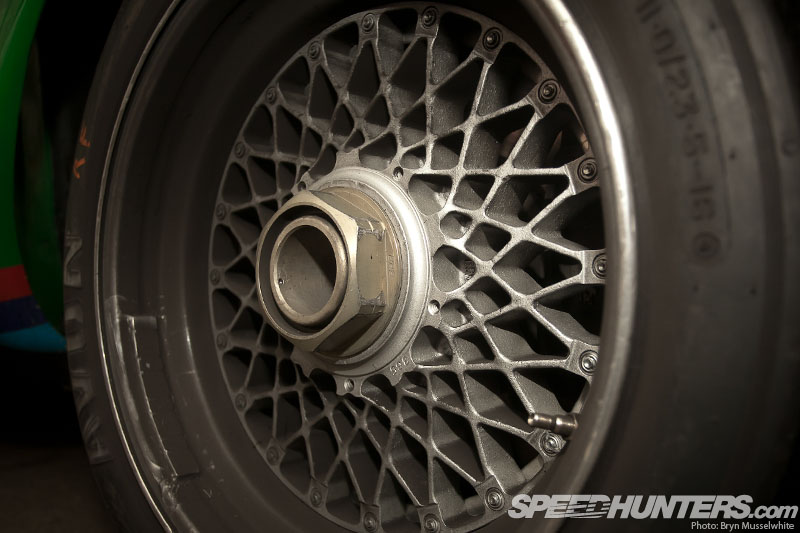 So when a group of Indonesians came to Germany looking to buy a turn-key race car at the end the 1977 season, the Bat Wing found itself being airfreighted south. Then in December of that year it won the Indonesian GP held at Jakarta.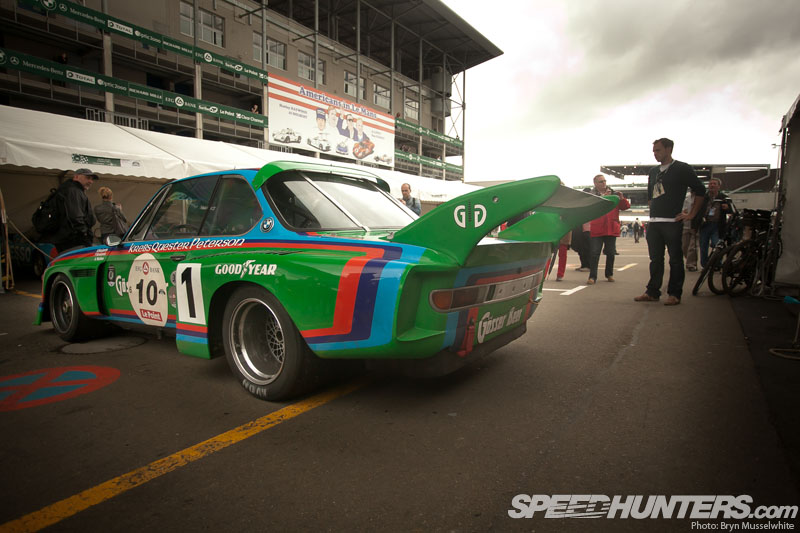 For 1978 it stayed in Indonesia and wore the livery of Bentol cigarettes, Tony explains what happened next, "Its engine was damaged by cracking the oil pan (fortunately it seized and didn't blow) at a race on the Jakarta track. It was then placed in a timber shed immediately after the race and never used or seen again, until I was shown the car."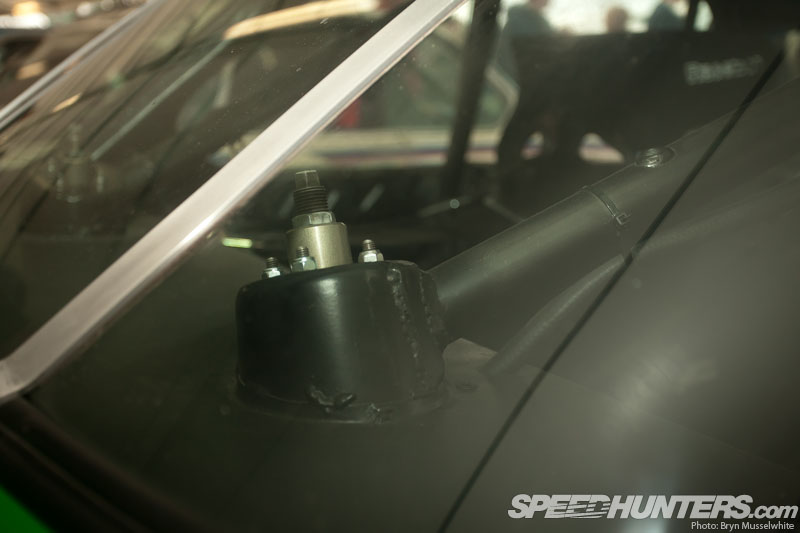 So how the hell do you find a Bat Wing CSL in Jakarta Tony? "I lived there for eighteen years, so I knew people as I was racing and rallying the entire time. Some friends took me to an old shed to show me what they thought was an interesting road car, it wasn't that interesting at all… Then I saw the BMW that they thought was a rubbishy old race car, but they knew the person that owned it."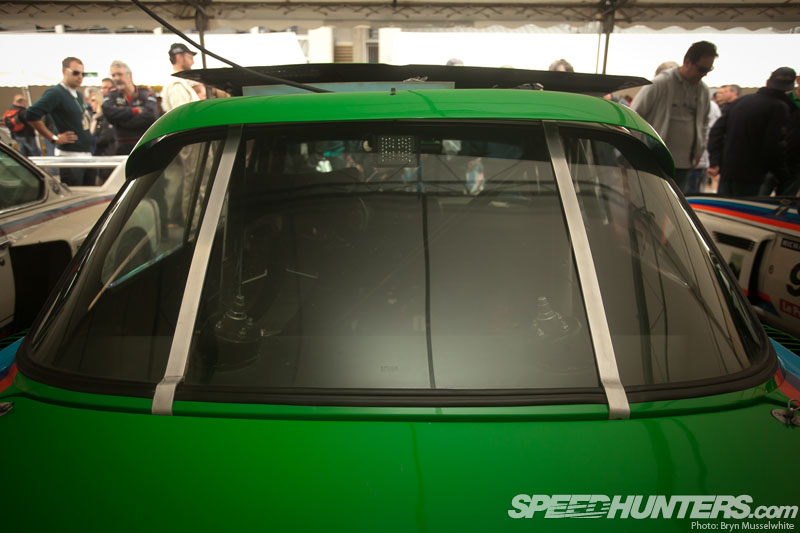 Tony quickly realised the significance of the BMW. This was in the early 90s, so it had been parked up for well over a decade by this time. Just long enough in fact, as he explains, "If race cars stay in Europe they're modified, updated and changed, in Asia there's not that little sub culture of motorsport that exists over here. So it saved the BMW, that's why it's such a time warp car because they just dumped it and moved on."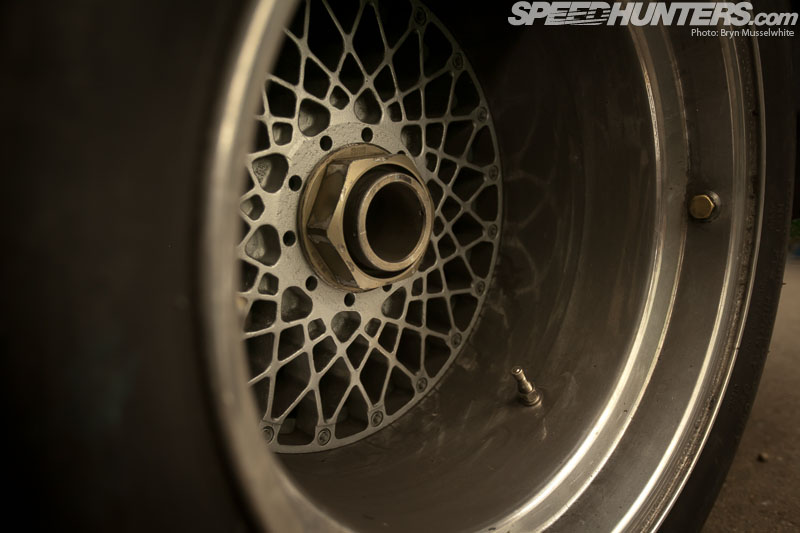 We all dream of walking in to 'that' barn, so how did it feel when you unearthed such an incredible race car? "It was a feeling of absolute disbelief, it was a complete unknown I stumbled upon. It was only after that point I started asking people in the race community there if they remembered a big BMW?"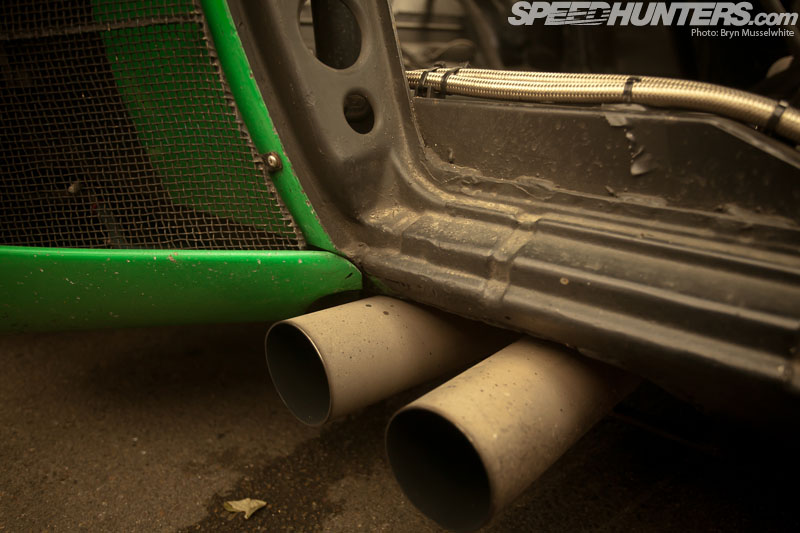 It turns out many did, and in 1994 after a few years of convincing the owner to part with the BMW Tony sealed the deal and shipped the CSL back to Europe for a full nut and bolt rebuild. Conceding that there was no way such a job could be undertaken over there.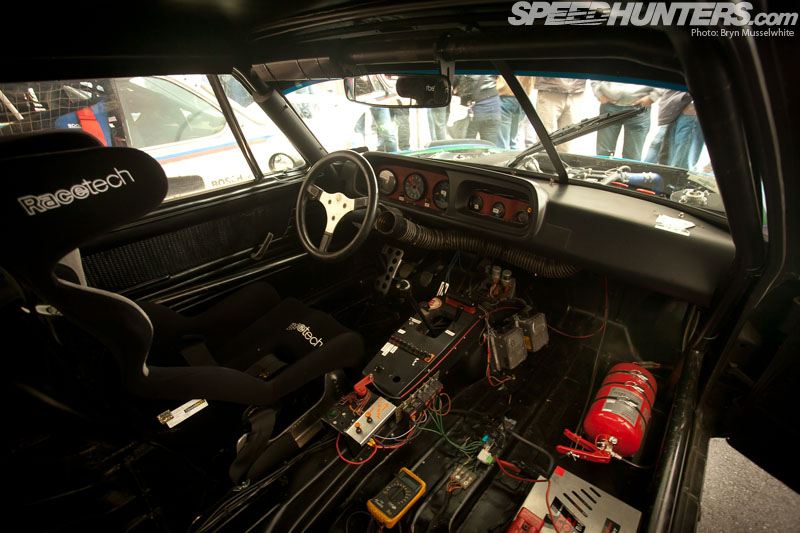 Everything was there, but all of the magnesium parts had turned to powder in the humid Indonesian climate. Still, they probably would have needed replacing regardless due to degradation.  Tony saying of the restoration process, "My car is 100% original, it had never been modified or changed from the 1976 spec other than two colour changes in 1977 before I restored the car. Alex Elliott of Roundel Racing in the UK proved invaluable, his work is incredible. Even all body panels are from the 1976 car and only the front spoiler is a remanufactured item as when the sump cracked in 1978 in Asia it was due to curb hopping, the spoiler being smashed before the sump was hit by same curb."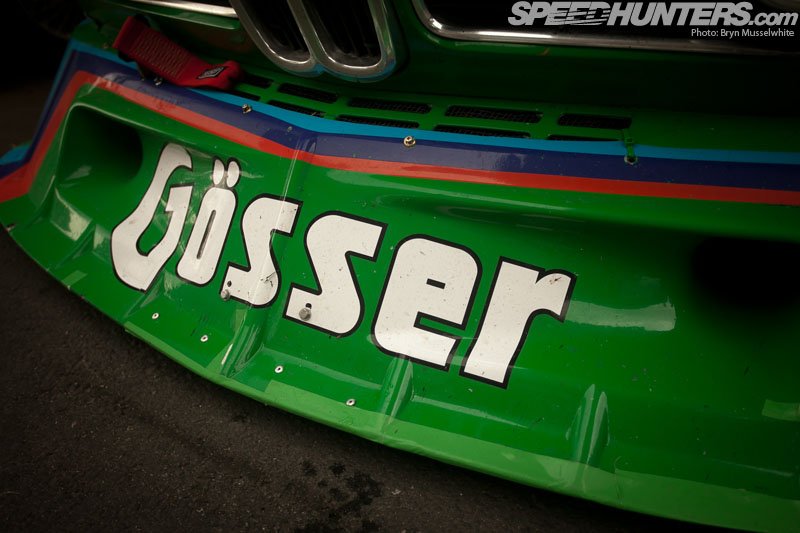 The restoration took six or seven years and the CSL didn't see the track again until Goodwood Festival of Speed in 2006. It then came to Le Mans Classic in 2008 and now again in 2012. Aside from that it's been parked up in preference of Tony's collection of rally cars.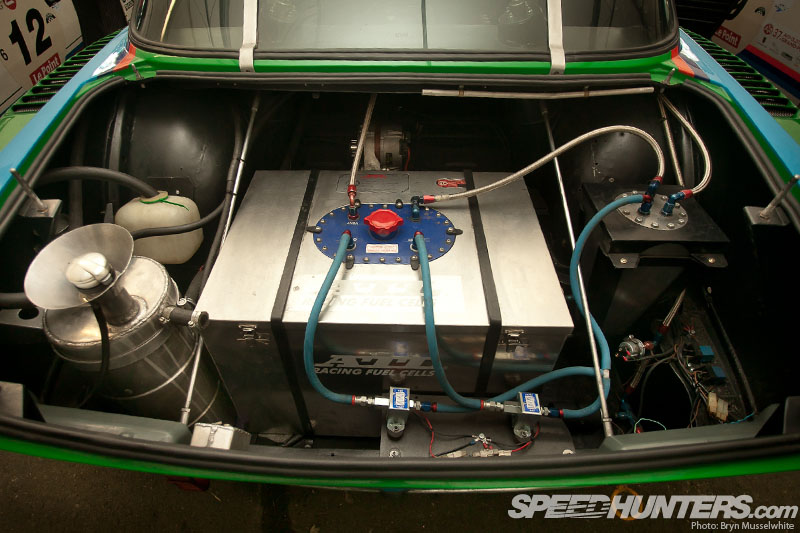 The BMW is magnificent, as Tony says of his find, "At the time it wasn't one of those cars that had gone down in folklore, it was just simply forgotten. In fact when it came back to the UK, BMW Germany came over to inspect it as it had been lost from their records."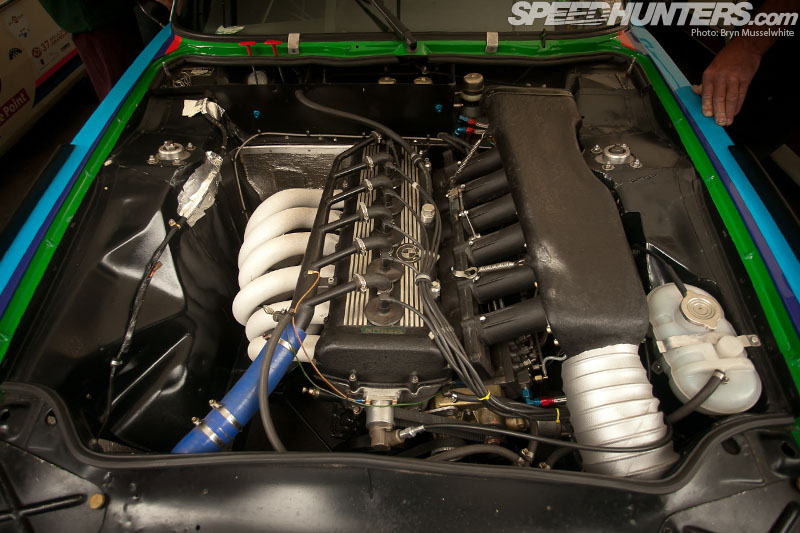 Here today the 470 bhp generated by the six cylinder 24 valve engine is being harnessed by Tony and his co-drivers, Alan Benjamin and Frank Kovacevic from the States.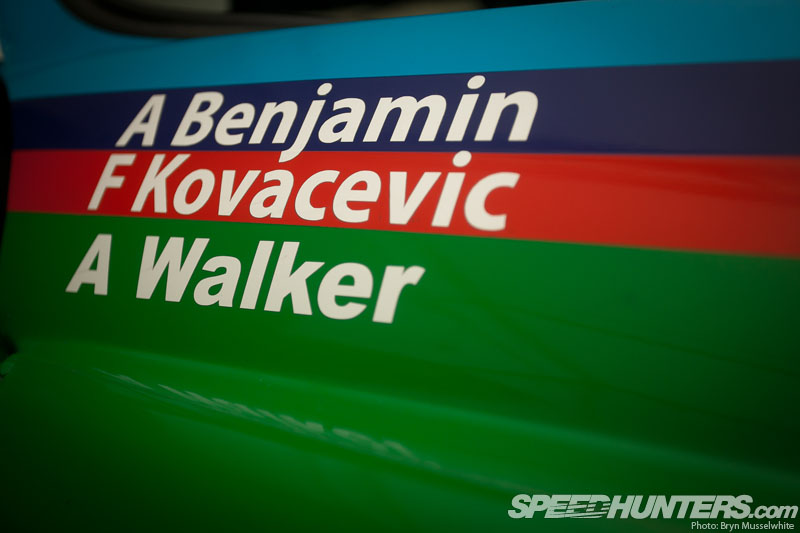 The team performed fantastically, Tony saying, "We would have been well inside the top 10 in the Performance Index had we not had battery problems in the last race while myself and AB were driving. That cost us three laps."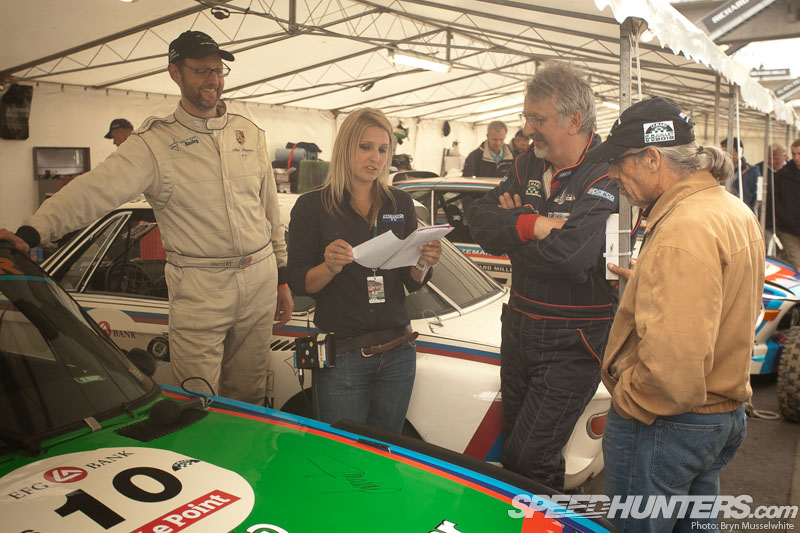 The team being interviewed here for Motors TV as part of their coverage of the event.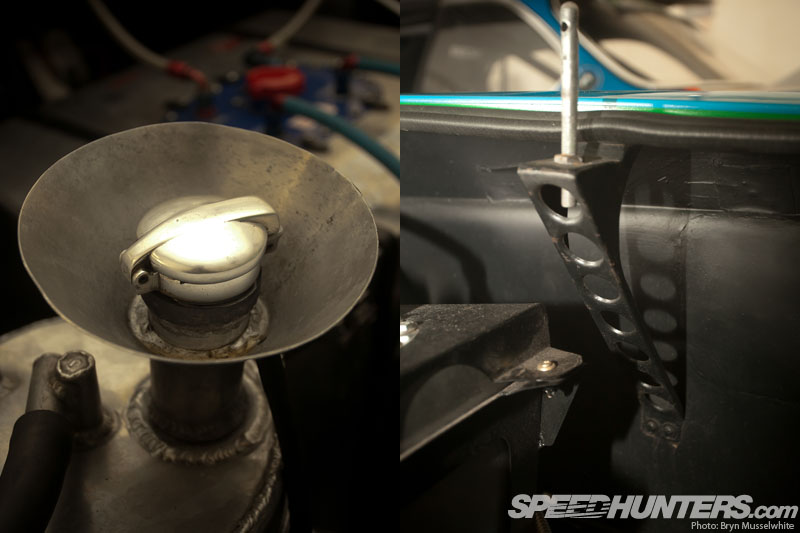 The battery problem was a thrown alternator belt, driven by the back axle, the team had to swap in a fresh battery and hope it lasted.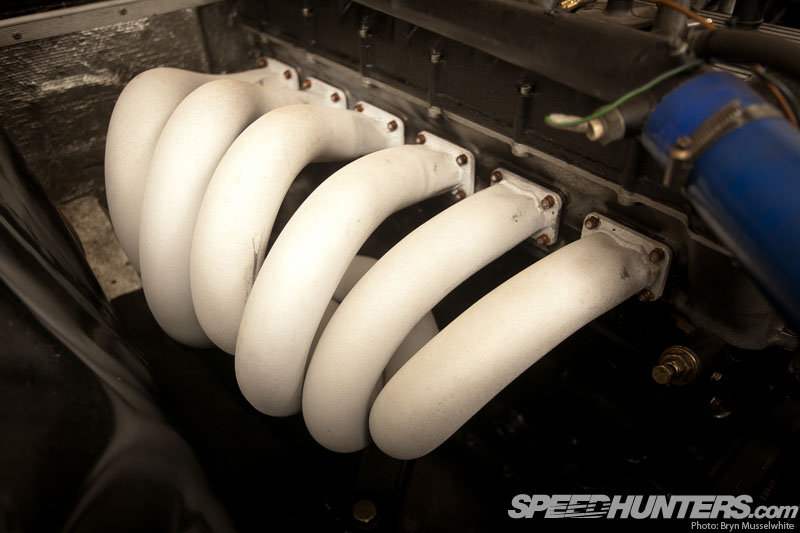 Problems aside Tony's discovery still keeps him captivated, even with limited use. As he says, "My interest is in rallying rather than racing, but when I saw that car I recognised it as a truly gorgeous car. It rocked my soul… I think the Grp 5 period, the big arched time was an amazing period. It's natural for me to like saloon cars as I like rallying. But this is something else, an iconic era."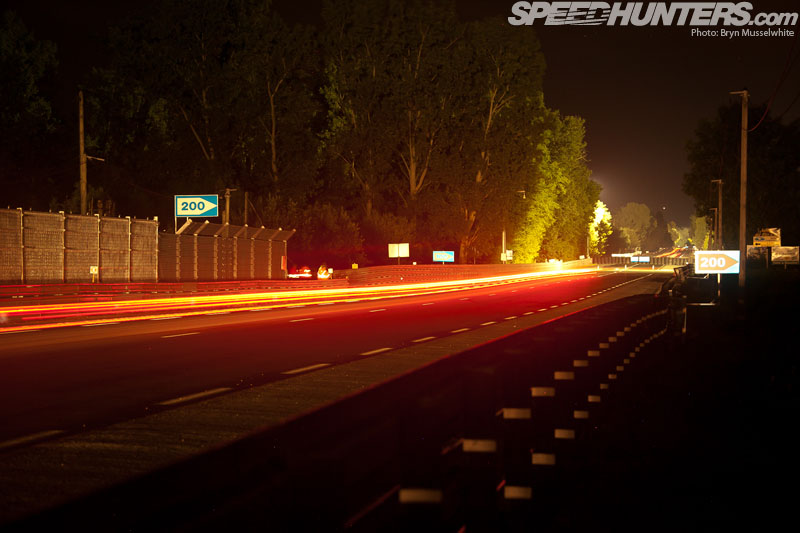 "I do enjoy racing and although I prefer rallying… Ironically the Batmobile is my favourite, then the Audi Quattro next. The RS I had great times with, but as a thing to have in your garage… You can hardly compare it to the BMW can you?"
……..
Bryn Musselwhite
Footnote : If you have any knowledge of the car when it was in its Bentol Cigarettes livery of dark blue with white stripe please get in contact with us as Tony would love to know more of its time in Indonesia.