A Little Perspective
I'm hugely grateful for the story which I'm about to write…
In this day and age it's very easy to lose track of perspective. We live in a world that forces us to compare ourselves to others on a daily basis, so it's easy to see what you're missing out on, or what others are doing and you're not.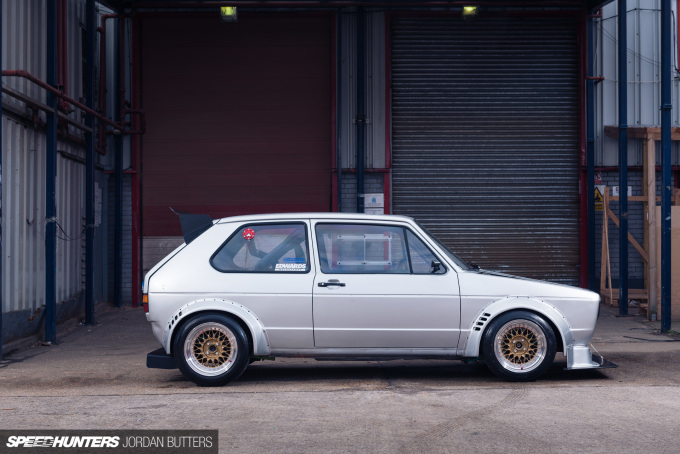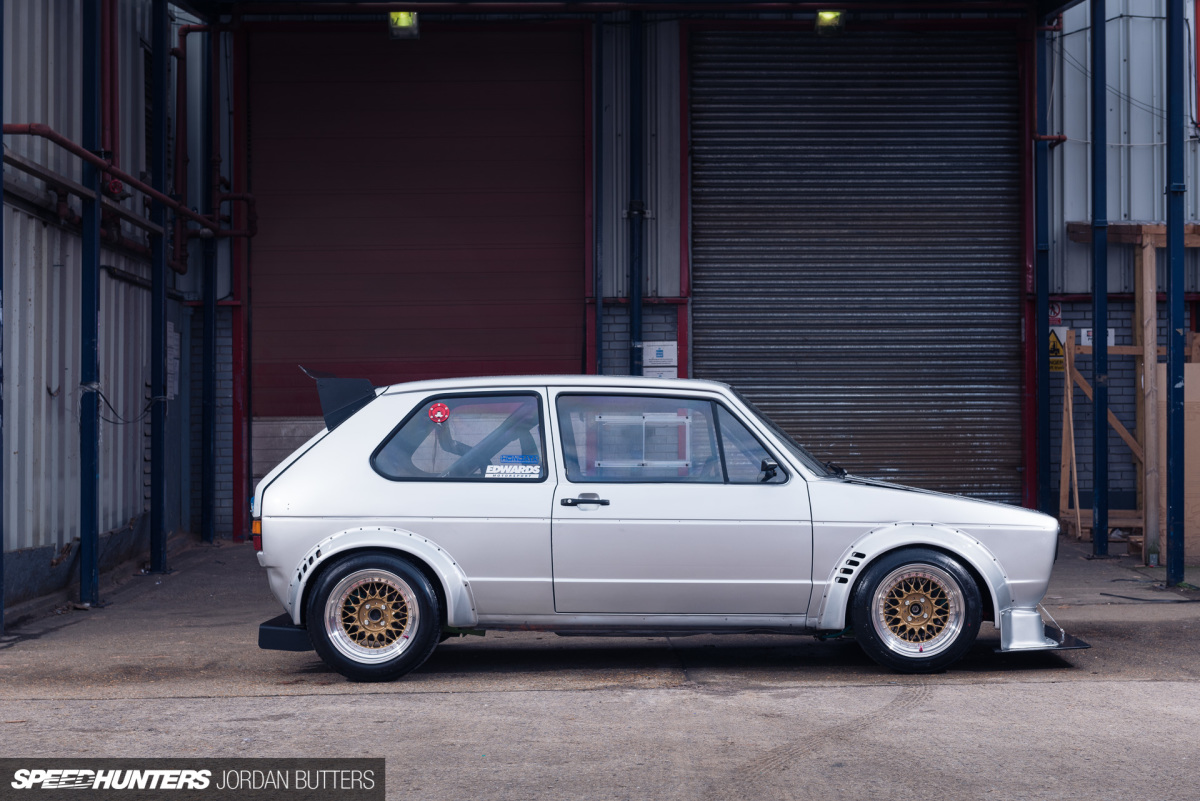 Besides, being English, you can often find me complaining about one part of my work or another – I might be on a shoot that's not going right for one reason or another, or fighting against deadlines or scheduling. At times it probably seems like I really don't enjoy what I do, but when you care about your work it's easy to be too hard on yourself. The truth is I love my job, and I don't think many people can say that.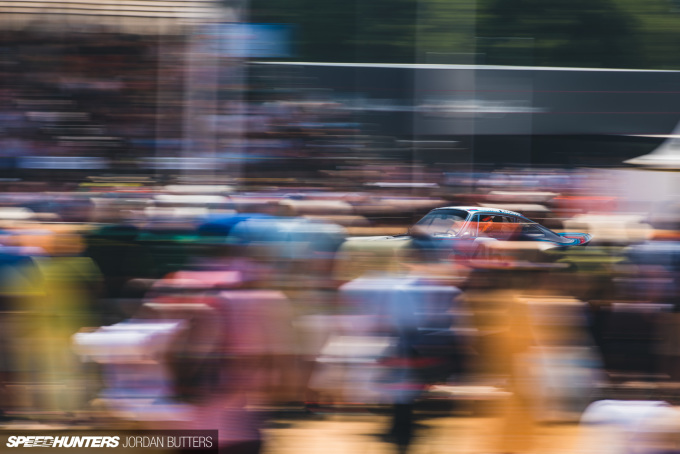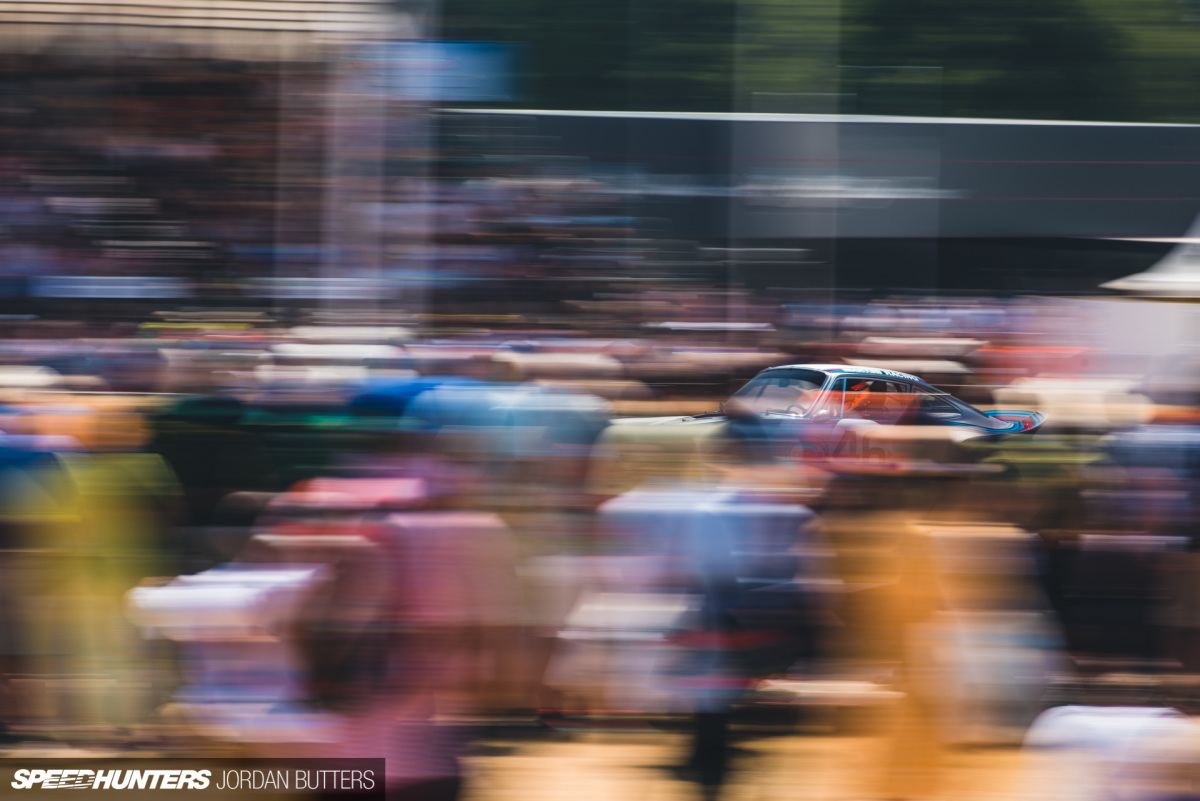 In fact, in writing this retrospective I've gained an appreciation for just how lucky I am to call this ridiculous pursuit a "job", and how fortunate I am to be a part of this unique project that's now an incredible ten years young. Speedhunters was an inspiration from the first time I picked up the camera, and continues to inspire me daily. It's a good feeling to know that it does the same for so many of you too.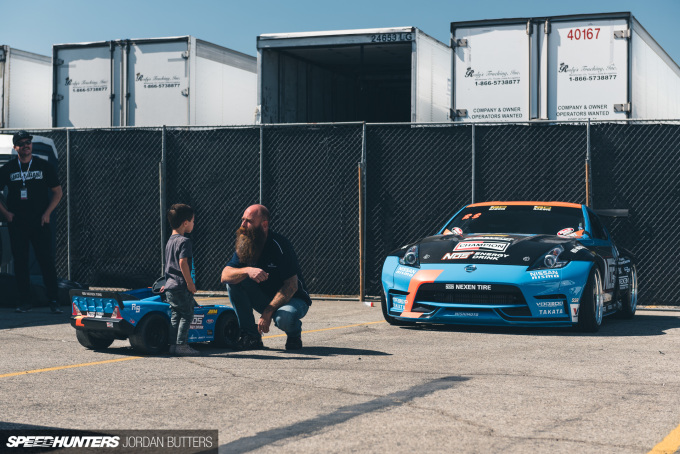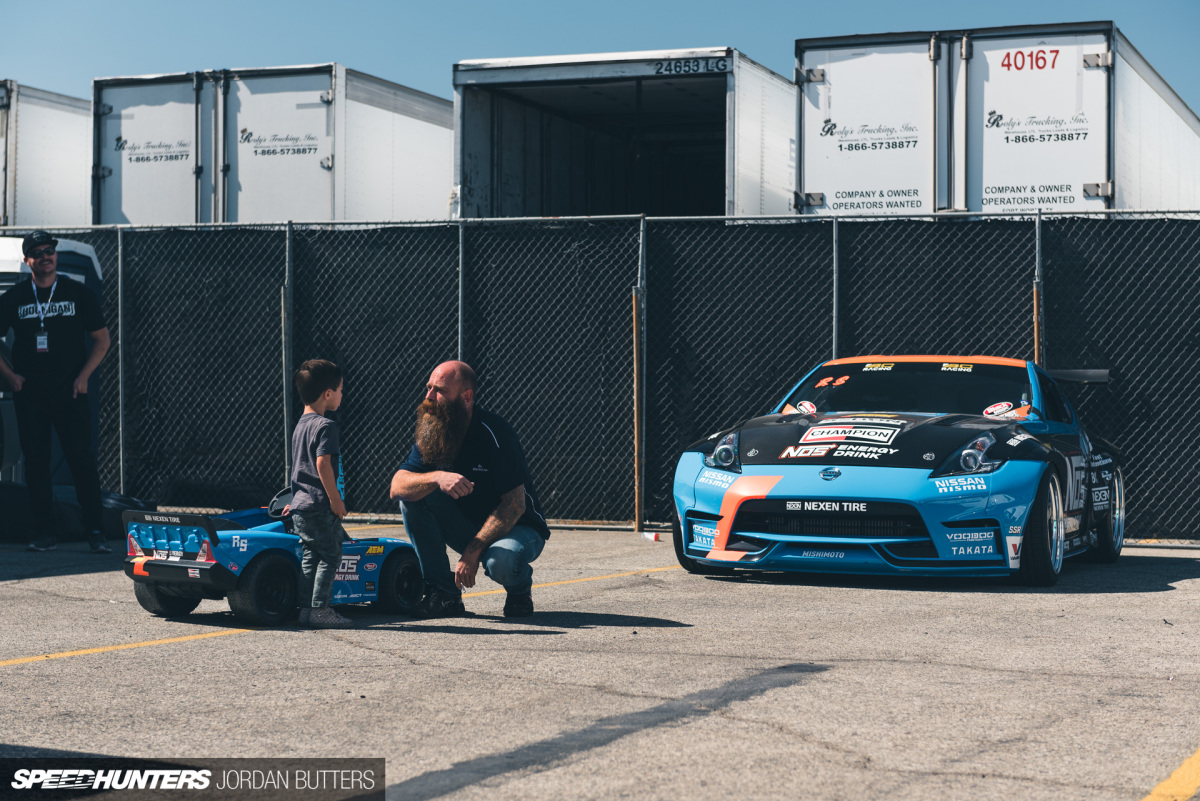 Let's get down to it – 2018 was a funny year for me in terms of Speedhunting. When you cover so much ground over the course of 12 months it's easy to forget just how much you've seen and done. If this were an end-of-year school report, I'd initially give myself a C for attendance and effort. However, in preparing for this retrospective I revisited my story archive to refresh my memory, and this year was, by far, my busiest – and most enjoyable – yet.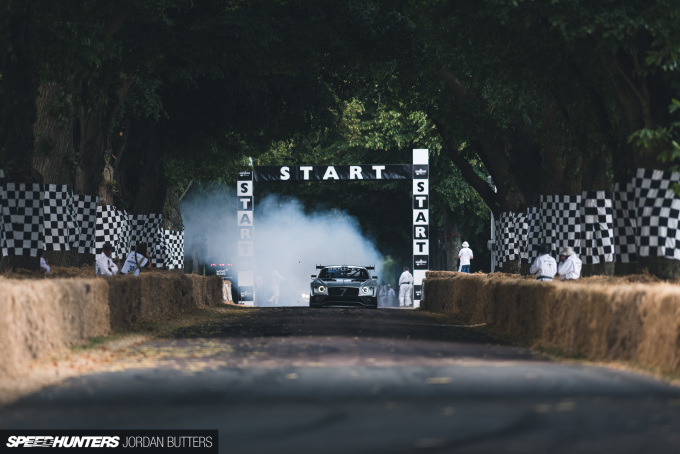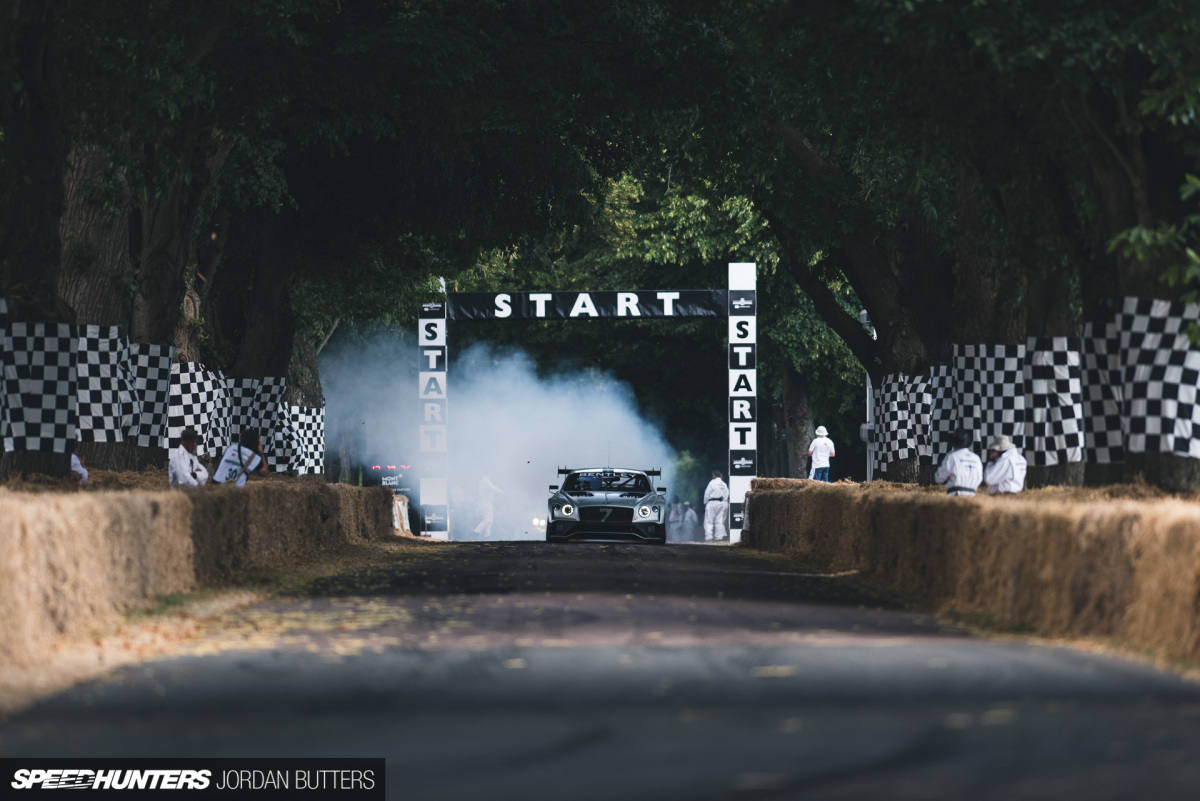 I've counted 84 stories in total, up to this one – yet at the same time I don't feel like I did anywhere near enough. In one sense we're all incredibly fortunate that car culture is thriving as well as it is in these times of relative austerity, and in another sense we can only see and do so much – every time you can't cover a story, or have to miss an event or opportunity it feels like you're letting the side down.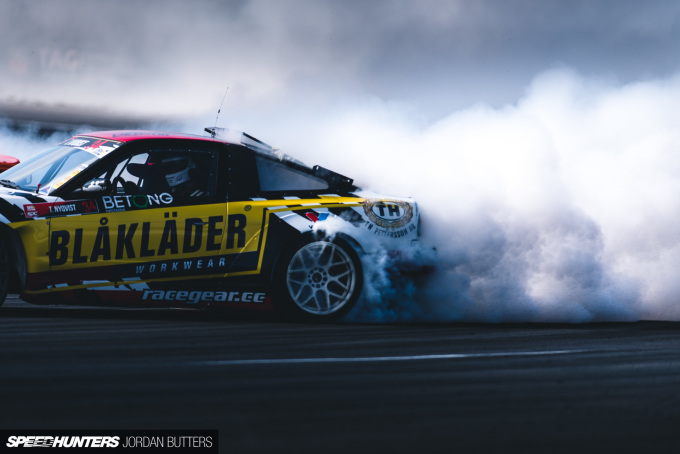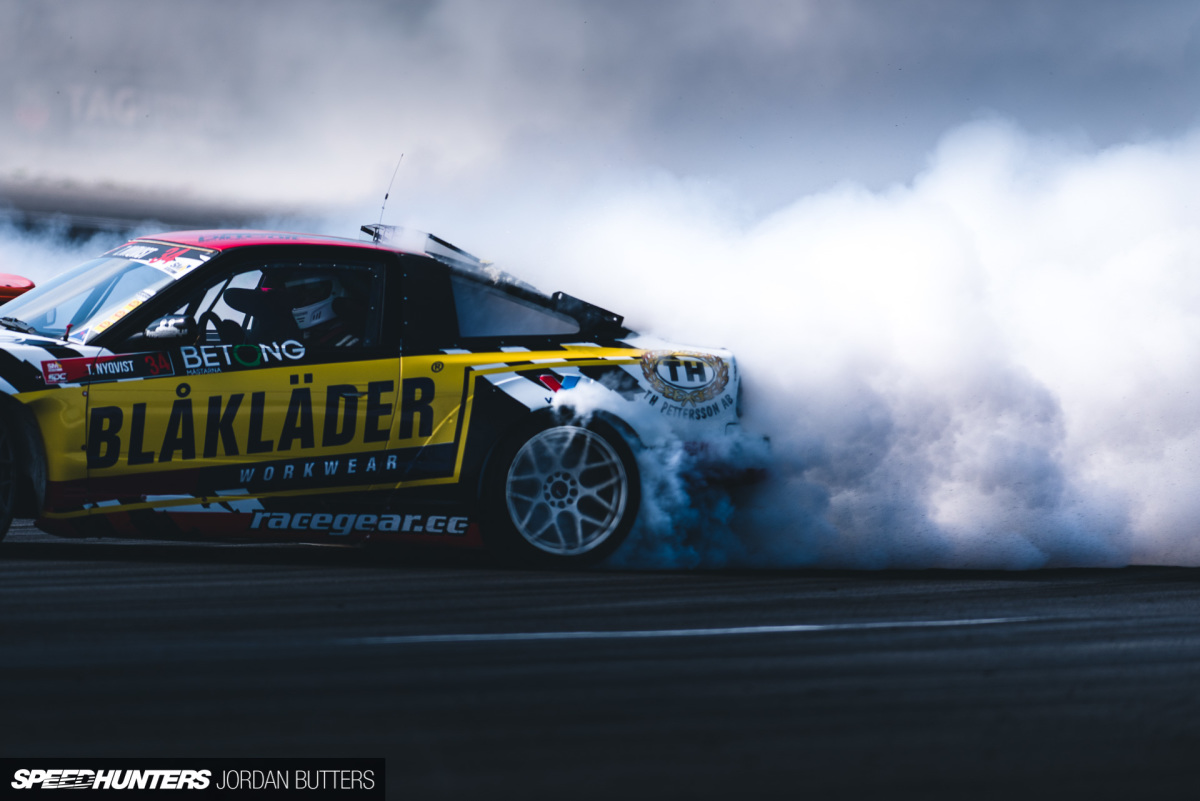 This seems like a sombre way to celebrate an incredible year, but it's just my way of pep-talking myself up to do better in 2019. And that's exactly what I plan to do – next year will see more of my time dedicated to that there hunting of speed.
Off We Go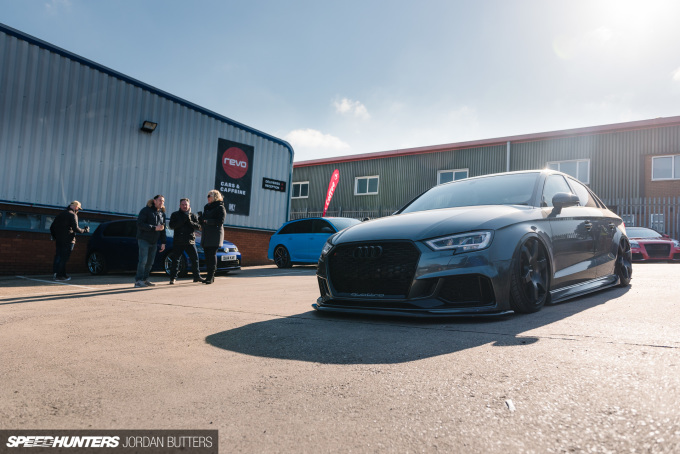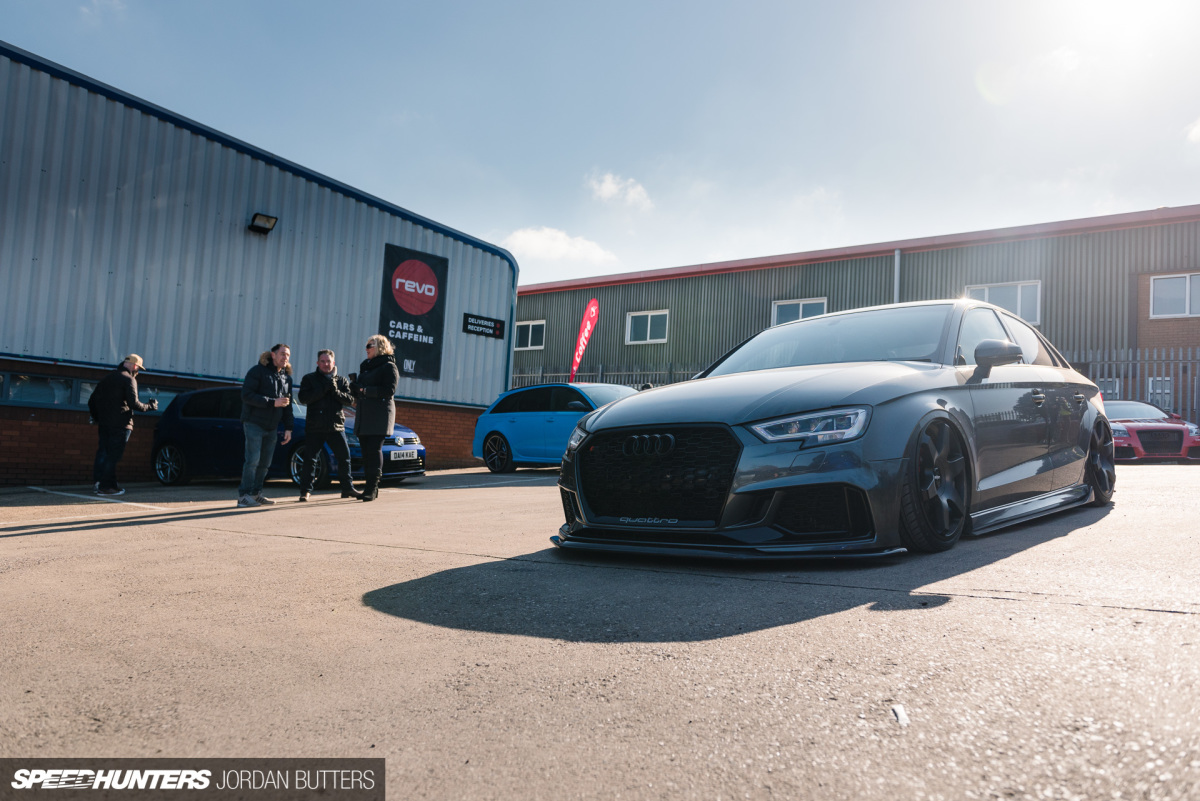 Car culture here in England is a seasonal lifestyle. I mean, why wouldn't it be? Our world seemingly revolves around what the weather is doing. During the winter months we hibernate, squirrel away funds, build and plan, whilst during the summer (and what a summer it was) we make the most of every single hour of daylight, cramming events, meets and shows into every single weekend.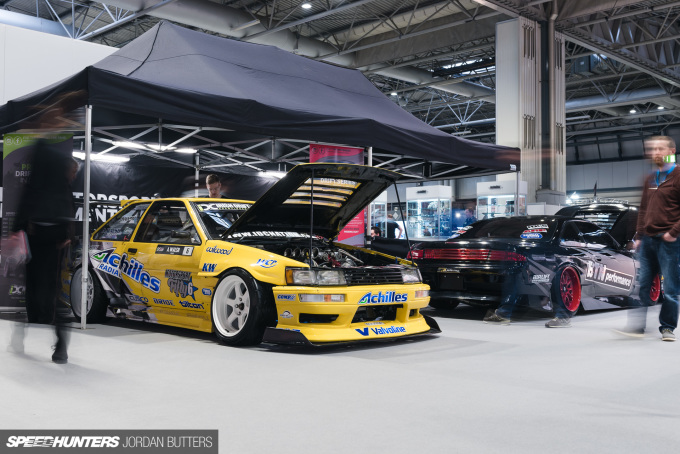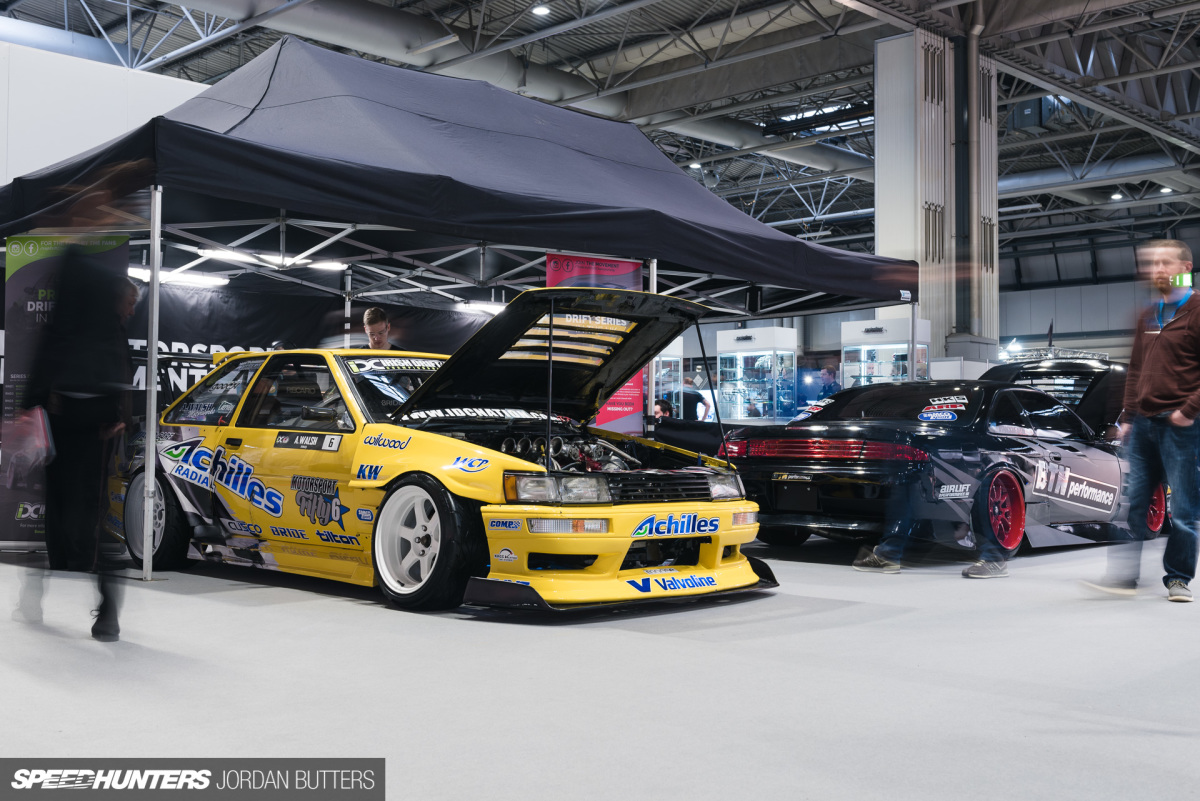 Automotive season this year kicked off the same way it always does – Autosport International at the NEC. It's a funny old show, and one very much stuck in its ways; if you've been to one you've seen them all. Yet it's the one thing that seems to set the ball rolling after Christmas – not only do we get a glimpse at new parts, fresh builds, innovative ideas and concepts, but we also get to catch up with familiar faces and to see what their plans are for the coming 12 months.
There's Speedhunting to be had, but you have to work for it. ASI is packed with interesting 'things' but not all of them are story worthy. One thing it does allow you to do, however, is prepare your diary for the madness of spring and summer, as walking the halls and talking with people you soon get an idea for where you should be and when once the weather picks up.
We're incredibly blessed here in the UK that we have an ever-increasing roster of events to attend. What's more, informal 'cars & coffee' type events have made their way across the Atlantic and are now a regular feature throughout the year.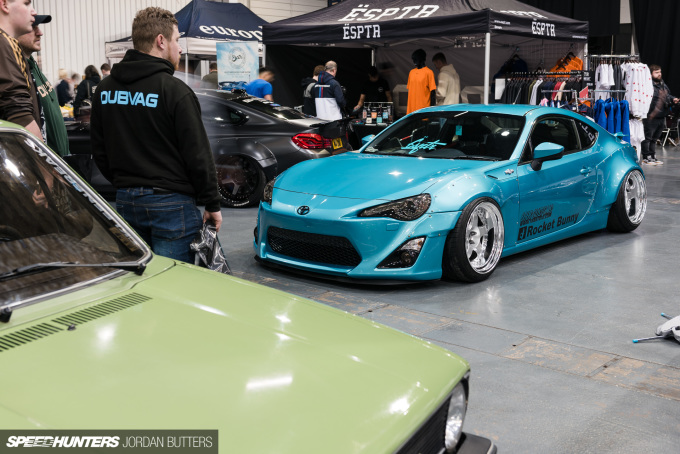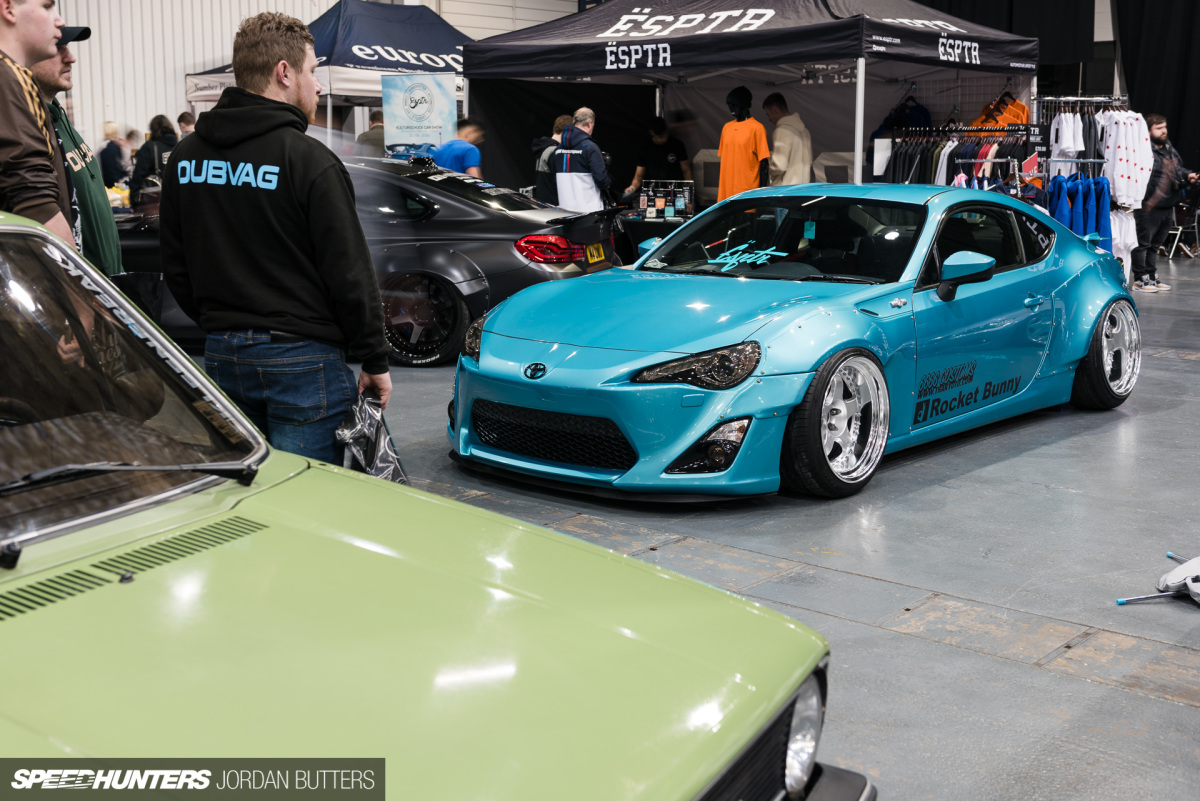 There's the old favourites too – Ultimate Dubs always divides opinions in the comments section. I think maybe some people can take the name 'Speedhunters' too literally – our goal is to cover the gamut of car culture, and stance/show cars are a part of that – if it's not your thing then there's an entire front page full of alternative content to amuse you, guaranteed. At this year's show I focused on how to actually photograph an indoor car show – you guys seemed to like it, and there will be more plenty photography guides on the way in 2019.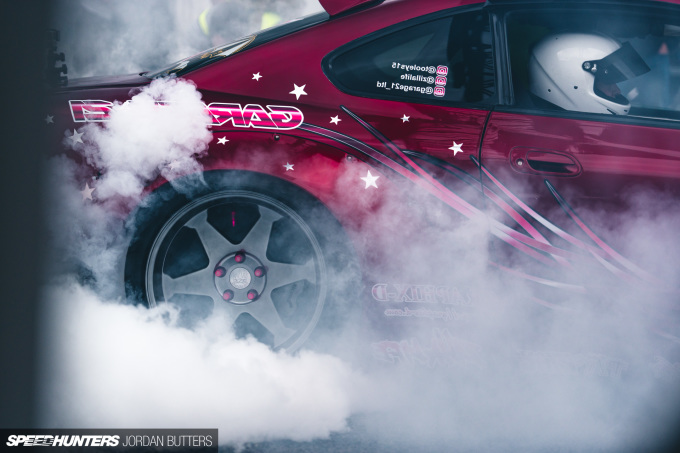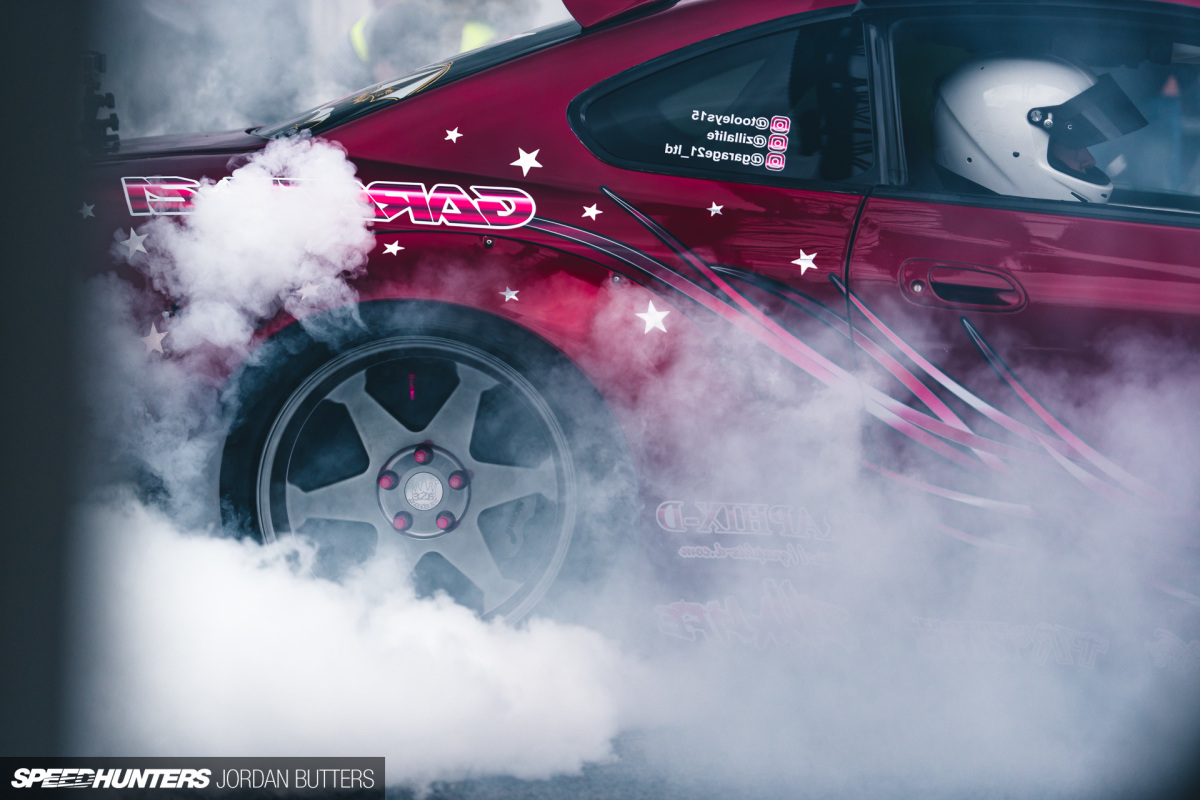 This year was the first that I'd made it to the Coventry Motofest, and I'm glad I did – seeing and hearing all manner of race and track cars legally tearing through Coventry's ring road system was quite the experience.
It was an event that brought car culture to the masses too. It's very hard to get British people to any form of event that isn't a football match, but motorsport definitely gained a fair few new followers during Motofest.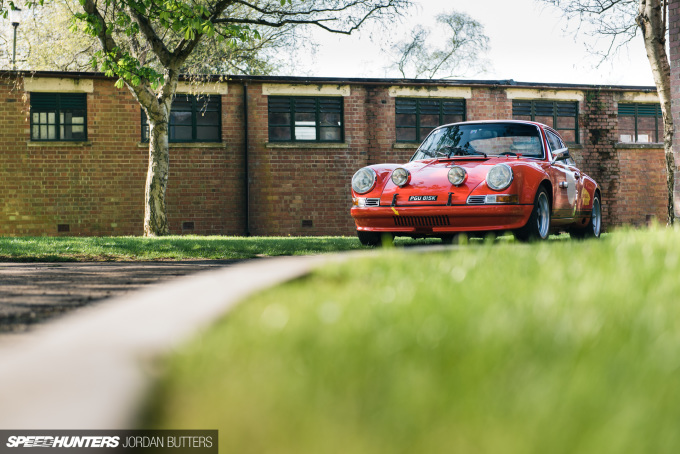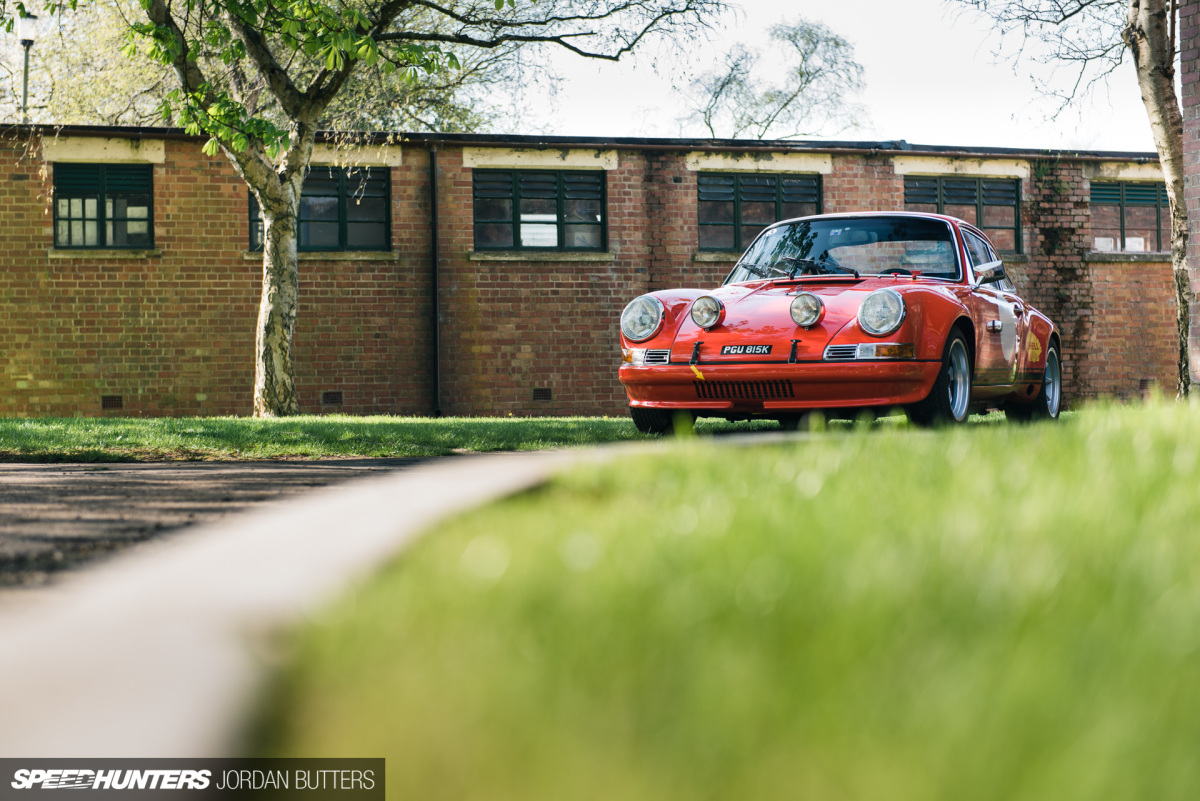 We've also seen a handful of dedicated – and very tasteful – automotive event spaces pop up over here in the past few years. Is it just me, or does it seem like being an automotive enthusiast is no longer tarred with quite the same negative stigma as it once was?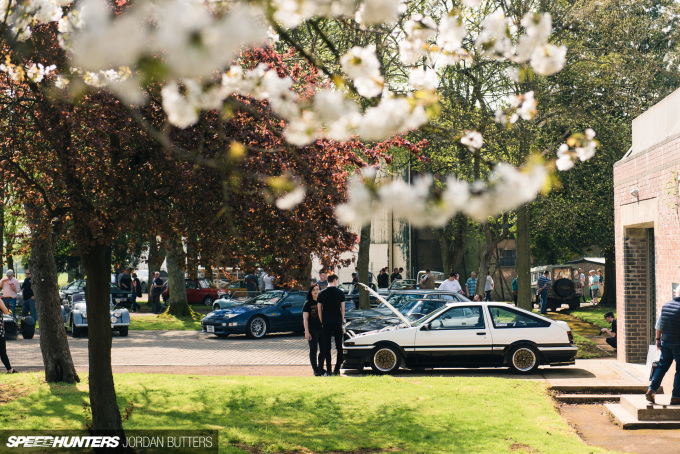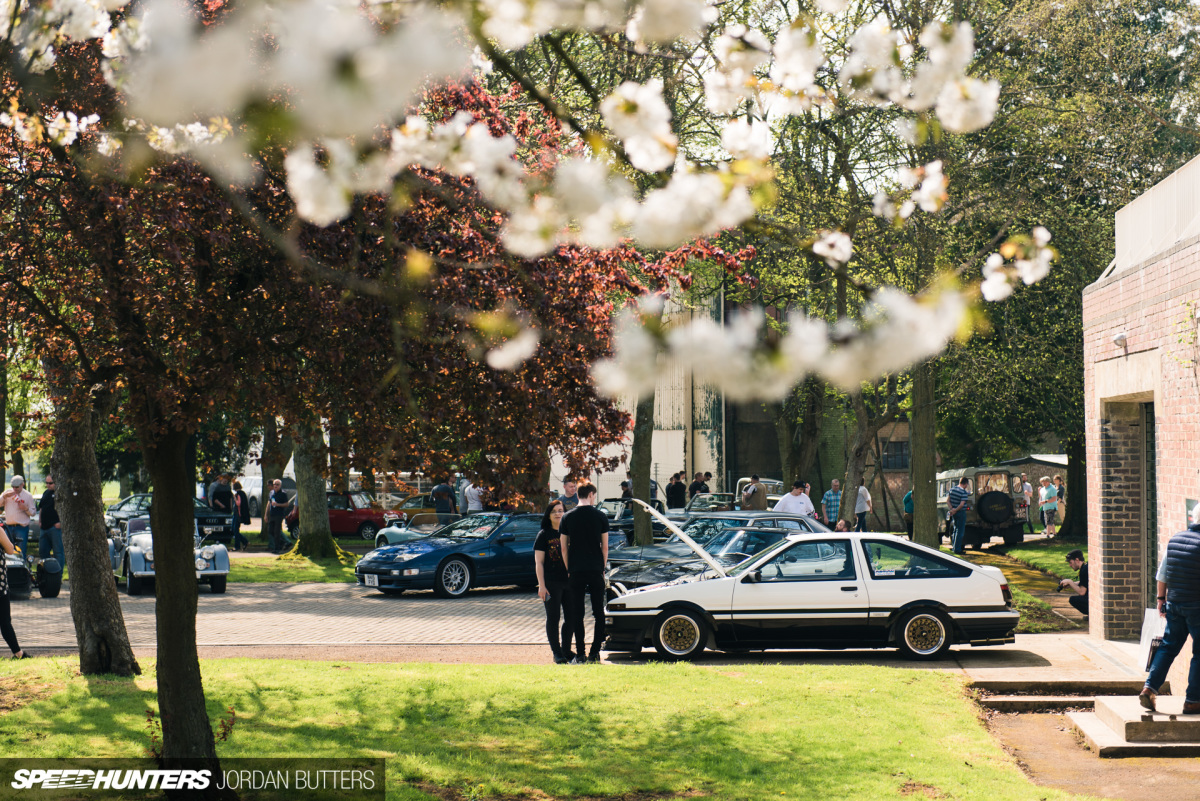 I forwent Bicester Heritage's winter Sunday Scramble this year in favour of their warmer spring event, and it was the perfect day.
This charming venue, set in a former RAF air base and complete with dilapidated hangars and brick buildings, is the perfect backdrop for a casual automotive gathering.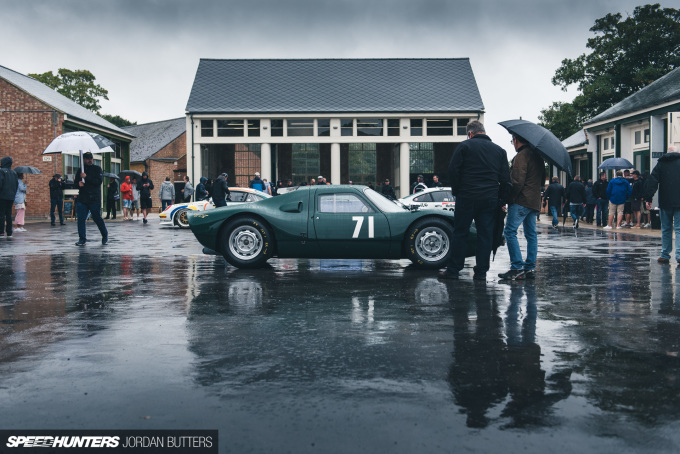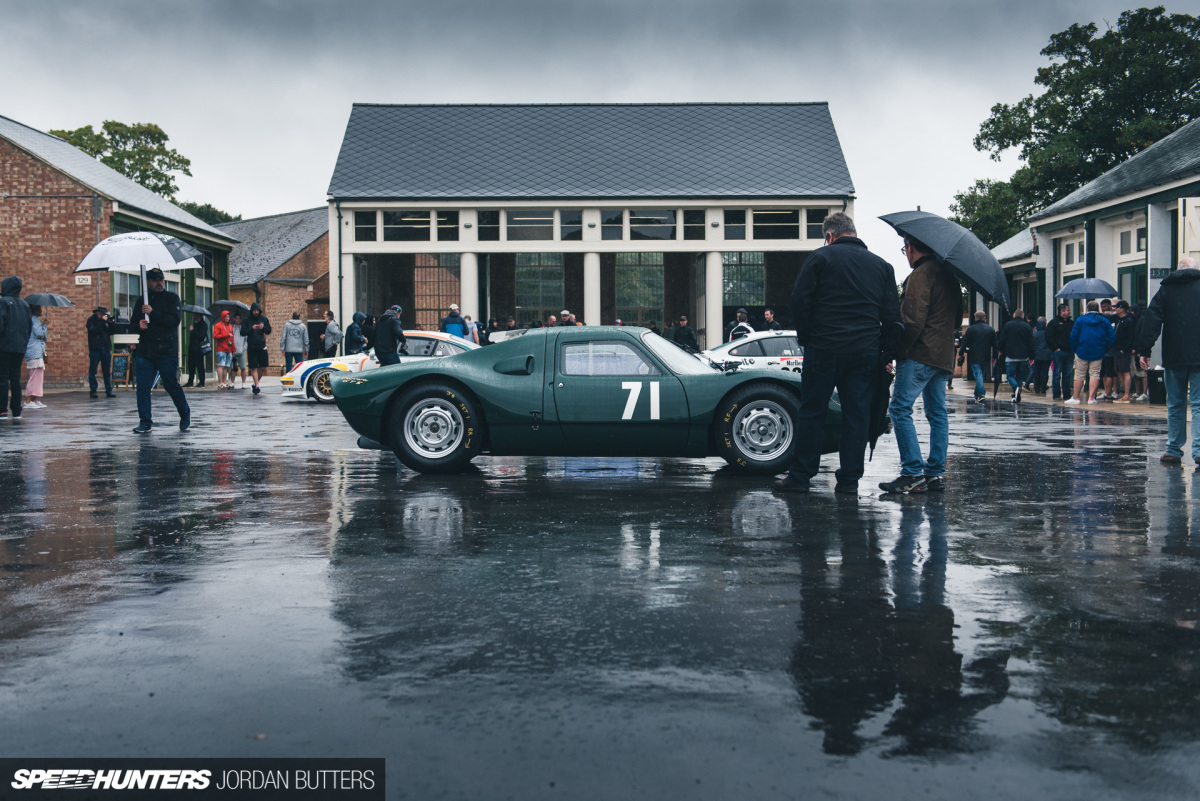 It was also the venue for the first ever Luftgekühlt to take place outside of the U.S. Despite being in July, and in the middle of the longest and driest heat wave I can remember, on that one weekend the weather really didn't play ball. Although a surprising number of visitors did weather the torrential rain all day, there's no denying that it did dampen the event slightly.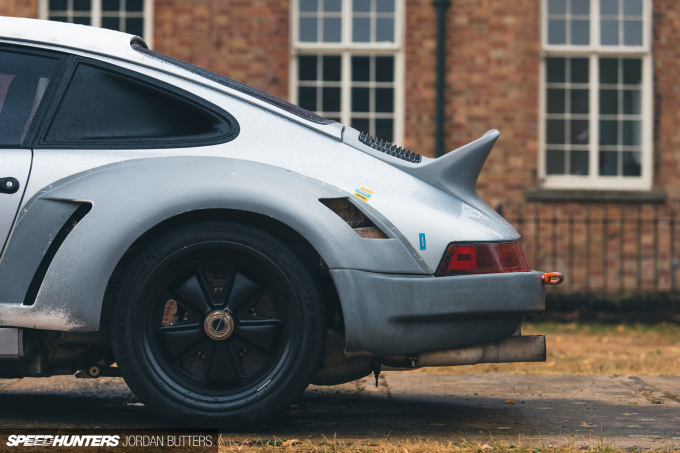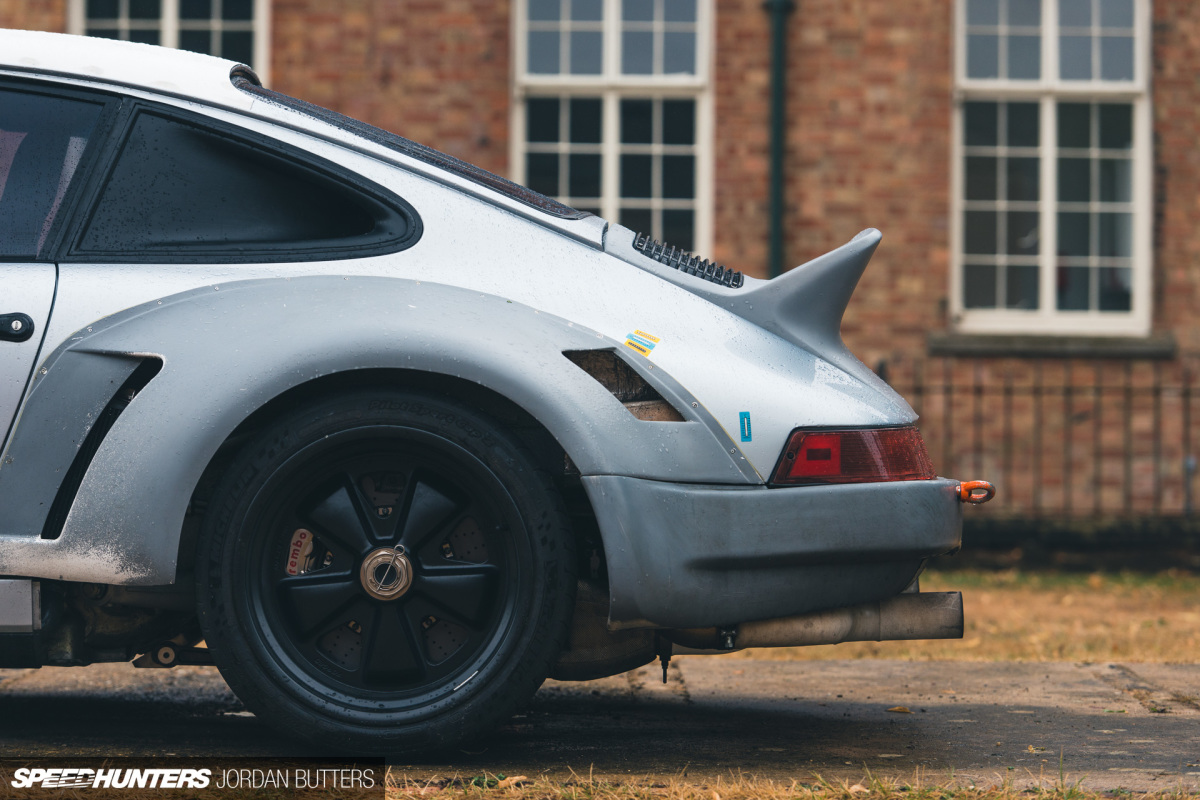 Of course this gave those of us made of stronger stuff more opportunities to capture the incredible machines in attendance. Seeing those not in the know turn their nose up at, or walk straight past the very unique Singer test mule was a funny sight.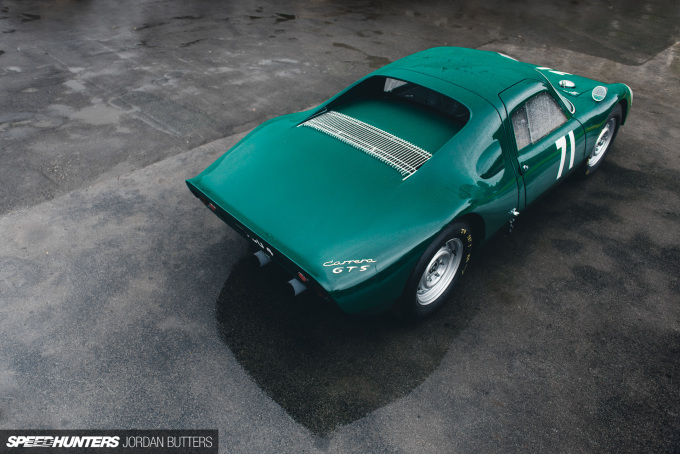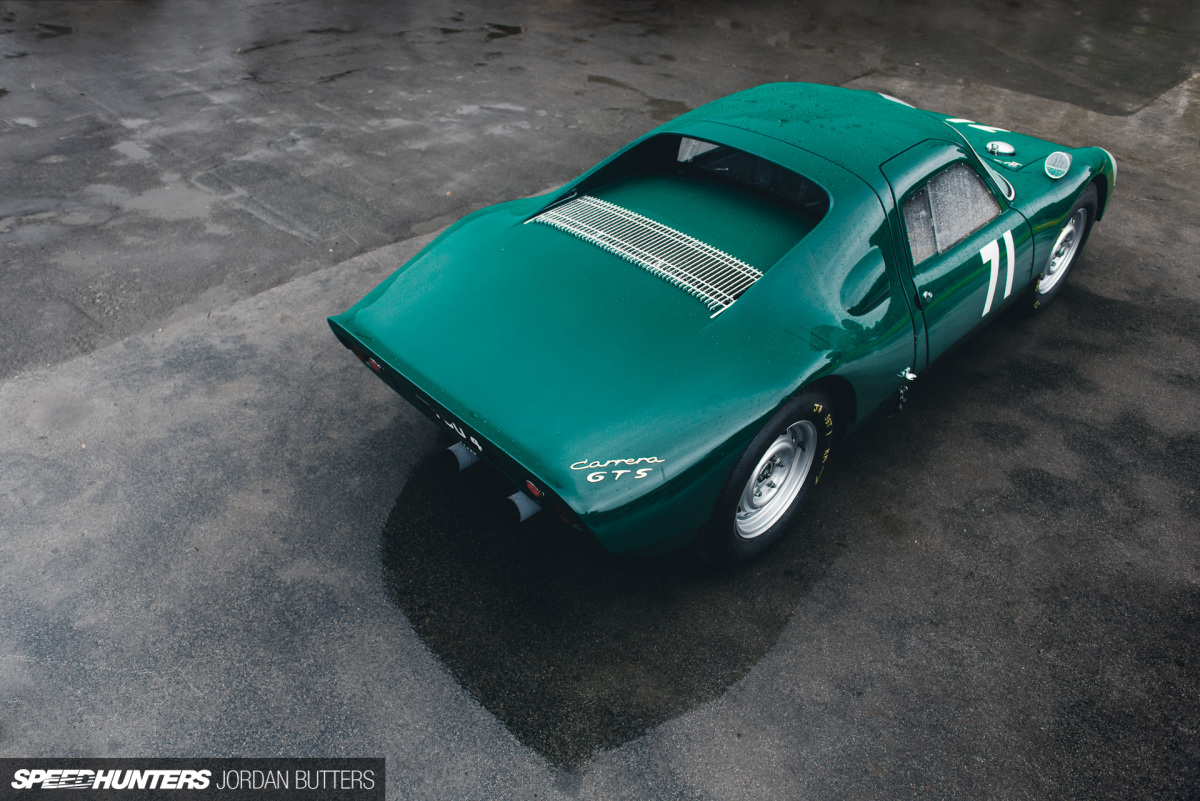 I sincerely hope that the organisers persevere with LuftGB – heaven knows we have sufficient numbers and the right caliber of rare and unique Porsches to fill the show several times over.
It's worth pointing out that, alongside Speedhunting I also have a variety of other work that I do, so while it might sound like I'm working a few days each month, what you see on here is only a small percentage of the panic that haunts me when I look at my calendar every day. I did take a couple of days off in April to sort some things out on Project RS4 (that's still a thing) – inevitably I ended up at a track day taking photos – my days off almost always end up being the same as my days 'on' it seems.
Back To My Roots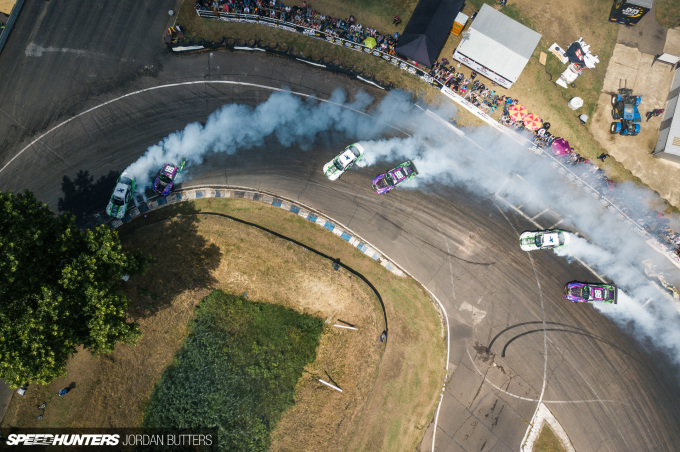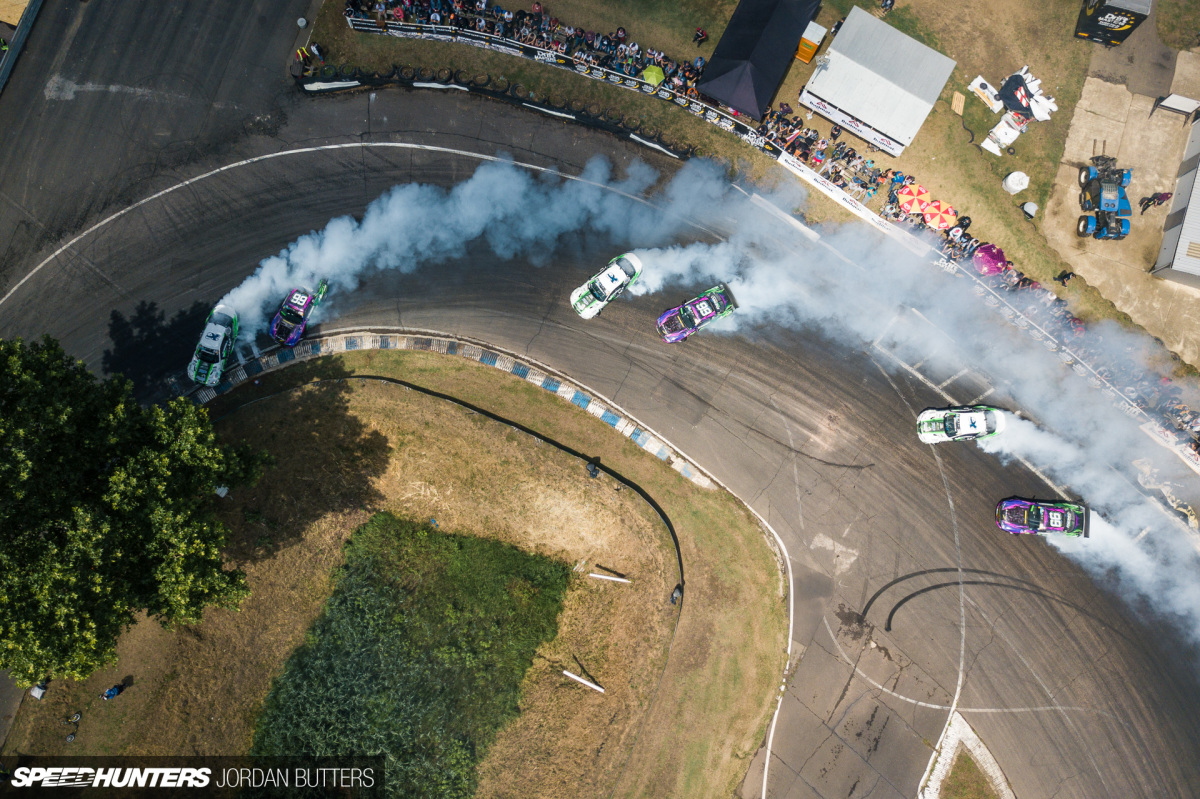 This year also saw me make a return to my roots. Like many of my fellow Speedhunters, I cut my teeth on photographing drifting. In fact, in a weird way I pretty much have drifting to thank for my entire career direction. If it hadn't been for drifting I wouldn't have picked up a camera, and wouldn't be doing what I love today.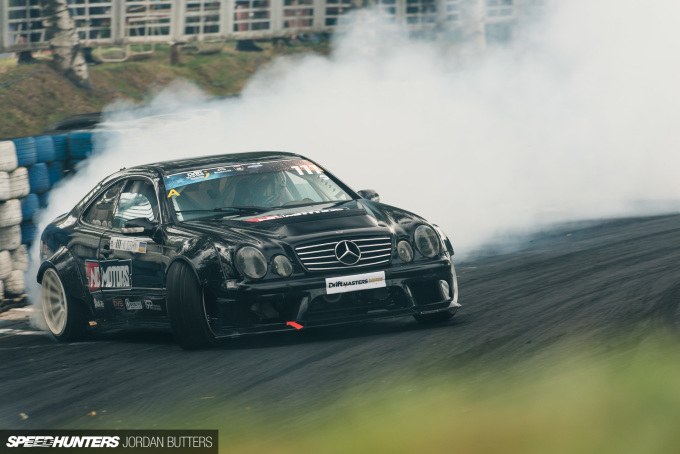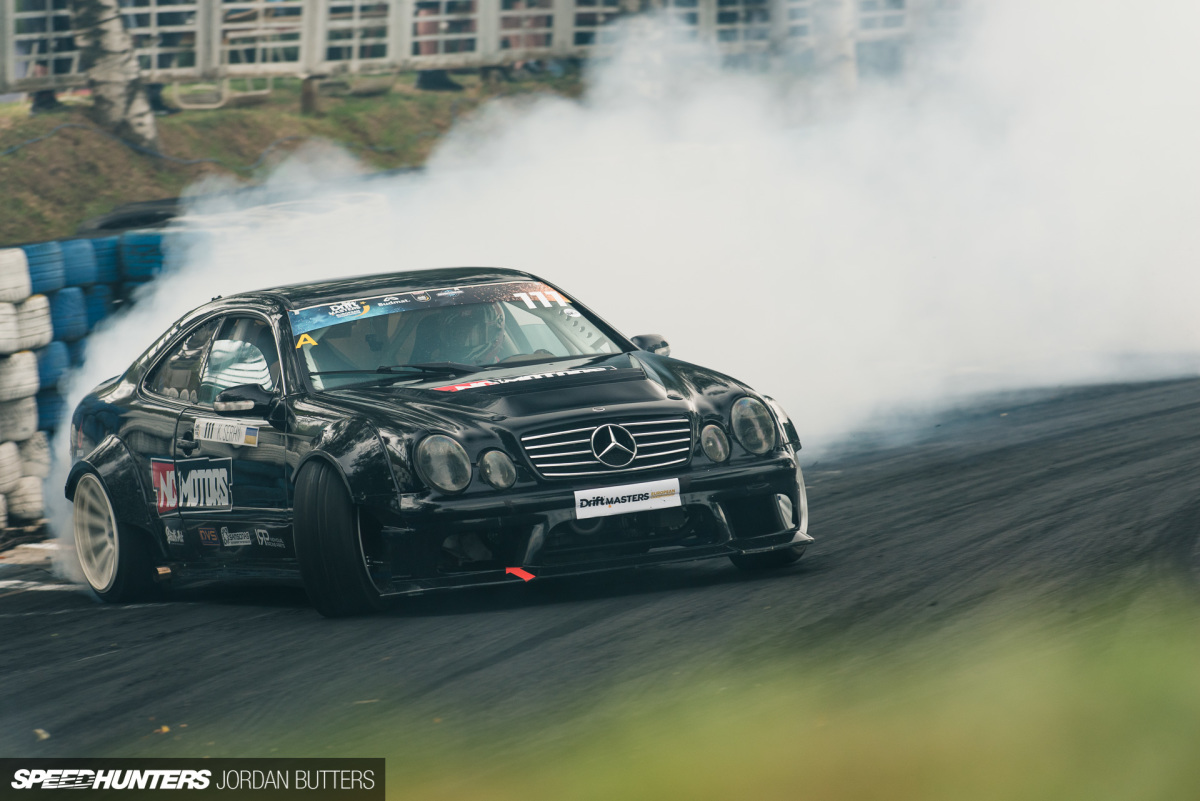 I shot drifting for many years before it finally started to grate on me. Not so much the sport, nor the people, but the lack of progression in the competition side of things.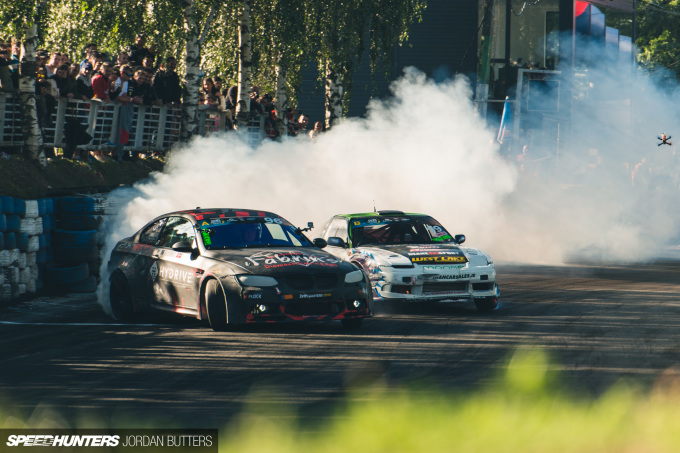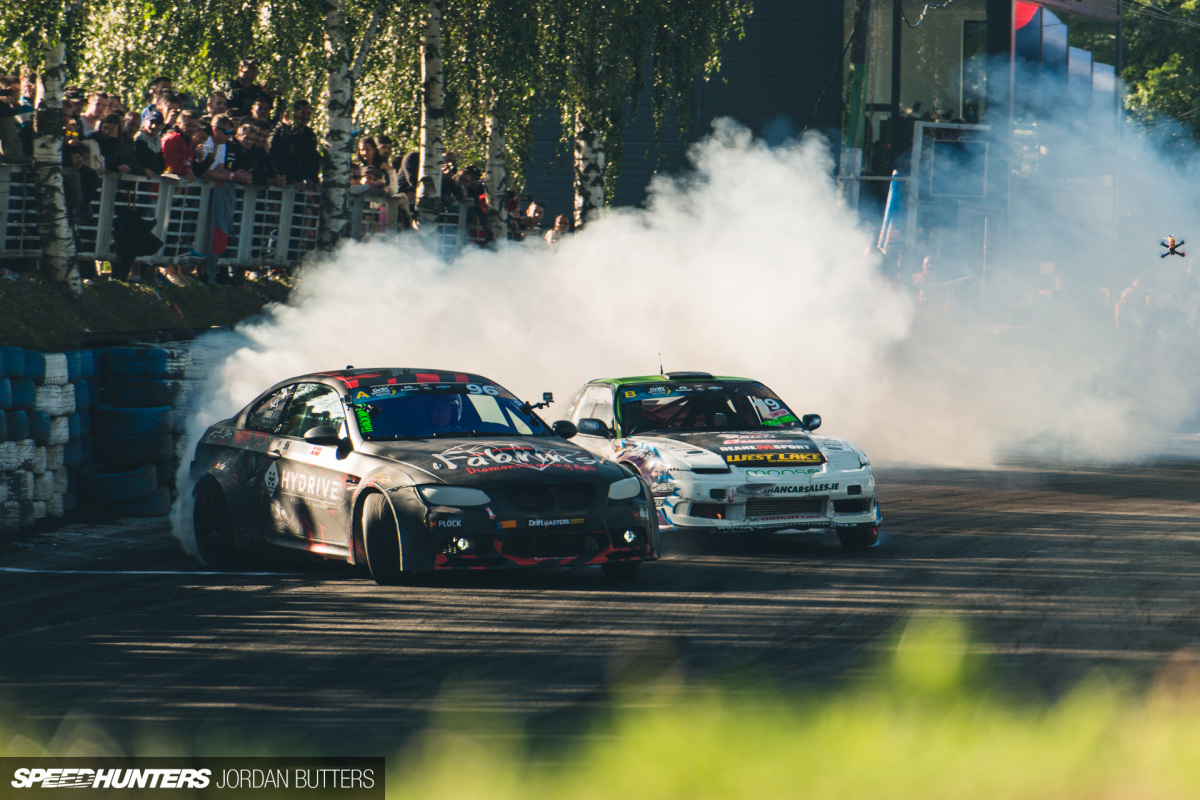 It turns out that I was just looking the wrong way. In June the crew from Drift Masters European Championship got in touch and asked me if I wanted to come to the second round of the 2018 championship, taking place at a small, obscure track in the north east corner of Hungary. Arriving at Trackwood in Mariapocs gave me the same level of excitement that you get the first time you see drifting at Bikernieki in Riga, Latvia. The looming walls, the banked spectator areas and the very much Eastern European feel of the venue all contributed to a great setting.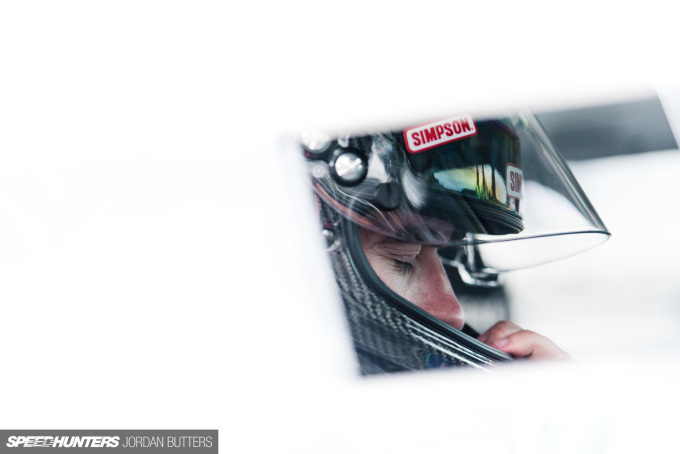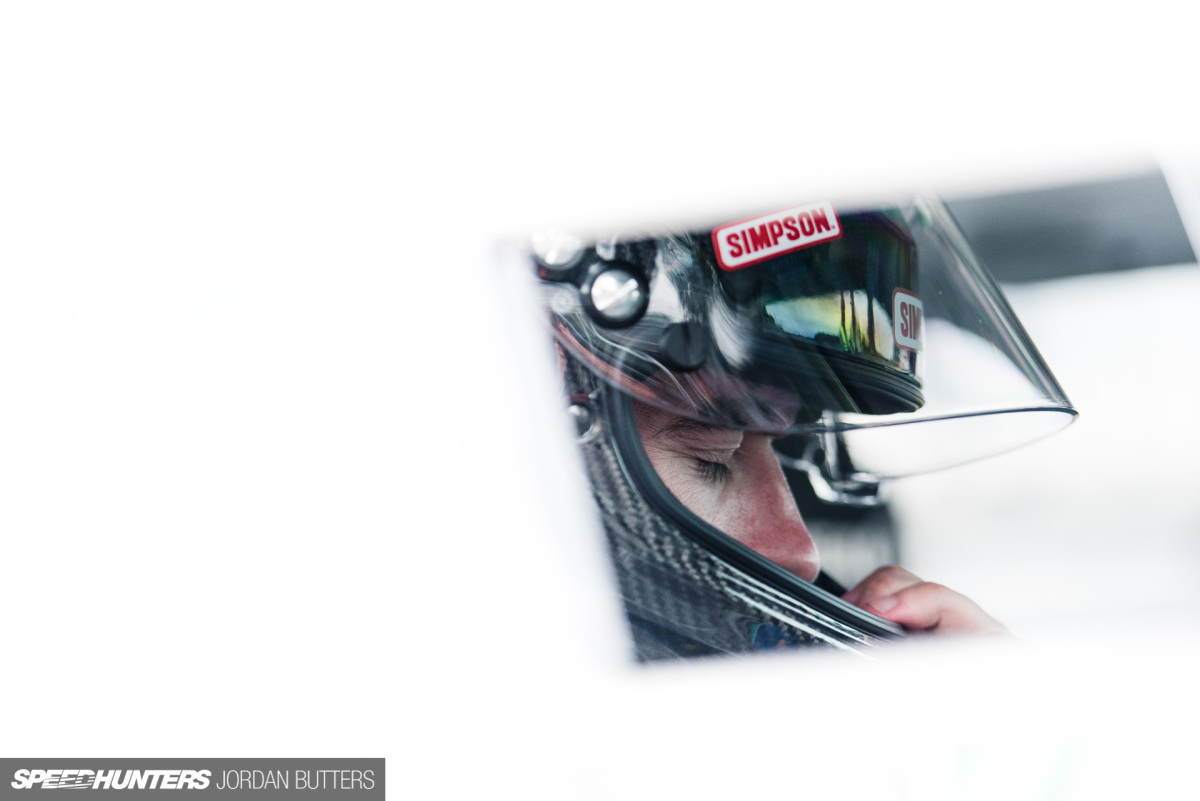 Drift Masters also demonstrated that Europe has some of the best drifting talent in the world right now. Bar the occasional world champion taking part, these were names that are, on the whole, still relatively unheard of if you don't follow the sport closely. Then again, if you'd have asked an American drift fan what they thought of Kristaps Bluss five years ago they'd have probably been just as unfamiliar.
The level of driving was ridiculous, and despite the event being very much rained upon thanks to unfortunately timed severe thunderstorms, I left Hungary with a refreshed opinion of drifting.
Summer Madness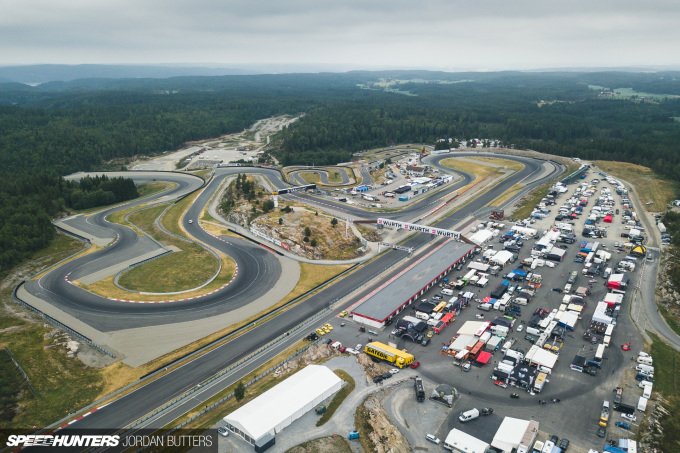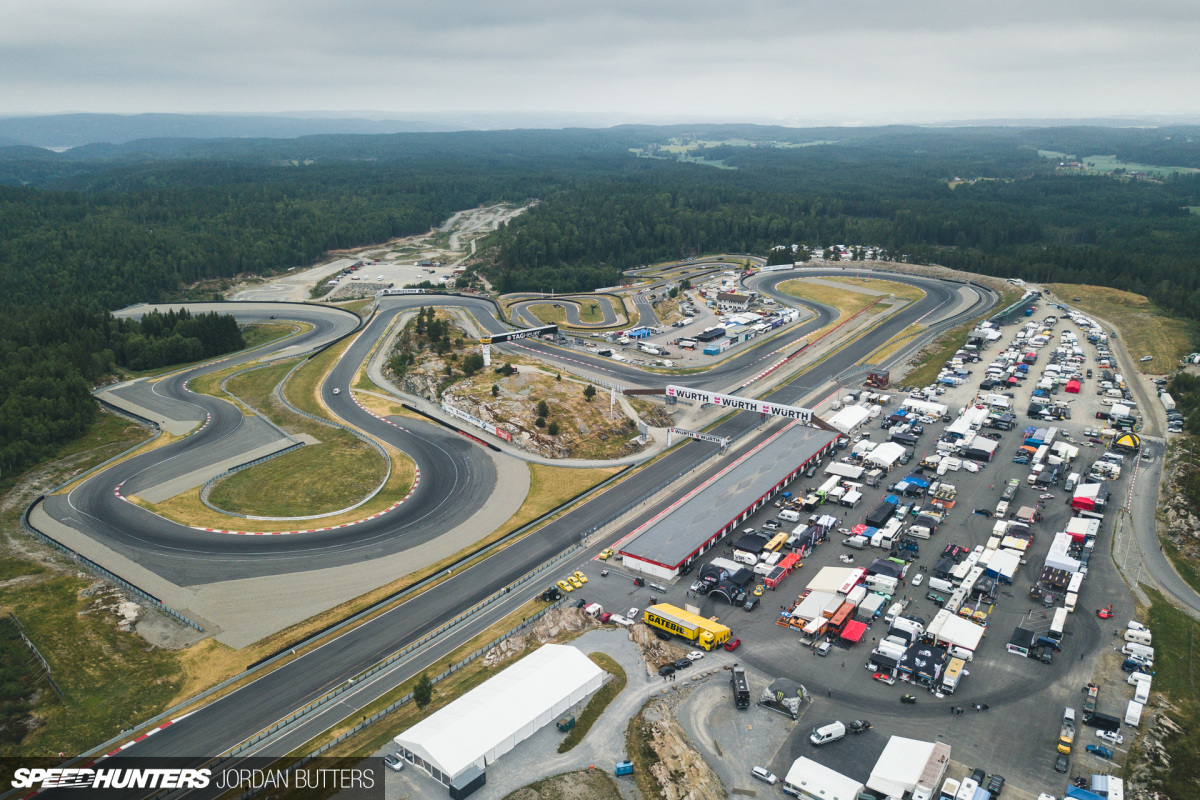 I'd landed from Hungary and went straight into back-to-back cover shoots for Modern Classics magazine. It had been on the cards for a few days, but around this time Paddy confirmed that I'd be covering Gatebil this year.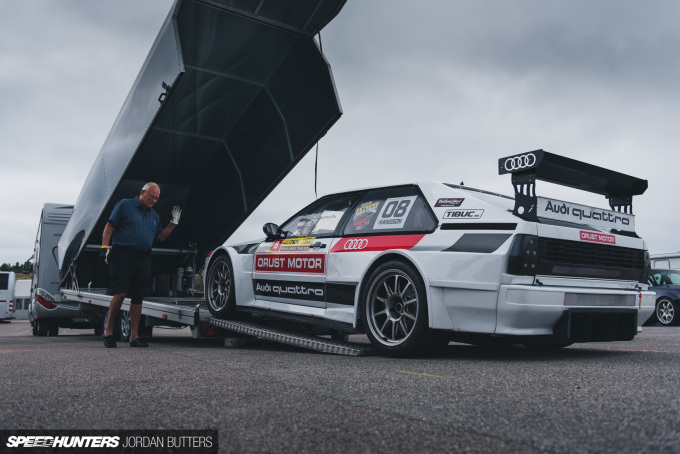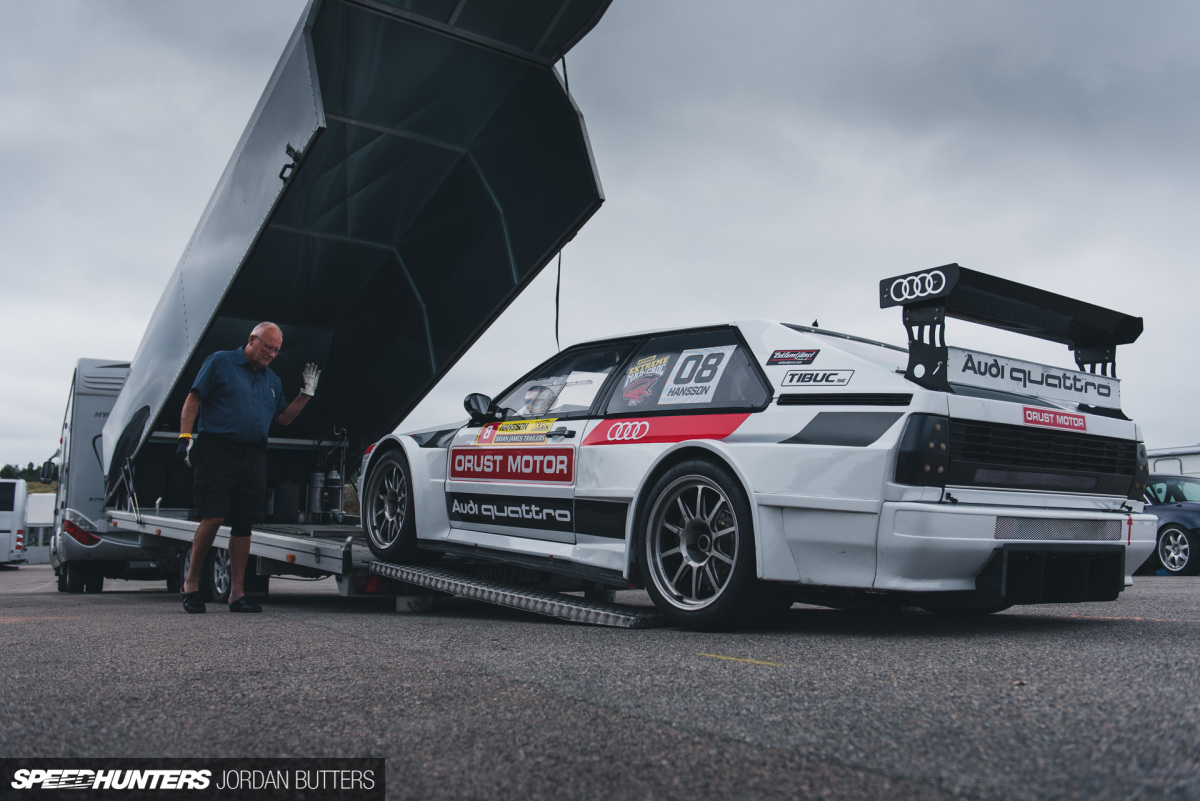 It's an event that I'd enviously watched the rest of the Speedhunters crew cover for years, and as homesick and tired that I was it was an opportunity I couldn't turn down.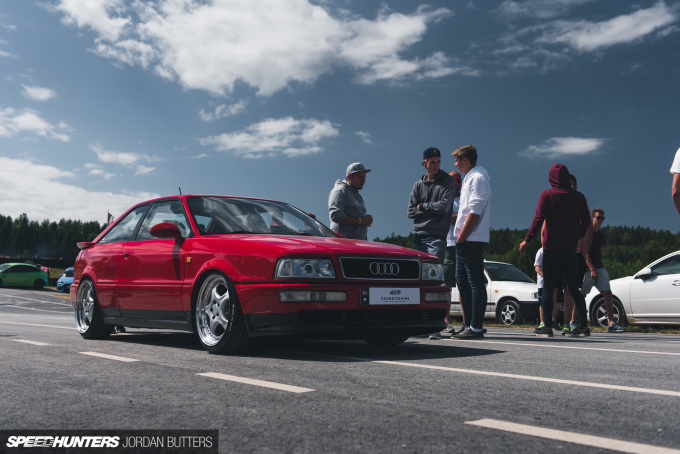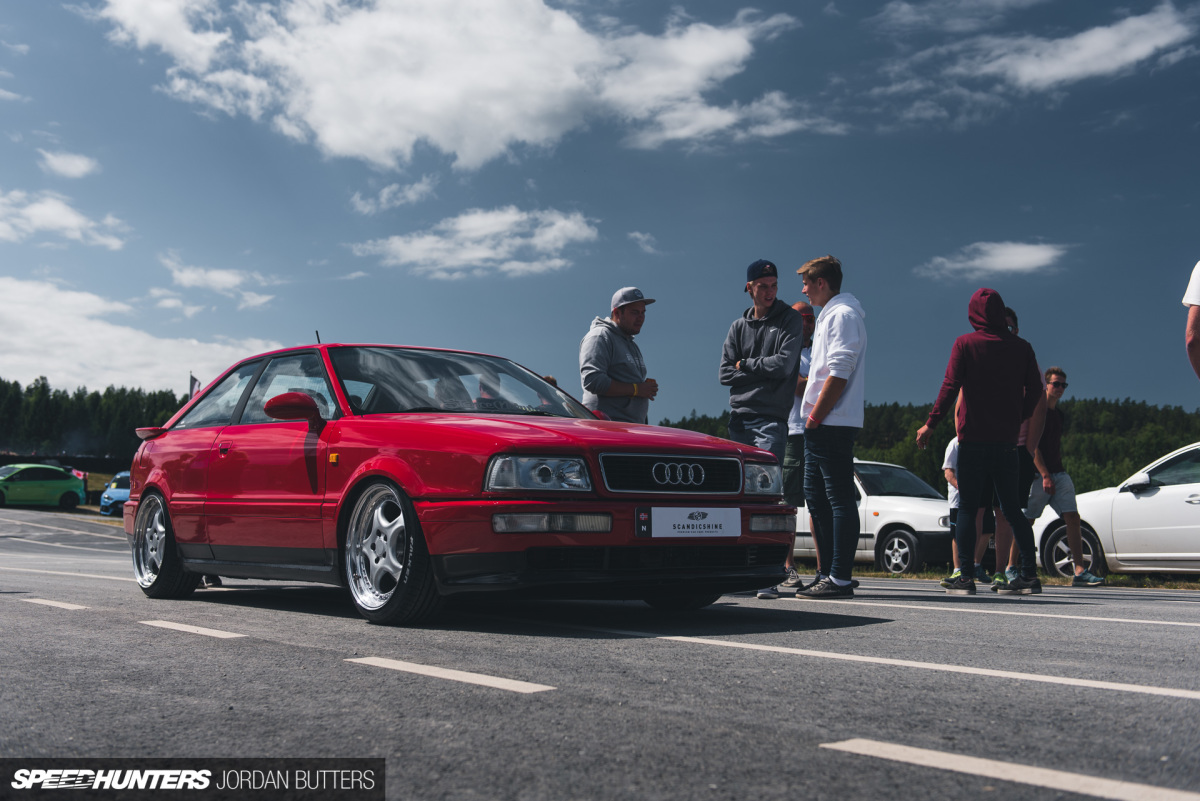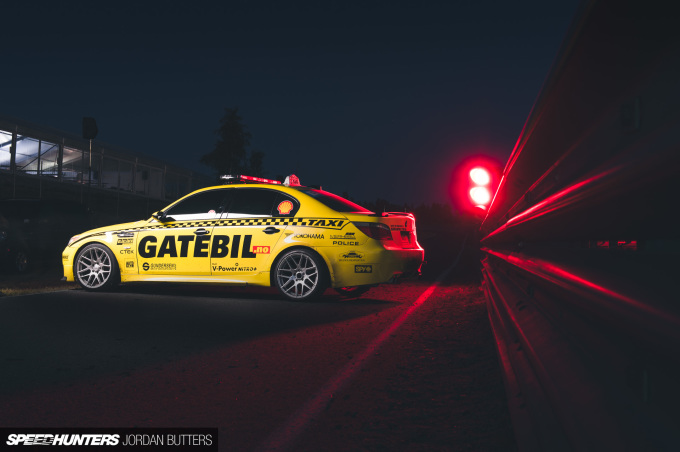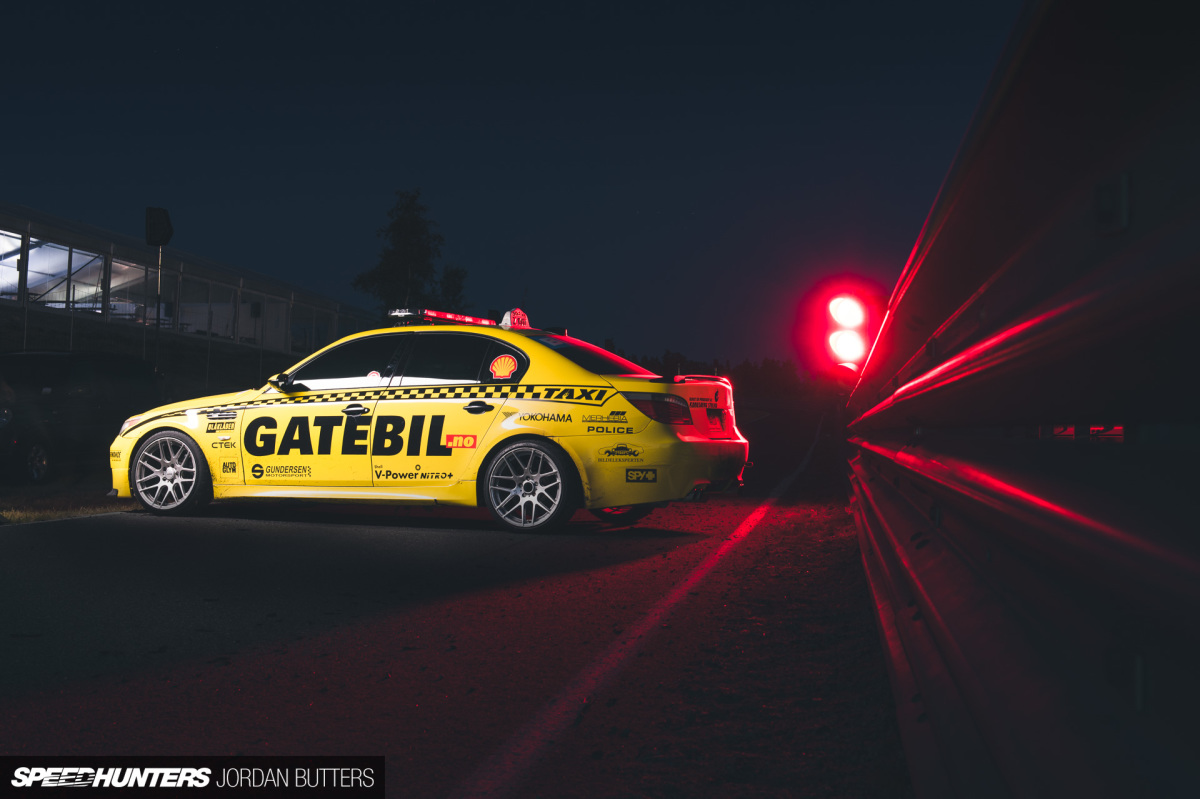 Little did I realise at the time, but where in previous years we'd had an entire team of Speedhunters covering every aspect of the event, this year it was just going to be little old me. Oh good.
What ensued was three days of the most insane cars, people, track action and the occasional partying that I've ever witnessed. I barely ate, I barely slept, I shot thousands upon thousands of images every day from sunrise to well beyond sunset and became a one-man Speedhunting machine. It was intense.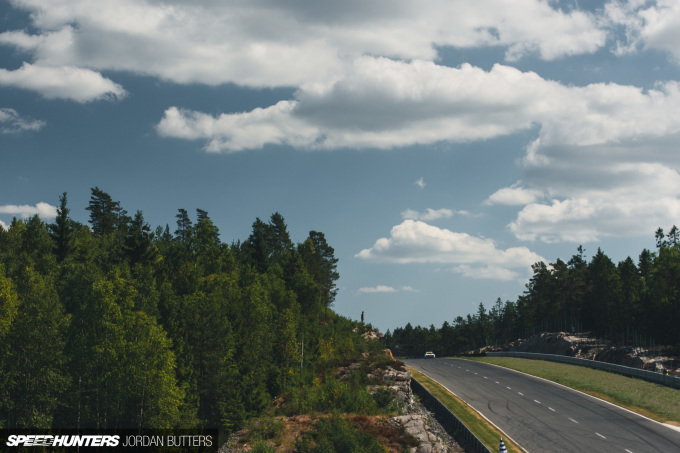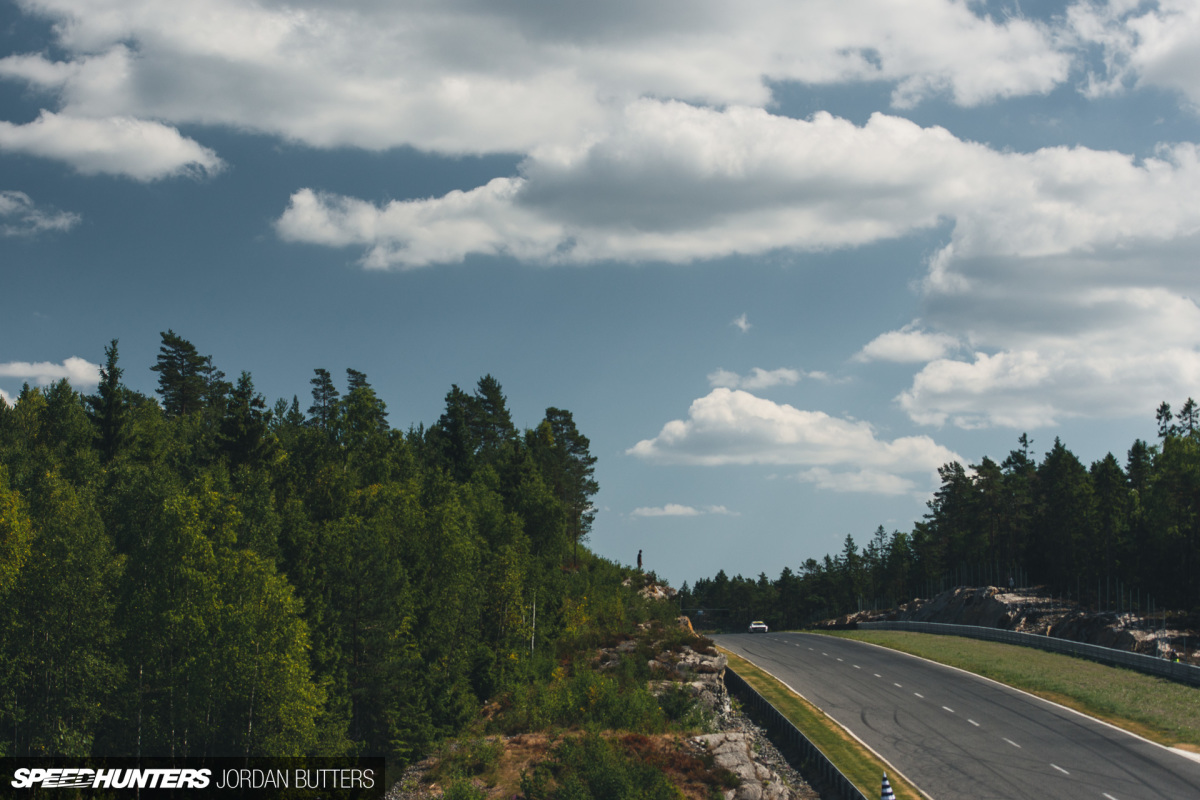 Would I do it again? In a heartbeat. Gatebil stole my heart. It's quite unlike anything else I've experienced.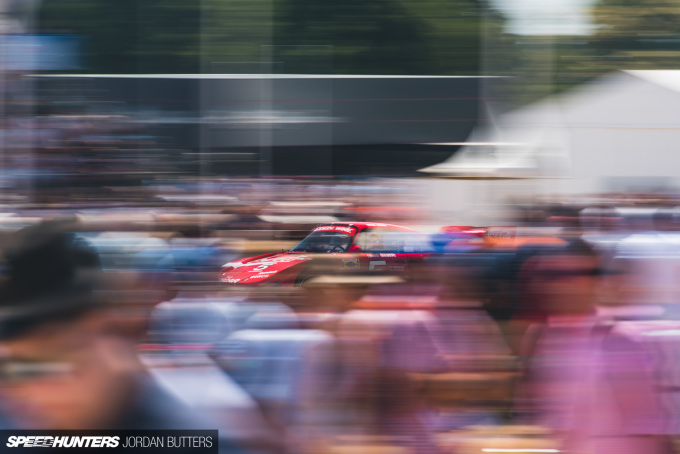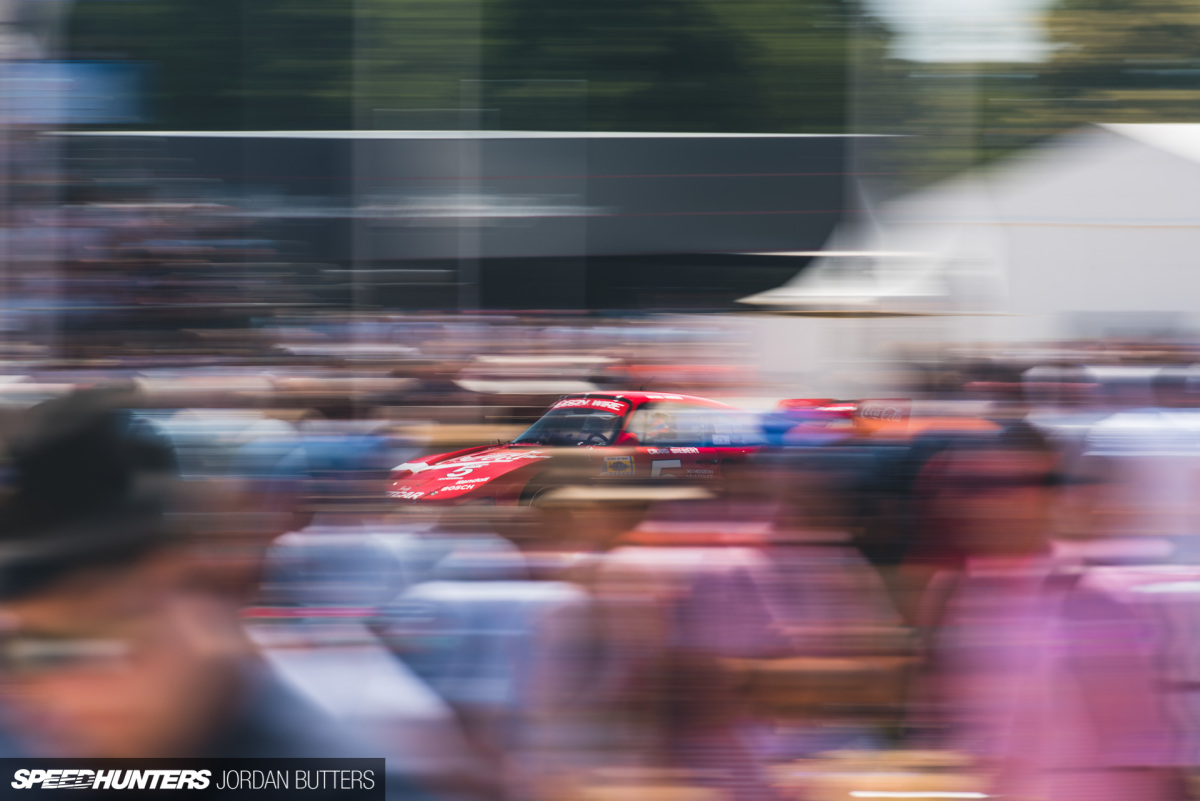 The very day I got back from Gatebil it was straight into another two-day magazine cover shoot and, before I knew it, Goodwood Festival of Speed had arrived. See what I mean about everything being condensed into the summer?
Again, I'd be trying to cover the three days of FOS alone. The Festival Of Speed is undoubtedly the highlight of the automotive calendar, so on one hand I was selfishly happy that I had it all to myself, but on the other I was about ready to keel over.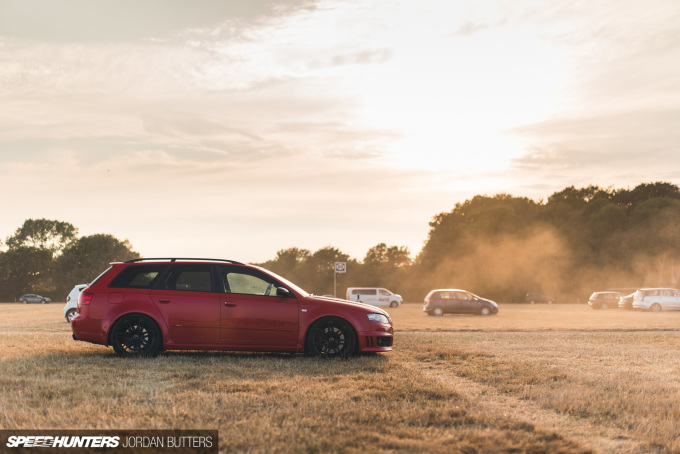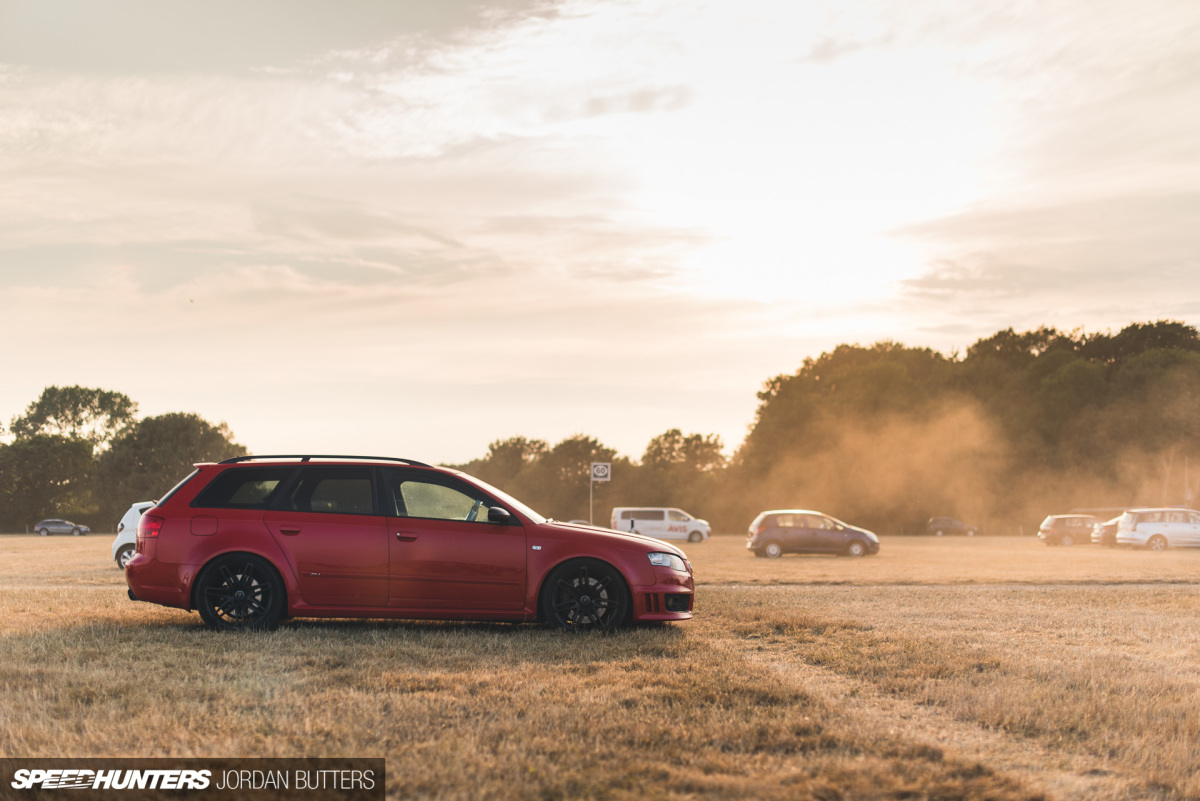 Project RS4 decided to test me after day one too, as I got a rather scary puncture at a not inconsiderate speed on the way back to the hotel. Luckily I was within reach of the lovely people at Regal Autosport who, at 10pm at night, lent me a car, sorted some tyres for me and got me back on the road again a few days later.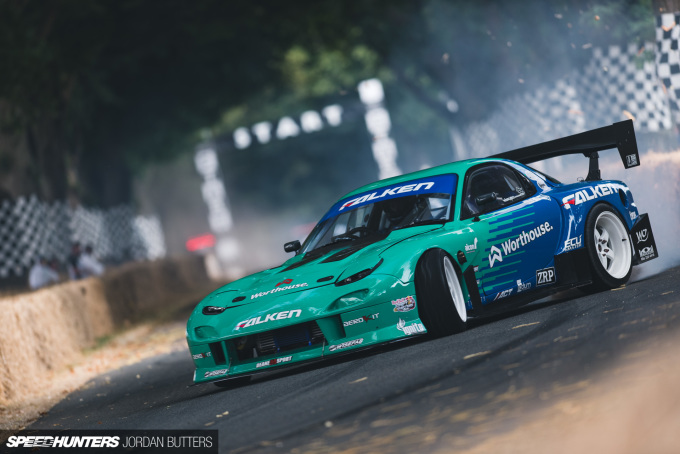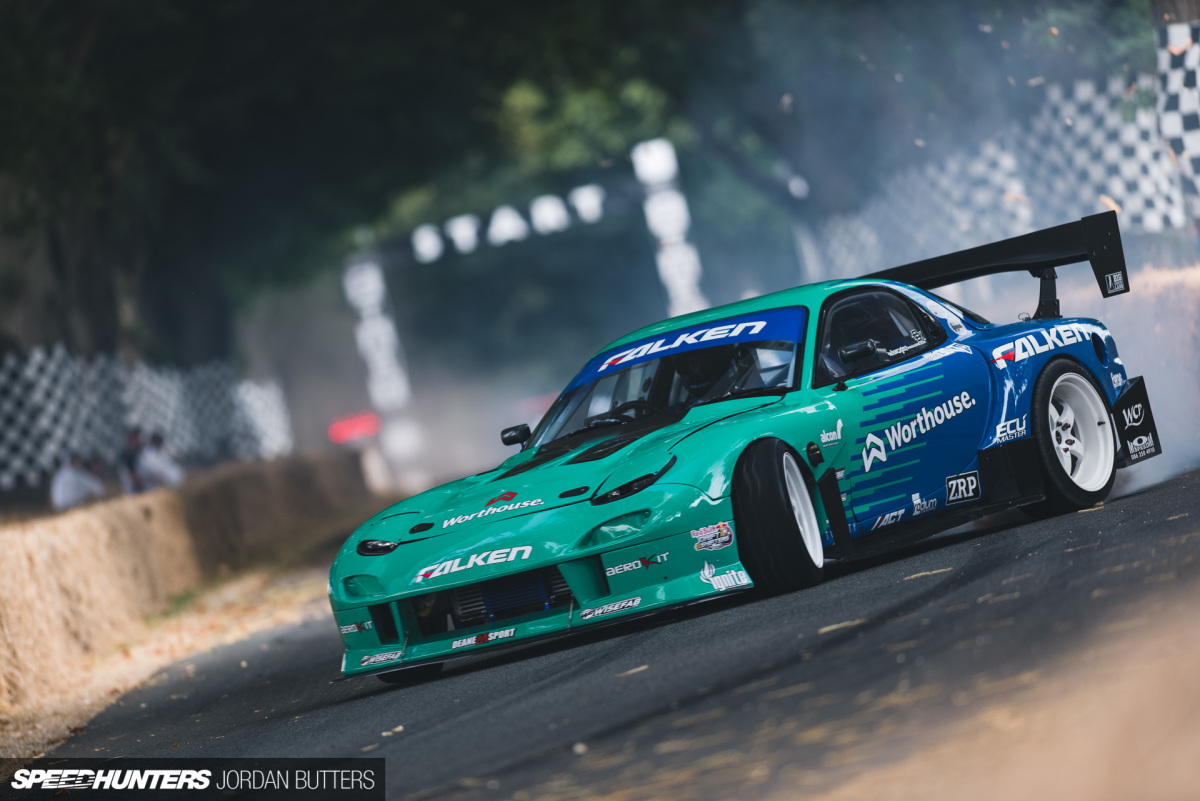 Burying all thoughts of the red Audi that shall not be named deep into the back of my mind, FOS was, once again, petrolhead nirvana. As a photographer it's a playground of atmosphere, colour, motion and emotion. Three days is never long enough, so I guess I'll just have to go back again next year.
Down Shift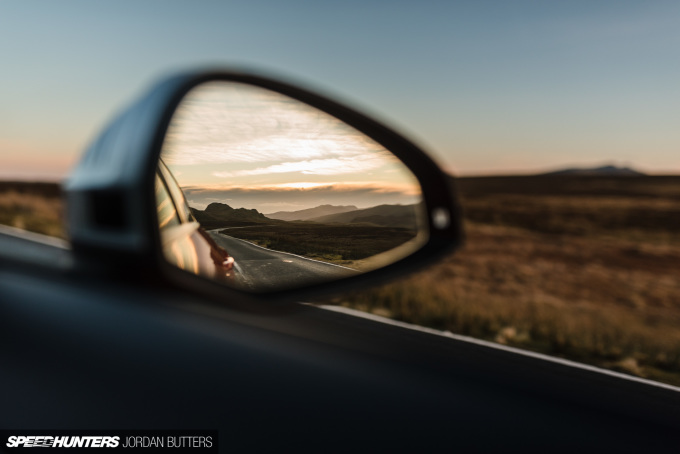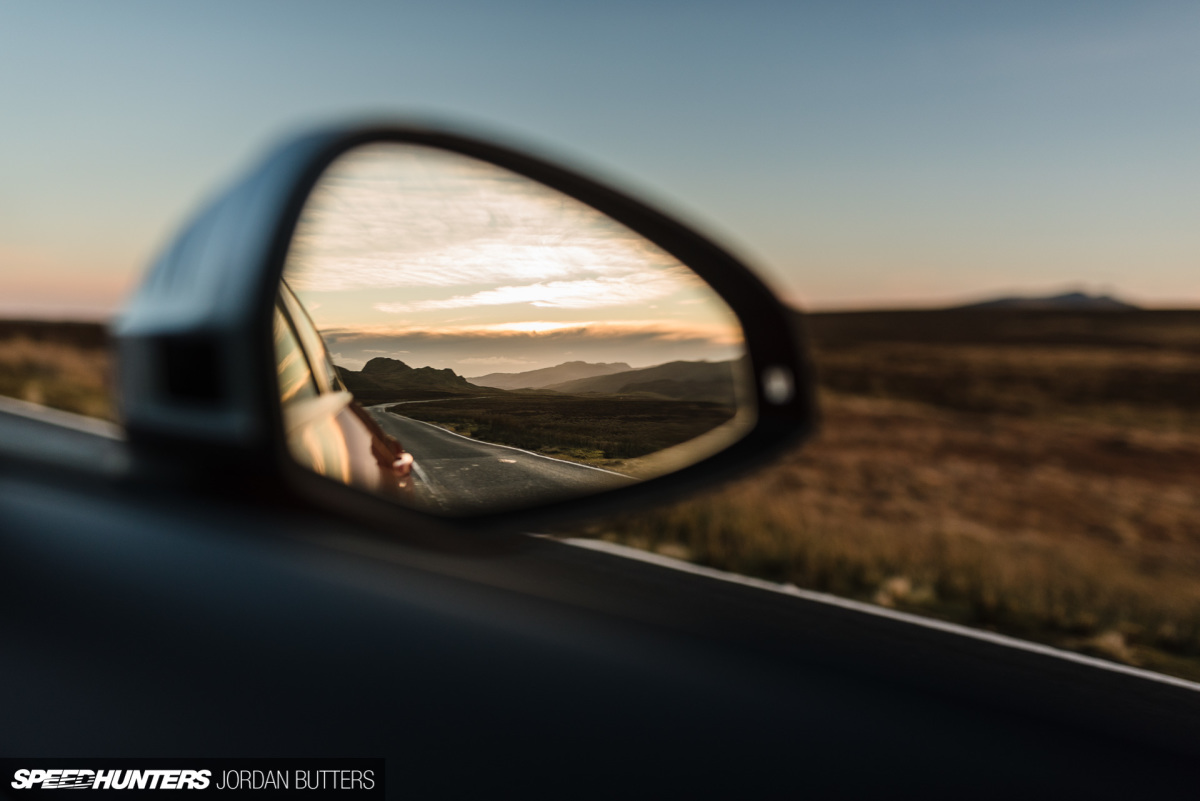 After LuftGB, as discussed earlier, the month of July –and the 23 stories that nearly killed me that month – was still very much occupying my recent memory. Comparatively, August was relatively chilled.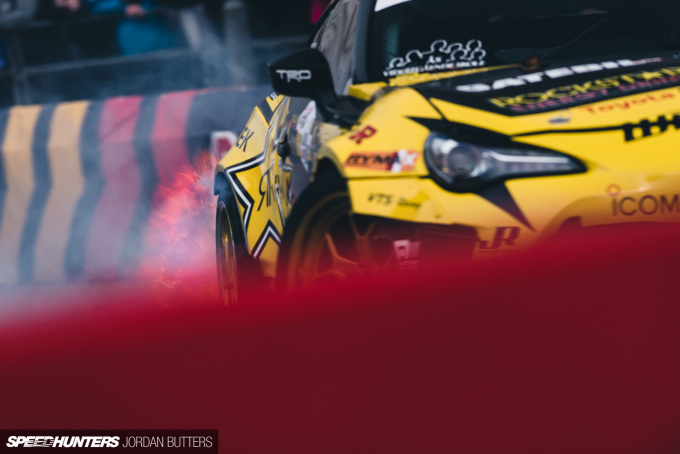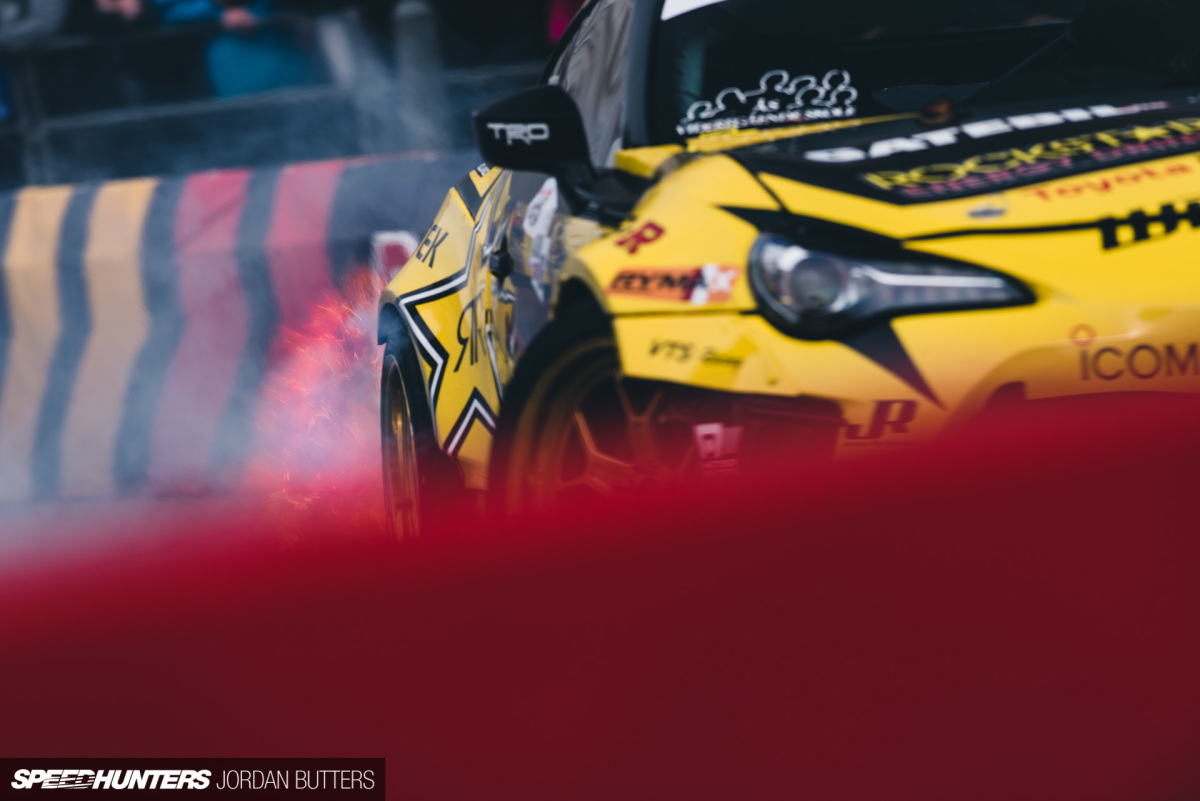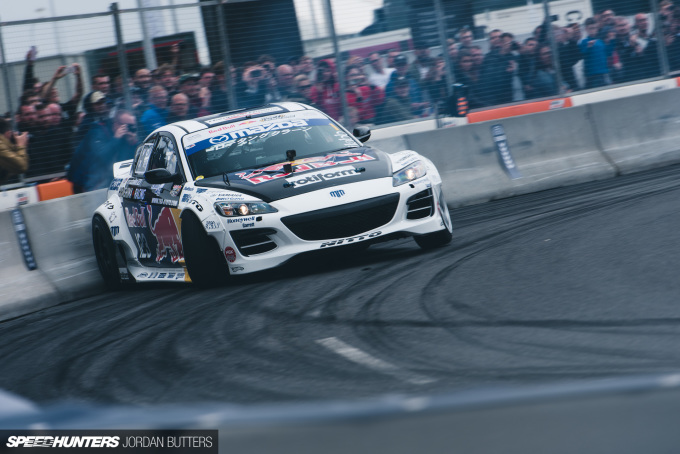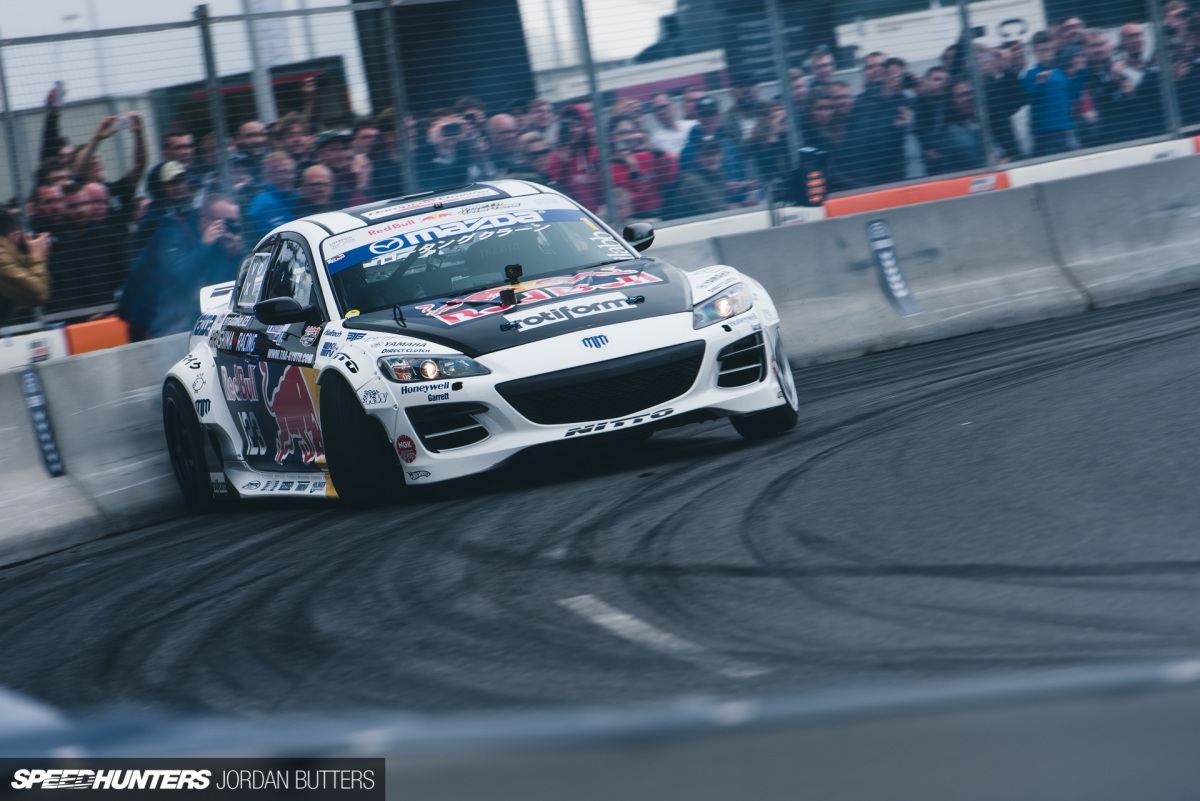 Mad Mike's Red Bull Drift Shifters landed with an explosion of colour and action in the heart of Liverpool. Paddy and I shot the event side-by-side, which was nice as it was the first and only time he'd had the opportunity to insult me to my face in 2018.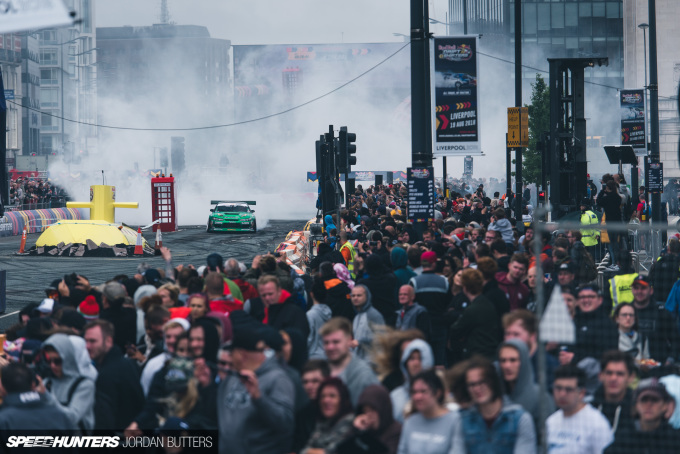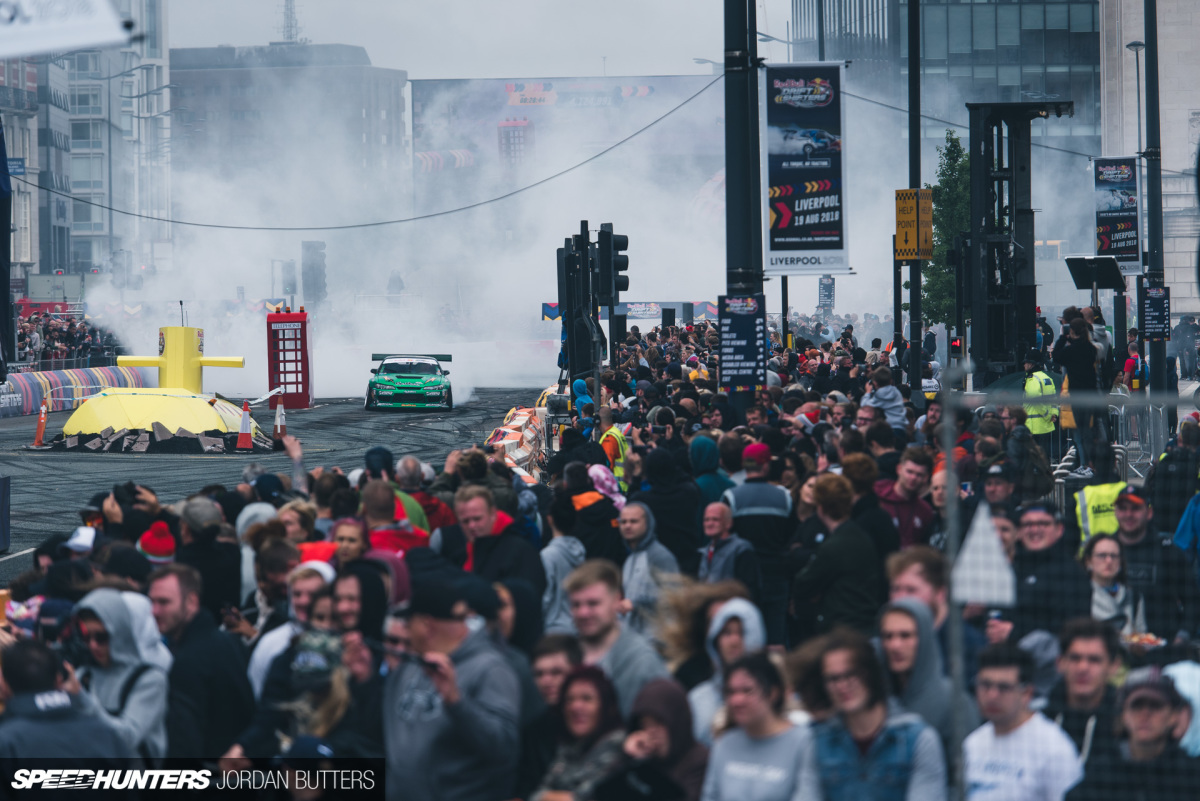 The event was a roaring success too, and it opened my eyes to the potential of drifting as a bite-sized spectacle rather than a full-blown competition event. Mike's pinball-esque formula makes drifting easily understandable to all, and I hope it becomes a regular feature.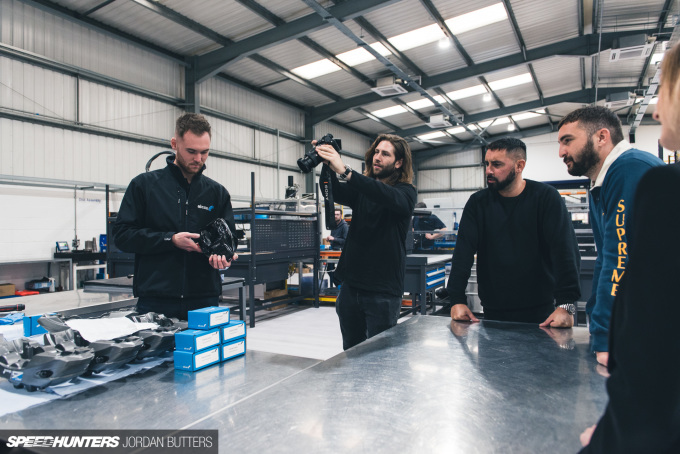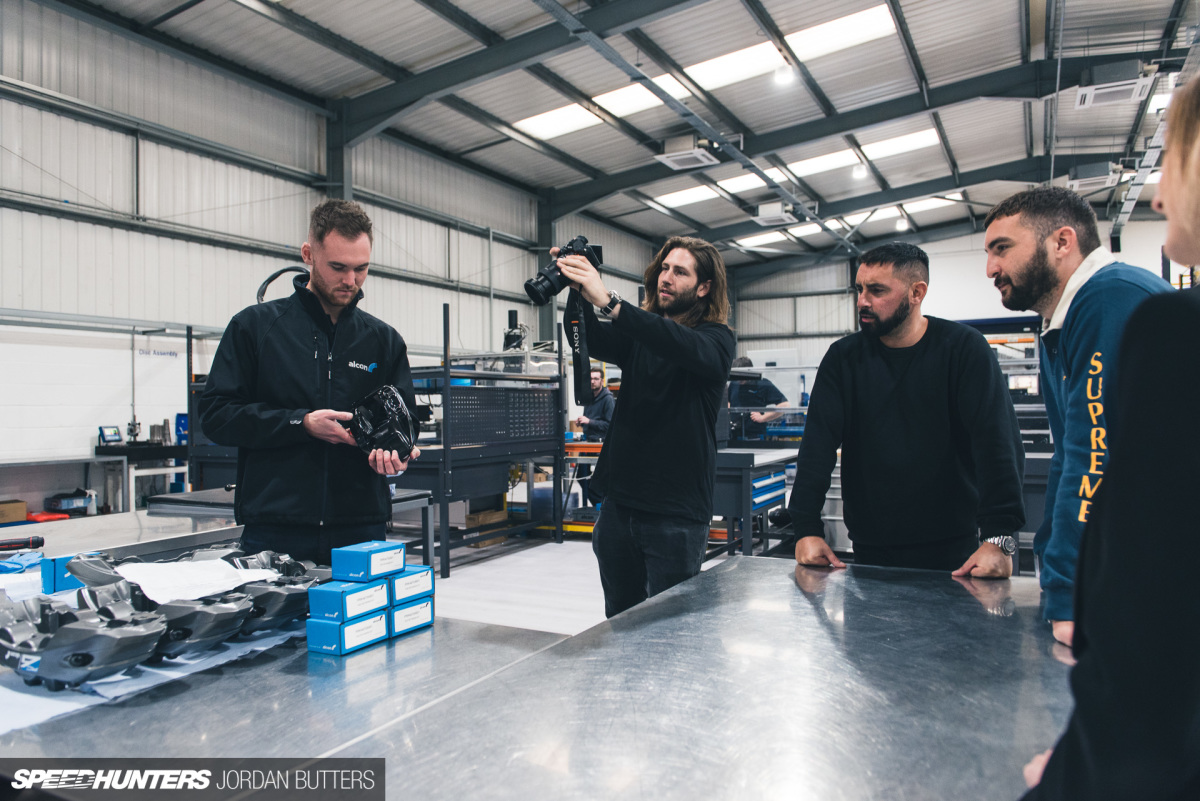 It wasn't the only IRL team reunion this year – a little later in the year our friends at Alcon opened the doors to some of the UK-based SH squad and we all got to have a natter and a wander around their impressive facilities. There was a lot of clever tech there that still needs to be explored.
America Calling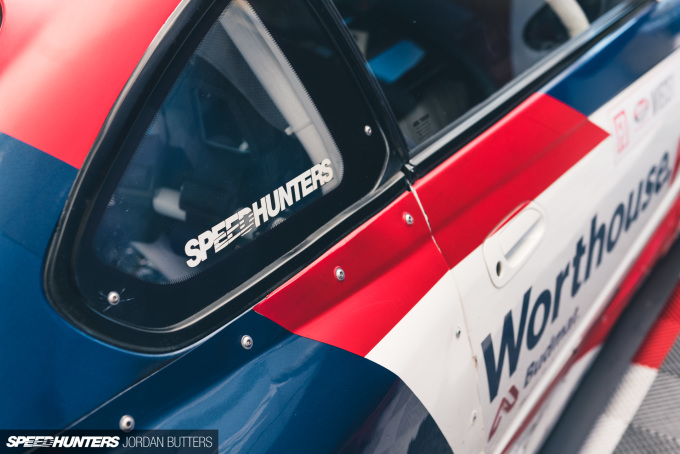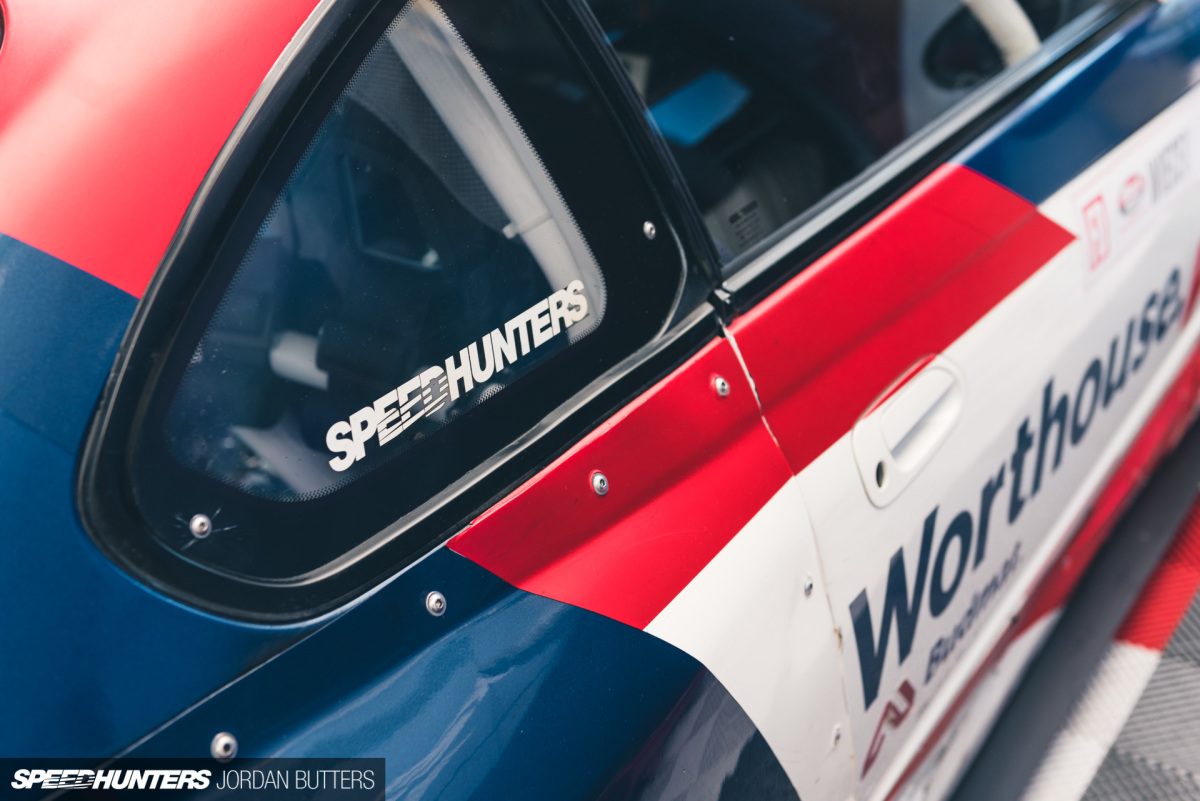 Just as things were starting to wind down after the summer, another very-much last-minute invitation landed in my inbox, and the Worthouse drift team had saved a space for me at the Formula Drift finals in Irwindale.
Before you could say 'Make America Great Again', I was winging my way from London to Los Angeles for my first ever FD event, and my first visit to California. The team were incredibly welcoming, and the Worthouse camp acted as my adopted family home for the extended weekend.
I was one-half of the Speedhunting team at Irwindale, teaming up with Trevor to deliver both sides of the championship race from both James and Fredric's perspectives.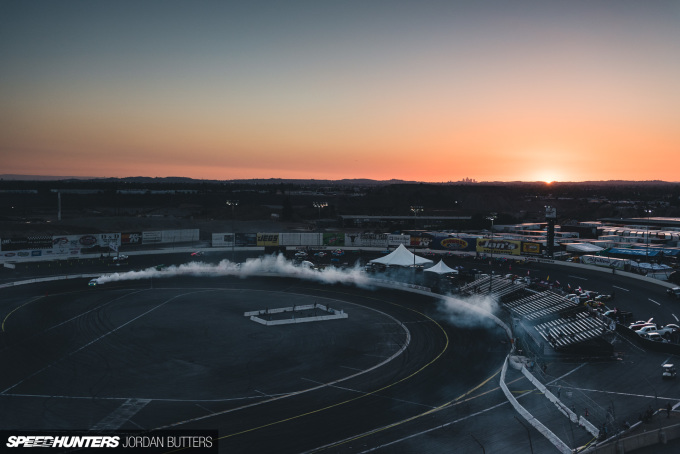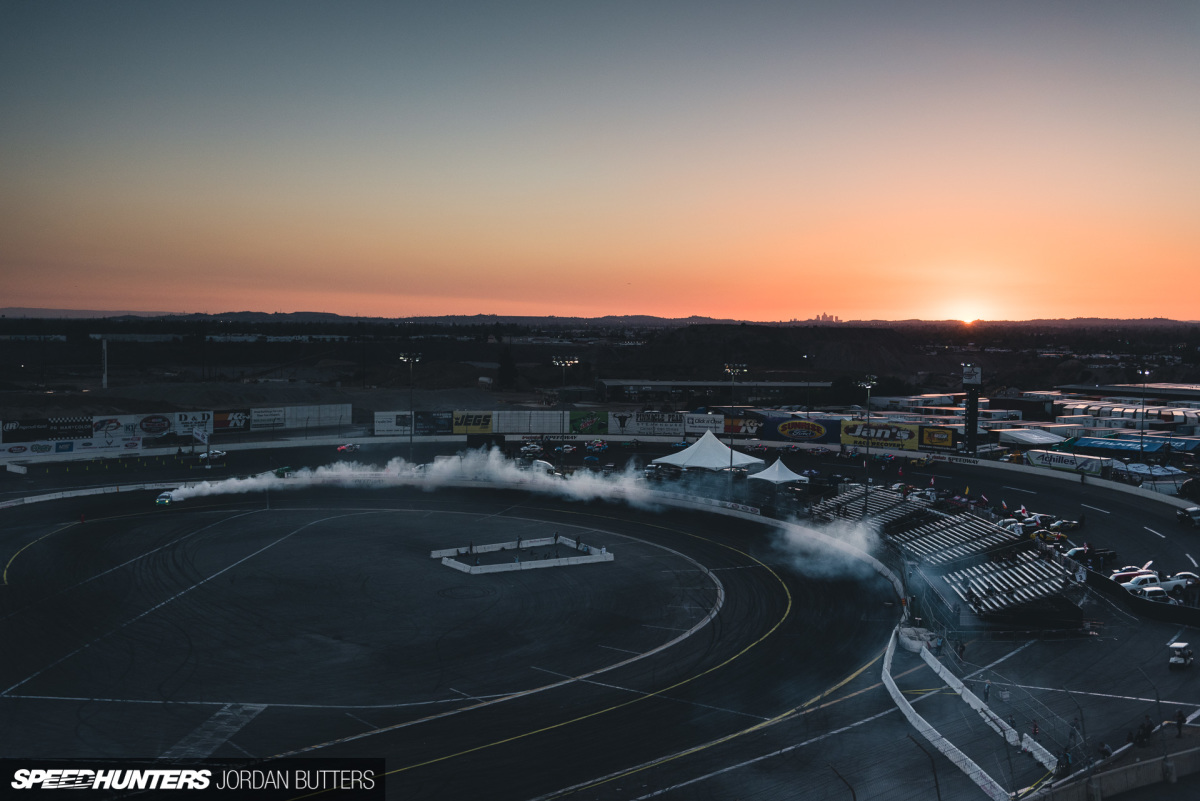 Formula Drift exceeded all my expectations. From the show to the machines, the atmosphere and the level of driving. I have got to get back there next season, by crook or by hook.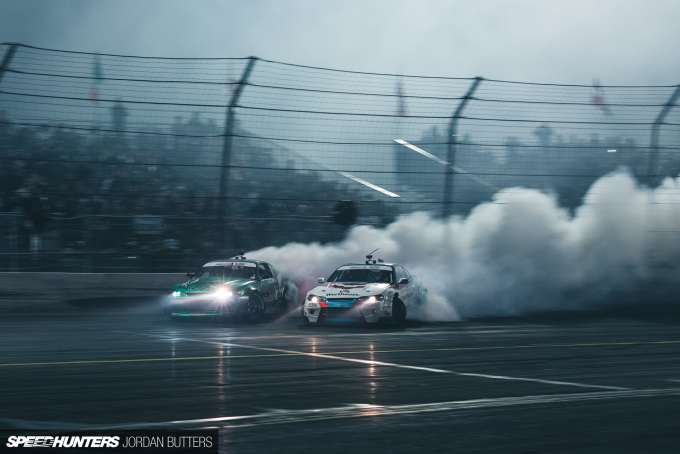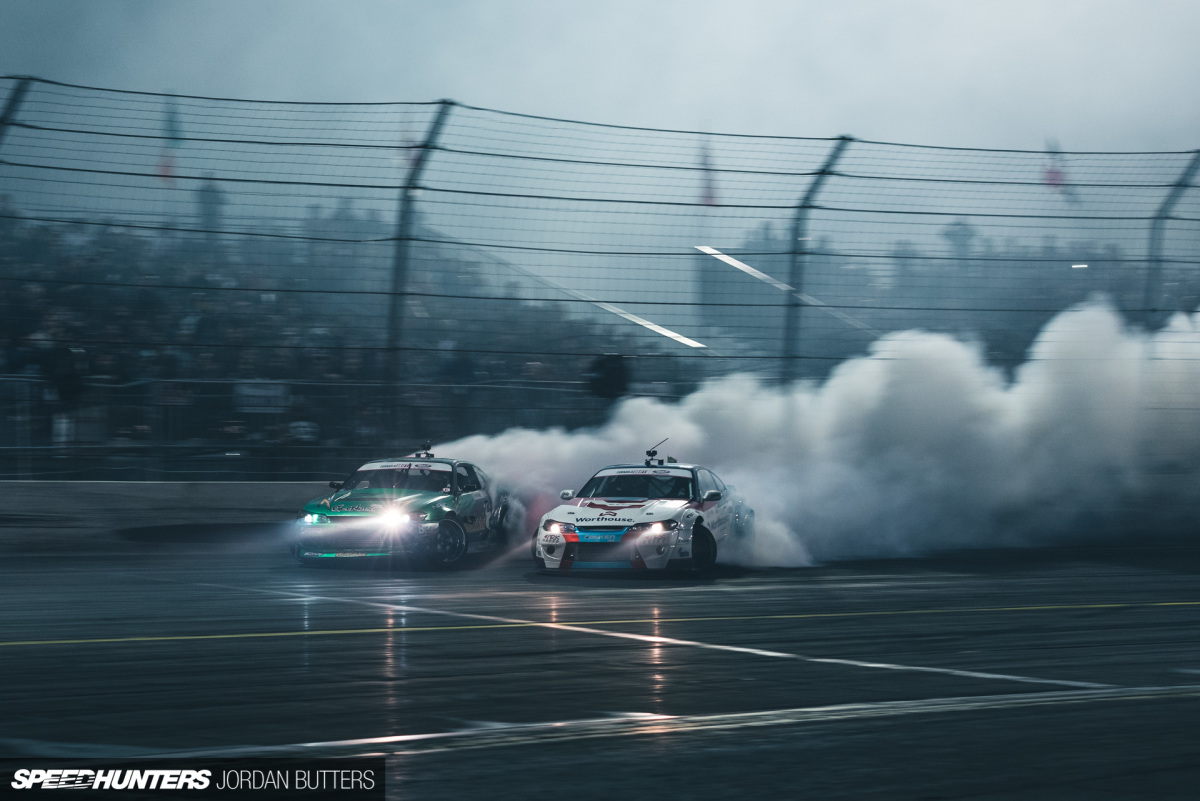 This trip was undoubtedly the highlight of the year for me, and what an event too. You literally couldn't have written a more dramatic climax to the season. I now have the above photo printed on the wall in my office as a reminder of that night in Irwindale.
What transpired is history, but I was lucky enough to witness the events unfold from the hot pit, and be able to tell the story of how the championship almost helplessly slipped through James Deane's fingers.
Anyone and everyone at Irwindale that day fell back in love with drifting all over again.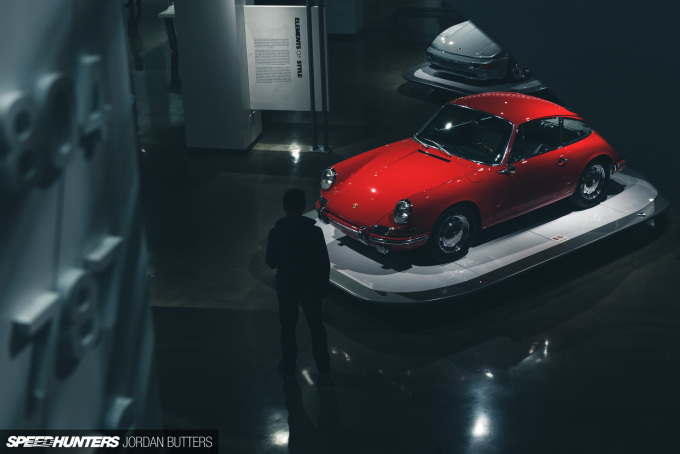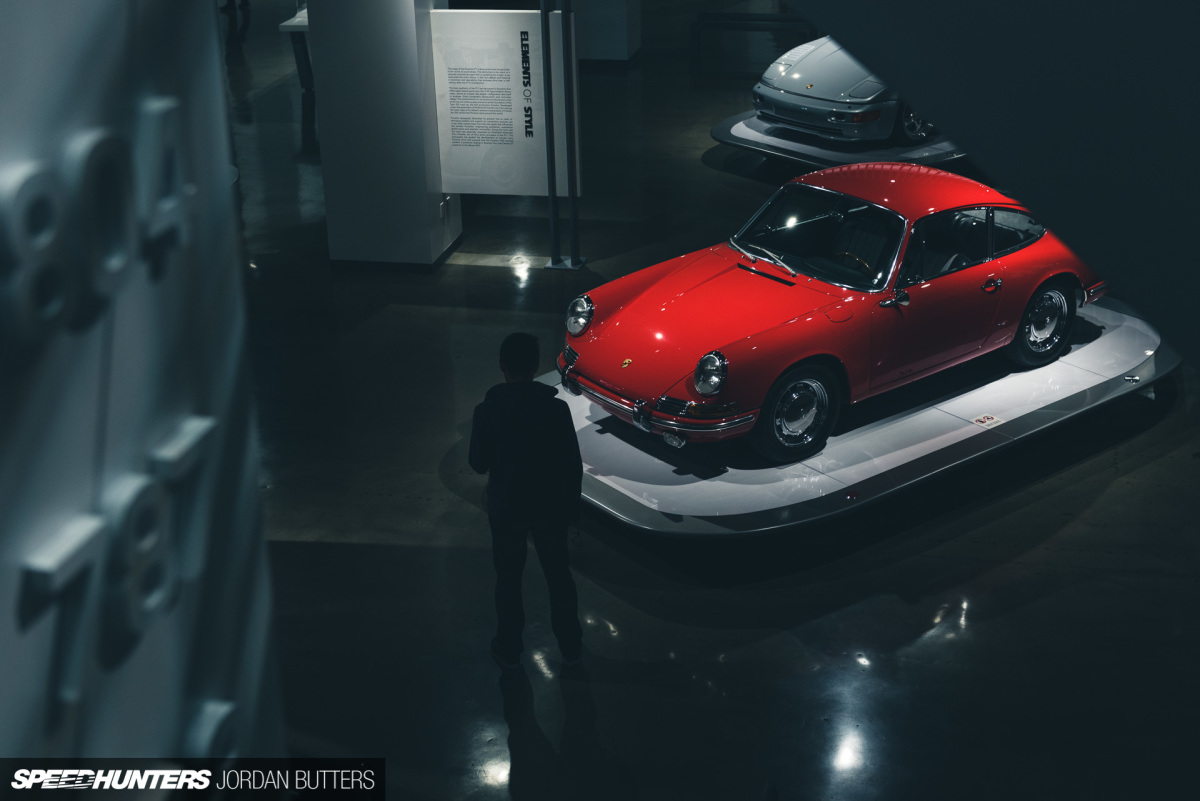 Following the event I took a day-and-a-bit to explore LA. Obviously this included a trip to the Petersen Automotive Museum, which did not disappoint. I only took a handful of photos inside; in fact, it was nice to be there with no pressure to come up with a story, and it afforded me the opportunity to walk around slowly and really take everything in.
If I was an L.A. local I swear I'd just live here. There's just so much cool stuff everywhere you look.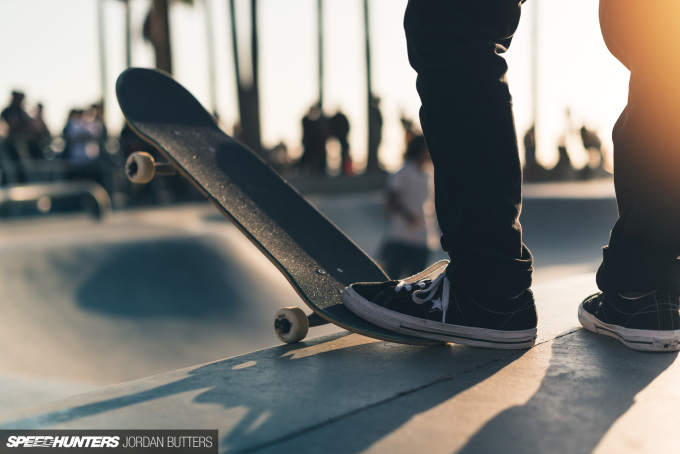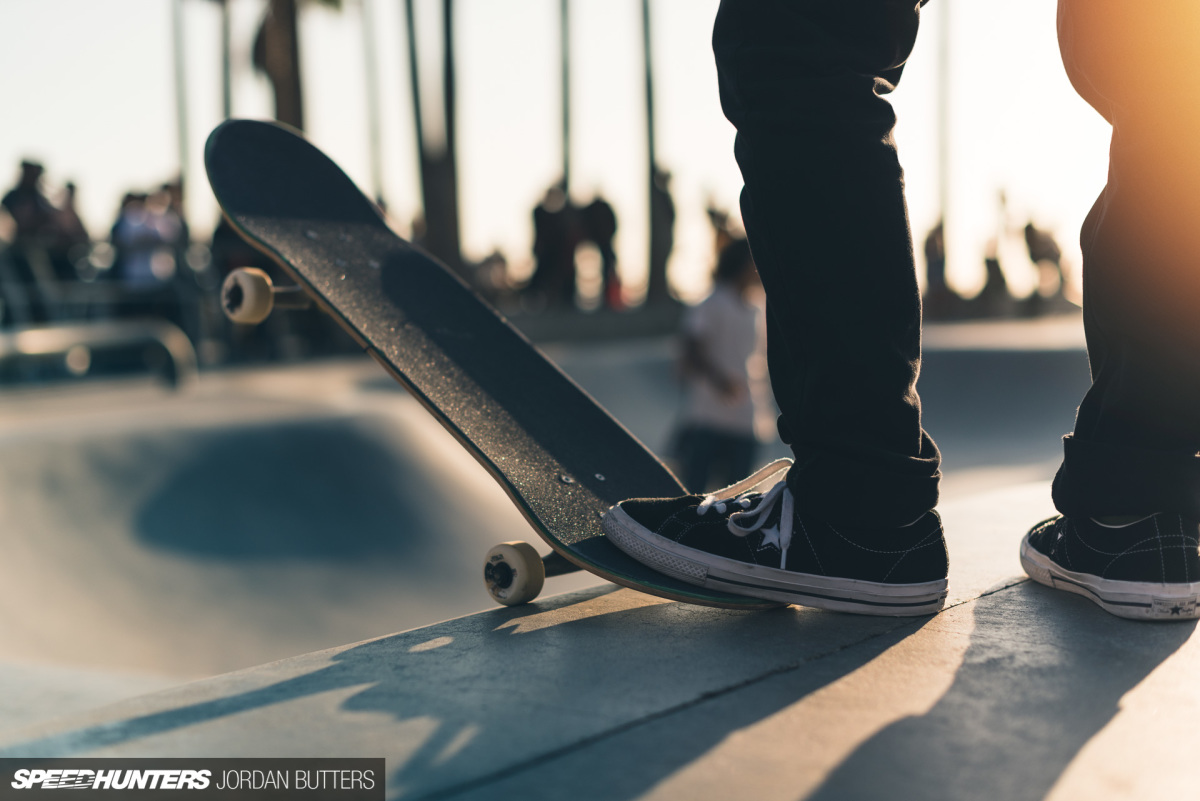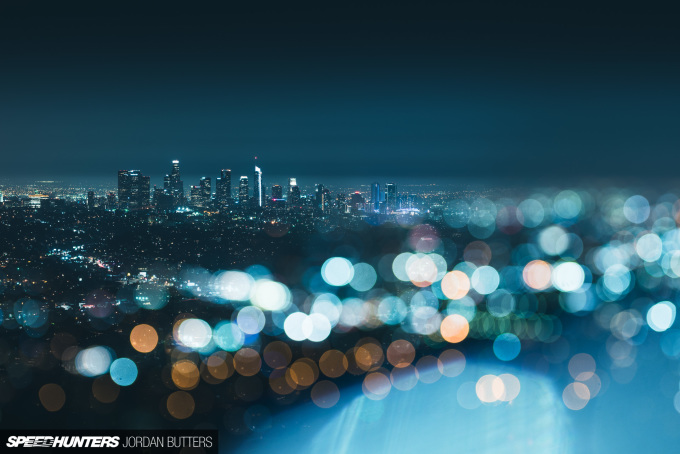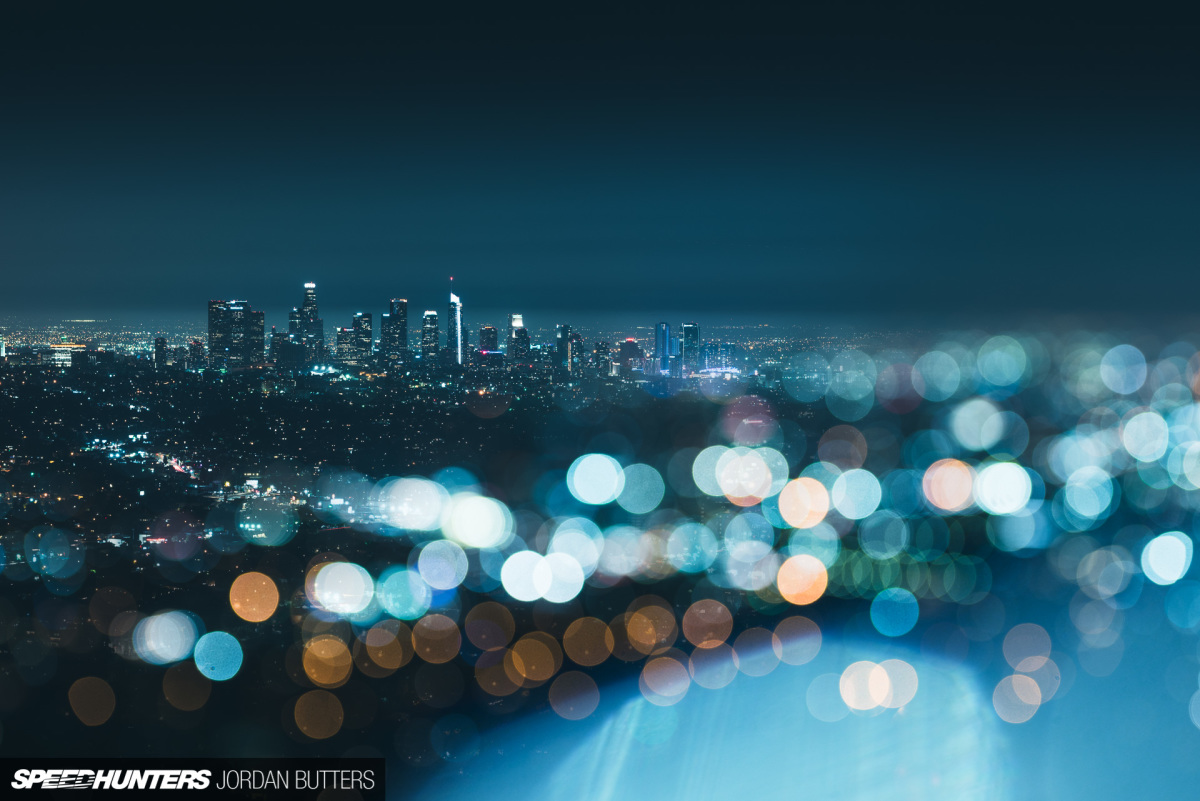 After the Petersen I very much got my tourist on, rounded off the trip with a sunset on Venice Beach and several near-death experiences on Bird scooters. This part is basically me showing you my holiday photos.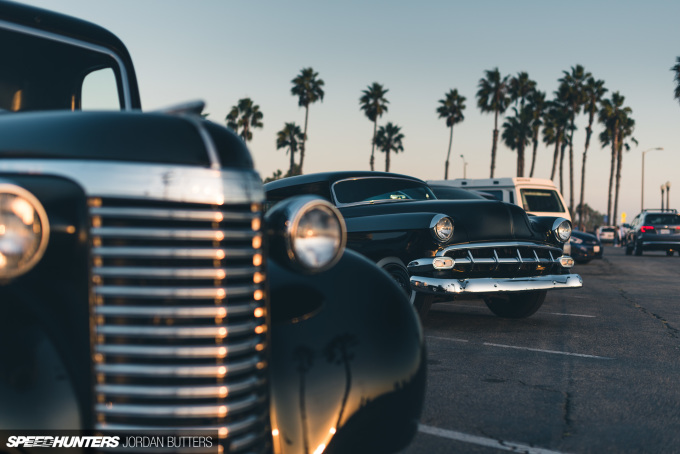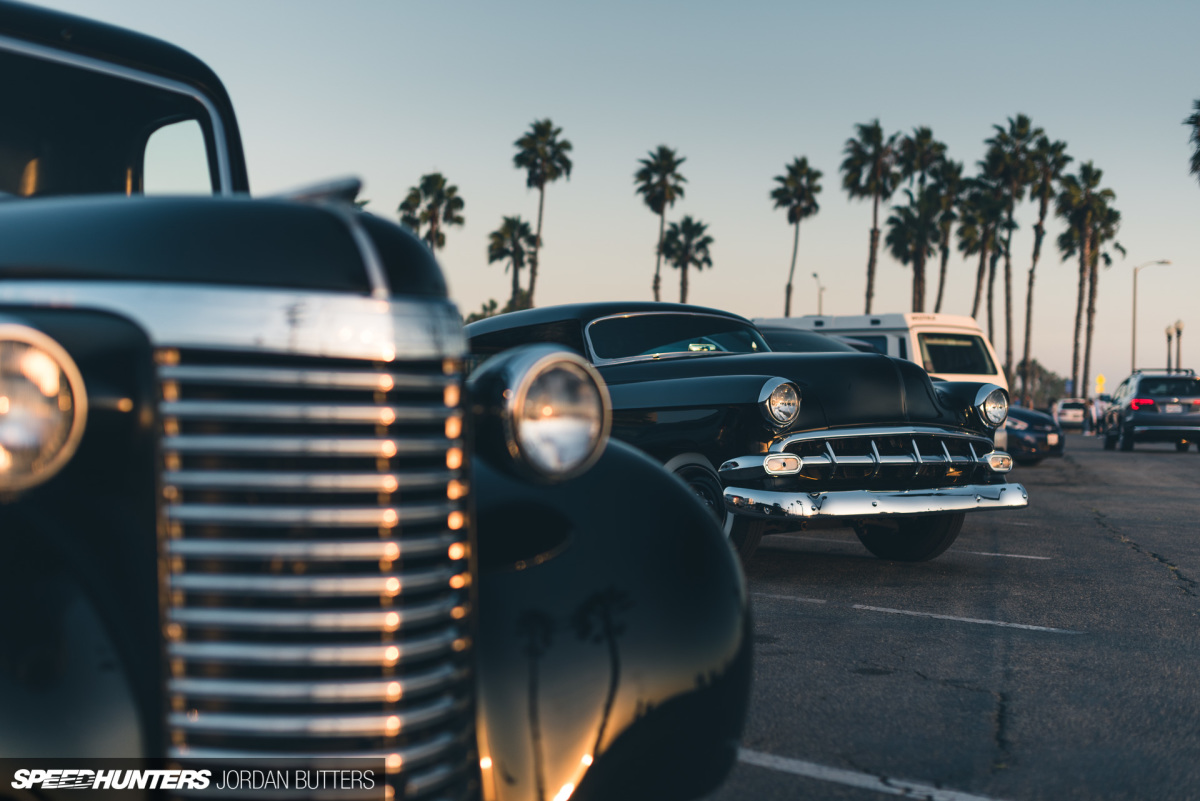 On the whole I was genuinely surprised at how much car culture is embedded into Los Angeles, and just how much 'stuff' there is to see and do. It's a place I'll definitely return to when I have more time.
Winding Down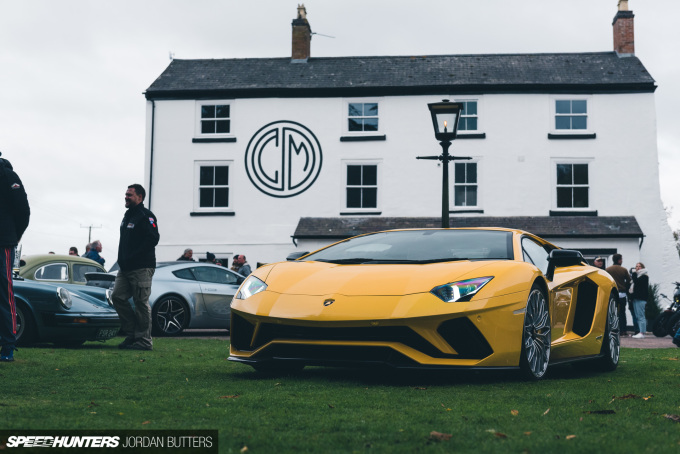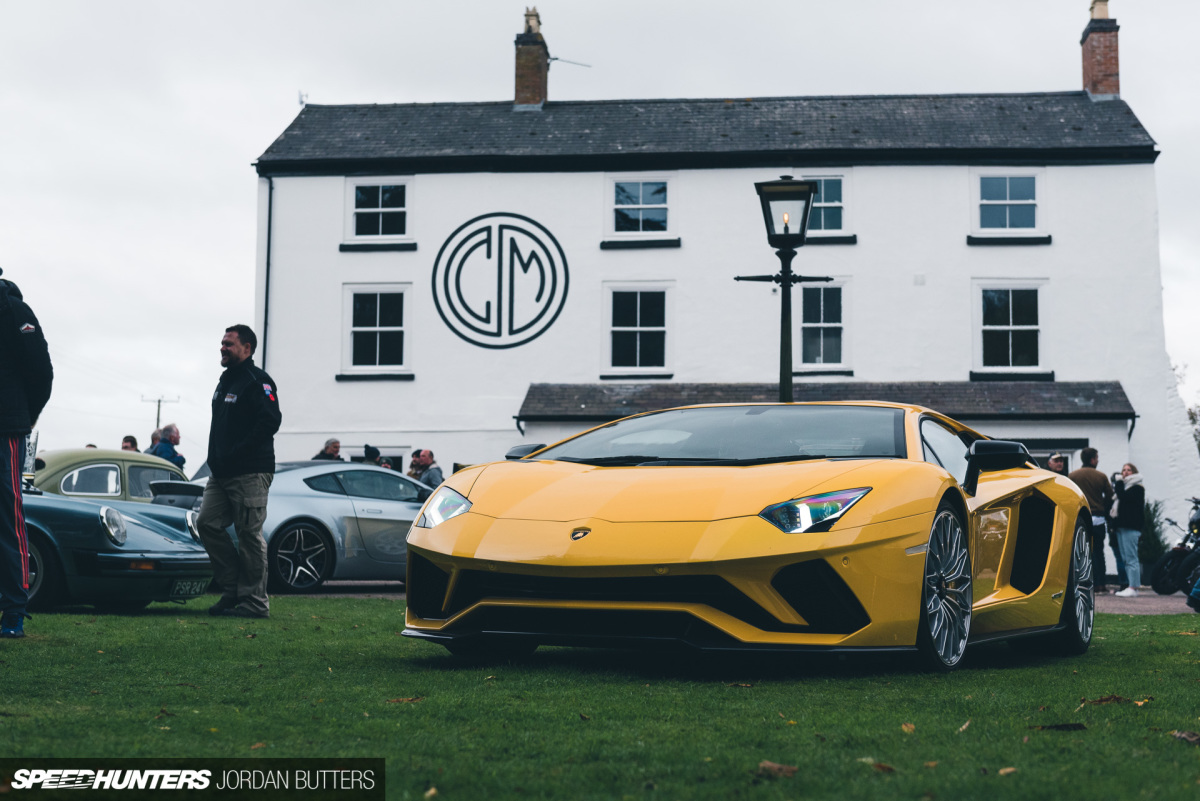 While a large portion of the SH team headed to Vegas for the 2018 SEMA show (maybe next year, eh, guys?), I looked on enviously back in the now cold and damp English autumn. It wasn't all bad, however, as I got to visit the incredible Caffeine & Machine during its opening weekend.
As a petrolhead, it's one of the most exciting places I've been to, and something that I hope will form a large part of the future of car culture here. The rest of the world should be envious right now.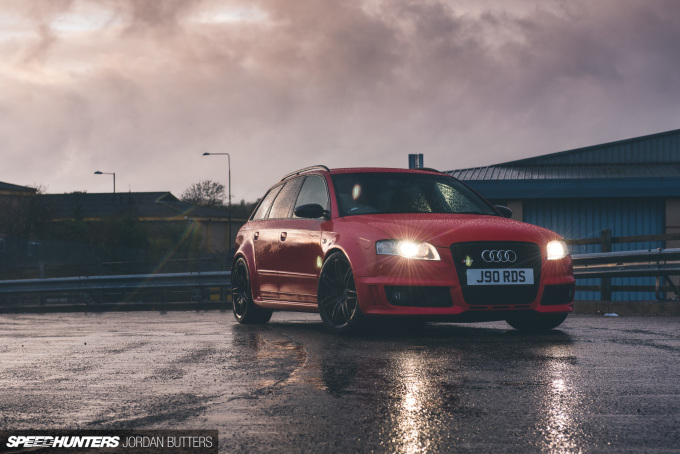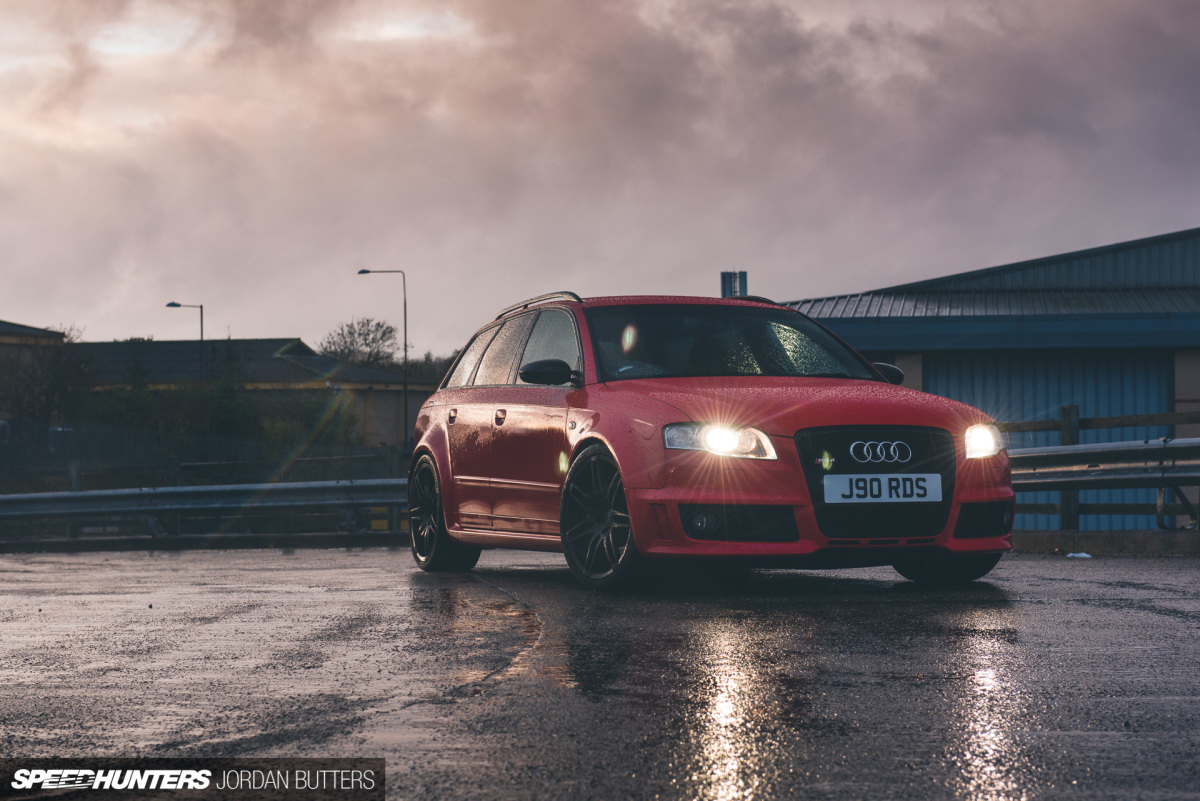 With events subsiding, I've had a bit of time to catch up on the work that needed doing to Project RS4 – there's an update coming soon I promise. I've also had opportunity to catch up on some feature shoots that have been in the pipeline for far too long.
I've got a few ticked off, but now we're back into winter pretty much, and convincing people to bring their pride and joy out one last time isn't always easy.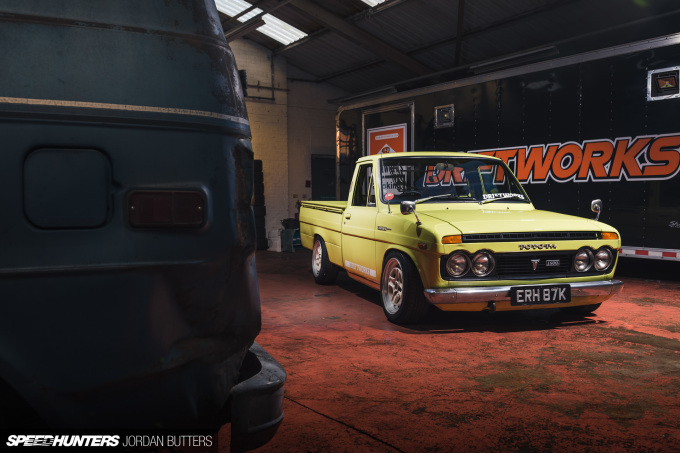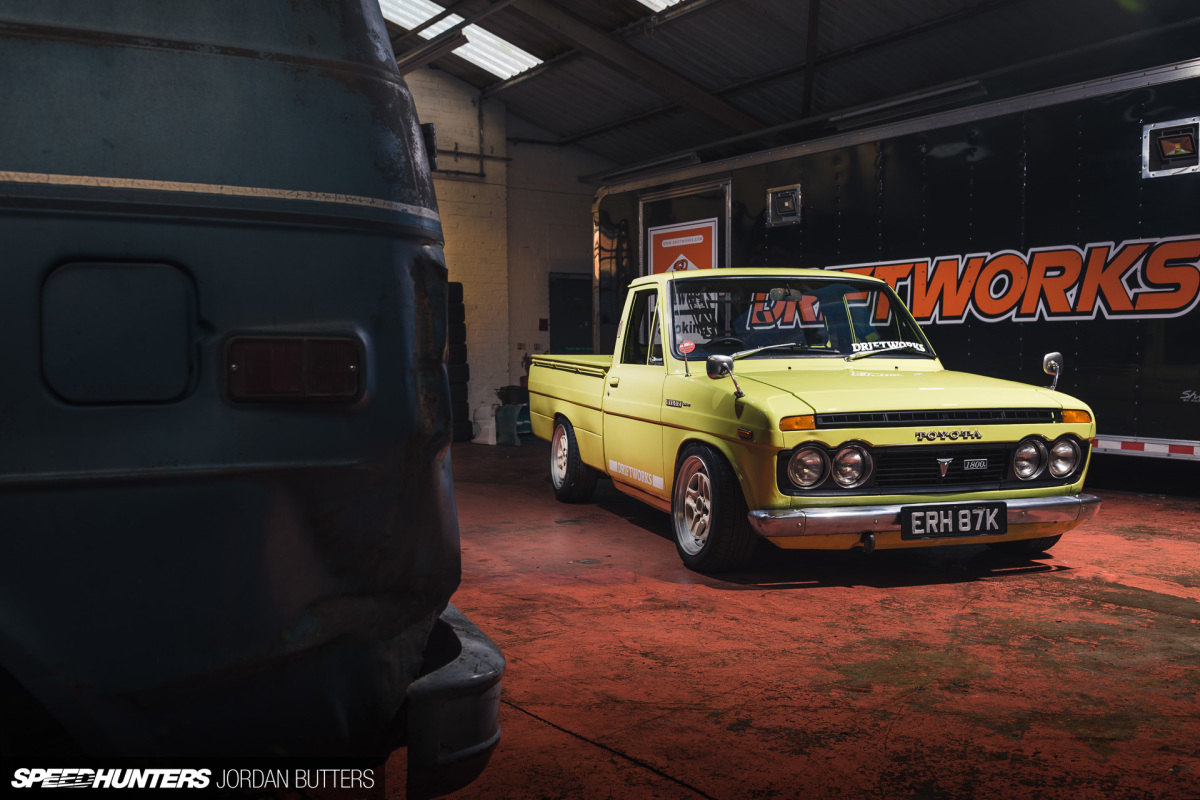 Where does the time go? Still, there are far worse ways to have spent the last 12 months, and there's plenty more speed out there to keep me busy for the next 12.
I've waffled on enough – well done for making it this far, a Happy Holidays to you all,  and a sincere thanks to everyone who made 2018 a truly memorable year.
Jordan Butters
Instagram: jordanbutters
jordan@speedhunters.com