Variety Is Life
Automotive diversity fascinates me, and the photo above completely summarises why I love track days.
In what other setting would you see a 690kg three-cylinder Honda Beat track car, sans roof, stripped down and clad with home-designed 3D-printed aero components, desperately chasing down a 2,000kg V10-powered BMW estate on BBS E88s – wheels alone probably worth about as much as the entire car following it…
And in the absolutely torrential rain, just for shits and giggles.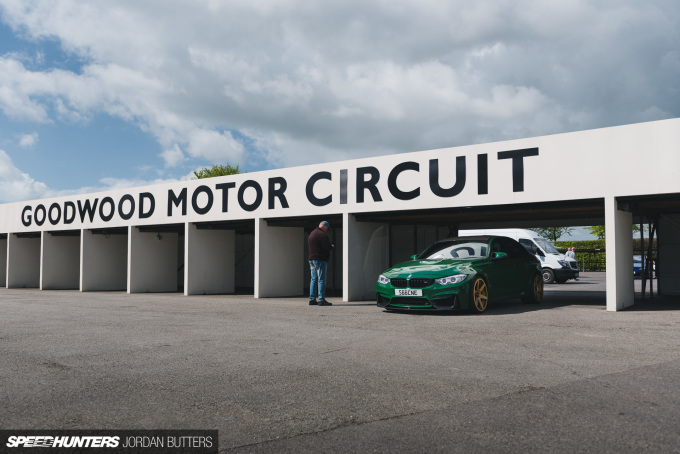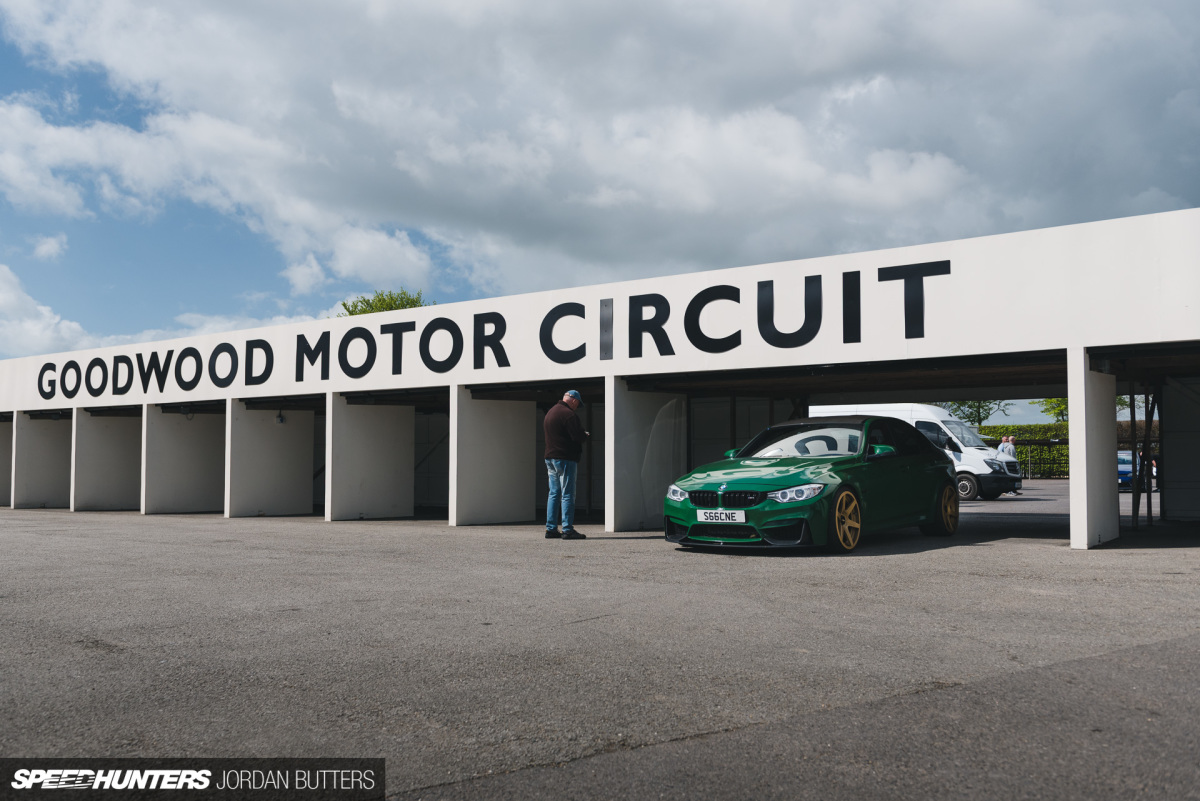 Last week I popped down to the prestigious, and surprisingly fast-paced, Goodwood Motor Circuit for a small private gathering of petrolheads organised by Jay from Players Show. Regrettably I've yet to make it to Players Classic, which takes place this year on the 23rd-24th of June at this very circuit, but I'm told it's hands-down one of the best shows in Europe.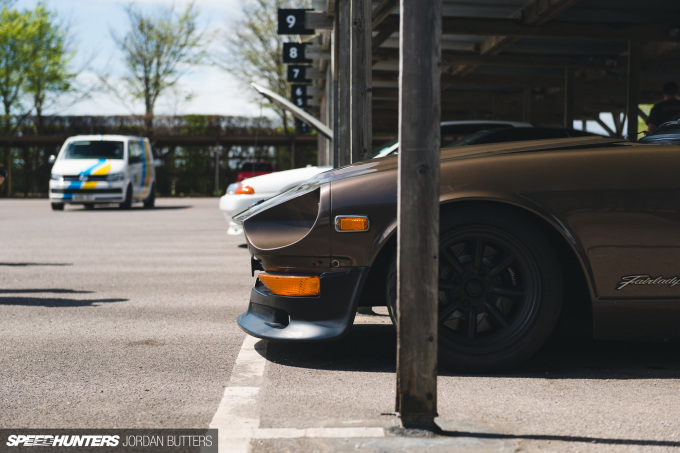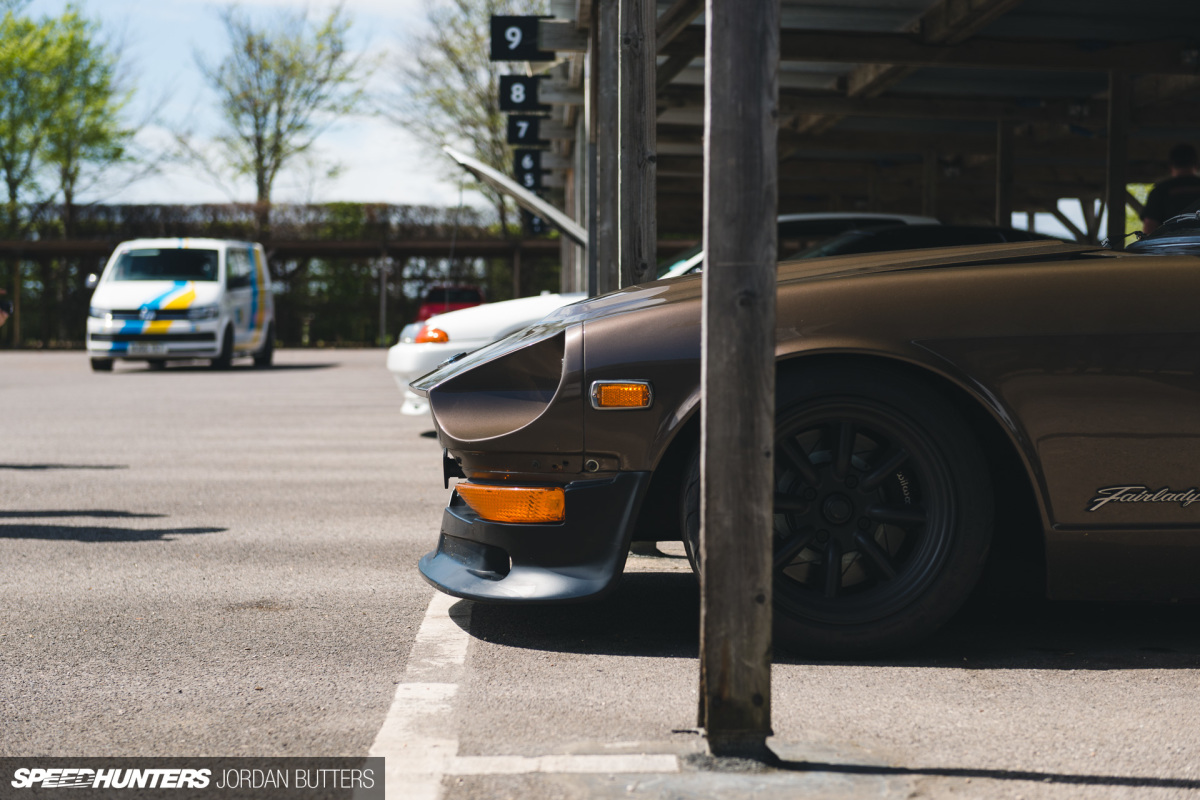 Being invite-only, last week's track day wasn't advertised and was barely mentioned on social media. With only around 15 cars present, it was more an informal gathering of friends – that just so happened to take place at an empty race track – than anything else.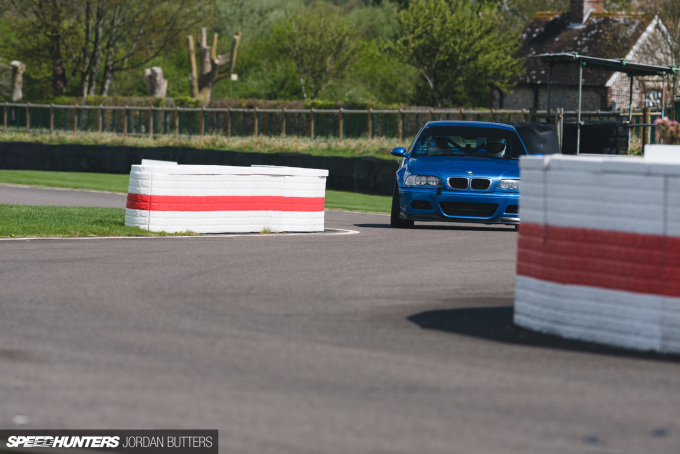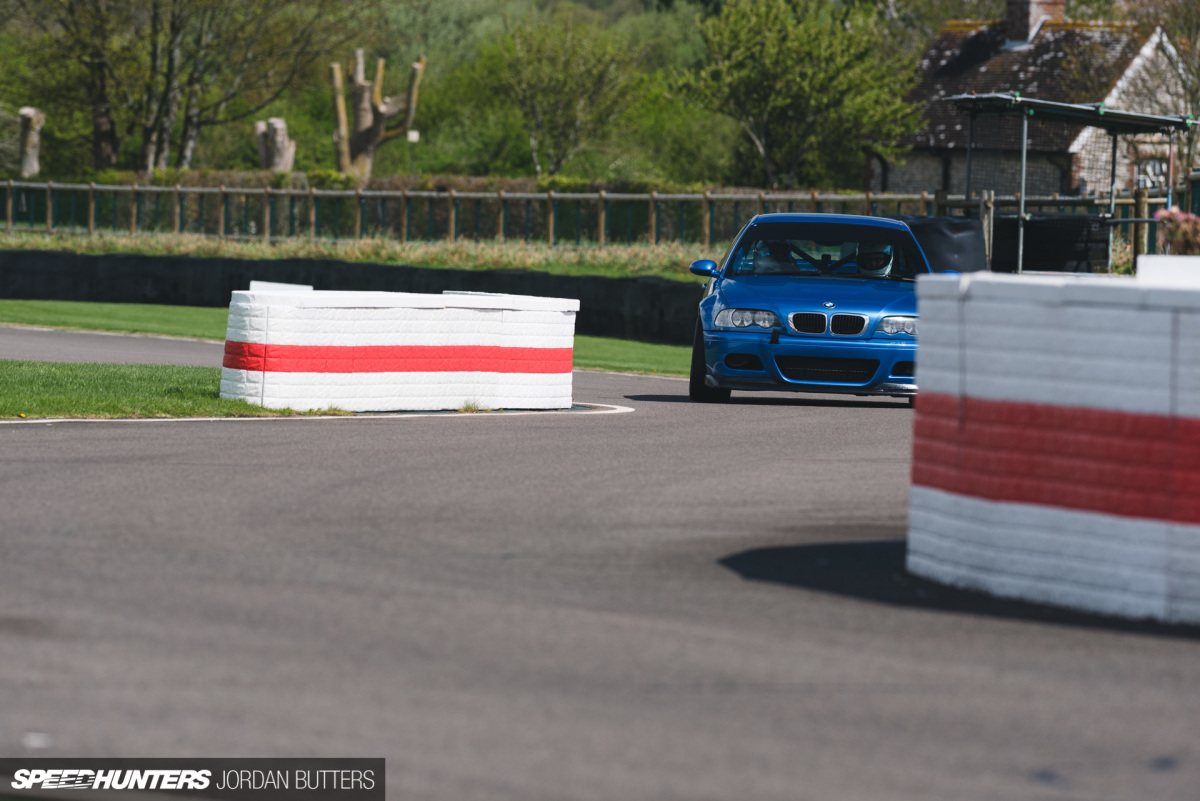 With Project RS4 booked in at Regal Autosport (around 45 minutes down the road) the following day, and with a spare day in my diary, I thought it was a great chance to catch up with some friends and enjoy a few hours of passenger rides, friendly jibes and snapping a few images, with no ulterior motive other than simply having fun in cars.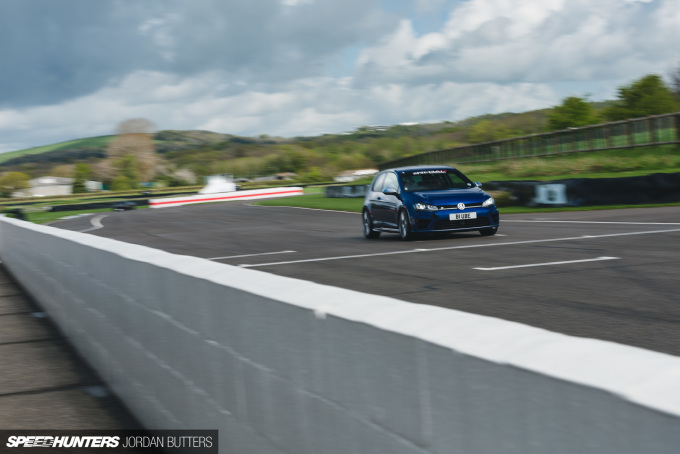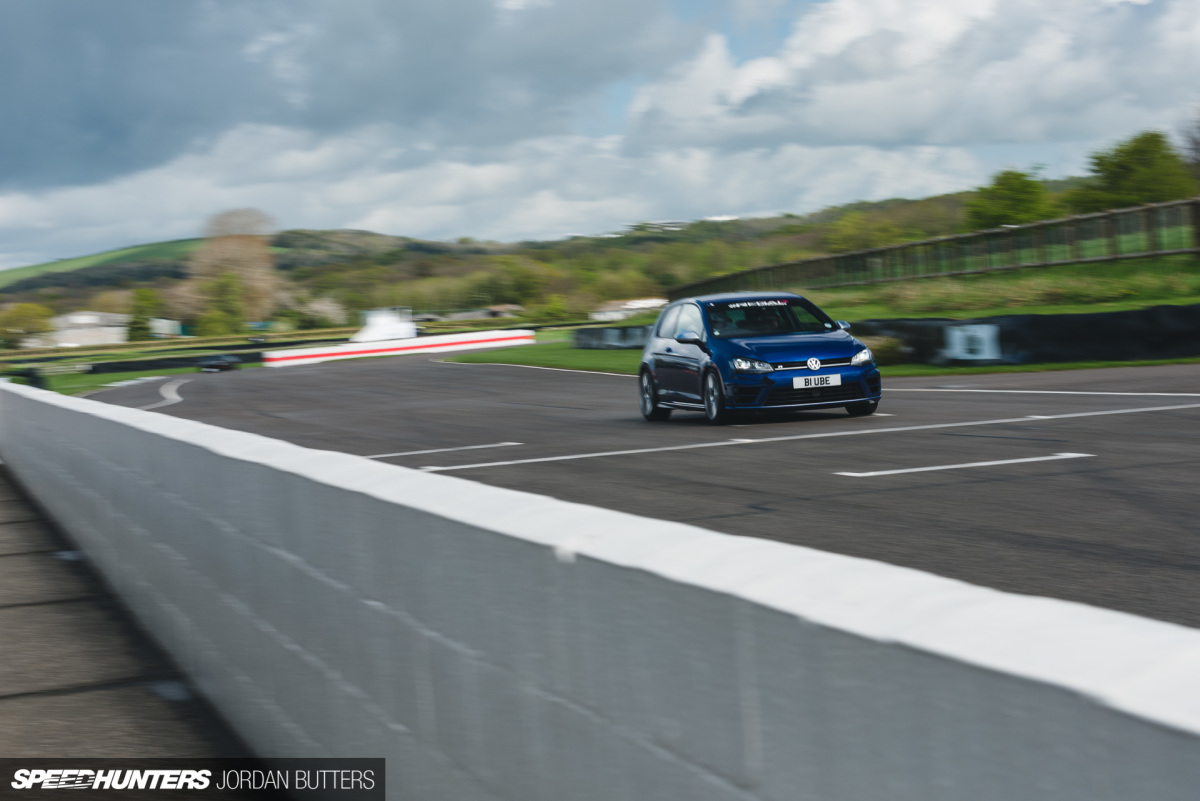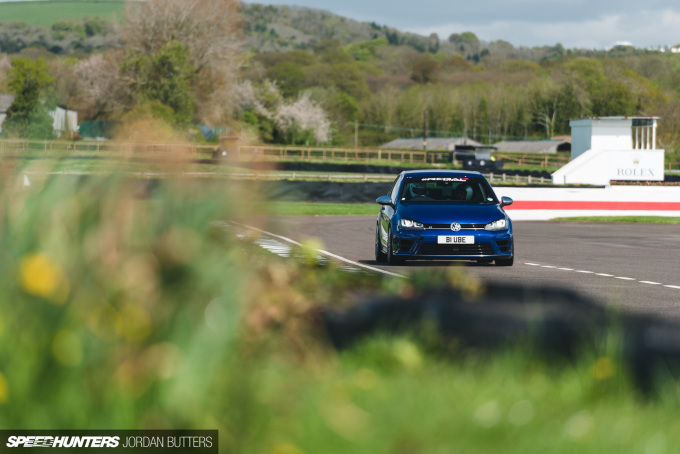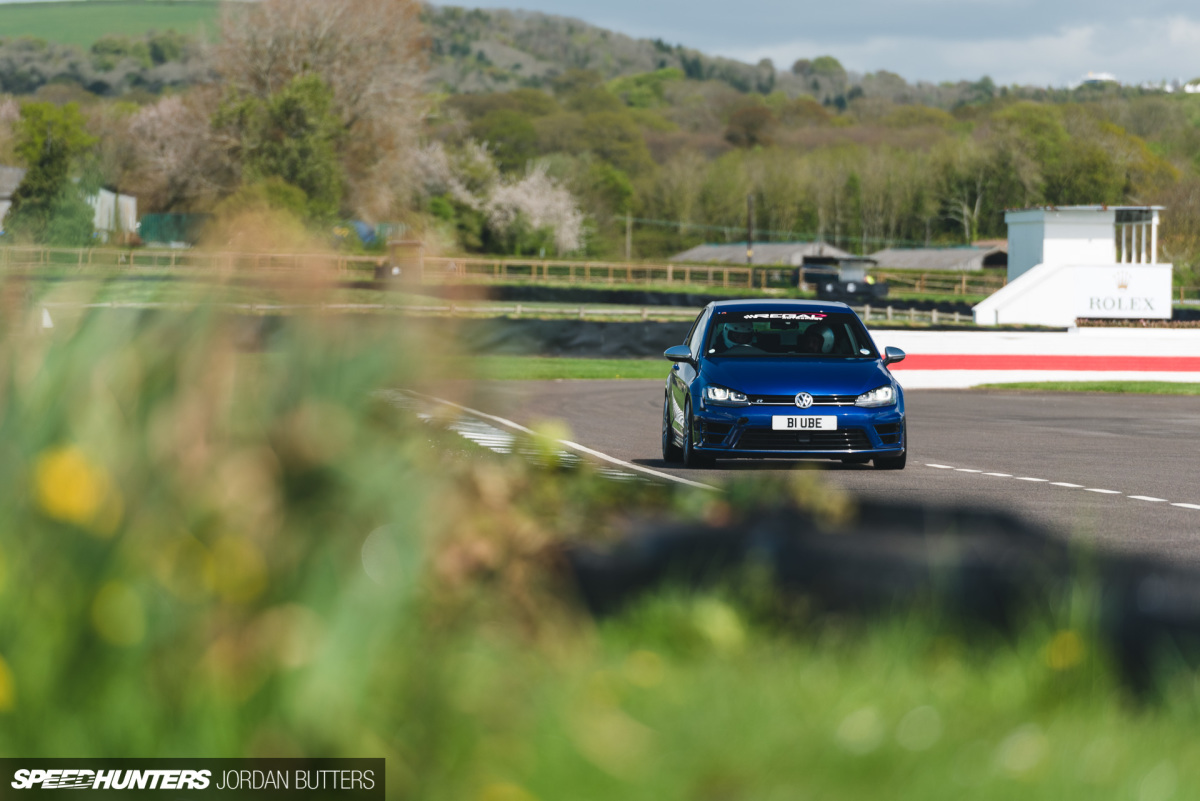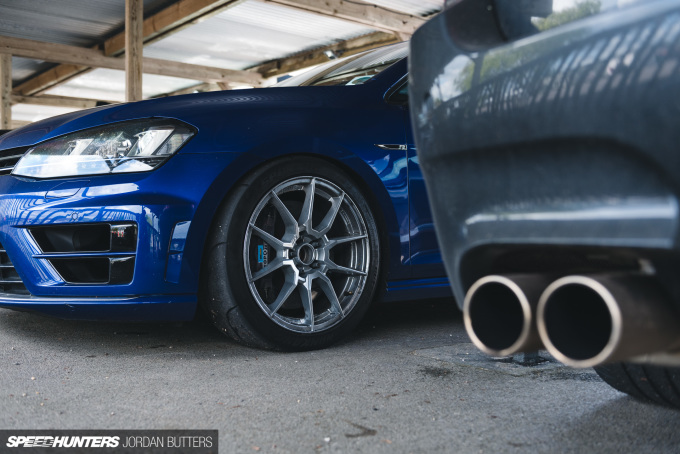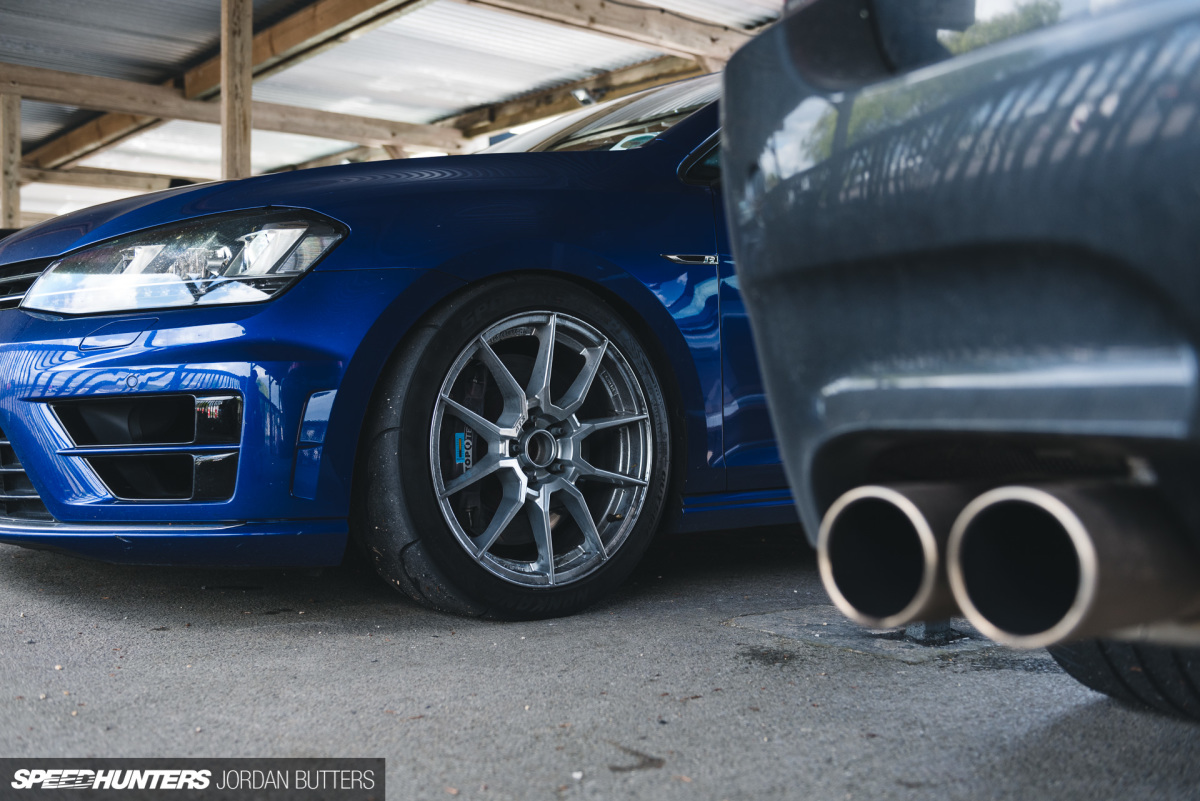 No sooner had I said my hellos than I found a safety helmet had been thrust upon my head and found myself strapped firmly into Ash Stewart's 450hp Golf R. Ash is marketing manager at Regal and I'd be spending the following day-and-a-bit in his company, so it made sense that we acquainted ourselves by him scaring the life out of me.
I was too busy holding on tightly to take any in-car photos of this experience, but they'd have been a blurry mess at best so there's no great loss. Goodwood is one of the fastest circuits in the UK, and with next to no run off and tricky changes in elevation, it's one that can easily catch you out.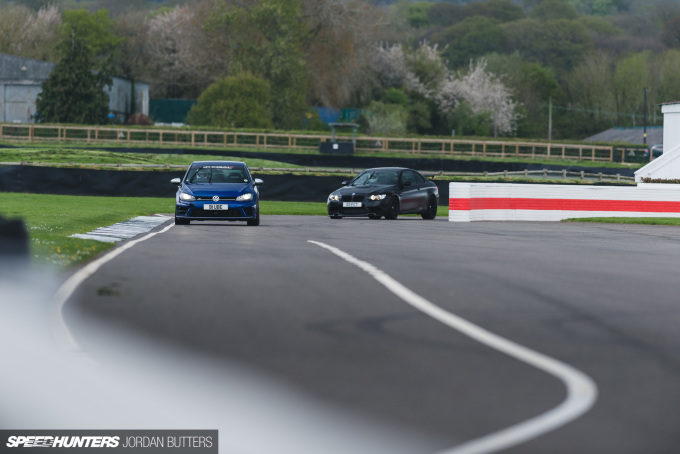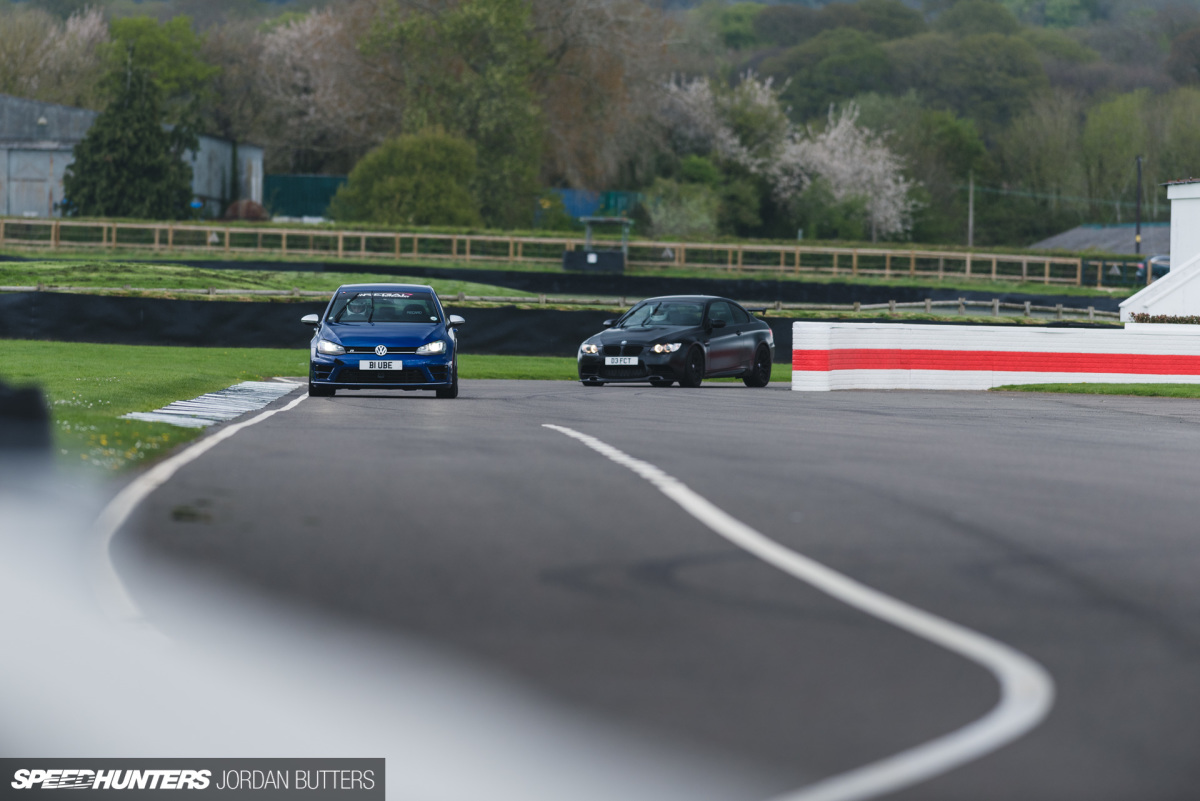 On sticky Nankang AR 1 track tyres, and with a precise track-oriented geometry setup, the Golf had seemingly endless grip into and out of bends. Mid-way through the second or third lap we moved up on Ash's brother and Speedhunters' Technical Editor Ryan Stewart in his tweaked Frozen Edition E92 M3, who was wringing every last bit of life out of his stock street tyres in a valiant attempt to get away.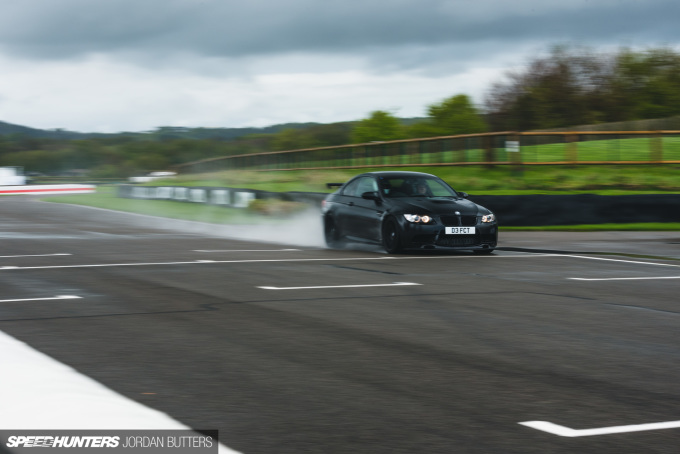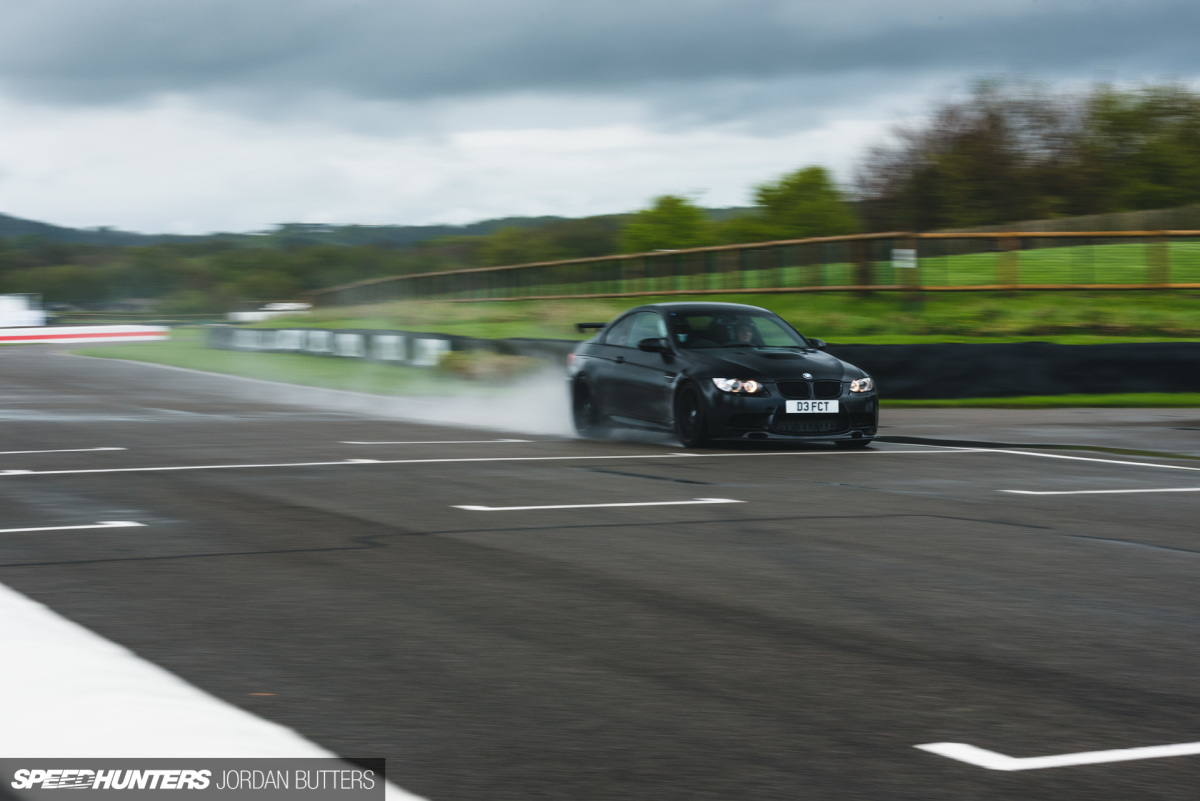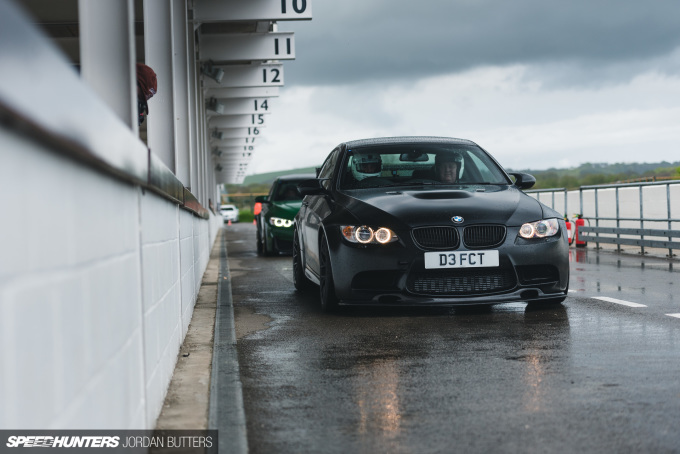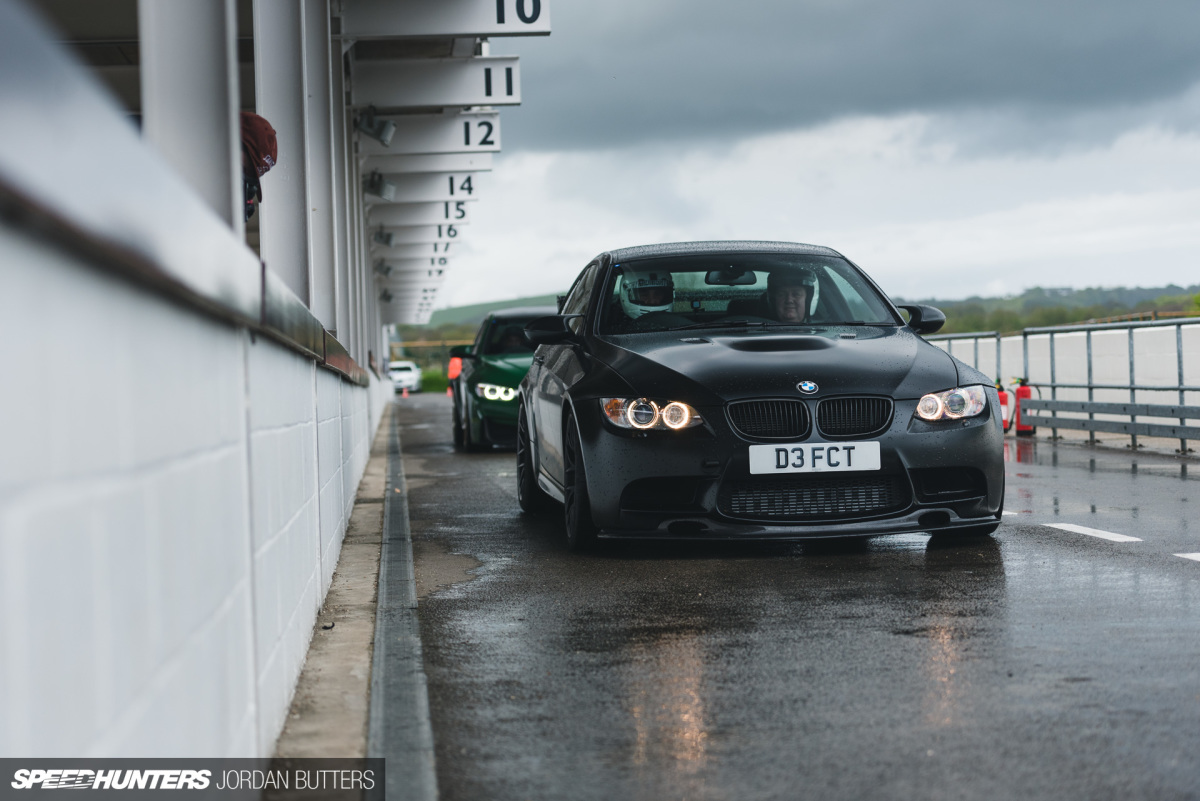 Later on, I would be halfway through my first lap in Ryan's passenger seat when the most almighty thunderstorm arrived, quickly turning the sensation of 'this is fun' into 'holy crap this is terrifying', as visibility turned to zero and standing water flooded the track.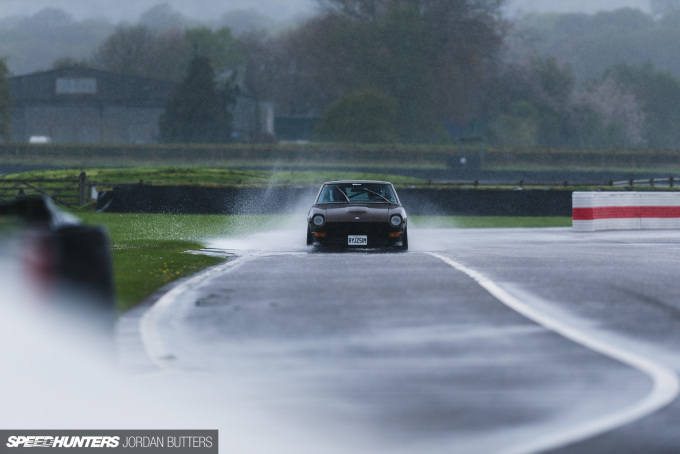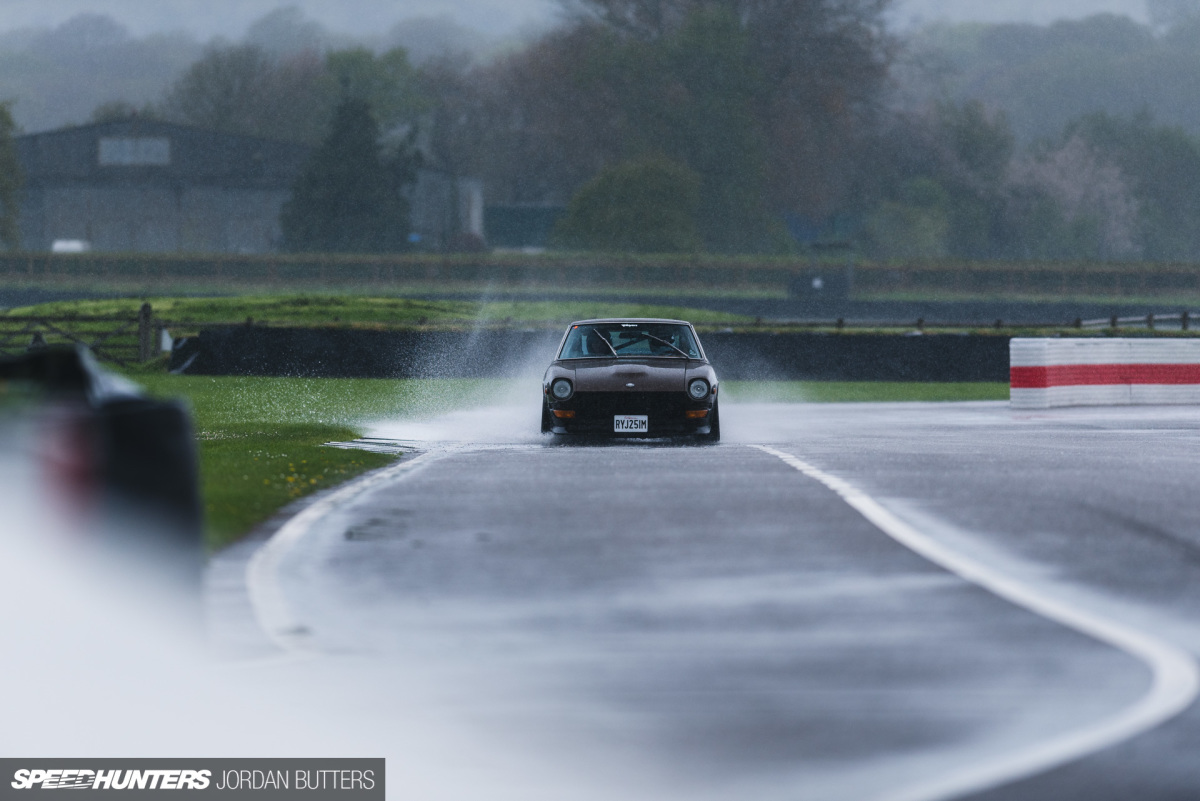 Sadly the intermittent but heavy rain ended play for most of the attendees, with just a handful hanging on to make the most of the empty circuit.
While the conditions were best in the morning, I dare say that the most fun was had later on, with endless lapping and hilarious water splashes and unexpected grip loss keeping everyone on their toes and bunching the sparse grid up in places.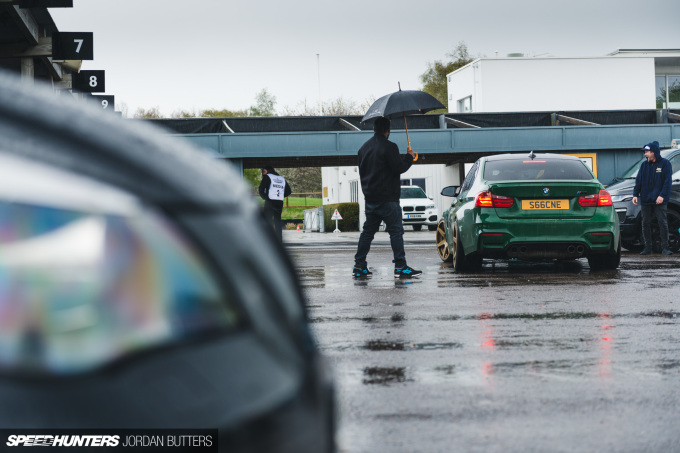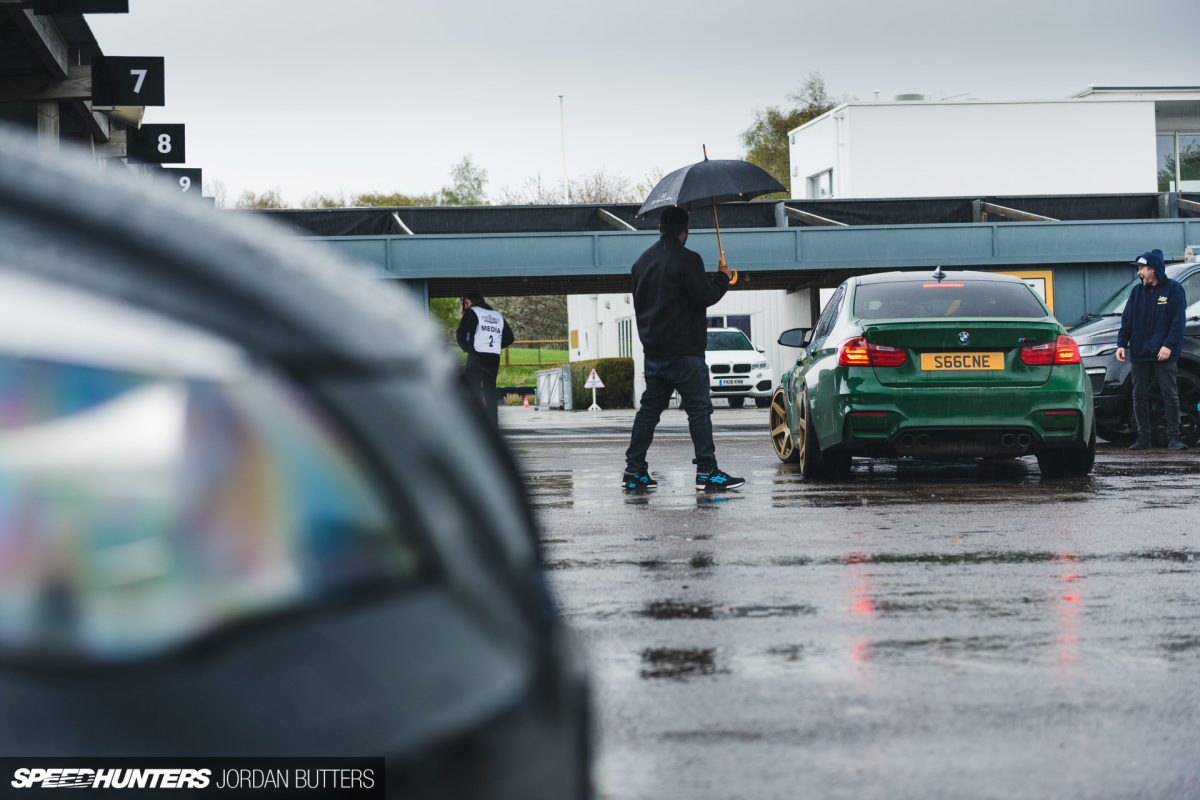 Cars would return to the pits after a few laps with drivers and passengers alike telling tales of incredibly poor visibility, very sketchy moments on the back straight, and, if you went out in the Beat, comparing which of you got the dampest.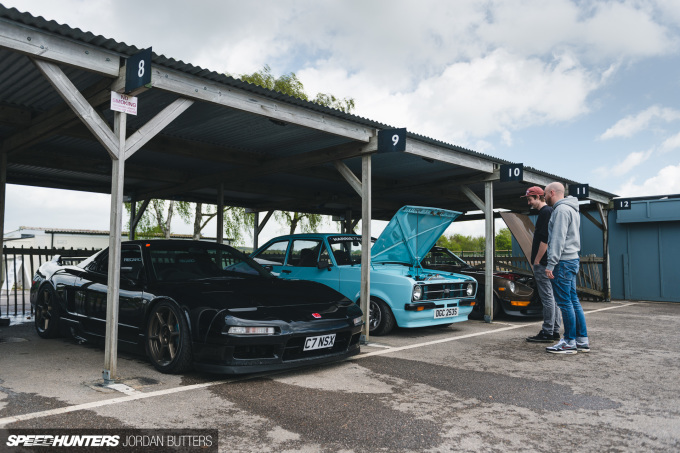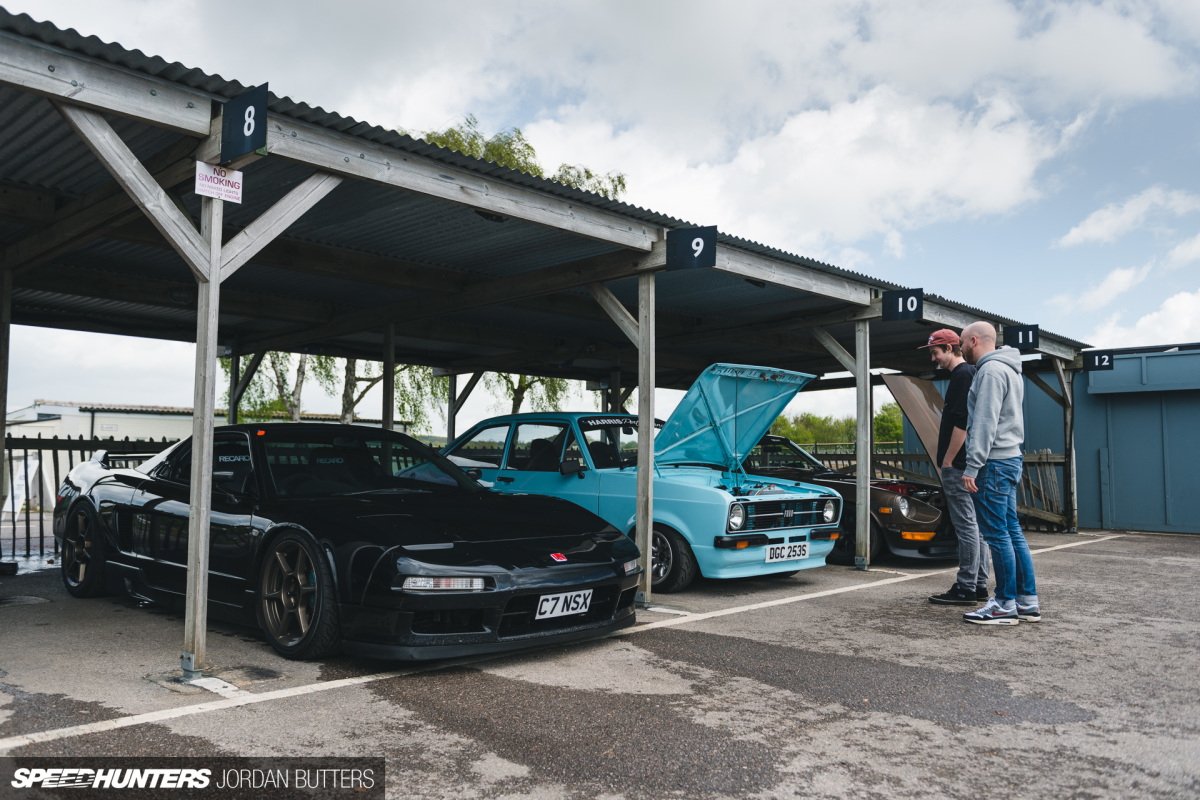 There's no moral or greater story here. Just good cars, good friends, good times and bad weather. I'd like to extend a huge thanks to Players Show for organising the day. Enjoy the gallery below!
Jordan Butters
Instagram: jordanbutters
jordan@speedhunters.com
Onto The Gallery