Once More Unto The Breach
Is that light at the end of the tunnel? Is the off-season almost over?
Despite us not really getting much of a winter here in the UK, anything automotive pretty much shuts down after October under well after we've all recovered from our Christmas hangovers. Events? The calendar is blank. Fresh builds? We'll start it after New Year. Bring my car out for a photoshoot? Could we do it in summer instead Speedhunting and squeezing blood from a stone aren't too dissimilar right now.
However, there's nothing quite like an injection of internal combustion-related antics to wake you up from your festive holiday slump and, despite its at times repetitive and inward looking nature, the annual Autosport International show delivers this in droves. Housed at the gigantic National Exhibition Centre in Birmingham, it's an automotive and motorsport trade show that, certainly within the confines of this relatively small island I call home, is unparalleled in size and attendance.
As I alluded to in last year's coverage, Autosport International (ASI) had, in years gone by, become a bit stuck in its ways, favouring traditional motorsport over tuning, modifying and newer forms of automotive-based activities. The problem with this approach is that in doing so, it was severely limiting its audience, especially amongst the younger generations. Thankfully, there's been a noticeable shift in approach and now an increasingly sized portion of the show (dubbed The Performance Car Show) is dedicated to road cars, modifications, tuning and newer motorsports and activities, such as track days, time attack and drifting. This year even featured a 'social influencer hangout', containing an handful of cars you'd probably recognise if you watch YouTube frequently. Whatever your opinion on this Generation Z phenomenon, remember to smash that 'Like' button, drop a comment below and subscribe, etc…
I'm British, so it's incredibly difficult for me to not be sceptical, cynical and sarcastic (I'm perfecting the art of all three at once), but to avoid going down the path of sounding like a negative Nancy, let's focus on the positives. One of the big plus points from ASI is the sheer variety it brings to the UK automotive industry, and by putting historic BTCC cars, modern F1 technology, futuristic EVs, overfendered tuner cars and home-built motorsport machines together under one (enormous) roof, it exposes these different aspects and niches of car culture to people who might not have bore them much mind before. As someone who works in the industry, observing a group of young students discussing the aesthetics of a Zakspeed Capri, or an elderly couple curiously nosing around Liberty Walk's latest crazy creations is a pretty pleasing sight, whatever opinions they form.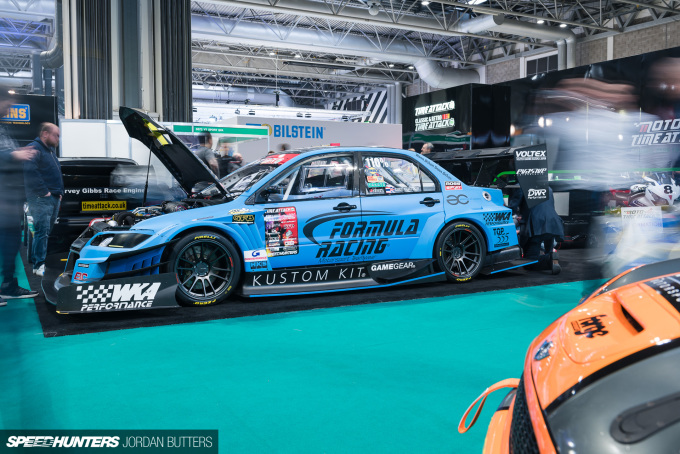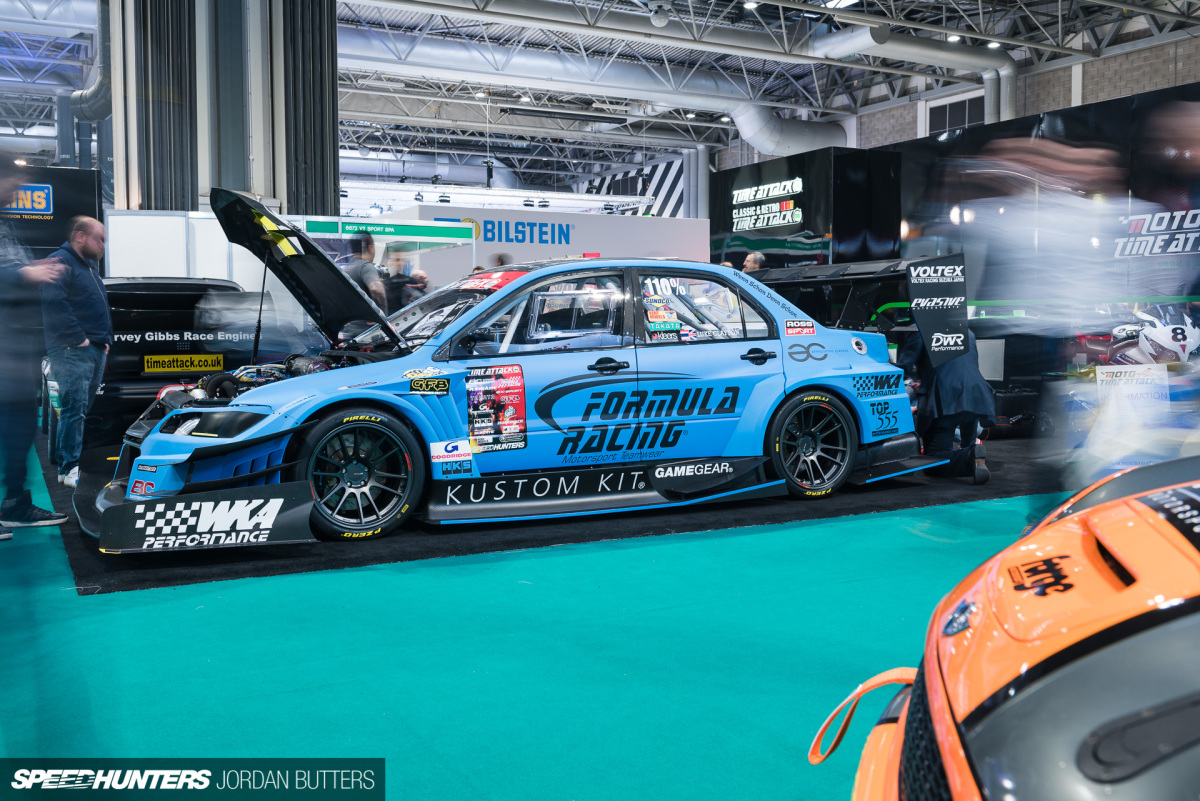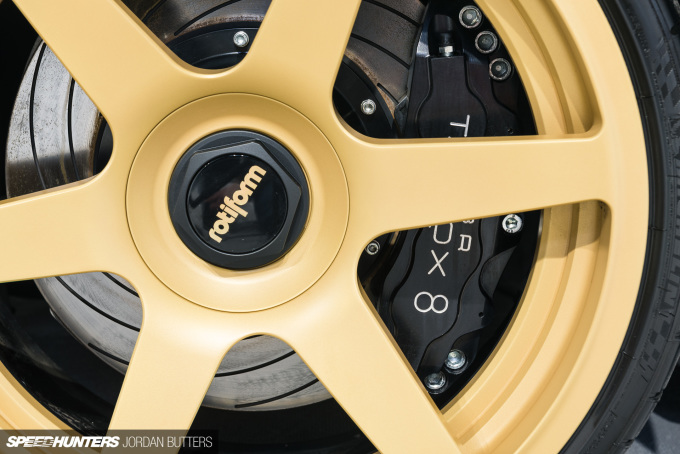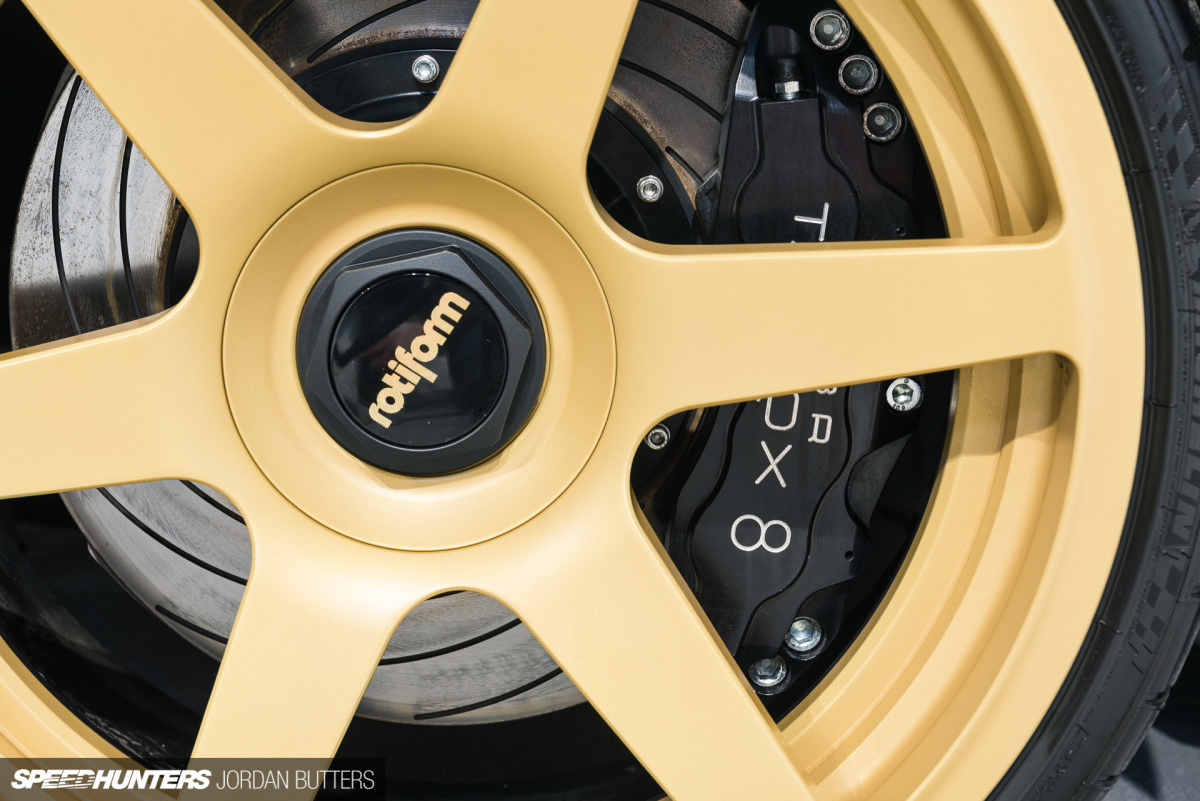 The best thing about ASI, as a Speedhunter, is that it gives you plenty of fodder for feature material for the coming months. Highlights for me include the Team Formula Racing Evo, which we'll be featuring as soon as the car's ready, as well as seeing Project F80's latest incarnation and the freshly-finished green Liberty Walk Aventador.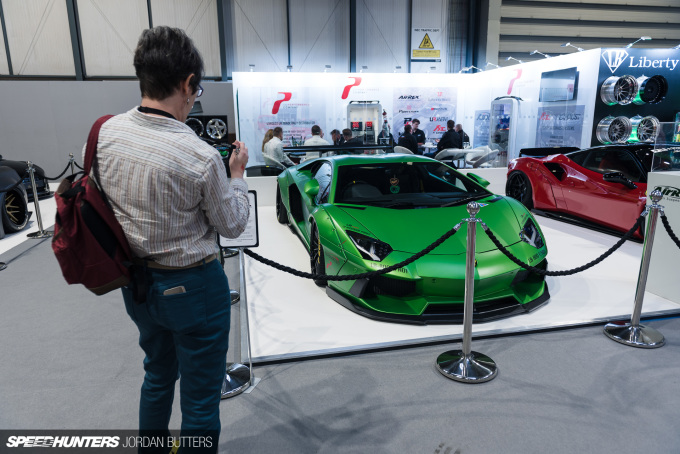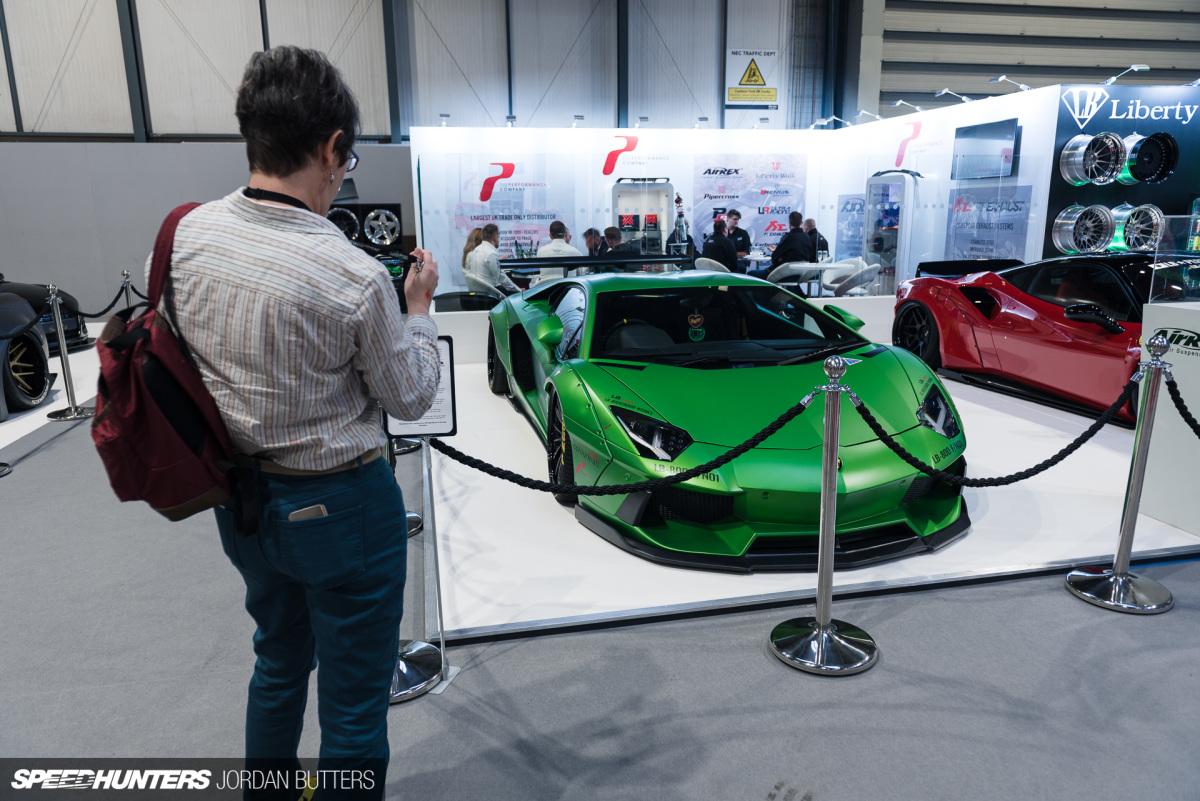 There's some amazing details in that car and a great story behind it that I'd love to share if you guys are interested?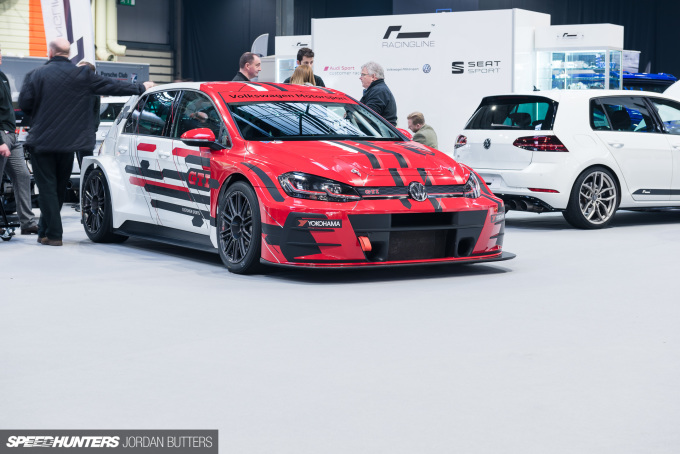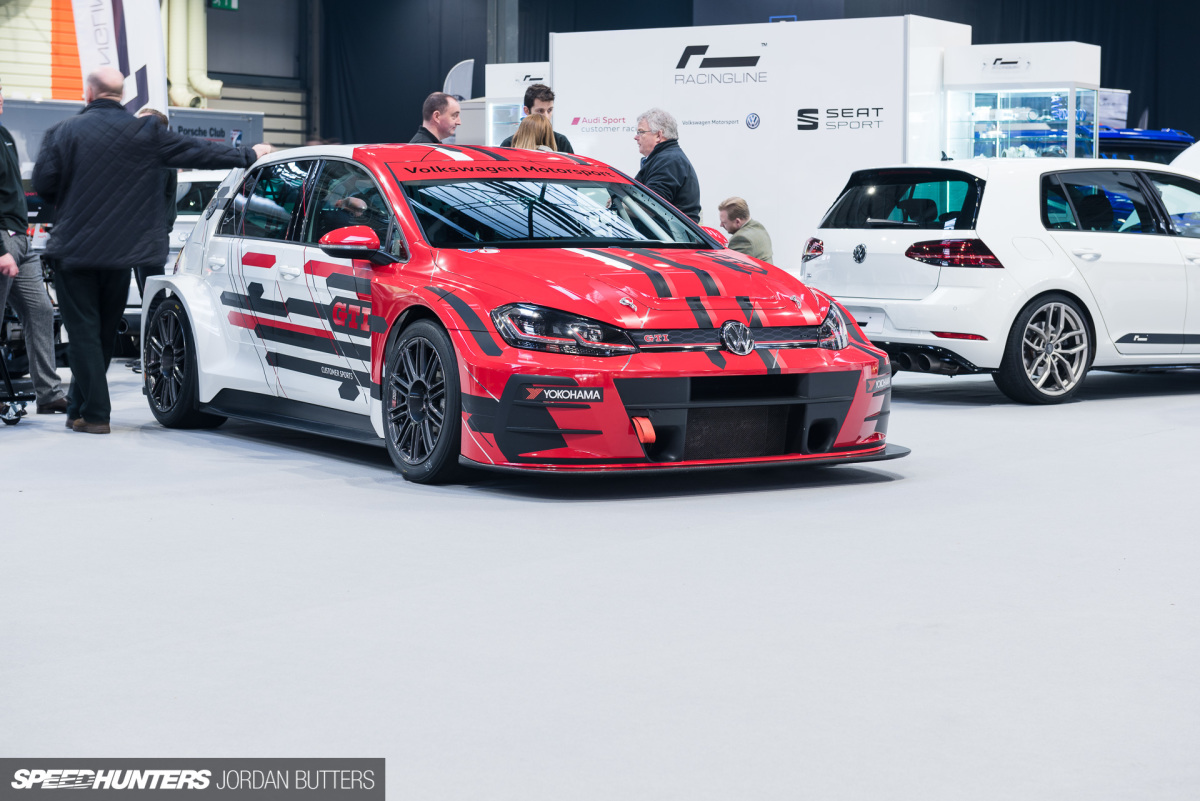 I found myself taking a lot of photos of Golf TCRs and have spent an amount of time since the show seeing if they can be made road legal.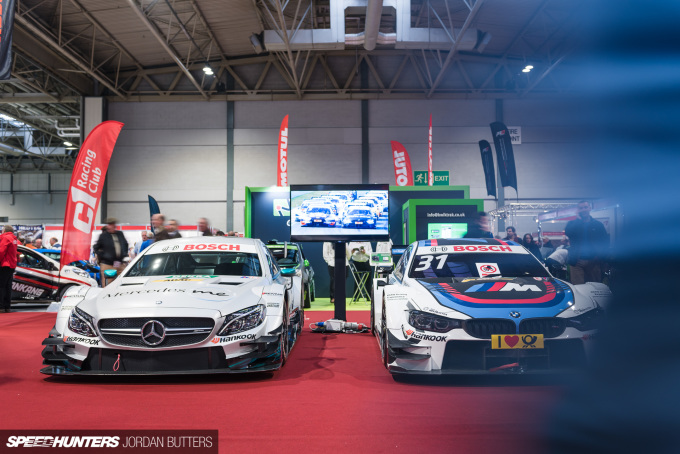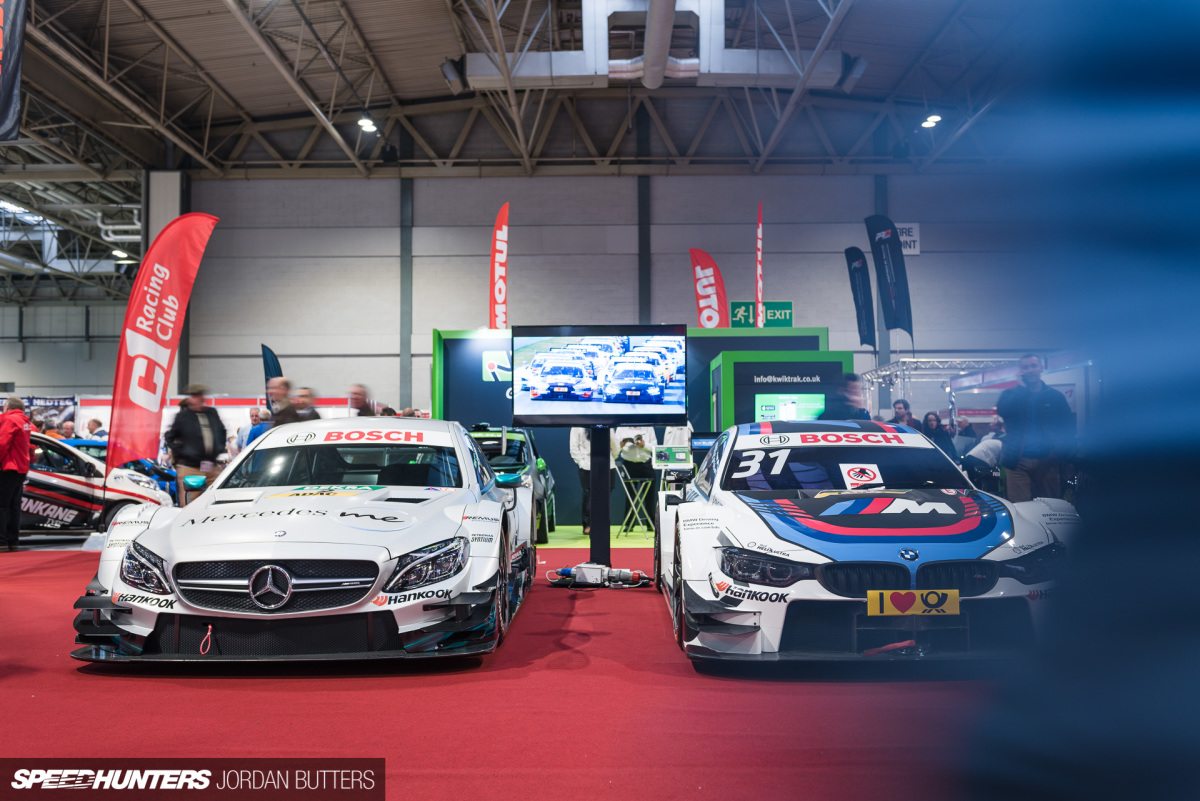 I can also conclude that DTM cars are very cool, especially up close – the small purely functional aerodynamic touches fascinate me. And, the new Bentley Continental GT3 is both incredibly ugly yet absolutely gorgeous at the same time. How?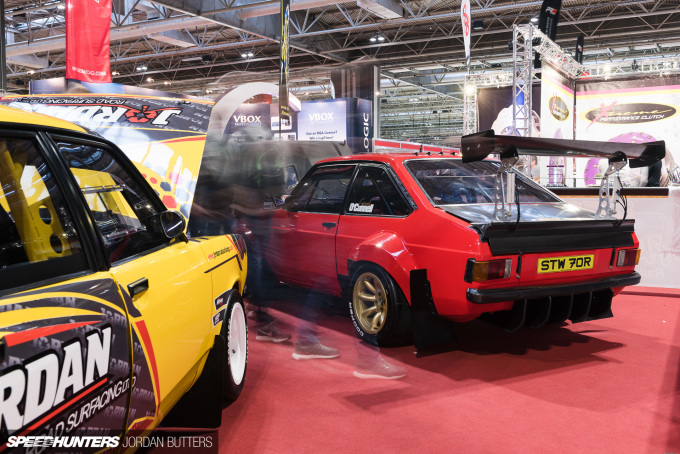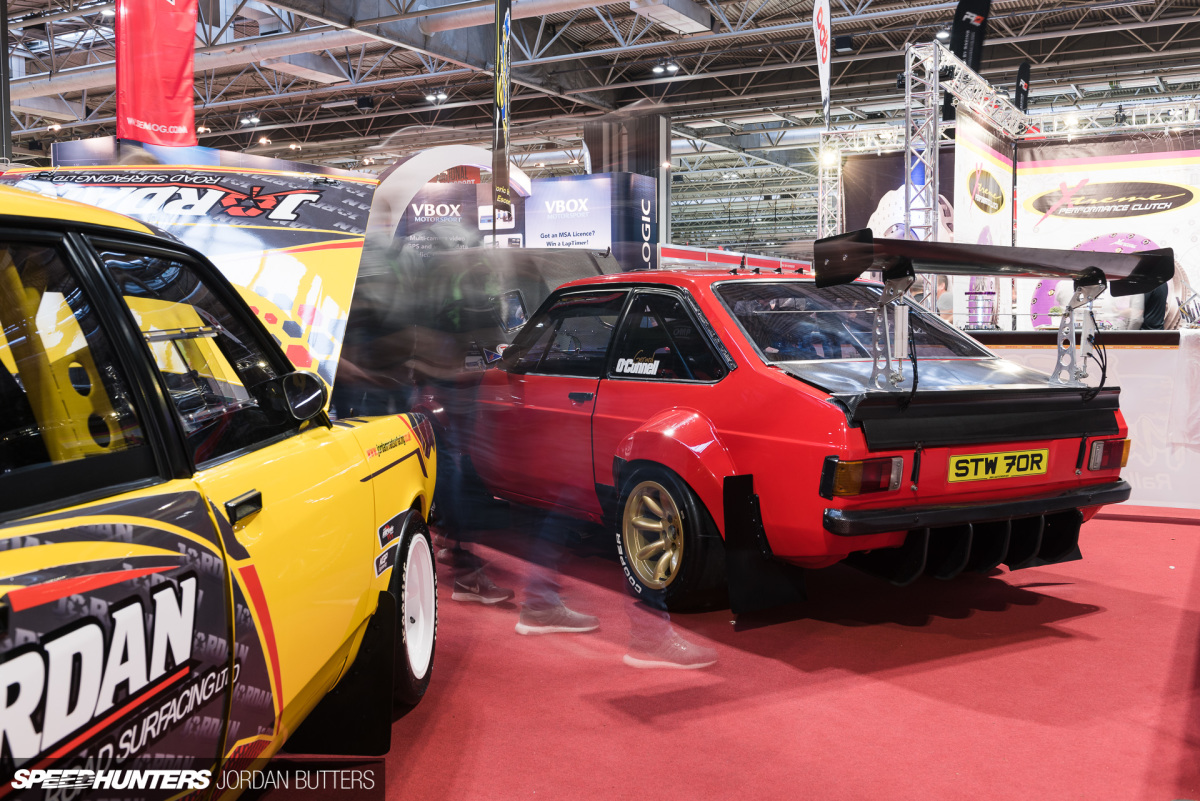 Finally, I need to track down the owner of the red Mk2 Ford Escort on the Den Motorsport stand; it looks incredible and is very much worthy of a follow up.
That said, rather than bring you a convoluted story covering every nut and bolt from this year's show, I thought instead I'd take you on a journey through my lens as I cherry-picked my favourite parts of the show. Without wanting to sound like an over-enthusiastic social influencer, drop a comment below and let me know what your favourite parts are, what you want to see more of and, if you went to the show, what you thought.
Jordan Butters
Instagram: jordanbutters
jordan@speedhunters.com
ASI Highlights