If you made it along to last weekend's Red Bull Drift Shifters, then I'm sure you'd agree that no-one had a bad view.
With the action running almost right up to the safety barriers, it's the closest that tens of thousands of people have come to professional drifting in person. The sights, the sounds and the smells of high horsepower and decimated rubber were inescapable – if you can't get the people to go to the racetrack, then bring the racetrack to the people, right?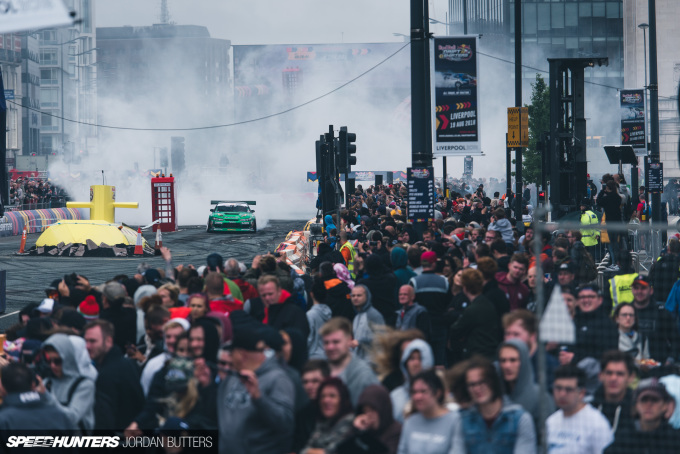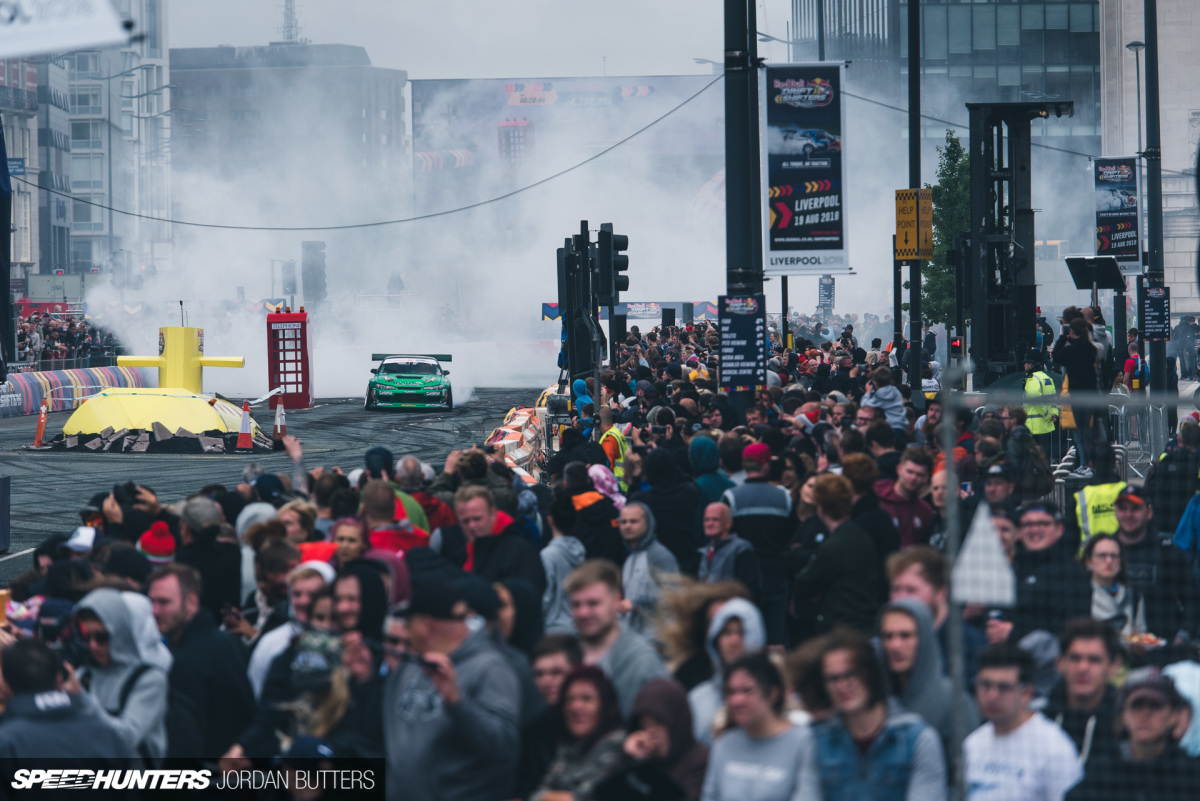 While the crowd was five to ten deep in places, with pretty much the whole perimeter of the circuit open to spectators, there was plenty of viewing options, along with the two huge jumbotron screens to take in when the action move to the other end of Liverpool's Maritime Mercantile City.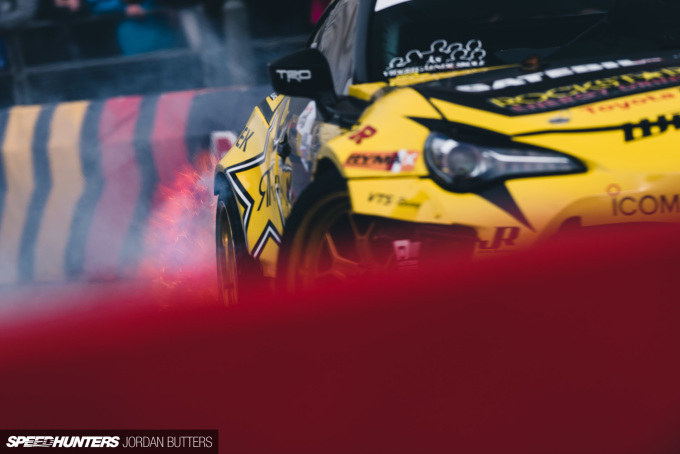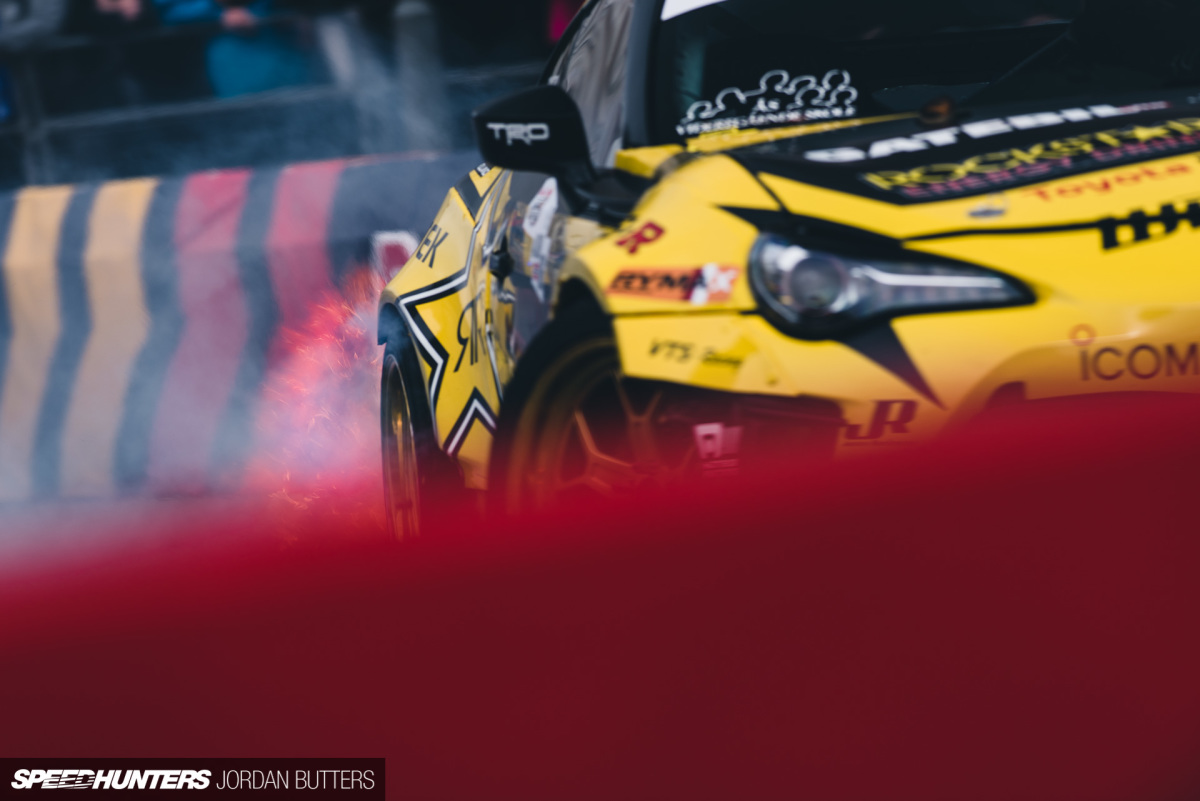 Although it's safe to say that the best seat in the house was, inevitably, from within the Mersey Tunnel, strapped into a 680+hp drift car, sat on the start line, and ready to fire out into the daylight onto a city-block-sized pinball machine.
Forget everything you know about drift competitions. Drift Shifters – the brainchild of Mad Mike Whiddett – takes the subjective, sometimes inconsistent and often confusing format of traditional 'judged' drift competitions and turns it on its head with a short, concise and fan-friendly version, complete with weird obstacles, flashing lights, smoke and pinball-machine noises. It sounds silly, it is silly, but then so is drifting, right? Above all, Drift Shifters is about having fun, putting on a show, and giving fans a taster of what drifting is all about, in bitesize form.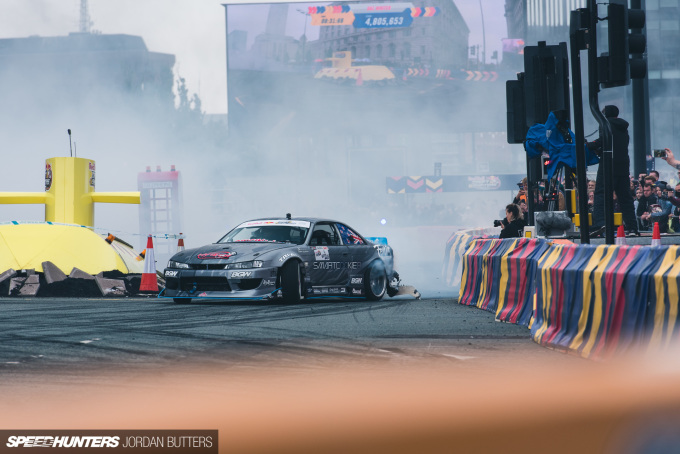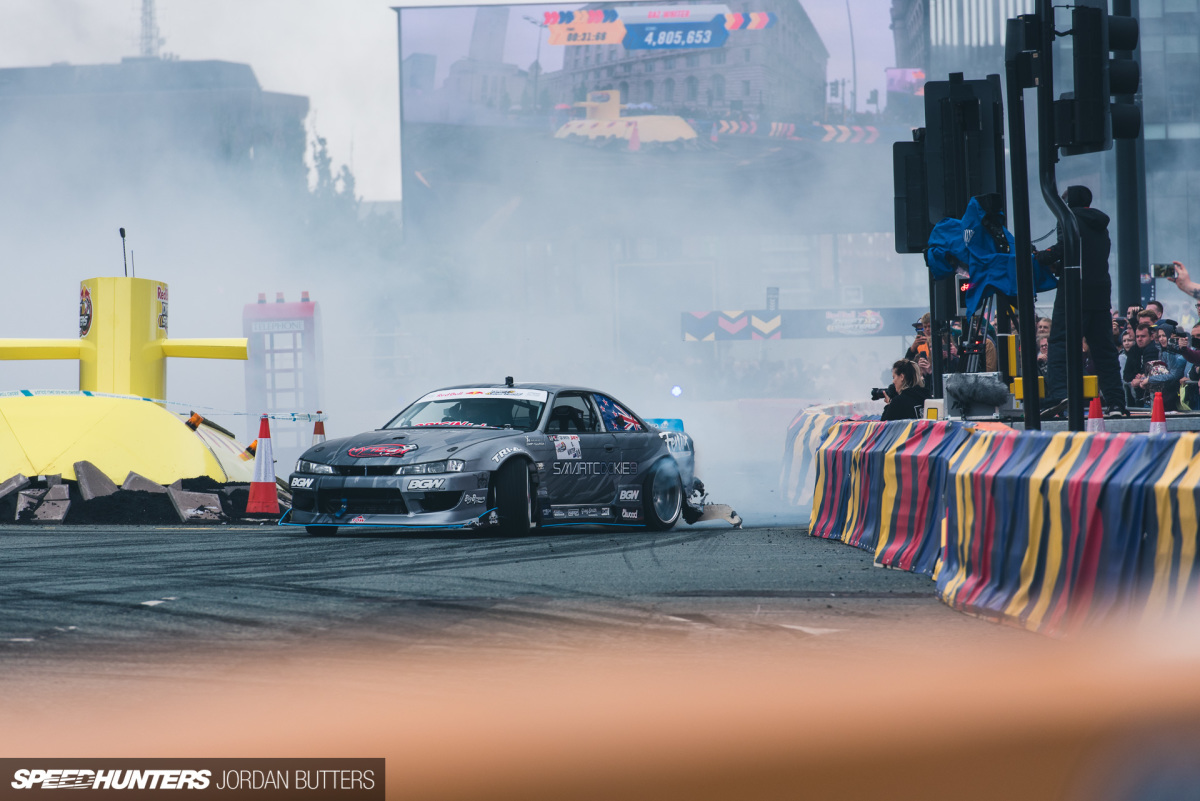 That's not to say that the drivers last weekend weren't in it to win it, and through all the banter and lighthearted nature of the event, you could see some serious thought was going into how to go about maximising points during each run. Too much time wasted on one obstacle or combo and you missed out on valuable points elsewhere.
As the event progressed it was clear to see the drivers figuring out the most profitable route around the course, and their scores started to climb. First, Fredric Aasbø broke through the 5,000,000 point mark in qualifying, setting the standard. Then, Forrest Wang took it up a notch to 5.5million in the quarter finals. Three out of the four semi finalists knocked on the door of Wang's top score.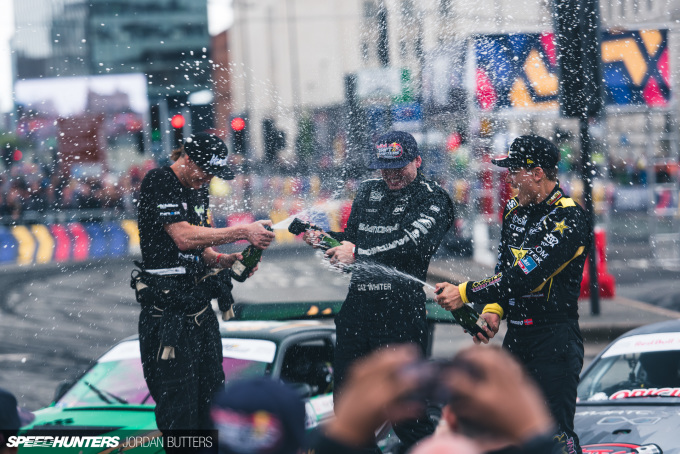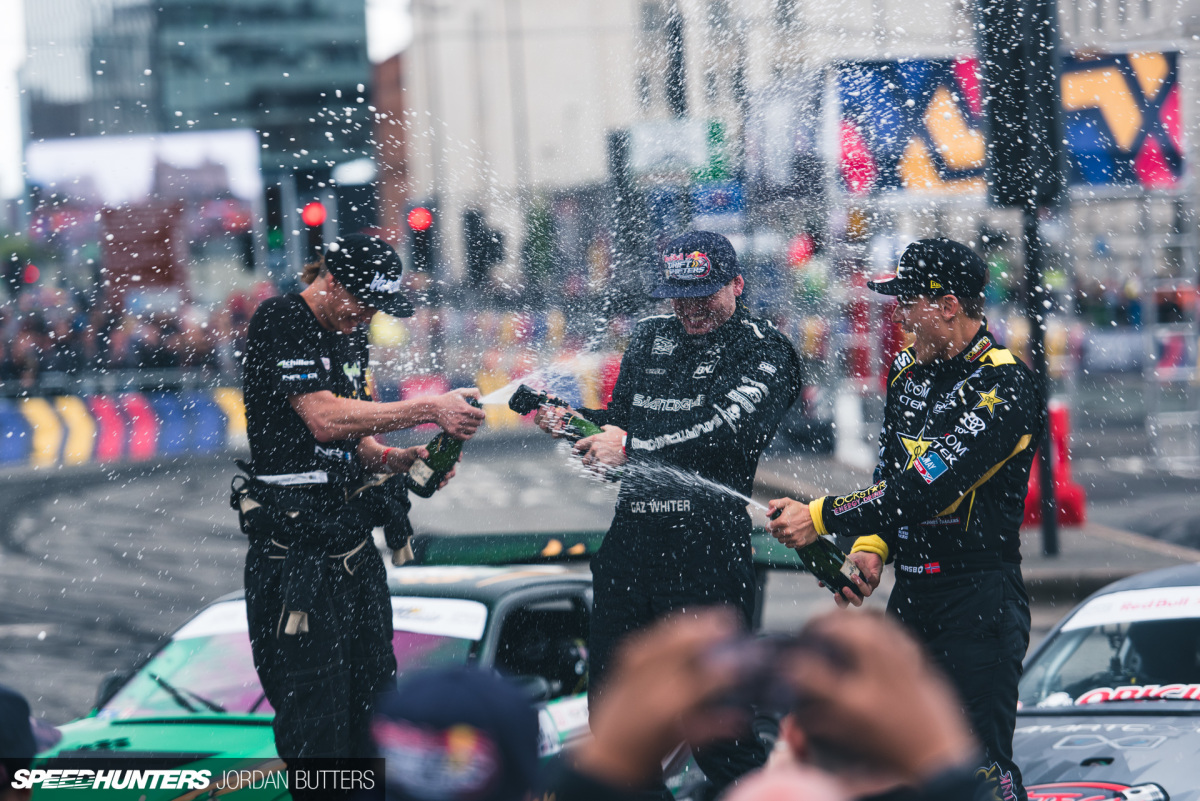 Ultimately, it all came together in the finals for Kiwi Gaz Whiter, who eked an impressive 6.9million score out of the tight inner-city circuit, outclassing second place Forrest Wang's 4.75million points in his final run.
Want to relive it for yourself? Turn up your speakers and jump on board with Whiter in his supercharged LS3 S14 Silvia during his winning run, courtesy of Red Bull and GoPro.
Now tell me, how good does that car sound?
Jordan Butters
Instagram: jordanbutters
jordan@speedhunters.com