This Is Our Place
I don't think there are many places in the world where the motoring enthusiast doesn't feel like they have a hard time.
Wherever you are and whatever you enjoy doing with cars, I'd guess there's some form of bureaucracy that frustrates you on a regular basis. It might be strict regulations on what you can and can't modify, exuberant taxation, prohibitive insurance costs, or the ever-escalating prices of fuel.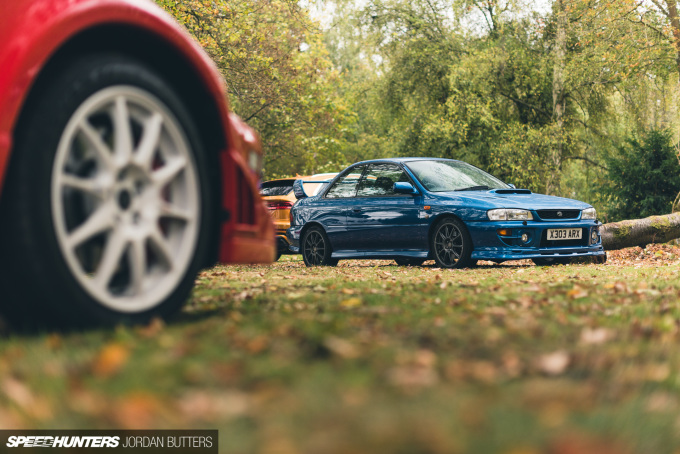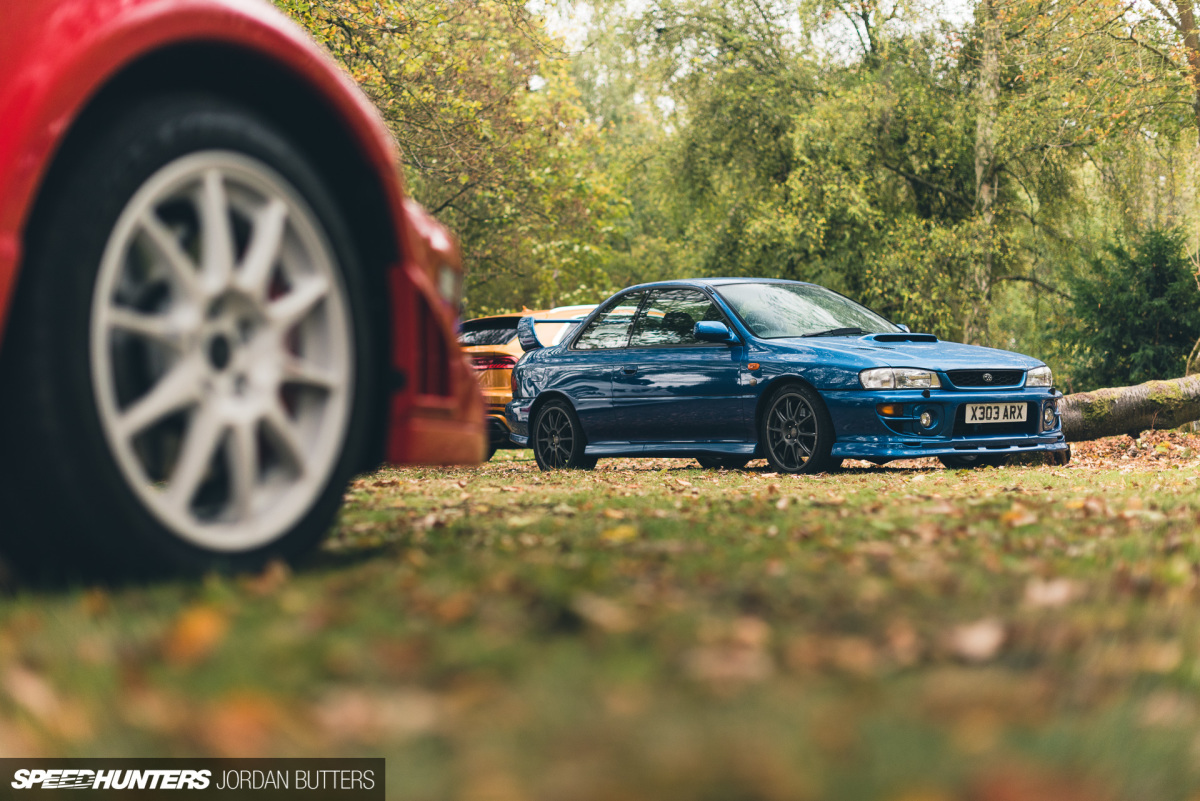 I know there are many places around the world that make owning, modifying and enjoying a car more difficult than here in the UK, but I can't speak from experience from anywhere different. Yes, where you are might have it worse, but these are my bugbears.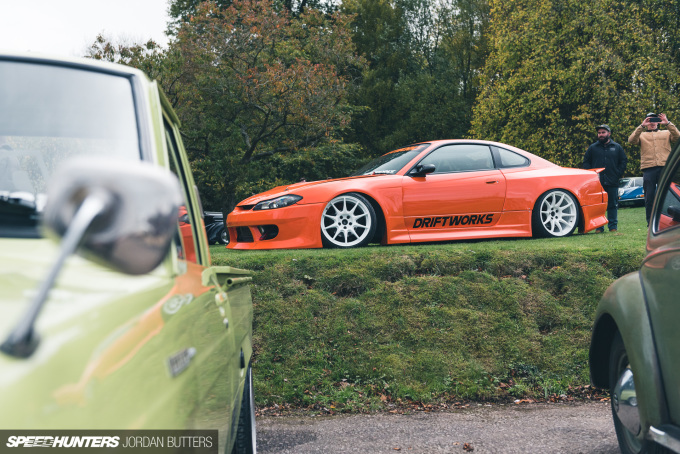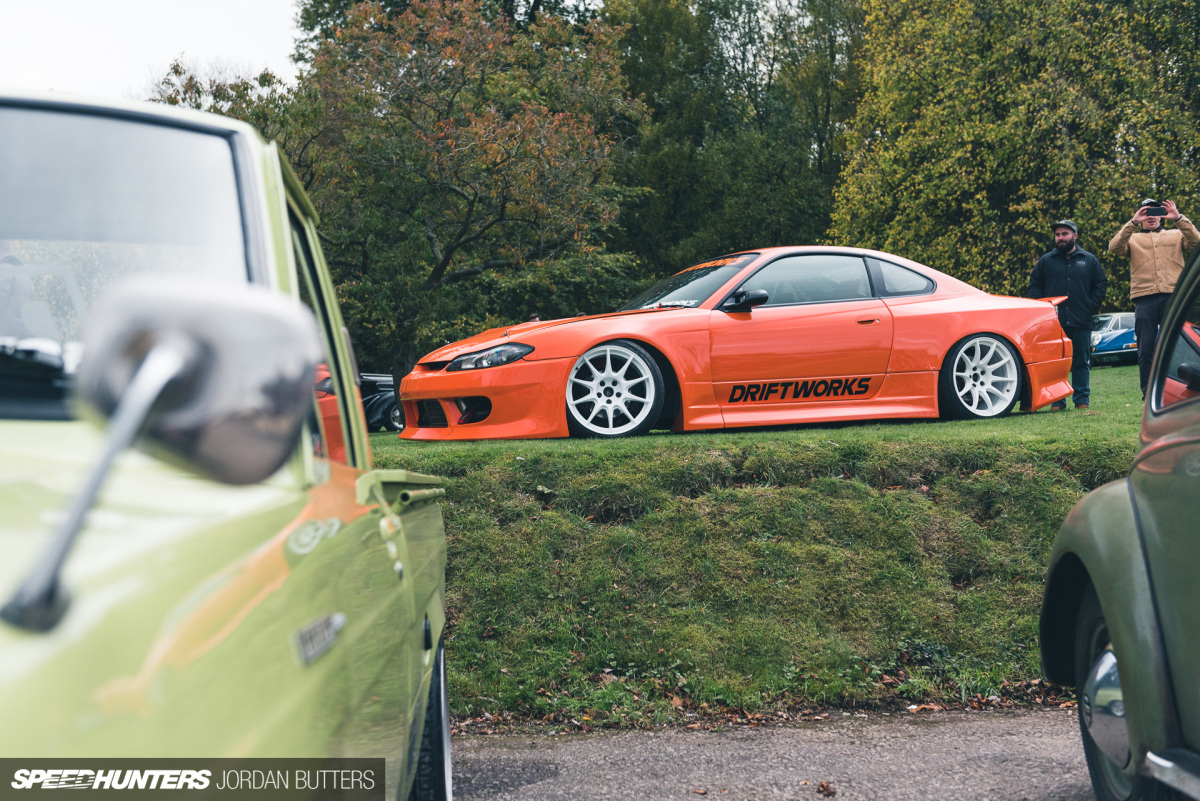 Thankfully, here in sunny Great Britain our laws regarding modifying and importing cars are fairly lenient, however it still feels like the motorist is an easy target when it comes to extracting funds. Every time I refuel my car it irks me massively that not only do we pay such a high rate for the fuel itself, but almost £0.60 per litre is fuel duty, and then we're taxed 20% on top of the total. Even the duty is taxed 20%, so we're paying tax on our tax.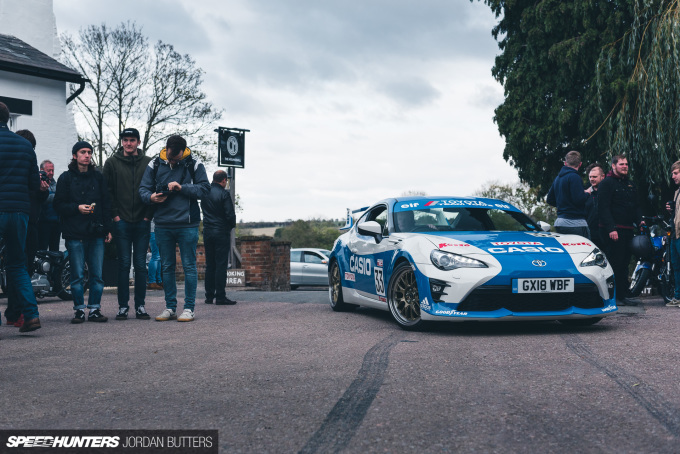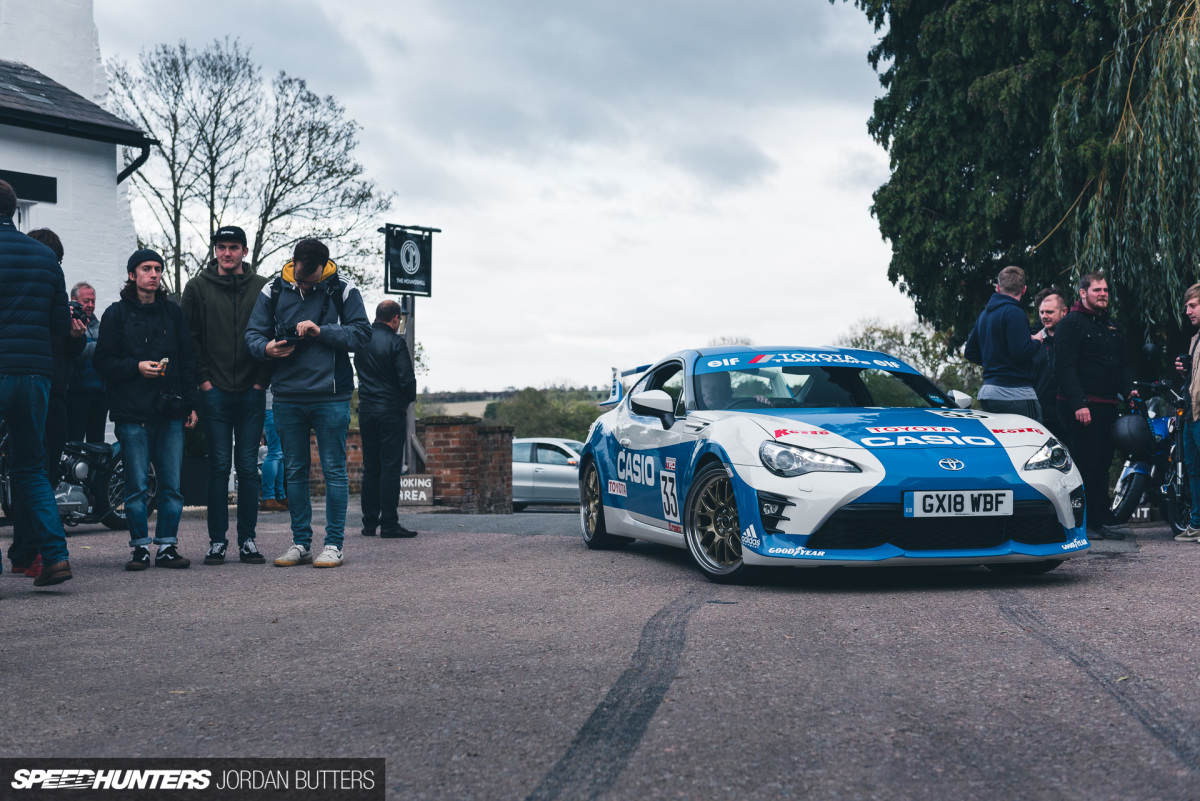 We're then taxed yearly to keep our tax-fuelled cars on the road, taxed on the insurance that we have to have for our cars, taxed on penalties and parking fines. Thankfully, with all that tax funding going into the roads they're all perfectly smooth and free from potholes, right? There's sarcasm in my tone in case it's not coming across.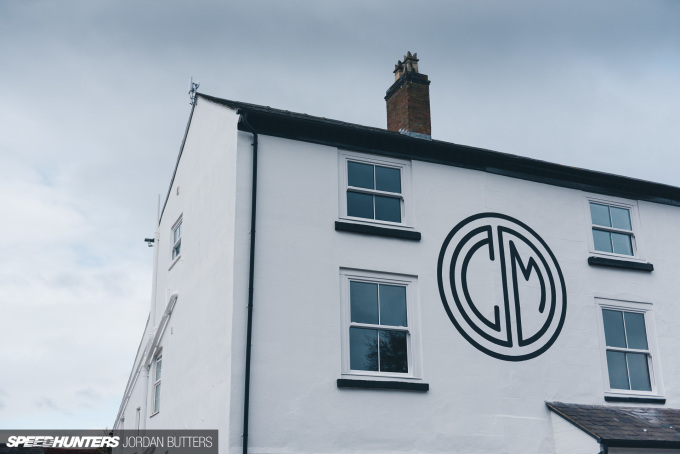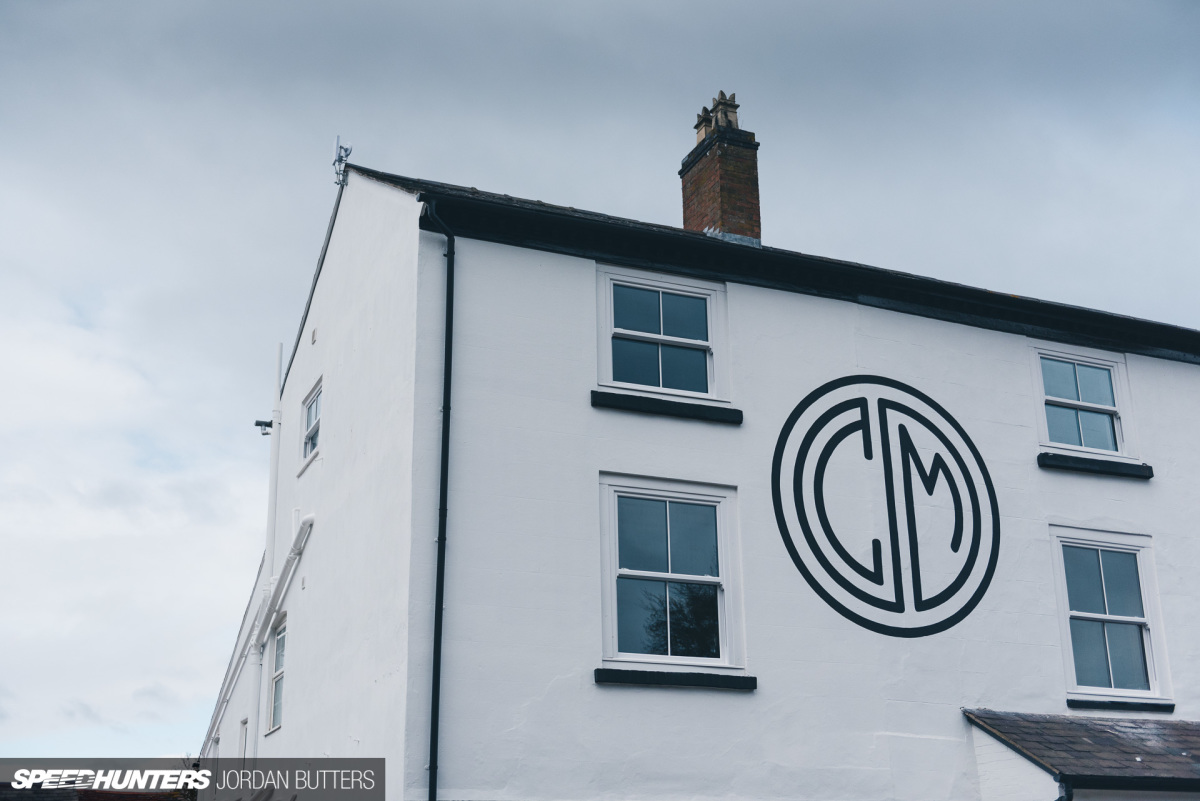 The reason for my rant? Well, every so often something comes along that gives motorists a reason to rejoice. Something that brings us together and makes us realise that, despite all the crap we put up with, being a part of car culture is something that we'd never walk away from.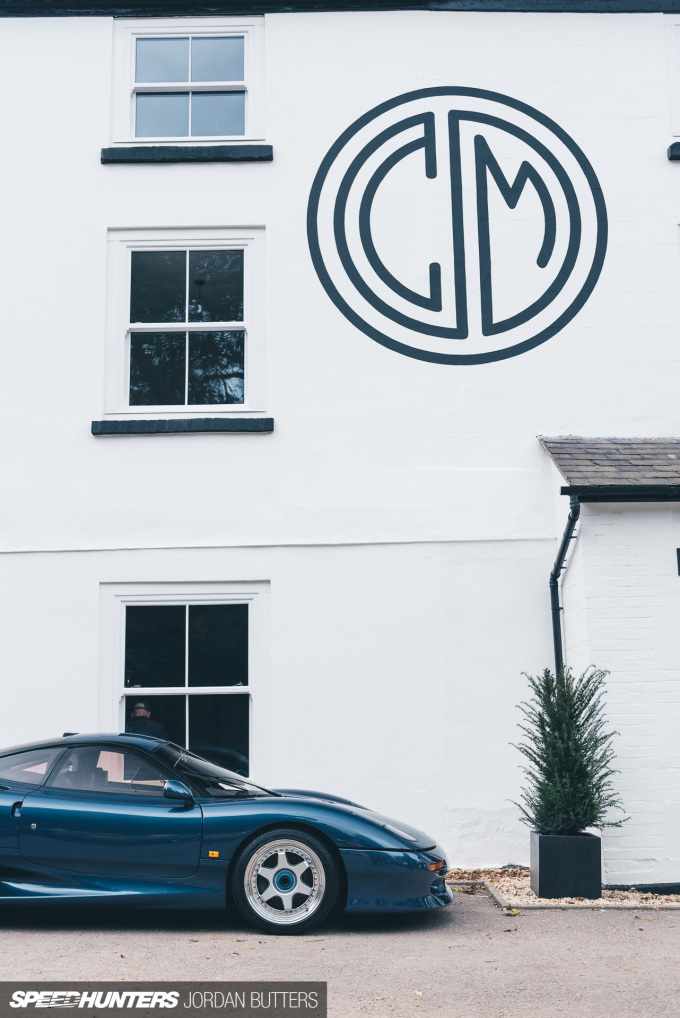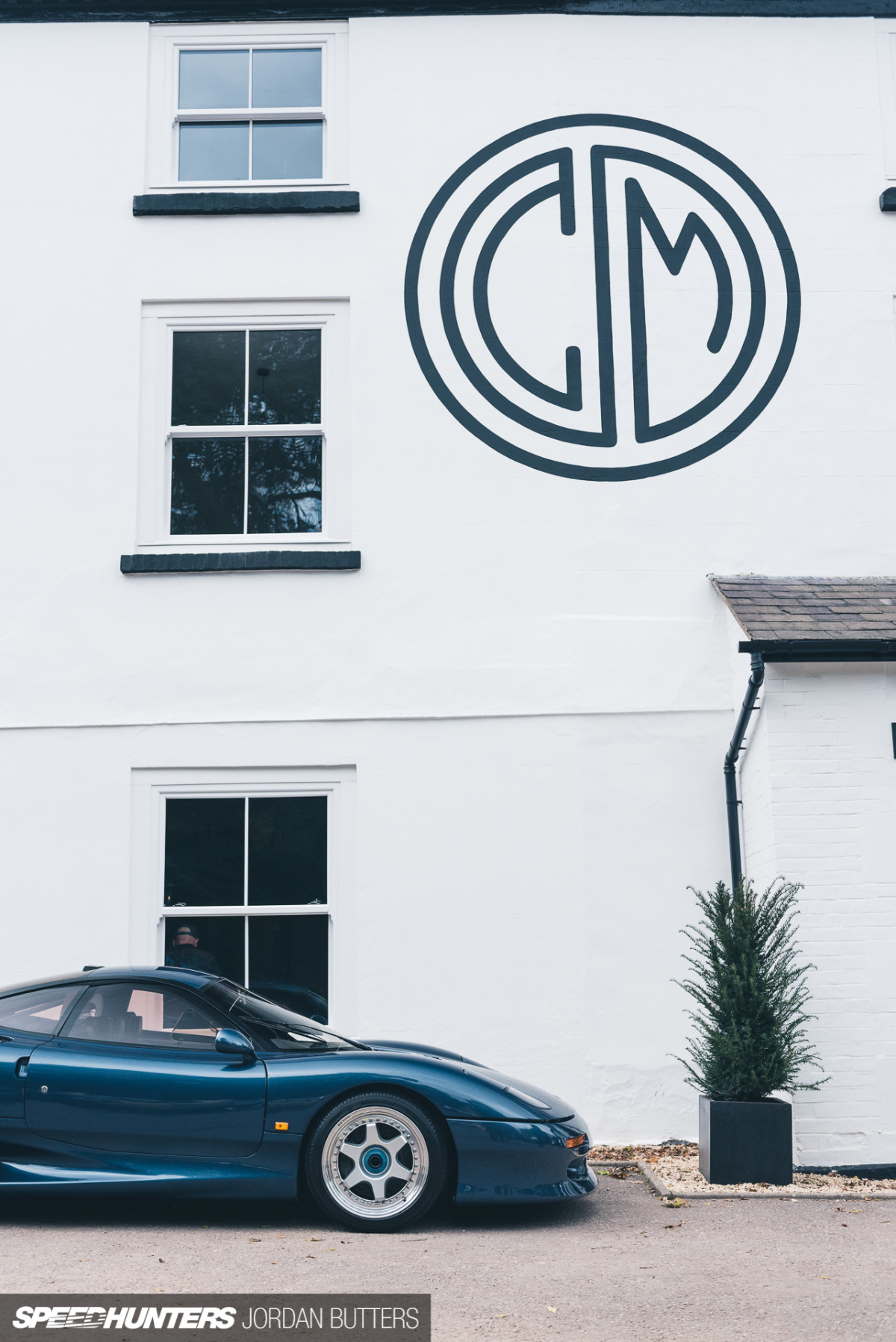 Right now, here in Blighty, the two words on every car enthusiast's lips are 'caffeine' and 'machine'. Nestled in the Warwickshire countryside, surrounded by some pretty pleasurable driving roads, Caffeine & Machine is an all-new home away from home for car culture.
Described best by their own philosophy: "Caffeine & Machine is a place for people to interact and inspire each other, like we did when 'social media' was an actual invitation to a party. You're not a customer at C&M, you're part of the story, and we're a member's club where everyone is already member."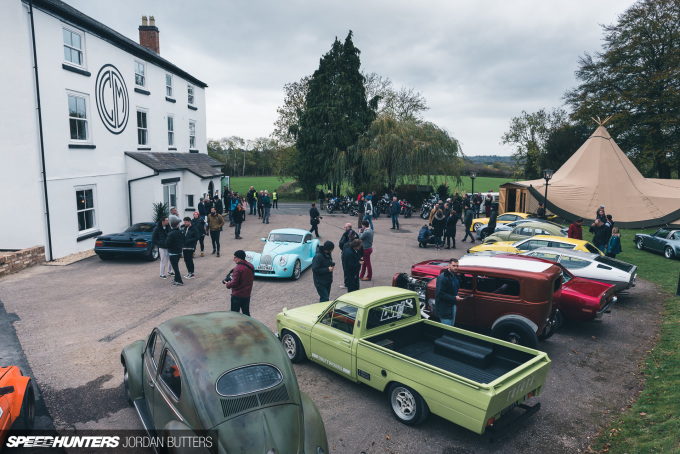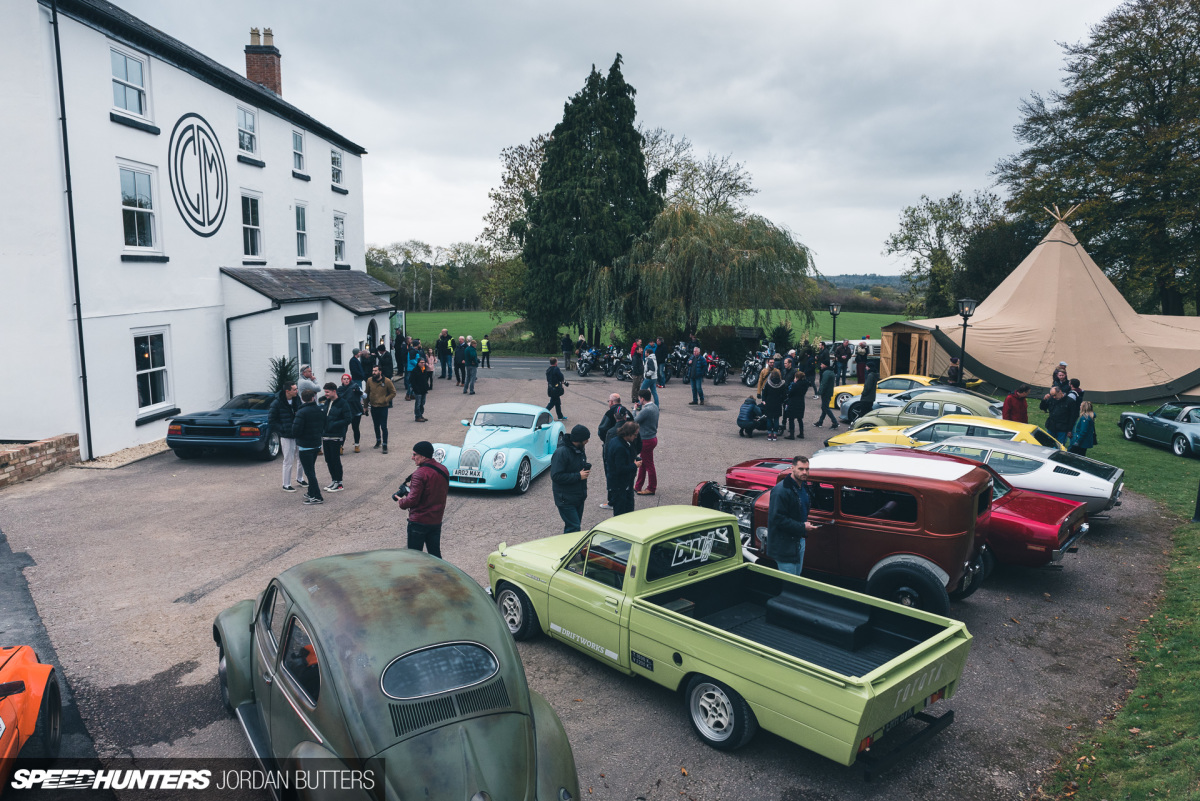 Over the past nine months, since the first Instagram image of a large white inn appeared teasing the 'home of Caffeine & Machine', enthusiasts from all around the country have been watching regular updates with increasing excitement as the building was renovated and transformed.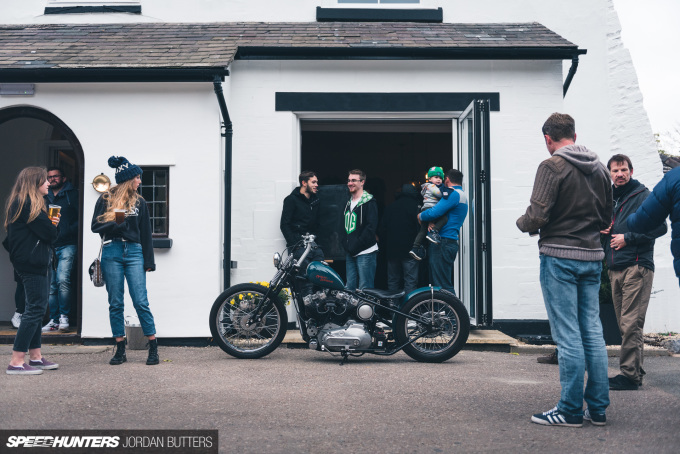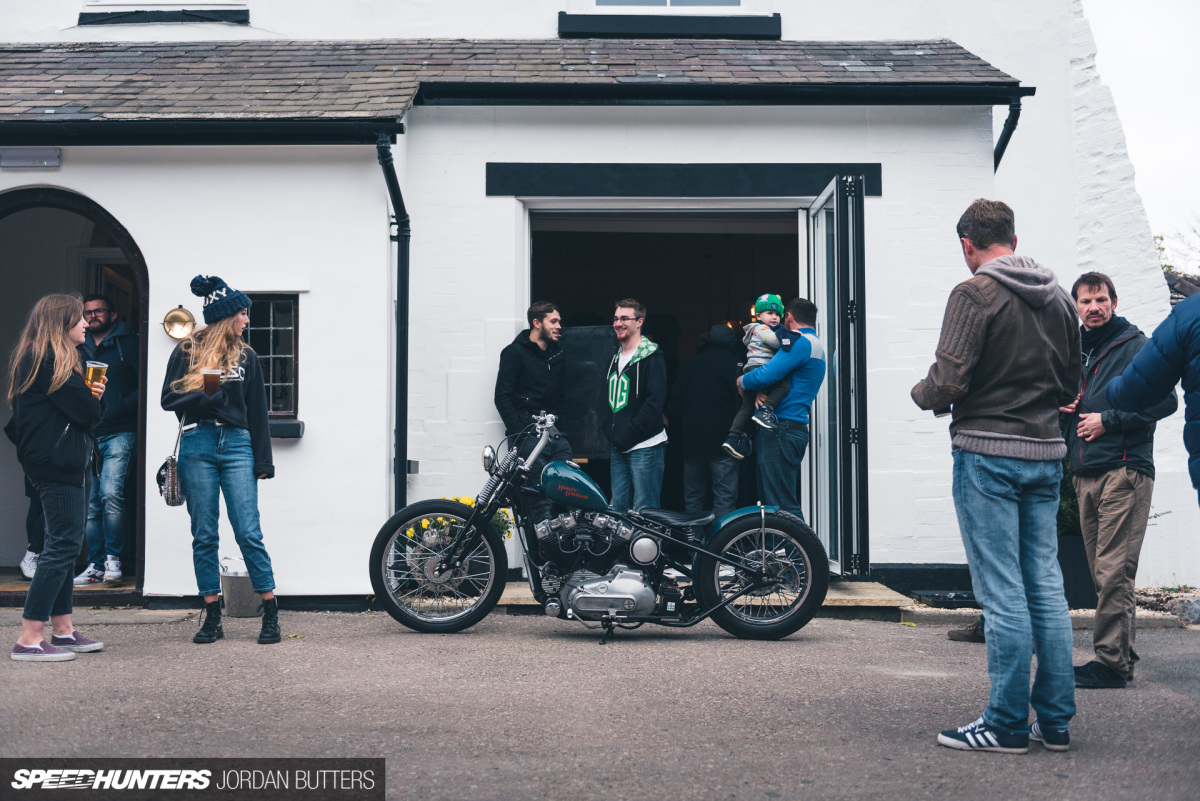 Caffeine & Machine is part accomodation, part restaurant, part bar, part coffee shop, part art gallery, part shop, and part event space. In the future, it will also host educational workshops, and be a home to car builders and businesses specialising in all things automotive. It's a hugely exciting prospect.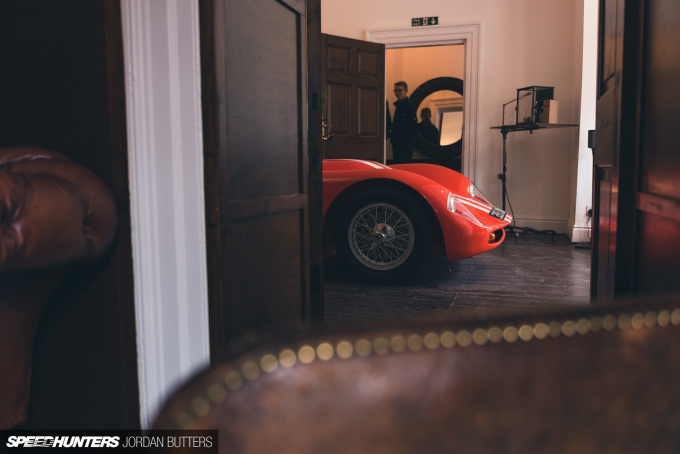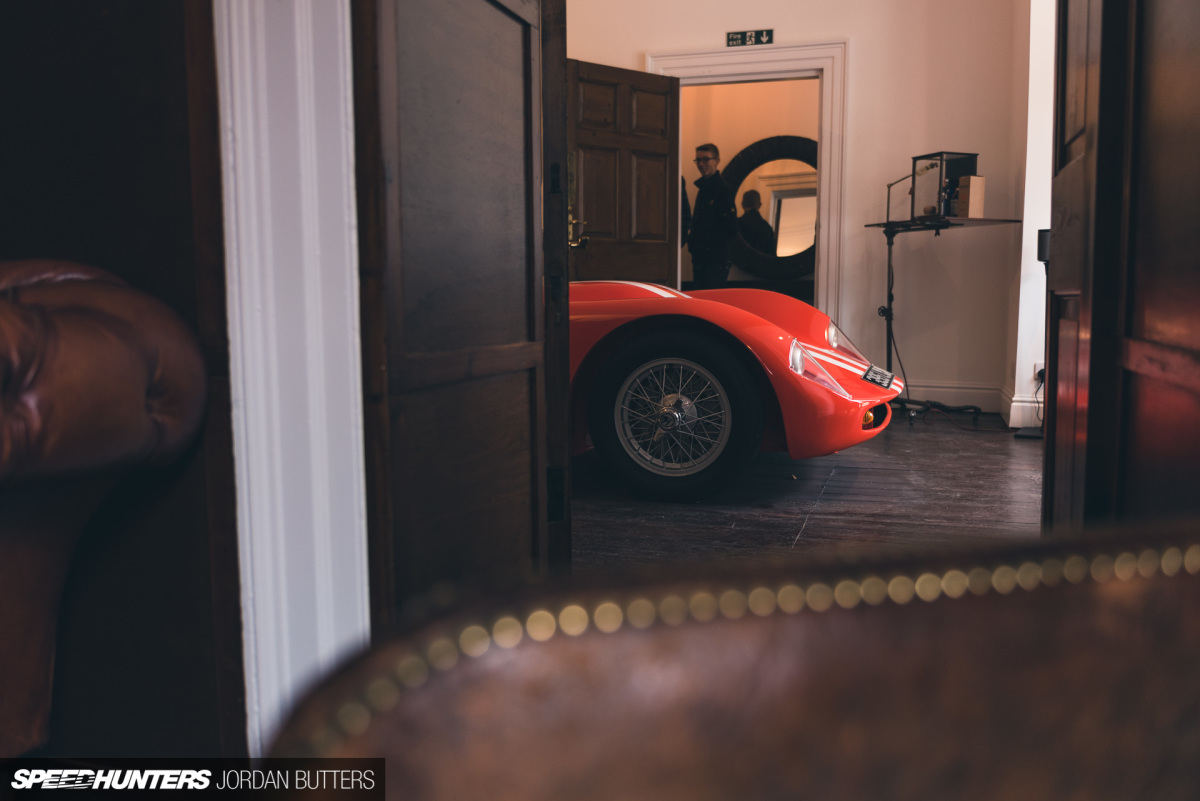 Think of it as like a permanent, bricks and mortar 'cars and coffee' type event. With good food, and workshops, and cool shit everywhere. I might just move in, if they'll have me?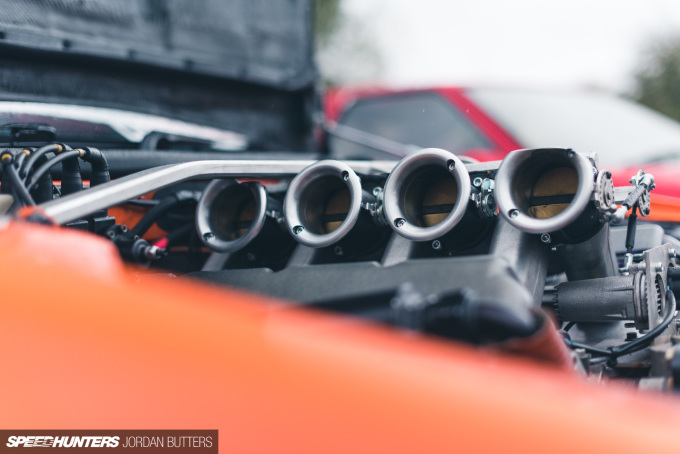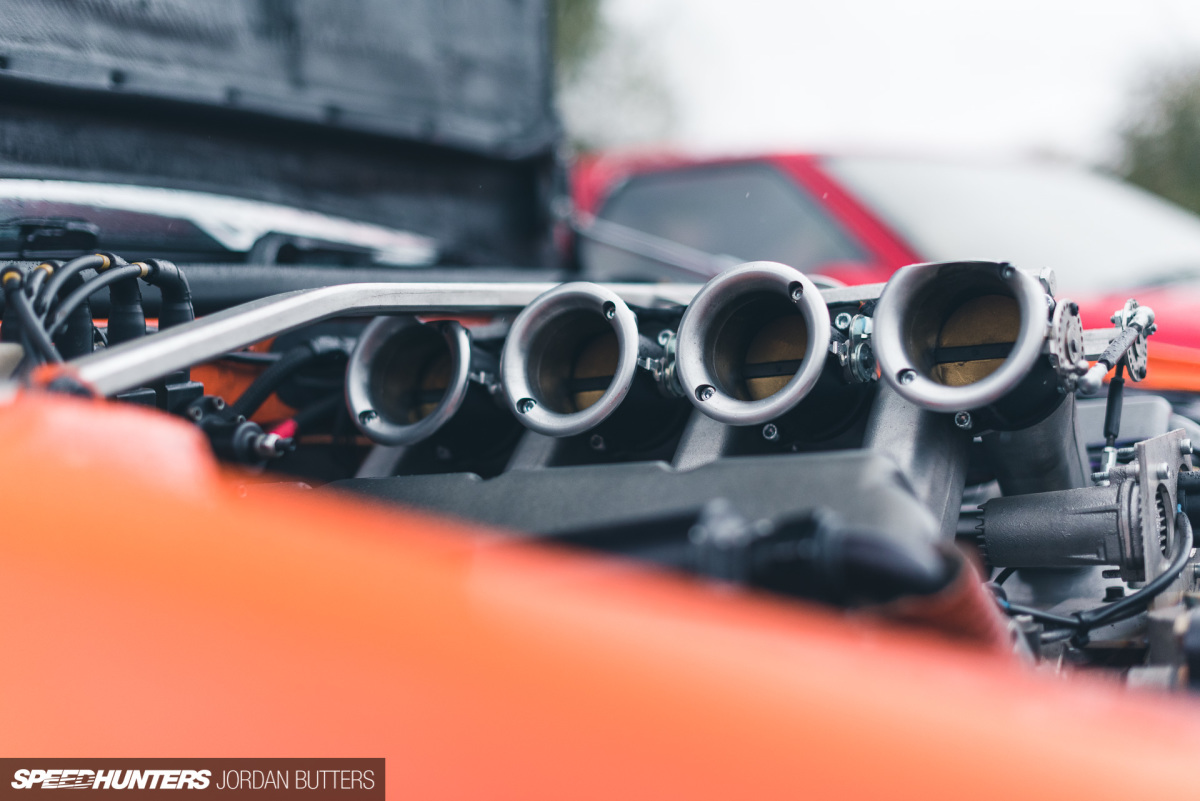 While visitors have trickled through during the renovation and building work, this weekend saw the grand opening of the venue. As the doors of Caffeine & Machine were flung open the aroma of burgers and coffee mingled with fuel and metal in the cold morning air.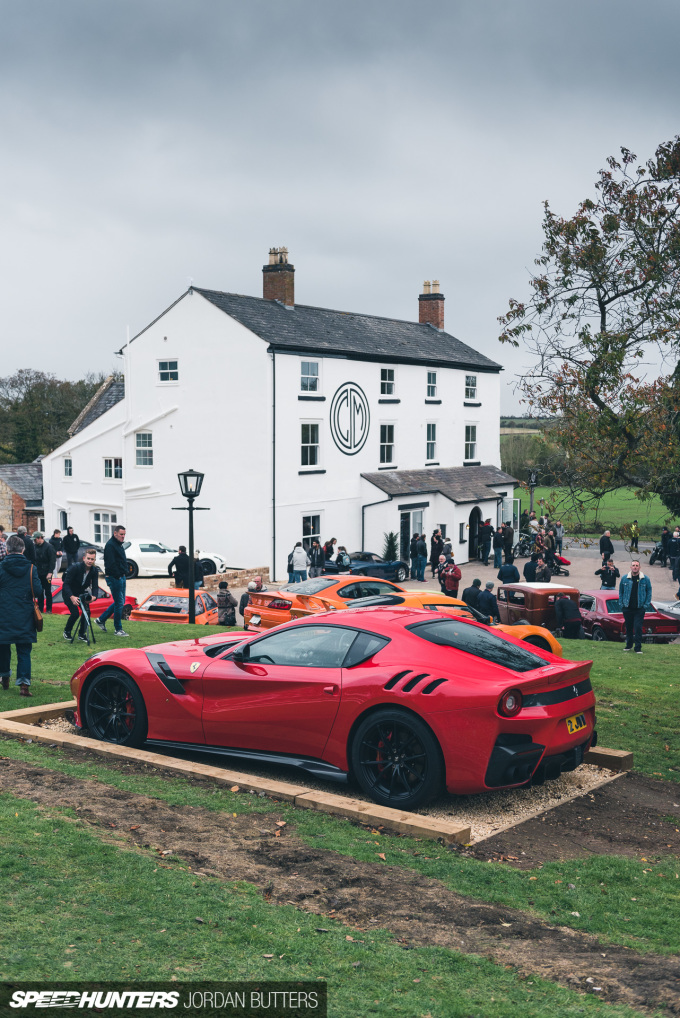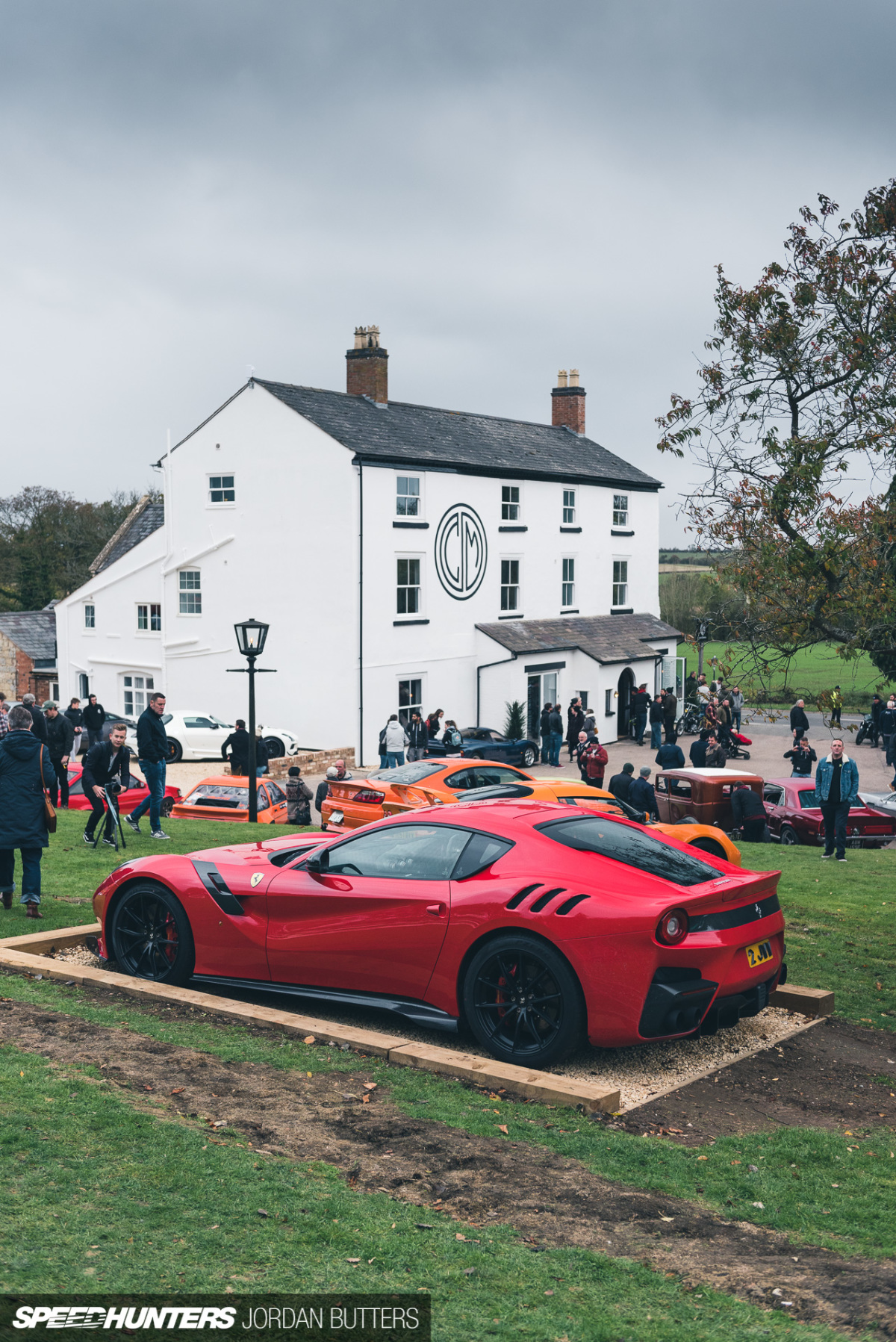 Apparently the owners were 'hoping that people turned up'. That's a concern that they really shouldn't have had, as a steady flow of around 500 cars and 1,000 visitors poured into the bustling carpark, everyone eager to see what this new mecca for machine was all about.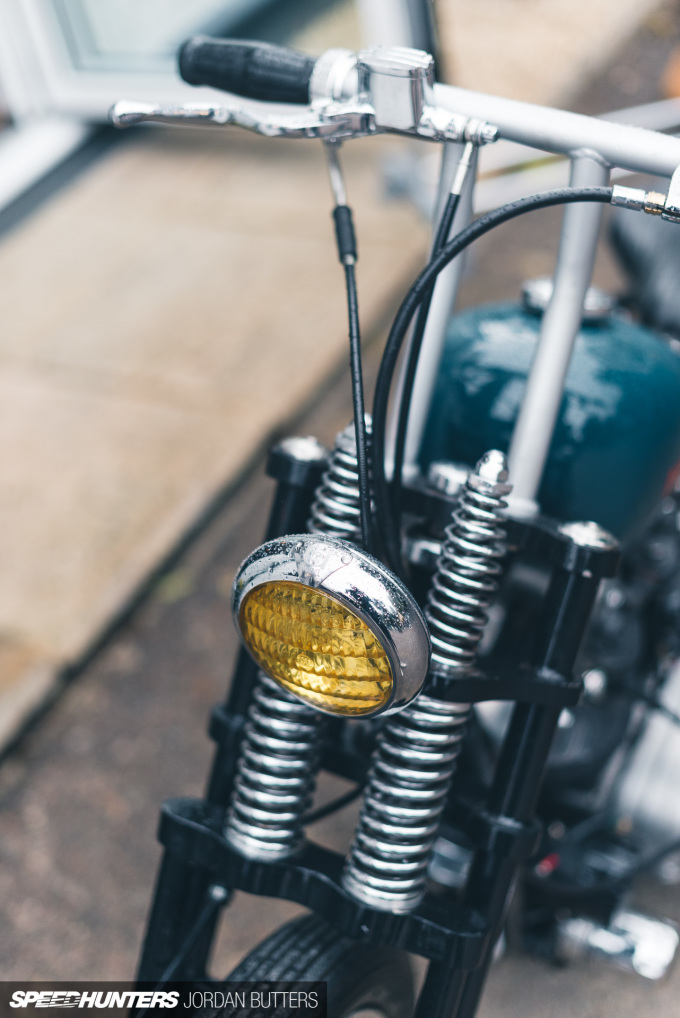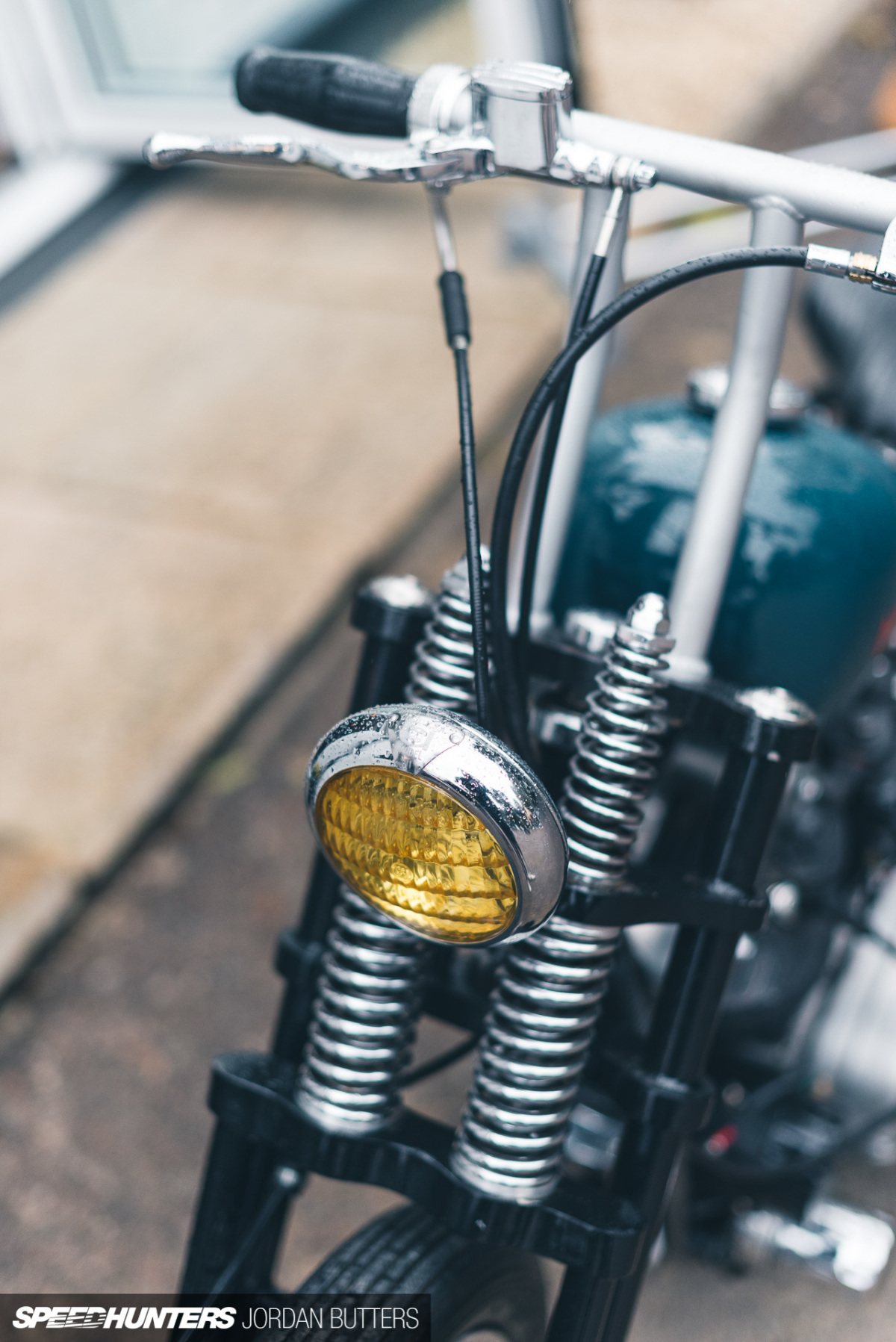 It was almost impossible to get a proper look around inside the building due to the queue of people waiting to sample the food and drink (we do love a queue, after all). I managed a brief glimpse of a few of the rooms, but will be returning in the future (on several occasions I suspect) to have a look around in more detail. What I did see was very cool indeed.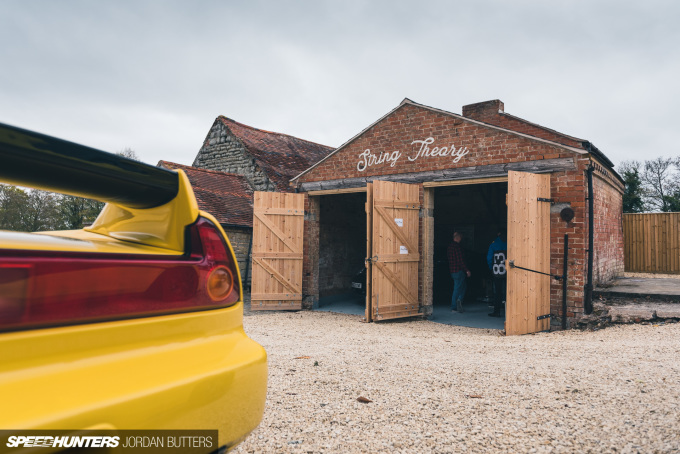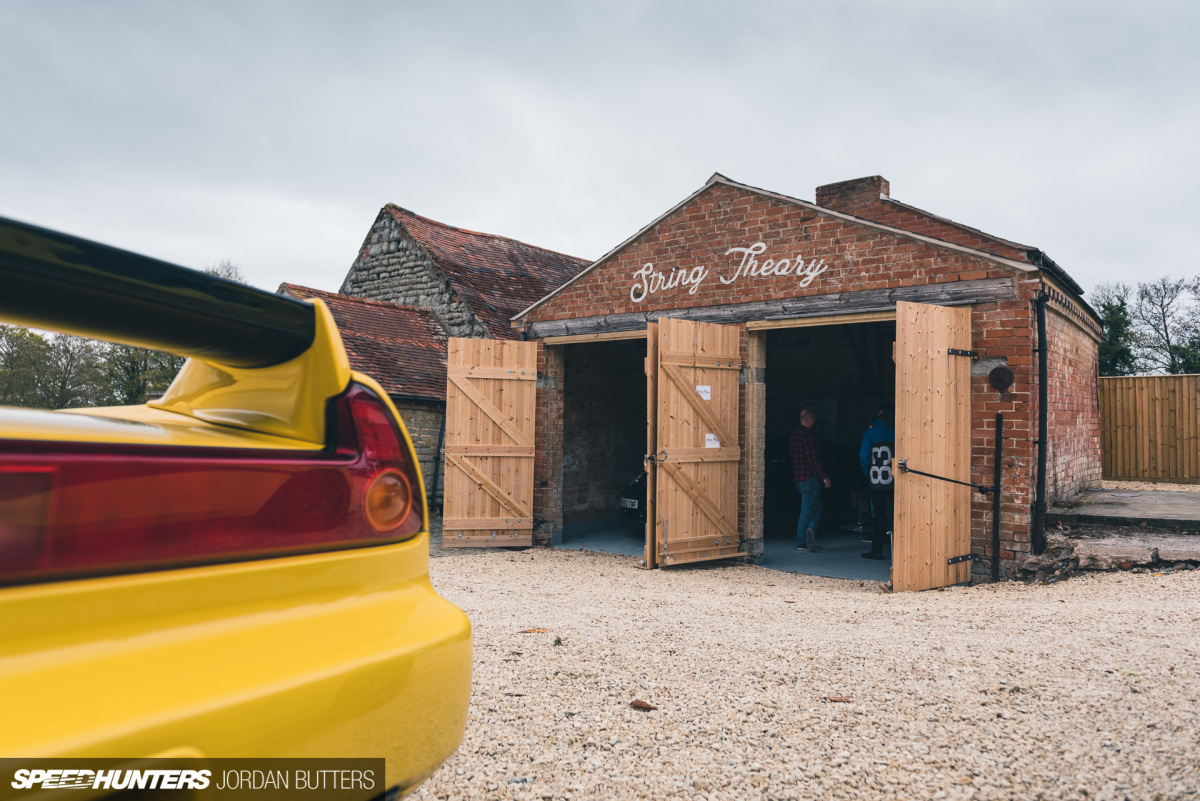 For now, just one external business calls Caffeine & Machine home: String Theory is a niche tracking and alignment specialist that uses old school manual and hands-on methods of setting up cars for road or track. Would anyone be interested in hearing more about the techniques used?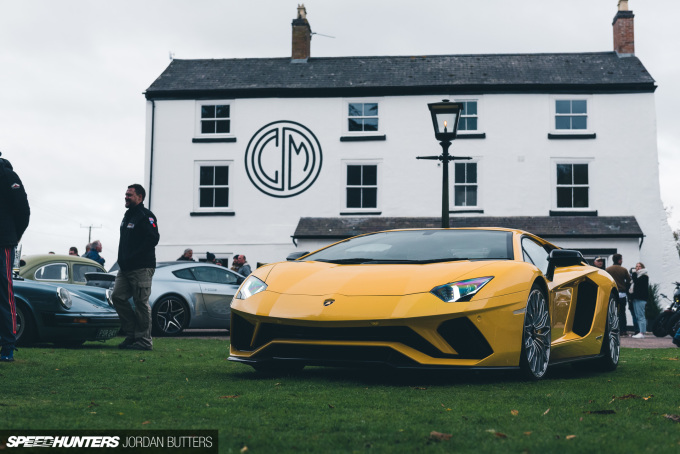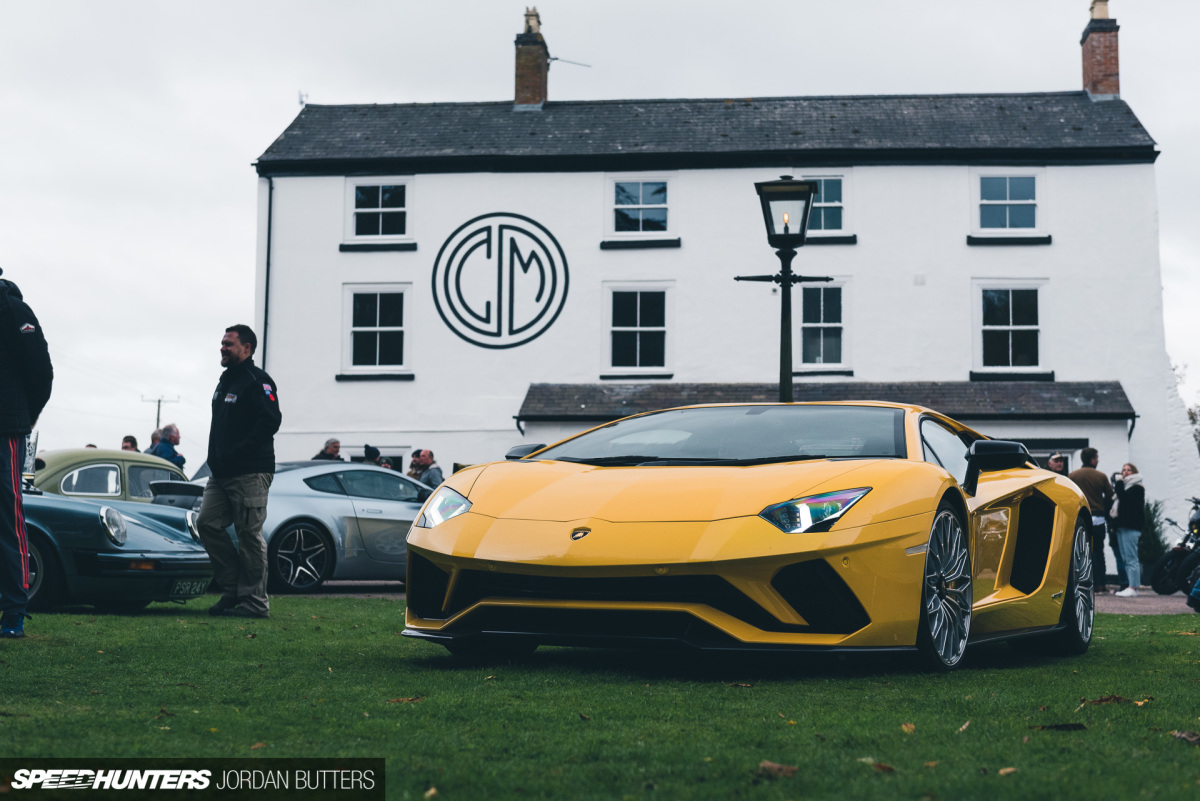 I've got to say – what better place to be while your car is set up than at a cool venue packed with interesting cars that serves amazing food and drink?
The visitors were distributed around the grounds, carpark almost merging seamlessly with machines that were on display. It was the perfect demonstration of the vast spectrum of car culture here in the UK.
There was a buzz in the air, not only of excitement towards this long-awaited prospect becoming a reality, but also because of what Caffeine & Machine could become. In a world where car culture is increasingly online, having somewhere 100% car-friendly that you can swing by whenever you have the time, or use as a pitstop when out for a drive with friends, this place will be invaluable to us.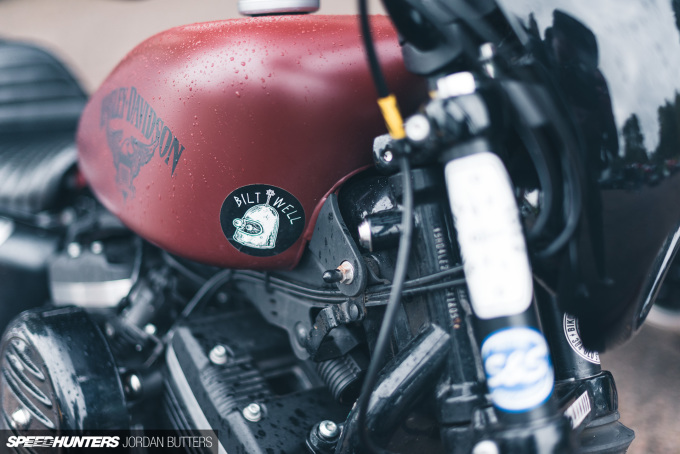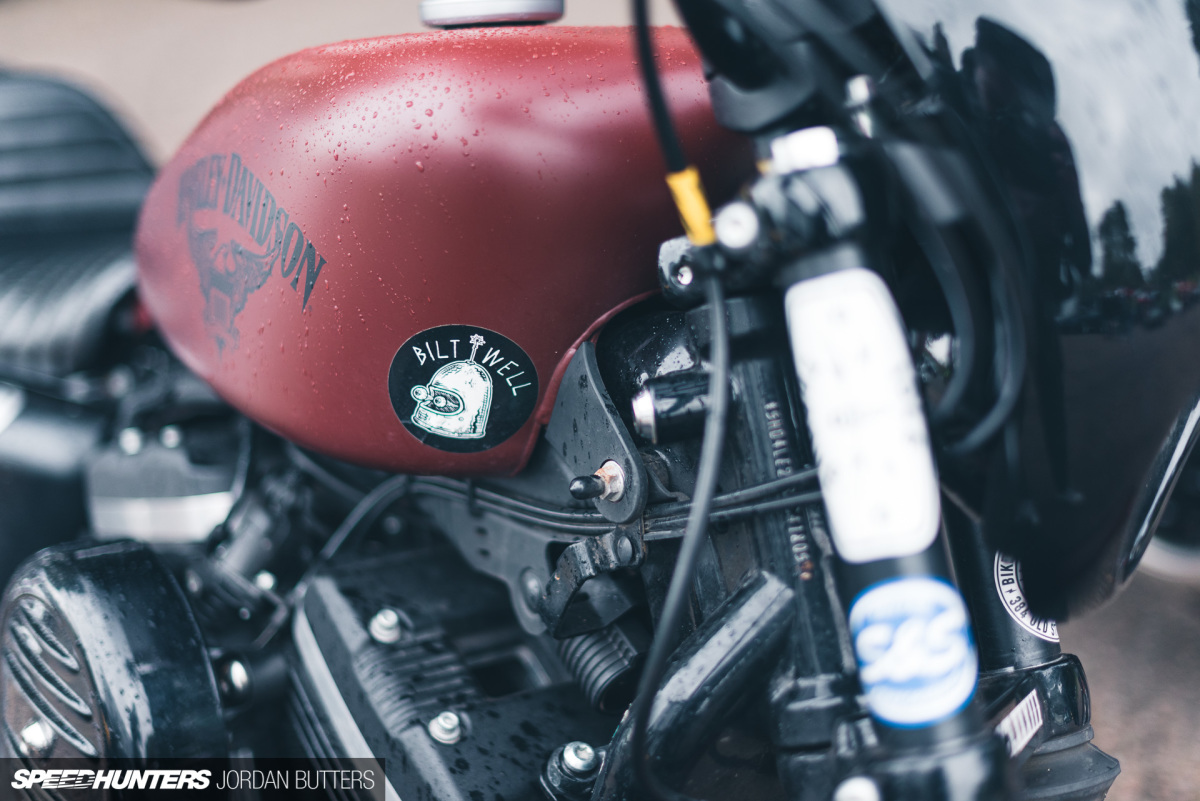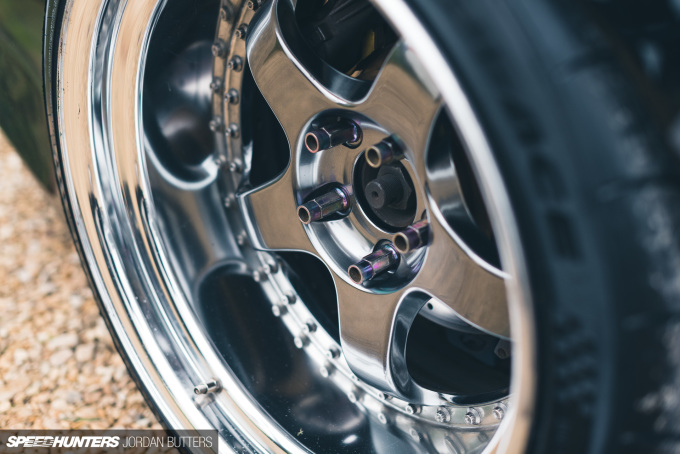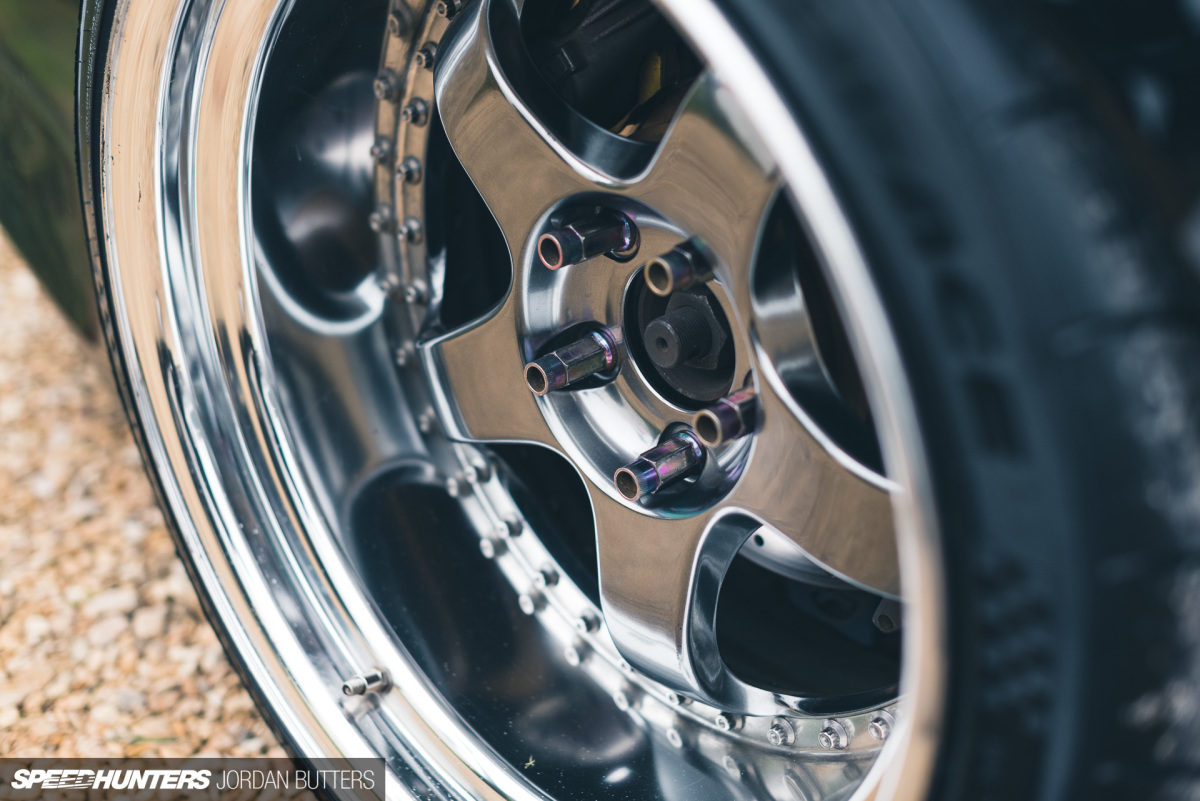 Stanced JDM metal mingled with supercars; bikers perused drift cars; rally legends lay dormant amongst the autumnal foliage; and Americana rumbled the ground as they rolled into view.
A rear-wheel drive lowered Lamborghini shared space with a Bonneville record holder, sat next to a custom hot rod. A curious rear-engined Toyota Aygo peered menacingly out from the darkness behind.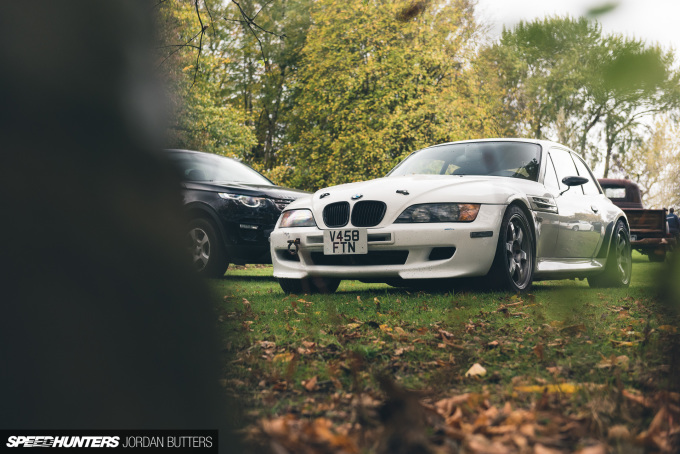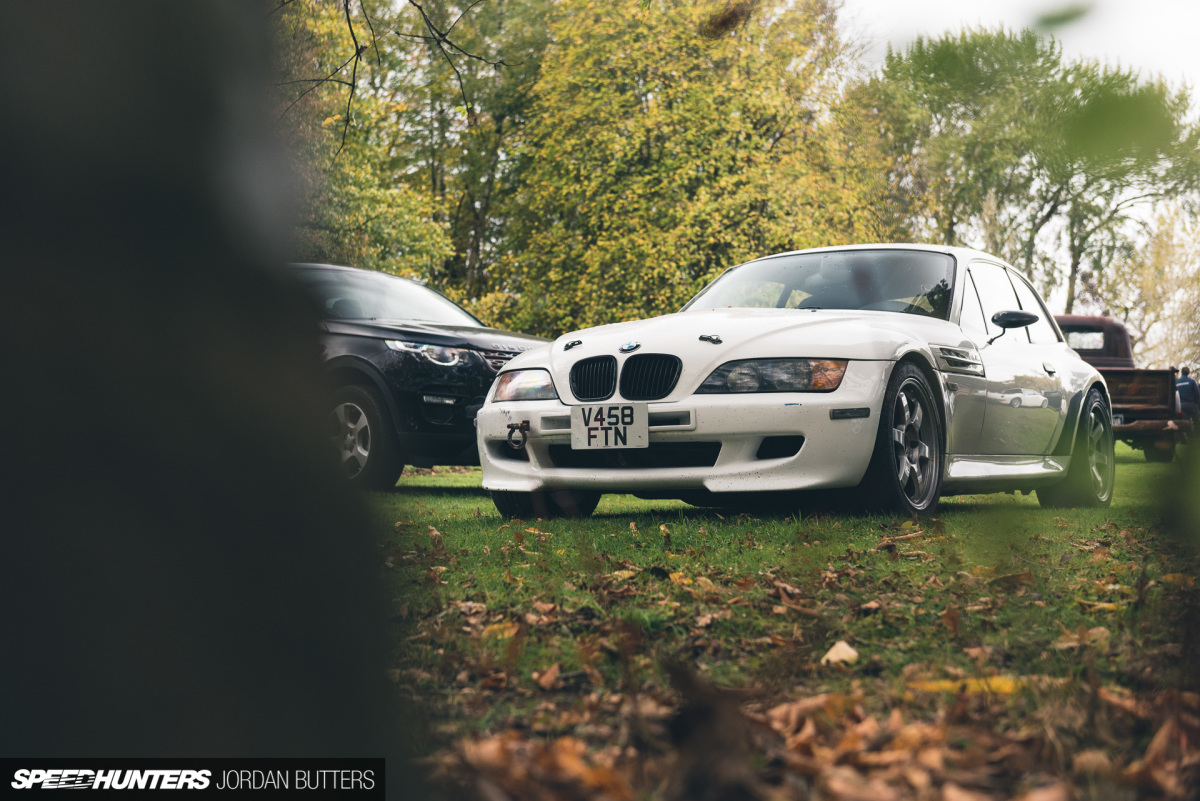 Every which way you turned there was something different; a curiosity that beckoned you closer.
Having hung around to witness the ebb and flow of different visitors coming and going, I made my excuses and left just as the heavens opened. I've no doubt that I'll be back however; I can see myself making any excuse to return to Caffeine & Machine.
This place is set to be something very special. It feels like home from home.
Jordan Butters
Instagram: jordanbutters
jordan@speedhunters.com
Cutting Room Floor