From Twenty Feet
At this point in my life, I really should have known better.
We – again, mostly Brendan Stone – had been working on Project GTI for most of the day at this point. It was just about clocking off time at Stone Motorsport, when Brendan had asked if I had taken a look at the MK2. I had of course seen the blue Escort sitting maybe 20-feet away from us, but hadn't had the opportunity for a proper crawl over it.
Being honest, I sort of dismissed it as, from a distance, it looked like a thousand other fast-road Mk2s that I had seen before. It had been a busy day already shooting, with a KP61, KE70 and Lancer Evolution IV already in the bag.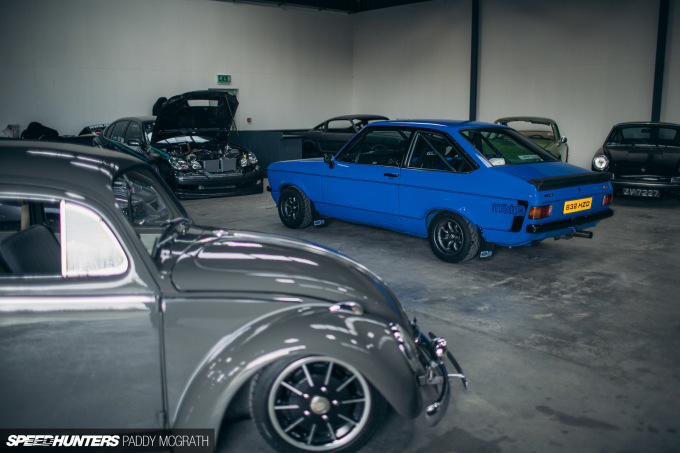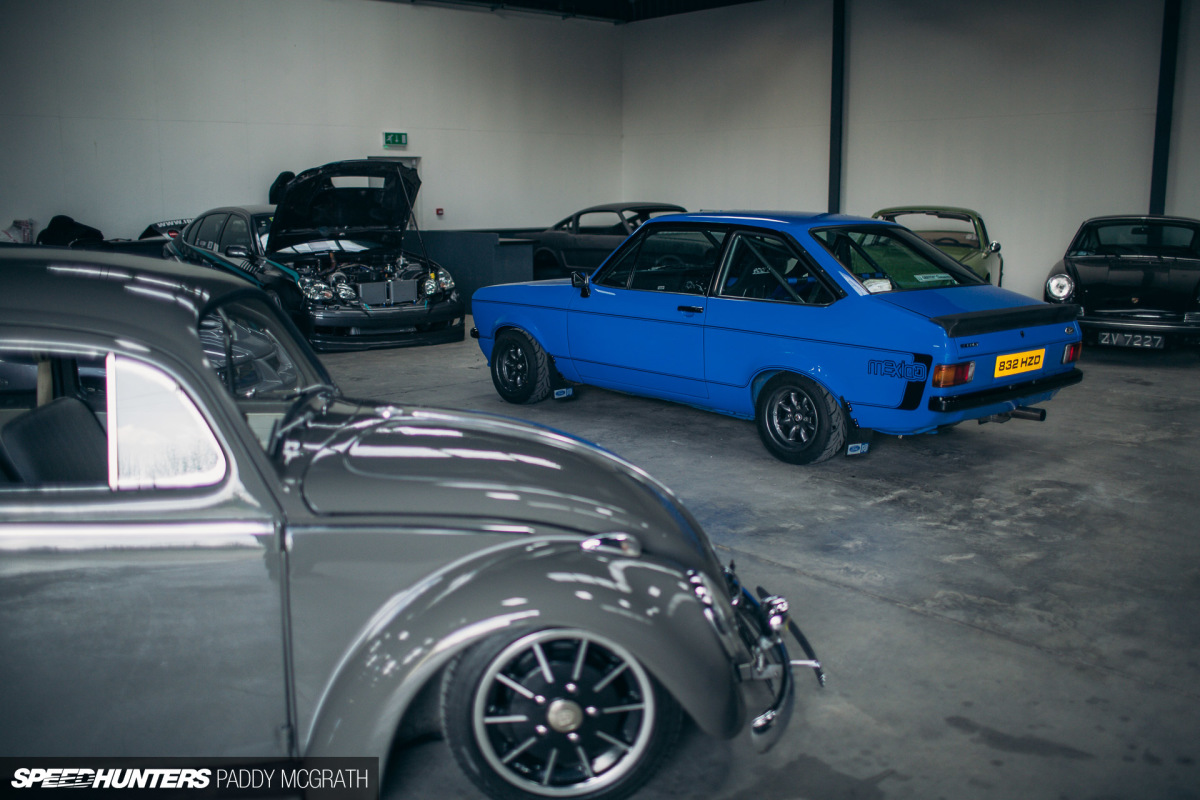 This is pretty much the view I had of it all day; it looked cool but not that remarkable. We've featured some very serious Mk2 Escorts here over the years, so you might forgive my initial reluctance. But when Brendan downed tools and insisted that I take a proper look at it, I knew it was probably time to unpack my camera. Again.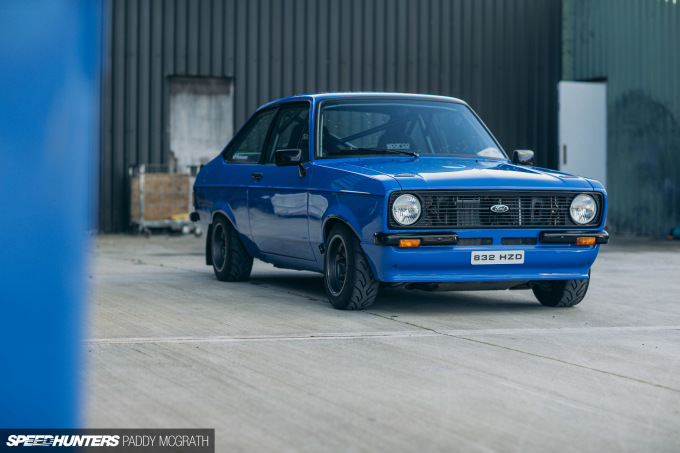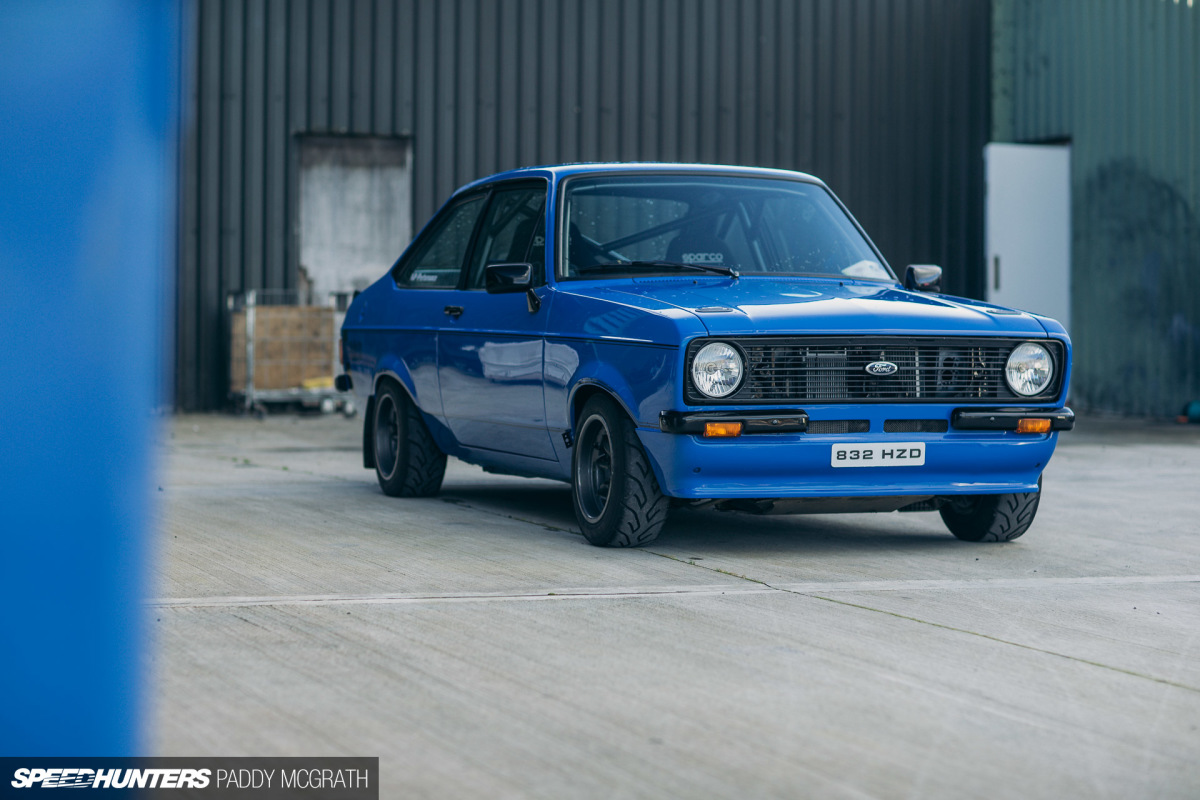 This is only intended as a quick look at what it is a pretty exceptional car, and one that I might get to revisit in the future. It was getting late in the evening, the light was fading, and most of the staff had already finished for the day. With a narrow window of opportunity, I drove the car out of the showroom and around the back of the building to capture some details in a timely manner.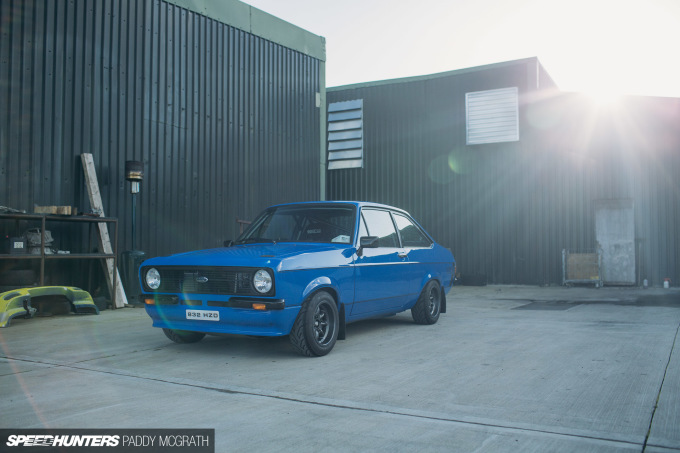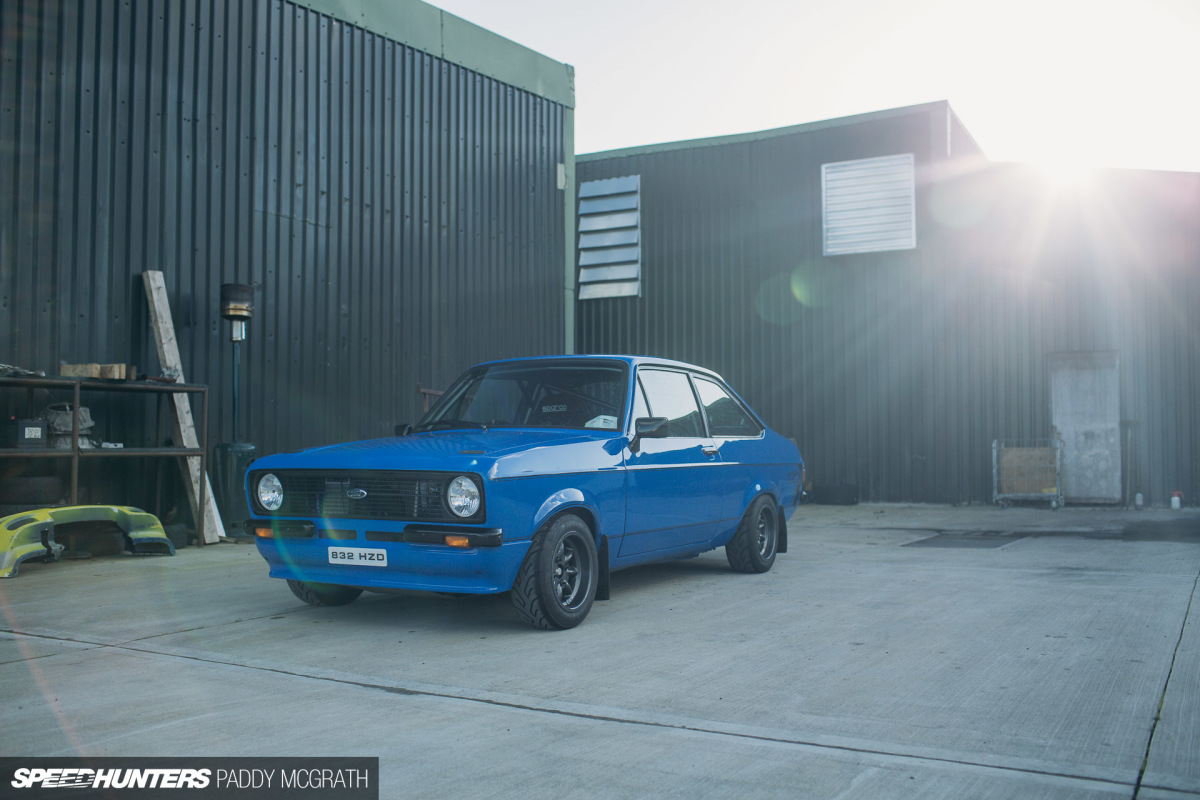 Even up close, it still looks like a Mk2 Escort; there's nothing out of the ordinary to give the game away. But like all good builds, it's the details that count.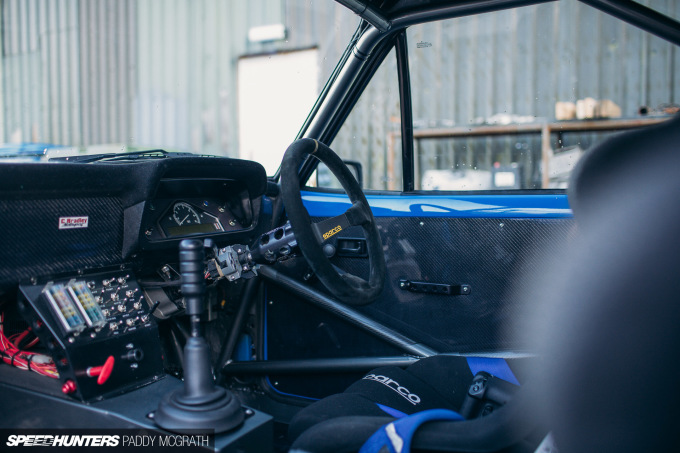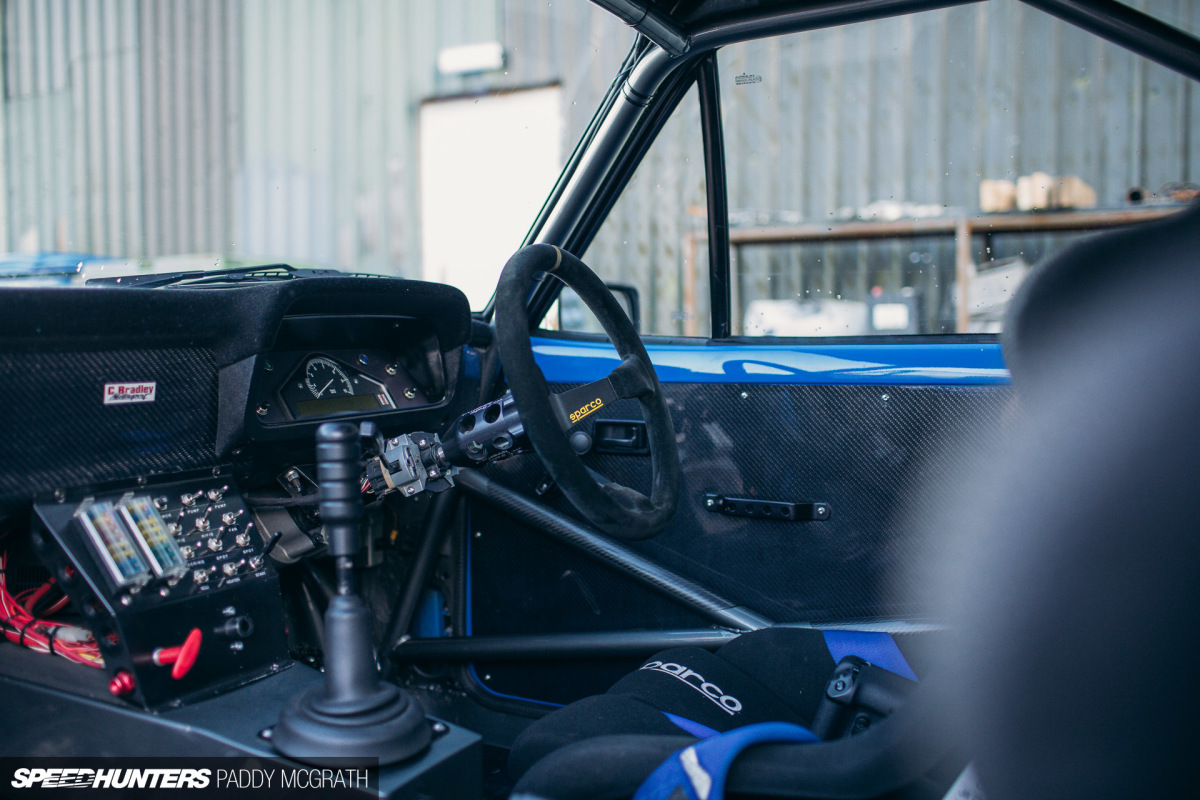 The interior was the first piece of evidence that this Mk2 was finished to a higher standard than most. A full welded roll-cage, all proper motorsport-grade safety equipment, a Stack dash, custom switch panels and carbon fibre deployed pretty much everywhere. This was far from an amateur or low-budget build.
Still, from the outside it looked subtle. You had to either get on the floor and look underneath at the rear axle setup or squint a little bit to see the AP Racing brakes. It's a purposely deceptive car.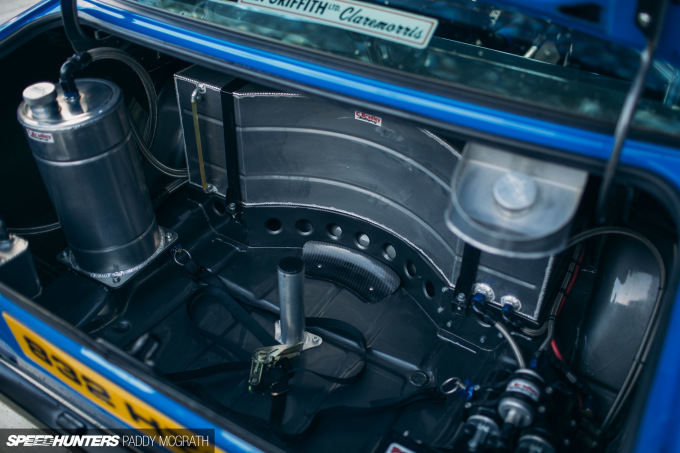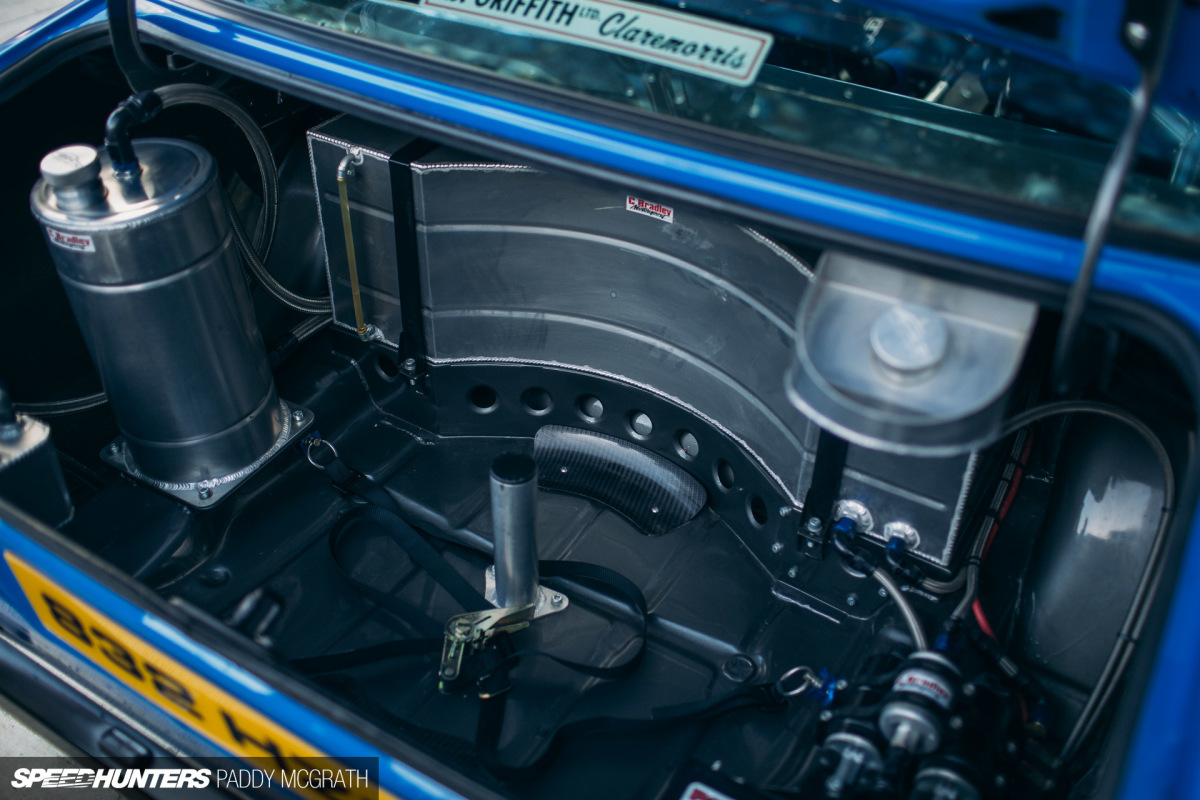 The boot area is a master class in efficiency and attention to detail; the carbon fibre guards to prevent the (not present) spare wheel from scratching the boot floor, along with the custom tanks and the neat mounting of the pumps. This was looking more and more like a Class 13 specification rally car than a road registered and street legal Ford Escort.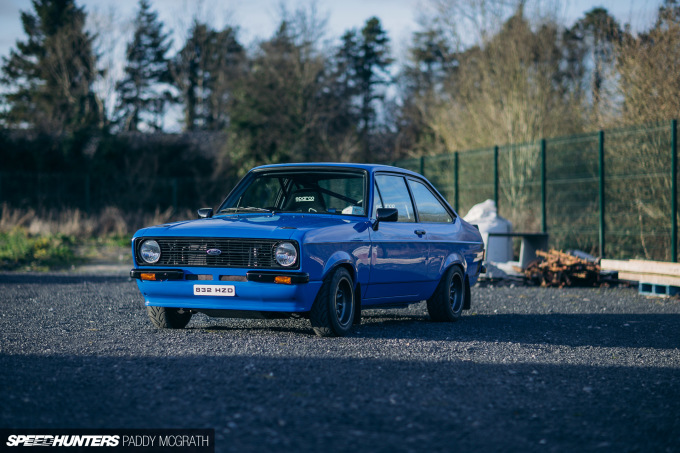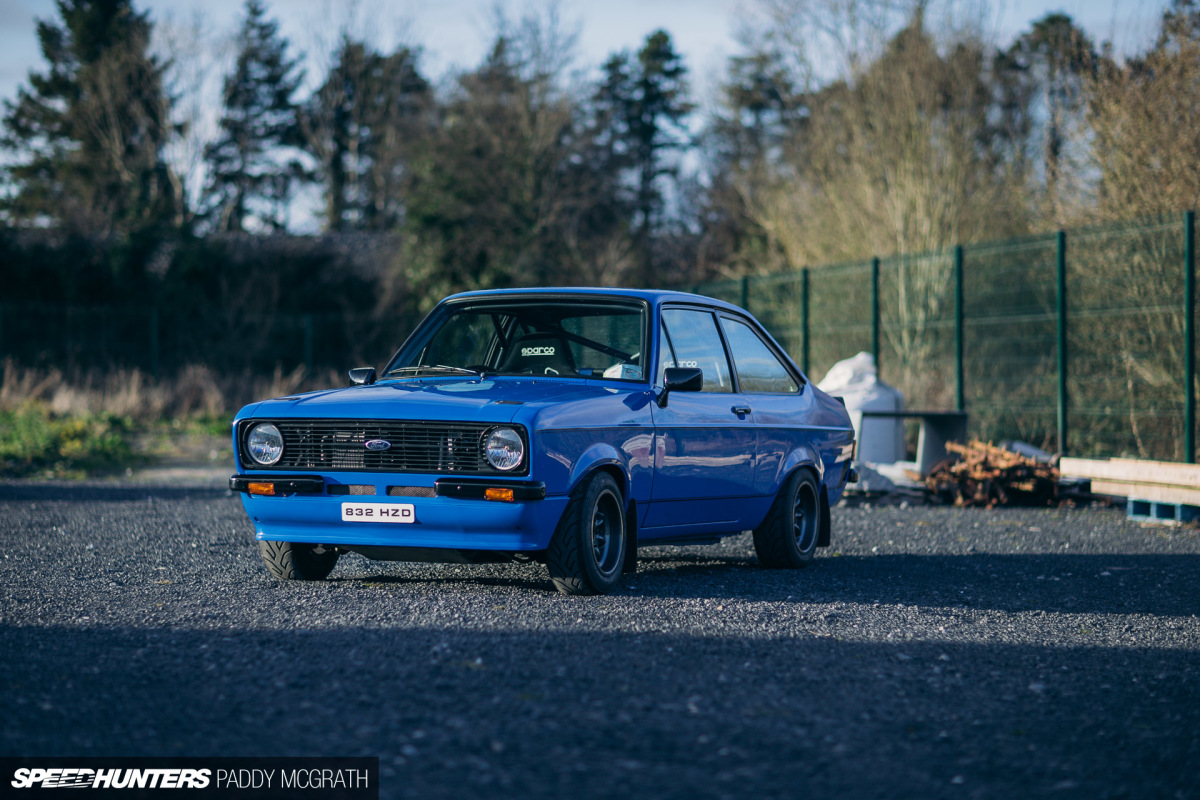 But, it is a fully street legal Ford Escort.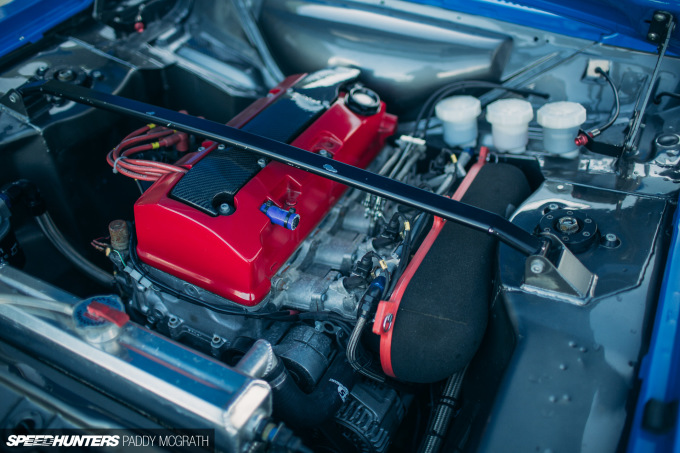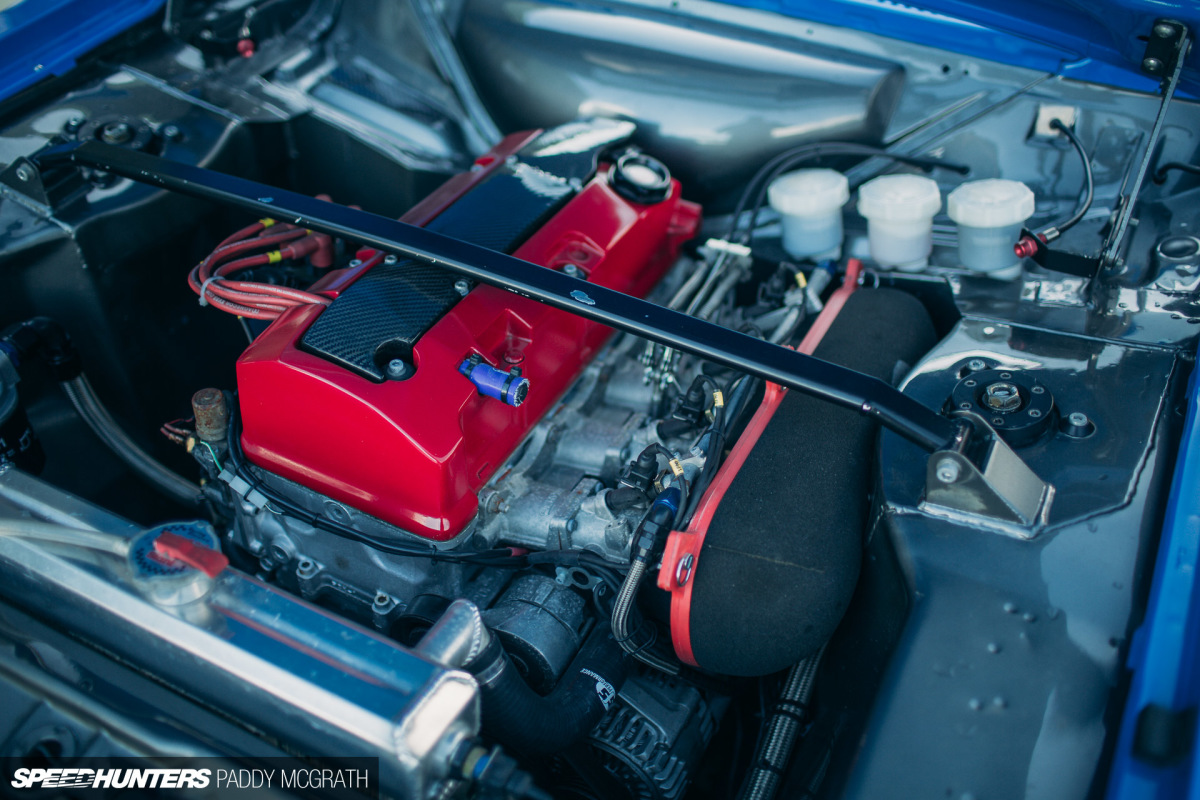 It's at this point, the bonnet is lifted and I usually groan at the sight of another Pinto. I know Ford people love the SOHC engines, and they can in theory make reasonable power, but I, let's say, am not their biggest fan.
This time was very different though.
In place of the 8-valve inline-four was something that's likely familiar to the Speedhunters readership: Honda's venerable F20C from the S2000. This particular 2.0-litre 16-valve DOHC VTEC engine has been dry-sumped and fitted with individual throttle bodies. It's hardly the first F20C-powered Mk2 Escort and it certainly won't be the last, but it is the icing on what is already a pretty damn fine cake.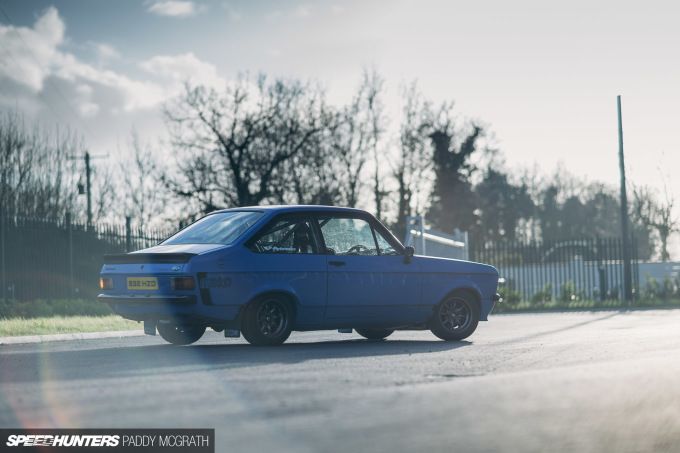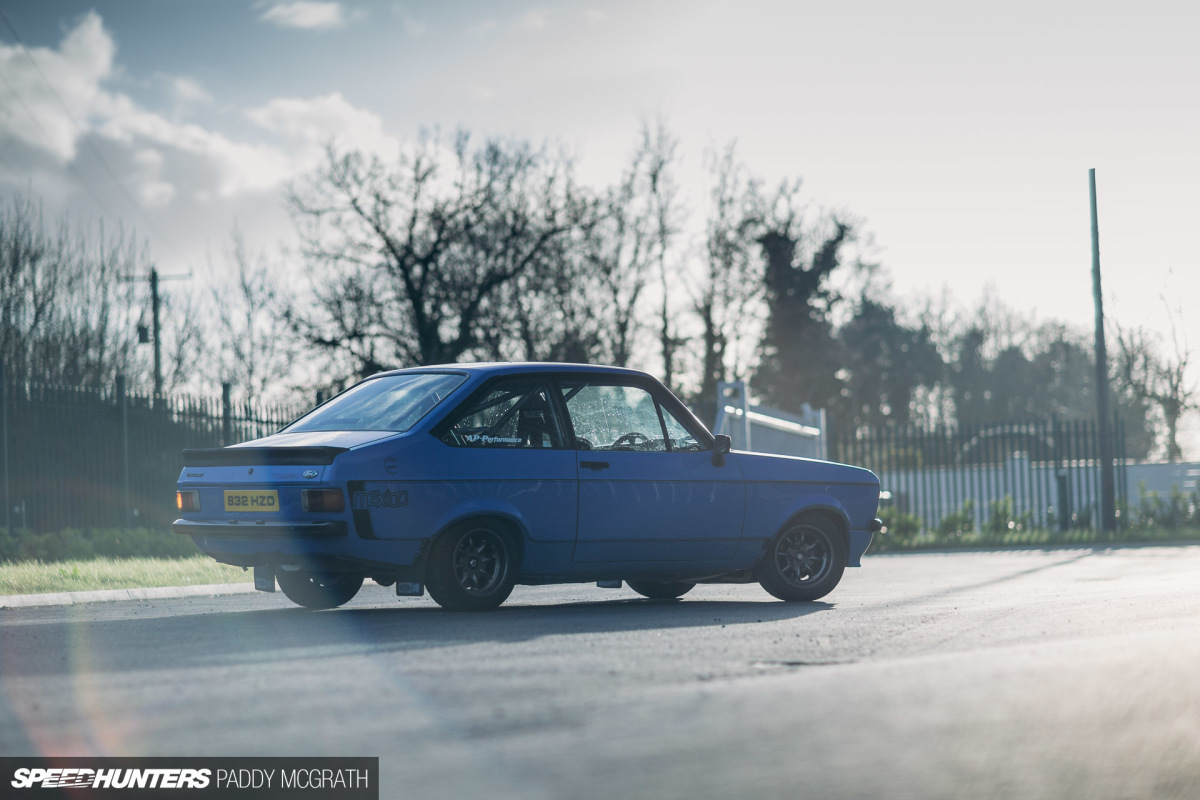 I might have previously bemoaned it looking a little bit ordinary, but when all is considered, it's absolutely brilliant that this is a narrow-bodied example that's not wearing the famous 'tarmac' arches. It's not the first time I was wrong about this car.
Now, to try and get a dream drive with it before it's sold…
Paddy McGrath
Instagram: pmcgphotos
Twitter: pmcgphotos
Facebook: Paddy McGrath
paddy@speedhunters.com
Cutting Room Floor